When Tahlia, 25, and Chris, 27, began dating after high school, they would spend time camping in Kingscliff, NSW.
So when it came time to plan their beach wedding for October 4, 2019, it was only natural they married at that same spot. "Kingscliff truly is our love spot that we will forever return to," smiles Tahlia. "Our ceremony was held only mere metres away from Chris' old family caravan that we used to stay at with all our friends."
The couple planned the day to be intimate and relaxed, with loved ones travelling from several parts of Australia. "Having being held on a long weekend, it was the perfect excuse for all to have an extended break and even longer to enjoy the celebratory festivities," explains the bride. "The key elements that were important to us for our guests were the food, atmosphere and the view."
They were also sure to pay special tribute to Chris' mum, who passed away just four weeks before the big day. "We incorporated her beautiful spirit by having a table of her favourite flowers and a photo and candles lit — it was such a beautiful touch that we both felt so deeply moved by."
Photos courtesy of Onemustardseed Photography.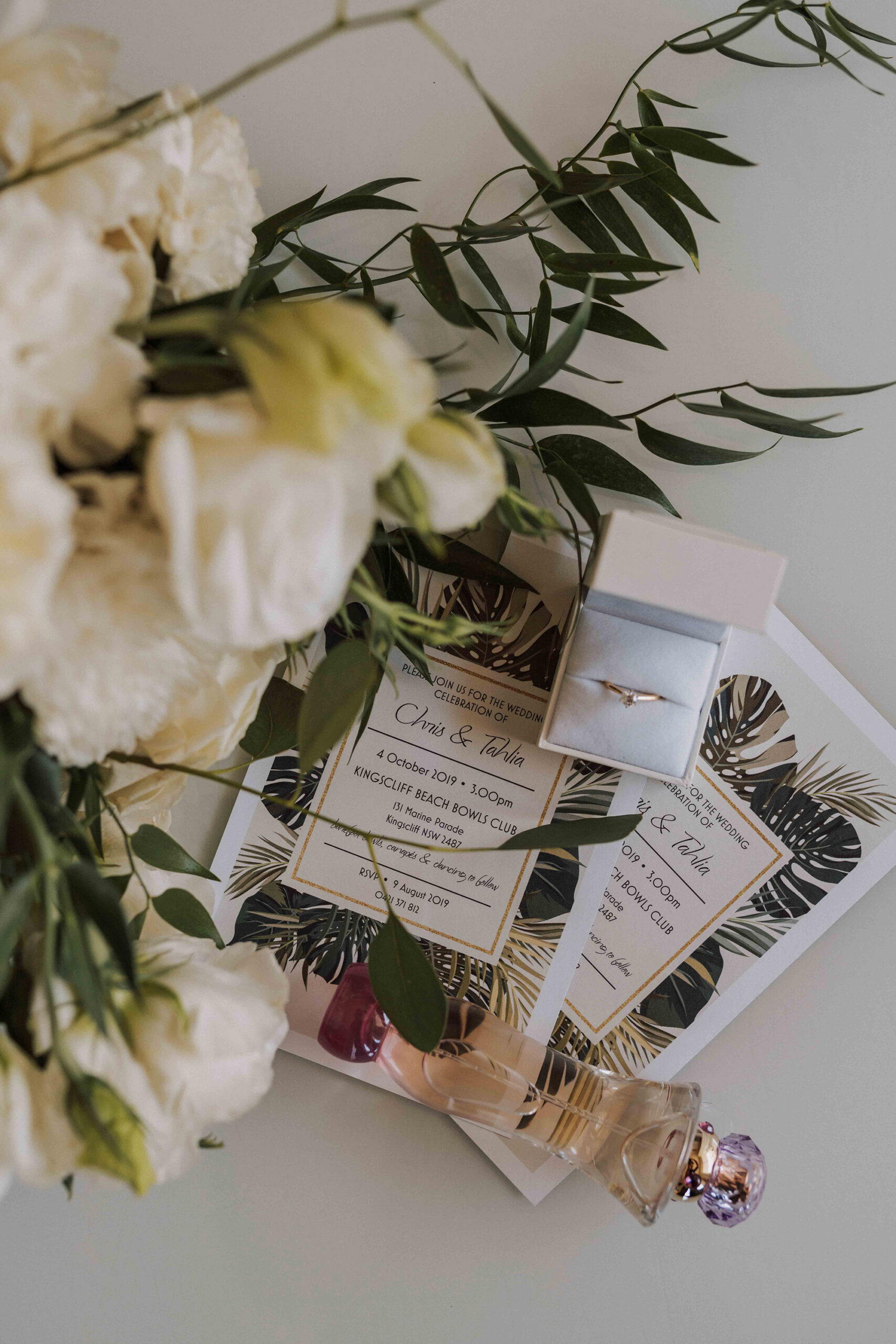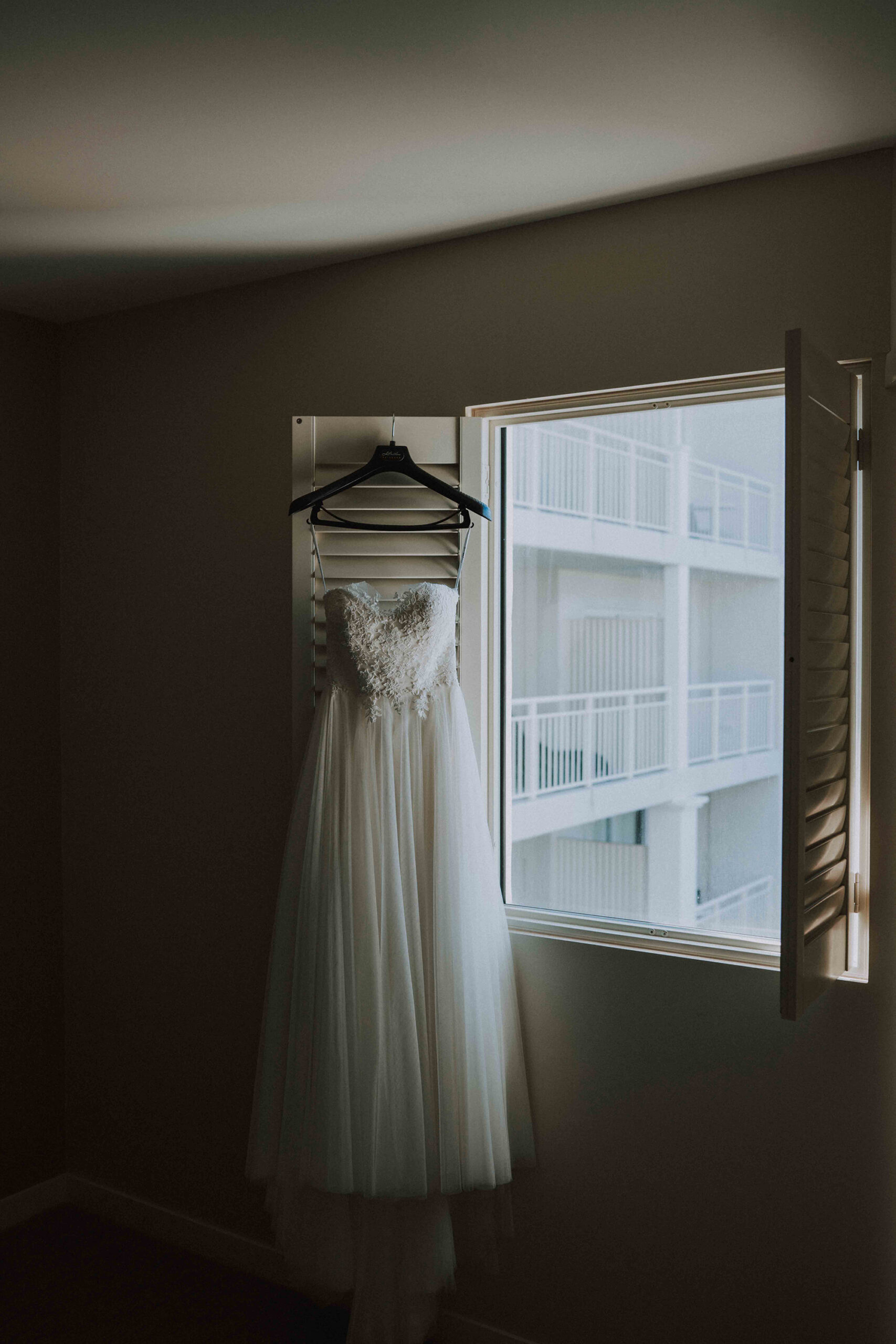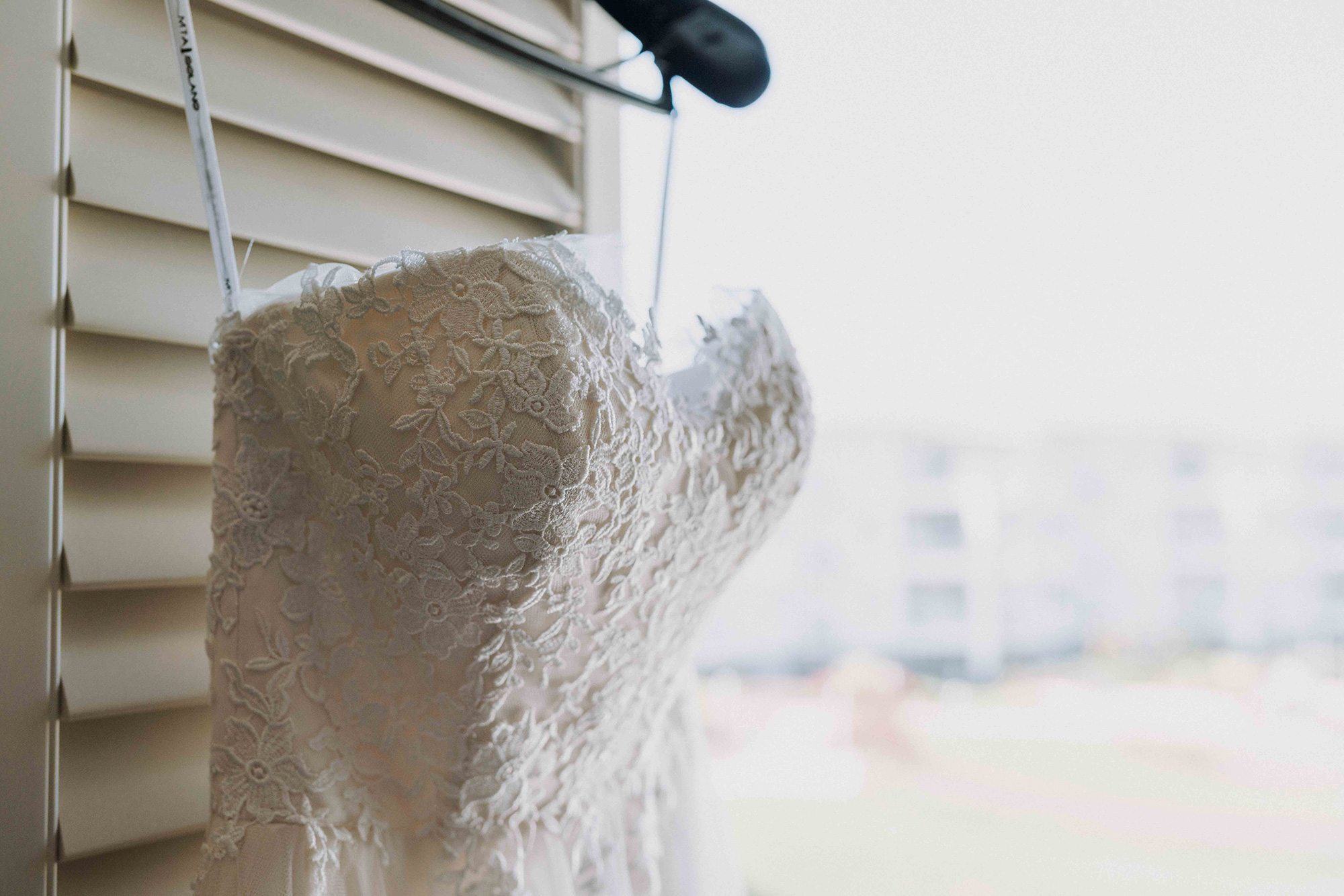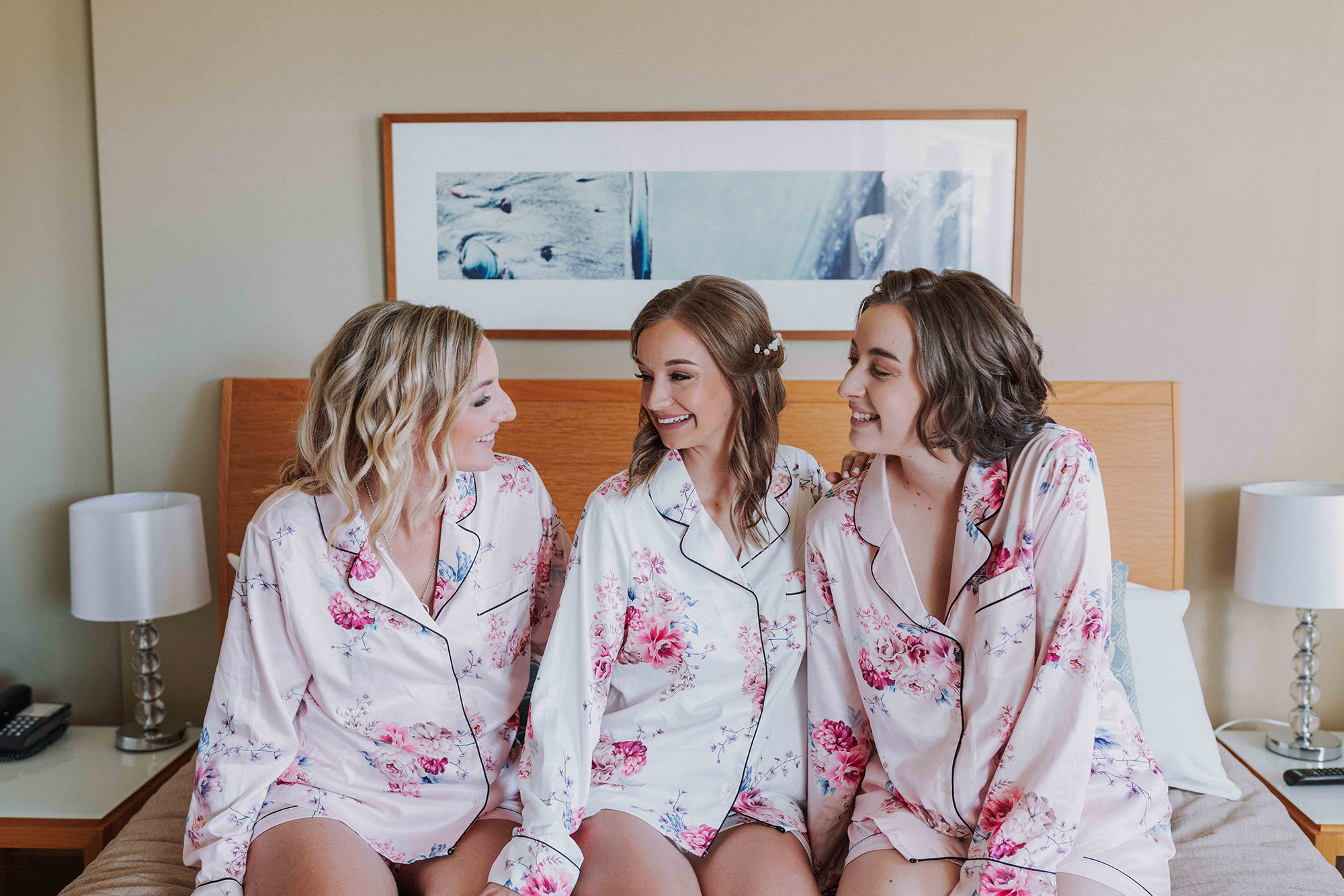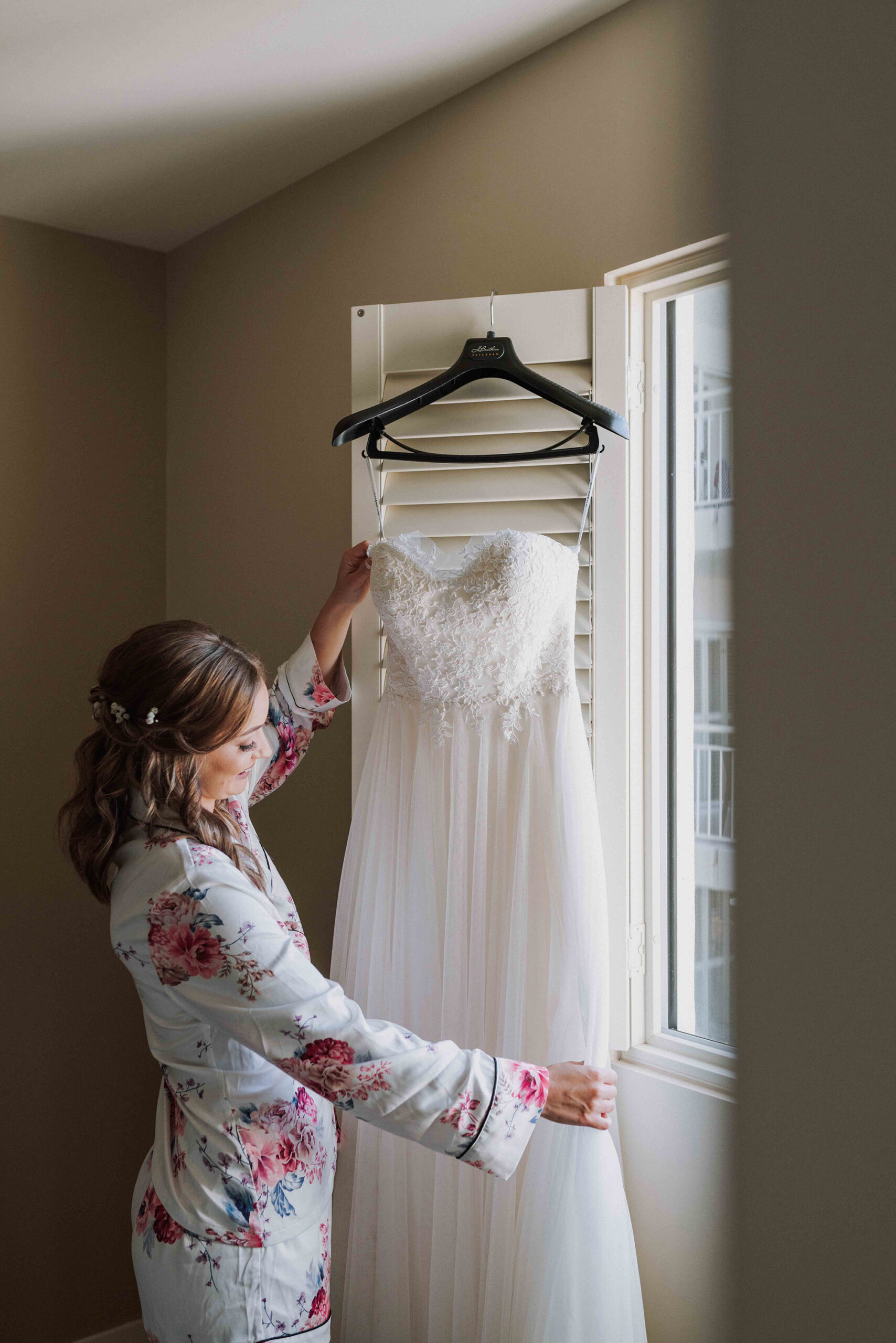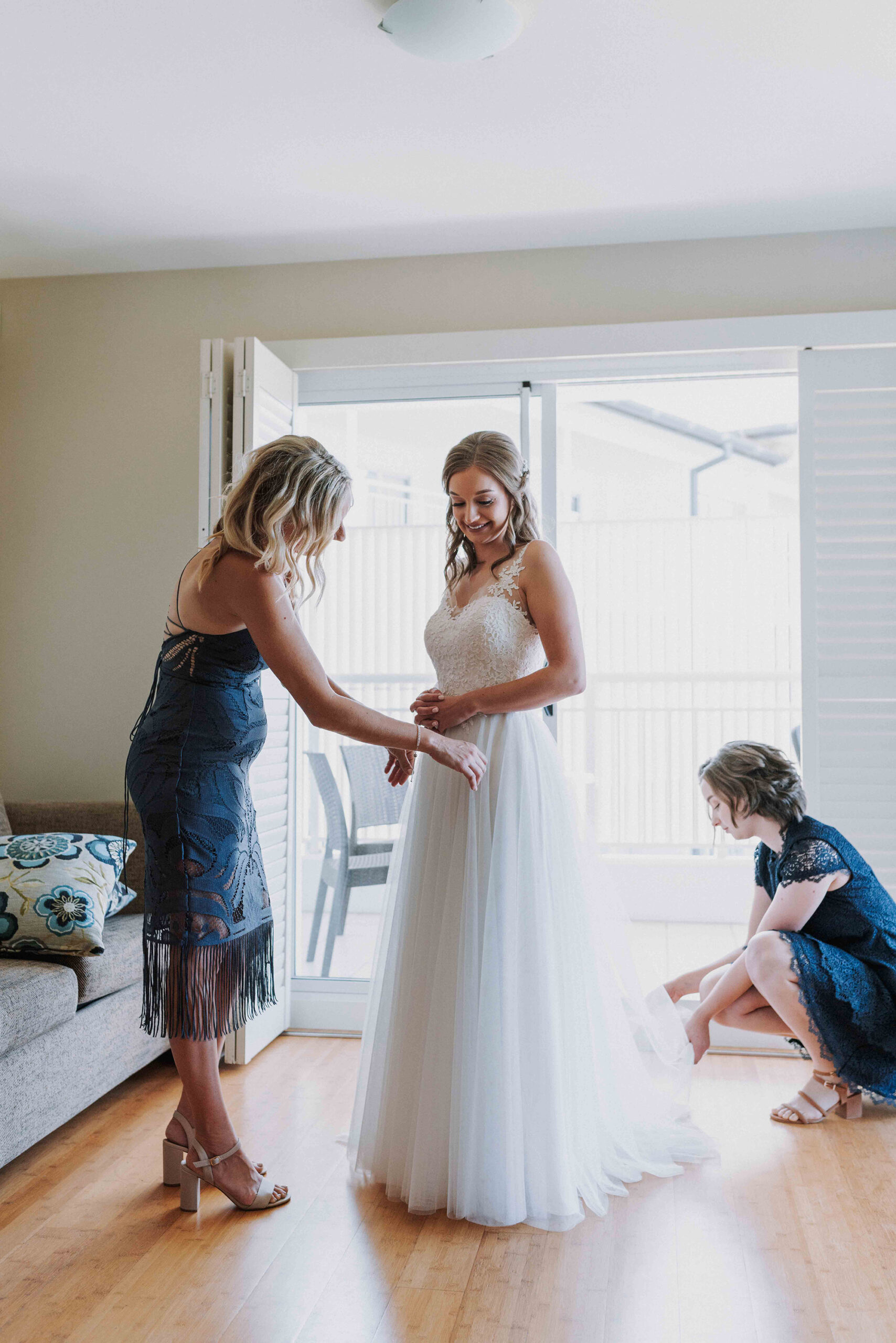 The bride found her gown at Luv Bridal & Formal — Designer Direct.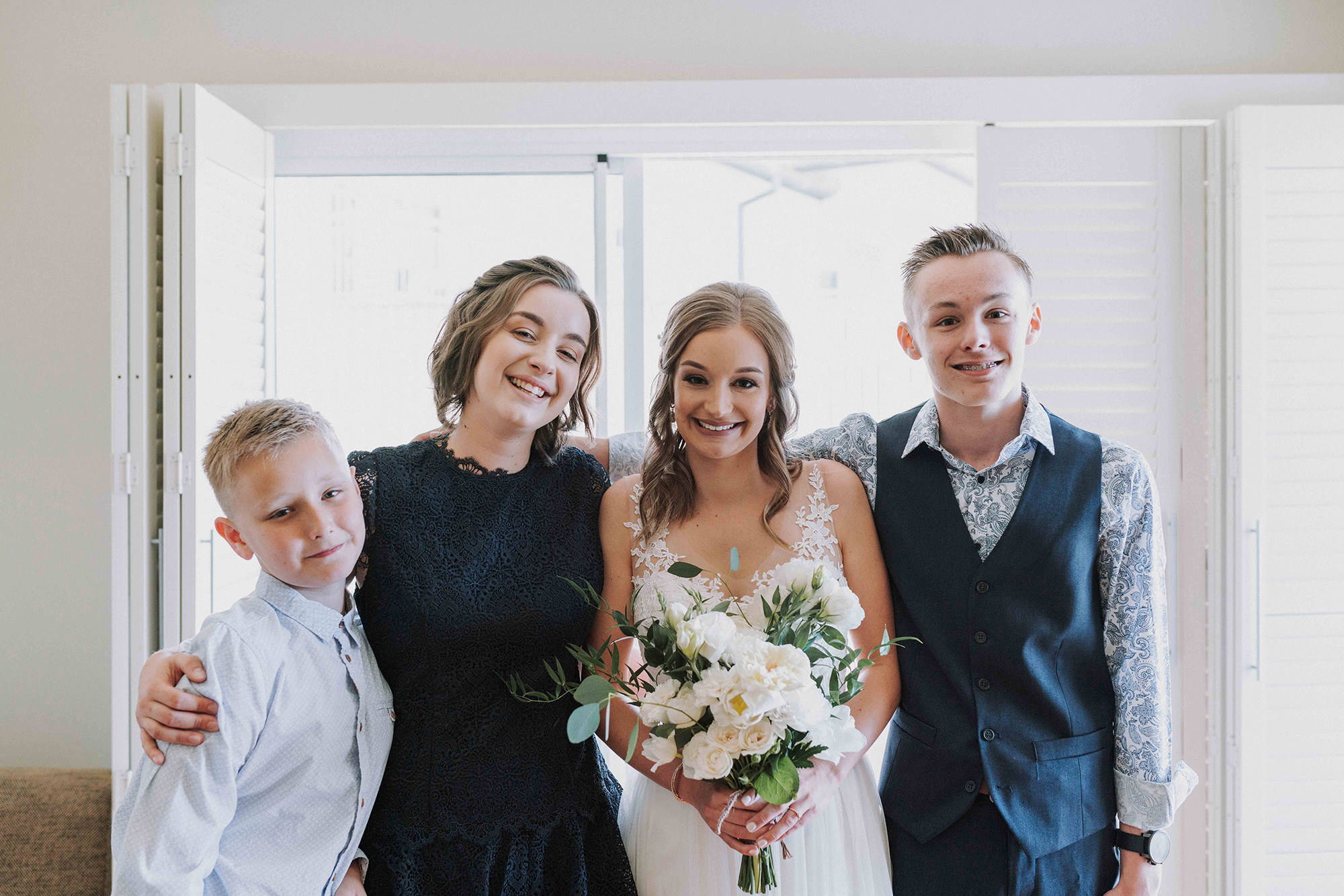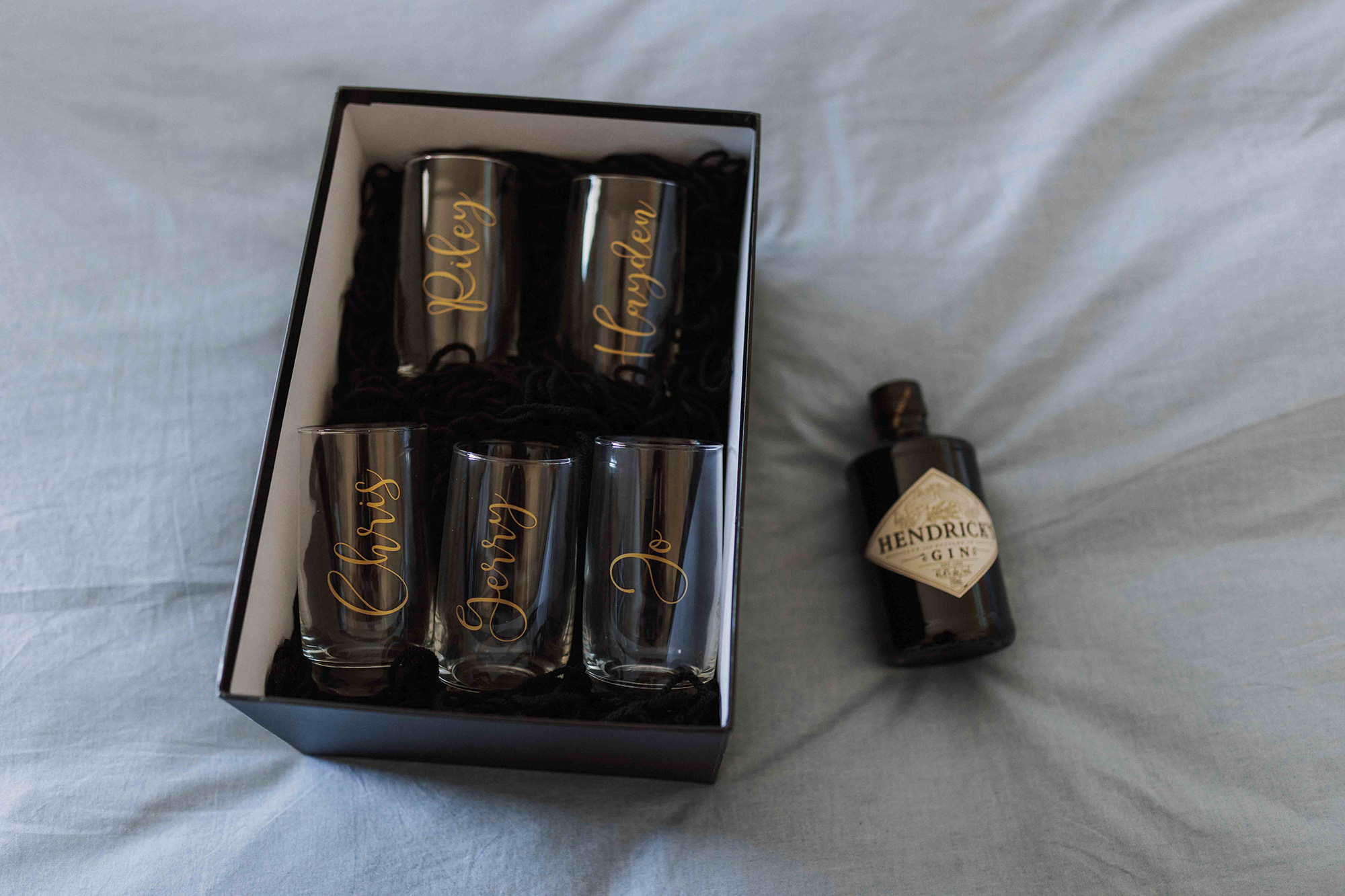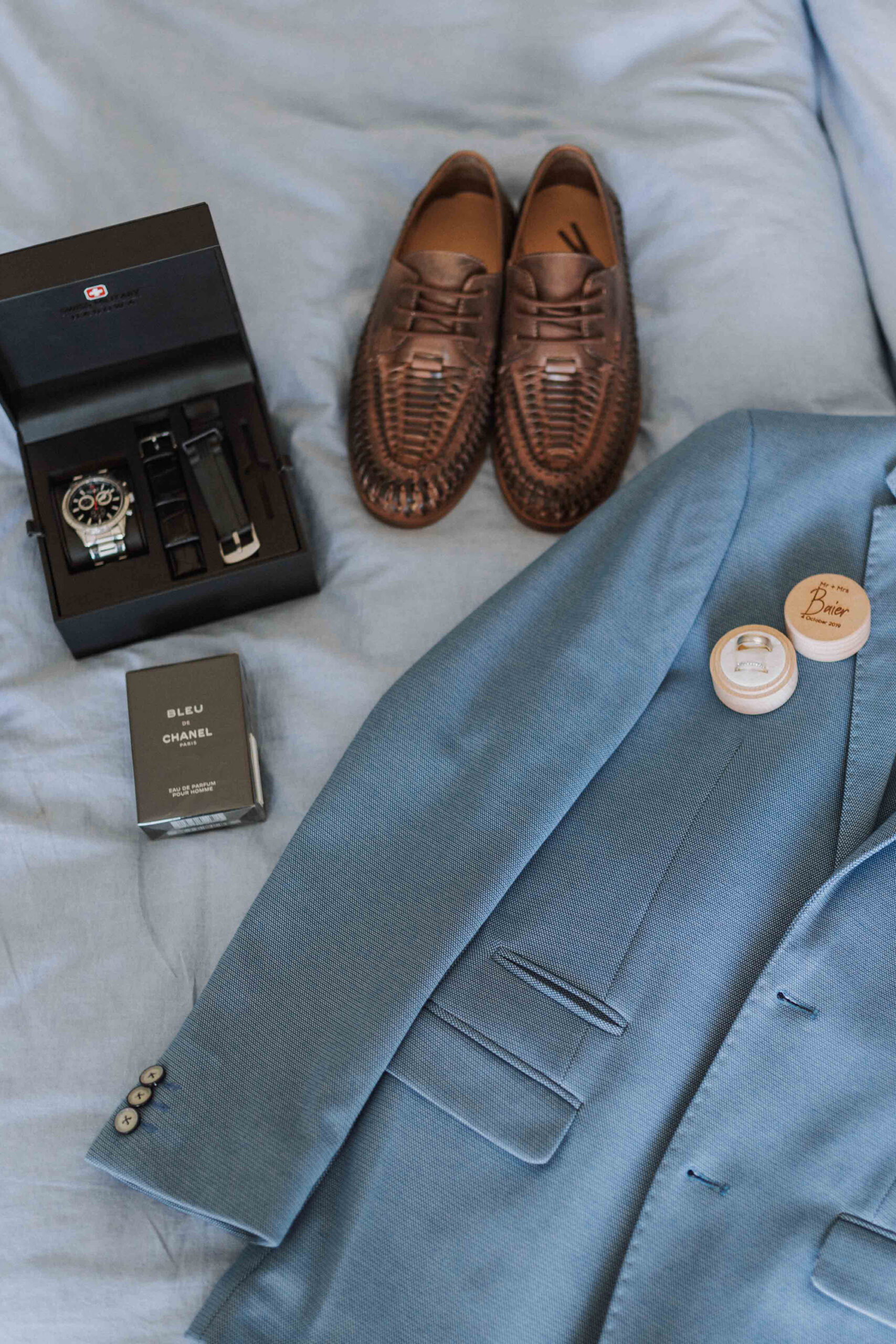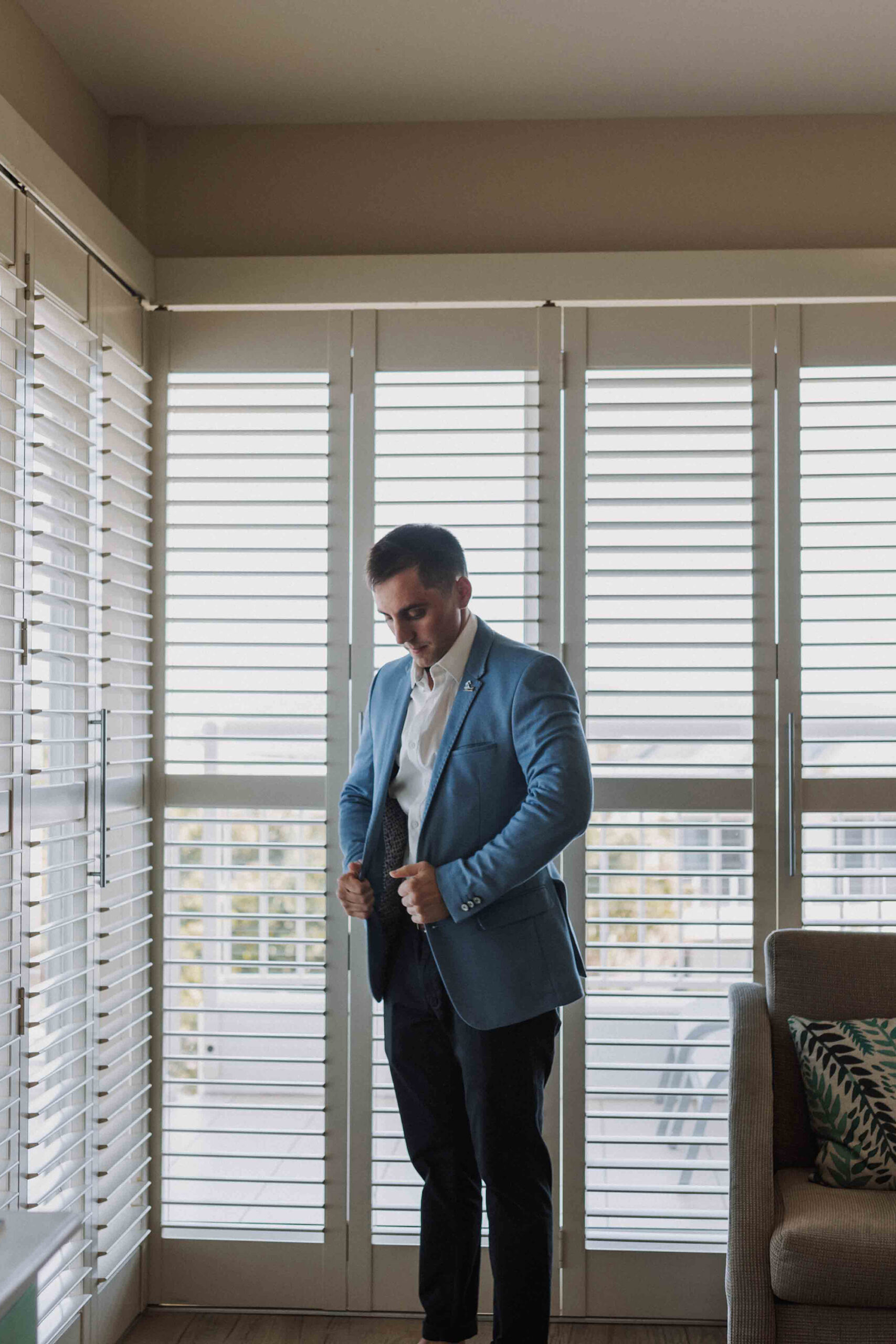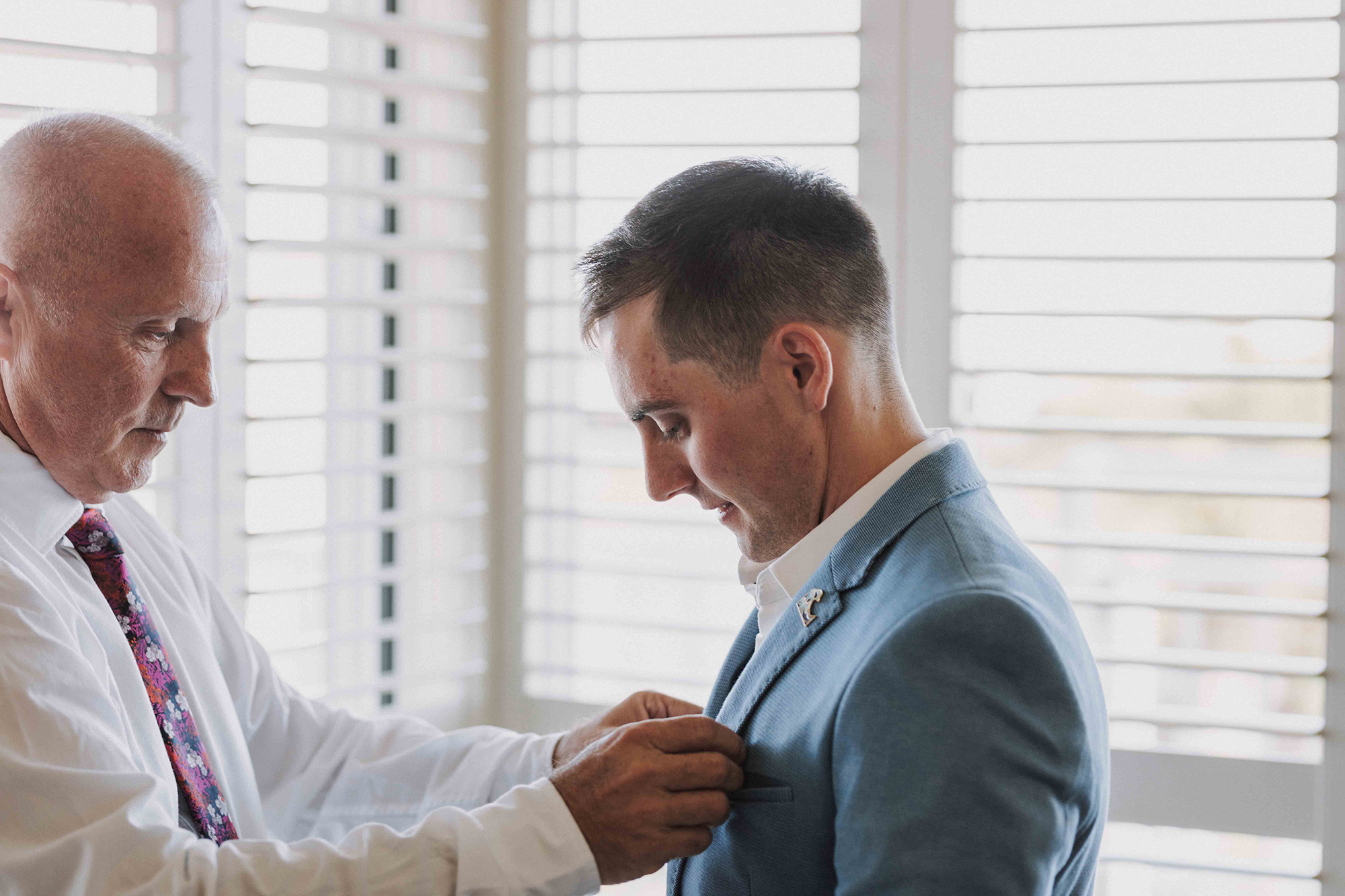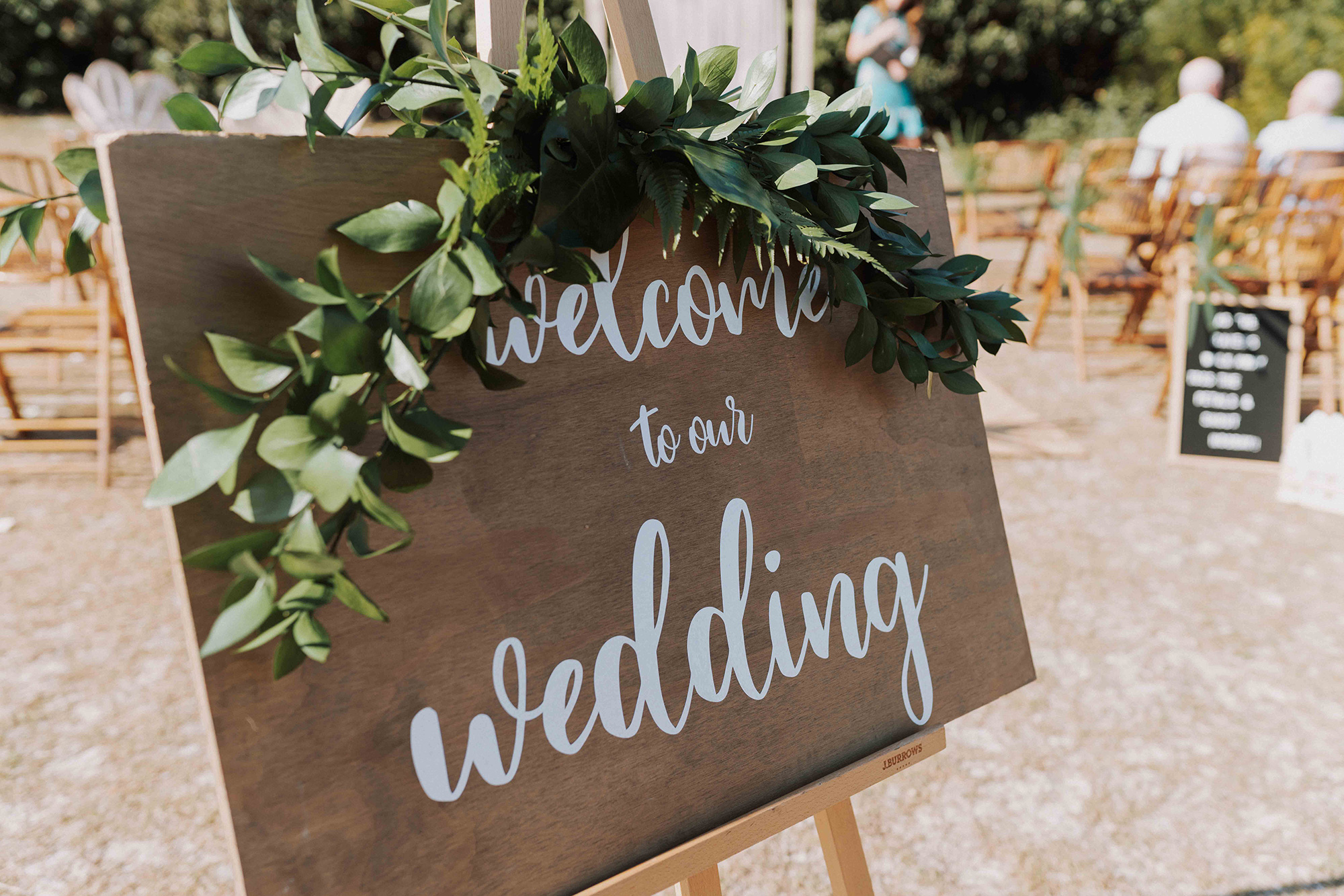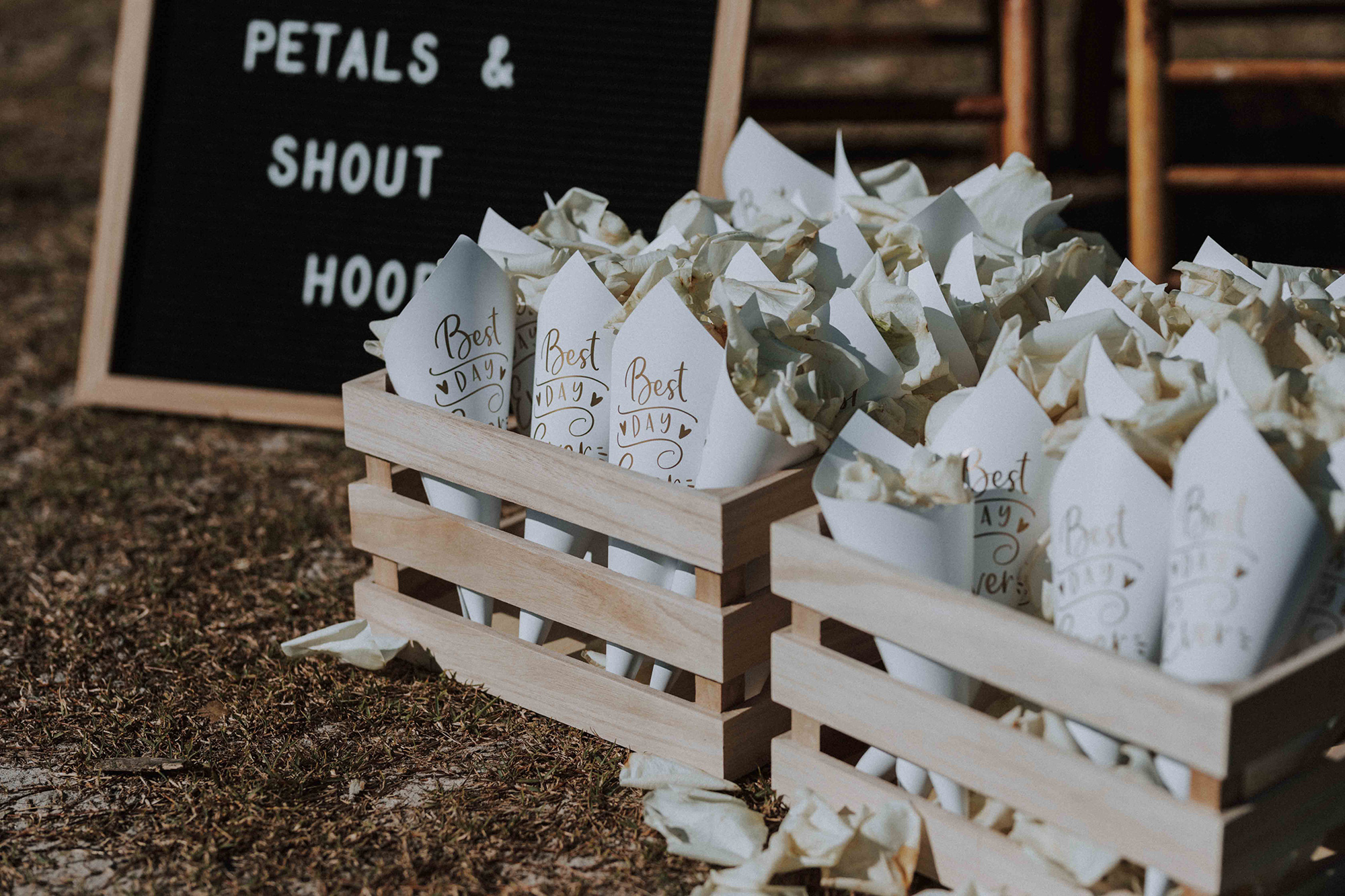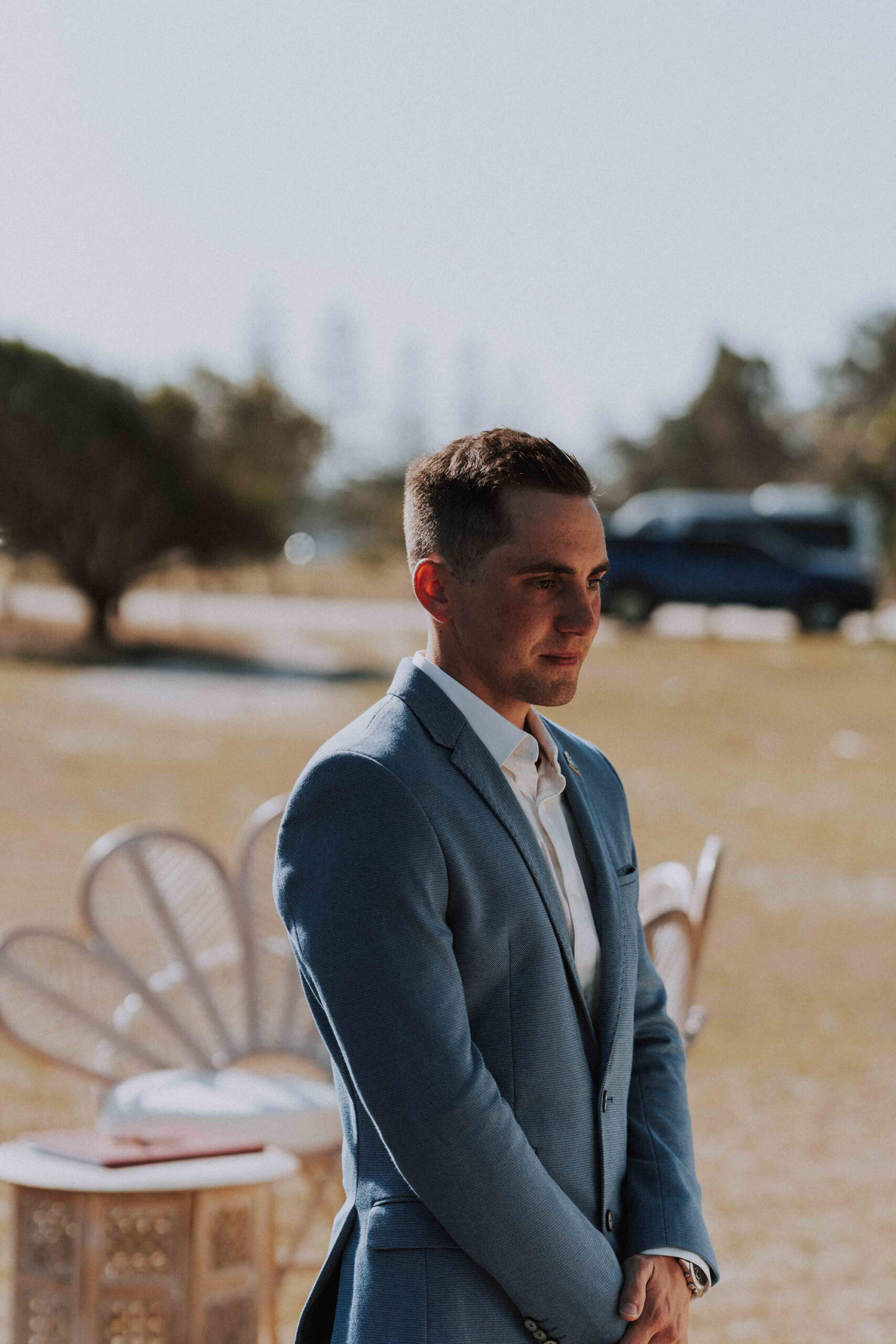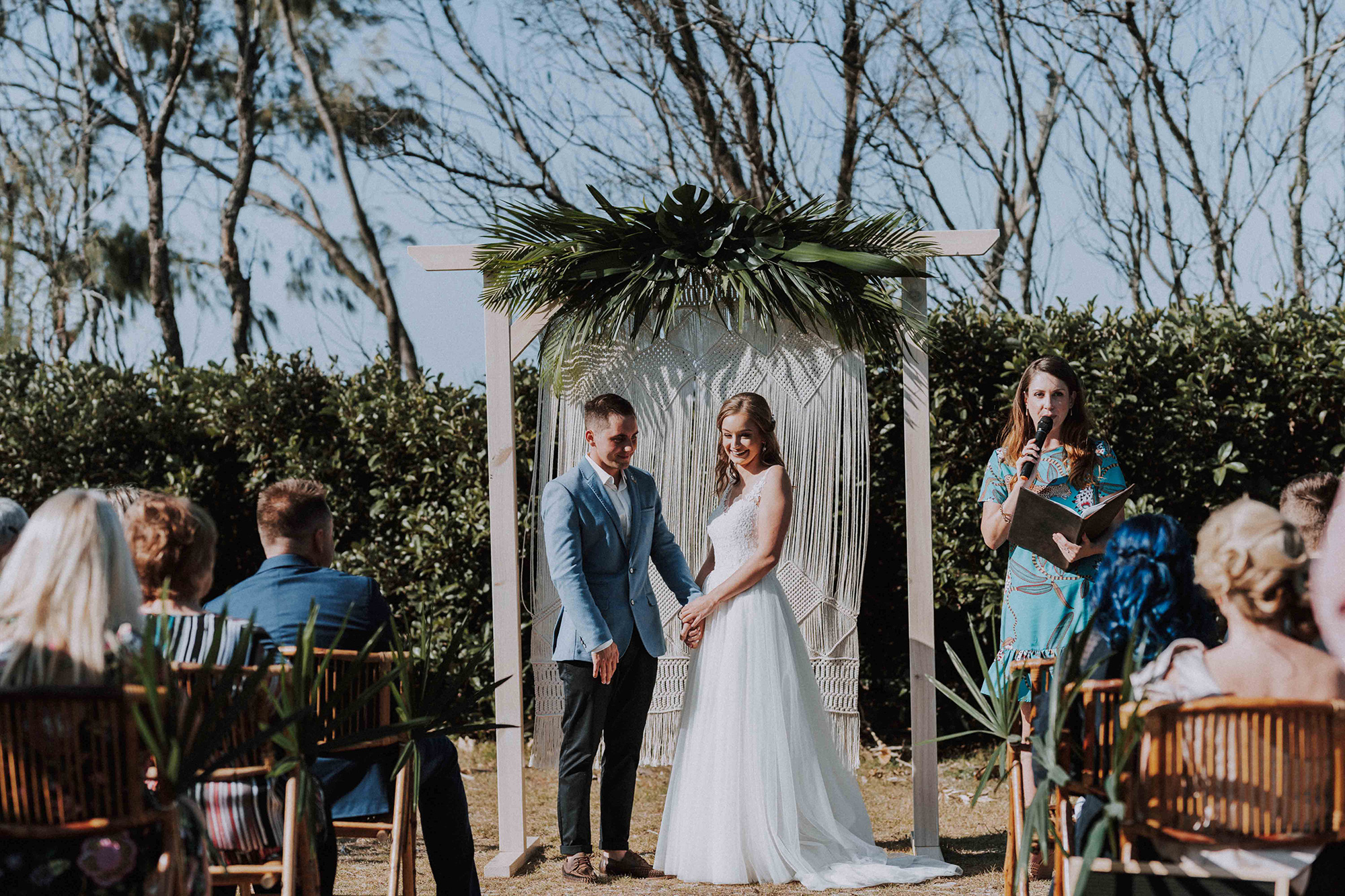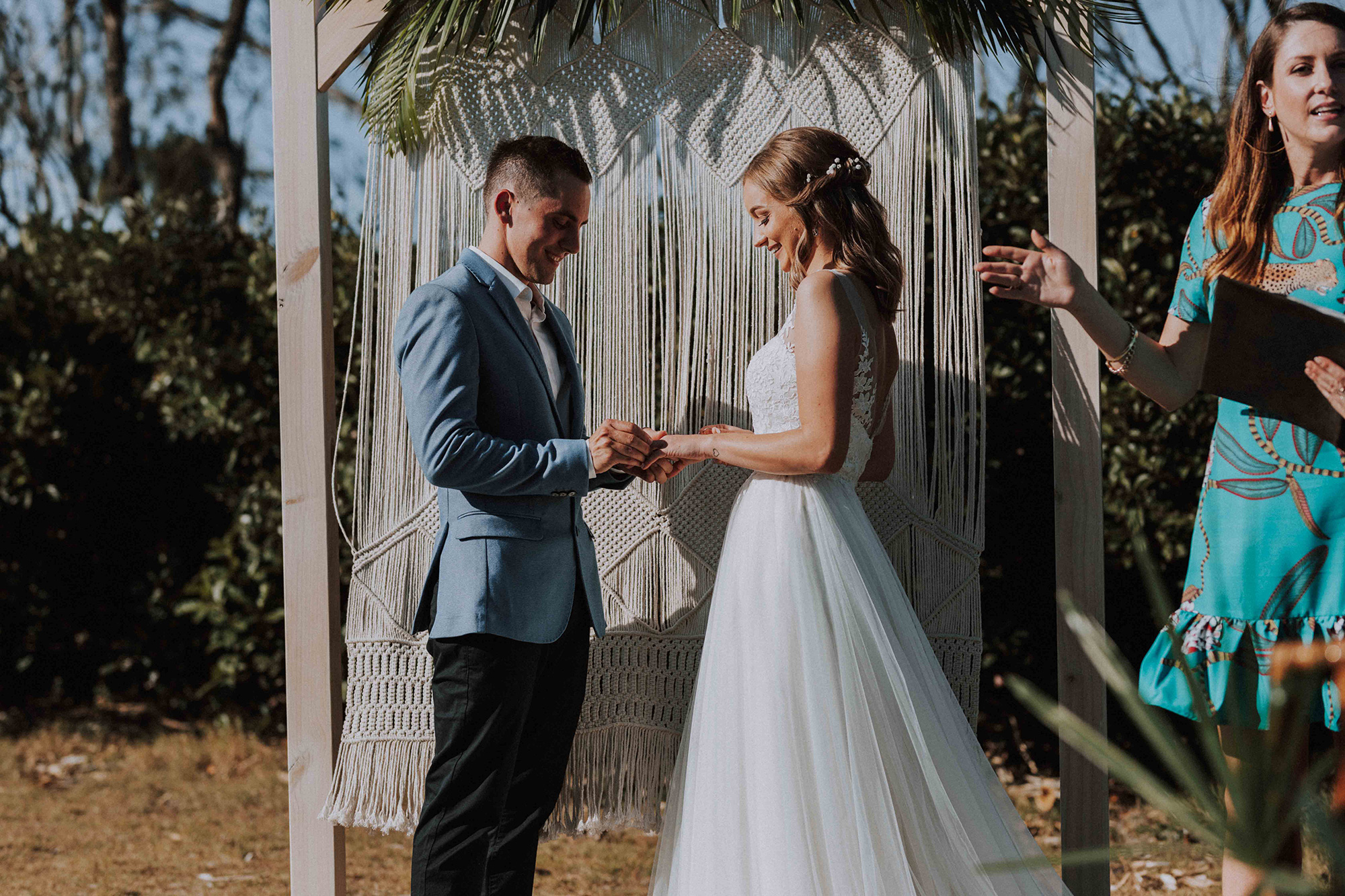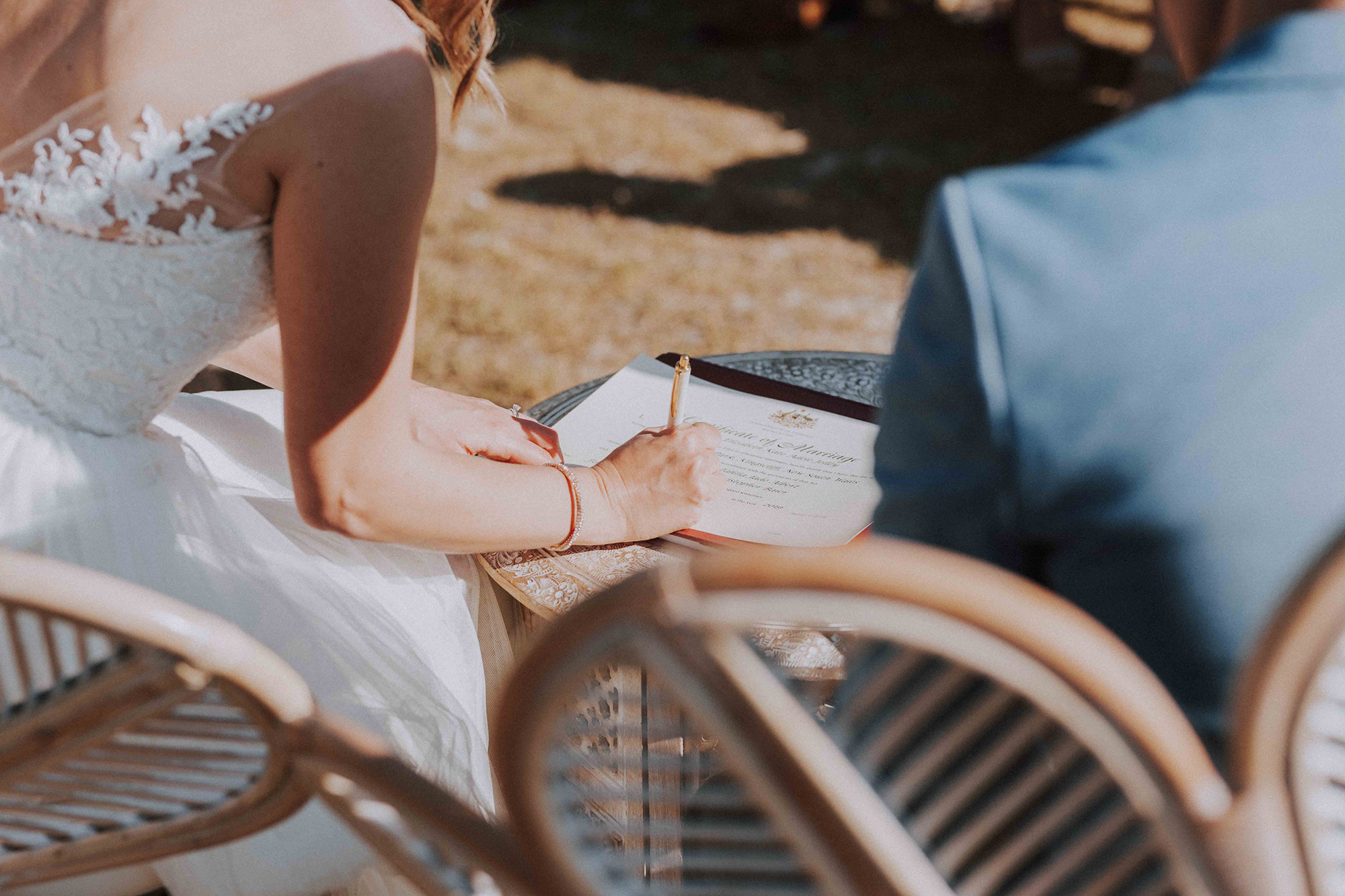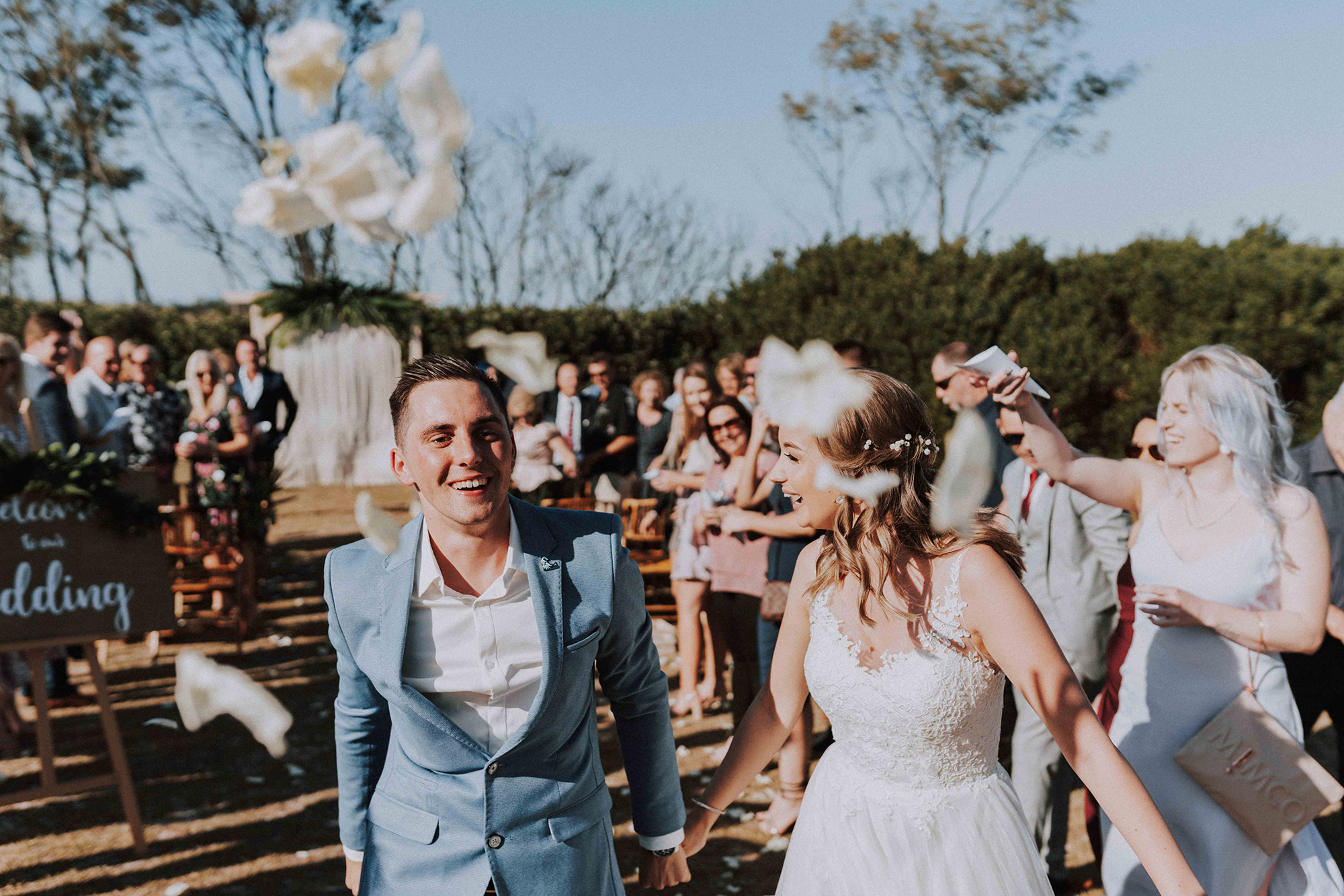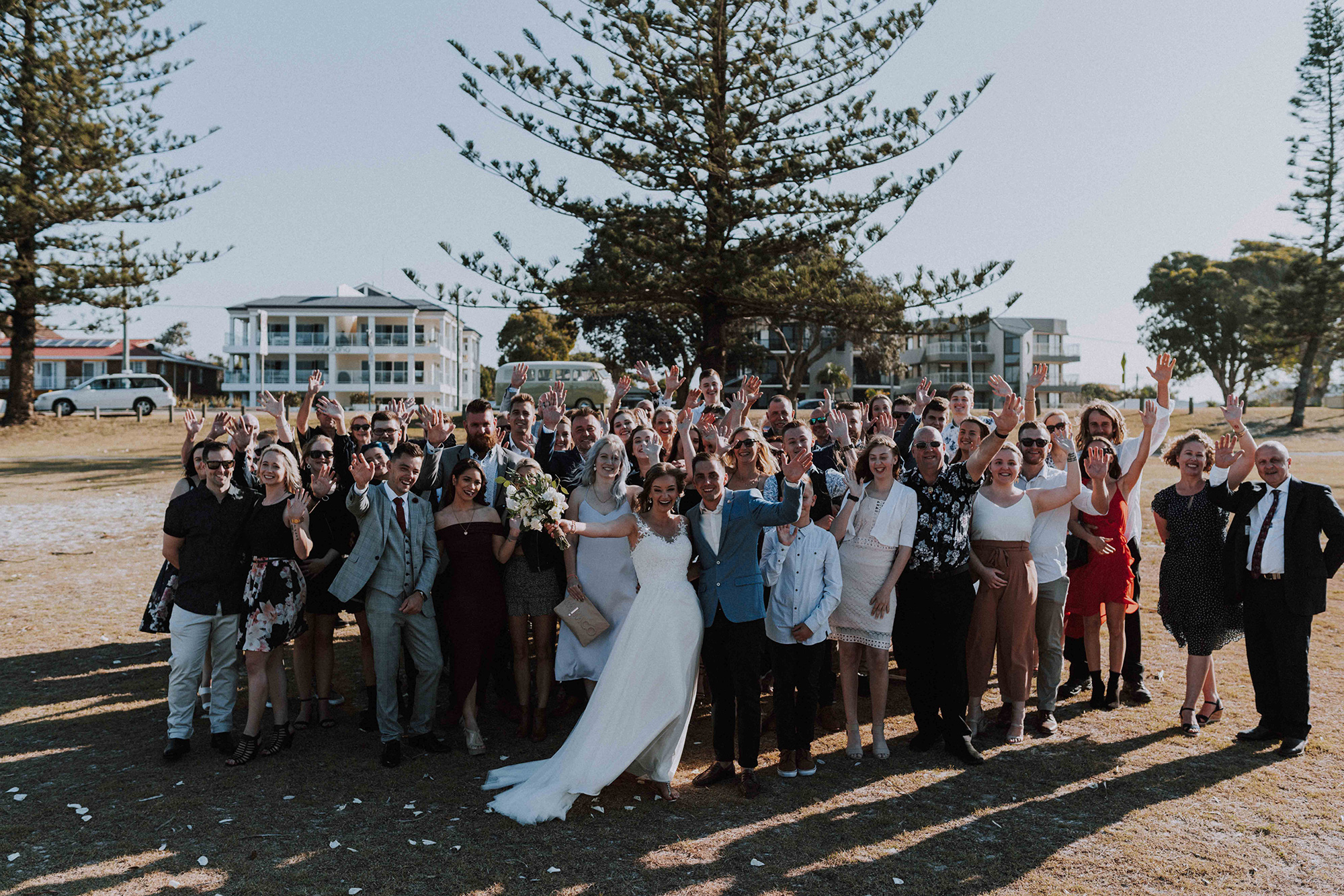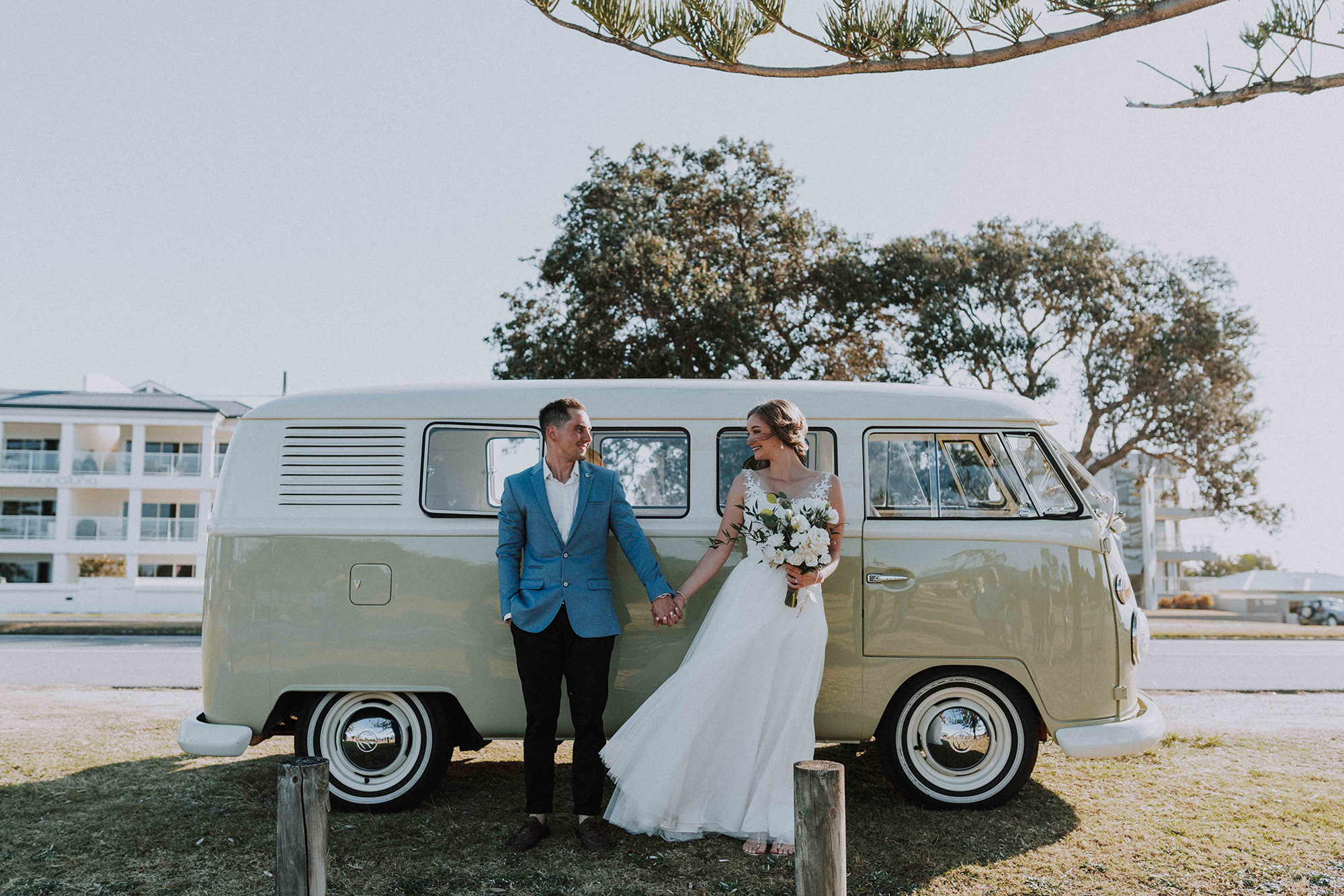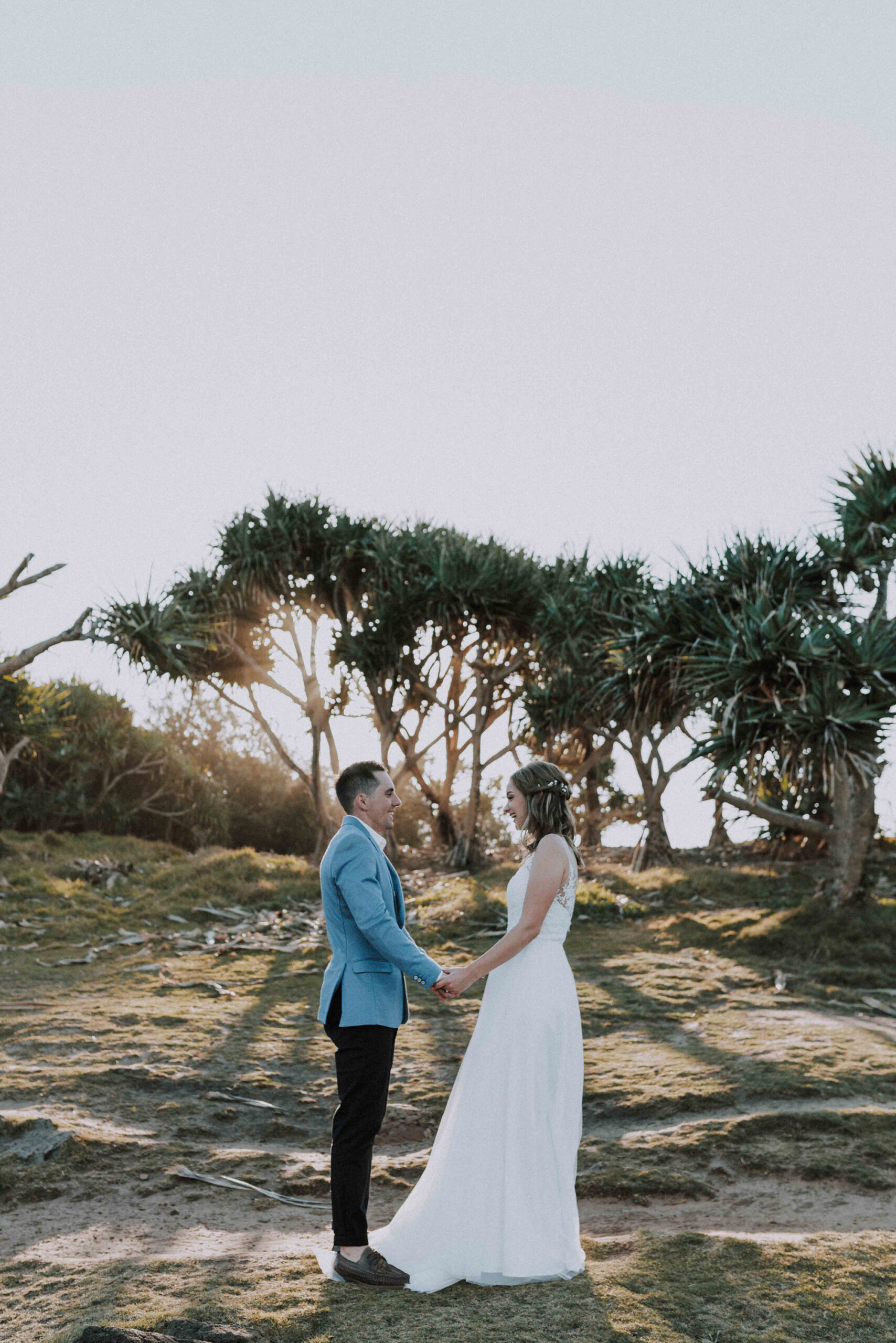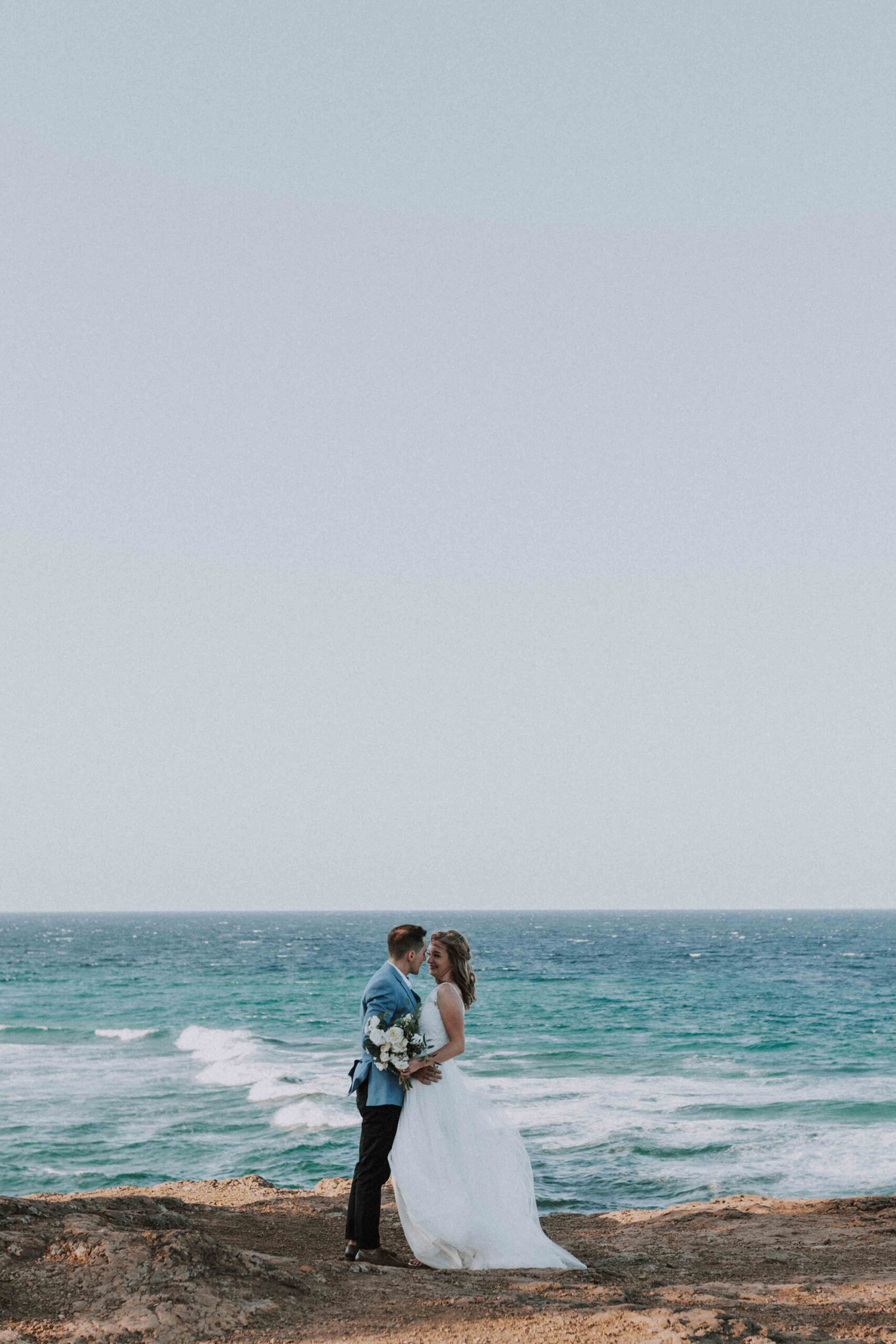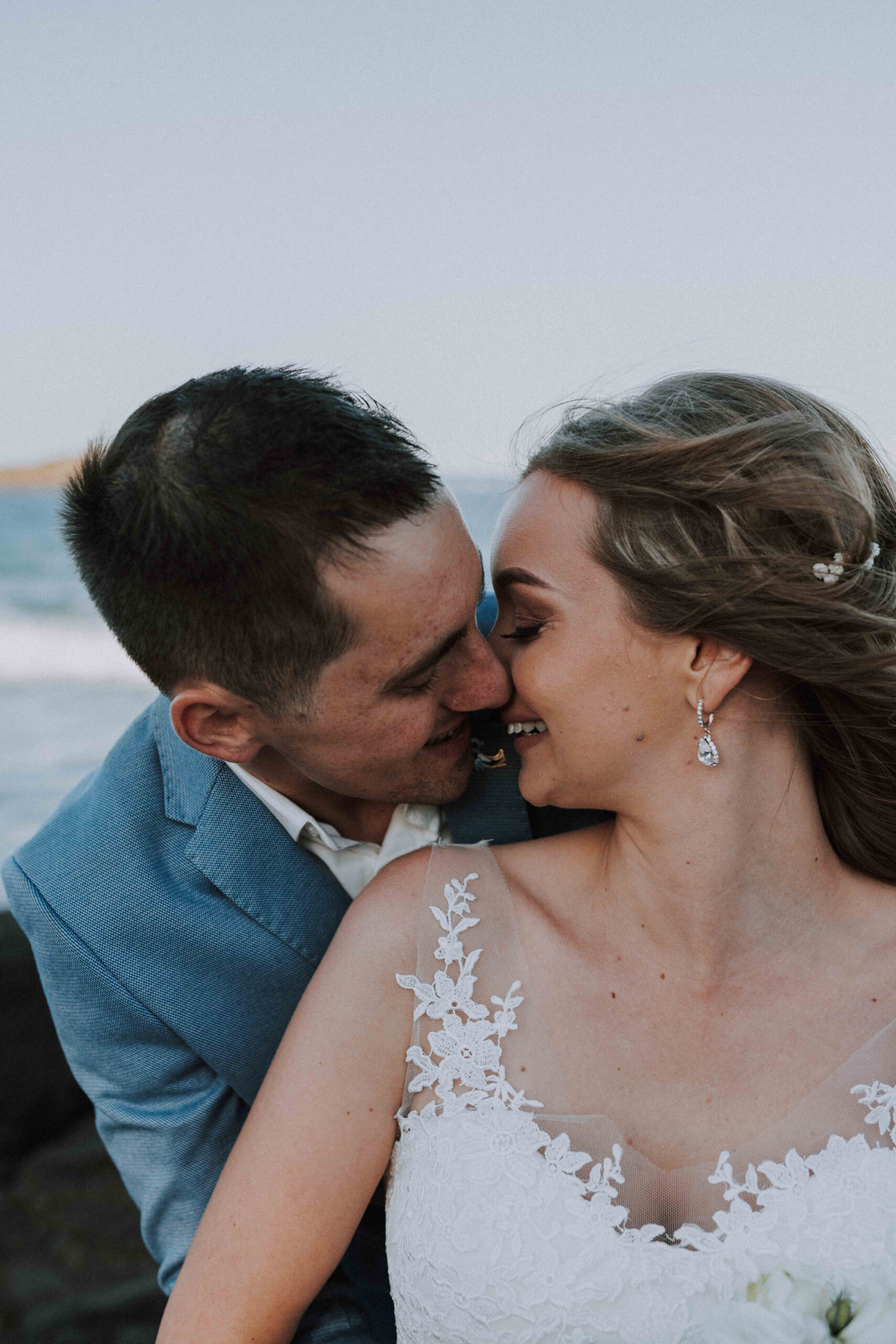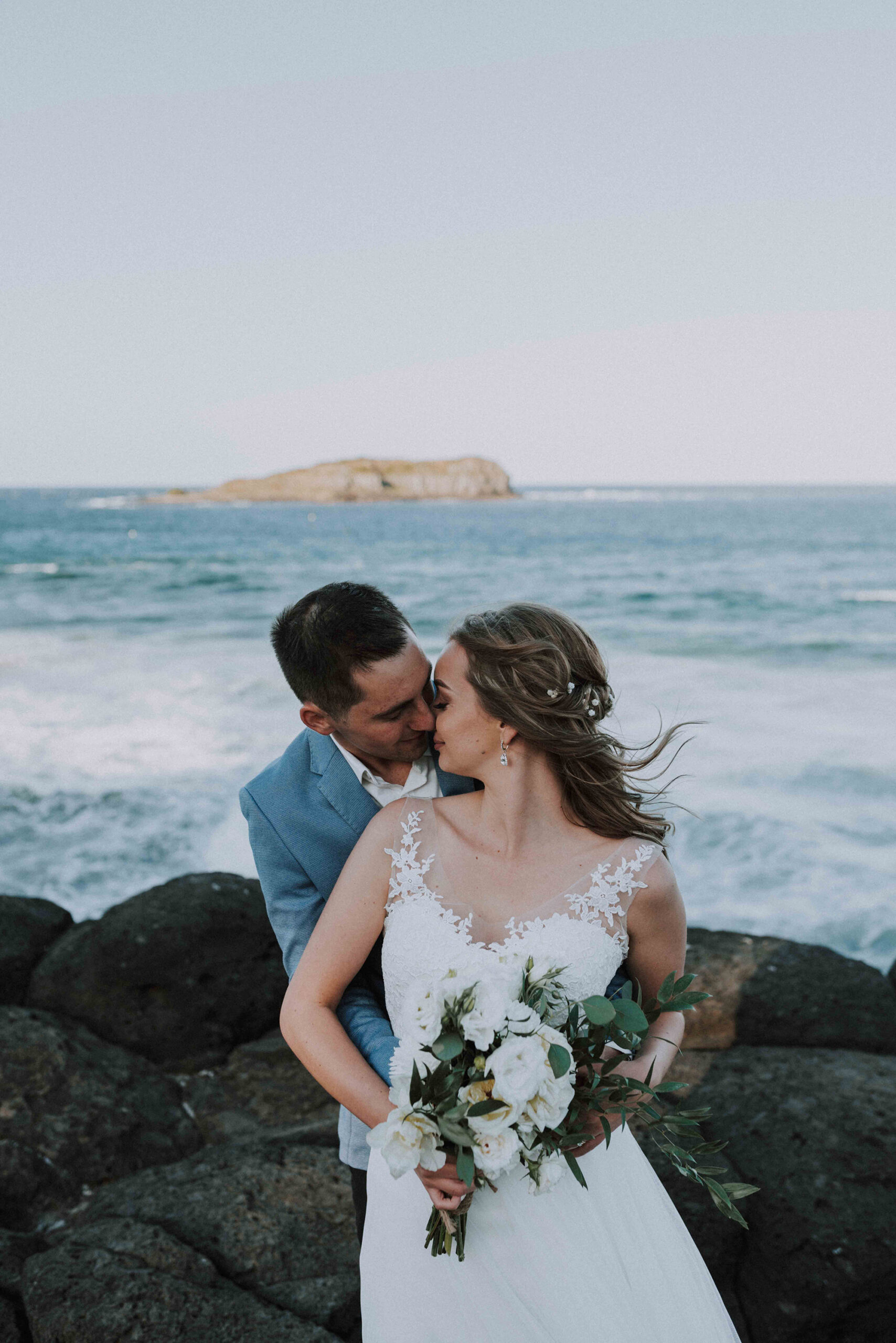 It was only natural the couple would marry by the water in their favourite camping spot.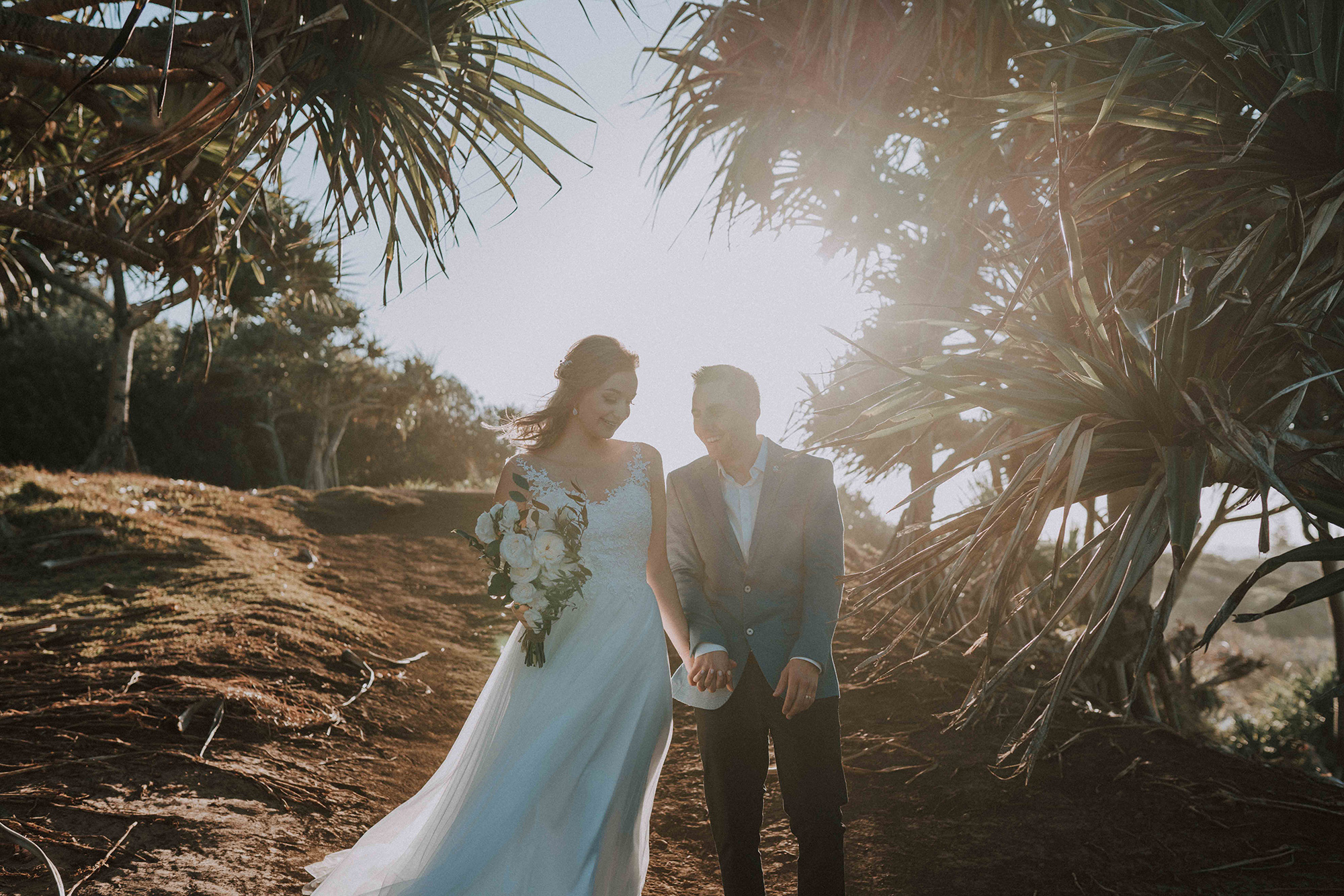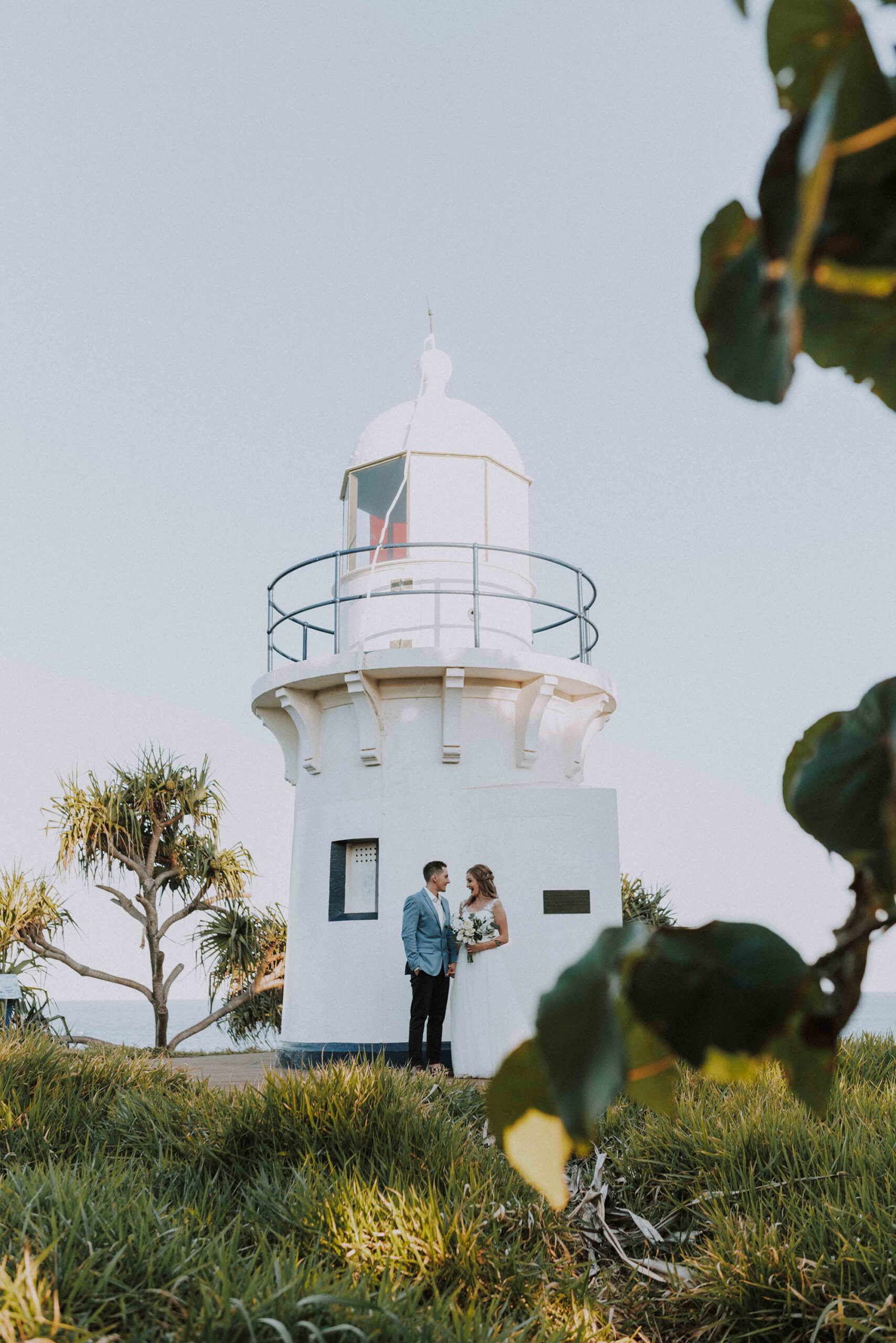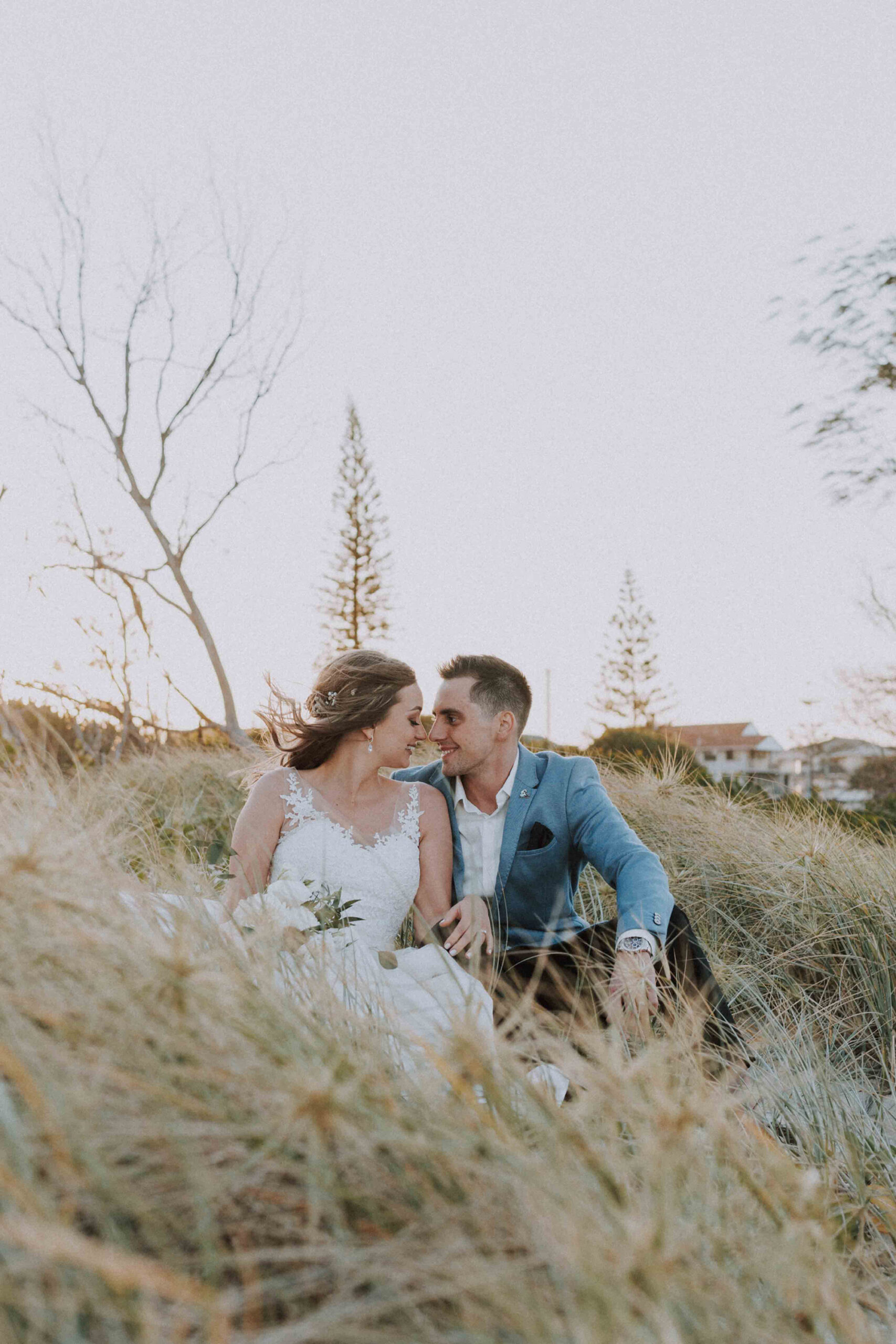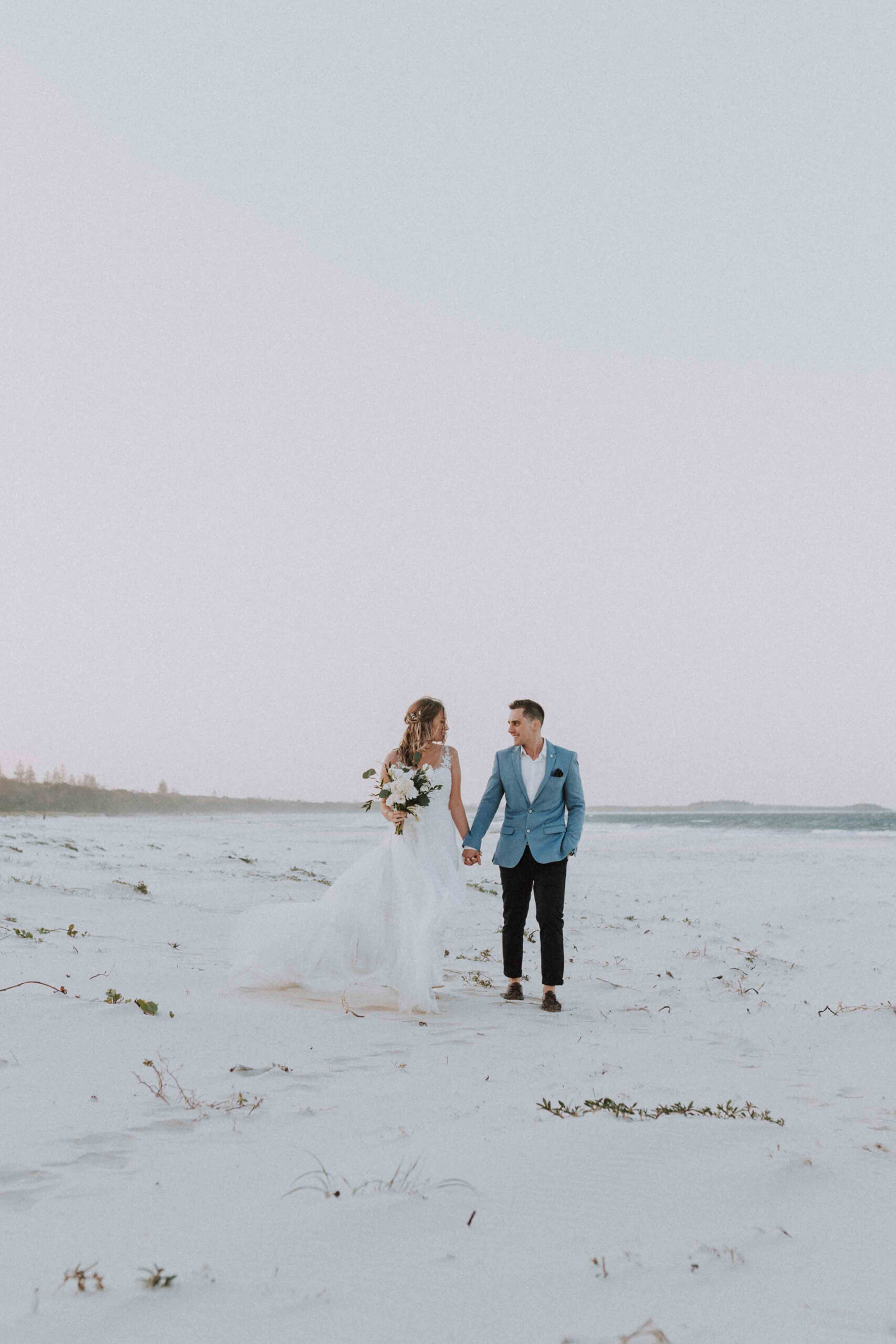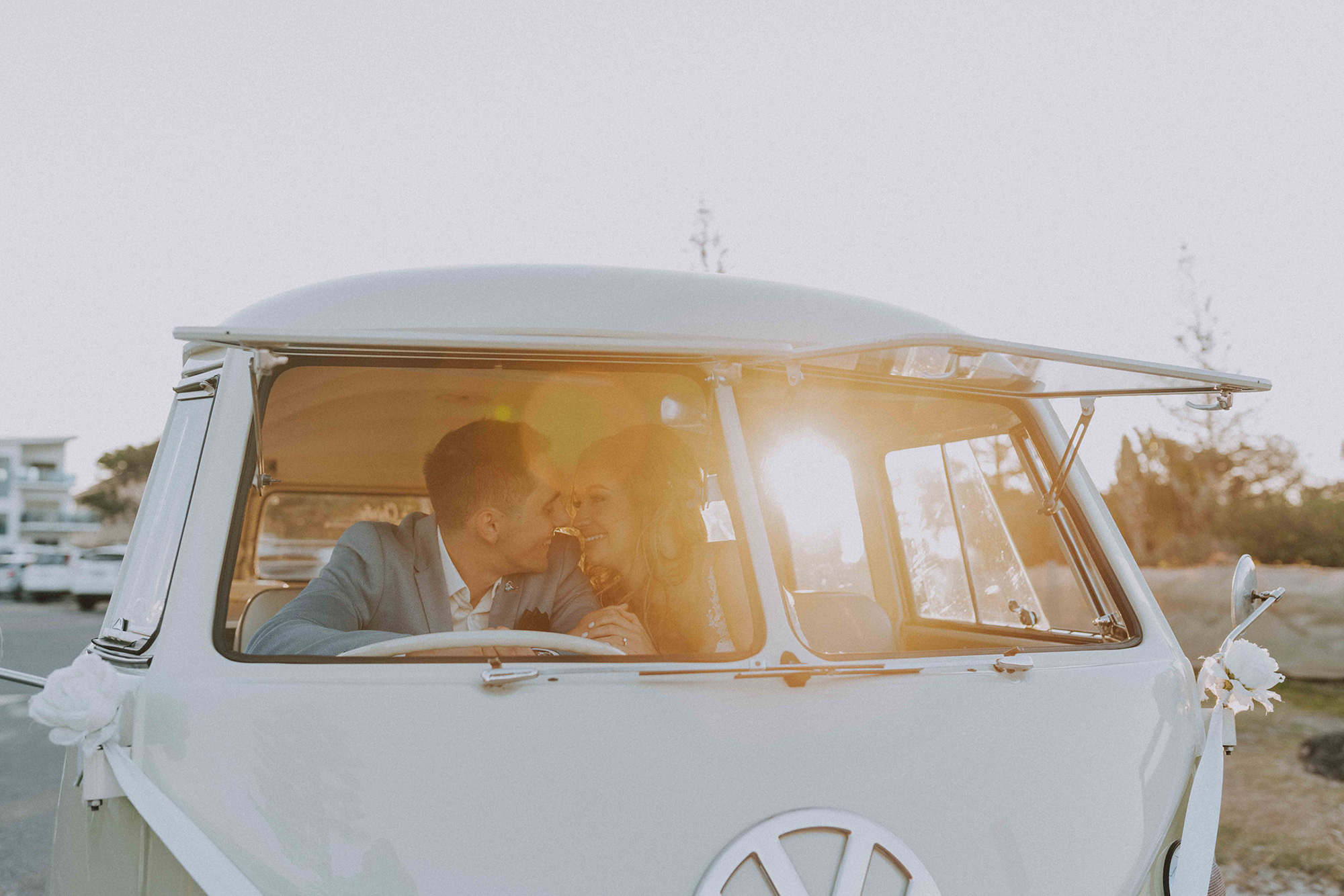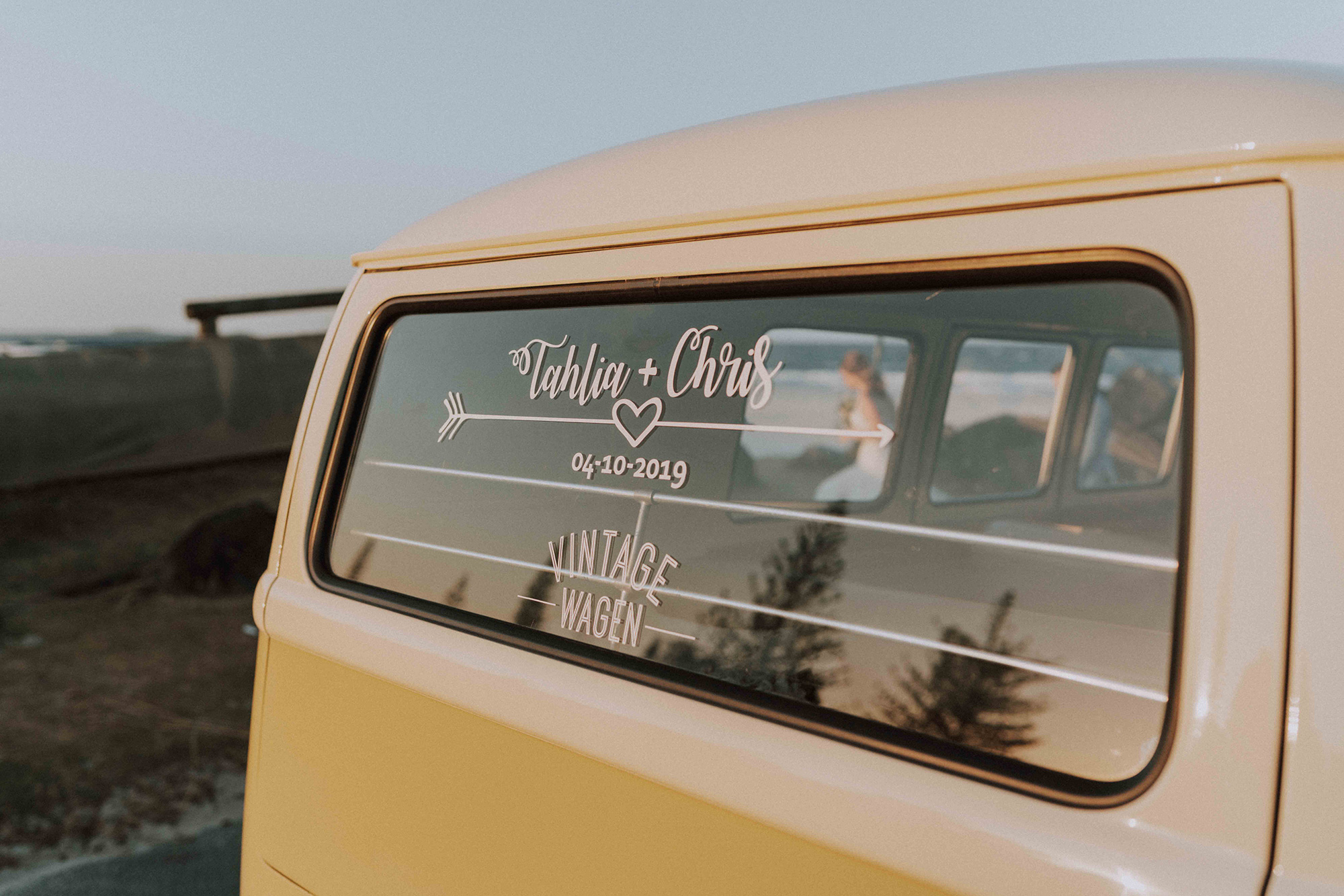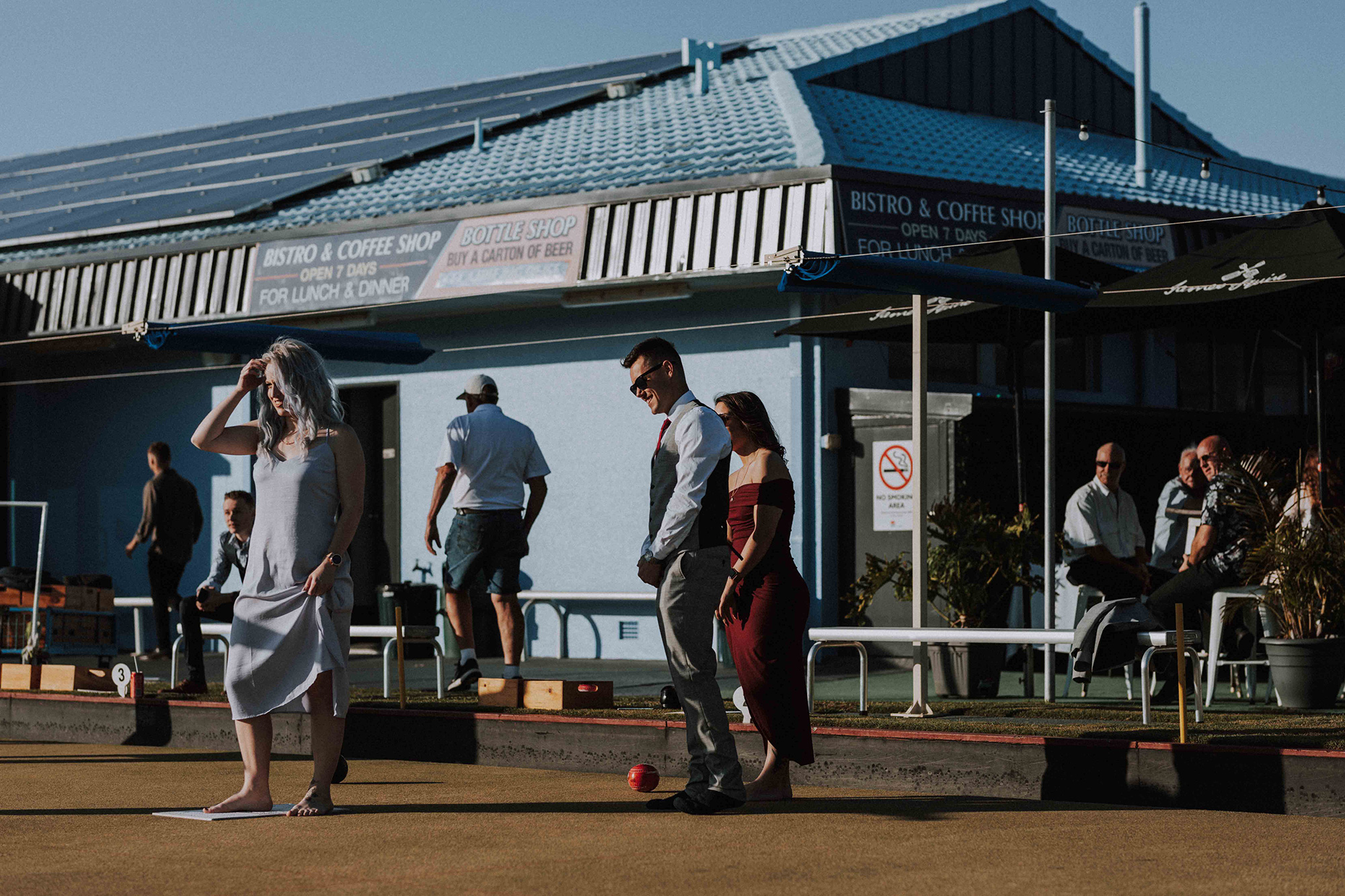 The couple celebrated at the local bowls club.