Lovestruck Melburnians Rebecca and Matt gathered their closest friends and family together and jetted off to Queensland for their colourful destination wedding.
Bec and Matt, both 31, chose Elandra Resort in South Mission Beach for the special weekend away with an entourage of 50.
"Everyone arrived on the Friday afternoon to a relaxing welcome dinner of American barbecue. The wedding day started early with champagne and breakfast served in the bridal suite. It was such a beautiful and relaxed time," Bec says.
Guests enjoyed breakfast by the pool, while Matt and his groomsmen had a morning swim before getting ready for the August 5, 2017 celebrations.
The couple opted for a first look before the poolside ceremony, and Bec says this decision helped overcome the nerves.
"We agreed that we wanted to share the first time we laid eyes on each other in private," the bride says.
Following the intimate ceremony, the celebrations continued well into the night, including Bec and Matt telling a story around the room that included anecdotes for every single guest.
The dance floor filled up following the couple's first dance to Amy Shark's Adore.
"It never ebbed until the early hours of the morning when everyone closed out the night by getting thrown into the pool," Bec recalls.
The following day, the newlyweds were whisked away by helicopter and began their two-week honeymoon.
Photos courtesy of Blue Sky Photography.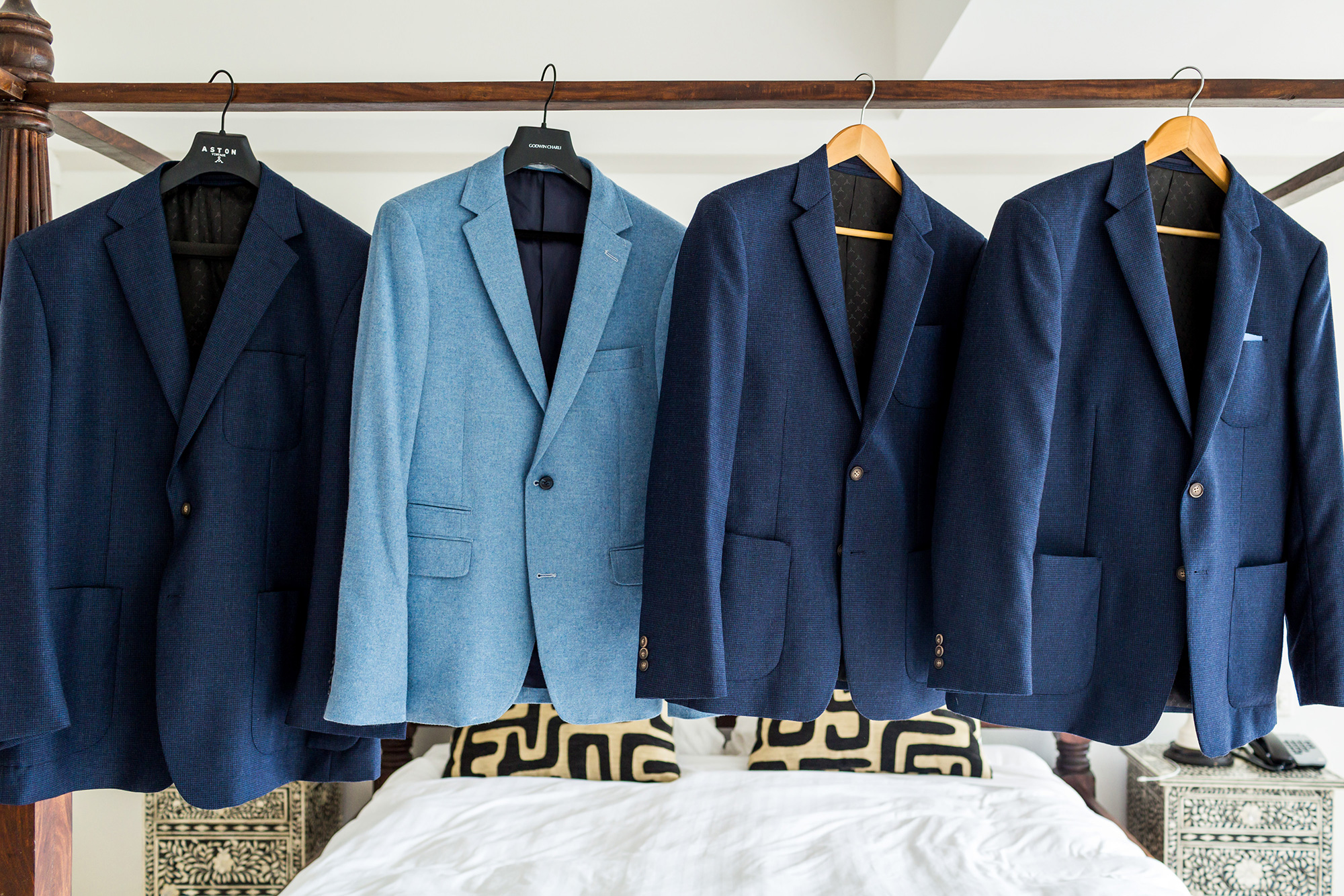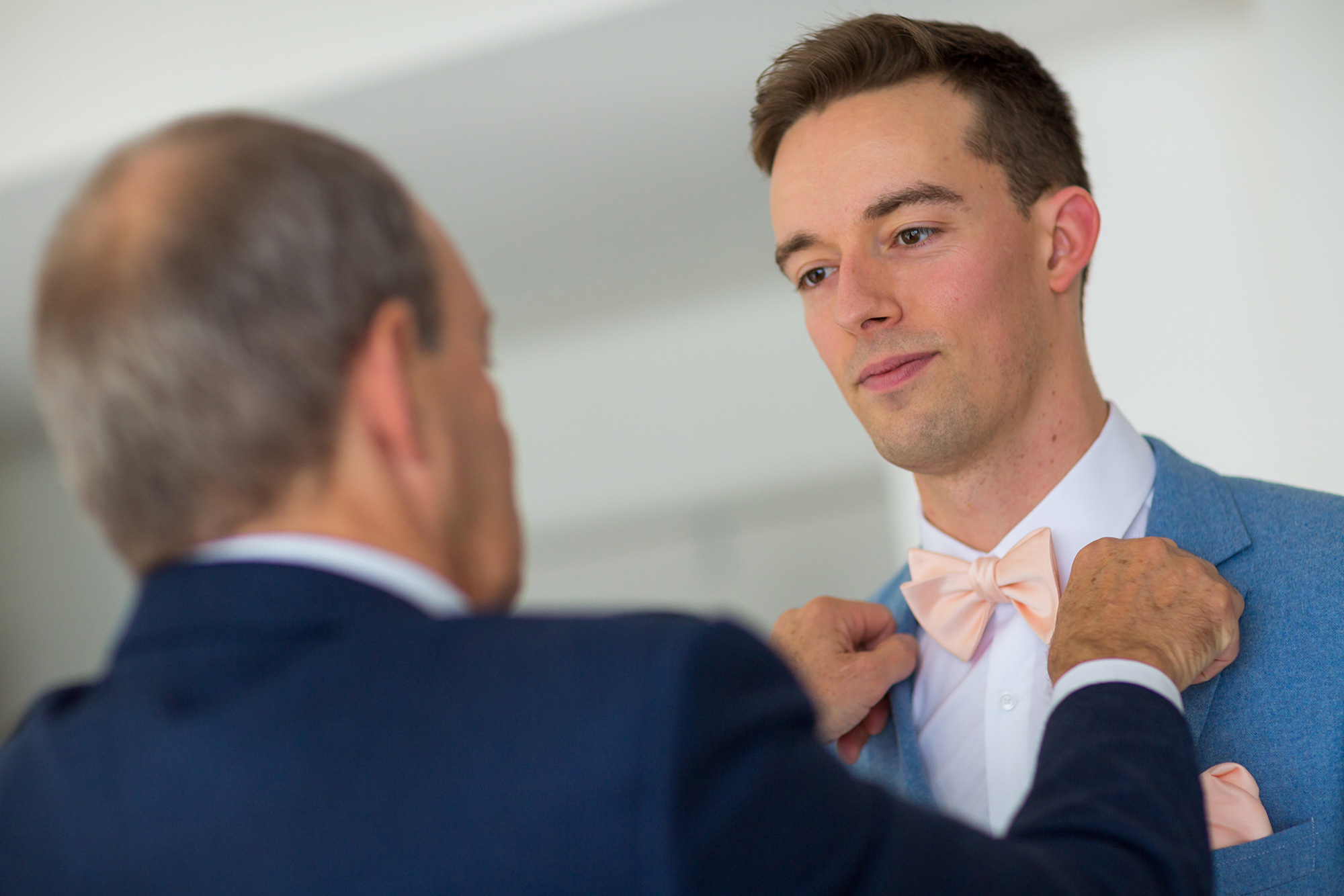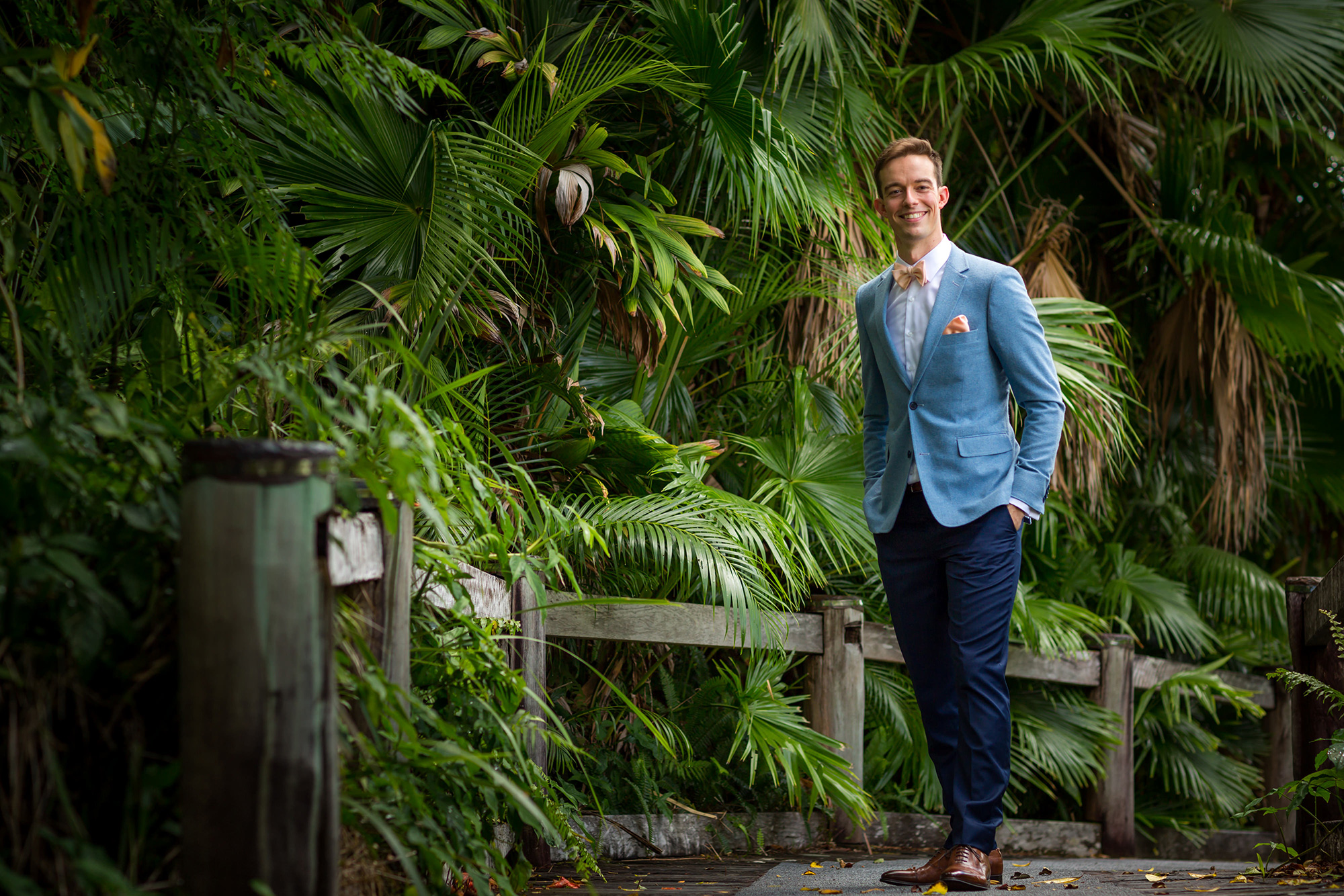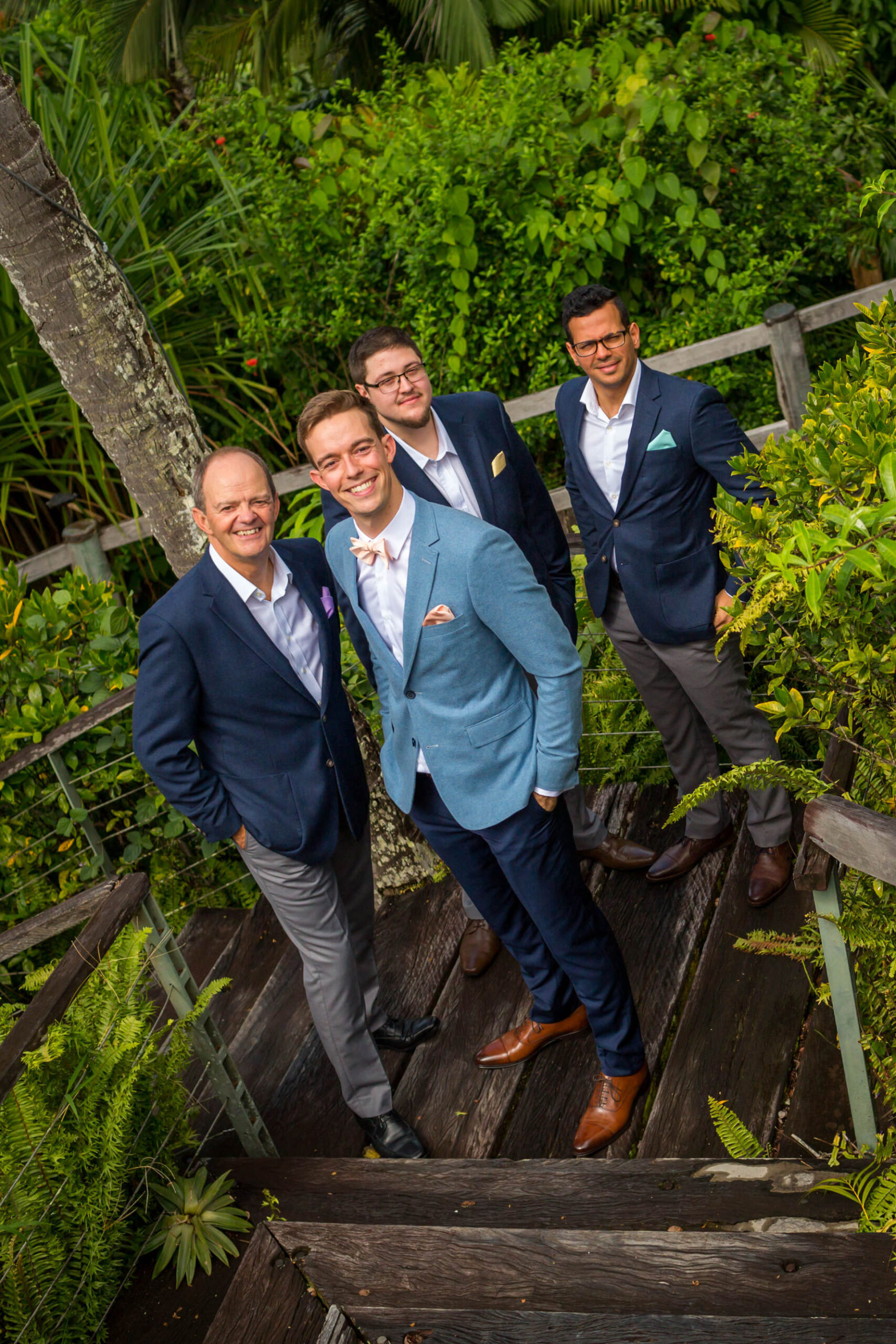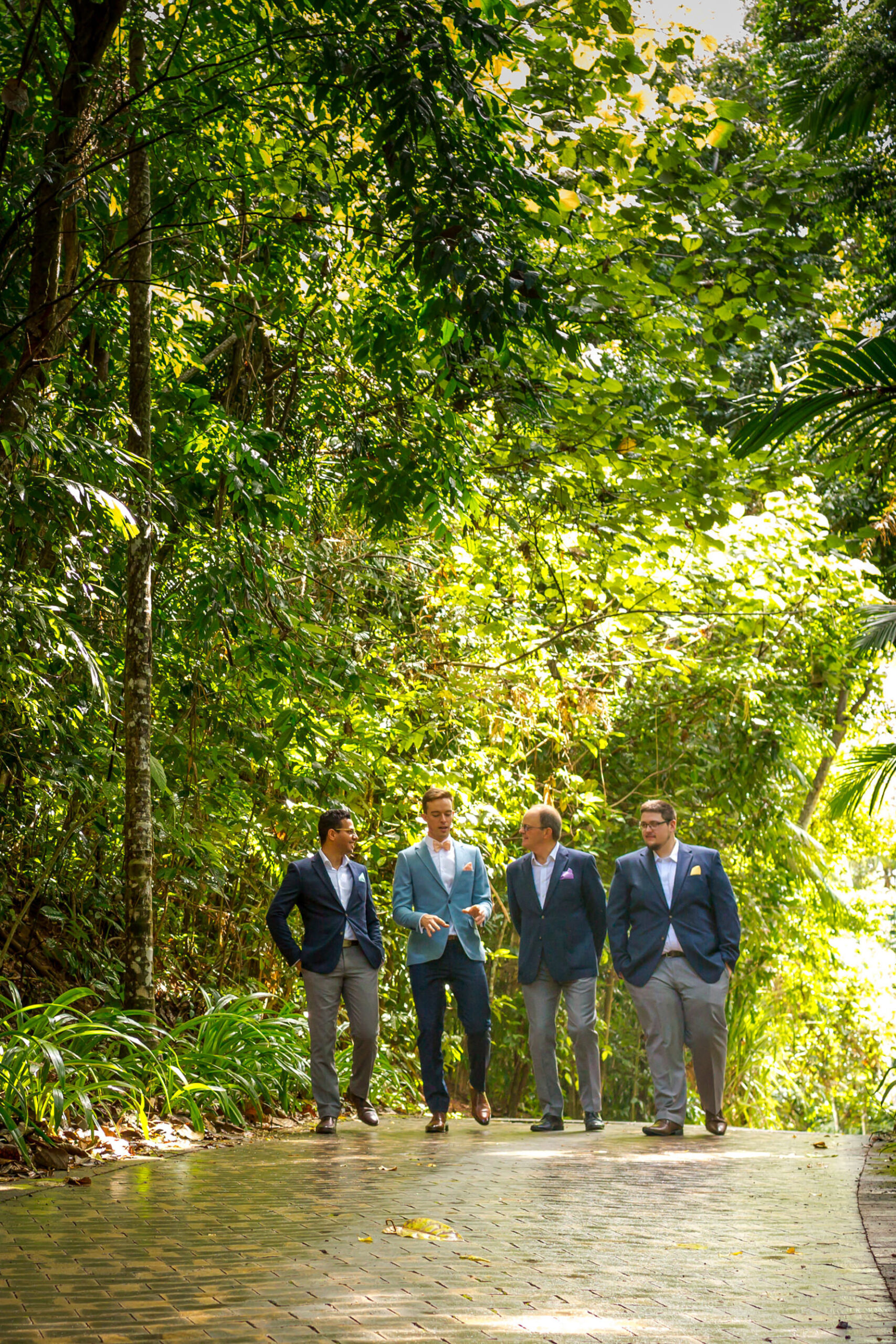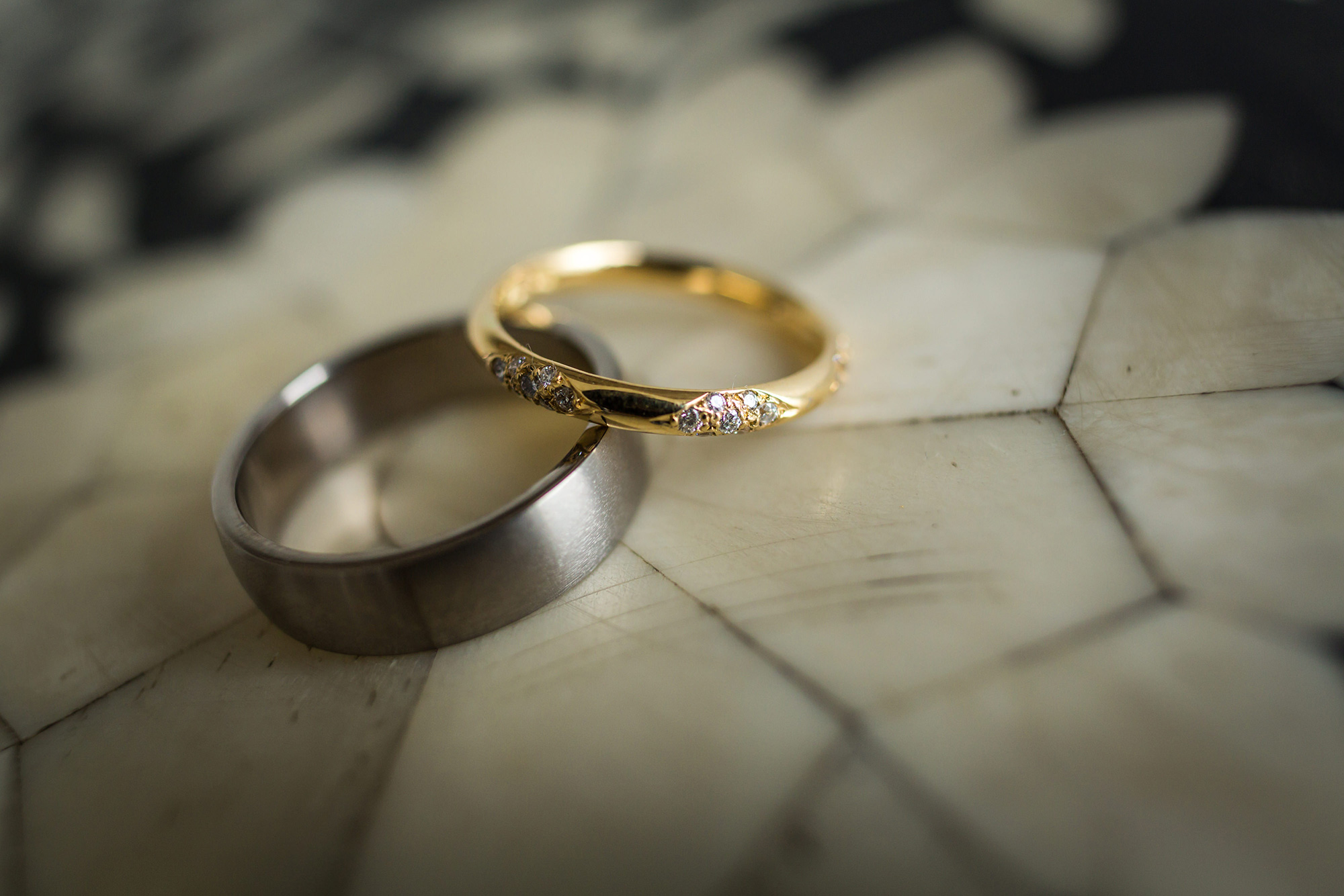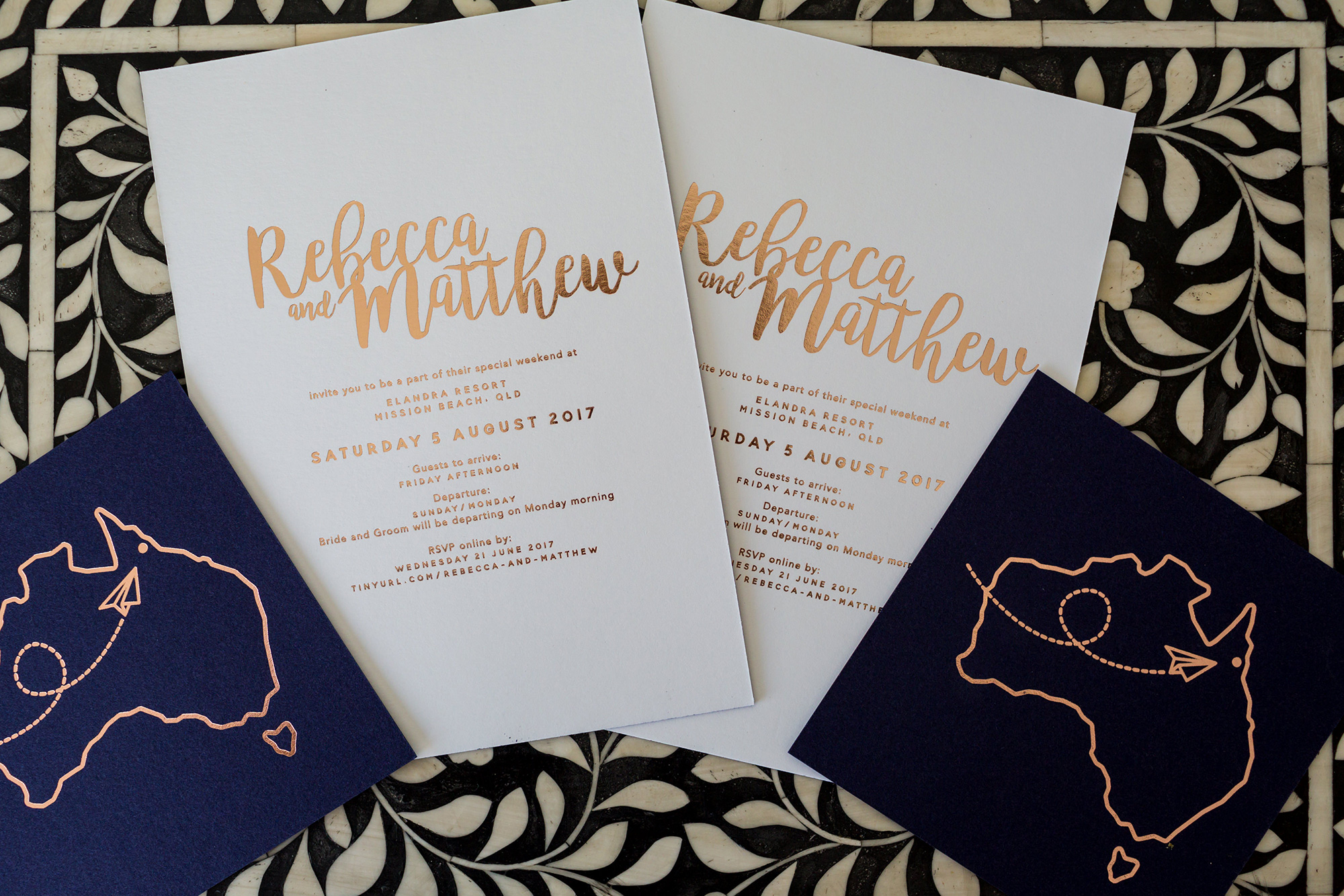 The couple gave a fun nod to their destination venue with their wedding stationery.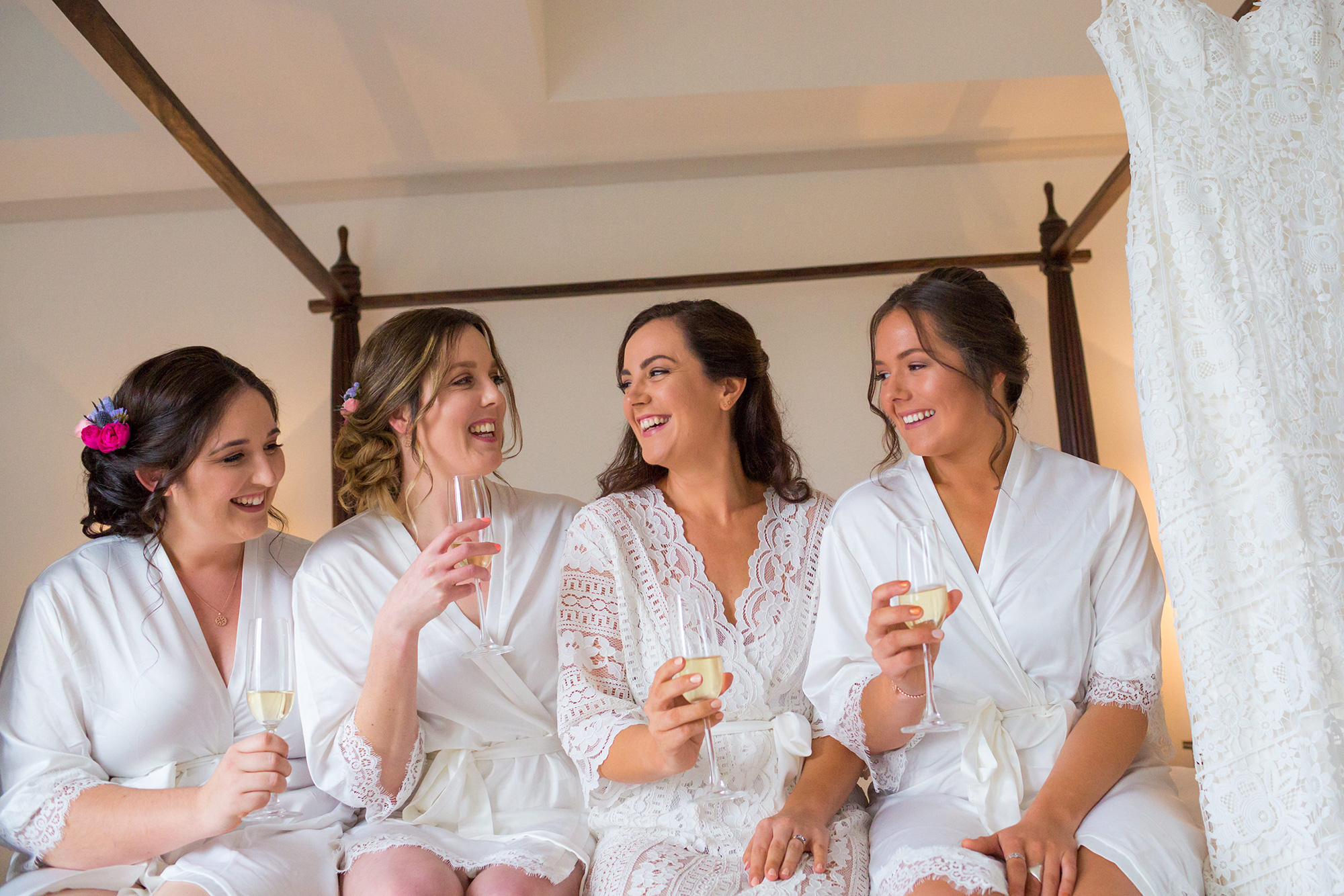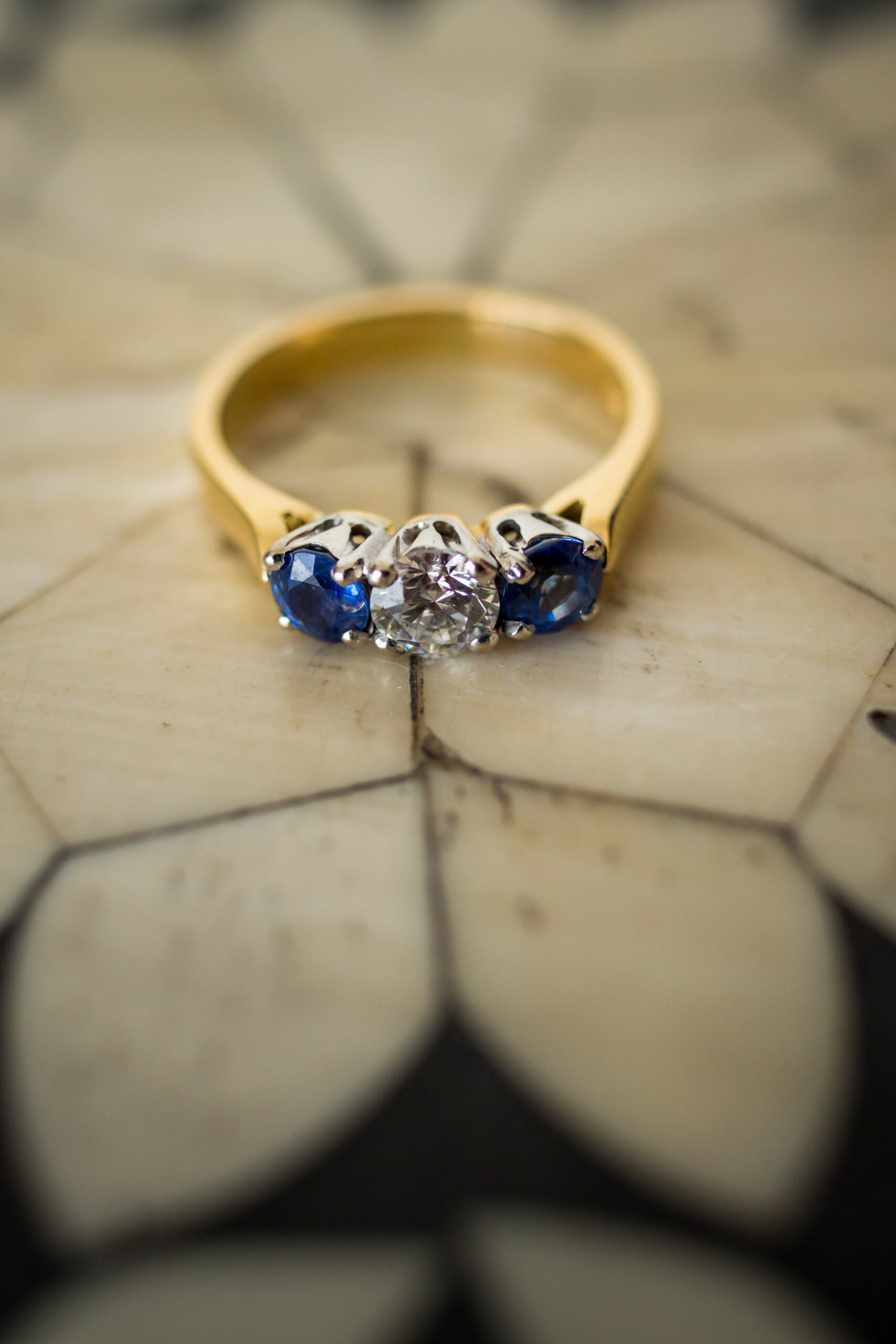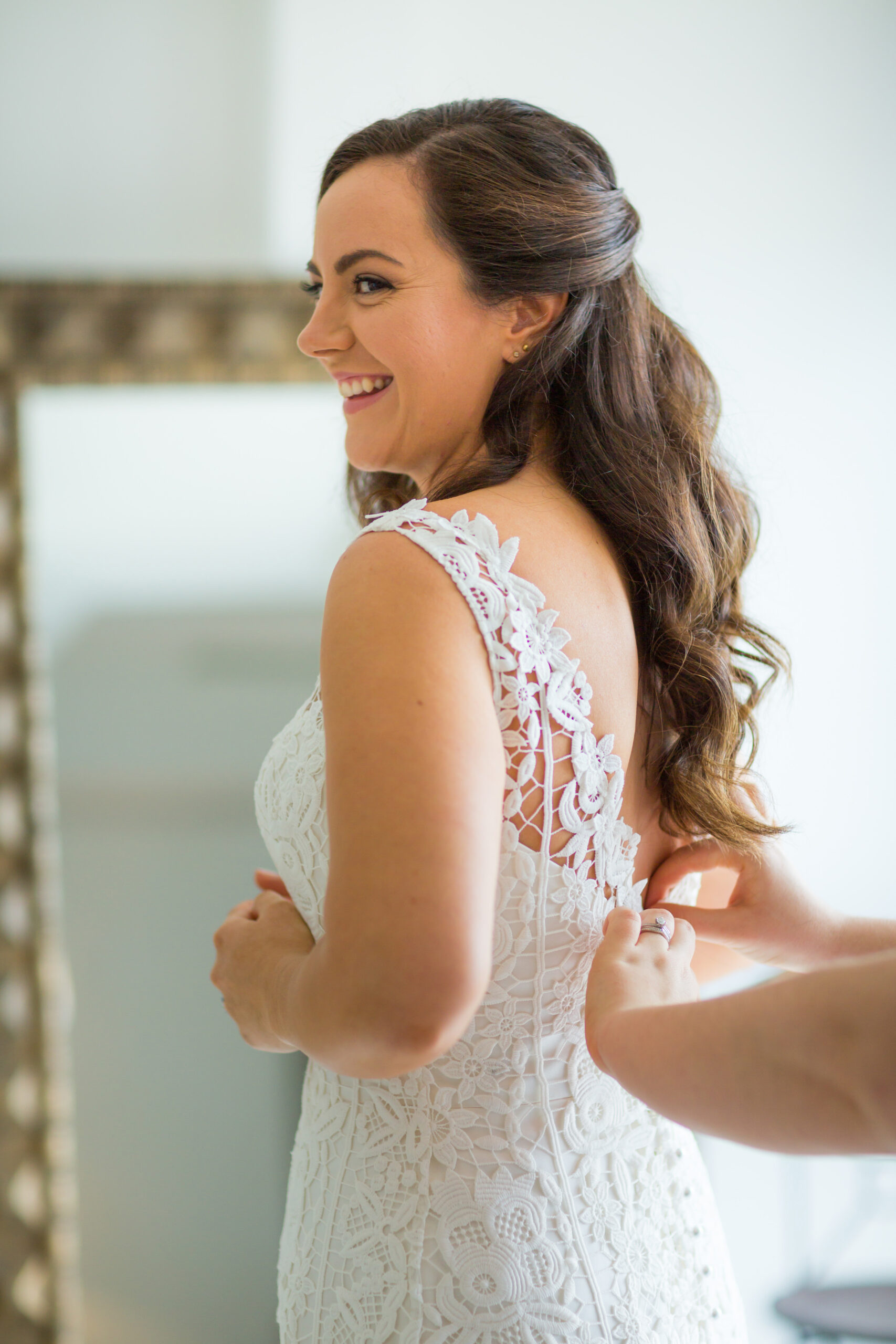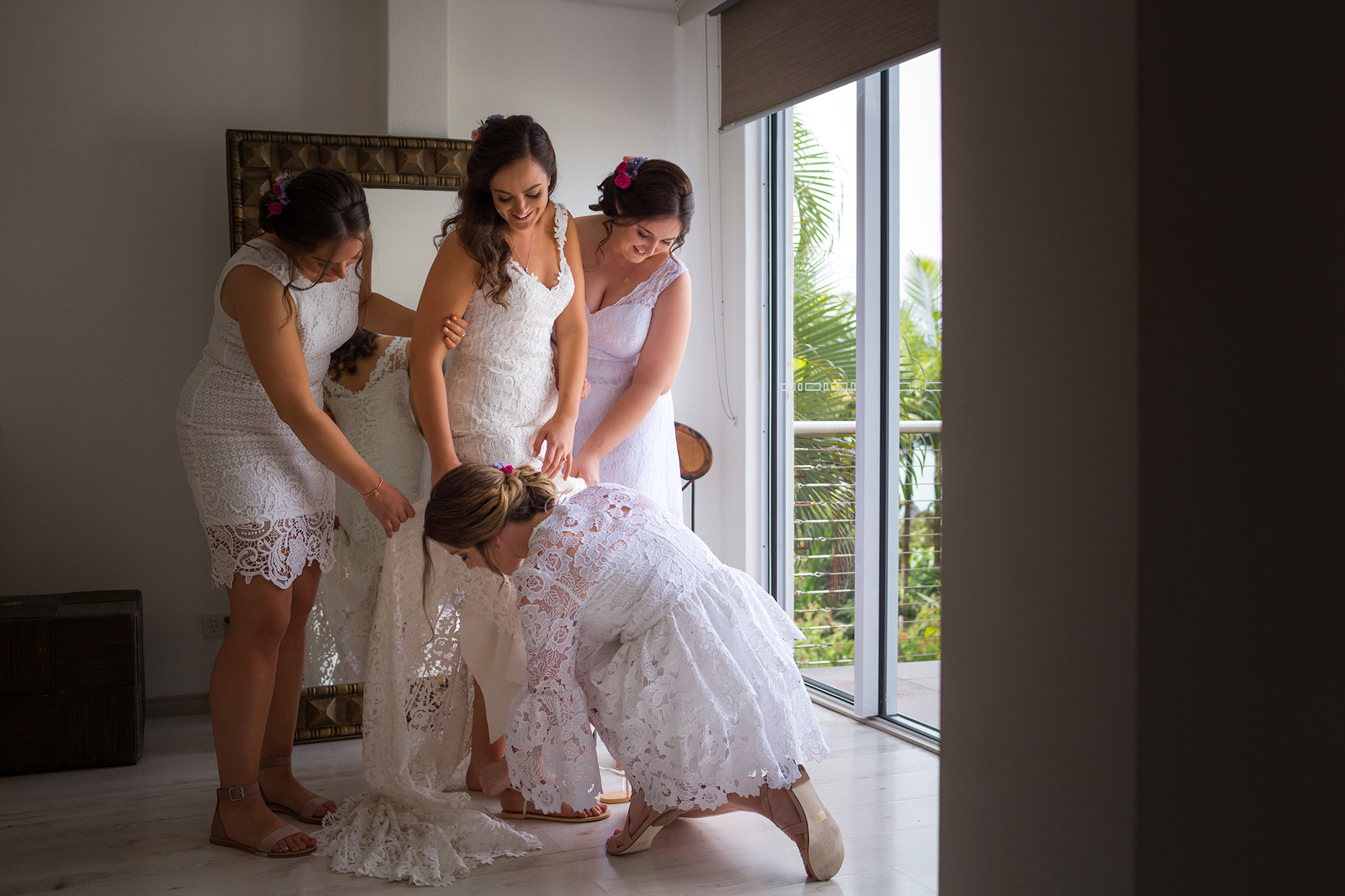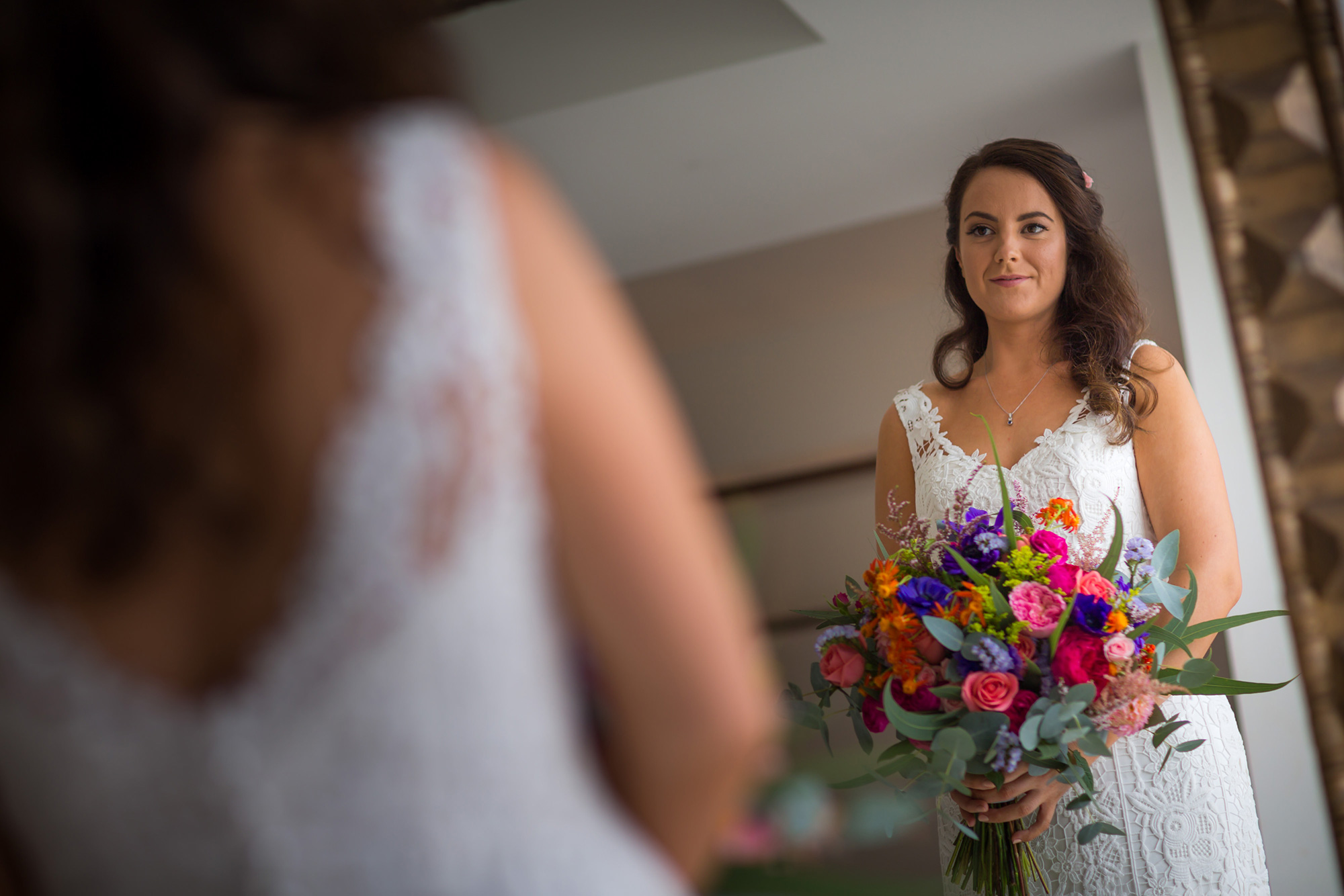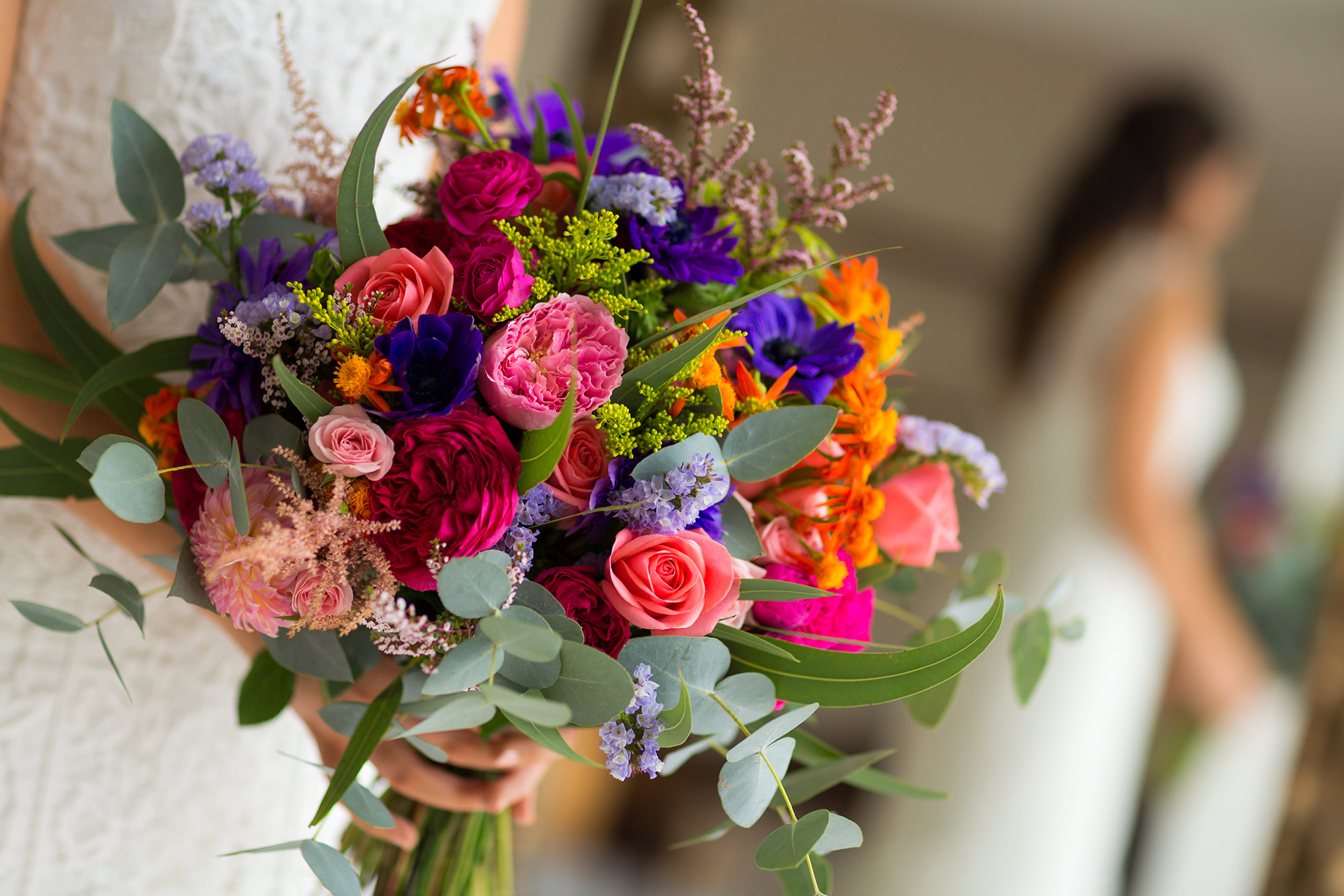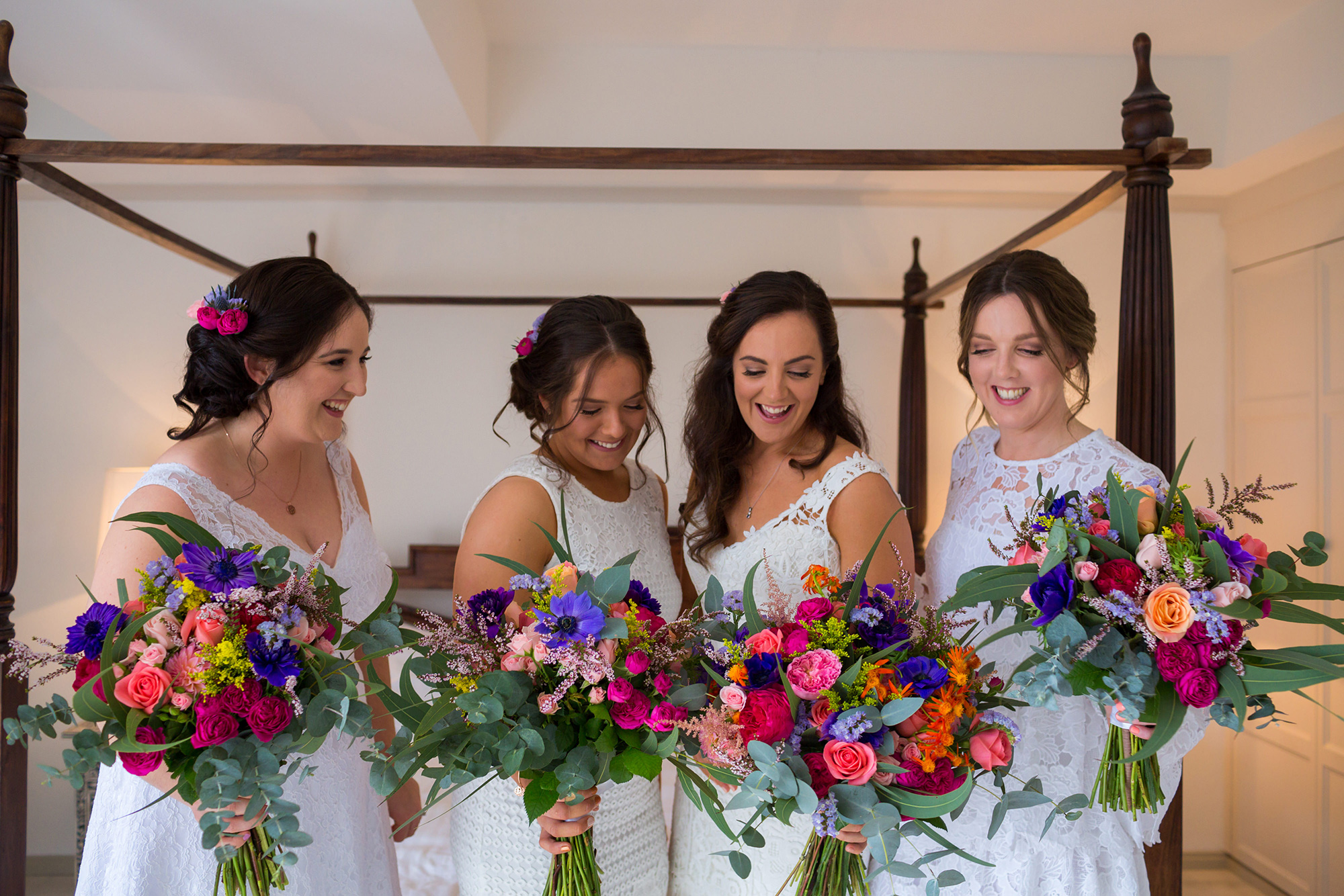 Flowers by Jenny created colourful bouquets for the destination wedding.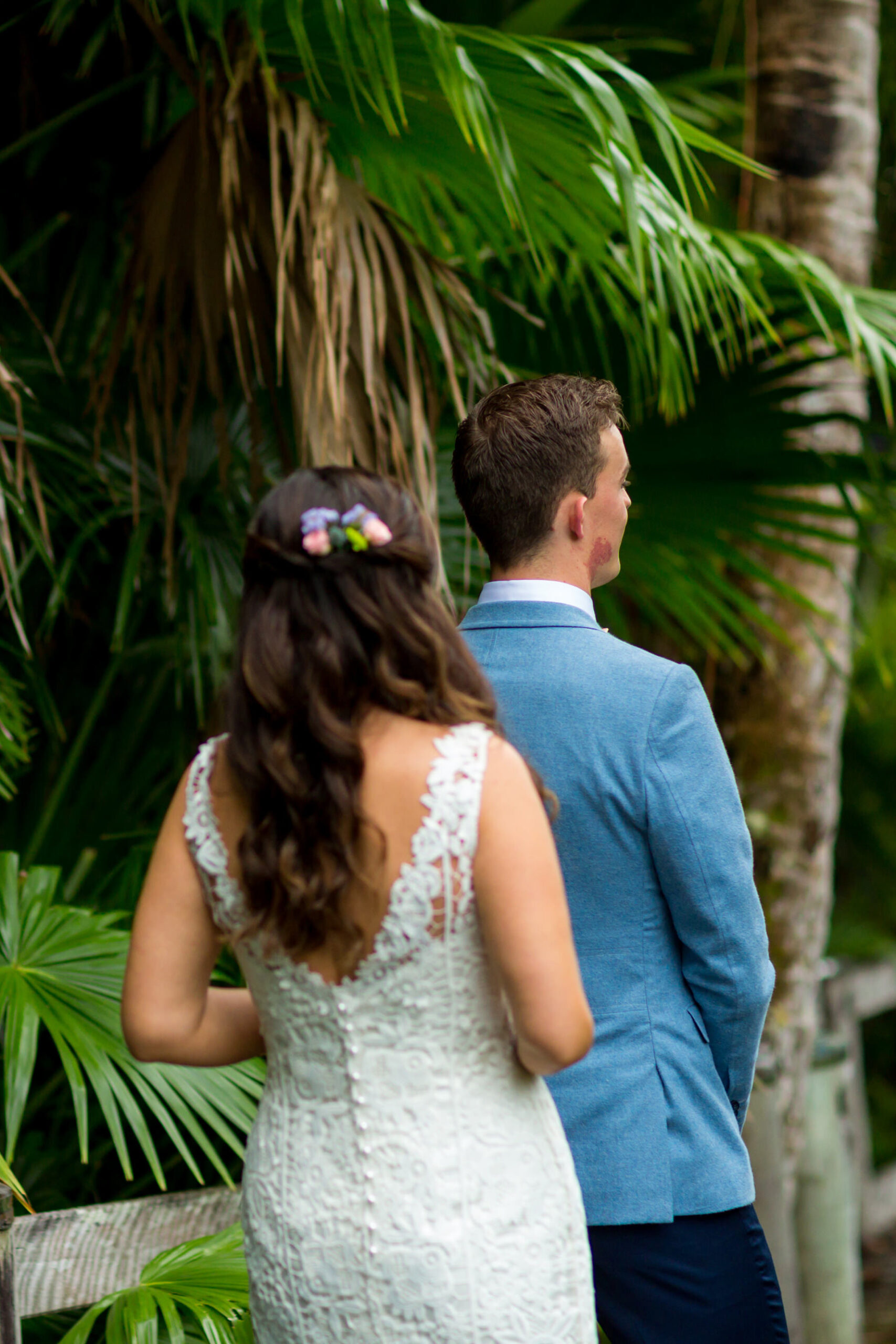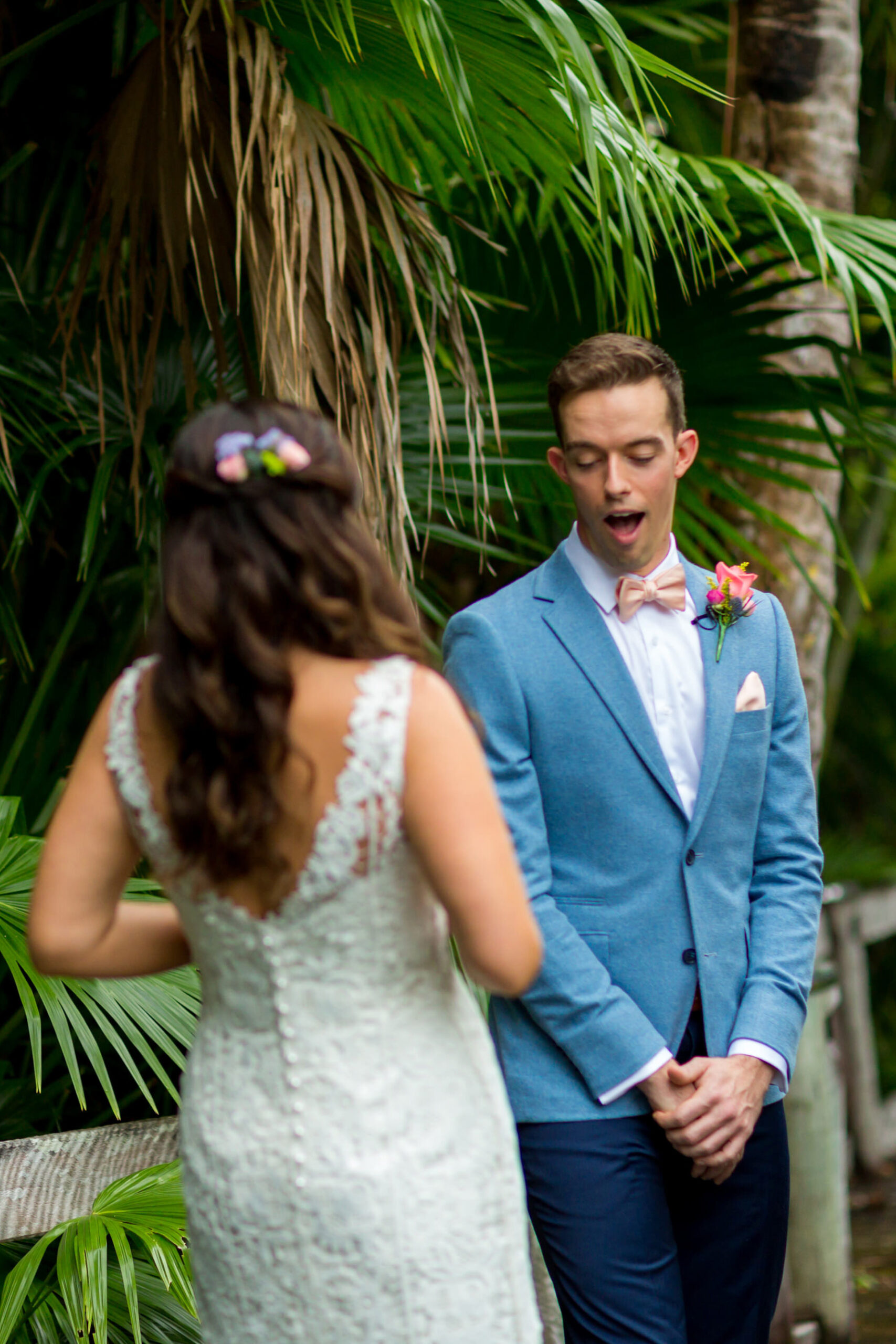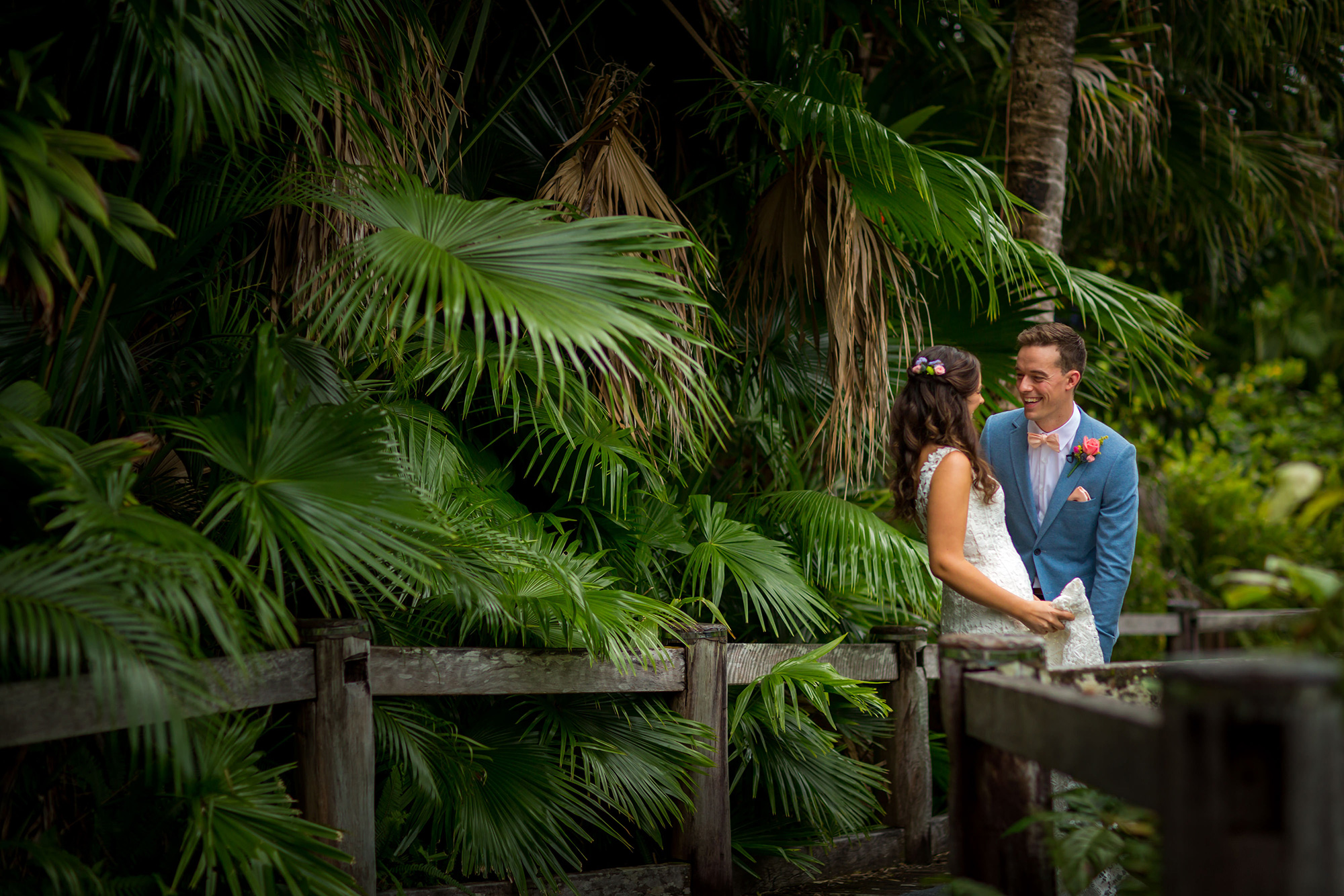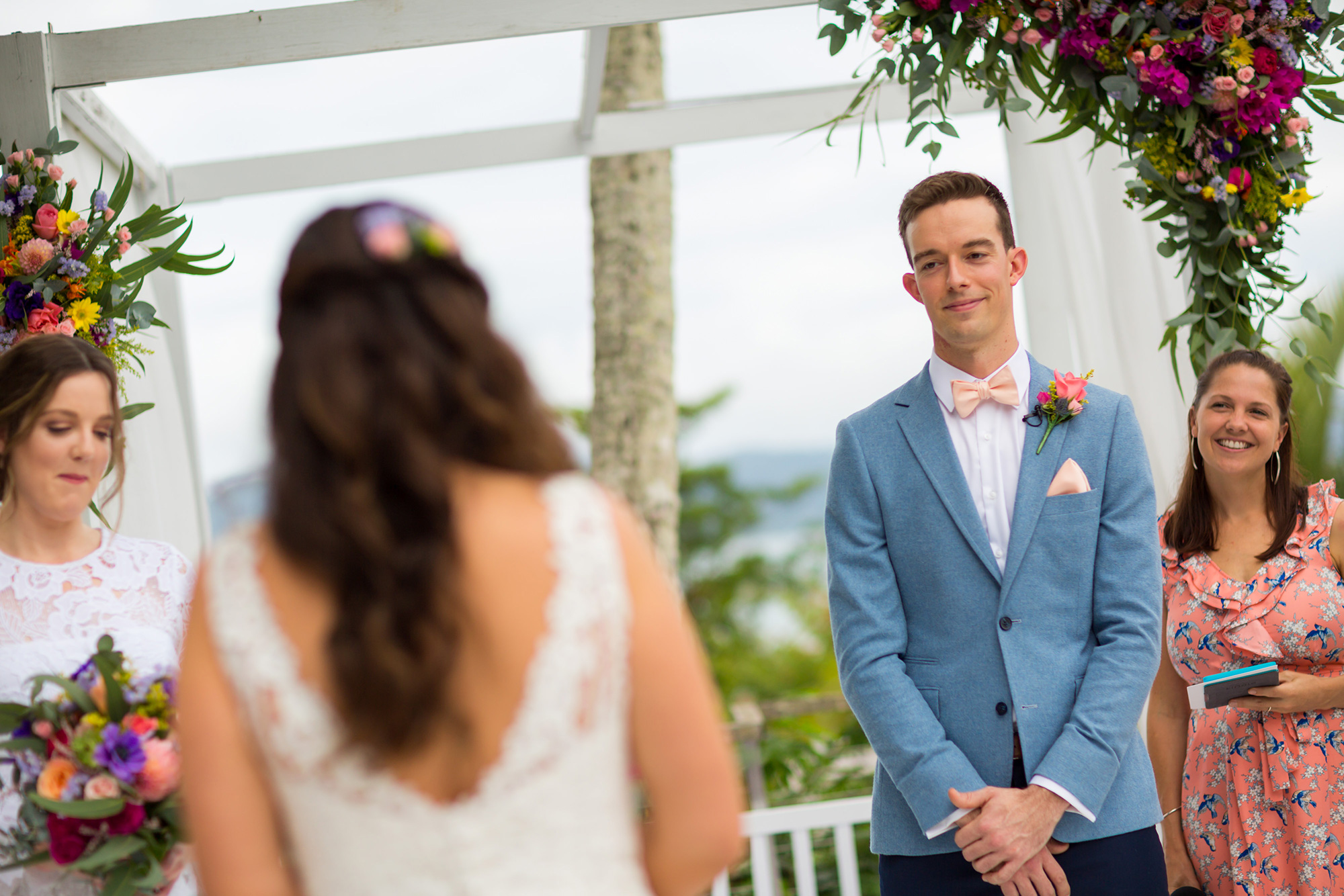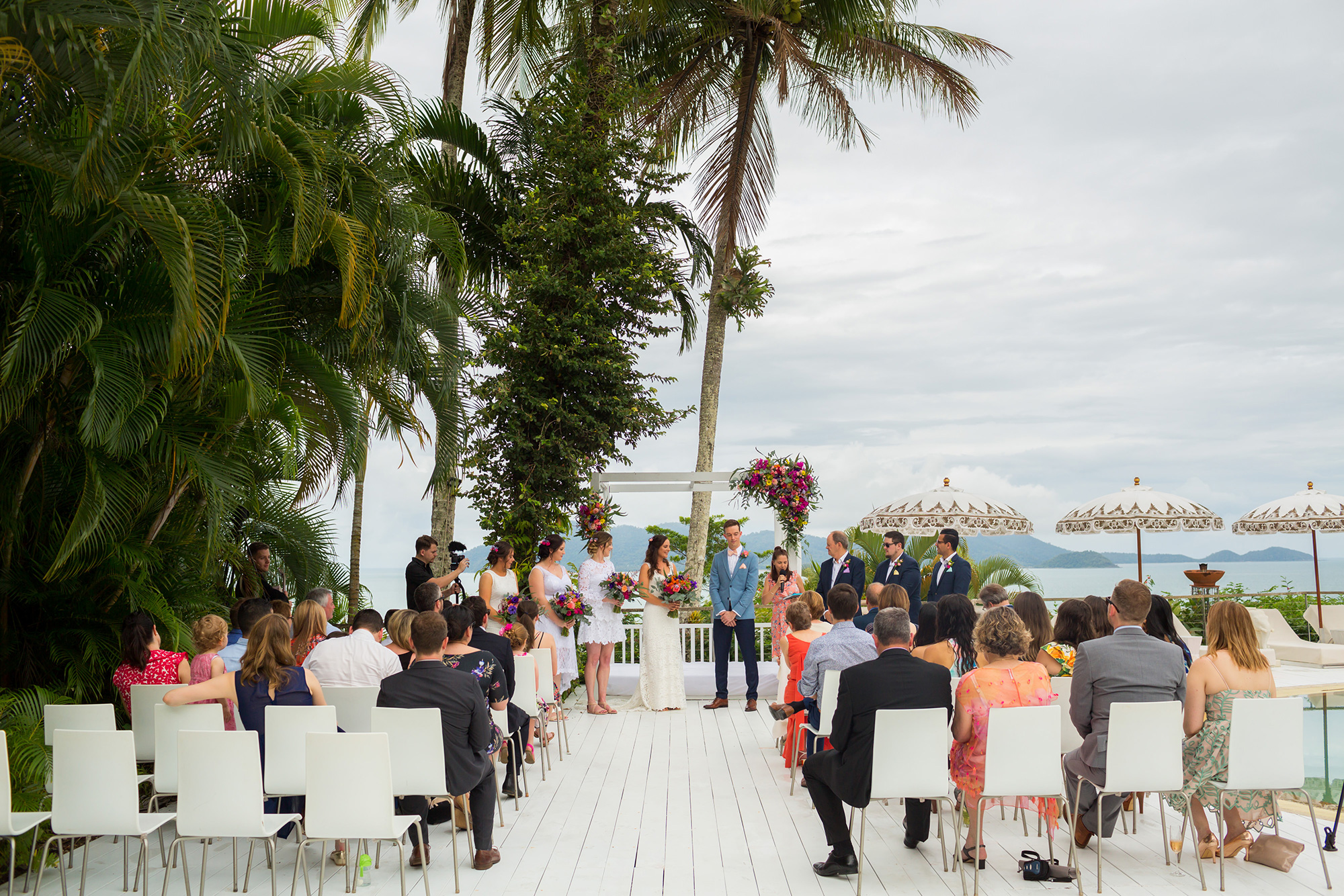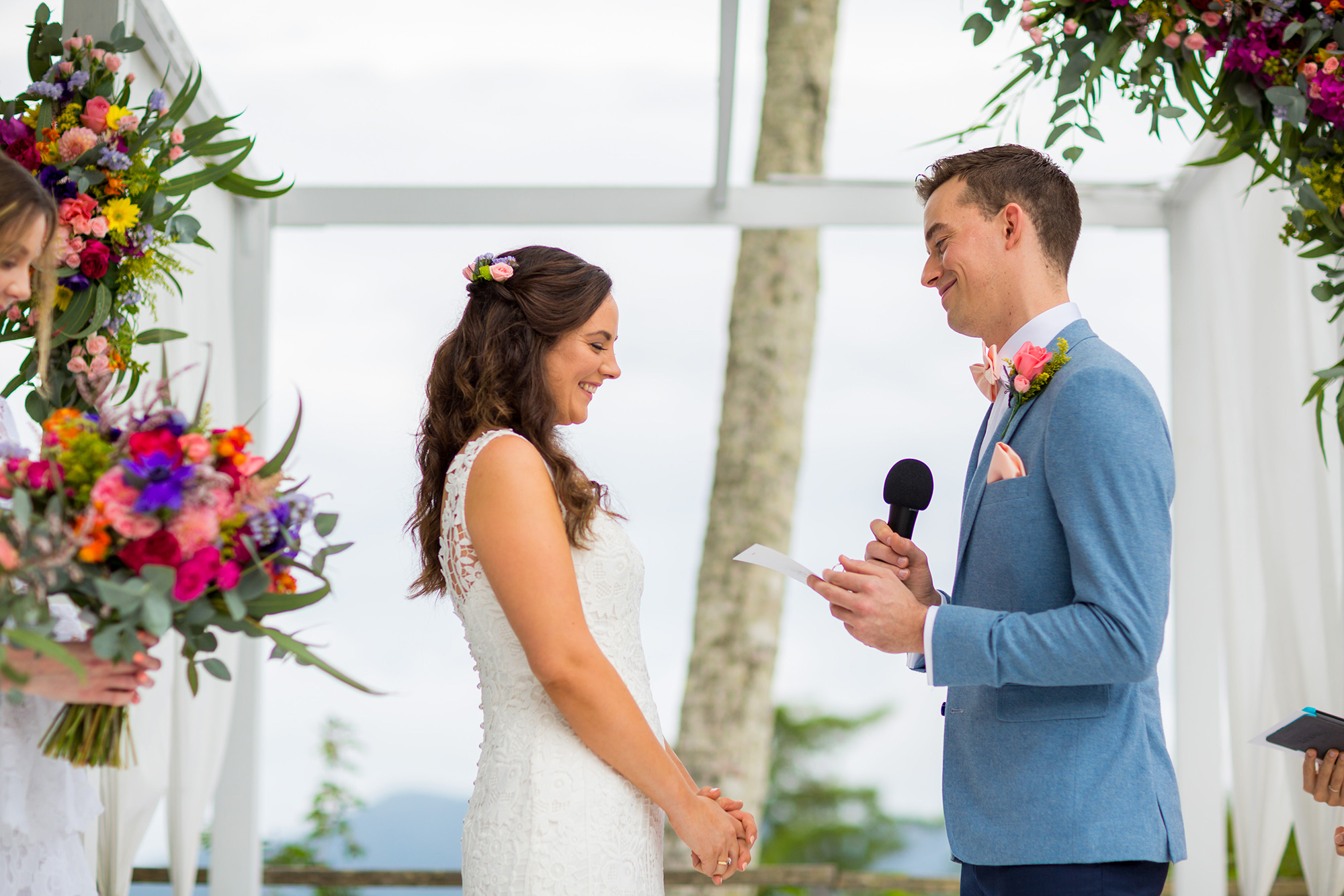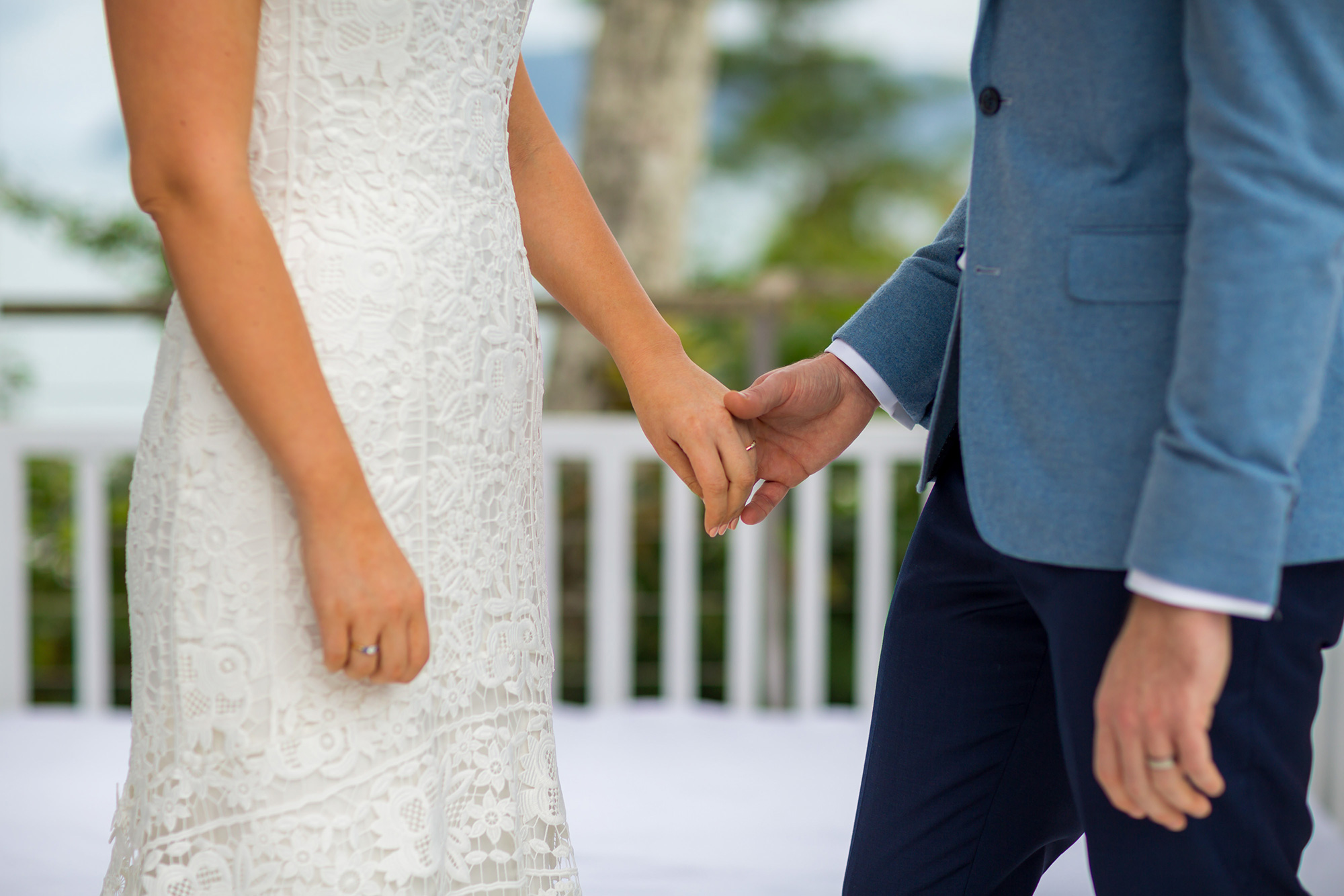 Matt and Bec met in London in 2012 on Australia Day. A year later they moved back to Australia after Bec's mum was diagnosed with cancer. In a tribute to her, the couple chose to make a donation to the Cancer Council in place of wedding favours.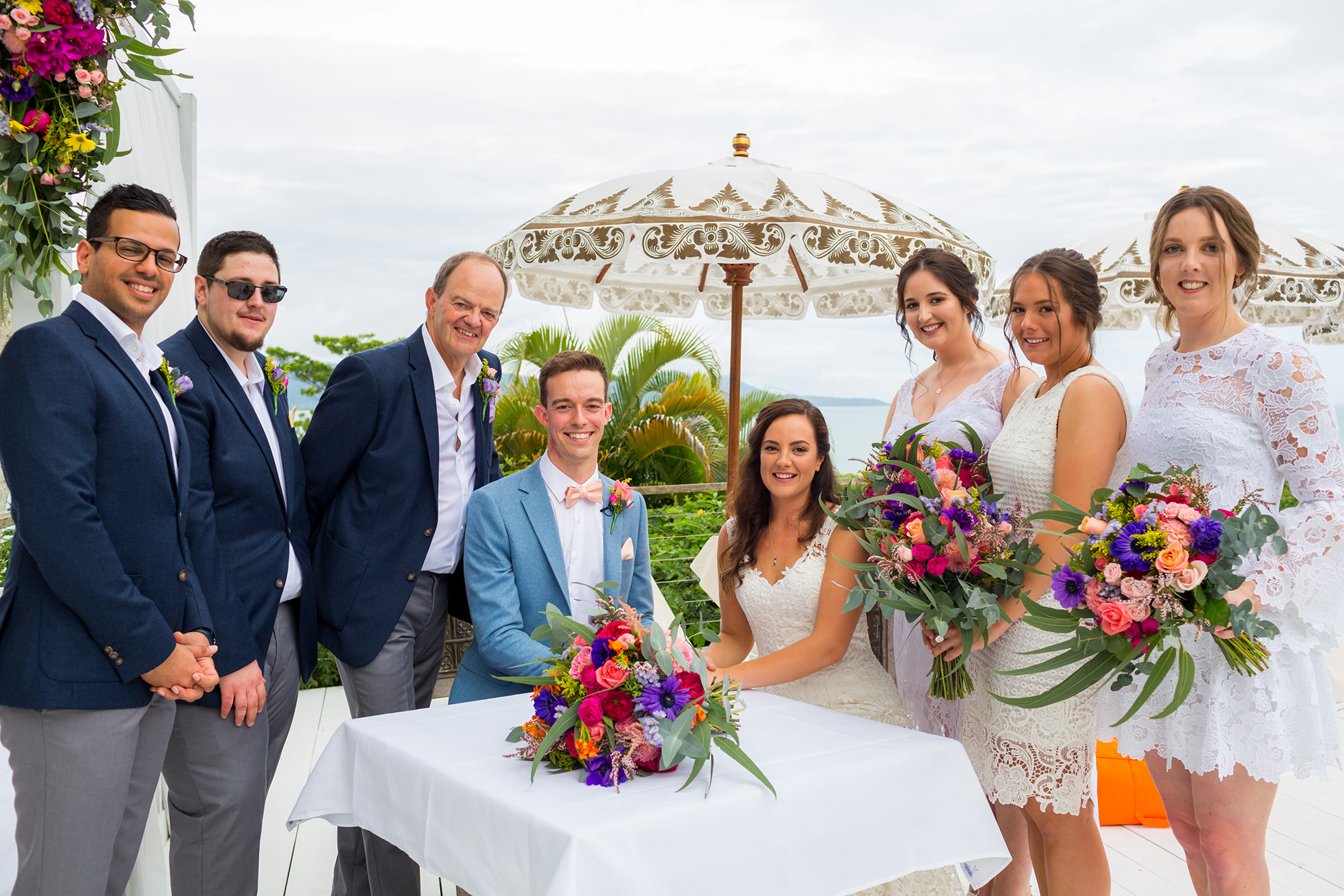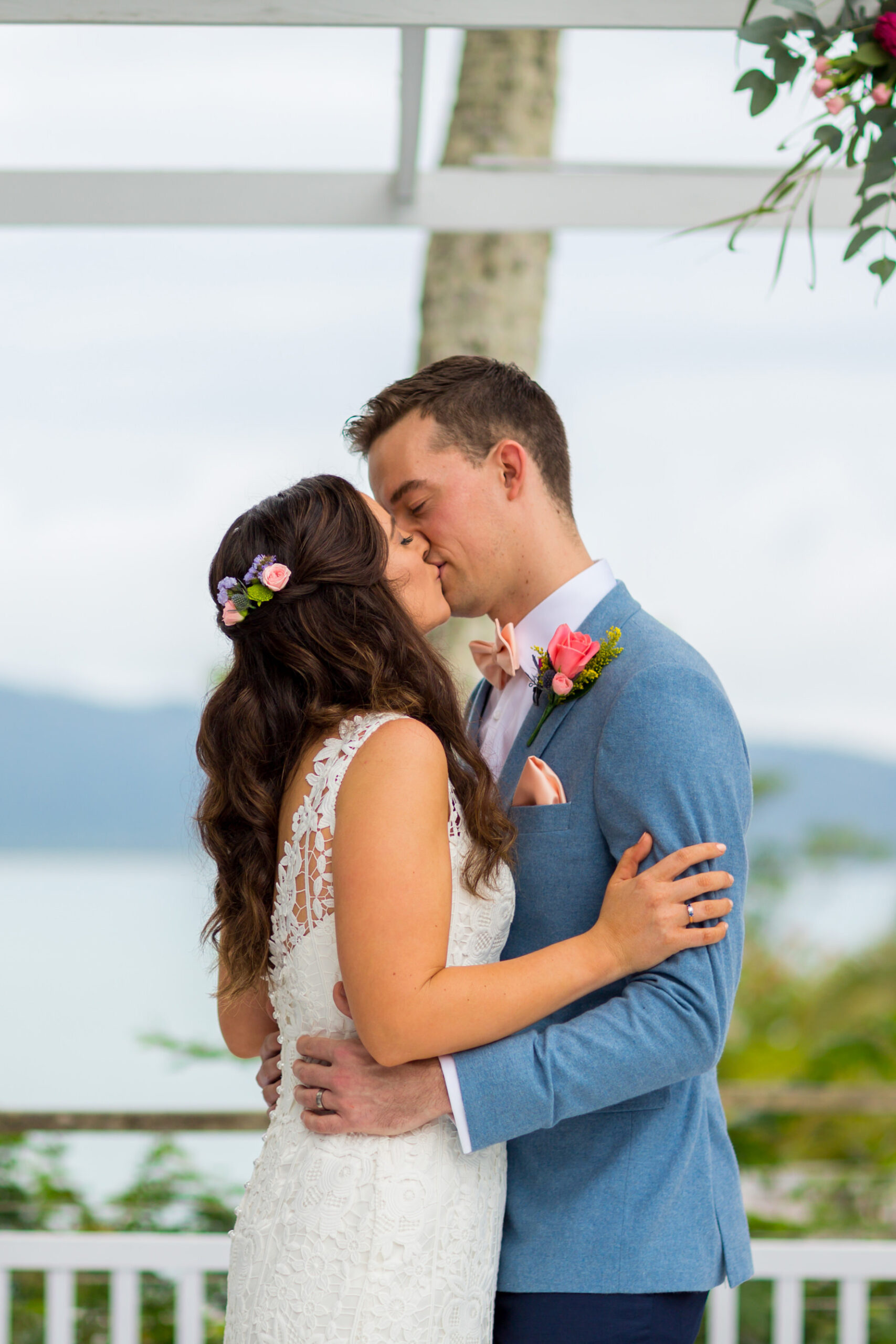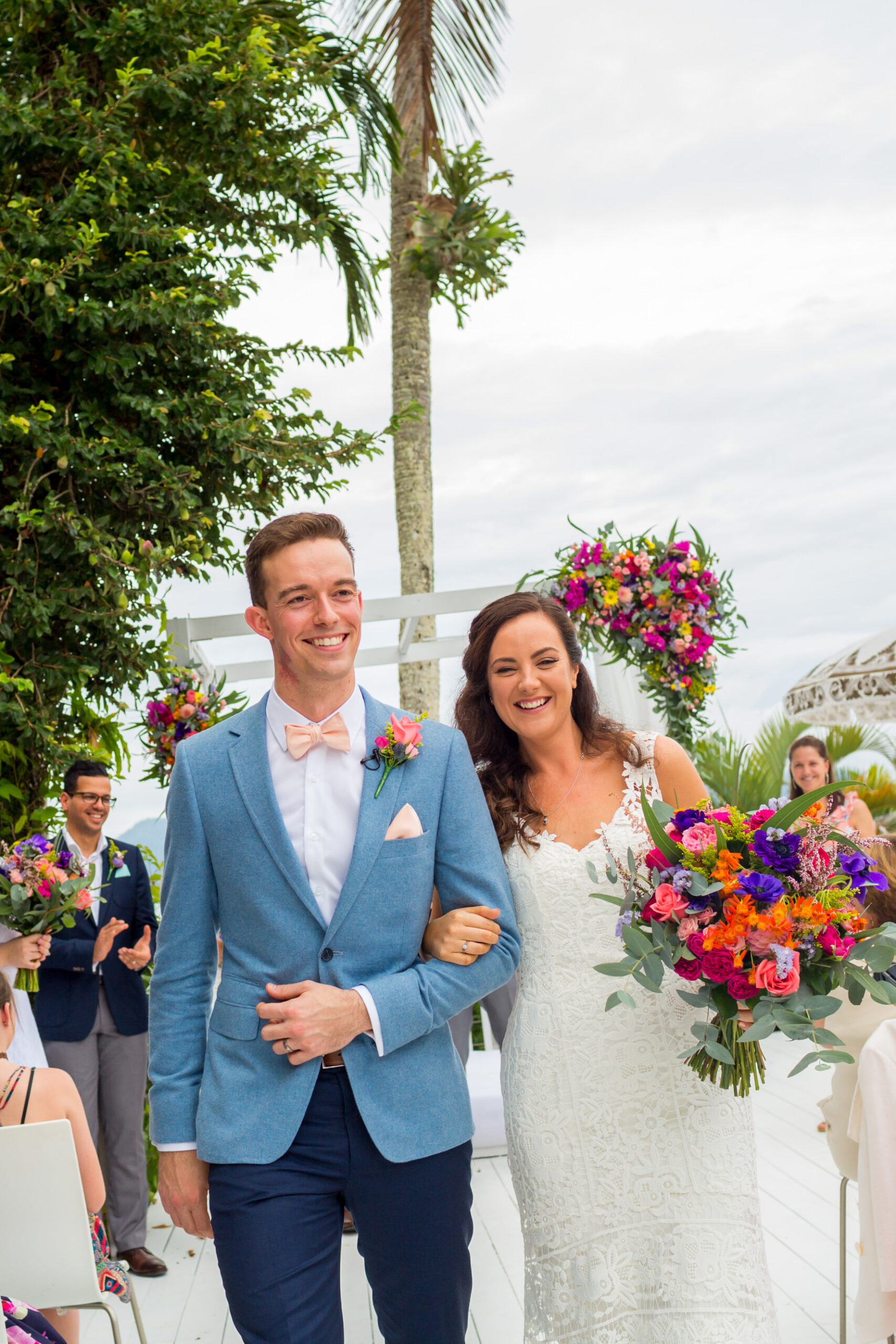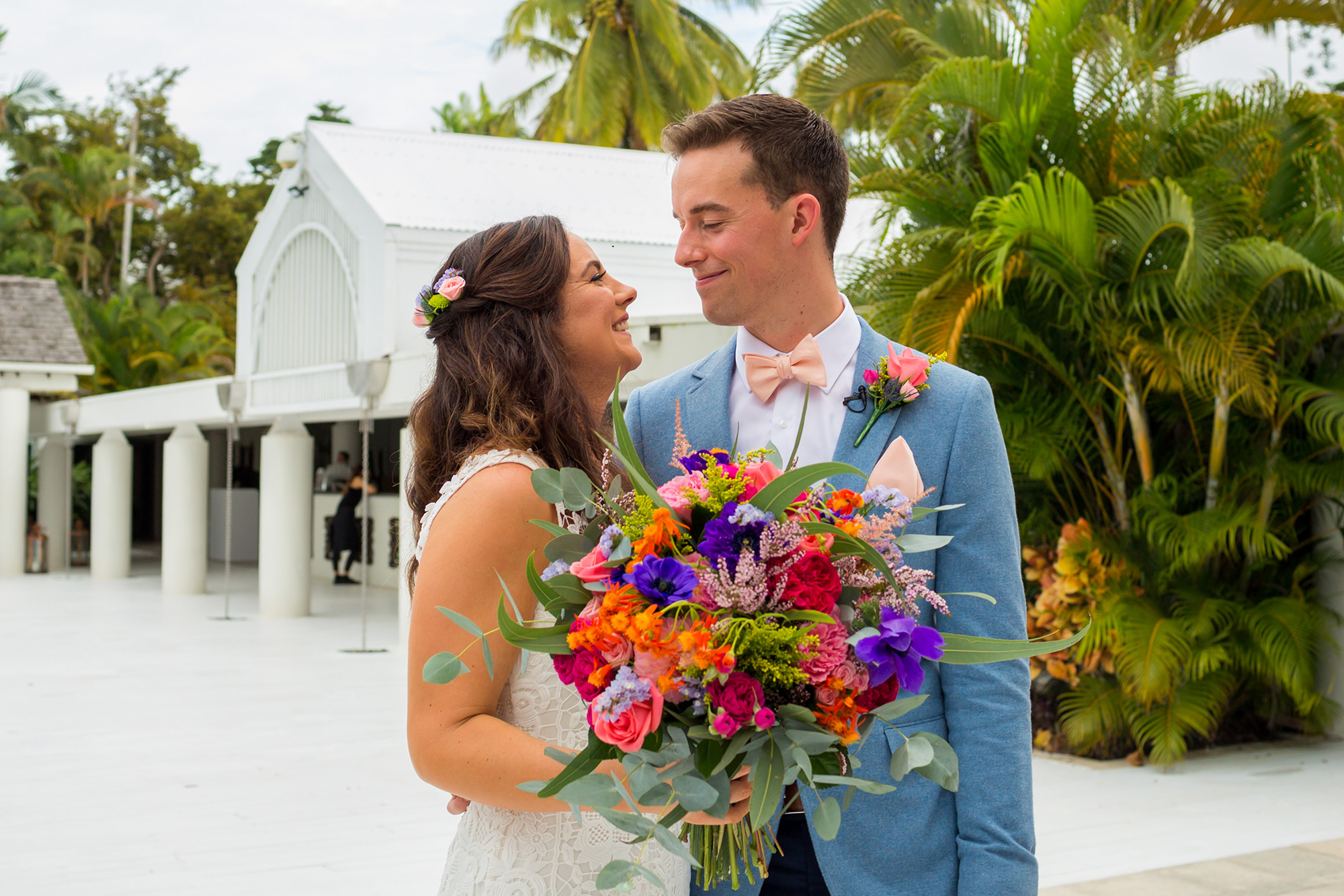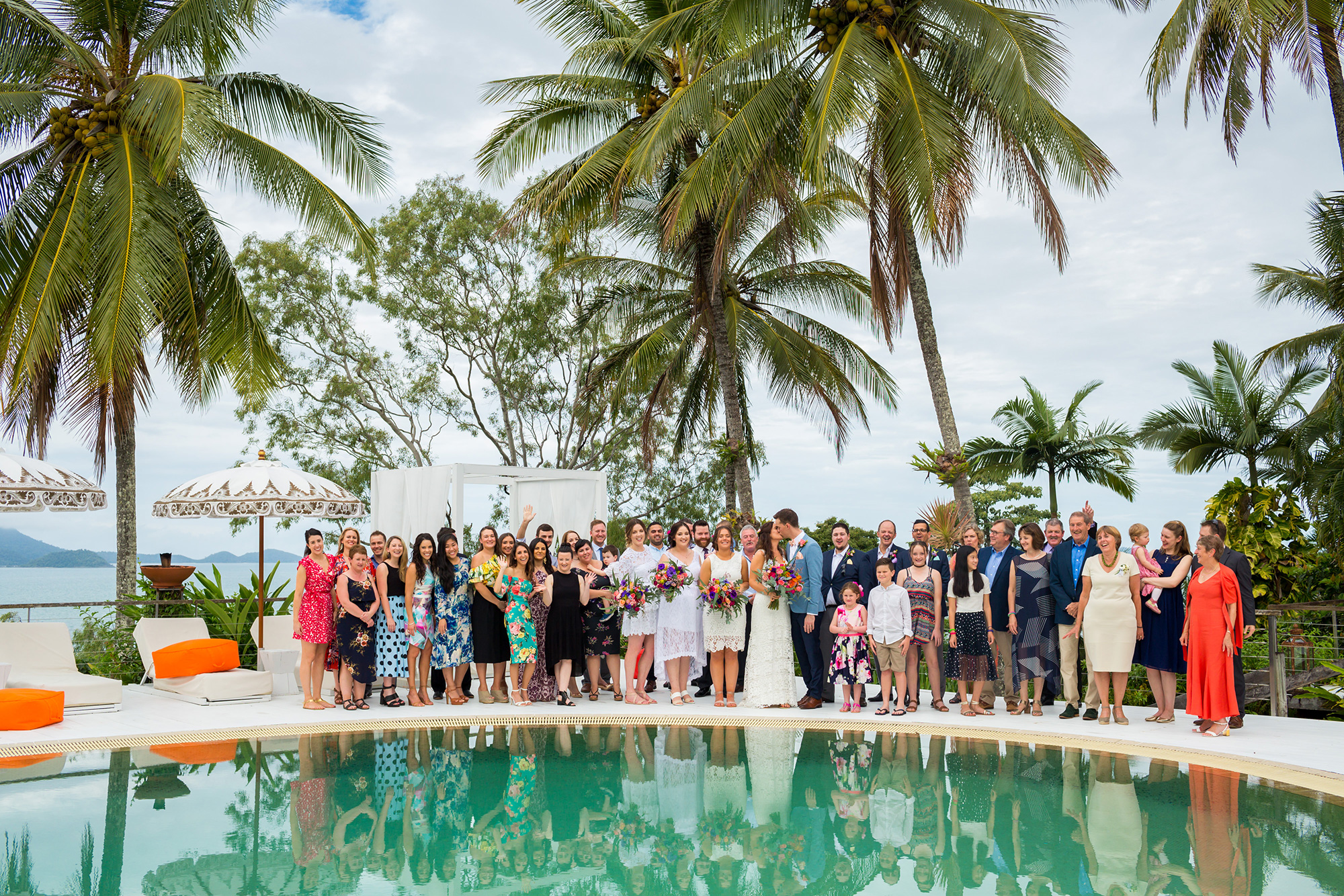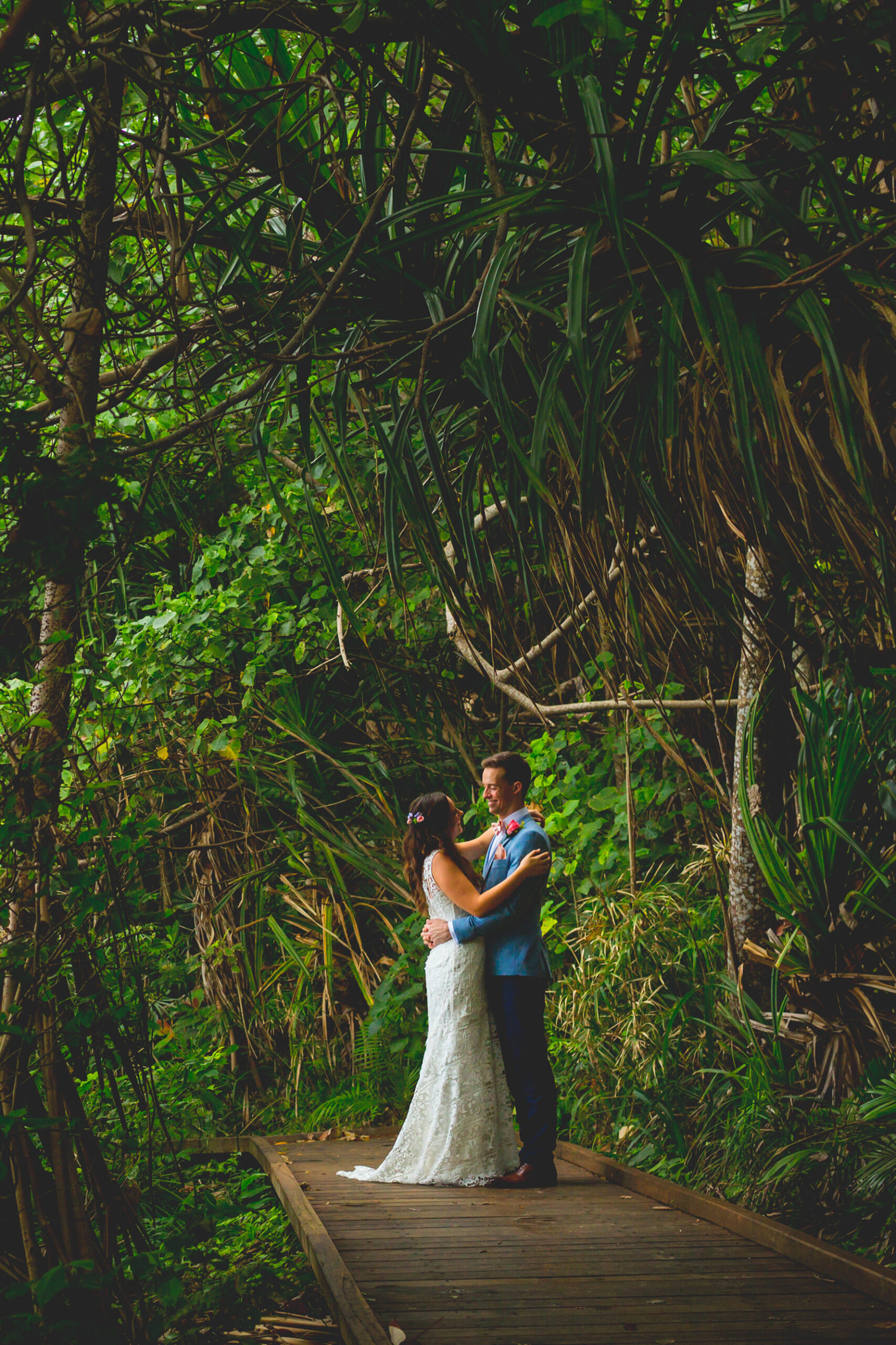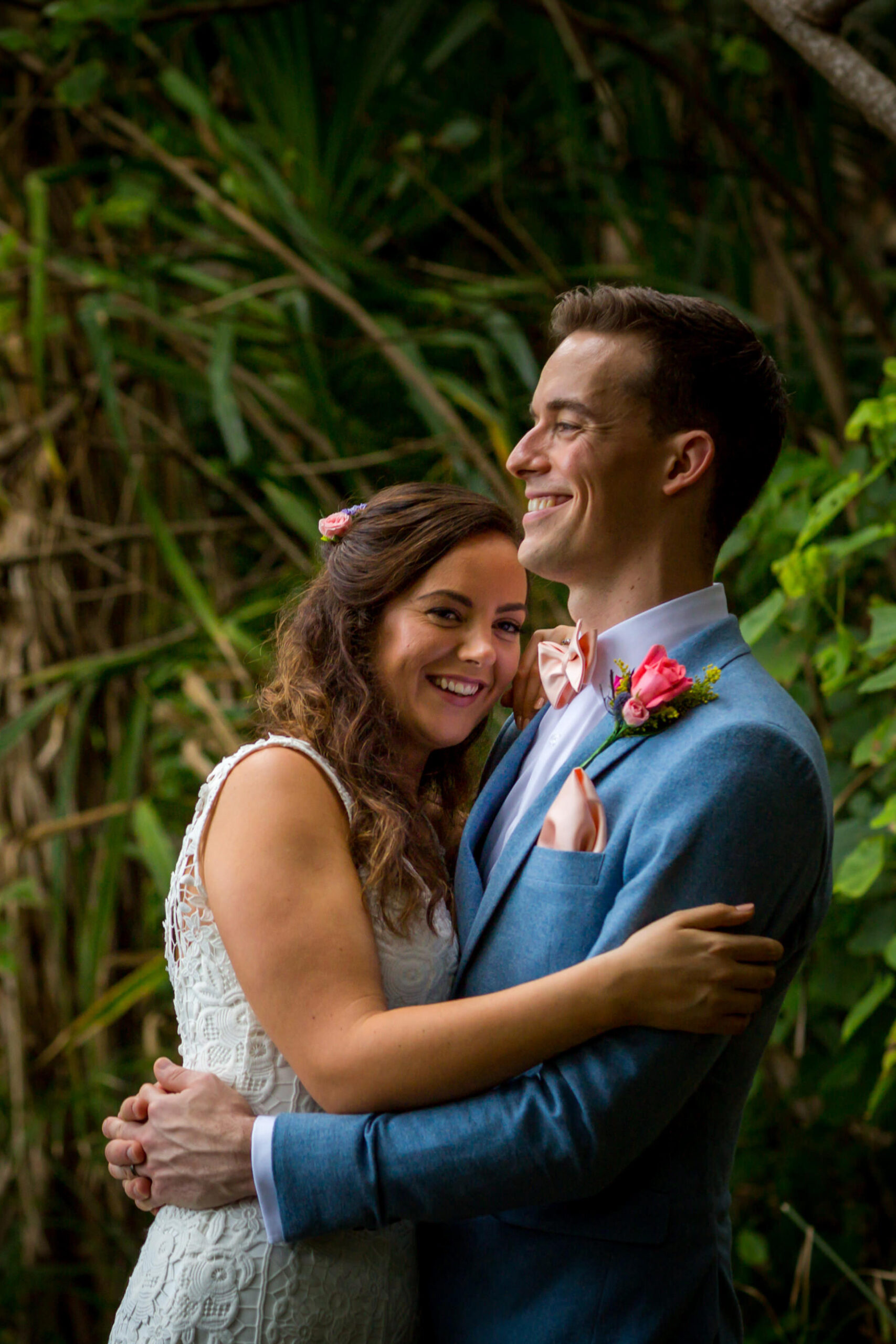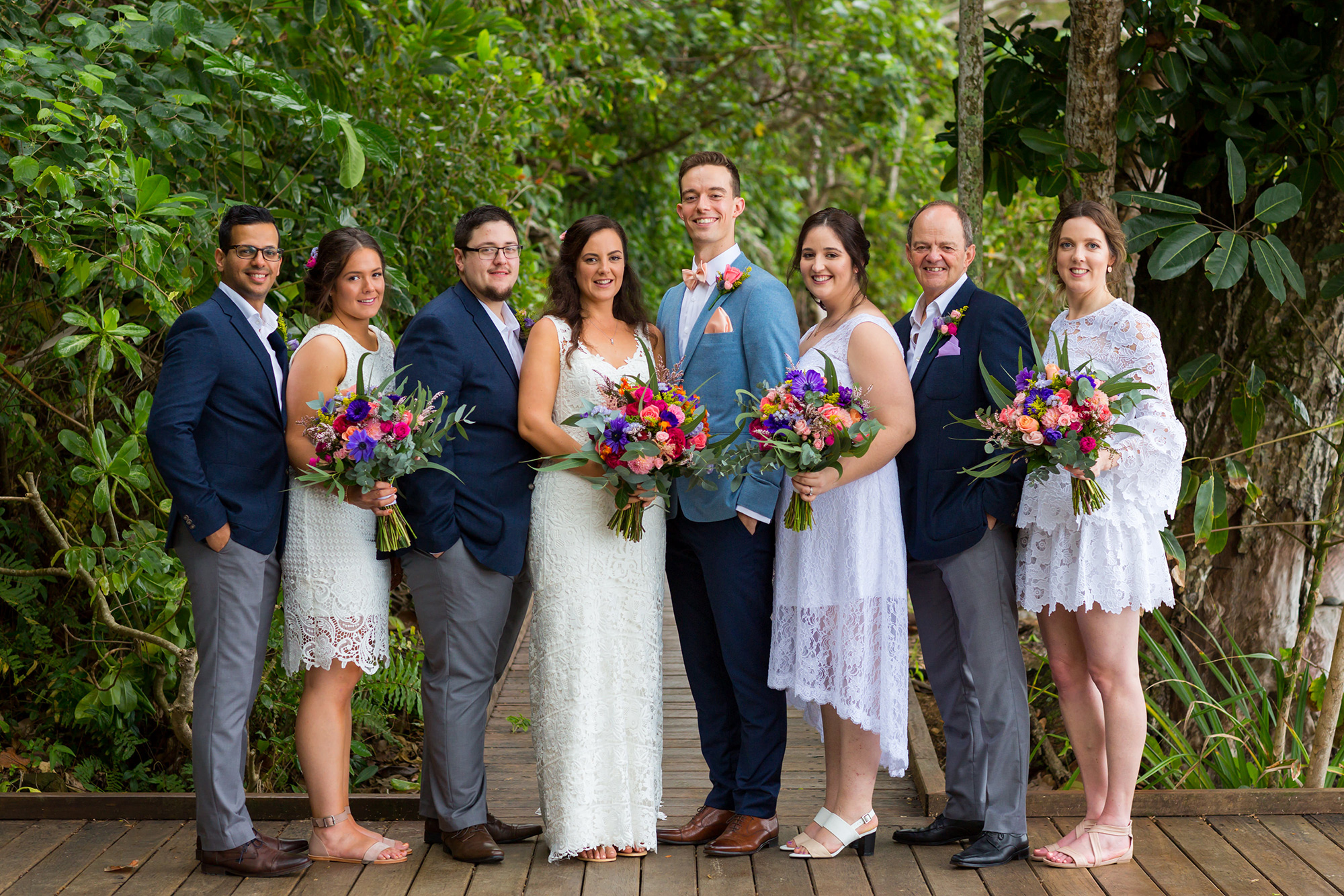 With three very different bridesmaids, Bec had a simple brief – a white lace dress they felt comfortable in.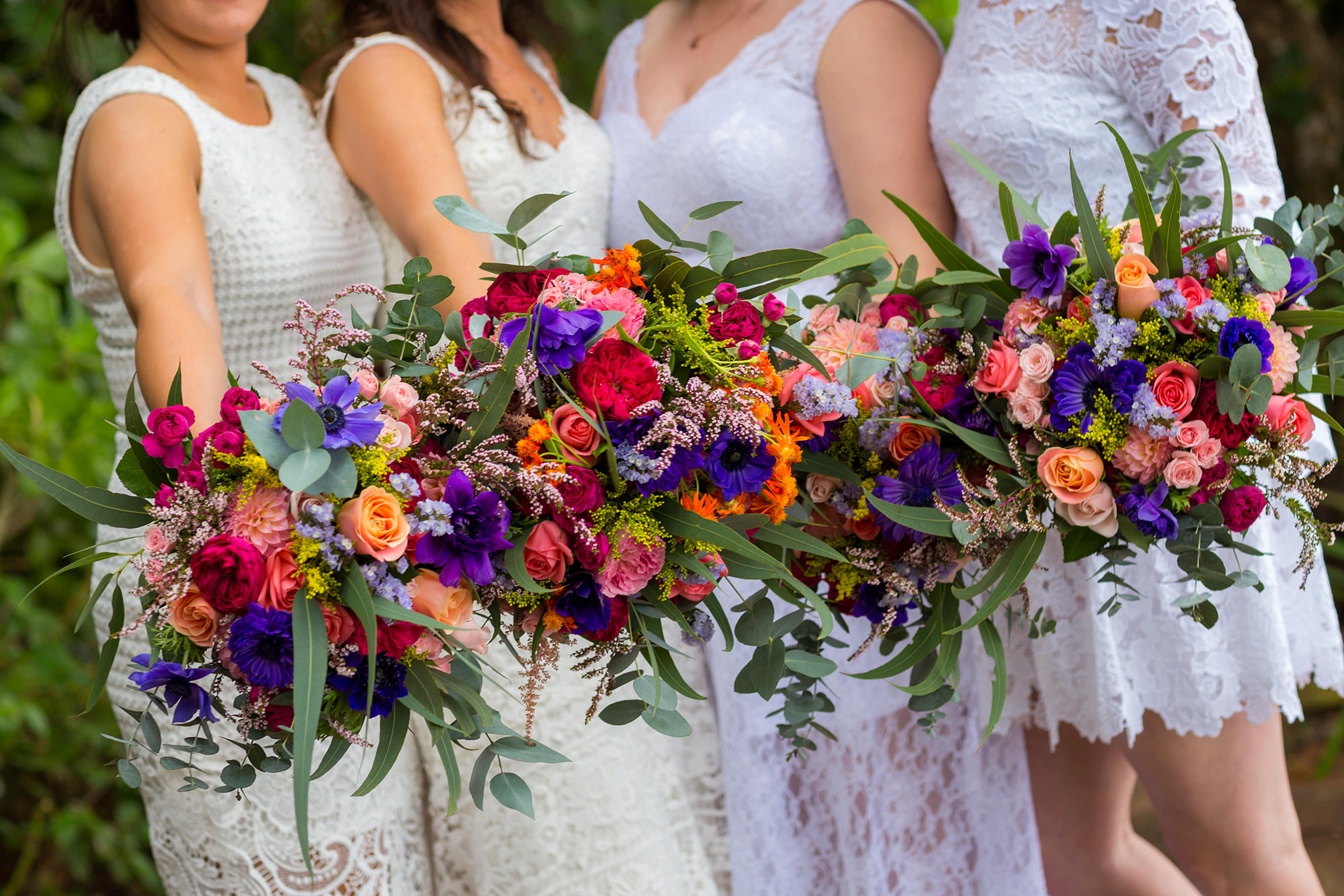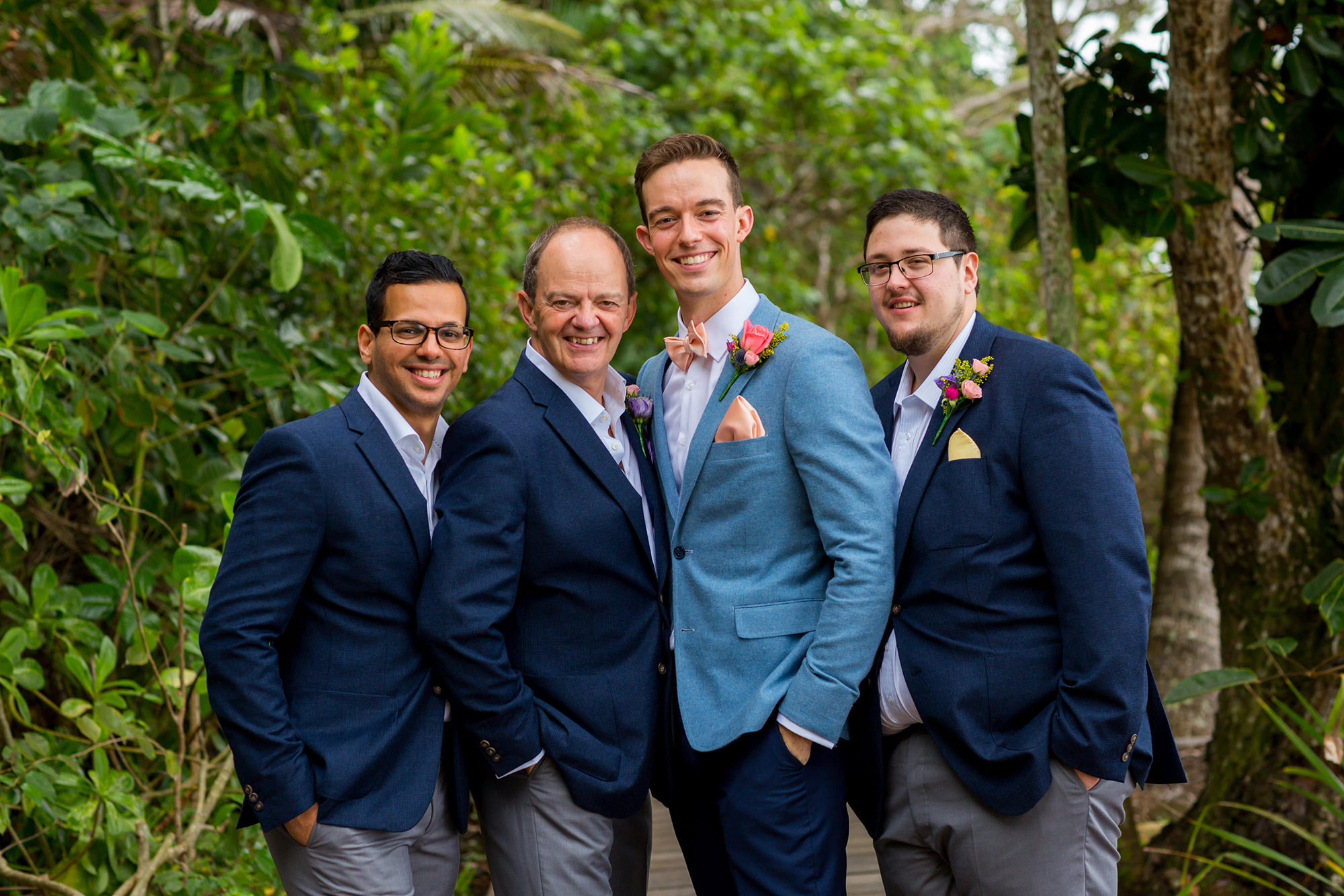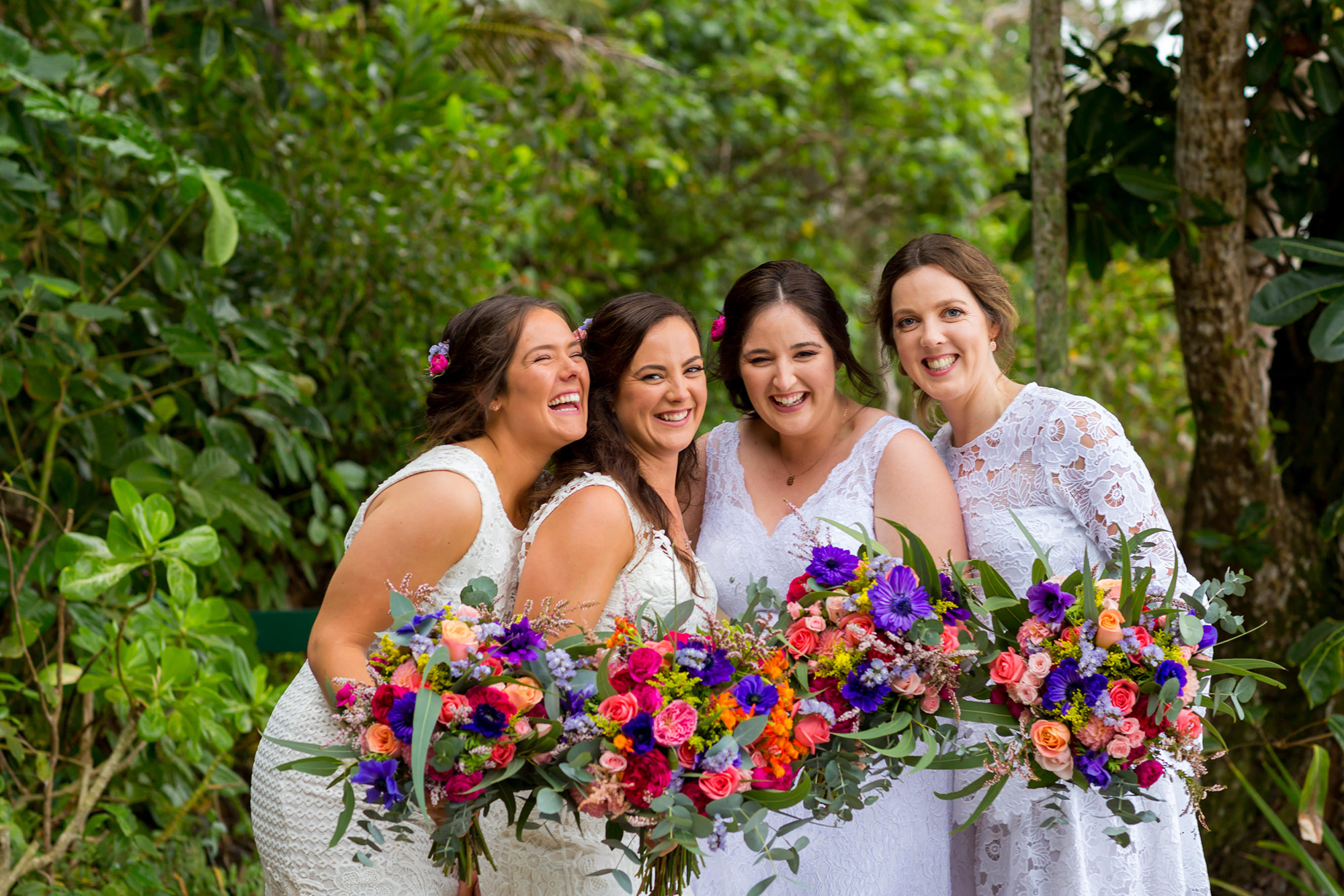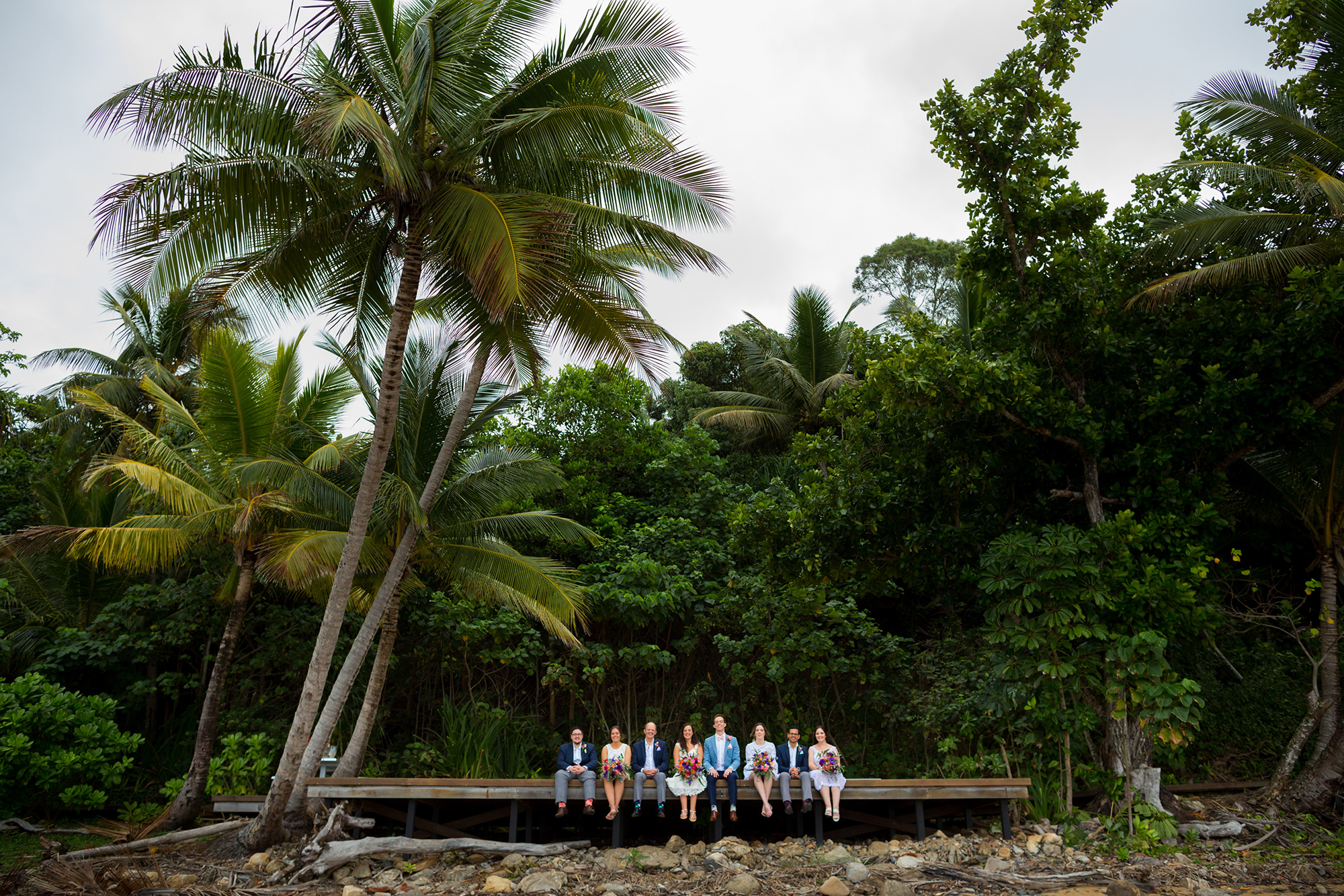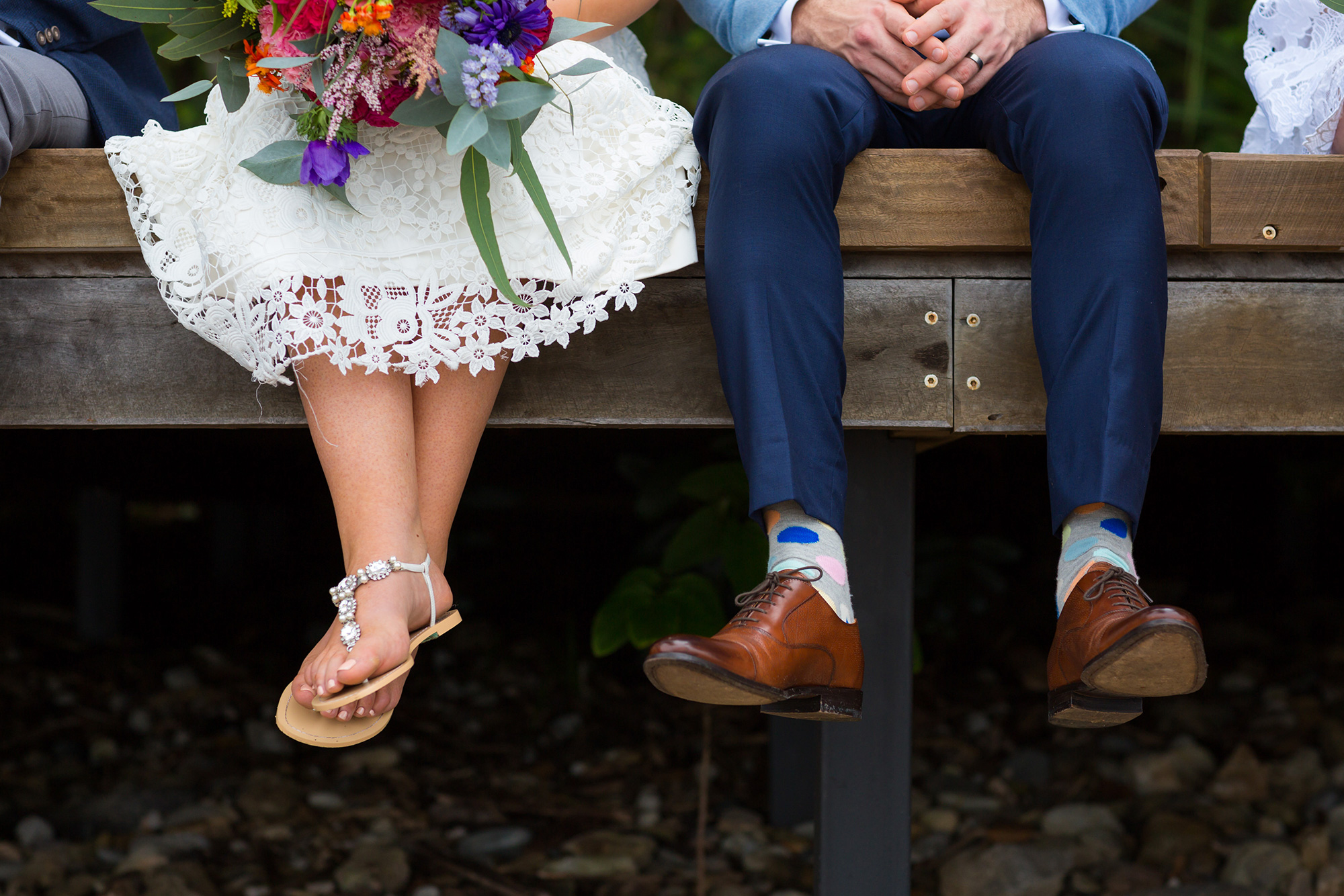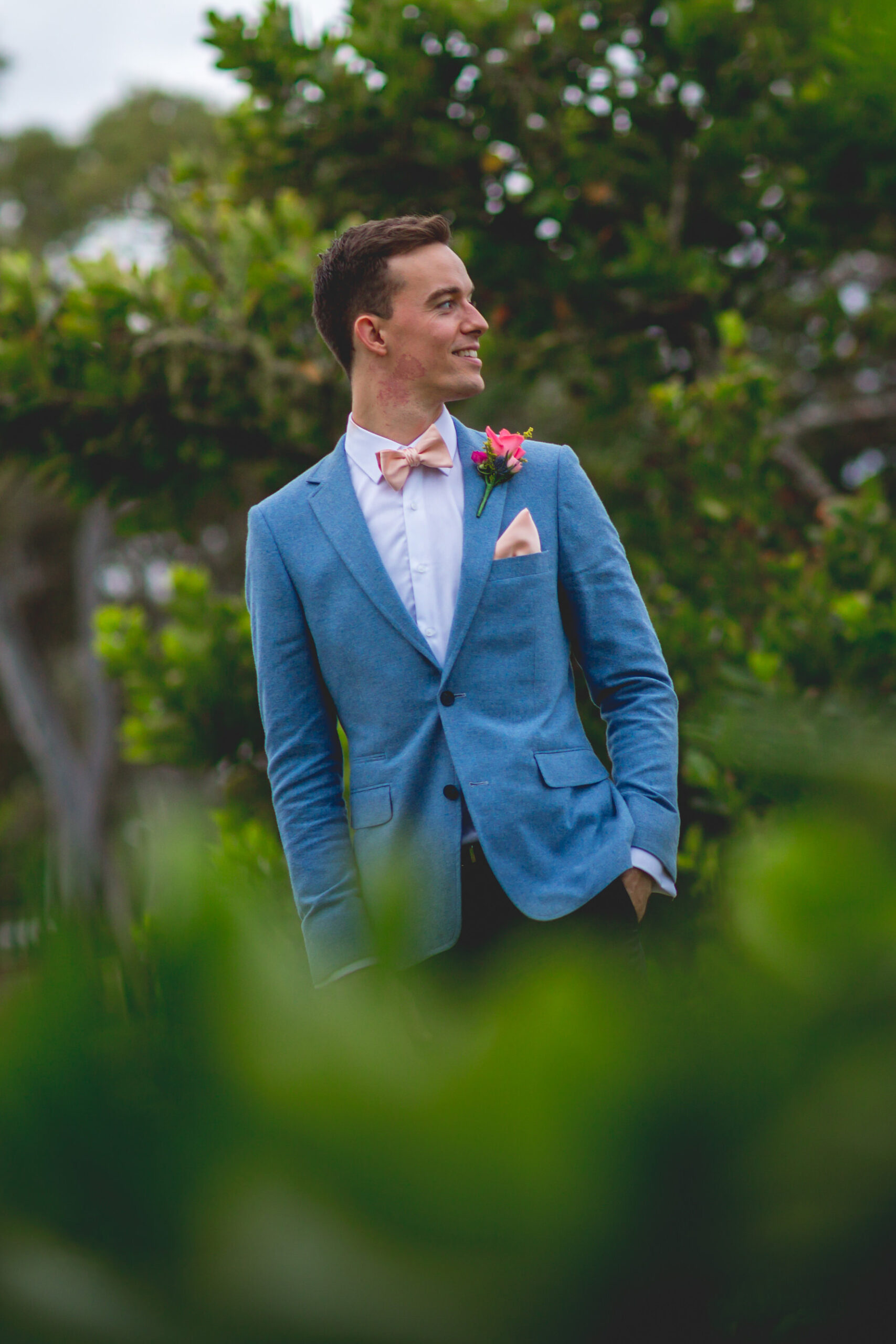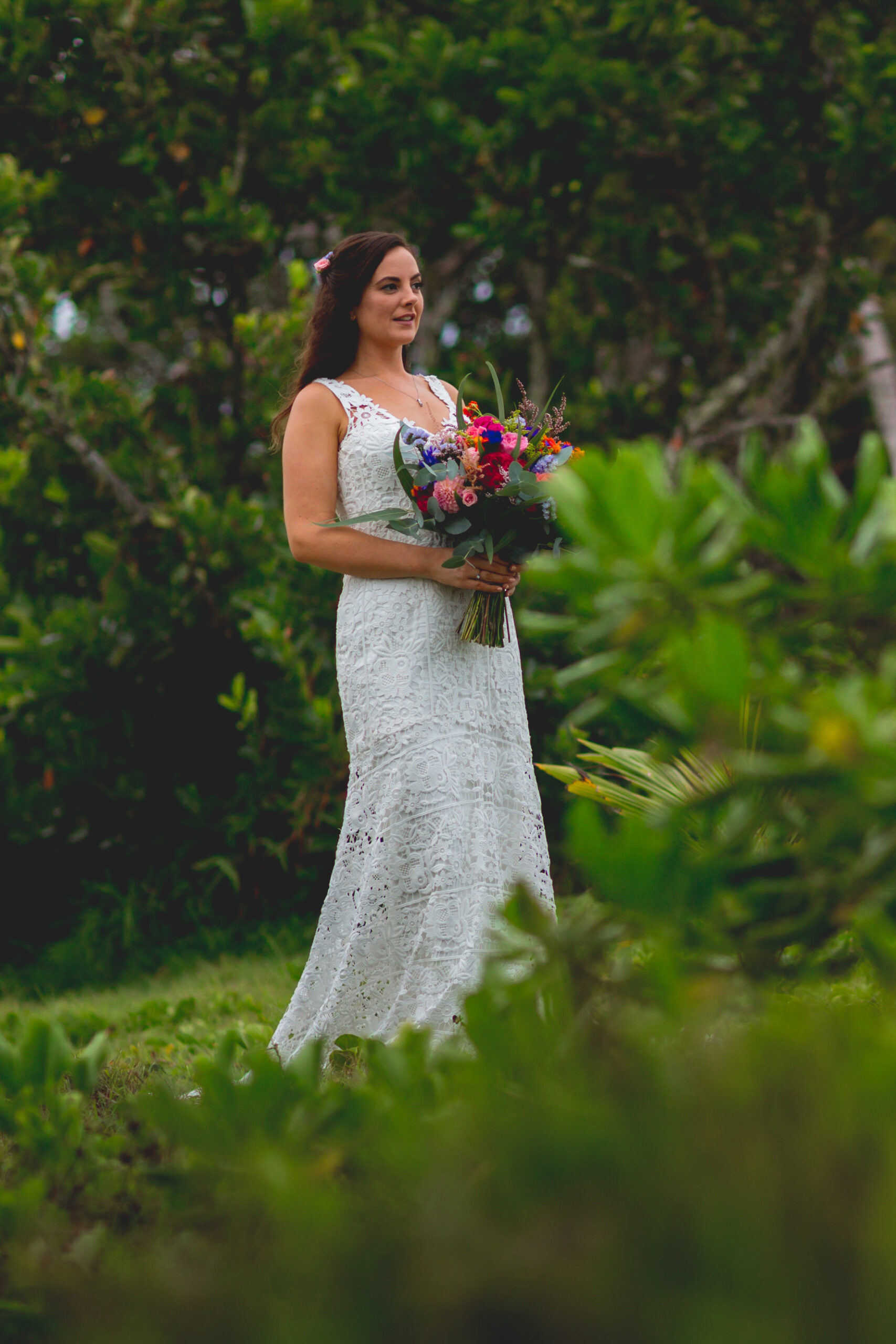 Matt's proposal was part of a surprise weekend away to the Great Ocean Road. "We set off for a walk along the clifftops. Out on a view point, without a soul in sight, Matt suddenly had to tie his shoelace. When I turned around there he was, engagement ring in hand, asking me to spend the rest of our lives together," Bec recalls.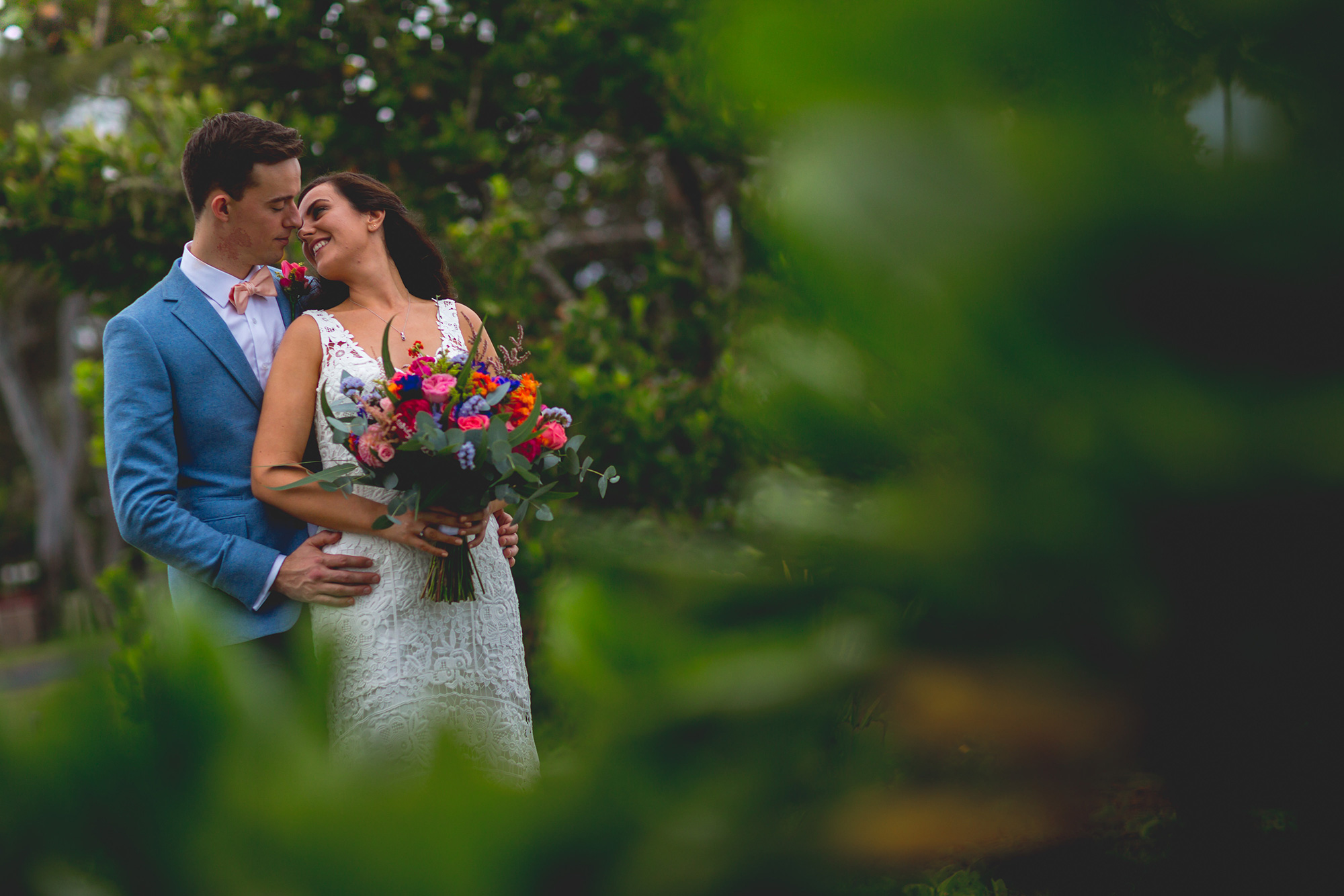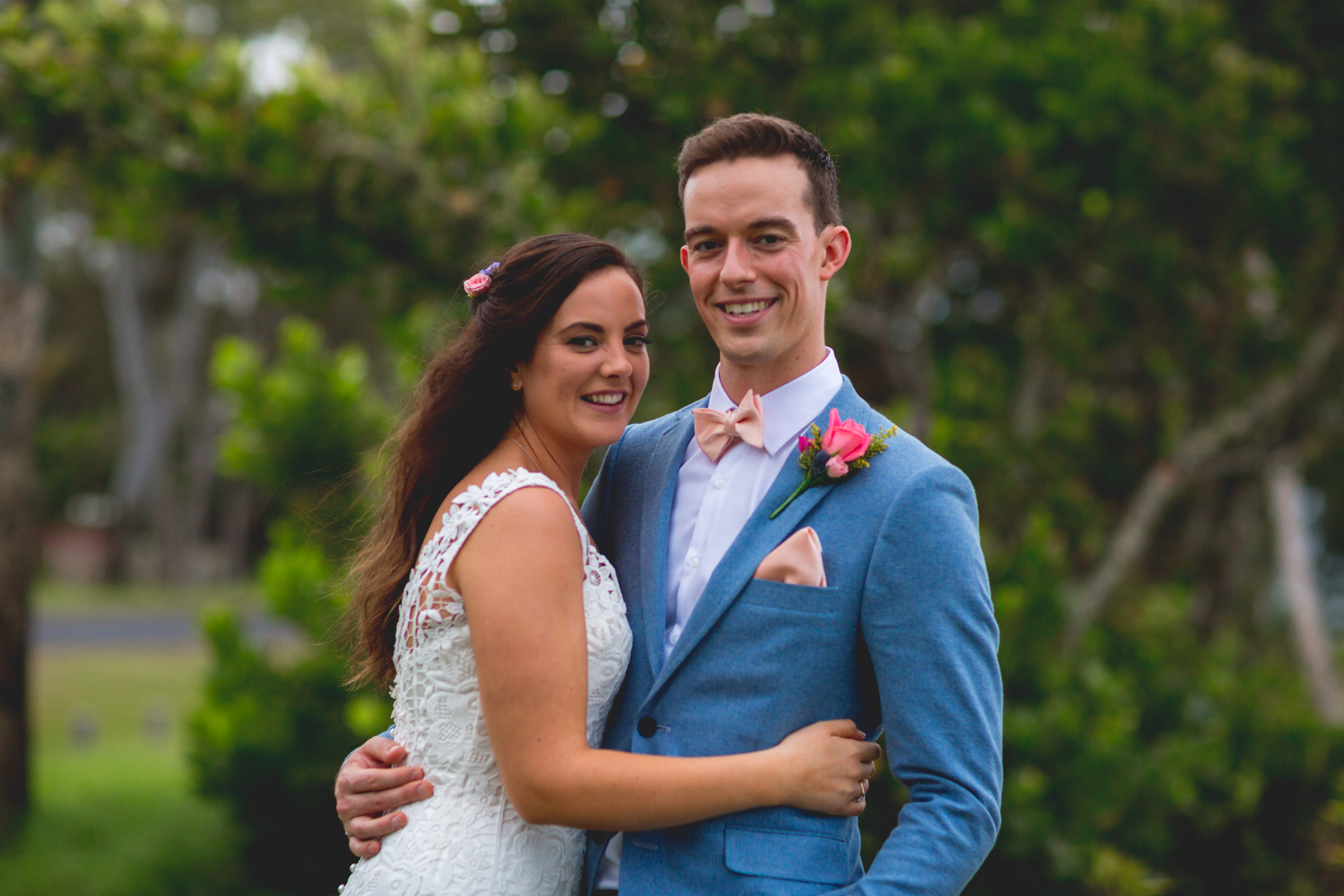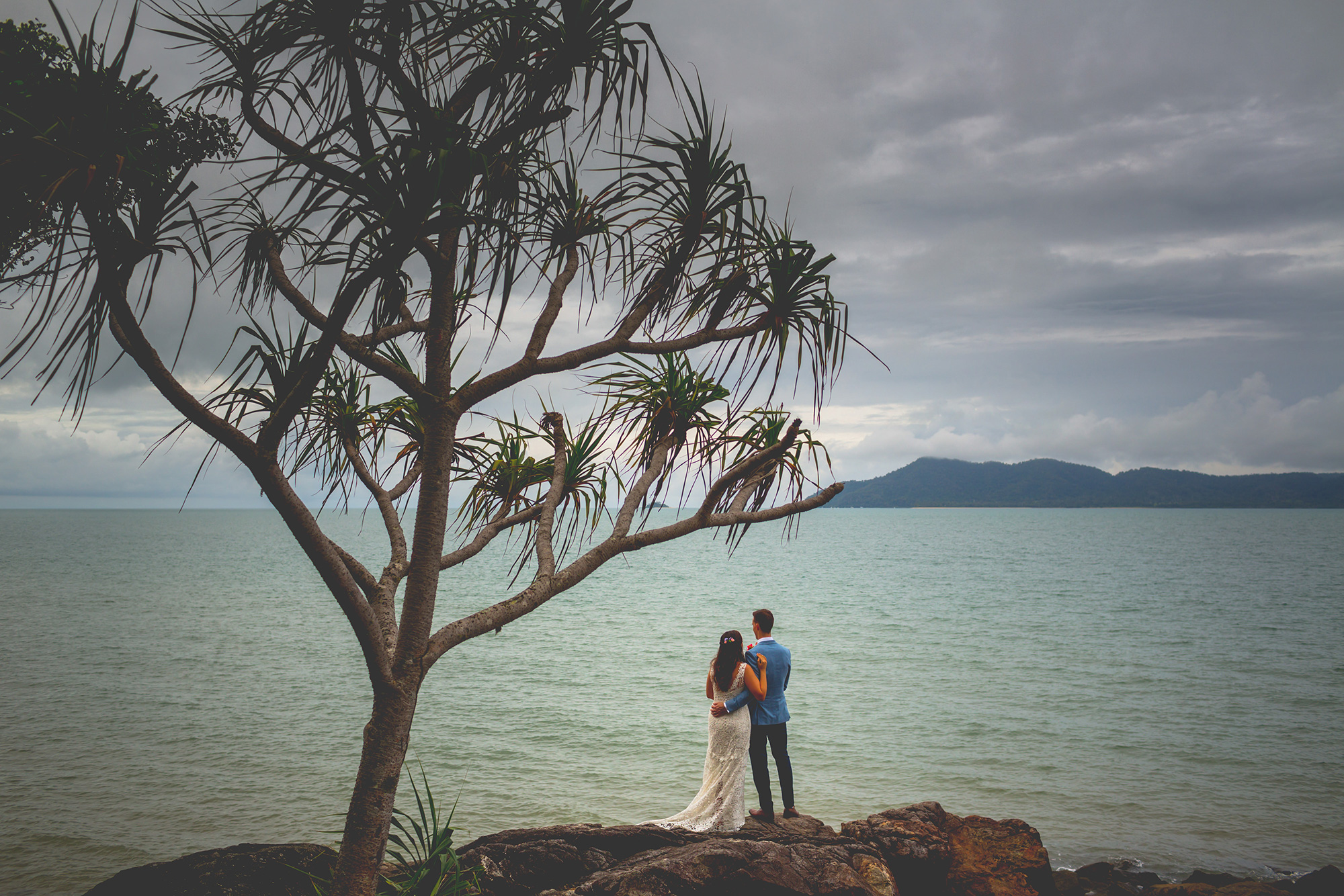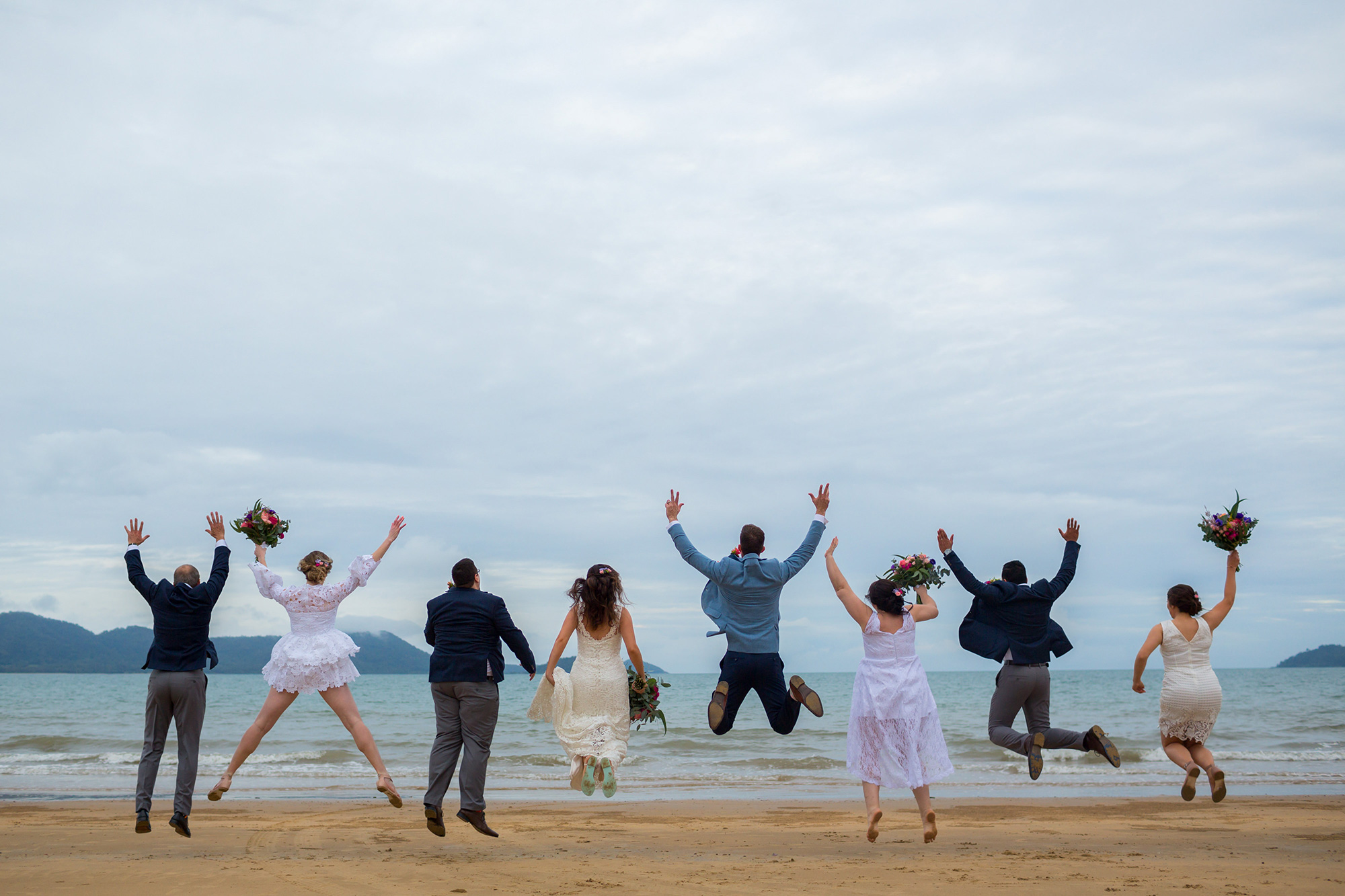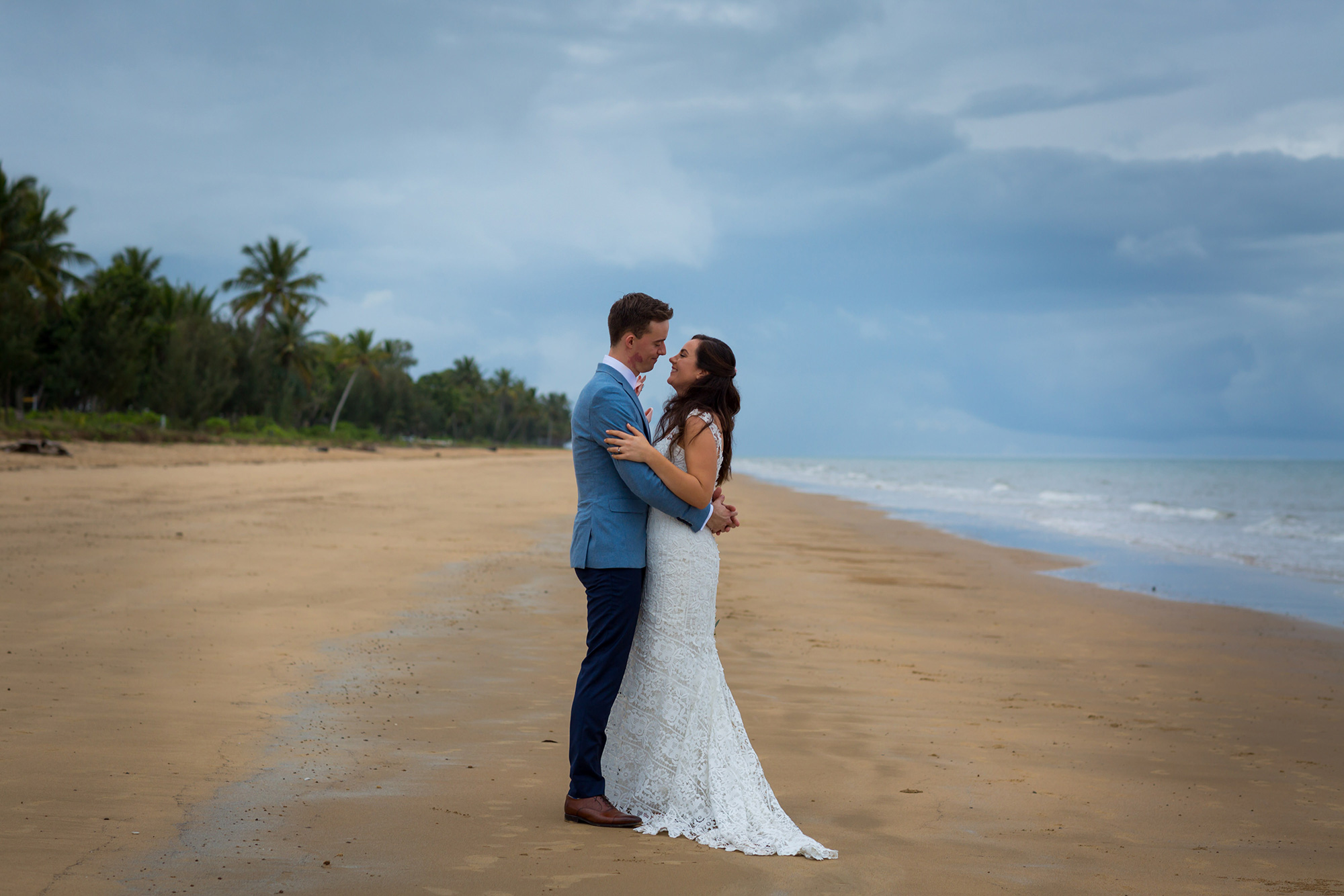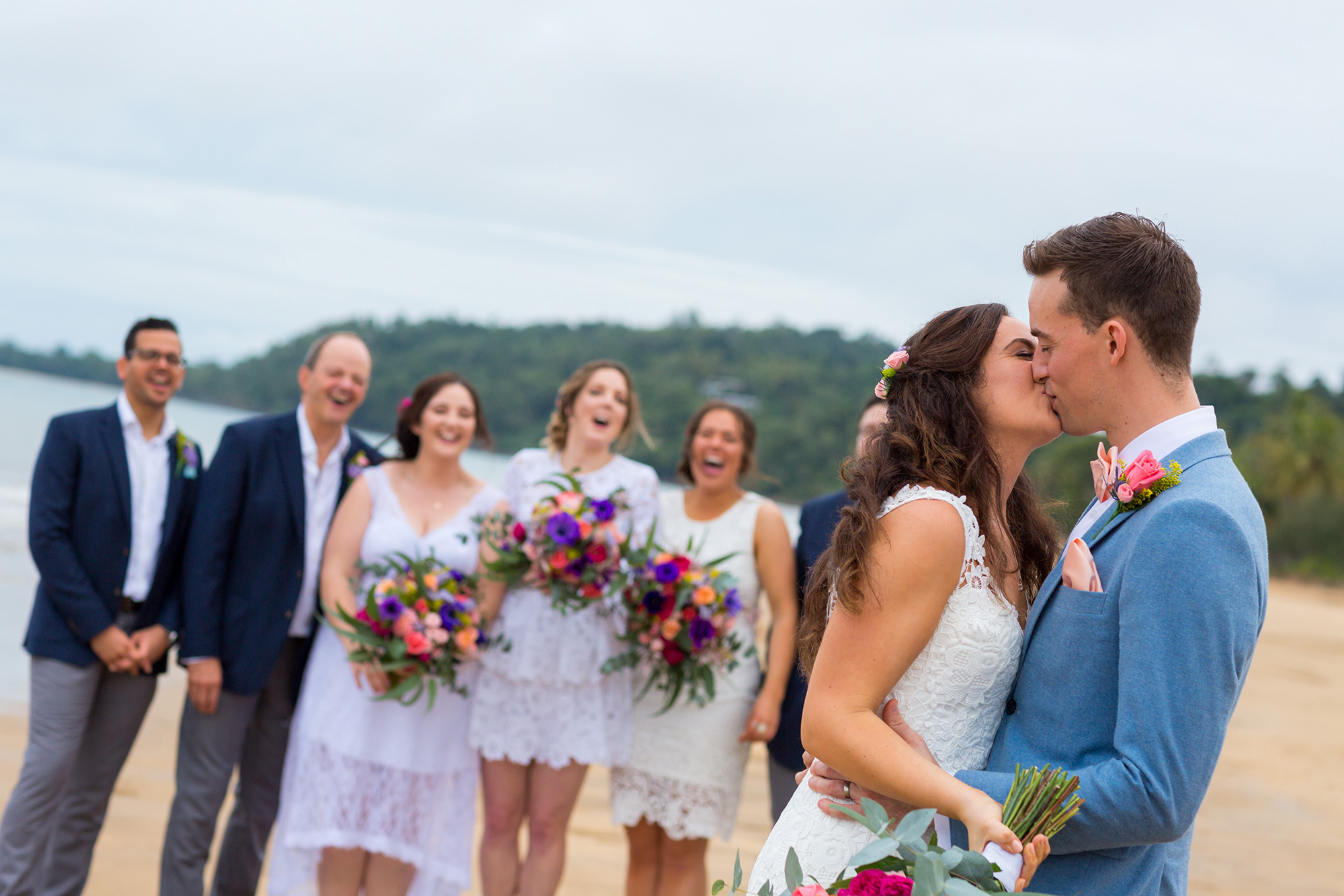 Matt looked dashing in powder blue, while his groomsmen were a touch more casual in suits from Men's Suit Warehouse.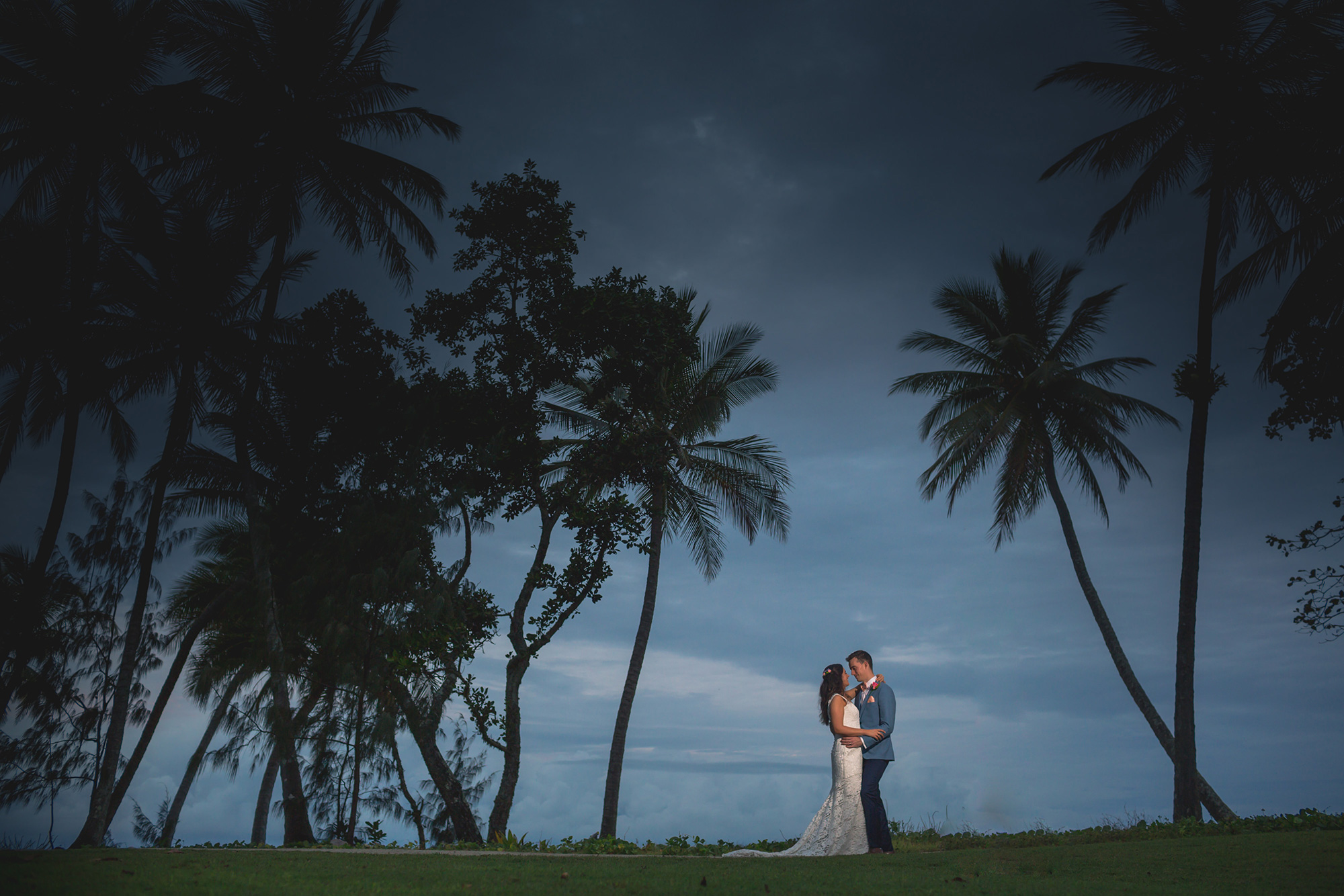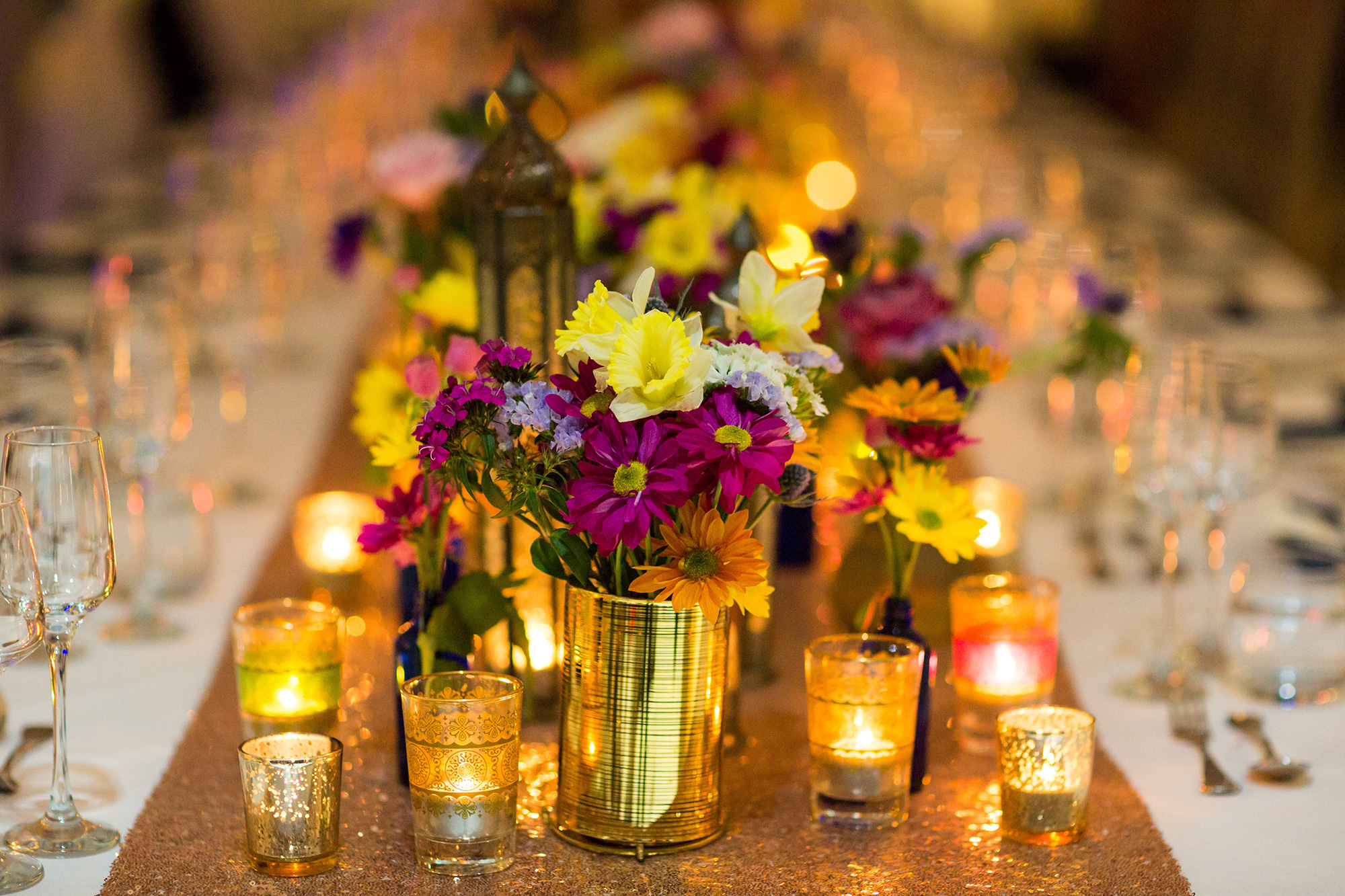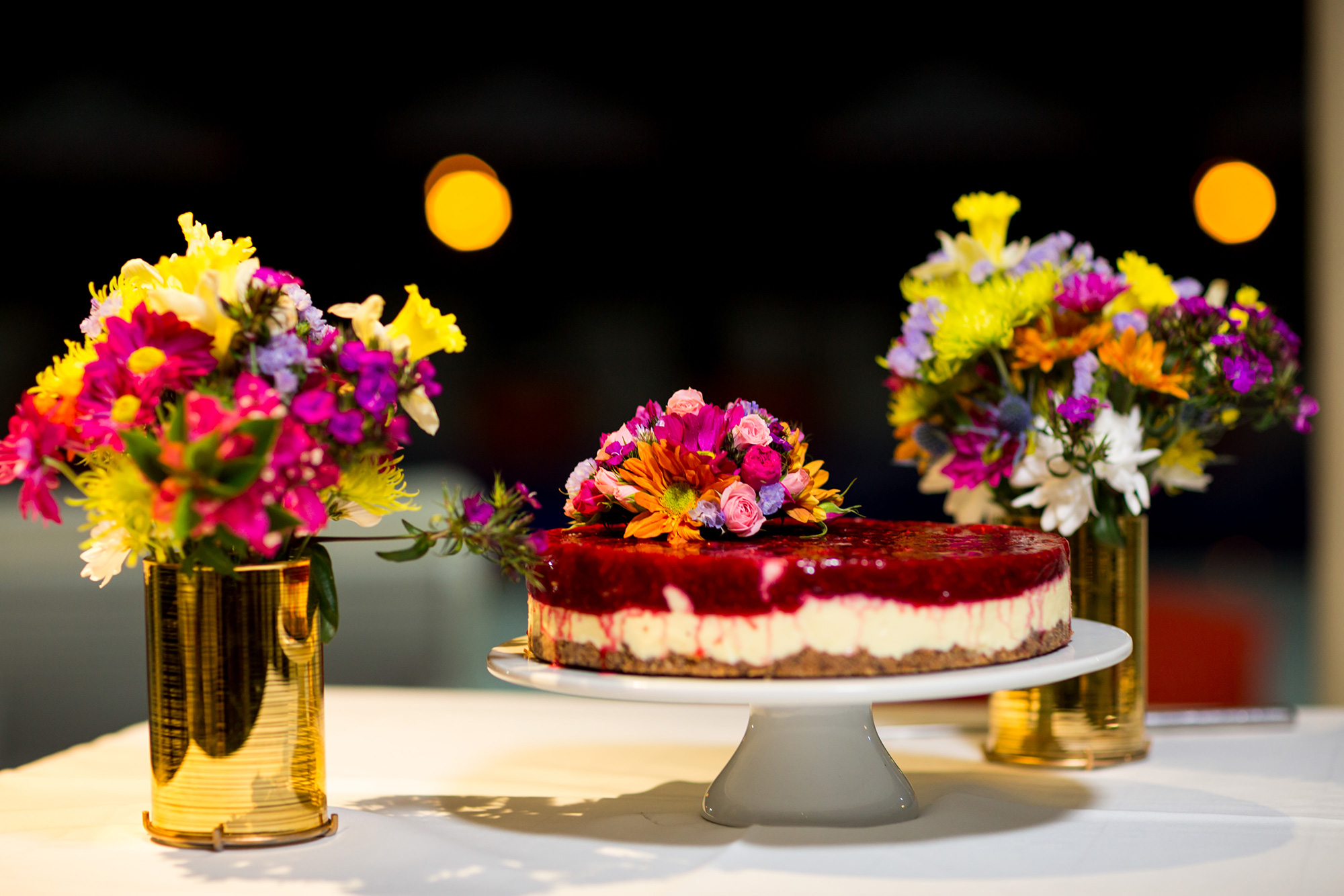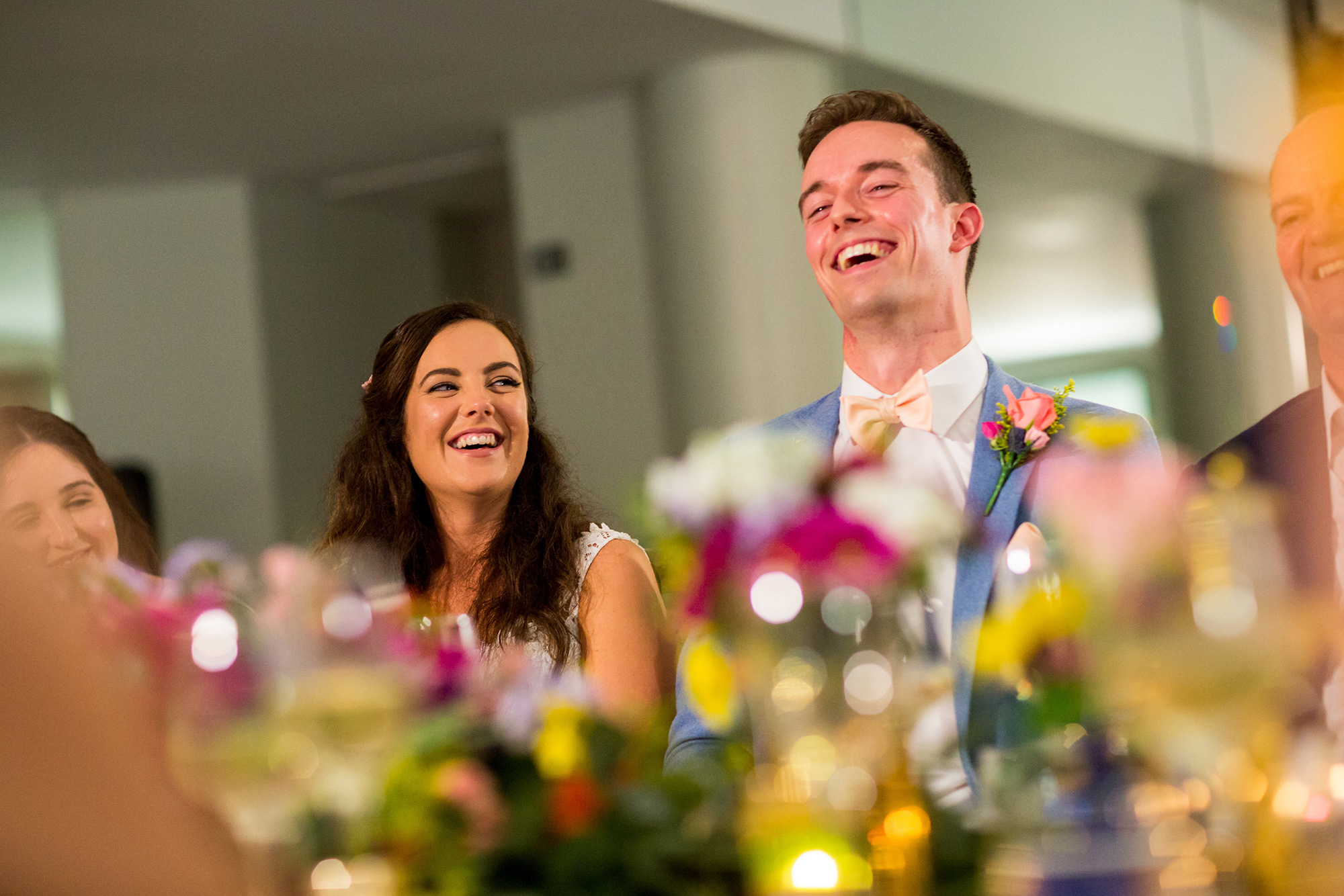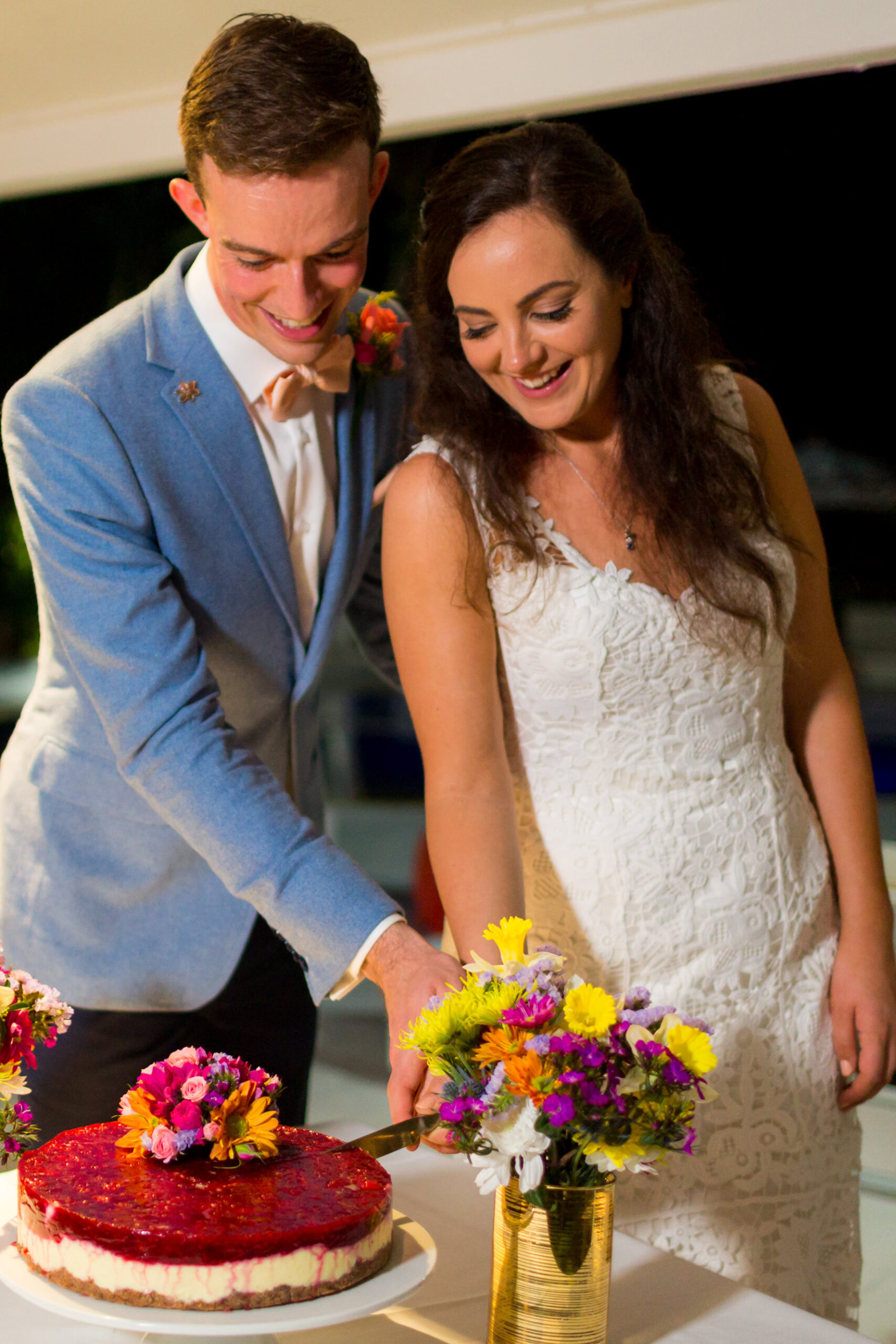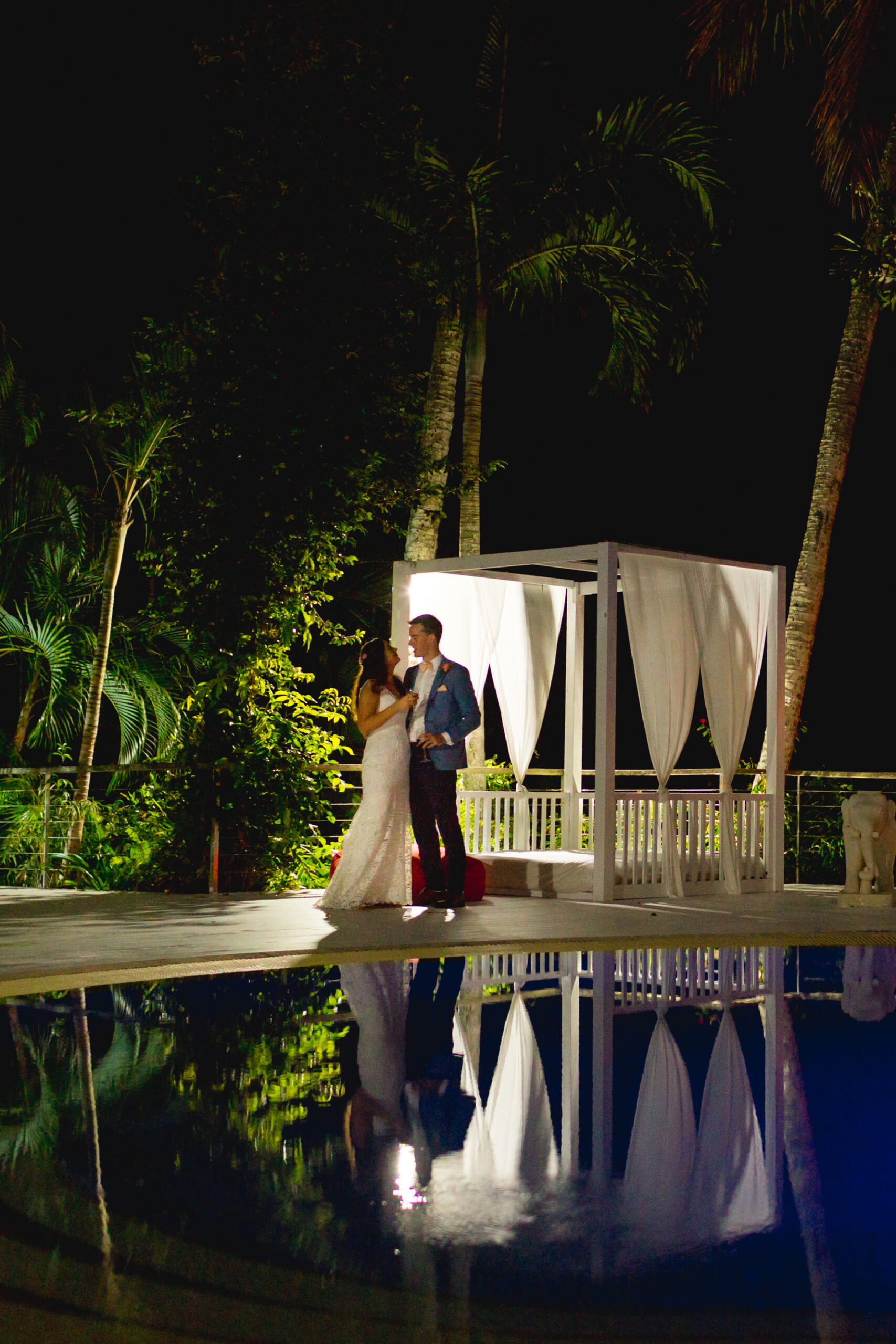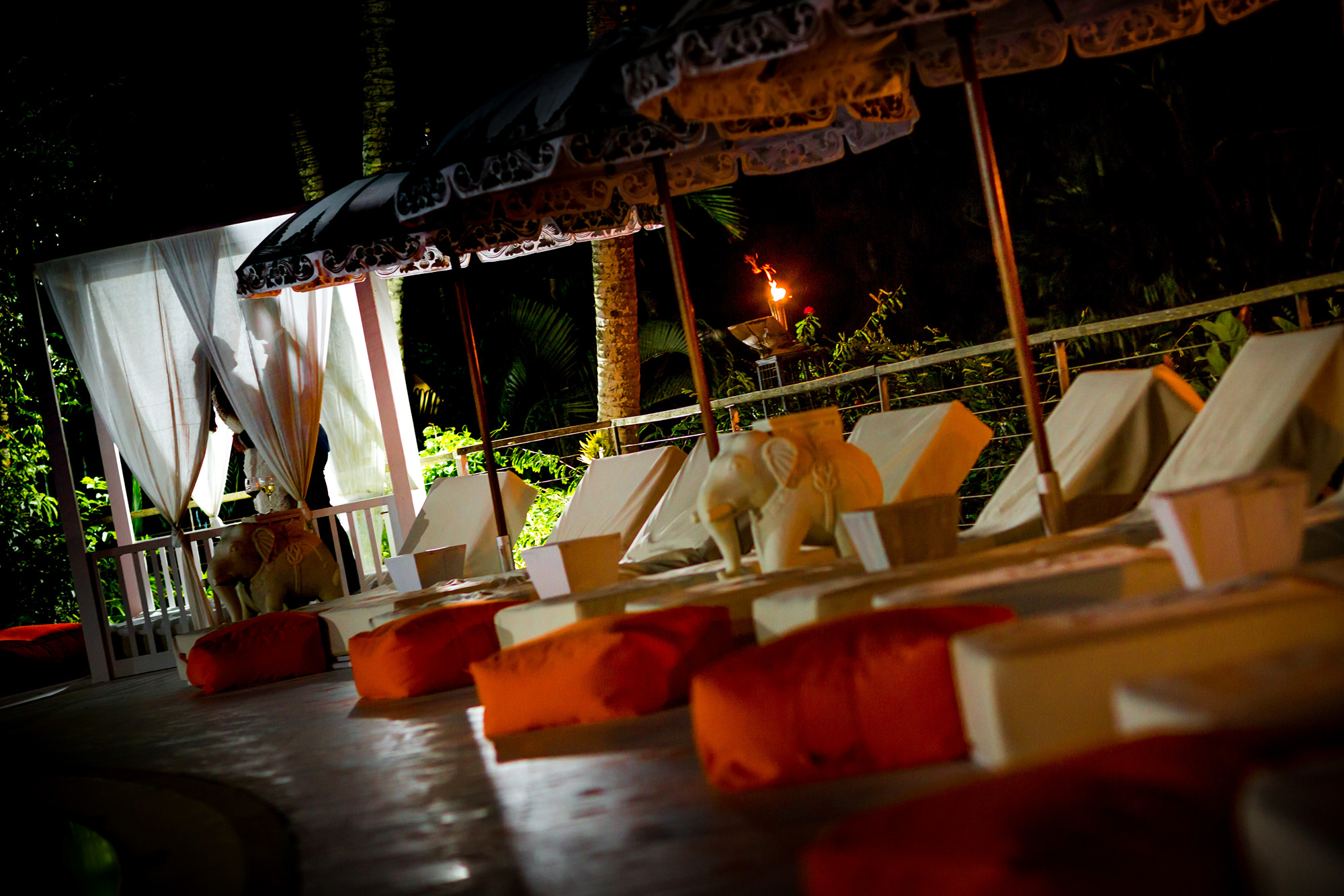 Bride Bec says when it came to the wedding styling, she was inspired by Hamptons wedding chic but with plenty of colour.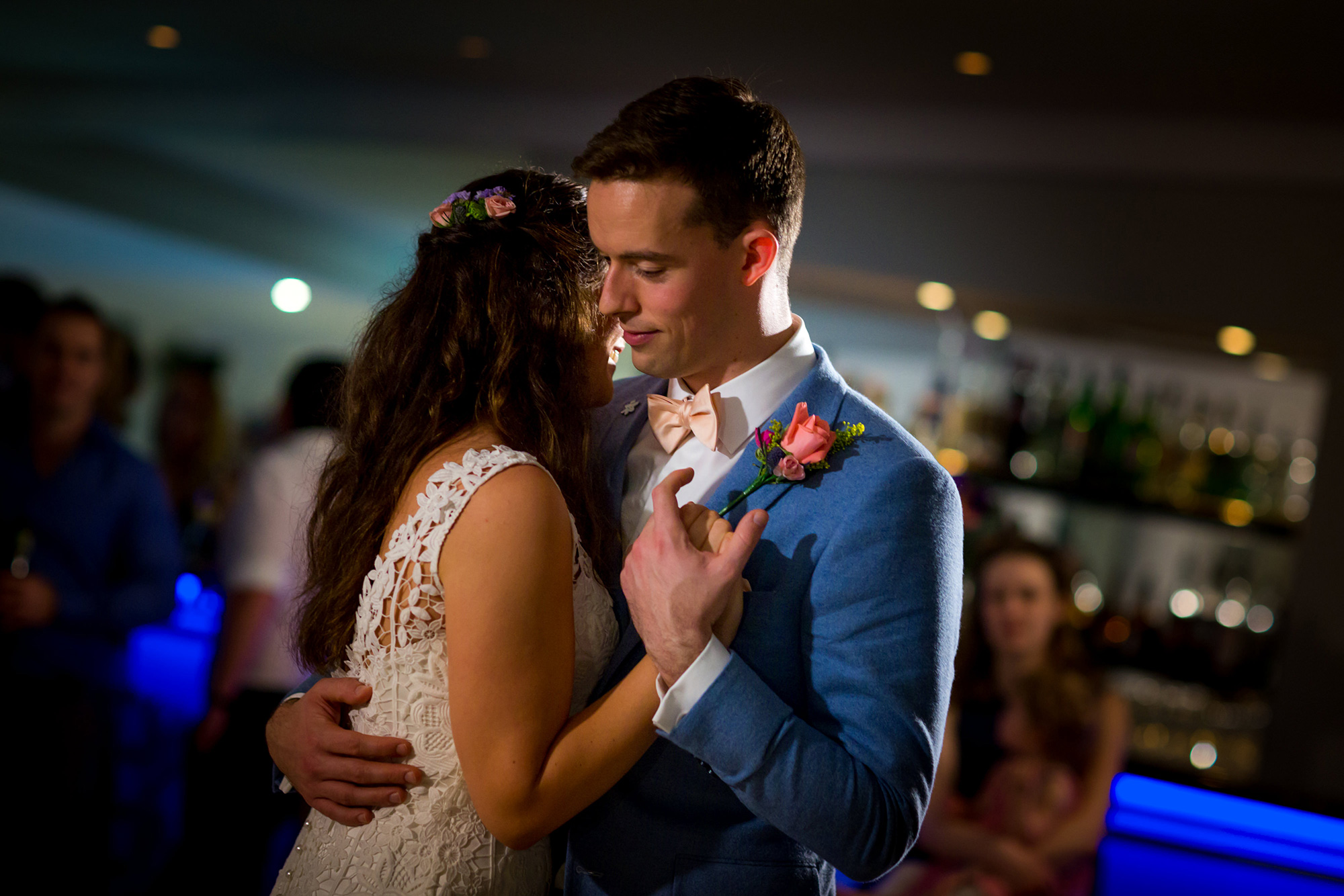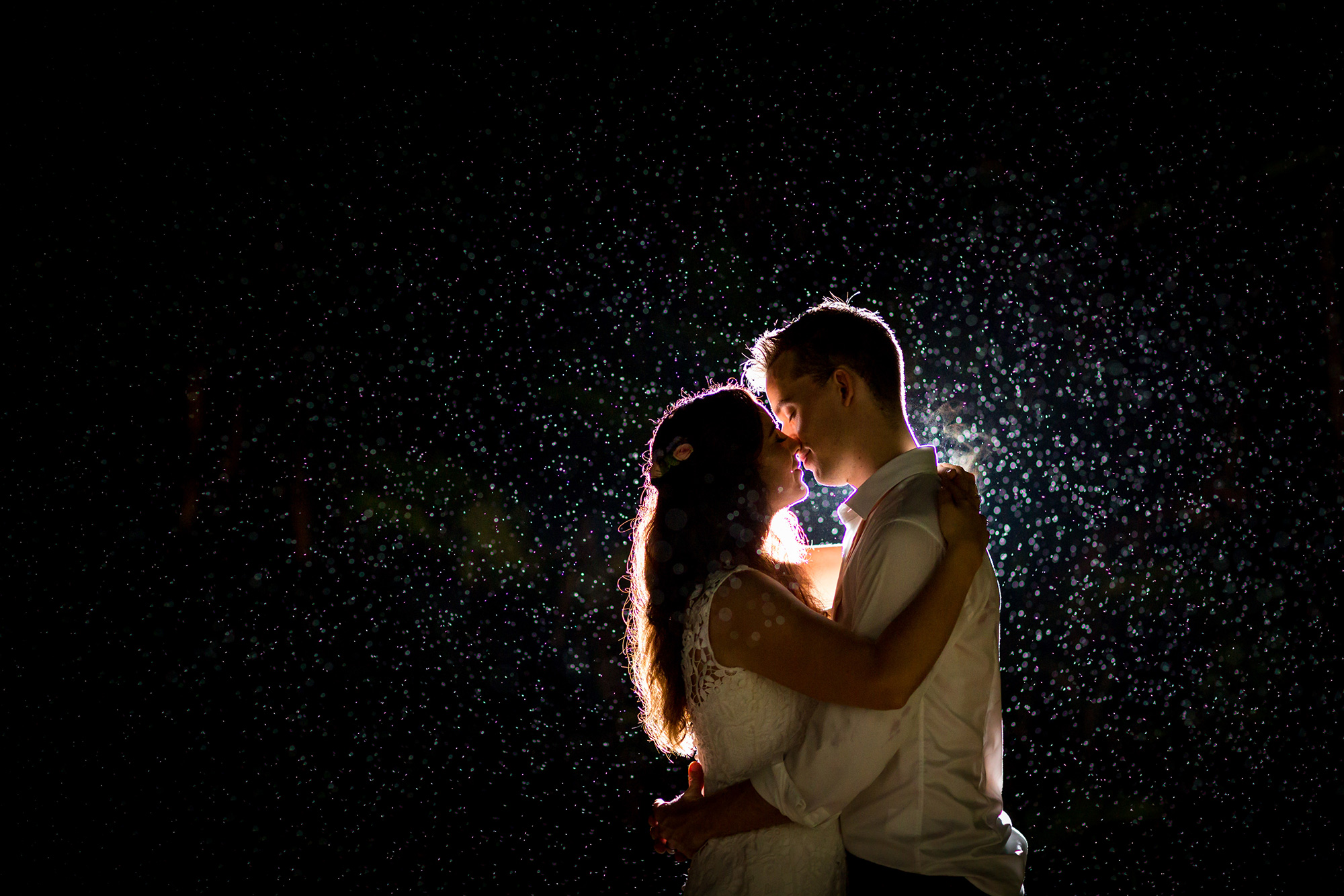 Video by Hudson Films.