If you're planning your wedding, one of the important (but sometimes overlooked) details is the beautiful, printed invitations that give your guests the very first indication of your wedding style. You want your invitations to truly leave an impression on your guests! One of our favourite things to do as a wedding memento is to frame one of your invitations and keep it in your home forever!
After trawling the amazing wedding invitation section on Easy Weddings, we have found some gorgeous designs that stopped us in our tracks. Here are 12 gorgeous wedding invitations that will make you want to invite everyone to your wedding:
Jenn Shen offers a huge stylish range of chic wedding invitations, along with matching items. There is everything from maps, place cards, thank you cards to posters to choose from, if you'd like a whole suite of gorgeous invitations. We love these natural wooden invitations. They are beautiful enough for you and your guests to keep forever as a keepsake of the wedding.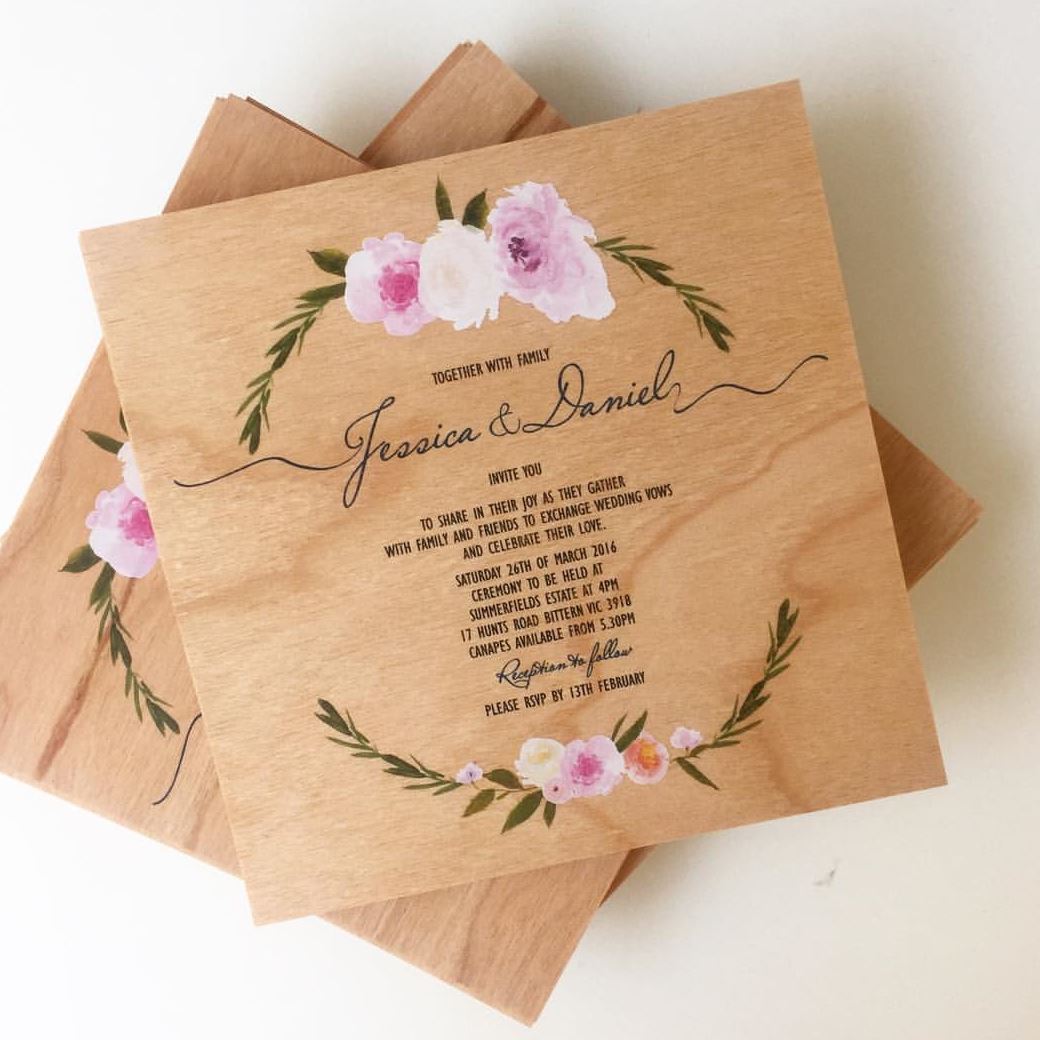 These utterly stunning black wedding invitations by State of Elliott are a testament to owner Sarah Elliott and her attention to detail and impeccable design skills. The beautiful paper compliments the design effortlessly. State of Elliott feature a large collection of types of invitations, from digital, foil, wood, letterpress and white ink all the way to deckled edge printing.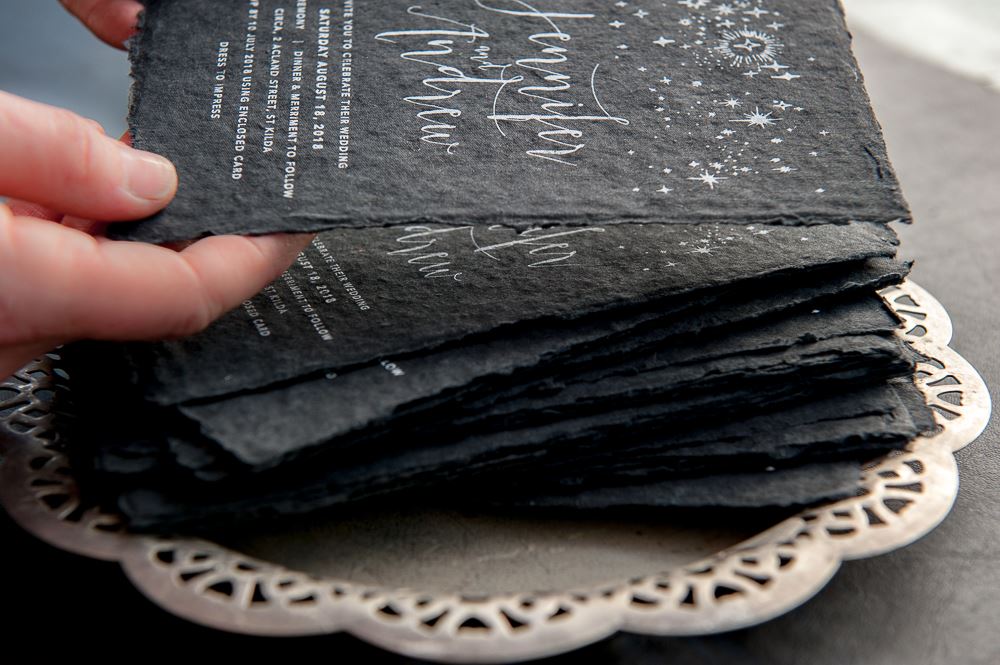 Pink teapot offers beautiful deep impression letterpress invitations, perfect for a couple who favours old world romance and the finer details in life. Their stunning designs will make old and young alike swoon when they receive this beautiful suite in the mail!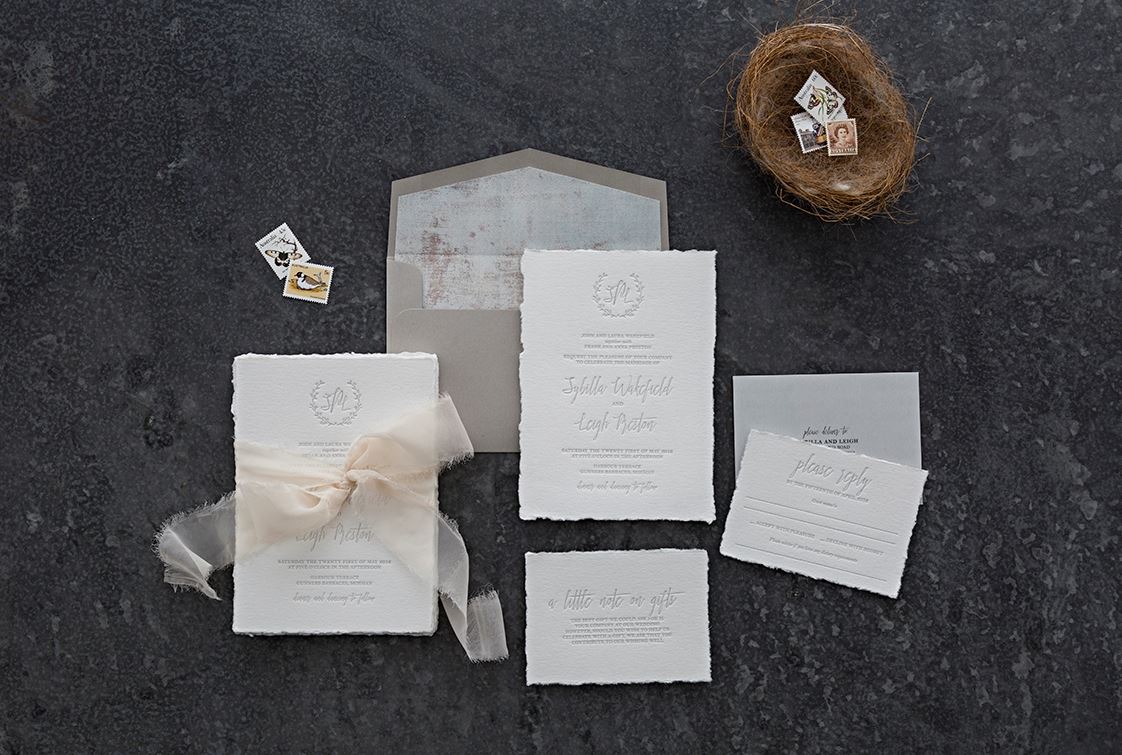 These stunning and quirky designs by The Hello Bureau are in their signature style… unique! They specialise in bespoke wedding stationery and focus on a personalised service for couples looking for the perfect wedding invitations to suit them and their tastes. In this example, Louise and Brent were after a travelling adventure style invitation to suit their amazing wedding day celebrations, and the team at The Hello Bureau were able to create the perfect design to reflect exactly what they had dreamed of.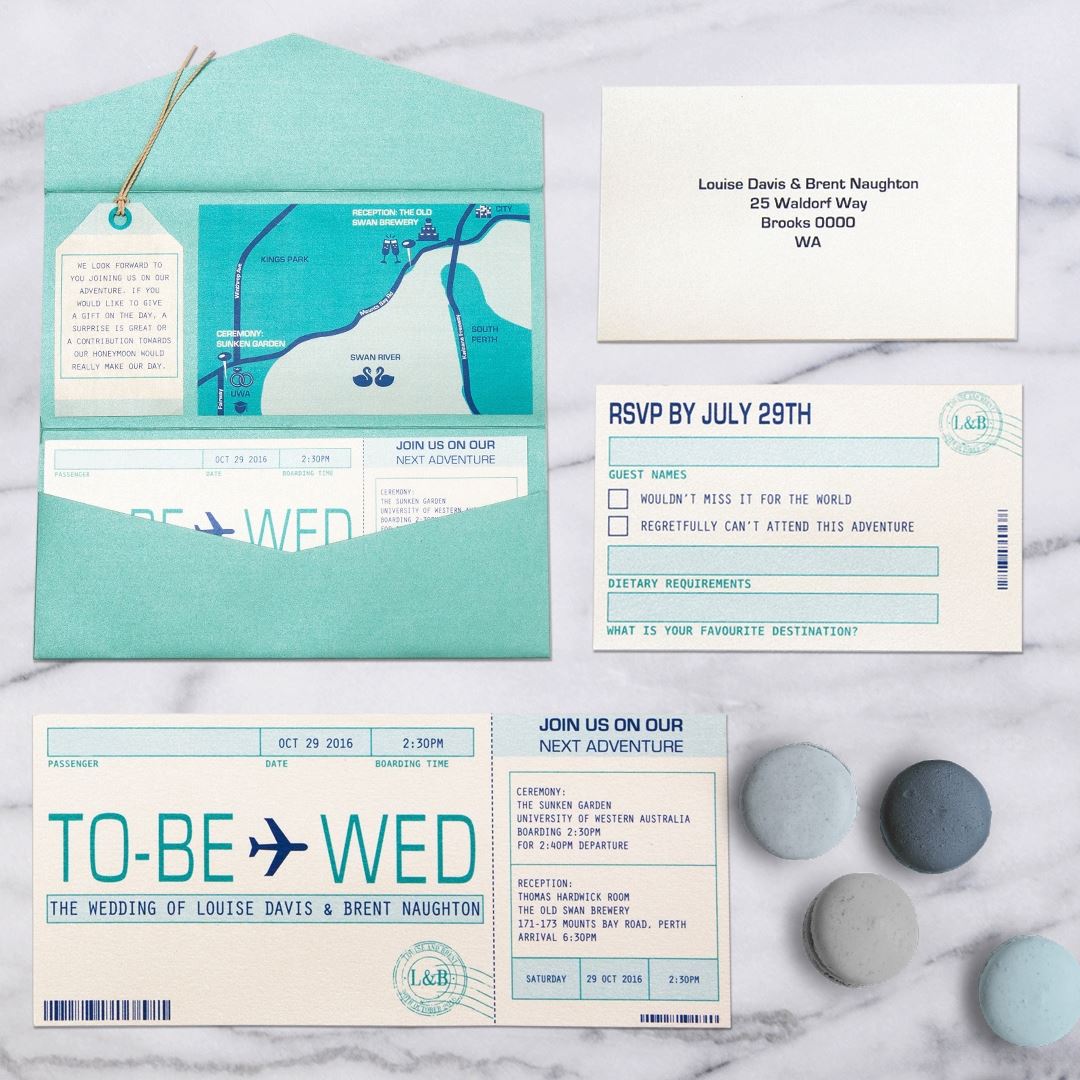 This gorgeous spinning invitation by Cara Marie Designs is beautiful and floral, but also has a hint of quirk due to the unique shape! Owner and designer Cara Marie has had over 20 years experience in publishing and design and can work with you to create custom invitations that will wow your guests.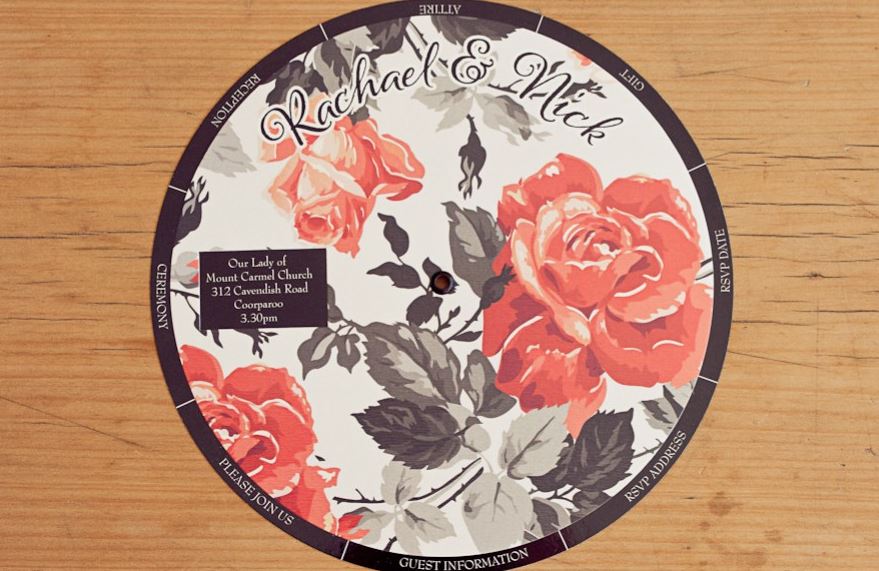 PurePopCards make one of a kind, uniquely handcrafted invitations that will seriously impress your wedding guests. Take this gorgeous palm tree pop up card invitation for example, which would be perfect if you were having a destination or beach wedding and wanted something a little out of the ordinary for your invitations. You can choose from a variety of premade designs or the talented artisans can help you come up with a brand new design for your wedding invitations.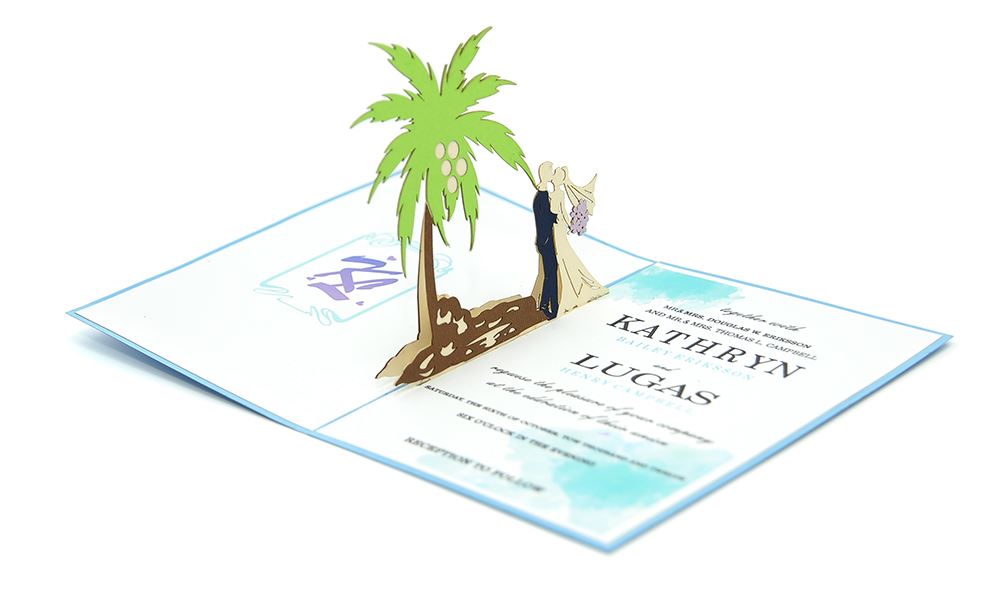 Creations by Fifi have a dedicated team that strives to make your invitations absolutely perfect for you, and these lace laser-cut invitations are no exception. We absolutely love these beautiful and feminine invitations with a delicate pale pink bow to add to the impression of the design.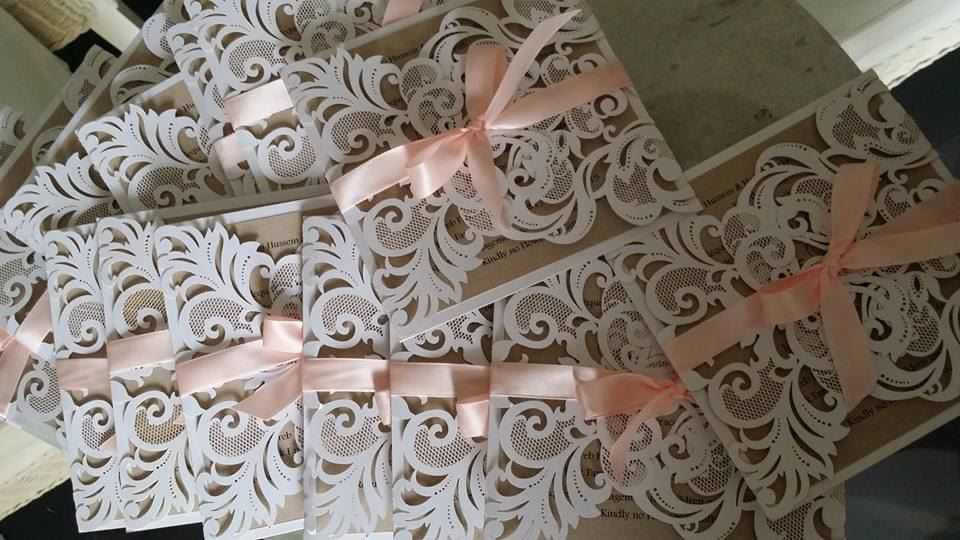 This beautiful gold foiled foliage design by Papermarc shows a delicate and dimensional element to these gorgeous invitations. The combination of two different fonts emphasizes each part of the design and effectively communicates the important information that your guests need to know. The team at Papermarc specialises in invitations and cards for weddings, their personal and friendly service is what you can expect from their expert team. You can also get wax seals from Papermarc as well, which adds and extra special touch to your invites.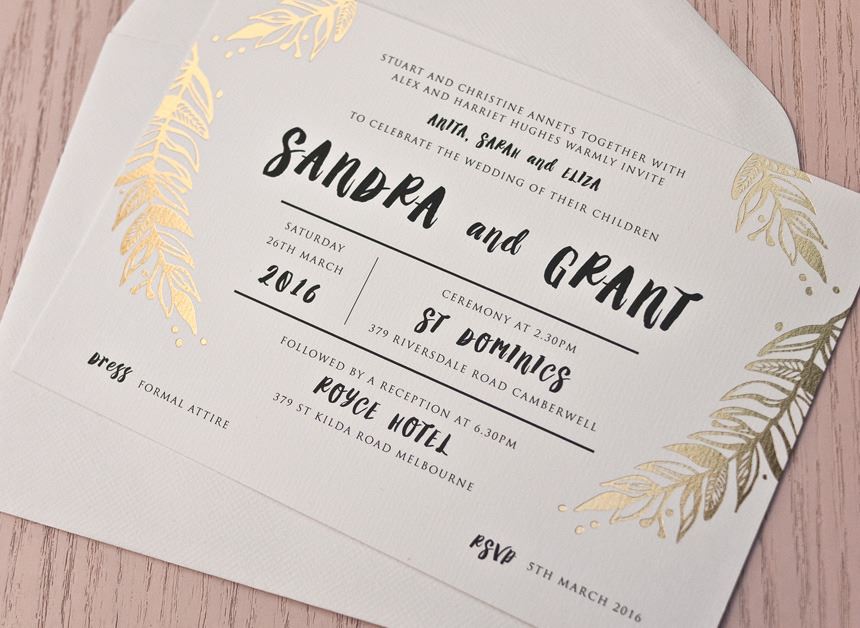 Although not *technically* an invitation, this stunning design is a testament to Stone+Sparrow and their impeccable design skills. The gorgeous palm leaf print and gold text is effortlessly chic and luxurious and is a modern and fresh approach to wedding invitations.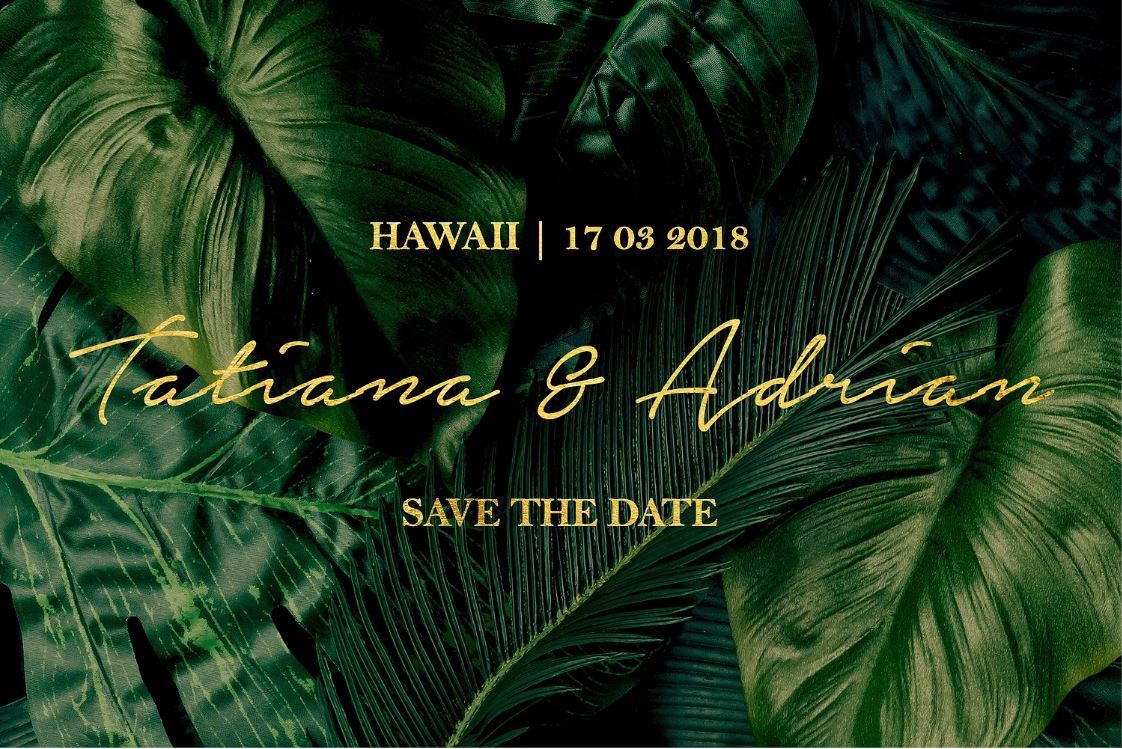 These elegant and modern invitations are absolutely gorgeous. Boutique Paperie specializes in custom invitation suites designed especially for each couple, with a huge range of options to choose from. Whether you're interested in foil prints, white ink printing, letterpress or digital full colour, Boutique Paperie has something to suit your needs.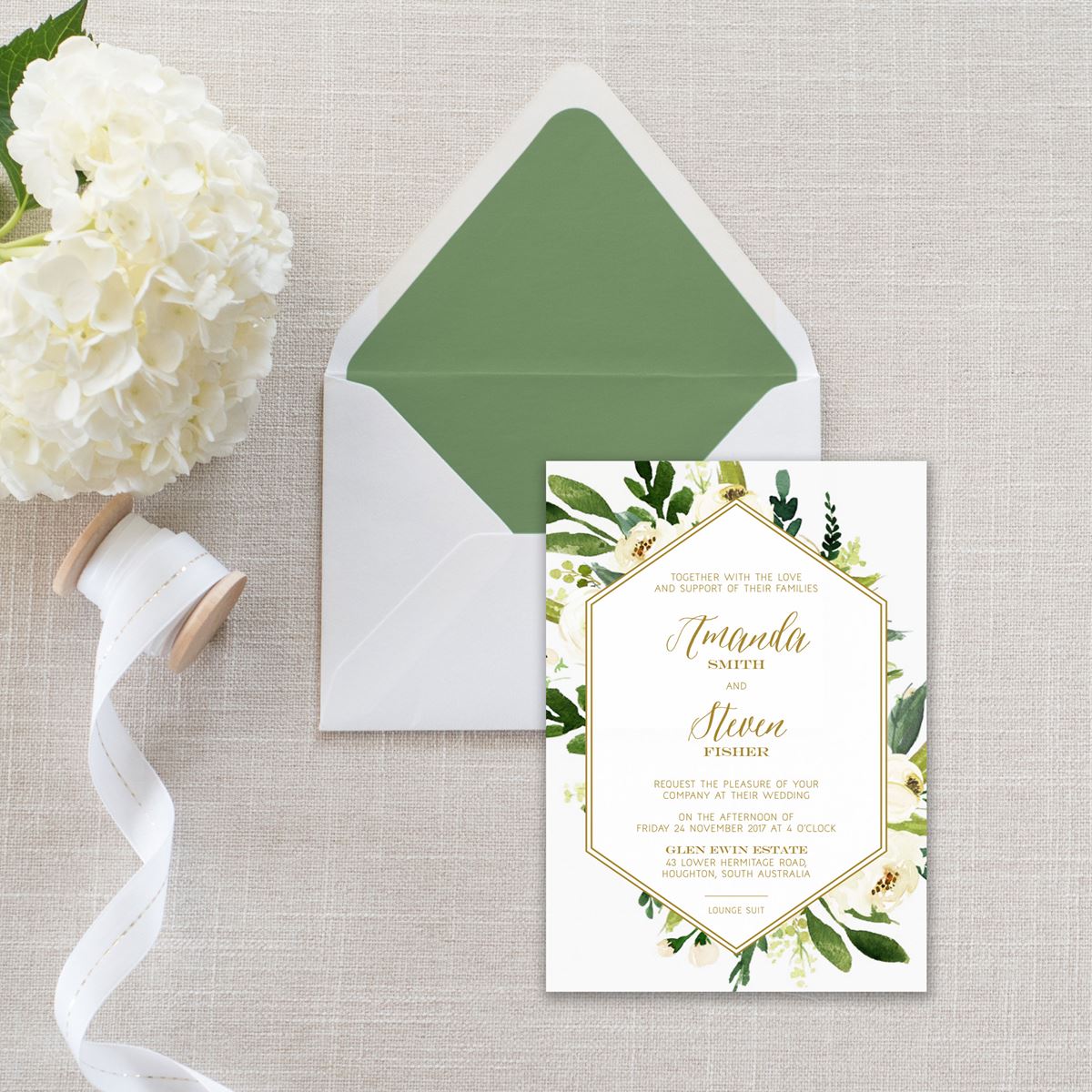 These beautiful classic invitations scream elegance and luxury. The ivory design with a floral print and black ink would suit a modern classic couple who enjoy traditional wedding invitations. The elegant typefaces work perfectly in cohesion to create a beautifully put together design for these wedding invitations for Courtney and Kym.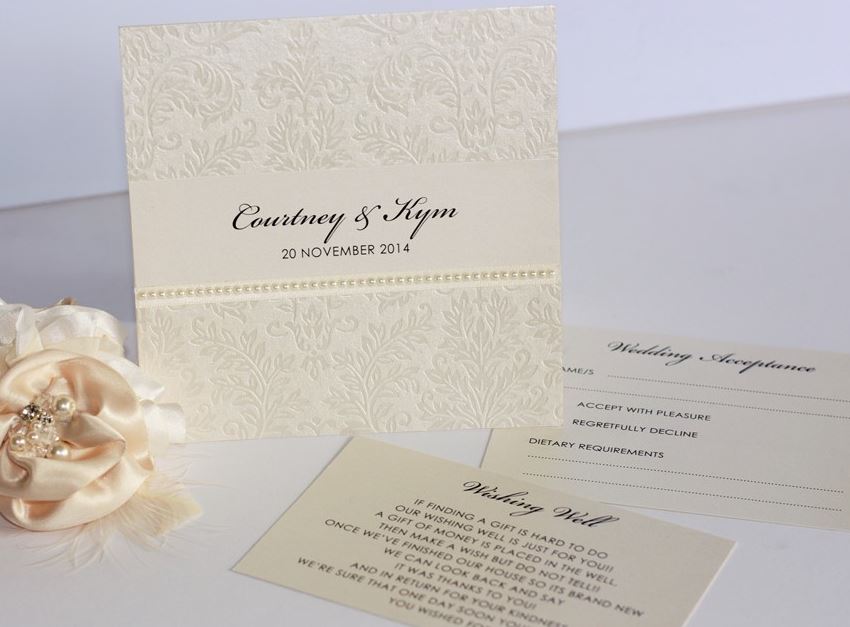 These stunning designs by La'more Creative feature bold typography and moody deep floral prints. The colours through the floral pattern match the elegant text on the invitation to create an effortless combination. La'more creative is dedicated to make your invitation design dreams come true and will work with you to create the best design for you and your spouse to be!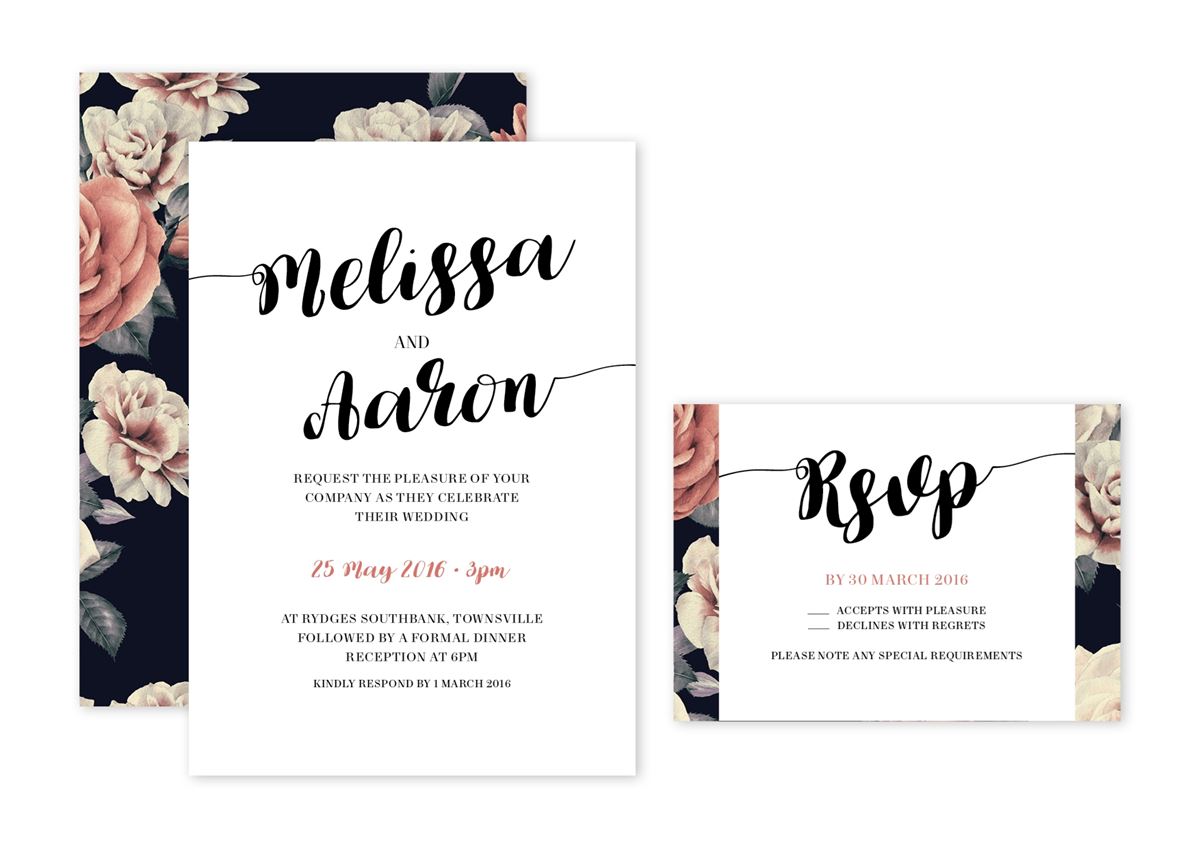 No matter what style of wedding invitation you are after, there is truly something for everyone on our wedding invitations section. From bold and extravagant, luxurious and detailed, to delicate, to utterly quirky, we have it all. Our dedicated wedding vendors all work tirelessly to create amazing designs for each and every couple! Quite often, they can even help you with wedding signage, save the dates, on the day stationery needs and thank you cards.