Toying with the idea of bucking tradition and having a 'first look'? Modern couples today are more inclined to see one another before their wedding ceremony – but whether it's for you is a matter of personal preference. However, to help you decide, here are the pros and cons of having a first look photo shoot.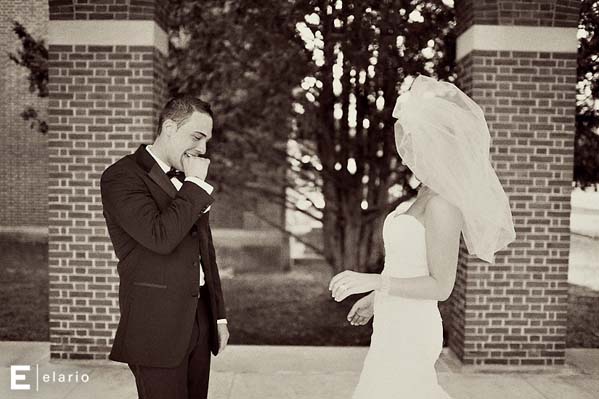 Pro: You'll get your photos out of the way
While sunset wedding ceremonies are popular among marrying couples, the timing of the ceremony (and the fact the sun sets) may leave your bridal party in the dark with no time and no light for photos. In this case, having a 'first look' may be necessary as otherwise, you may miss out on crucial wedding photography time.
A bonus about getting your wedding photos done before the ceremony is that you can immediately join the party and begin celebrating after your ceremony. Usually, the bridal party is whisked off to various photography locations for their photo shoot while their guests wait around – sometimes for hours – for their return. With a first look and the wedding photo shoot out of the way, the newlyweds can jump straight into celebrating.
Pro: The gorgeous photos it creates
First look photos can create candid shots that display your love for one another better than any posed wedding photo. There's something special about capturing that moment you first see one another on your wedding day, and as it involves only the two of you, the moment is not overshadowed or crowded by wedding guests or a rogue celebrant in the background.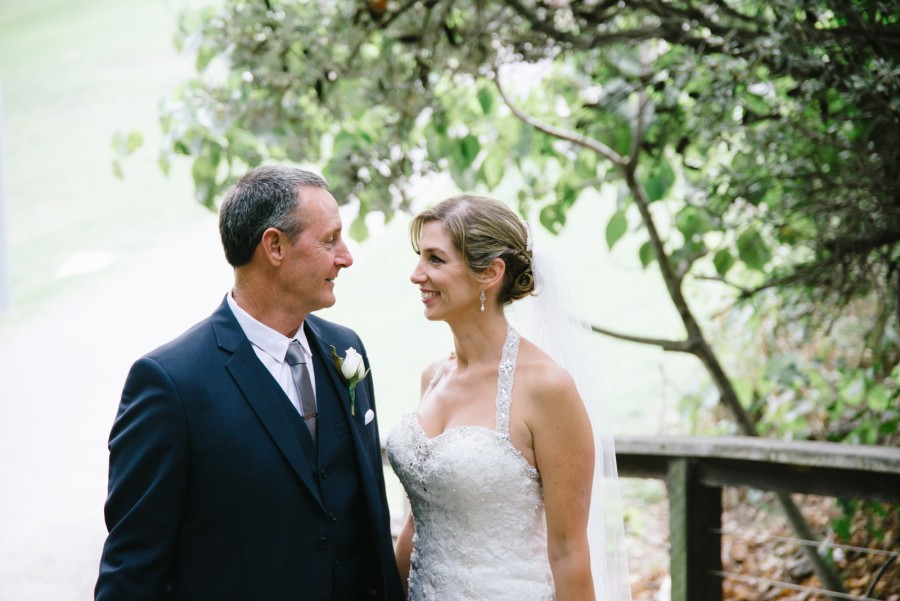 Con: It can be awkward
Unfortunately, not every couple is suited to the drama and surprise of a  'first look'. While we've all seen the beautiful first look photos of the groom crying when he sees his bride for the first time in her wedding dress, not every couple is as emotional or lovey-dovey. This means the first look may be a little awkward, and almost feel forced.
On a bridal forum, user @ivyjacobshair shares her discomfort. "It was awkward! My groom didn't really know what to do and he felt weird having all that attention and expectation on him. People expected him to cry or something – but he didn't. He just said, 'Oh, you look beautiful!' and we moved on."
Pro: You'll calm any pre-wedding nerves
While exciting, weddings are generally very stressful for the marrying couple. For some, seeing one another before the ceremony begins is enough to calm all pre-wedding nerves and relax for the celebration ahead.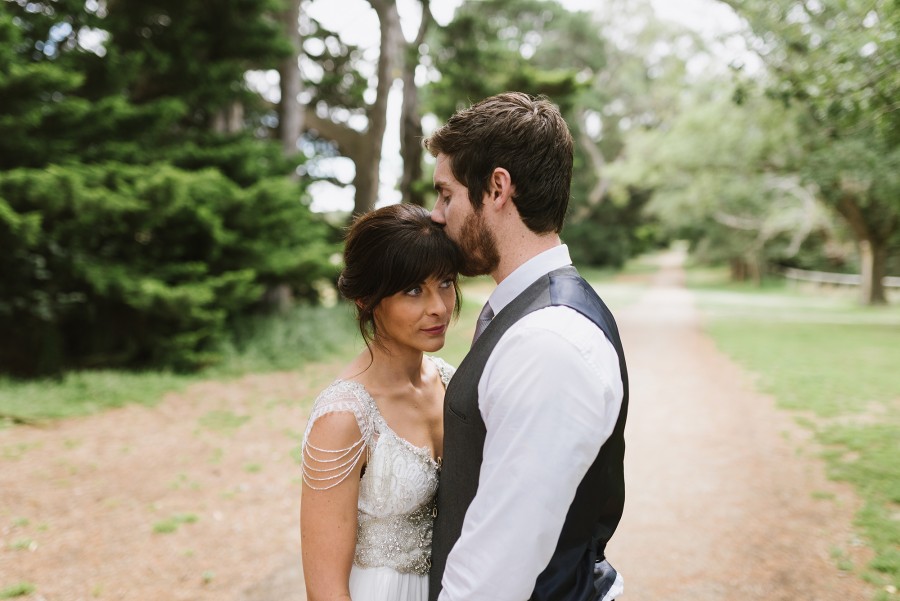 Con: Ruins the surprise
Having a 'first look' comes with the thought that it perhaps 'ruins the surprise' of when the bride first walks down the altar. After a 'first look', the groom will have already seen his bride, and therefore the moment she walks down the aisle might not be as emotional as expected. Plus – it may take away many guests' favourite part of any wedding: seeing the groom's face when his future wife walks in!
Pro: It's not traditional
This is 2017 and marrying couples of today are straying more and more from outdated wedding traditions. For some, seeing each other before the wedding ceremony just 'goes' with the tone of their non-traditional wedding.
Con: It's not traditional
As discussed above, some couples choose to have a 'first look' because it goes against tradition. On the flipside, some couples would see this as a con to the 'first look'. Traditional weddings are still extremely popular in the wedding world, and the idea of the groom seeing his bride for the first time walking down the aisle is here to stay.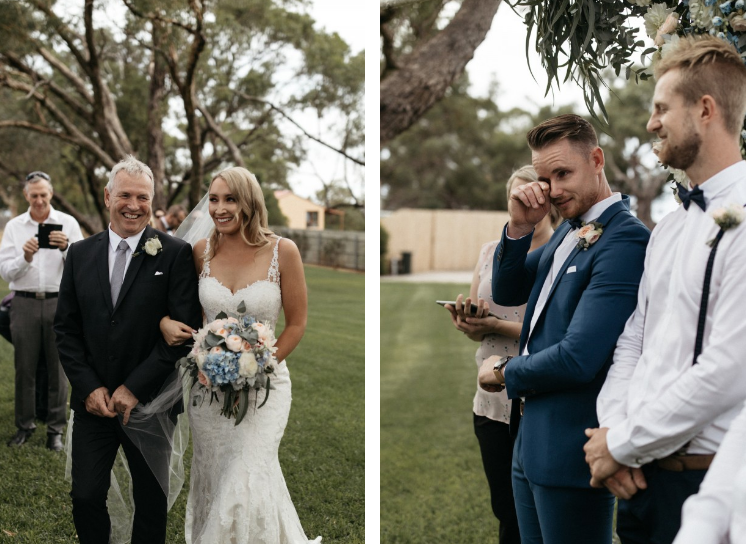 What are your thoughts on a 'first look' photo shoot? Leave your comments below!