Don't mess with a shopaholic.
That would be the take-home message from Generic Cruz's proposal to girlfriend Meryll Olmos. The Brisbane pair, aged 25 and 27 respectively, were visiting the Gold Coast when Gen suggested they go for a walk along the beach.
"He promised me that we were [then] going to go shopping at Harbour Town — yes, I am a shopaholic — so I said to him 'let's walk for about five minutes and then go'," explains Meryll. But Gen was taking too long for this shopping addict! When she pressed to leave, he requested another five minutes. "Because he really loves the sea breeze, I agreed," she says.
But Meryll thought he was up to tricks, avoiding shopping time. Luckily, he eventually blurted out the big question – which wasn't the smoothest start to an engagement – but it resulted in an ecstatic and speechless Meryll and led to their rustic garden wedding on May 7, 2016.
Seventy guests attended the ceremony at Twelve Apostles Catholic Church and reception in Bundaleer Rainforest Gardens' Treetops Room, which the couple planned and styled themselves.
"Despite having a tight budget, we were able to prove that it is still possible to celebrate a beautiful wedding," says the bride.
Photos courtesy of Lovers of Moments.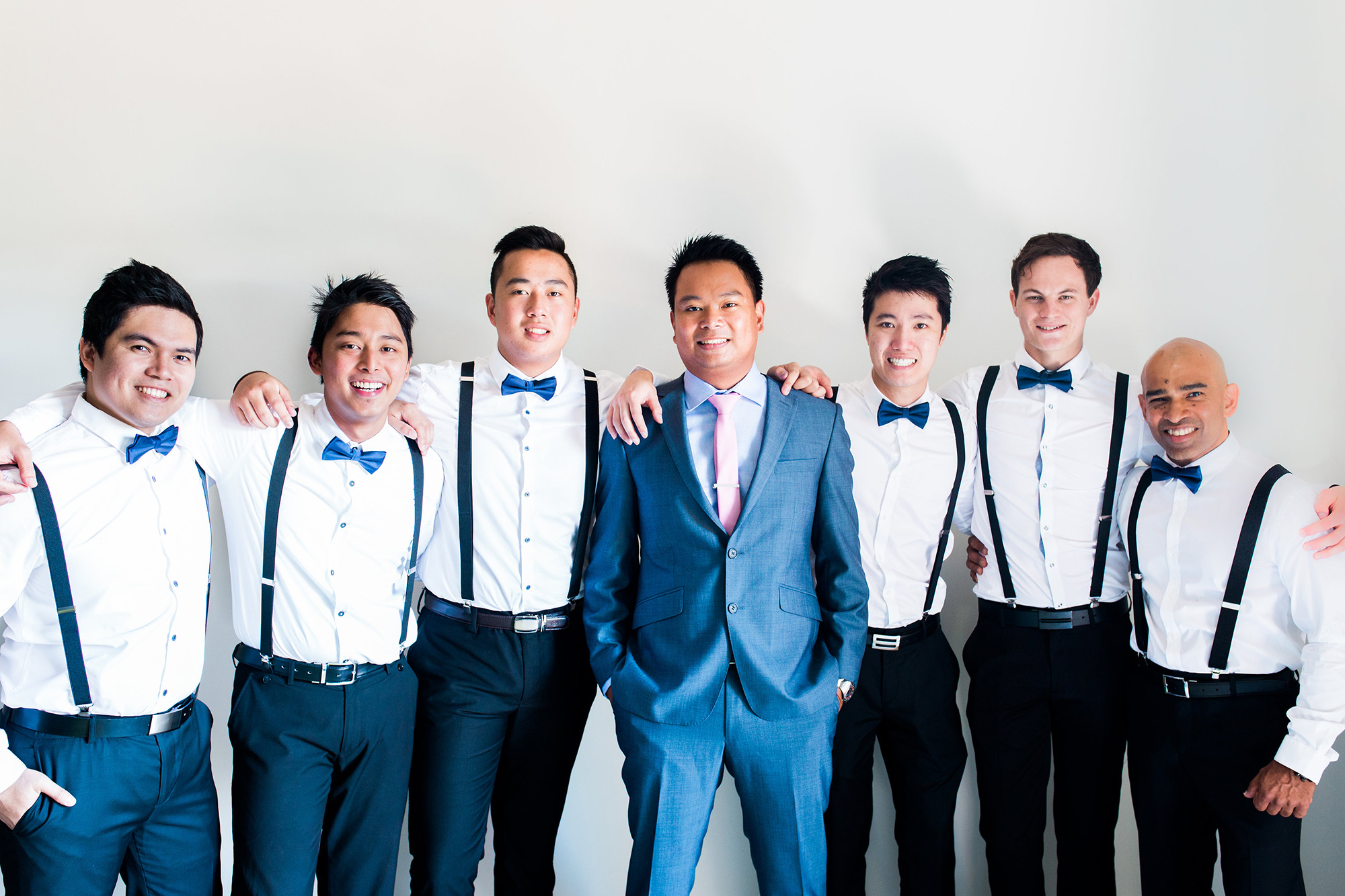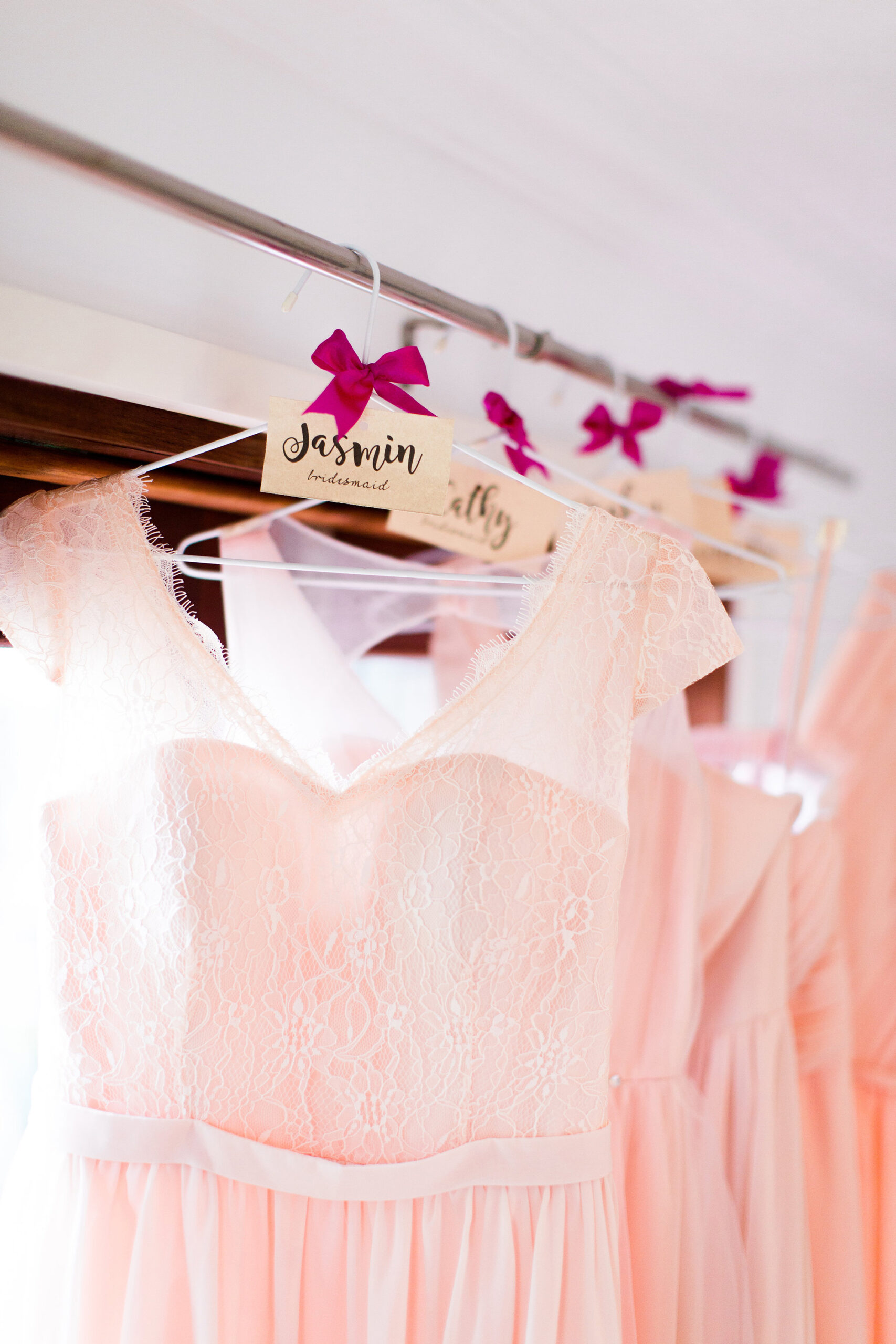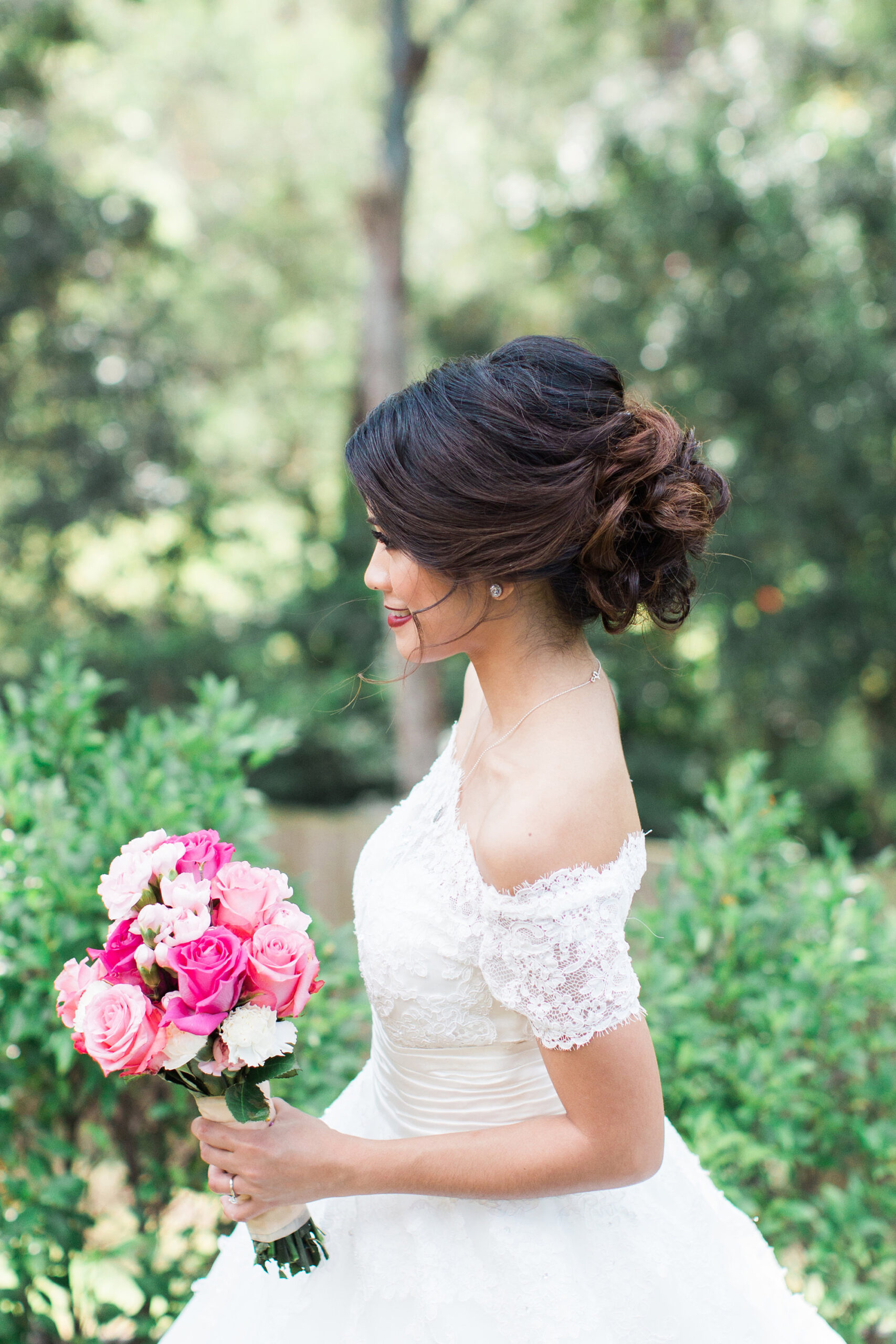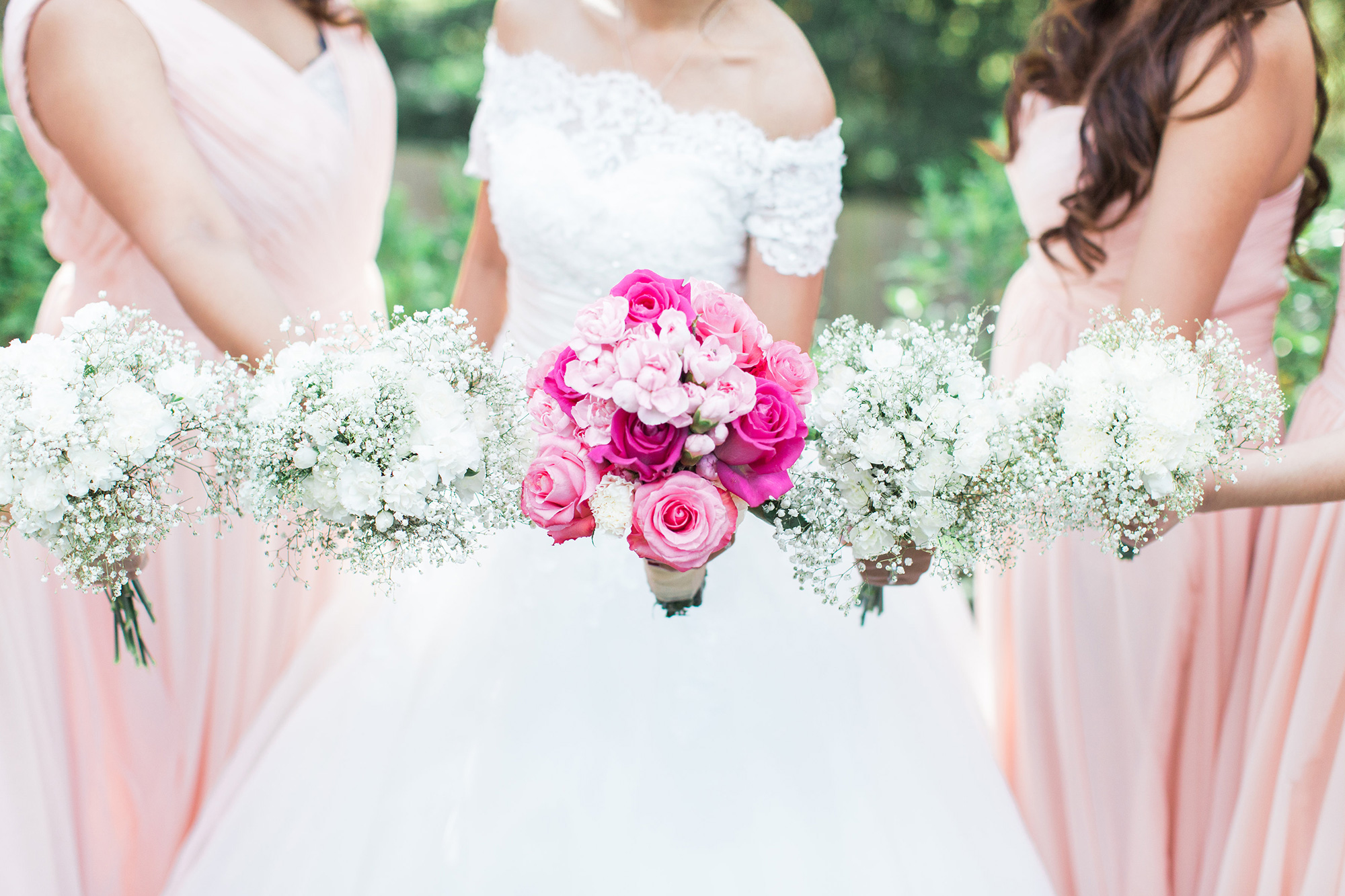 "My mum made my bouquet, my dad made the centrepieces and my bridesmaids made their bouquets," explains Meryll of their DIY efforts.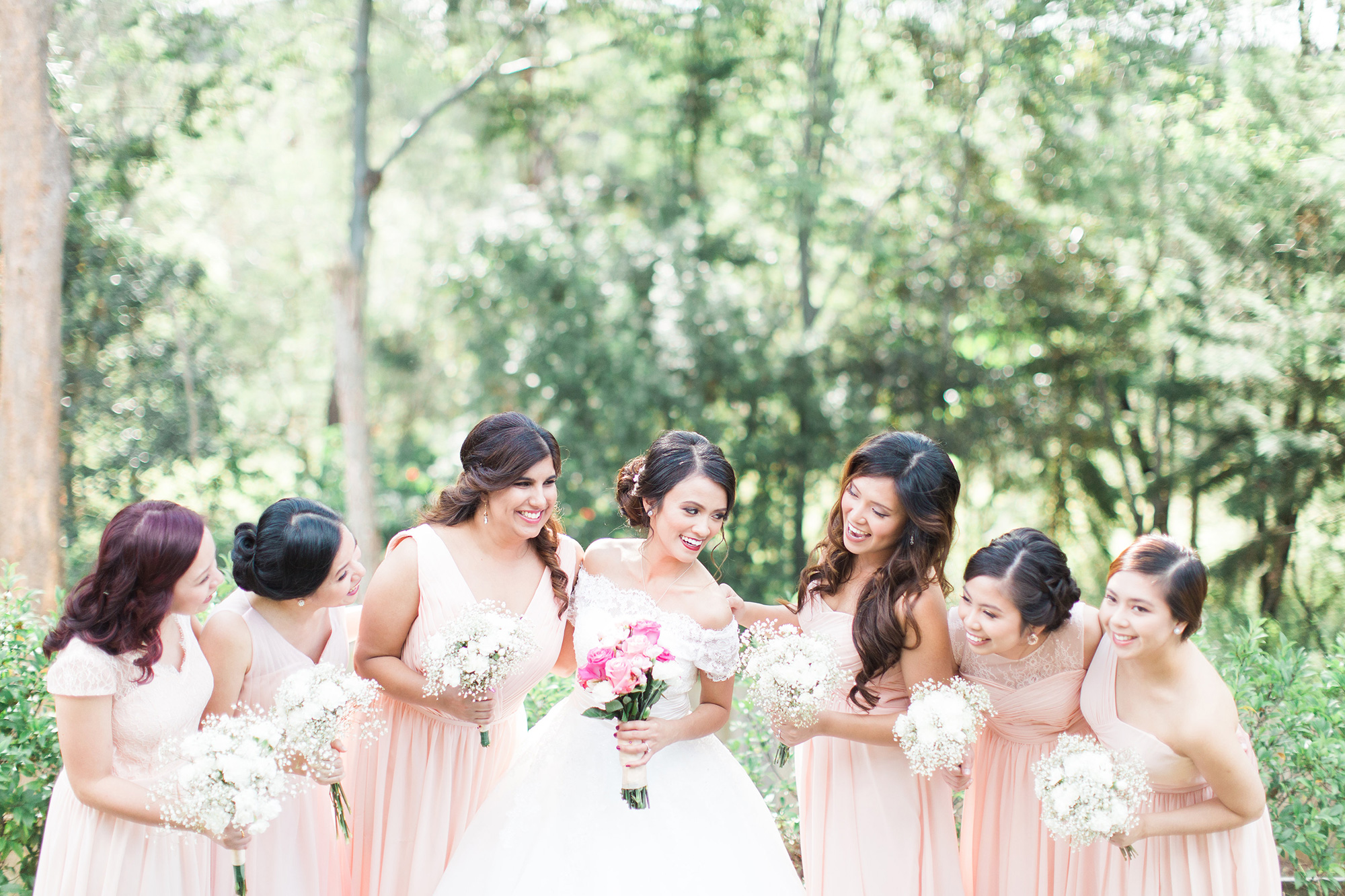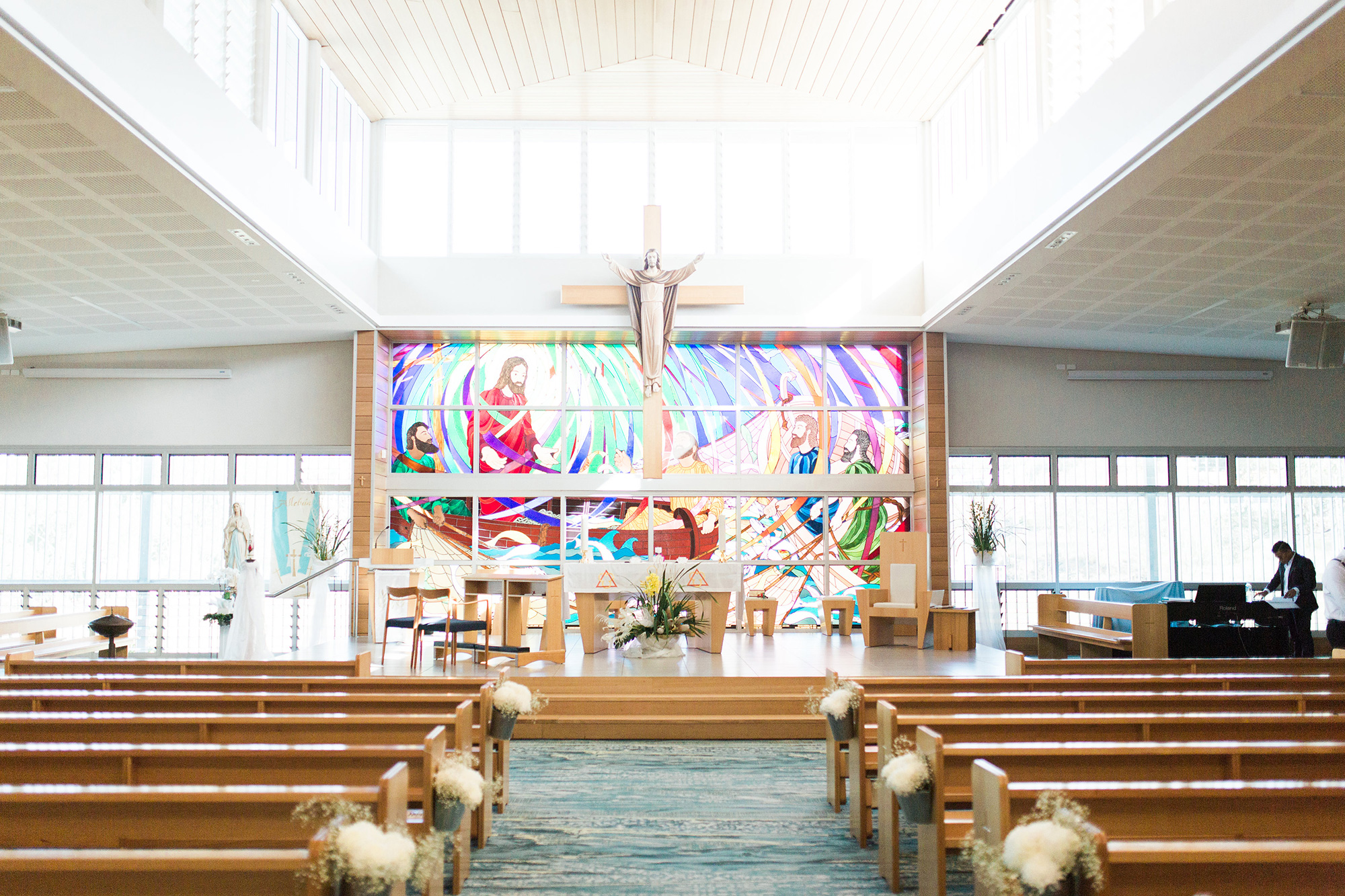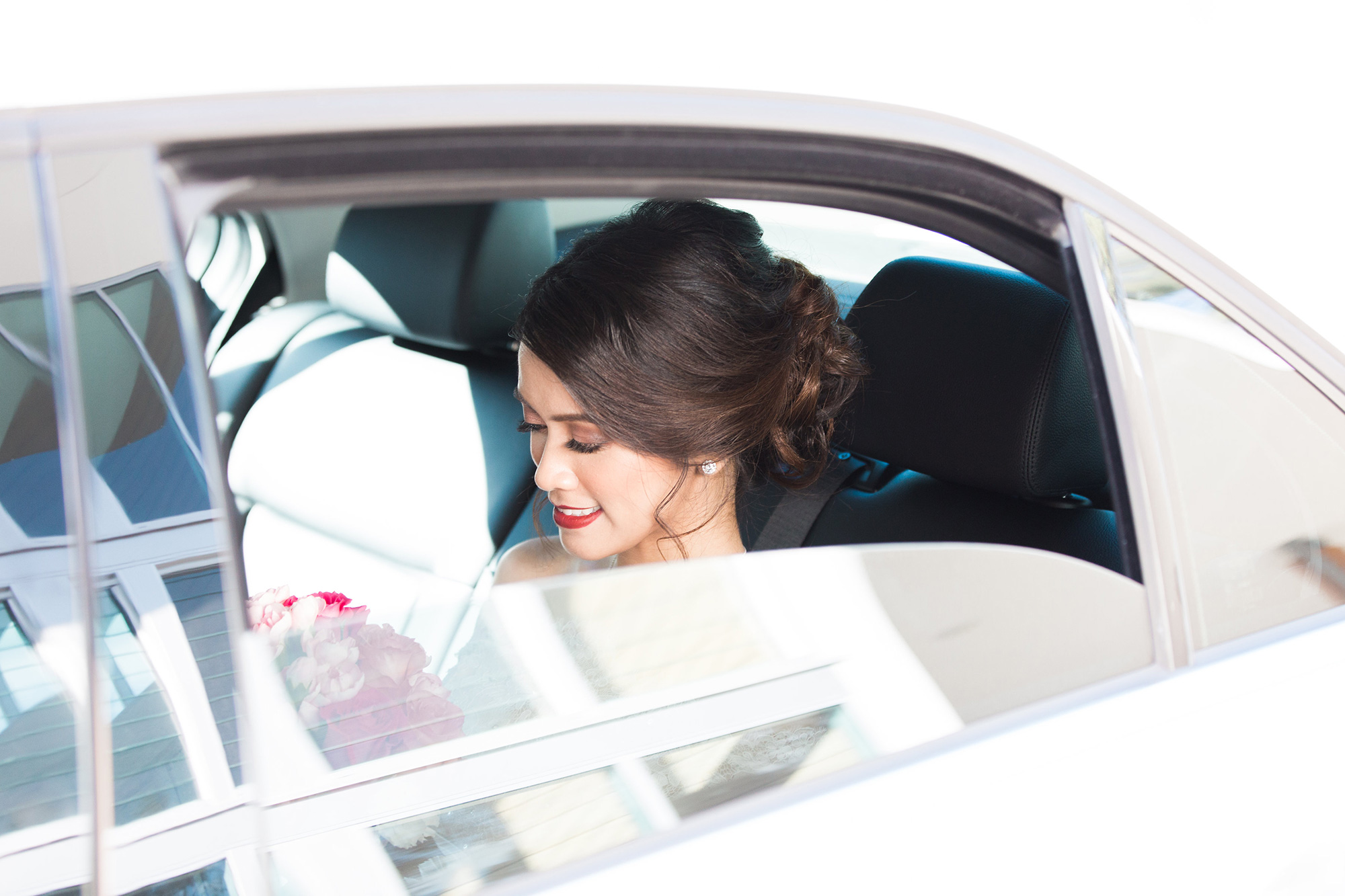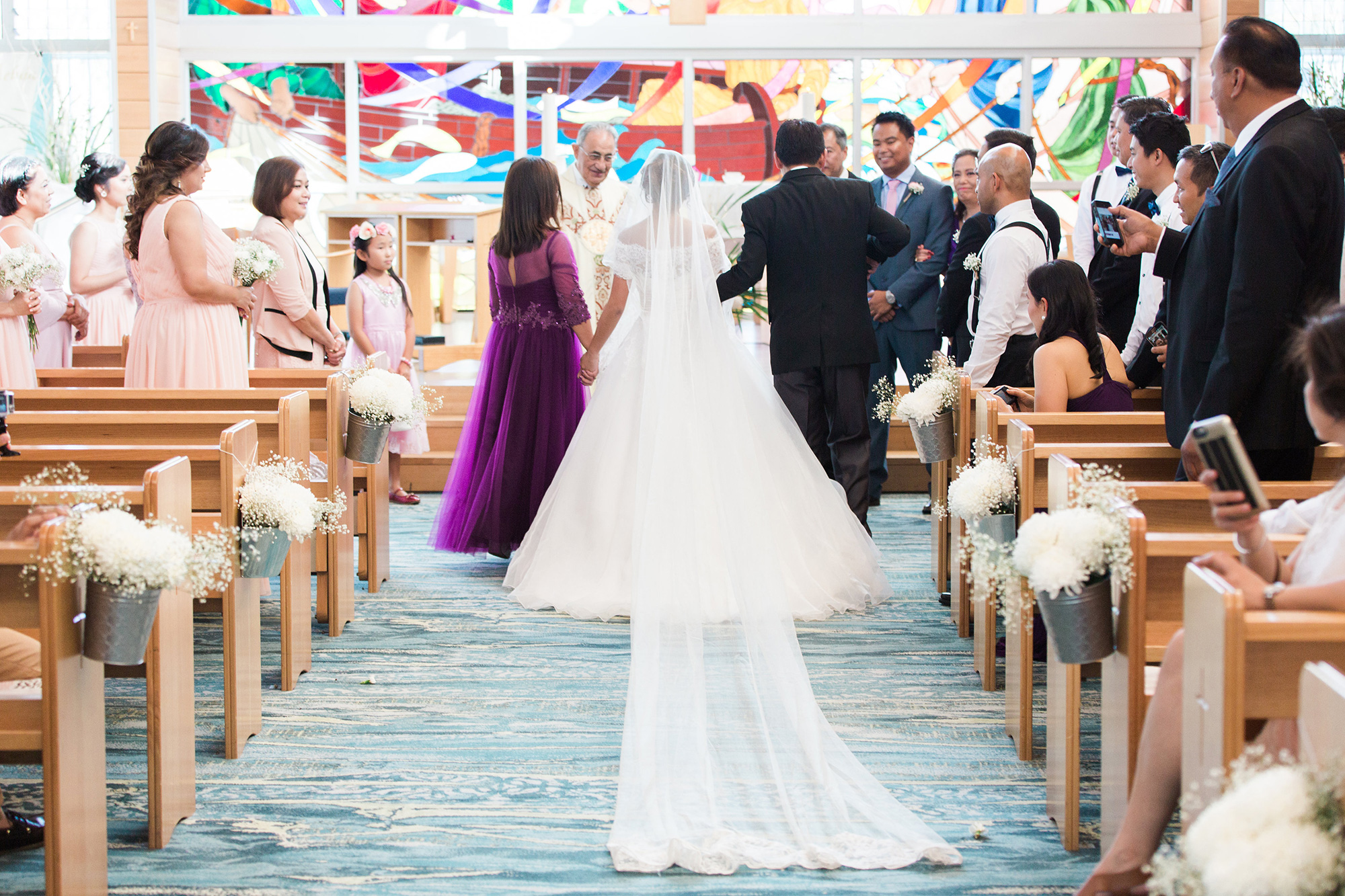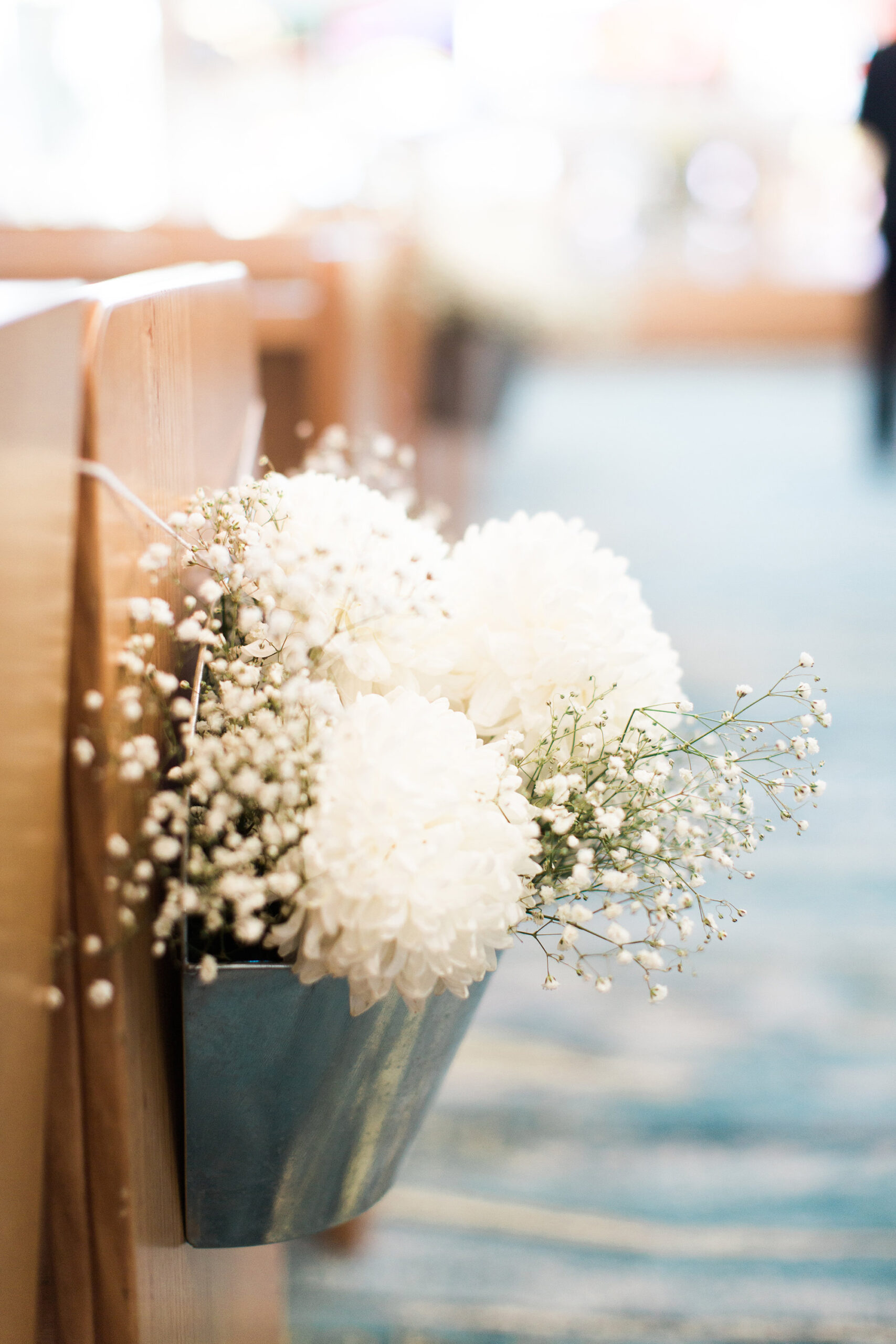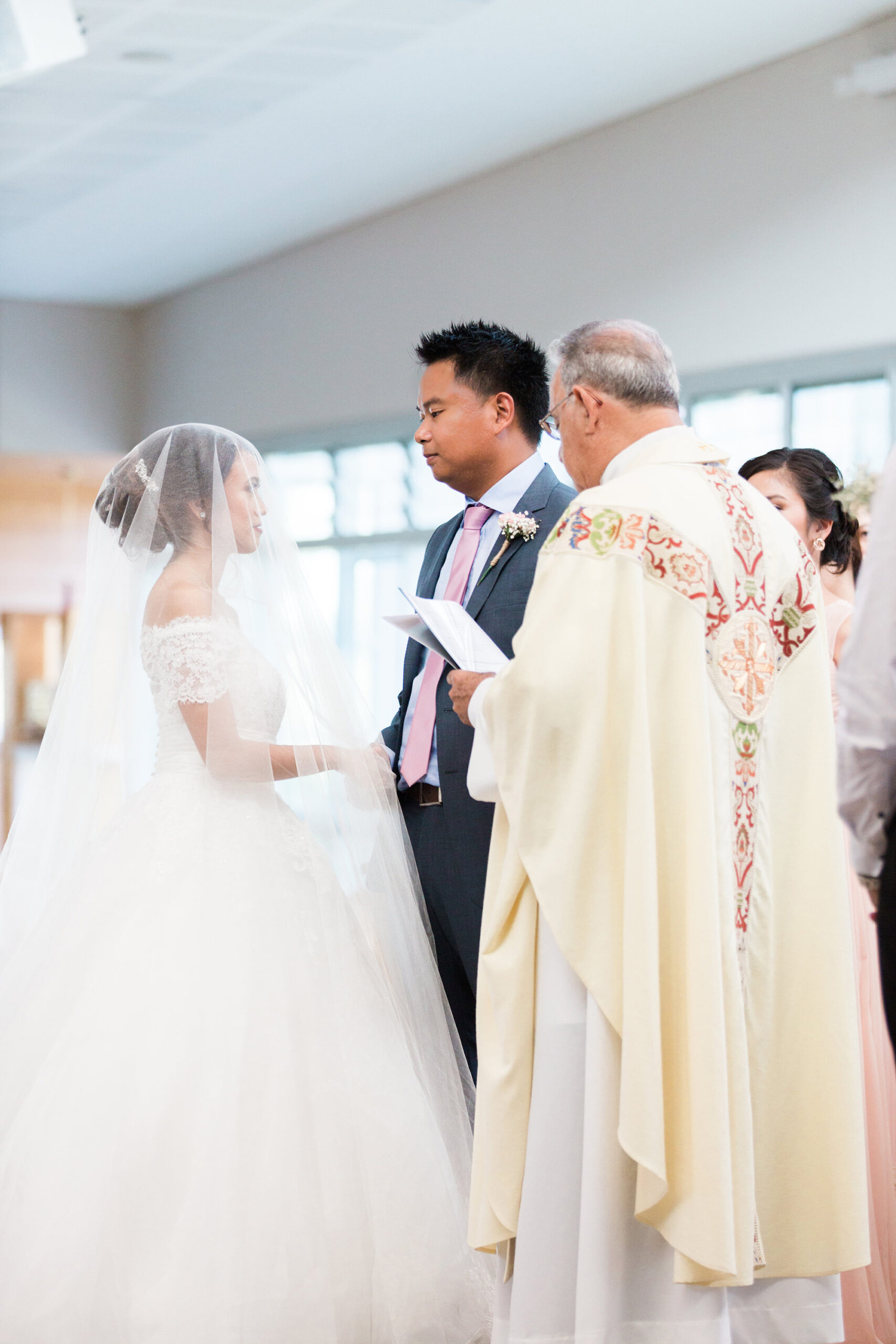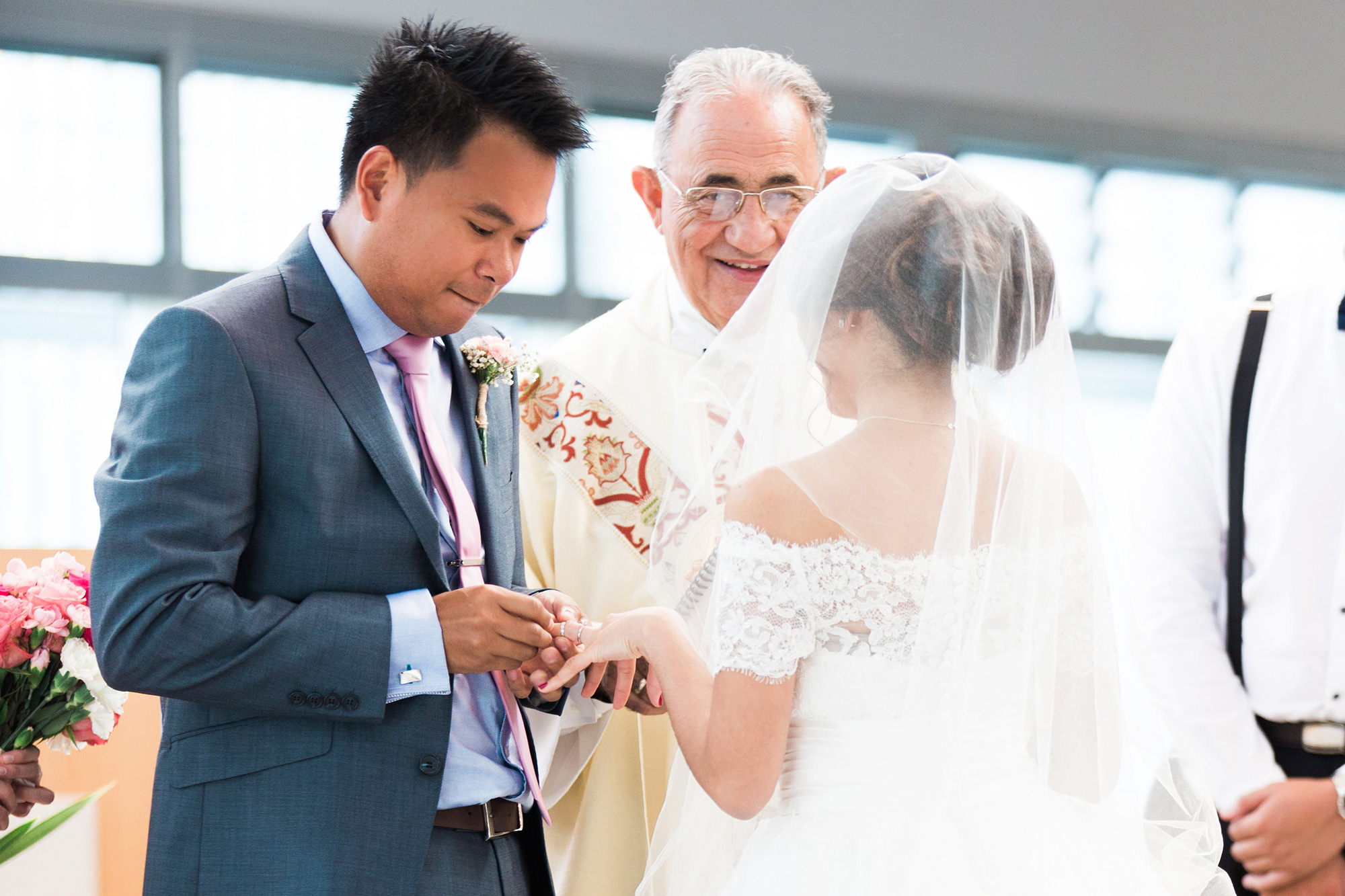 "We have known Father Paul since the beginning of our relationship, it was good to have a celebrant who really knew us," praises the bride.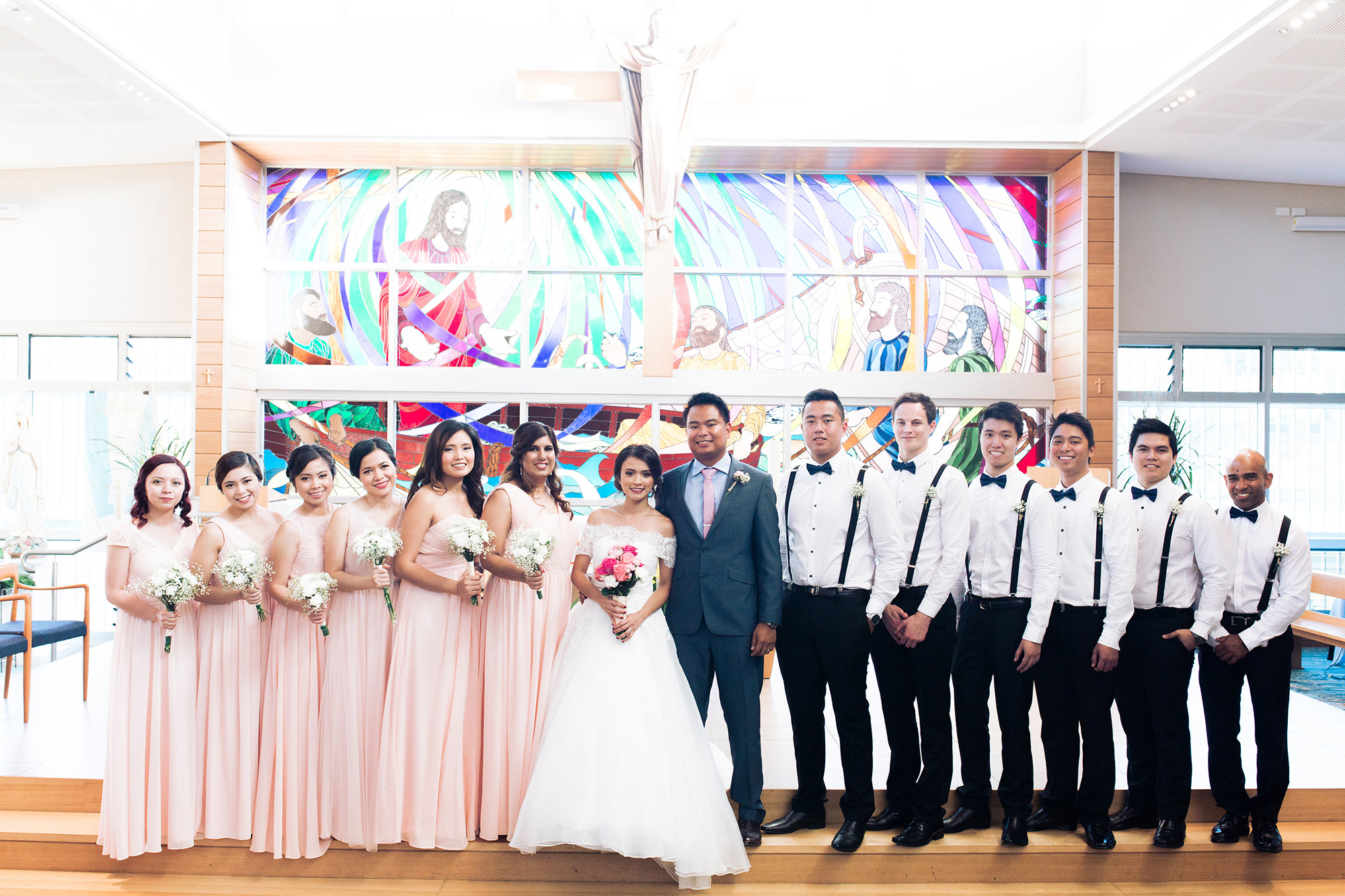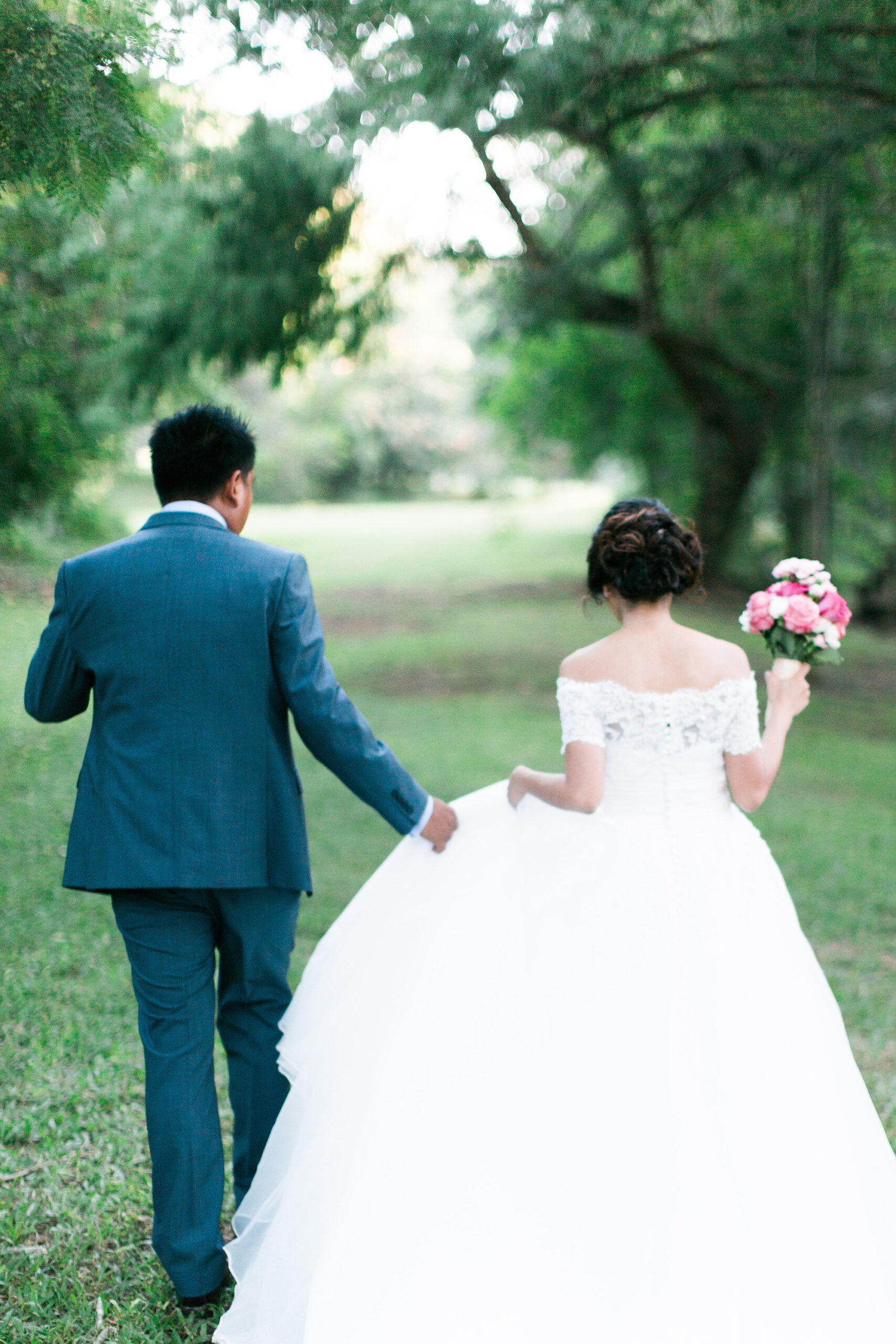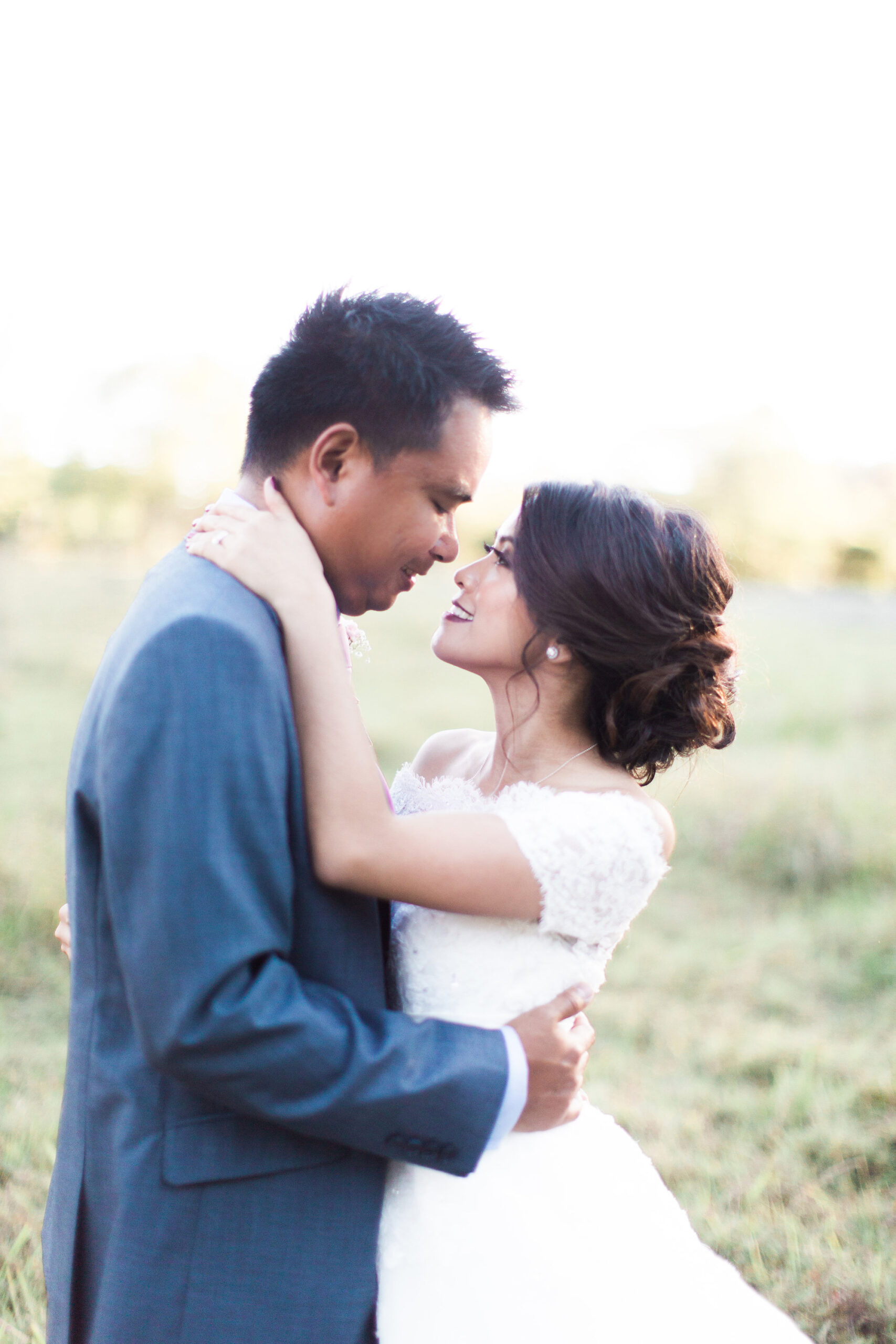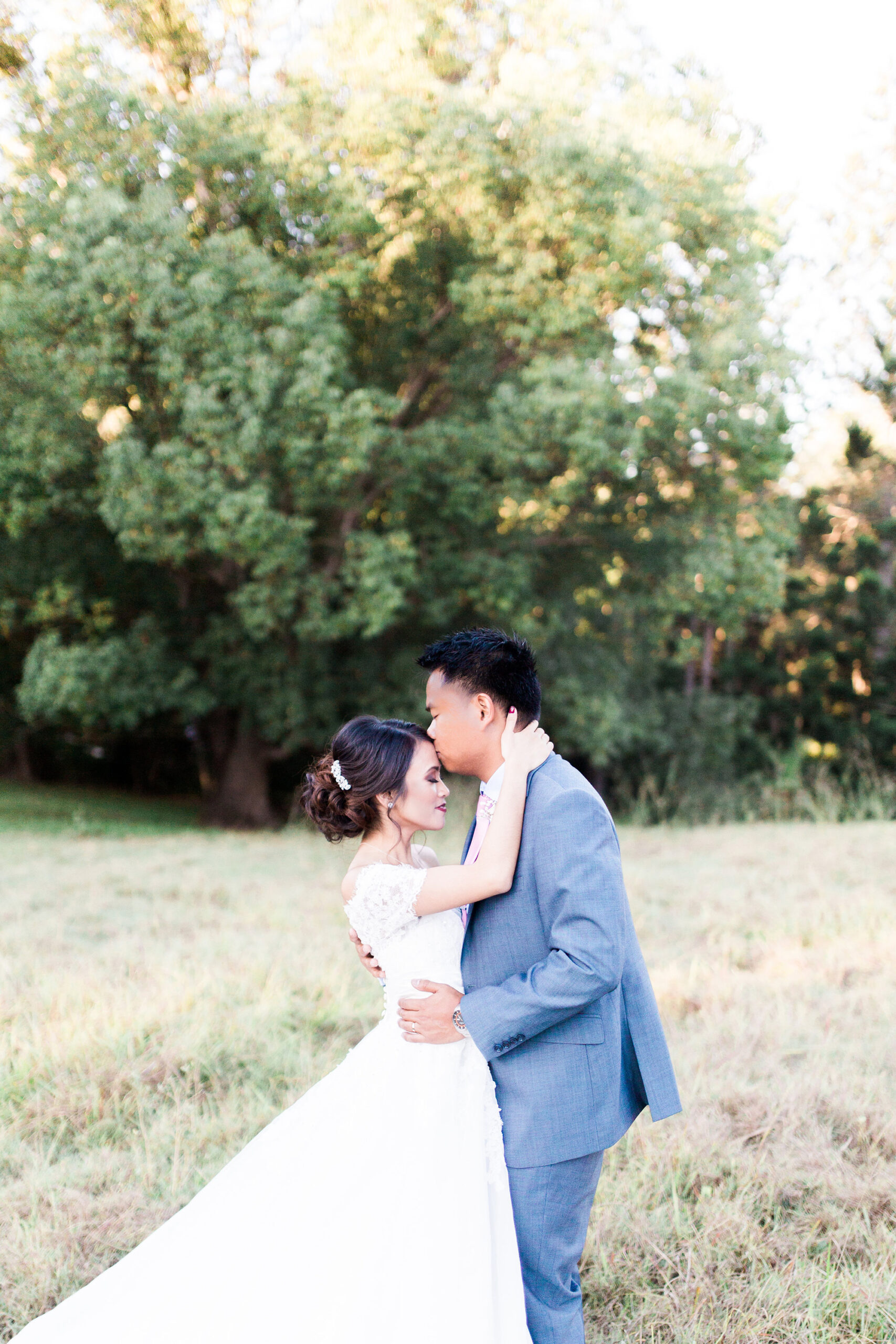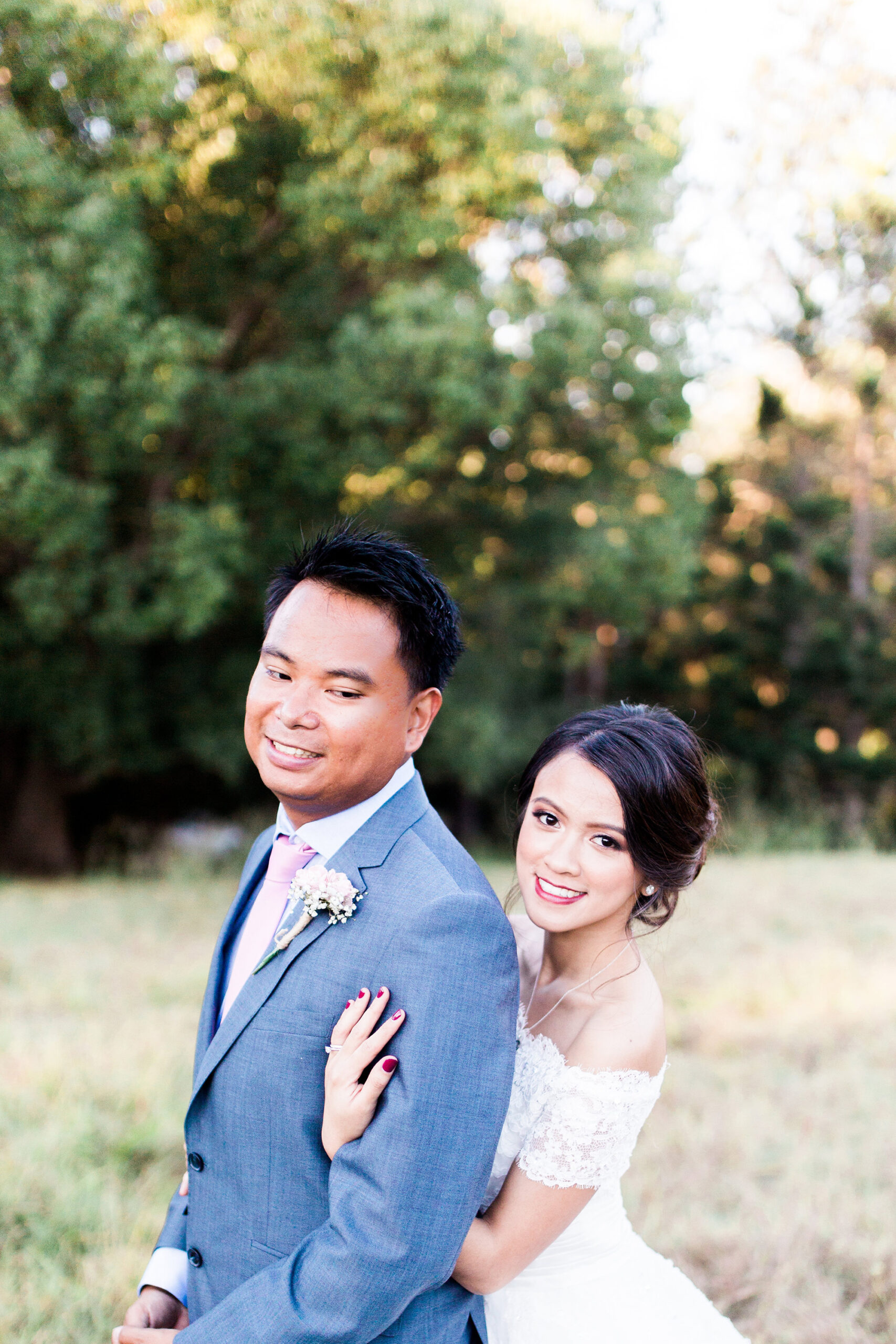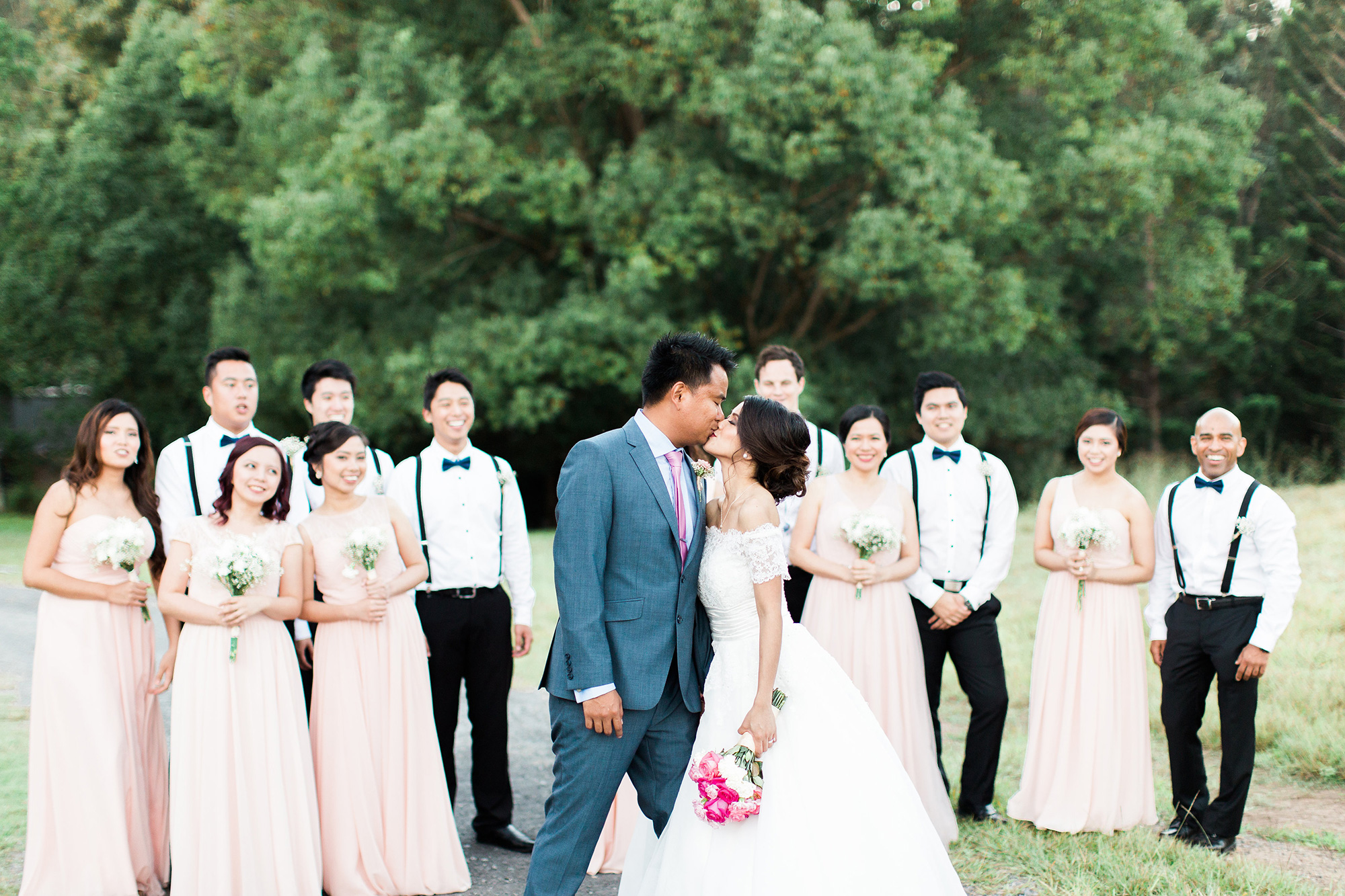 Meryll dressed her maids in pretty pastel gowns with individual necklines.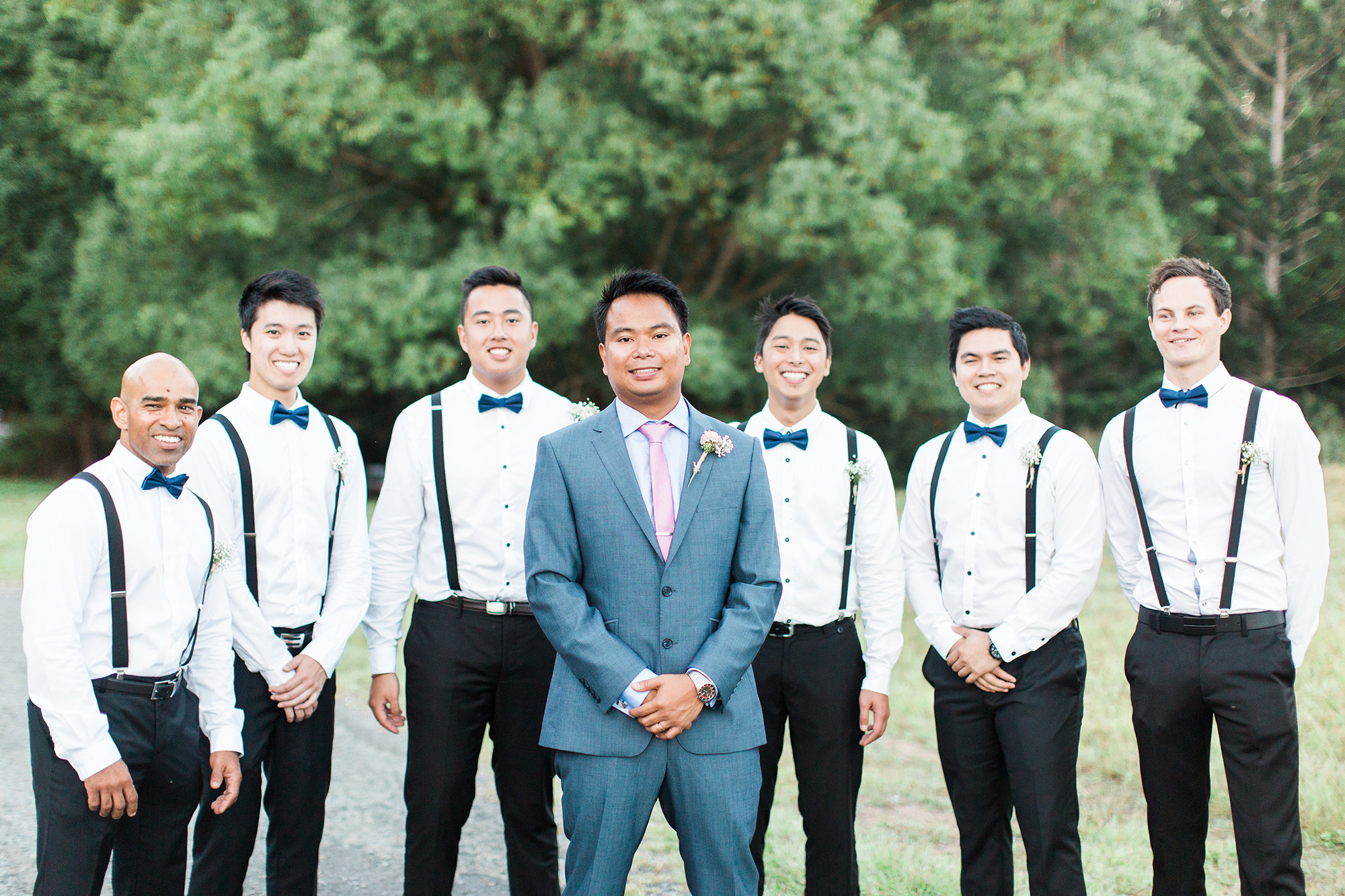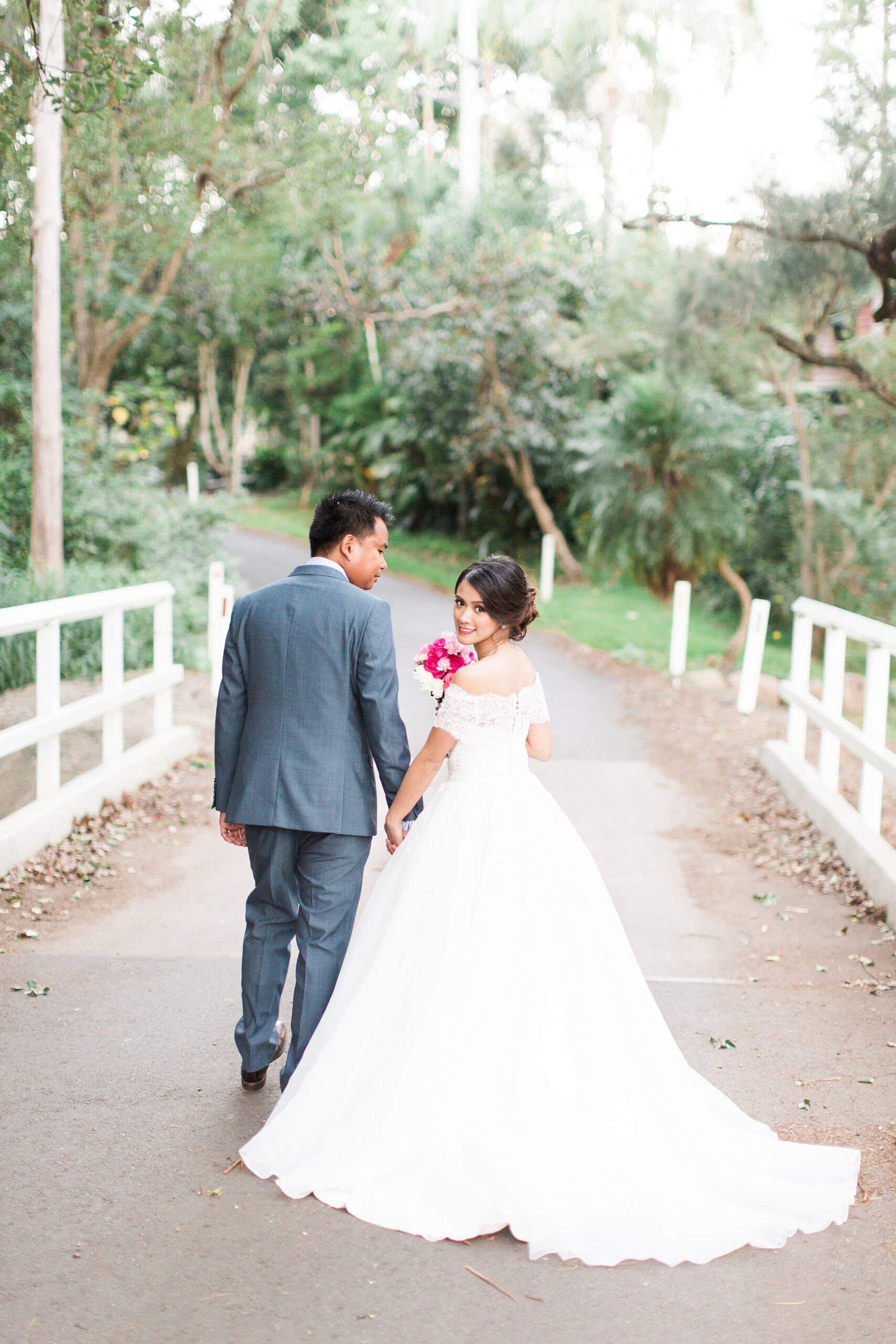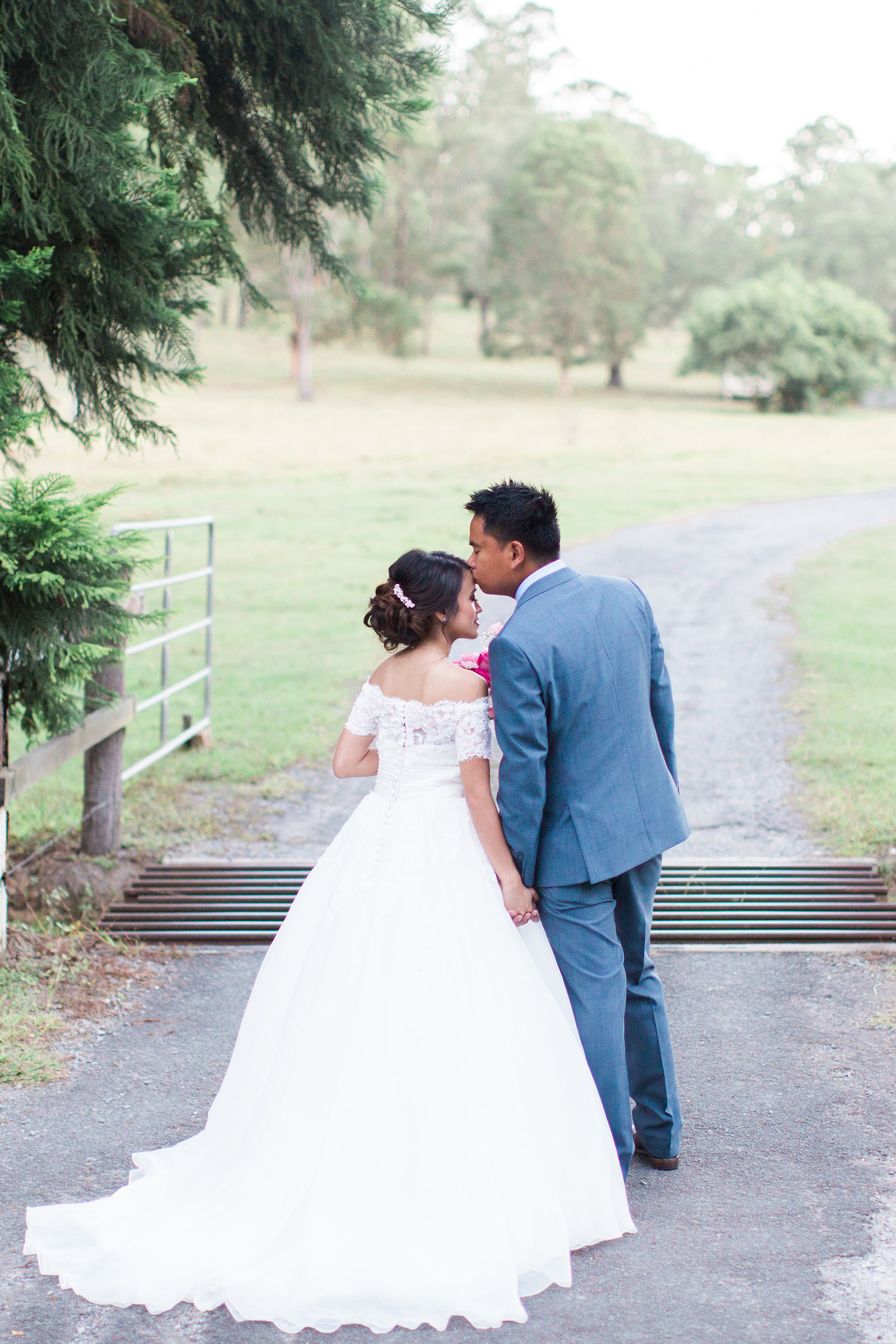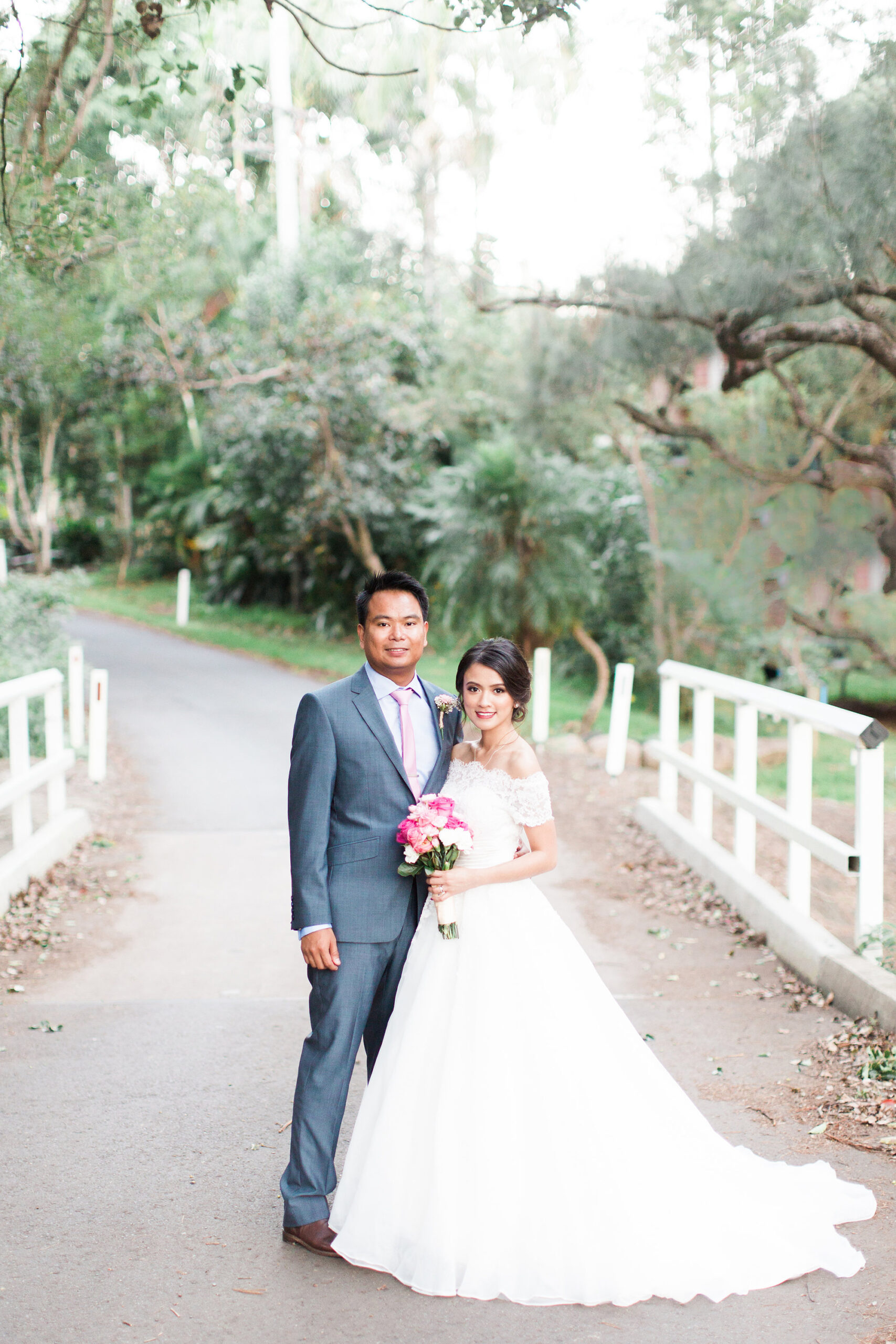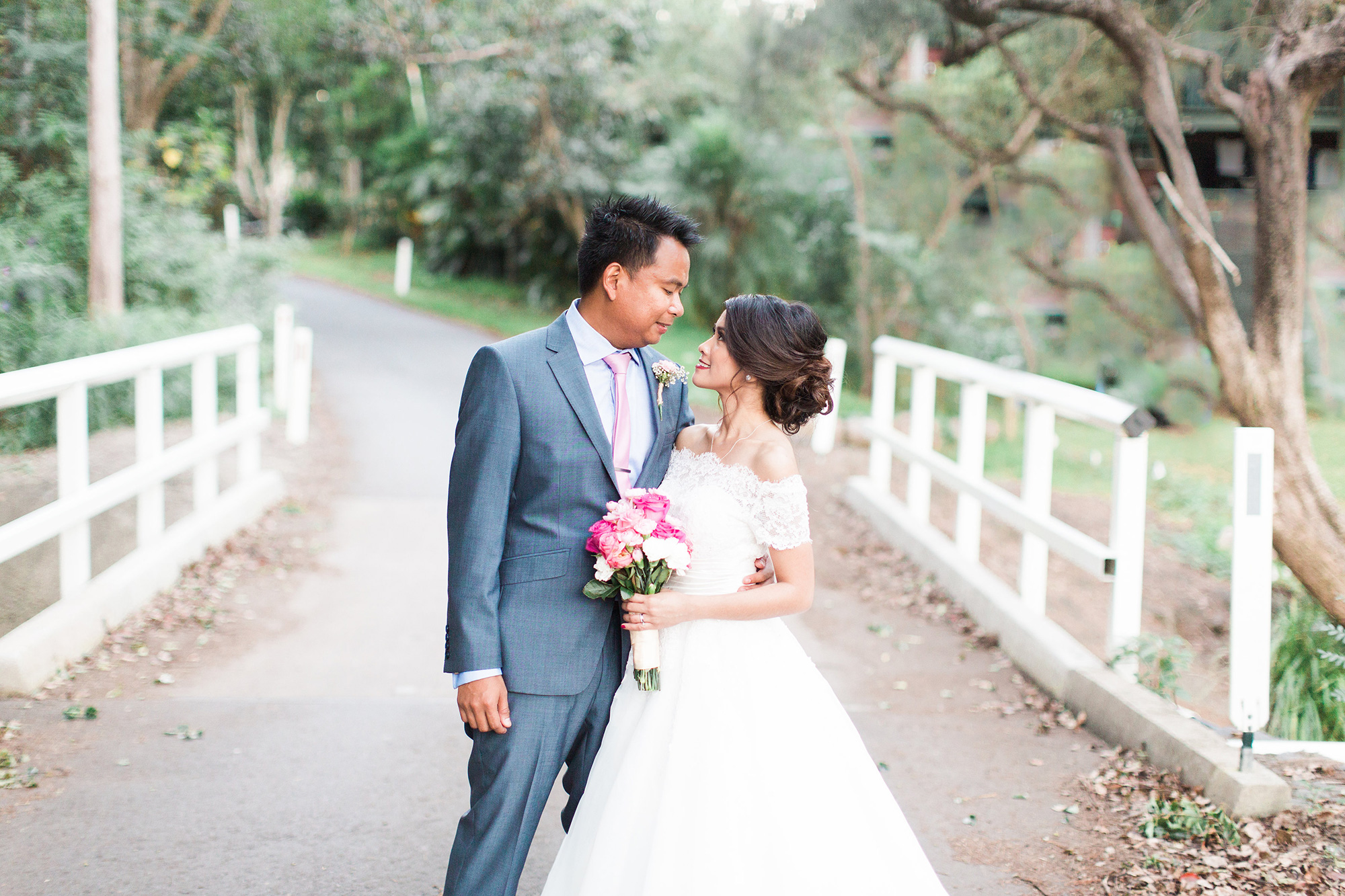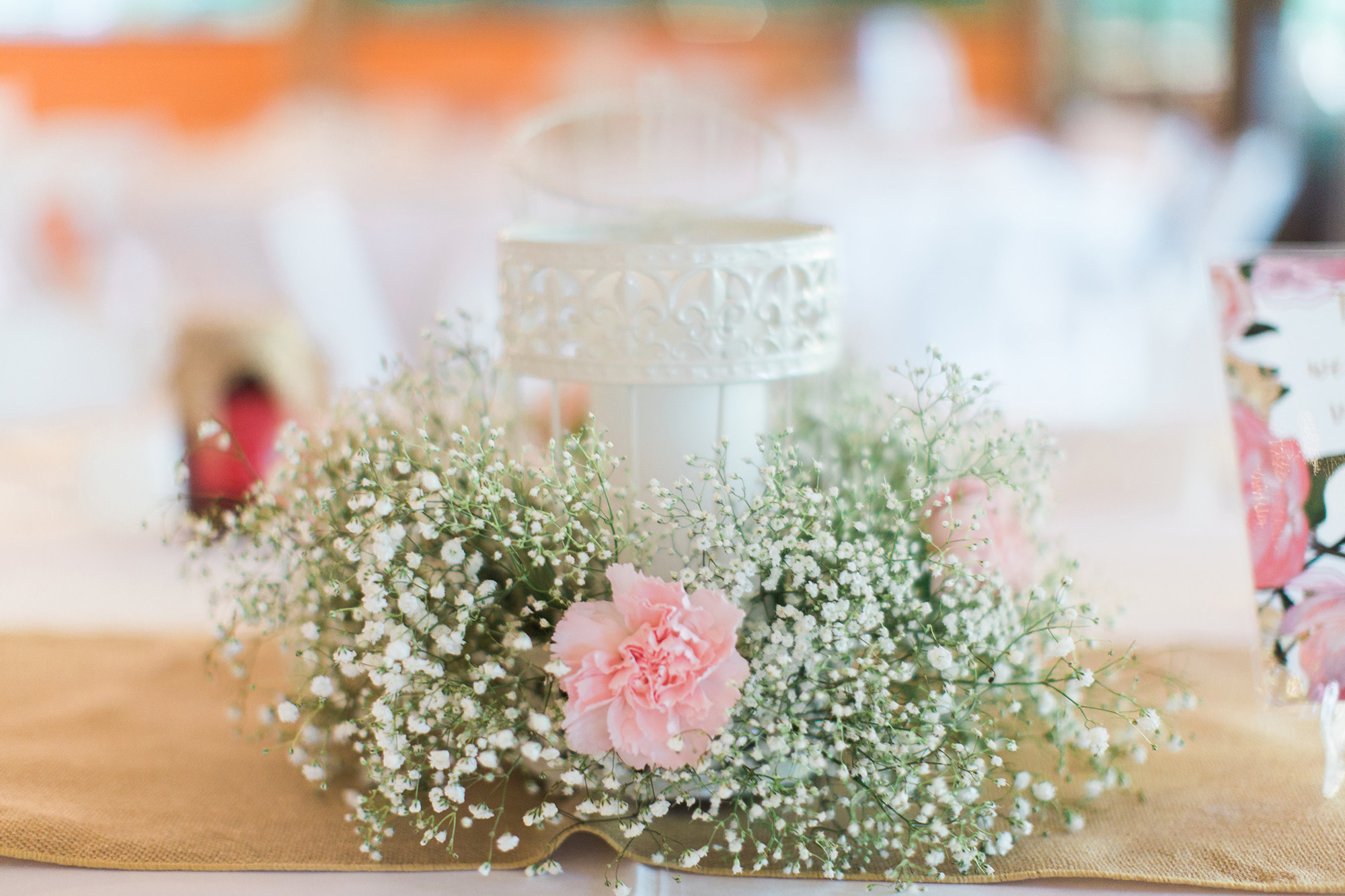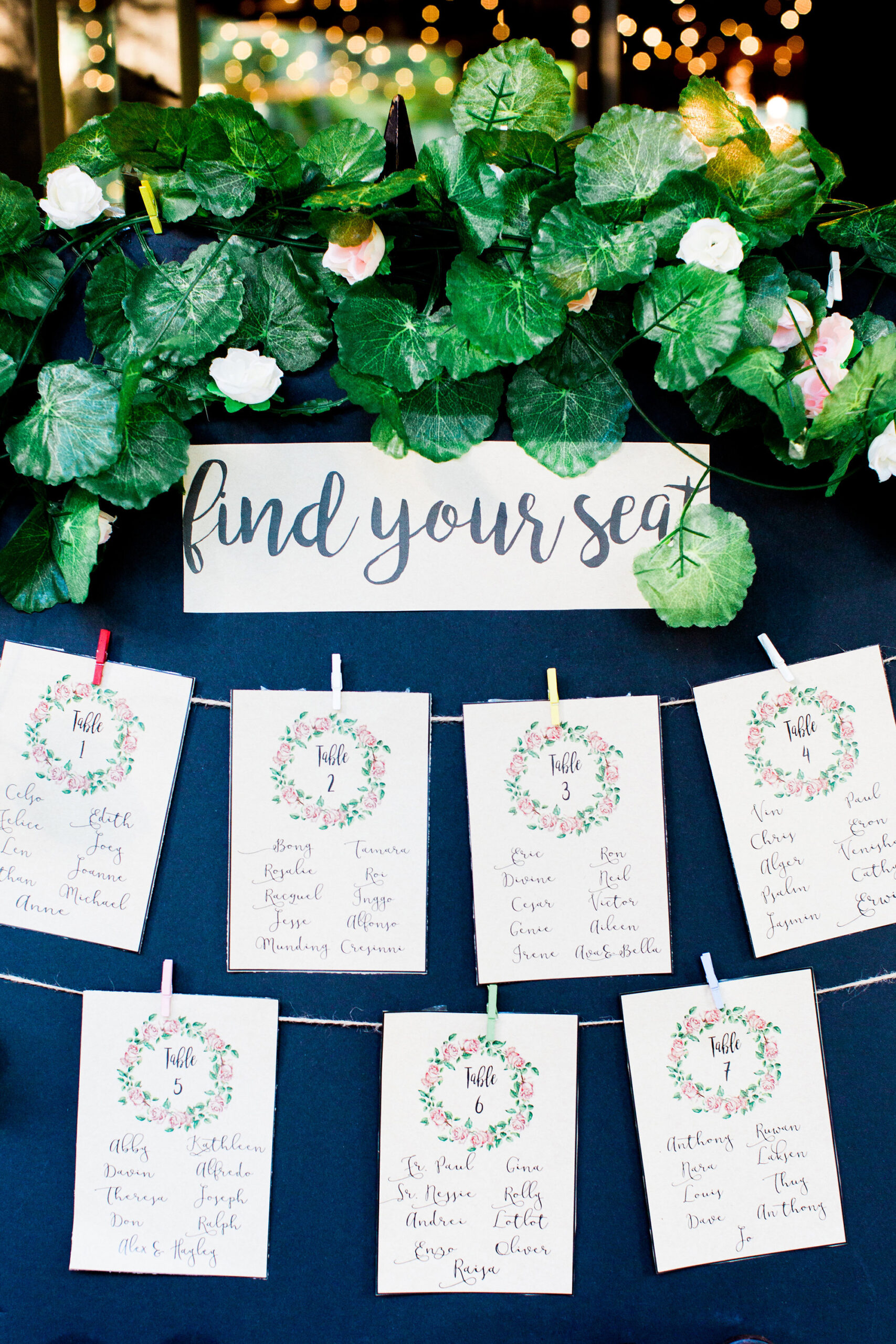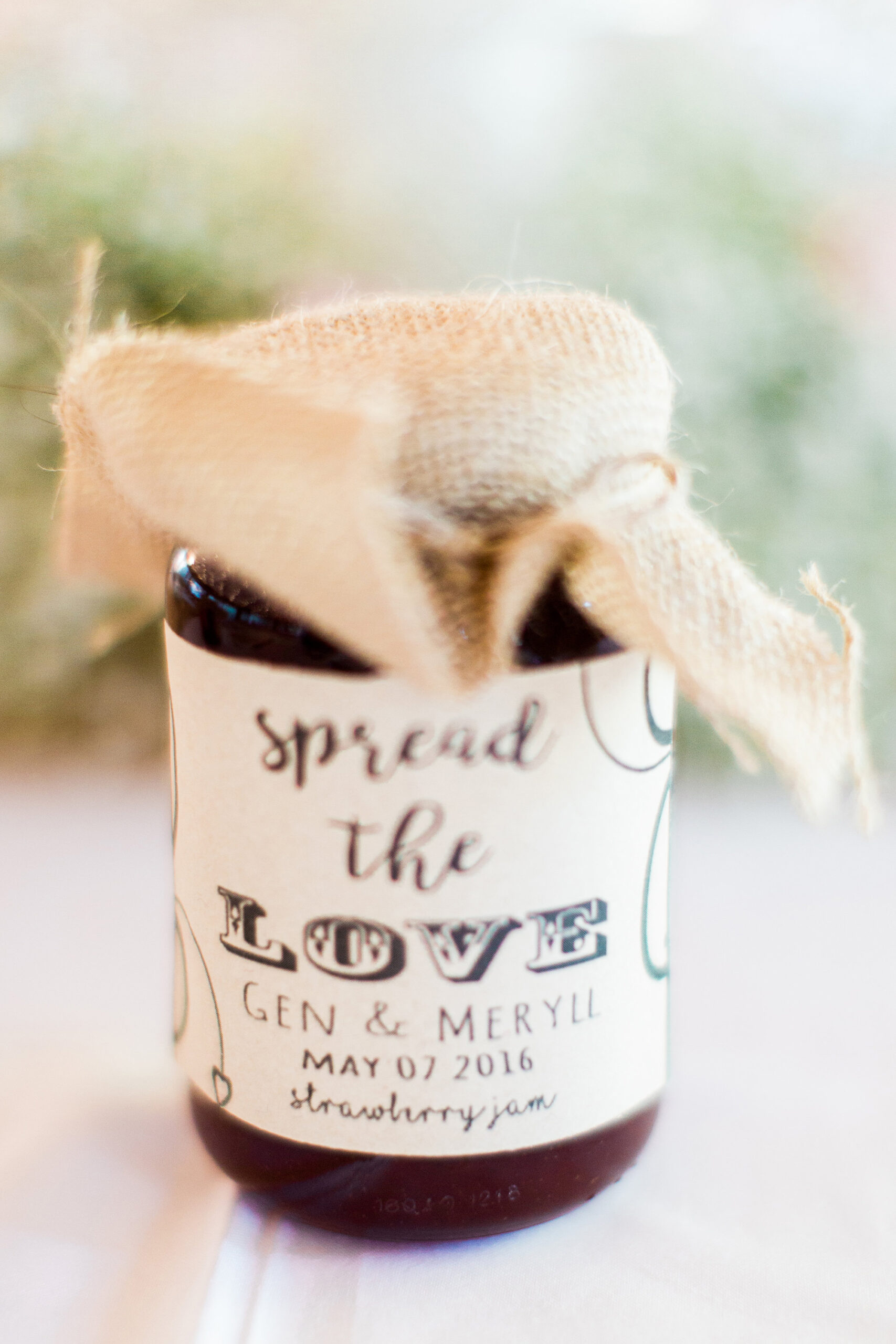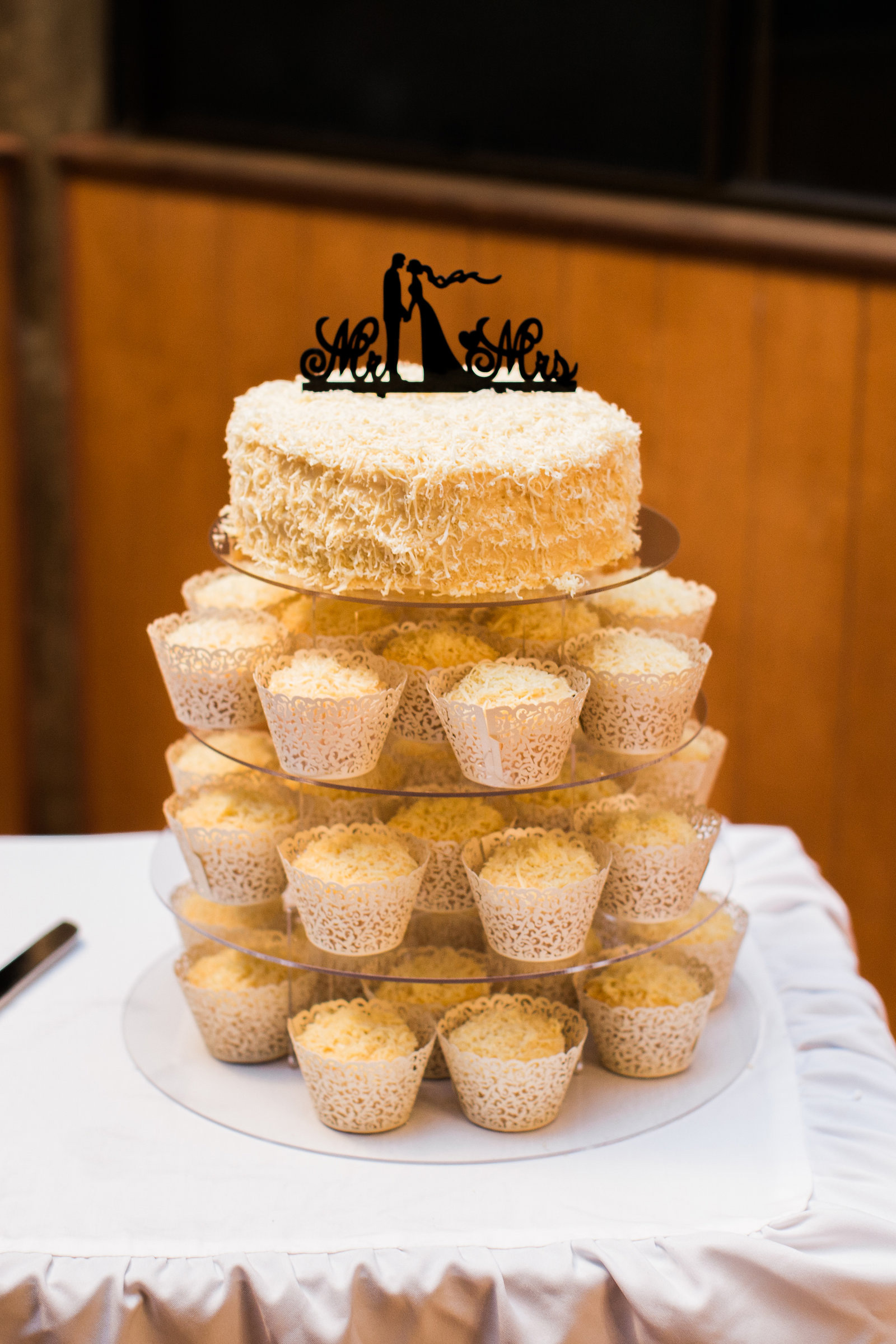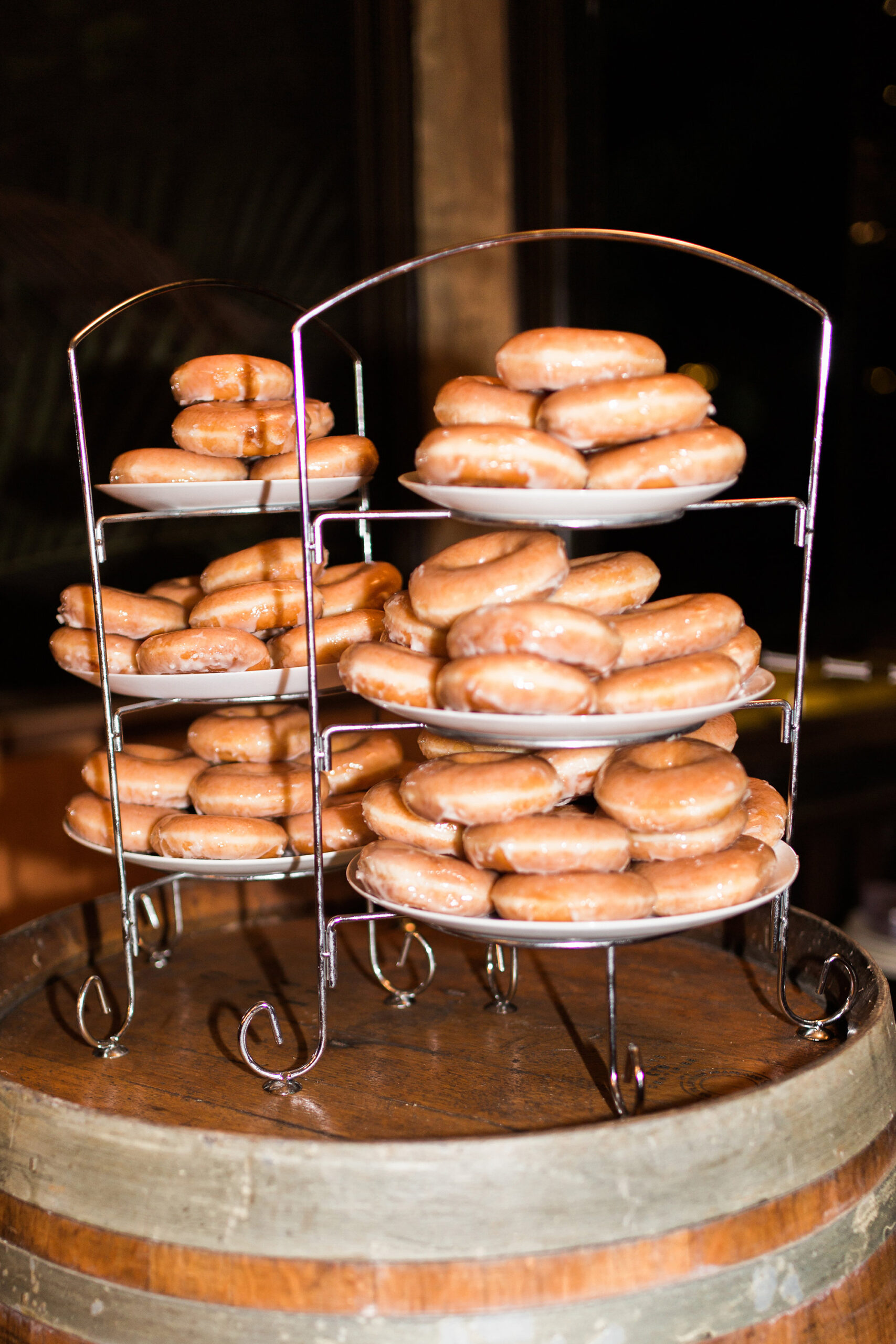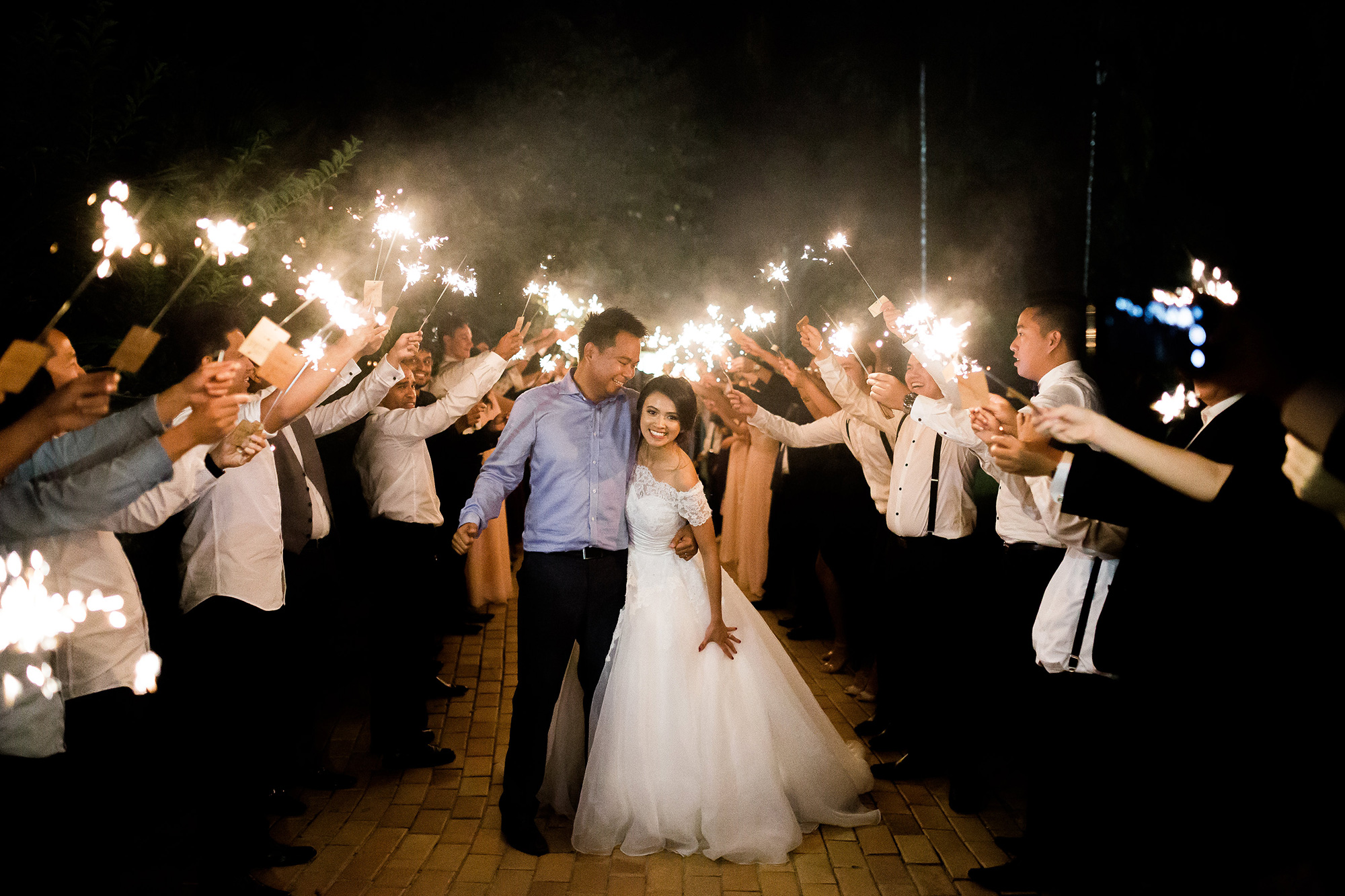 "It was a magical night," says the bride. "Full of meaning, joy and love."