Abby Woolcock and Dominik Langowski met while flipping burgers at McDonalds.
And despite Dom planning to move overseas, the friends became lovers and made their relationship a priority. Several years later, Dom nervously proposed to the love of his life at a hotel the night before they were to fly out on holiday. "I walked into the room which was covered in candles, rose petals and photo frames of all of our photos," explains Abby. "We both start crying instantly and I say yes! It was an amazing start to our overseas trip."
The Newcastle pair, aged 24 (Abby) and 25 (Dom), married at their elegant coastal wedding wedding on March 24, 2017 in the presence of 100 guests. A ceremony at Glenrock Conservation Lookout in Merewether was followed by a reception at Marina Views Function Centre in Wickham.
"The first 23 days of March rained … even the morning of our wedding day rained," explains Abby. "We stuck to our choice and decided to have our ceremony where we originally planned and lucky we did because a miracle happened and the weather was beautiful."
Photos courtesy of Little Black Bow Photography.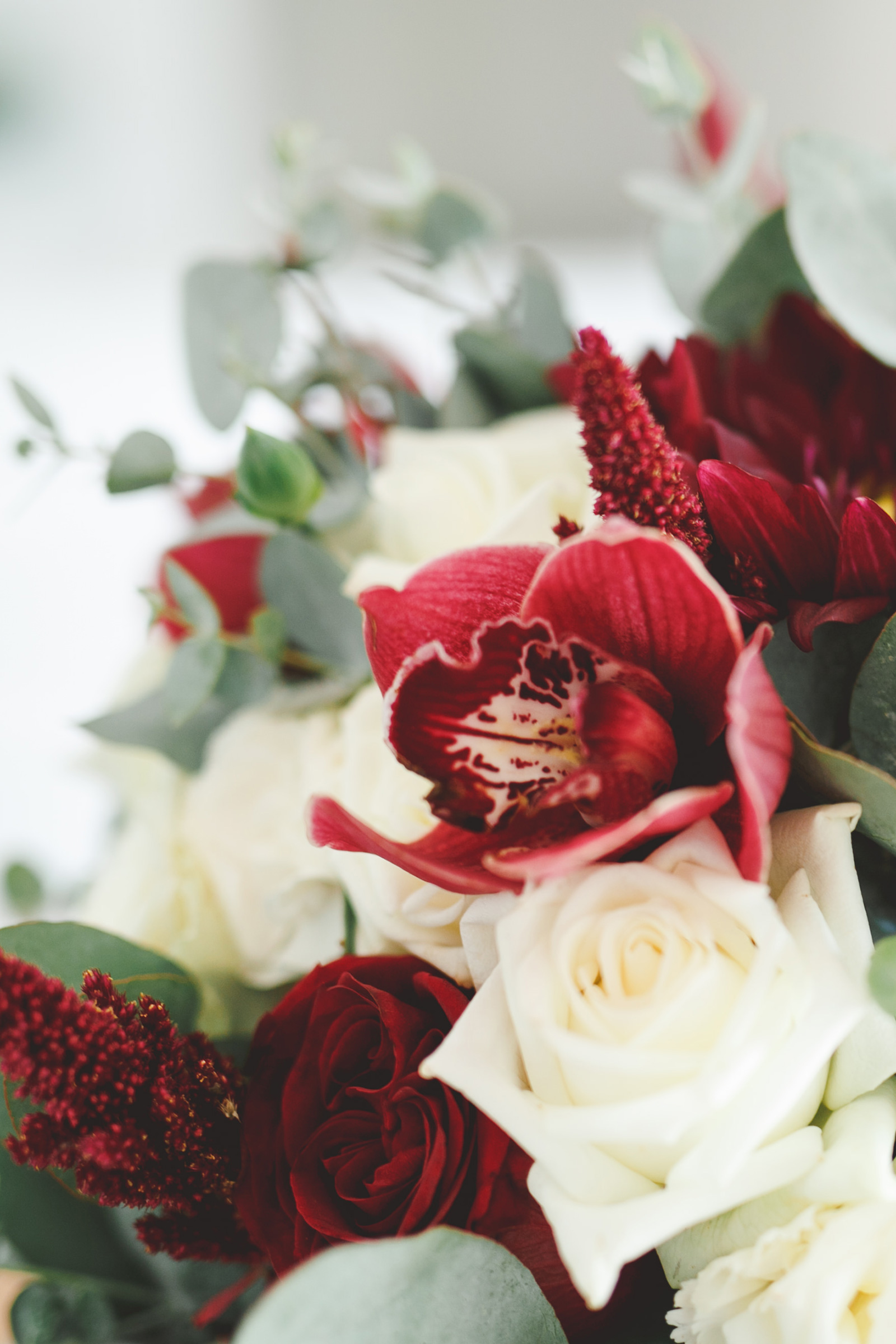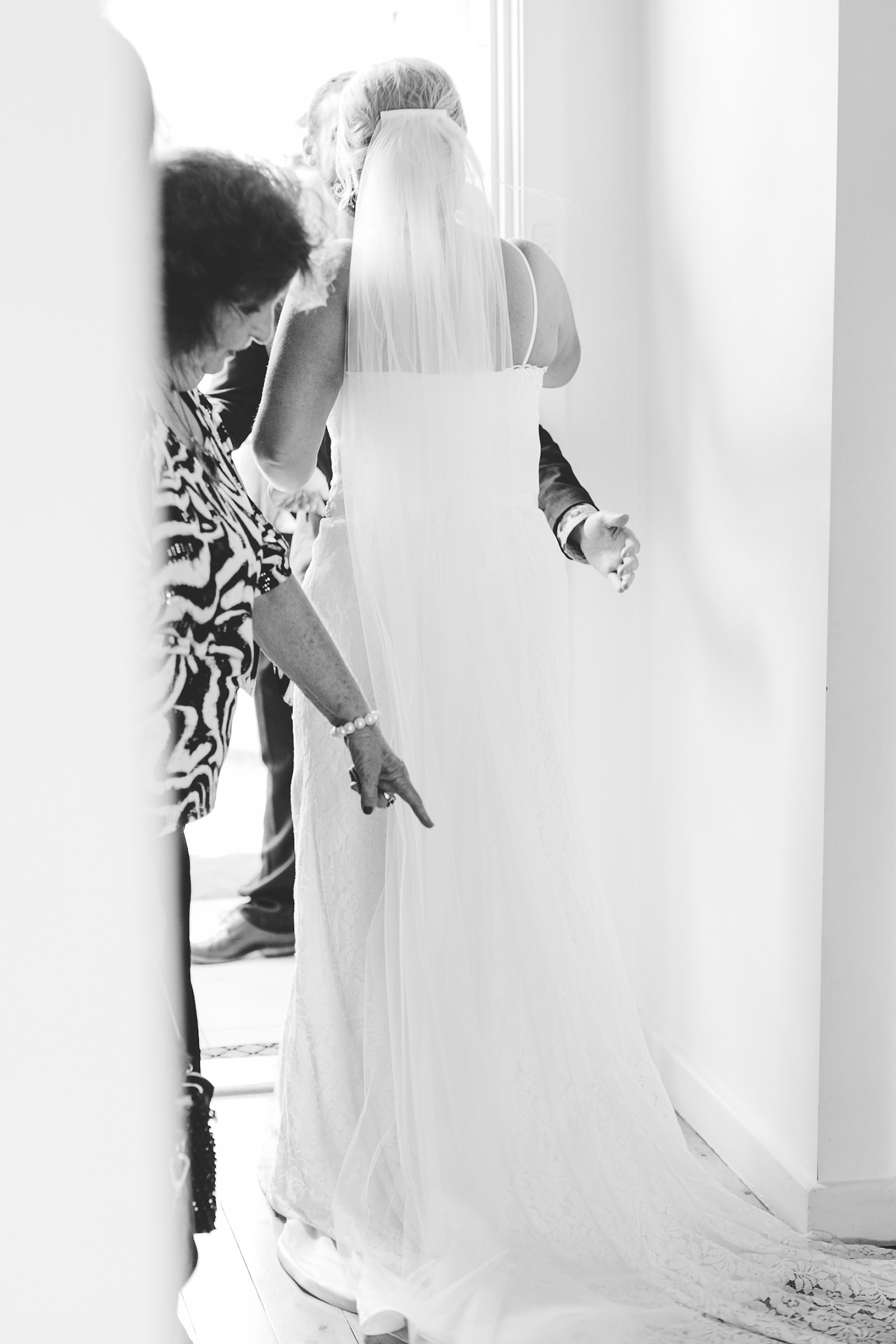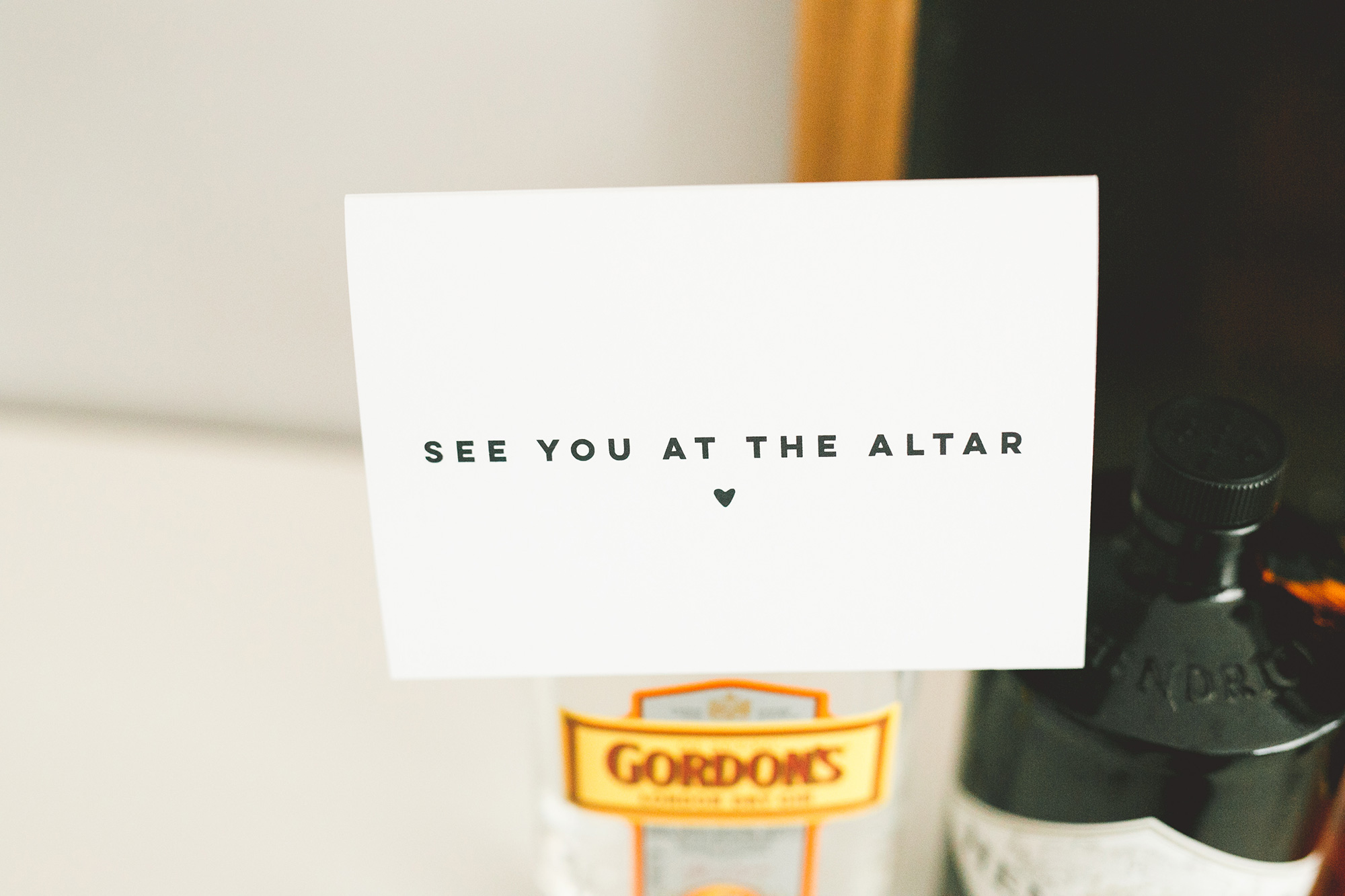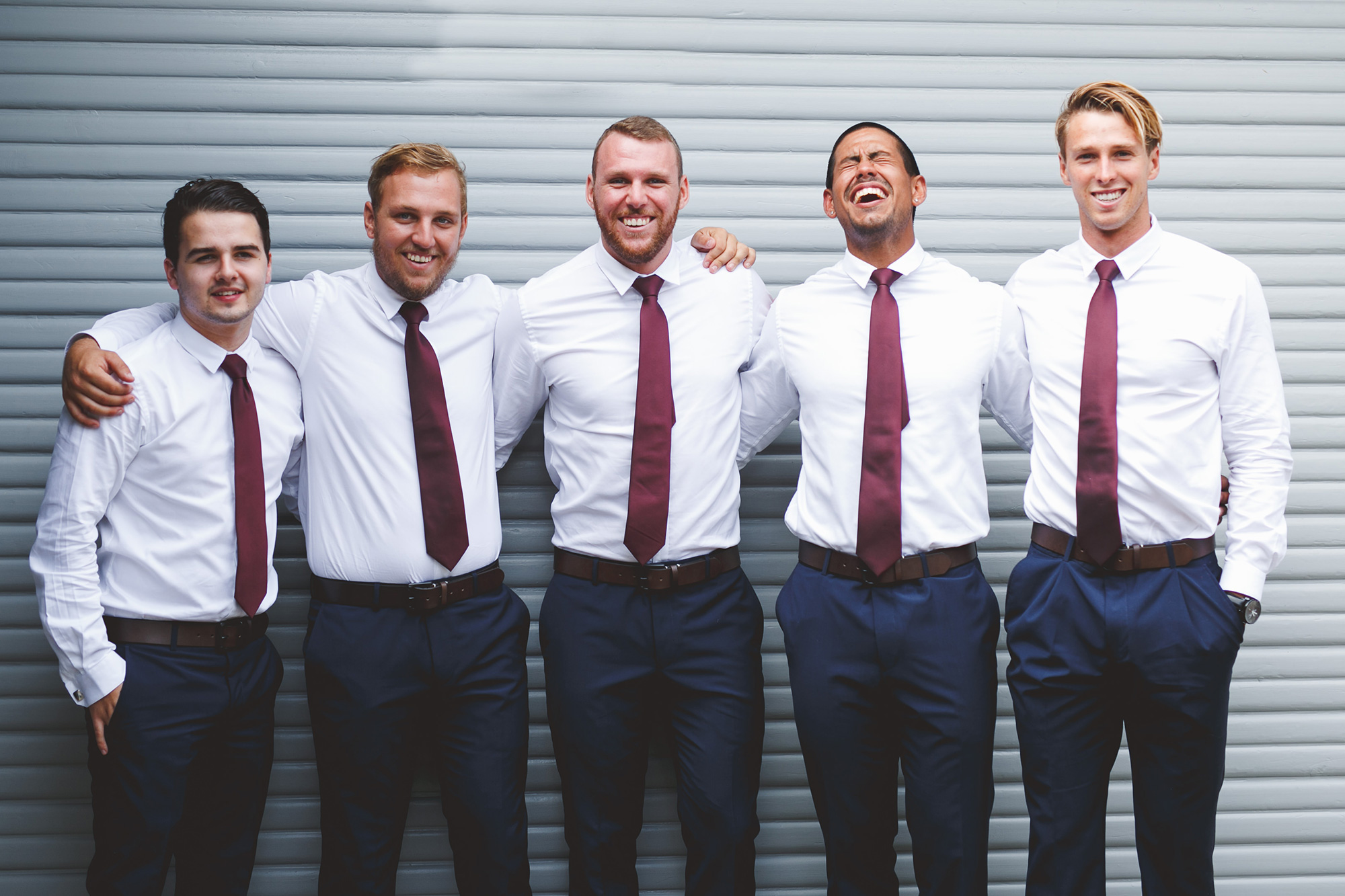 Dom and his crew headed to Roger David to suit up for the wedding.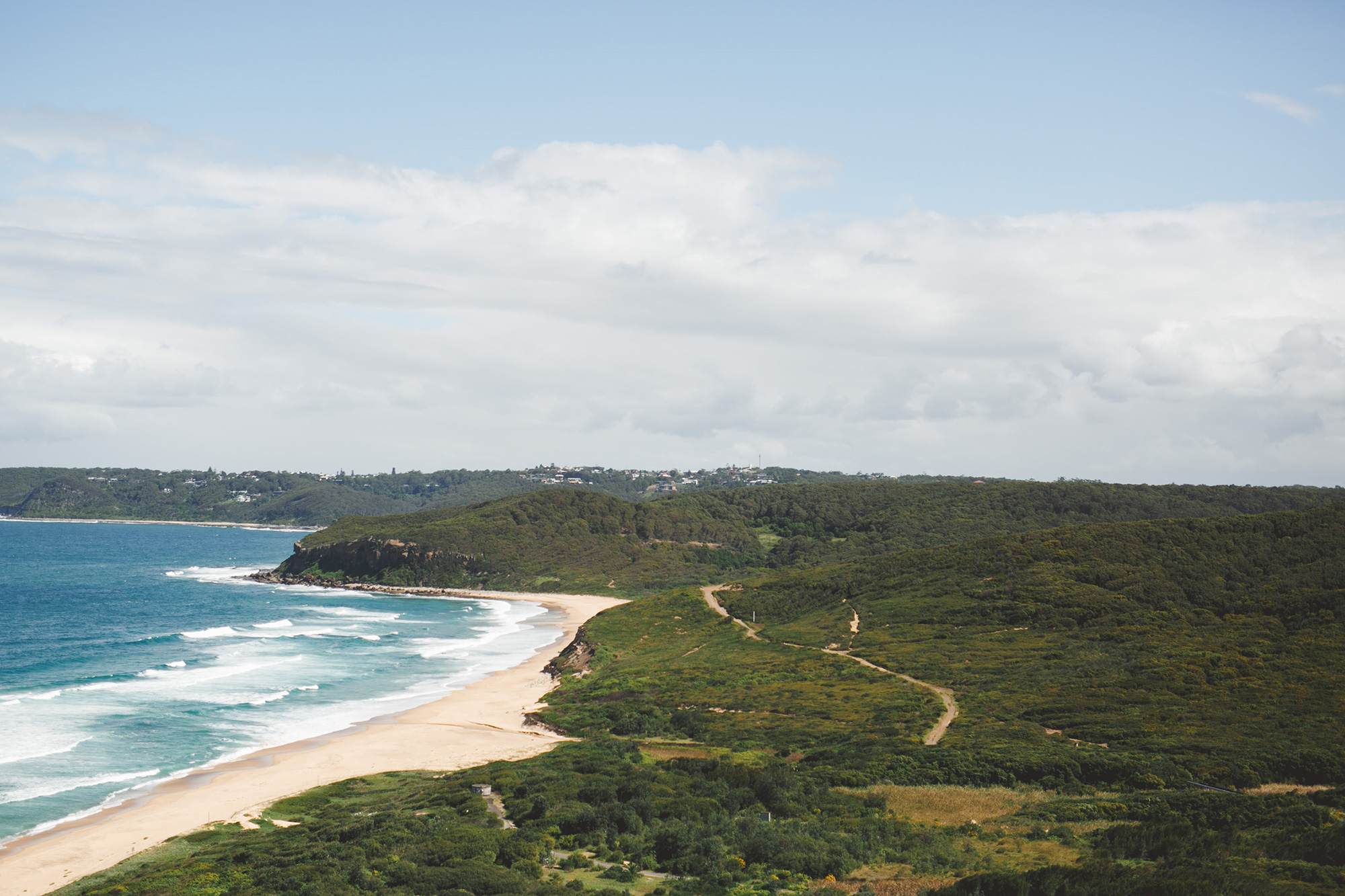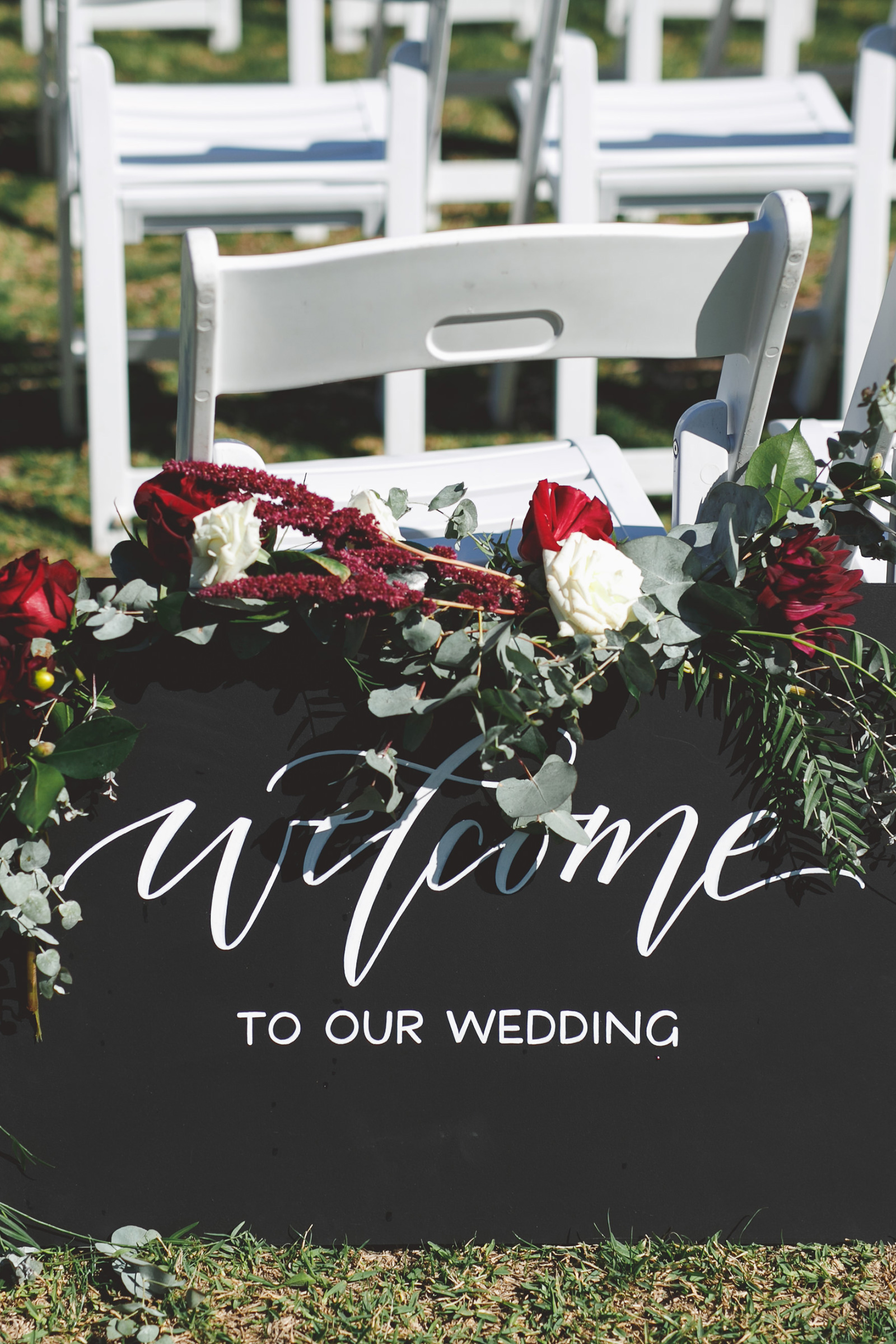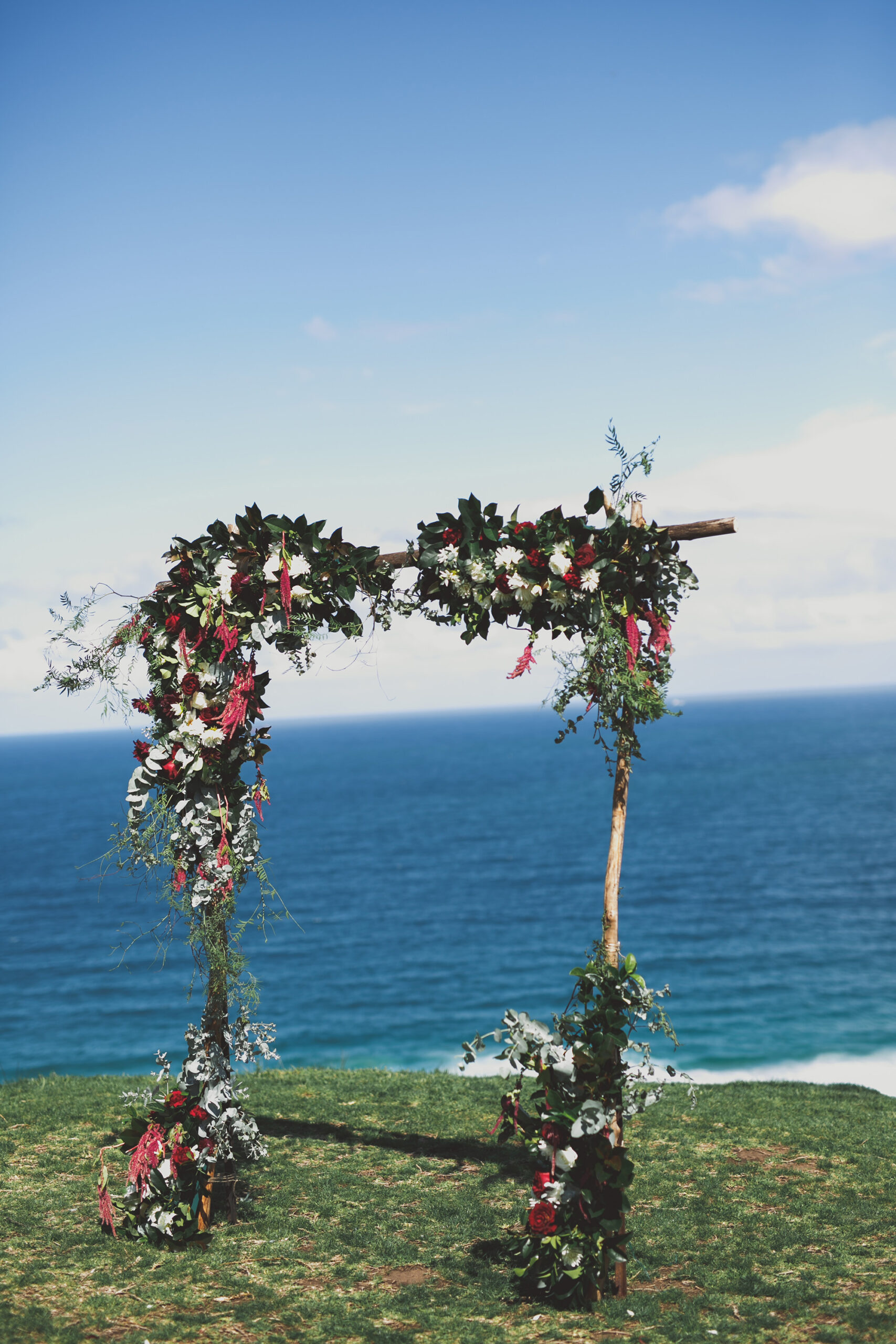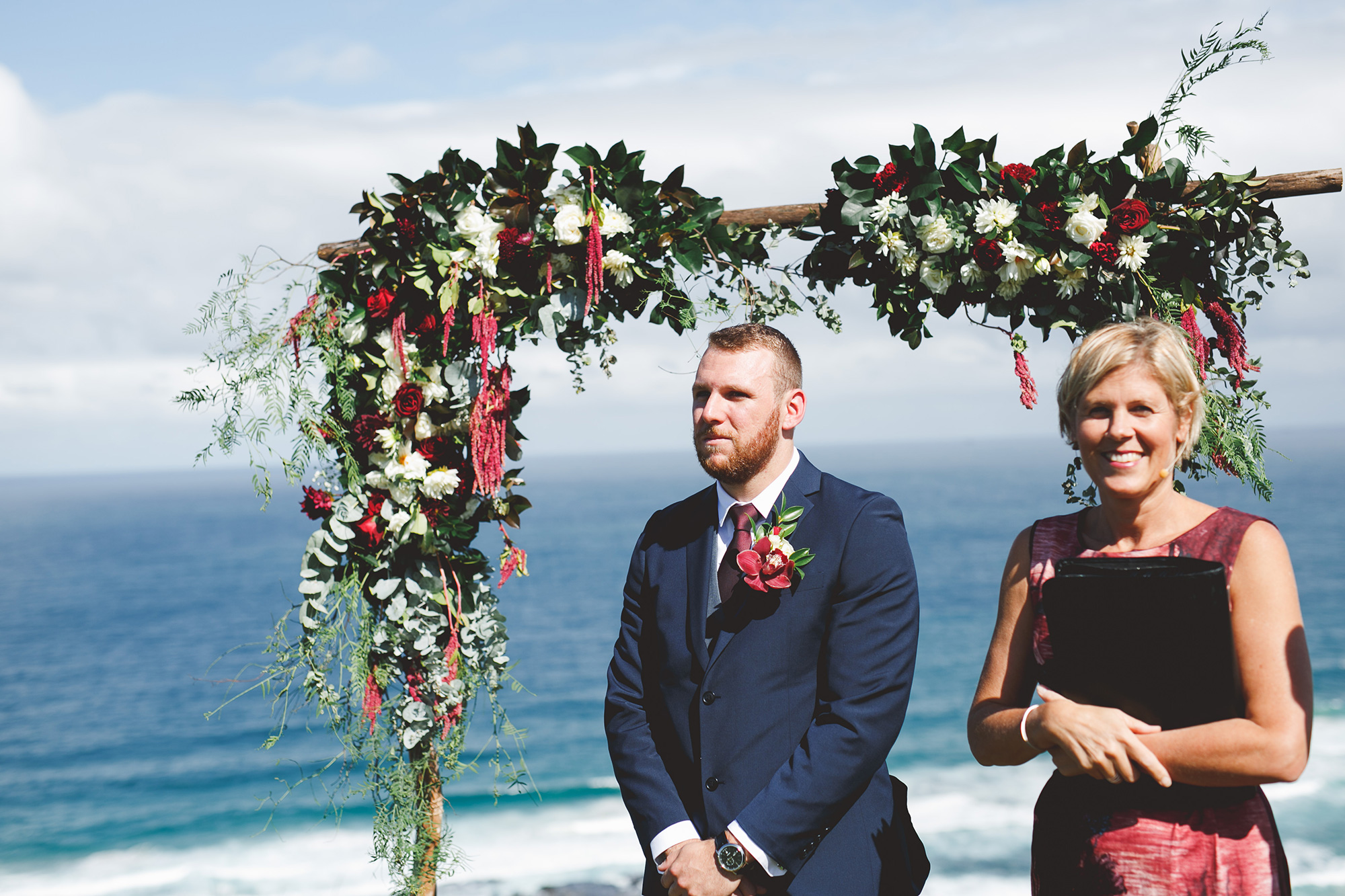 Trouble writing your vows, grooms-to-be? Here is how to write them from the heart.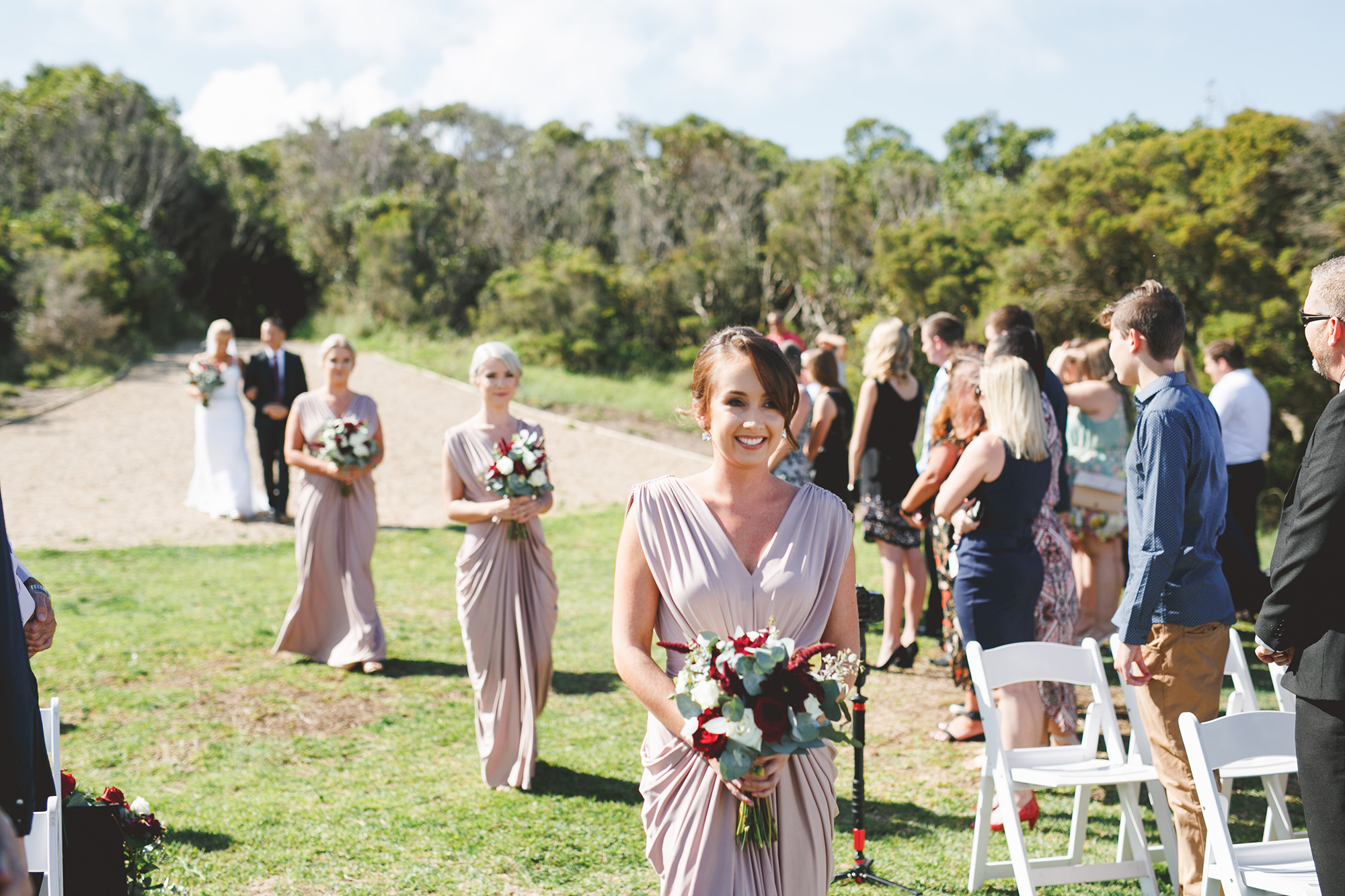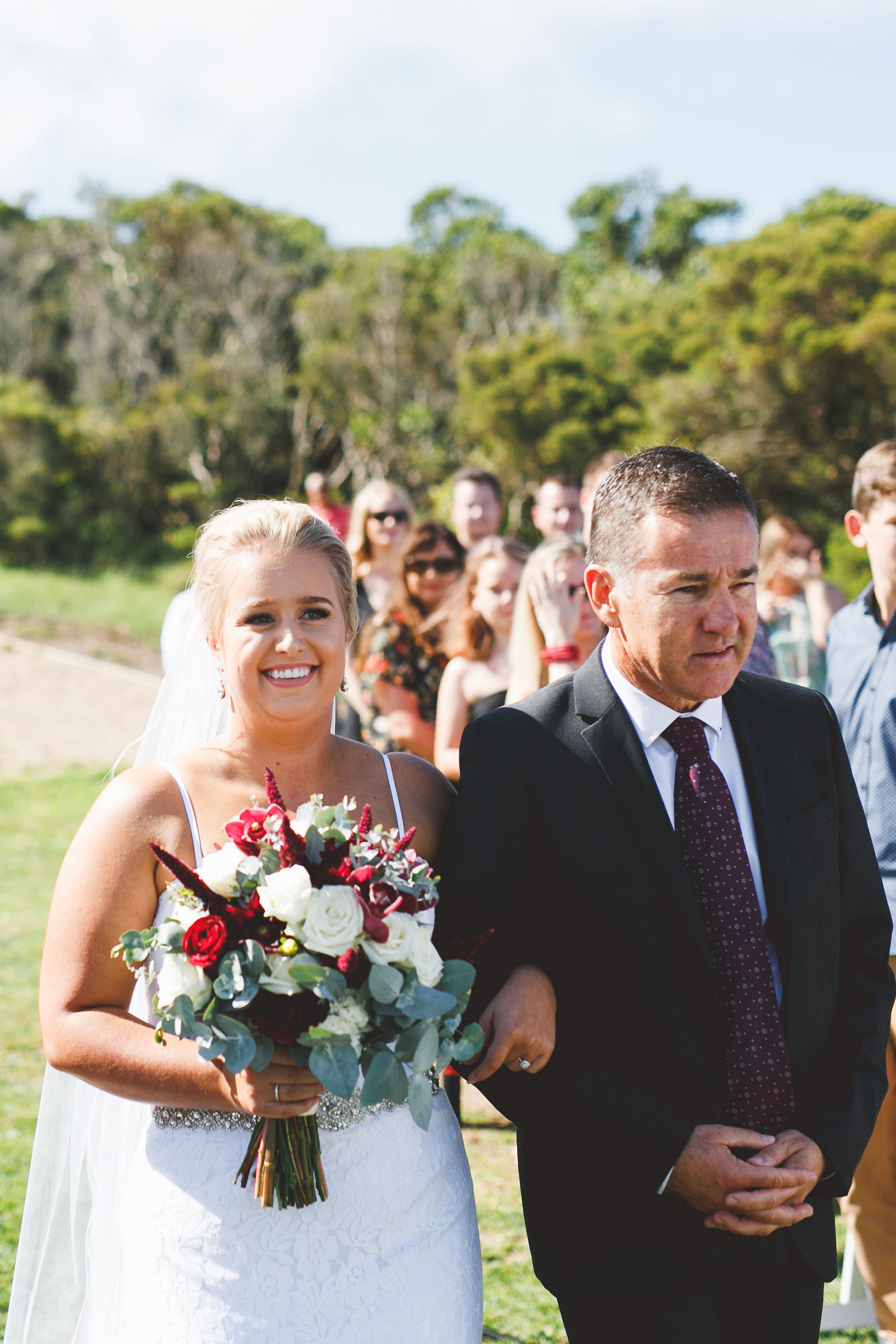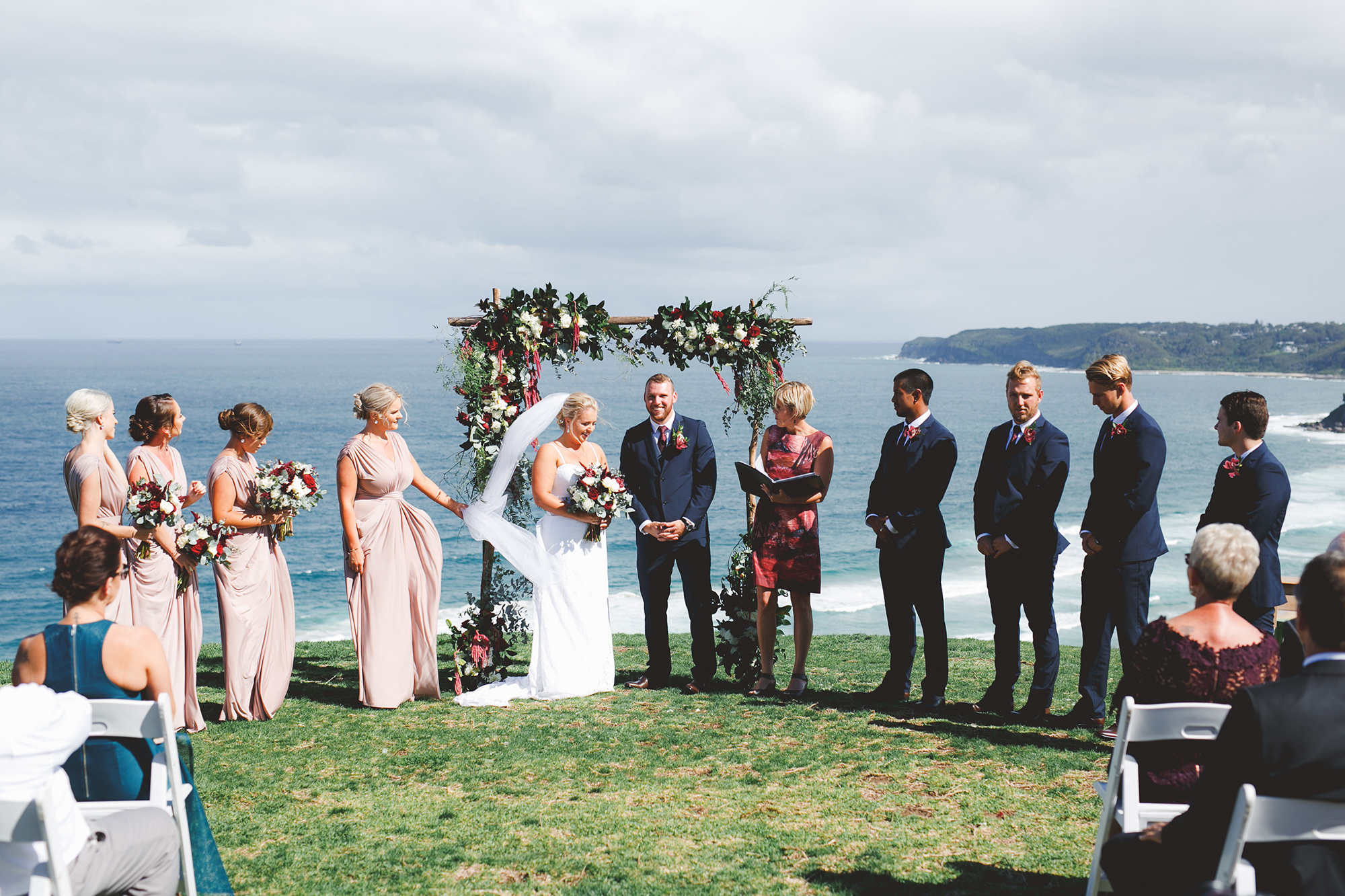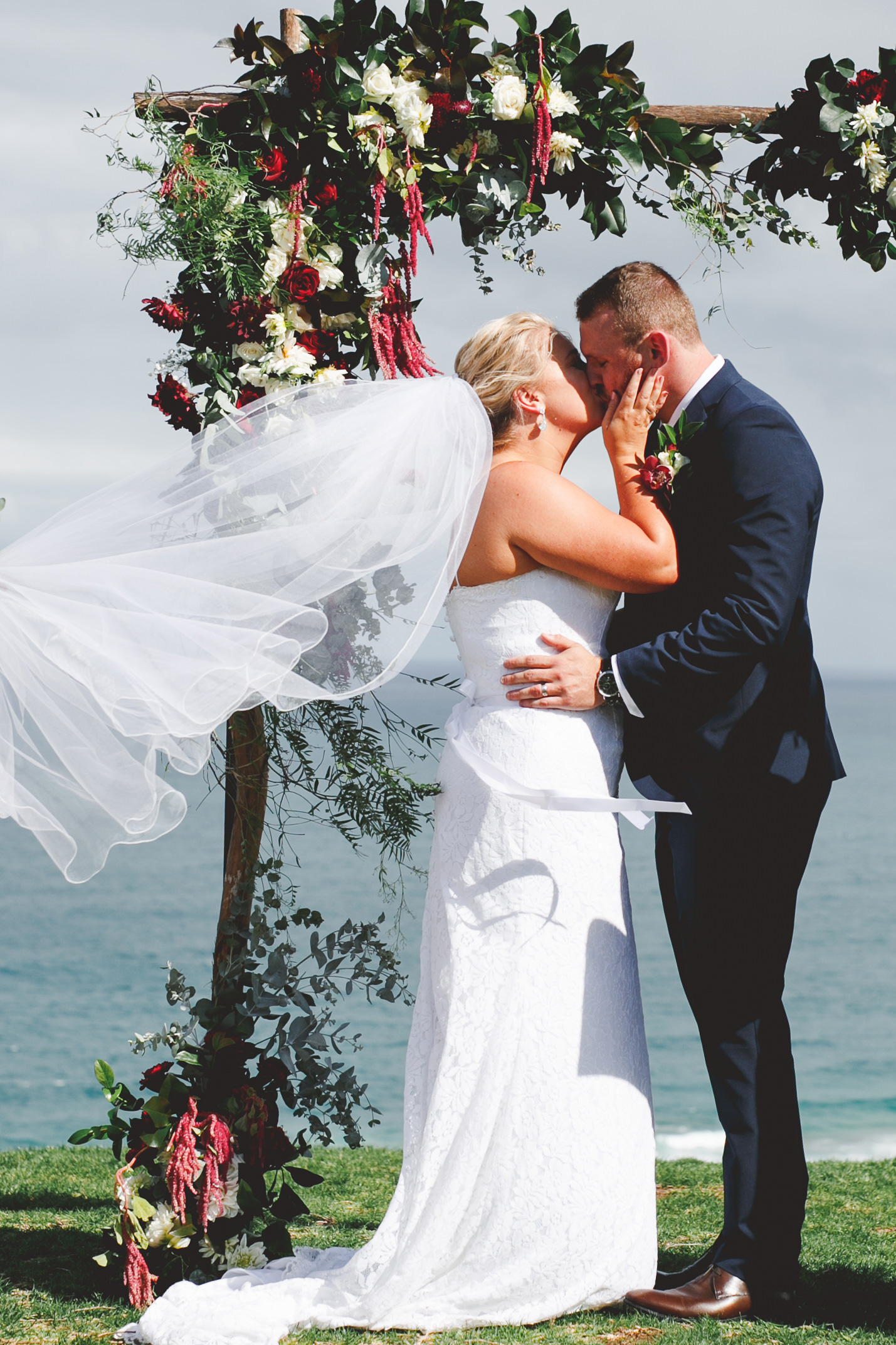 "She pushes me to do things I never thought I could," the Dom says of his gorgeous bride.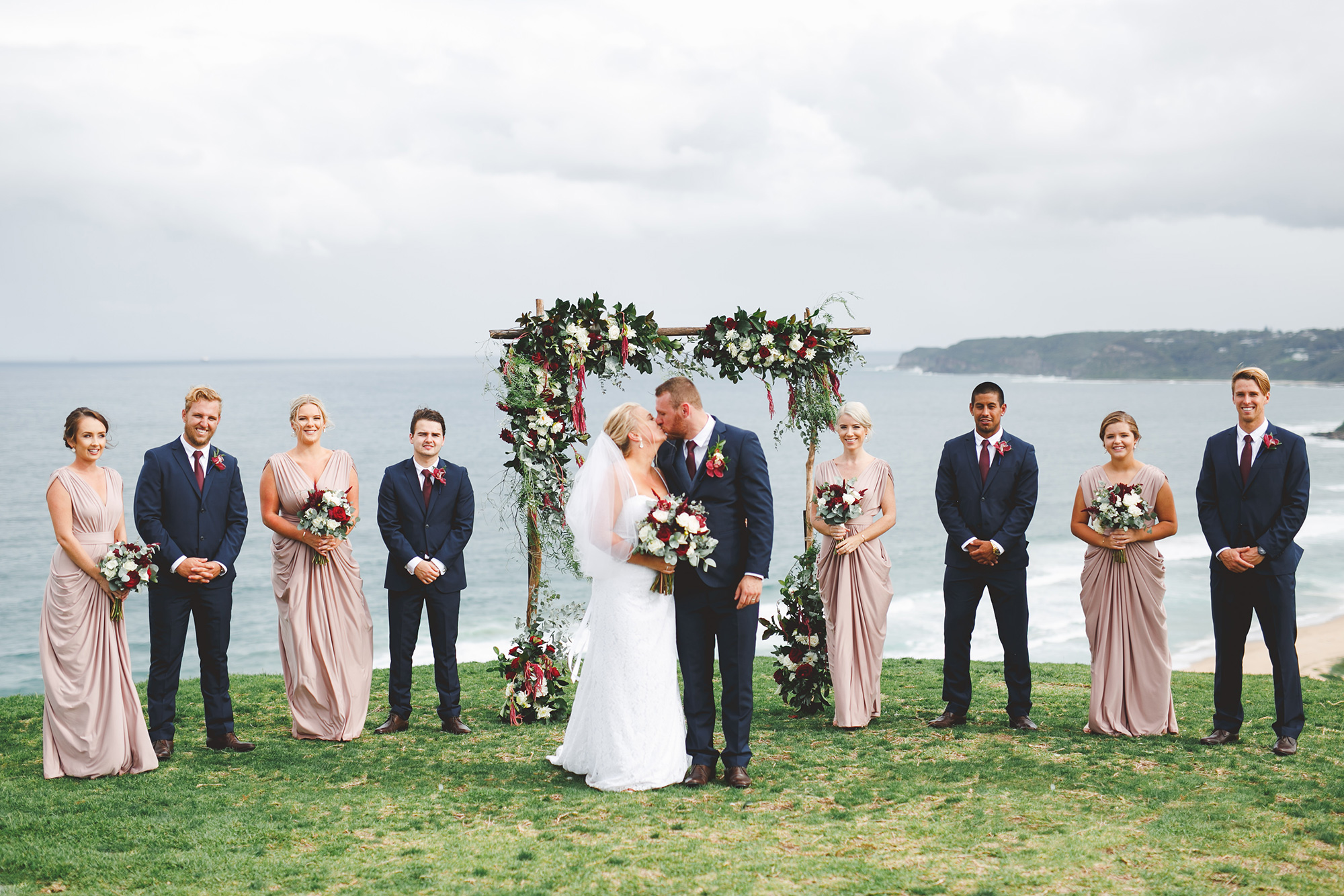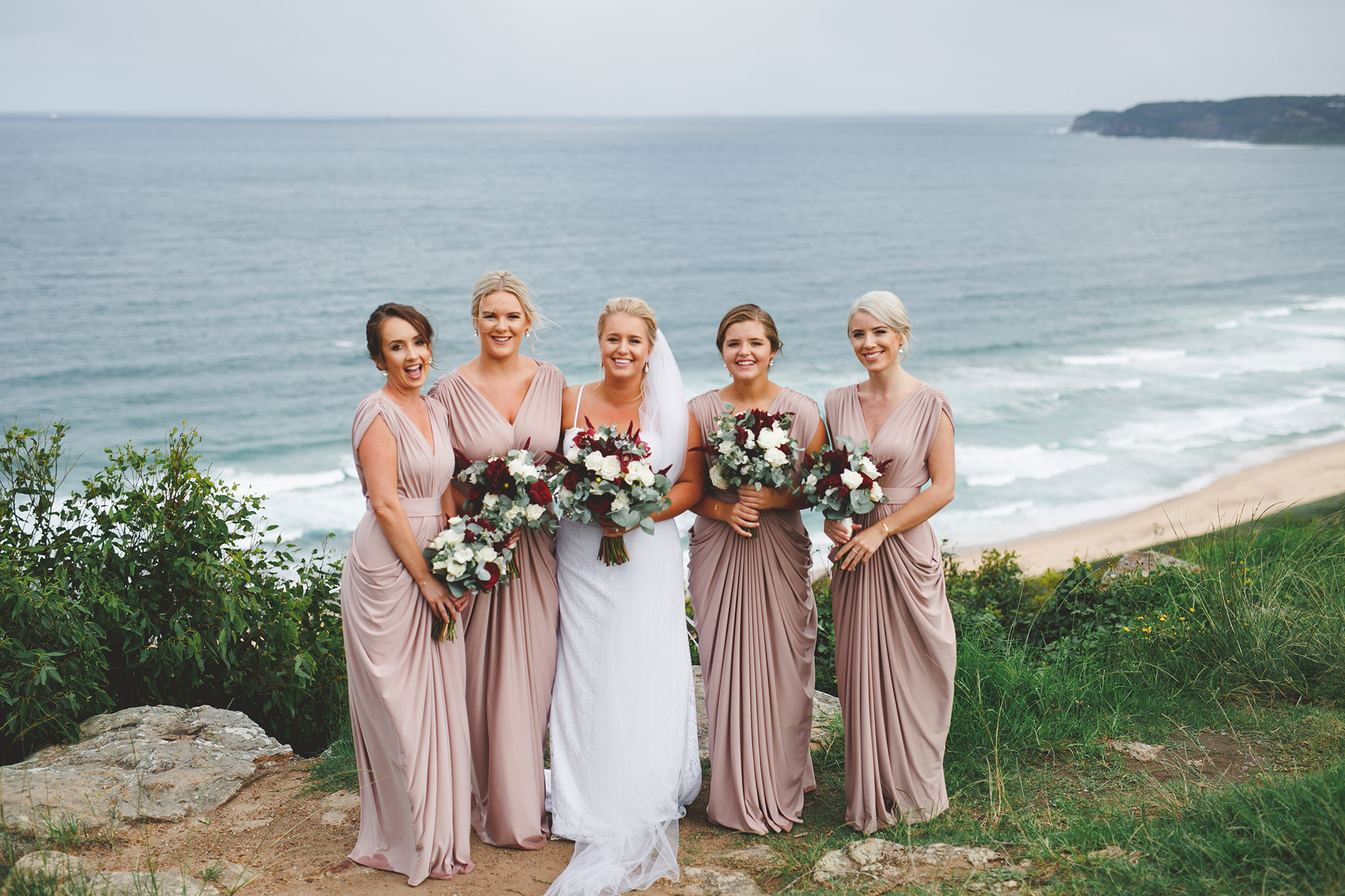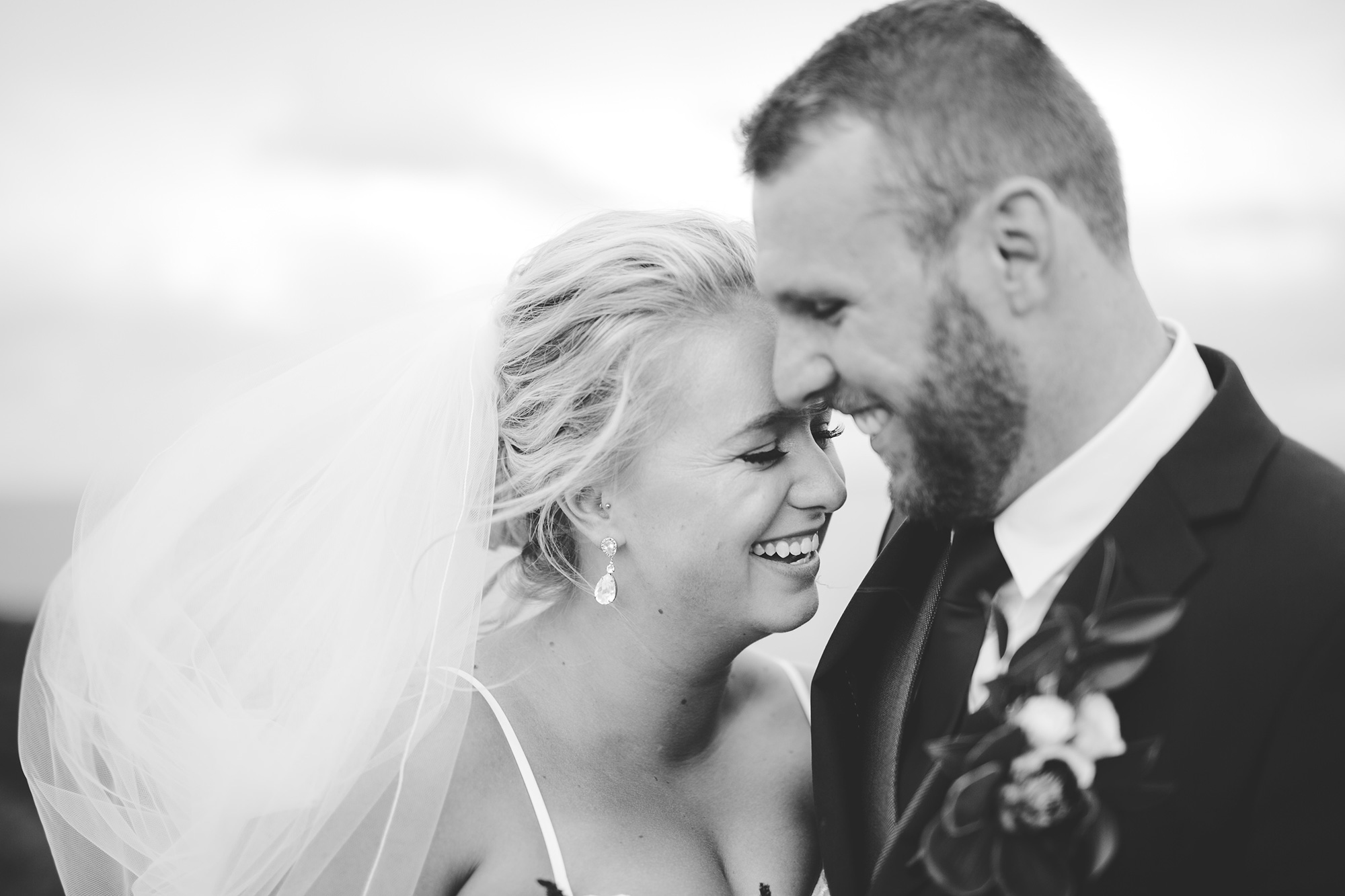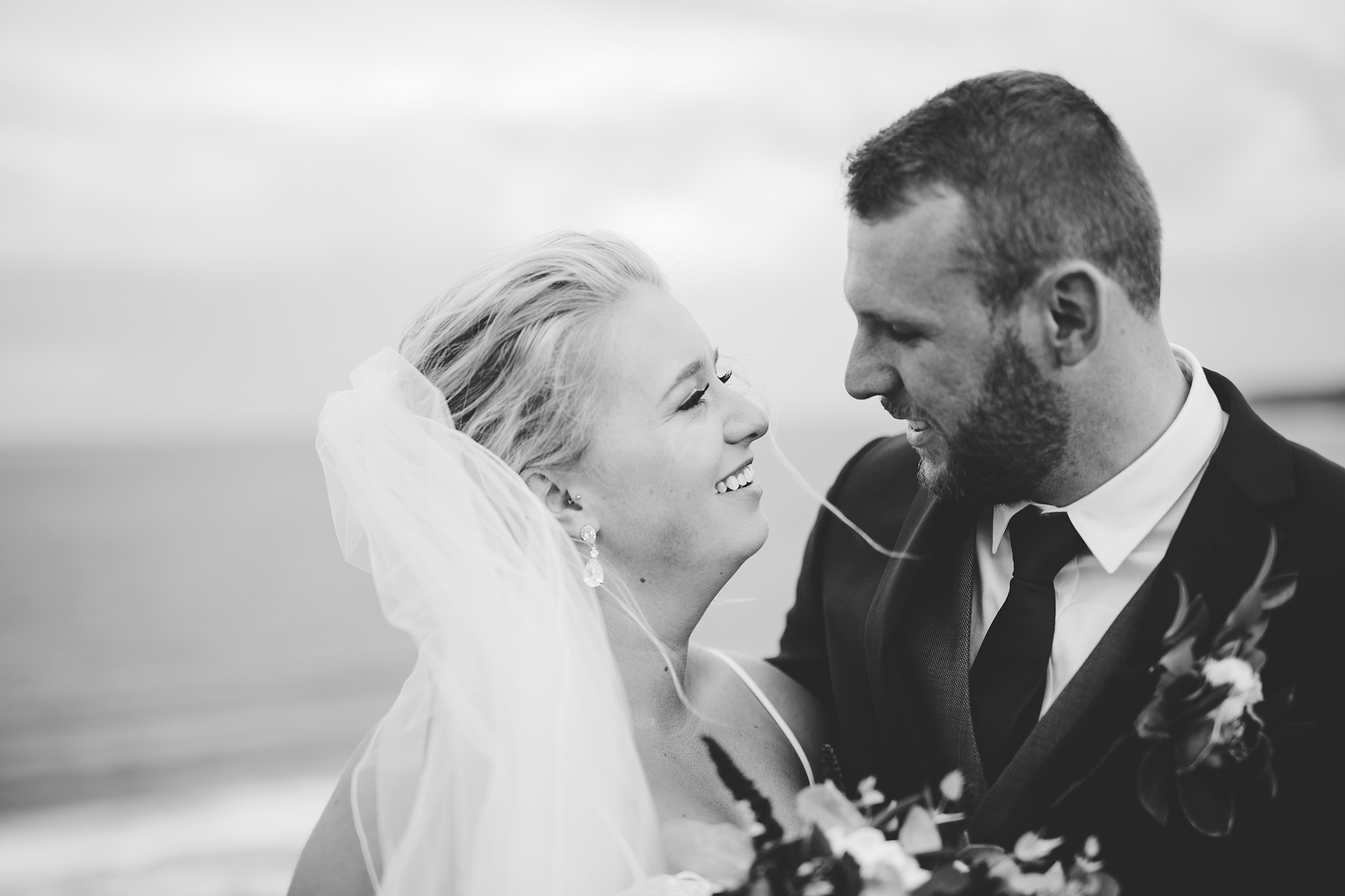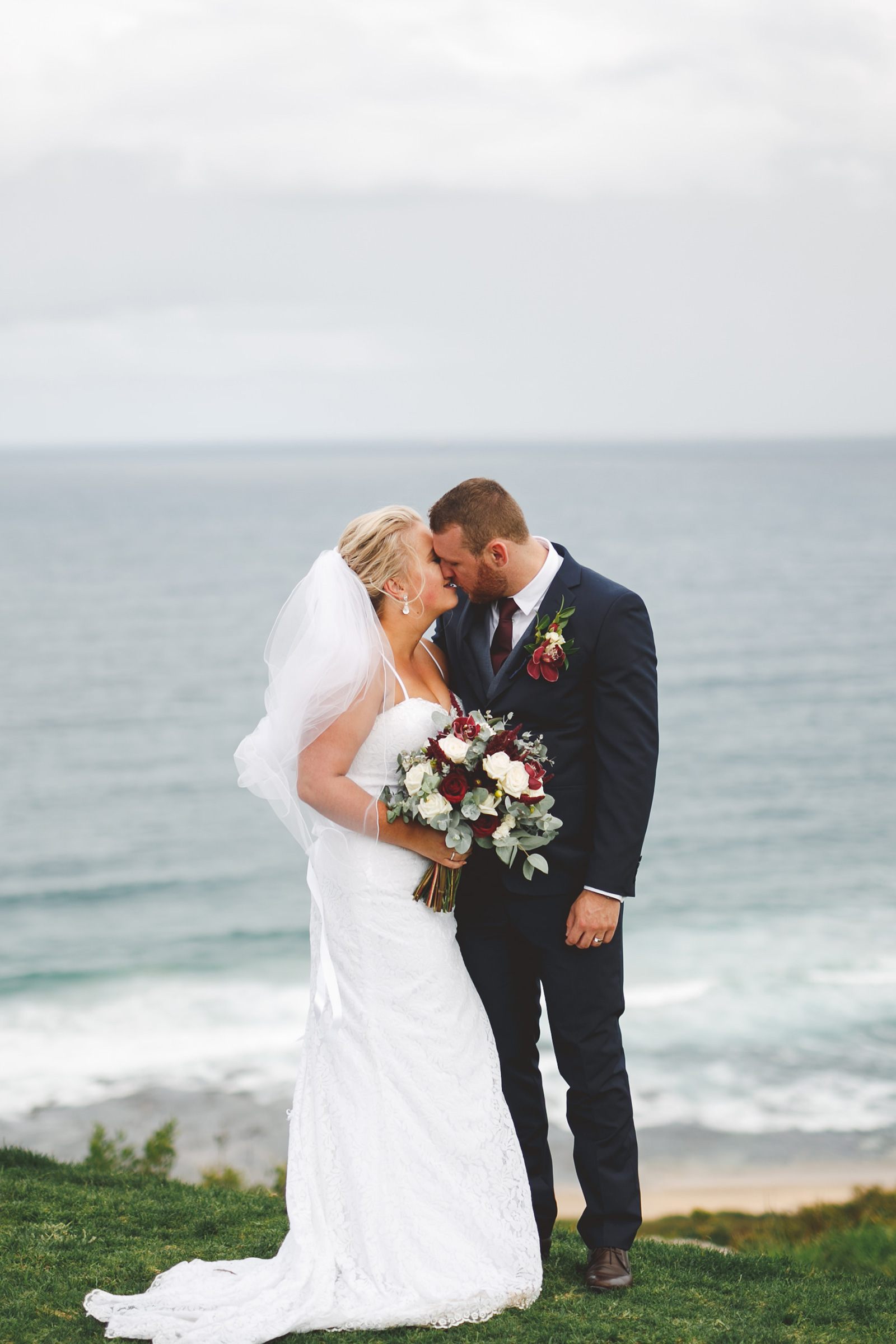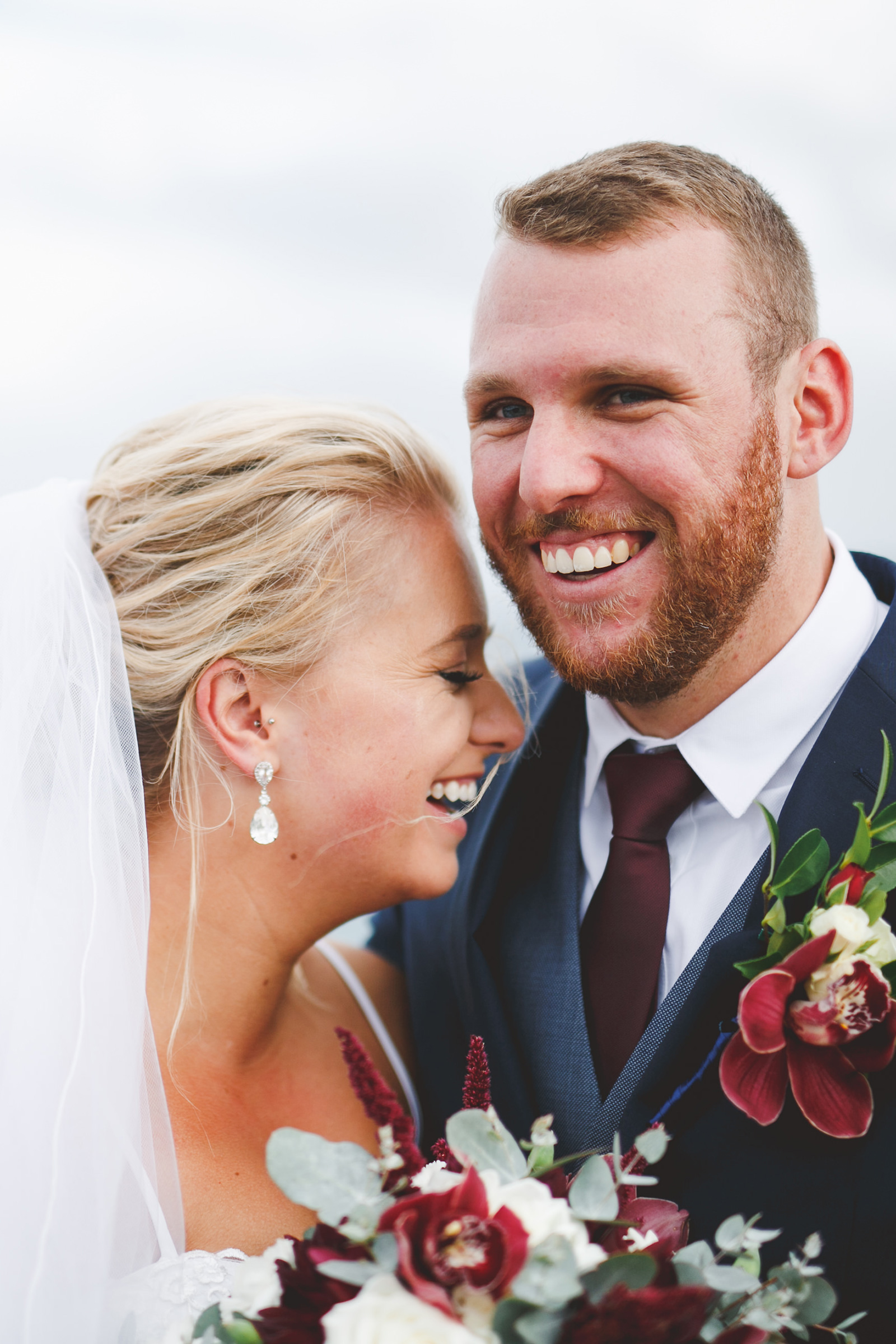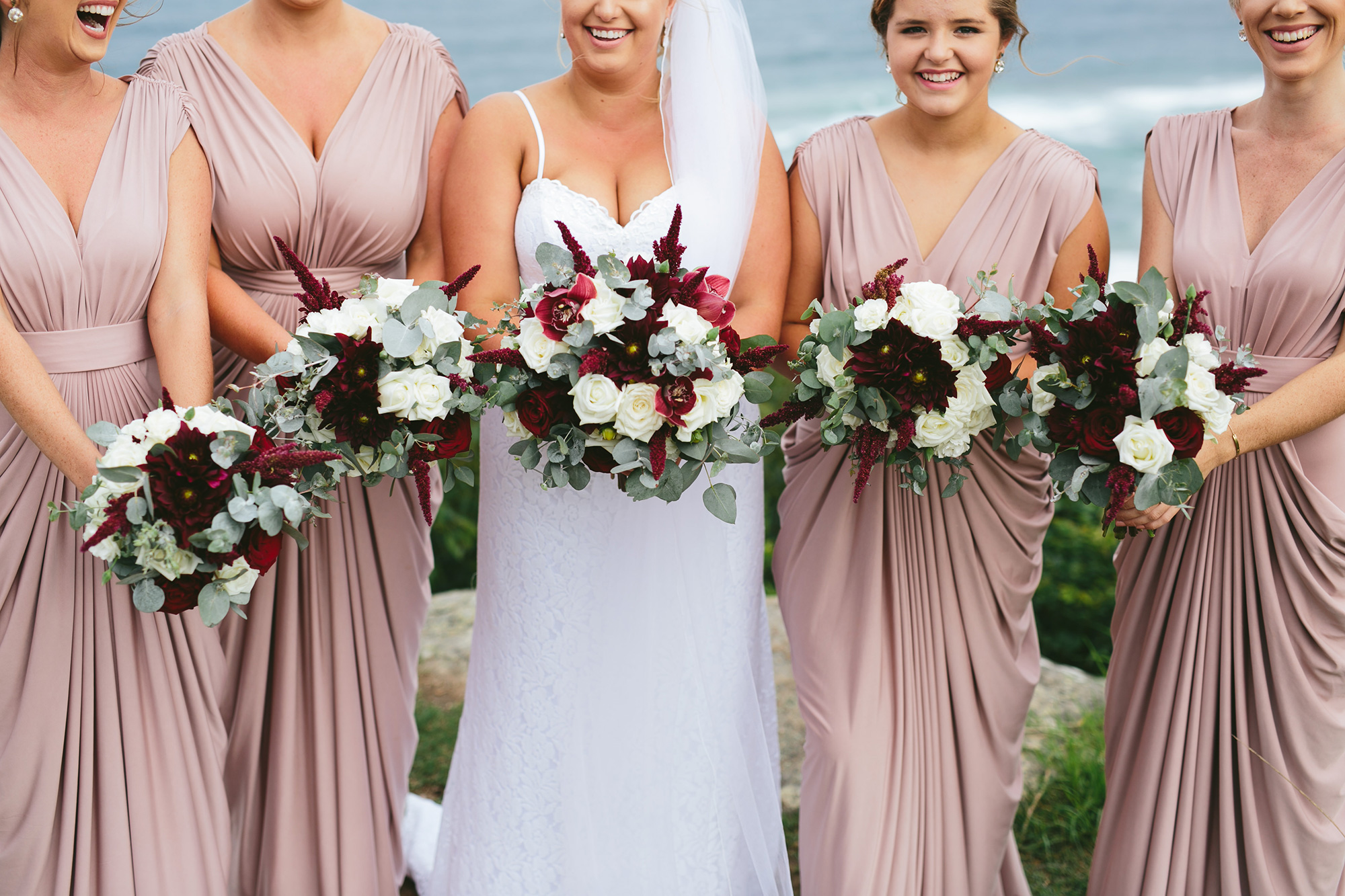 The couple's colour palette was on-trend in burgundy, ivory and greenery.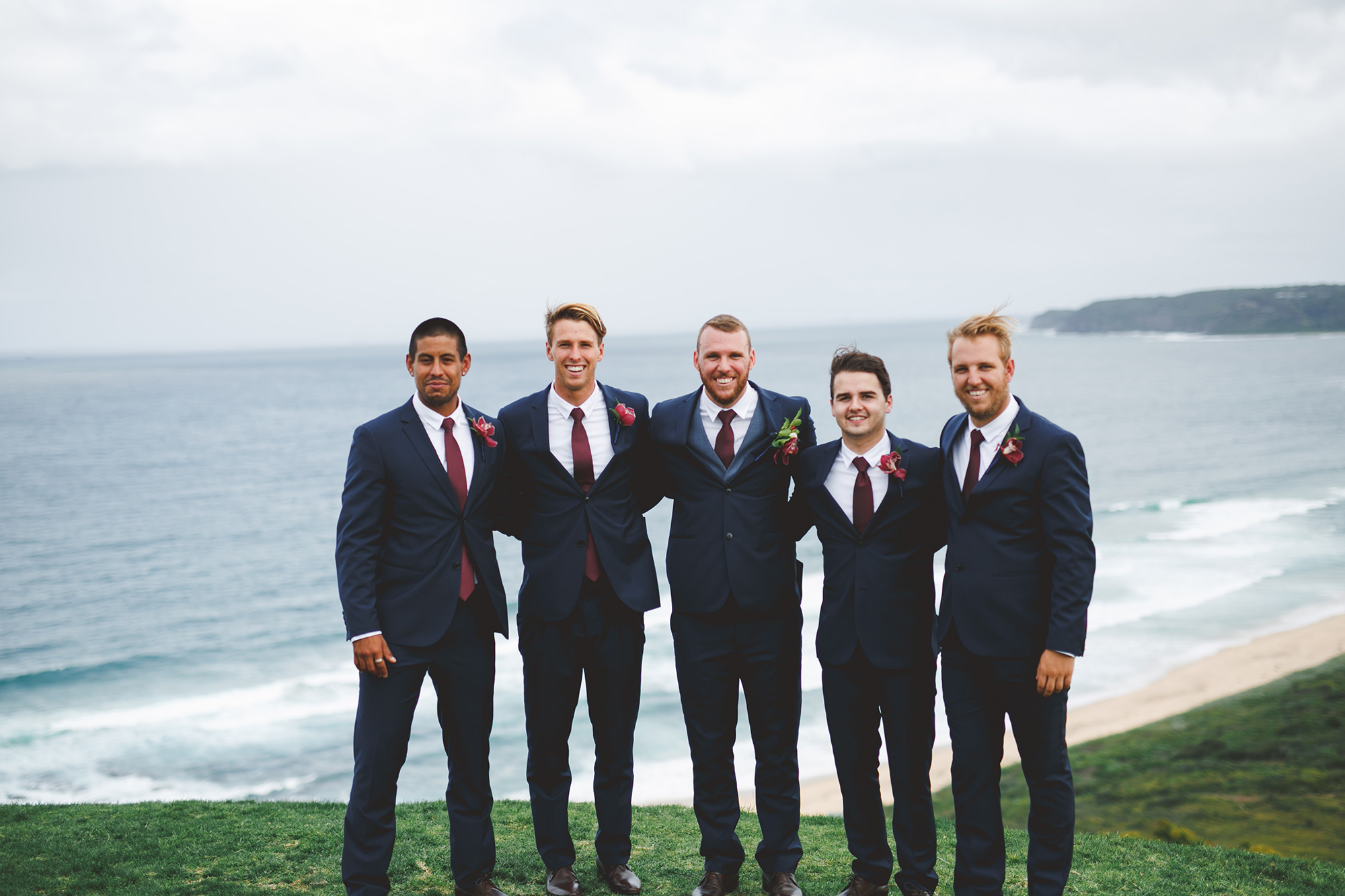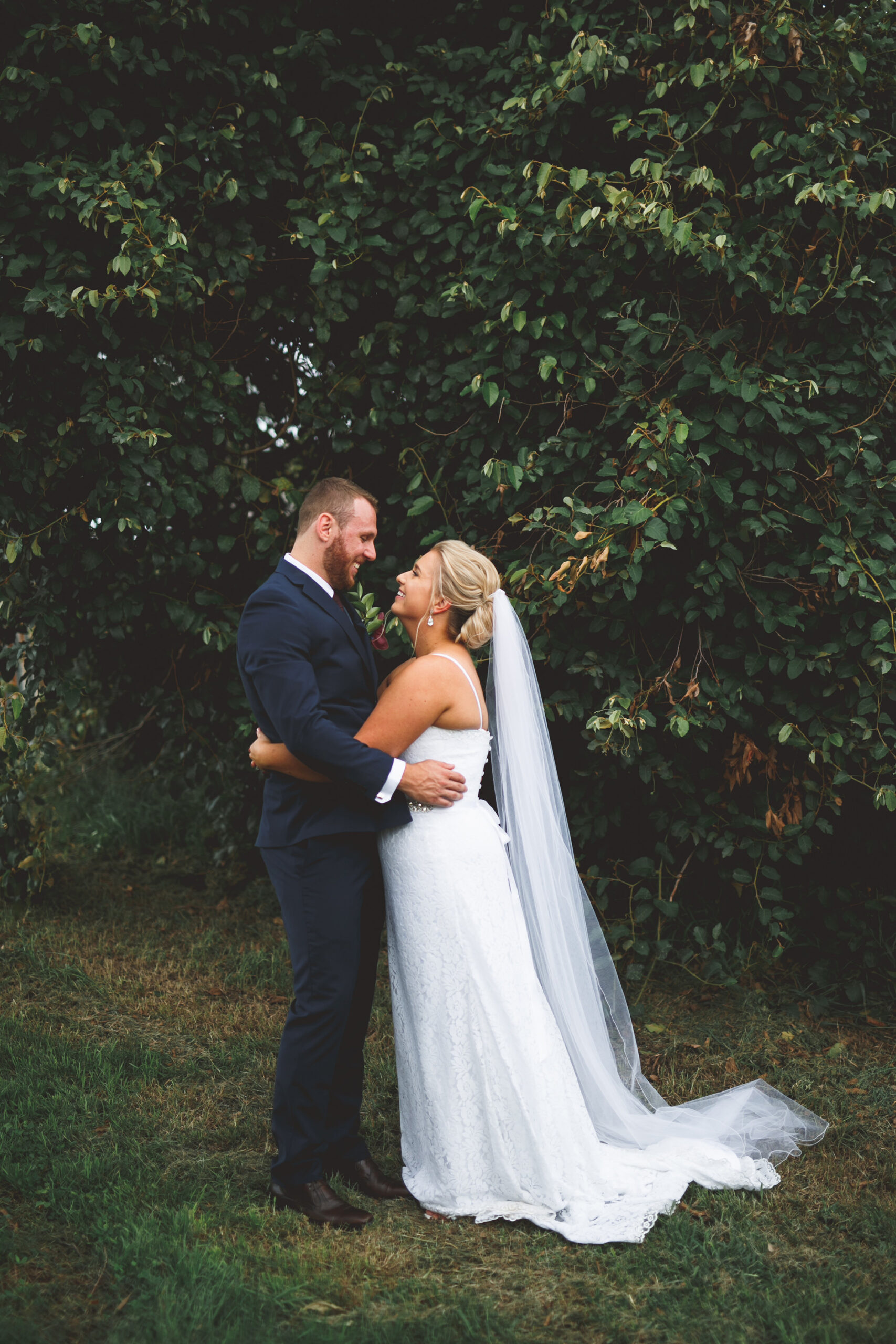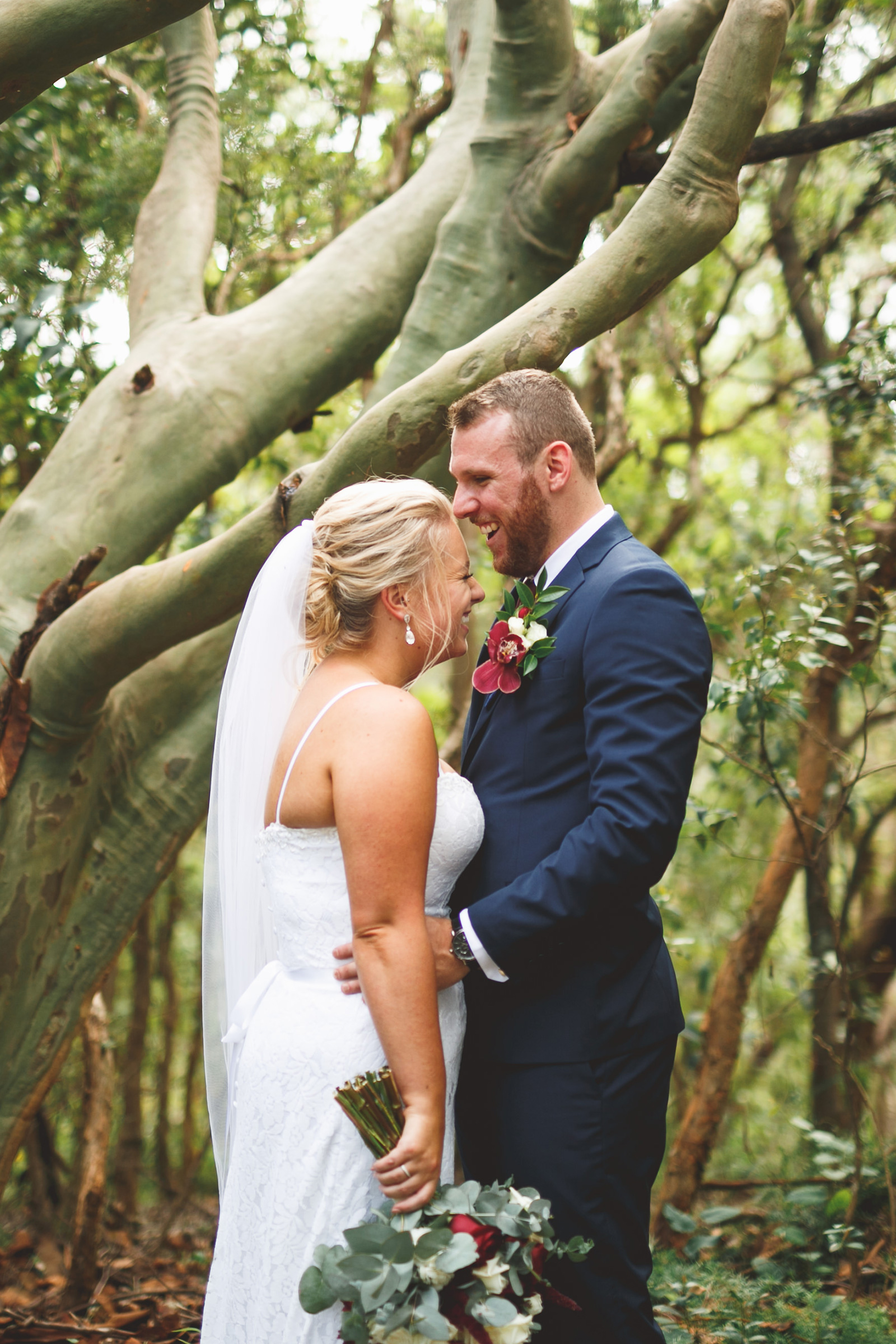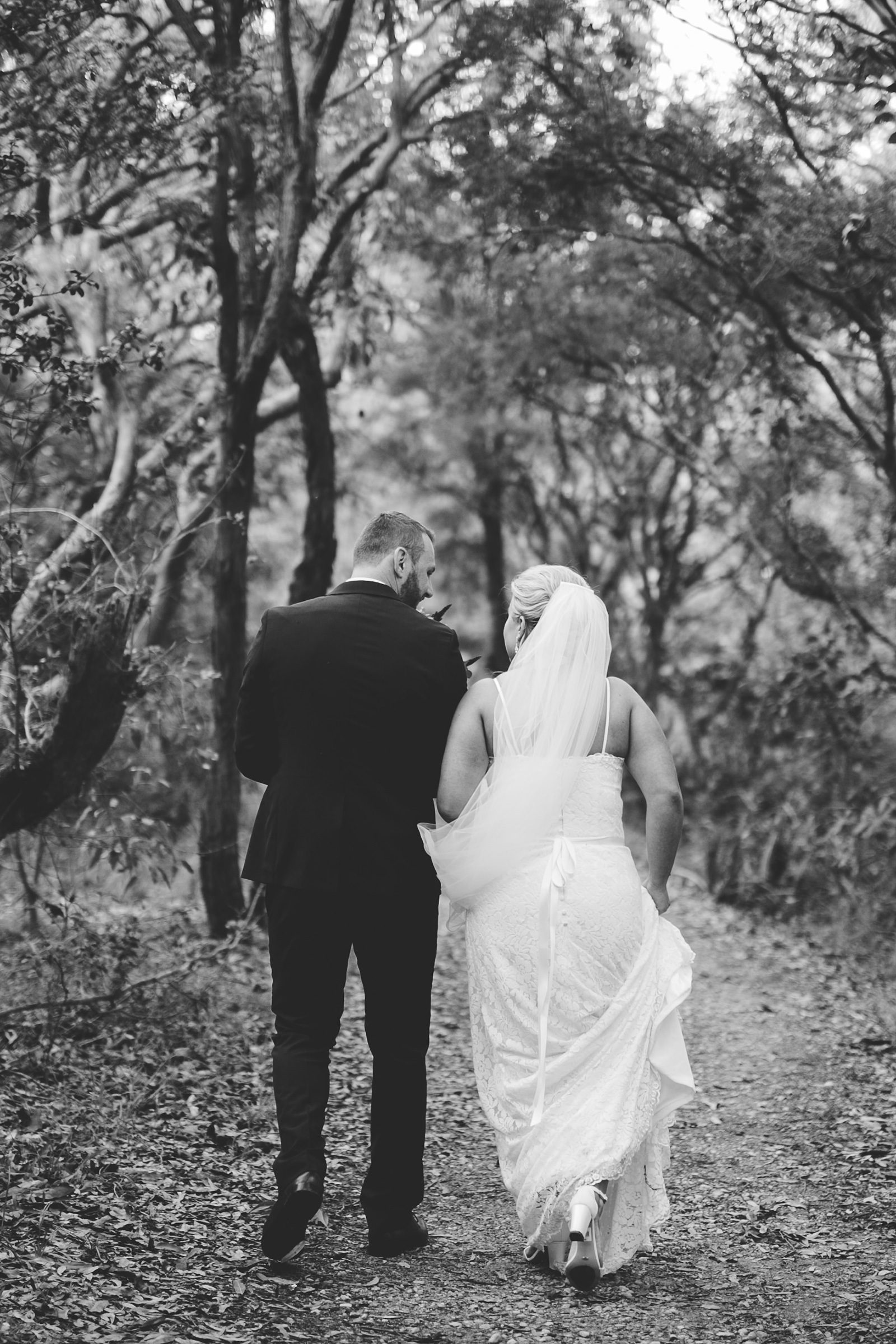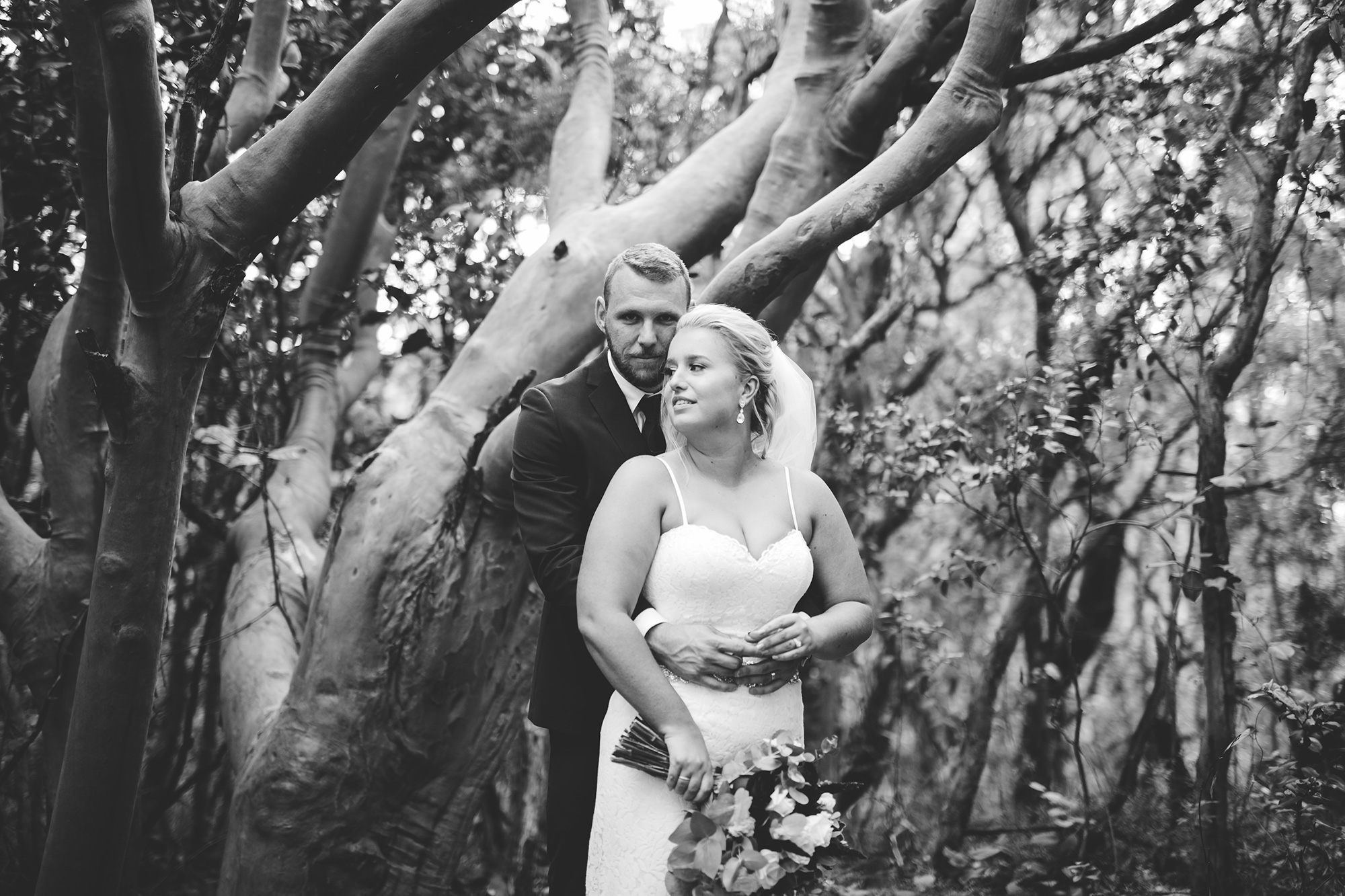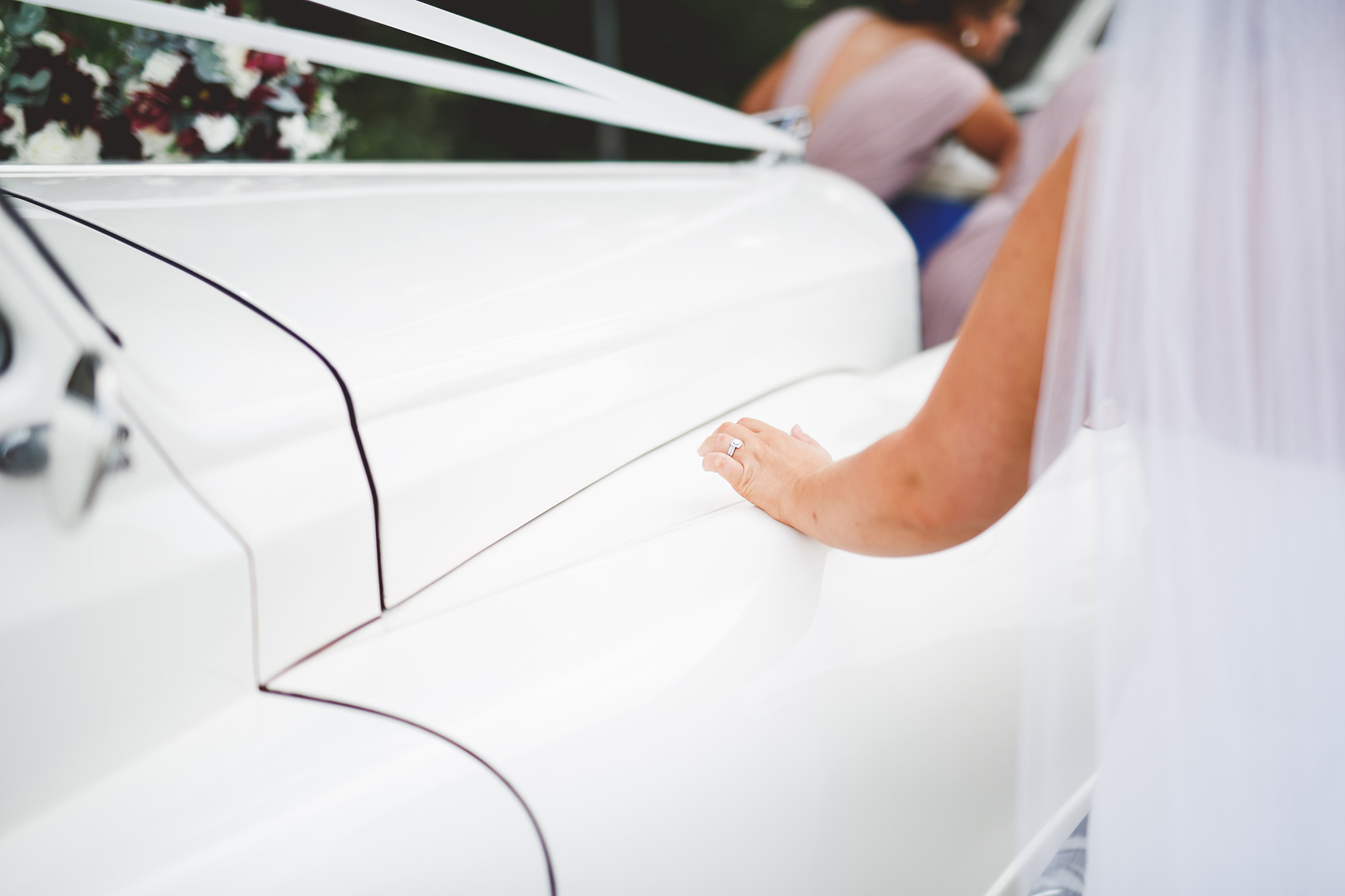 Absolute Vintage Elegance Limousines provided the couple's luxury transport on the day.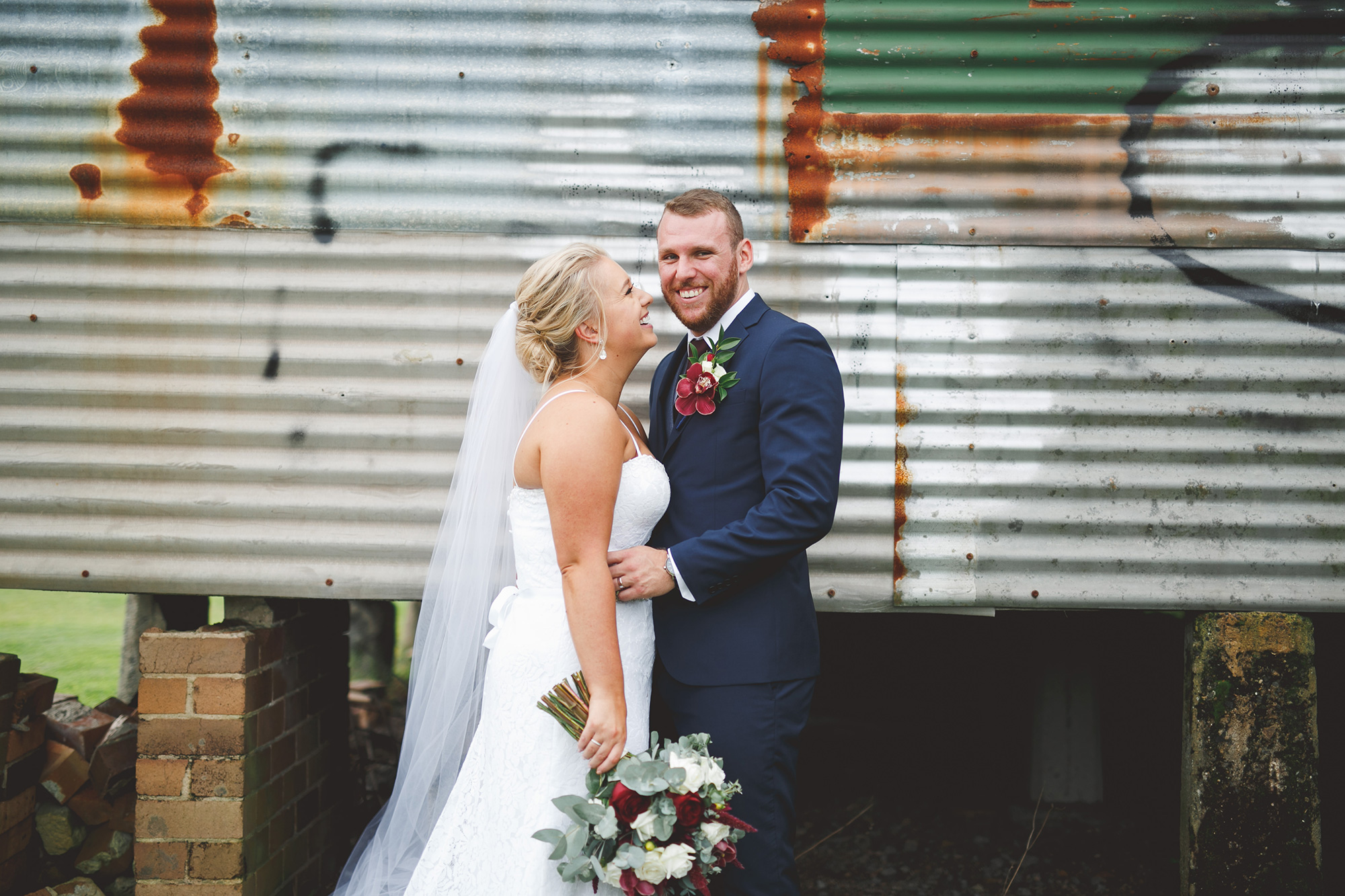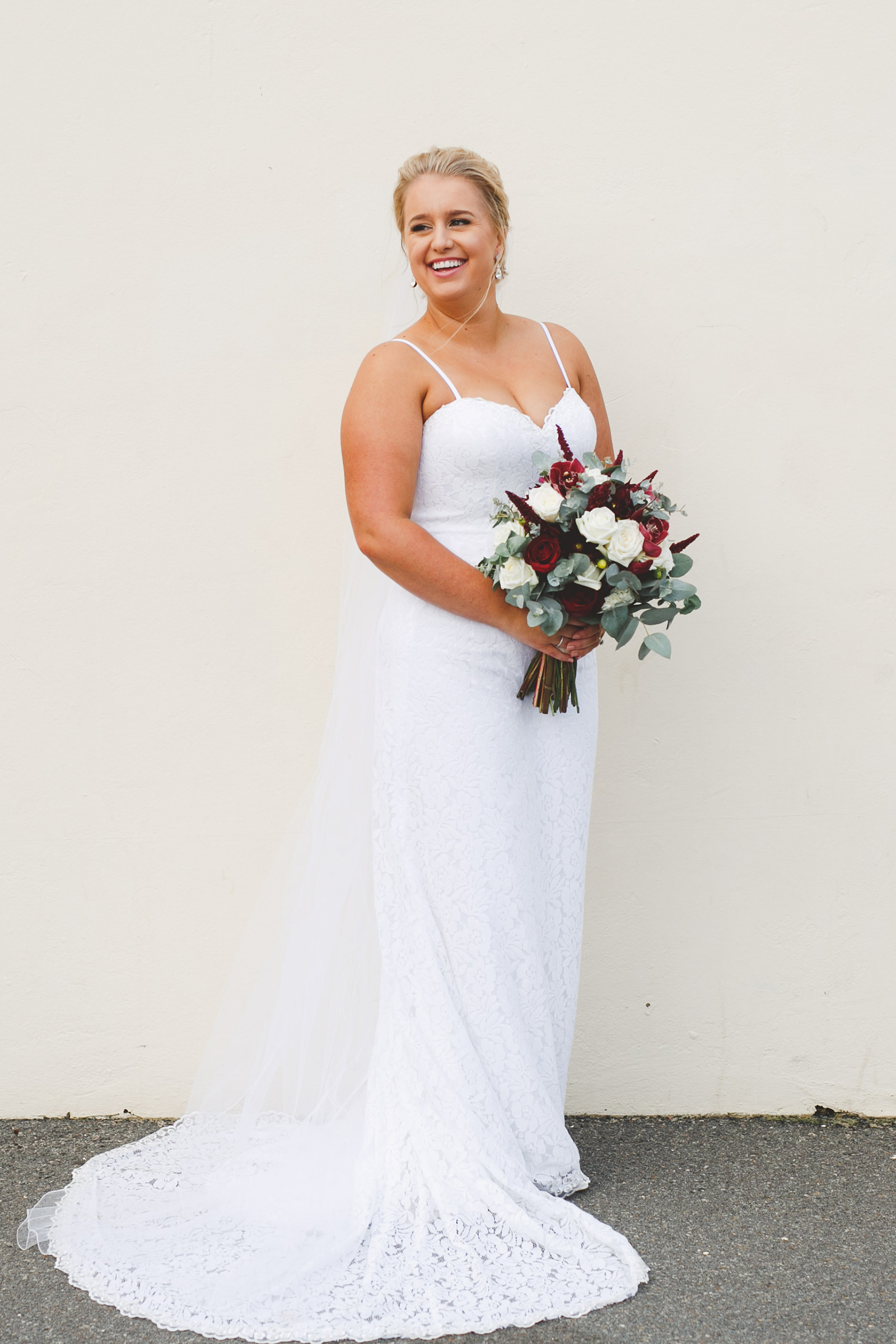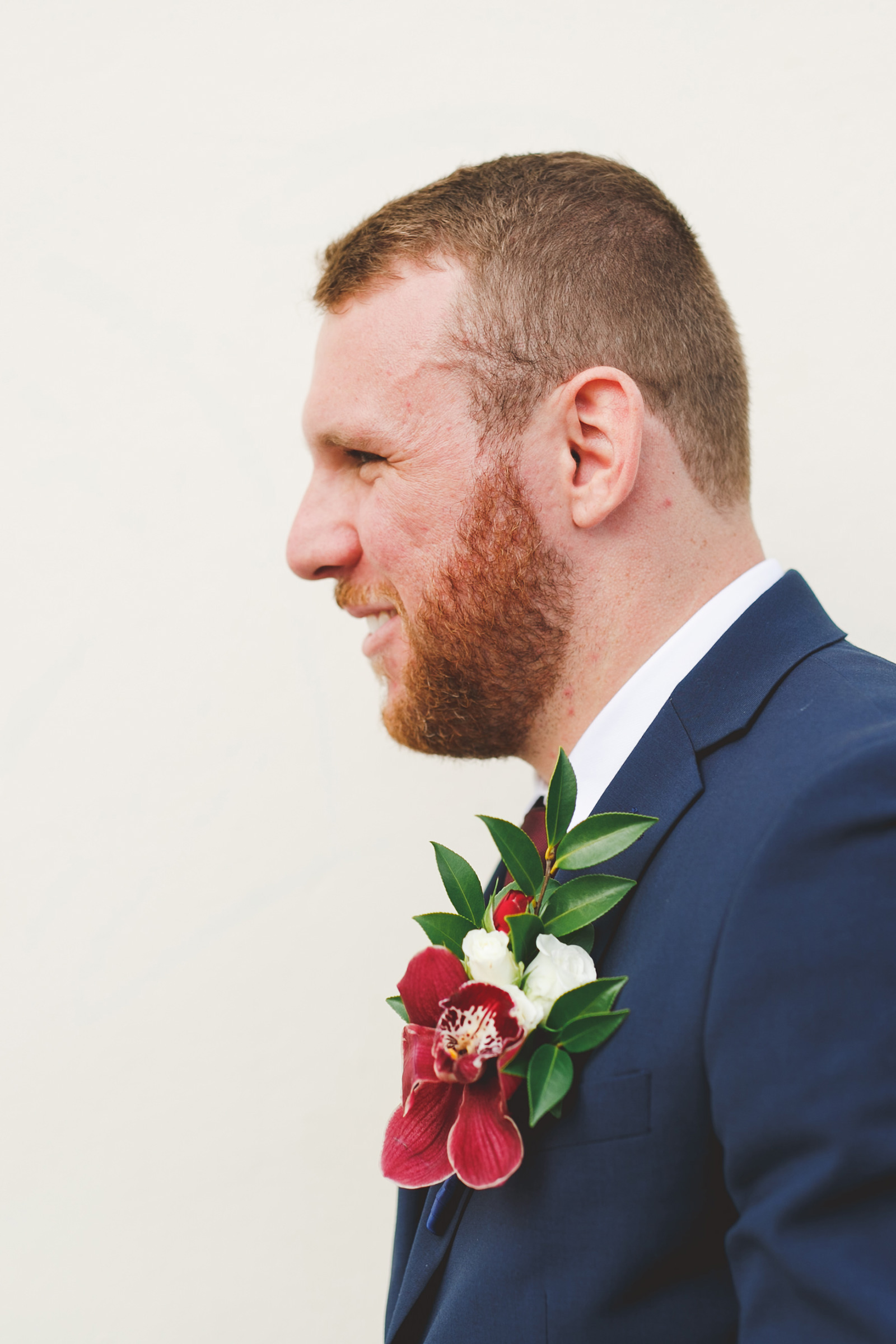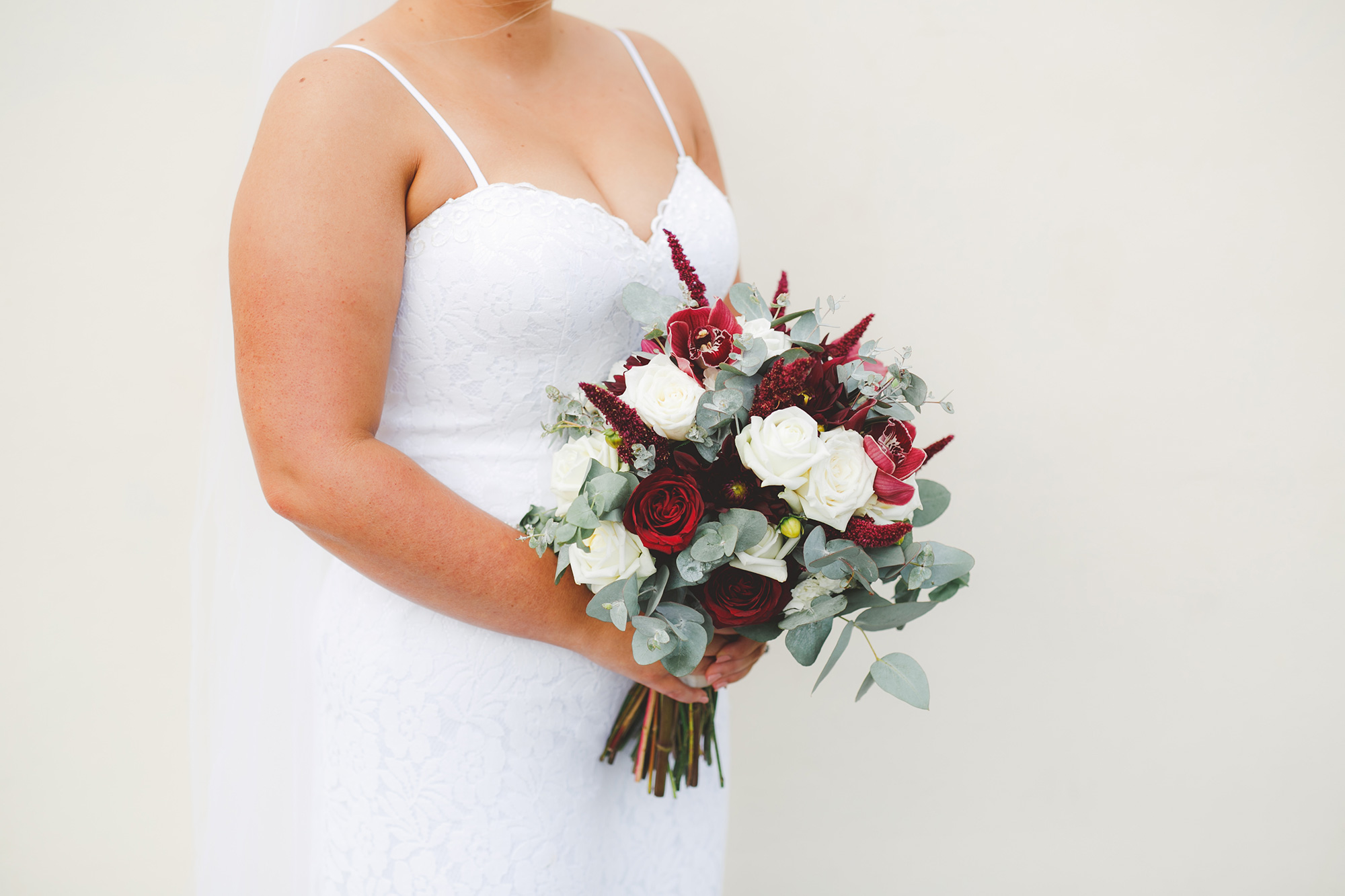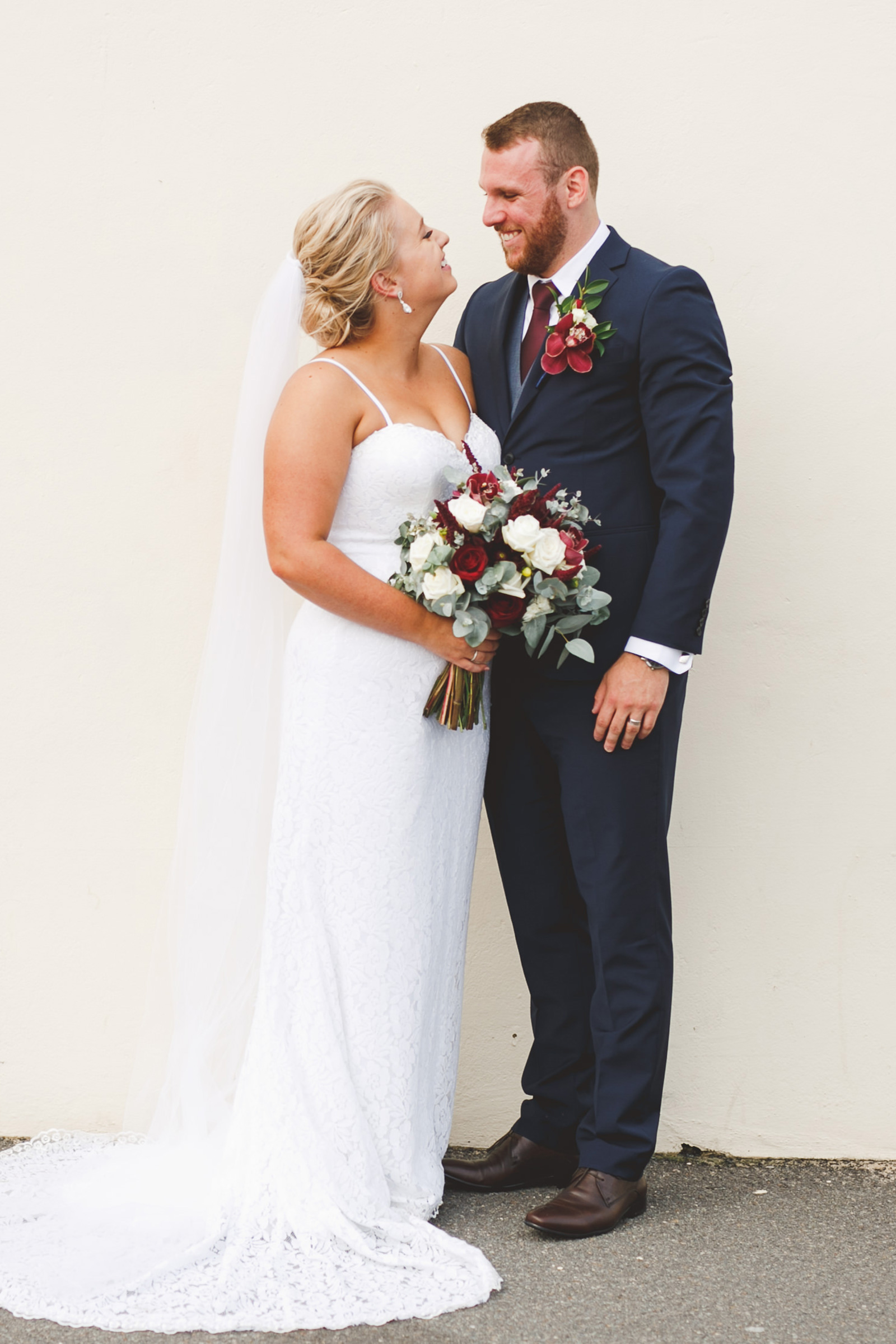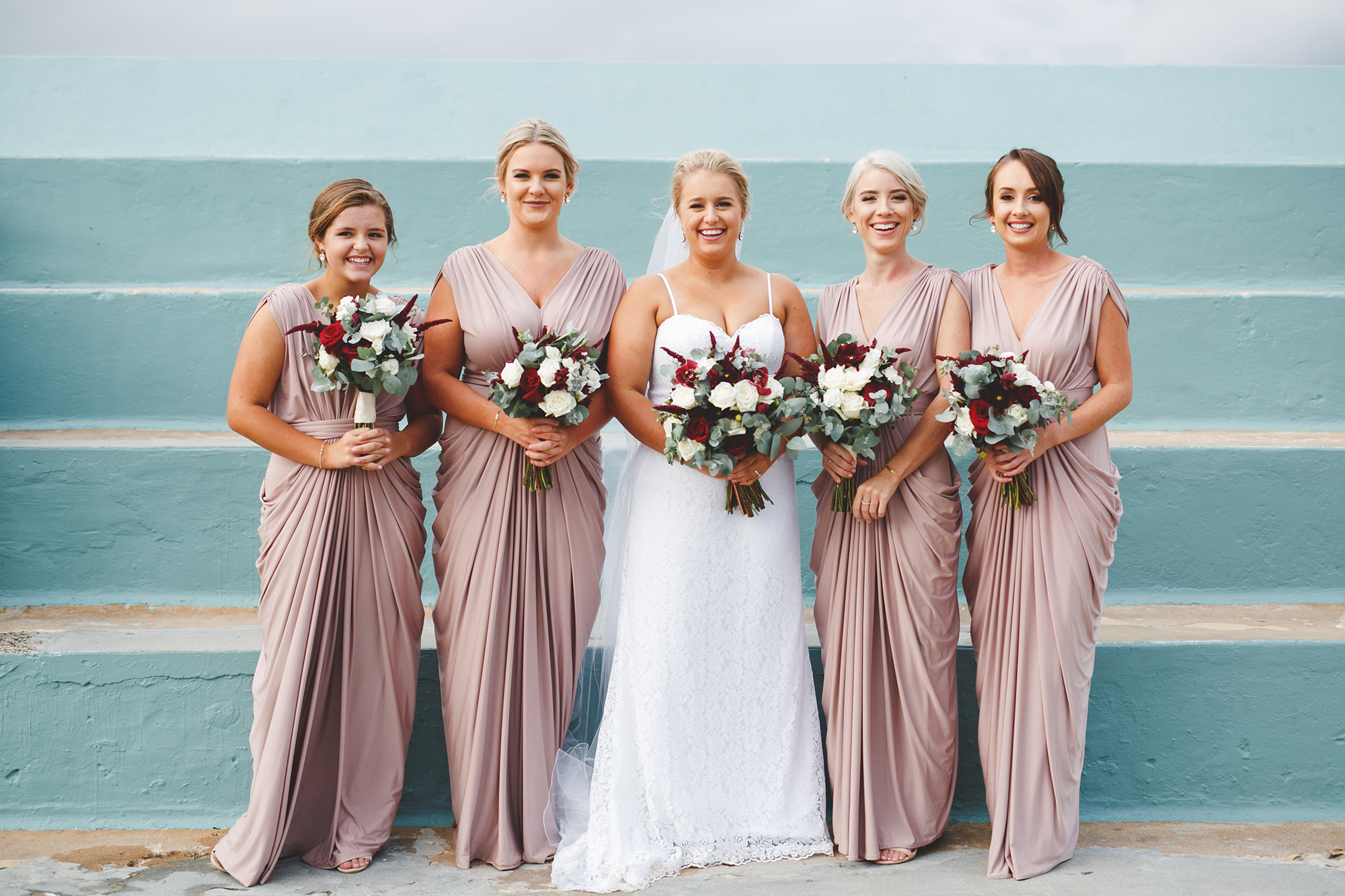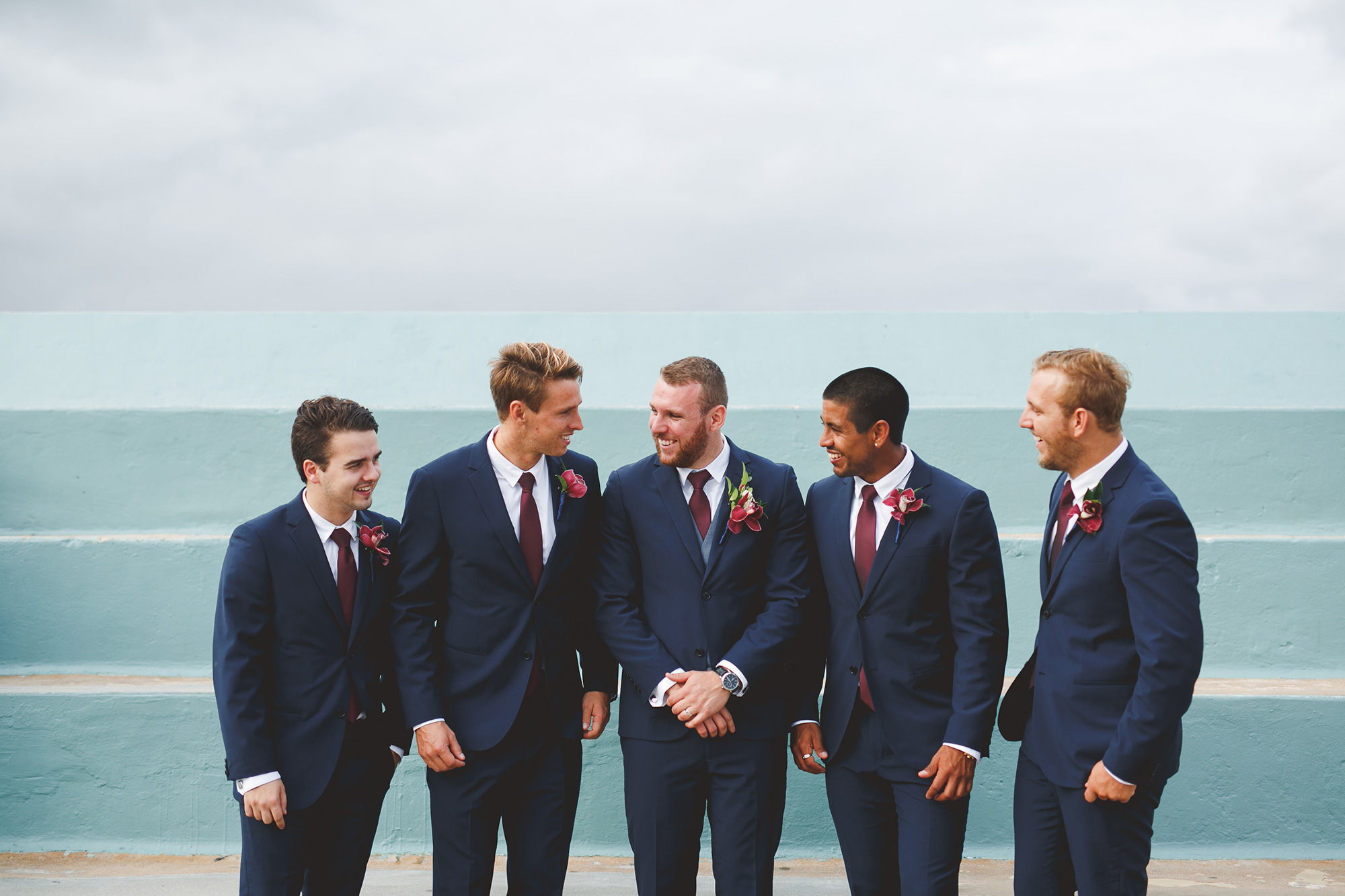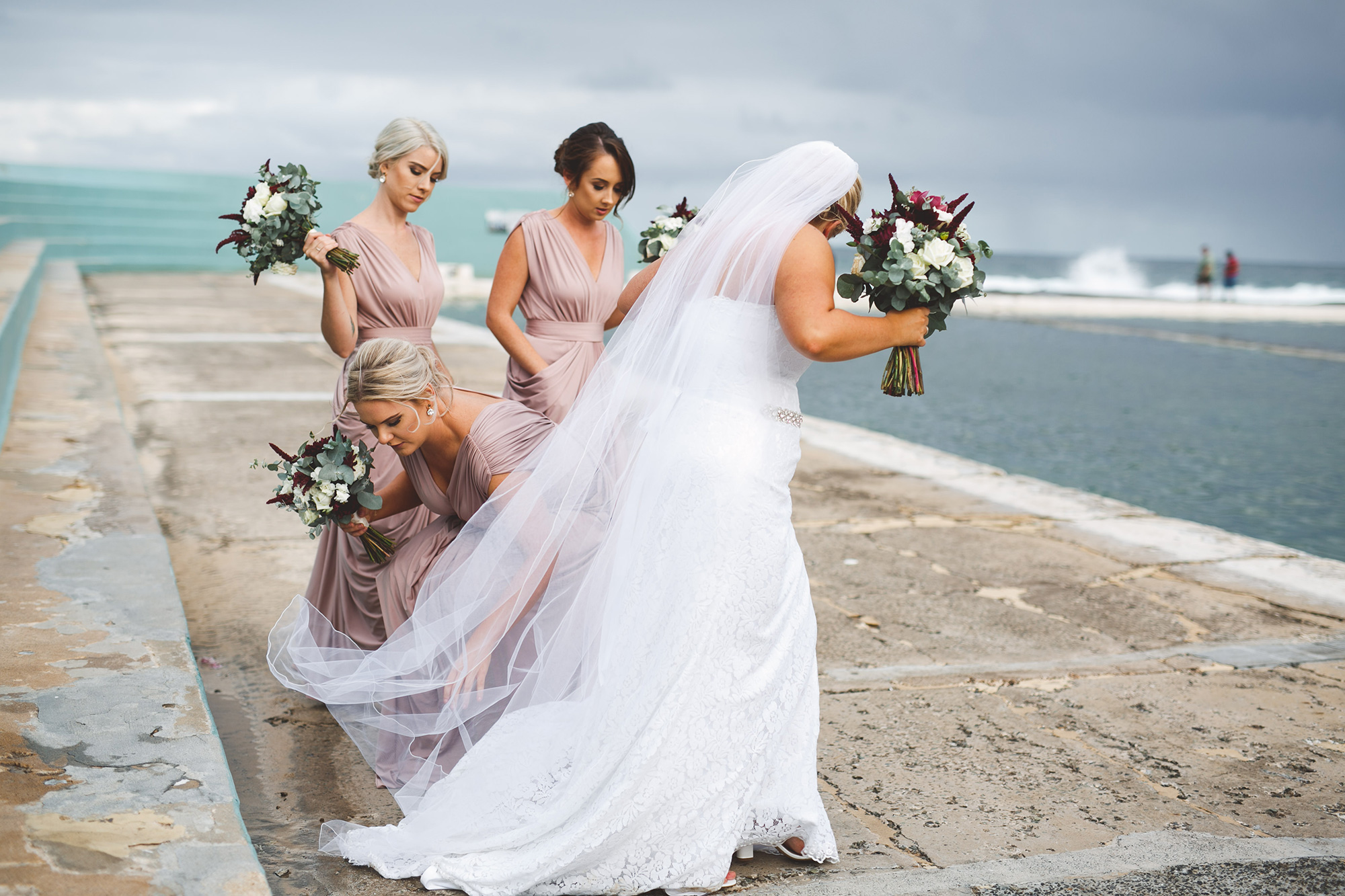 Little Black Bow Photography captured gorgeous coastal photos.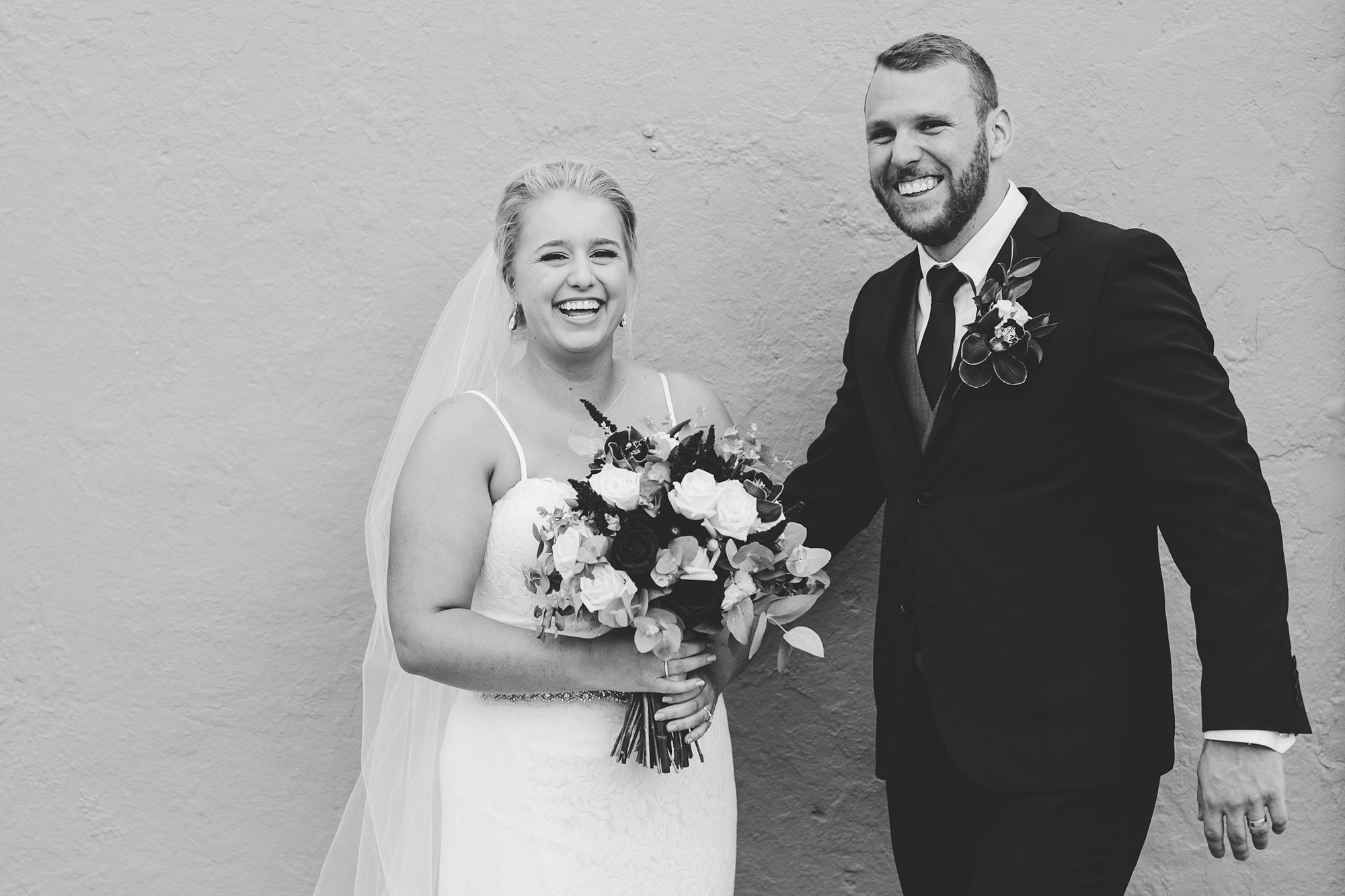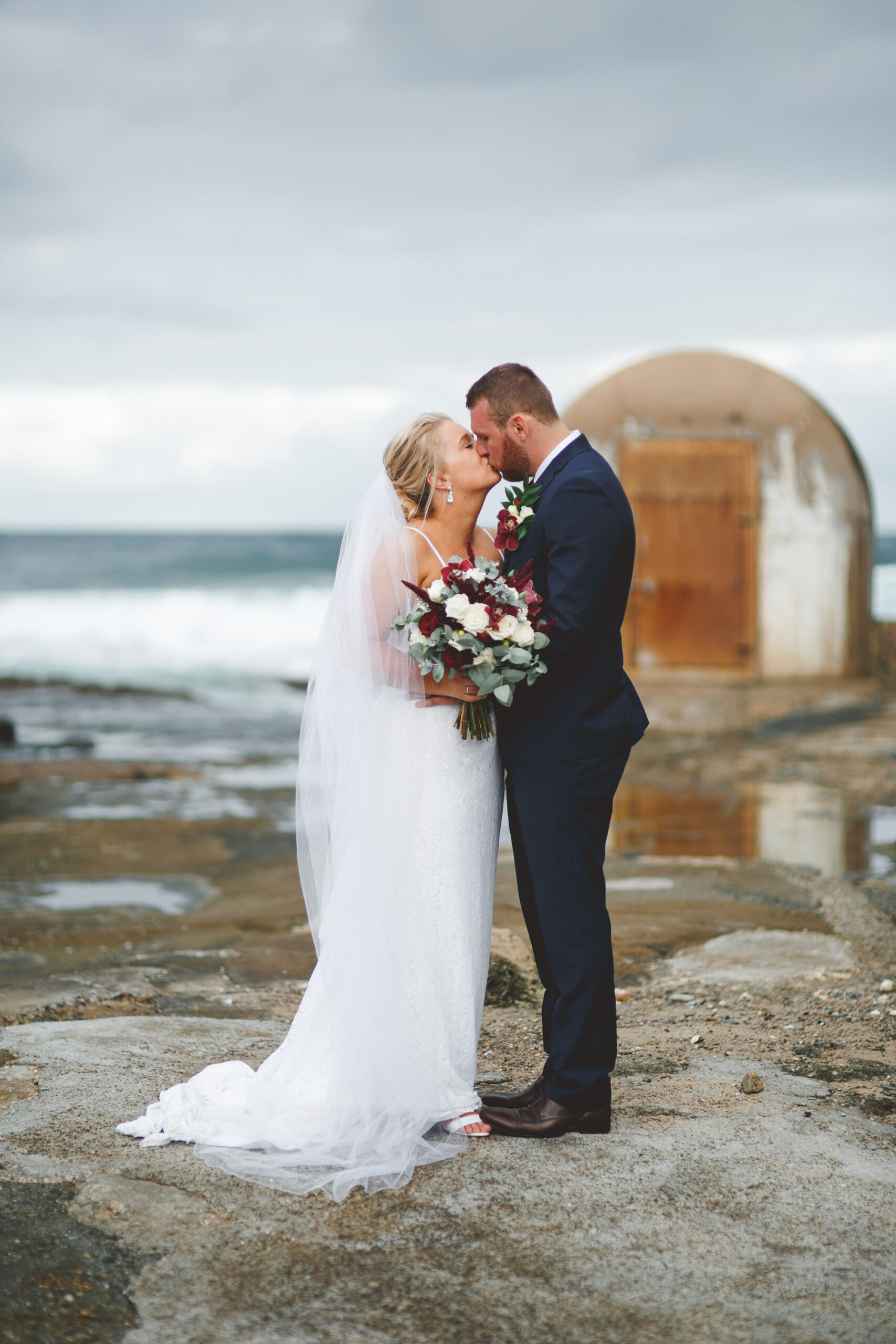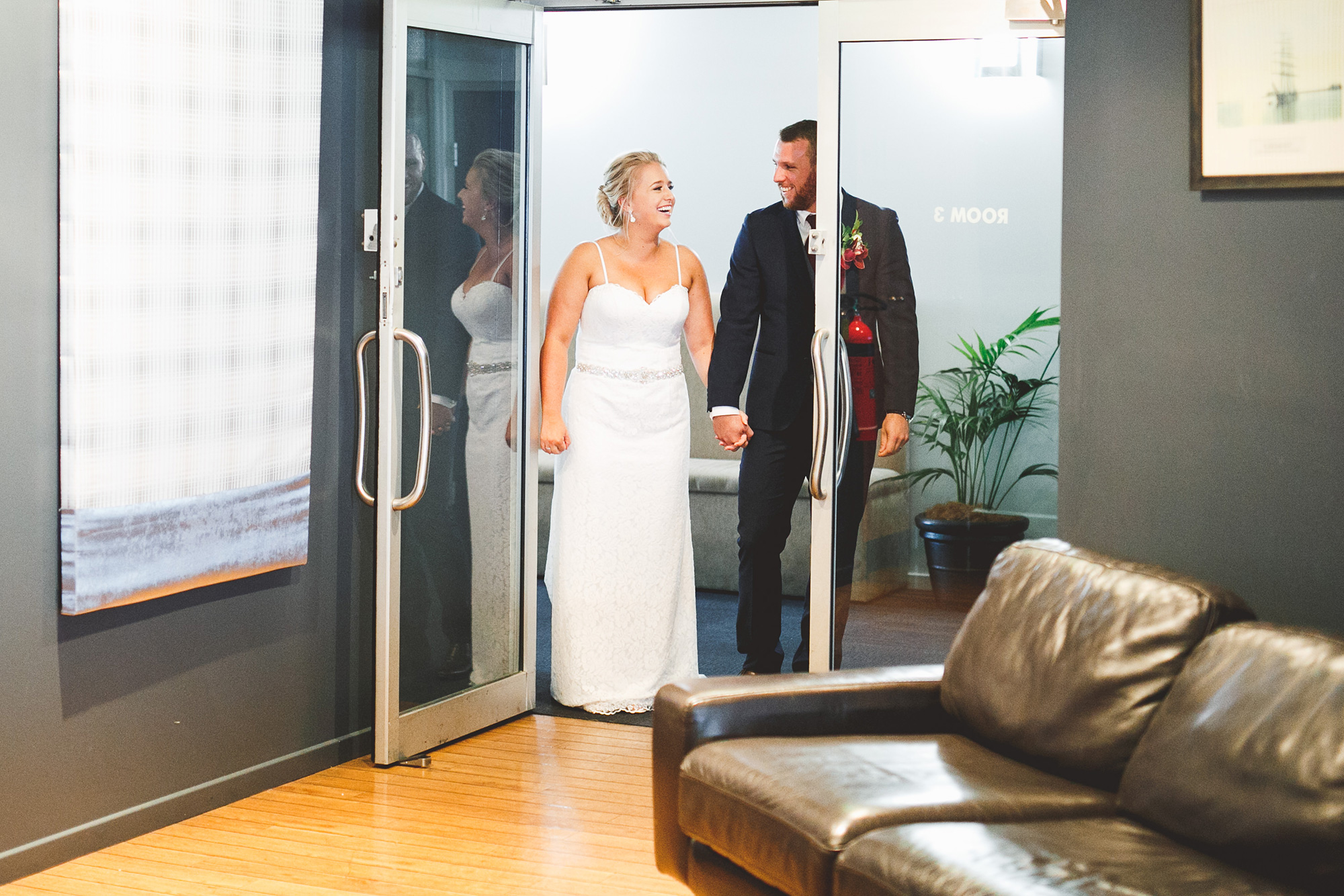 "I love how we can act like complete idiots and laugh about it for hours but most of all I love how he is my best friend," Abby says of Dom.