Defence Force member Matt Lee was three months into a deployment to the Middle East when fiance Tahnee Smith decided to propose something "crazy".
"Like getting married on his 10-day deployment leave in 10 weeks' time kind of crazy," Tahnee, 29, recalls.
The Emerald, Queensland couple, who first dated as shy 14-year-olds, faced the challenges many military families experience and their big day had to be put off twice before because of Matt's service.
"I did the math and the 10 days he was home would be the only time he was guaranteed not to be whisked off over the coming years," Tahnee says.
"Fortunately he agreed to my crazy proposal and nerves quickly turned to excitement as we discussed our new wedding plans."
Tahnee and Matt, 30, held their modern boho wedding on October 26, 2016 at the Capricornian, Emerald in front of 60 family and friends.
"It was a loving and emotional ceremony," the bride says. "We included our daughter, giving her a ring and speaking our family vows to her. It was special – we were so proud of her bravery whilst Matt had been deployed.
"After the ceremony we danced, drank and mingled with our loved ones. There was so much happiness and love surrounding us – a truly magical night!"
Photos courtesy of White Ash Photography.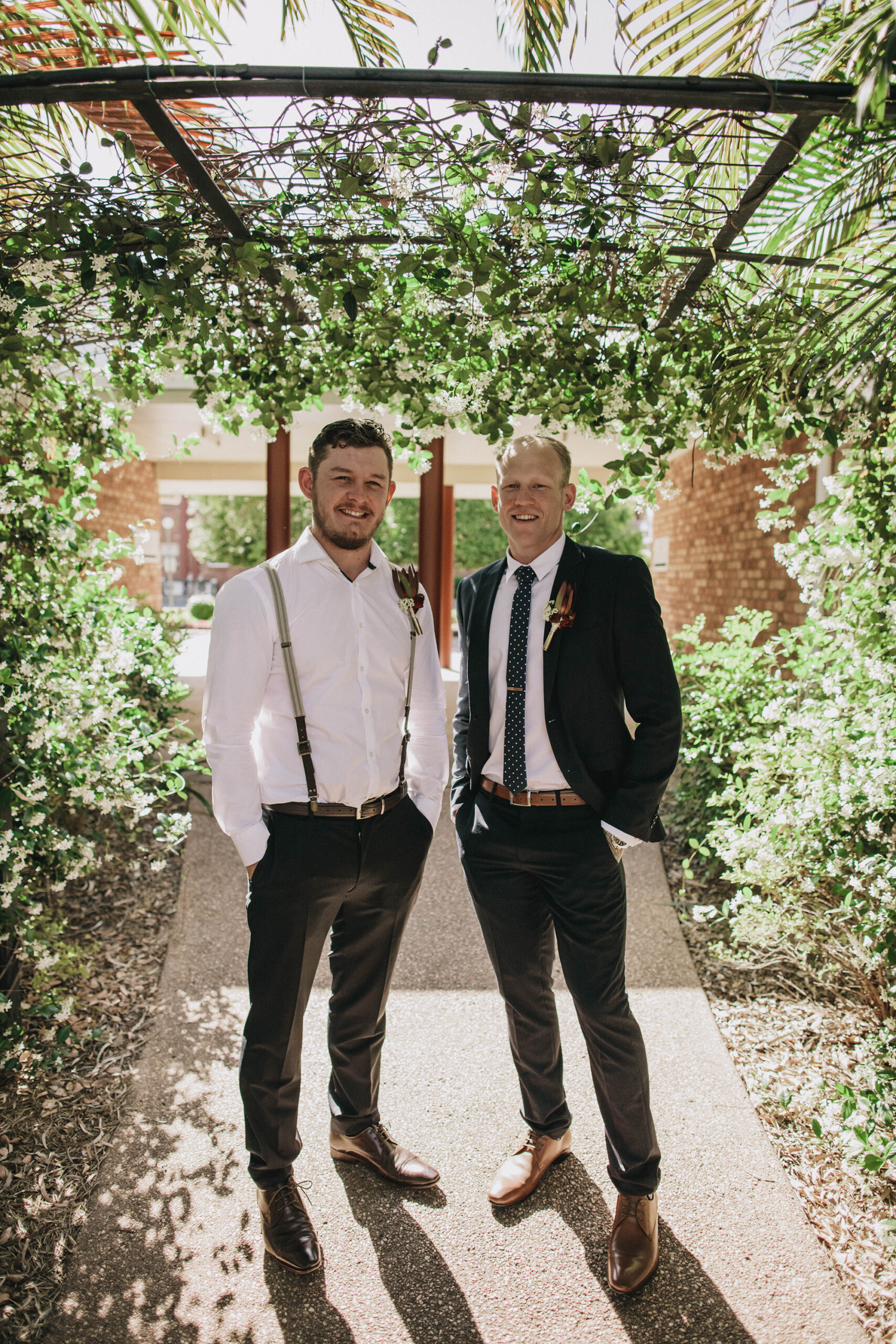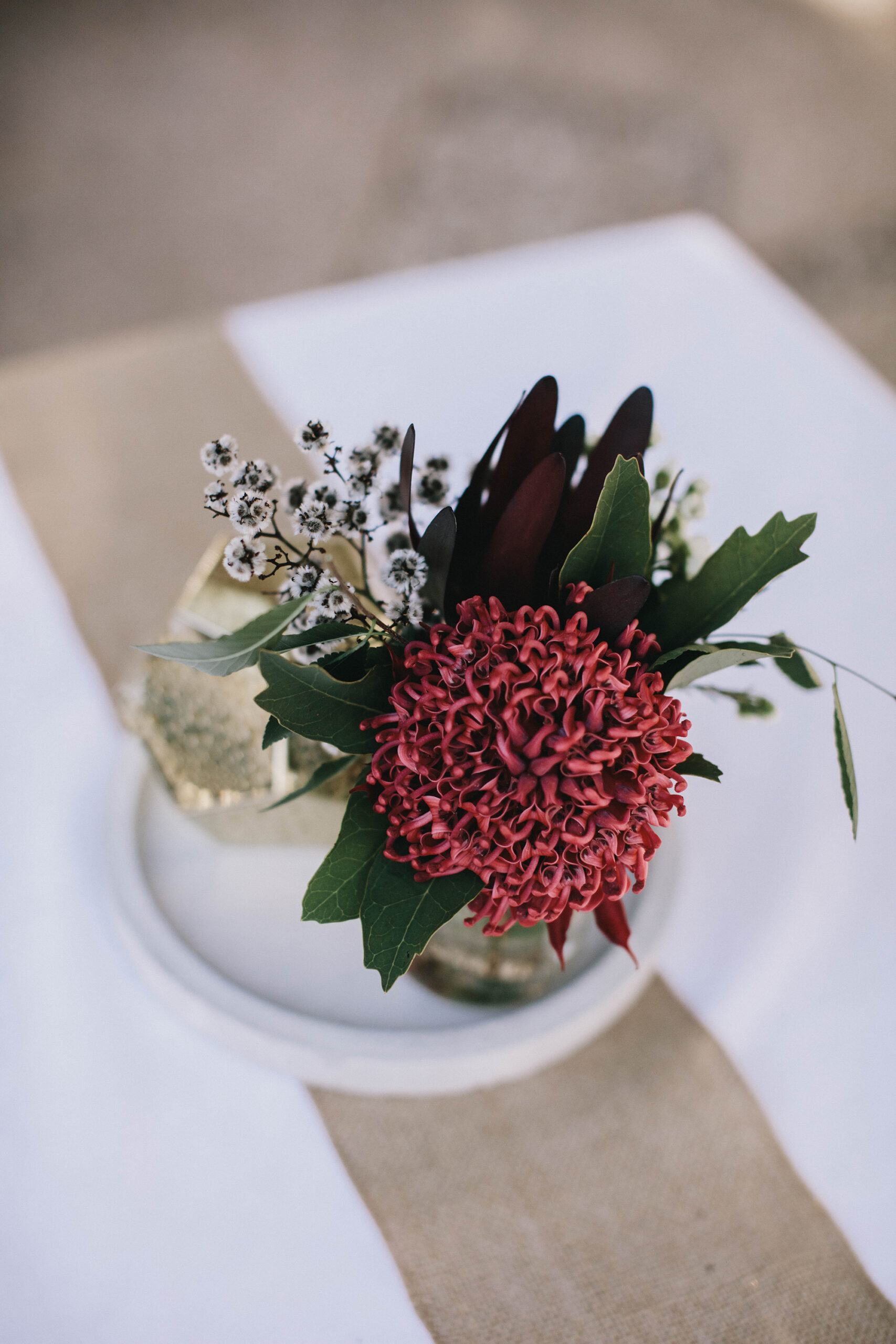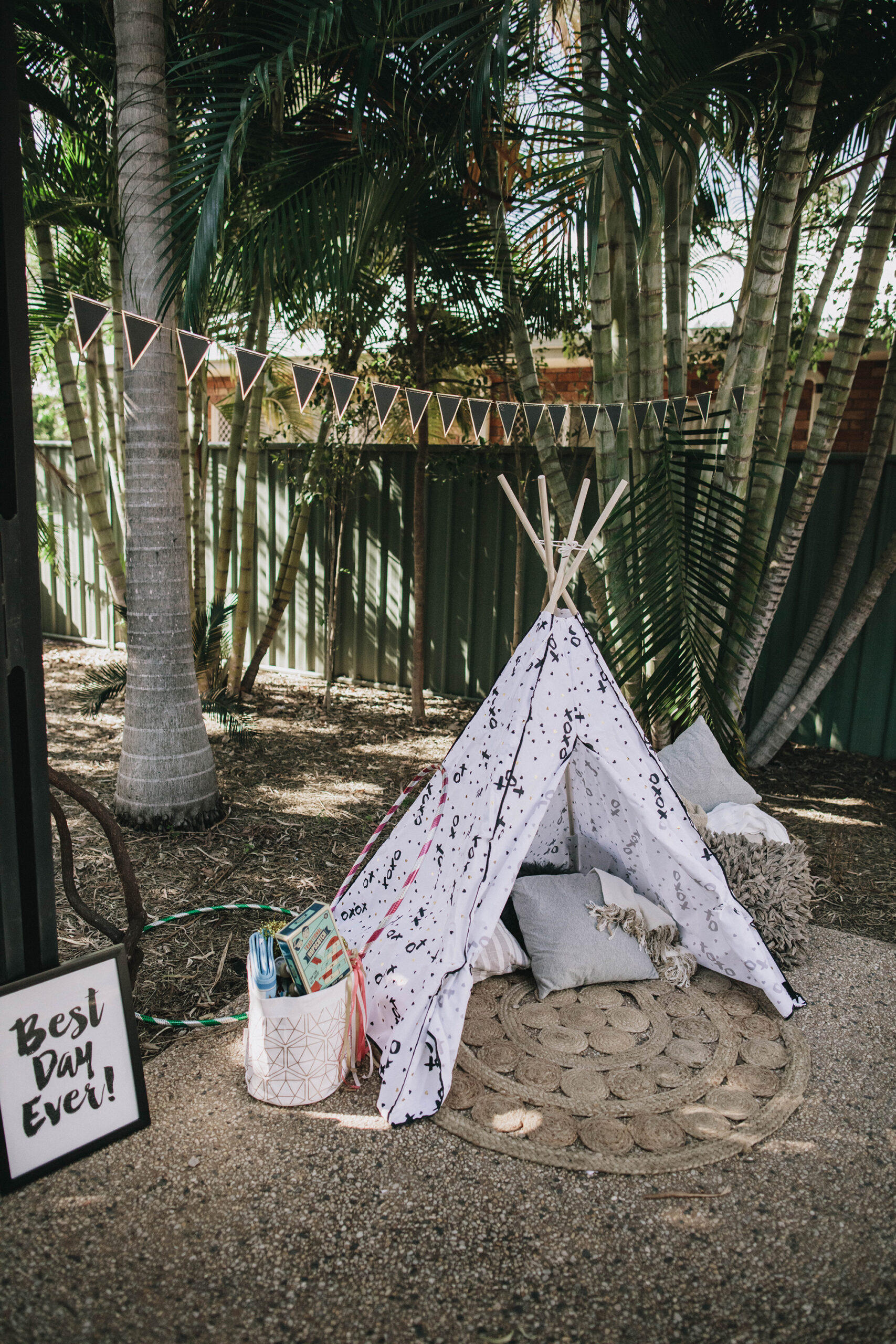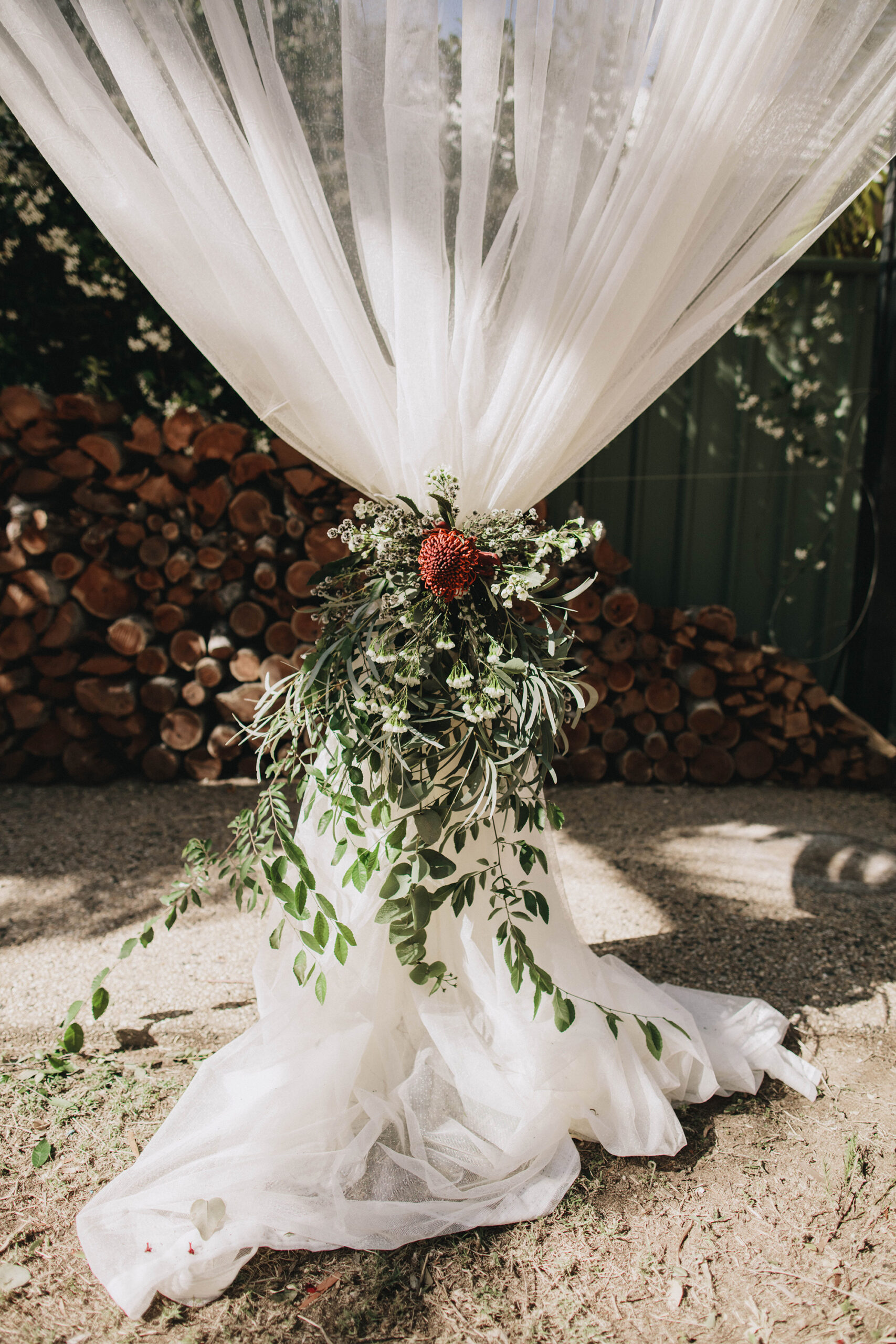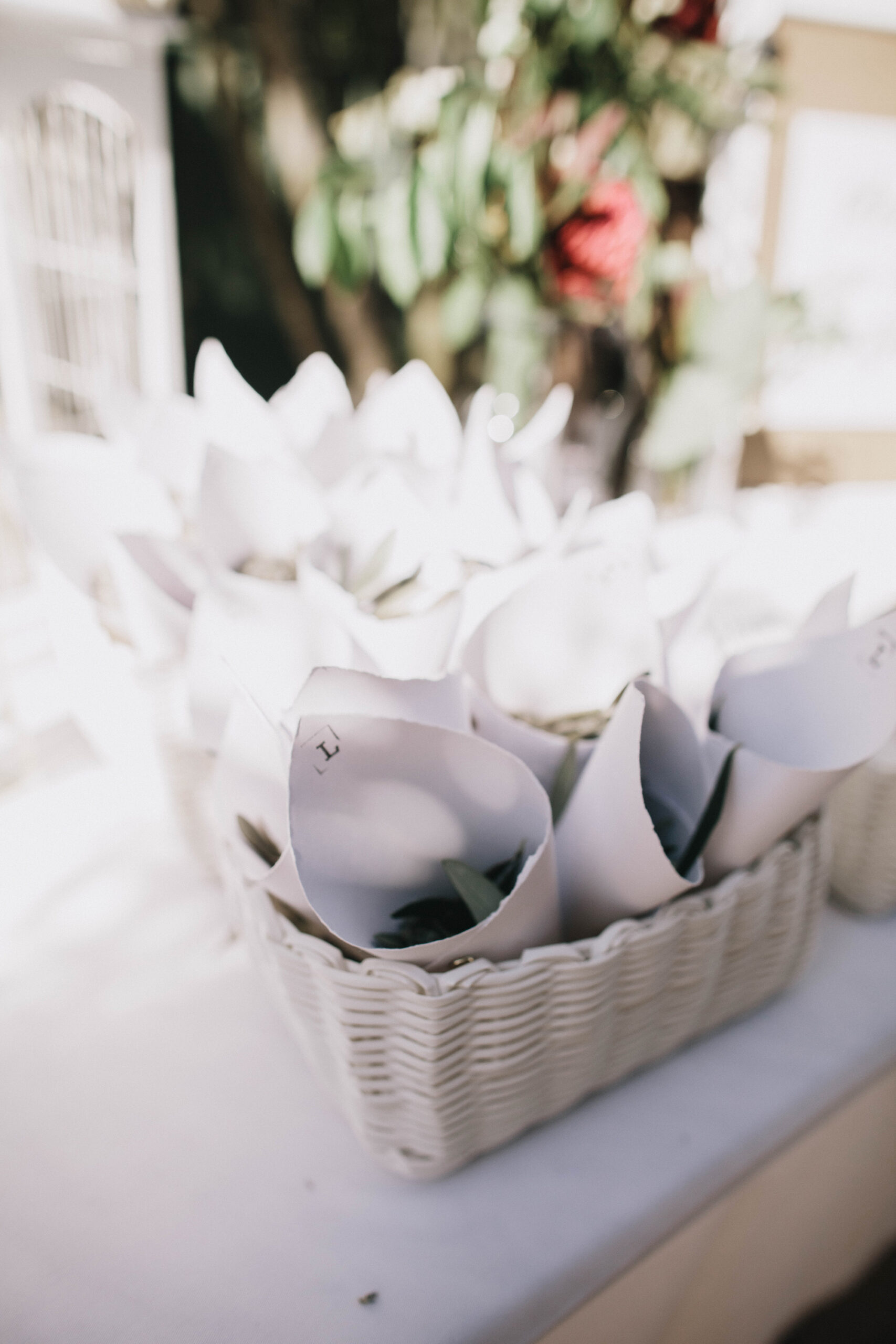 Tahnee said when it came to their wedding theme, they wanted to create a casual and intimate ceremony full of native florals.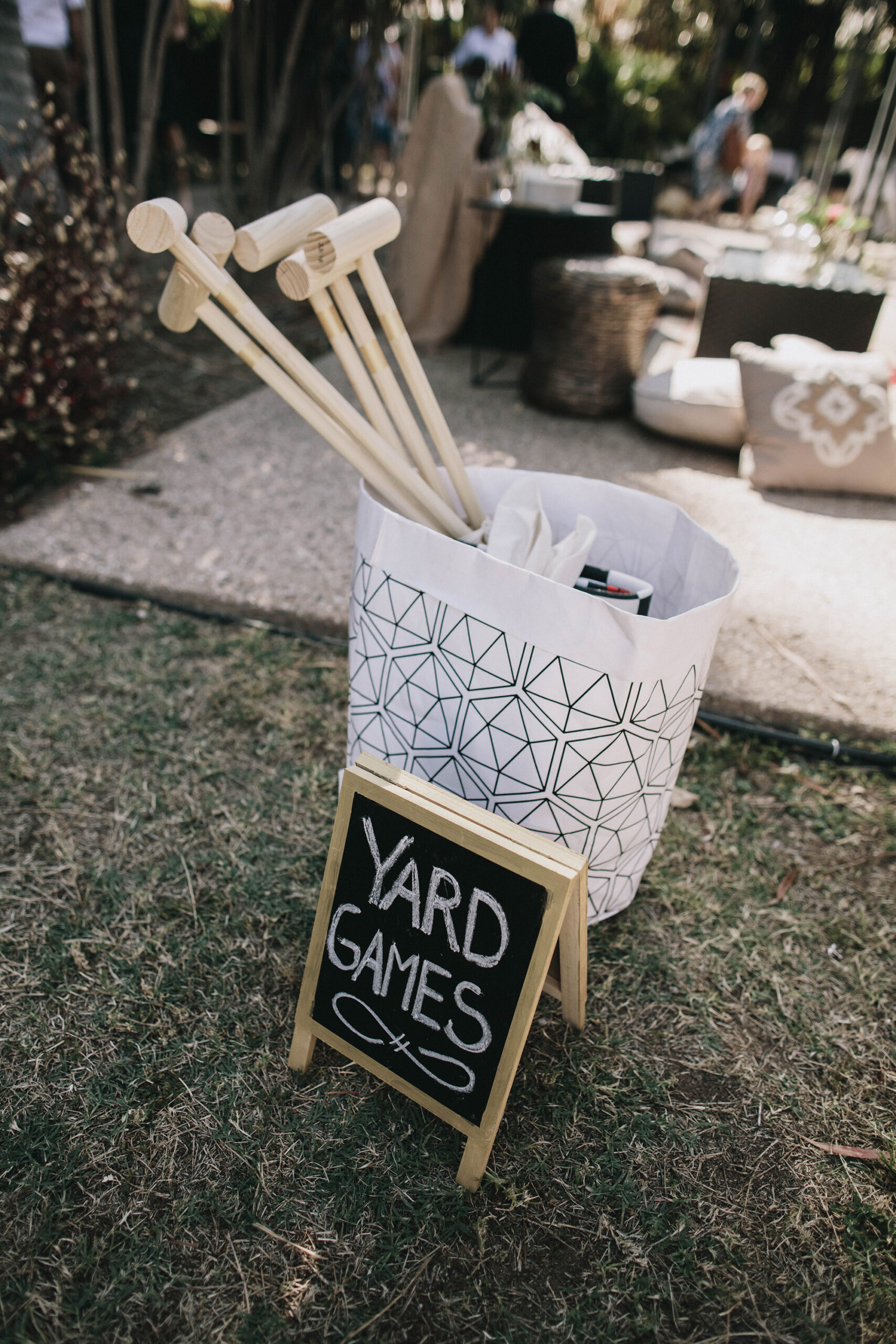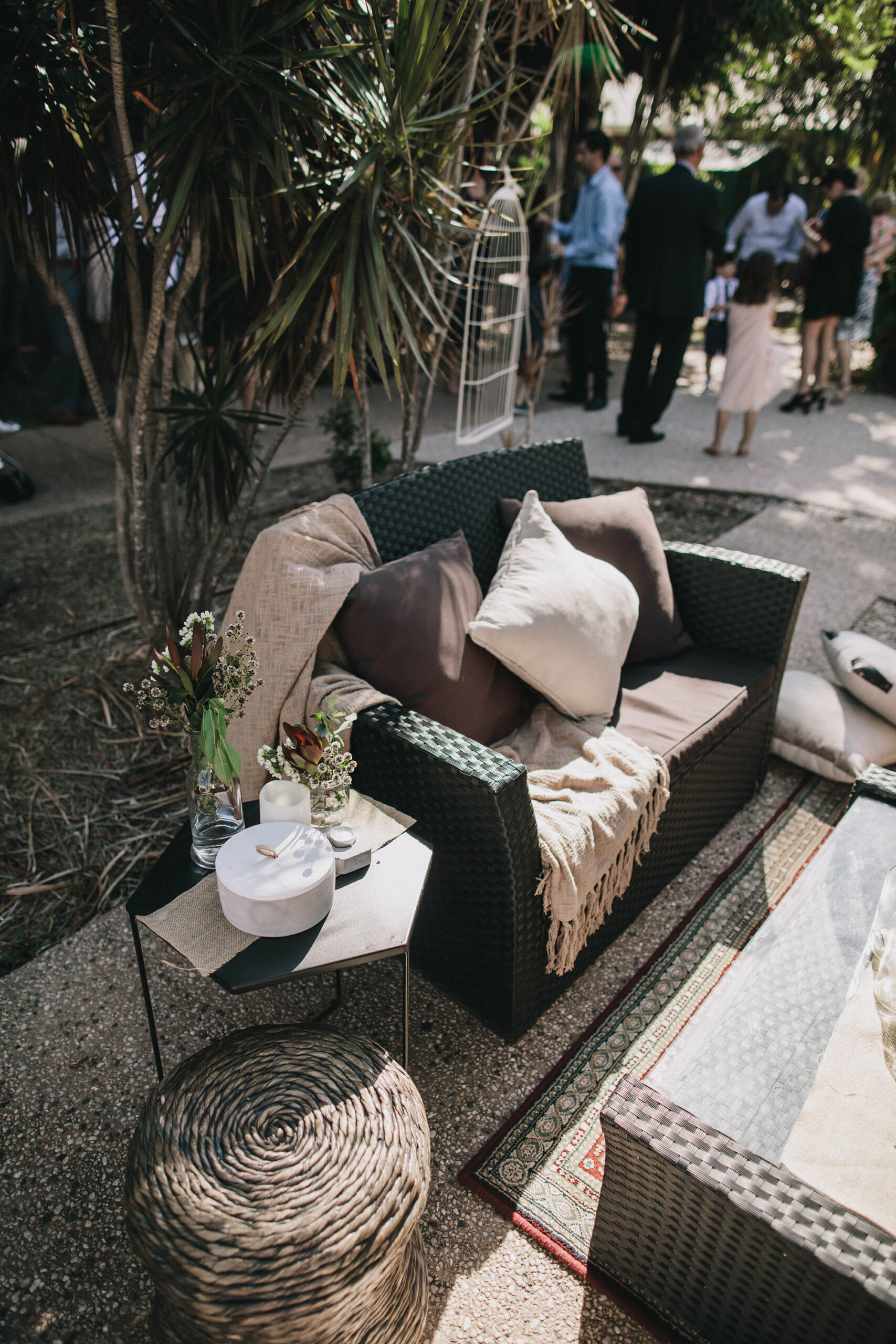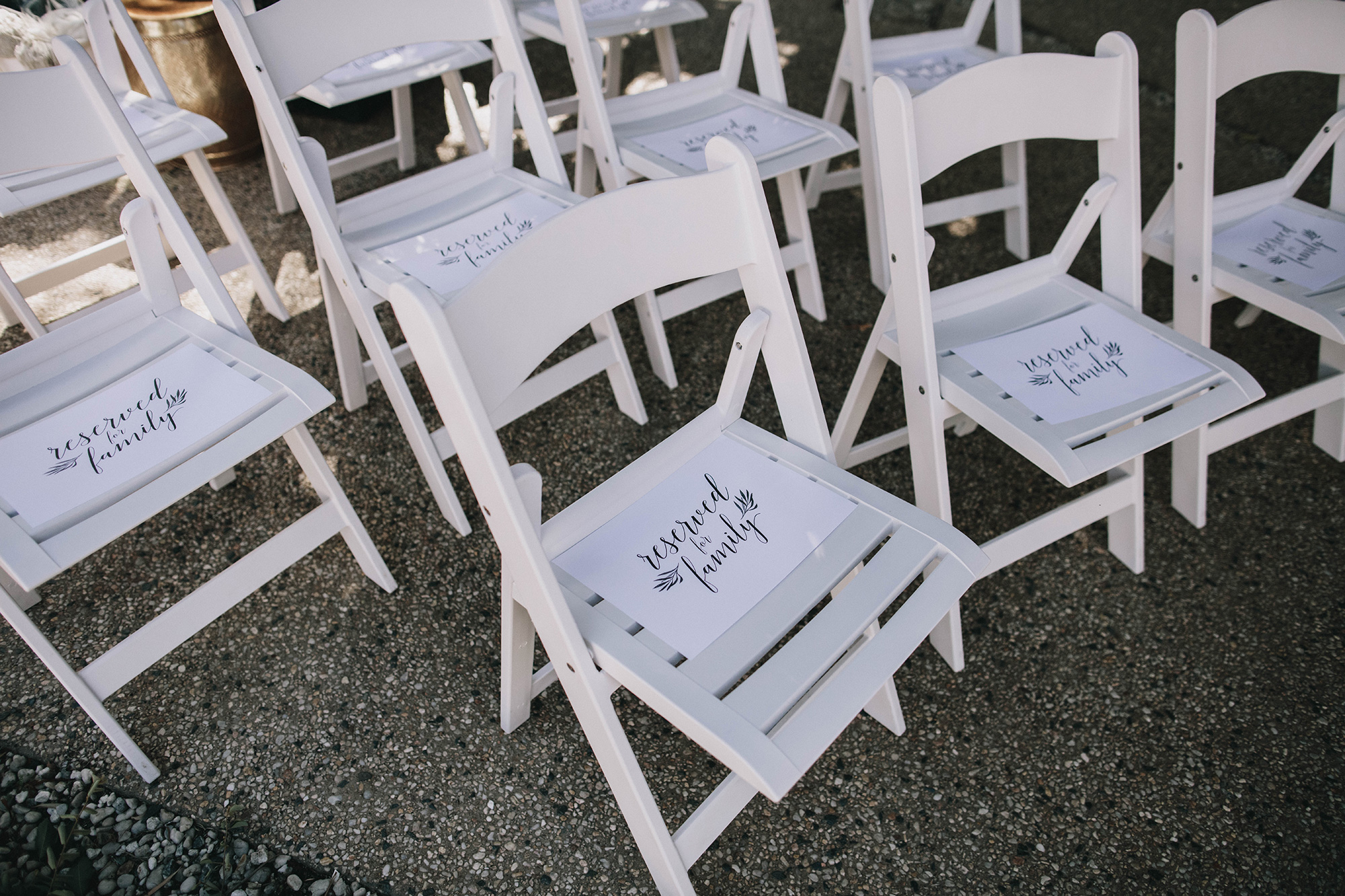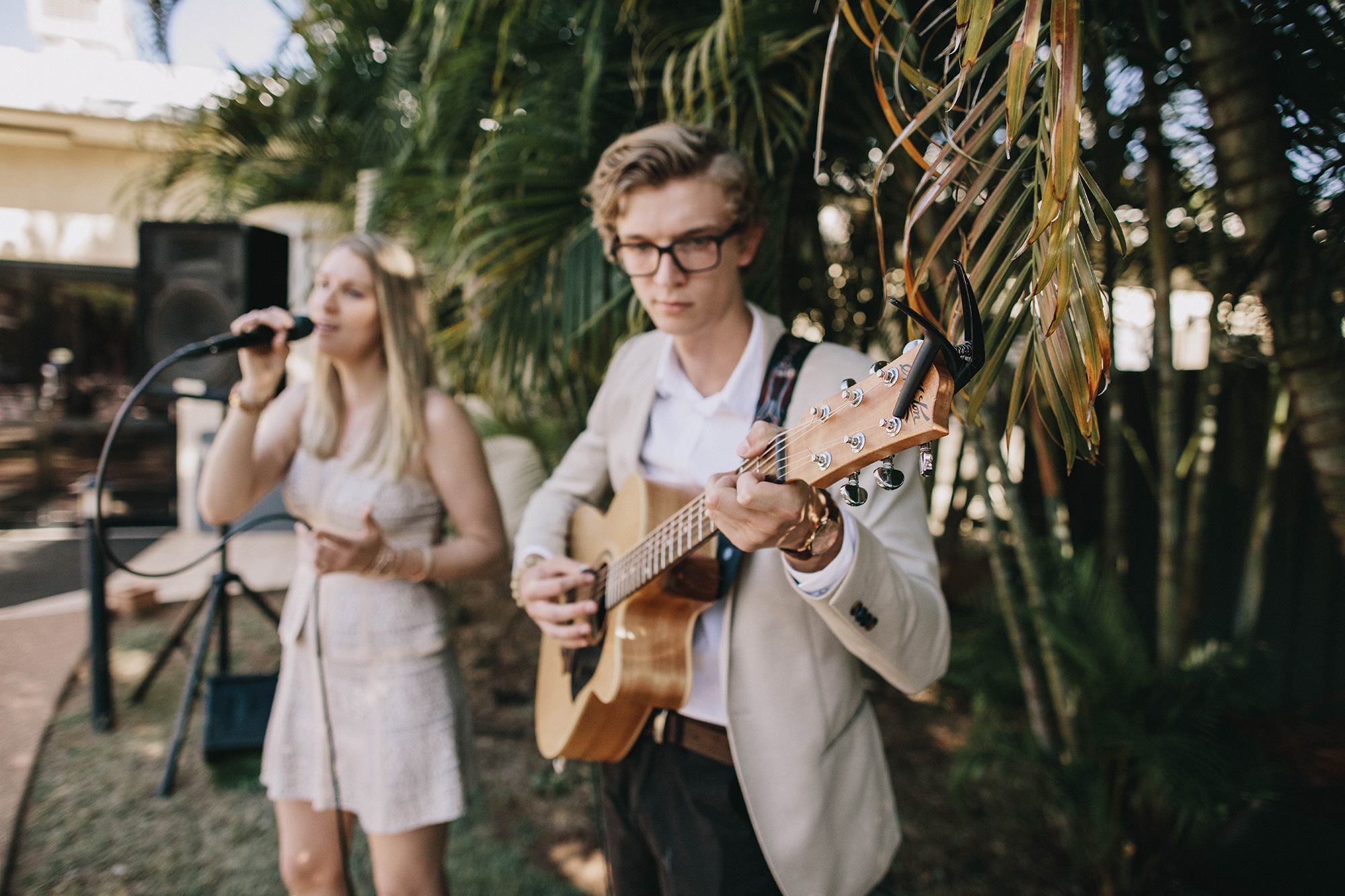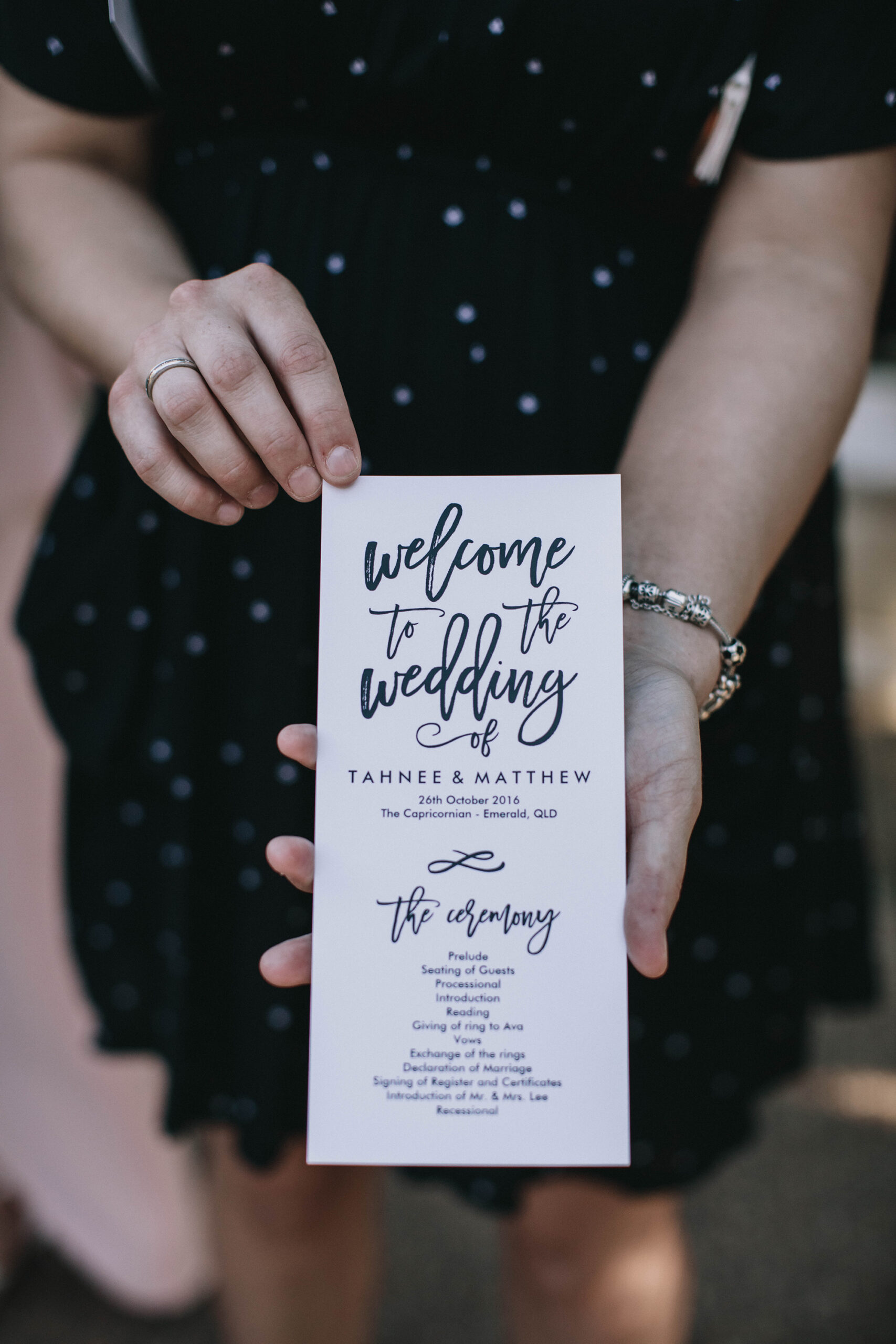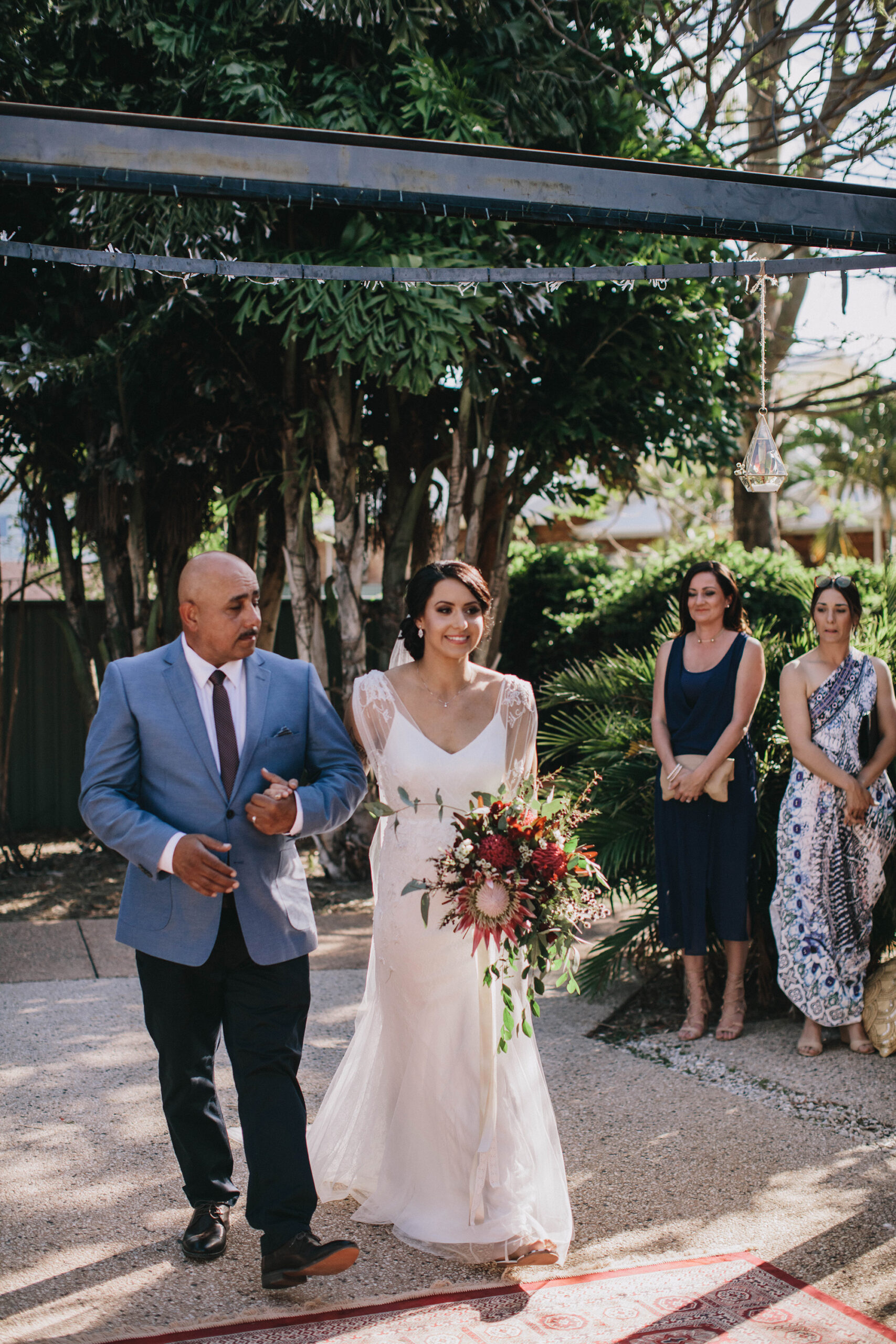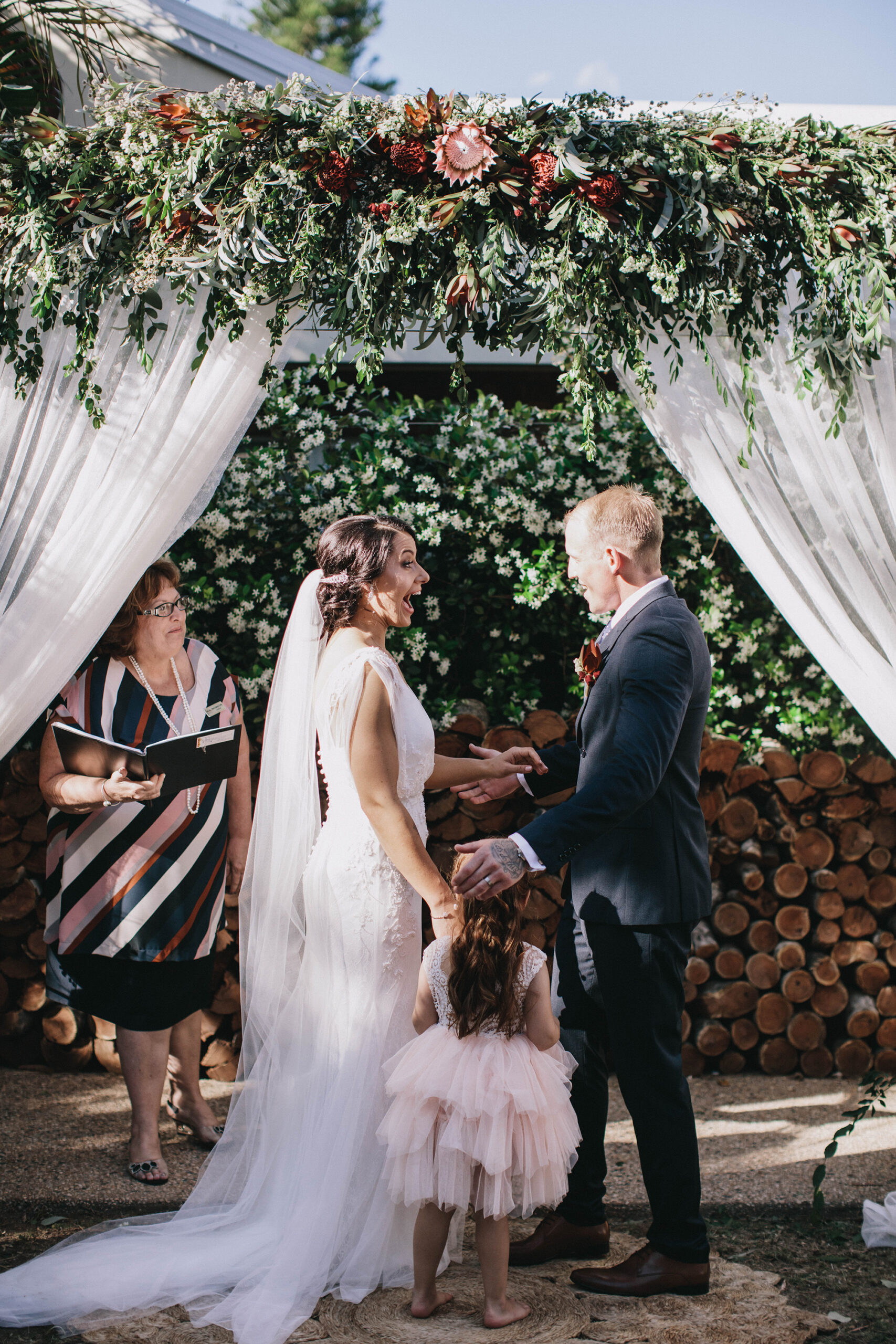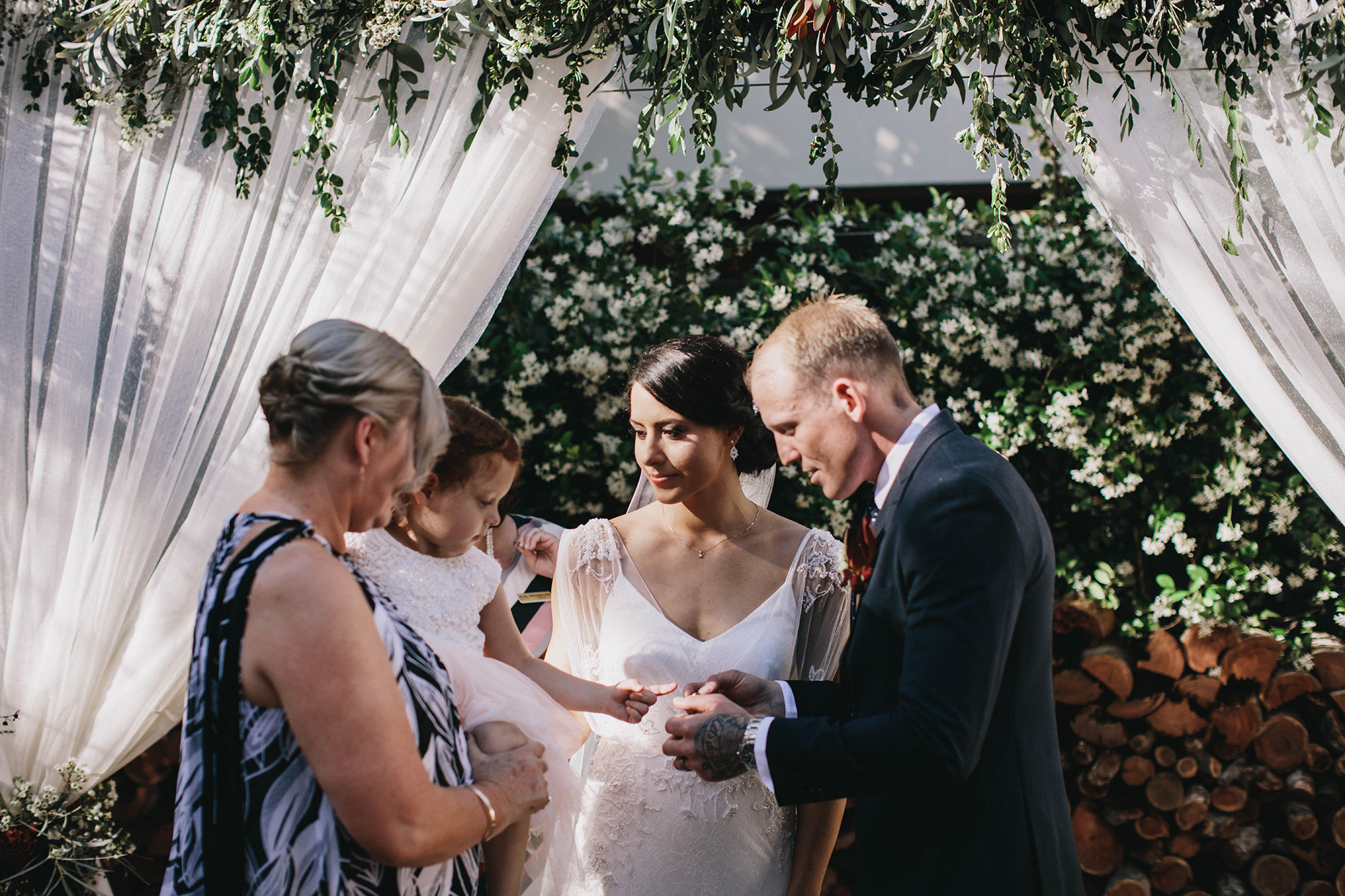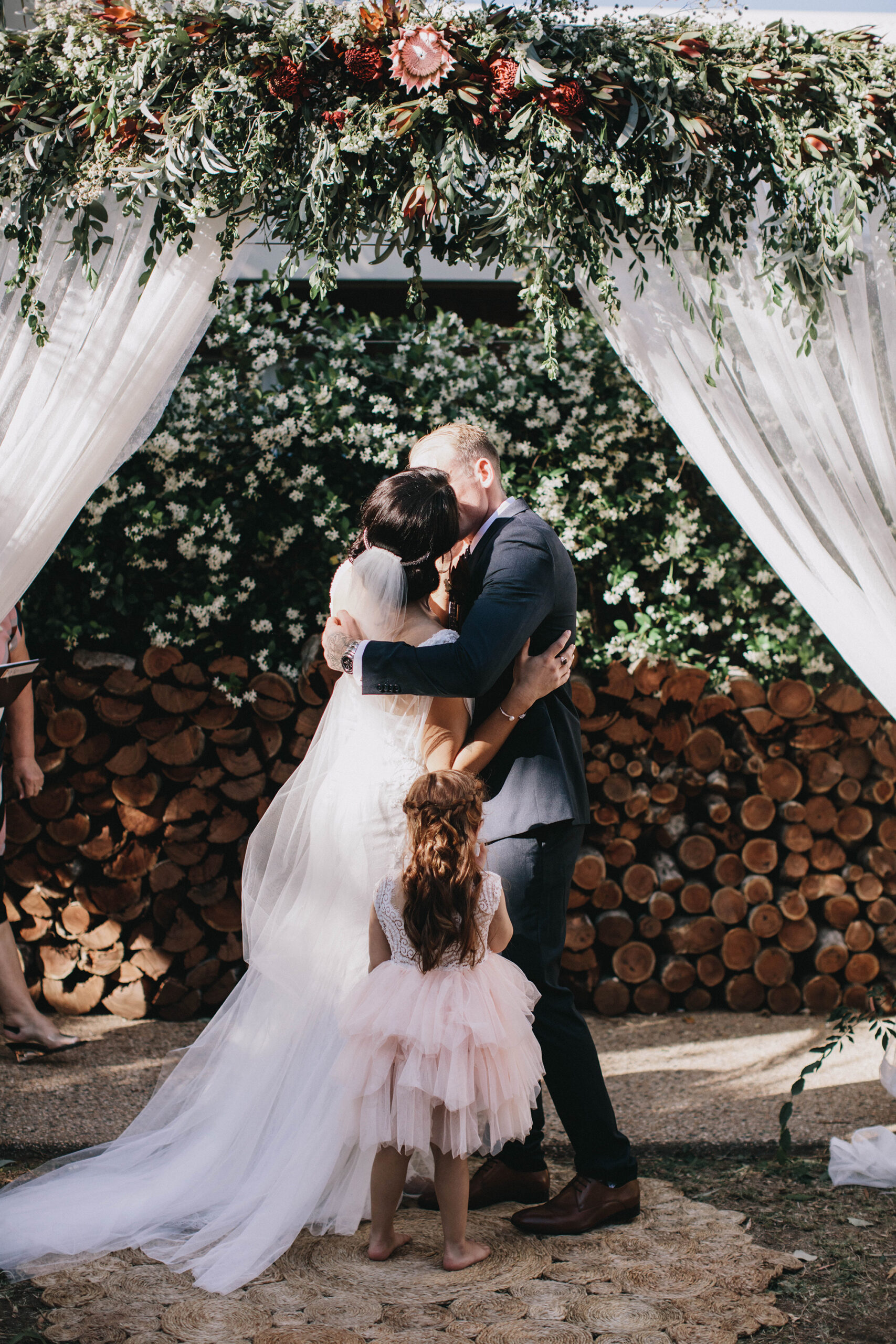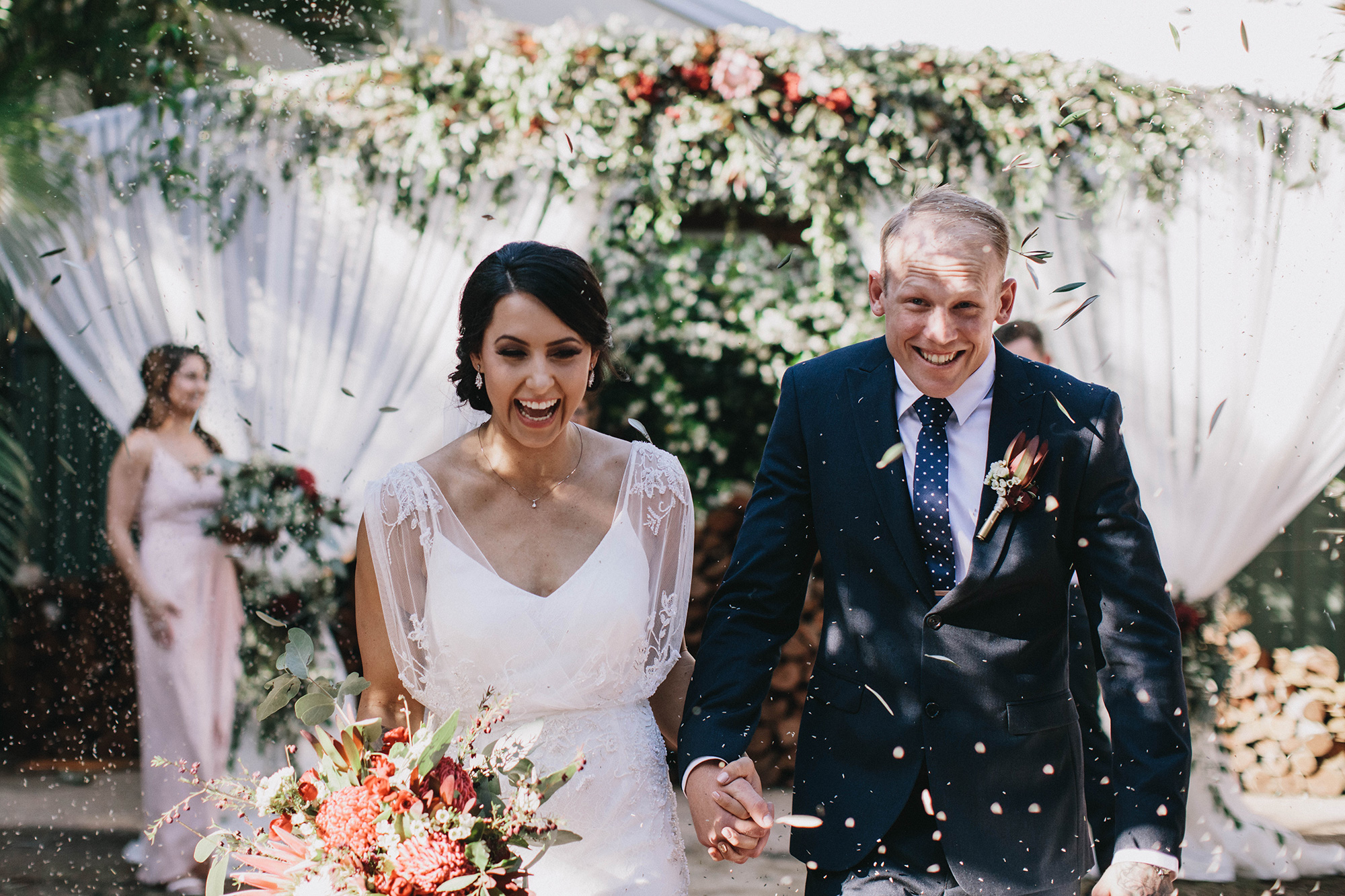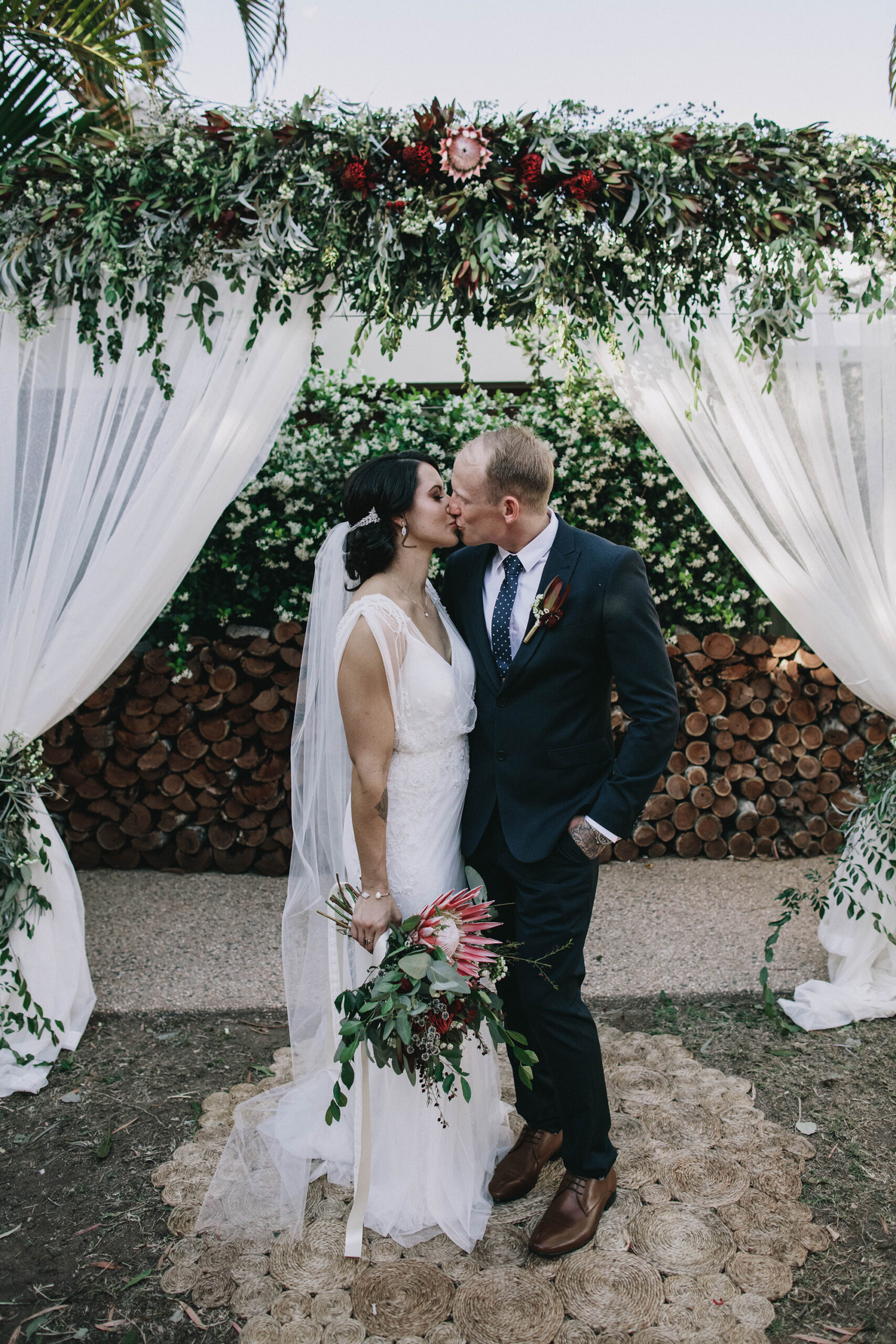 The focal point of the ceremony was a gorgeous arch, a true team effort between Tahnee's photographer, florist and family members. "We went for an early morning hike on the morning of the wedding to collect all the native foliage," describes Tahnee. "I loved the finished archway."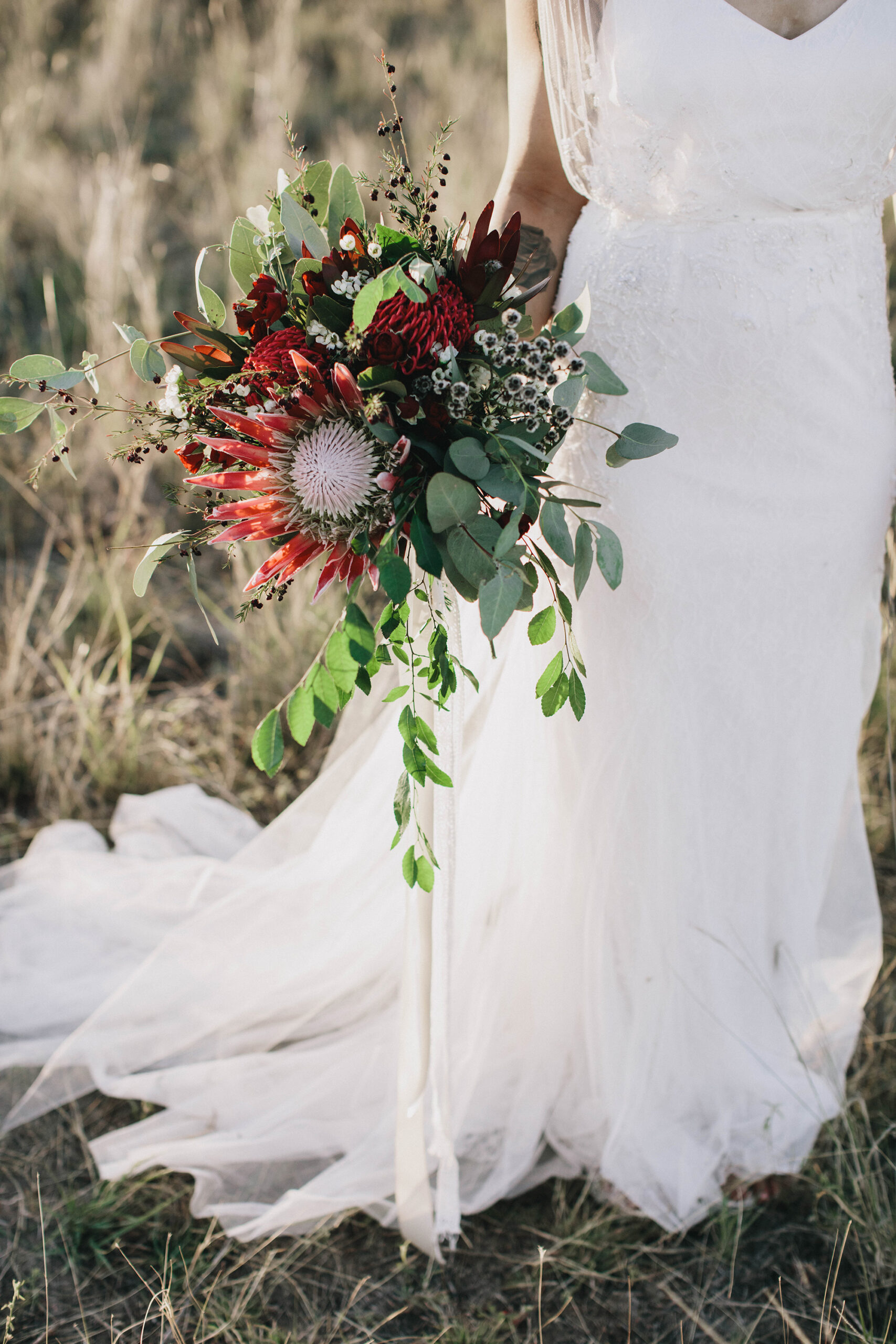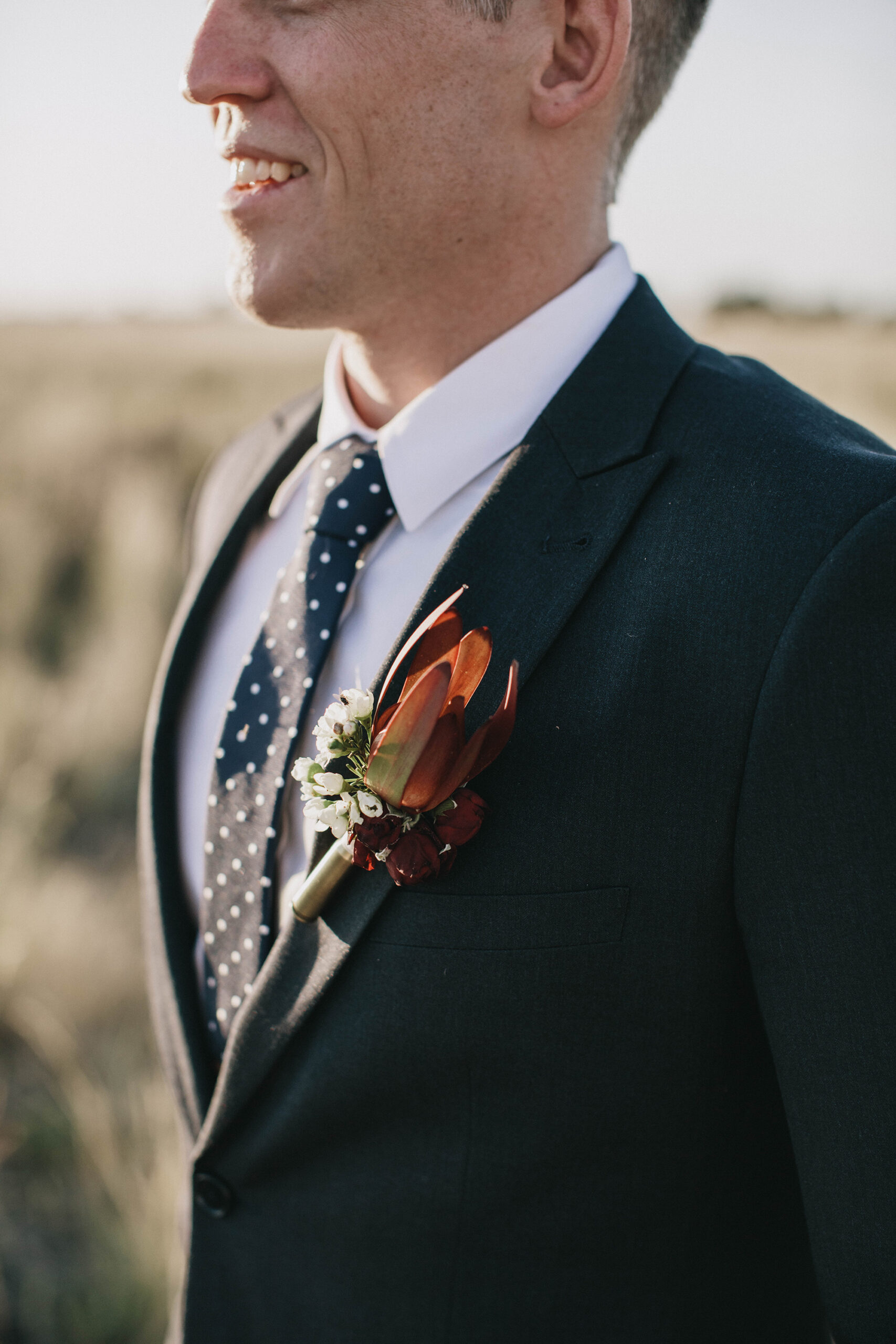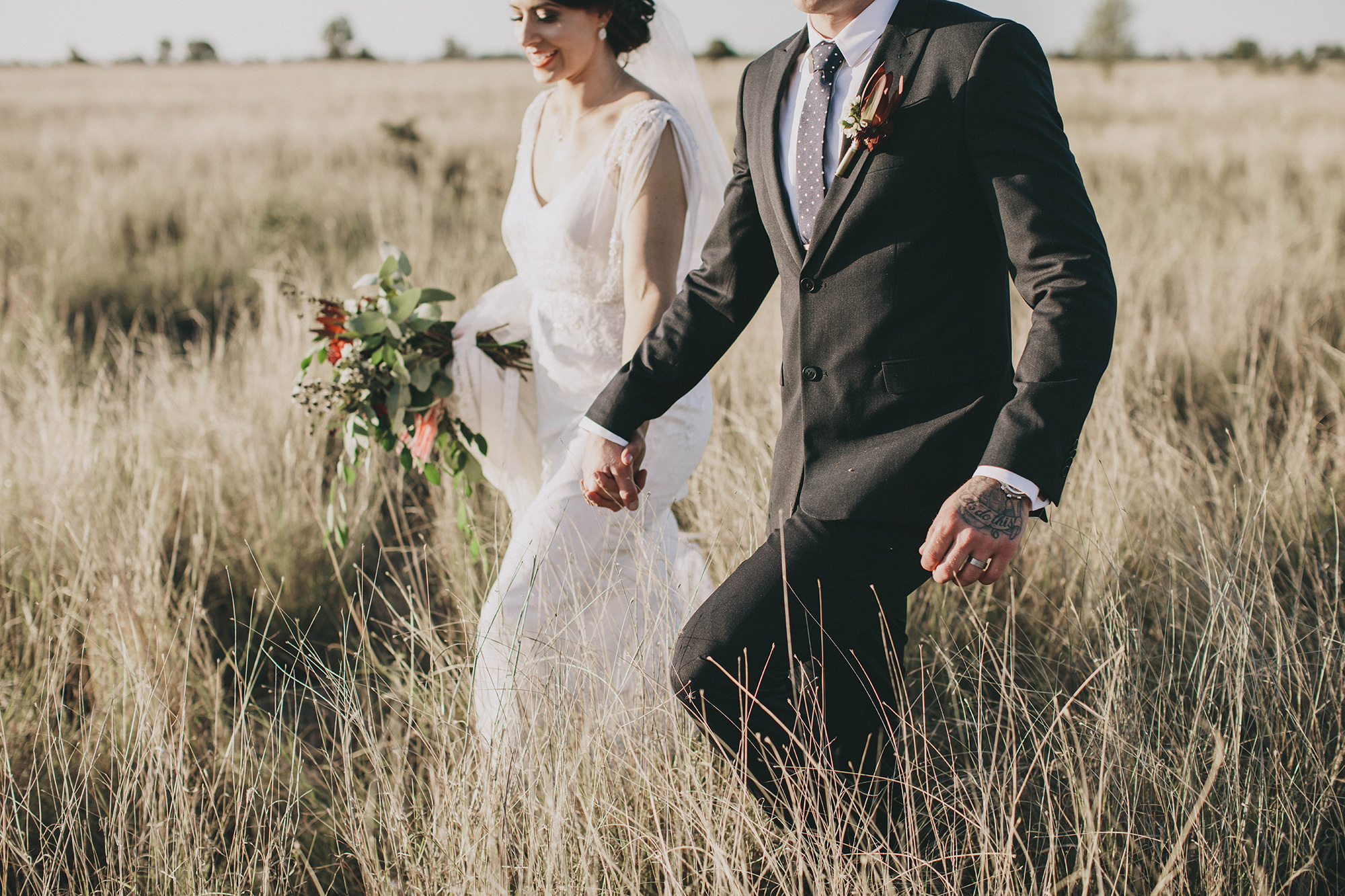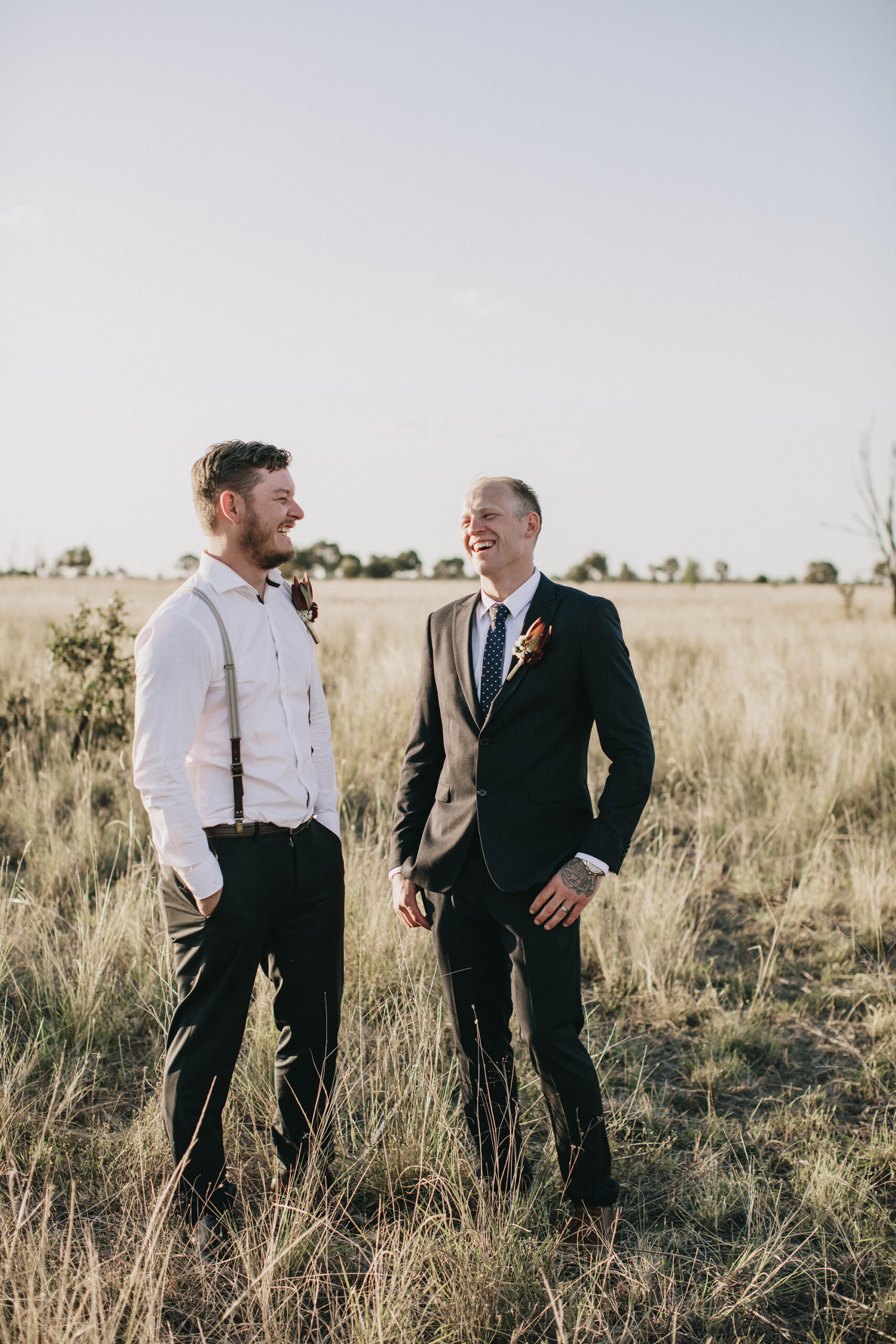 The short time-frame did not stop Tahnee from having the wedding of her dreams. "We utilised the talents of our friends and family to keep it personal, along with some savvy shopping and thinking outside the box," she says.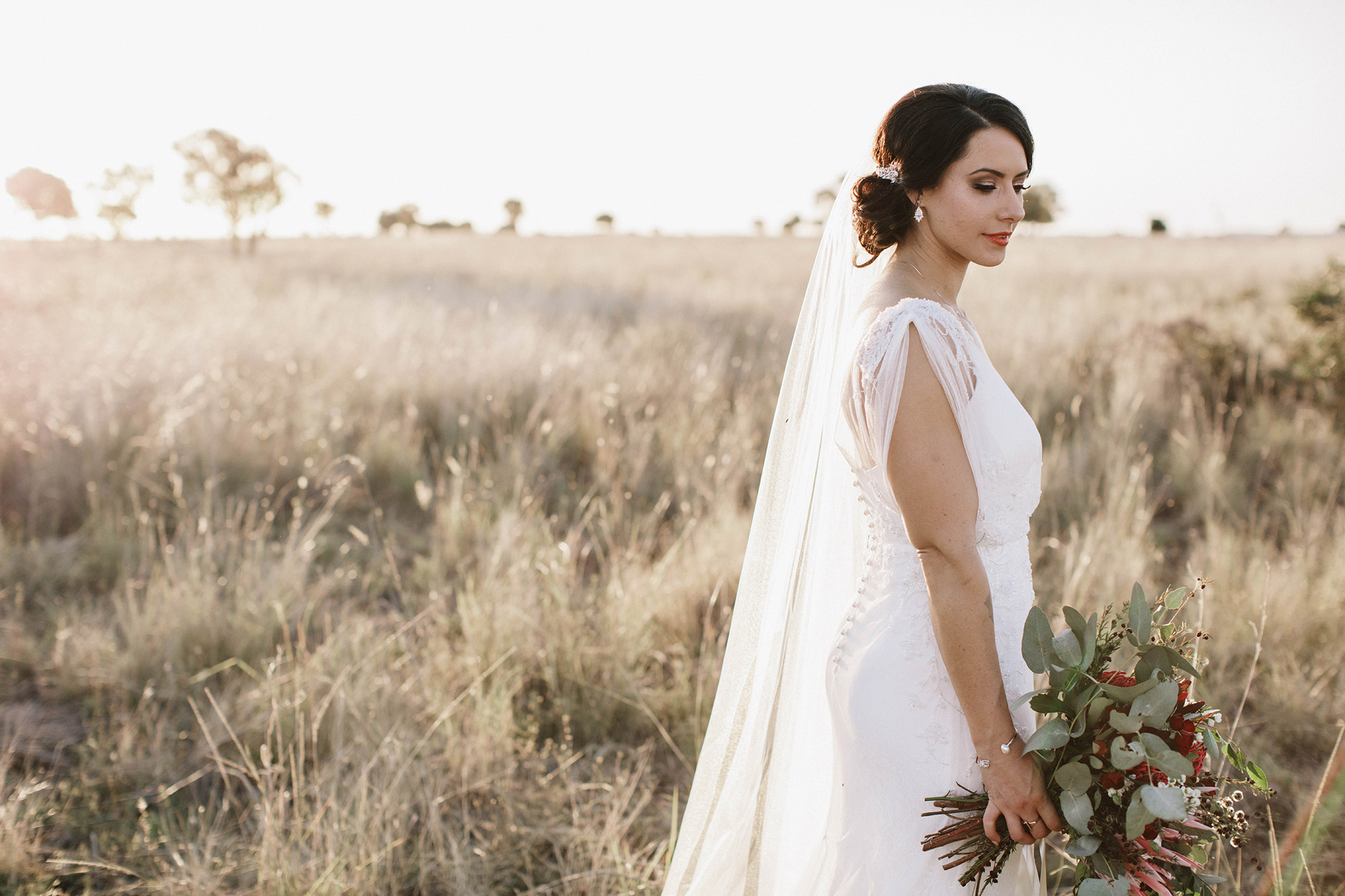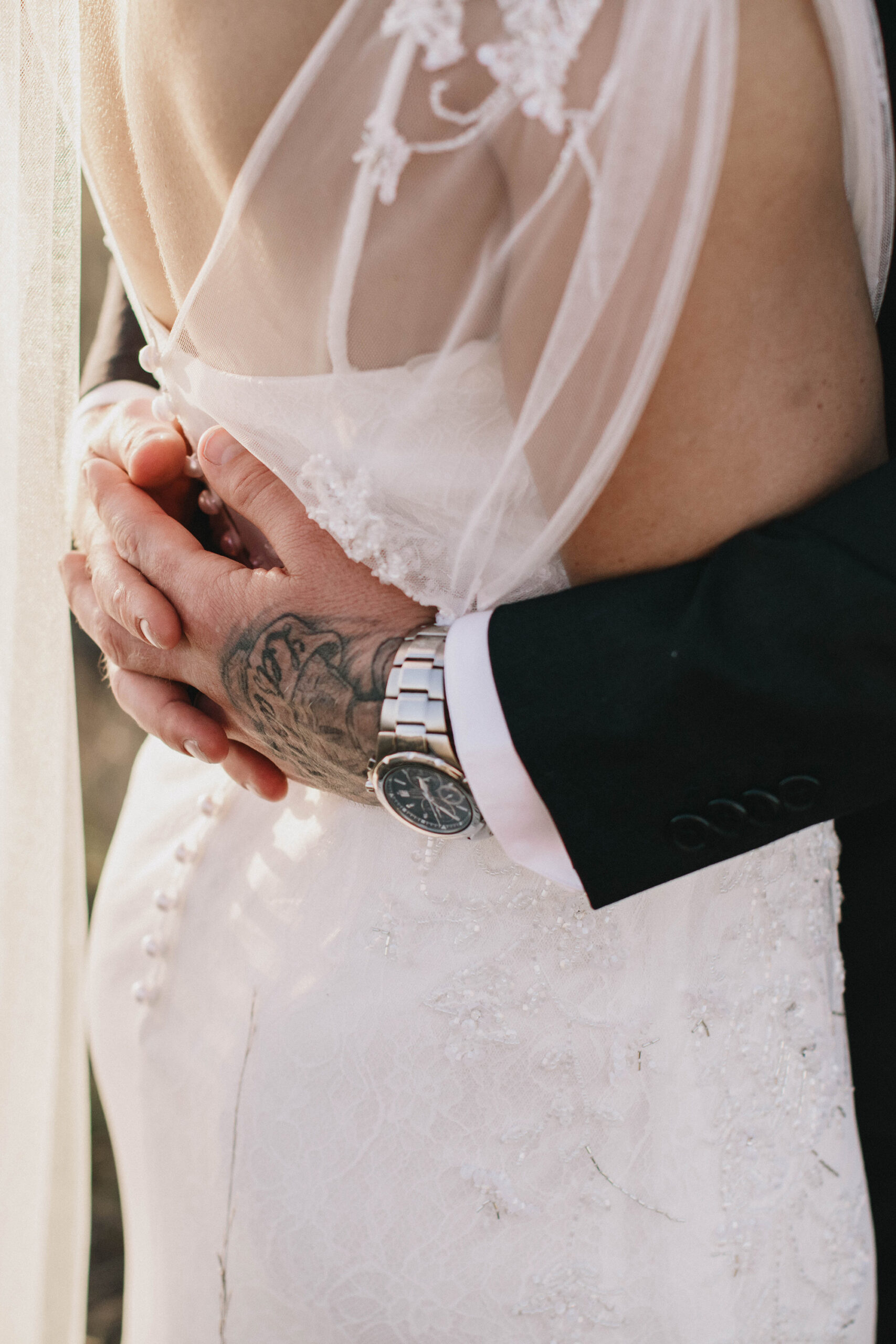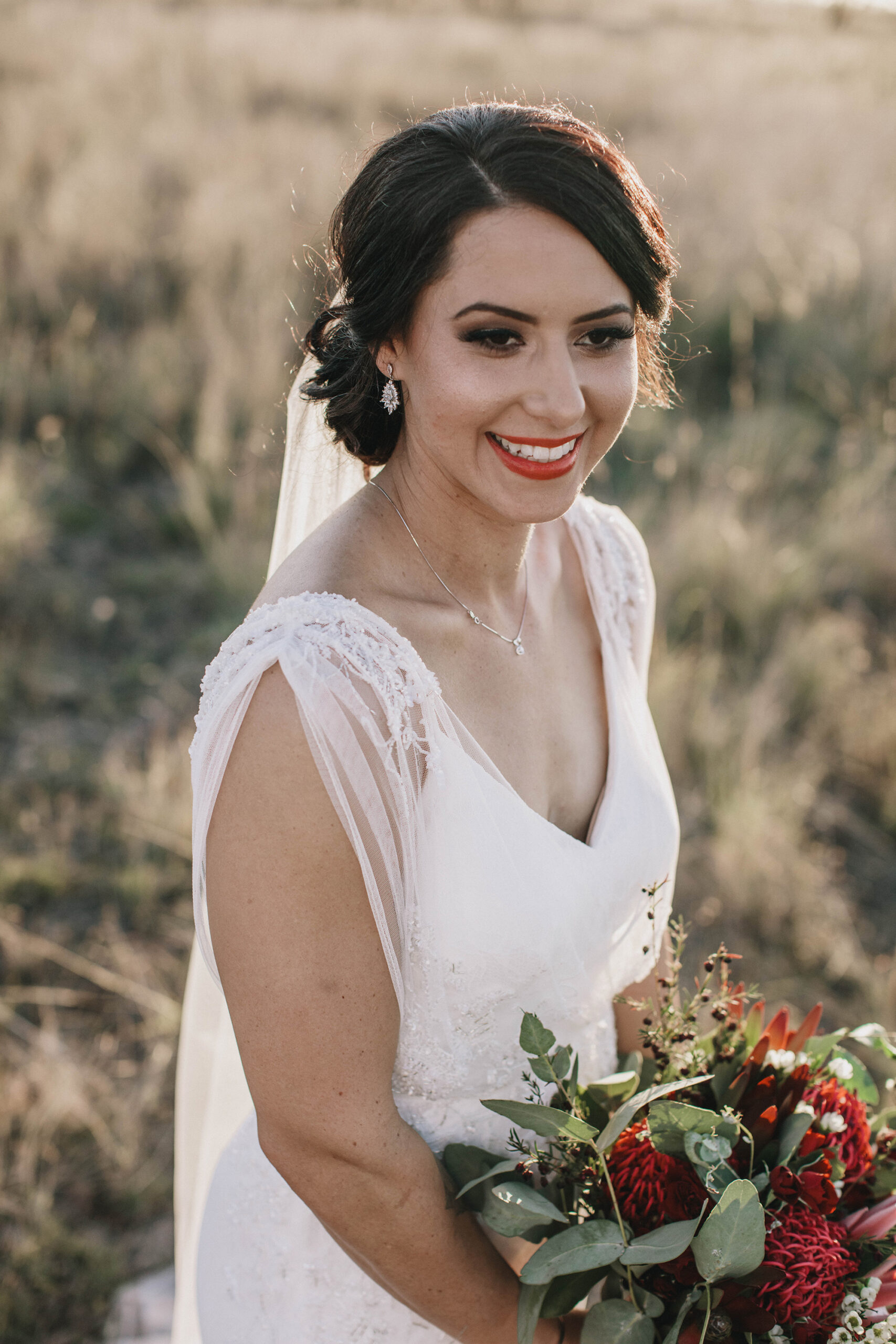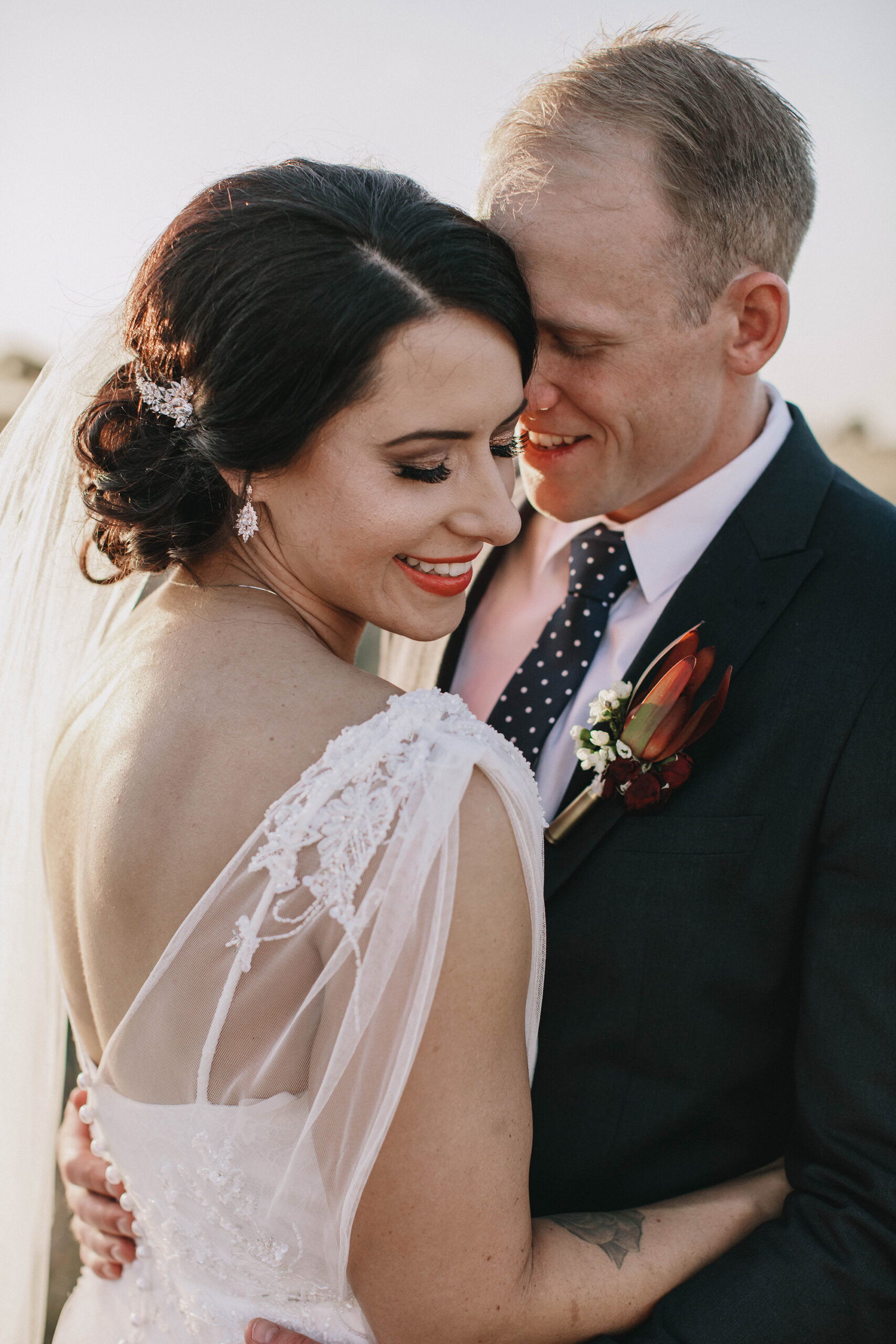 "Bullet buttonholes were casings from Granddad, an Australian champion rifleman who used to take us down to the rifle range as children," explains Tahnee.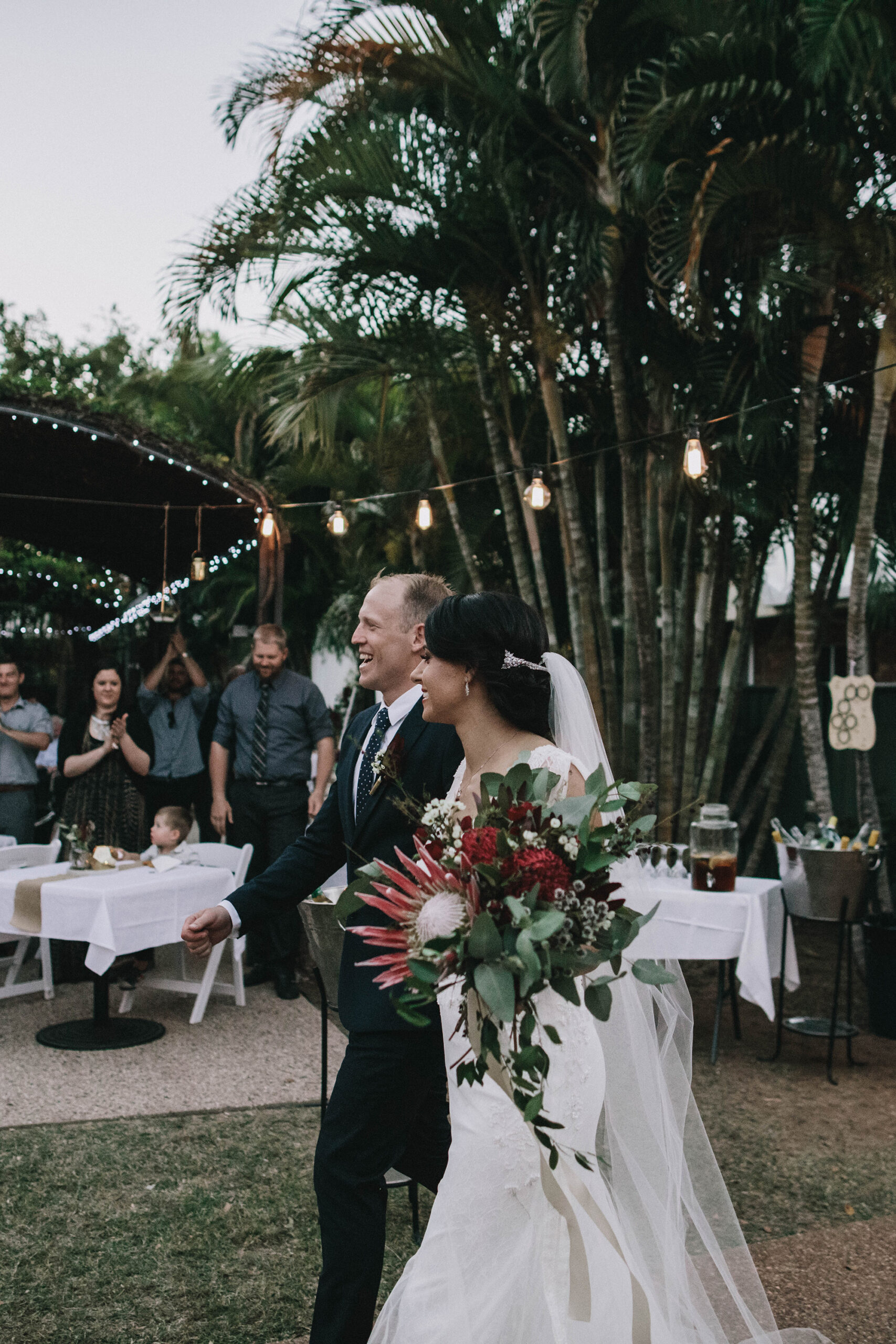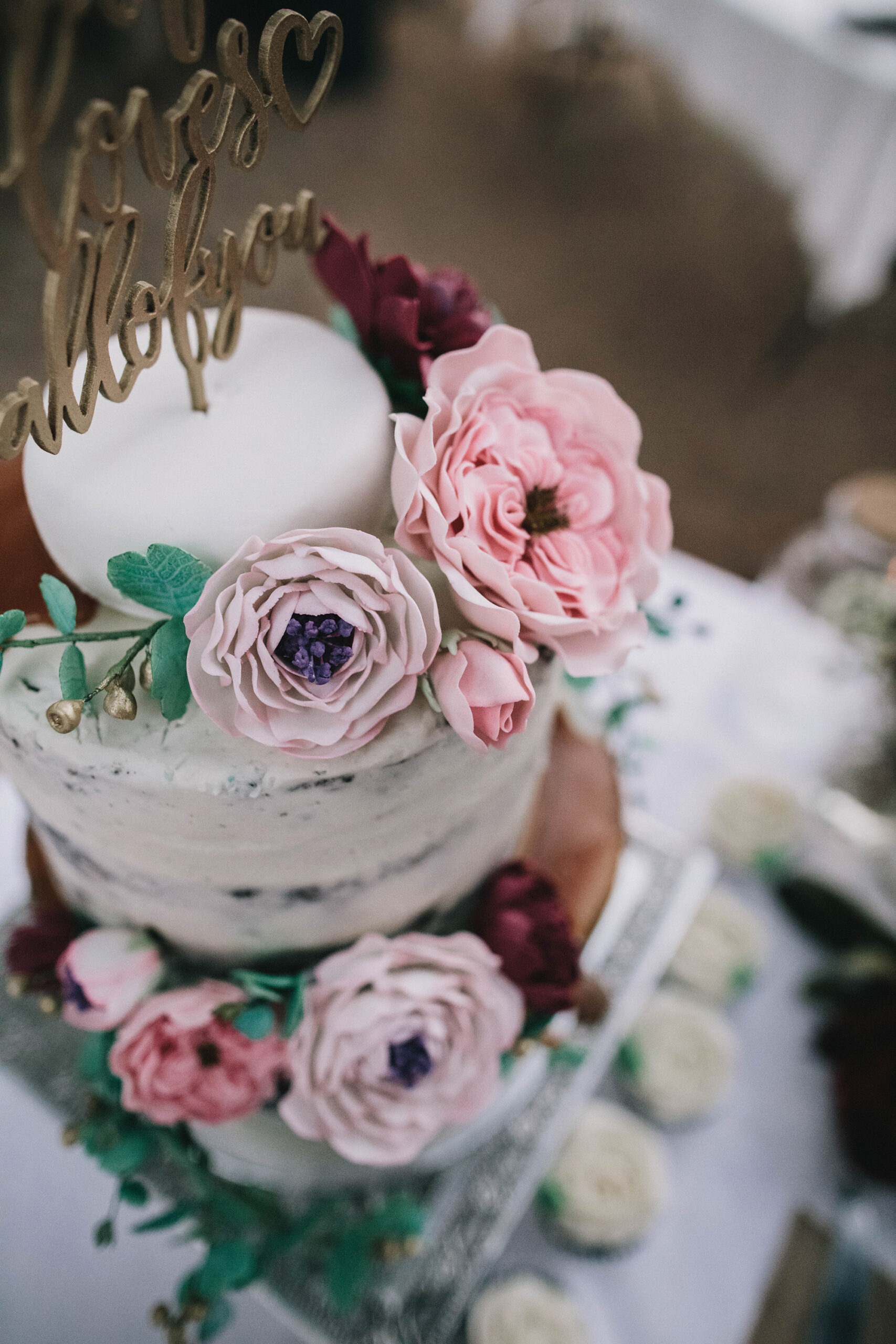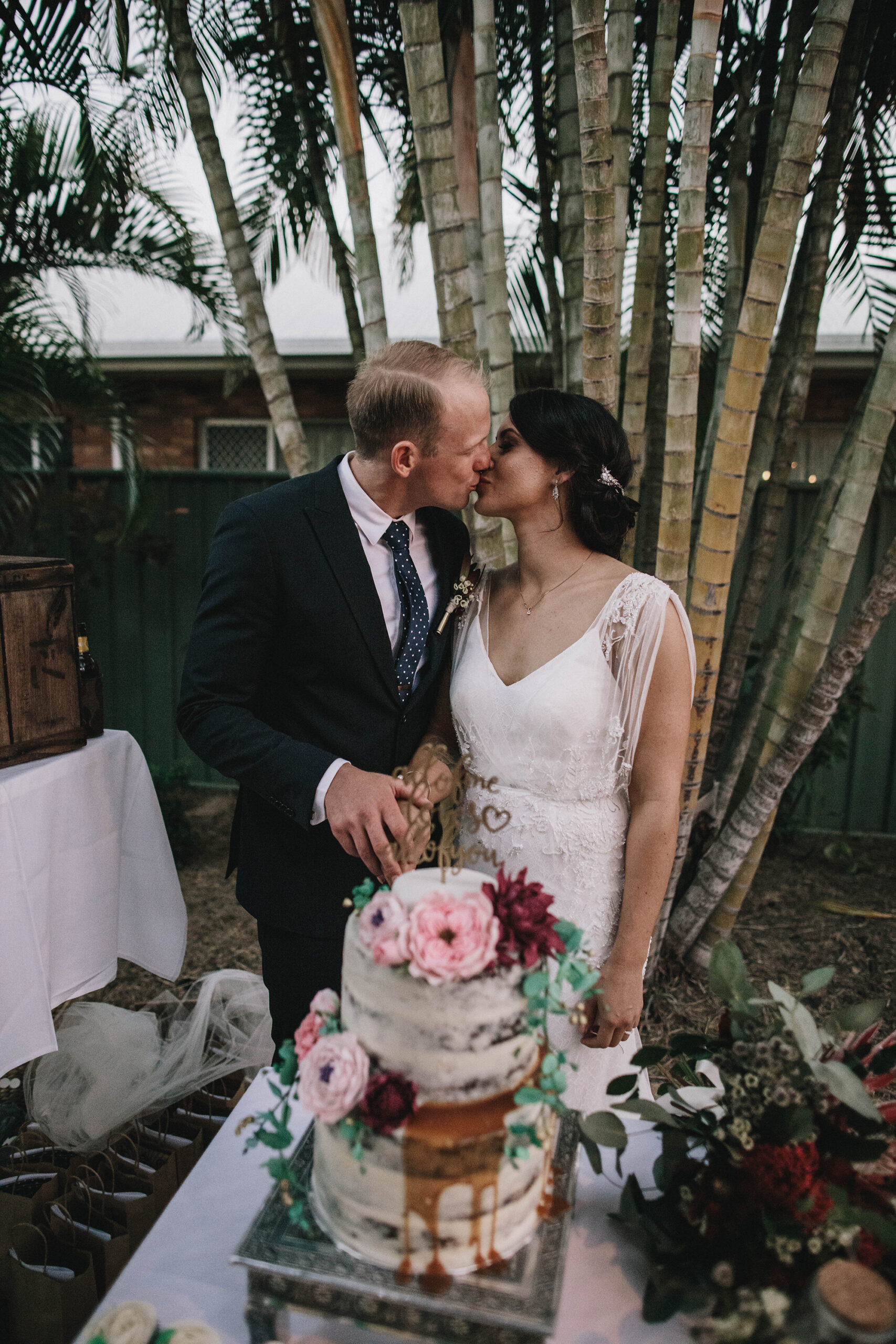 The couple's delicious two-tier wedding cake, with drip detail,  was complete with sugar flowers made by Tahnee's grandmother.