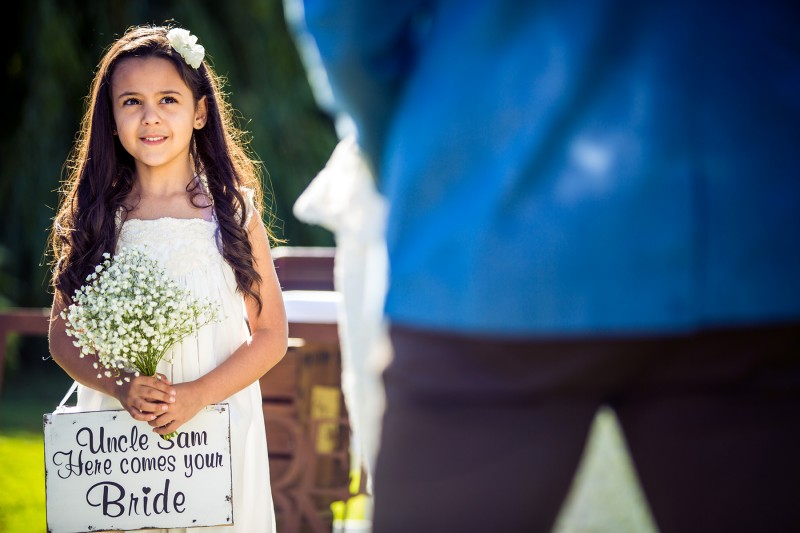 One of the trickiest wedding planning decisions is figuring out who will and who won't be in your bridal party. Realistically, you can only include so many people, so, unfortunately, there will be those amongst your nearest and dearest who will be left out.  But just because they're not sitting at the head table, doesn't mean they can't contribute meaningfully to your big day. Here are some ways to include loved ones in your wedding celebrations when all spots in the bridal party are taken.
Give them a different responsibility
What including left-out loved ones in your hens' night or buck's party? Though these tasks are, traditionally, allocated to the maid of honour or bridesmaid, there's no reason why you can't ask someone not in your wedding party to take responsibility for one of these events. It could be great for your schedule and your peace of mind, and a real nice way to include to the person being asked.
[ew-supplier-carousel]
Give them a reading
Whether you're having a religious wedding ceremony or not, you can have a loved one read either a passage from your relevant religious text or a favourite reading or, perhaps, even a poem on the matter of marriage or love.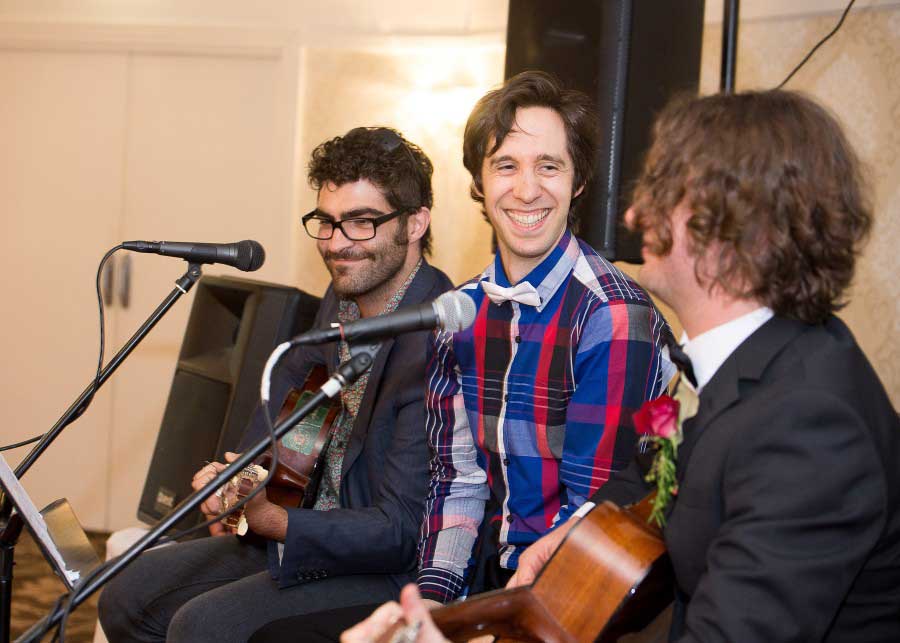 Are they a performer?
Performers are certainly going to be needed at your wedding, and giving a loved one the opportunity to do so would be quite the recognition. It could be someone who sings at your wedding or, perhaps, even dances. Maybe they play an instrument or write poetry. Obviously, they need to be good at their respective task but, if they are, this is a really thoughtful and personal way to include loved ones in your big day.
If you aren't lucky enough to have any performers in your family, you can find some great ones here.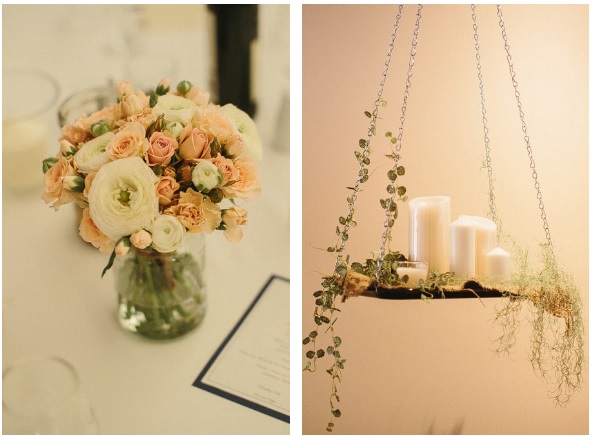 Are they a DIY genius?
Do you have a friend or family member who has a DIY? Perhaps they have a passion for flowers or for decorating? There are plenty of fun and creative jobs that can be handed to those who you would like to include in your wedding party, but can't. Give them the responsibility of helping make your venue beautiful and memorable and they will surely appreciate the challenge.
What about all those important tasks on the day?
As your guests arrive for the ceremony, who will greet them? Who will hand them the wedding service booklet? And who will collect the gifts or watch over the wishing well? Having attendants who are not in your bridal party perform these simple but important tasks again gives you the opportunity to involve more of your friends and family in your big day.
Usher them to recognition
Having ushers is a nice touch and gives you the opportunity to involve even more people. Most weddings don't have 'booked' seats as such but it adds a nice touch to the occasion to have a well-dressed usher (male or female) escort the guests to a pew or seat.
Ask them to give a speech
Being asked to speak at your wedding reception is a major responsibility but doesn't have to be reserved for those in your bridal party. Performing a speech or acting as MC at your wedding should be reserved for those who are friendly and professional as well as strong public speakers. If your members of the bridal party aren't up to the task then give the responsibility to someone else.
If you're struggling to write a wedding speech, you'll find plenty of useful advice here.
For someone truly special, make them a witness
Witnesses are a legal requirement for your wedding and are, often, carried out by a member or two of your bridal party – but this doesn't have to be the case. If you want to give one (or two) people who are really important to you, but aren't members of the bridal party an important task, have them sign your wedding certificate. Their names can also appear in the printed Order of Service.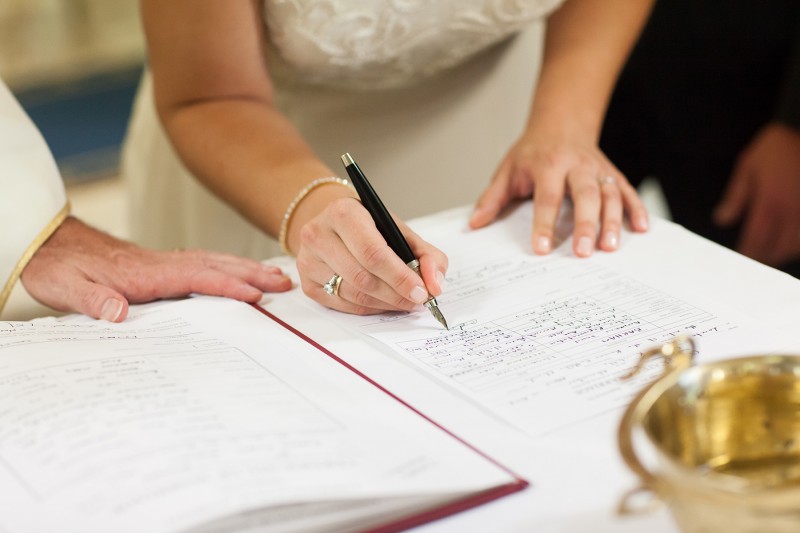 Allow them to handle the goods
'Ring handlers are close friends or relatives who 'guard' the wedding bands during the service. The rings are on ribbons and can be passed around close family and friends if you choose to have a ring warming ceremony. The ring handlers will ensure the rings end up in the right hands during the ceremony and having them is just another of the truly thoughtful ways to include loved ones in your wedding.
Have them light the candles
Candle lighting is an important part of some wedding ceremonies, particularly church ceremonies. If this is the case, this is the perfect opportunity to give a small but significant role to someone who isn't part of the bridal party.
You won't be the first bride or groom to worry you might offend someone by not asking them to be a part of your bridal party. But as can be seen above, there are many ways to include loved ones in your wedding, even if there's no room in the bridal party.
Planning your wedding? You'll find the best local wedding suppliers here.