It was a shared love of tennis that brought together Monique Lynch and Ryan Bellamy, who both now work as tennis coaches.
The pair, 25 and 26 respectively, met while playing tennis at age 13. "Our relationship started of as good friends then slowly moved into more," explains Monique.
They were married at their vintage country wedding in Temora, NSW on October 4, 2014. A ceremony at Sacred Heart Catholic Church was followed by a reception with 120 guests at Temora Town Hall. "Myself, my mum, auntie and cousin set up the reception for the four days prior our wedding," says Monique. "In the foyer at our reception we also had family wedding portraits hanging."
Guests were treated to a special alternative to a photo booth – a style booth from Luke Chisholm Photography. "Luke's wife Megan is there taking the photos and as you walk in you take a card that tells you to do something crazy or cute," explains Monique.
Monique says she has never been more excited than to call Ryan her husband. "Ryan is one of the nicest, most loving, down to Earth people I have ever met," she smiles.
Photos courtesy of Luke Chisholm Photography.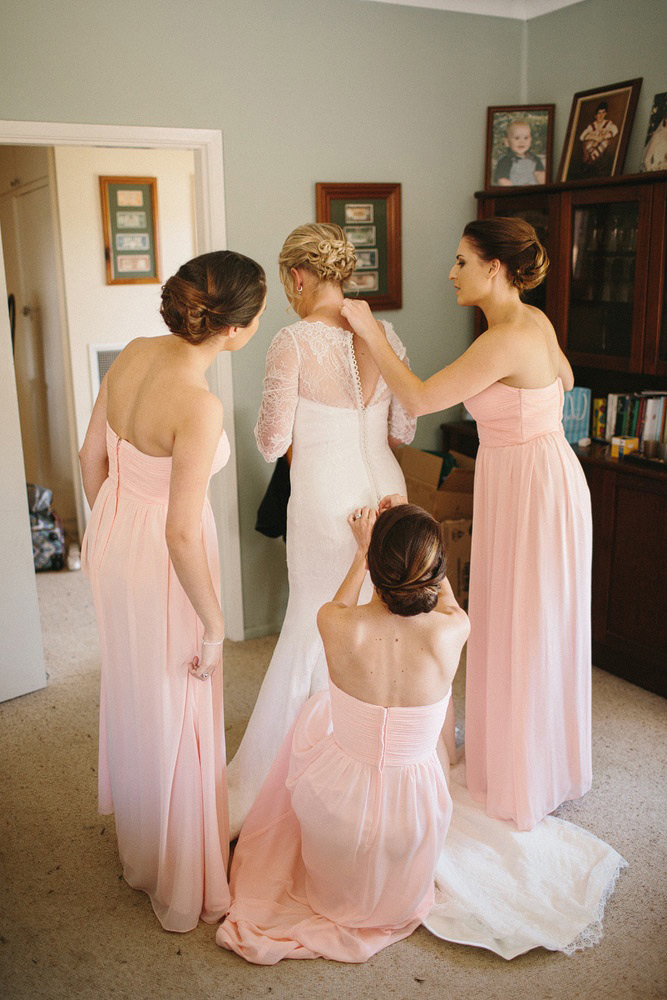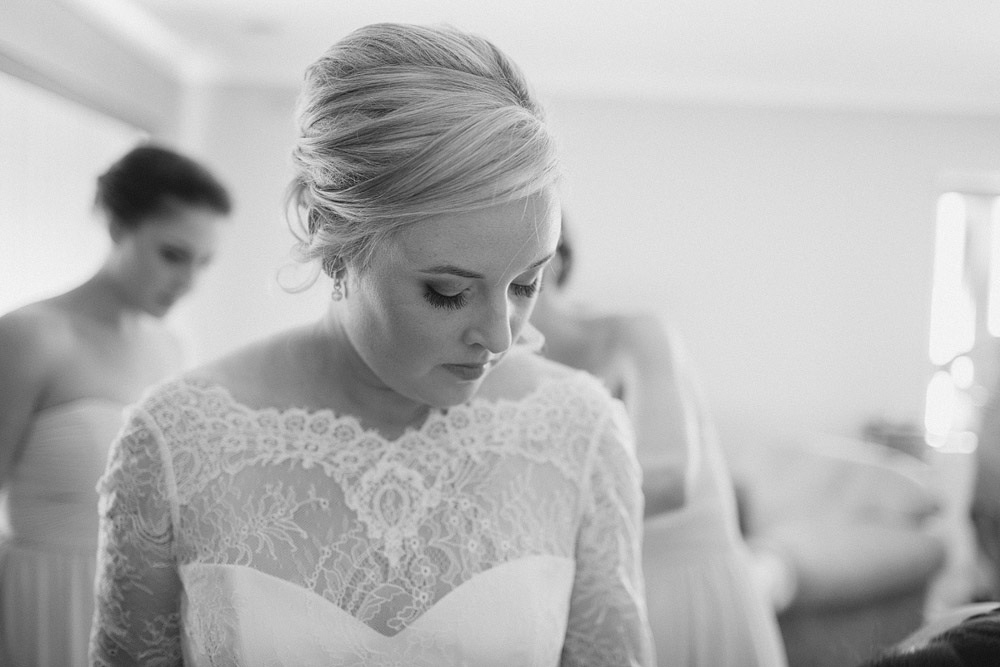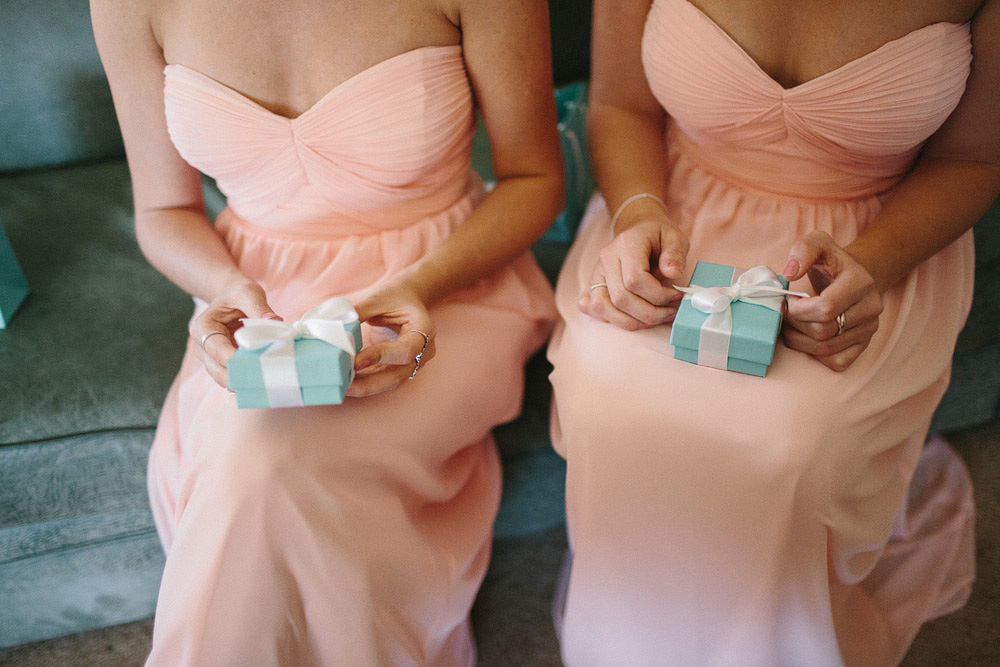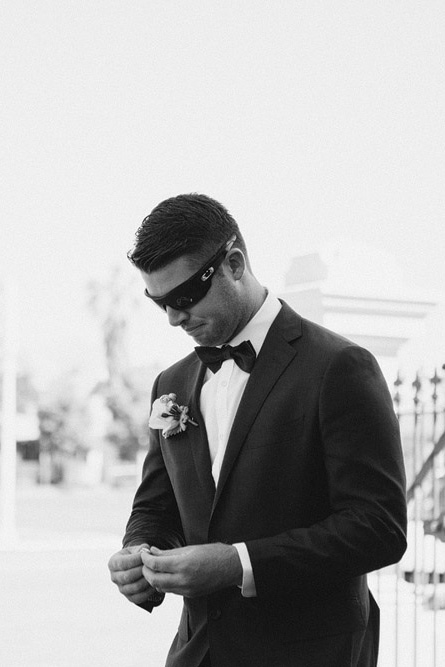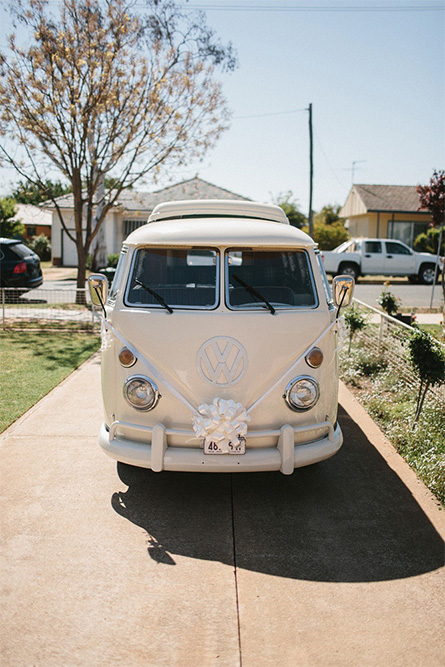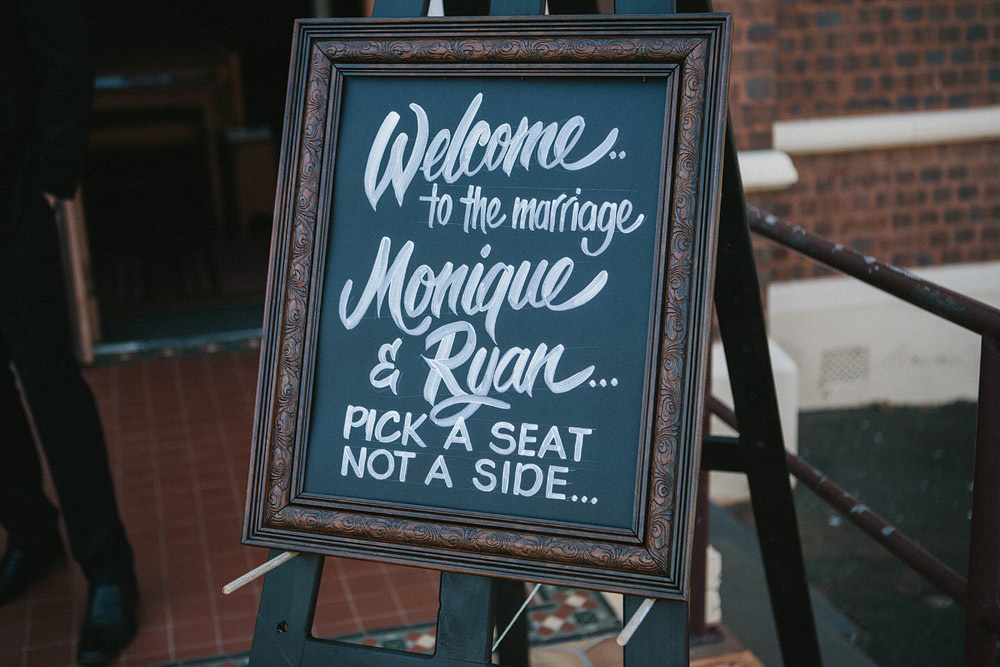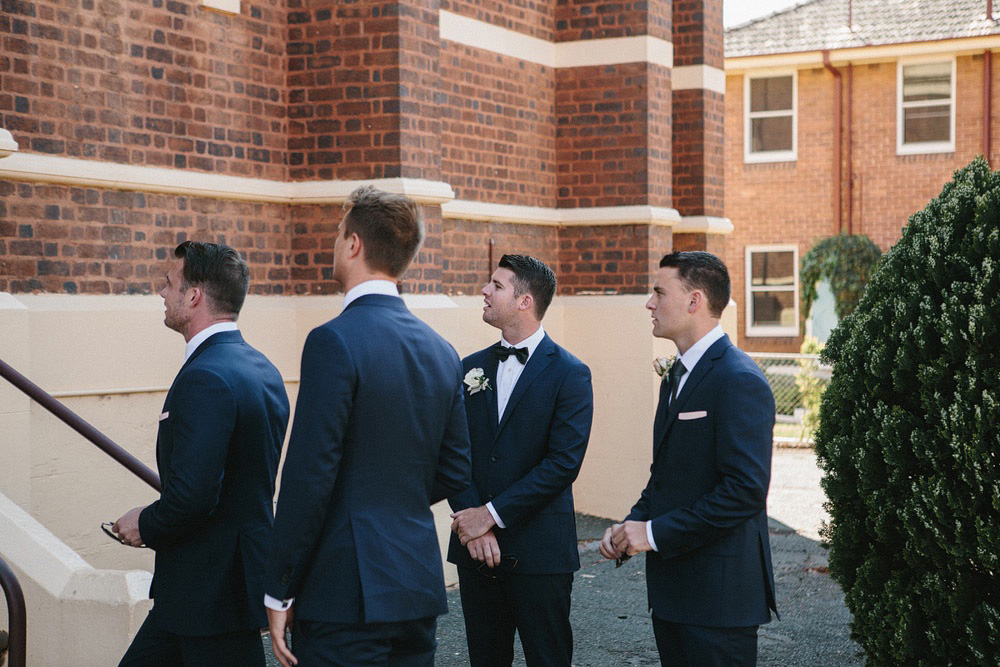 'The groomsmen wore charcoal ties and dusty pink pocket squares to match the bridesmaids," says Monique.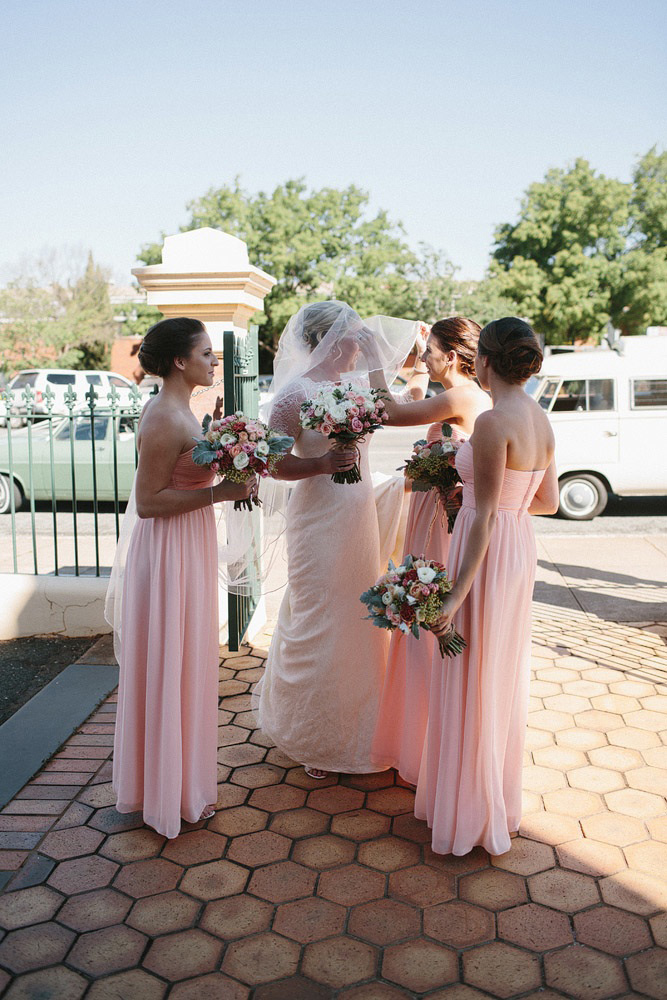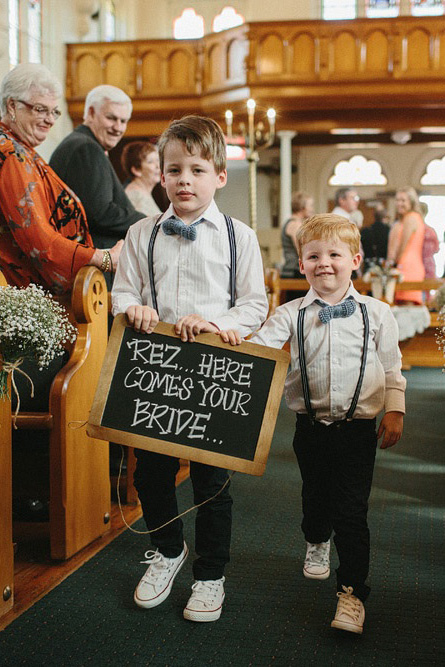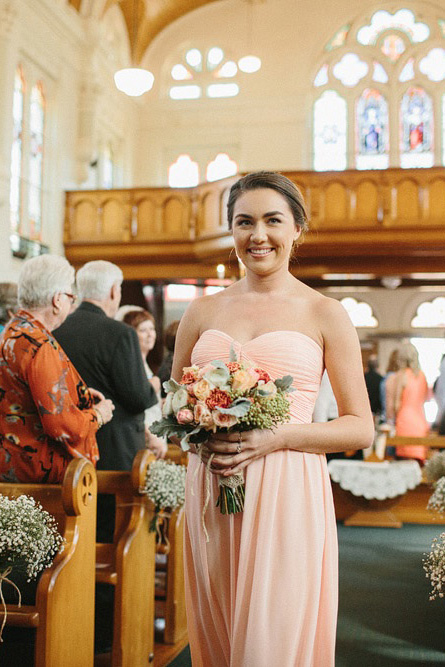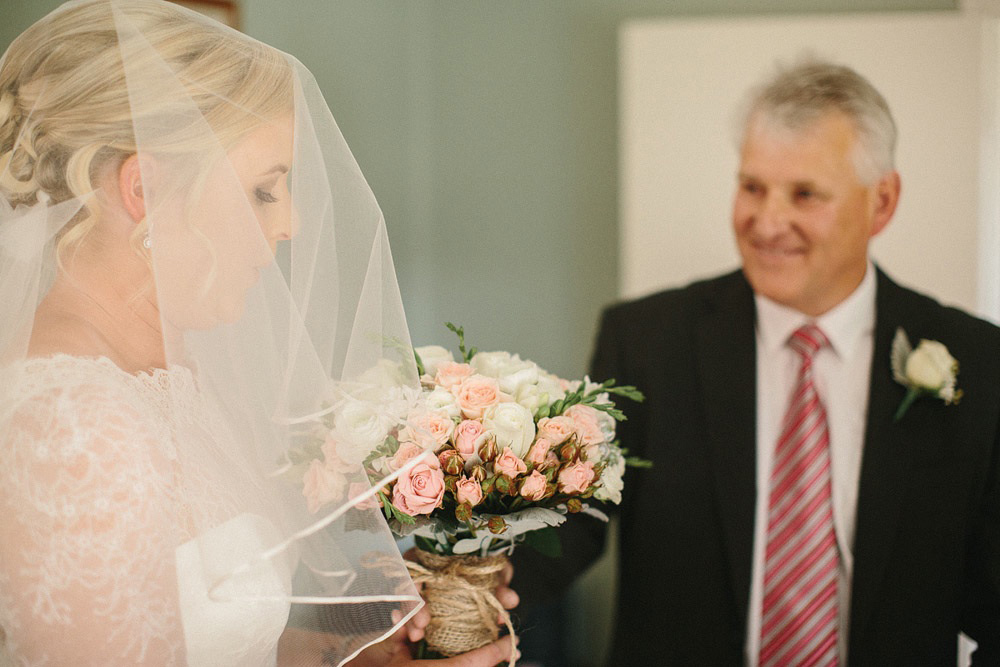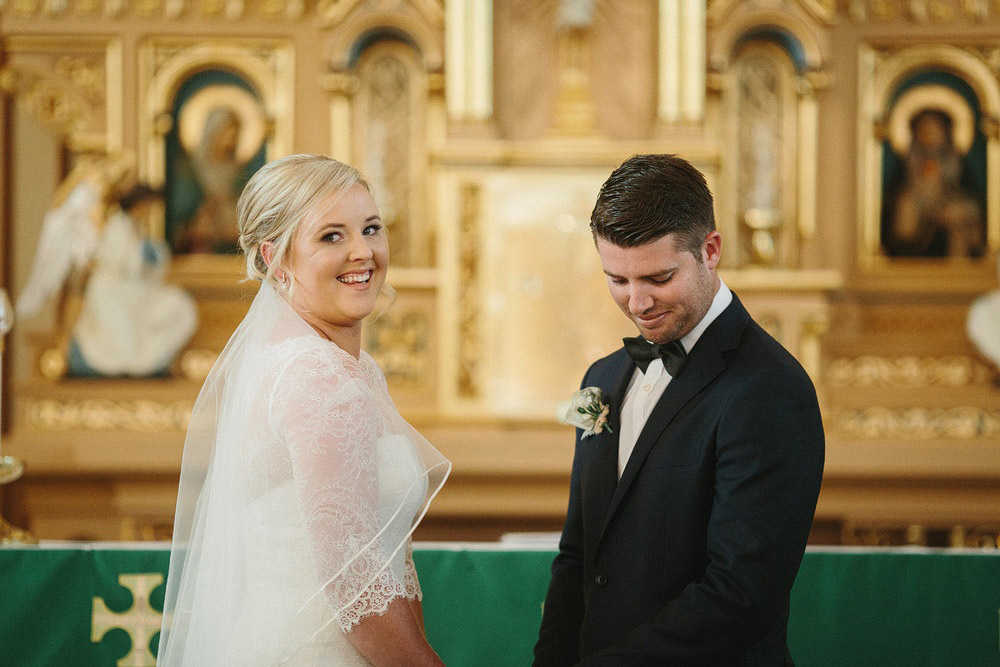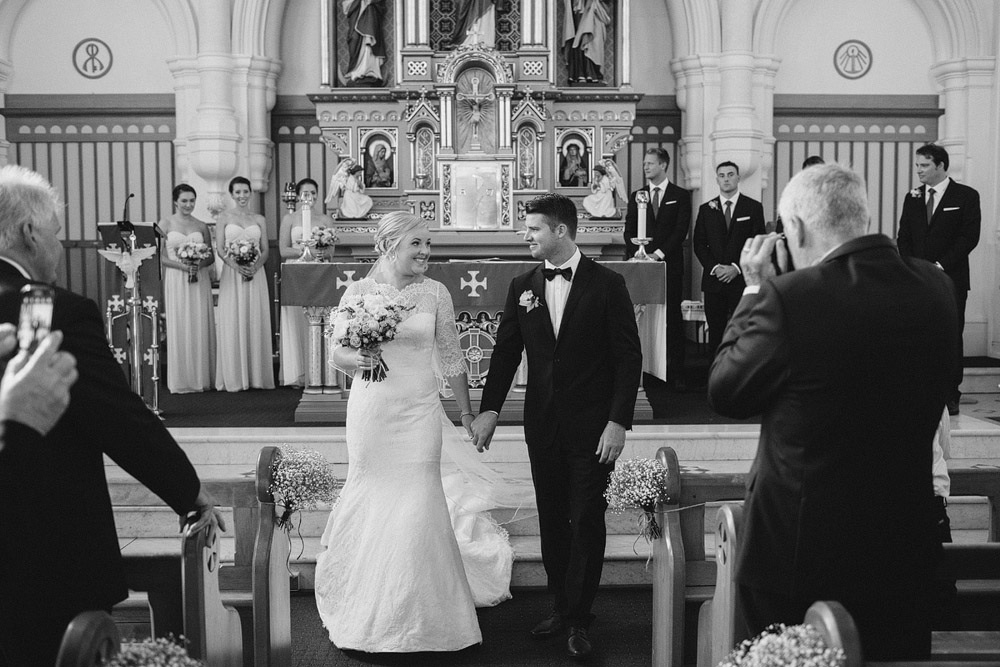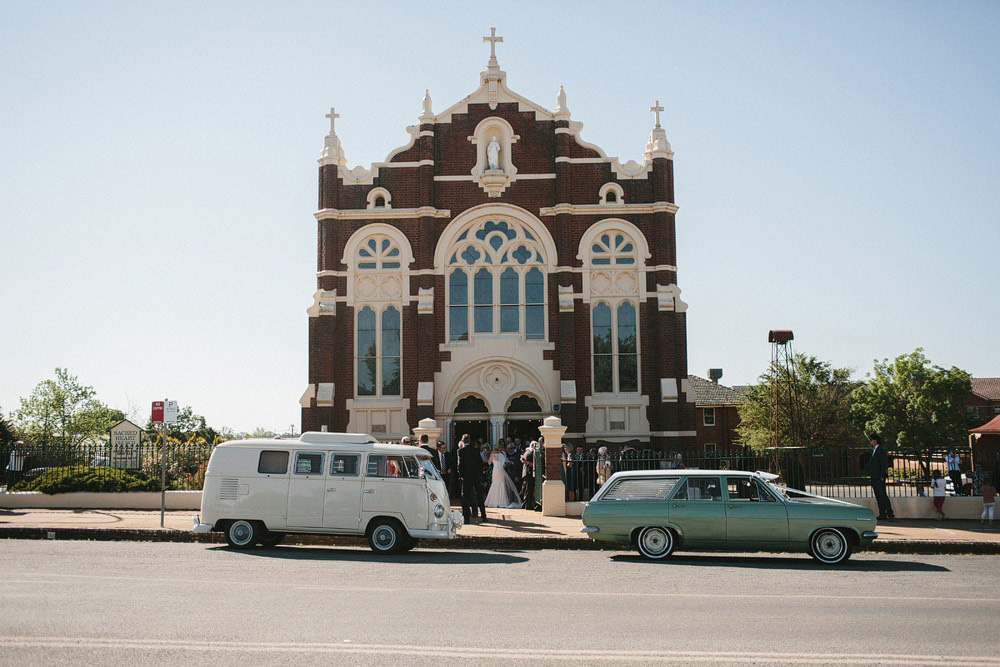 Monique says the best advice she had on her wedding day was from a neighbour. "She told me to let my dress drag, it's going to get dirty and I will never wear it again so it doesn't matter."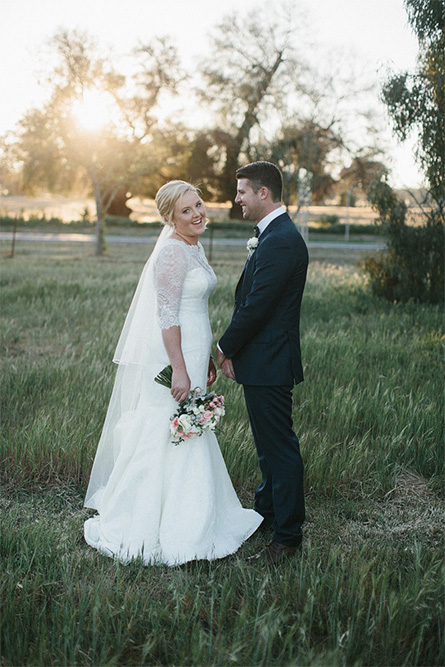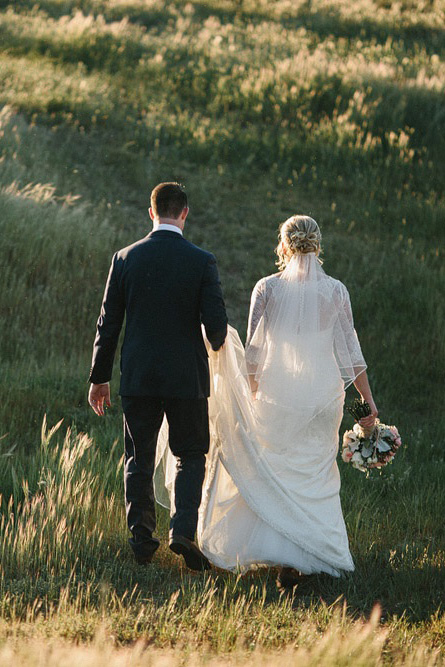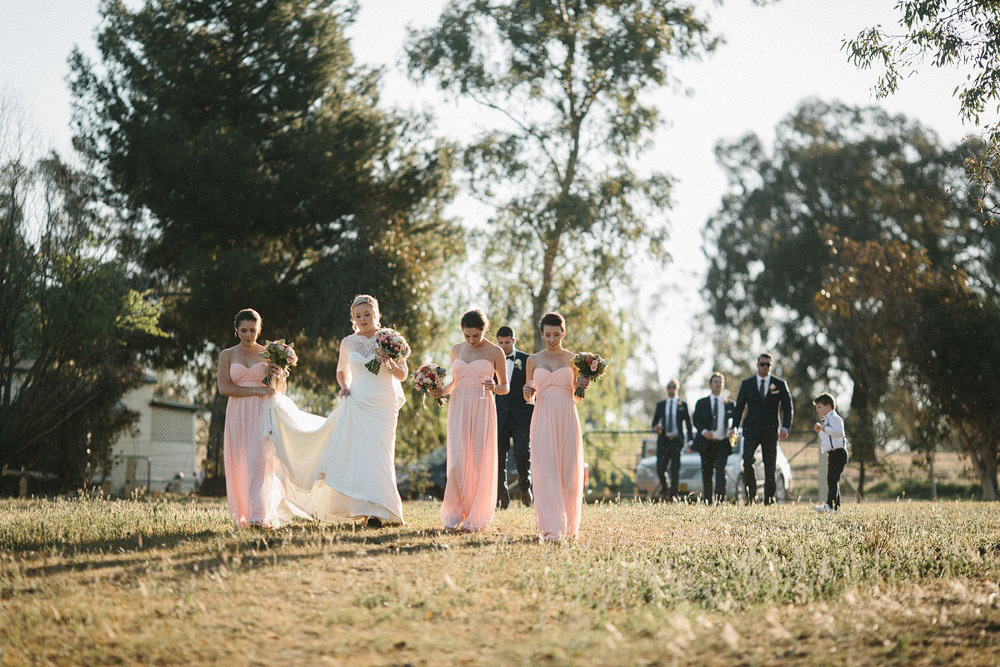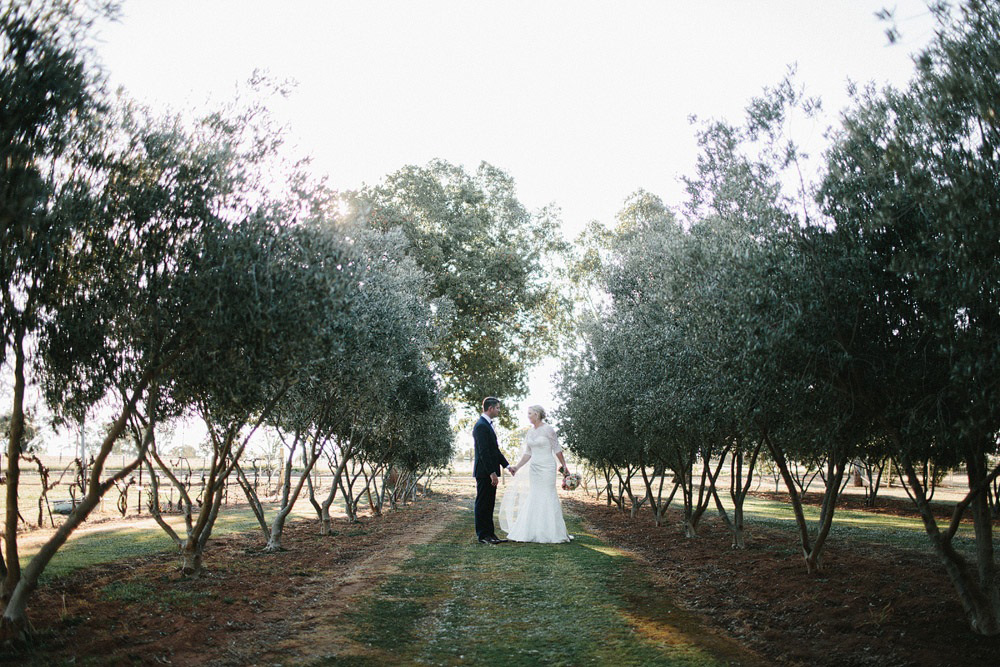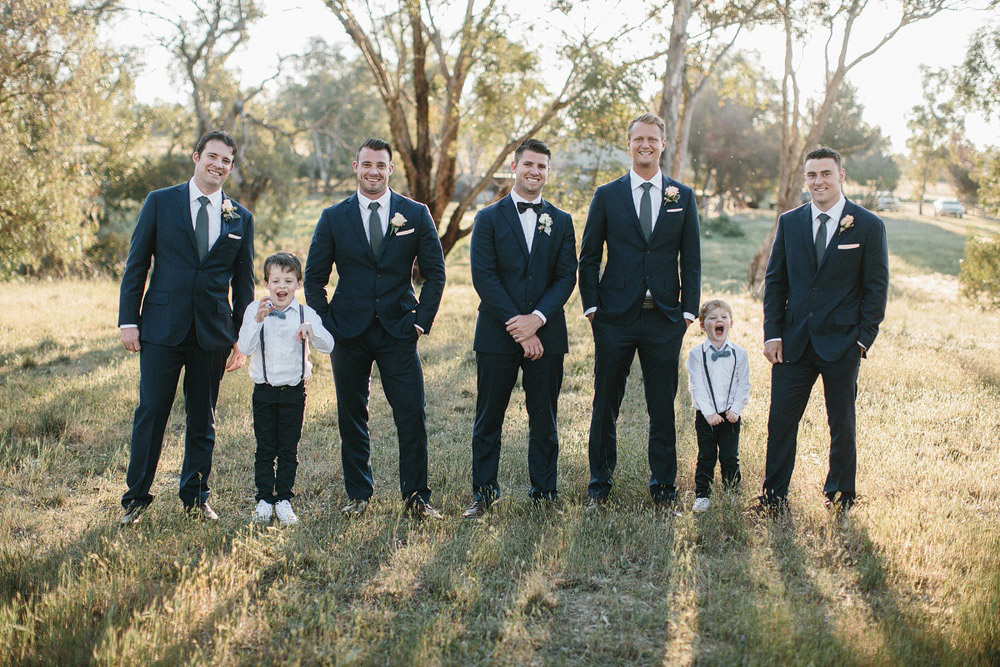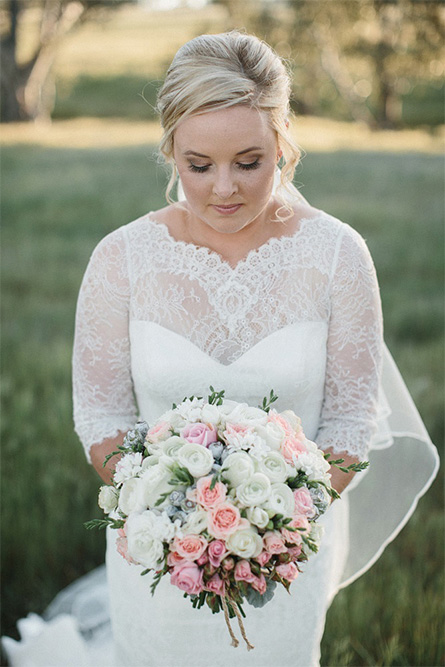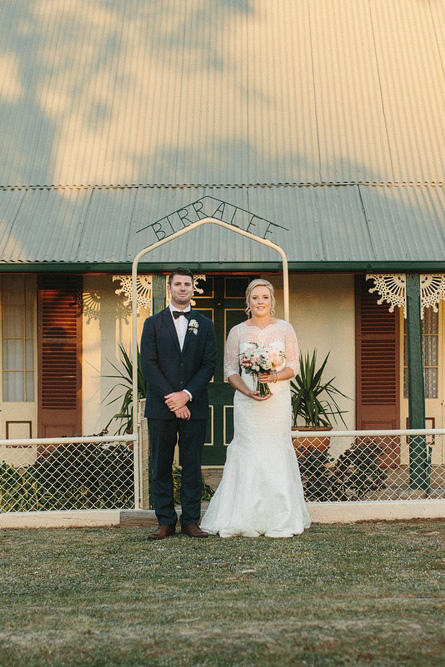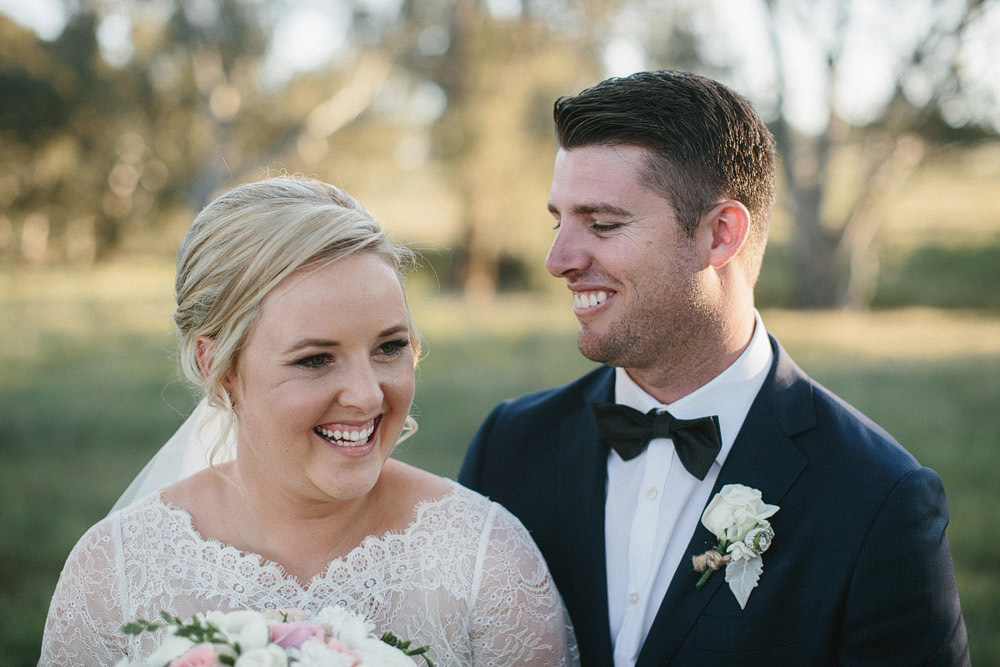 Monique's gown was chosen by her brother. "I asked him to come with me because I knew he would be the only honest one," she explains. "When I put the Macy gown and veil on, with a tear in his eye, he gave me a nod and I knew it was the one."