Shopping with your male friend can be a dangerous exercise if you're not on the hunt for a hubby.
Along with working, catching the train and partying together, shopping was just one activity that turned the friendship between Julia Albu and Sam Ayoub turned in romance. "We were just friends for quite a while and never did I think seven years later I would be calling him my husband," smiles Julia, 28.
Sam, 32, had been planning his proposal to Julia at least a year in advance. She knows this because he proposed with something they collected 12 months prior. "During a trip to Thailand we went on an elephant ride, during which the caretaker said we should get married," explains Julia. "Once we reached the end of the line he turns around to Sam and hands him a handmade ring he quickly whipped together with a leaf and advises him he should ask me to marry him with this ring."
The Melbourne couple exchanged vows at their Mornington Peninsula wedding on December 19, 2014. "As soon as we saw the venue Stillwater at Crittenden Estate we knew it was the one," says Julia. "Not only did it have the beautiful winery setting but you cannot beat a stunning lake as a backdrop to the ceremony."
The couple are honeymooning in the USA in April.
Photos courtesy of T-One Image.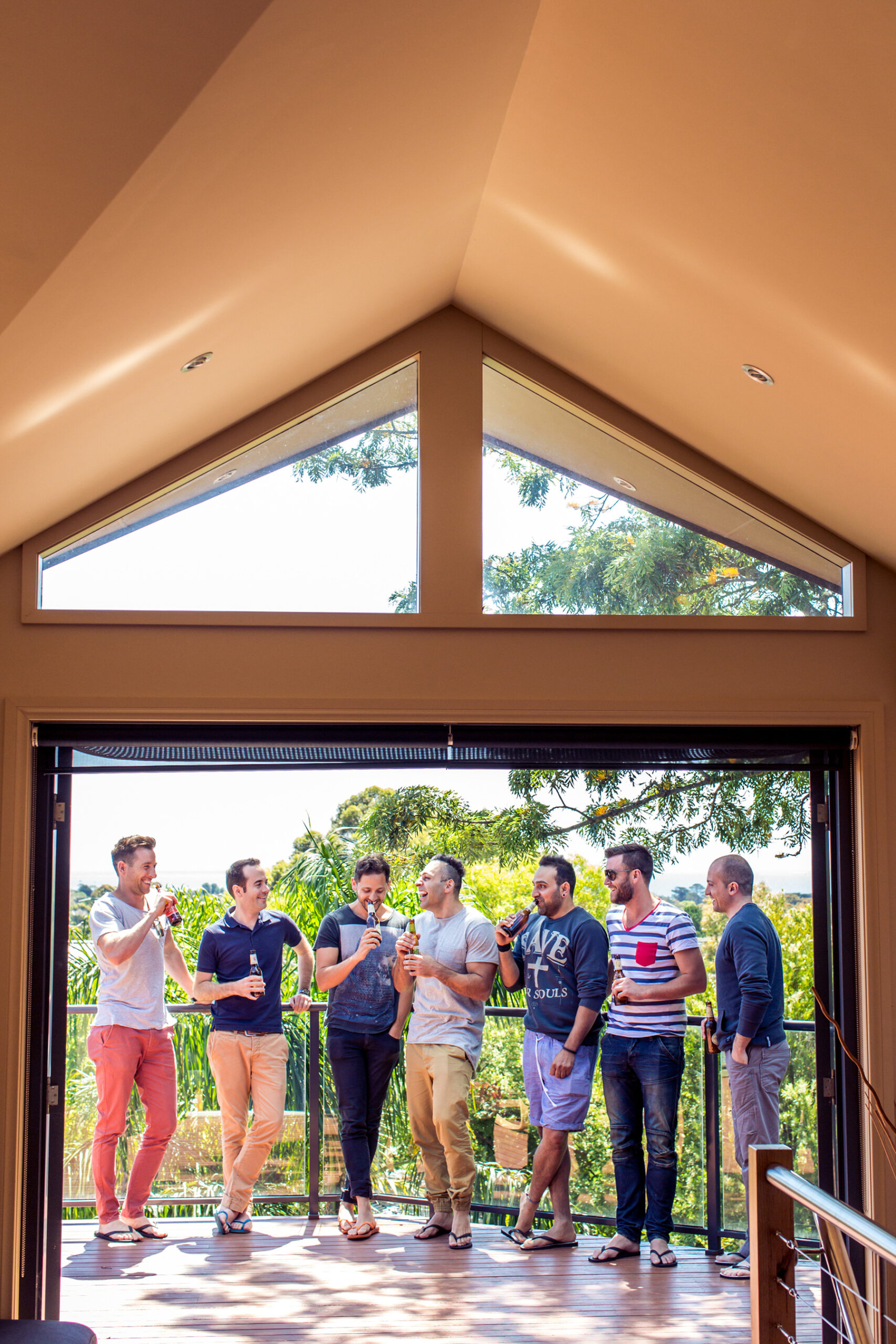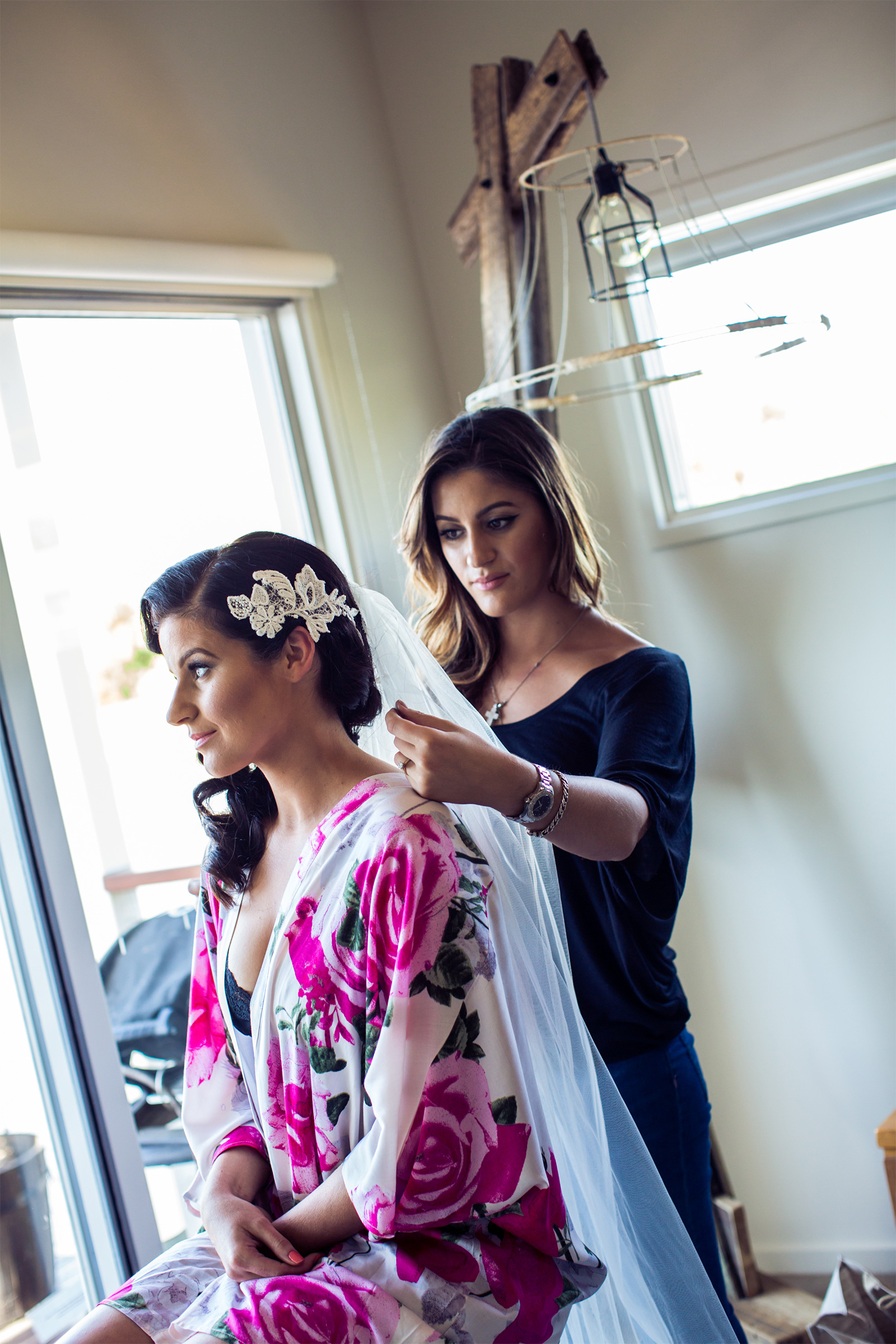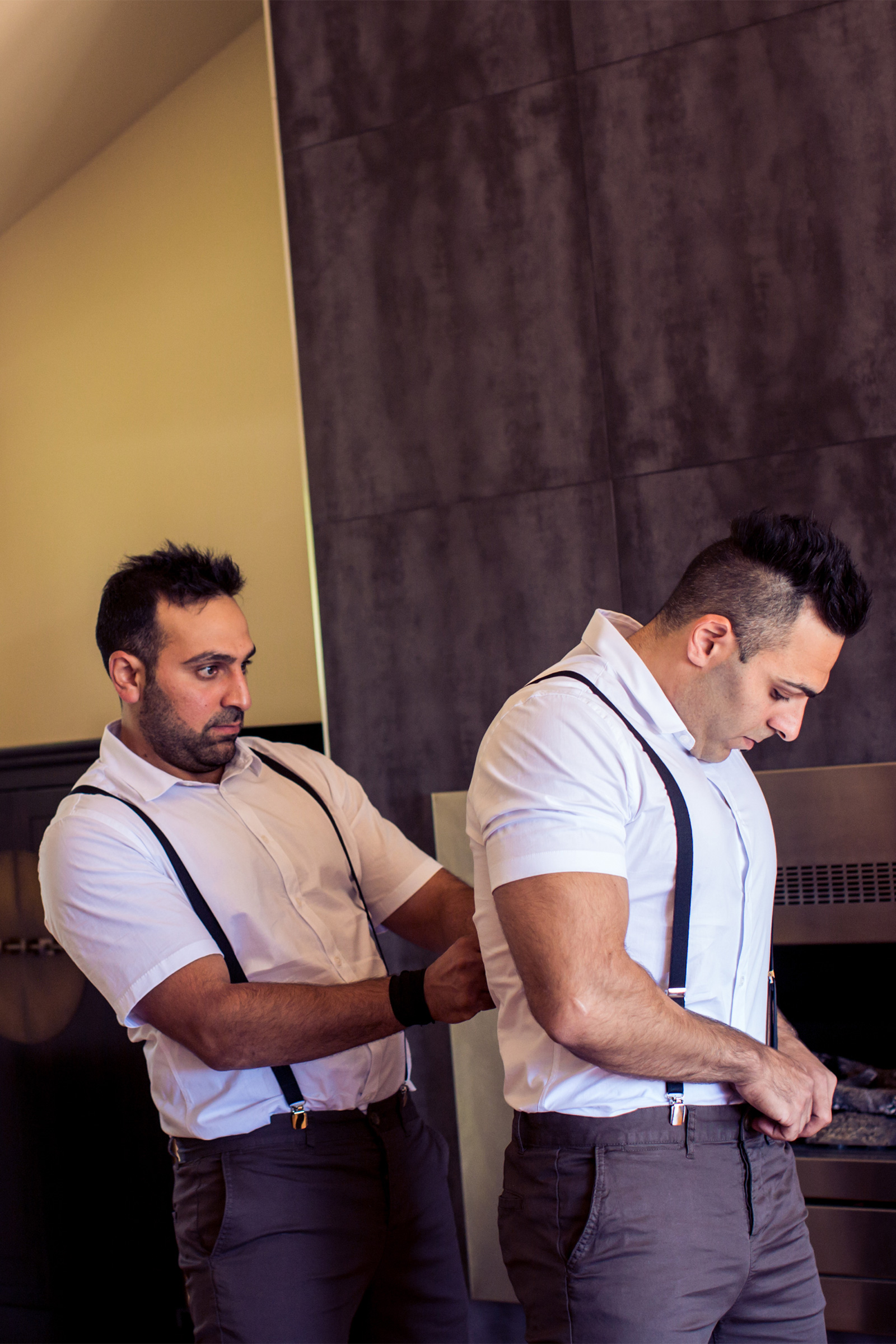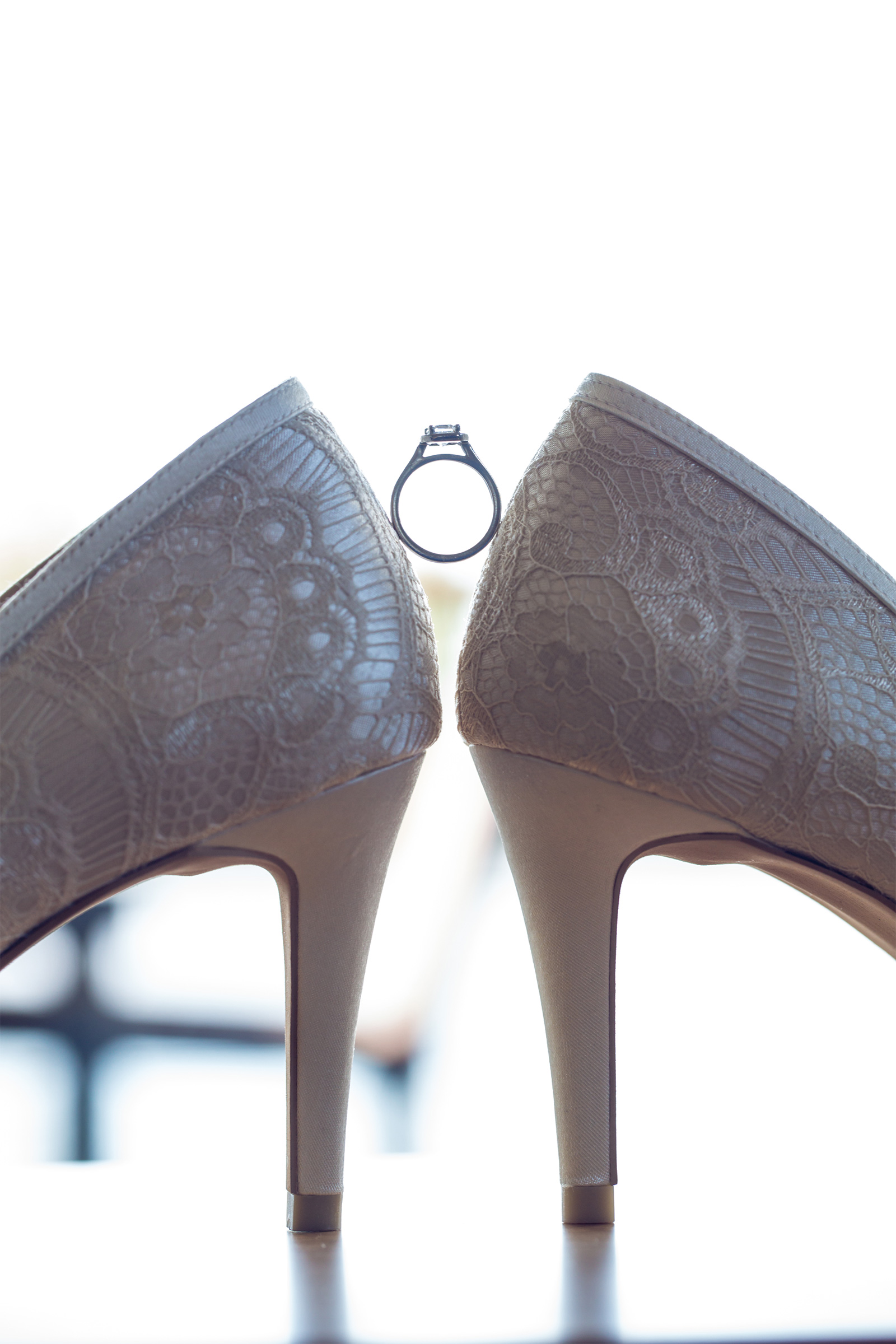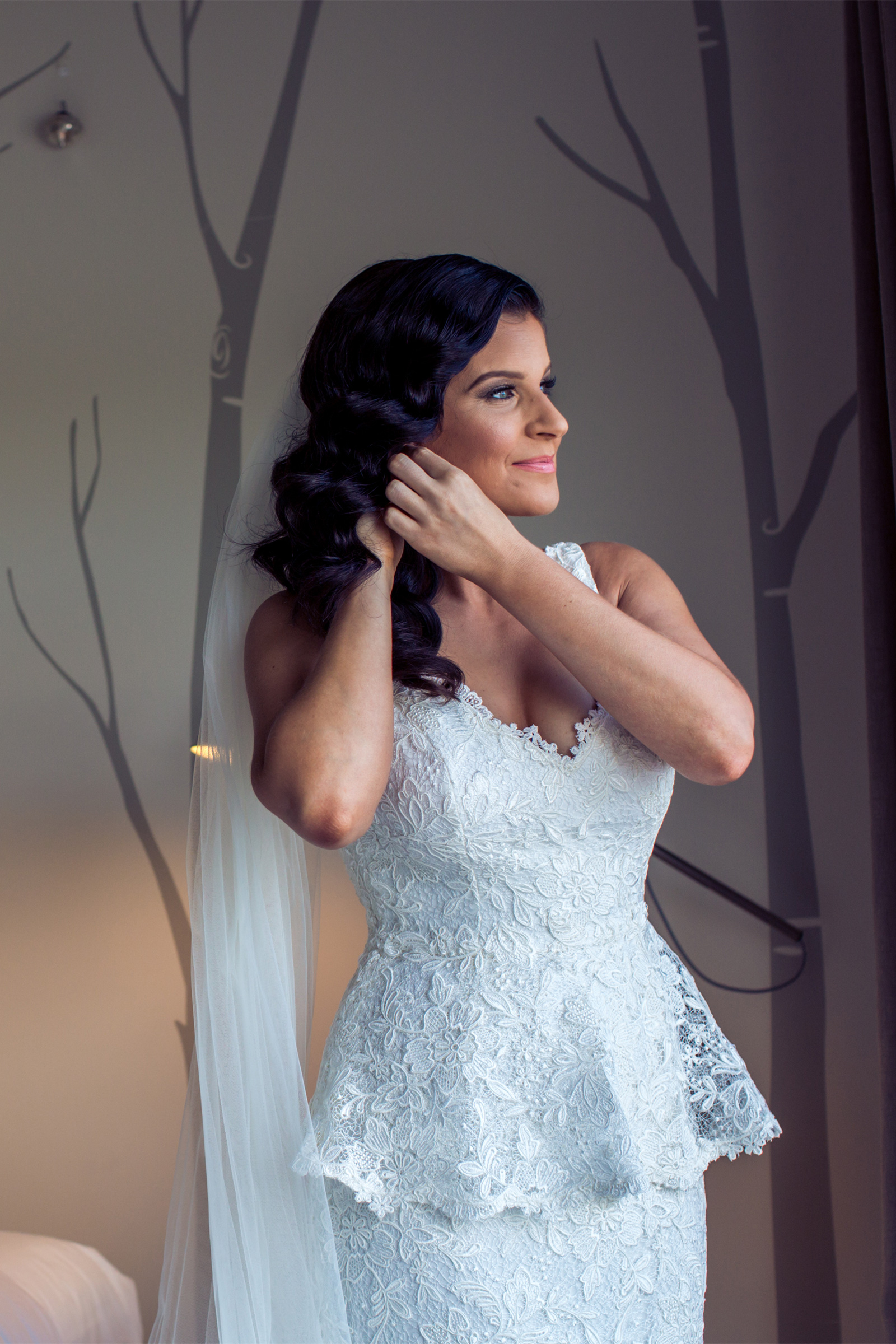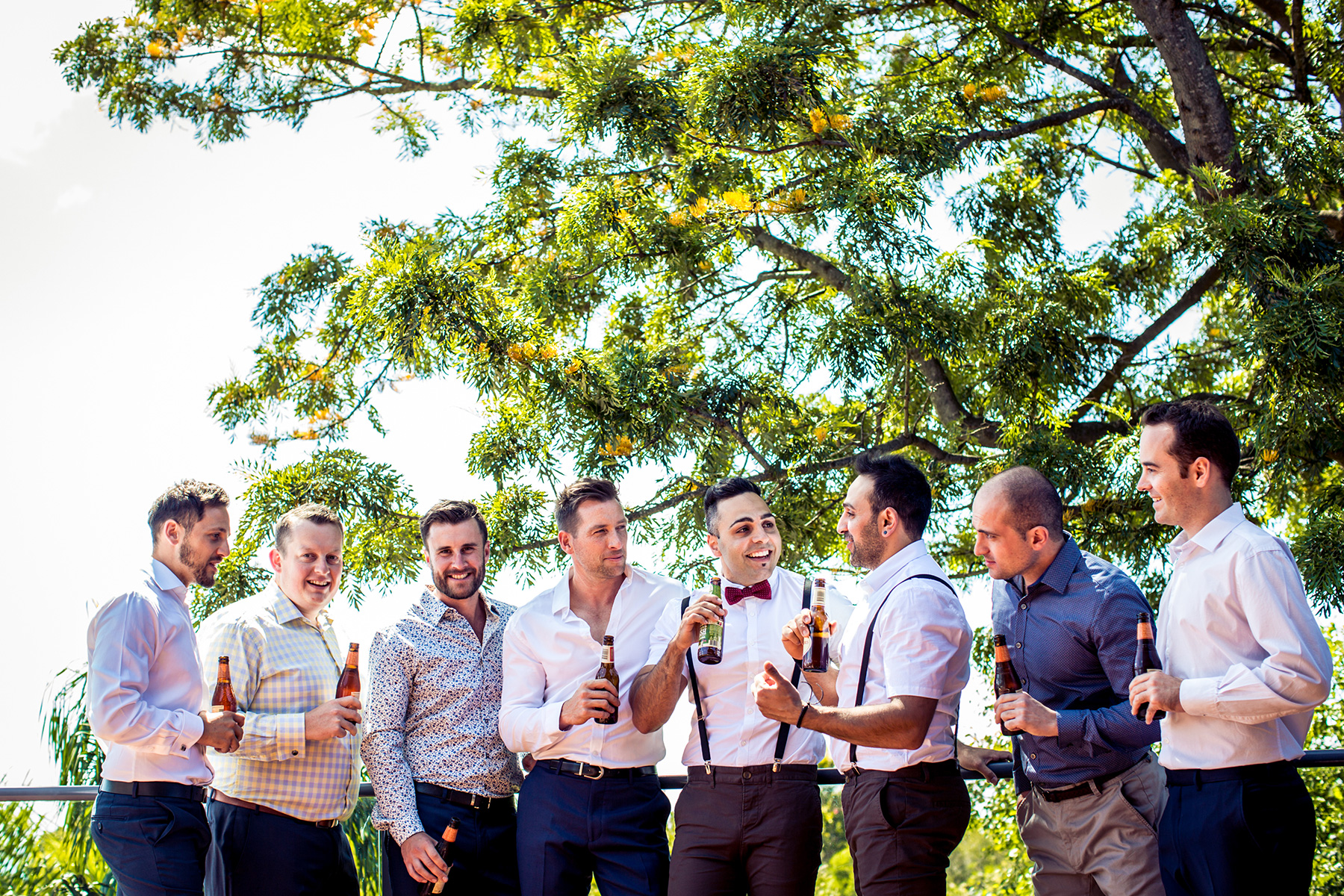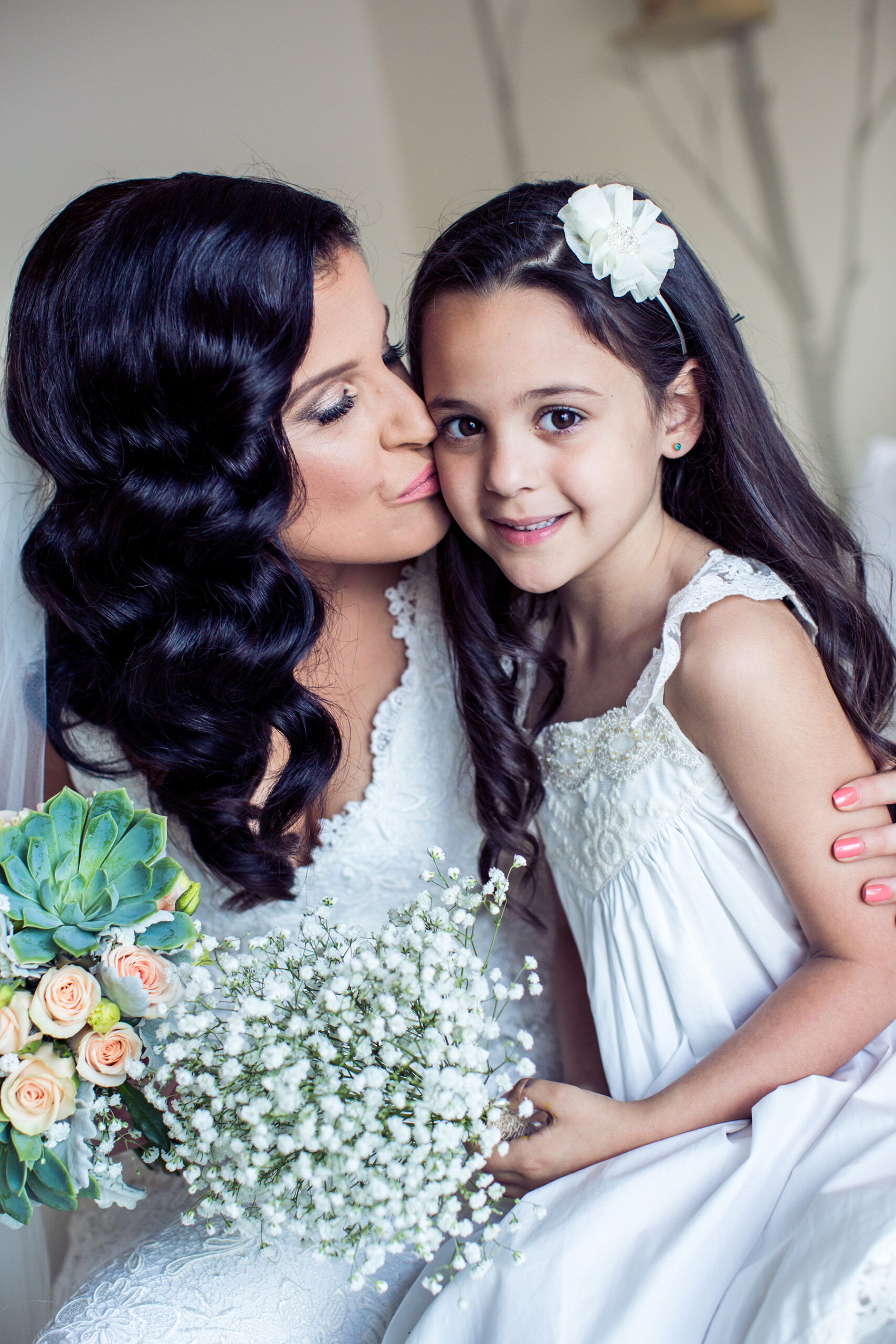 Julia's flower girl was dressed by Tea Princess.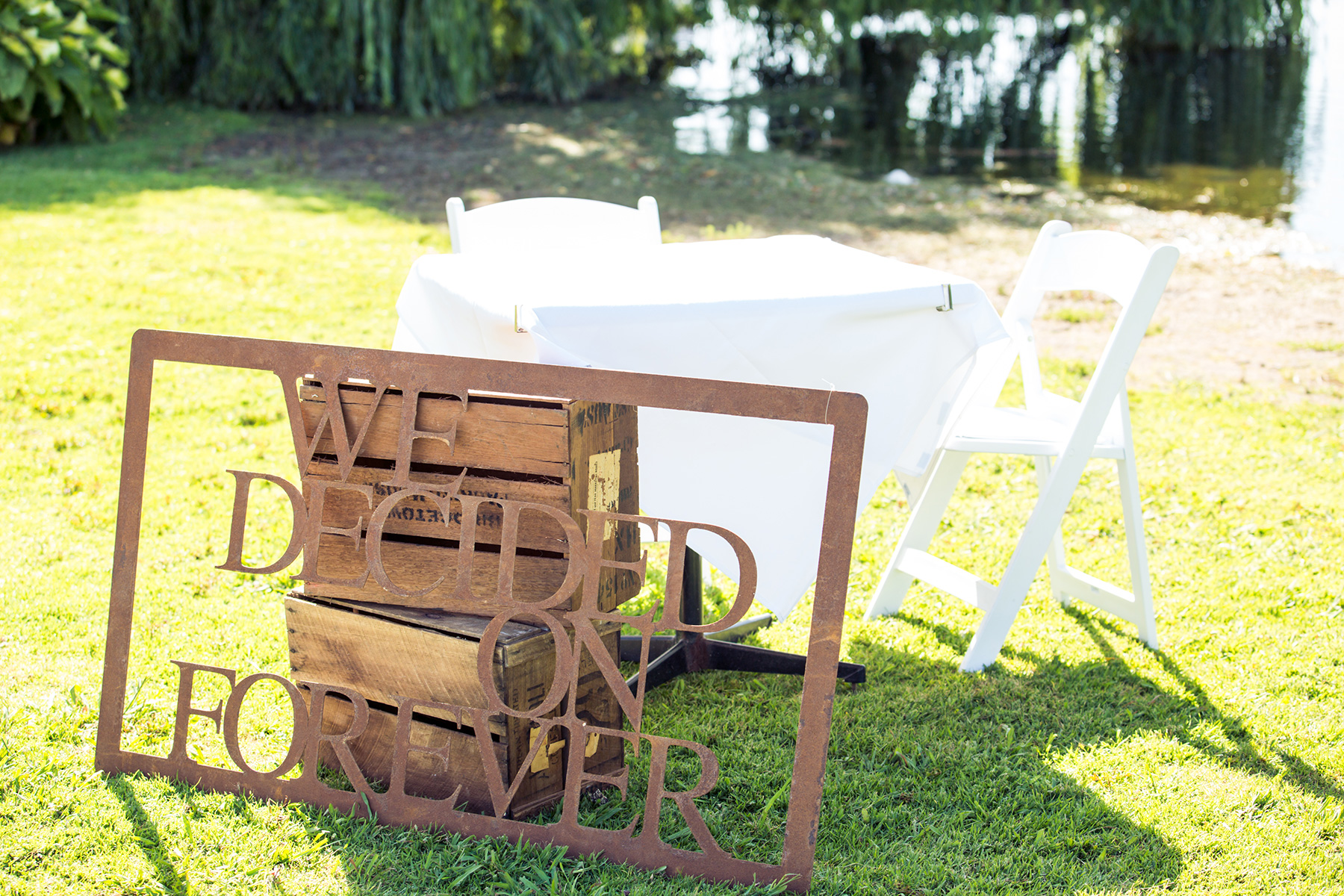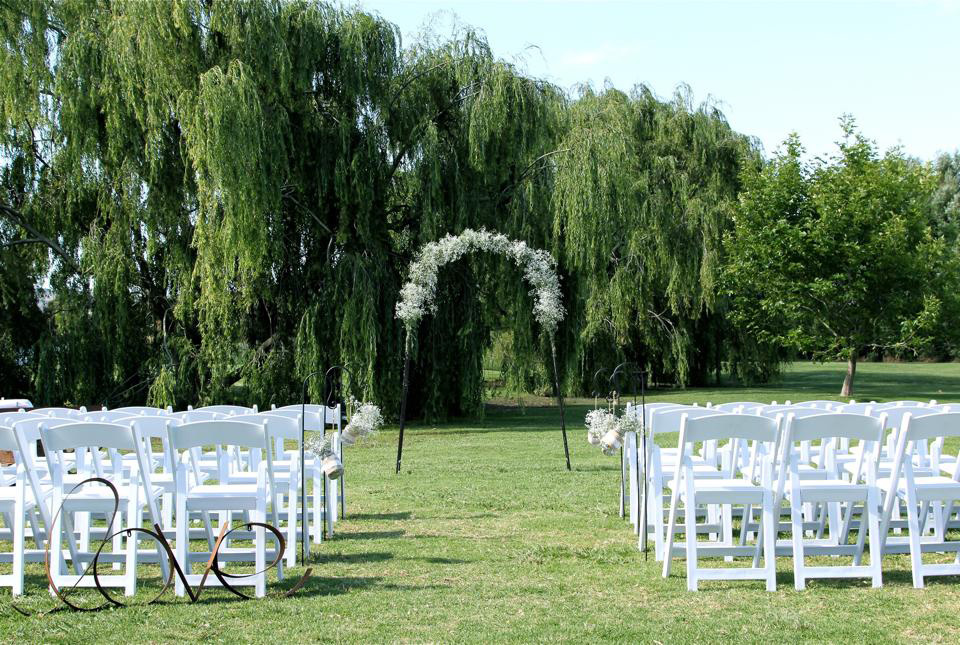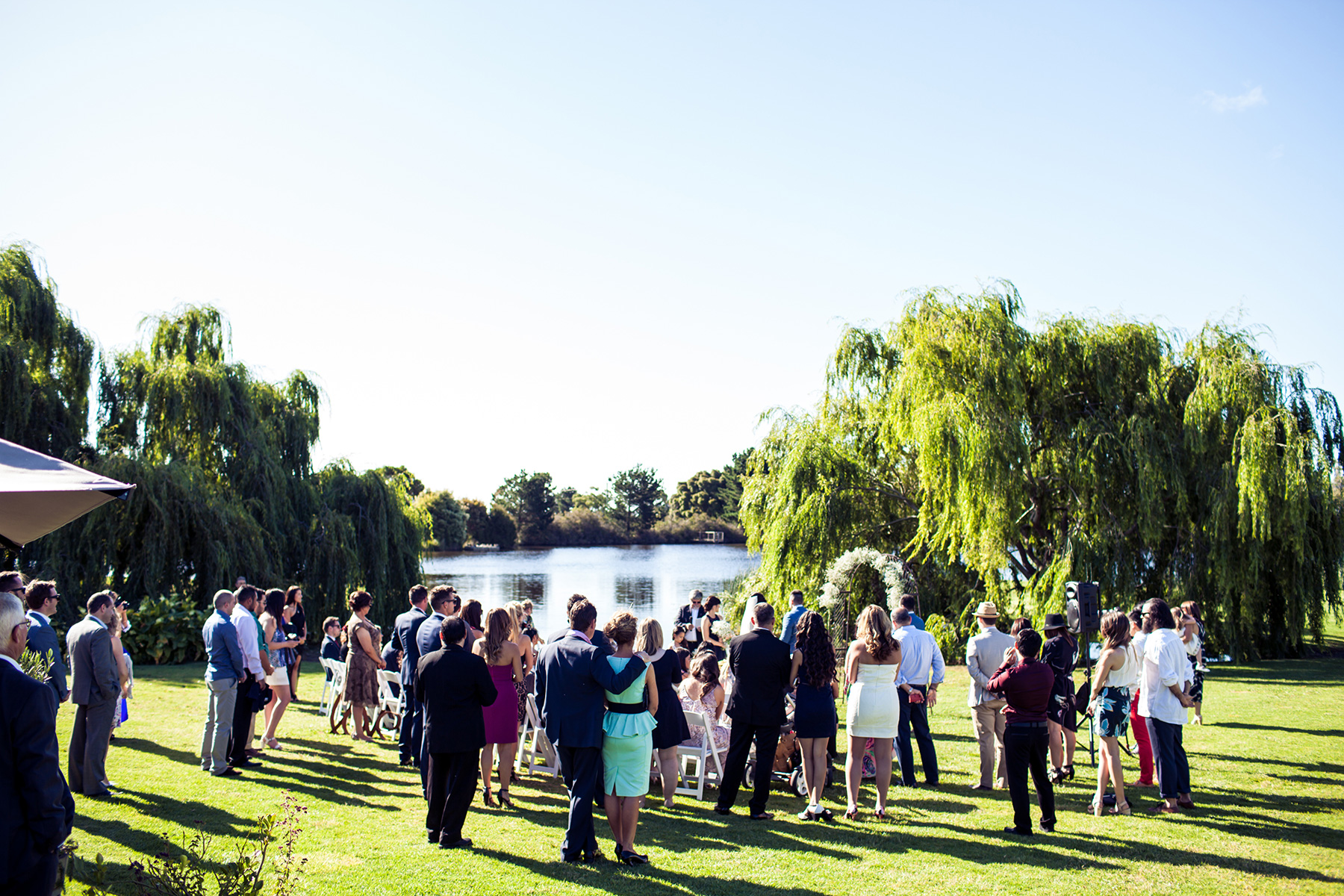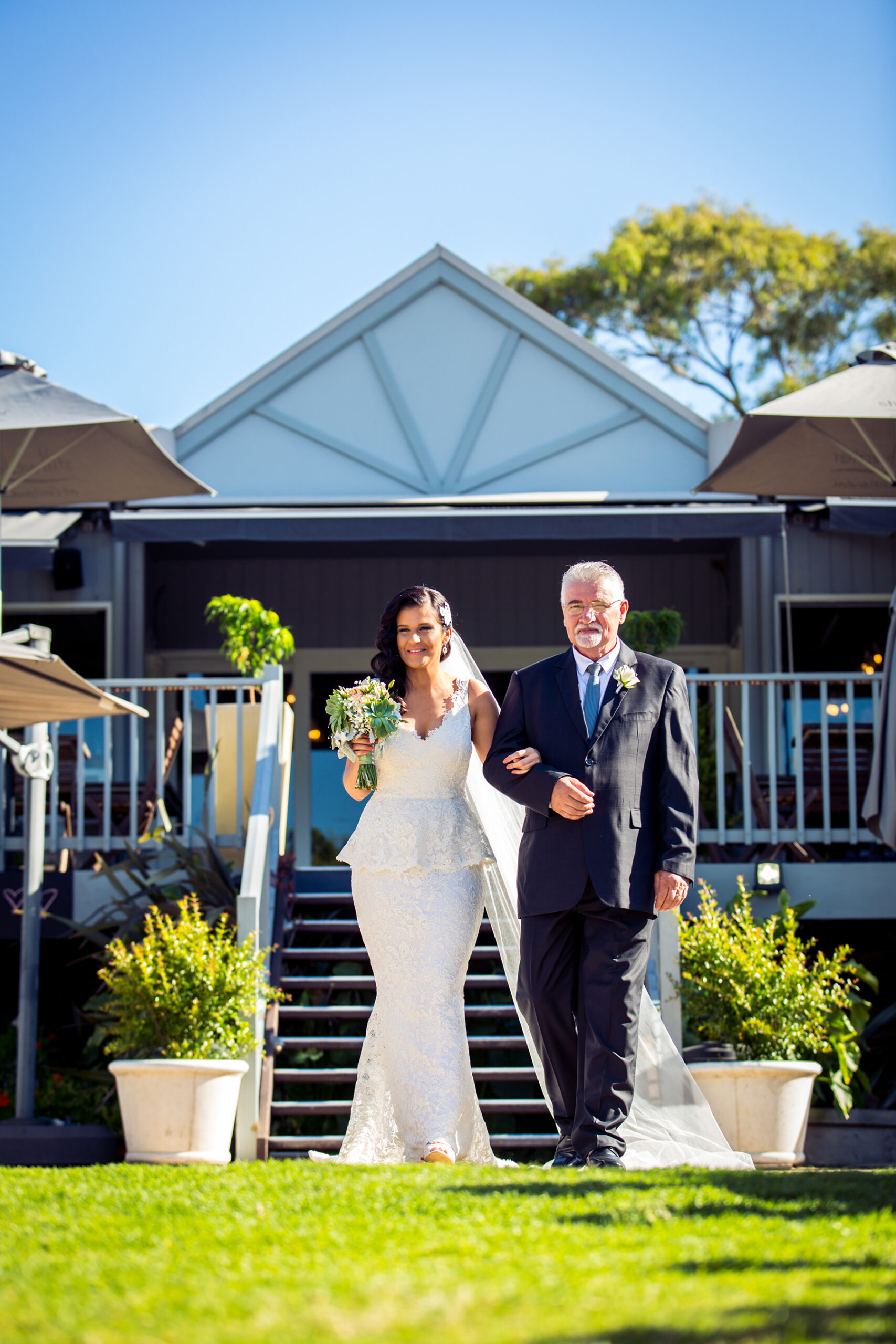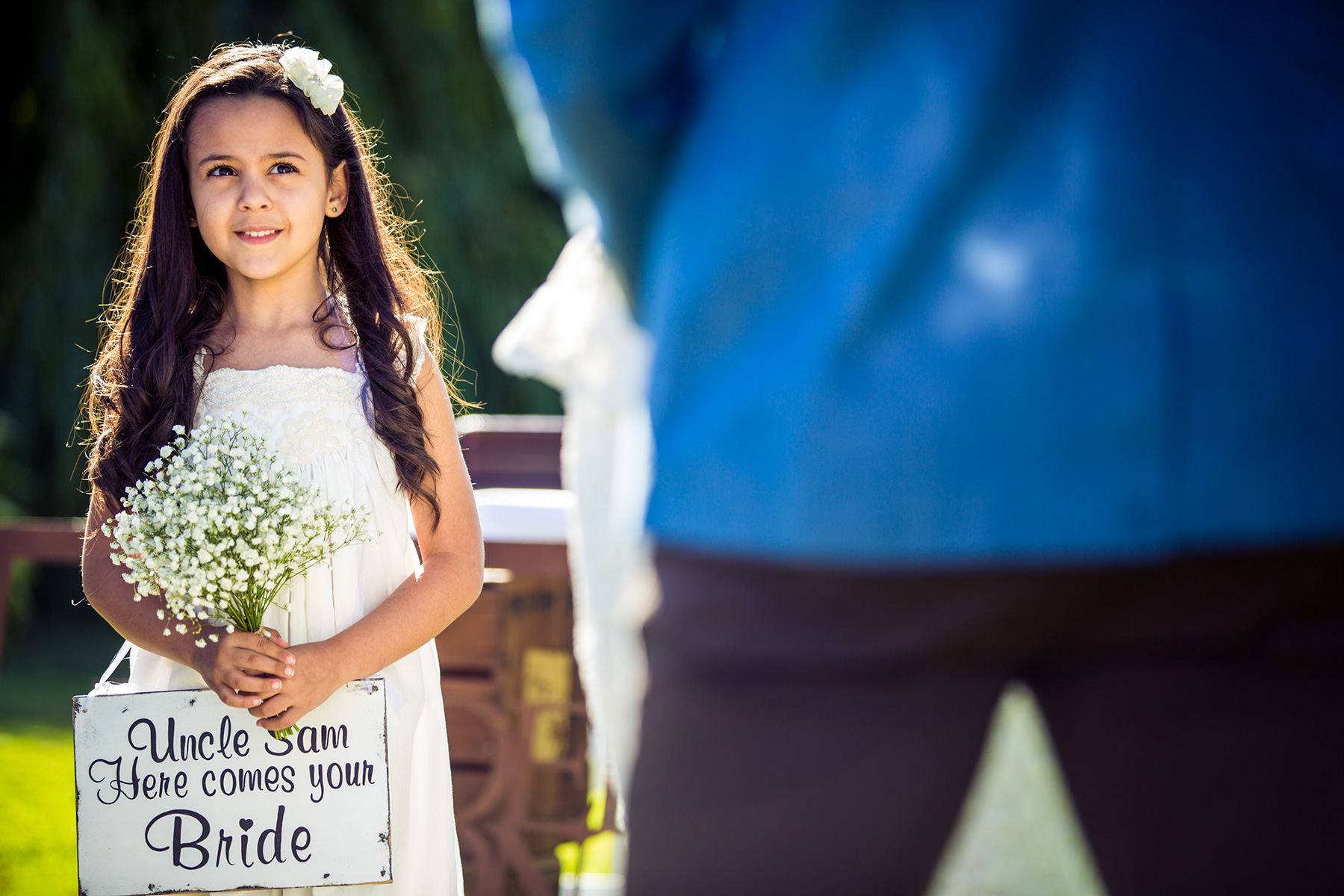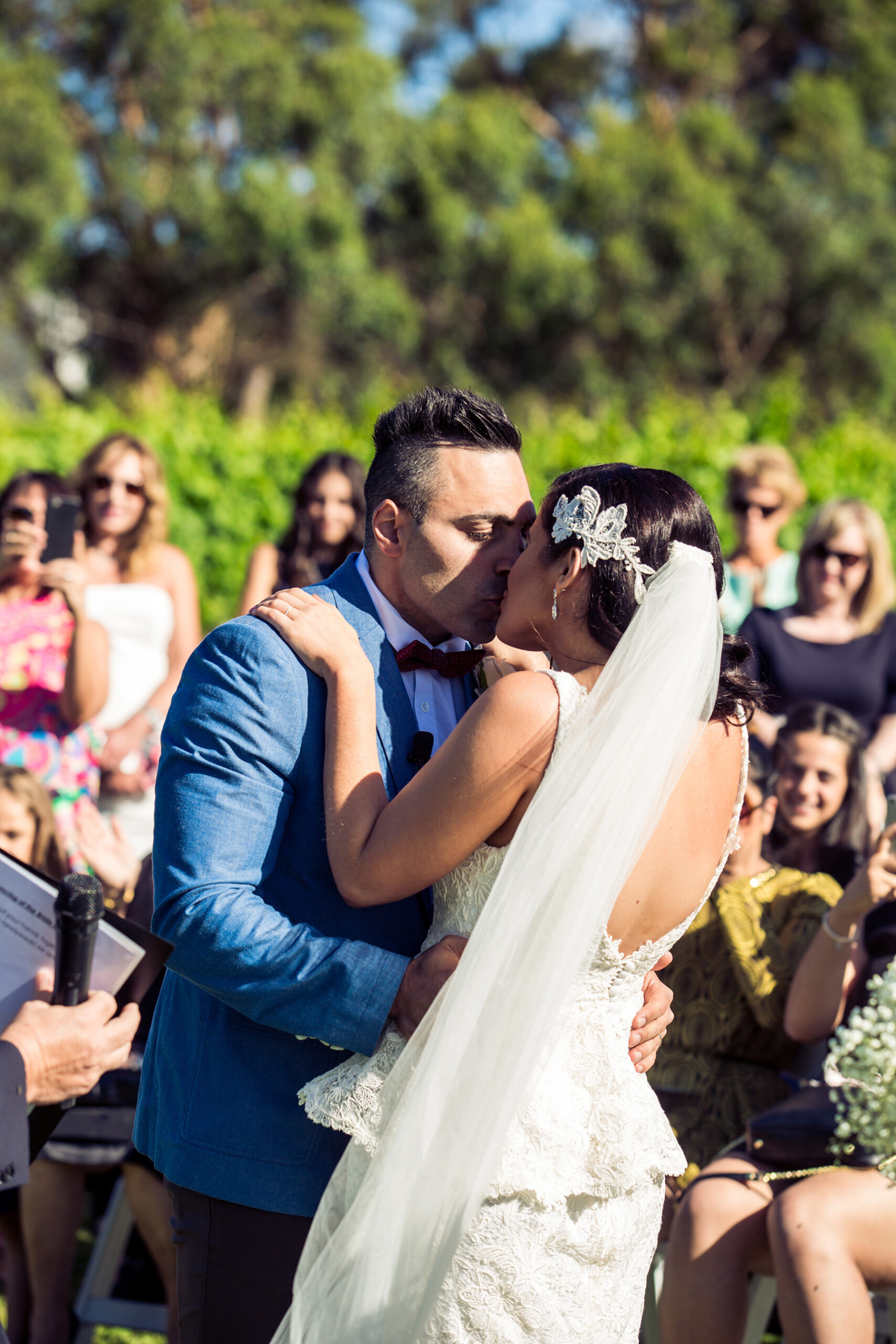 A family friend provided the music for Julia and Sam's ceremony.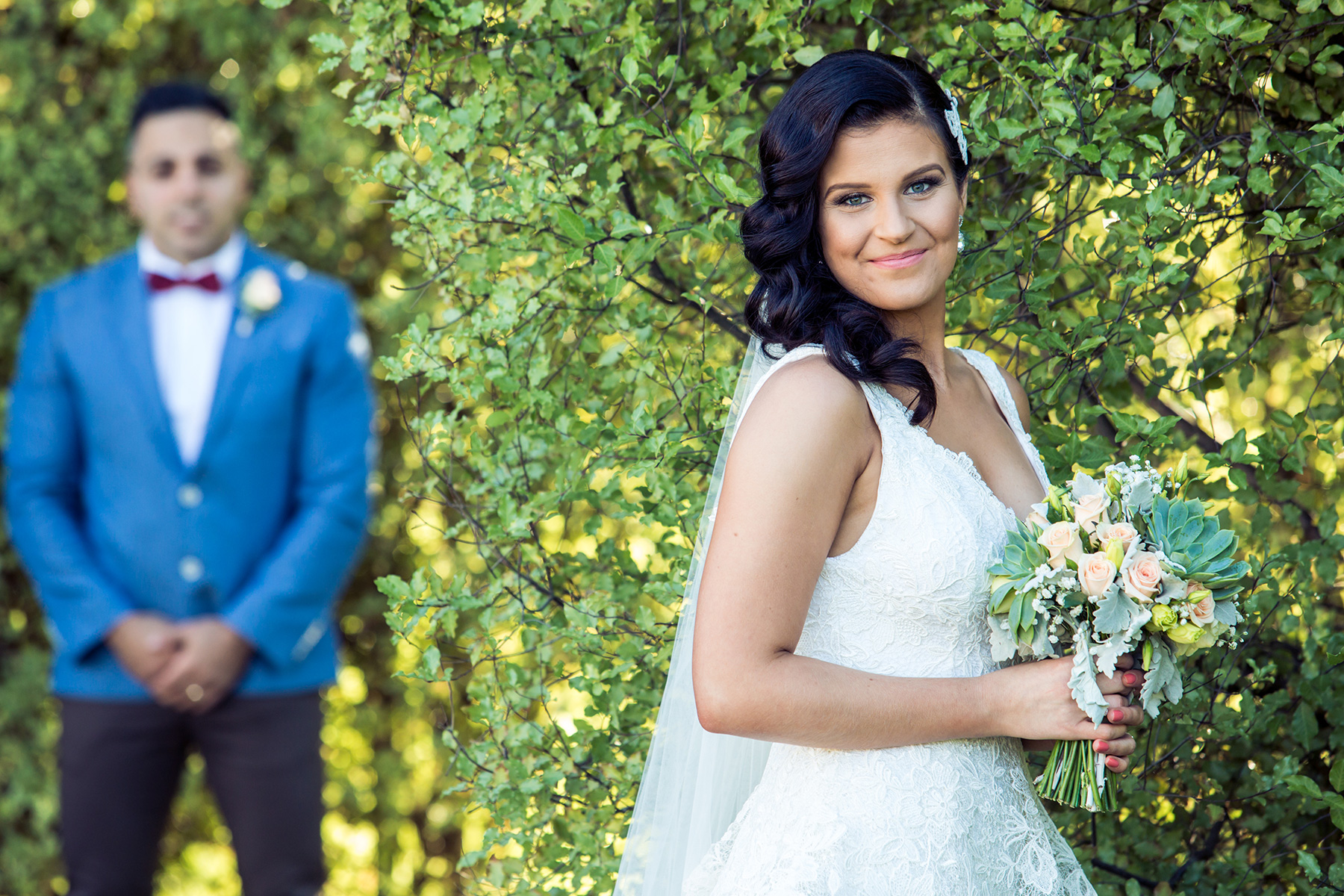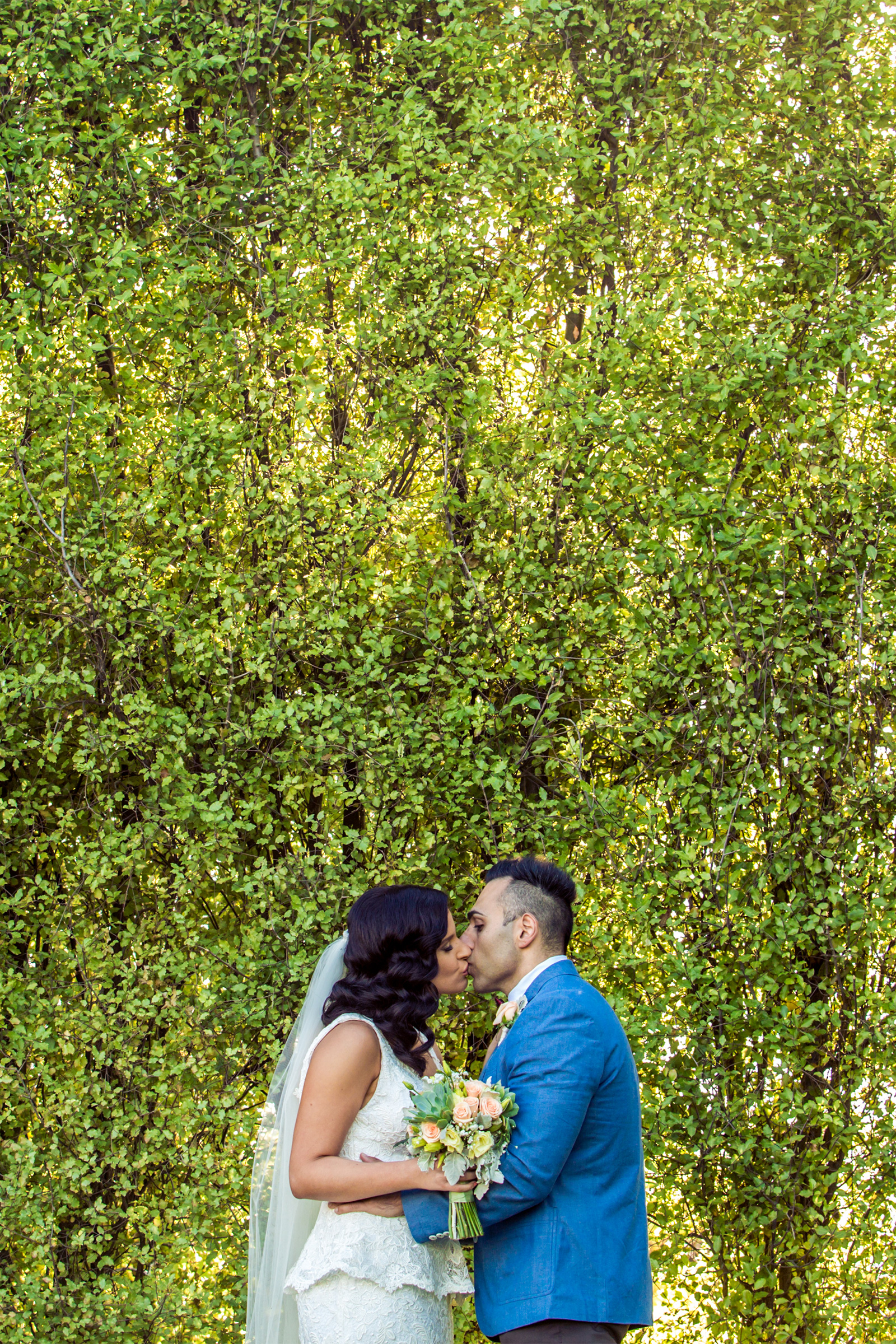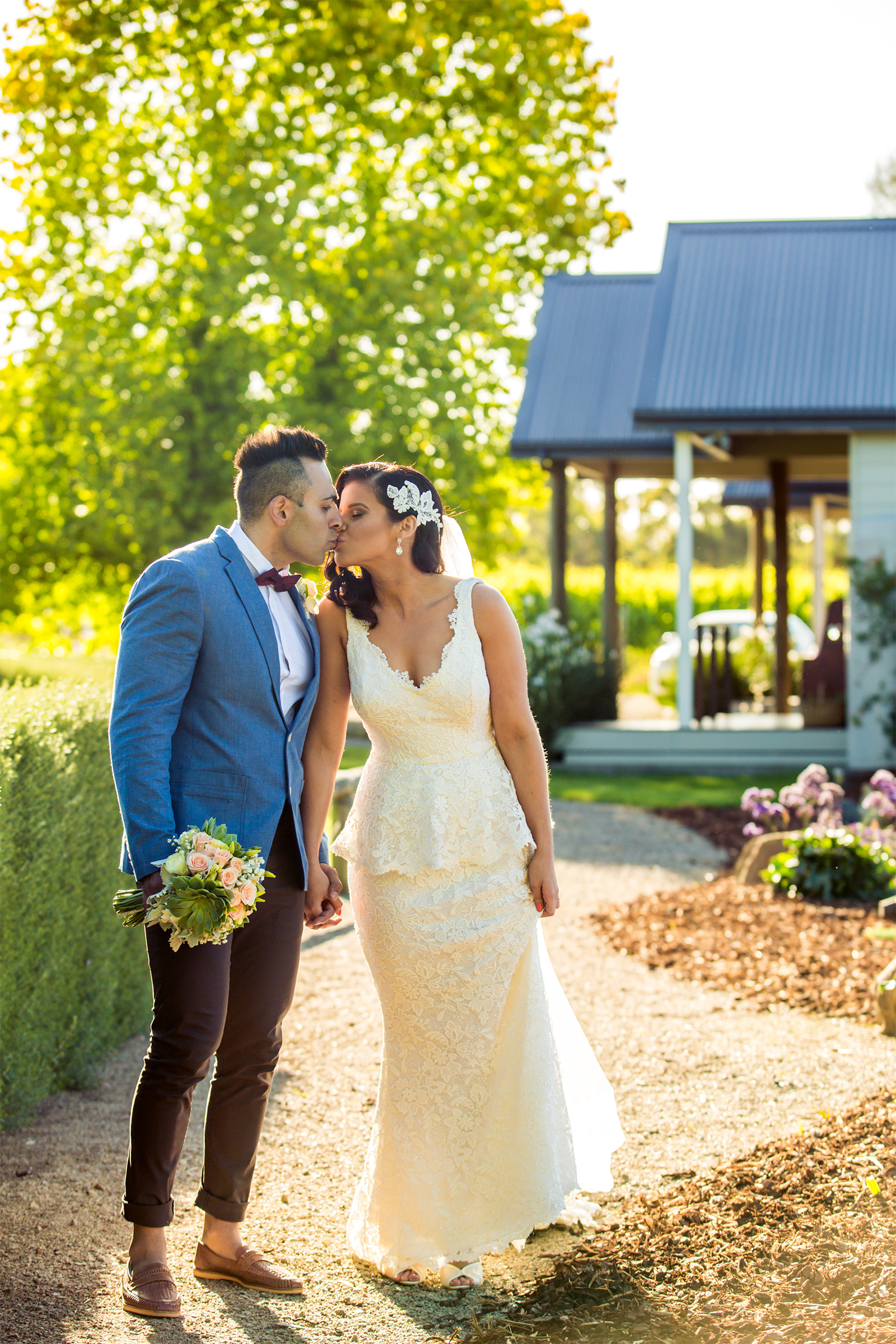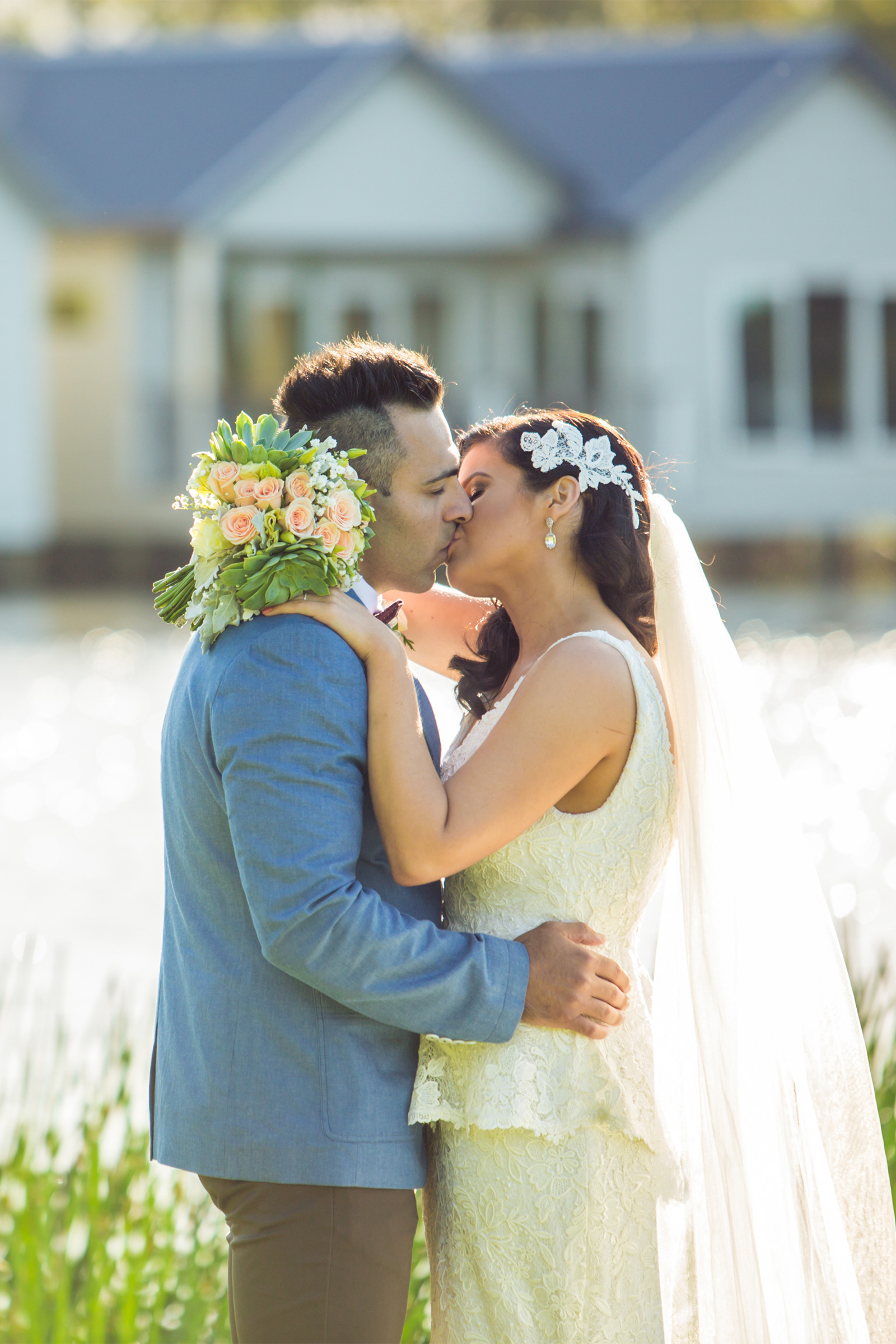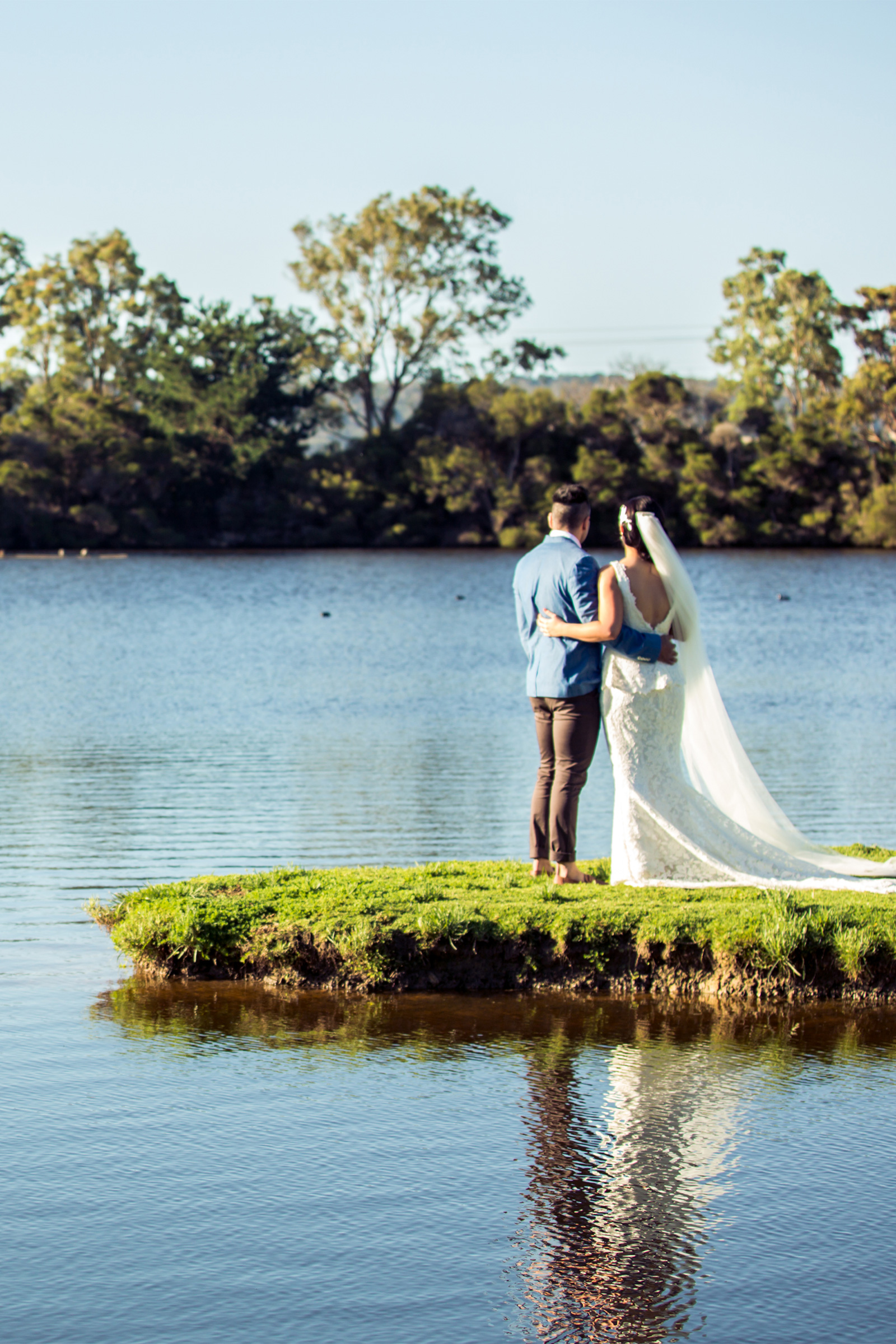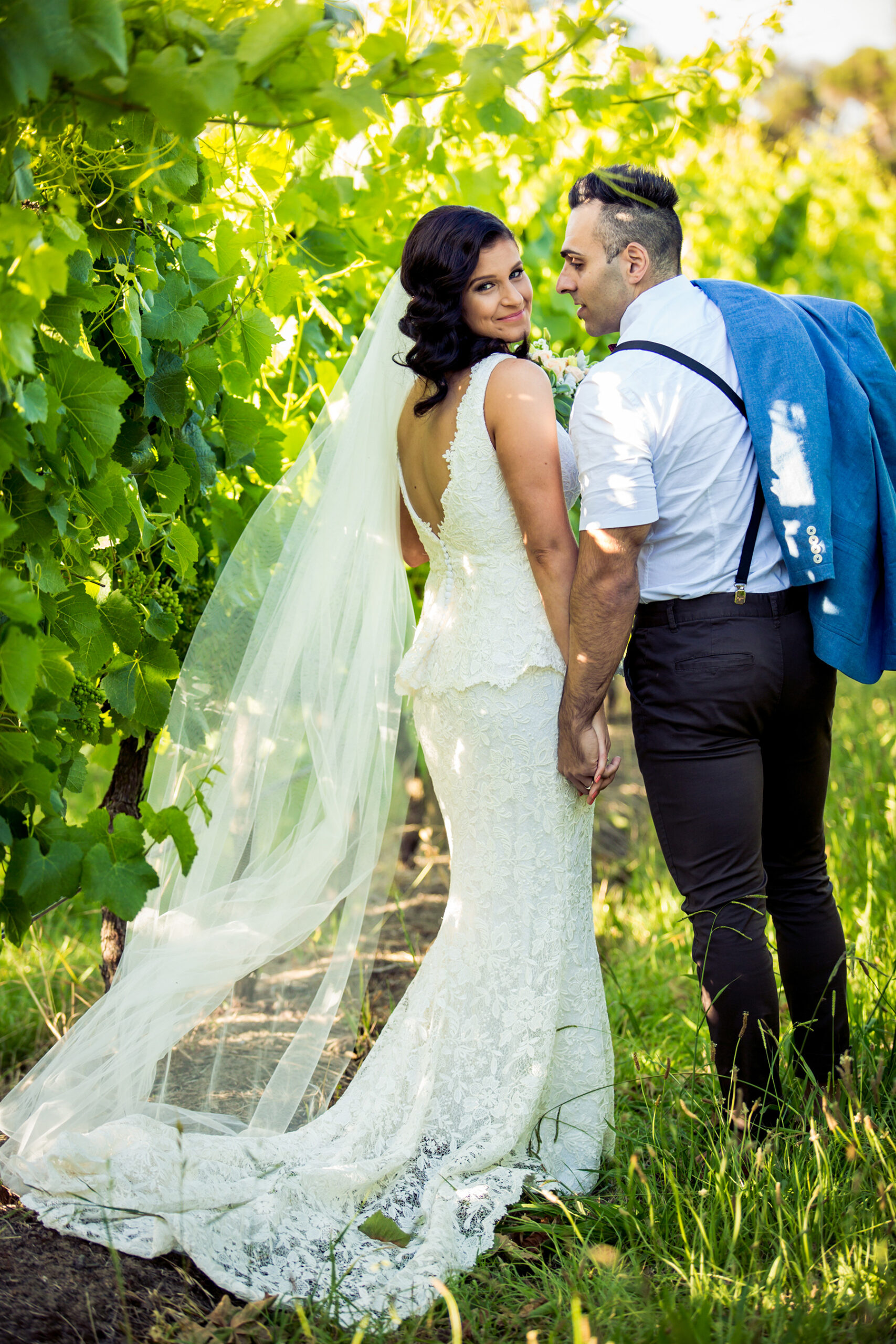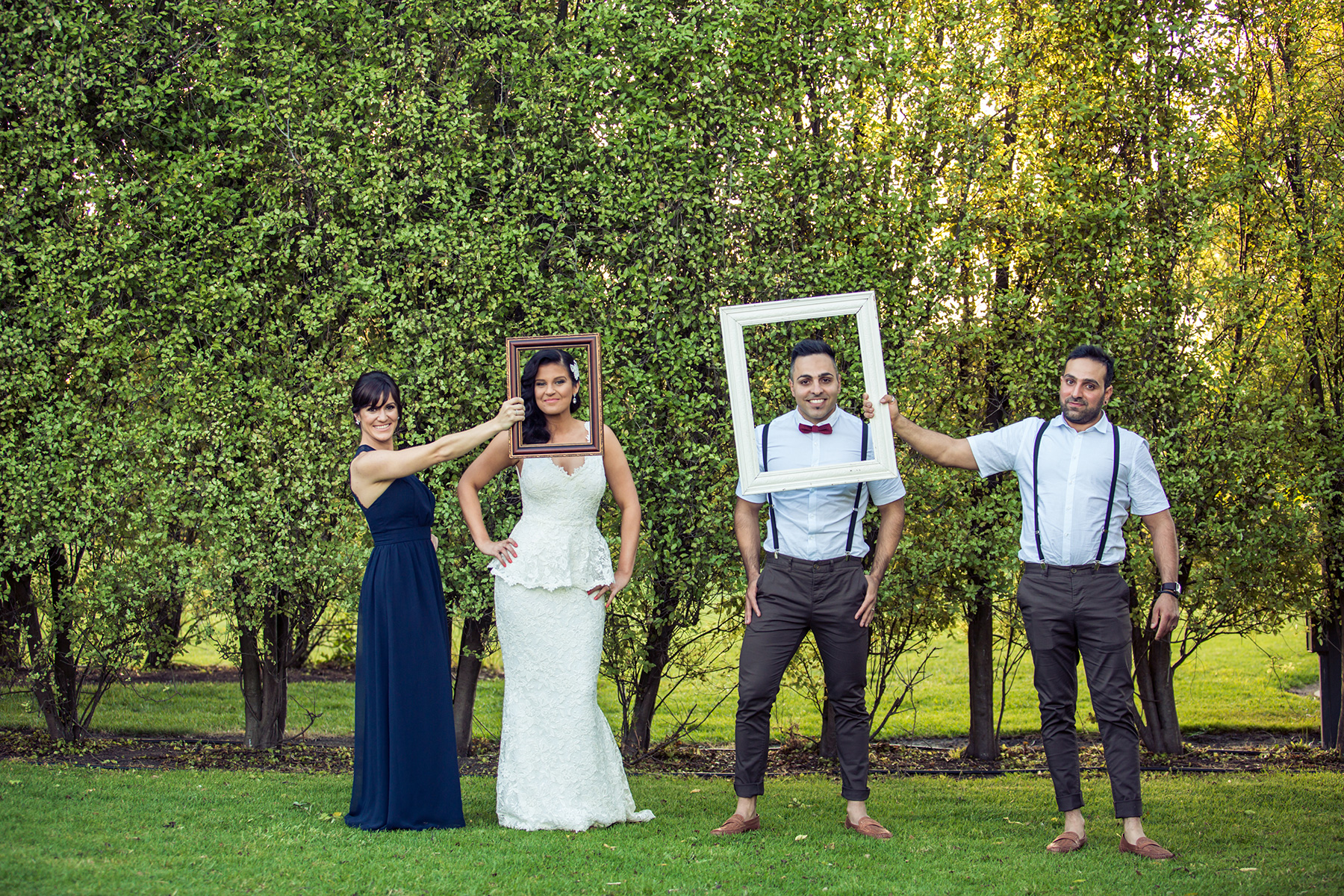 Julia's gown was Inspired by a dress worn by Selena Gomez.