Lauren took no chances letting a Bradley Cooper look-alike slip by the bar, but later learning he was a fellow geek… now that was really something.
Irish pair Lauren and Hugh, aged 29 and 30 respectively, met at a "trashy" Sydney bar in 2013. "I walked past a guy who was a splitting image of Bradley Cooper," Lauren recalls. "He bought me a gin and tonic and we sat with our feet in the pool talking for the rest of the night."
When it was time to wind things up, Lauren grabbed Hugh's phone and put her number in it.
"When I knew I loved him was a few months into dating," Lauren says. "We'd watch Harry Potter and eat pizza with our glasses on and that's when I knew he was a geek like me."
The Sydney couple wed in front of 110 guests on March 3, 2018 at Wandin Valley Estate, Lovedale. "We had loved ones coming from as far as Belfast and Brooklyn celebrating not just our wedding but a married life together," smiles Lauren.
"I wanted to bring a bit of Ireland to the day so that our Aussie friends got to experience the fun of our culture first hand," she adds. "I had no idea my parents-in-law could jig until I saw them enter the room to our Irish band… it was easily one of the highlights to see mum and mum-in-law flailing their legs with straight arms by their sides!"
Photos courtesy of Fortunate Fellow Photography.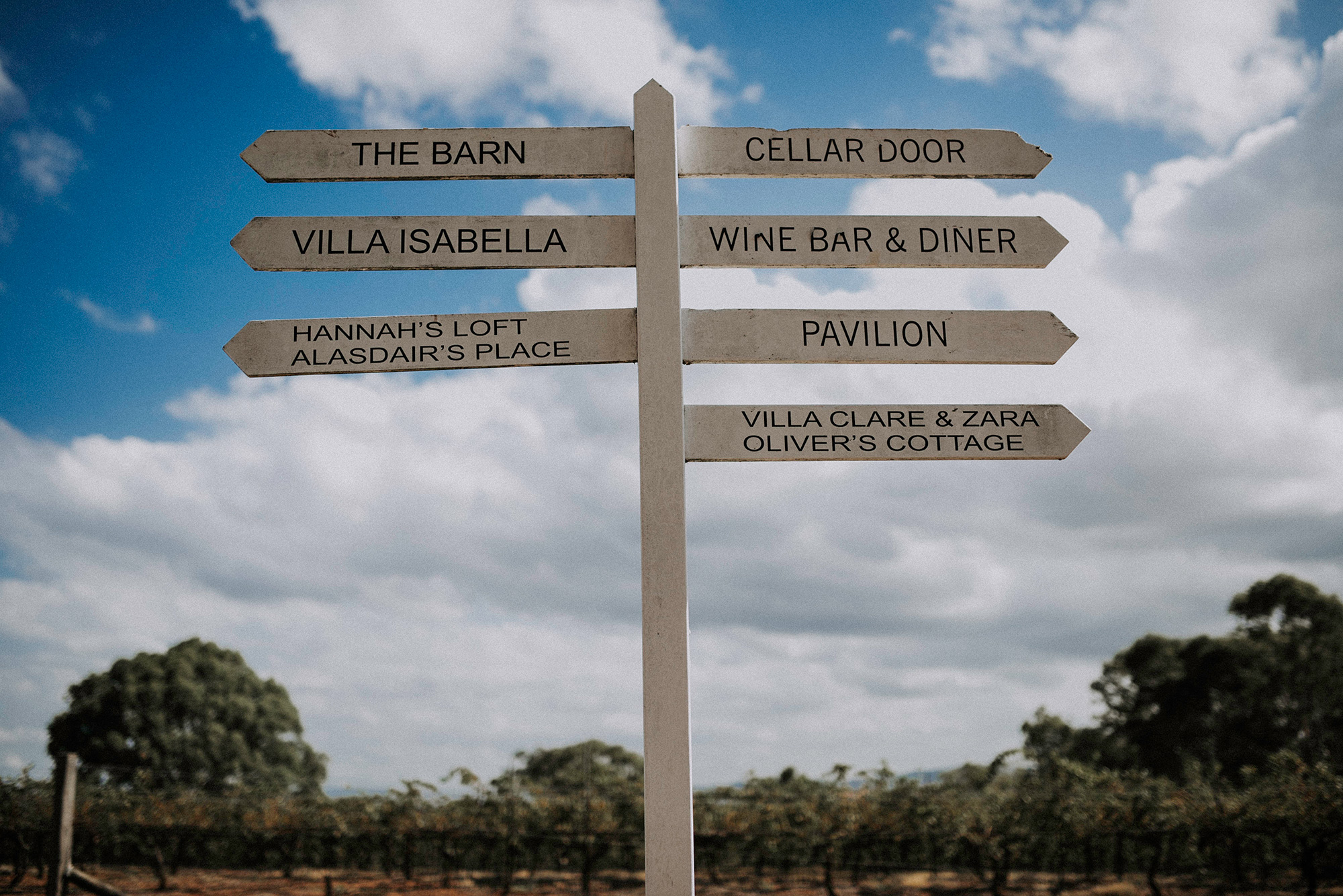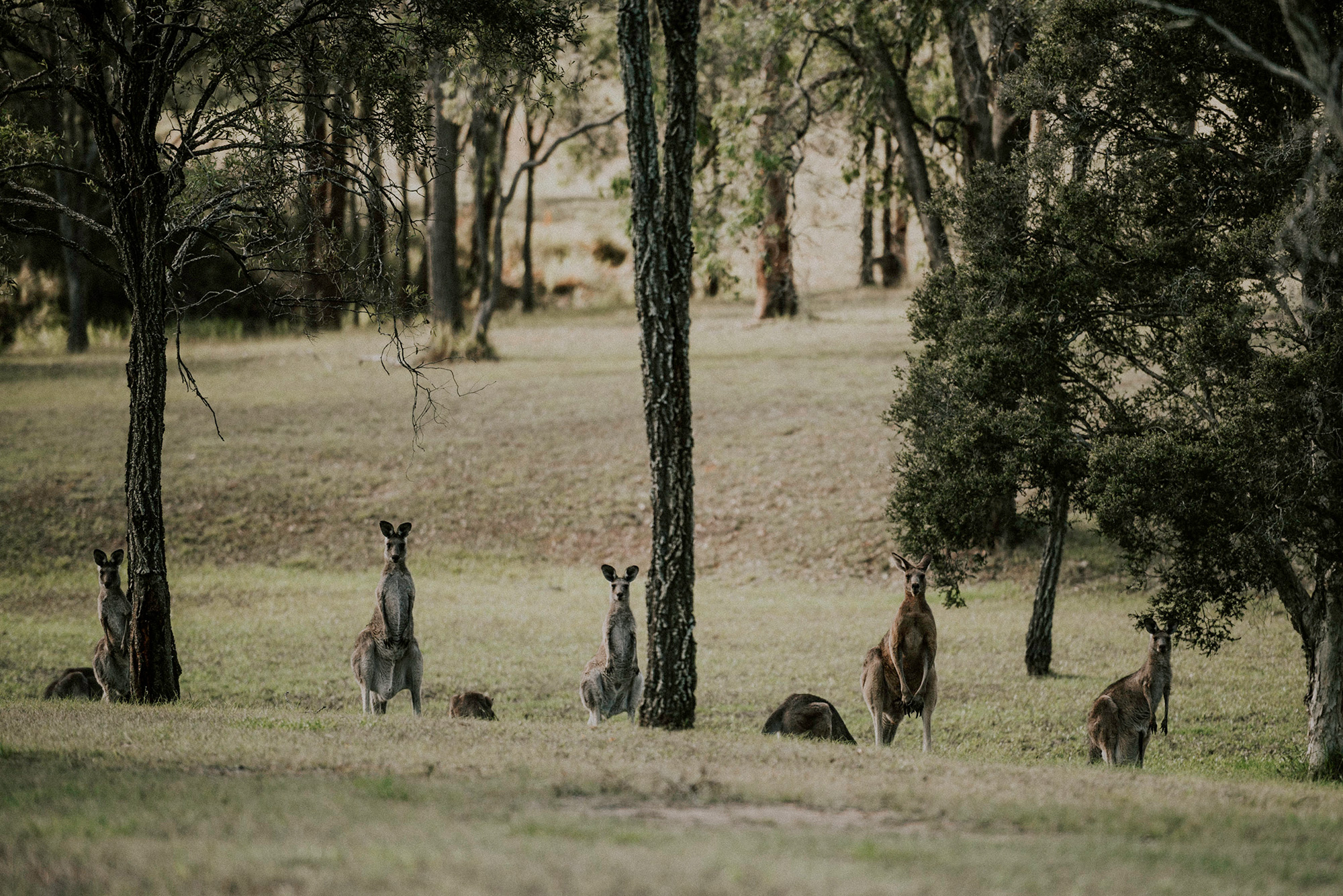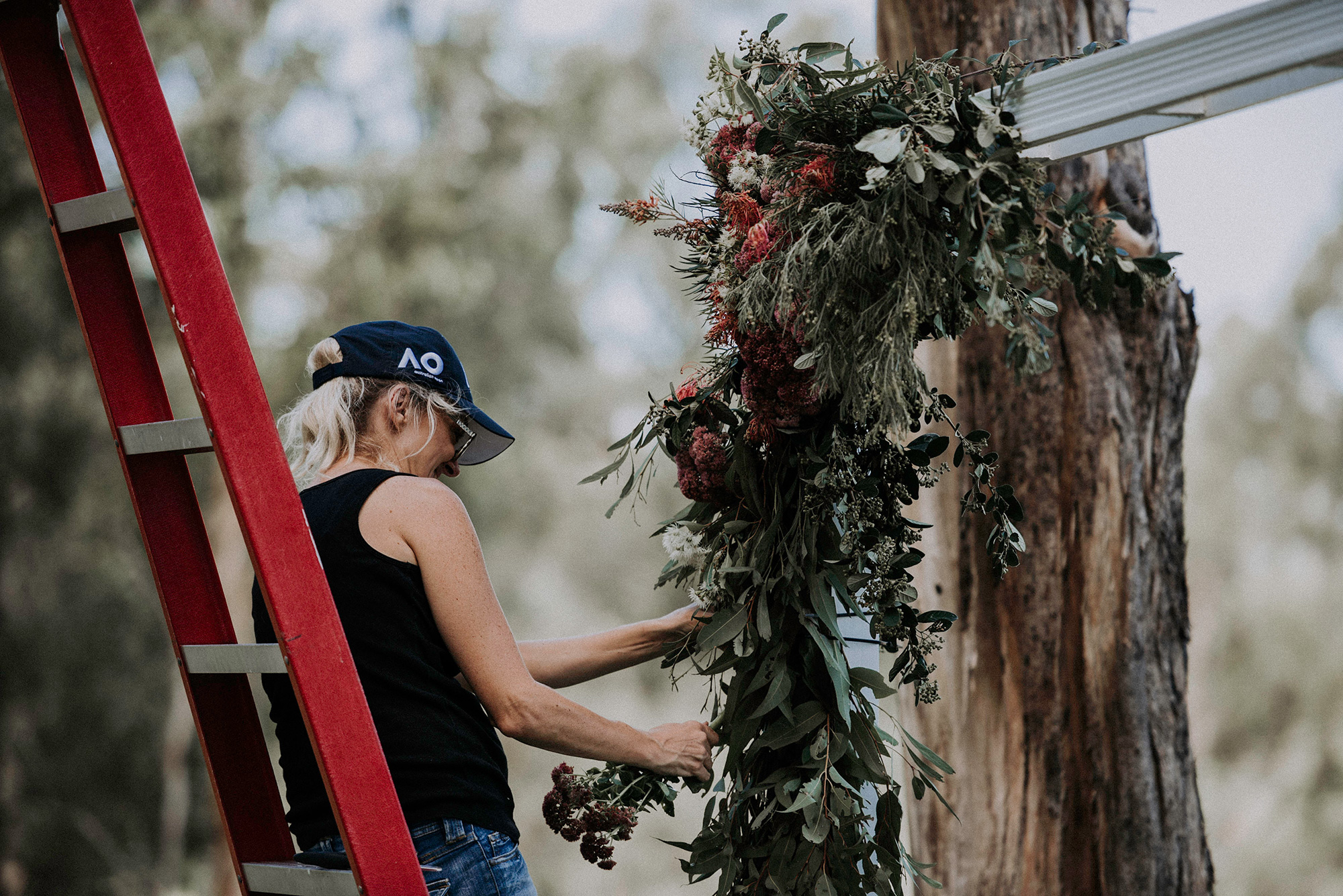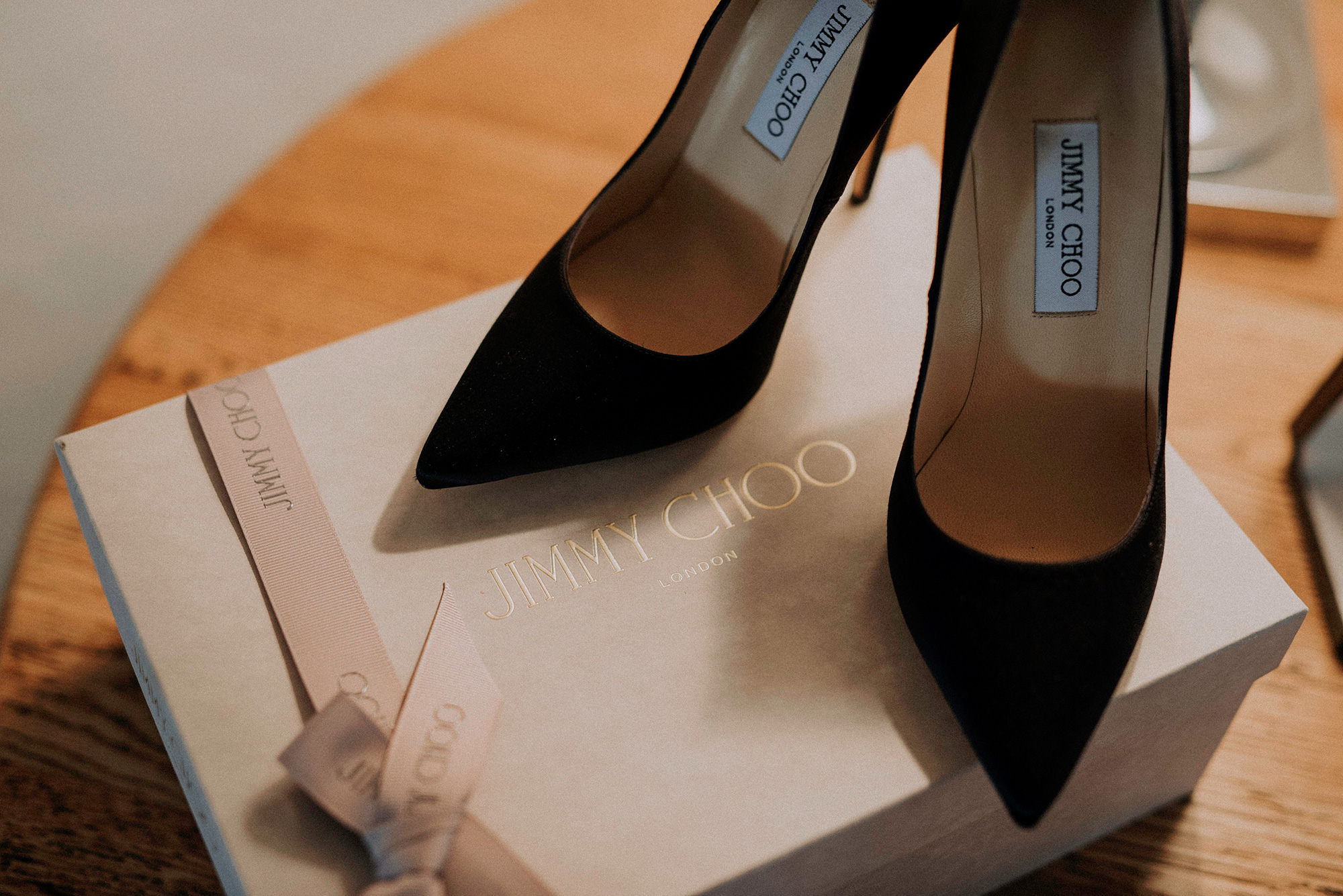 Lauren had the couple's wedding date engraved on the bottom of her custom Jimmy Choos. "A really special purchase that I will wear again," she says, but also comments, "Have back up shoes! By 10pm I was dancing barefoot."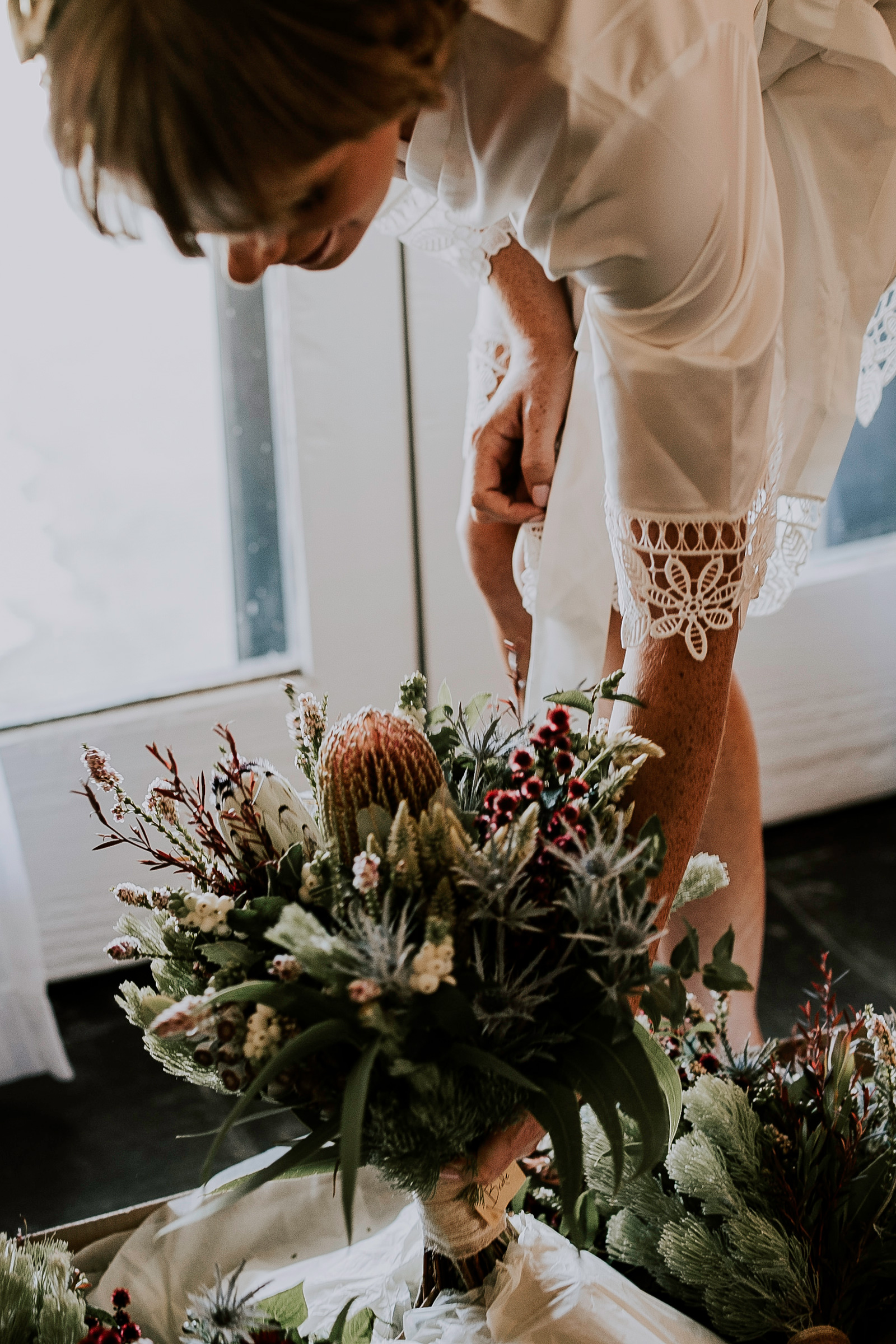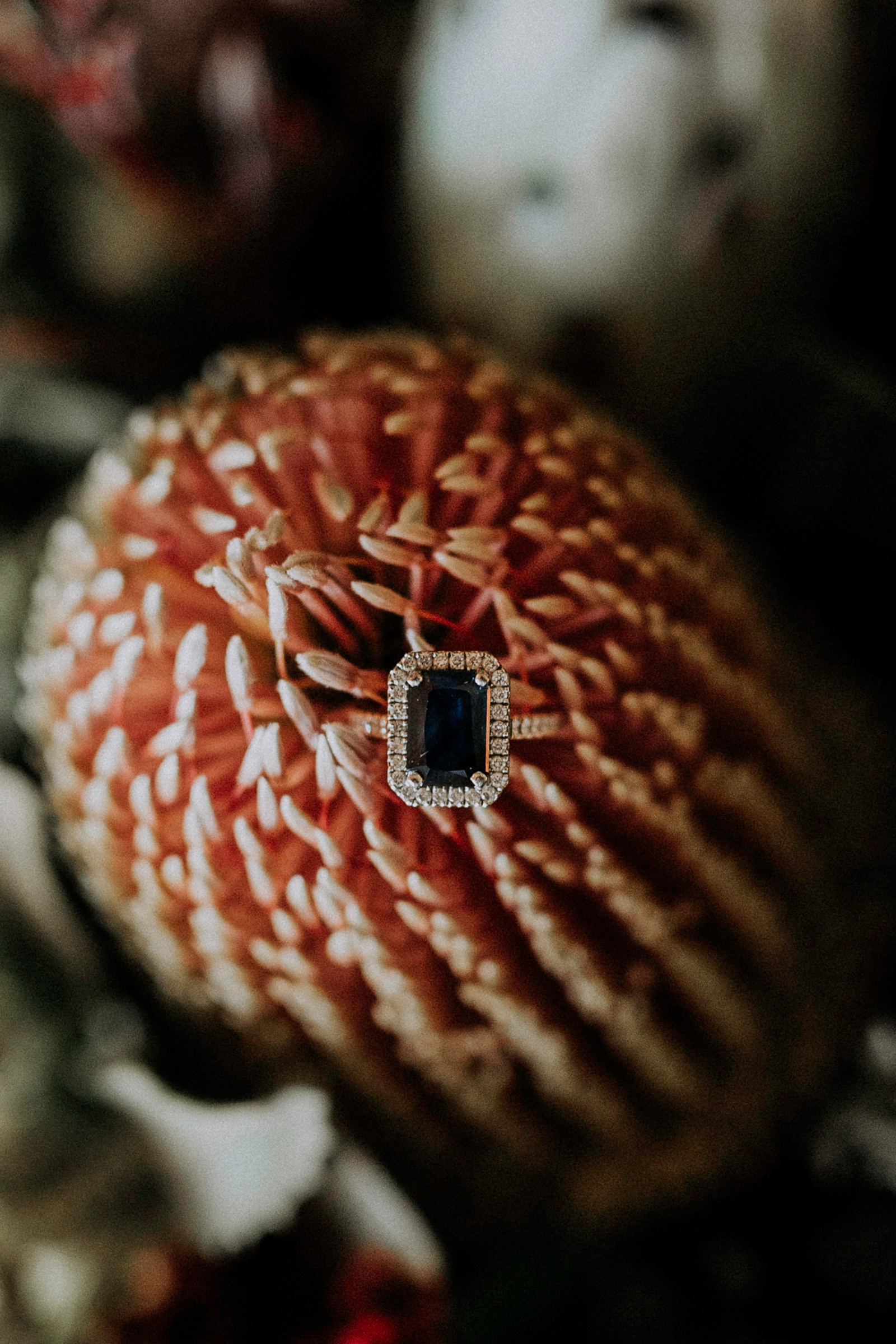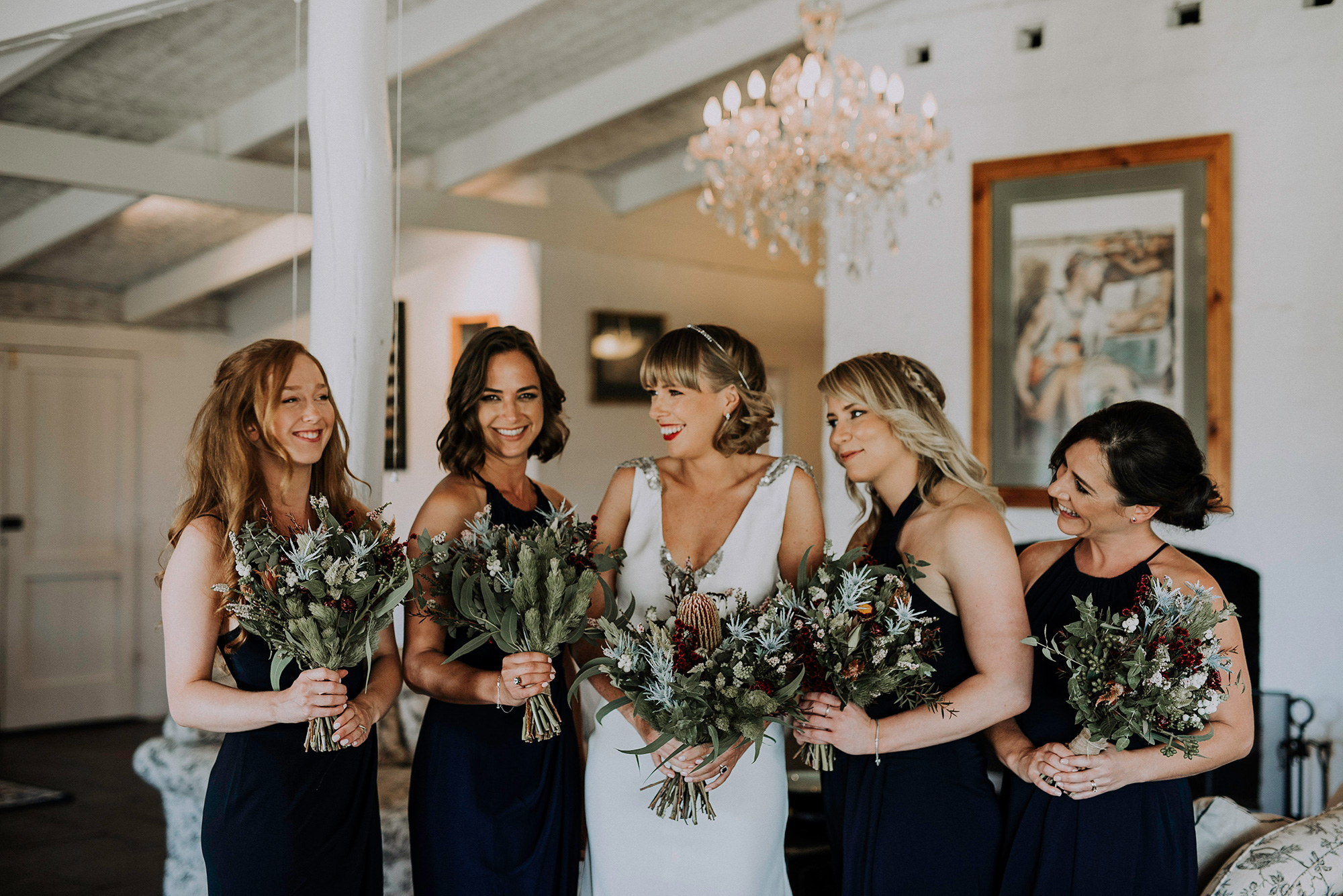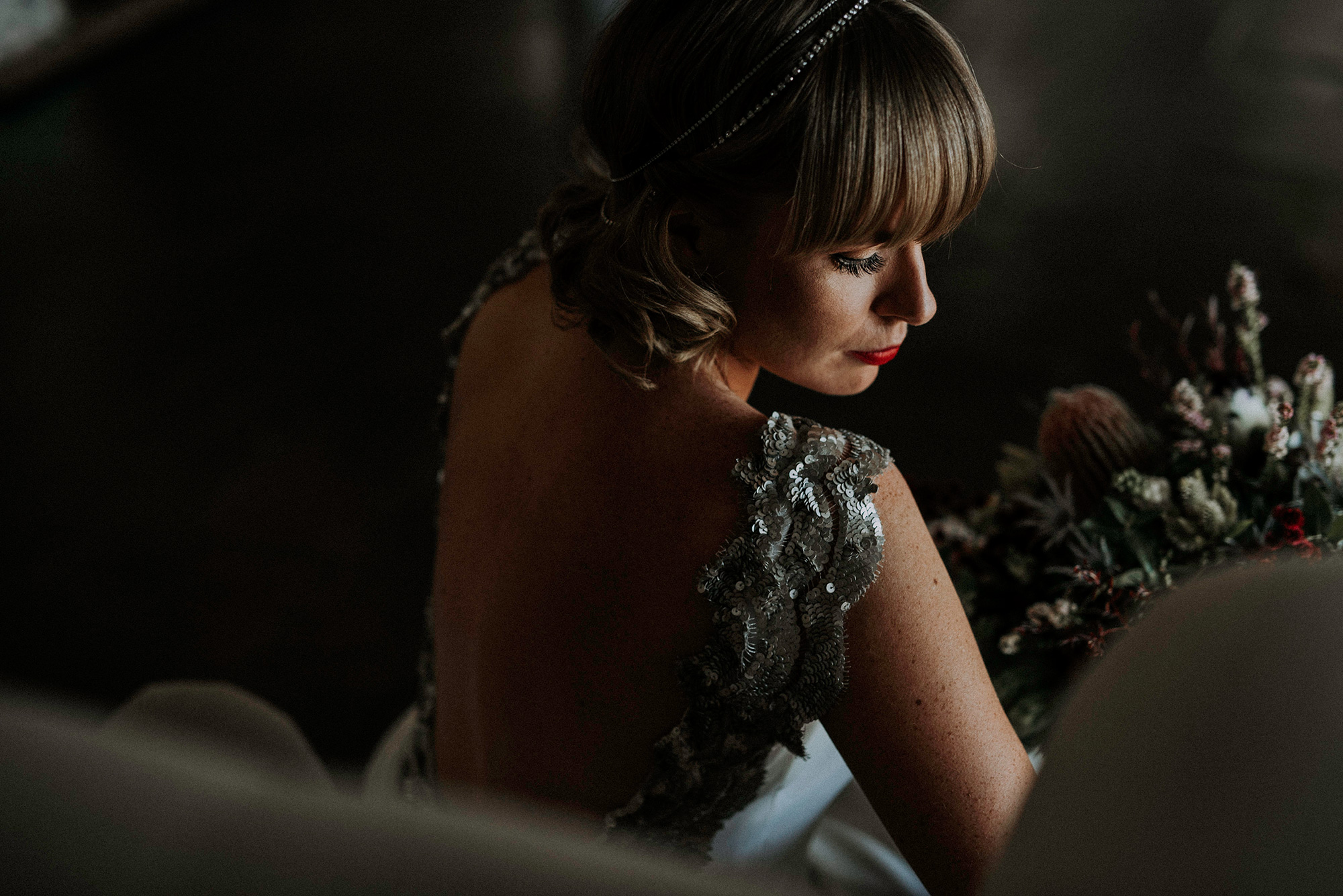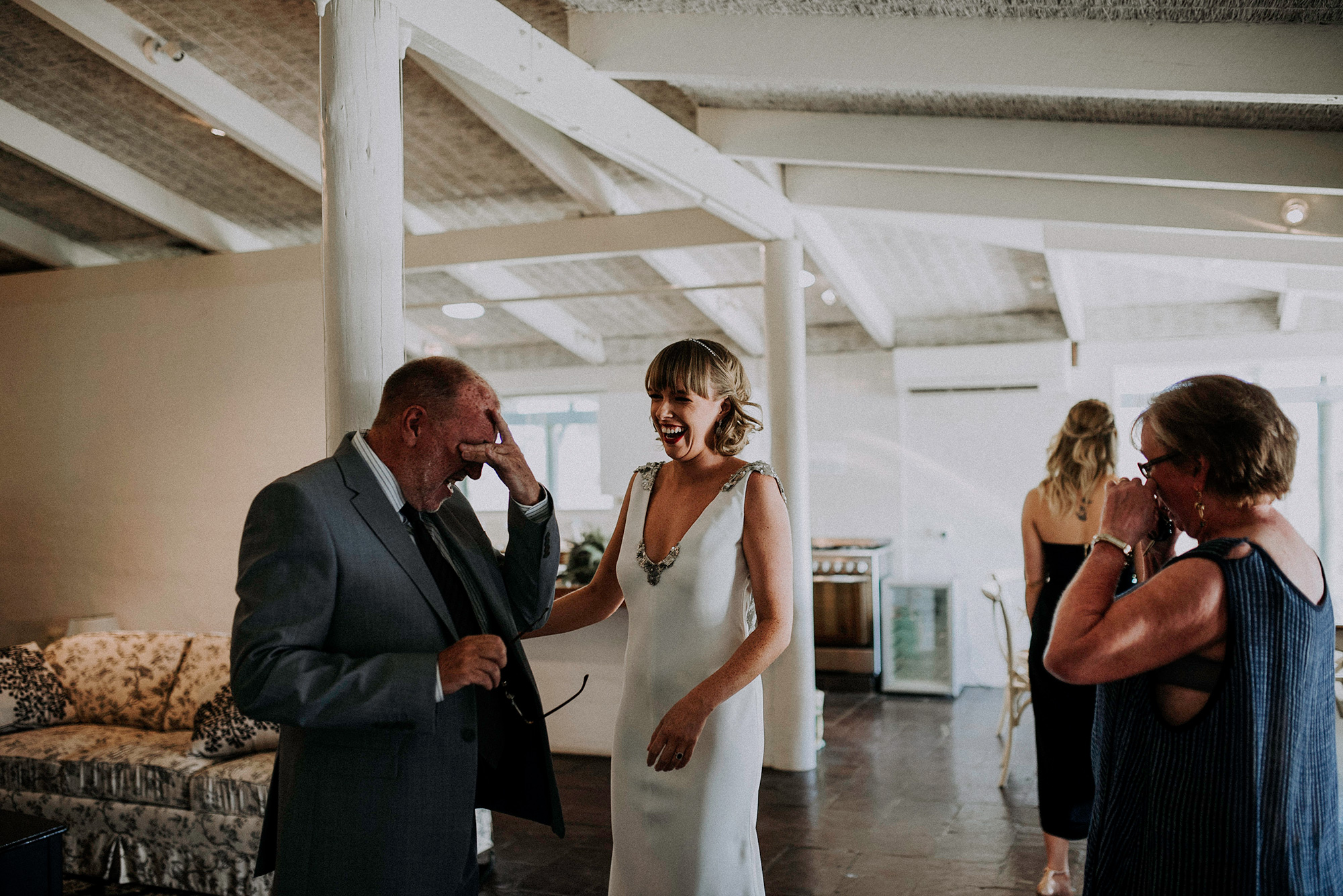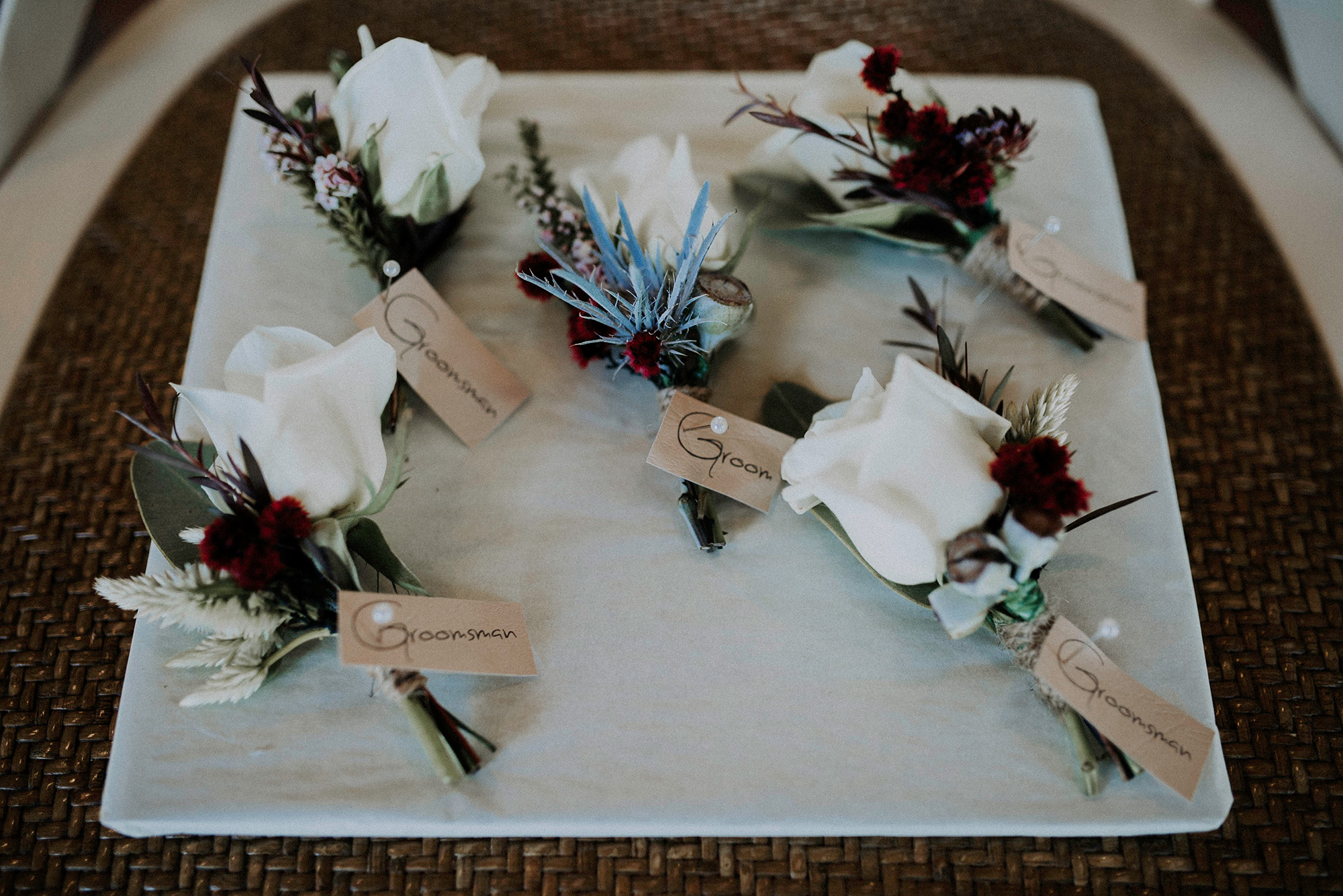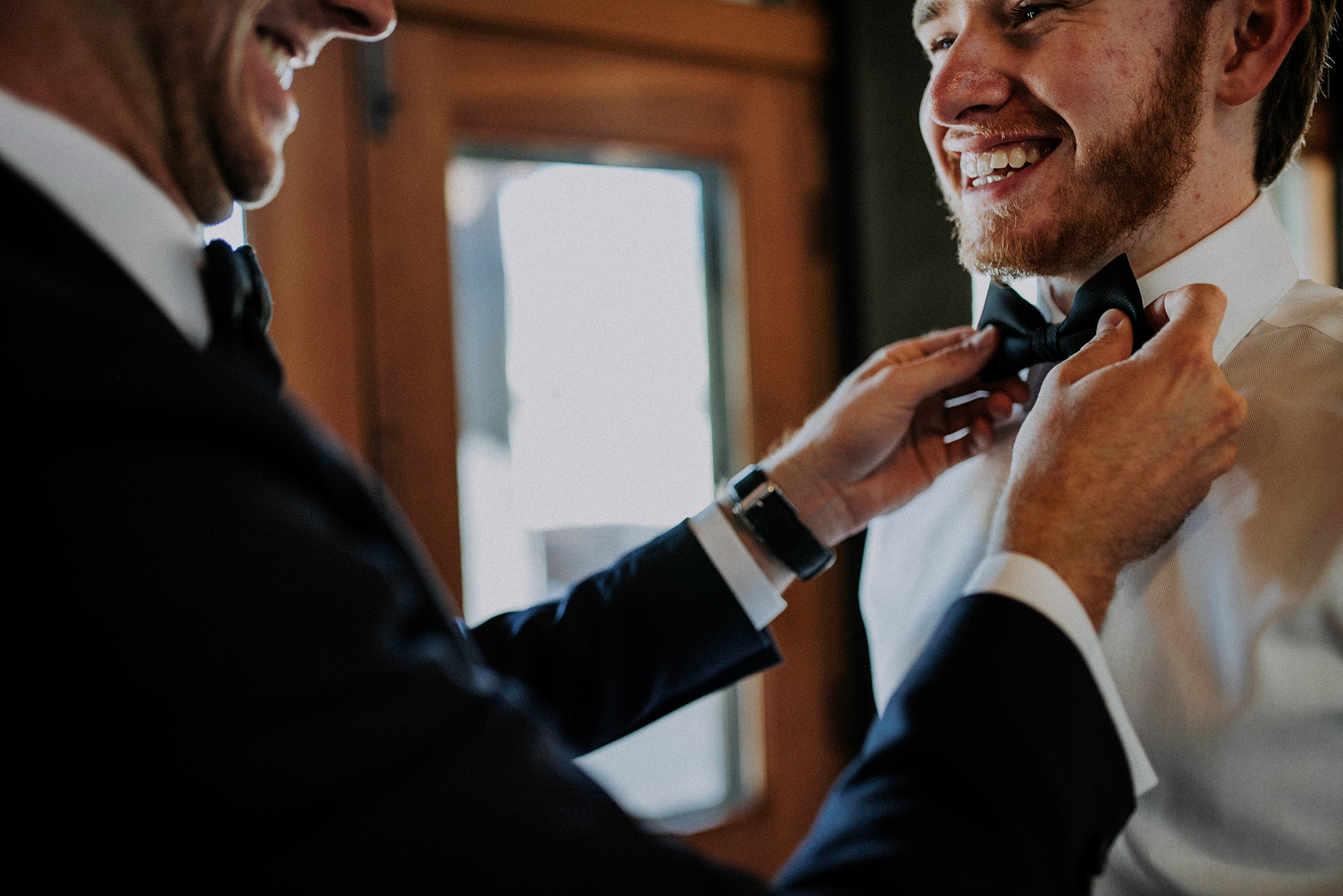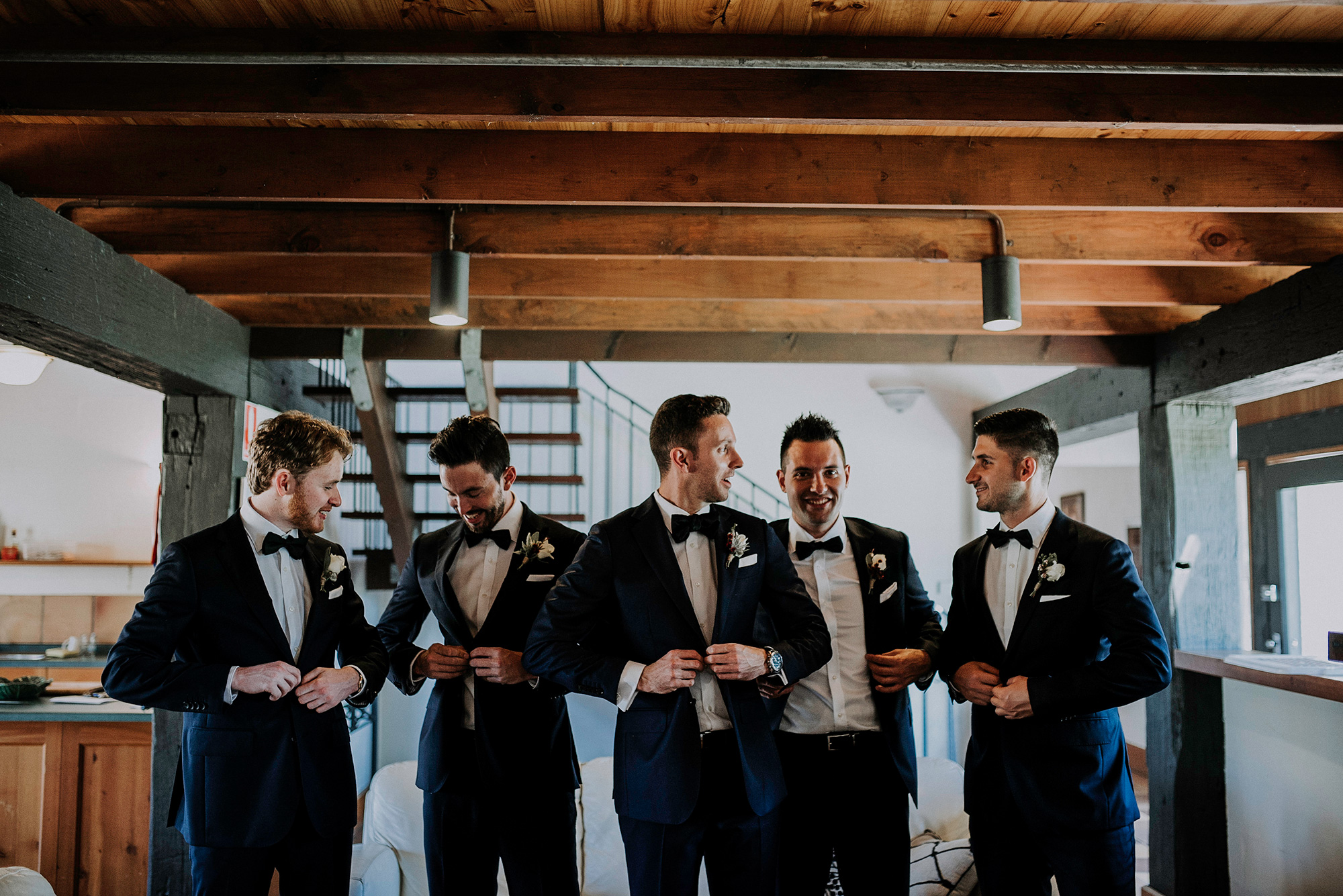 Hugh also enjoyed the custom-designed experience with a tailor made suit from The Bespoke Corner. "We were able to choose every little detail, from the lining to the button holes; they even put our wedding date under the collar," Lauren says.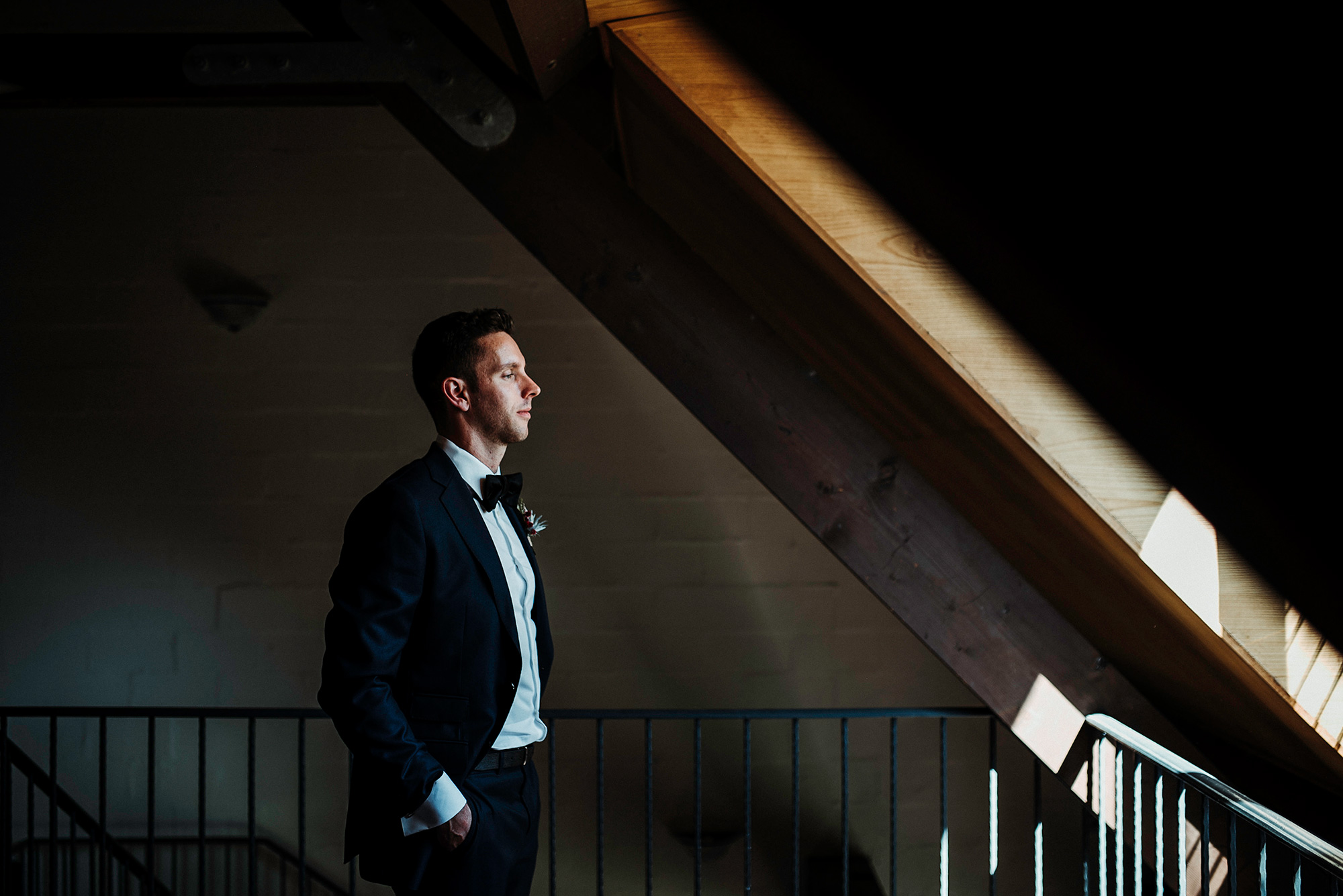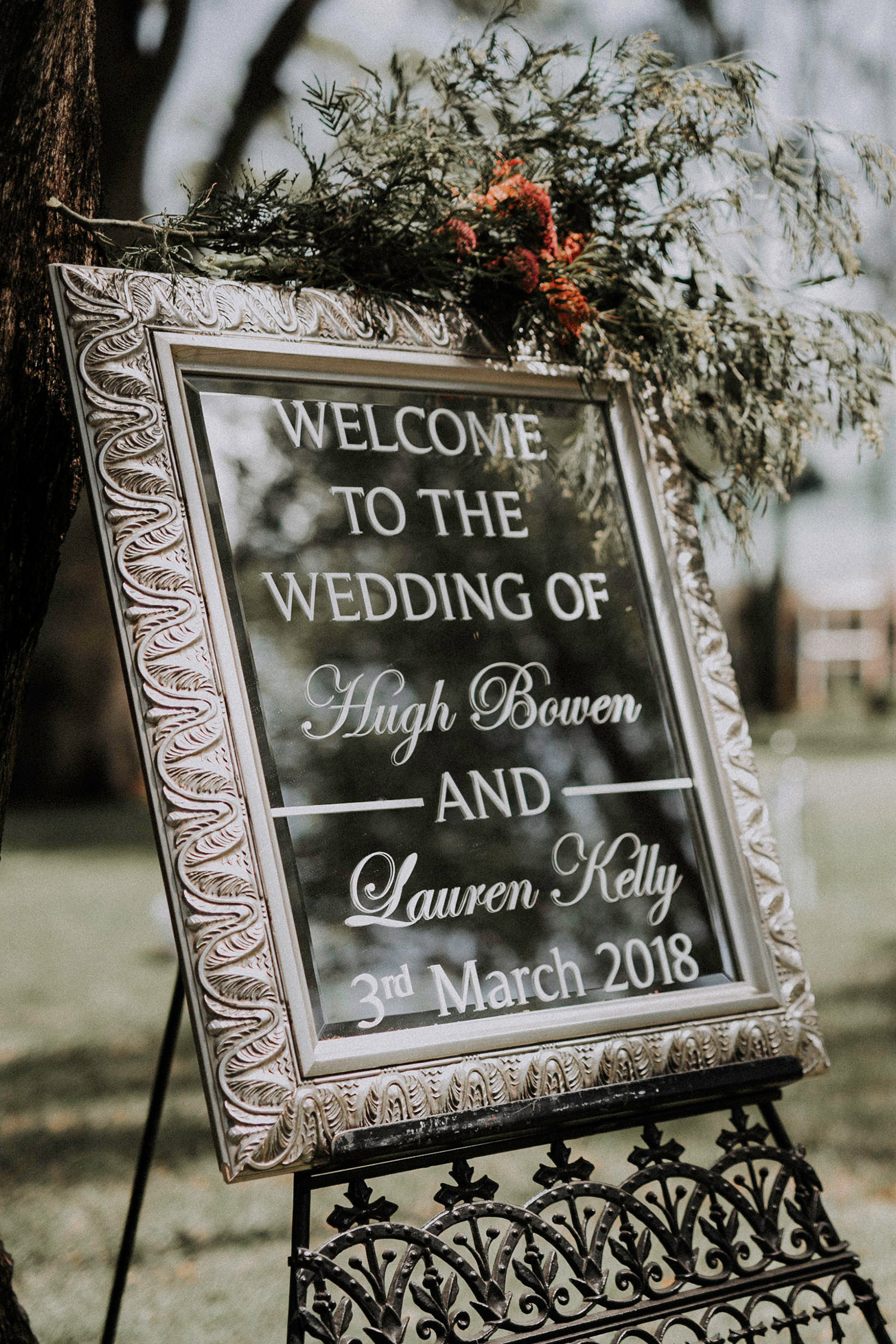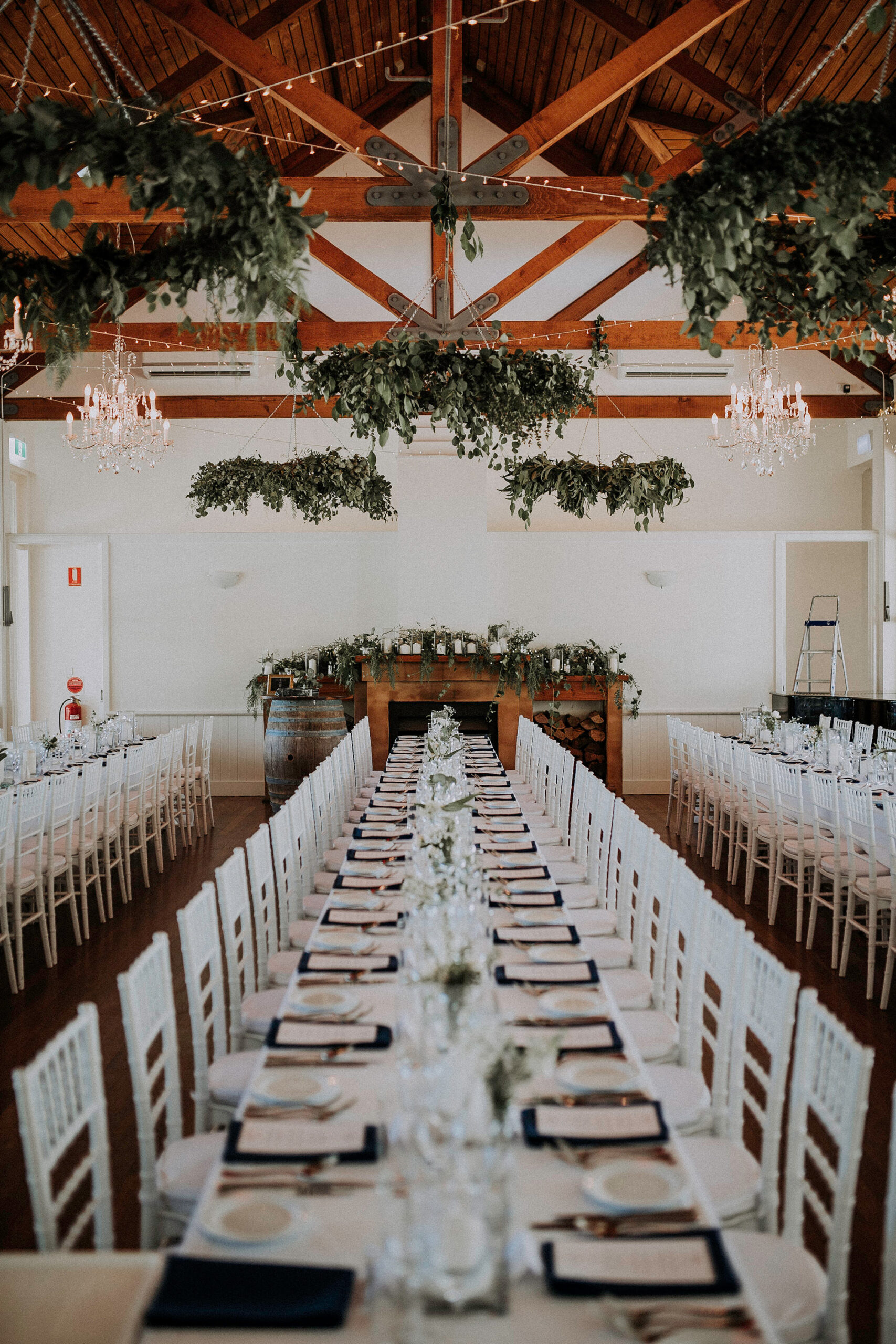 Tumbleweed Events took care of all the styling. "The moment I walk into the reception I was overwhelmed by all the tiny details," beams the bride. "I wish Ruth could decorate my house!"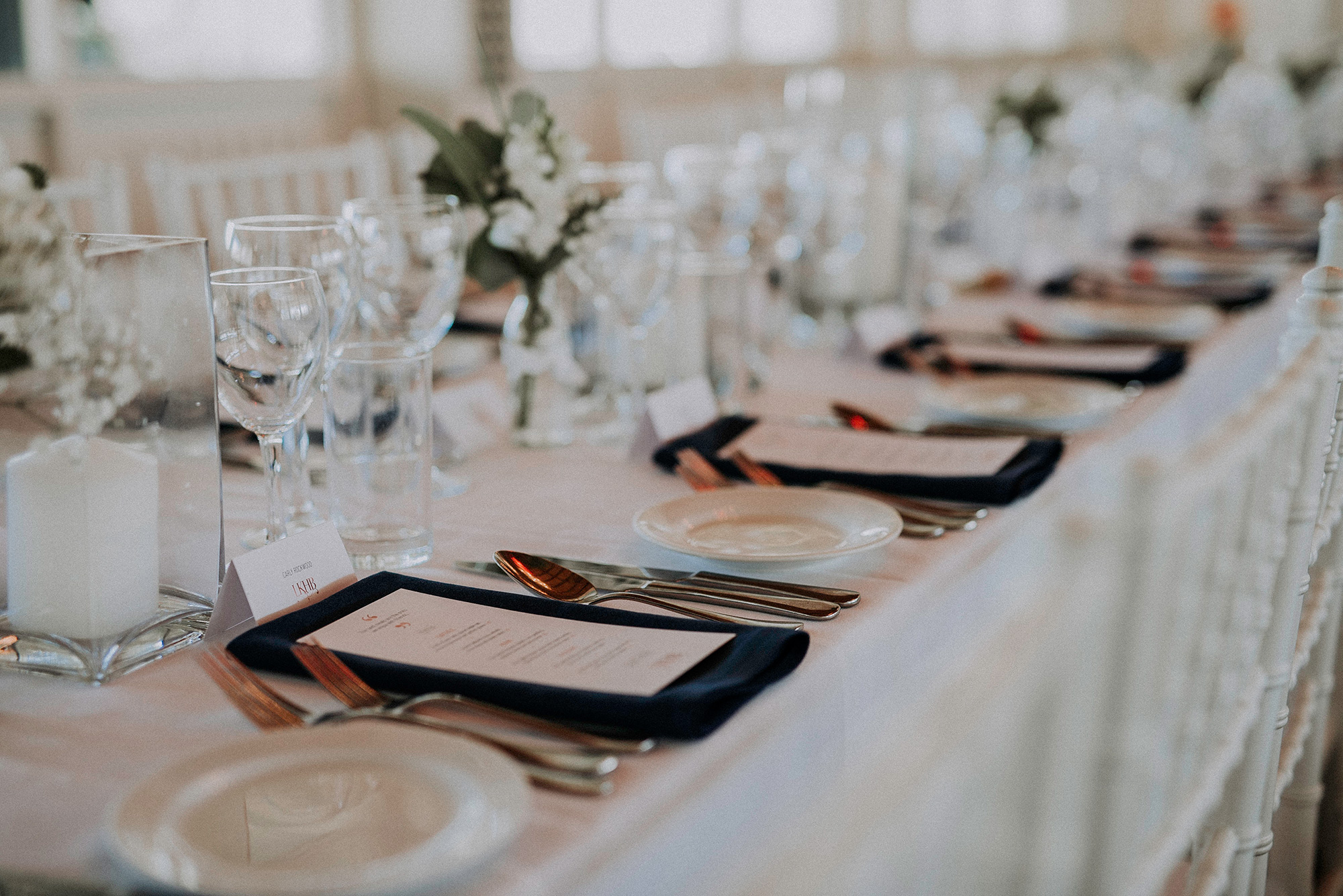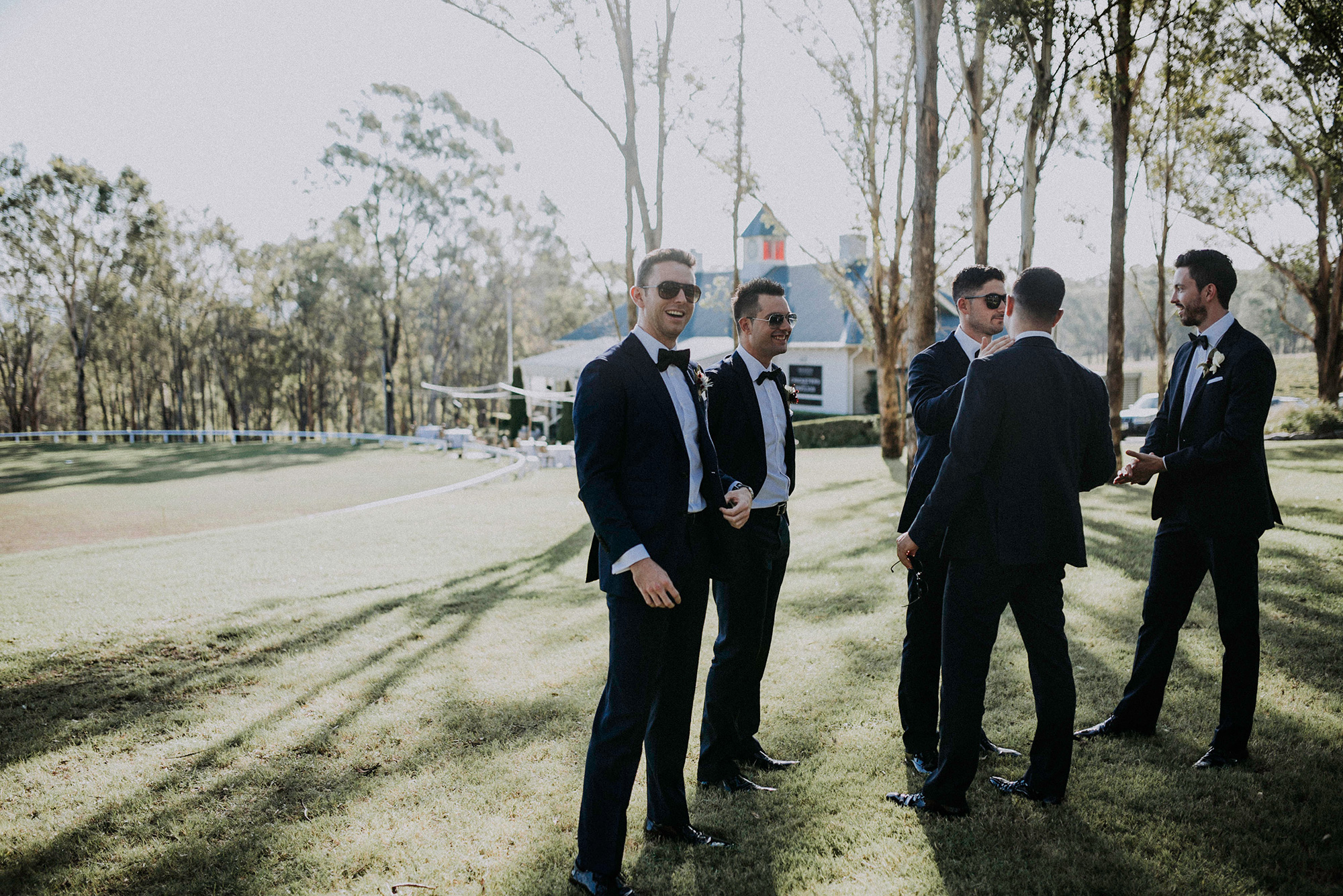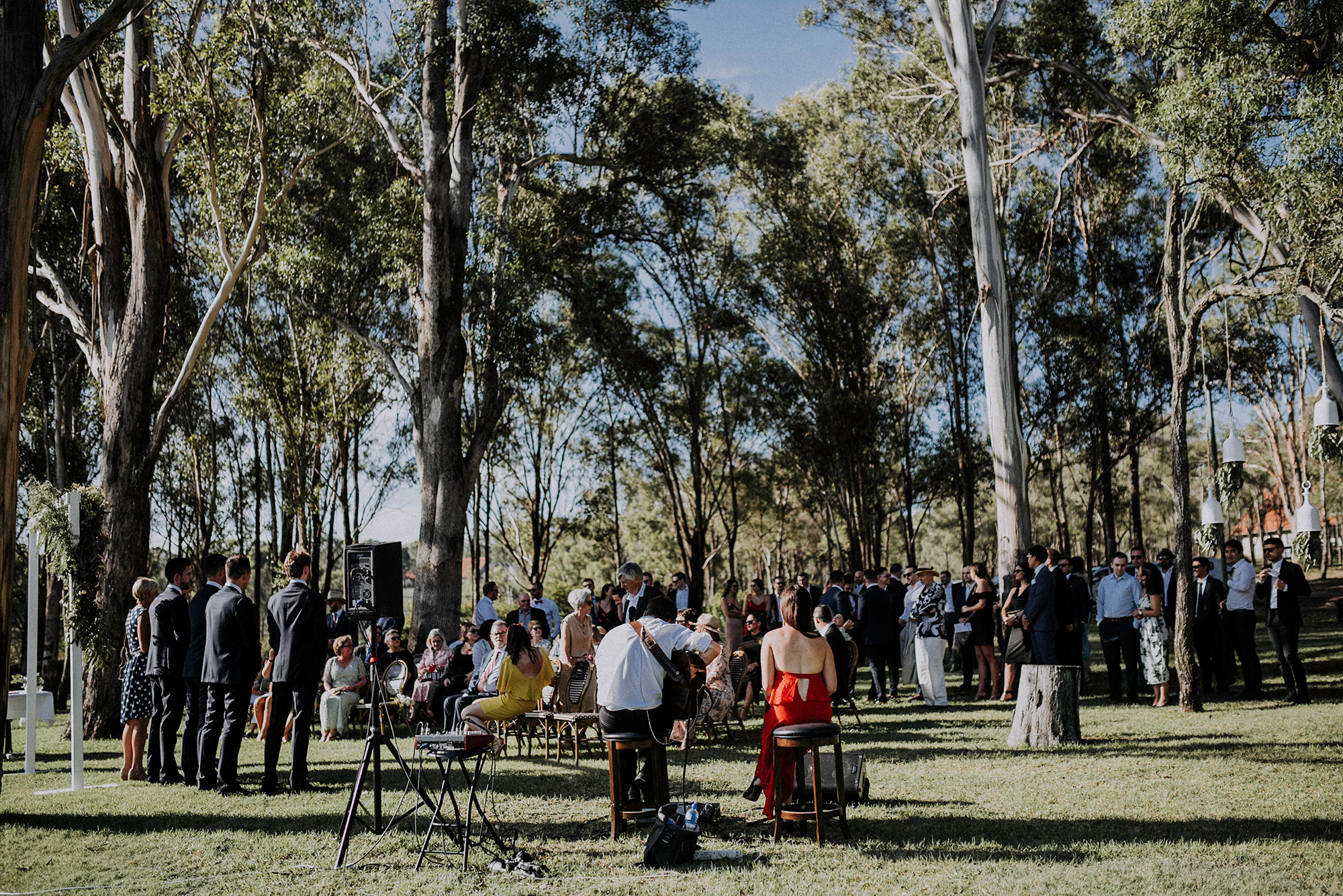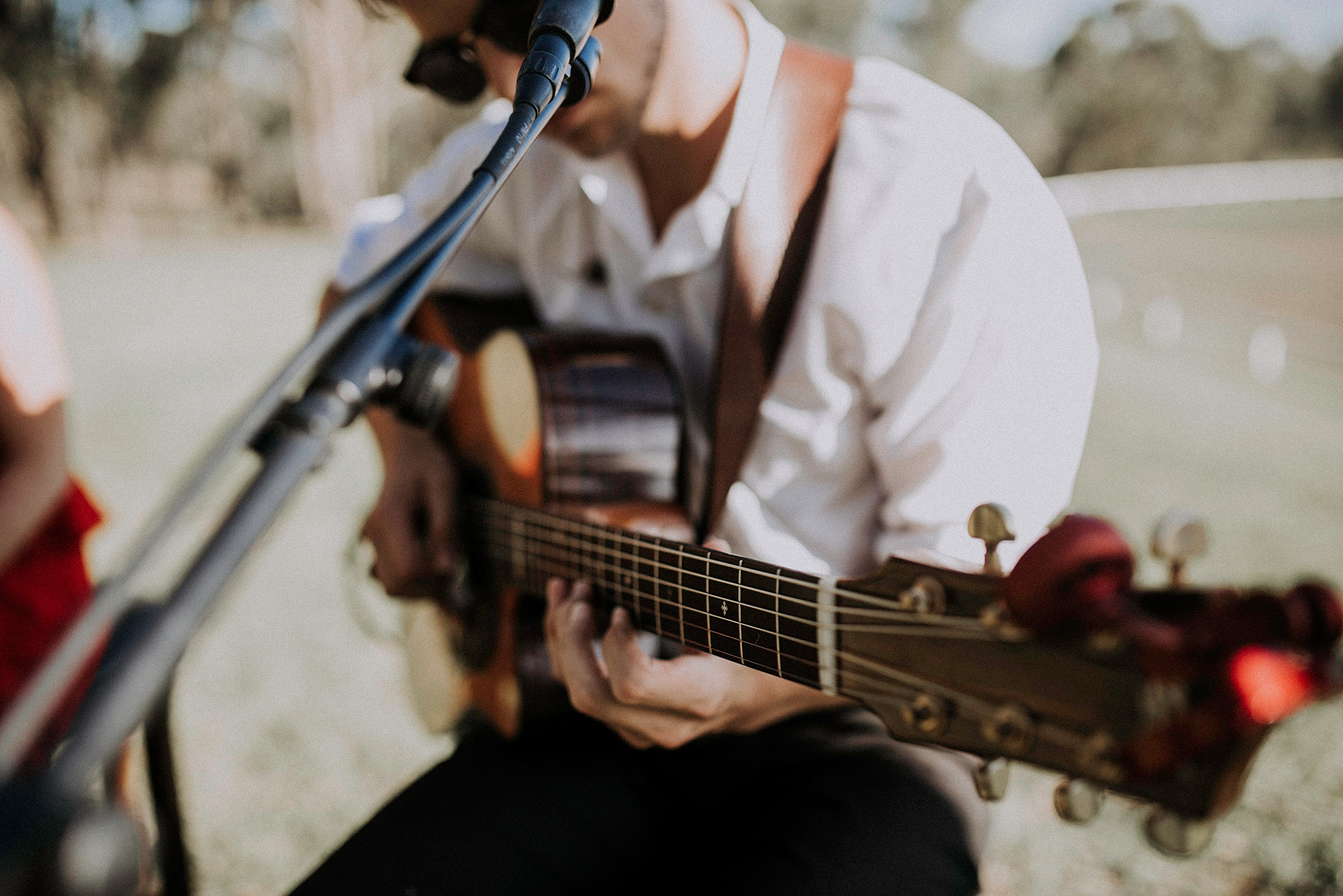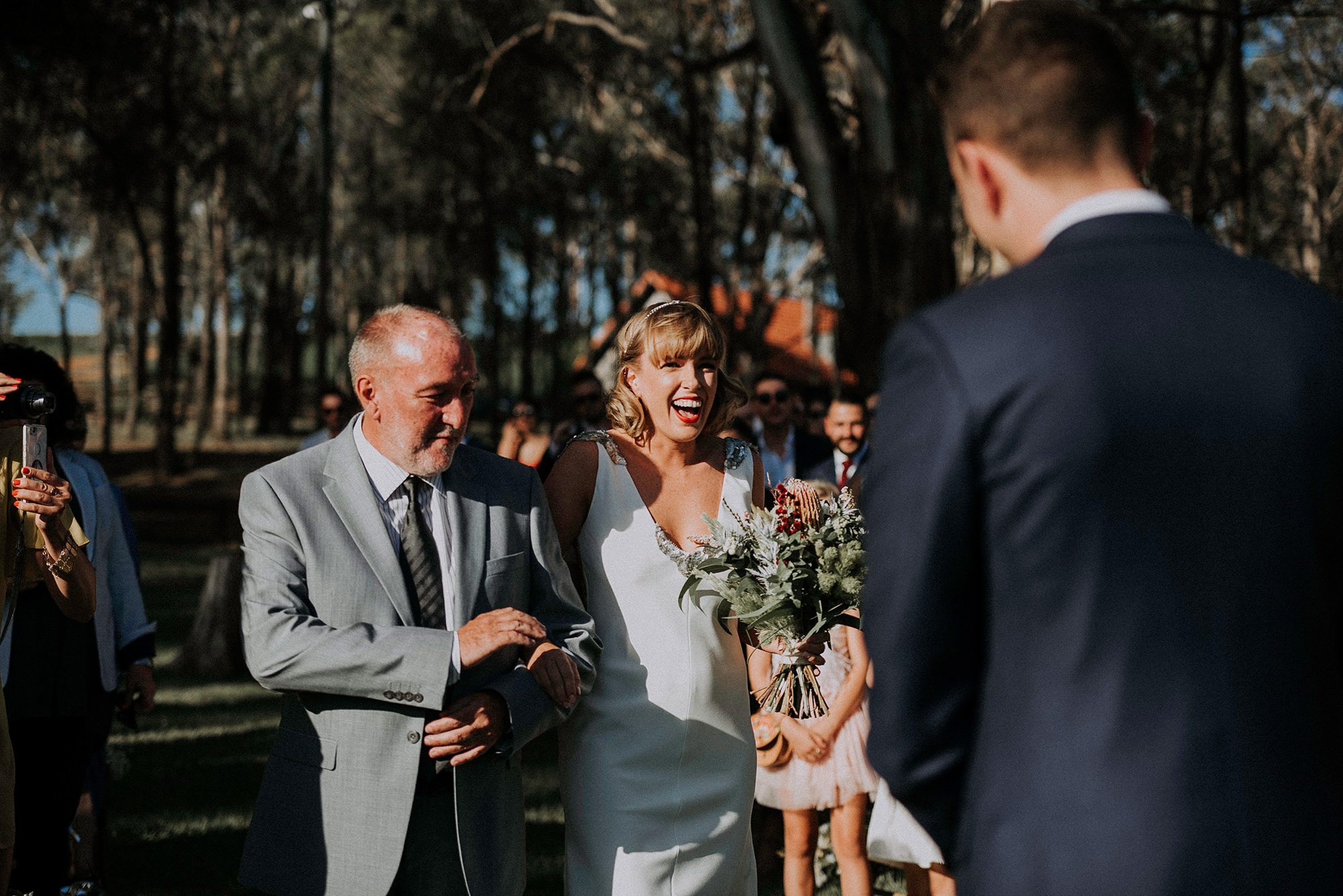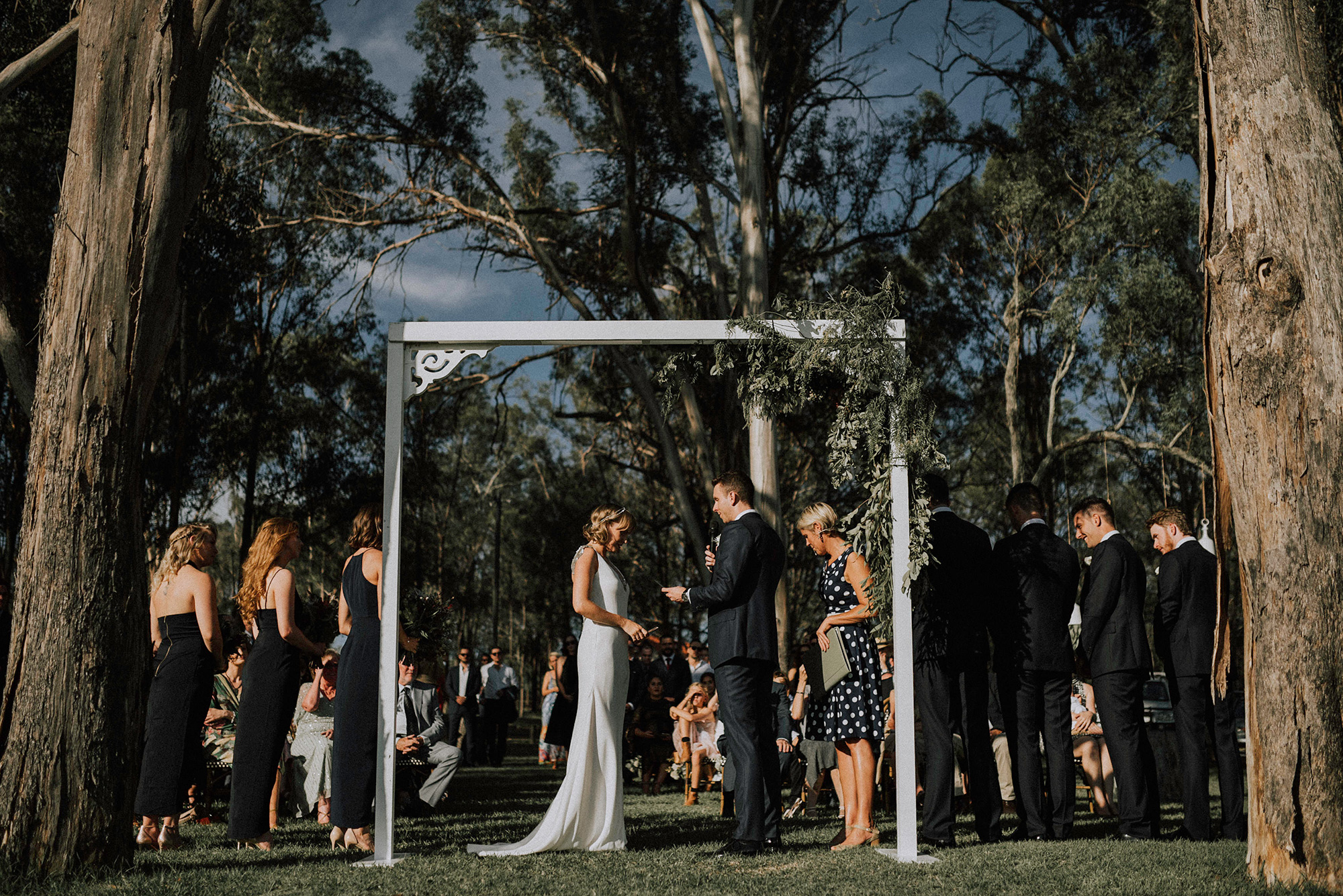 "Jules Amidy was so warm and caring," gushes Lauren of her celebrant. "She even surprised us by dressing in our wedding colours!"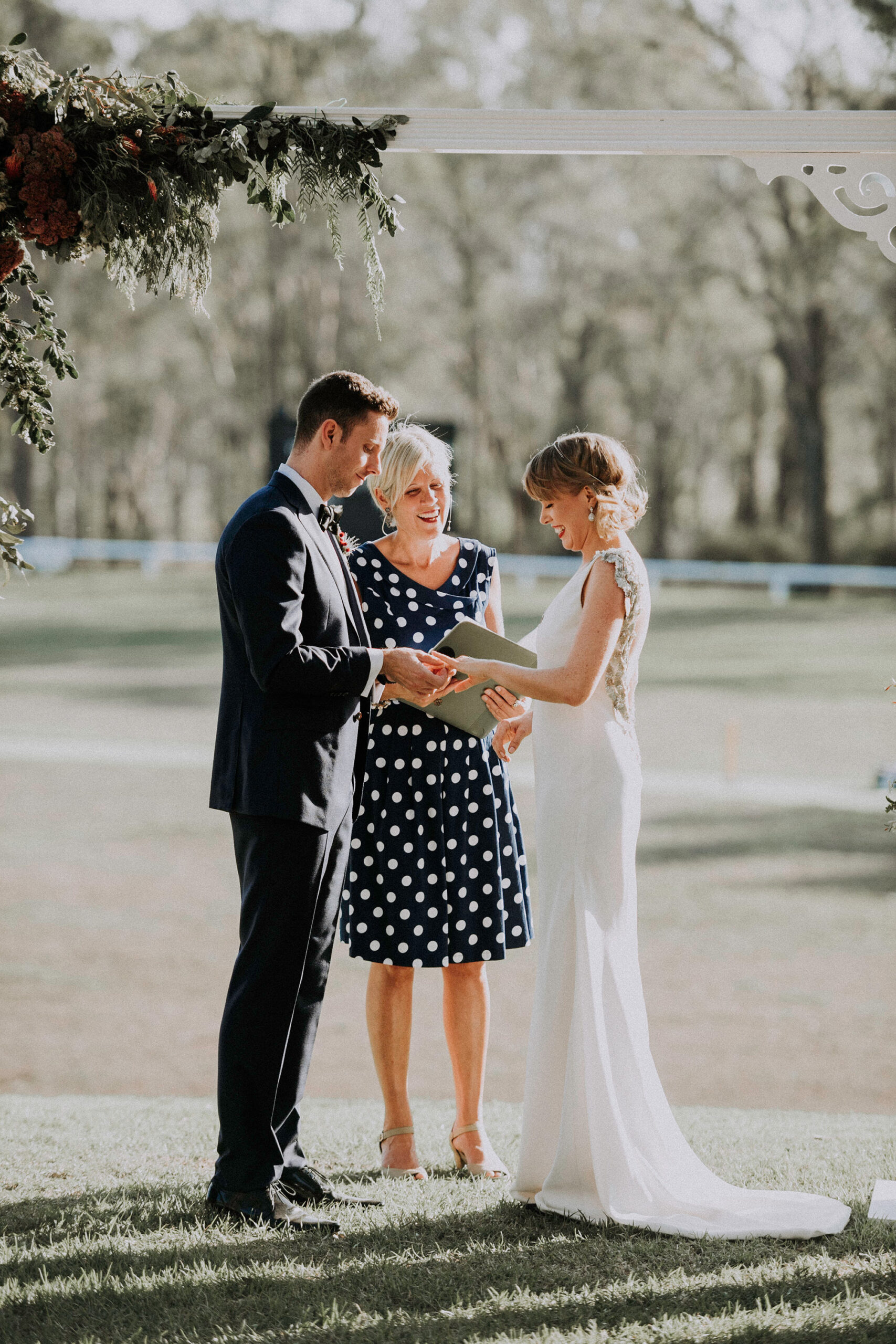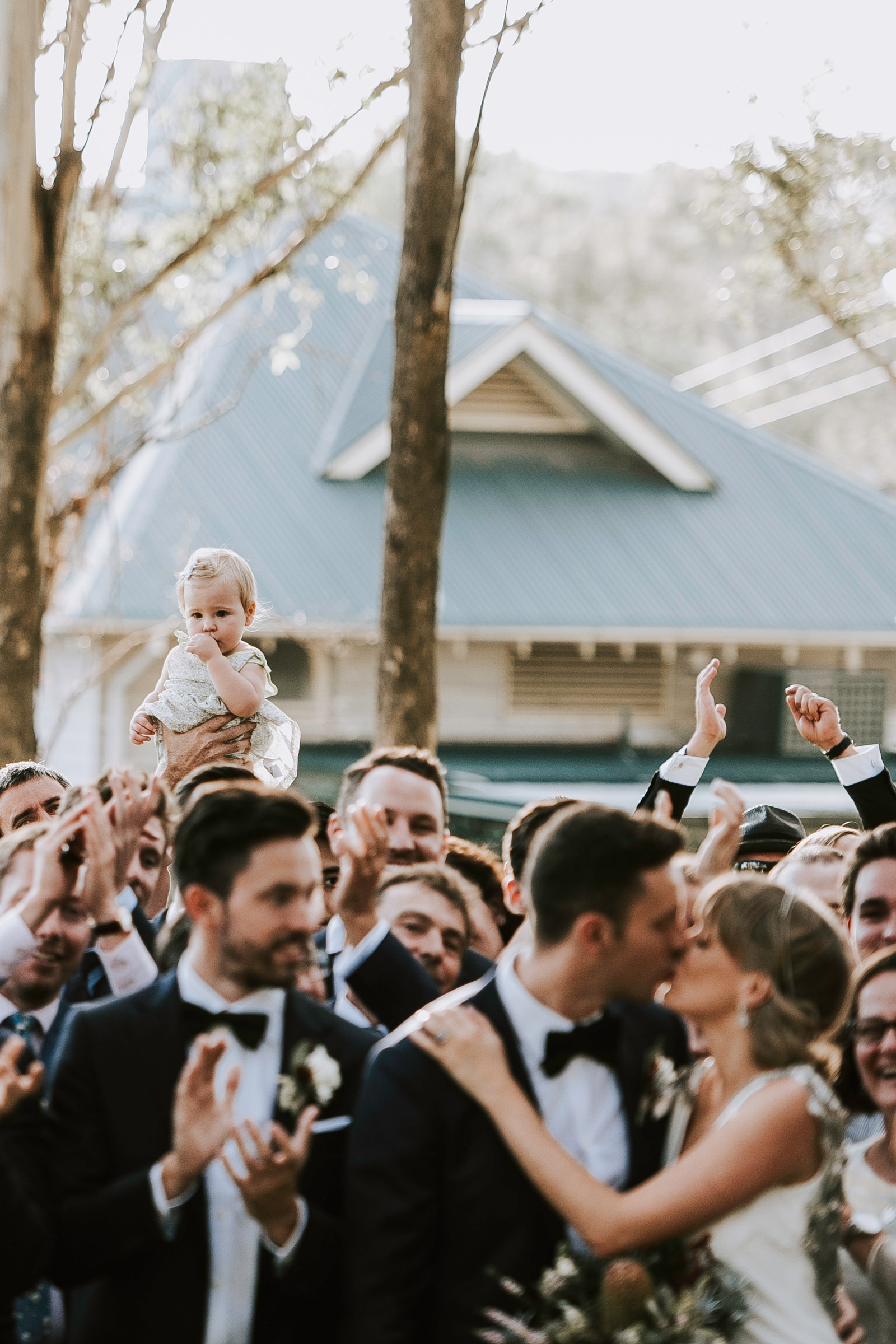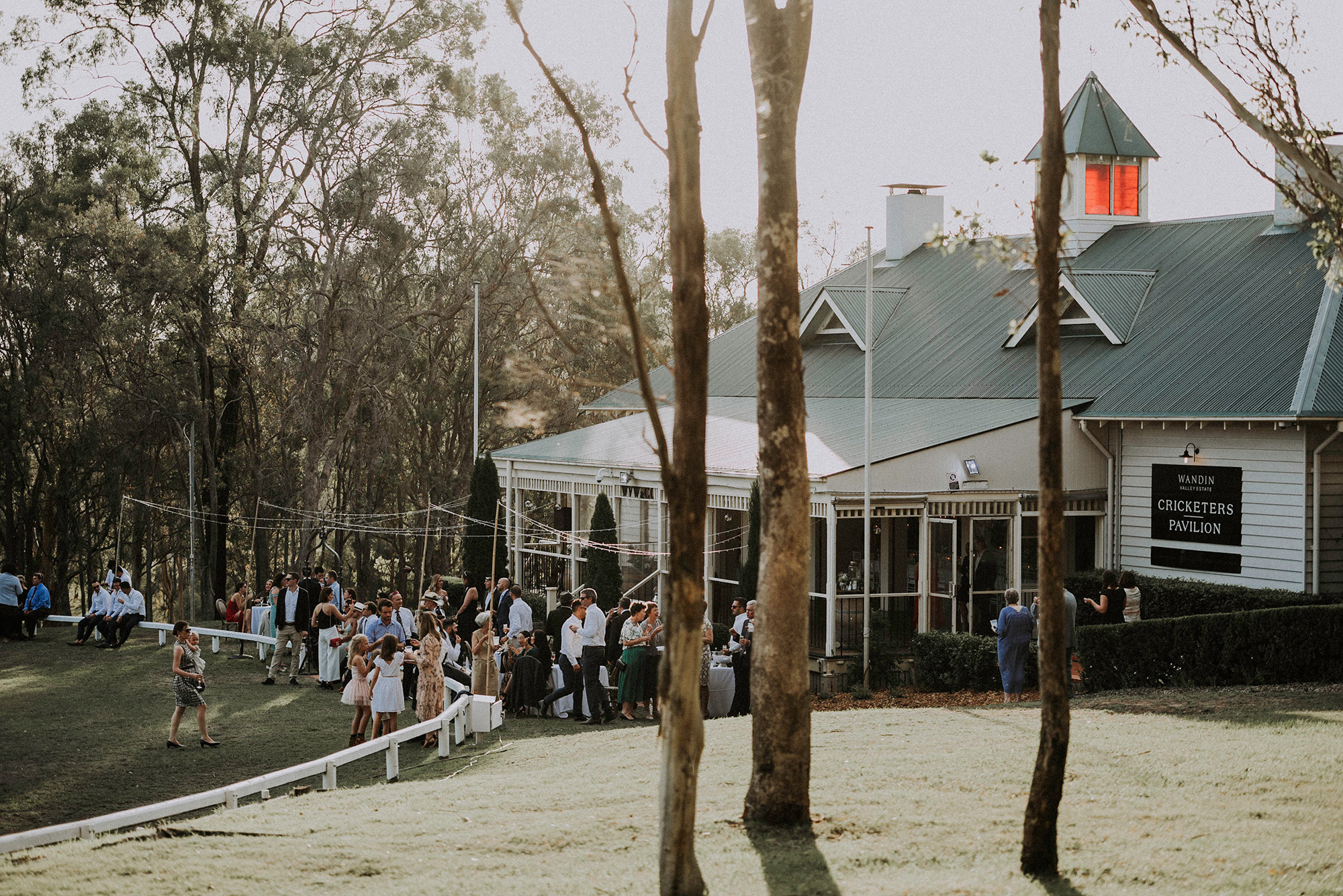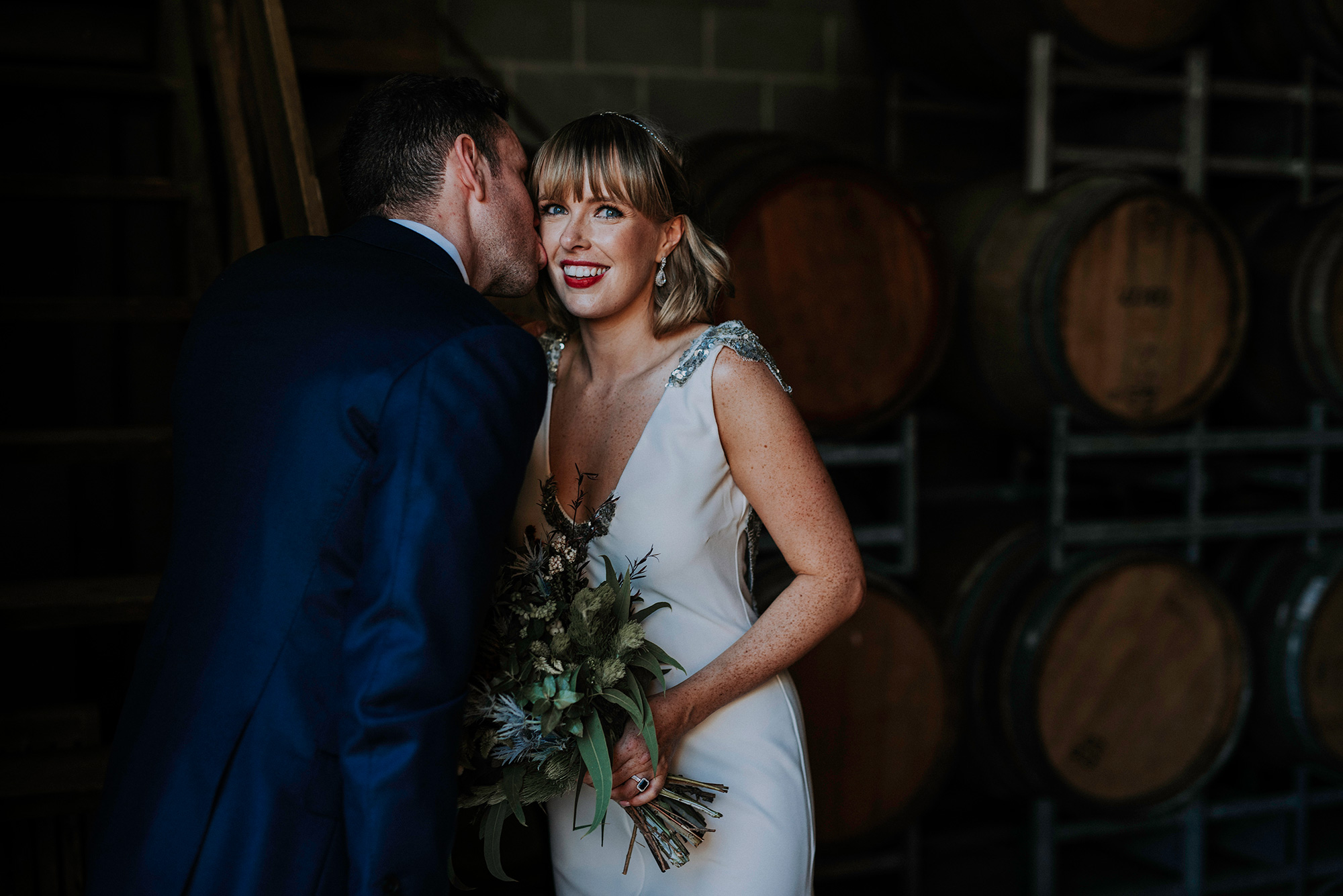 "I love Lauren because she's funny and taught me to love blue cheese! She is also passionate and when she decides she's going to do something, she does it," Hugh says of his bride.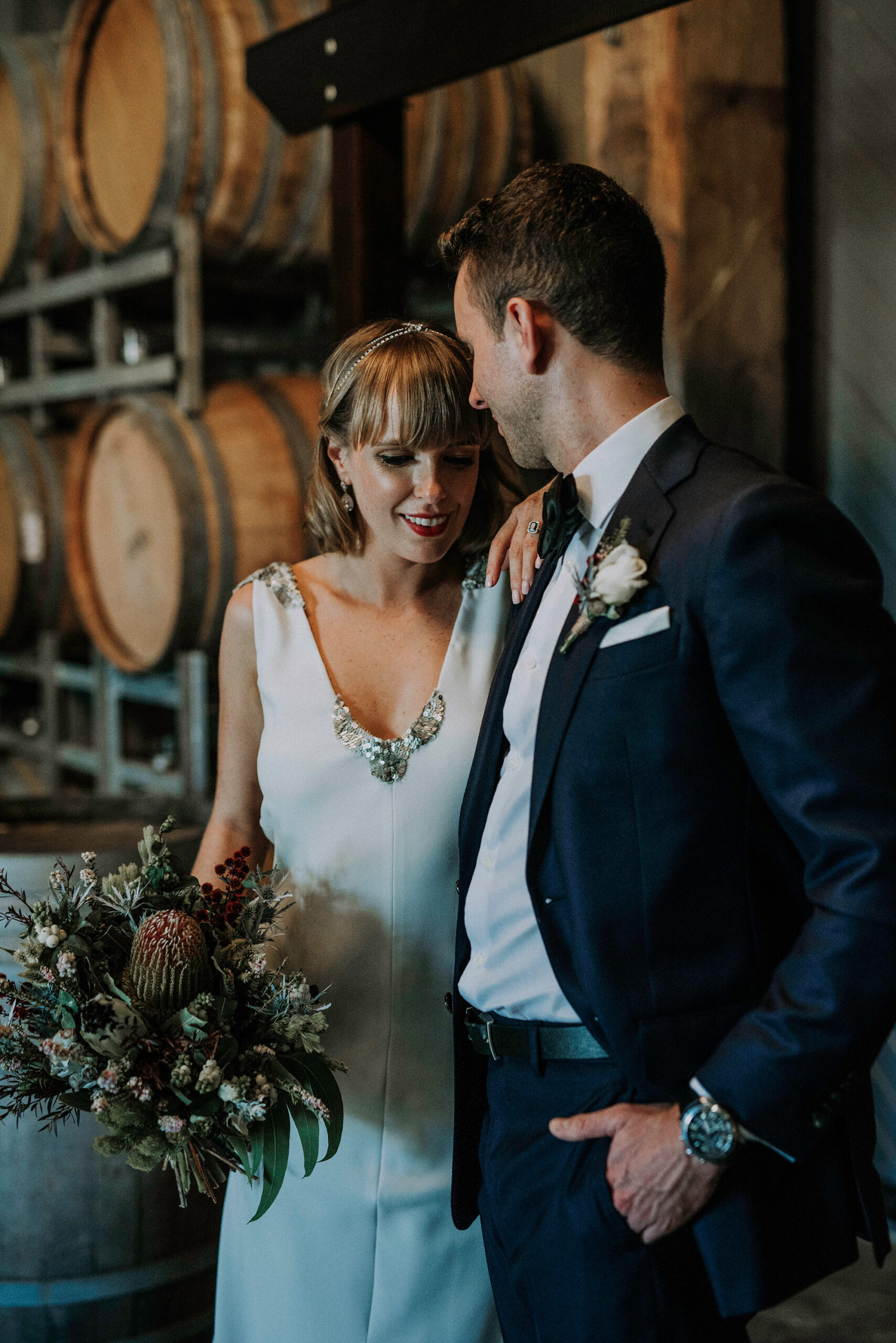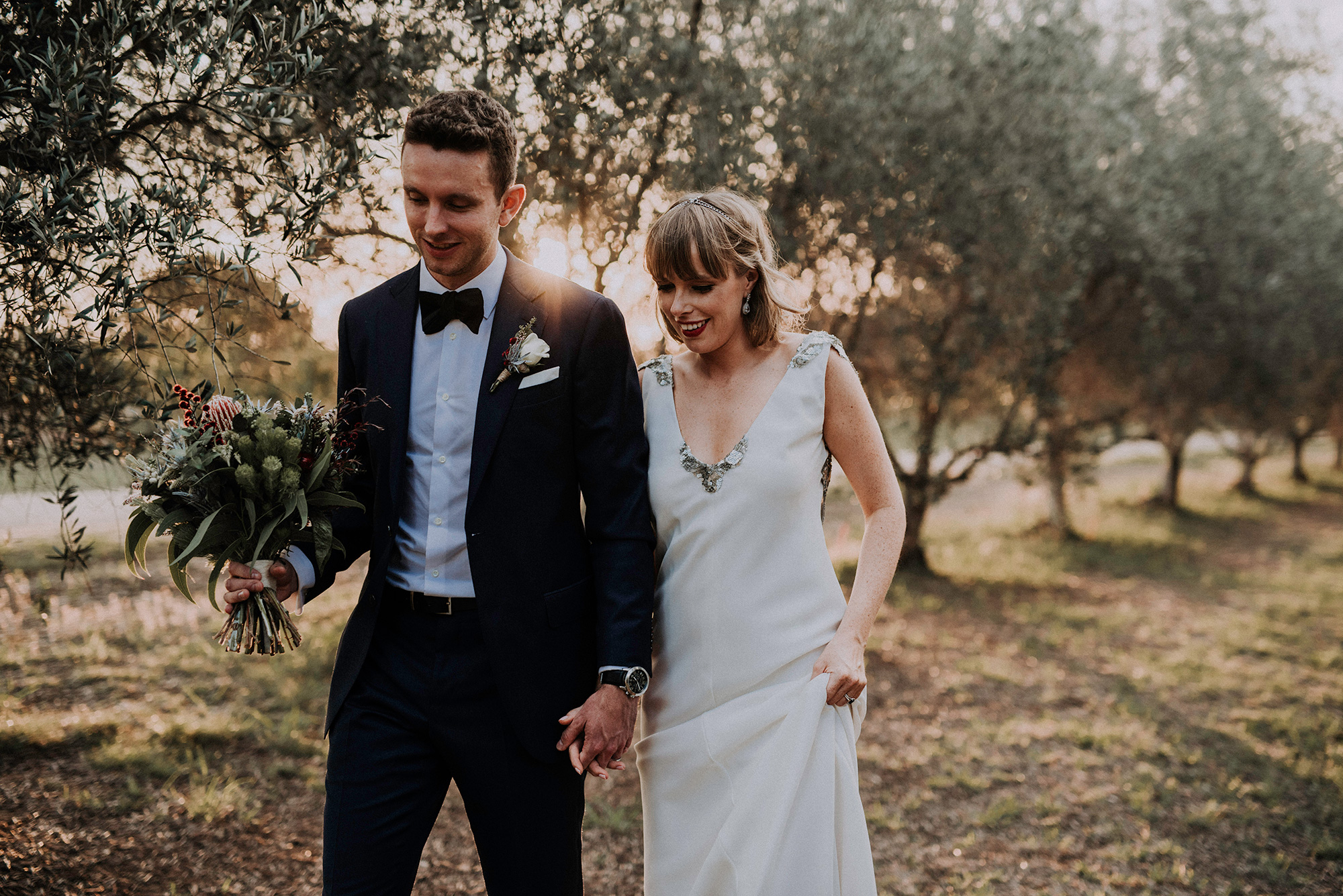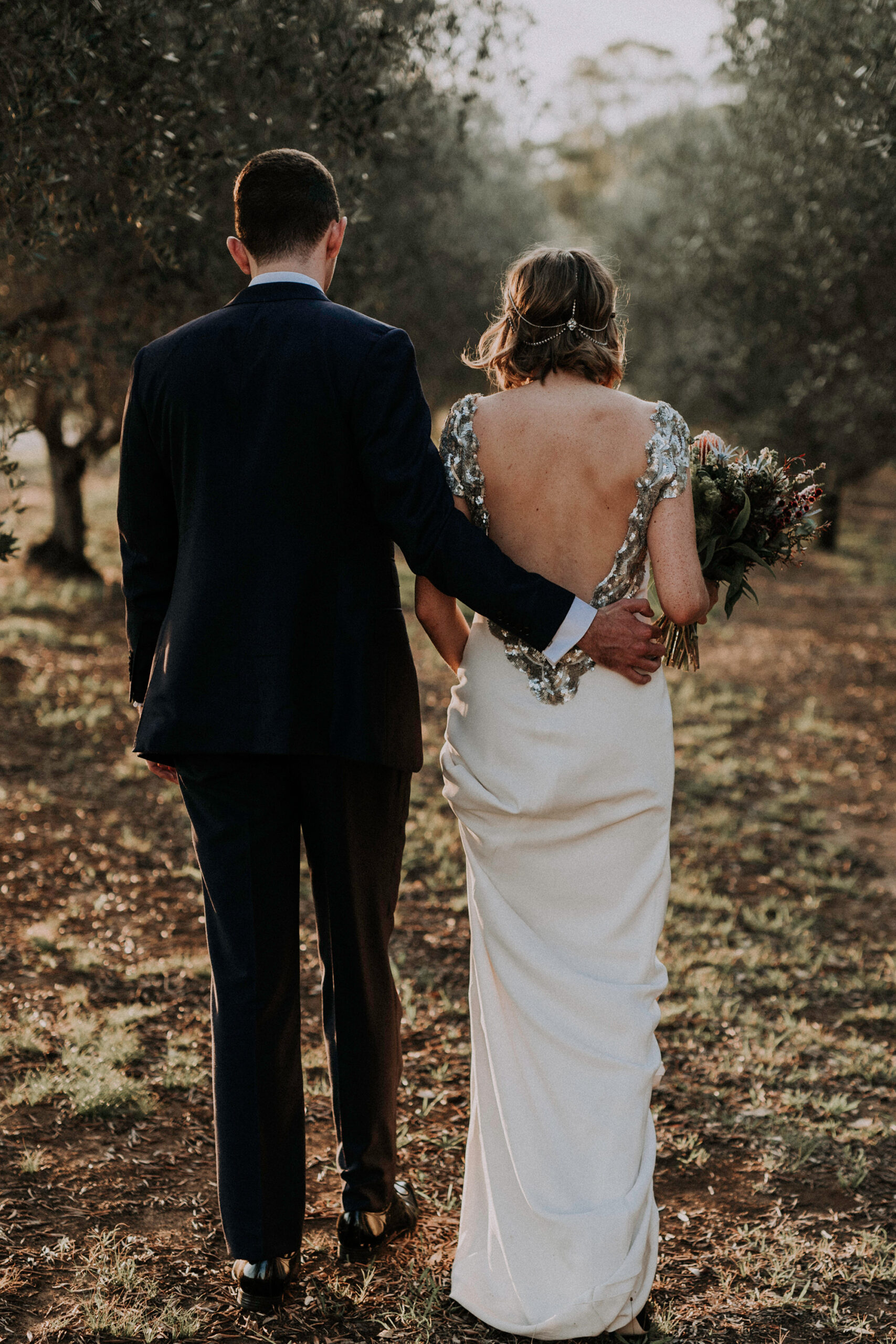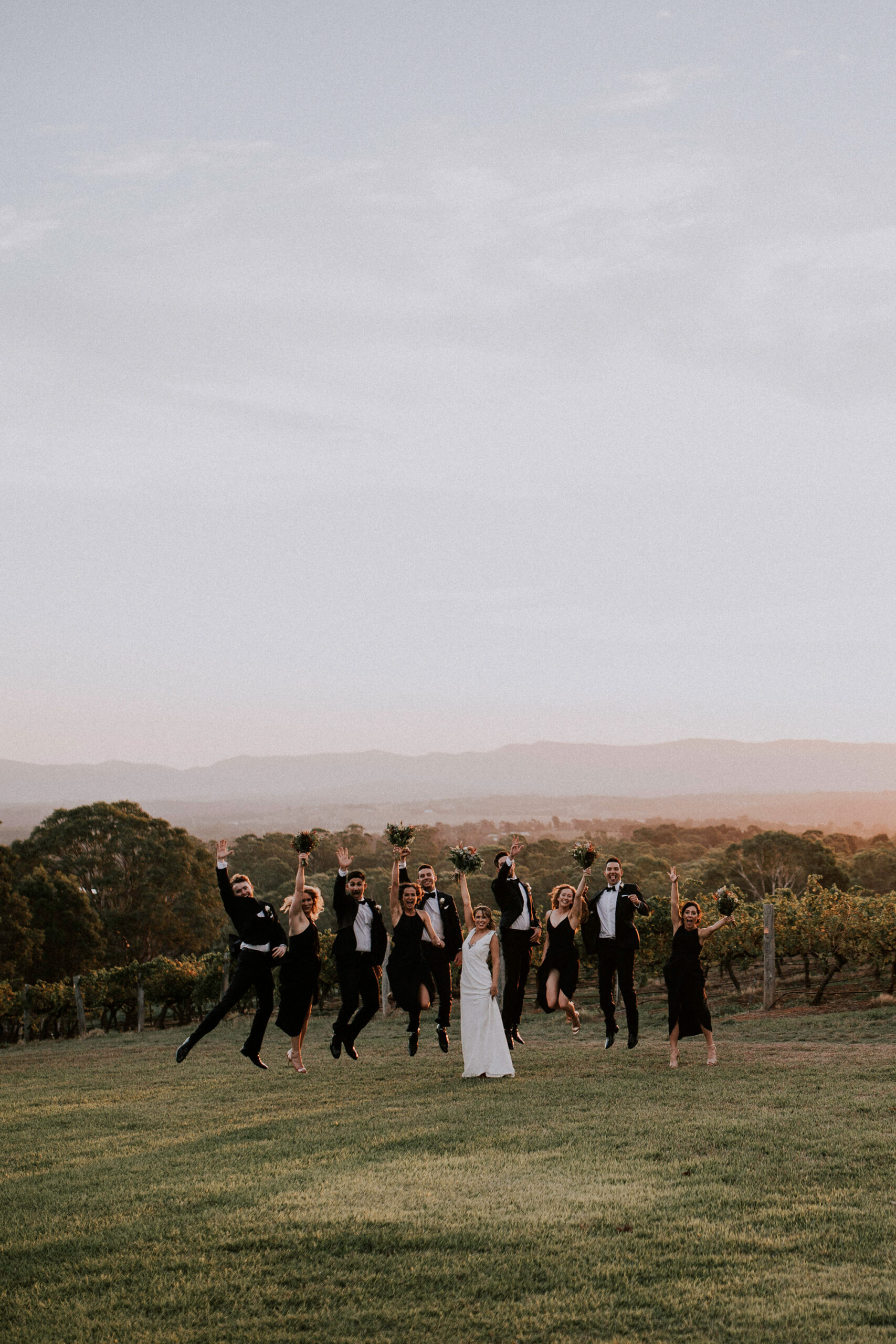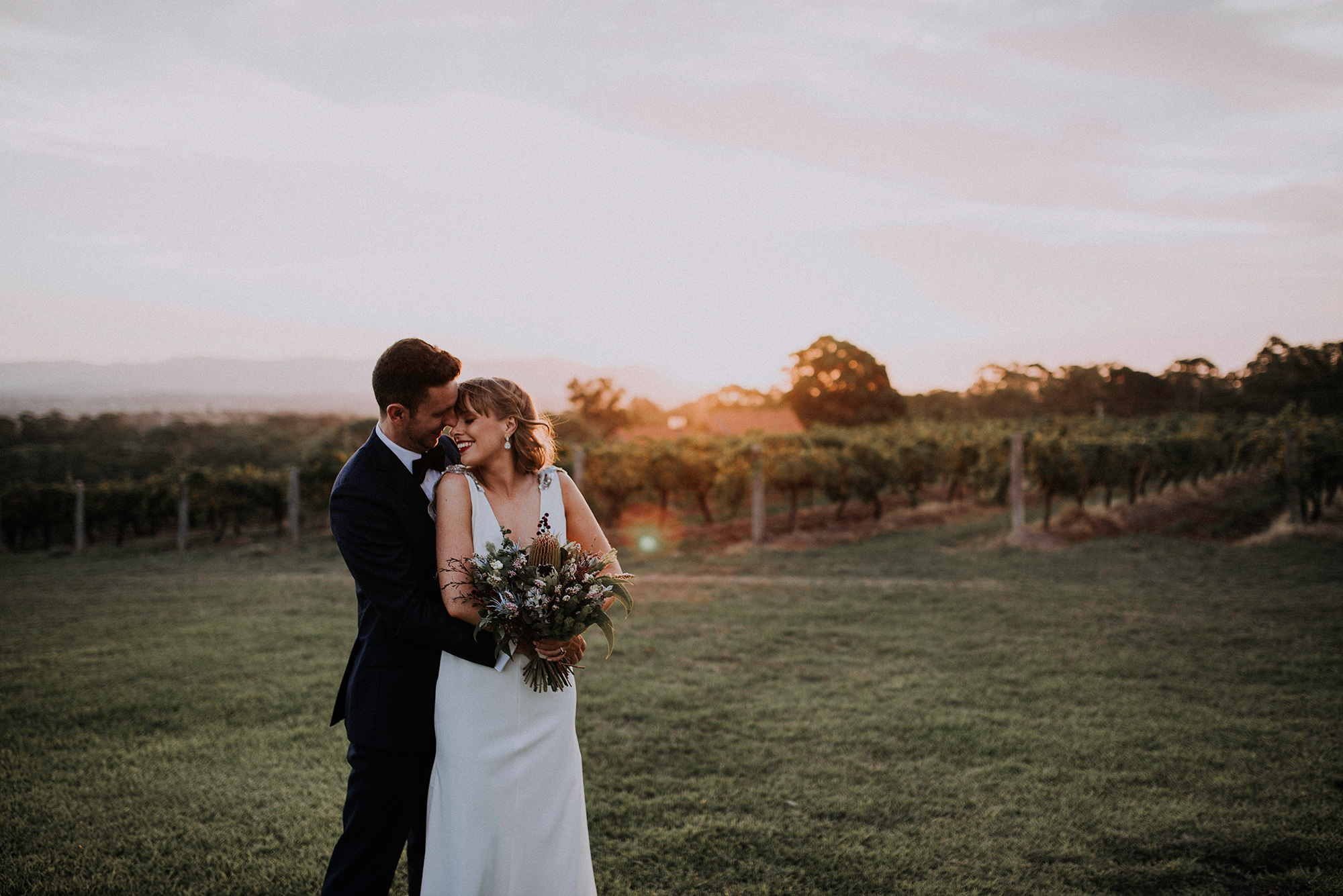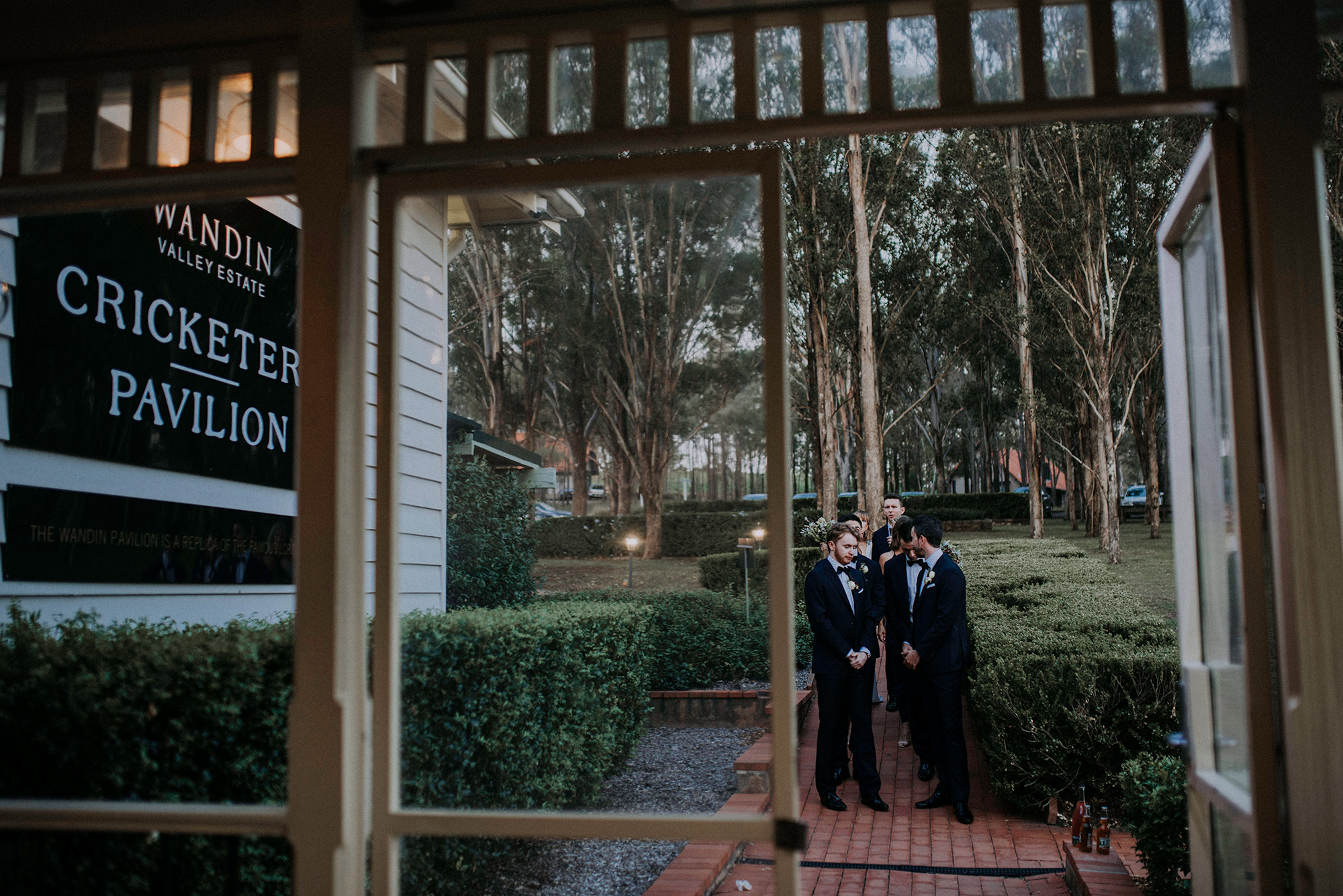 "They say the bride doesn't get to eat on her day, I did… a lot! The food at Wandin Valley Estate was unreal," says Lauren.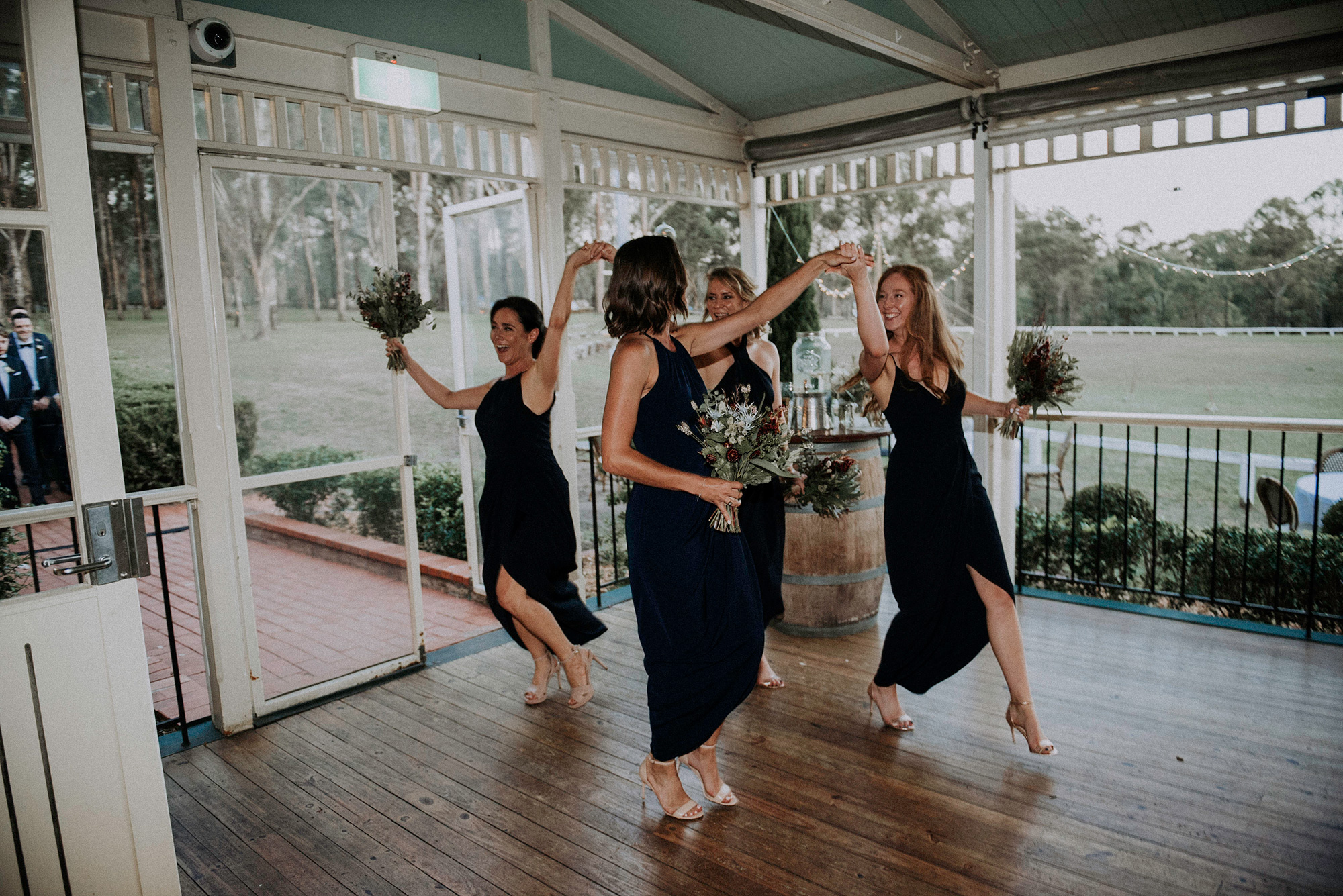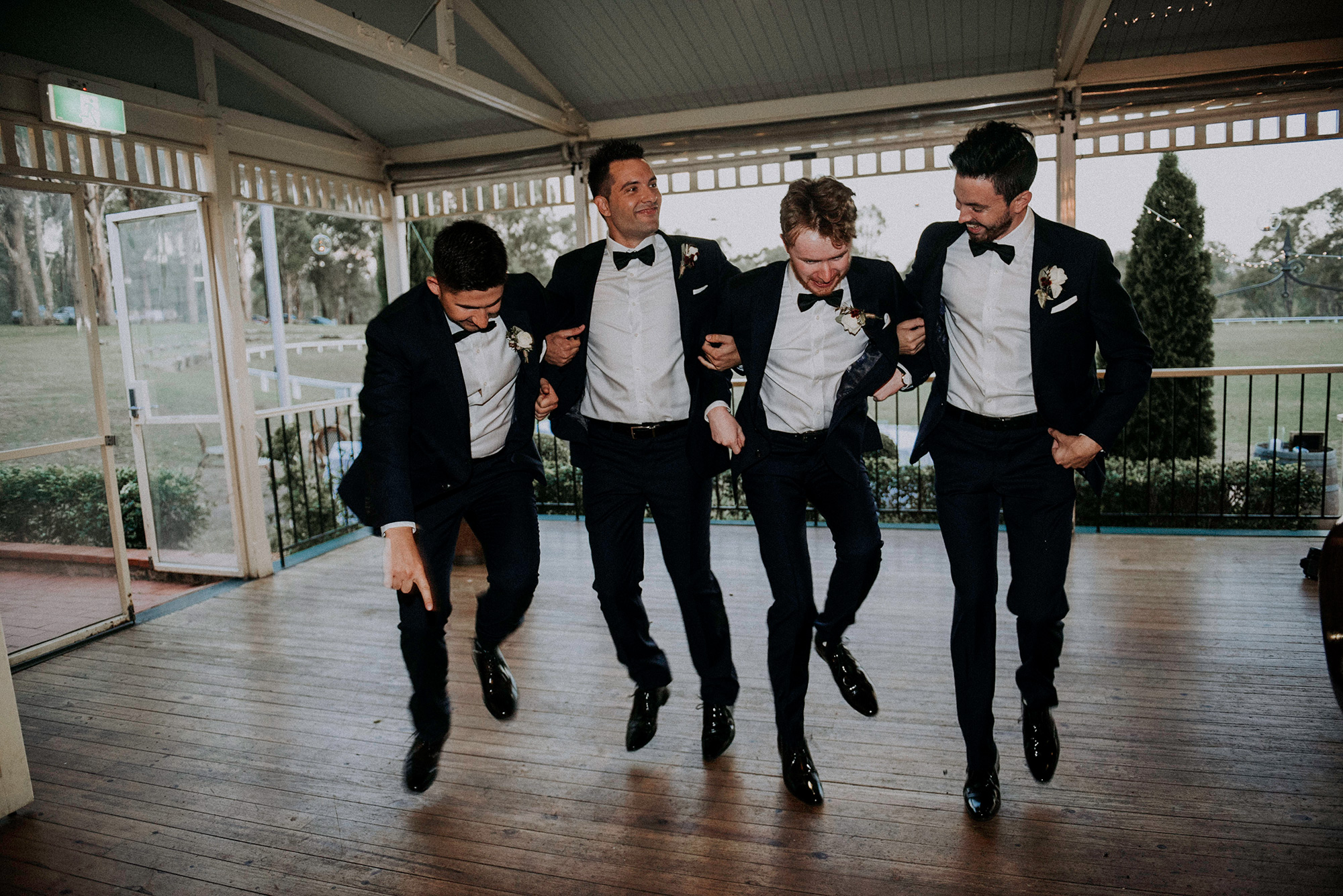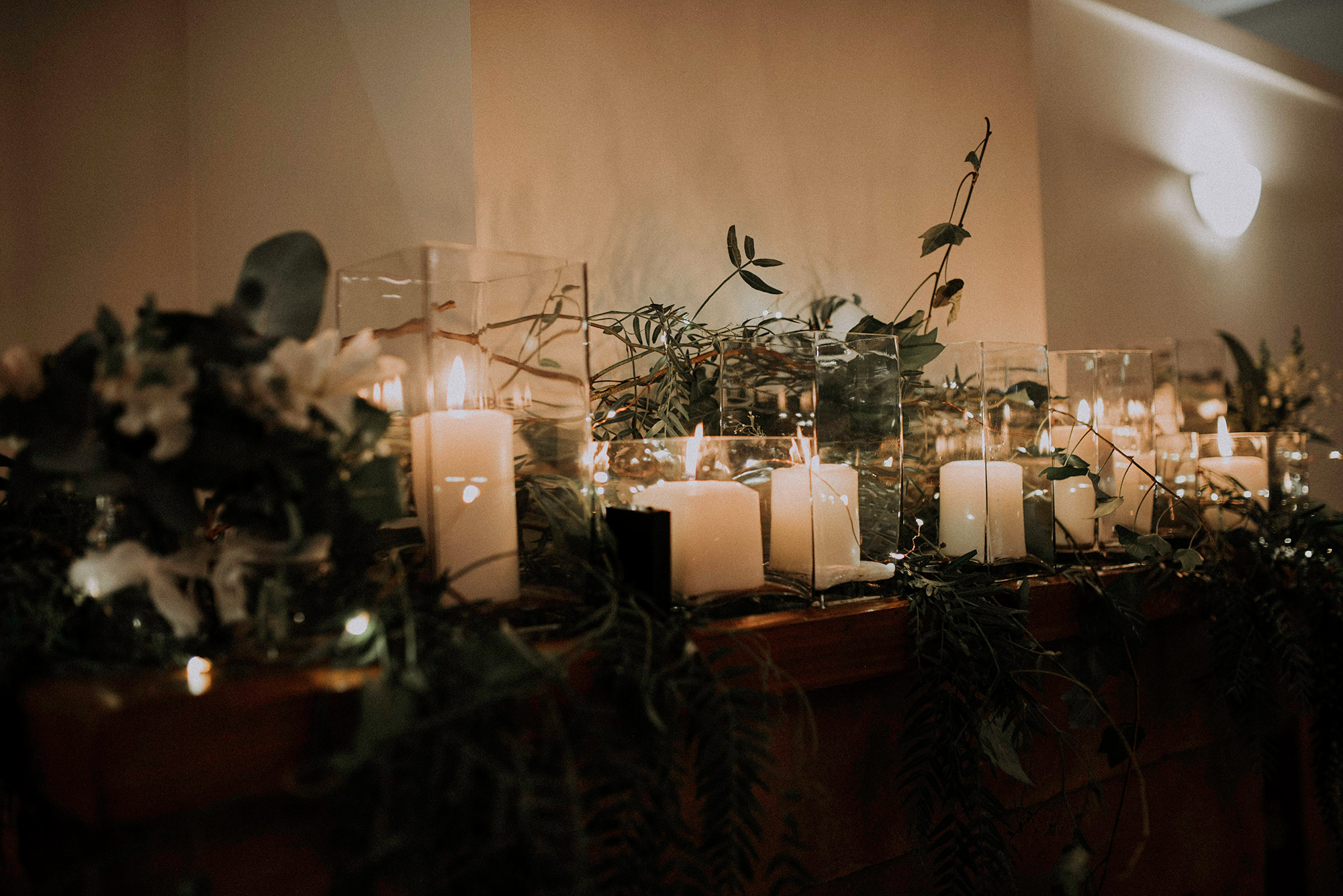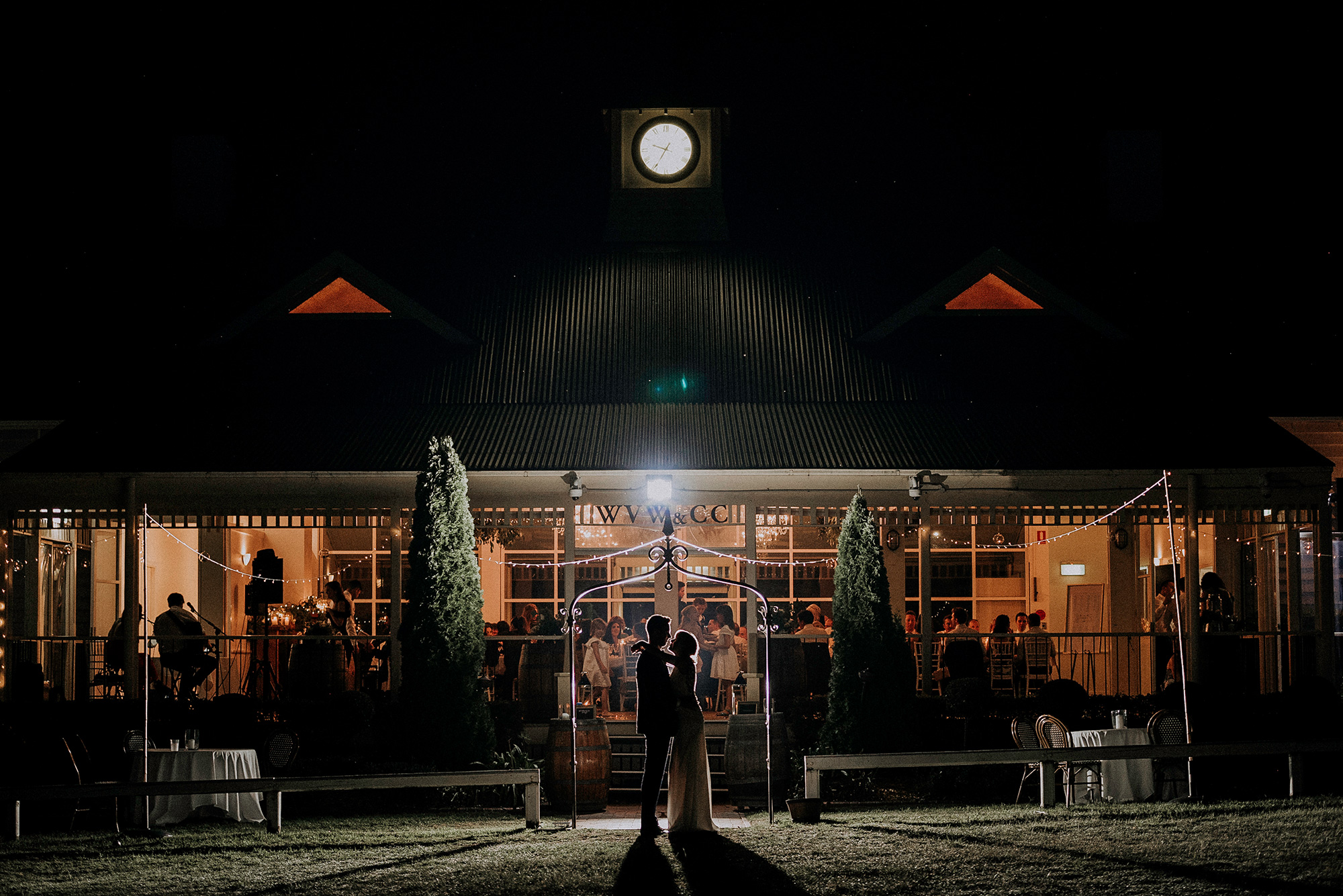 "Our wedding was full of laughter, music, good food, great wine! It was heartfelt and summed up who we are as a couple together."