Croatian couple Kristina, 26, and Adam, 30, always knew they would have a wedding traditional to their culture.
"Incorporating Croatian traditions and songs, 100 of our closest family and friends came over to our houses on the wedding day before church, to sing, eat and reveal the bride and groom," explains Kristina of their lavish Croatian wedding on October 14, 2017. From there they married at Holy Family Catholic Church in Canberra, followed by a reception at The Rex Hotel.
"The bridal entrance into the reception involved the give groomsmen swap their wooden Croatian flasks (tradition to hold as a groomsman) with their partner's bouquet, whilst entering with enthusiastic music, followed by a traditional shot of 'Rakija', a Croatian liqueur, before they lined up on the dancefloor," smiles the bride.
Kristina says their relationship is built on balance, with her a "stress head" and Adam "cool, calm and collected". "We have always given honest advice and opinions, and share the same values and idea of what life should be about; love and laughter."
Photos courtesy of T-One Image.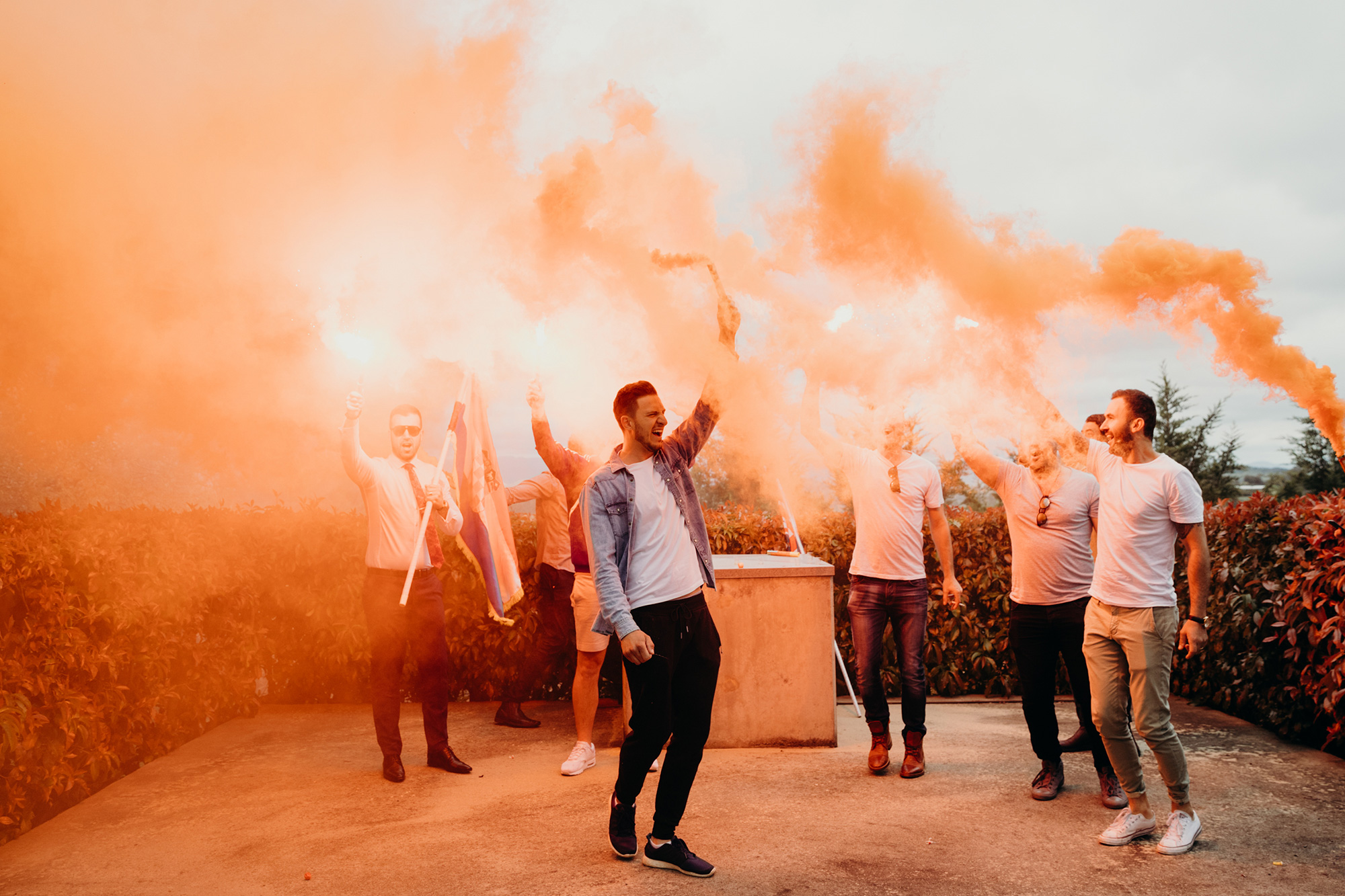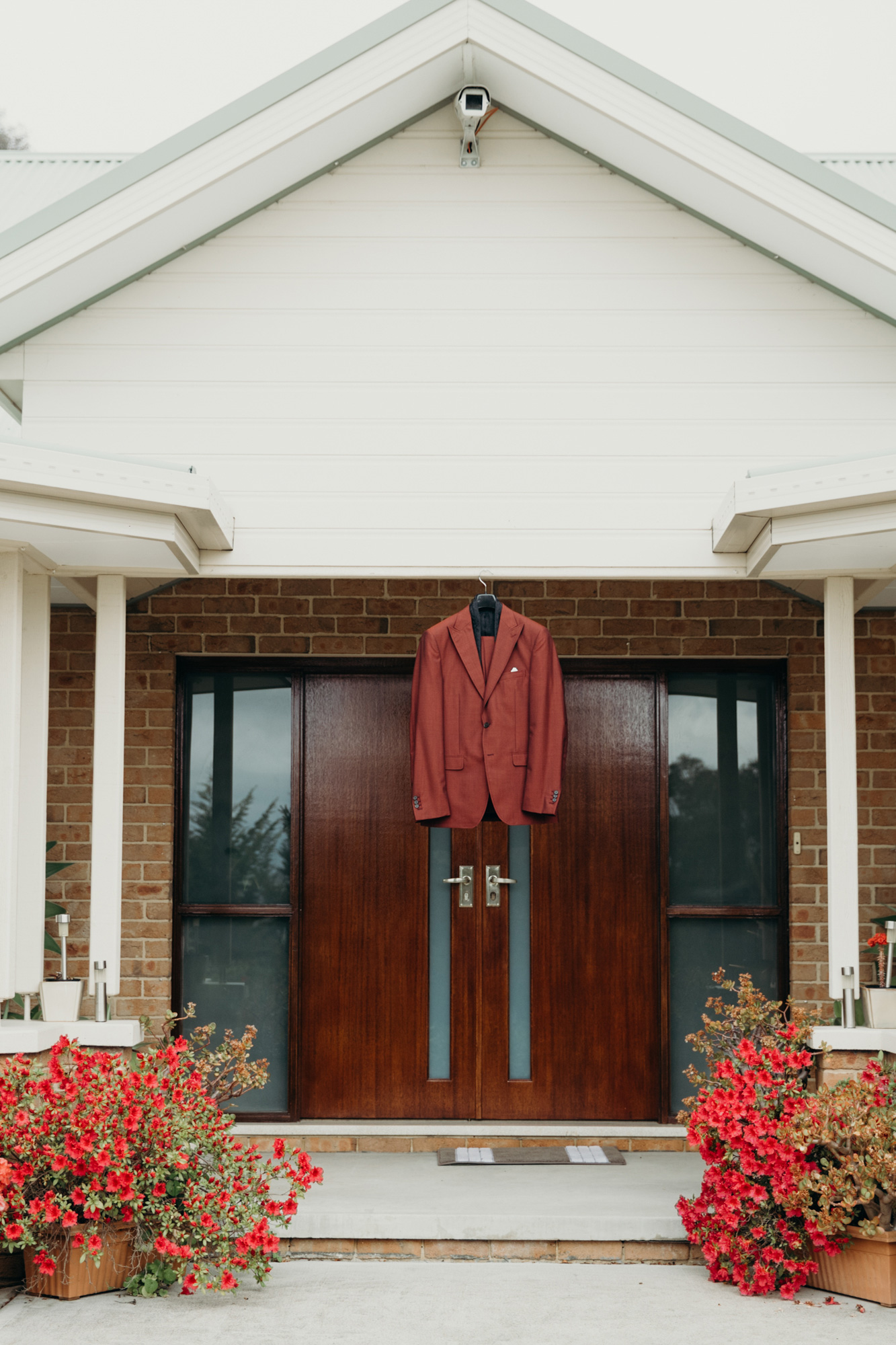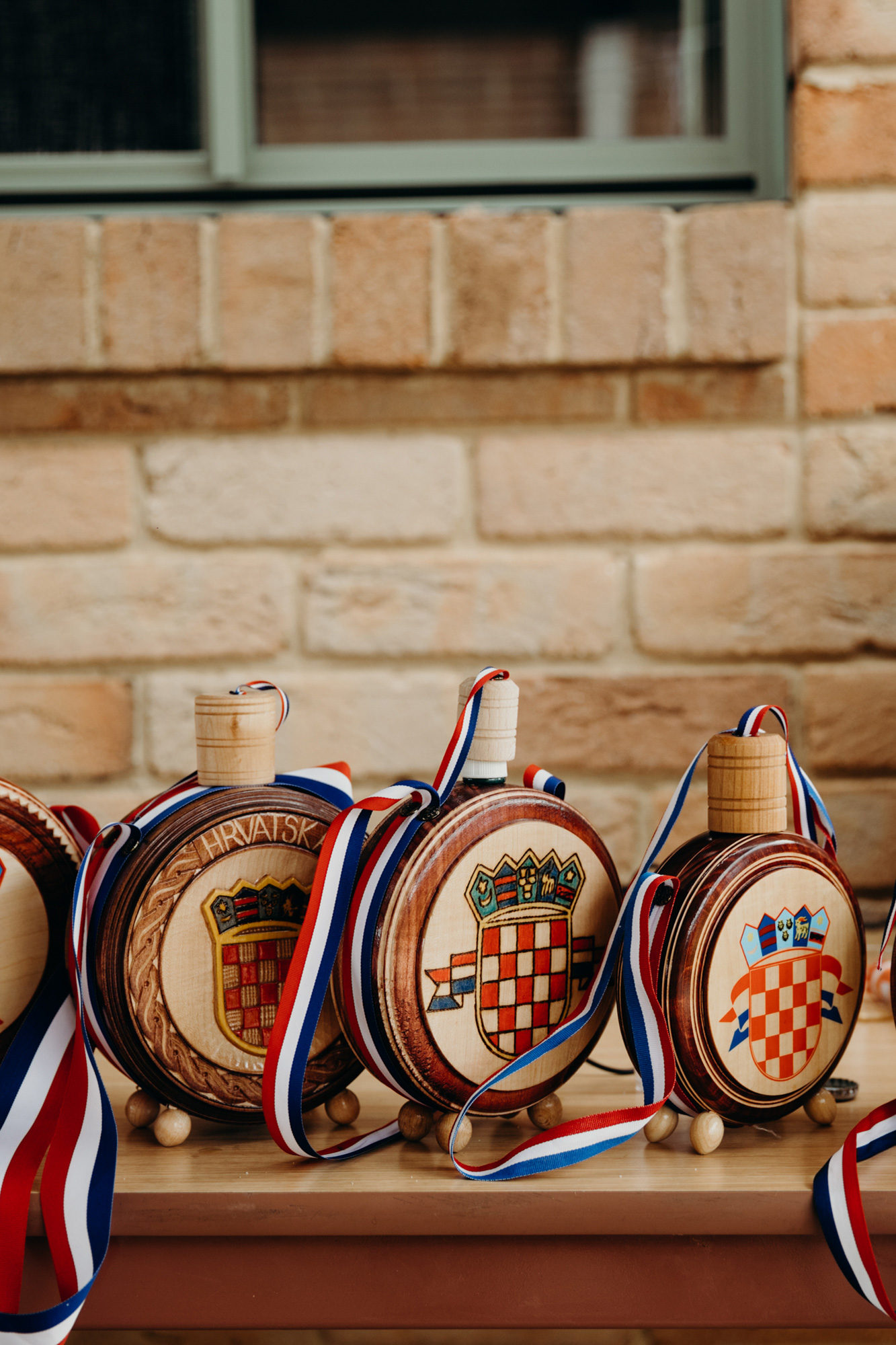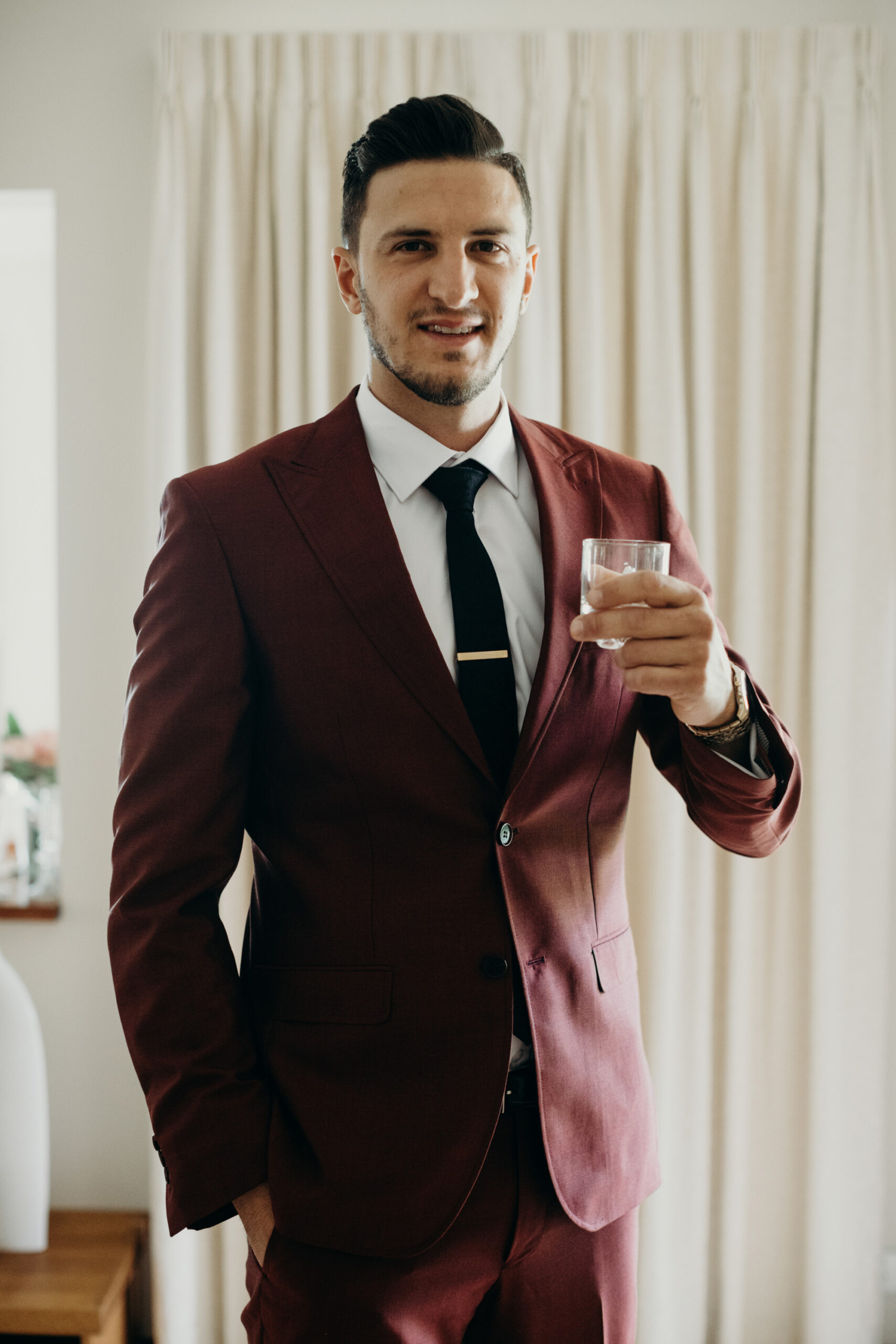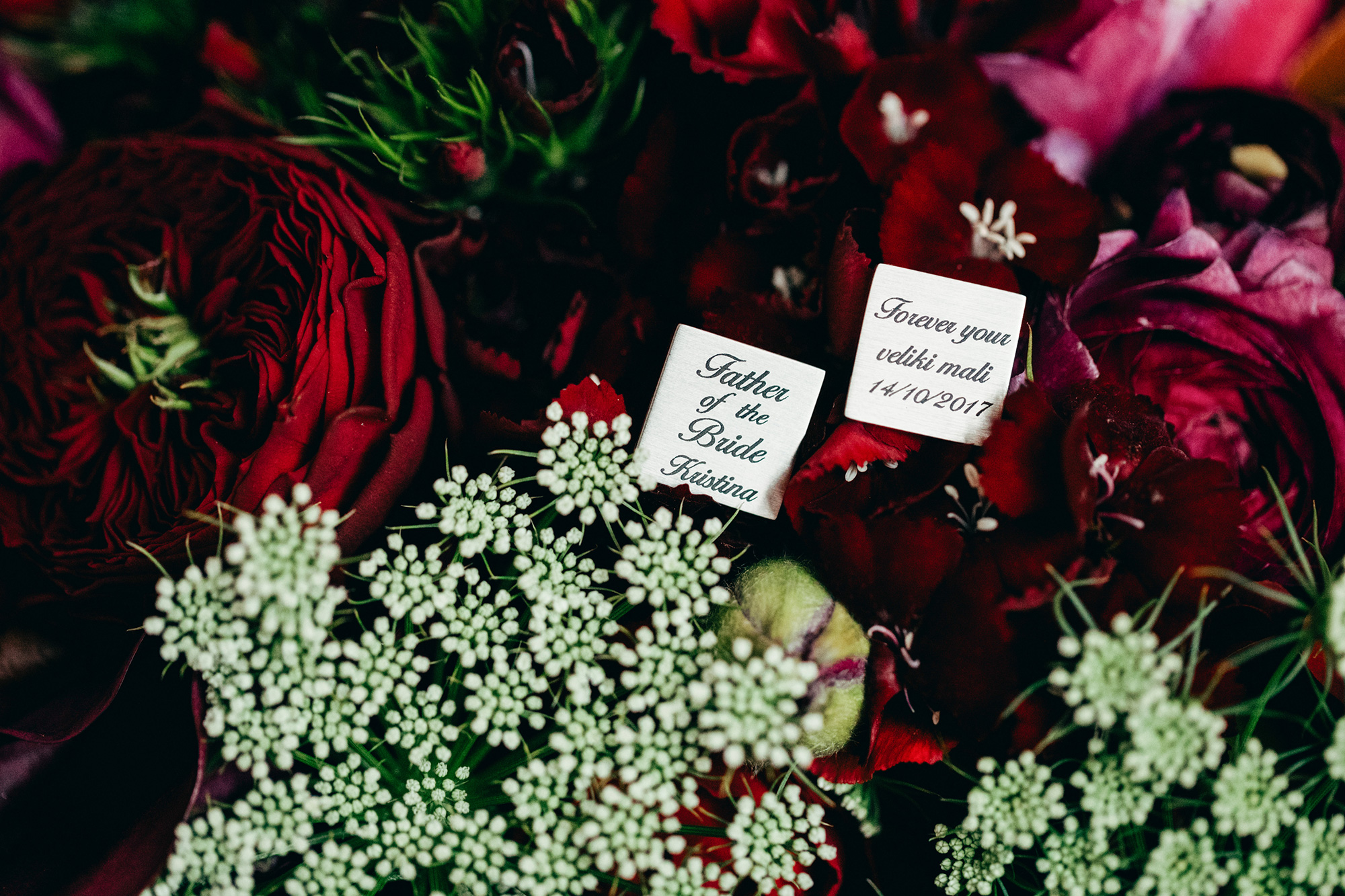 The bride sourced her rich and beautiful florals from Florever Florist. "It wasn't really the season in October for maroon flowers, but she made it happen," praises Kristina.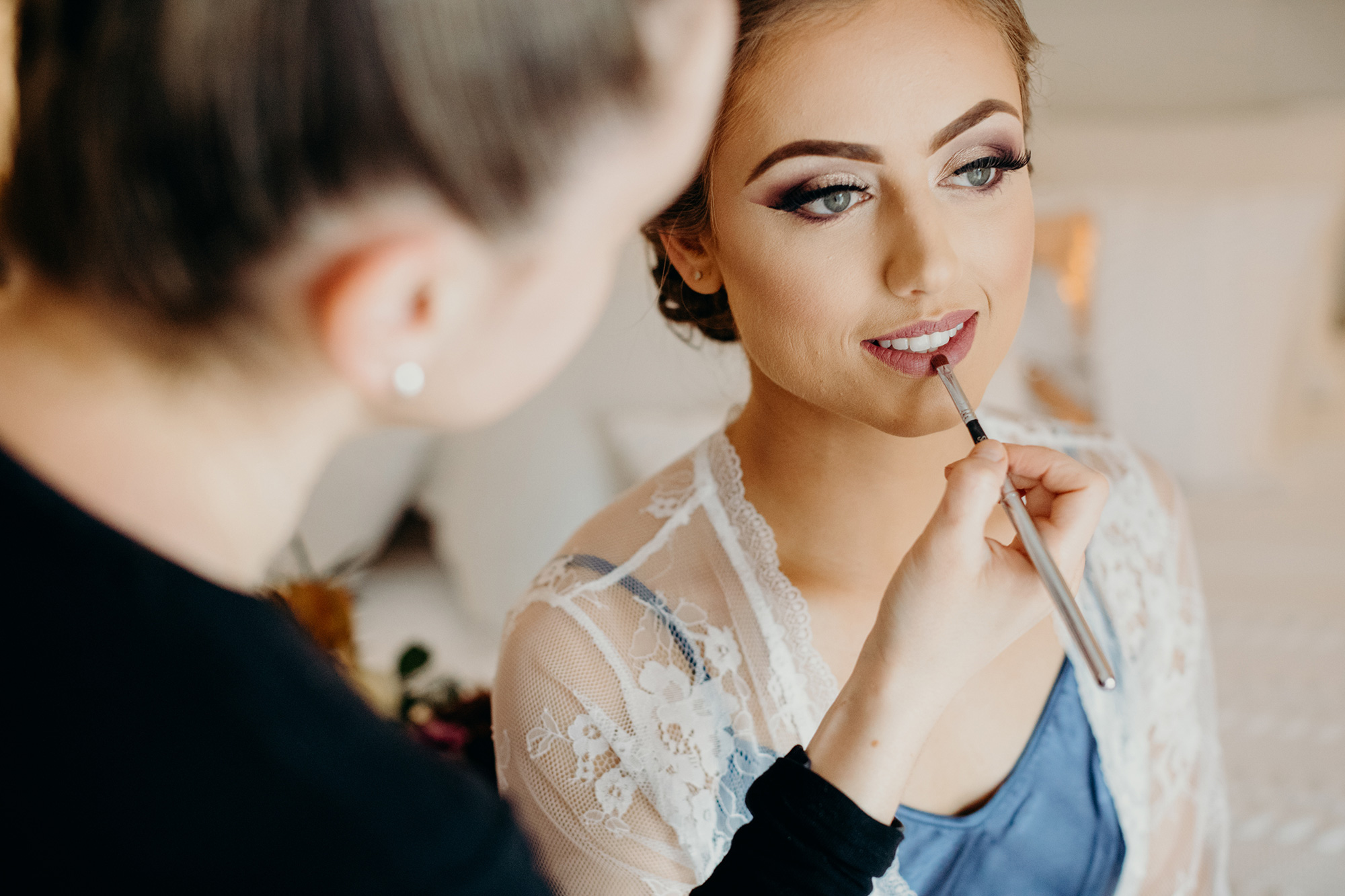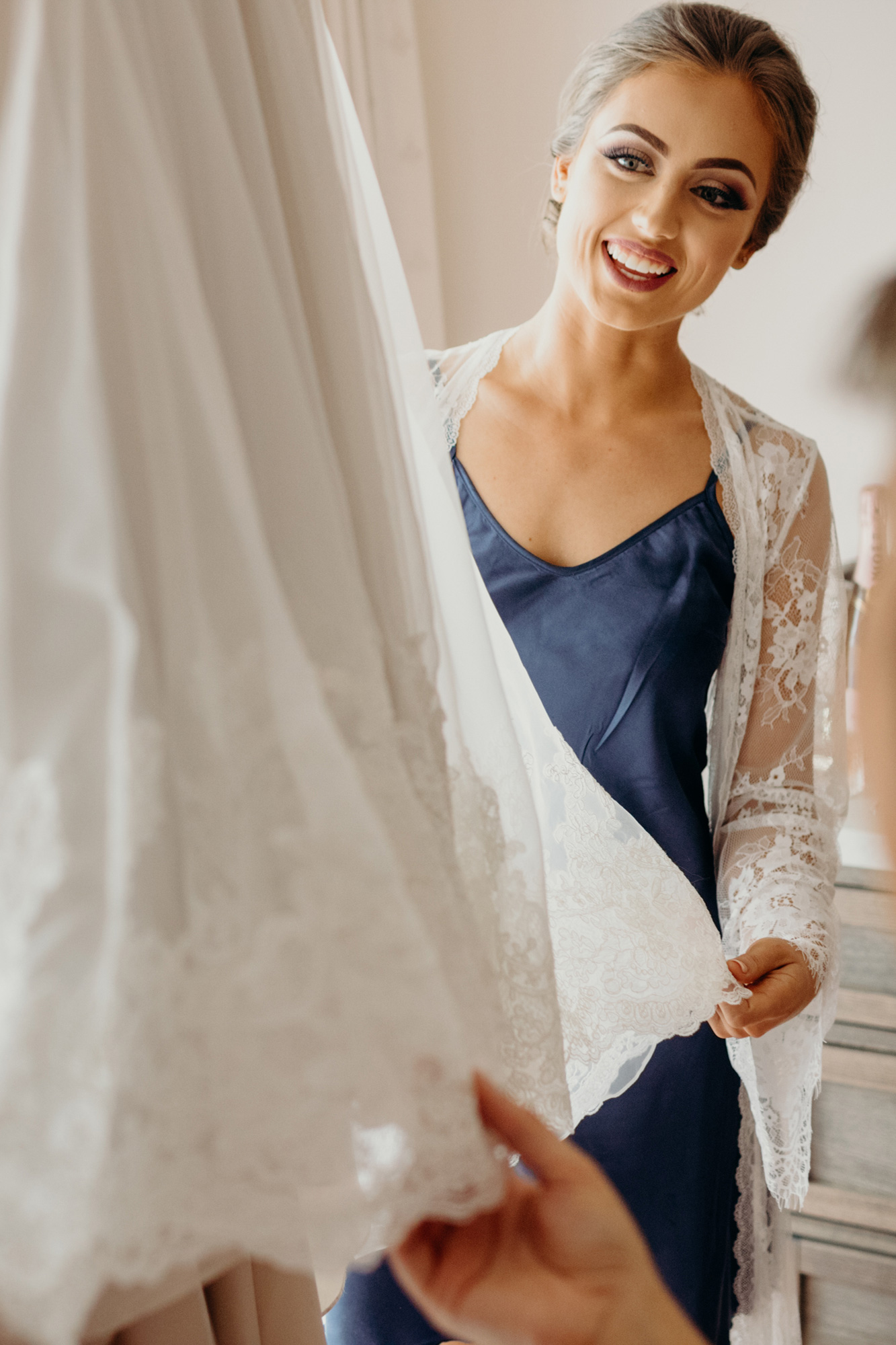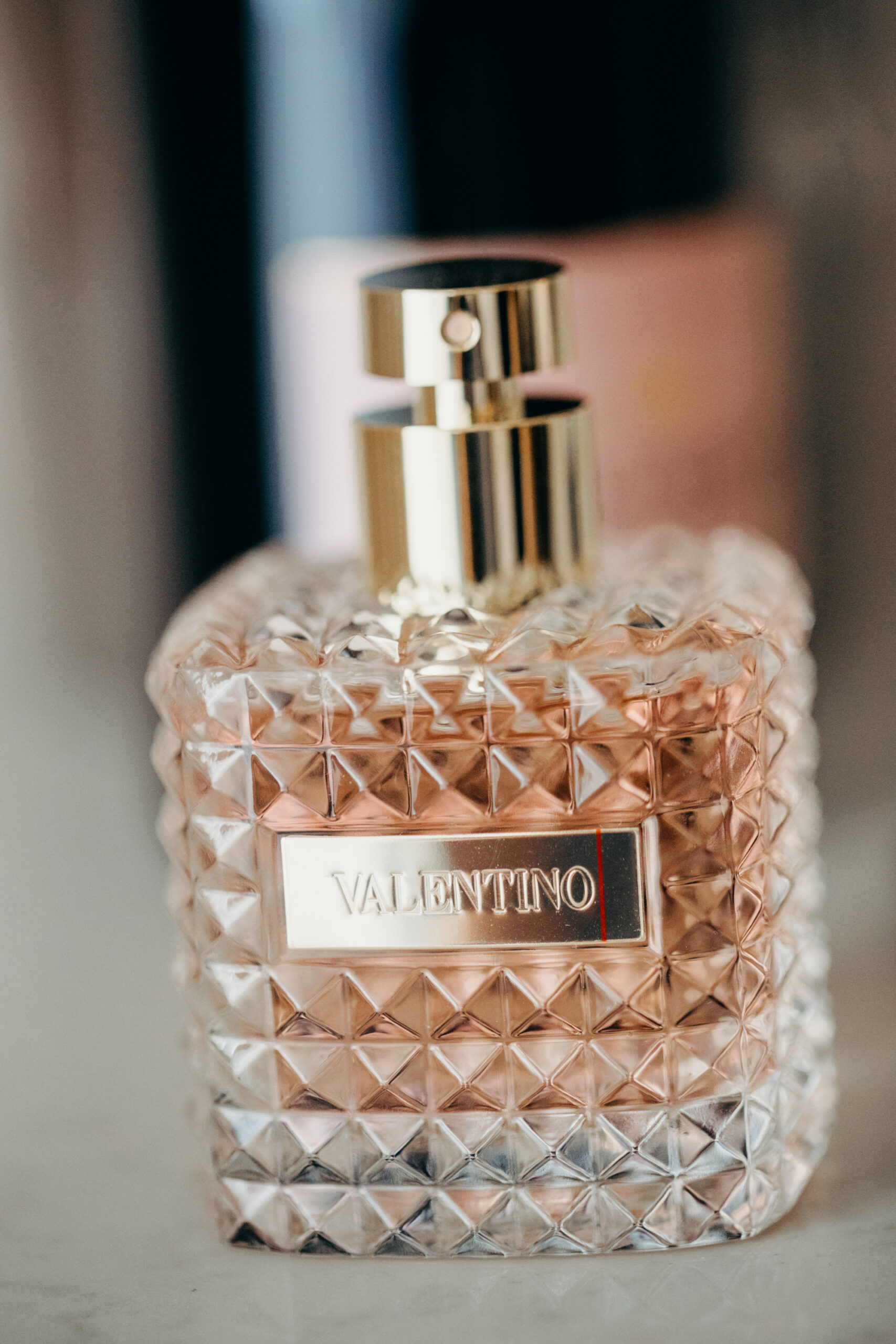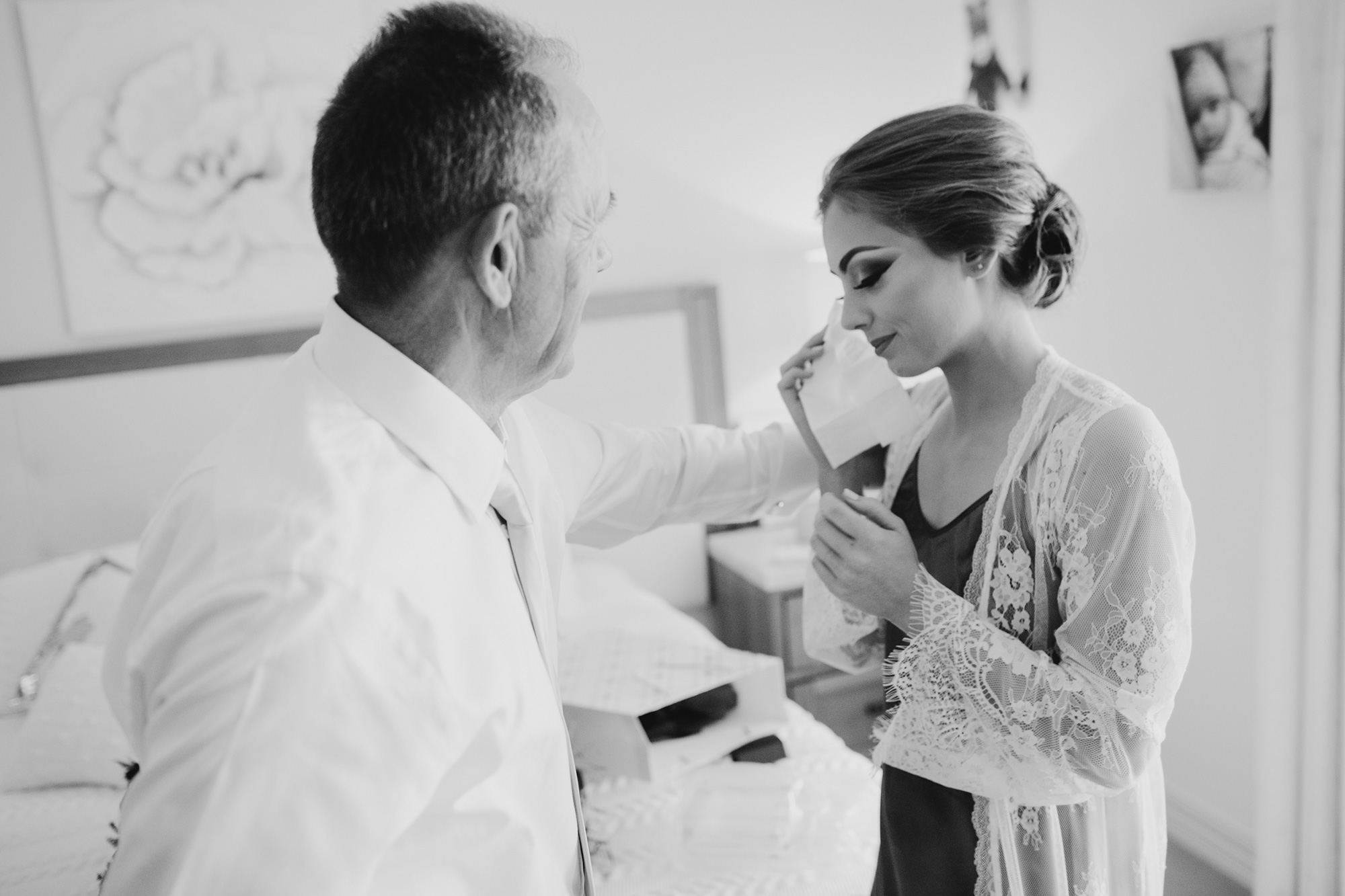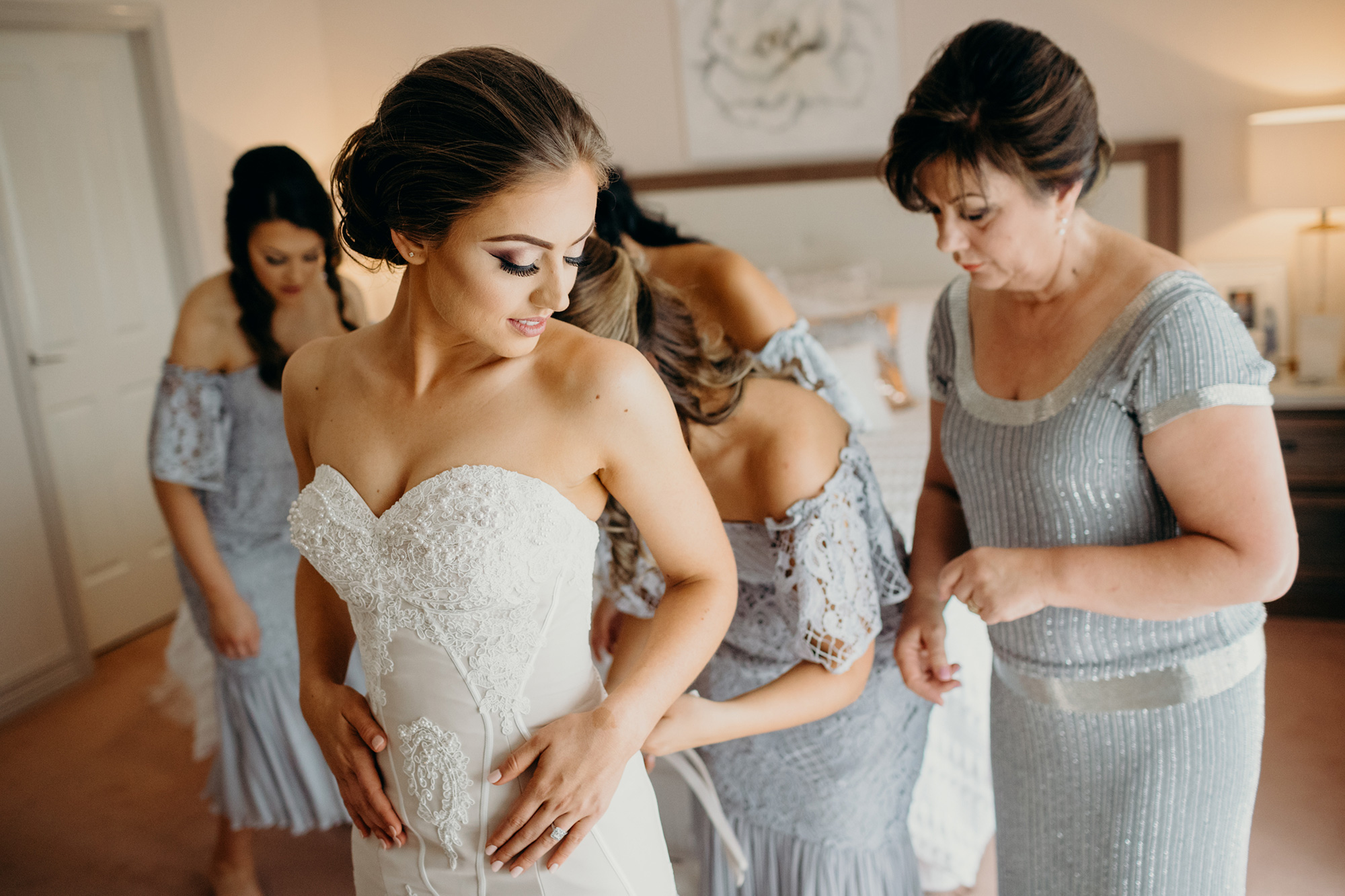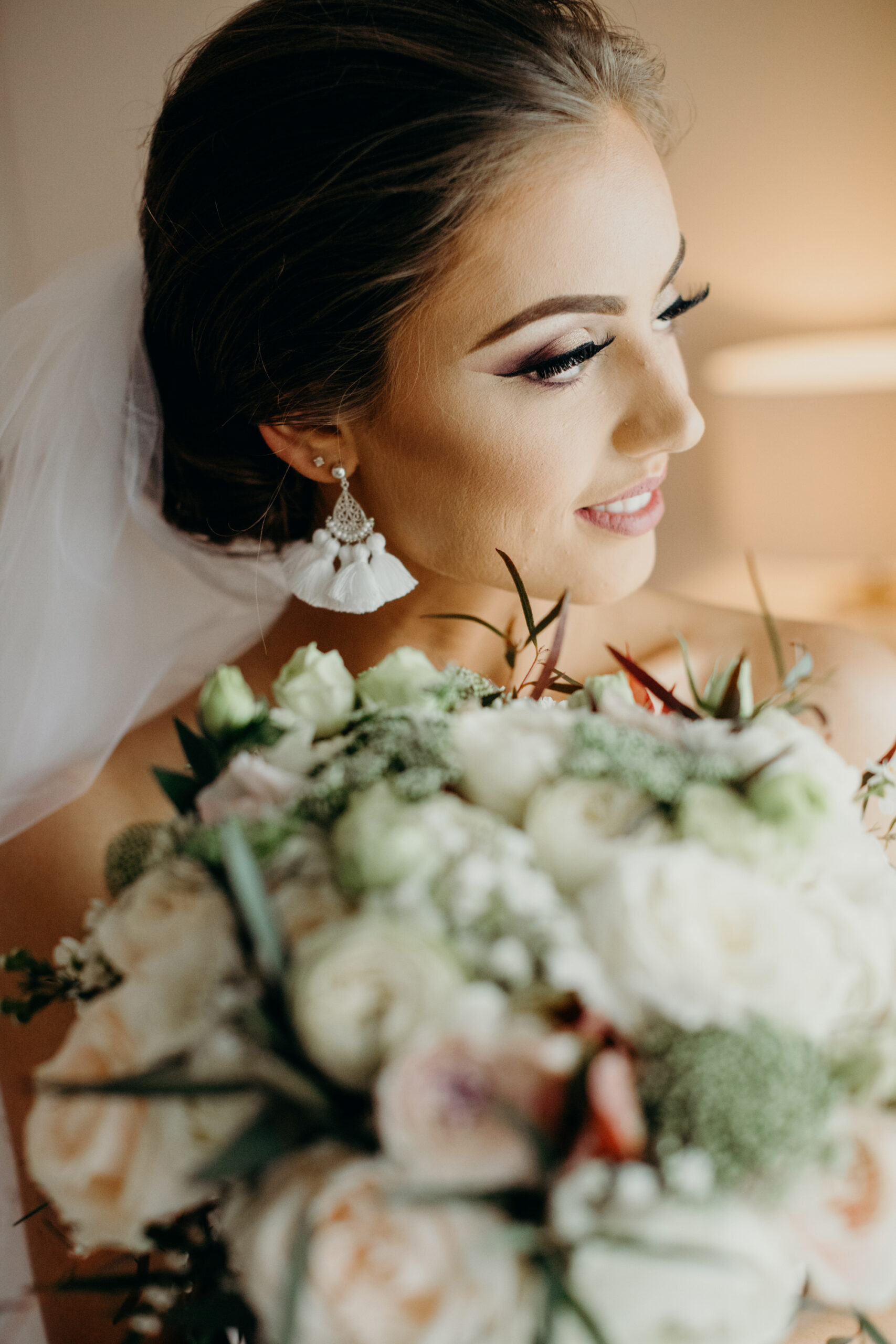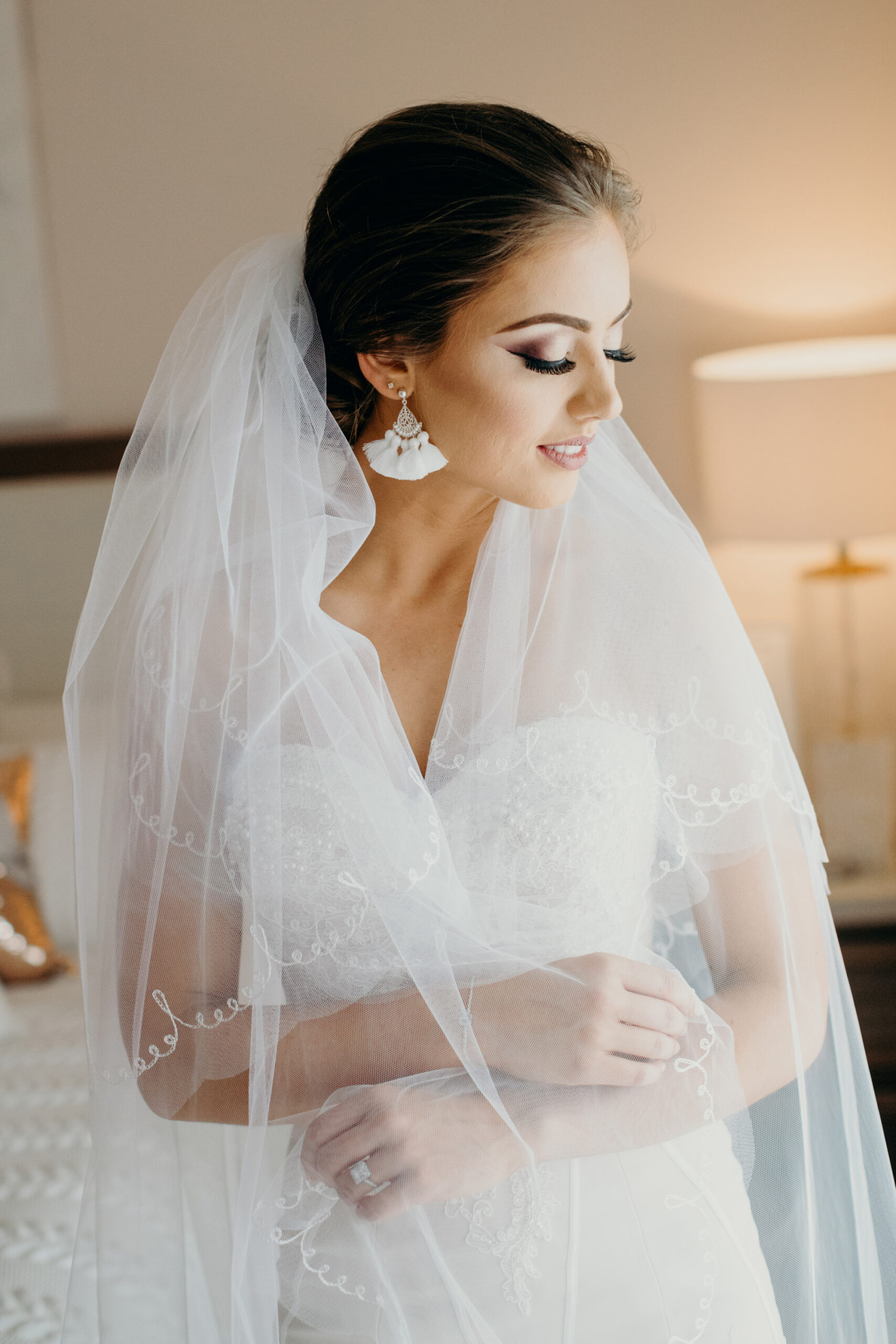 The bride's veil was a romantic touch to her lace, strapless gown, and handmade tassel earrings found in Greece!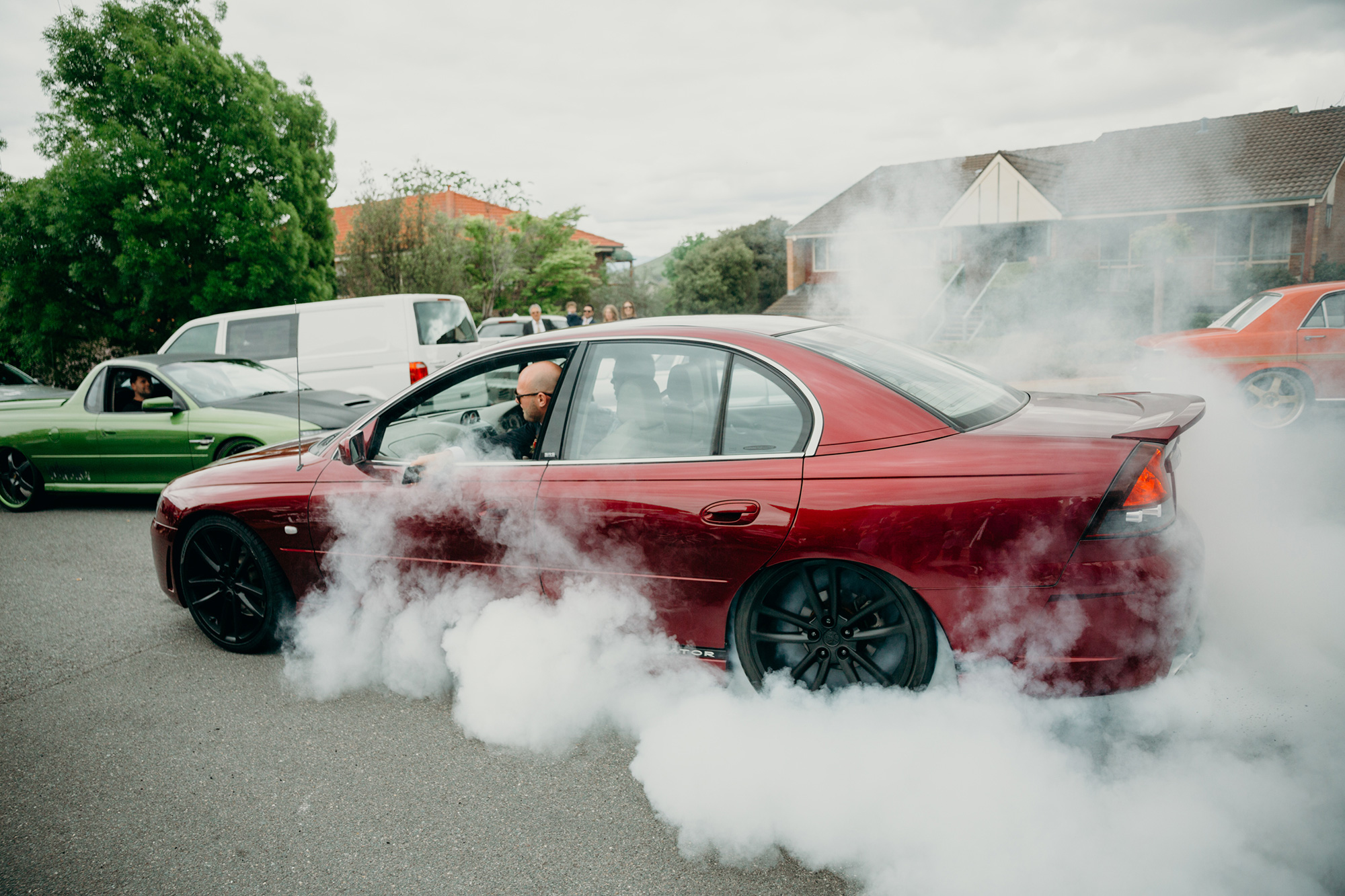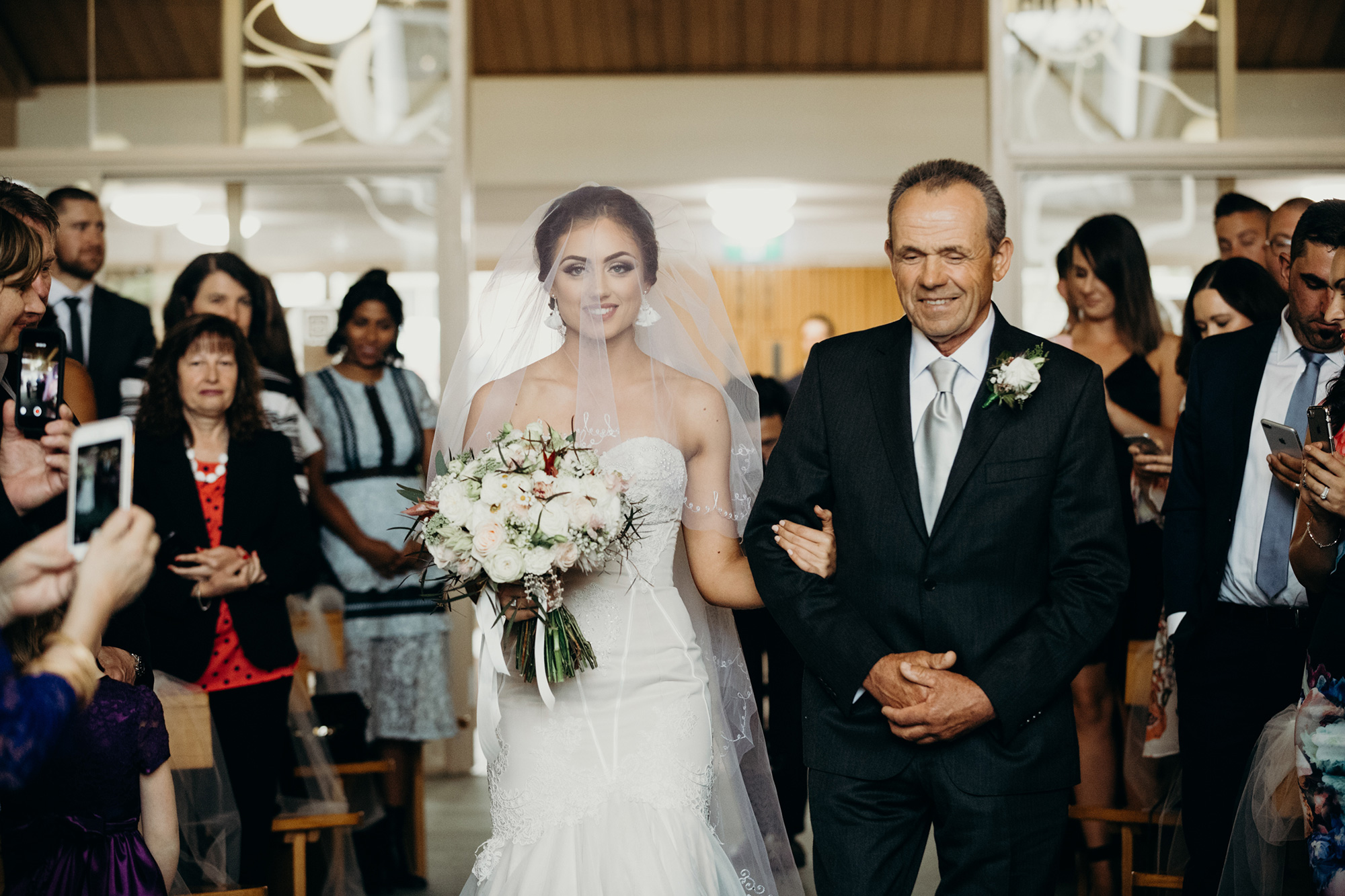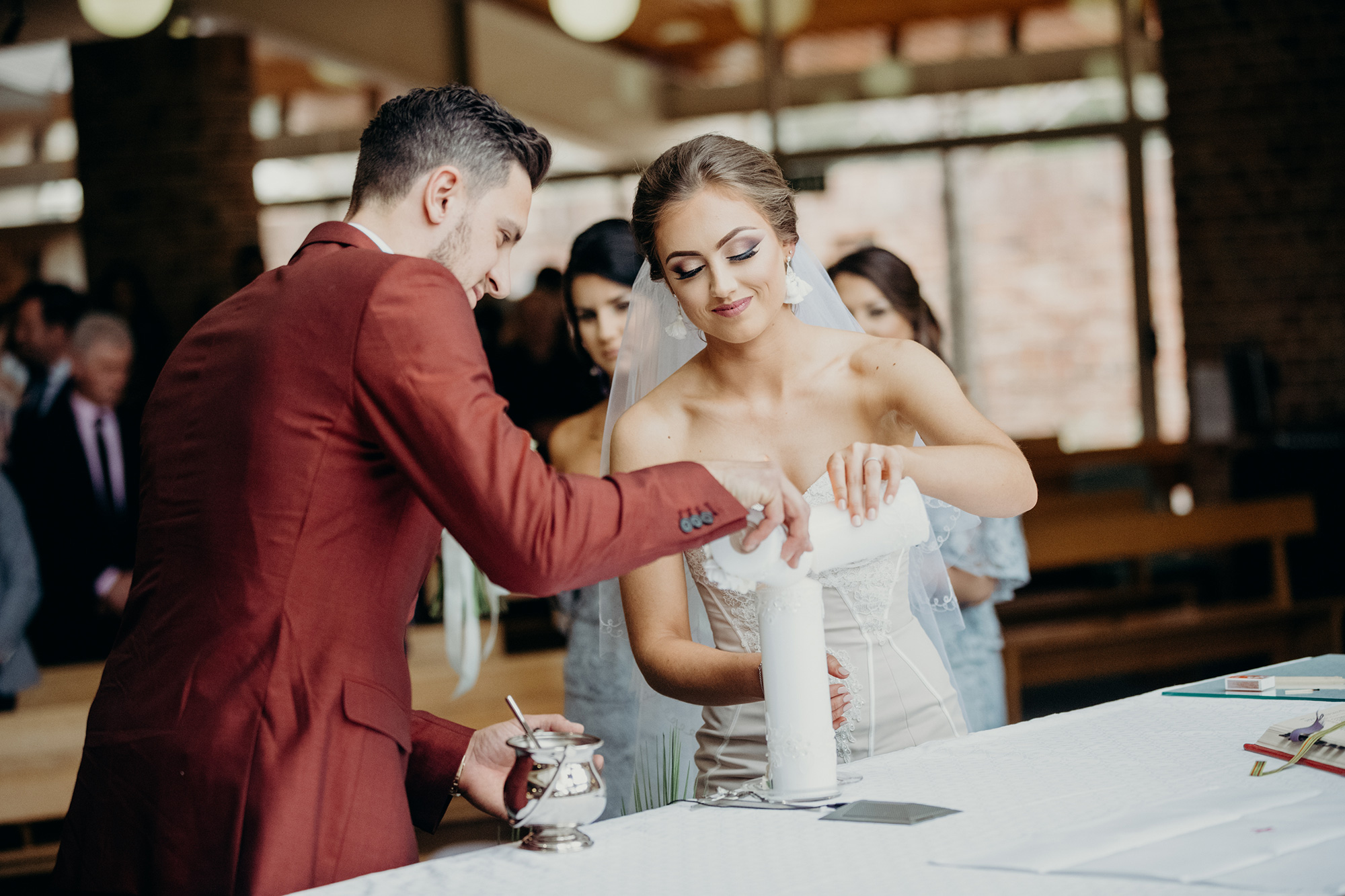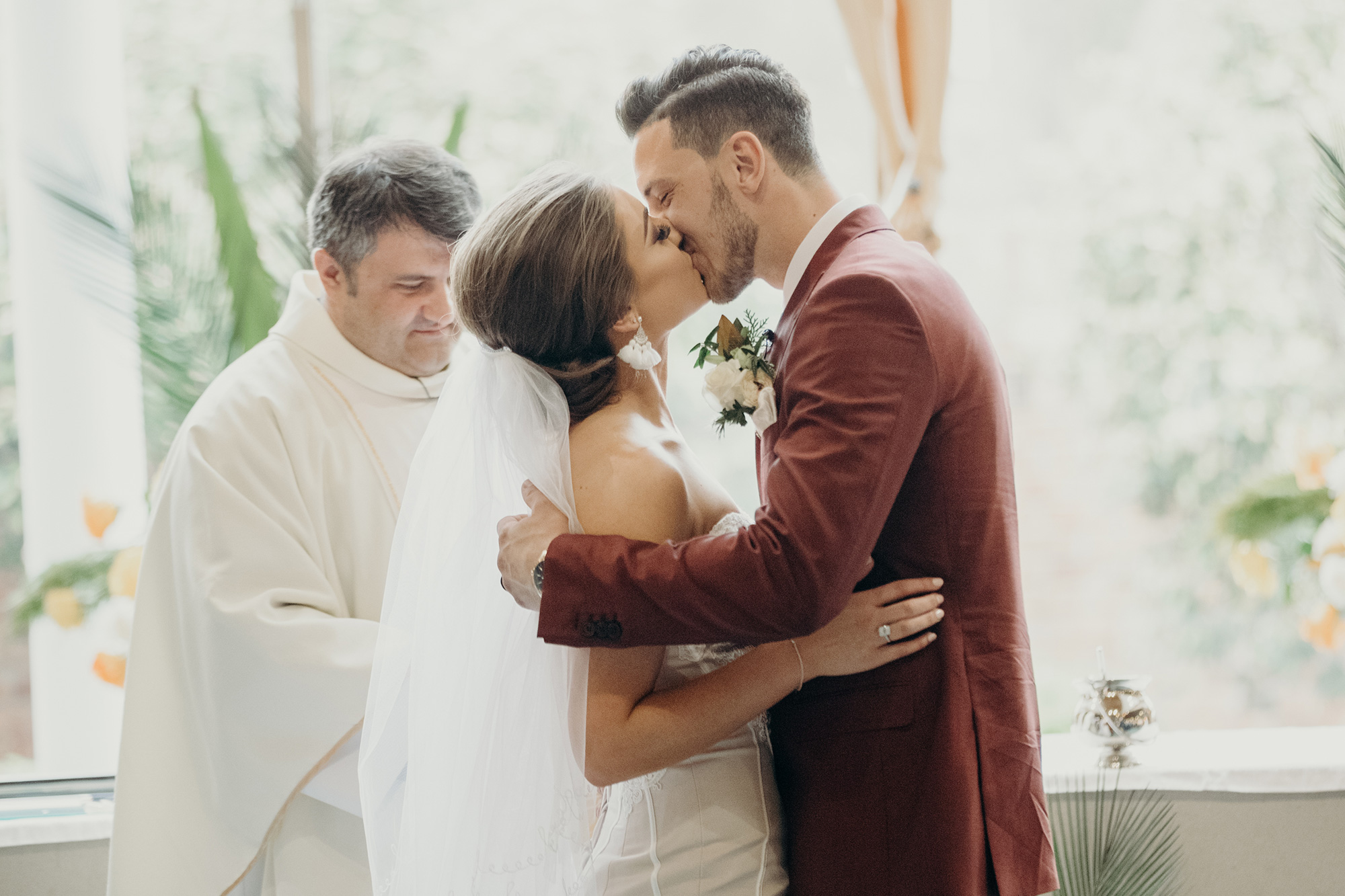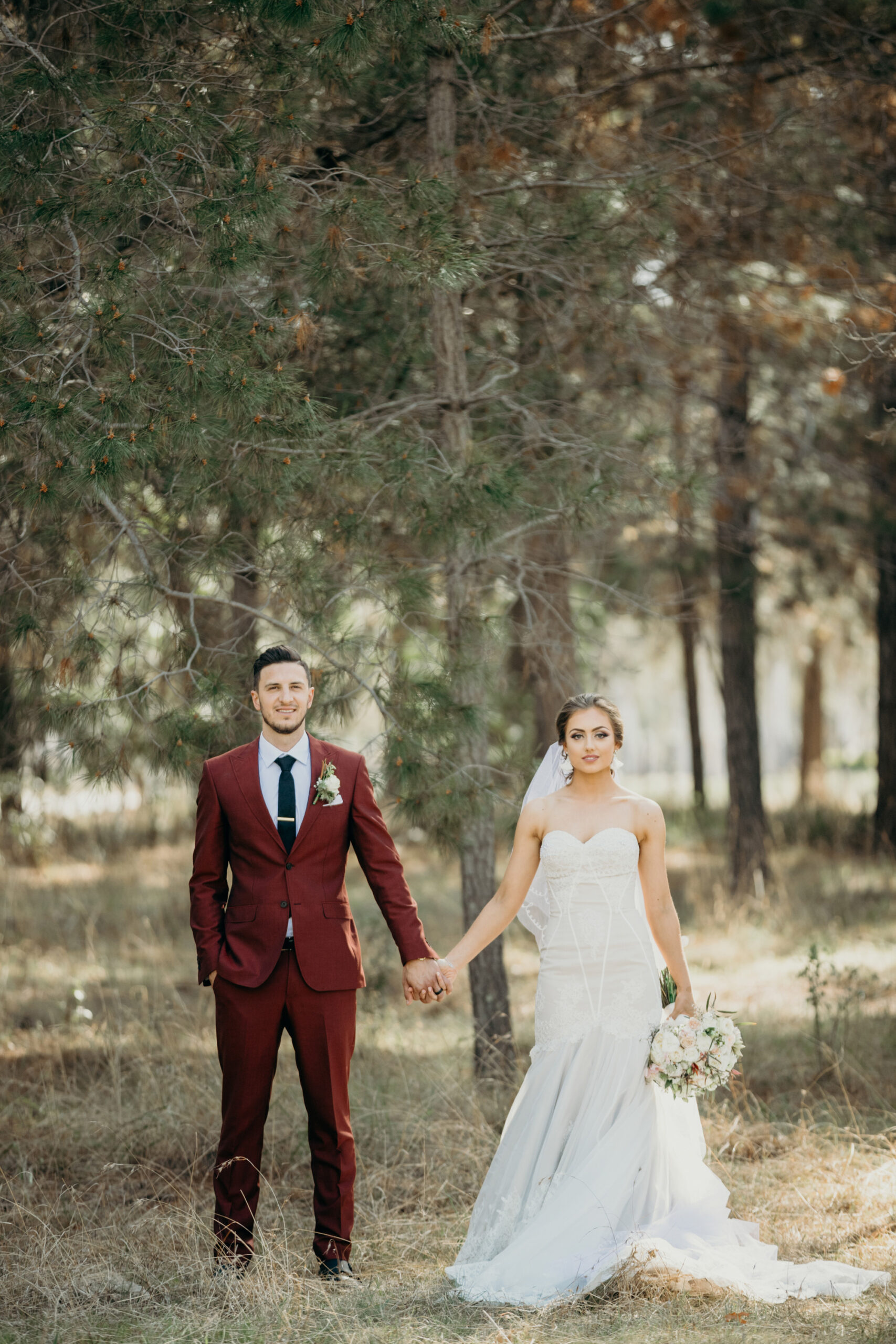 "Remember when I asked you to be my girlfriend in this very spot… what if I asked you to be my wife here as well?" were Adam's proposal words to Kristina.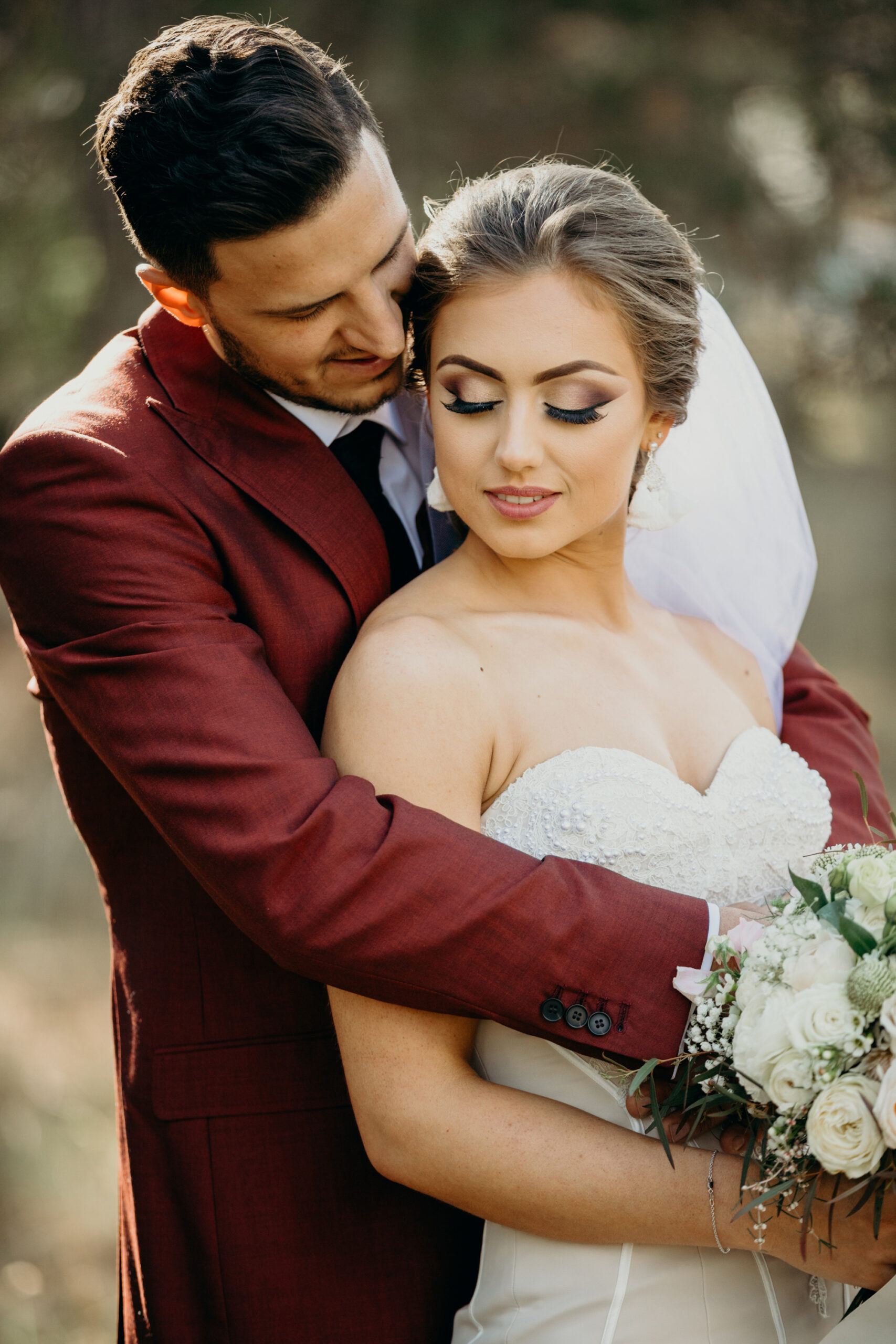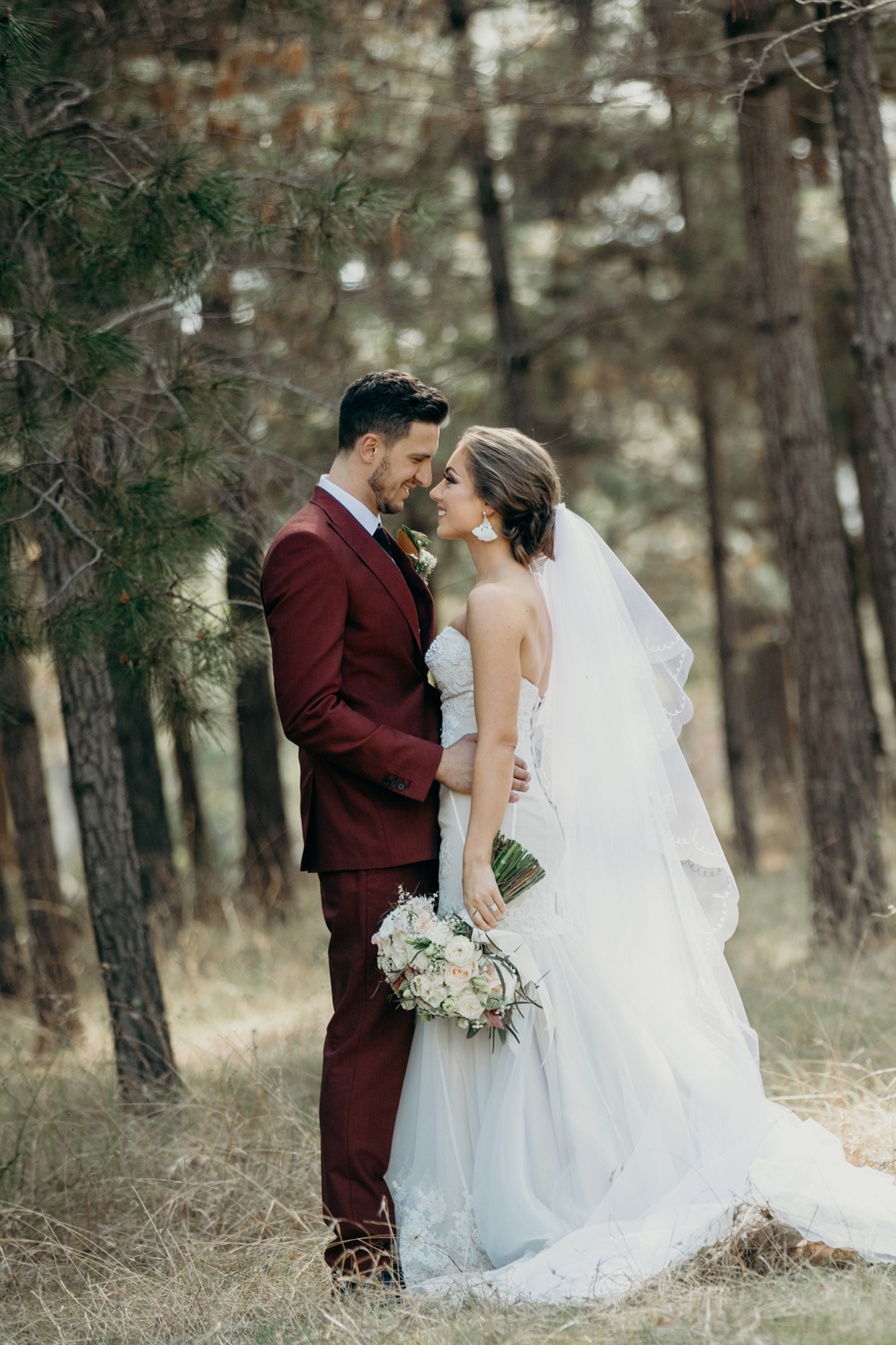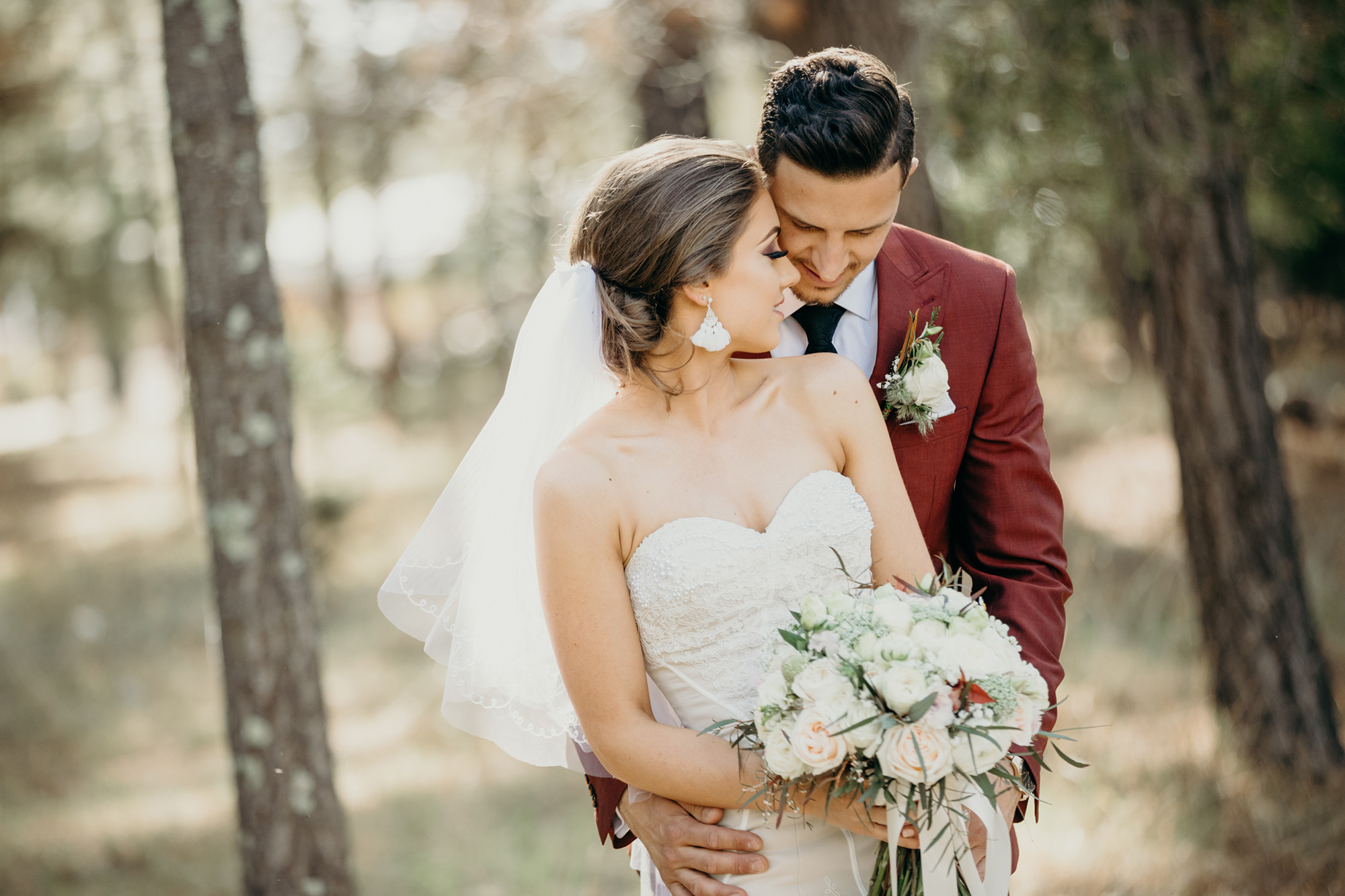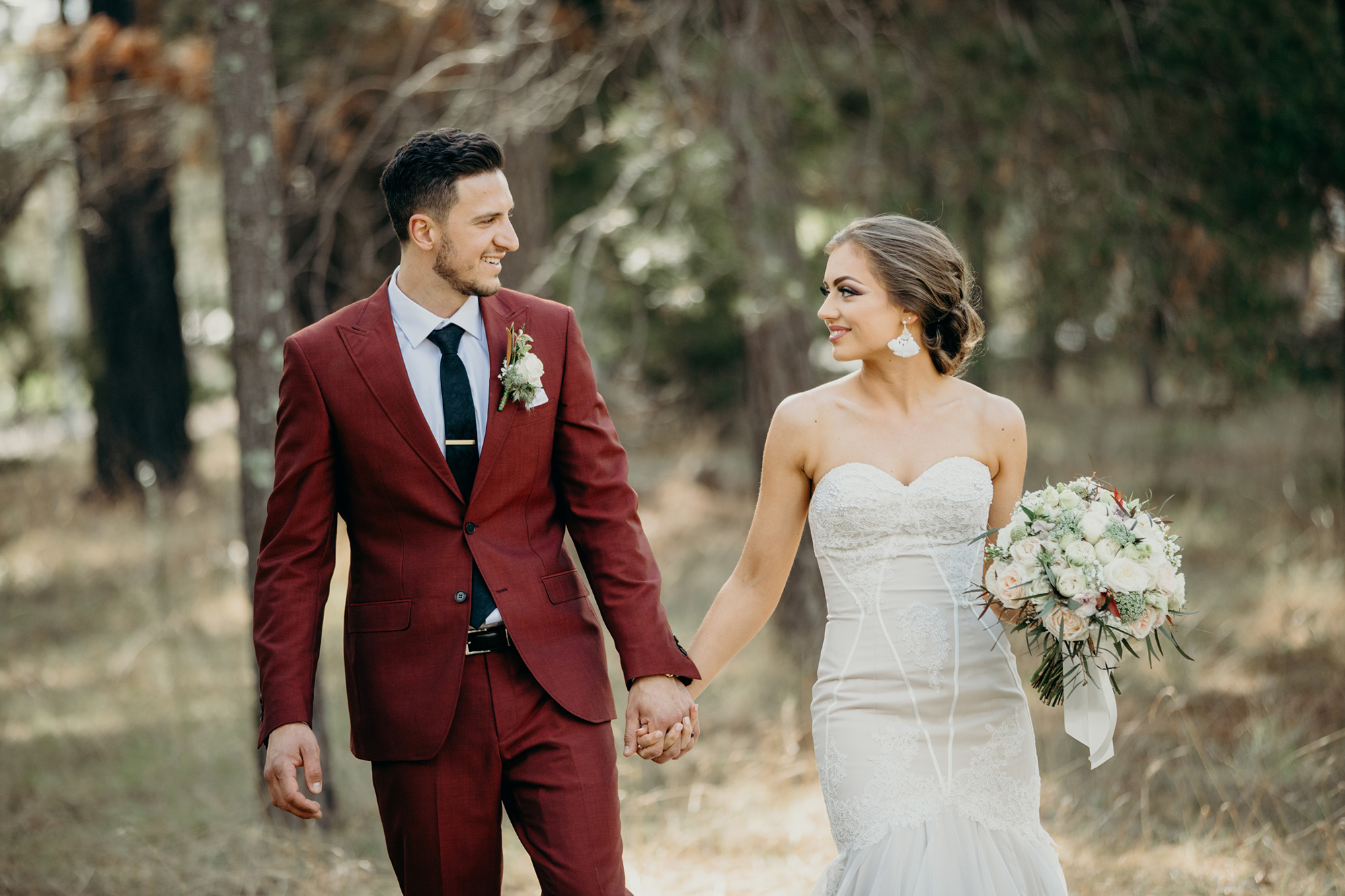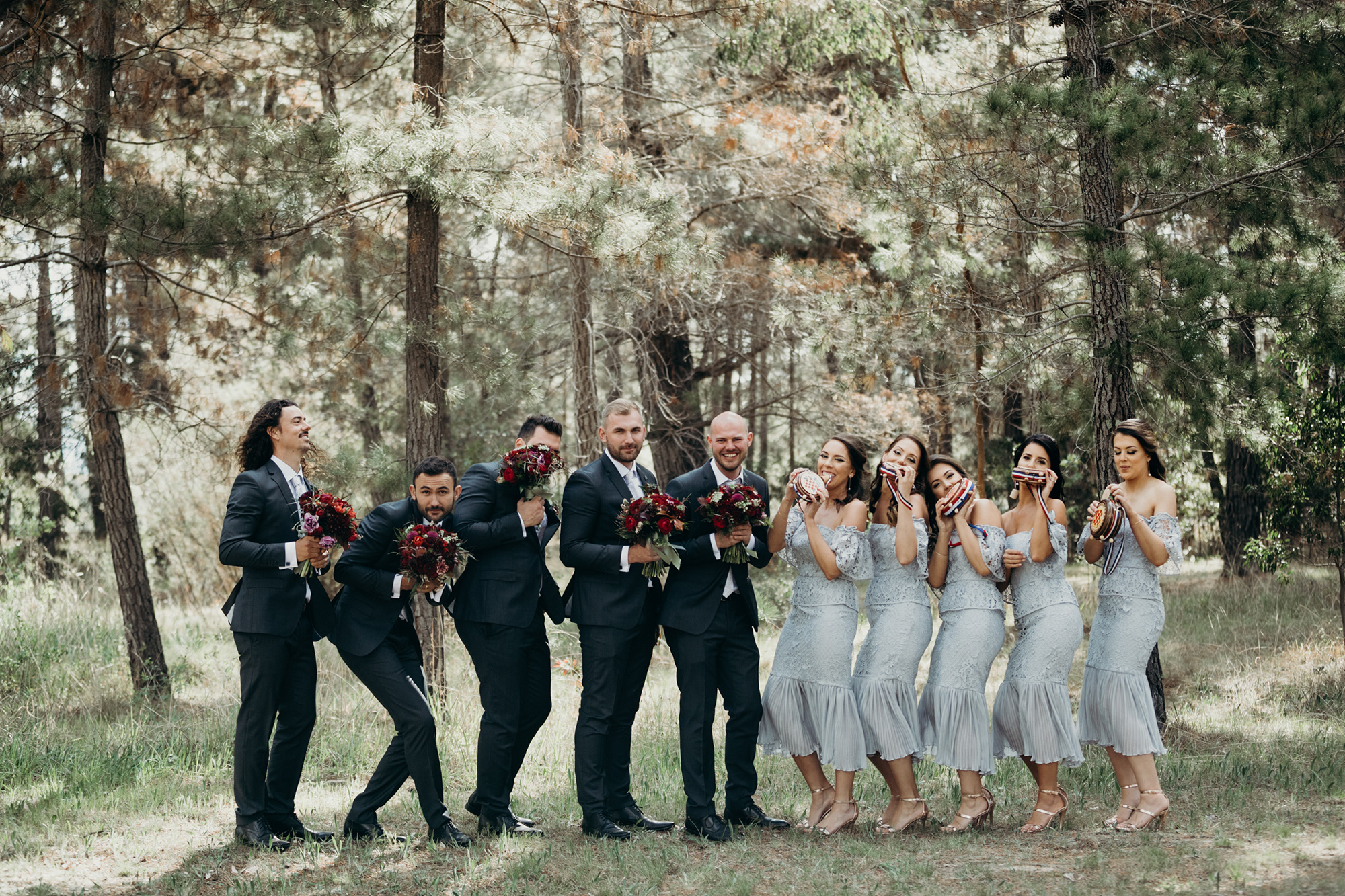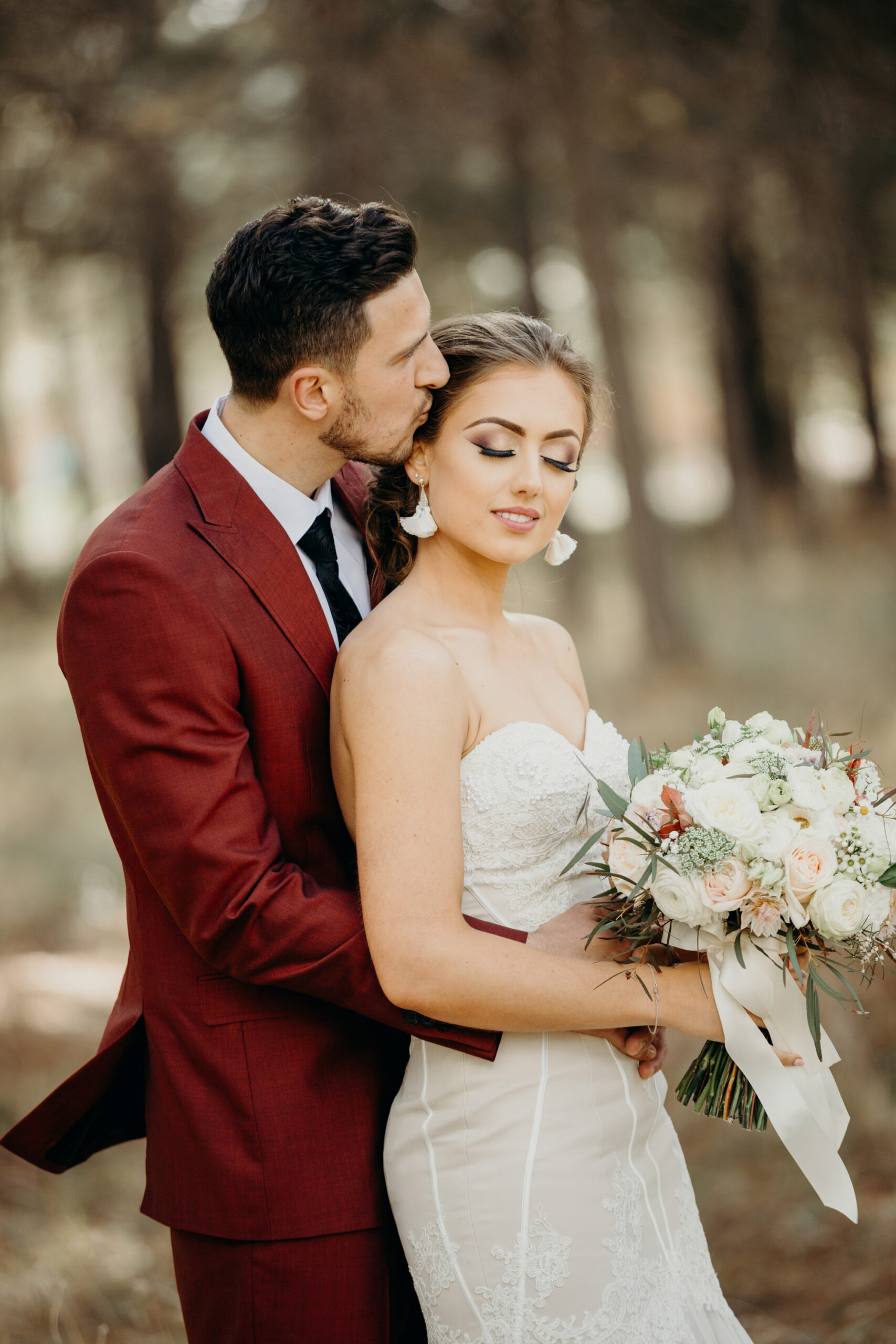 "We really wanted to be different and not go to the 'usual' wedding photo locations, but rather unique ones," recalls the bride of the shots by T-One Image in a pine forest nearby their church.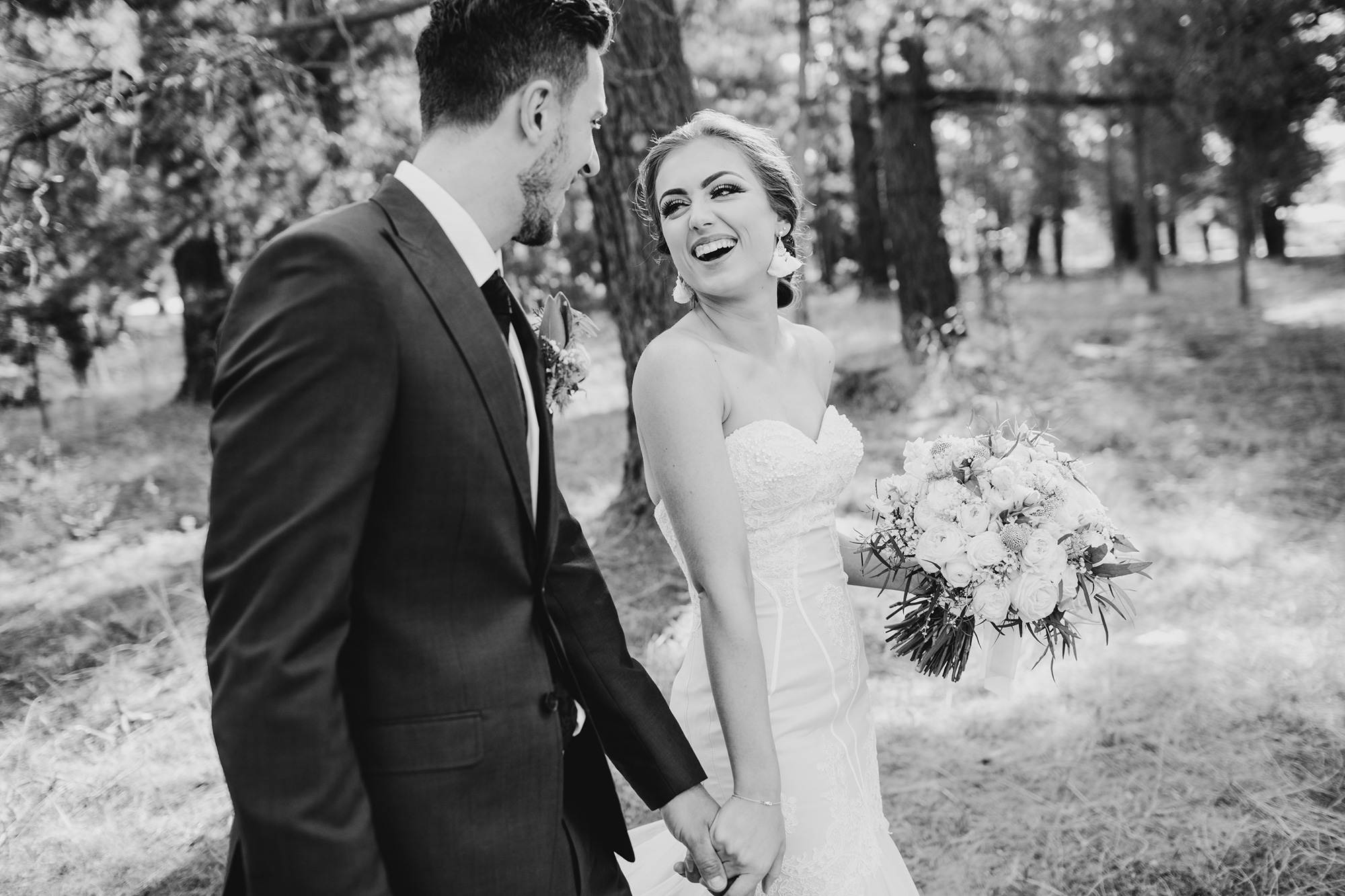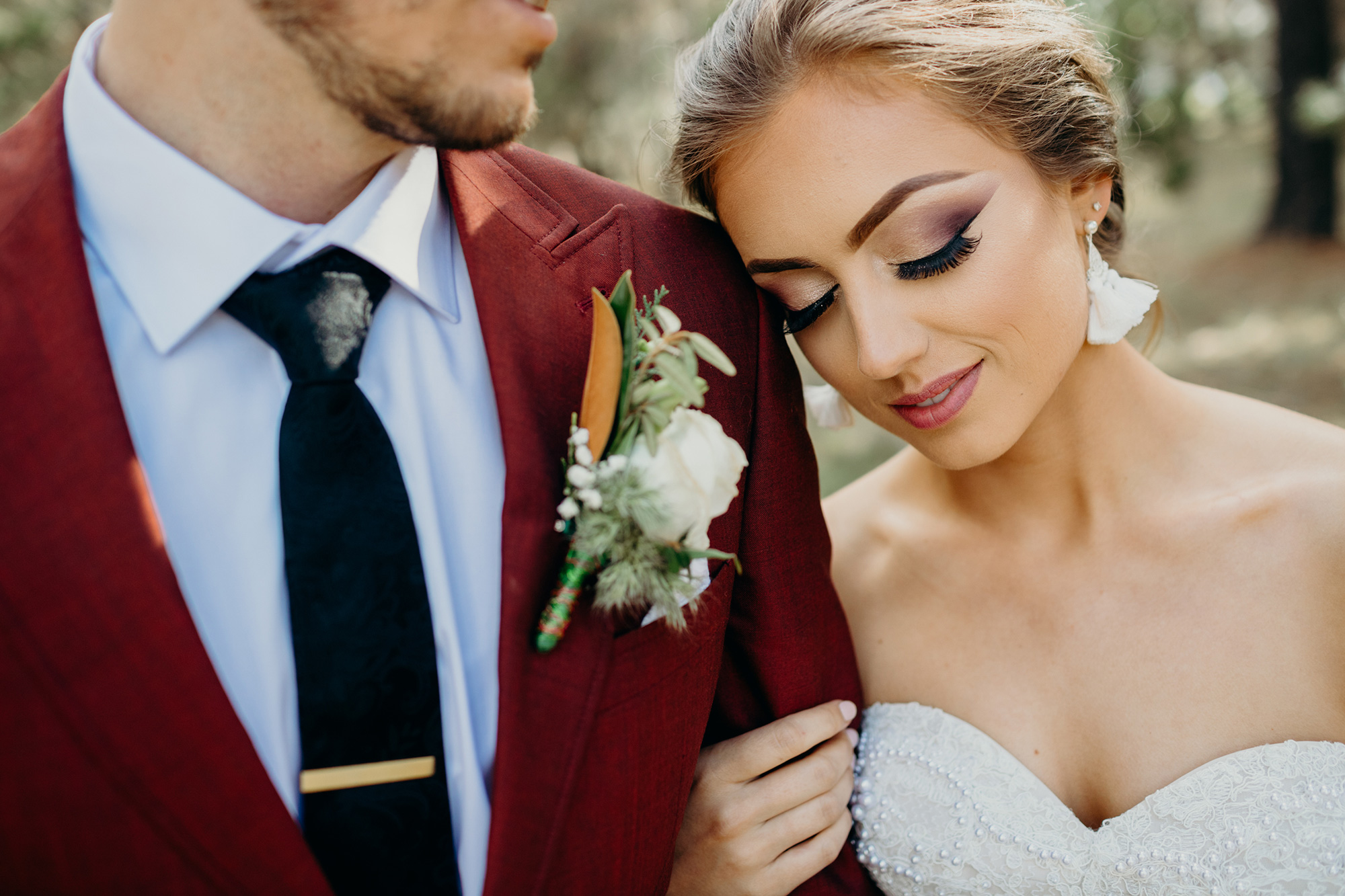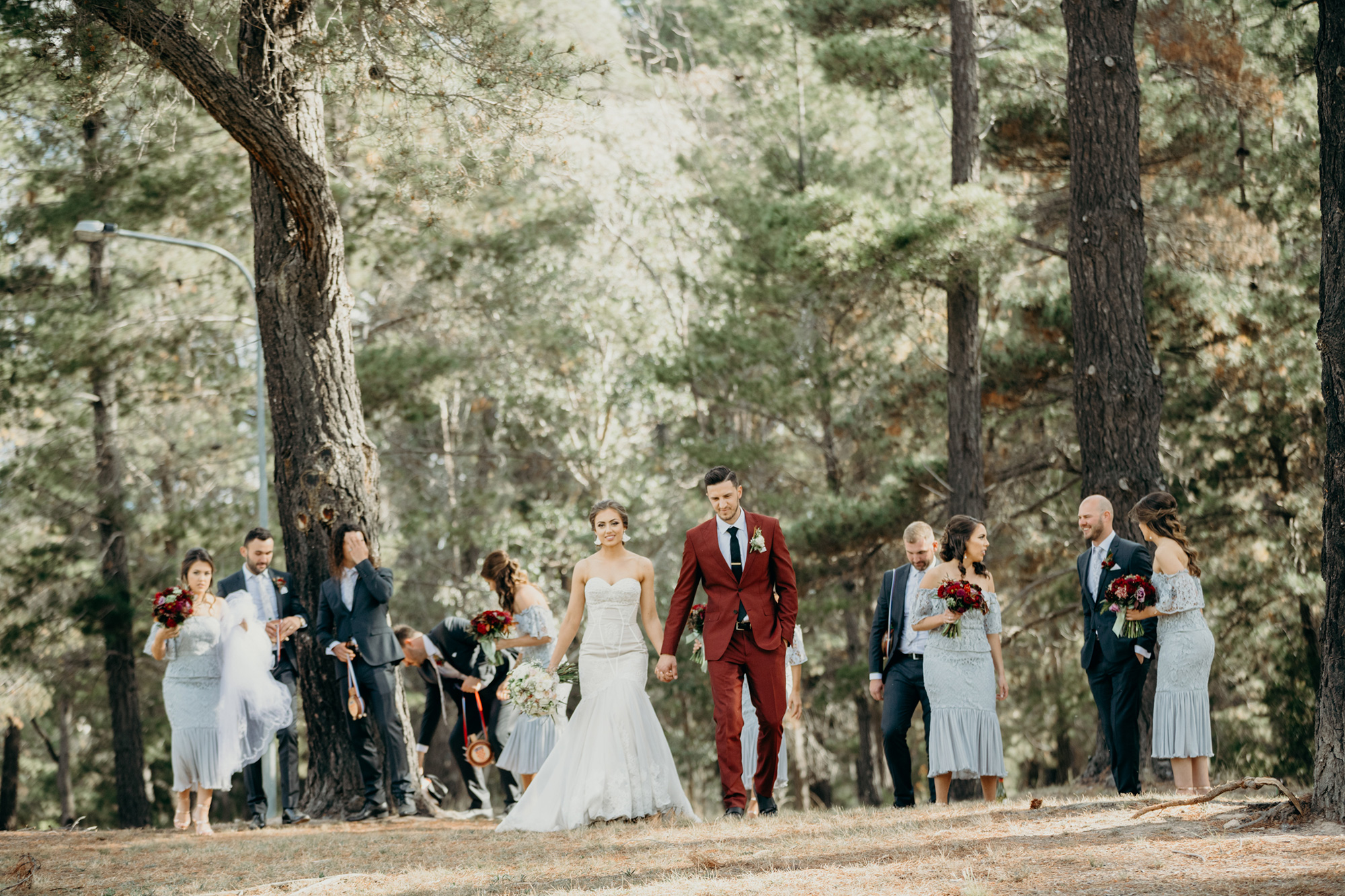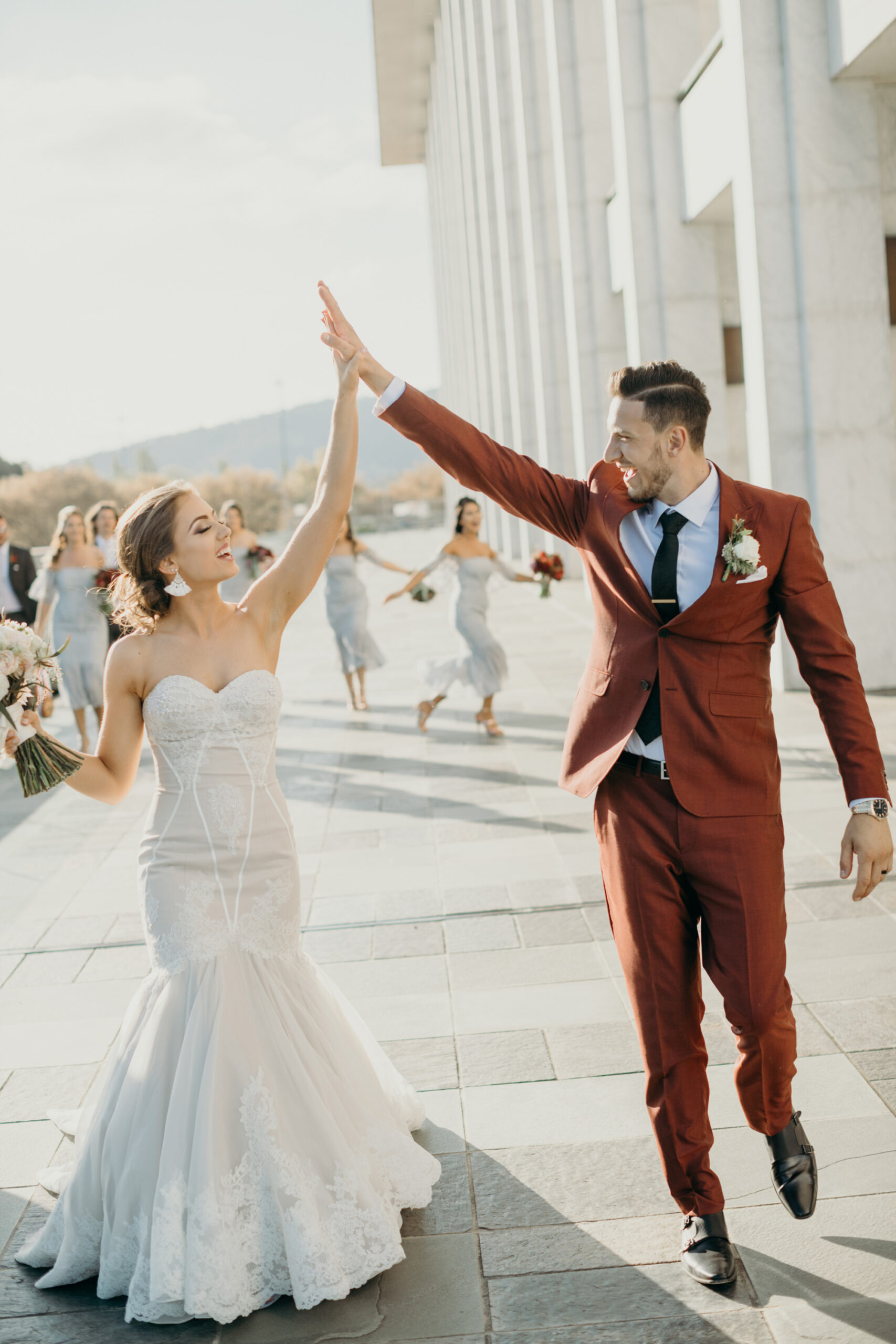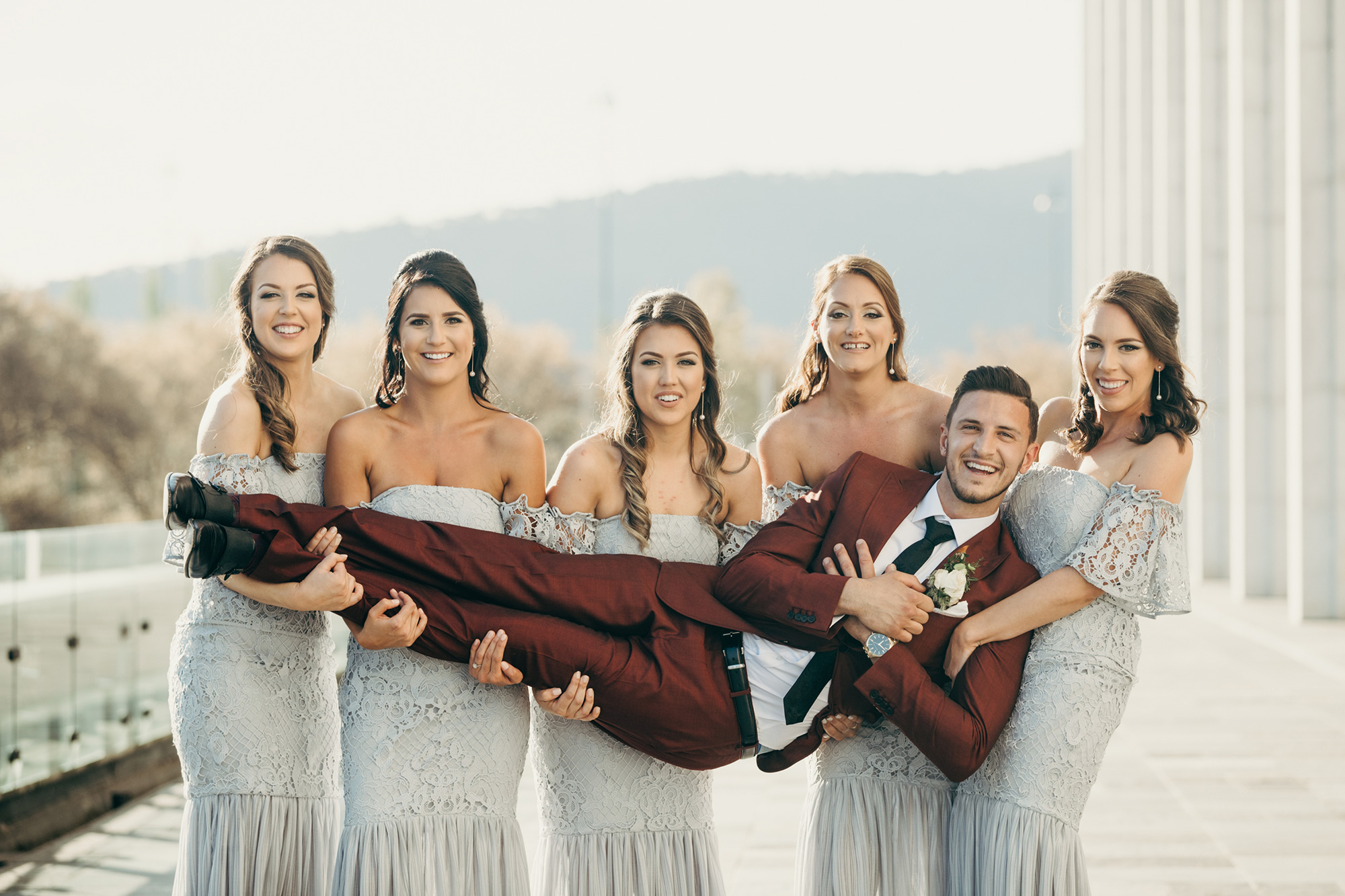 "I was particular on finding a dusty blue dress that would suit the body shapes and needs of all five bridesmaids," says Kristina.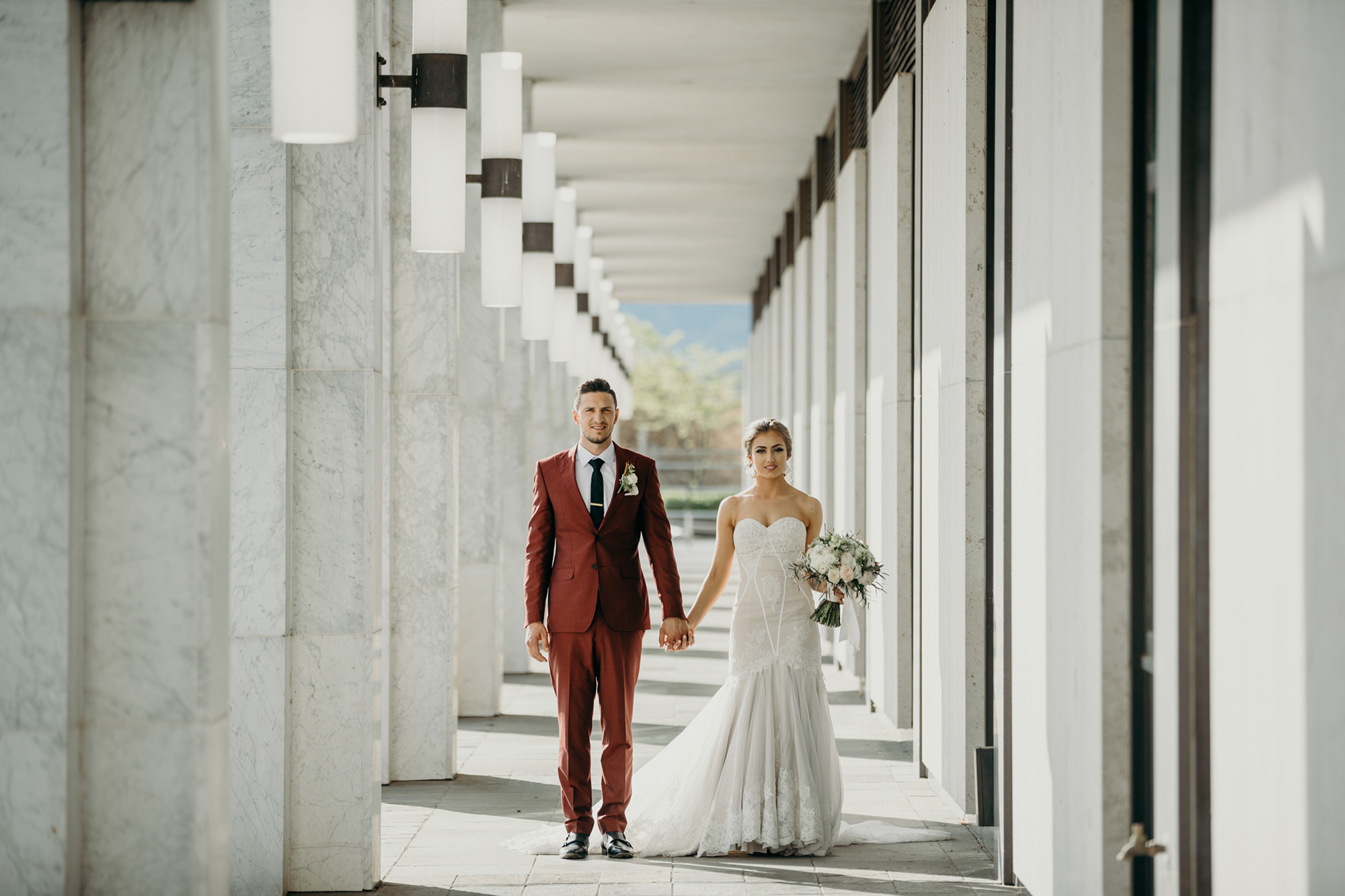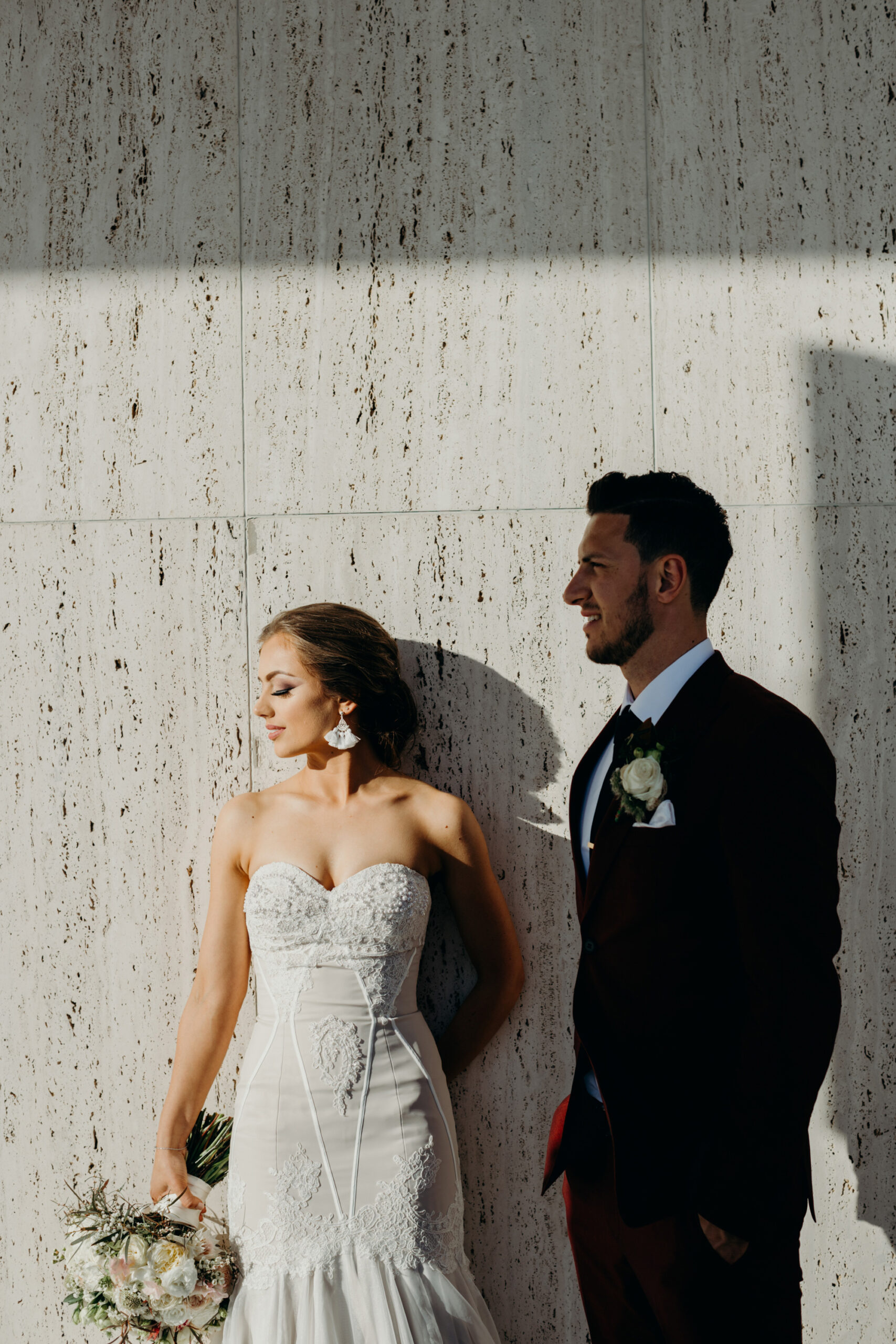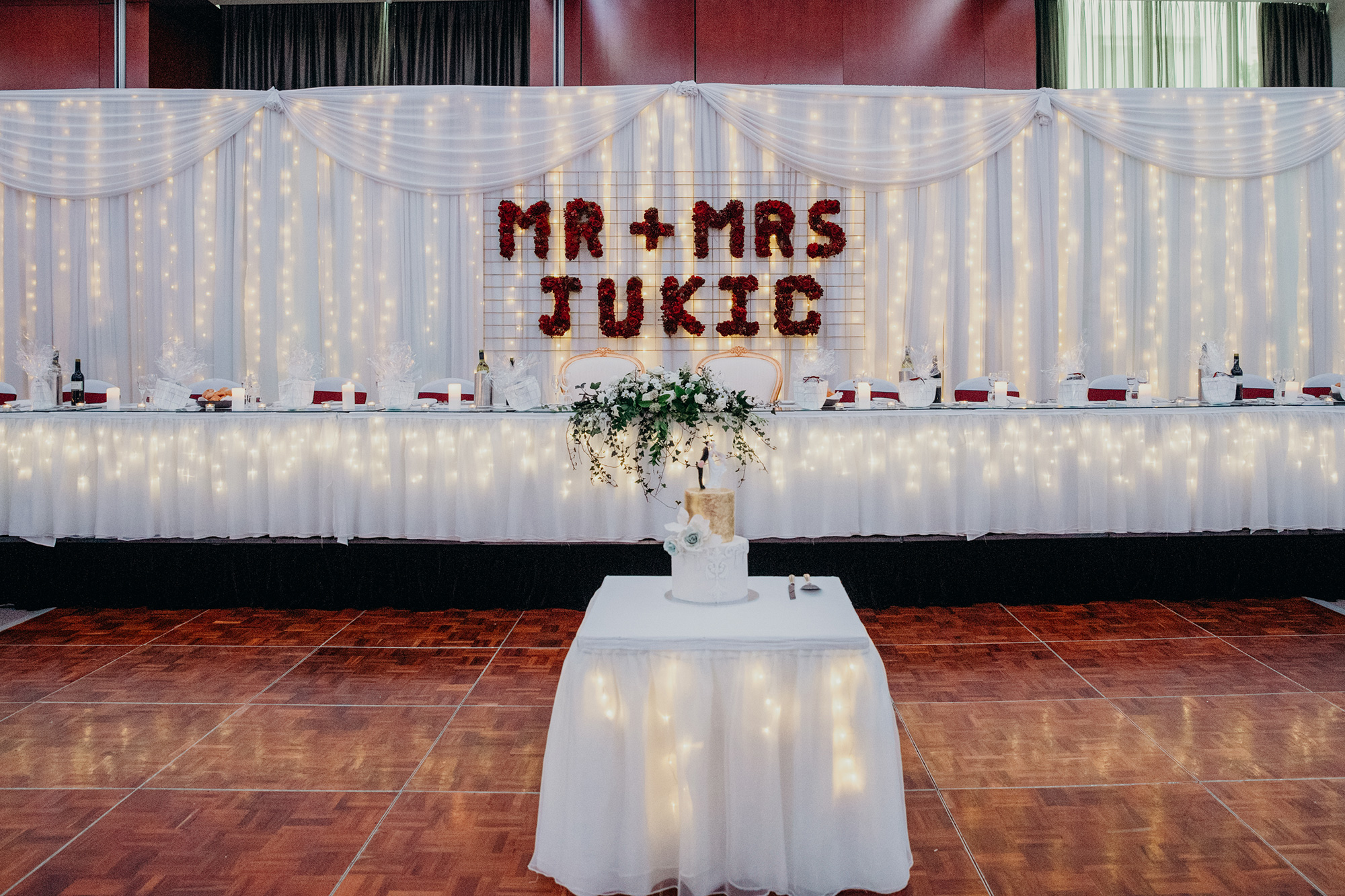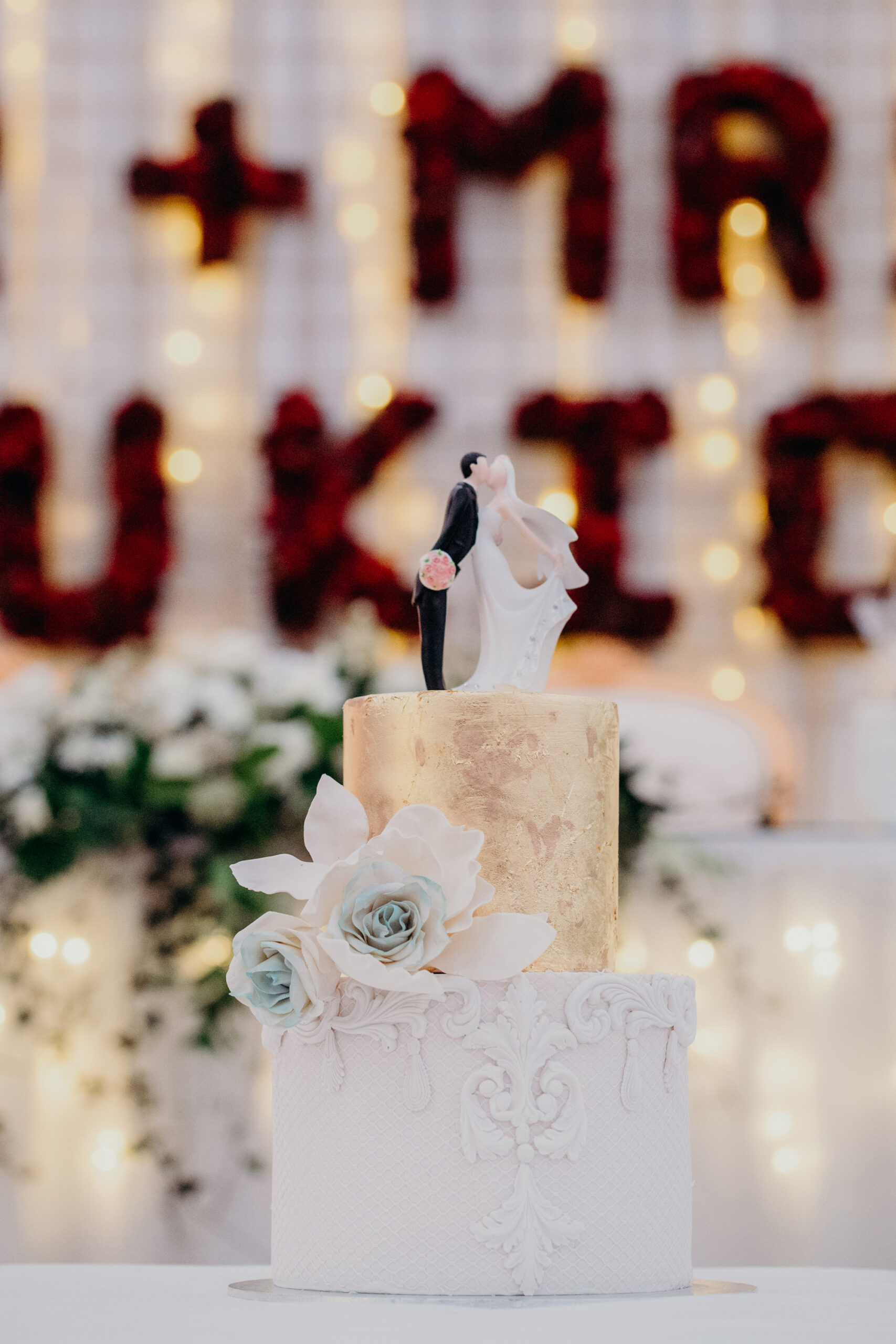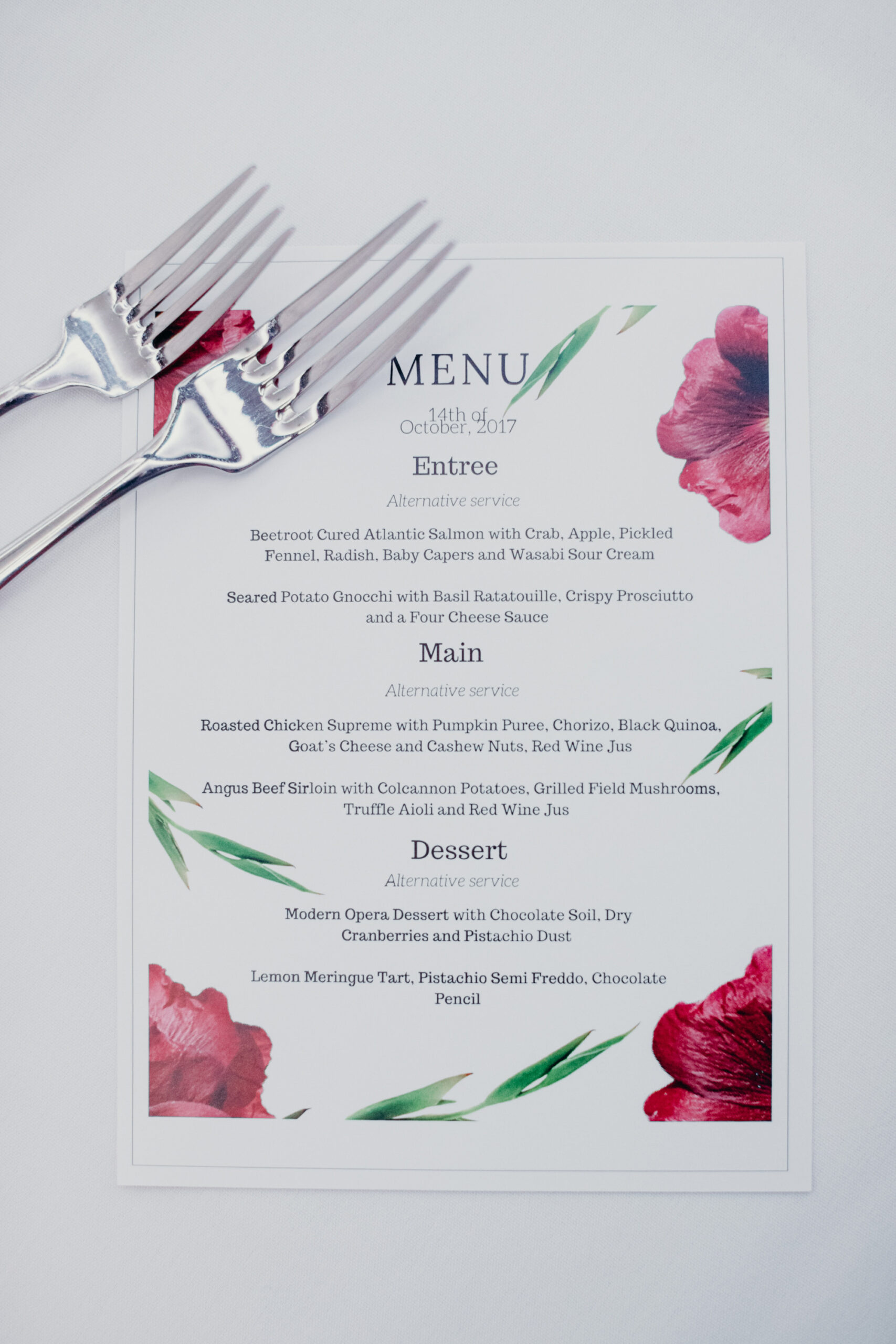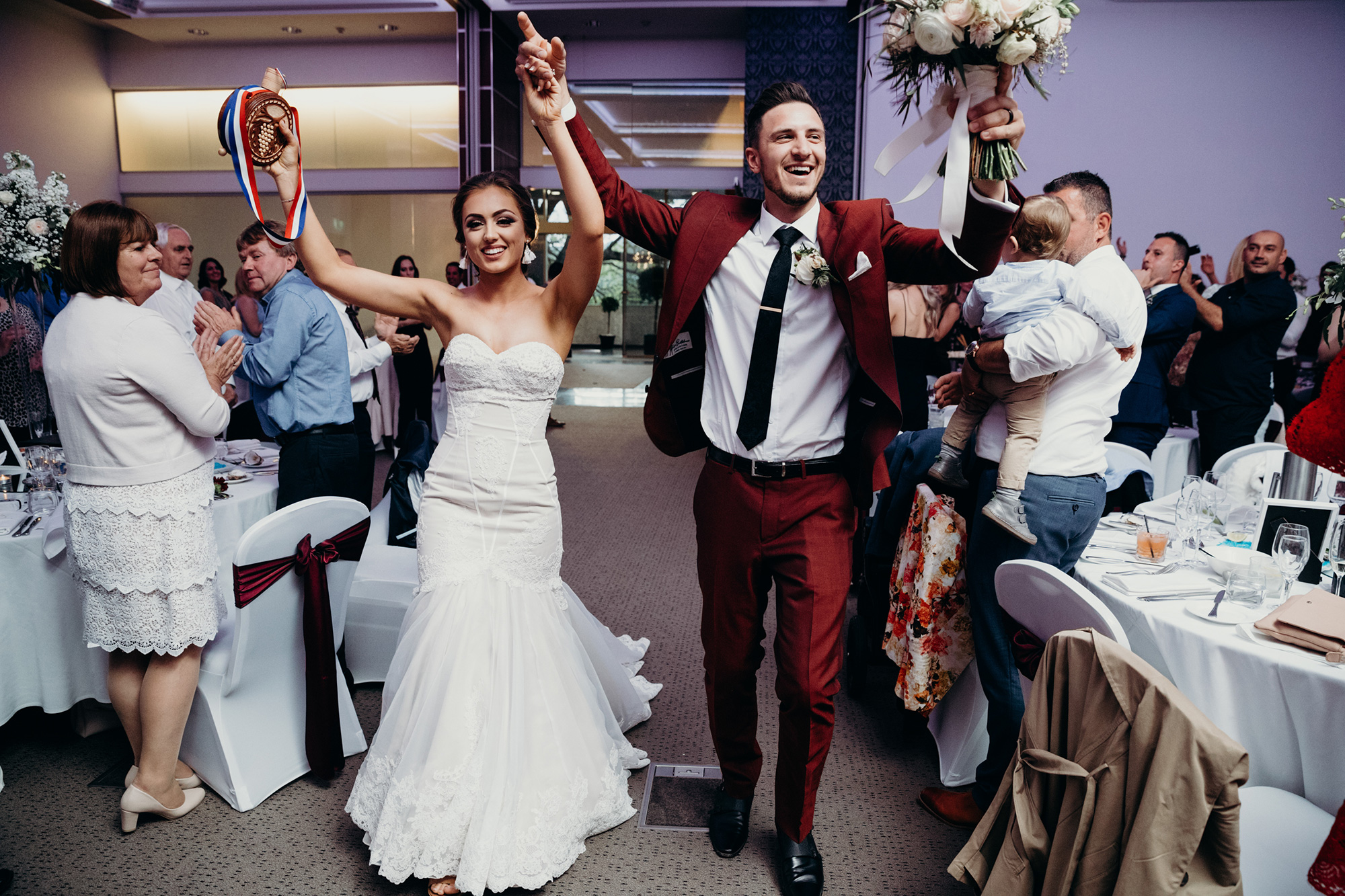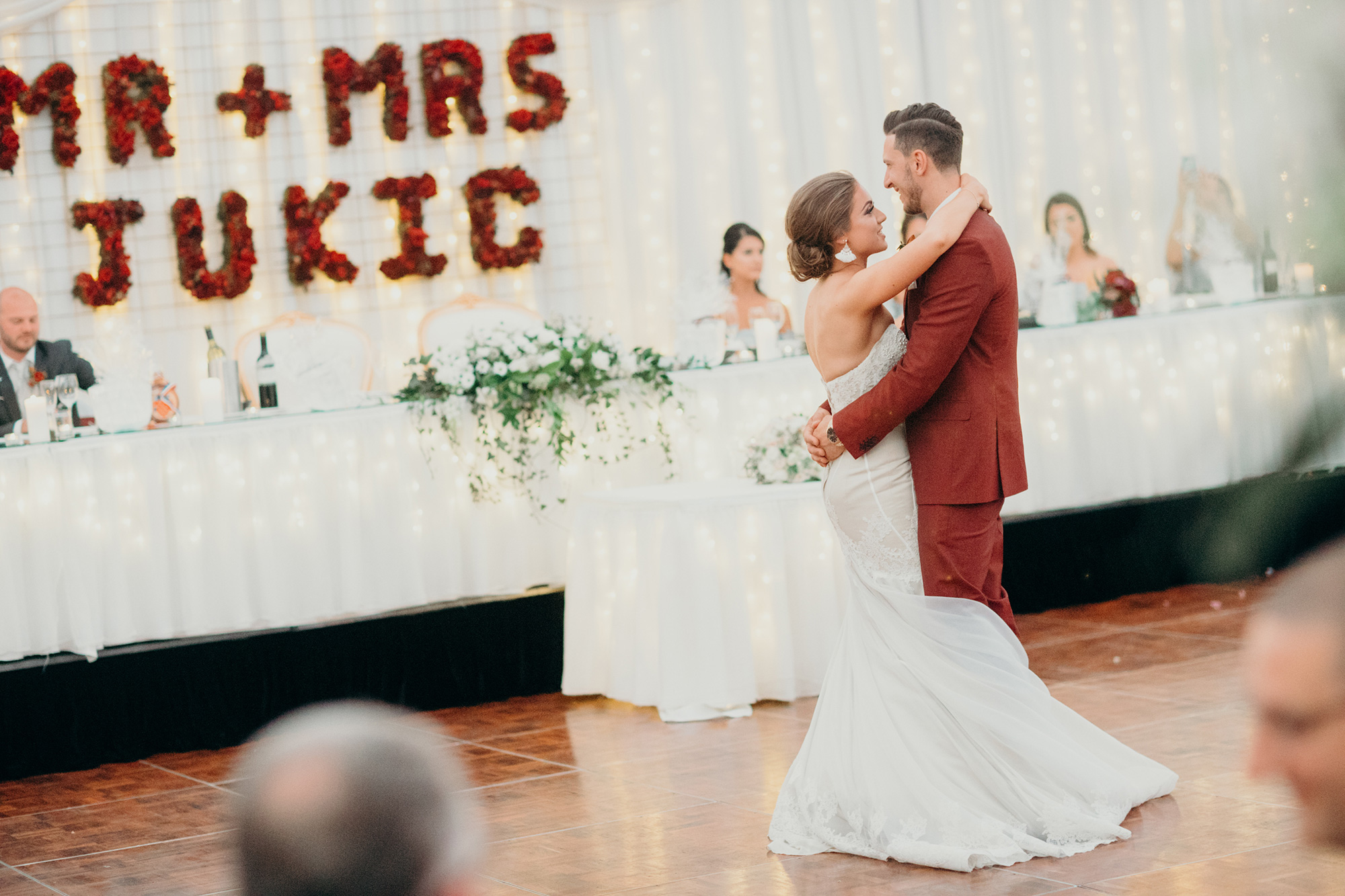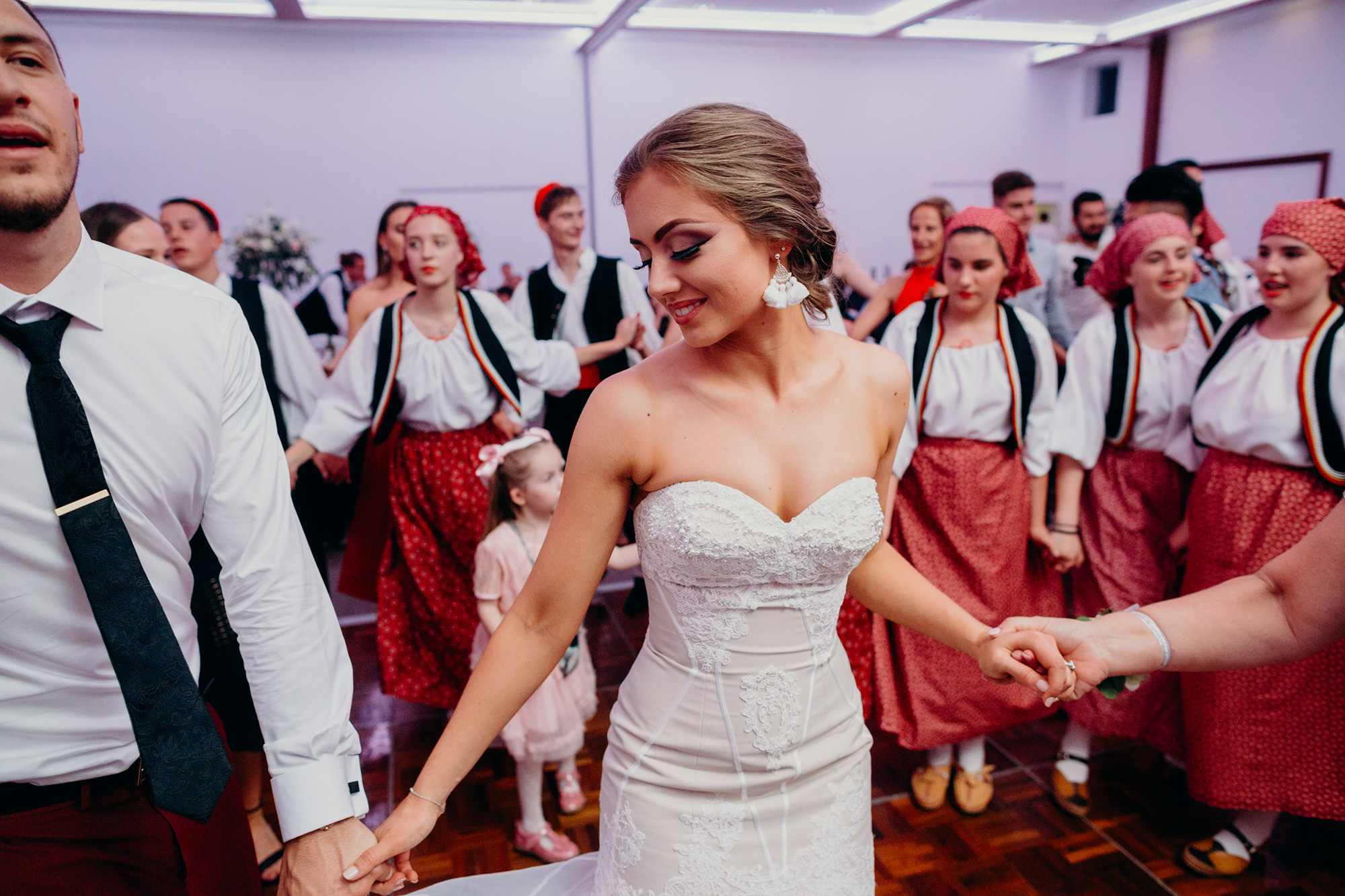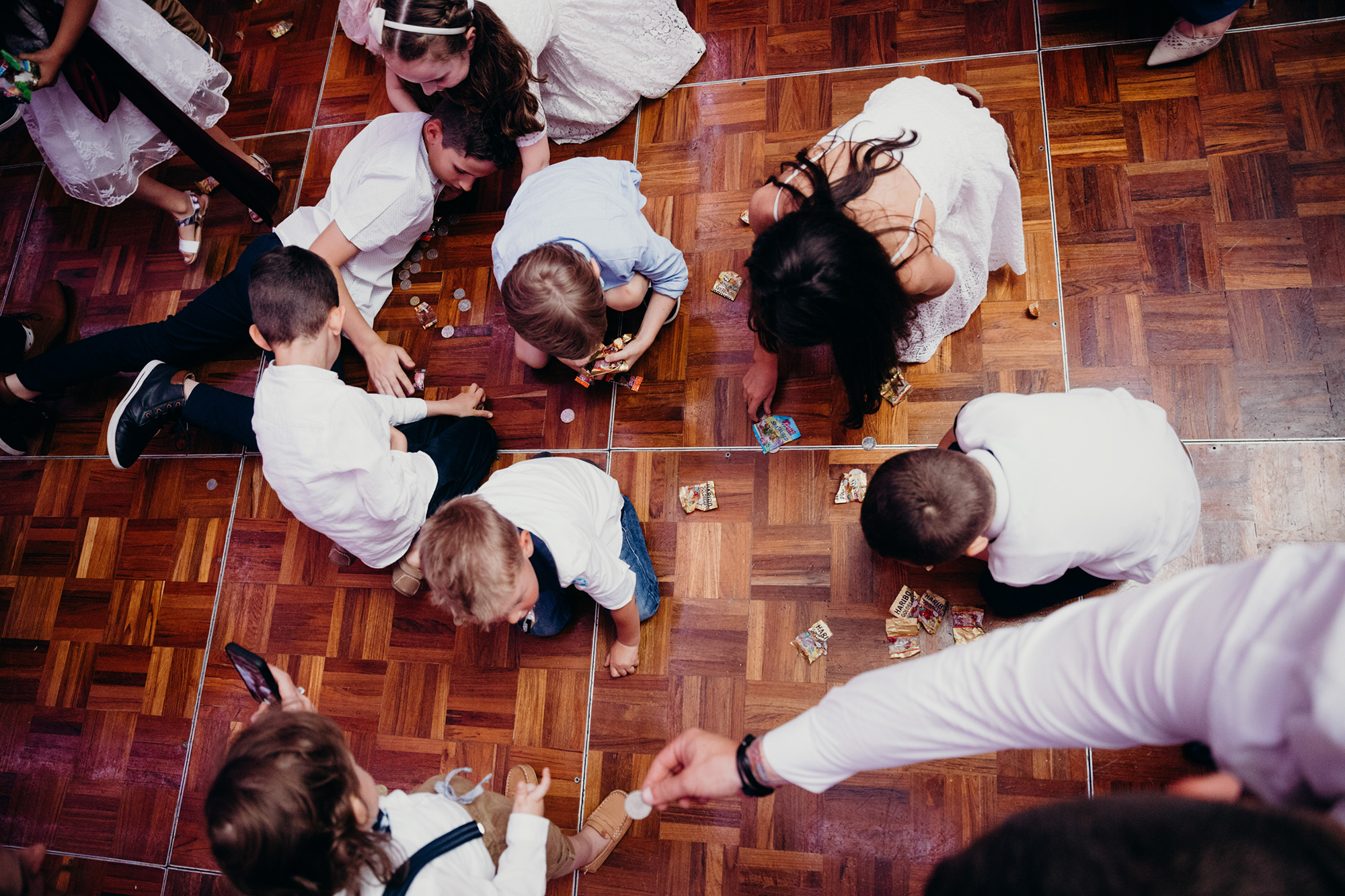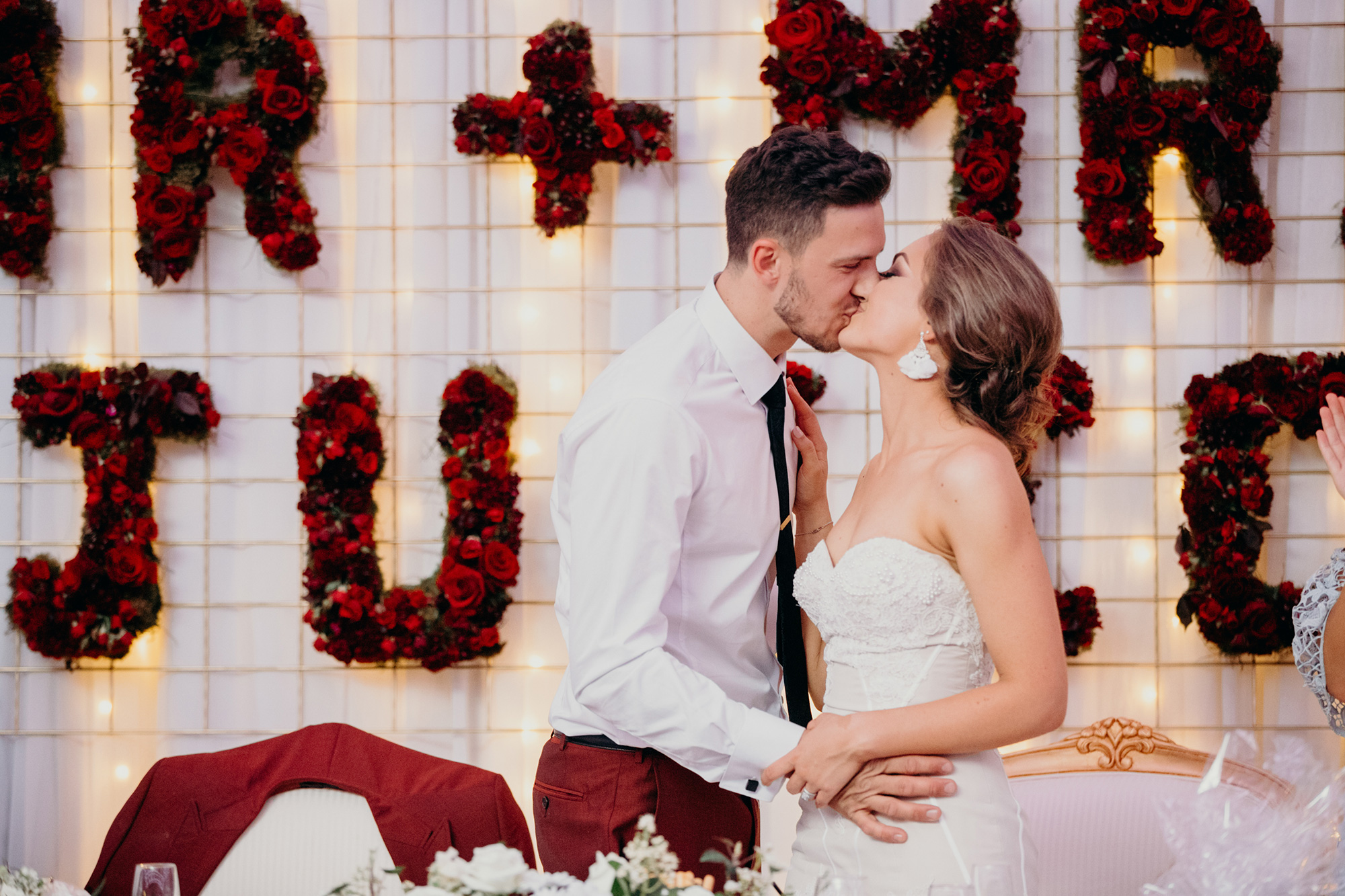 "We had very large 'Mr & Mrs Jukic' maroon real flower letters behind the bridal table as a backdrop," says the bride.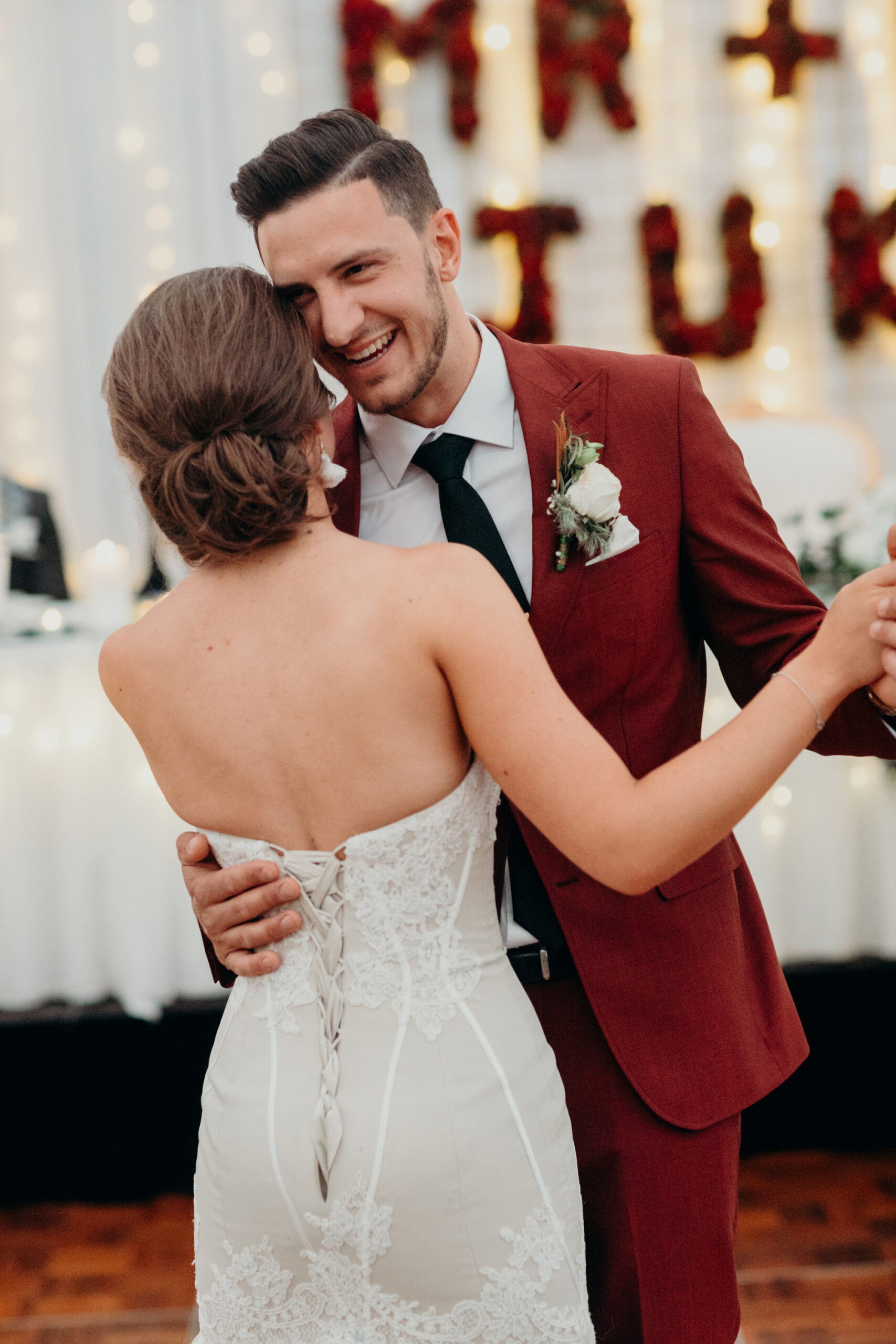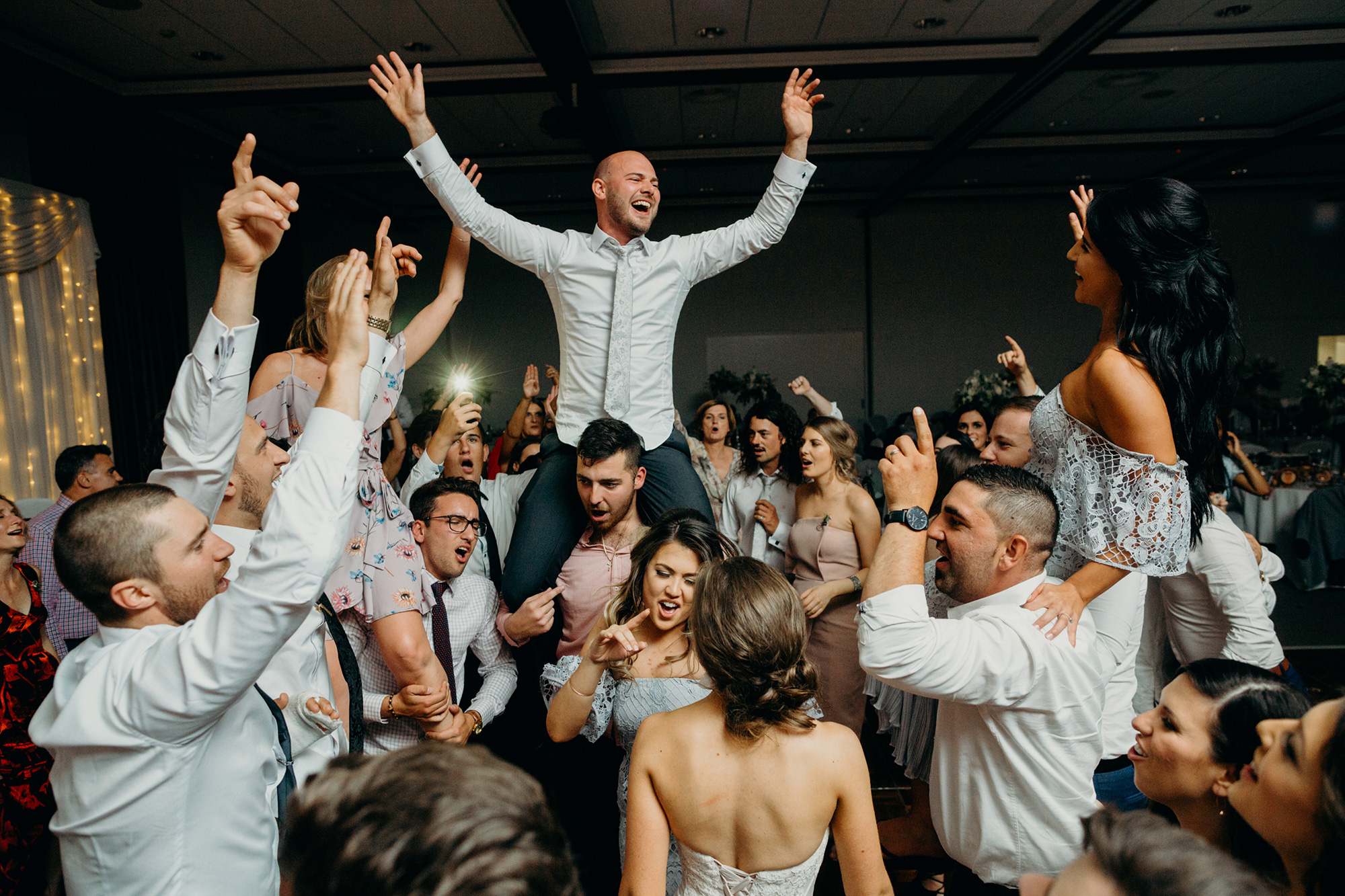 Video by T-One Image.