A week together in paradise helped Byron and Jeremy realise they had something special.
Soon after they met, Jeremy was due to jet off for six weeks to the US, ending with a week in Hawaii.
"I took a shot and asked if it was OK if I joined him for the last week in paradise and he said 'yes, what have we got to lose?' Byron recalls.
"It was a great time together and we knew it was something special."
Fast forward to November 2017 and marriage equality finally became a reality, something the Canberra couple had been waiting for before making it official.
"Almost a year later, with lots of planning and excitement, we invited 100 of our closest friends and family to share in our special moment," Byron says of their modern garden wedding.
"We were married at our home in Canberra. This made for a relaxed and friendly atmosphere."
Byron says the familiar location also helped them have complete control over their big day.
"The afternoon and evening went off without a hitch. A great way to start the new chapter in our lives."
Photos courtesy of Lydia Downe Photography.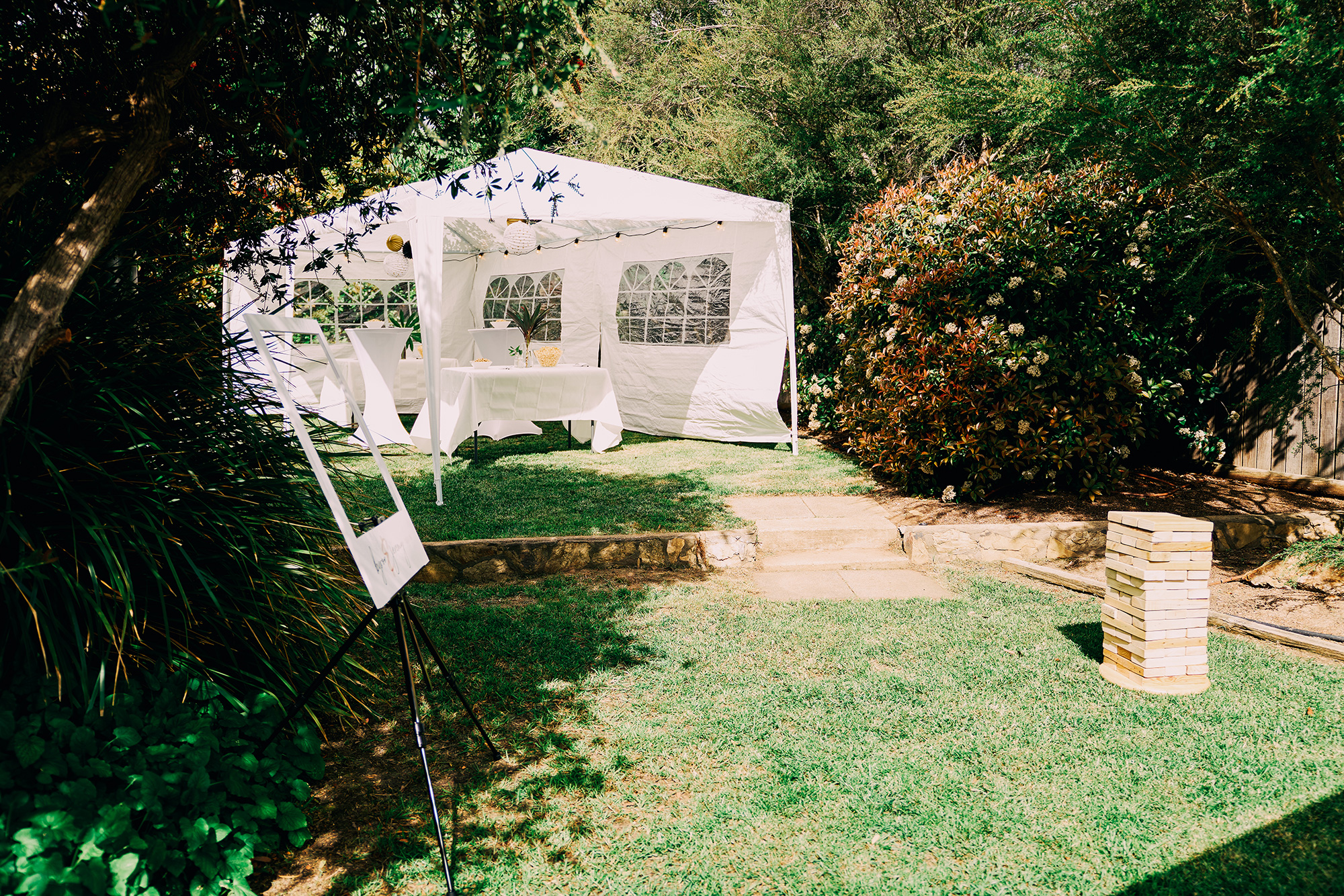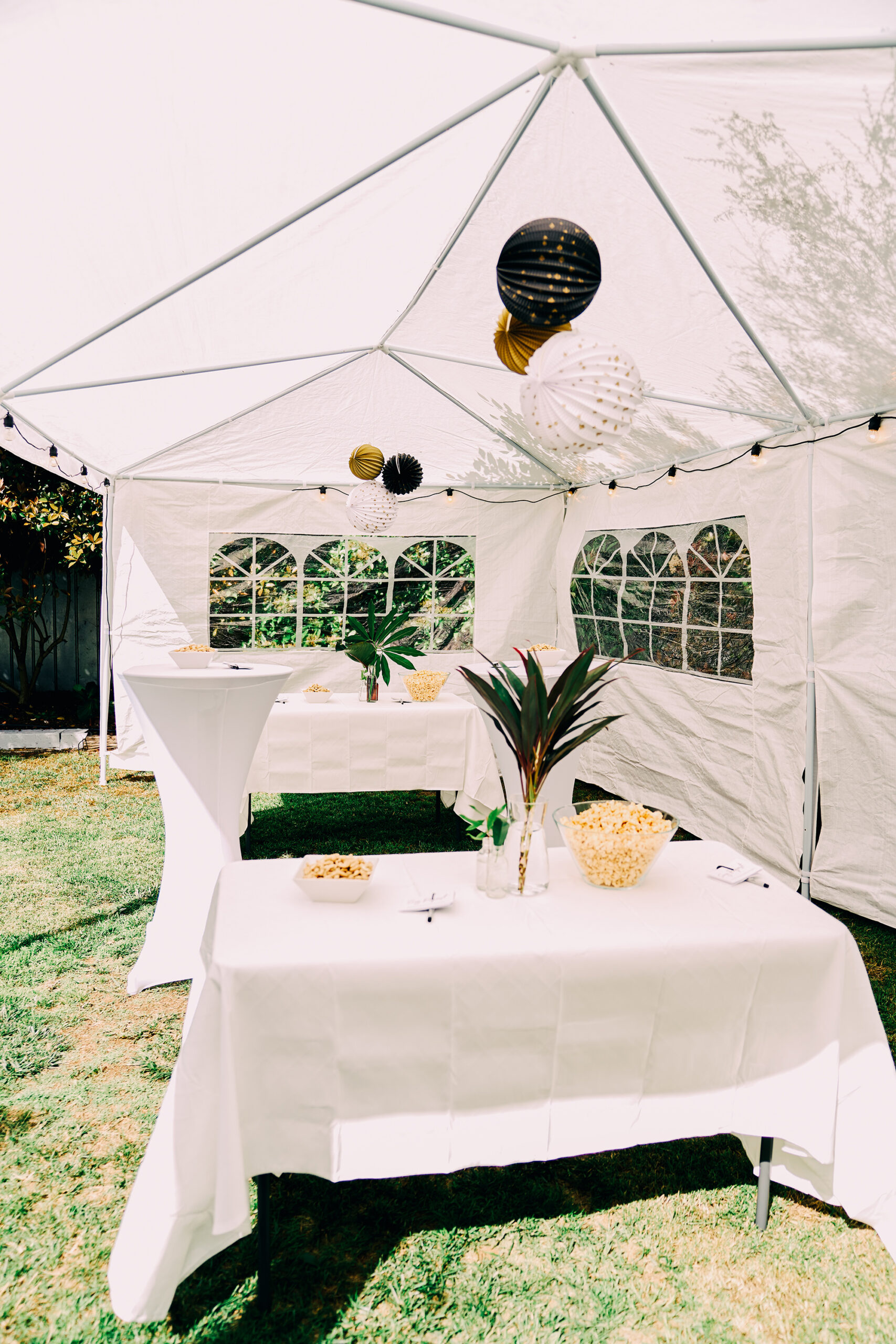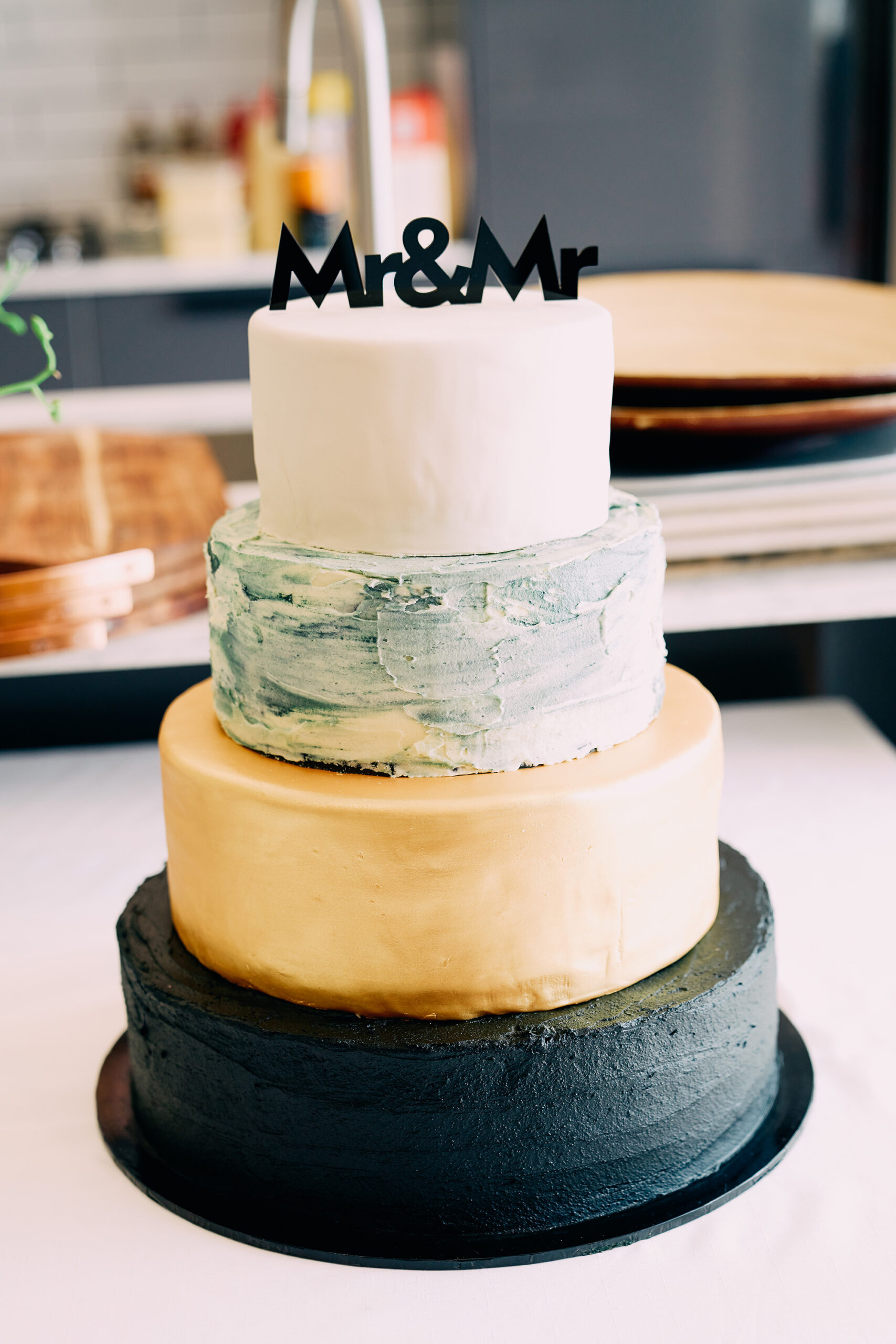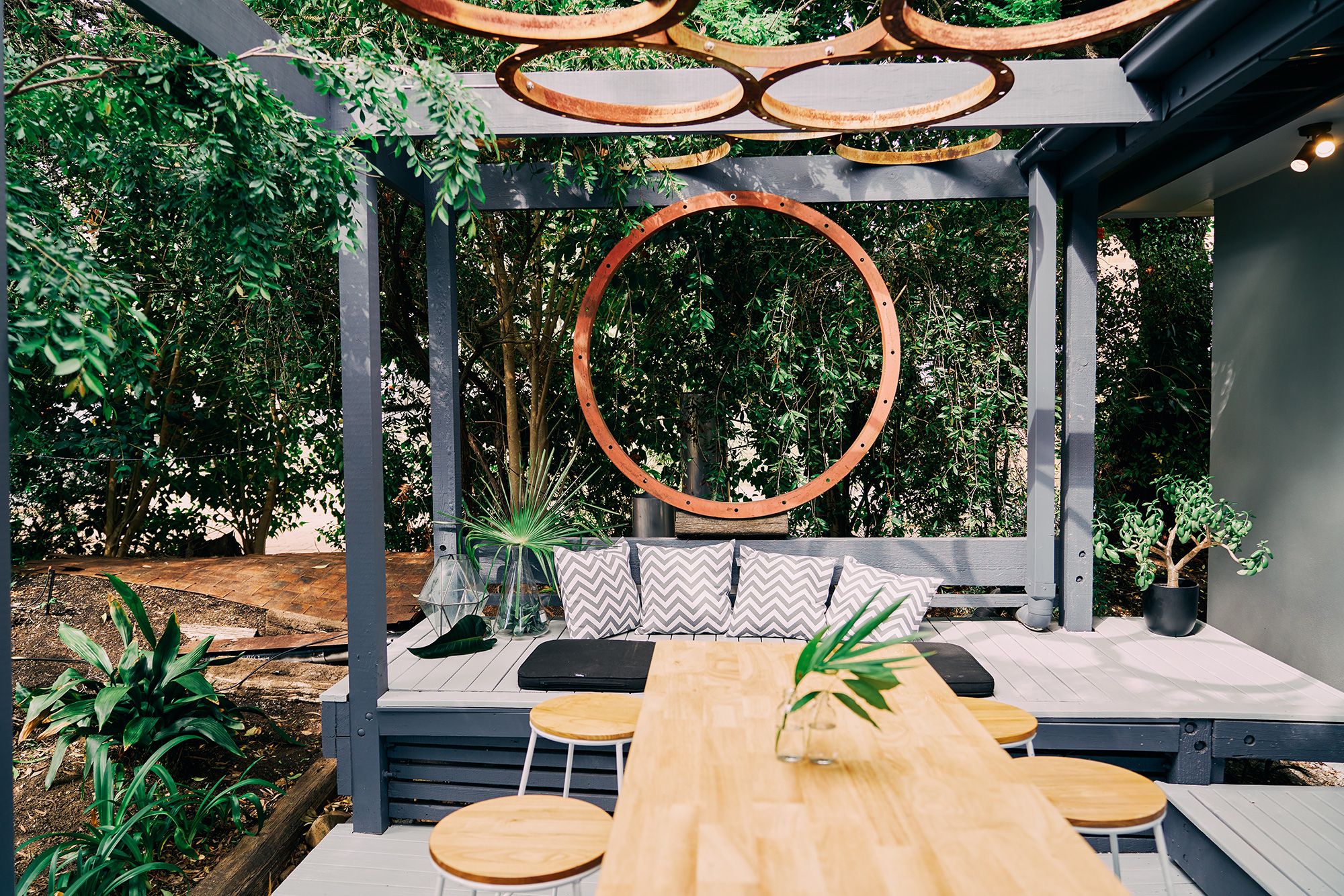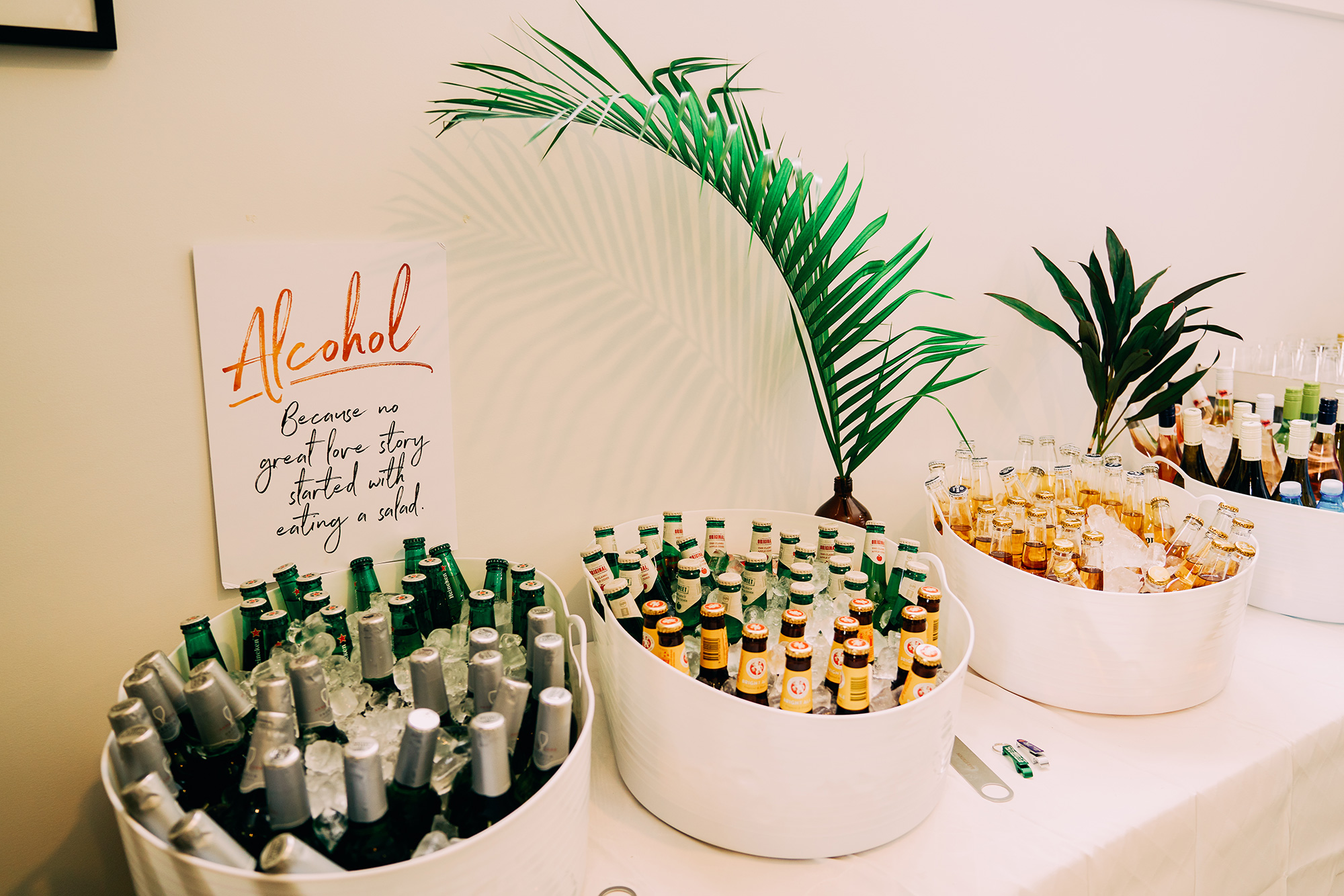 "We wanted to do something different than just the alternate drop dish with beer and wine," Byron says of the catering. "So we had a team of chefs and bar staff that could make amazing canapes and cocktails."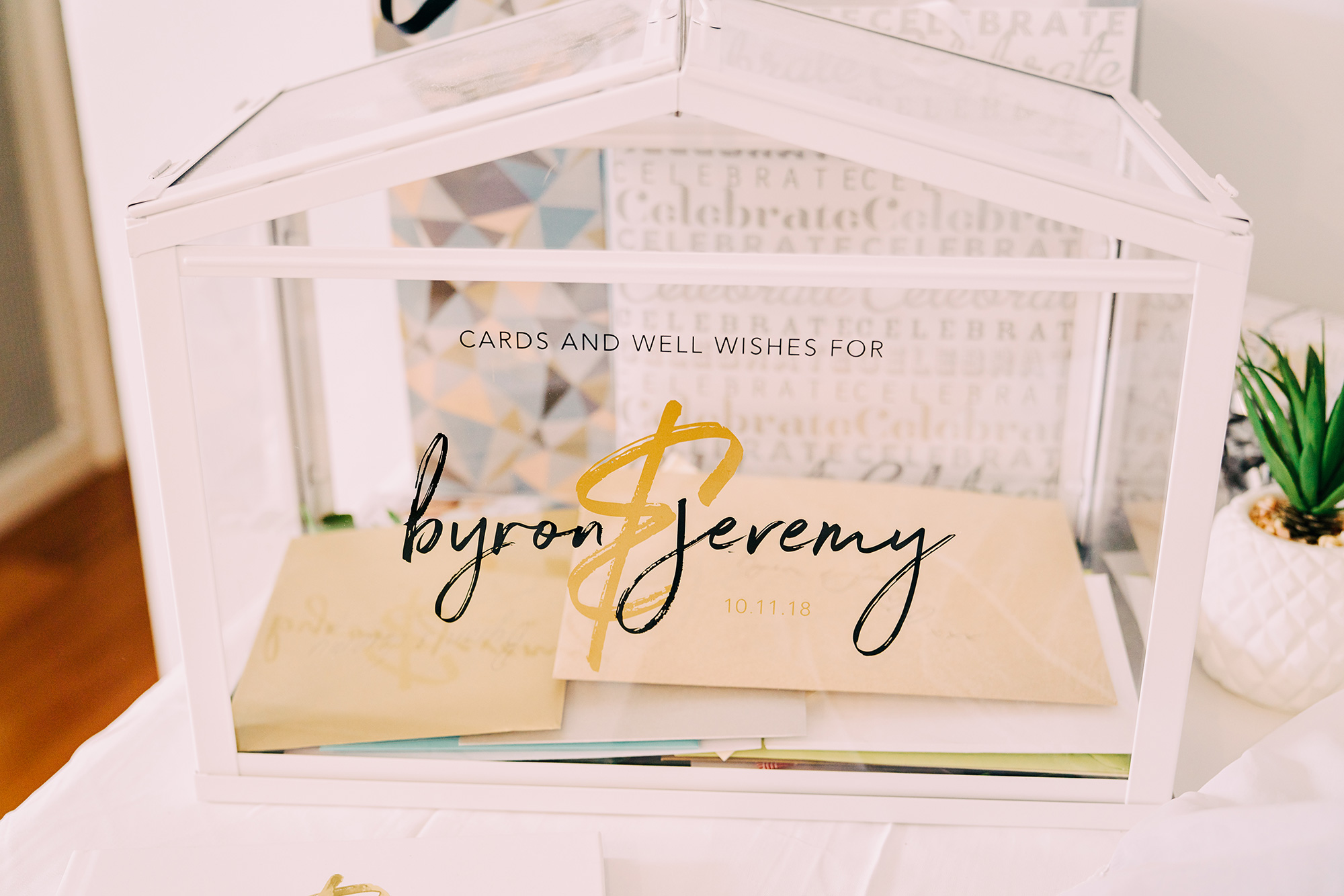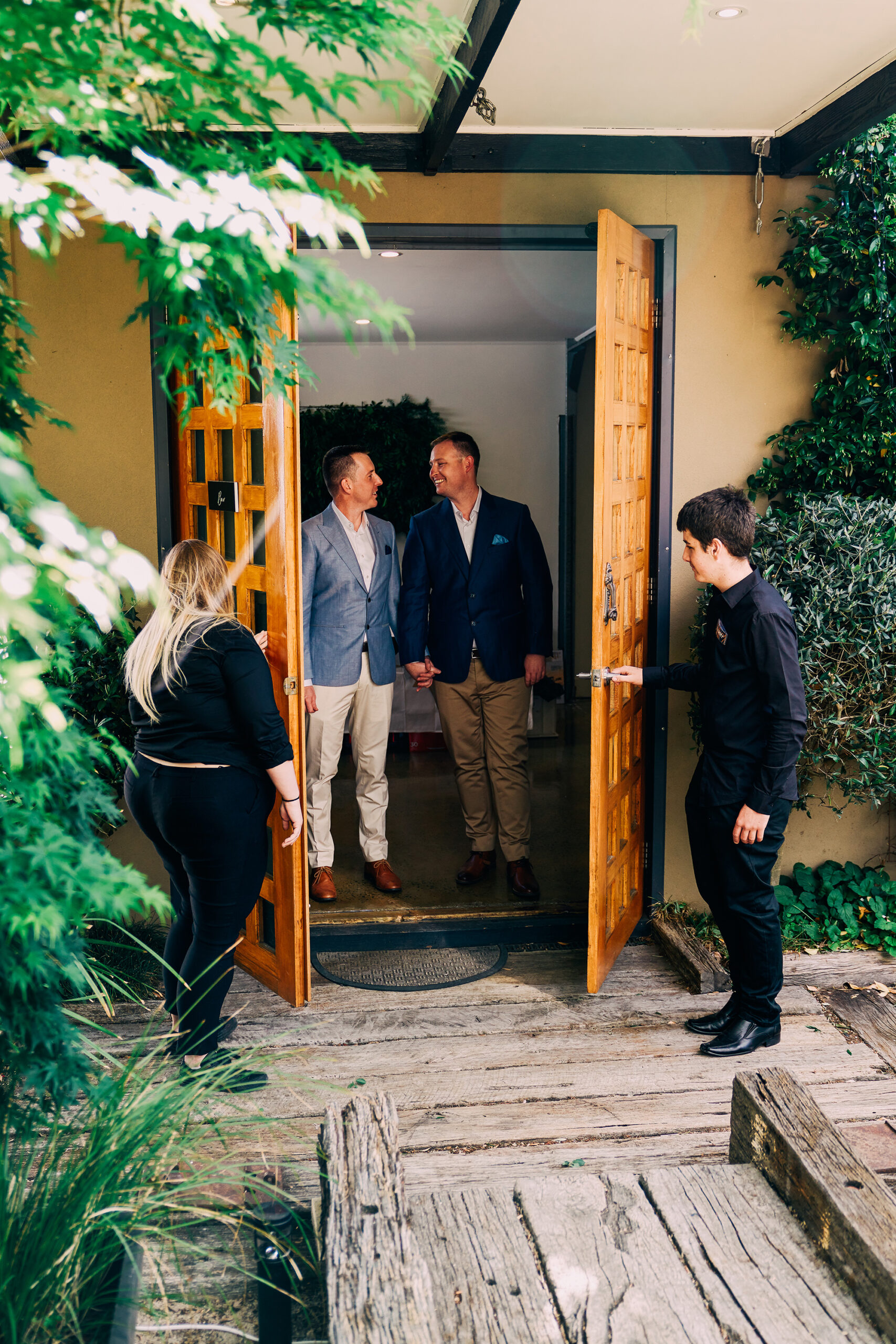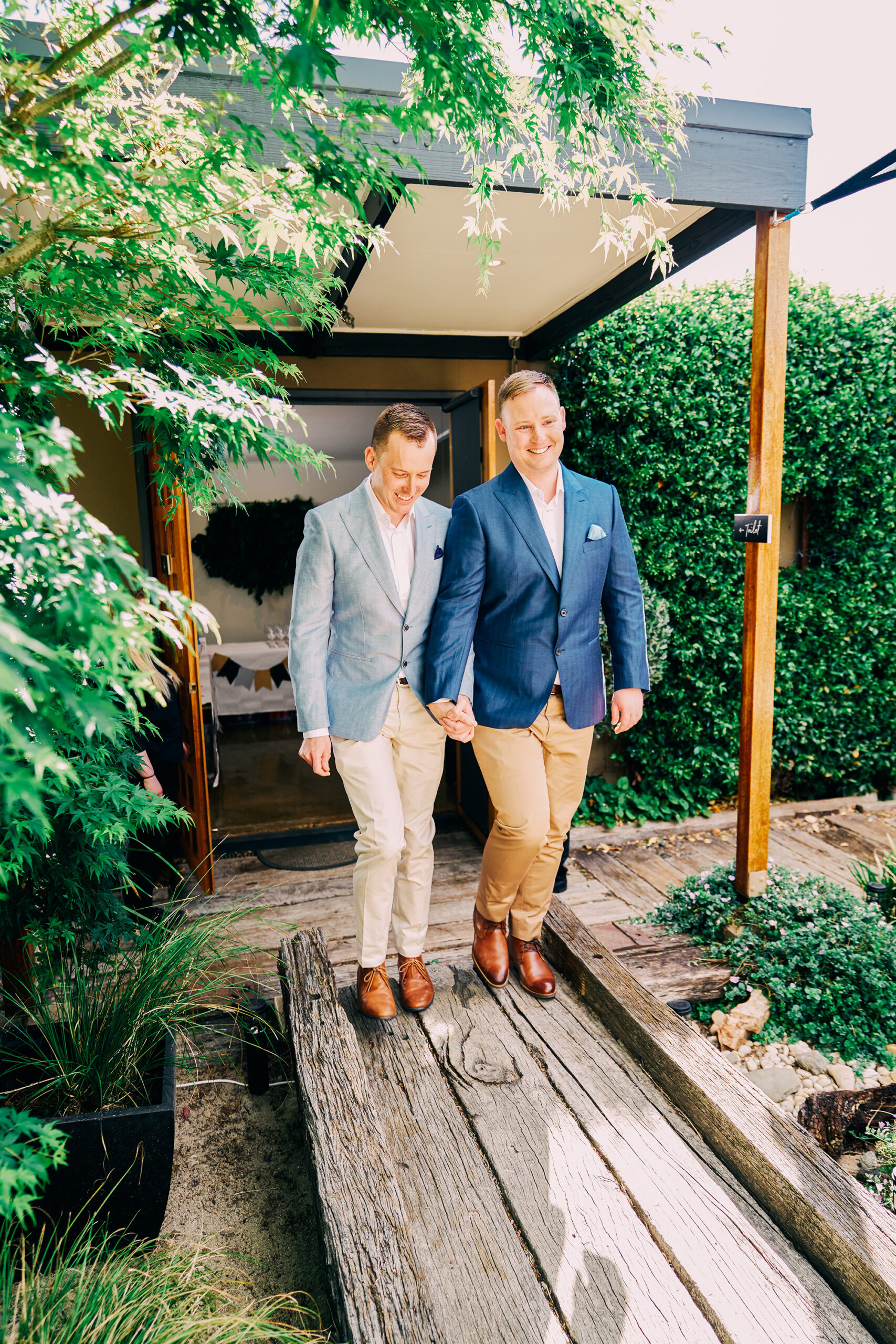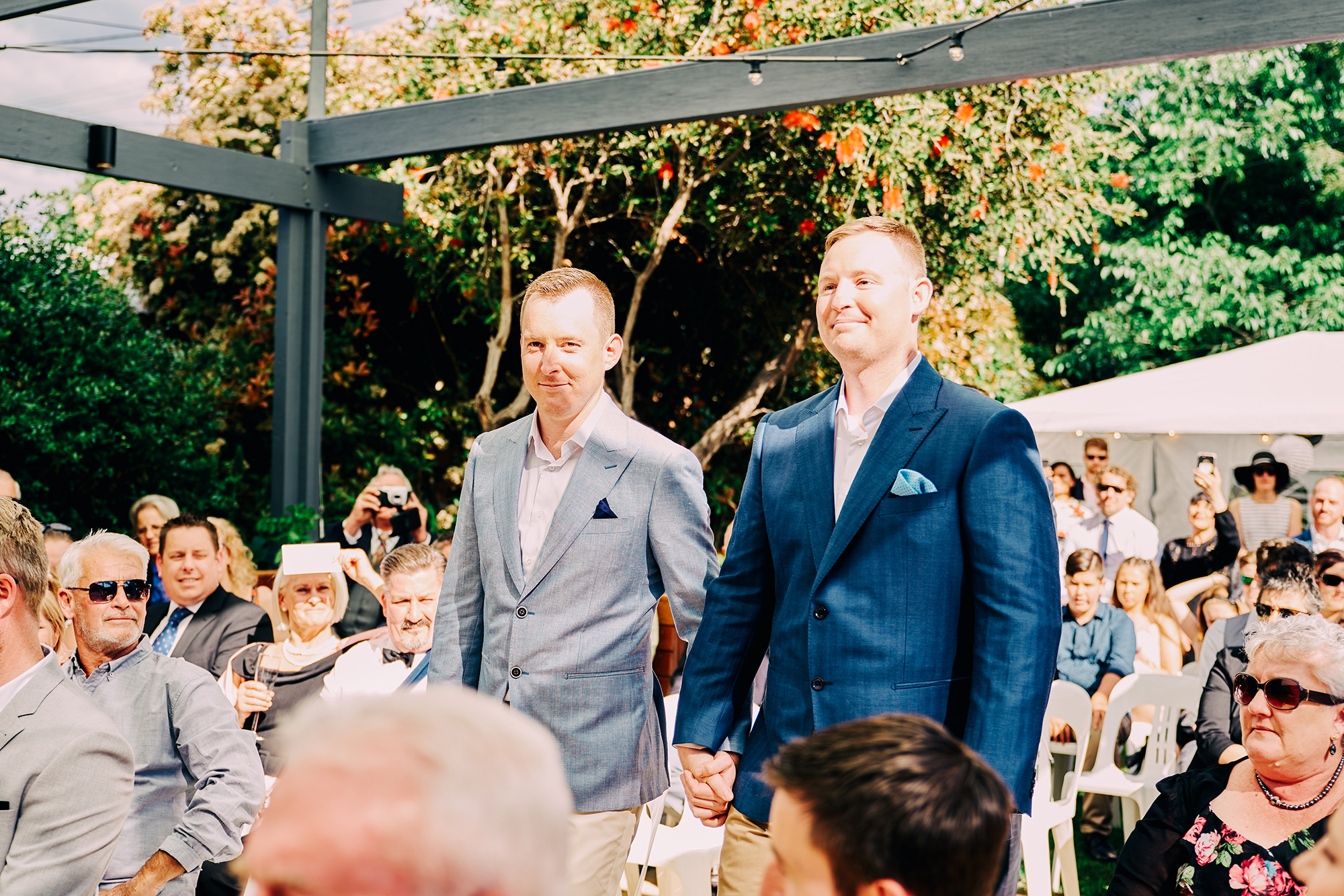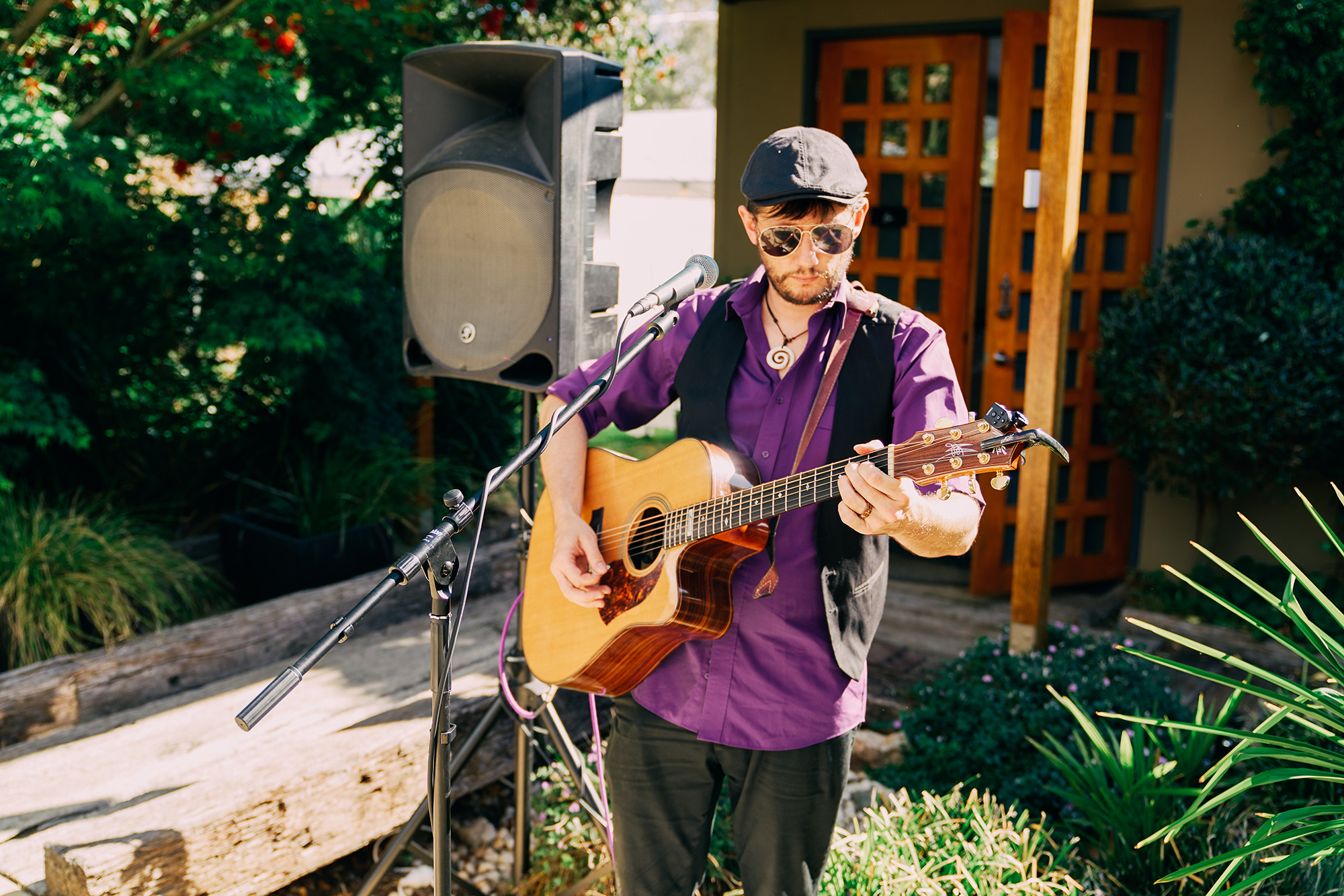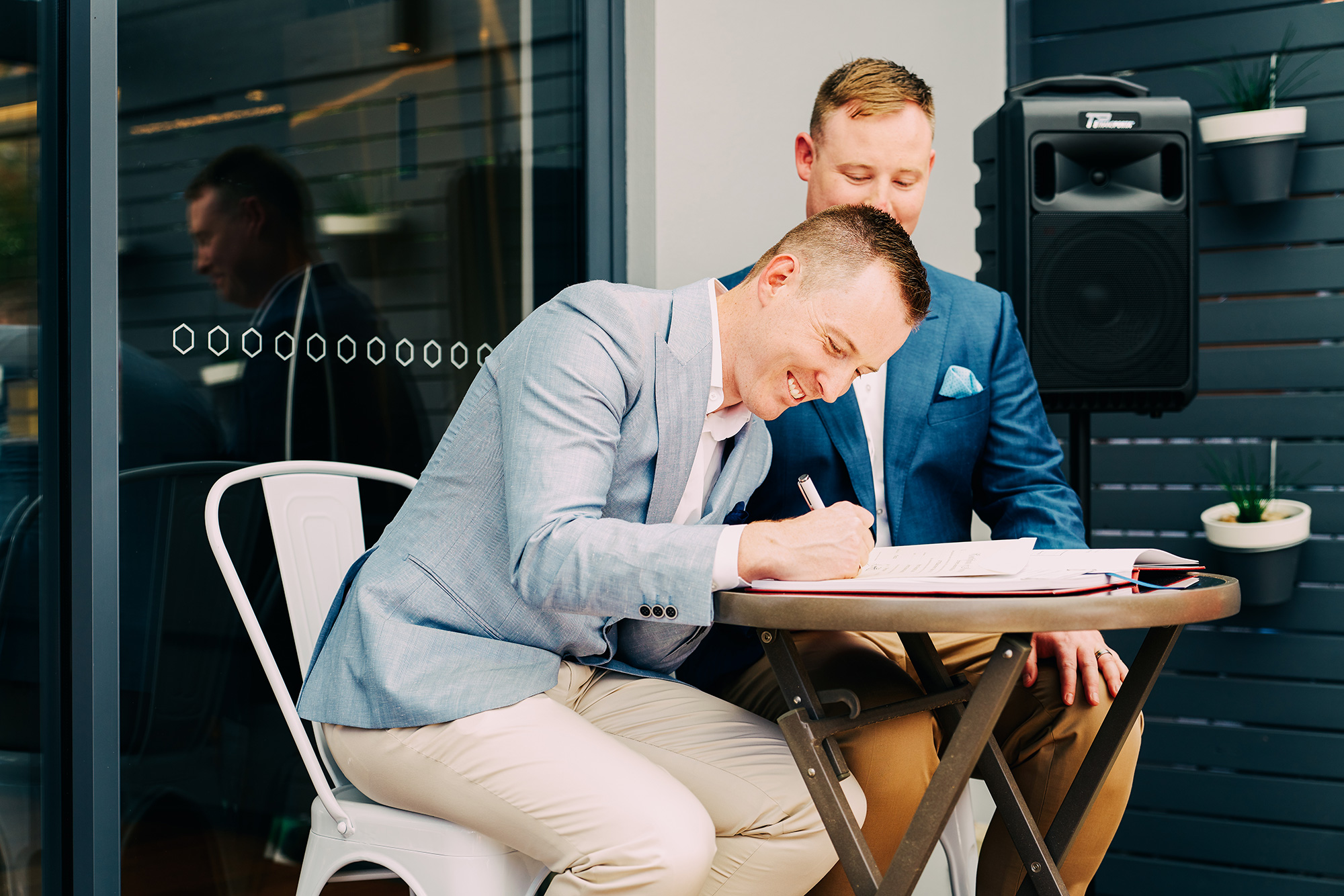 "We were committed to each other and wanted to make the next step," Byron says of his six-year relationship with Jeremy. "We wanted to wait until there was marriage equality, and in November 2017, that became a reality. In December we went on a Christmas holiday with Jeremy's family to Fiji. This is when I had organised to pop the question. Over sunset and canapes, Jeremy said yes."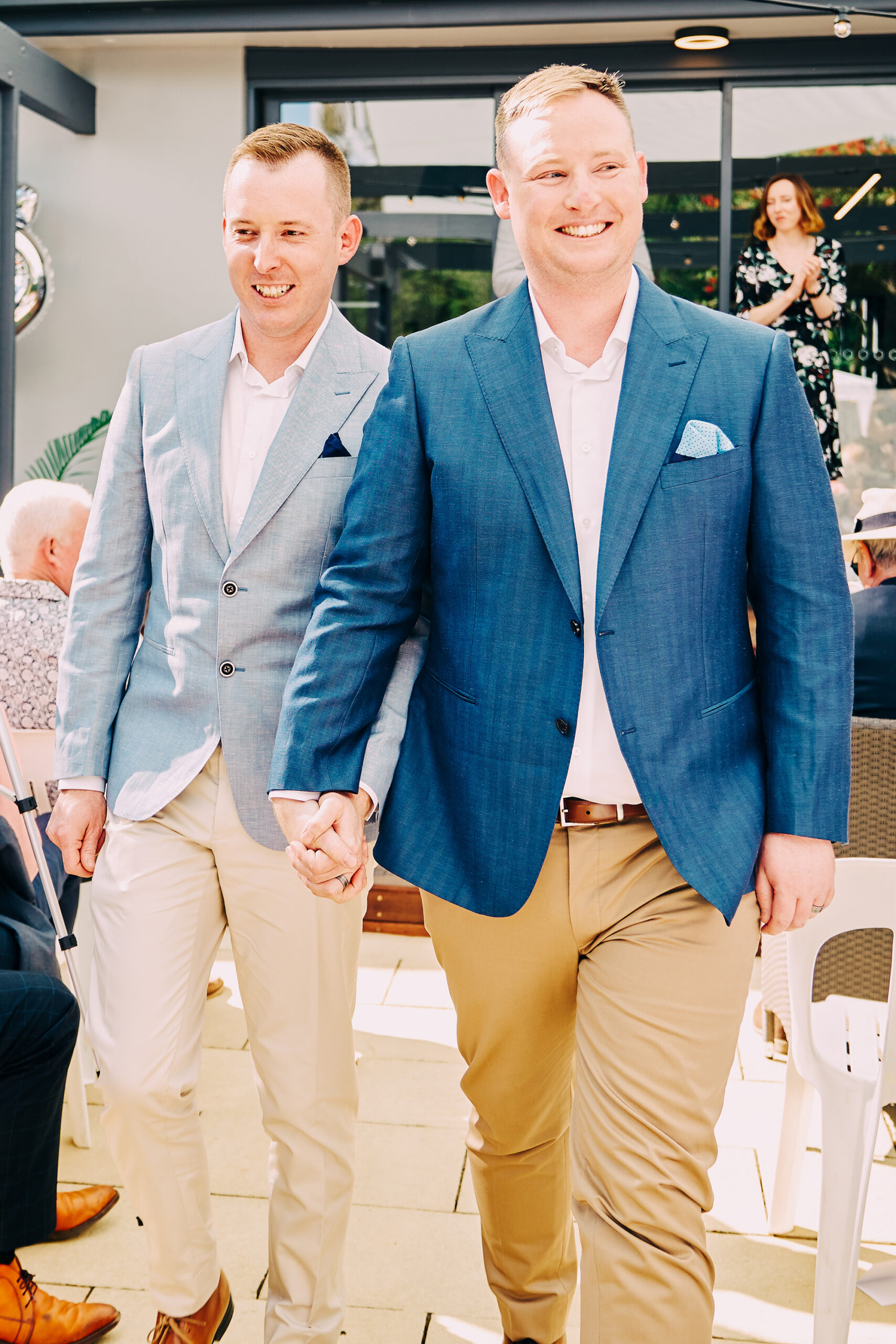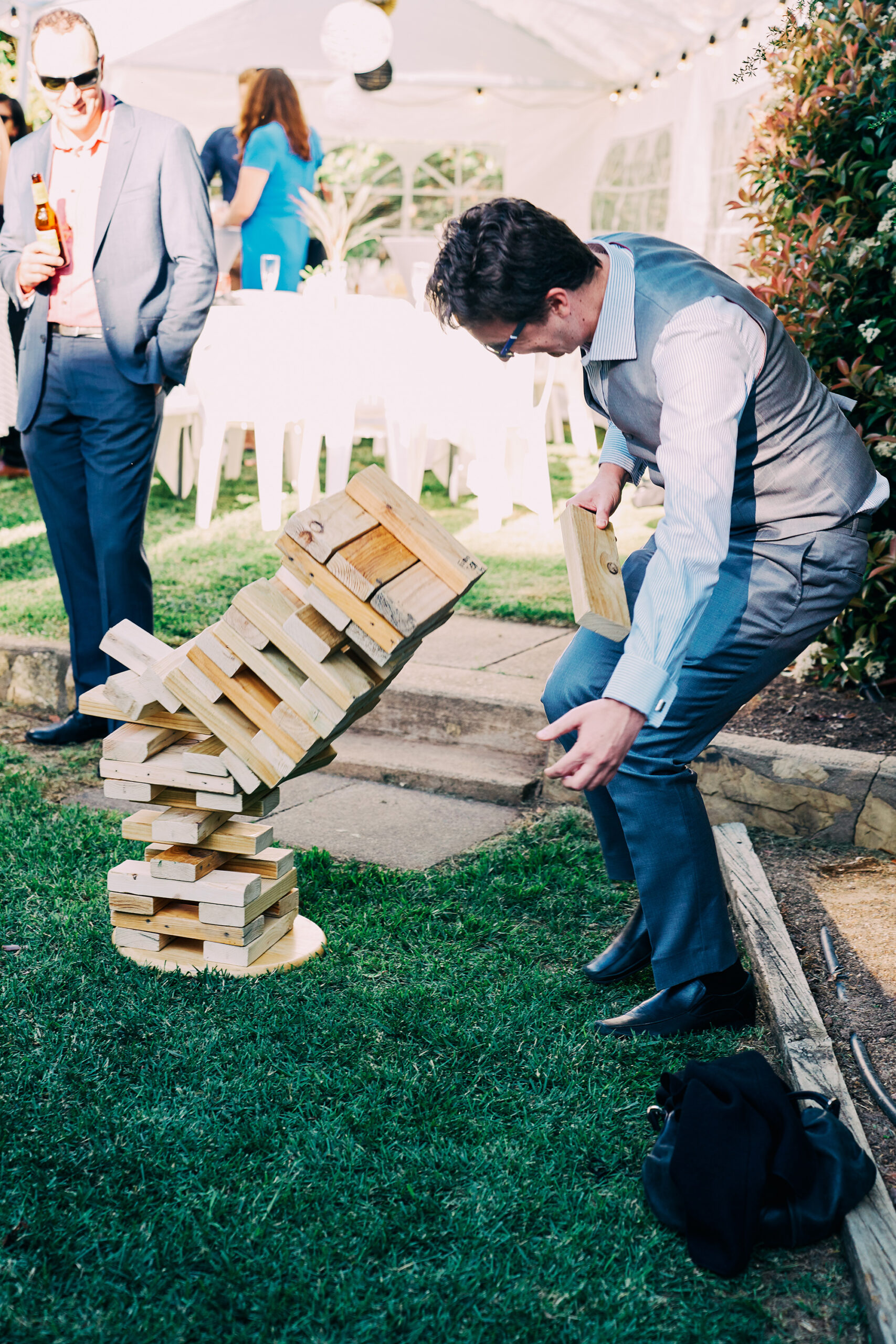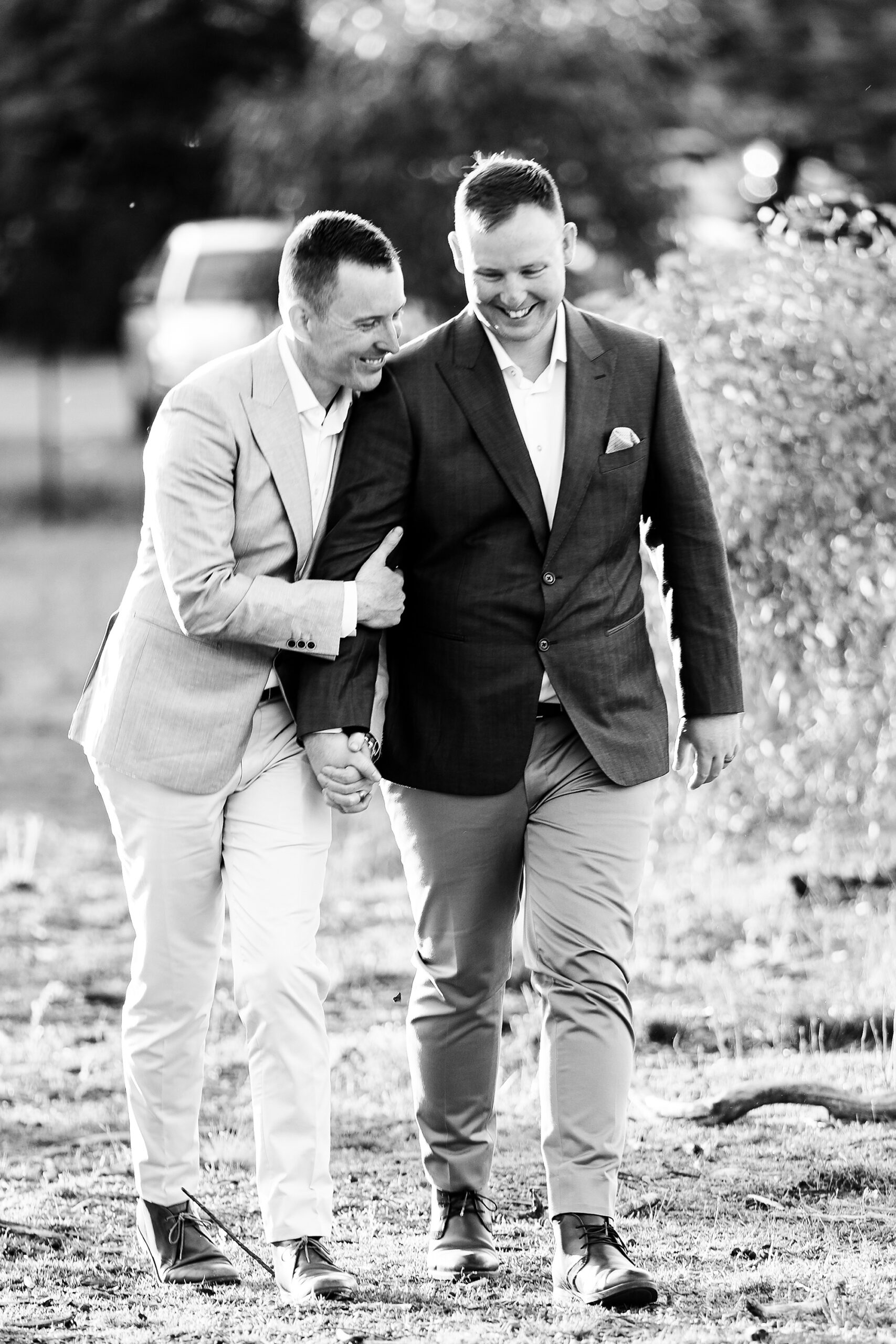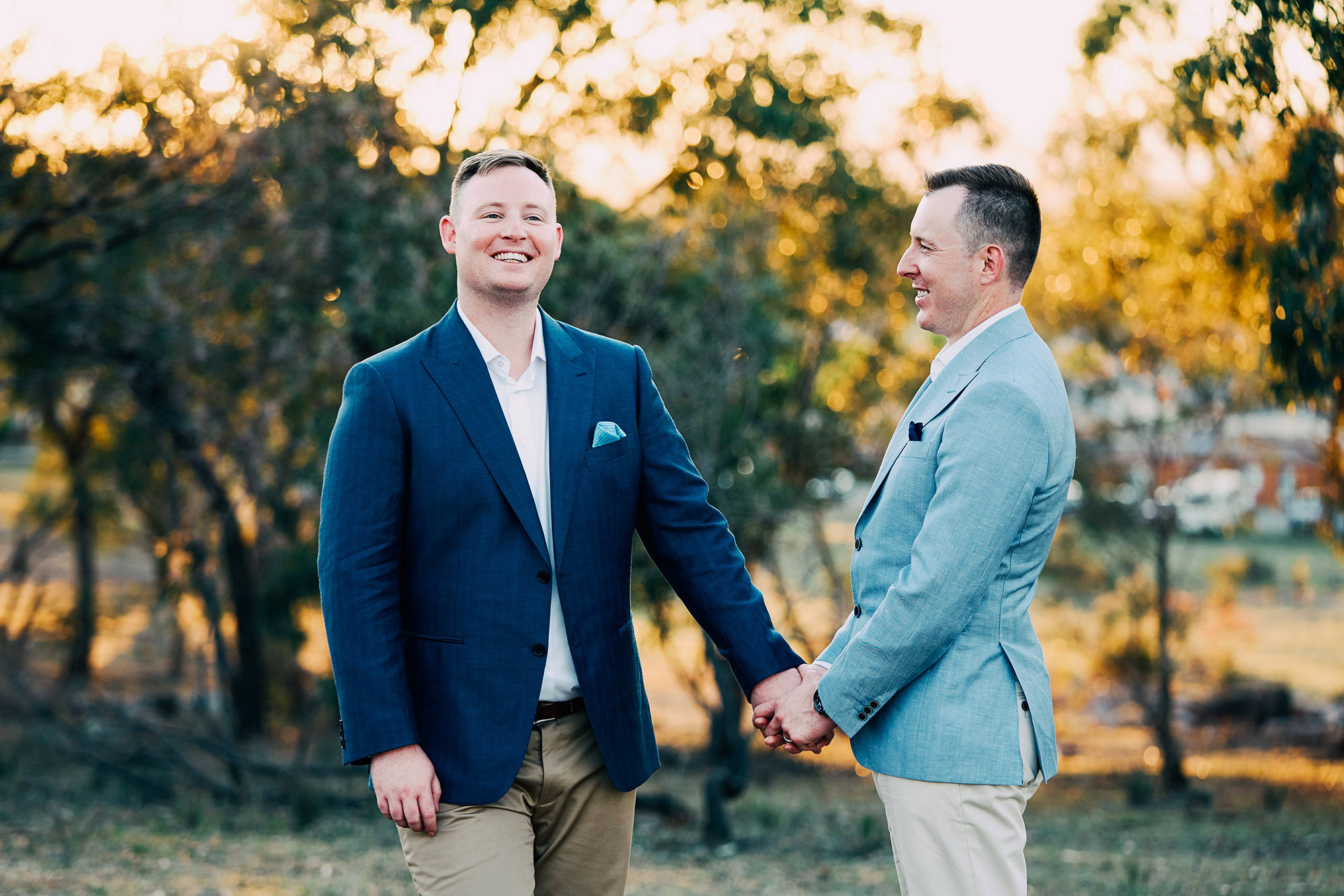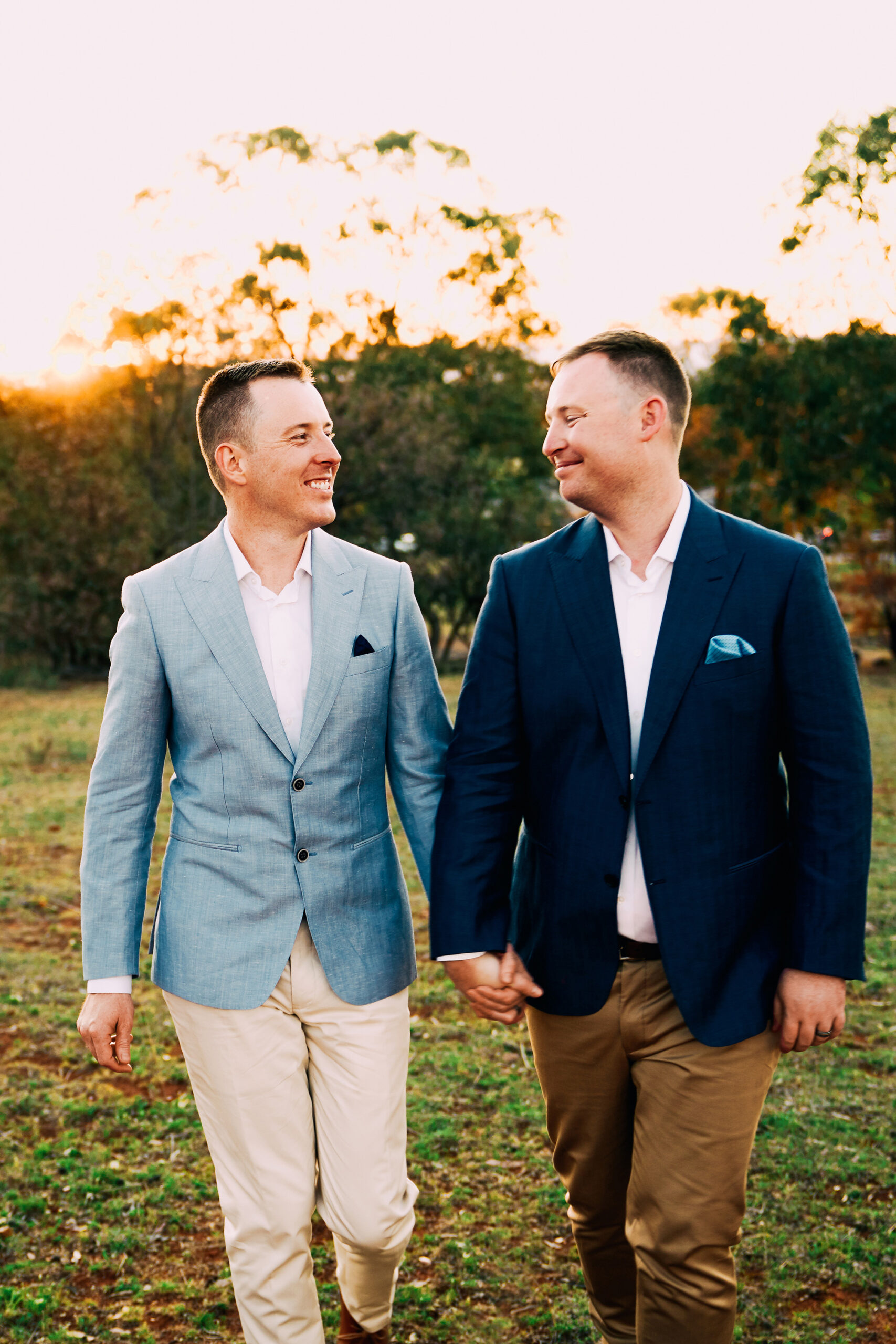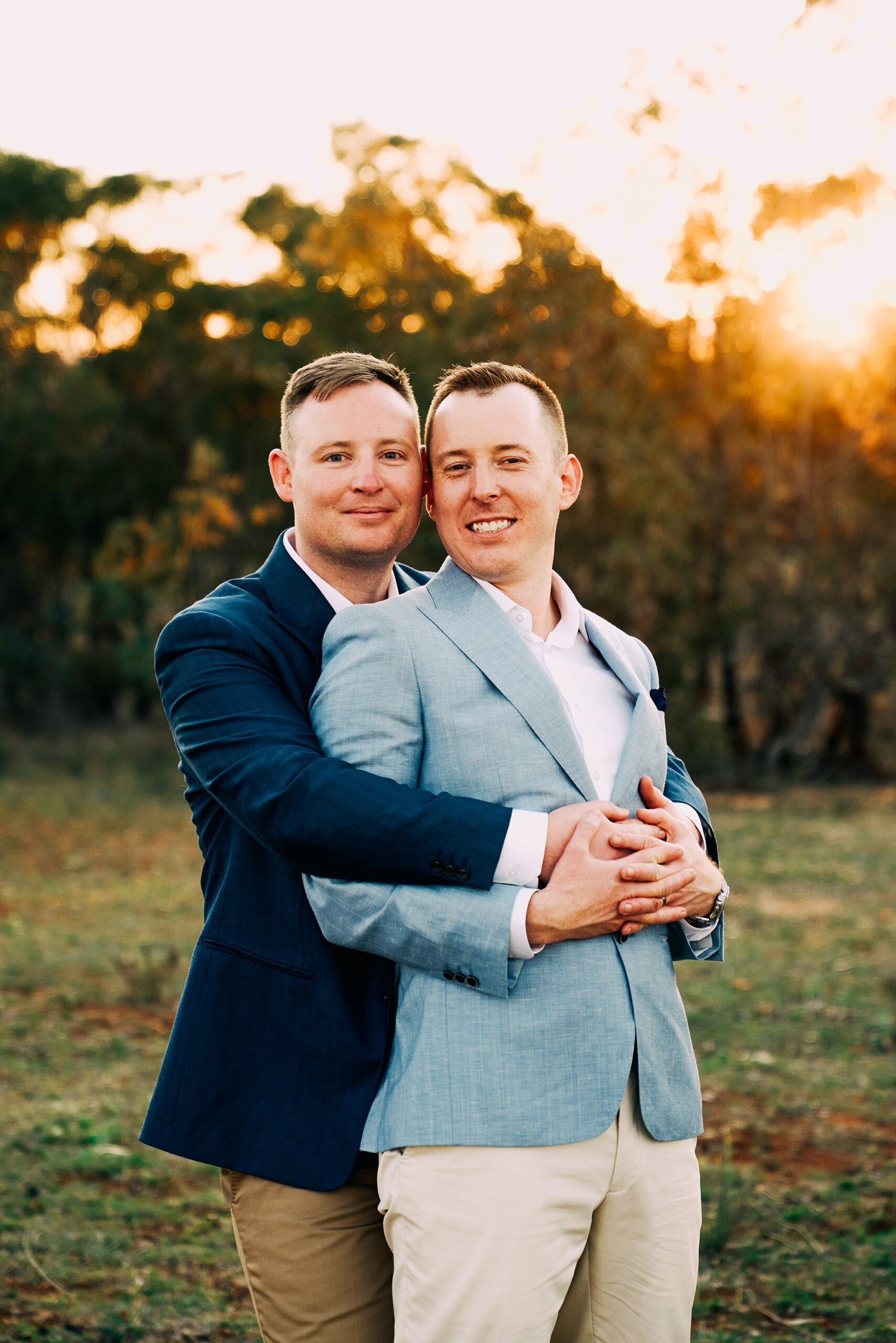 "We selected all of our suppliers through online channels like Easy Weddings," Byron says of the planning process.