Bored of the usual seated and already-chosen-for-you meal that's typically offered at weddings? Why not be a little adventurous when it comes to your wedding catering? Here's our favourite wedding catering alternatives you should consider for your own event.
"Family meal"
The family meal alternative to wedding catering is a more relaxed take on a sit-down meal. For instance, usually the marrying couple has narrowed their menu down to two options: lets say chicken and vegetarian. Depending on what you as a guest has chosen, that's what will land in front of you when the waiters bring the food out.
The family meal, instead, refers to when waiters place an assortment of dishes in the middle of the table. Usually this is enough to feed all people seated at that table to share among themselves. The family meal alternative
The family meal alternative creates a great sharing atmosphere, and forces guests to interact with one another.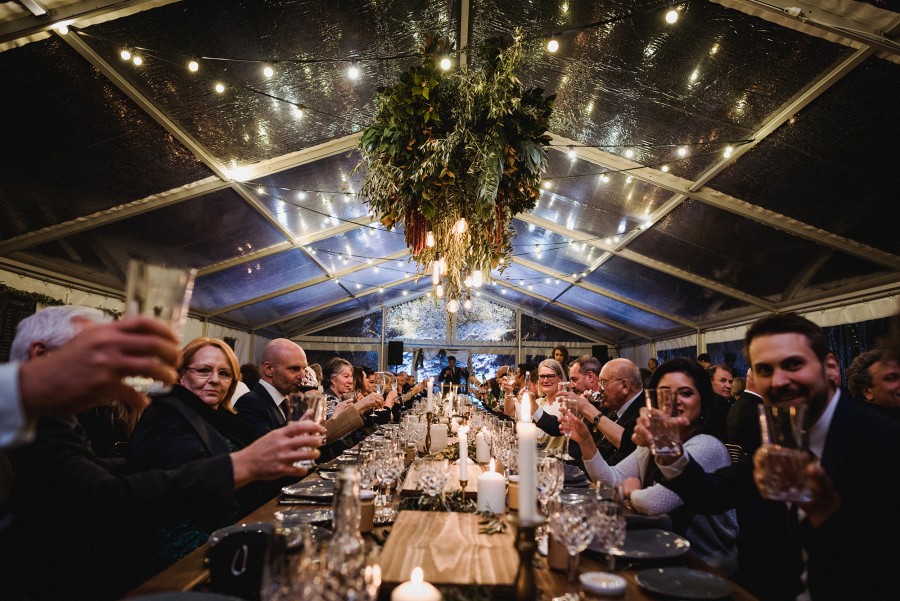 Canapes
Canapes usually go with a cocktail wedding, where there's no seated meal involved. This means assorted 'finger food' is brought around by wait staff and offered to the guests throughout the night. Though it might not seem like a large meal, the little bits and pieces guests eat as the night progresses will leave them full and satisfied. And, this way, they get to try an assortment of different dishes, rather than just the one they would've chosen at a traditionally catered wedding!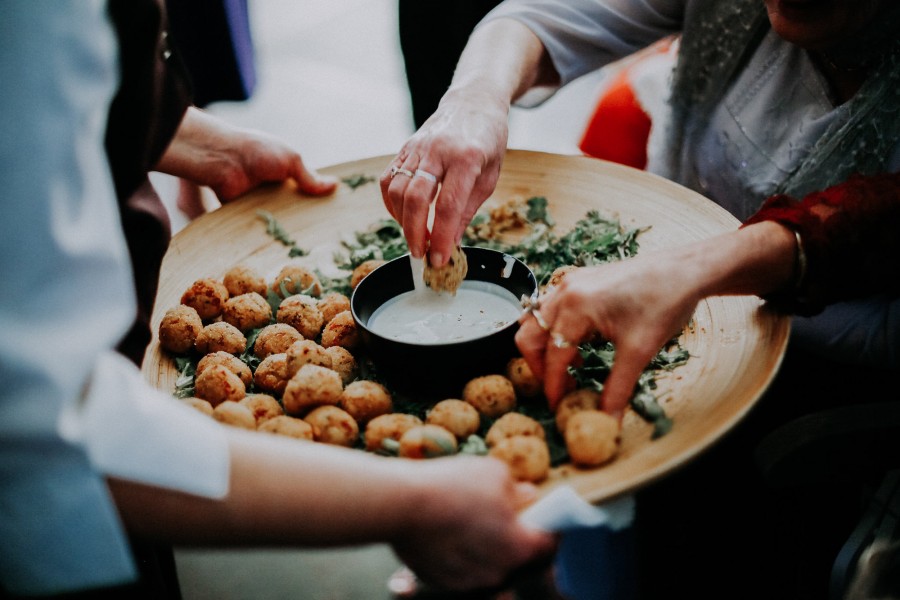 Food truck
Couples that choose food trucks to cater their wedding typically put a large emphasis on great tasting food, rather than what it looks like. For example, some couples may sit down and think about what they'd usually like to eat while drinking, and come up with comfort food that can be served out of a truck.
Food served from a truck typically goes well with festival or outdoor weddings, and can create the relaxed atmosphere some couples crave for their wedding.
And, a food truck providing the catering would become a unique talking point at any wedding. So, if the food's good – why not?!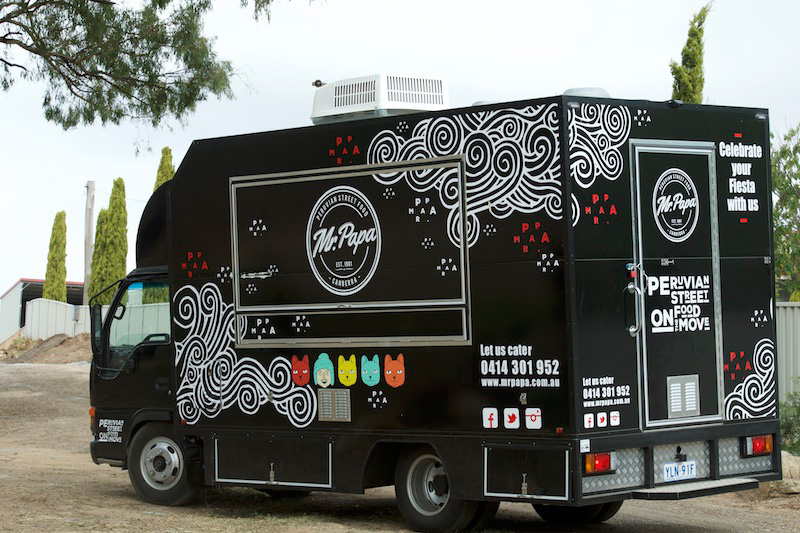 Grazing board/table
The trend of the grazing board/table has shot to popularity in recent weddings. Not only does a grazing table look amazing, and give your wedding something extra special, it'll fill up your guests more than they'll initially realise!
Grazing boards or tables best suit cocktail weddings as guests will be milling about anyway, and will naturally gravitate toward the food. And, most importantly, it's a great way to feed your guests without the pricetag!