When a forecast of a "super storm of the century" started appearing on Holly and Jesse's news feeds and TV screens, panic set in.
Their romantic rustic wedding planned for December 2, 2017 was also the day the super storm was predicted to arrive. "The 'what-if's' started wearing on us and we doubted whether we could have the day we imagined with such a different forecast," says Holly, 25, or her wedding with beau Jesse, also 25.
Lucky, the "adaptive" venue staff at Baie Winesin Curlewis, and their photographer, helped make the most of the wild weather. "The ceremony was set back from the lawn to the shelter of the rain, yet the backdrop of the vineyards remained and the incredible weather made for a dramatic backdrop," smiles Holly. It also made for an atmosphere reception at Gladioli Restaurant, according the bride. "Many guests commented on the cosy feeling of witnessing the rain hit the roof of the clear ceiling marquee we celebrated in."
For some comedic relief, the pair's pup, golden retriever Charlie, was on hand. "Charlie, who was reserved a front row seat, managed to tangle himself in the sound system at the ceremony, interrupting the tense atmosphere prior to my arrival," explains Holly. "The music cut out and Charlie could be heard bumbling around, wrapped in cords."
Photos courtesy of Lavan Photography.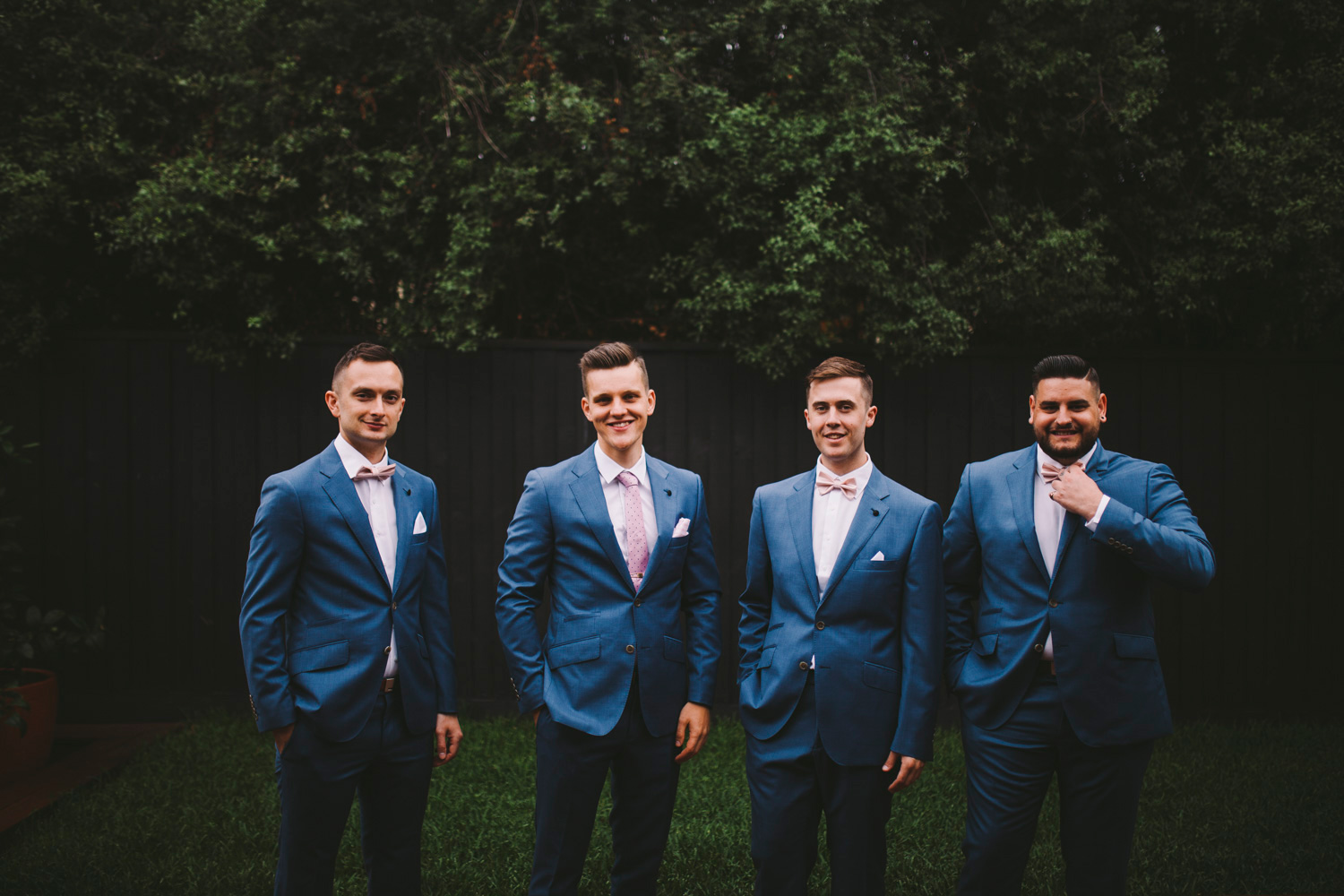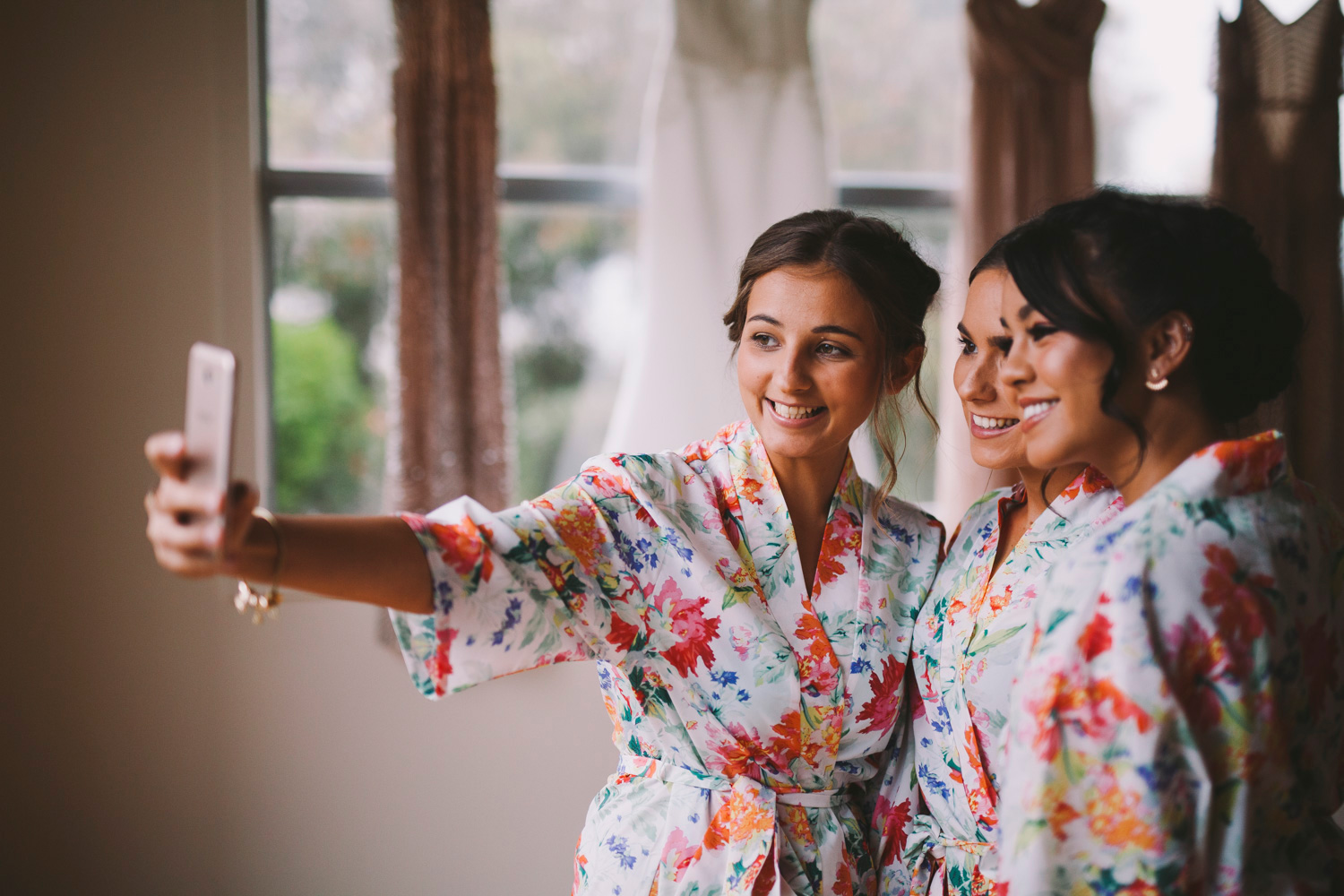 "The girls all chose their own dresses from different stores," Holly says of her bridesmaids.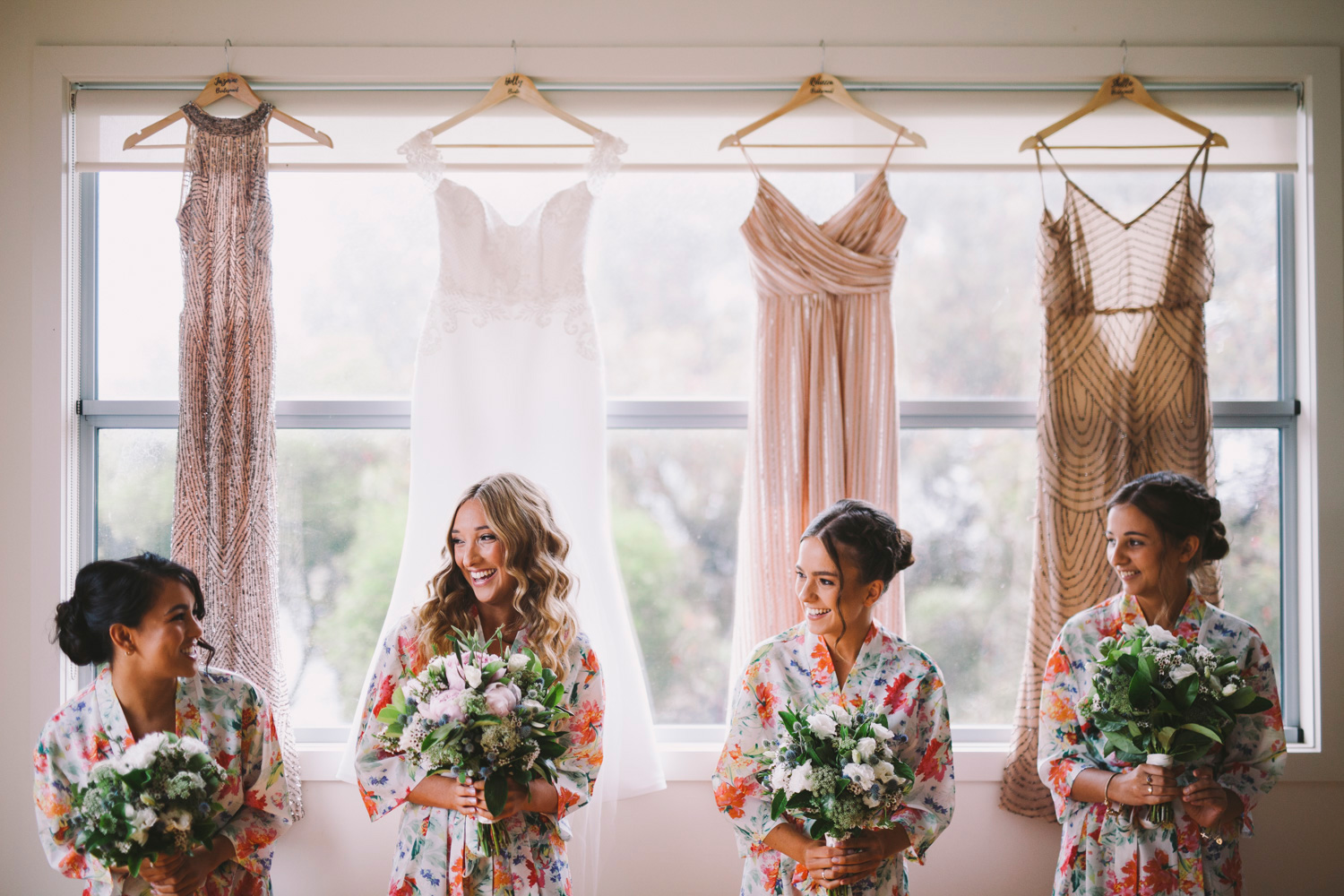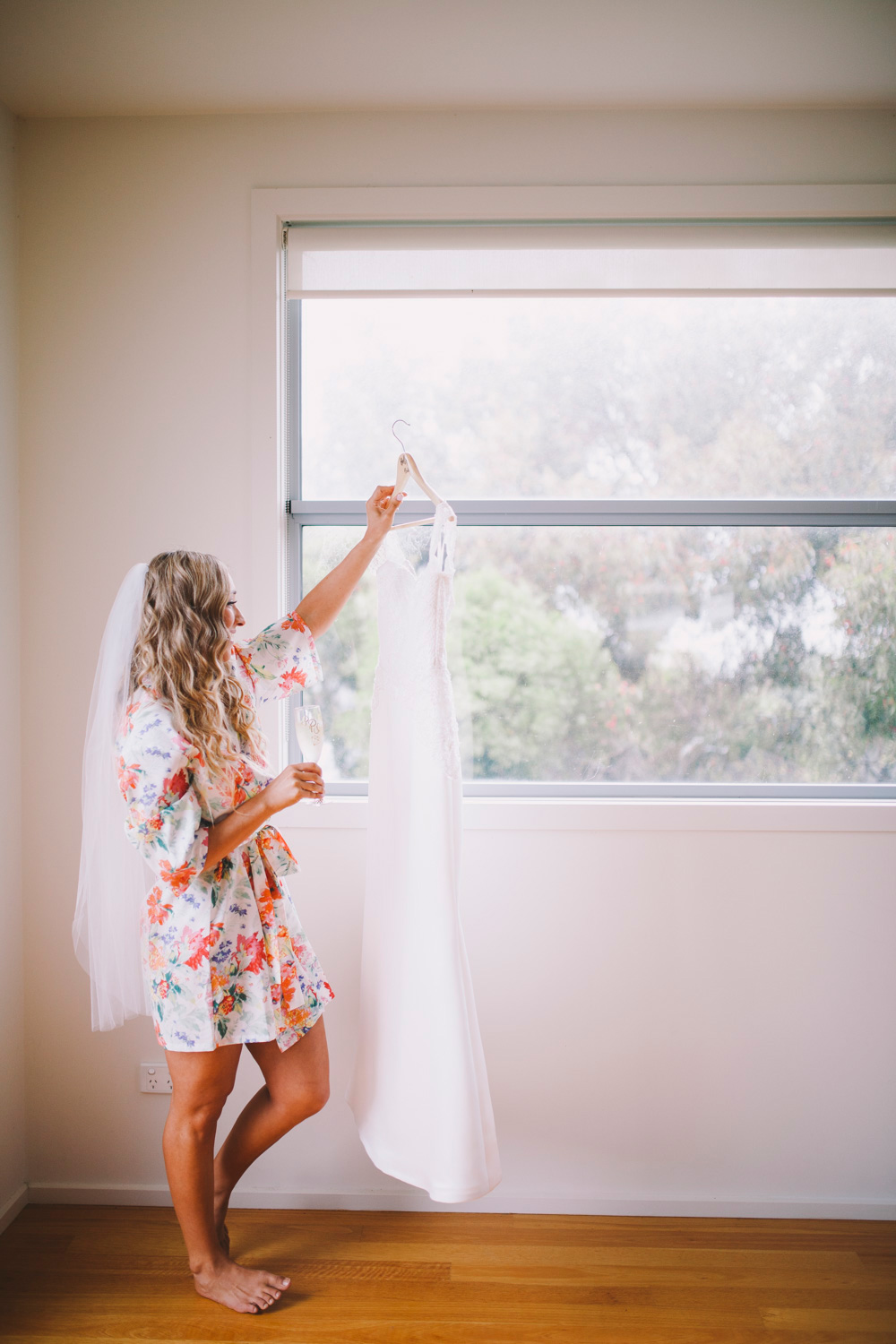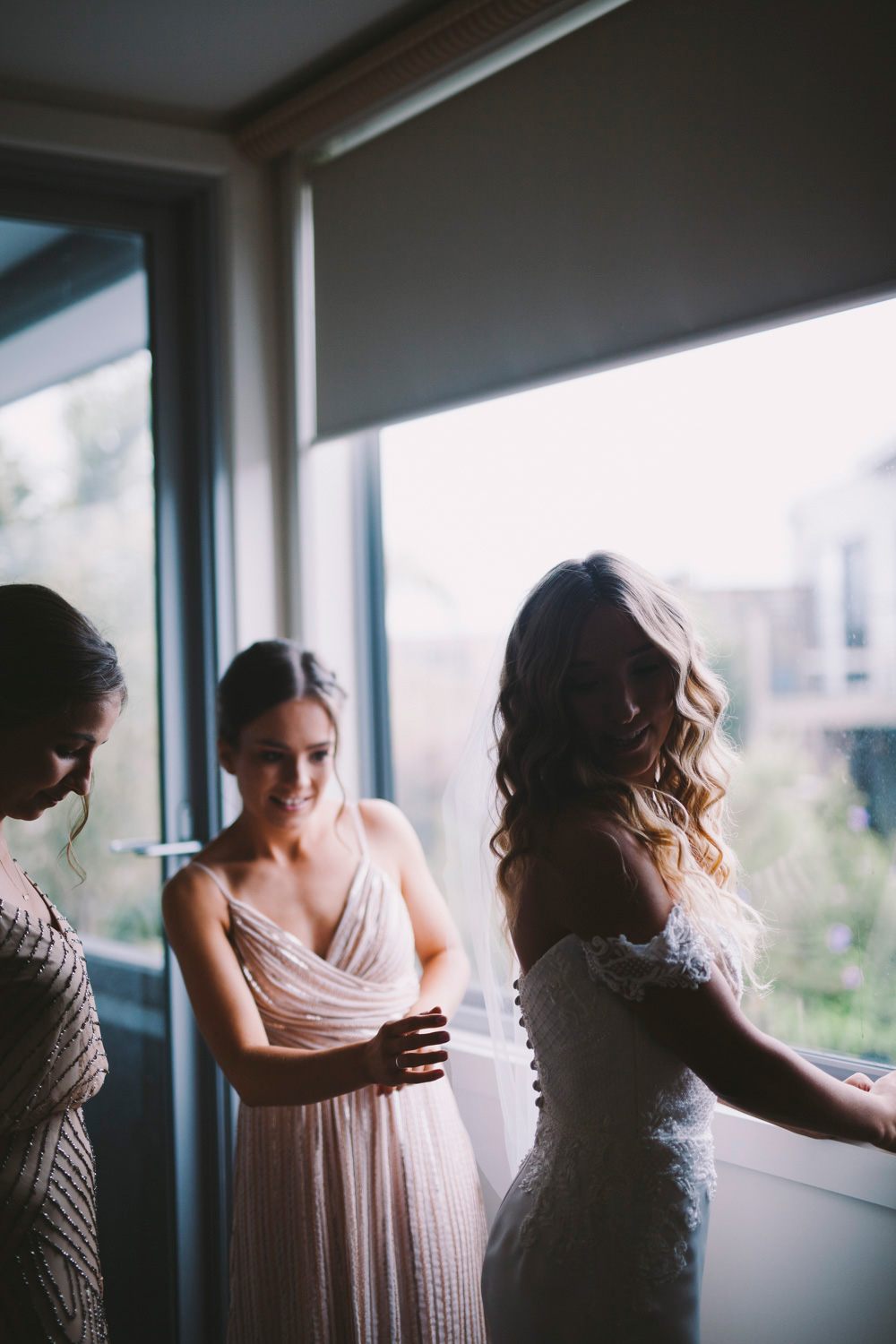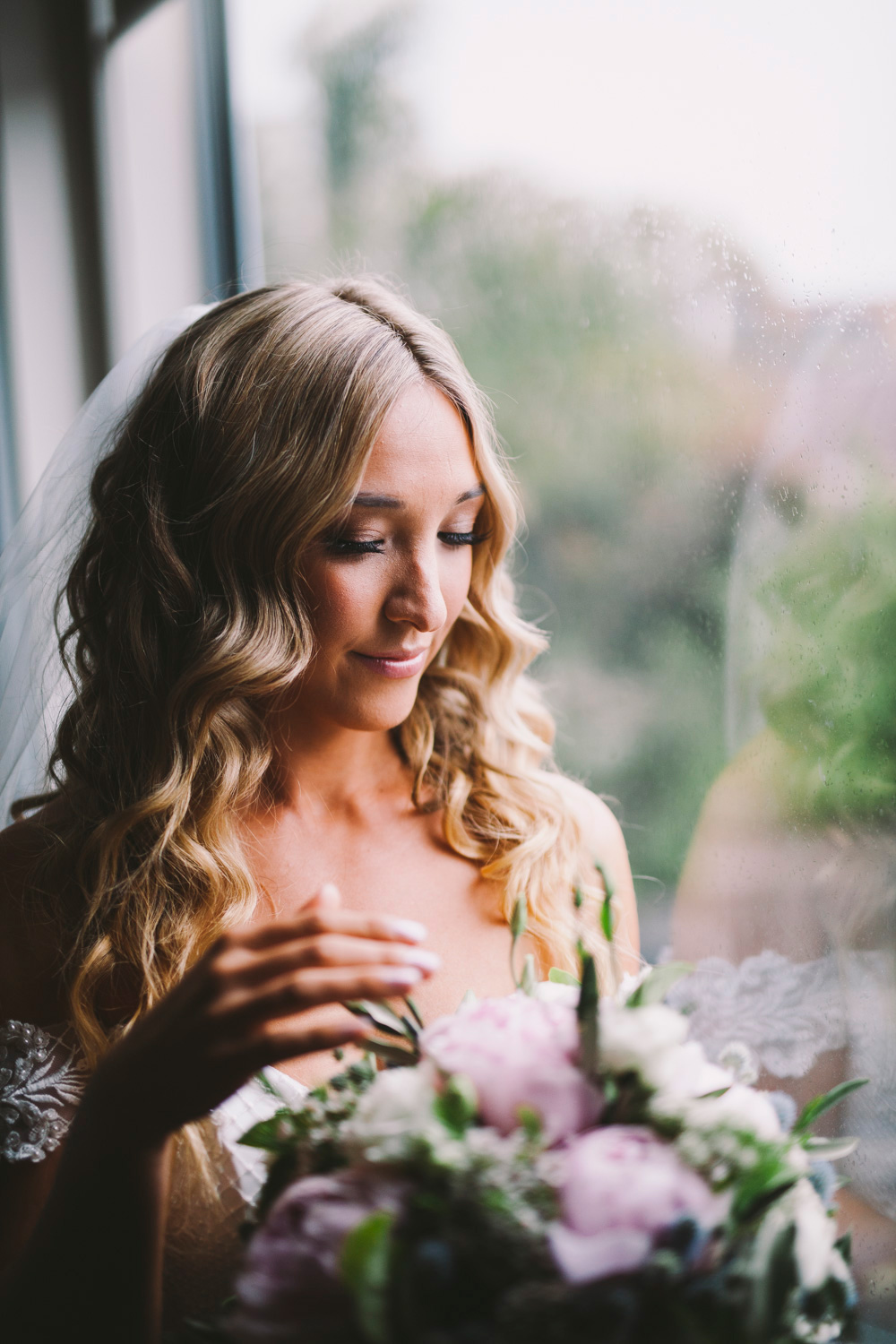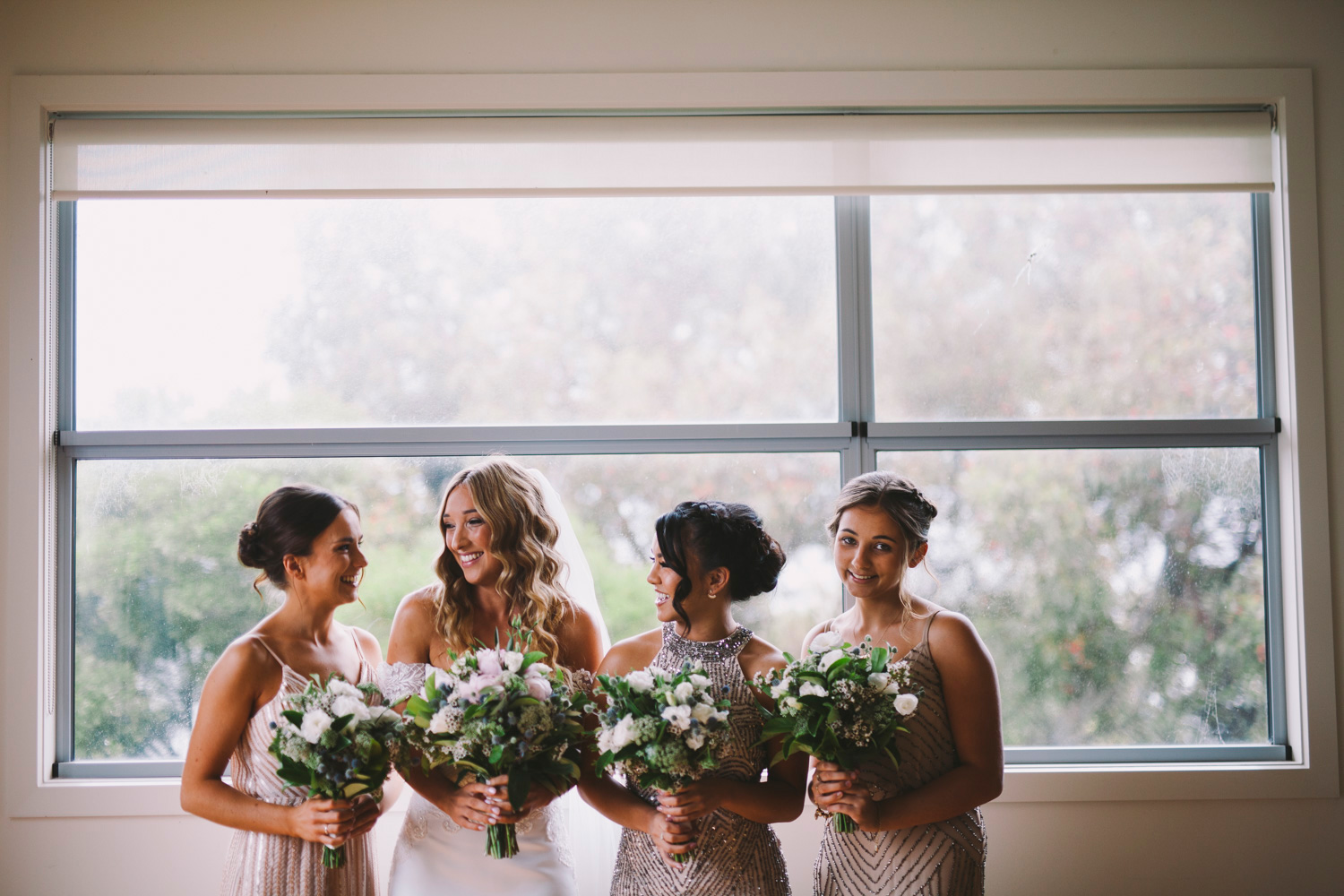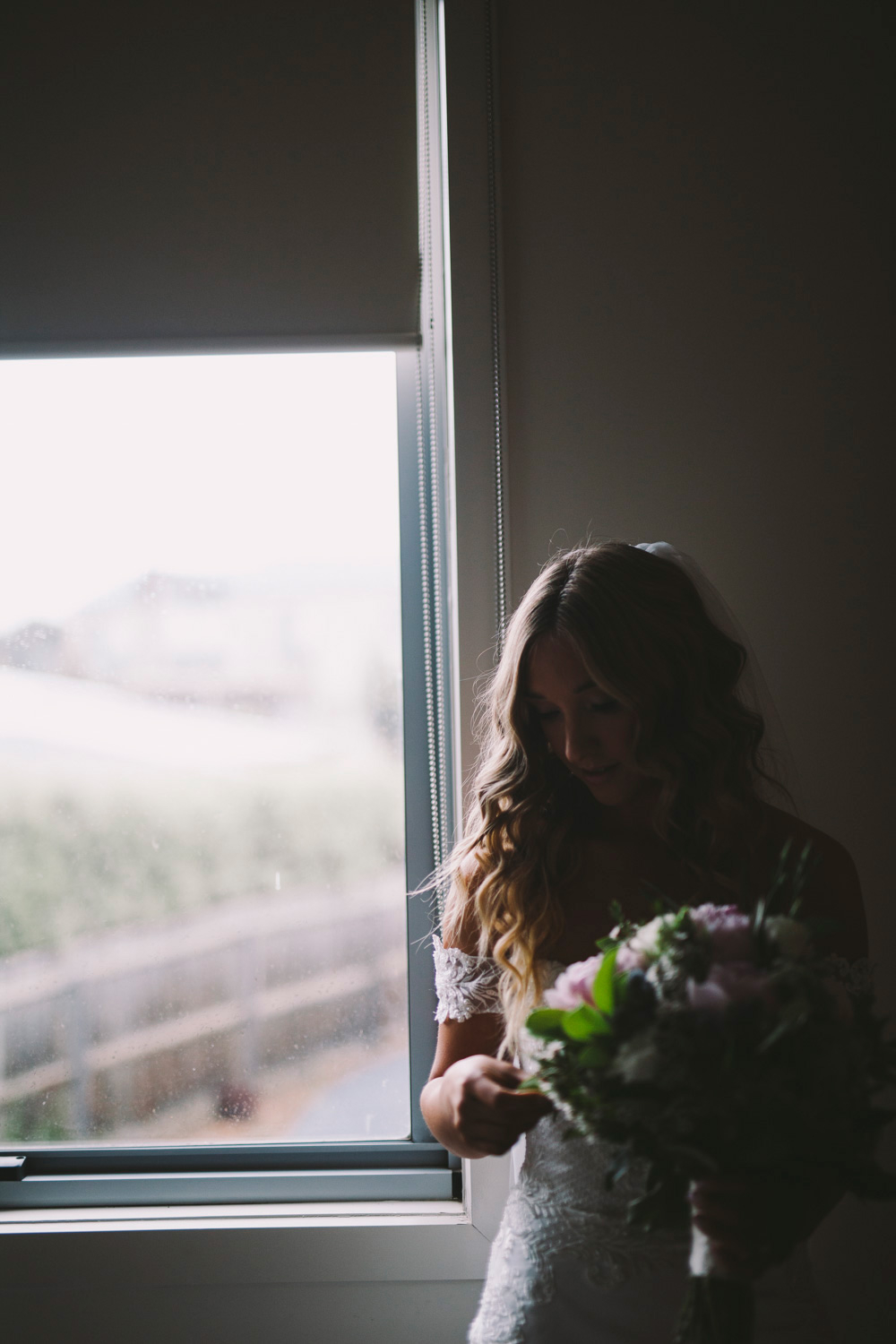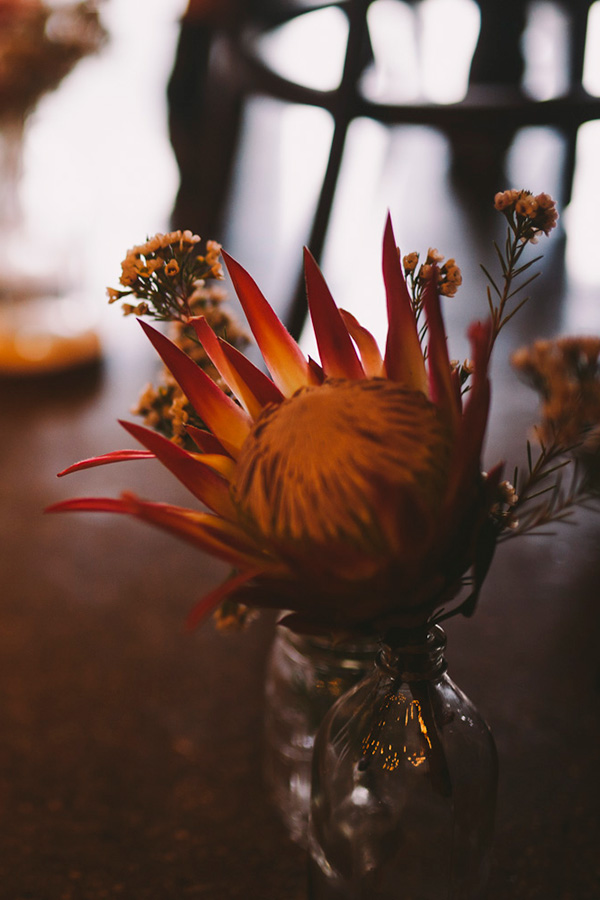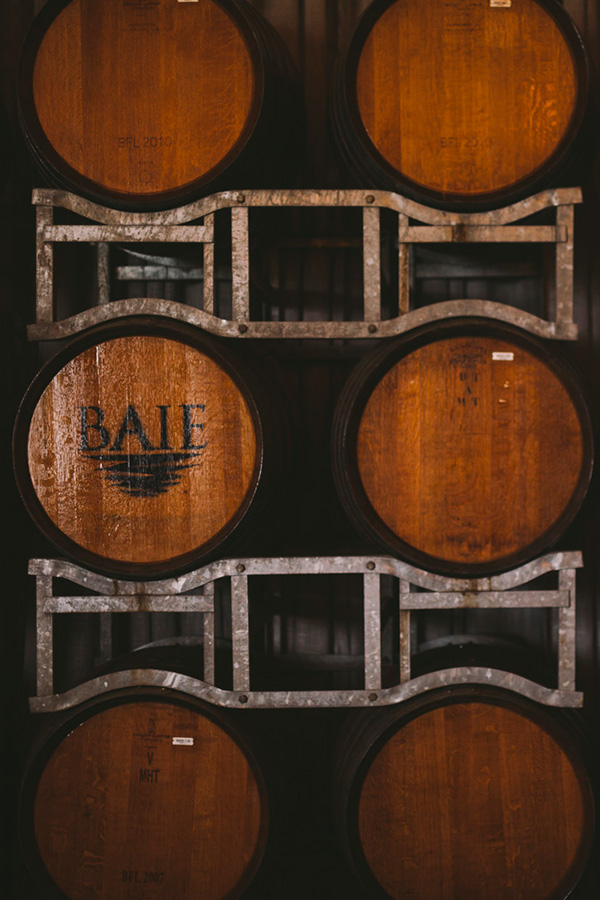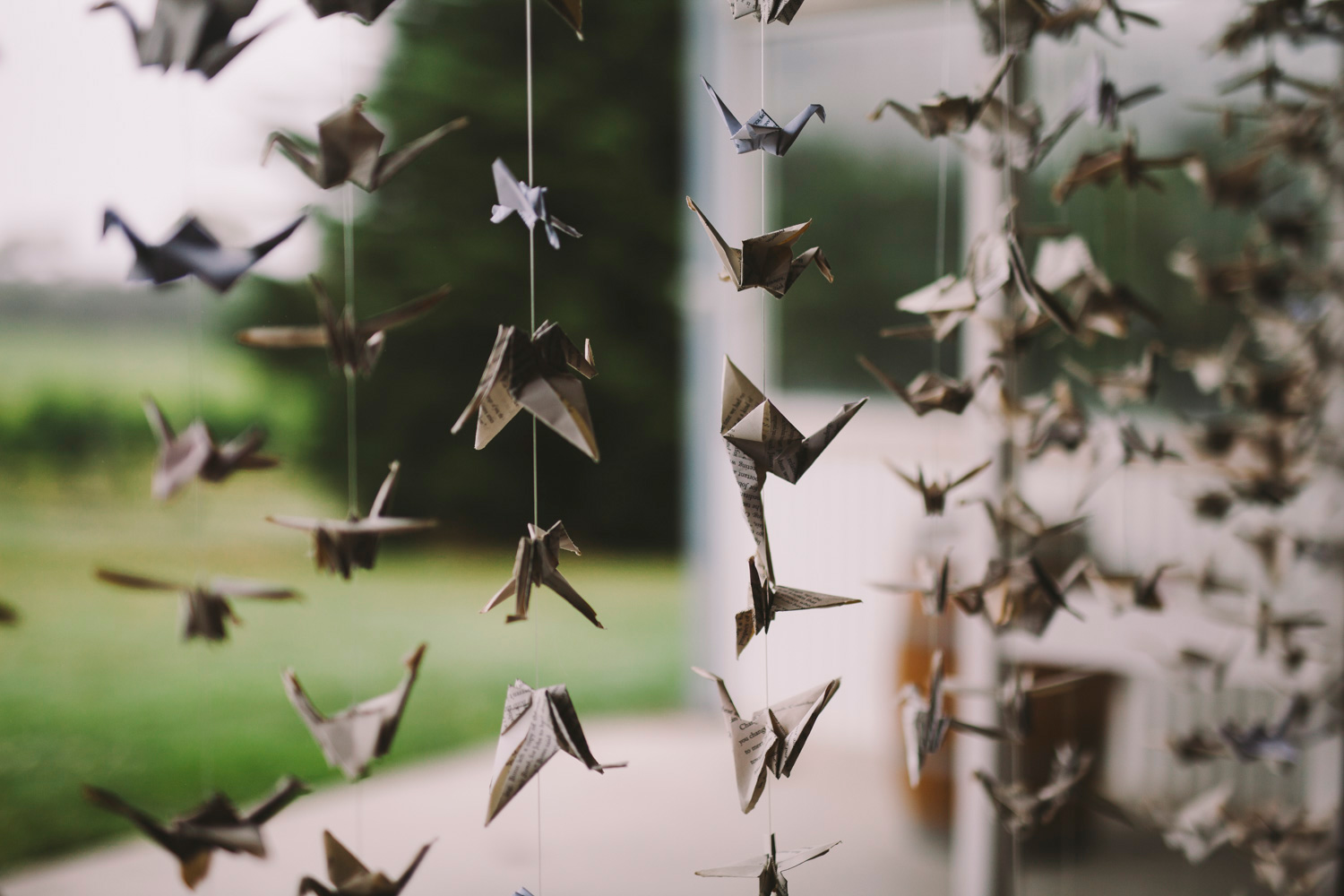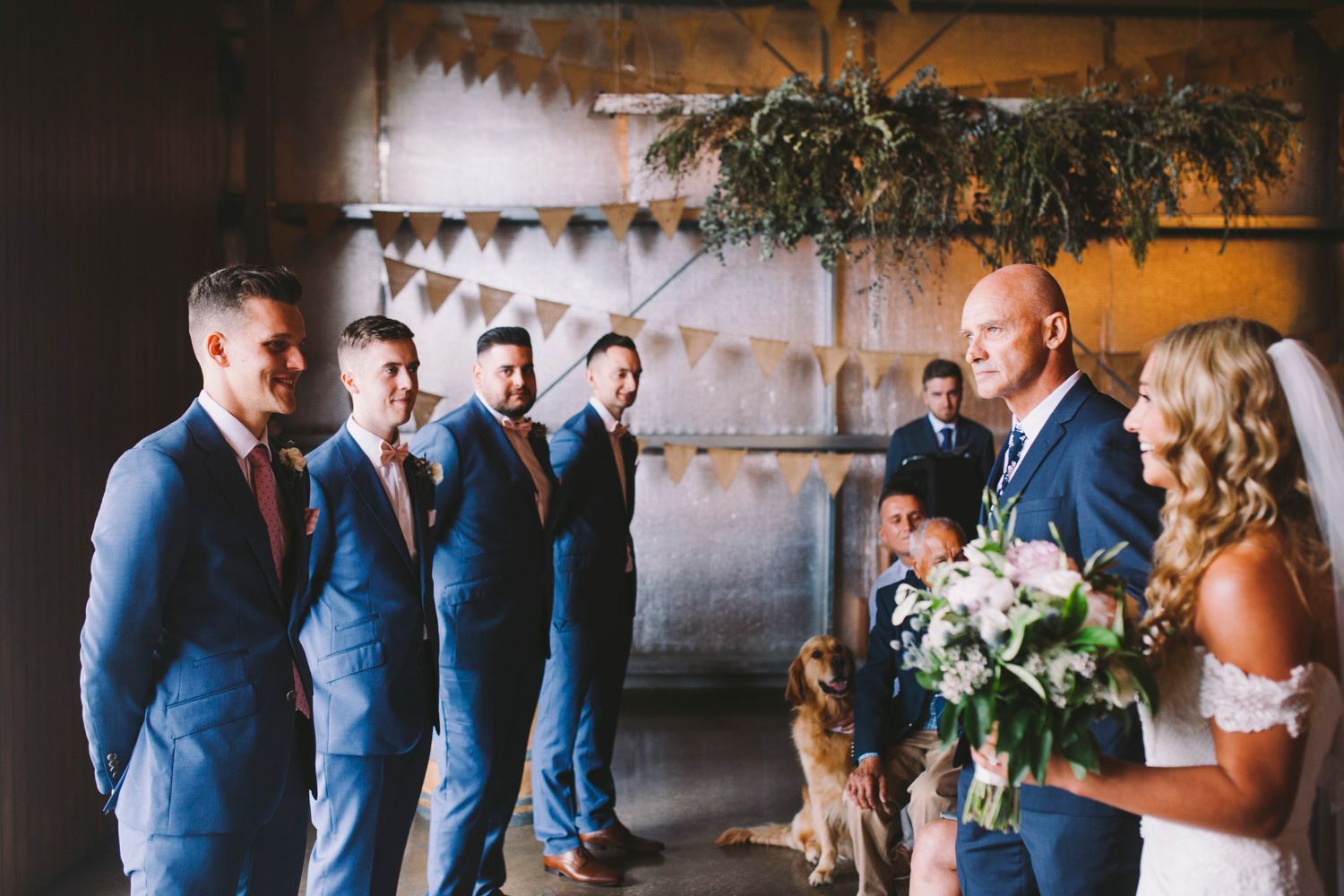 For at least 12 months, playlists were generated, edited and curated to ensure the perfect soundtrack was paired to our perfect day," smiles the bride.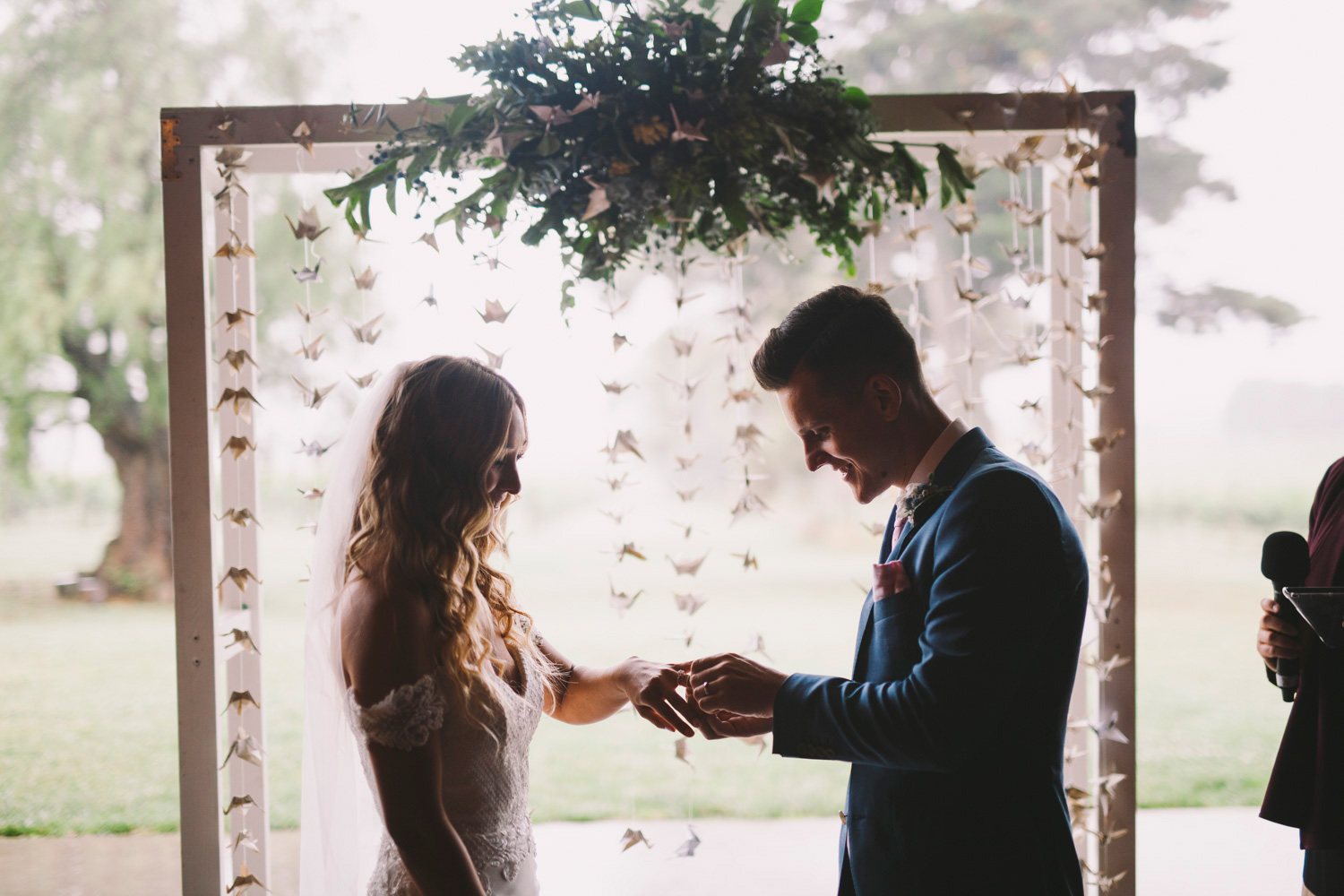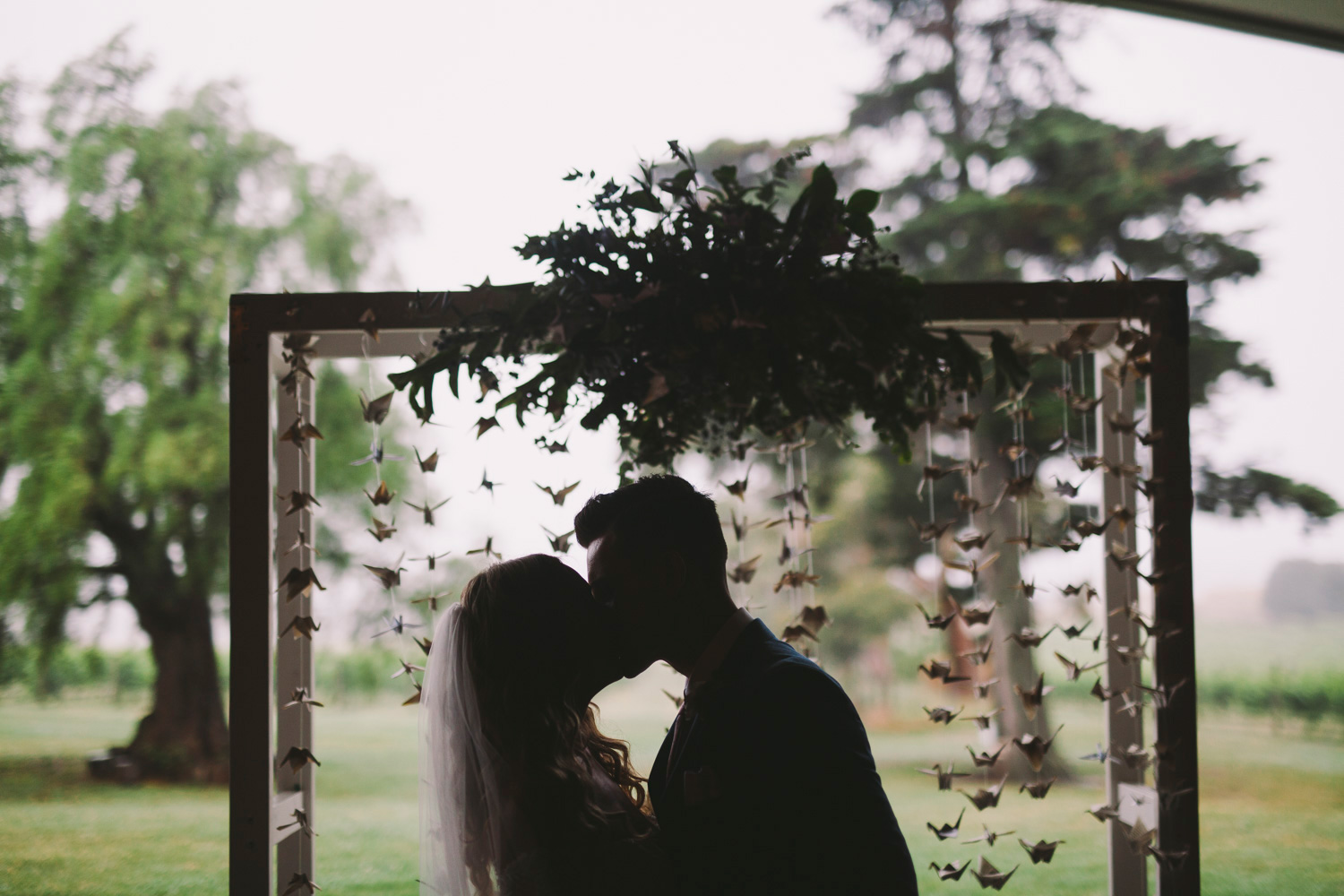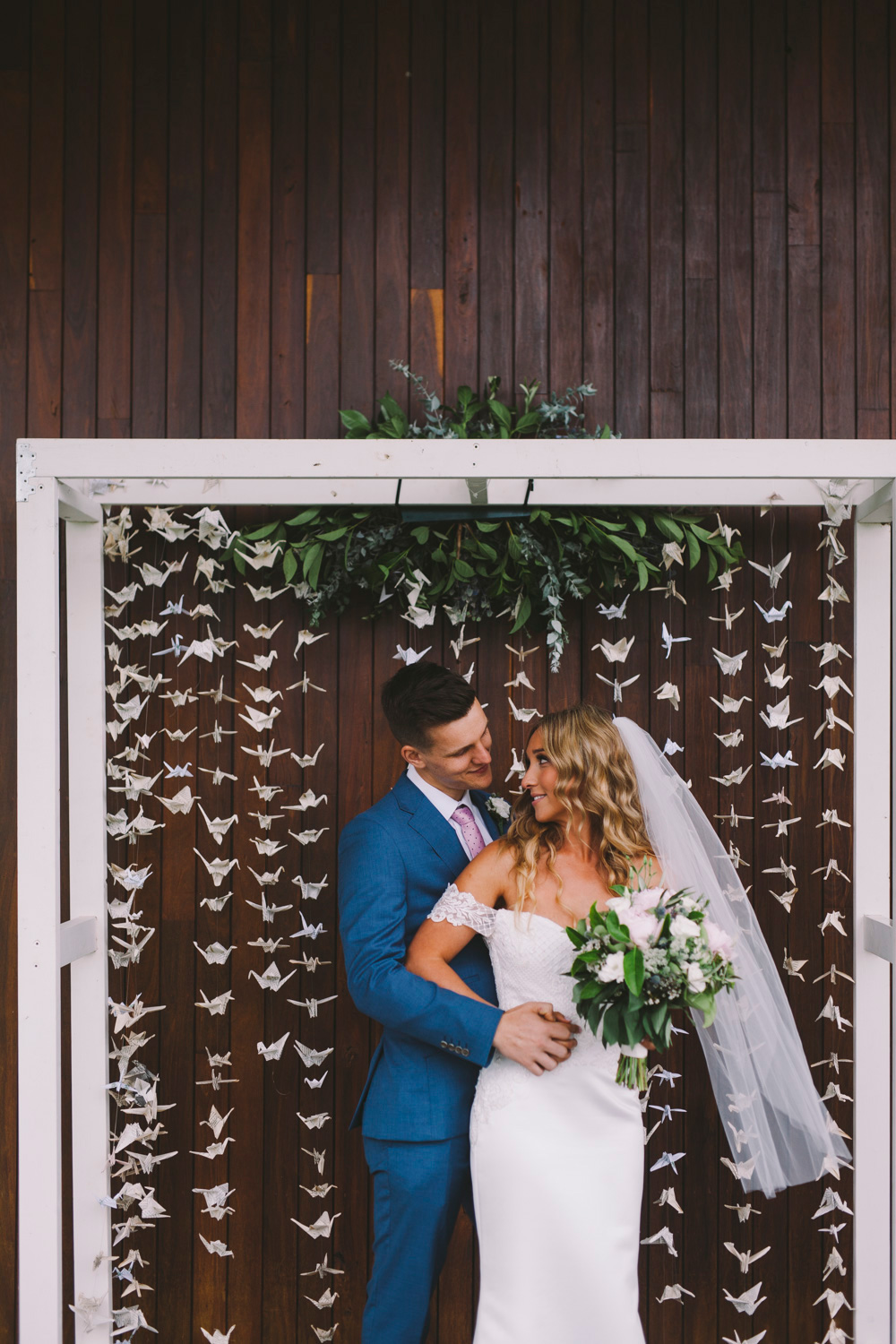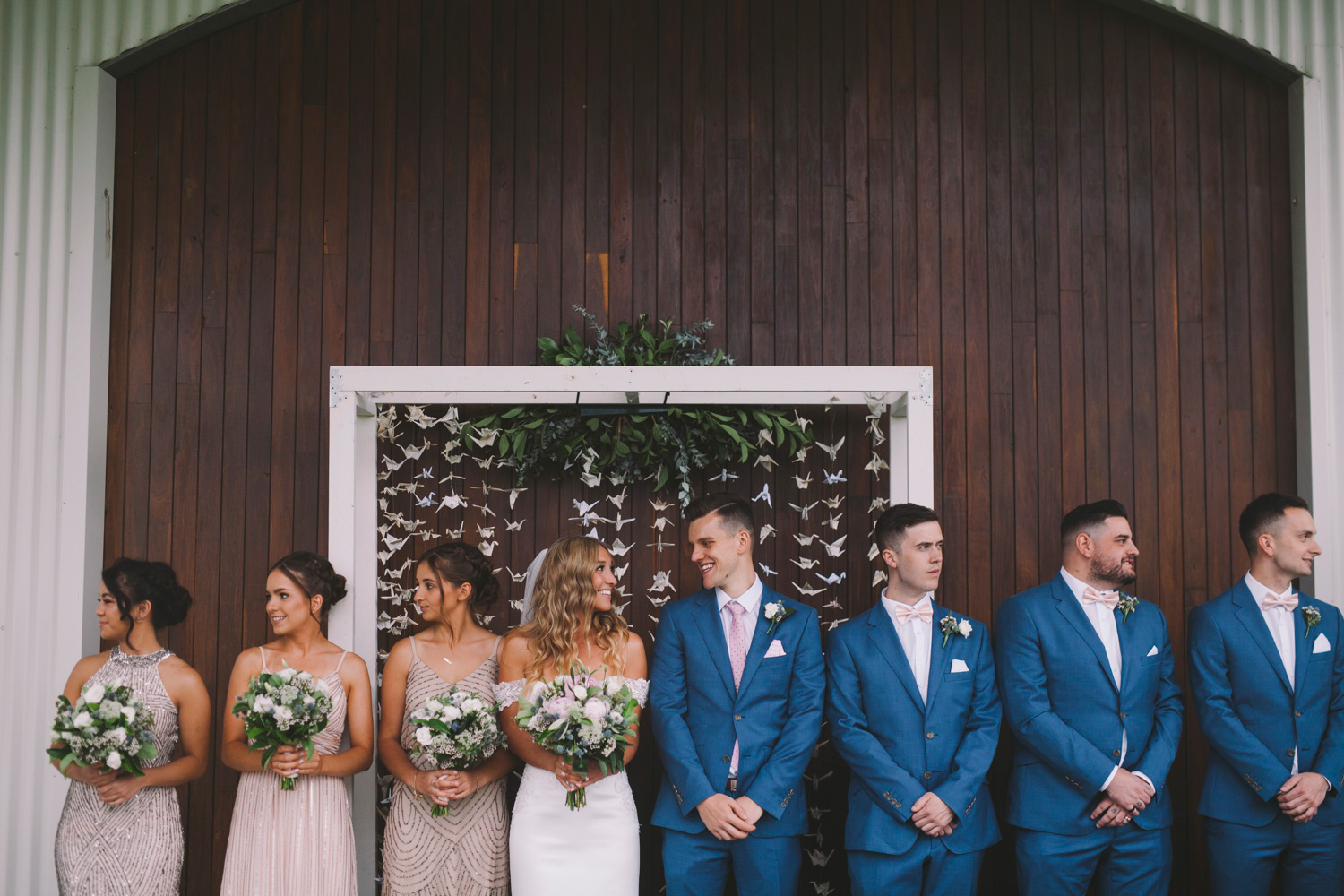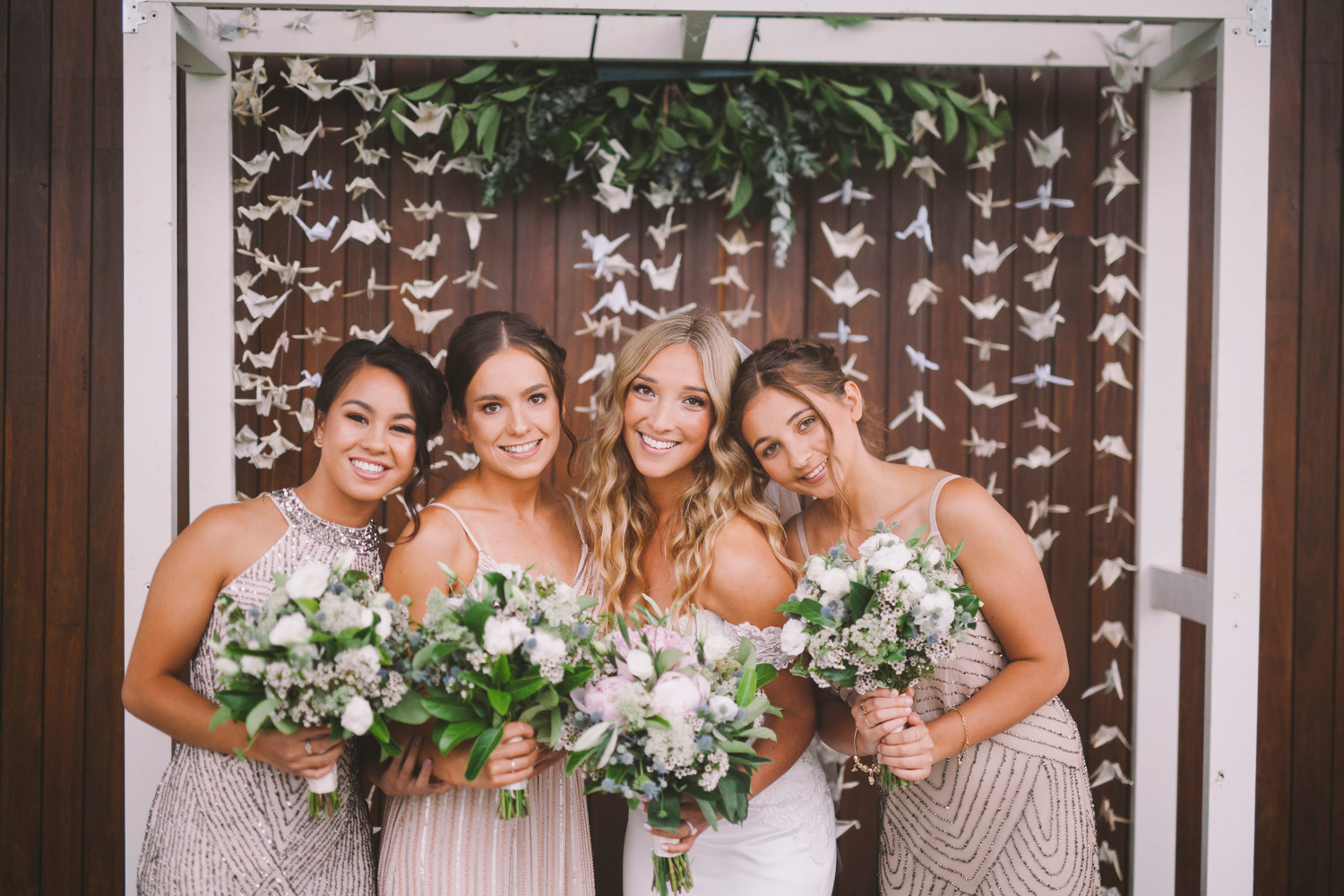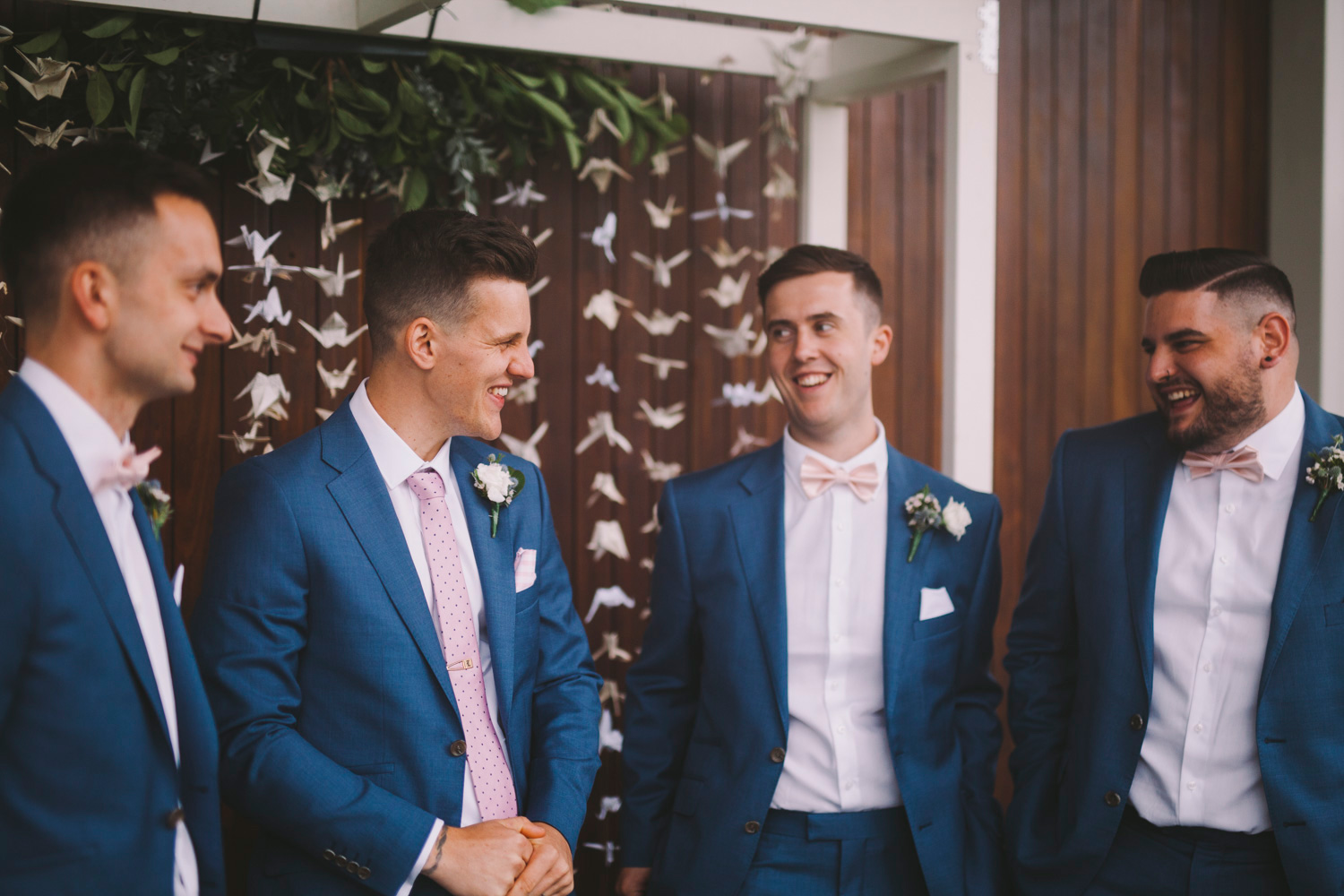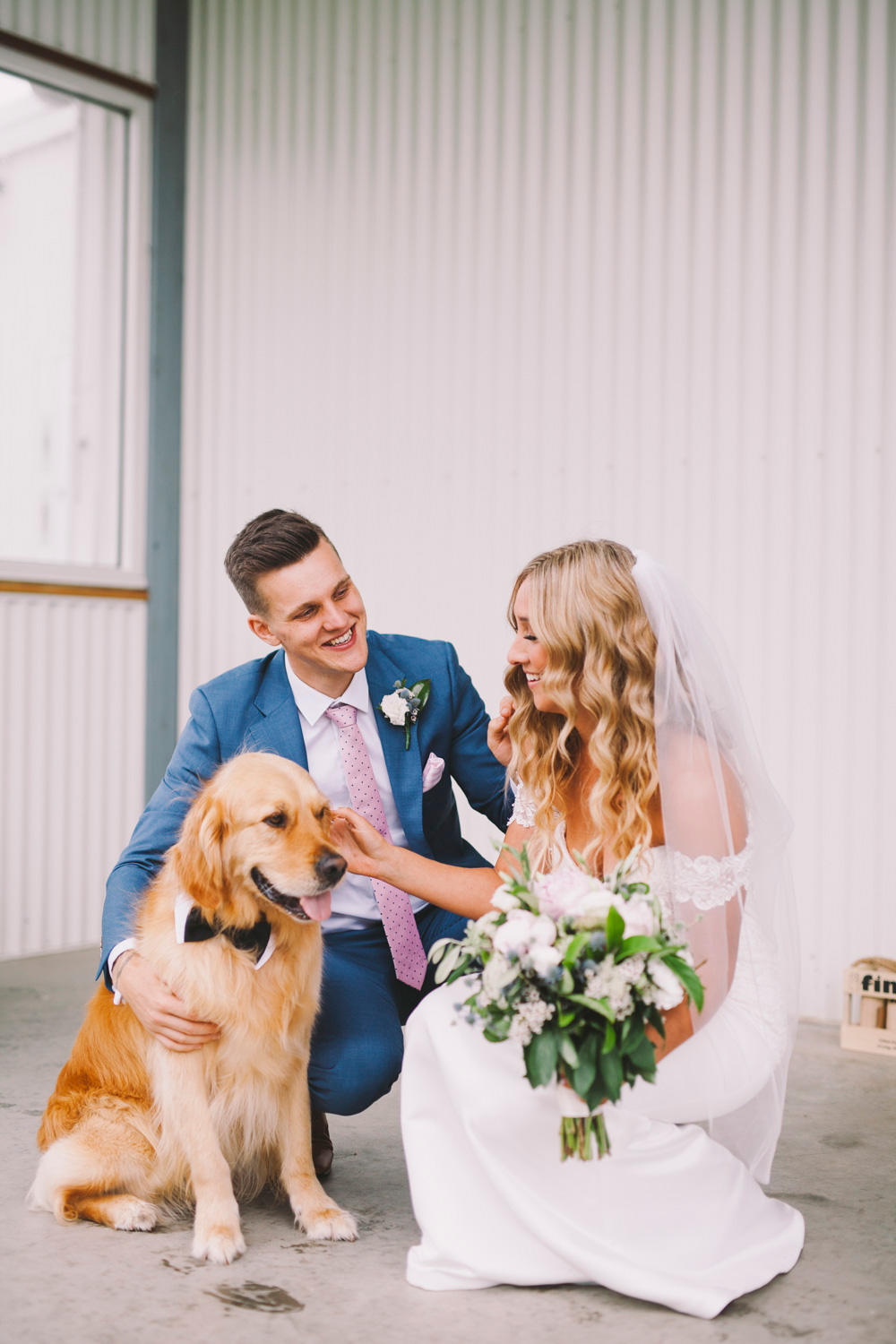 The couple's pup Charlie provided some laughs at the ceremony when he got caught up in the electrical cords!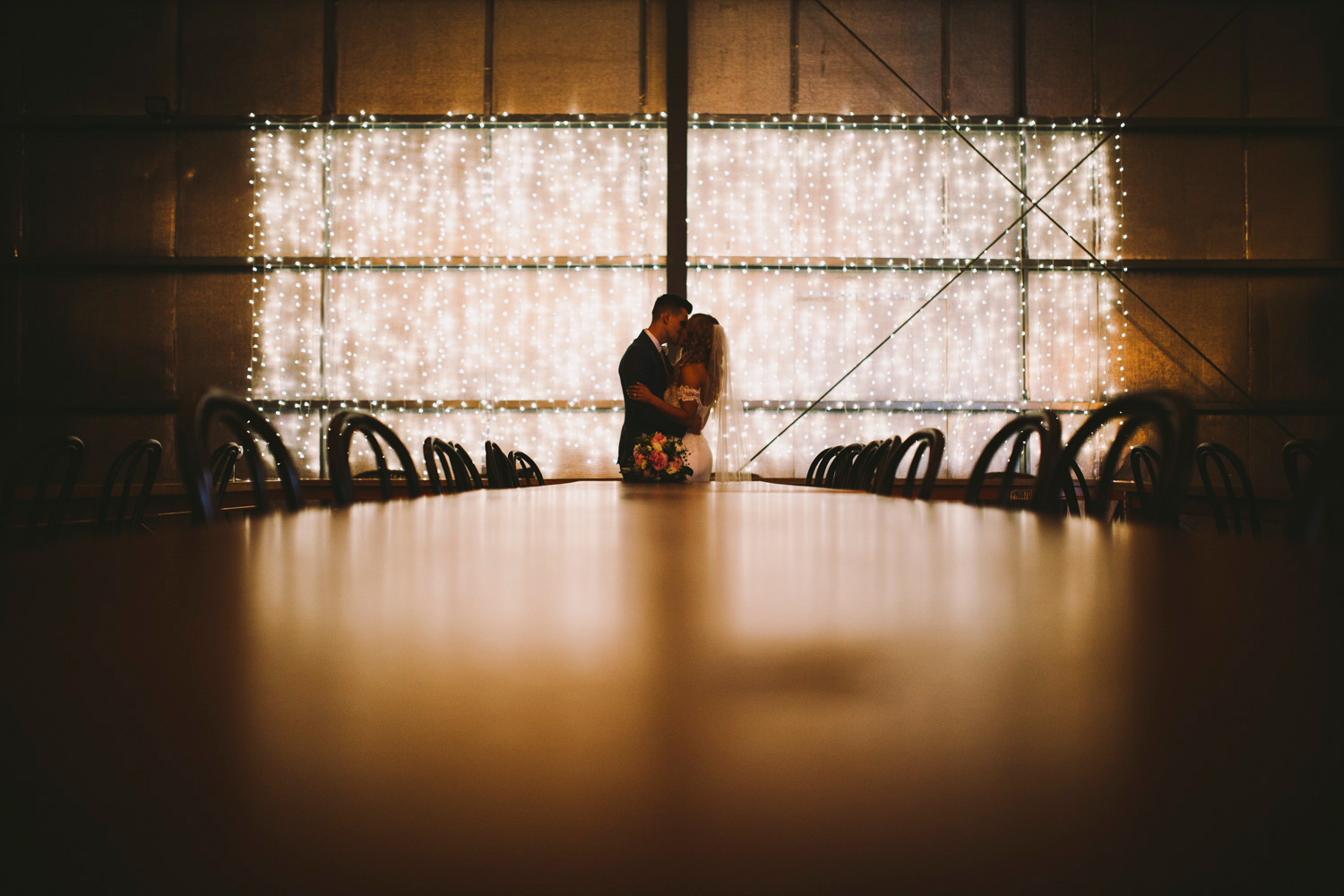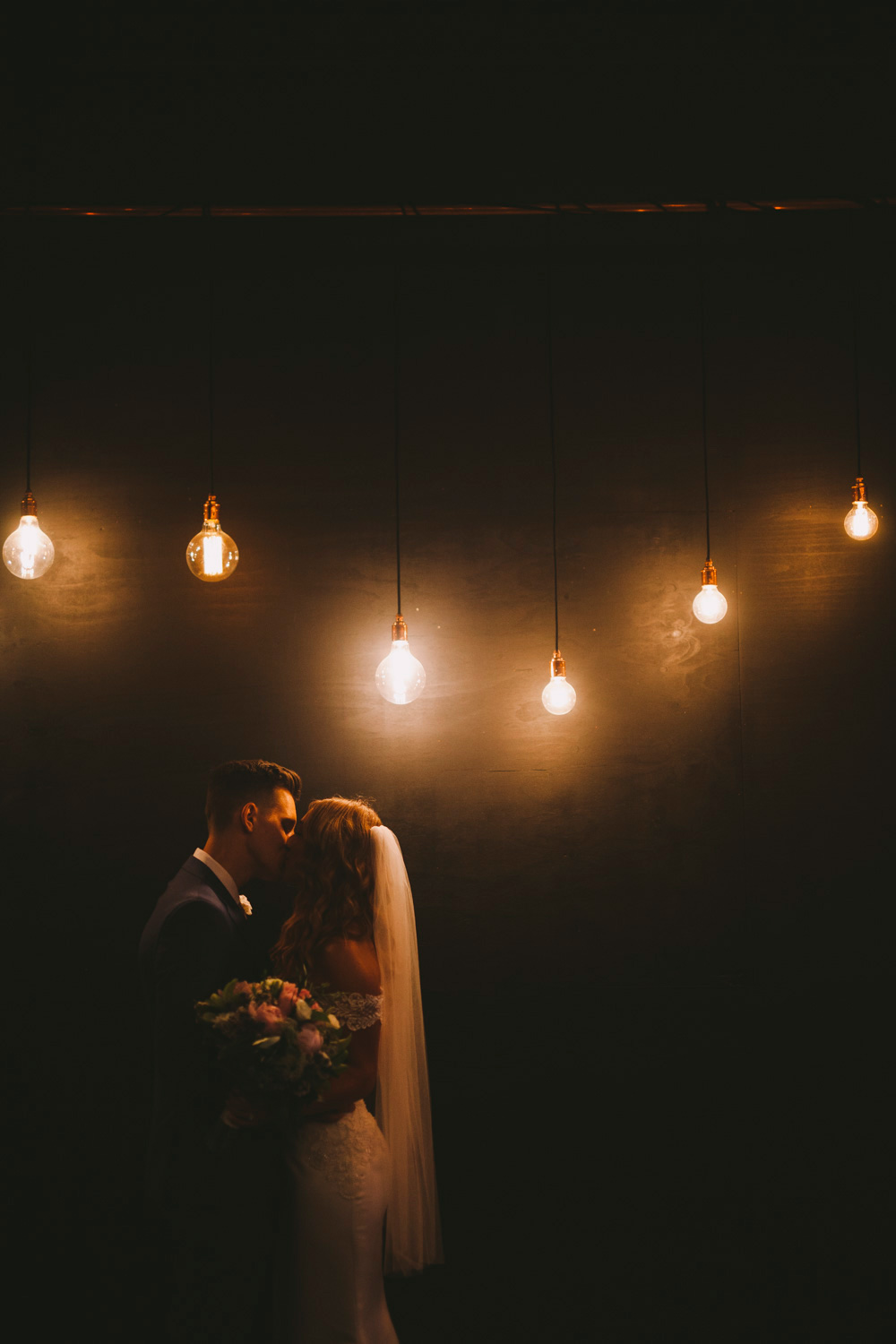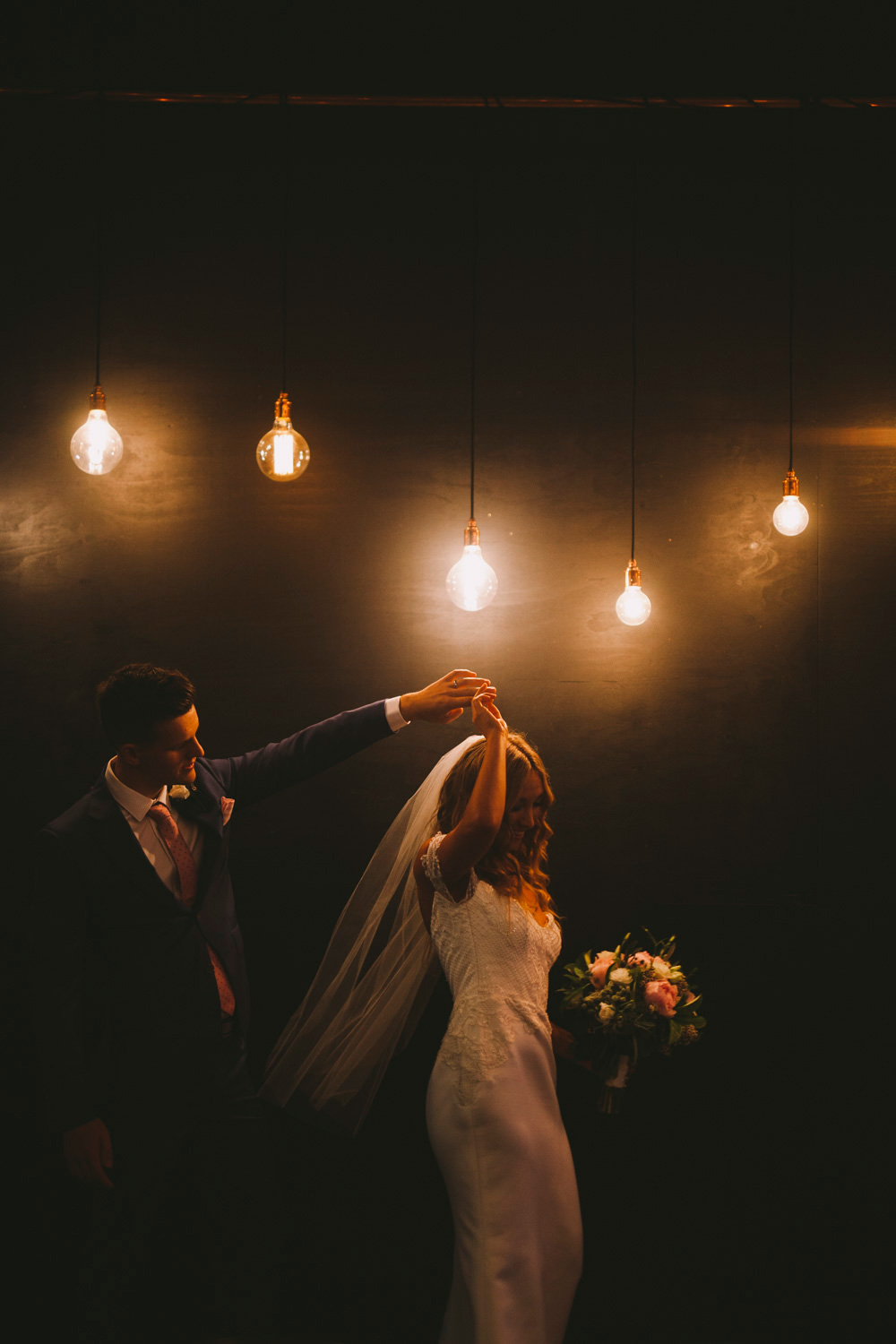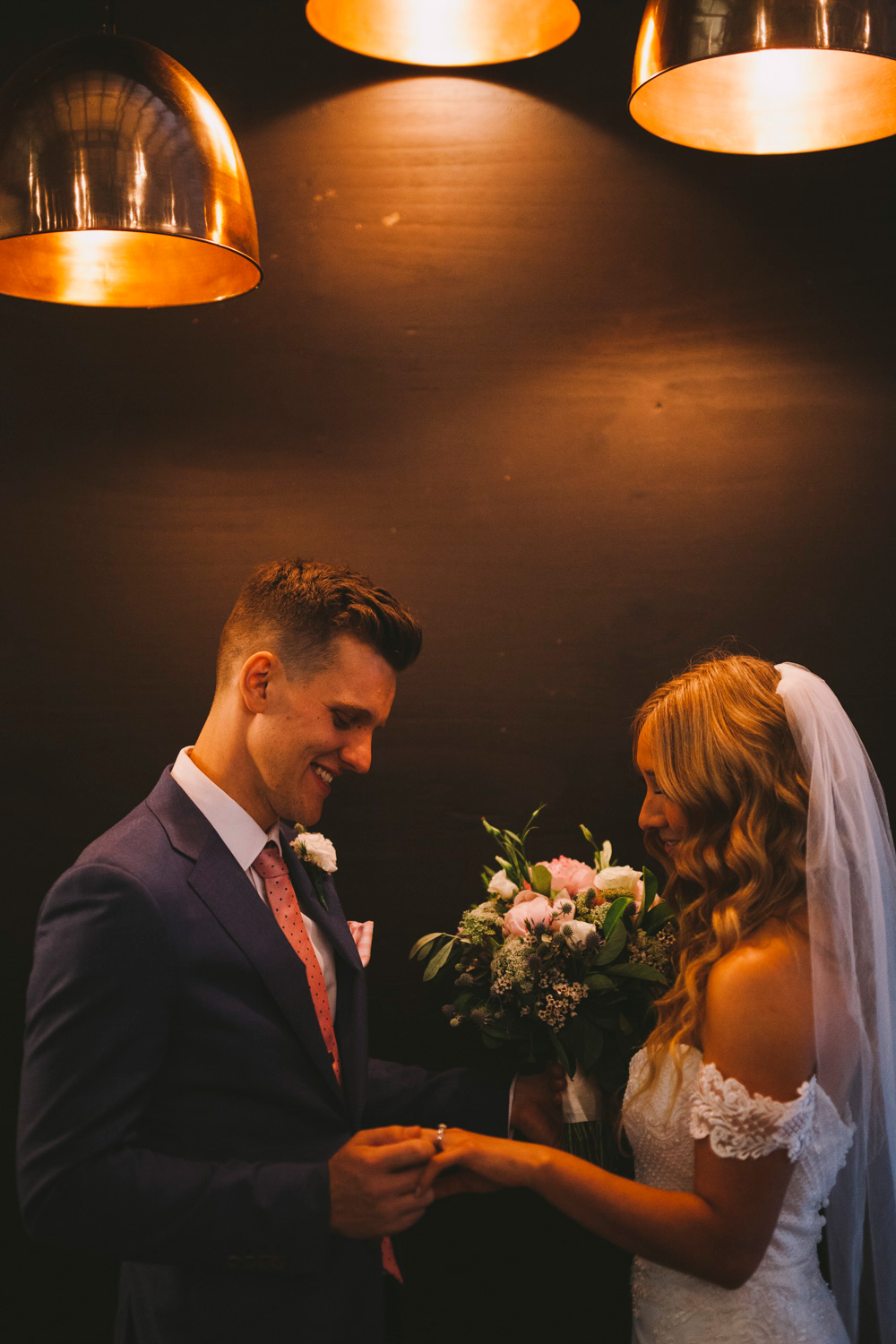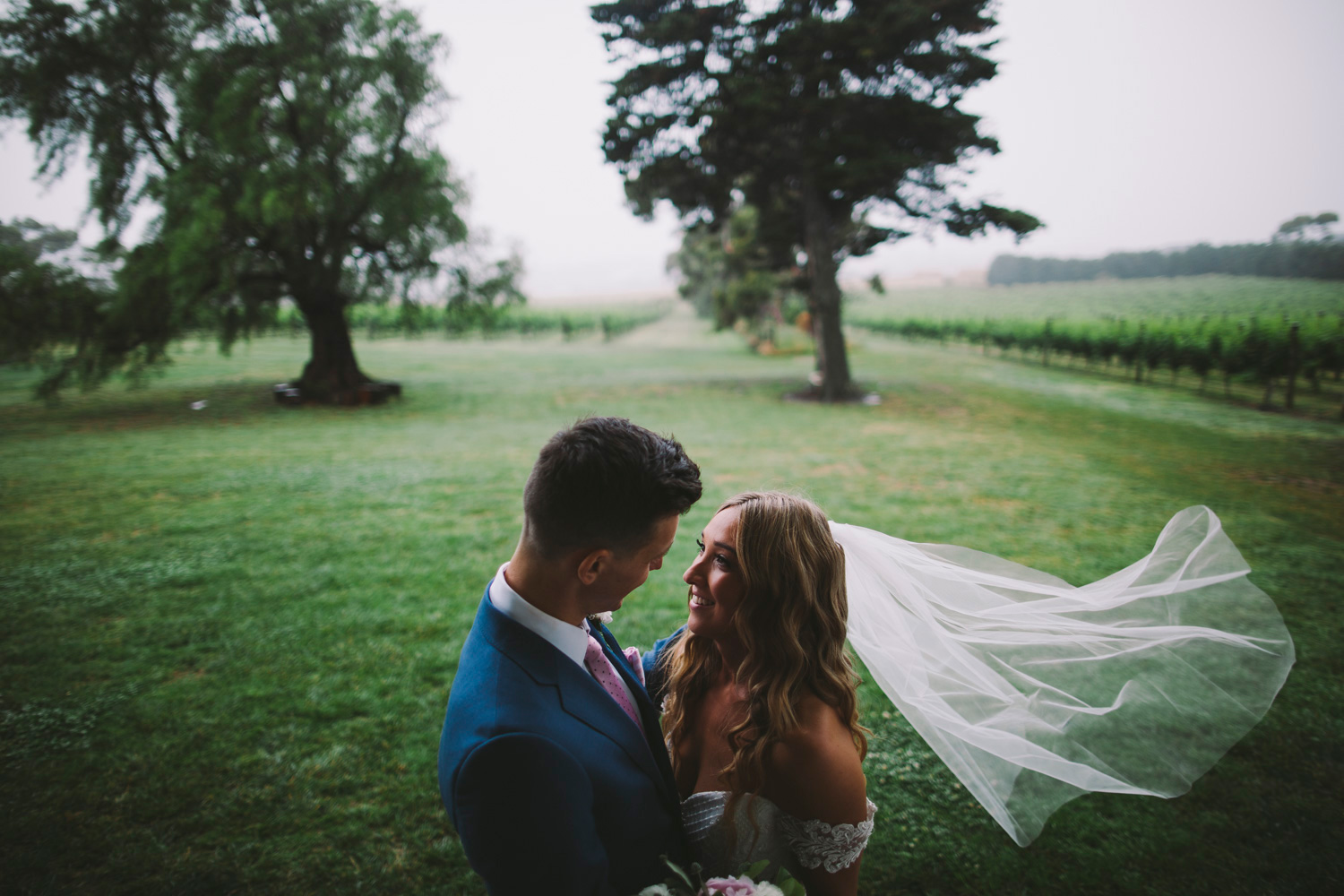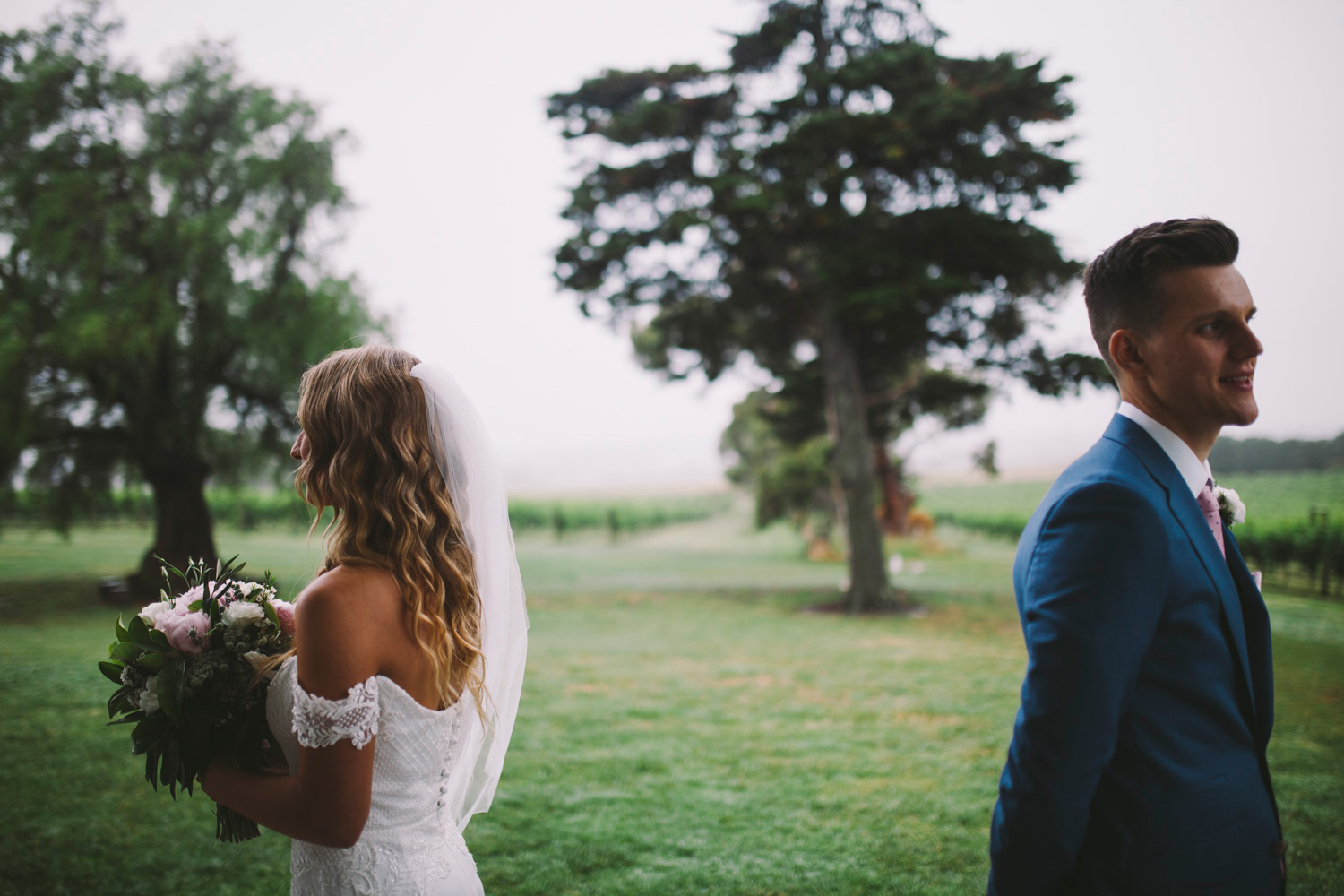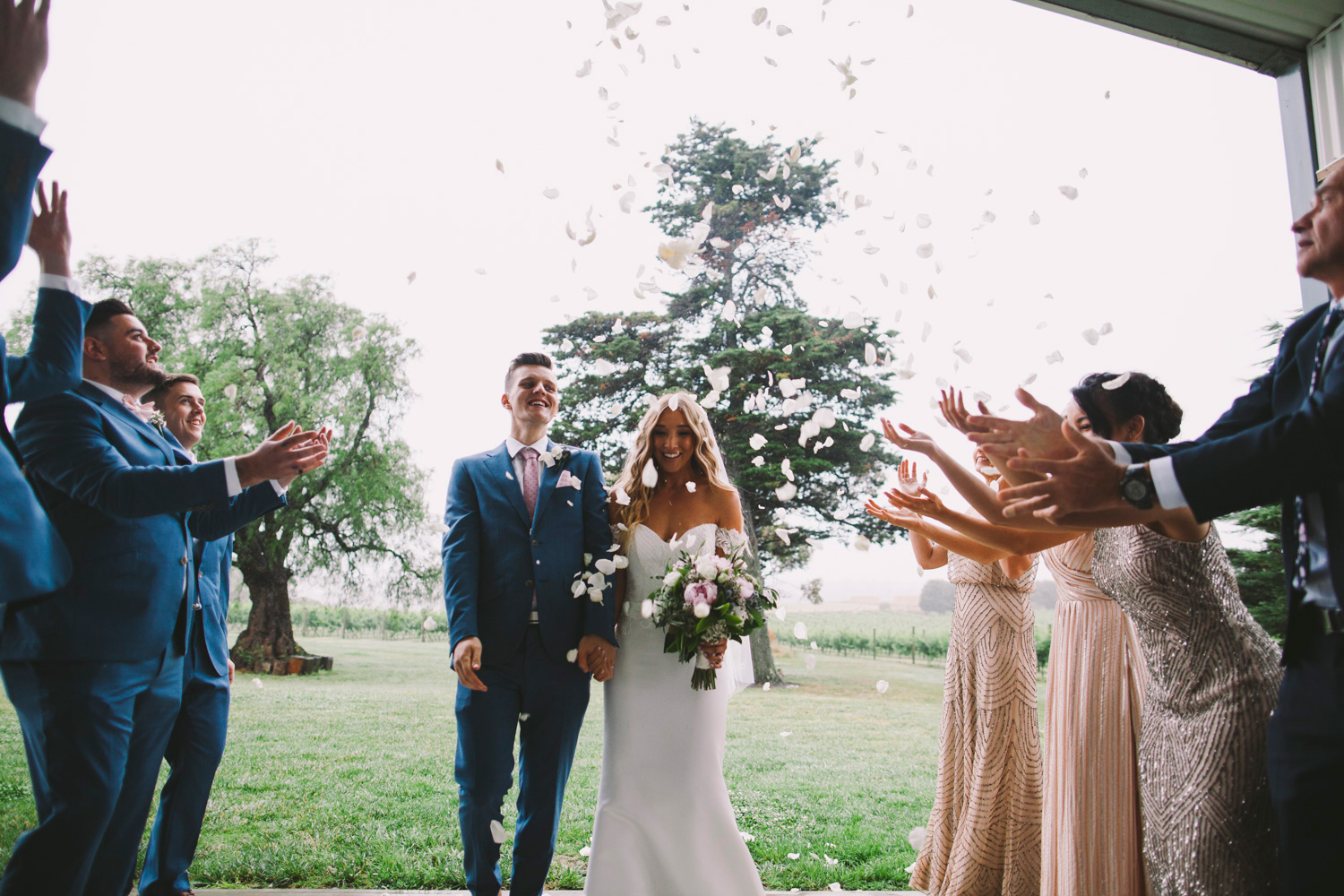 "I wore a duchess satin corset gown with decadent lace applique across corset, hips and shoulder with button and loop detail down the back," describes Holly.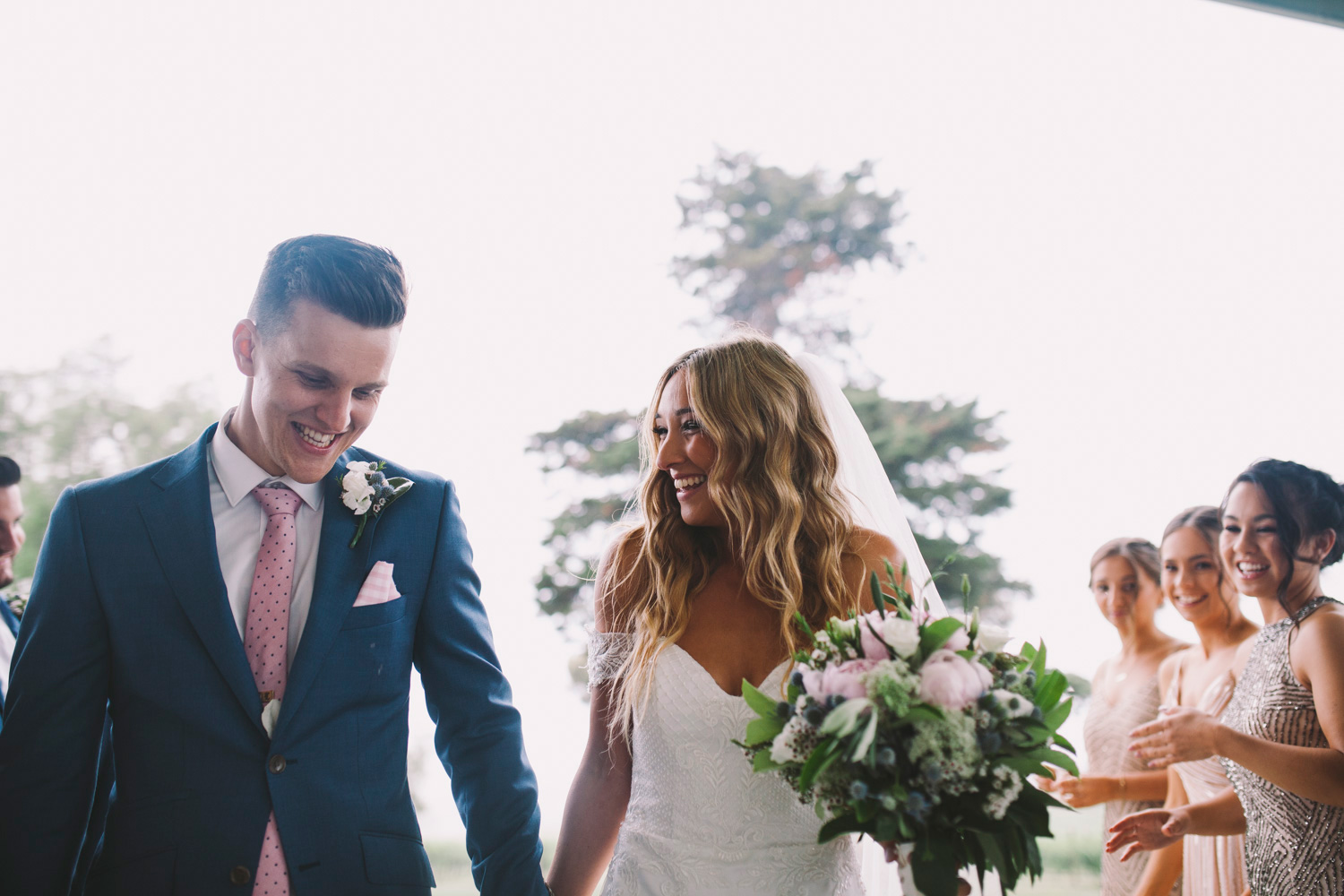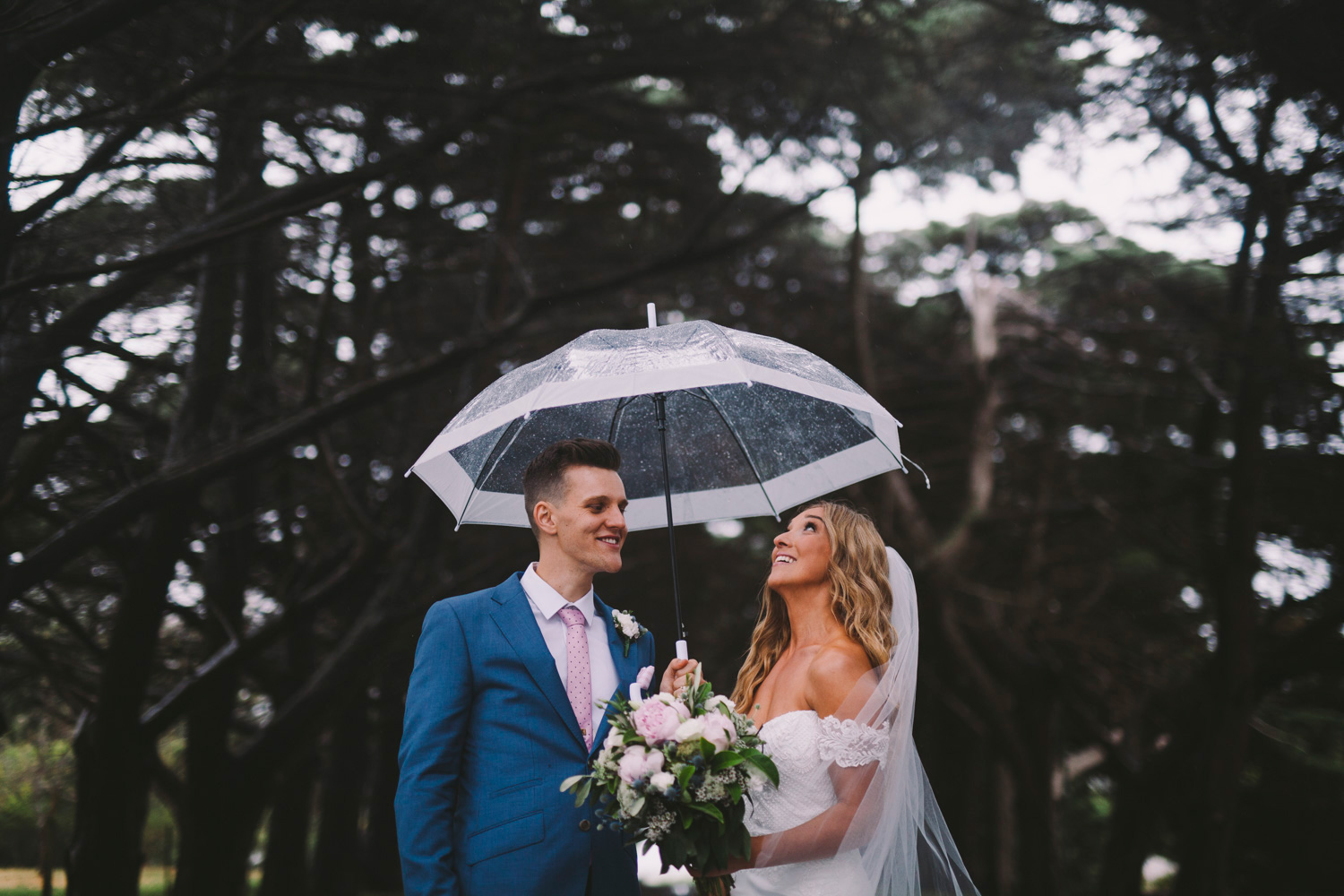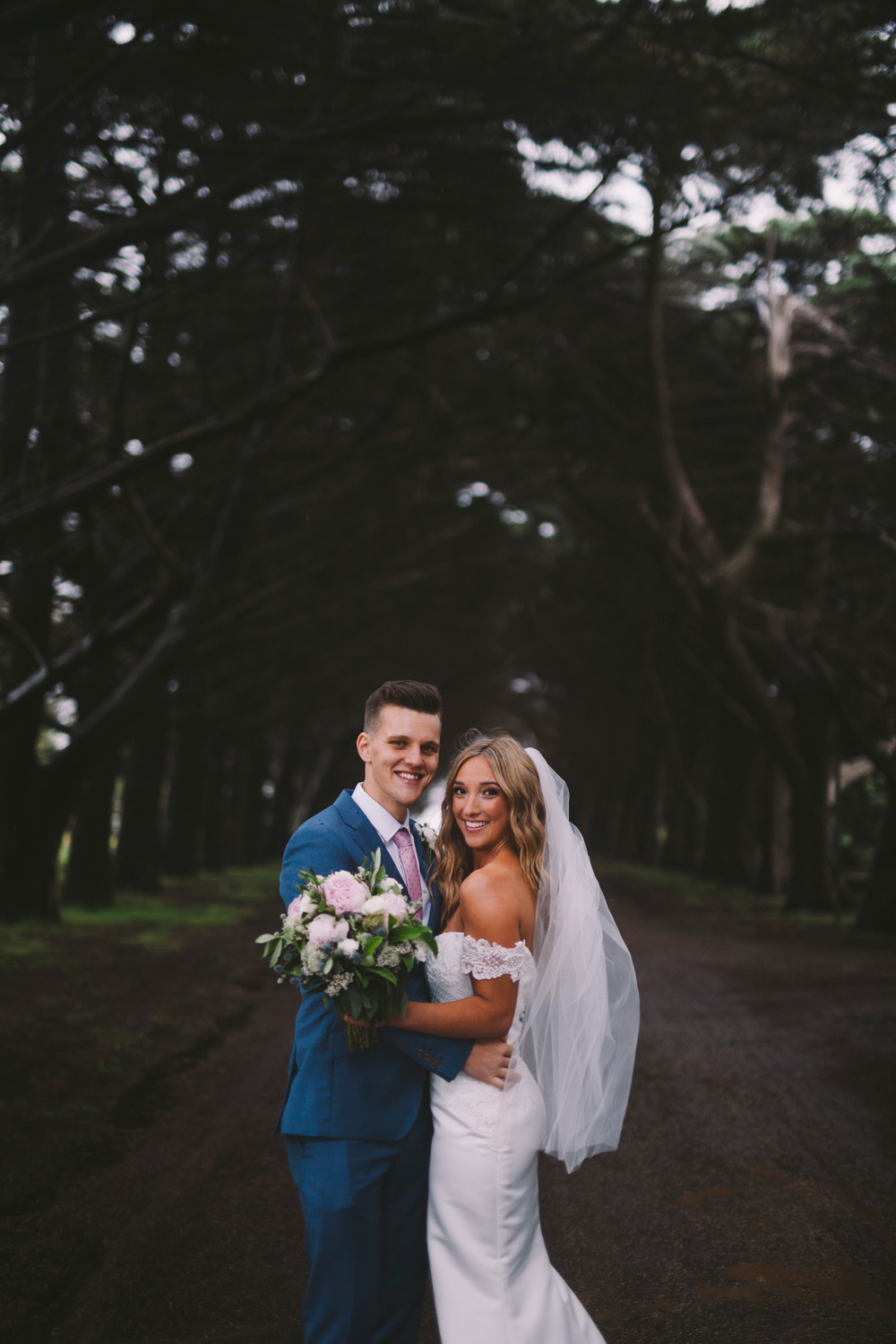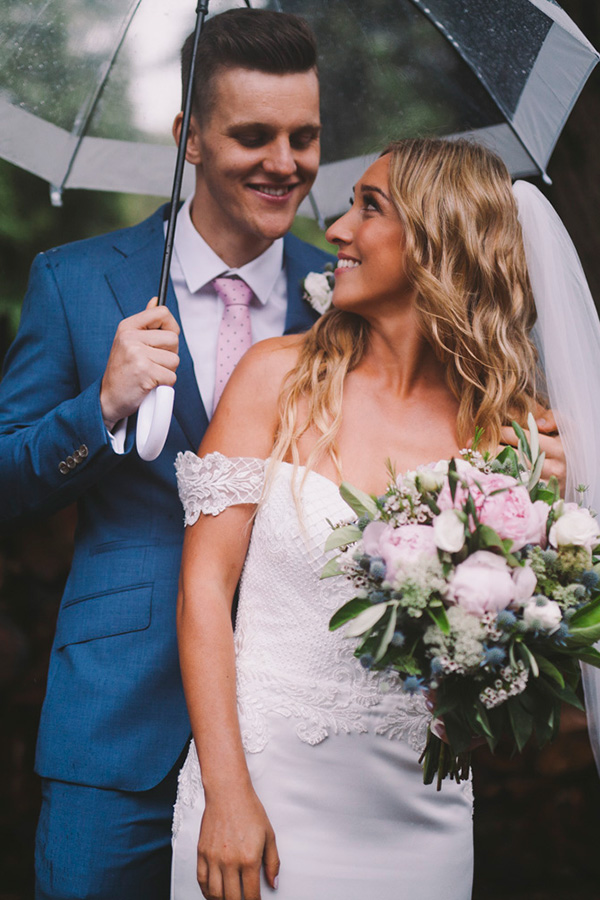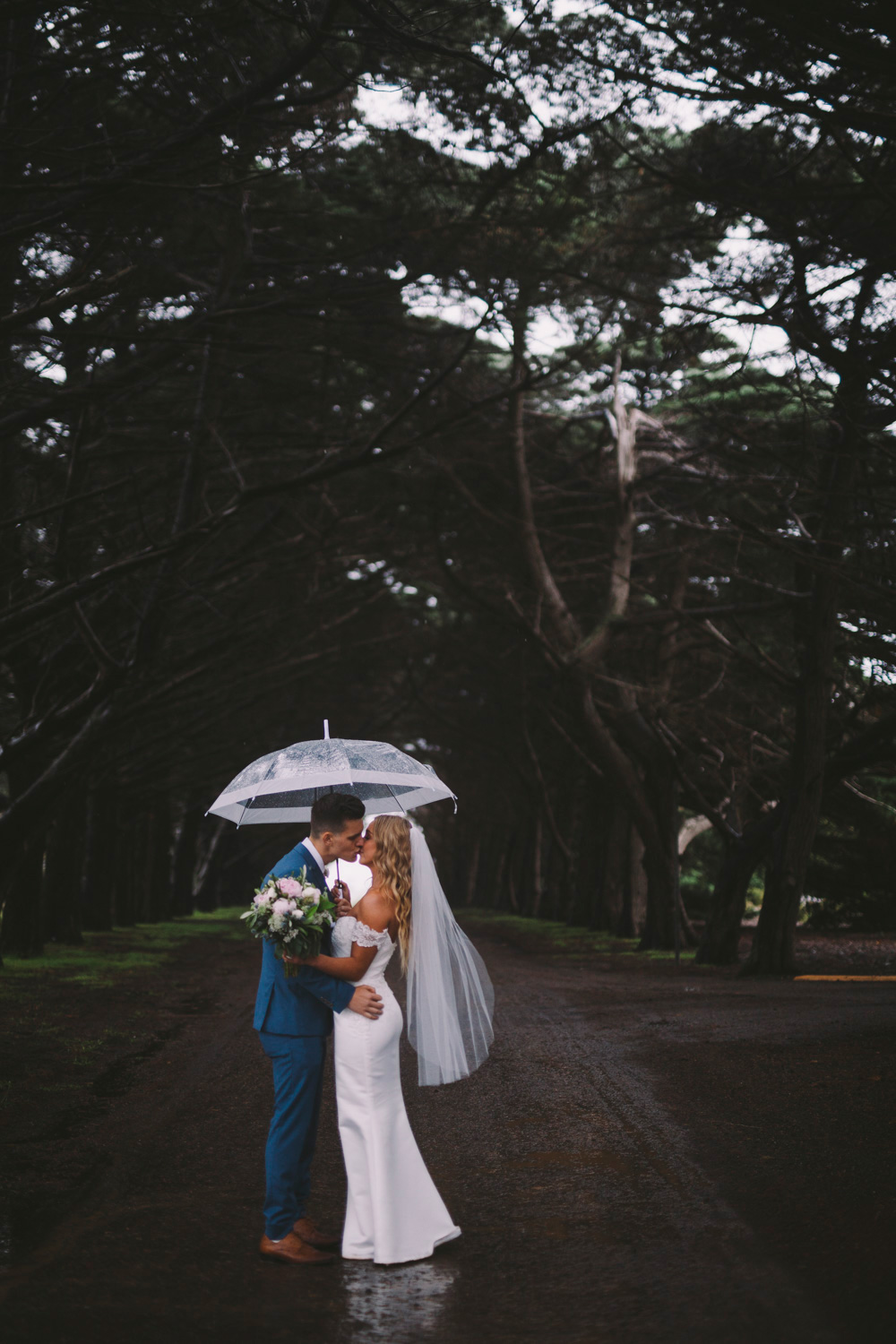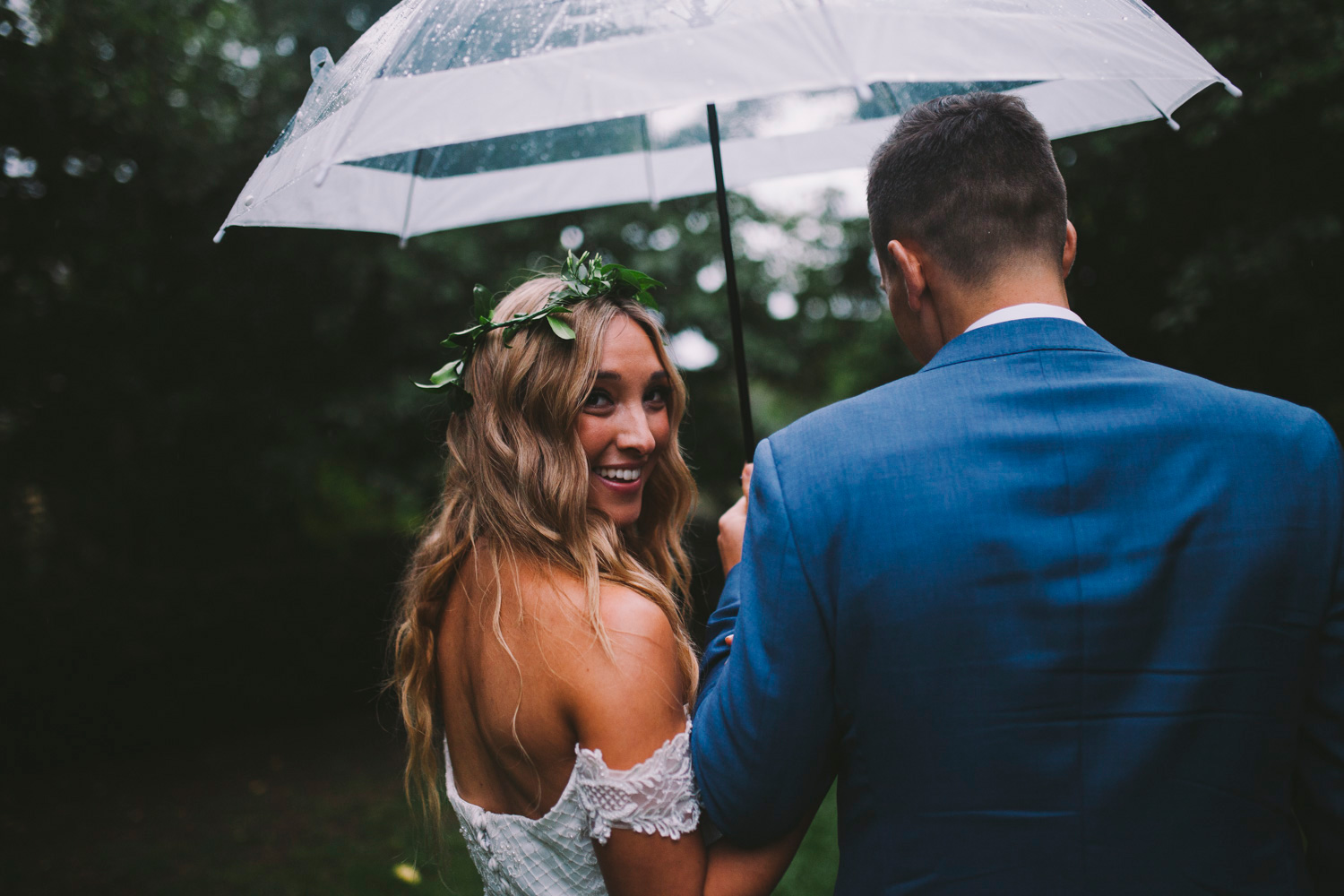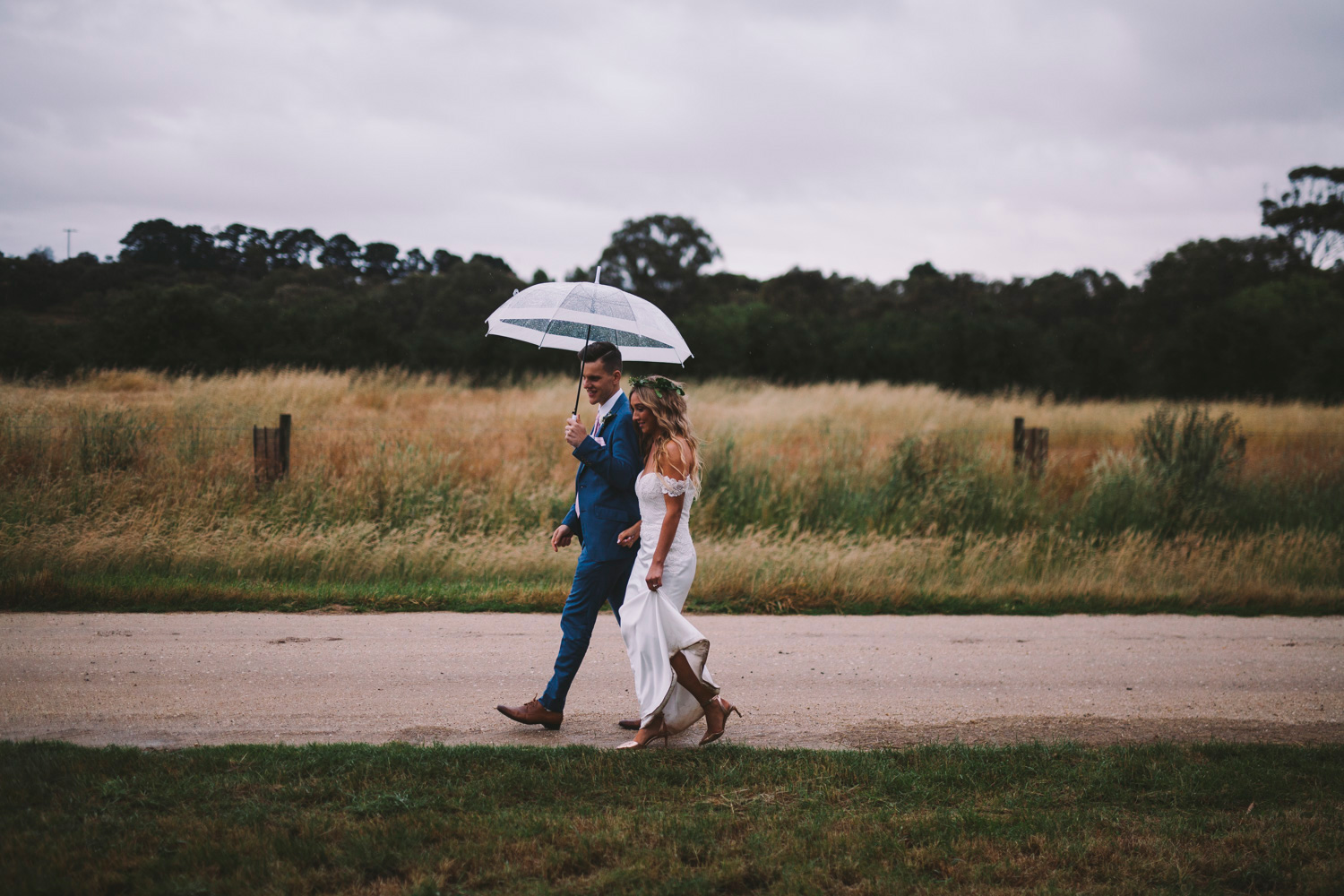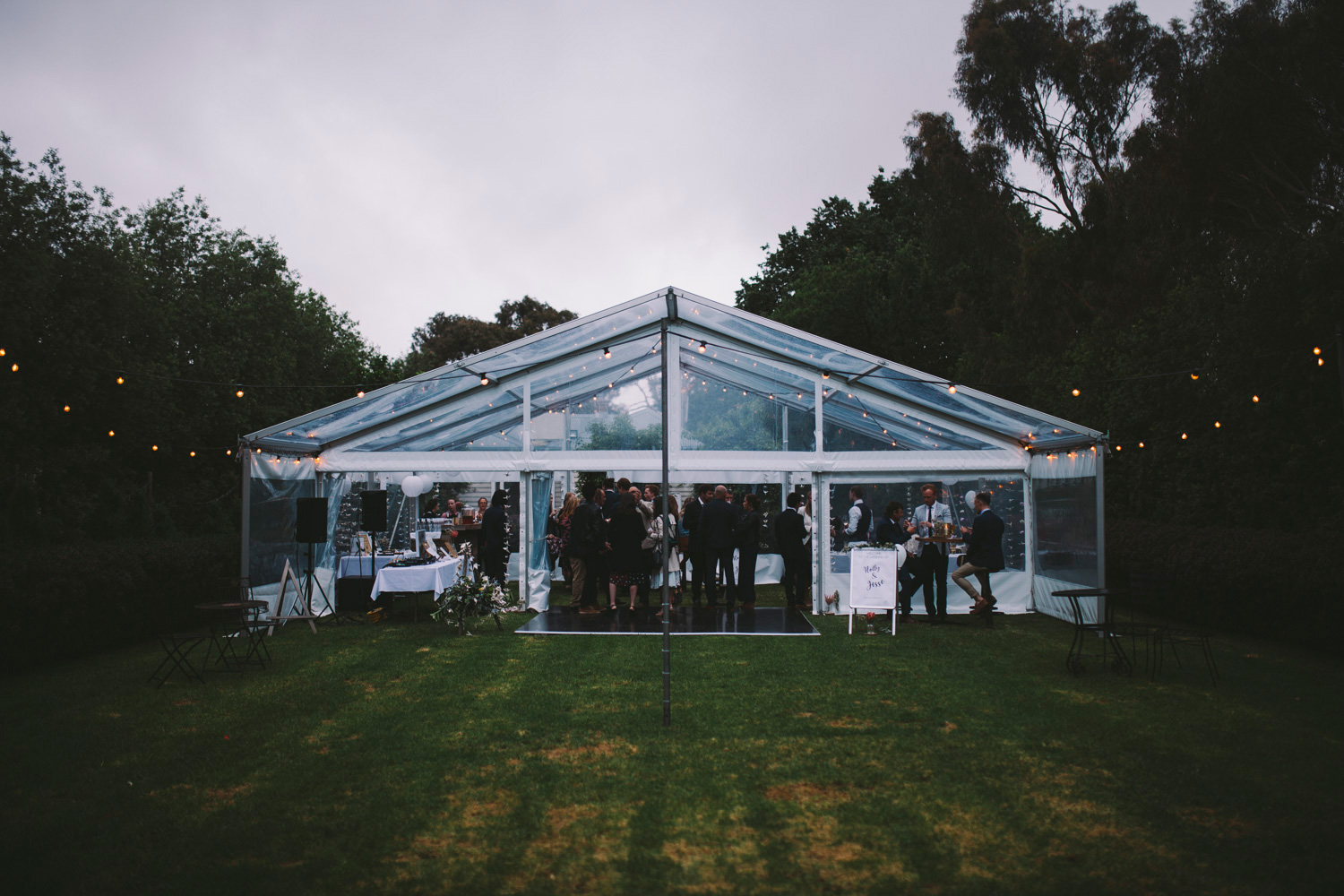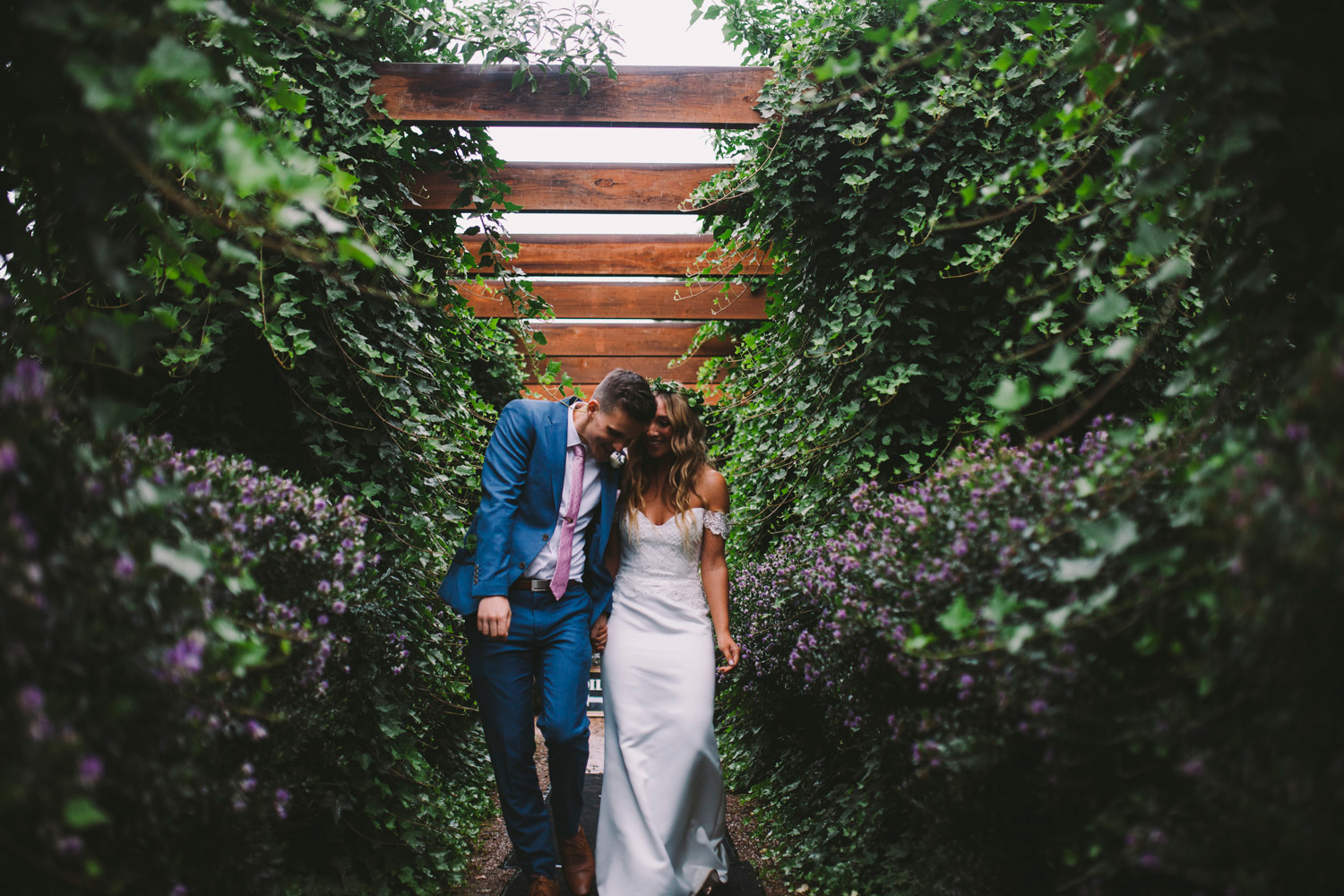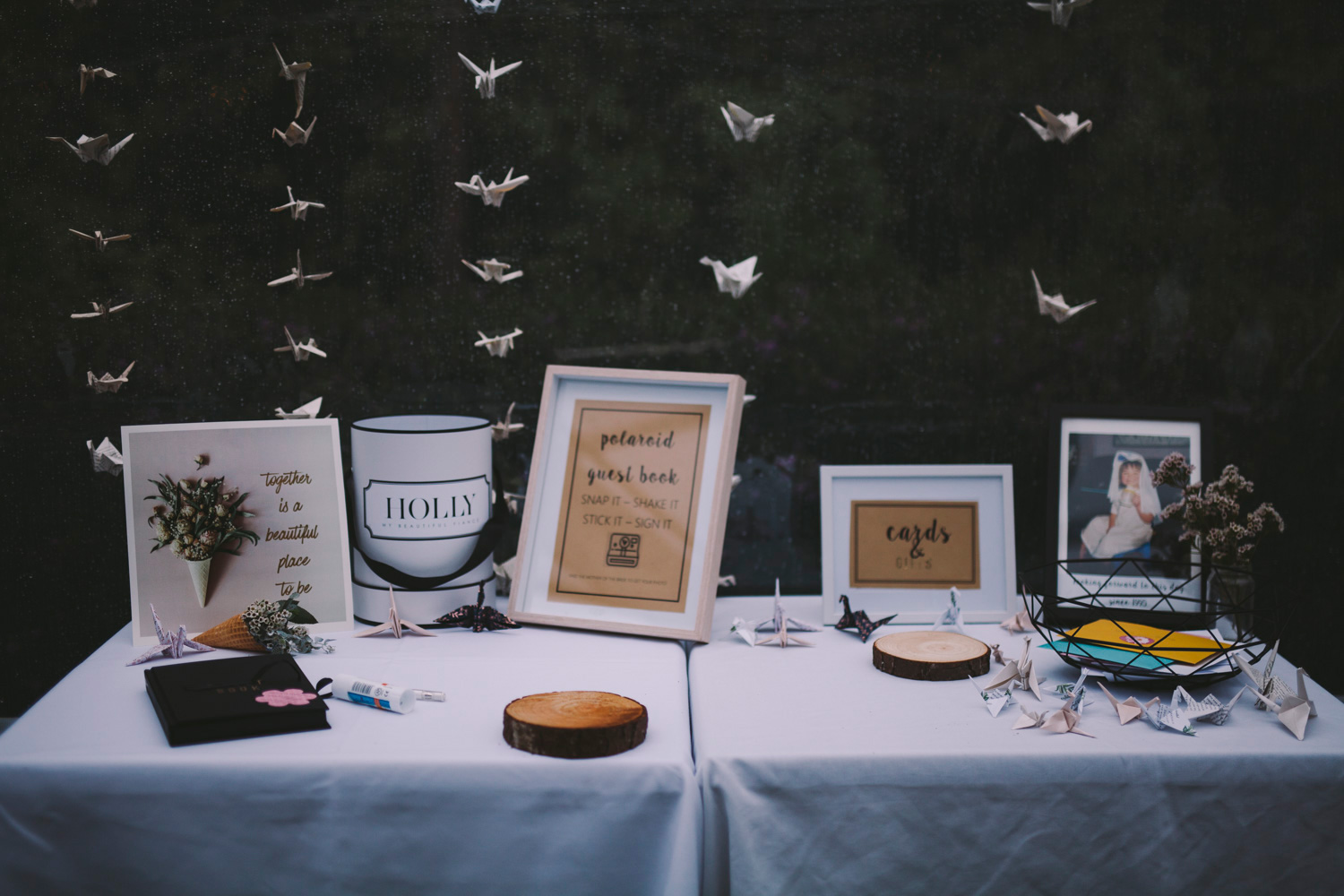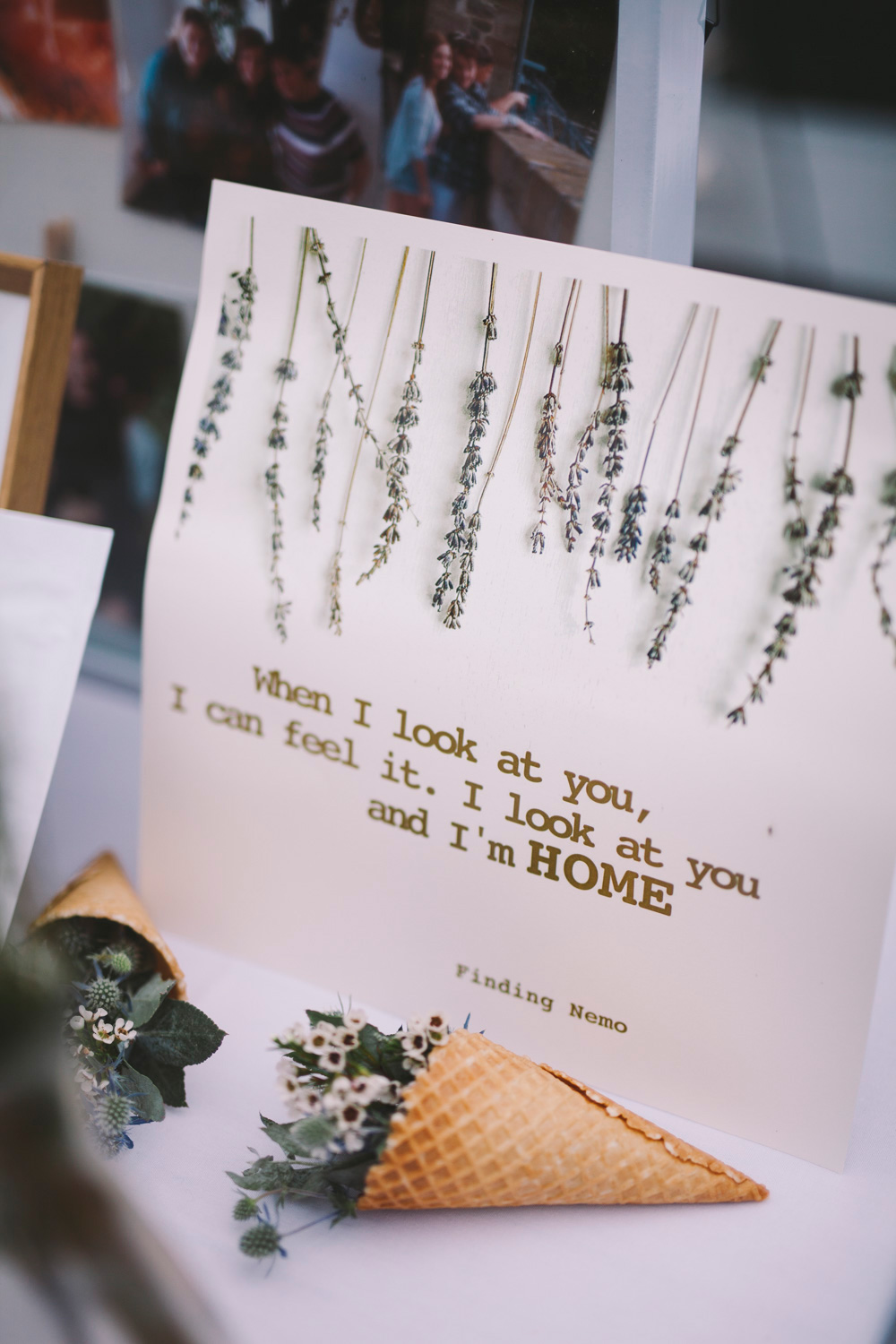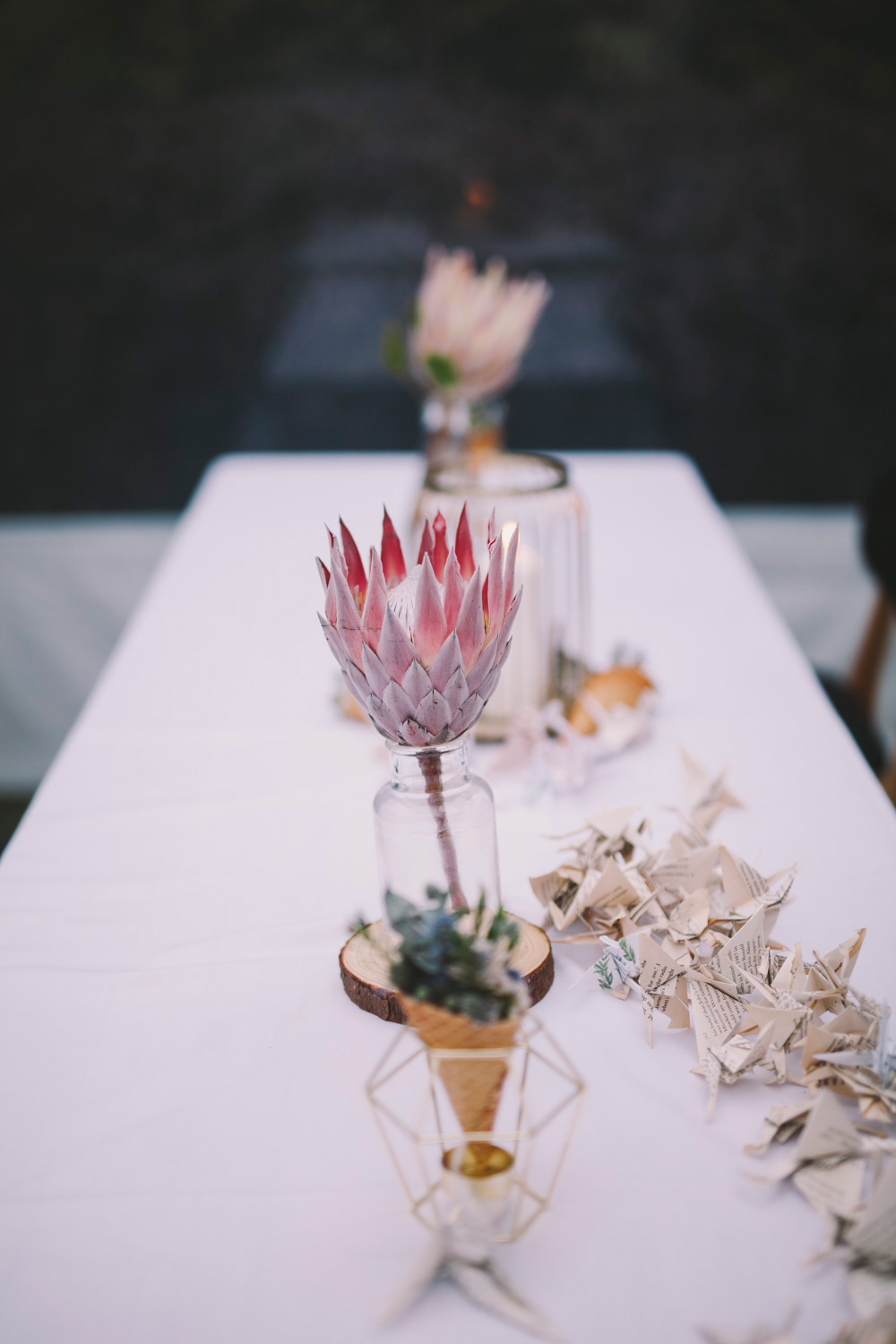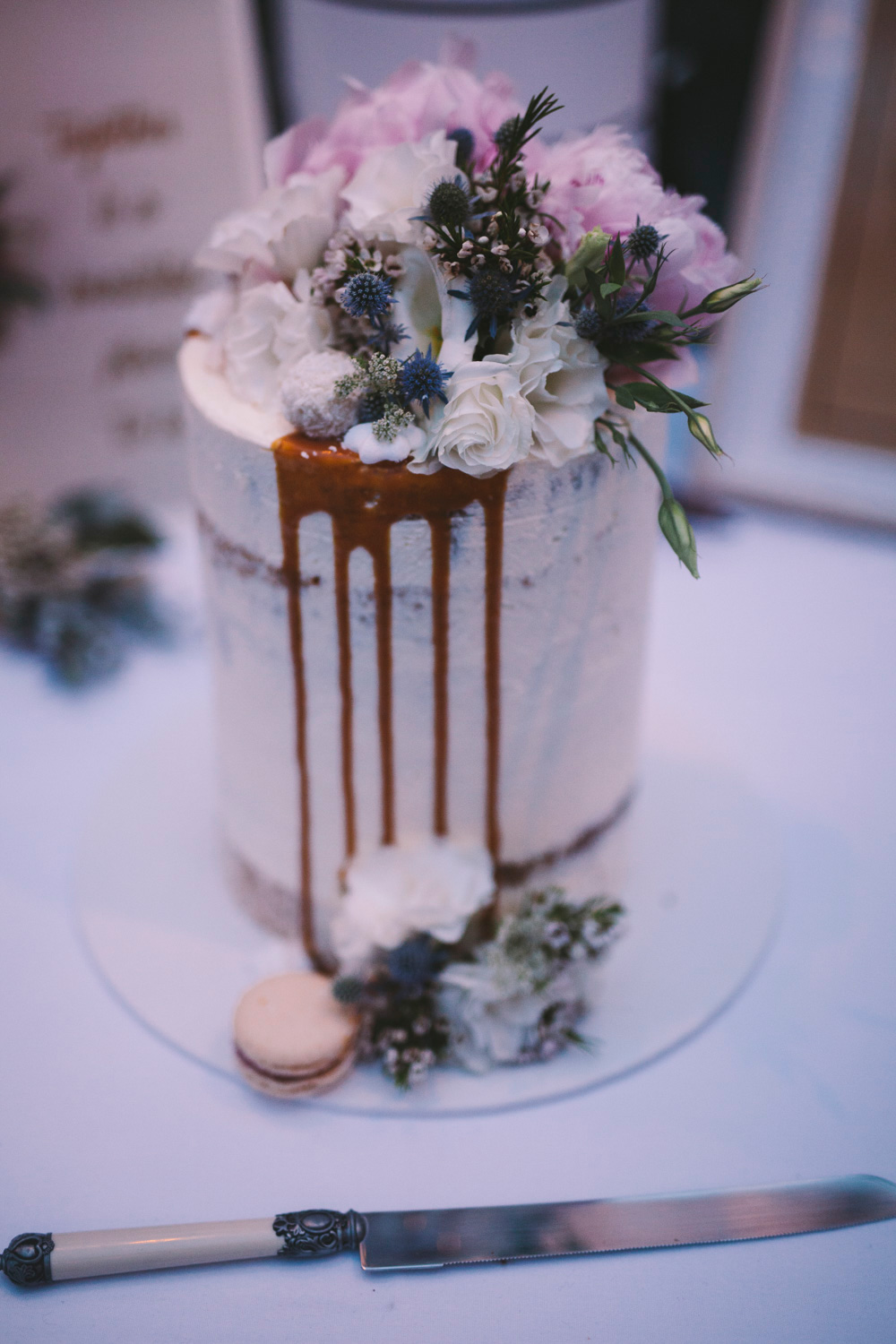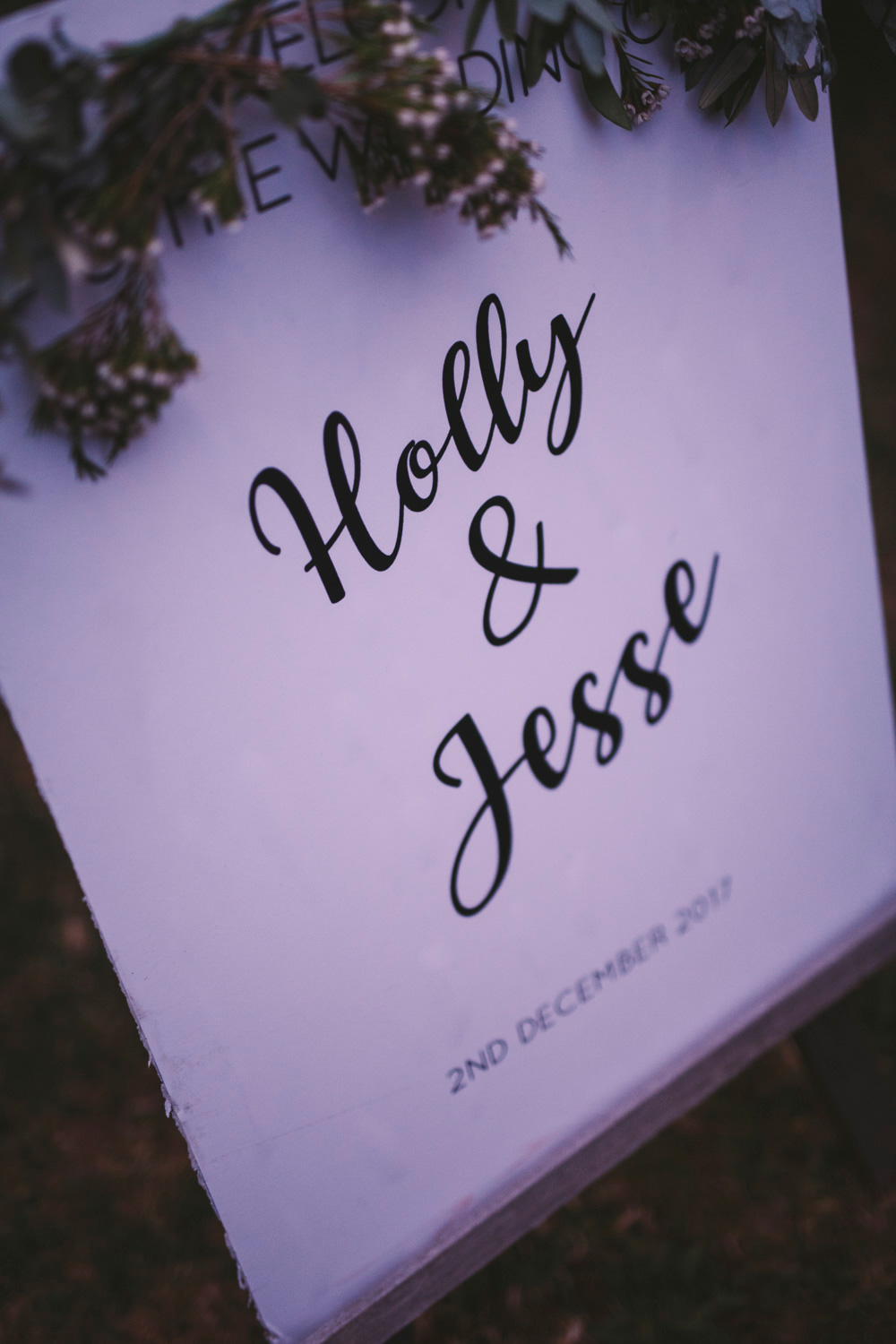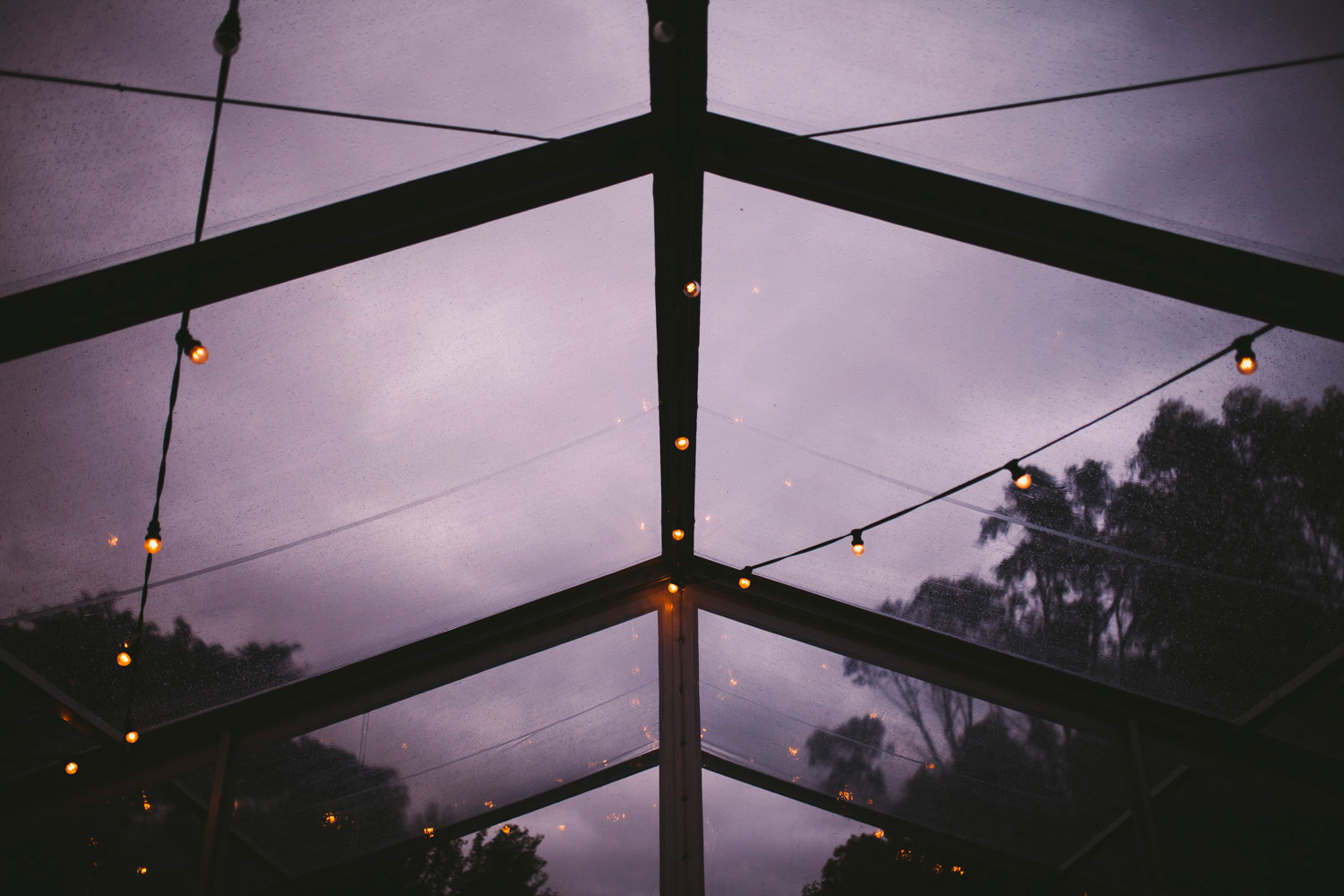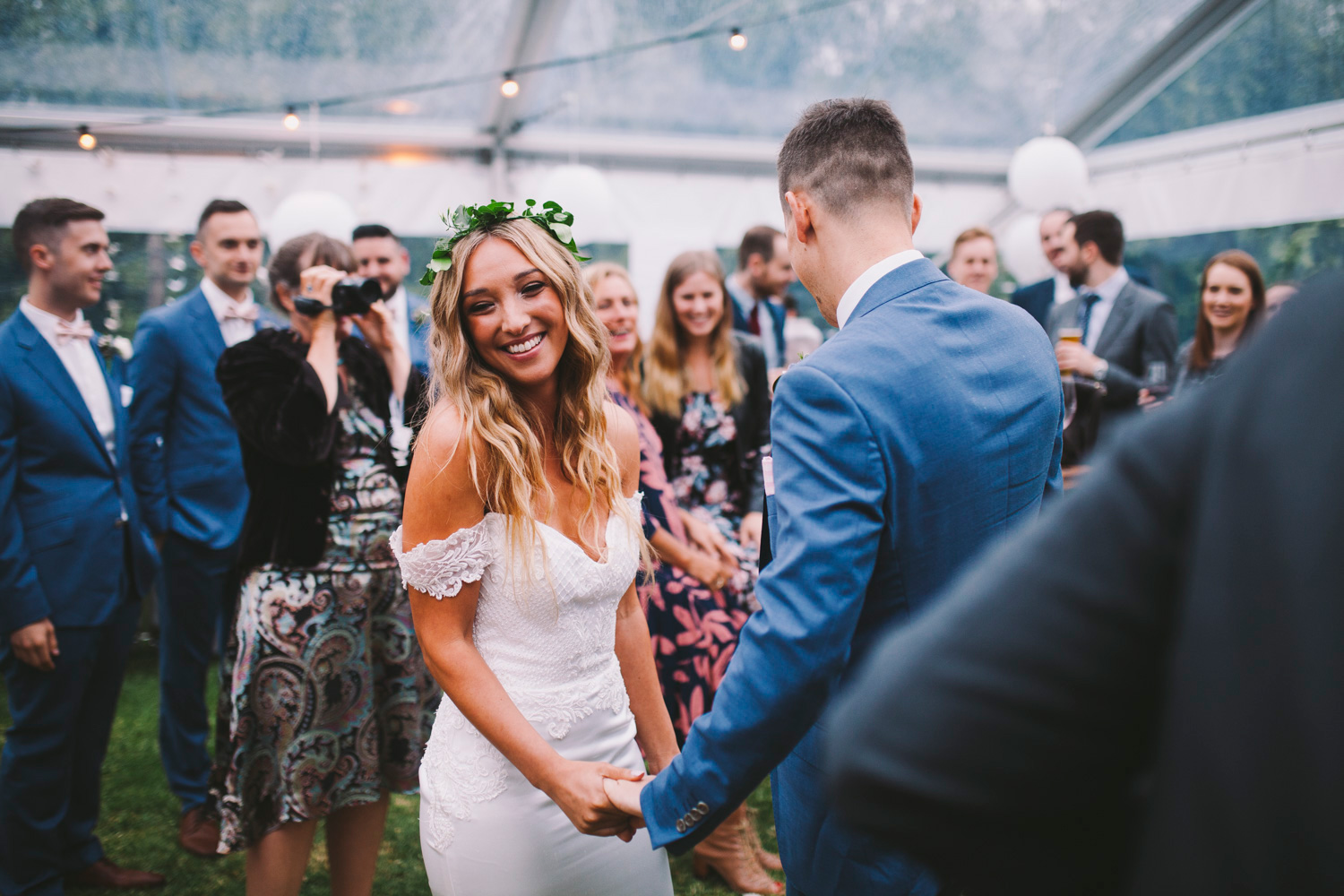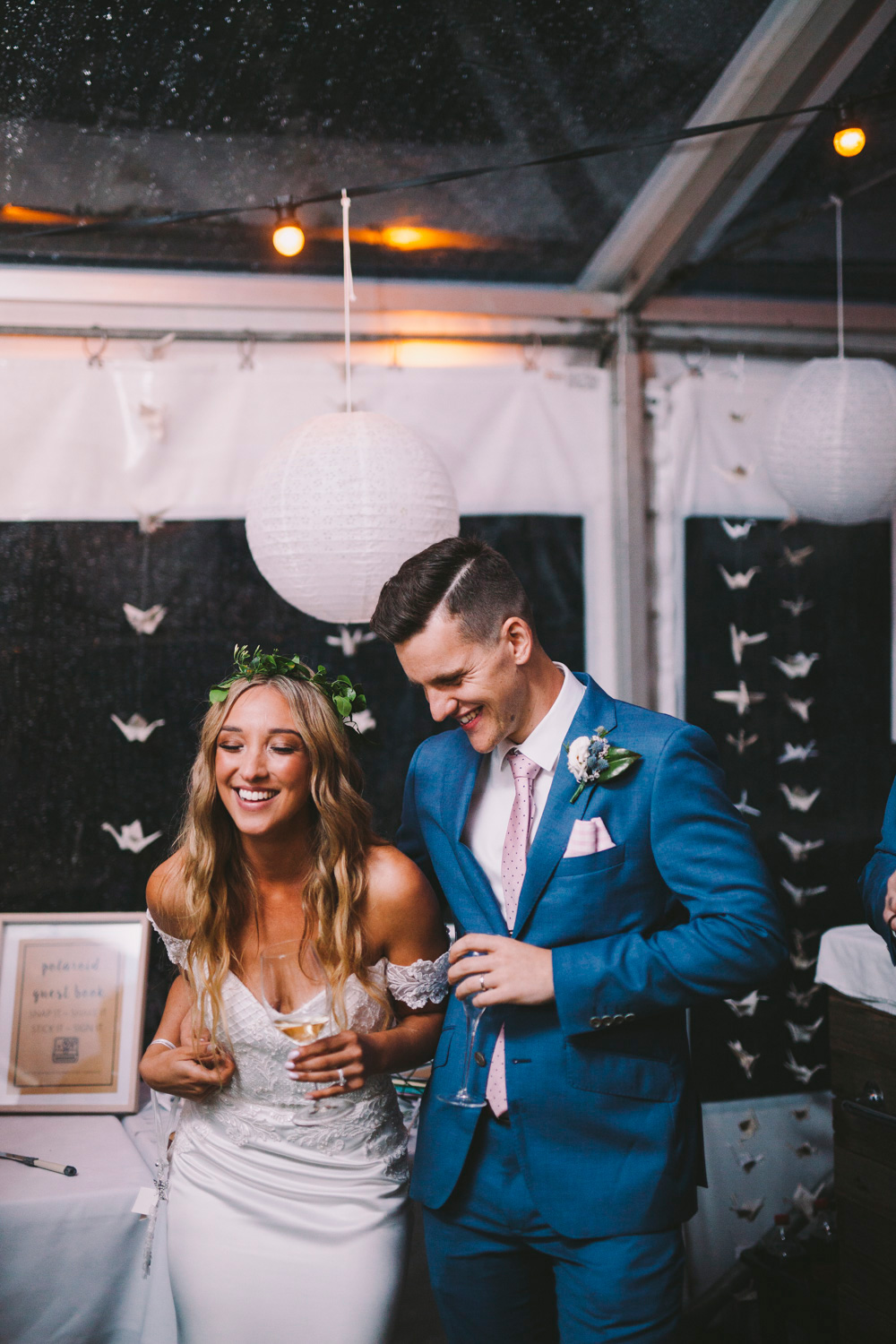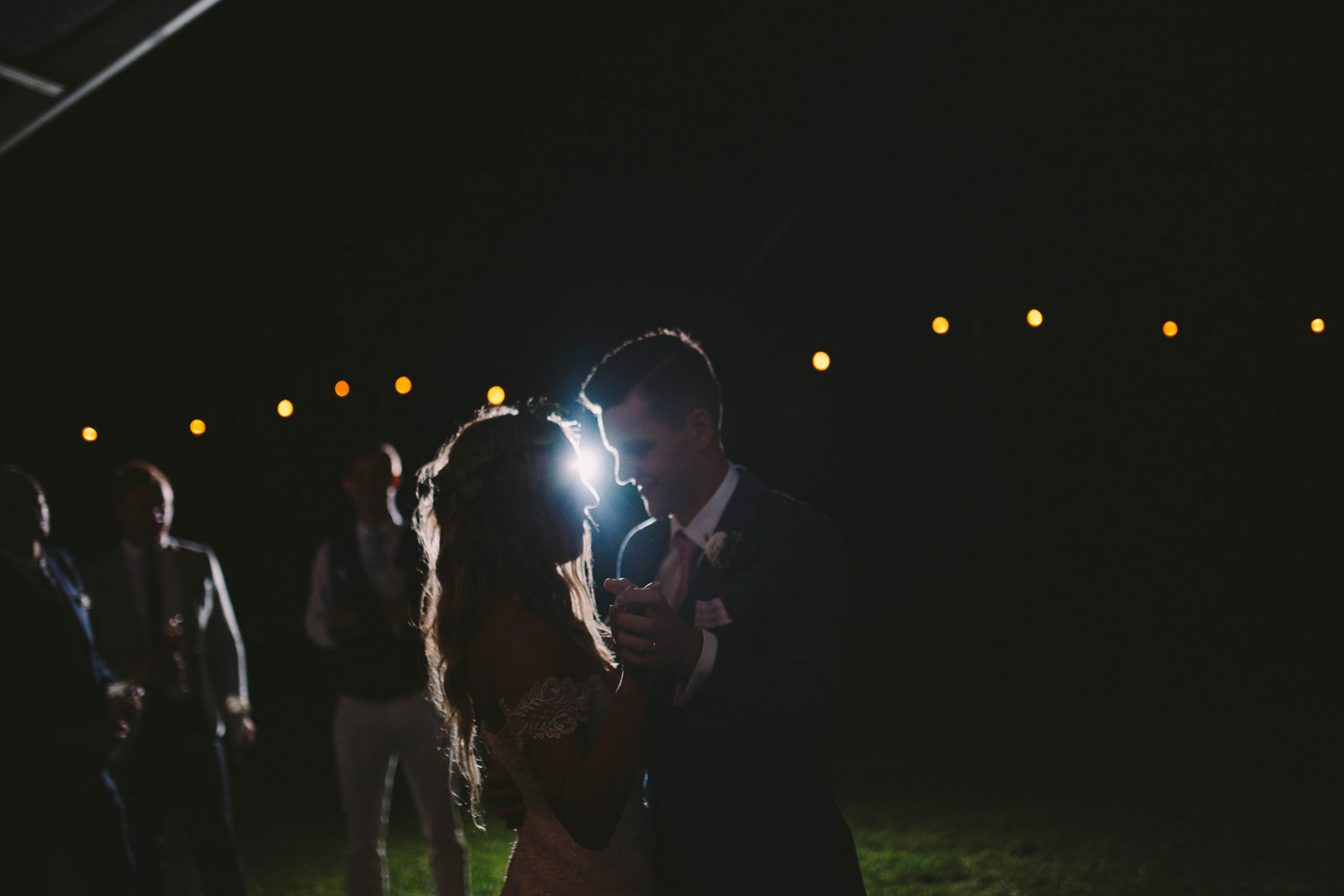 "Many of our fond memories are largely contained on the dancefloor," says Holly. "From the flood of people joining us after our first dance, to uncles, aunties and even 80-year-old grandparents cutting loose."