It is a common sight to have children involved in a wedding day; there have been page boys, ring bearers and flower girls since medieval times. It used to be that you chose some random relatives who fit the right age bracket, whether they were close to you personally all not.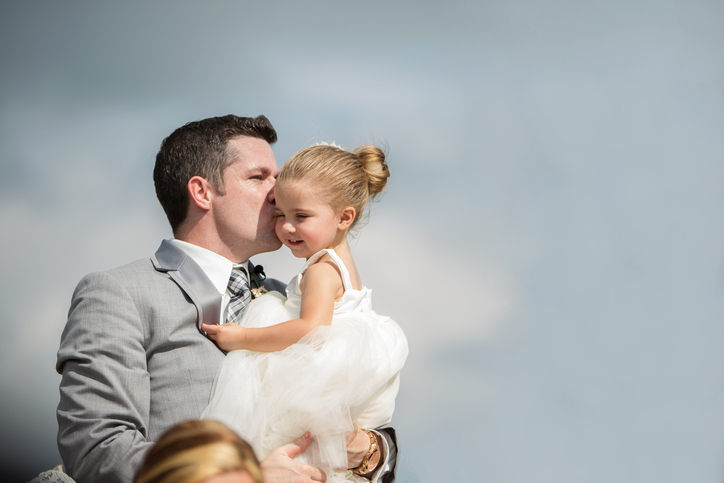 More and more couples will come to a wedding day with children already in your lives, either from this relationship or previous ones, and these children are a bit more important than the average flower girl. So couples are seeking more ways to involve children in the big day that are a better reflection of how big a role the little ones play in the happy couple's life.
You have probably attended a wedding or two where the fur baby played a central role in the day as well. For older couples or those without offspring, a cat or dog is right in their hearts and should be there on the day.
If you have a child or pet that you adore and want to highlight this love in a special way in your wedding day, you probably want to do a bit more than the usual.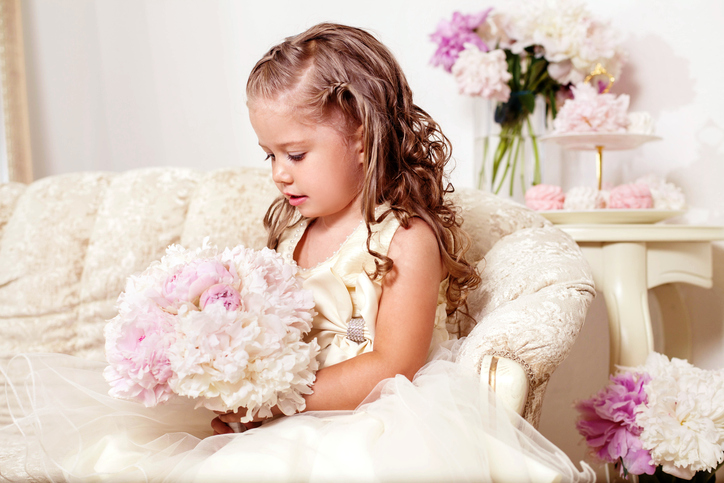 Here for you, is our list of the Top Ten unique ways to include children or pets in your wedding.
Ringbearer/flowerpet
There are few things in this world cuter than a tiny child or dog dressed up in a tuxedo. Any excuse to get a fur baby in a sweet costume really. You could take the traditional route, as kids and pets all seem to love this special role, and make them a flowergirl or ringbearer. Slightly older children could be made junior bridesmaid or groomsman, which has extra significance added to it.
Including them on the invitation
You could get a super sweet image of a pet wearing a sign with a heart or your wedding date on it, and make this the front of your invitation. A gorgeous picture of your children will work just as well (costumes again – yay!). You could also get an artist's rendition of your pet in a beautiful charcoal drawing or watercolour, and make your invitation from this.
You could also name children or pets in the invitation itself, such as Master Charlie Smith would like to invite you to the wedding of his mother Annabelle Smith to Xavier Jones.
Walking you down the aisle
Having your child or your beloved dog walk you down the aisle is a wonderful way to say how special they are. If this a child from a previous relationship then it can a lovely way to signify that your son or daughter is willing to share you with your new partner.
Included in the vows
Another gorgeous way to get children involved is to include them in the vows. Your groom could have a section of the vows for your child, where he has to swear things to them too, like making banana milkshakes every day or always putting on pants. This can be very sweet and serious, or a lot of fun; just make this all your own.
Requesting permission
Another way to include children is to ask permission to marry their father or mother. At the point in the ceremony where the celebrant asks, 'How gives these people away?' your child could have a role and a small speech if he/she is comfortable.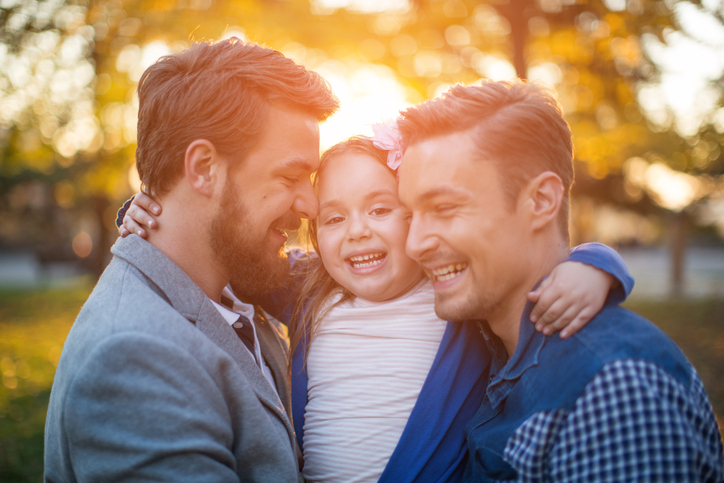 A reading or poem
Some of the most beautiful things ever written about love came from children's books. Try this quote from Winnie the Pooh for example:
'If ever there is tomorrow when we're not together… there is something you must always remember. You are braver than you believe, stronger than you seem, and smarter than you think. But the most important thing is, even if we're apart… I'll always be with you.'
Your child might like to read something during your ceremony that helps them express love; some great ideas include:
Oh the places you will go

by Dr. Suess

Guess how much I love you

? by Sam McBratney

Winnie the Pooh

by A A Milne

The Little Prince

by Antoine de Saint-Exupery

The Little Yellow Leaf

by Carin Berger

Your Personal Penguin

by Sandra Boynton
The first dance
This one is probably more for your child than a pet, but you could give a very cherished little person the first dance. Your groom could dance first with your daughter for example before she hands him over to you. Or the group of you could dance together.
Flash mob
Another idea that has grabbed hold of wedding folklore and just will not let go is the dancing flash mob. Why not teach the children of the wedding a simple but effective choreographed routine that they could join in with one by one when you get up to do the first dance? Check out YouTube for inspiration.
First look
You could include your partner's child in the first look process, especially cool if they get to see you before their parent does. This is another lovely way to show that their approval of the union is so greatly appreciated by the bridal couple.
Candid photographer/videographer/interviewer
Slightly older kids will love a role at the reception as a photographer or interviewer for a video blog. You could give children a disposable camera (or buy a new one for them as an extra special gift for the big day) and get them to take lovely candid shots of the day from their very particular perspective. Alternatively, your child could interview guests for a video blog of well-wishers. This one can work very well with a pet too if the pet look likes he is interviewing guests in a talk show style, his voice could be dubbed in later by a handy audio-visual whizz.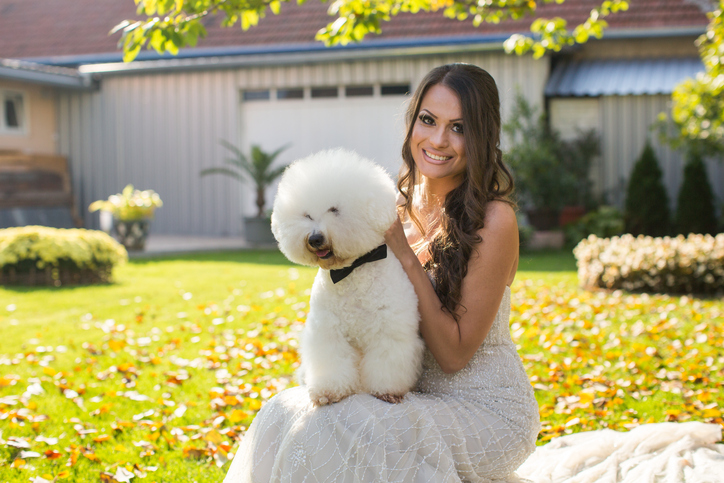 When you are thinking of including children, why not ask them what they would like? Some more shy children might want to be a bit more important behind the scenes, like helping with table decorations or bonbonniere, or choosing the flavour of the cake. Another wonderful idea is to create a signature mocktail or towering dessert with their name on it for all of the guests to enjoy.
Think both creatively and with your individual children in mind. Choose something that will suit their personality and make their hearts fill with pride. And if you are using pets – always use costumes!