Waking up on your wedding day to a huge downpour is something most couples see in their worst nightmares. However, we're here to show you that rain can bestow beautiful wedding photos, and create memories that will last a lifetime! Here are a few of the most stunning wet weather weddings featured in our Real Weddings section, to put your fears of rain to rest.
The weather the day Jessica and Stefan walked down the aisle was less than ideal – not that they noticed.

"There was torrential rain, strong winds, and a hail storm!" Jessica says. "To us, this went unnoticed because the most important part of the day was standing side by side and committing to a lifetime of happiness together."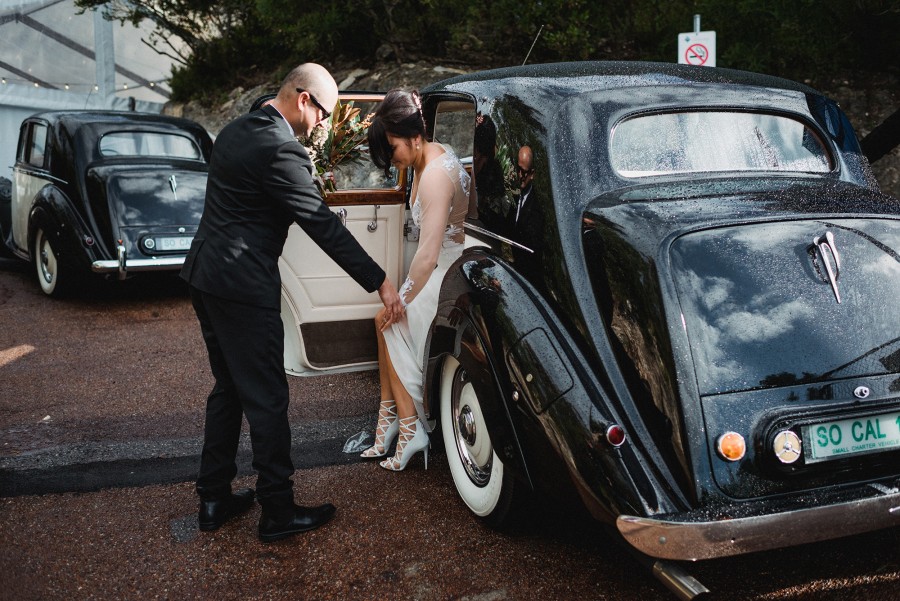 Mel and Ben planned their tropical wedding to time with the full moon – little did they know it would also be the wettest May day in almost 100 years.

"A couple of days before our garden ceremony and reception, the weather lady delivered the harsh news that our visions would not likely be coming true," Mel says.

The pair from far north Queensland chose Billabong Bed & Barra for their tropical wedding, but the wedding forced a last-minute change of plans.

"Severe depression kicked in on the morning of, thankfully I had the best company to help me get over it and embrace what would be a surprise arrival. I had no idea where the aisle would be or how the wedding would be set up."

The ceremony was moved from the grass to the deck, but Mel says it couldn't have been more perfect.

"Not once did we notice the rain," she says. "We will never forget our wedding. Rain couldn't ruin the day, it just complicated things a little."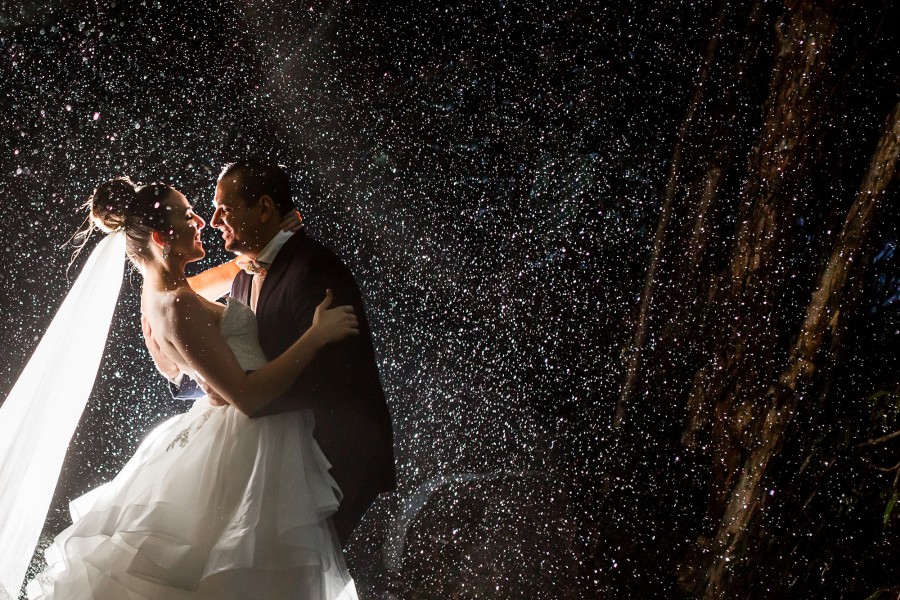 Renee and Dom didn't let hideous weather stop them from having their dream wedding.

When the rain started bucketing down, the Sydney couple were forced to move their ceremony onto what would later be the dance floor.

Sharing a first-look before their vows, in the rain with umbrellas in tow, Renee says, "We could have been anywhere, dressed in rags, and felt equally blessed."

See the pair's first look photo below.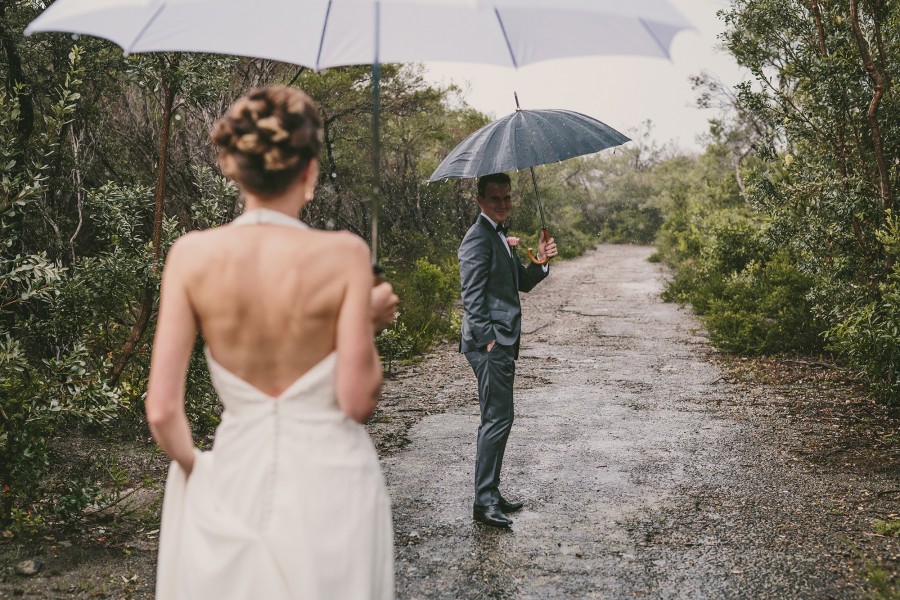 "Unfortunately the day started with a lot of rain. At the time, I was quite upset. I had pictured my ceremony to be outside and had chosen a gorgeous location for our photoshoot," Megan says.

But after deciding to move the ceremony, held at Joondalup Resort in Connolly, WA, indoors, the bride began to relax.

"Our ceremony was simply beautiful, emotional, and intimate – out of the cold, wind, and rain," Megan says.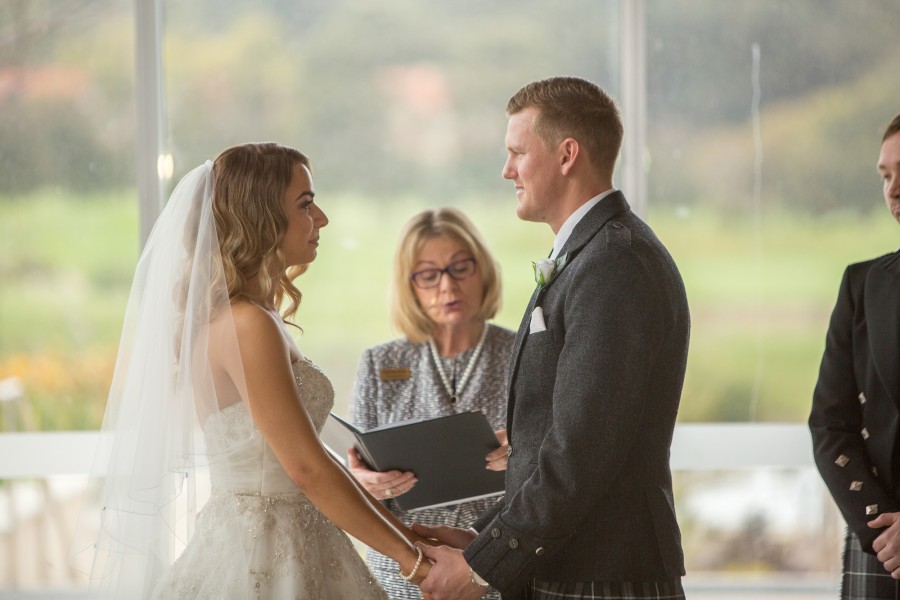 Married life got off to a soggy start for Kayla and Stephen, but it didn't bother the Brisbane pair one bit.

"Ten minutes into the ceremony the sky turned black and it poured with rain," says Kayla. "As fast as the storm rolled in it was gone, leaving a picture-perfect afternoon."

The high school sweethearts say despite the unexpected downpour, there is nothing they would change about their special day.

"Everything was just how we wanted it and the spontaneous storm was a representation of Steve and I," Kayla says.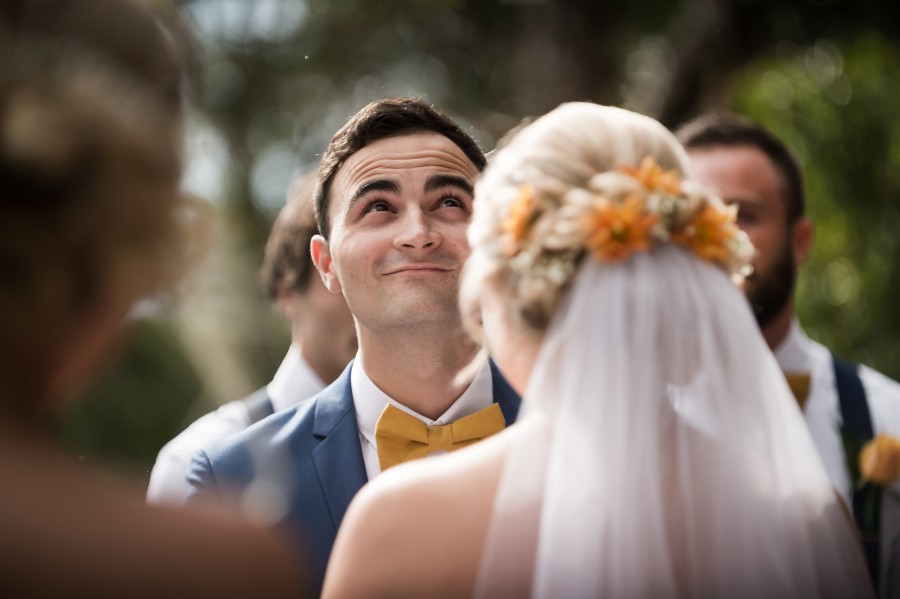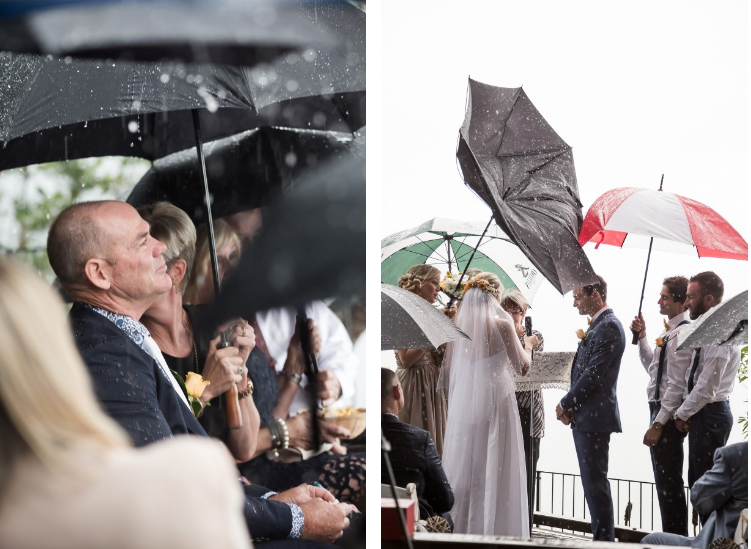 Kim and Vafa
While Kim and Vafa's wedding day was not derailed by wet weather, some late night rate created an opportune photographic finish to the couple's evening.