Park ranger Renee Robbins and finance guy Dom Rix didn't let hideous weather stop them from having their dream wedding.
When the rain started bucketing down, the Sydney couple were forced to move their ceremony onto what would later be the dancefloor. Luckily, venue Milestone Events, near Manly, was able to make the new setting work.
Renee, 26, says the move inside to a more intimate setting allowed the 135 guests to enjoy the little comments and tears of her and Dom, 27, up close. The intimate space "came alive with love, friendship and laughter," Renee says, which helped to create the fun wedding that the couple was aiming for.
"We always referred to our wedding as our 'big party' even before we were engaged and that's exactly what it was," she adds.
The couple who met in their first week at university are "quite different from each other," explaining that "Renee is an early riser in steel cap boots whilst Dom hits the snooze before suiting up." But it's these differences that have brought them "madly in love" and led them down the aisle on May 1, 2015.
Sharing a first-look before their vows, in the rain, with umbrellas in tow, Renee says, "We could have been anywhere, dressed in rags, and felt equally blessed."
Photos courtesy of Zoe Morley Photography.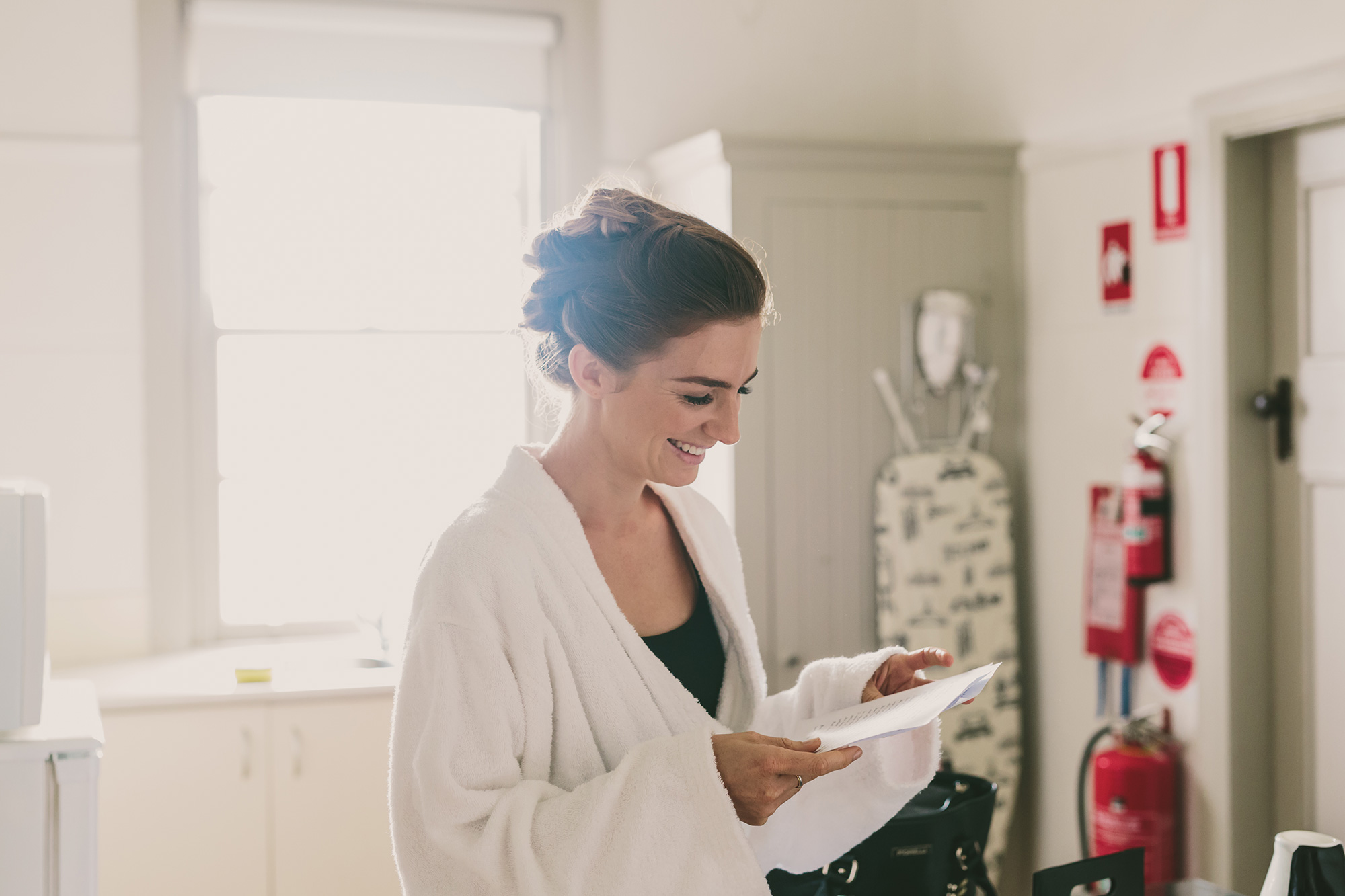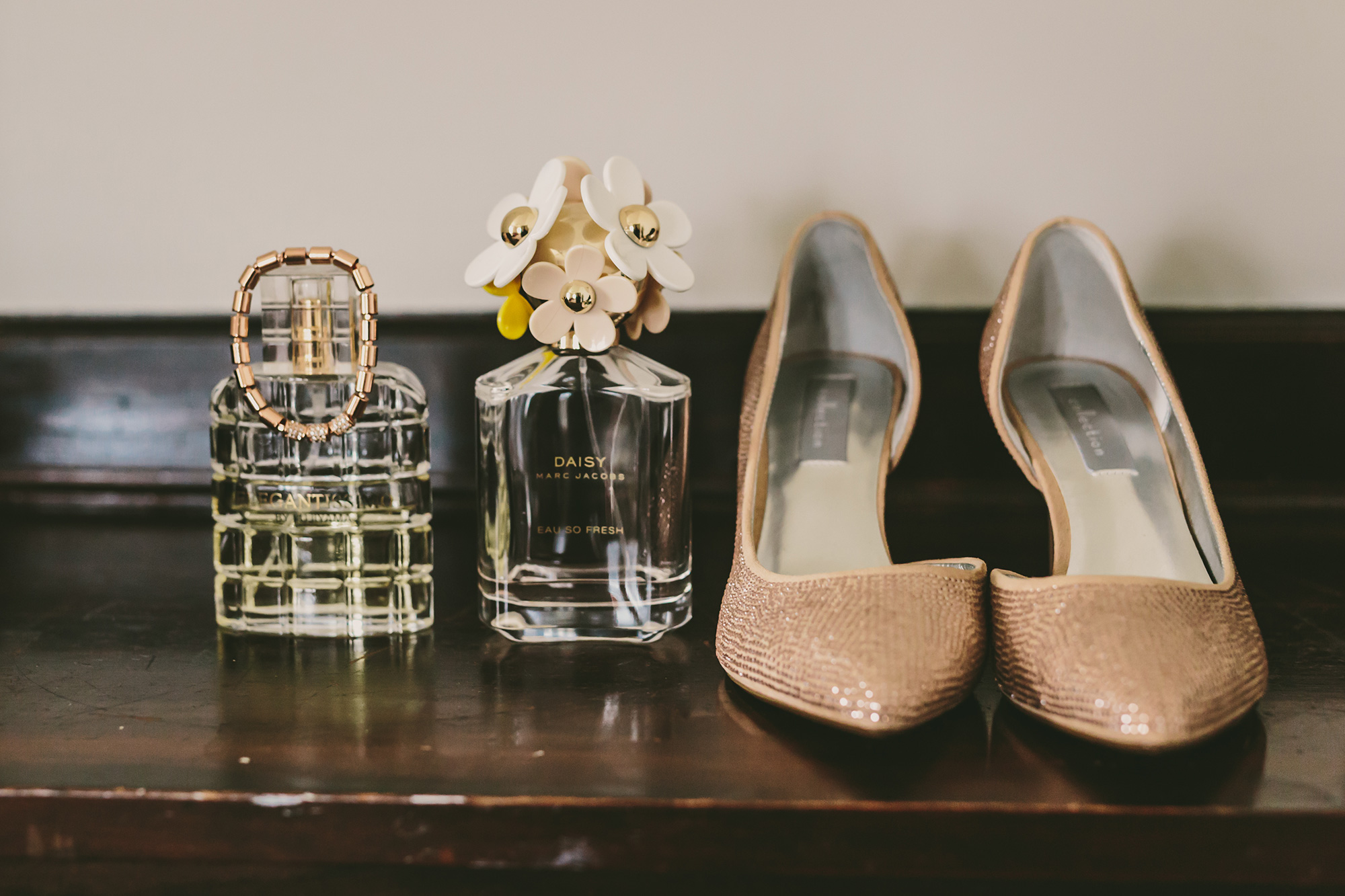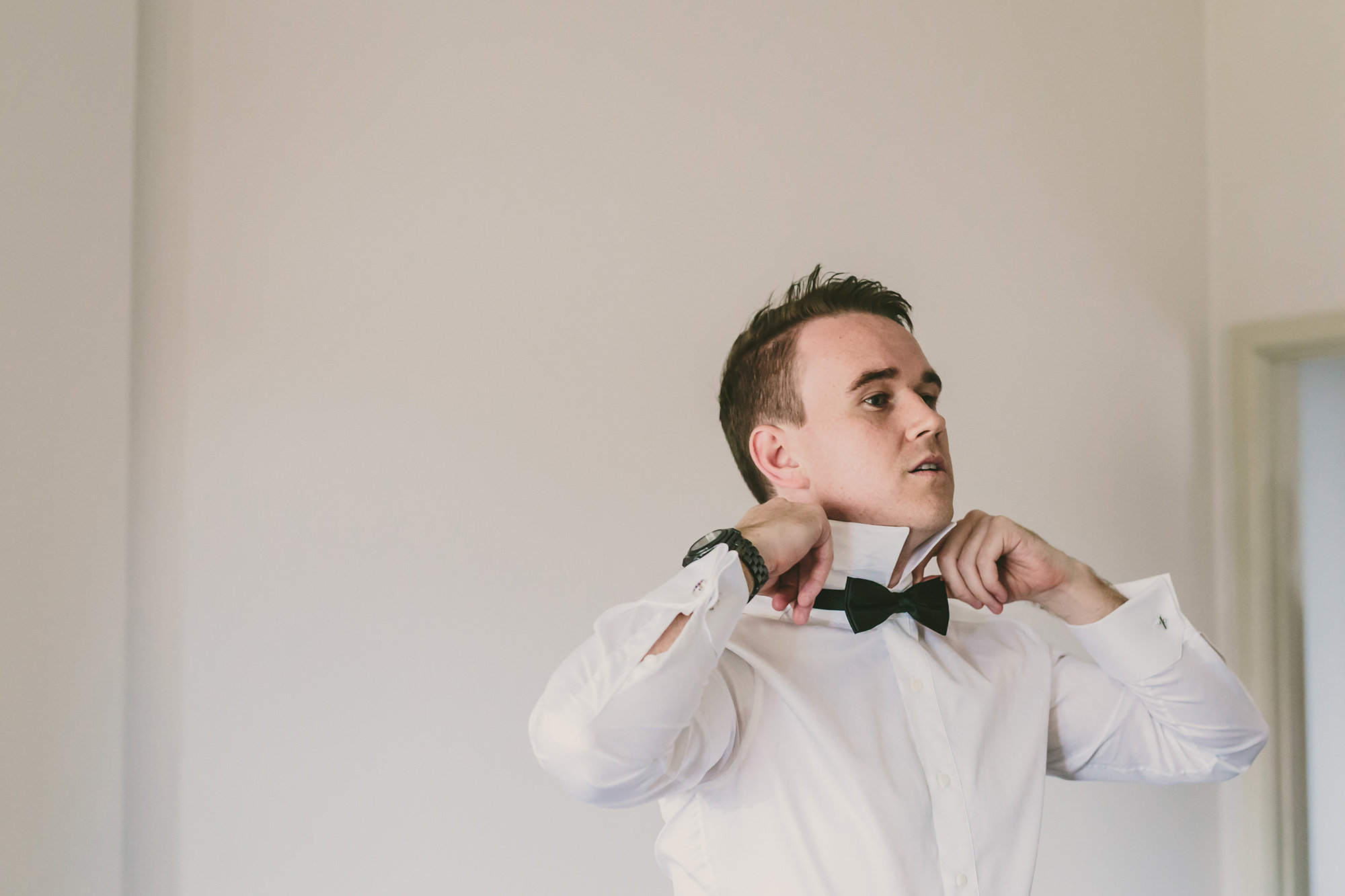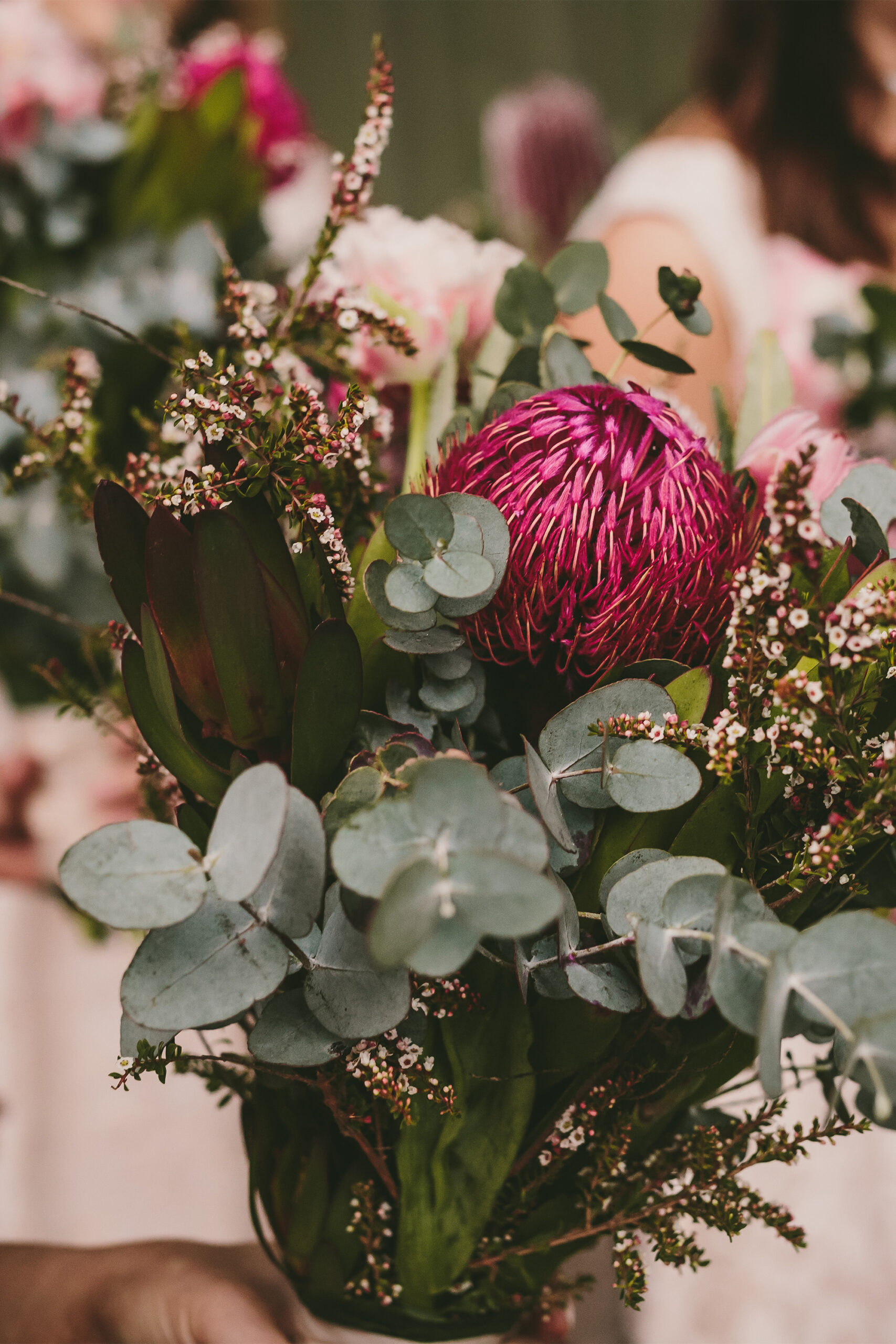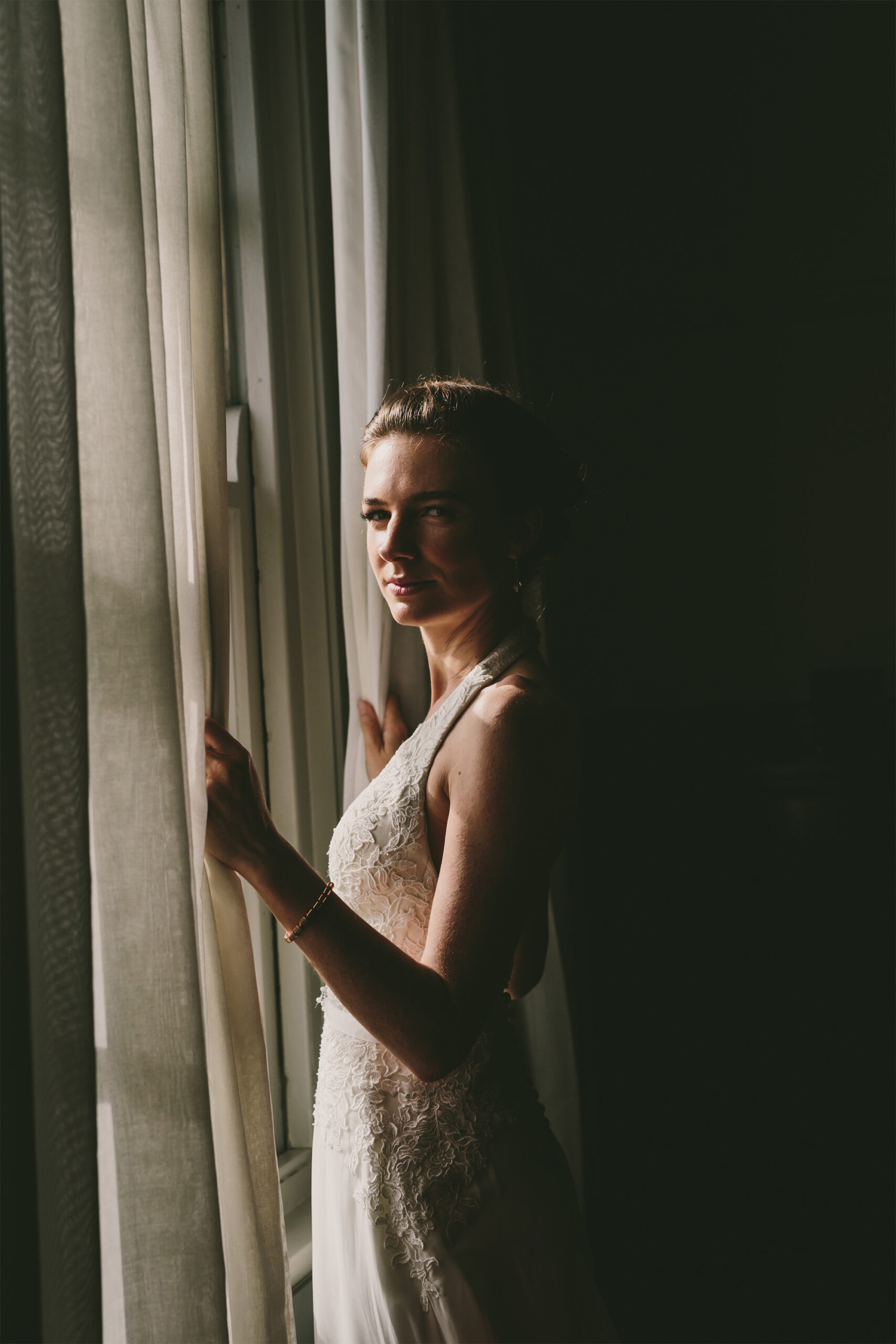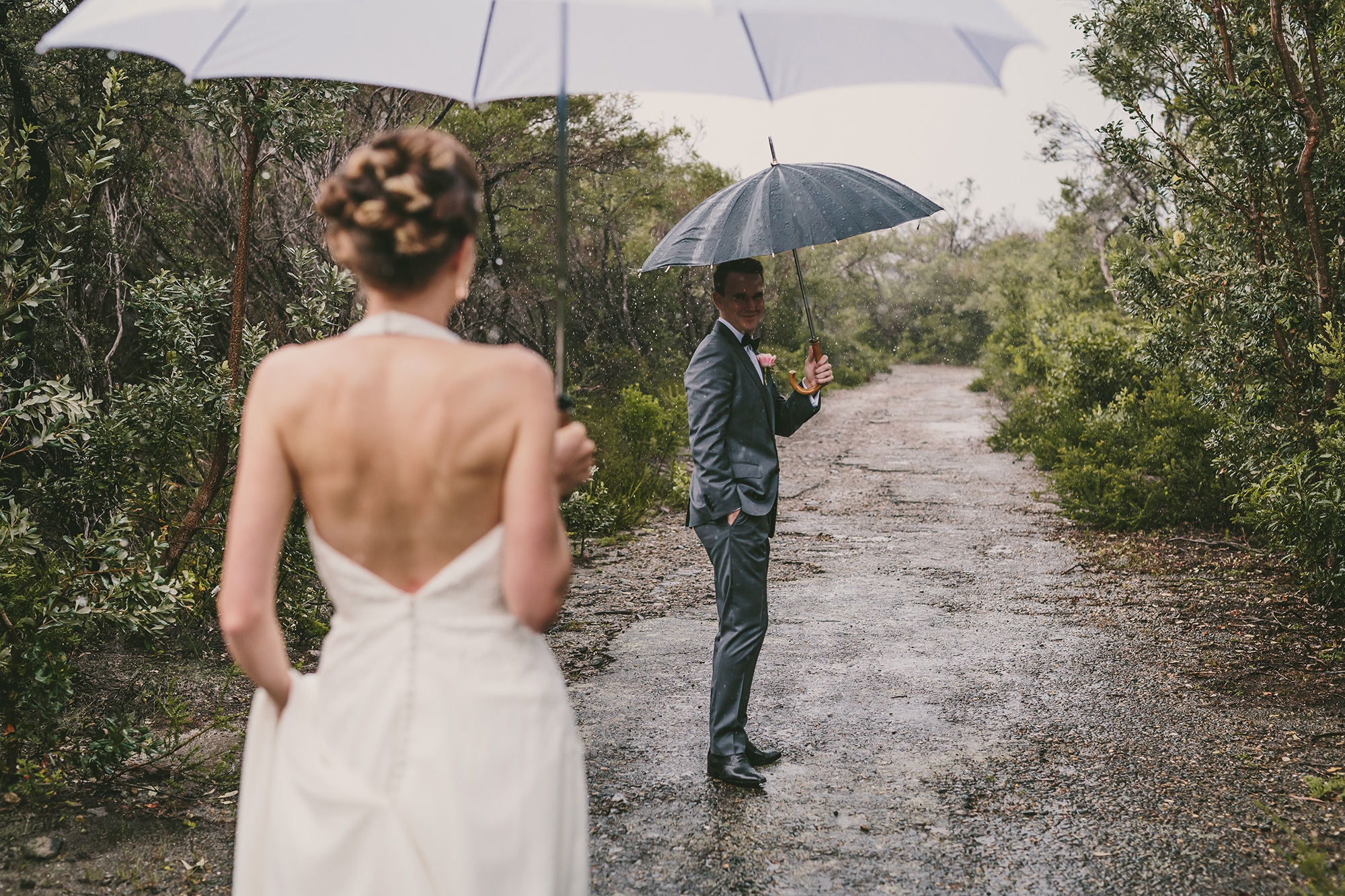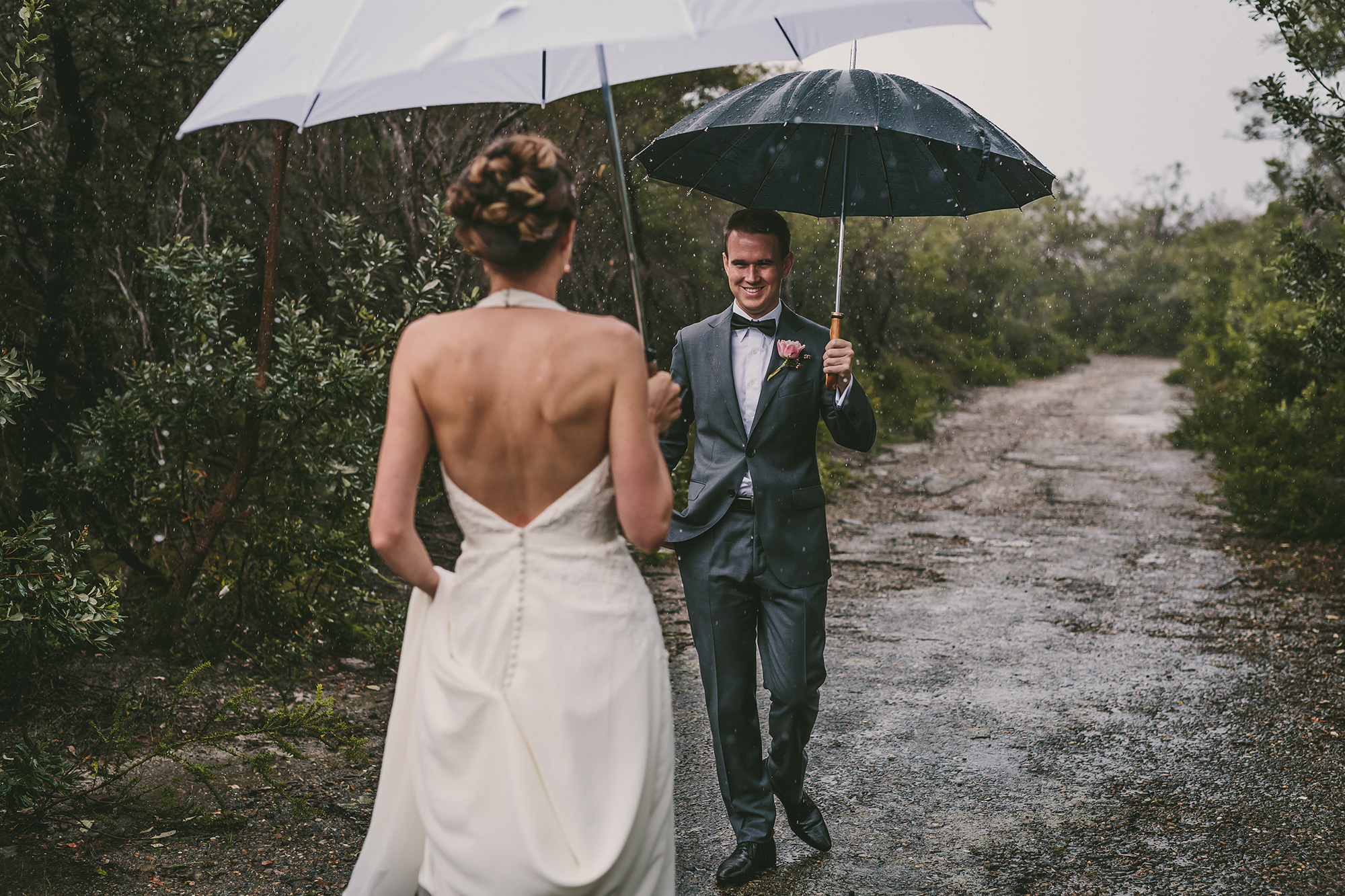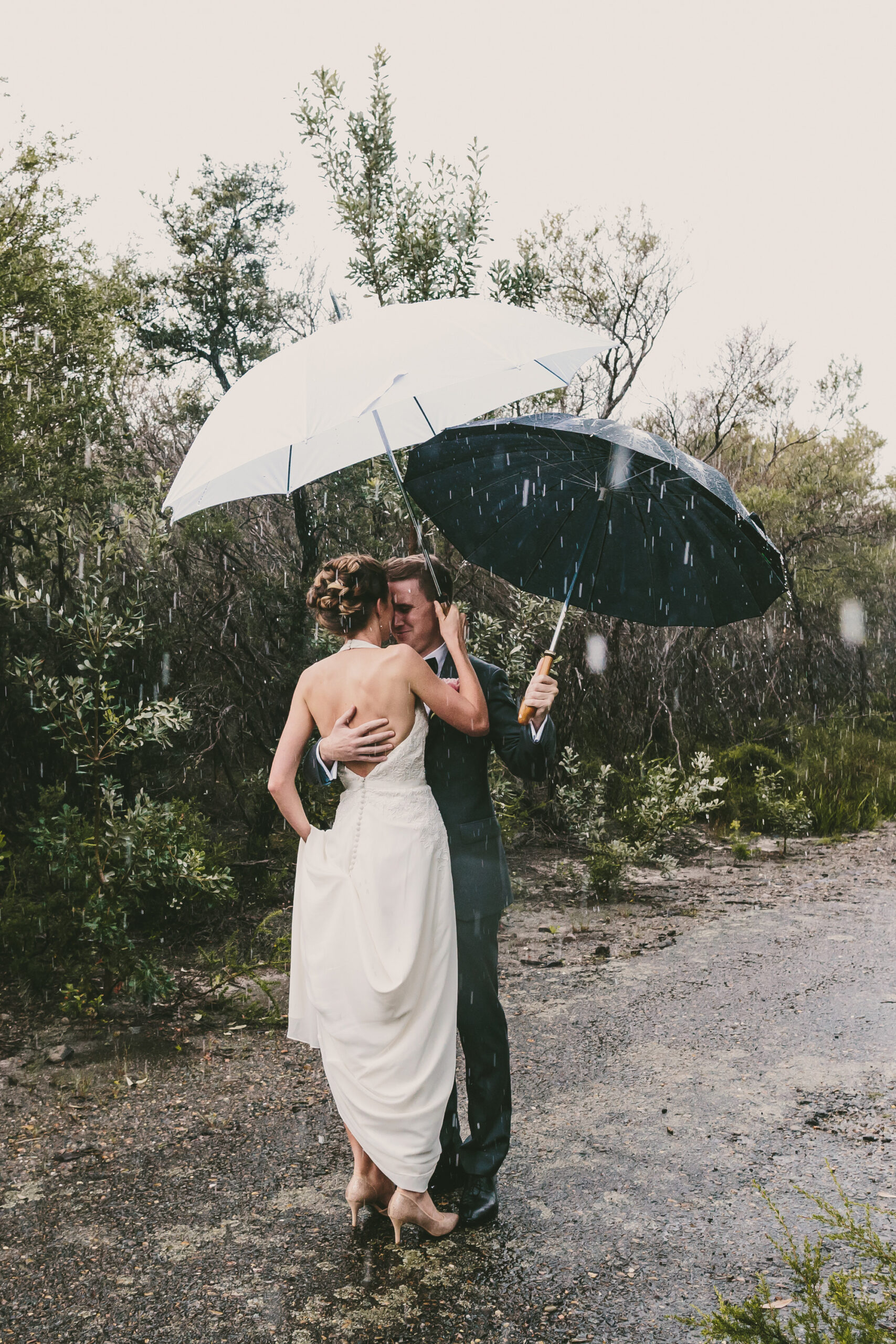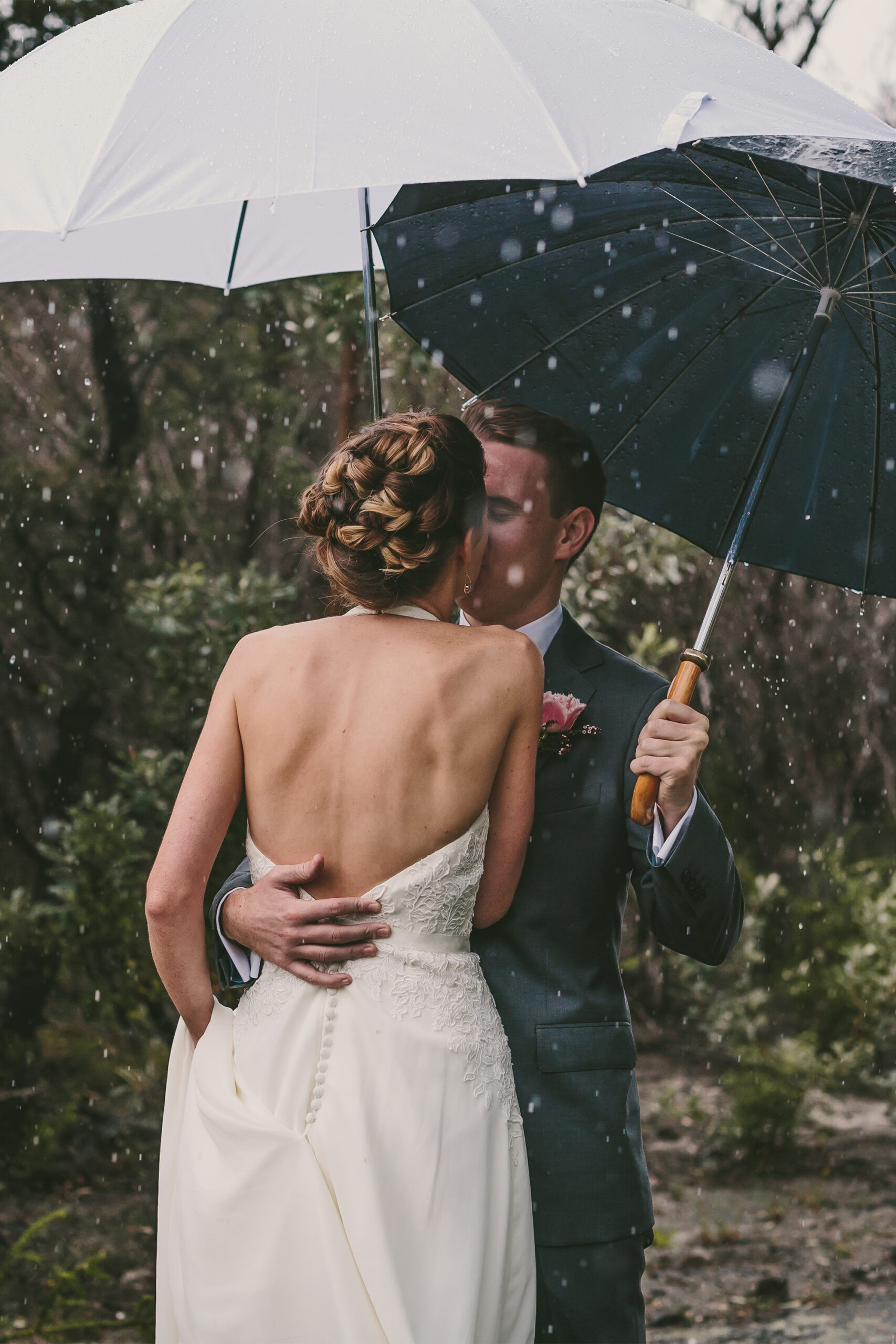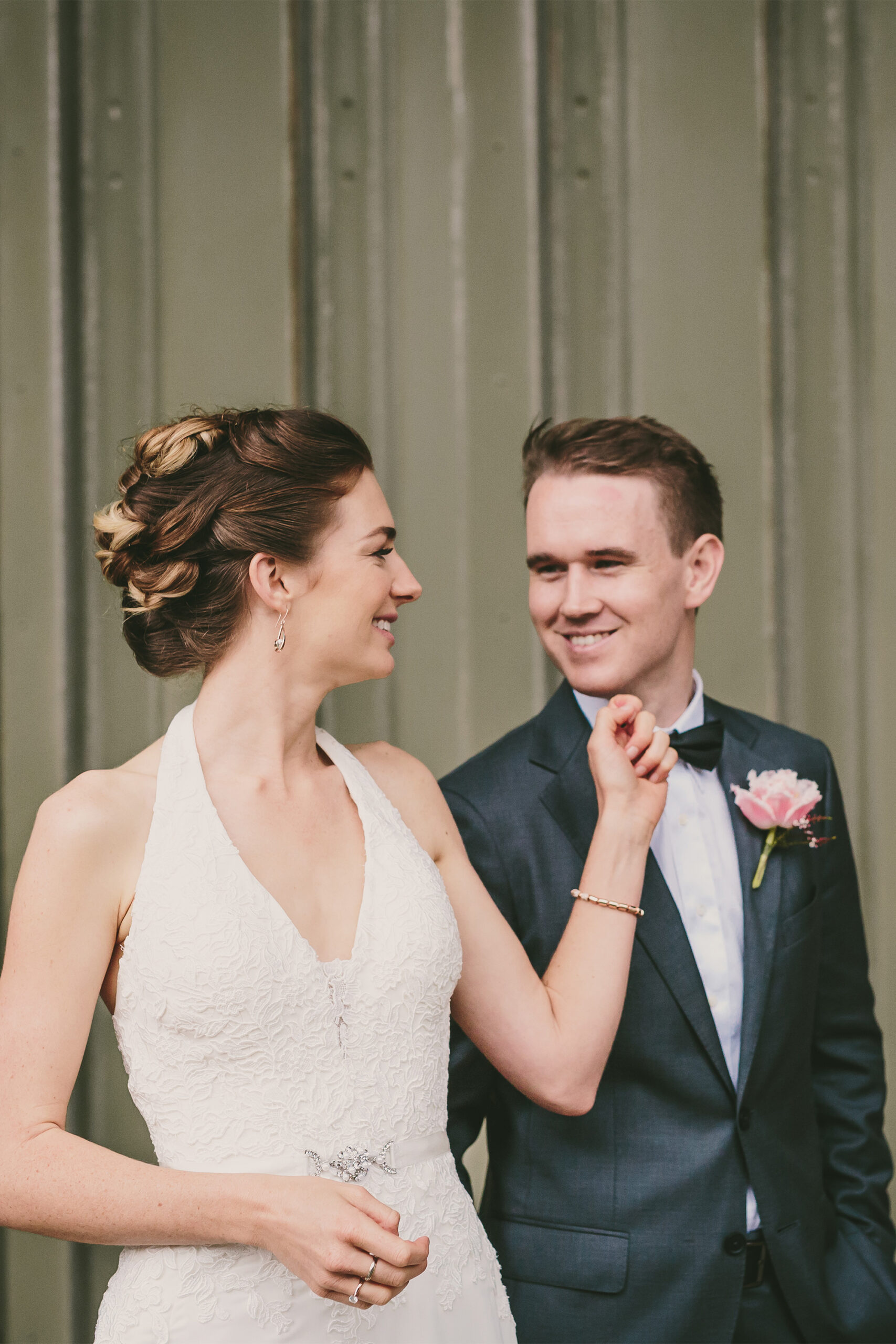 Despite the rain, Renee and Dom had an all-weather plan to ensure the day was still a success.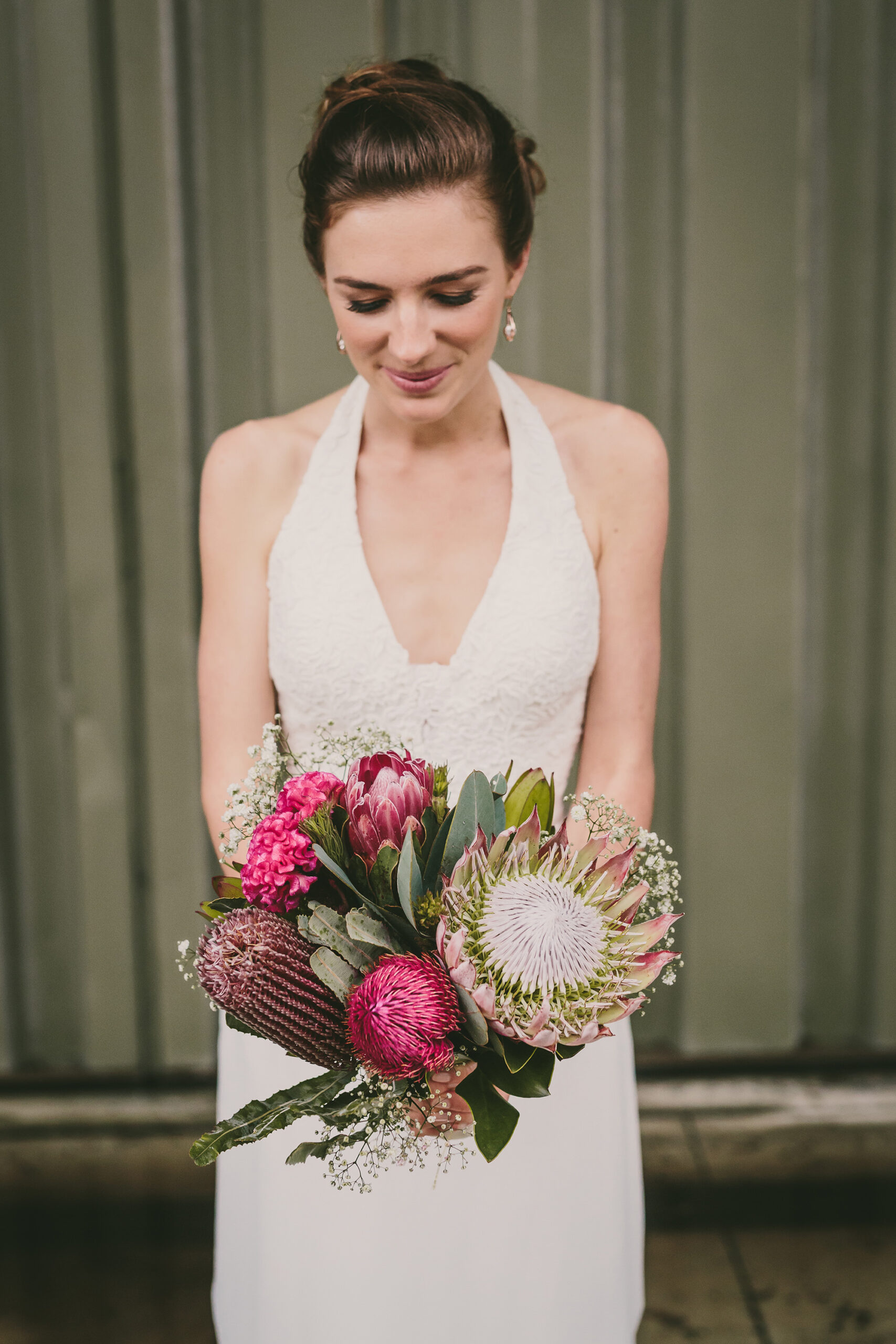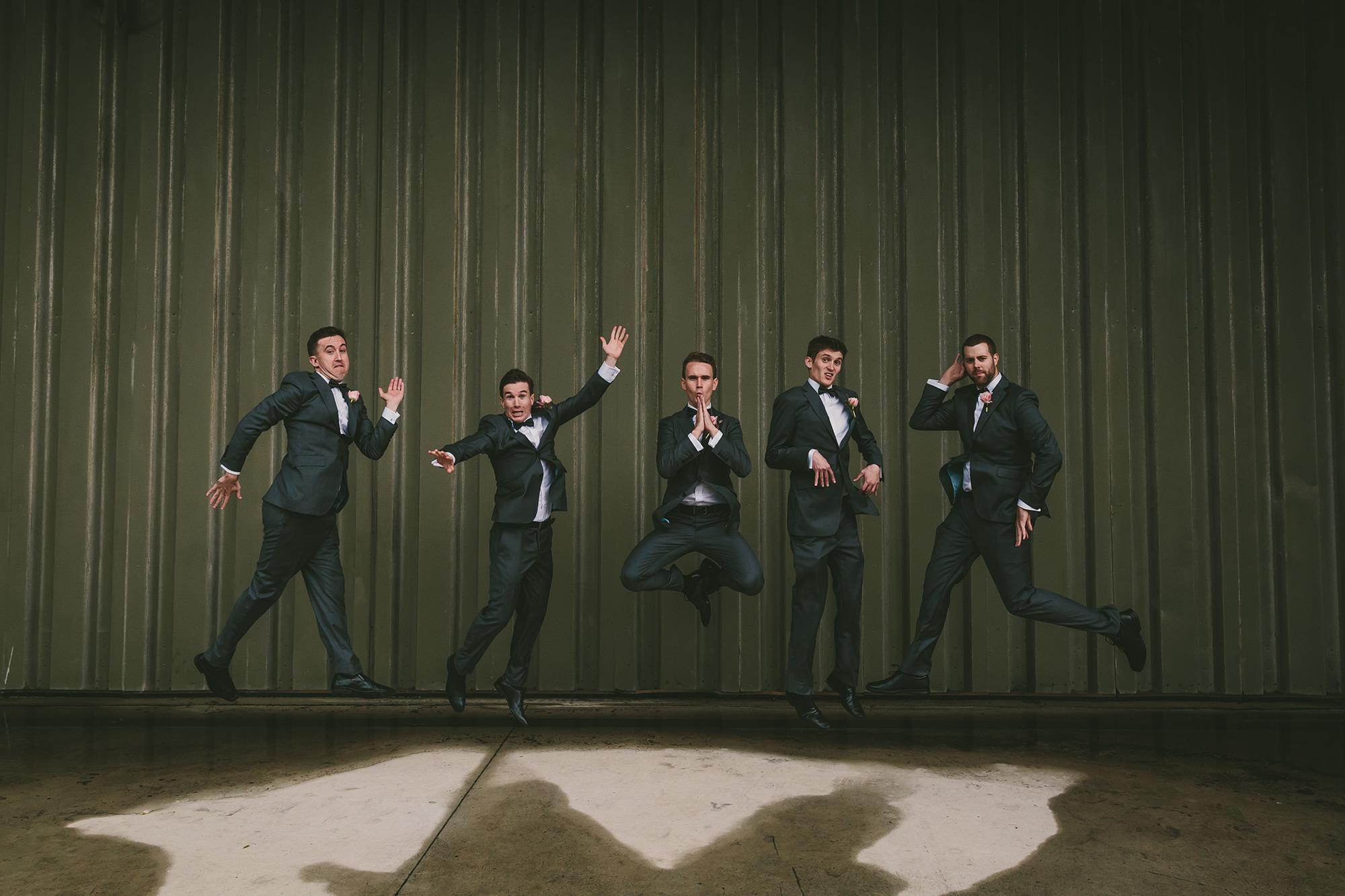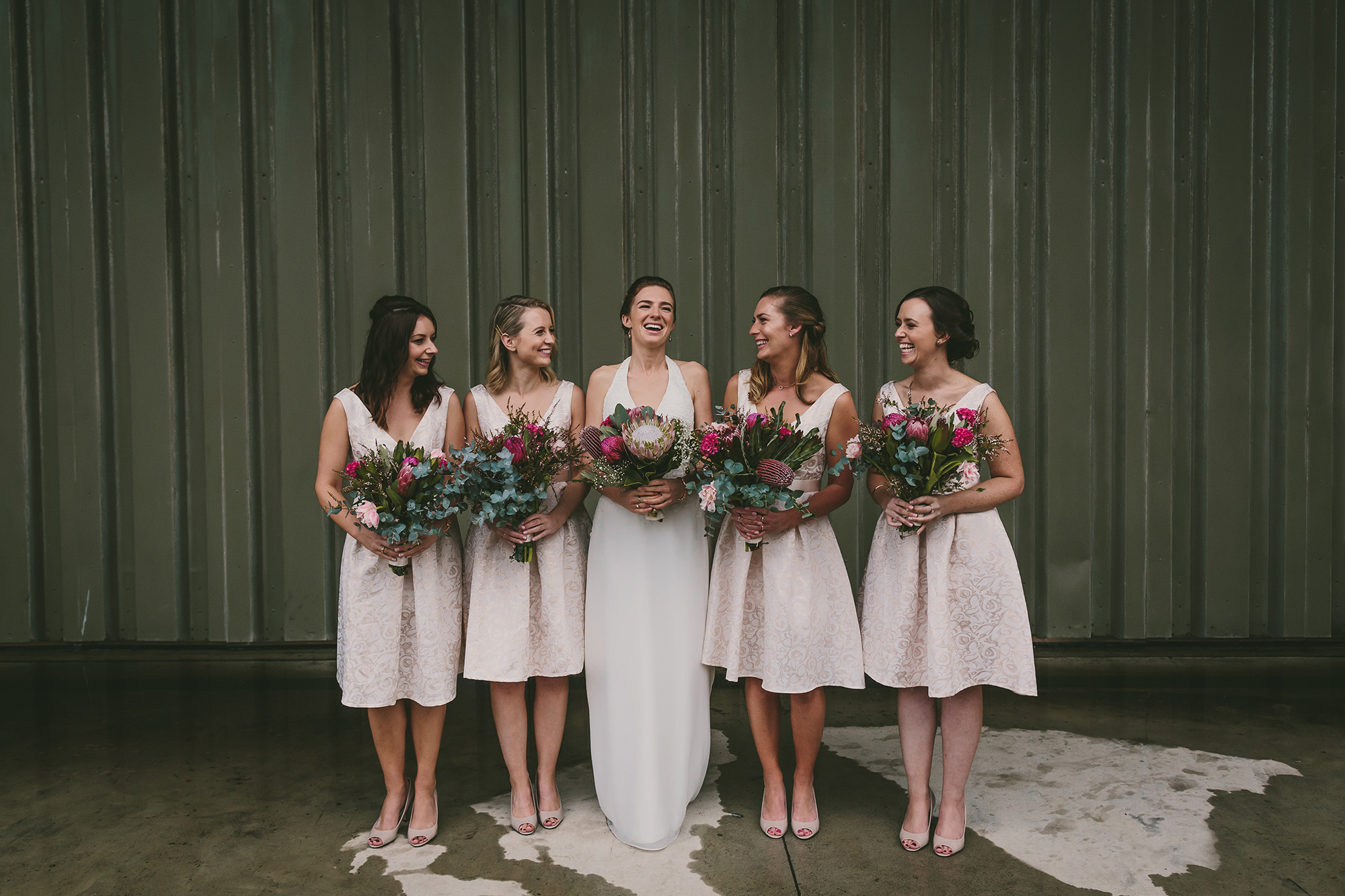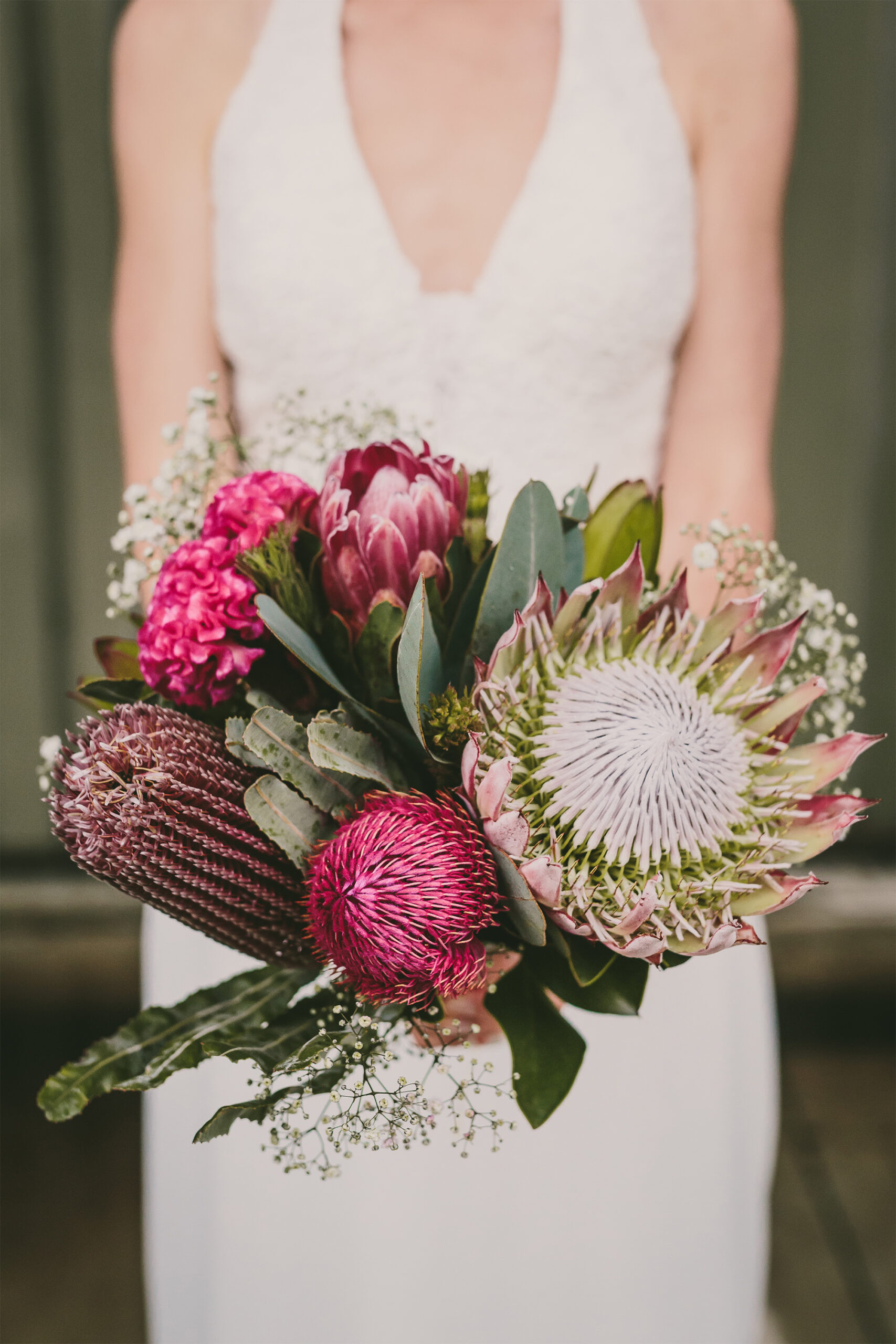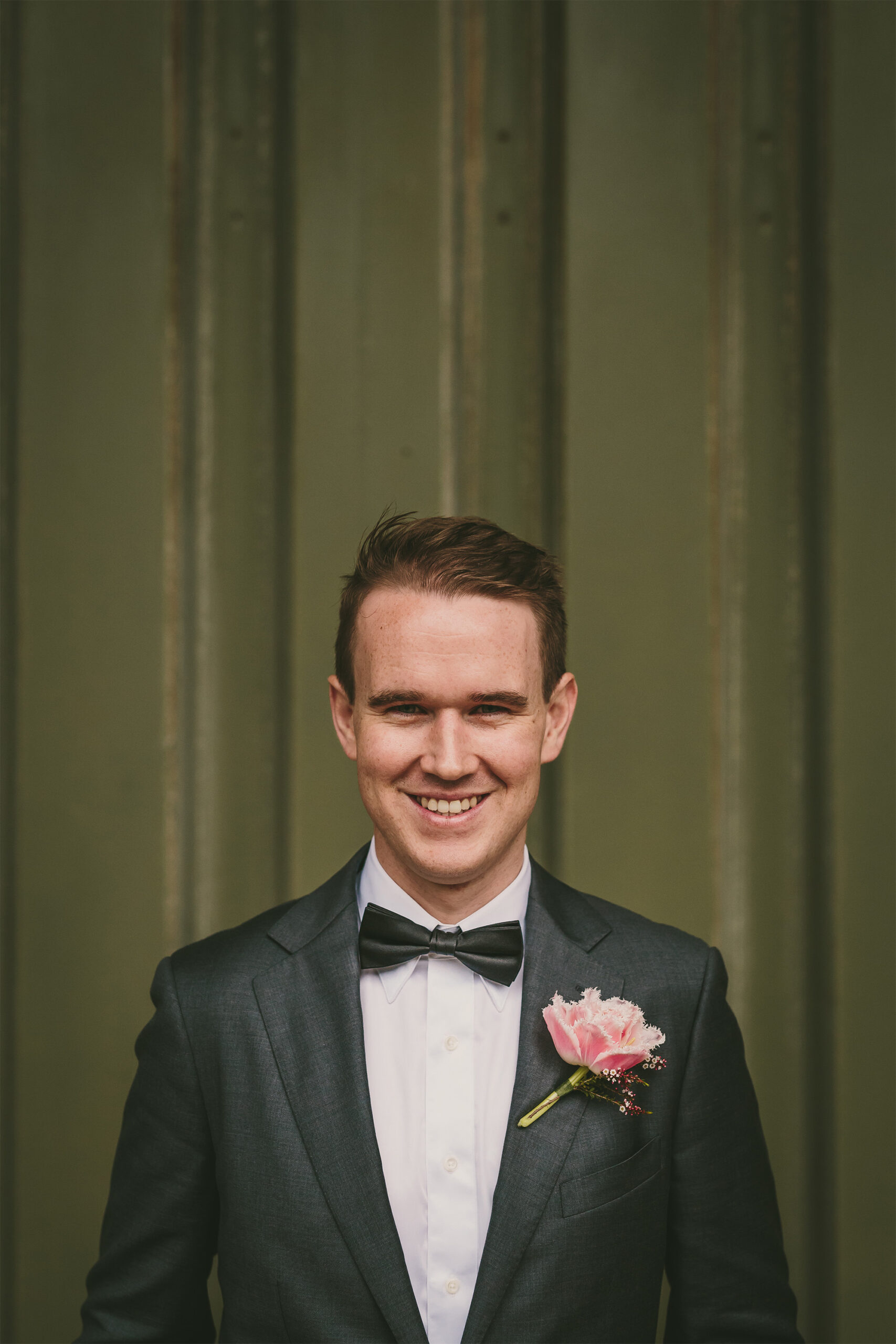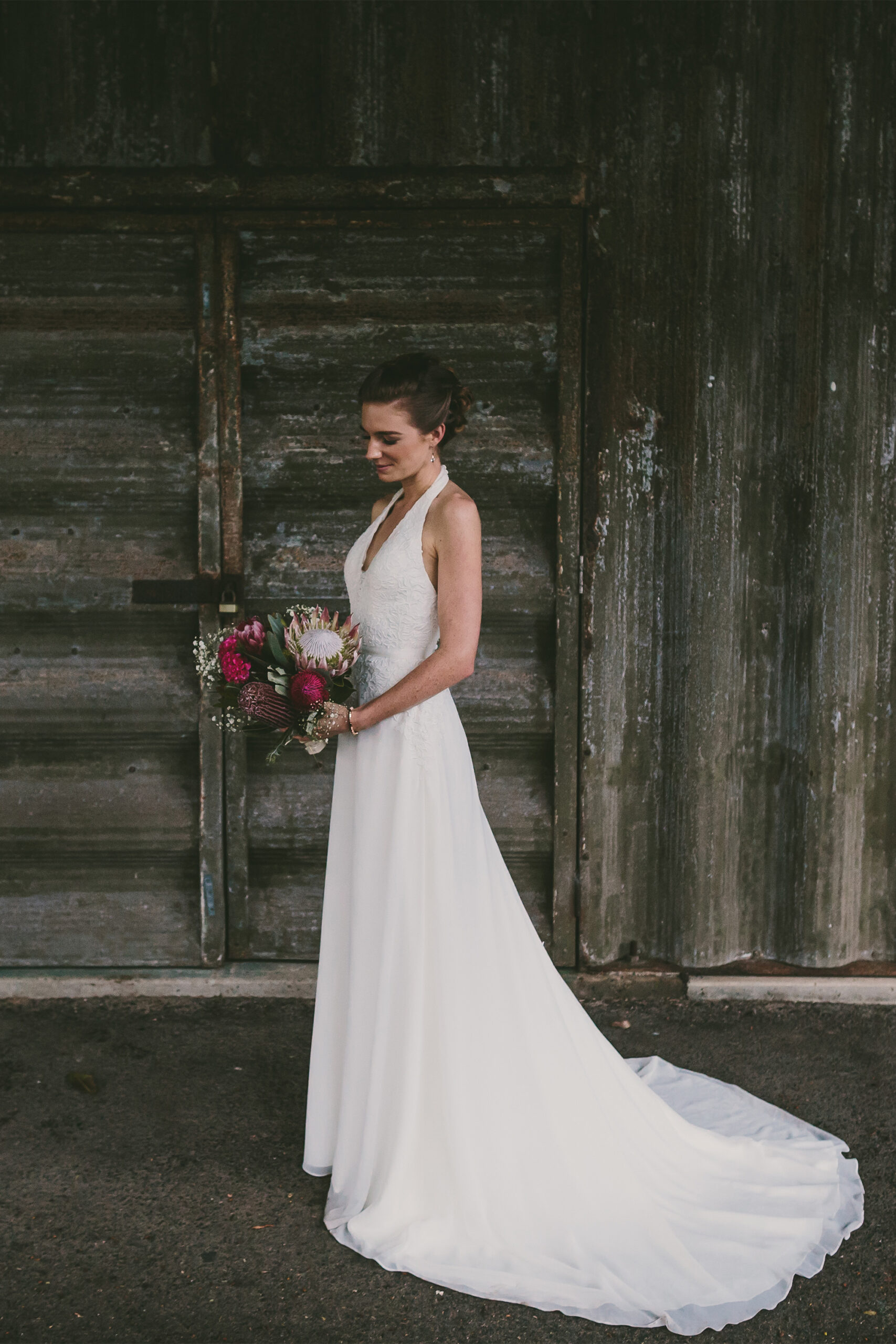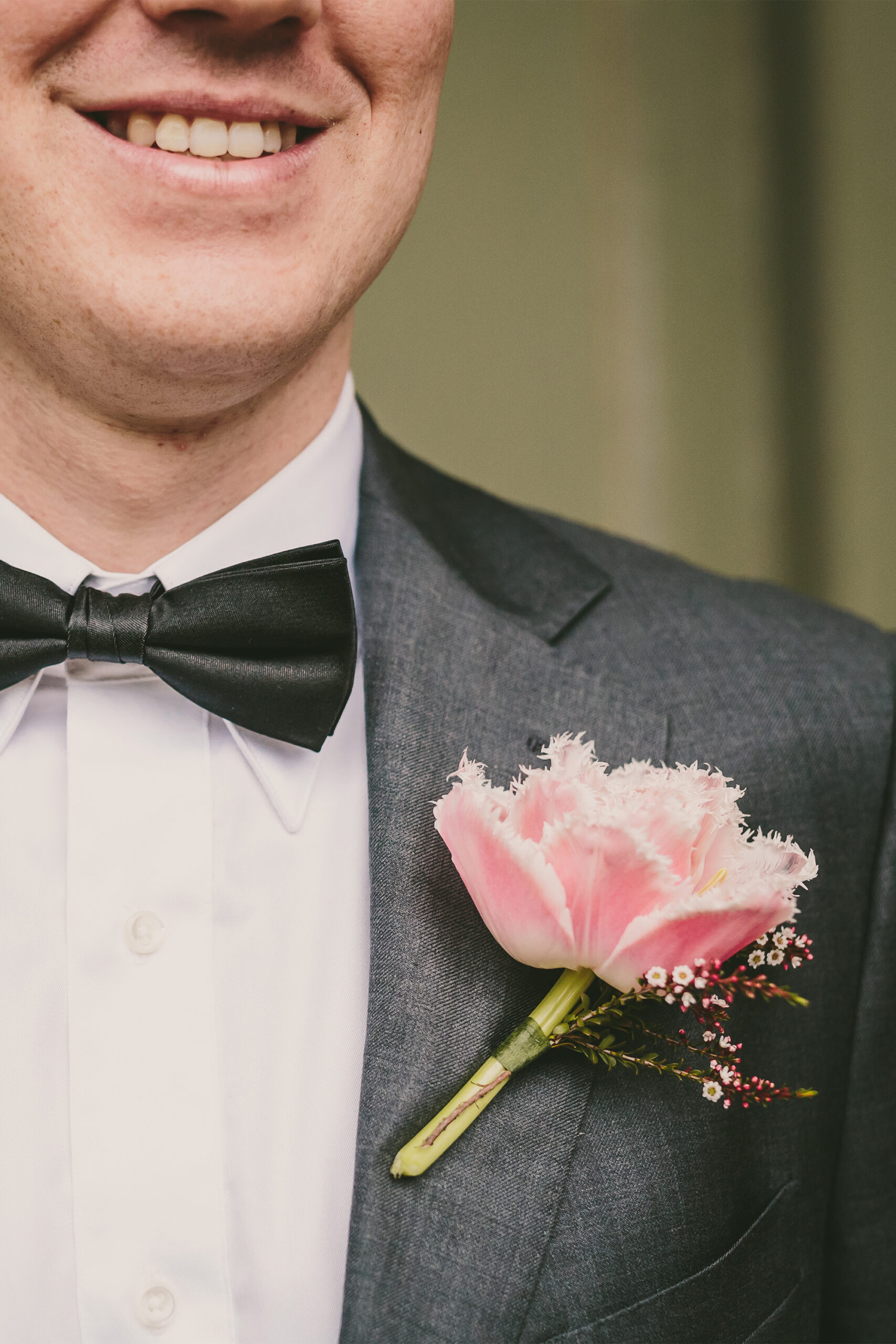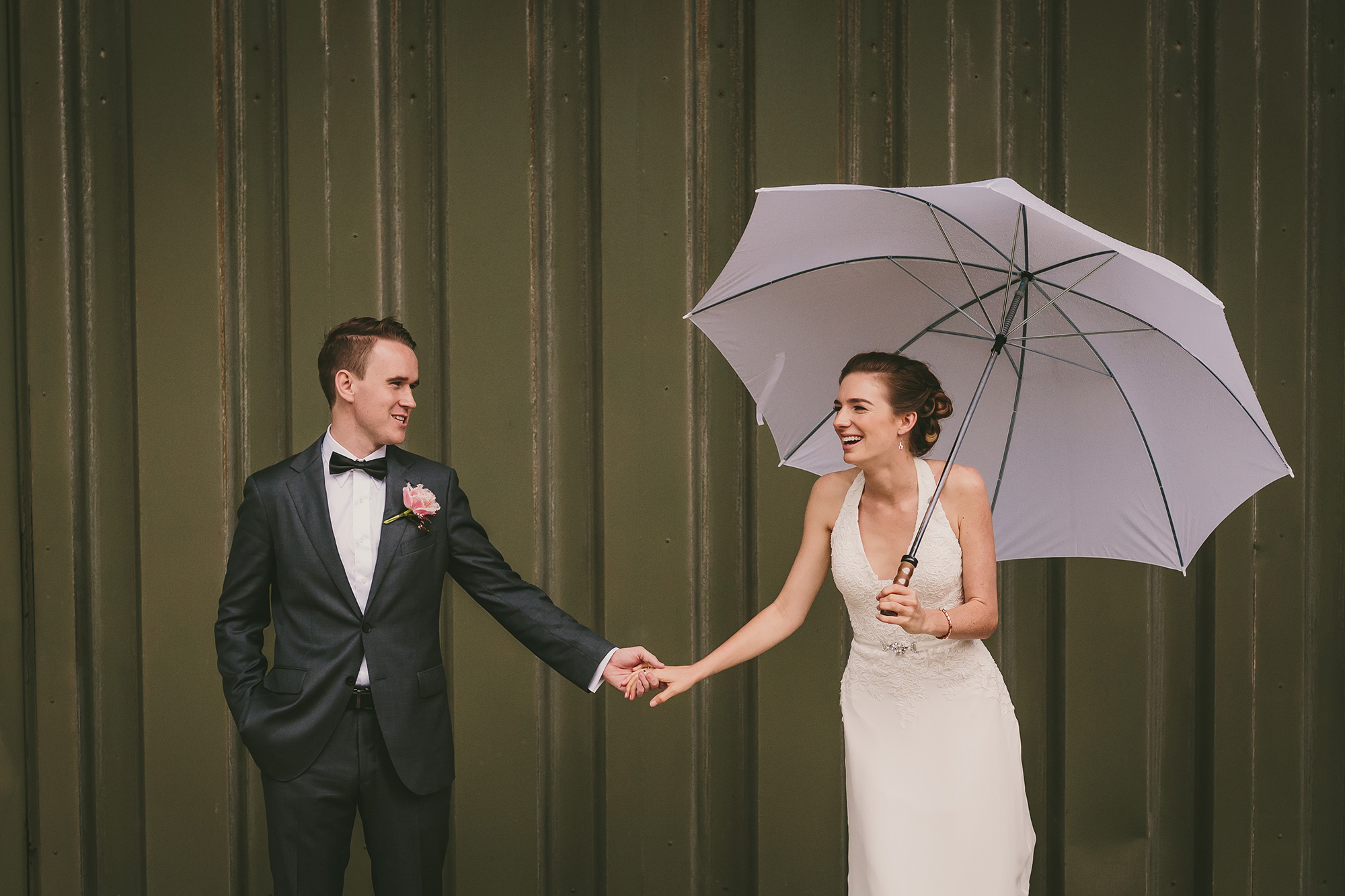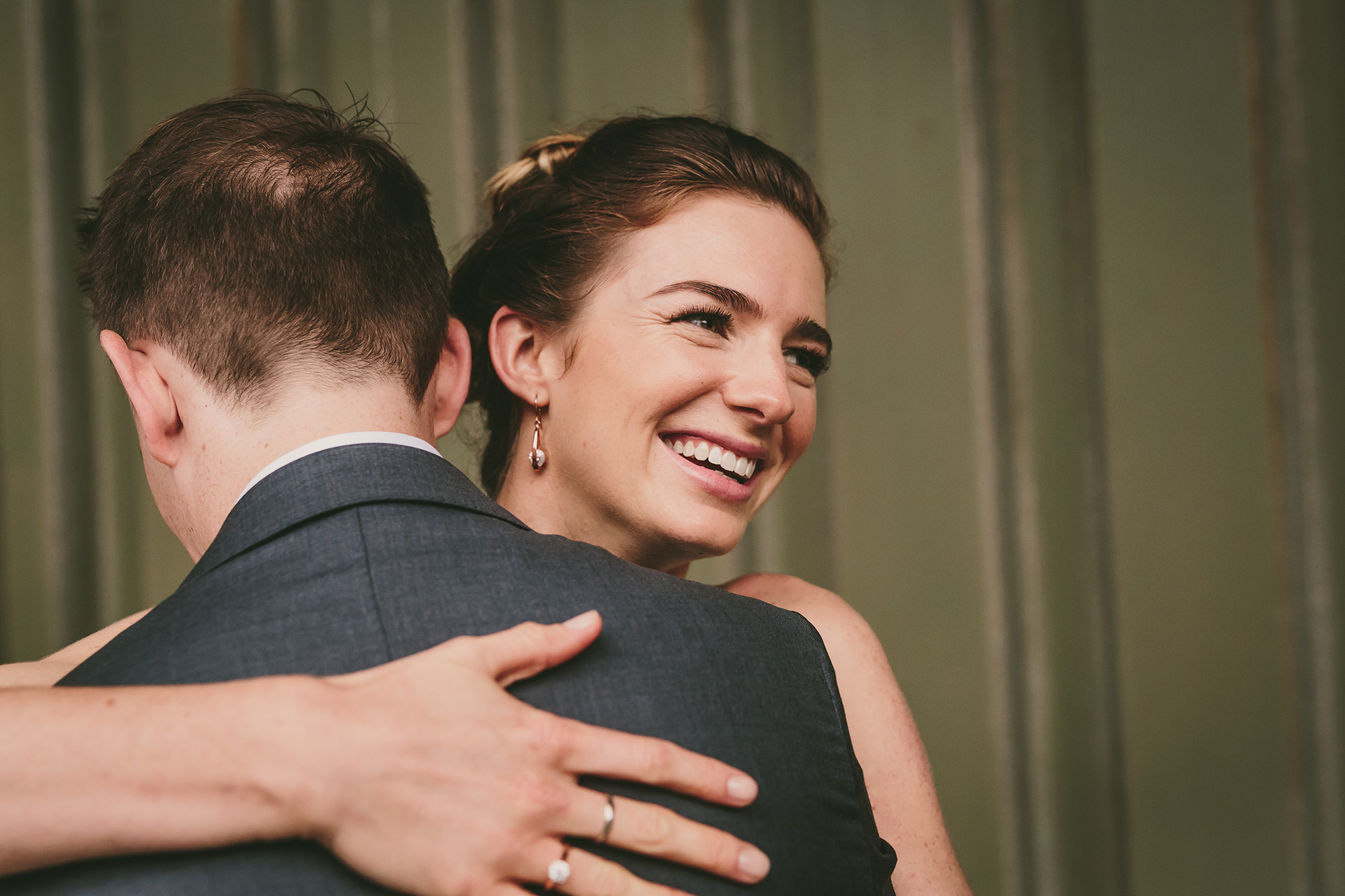 Dom proposed during a wilderness trek through Tasmania, which Renee admits she knew was coming. "I suspected something was going on… he kept telling me in the lead up he was 'running errands.'"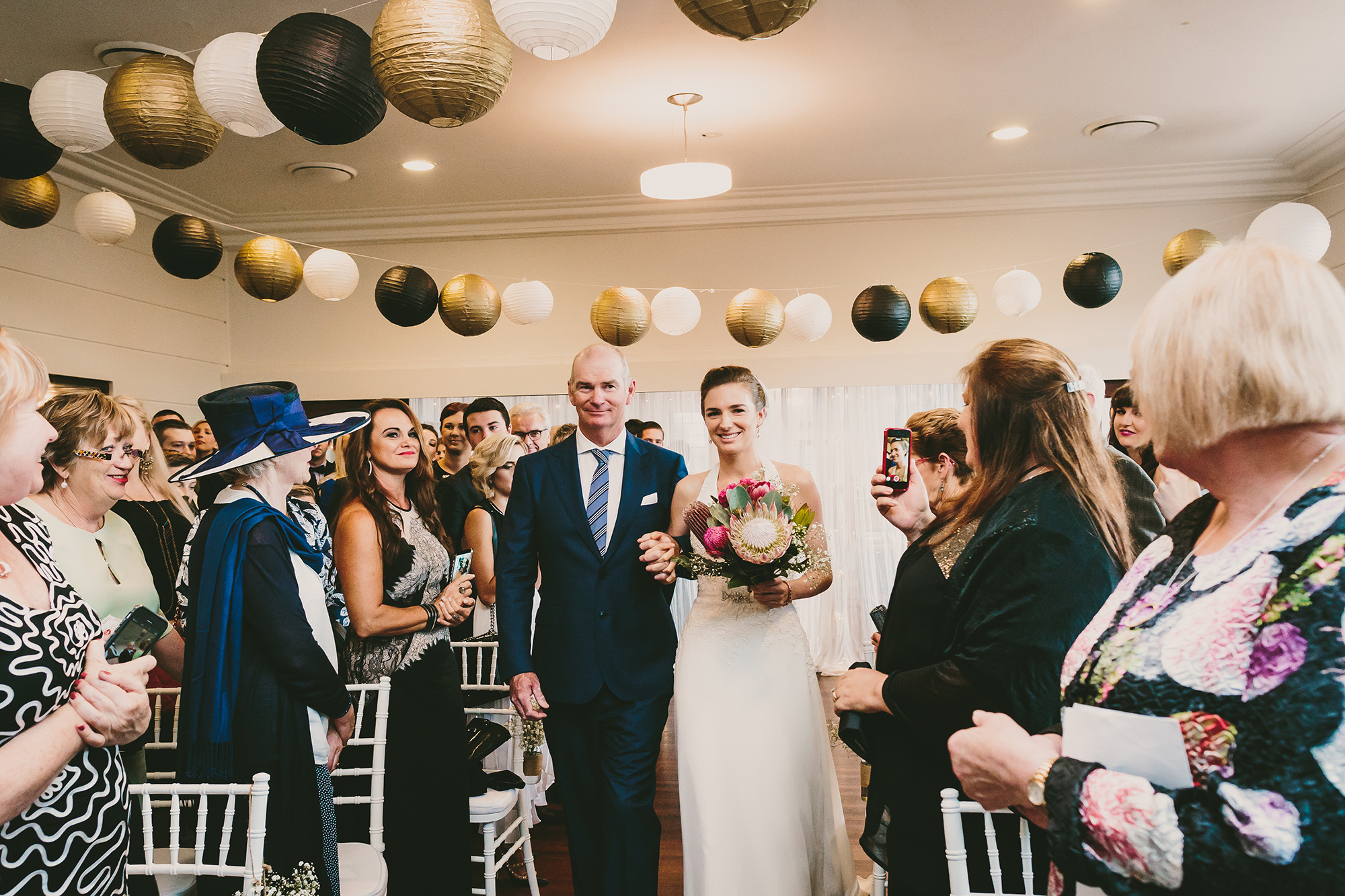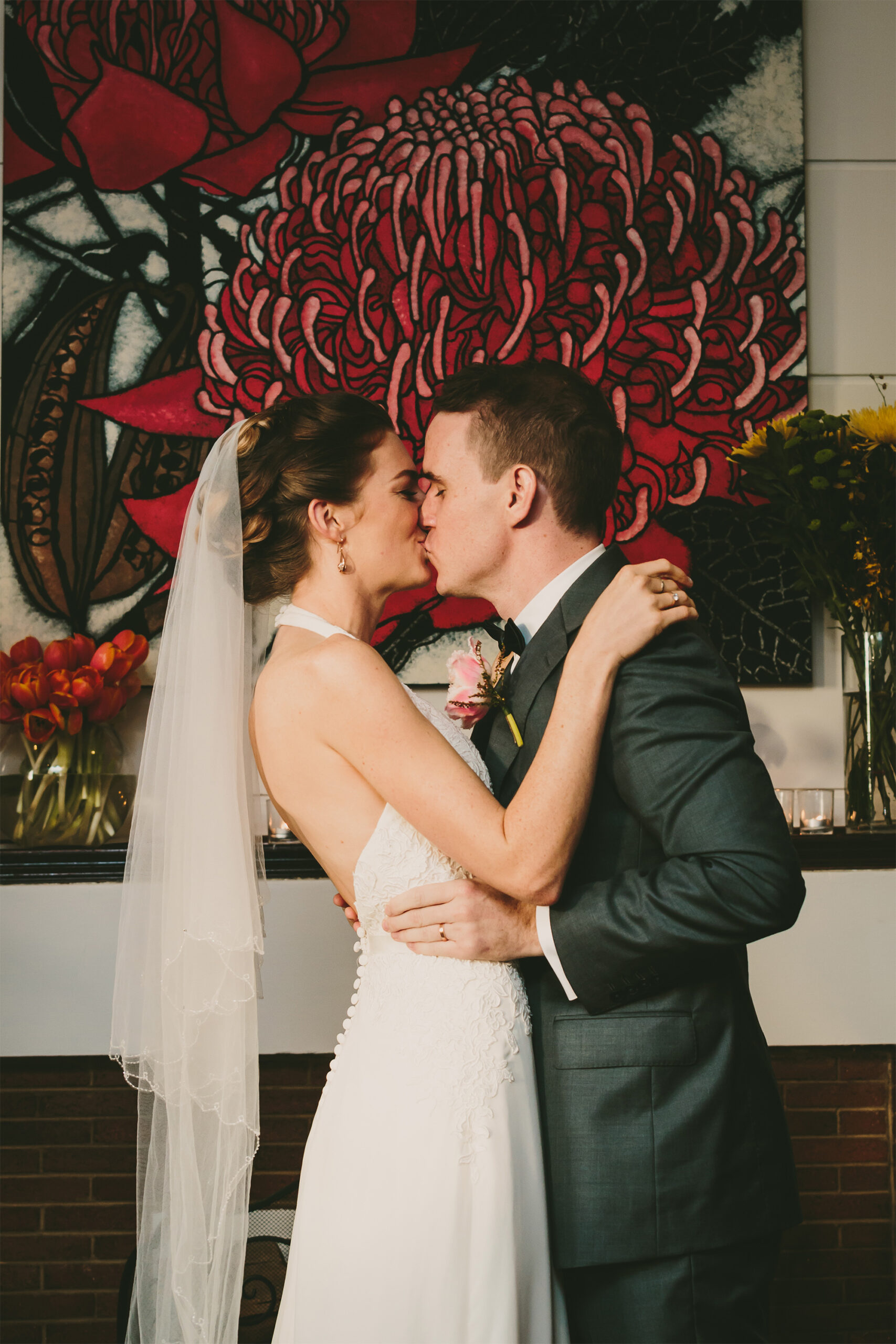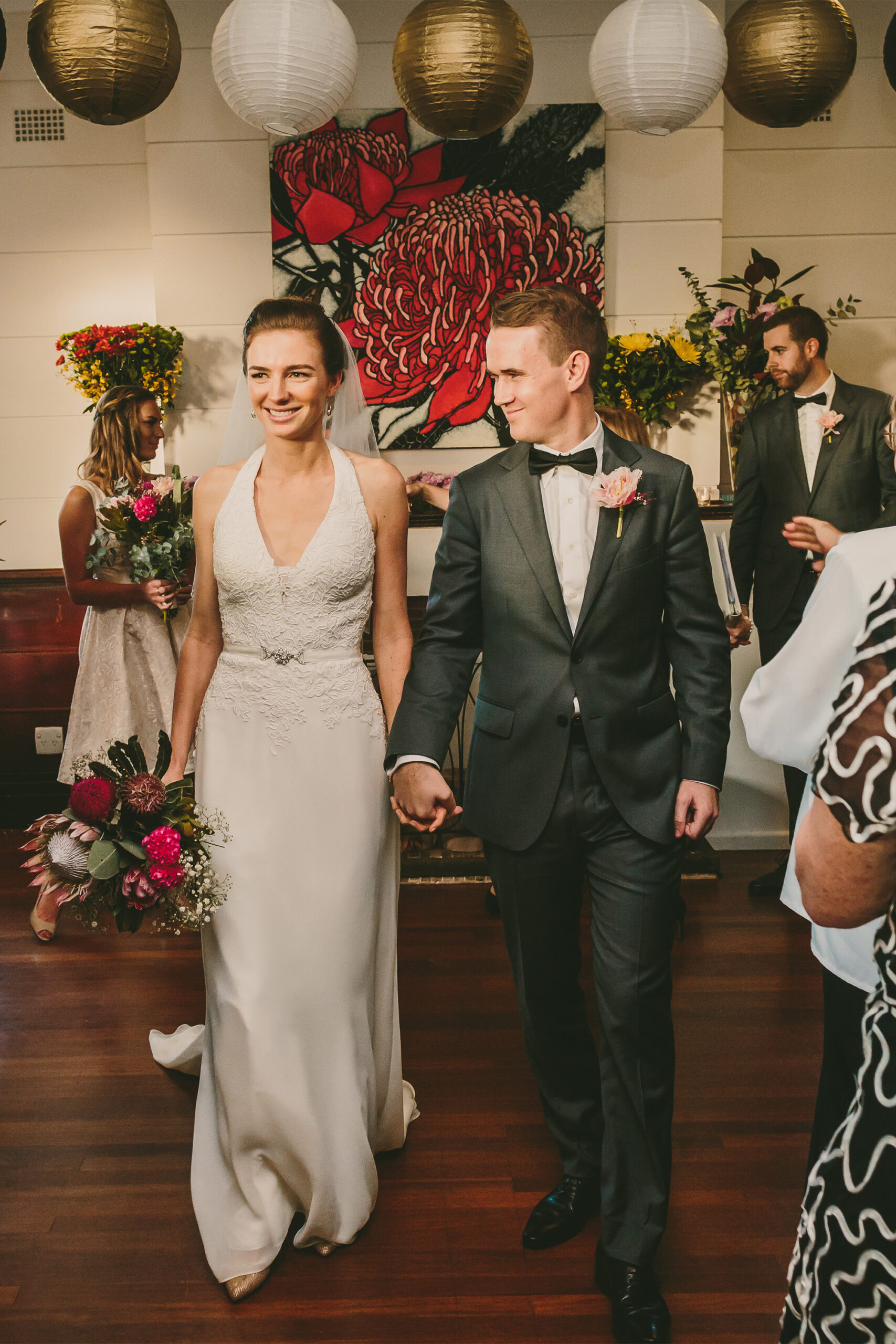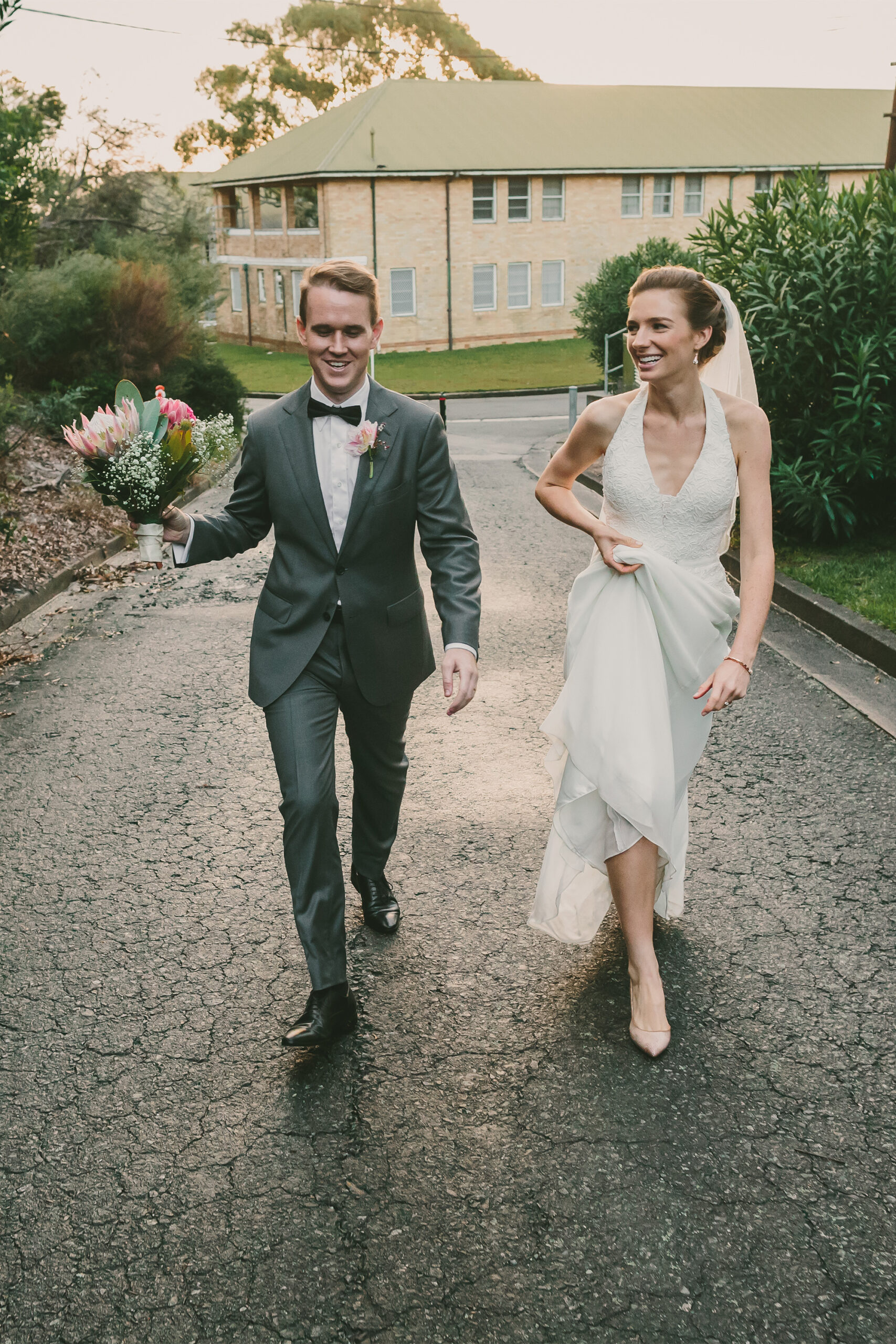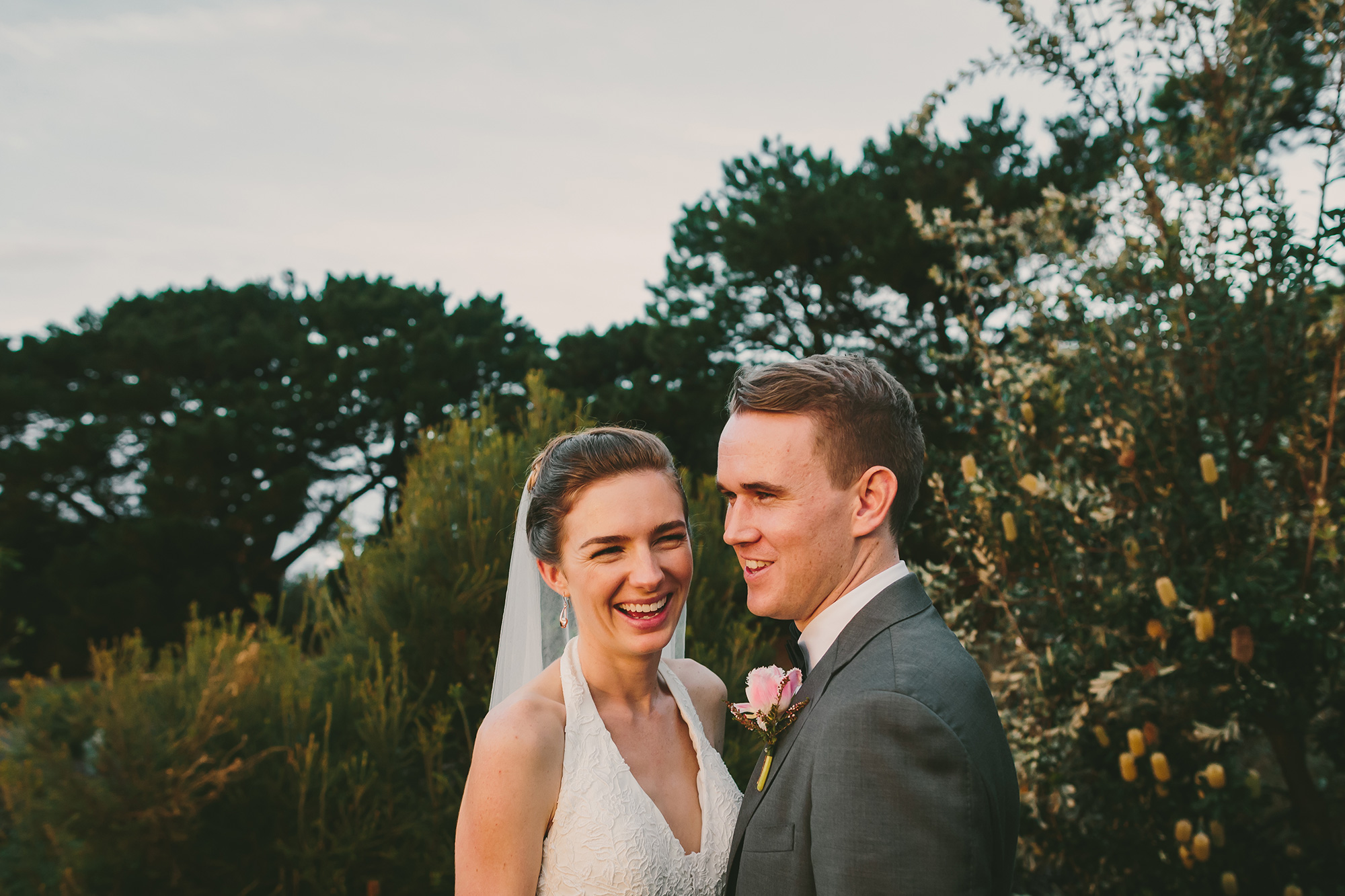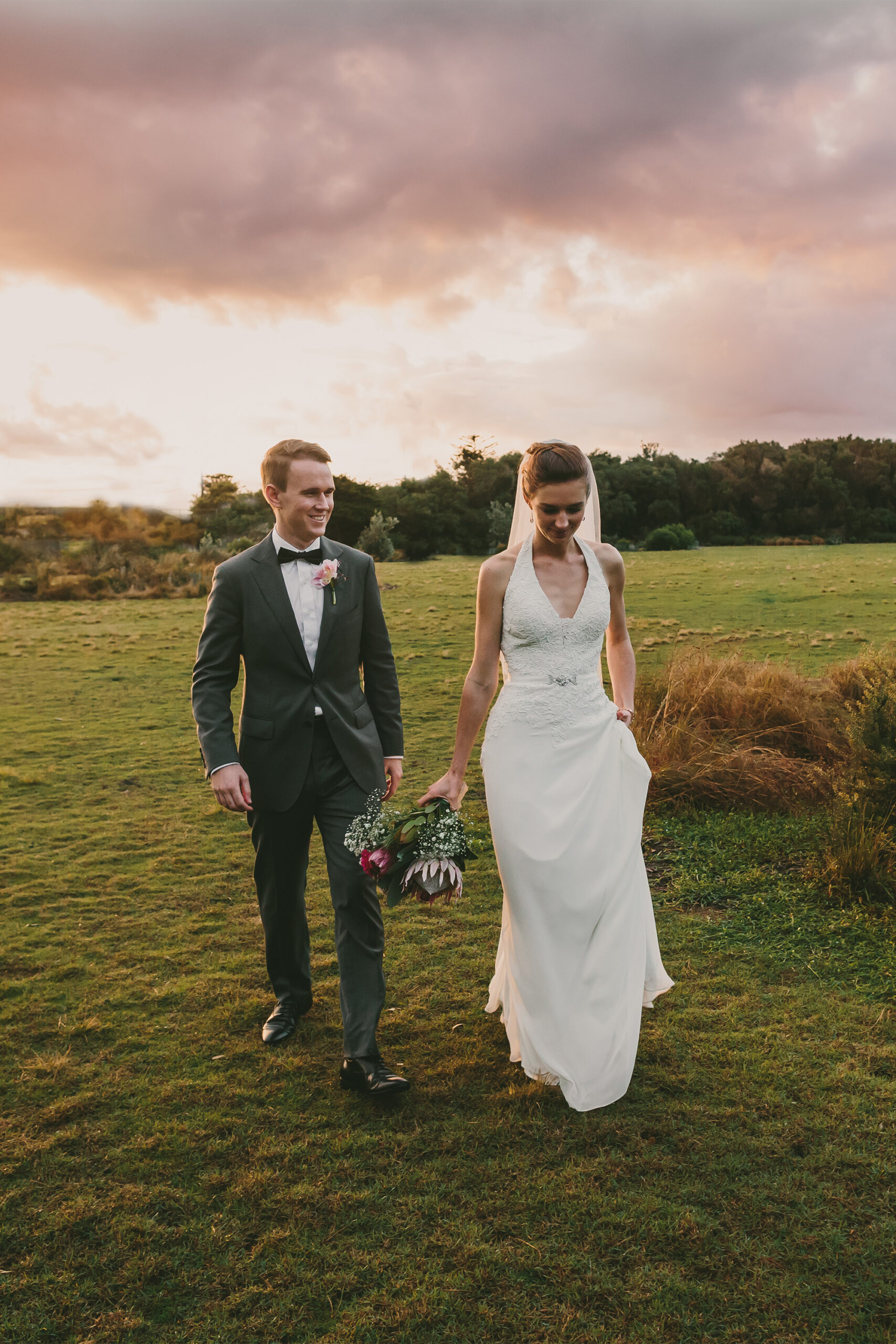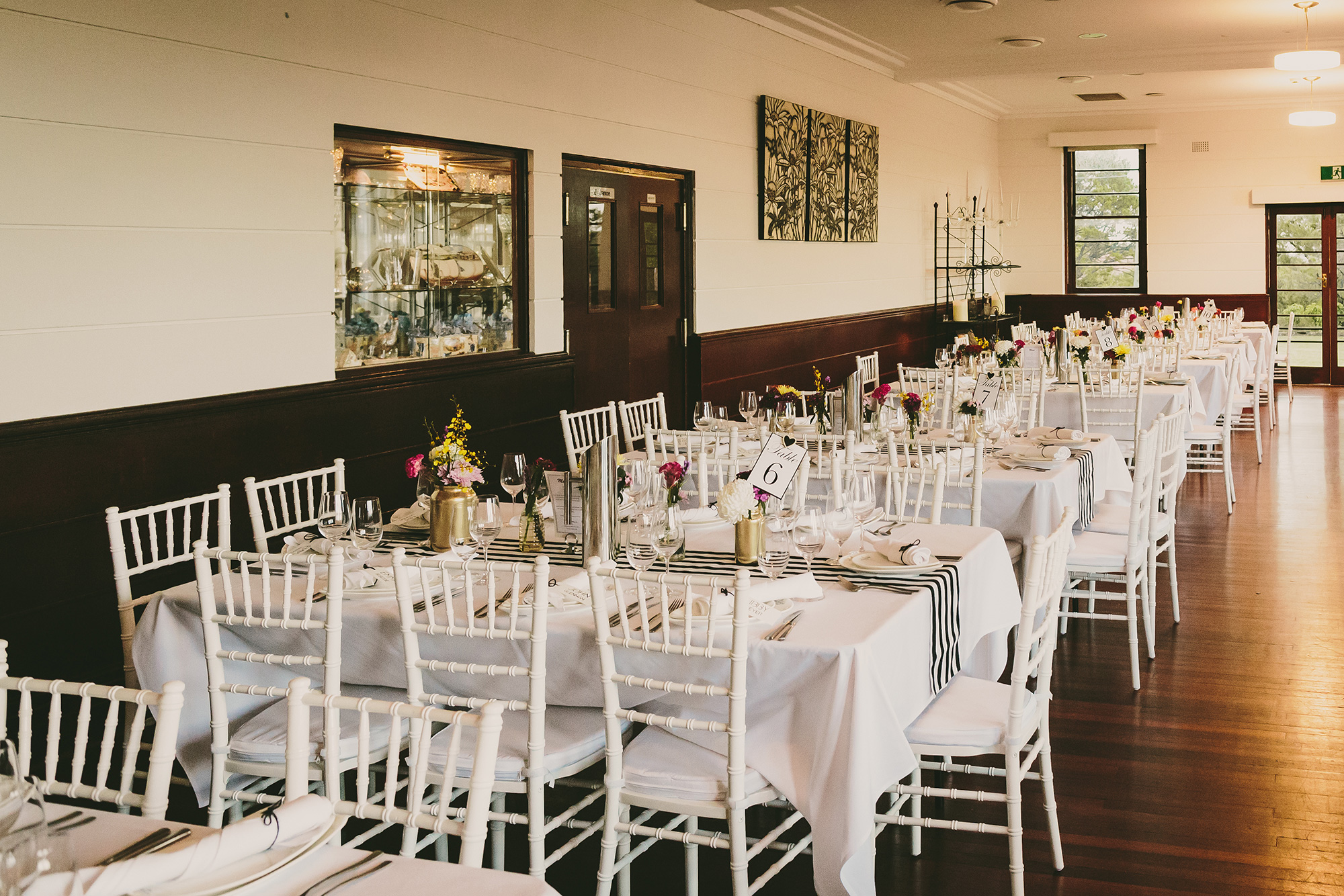 Venue decor for the reception was simple and sophisticated. Black and white striped table runners and gold sprayed lanterns, made using empty jars, were homemade touches.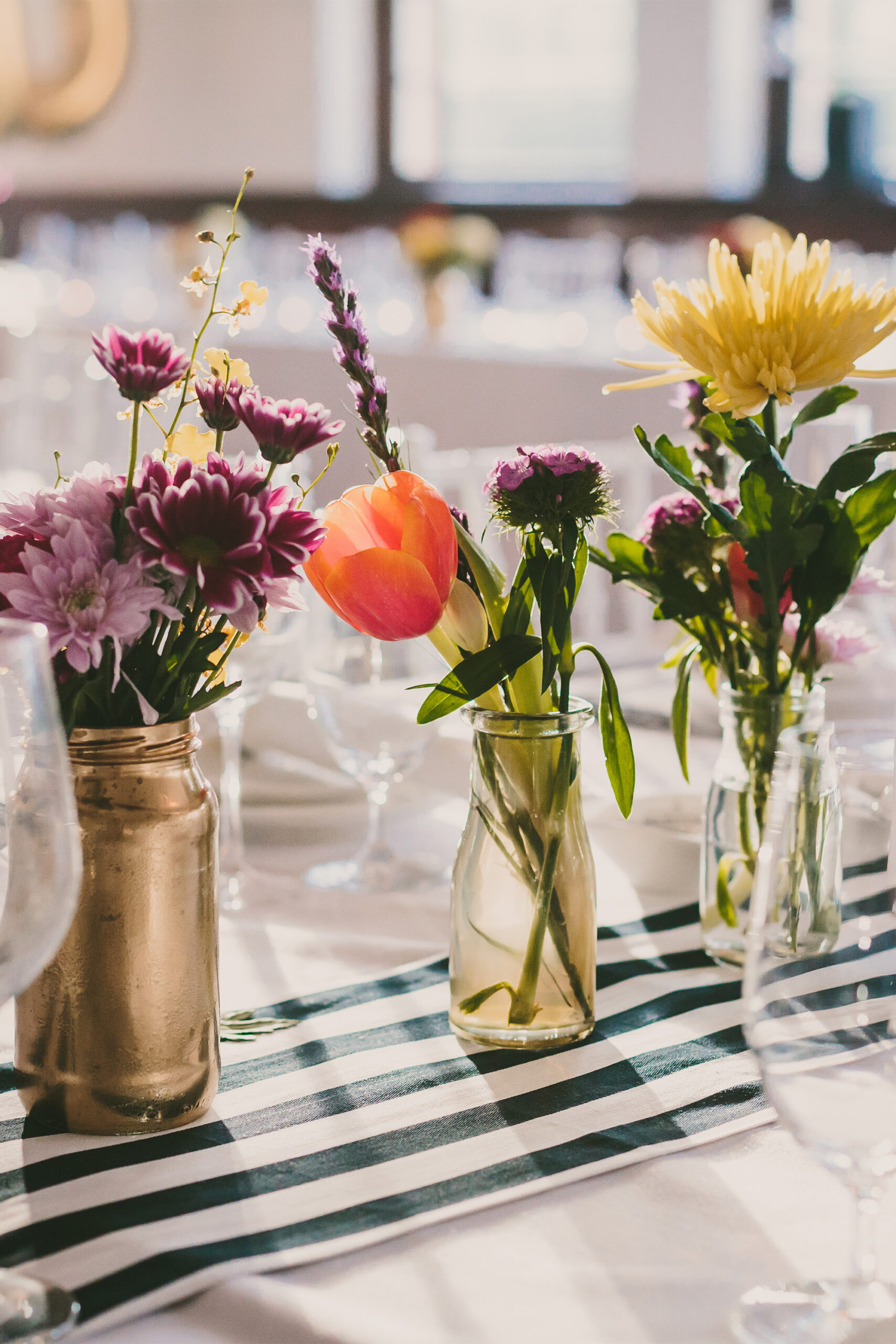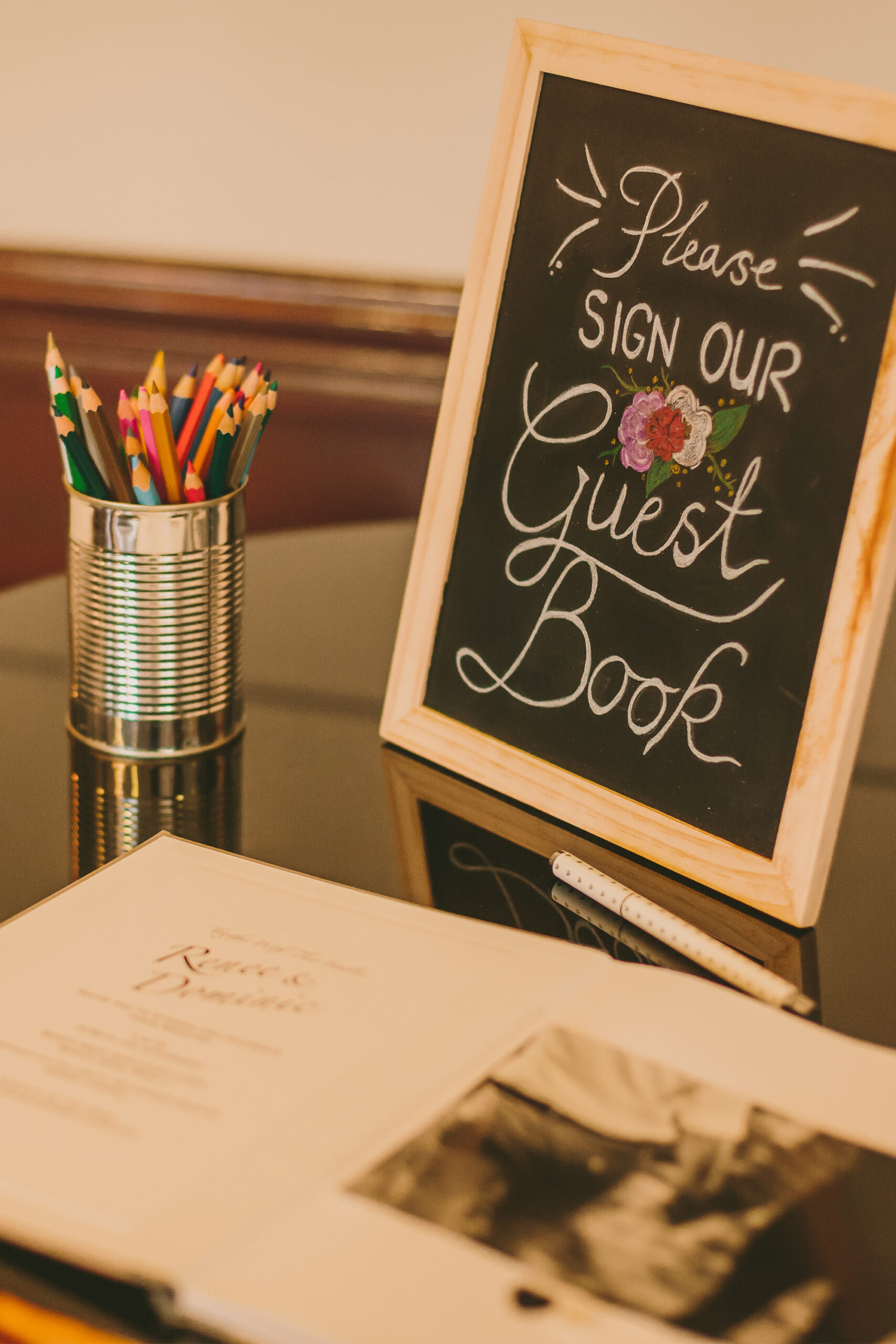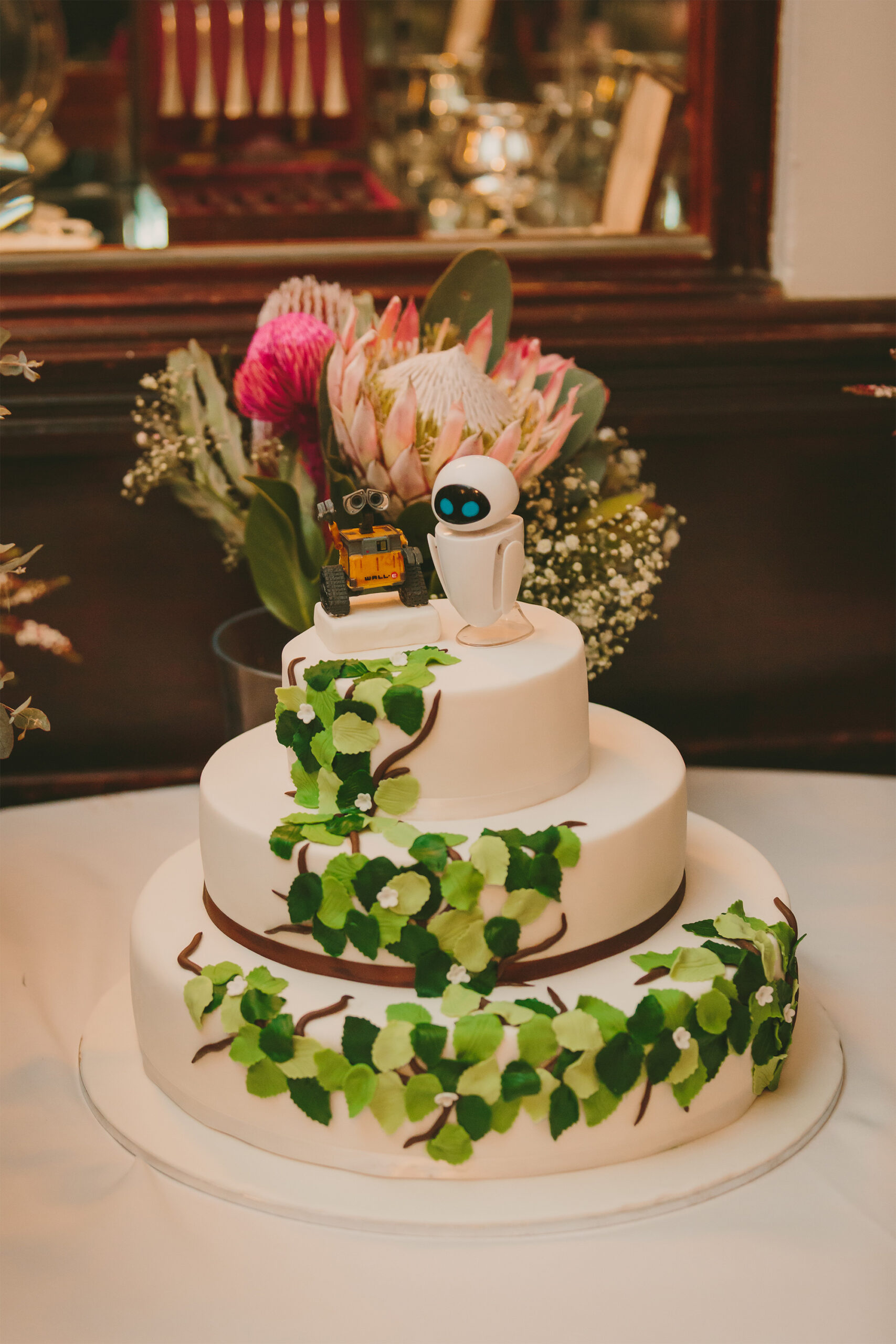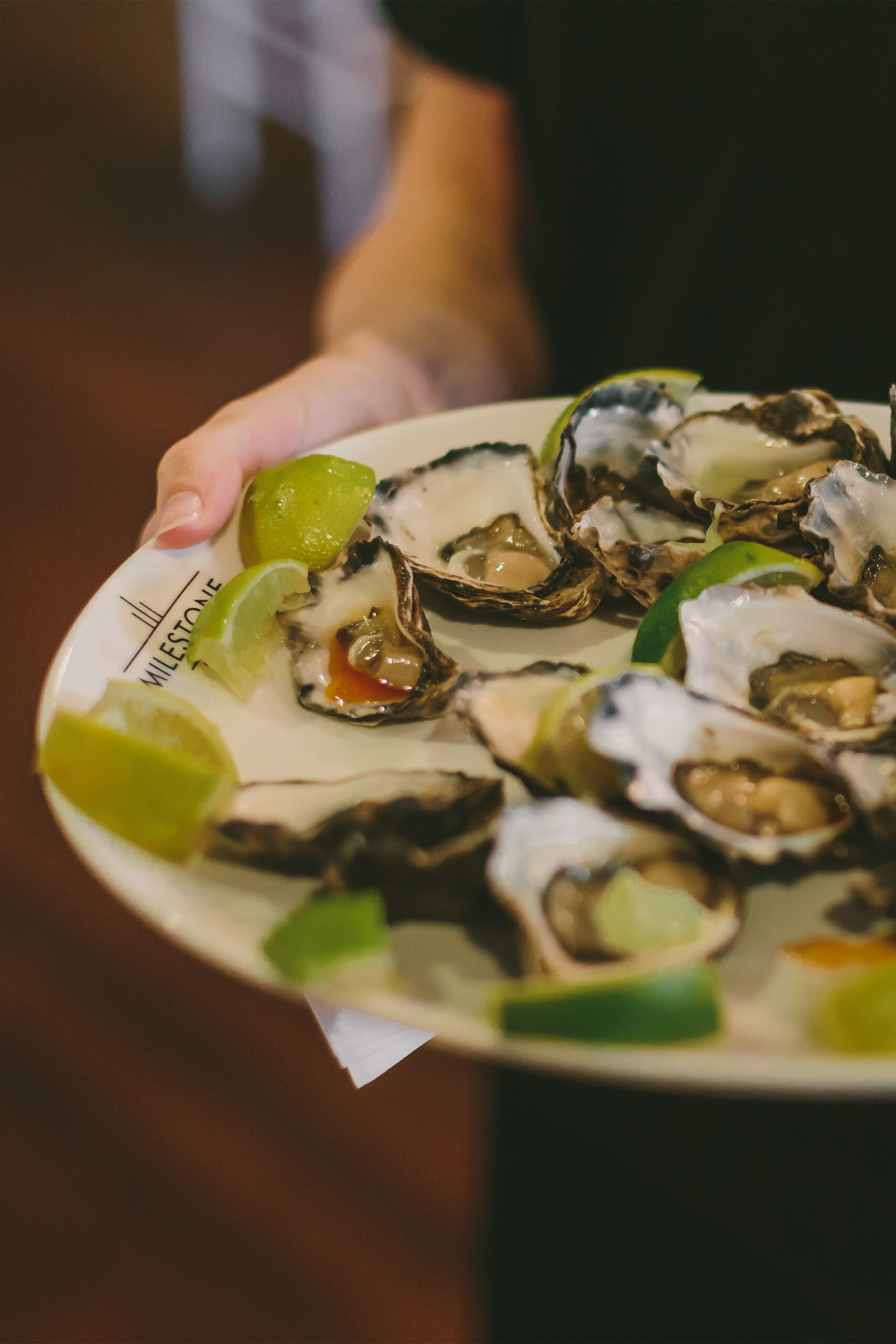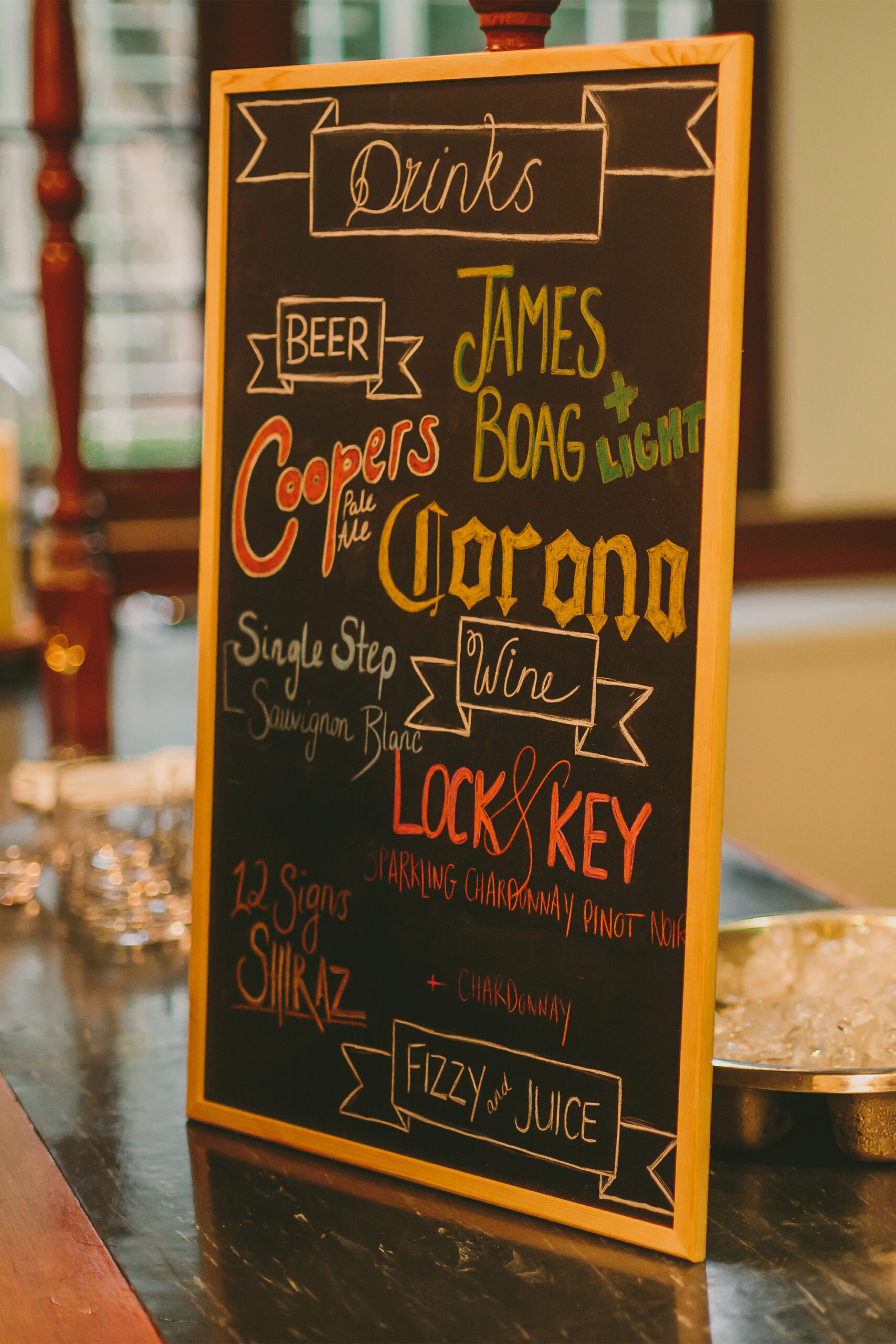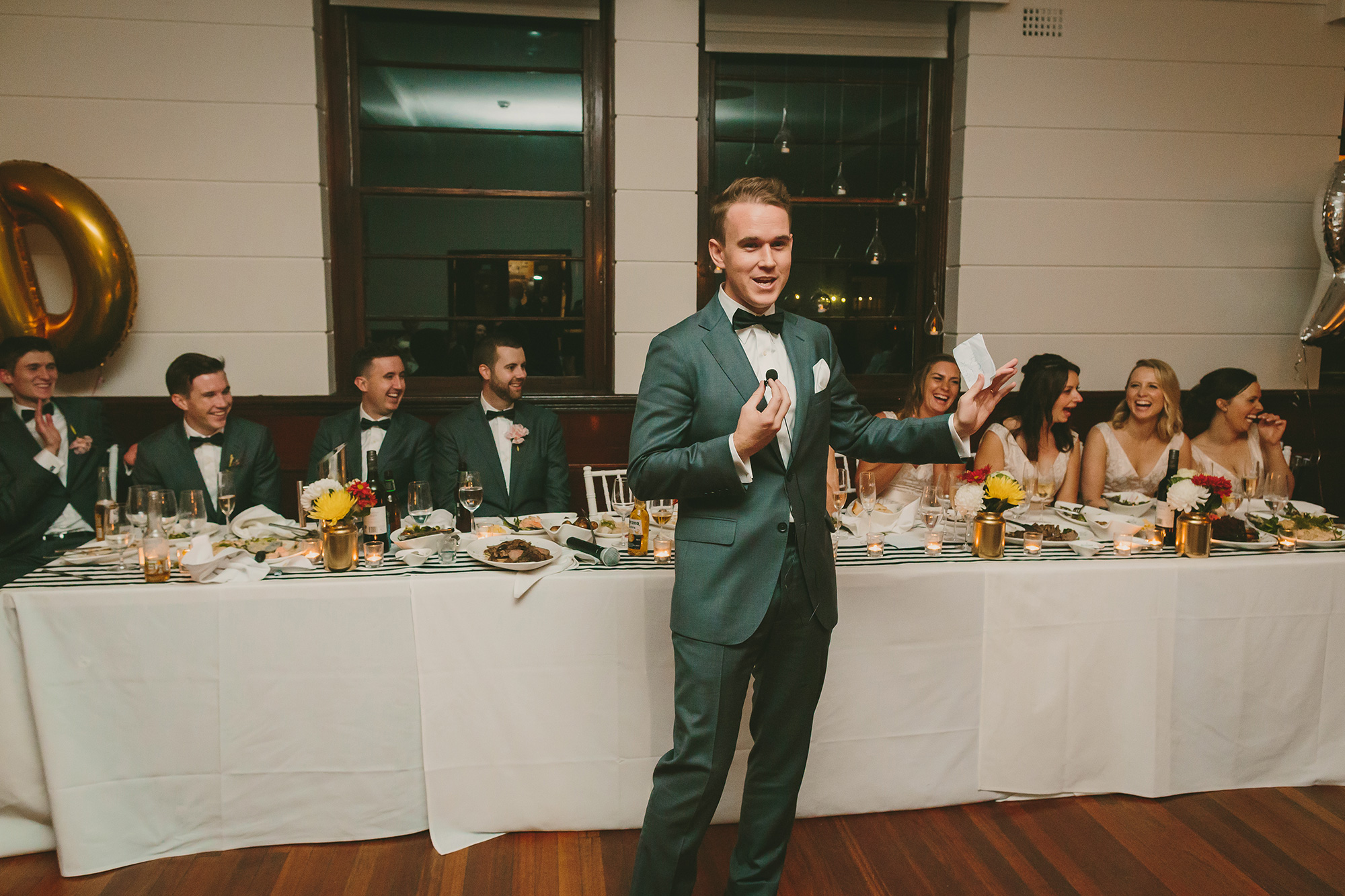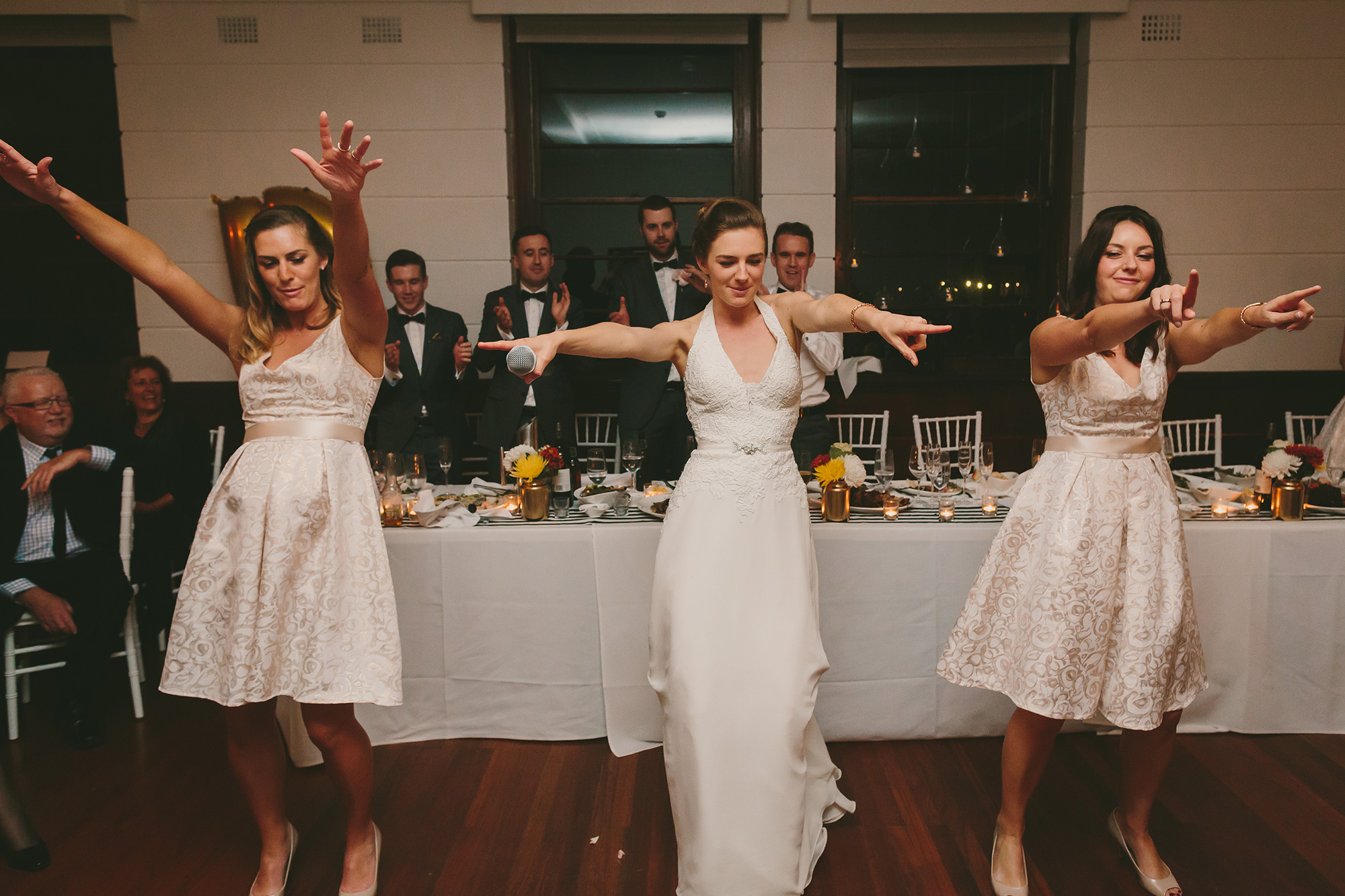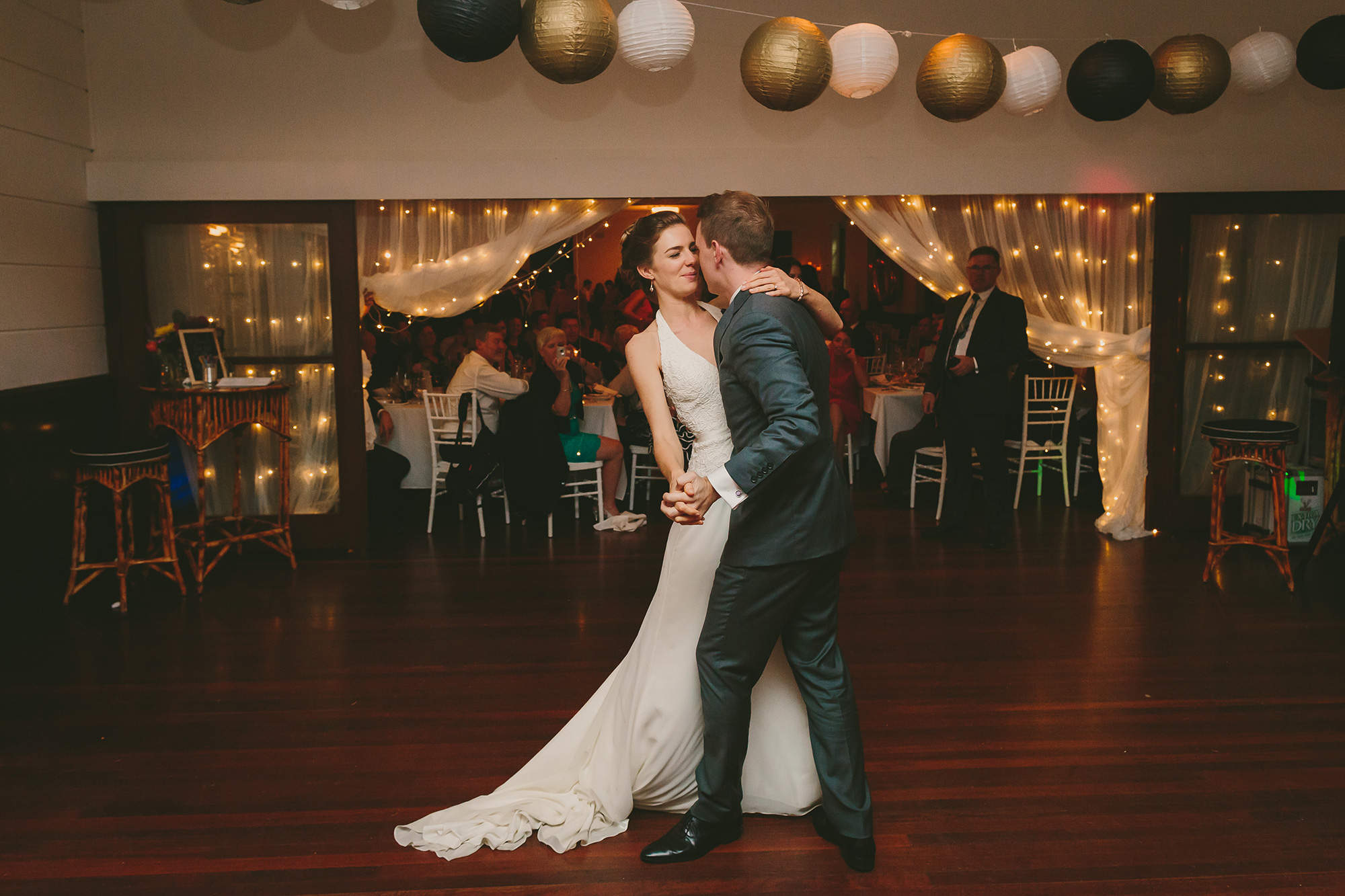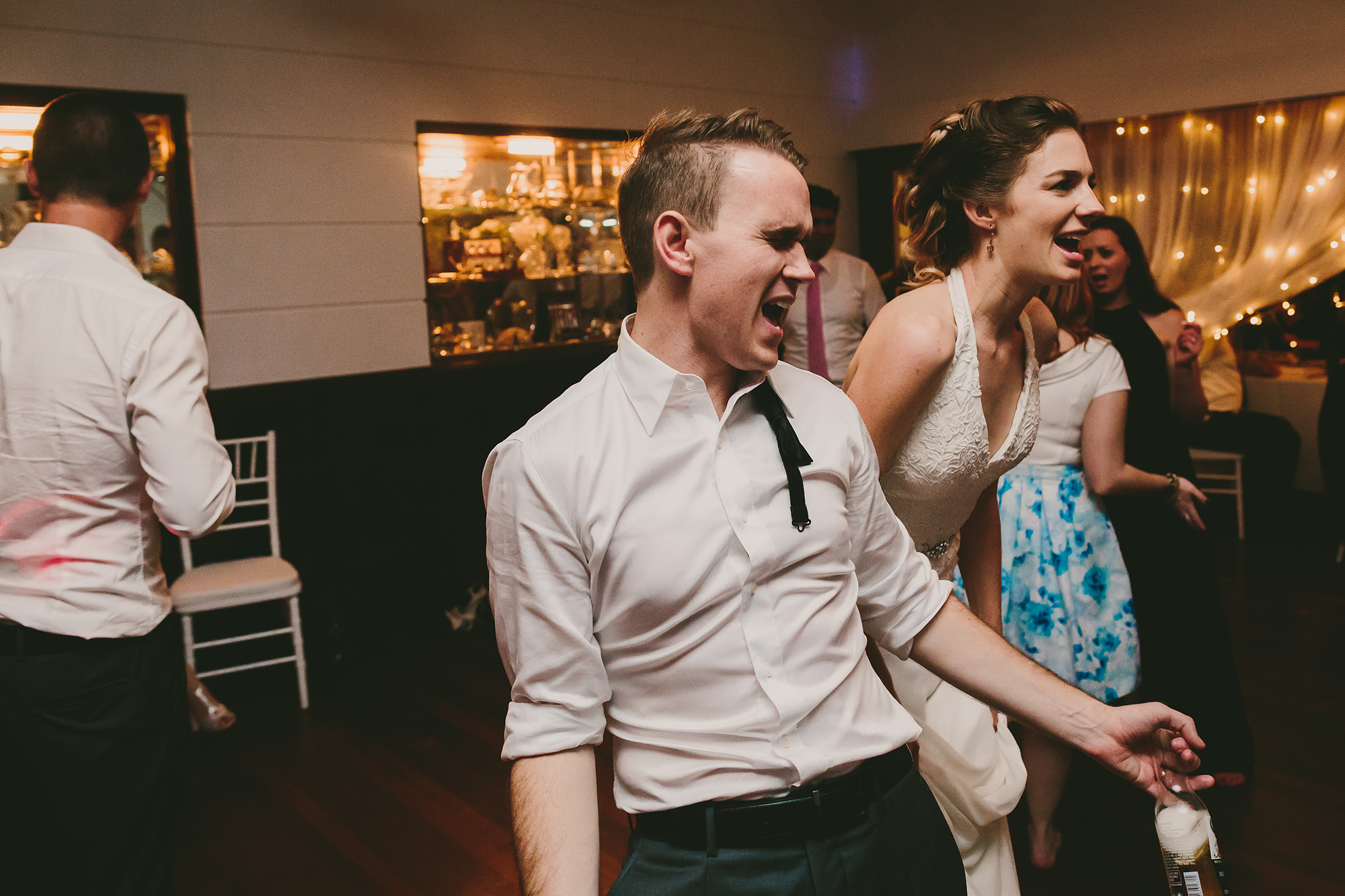 TJ Your Mobile DJ ensured everyone stayed up on the dancefloor.