Mel Coutts and Ben Groves planned their tropical wedding to time with the full moon – little did they know it would also be the wettest May day in almost 100 years.
"A couple of days to go before our garden ceremony and reception, the weather lady delivered the harsh news that our visions would not likely be coming true," Mel, 27, says.
Mel and Ben, 32, from far north Queensland, chose Billabong Bed & Barra for their tropical wedding, but the weather forced a last-minute change of plans.
"Severe depression kicked in on the morning of, thankfully I had the best company to help me get over it and embrace what would be a surprise arrival. I had no idea where the aisle would be or how the wedding would be set up."
The ceremony, held on May 21, 2016, was moved from the grass to the deck, but the bride says it couldn't have been more perfect.
"It was just as lovely and memorable. One of the highlights of the day, hands down," Mel says.
"Not once did we notice the rain."
The celebrations with their 150 guests continued under a large circus marquee at the same venue, where guests later kicked their shoes off and danced in the rain.
"We will never forget our wedding. Rain couldn't ruin the day, it just complicated things a little," Mel says.
"Although it wasn't what we envisioned, our wedding was perfect in so many ways. We have the most amazing photos and got to share those moments with our closest family and friends."
Photos courtesy of Something Special Photography.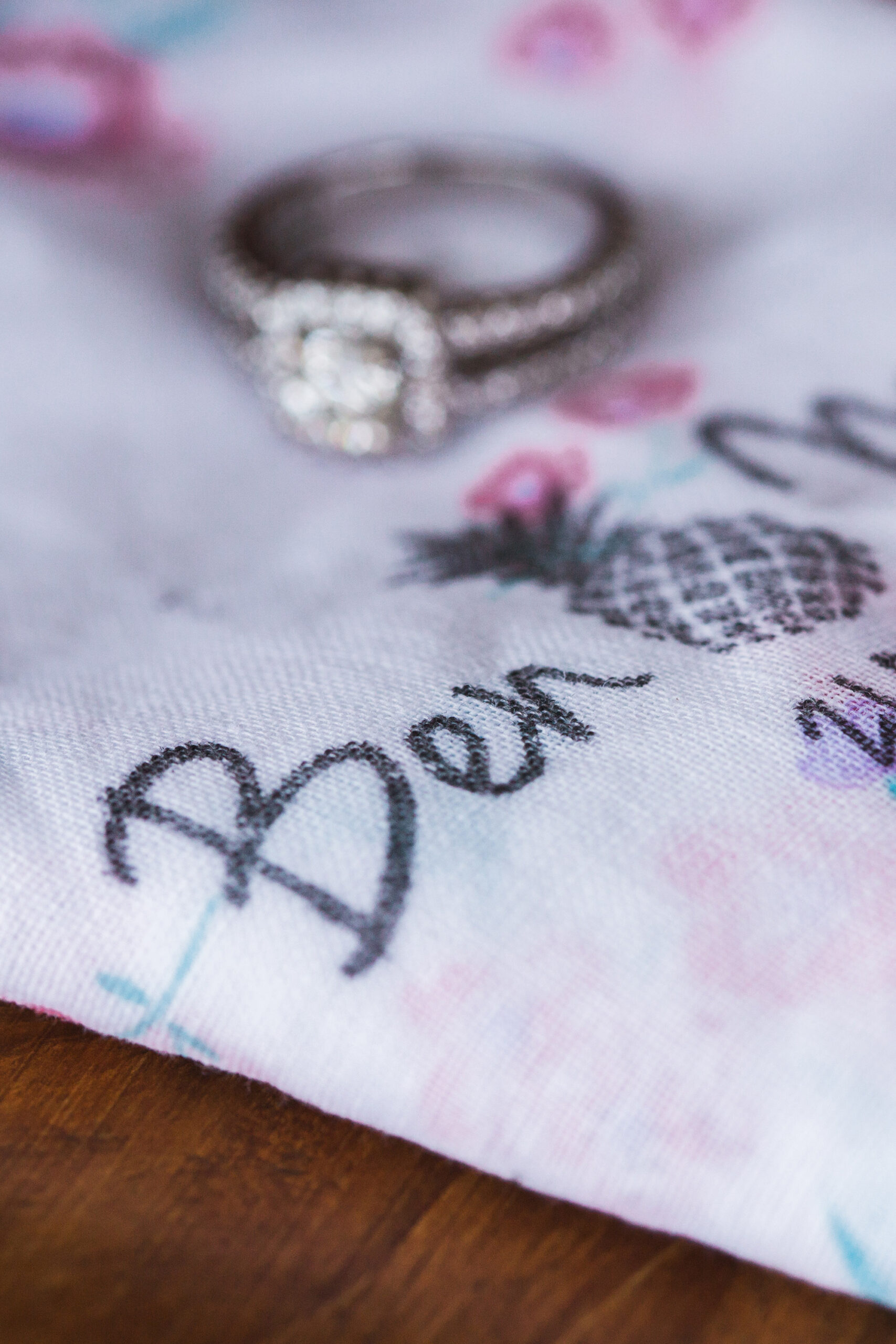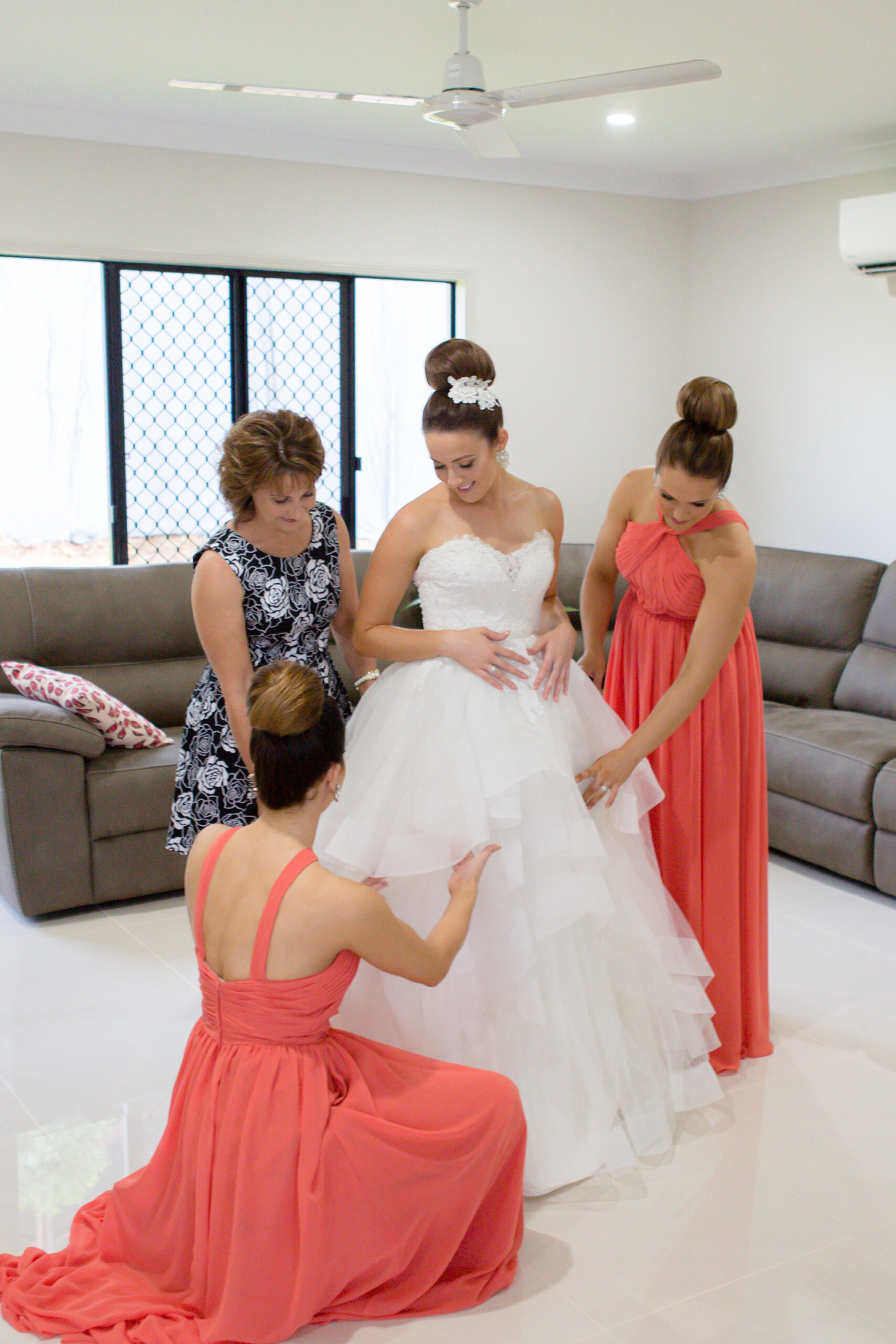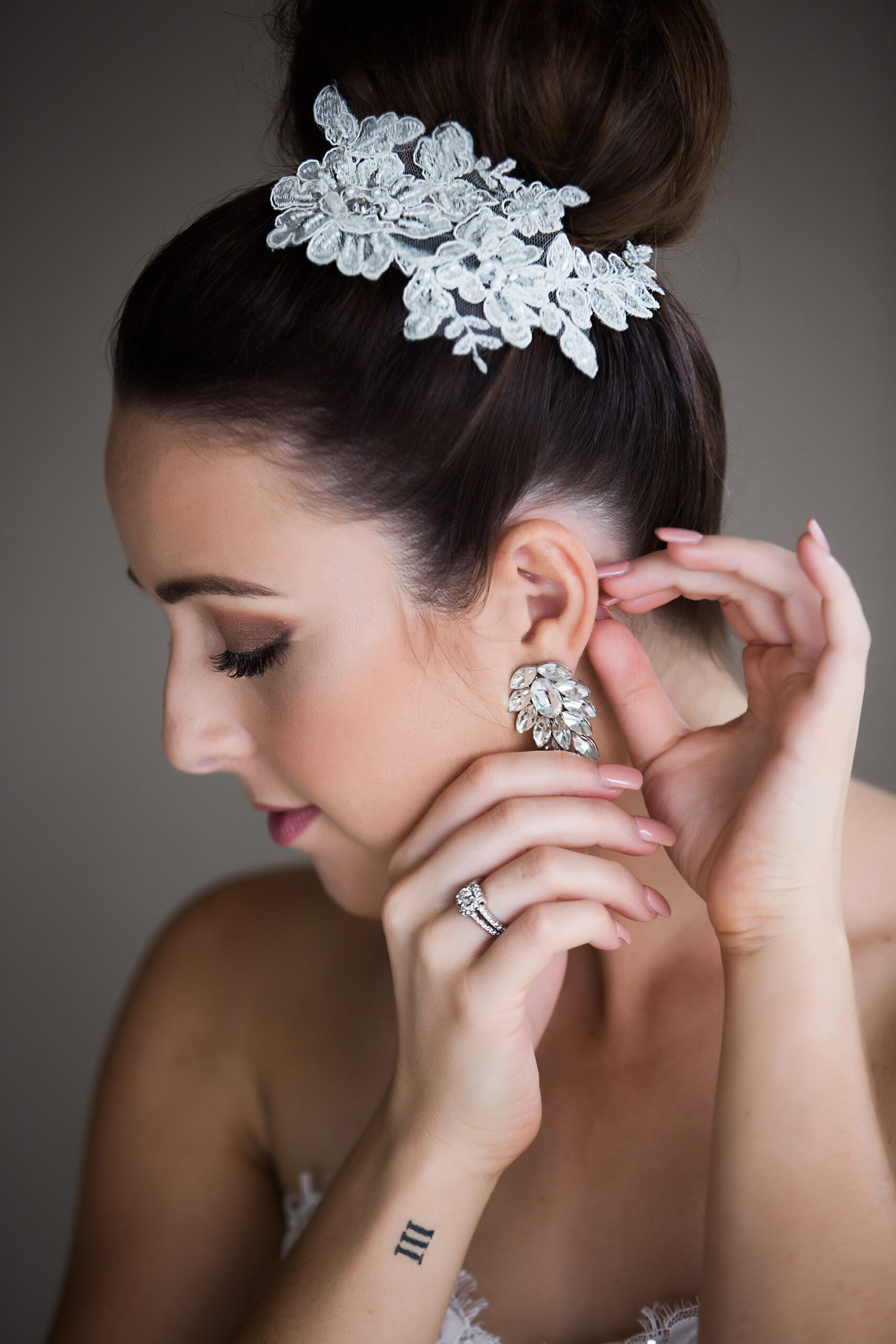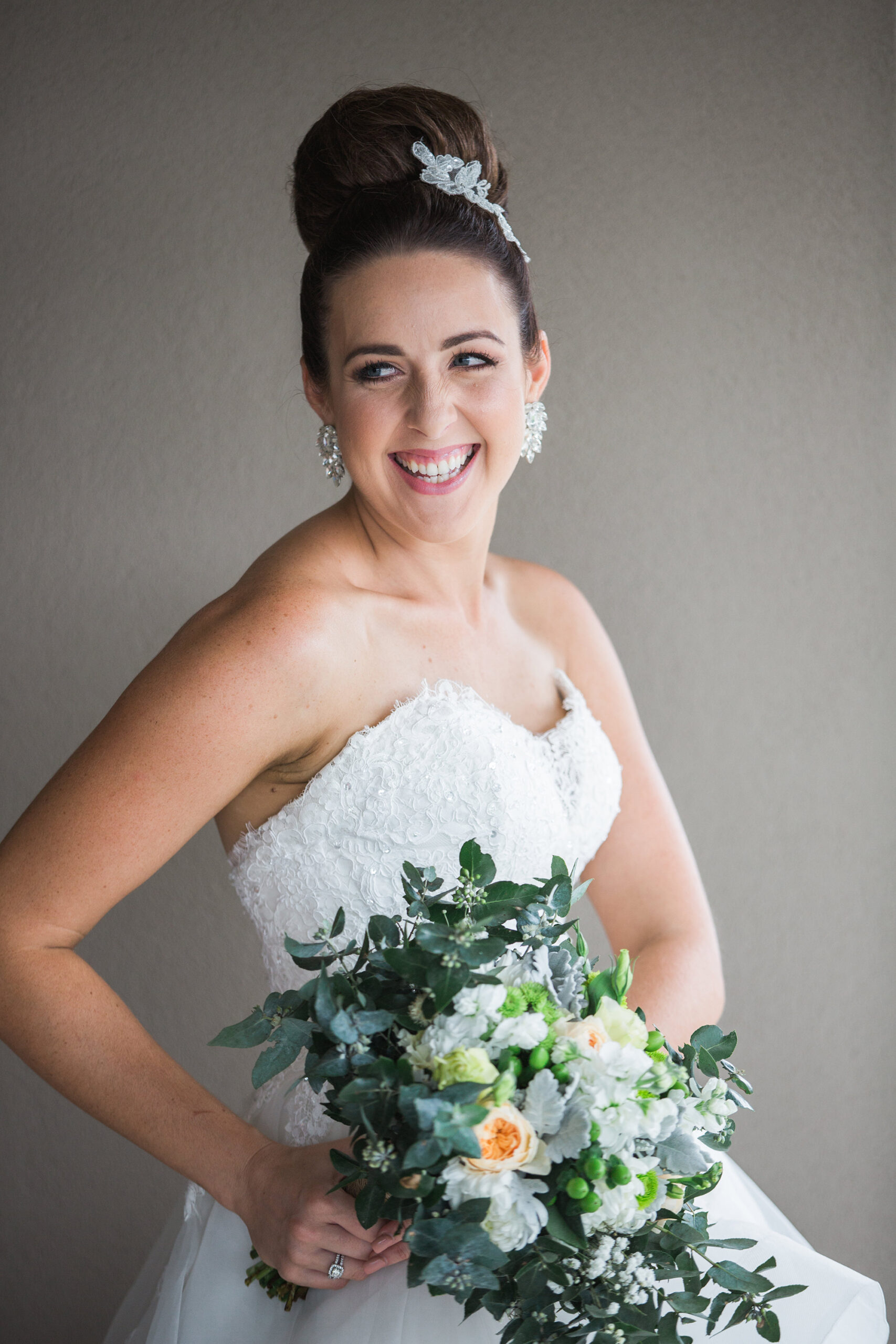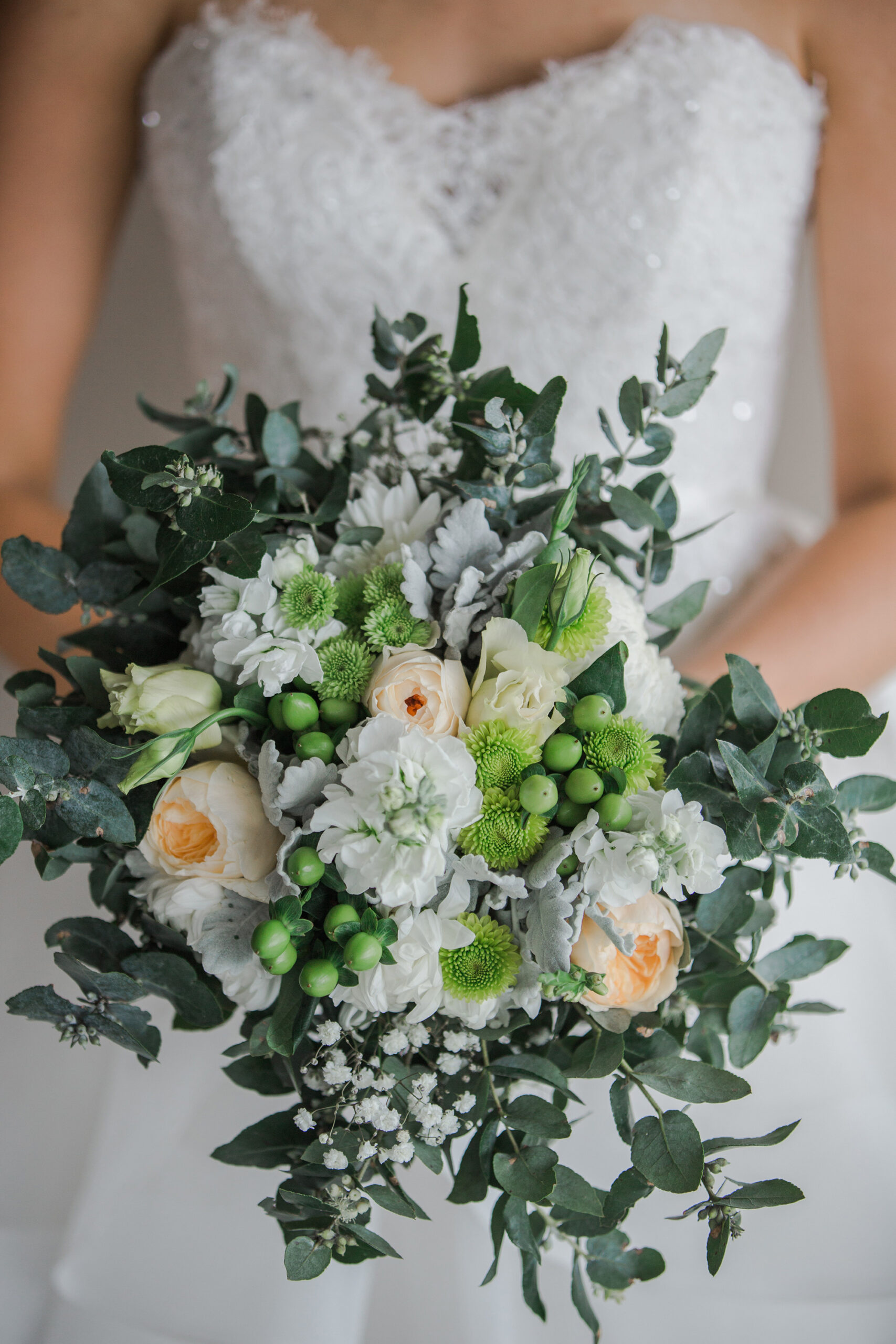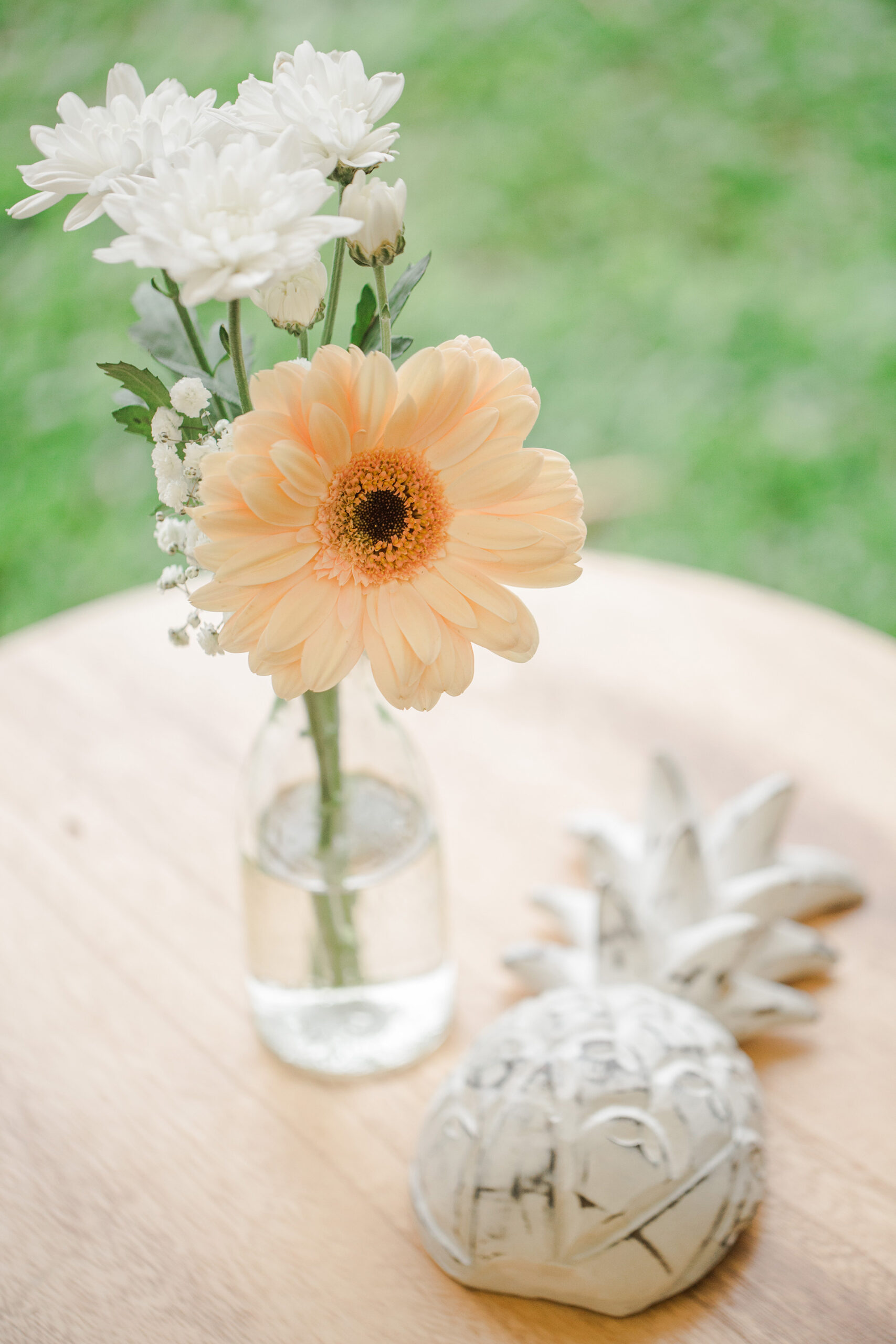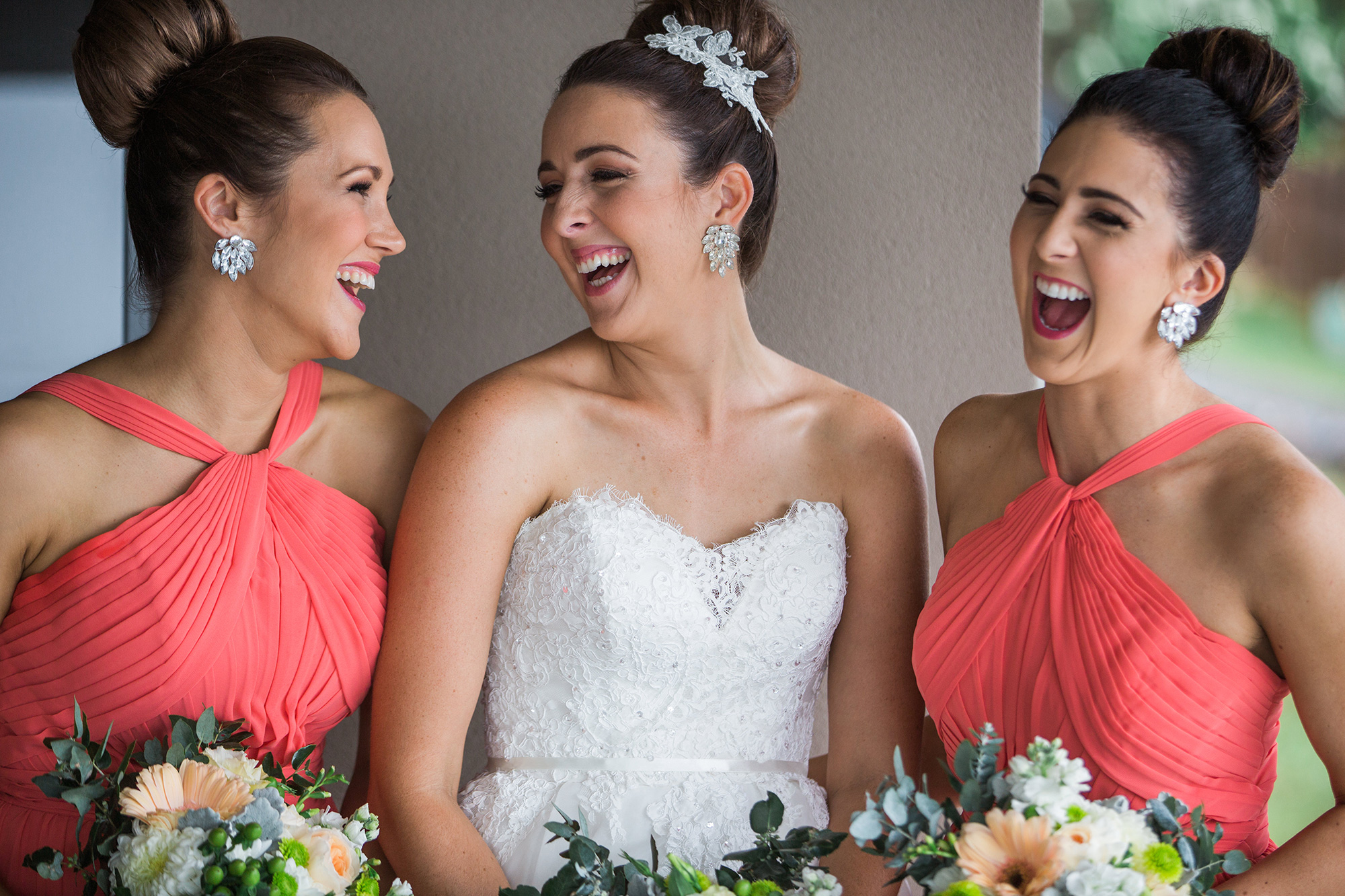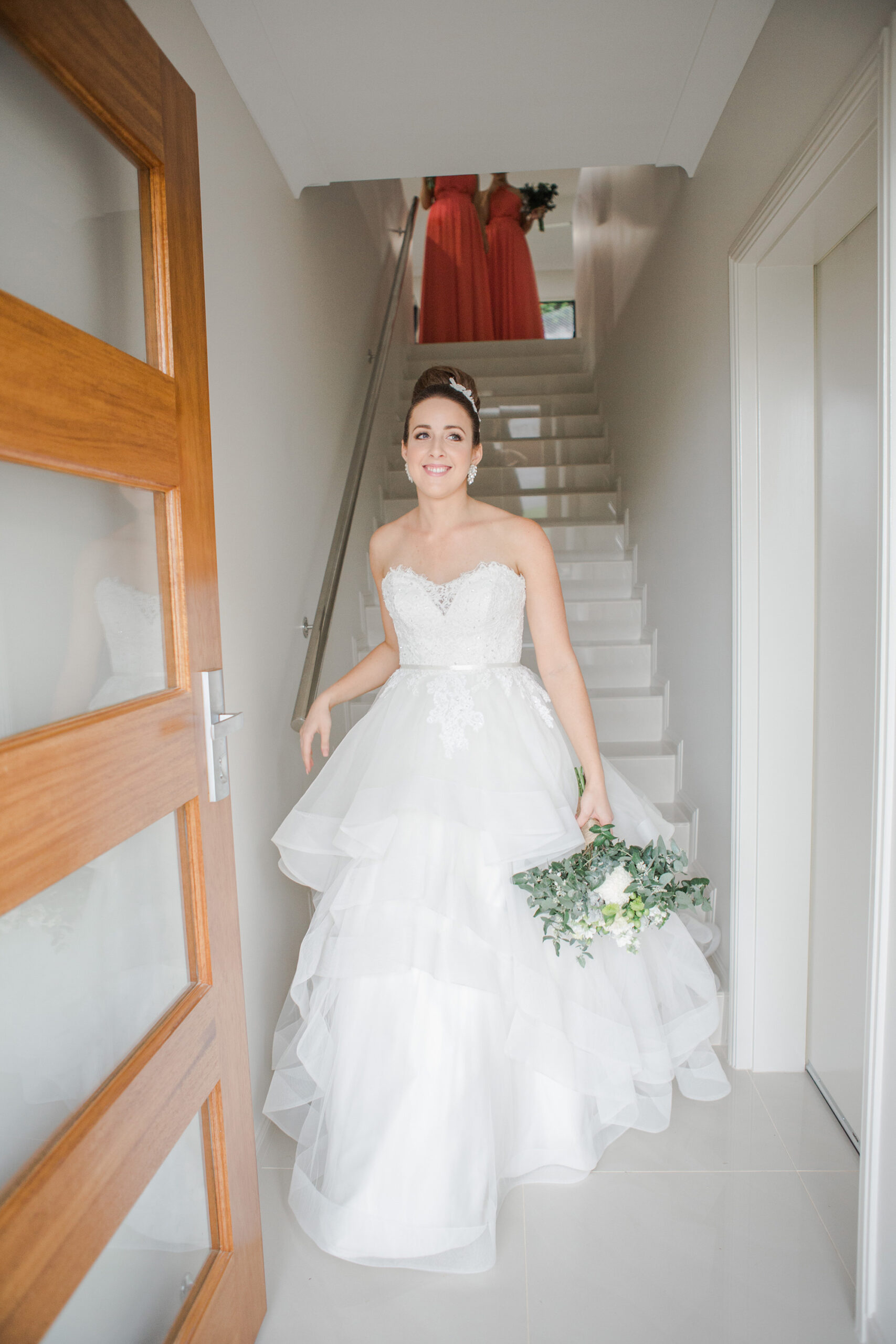 Mel's modern strapless gown featured a unique tiered skirt.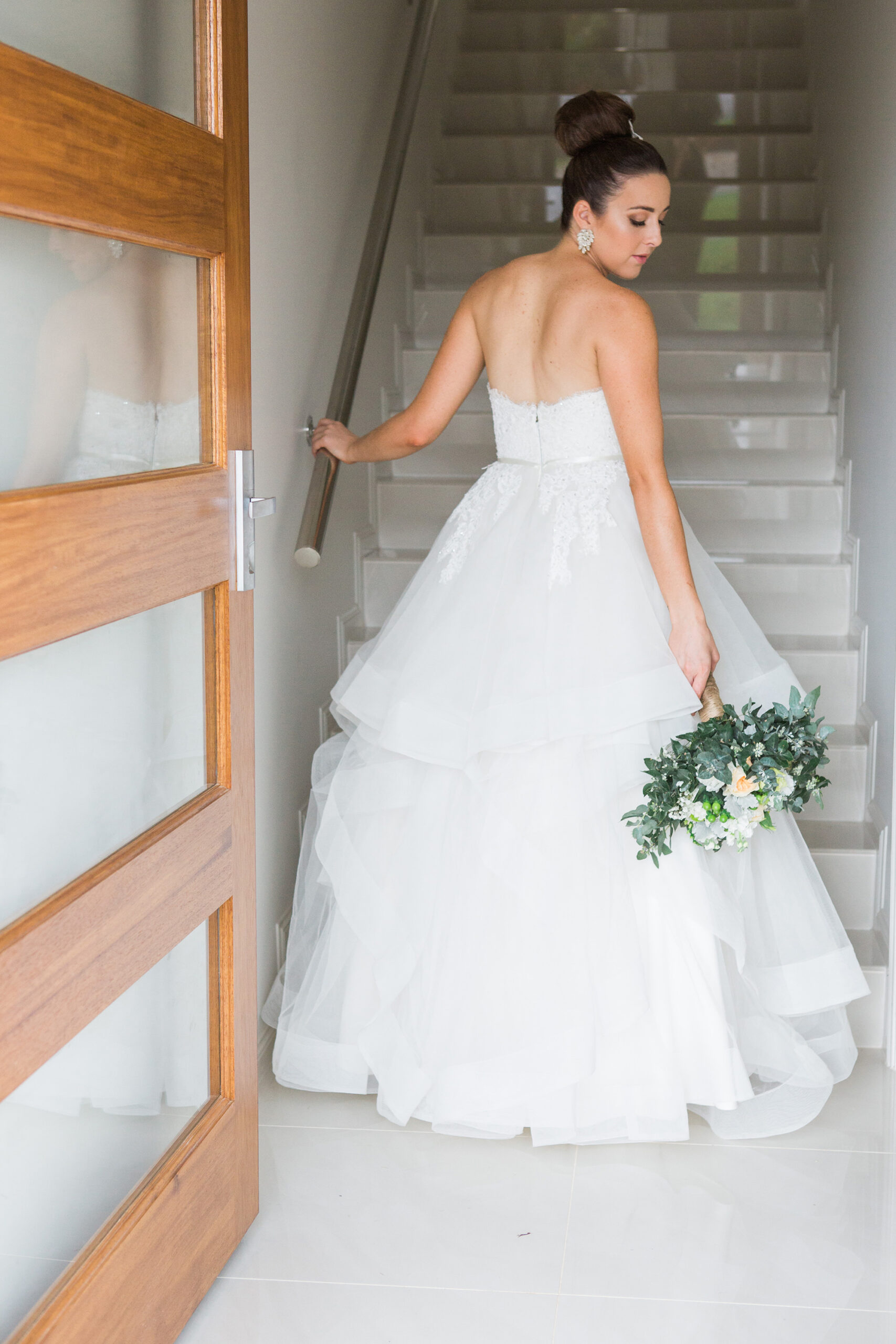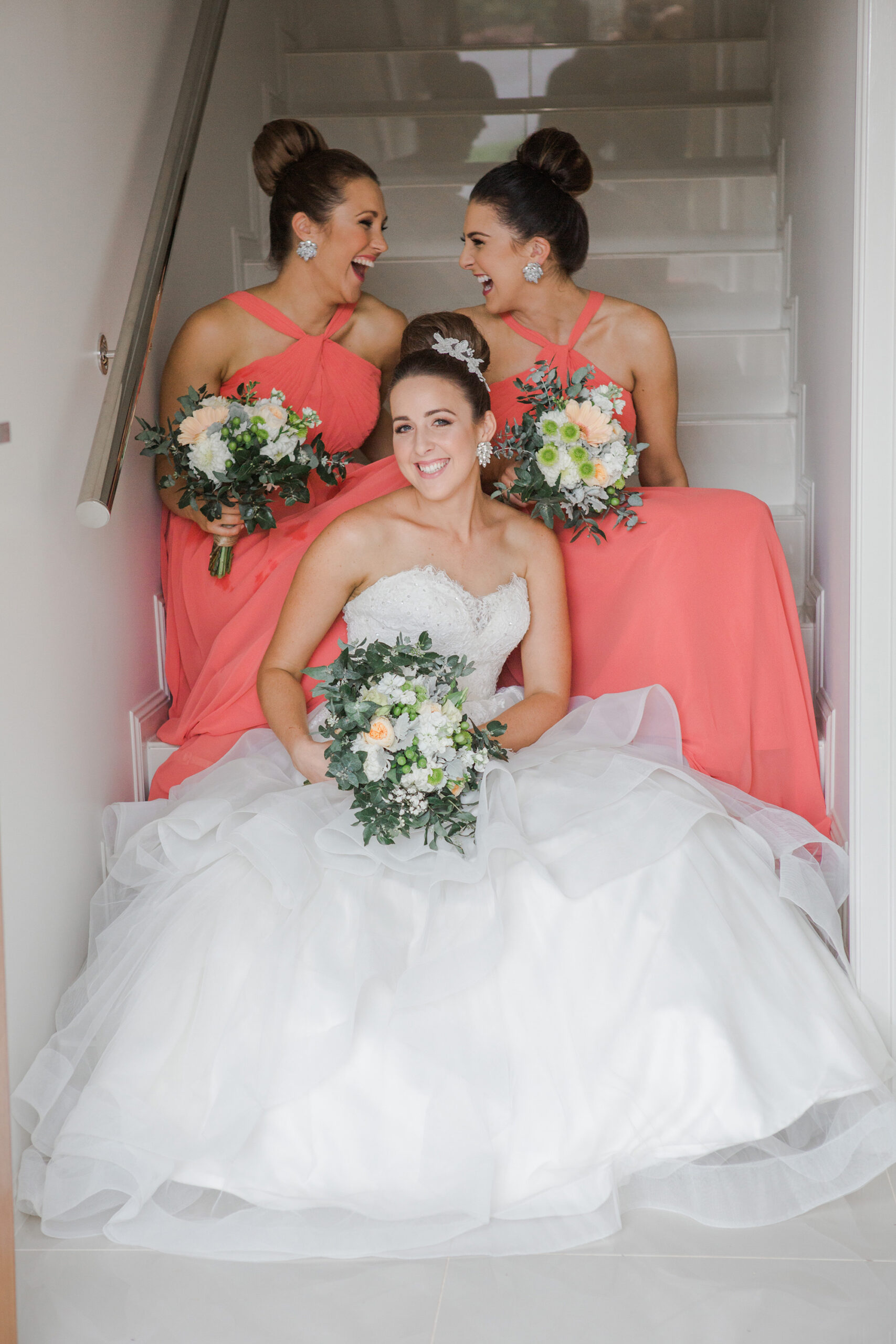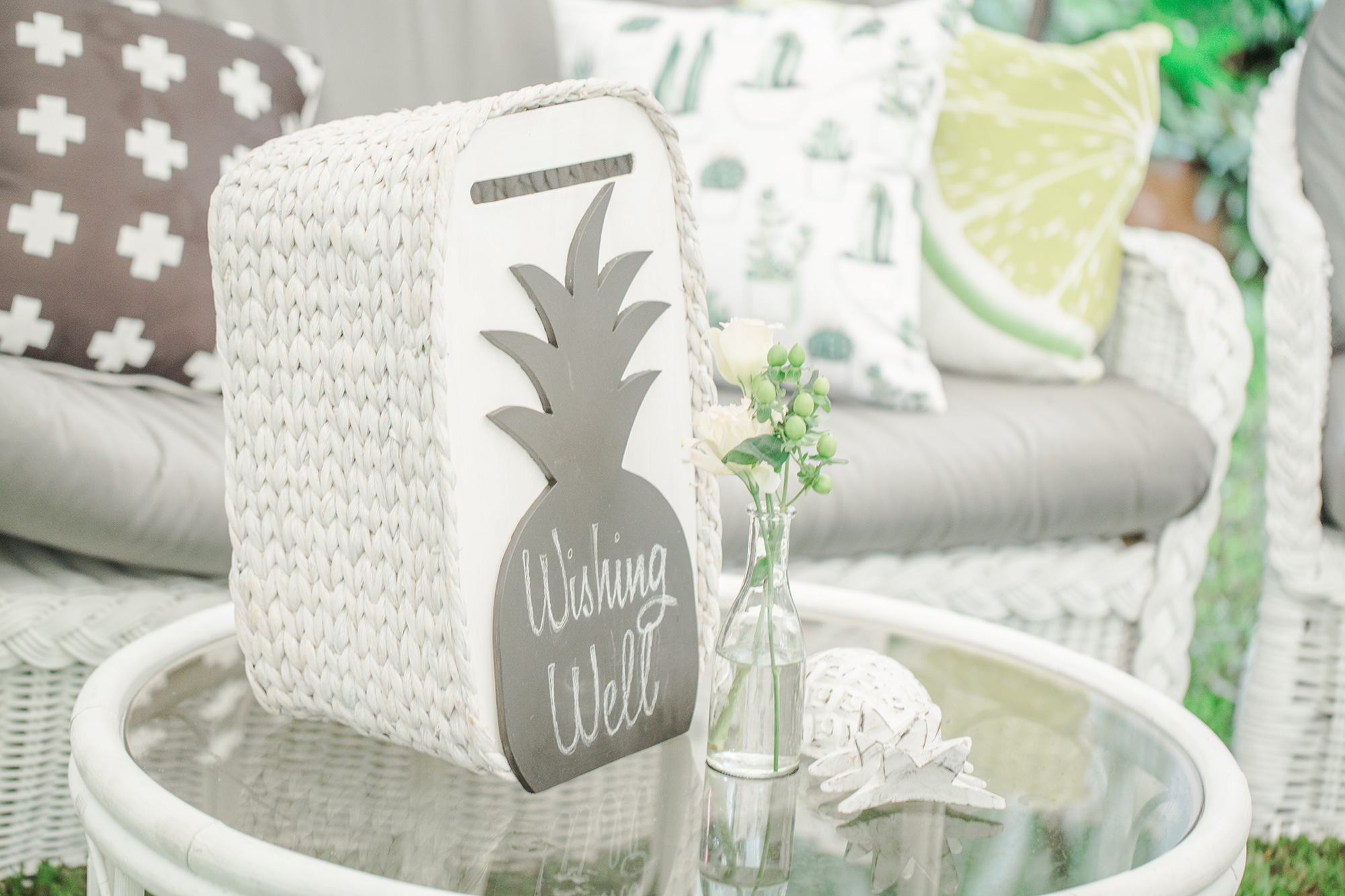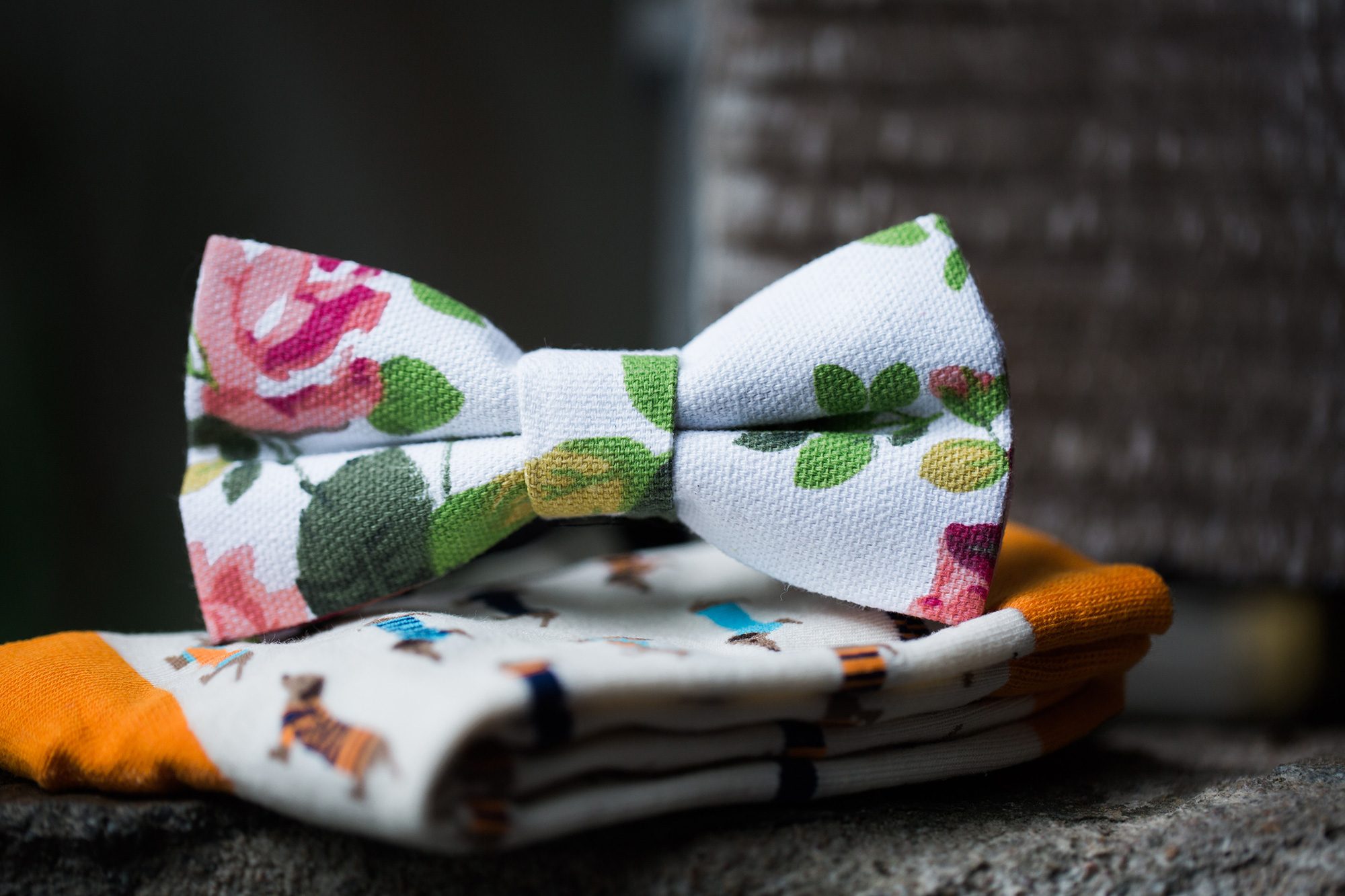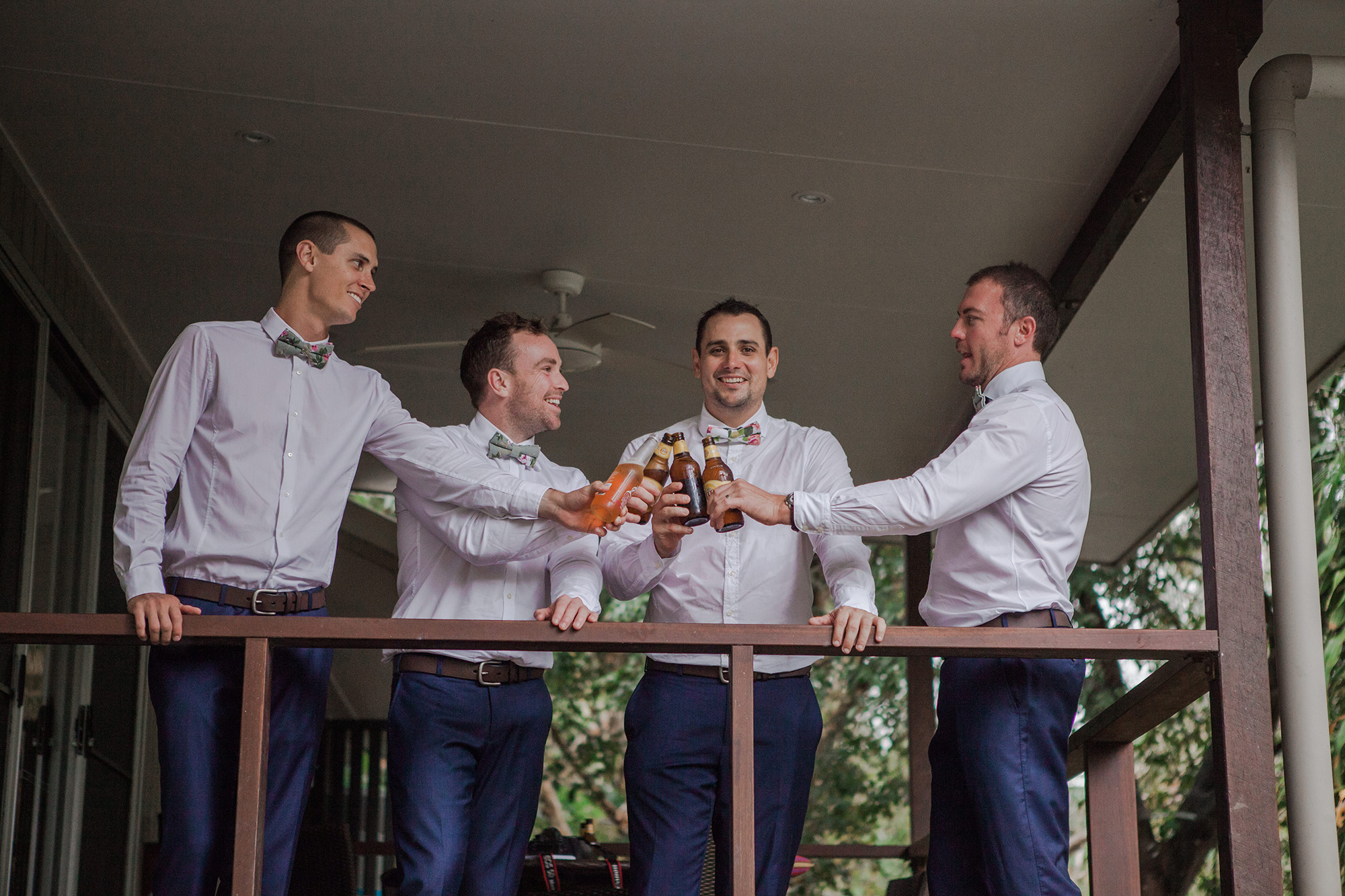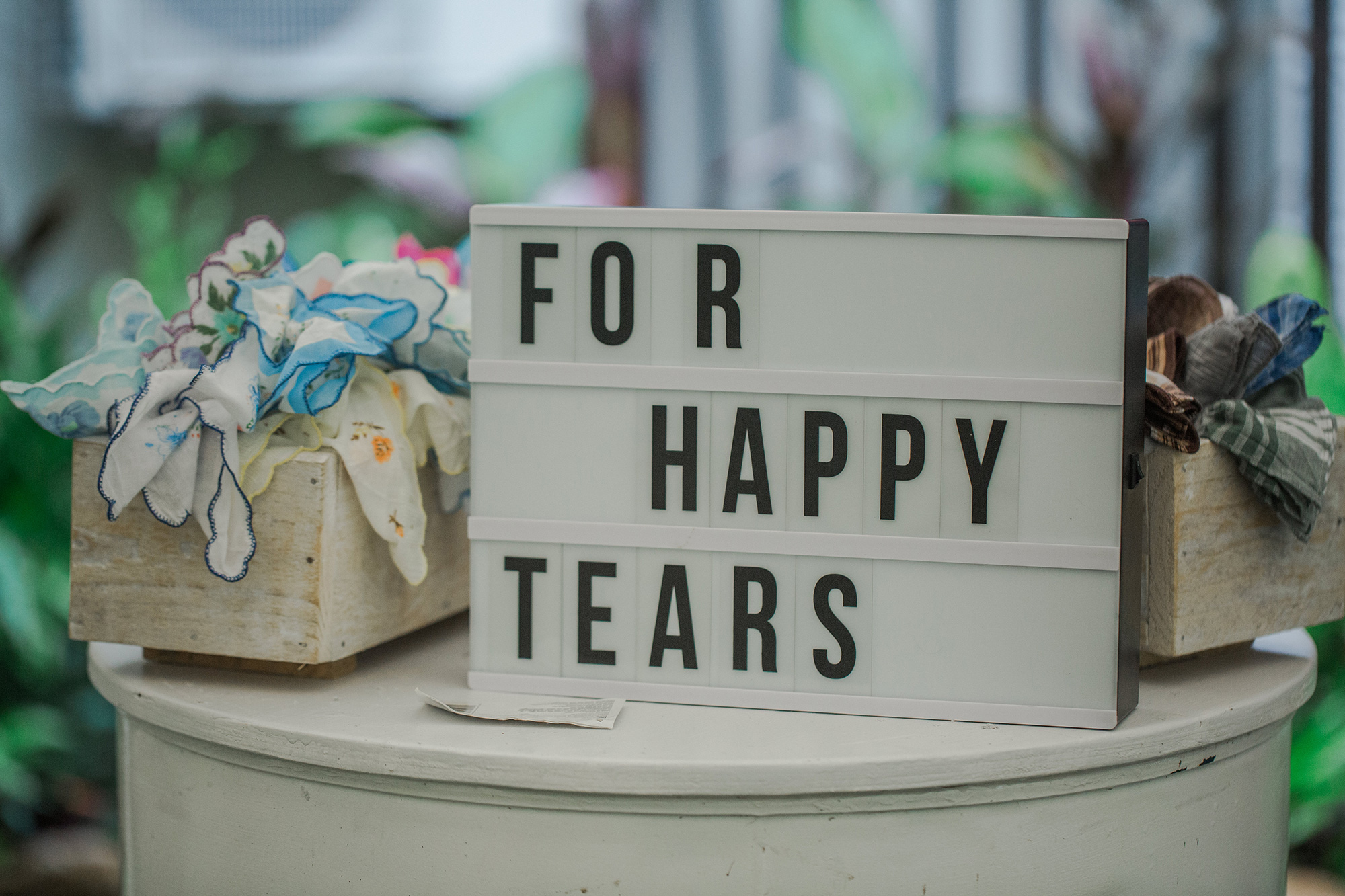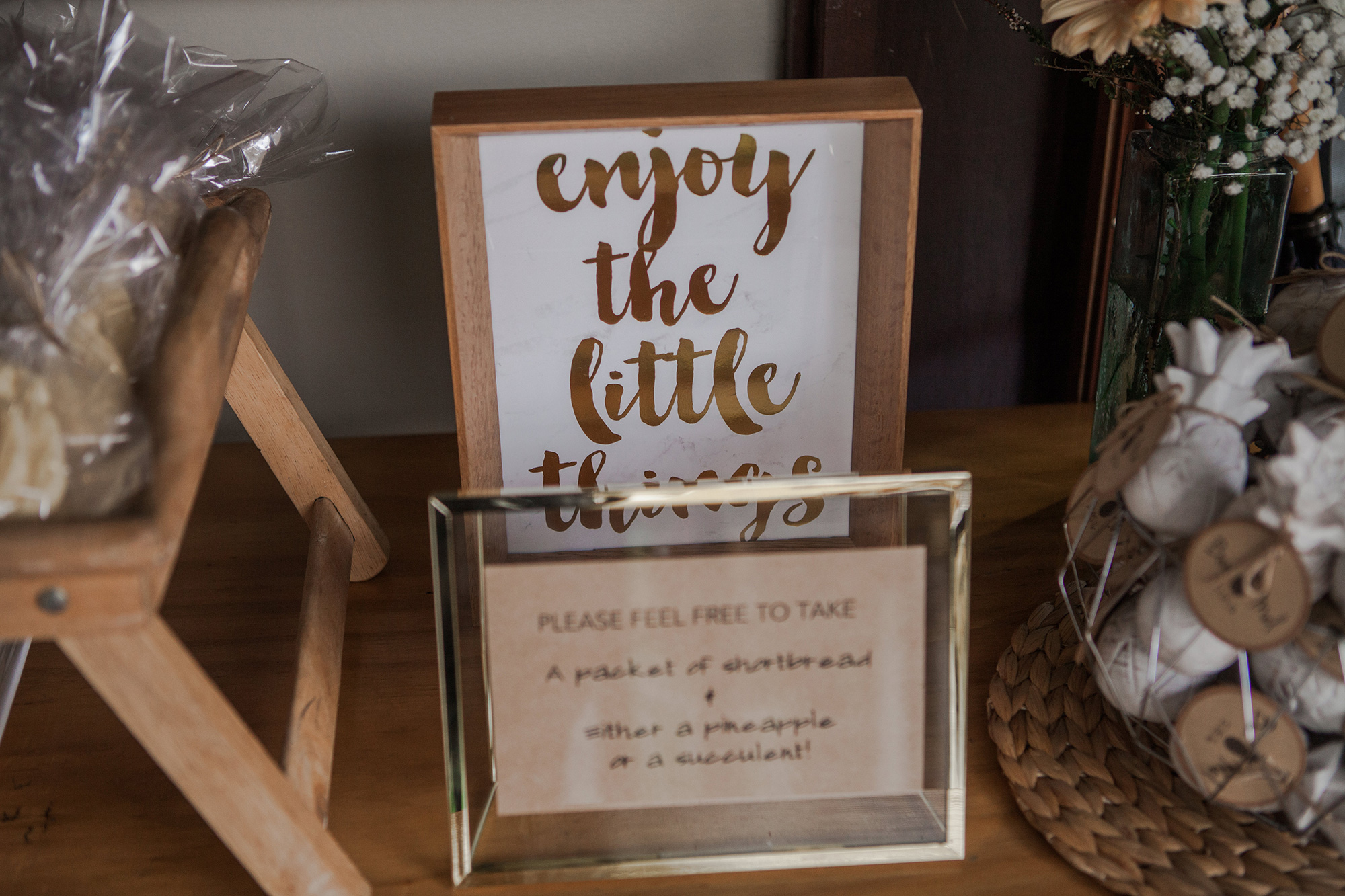 The happy couple paid plenty of attention to the little details to make their day memorable.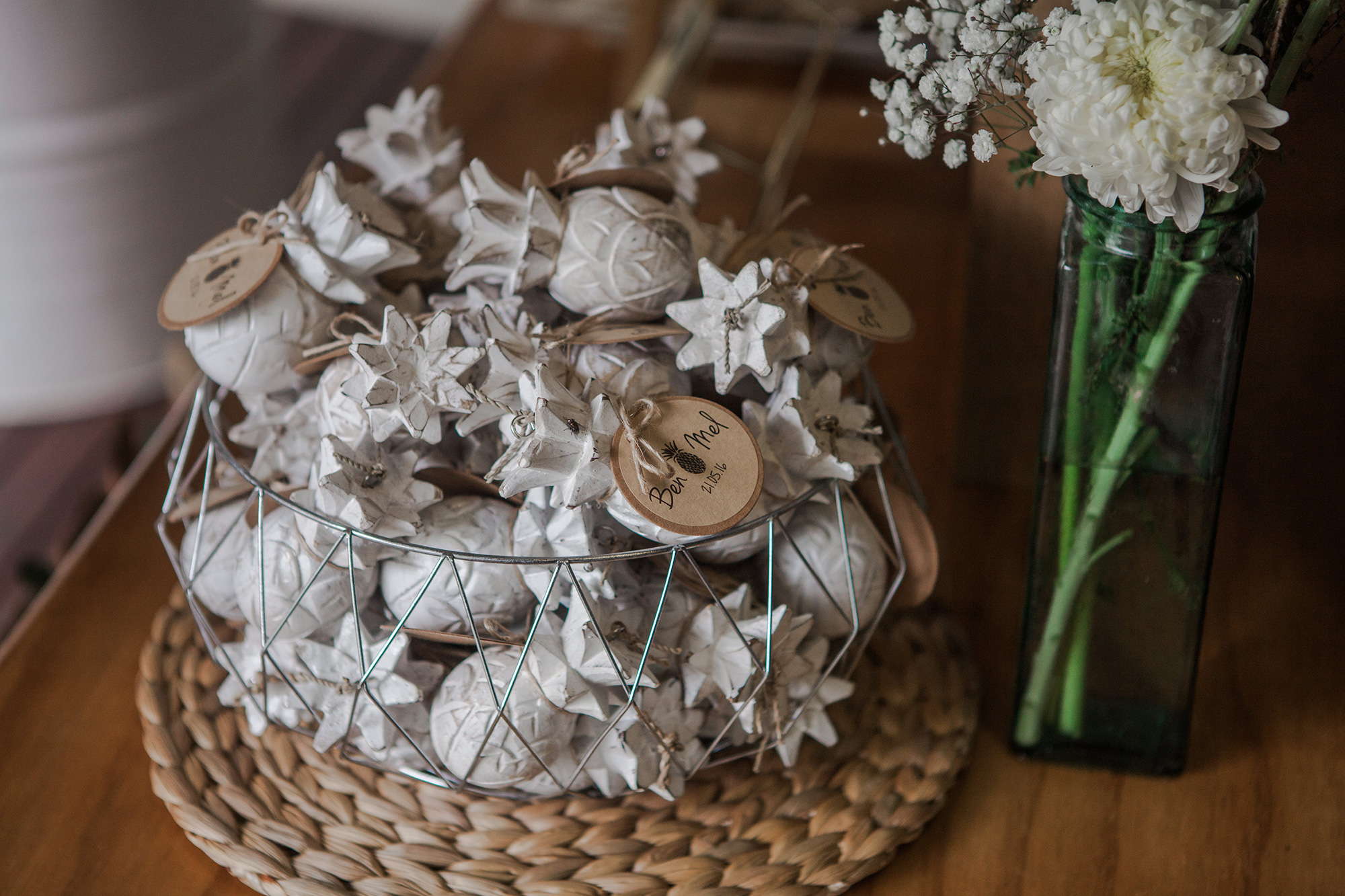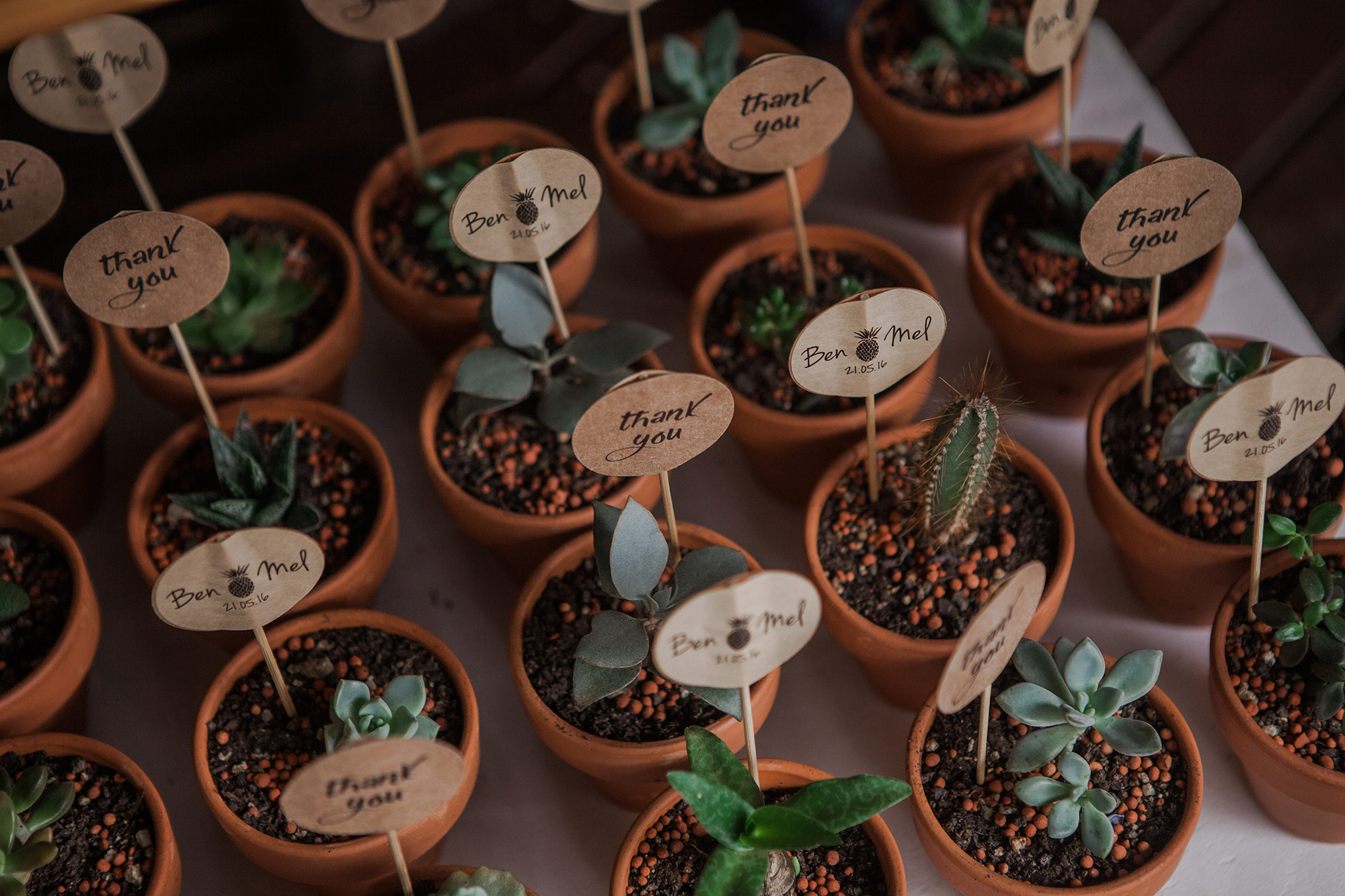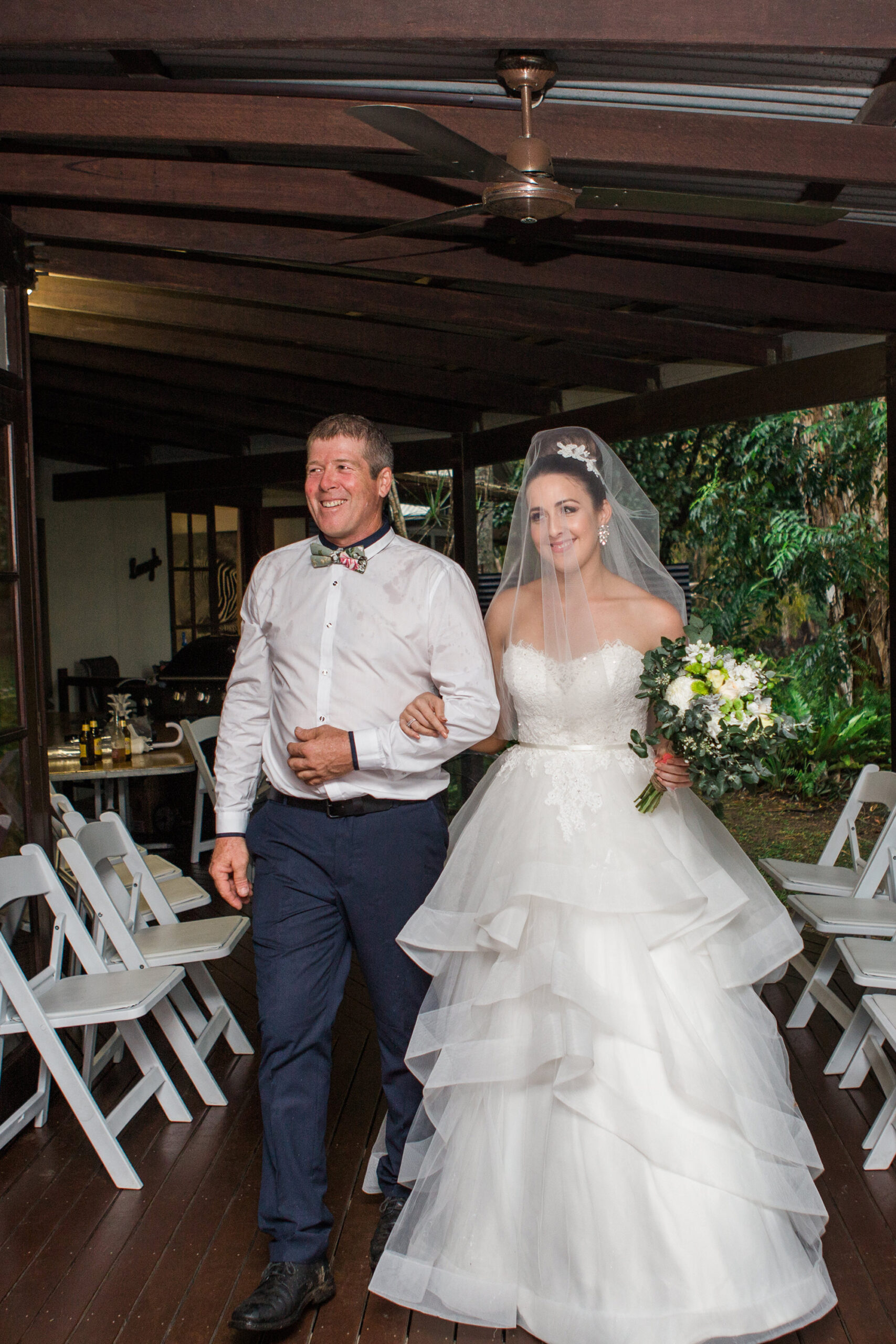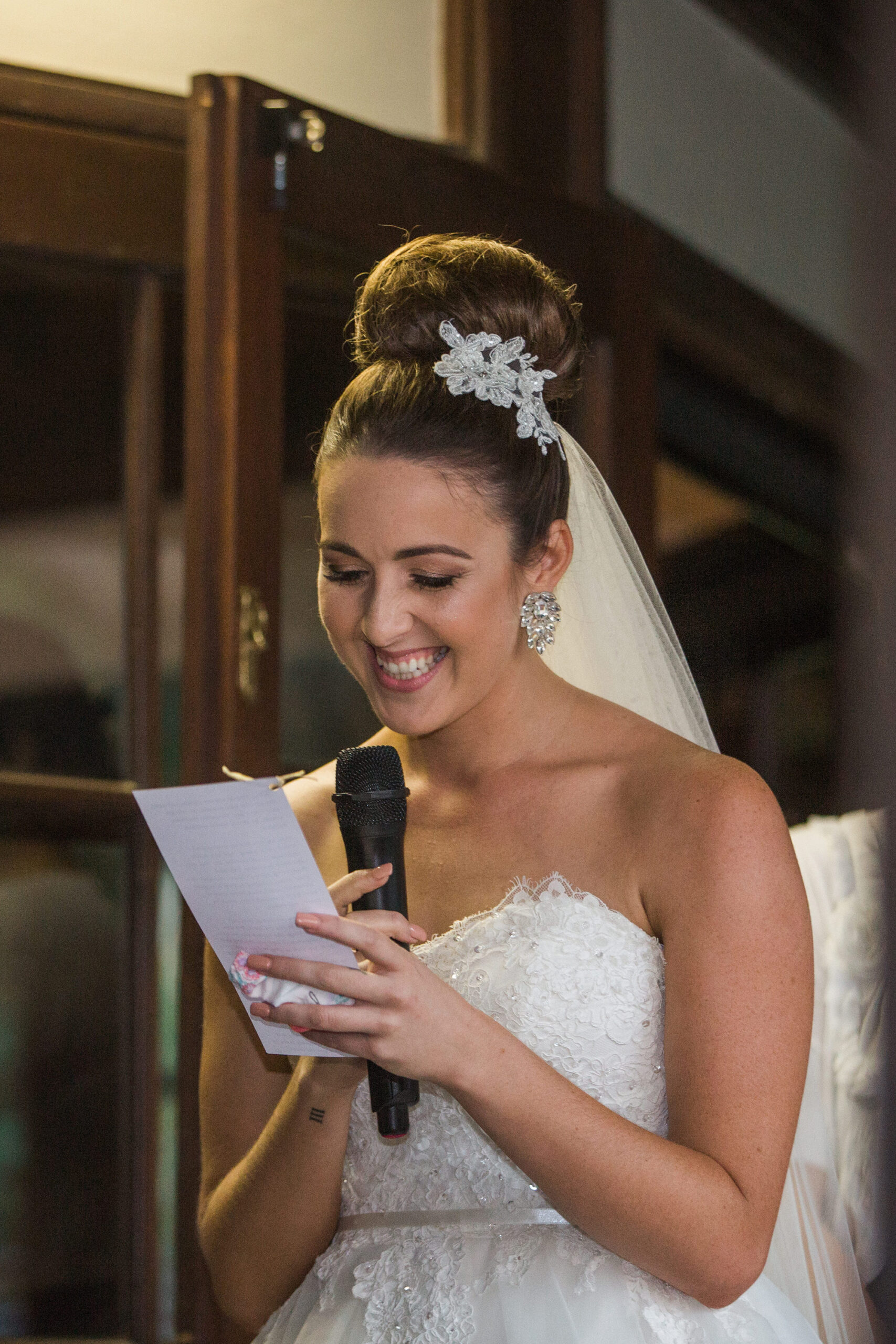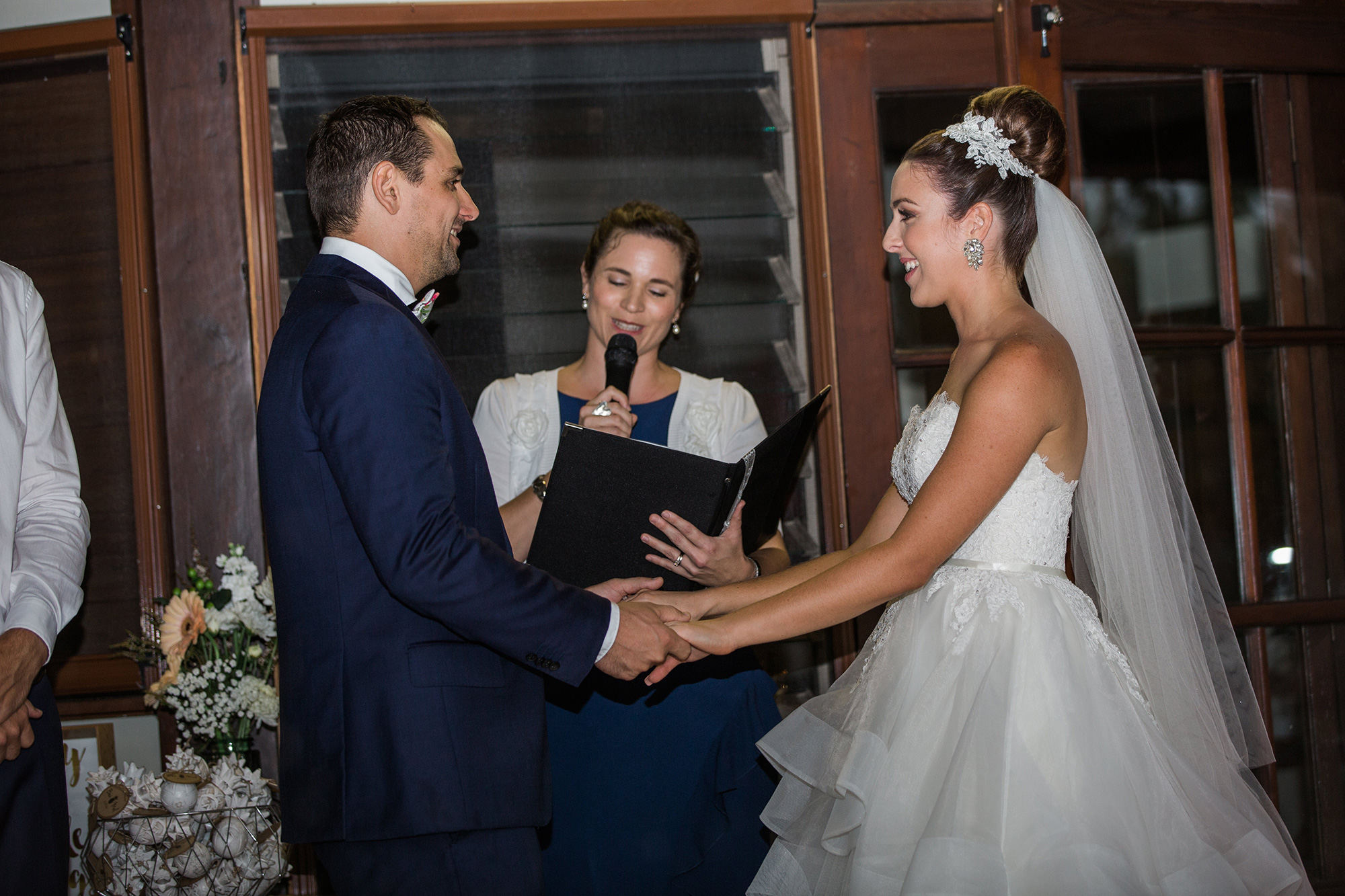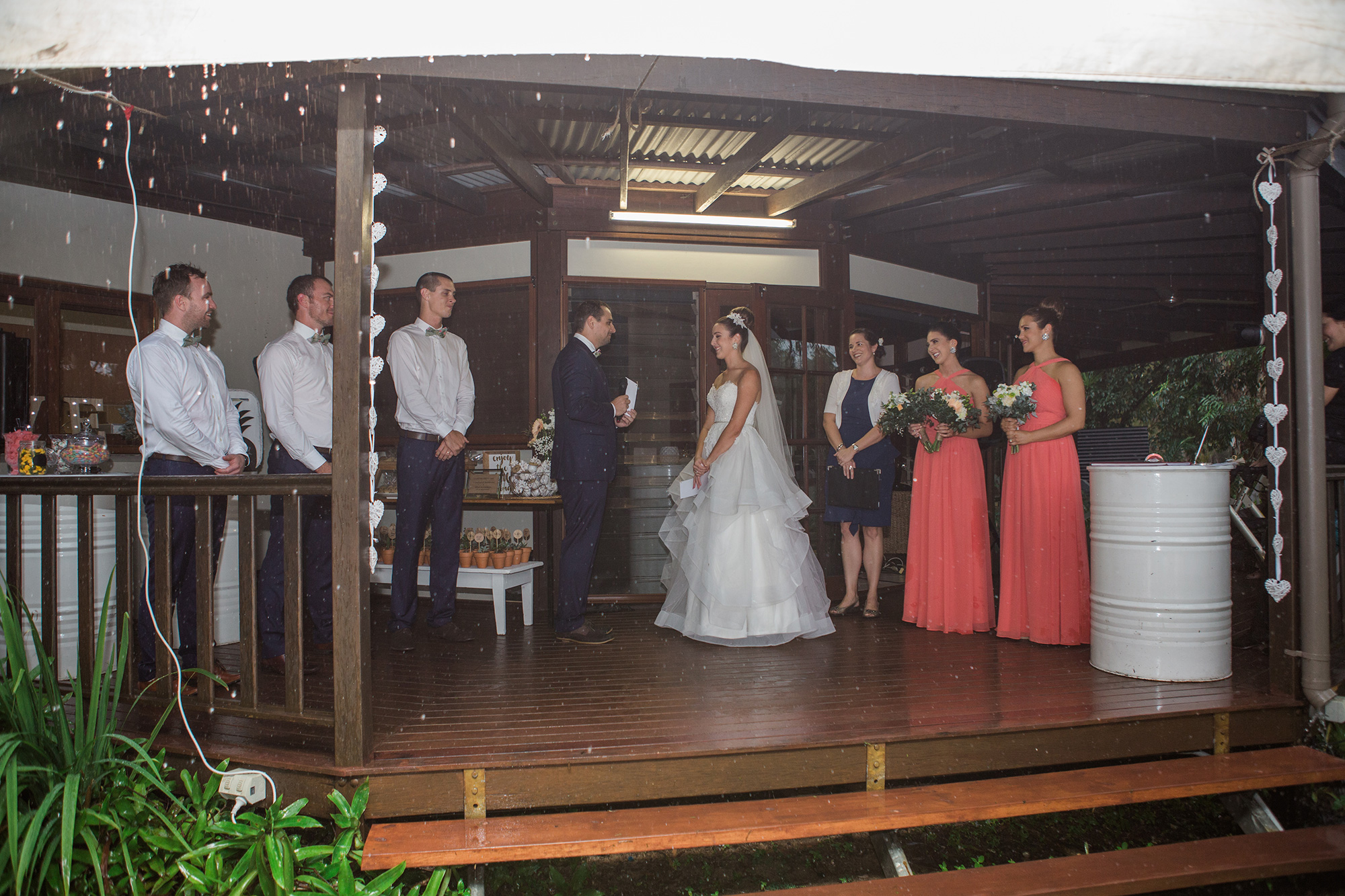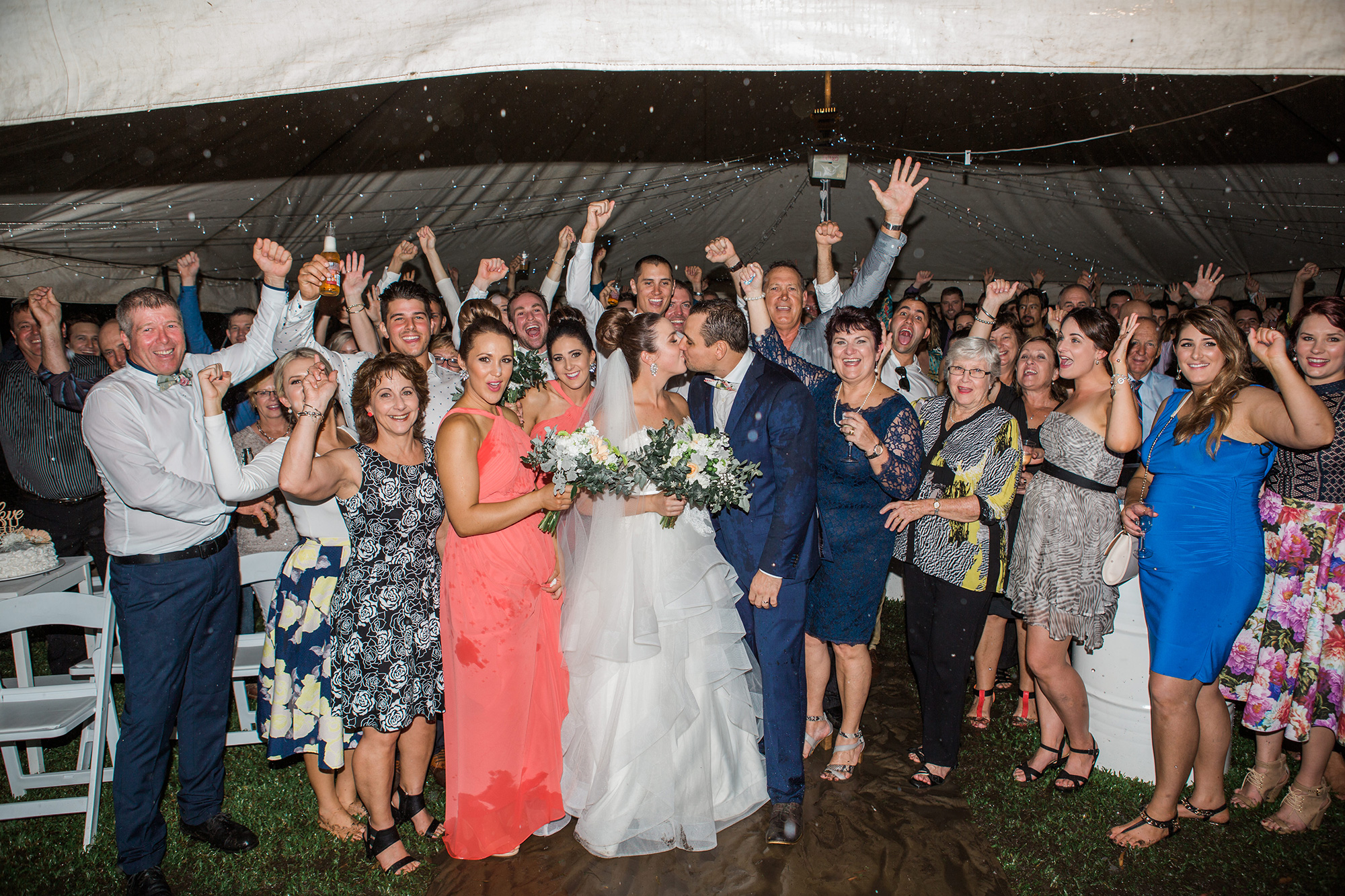 Mel recommends other couples planning a garden wedding have a back-up plan just in case of inclement weather.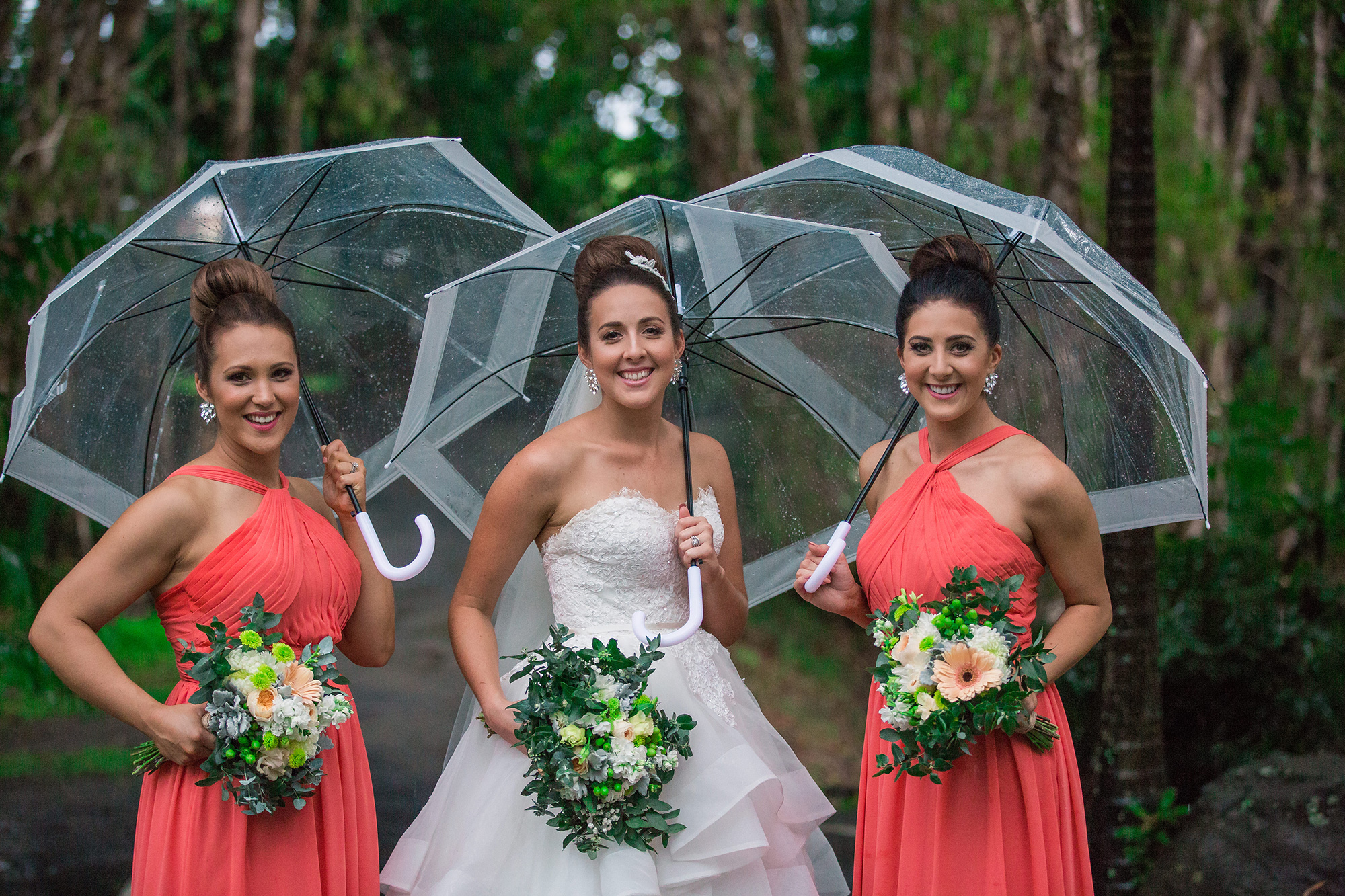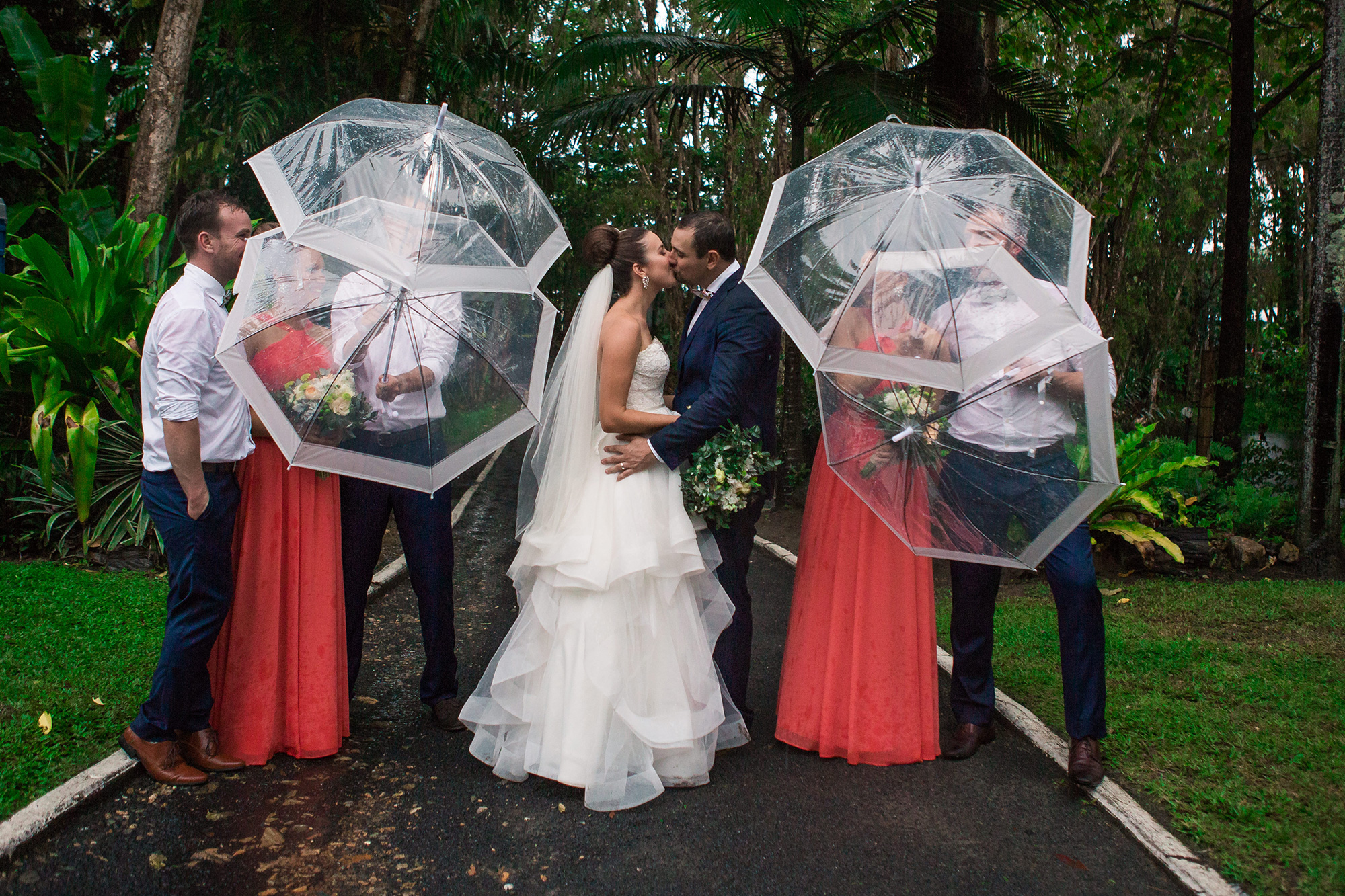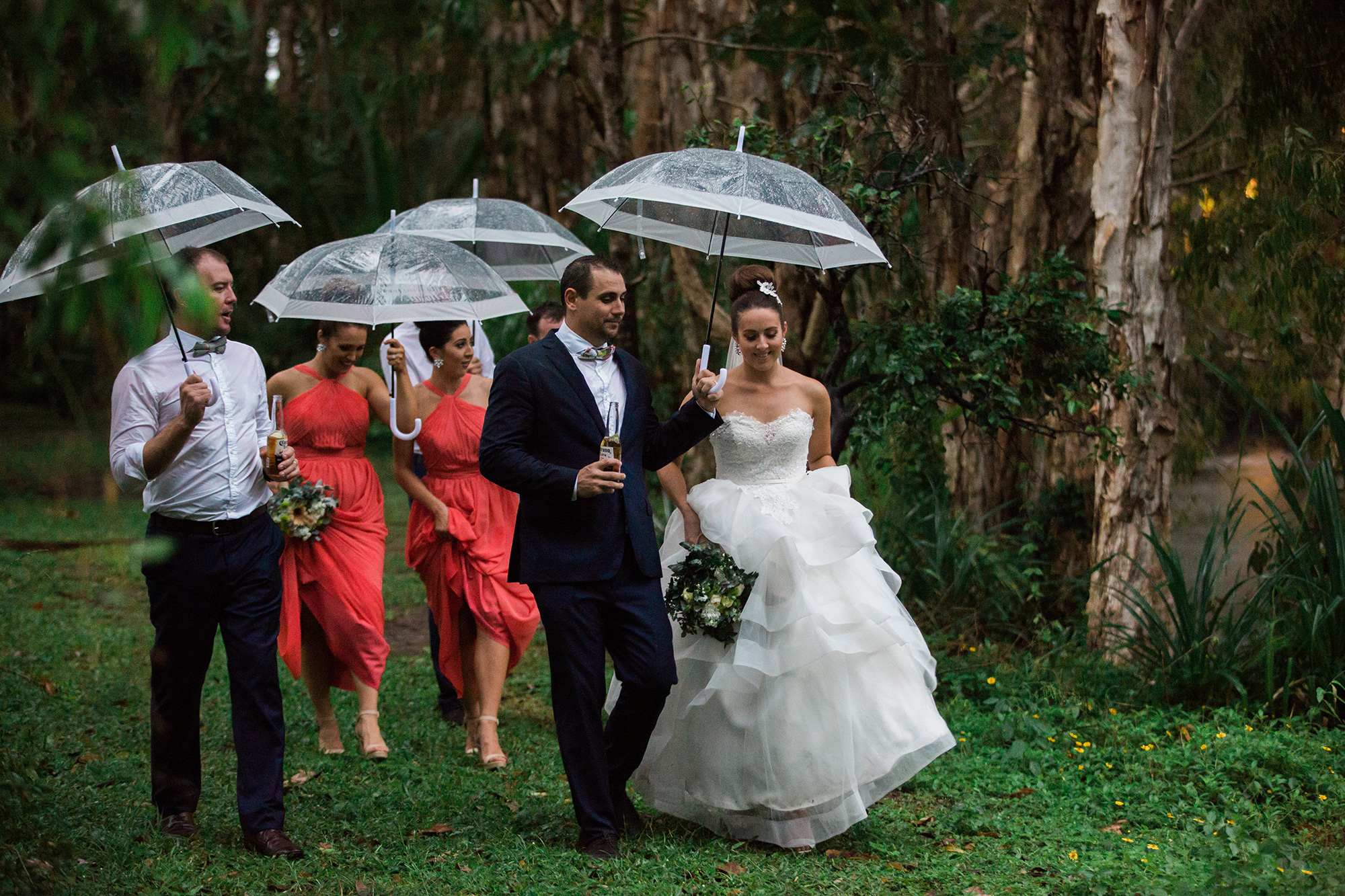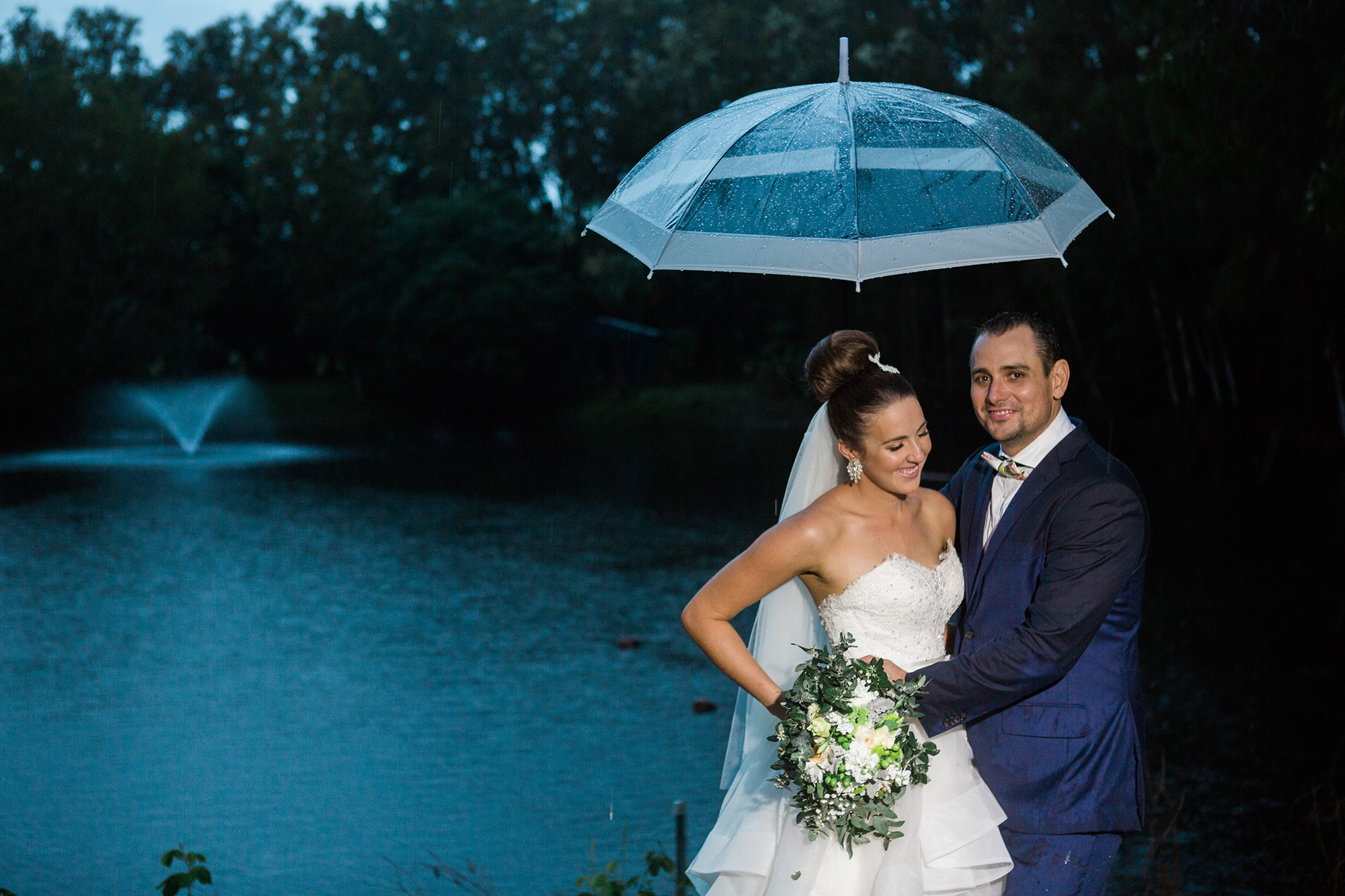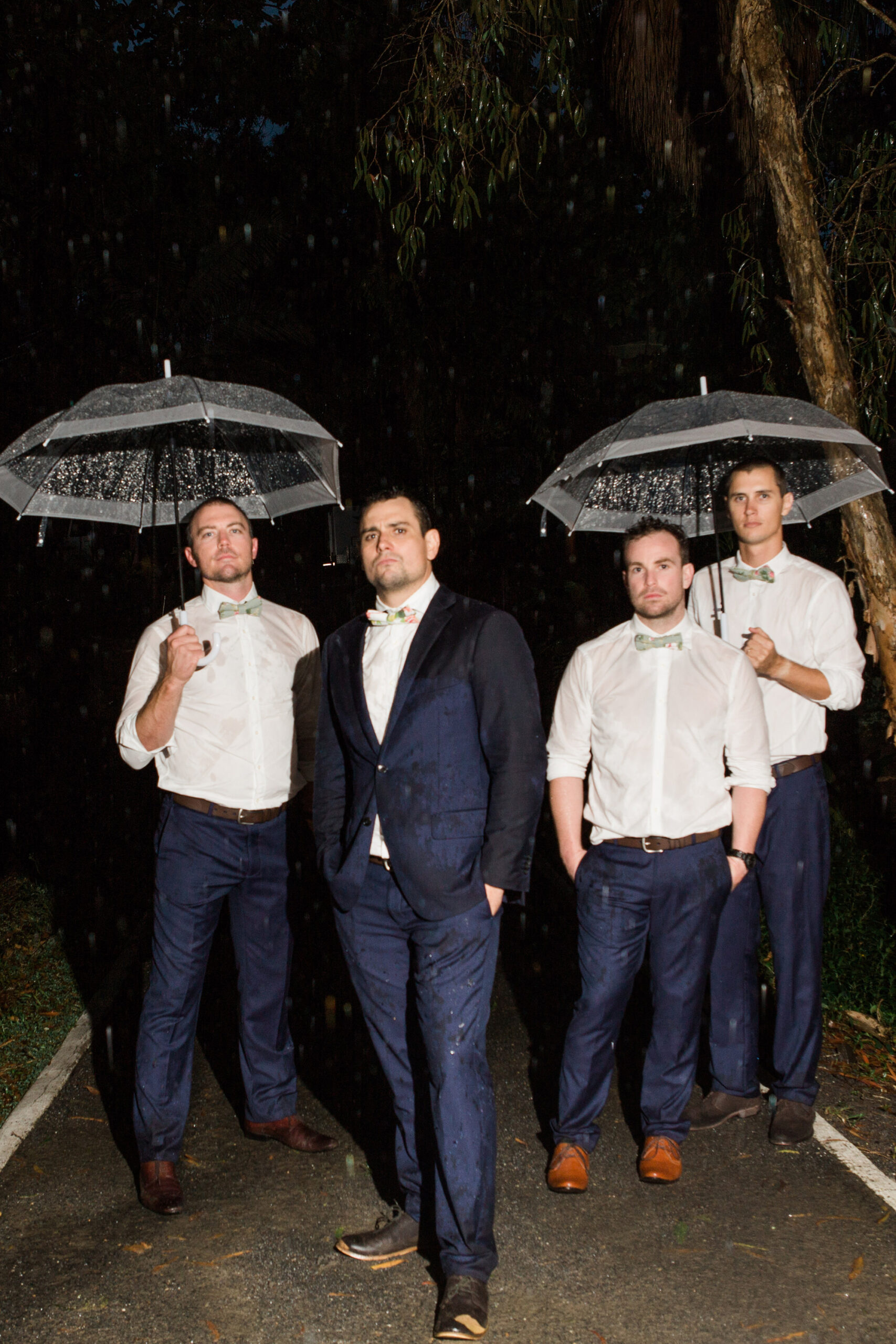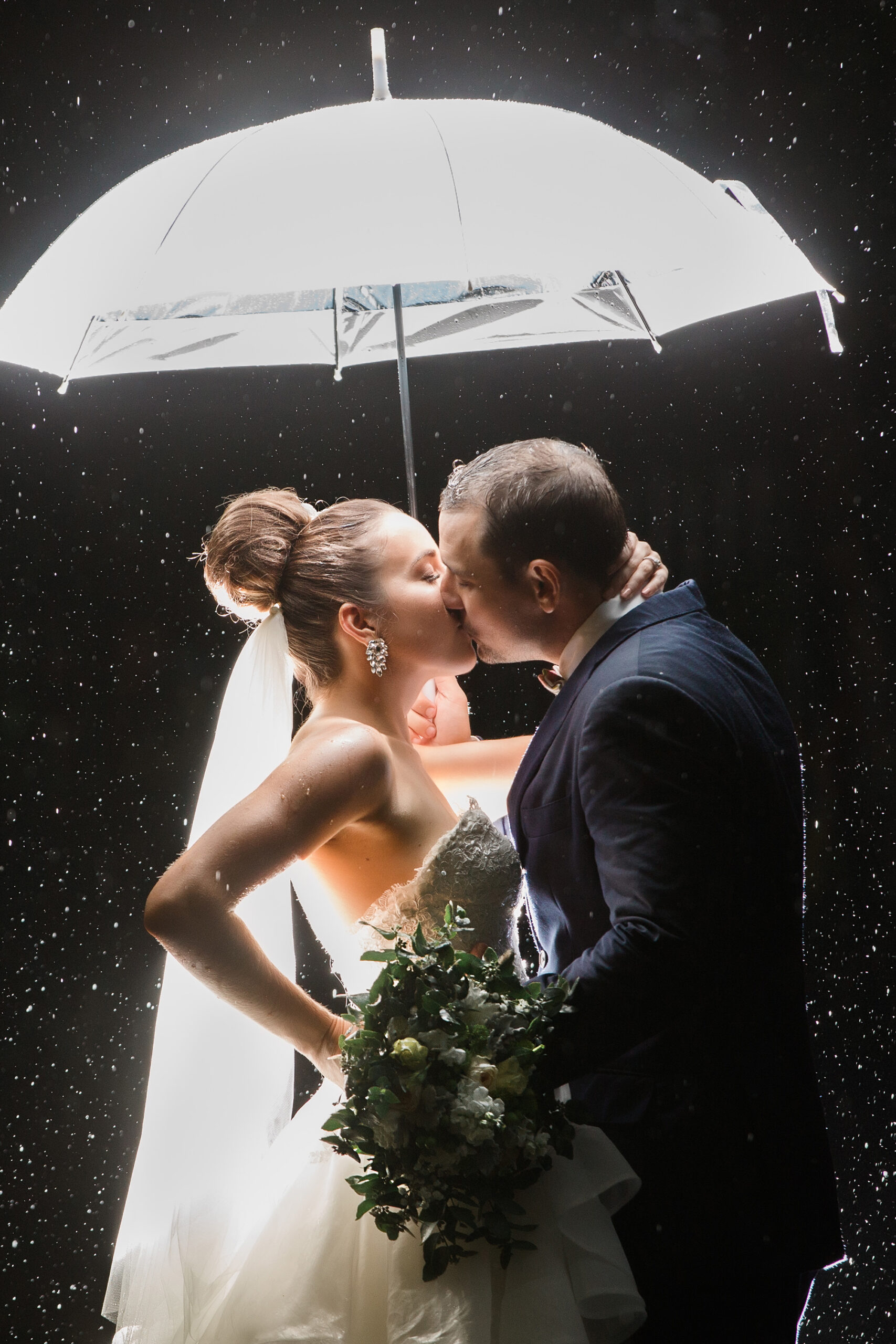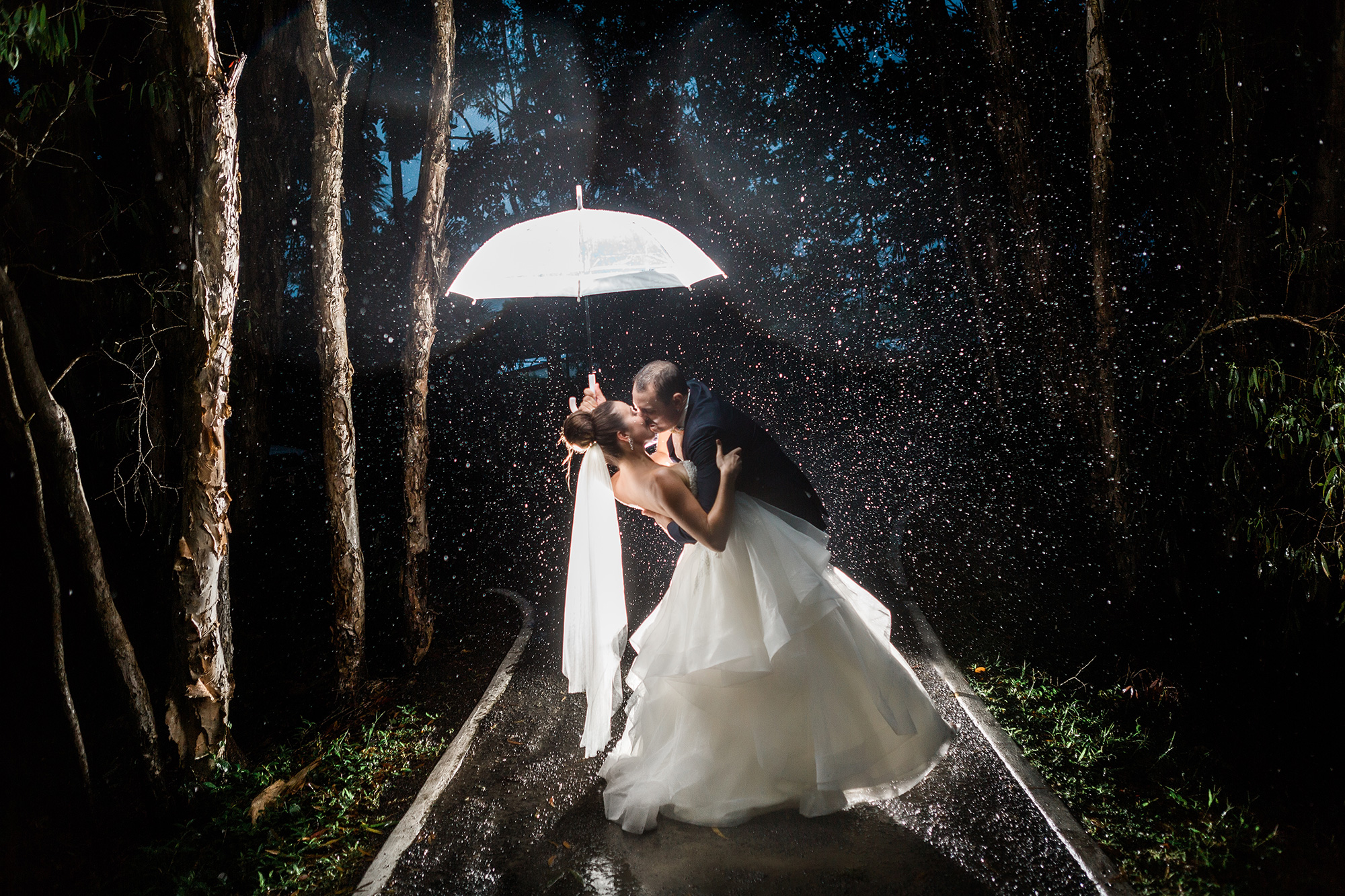 The rain made for some stunning photographs.