Evon and Eugene brought the best of Chinese culture to Melbourne for their traditional wedding.
The day began with a traditional gate crashing, where Eugene, 32, and his groomsmen had to go through a series of games and challenges before he could see the bride.
This was followed by a traditional tea ceremony. "The tea set I used belonged to my parents, which they used on their wedding day 34 years ago," Evon, 28, says.
The celebrations were held at Melbourne's Bram Leigh Receptions in front of 110 guests on July 21, 2017 – the couple's fifth anniversary.
Red and peach tones set the scene for the reception decor, and instead of a first dance the couple opted to perform two duets – one in Cantonese and one in English – it was a fitting surprise given they first met at a karaoke bar.
"I prepared a surprise song for him as well," says Evon. "We felt like it was our mini concert that night and luckily our guests enjoyed it as well."
Evon sourced much of the decor for the big day herself and enjoyed the planning process.
"We both think our wedding was a big party. We definitely feel the love from all our family and friends – without their presence we wouldn't have had such a memorable day," she says.
Photos courtesy of Black Avenue Productions and Pakyu Photography.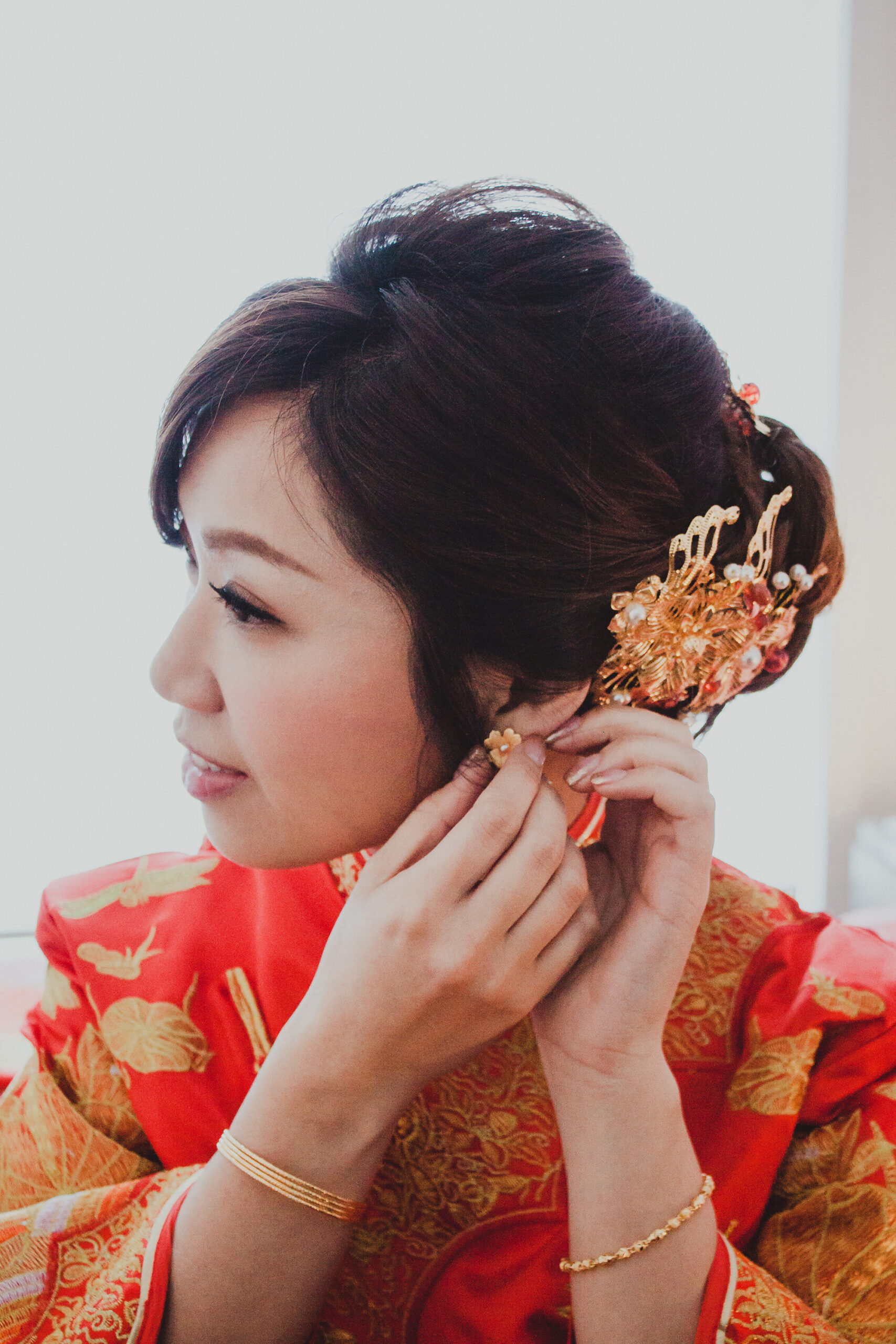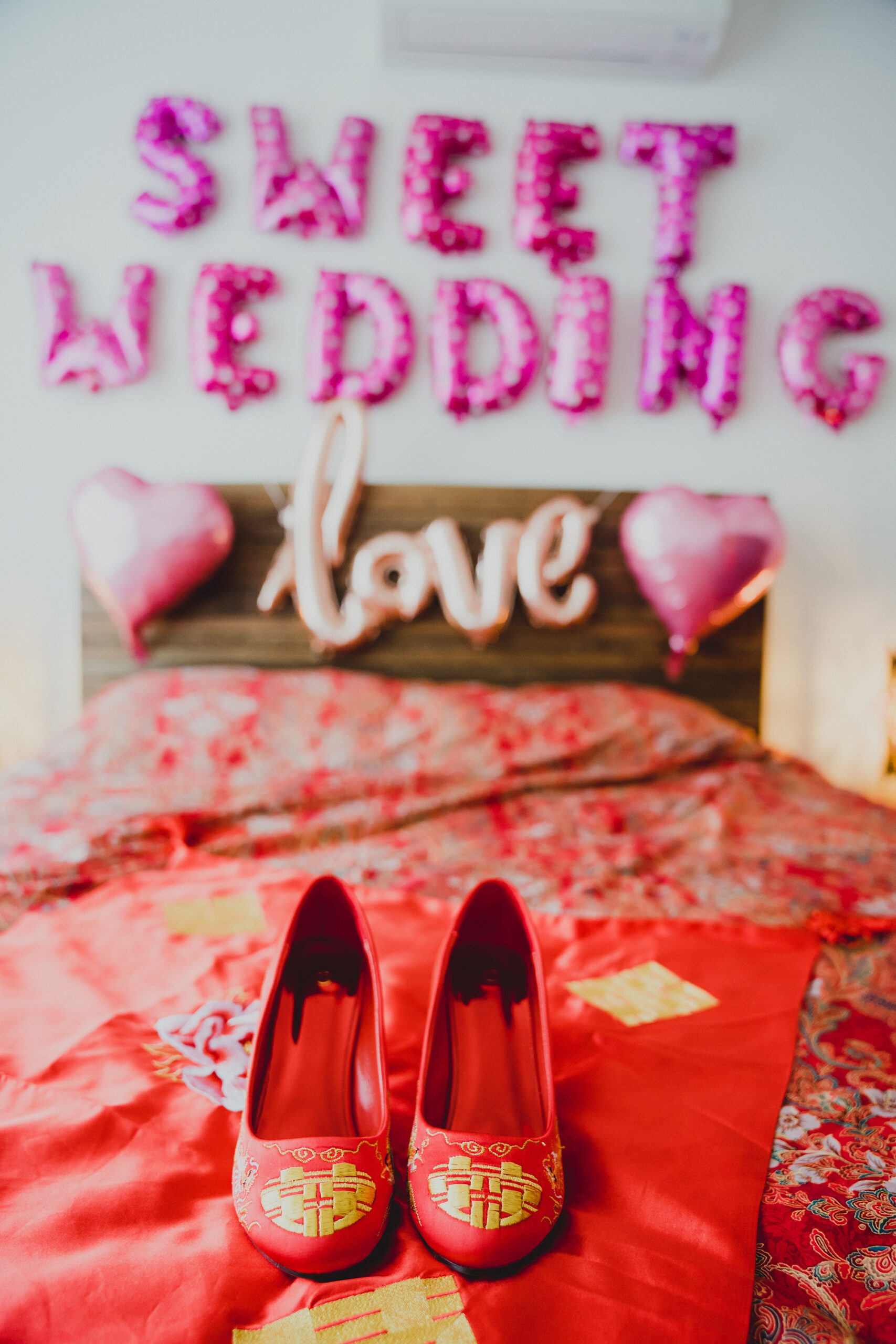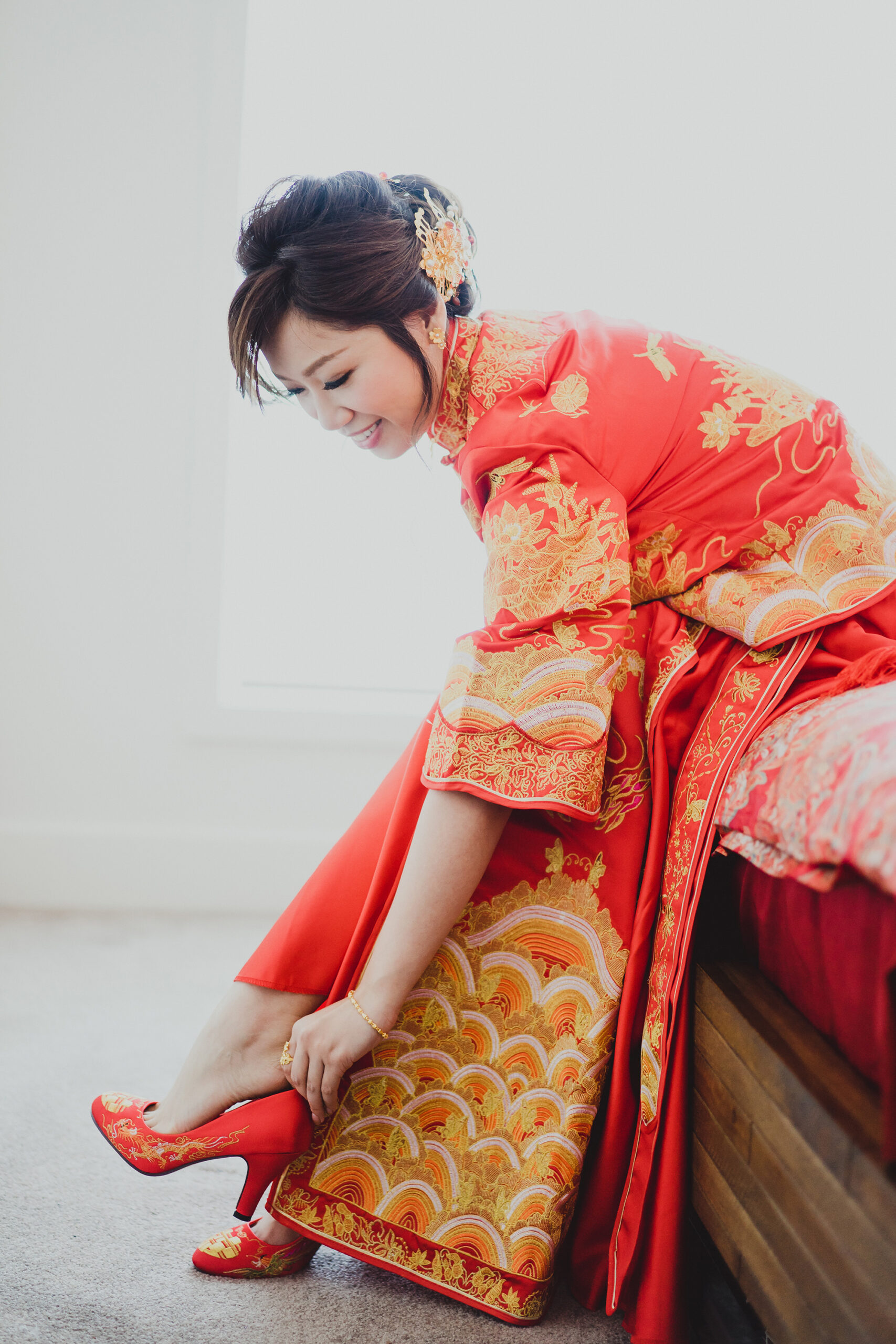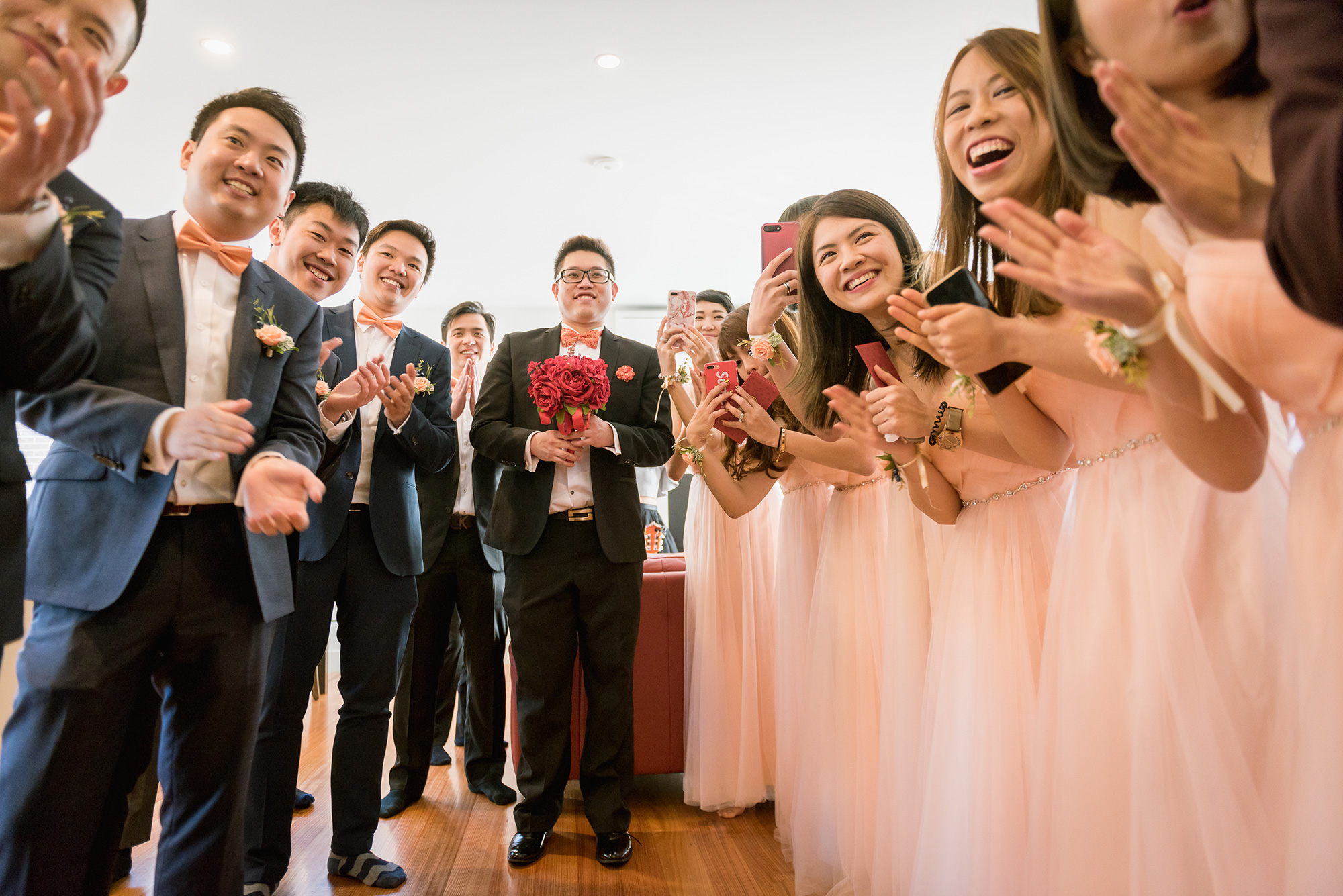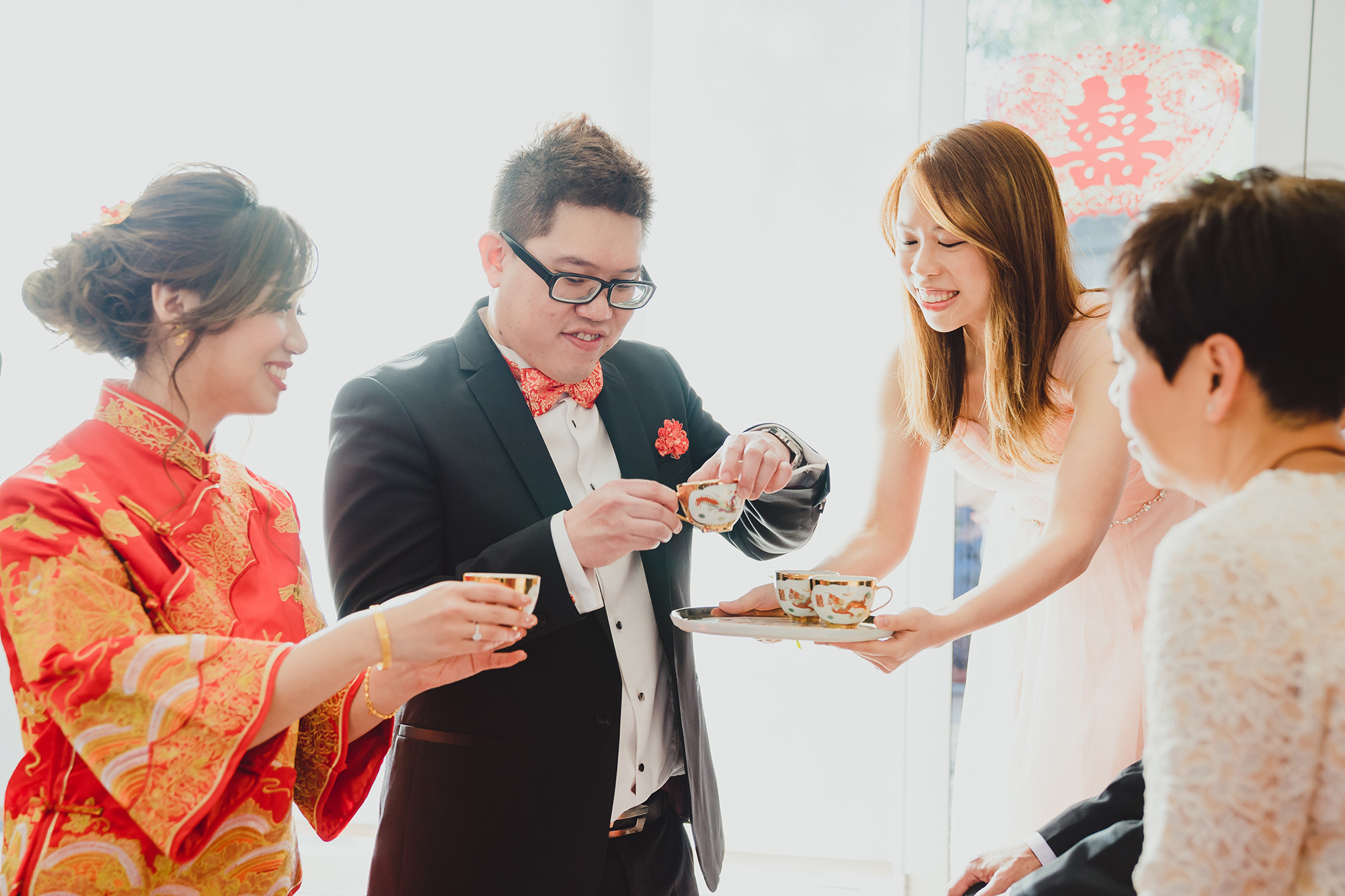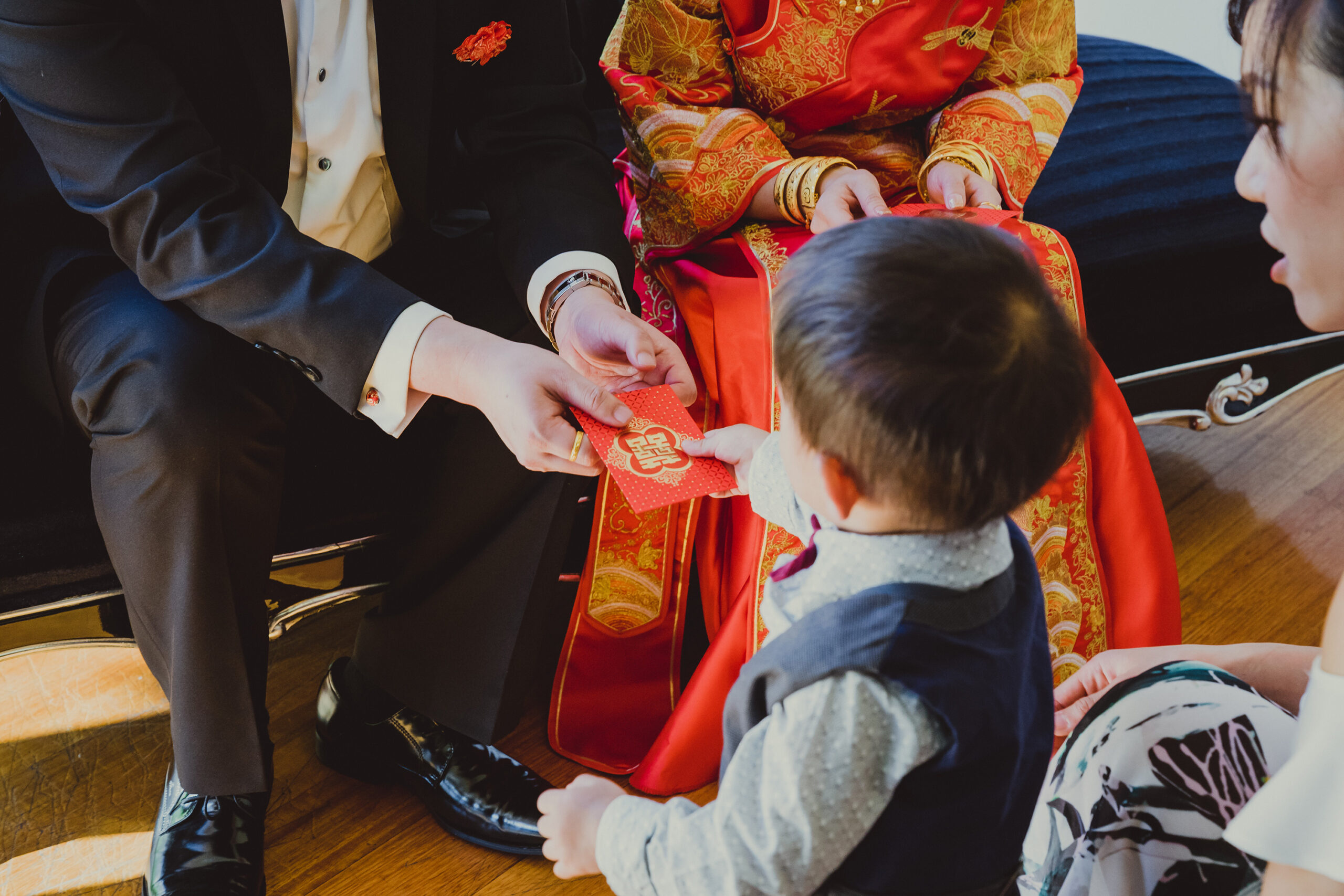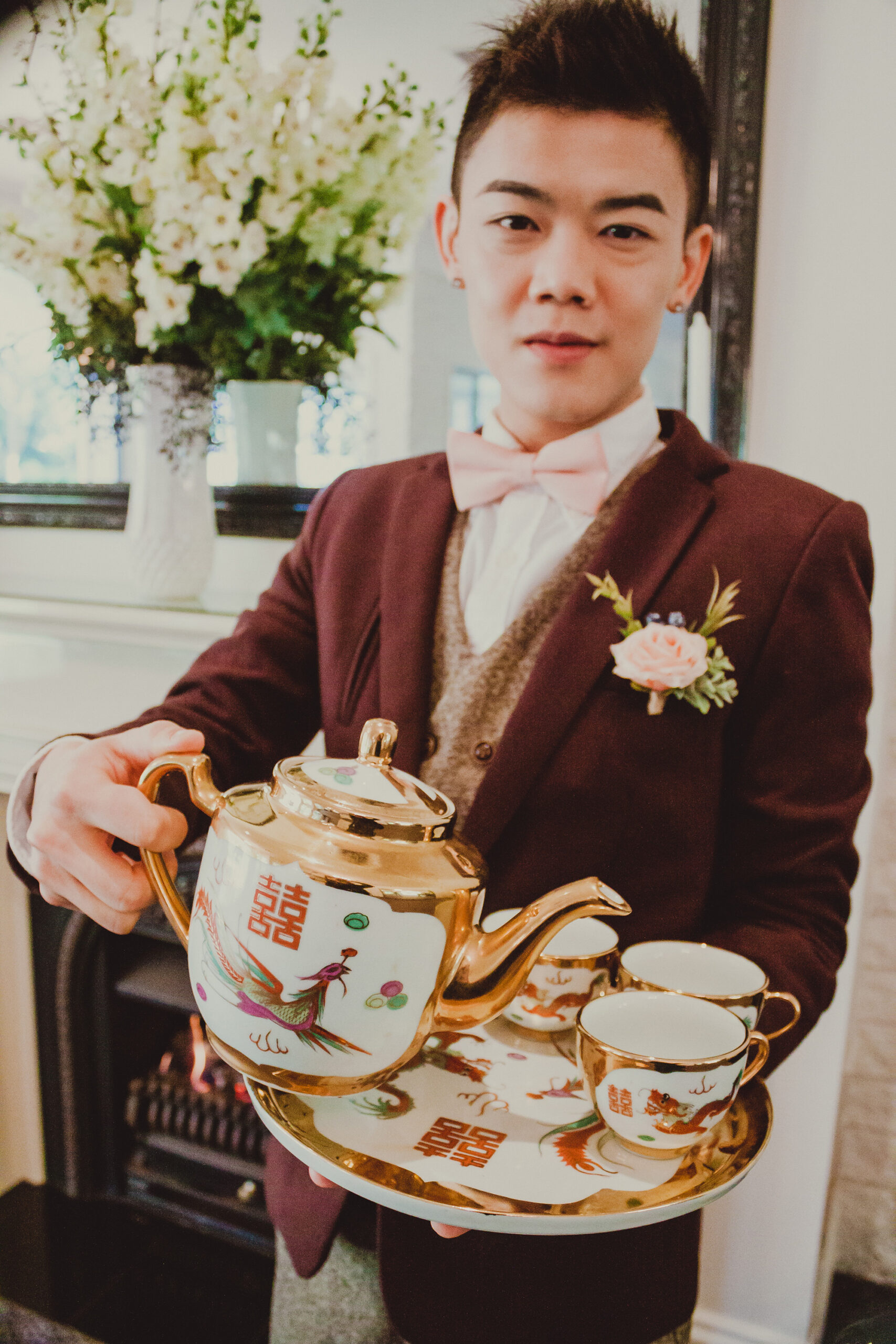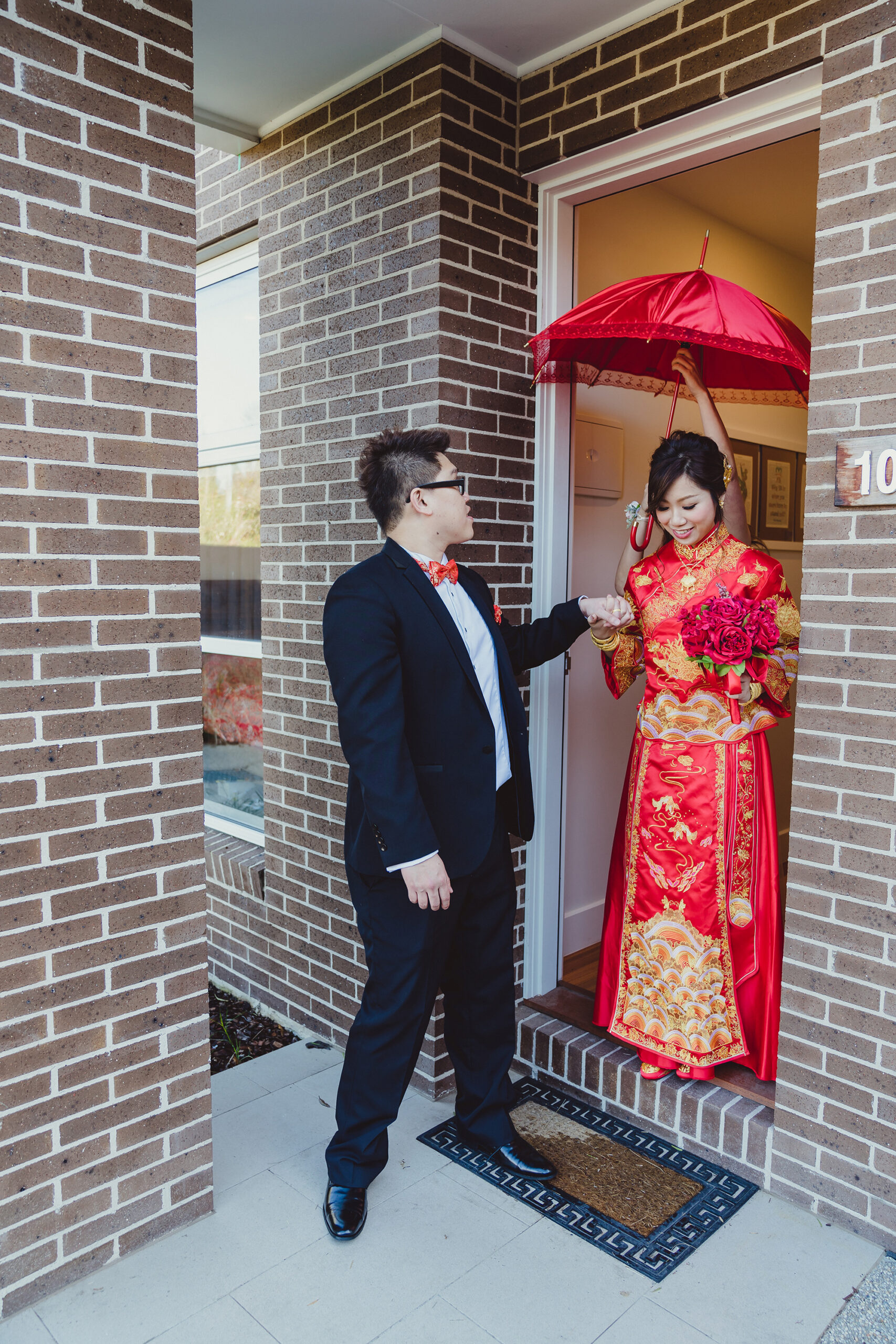 Evon is originally from Hong Kong and Eugene is from Malaysia. They met in March in 2012 through mutual friends and in October 2015 Eugene popped the question.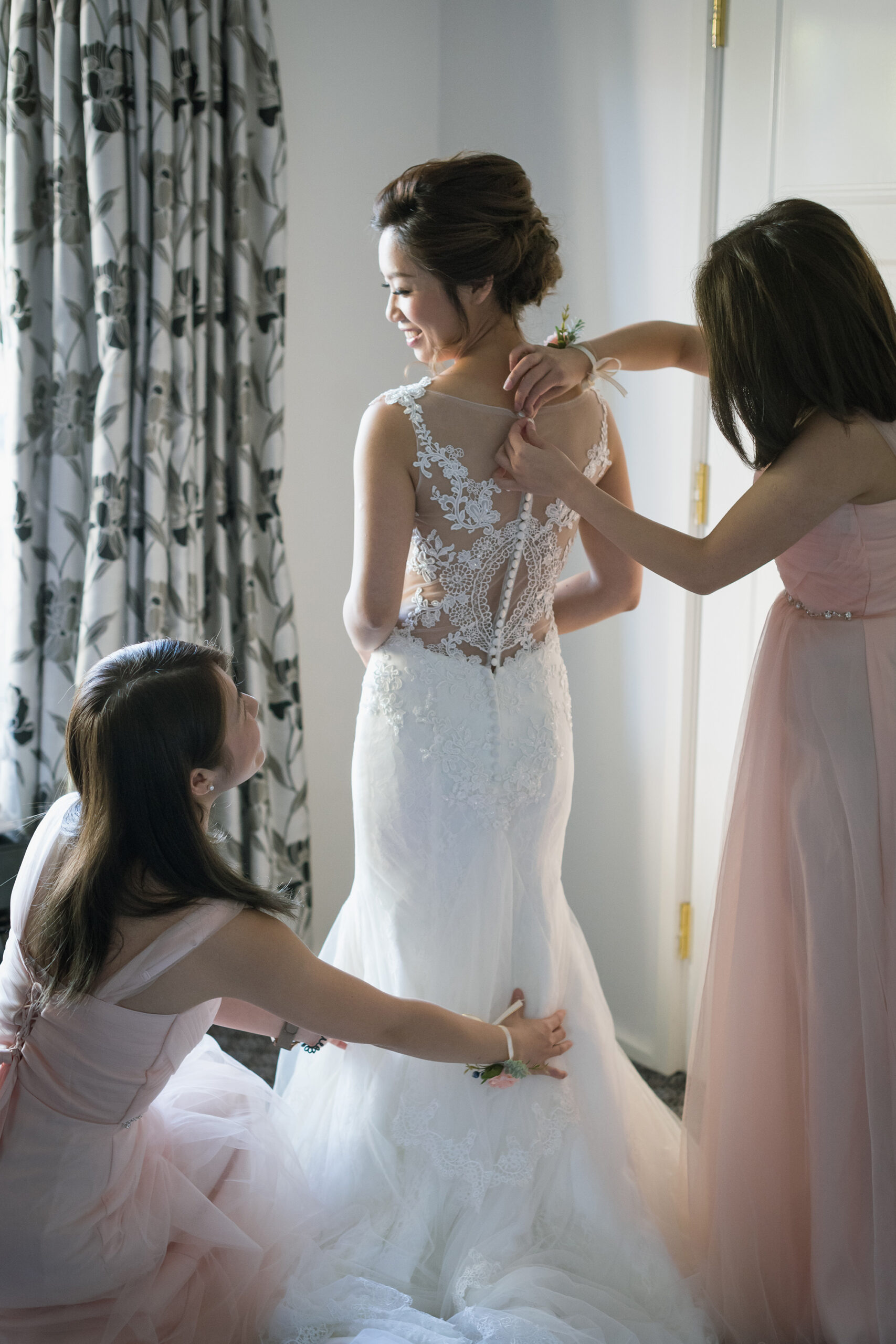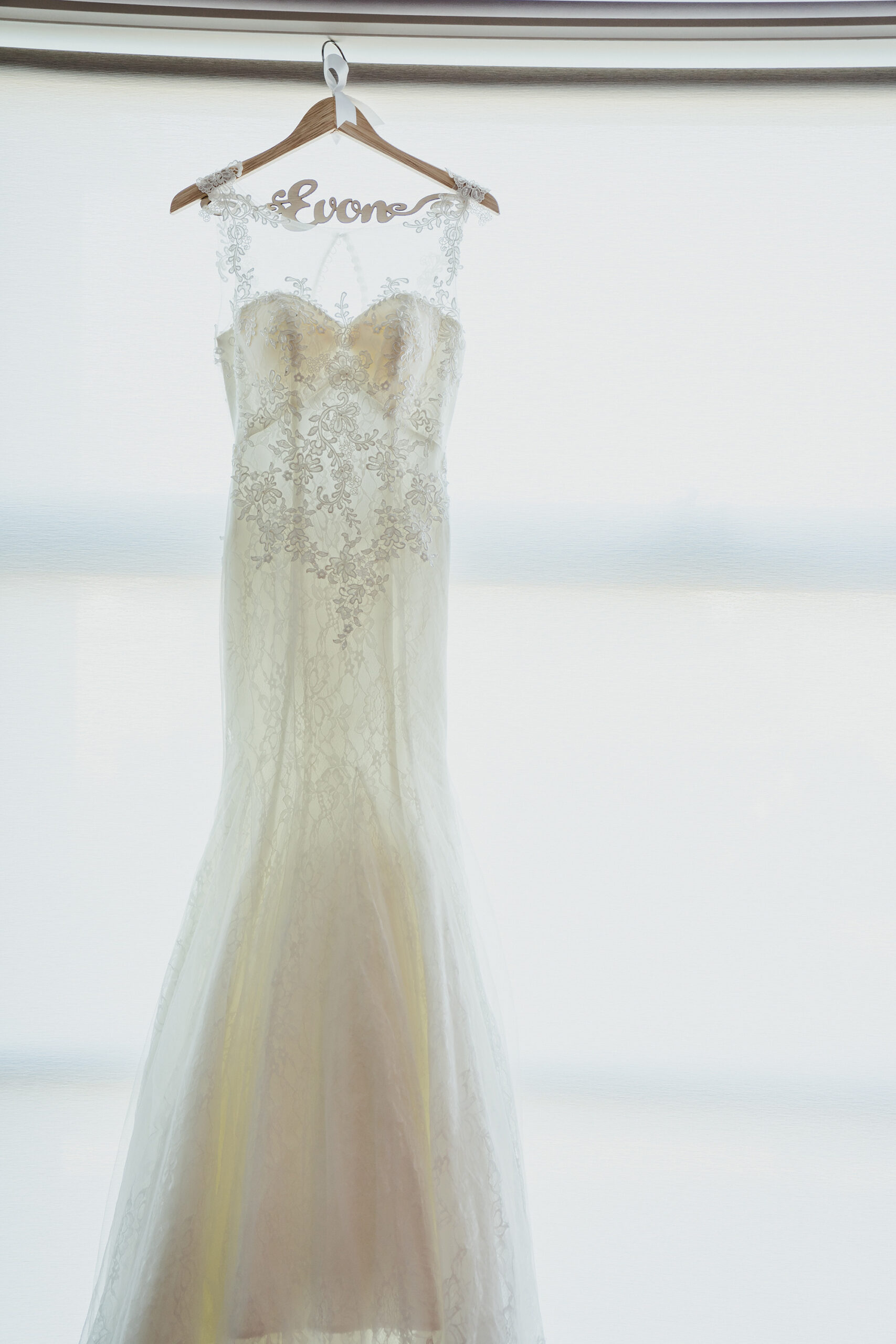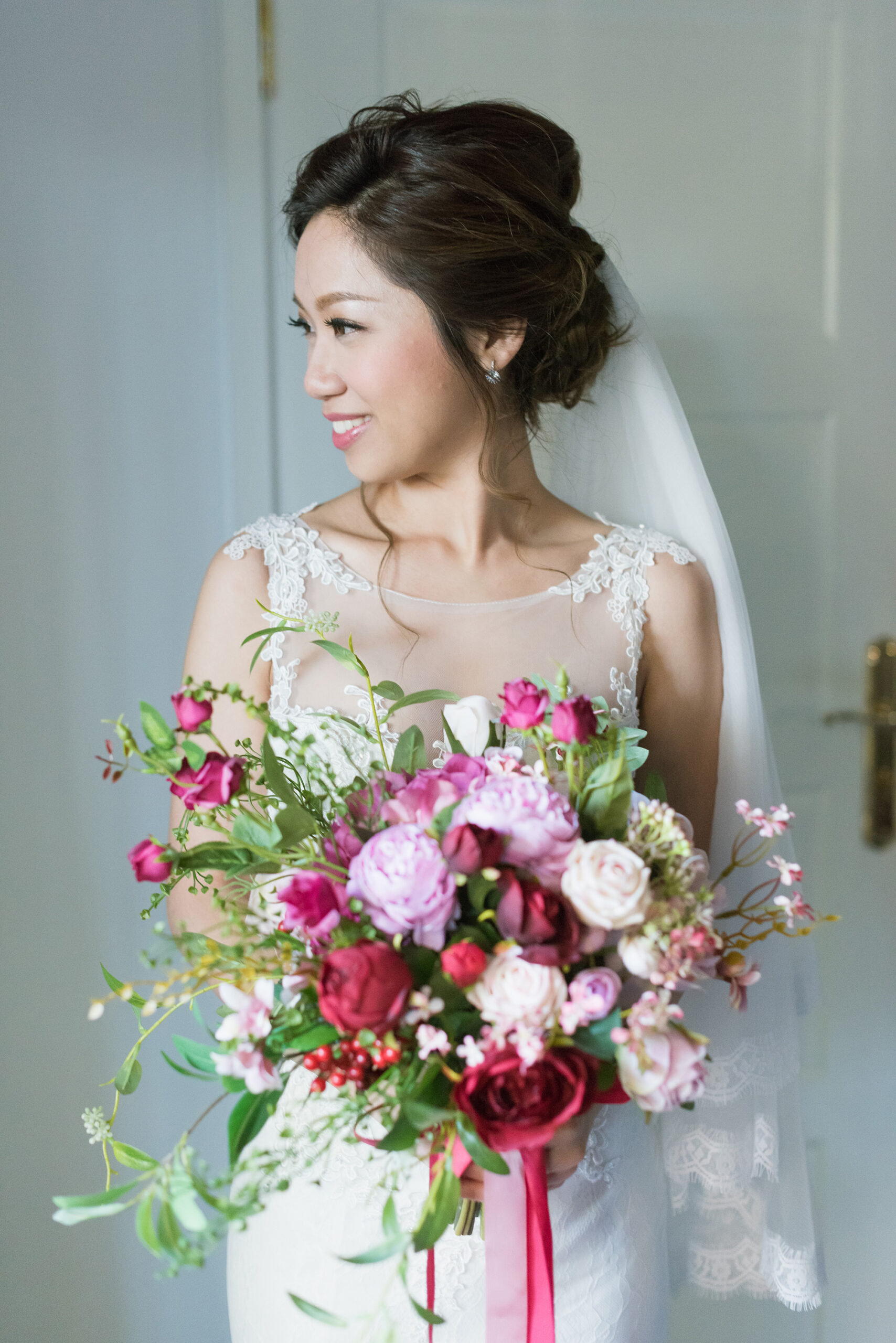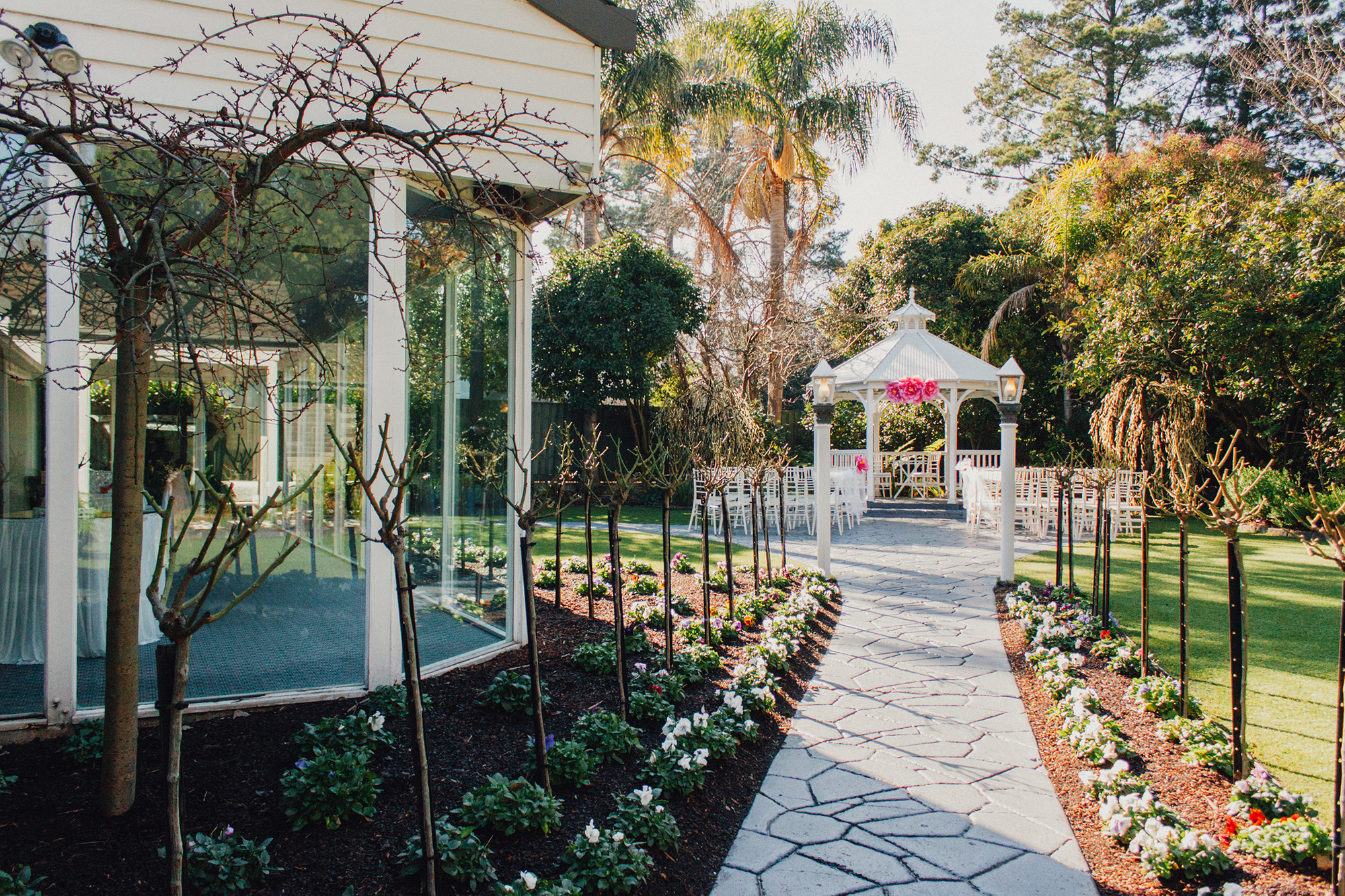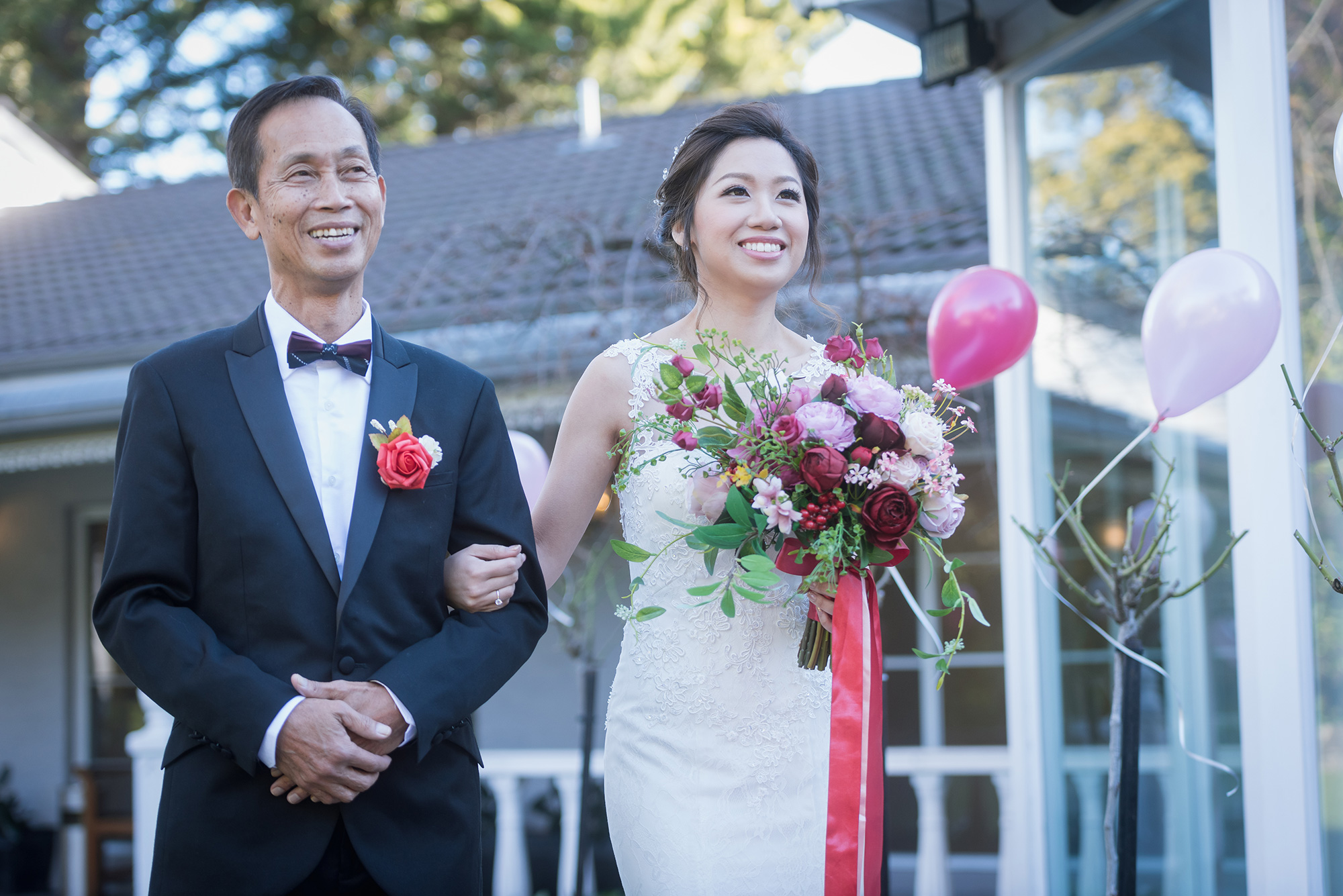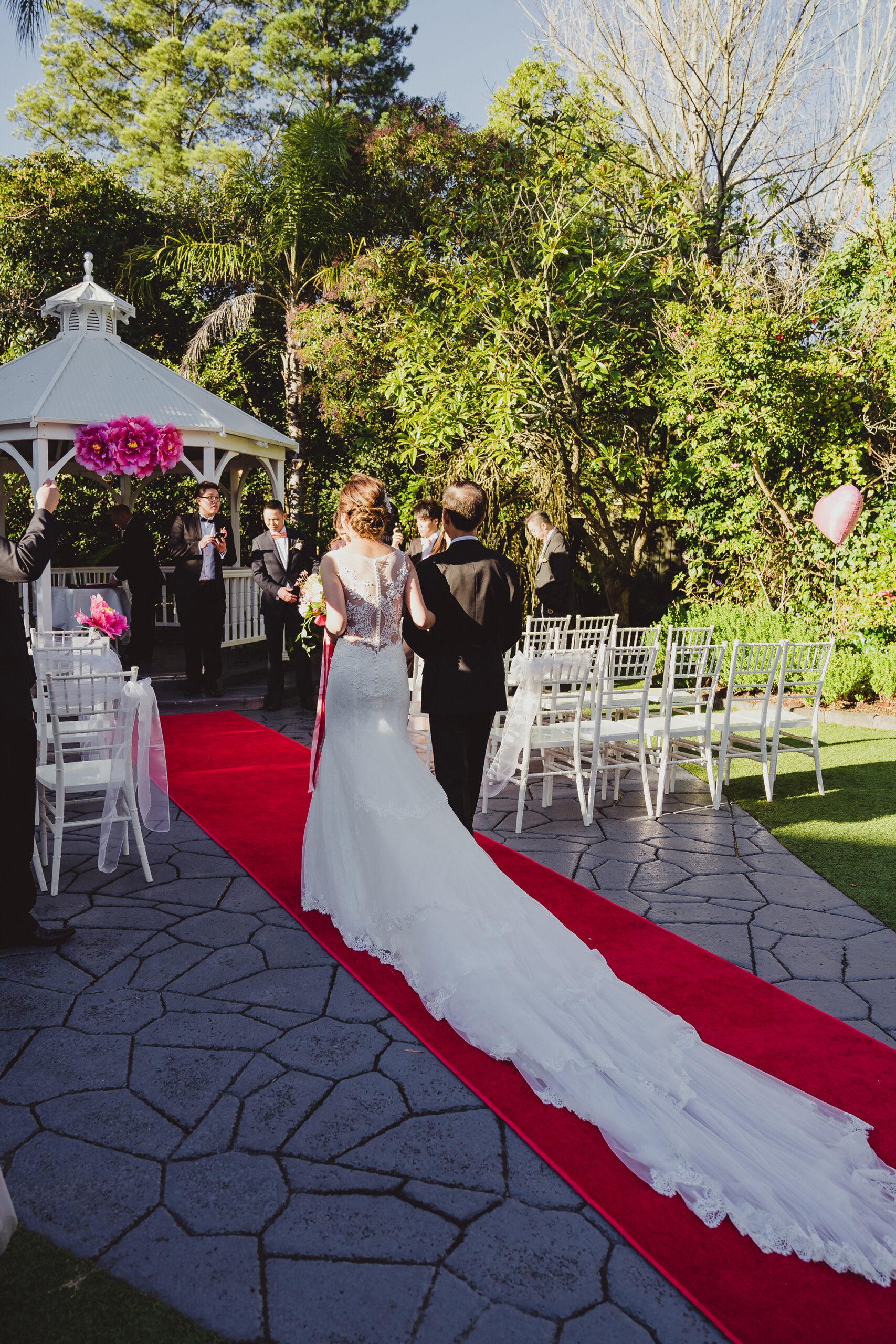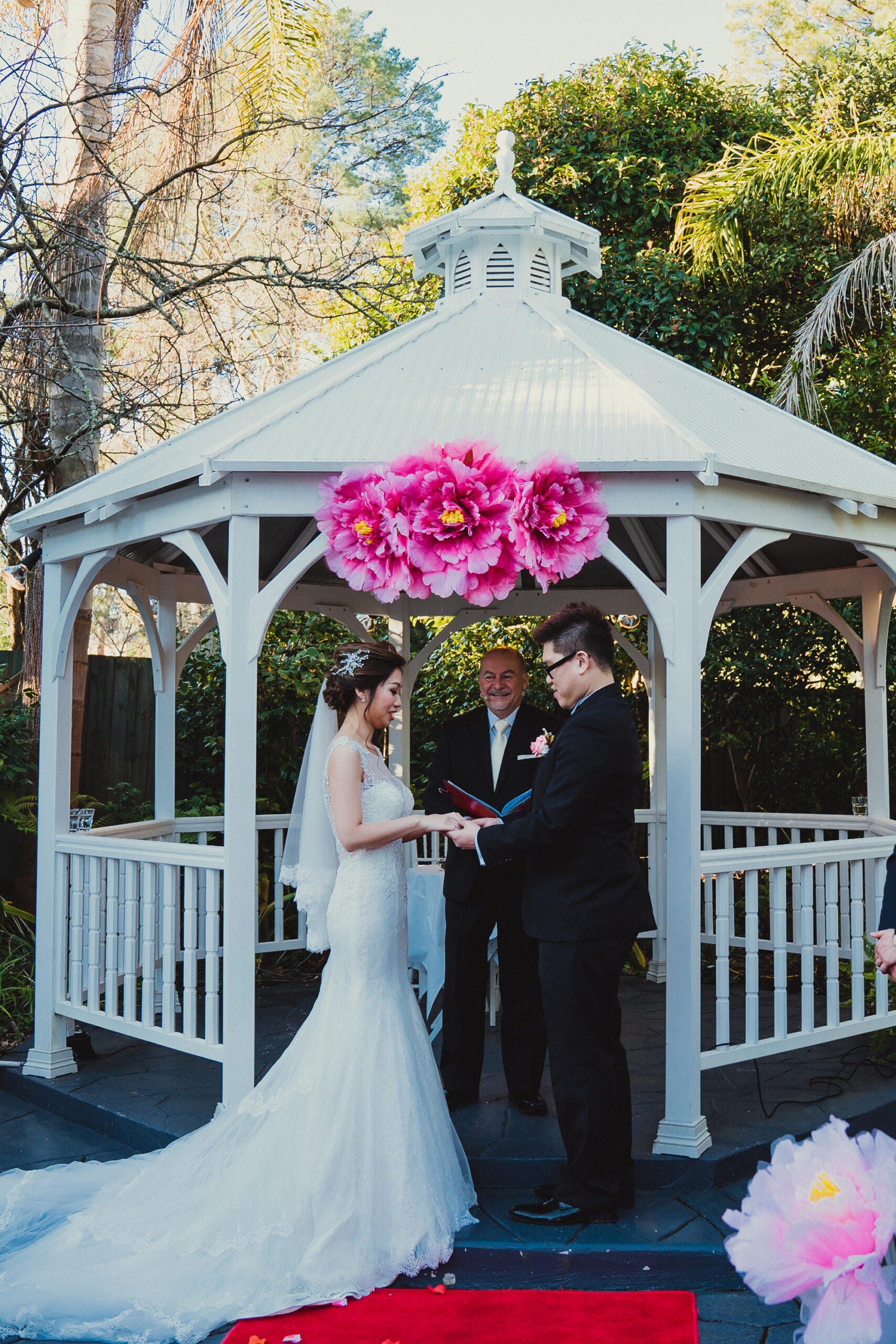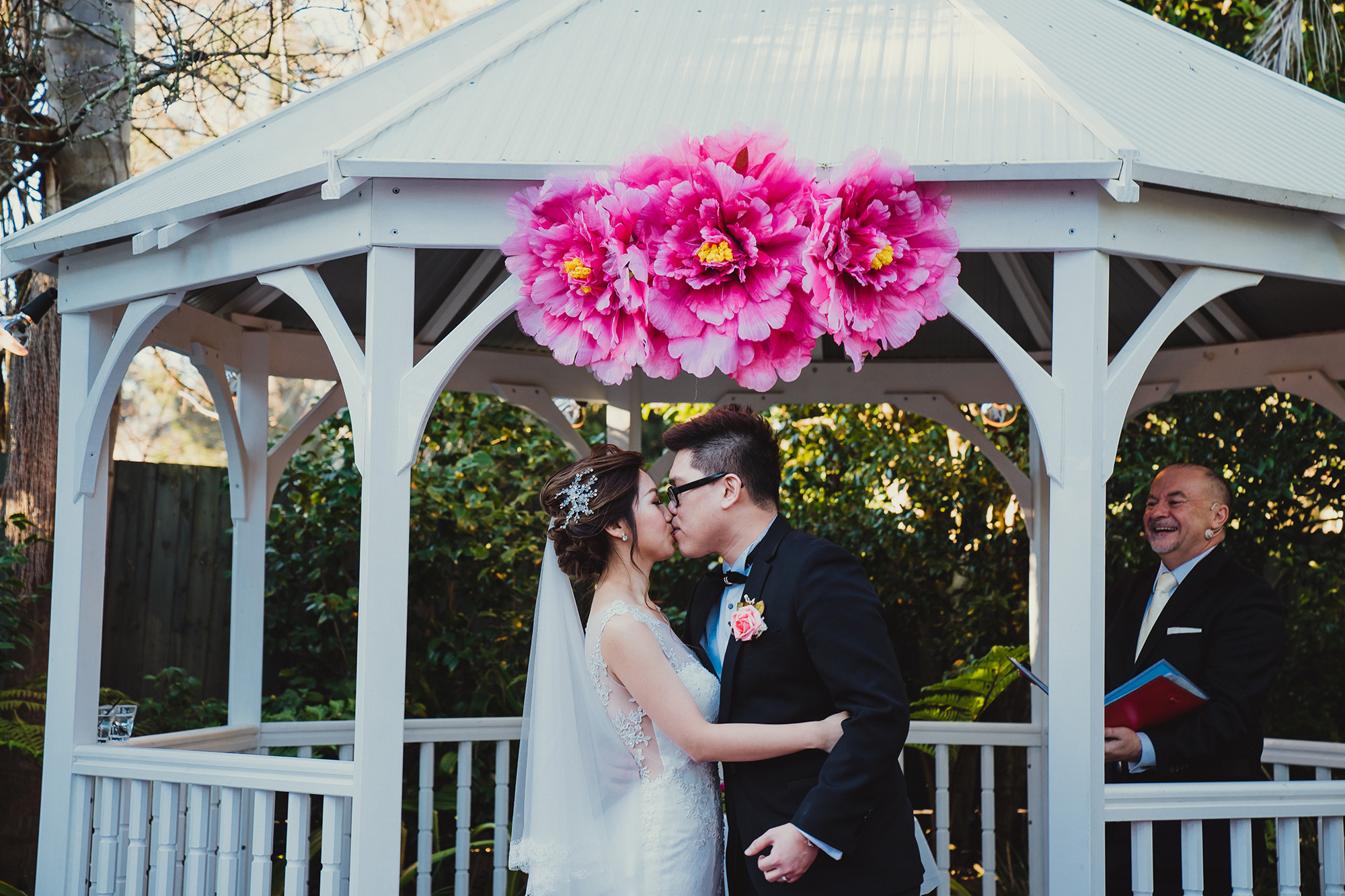 Evon and Eugene were married by David Schneider in a beautiful garden ceremony.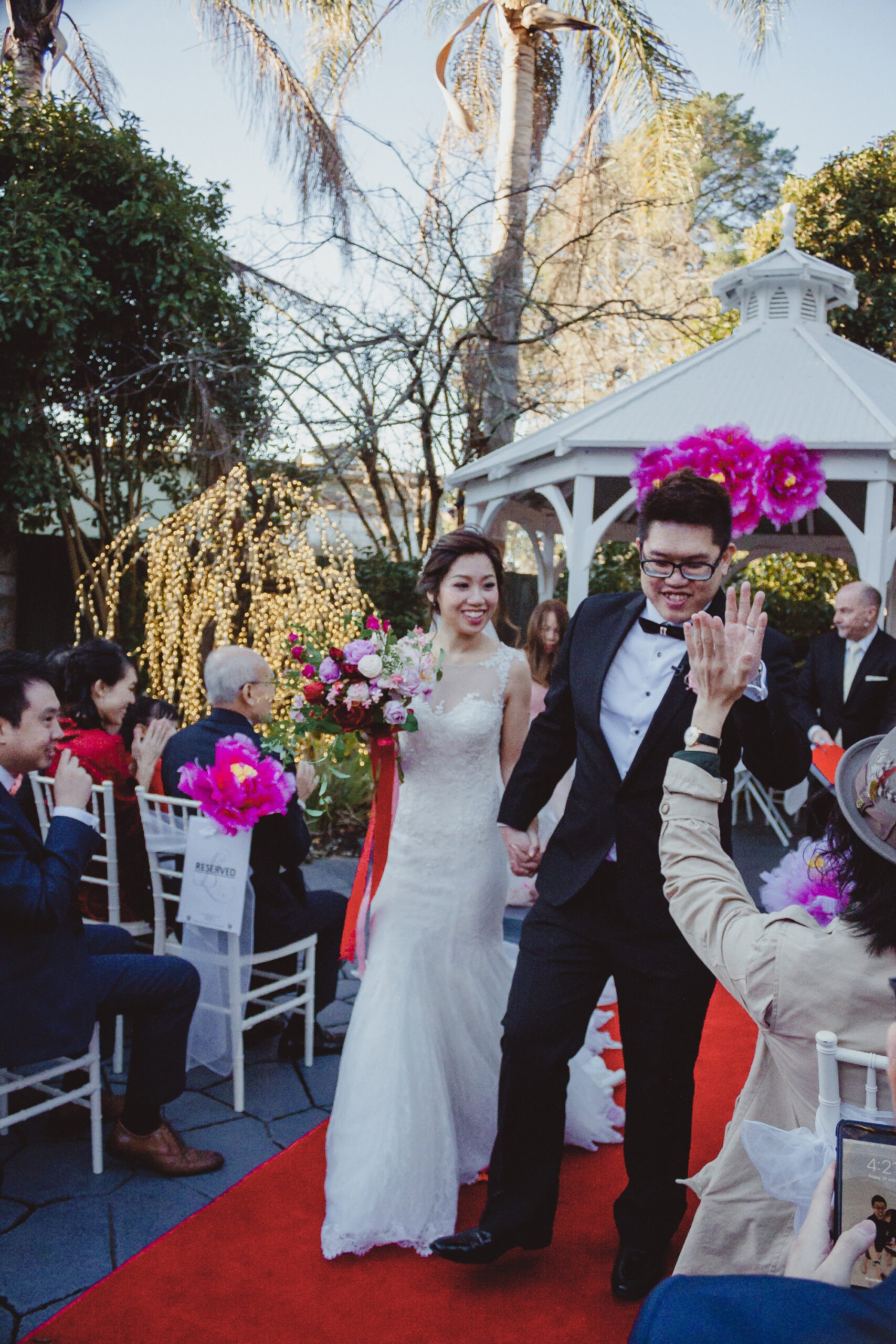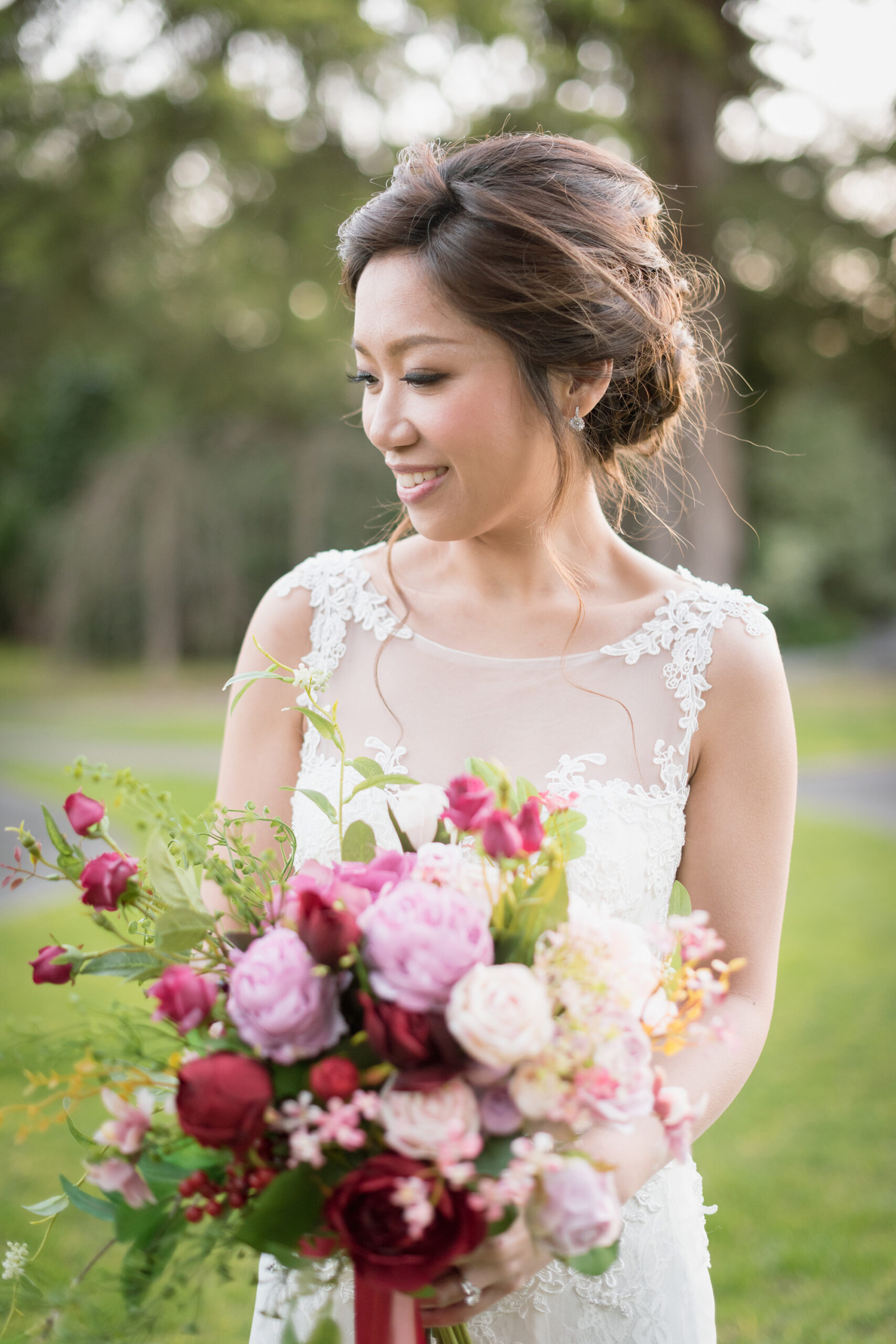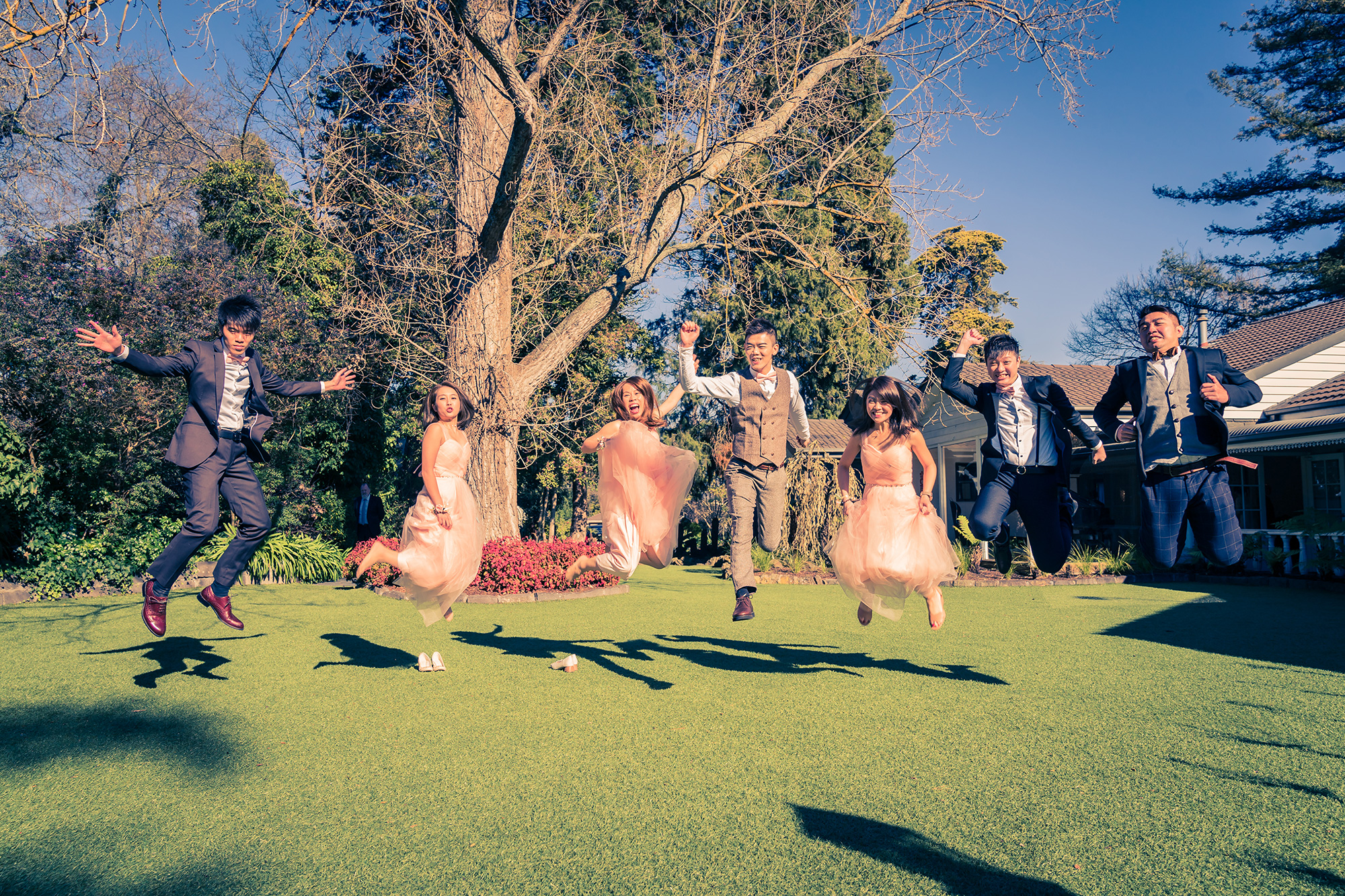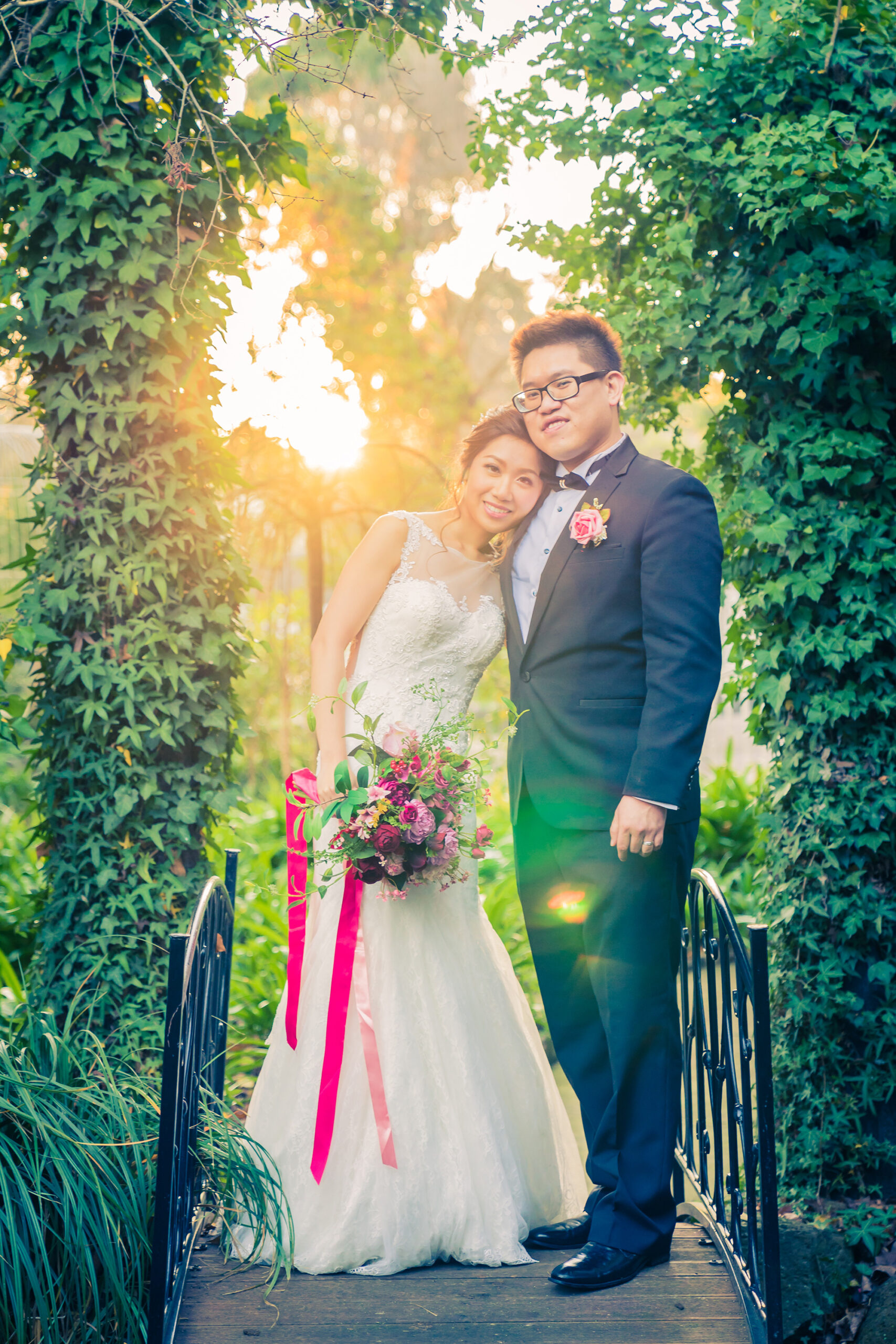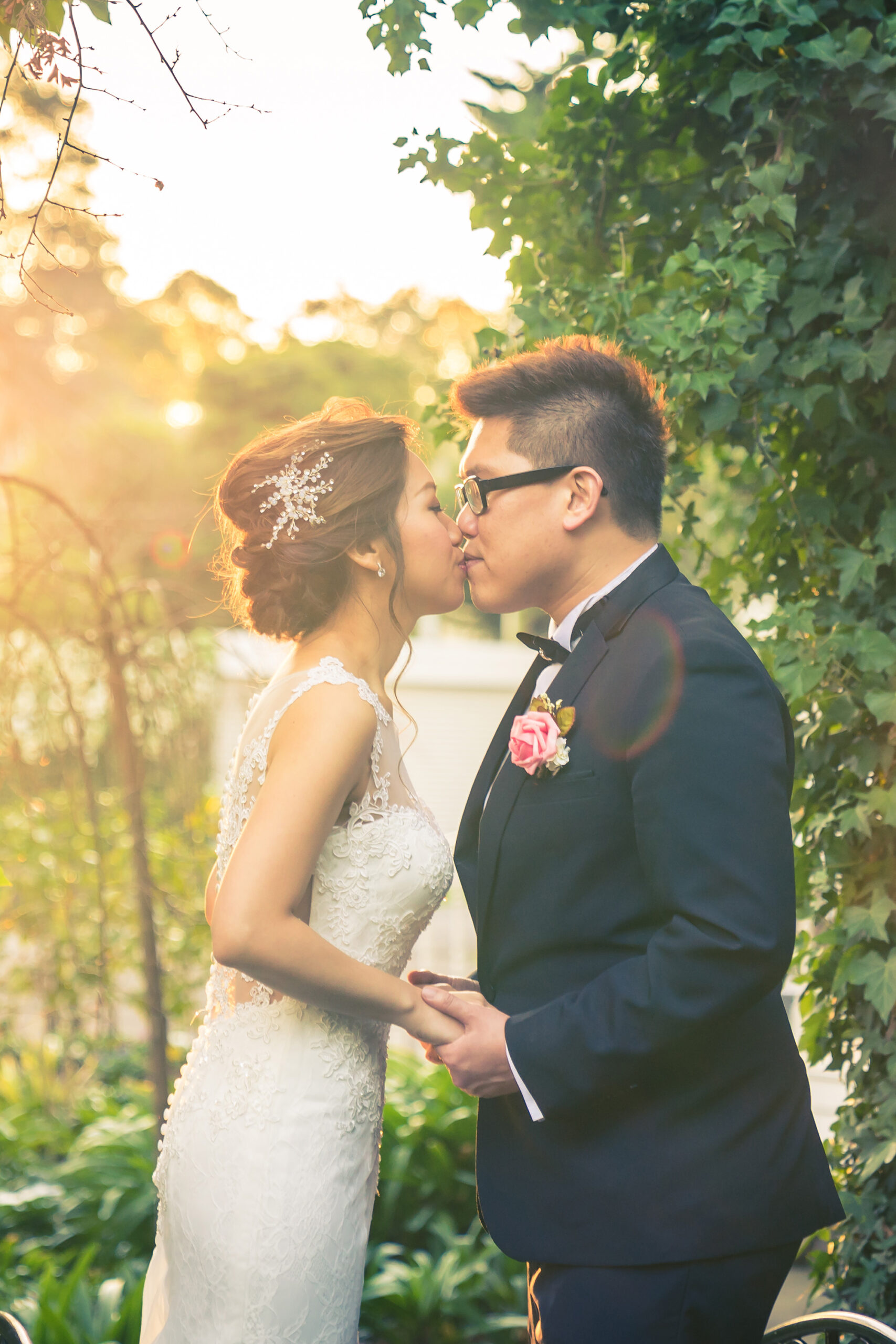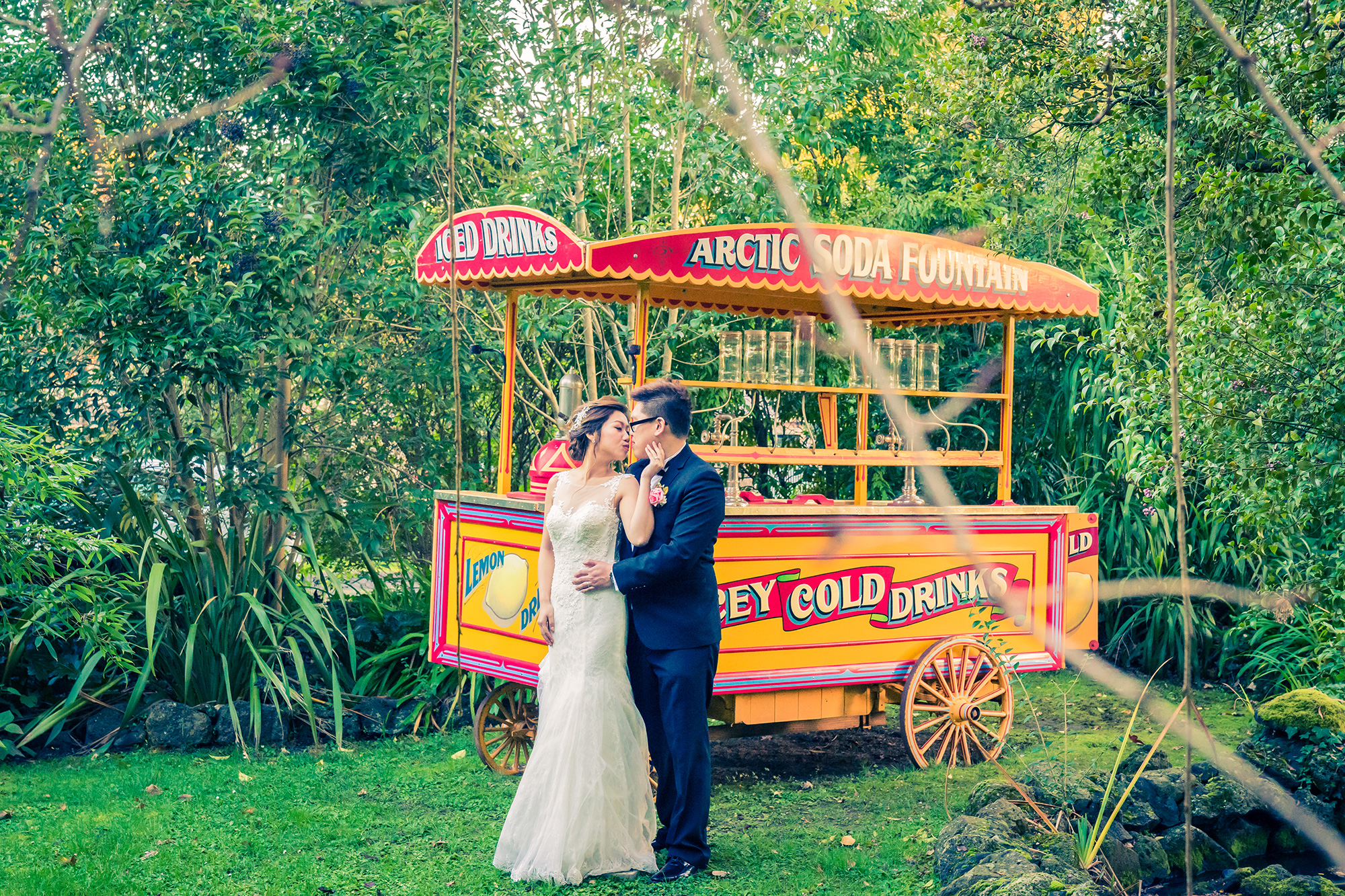 Not many brides have five dress changes on their big day, although multiple dress changes are a Chinese wedding tradition. Evon had a traditional Chinese gown, two Western-style wedding dresses, a navy gown and a semi-transparent gown worn at the end of the reception.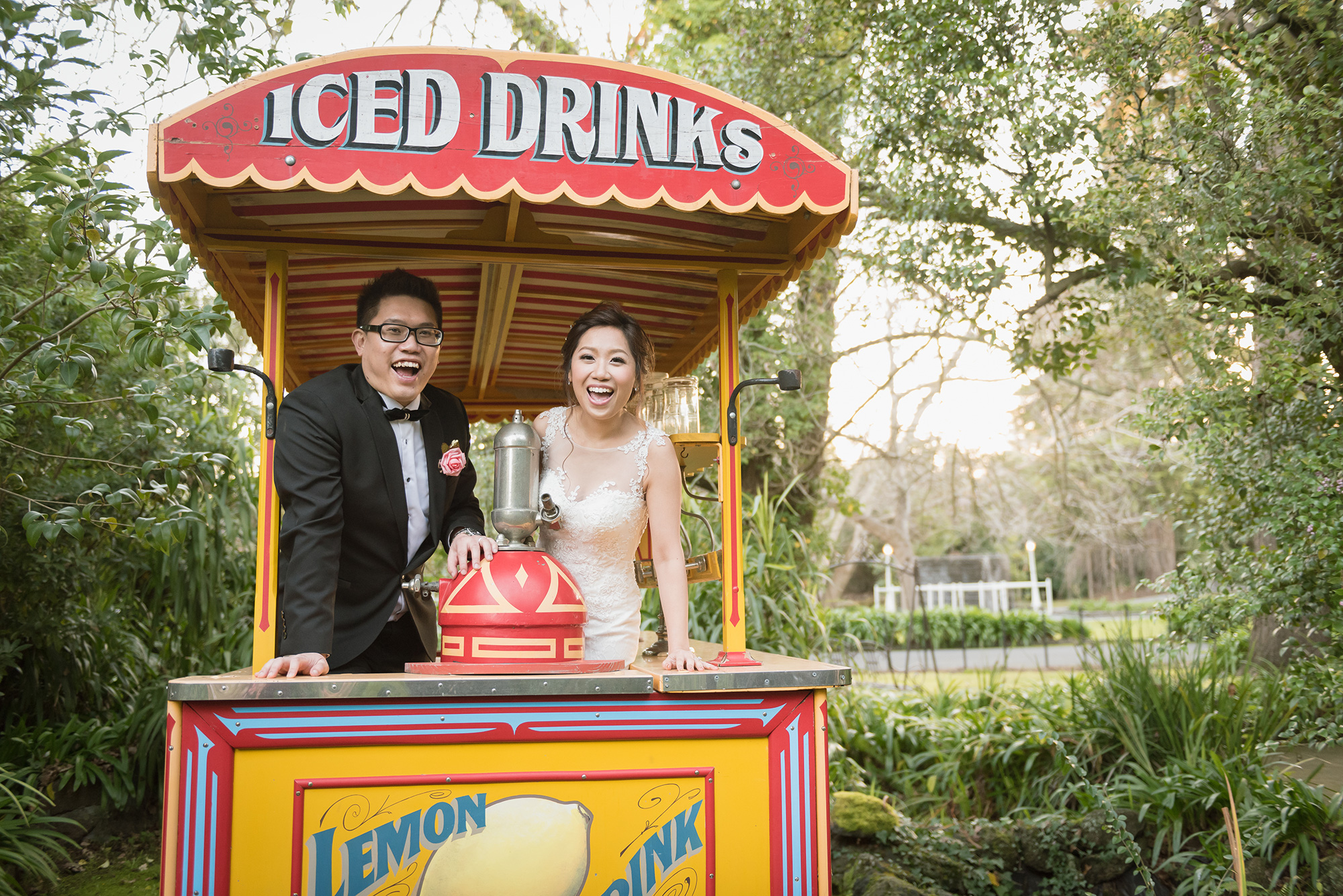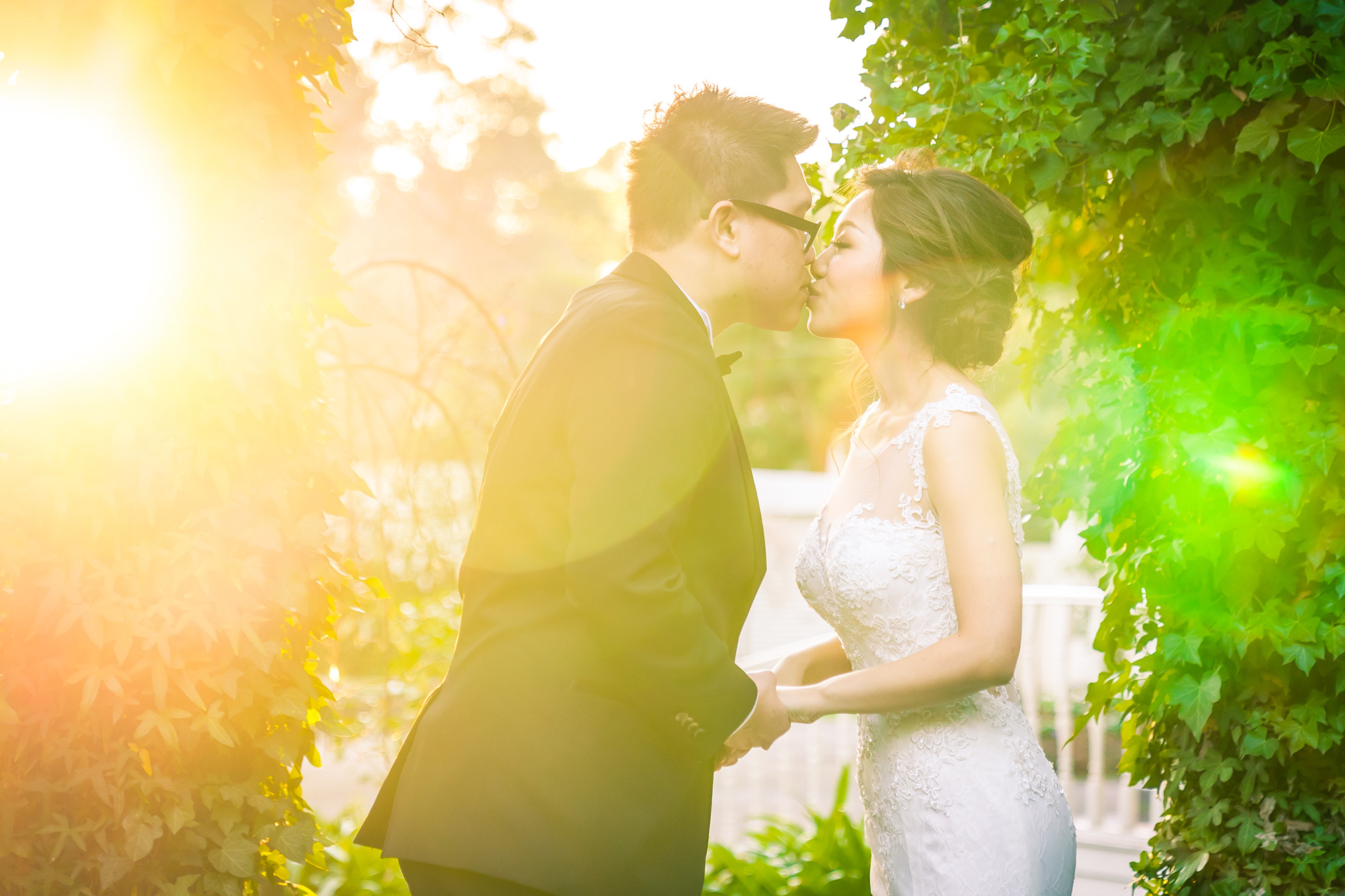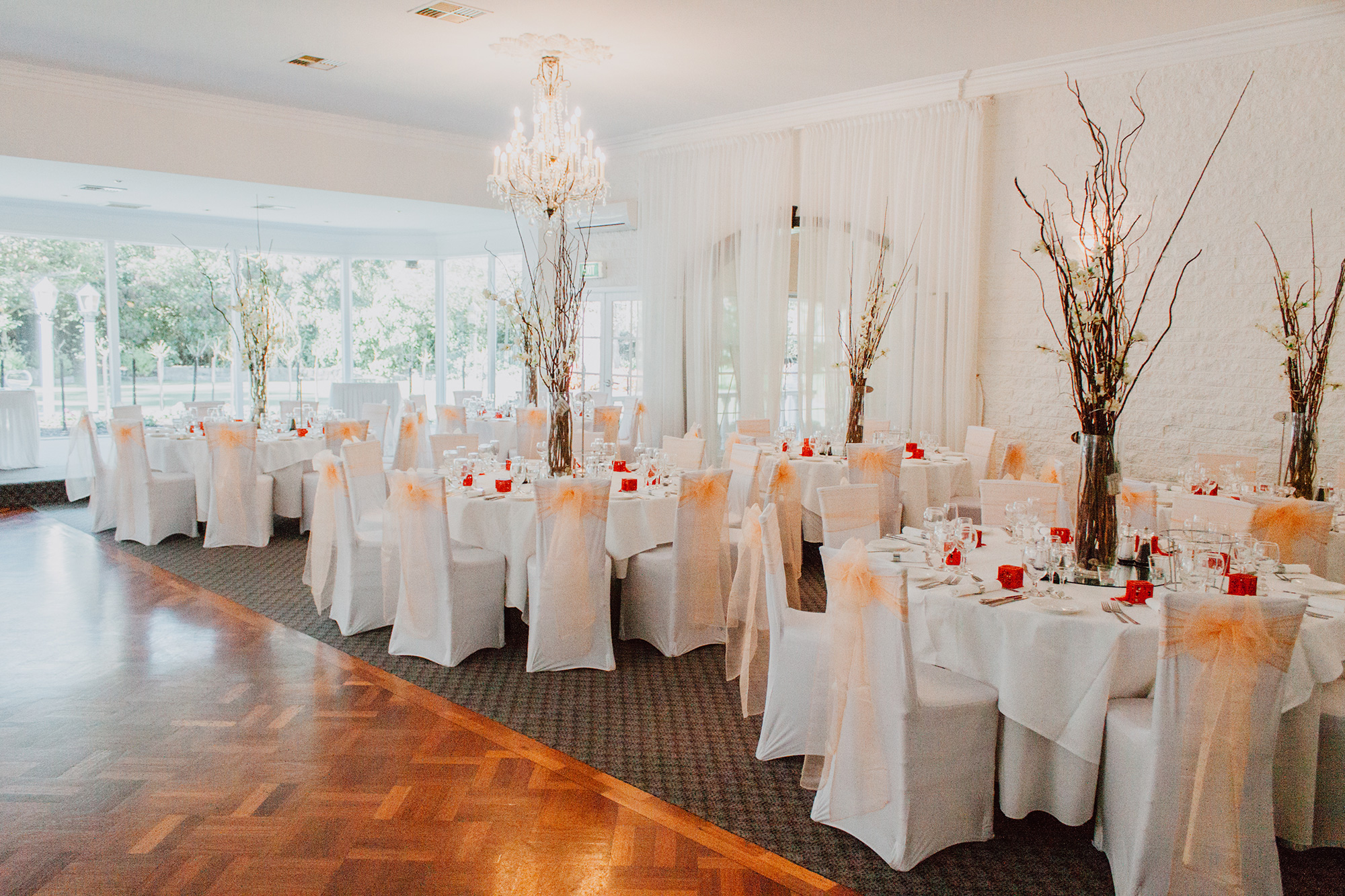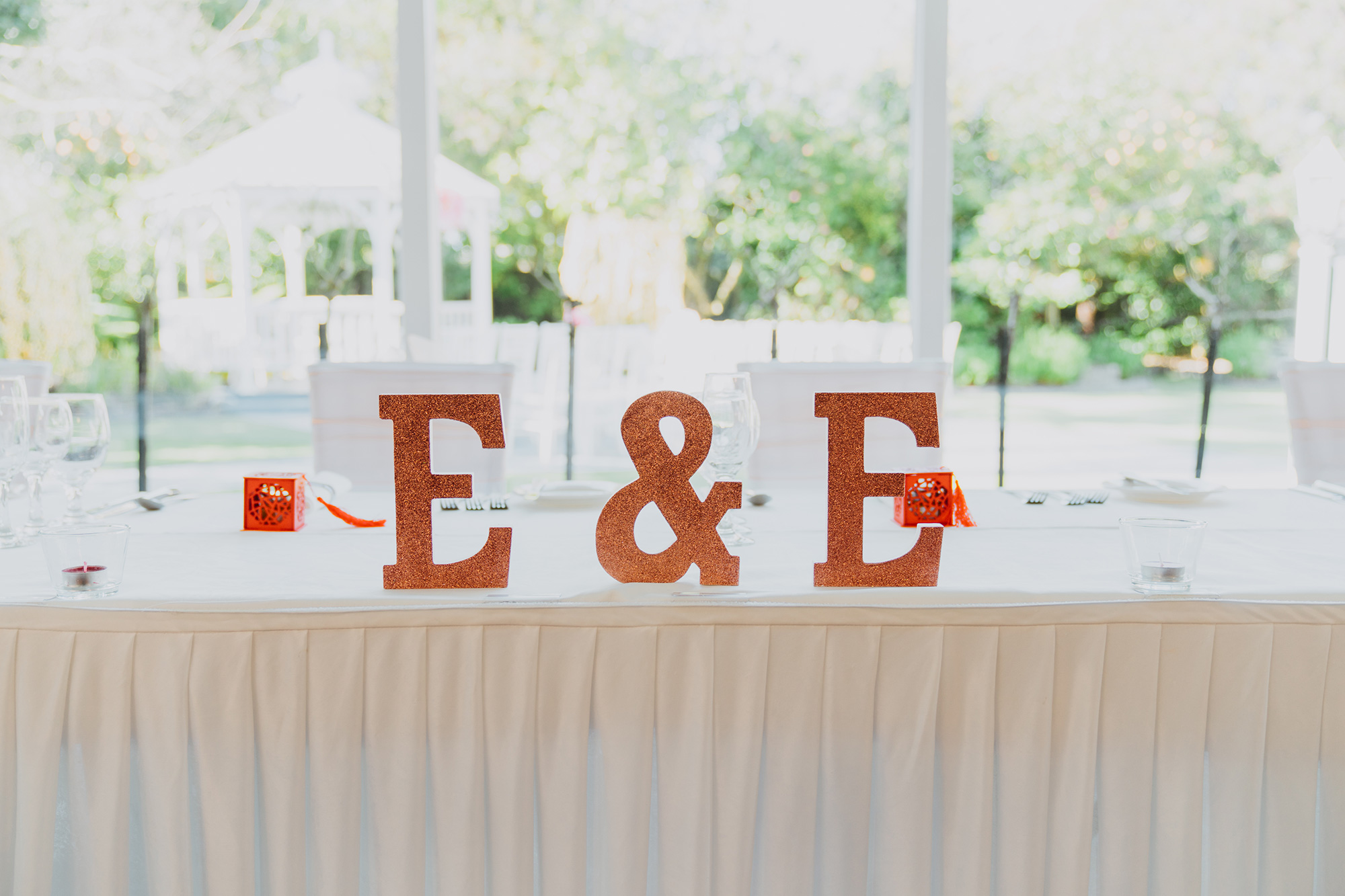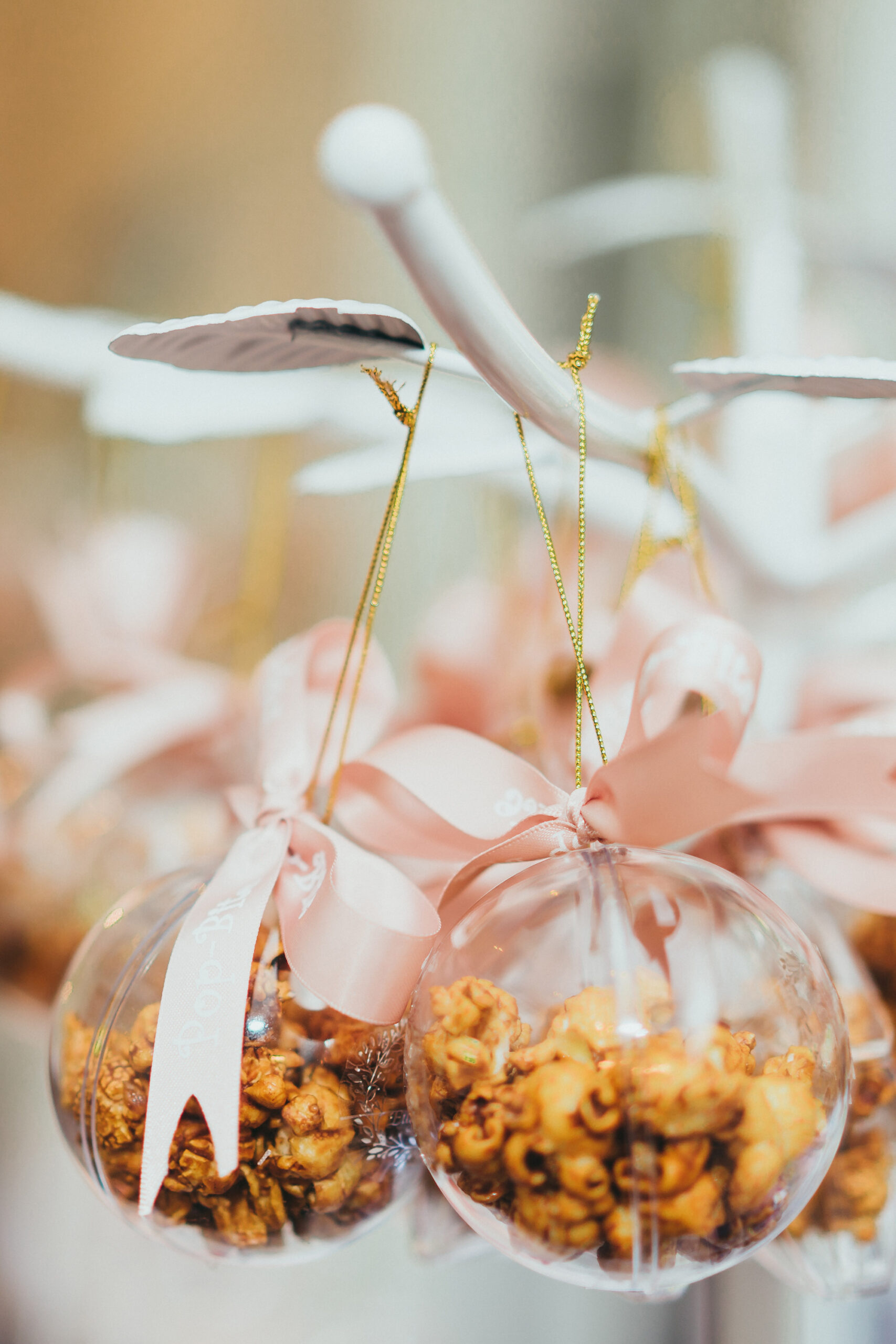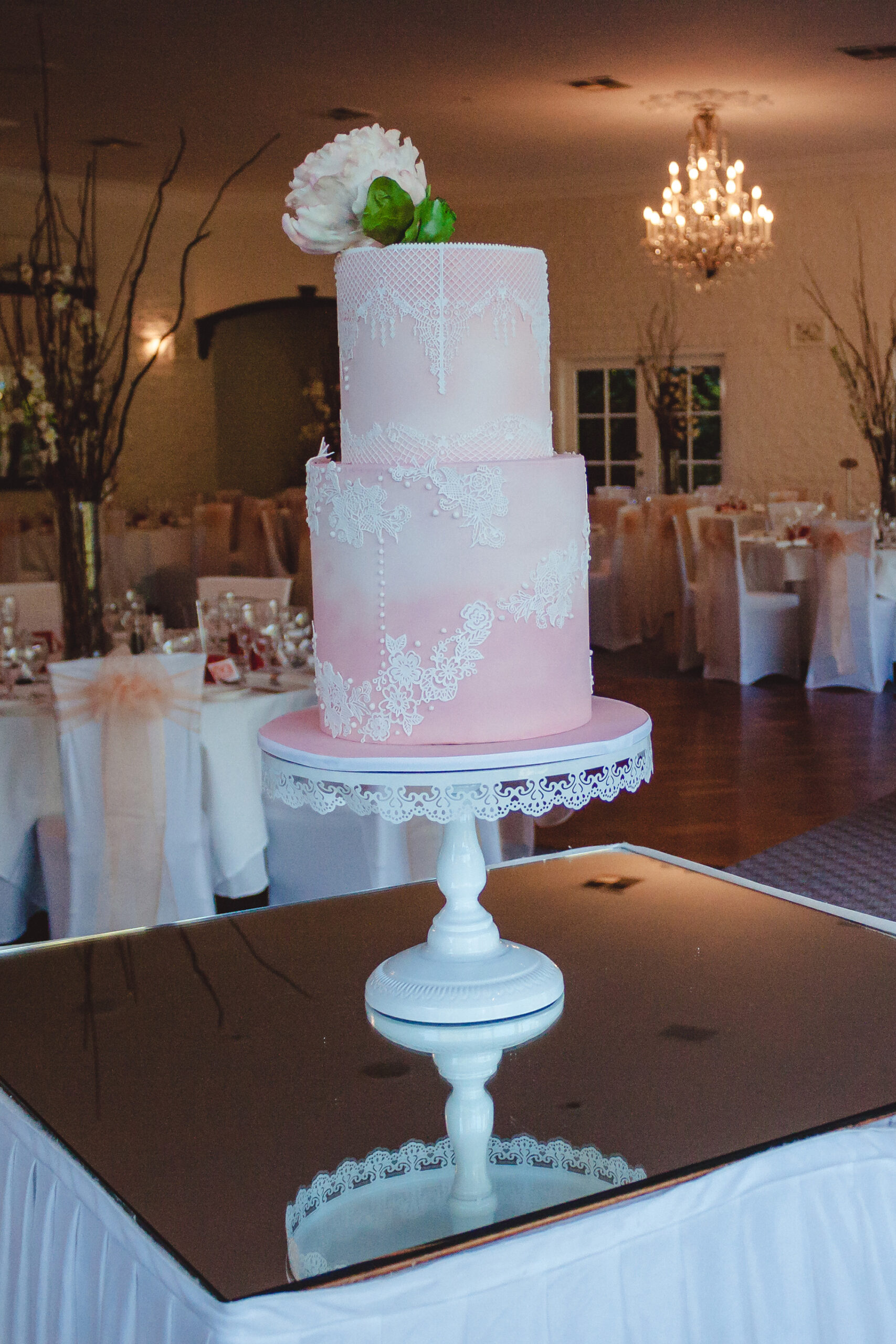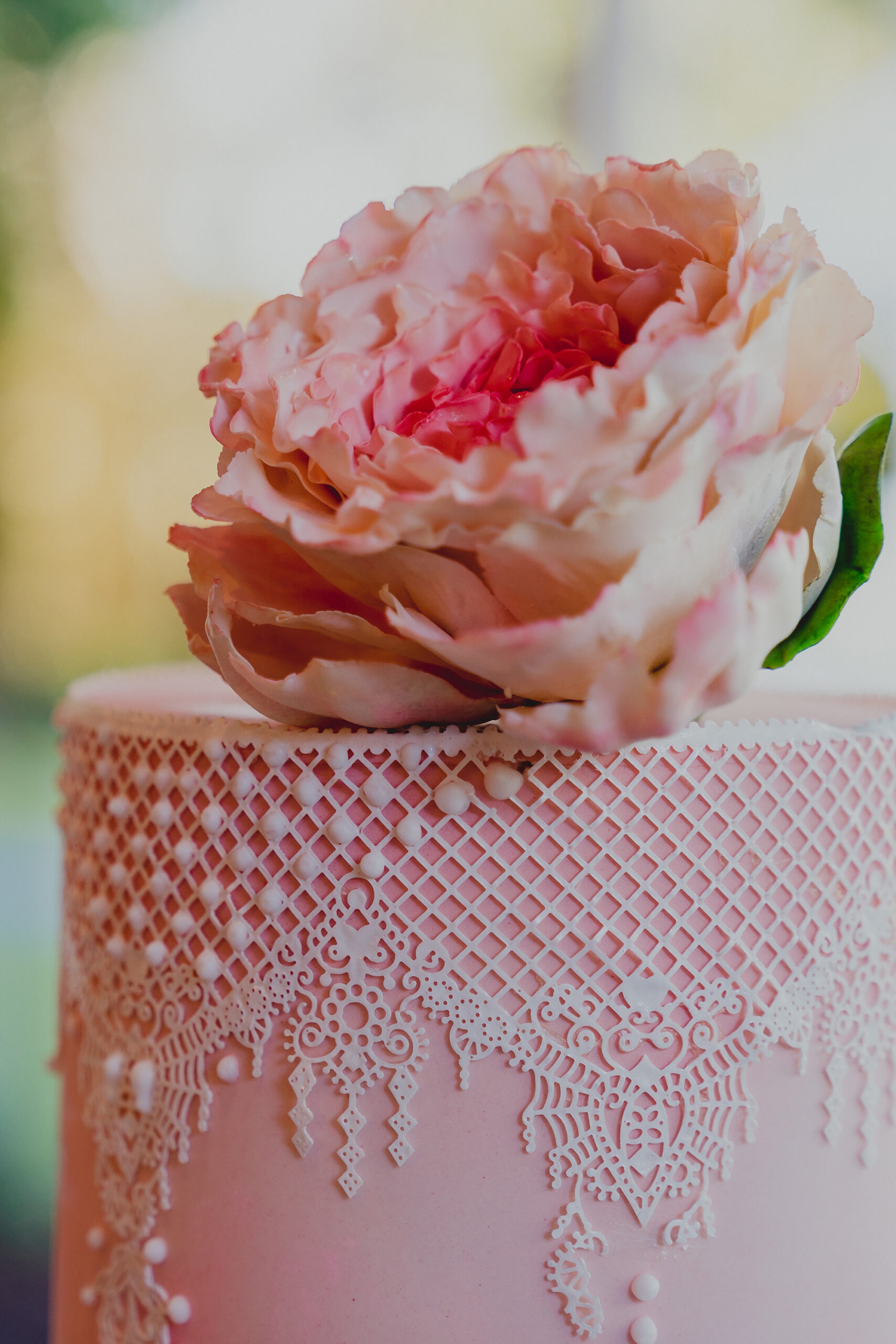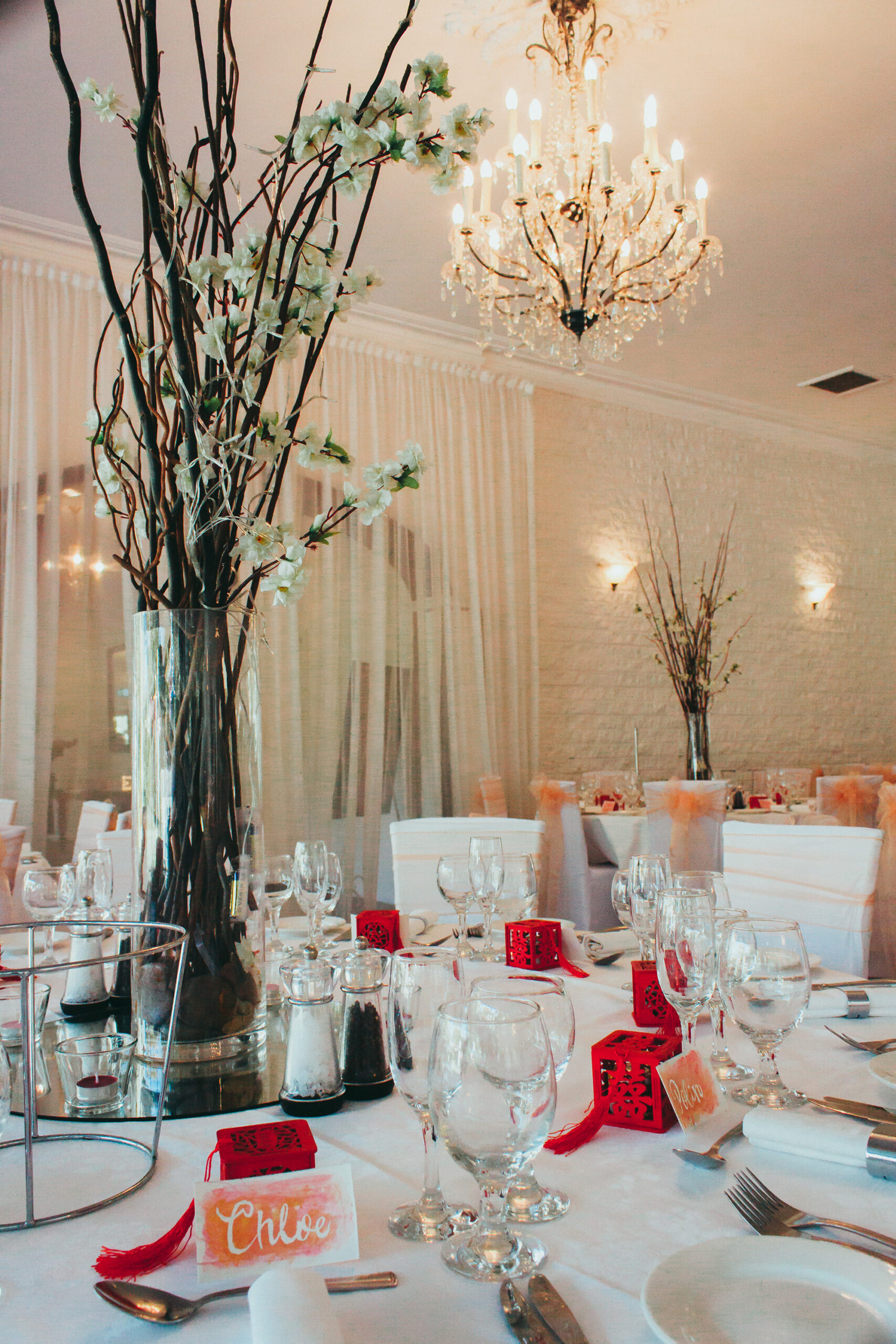 Sweet Madness Cake Designs made a stunning and delicious two-tier pink cake, complete with a hand-crafted sugar peony and hand-piped lace detail.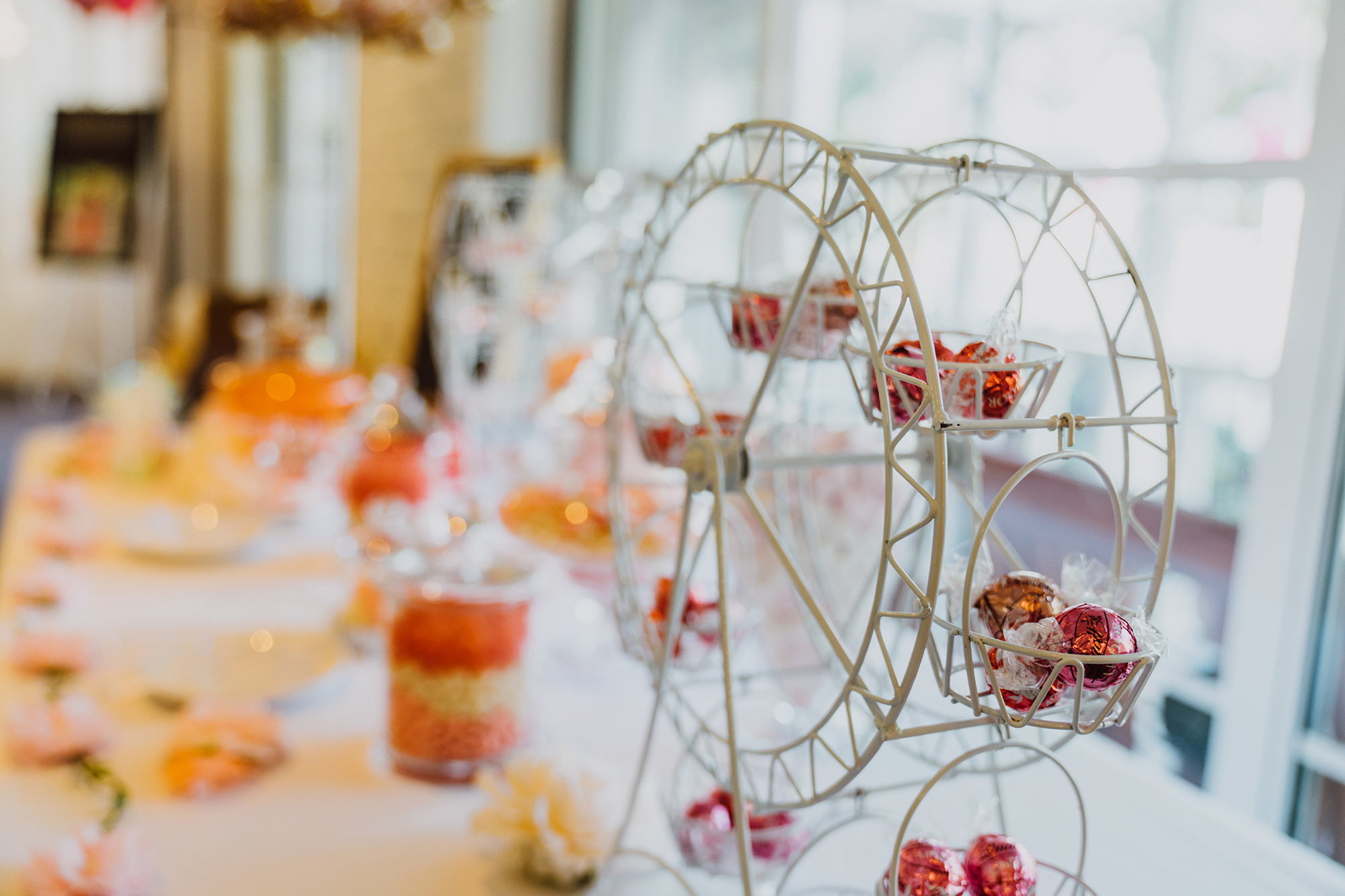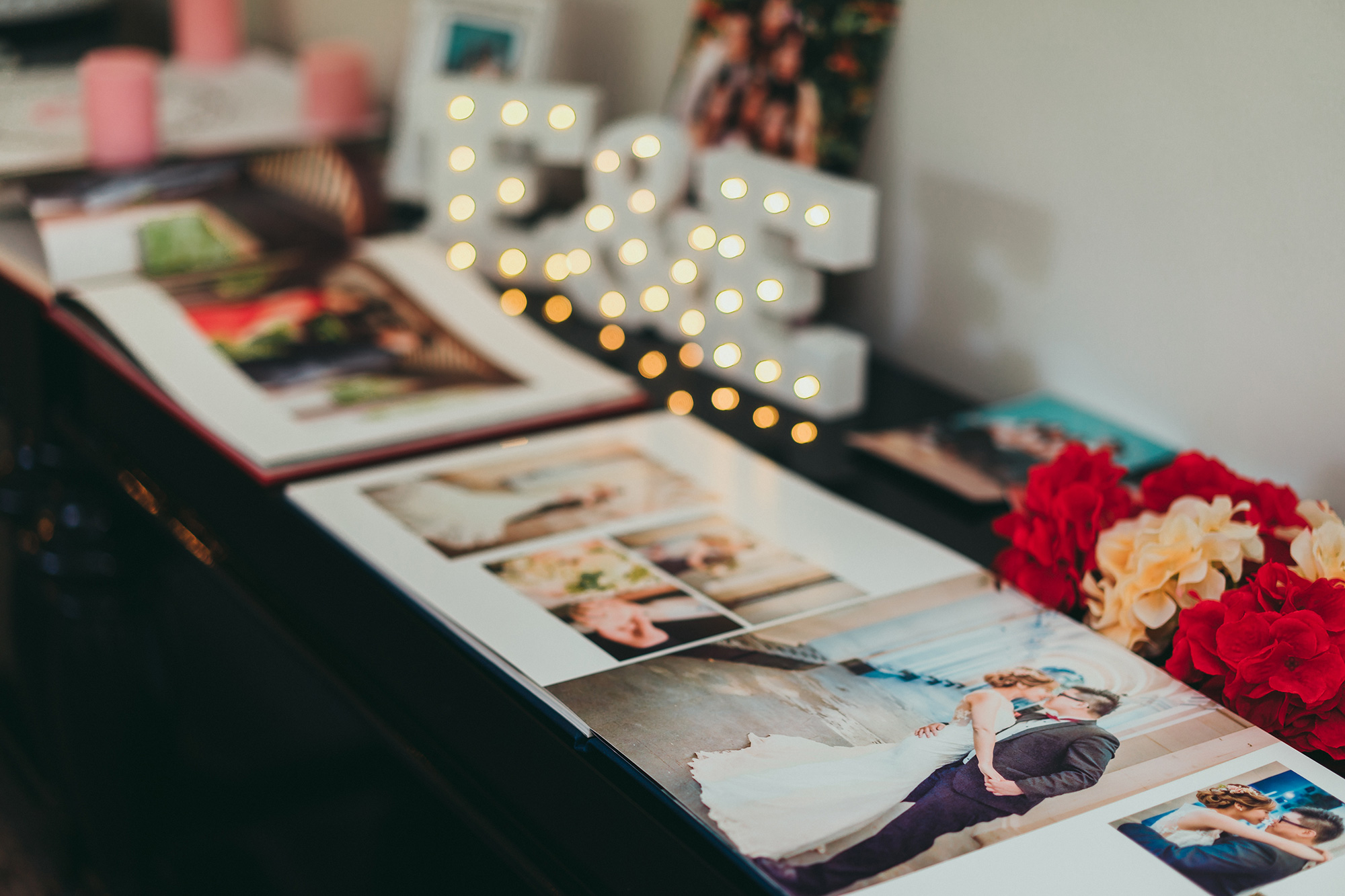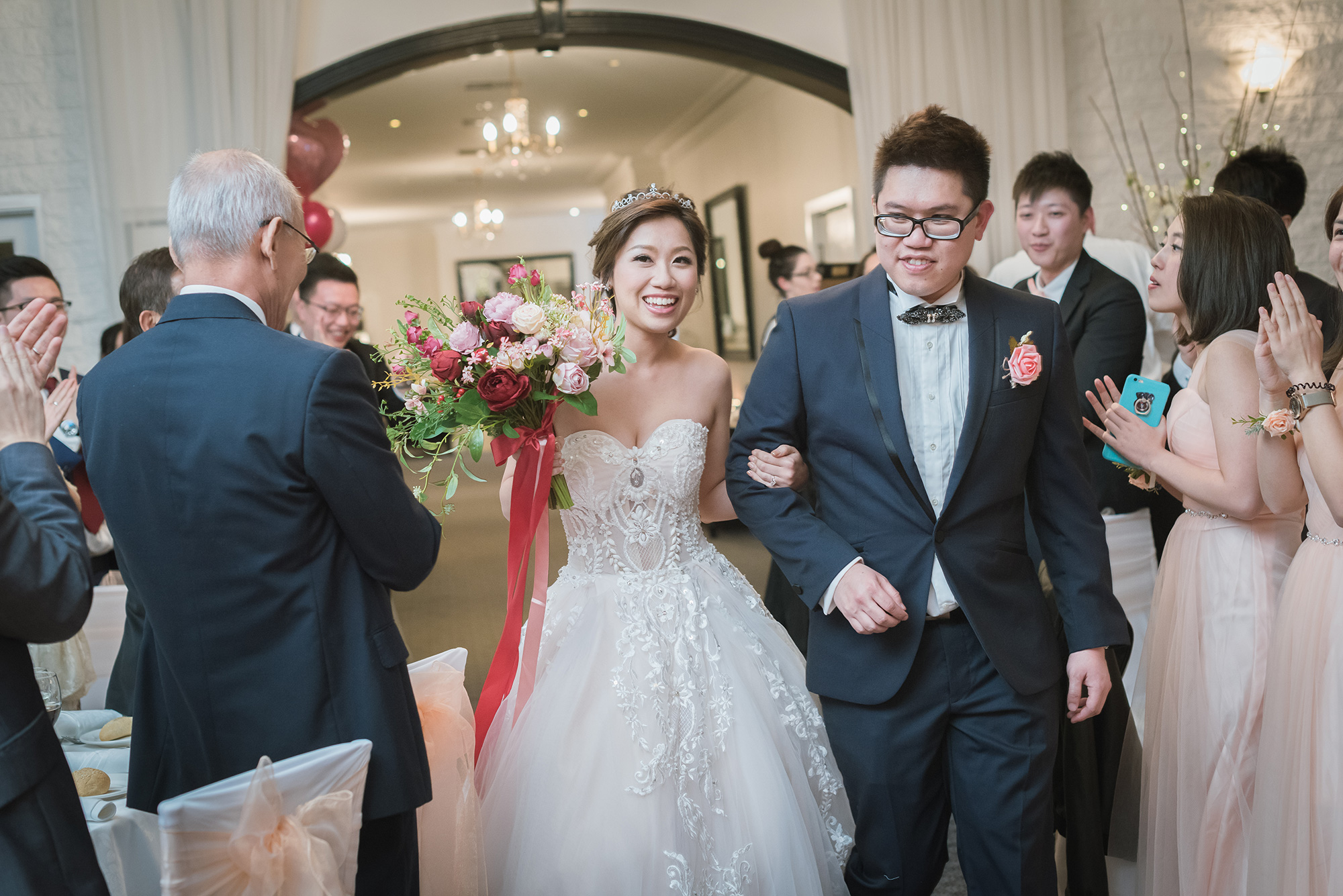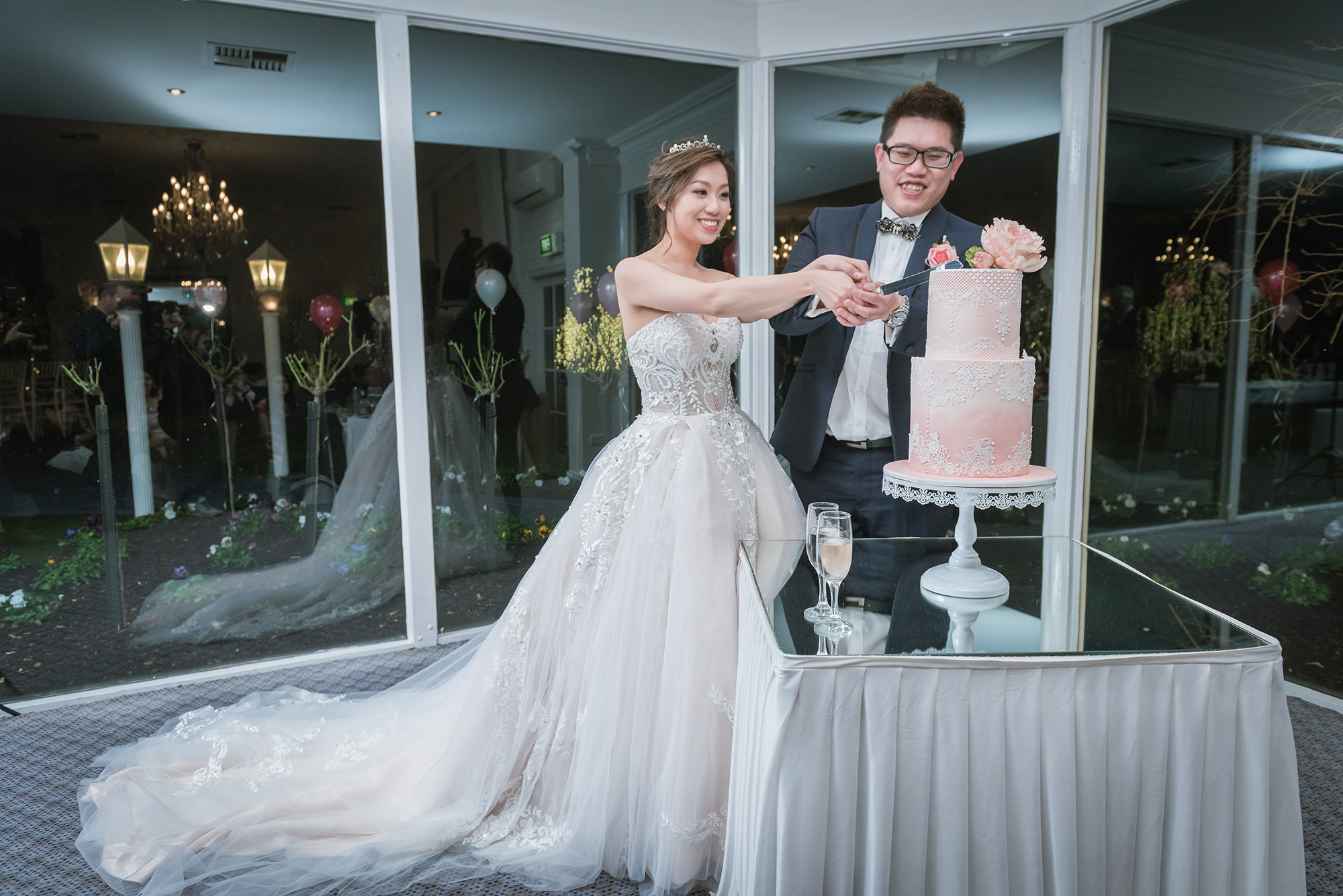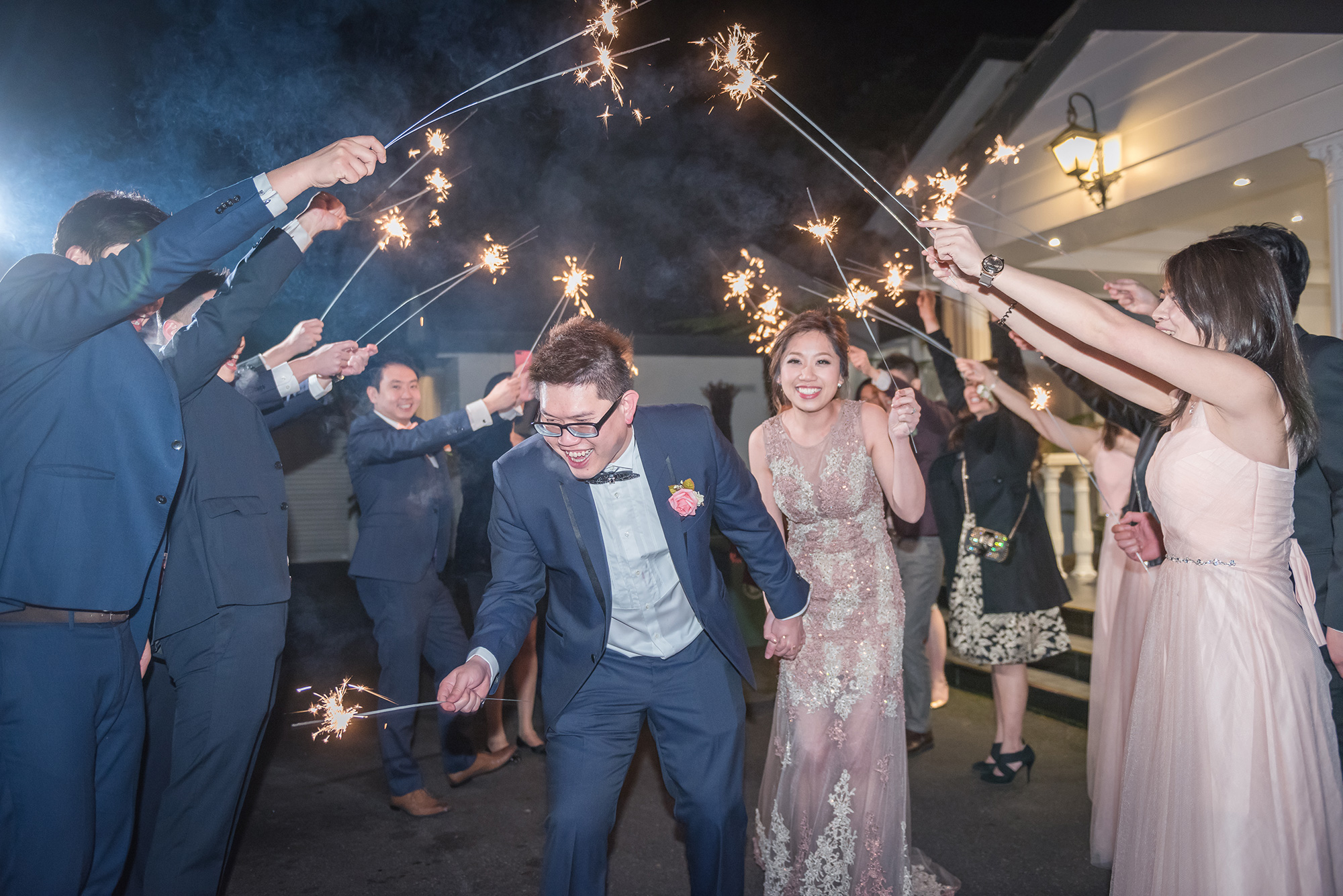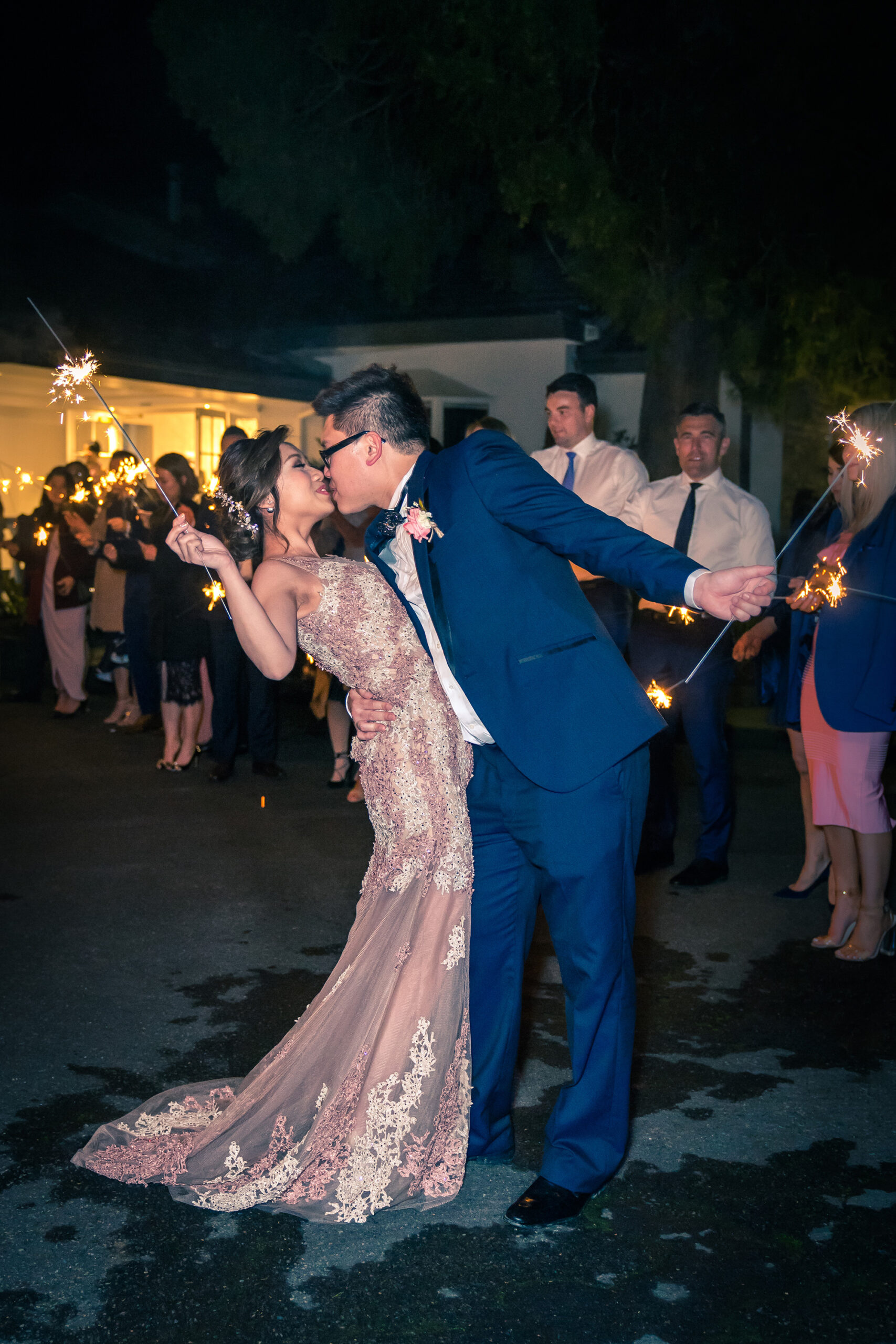 Video by Stu Art Productions.