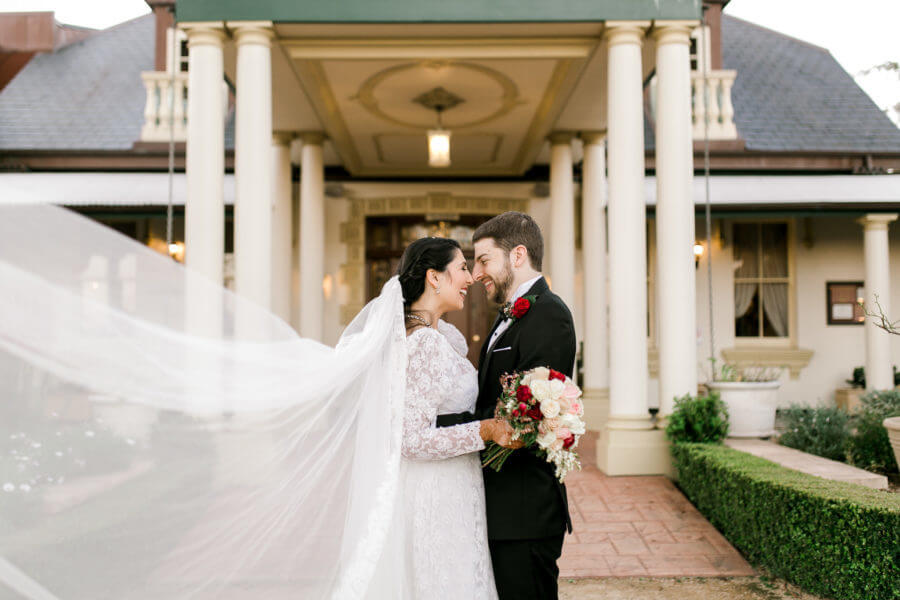 There's an old marketing saying that 'content is King.' And when it comes to marketing your business, this saying has never been truer.
Why is content important?
Millennials are a visual market. They grew up in the era of digital cameras, live in the world of memes and gifs, and thrive through the various meanings and interpretations of different emojis. There's a reason that visual platforms such as Instagram and TikTok have taken off; they appeal to the creative and visual mind of today's millennial.
Most engaged couples are in the market of millennials so it's vital that any business is creative and visual. The type of content that you use is just as important as having more content available to potential customers.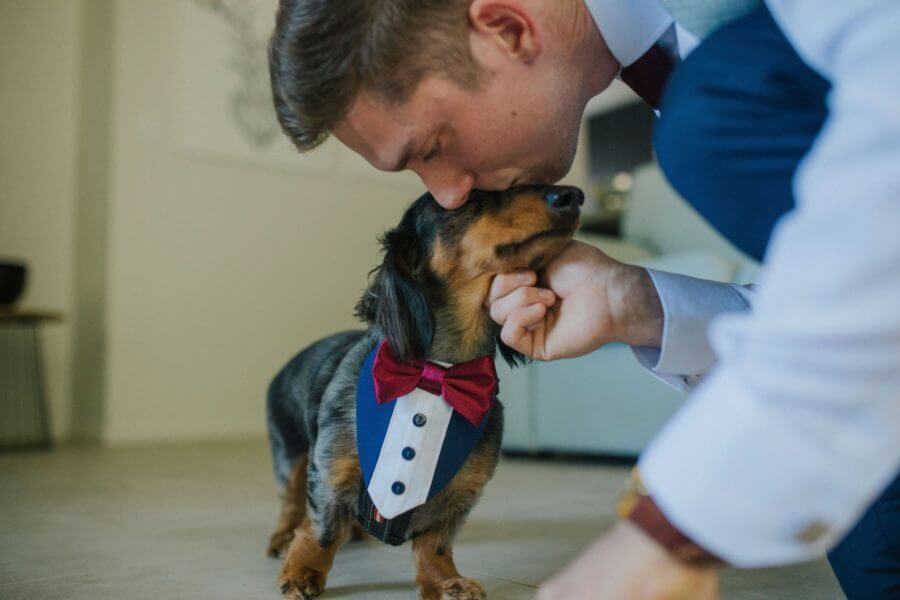 What sort of content should I focus on?
Luckily for us, the wedding industry is also a visual industry. It doesn't matter whether you're a venue, celebrant, car hire service or planner, there is something in every wedding that can be used to add visual appeal for your business.
It's true that some categories may have it easier than others when it comes to getting more content. Photographers and videographers are going to be able to find quality content a lot easier than someone making wedding favours. But the fact is that you can still optimise on your visual content no matter what category you're in.
Social media channels such as Instagram and Facebook should be updated two or three times a week at a minimum. This new content can be from a wedding you've recently worked on or advice for couples as they're planning. Checking your social analytics here to see what works better with your particular audience is key.
When it comes to your major channels such as your website, brochure or even cover photos on social media, try to update these at least once every three months. This will make your business look more up-to-date with current weddings.  Take into account changing trends, seasons and more popular elements of weddings to optimise on the types of content you focus on. Read the reviews from your previous couples to see what content you should focus on.
Make sure that whatever content you're using is relevant to your business. For example, if you're a celebrant don't post photos of flowers. Or if you're a venue, avoid sharing close up details of the cake.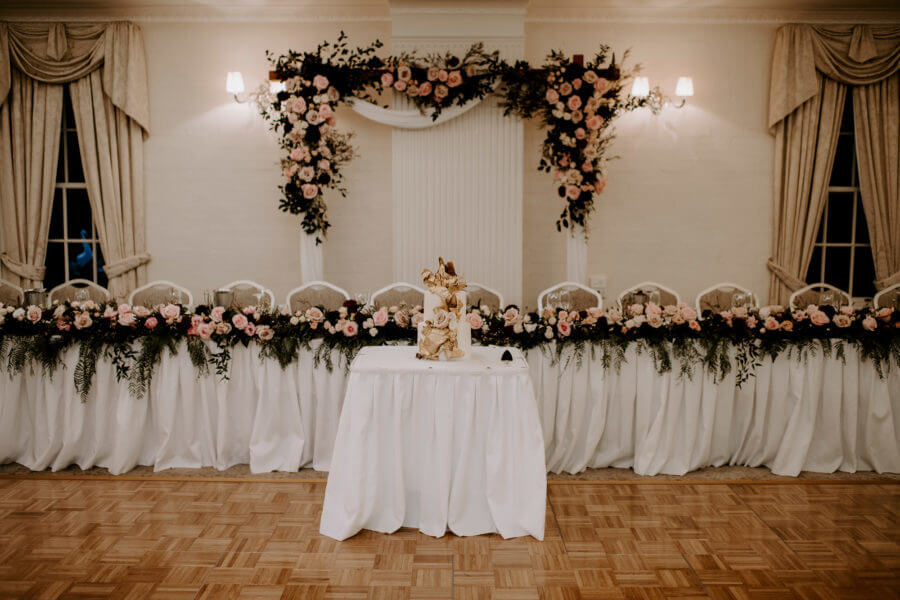 Can I just take photos myself?
You always want to make sure that the images you are using are also representing the best of your business. The types of images you are taking, the quality and the size will all impact the quality of your content.
For important collateral, we strongly advise hiring someone to take photos for anyone who is not already a professional photographer. For social posts or more authentic content, you can get away with taking photos from a good quality camera, like the ones on many modern smartphones.
Remember, the only thing worse than having less content is having bad content.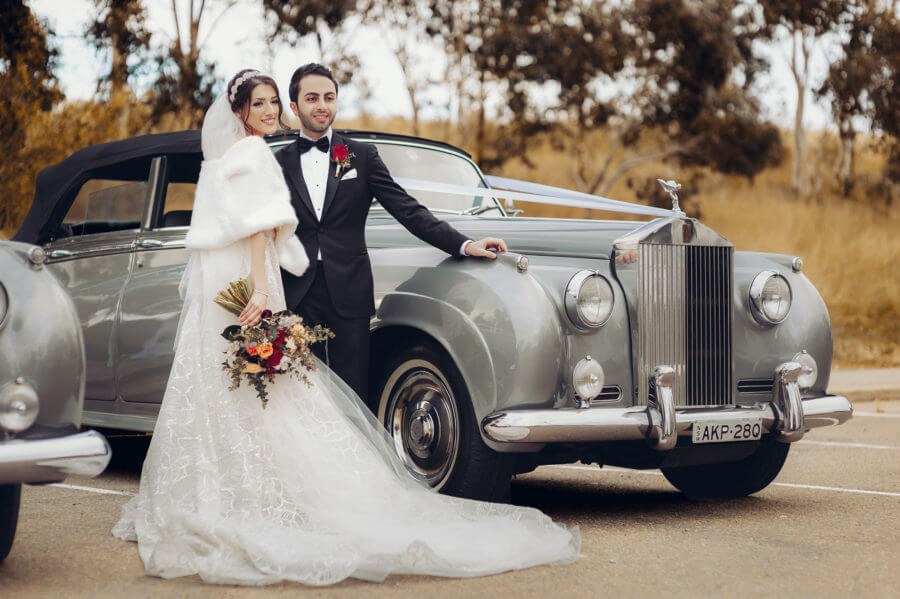 How can I create engaging graphics?
Some businesses can benefit from more content using a combination of text, images and graphical images. If you don't have someone to do this for you, use free software templates that can help you do it instead.
Software such as Canva or Easil is free to use, works off an easy drag-and-drop model, and has a range of templates for different styles that you can use as a base. You'll be able to use these templates to create something more engaging without needing to download or pay for specific software.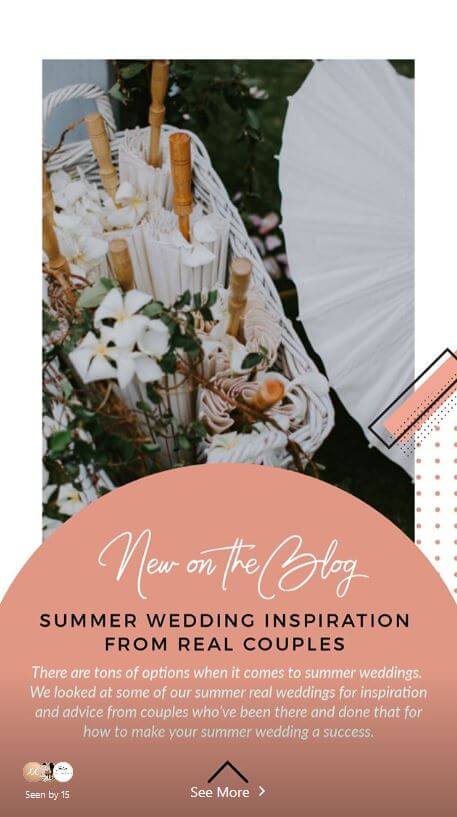 How can I create more video?
Every business should be working towards getting more video content. Videos have a much higher engagement rate than static images and are becoming easier to create on your own.
Videos for updates such as Instagram Stories can be filmed on your own mobile device or camera if you're not a videographer. The aim of these videos is to be natural and have more of an authentic touch. So don't be afraid to do more filming on this channel.
For a mix of professional and casual videos consider a program like Animoto. Animoto is a drag-and-drop video editor that is entirely accessible online. You'll be able to look at templates for items such as social media ads to build engaging video content on your own. Animoto also allows you to create videos from still images.
If you're looking for more polished videos for something key like your website, consider hiring a videographer. Higher quality cameras and professionally filmed social media series' have made high-quality video content more mainstream. Make sure you're giving your business videos the best opportunities that they have by ensuring they are high quality.
An example of how Animoto can be used to create more engaging videos for your brand
So how can I get more content?
The keyword here is relationships.
Whether you've got a great relationship with the couple or are building your relationships with other wedding suppliers, being able to work together on producing more content is ideal. Particularly seeing as you're already working together for the big day anyway.
Ask your couples
When you've built a strong relationship with a couple there's no harm in asking whether you can take some photographs for your own use. This gives you a chance to photograph your products in an actual wedding environment, rather than just set up in your store or office.
For those providing a service on the day, ask whether you can have someone there grab a few photos in the background. This is a better way to get snaps of you doing what you actually do. Celebrants, MCs and musicians will particularly benefit from this method.
If you have an extra-strong relationship chat with the couple to see whether they're happy giving you a 2-minute video review or letting you film the wedding on your own device.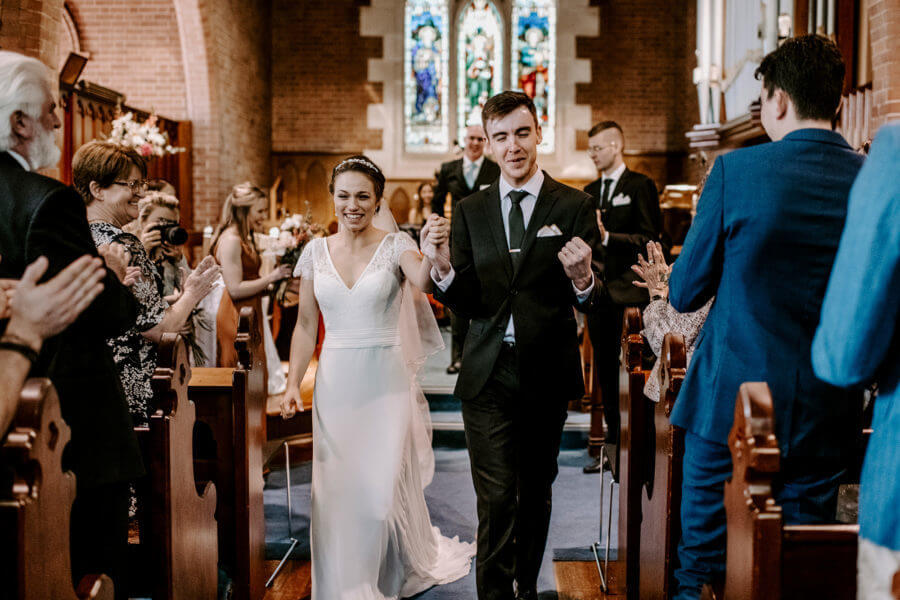 Network with other suppliers
We always recommend collaborating with other suppliers to your advantage. Ask another supplier if they can take a photo of you with your product or offering your service on the wedding day to capture you in the environment.
Networking with photographers and videographers can be particularly beneficial for other categories who are looking to collect content. A photographer might be able to grab some great shots of your products or a lovely snap of a celebrant at the altar. Chat with photographers and videographers about how you can use their photos or video for your own content.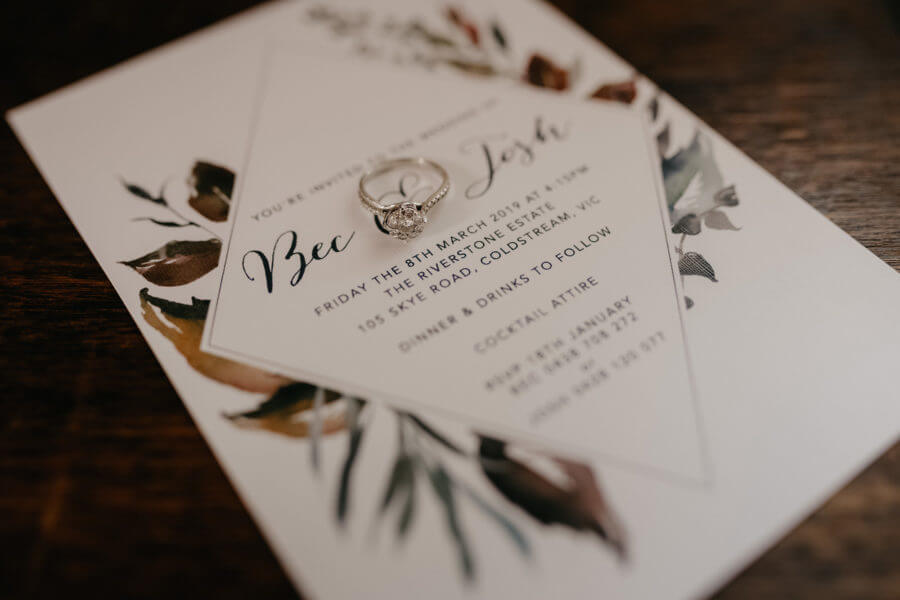 Collaborate and set up a styled shoot
If getting content on the wedding day isn't your thing, then consider setting up a styled shoot. Here you can collaborate with a range of other suppliers to make a wedding of your own. Work together on a theme and set up a styled wedding shoot that will benefit everyone.
This way you'll all be working together to produce more content for each other. You can also work further to represent a specific theme or colour scheme that you really want to tap into.
Remember to try and get a range of different images for each business in a styled shoot. That way you won't all be working with the same content.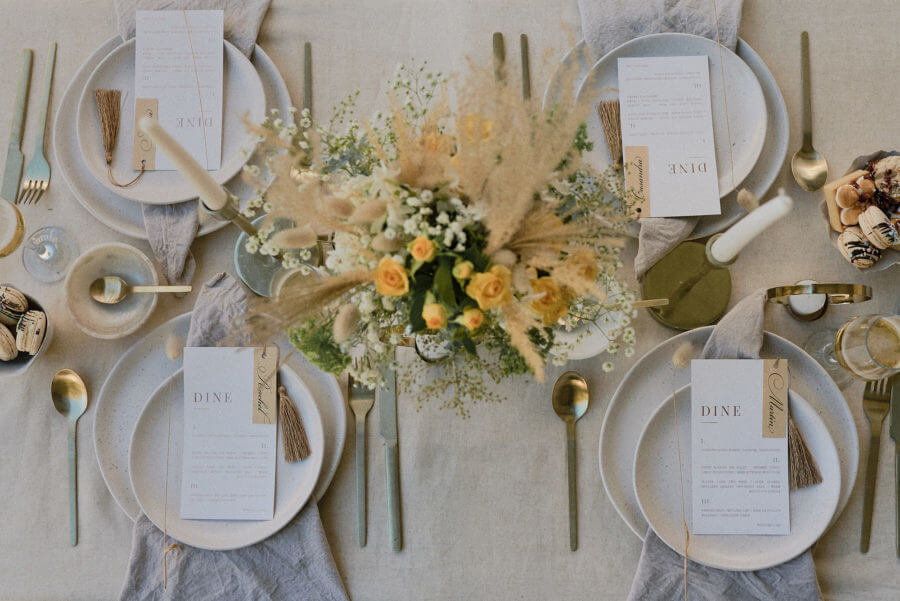 Use social media
There's no rule saying that you can't use social media to collect more content for yourself. Set up a hashtag for your business to keep track of posts on Instagram or Facebook that might feature your products or services.
You never know which guests or couple will snap the perfect shot of you doing your thing. This content won't be as high quality as a professional photographer or videographer. But it will have that authentic and natural element for you to focus on.
If you do find a good quality image that you like, make sure you get in touch with that person to see if you can use it in your marketing. Getting in touch with them for permission also gives you the opportunity to ask for the original image and receive a better quality photo or video to use.