A Cairns nightclub after midnight isn't necessarily where you would expect to find intelligent conversation – and that's what swept Isaac off his feet when he first met Carla.
"I was introduced to Isaac by a mutual friend that I was with on a night out," Carla recalls.
"Isaac was working behind the bar and as I conversed with Isaac I captured his attention with a single word; 'articulate'."
Less than a week after, the couple went on their first date.
"Four years later, after a house build and a puppy, Isaac took me to where we had our first date. On the beach at sunset he got down on one knee as our dog ran down the beach to deliver the ring. Of course, I said yes," Carla recalls.
One year on, on their fifth anniversary, the couple held their rustic wedding at beautiful Laloli Gardens, Little Mulgrave.
The rustic, tropical setting perfectly suited the couple's elegant, relaxed style, with a team of suppliers bringing their vision to life.
"Our wedding perfectly captured our personality and style by the best vendors all thanks to the help of the Easy Weddings App. I don't think I could've planned such an amazing day without it!" Carla says.
Photos courtesy of Perspectives Photography.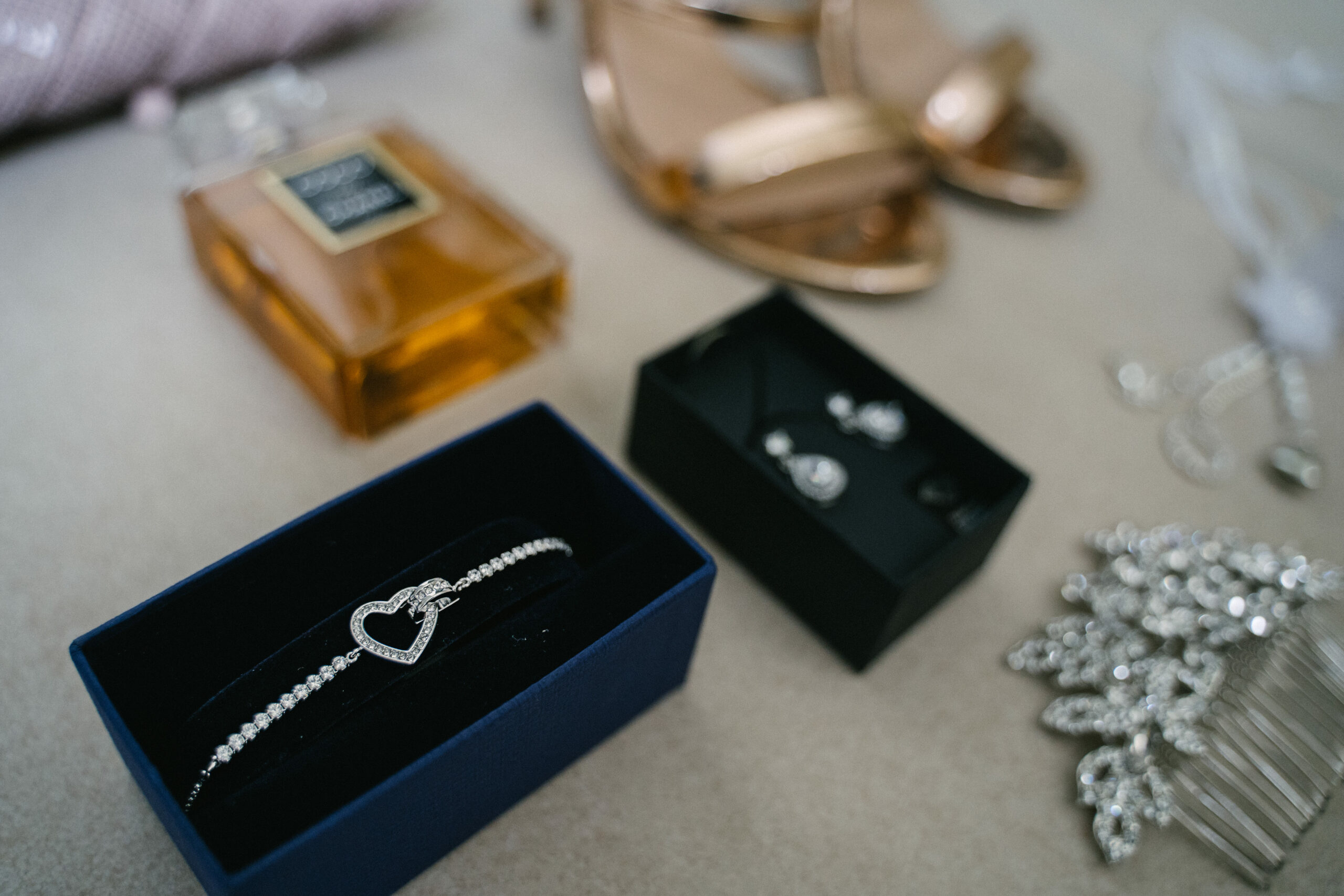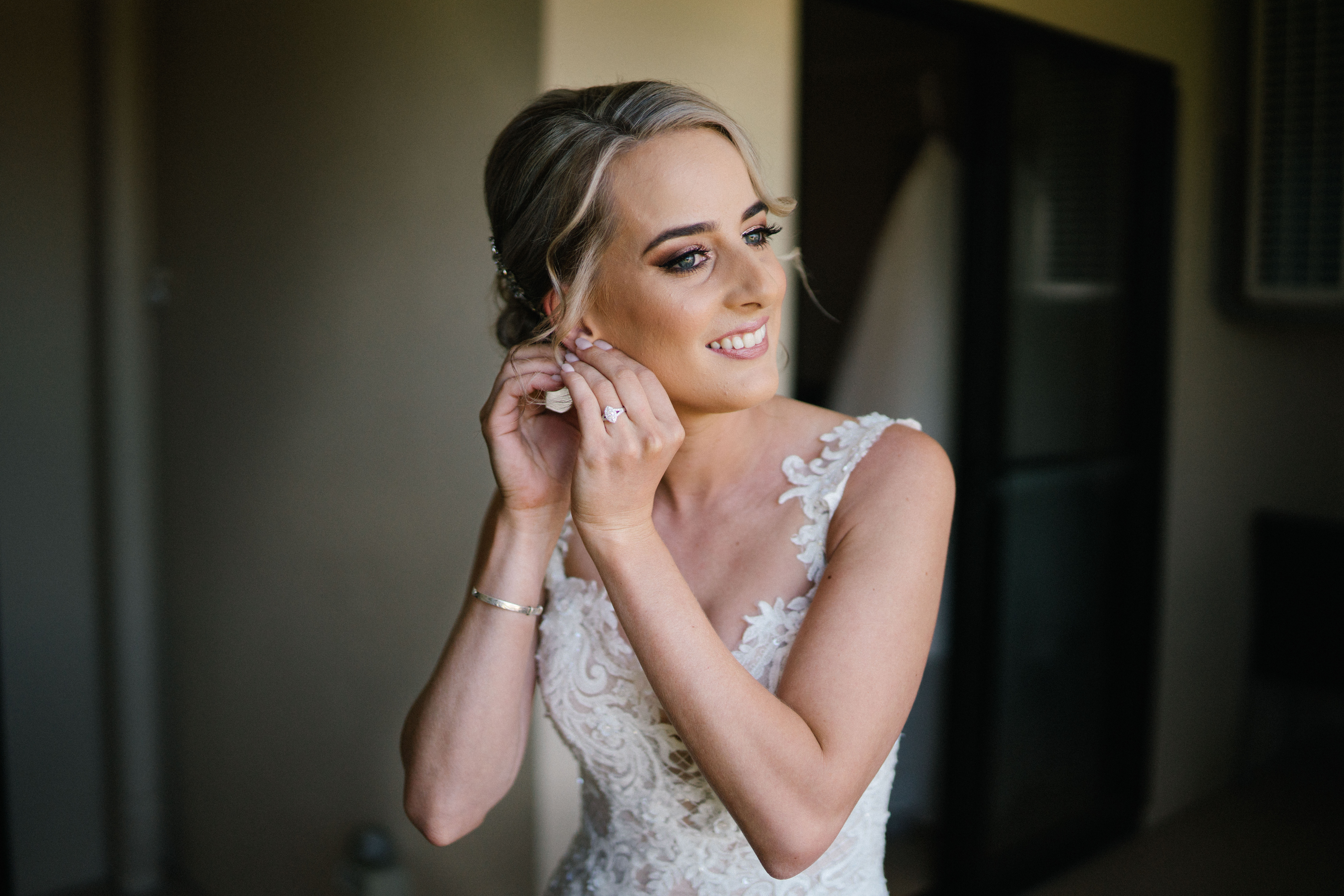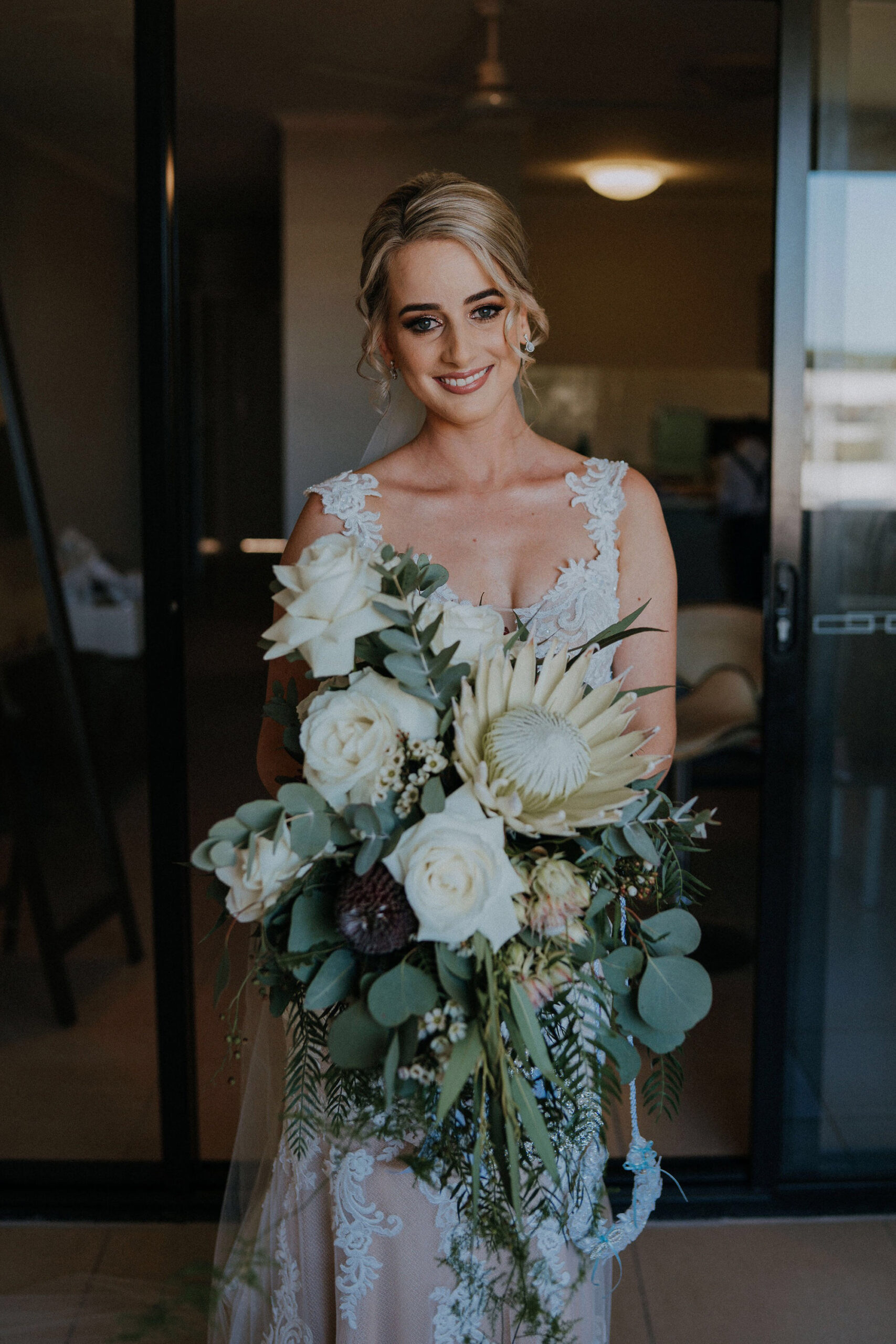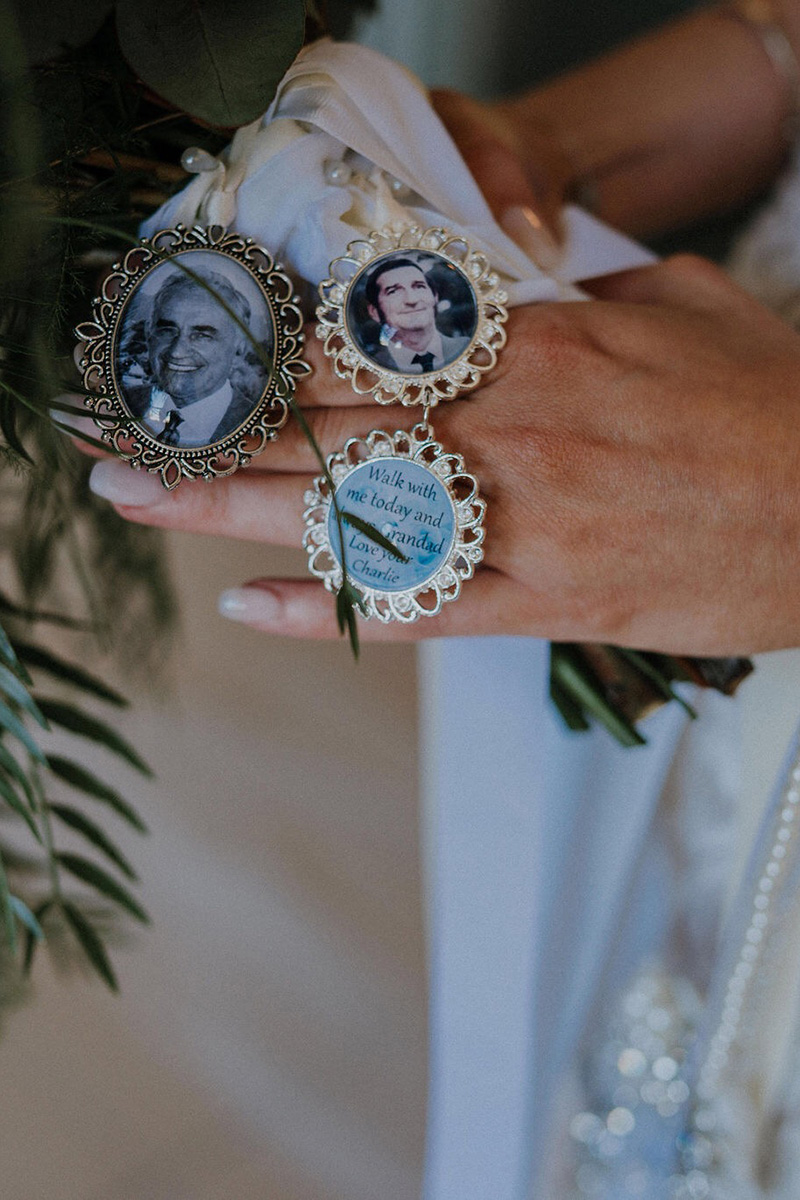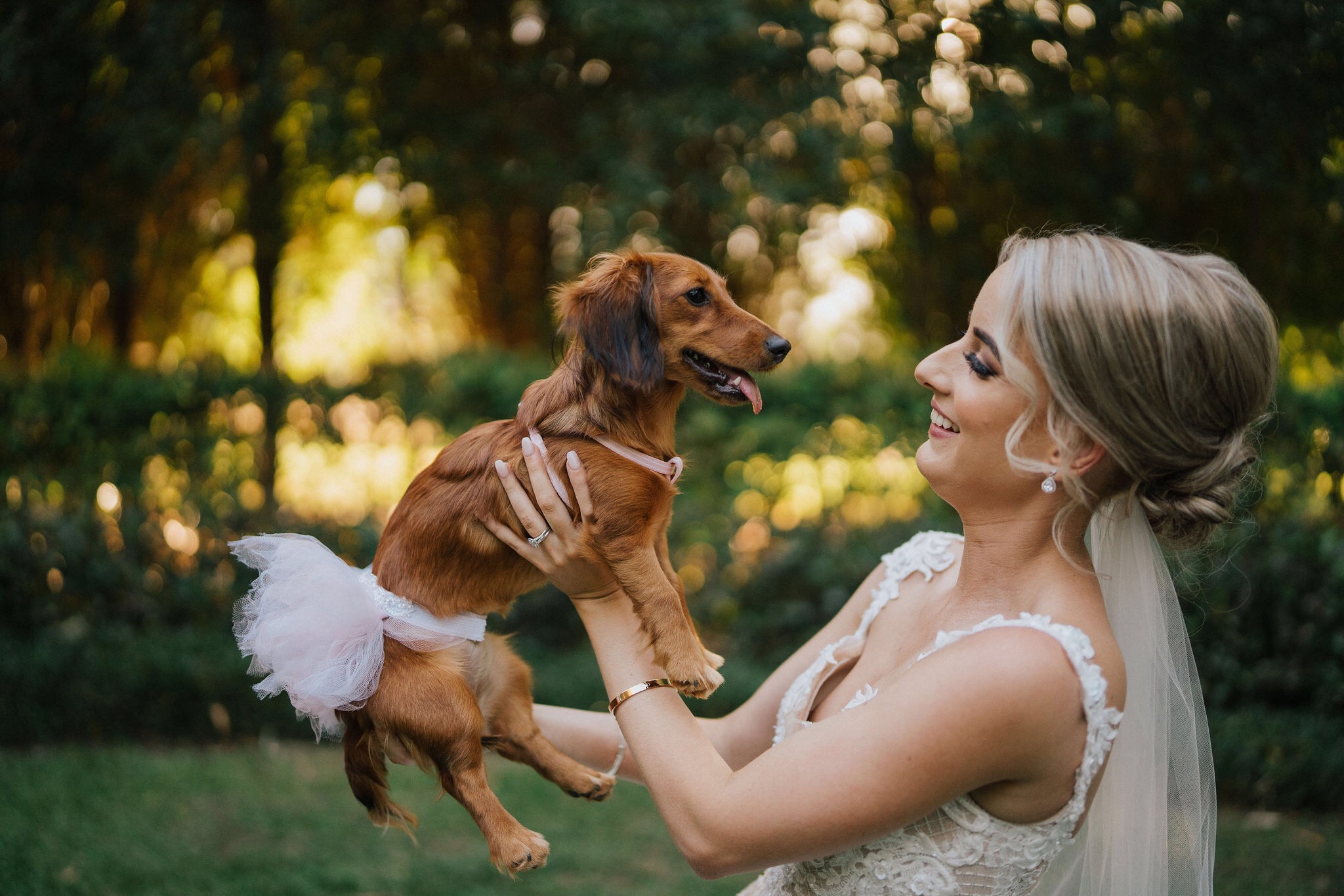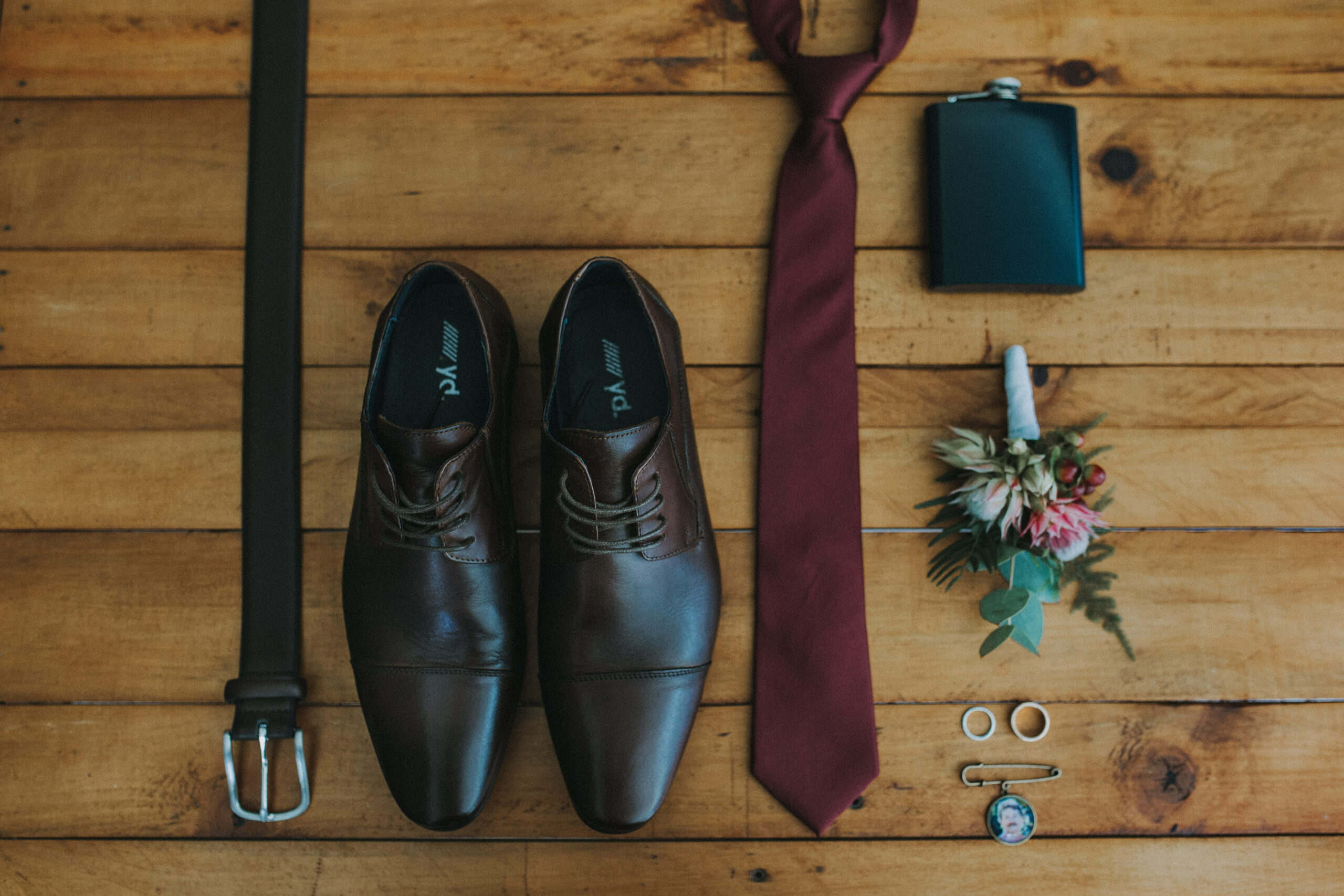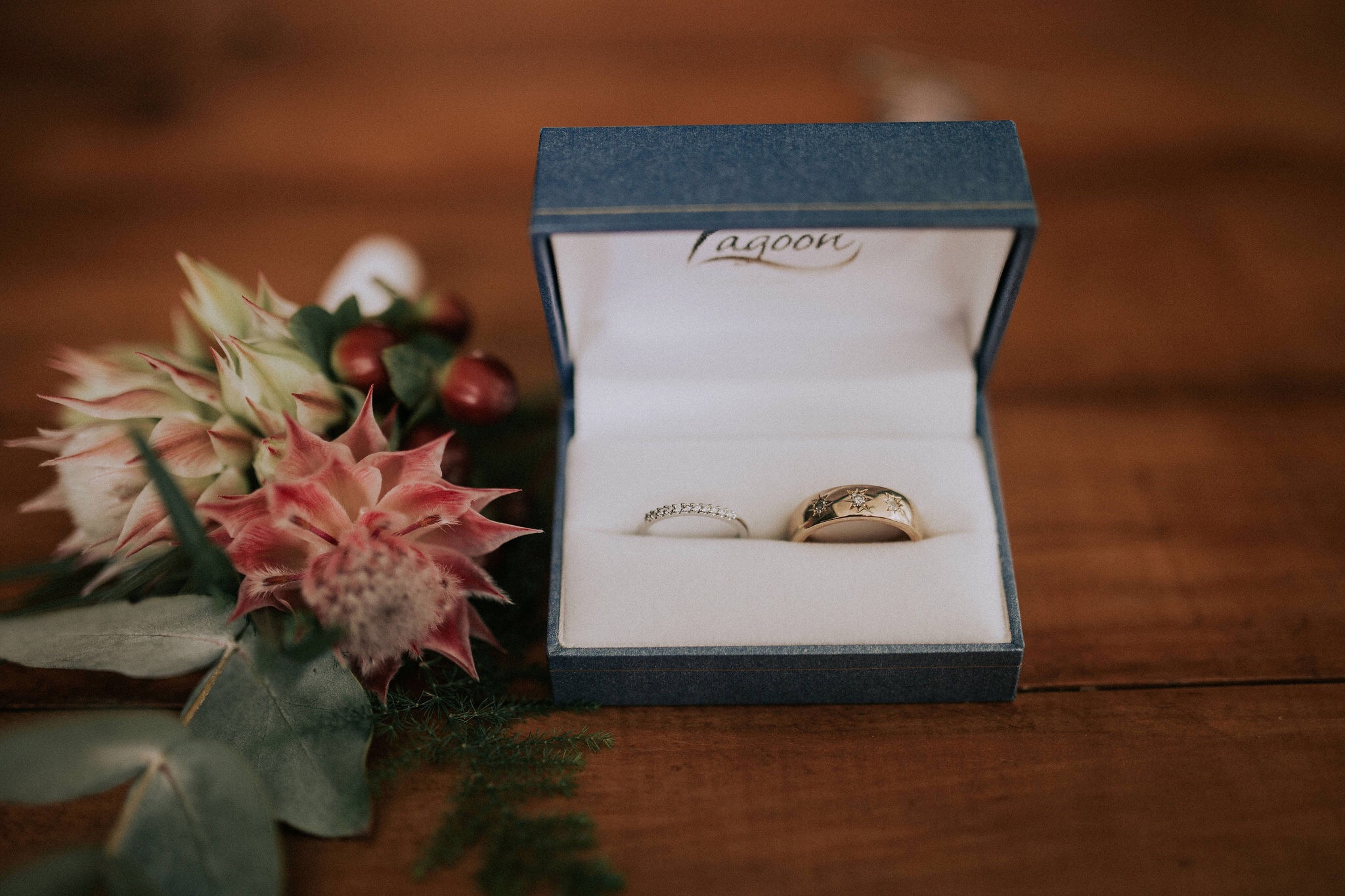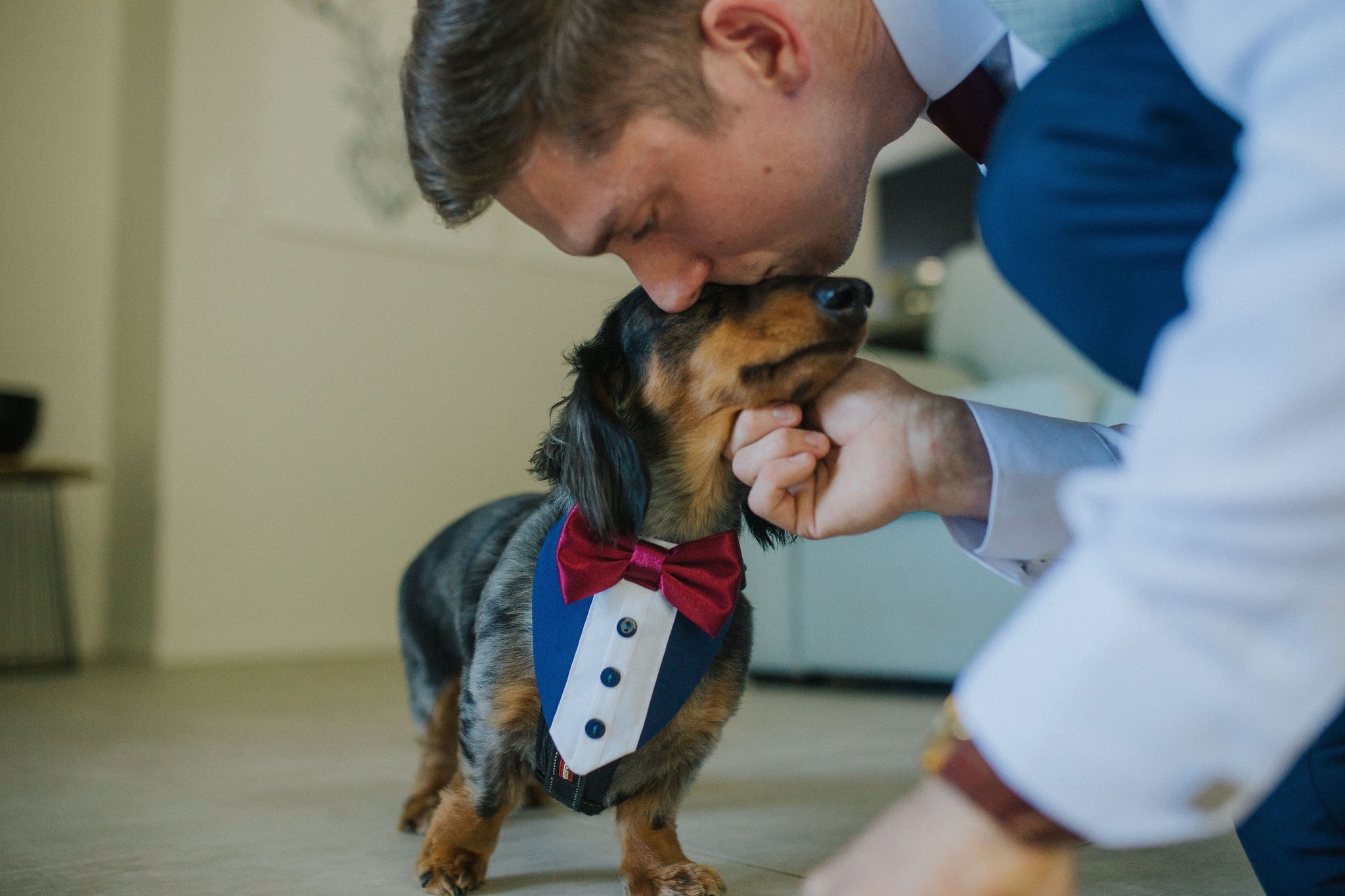 The couple's two furbabies were important guests of honour at the rustic wedding.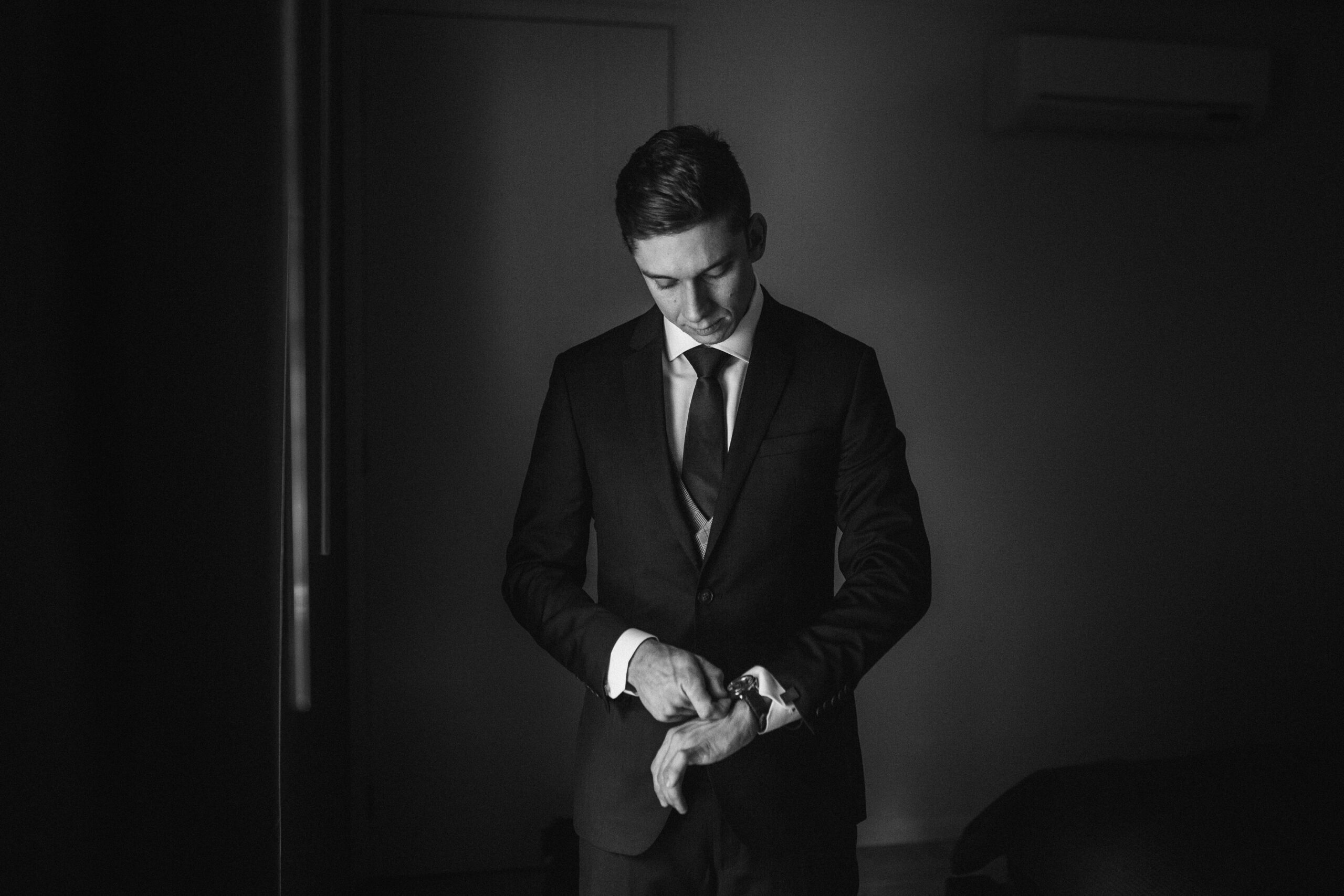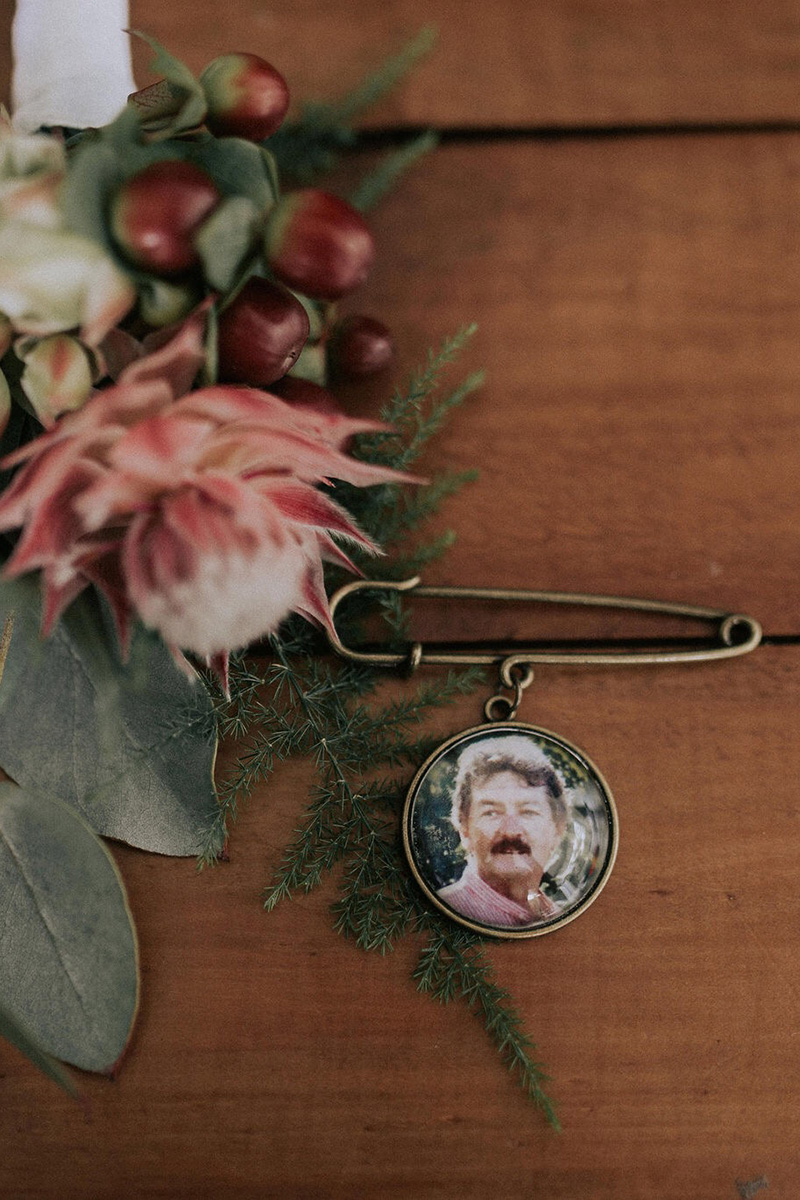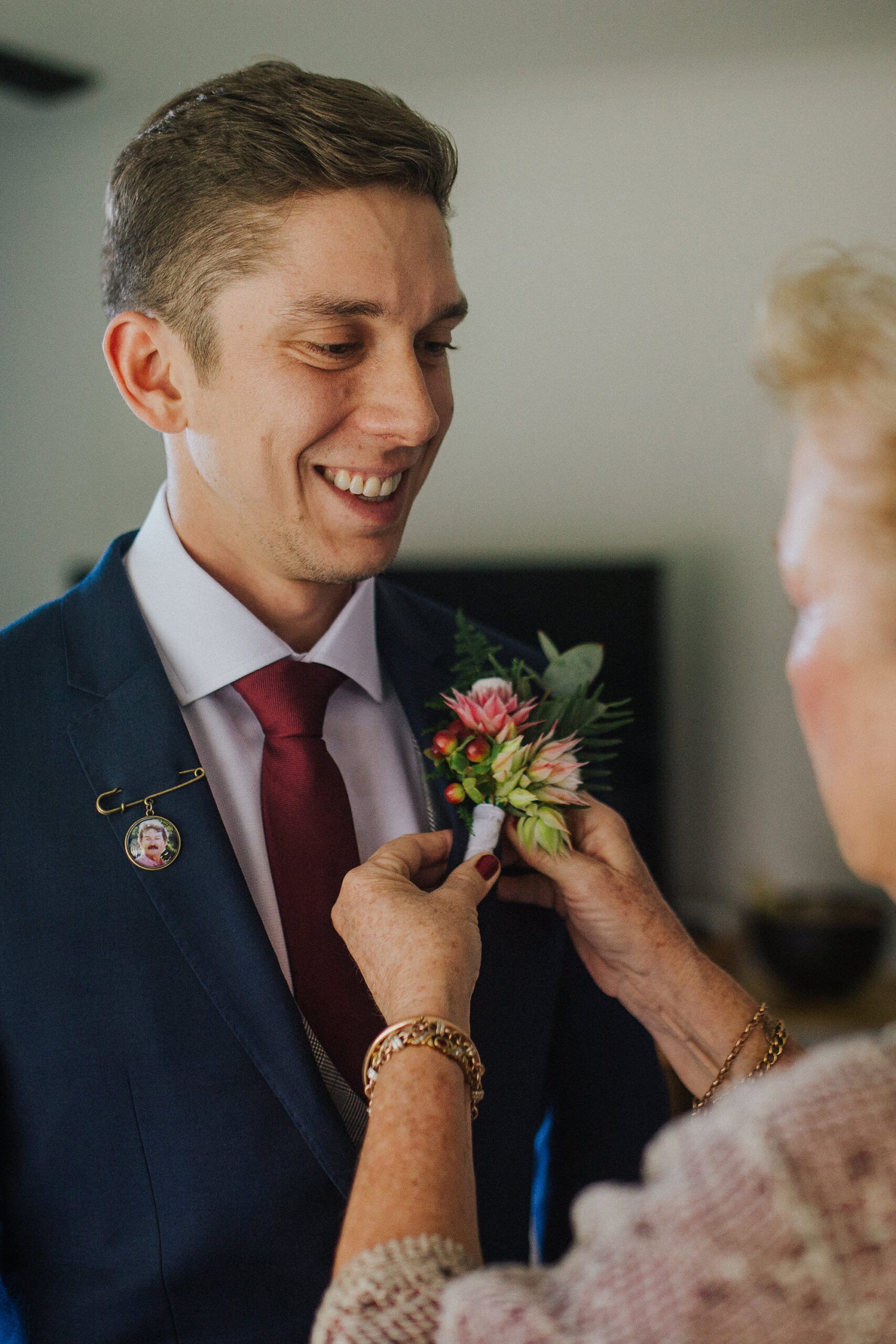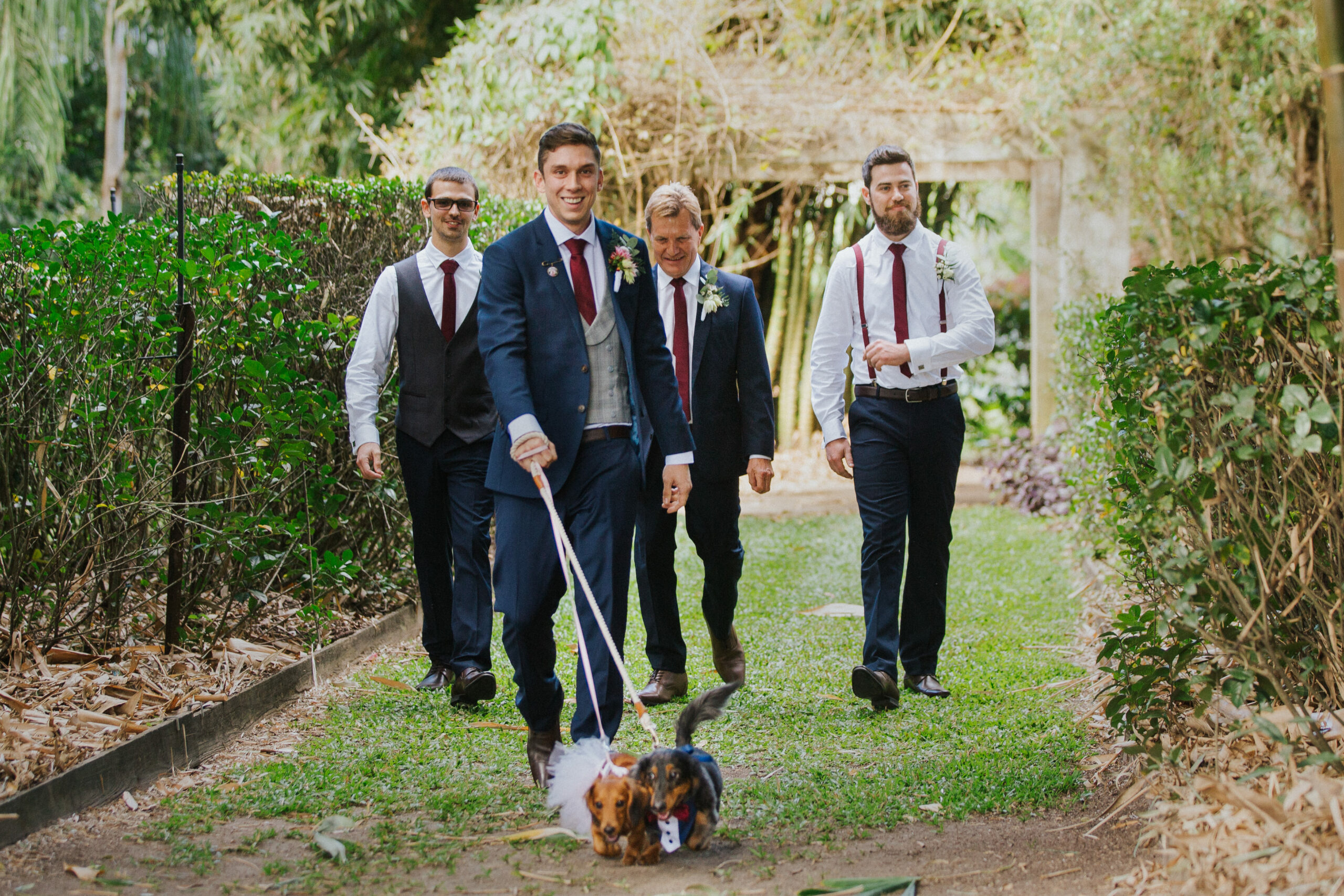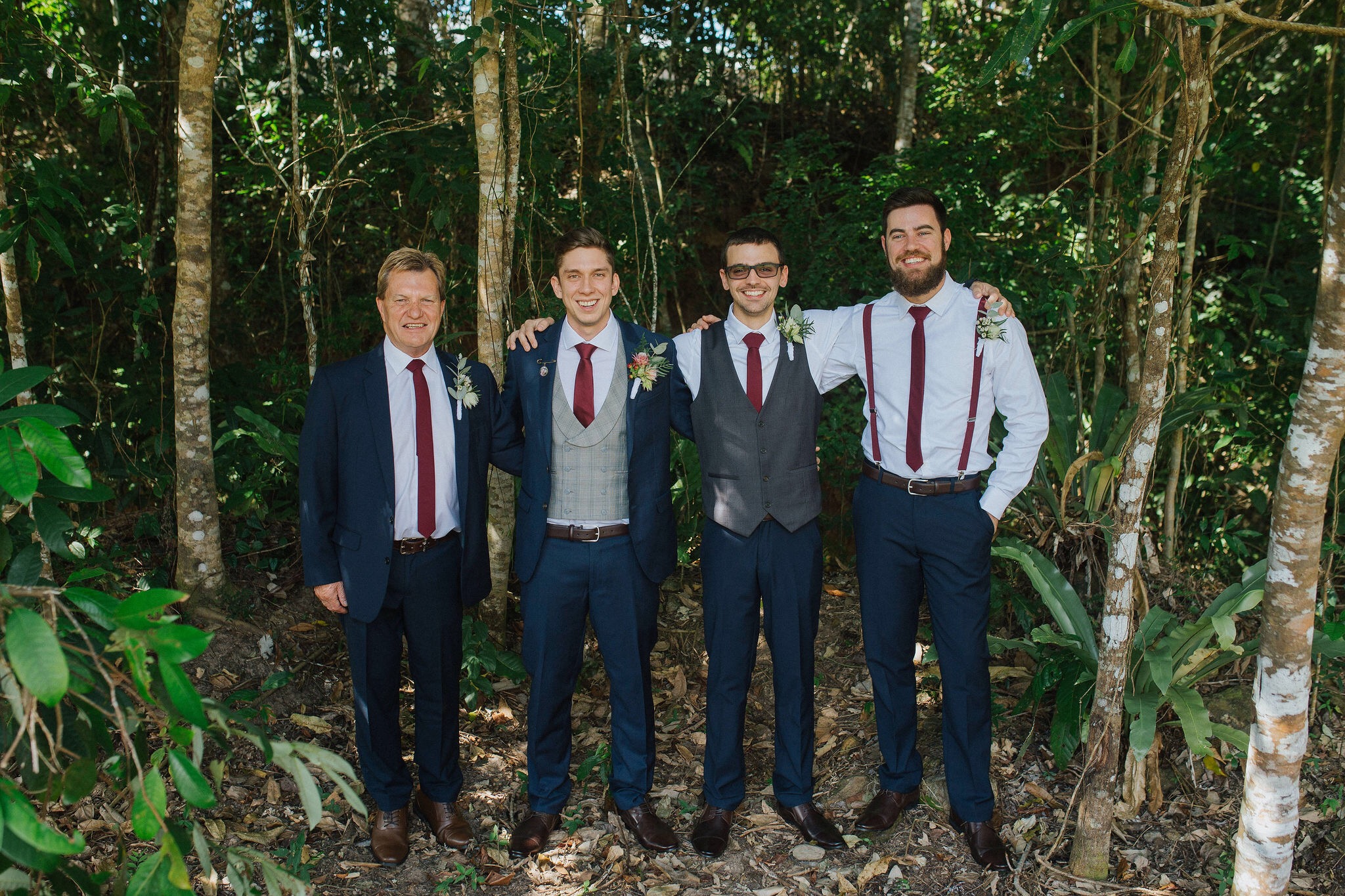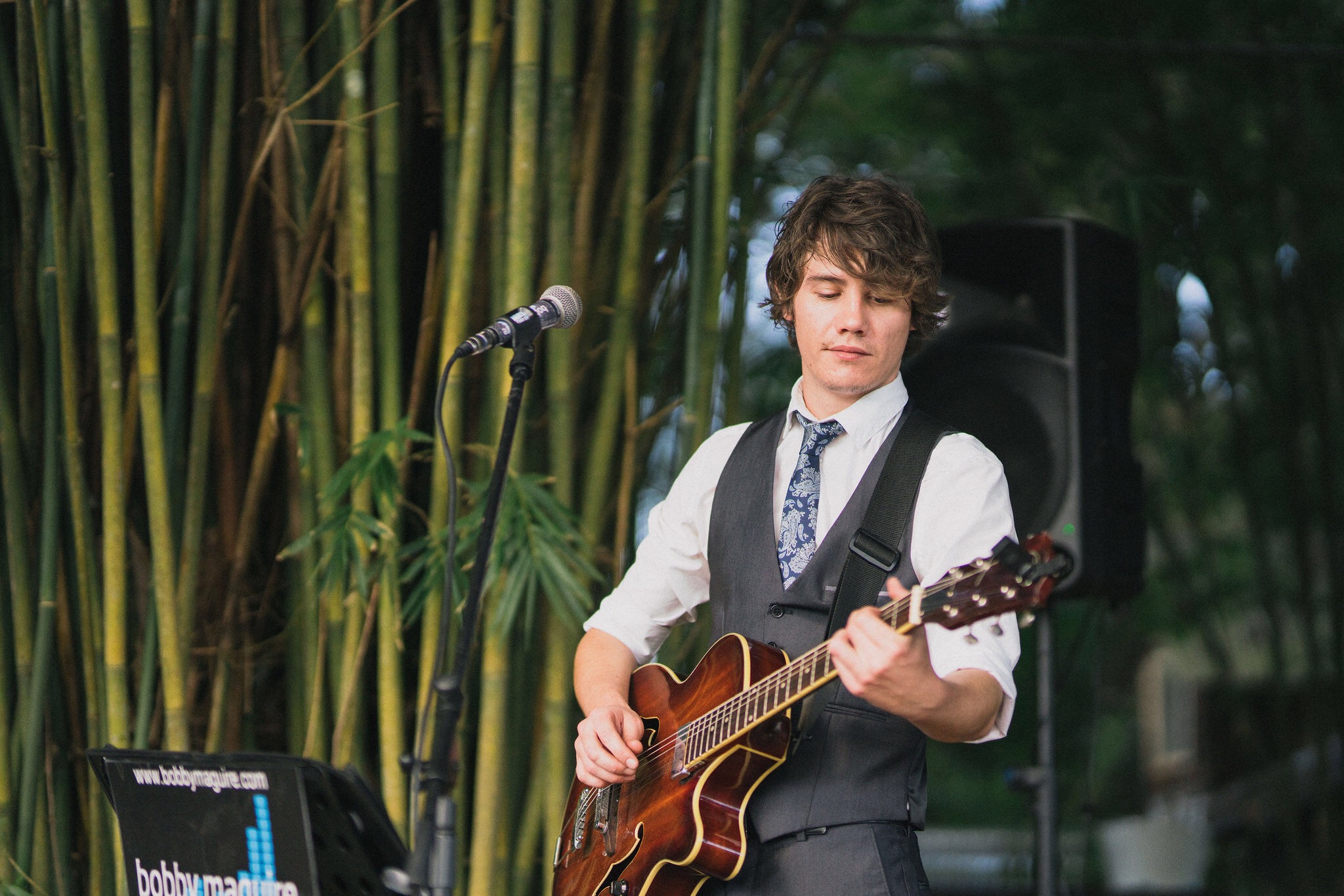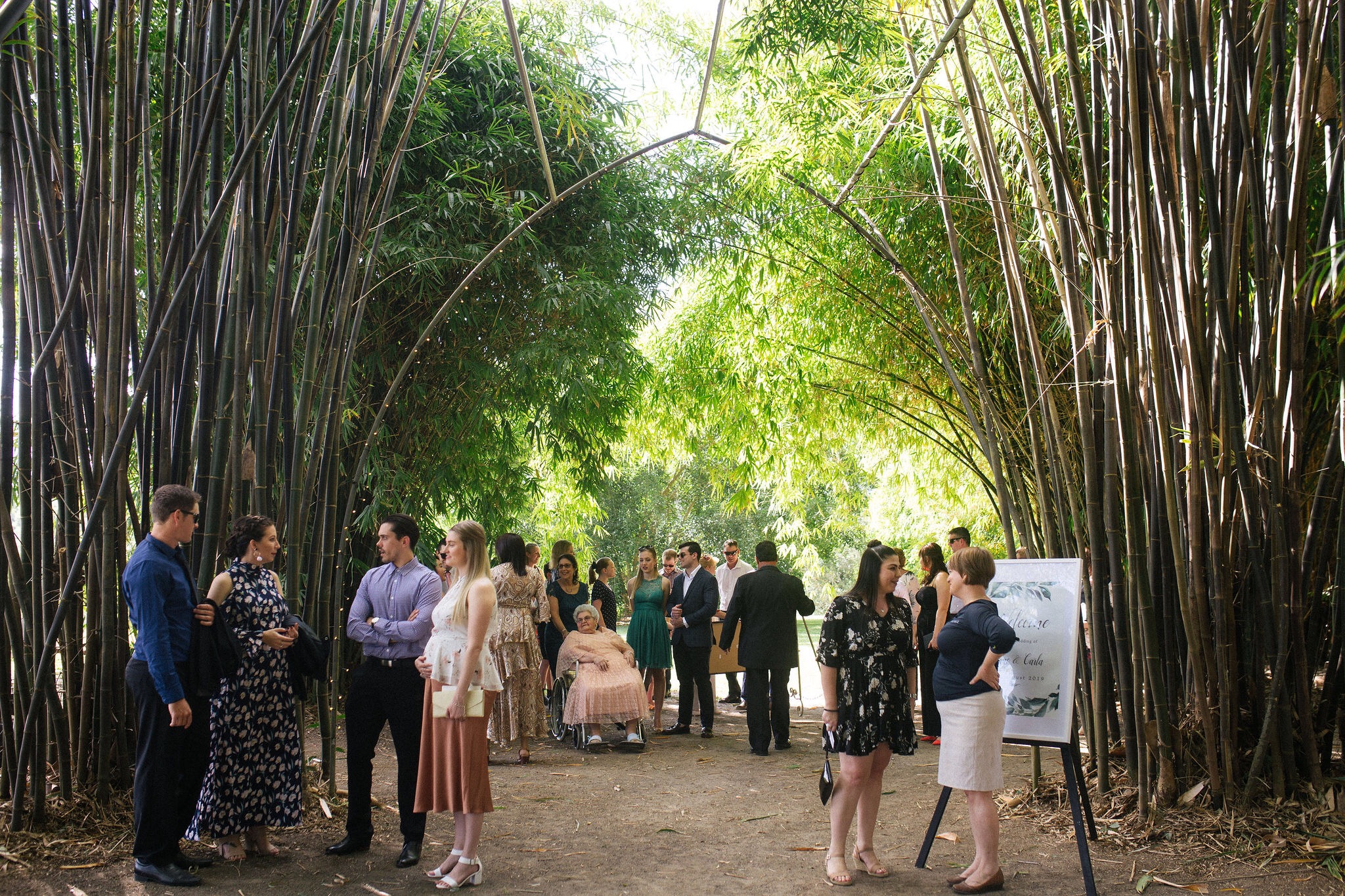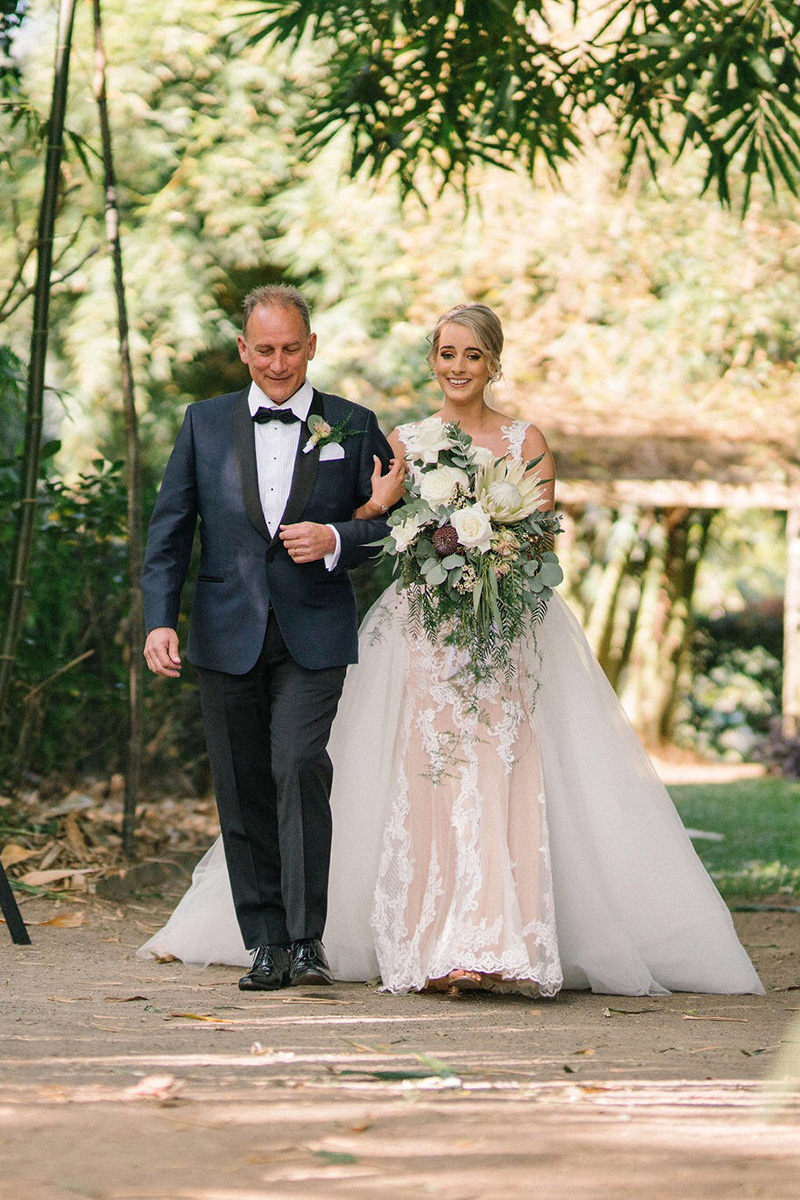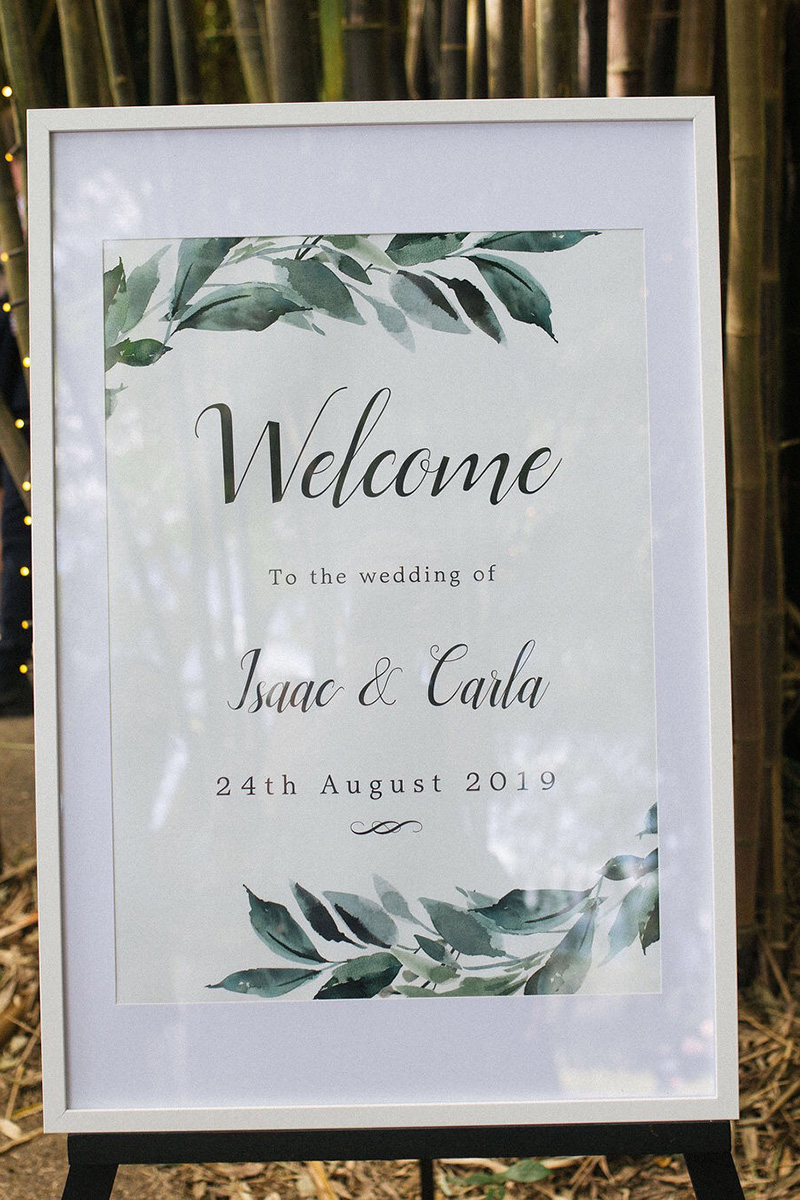 Carla's elaborate bouquet was created by the talented Botanic Republic.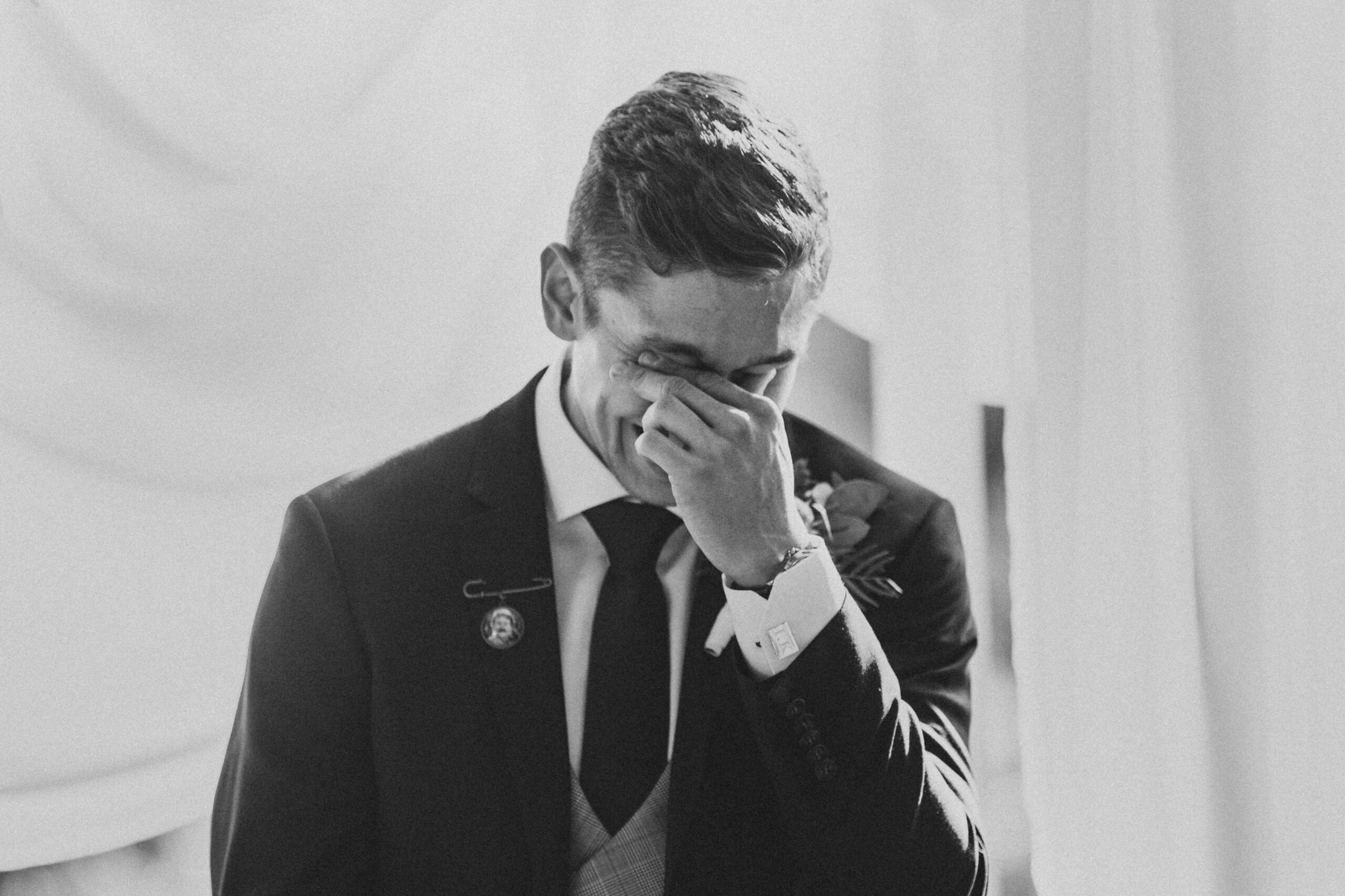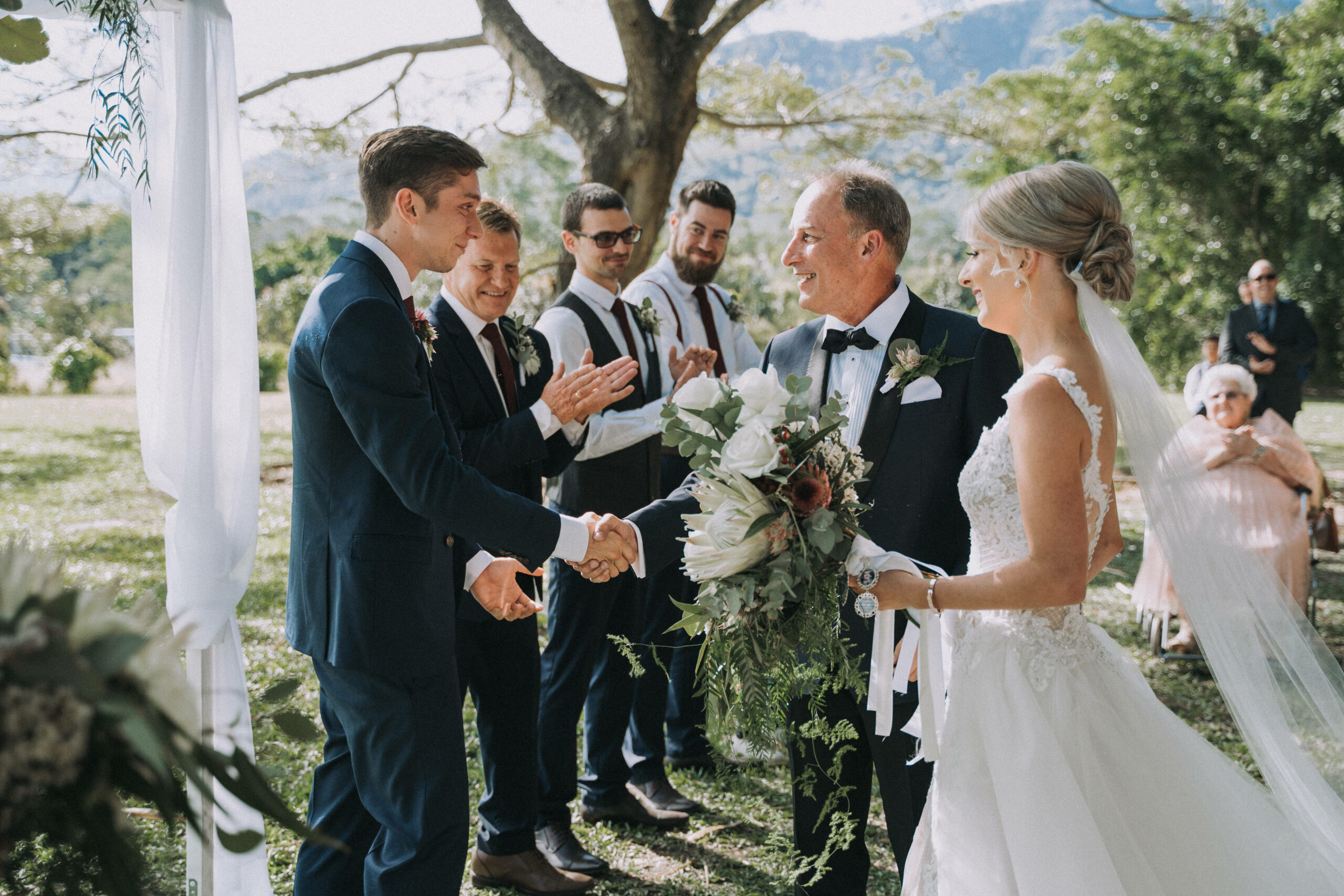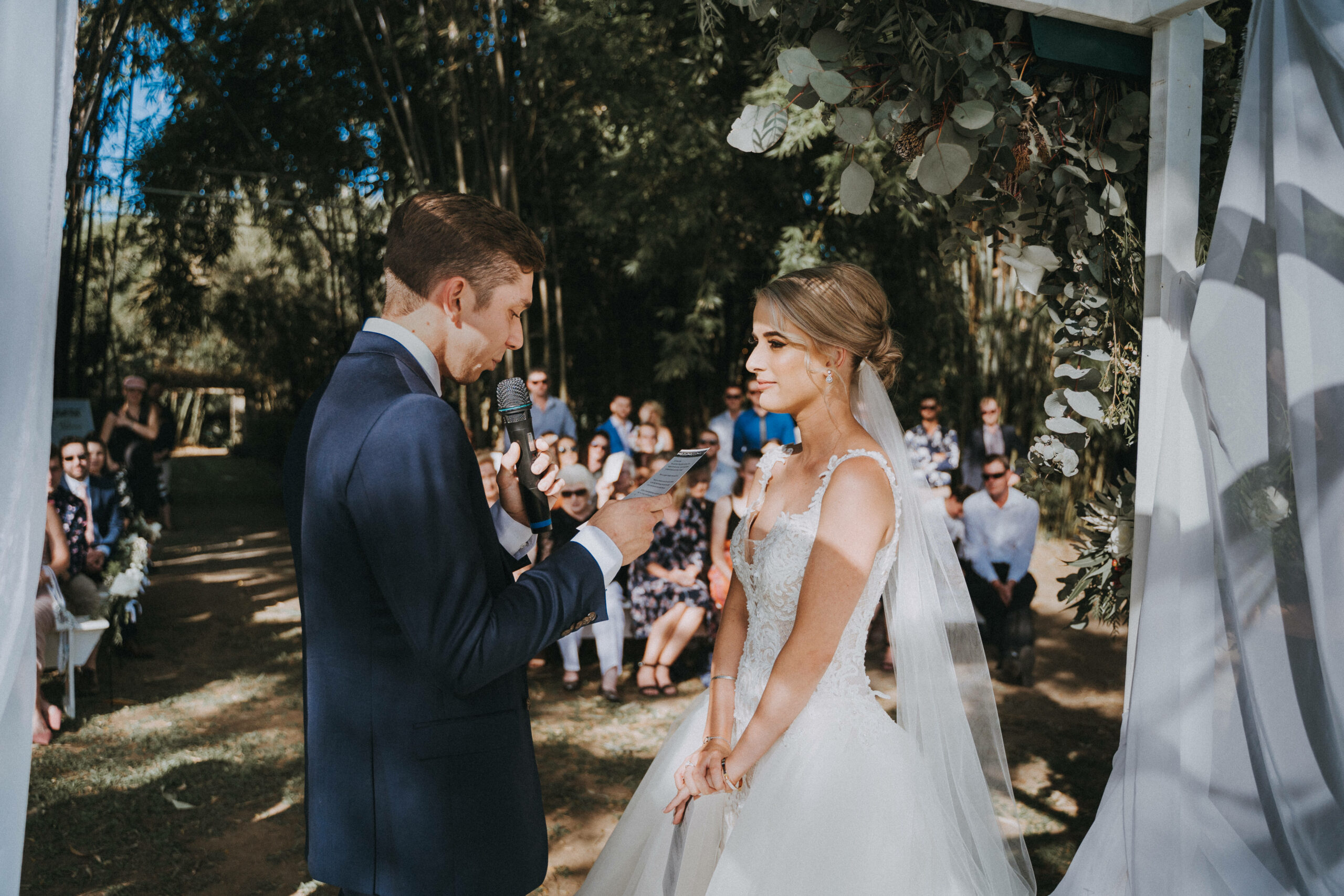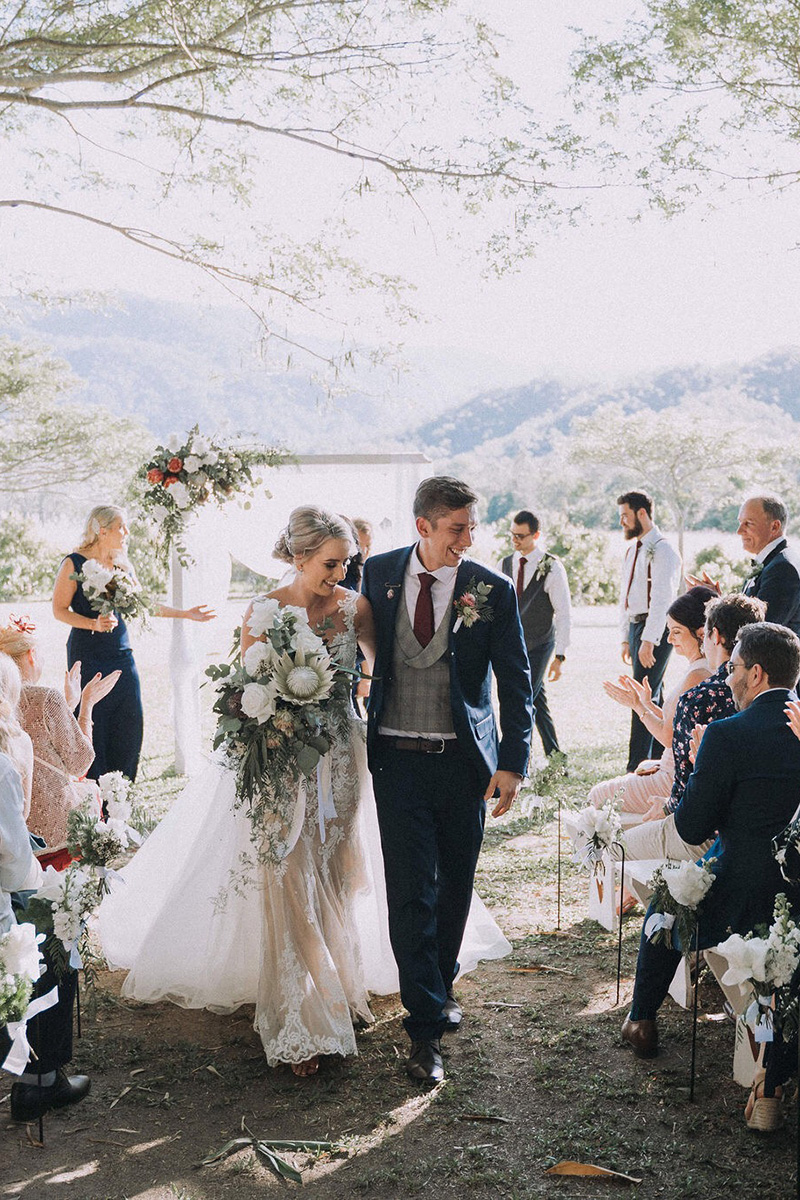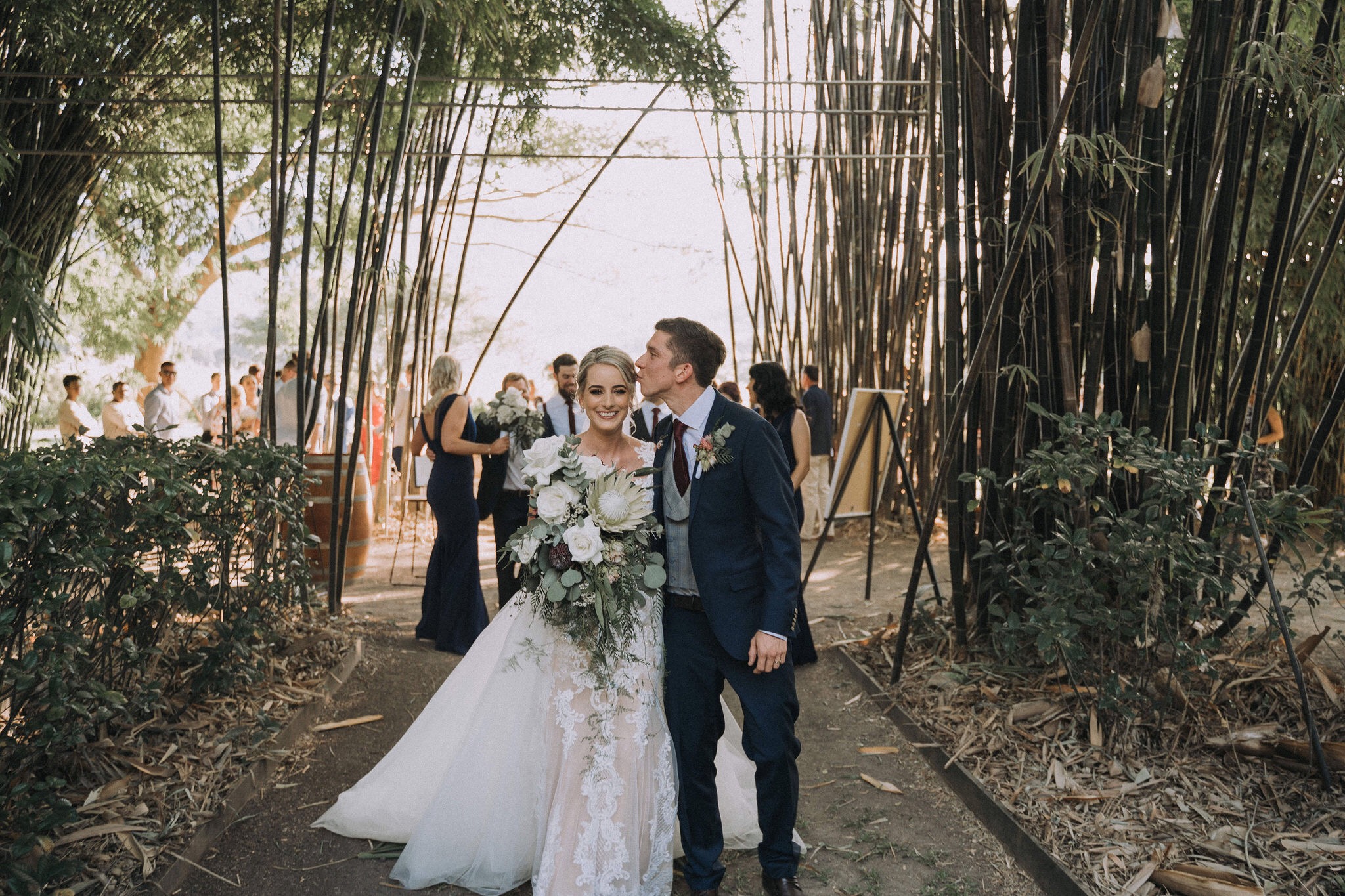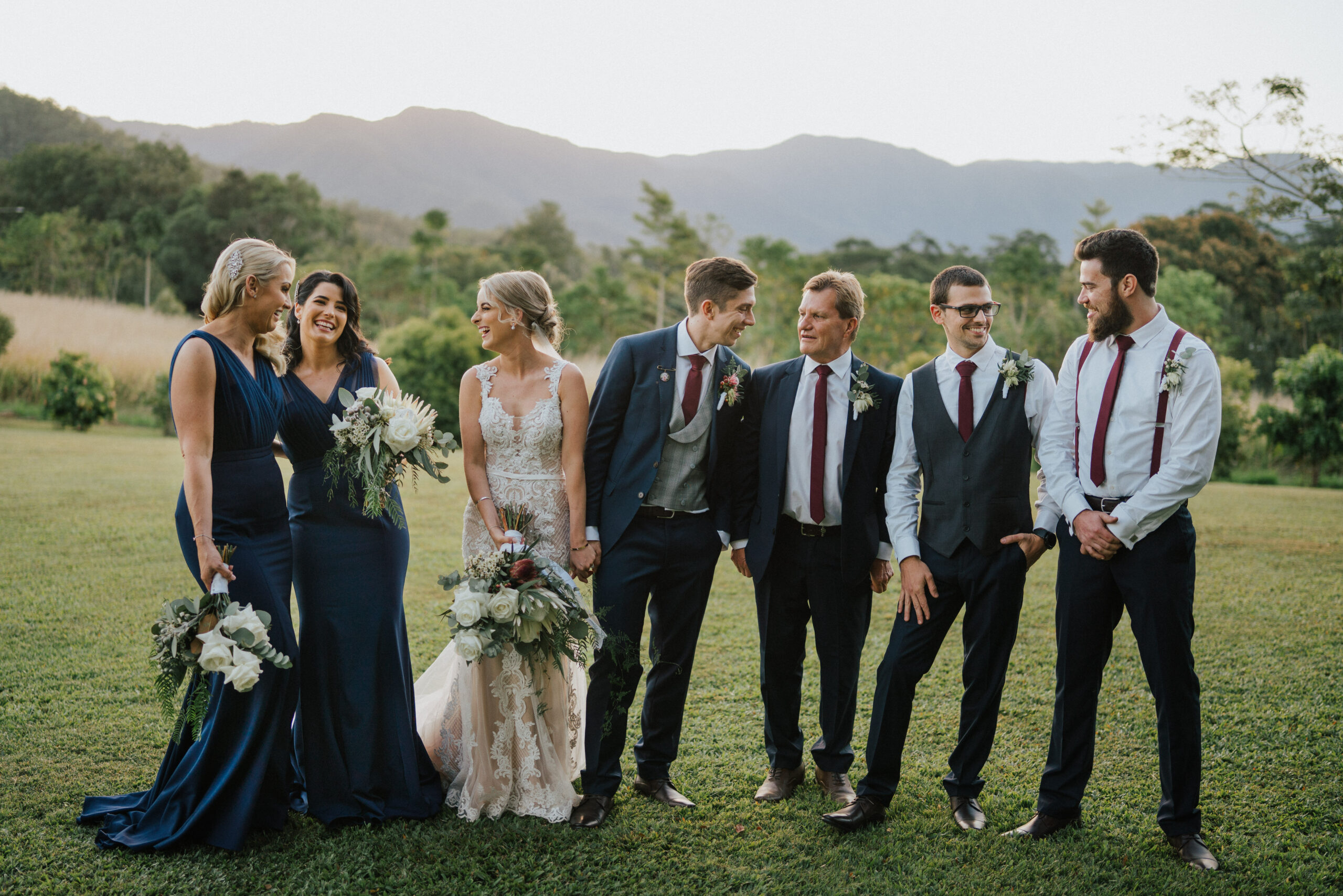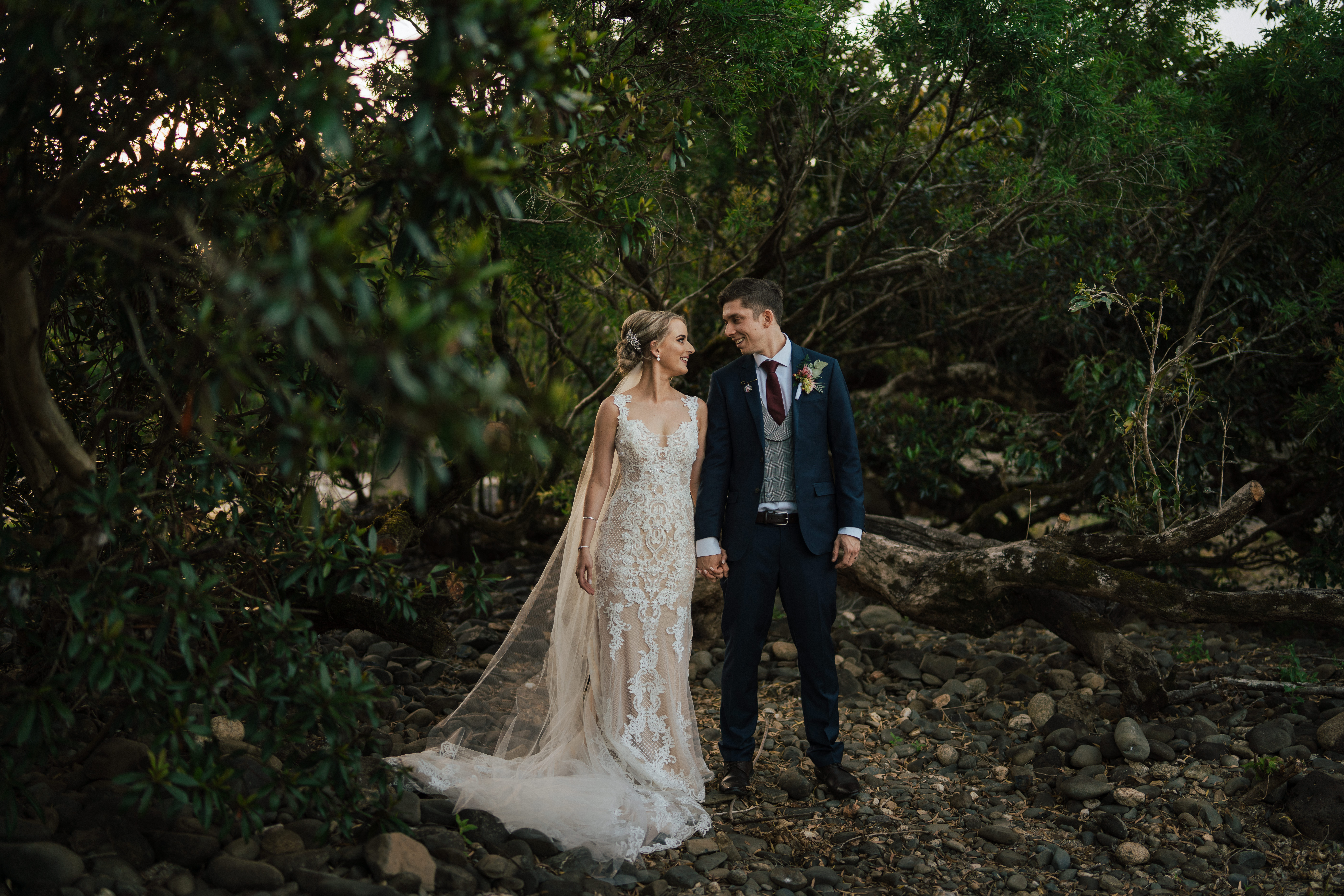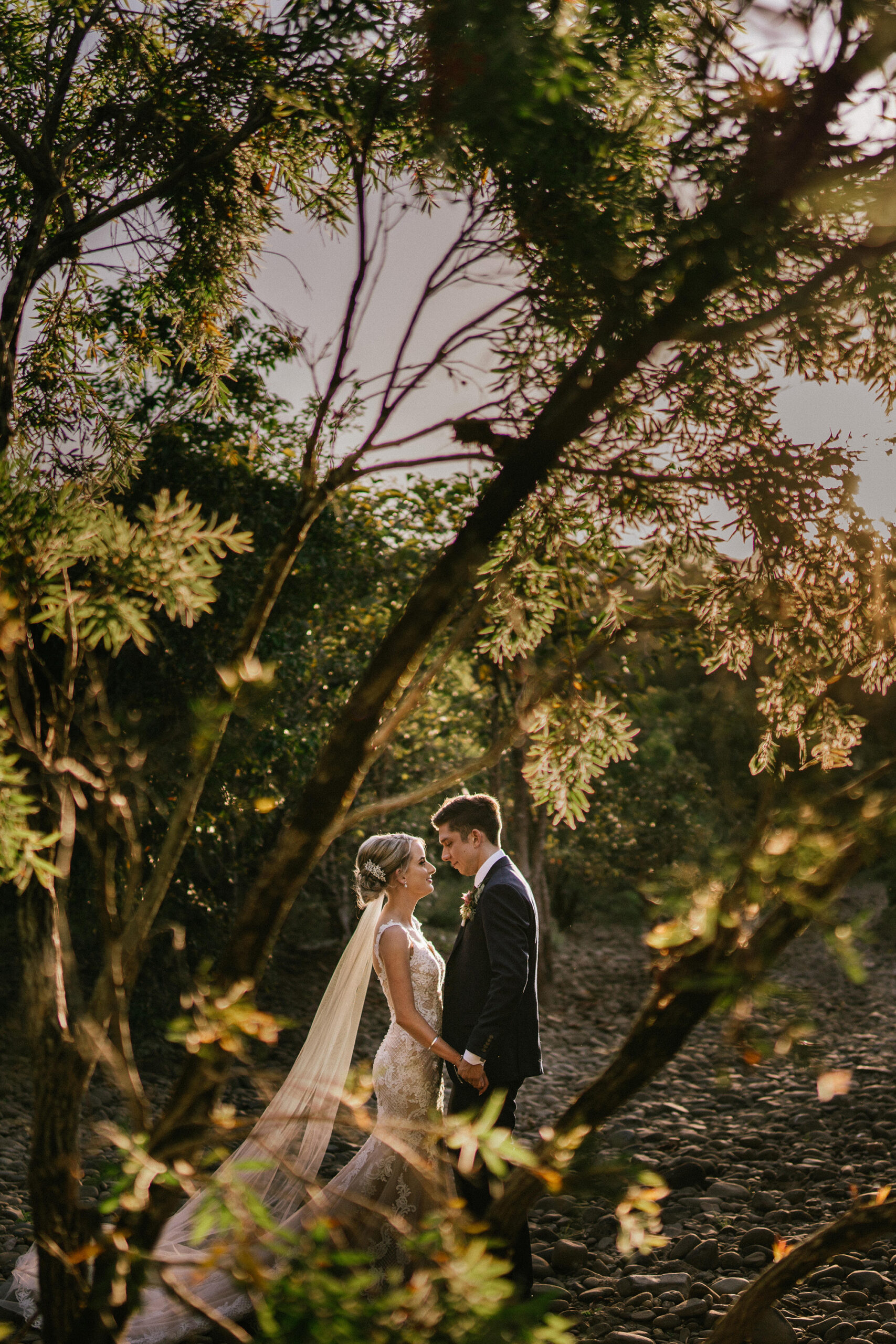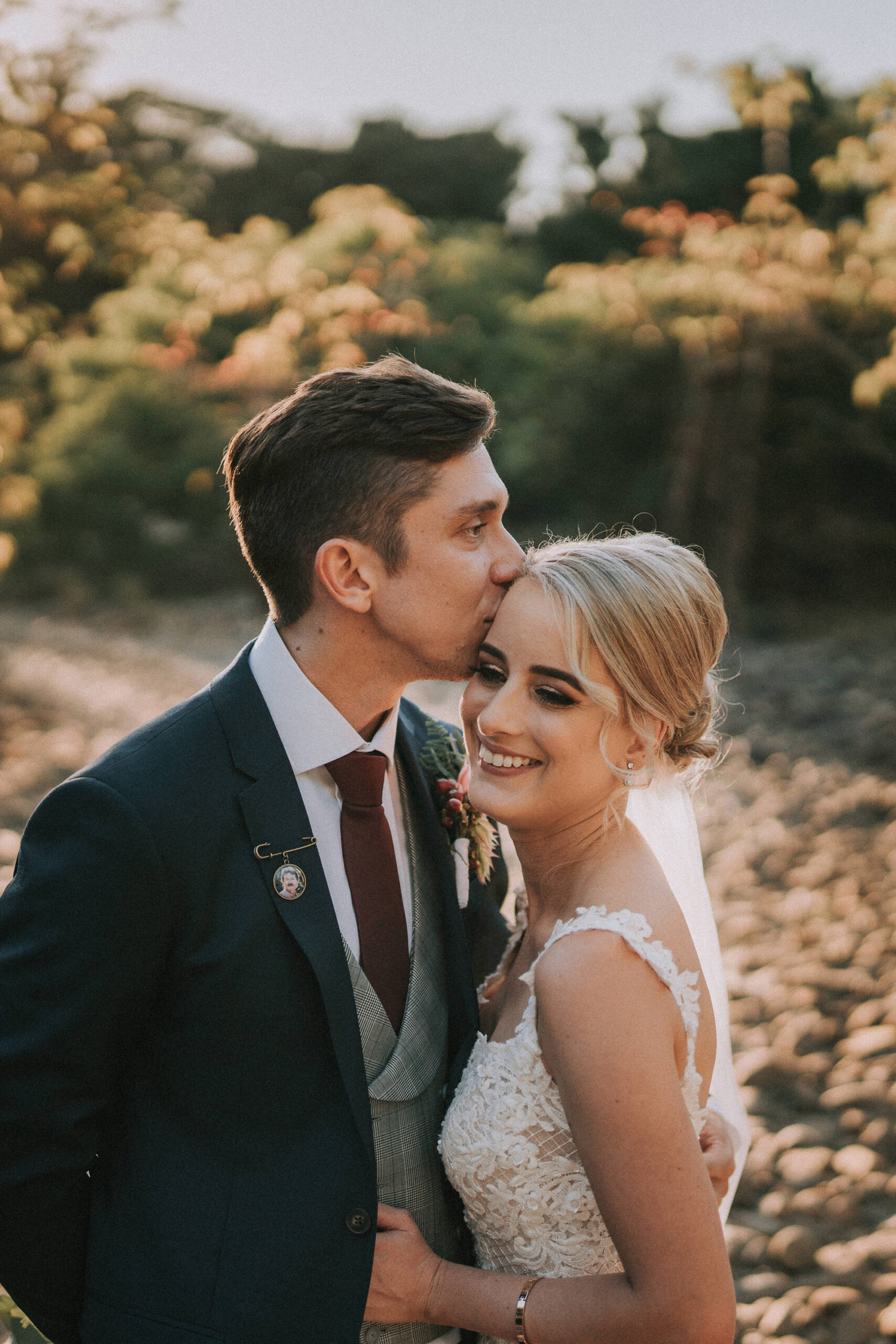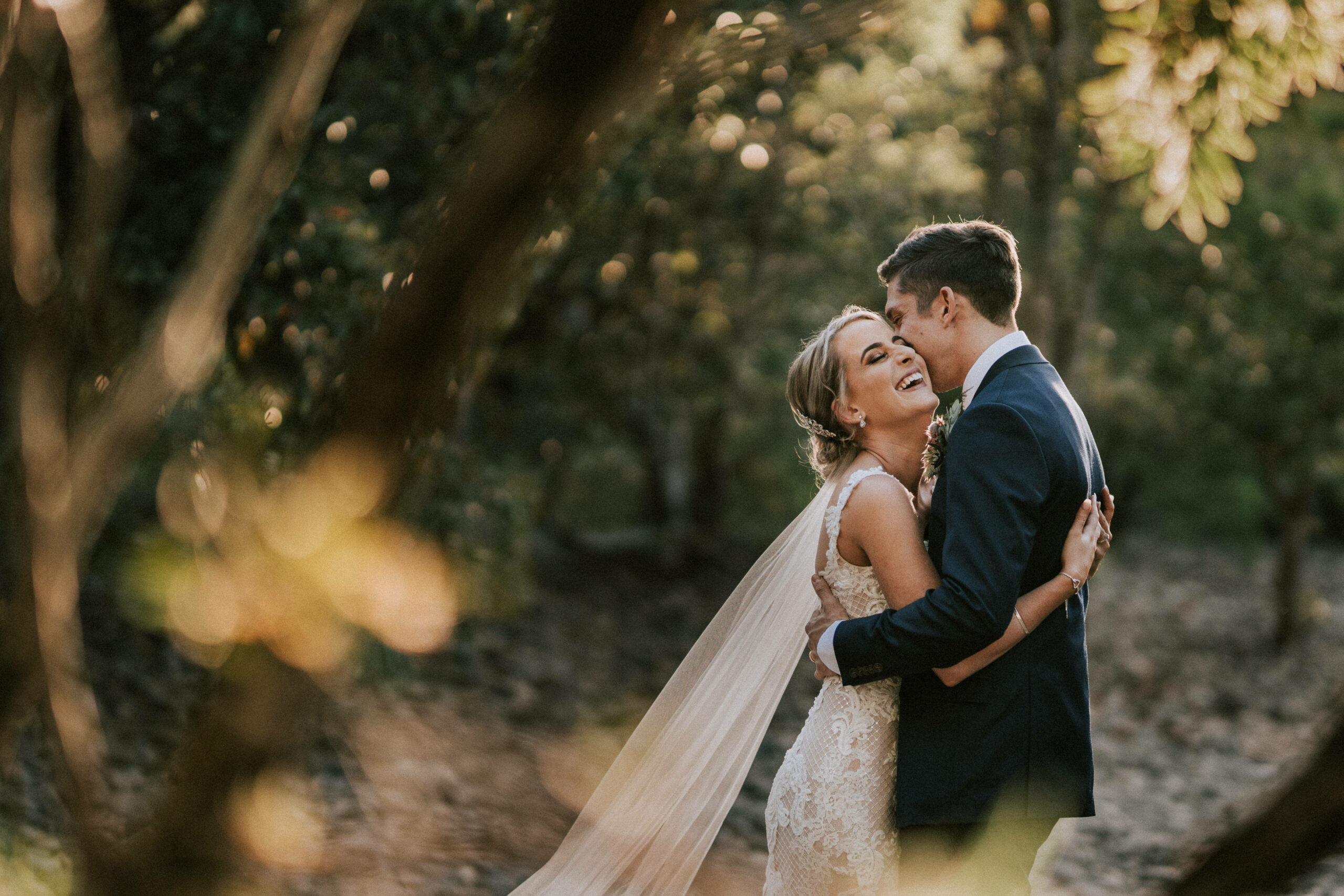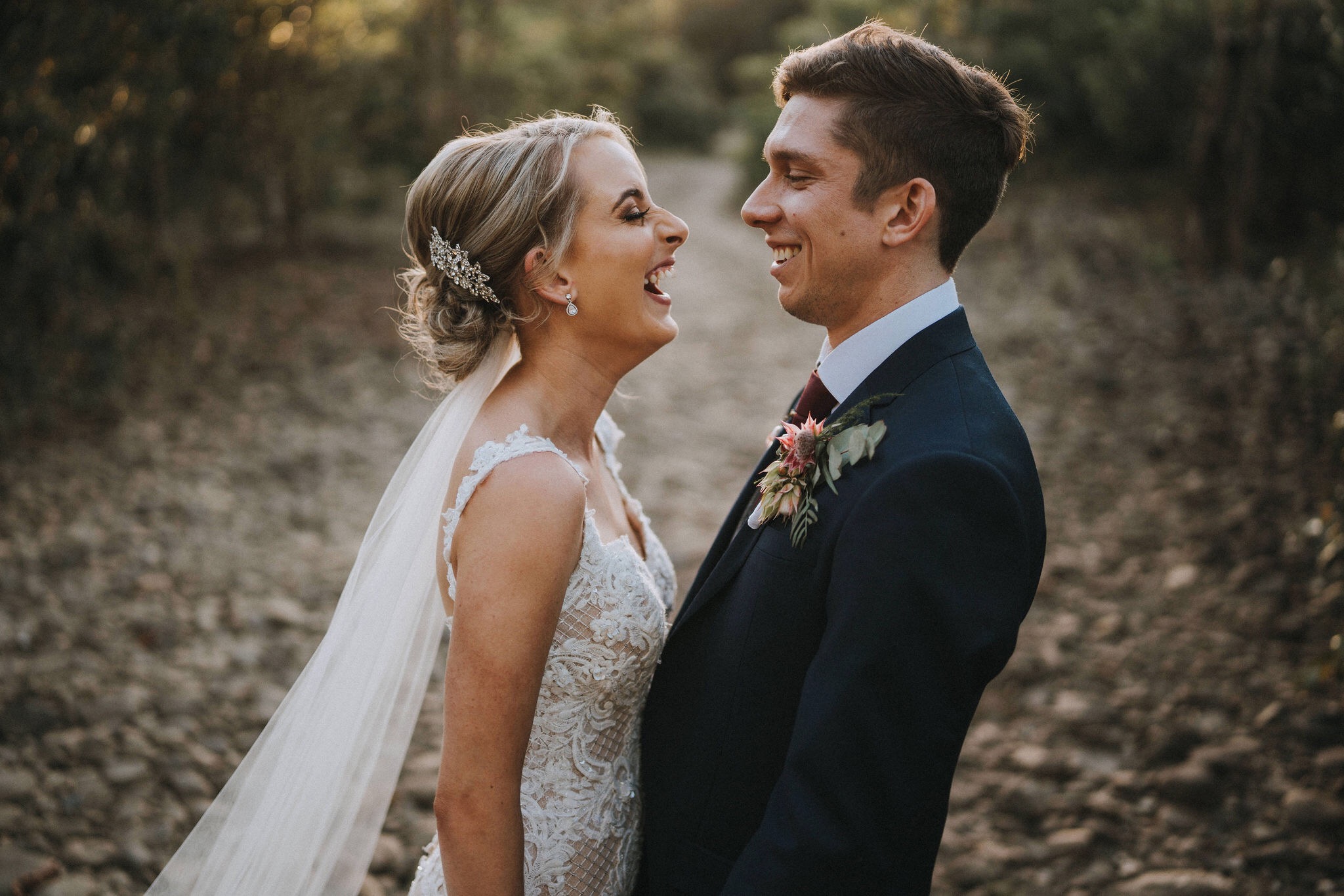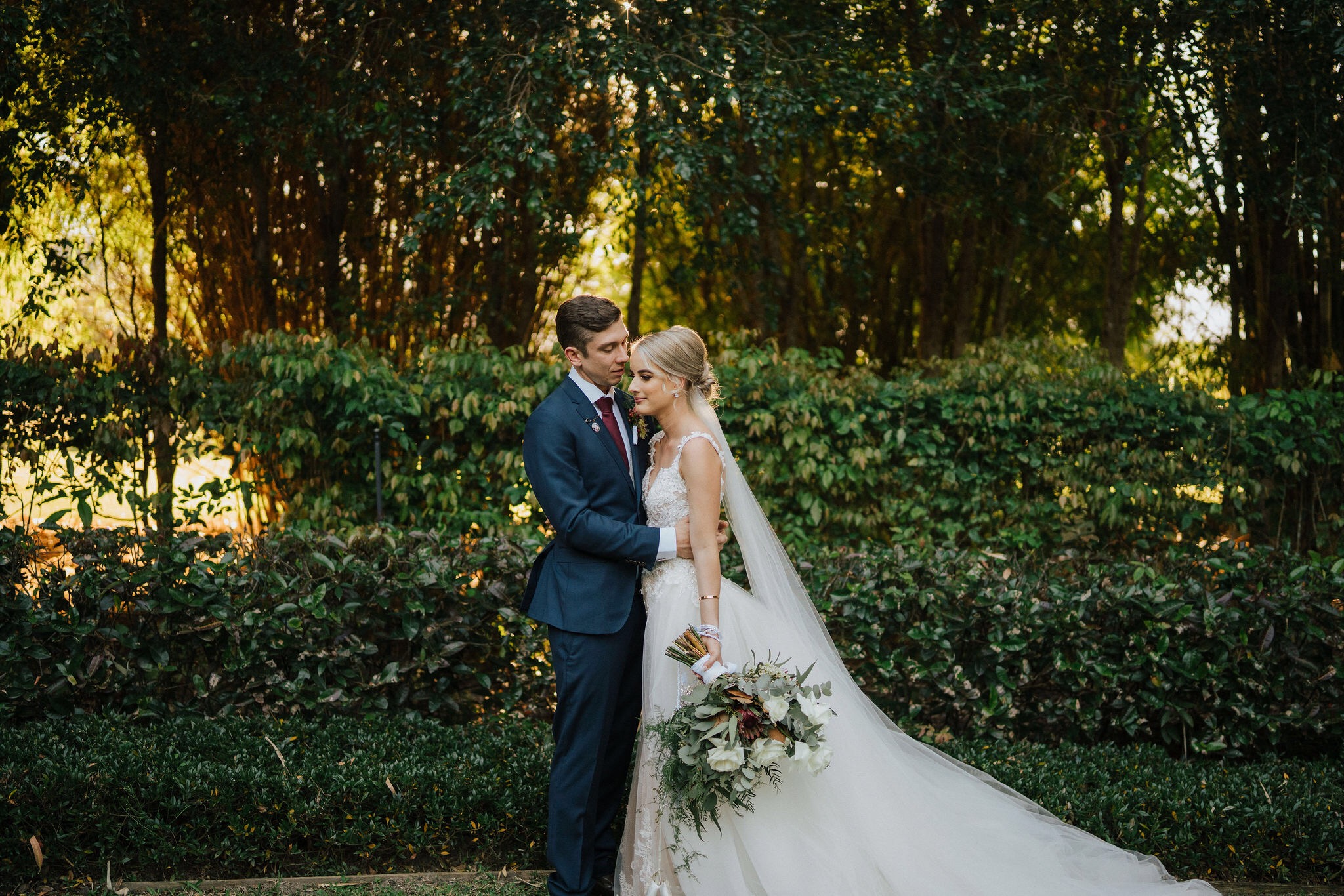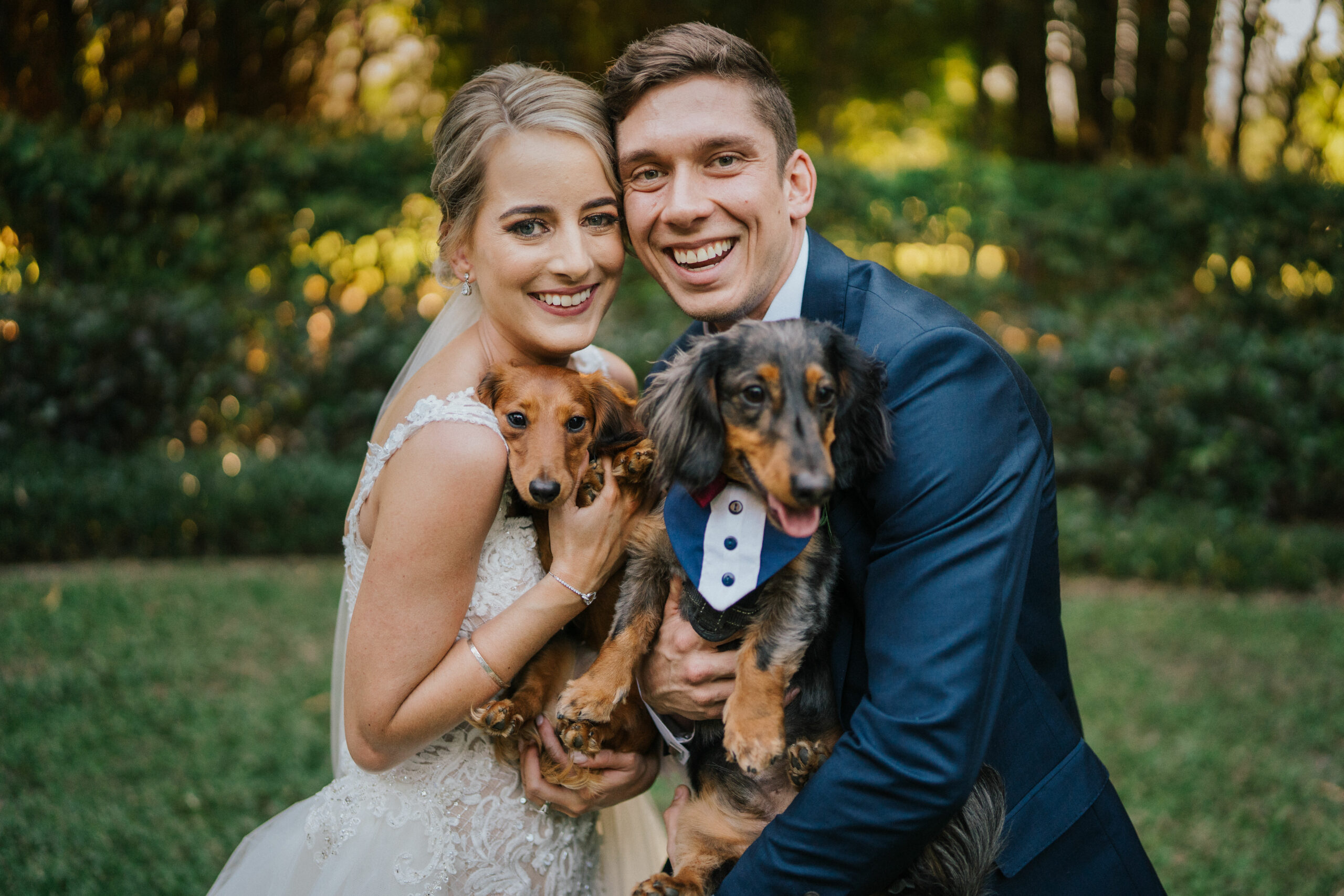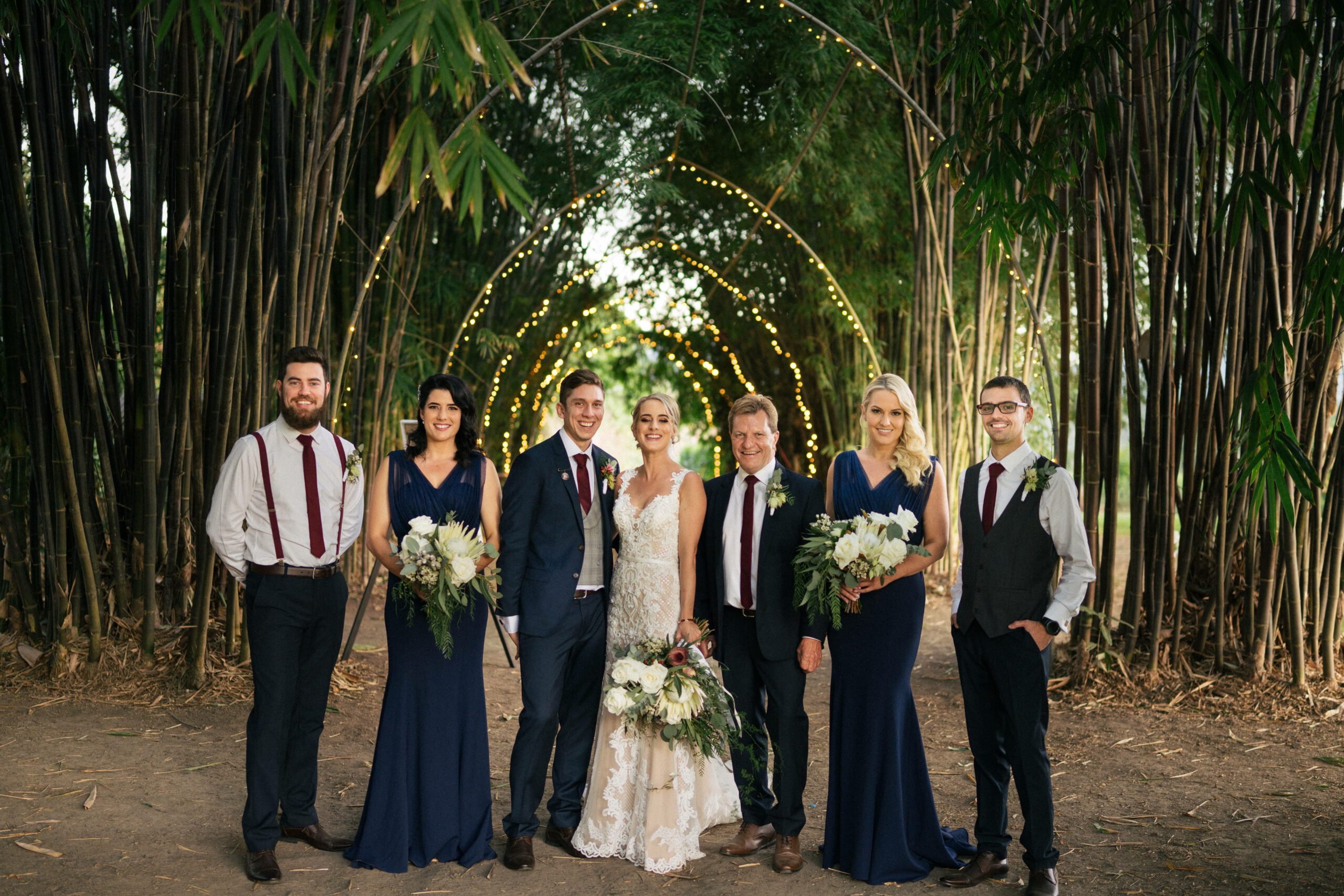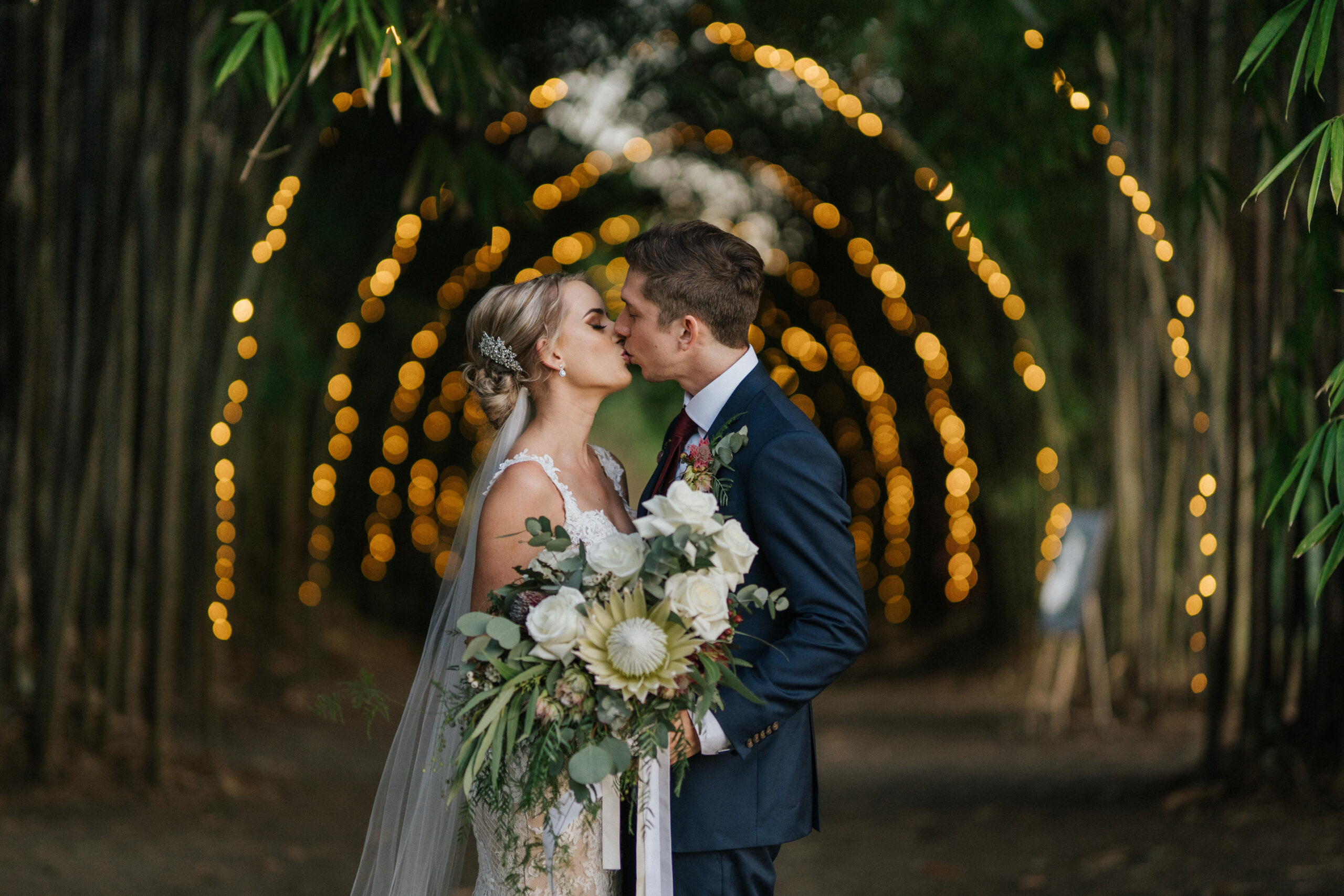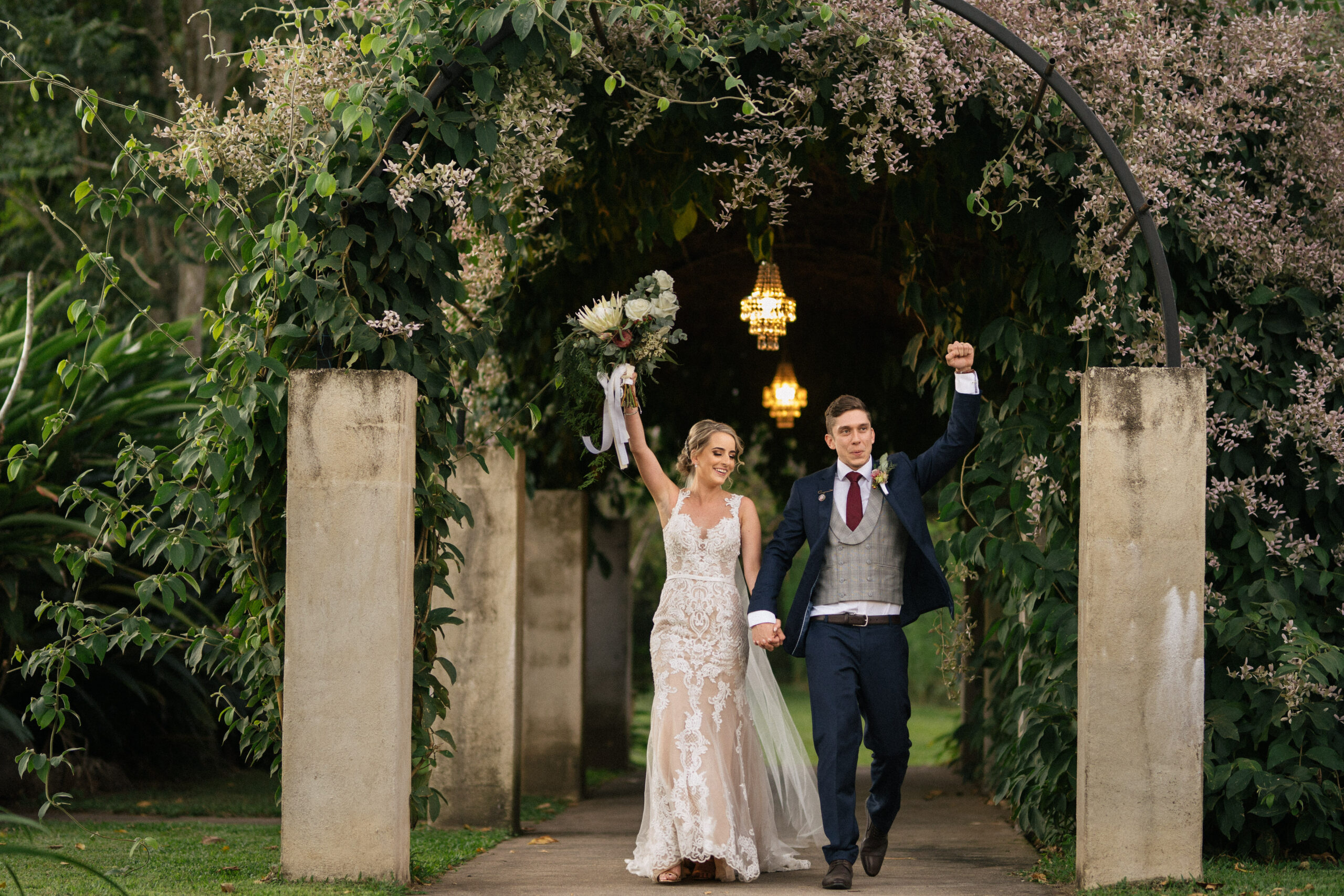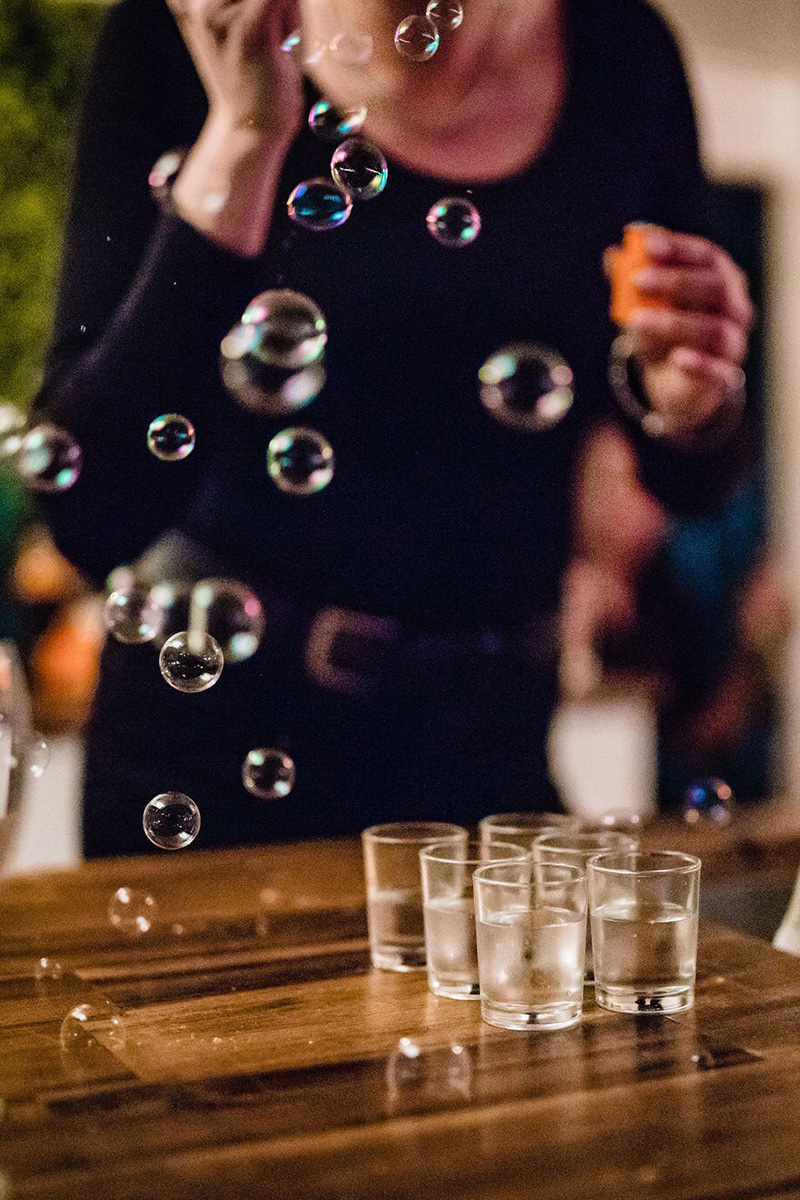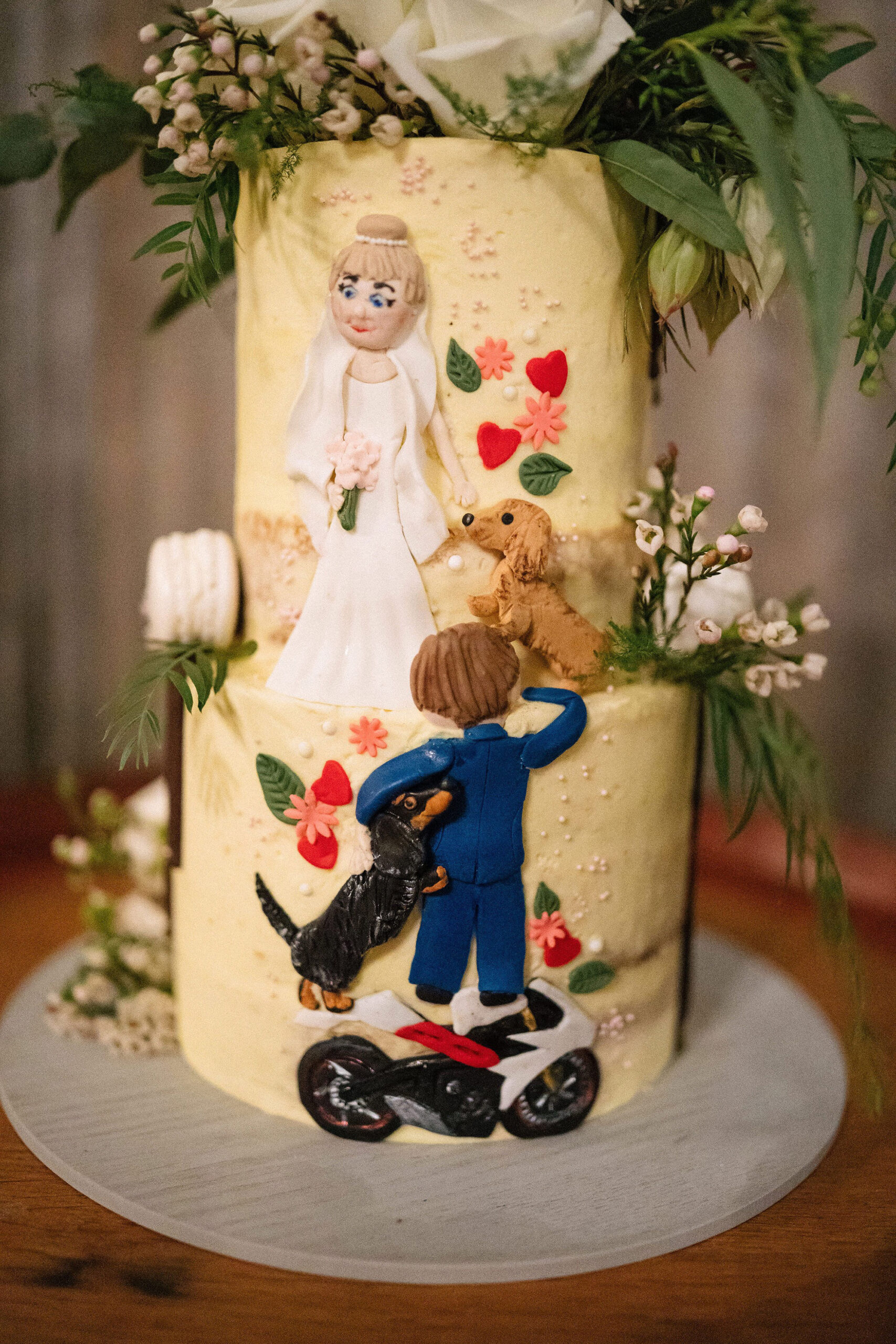 Little Food Cakes and Co. created a humorous tribute to the couple and their furry family.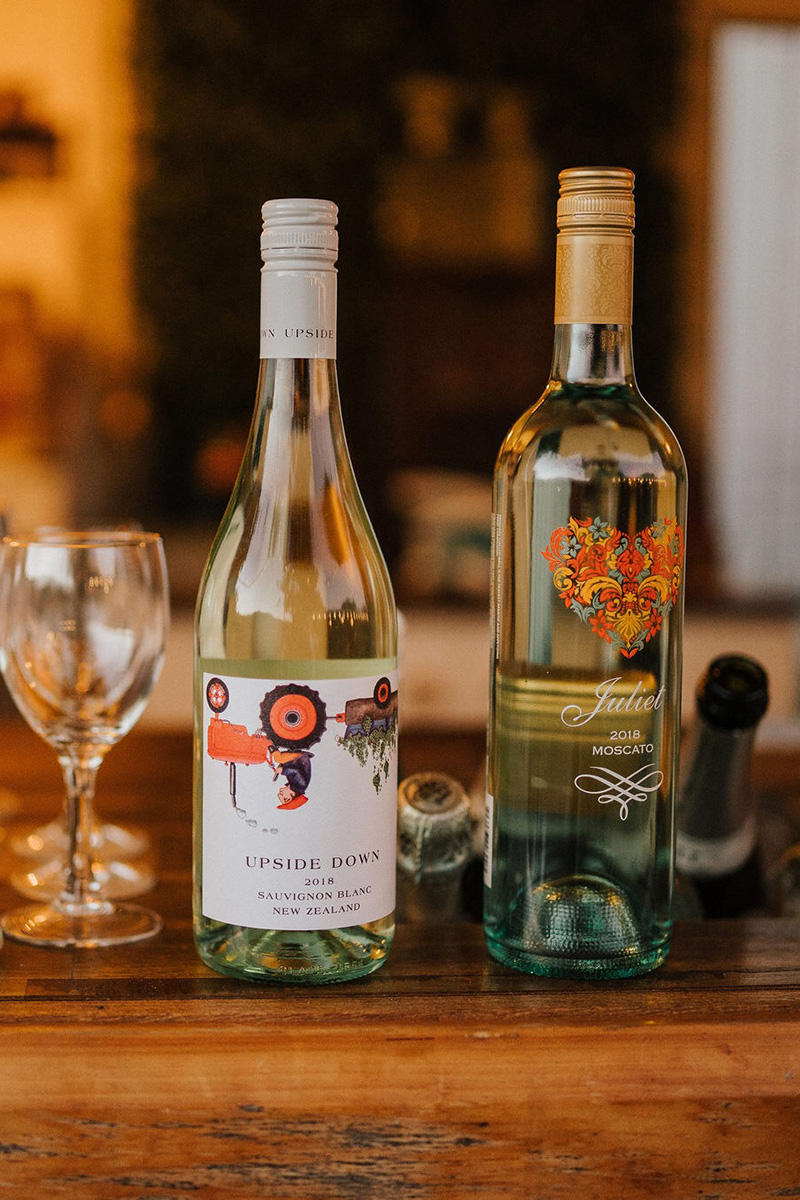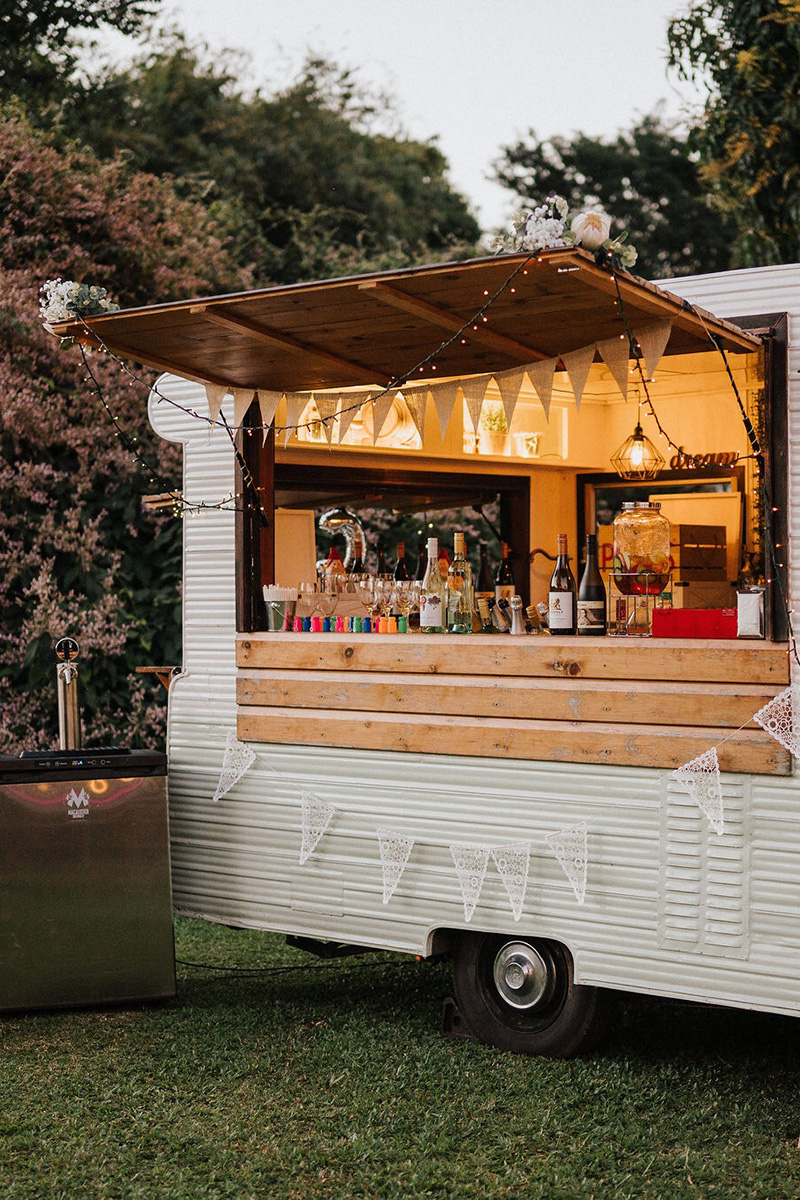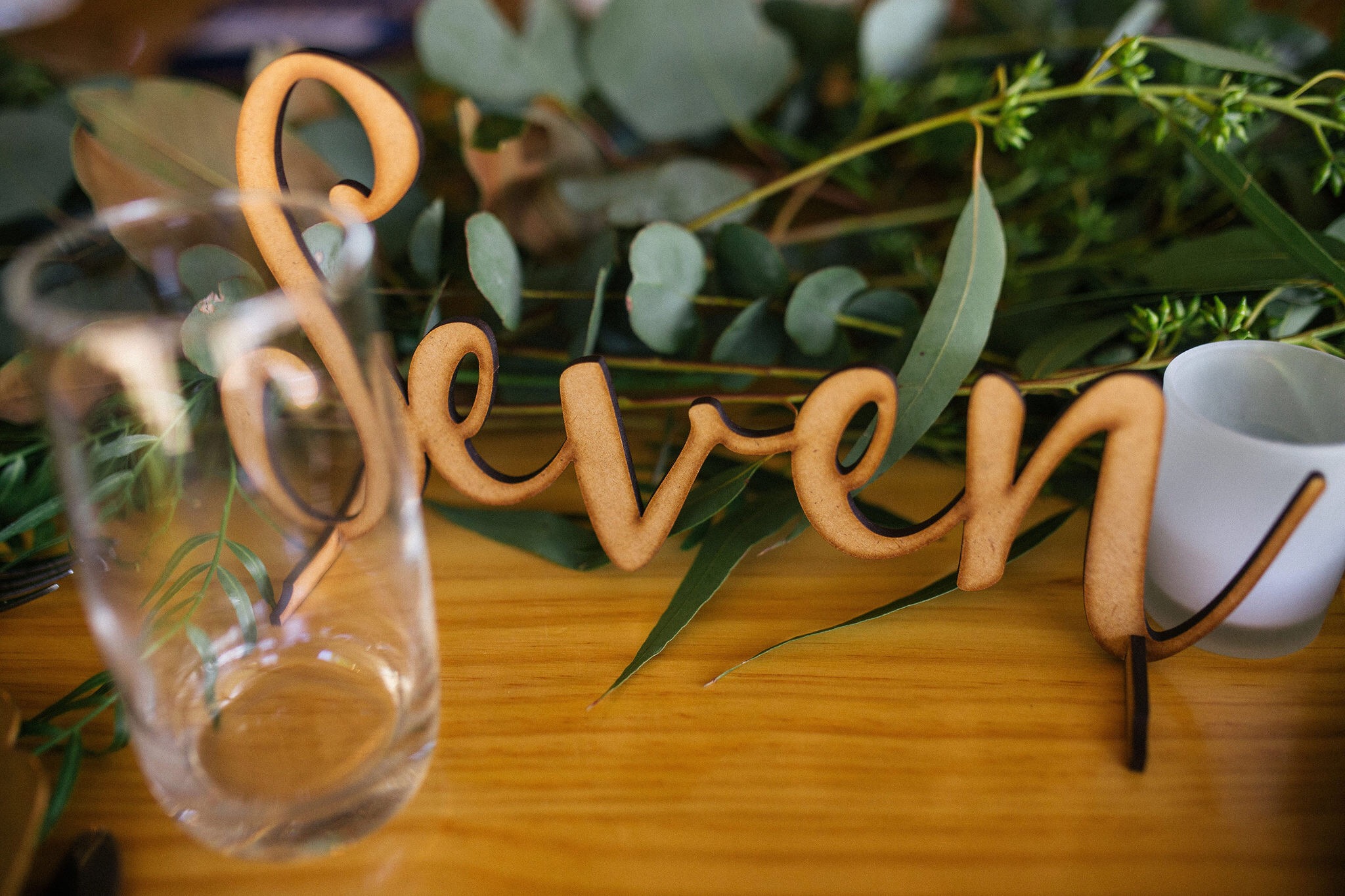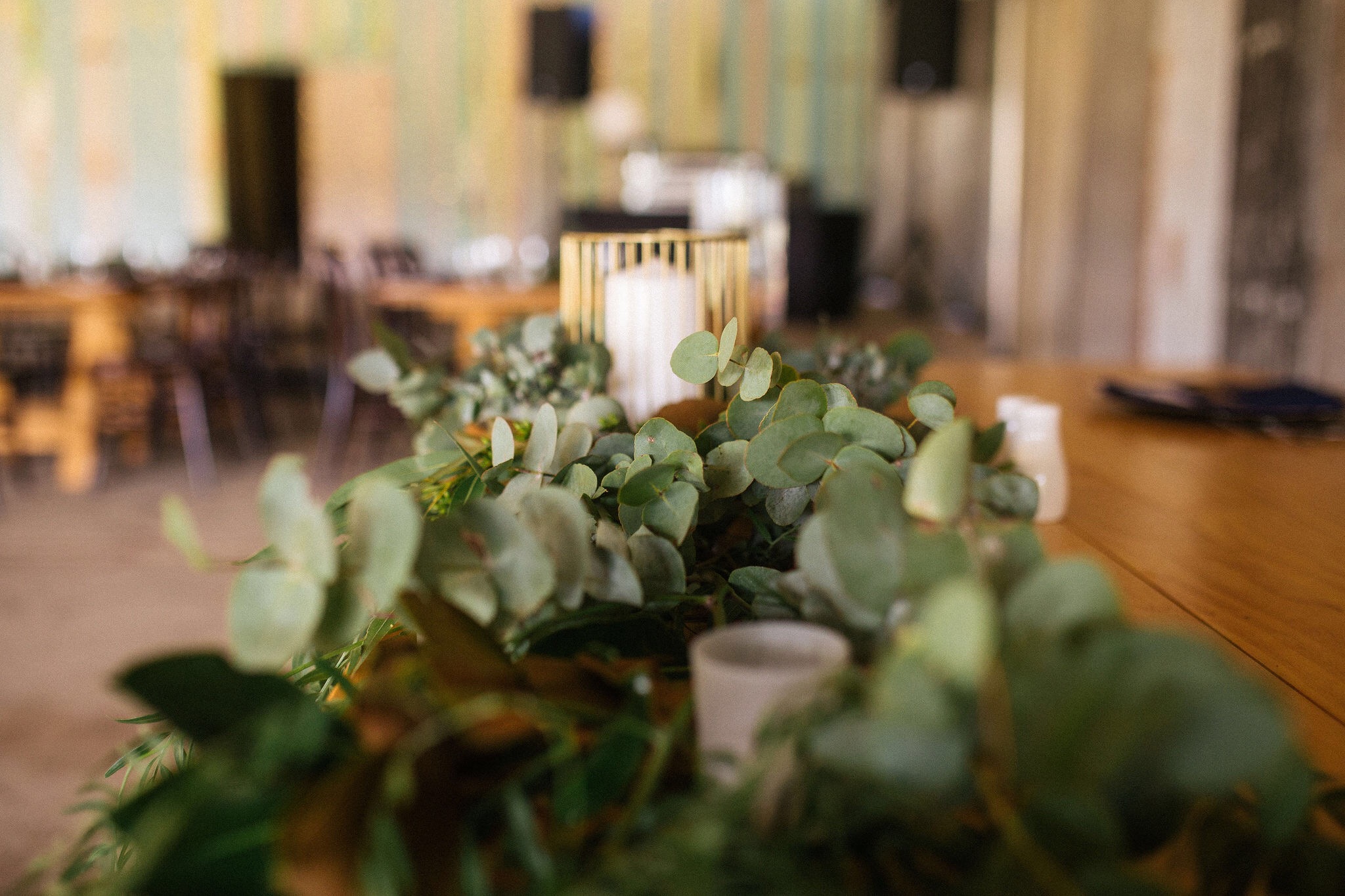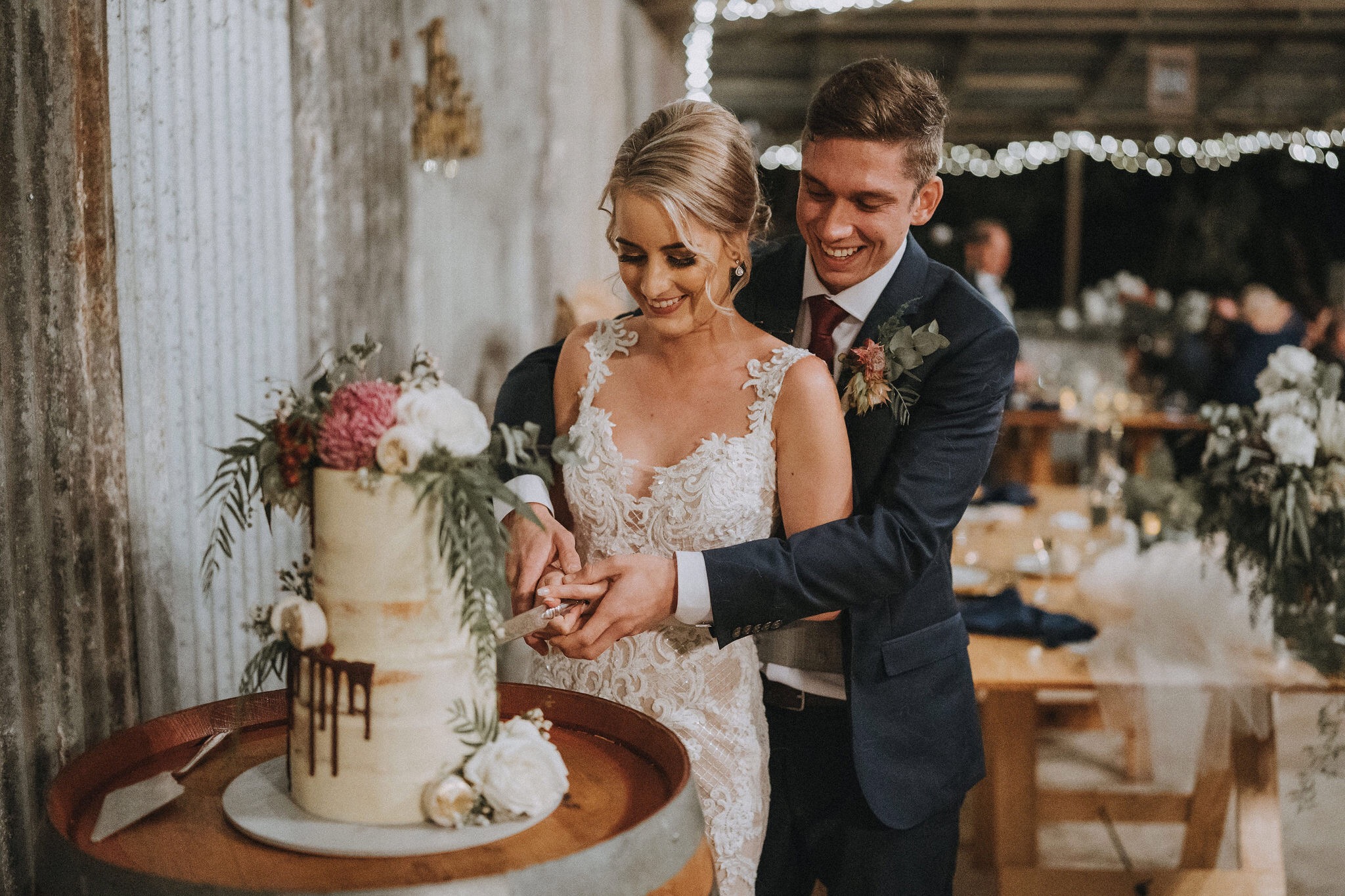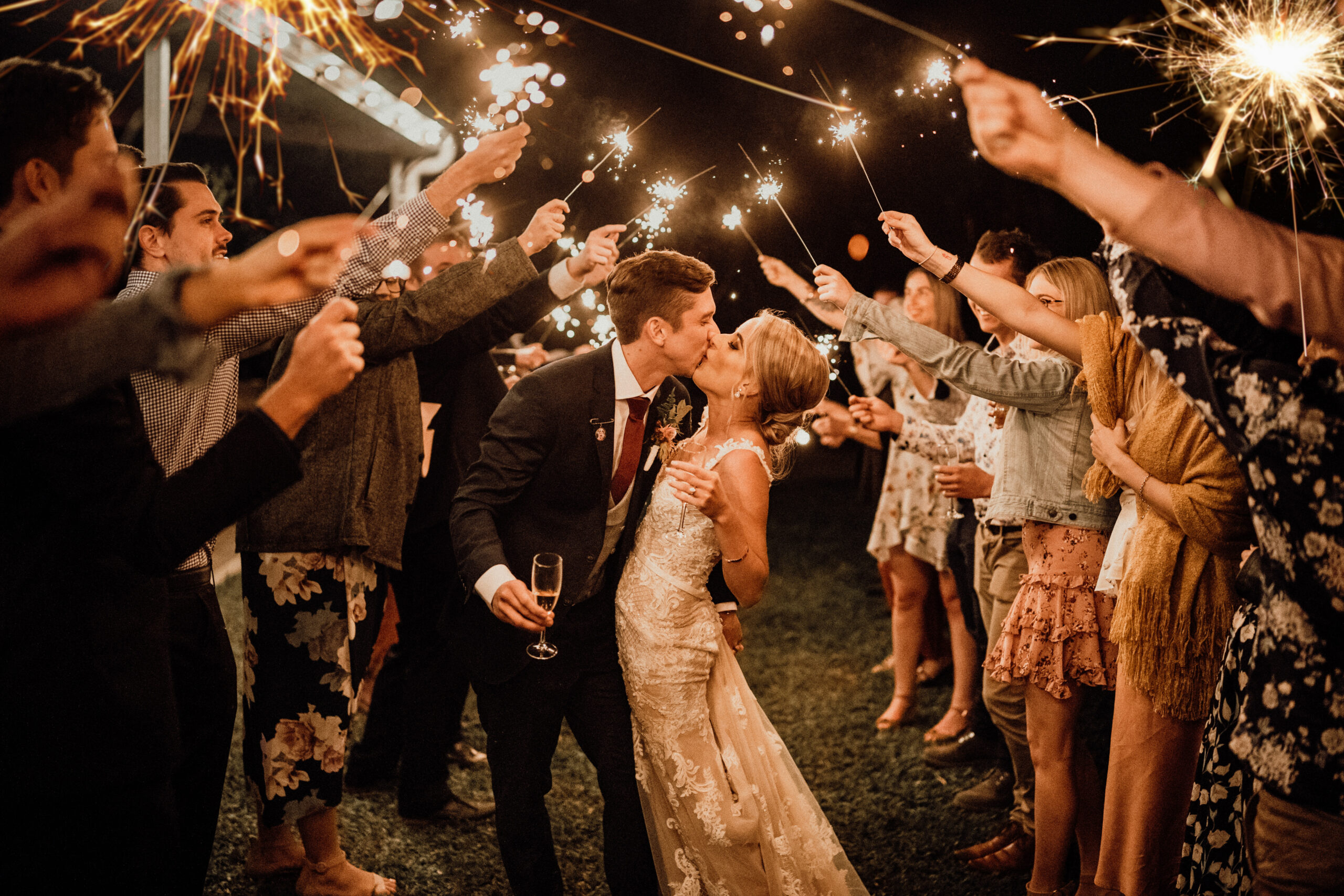 The team at Coral Coast Catering kept guests well fed so they could party into the night.