The talented husband and wife duo of Sephory Photography, together with a team of brilliant creatives, including Giant Invitations, brought to life this romantic Victorian dream wedding inspired by the Victorian period.
"We wanted to embrace, in particular, the innocent and romantic style found in 'Picnic at Hanging Rock'," explains Desa.
Picnic at Hanging Rock is an Australian mystery drama film produced in 1975 and the plot involves several school girls and their teacher having a picnic at Hanging Rock on the morning of Valentine's Day and reading poetry and Valentine's Day cards.
"It was all about embracing a carefree and feminine bride that is effortlessly elegant. The styling included vintage and antique elements to project the classic Victorian style and the colour palette features classic beige, velvet black, rich green and preppy burgundy."
Photos courtesy of Sephory Photography and Giant Invitations.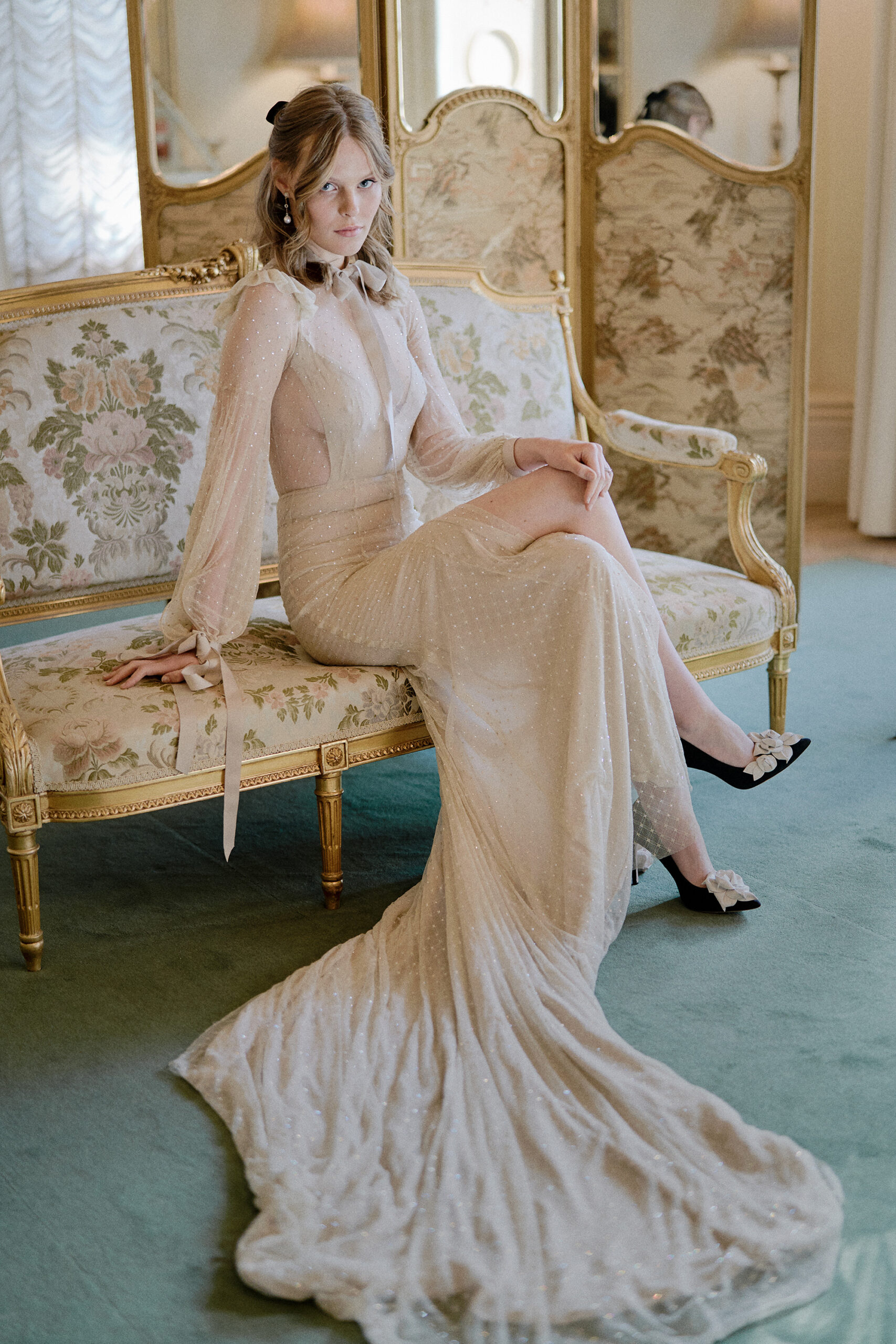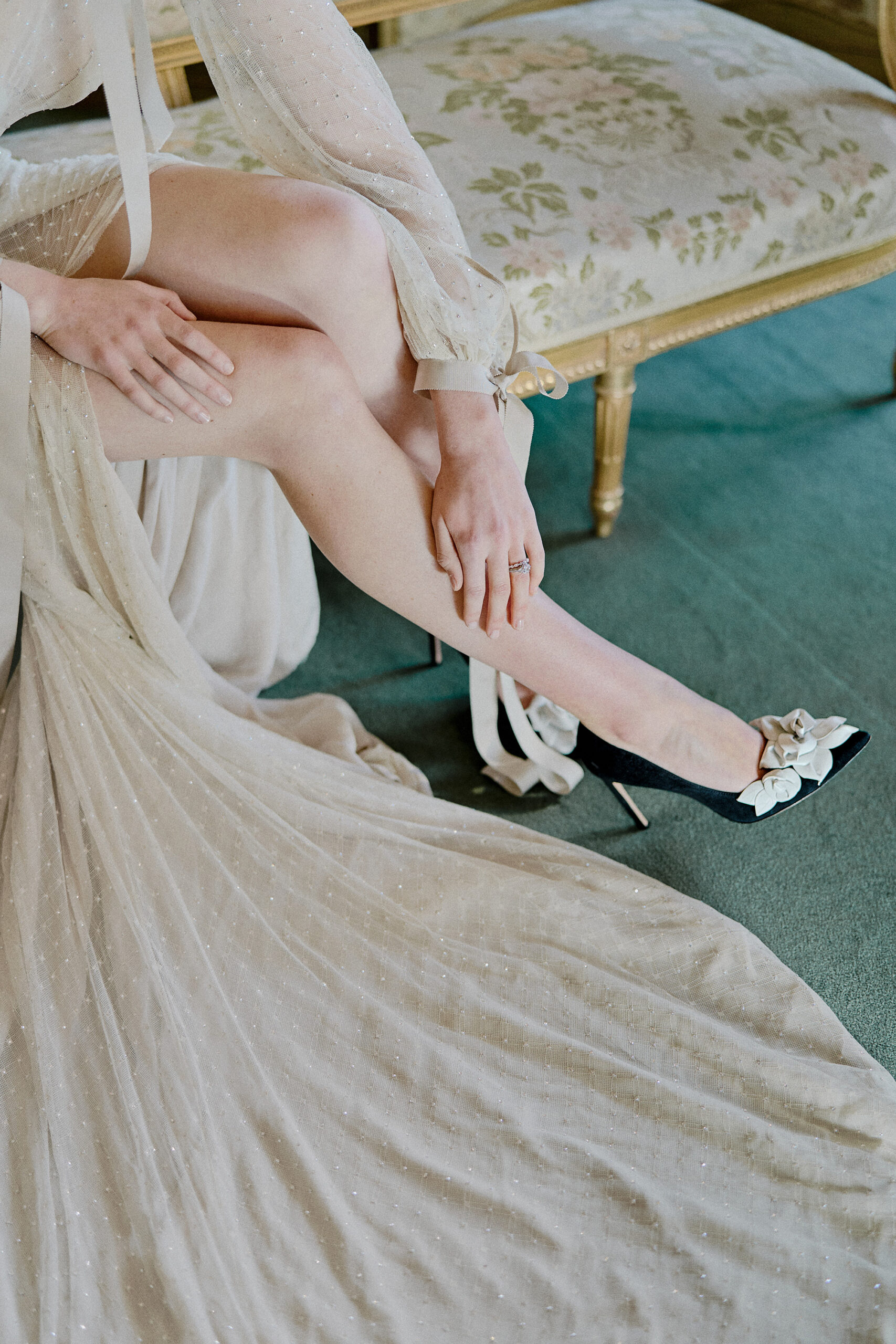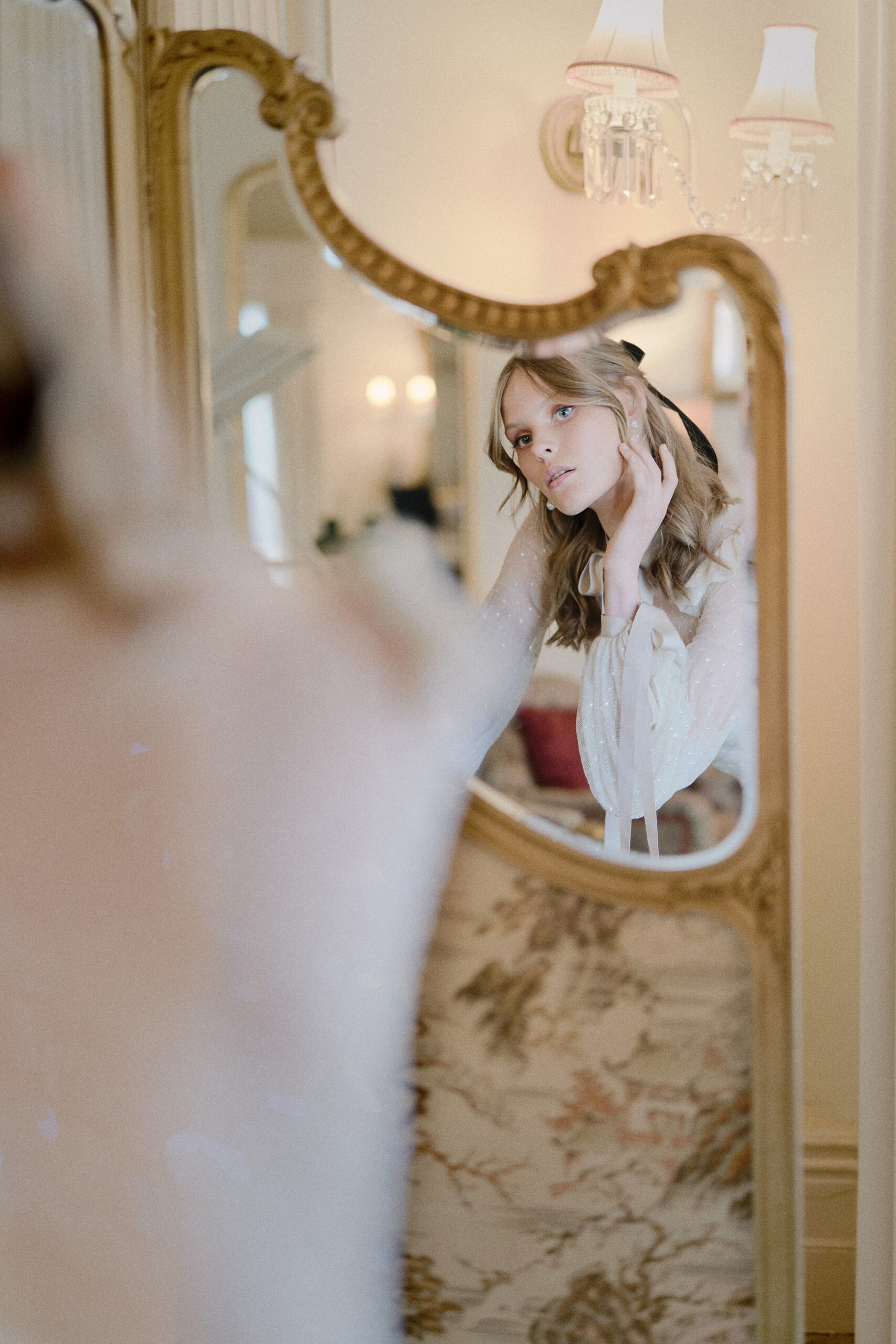 The model wore a classic pair of Sophia Webster black stilettos featuring delicate white flowers which compliments the high-neck Victorian themed gown.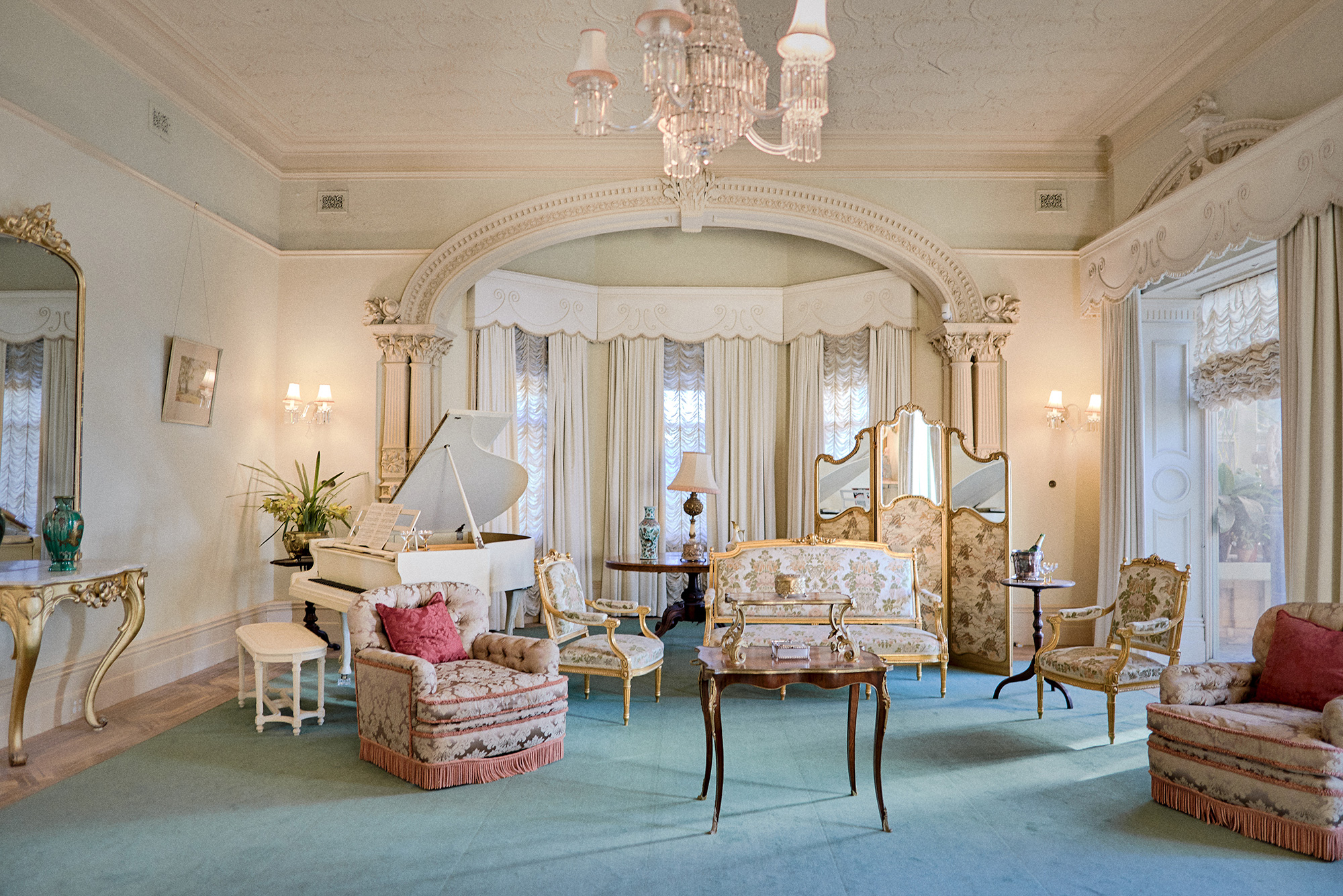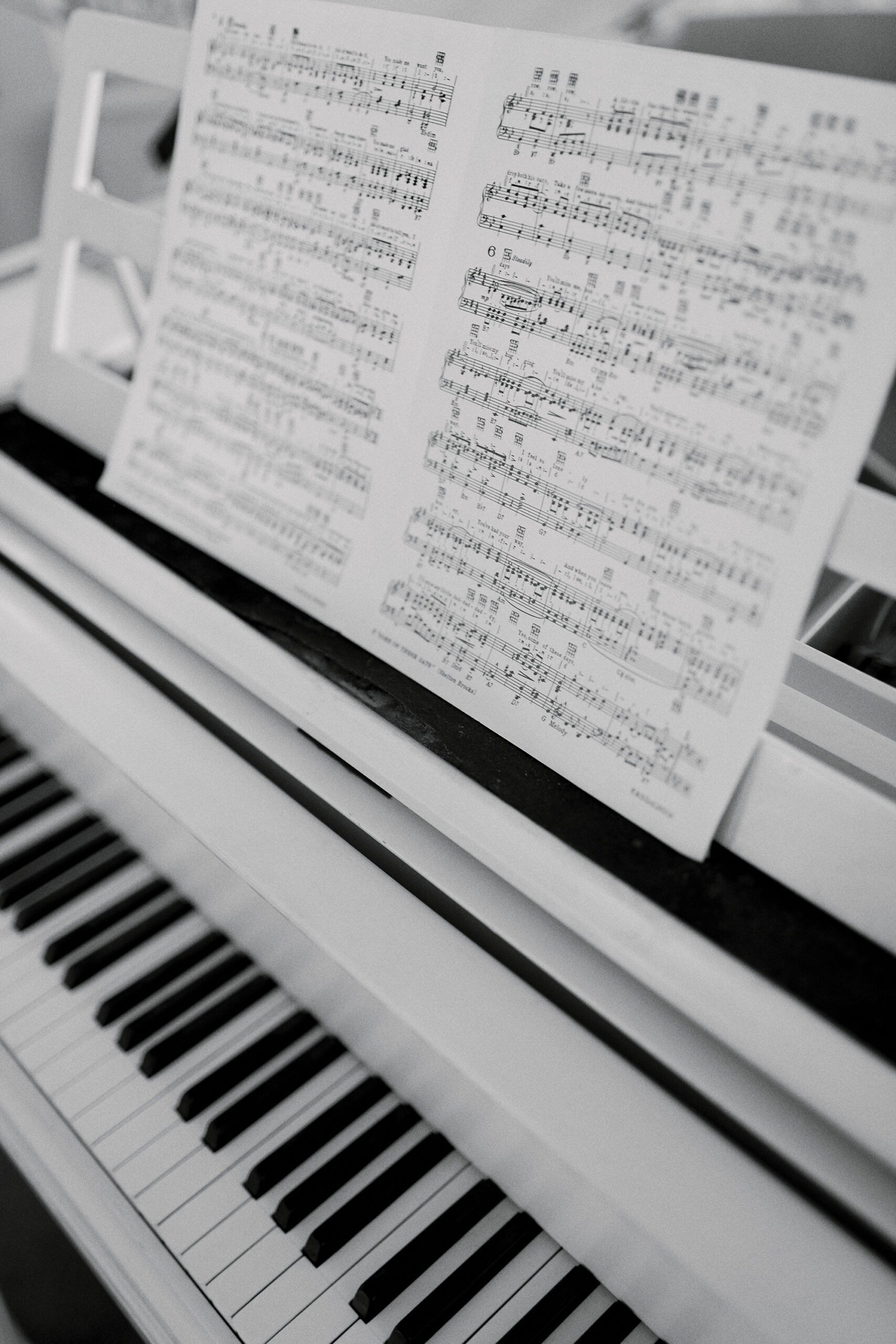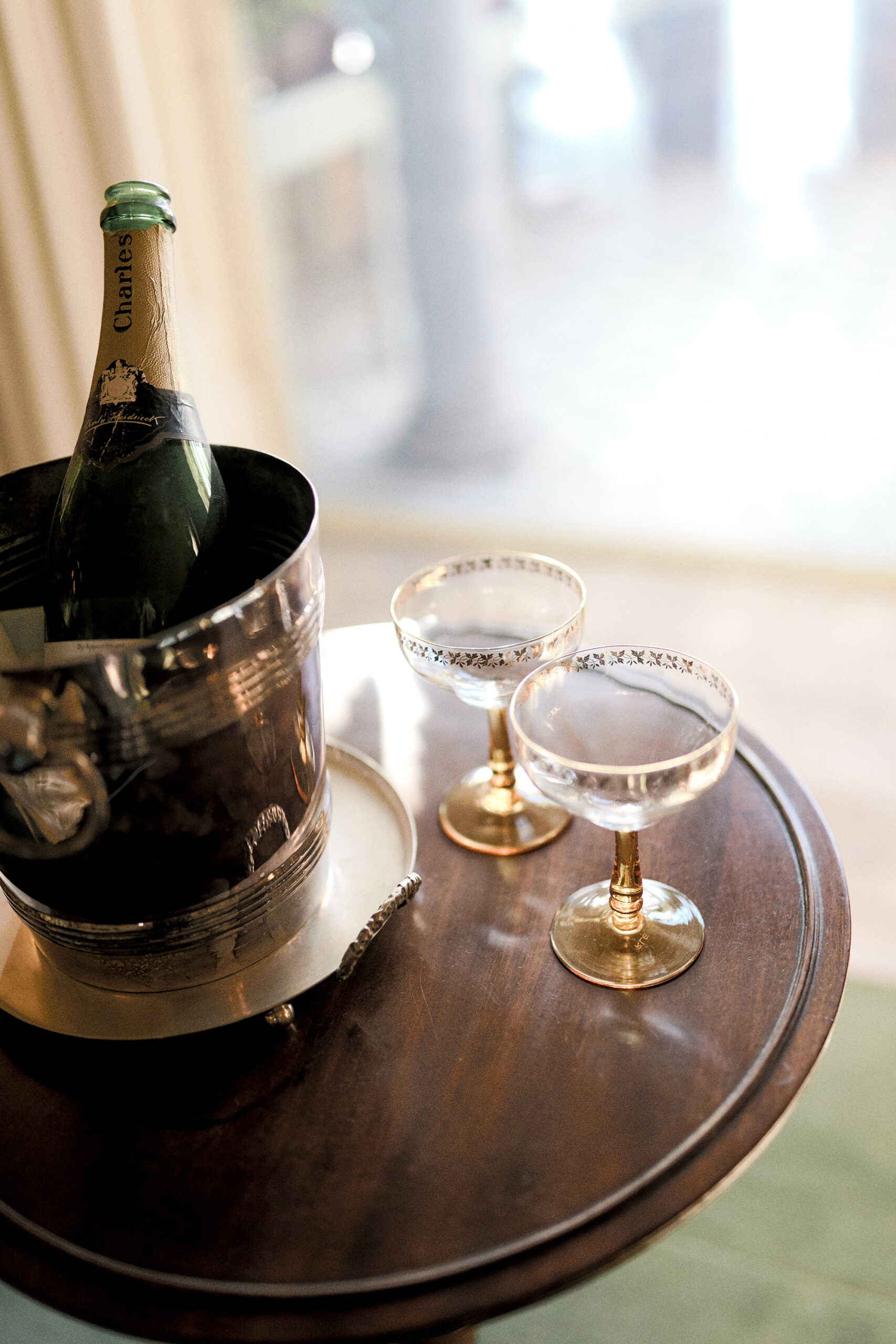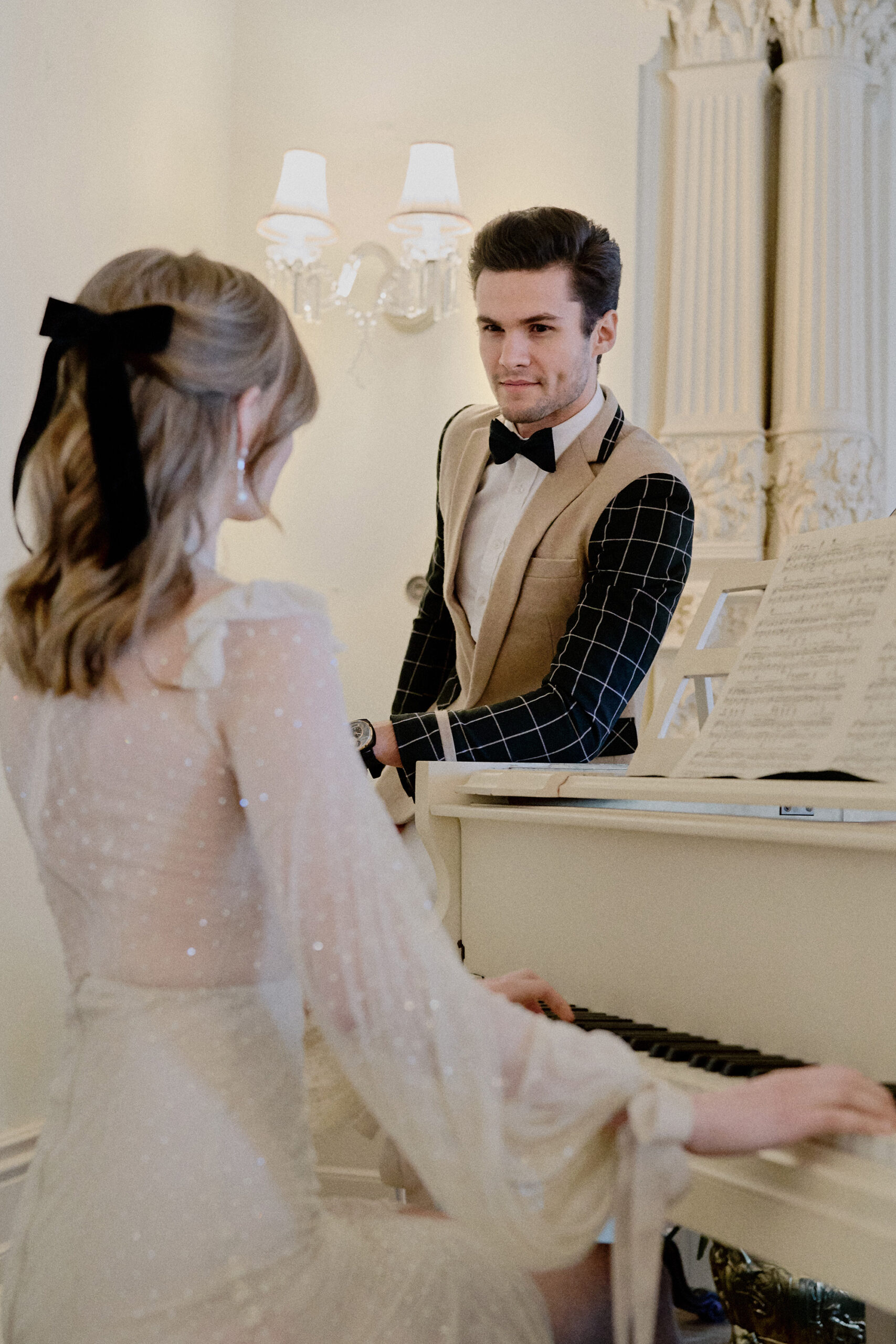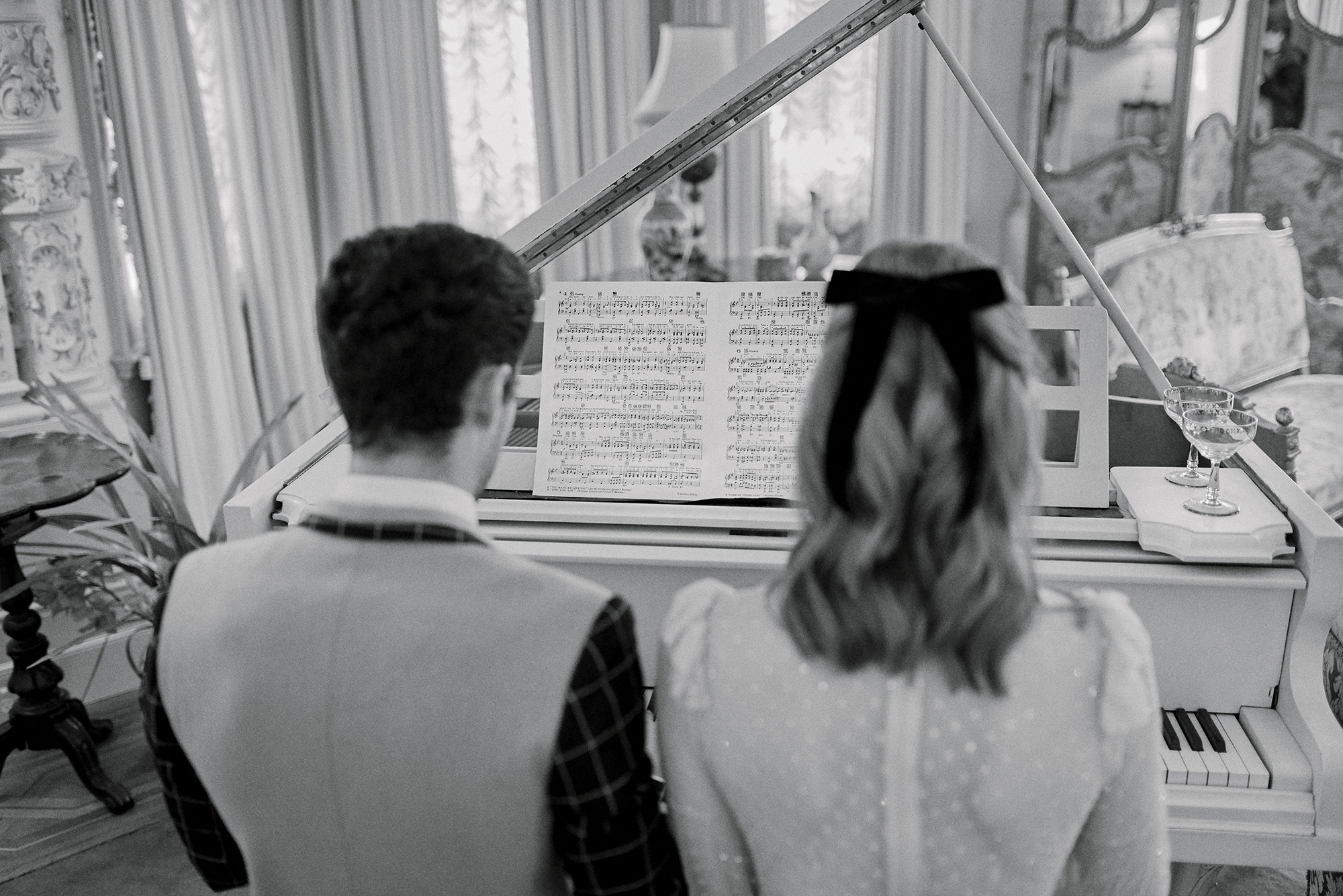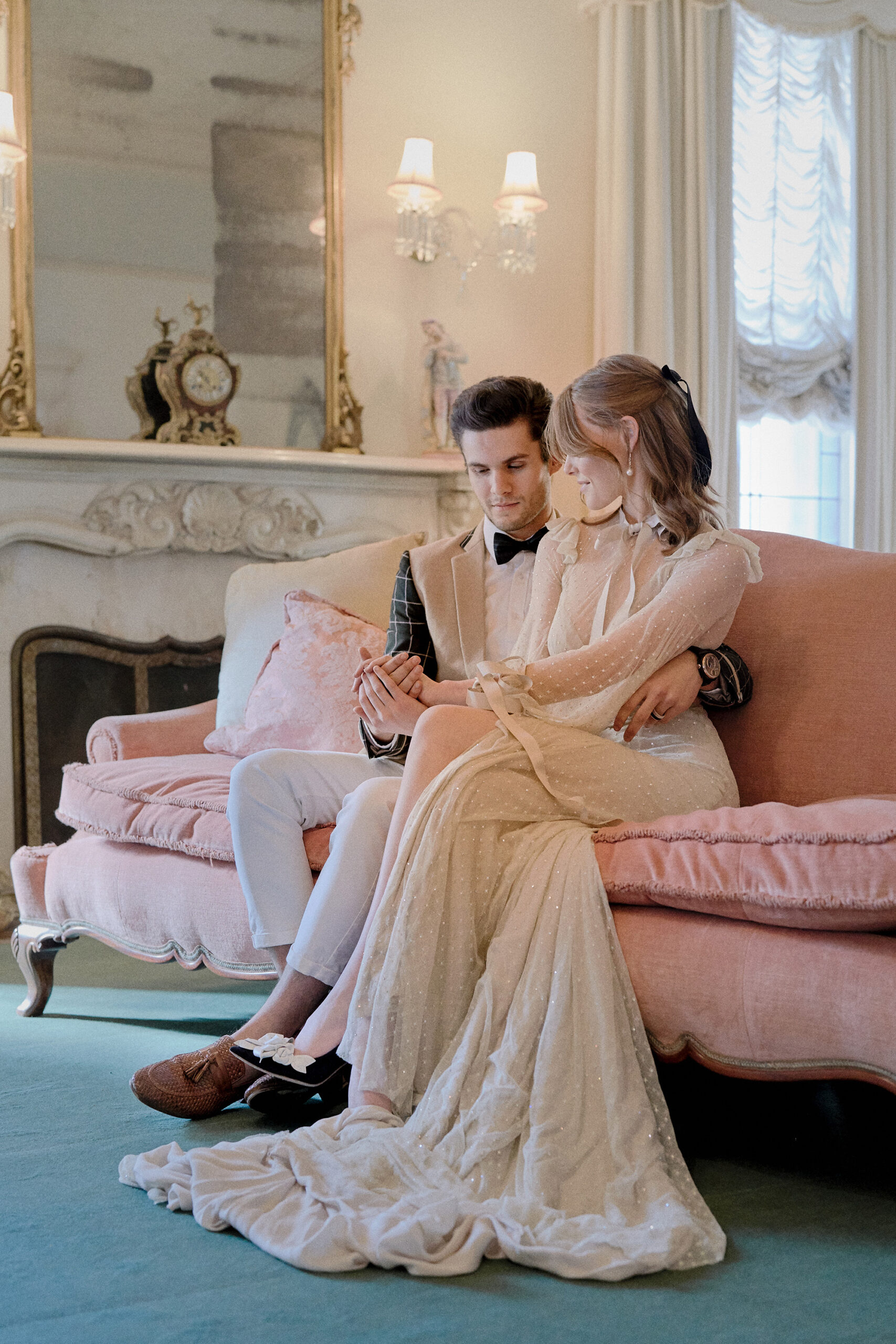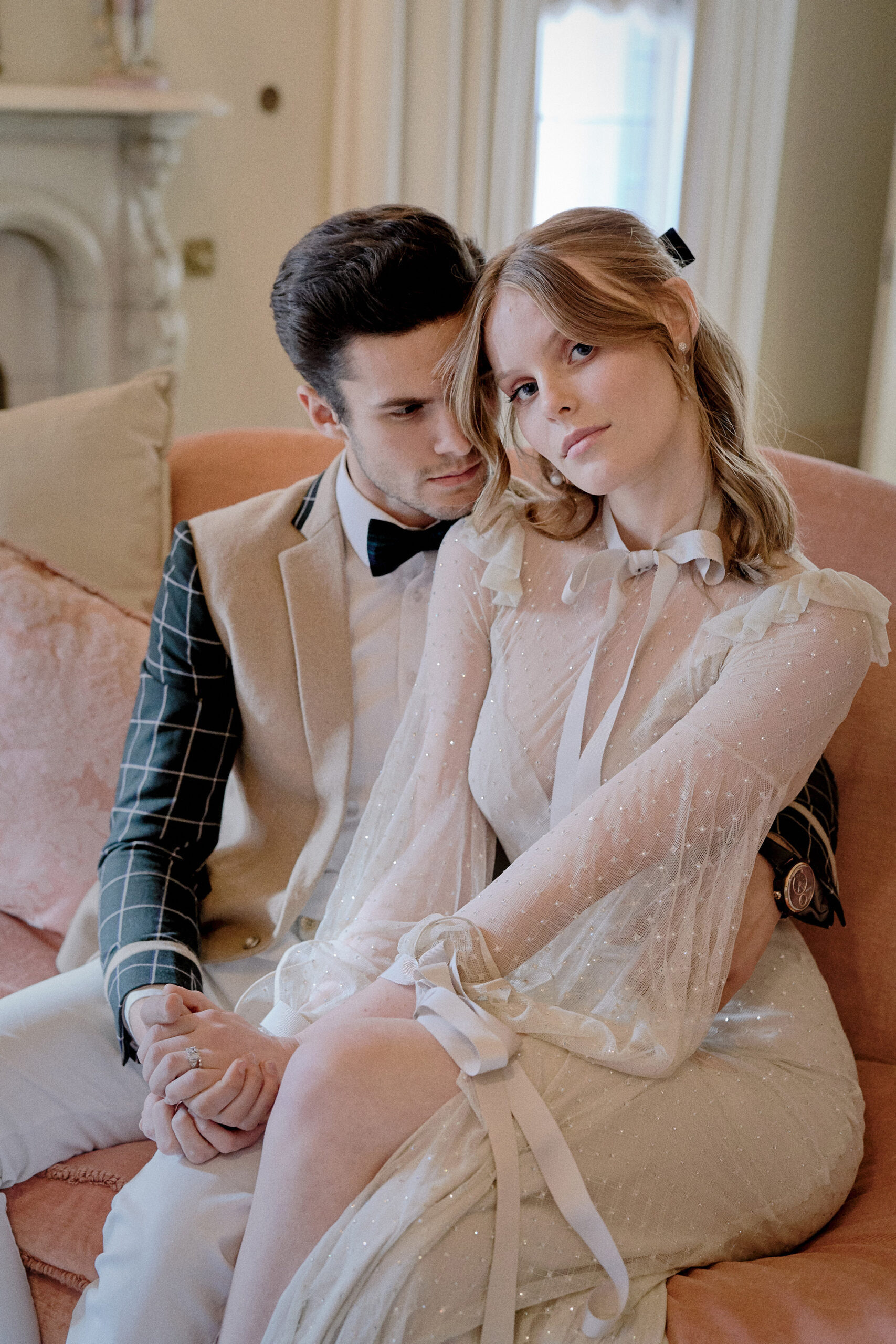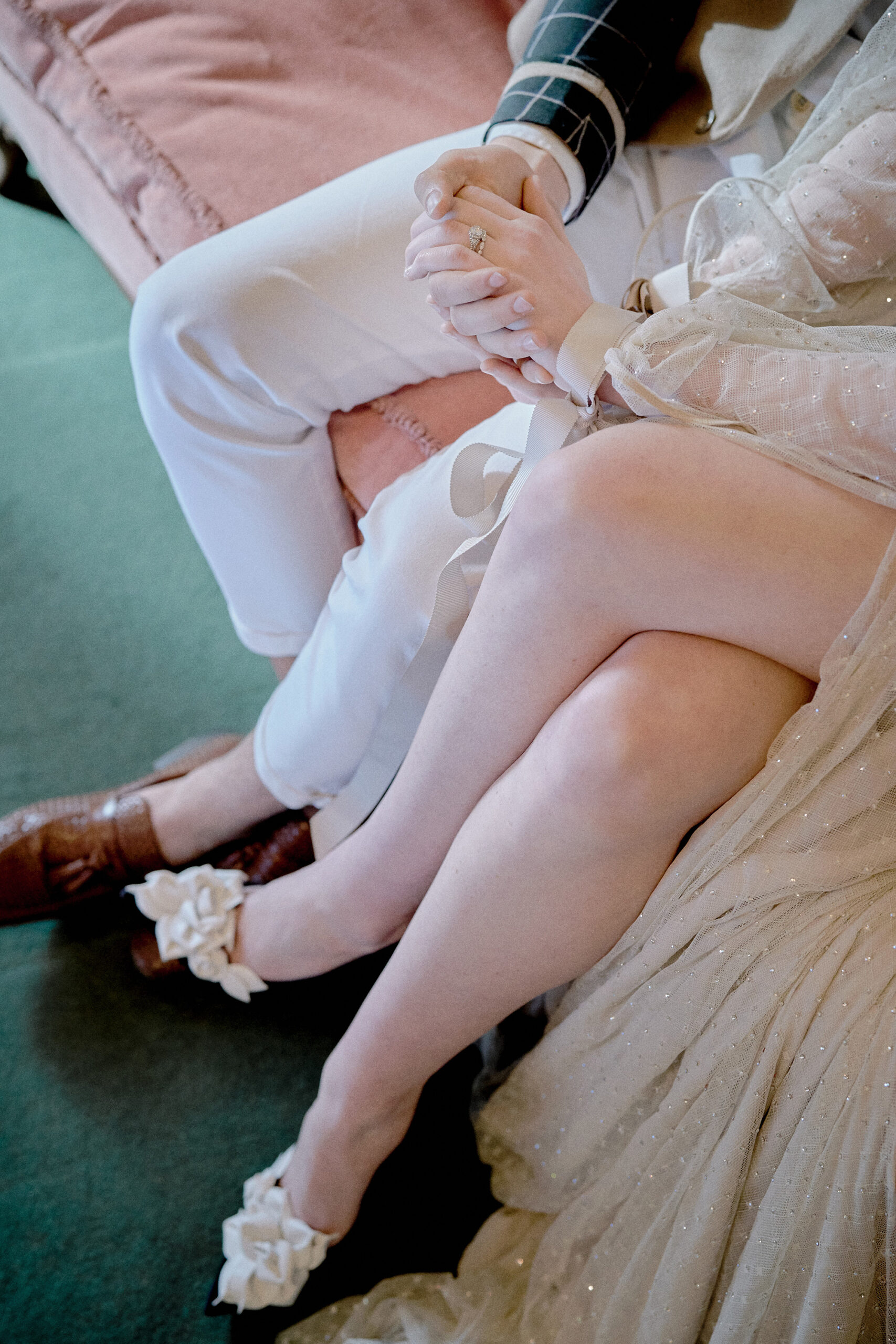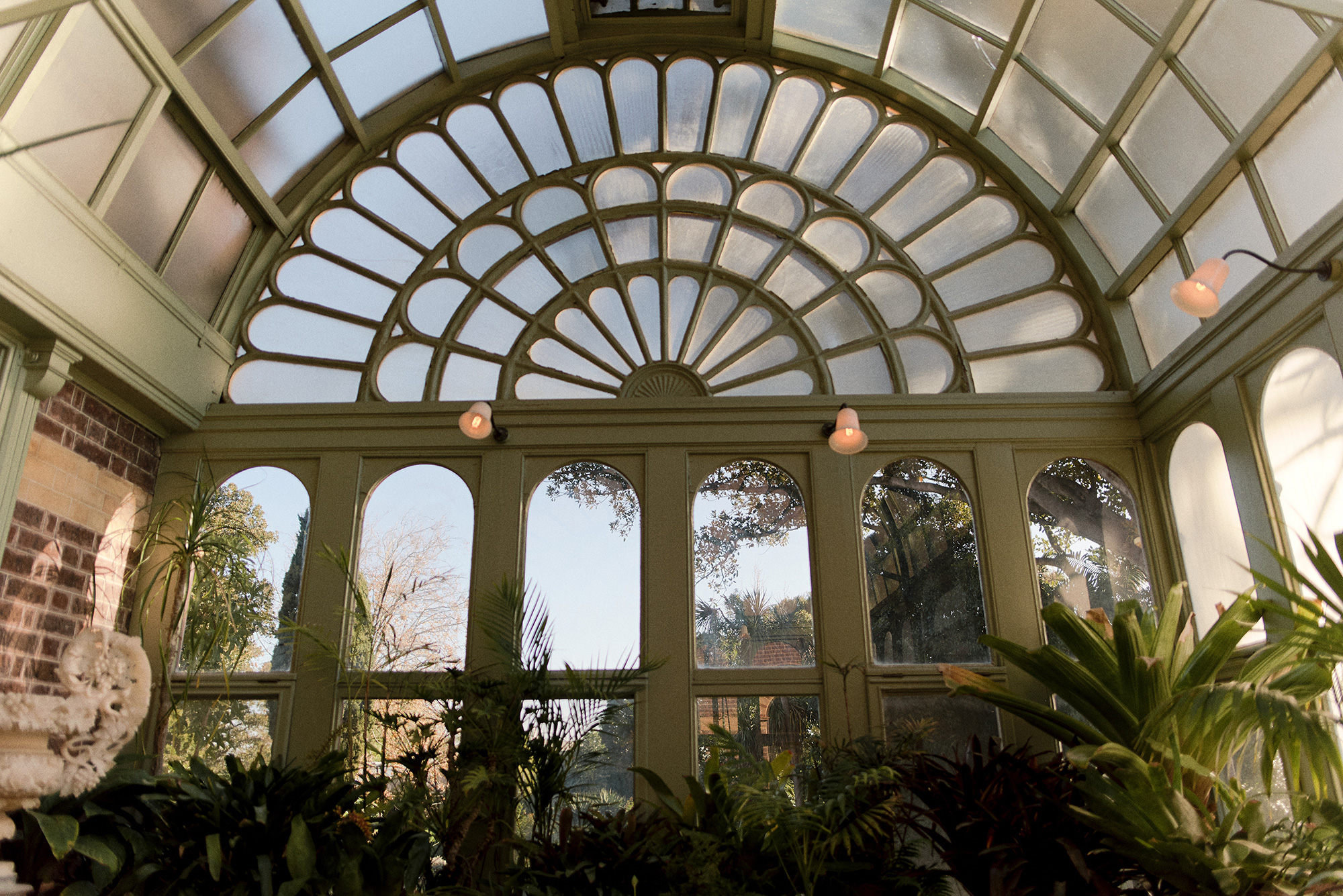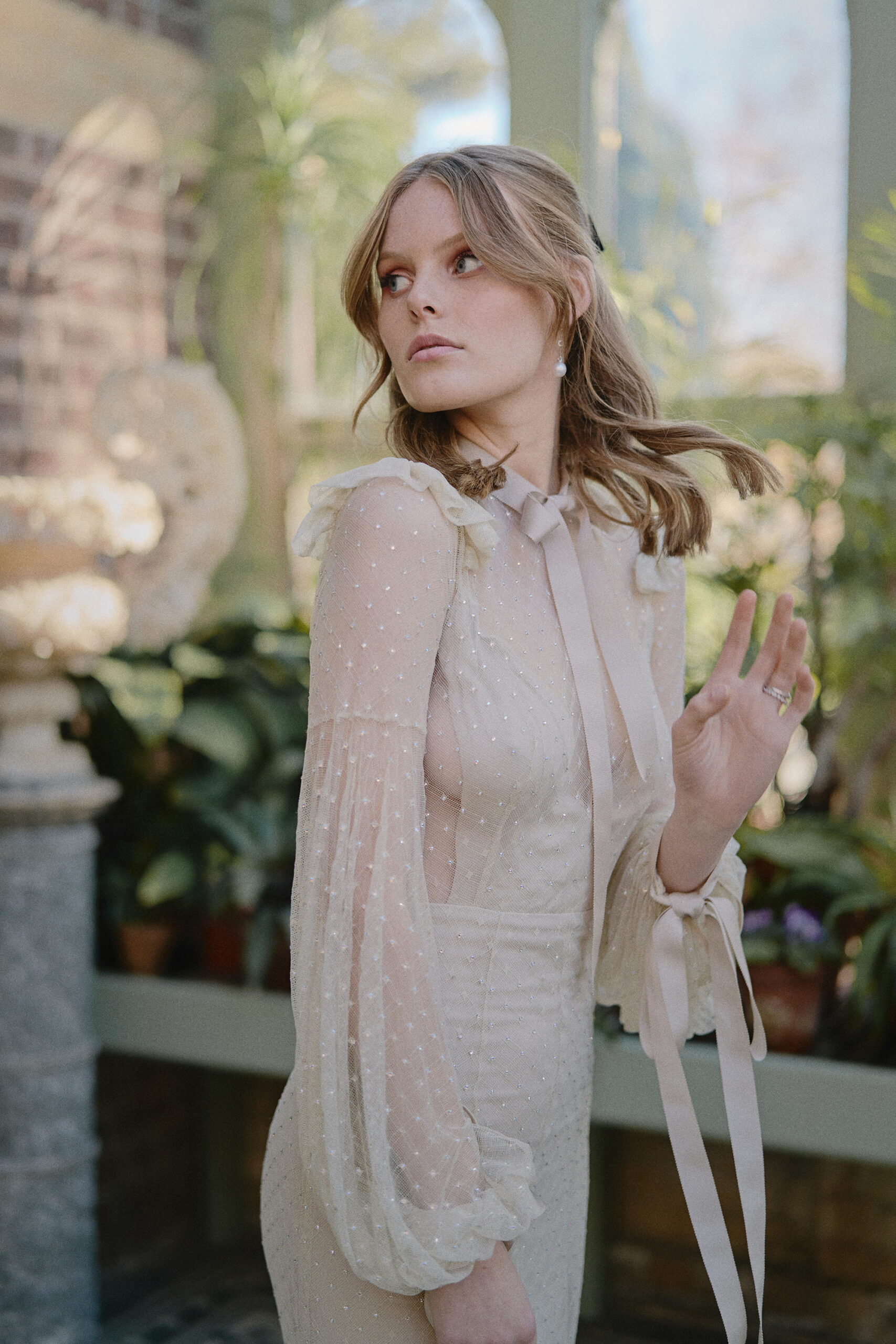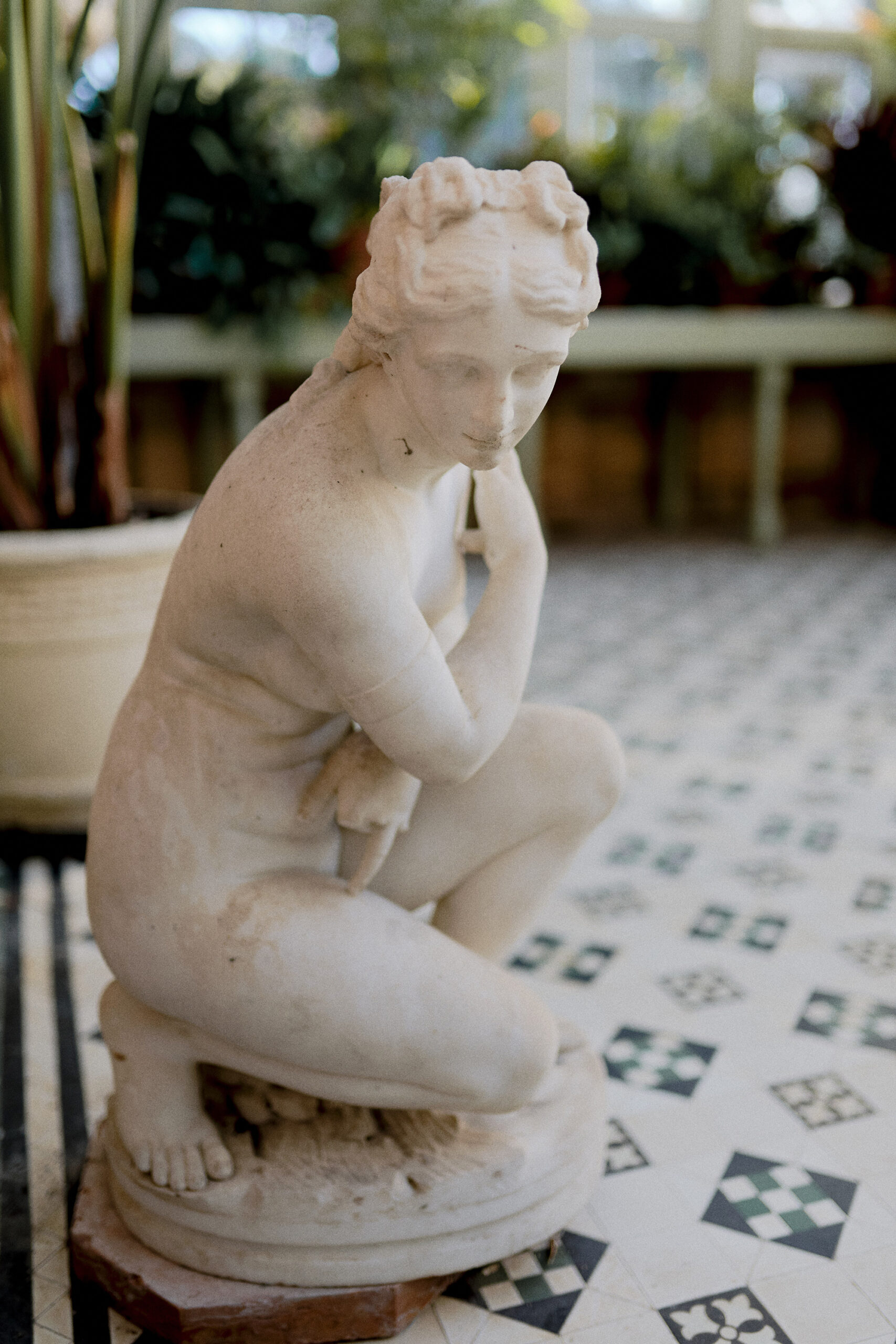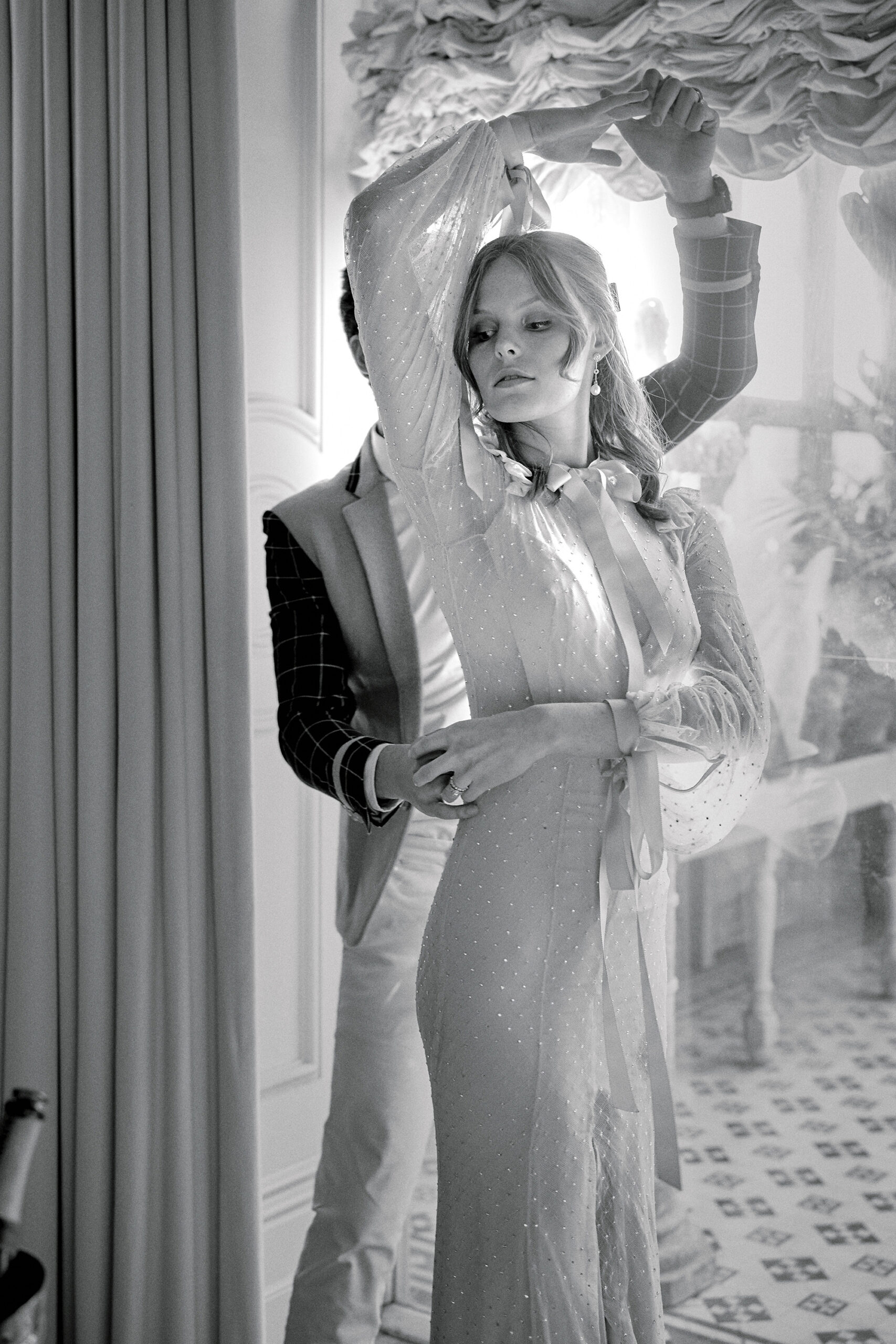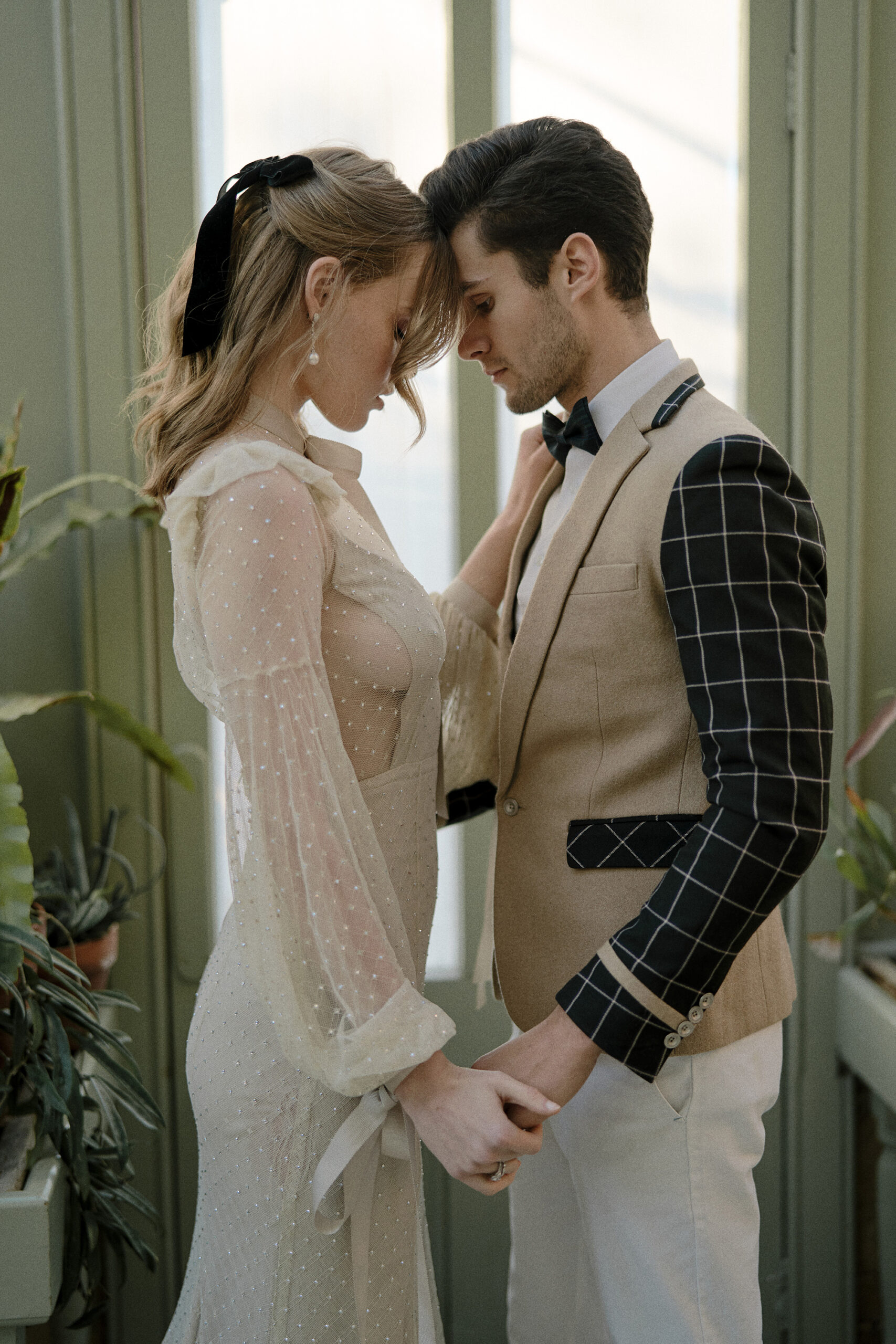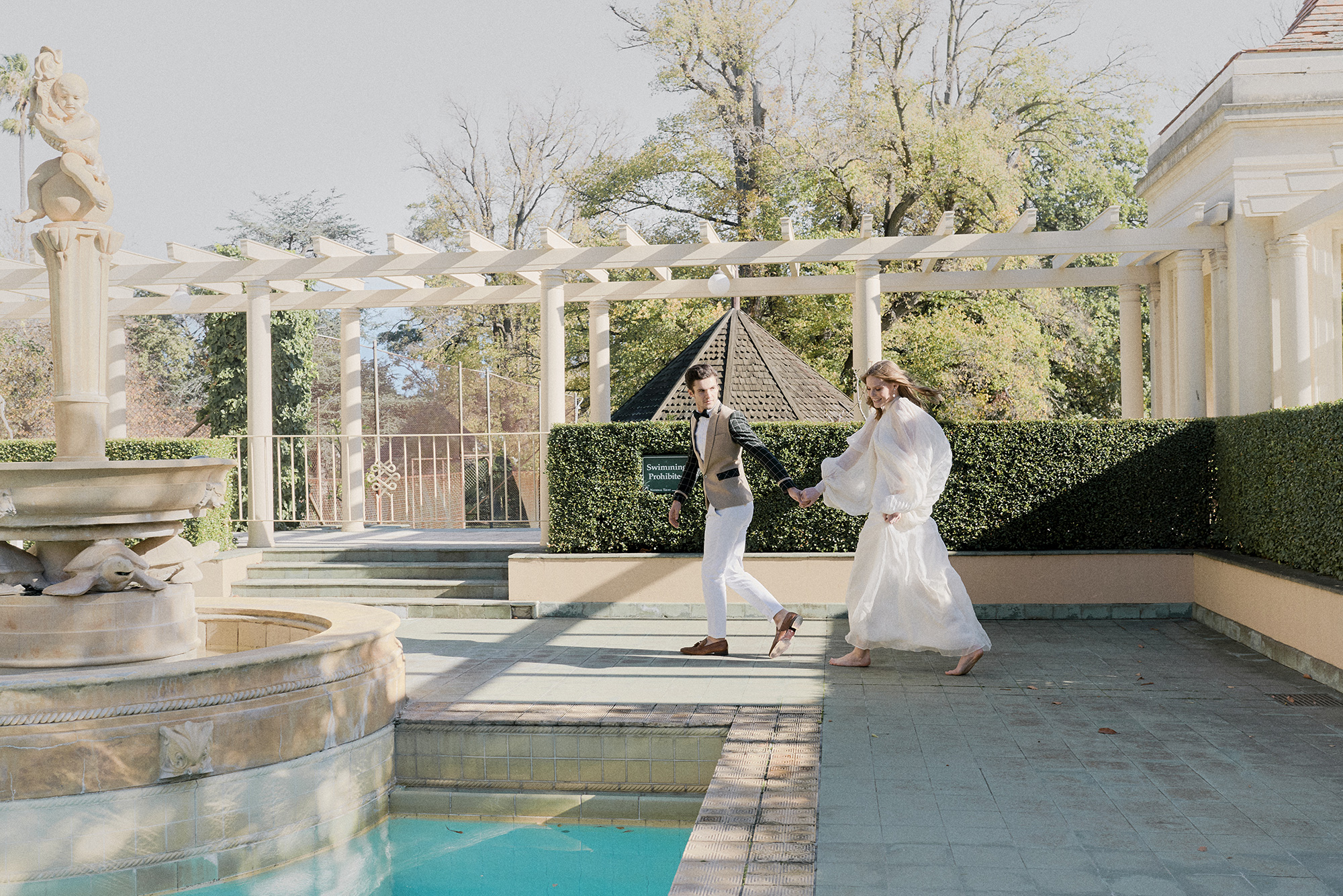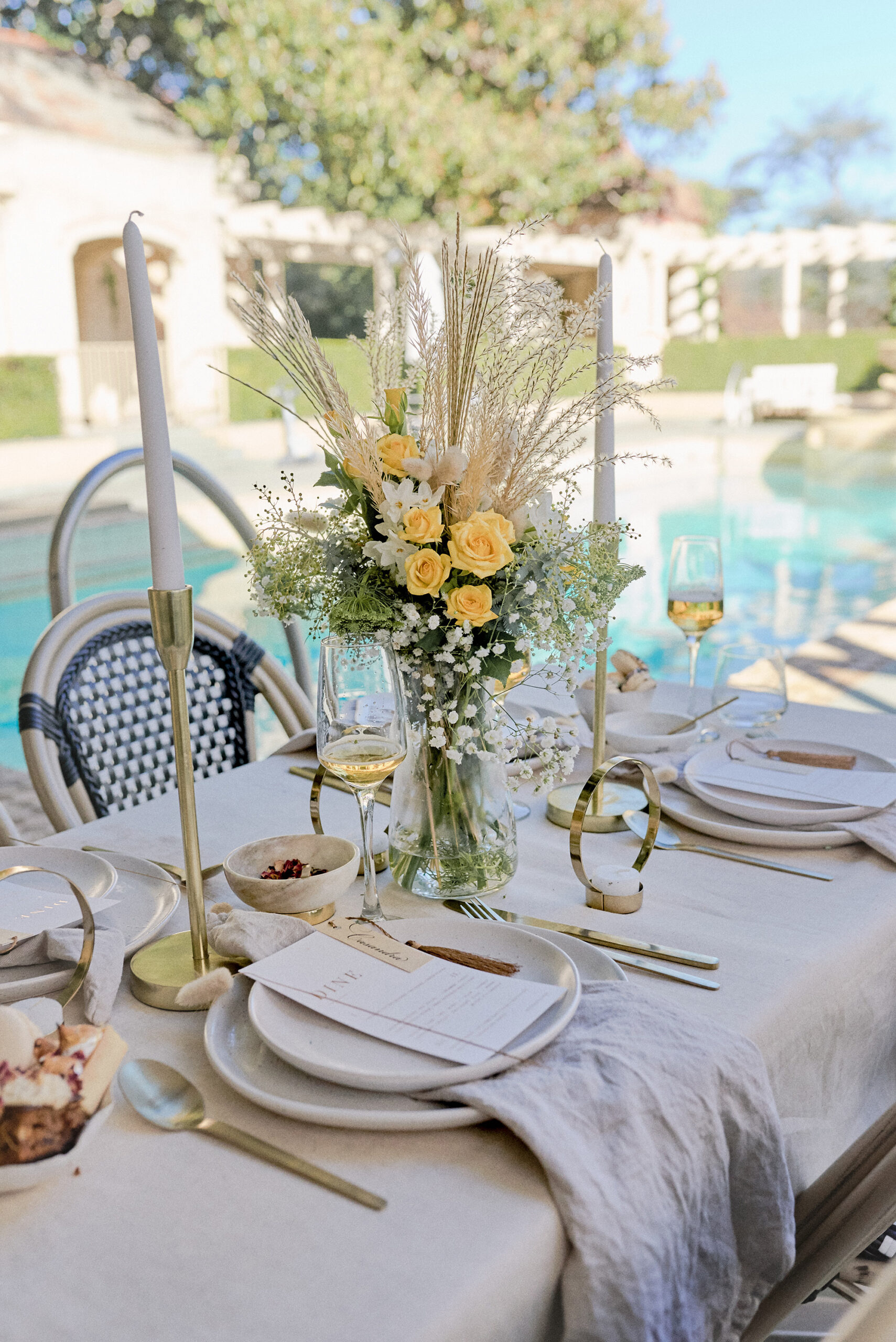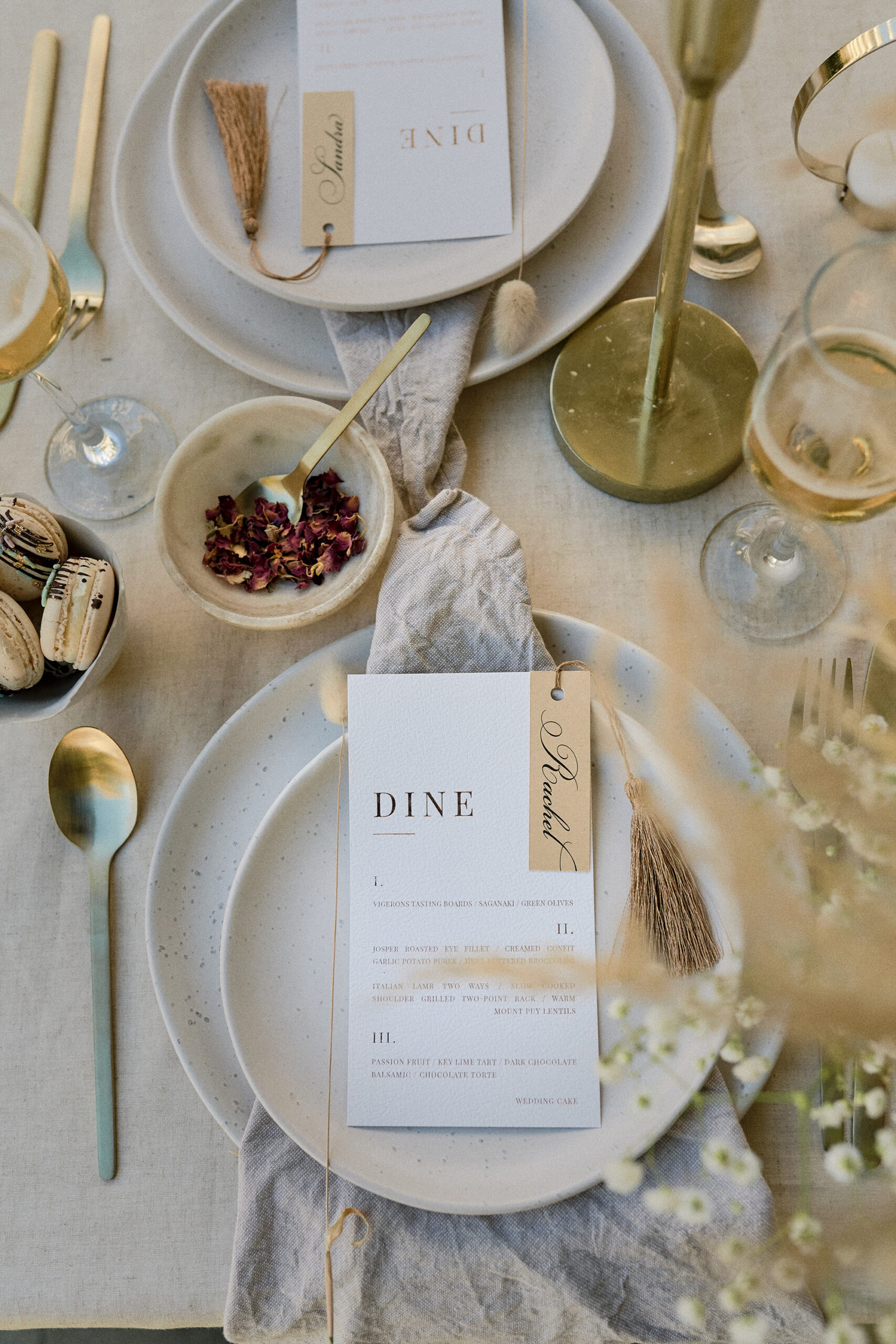 Giant Invitations created stunning gold-foiled wedding stationery for the inspiration shoot.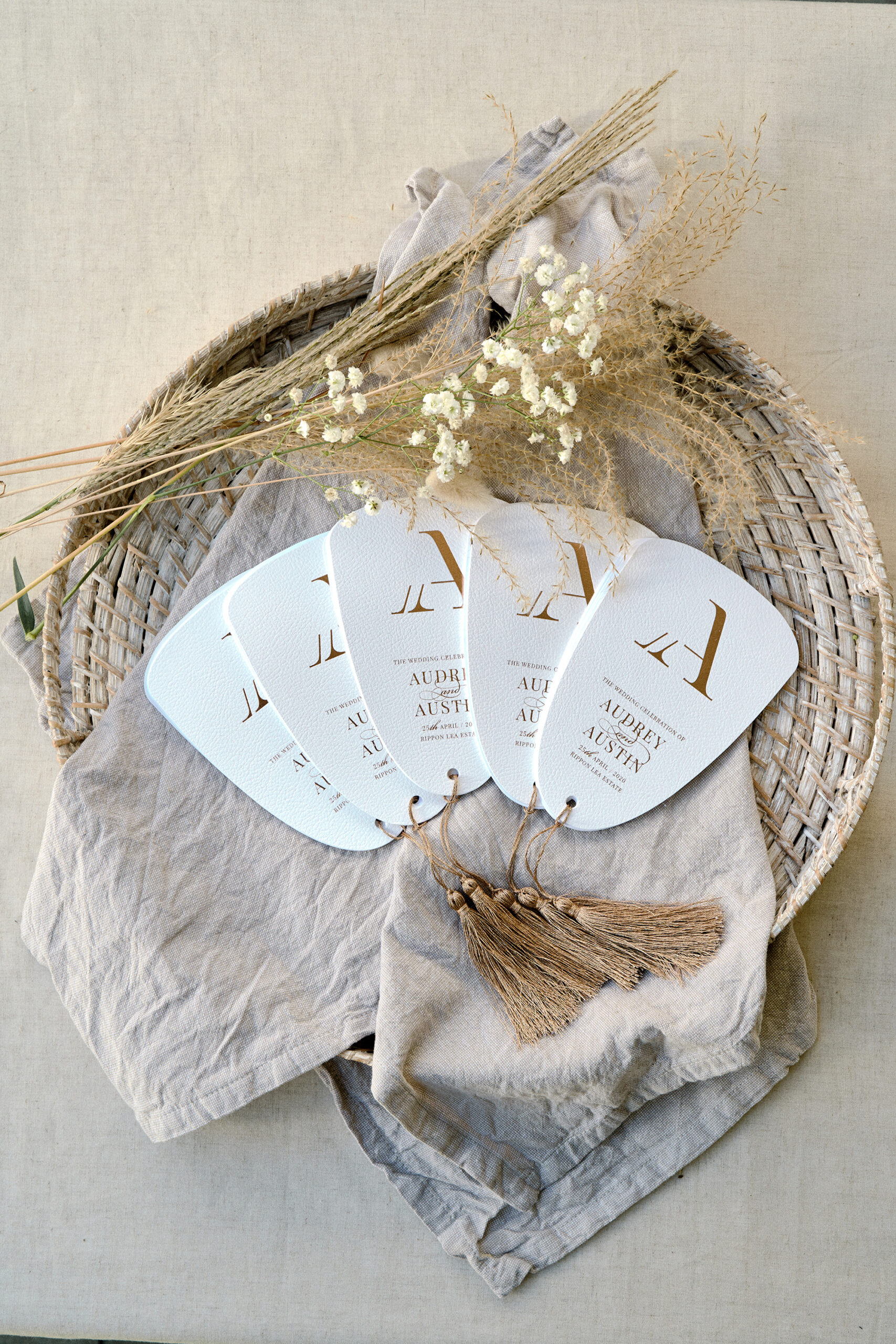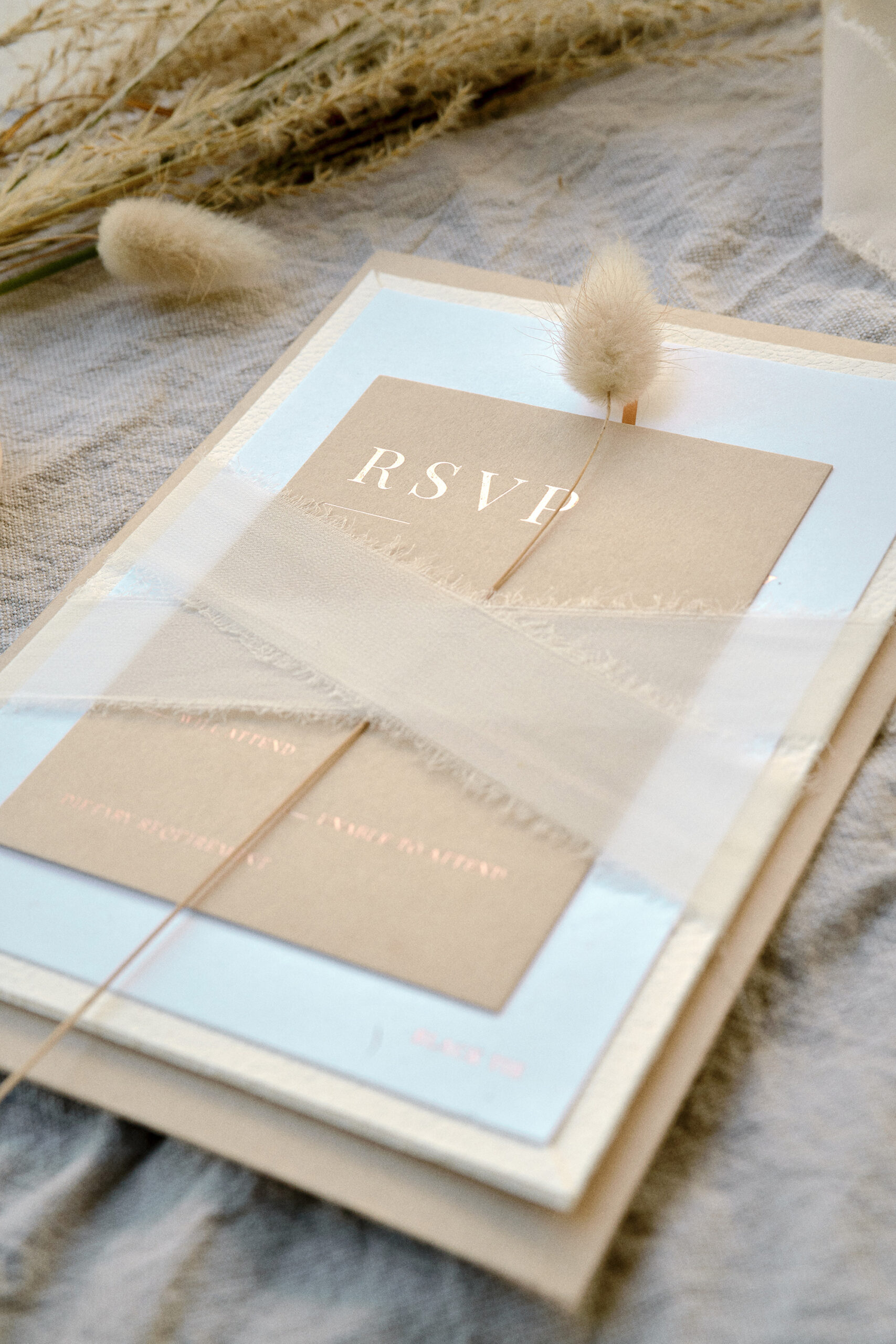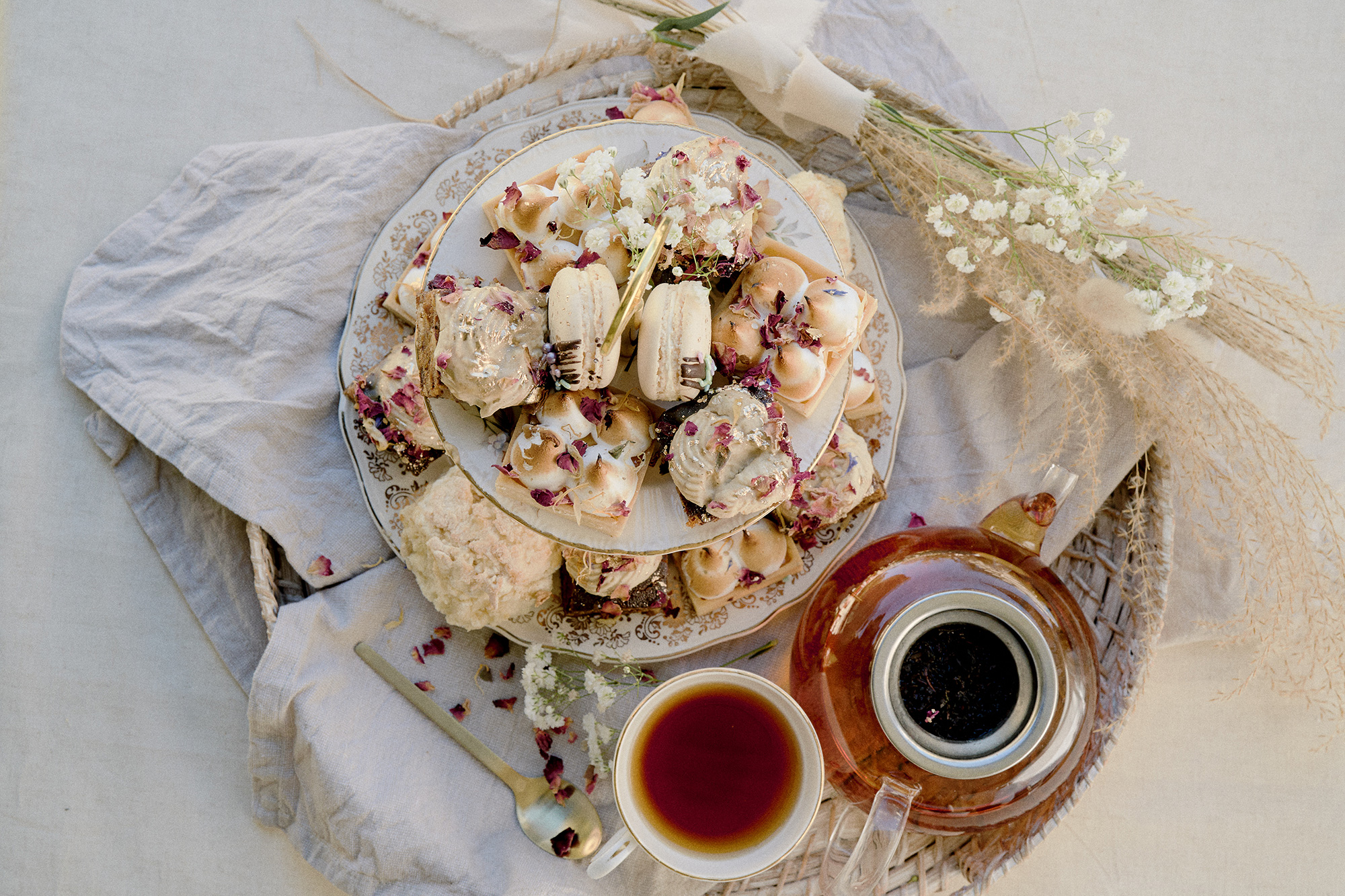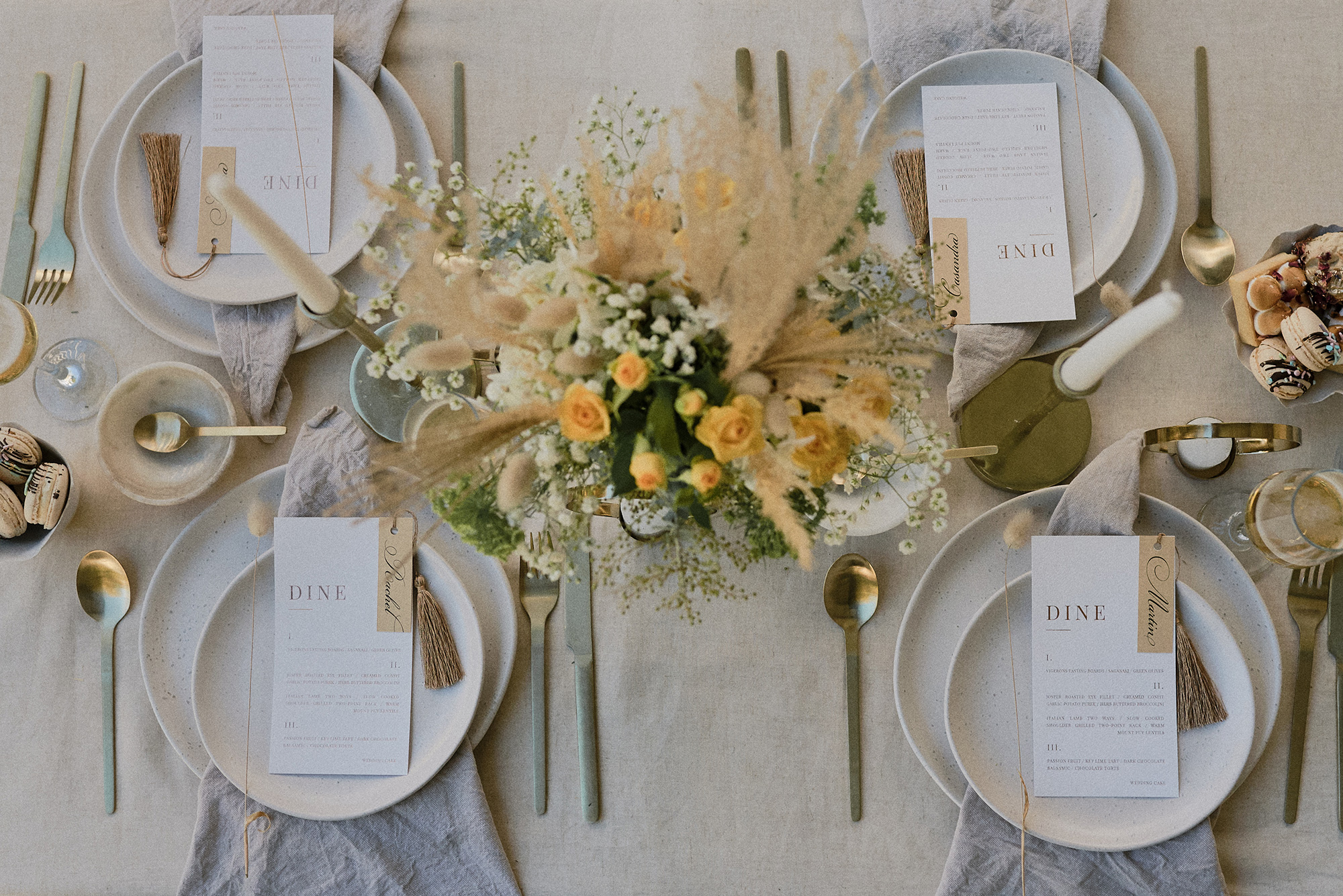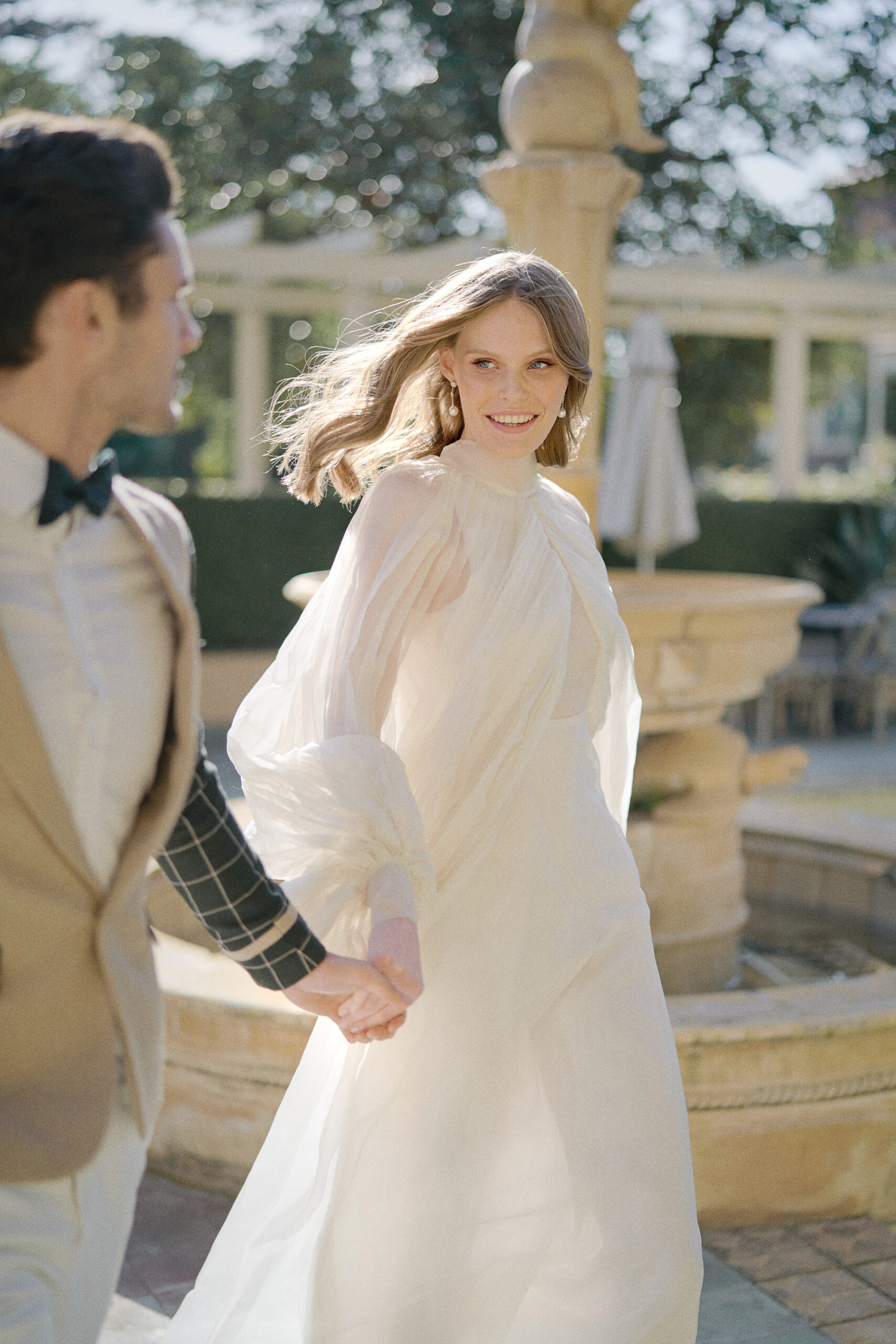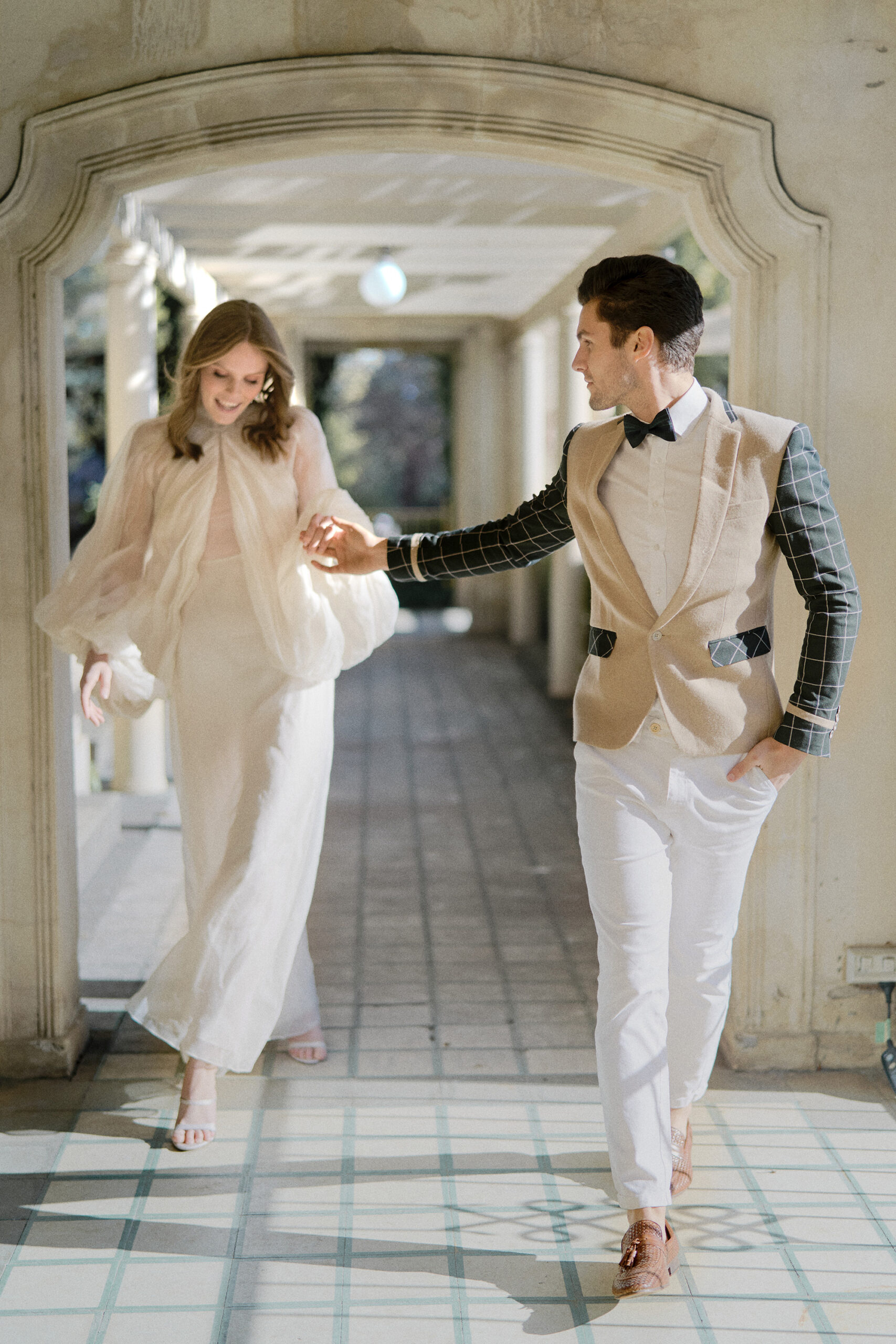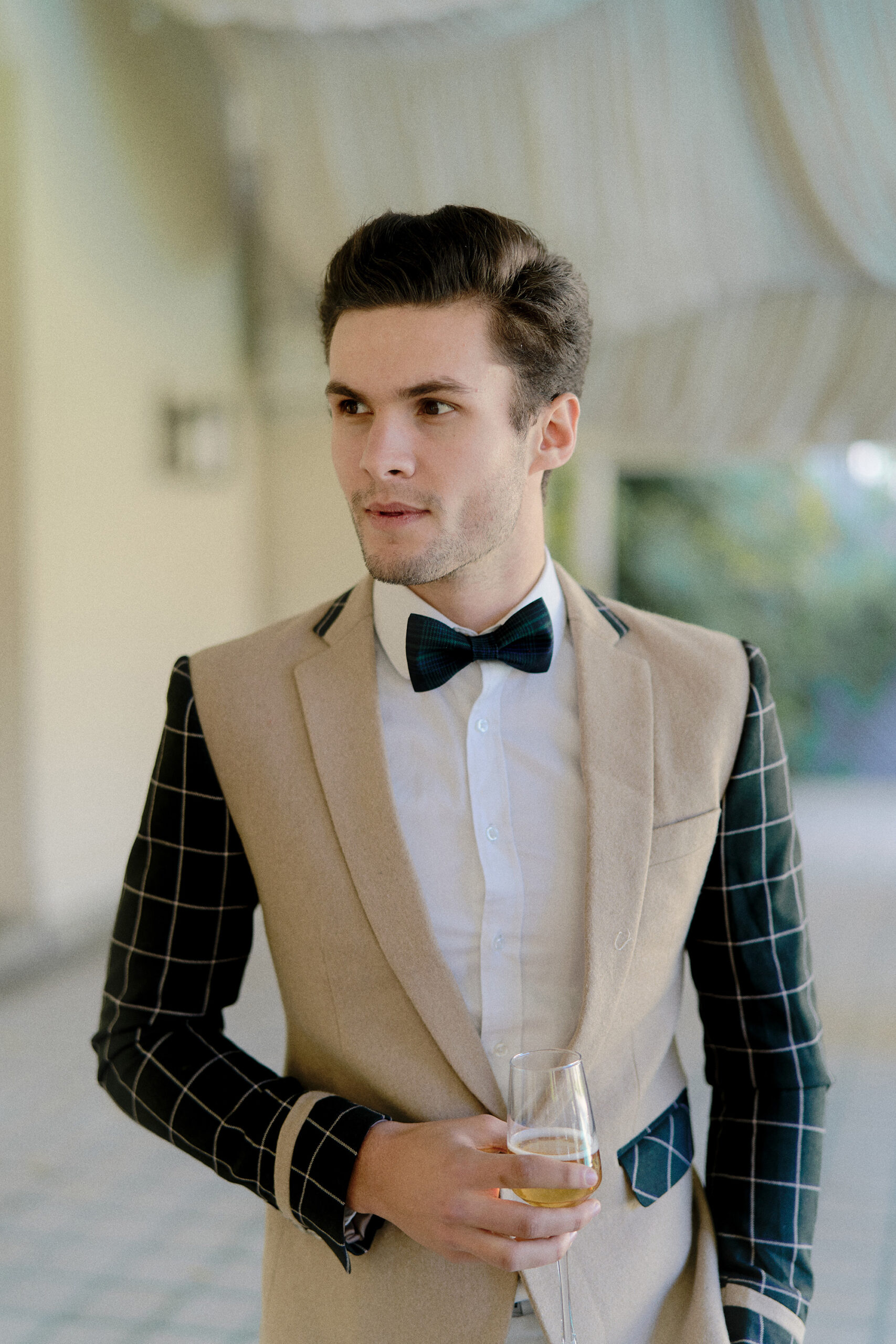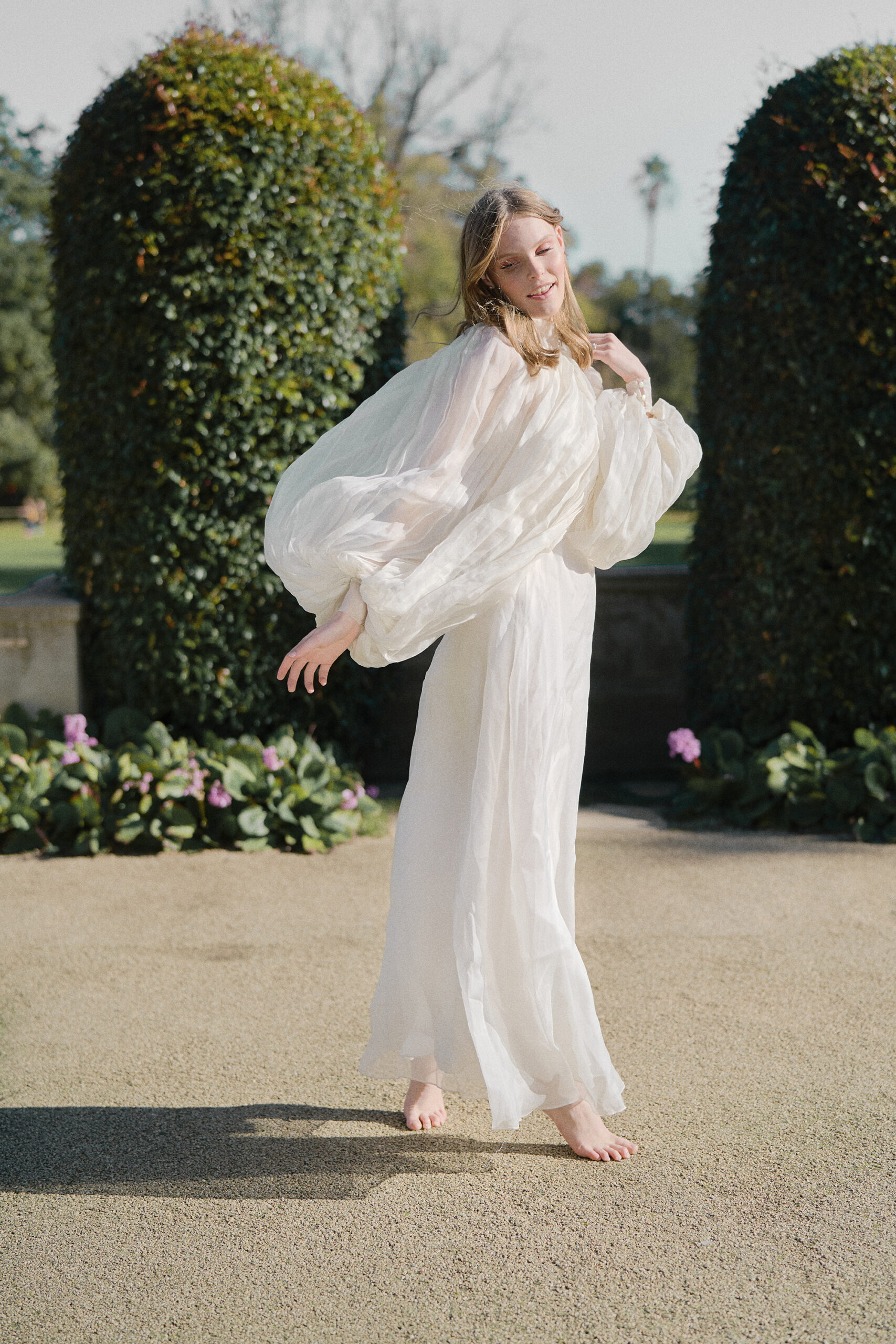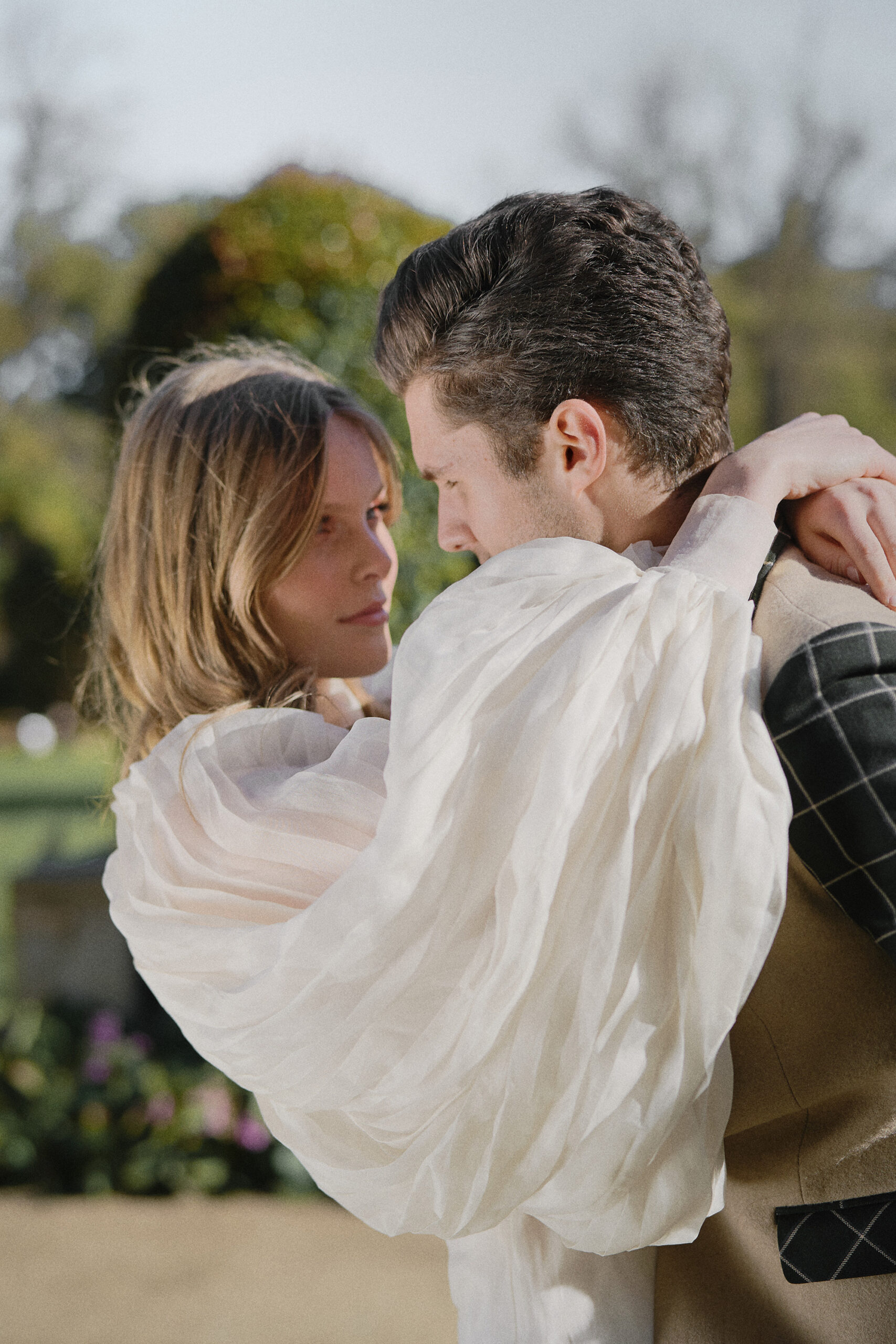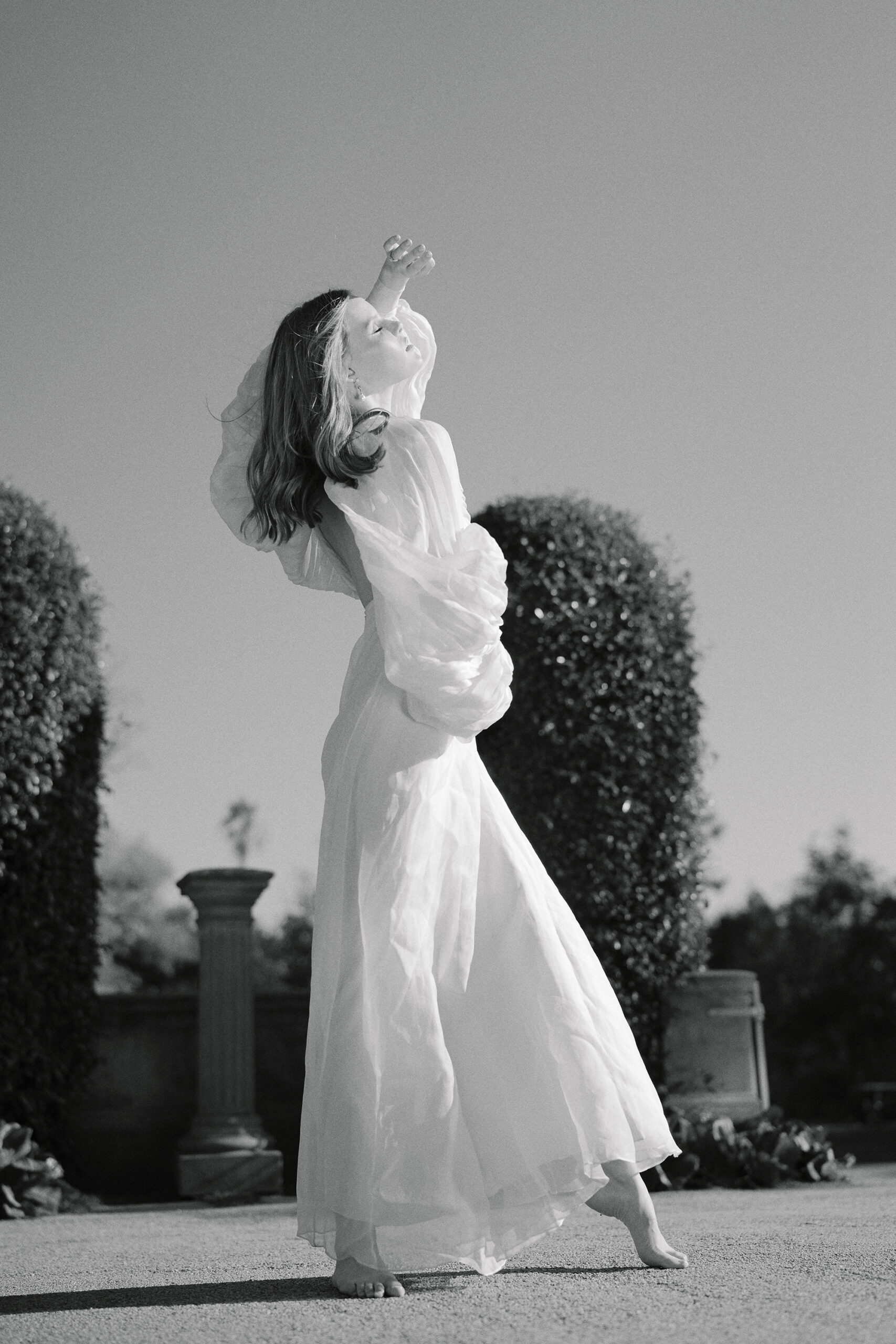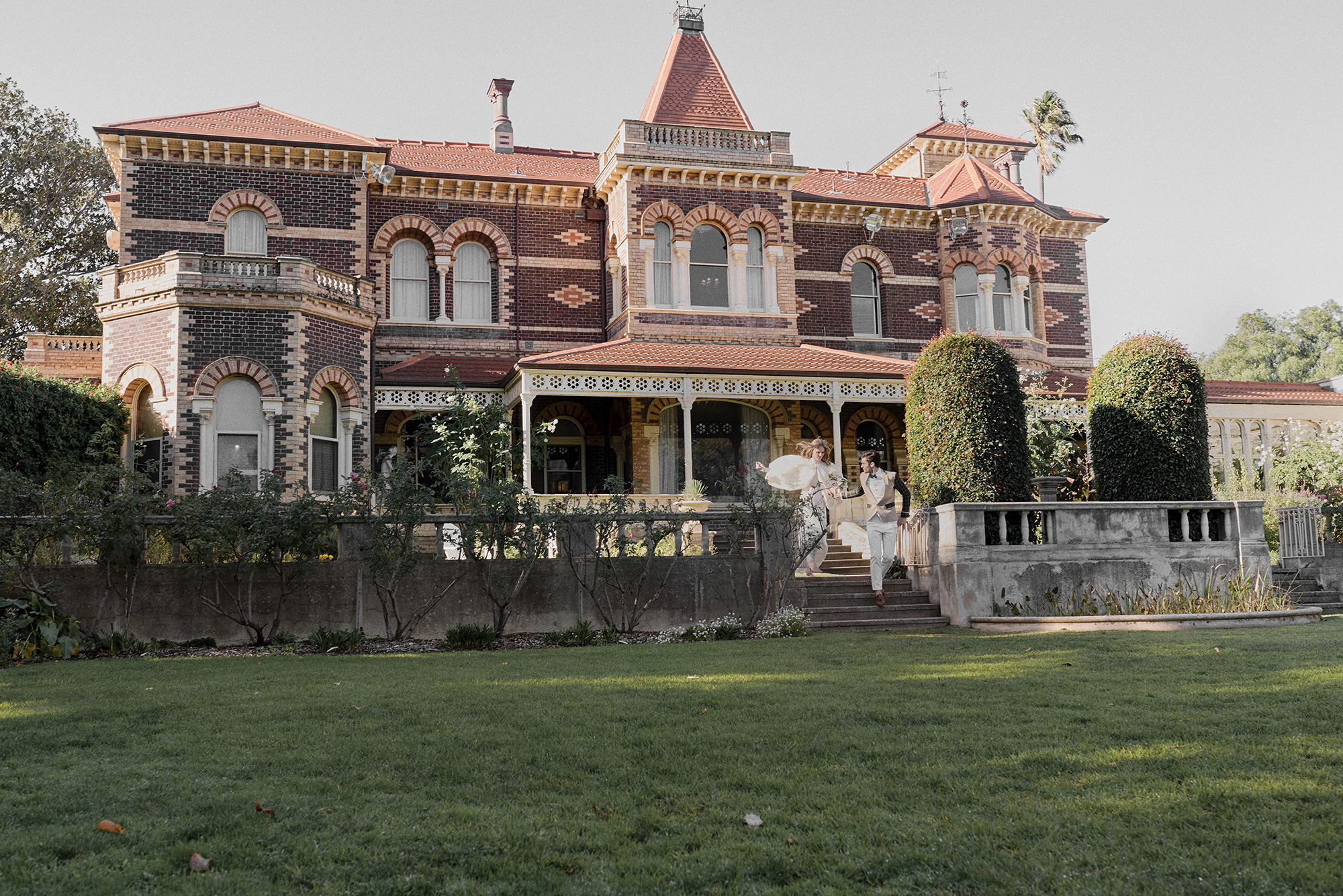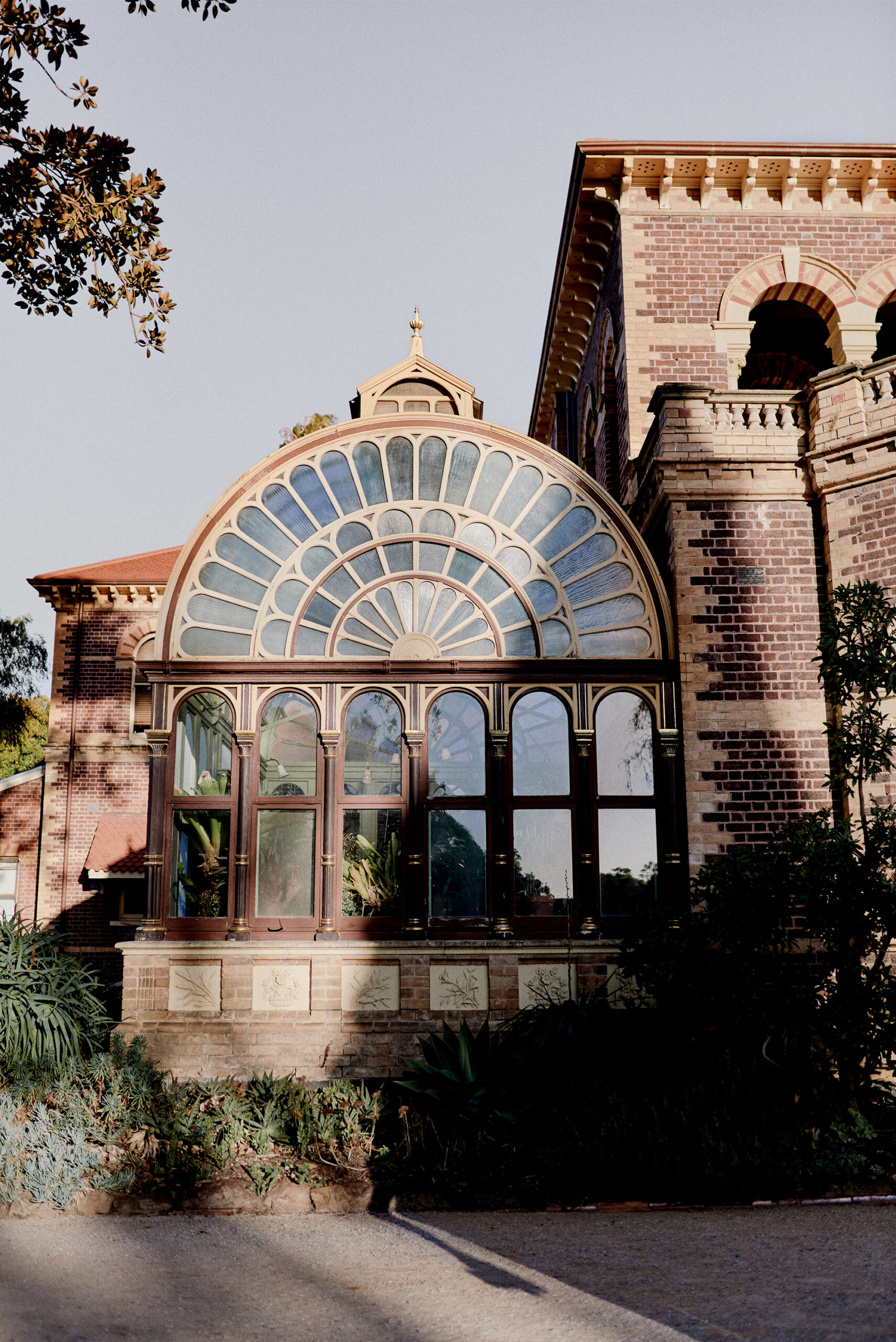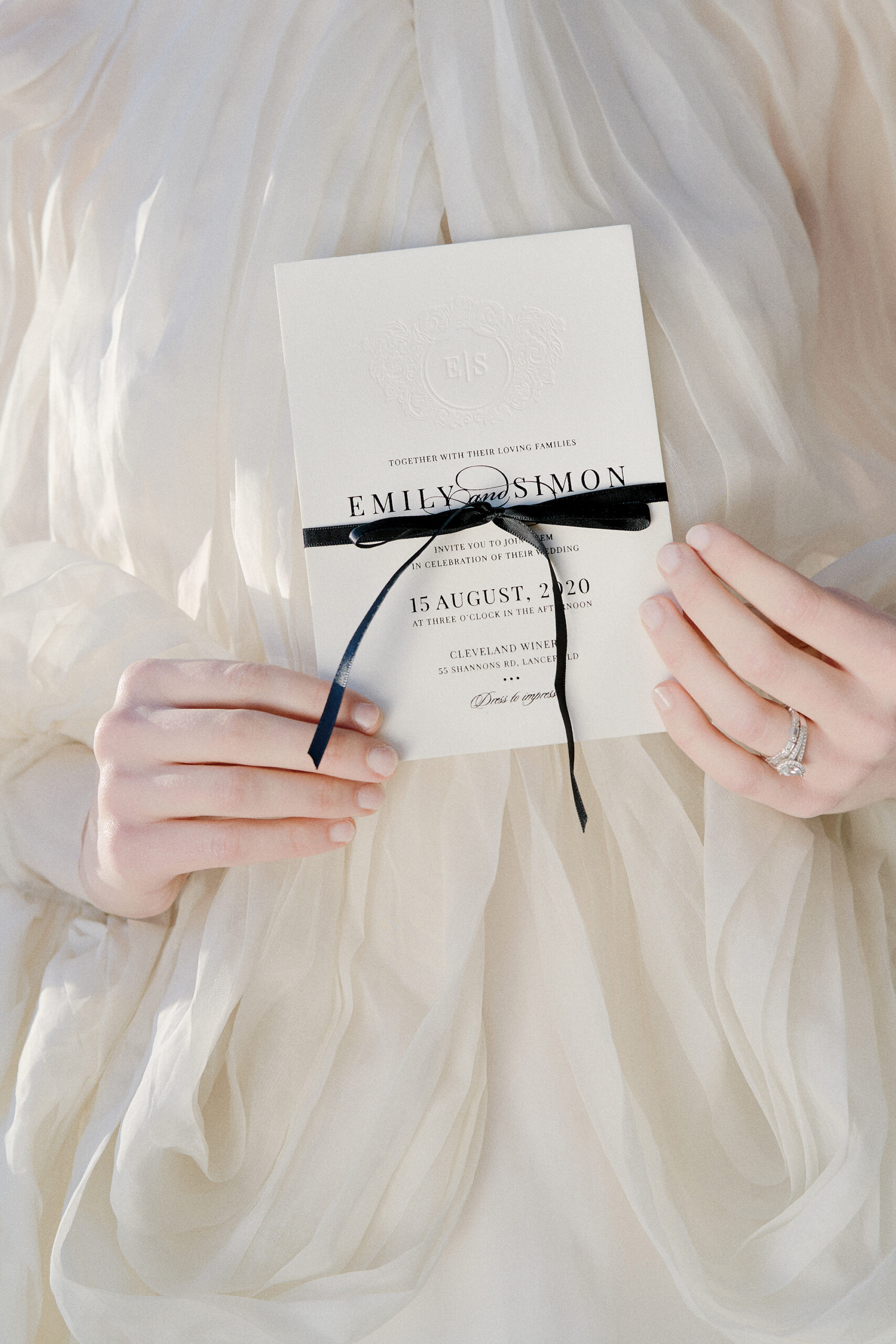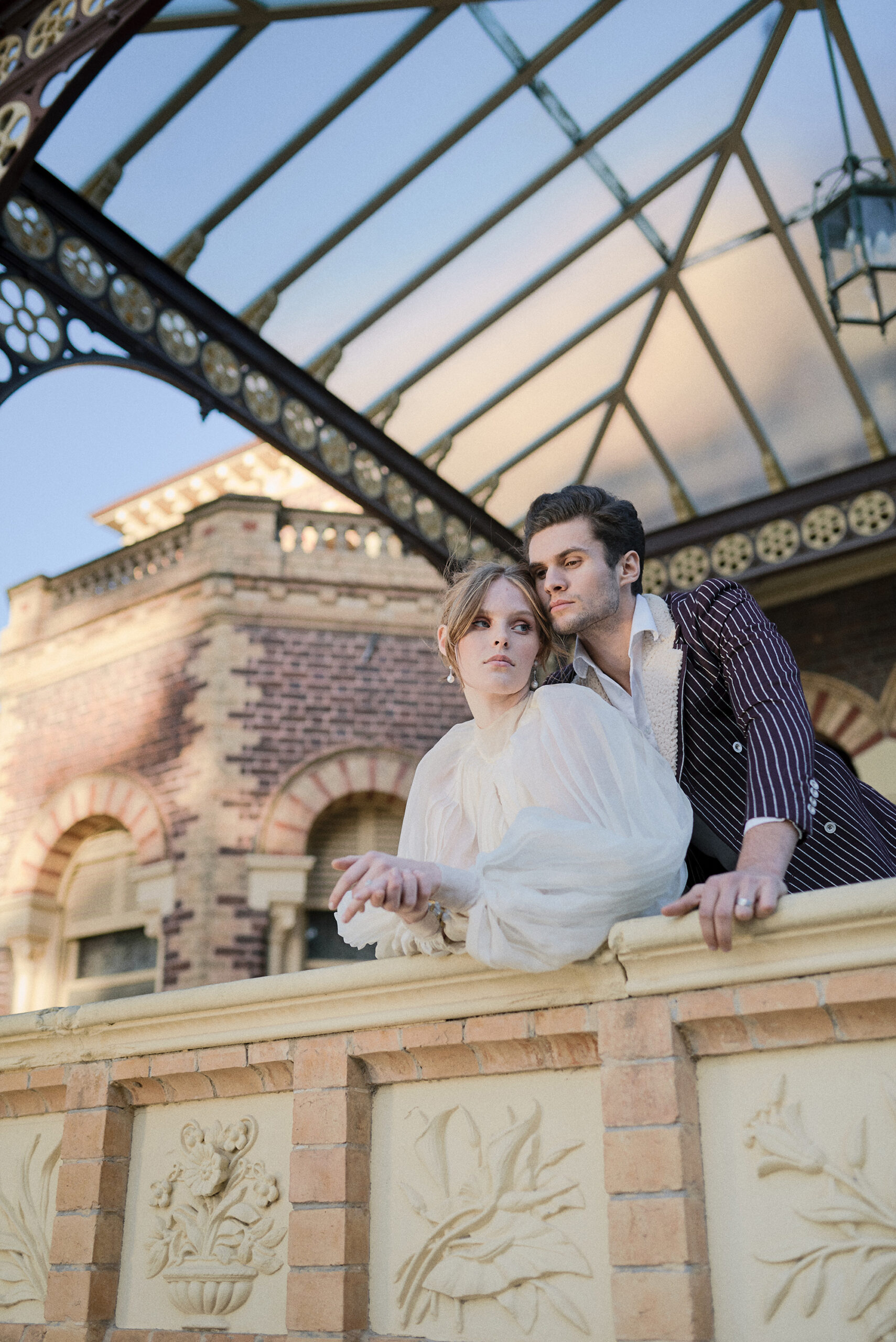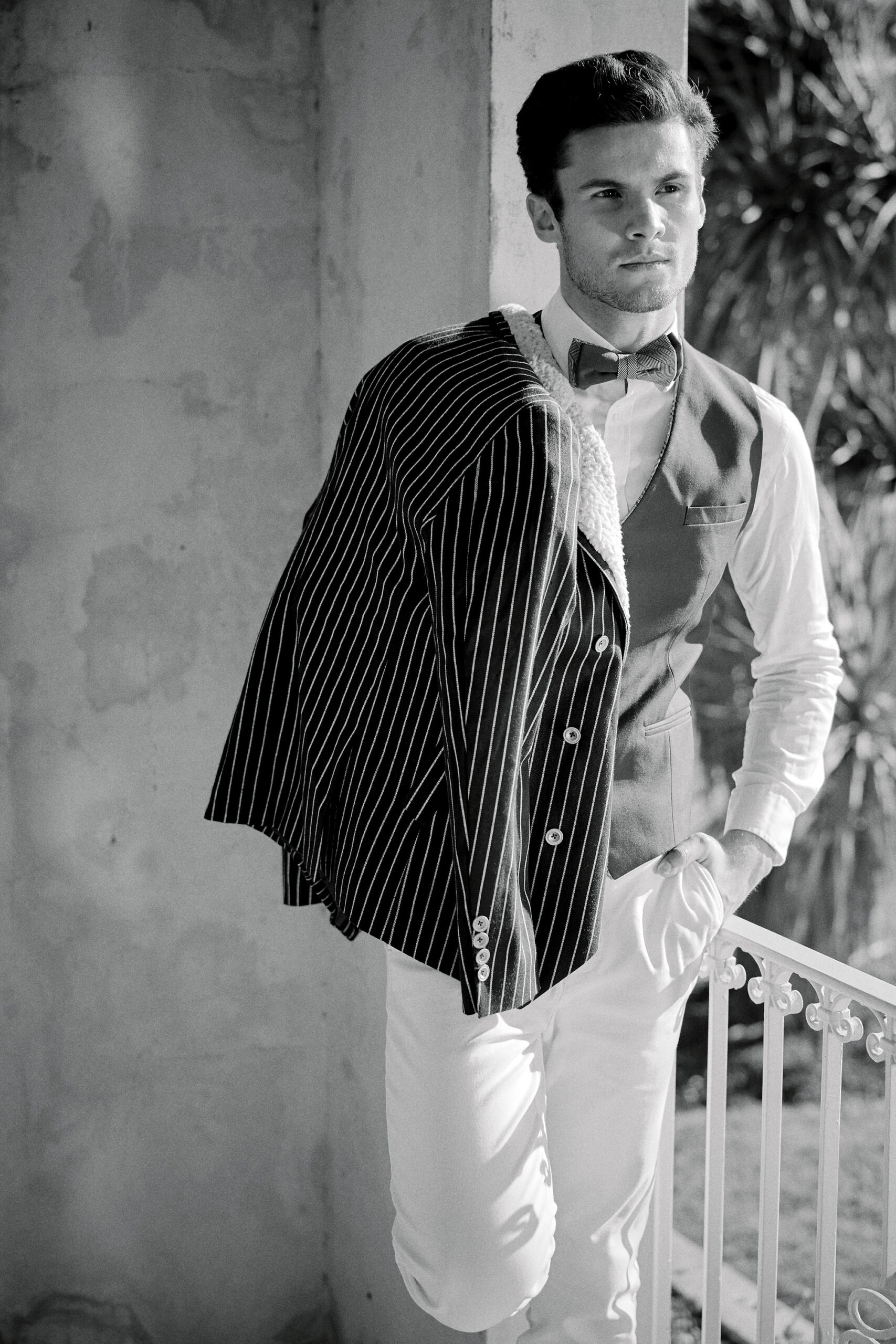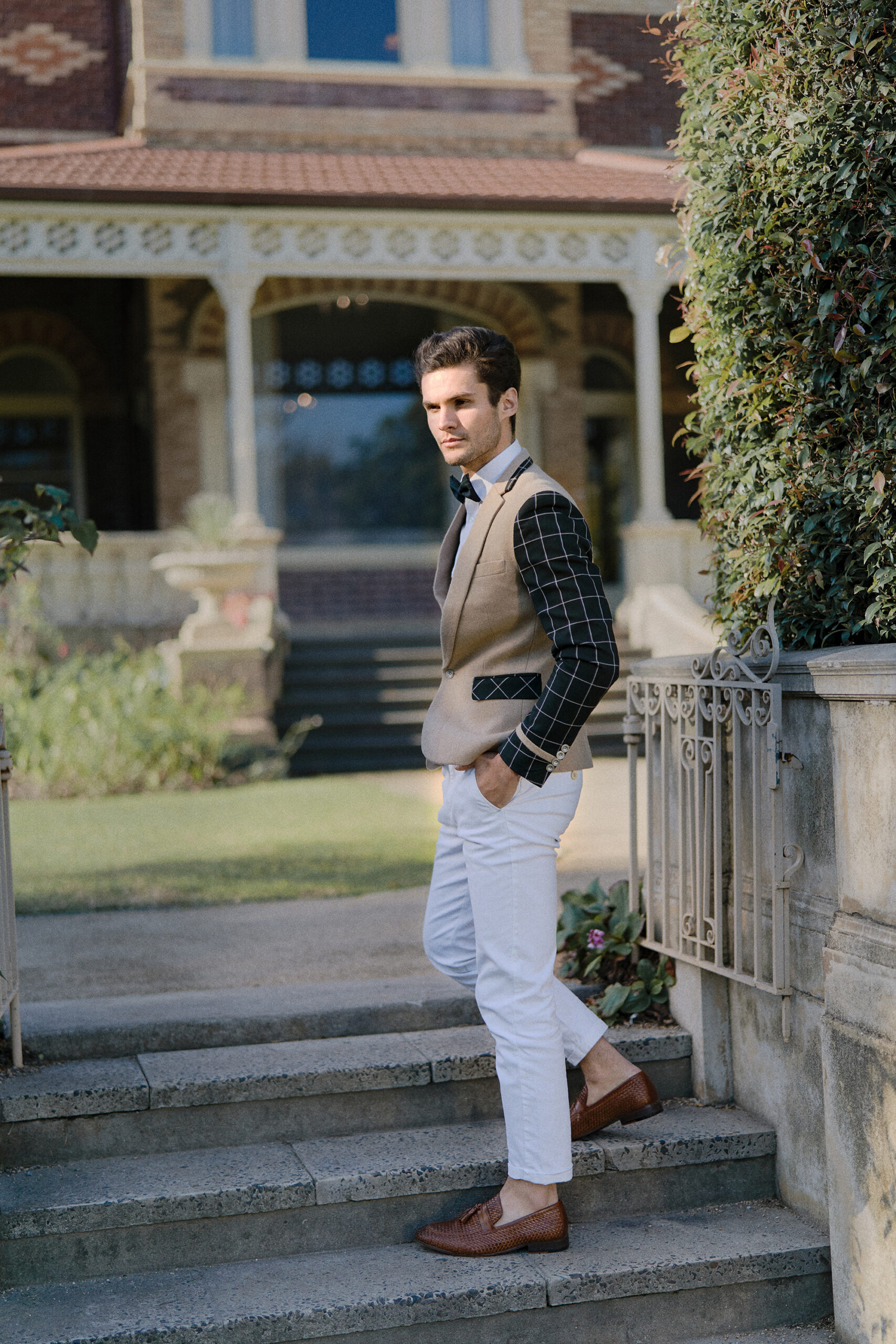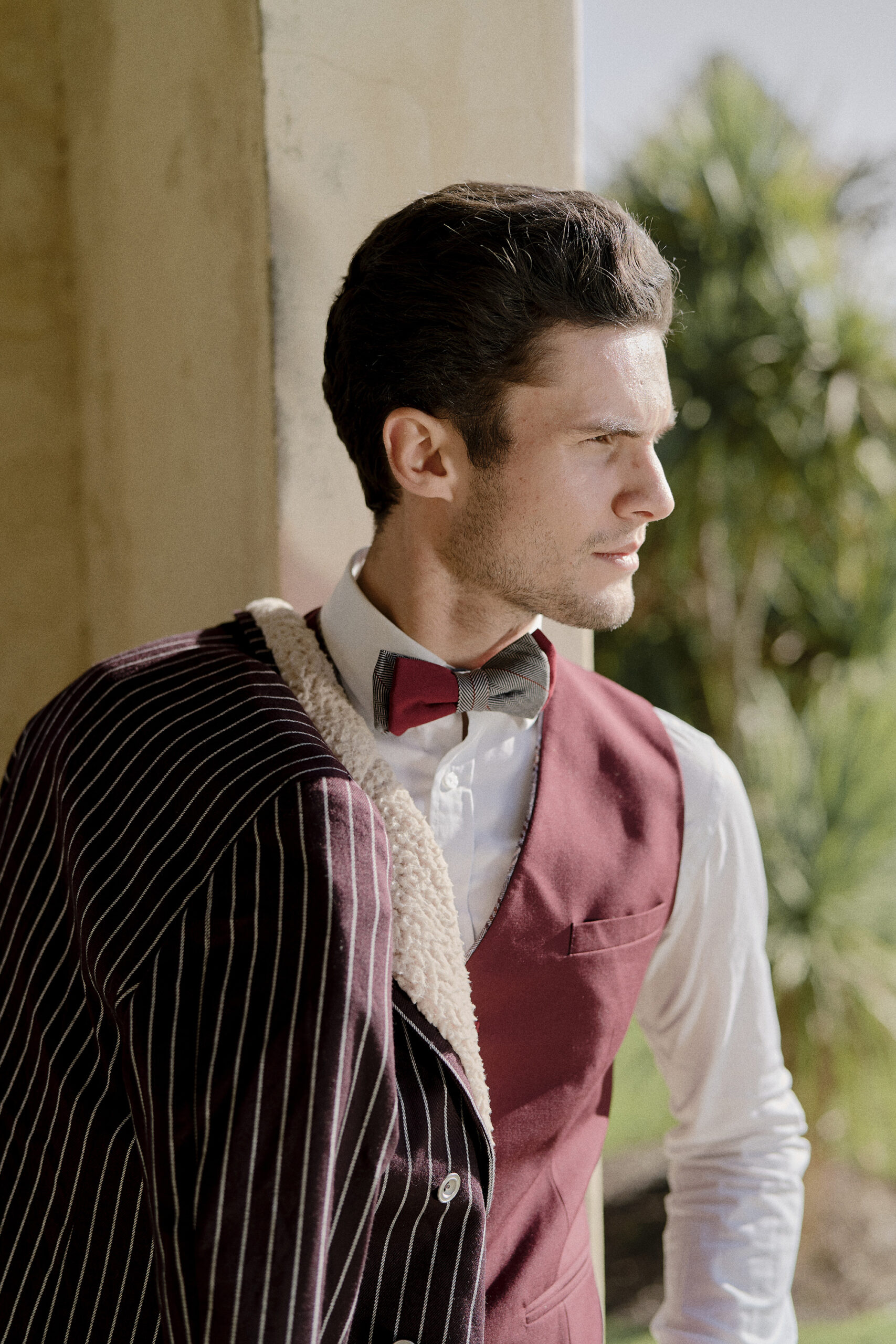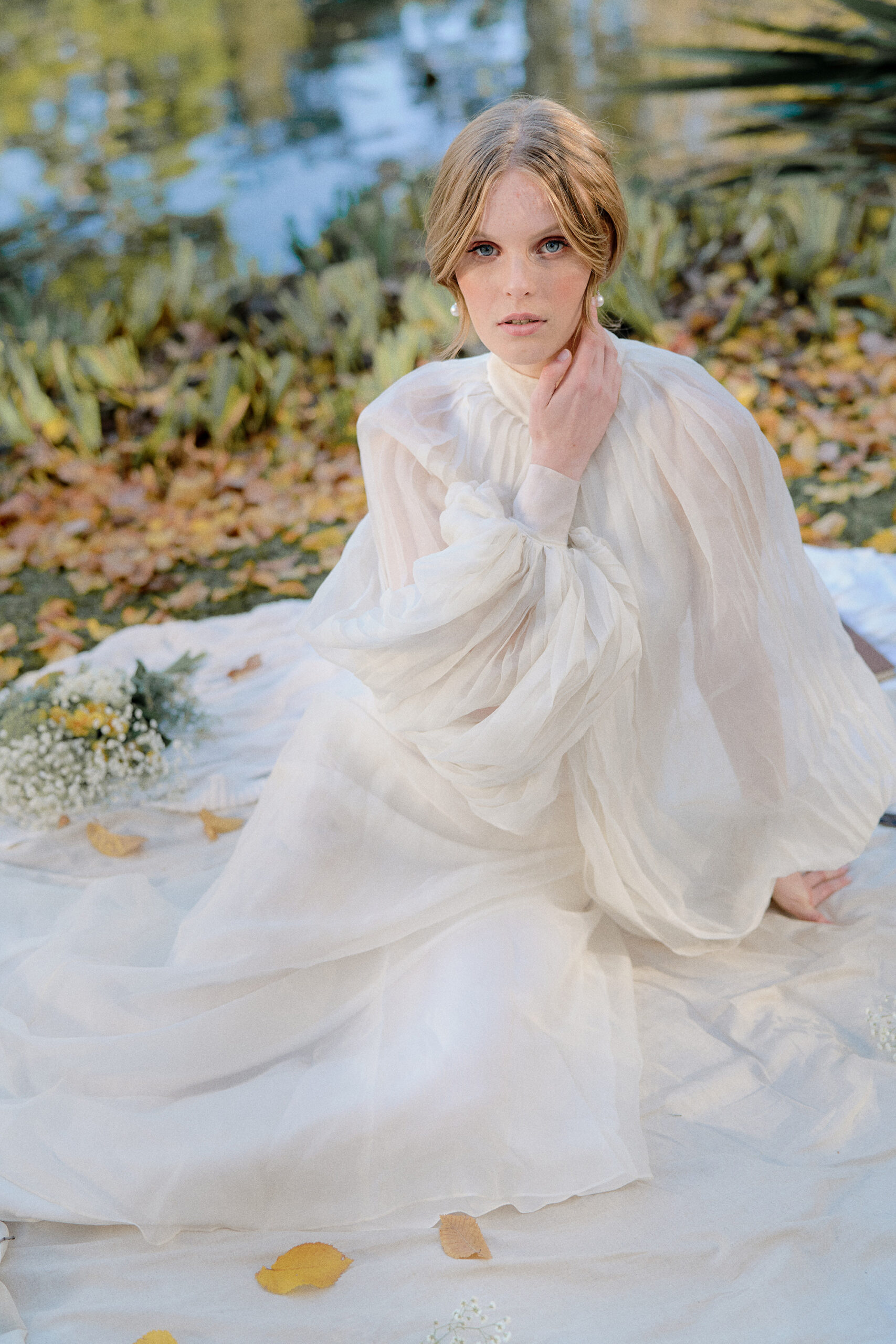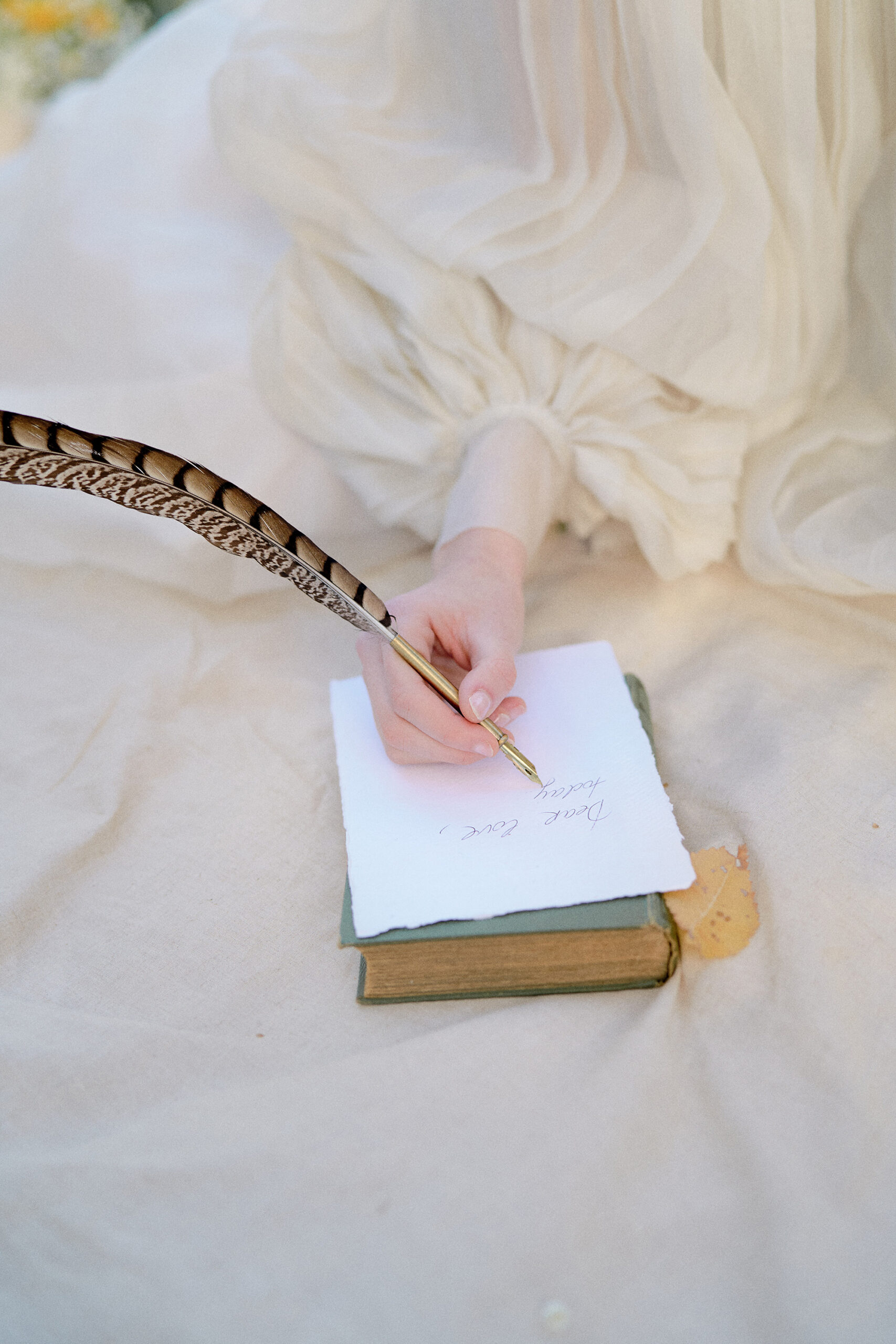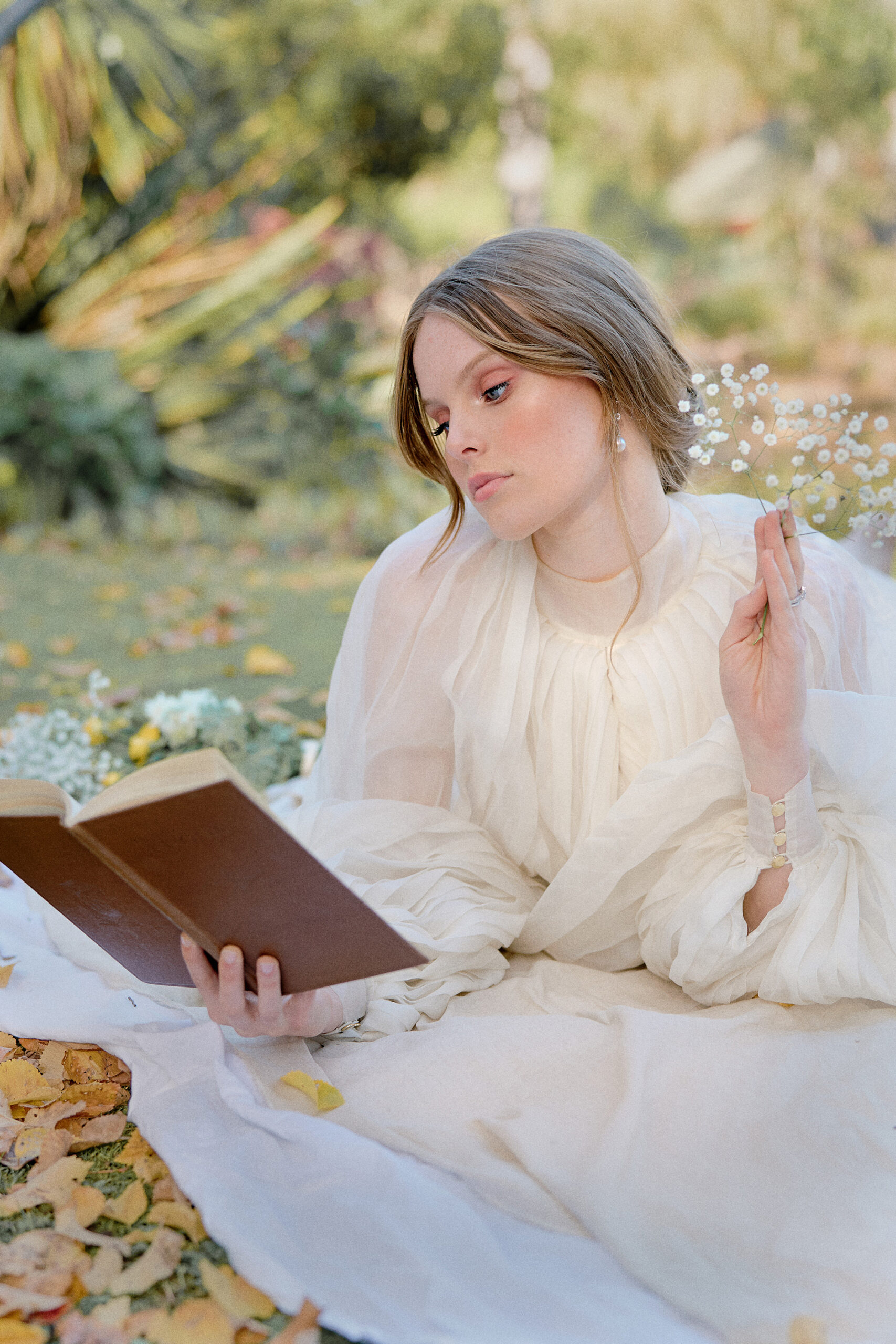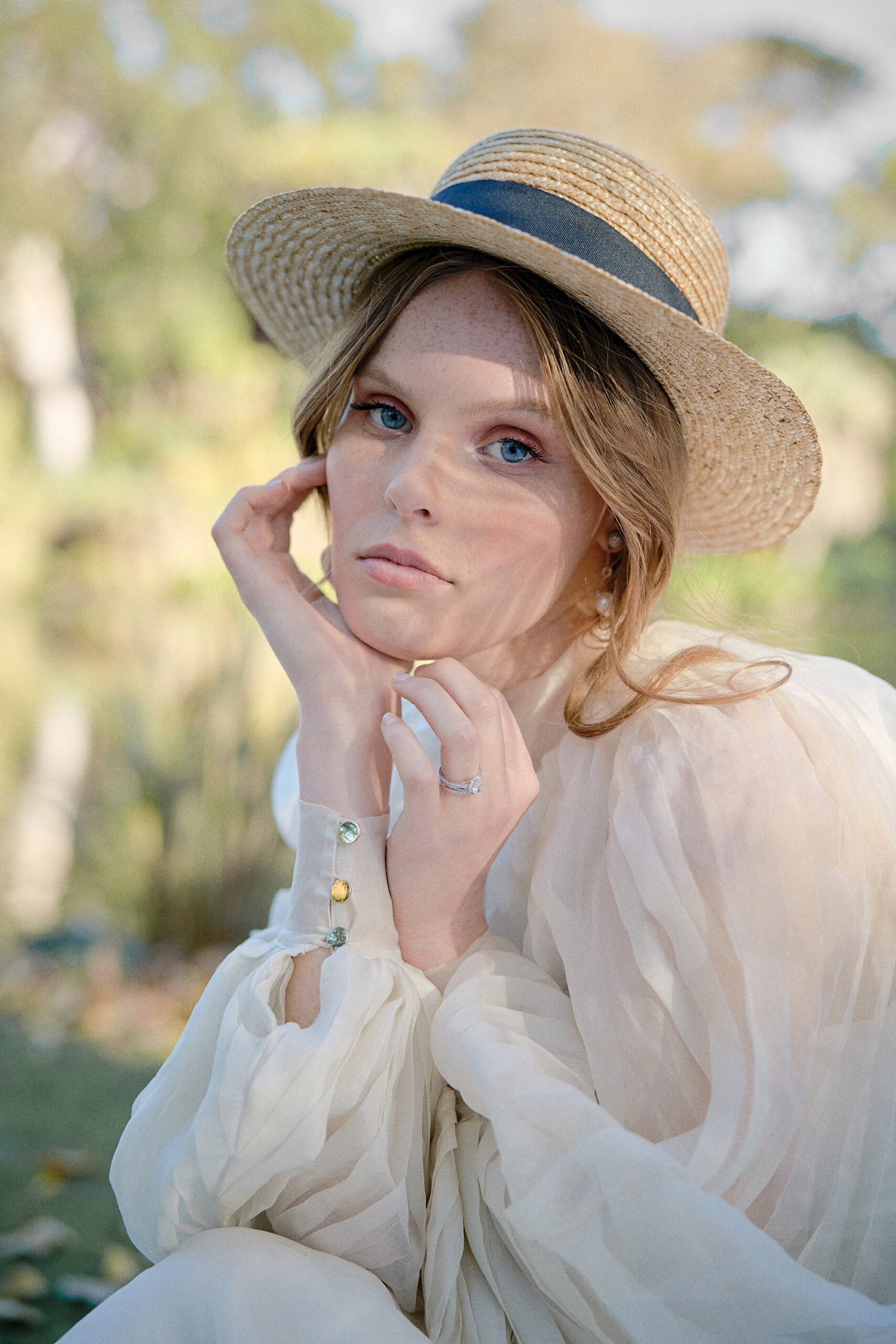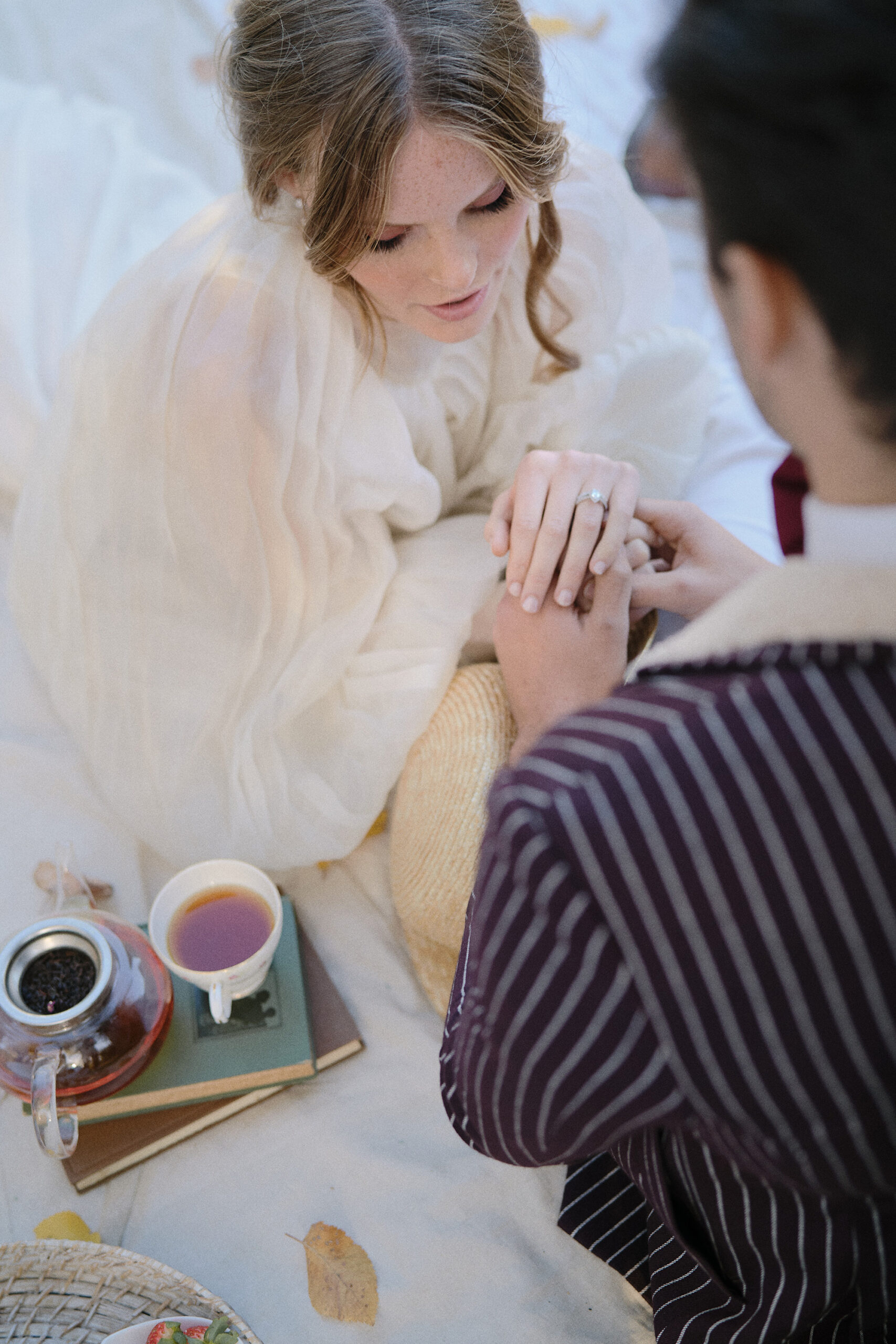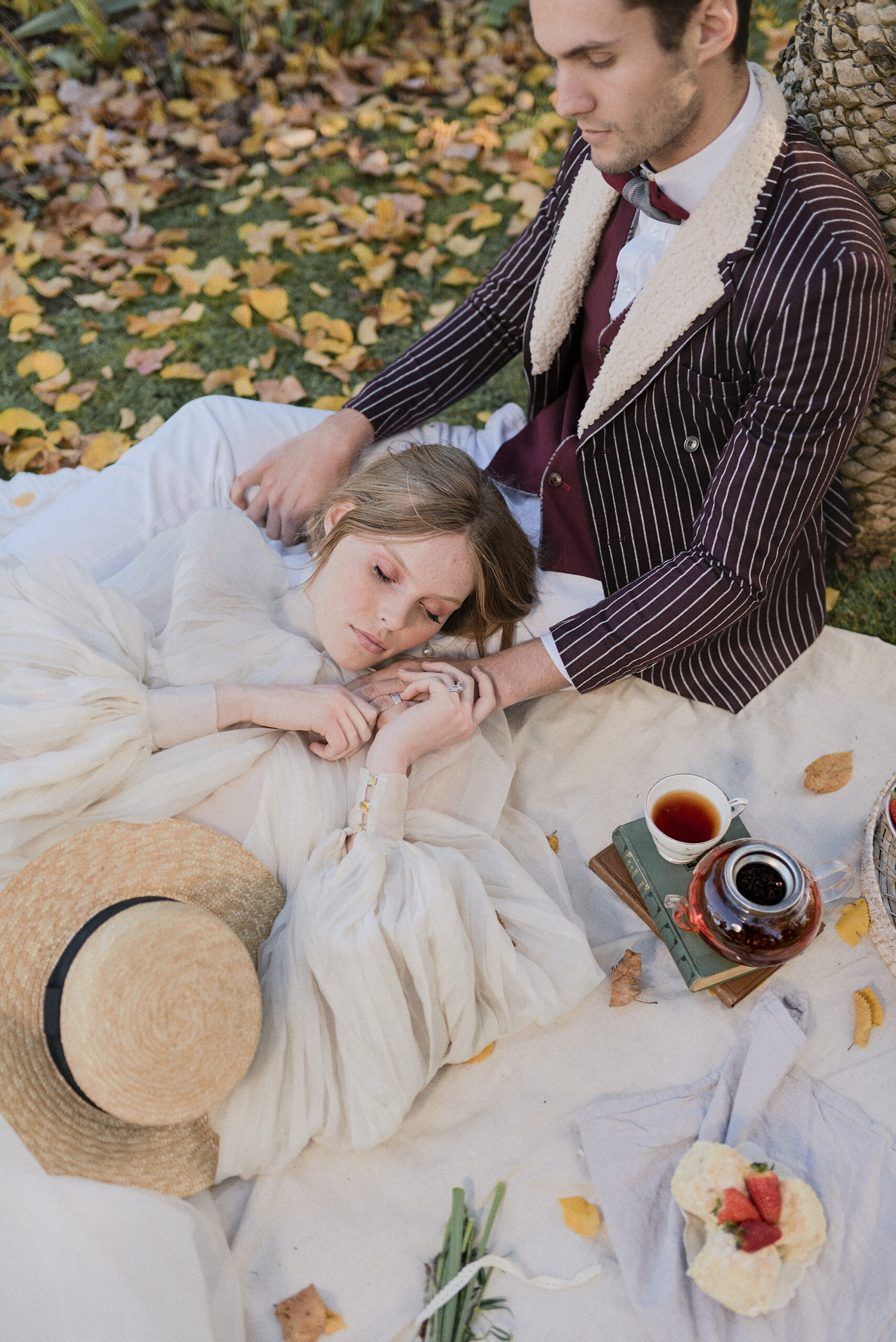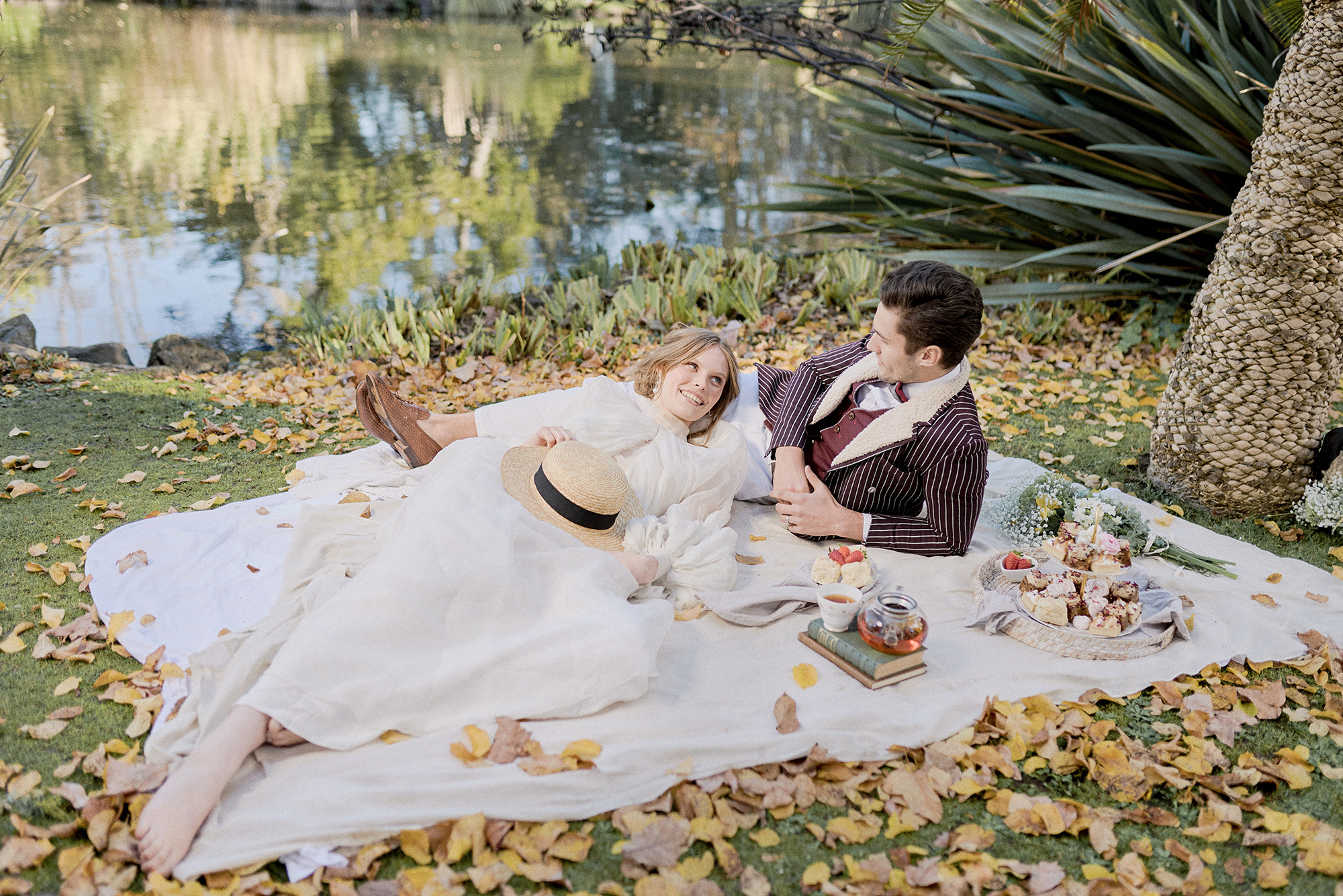 Mary Eats Cake and Peter Roland are the creative geniuses behind the beautifully styled picnic spread.