The logistics of wedding day transport can be a little tricky, and you'll no doubt have a few questions before you start reaching out to wedding car suppliers. To help, we've compiled a list of our most asked wedding transport-related questions and their top answers.
When arranging transport for your wedding day, there are many things to consider. As well as finding a wedding car hire company that fits your style, vision, and budget, you'll want to make sure you're booking a reliable company so you can be confident you'll get to the wedding in plenty of time.
If you're in the process of organising your wedding transport and you're feeling a bit confused, don't panic — we've got you covered! Some of our amazing wedding car suppliers here at Easy Weddings have answered your most asked transport-related questions, so you'll have no trouble finding the perfect ride for your wedding day.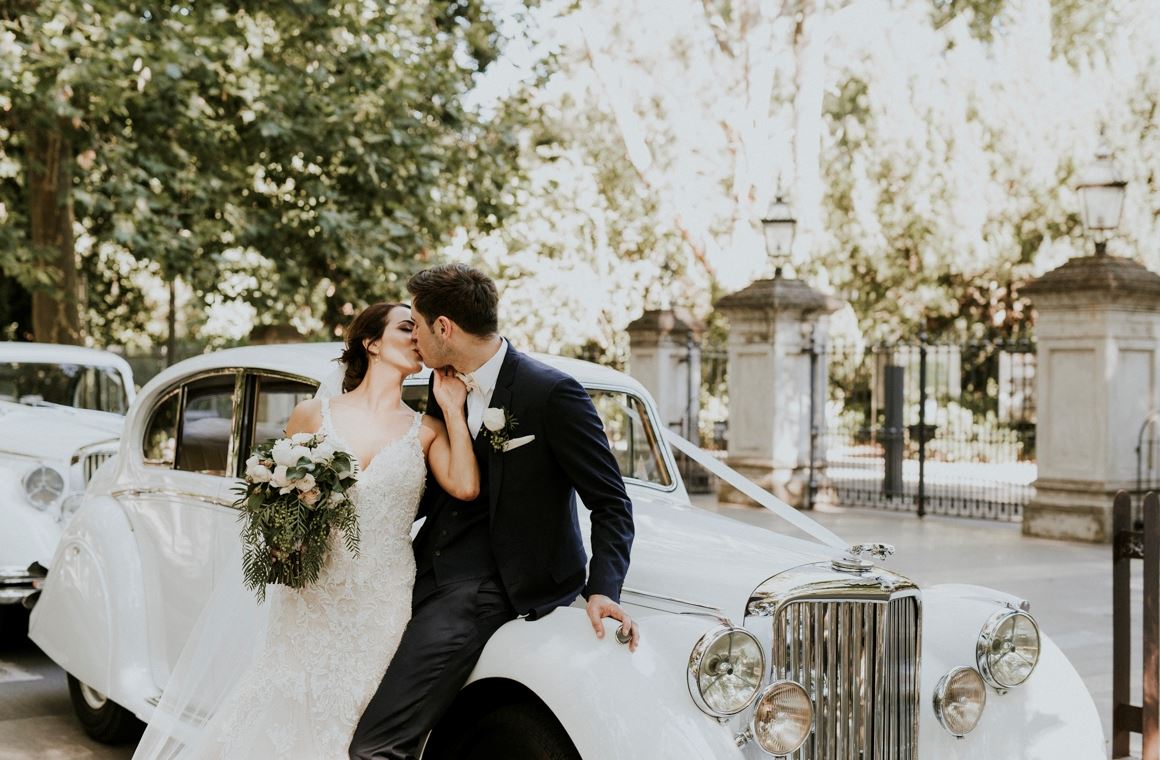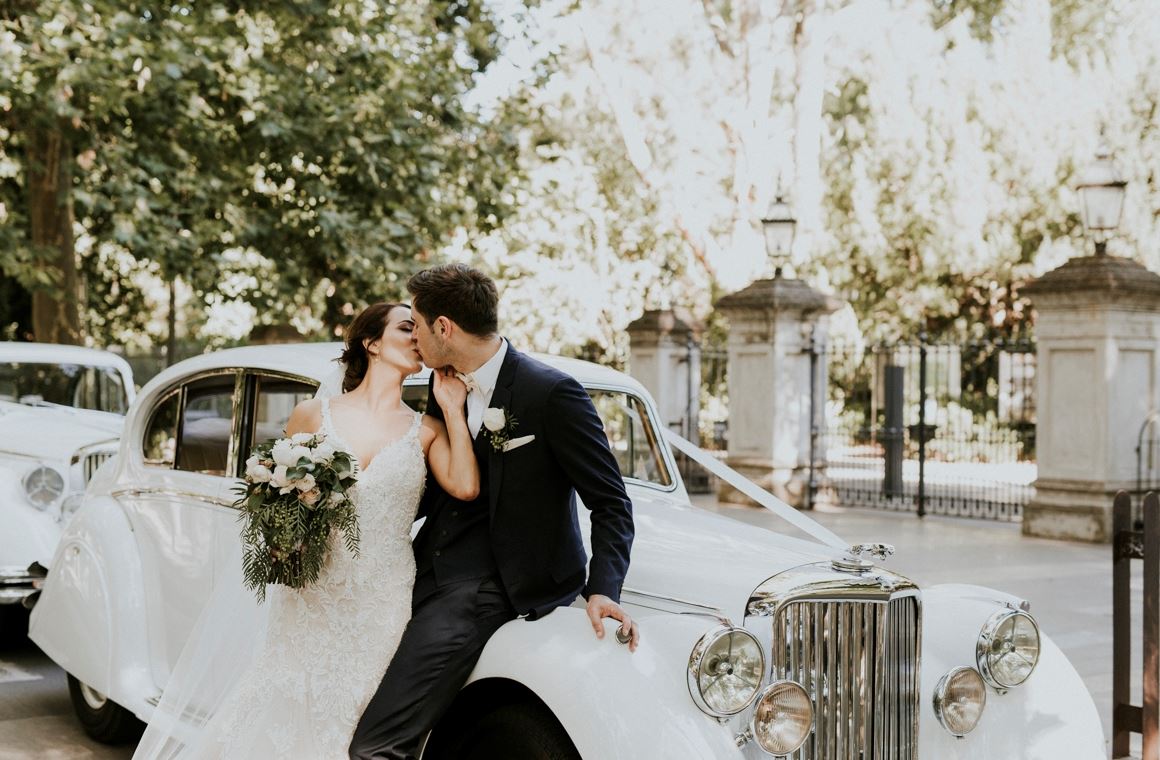 browse wedding cars
How many wedding cars do you usually need?
"The number of wedding cars will depend on the size of the wedding party and if you are booking transport for any family members for the day of the wedding. You might consider booking sedans that can carry four passengers, or you might prefer booking stretch limousines that can carry up to 13 passengers, depending on which type you choose. Or it could be a combination of sedans and limos. We often find bigger bridal parties tend to book stretch limousines so they can travel together, creating a wonderful atmosphere!" – Amazing Limousines, Melbourne.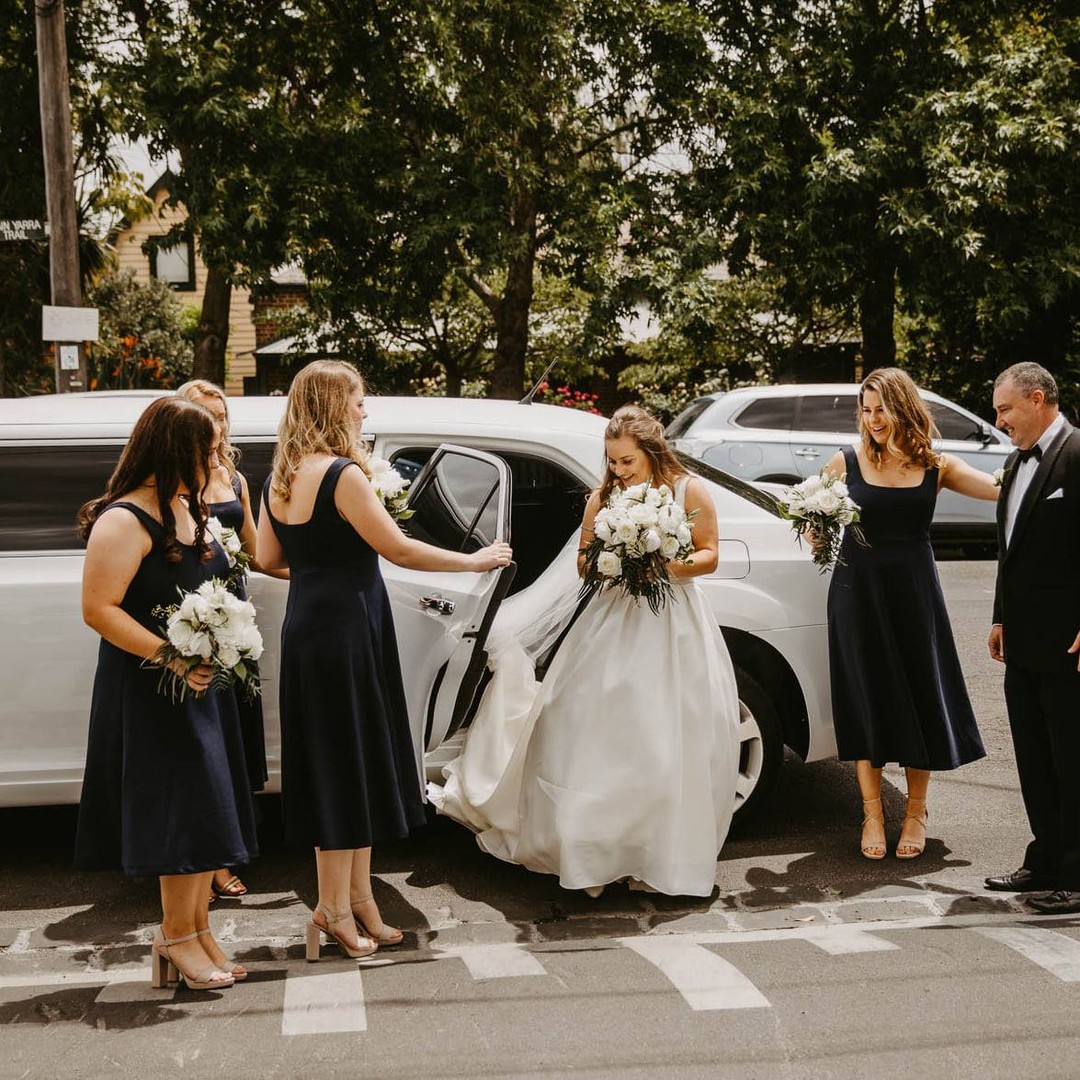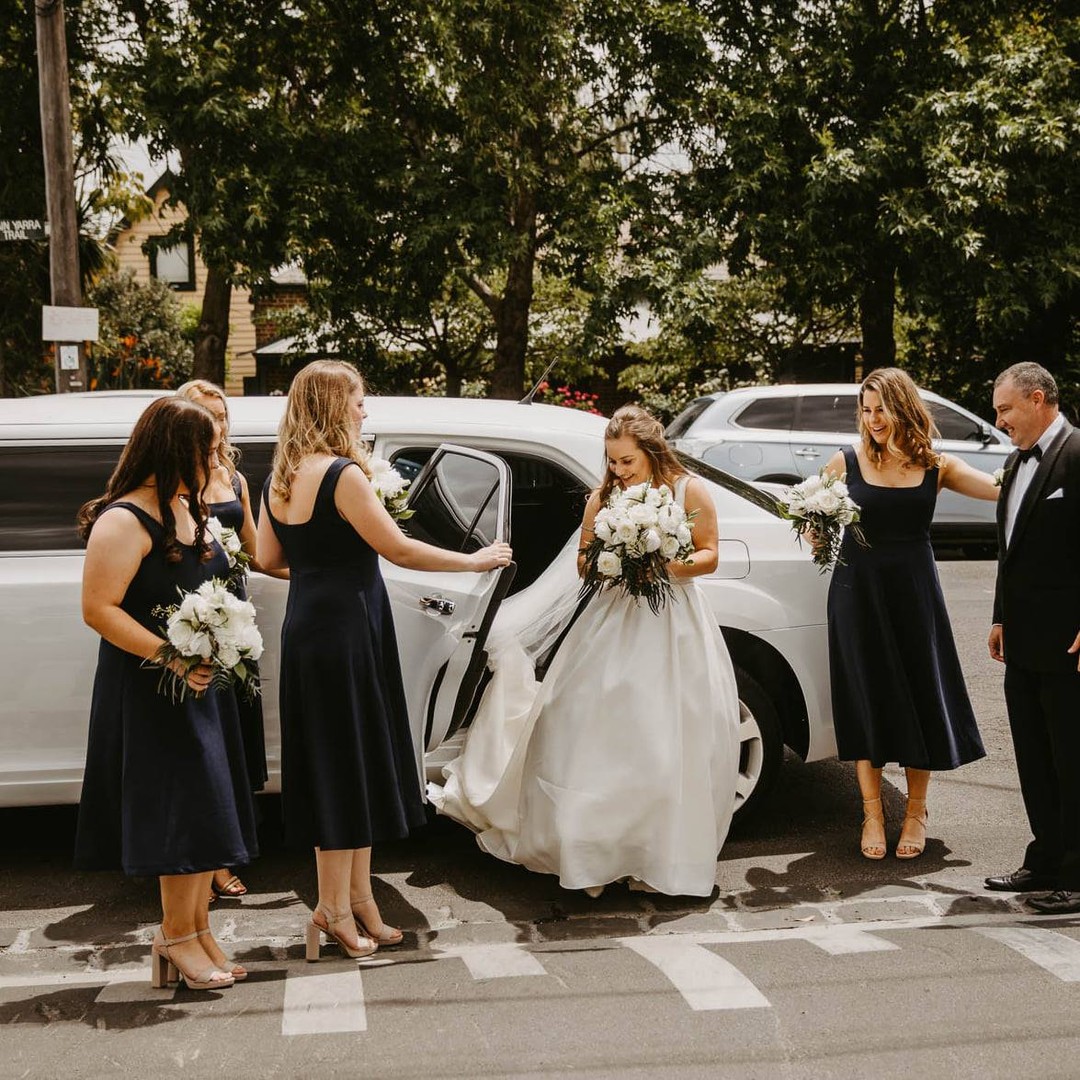 When driving to the ceremony, who goes in what car?
"In the most common traditional wedding scenario, the groom will get to the ceremony first, along with his groomsmen. This is often in one classic vehicle, depending on the numbers. These same cars can, on occasion, then collect the bridal party. Quite often, a bride will travel separately in her own classic or vintage car with her father or even both parents, while her bridesmaids will be in another vehicle(s). After the bride's classic car has made a grand entrance, it usually remains on display and later becomes private transport for the newlyweds. " – Macphersons Chauffeured Cars, Adelaide.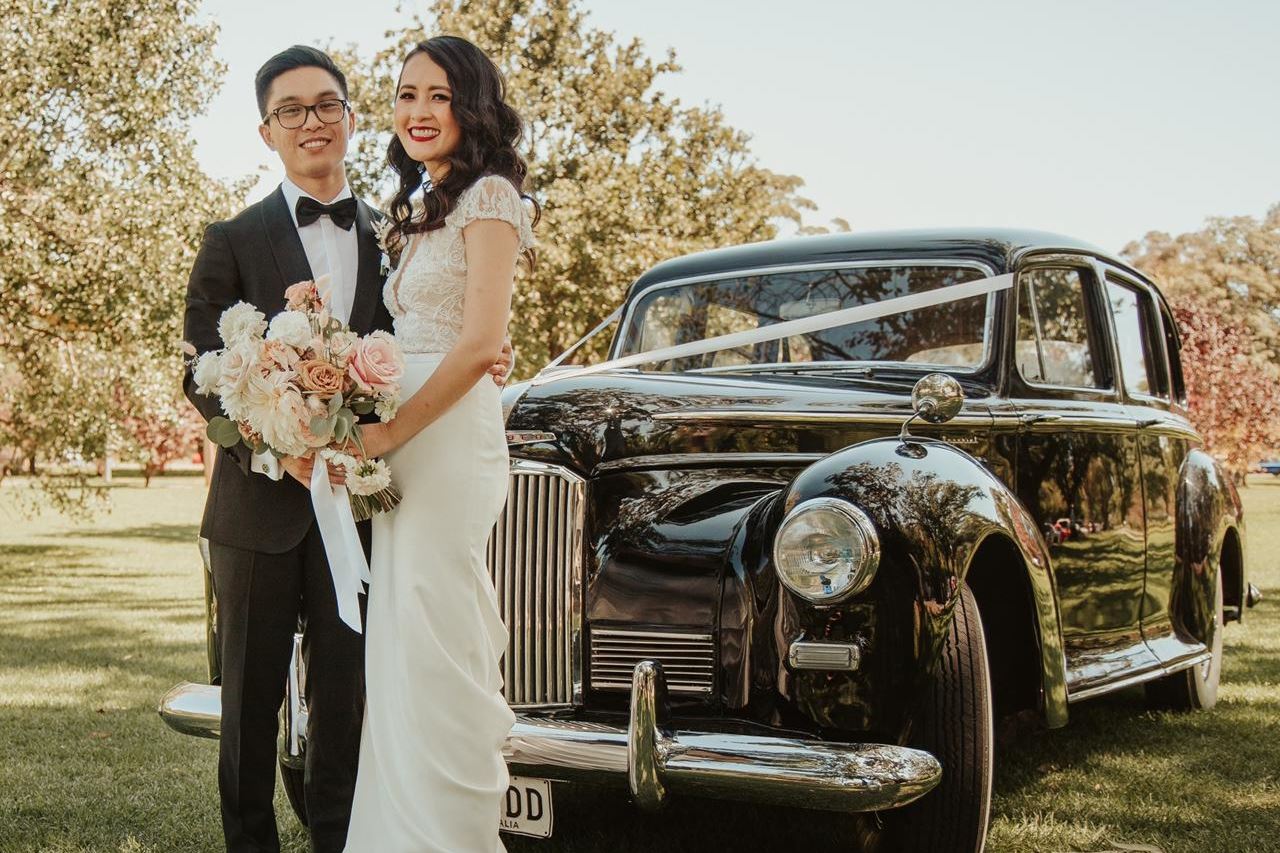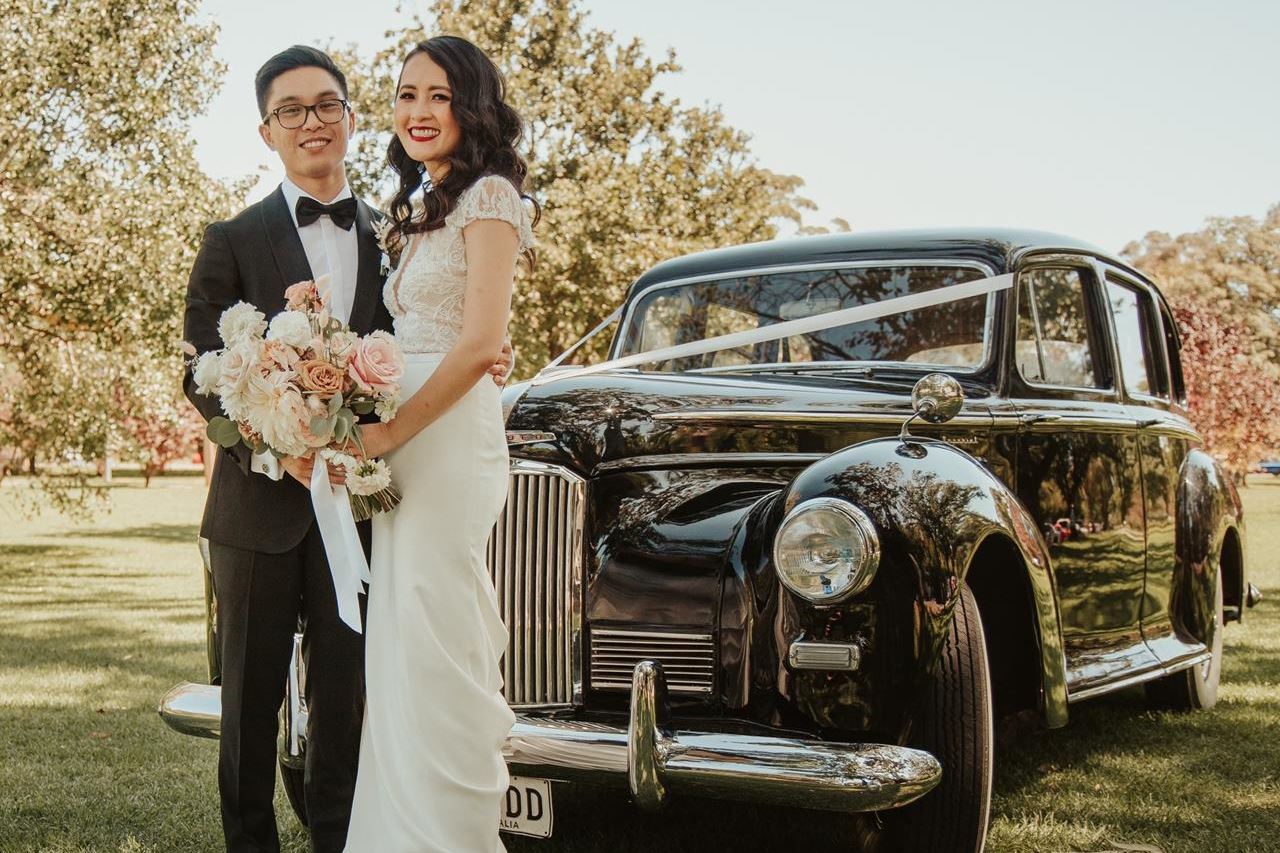 How long before my wedding should I book my wedding cars?
"We recommend looking at booking your transport as soon as you have finalised your ceremony and reception location and date. In the busy peak wedding months (October — April), many of our popular cars may be booked well in advance. Like organising most other things for your wedding, the earlier you book, the more choice and options you will have. " – Always Classic Cars, Melbourne.
"Generally, most couples will book their transport 8-12 months before the date. If your wedding is on a weekday or in winter, there are usually more choices (as it's not as busy), and you can get away with booking closer to the wedding date."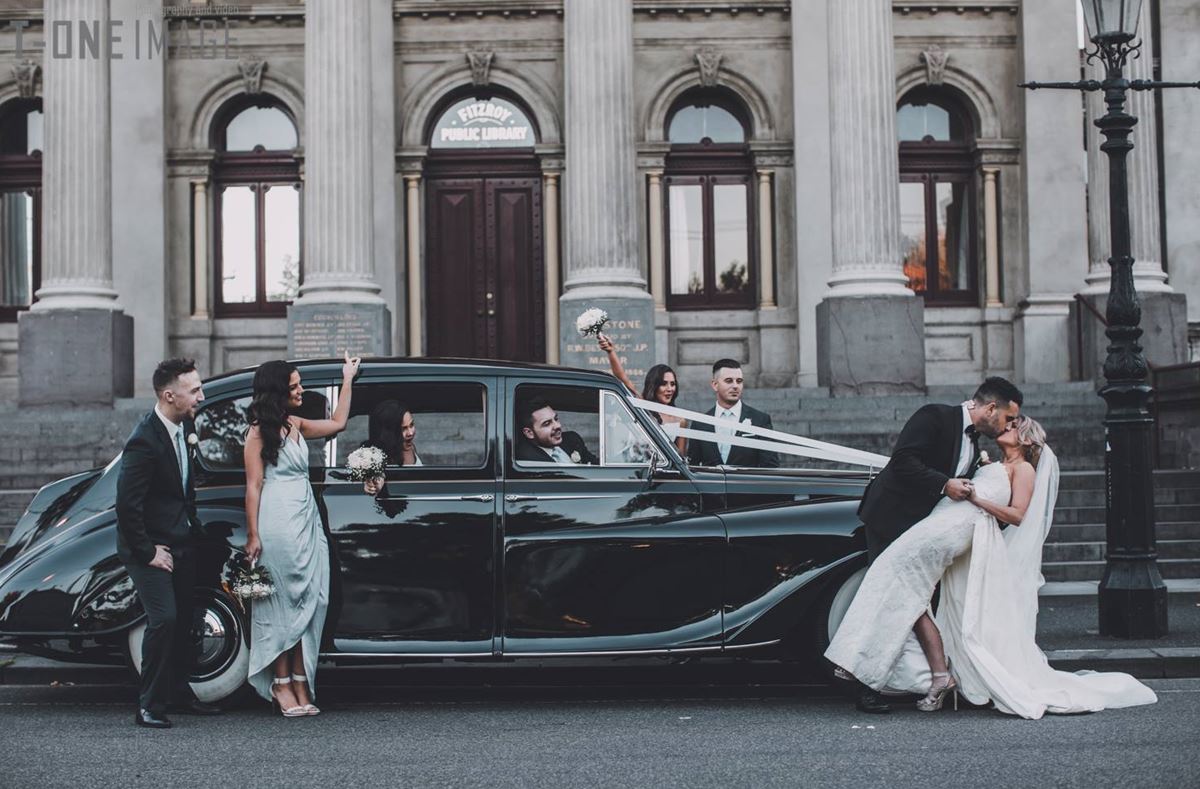 What is the average cost of wedding car hire?
Although the cost of wedding car hire varies slightly from supplier to supplier, our 2022 Wedding Industry Report revealed that Australian couples spent a total average of $1,120 on their wedding transport. Expect to pay between $150 to $250 per hour per vehicle for classic wedding car hire.
Which style of wedding car is more practical when it comes to transporting the wedding party?
"It's really a personal preference as both are completely different. Classic cars probably offer more leg room and of course, the photographers love them as they become a beautiful backdrop to your photos. It's ultimately what you personally like and suits your theme." – Classic Jags Adelaide.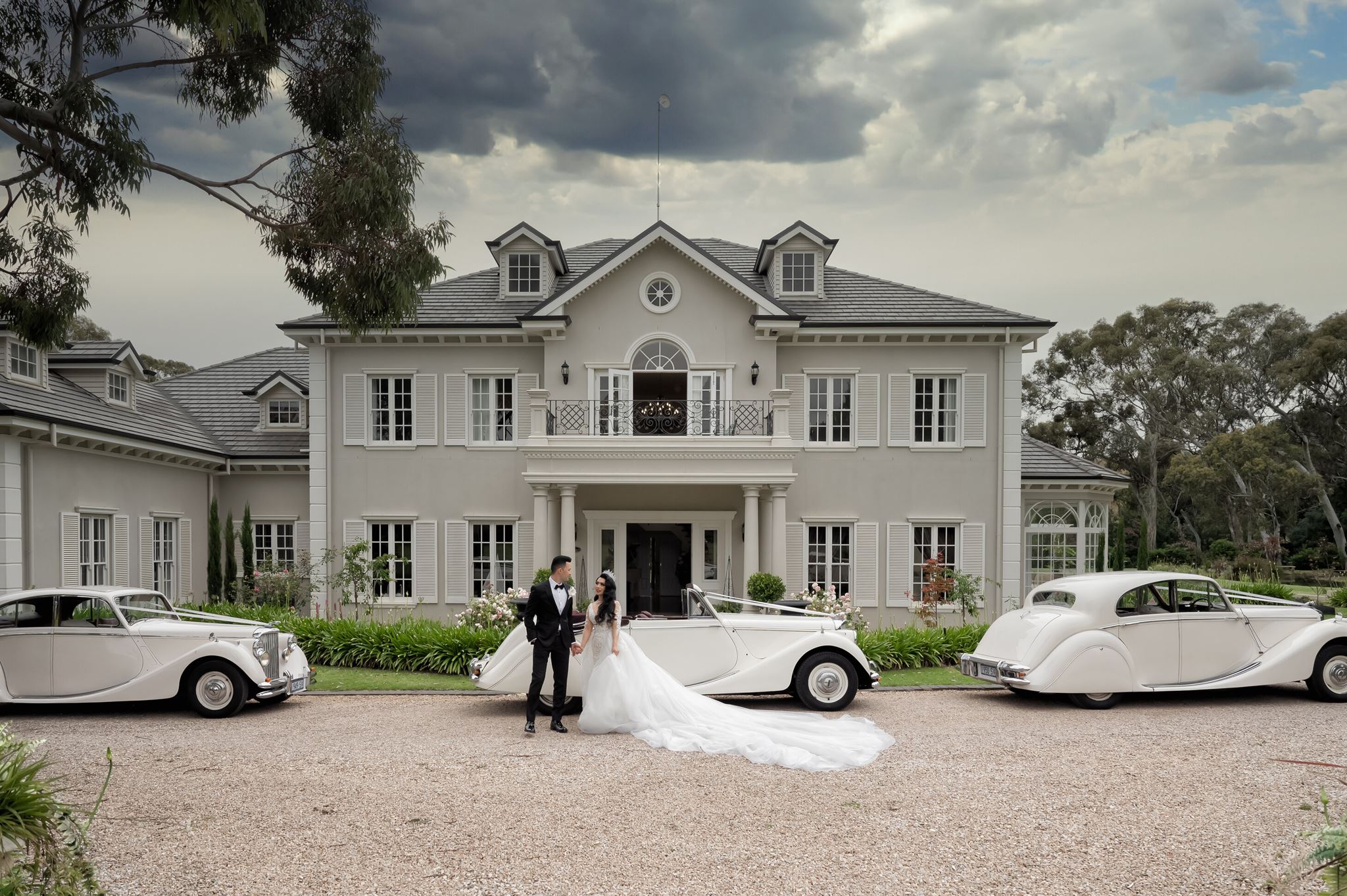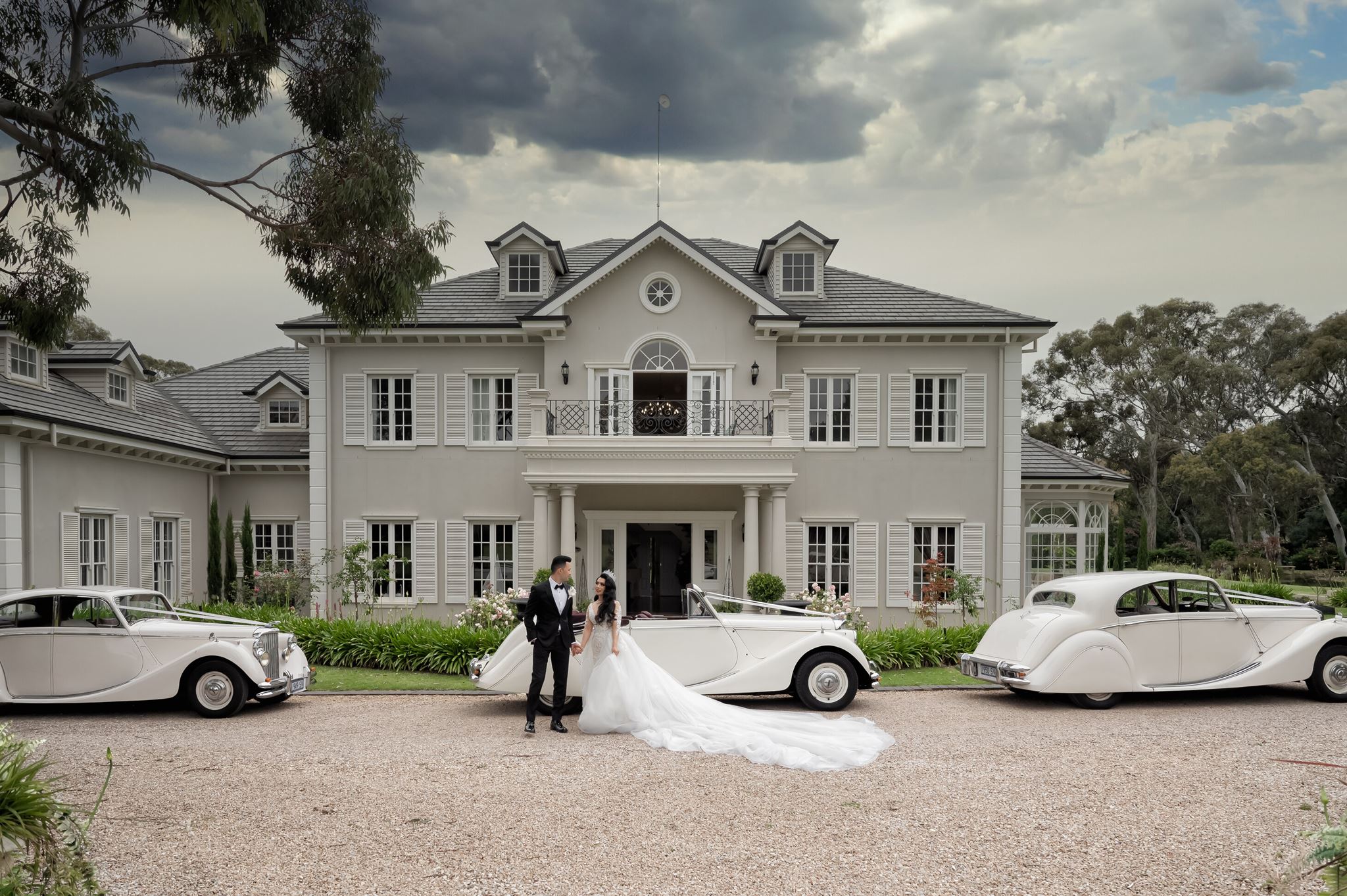 Will I be disappointed if I don't hire a wedding car?
"As your wedding car plays a big part in your day, I think you would be disappointed as not only is it transport, it is a backdrop for your photos as photographers love to take car shots and create lasting memories. Your chauffeur is also very important, looking after your every need on the day, helping you get into and out of the car with your dress, serving drinks, and holding umbrellas if it's a rainy day. We often get couples contacting us very close to their wedding day saying they thought they wouldn't have cars or were using family cars which had pulled out at the last minute and are desperate to book." – Classic Jags Adelaide.
How does the couple leave the reception?
"There are a number of different answers as each couple plans events differently. In our 18 years of experience in the wedding industry, we have found that the majority of couples feel that by the end of the evening, no one will really see what type of vehicle they depart the venue in, and decide against spending the additional money for a hire vehicle.
We've seen couples do the following: use their own vehicle, family or friend drops them off, taxi, or they hire a vehicle for this service. If you decide that you would like to end your evening in a special way, speak to the business that will be going your transportation during the day. They can possibly offer you this service." – Evolution Car Hire Sydney.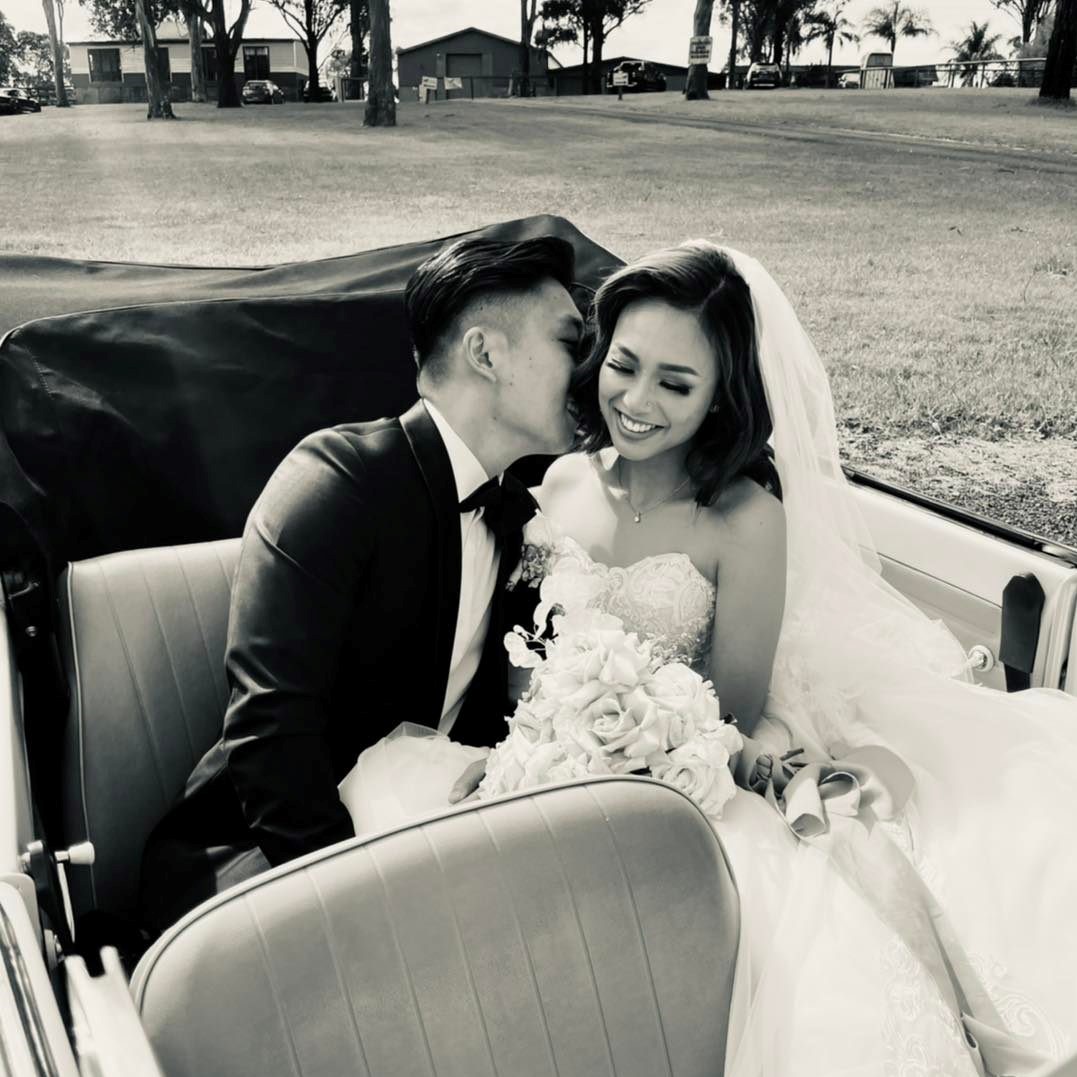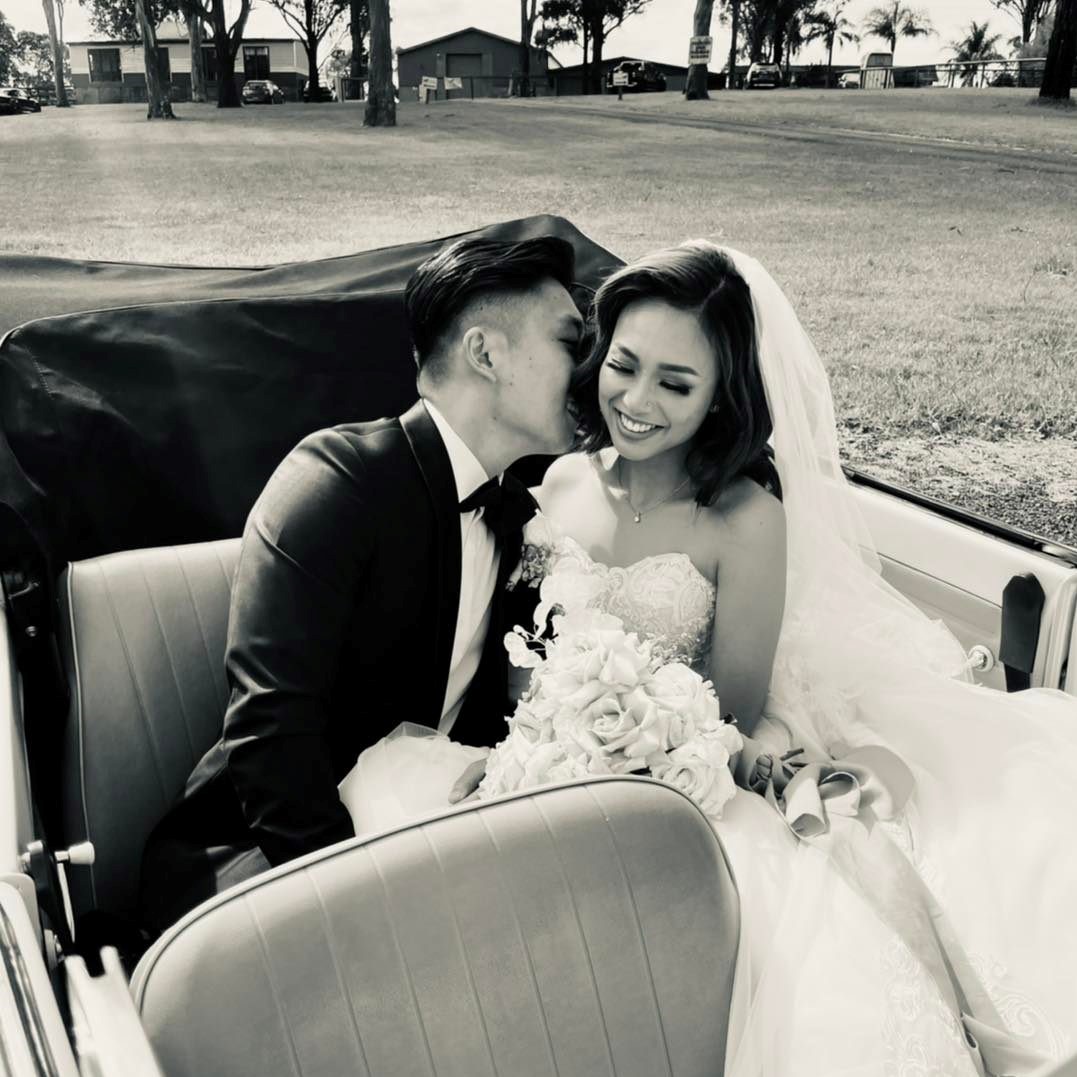 What's the difference between a chauffeur and a driver?
A driver is someone who simply just drives the vehicle. A chauffeur will be professionally dressed, well groomed, and will get out to open doors to assist the bride or groom into the car.
Other things a chauffeur will do:
Roll out the red carpet for the bride before she steps out at the ceremony
Drive carefully and follow all road rules
Be on time, if not early at pick up
Ask if you are comfortable or if you would like a drink of water
Make light conversation to help ease any tension or nervousness you may be feeling!
What are some fun alternatives to the classic wedding car?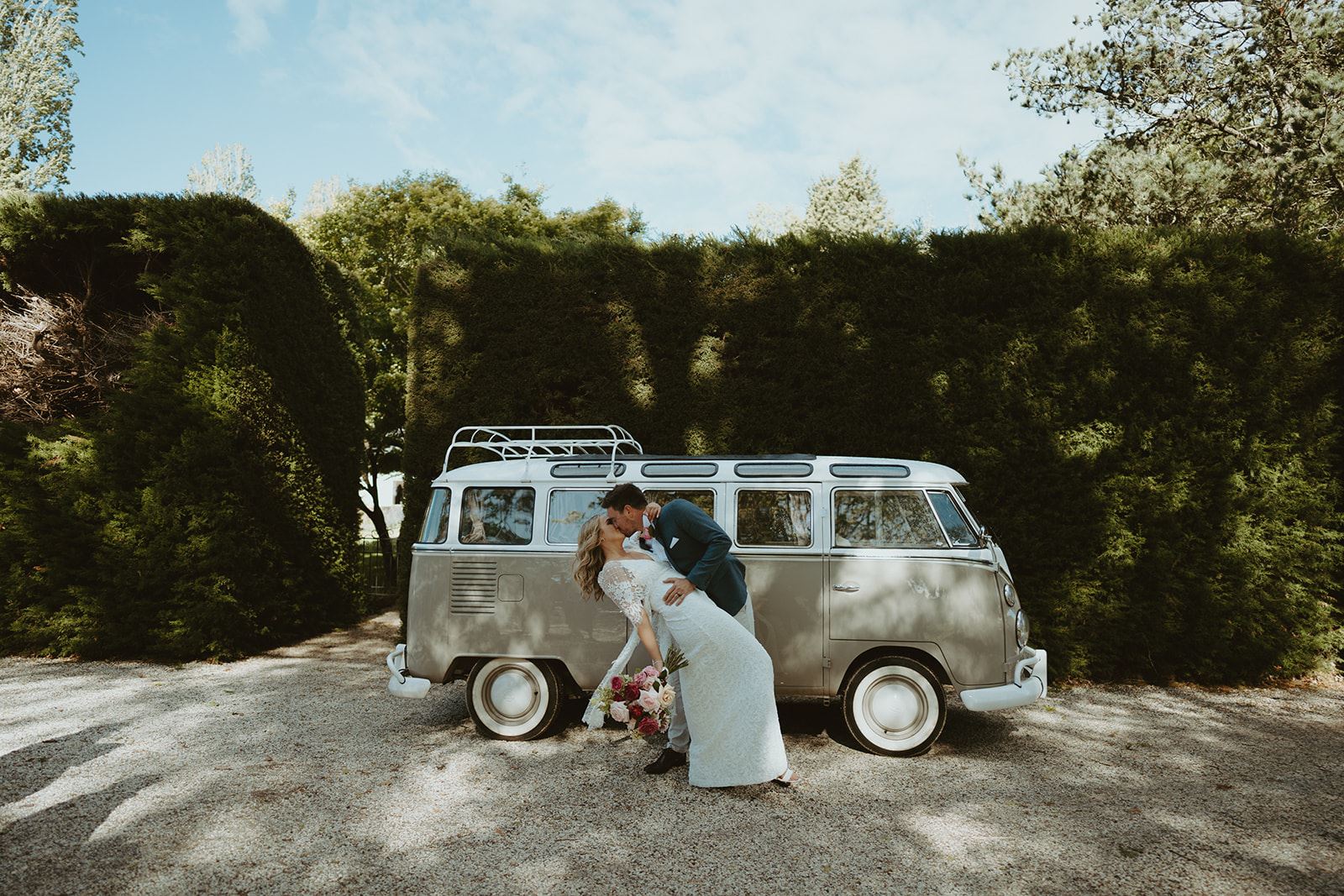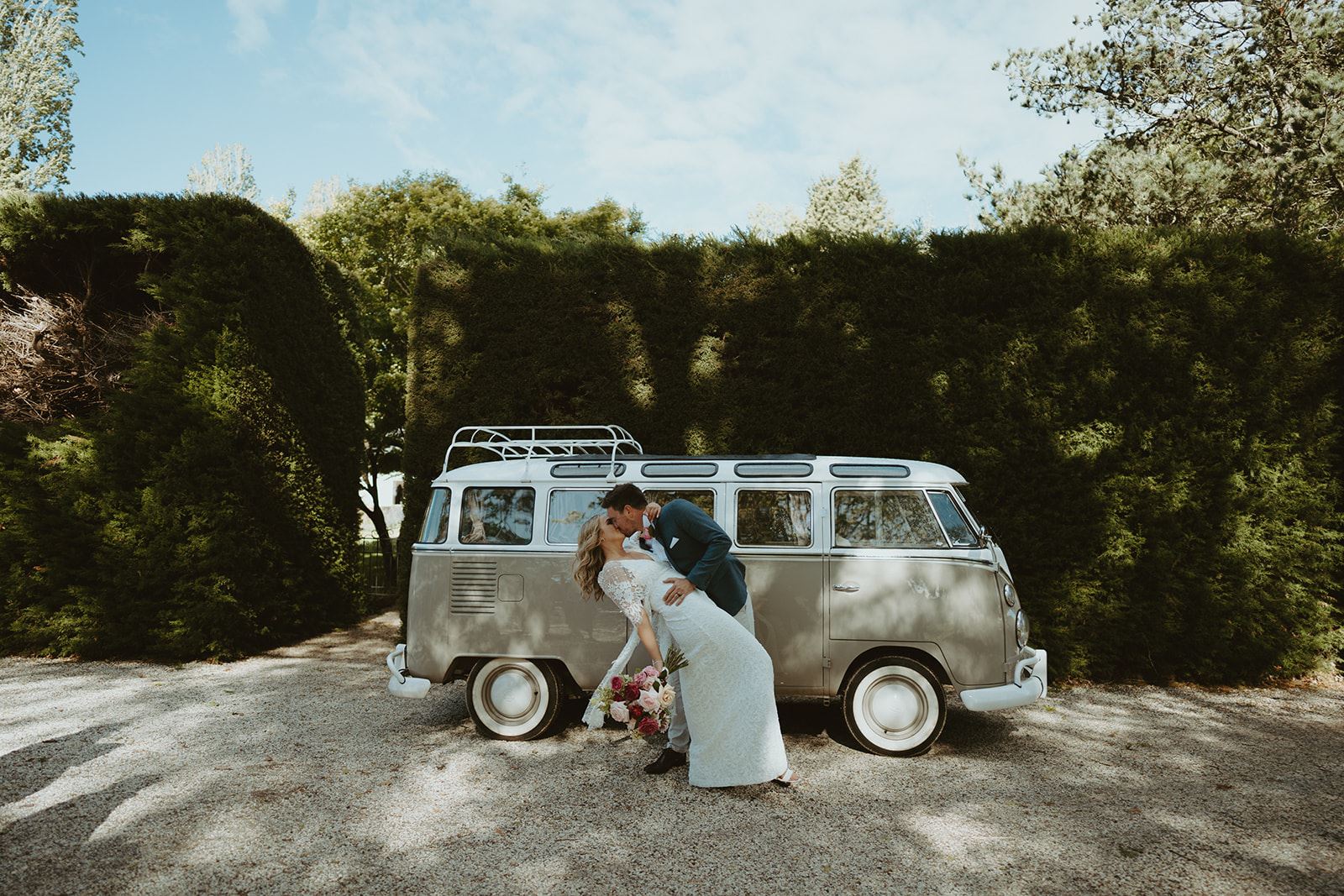 ---
browse wedding transport suppliers