The seating plan is the source of anxiety for many engaged couples. You're probably asking yourselves: Should I create a seating chart or just let guests seat themselves?; How do I decide whom to seat where?; Who do I seat next to Uncle Bob whose taste for whiskey has lead to more than a few raised eyebrows?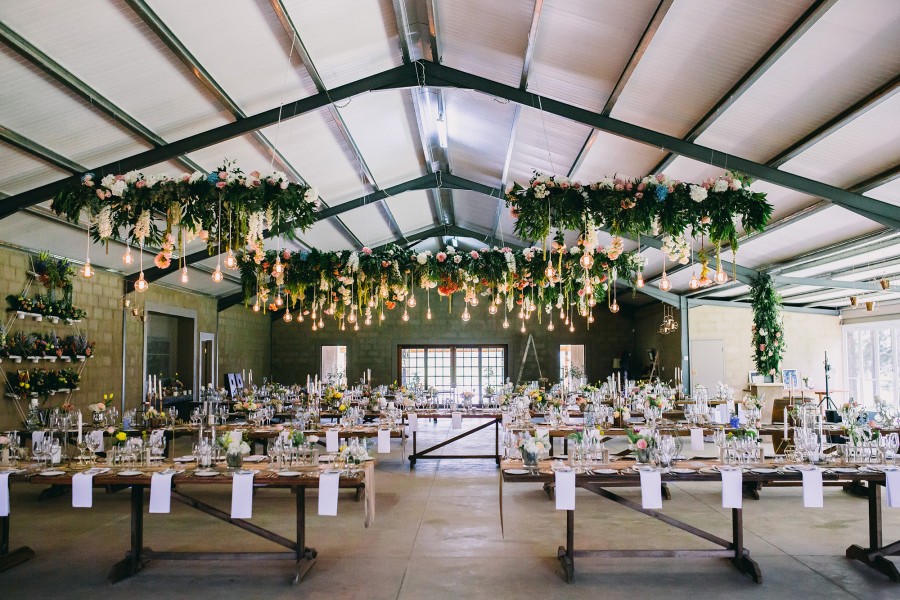 The answers are varied, but there are a few things you should keep in mind whether you decide to have a seating chart or not.
Of course, there are some types of wedding where you can get away without any seating list: at a small, informal garden wedding, for example. However, a formal seated dinner or a larger wedding with lots of small groups usually demands one.
Seating charts do put guests' minds at ease. They don't have to make decisions about where to sit – a positive at weddings where many guests won't know each other. And, letting guests free-form it often leads to the inevitable small cliques of guests who stick together and won't mingle with others. That's not necessarily a good thing when you're trying to bring two families together.
Planning tools such as the Easy Weddings Seating Planner, make life easier, but whatever route you choose to go down when seating guests, there are several things you'll need to consider or ask yourself: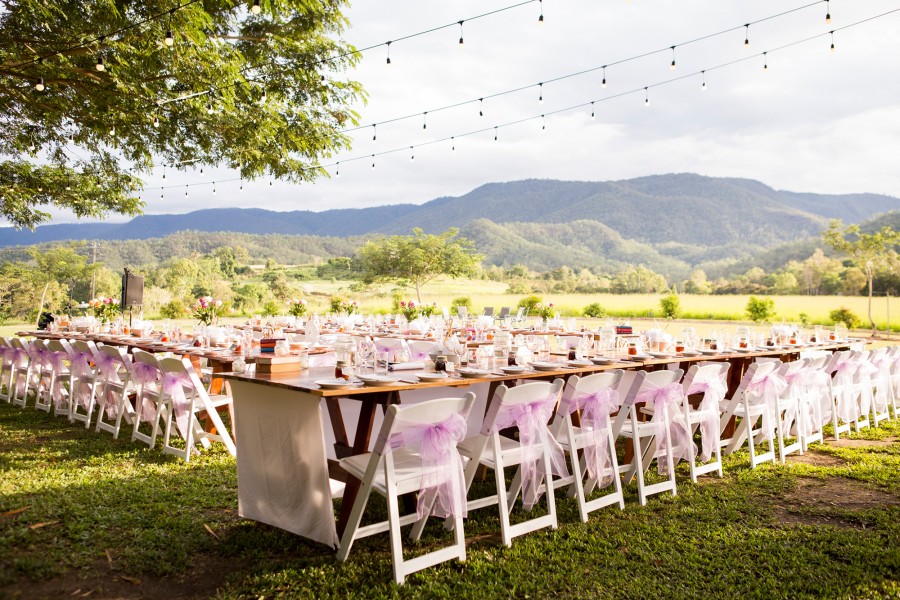 Where to start?
There are some things you need to consider before you can set about figuring out where everyone can sit. For starters, what shape and size are your tables?
Your venue may already have tables, which will clearly determine your options. If that is the case, find out the number and size of the tables. This will help you draw up a chart with the right number of seats.
If you get to select your tables (and you're not at a venue which provides all linen), consider tables that are easy to find linen for. Odd-shaped tables or tables that are too big (or small) will ultimately work out more expensive if you can't easily find table linens in their size. Also, narrow tables limit the size (and extravagance) of your centrepieces.
Table shape also impacts seating. If your venue is small, go with round tables. Larger rooms with lots of space are better suited for square or rectangular tables. Remember that square tables present special seating problems in that, for example, a square tables seating eight (two on each side) will leave guest sitting by themselves if the person seated next to them doesn't make it to the reception.
While you can have tables that seat between 2 and 20 people, a general rule of thumb is that eight guests will fit around a 'standard' size table comfortably.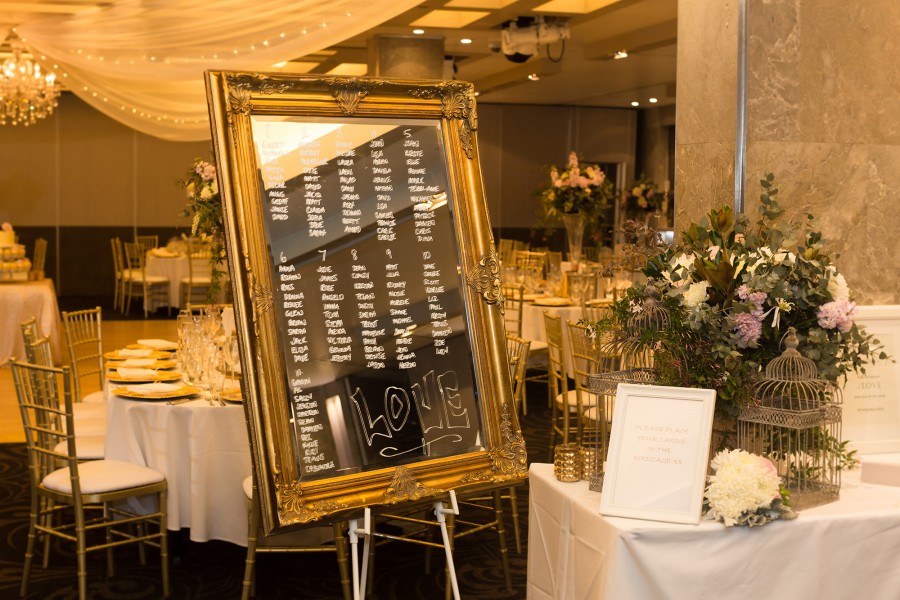 Who goes where?
Now that you have the layout of your room, you are ready to draw up a visual representation (or use our planning tool which lets you drag and drop seating). You can also simply place all your guests' names on slips of paper so that you can easily move them about at will. This will save lots of erasing and you won't end up with a messy, unintelligible seating chart.
Seating isn't a black art. Yes, it can be perplexing, but if you keep the following very general rules in mind, it'll be that much easier:
Don't automatically assume you should seat all your singles together at a table because their 'singleness' will give them something to talk about. While it's a nice idea (and can actually work out sometimes), it can also be very awkward for your single guests, and sometimes a little humiliating. You know your guests best, so if you think it will work, go ahead, but if it's going to be more embarrassing for them, don't!
Instead, consider spread them about your seating positioned at tables with people who may have something in common to talk about – unless, of course, you're doing a bit of match-making! 🙂
Don't put feuding relatives at the same table. This usually includes divorced parents. As an alternative, you could give each of them their own table to 'host.'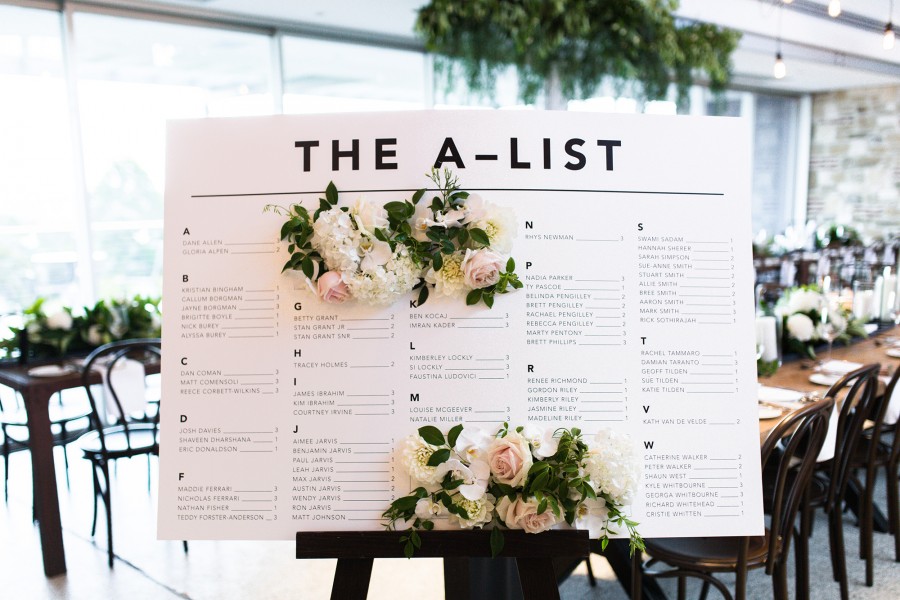 When it comes to kids, many people opt for a kids' table at the back of the room. That isn't the only alternative. You could also strategically place younger guests near their parents. That gives them freedom to have fun, they're still watched but the parents will also give both the kids and the parents a little more freedom to let their hair down! When seating children, always allot them spots away from the cake table but close to the bathroom. A nice touch is to supply coloring books and disposable cameras at your younger guests' seats. Here are some more fun ideas for keeping the little ones busy on your big day.
Don't seat your elderly guests near speakers or the band. A thoughtful touch is to provide disposable earplugs for them.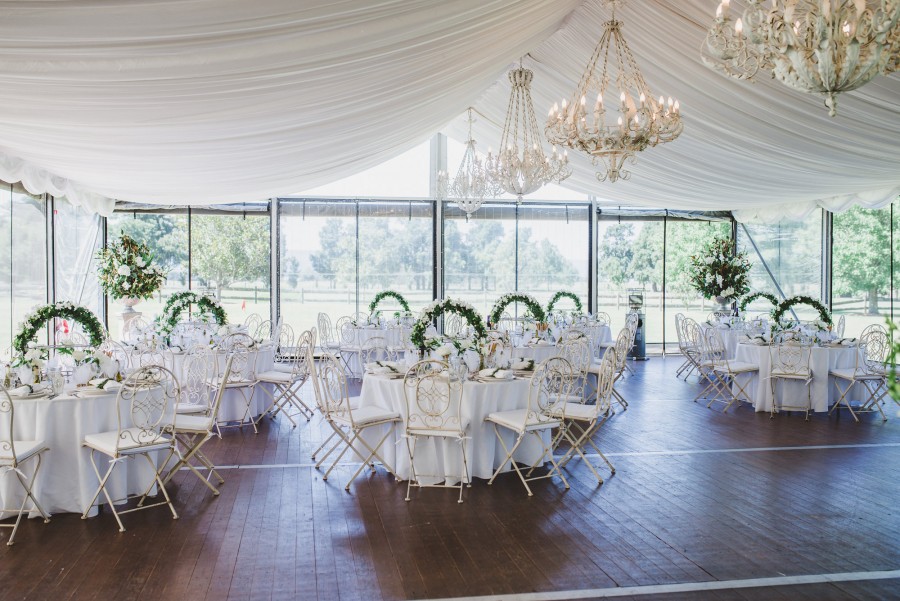 Seating charts
While they may not be the most exciting aspect of planning a wedding, seating charts are necessary. With some careful planning and thought, you can create a reception that is fun for everyone invited.