Blush, blush, and more blush!
We've spotted a trend! There must be something in the water, because we've noticed lately the majority of Real Wedding submissions coming through featuring blush pink bridesmaid dresses. While we COULD sit around discussing the reasons for that colour choice, we're guessing it's just because blush looks good on everyone, looks fantastic beside a white wedding dress, and is only improved with a tan!
Here's some inspiration for those toying with the idea of blush bridesmaid dresses.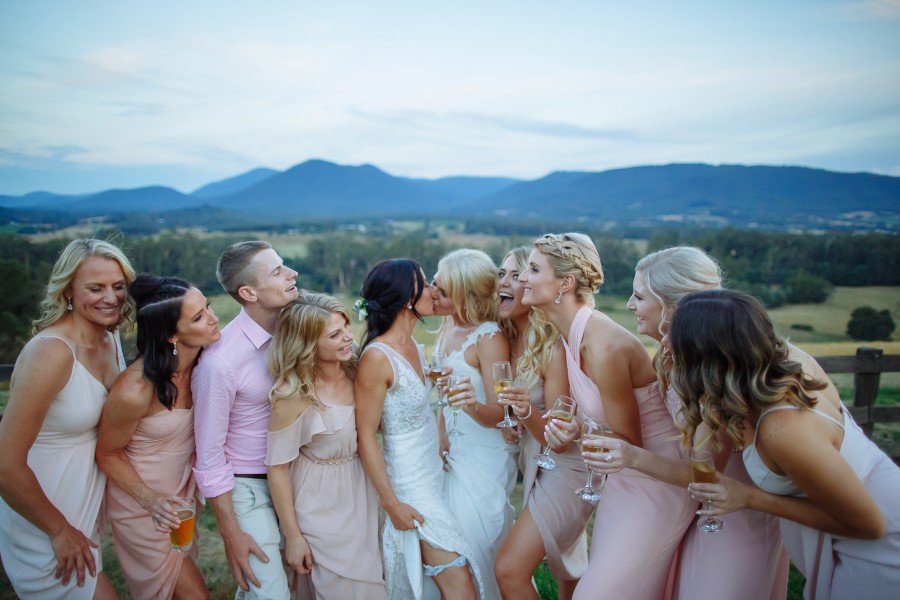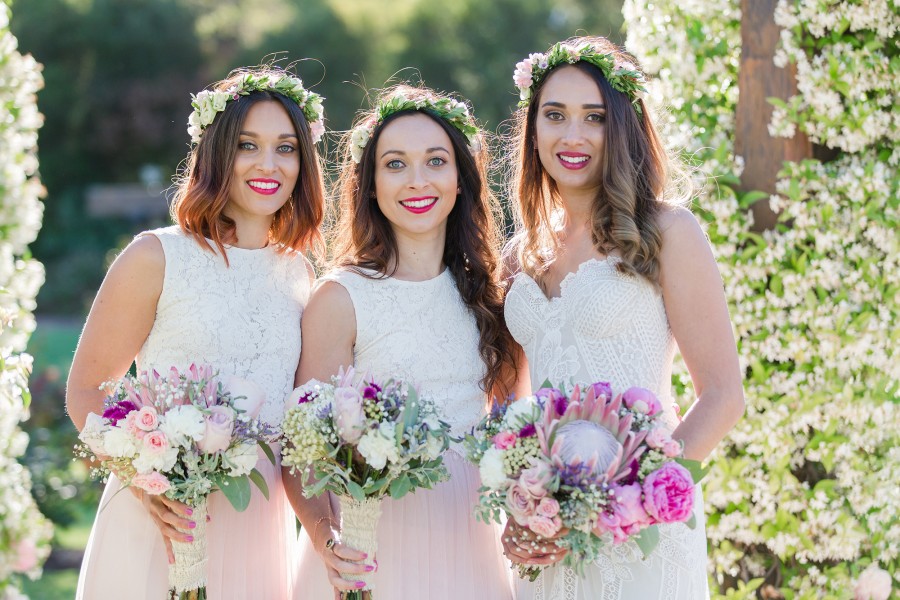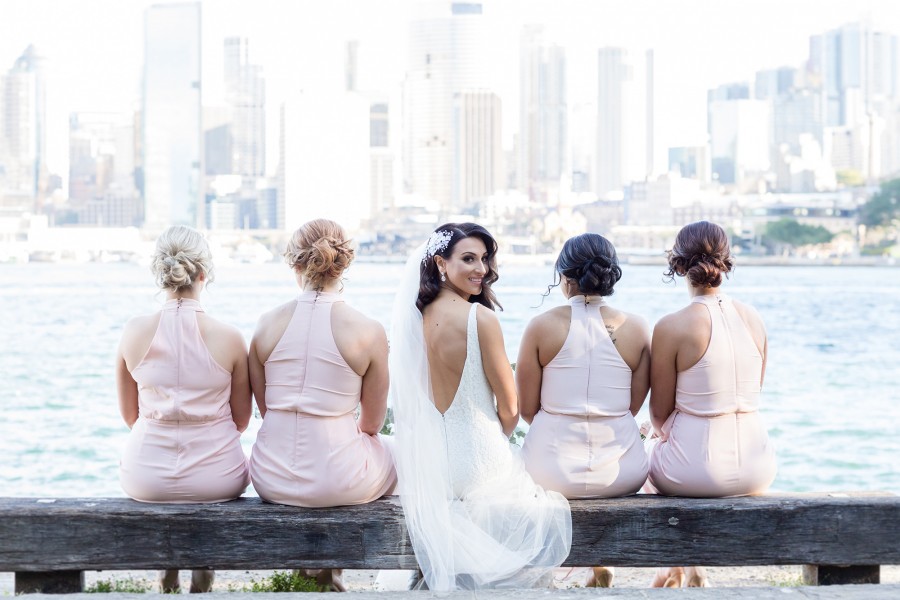 As pictured above, the blush bridesmaid dresses went perfectly beside Jess's classic slimline gown with fishtail train by Brides of Beecroft.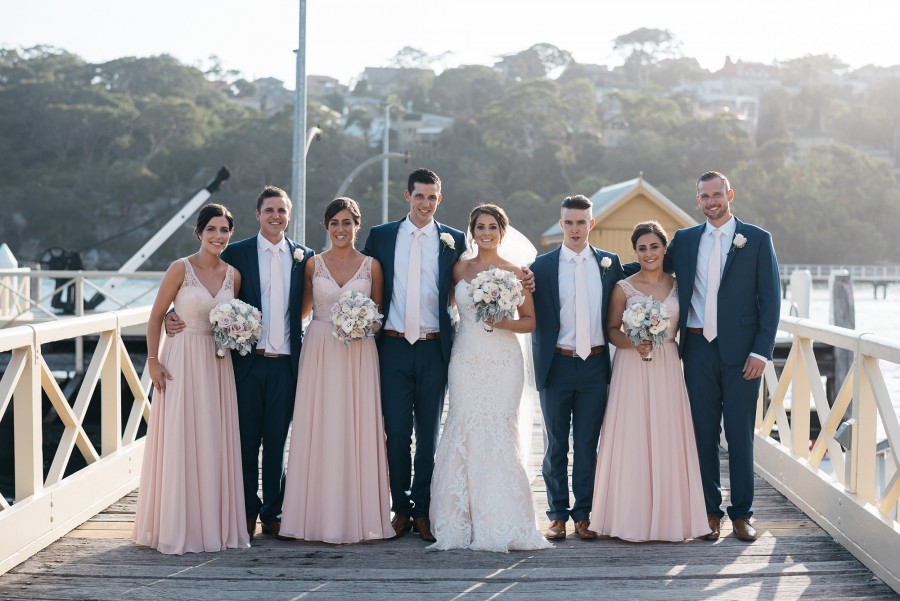 As pictured above, the bridesmaids at Bianca and Nick's romantic Real Wedding wore gorgeous blush evening gowns from Mori Lee, that looked absolutely stunning against the rustic waterfront backdrop.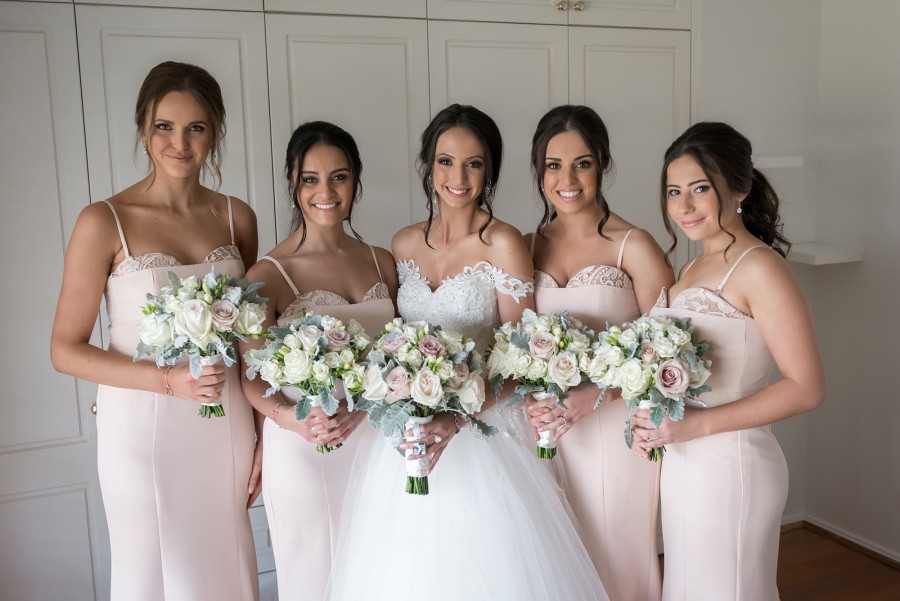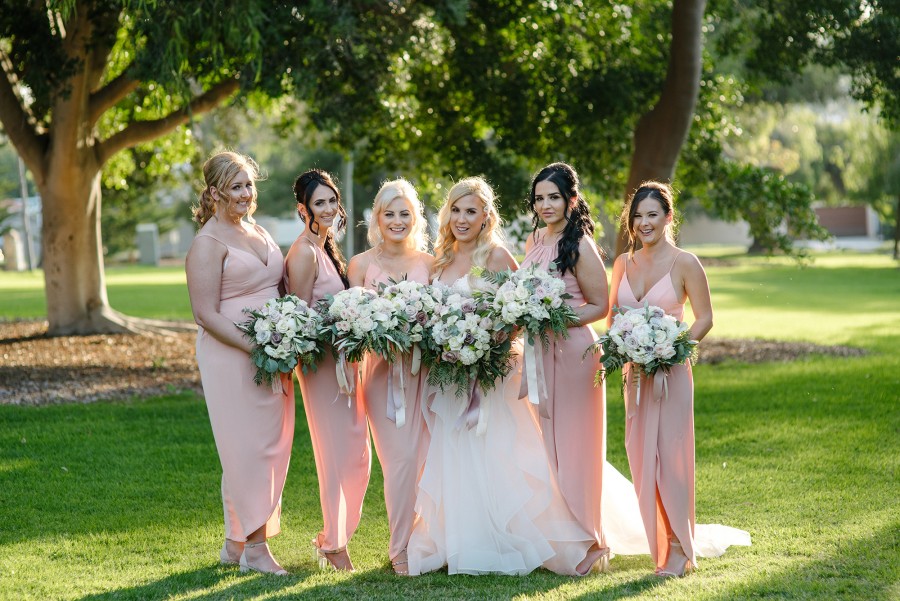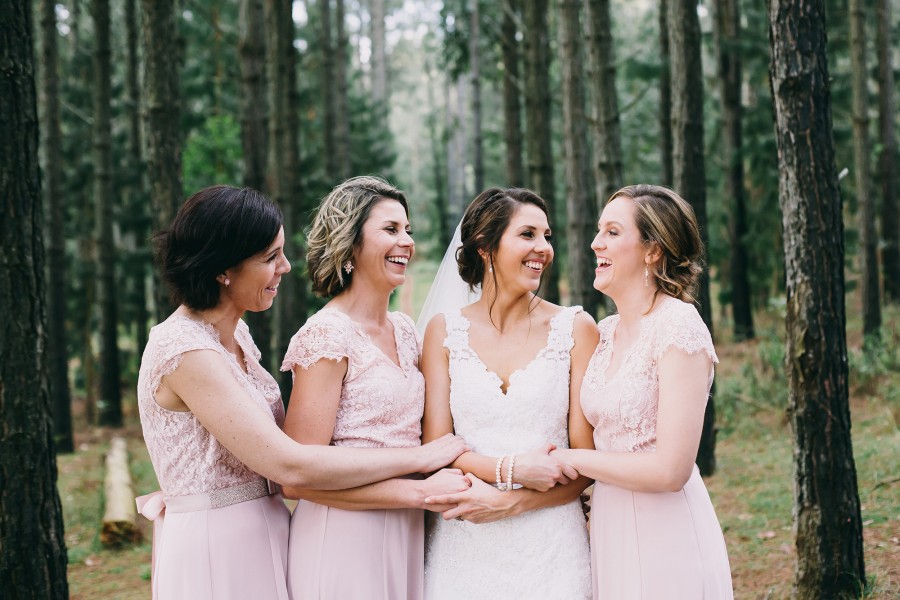 As photographed above, Kim's bridesmaids looked gorgeous against the forest backdrop.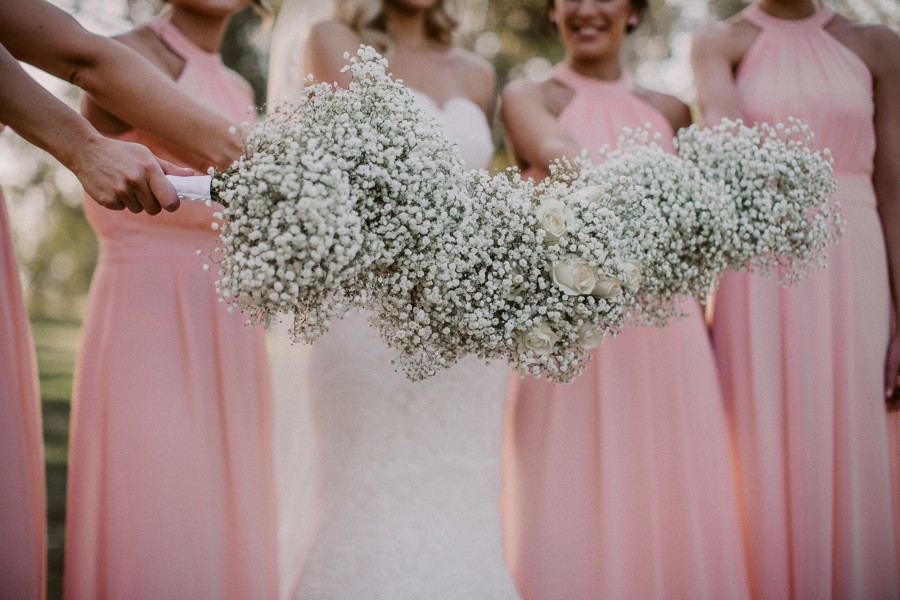 Pictured above, Megan's bridesmaids were styled beautifully in blush pink gowns. These went perfectly beside Megan's gown by Jenny & Gerry's Bridal Centre, which featured intricate lace over a subtle gold silk.