Megan Durston and Jared Greenbank were best friends as teenagers and denied a spark for some time for fear of ruining their friendship.
But becoming romantic turned out to be the greatest decision ever, and several years later they married at their rustic wedding on October 9, 2015. "We got married at the always stunning Serafino Winery on a magical, and rather hot, October afternoon under the shade of the gum tree," explains Megan, 27, of her day with Jared, 26. "From there we had our reception in the beautiful courtyard where Paul Smith Entertainment sang the night away for us."
Megan's bridesmaids were beautifully styled in blush pink — offset by the groomsmen in powder blue. The vintage wash on their wedding images creates a nostalgic vibe with the pastel colourings.
The bride is the first to admit their wedding day wasn't "perfect", but instead the ideal reflection of them as a couple. "Everything about our day was perfectly imperfect, just like us, our photos show the love and happiness not only we share but what we share with our families and friends," she smiles.
The newlyweds honeymooned in Thailand. 
Photos courtesy of Dan Evans Photography.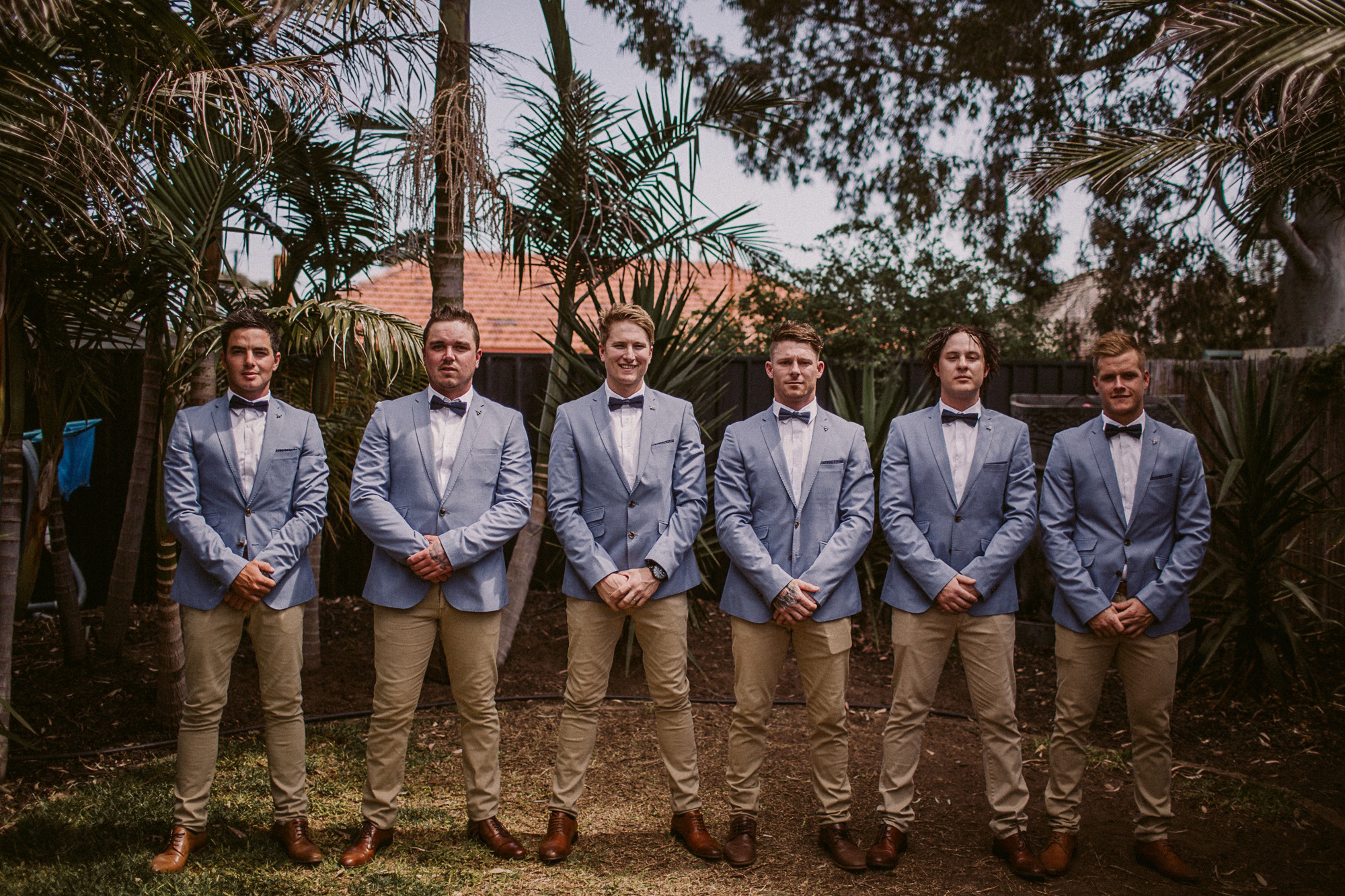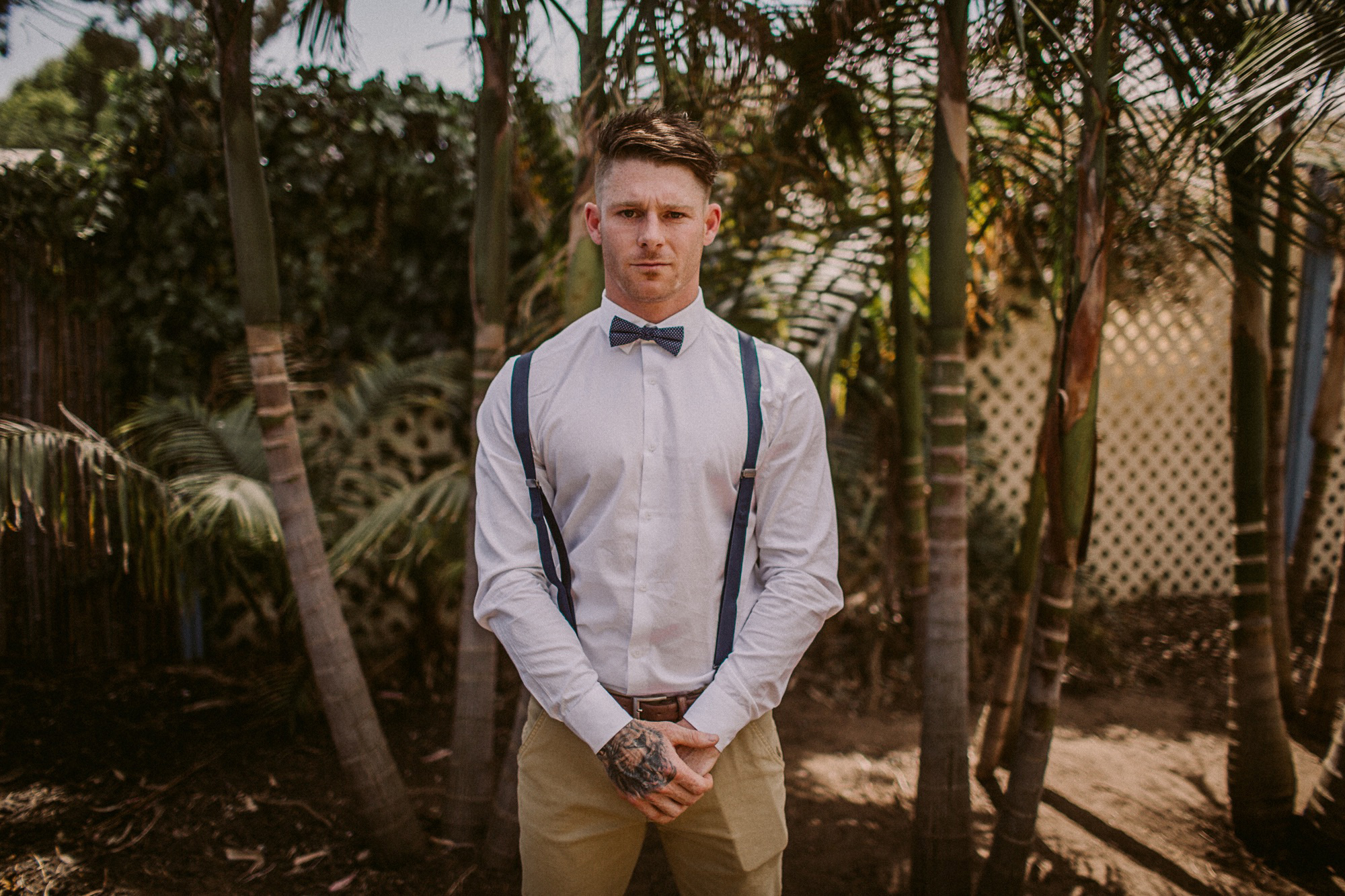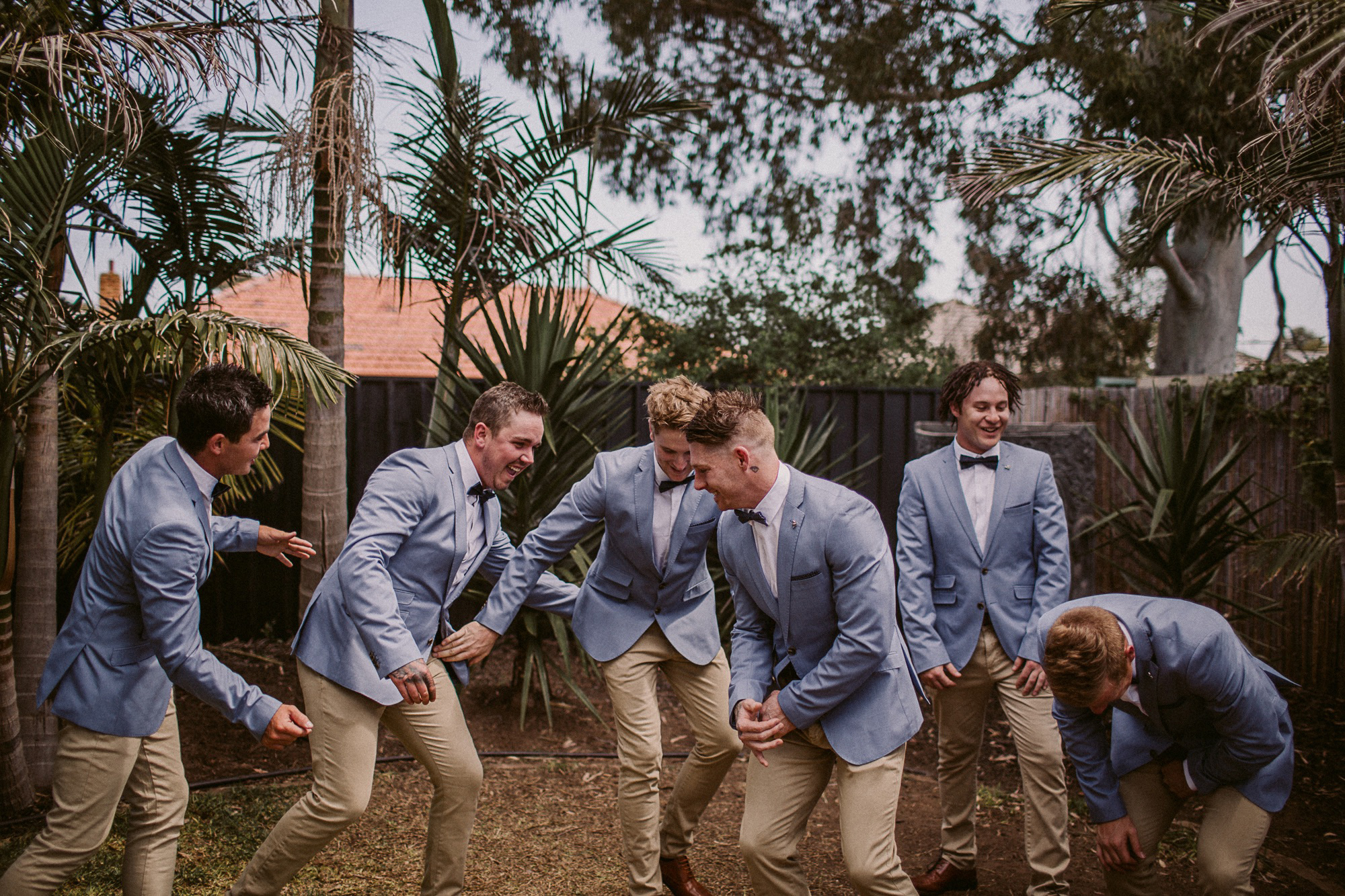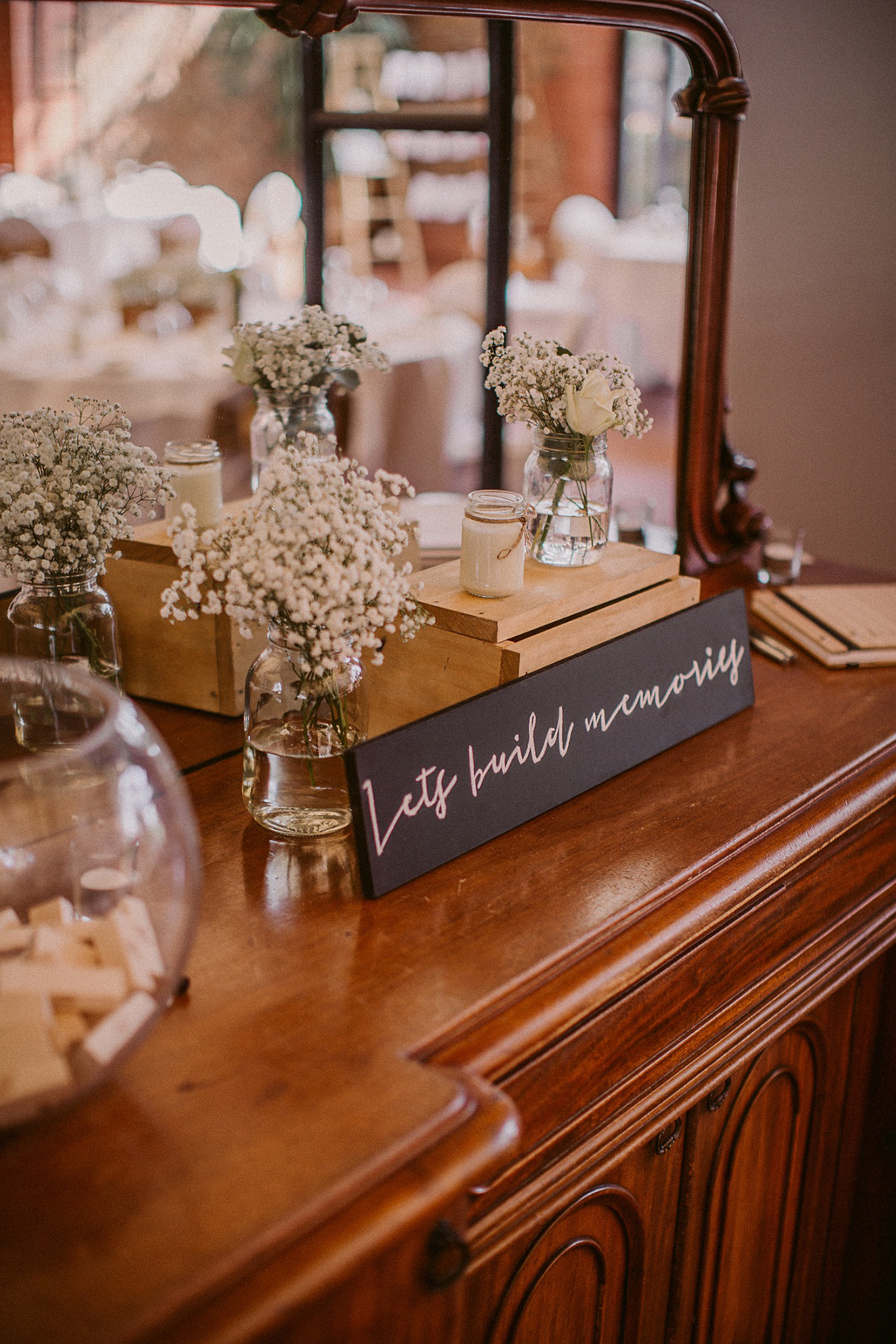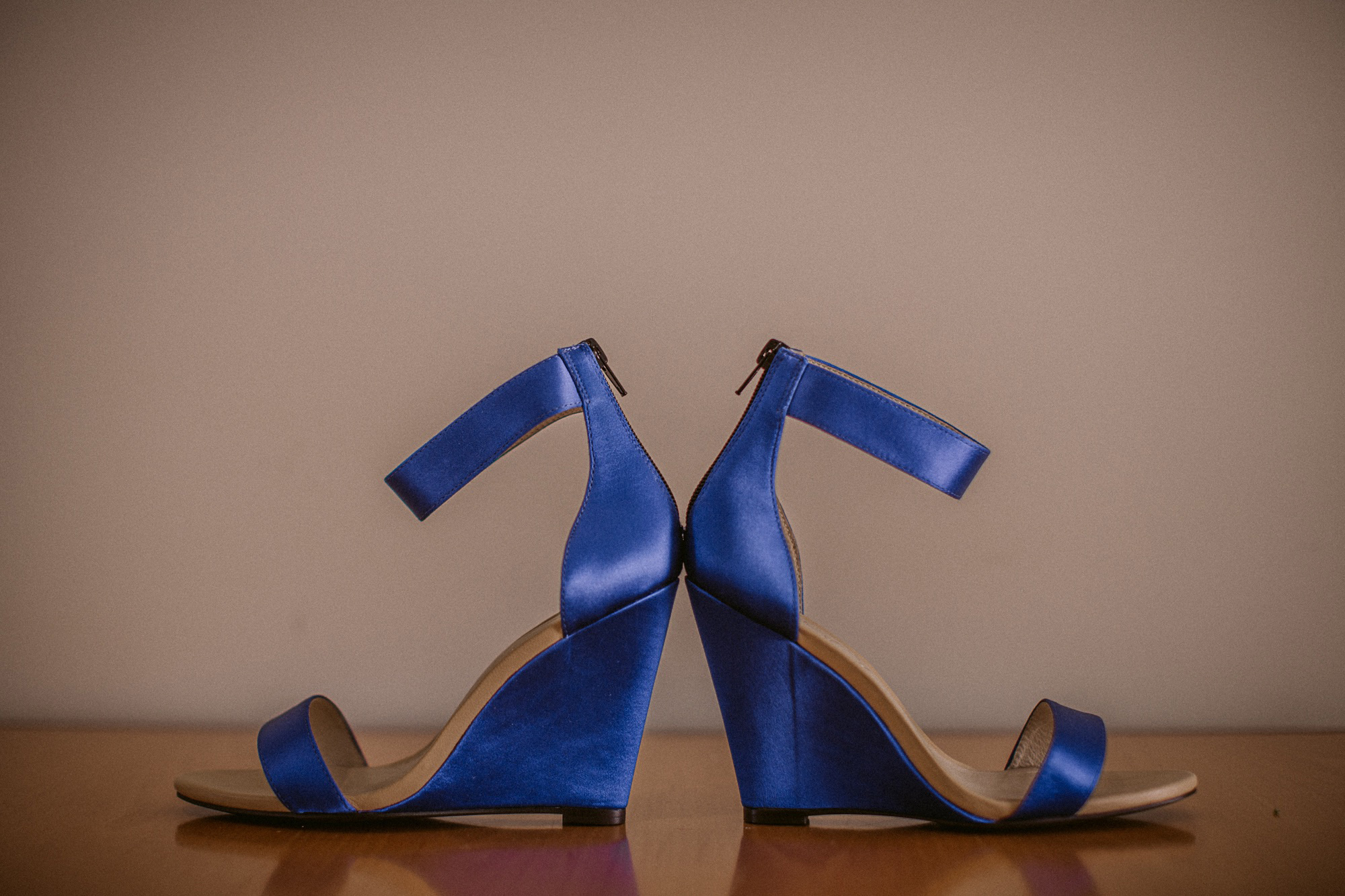 "My something blue were custom-designed royal blue silk wedges by Shoes of Prey — perfect for our winery wedding and something I can wear again," smiles the bride.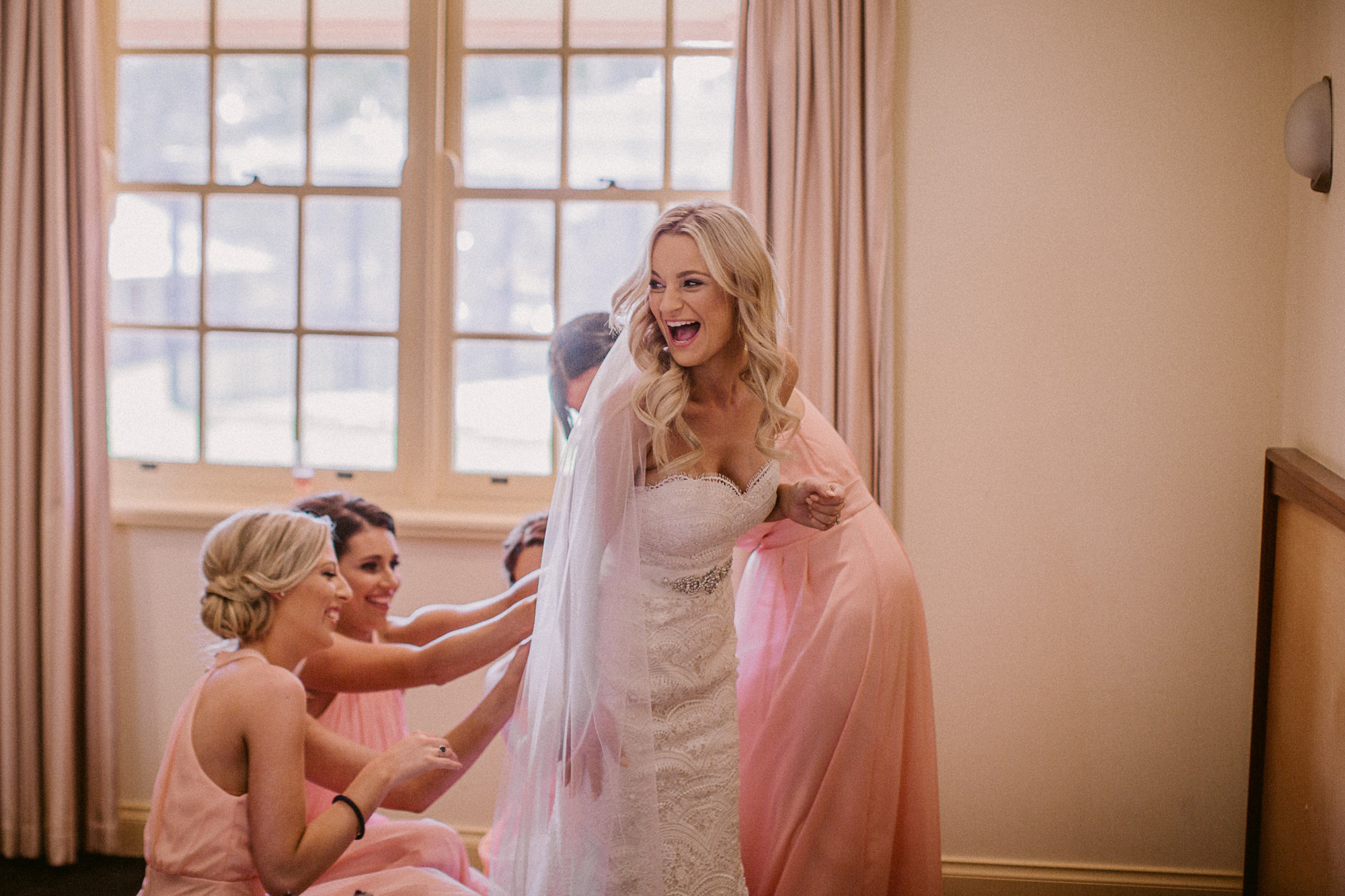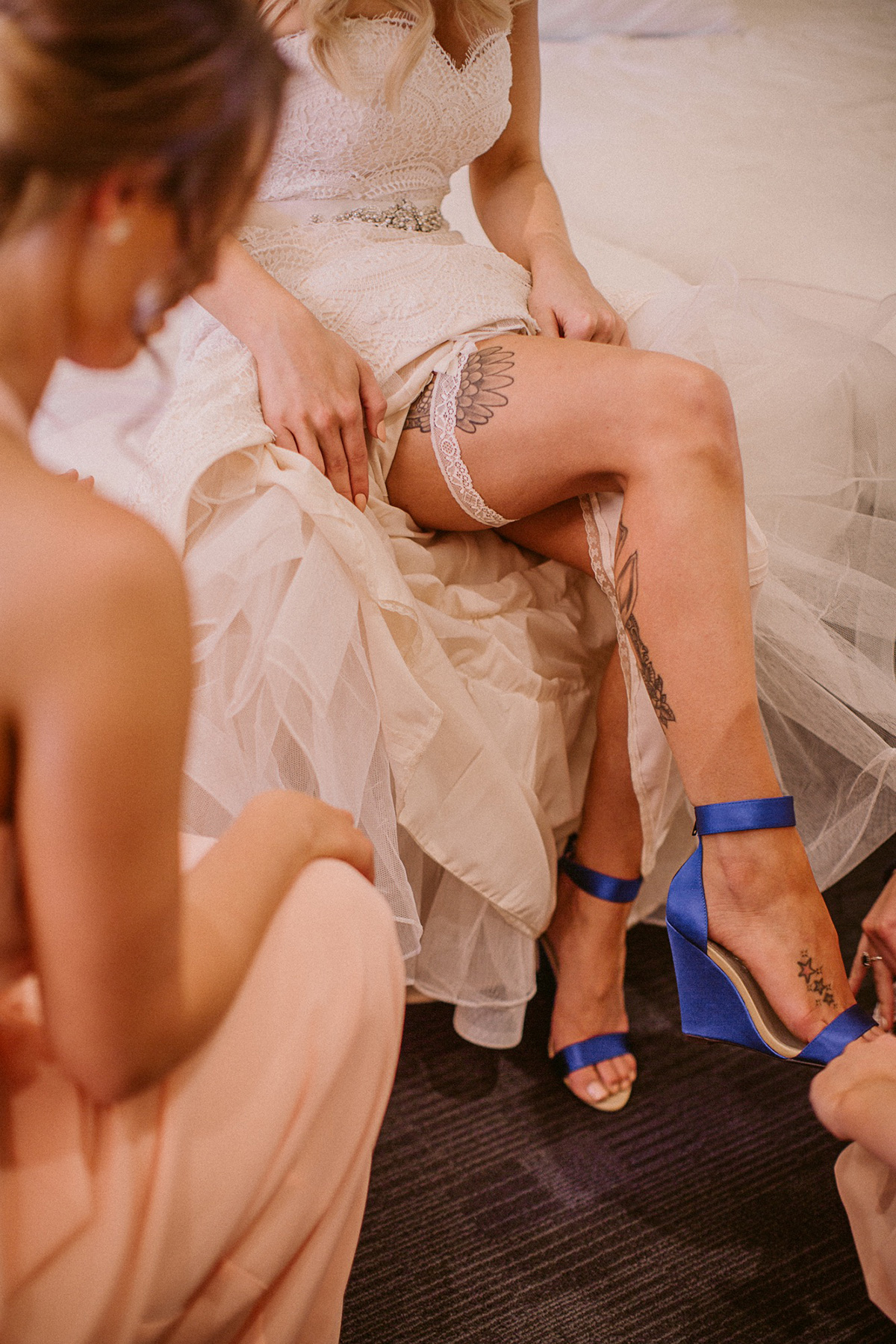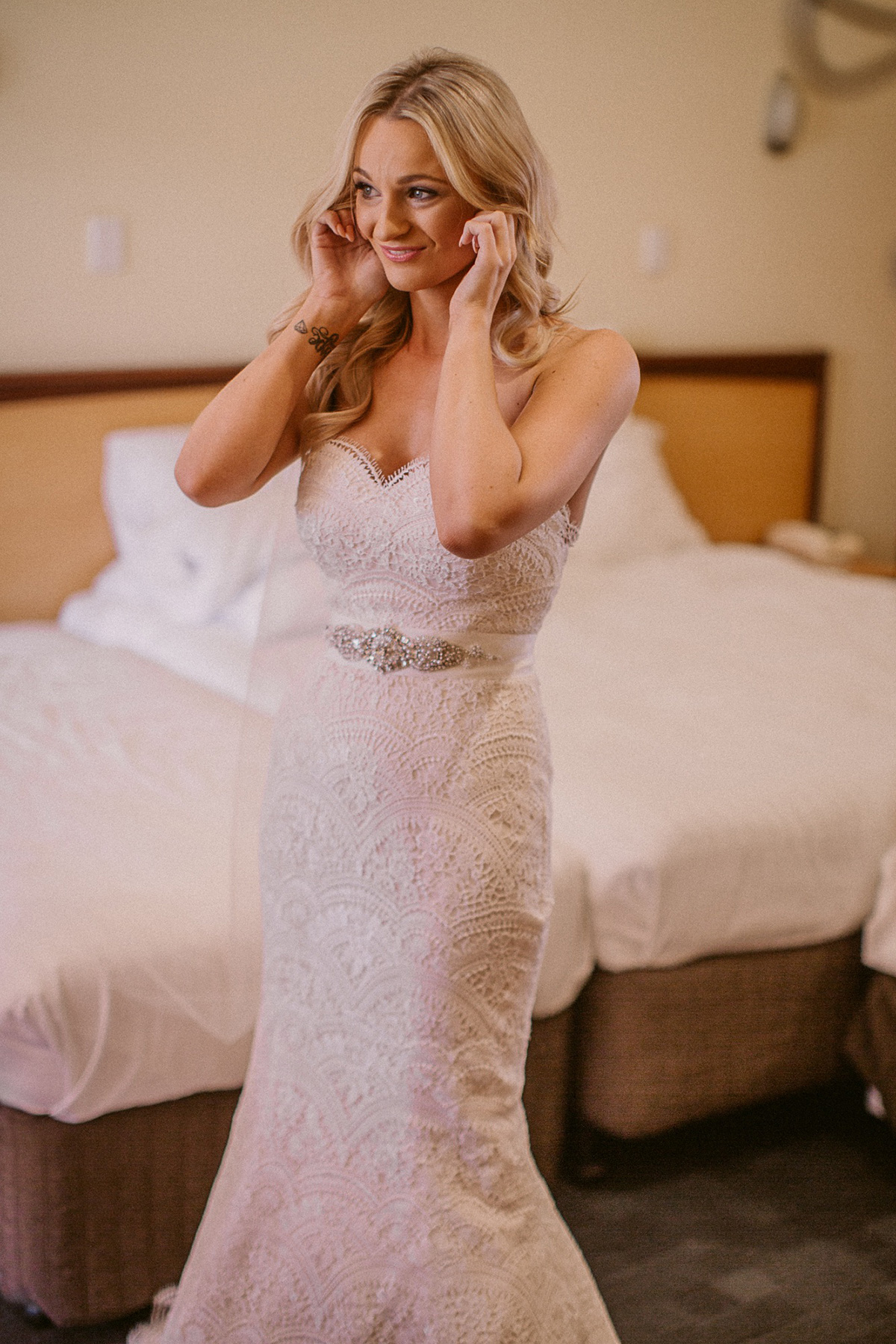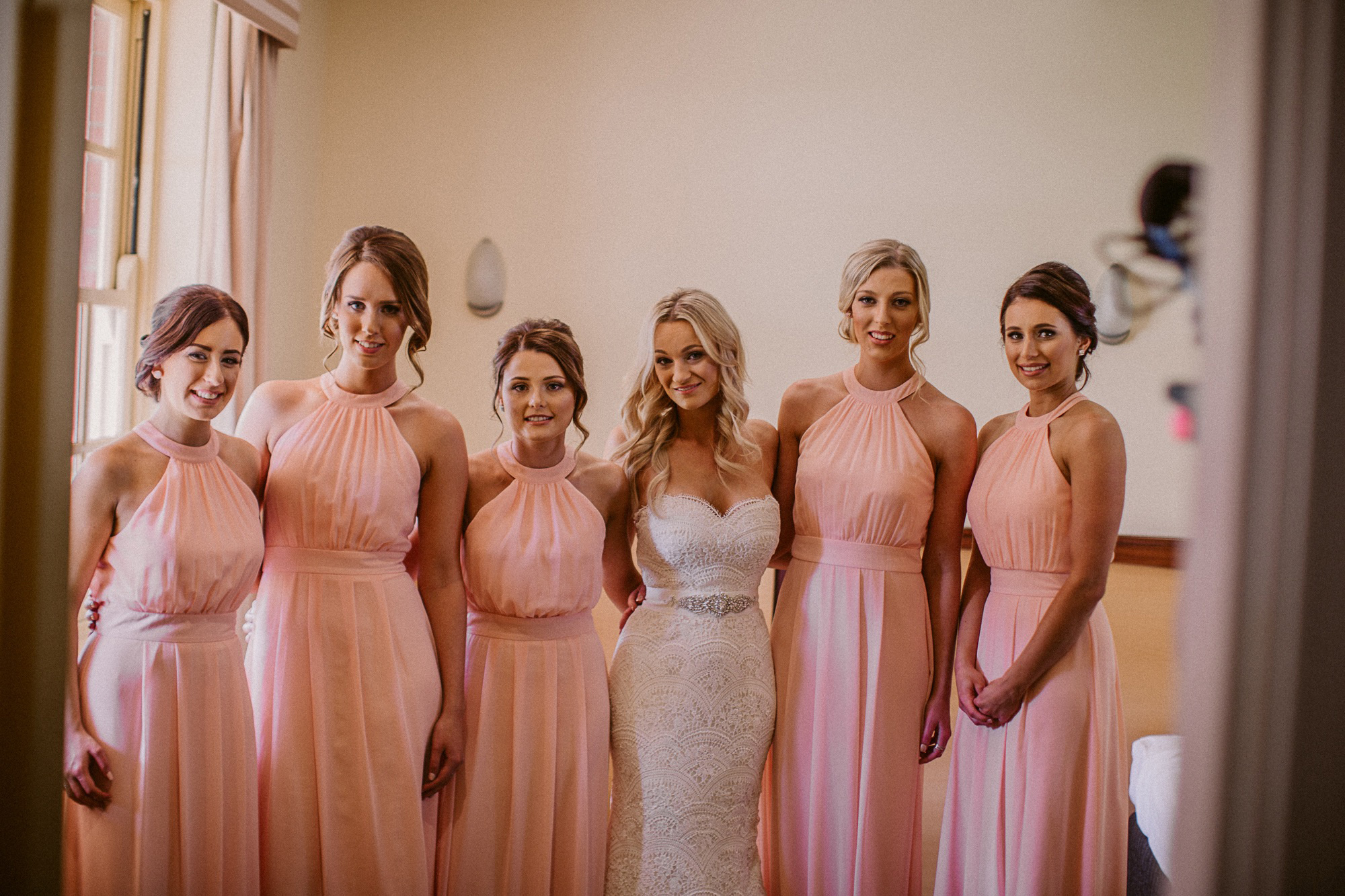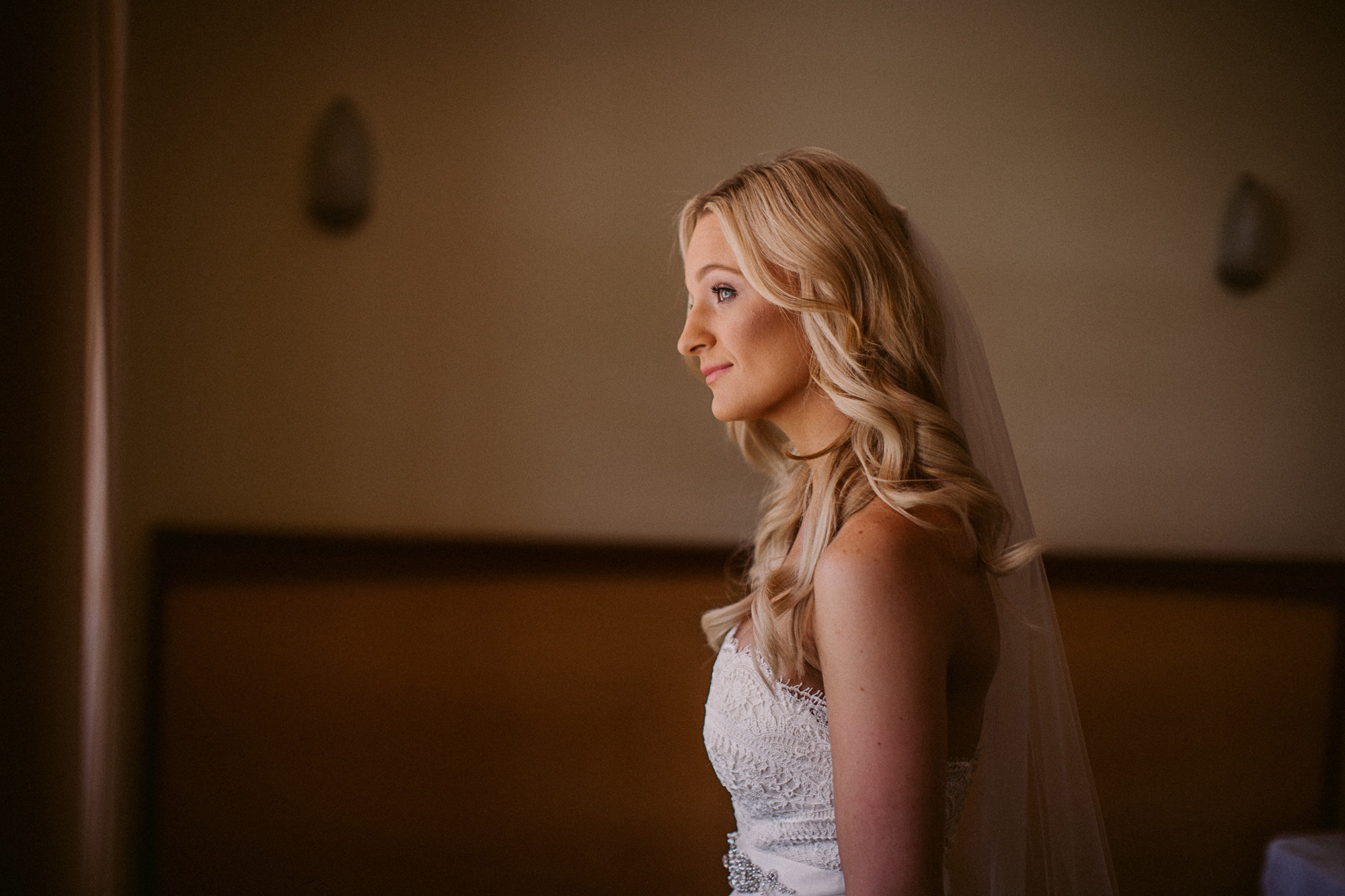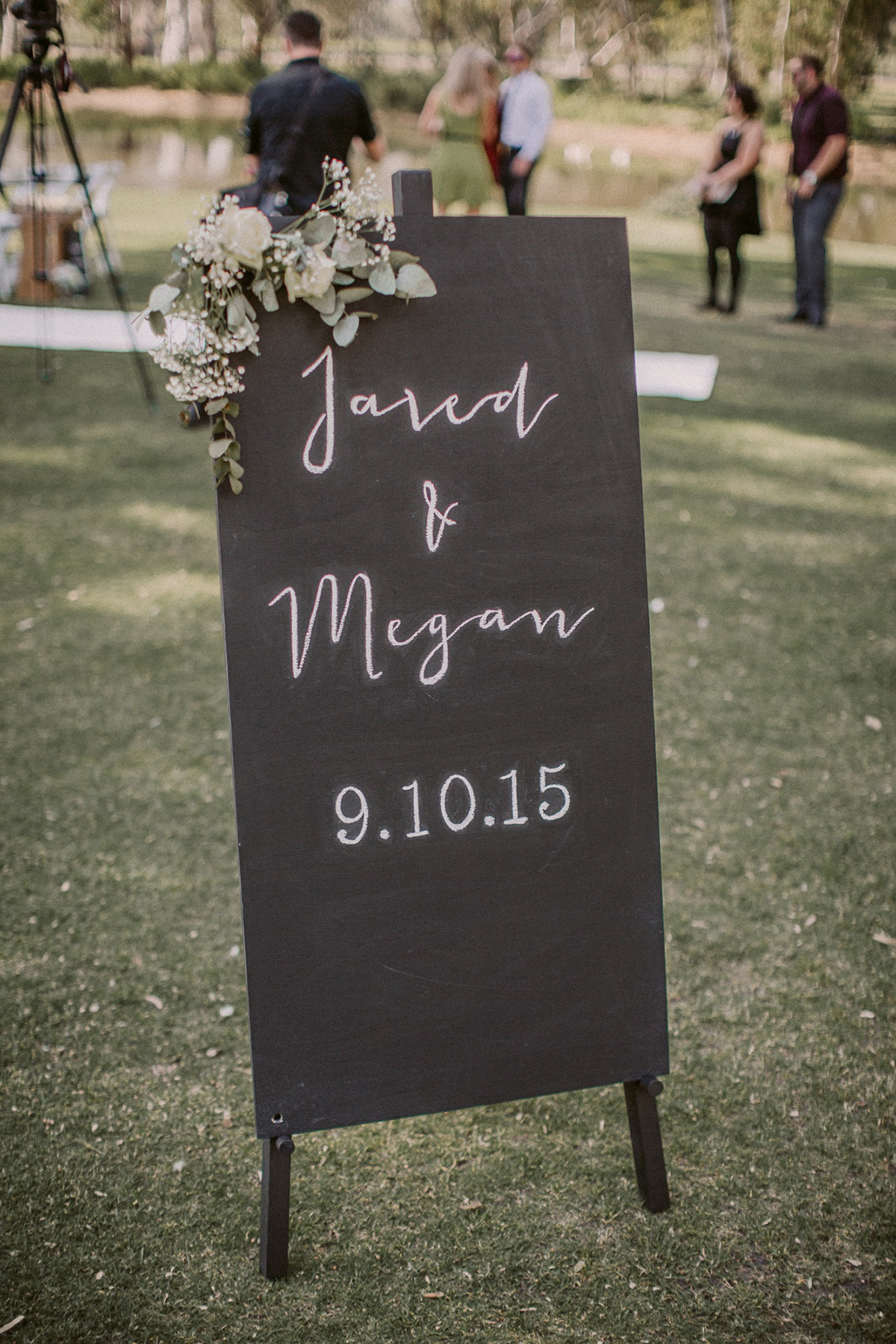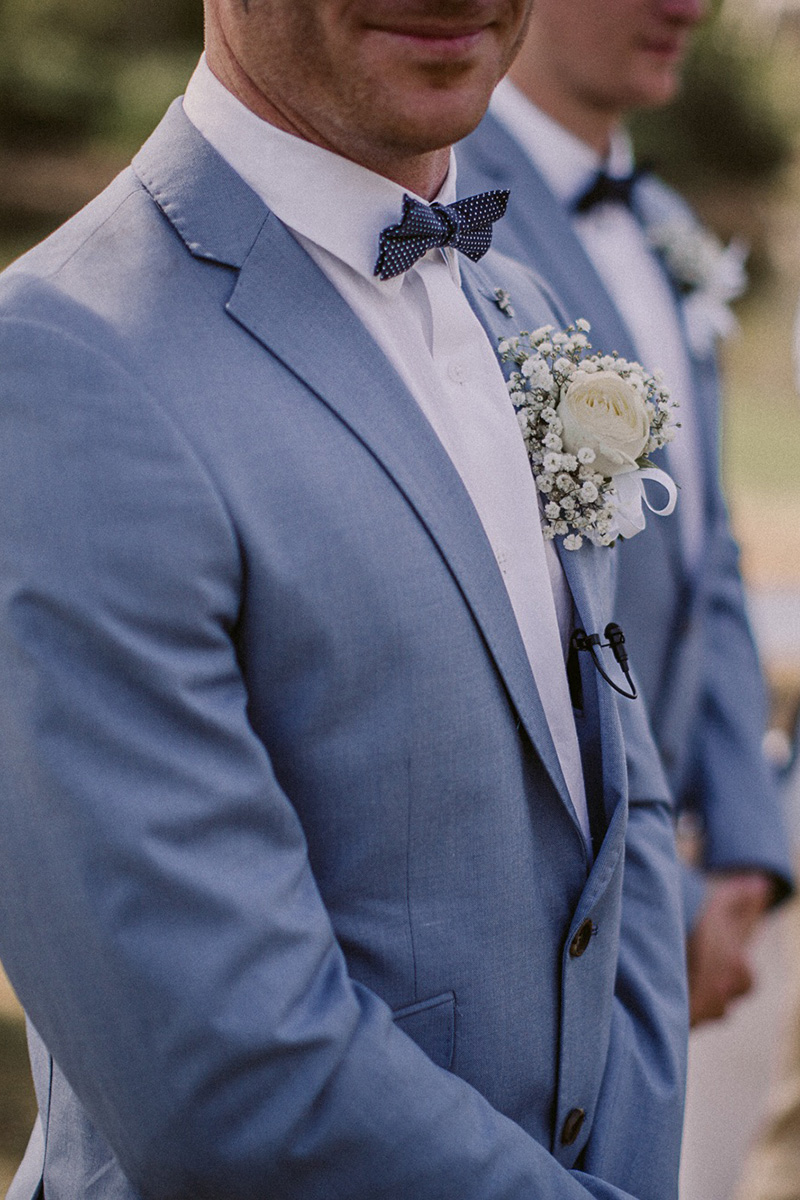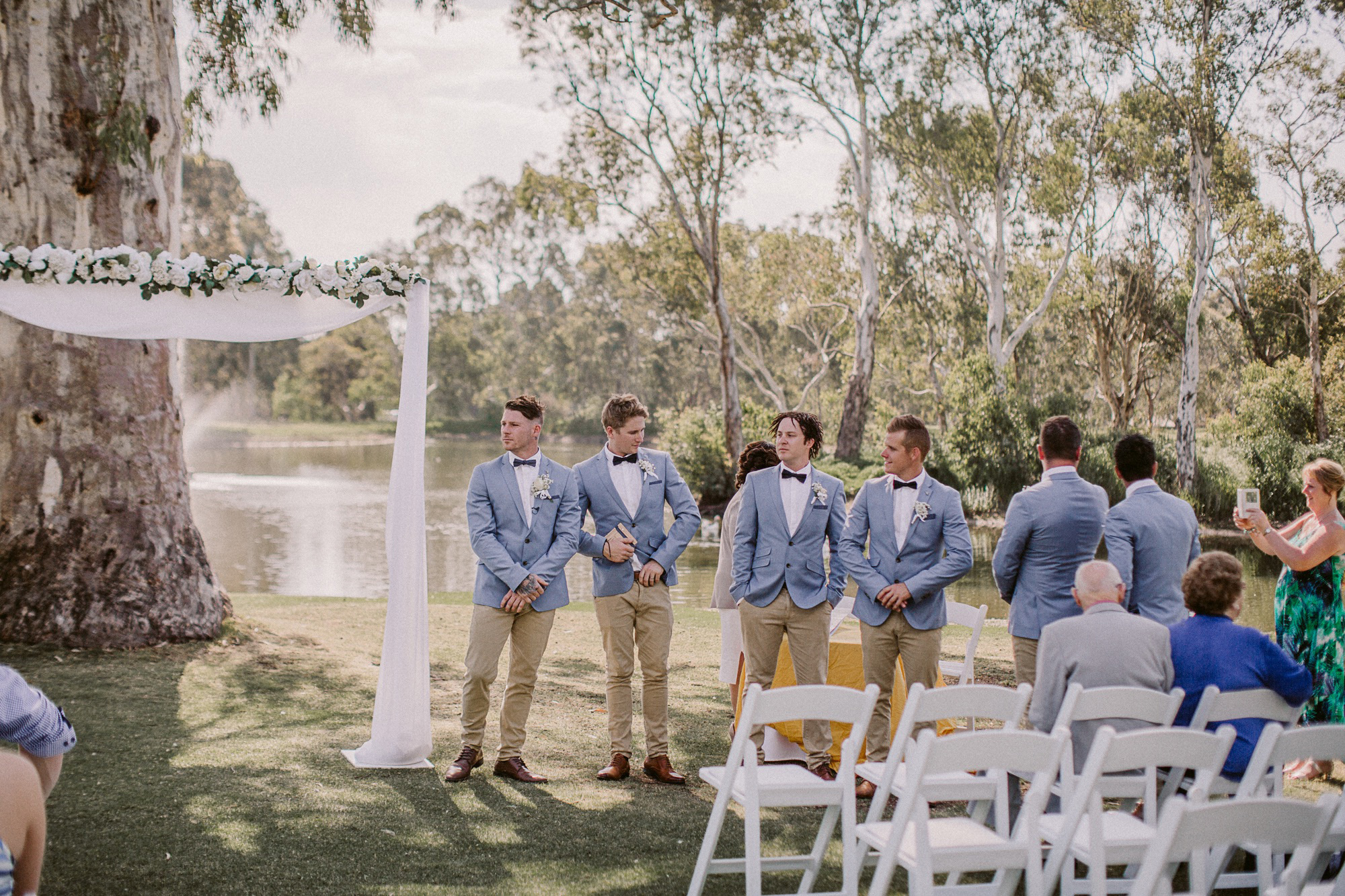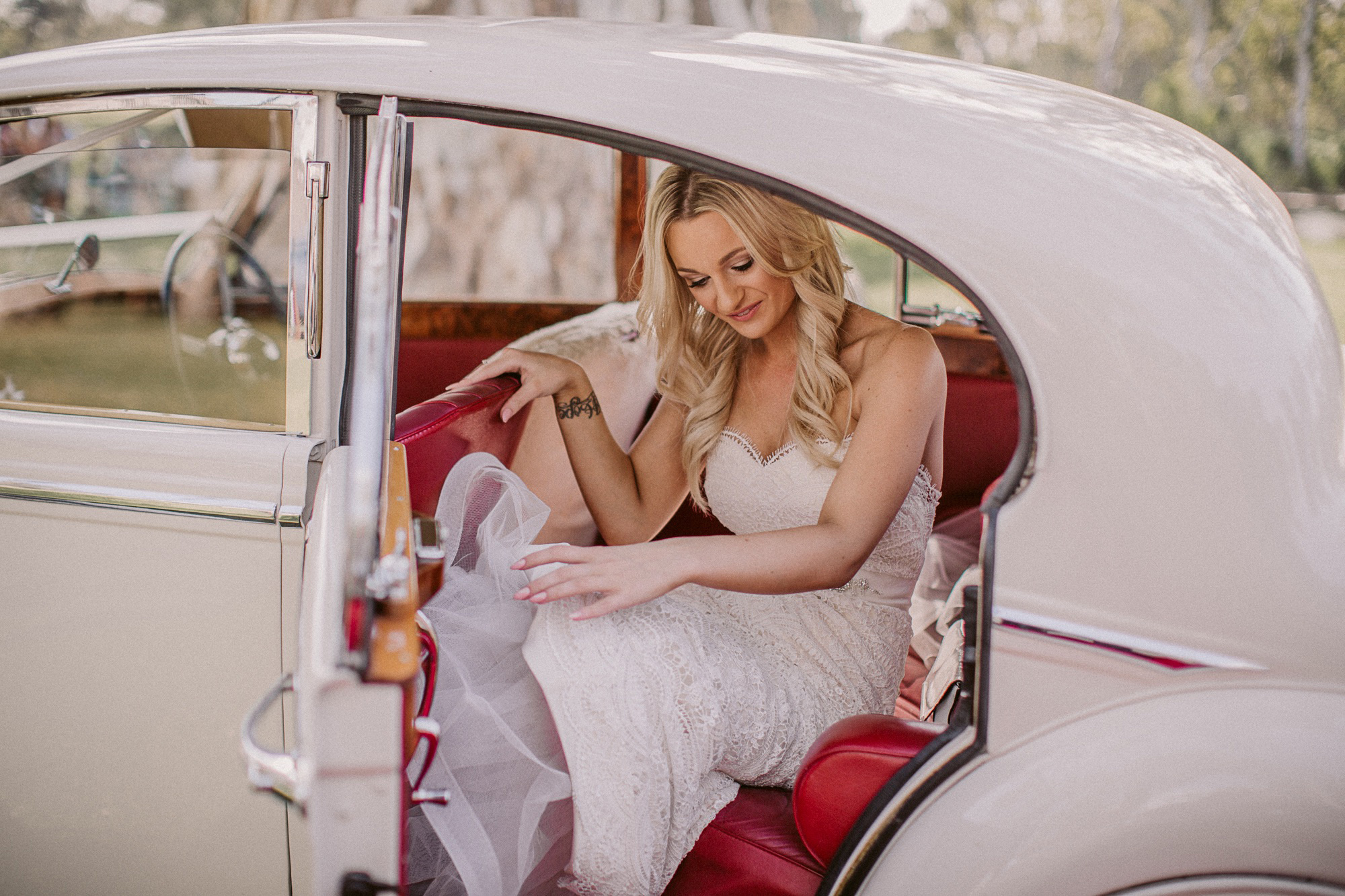 Danika Maree Makeup created Megan's natural look that lasted all day and night.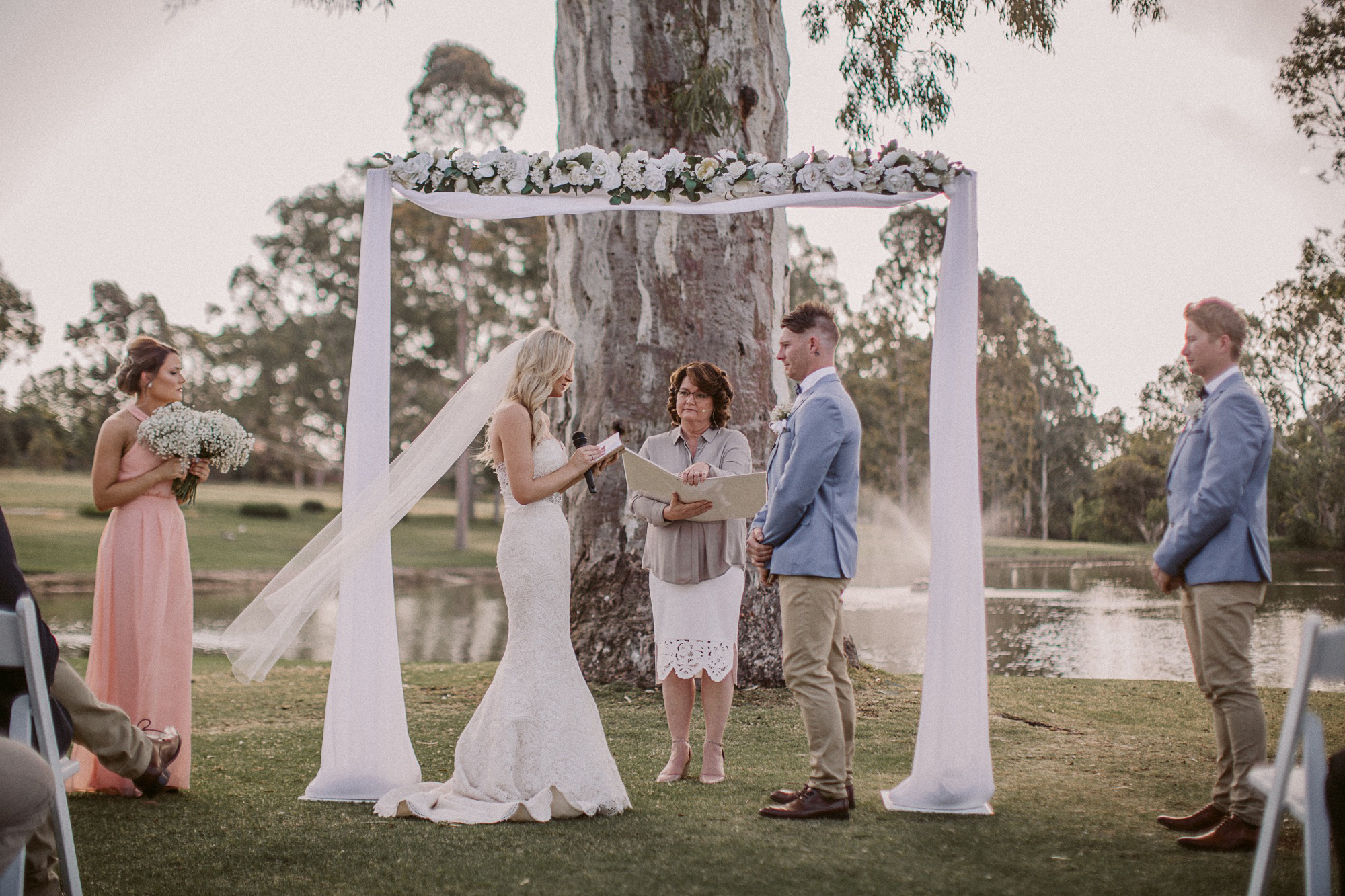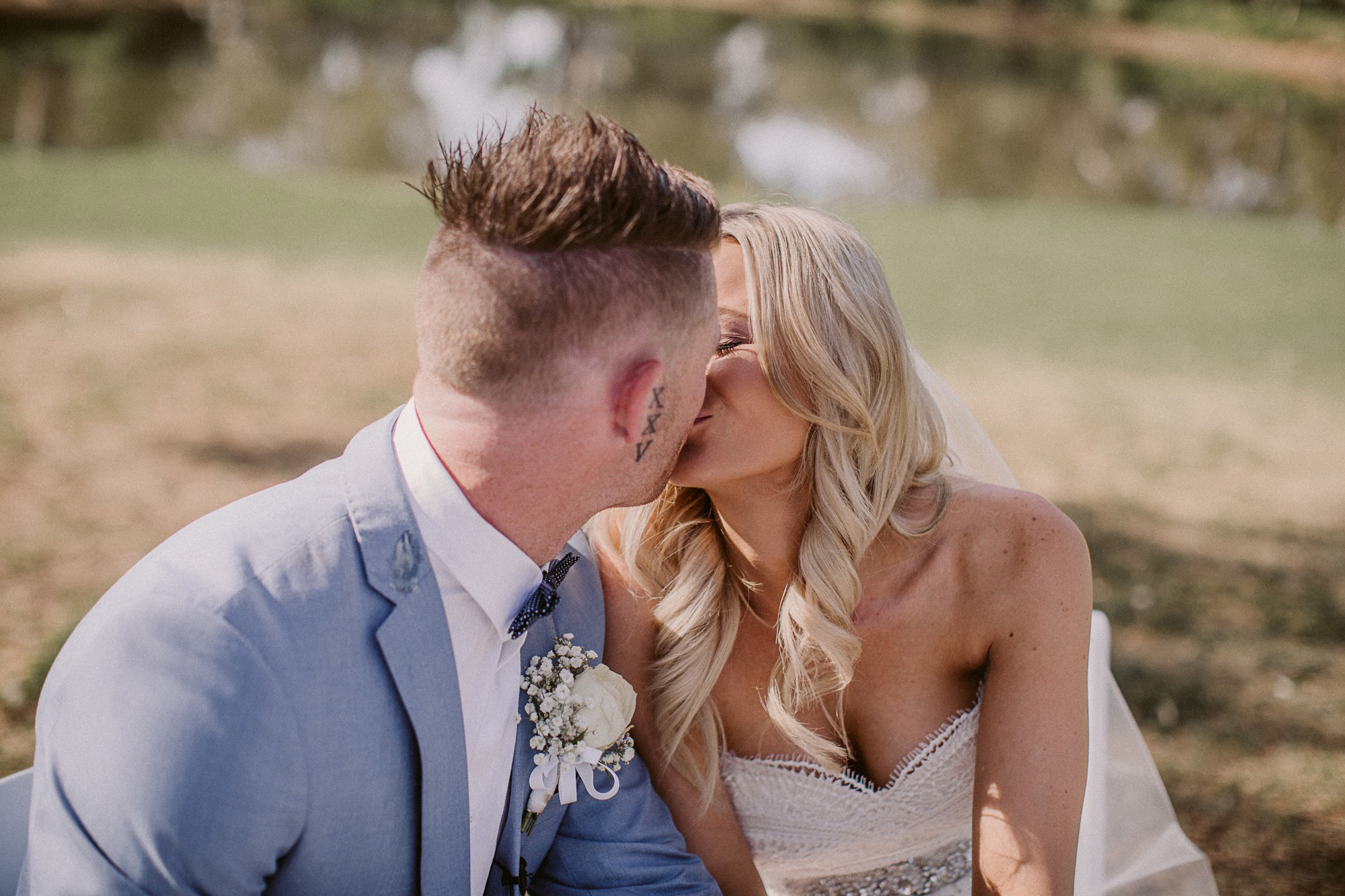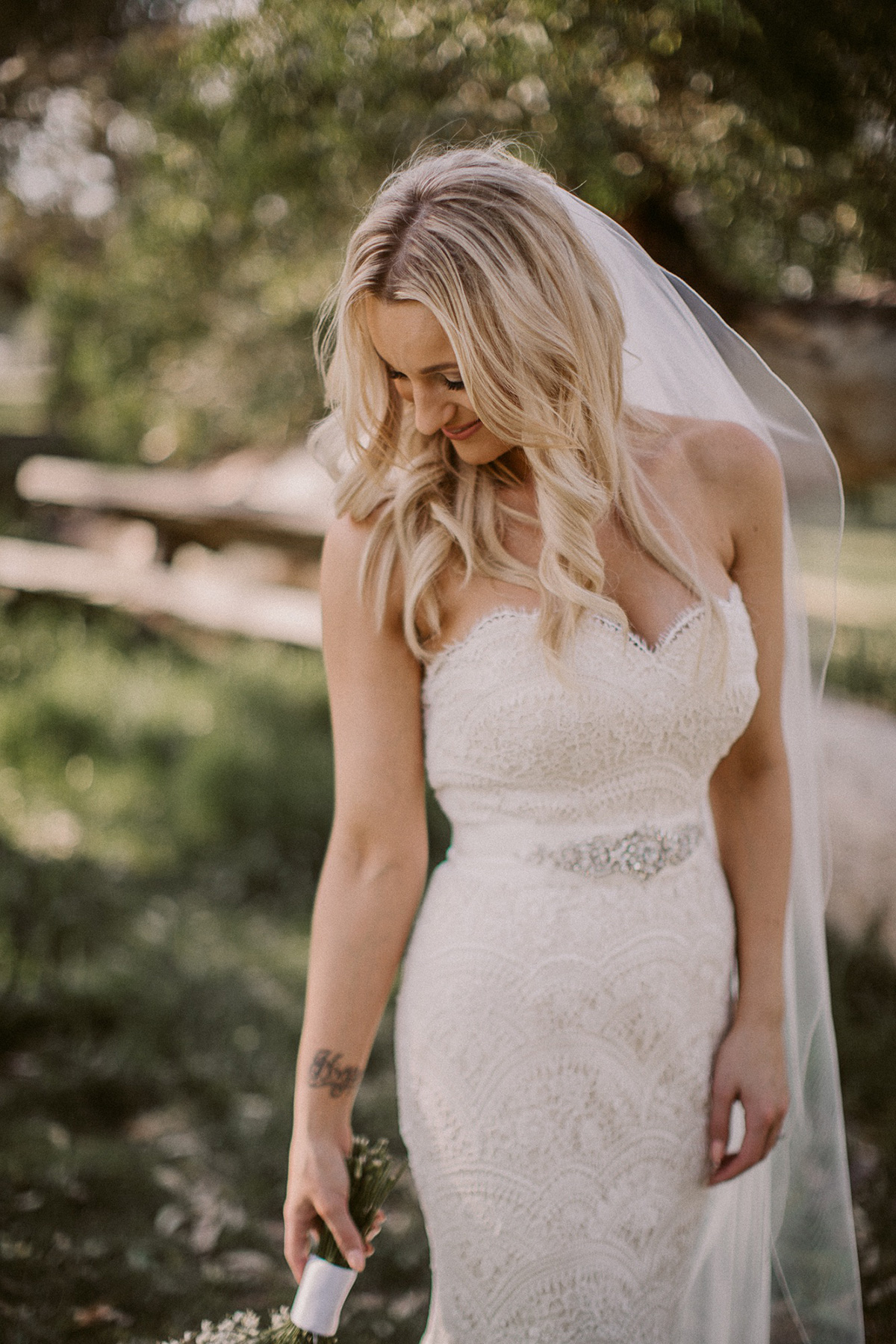 Megan's gown from Jenny & Gerry's Bridal featured intricate lace over a subtle gold silk.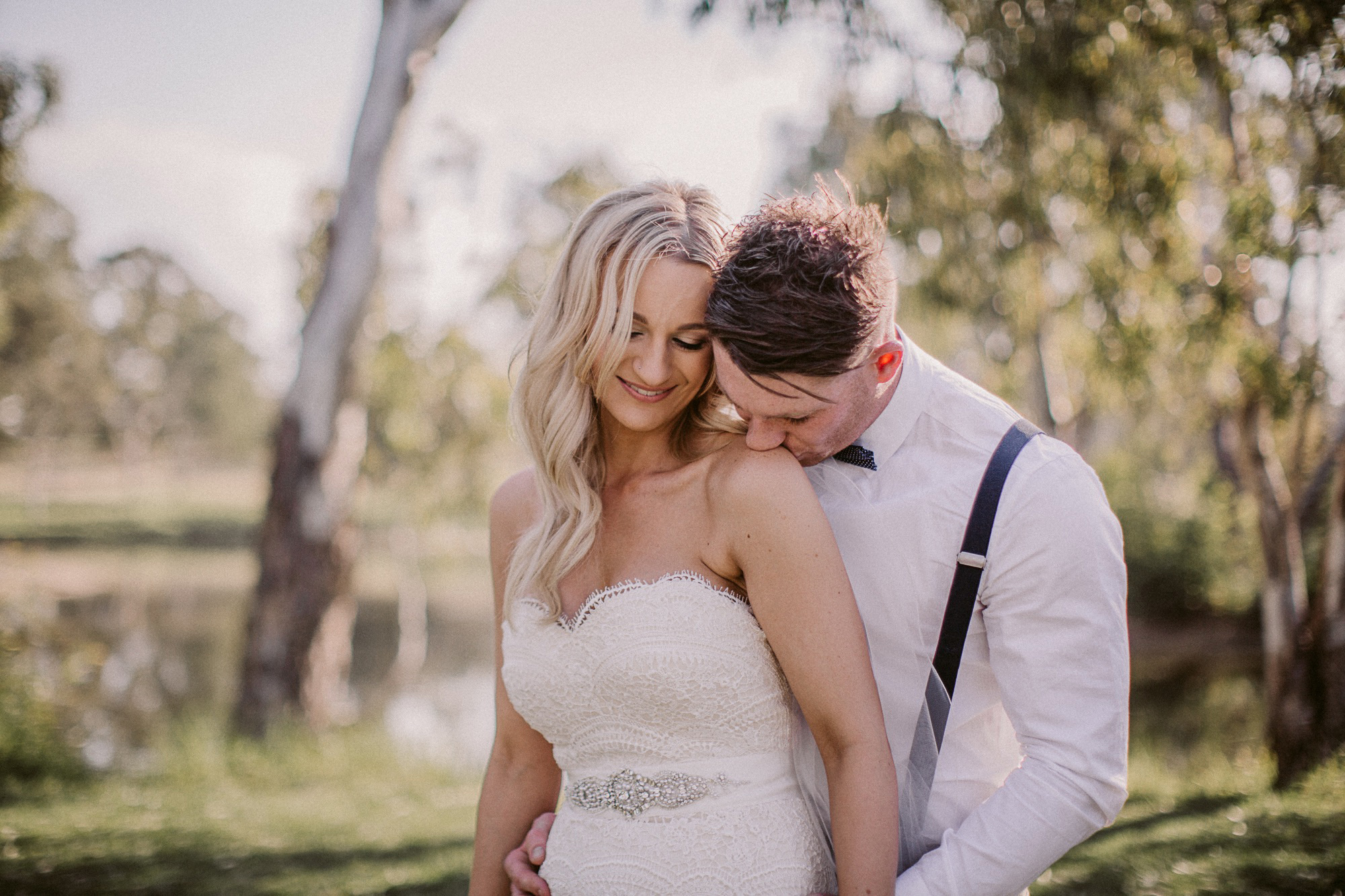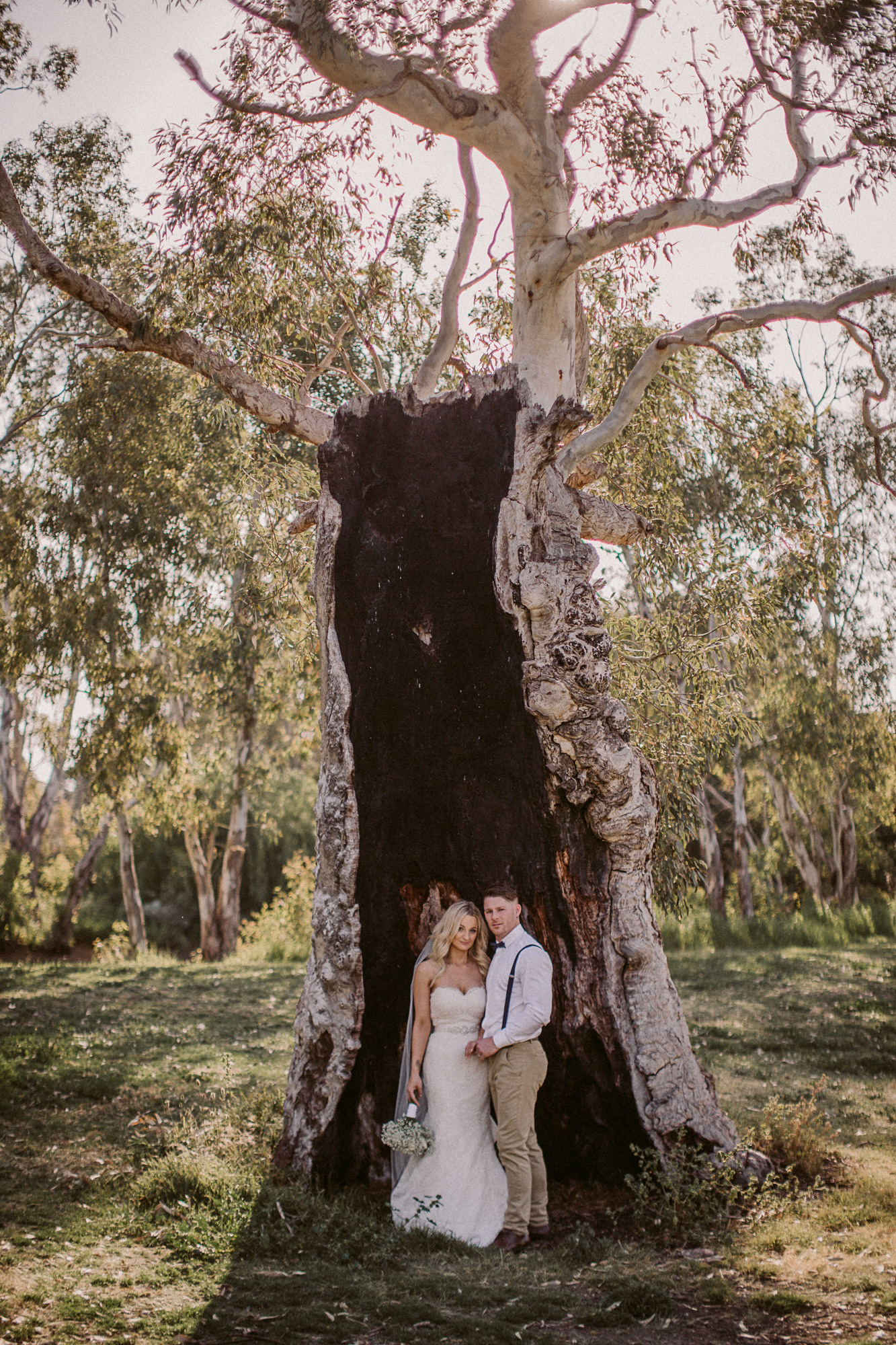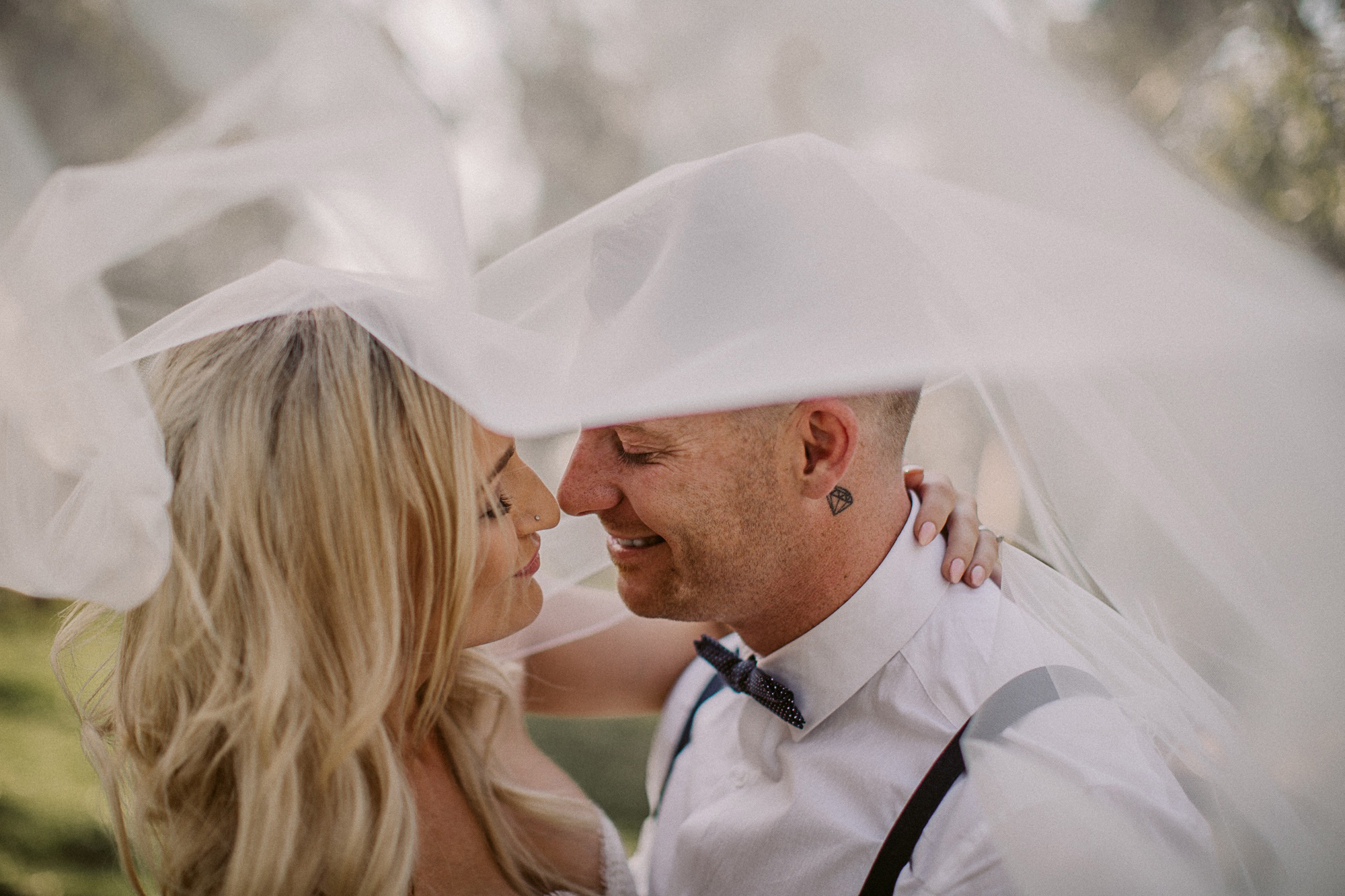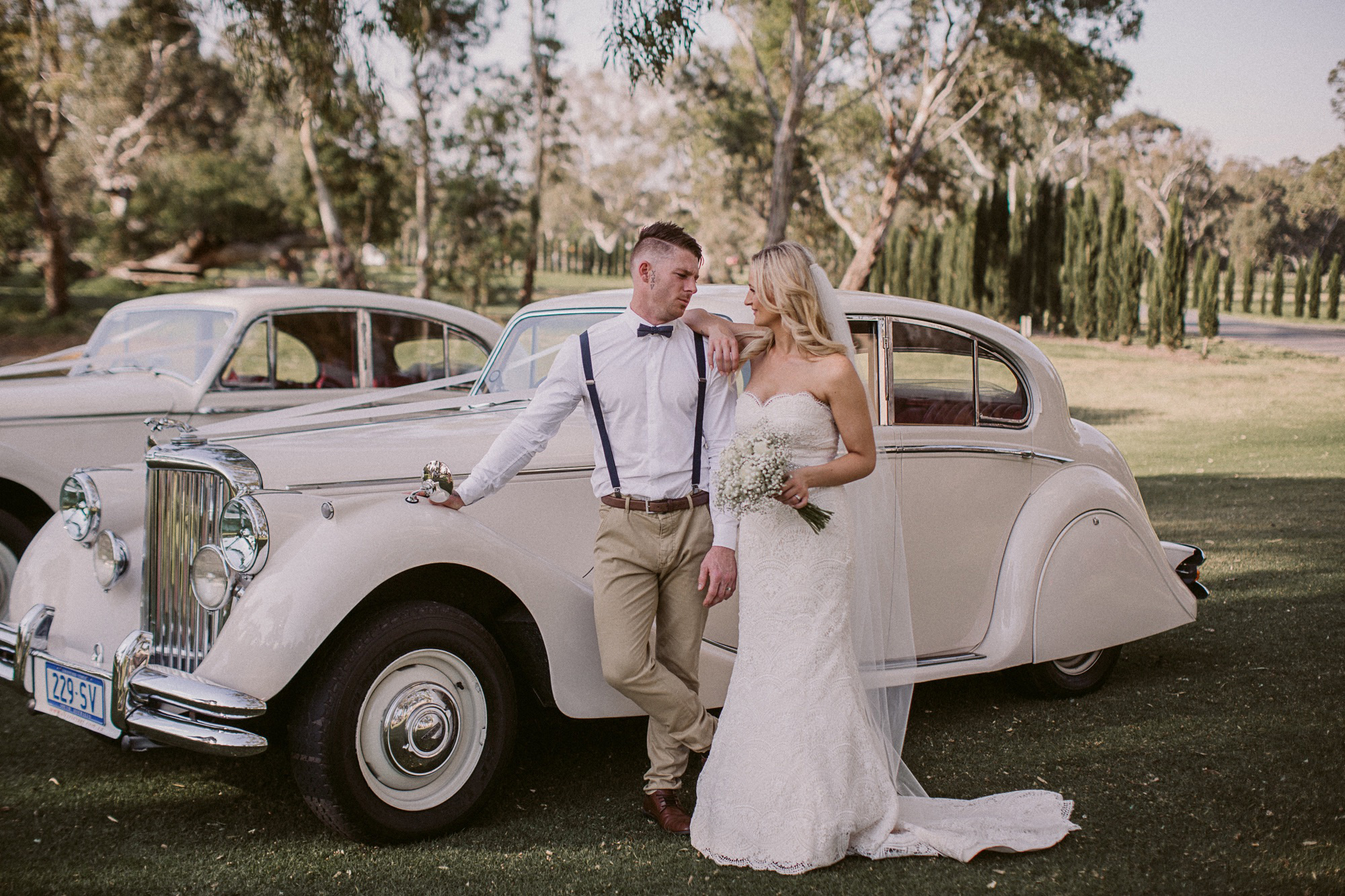 Classic Jags supplied the couple's vintage ride which were also the perfect props!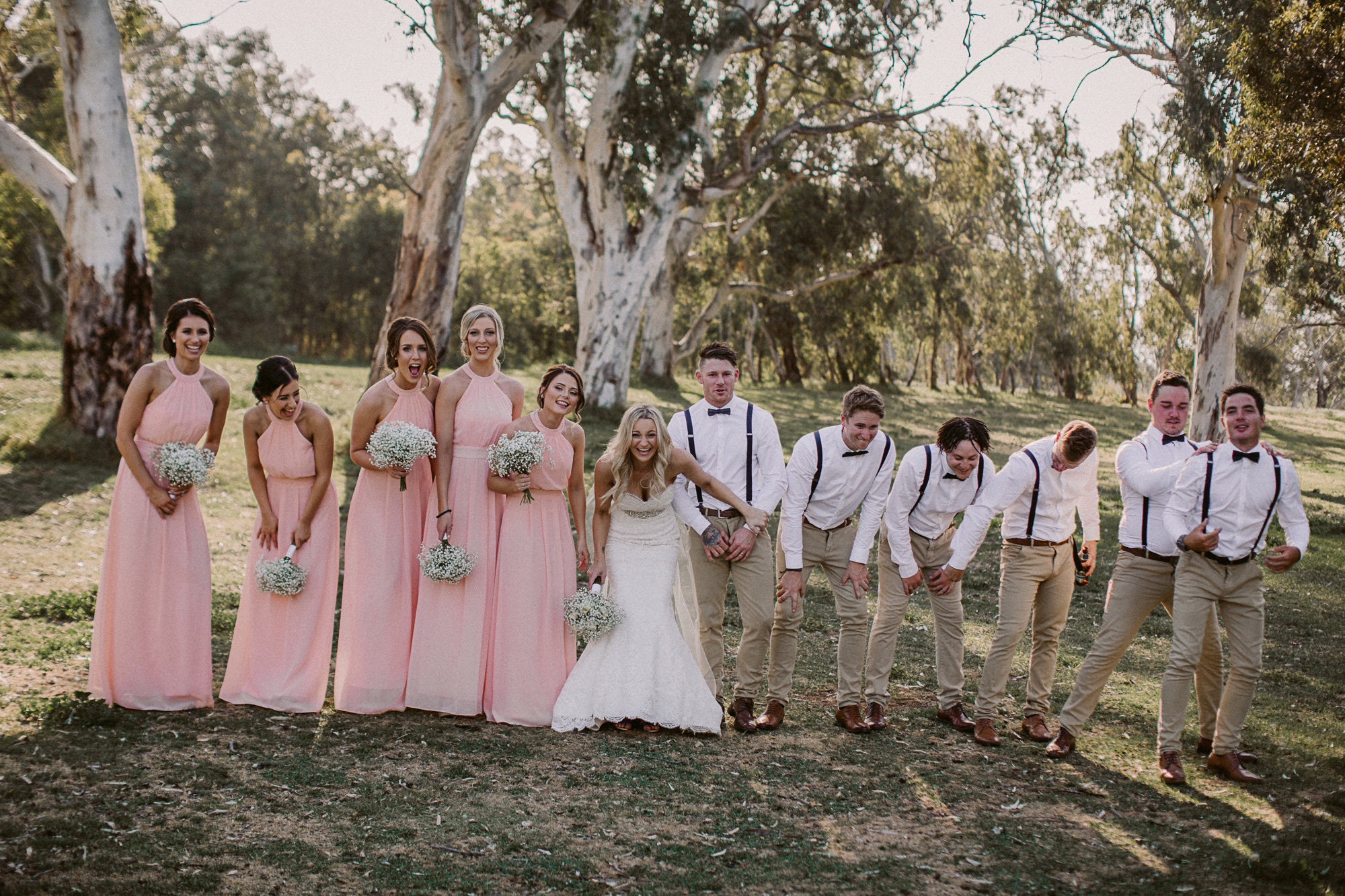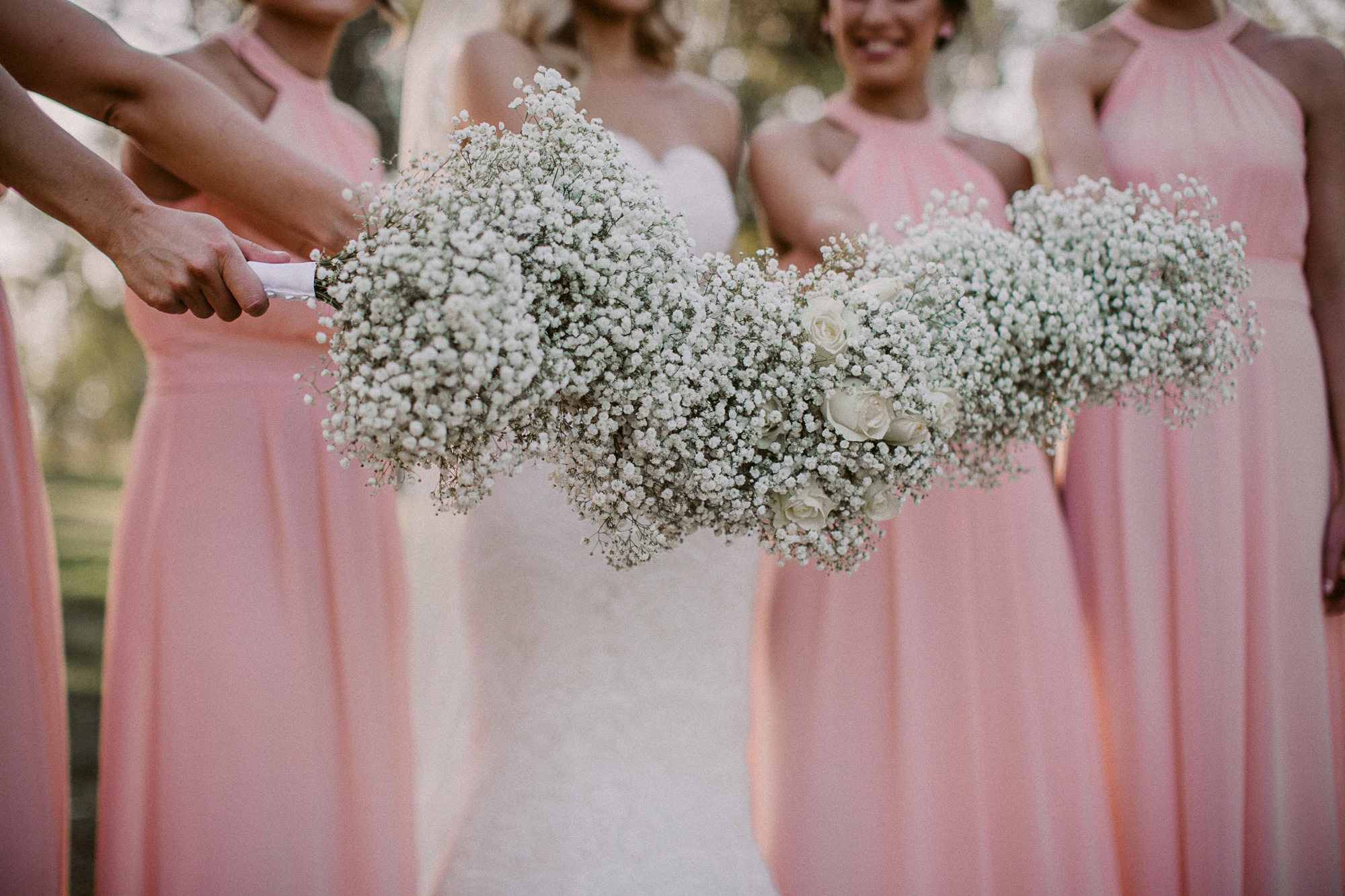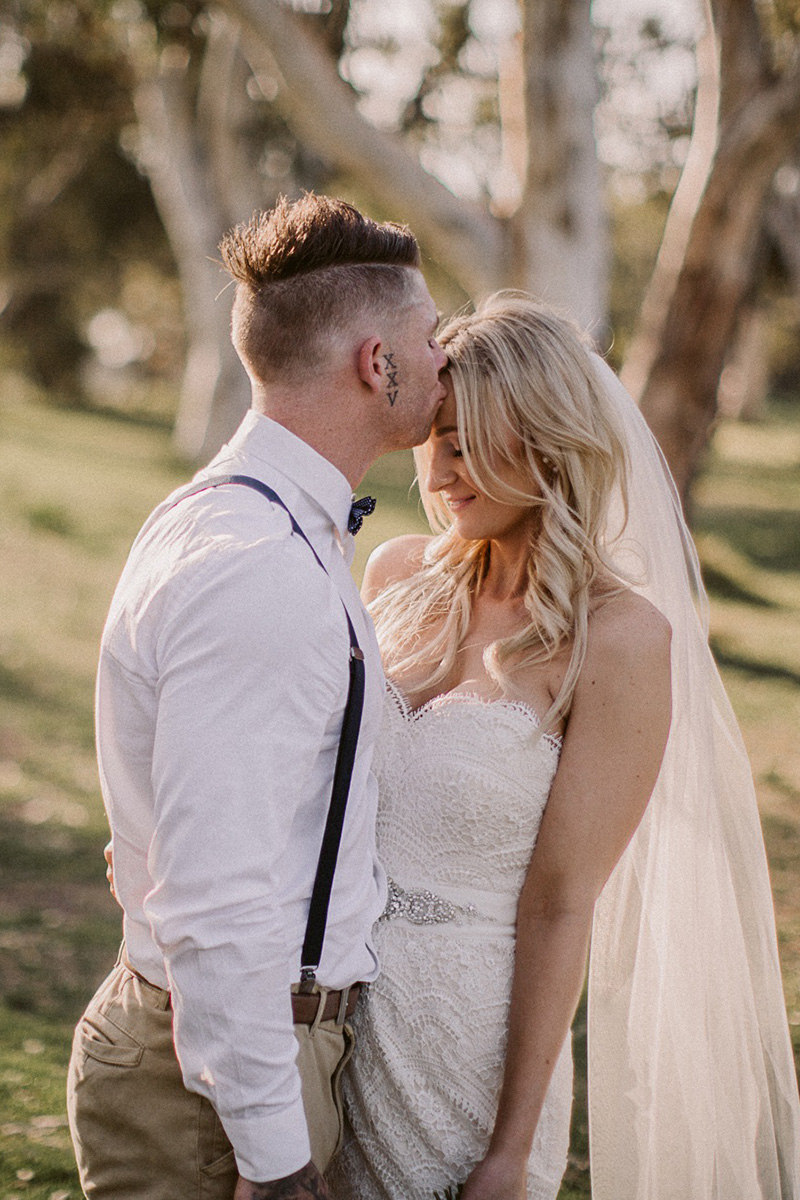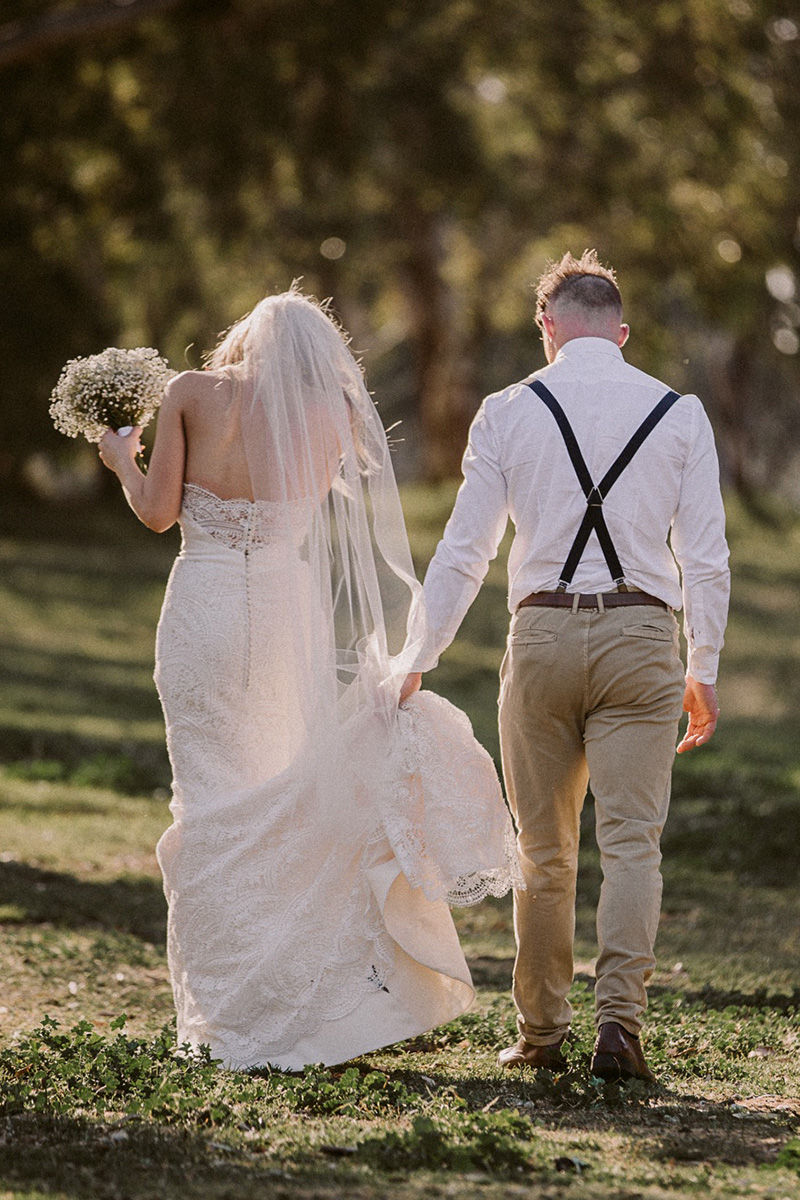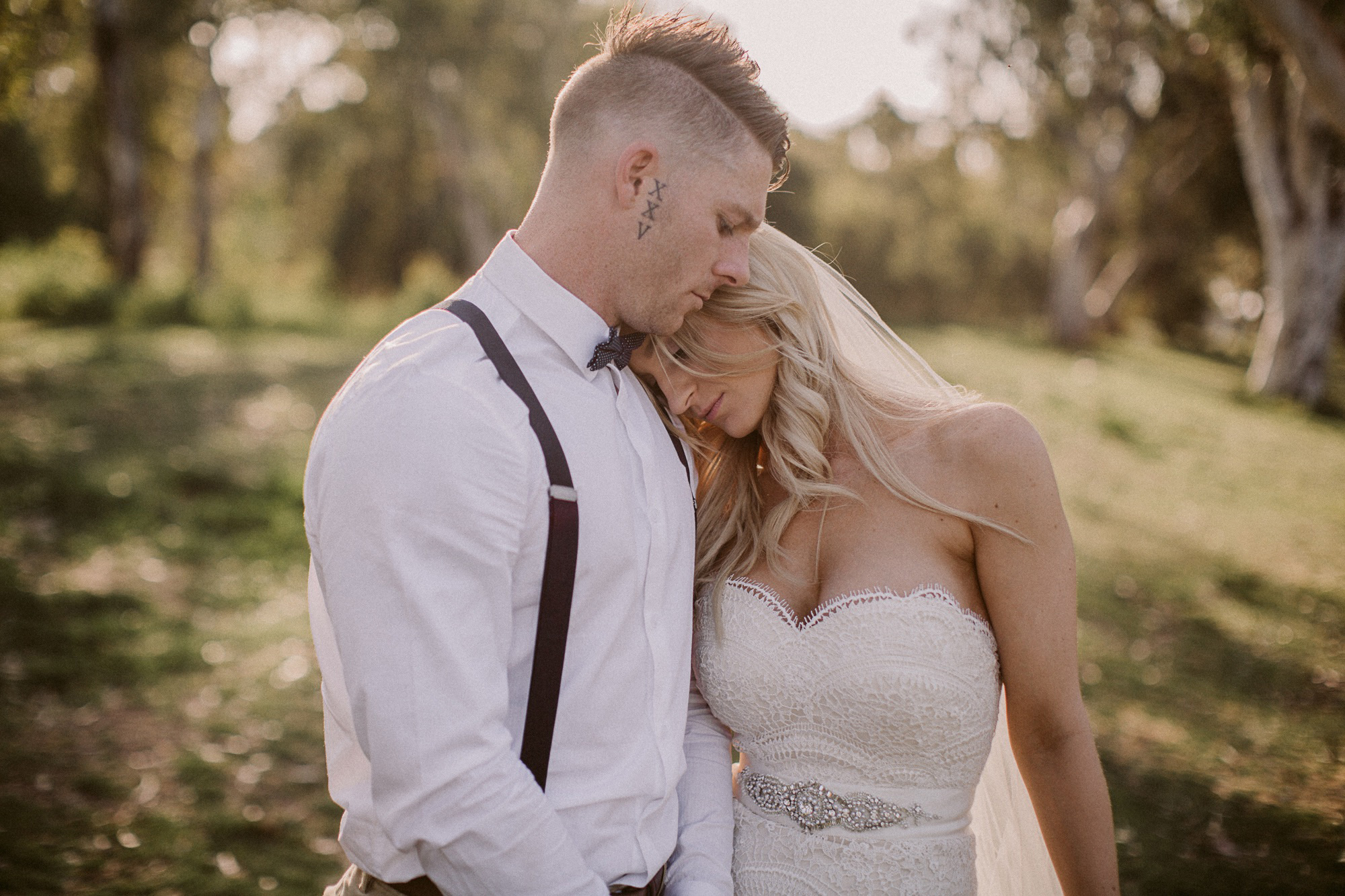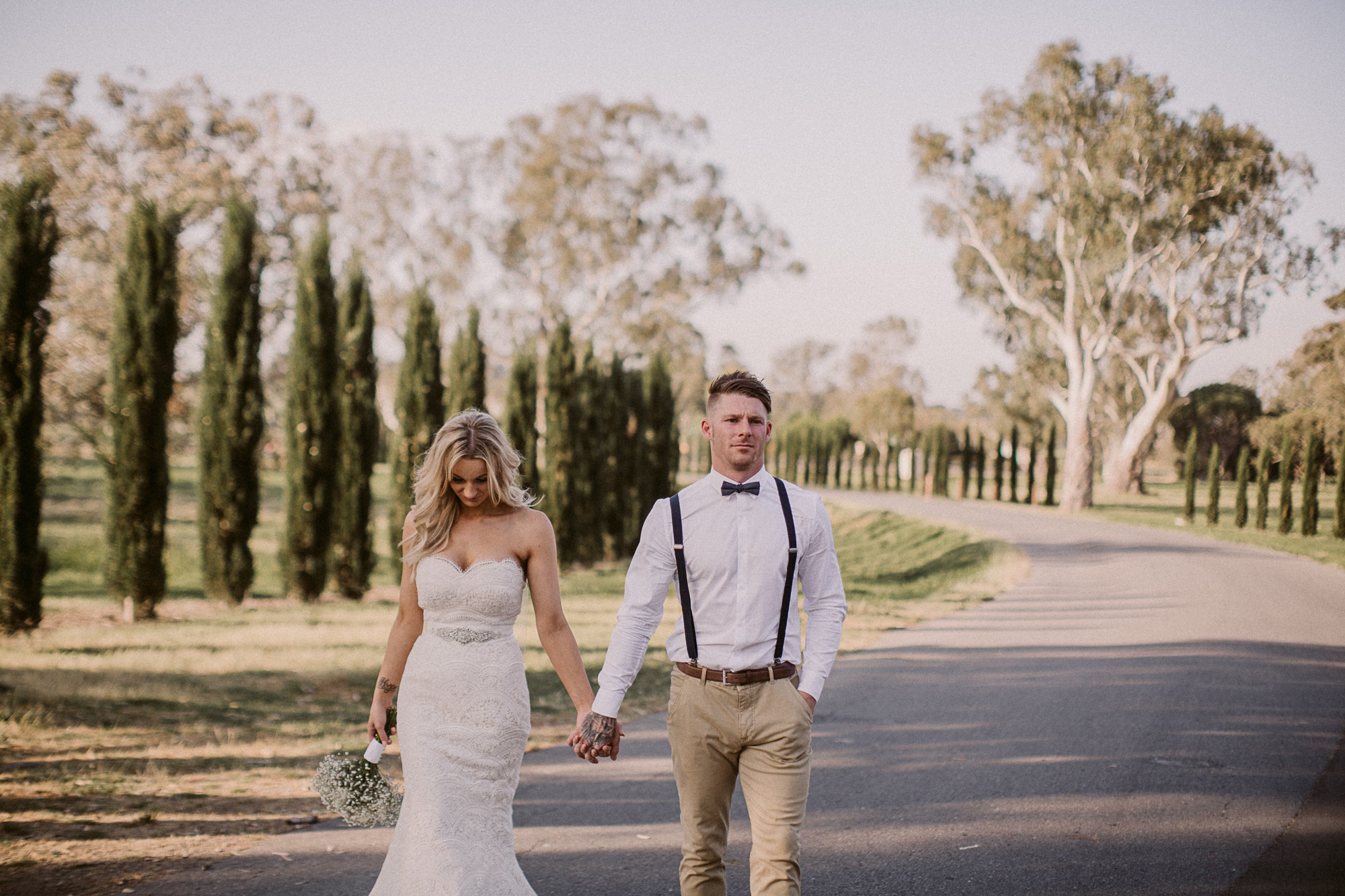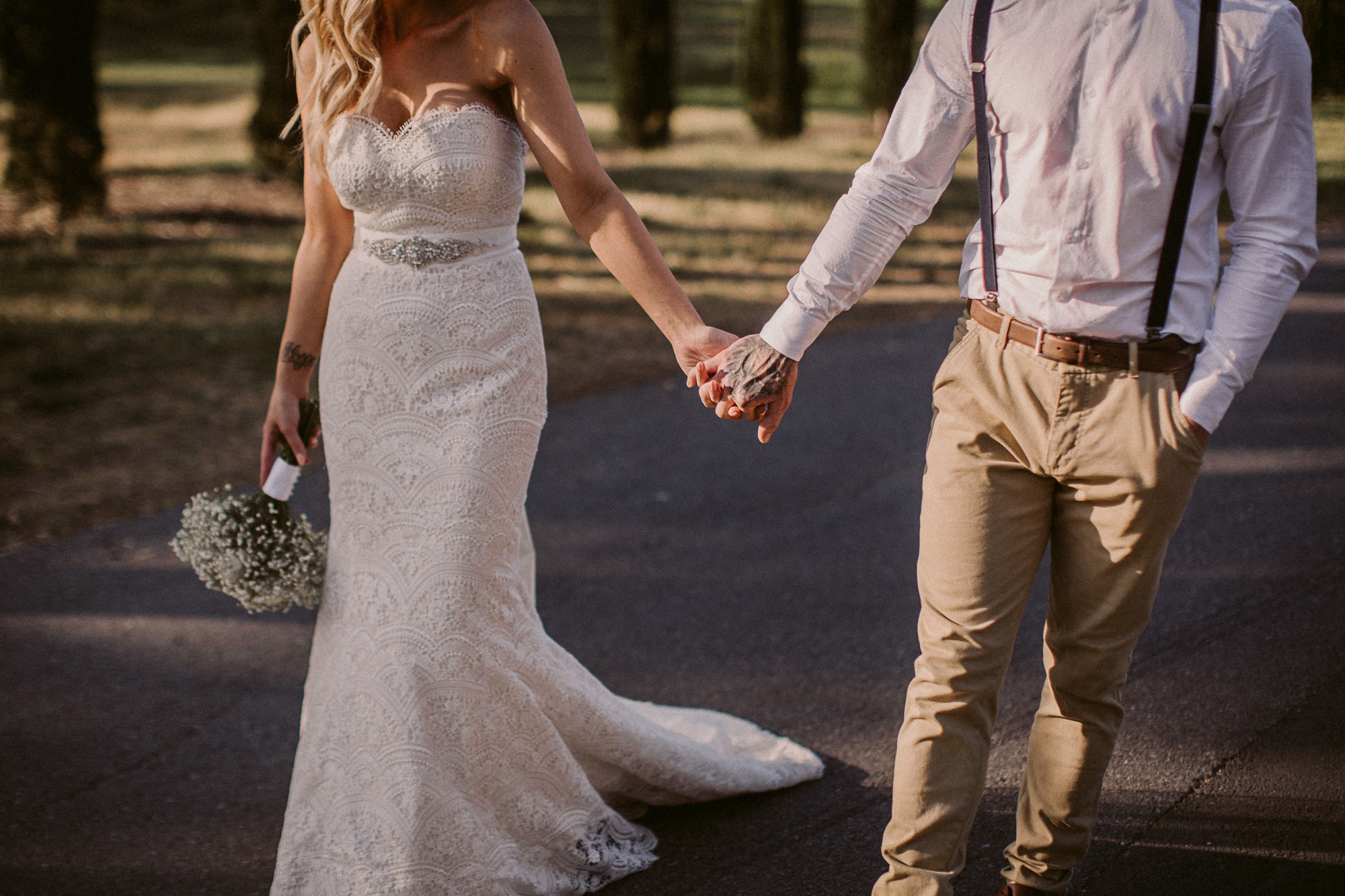 Roger David helped dress the groom and his crew in their rustic attire.