Many of us planning a wedding struggle with one thing for the ever-important wedding ceremony: Choosing readings! Here are some popular biblical religious wedding readings to get you started with some readings during your ceremony.
Take a look below at 10 of the most popular religious wedding readings from the Bible for your wedding ceremony.
If you're after non-religious wedding readings, take a look at these unique and obscure wedding readings.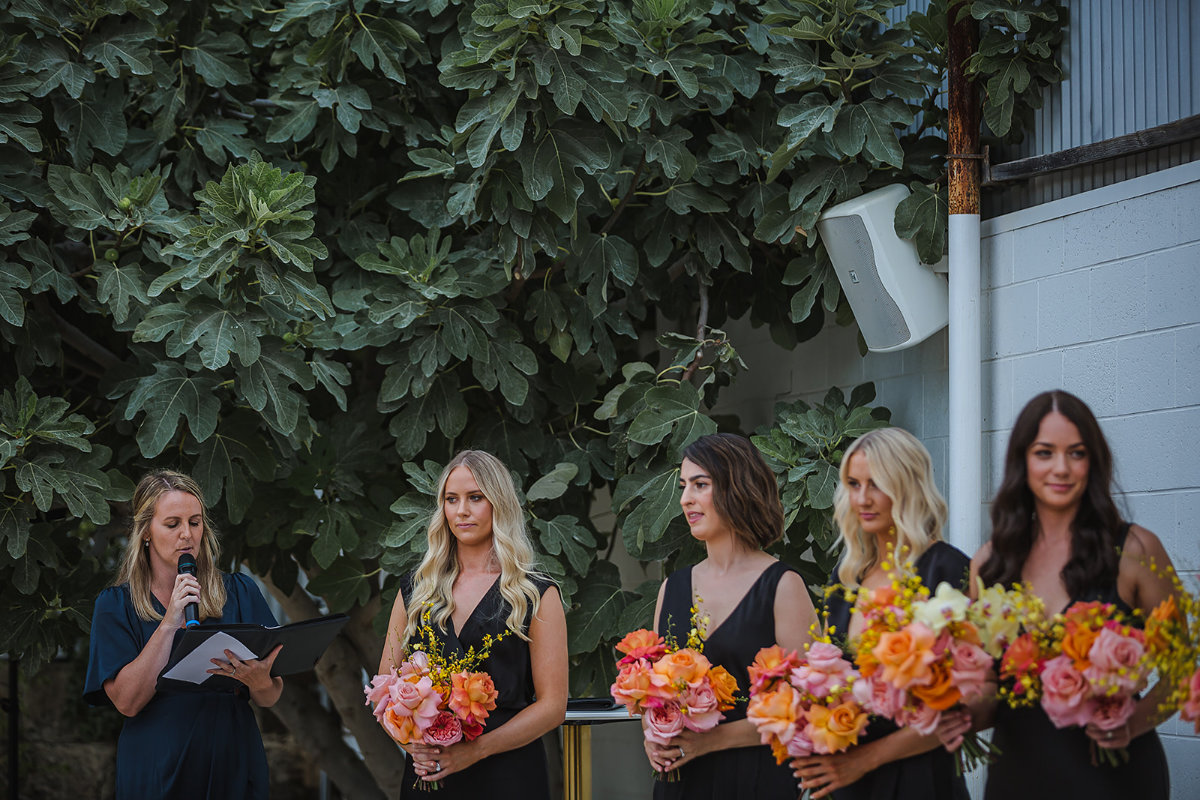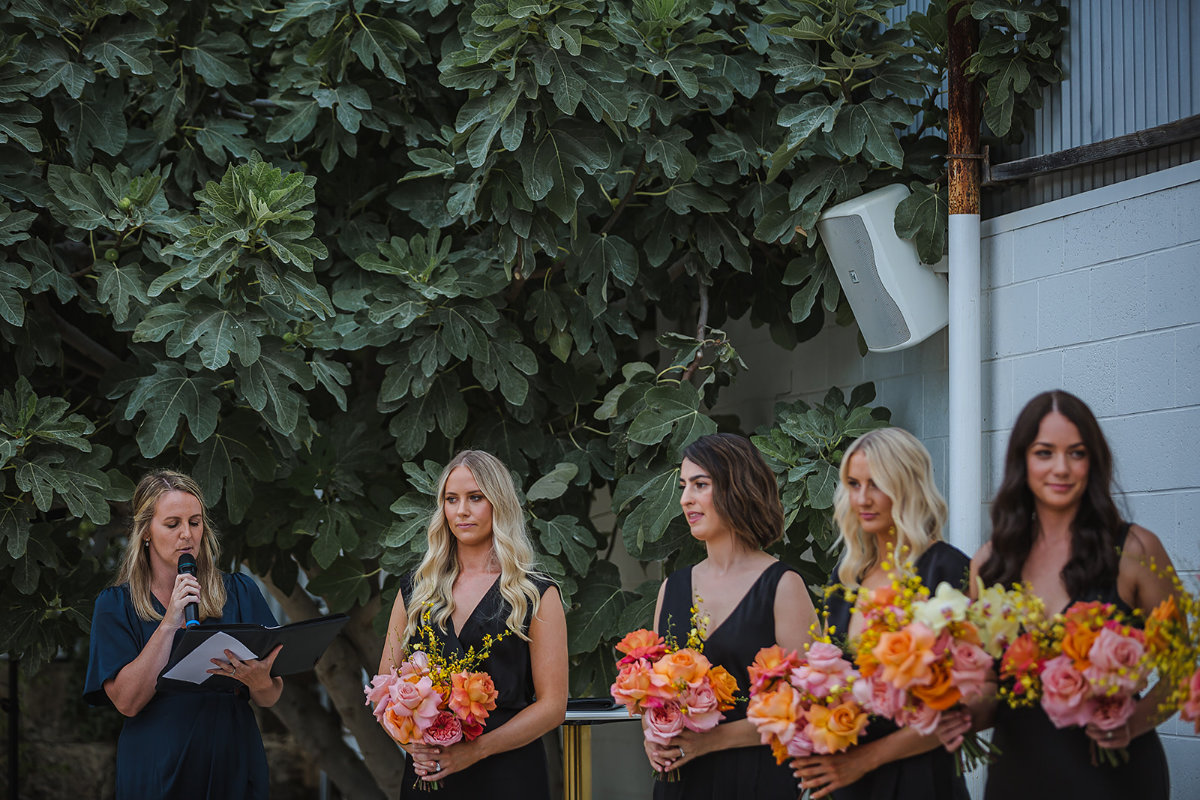 Corinthians 13:4-12
Love is patient and kind; love does not envy or boast; it is not arrogant or rude. It does not insist on its own way; it is not irritable or resentful;  it does not rejoice at wrongdoing, but rejoices with the truth. 7 Love bears all things, believes all things, hopes all things, endures all things.
 Love never ends. As for prophecies, they will pass away; as for tongues, they will cease; as for knowledge, it will pass away.  For we know in part and we prophesy in part,  but when the perfect comes, the partial will pass away. 11 When I was a child, I spoke like a child, I thought like a child, I reasoned like a child. When I became a man, I gave up childish ways.  For now we see in a mirror dimly, but then face to face. Now I know in part; then I shall know fully, even as I have been fully known.
Psalm 121:
I lift up my eyes to the mountains—
where does my help come from?
My help comes from the Lord,
the Maker of heaven and earth.
He will not let your foot slip—
he who watches over you will not slumber;
indeed, he who watches over Israel
will neither slumber nor sleep.
The Lord watches over you—
the Lord is your shade at your right hand;
the sun will not harm you by day,
nor the moon by night.
The Lord will keep you from all harm—
he will watch over your life;
the Lord will watch over your coming and going
both now and forevermore.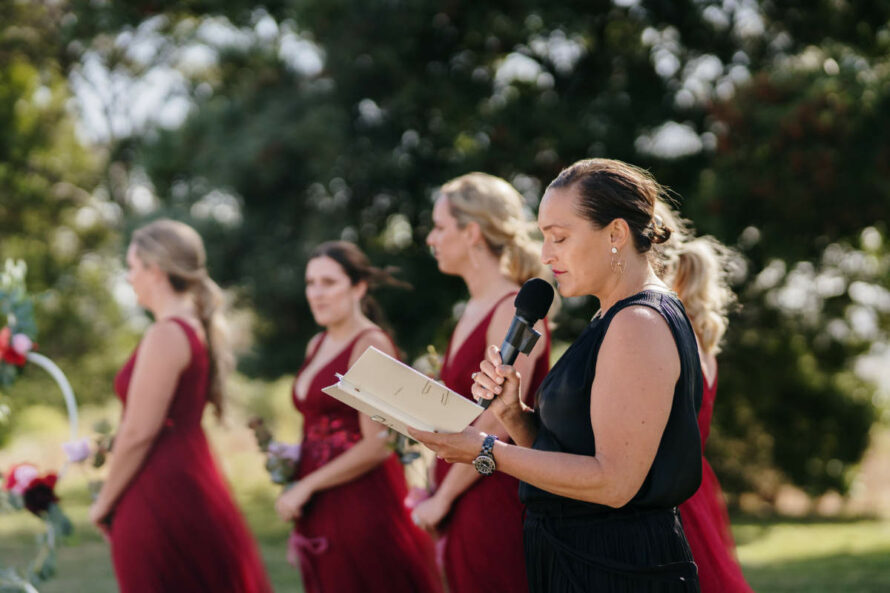 Genesis 1:27-28:
"So God created man in his own image, in the image of God he created him; male and female he created them. And God blessed them. And God said to them, 'Be fruitful and multiply and fill the earth and subdue it and have dominion over the fish of the sea and over the birds of the heavens and over every living thing that moves on the earth.' "
Malachi 2:14-15:
"But you say, 'Why does he not?' Because the LORD was witness between you and the wife of your youth, to whom you have been faithless, though she is your companion and your wife by covenant."
Isaiah 32:2:
Each will be like a hiding place from the wind, a covert from the tempest, like streams of water in a dry place, like the shade of a great rock in a weary land. Then justice will dwell in the wilderness, and righteousness abide in the fruitful field. The effect of righteousness will be peace, and the result of righteousness, quietness and trust forever. My people will abide in a peaceful habitation, in secure dwellings, and in quiet resting places.
Song of Solomon 8:6-7:
"Set me as a seal upon your heart, as a seal upon your arm, for love is strong as death, jealousy is fierce as the grave. Its flashes are flashes of fire, the very flame of the LORD. Many waters cannot quench love, neither can floods drown it. If a man offered for love all the wealth of his house, he would be utterly despised."
Colossians 3:14:
"And over all these virtues put on love, which binds them all together in perfect unity."
Ecclesiastes 4:9:
"Two are better than one because they have a good return for their labour: If either of them falls down, one can help the other up. But pity anyone who falls and has no one to help them up. Also, if two lie down together, they will keep warm. But how can one keep warm alone?"
Ruth 1:16-17:
But Ruth replied, "Don't urge me to leave you or to turn back from you. Where you go I will go, and where you stay I will stay. Your people will be my people and your God my God. Where you die I will die, and there I will be buried. May the Lord deal with me, be it ever so severely, if even death separates you and me."
Song of Songs 2:8-17:
The voice of my beloved!
Look! He's coming,
leaping over the mountains,
bounding over the hills.
My beloved is like a gazelle or a young stag.
Look, there he stands behind our wall,
looking through the windows,
gazing through the lattice.
My beloved spoke to me:
Get up, my darling, my beautiful one, and come on.
Look! Winter is past.
The rain is over and gone.
Blossoms have appeared in the land.
The season of songbirds has arrived,
and cooing of turtledoves is heard in our land.
The fig tree has produced its fruit,
the grapevines have blossomed and exude their fragrance.
Get up, my darling, my beautiful one, and come on.
My dove, in the hidden places of the rocks,
in the secret places of the cliffs,
show me your form, and let me hear your voice.
For your voice is pleasant,
and your shape is lovely.
Catch the foxes for us,
the little foxes that destroy the vineyards,
our vineyards that are in bloom.
My beloved belongs to me and I belong to him.
He is the one who shepherds his flock among the lilies.
Until the day breaks[h] and the shadows flee,
turn around, my beloved,
and be like a gazelle or a young stag
on the rugged mountains.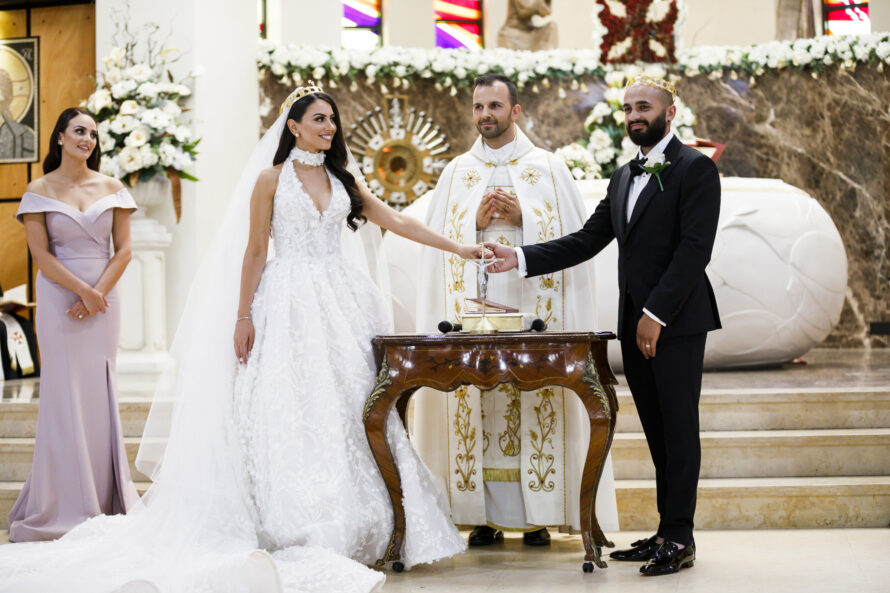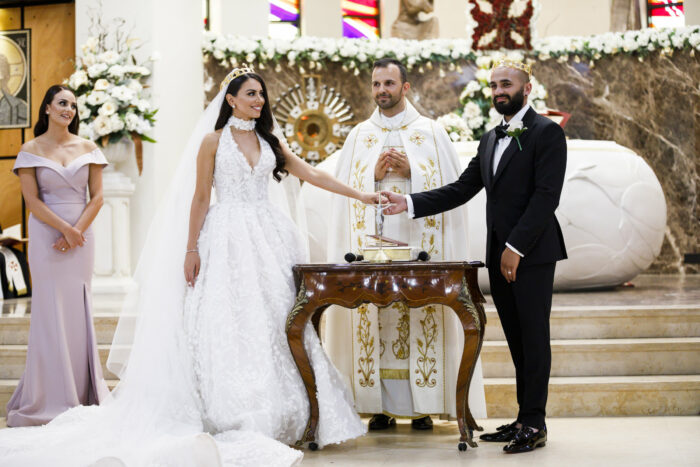 If none of these interest you, be sure to take a look at these incredibly romantic wedding readings for your ceremony, or these sweet wedding reading ideas for modern couples.
FIND A CELEBRANT