For many couples wedding planning can be overwhelming. With so many expenses a wedding can become a hard task to accomplish while trying to include everyone. That's when the idea of eloping becomes more of an alternative. For couples with big families, different backgrounds or from different countries this may be the easier way to have their dream wedding in an amazing location. So if you're contemplating the idea of just planning a wedding in a beautiful middle-ground, we have some elopement inspiration from real couples for you to go for it!
Ashleigh and Daniel's romantic elopement in Santorini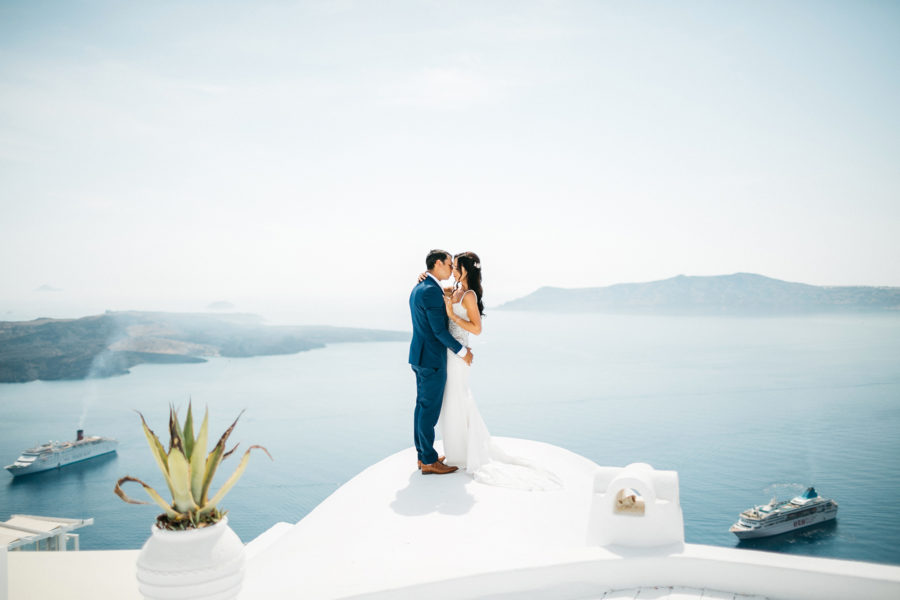 After a fun engagement party, Ashleigh and Daniel knew that having a wedding at home would be incredibly expensive coming from large families. As travel lovers, they also knew they weren't done with traveling just yet so they decided to plan a very small and inclusive wedding overseas.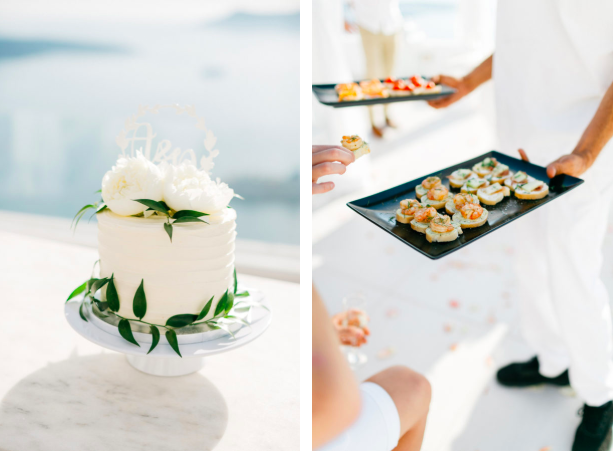 The Geelong-based couple, married at their romantic elopement with 10 people in Santorini, Greece. The couple's number one priority was to find an amazing wedding planner that could put them in touch with the best photographers and stylists for the day. A romantic and relaxed wedding day was important for the couple, therefore they only invited a handful of people and it was absolutely perfect, unconventional and beautiful.
The newlyweds made sure to make the most of the overseas trip, by spending five weeks in America and Mexico prior to the wedding, then a six-week honeymoon across eastern Europe.
Lisa and Tim marry in elopement wedding in Paris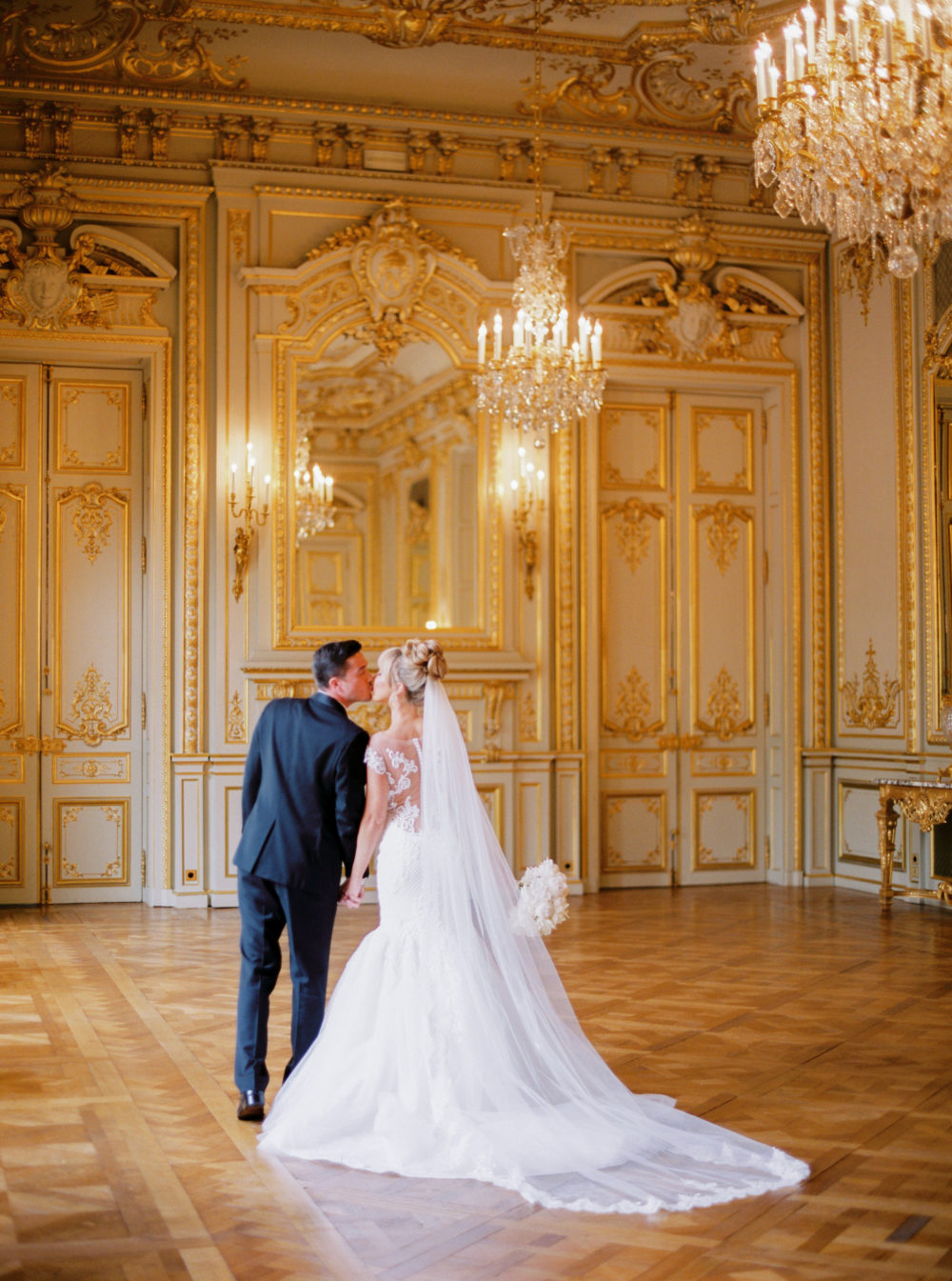 On their second date Tim told Lisa he was taking a year's sabbatical from his job to travel overseas and do all of the things he had wanted to do after working so hard for so long in corporate. He asked her if she would come with him. The bride, being a very logical person thought that dropping her entire life to travel abroad with someone she only just met would be a hard no… But without hesitation she said yes!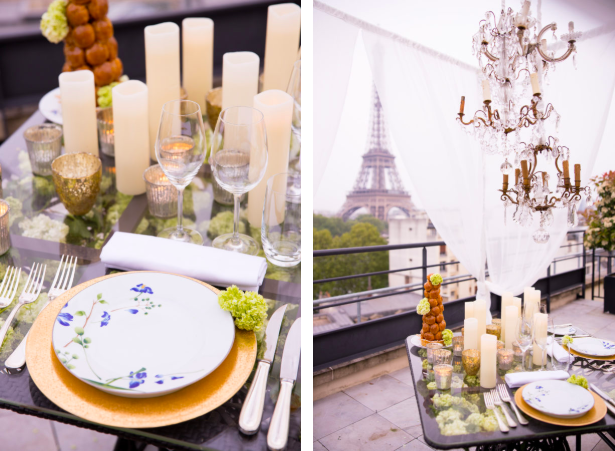 The couple hired an RV and went to every state across the US and also travelled in Europe. For Lisa was the most life changing year of her life. Back home in Tasmania, Tim proposed and the couple began planning their elopement in Paris.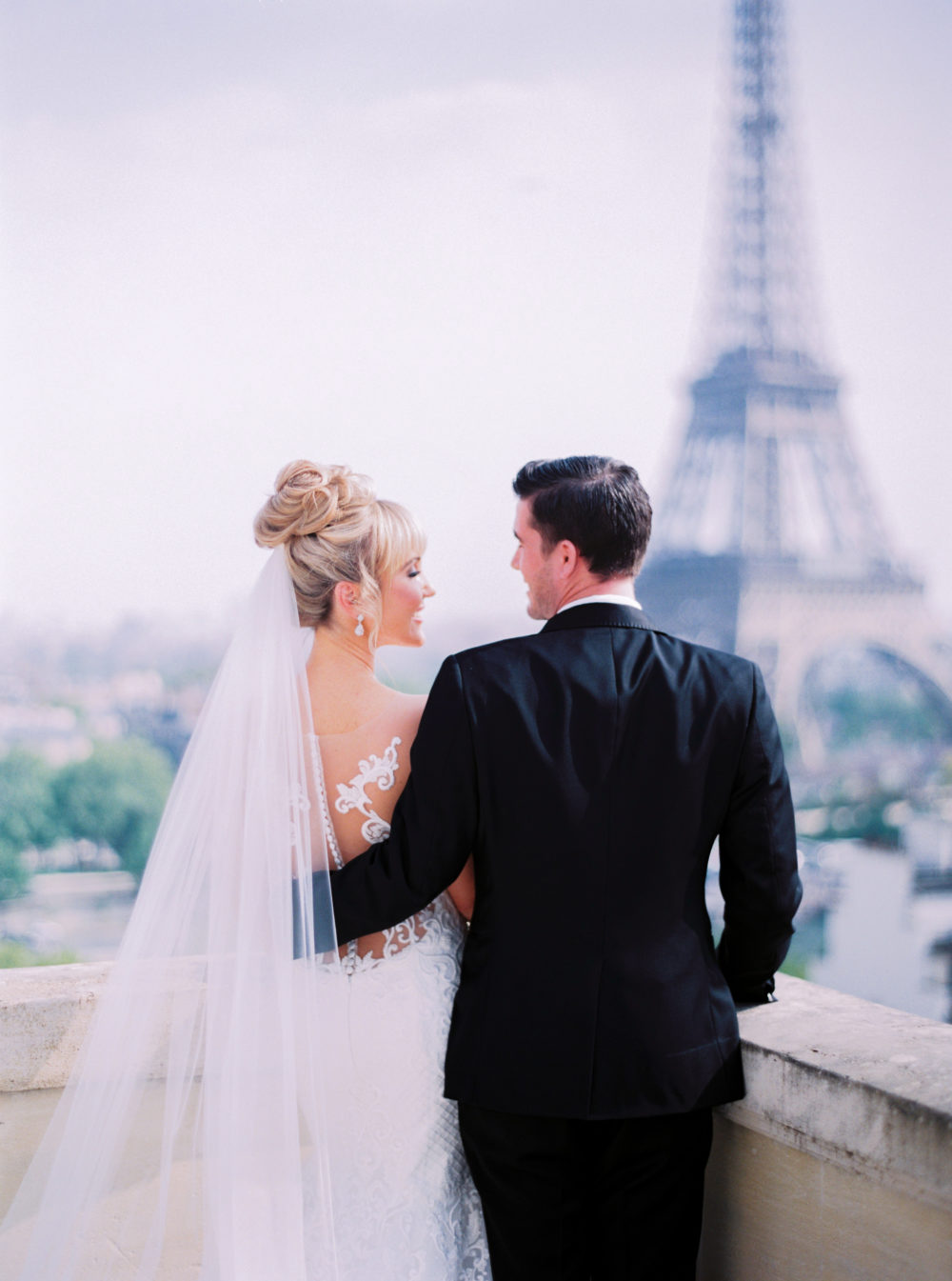 Lisa and Tom had a terrace suite at the Shangri La Paris where they were staying and also having their ceremony. "The building is historic and the most enchanting place I've ever seen. Luckily, the grand ballroom was vacant in the hotel, so we were able to have our first look in the most incredible room I've ever laid eyes on", says the bride.
Ola and Rance's intimate beach wedding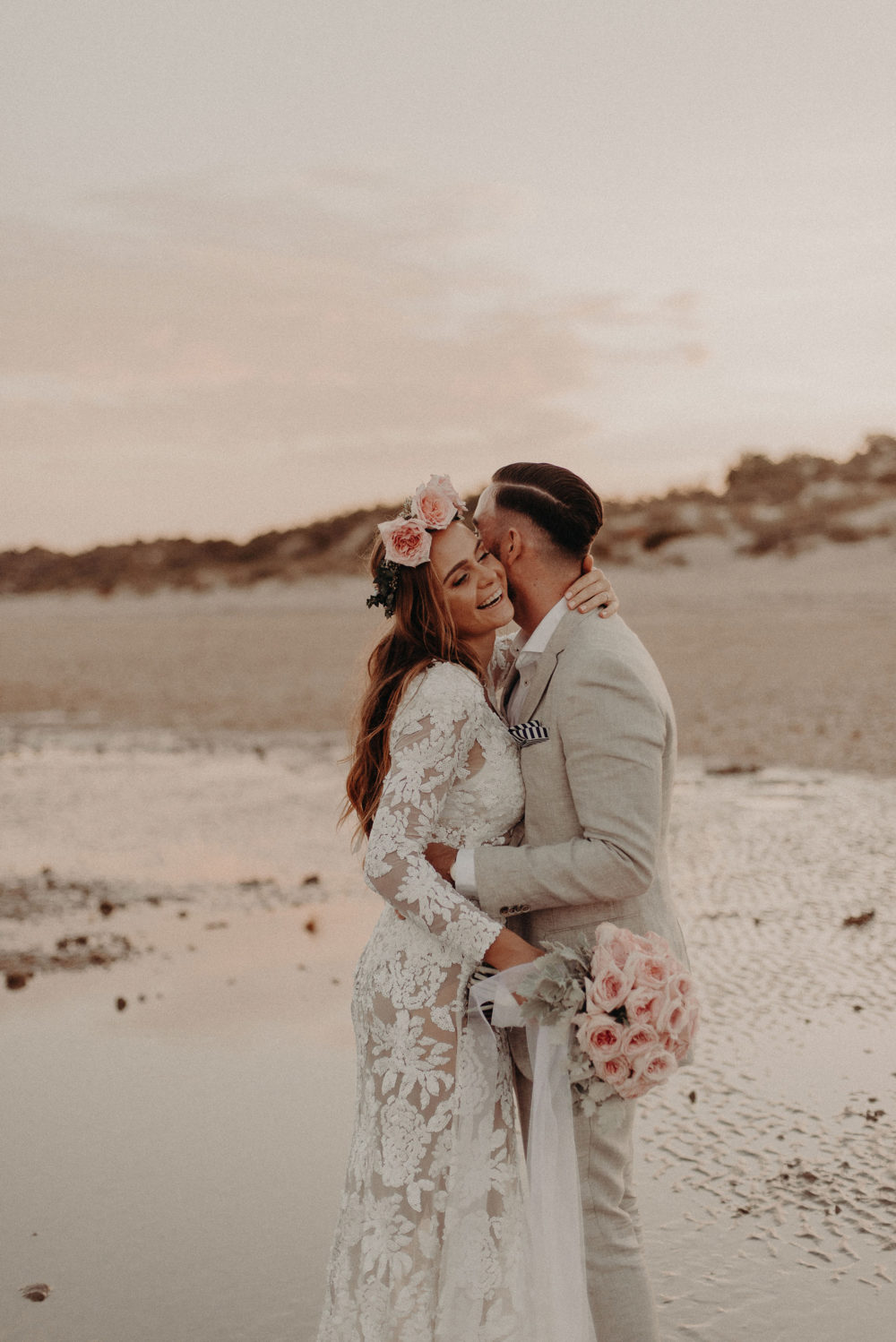 Ola and Rance met while they were both living their once-in-a-lifetime experiences. Just four dates later, Rance had to return to Perth and the couple spent nine months apart before Ola made the move to Western Australia. A proposal followed and the planning for their beach wedding began.
As the couple wanted an intimate ceremony with just family in the quiet town of Exmouth, where Rance grew up, they held a large engagement party in Perth to celebrate with a wider circle of friends and family. 
The small ceremony, with four family members present, was held on the balcony of Mantaray's Resort Exmouth overlooking the beach "As we are planning a large wedding in Poland in a couple of years, my family attended this wedding via Skype," Ola says.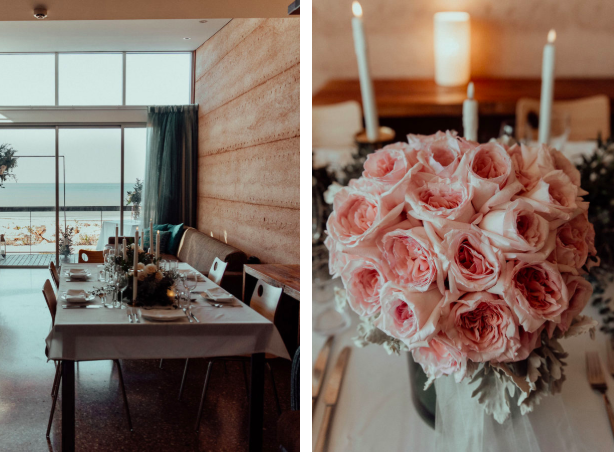 Planning the wedding in just five weeks helped them focus on the most important things. The couple didn't really care about the colour of the napkins; their non-negotiables were a great photographer, lovely celebrant, good food and a beautiful location, and they had everything they could have asked for.
Jorinda and Gysbert marry at desert wedding overseas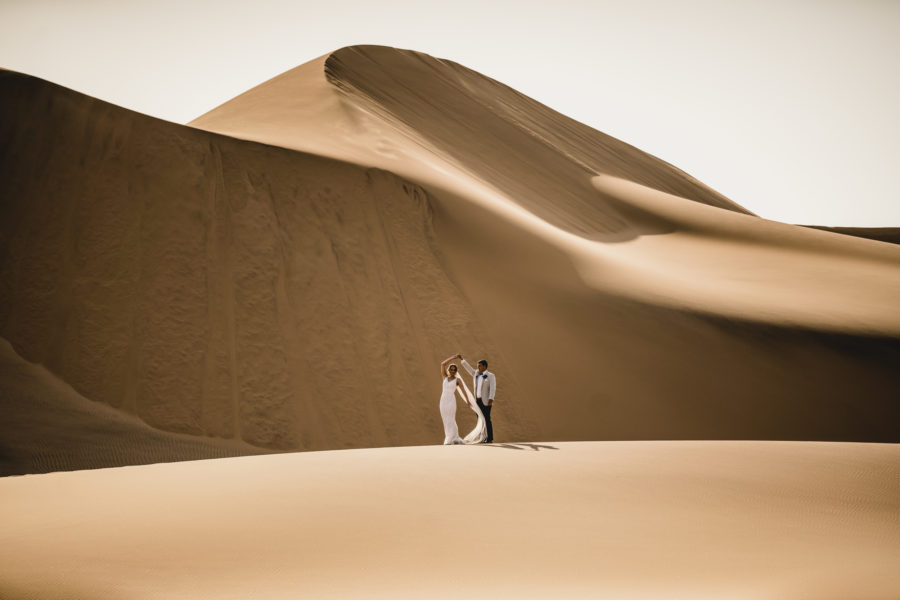 Jorinda was on a Tinder date when her sister interrupted to tell her that she just met her future husband – a completely different guy! And that's how Jorinda met Gys."It was all laughs and jokes but who knew that we would really end up marrying each other three years later and now I can't imagine my life without him," smiles the bride. "He is my soulmate. I know, it sounds corny but it's true."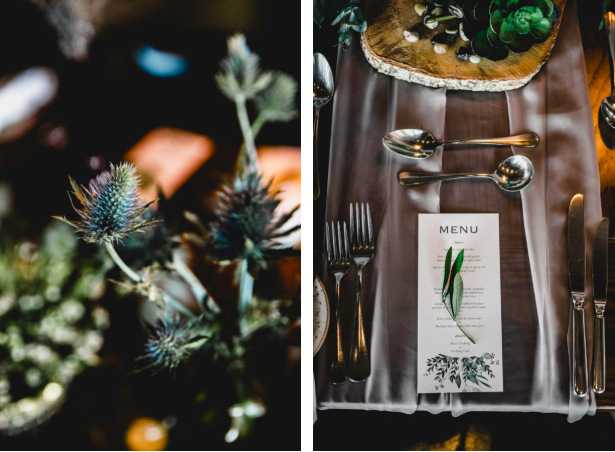 She describes their desert wedding in Swakopmund, Namibia as "magical". Pinterest was her best friend, as she wanted to incorporate the beautiful surroundings into her decor. It was a very special location where the desert meets the ocean. They kept the colour palette simple with heaps of greenery; it was a boho-meets-desert-flower style.