Congrats to this couple who have won a place in our 2019 Wedding of the Year comp!
They are in the running to win a luxury second honeymoon at Heritance Aarah Maldives.
---
Ashleigh and Daniel threw a huge engagement party for their loved ones soon after the proposal.
"Our engagement party was so fun however we knew coming from large families having a wedding at home would be incredibly expensive," explains Ashleigh. "We knew we weren't done with travelling just yet so we decided to plan a very small and inclusive wedding overseas."
The Geelong-based couple, both aged 28, married at their romantic elopement on June 5, 2018 with 10 people in Santorini, Greece. "My number one priority was to find an amazing wedding planner that could put me in touch with the best photographers and stylists for the day," recalls the bride. "Having a romantic and relaxed wedding day was important to us, therefore we only invited a handful of people to our wedding and it was absolutely perfect! Unconventional and beautiful."
And the couple made sure to make the most of the overseas trip, by spending five weeks in America and Mexico prior to the wedding, then a six-week honeymoon across eastern Europe.
Photos courtesy of HannaMonika.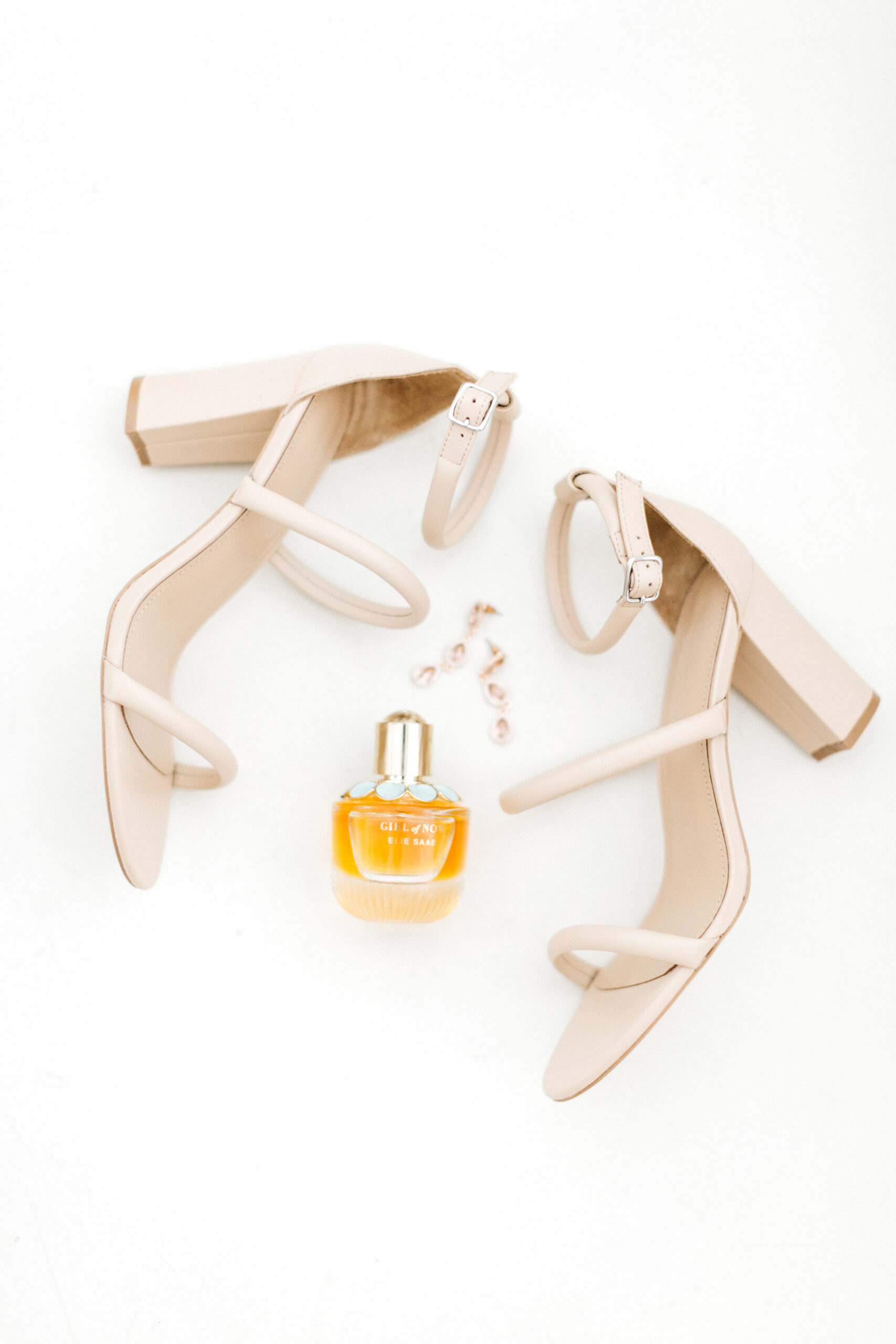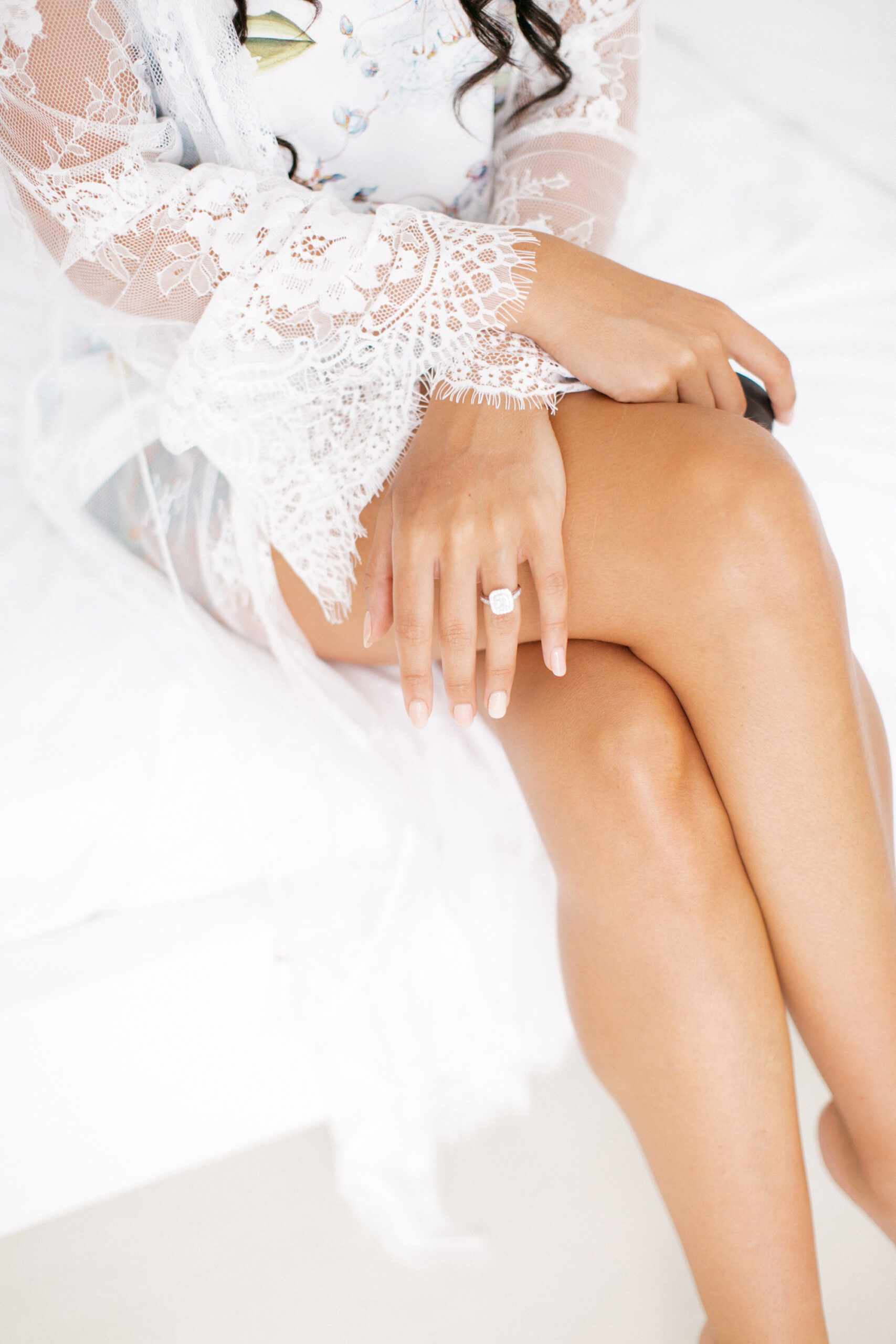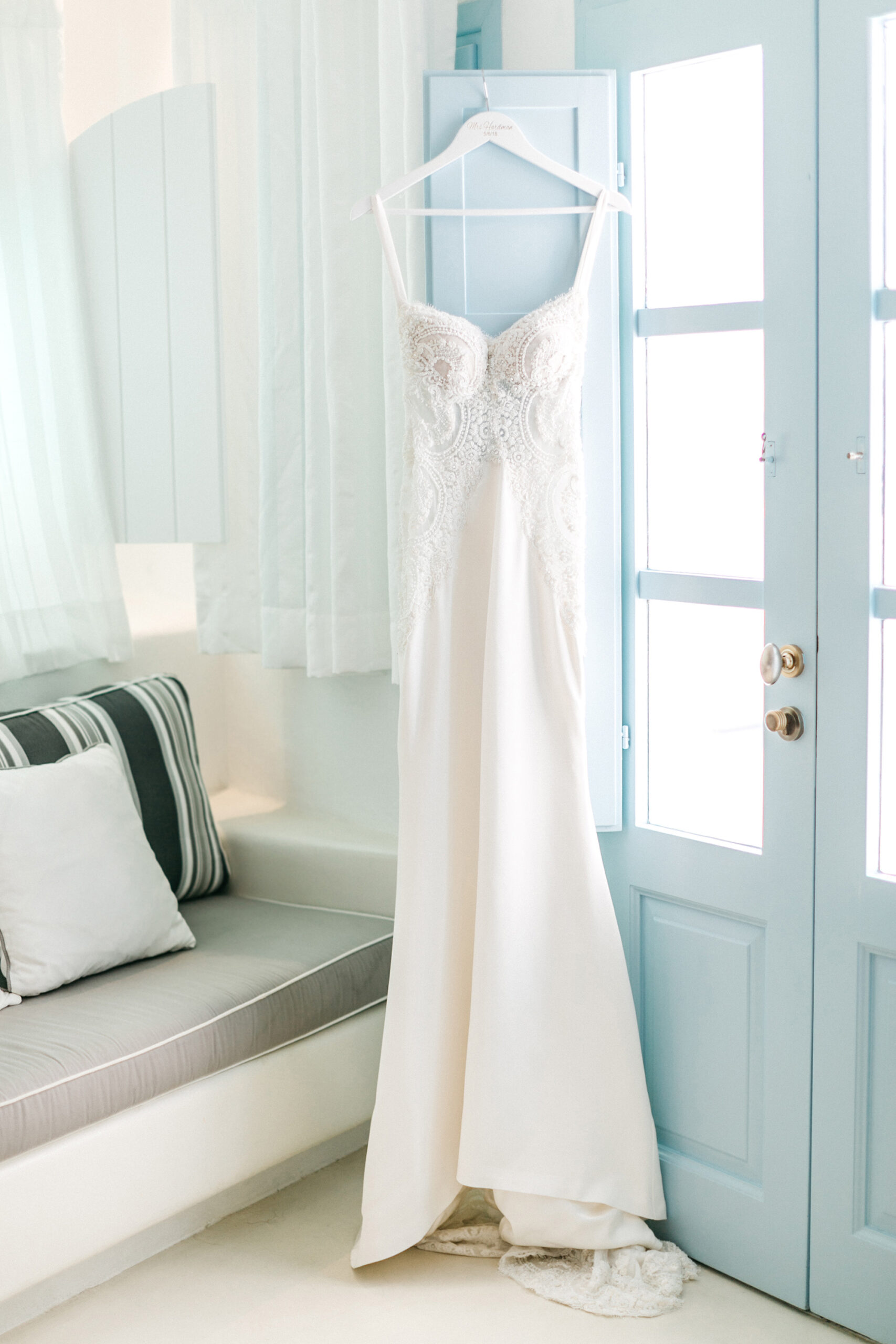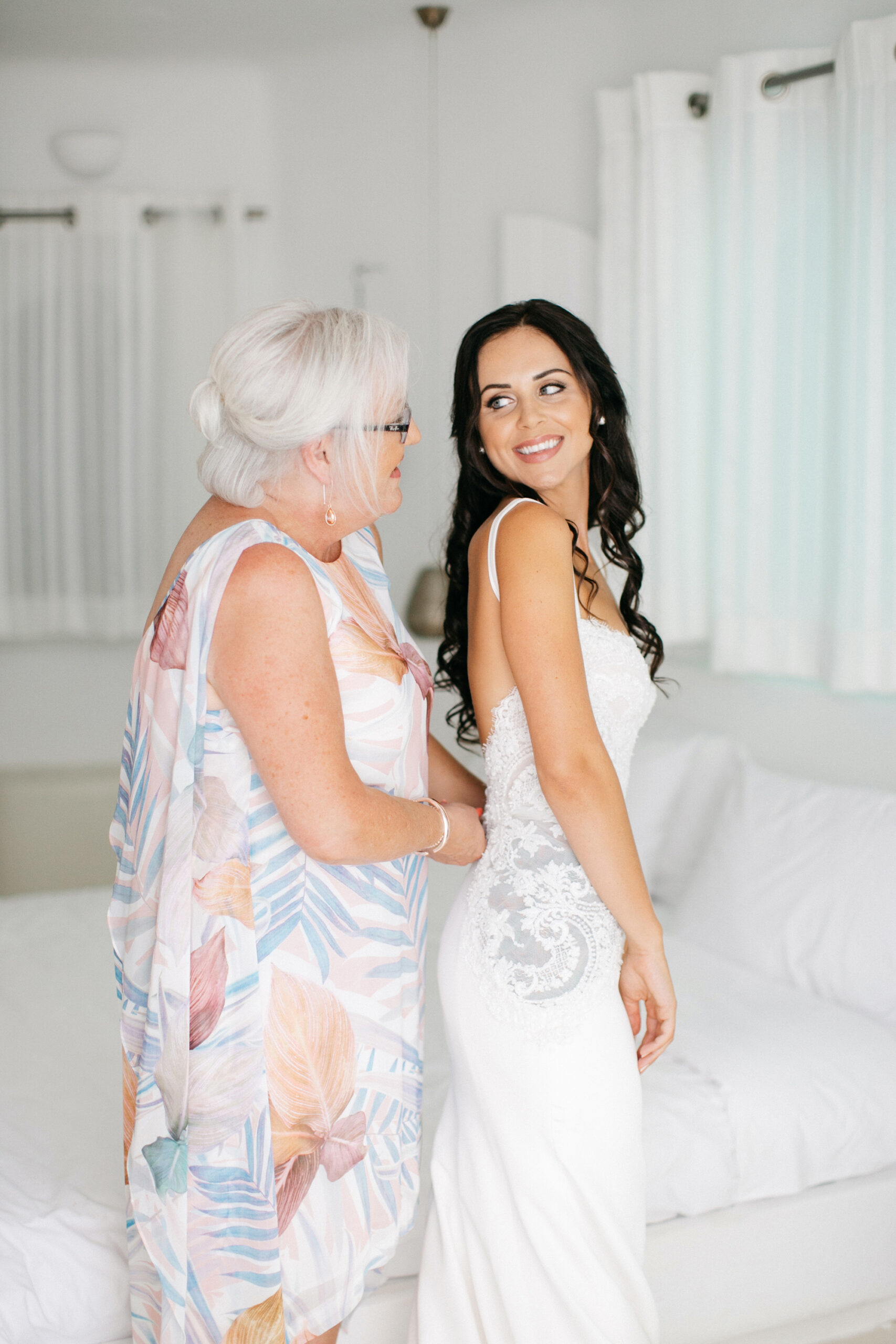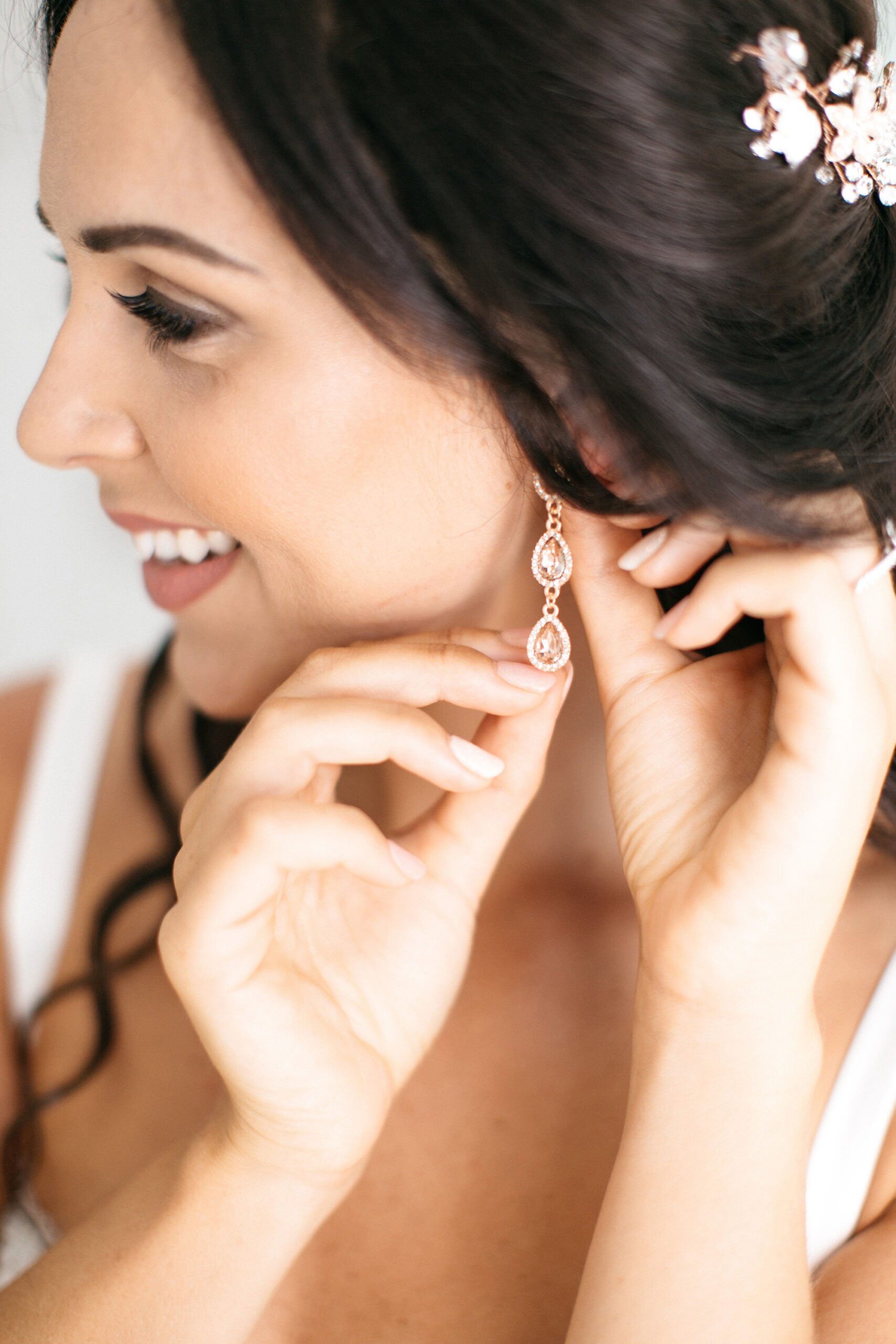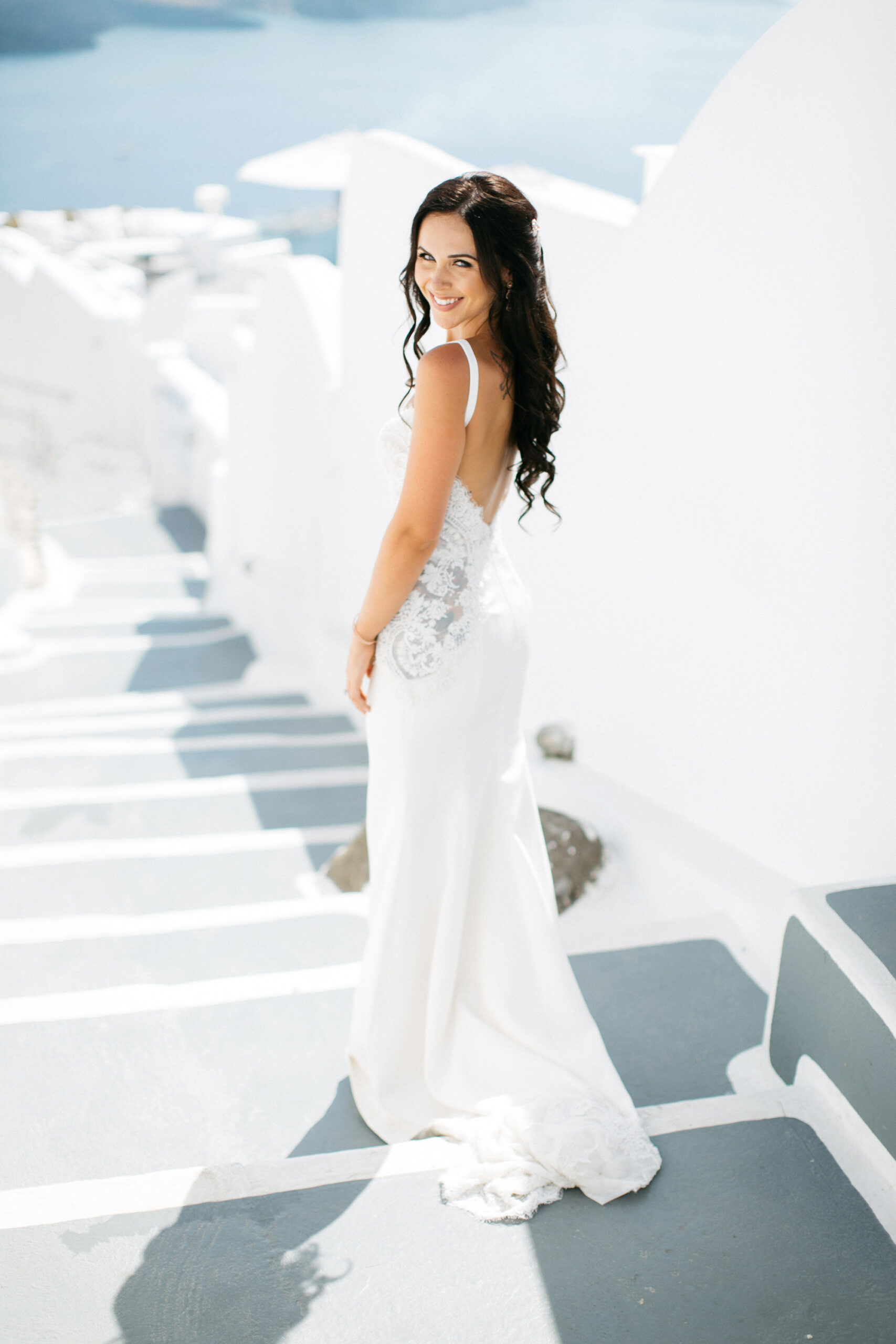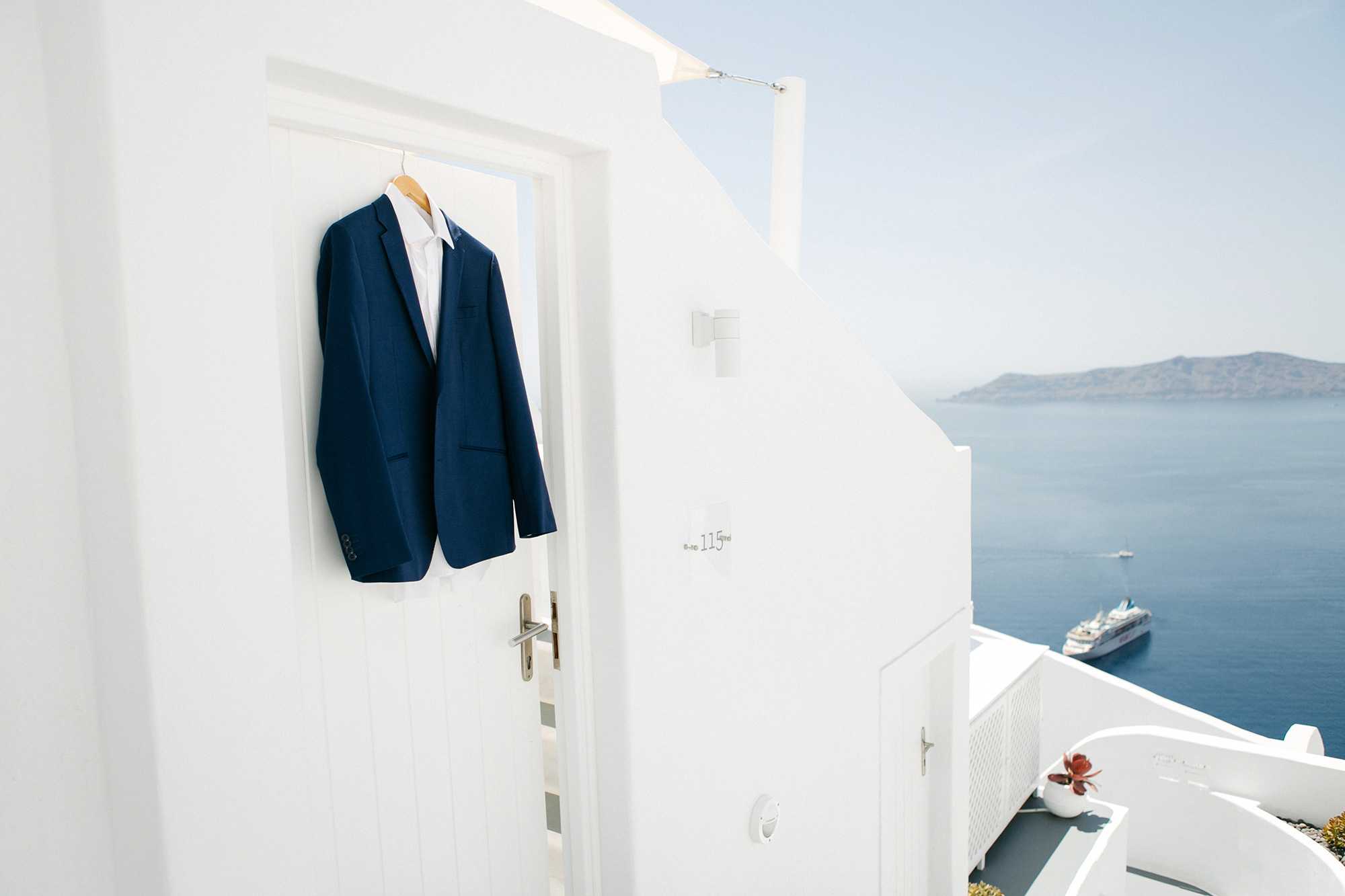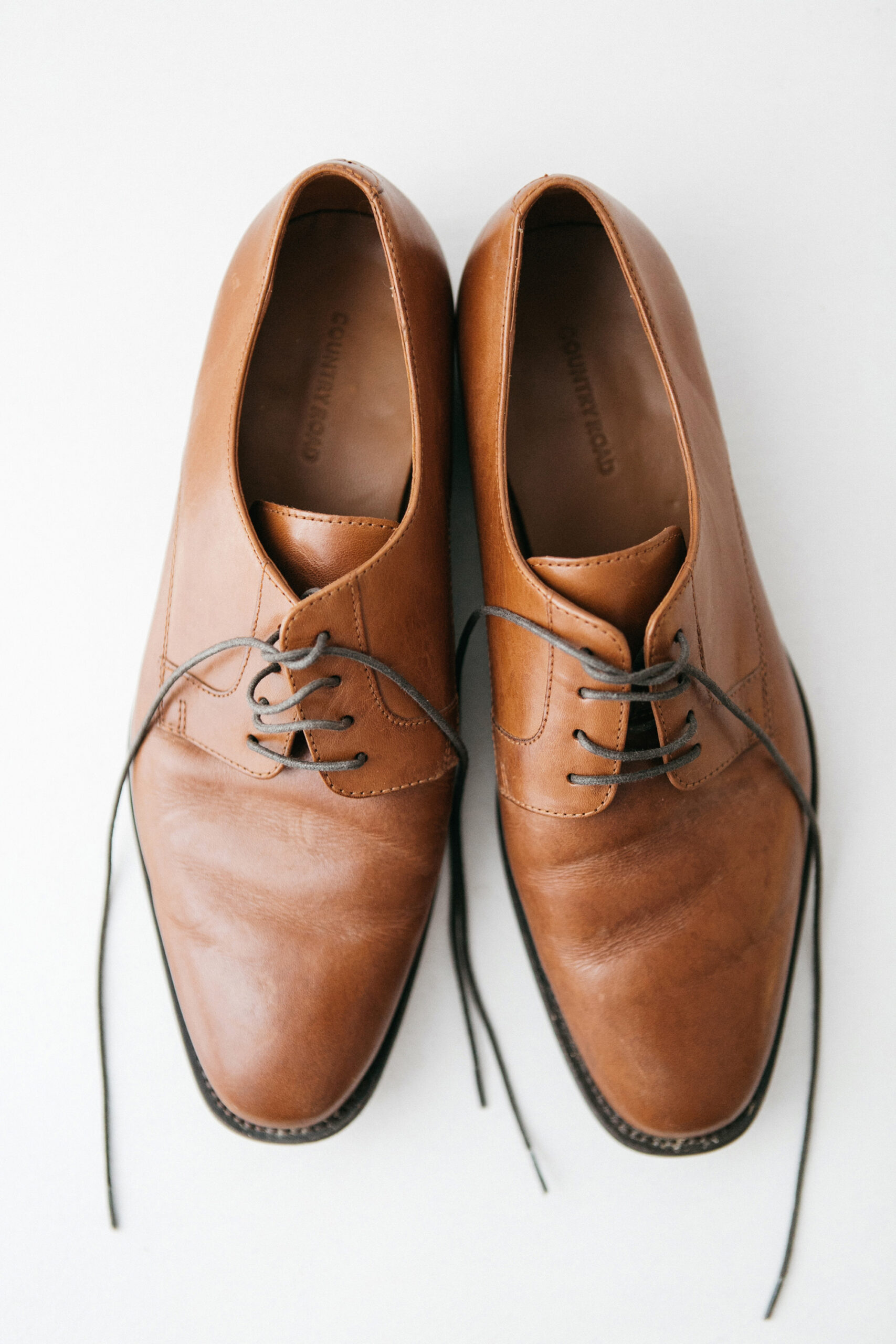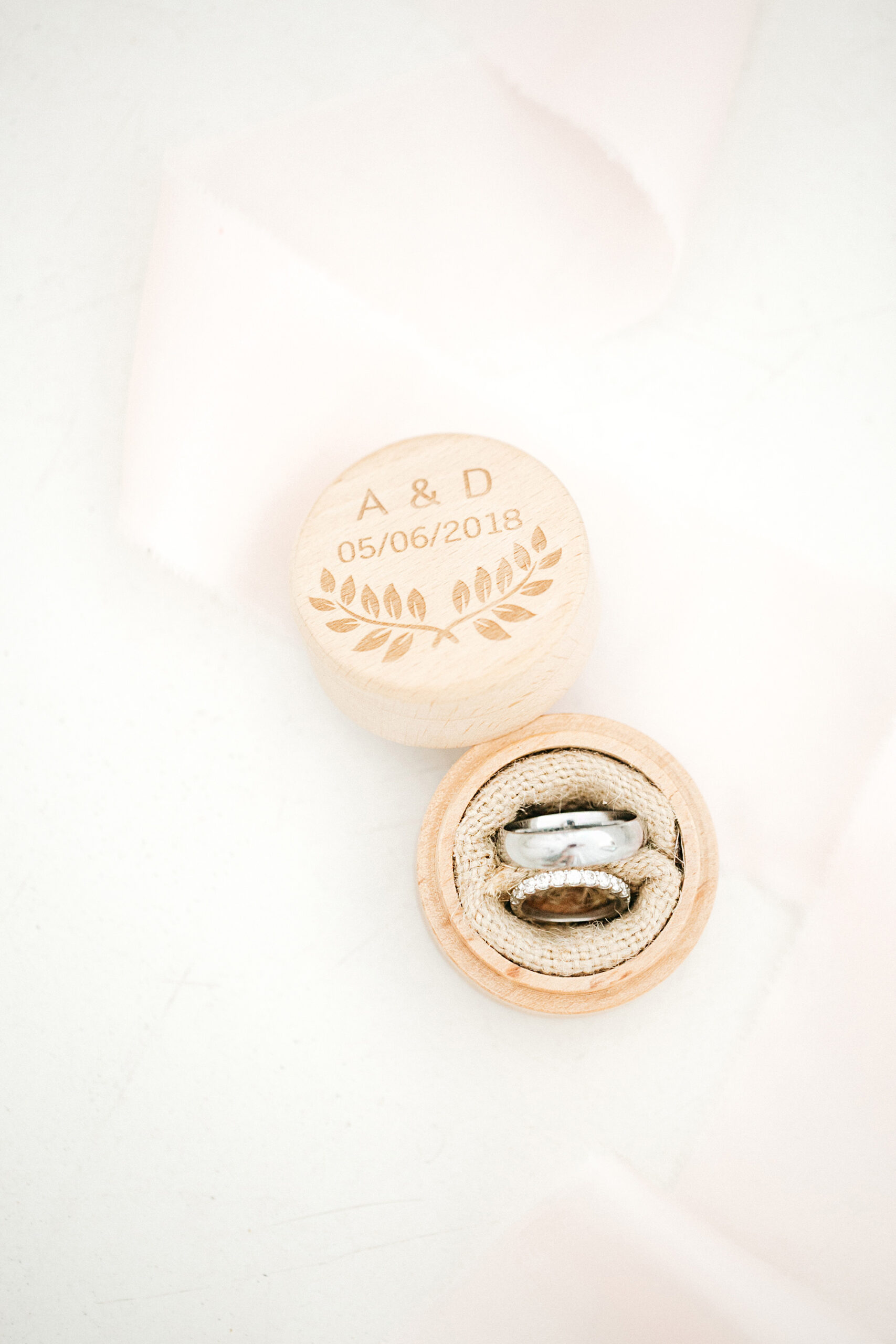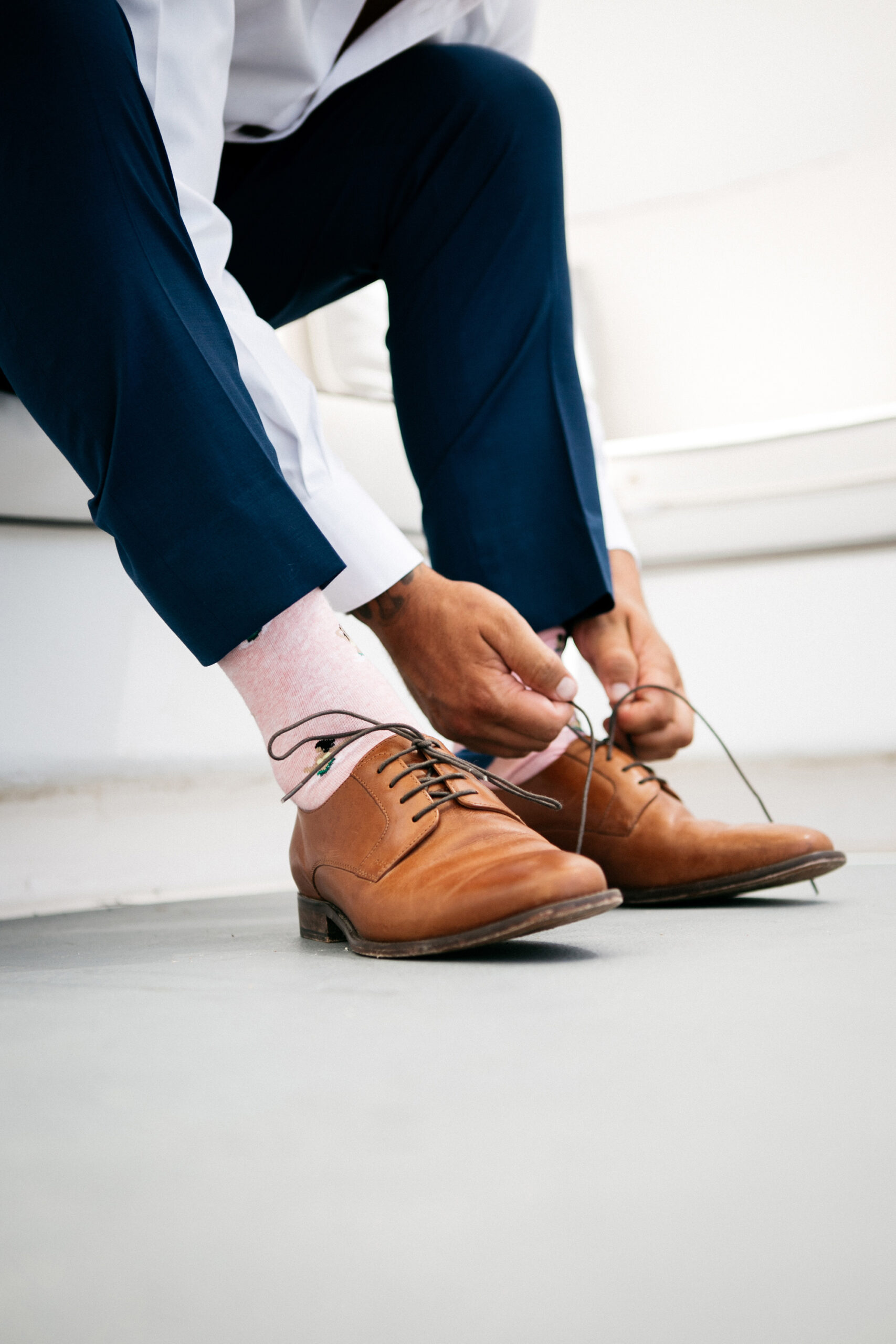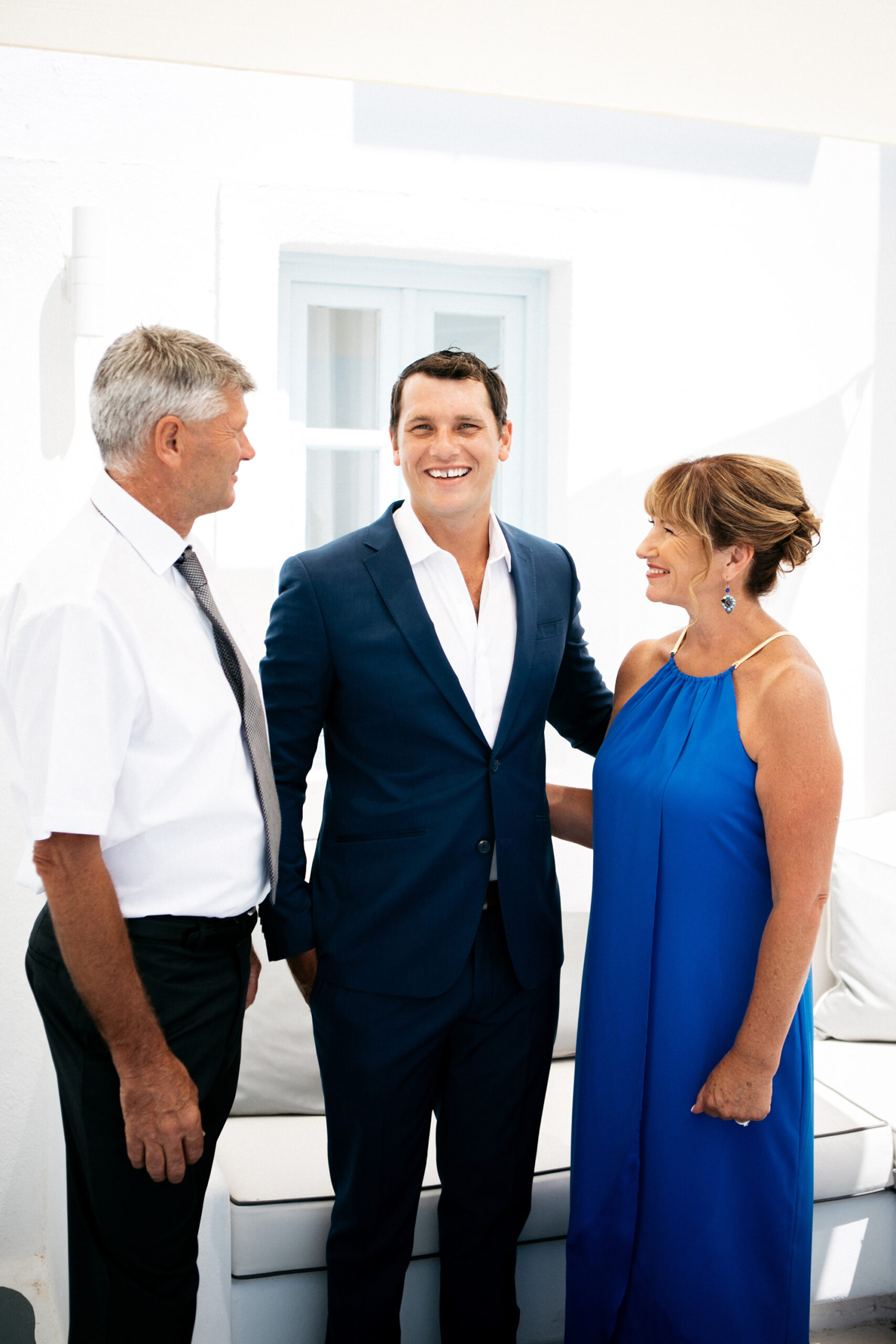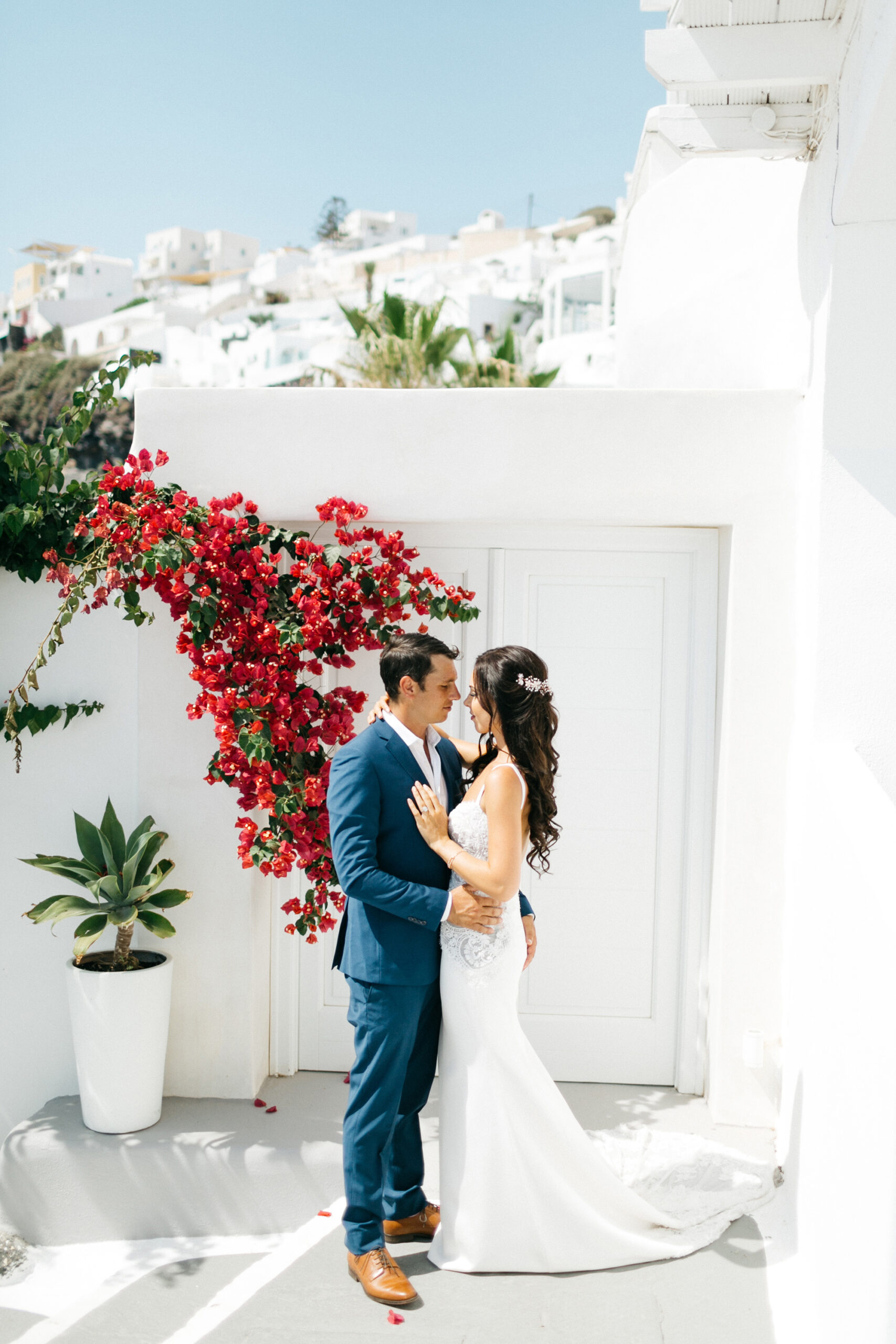 "Hanna and her husband Slavomir are a photography duo who captured our relaxed style perfectly," says the bride. "They were the perfect photographers who went above and beyond to get the perfect shot."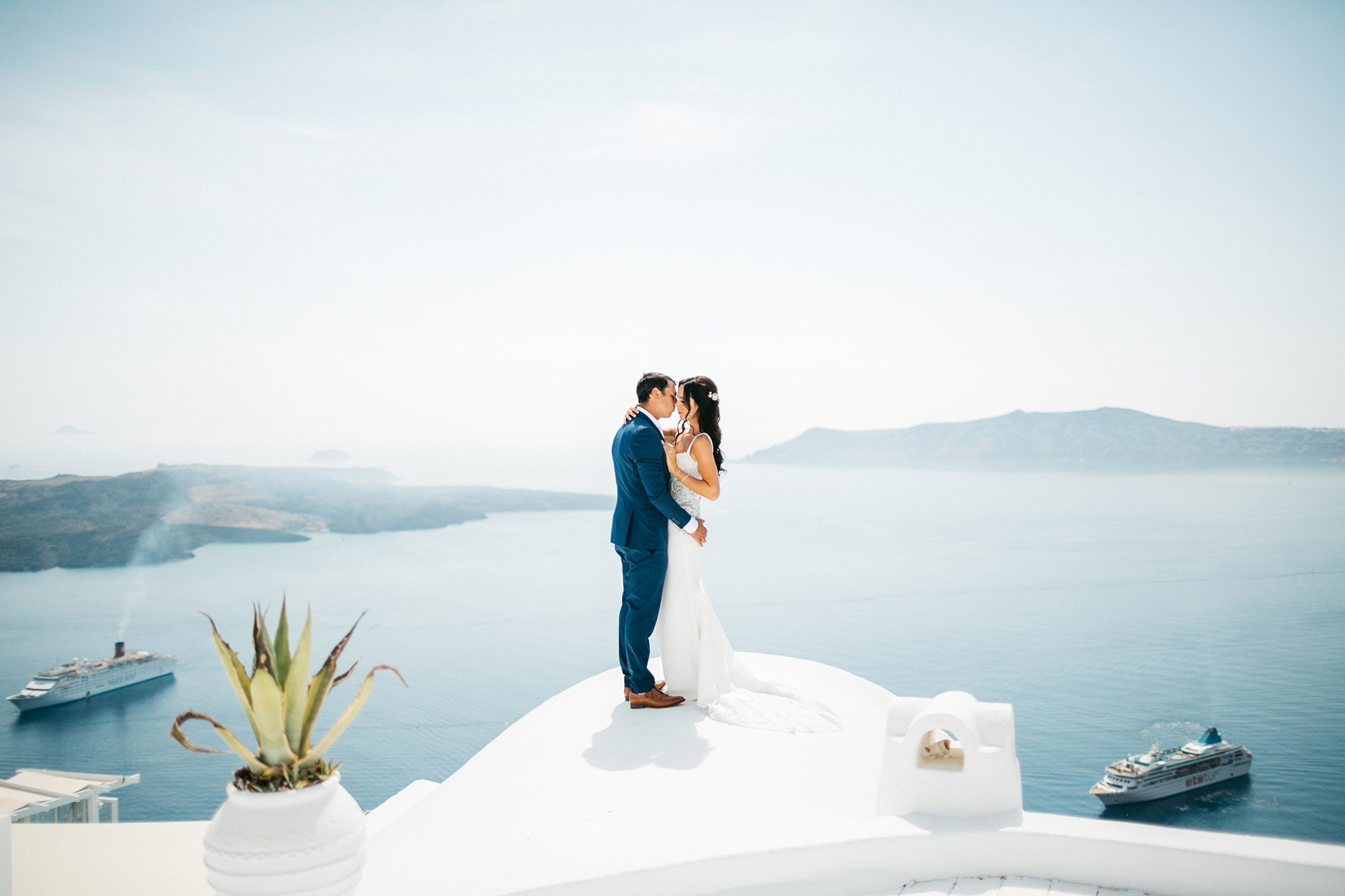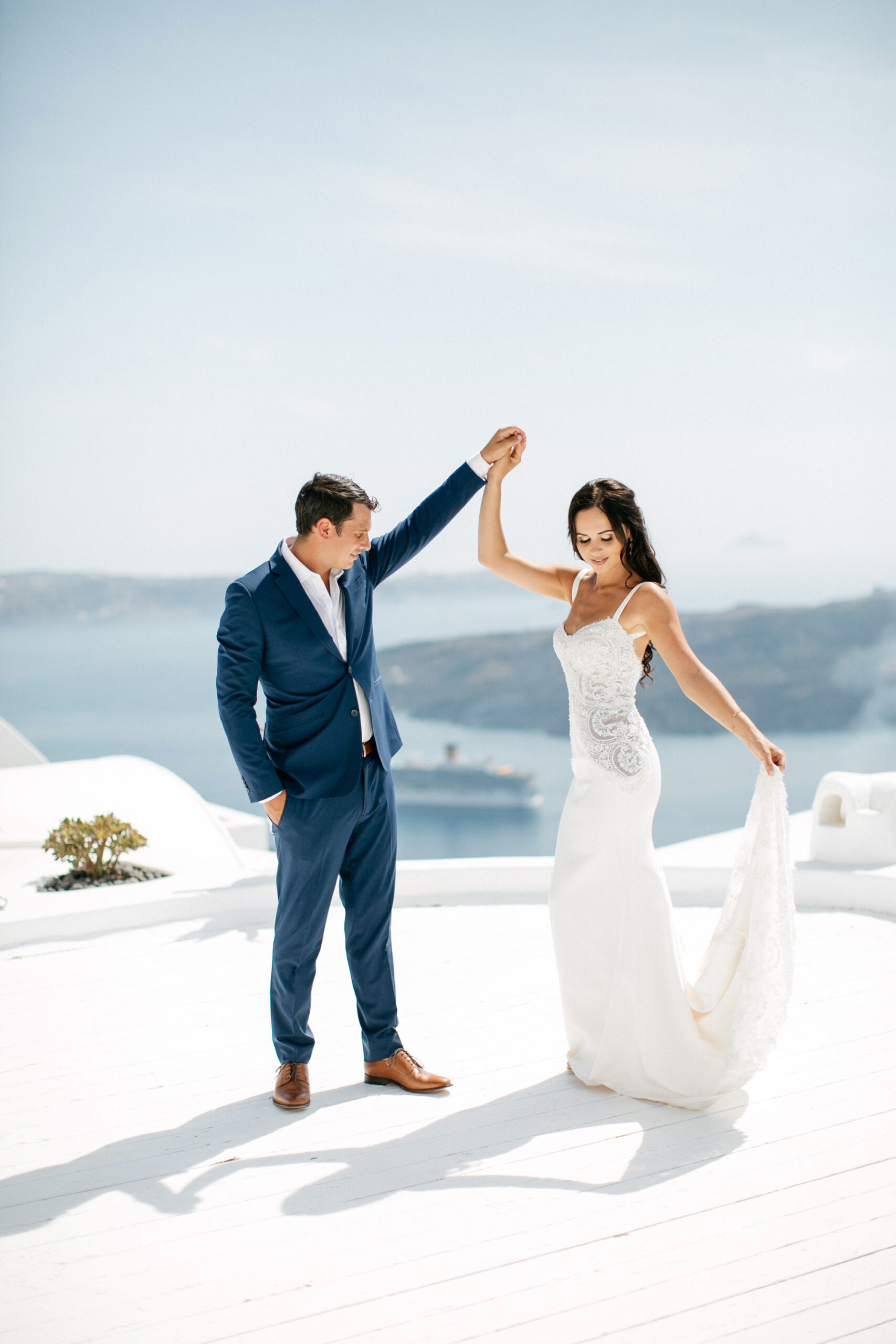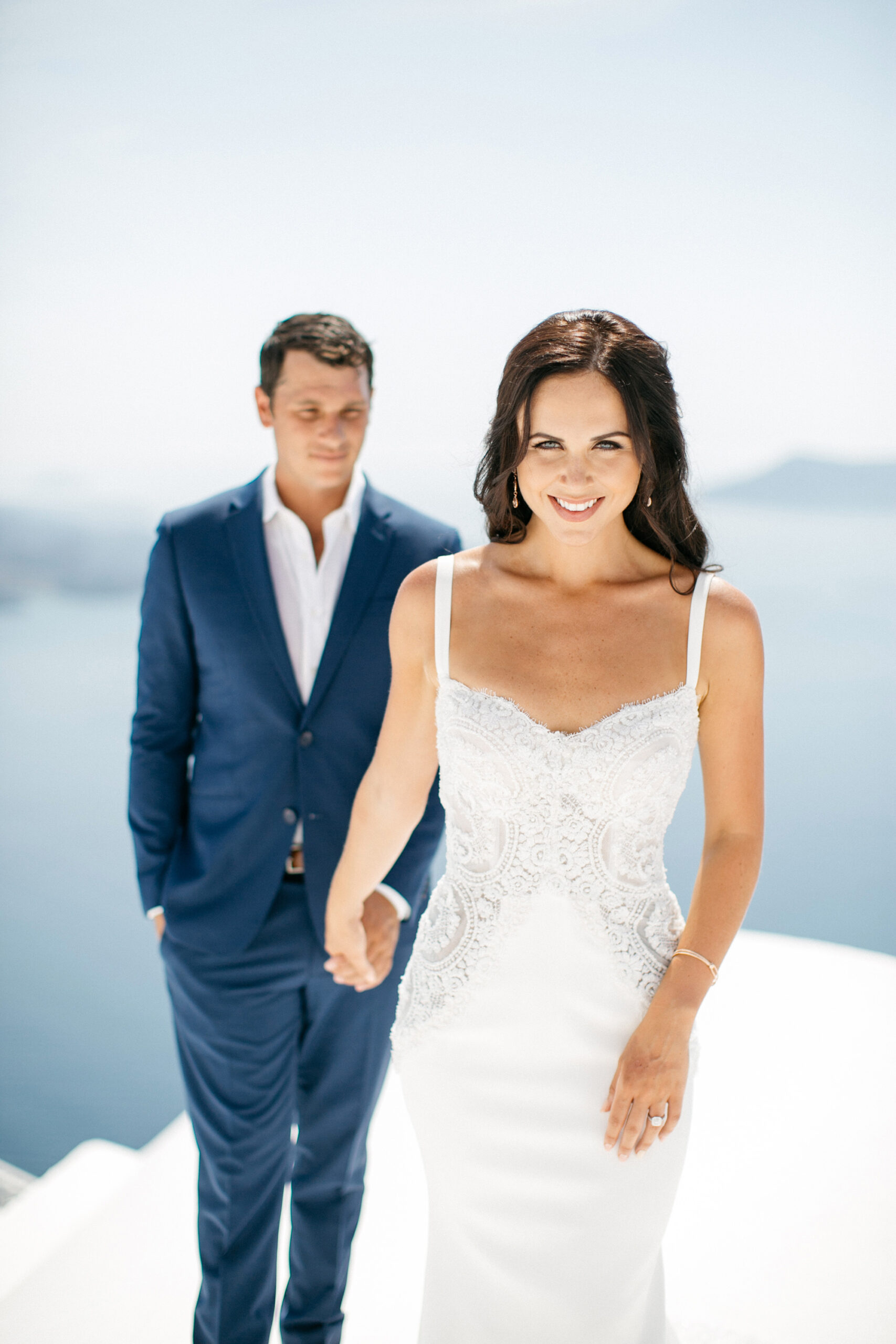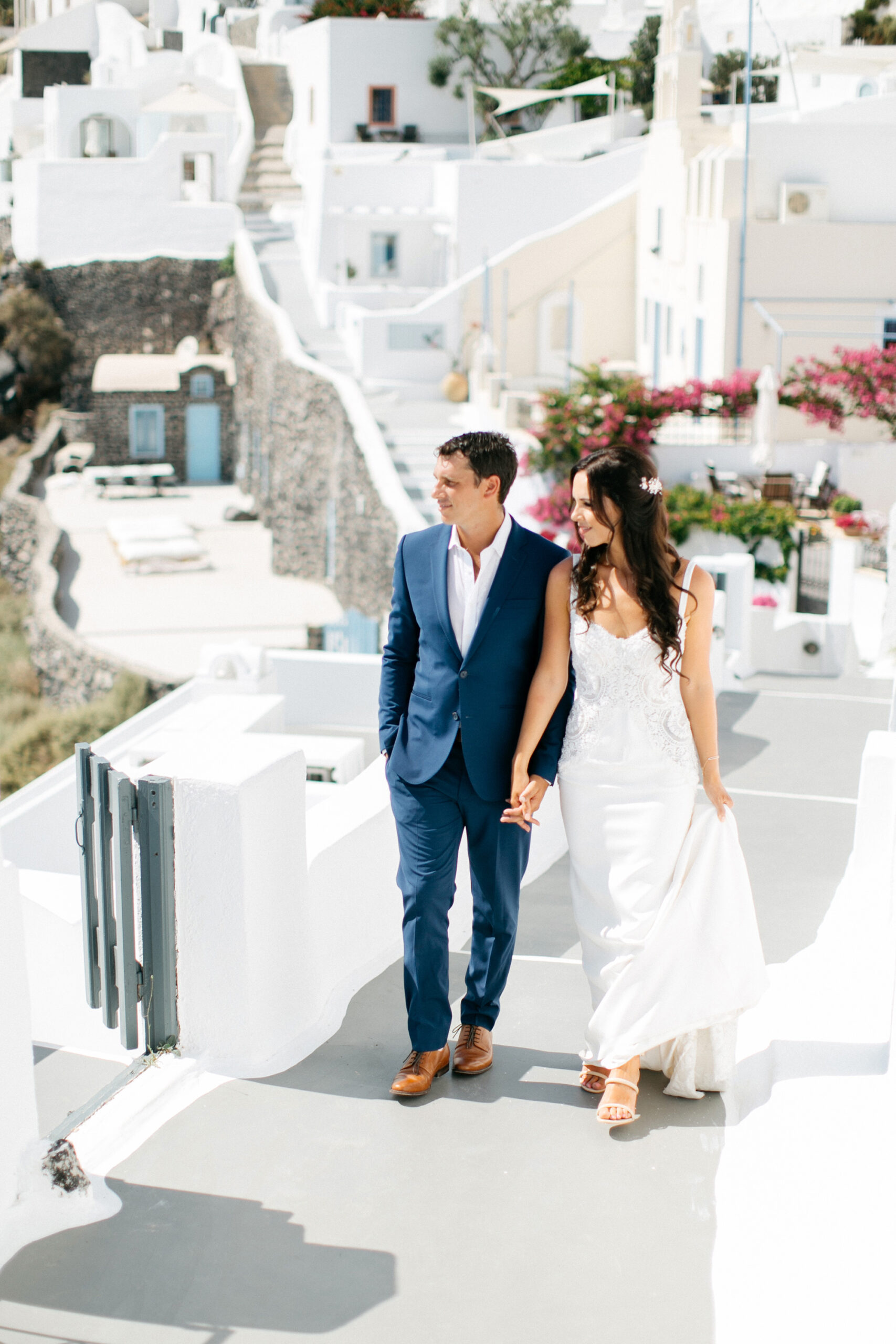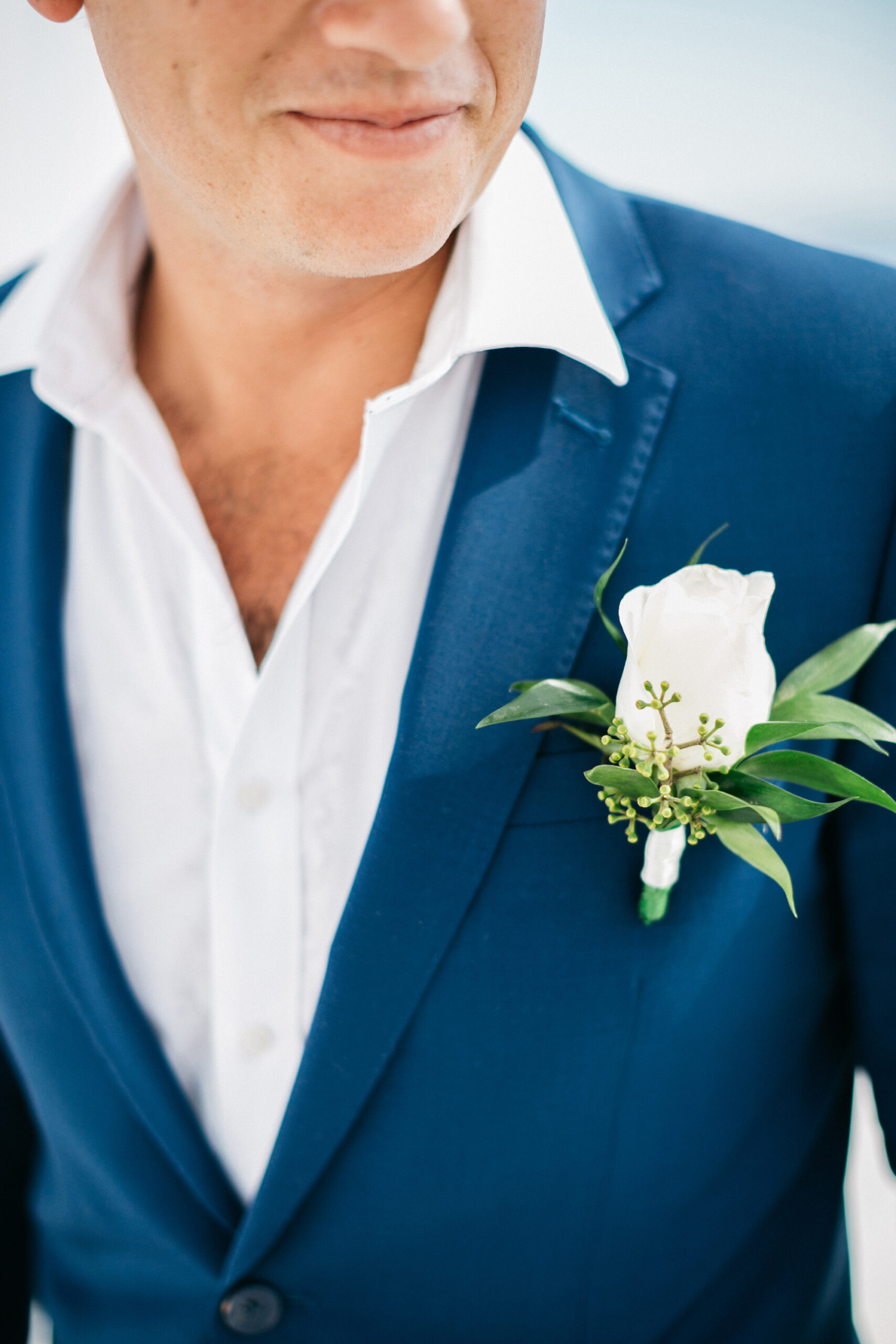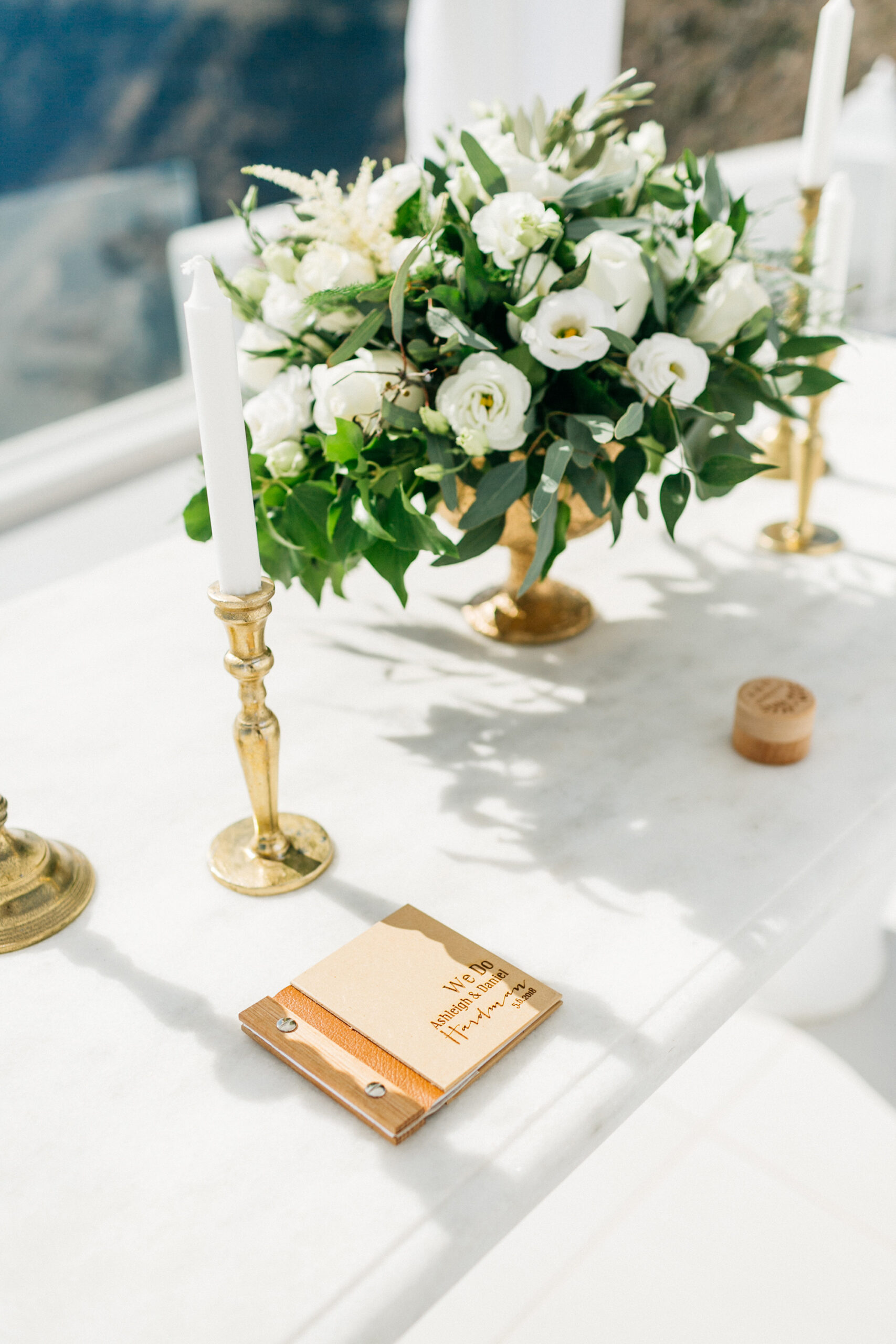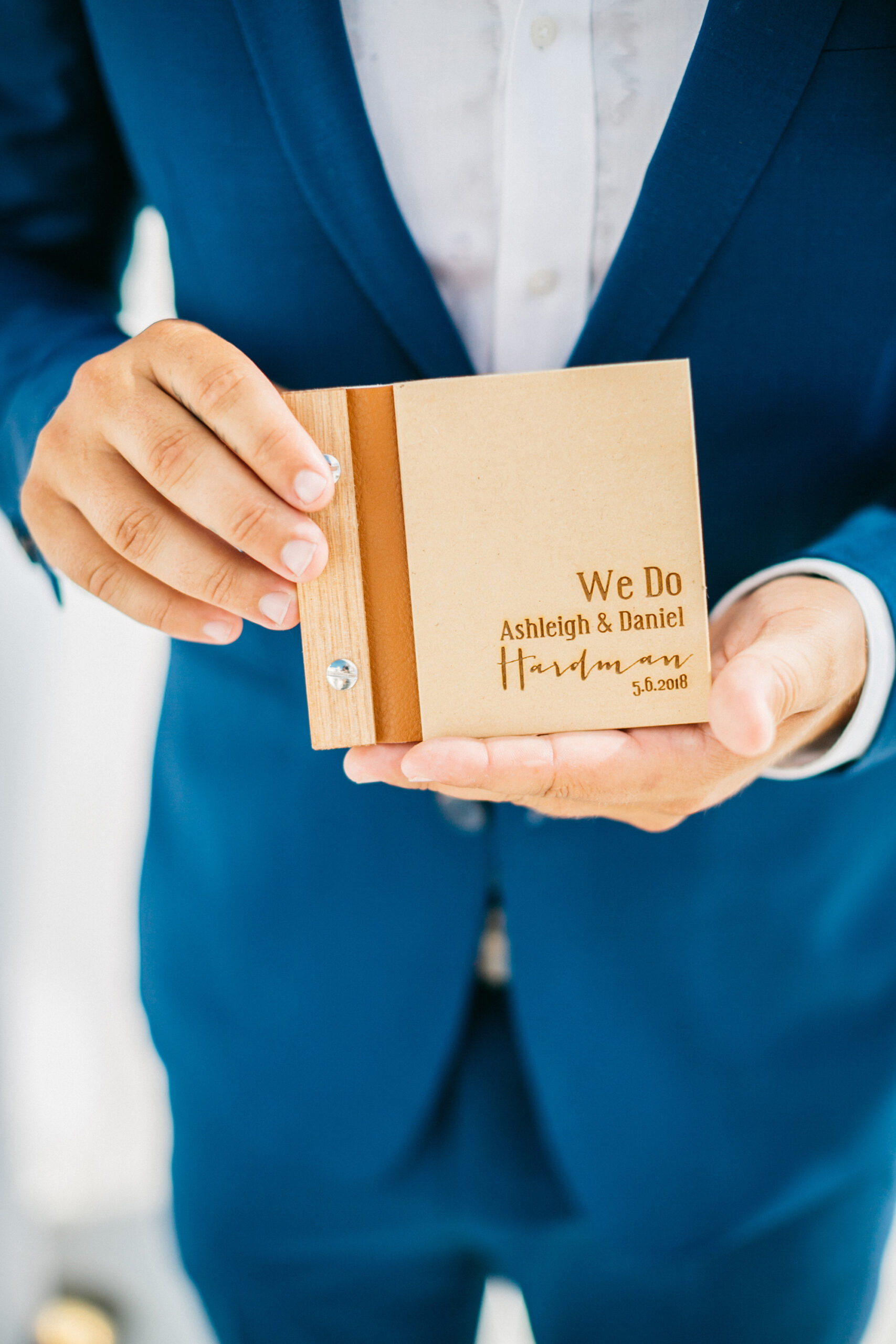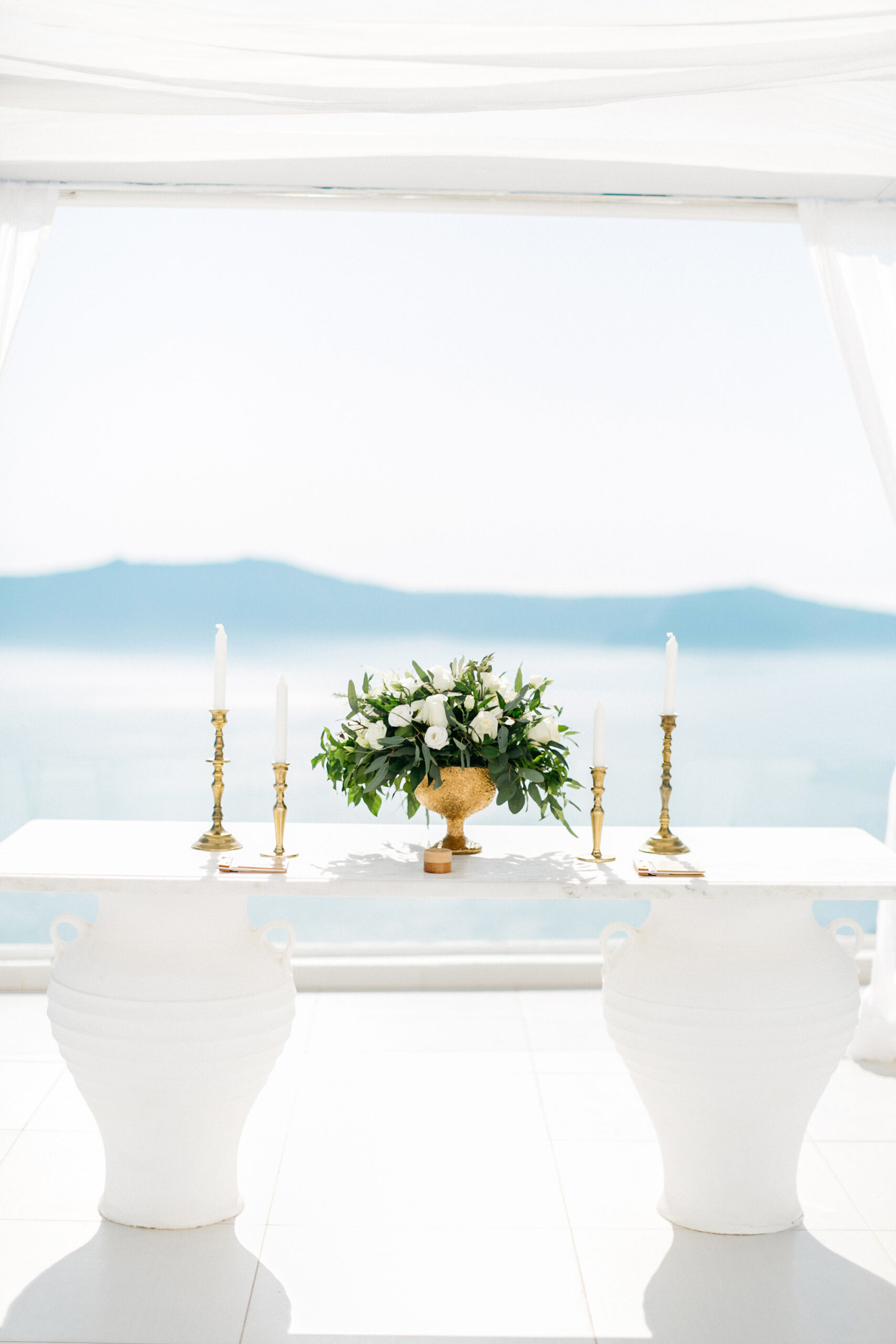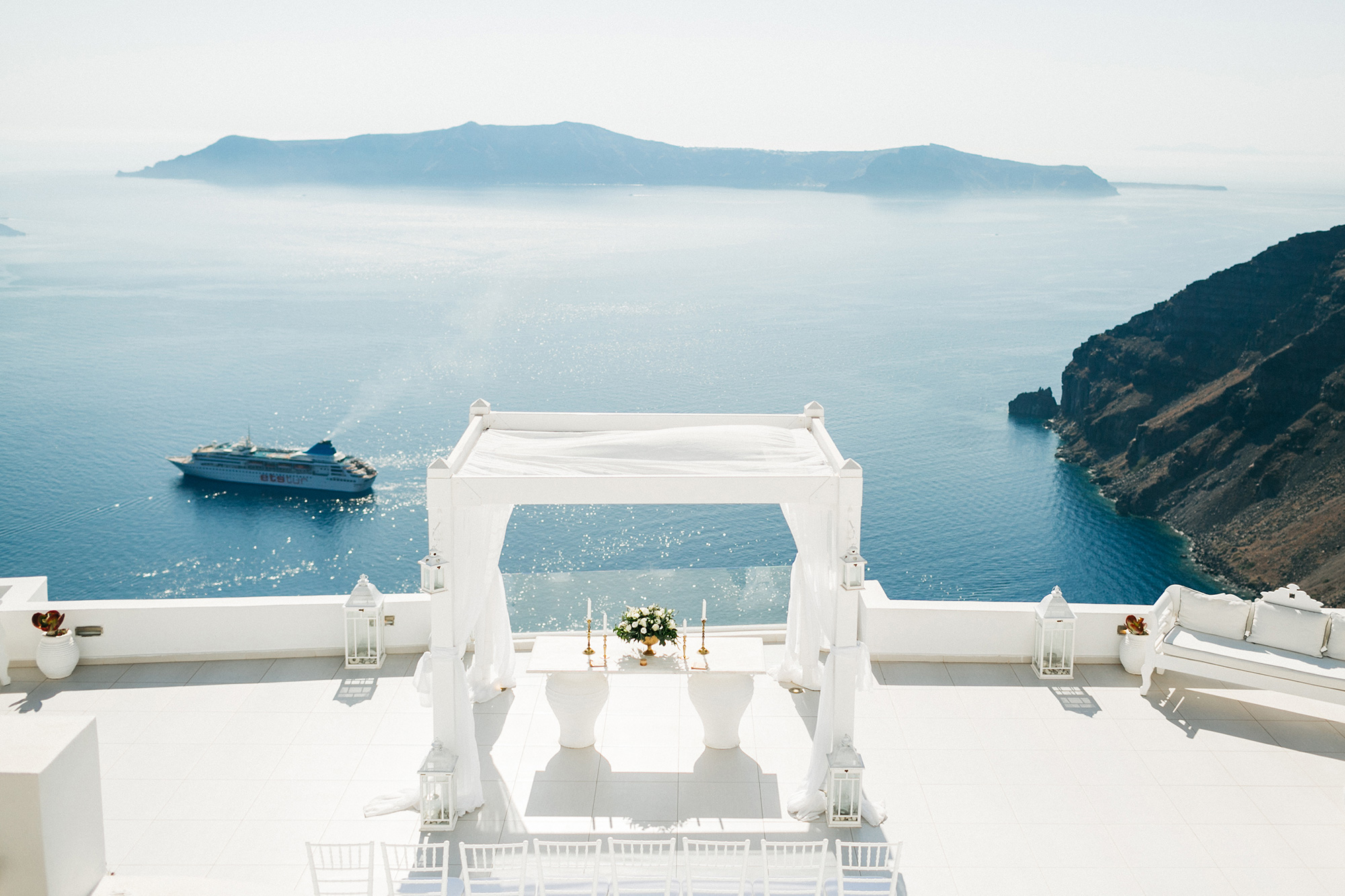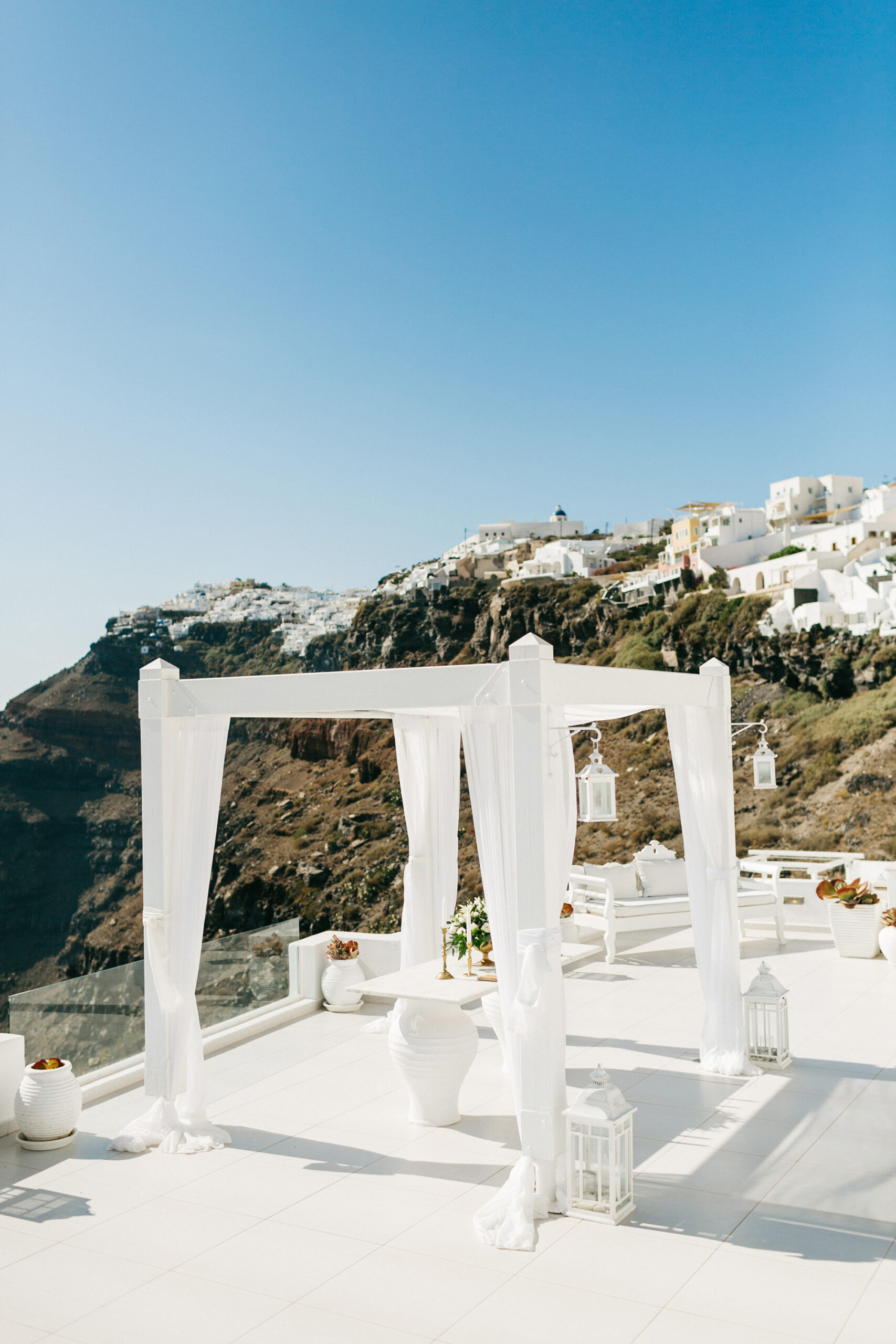 "Breathe, take it all in and enjoy every second, don't sweat the small stuff," is Ashleigh's advice for bride and grooms-to-be.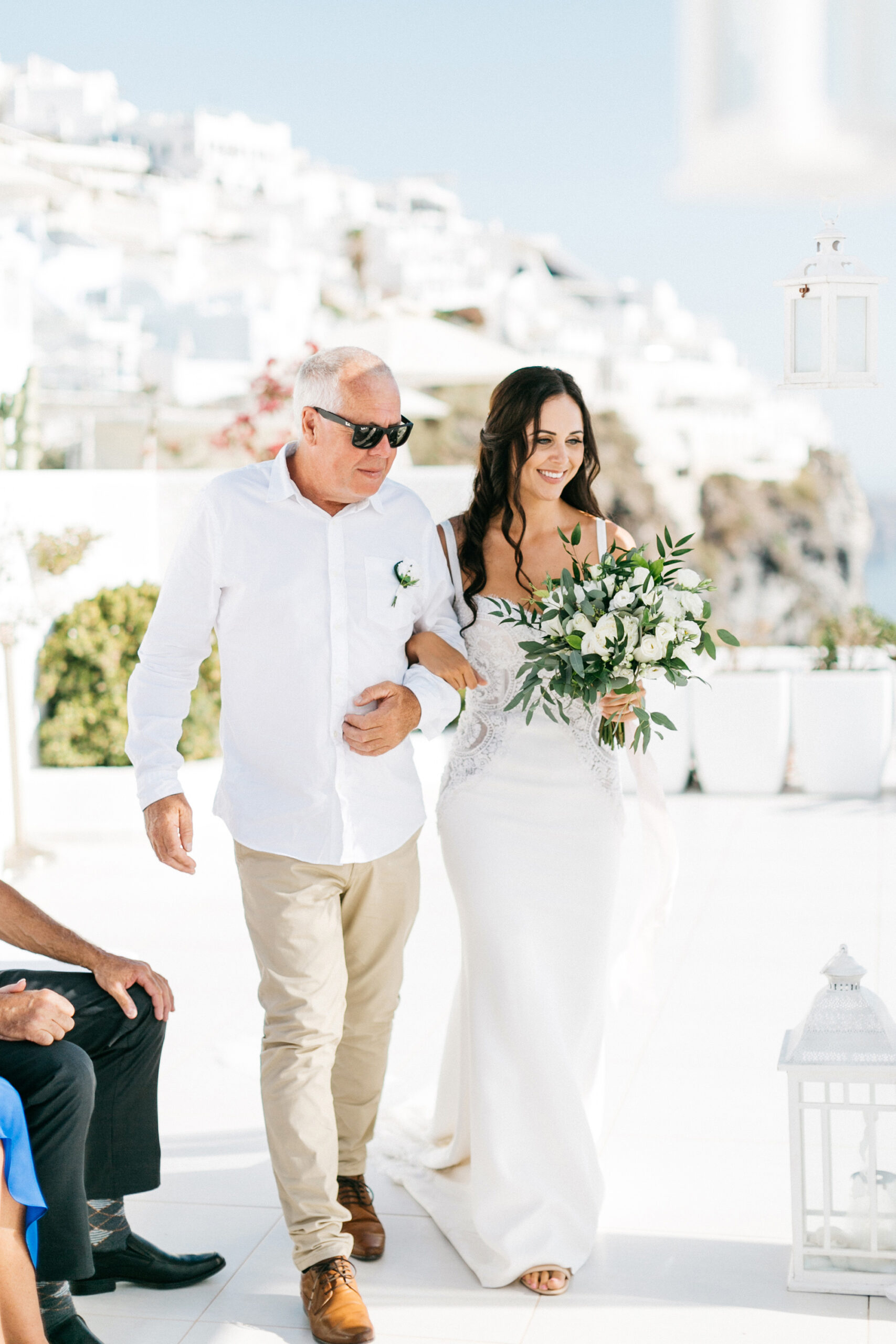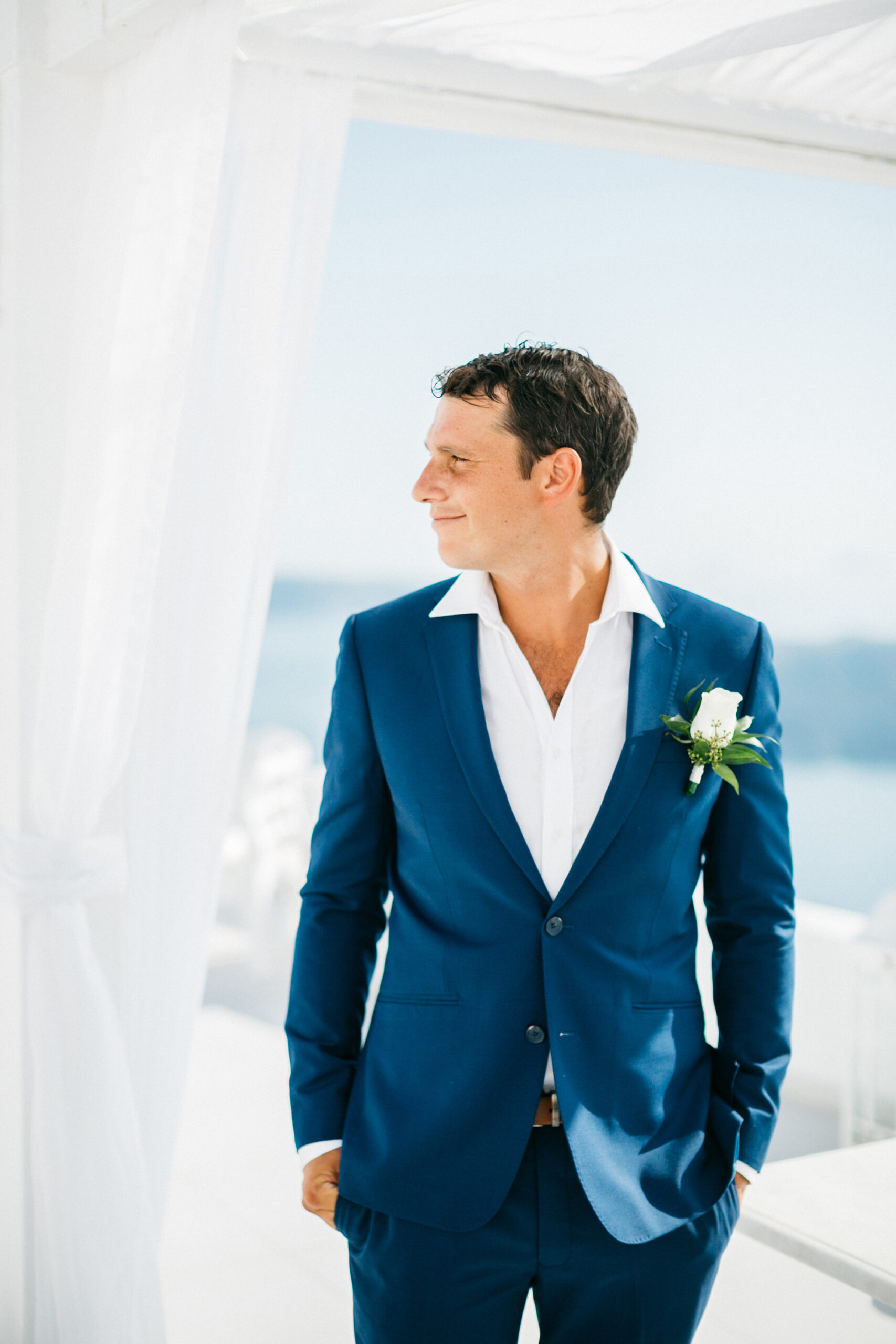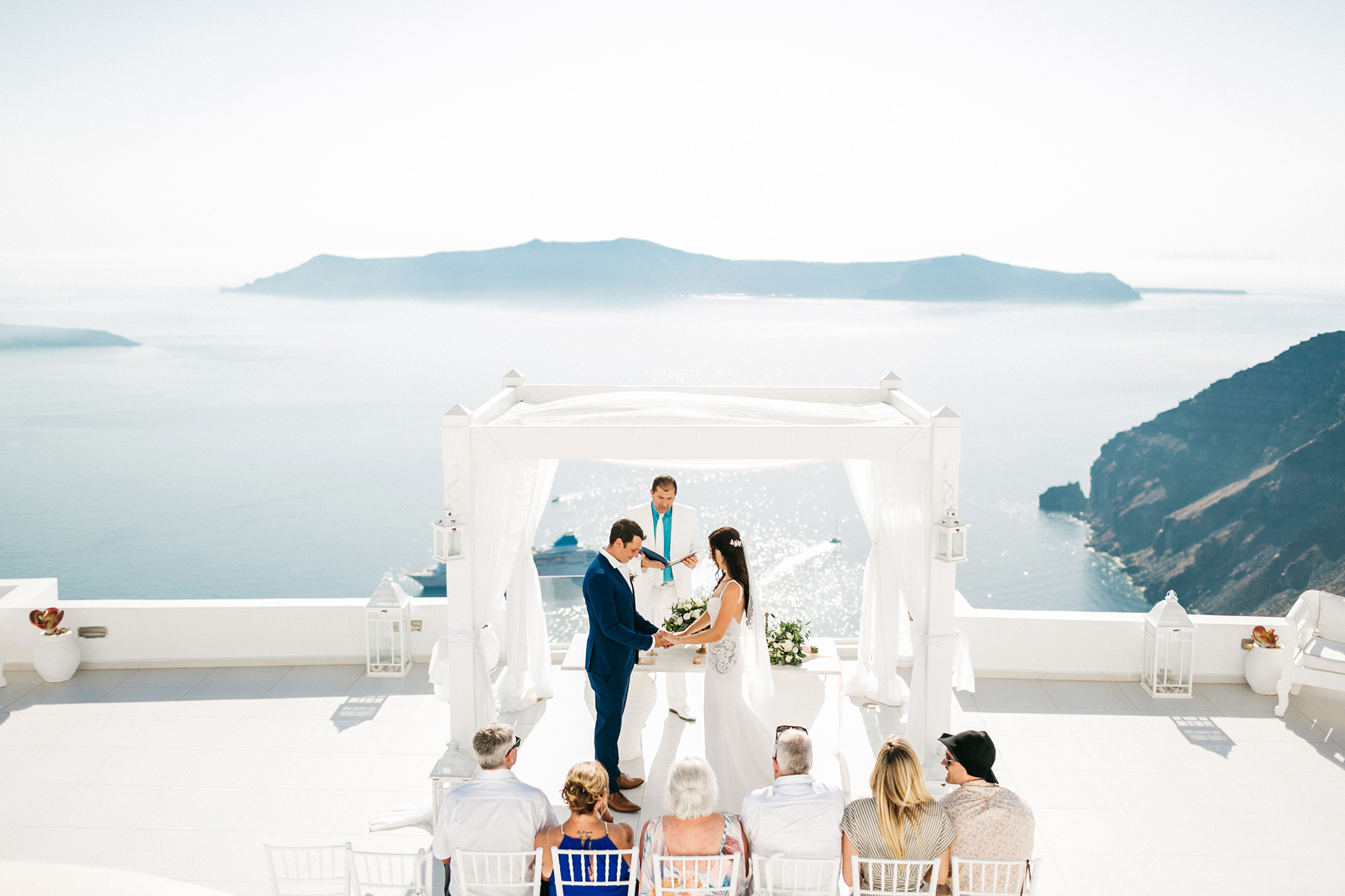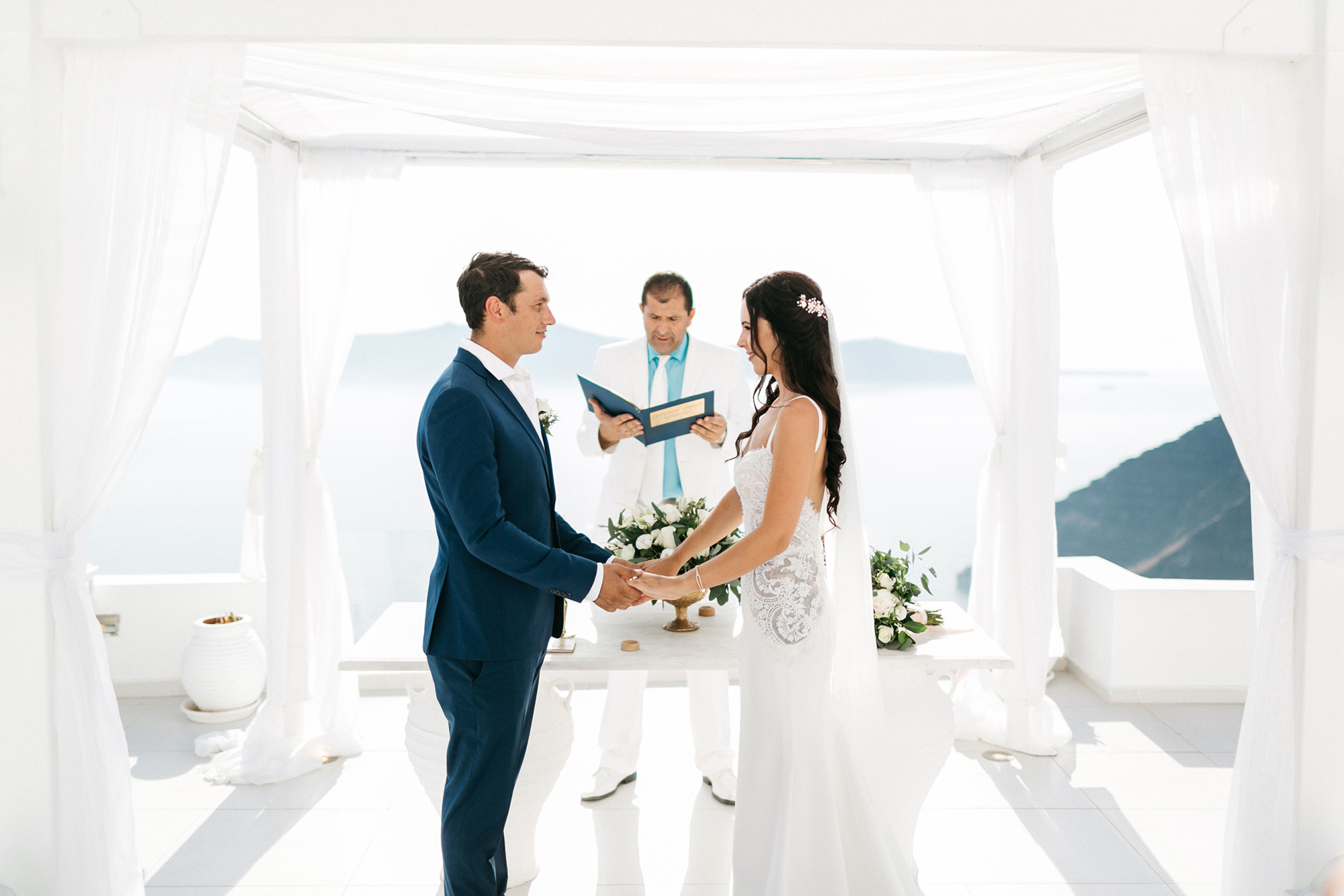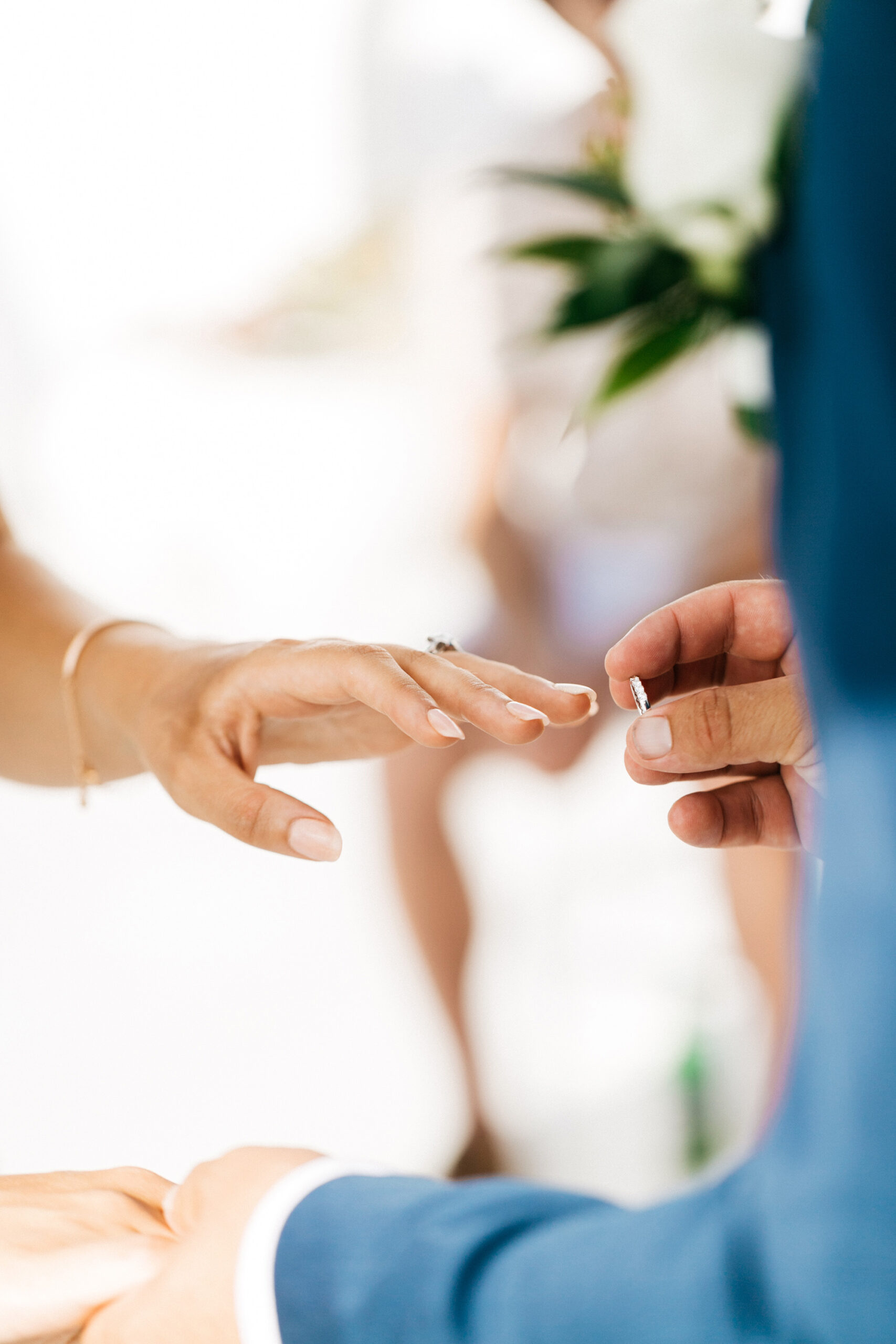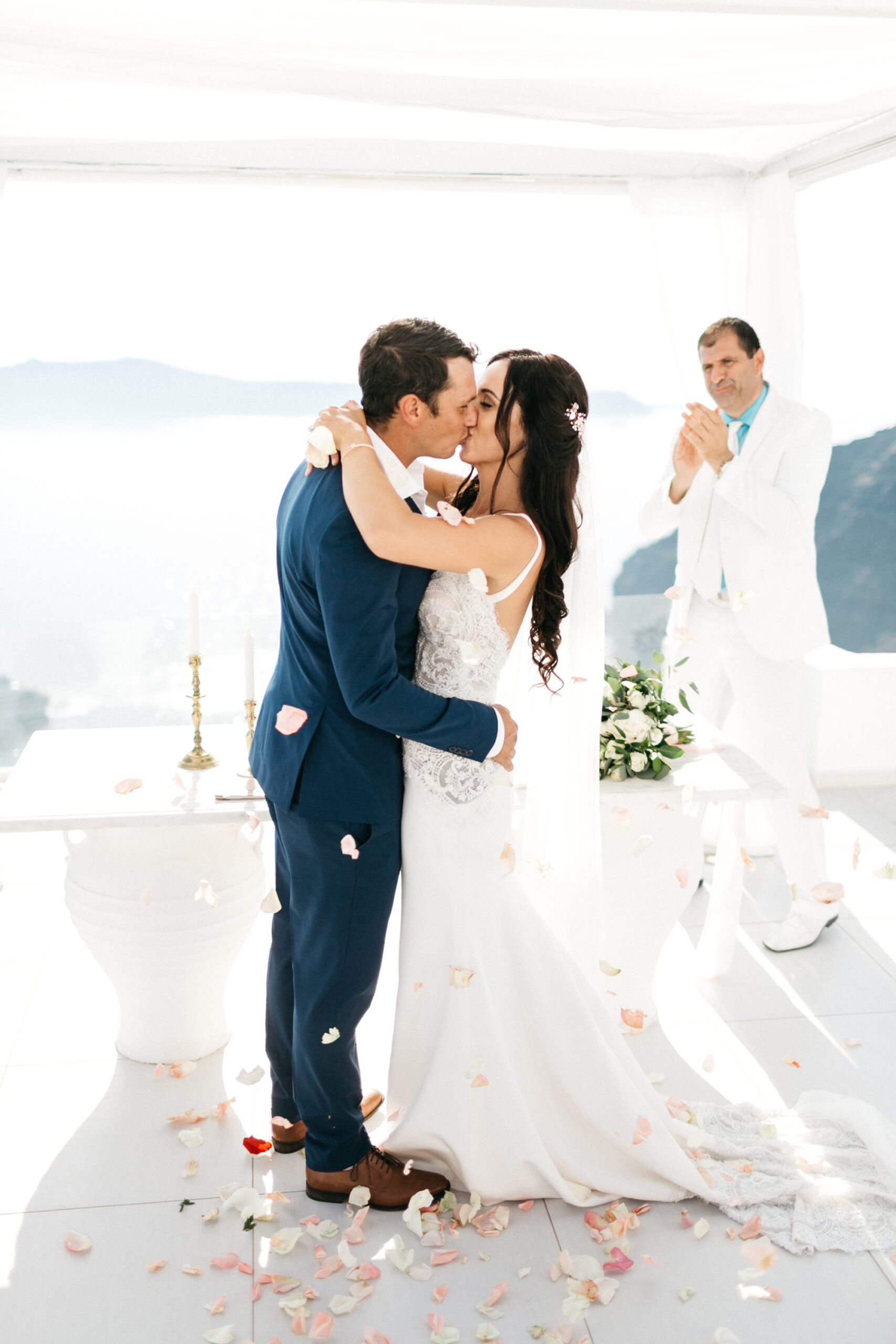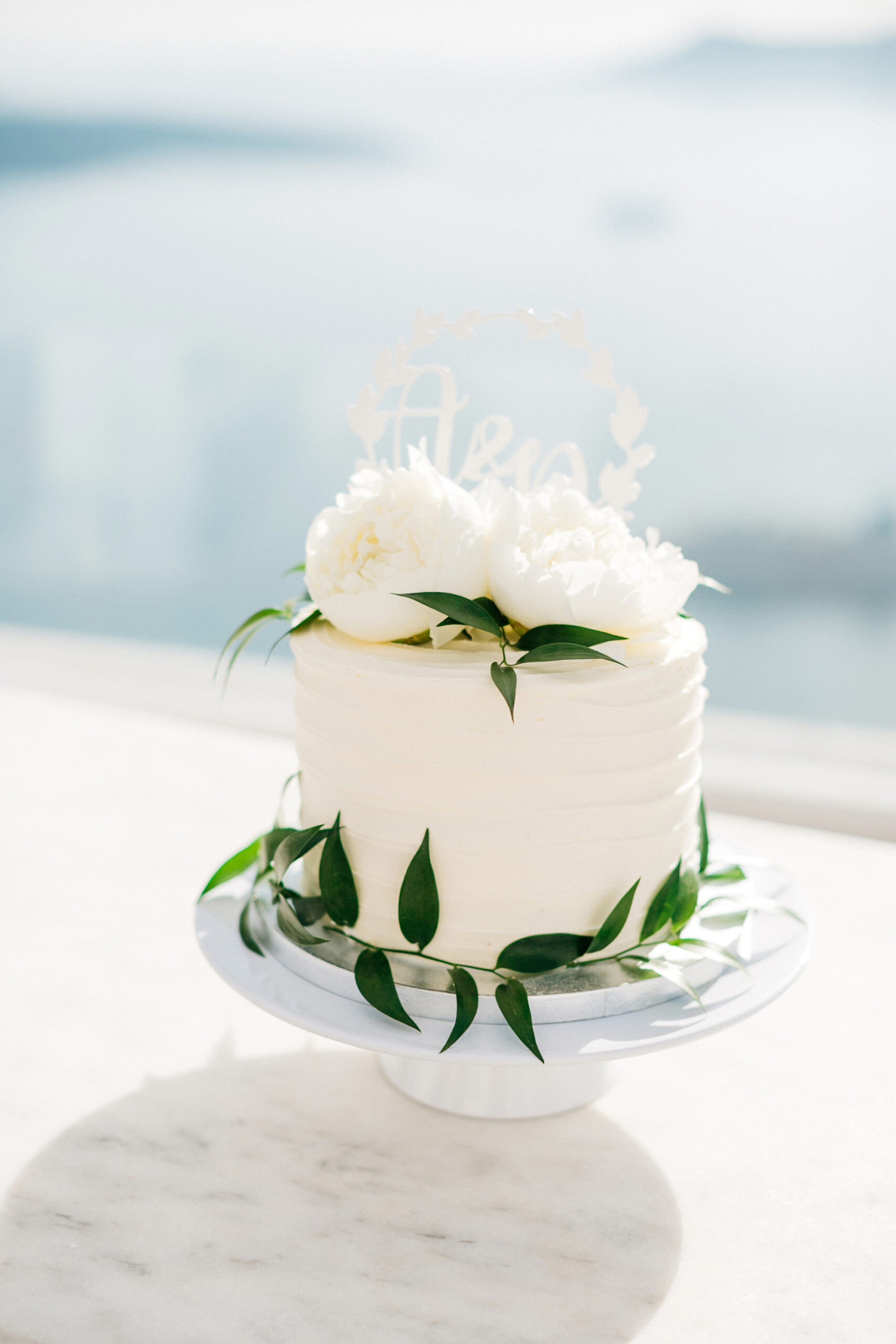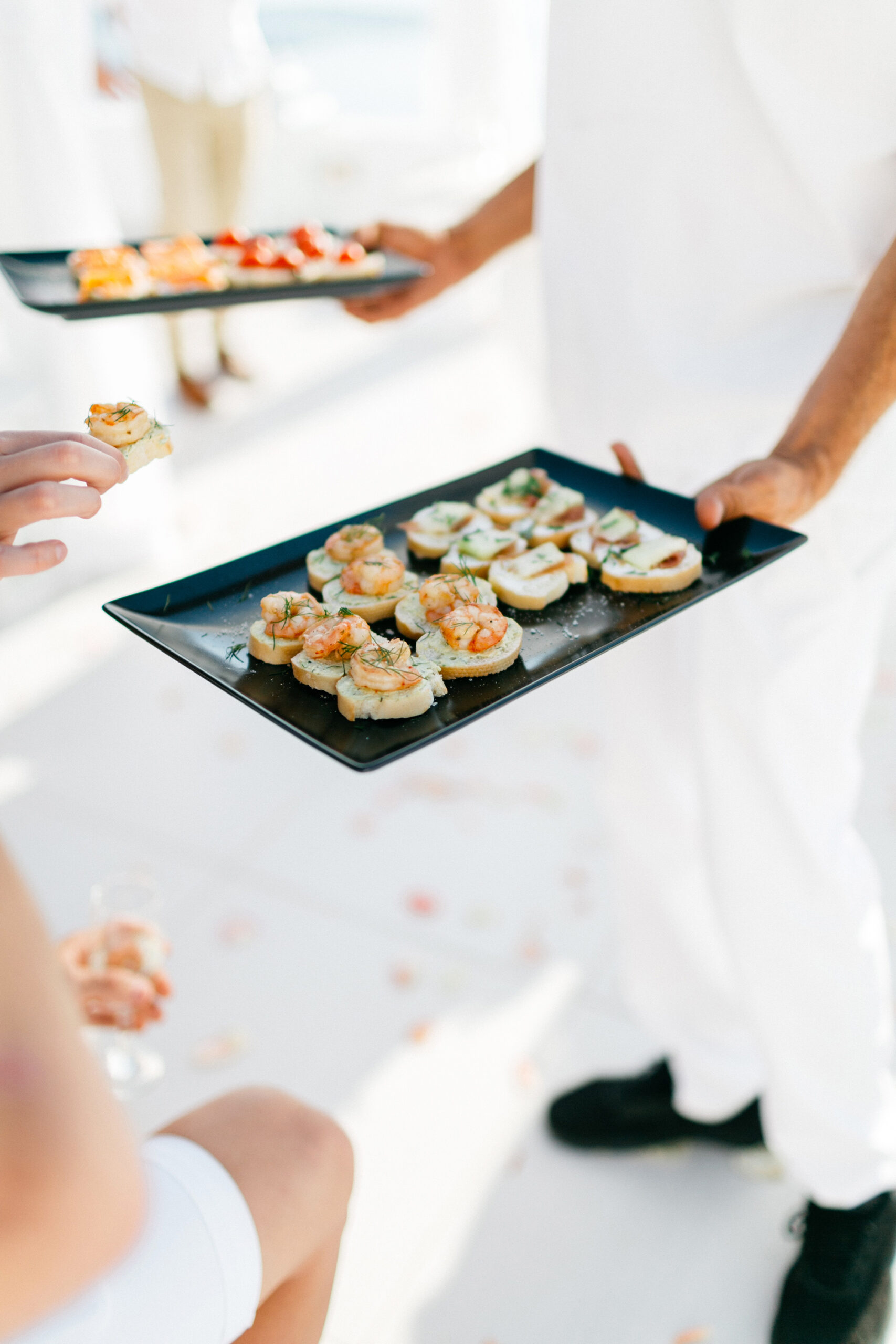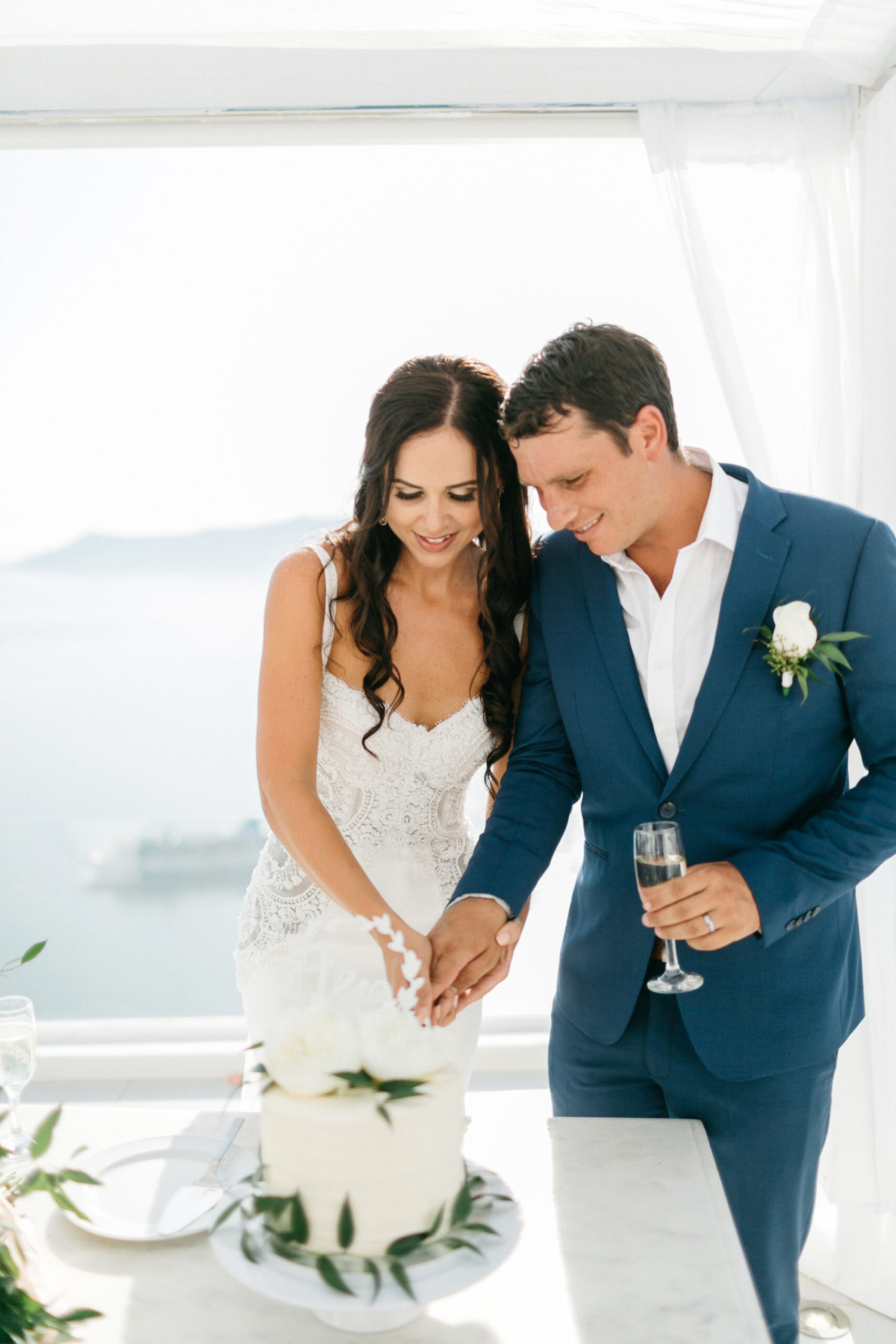 The couple spent five weeks travelling the US and Mexico before their wedding day.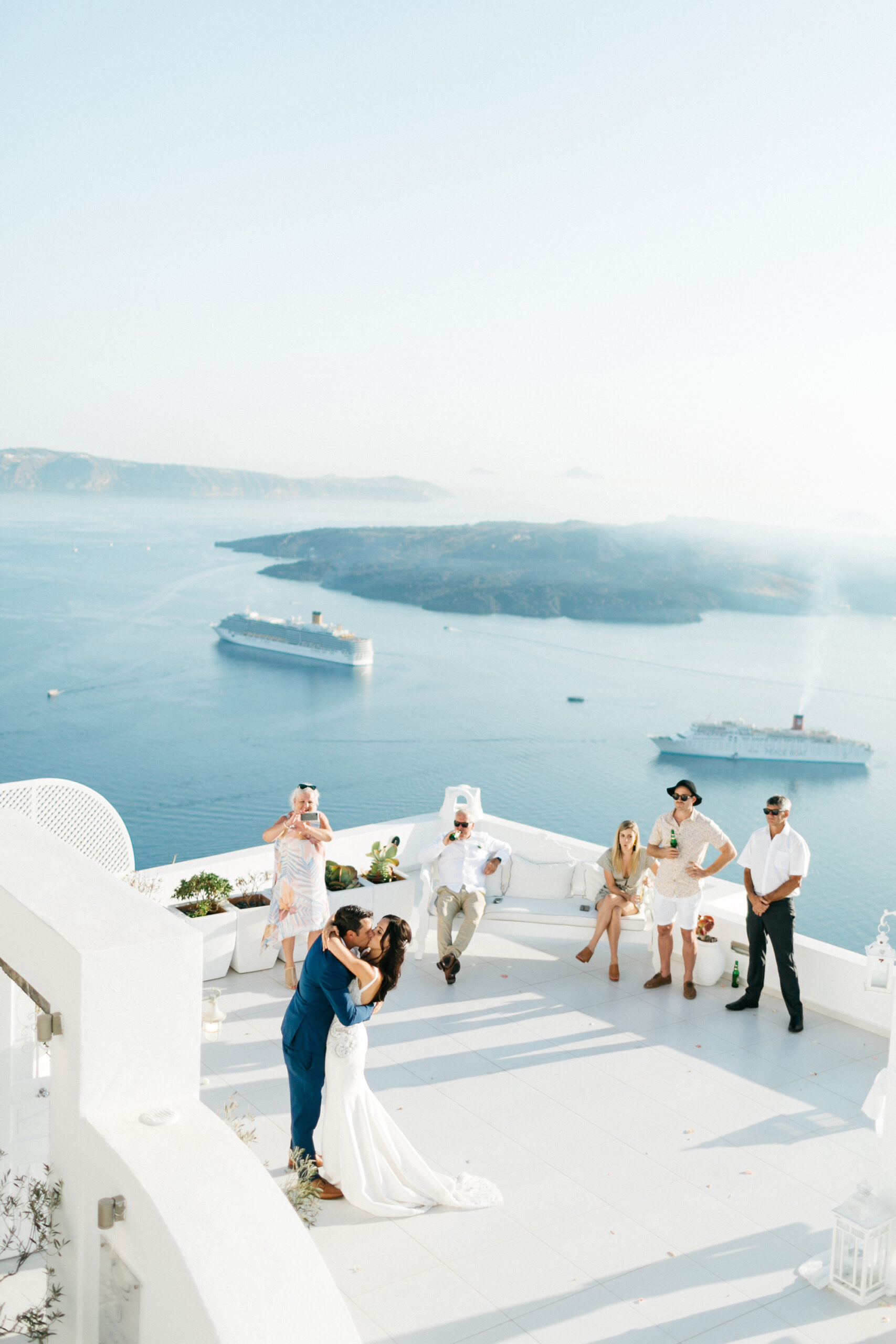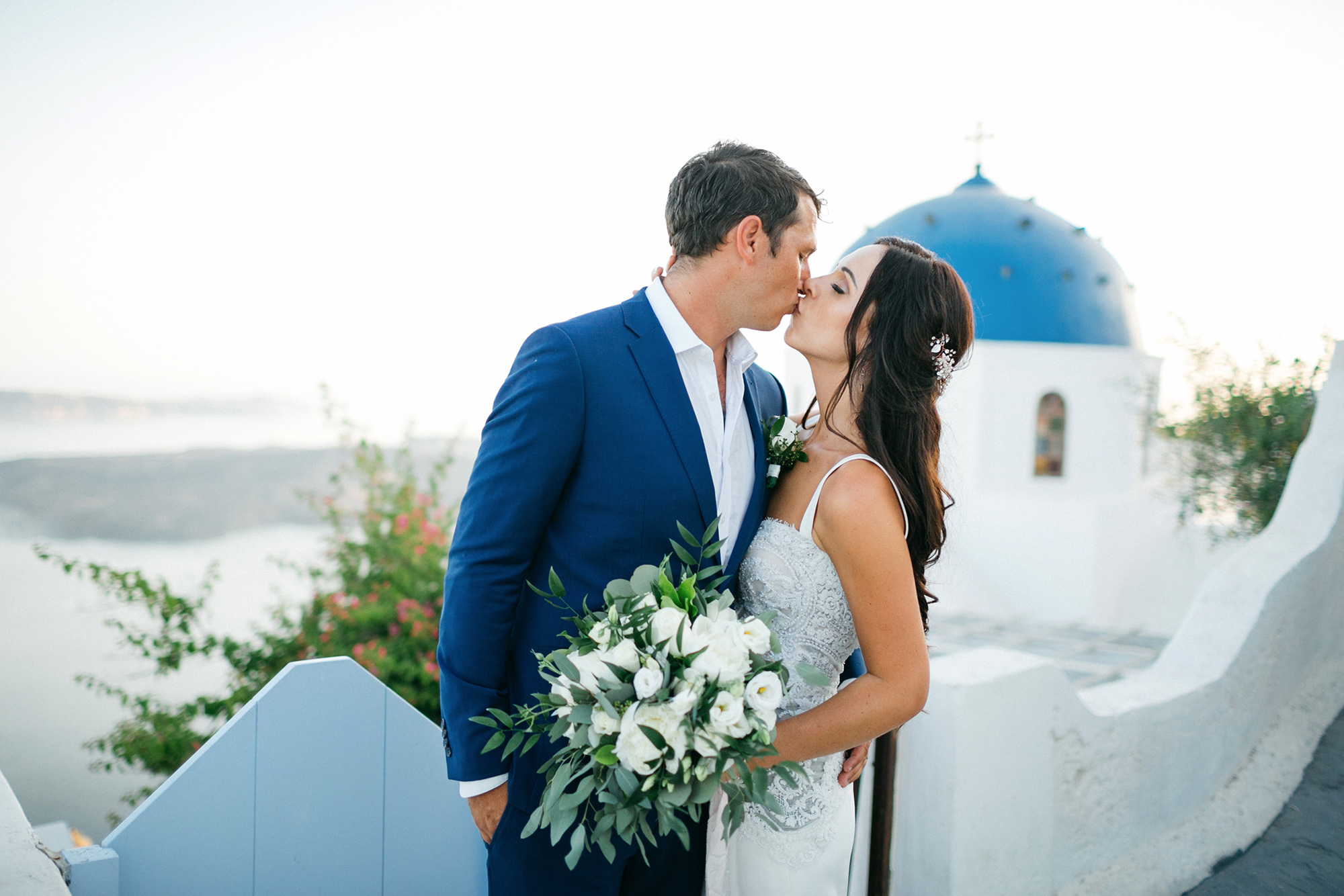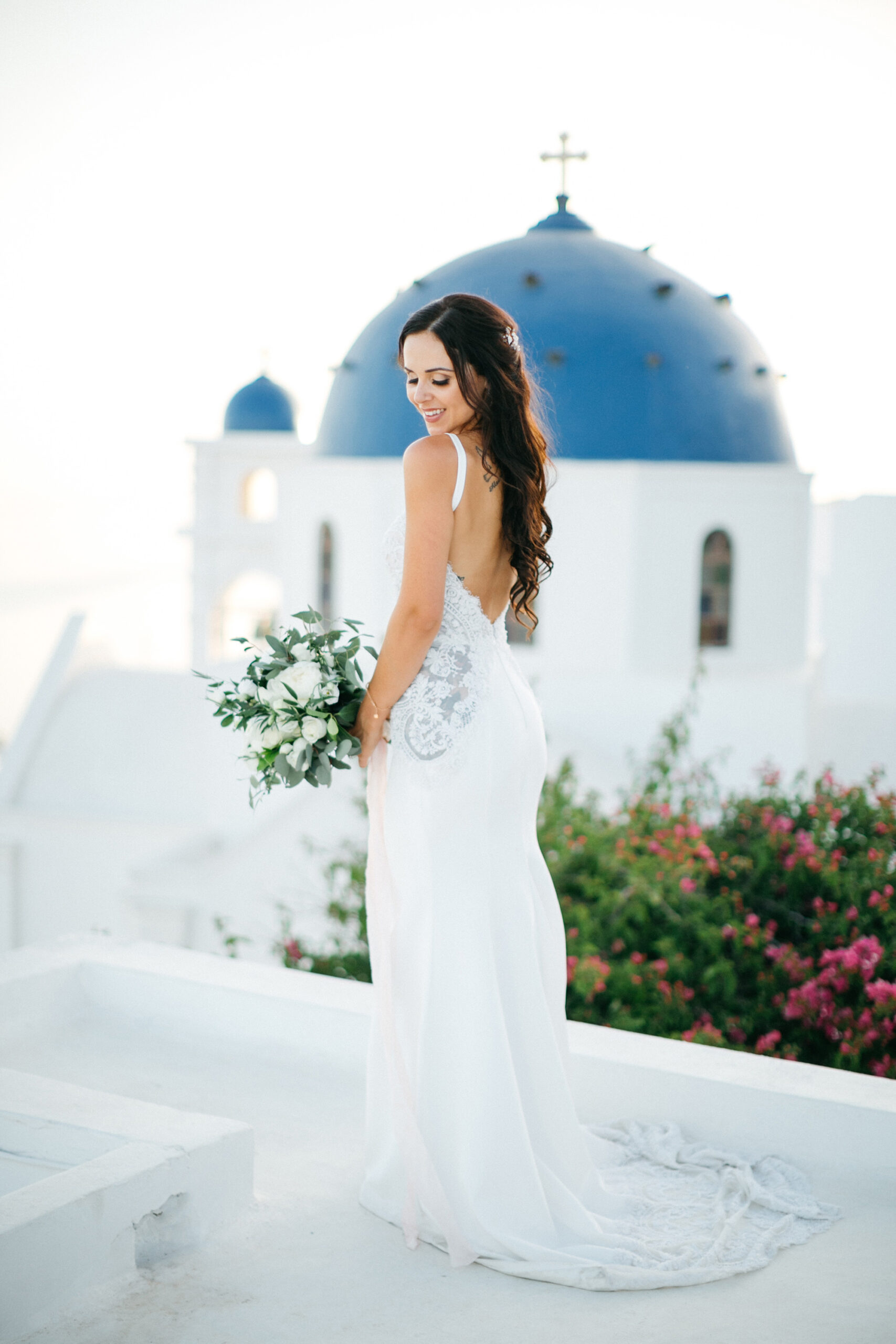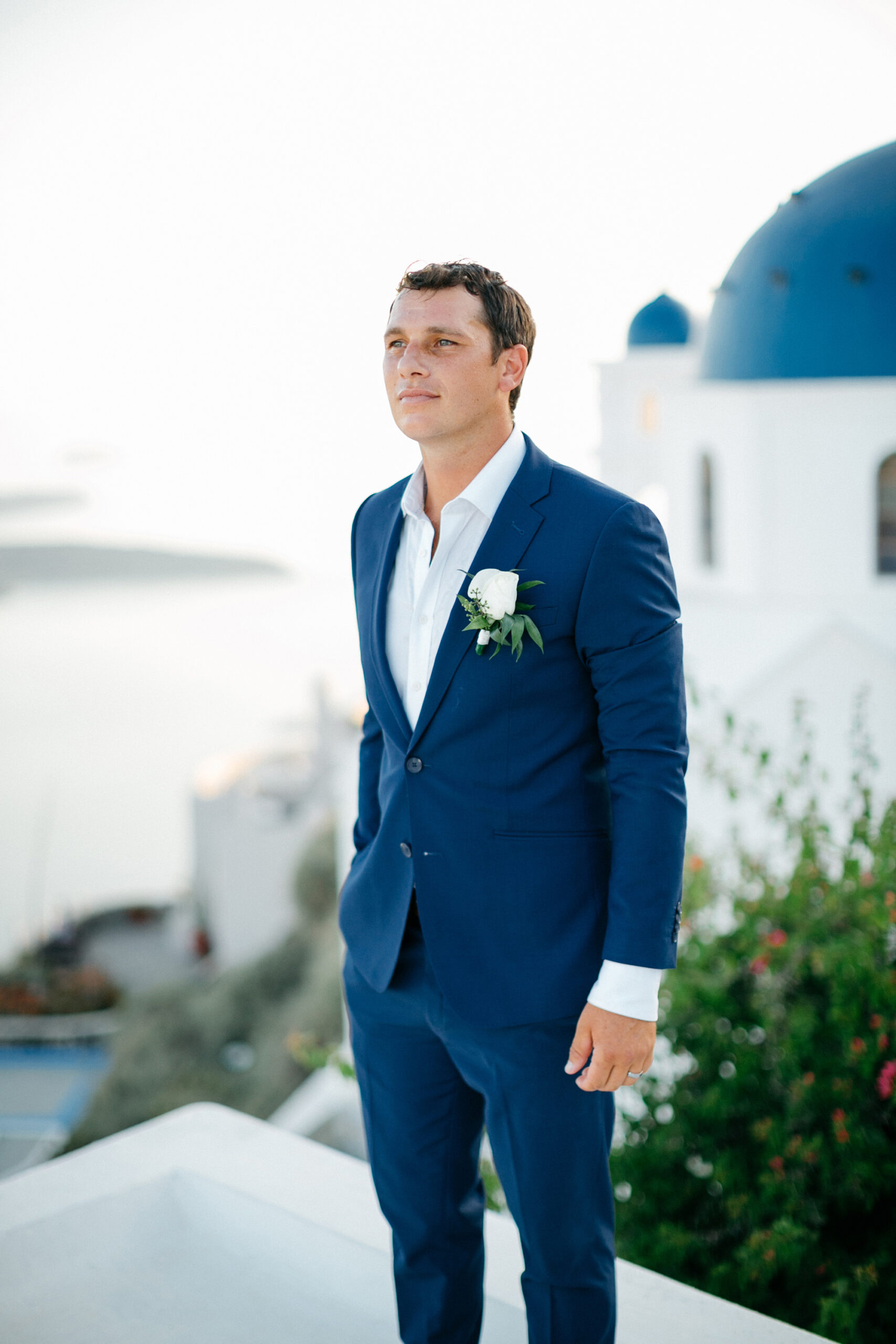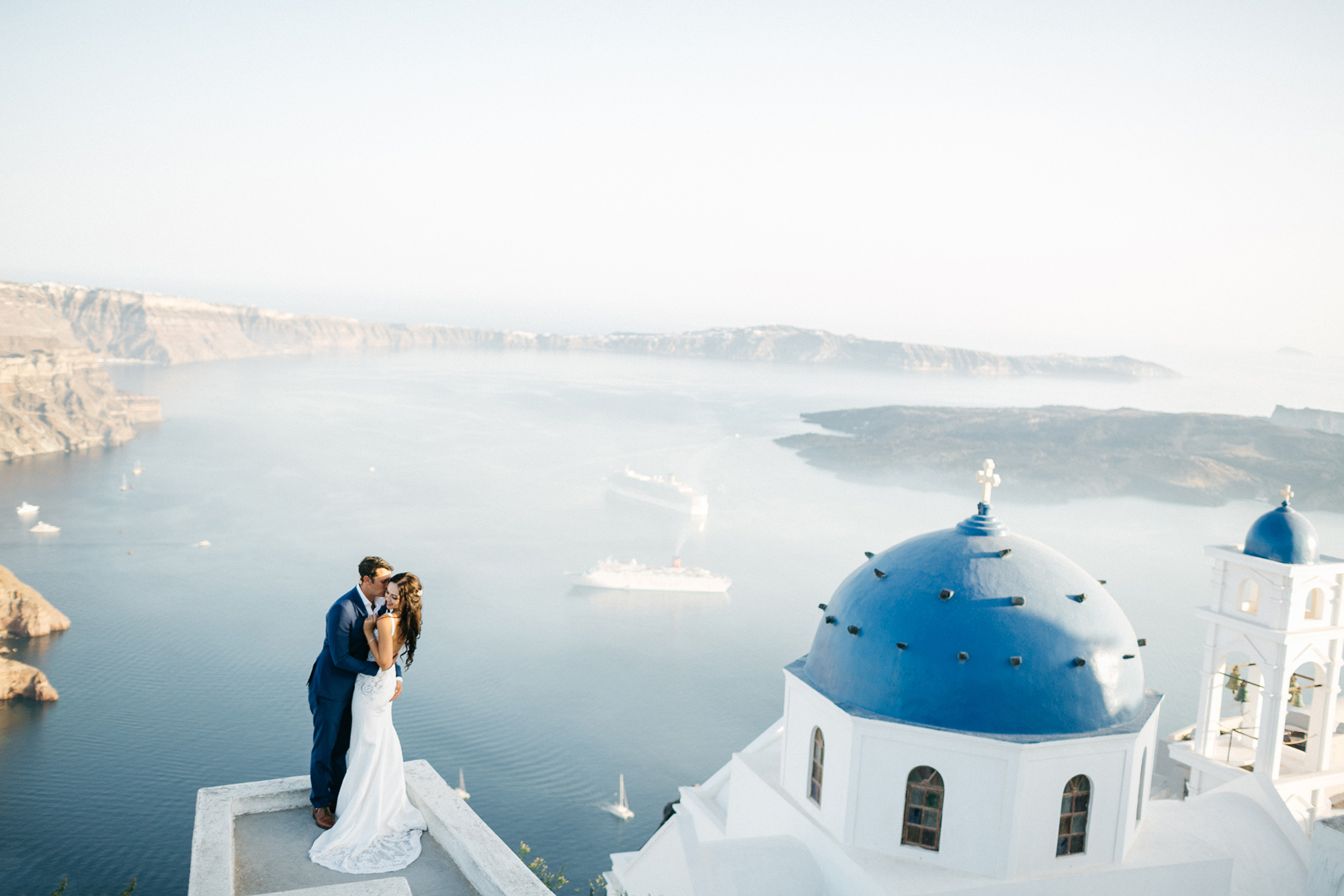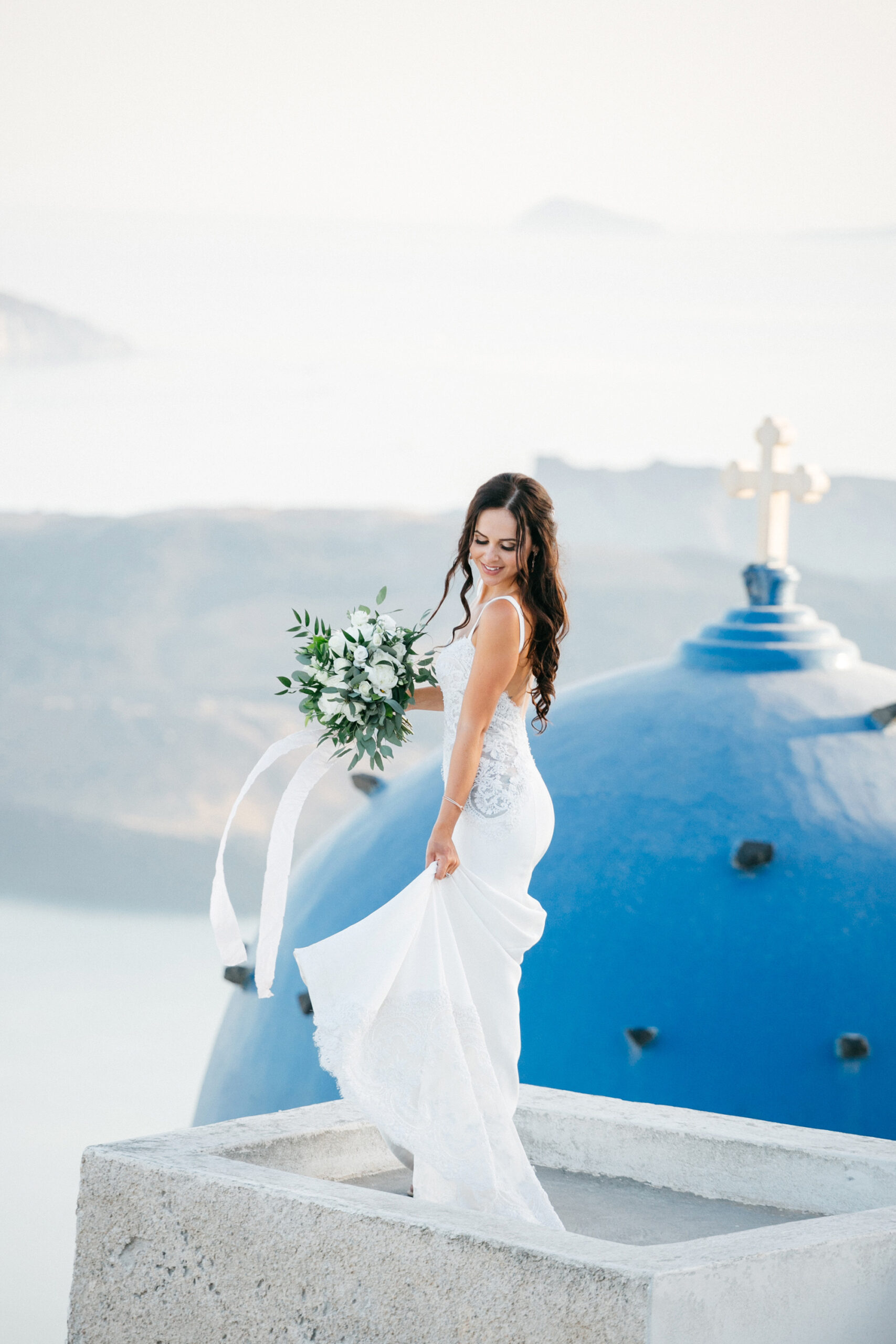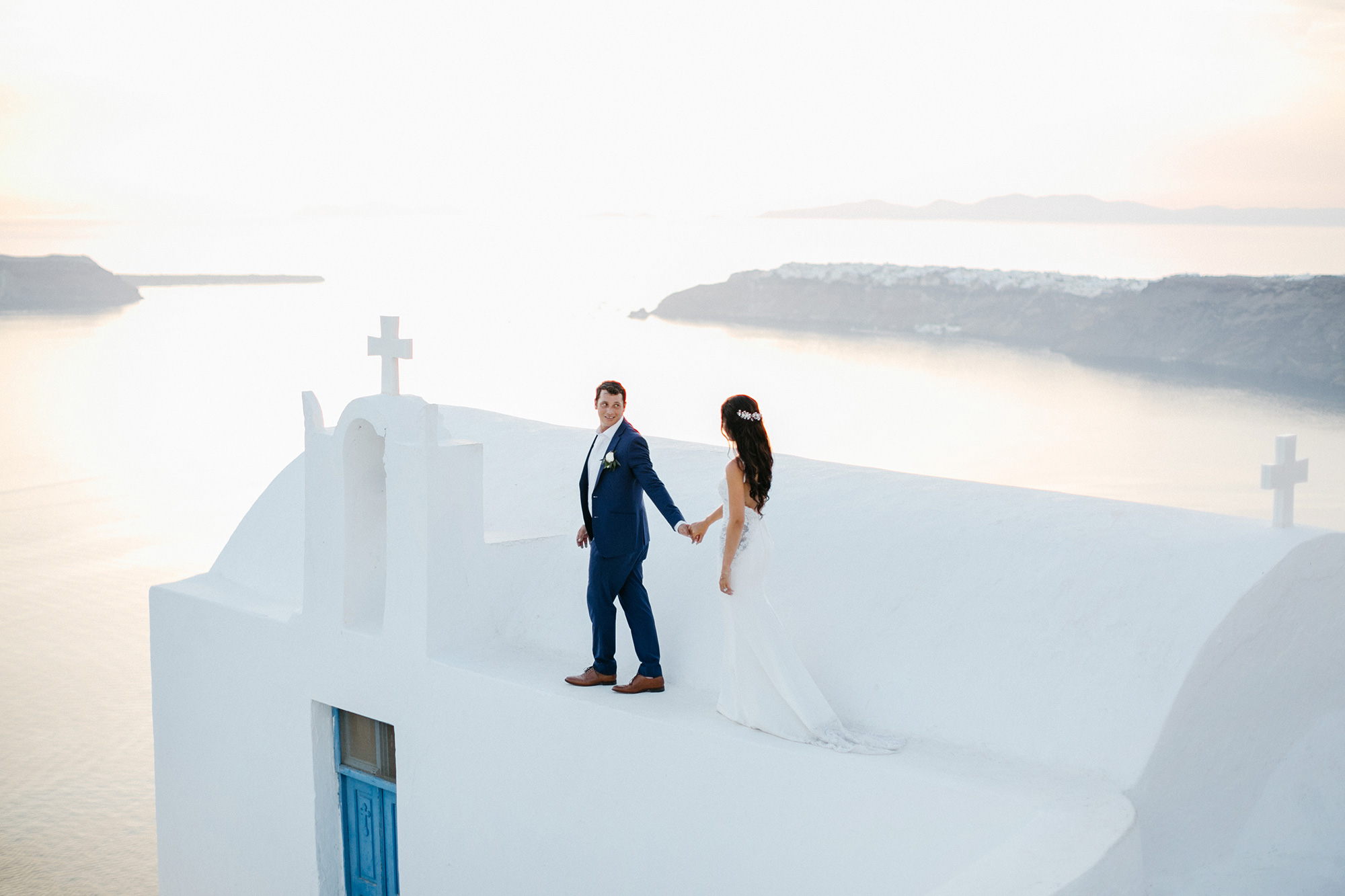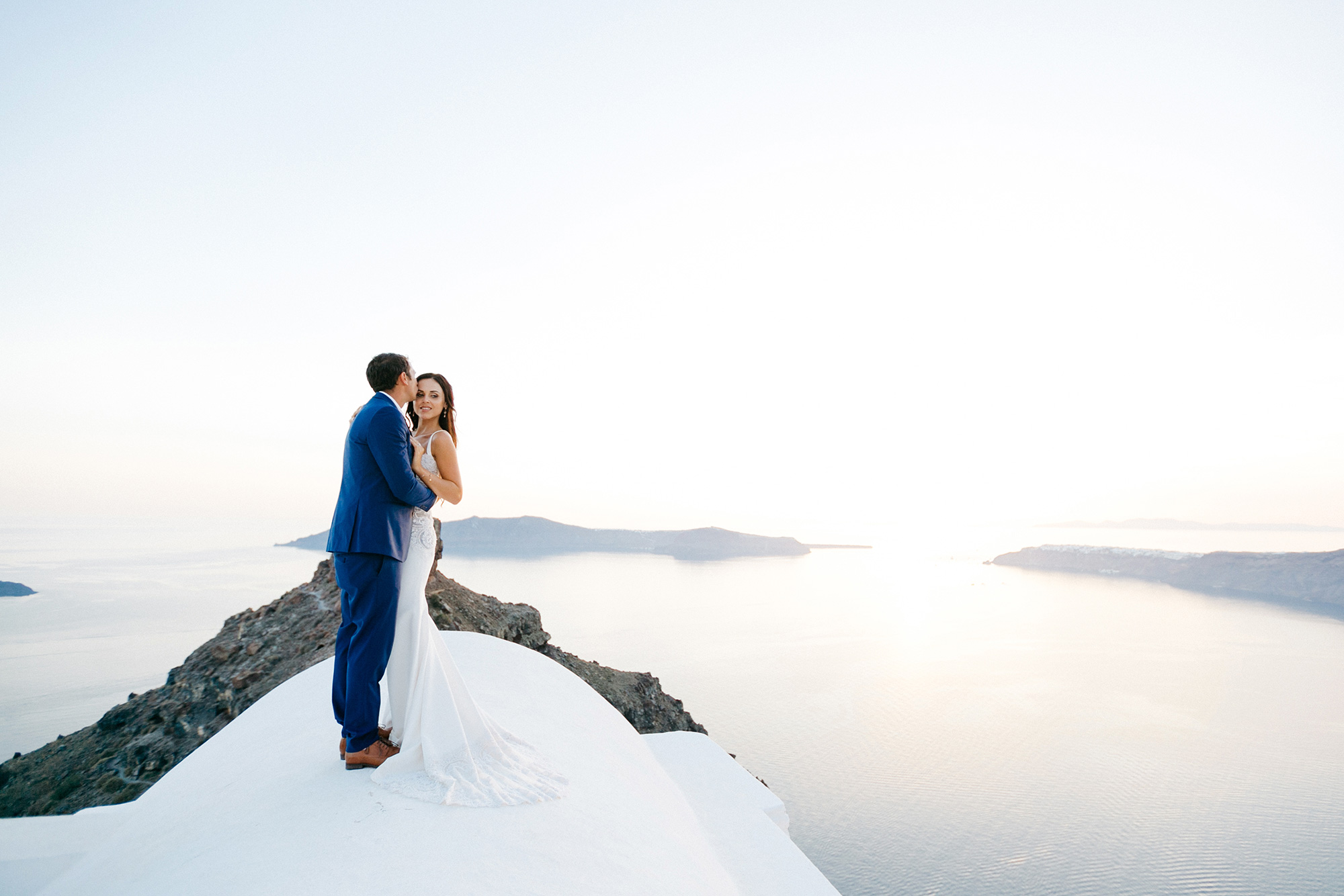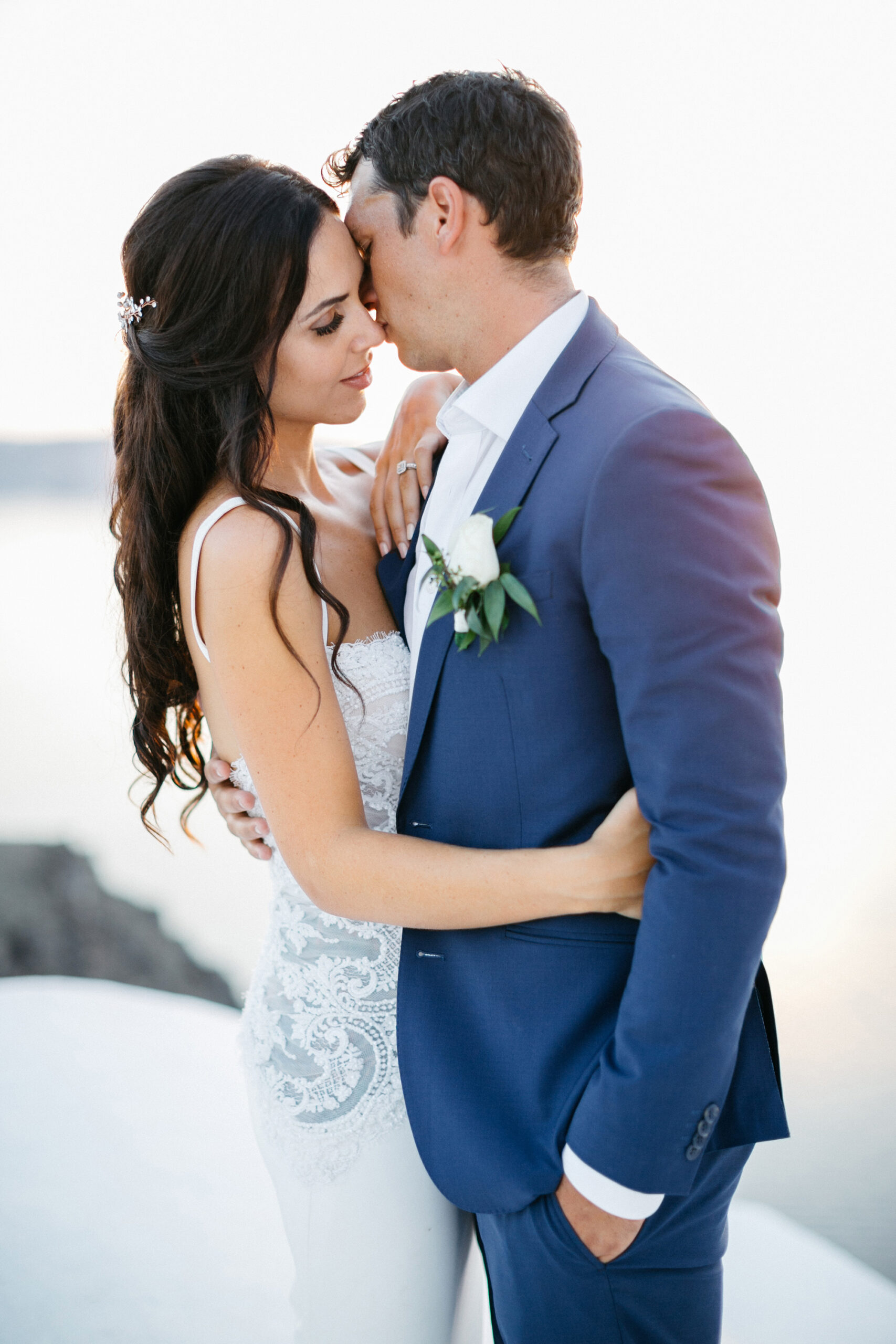 An engagement party for 200 was followed by this intimate wedding for 10.