Destination wedding venues aren't hard to find a short flight away from Australia's capital cities. From Tasmania, QLD and international locations, we have the most coveted destination wedding venues all on one list, ready for you to drool over.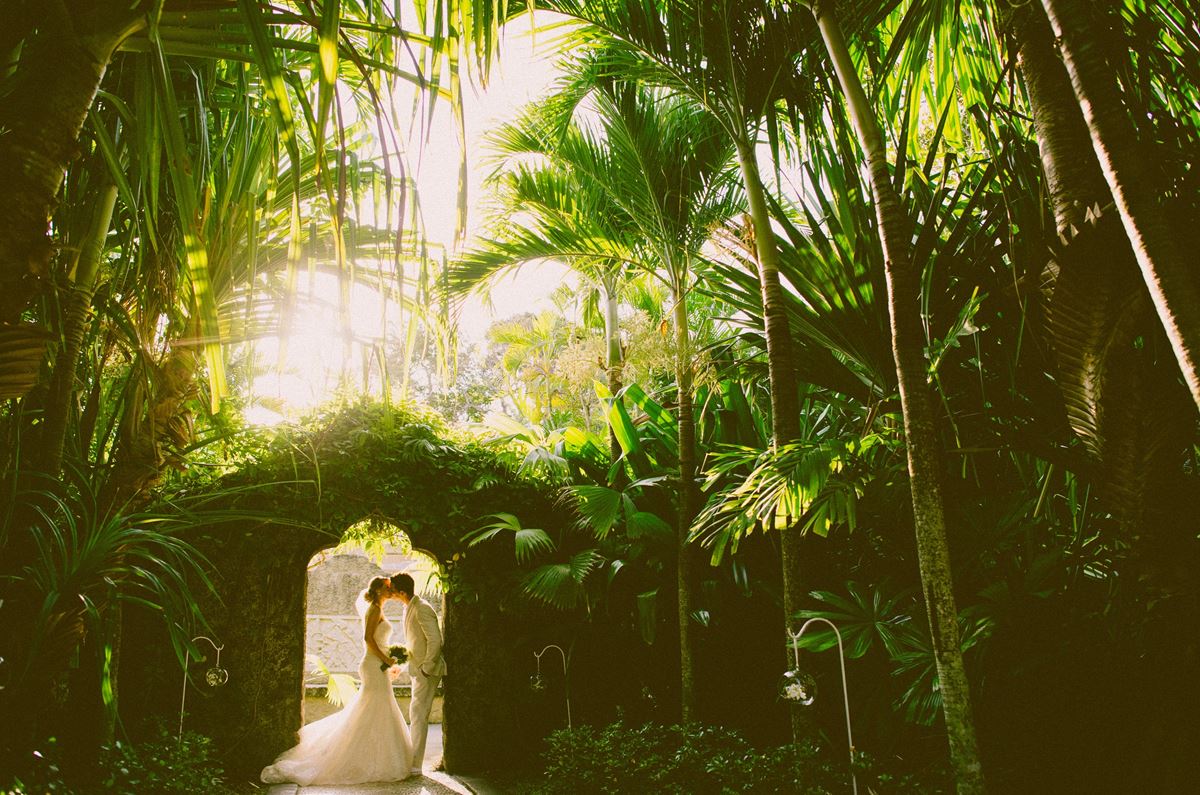 Villa Botanica is a stunning venue set on the water on a secluded beach called Villa Botani. The acres of lush gardens -and even a cactarium- will ensure you have beautiful wedding photographs that will capture the beauty of this setting and your perfect day for a lifetime.
The immaculate food and drinks and luxe accomodation will be sure to wow your nearest and dearest who have travelled to spend this momentous day with you. This venue is like having your own private slice of paradise to host the most important event of your life.
Best of all, the waterfront location overlooking the Coral Sea is exclusively yours for the wedding, with an exquisite marble dancefloor and hundreds of amazing locations perfect for taking your newlywed portraits. This is a venue you will not be able to forget. Weddings at Villa Botanica start at just $10,000 and go up to $50,000 depending on guest numbers and time of year.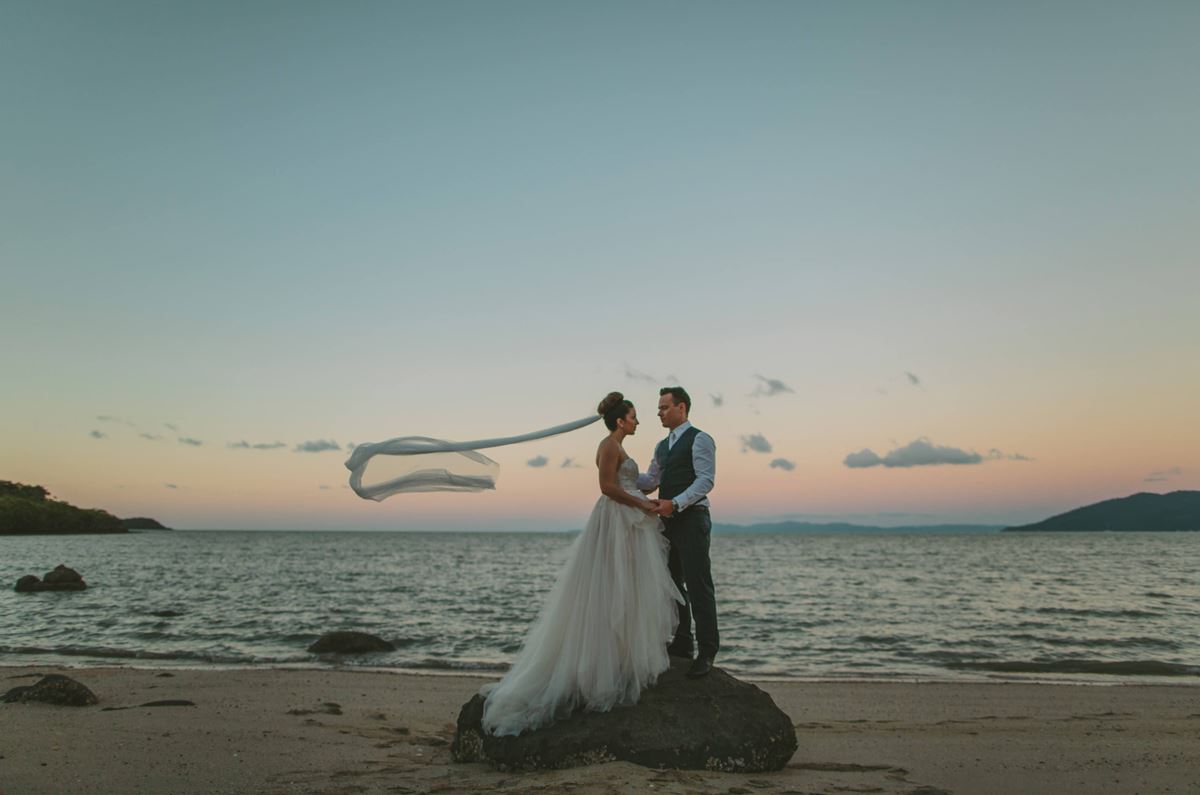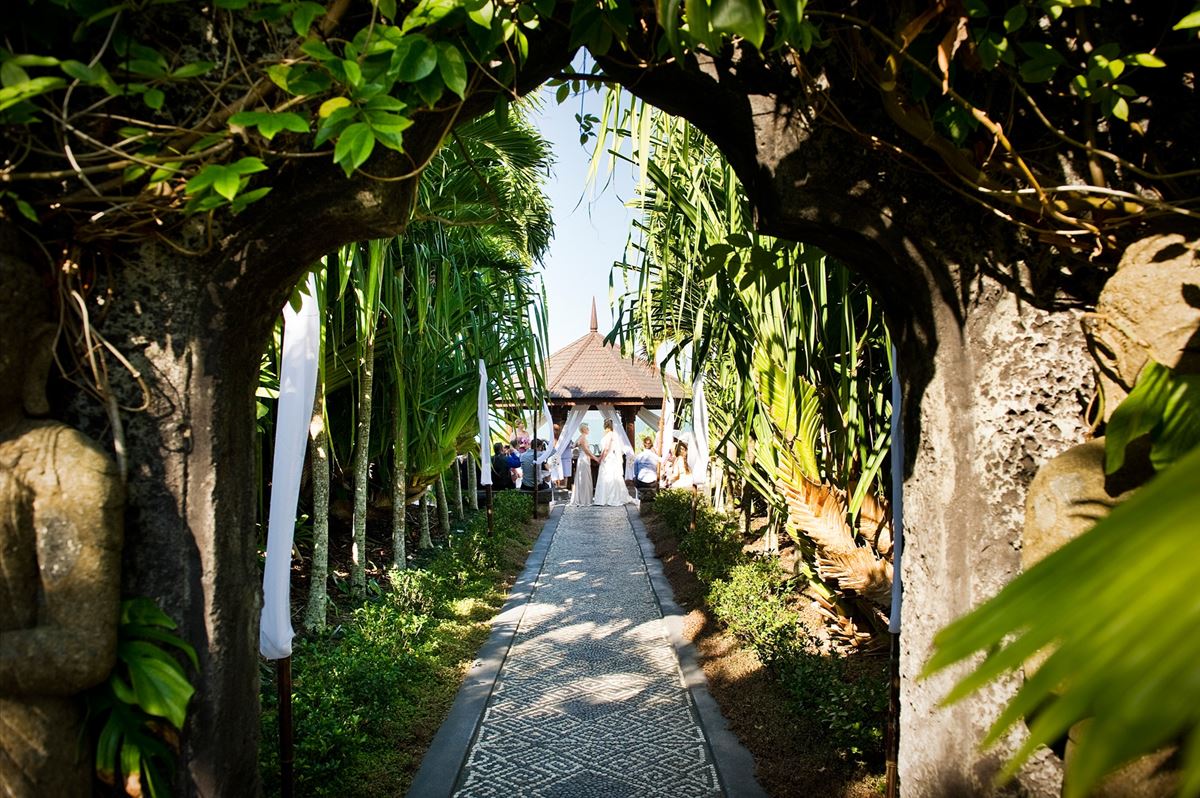 The stunning Royal Pita Maha in Ubud, Bali is set in the luscious jungle. The stunning pavilion, perfect for your ceremony was built by Balinese royalty and overlooks acres of tropical foilage and the beautiful Ayung River. The venue also boasts incredible luxurious accomodation for your first few nights as a married couple, allowing you to swim in the infinity pool amongst the jungle paradise that is Ubud. This truly is a wedding venue fit for royalty, and you guests will agree. Considering this stunning location, why not combine your wedding with a honeymoon and enjoy Ubud for a week or two, living it up at the Royal Pita Maha?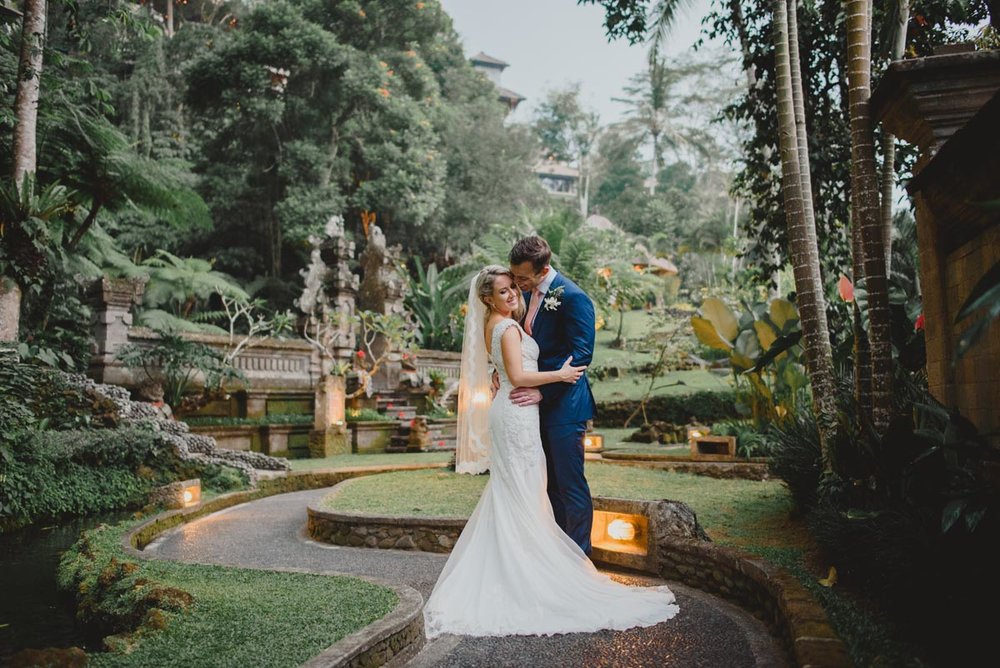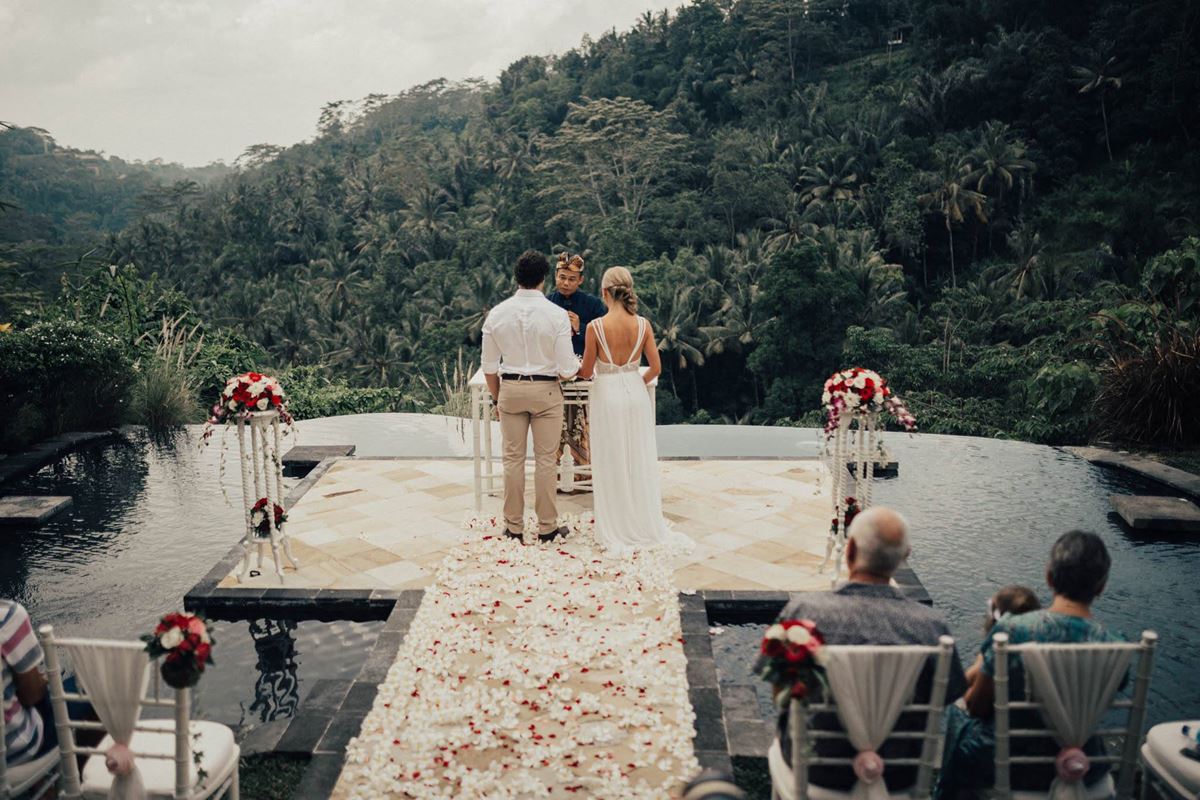 The Edge is one of our favourite venues here at Easy Weddings. This incredible clifftop location boasts views of the waves of the Indian Ocean crashing beneath. The epic venue is both romantic and incredibly picturesque, enabling you to have unbeatable wedding photographs.
Your reception will be held under the stars in this luxury estate, with endless chilled champagne and world class food.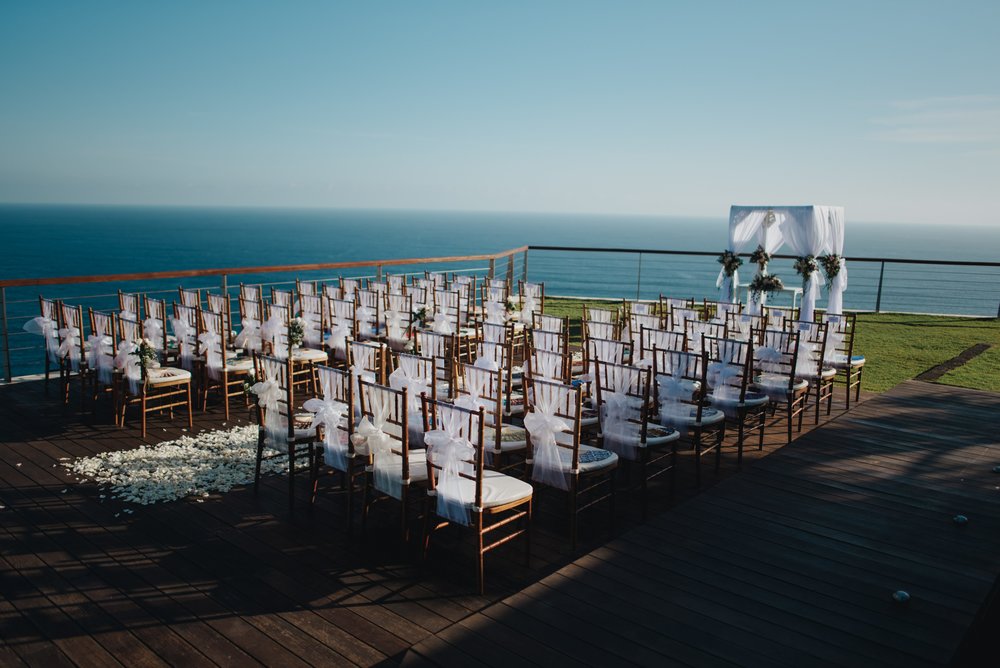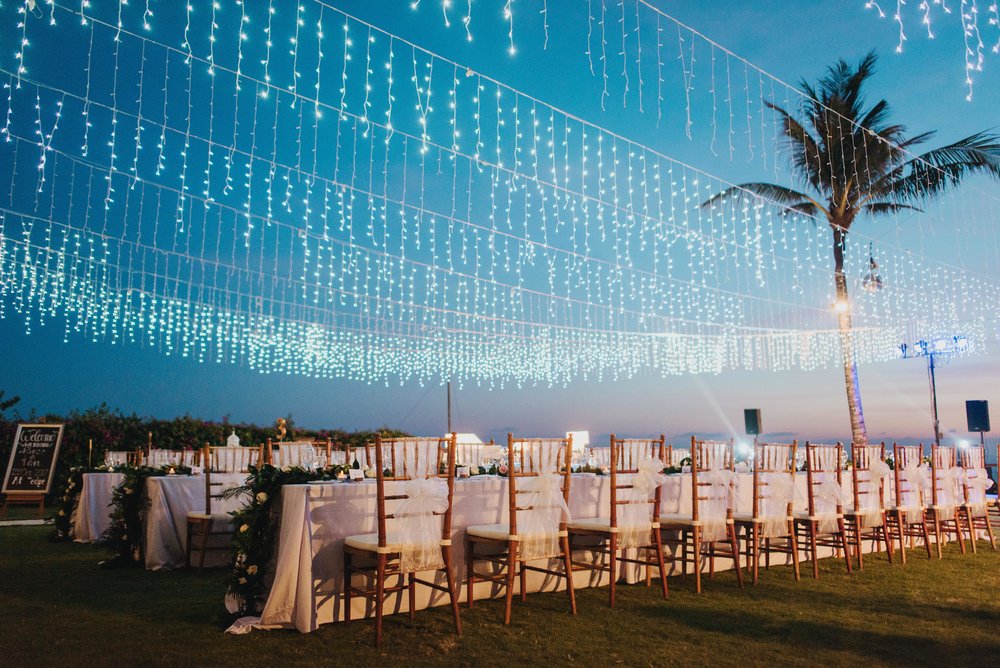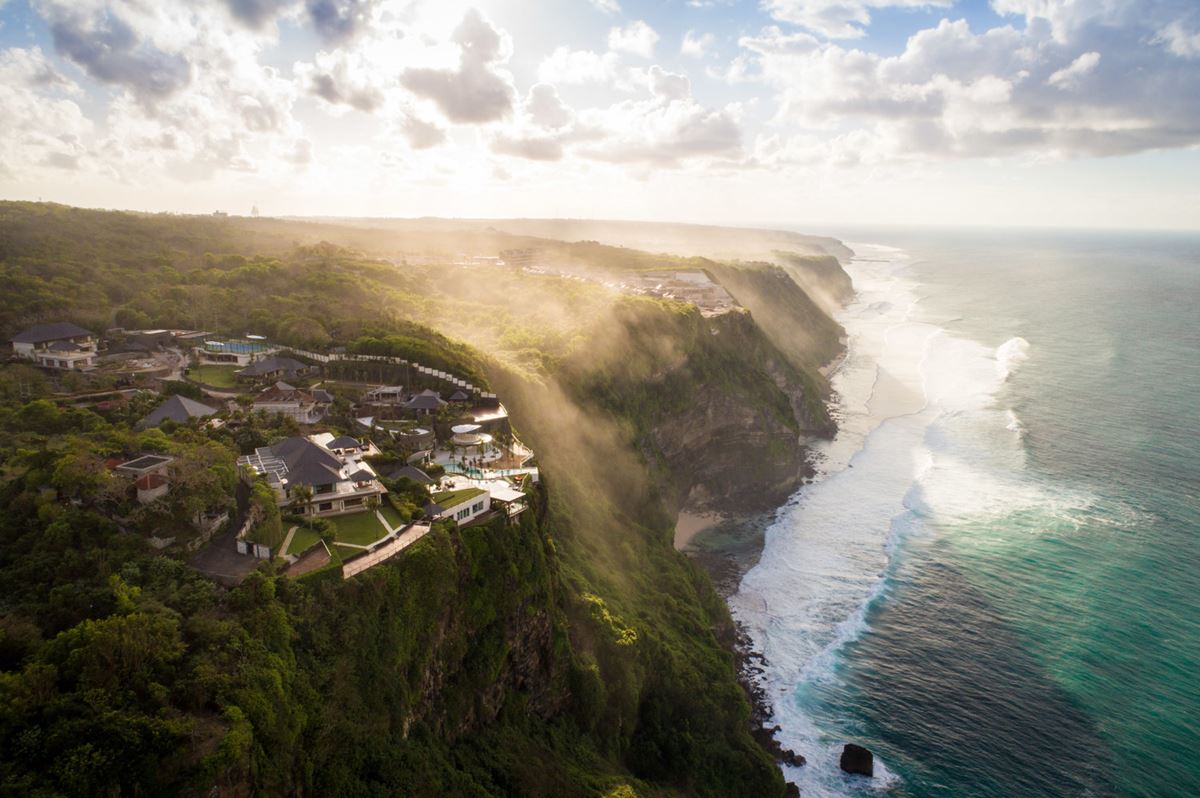 Fancy getting married on a stretch of endless white sand in Nusa Dua, Bali? Then the Ayodya, at gorgeous resort destination wedding venue in Bali is perfect for you. Get married by the sea, with swaying palm trees and blue skies framing your perfect wedding photographs.
In addition, the resort has plenty of room for your entire guest list, with plenty of rooms available at the resort itself to make planning easy for your guests who are travelling from overseas.
Their talented chef offers a wide selection of Balinese and Western dishes to choose from.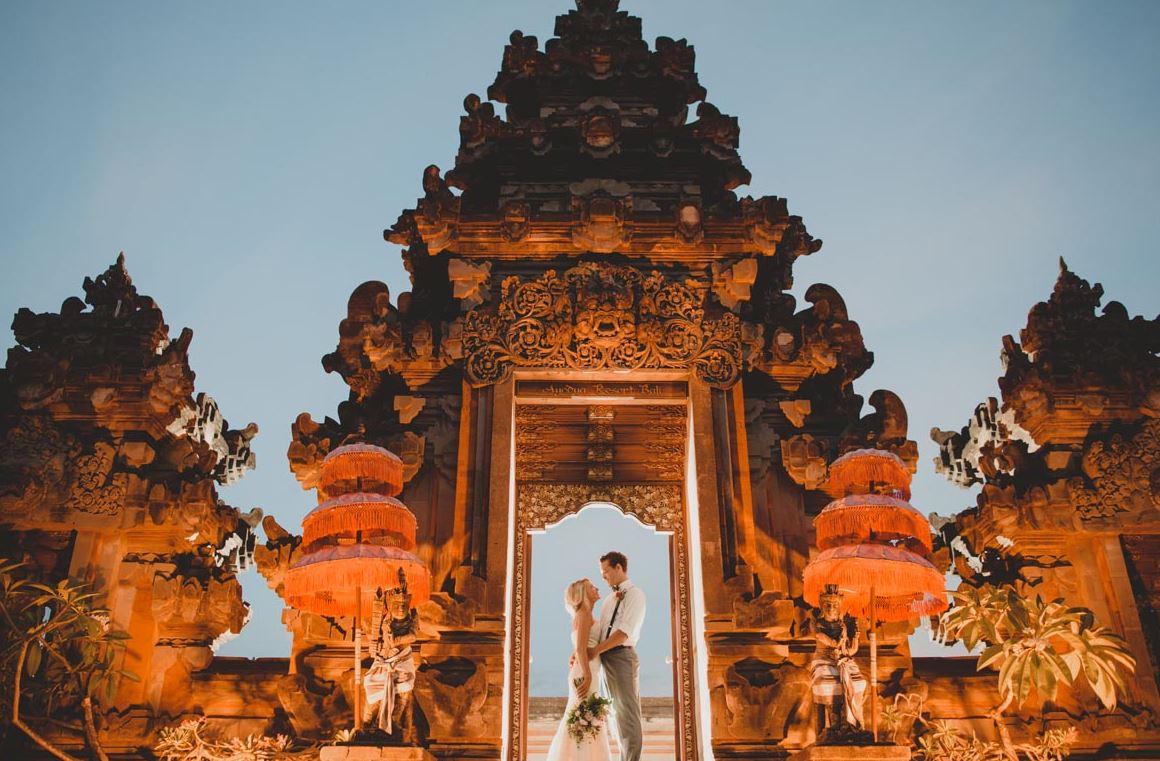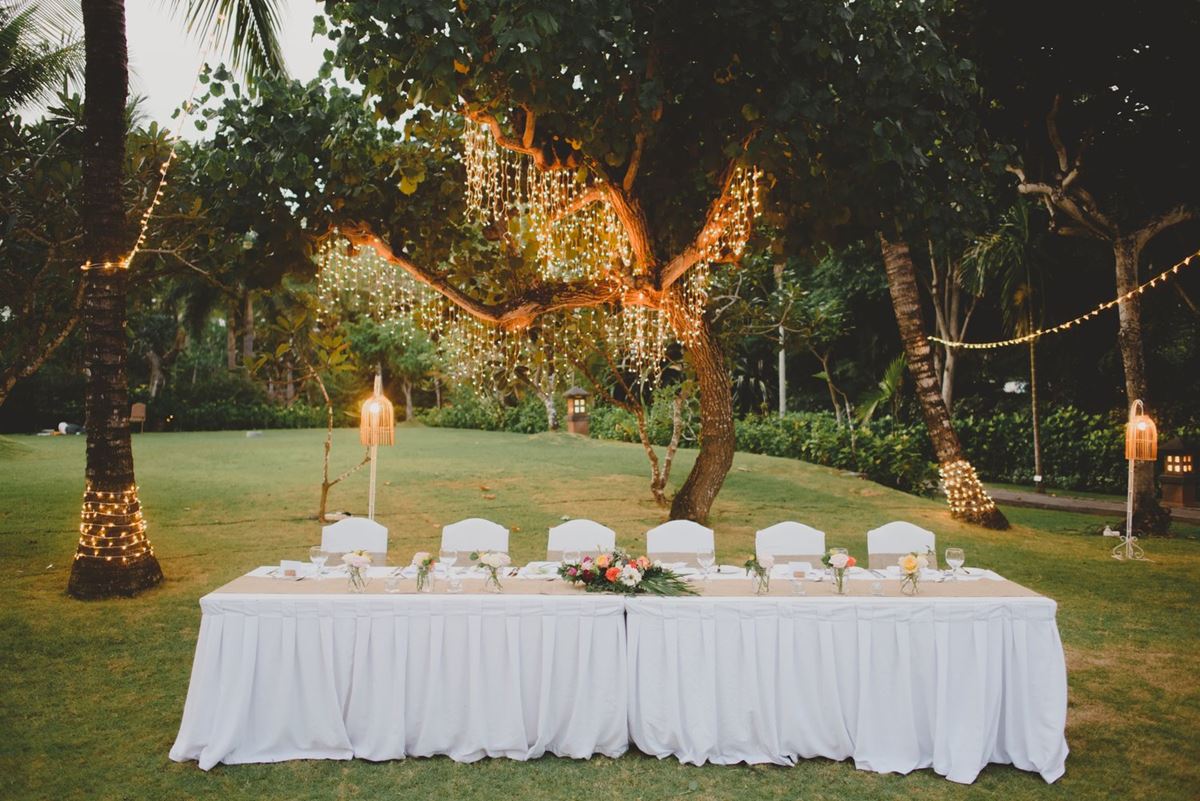 Creative Event Asia are experts at planning Thailand weddings and honeymoons for couples. They will take care of everything, whether you're after a luxurious or affordable wedding. The choices are endless. Their incredible expertise will ensure your day is truly unforgettable, whether you opt for a large wedding or a small elopement, their wedding planning skills will ensure your day is impeccable down to the finest detail.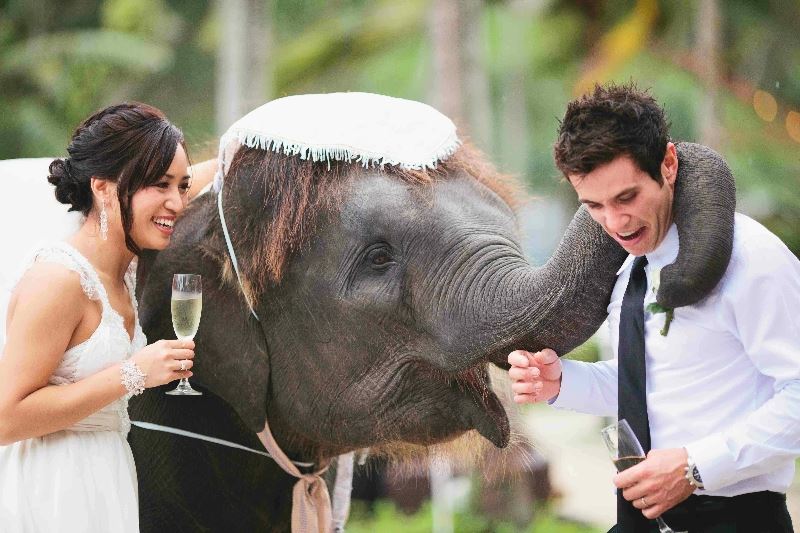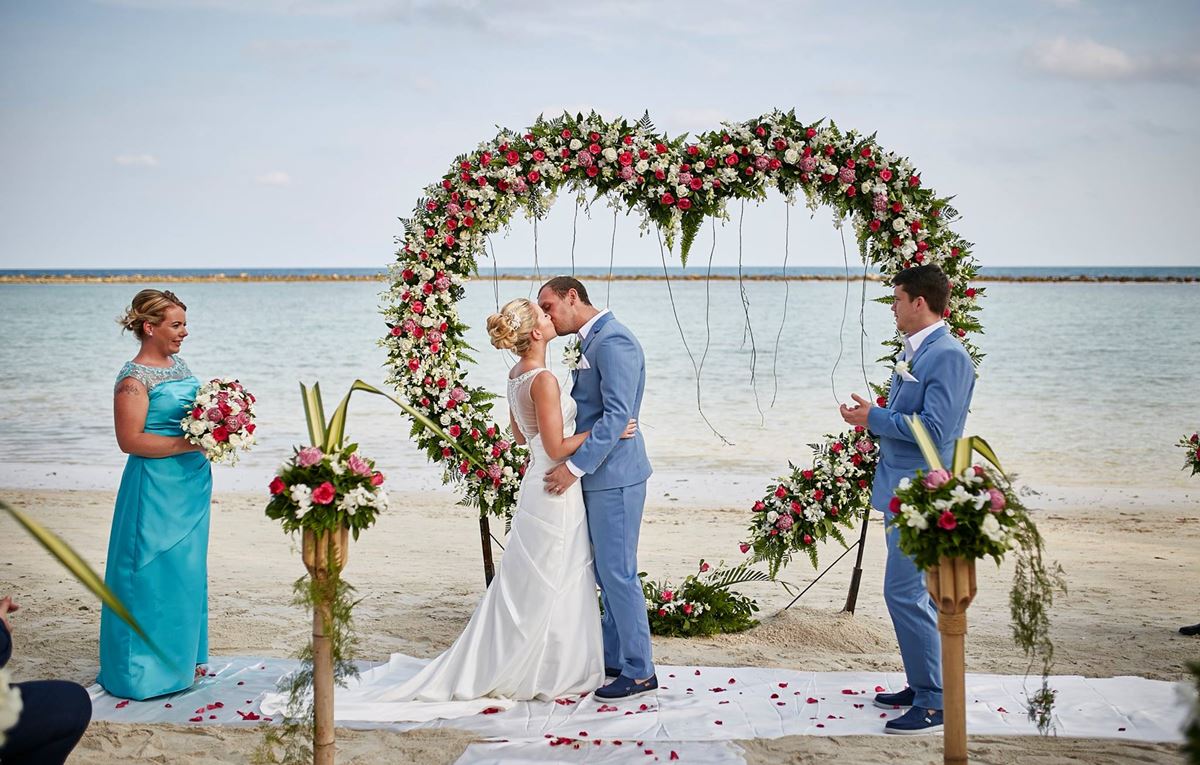 Escape to a slice of paradise in Nusa Dua, where you can marry just metres from the ocean in the sea-salted air.
The giant coconut palms will frame your arbour perfectly, and your reception is able to be held under the stars on the beachfront or around the stunning water fountain. The menu features the culinary genius of an Australian chef, and the canapes and degustation menu will delight your lucky wedding guests.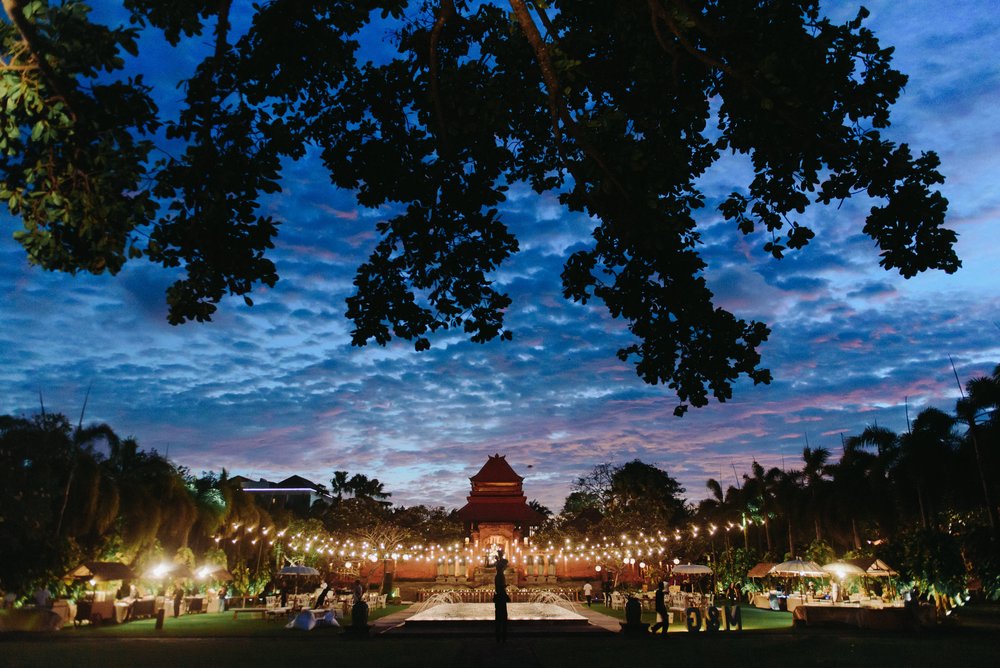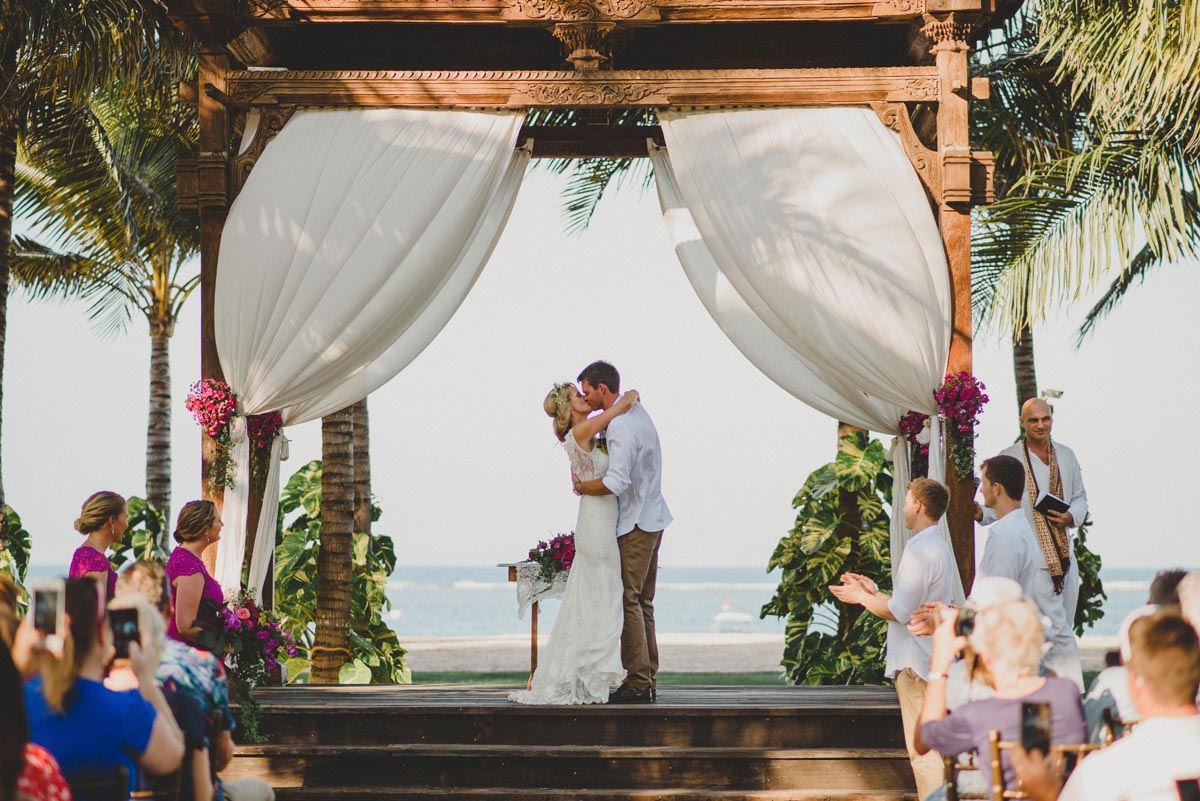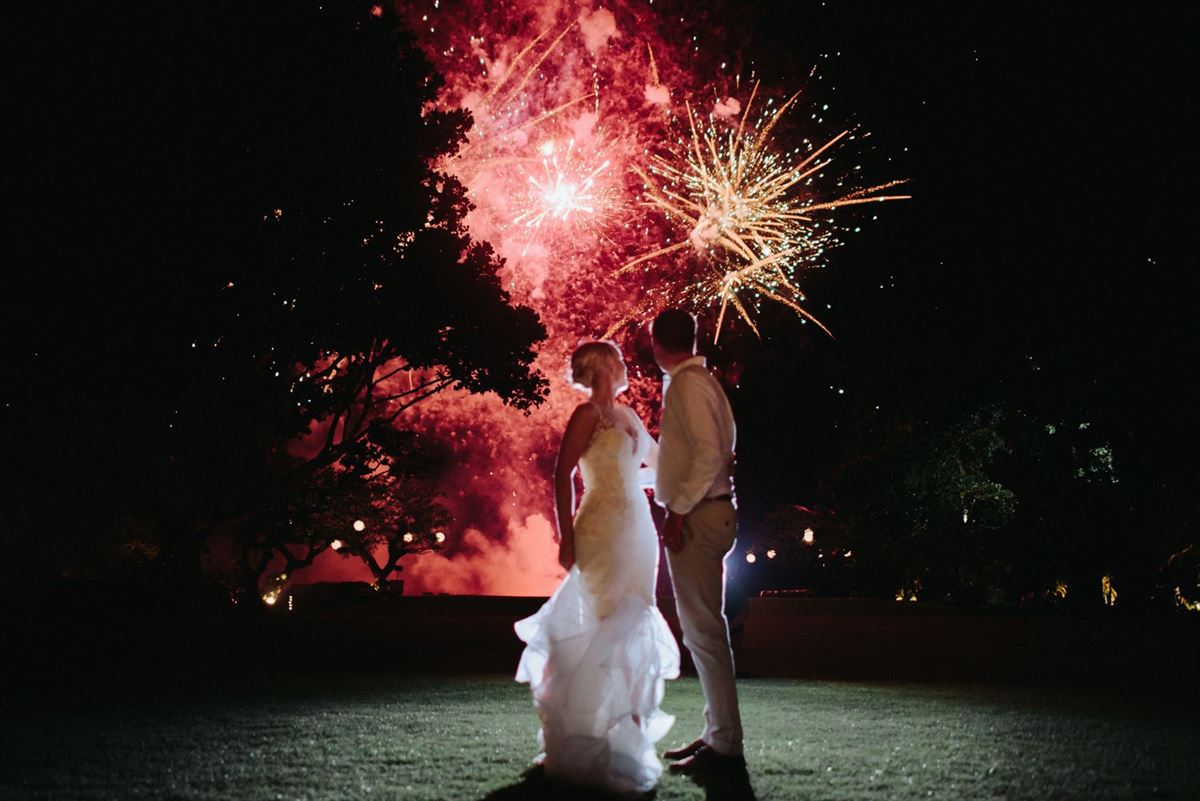 South Pacific Bridal encompasses two of Australia's most stunning ceremony venues, The Alamanda Great Barrier Reef Chapel on absolute beachfront at Palm Cove, and the Hilton Blue Horizon Chapel on the Cairns waterfront.
The Alamanda Great Barrier Reef Chapel  features 180-degree panoramic views along Palm Cove, and the Hilton Blue Horizon Chapel features glass walls set on a reflecting pond, allowing the couple to look out over an infinity waterfall. It truly is an experience like no other.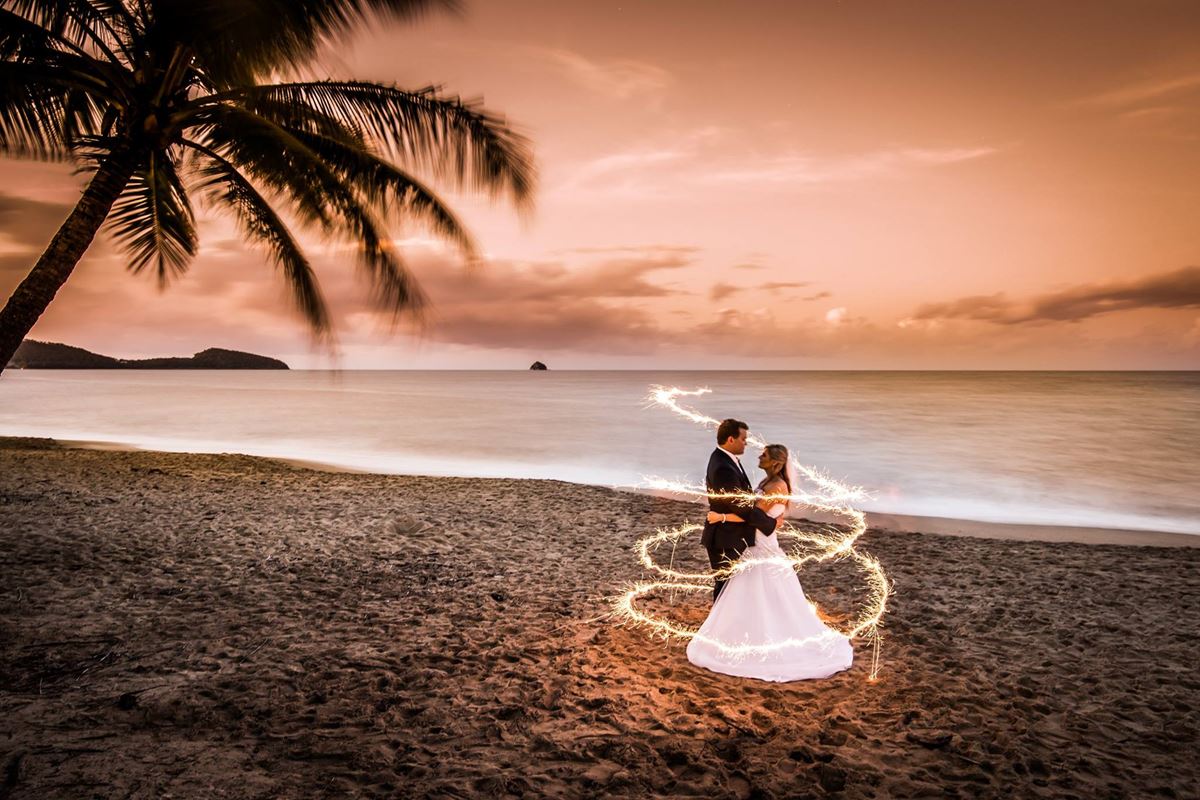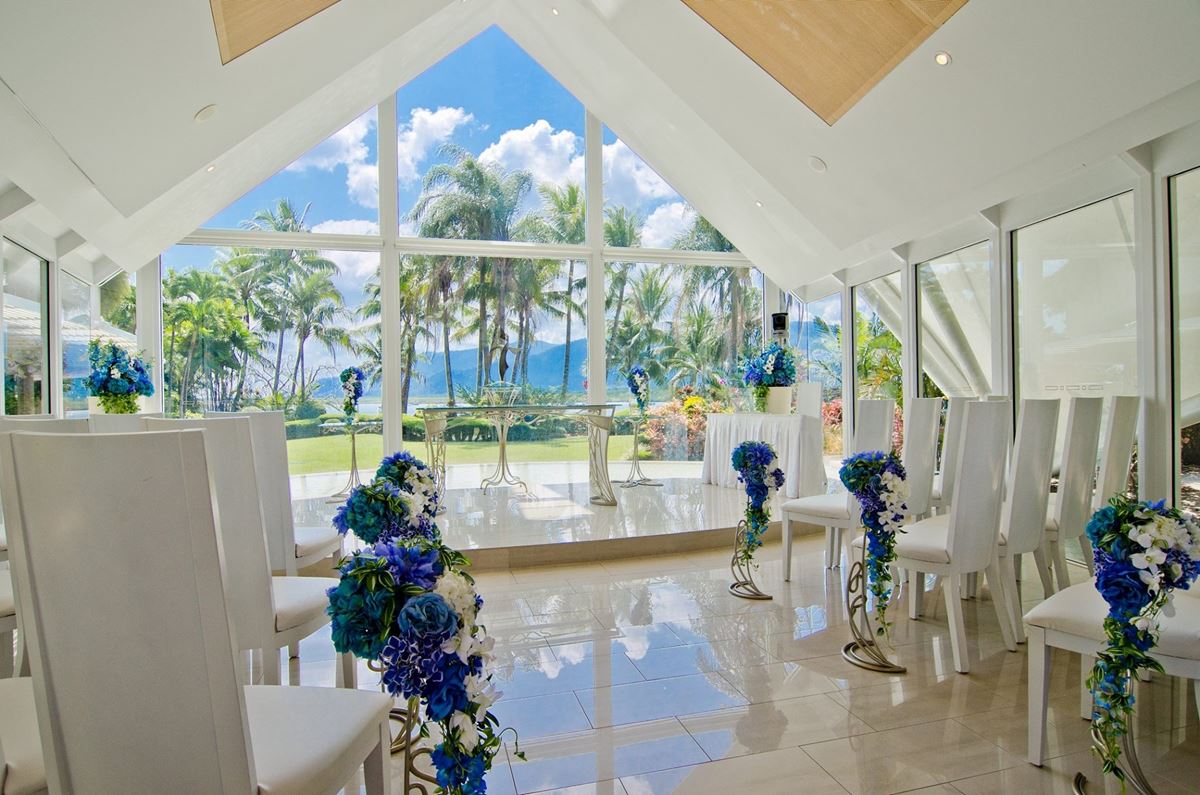 Villa Howden, TAS
Villa Howden is ideal for those who want a smaller wedding for a luxurious and unique destination wedding getaway, seating up to 75 guests. The destination wedding venue is situated just 15 minutes from Hobart, which makes travel a breeze. The options are endless at this stunning location, with indoor and outdoor settings available for your wedding ceremony.
The wedding venue overlooks the blue waters of the North West Bay, which will be perfect for your wedding photographs. Also, keep in mind that the venue has plenty of accommodation for the couple, family members and guests, allowing you and your bridal party and family to truly relax and unwind and enjoy the whole experience on site.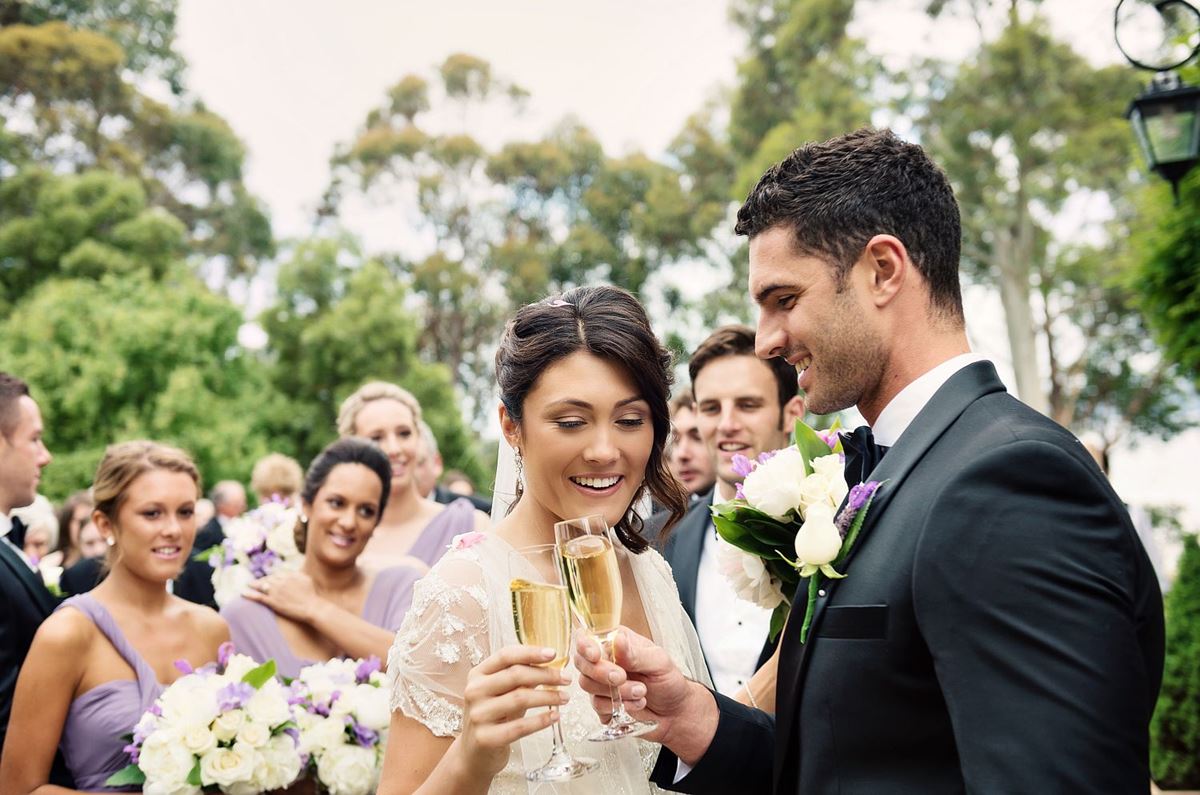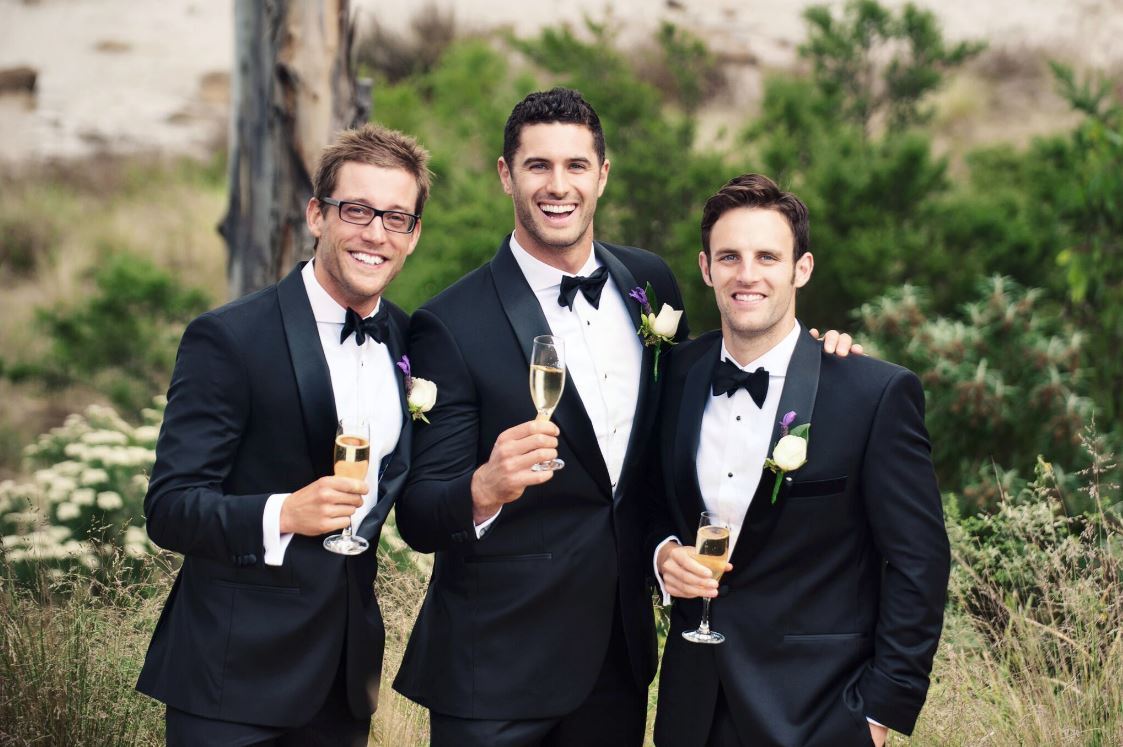 Melati Beach Resort & Spa is an extremly luxurious experience in Koh Samui. This is the definition of "treat yourself", and there is no better day to do so than your wedding. Koh Samui is a place like no other, with stunning water, tranquil lush gardens and breathtaking beaches.
Melati boasts 77 guest rooms, suites and private pool villas which will suit any guest perfectly- and no doubt, wow them.
Conveniently, this venu is 15 minutes fromt he nightlife of Chaweng beach, and only 10 minutes from Samui airport for ease of access.