Not long after Tim, 34, met Lisa, 31 — he invited her to quit her job and travel the world for a year by his side.
"On our second date Tim told me he was taking a year sabbatical from his job to travel overseas and do all of things he had wanted to do after working so hard for so long in the corporate world without reprieve," explains Lisa. "He asked me if I would come with him. Usually I'm a very logical person and dropping my entire life to travel abroad with someone I'd only just met would be a hard no, but without hesitation I said yes!"
The couple hired an RV and went to every state across the US and also travelled in Europe. "It was the most life changing year of my life," smiles Lisa. Back home in Tasmania, Tim proposed and the couple began planning their elopement wedding in Paris.
"We had a terrace suite at the Shangri La Paris where we were staying and also having our ceremony," explains the bride. "The building is historic and the most enchanting place I've ever seen. Luckily, the grand ballroom was vacant in the hotel, so we were able to have our first look in the most incredible room I've ever laid eyes on."
Photos courtesy of Le Secret D'Audrey.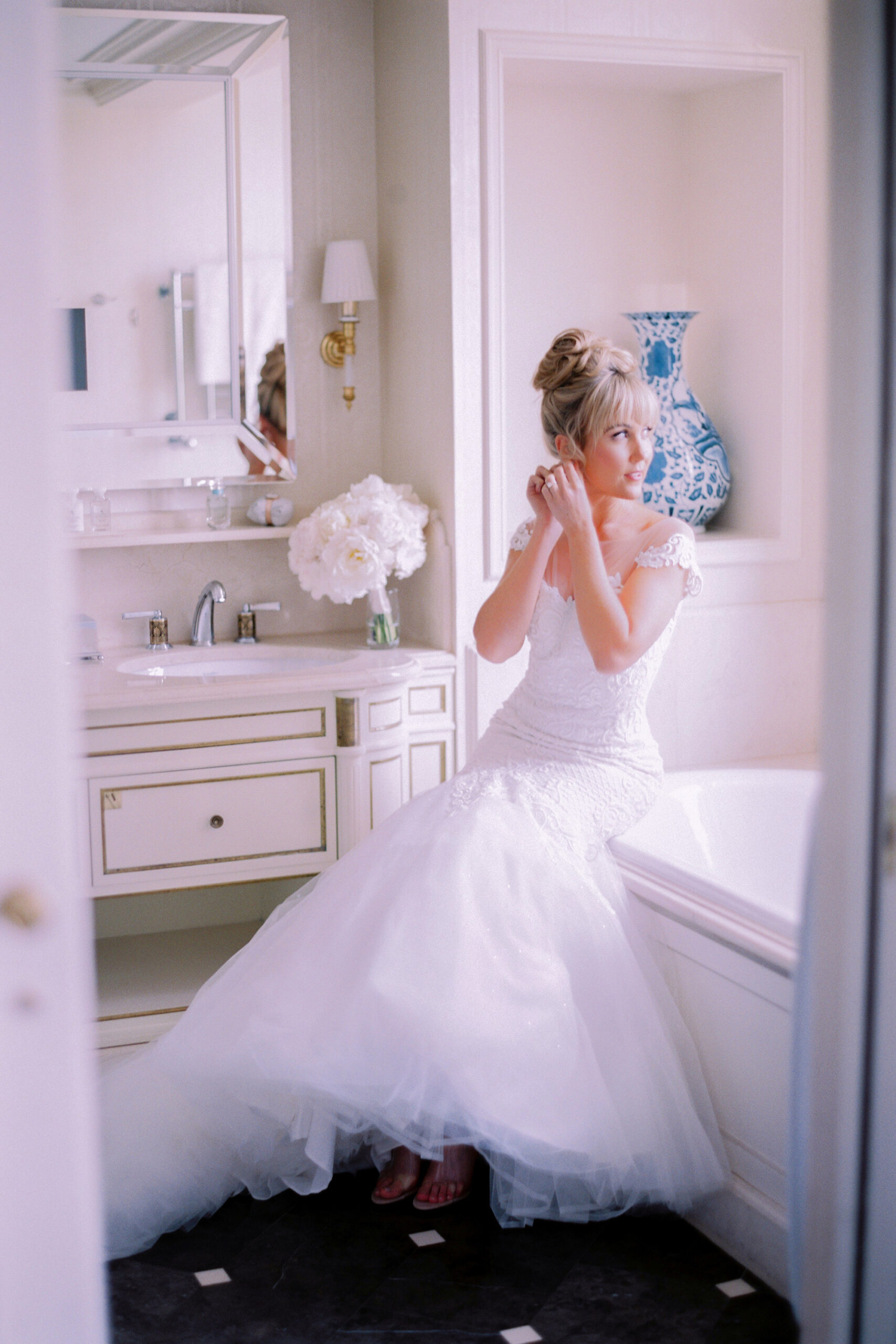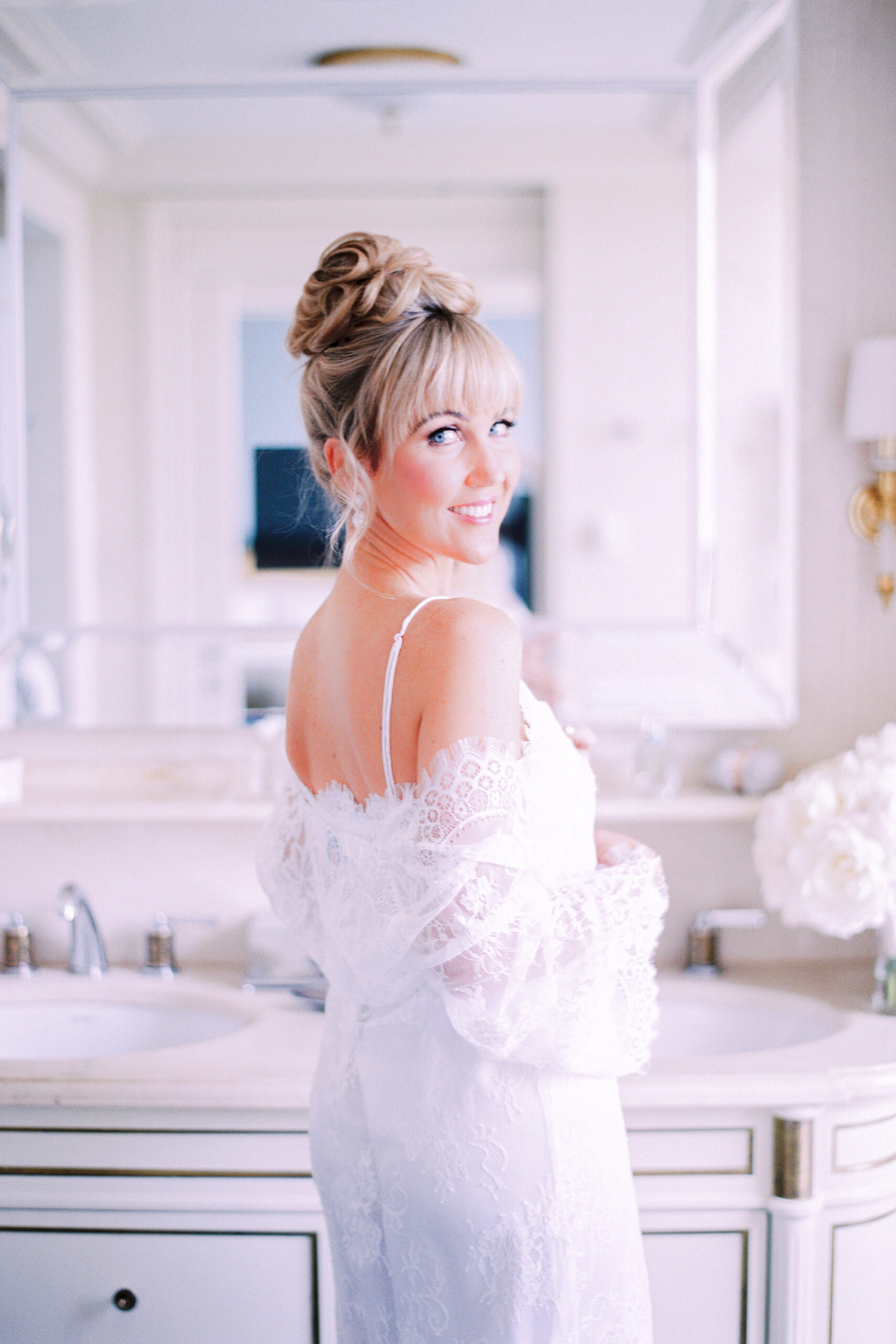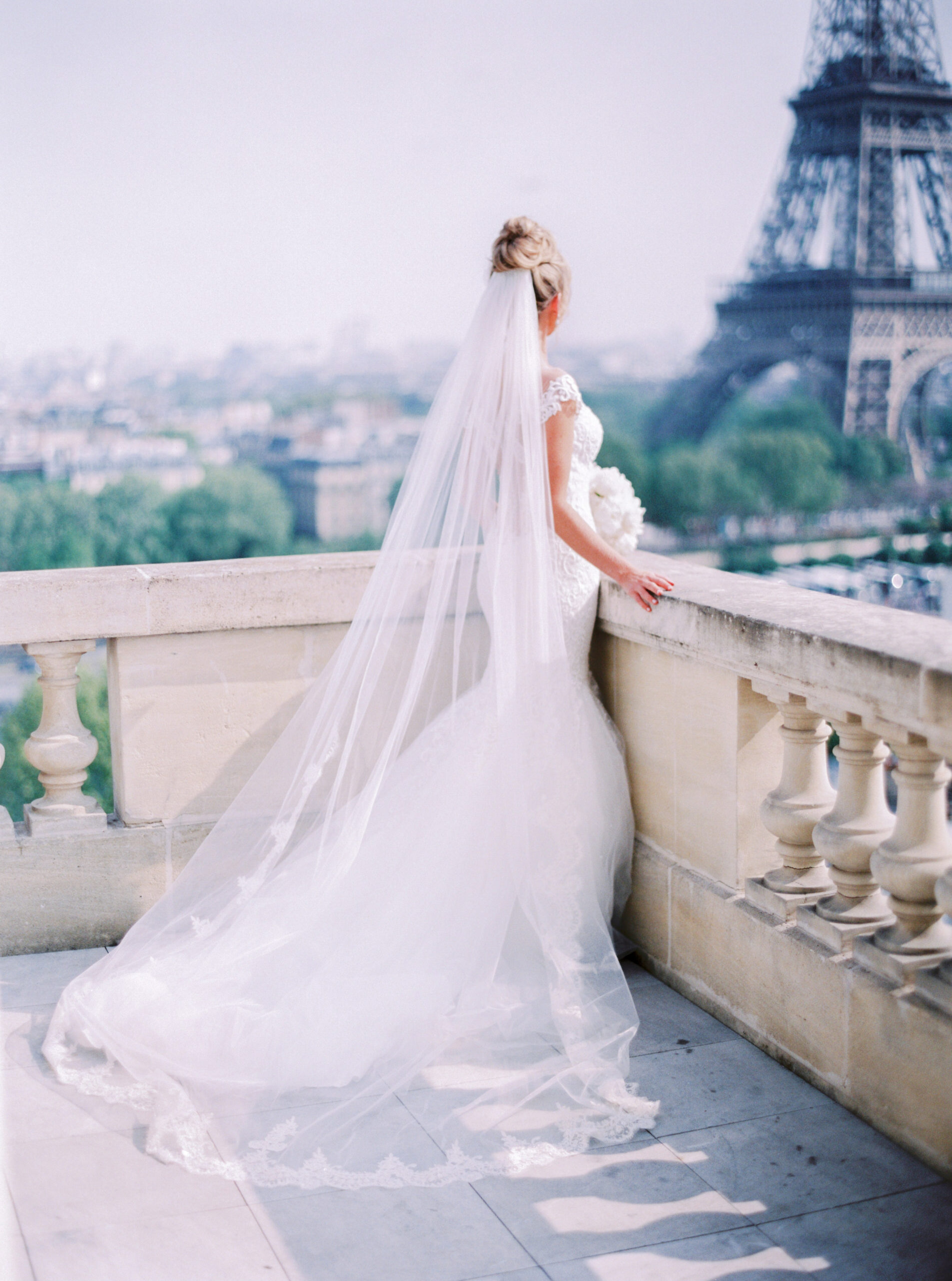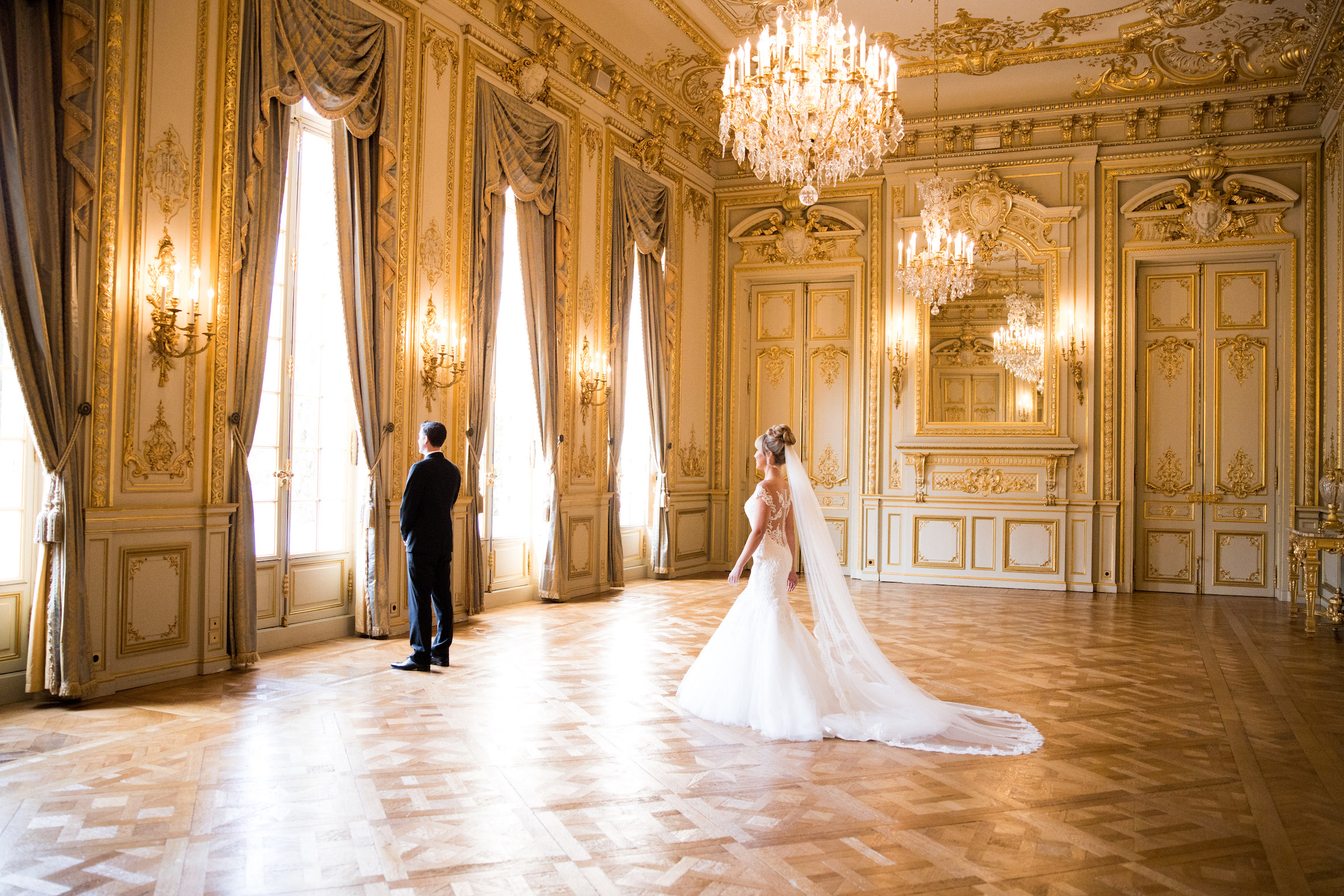 Lisa says the ballroom is the most amazing space she's ever laid eyes on.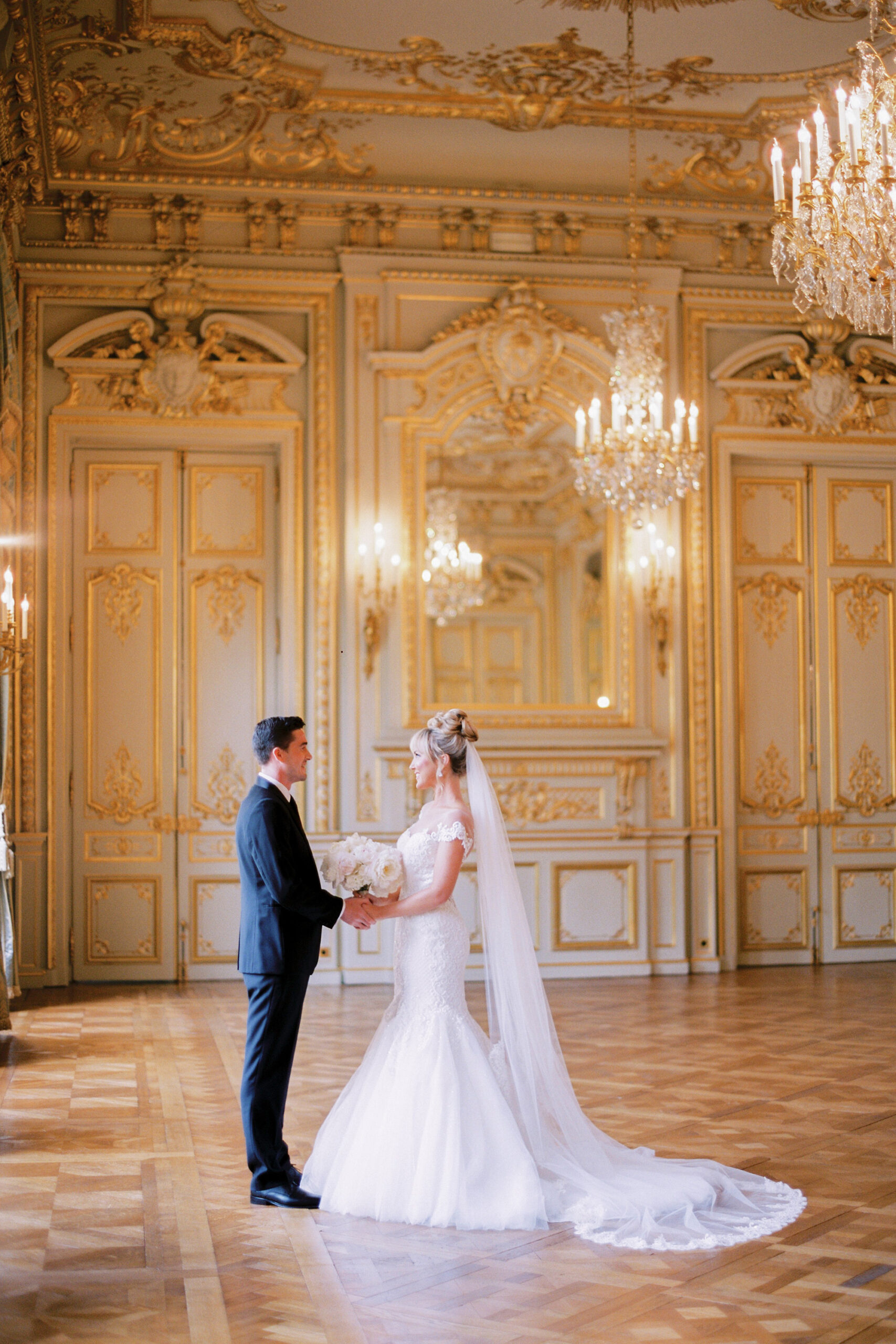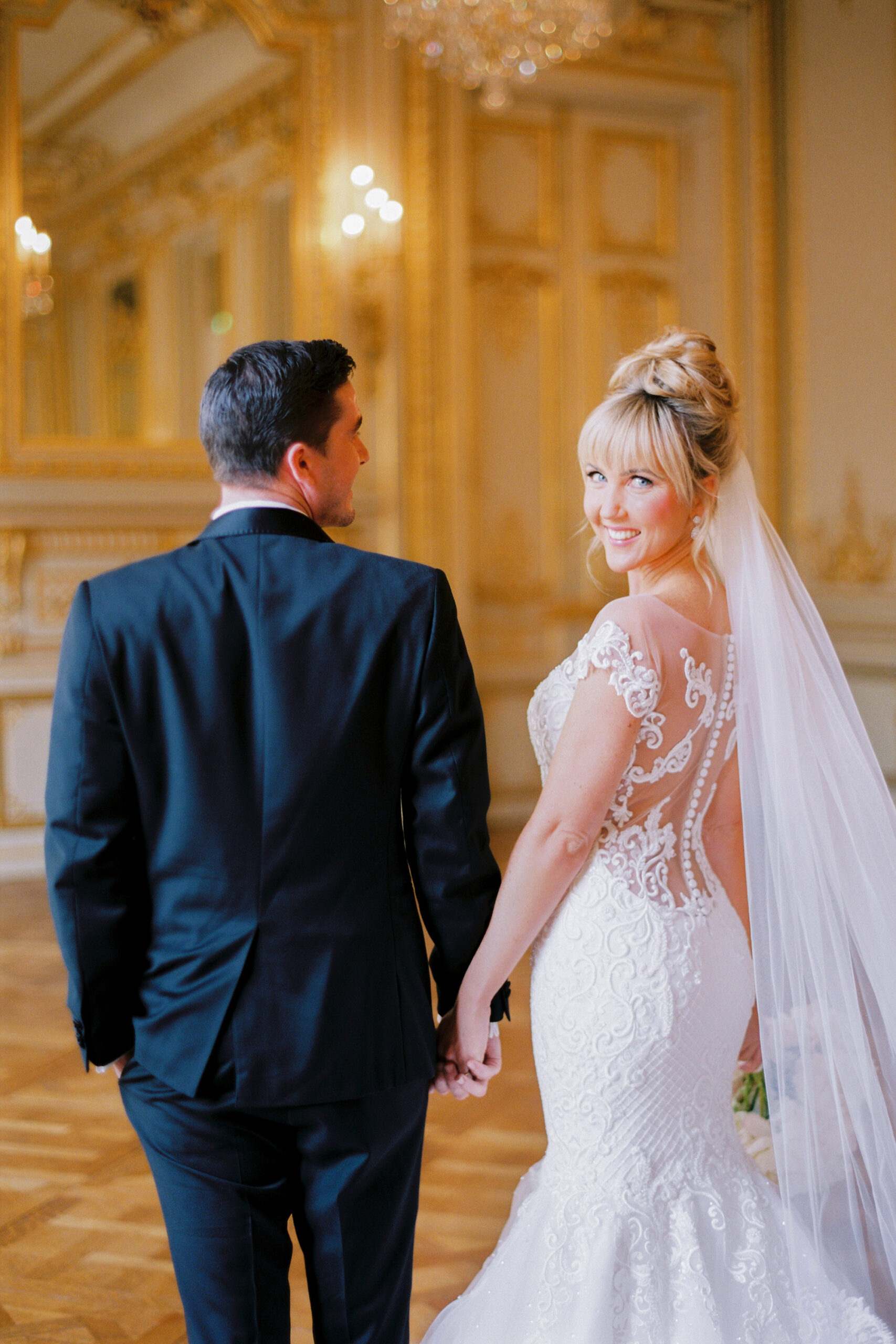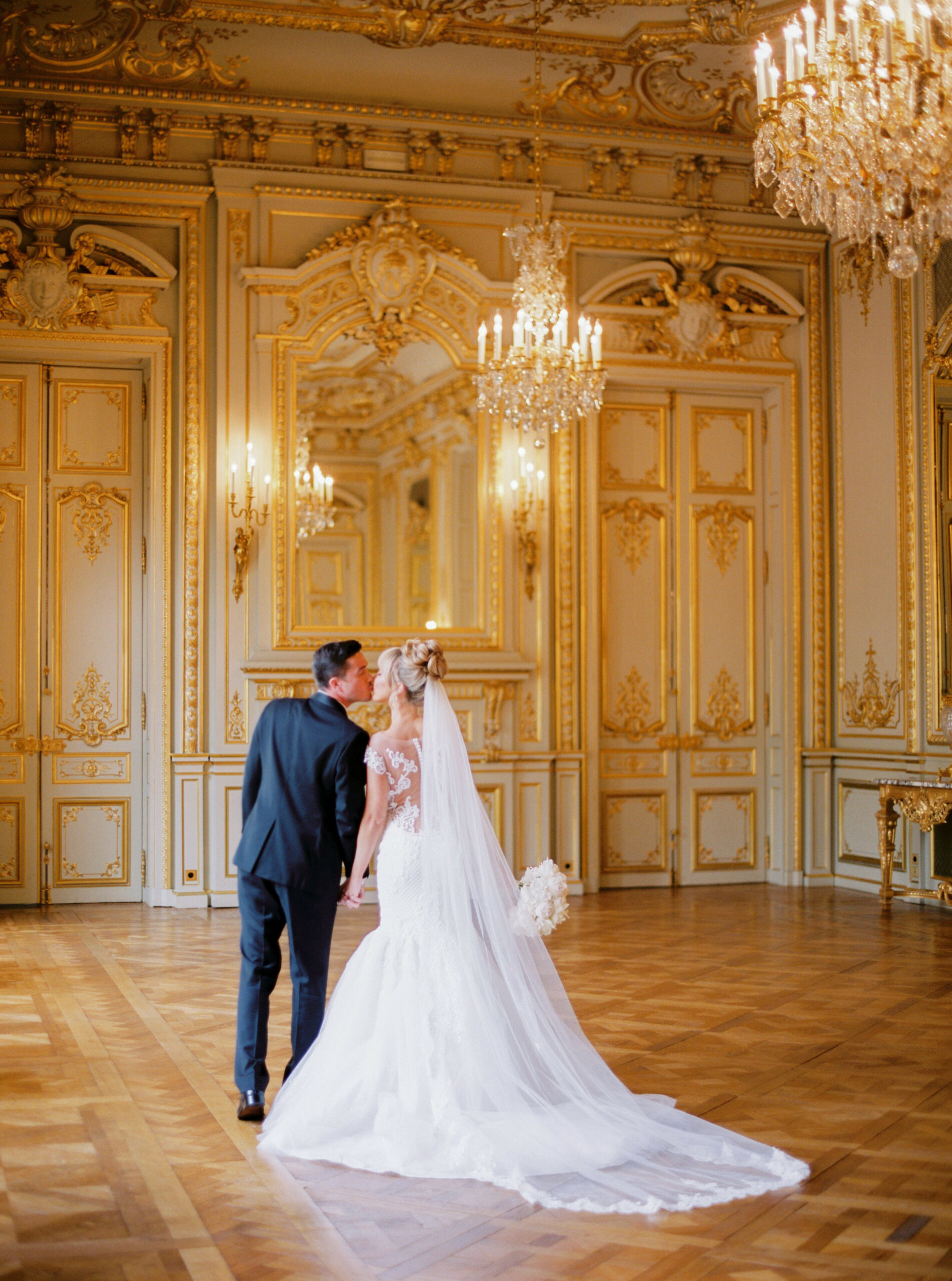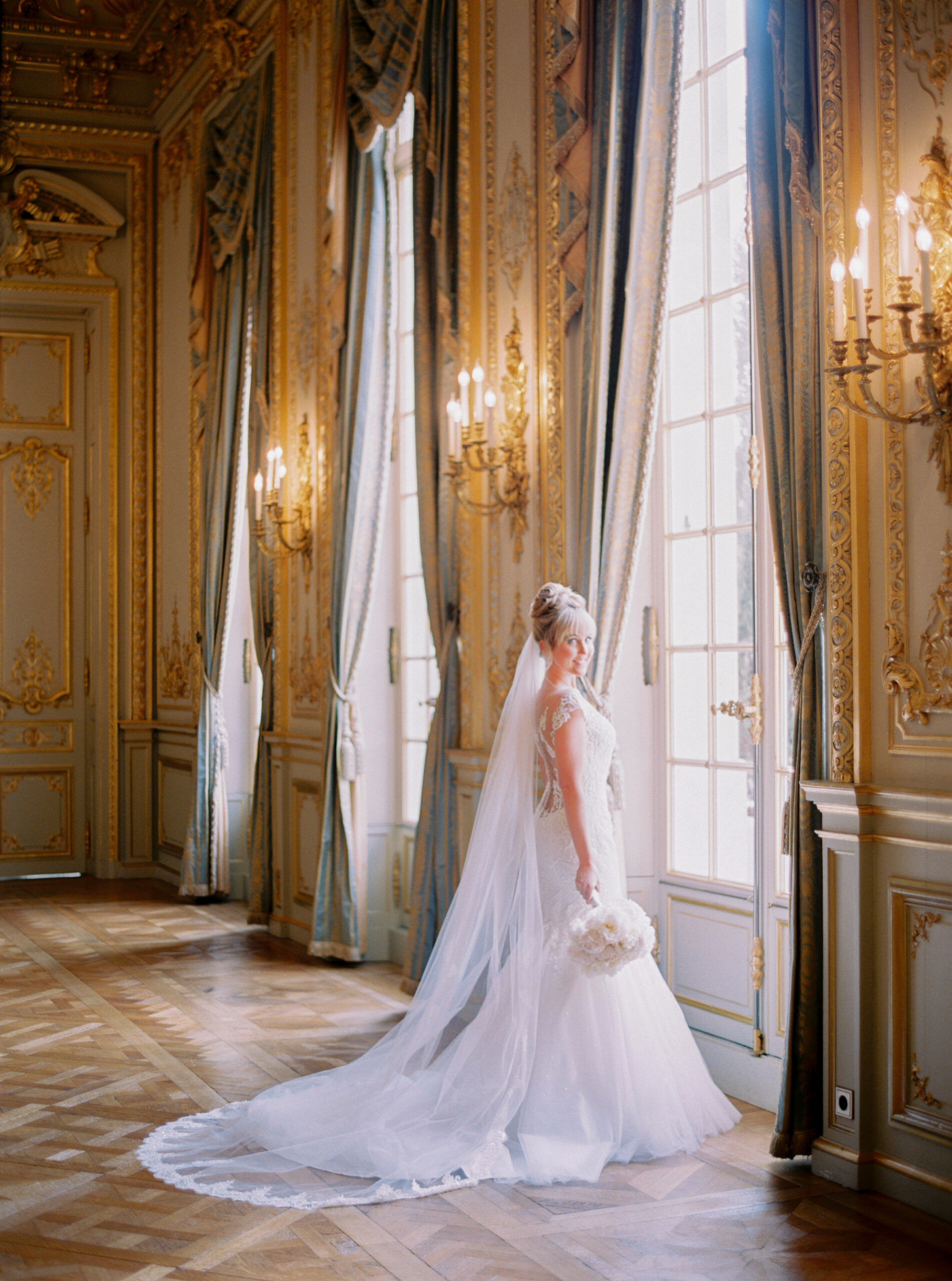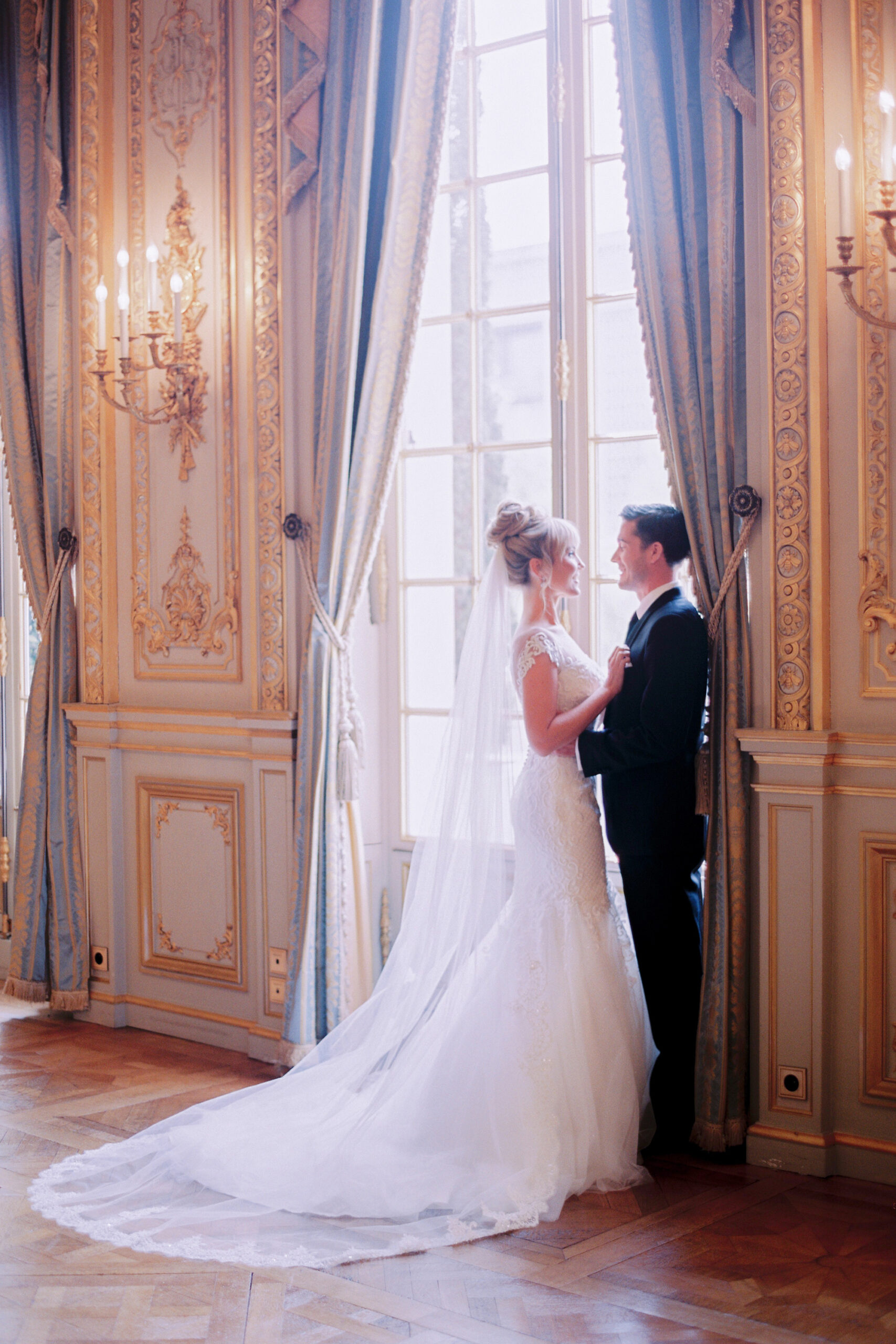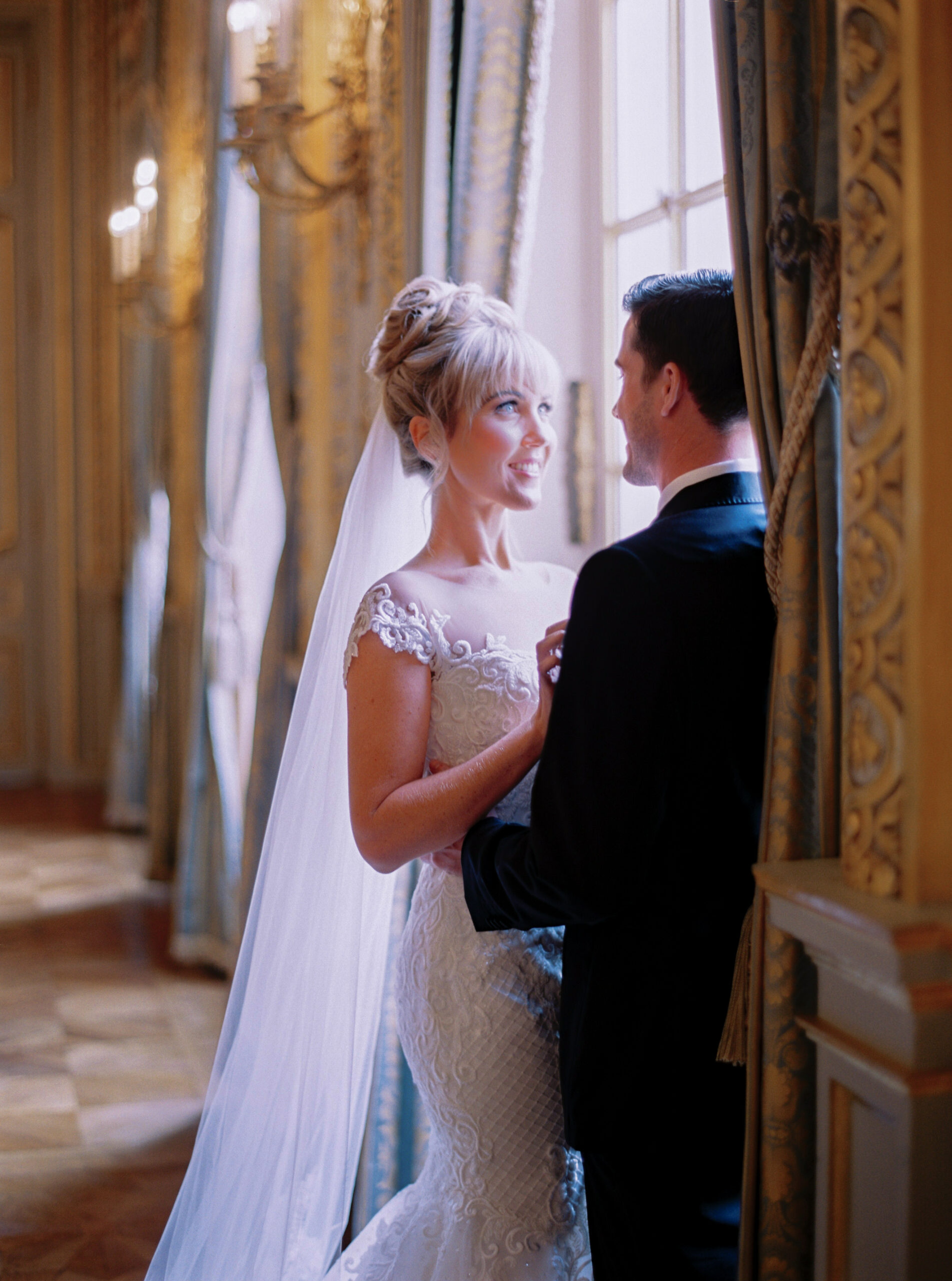 The couple met through mutual friends.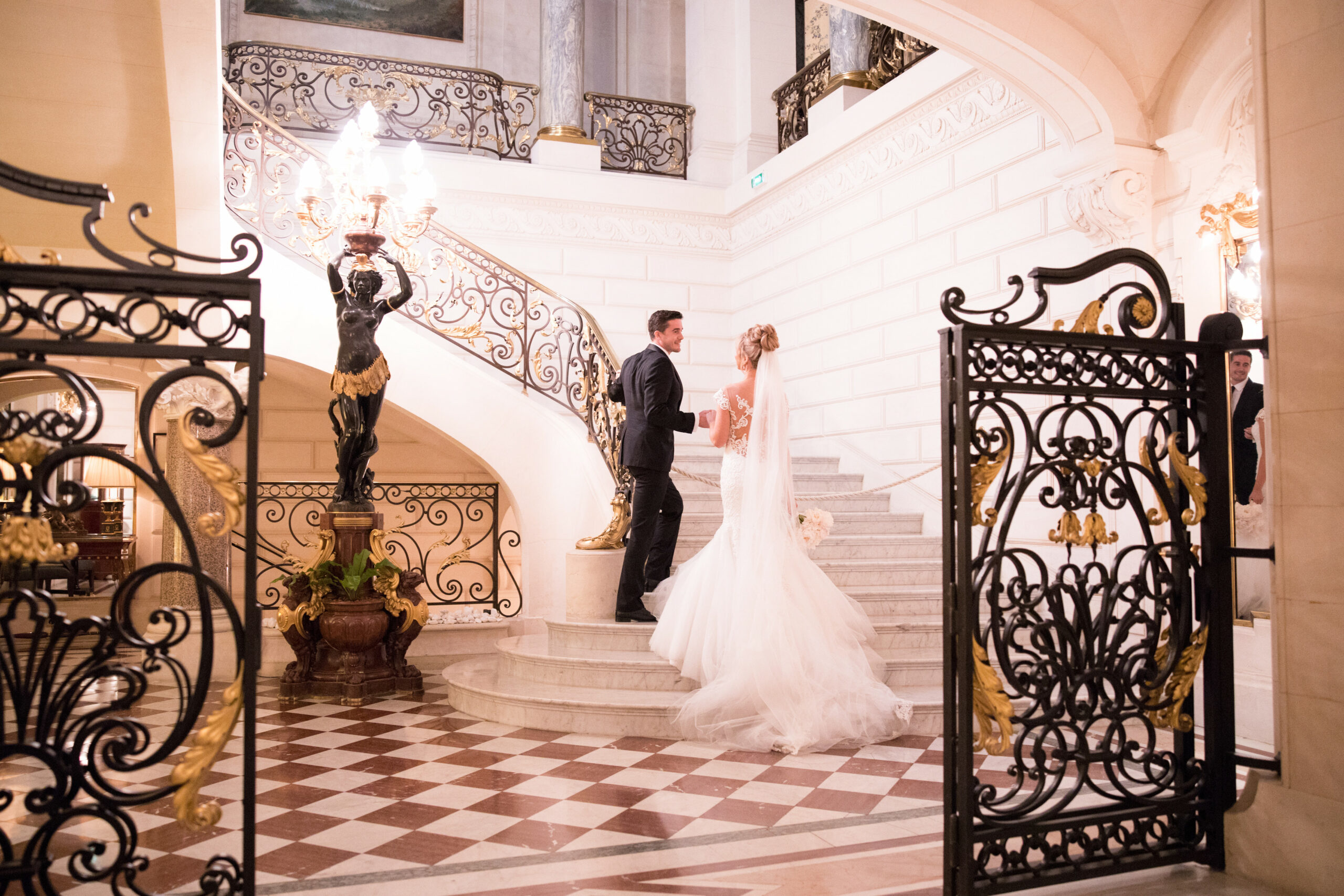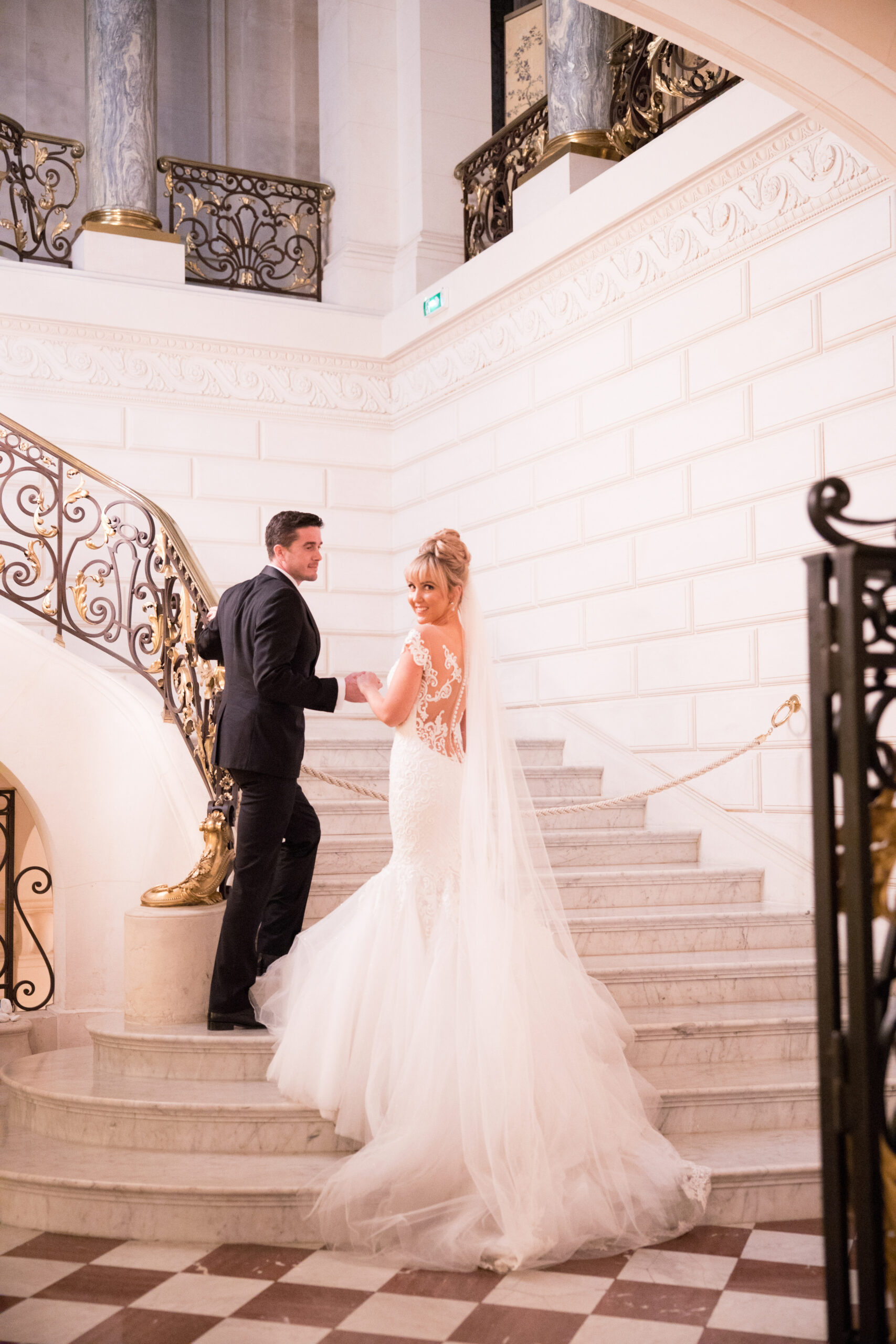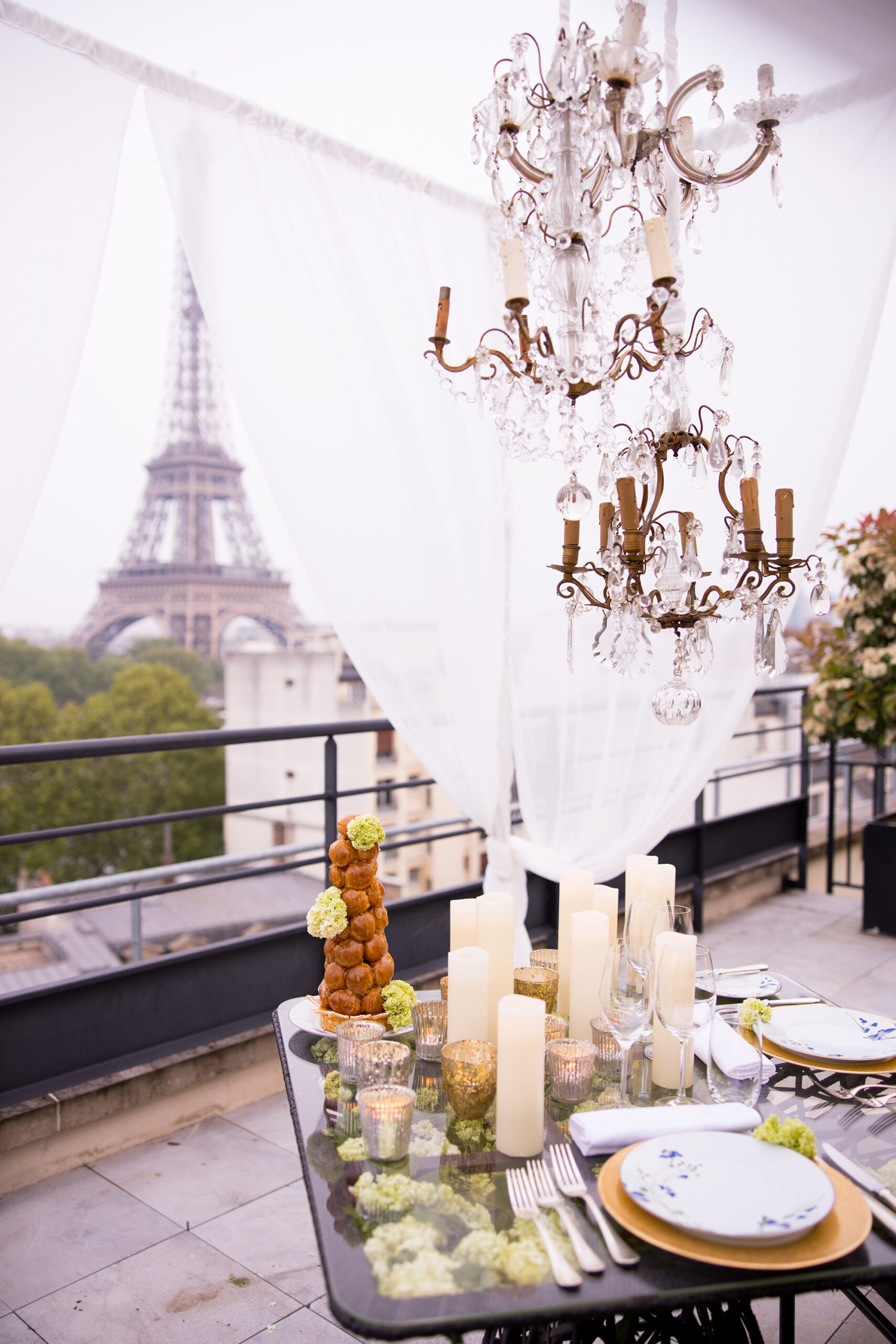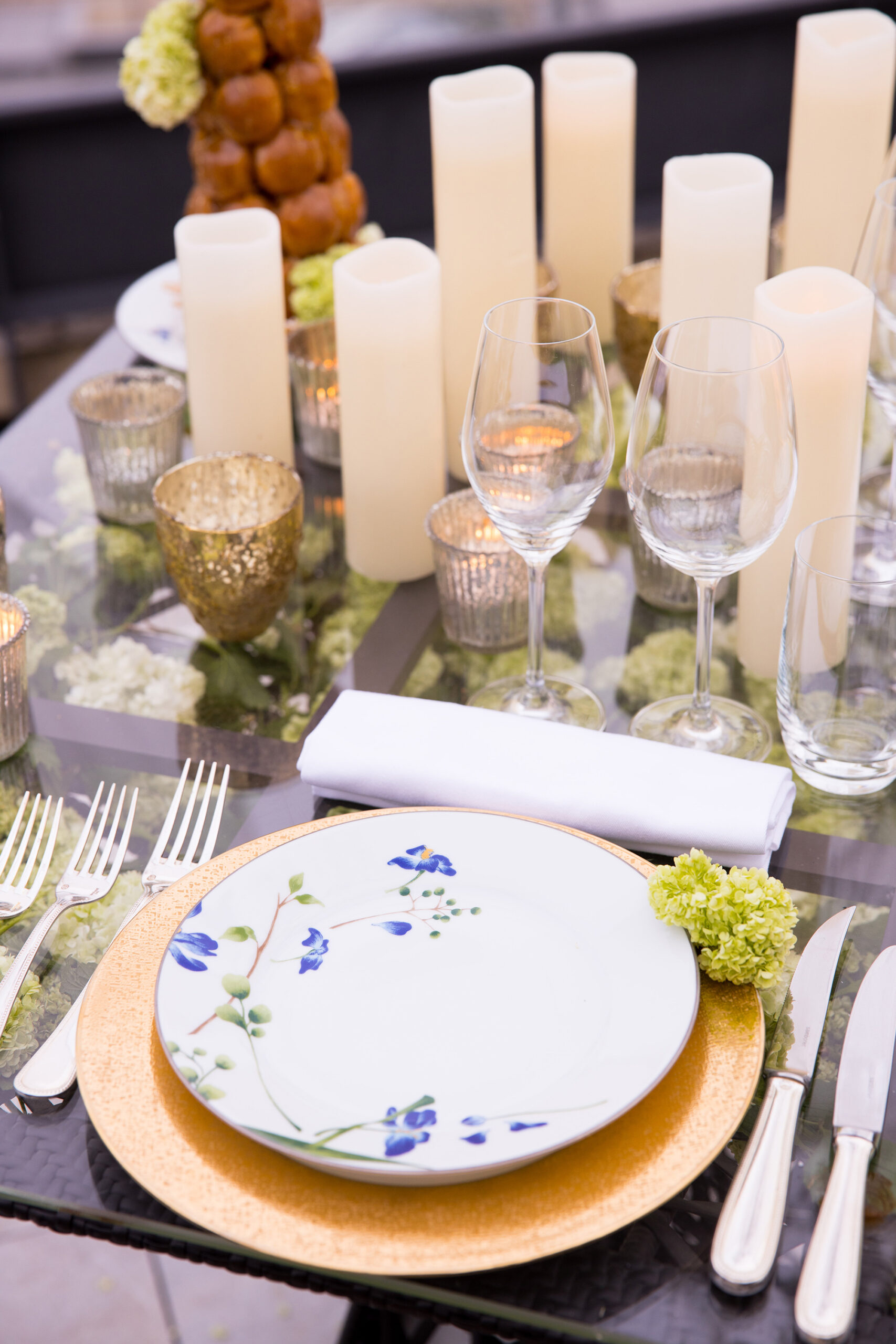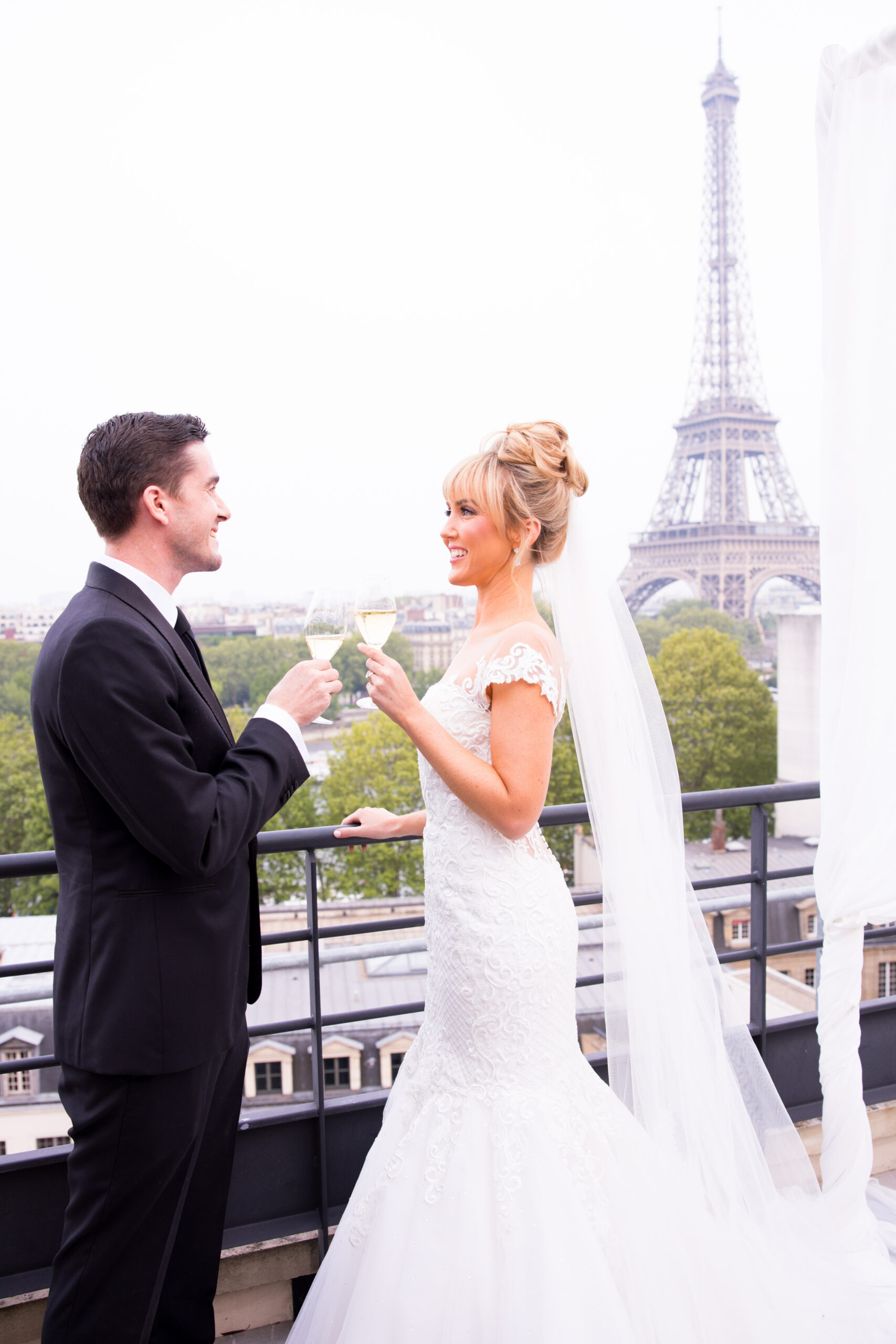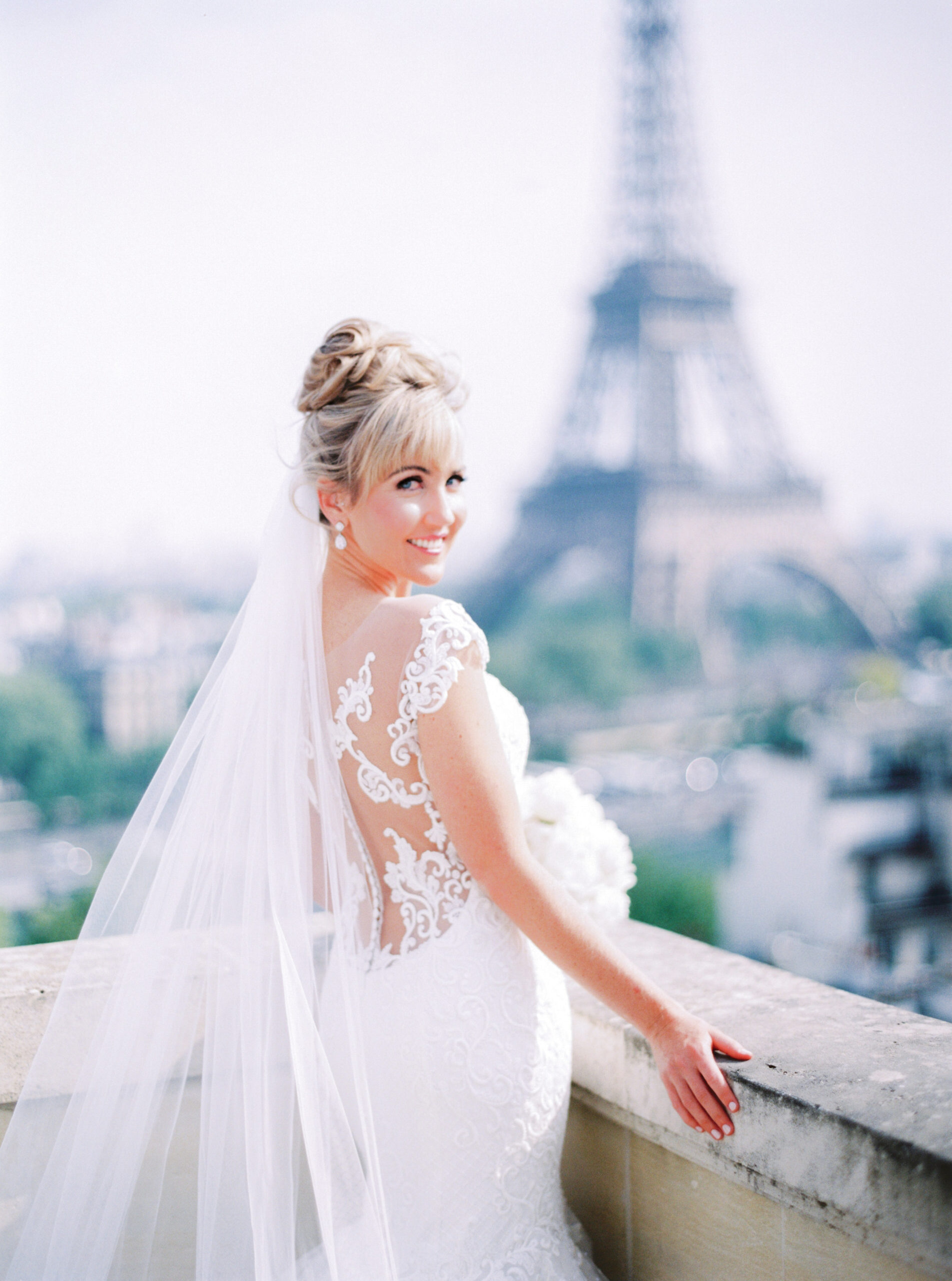 "Experiencing a day that I had imagined since I was a little girl was magical and absolutely priceless," says Lisa.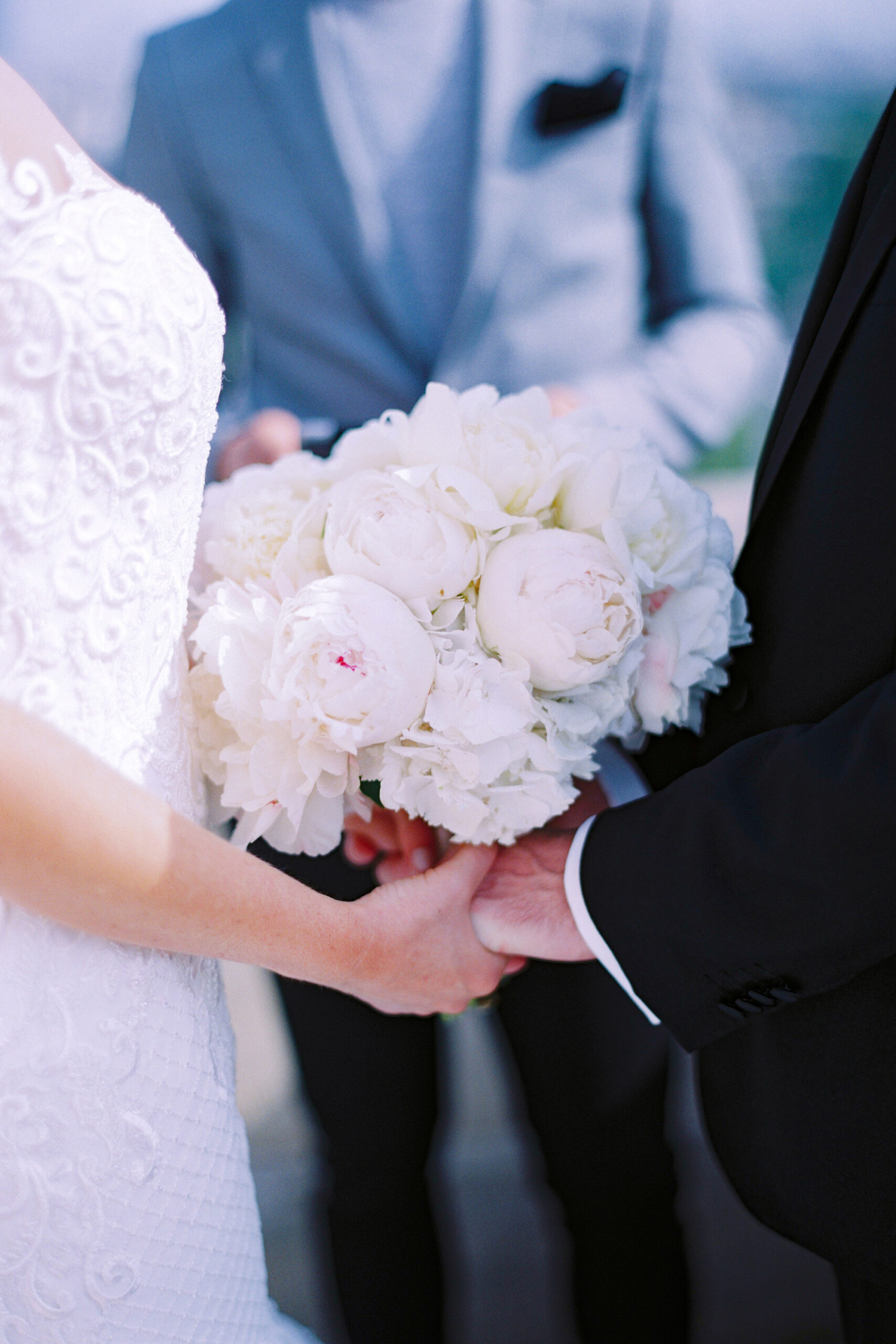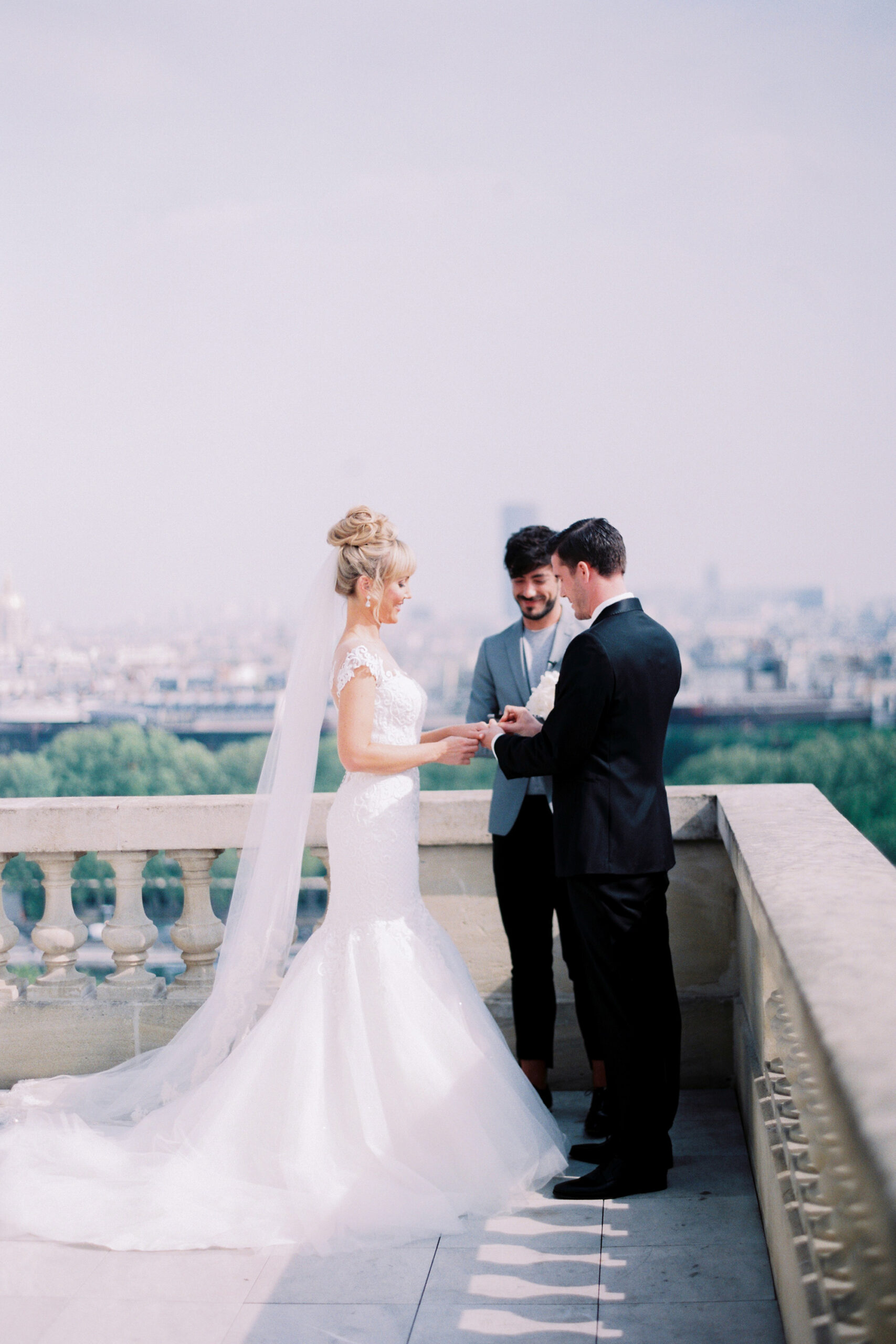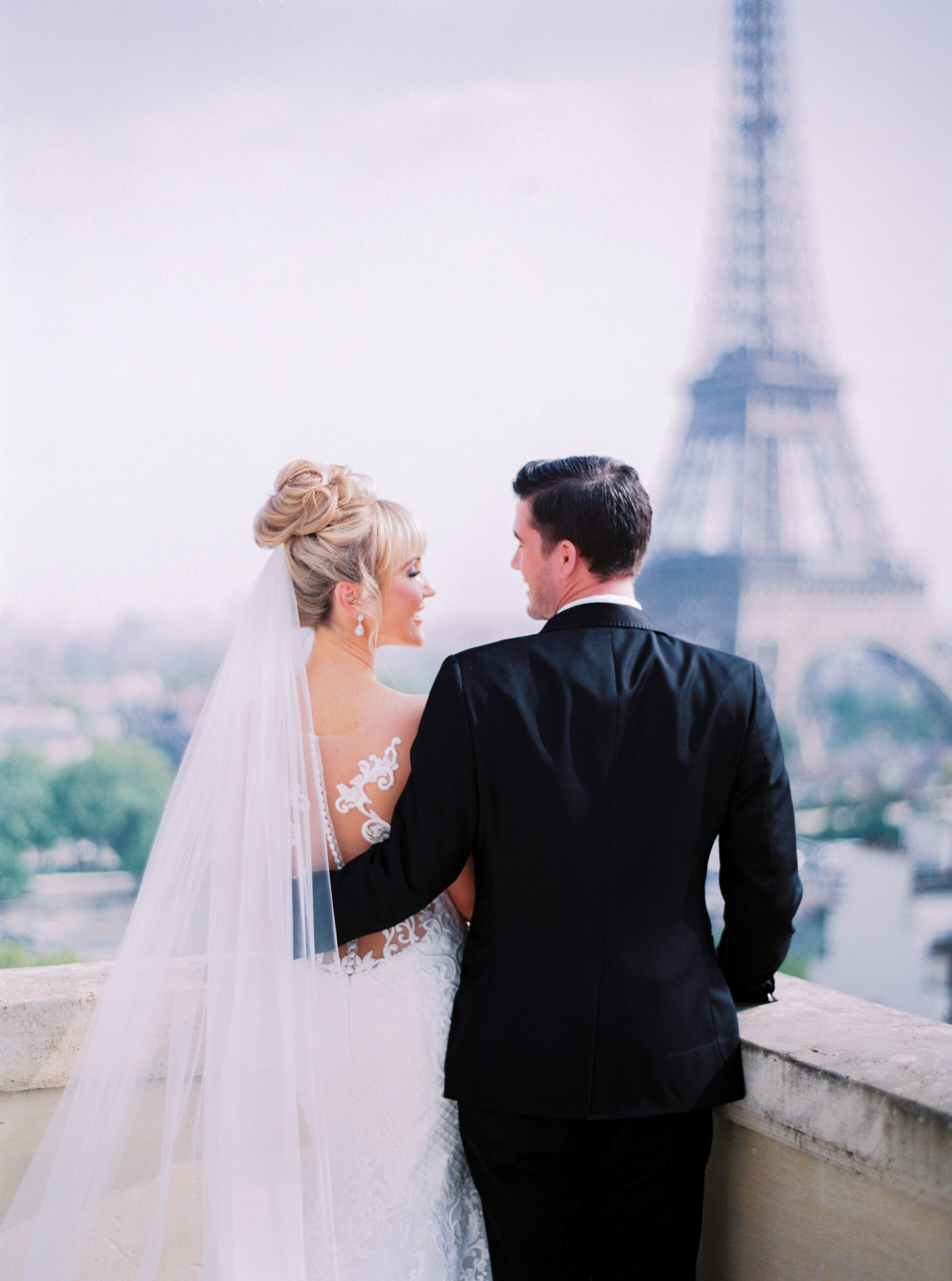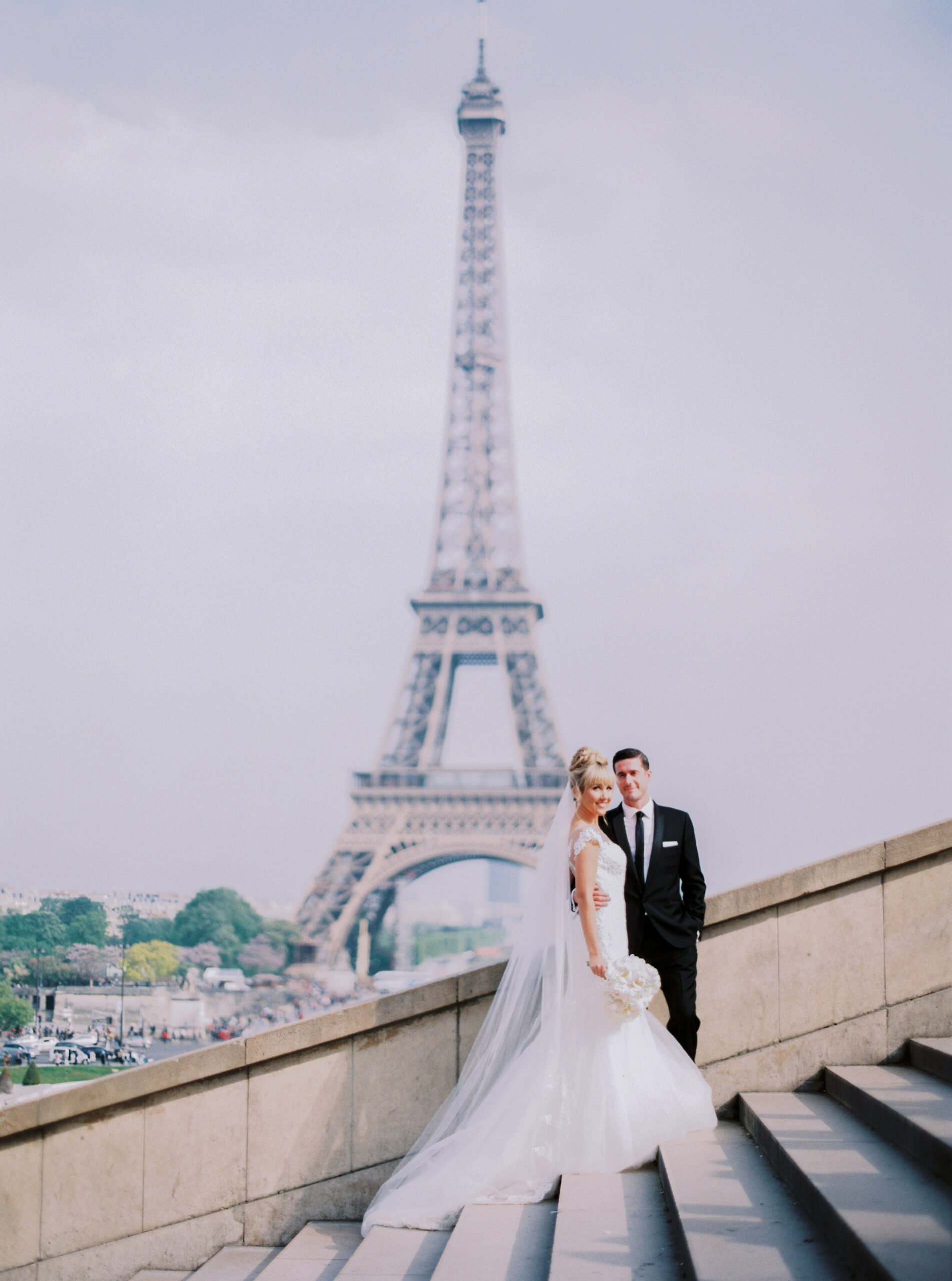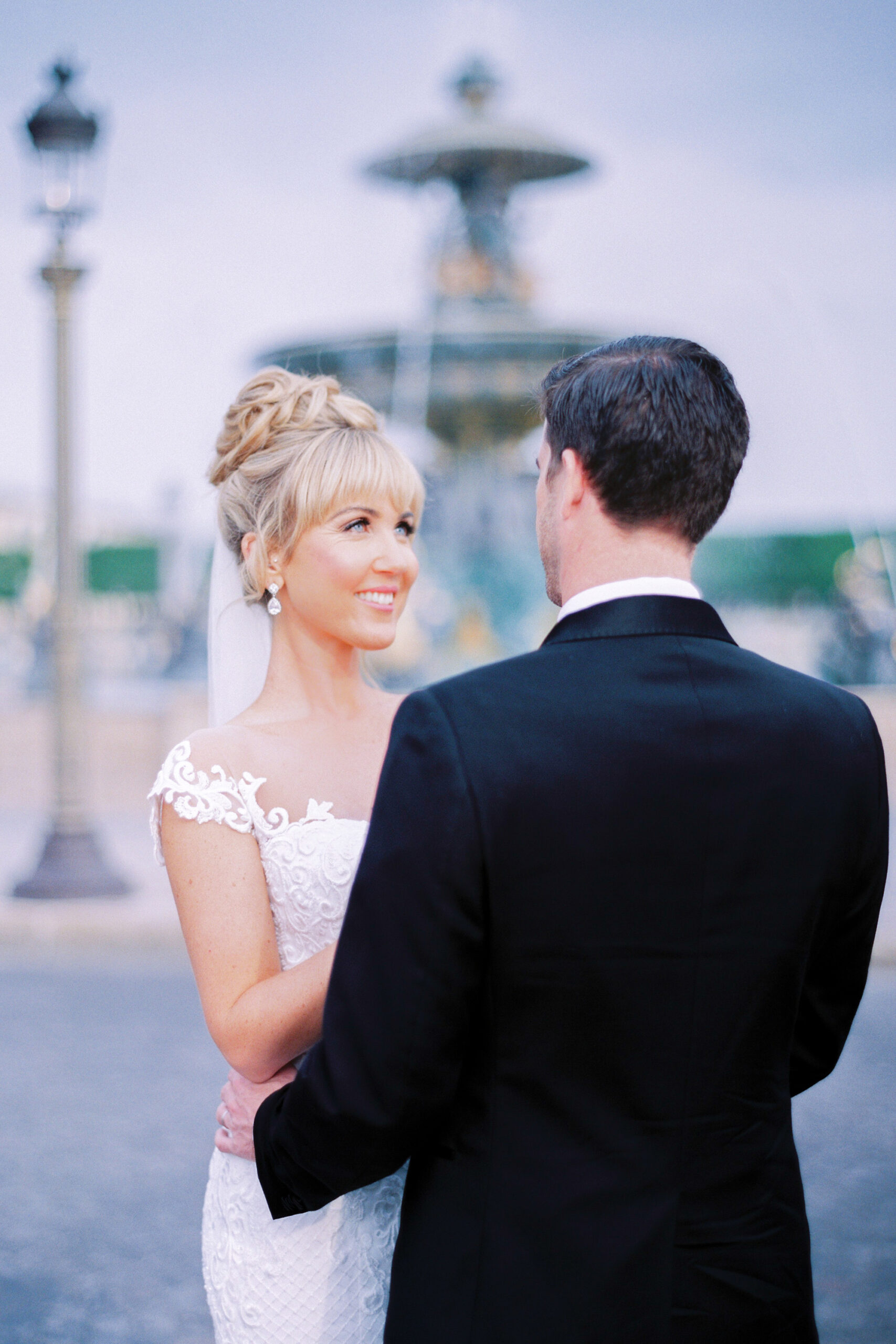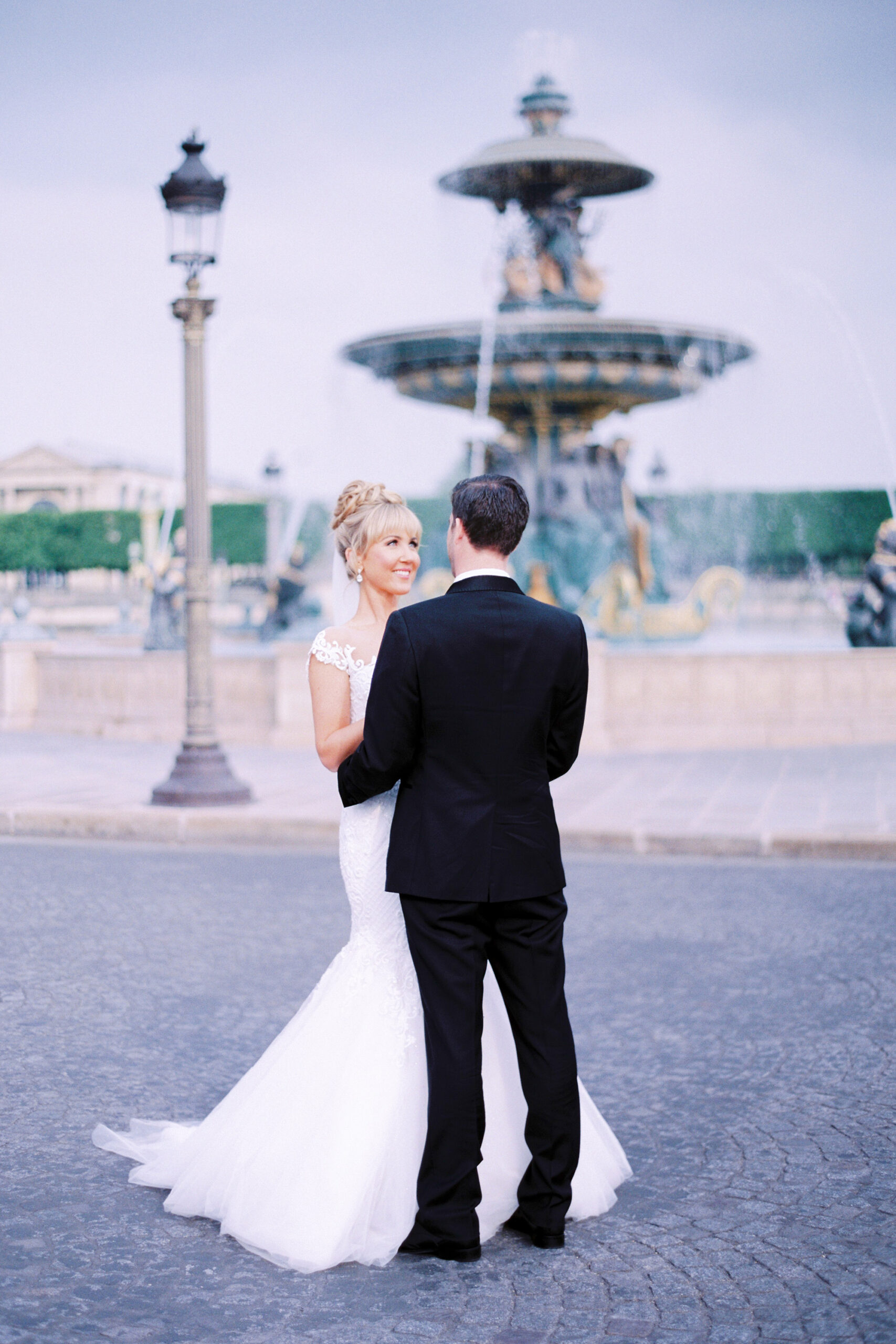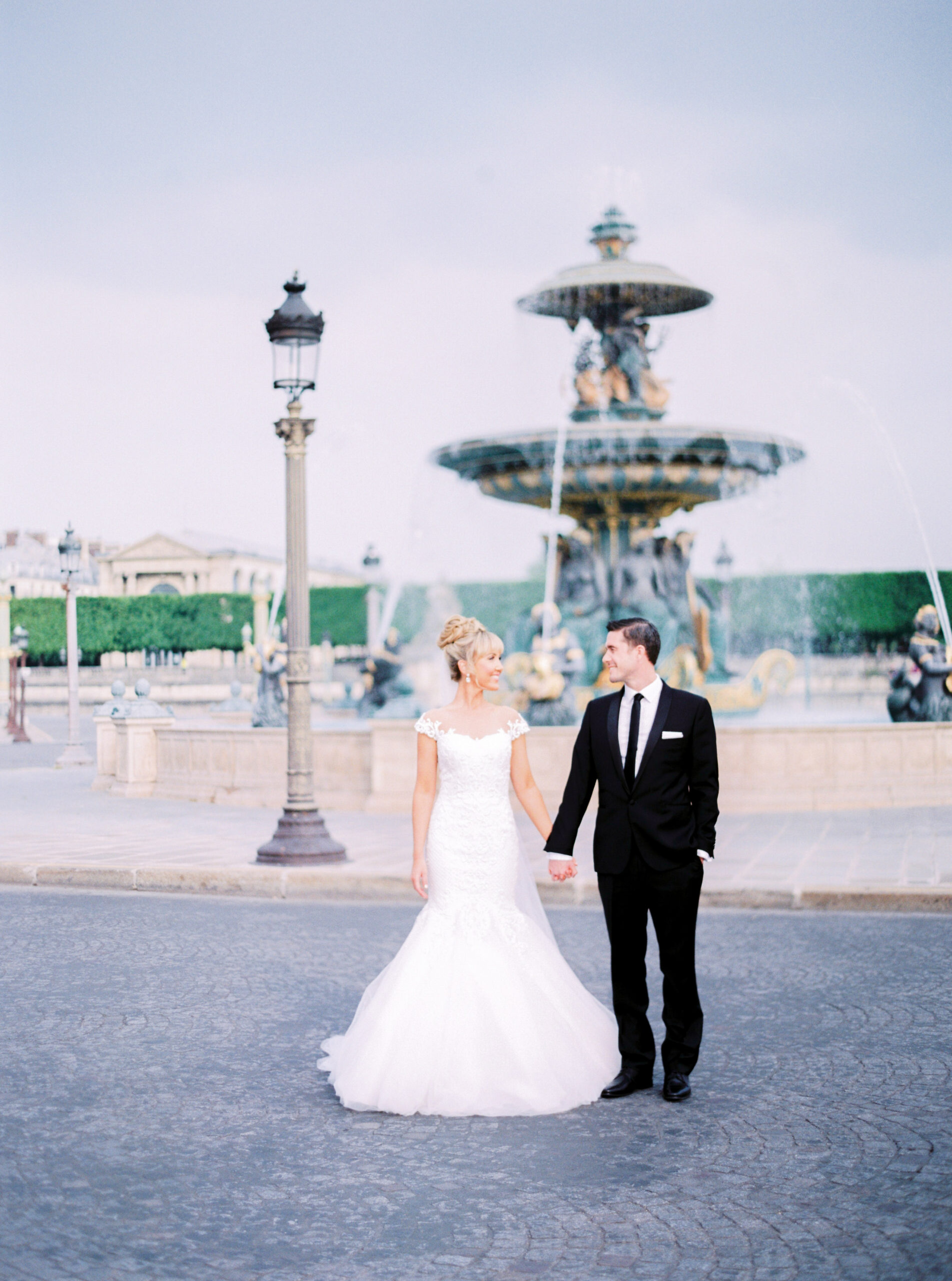 "May 1 is a day of huge protests around Paris, so large areas were blocked off, including the Place De La Concorde. We approached the military guarding he area and told them we were a couple of Aussies eloping, and they were so excited they let us through to a completely deserted Place De La Concorde, Champs Elysees and Arc De Triomphe for our photos!" beams the bride.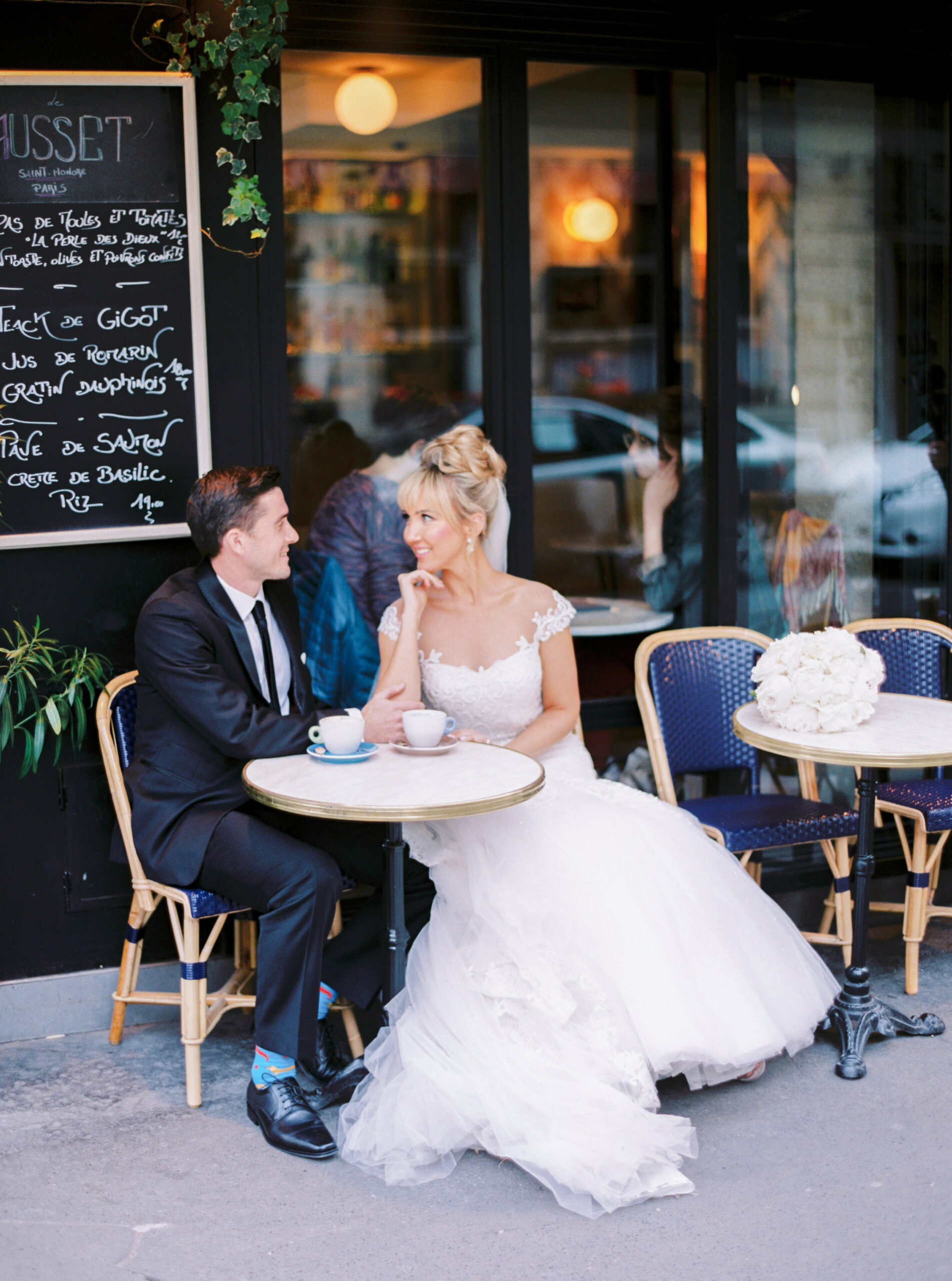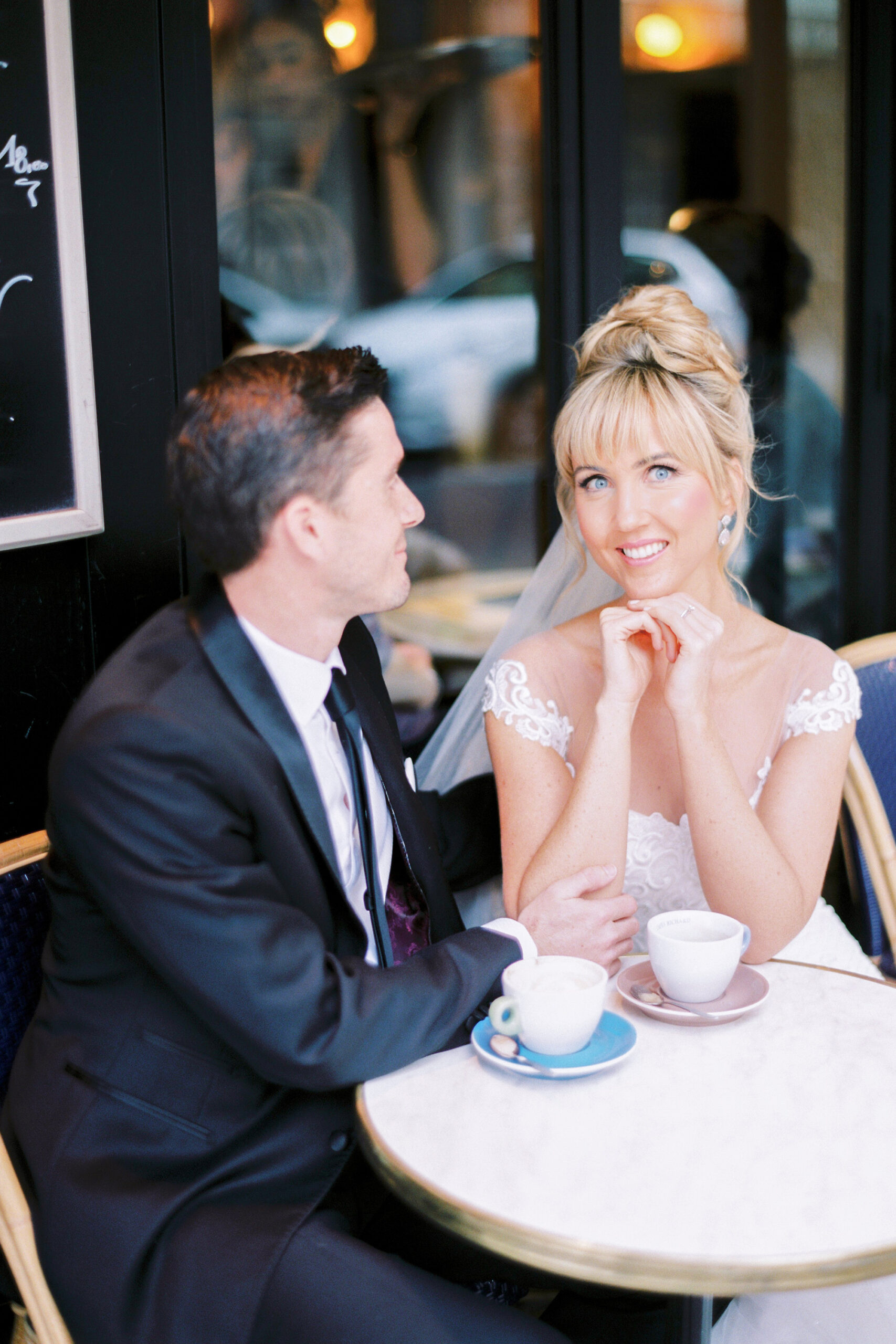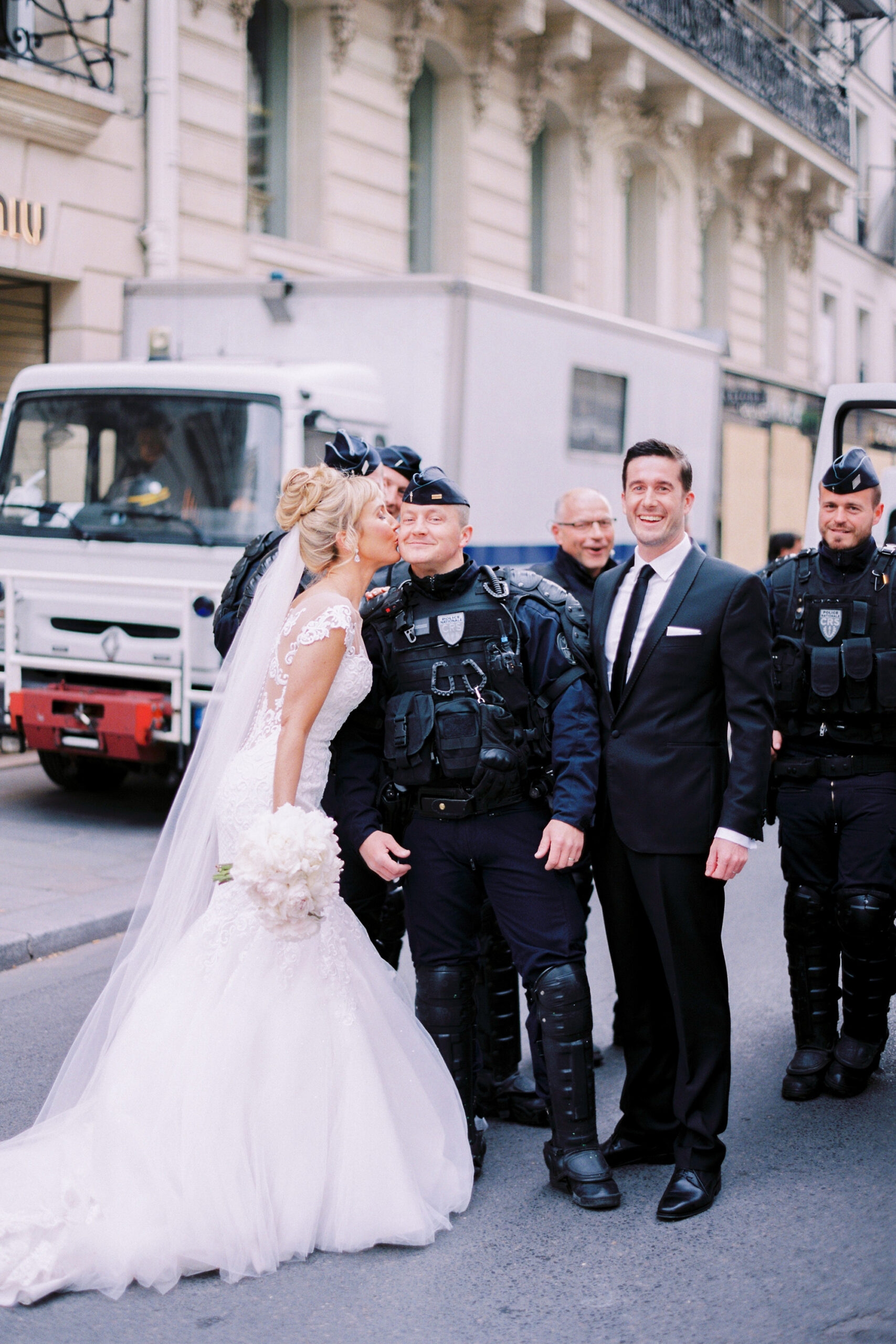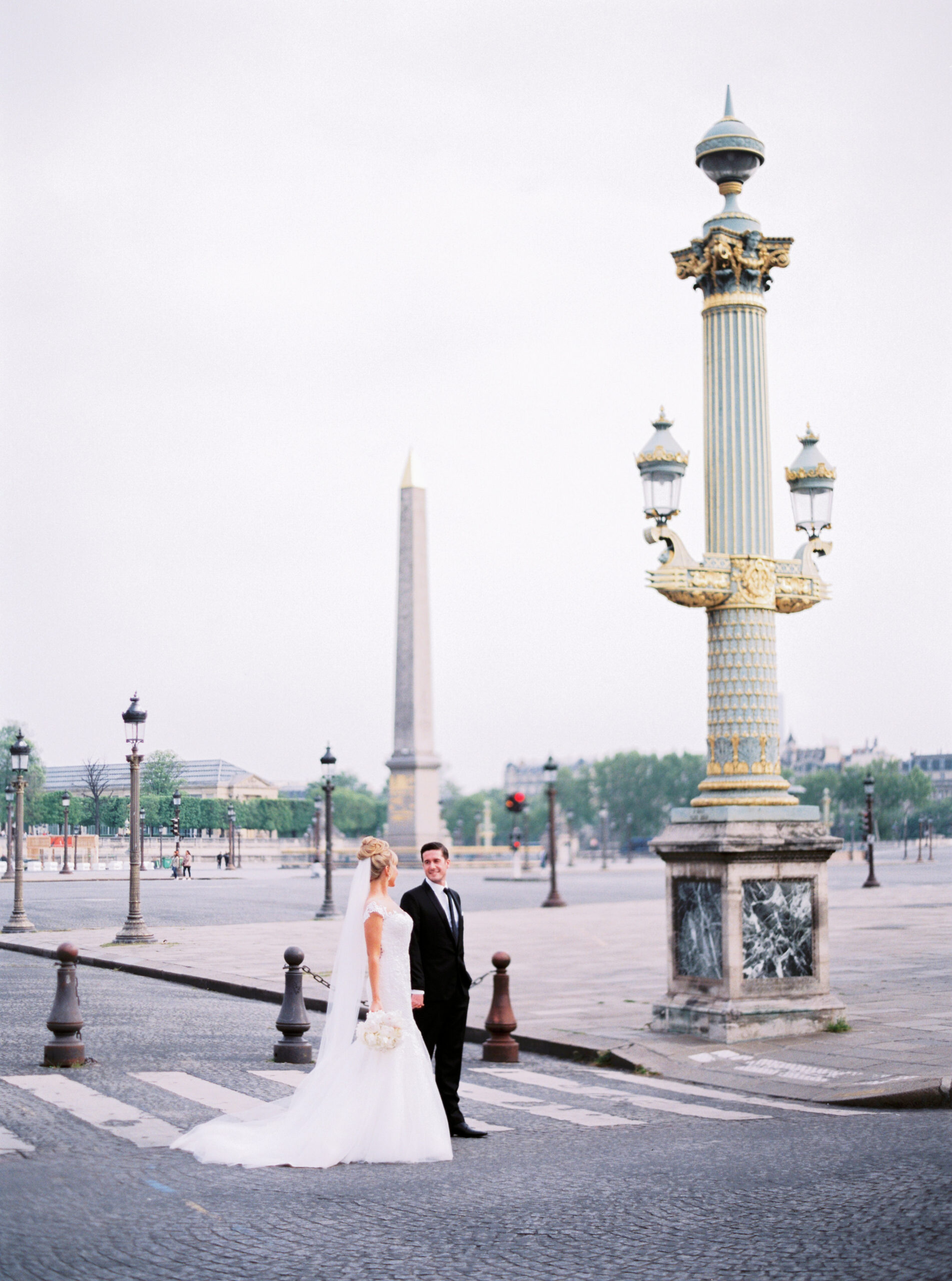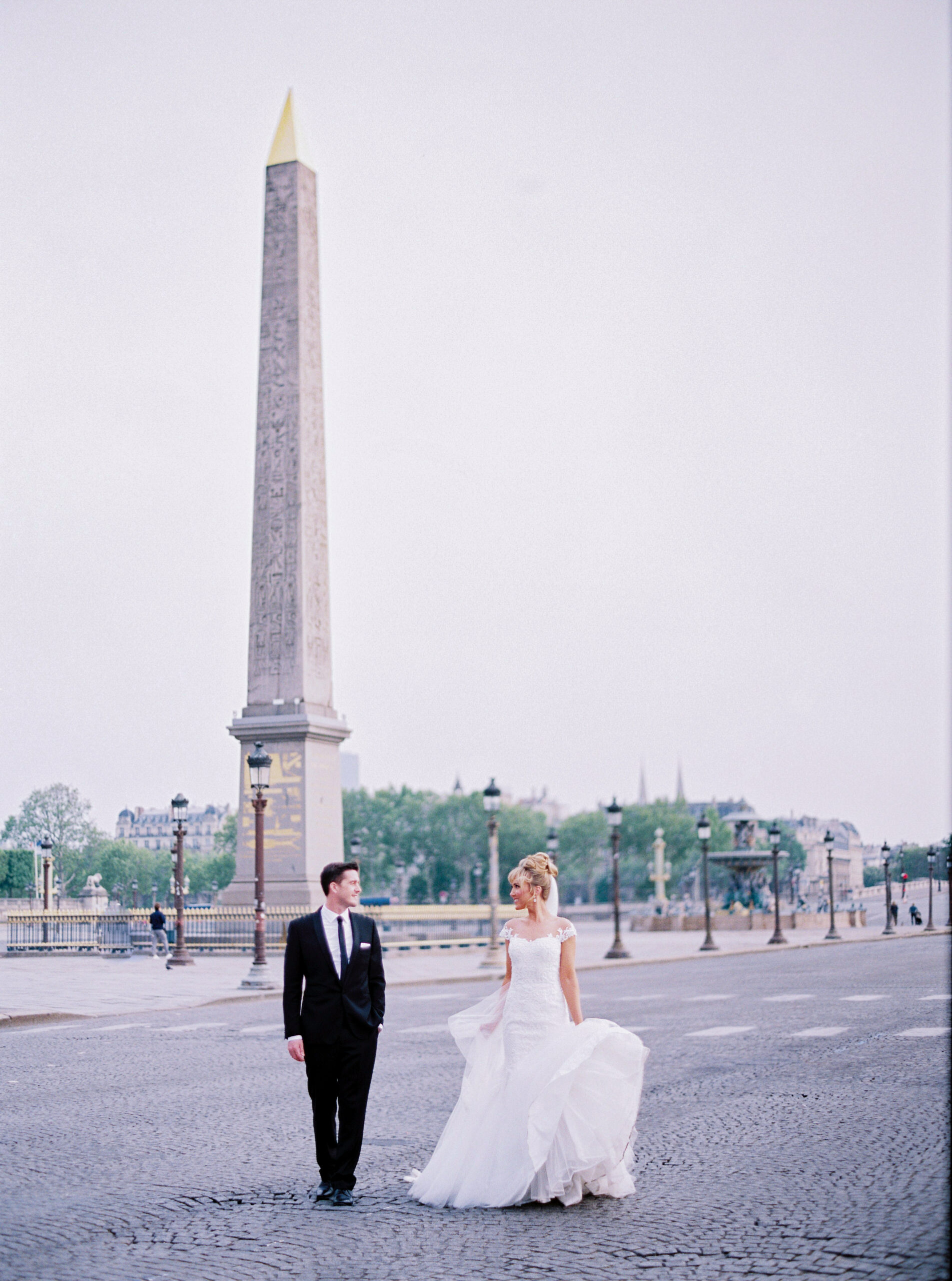 "The day was classic, romantic, enchanting and just like a fairy tale and truly reflected us as a couple," says Lisa.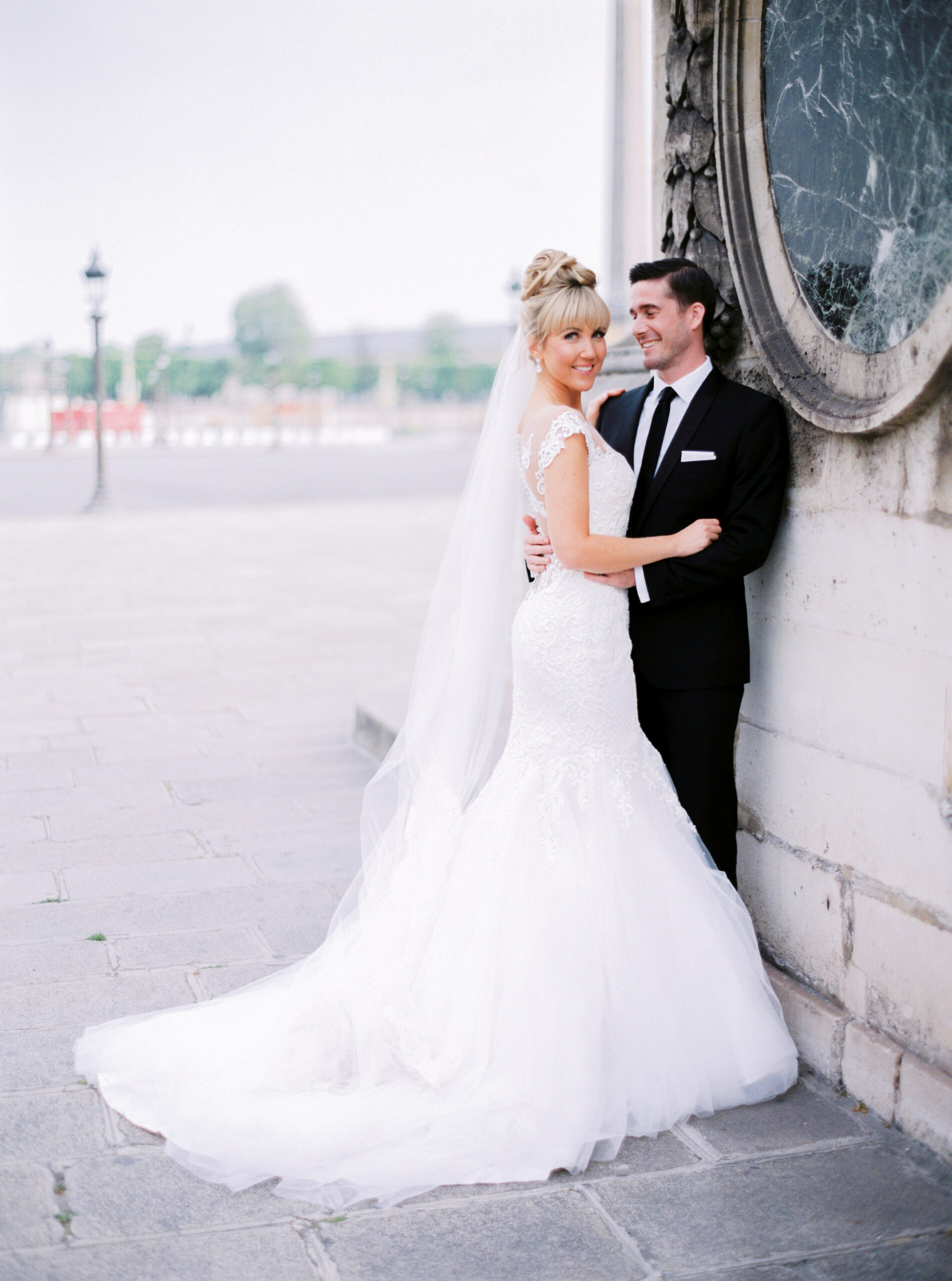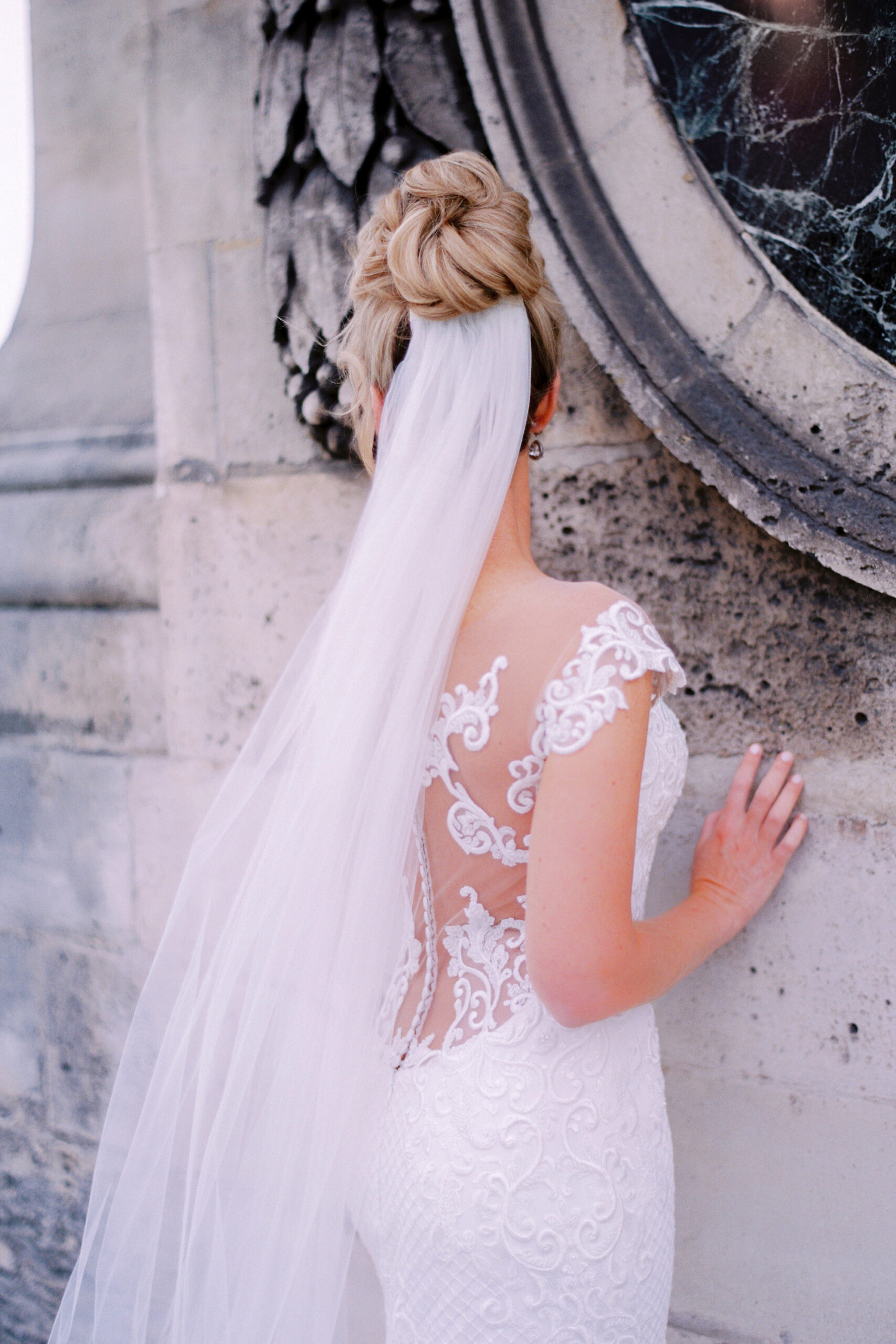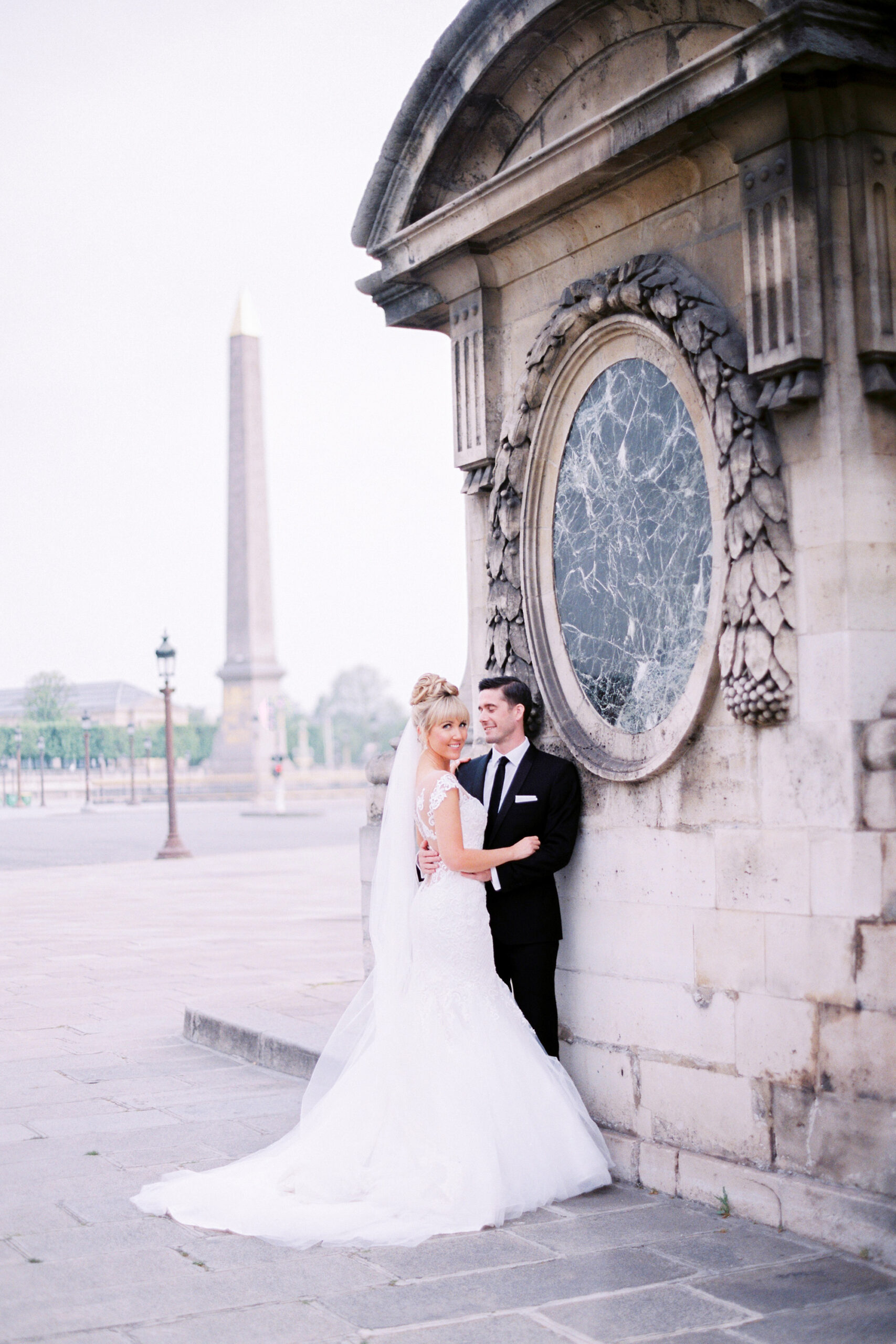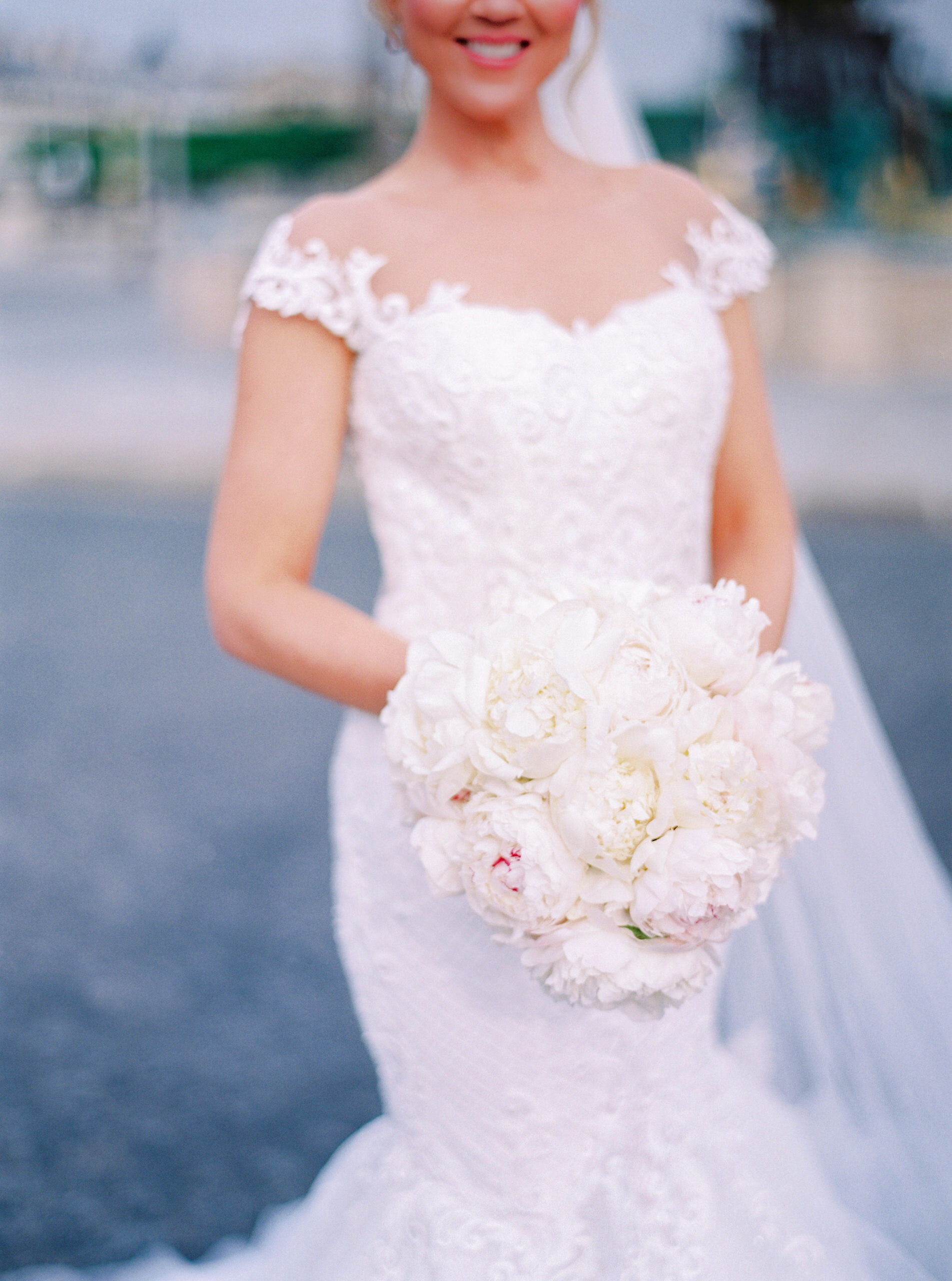 Video by Zen Film Works.