When it comes to choosing the right destination wedding venue, you want to choose something that is stunning from both a wedding set up and a location perspective.
There's no point in heading overseas for your perfect wedding and having something with less WOW factor than what's in your own backyard. Which is why heading anywhere to our neighbours in the Pacific will be perfect for your day.
Australians are still looking at weddings overseas to get married in peace and quiet, as well as celebrate their honeymoon at the same time. From the gorgeous weather to a stunning island or resort location, not only will you find a gorgeous spot to celebrate your wedding, but you'll also find an amazing place to stay and relax with your family and friends.
So if you're thinking about crossing the water for your wedding, then look no further. We've put together our list of the best destination wedding set ups to inspire you for your big day.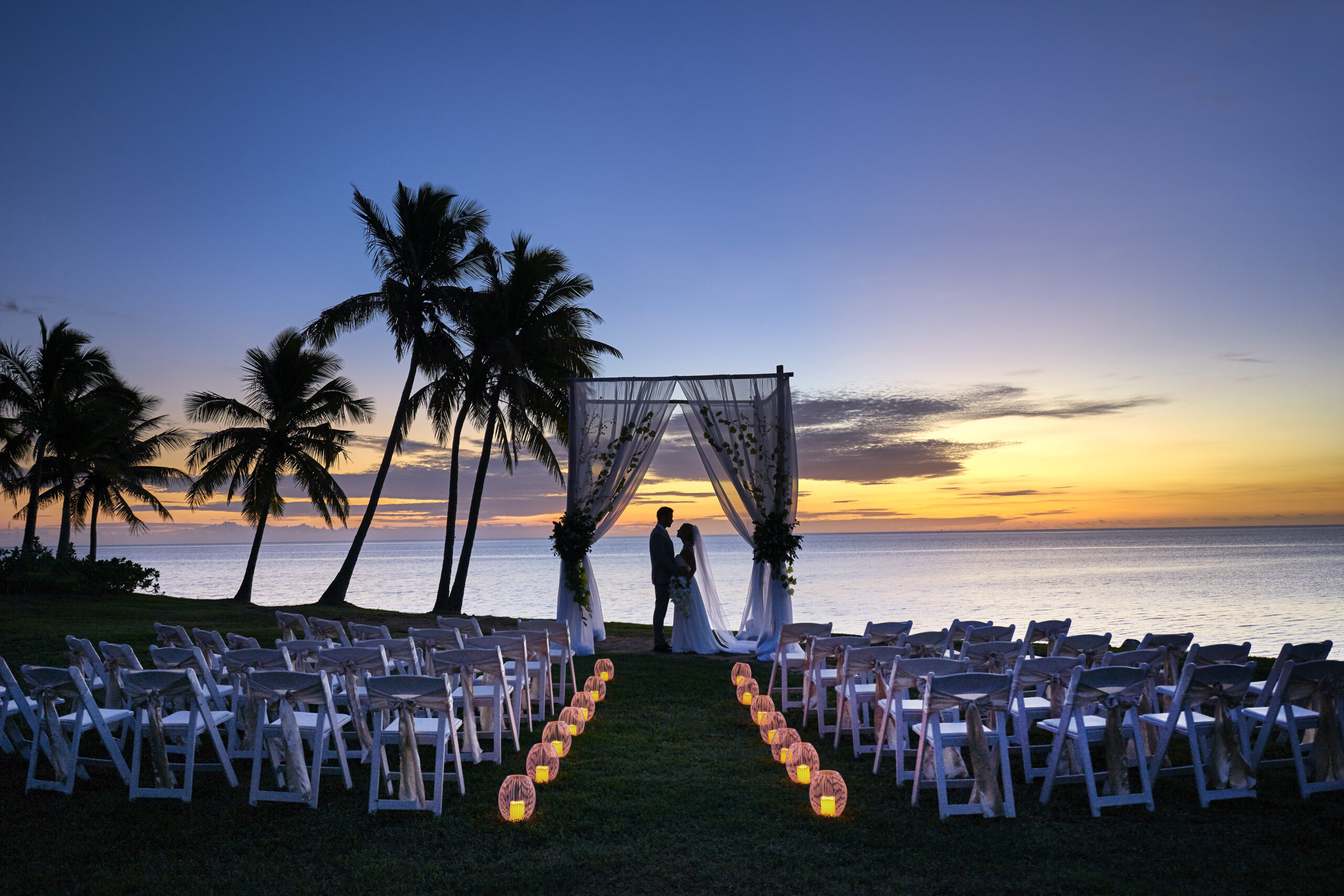 Beachside
When you think of a destination wedding you think of something by the beach, and a beachside wedding is a gorgeous way to celebrate your day.
Whether you go with a traditional beach theme, tropical style, or beach boho vibe, hosting your wedding on the sand with gentle waves lapping behind you as you exchange your vows will make for a beautiful and romantic ceremony.
A lot of locations will also let you celebrate your reception on the beach, meaning a stunning and fun party for the night to come!
Take some inspiration from this stunning traditional beach set up at the Fiji Marriott Resort in Momi Bay, south of Nadi. The white decor with a touch of greenery gives a gorgeous and clean setup that won't take away from the natural beauty of the bay. Plus, the resort is home to some stunning overwater bungalows to spend your wedding night in!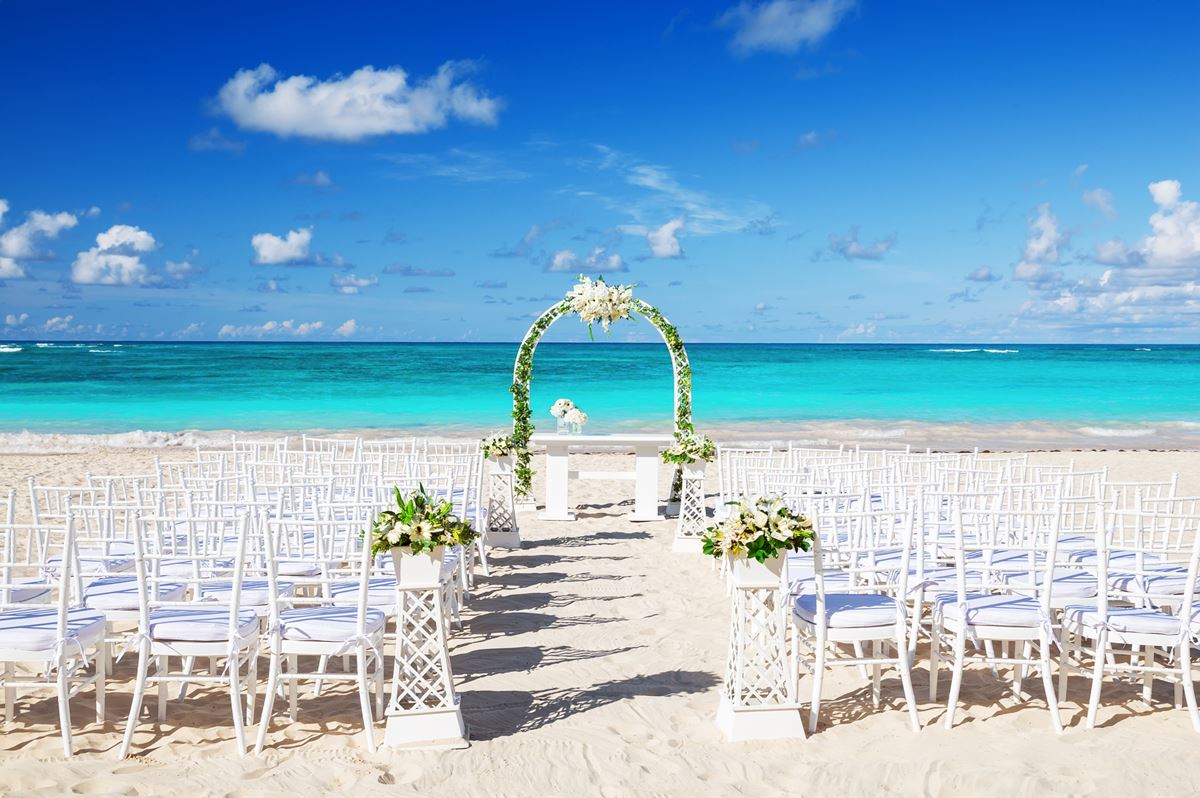 Spa resort
Do you want to make your wedding the most relaxing it can be? Then pamper yourself before and after the big day!
The benefit of hosting a destination wedding is that everything is generally planned before you hop on the plane. While you might have a few bits and pieces to finalise when you arrive at your venue, the chances are you'll be able to spend the days leading up to your wedding day relaxing, pampering yourself, and spending the time with family and friends.
A spa resort is a perfect place to do this. Not only will you be able to find a stunning location for the actual wedding itself, as well as accommodation for you and all your guests, but you'll be able to spend some time in the peace and quiet to help settle your nerves before walking down the aisle.
Take a leaf out of The Bachelor Australia's book and celebrate at the Sheraton New Caledonia Deva Resort & Spa, whether it's around the infinity pool, outdoor terrace, or hiding out in their Deep Nature Spa.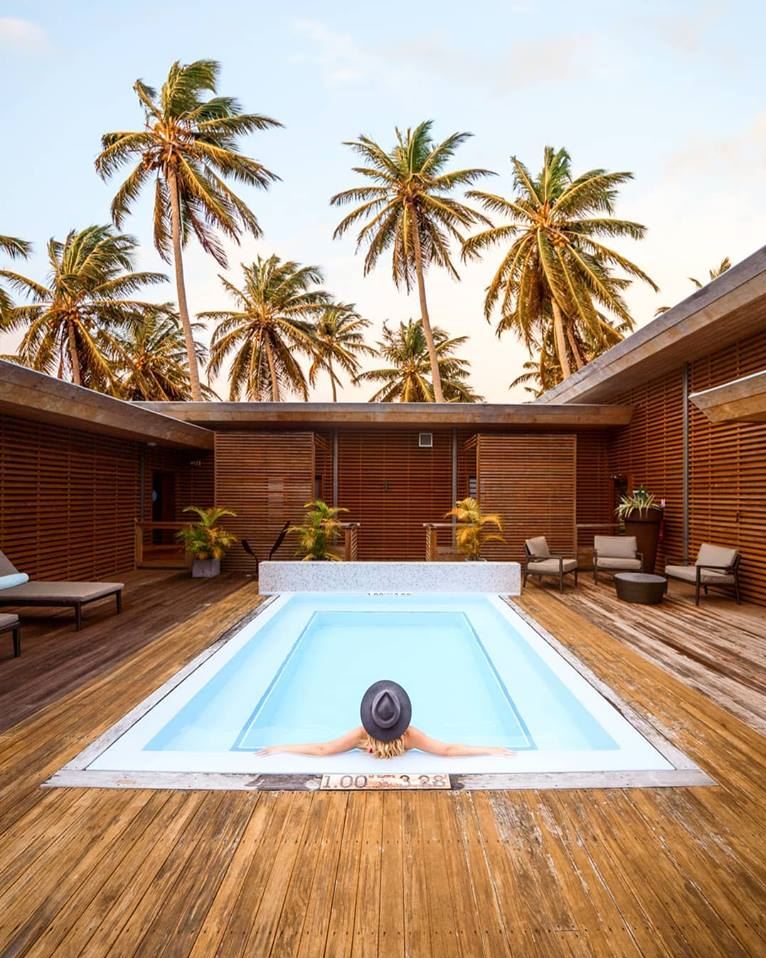 Tropical forest vibes
Want something a little different for your destination? Then why not make the most of the different landscape and have a more forest-y look for your big day?
There's nothing quite like having different plant species around to show you're in a new location, and we love the draping style of trees with hanging roots, or the fun and tropical feel of a traditional palm tree. Whatever it is, greenery is the trend and making the most of the natural greenery with a clean wedding setup will look gorgeous.
Sheraton Samoa Beach Resort offers the perfect tropical garden setting. Consider transforming the classic wedding style into a relaxed tropical outdoor setting.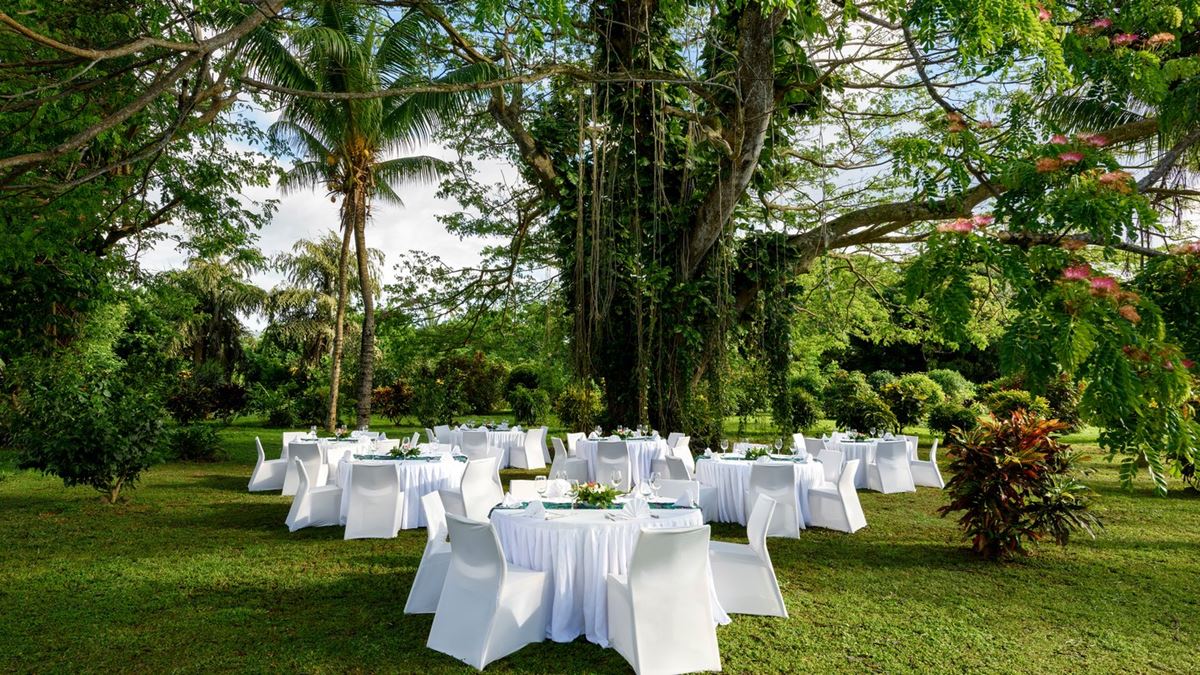 Island resort
If you're going to get married on an island, then why not opt for an actual island resort? There's something so beautiful about being able to walk around an entire island with long stretches of stunning beach coastlines.
Nothing quite says island like the movie Castaway, so heading to the Mamanuca Islands in Fiji where the movie was filmed is the perfect island getaway for you and your future spouse.
The islands themselves are surrounded by crystal clear water, white sand, and green mountainous peaks, so there are plenty of places to explore when you've got time after the big day.
Tokoriki Island is home to the picturesque Sheraton Resort & Spa, Tokoriki Island, Fiji, located amidst the famous Mamanuca Islands. If you're seeking a luxury resort, then consider this remote retreat that ticks all the right boxes.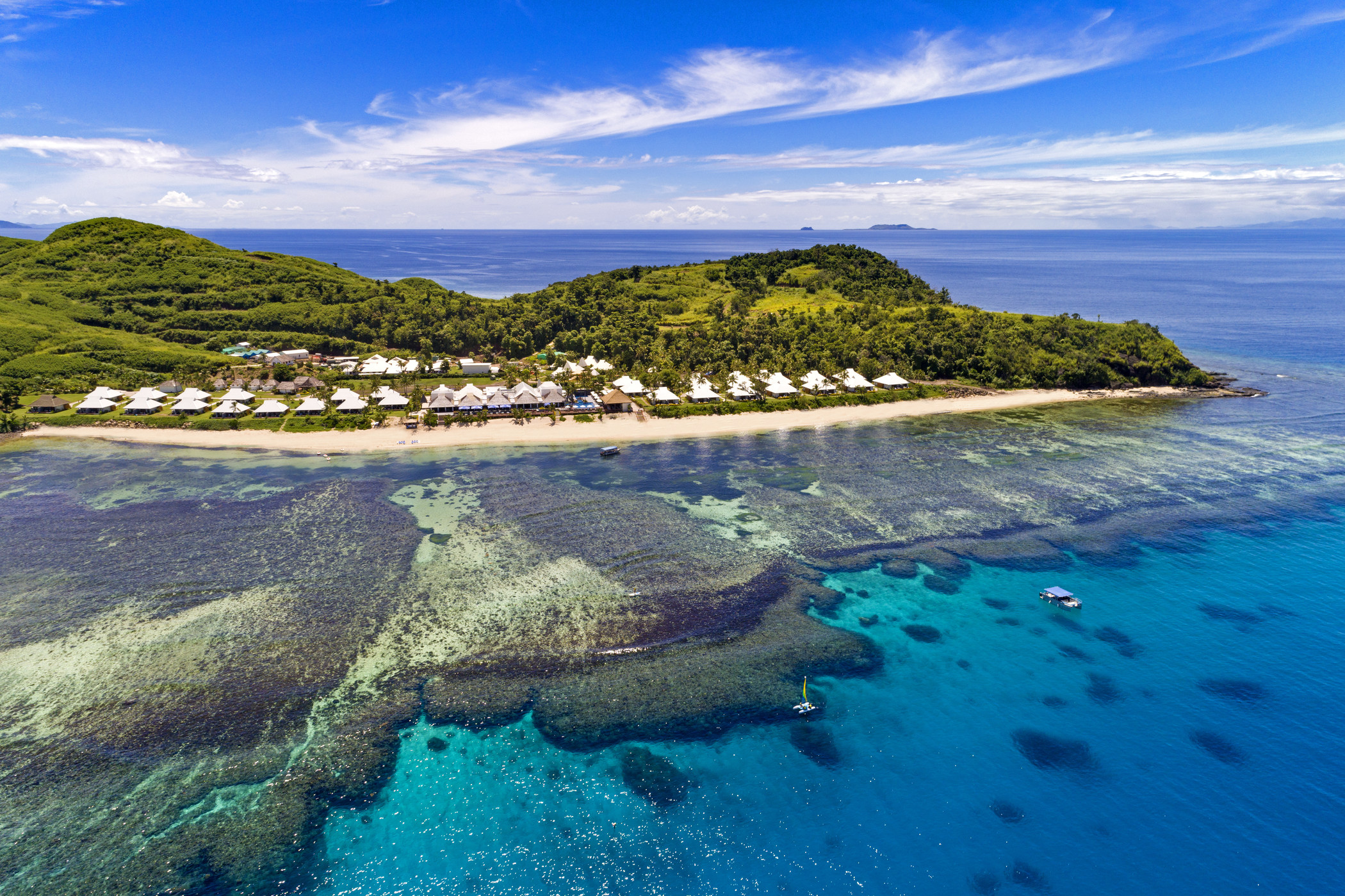 Function Centre
Just because you're getting married in a tropical location doesn't mean you're restricted to outdoors. Why not have a destination wedding in a stunning location to make it a holiday, while still getting that gorgeous wedding venue setup you've always dreamed of.
If you still want the formality of a function centre for your wedding reception, opt for a larger resort with different venue spaces. Somewhere like Le Méridien Noumea Resort & Spa in New Caledonia is the perfect fit. You'll have the best of both worlds where your guests can accommodate in style surrounded by beach views.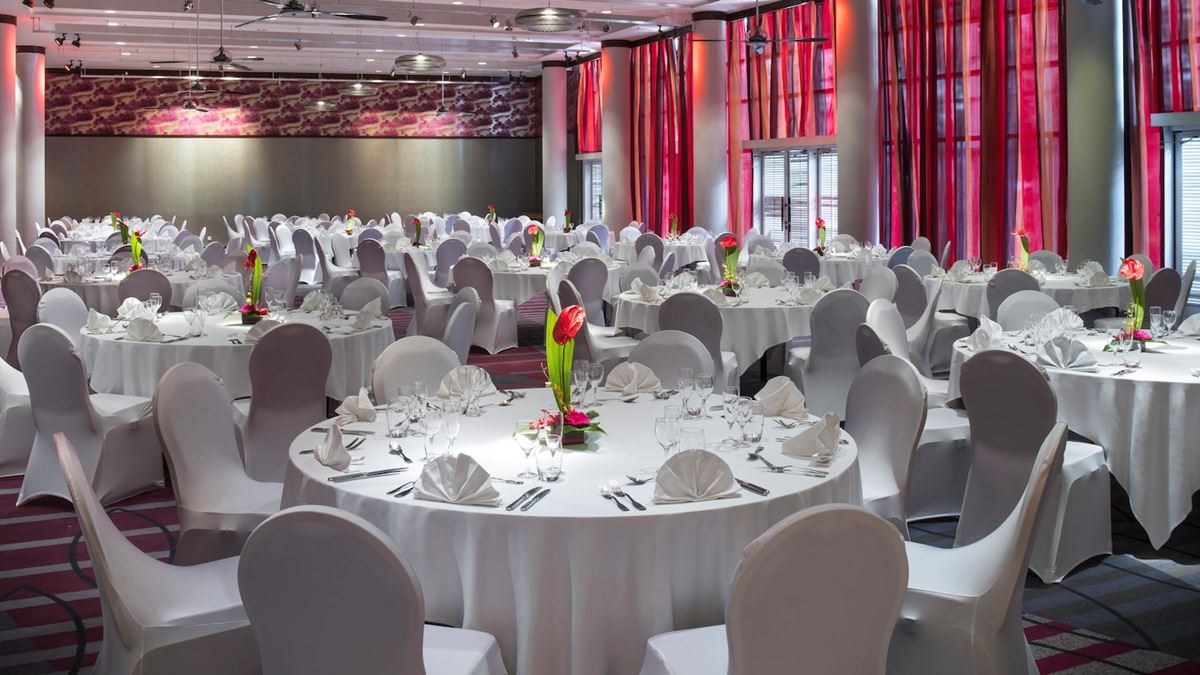 Chapel
For those wanting a bit more of a traditional wedding feel for their ceremony, there are also plenty of destination wedding venues that offer gorgeous chapels for your vows.
Clean white chapels with wide windows overlooking the crystal clear water will give you a stunning location to walk down the aisle, while also mixing that with the pew seating-style and occasion of a traditional chapel.
We cannot get enough of this stunning chapel set up at Sheraton Denarau Villas in Fiji. The aisle is truly spectacular and offers the ideal location to capture those memorable snaps.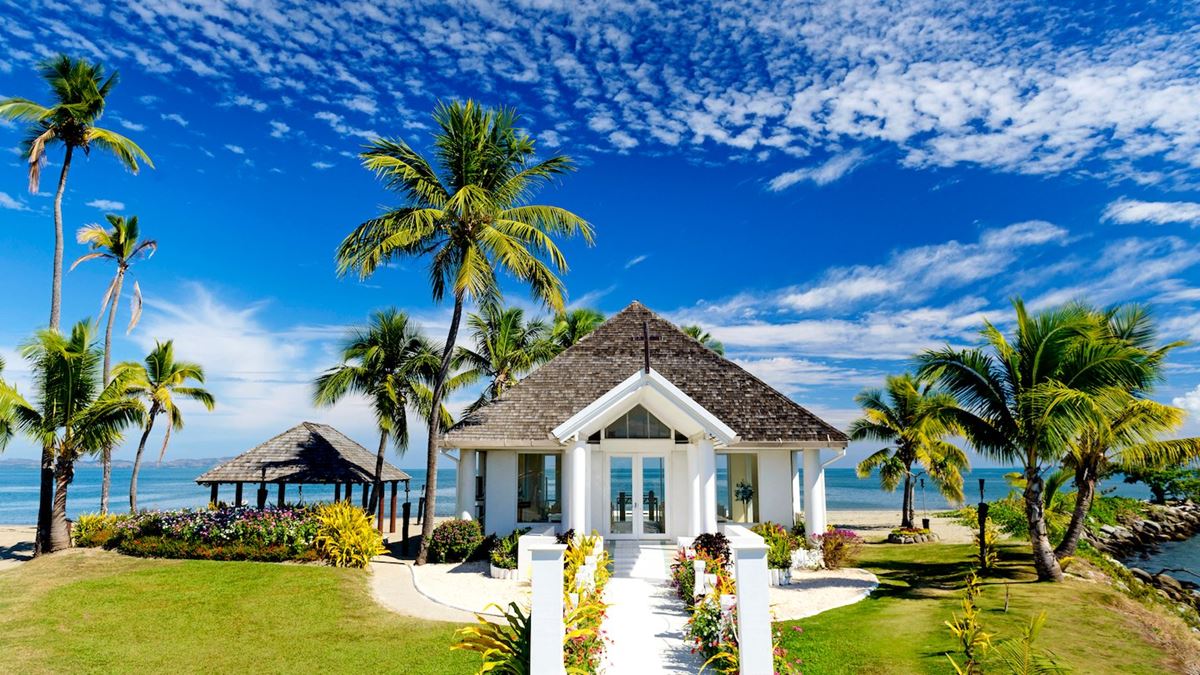 Poolside
If you want to be close to the water but want to save dealing with the sand for your honeymoon and not your wedding, then why not opt to get married poolside?
Most destination venues will have a pool that's accessible to all areas of the resort, and therefore not too far to travel when it comes to going to another restaurant, or even your guests staying at the property.
The trick to finding a great place to host your wedding is to see what else they offer for your big day. Sheraton Samoa Aggie Grey's Hotel & Bungalows offers charming bungalow accommodation, and as the name suggests, it's perfect for starting life as a married couple. They also personalise event menus and set-up for destination weddings to your liking. Rest assured, you'll still have those personal touches on your wedding day, even when heading offshore.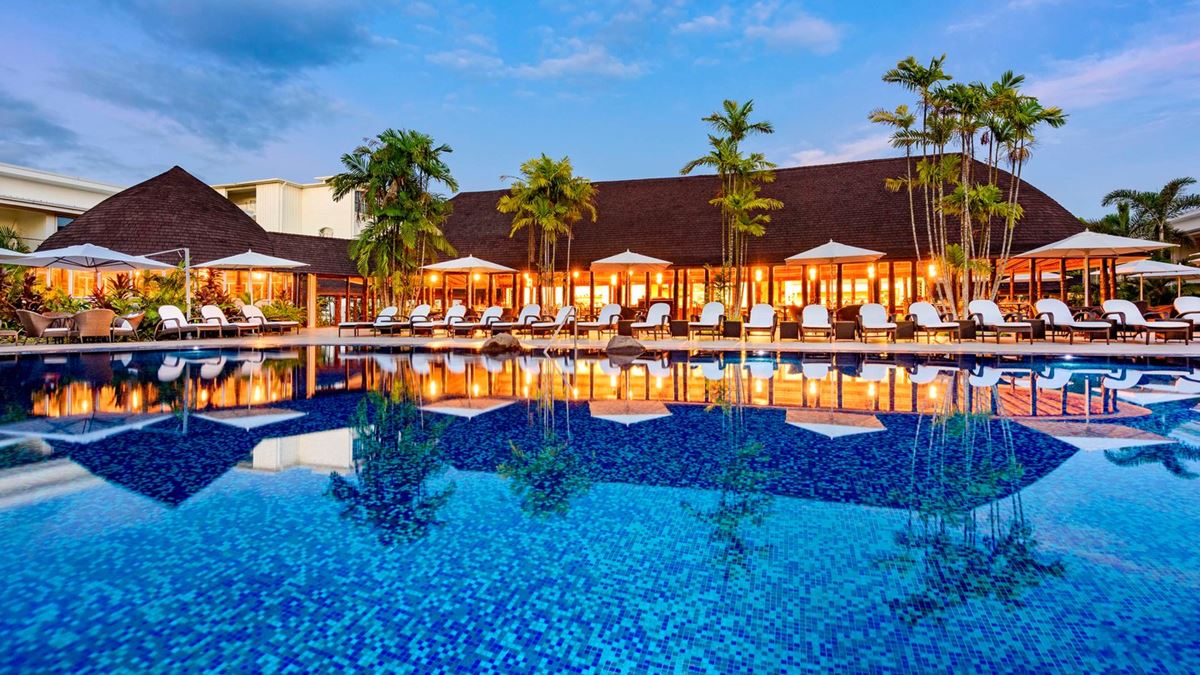 Outdoor reception
We are in love with this outdoor reception held on the grass just steps away from the beach at the Sheraton Fiji Resort. From the fairy lights to the banquet-style tables, elegant table settings, and greenery-filled arbour, this is the type of outdoor reception we aspire to!
Hosting your wedding outdoors doesn't mean that it can't be elegant or modern, and this is the perfect example of that. You can have just as stunning a setup outside as you can inside, and you won't even miss out on features such as a dancefloor for the end of the night.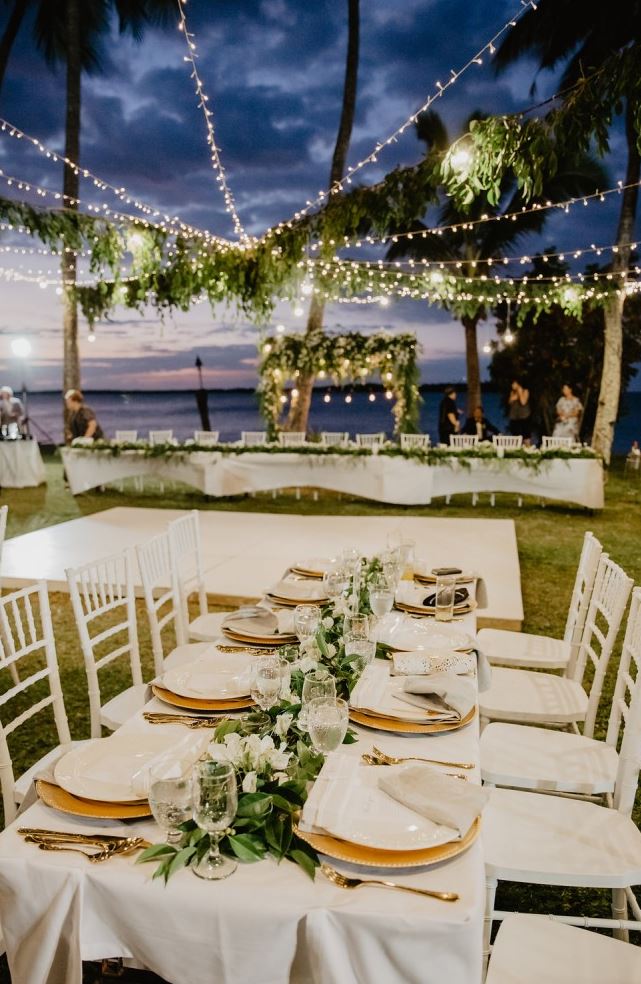 Garden wedding
Another stunning way to have a beach wedding without the sand is to get married on the grassy foreshore. Many tropical destinations have lush greenery, and of course, stunning beaches as a backdrop.
Having a grassy floor also means you don't need to worry as much about things like your shoes getting dirty, or telling your guests what footwear they should or shouldn't bring.
As this ceremony at The Westin Denarau Island Resort and Spa in Fiji shows, it also means you can play around with traditional elements like chair covers a bit more.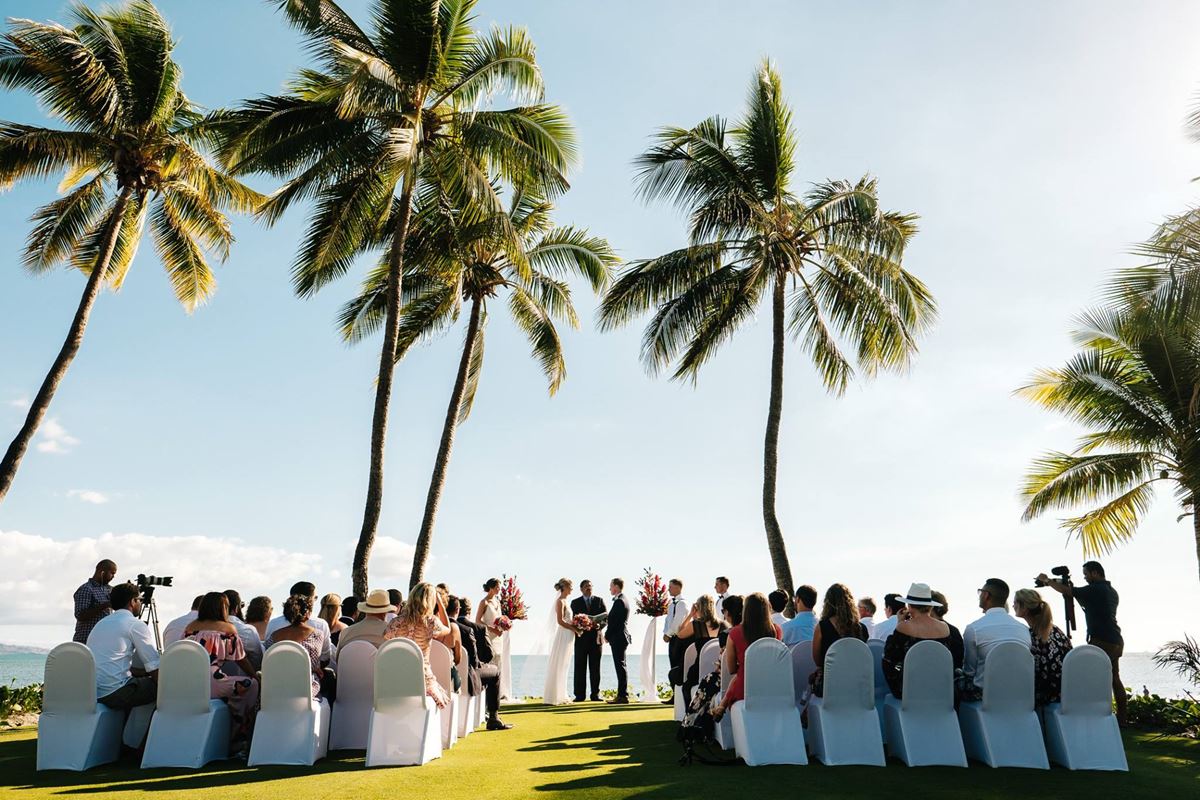 Beach bar vibes
You don't need to be outside to give your wedding that intimate but casual feel. Beach bars or restaurants are plenty in the Pacific and will give you a bit of cover while also offering you those extra tropical elements.
If you're the type of person who wants a more cocktail-style wedding then look to see what sort of resorts have bars for hire. We love this bar and restaurant at Le Meridien Ile des Pins. A bit further off the main island of New Caledonia, the cuisine is a delicious blend of French and local flavours. The bar itself is the perfect blend of wooden and modern features for an elegant tropical wedding feel.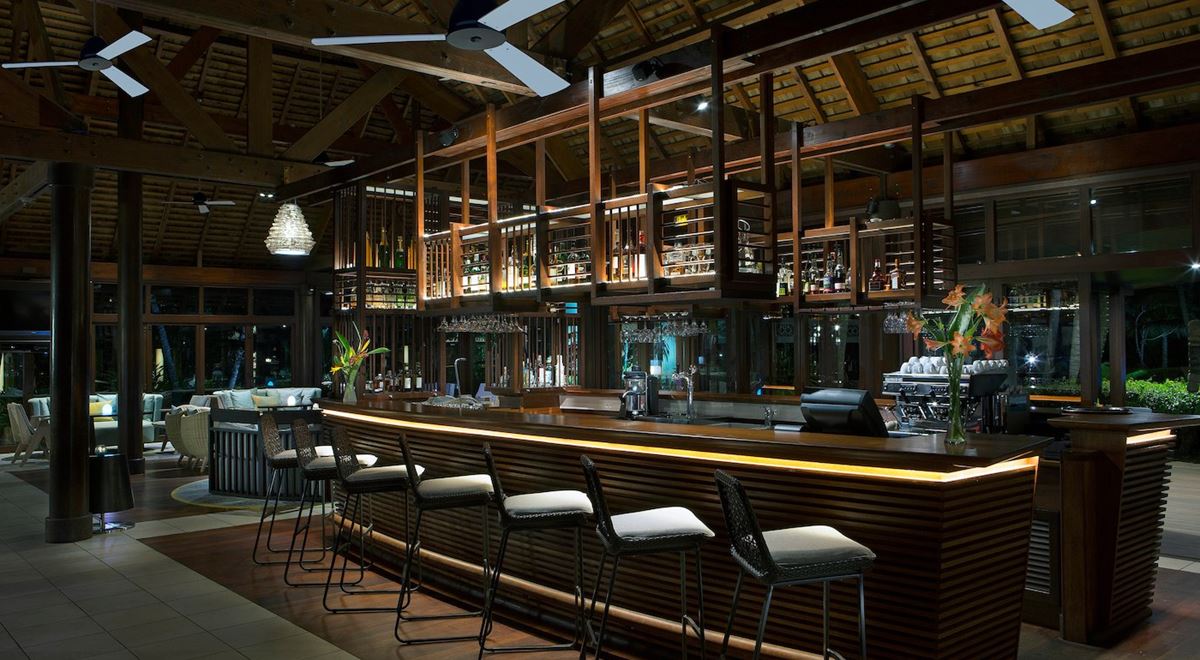 *This article is brought to you in partnership with our friends at Marriott Bonvoy