Eloping was the only wedding option for Claire Blomeley and Jarrad Dekuyer who both boast large families.
"An Australian wedding would have been huge… instead we invited everyone to join us in France for what was truly an international destination wedding," explains Claire, 26.
The Perth couple were married at their French vintage wedding on December 18, 2014 with 75 guests in Menton on the country's south east coast.
"An Australian bride of New Zealand descent and an Australian groom of Dutch, French and Italian descent marrying in a 13th century French baroque basilica overlooking the Mediterranean," describes Claire. "The ceremony was performed by an American priest from Florida."
It was certainly a mix of cultures on the day, where guests from Australia, England and the USA, joined by distant relatives from France and Italy, followed the French tradition after the ceremony to parade through the old town where they were cheered by locals and tourists.
The couple went for a minimalist look, letting the sunset over the Mediterranean, the illuminated villa, pool and garden speak for itself.
Photos courtesy of Alliance Photo.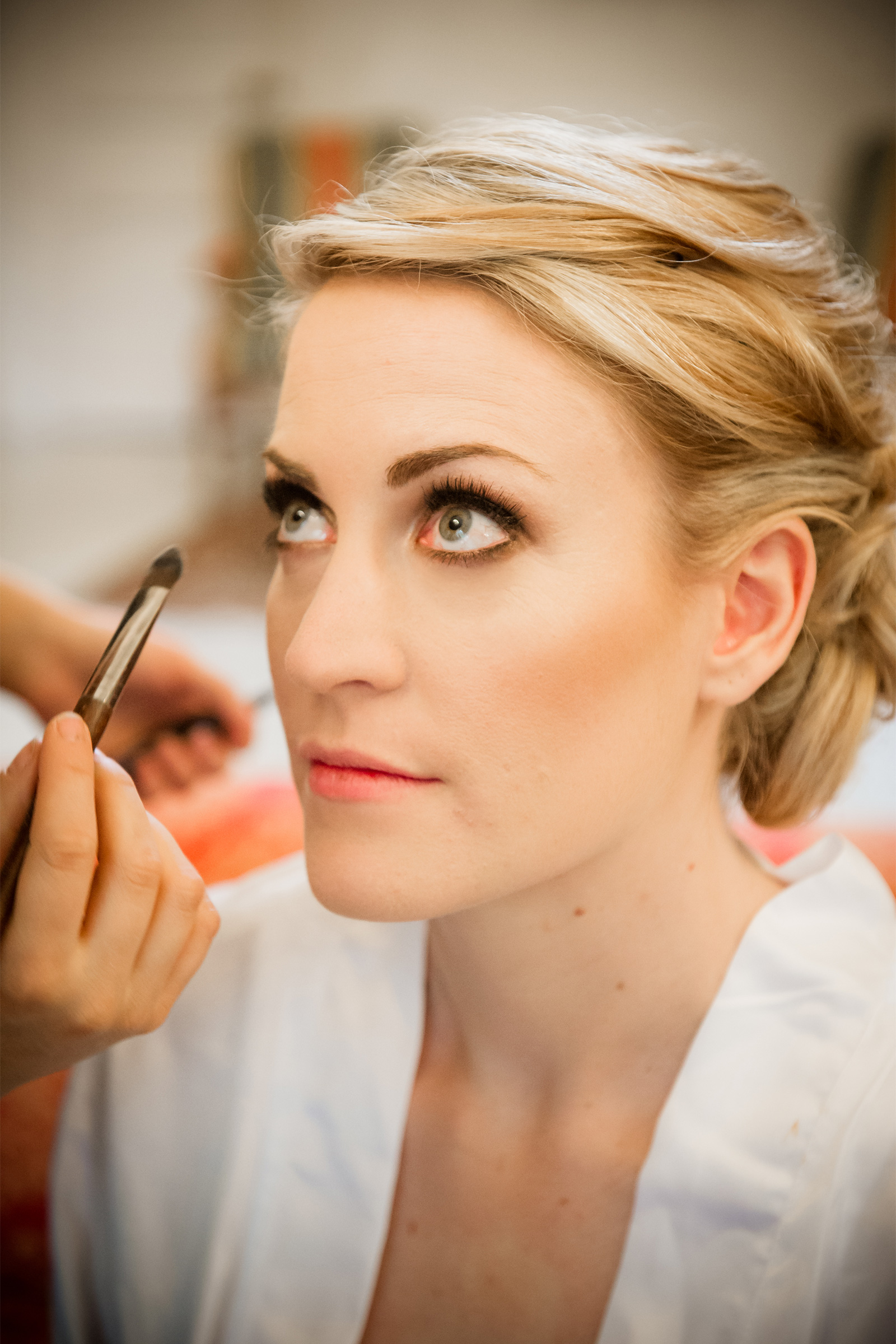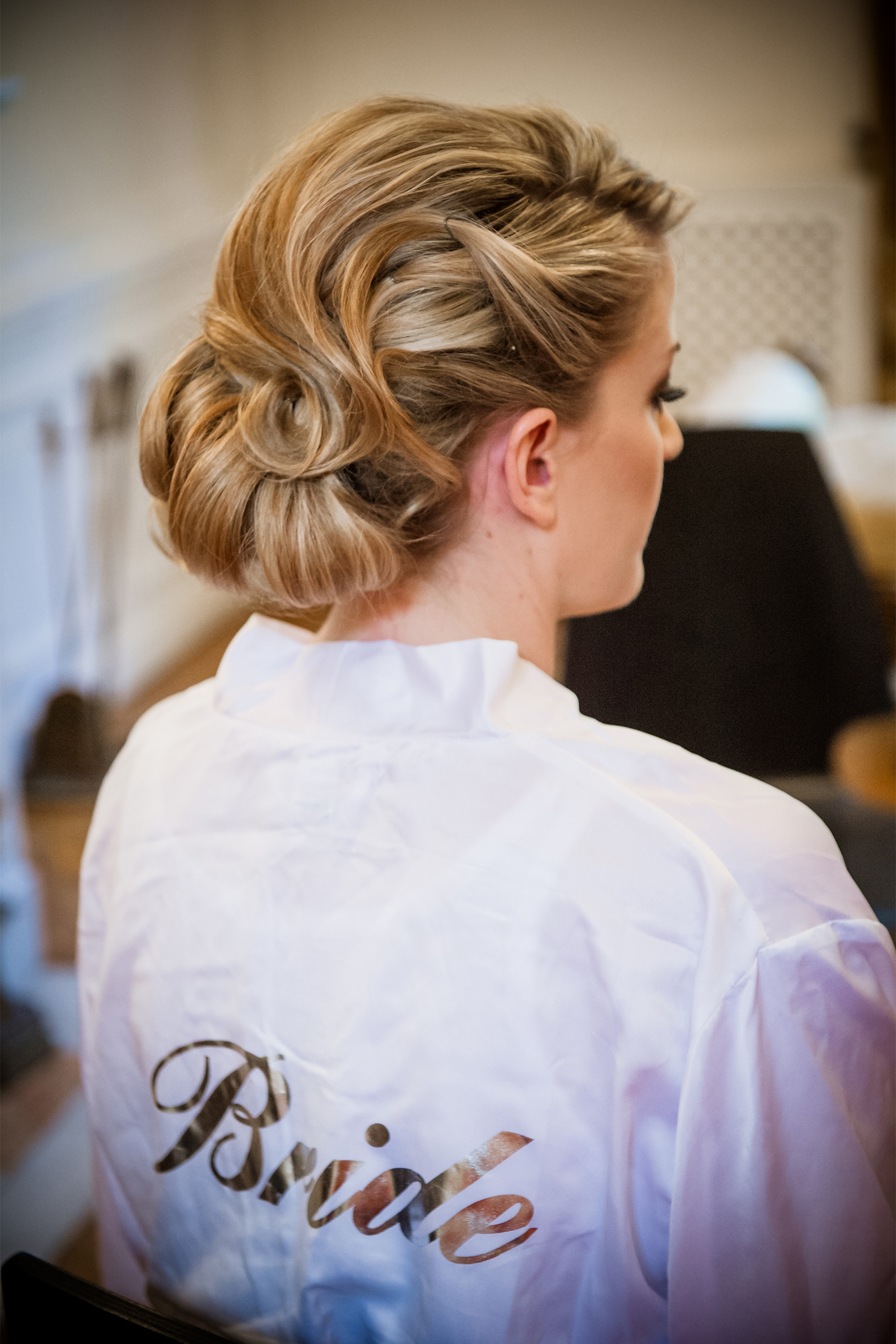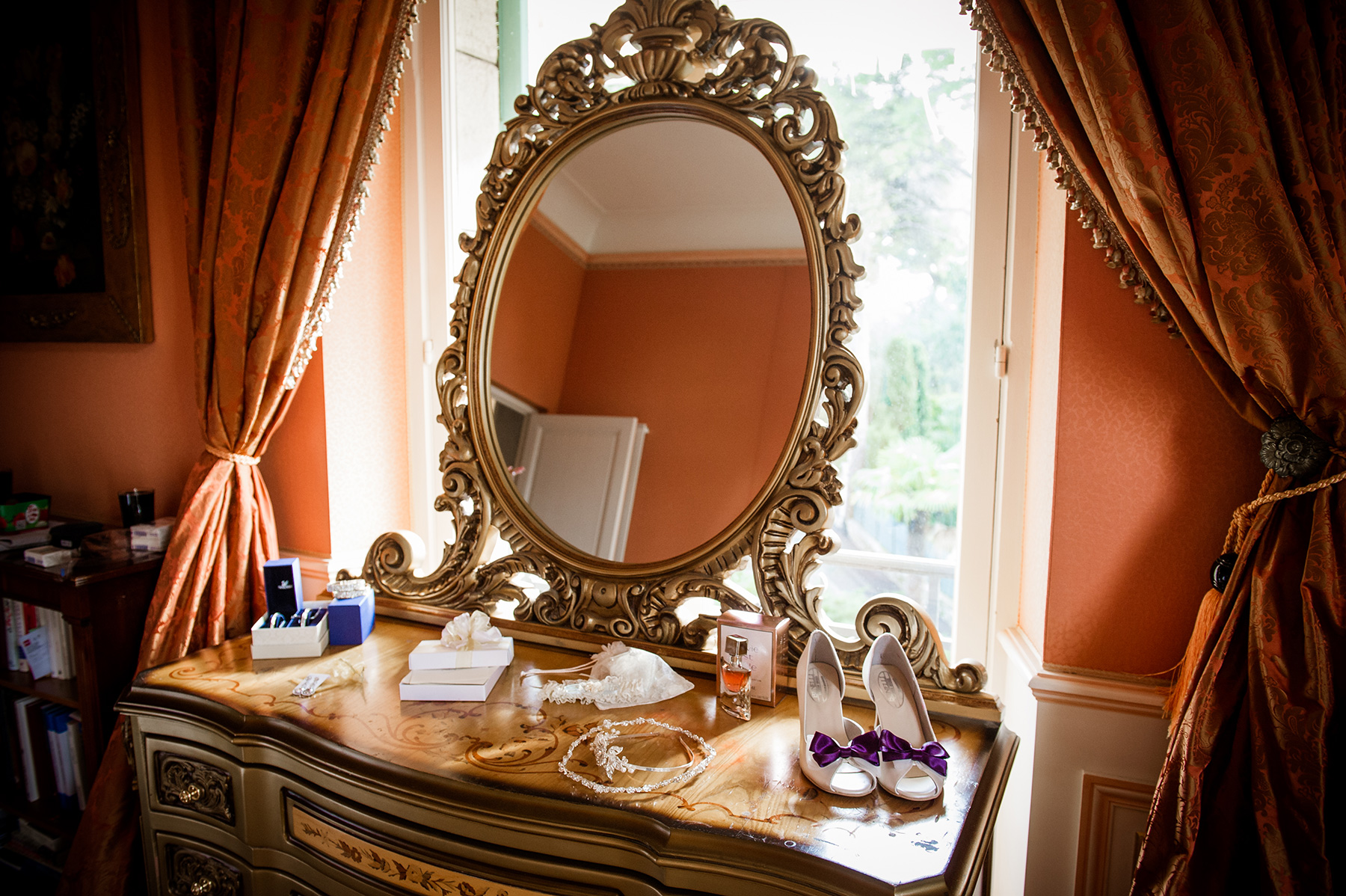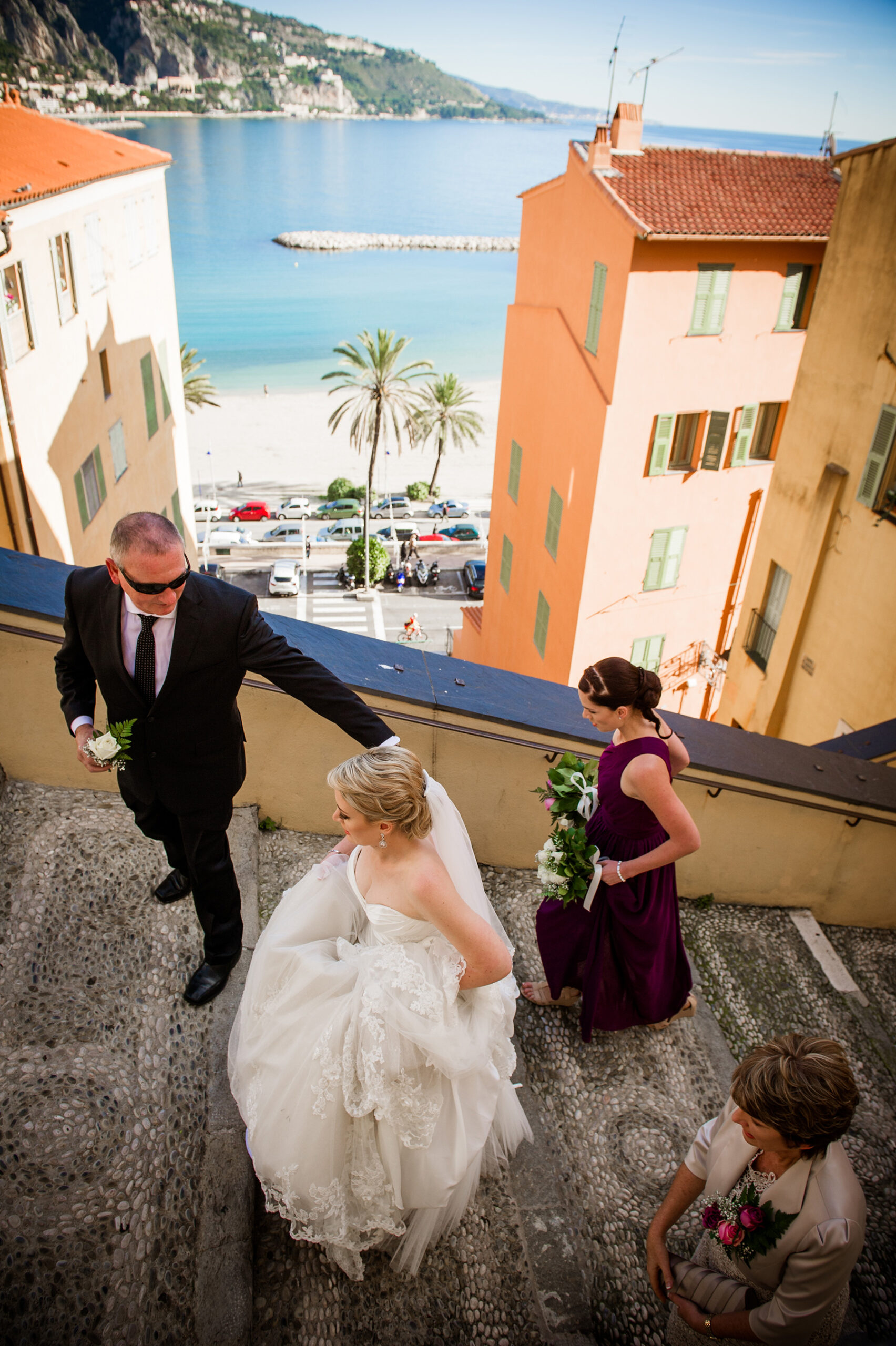 Claire says shopping for her Sophia Tulli gown is a memory she will cherish forever.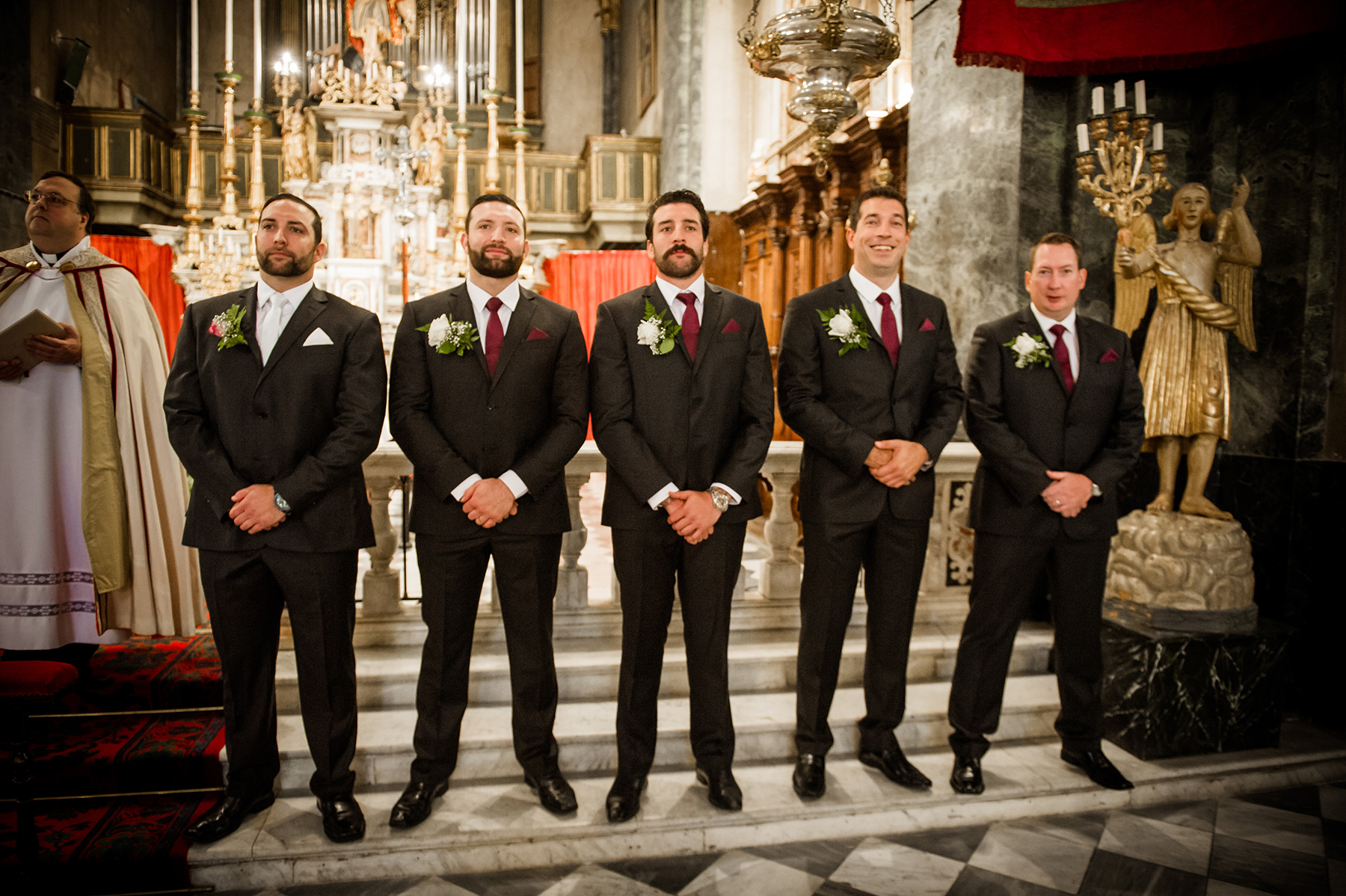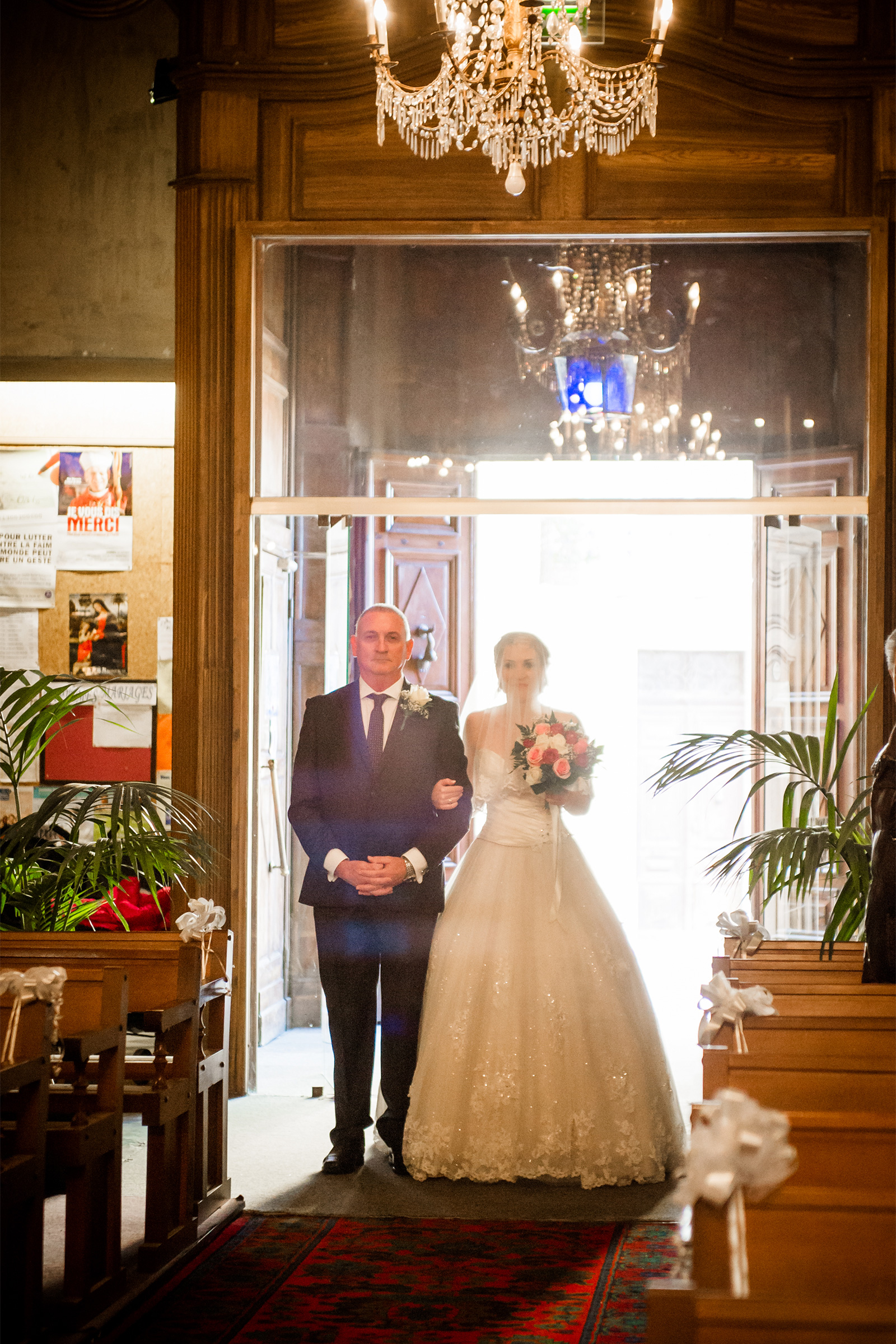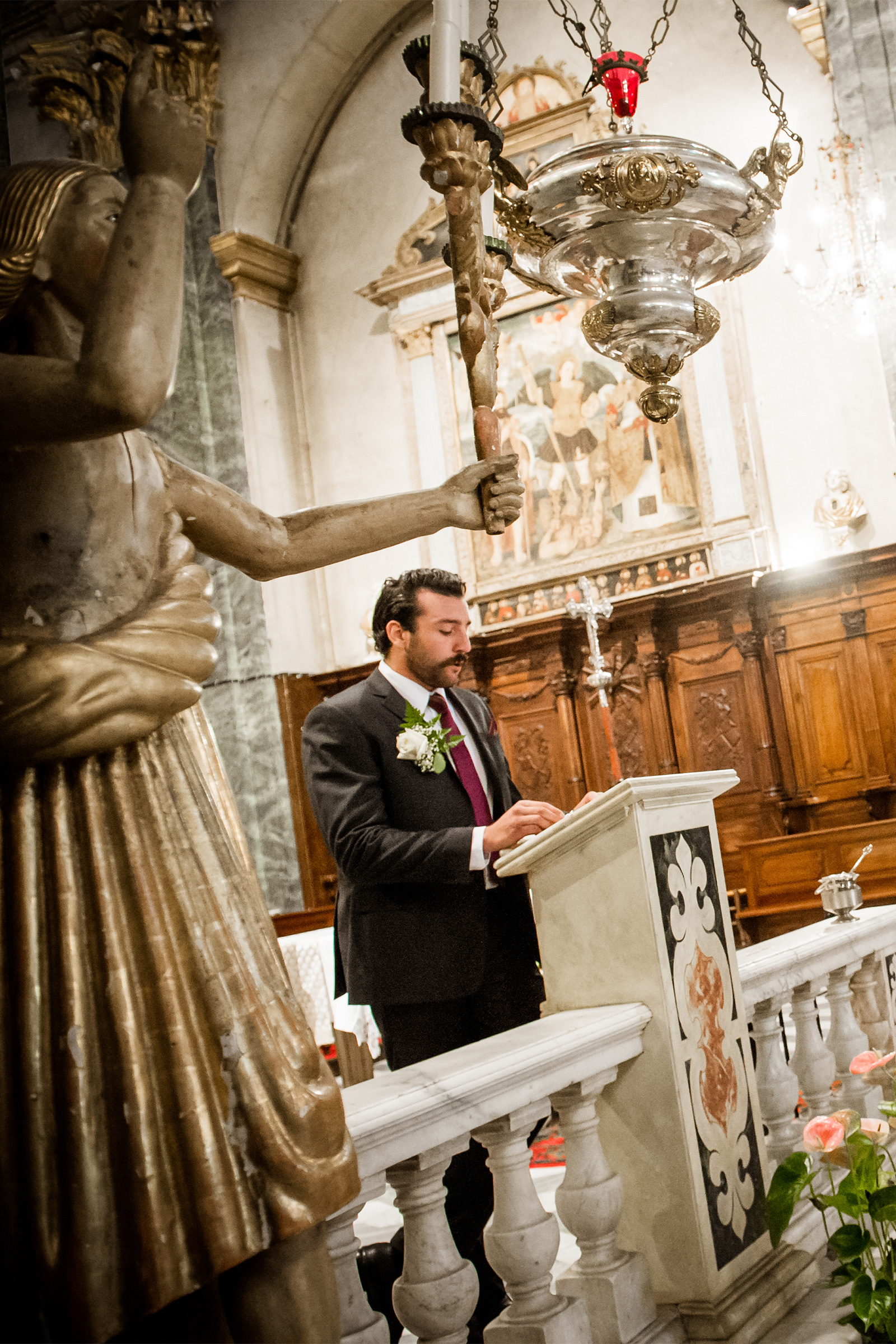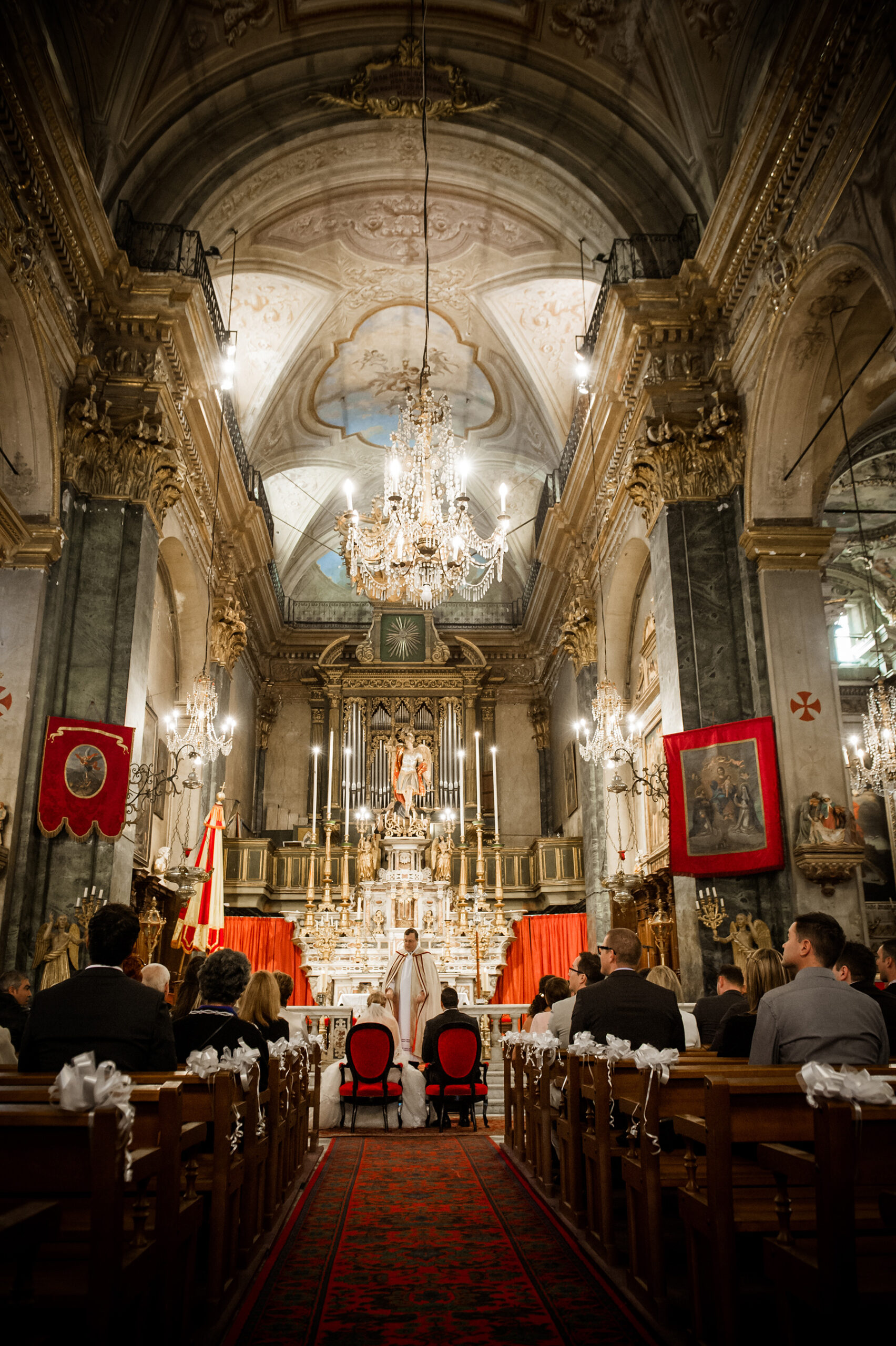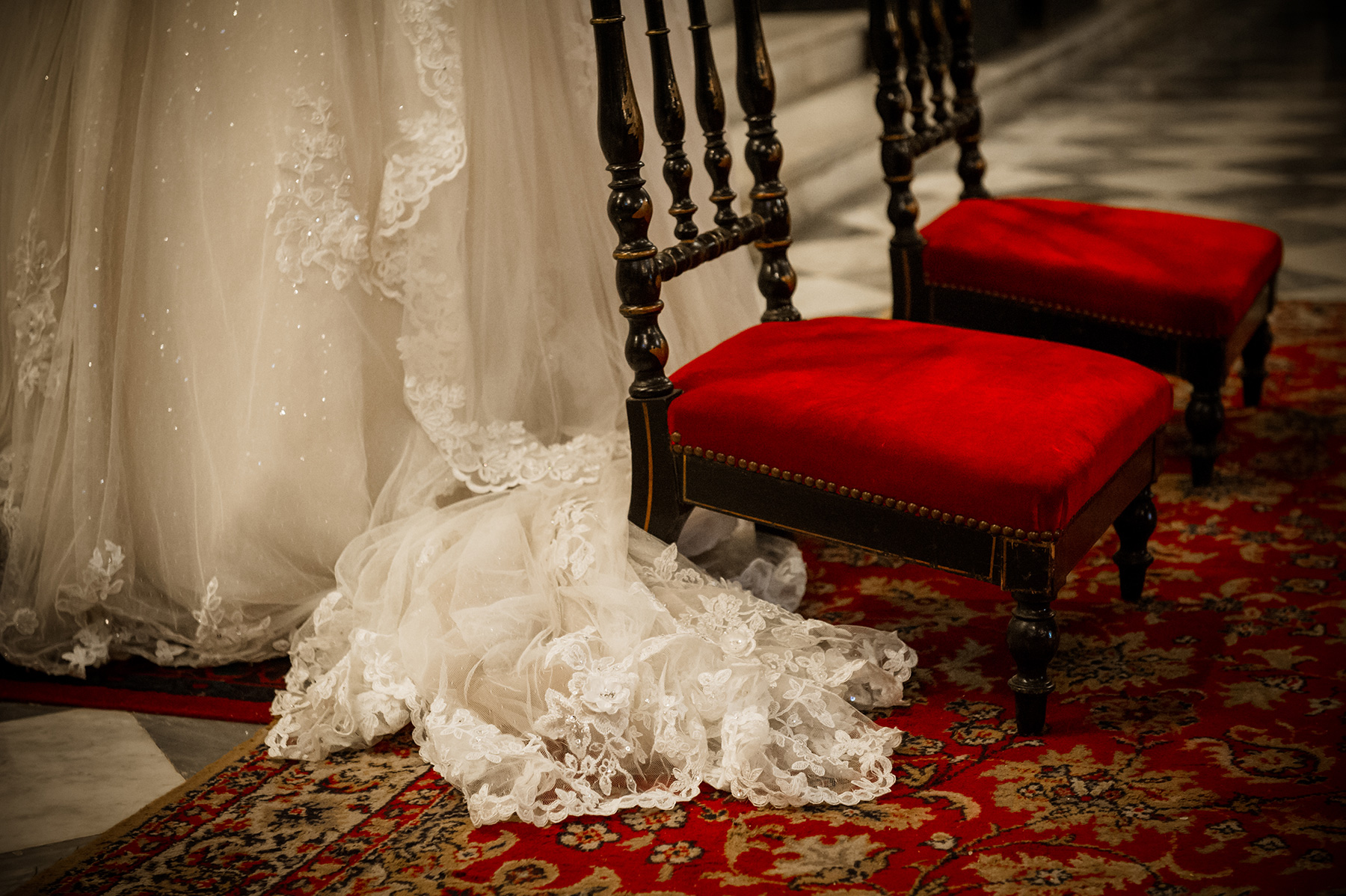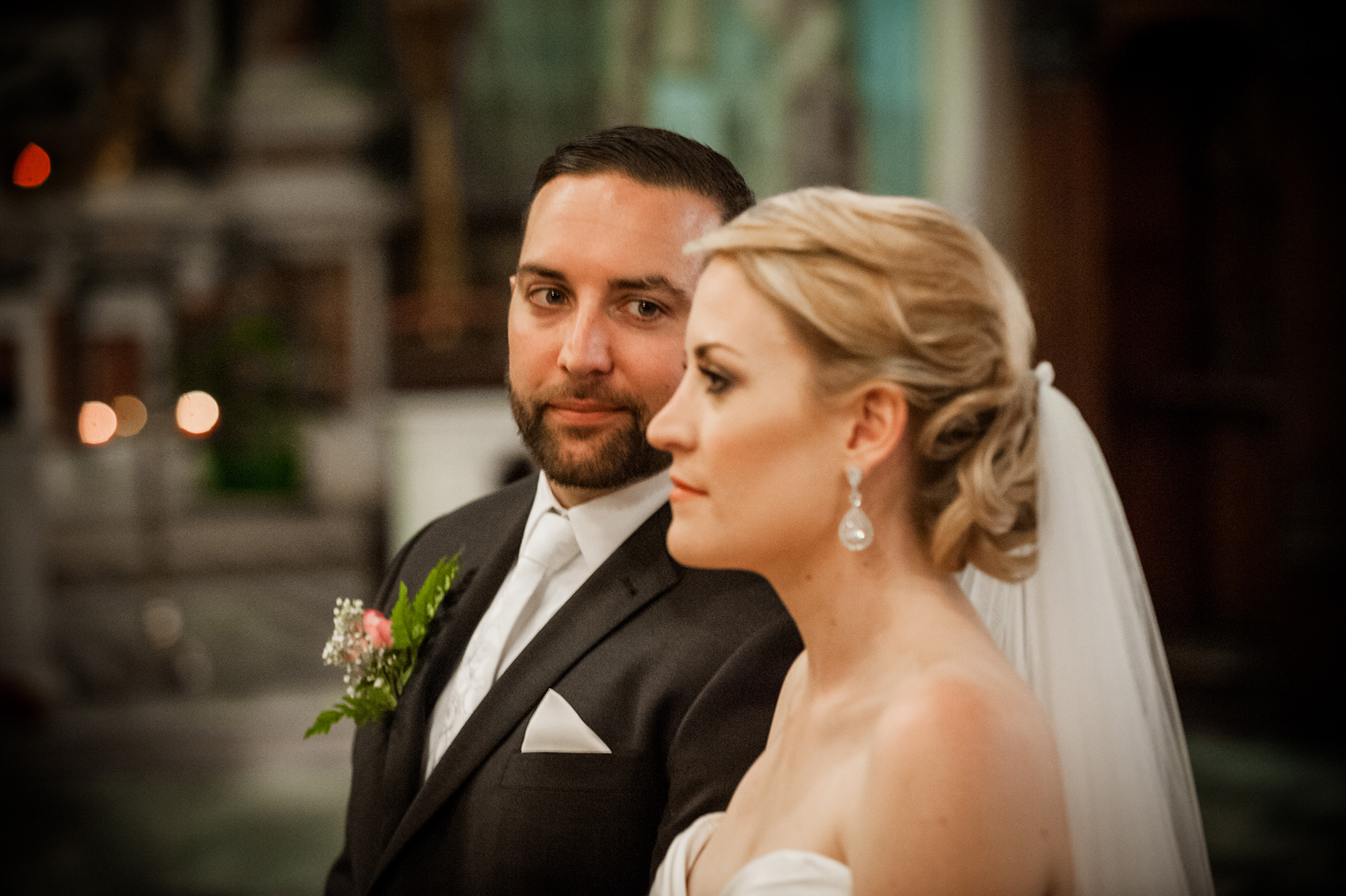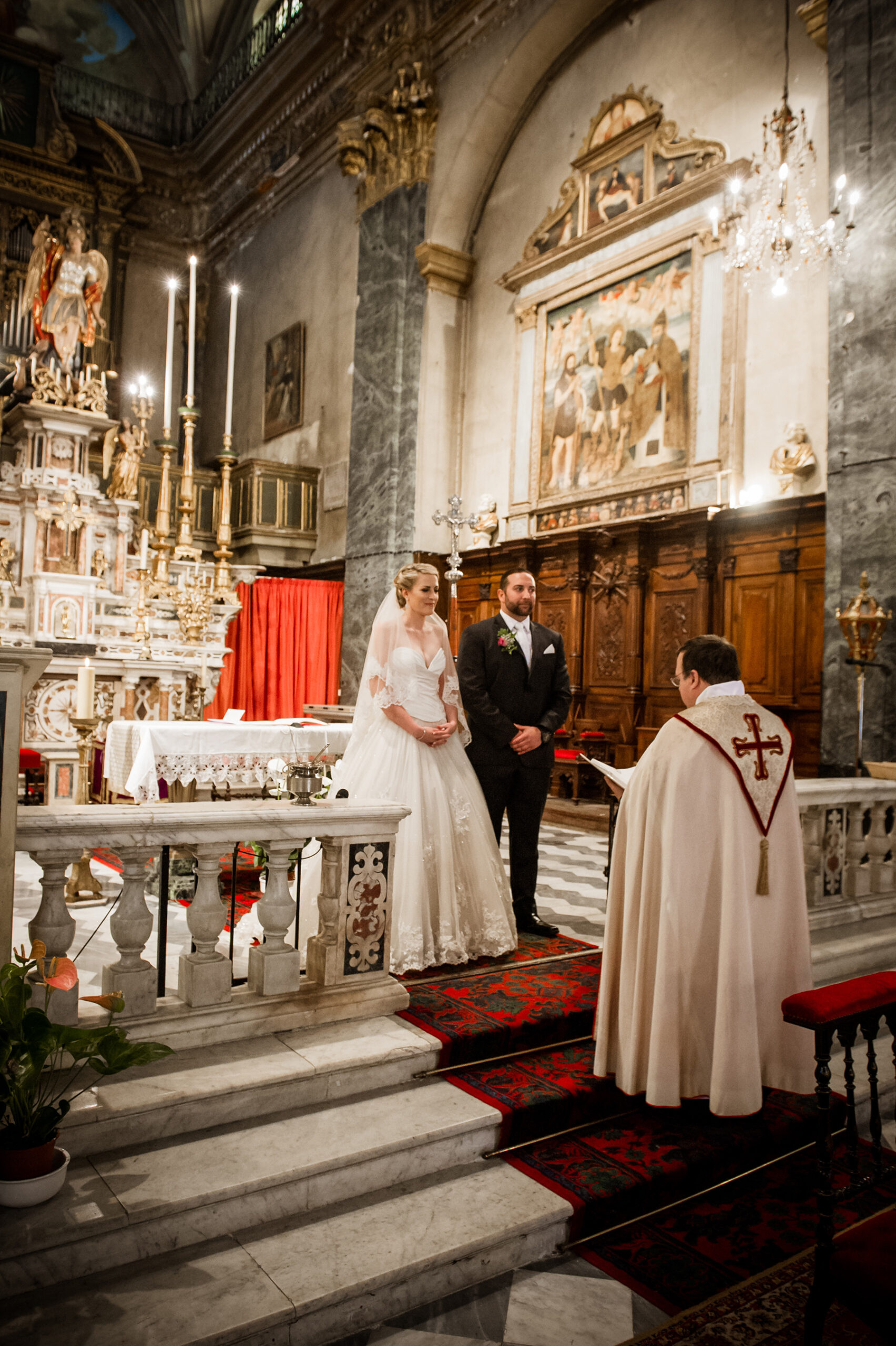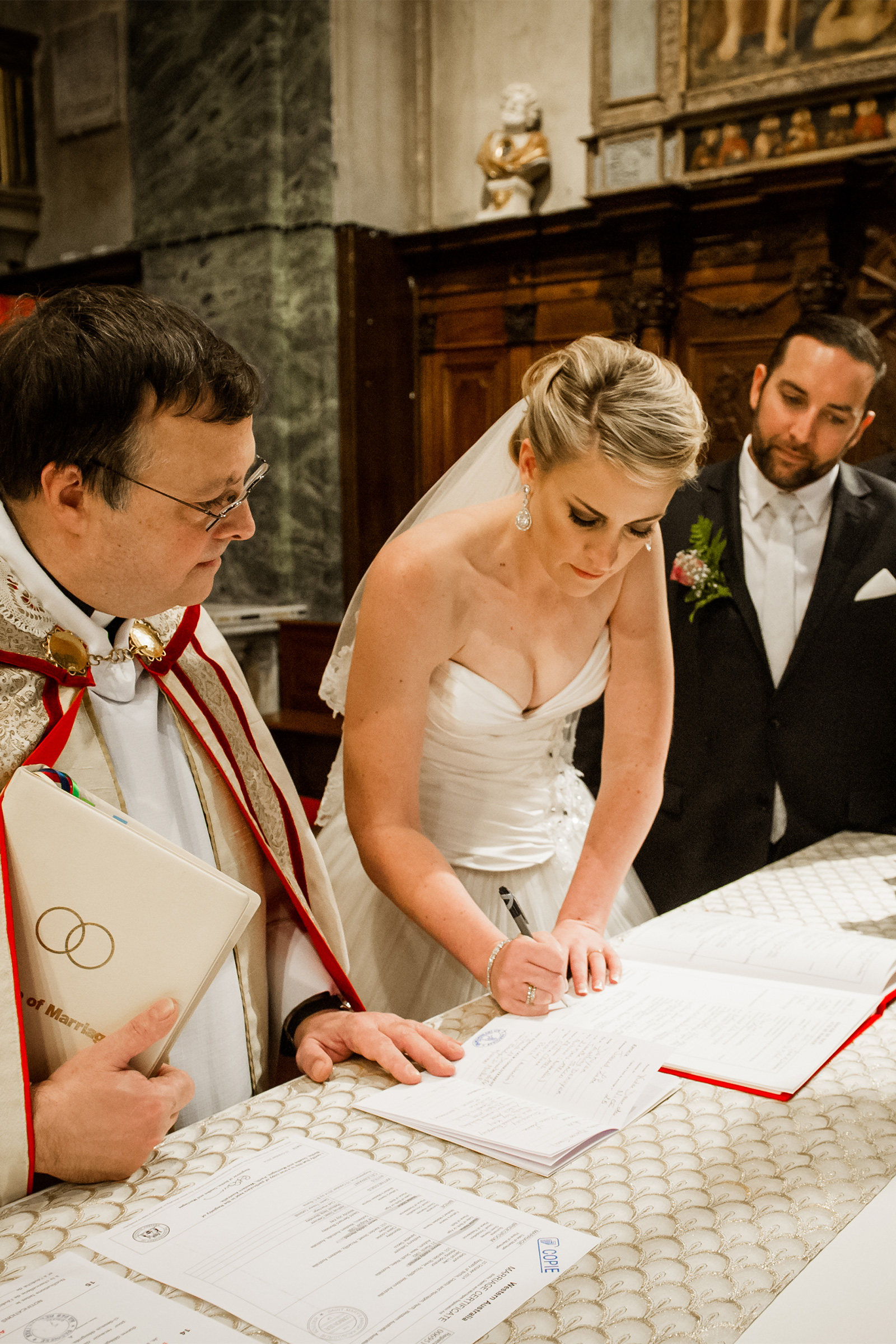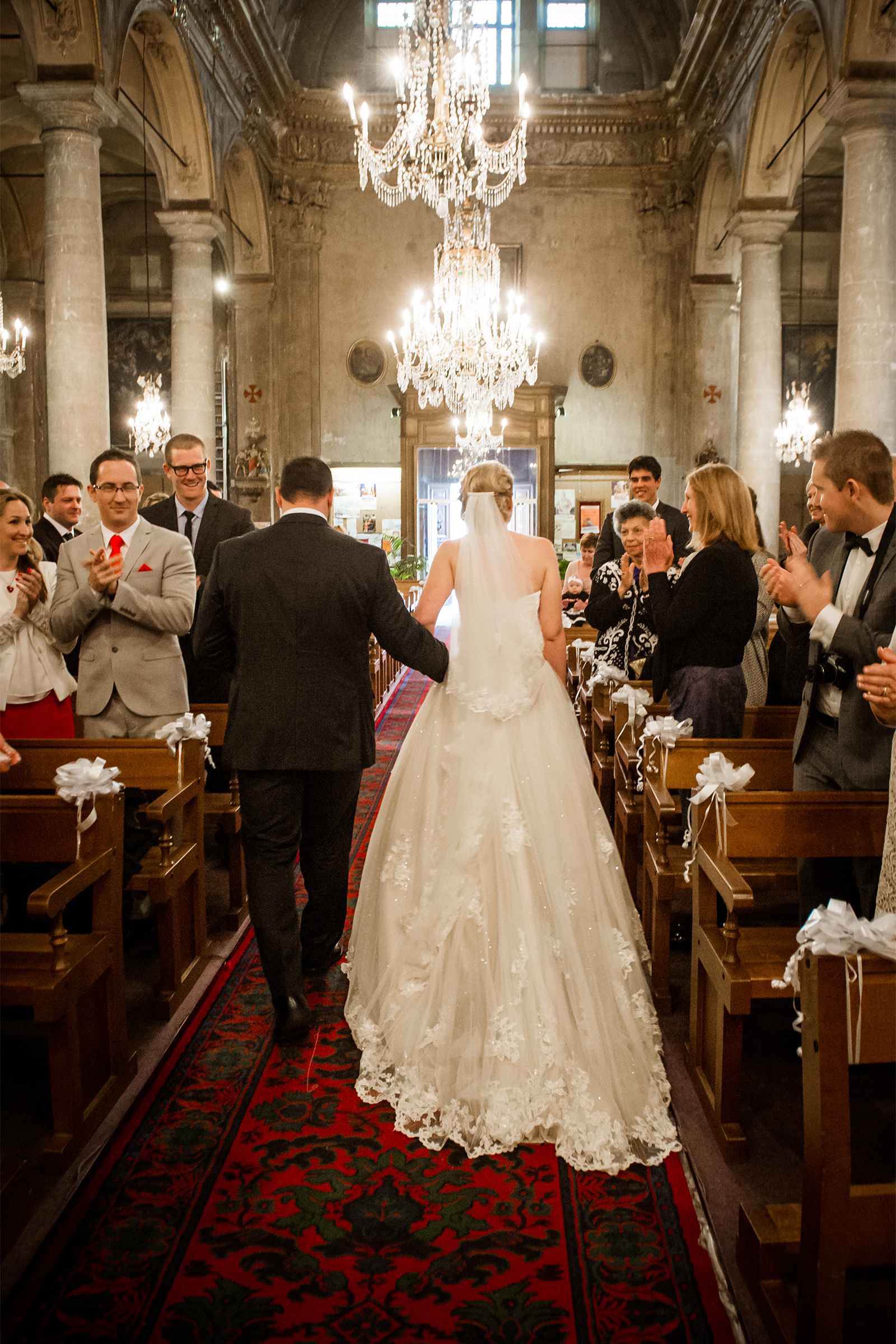 The pair exchanged vows in the St Michel Basilica where Jarrad's grandparents were married.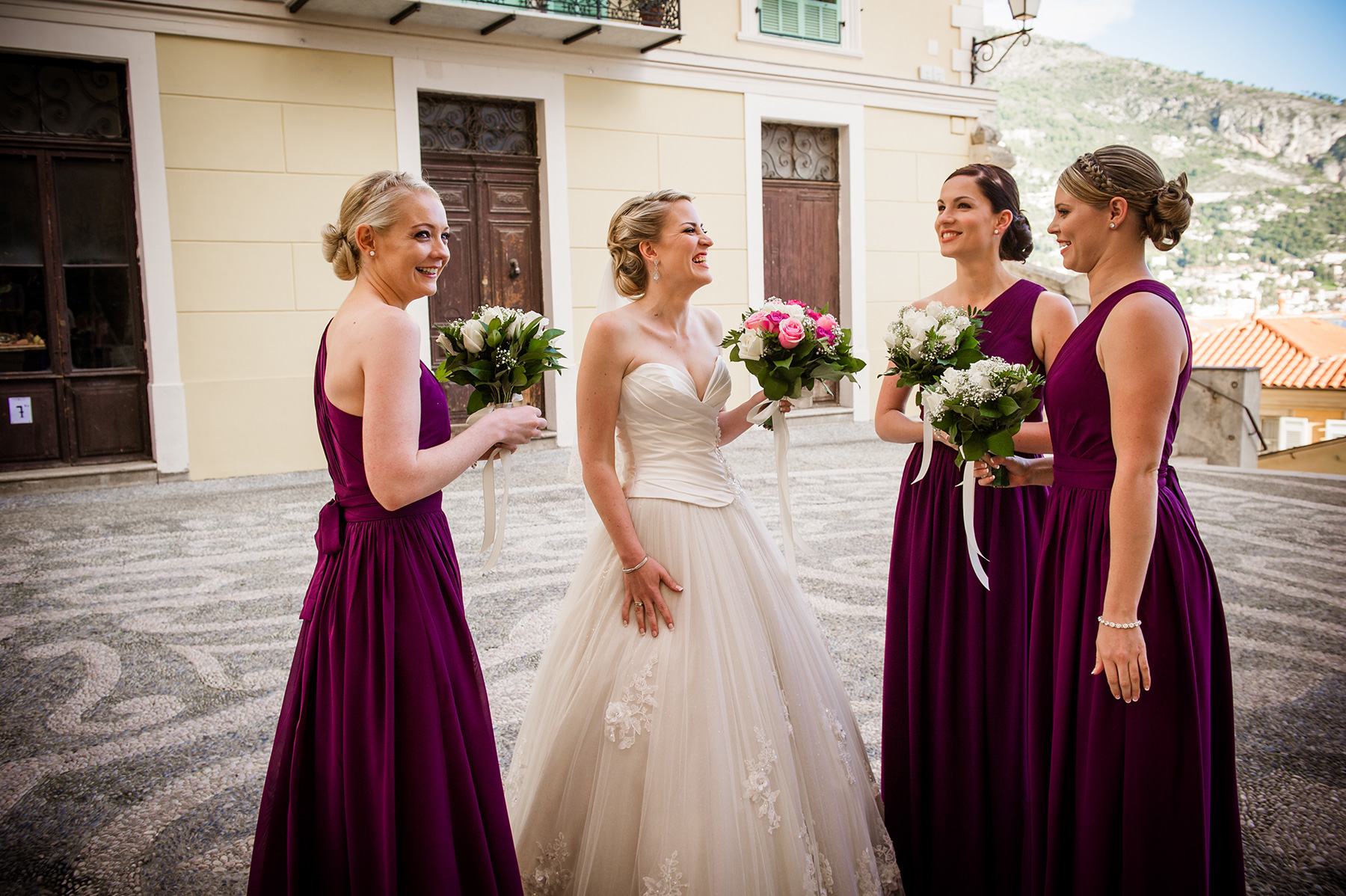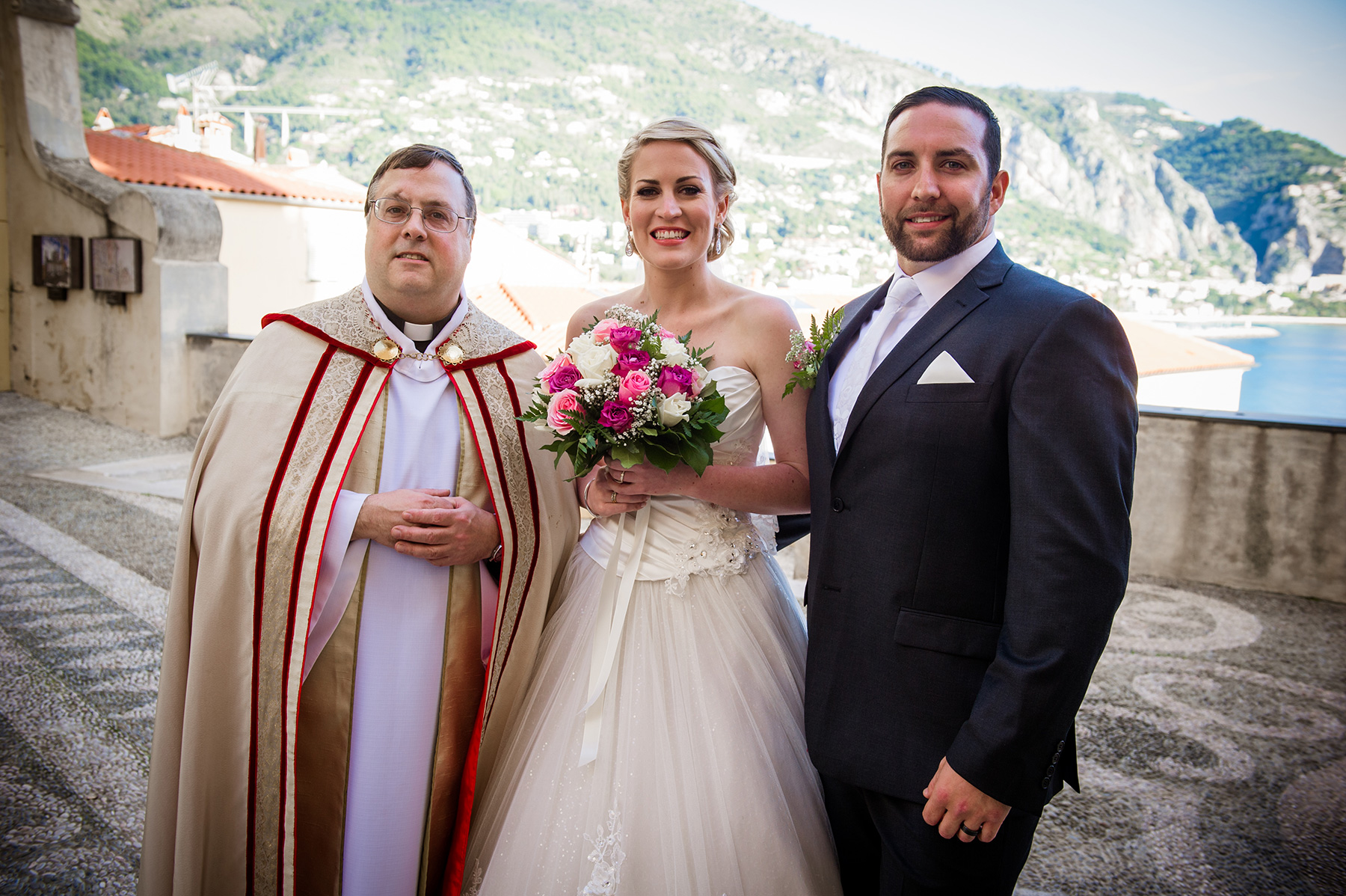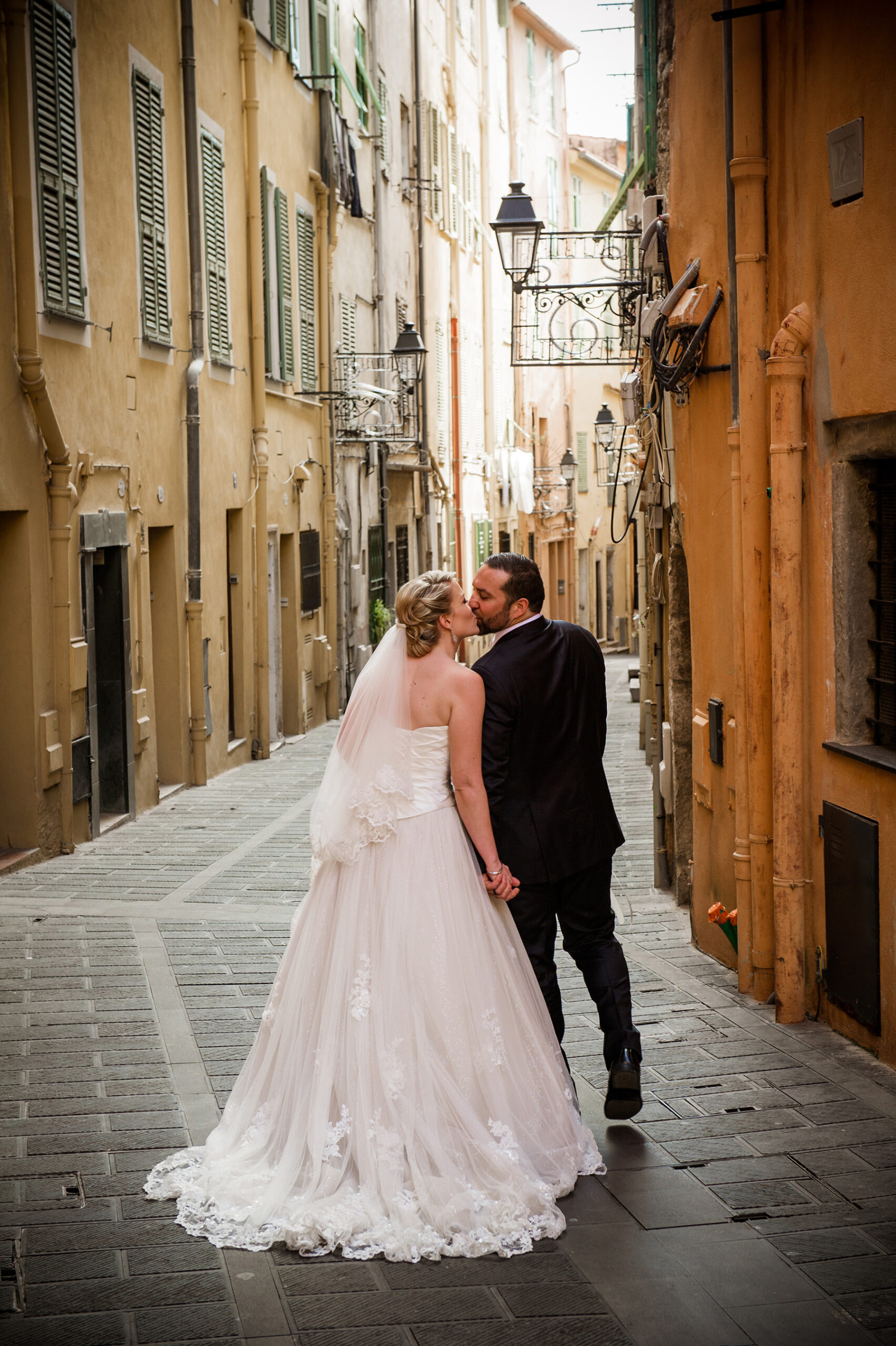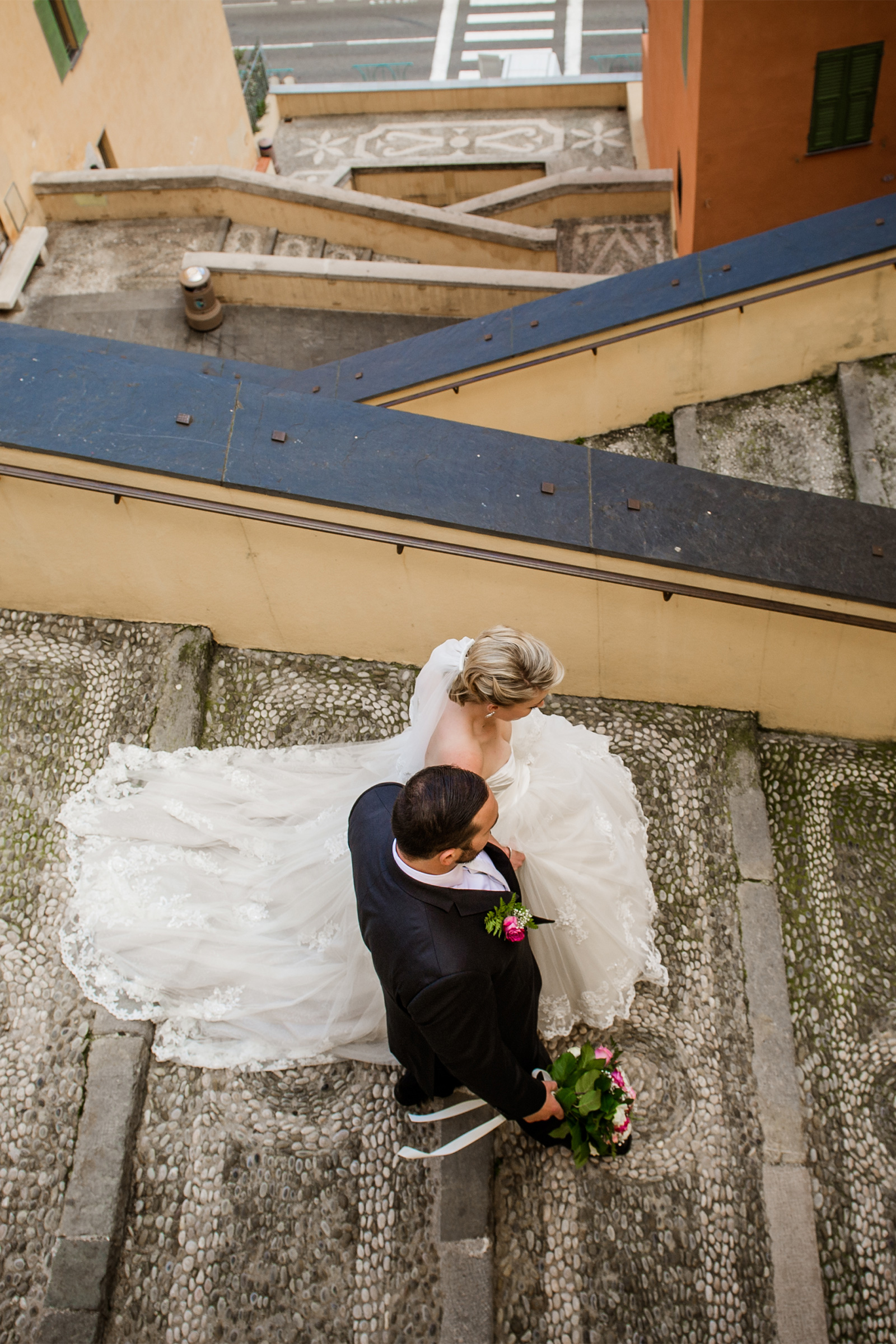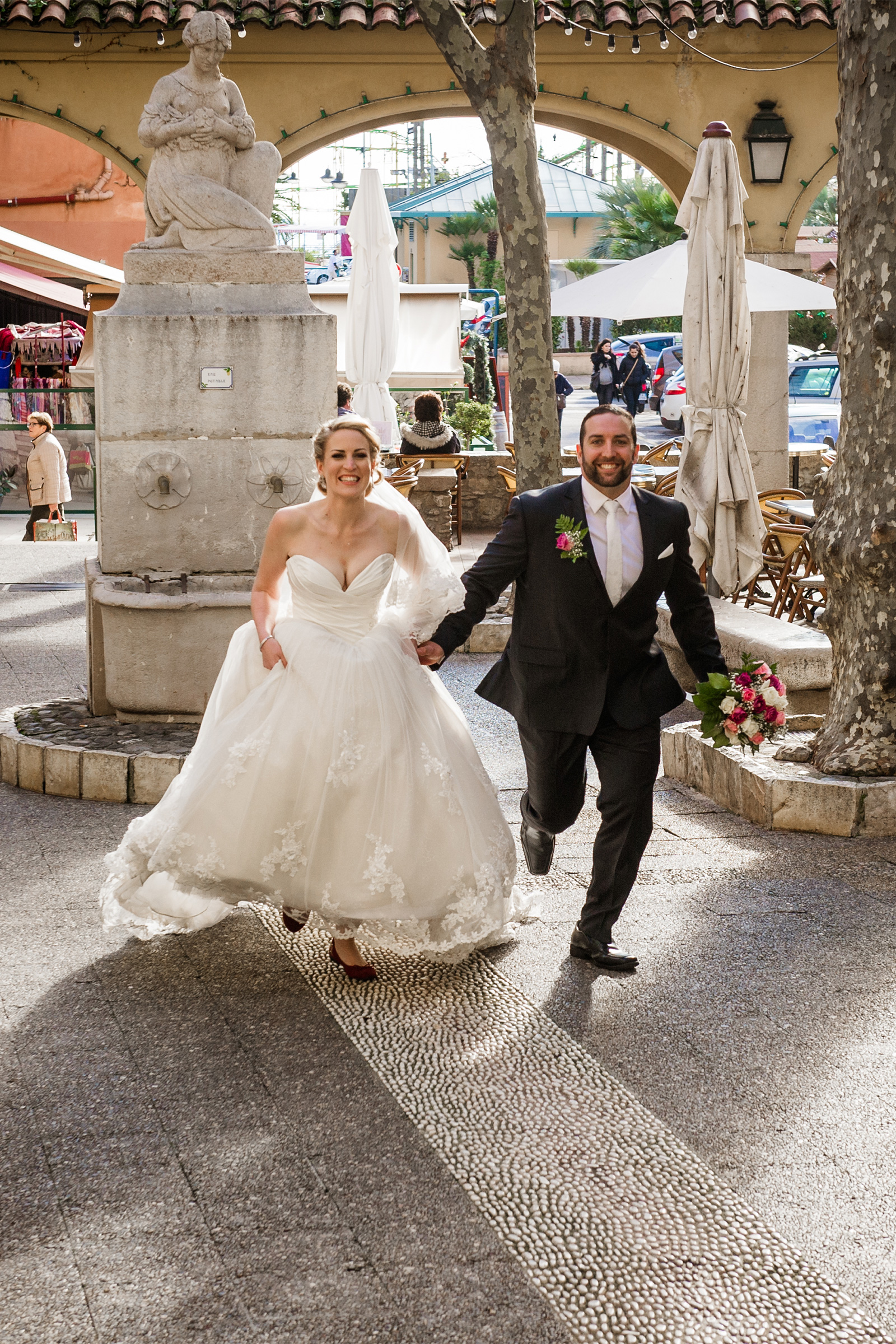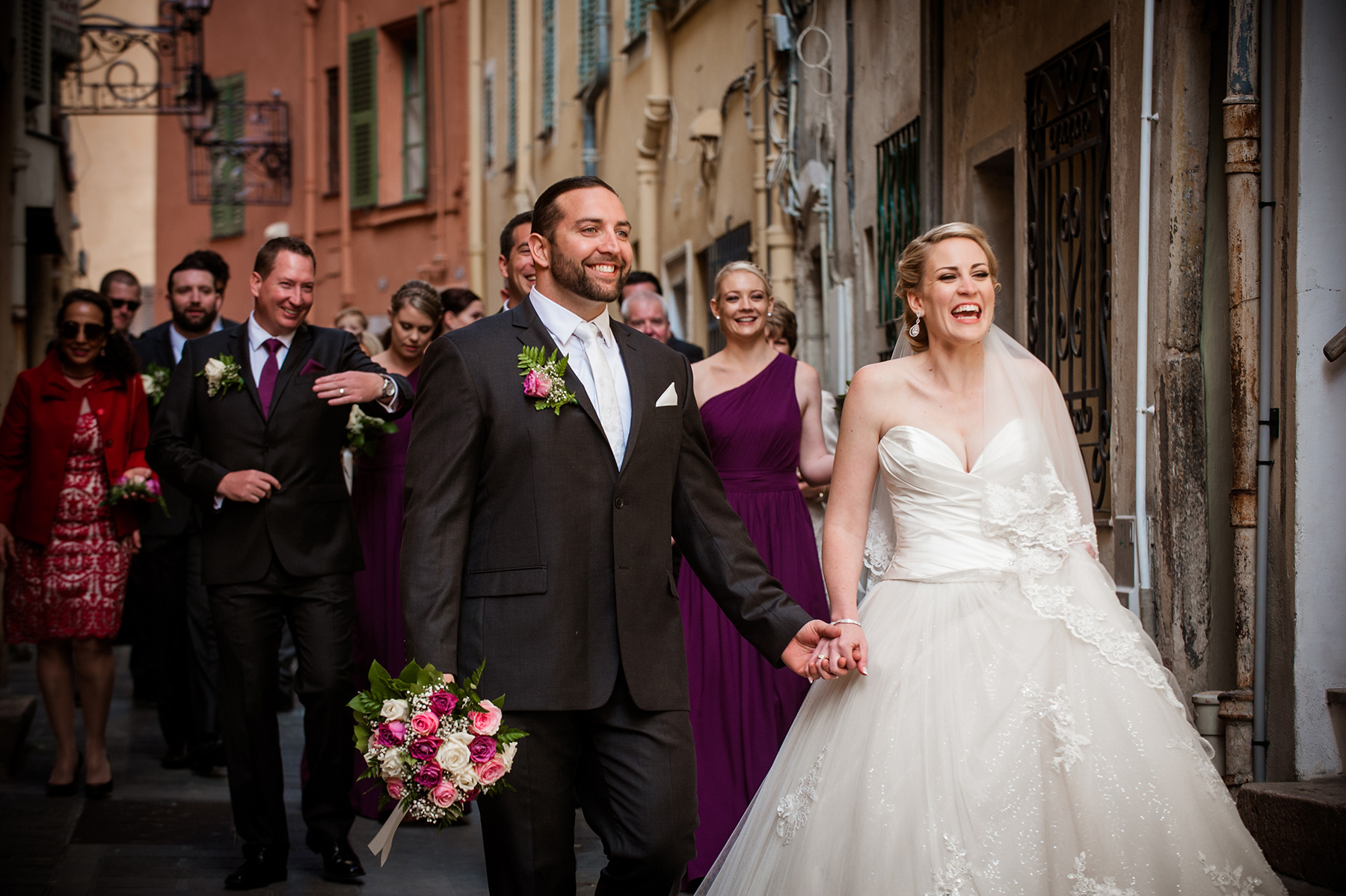 "The speeches were beautiful, tasteful, heartfelt and were translated into French… and only some of the jokes were lost in translation," recalls Claire.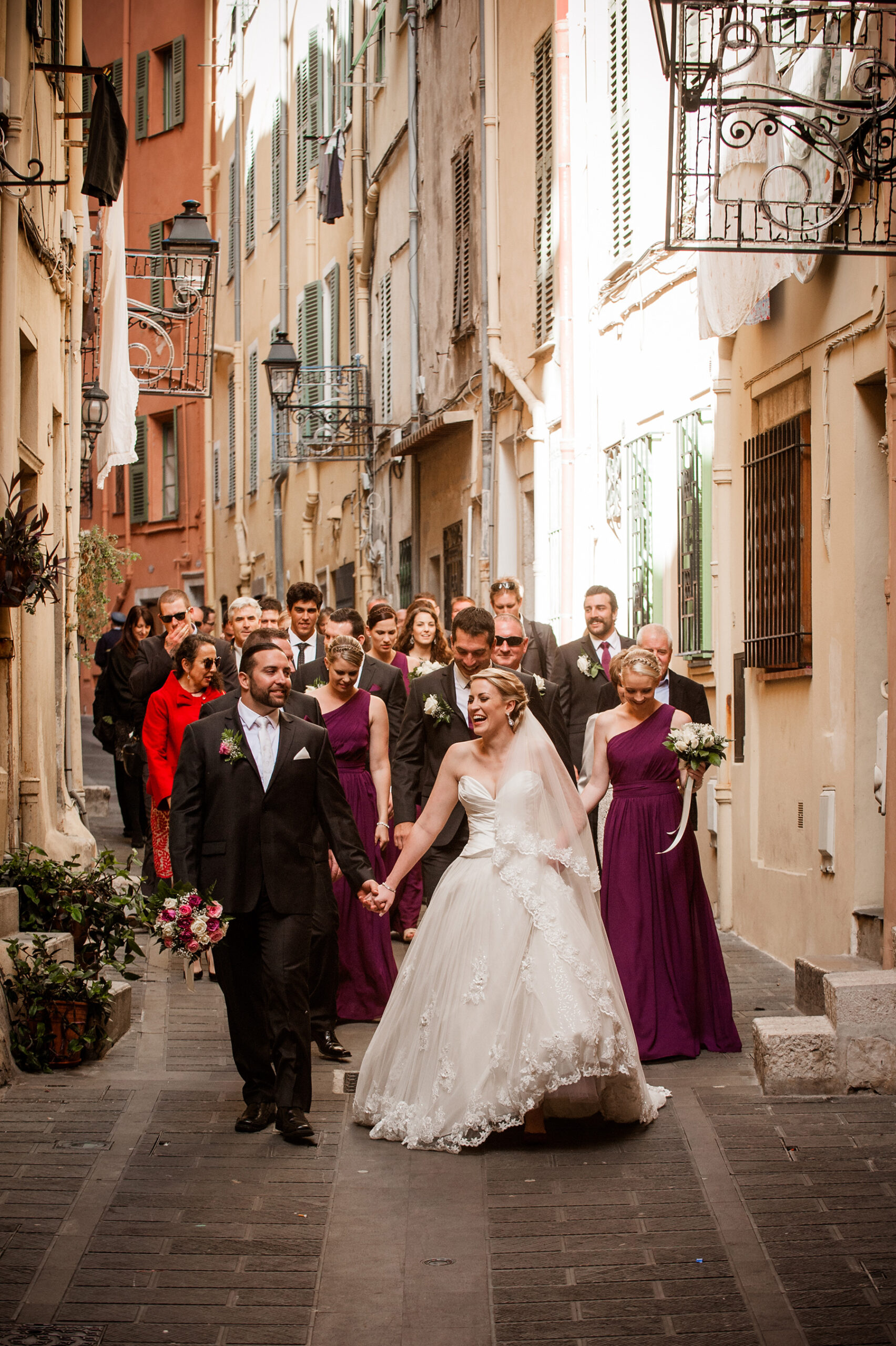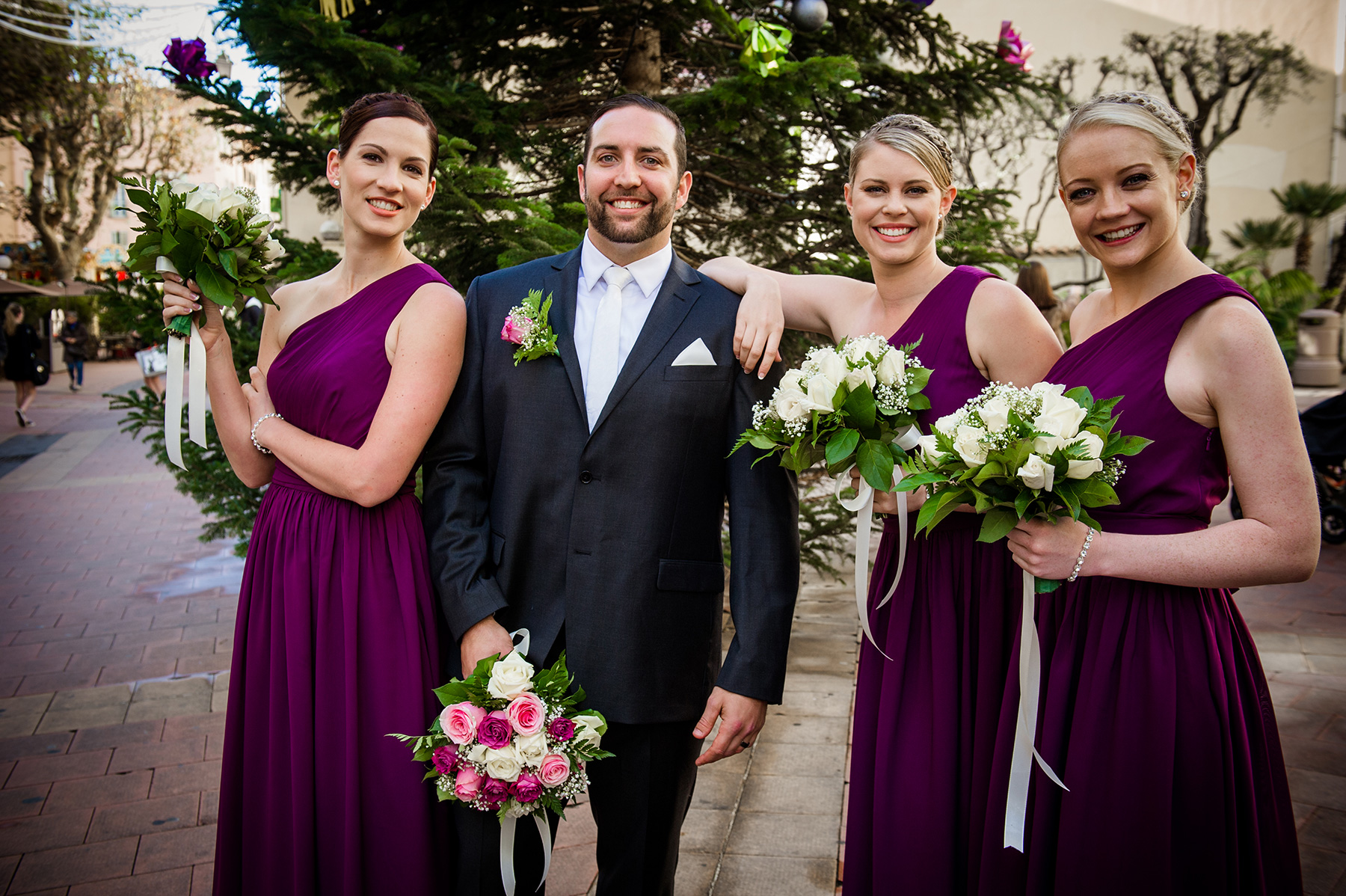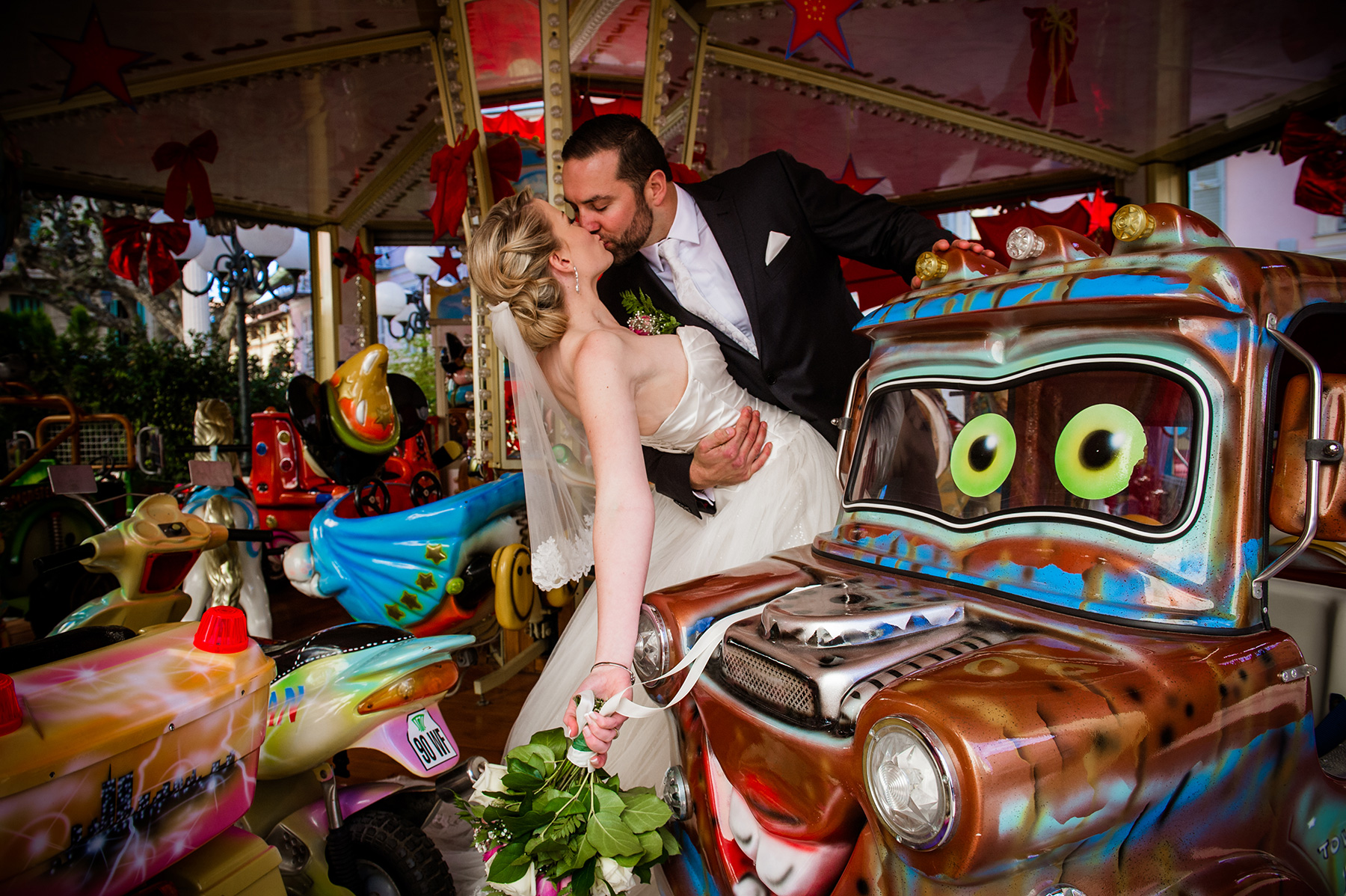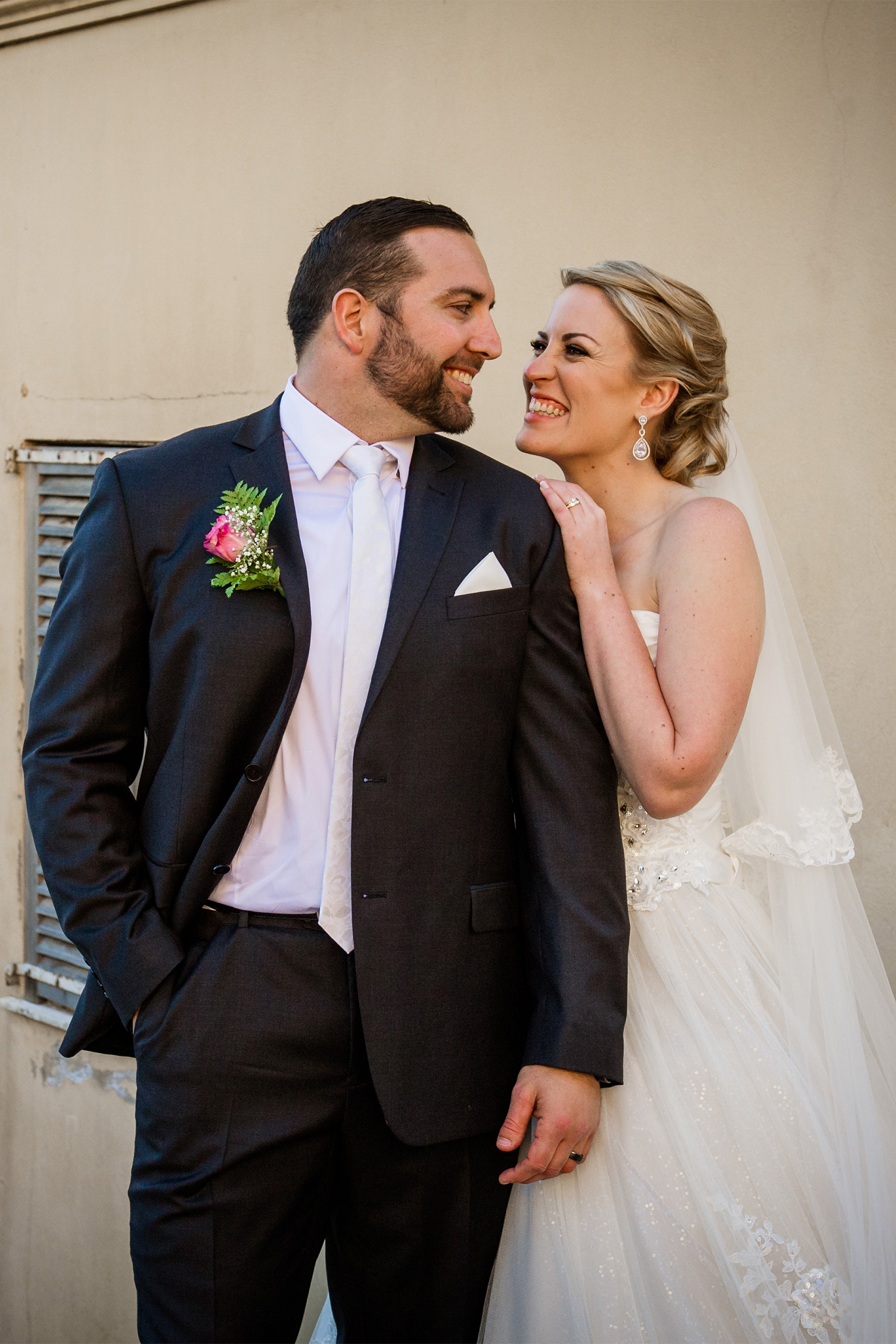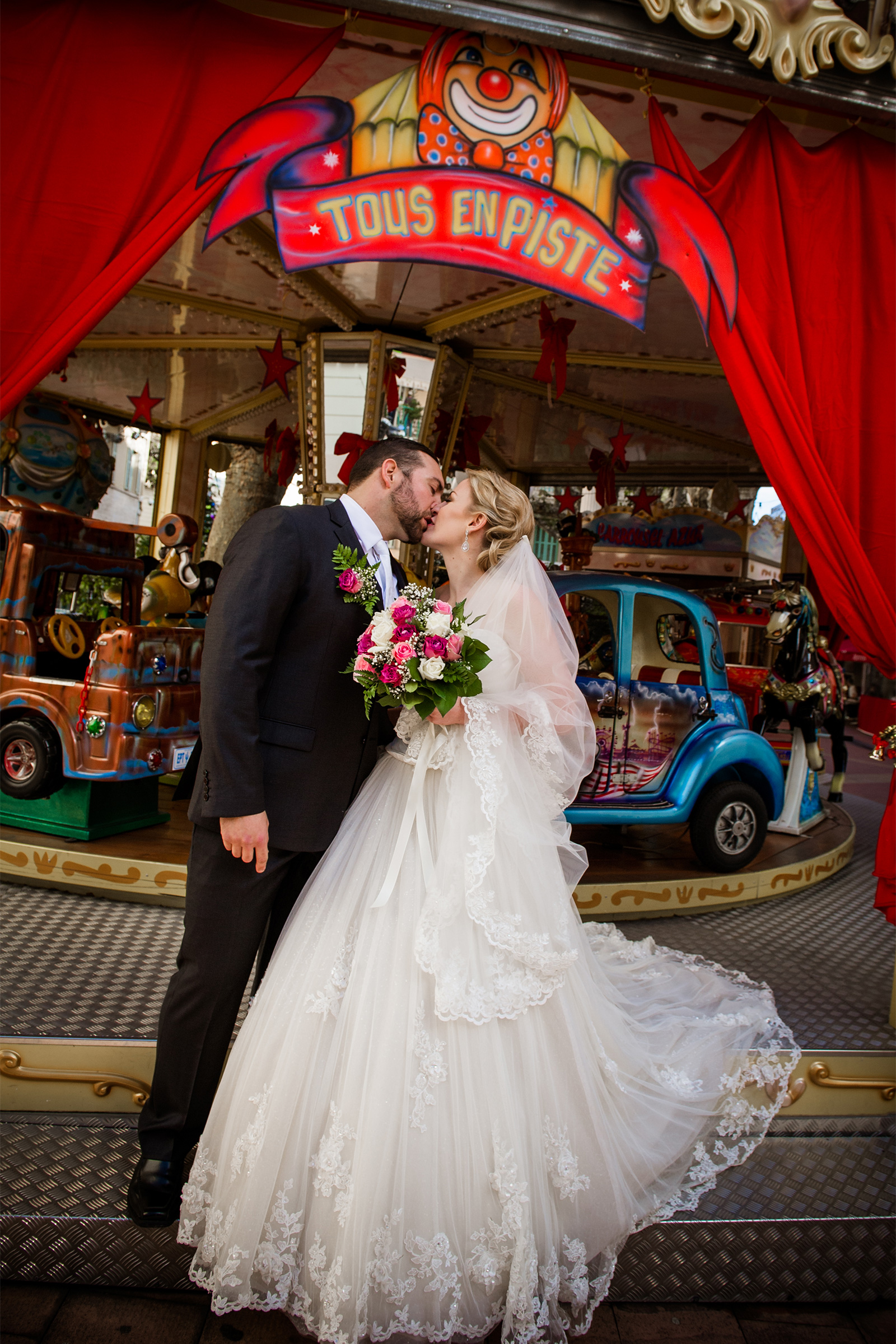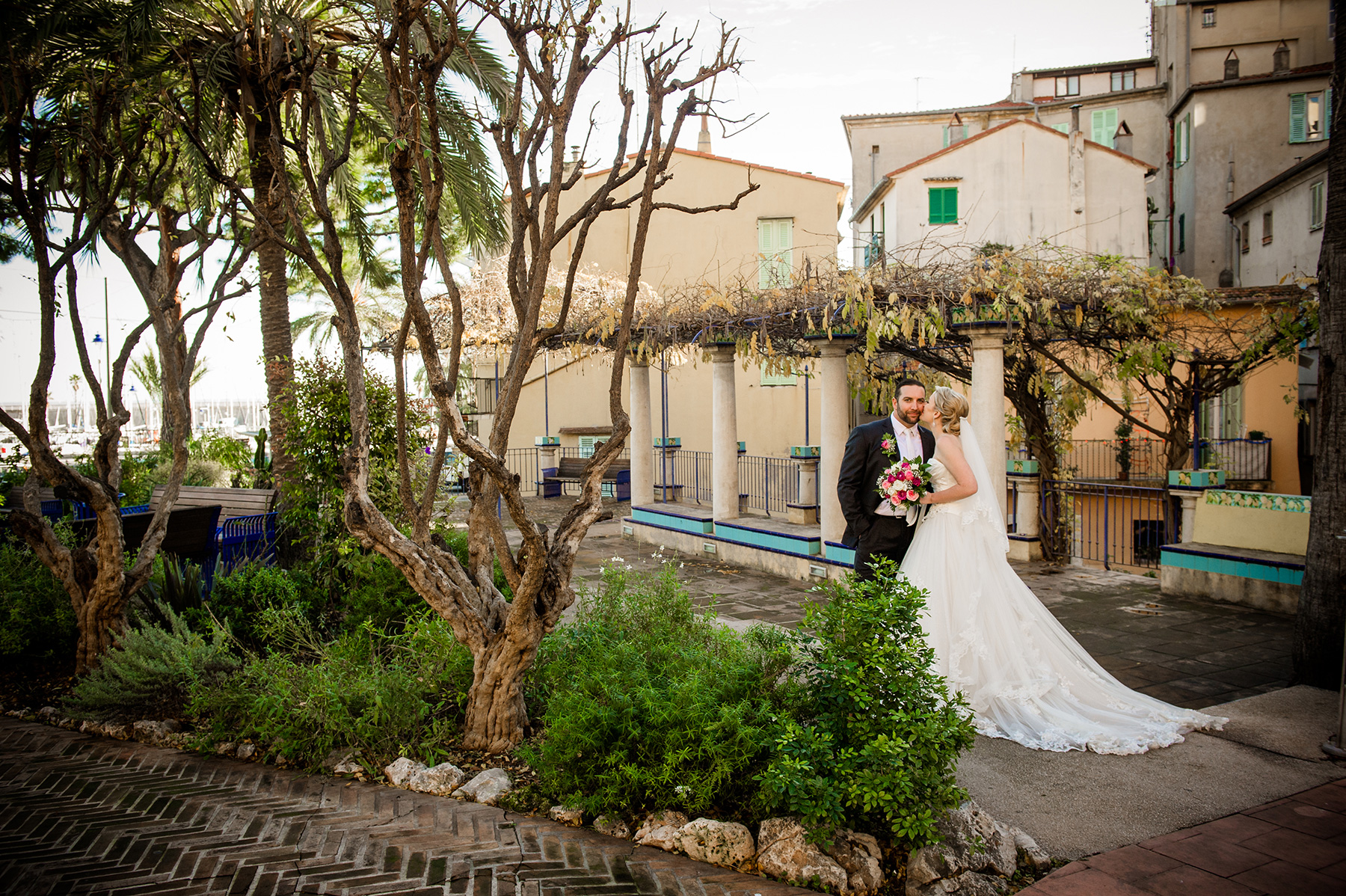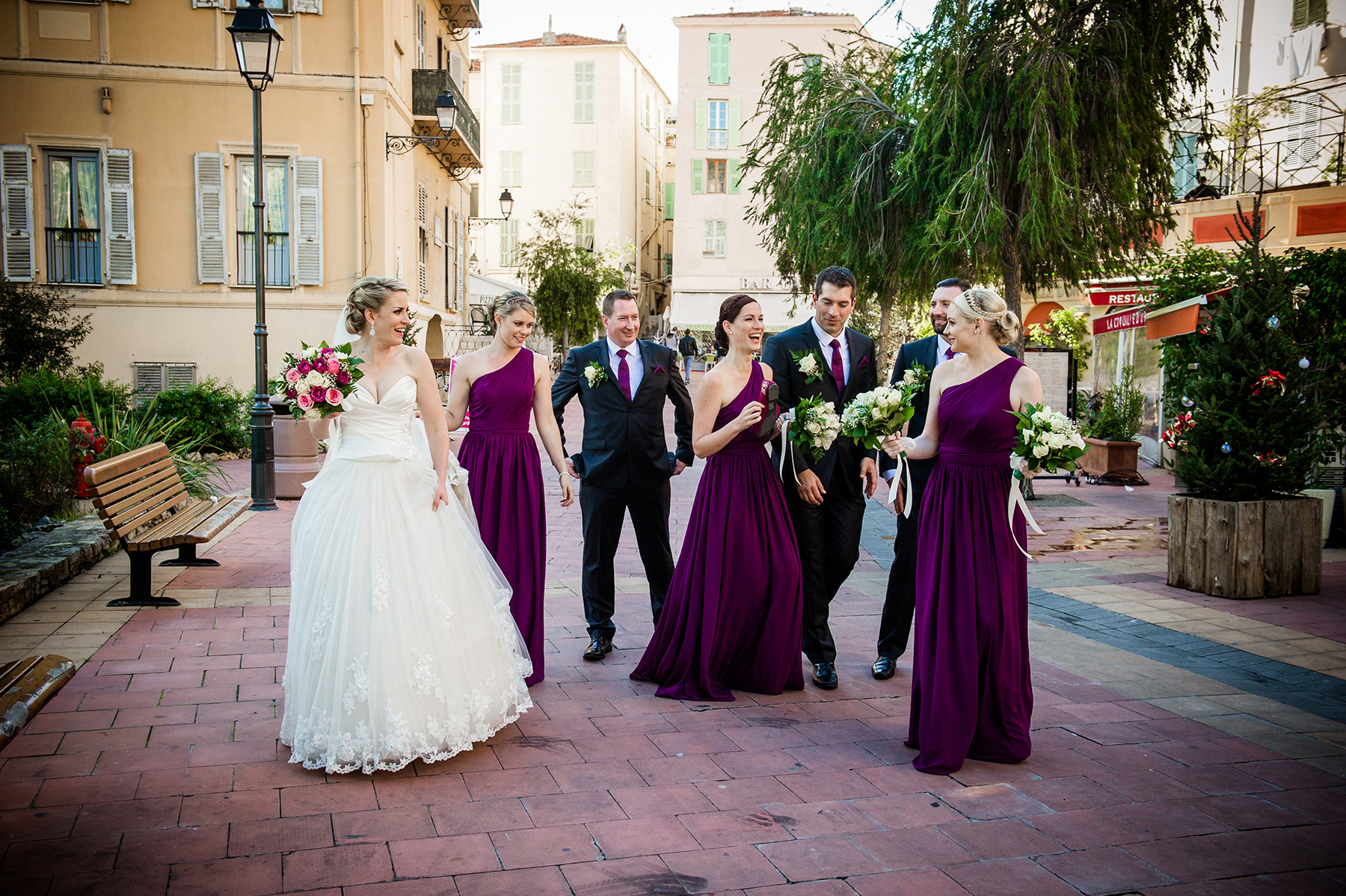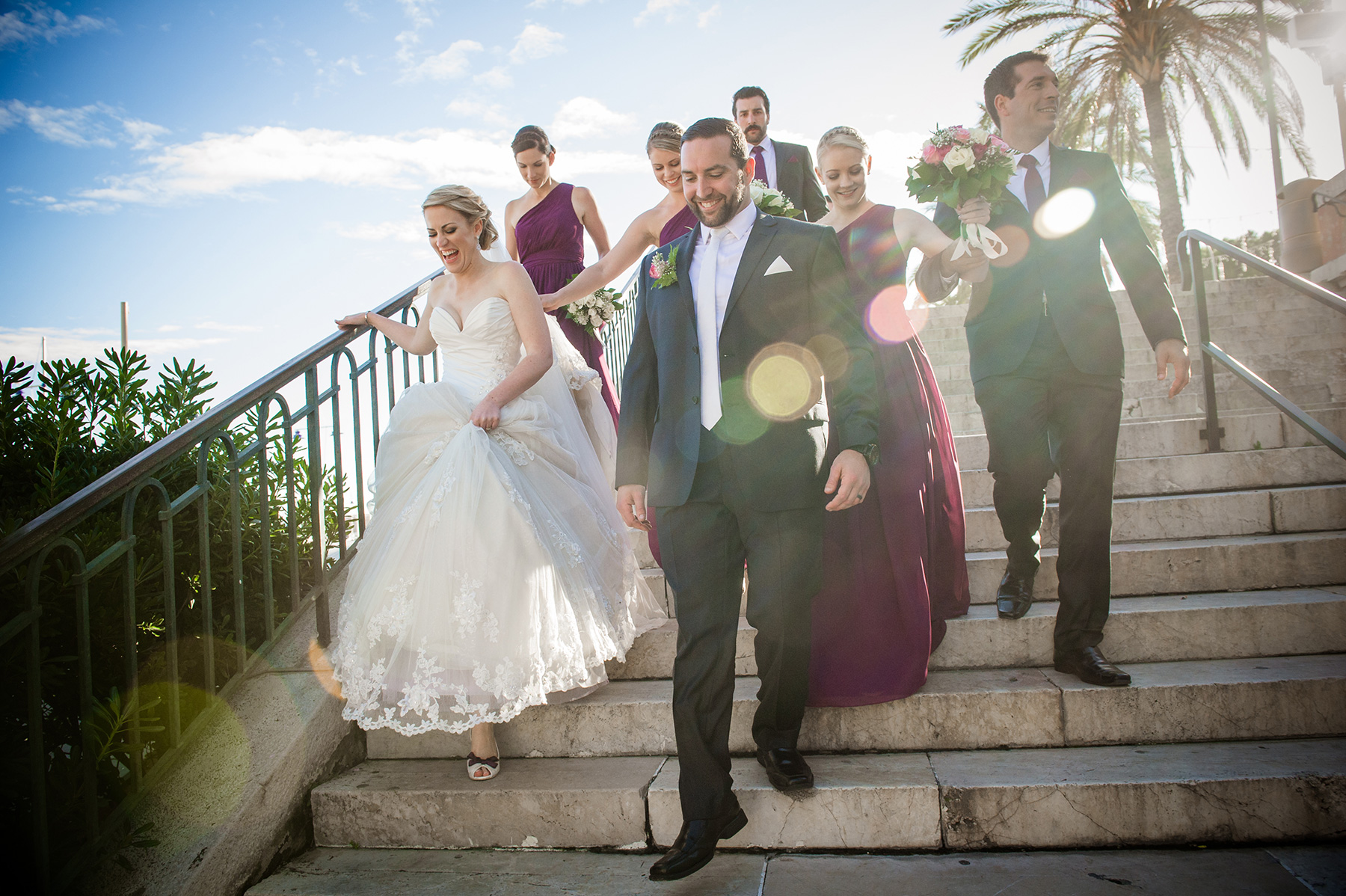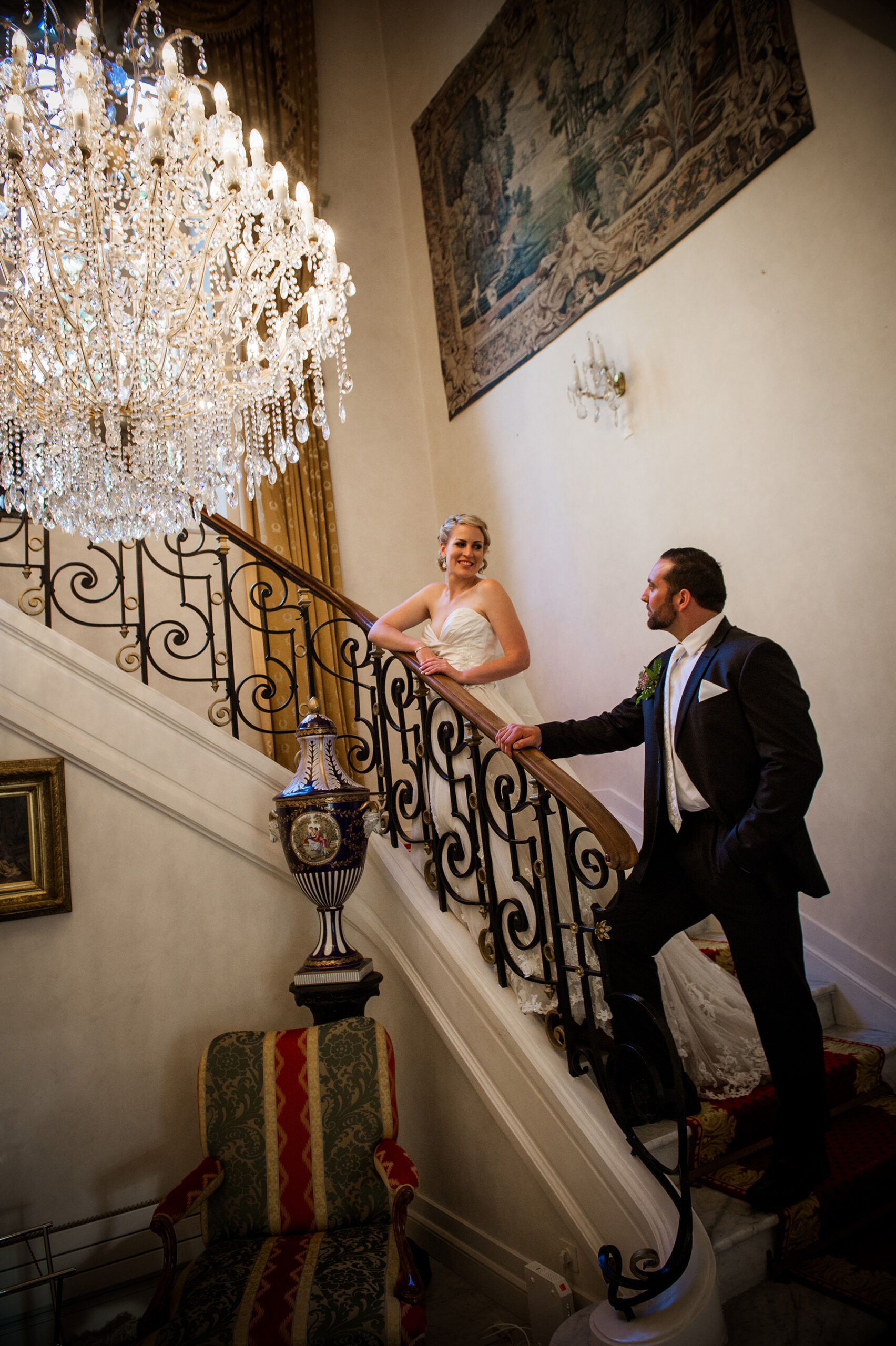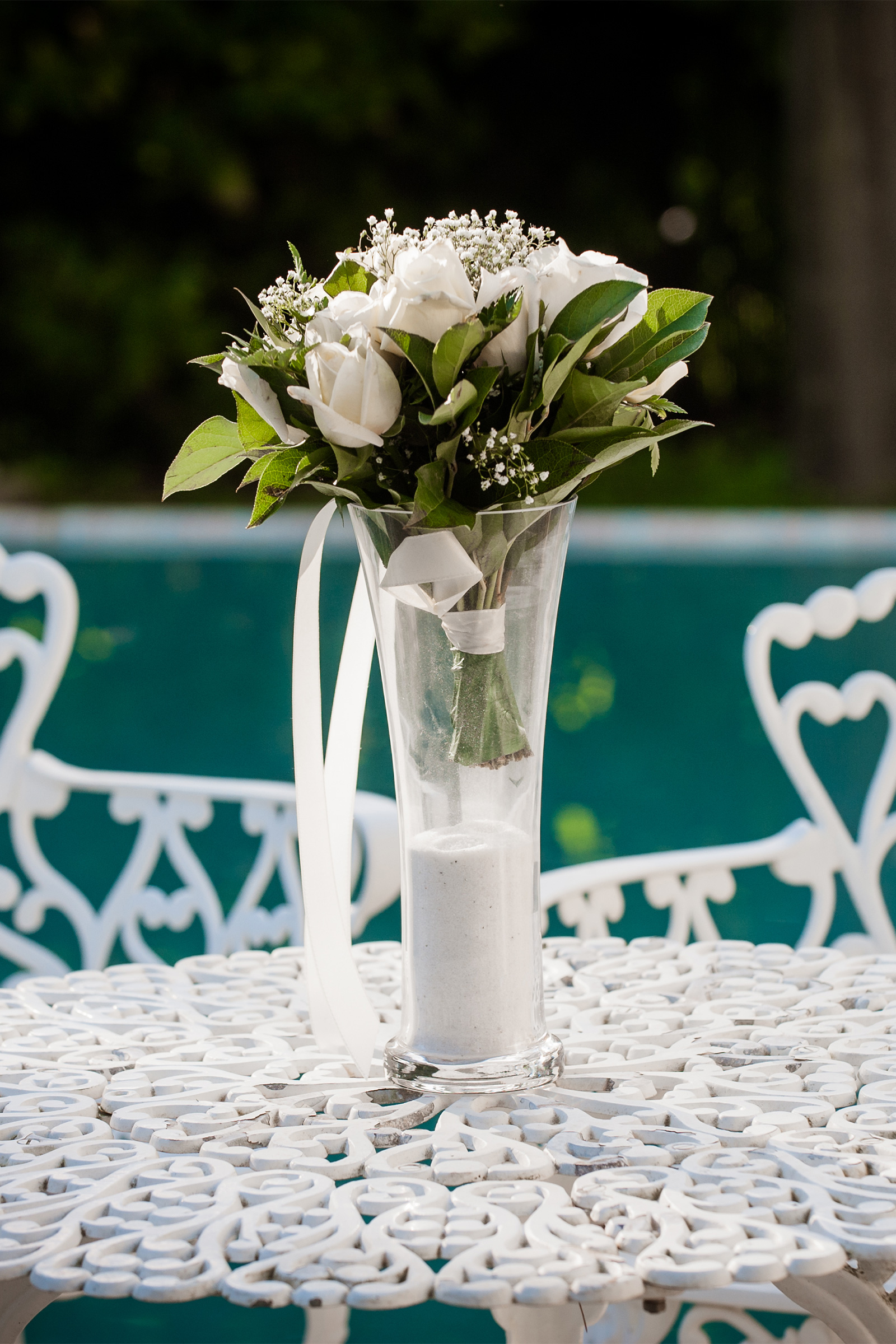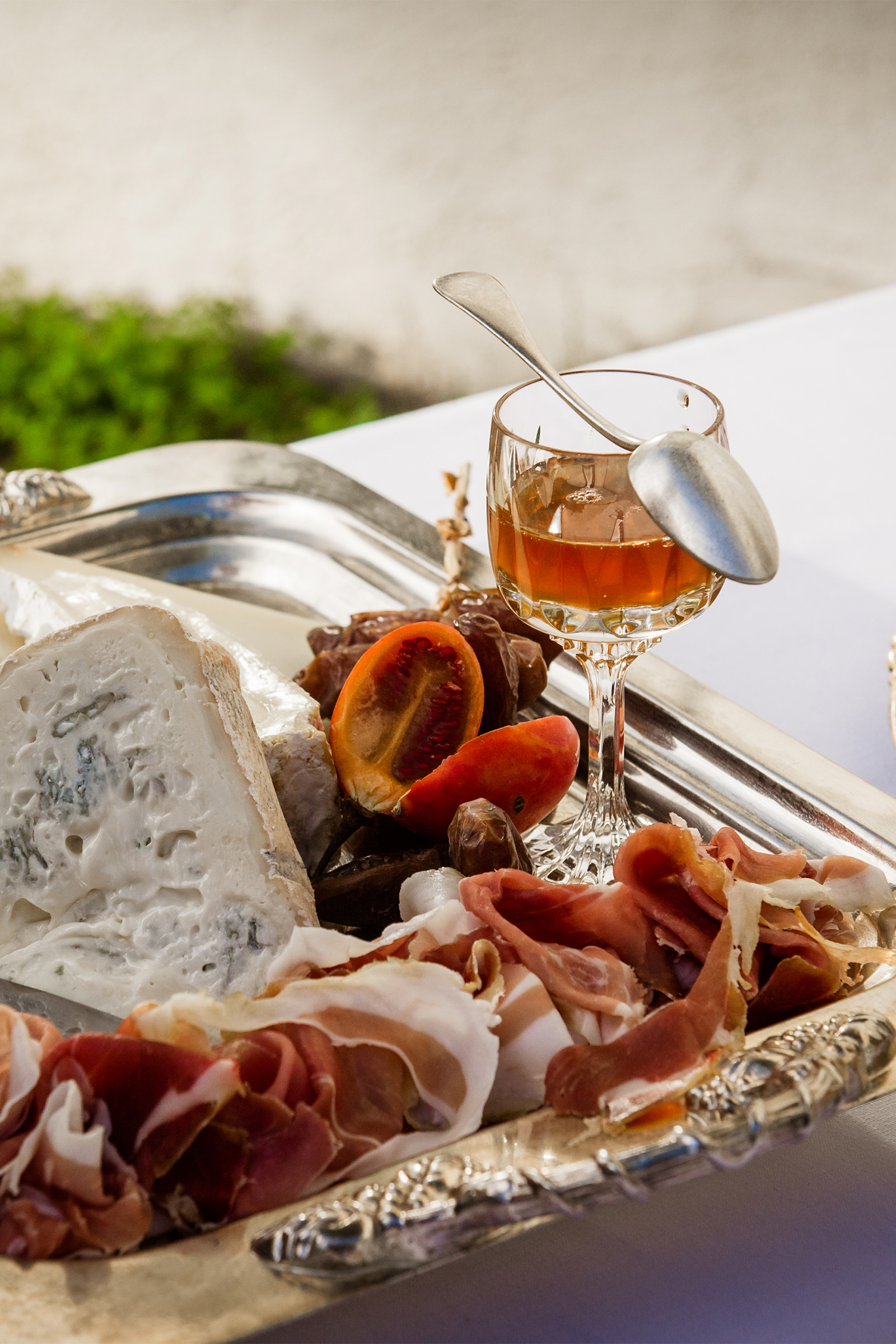 The bridesmaids' bouquets were used later in the evening as table centrepieces.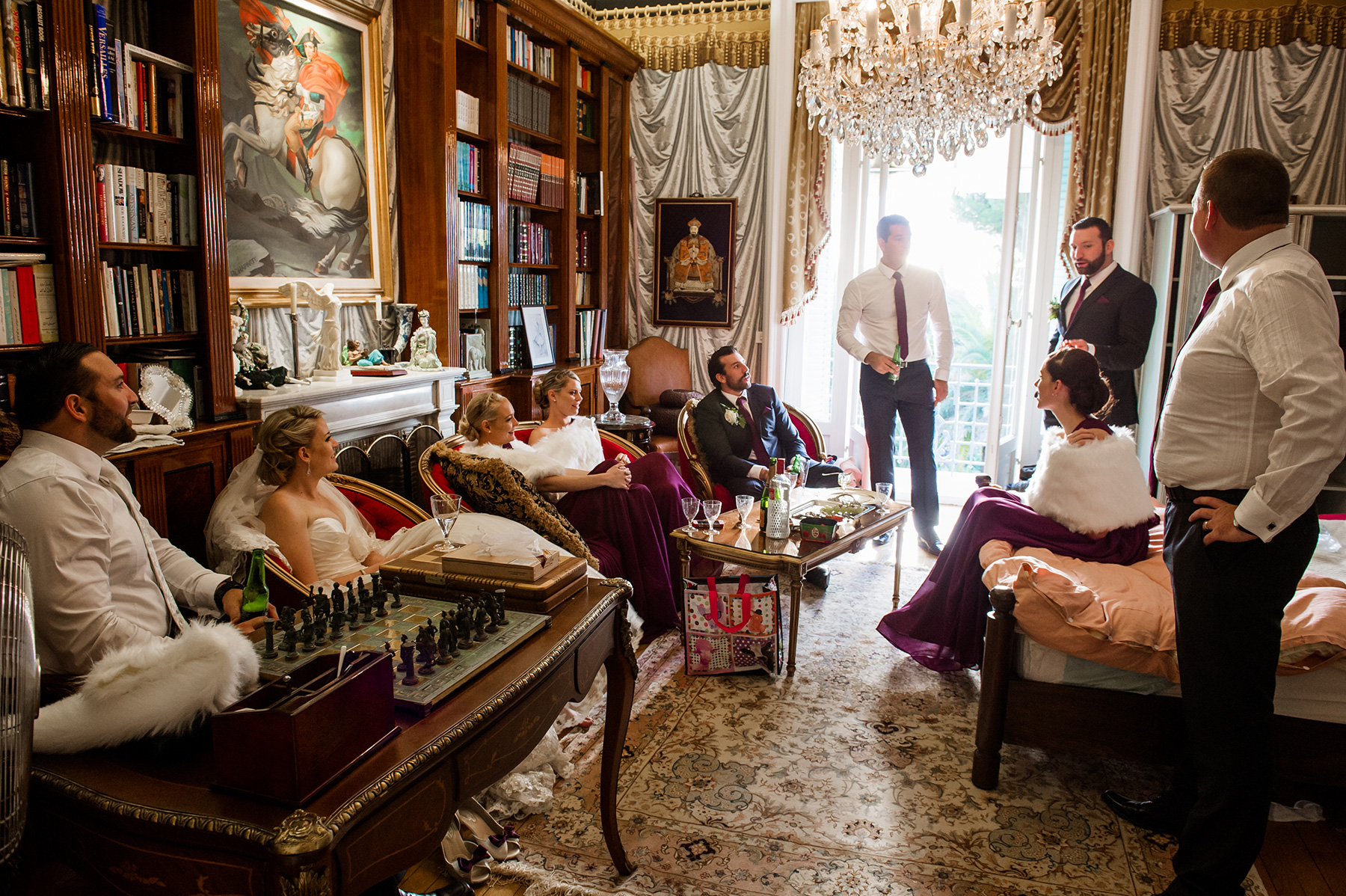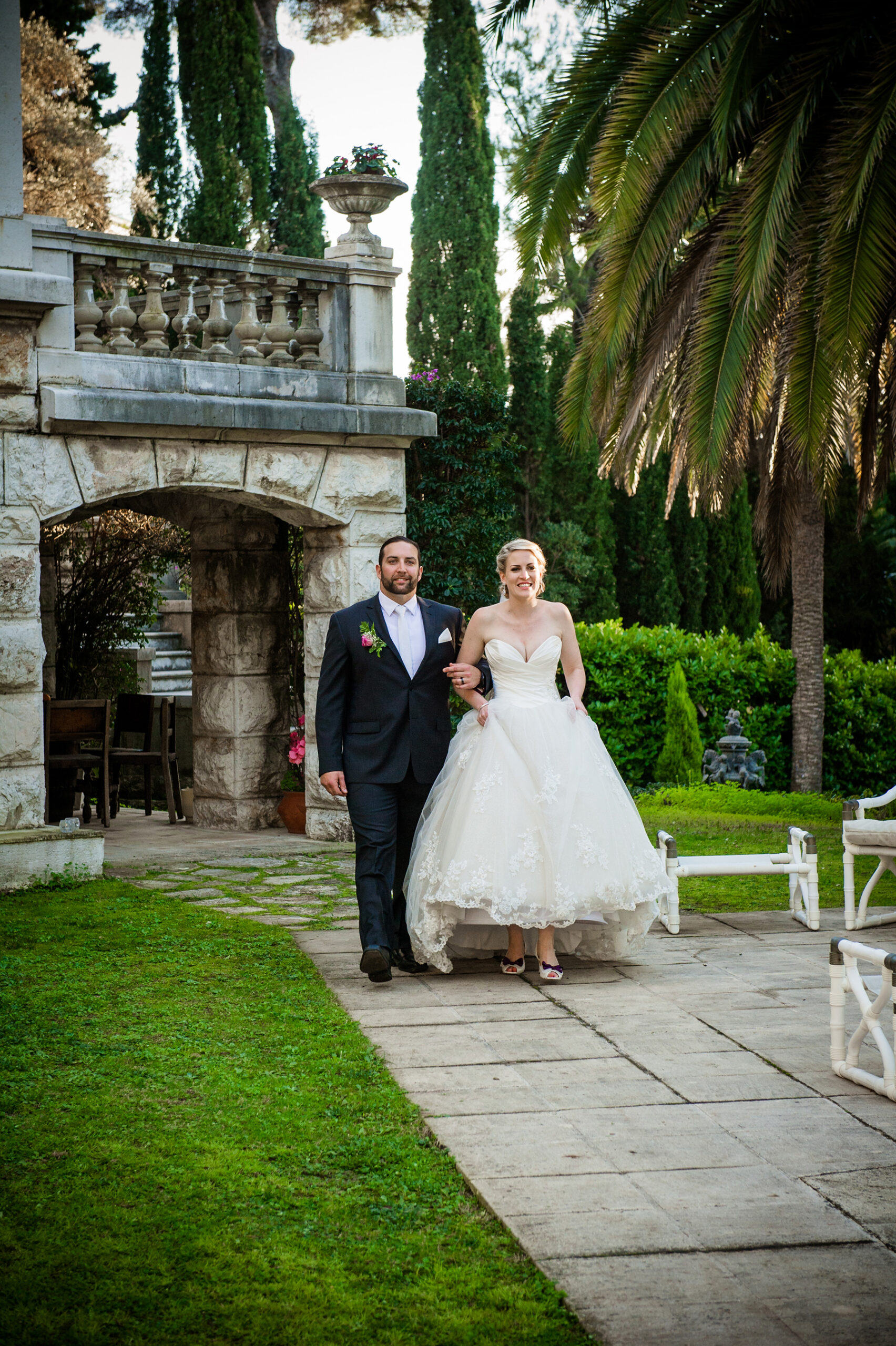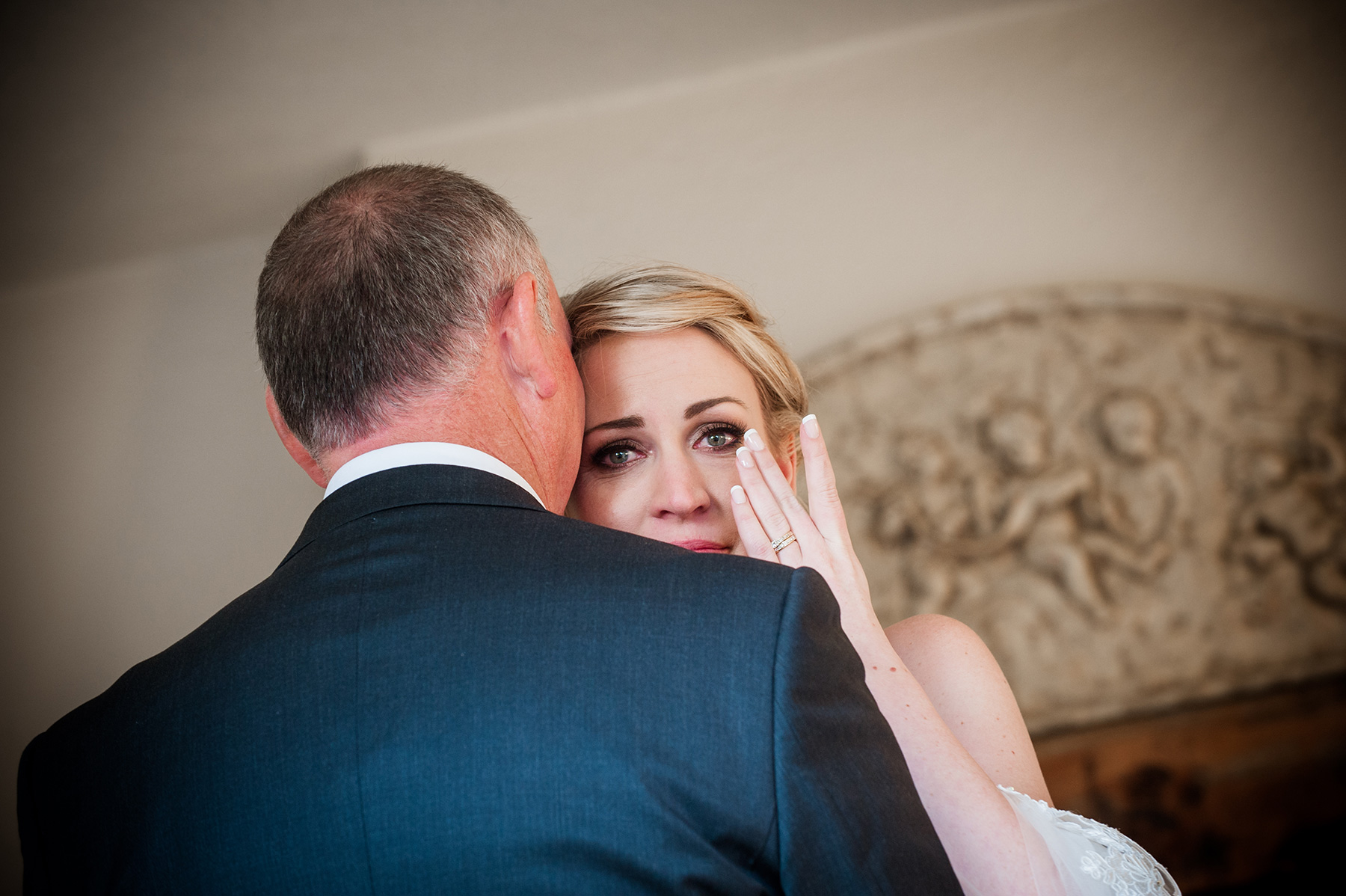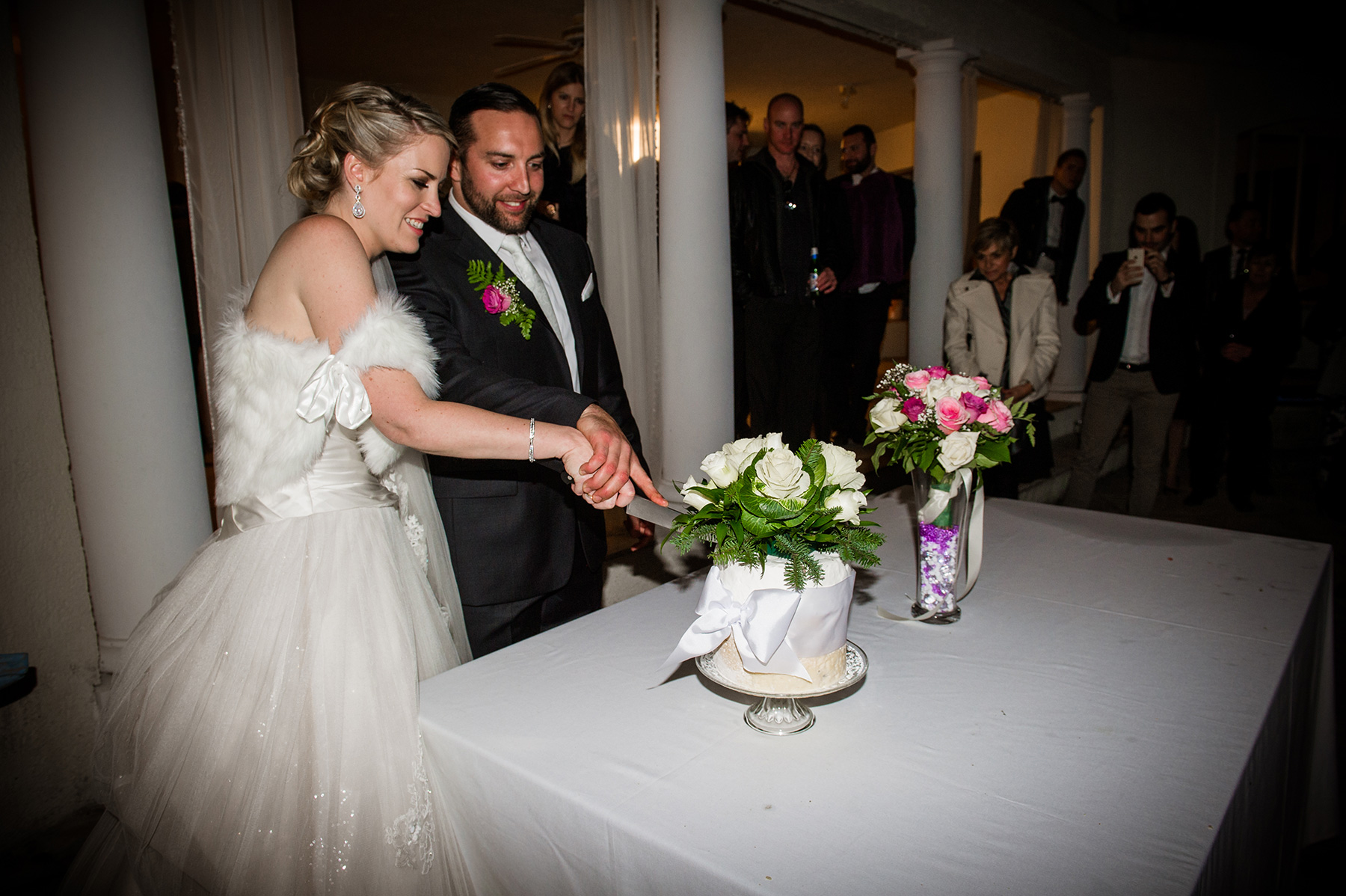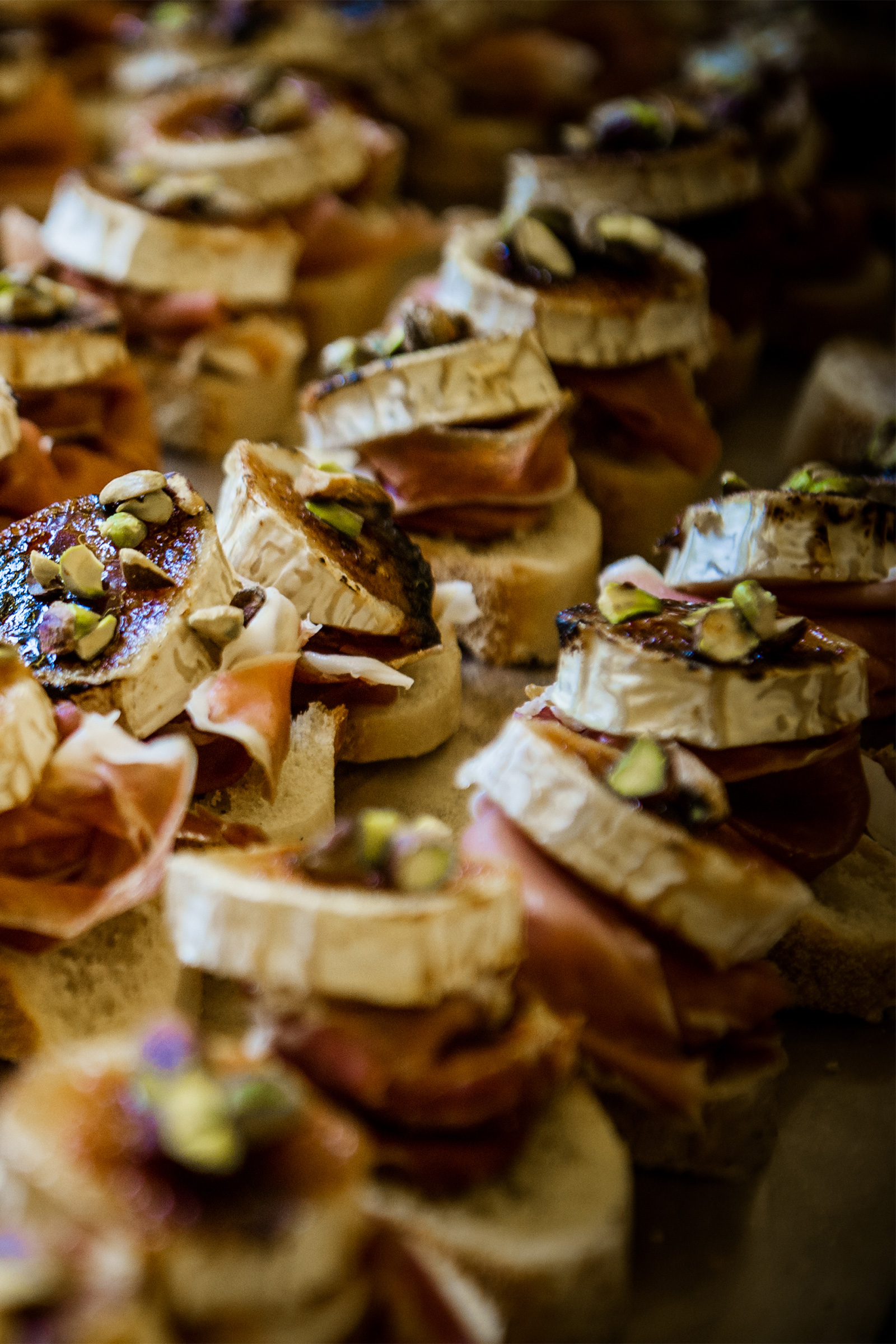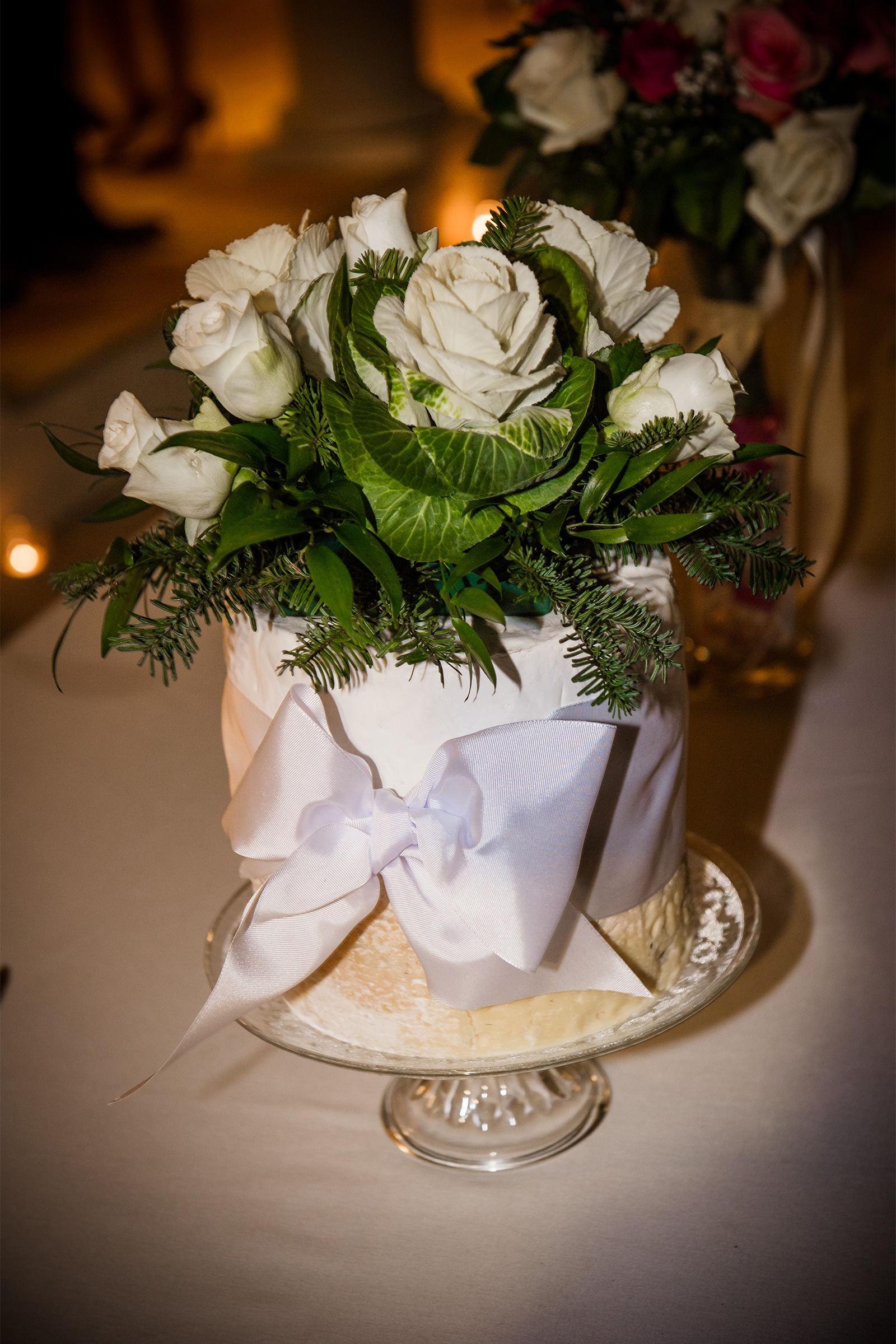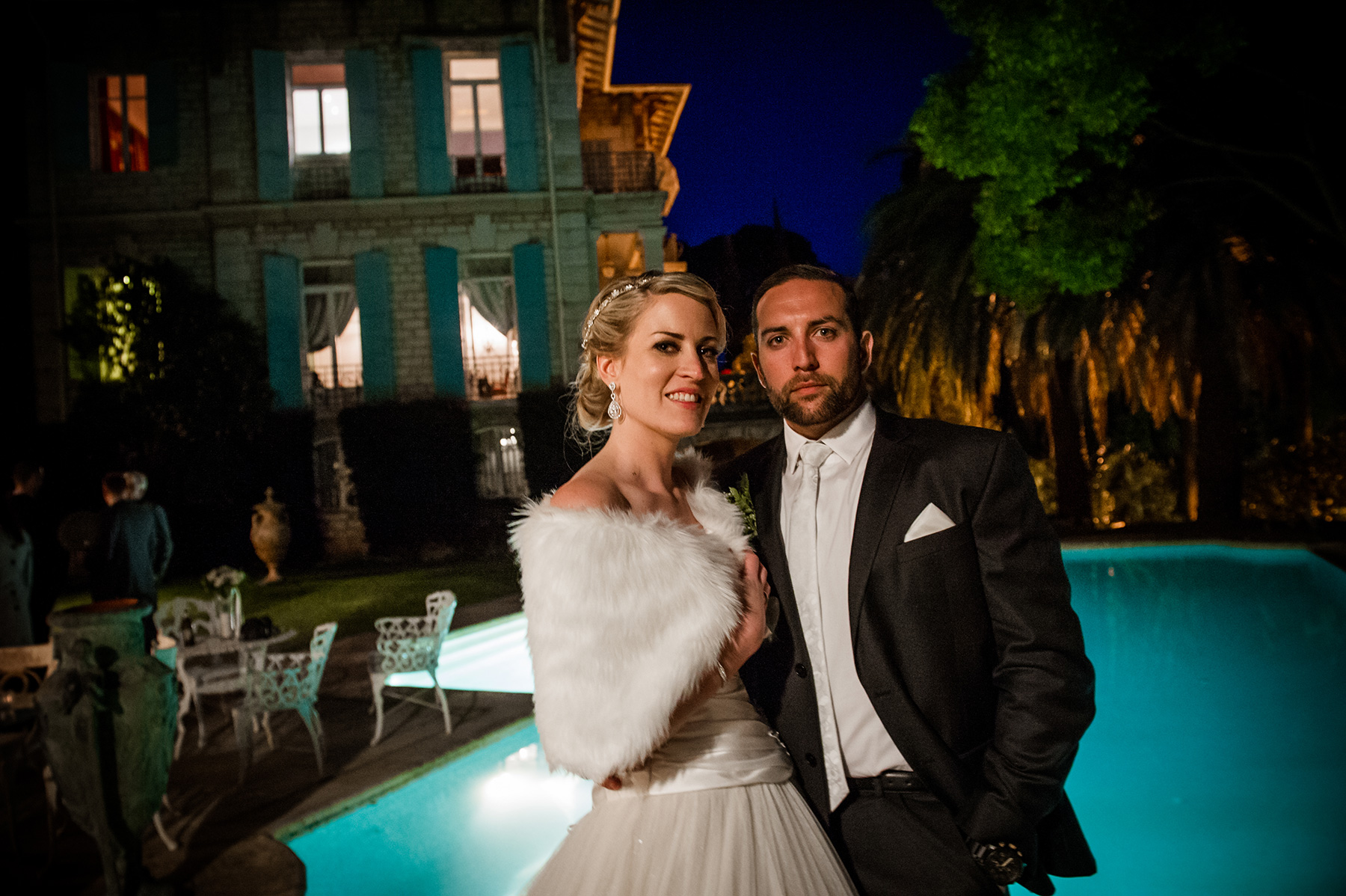 "We danced the night away in the elegance of the candlelit pool house with an open fire and real Champagne," smiles Claire.