In an interesting turn of events, Jorinda met her now husband, Gysbert, while on a Tinder date…with someone else.
"I was kissing my Tinder date when my sister interrupted and loudly whispered that I have to tell him that I have to go to the loo," explains the 28-year-old. "She told me that she just met my future husband!"
When she met Gys, 27, he was down on bended knee. "It was all laughs and jokes but who knew that we would really end up marrying each other three years later and now I can't imagine my life without him," smiles the bride. "He is my soulmate. I know, it sounds corny but it's true."
She describes their desert wedding on December 15, 2018 in Swakopmund, Namibia as "magical". "Pinterest was my best friend. I wanted to incorporate the beautiful surroundings into my decor," recalls Jorinda. "It was a very special location where the desert meets the ocean. I kept the colour palatte simple with heaps of greenery."
Photos courtesy of Nifty Studio.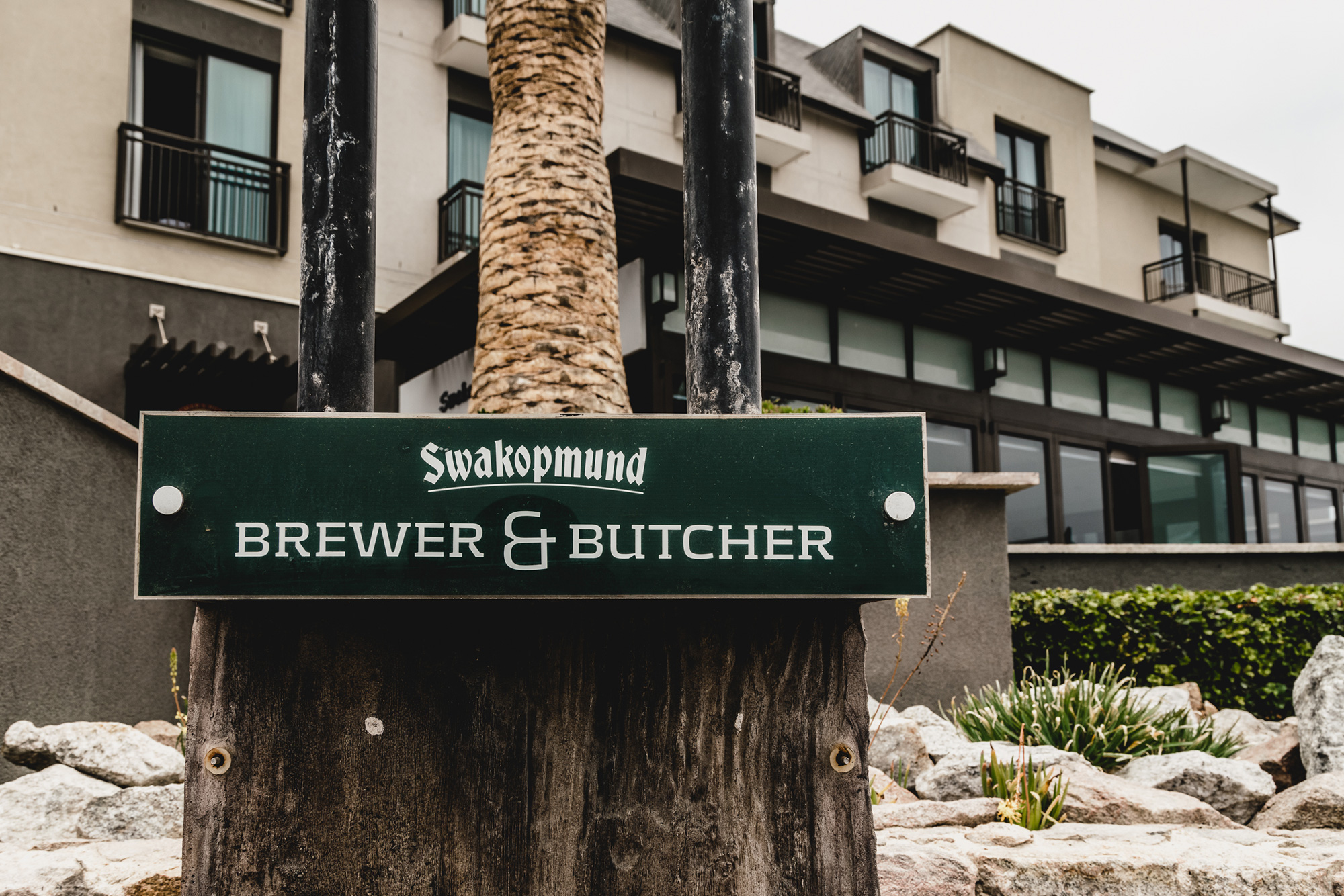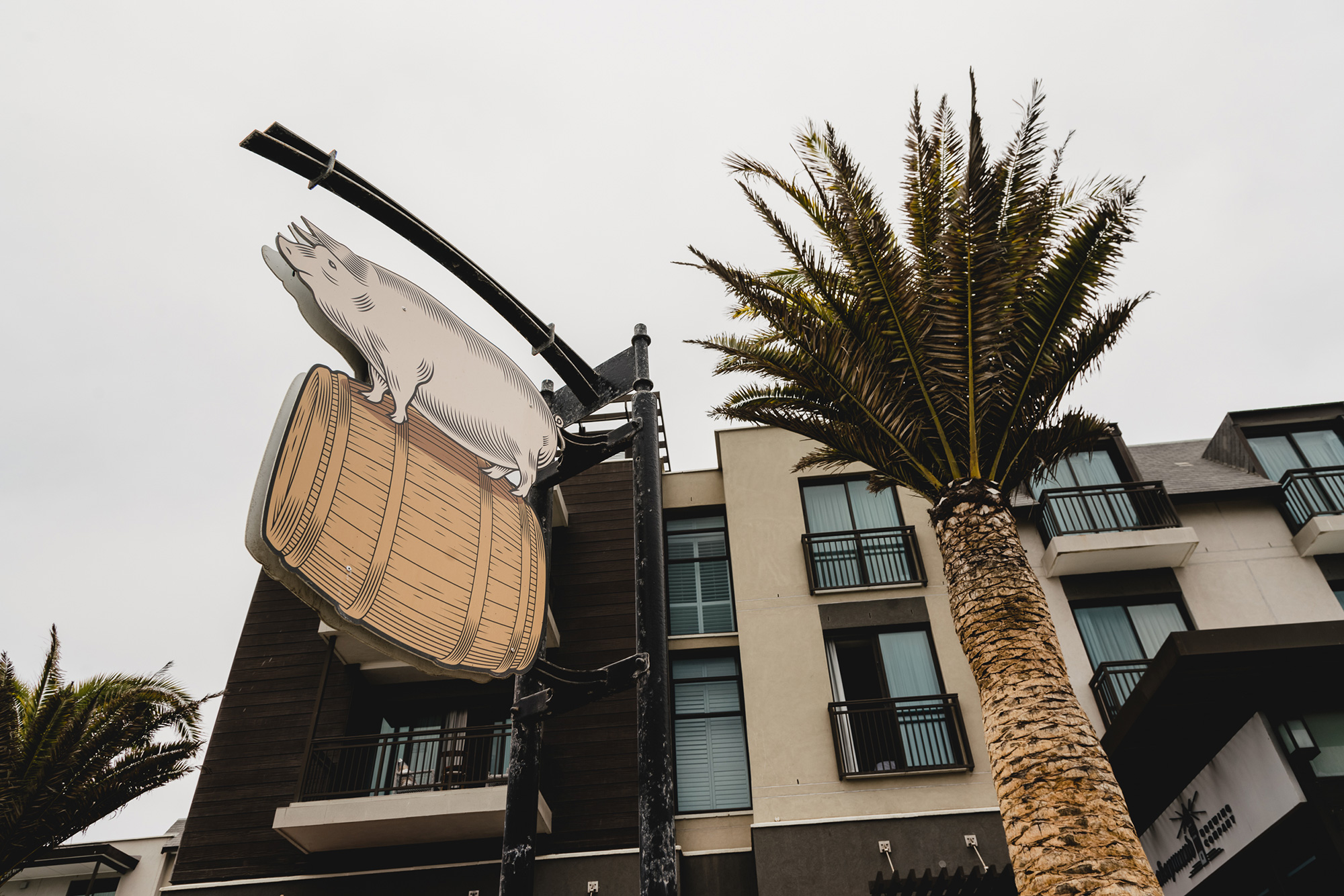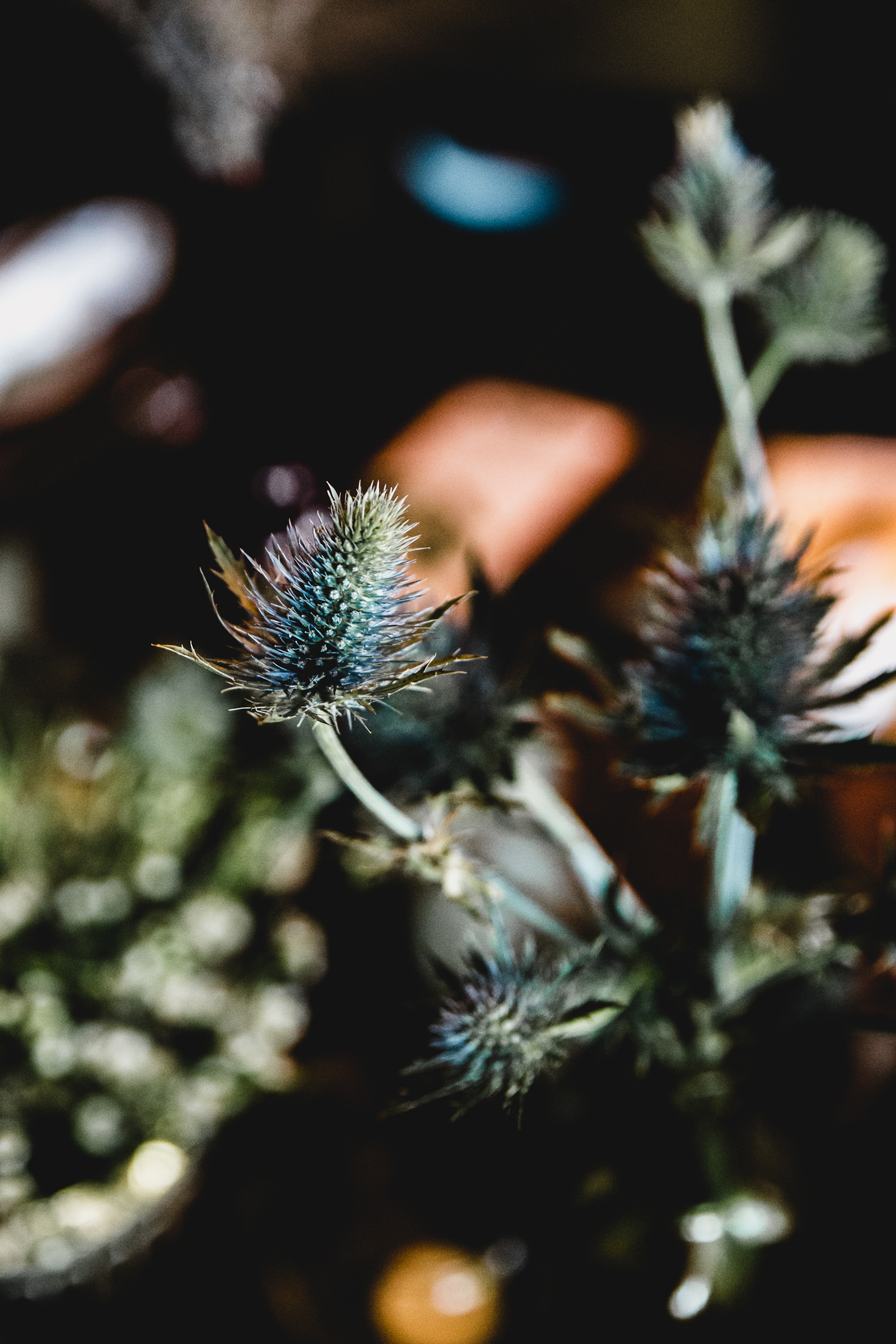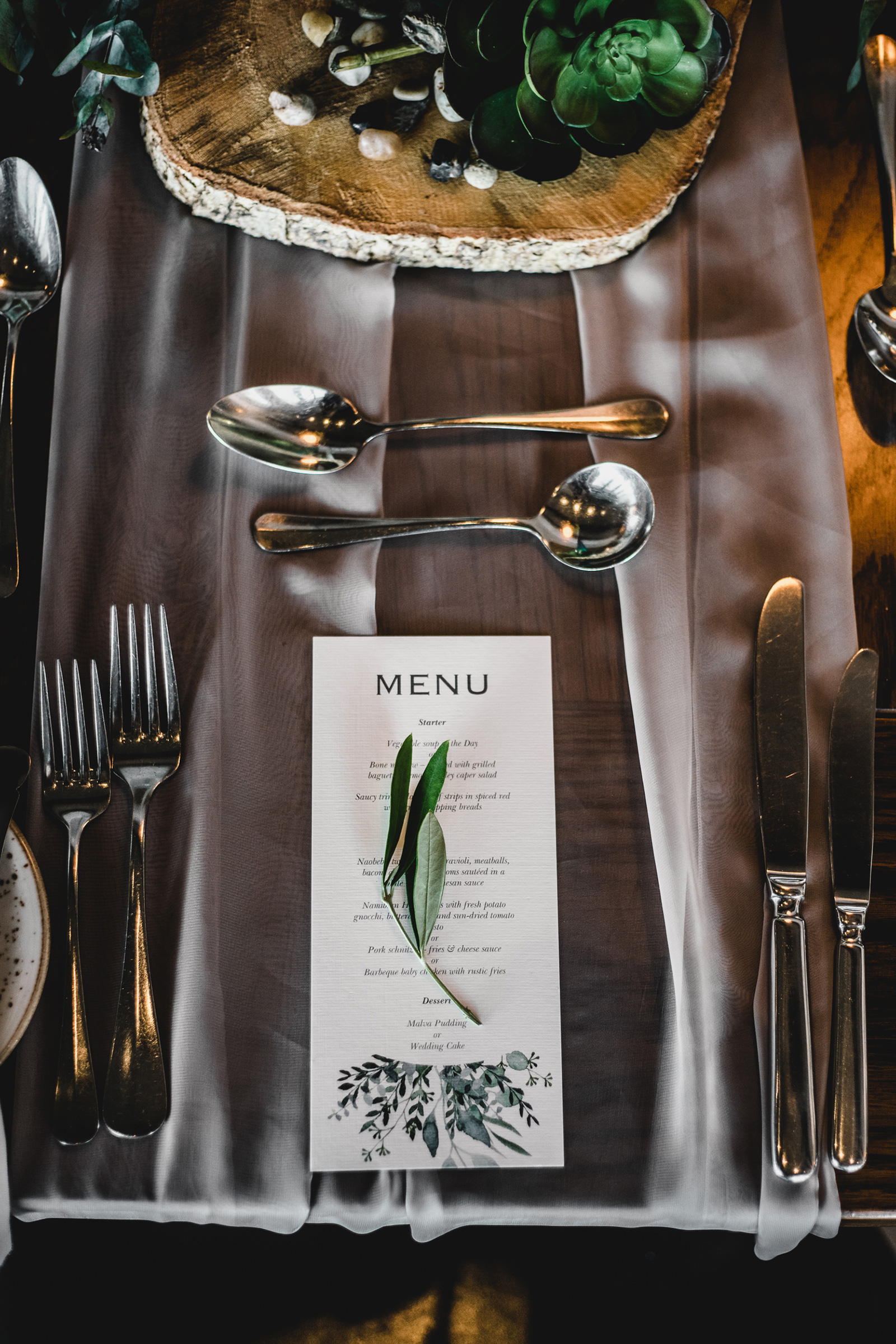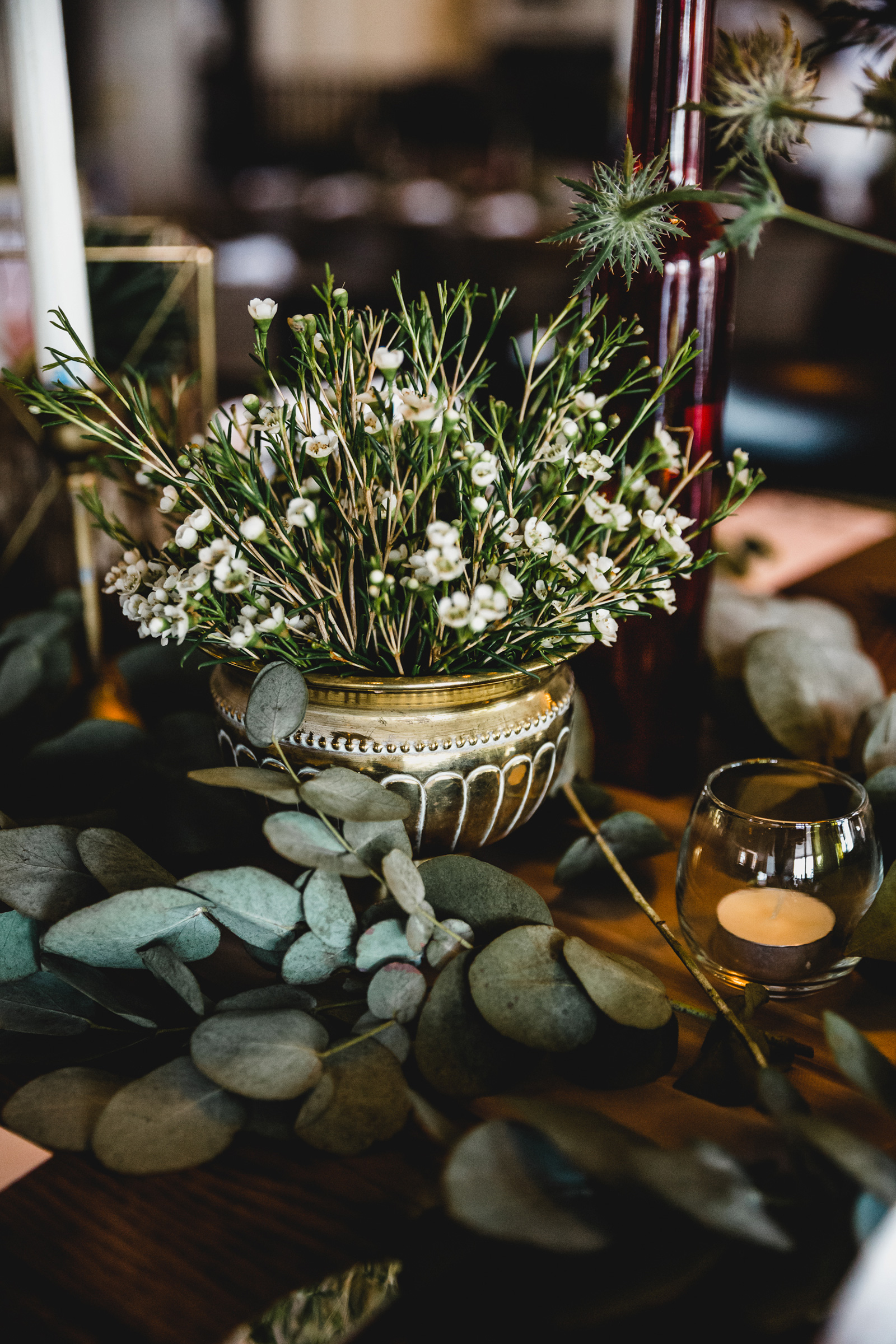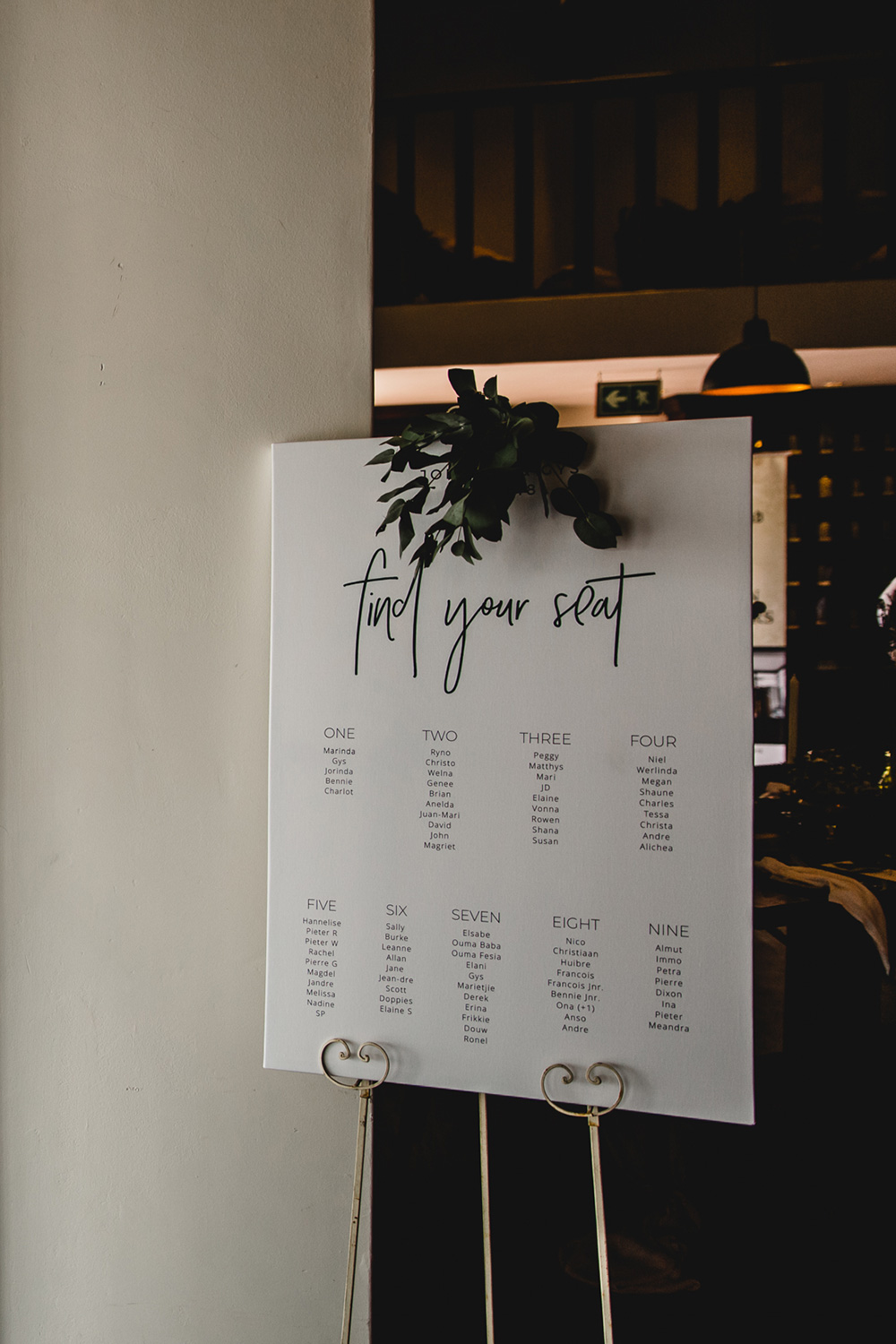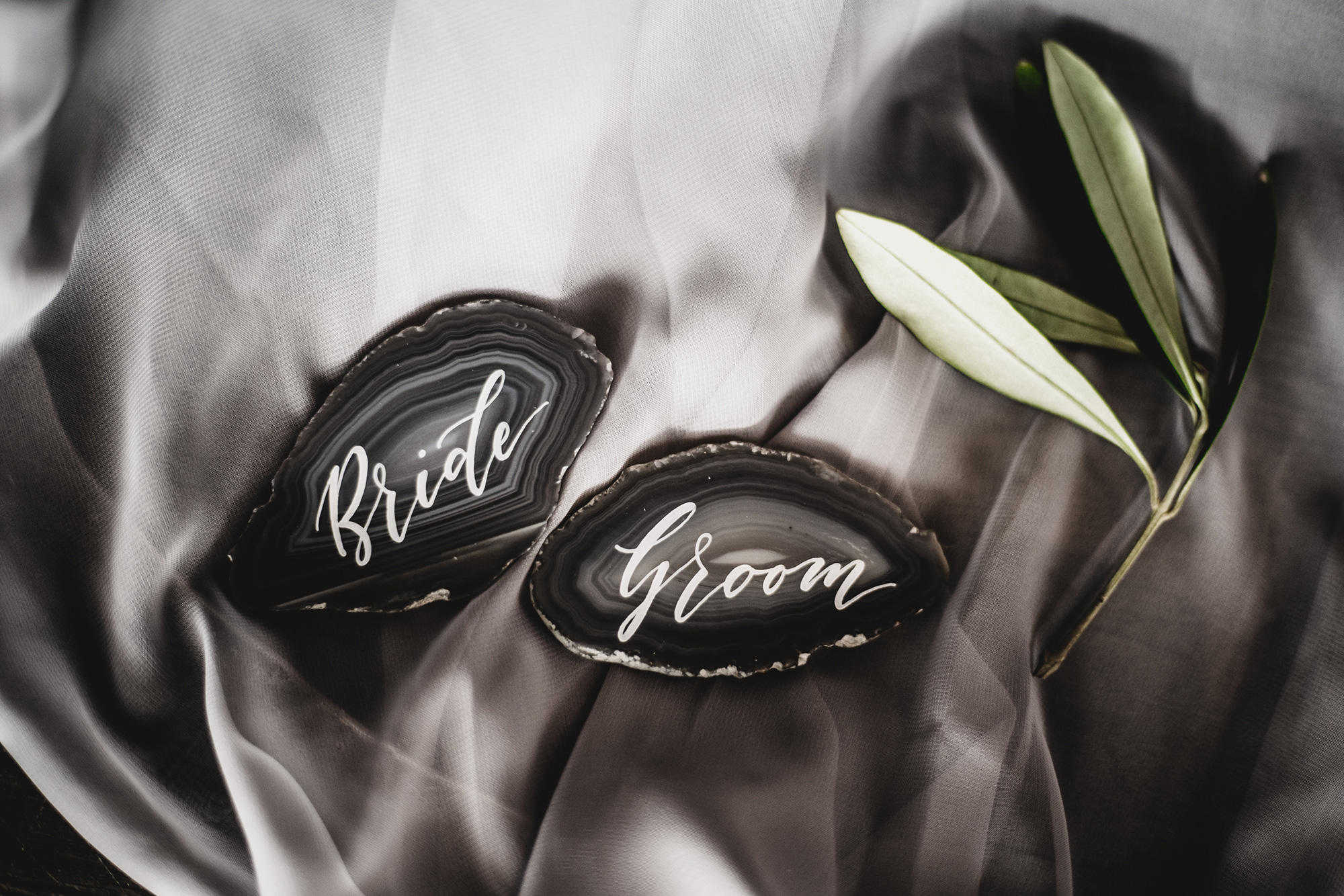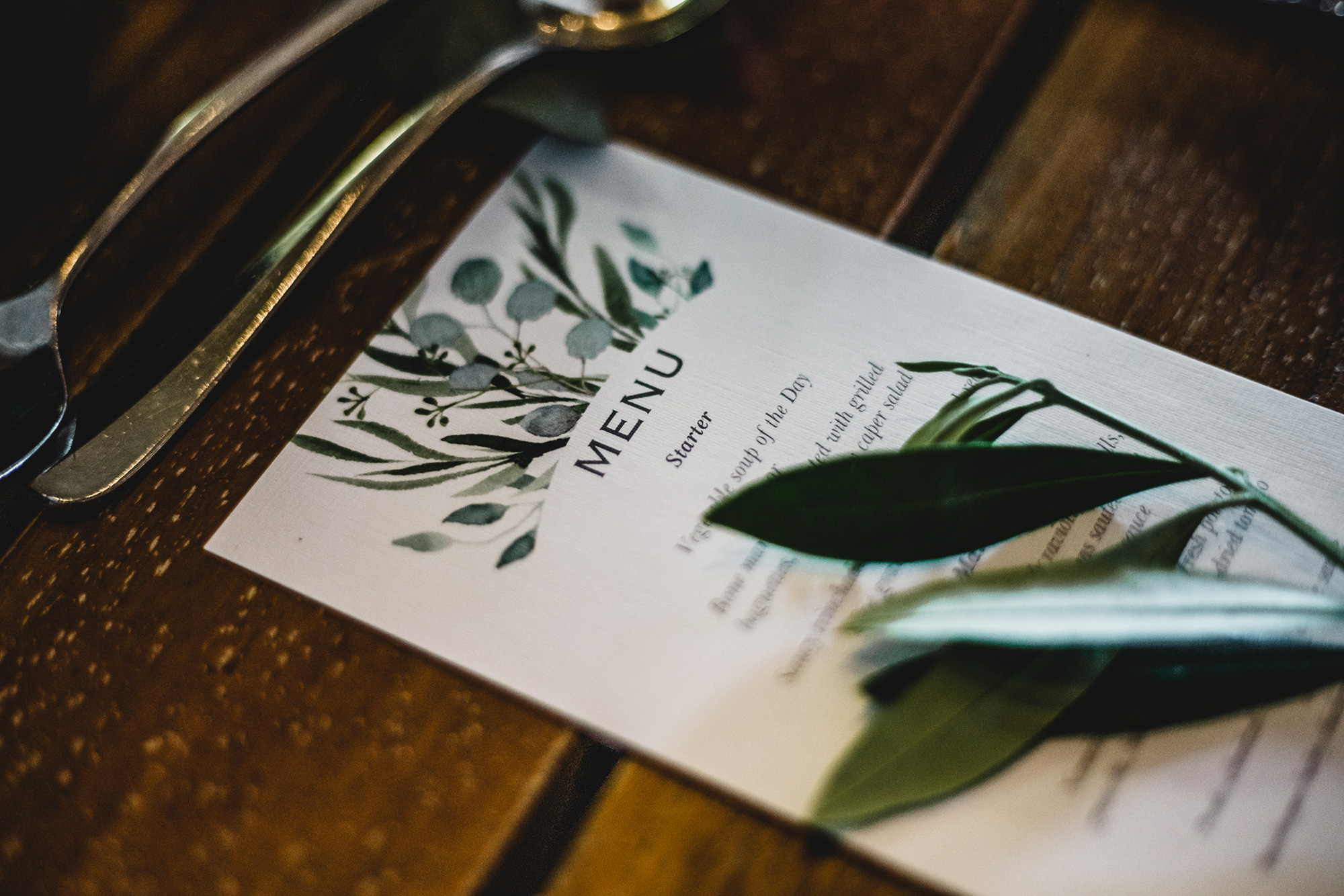 "It was a boho-meets-desert-flower style," smiles the bride.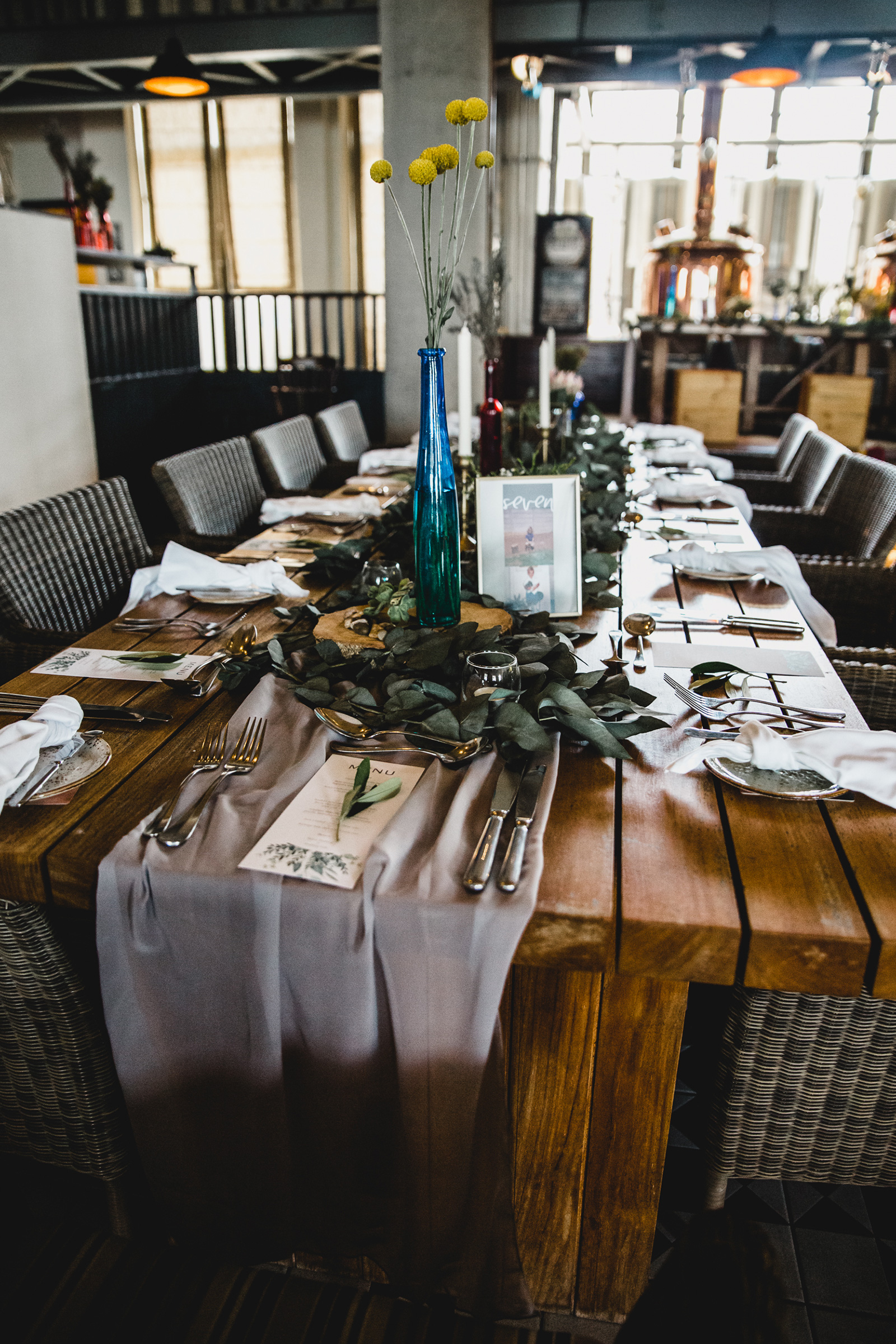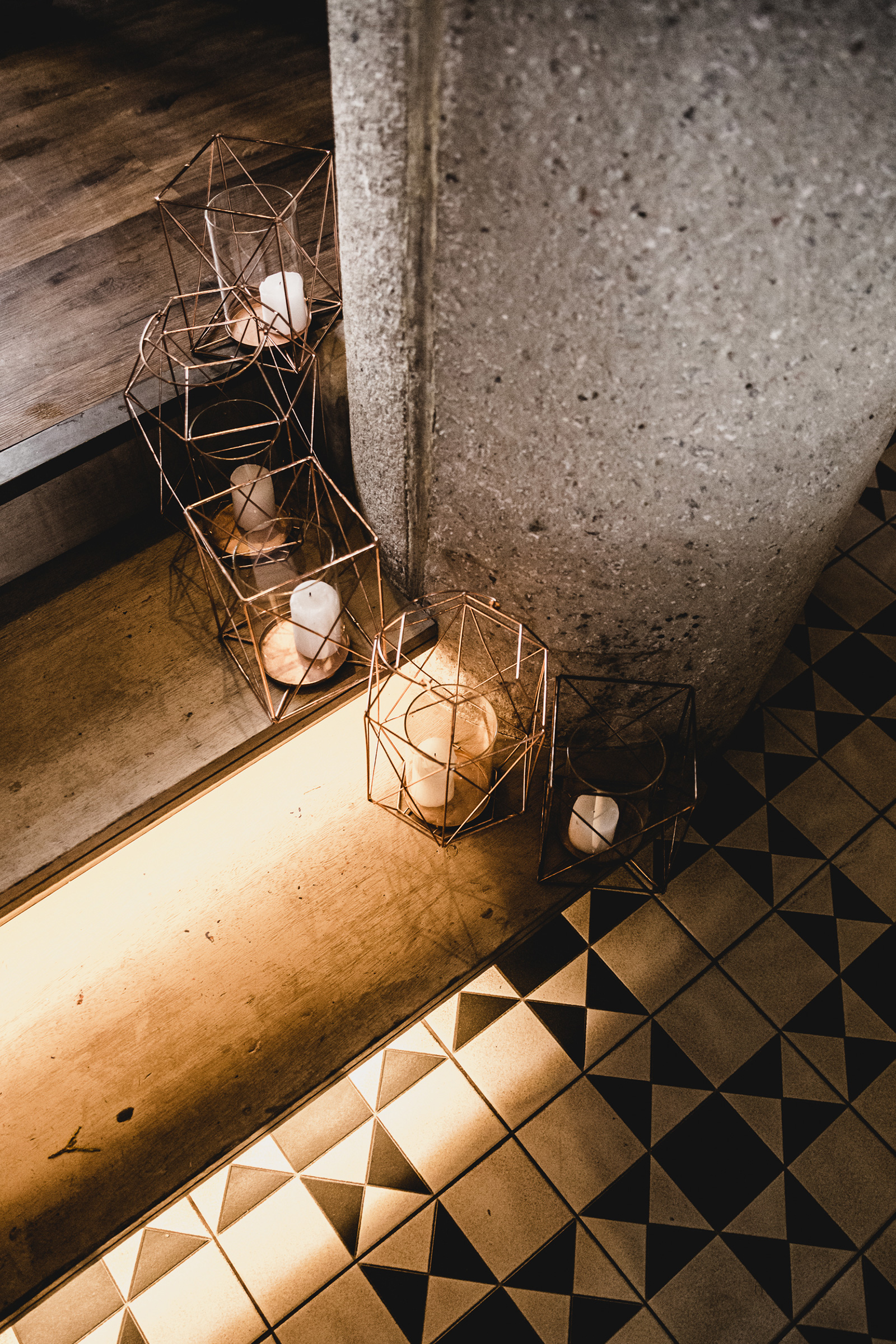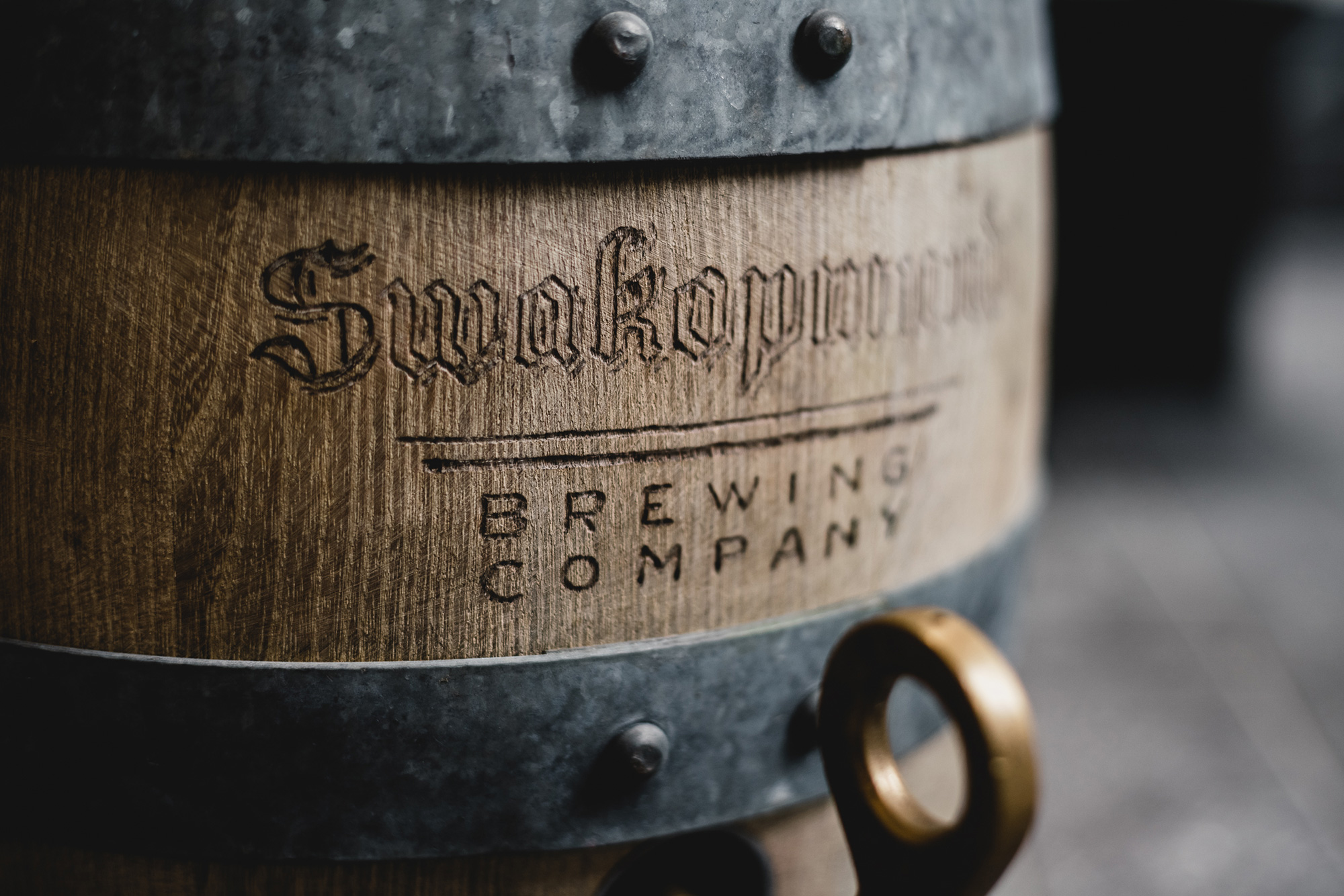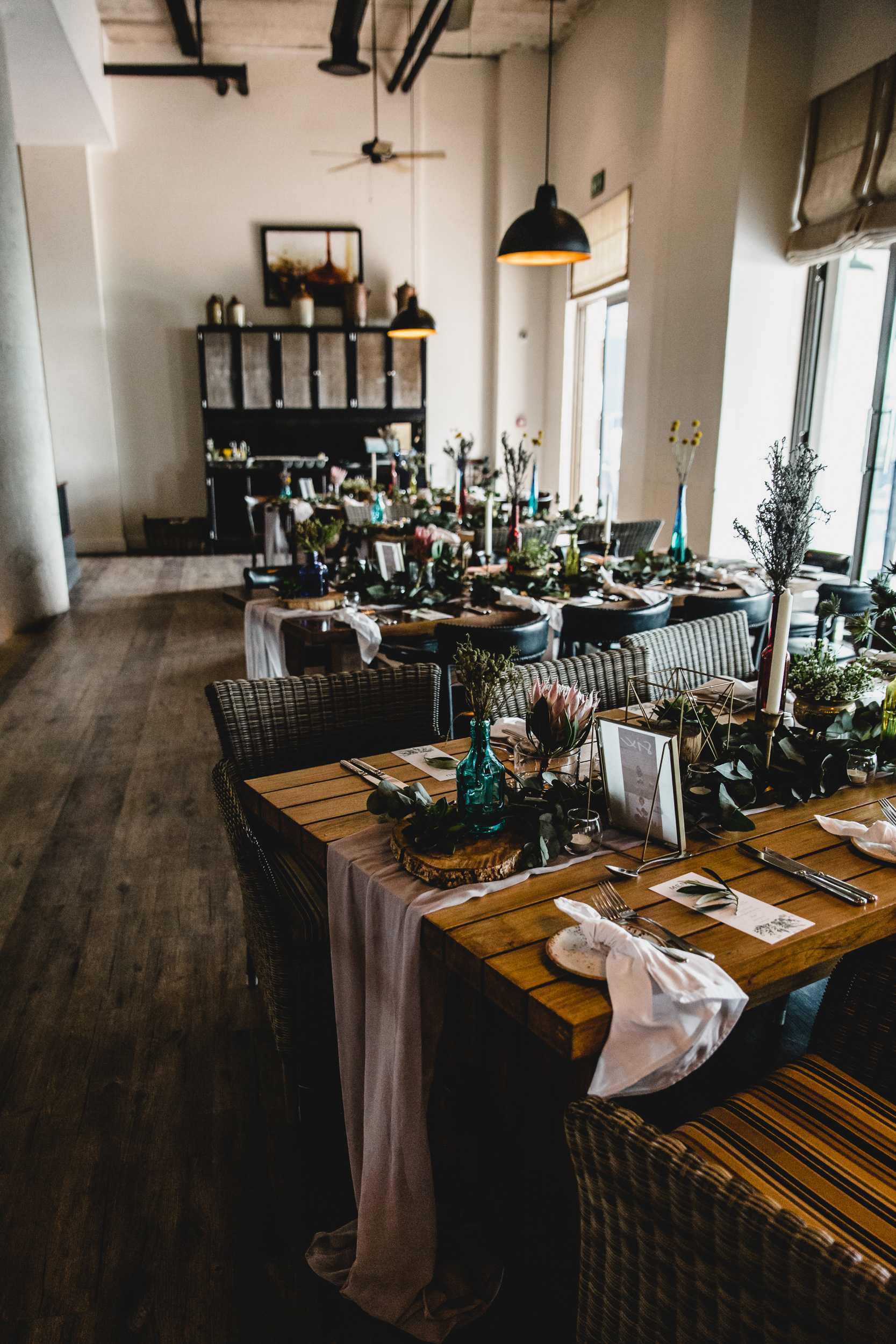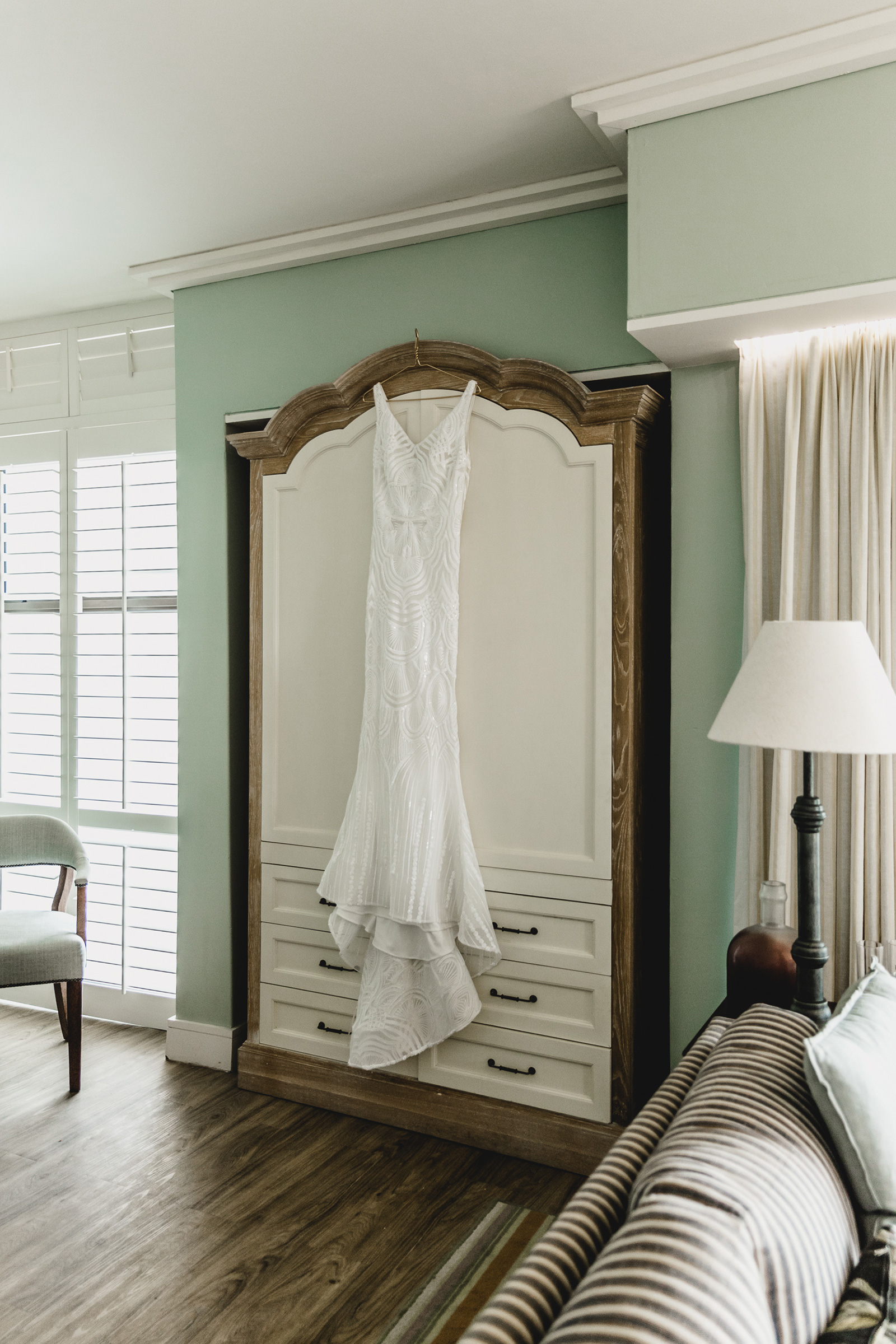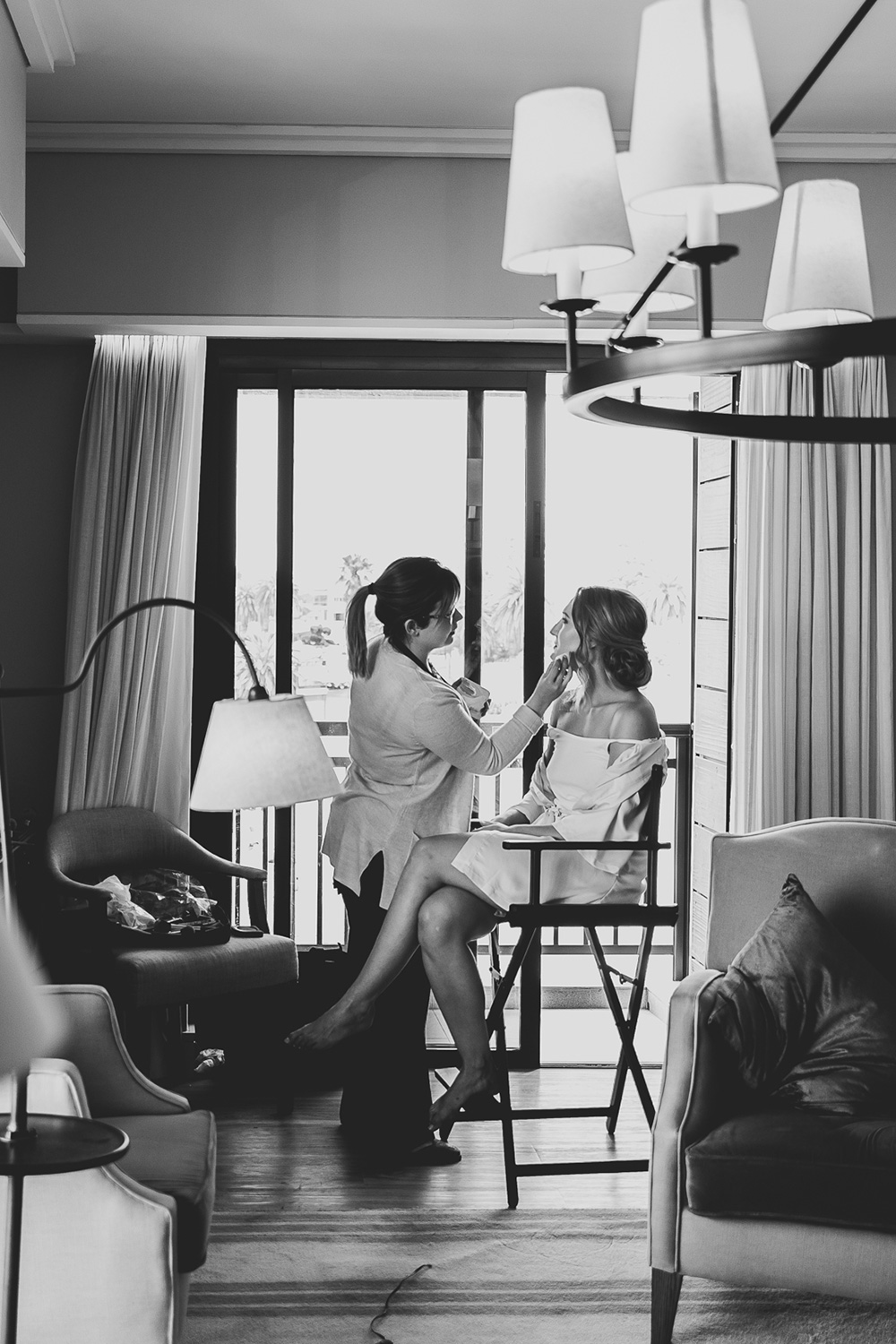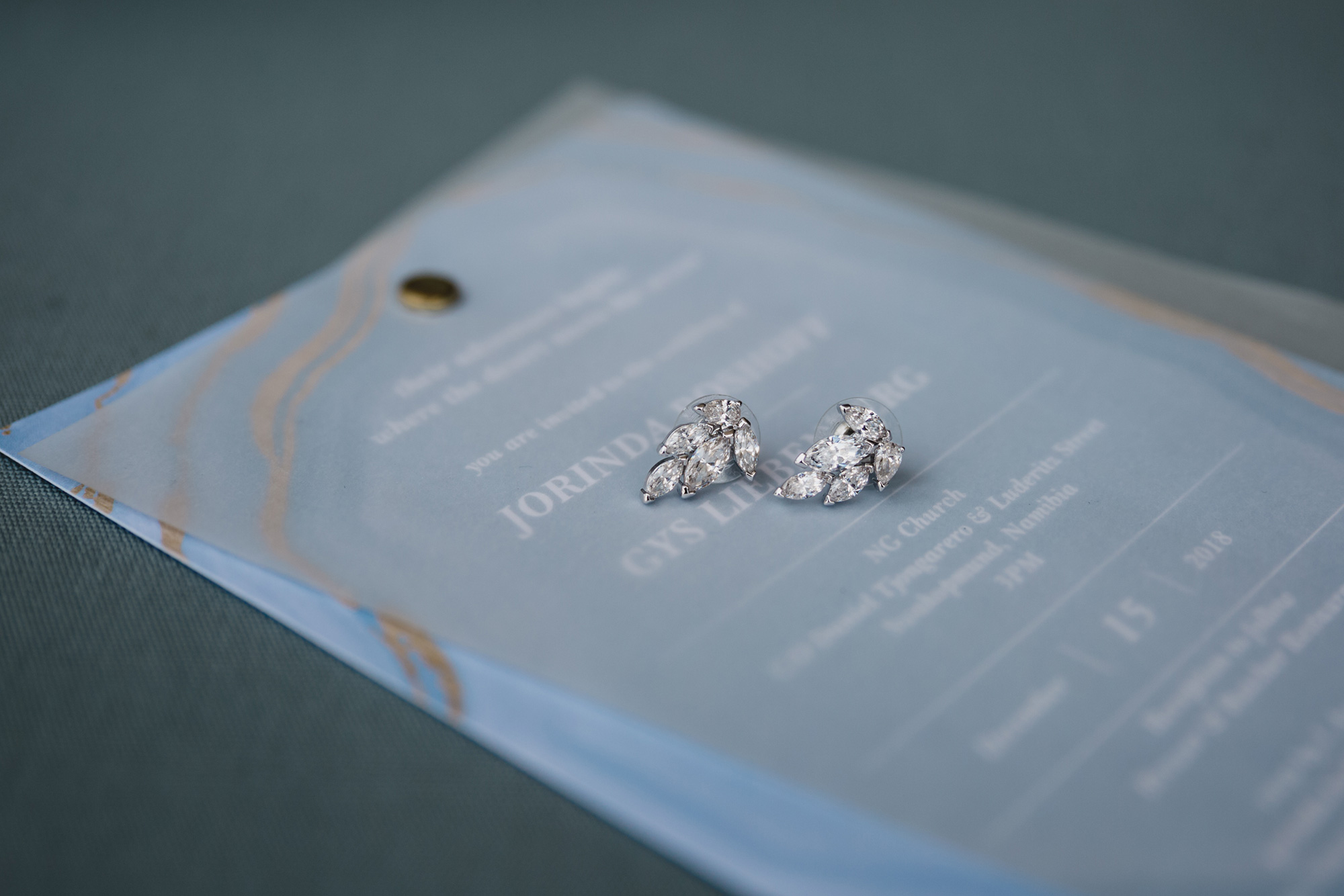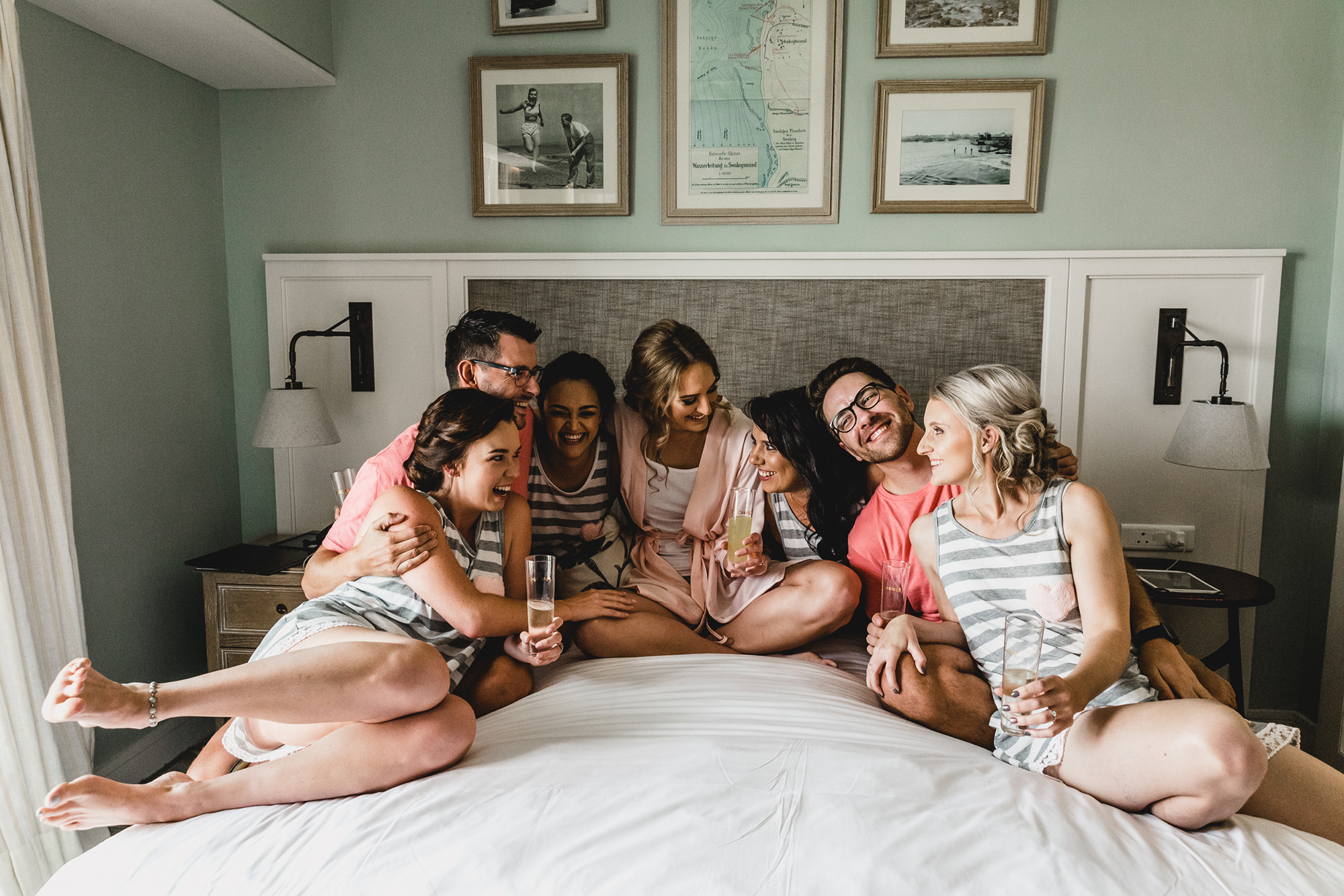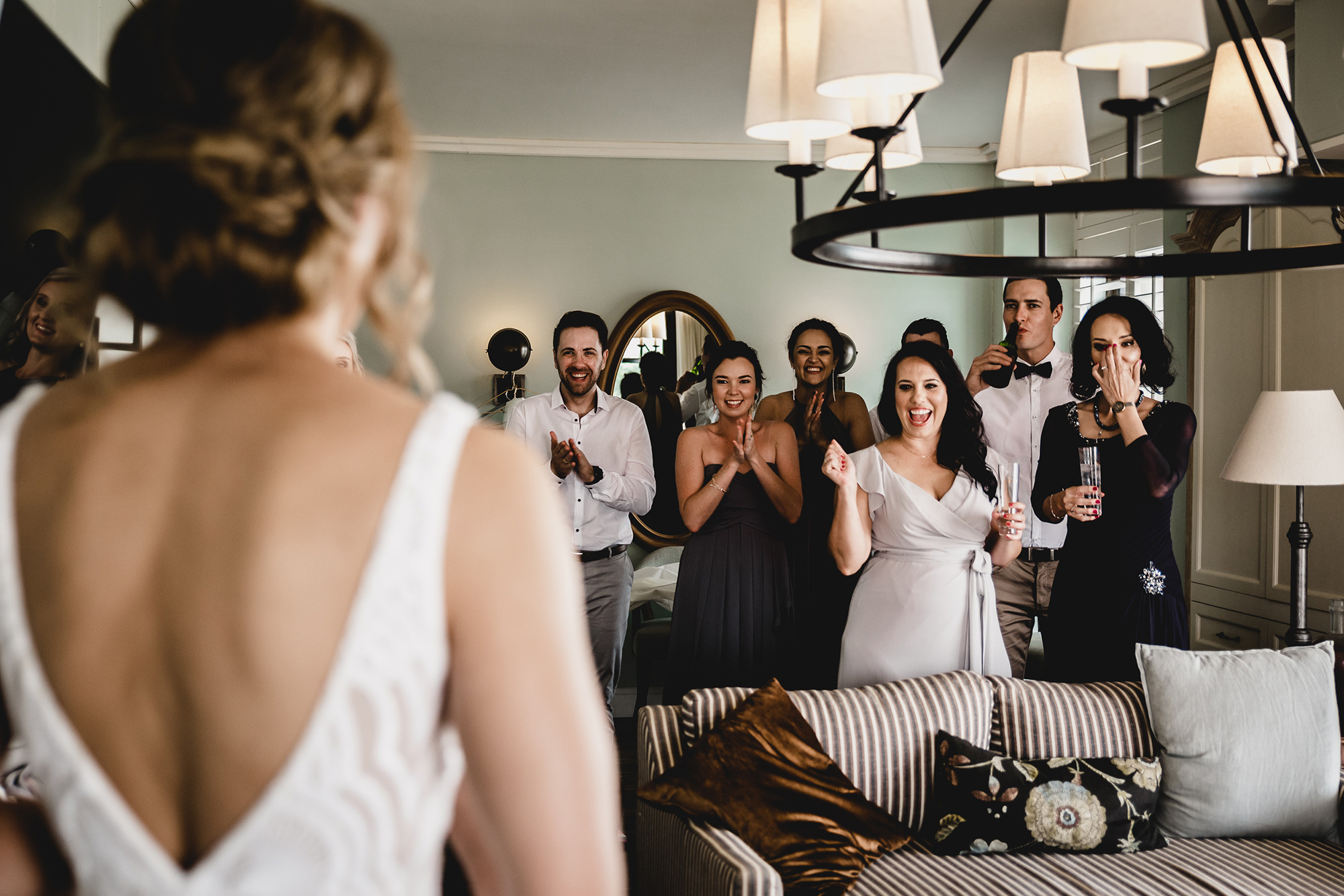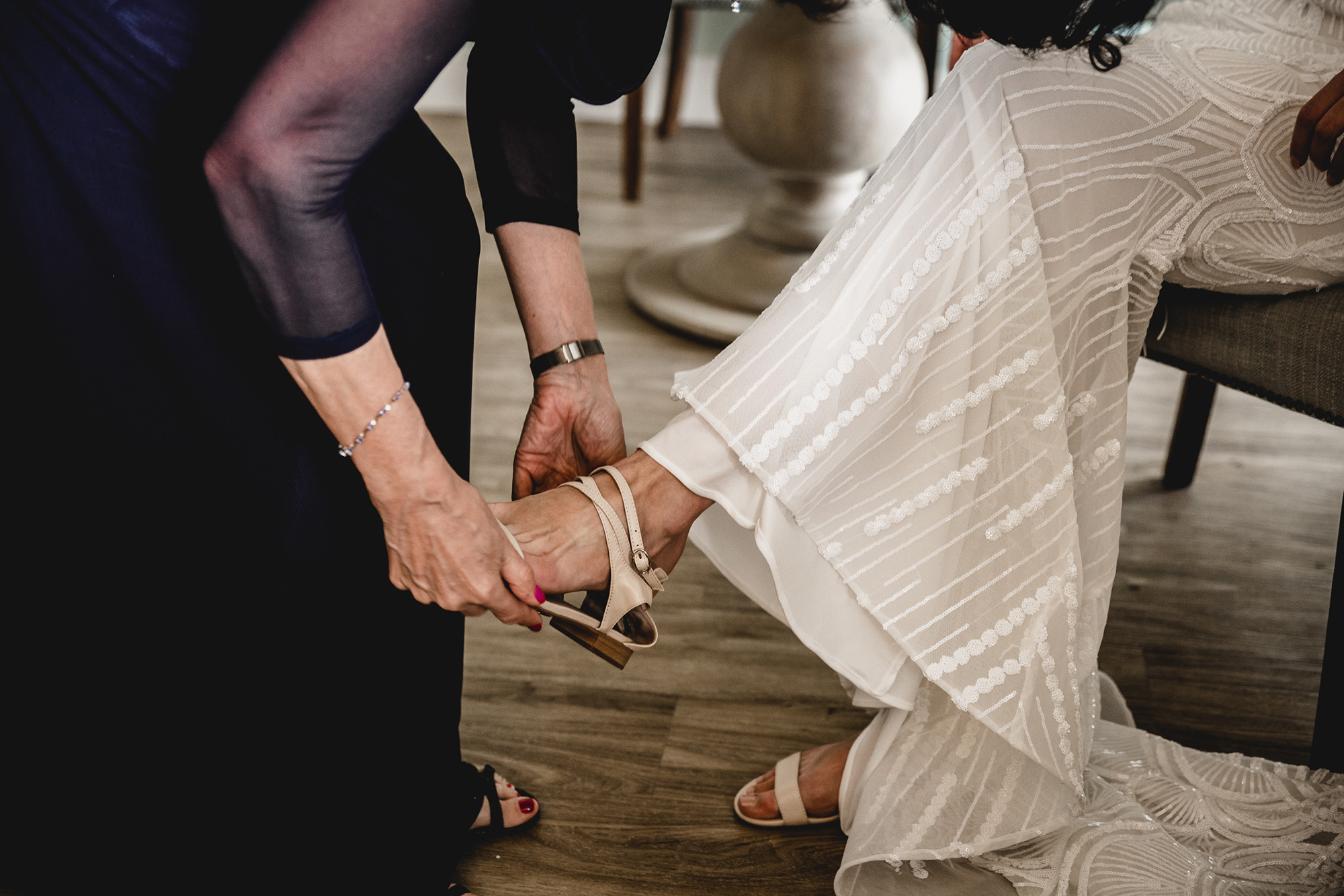 The bride opted for comfortable flats on the day.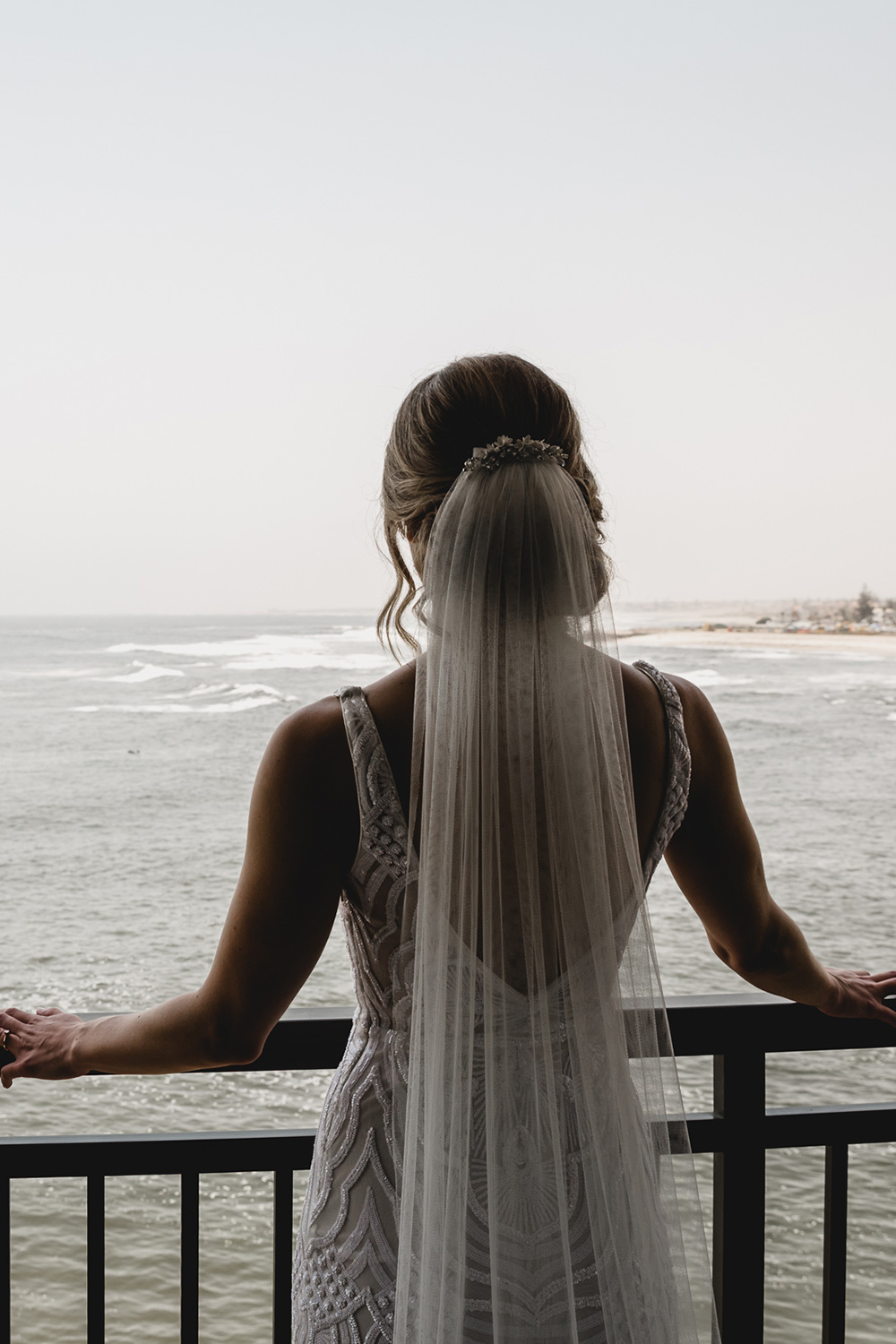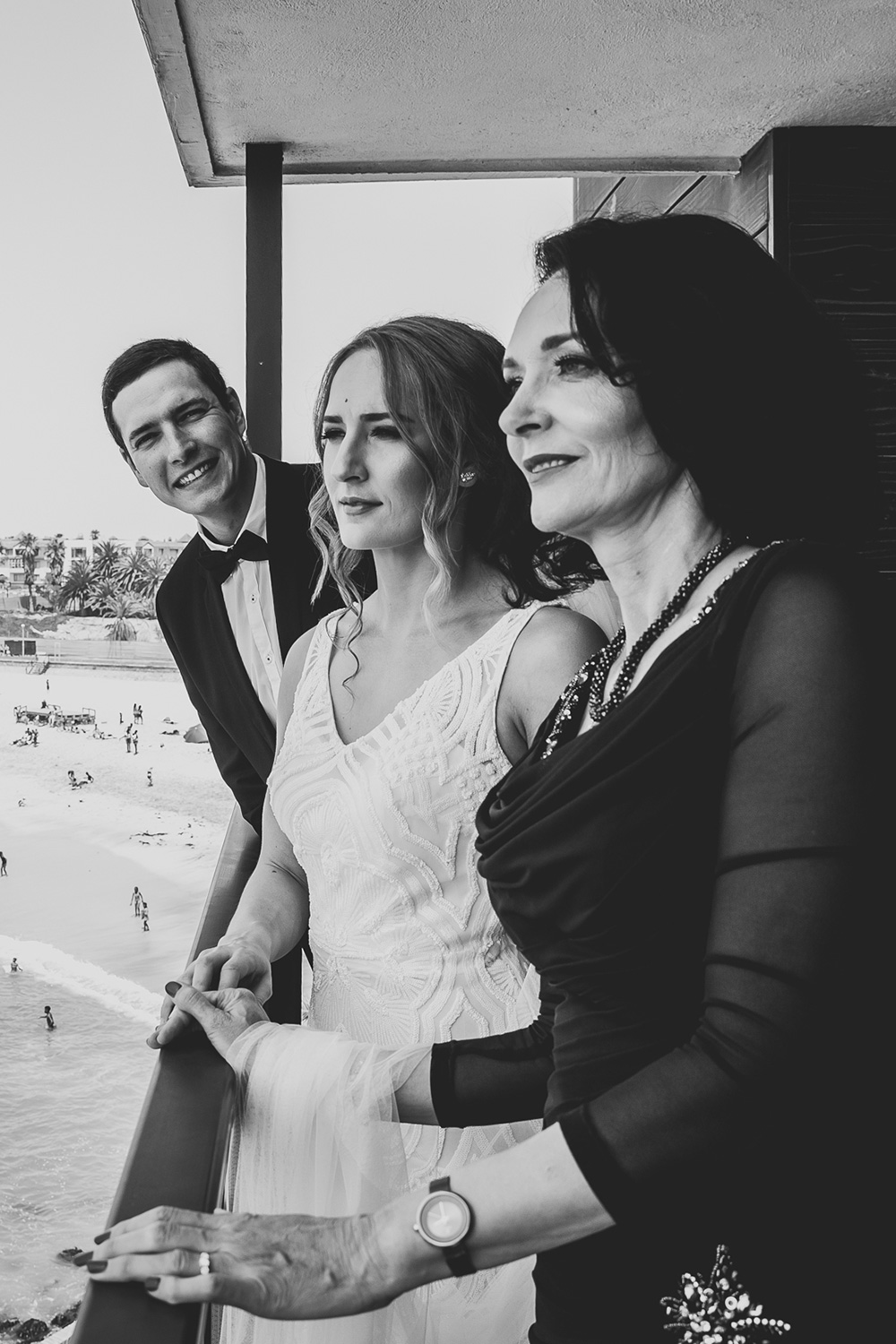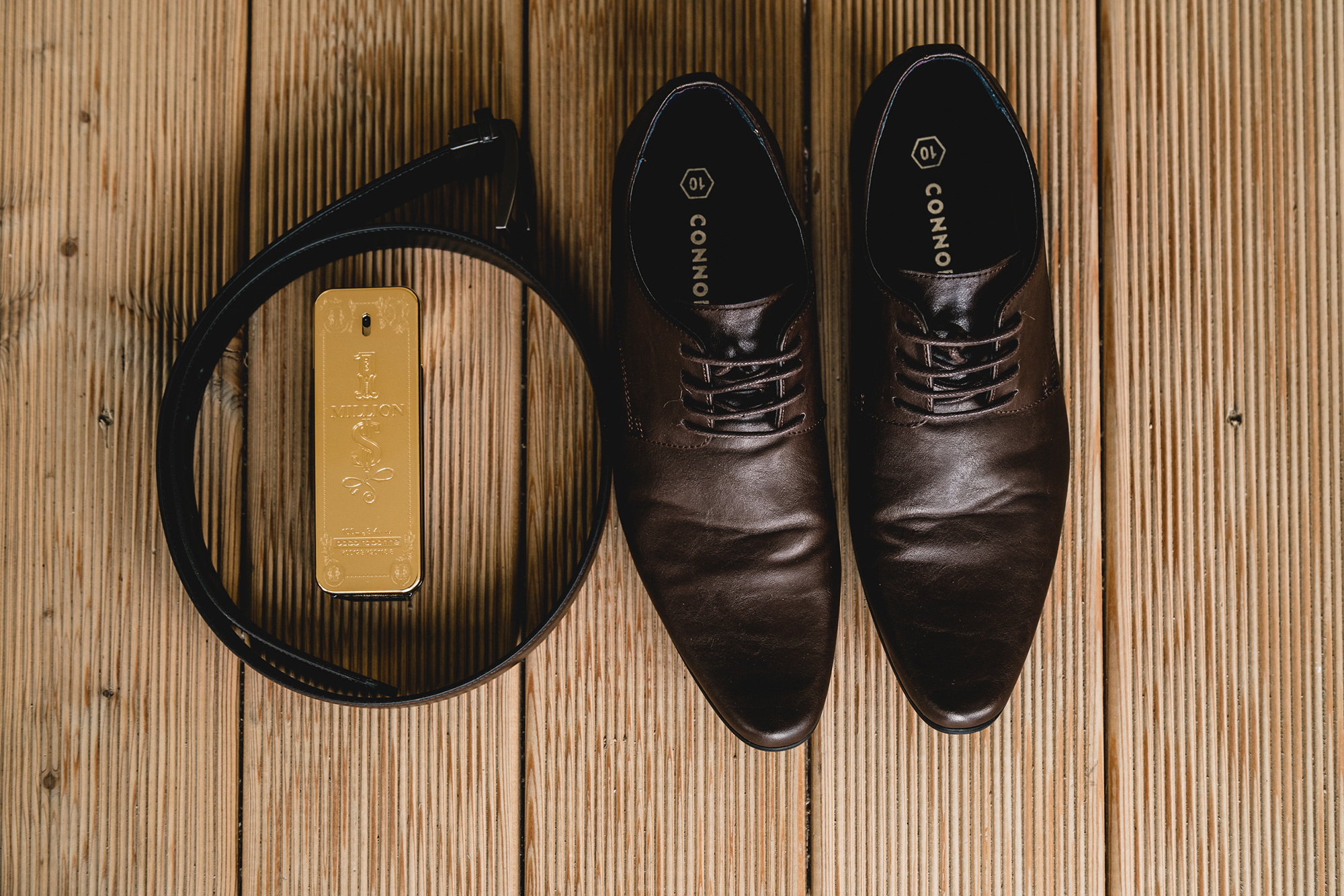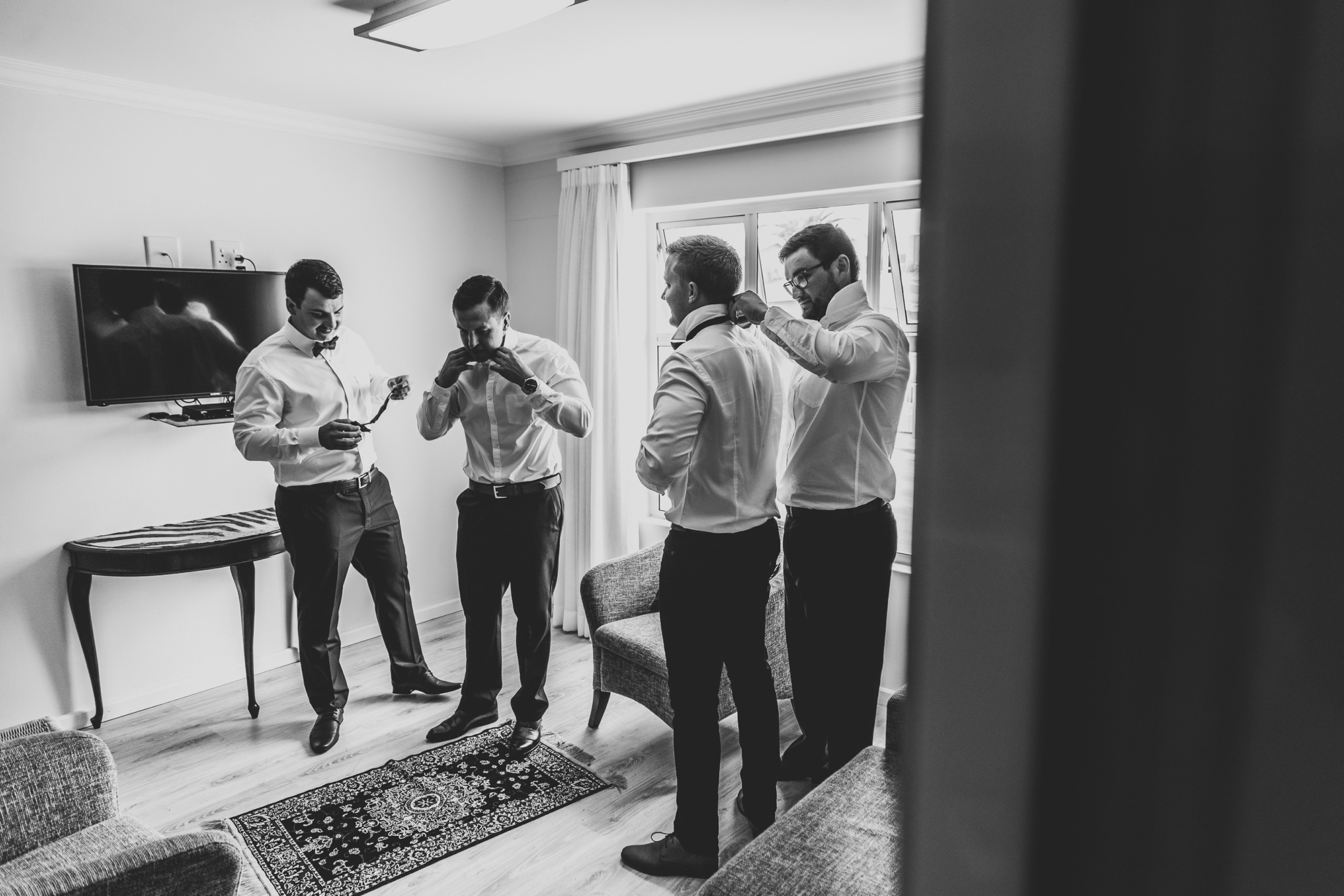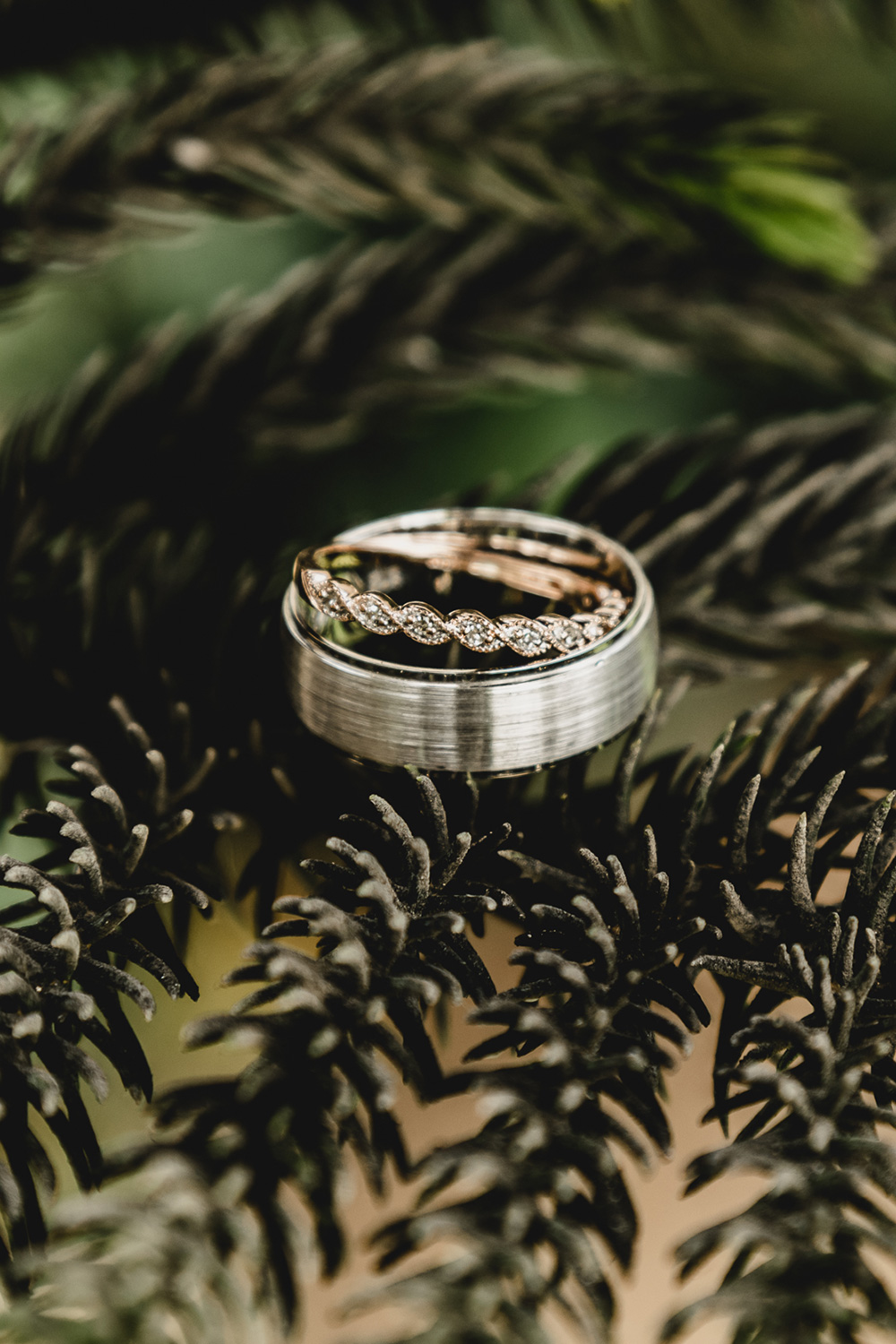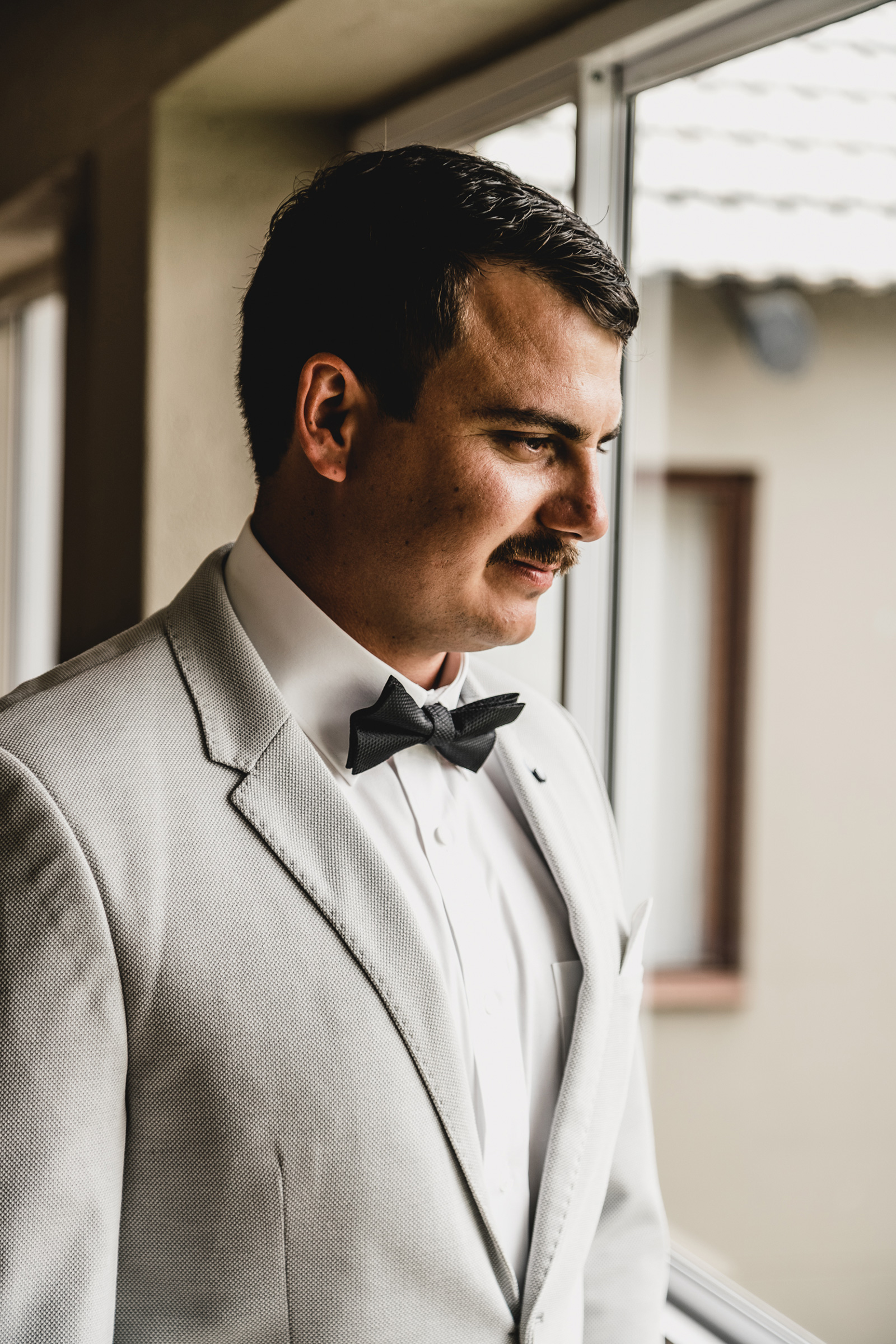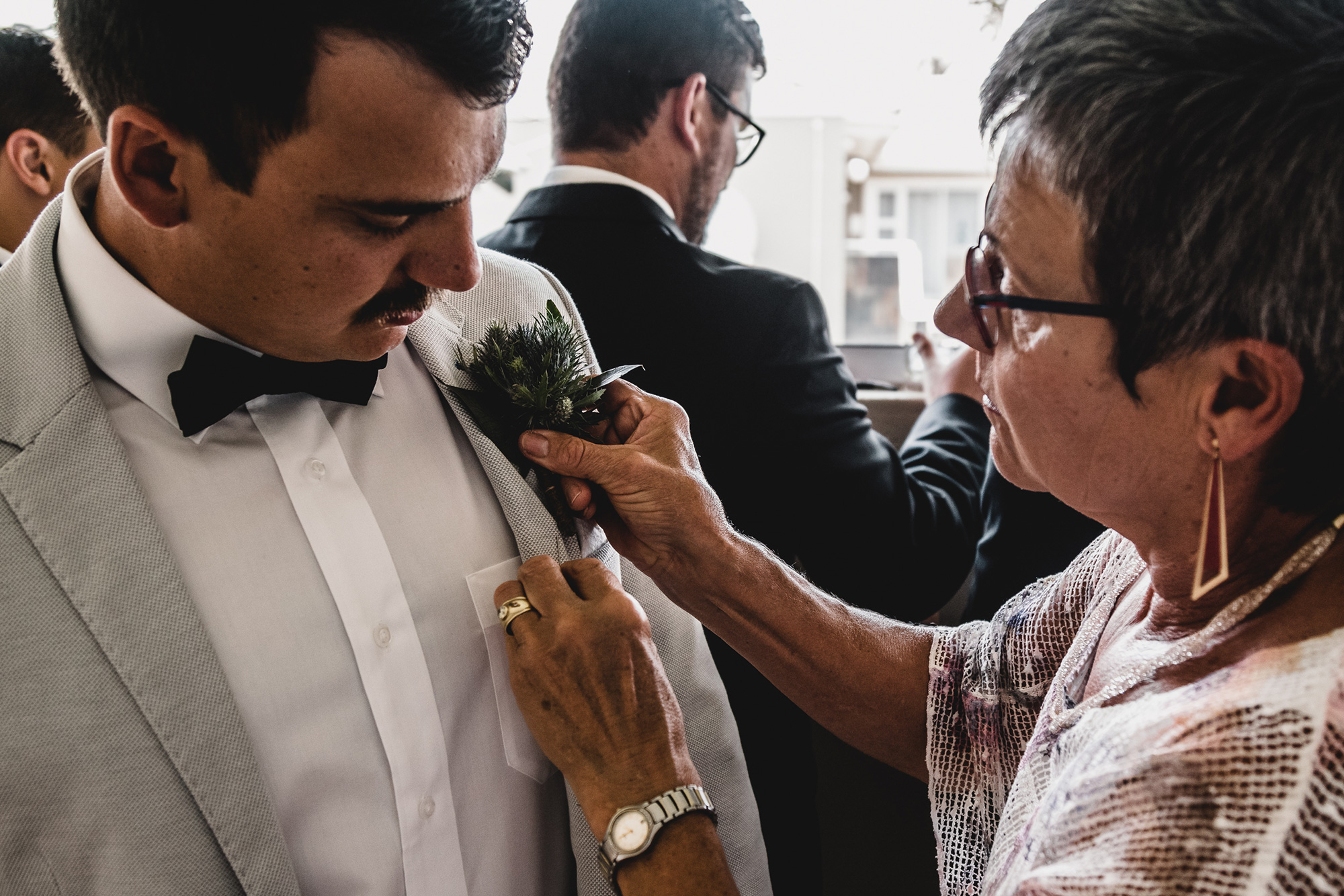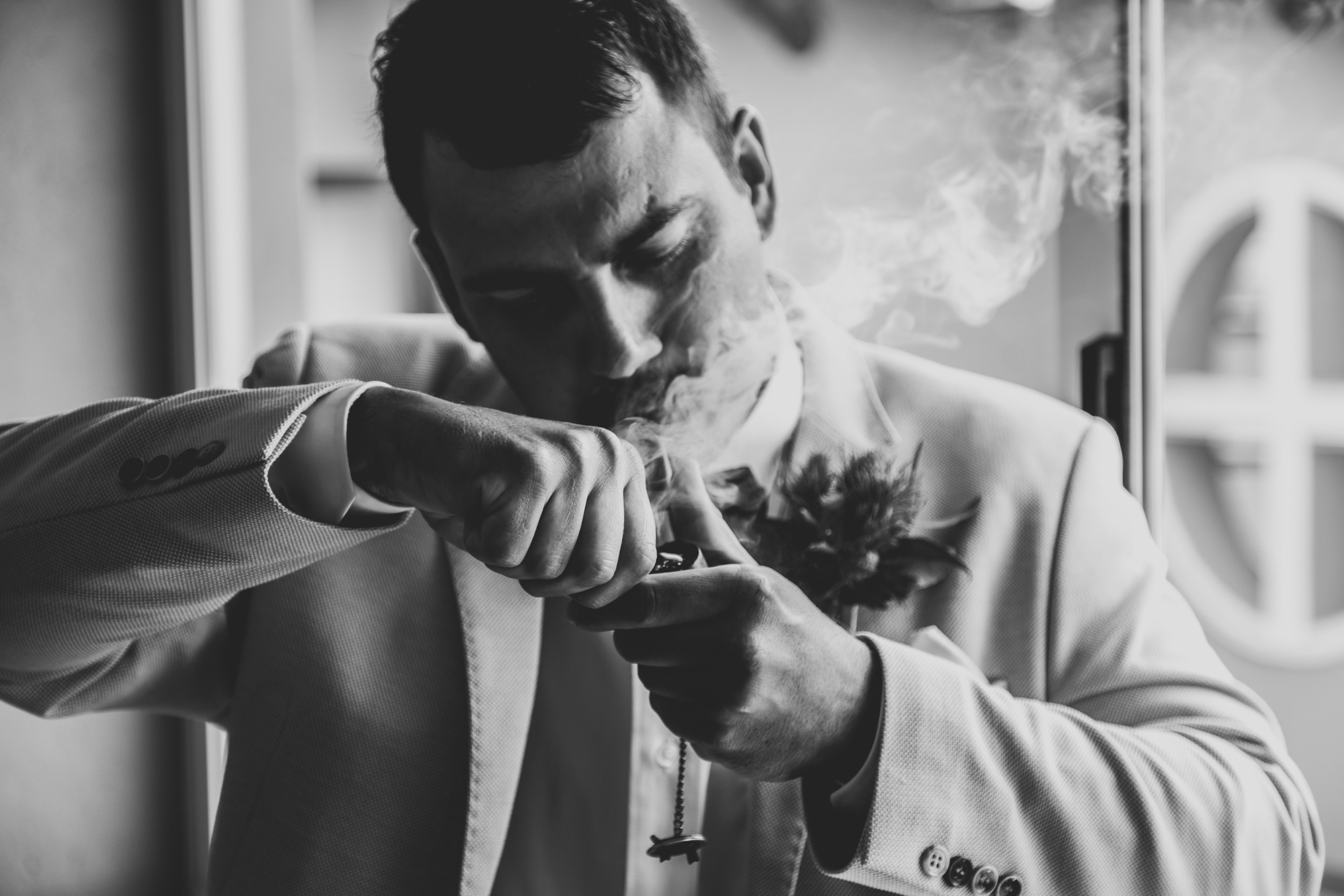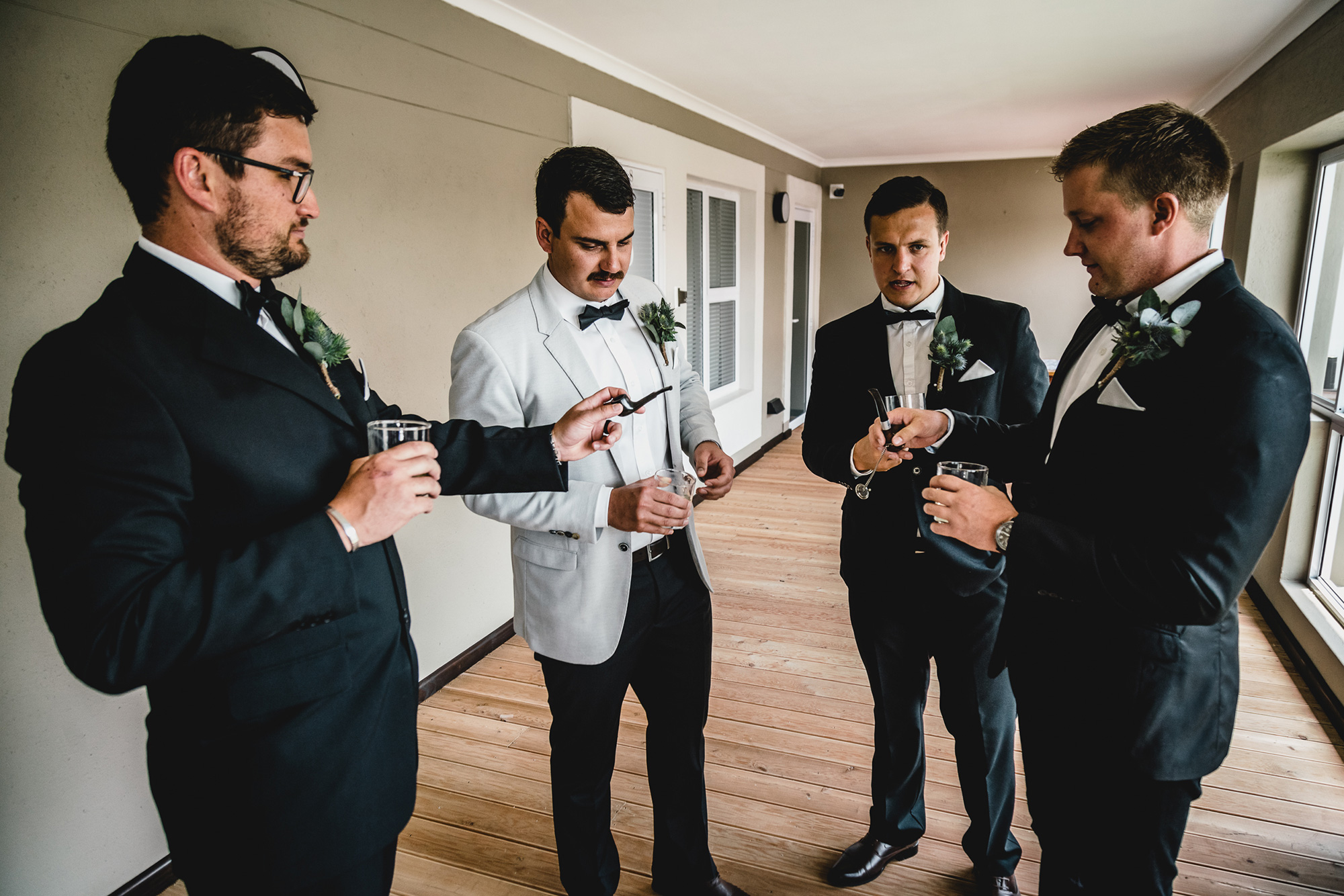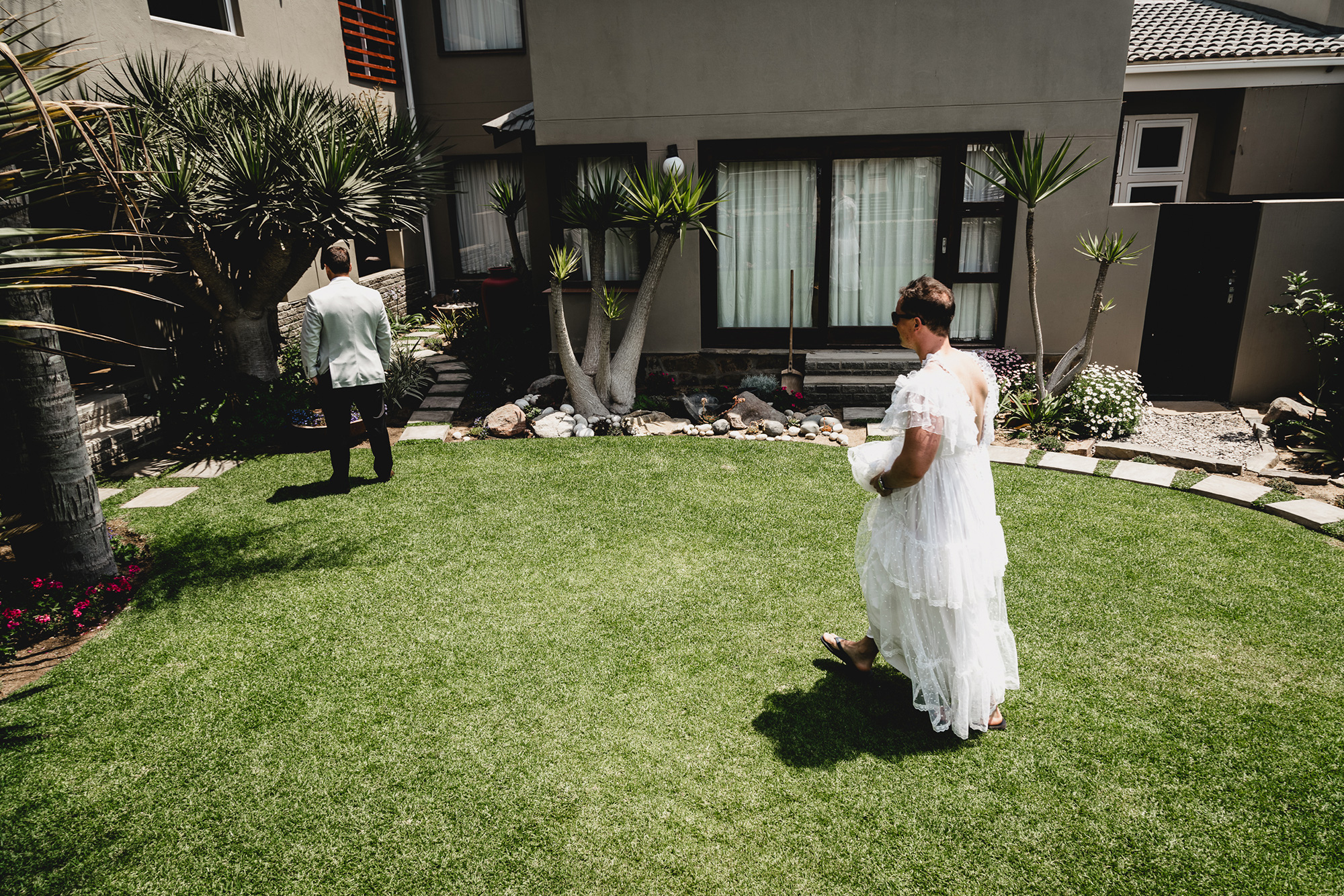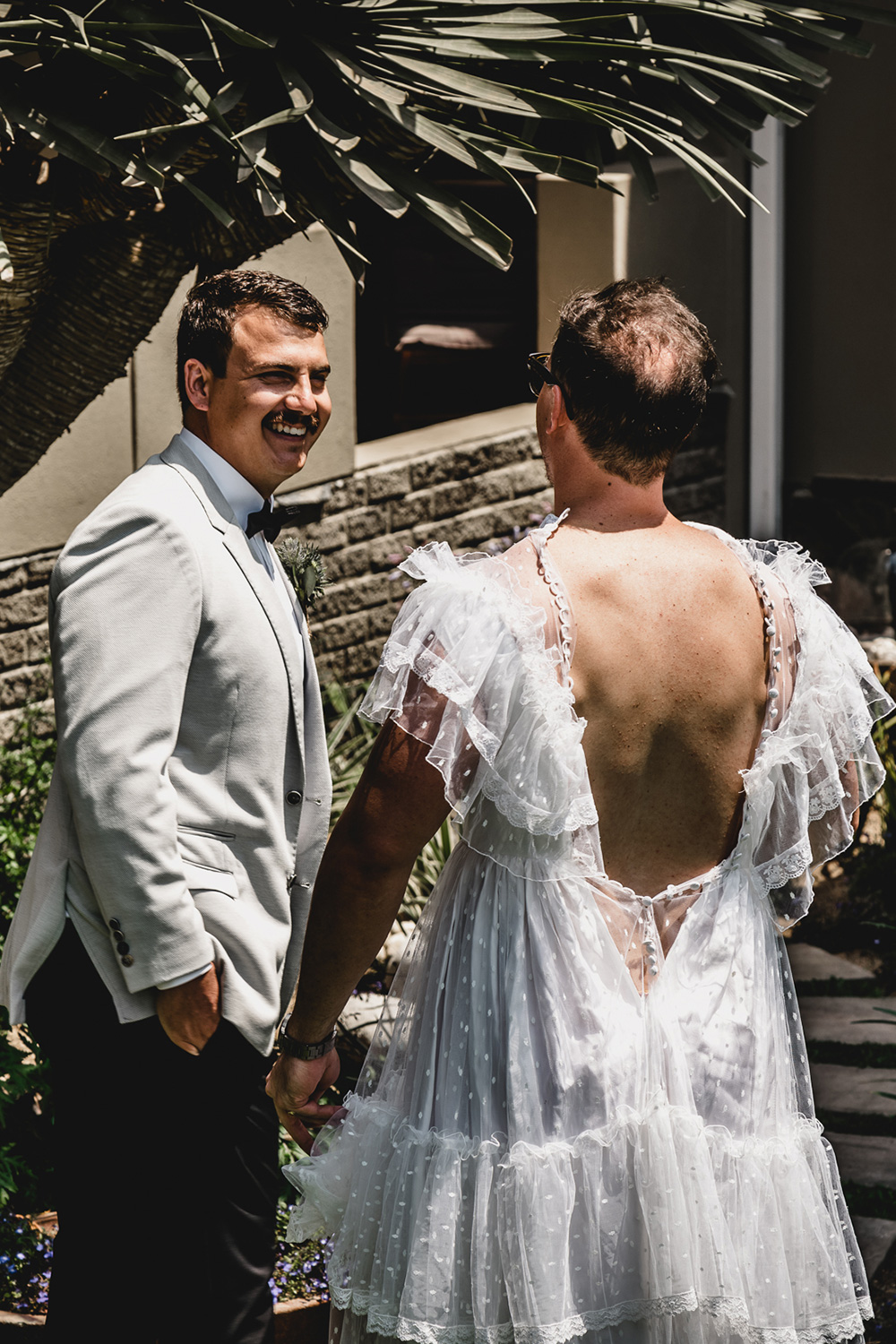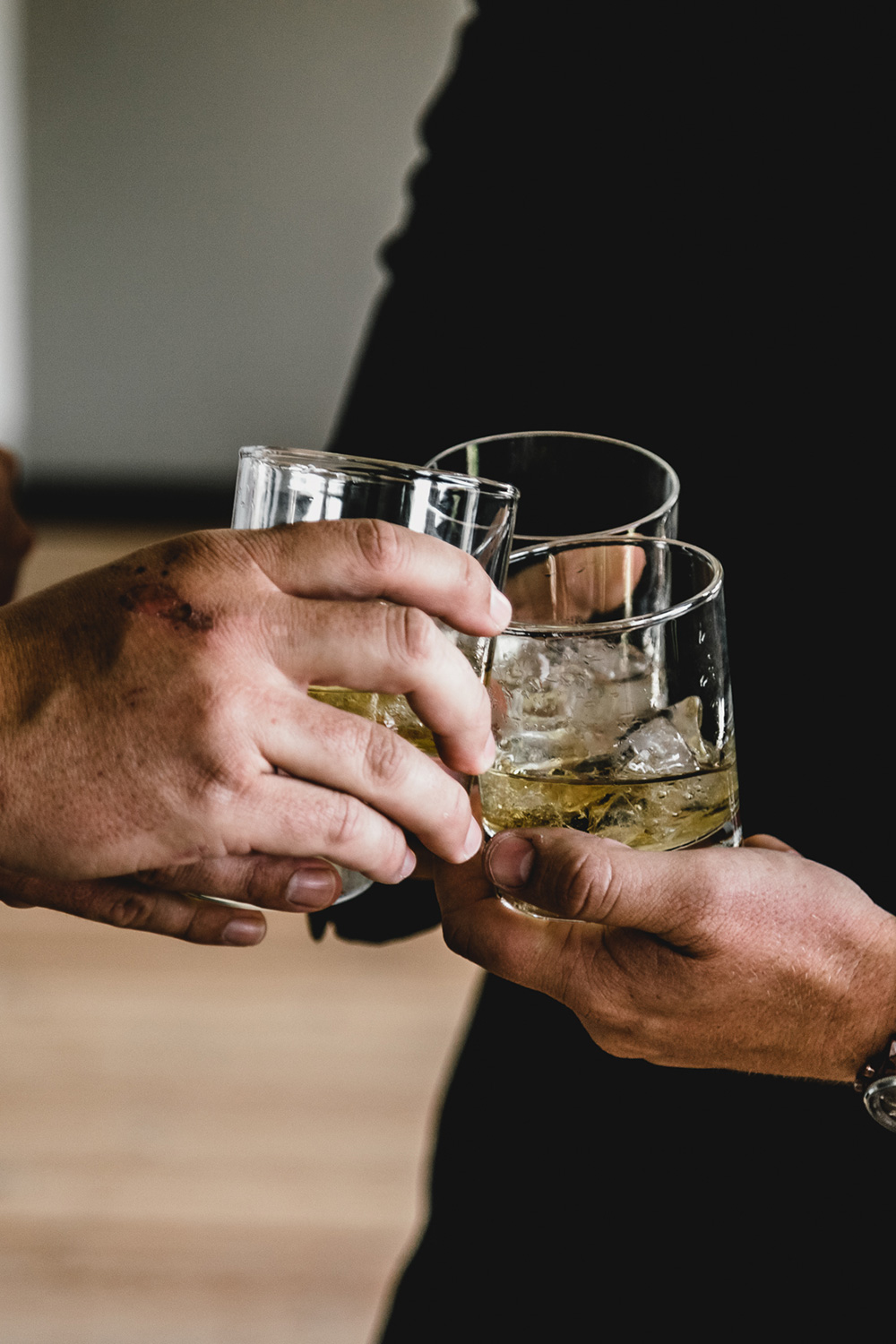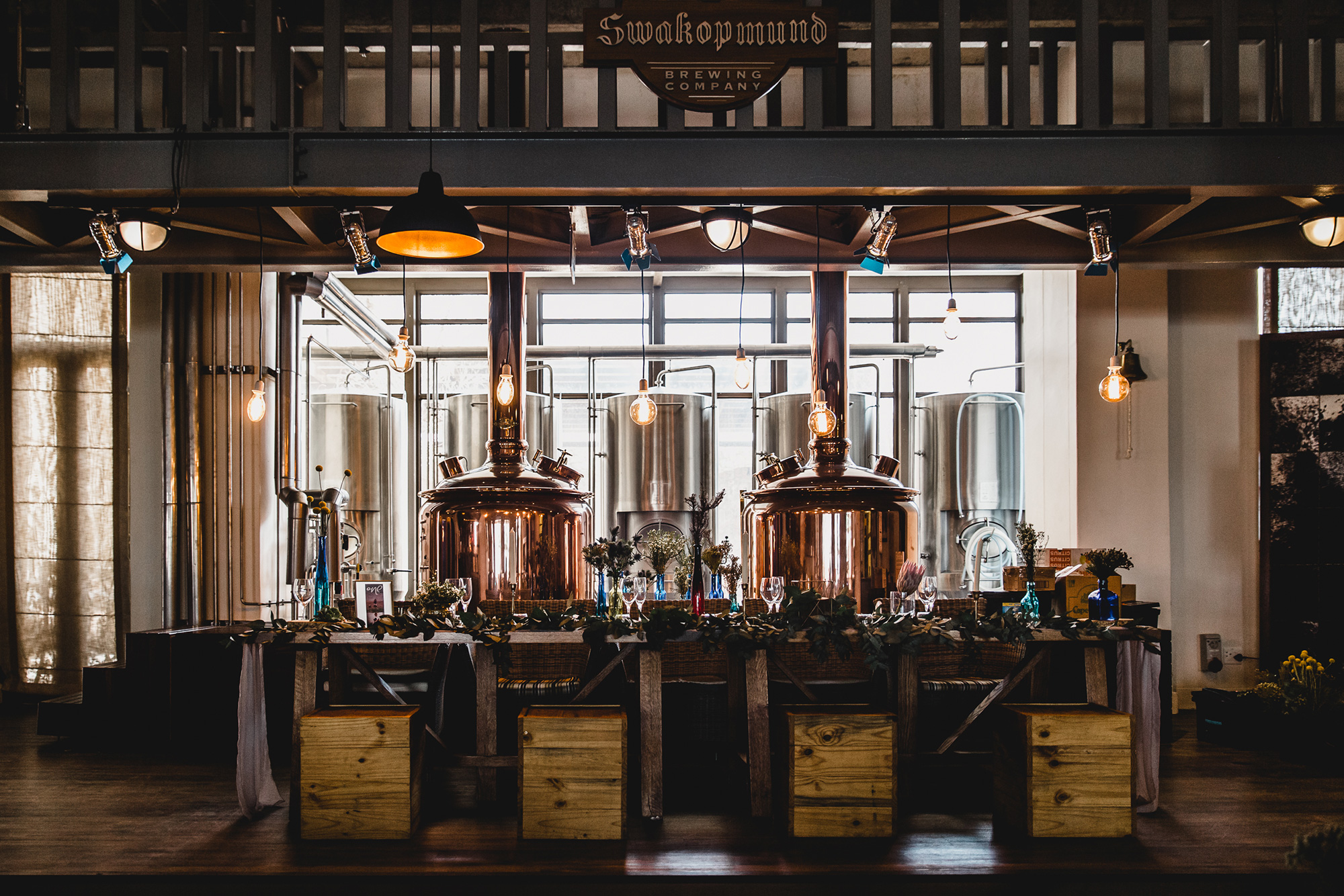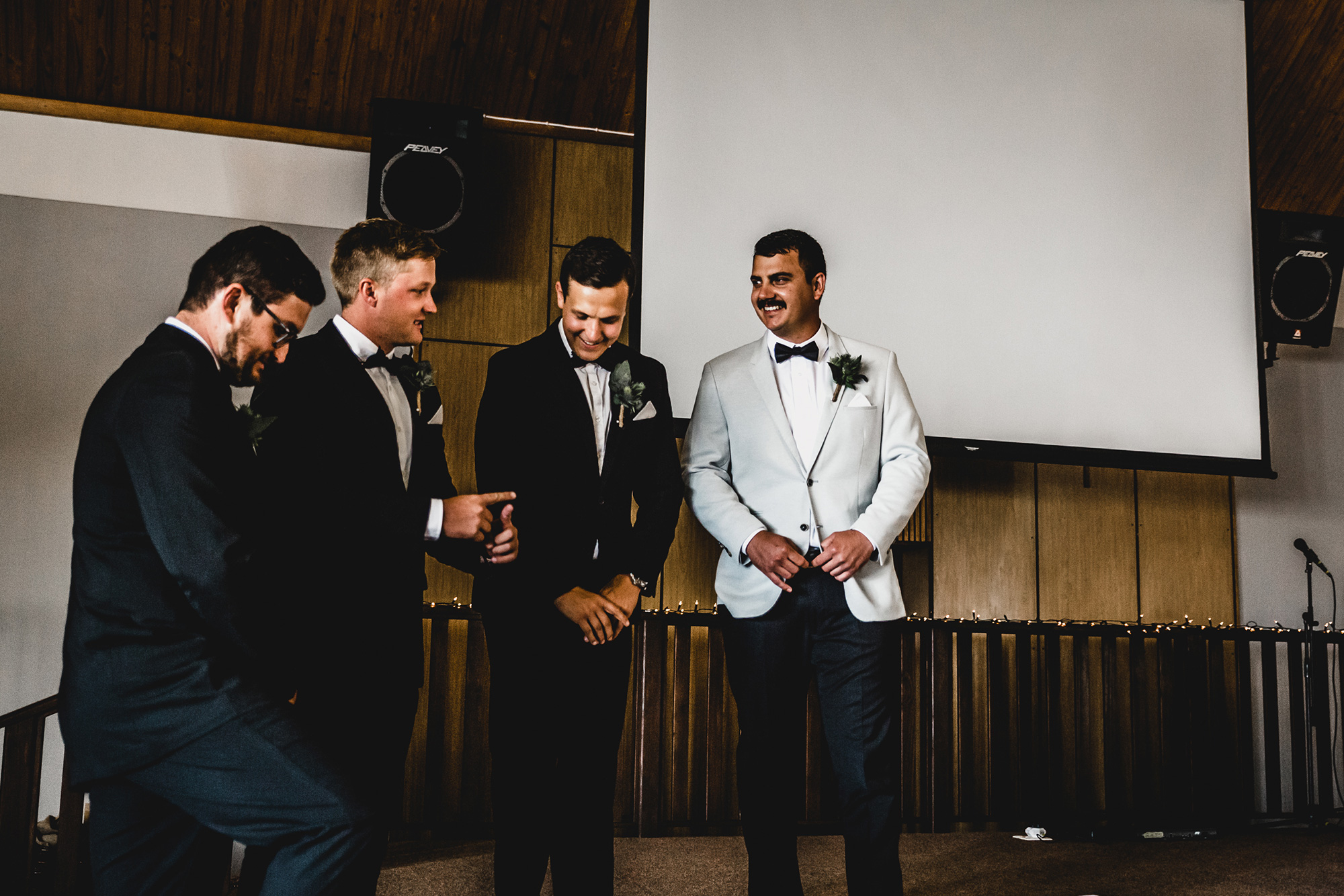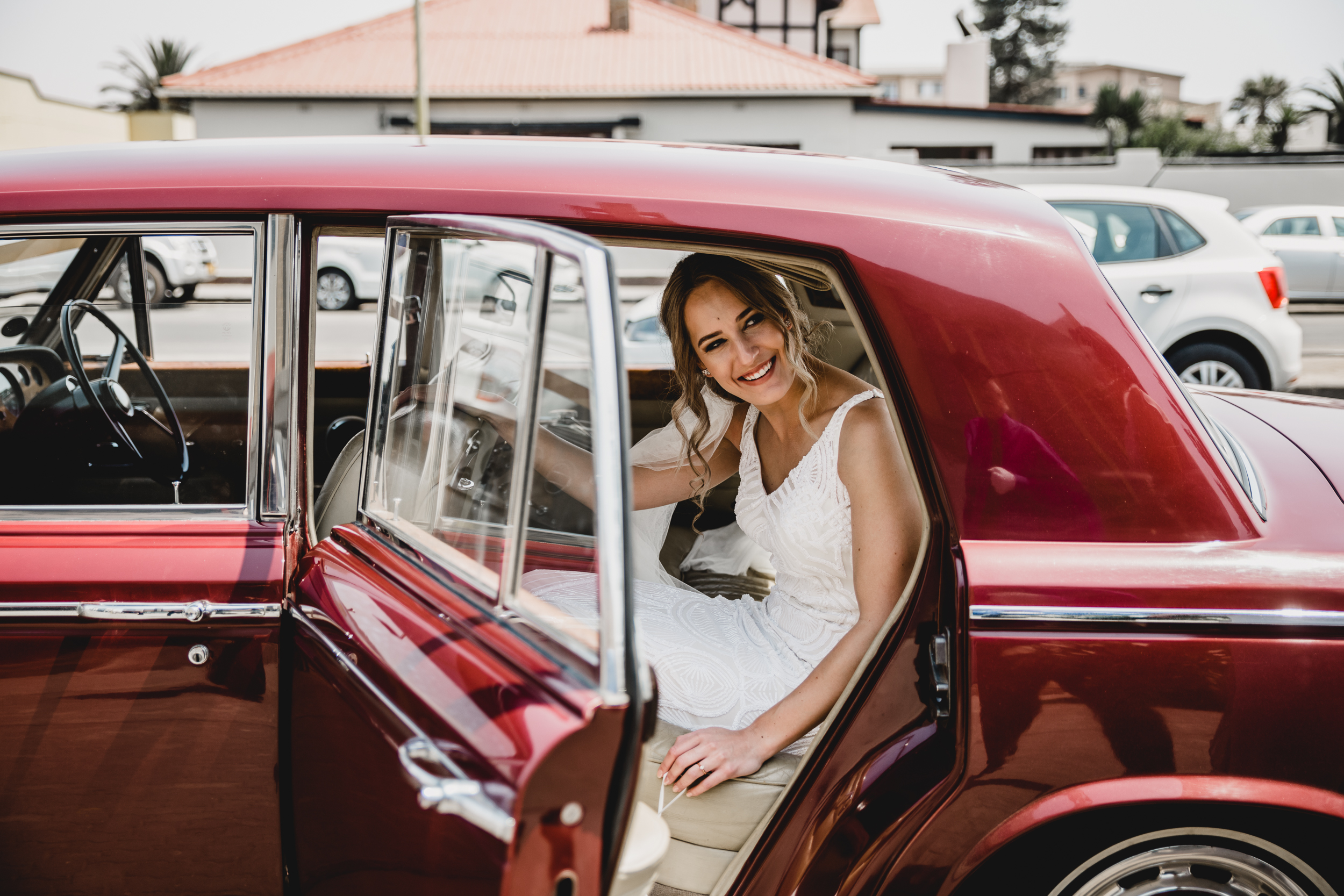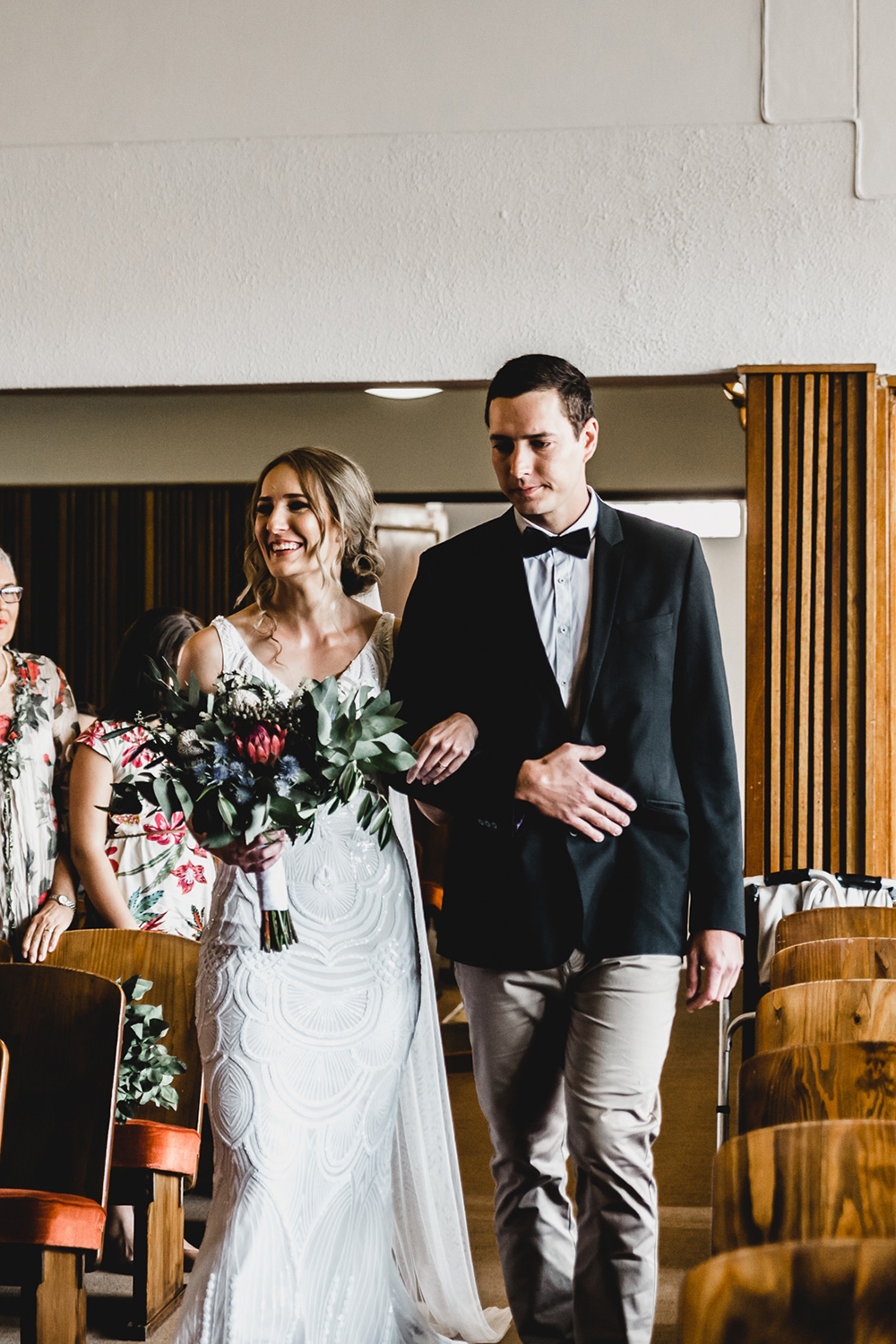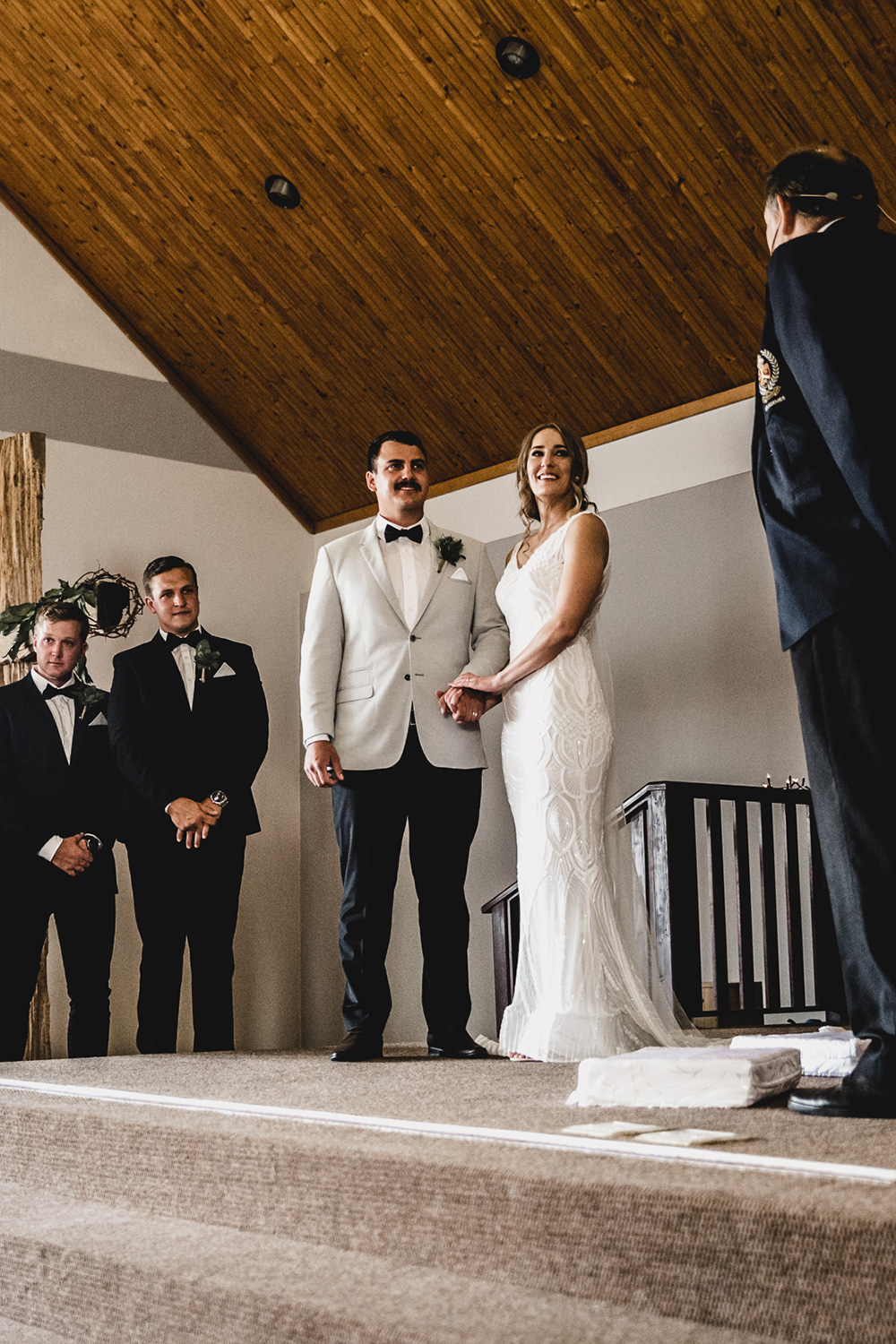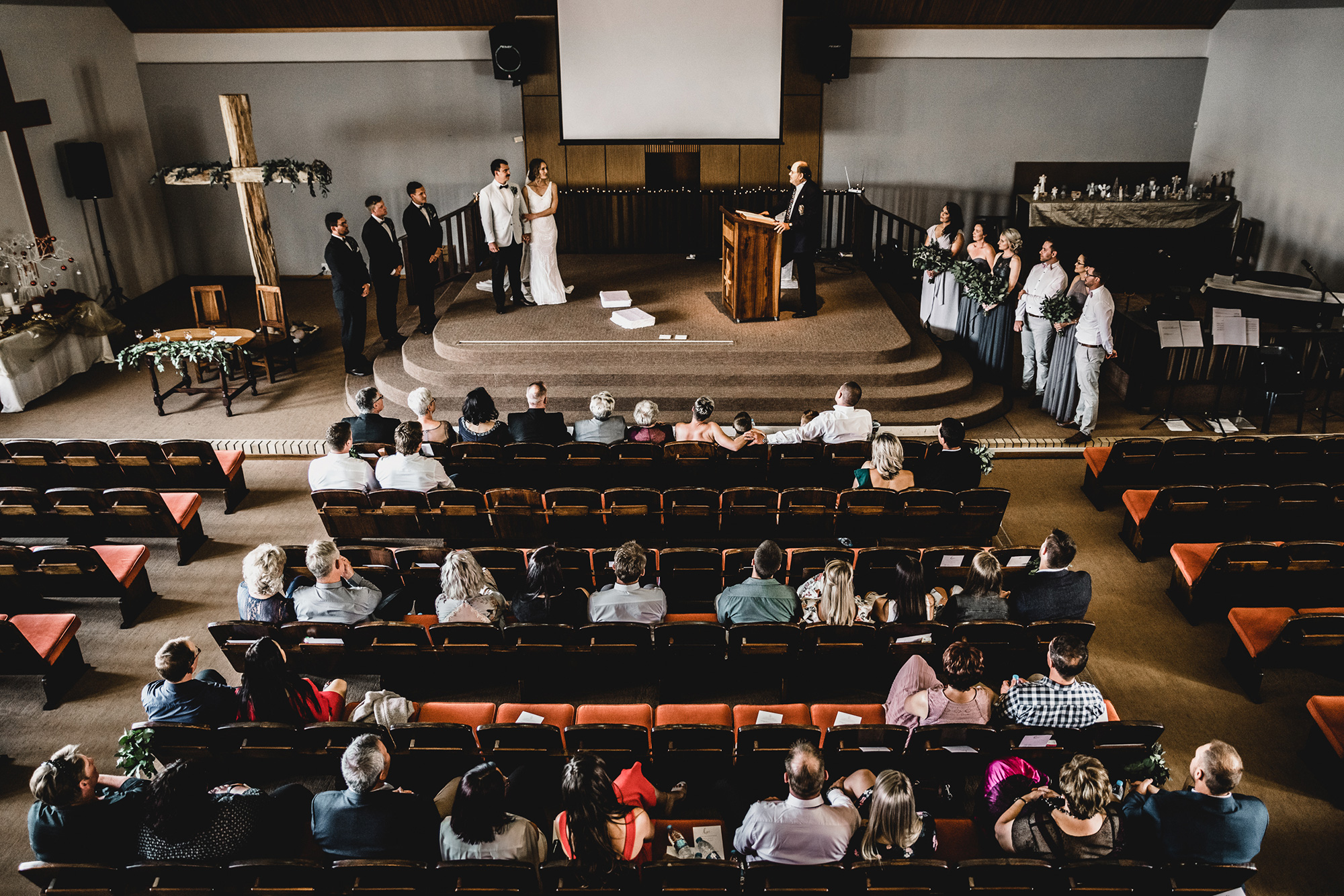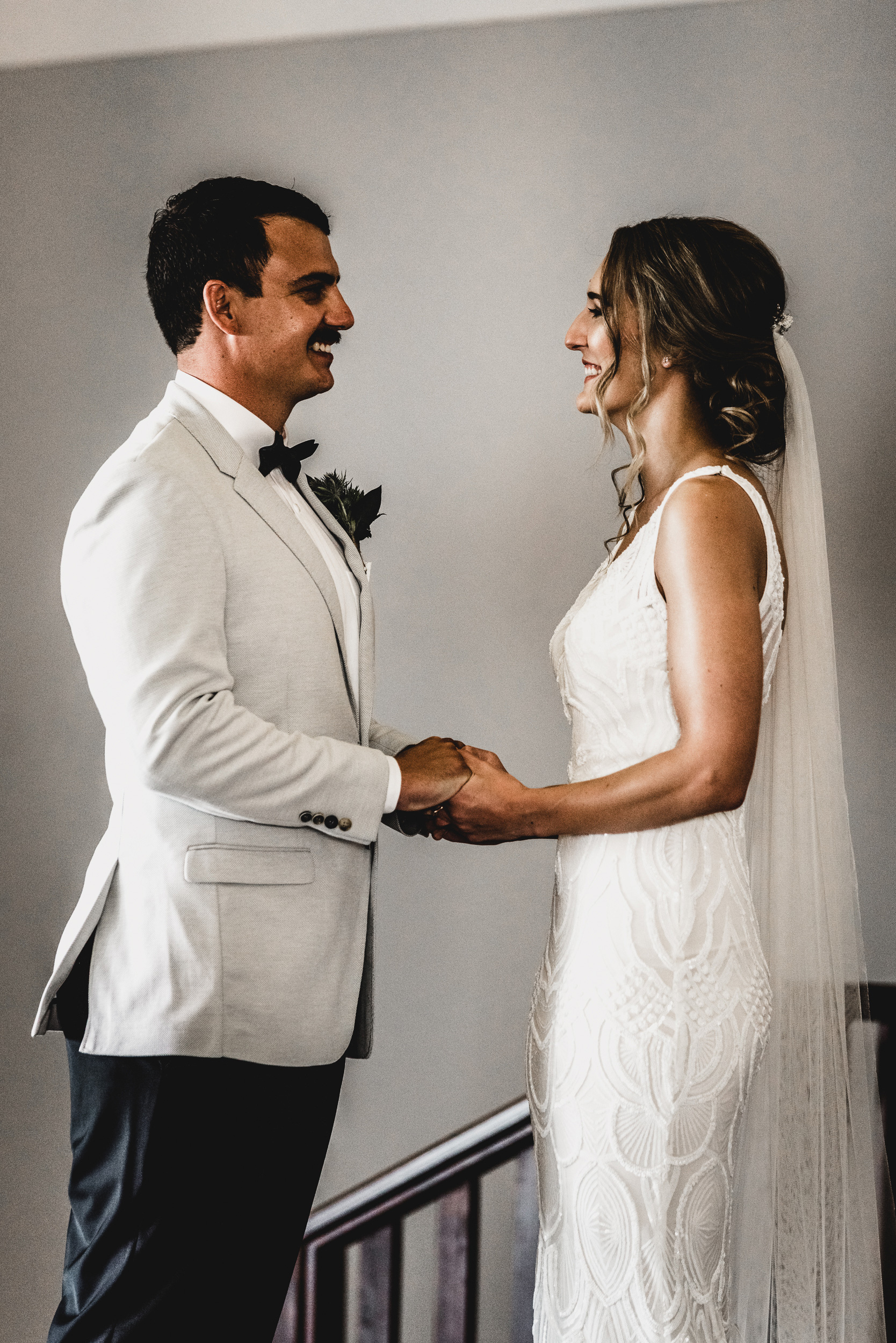 Jorinda says she knows it sounds corny, but Gys is her soul mate.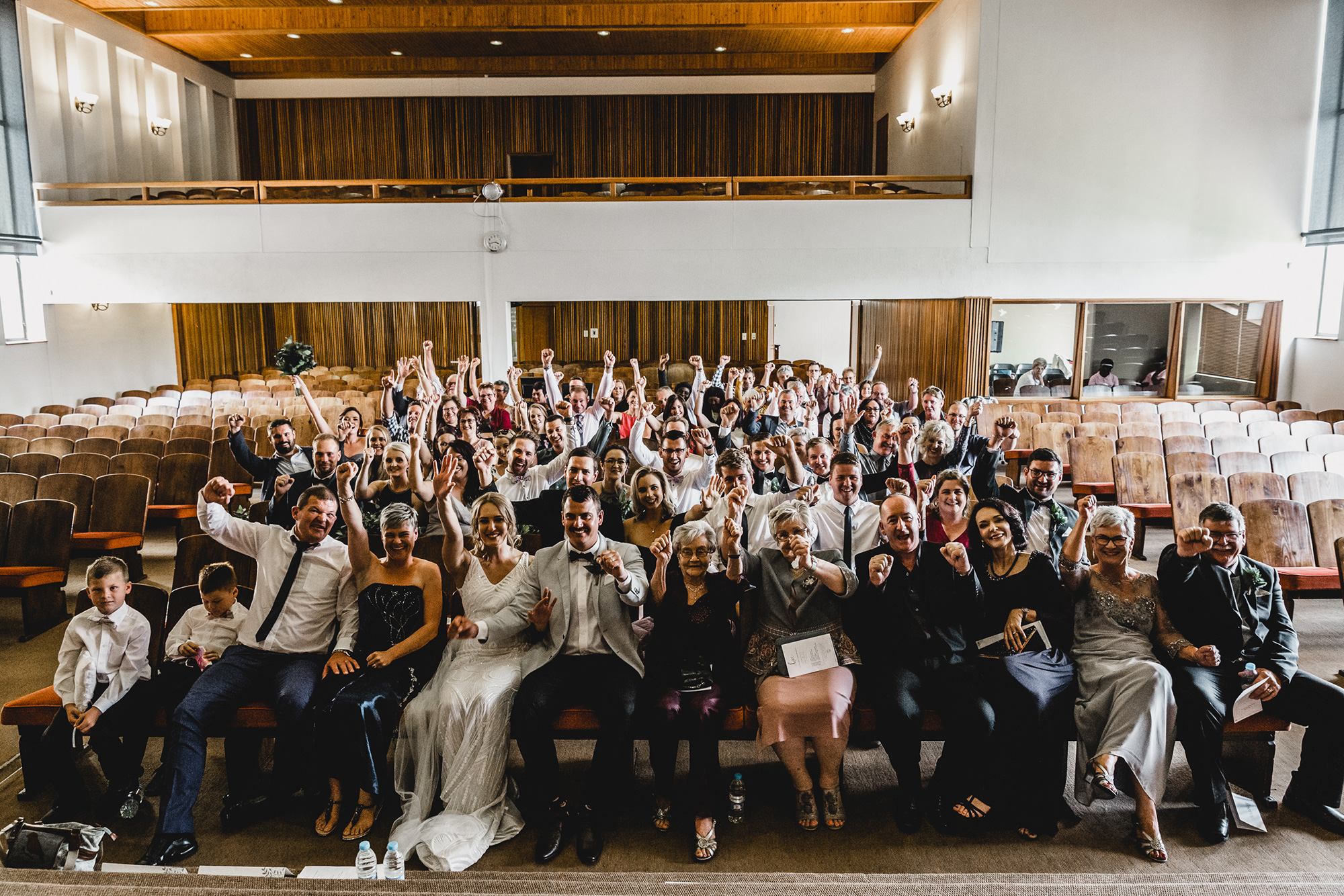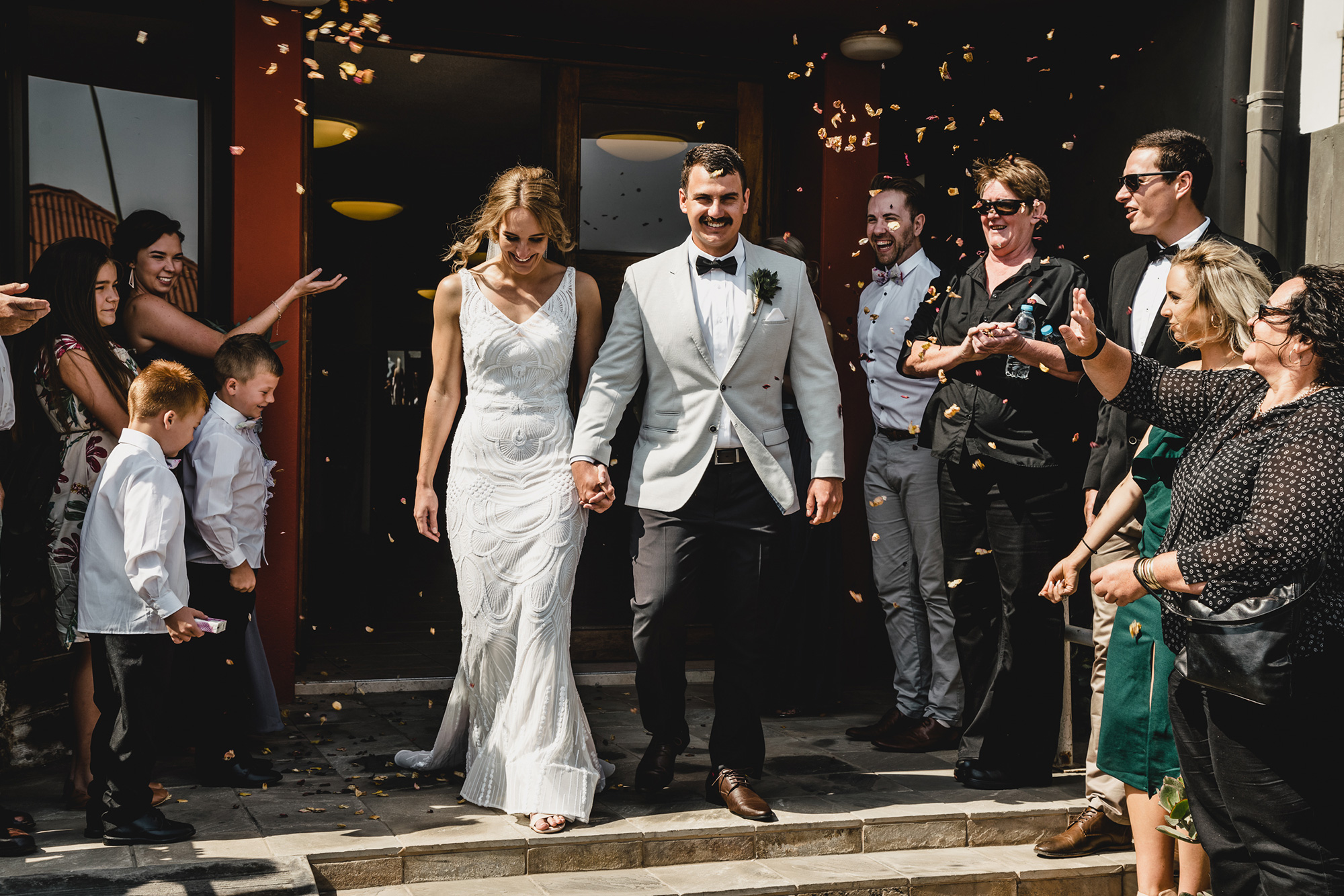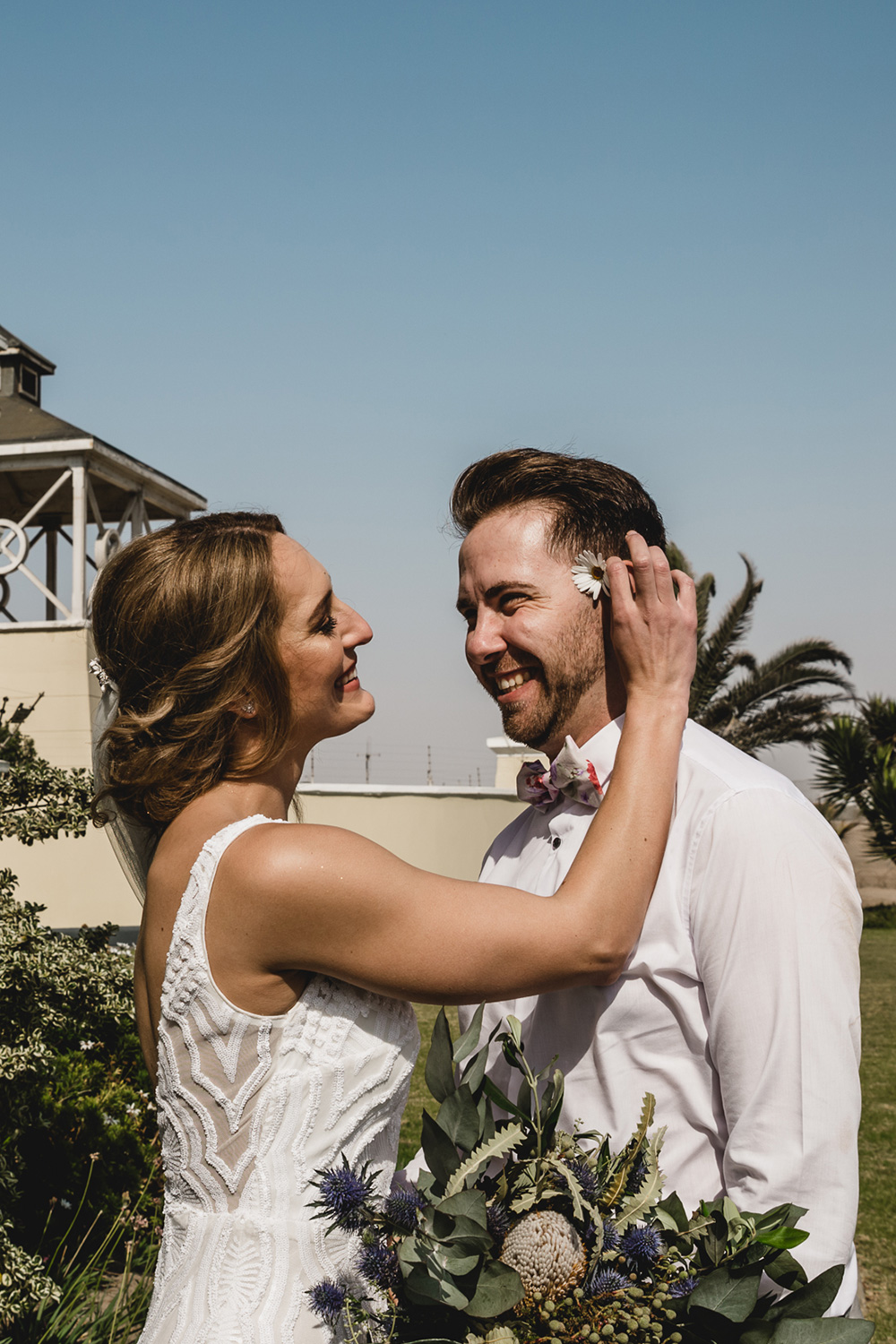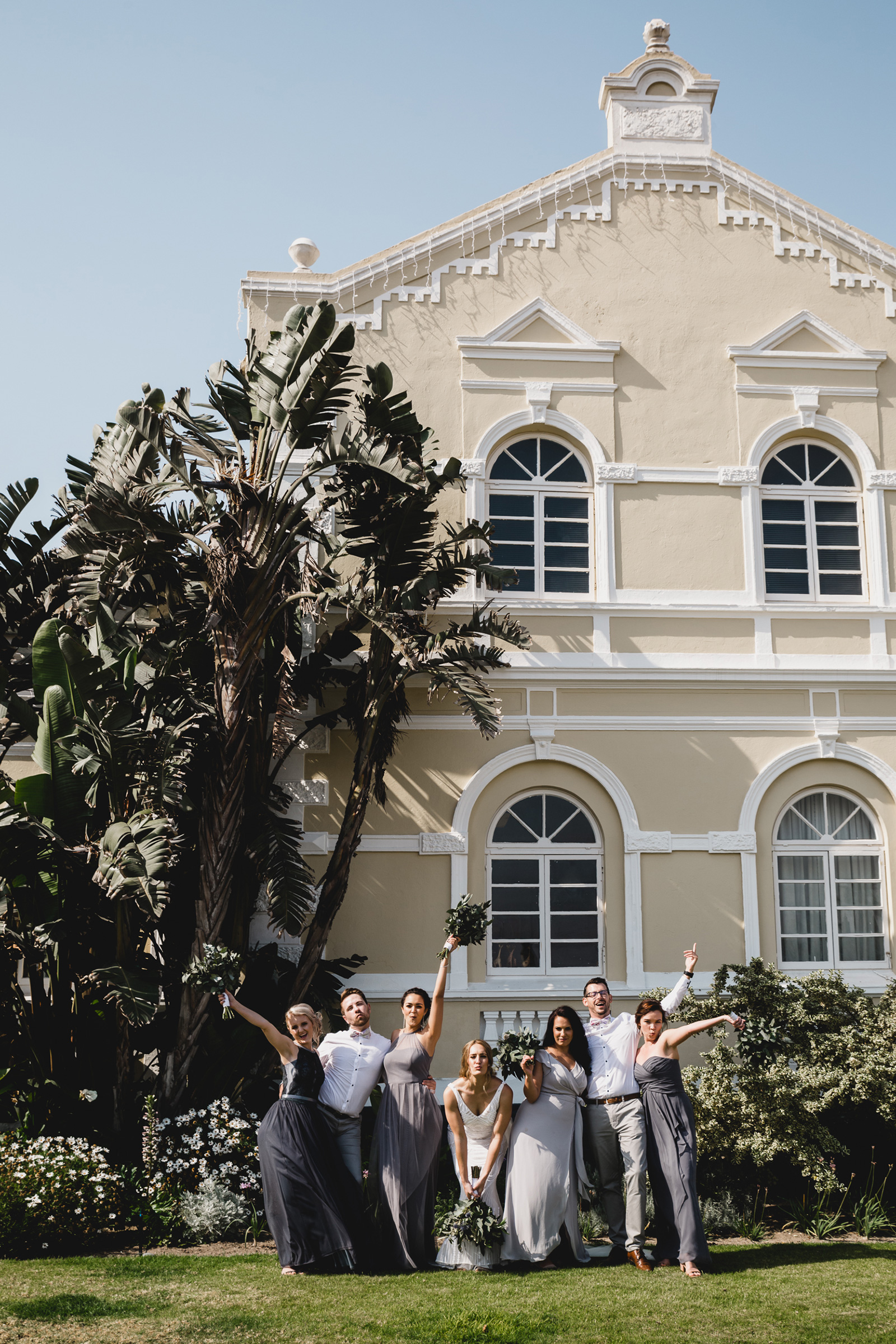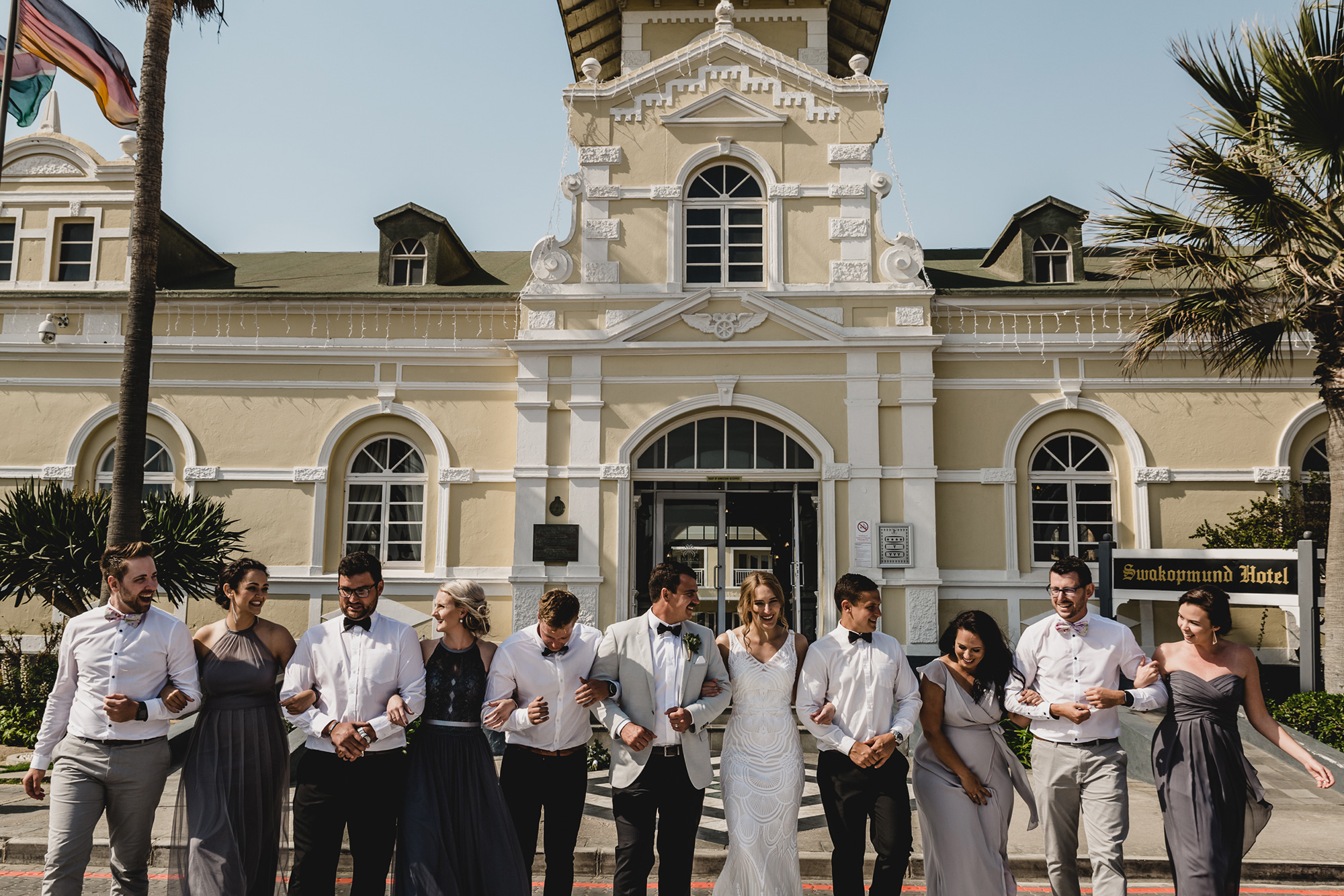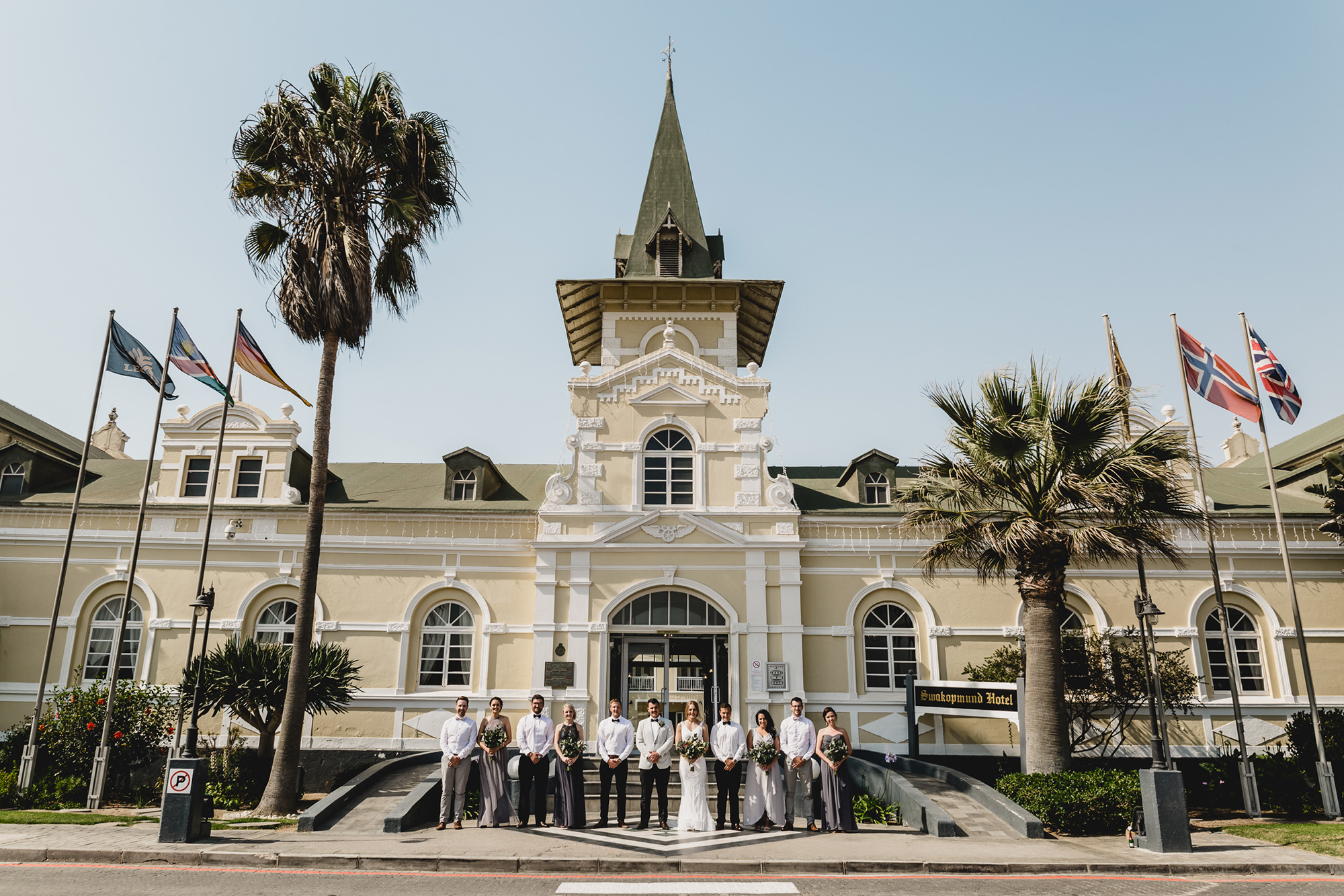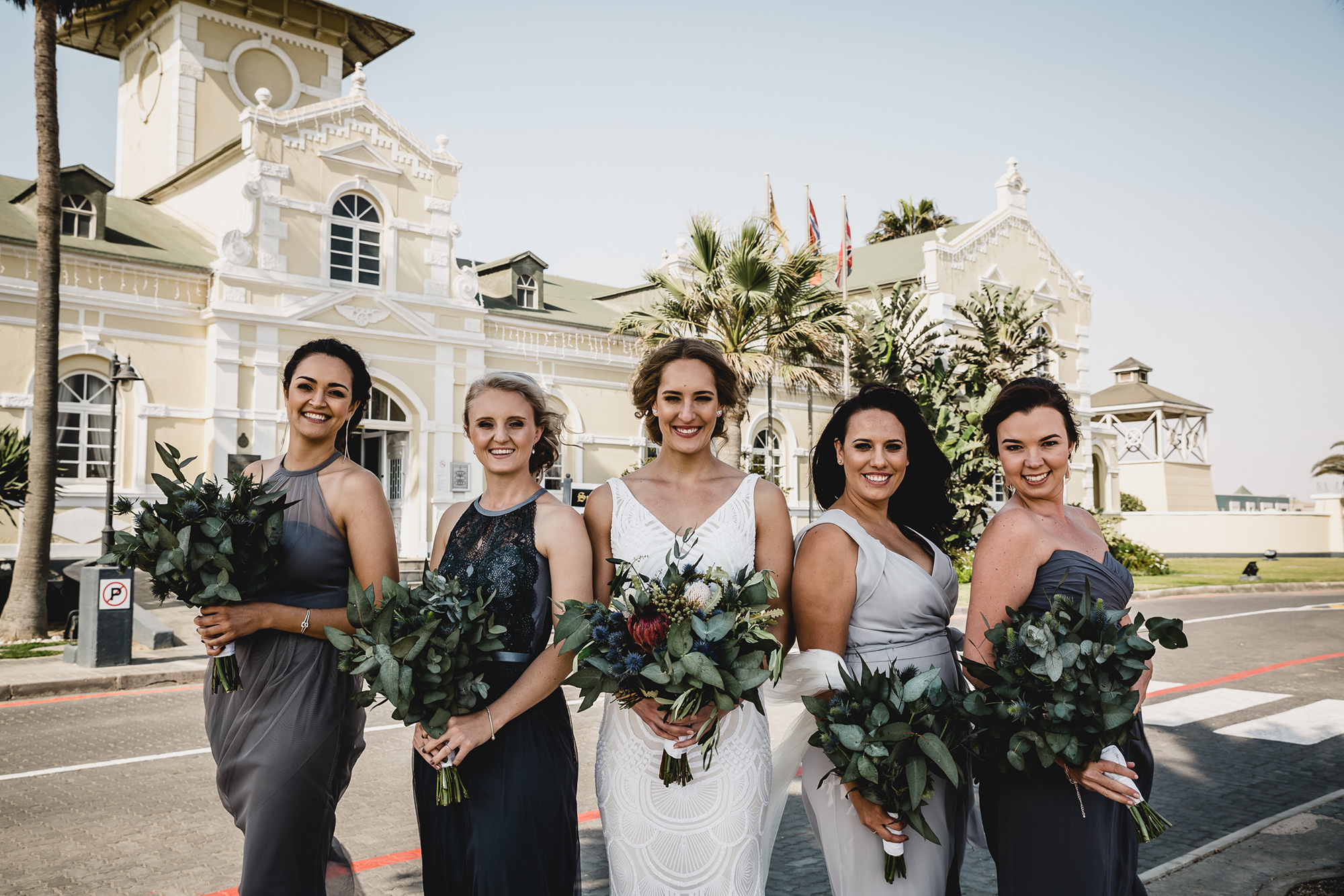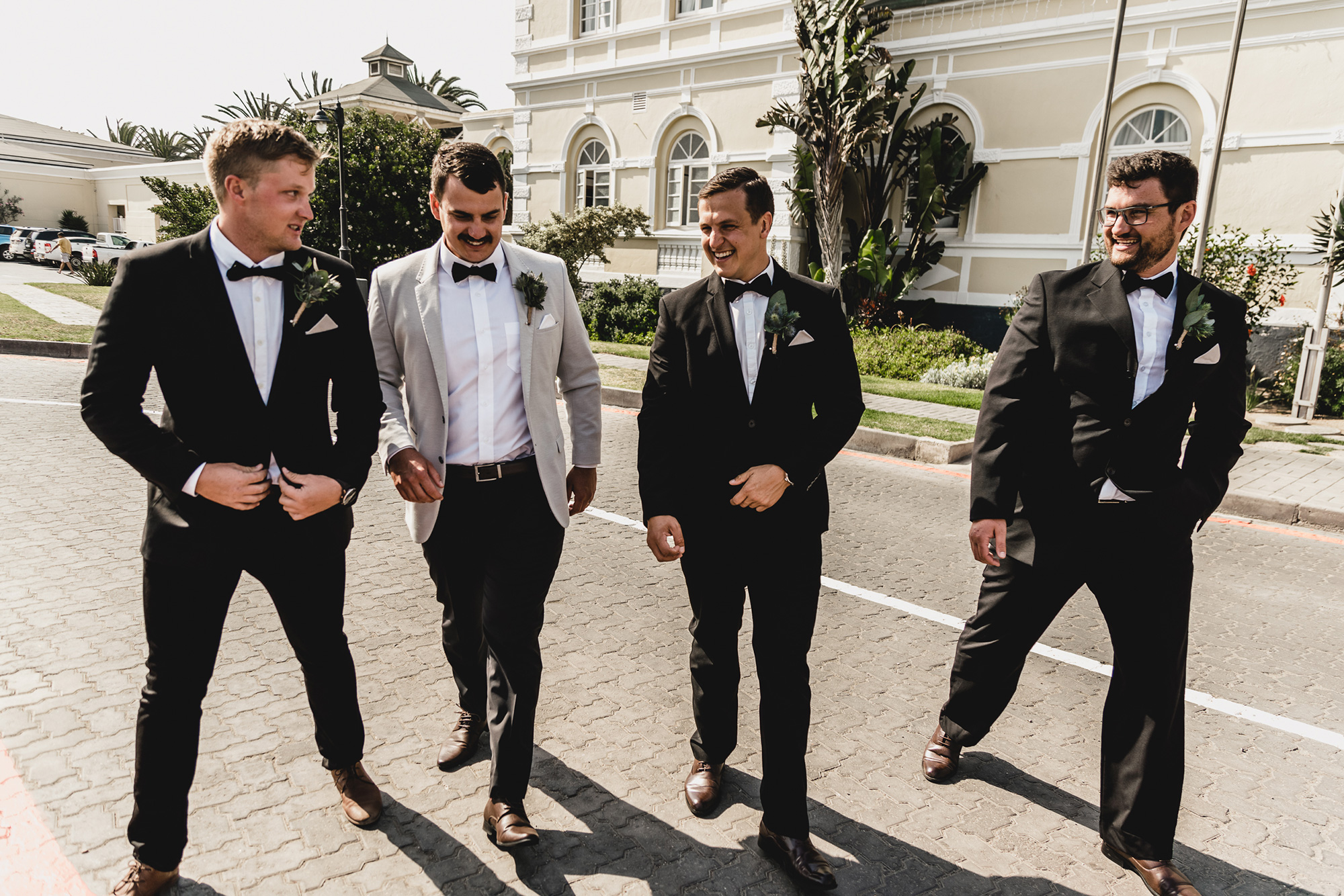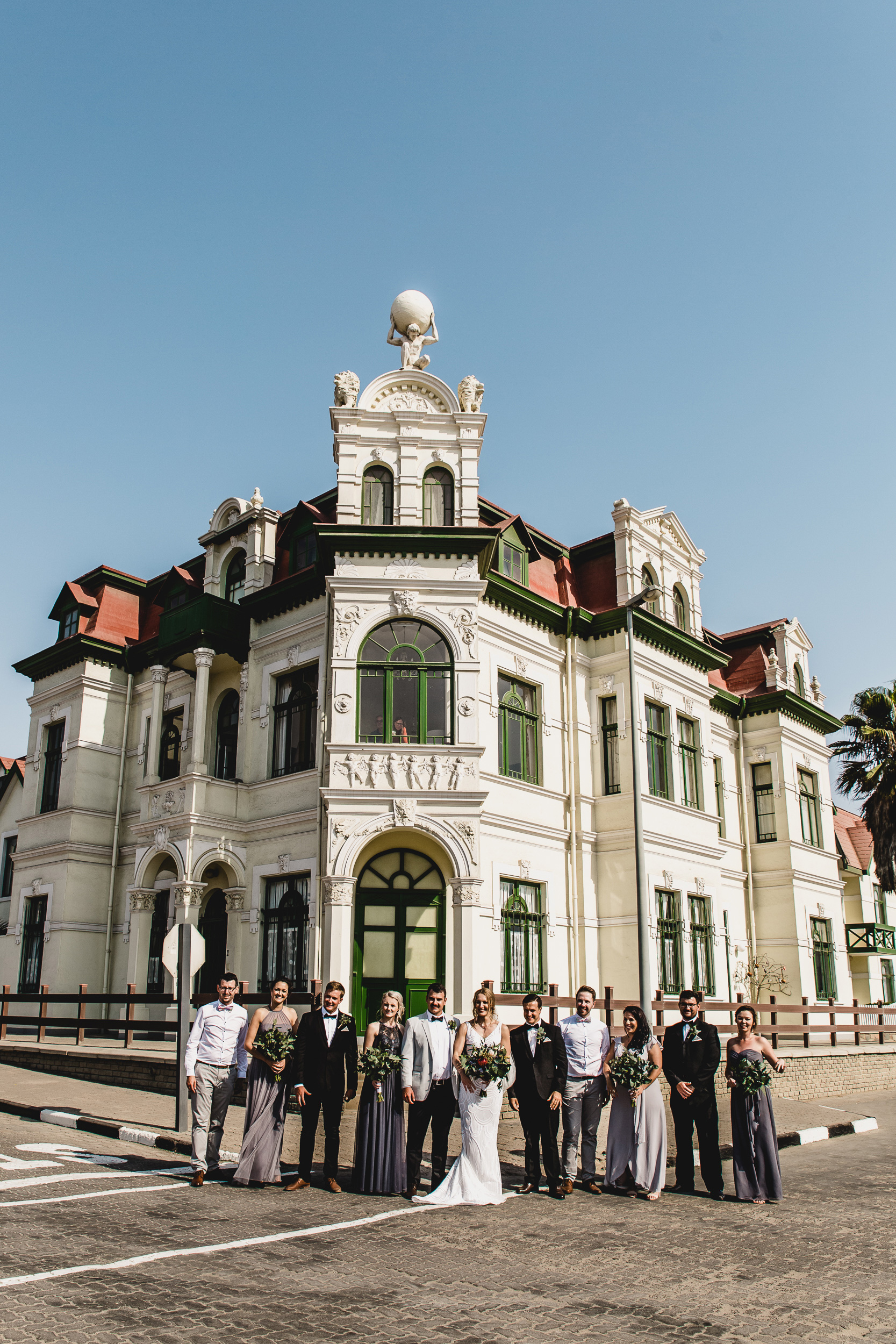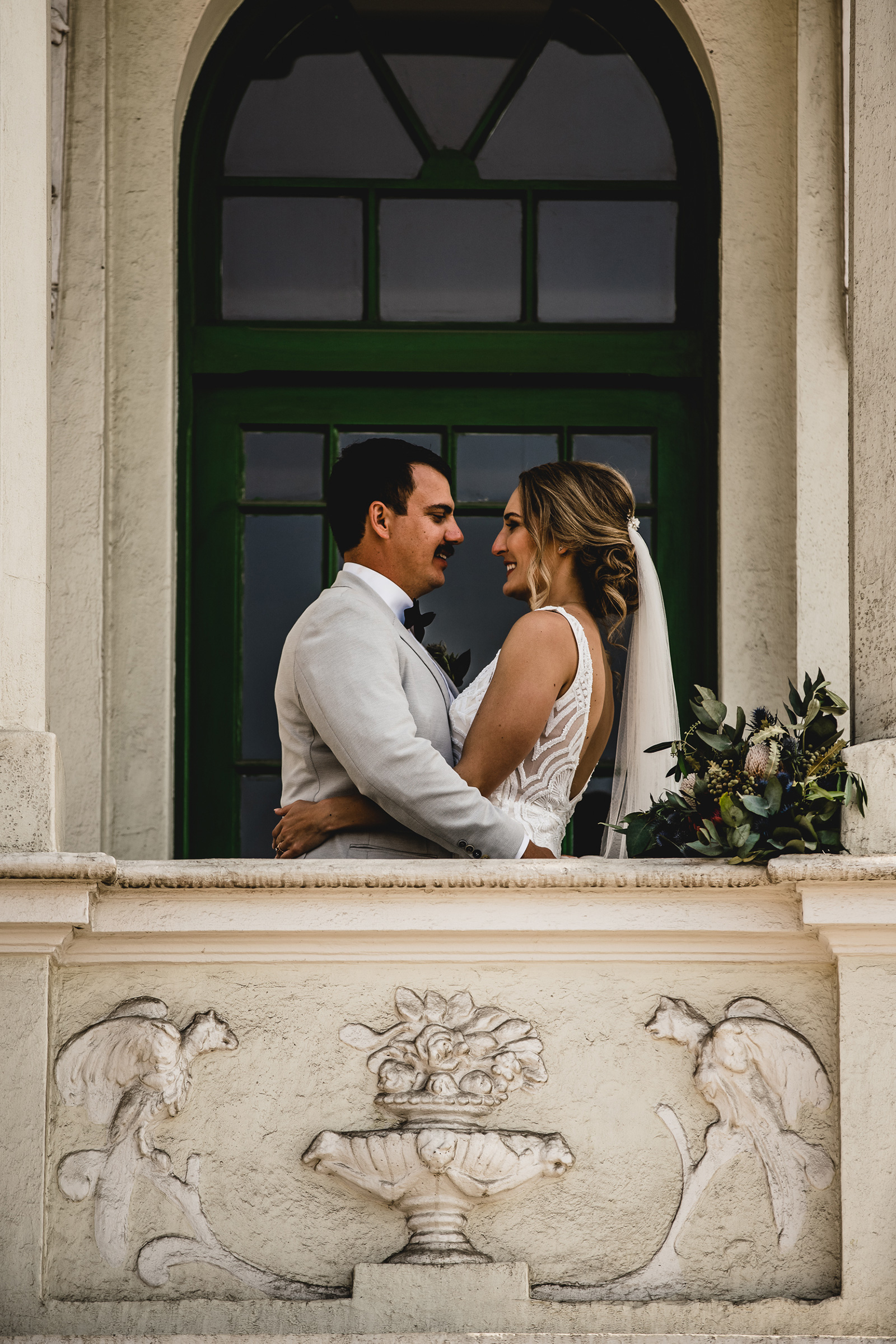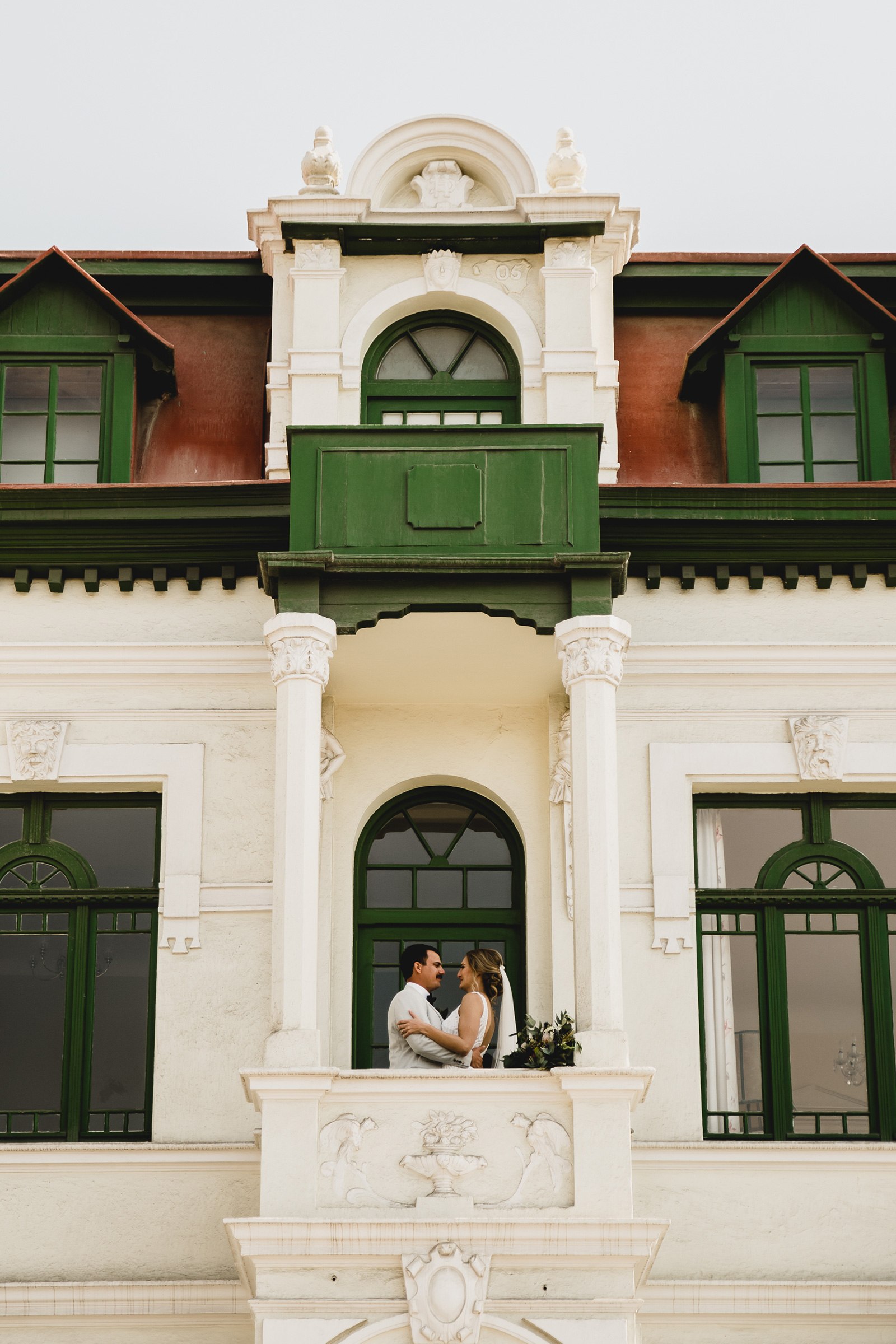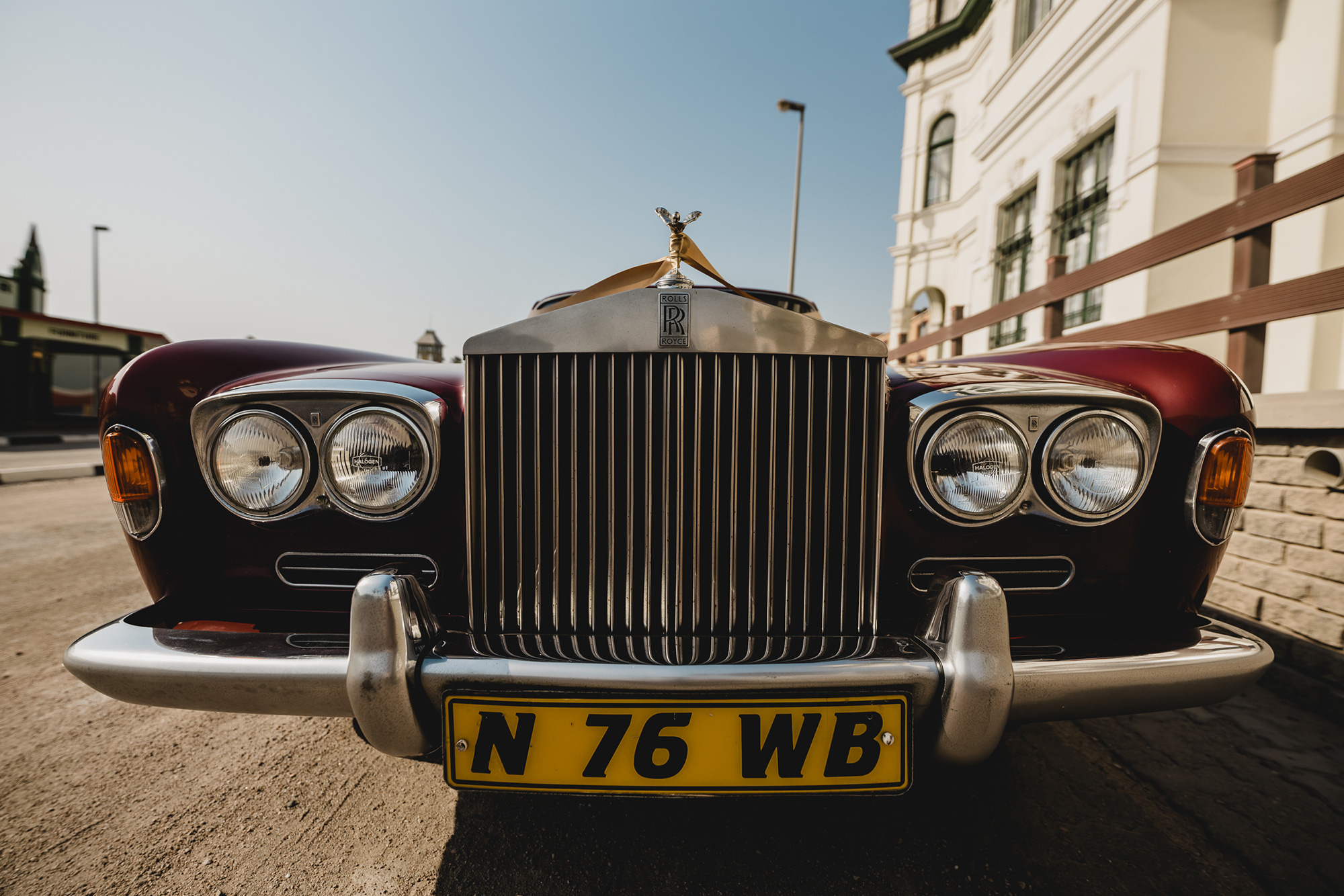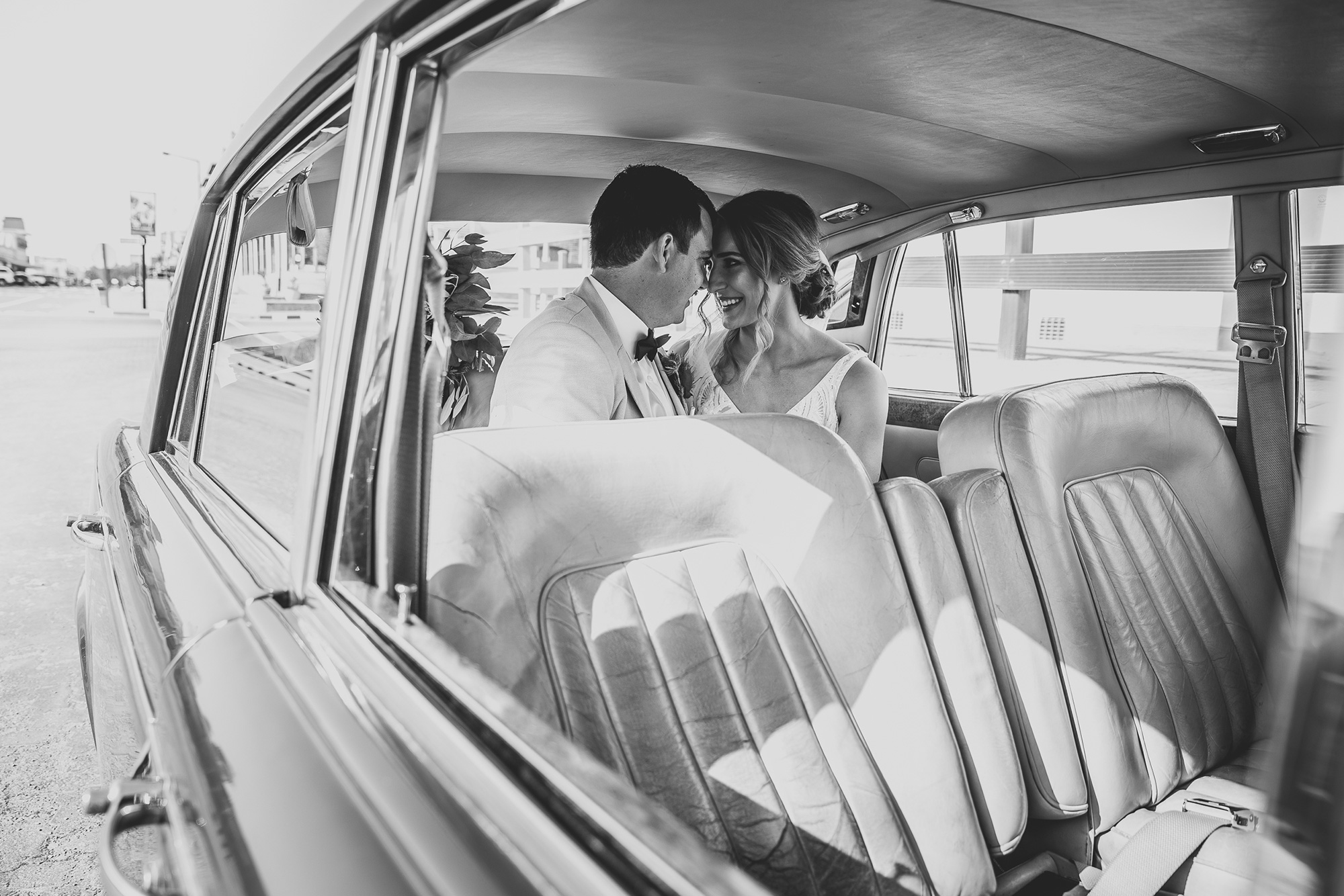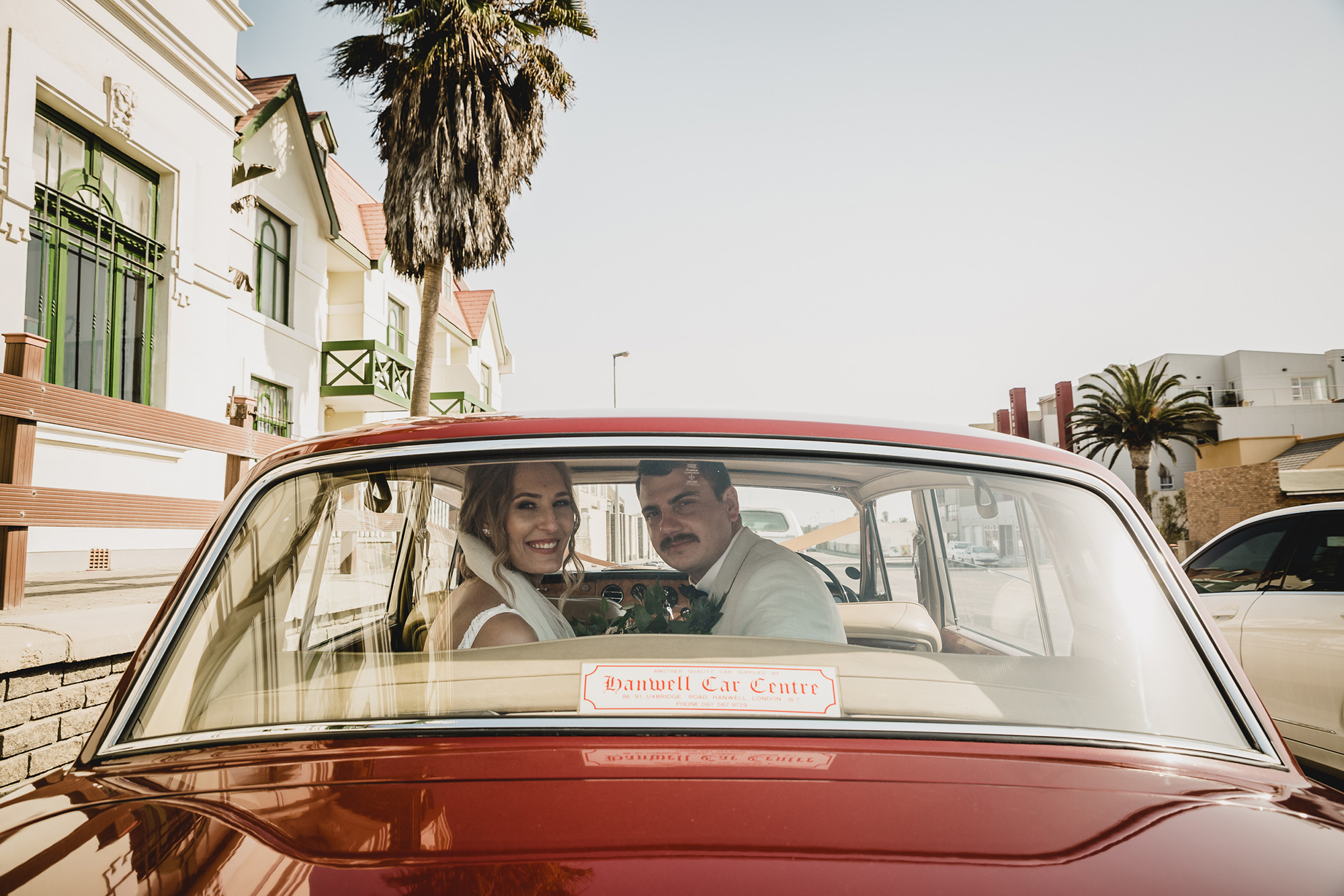 "It is so true what everyone tells you that the day goes by so quick," warns Jorinda for other brides-to-be.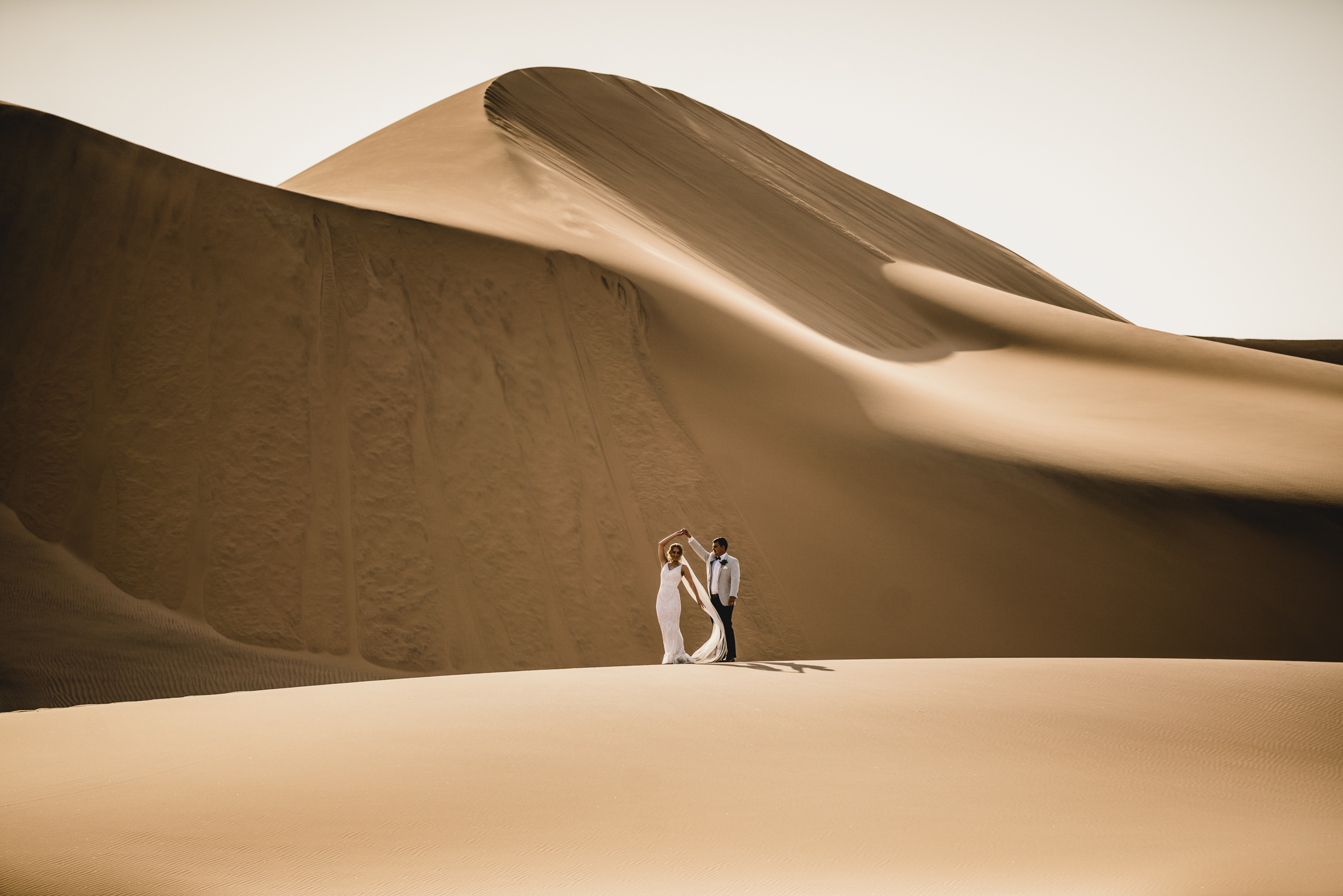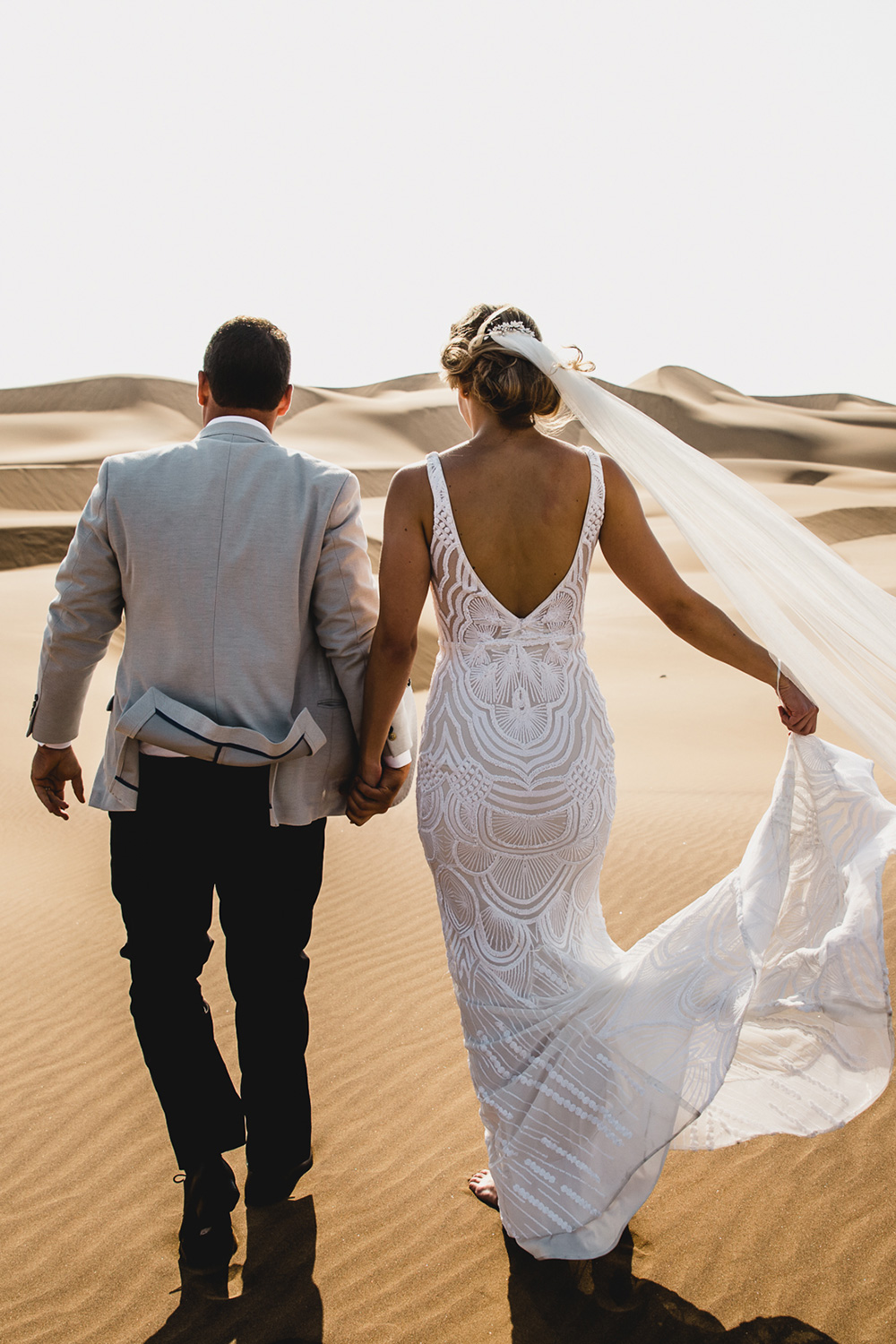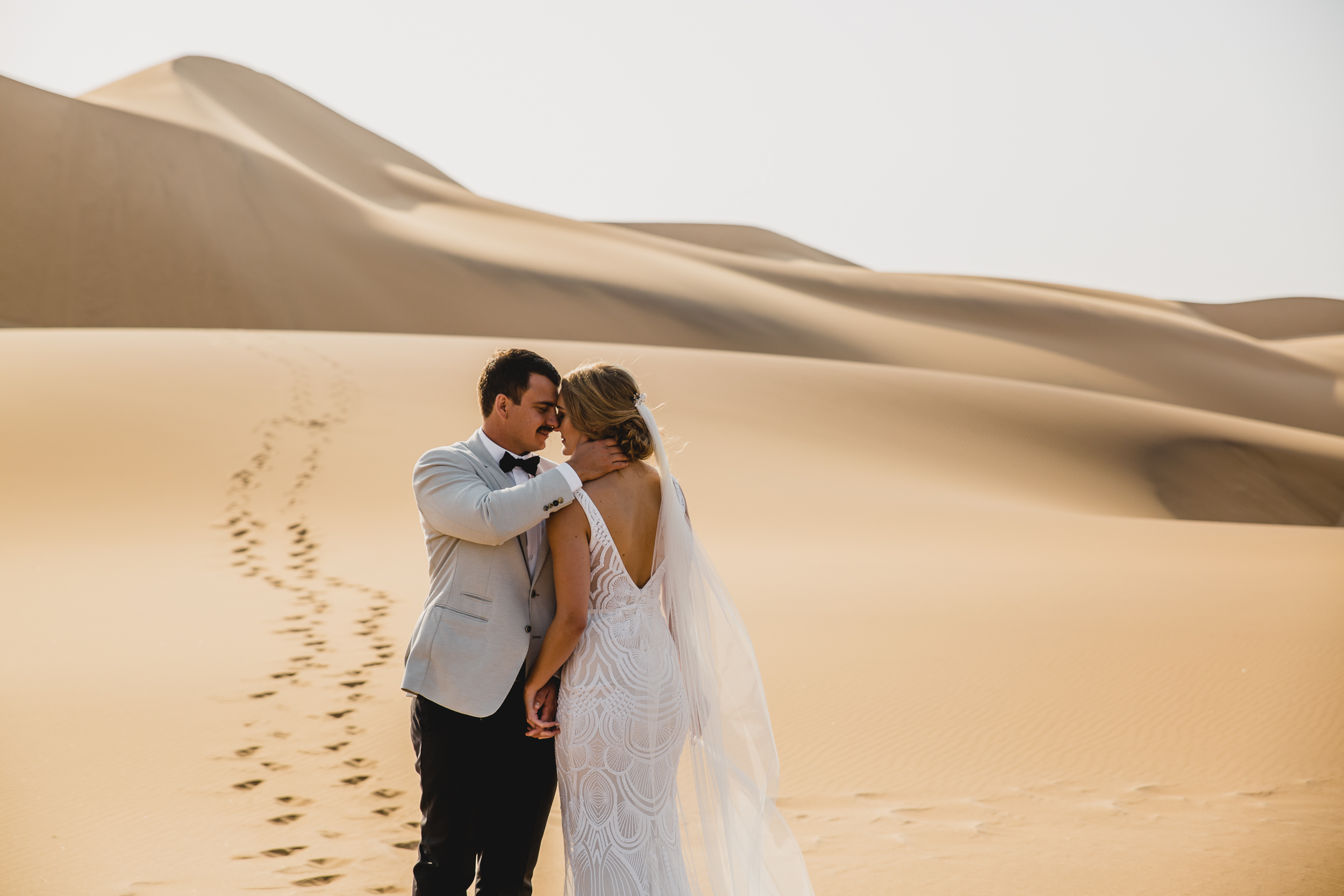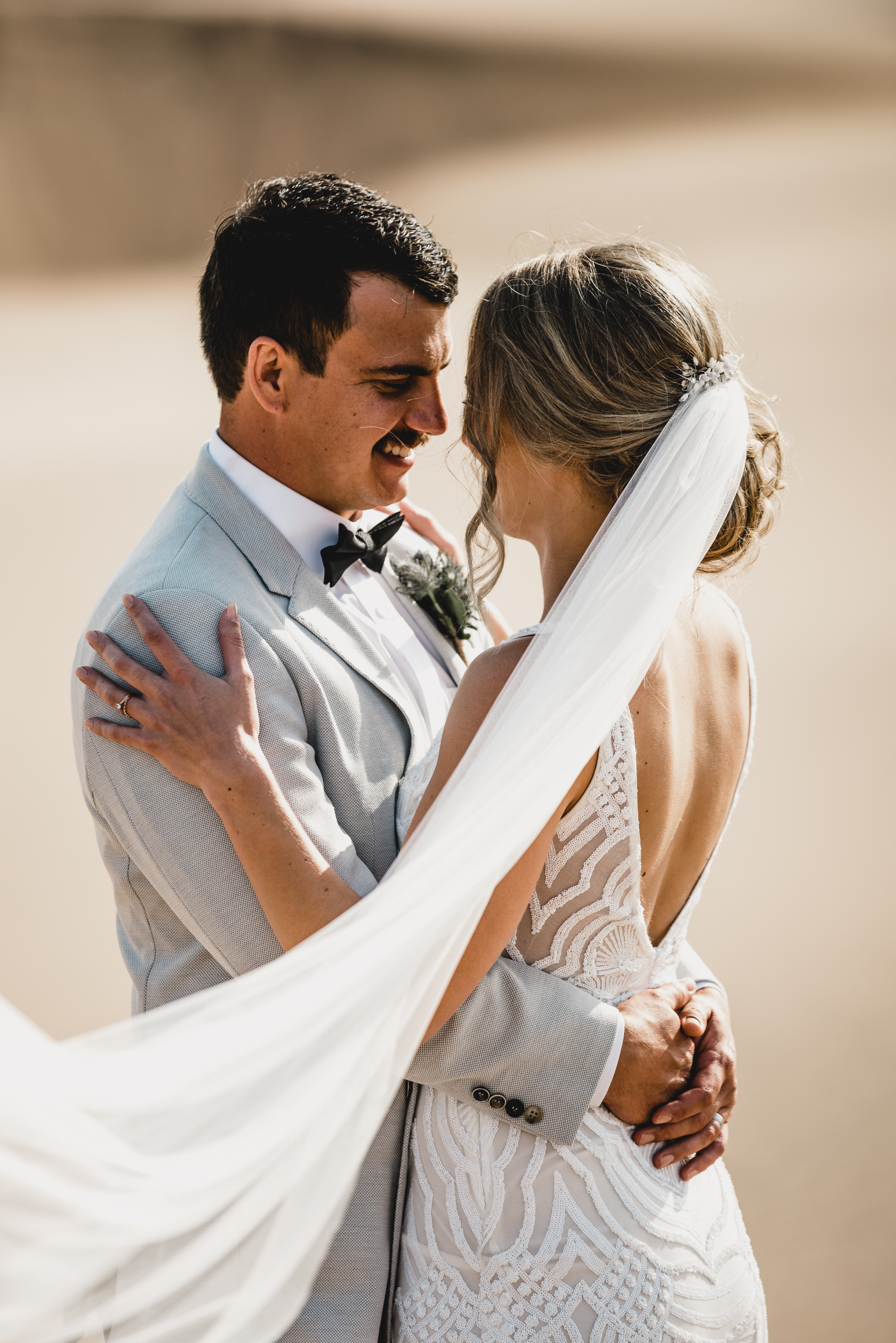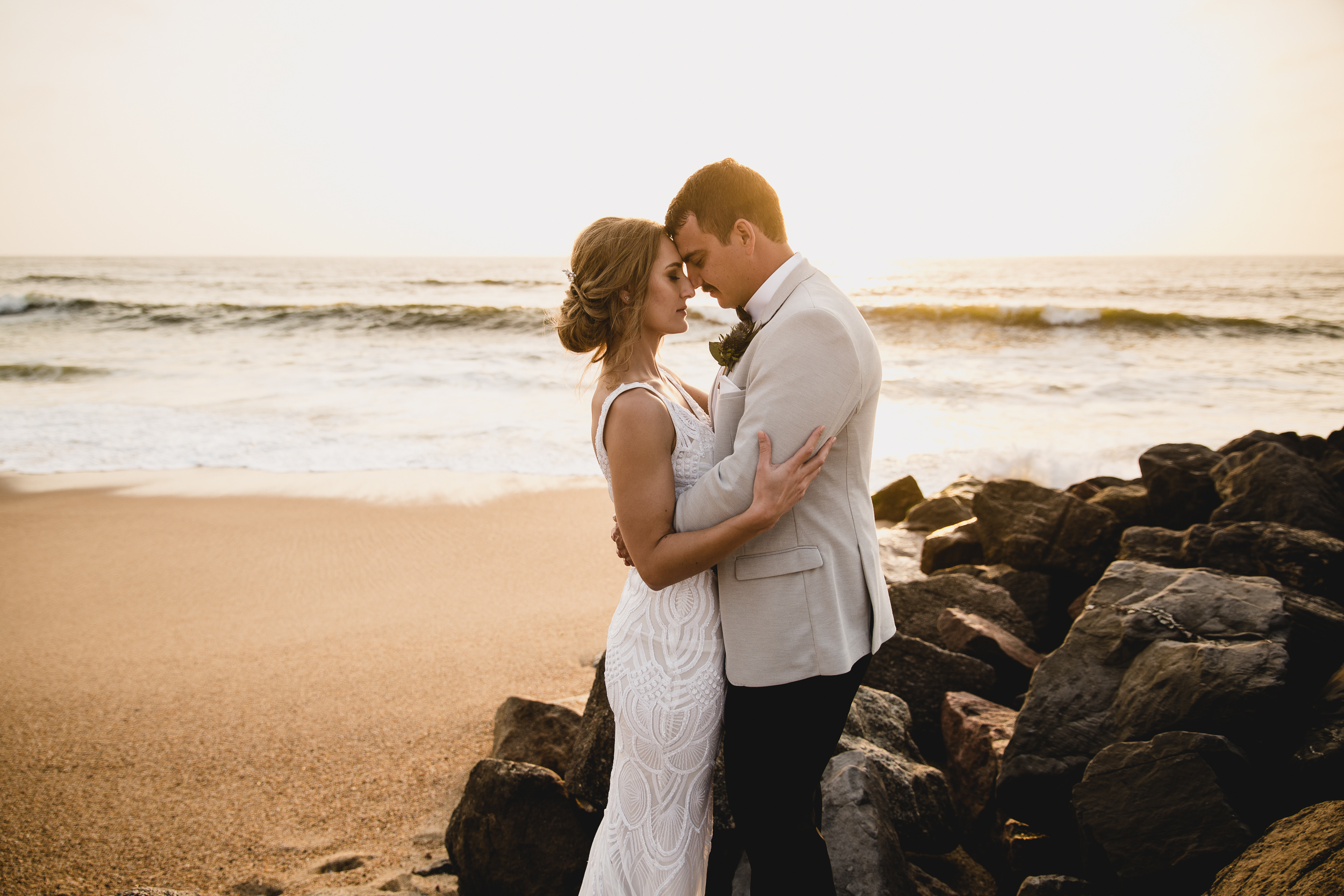 The couple has some amazing shots down by the water's edge.