We love an elopement here at Easy Weddings. While we are all for epic celebrations, there's something enchanting about two wild hearts running off to get hitched.
Elopements are having a surge in popularity, with more couples choosing to go small for their big day. With lower price tags and less pressure, it's easy to see the appeal. However, that's not to say that there is no planning involved. In fact, for the perfect elopement, you'll want to make sure you have the little details locked in for a small but mighty celebration.
Eloping gives you the freedom to choose a location that truly speaks to you, whether it's a mountaintop, a beach, or the courthouse down the street. And let's not forget about the money you'll save. You can use that cash to start your new life together or take the honeymoon of your dreams. Eloping might just be the ultimate act of rebellion — and love.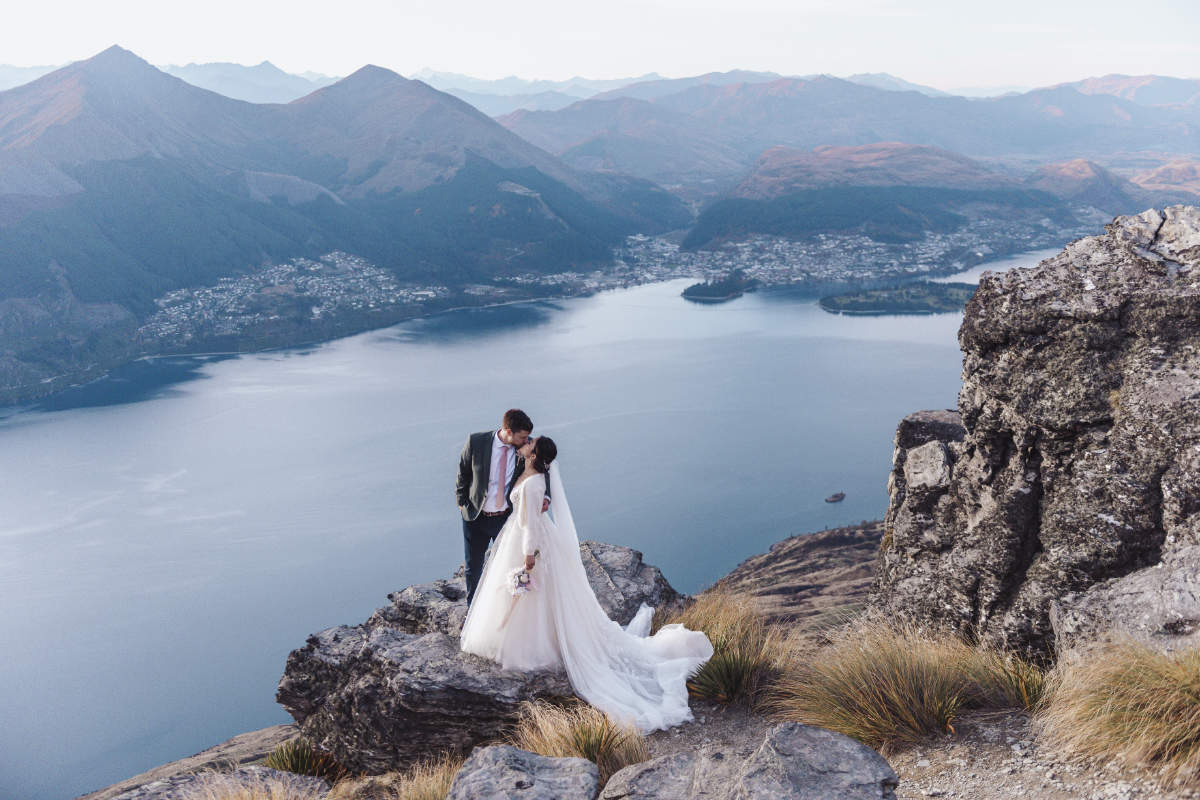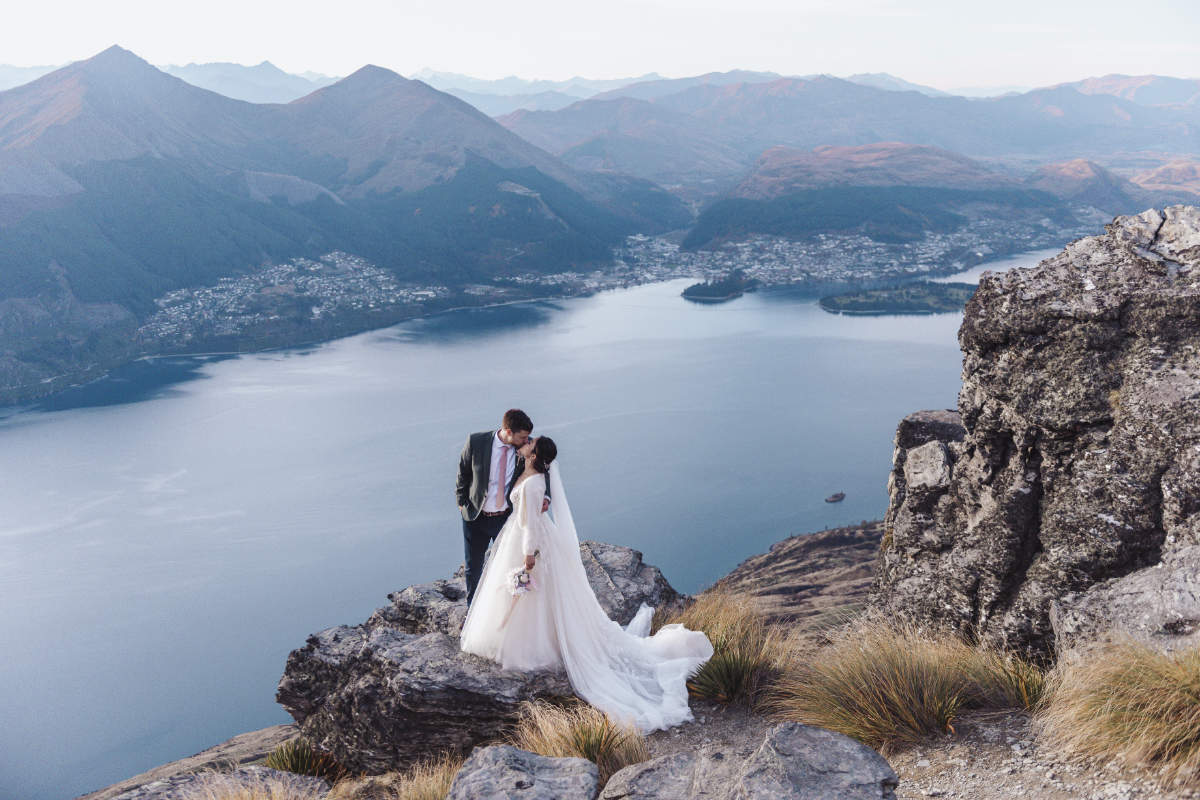 Get Help Planning Your Elopement
---
Choose a location
Many couples choose to elope in a destination that is meaningful to them, like the location of a fondly remembered holiday or a library they both adore. With only two flights to purchase (a couple more if you're bringing vendors with you), a destination wedding can suddenly be made affordable.
In picking your elopement location, think about your personal style and preferences. Do you love the idea of exchanging vows in a bohemian-style setting, surrounded by wildflowers and nature? Or would you instead tie the knot in a more sophisticated location, like a vineyard or a historic mansion? Make a list of what you envision for your big day and use it to guide your search.
Next, consider the practicalities. If you're planning a destination elopement, think about travel logistics, including transportation, accommodation, and any necessary permits. You'll also want to factor in the time of year and weather conditions, especially if you're planning an outdoor ceremony. No one wants to say their vows in the middle of a thunderstorm!
Another essential factor to consider is the level of privacy you desire. Some couples may prefer to elope in a remote location, while others might want to be closer to civilisation. Consider how comfortable you are with the idea of strangers witnessing your wedding day, and choose a location that aligns with your wishes.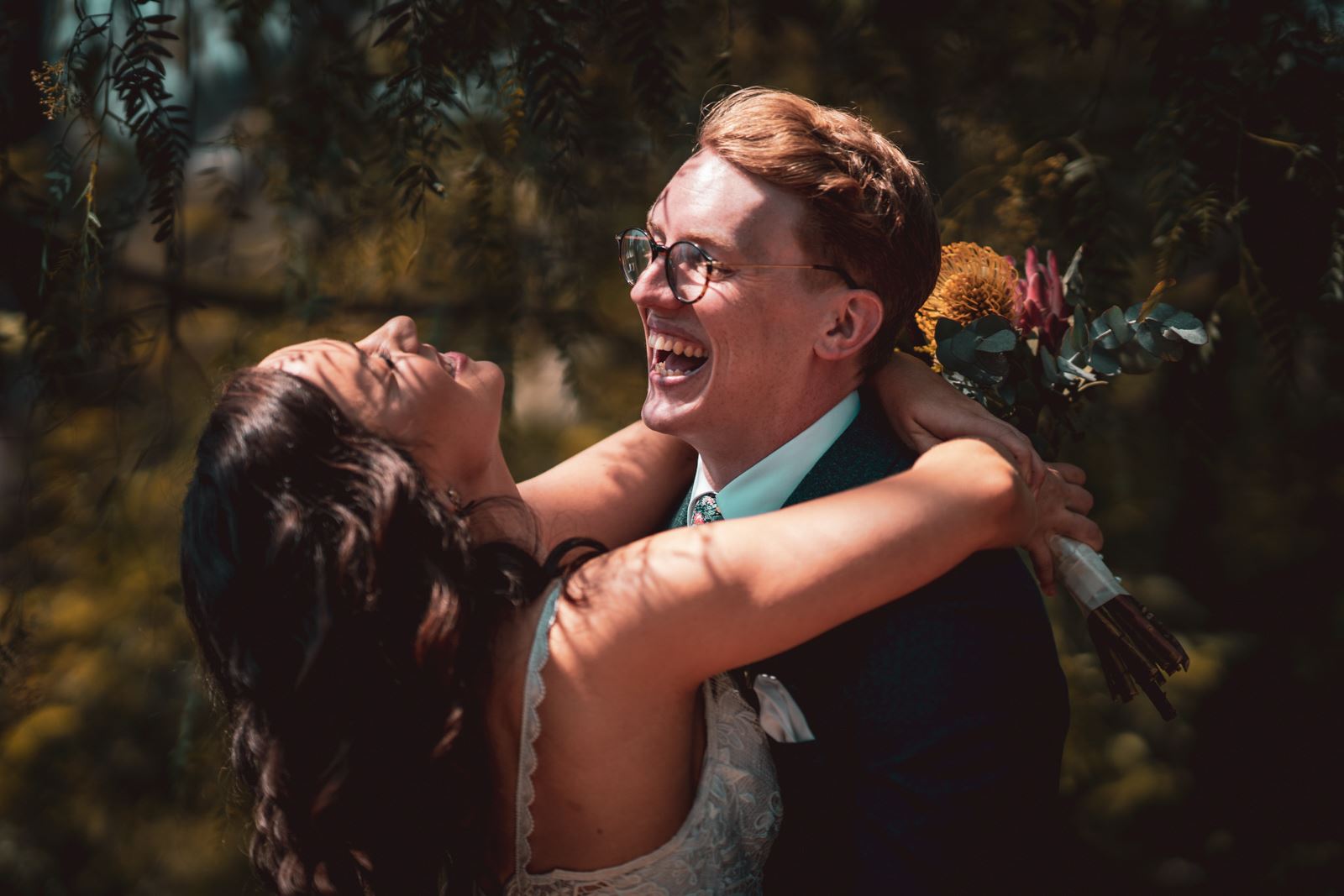 Book Accommodation
Pick your dream team
Your wedding vendors are vital in creating a beautiful, seamless wedding. In an elopement, you have more flexibility to pick and choose the suppliers you use and focus your budget on quality rather than quantity.
Some vendors specialise in elopement weddings. You'll be spoilt for choice with photographers, celebrants, and creative suppliers like stylists who focus their service offerings on intimate celebrations. These experts are well-versed in what goes into creating an unforgettable celebration for two — or a few.
There may be suppliers that an elopement negates your need for. Not enough guests to justify a wedding cake? Opt for a small cake or funnel that budget into something you prefer to prioritise, like a killer wedding day look or your photography.
As with larger weddings, look for vendors with portfolios that speak to your aesthetic, and don't be afraid to ask for references from past clients. Elopements are often more affordable than traditional weddings, but that doesn't mean you can skip the budgeting. Set a realistic budget and prioritise the vendors that are most important to you. And don't forget to ask about any hidden fees or extra charges.
When it comes to logistics, consider the location of your elopement. If you're getting hitched in a remote location, ensure your vendors are willing to travel and have experience working in similar settings. If you're planning a destination elopement, look for vendors who are local to the area or have experience working there.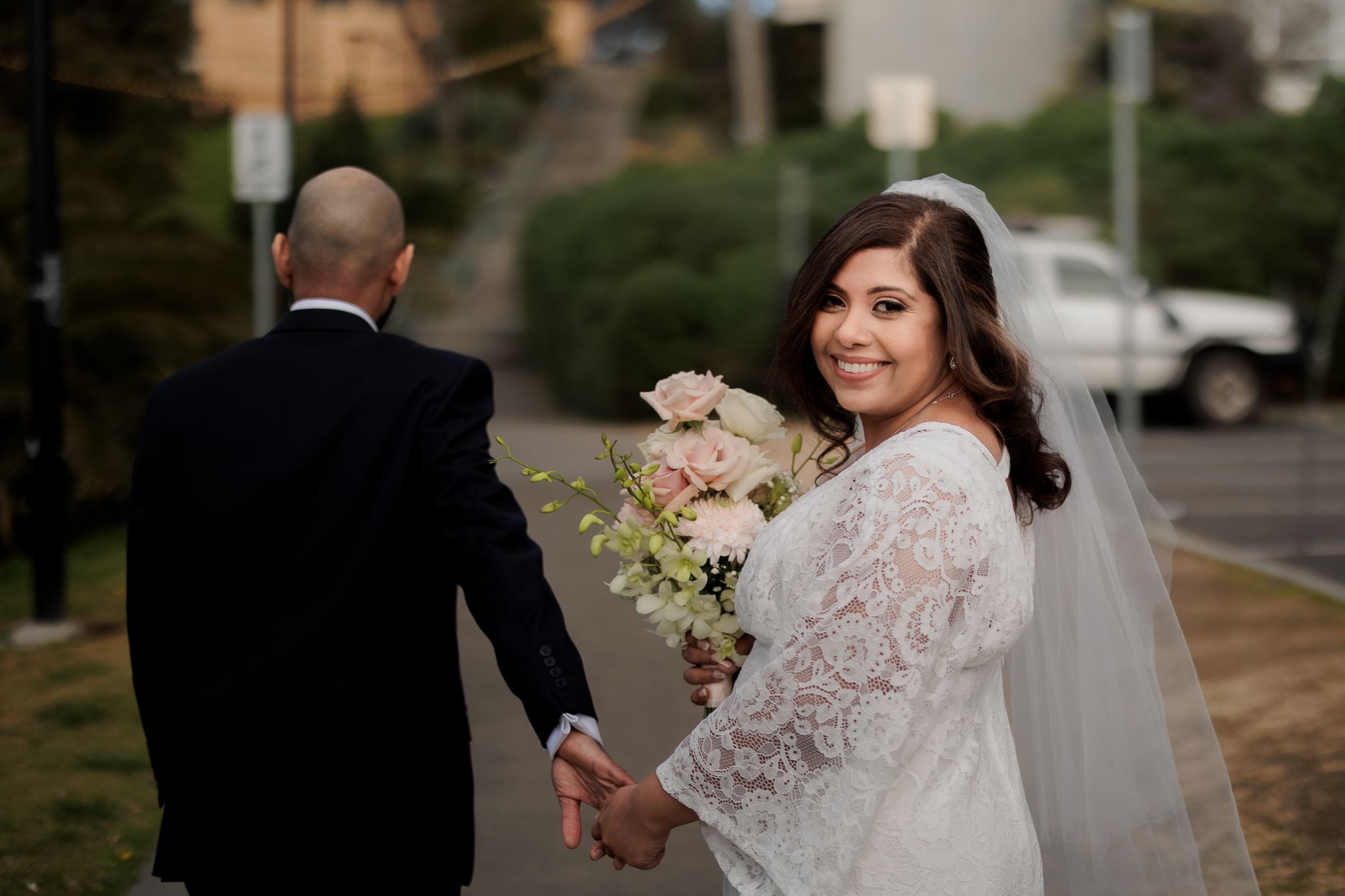 Curate your guest list
It's no secret that an elopement has a tight guest list. If you know that you want your wedding to be a romantic experience for just the two of you, then it's relatively simple. No one feels left out… because everyone is!
Some couples opt to have their children and other family members at their elopement. Others might bring two close friends as witnesses. It all depends on your preference.
It's understandable to be concerned that some friends and family will be disappointed they don't get to be a part of your celebration. With fragile egos and hurt feelings at stake, it's easy to see why some people choose to let their loved ones know after the fact!
Be confident in your decision to elope. You've chosen to celebrate in this way for a reason, and you shouldn't feel ashamed or apologetic about it. It's your wedding day, and you get to do it your way.
When it comes to telling people, start with those closest to you. Tell your parents, siblings, and closest friends in person or over the phone. This shows them that you value their opinions and want to share the news with them personally. Don't forget to emphasise how excited you are about your decision!
If people ask why you're eloping, be honest but tactful. You can explain that you wanted something more intimate or that you wanted to save money. If someone tries to guilt-trip you into changing your mind, stand your ground and remind them that it's your day.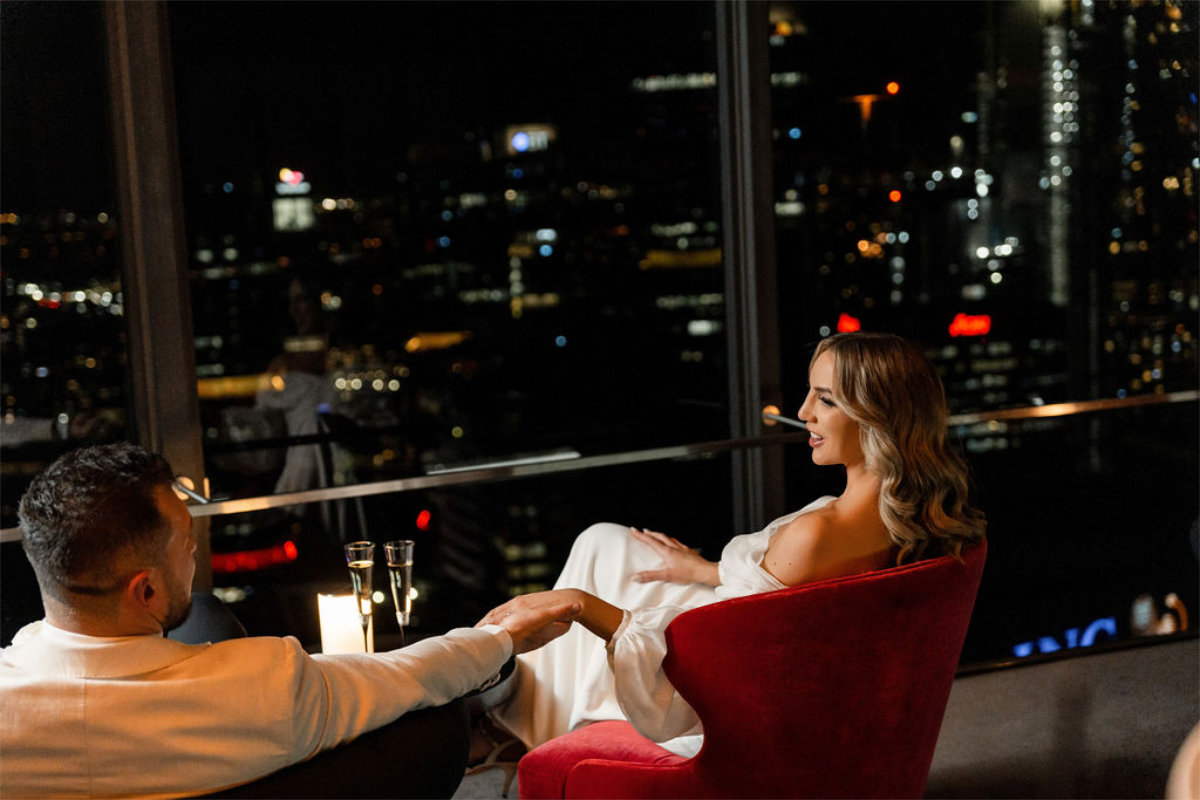 After-elopement party?
An intimate elopement followed by a wedding reception with all your loved ones — it's the best of both worlds! More couples are choosing to have a wedding reception or after-elopement party when they return from their ceremony trip. This can be as extravagant or as low-key as you like!
When it comes to the party itself, think outside the box. You don't have to go for a traditional wedding reception vibe if that's not your style. Consider a cocktail party or a beachside celebration. Don't forget to incorporate some fun elopement-themed details, like a photo booth with props or a cake that says "We Eloped!"
You can even choose to announce your elopement at the celebration for a fun surprise. A party is a perfect way to include all the precious traditions that you would otherwise miss out on with a traditional elopement. For example, why not have your first dance, cake cutting, and, of course, speeches from your loved ones?
Want to share a little something of your elopement with your guests on the day? Your photographer can work with you to have a slideshow of gorgeous ceremony pictures to display on the day in a slideshow or displayed around your venue.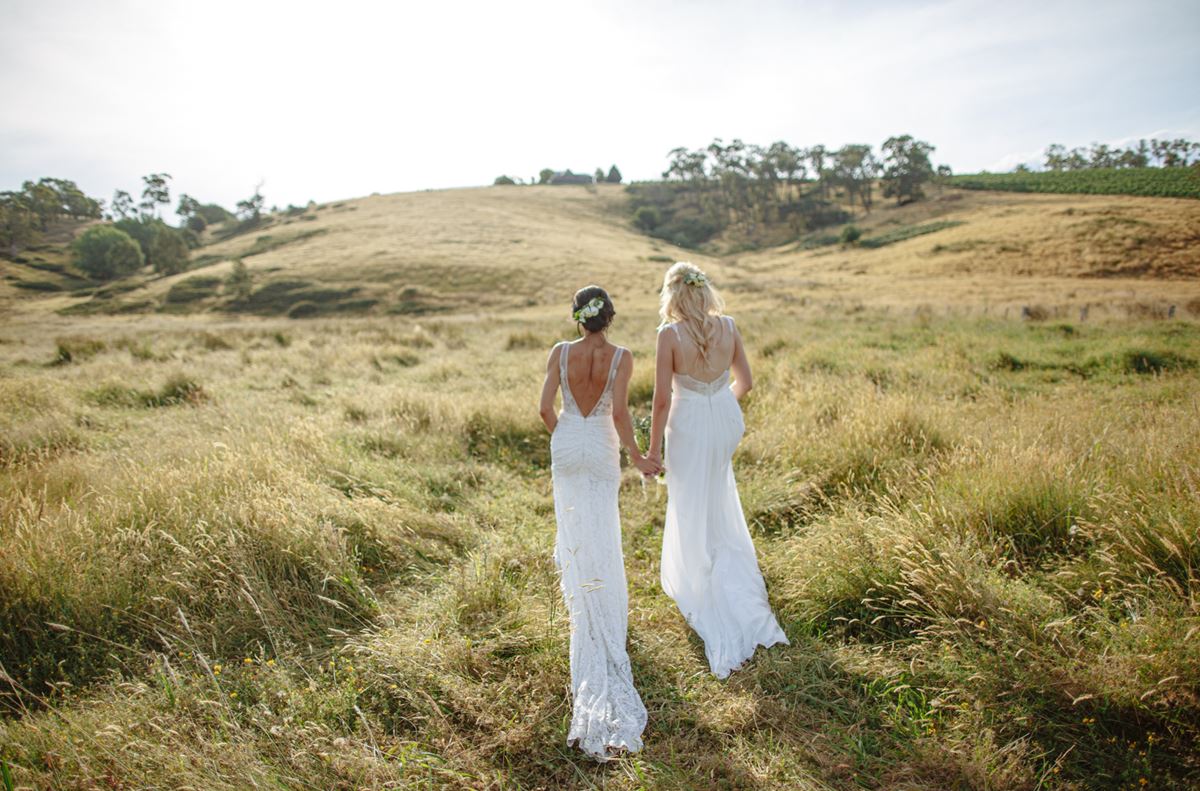 Some of our favourite elopement locations
Fiji. Picture this: you and your partner exchanging vows on a secluded beach, with crystal-clear waters and swaying palm trees as your backdrop. After the ceremony, you can spend your days lounging on the beach, snorkelling with tropical fish, and sipping fruity cocktails. And at night, you can enjoy romantic dinners under the stars, with the sound of the ocean as your soundtrack. Fiji has so many gorgeous elopement spots to offer. Our favourite? Fiji Marriott Resort, set on beautiful Vonu Beach.
The Yarra Valley. Imagine exchanging vows amongst rows of grapevines, with the sound of a nearby creek and the scent of blooming flowers in the air. After the ceremony, you can explore the many wineries and cellar doors in the area, sipping on local wines and enjoying gourmet cheese platters. And at night, you can cosy up in a charming bed and breakfast, complete with a crackling fireplace and a bottle of bubbly. Riverstone Estate is a perfect choice with options for elopements and micro weddings.
Inner city locations. The word 'elopement' might conjure imagery of wide open spaces, but your inner-city wedding for two can be just as romantic. Whether you opt for a registry office marriage or you opt to wed in a historic location like the State Library of Victoria, you have endless options. Don't forget to explore the city afterwards for some chic wedding photography!
---
Speak to a Wedding Expert