* This article has been updated. See current popular wedding colours here.
Australia's most popular wedding colours in 2016
Australian brides, it seems, are feeling blue. Very, very blue. According to the 2016 Easy weddings' Annual Wedding Survey, blue is the most popular wedding colour for Aussie brides and grooms. From pastel to deep navy, blue reigned supreme in 2016.
The other colours that made the list were shades of purple, from violet to deep plums and eggplant hues, as well as various shades of white, from pure white, to ivory, dusty nudes, champagnes and metallic golds. Soft pink was a popular choice too, however darker tones of red such as burgundy were also favoured fby Aussie couples,  especially for winter weddings.
Green was the last colour to make the list, and it was used in all shades from jade green, to jungle green to deep emerald green .
Additionally, we noticed these colours prominently featured  in our Real Weddings submissions, as well as seeing these particular shades debut on social media platforms such as Instagram and Pinterest.
As well as using the data collected by the survey, this information is also influenced by data from our Easy Weddings' planning tools and polls on the website.
Blue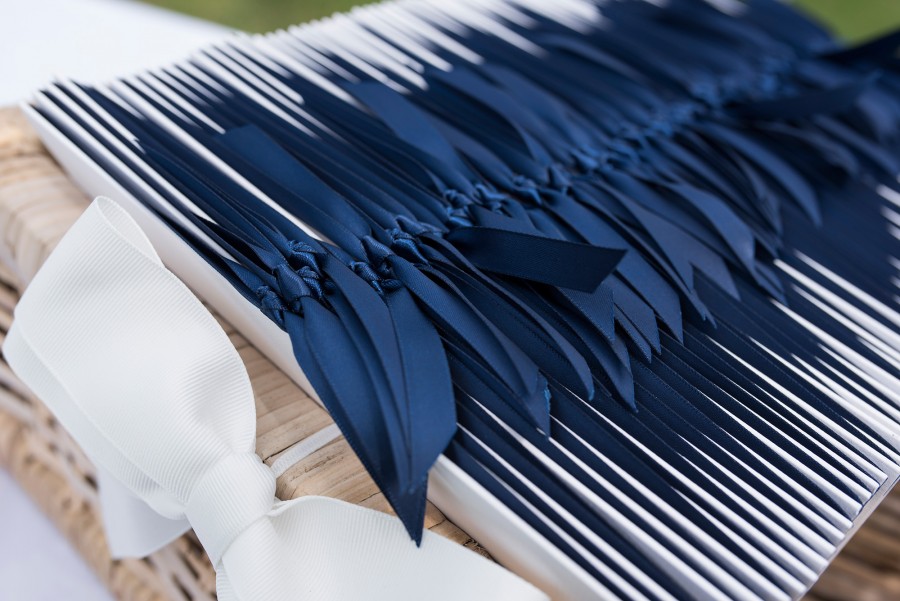 What easier way to check that 'something blue' requirement off your wedding list than choosing it as your wedding theme?
It's the colour of the ocean and the sky and, in psychology, represents trust, loyalty and honesty, so it's no wonder it's the favourite colour of choice for weddings which are all about two people committing themselves to these three things.
In 2016, powder blue and azure blue were particularly popular. 
Purple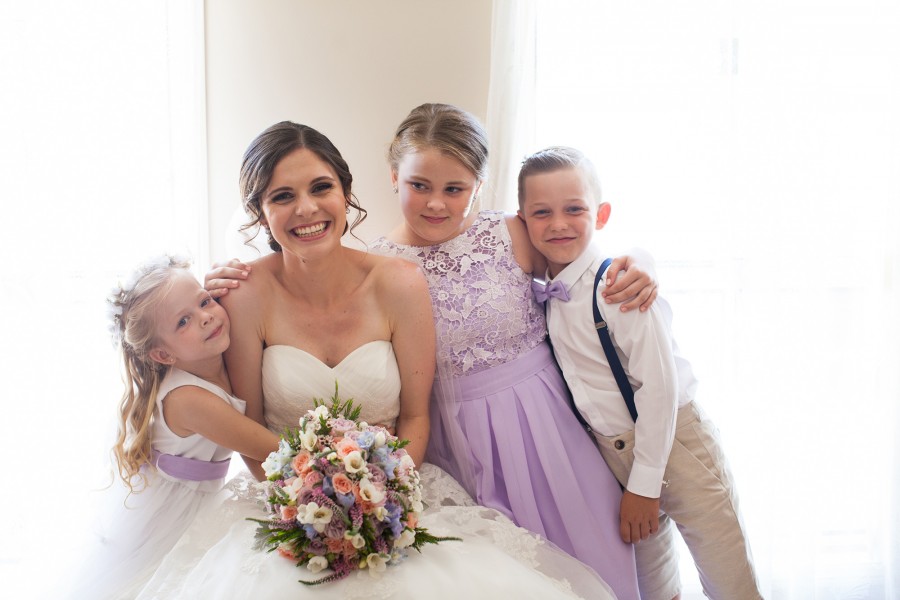 Purple is one of those colours that is very versatile and ranges in shades from light and lovely lavender and periwinkle to rich, dark wines, mulberry and eggplant.
White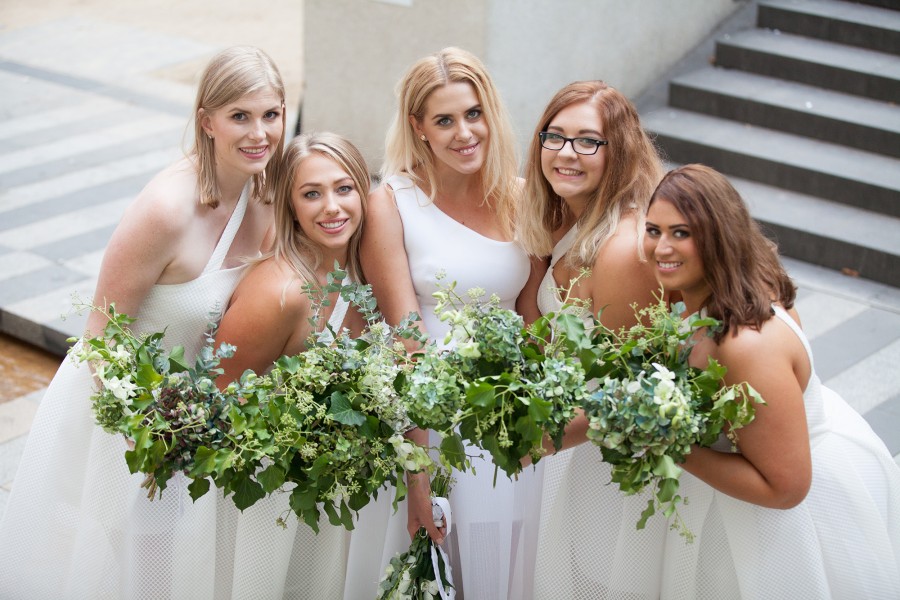 These days brides and grooms are shirking tradition and choosing white as the main wedding theme colour. The most common way we have seen this colour theme used is in weddings in which the bridesmaids are dressed in white or ivory gowns. 
Pink and red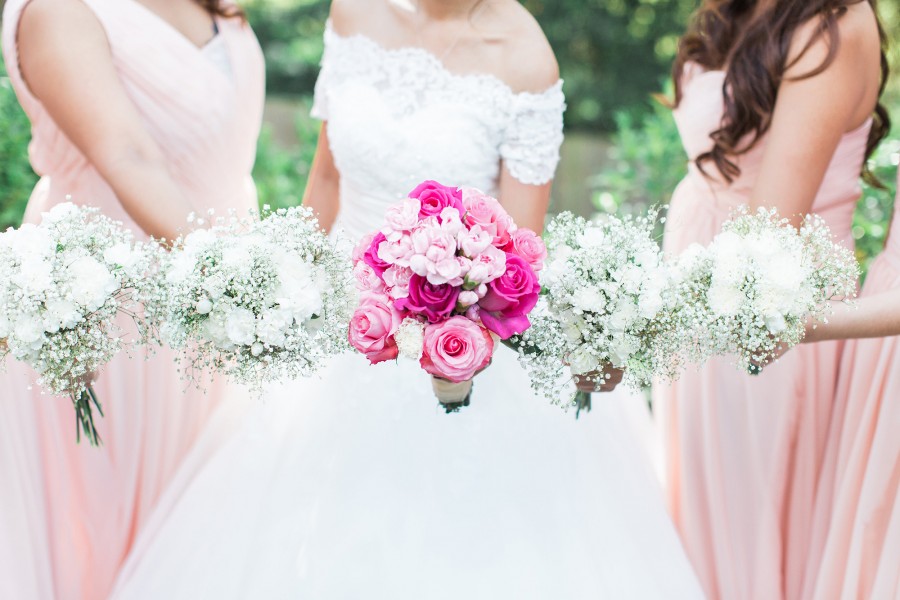 Be it pink or red, both shades conjure up images of love and passion. From ultra pale blushes and corals, to fuchsias, poppy reds, crimsons and burgundies, these shades were very popular with Australian brides and grooms in 2016. 
As with any of these colours, the lighter shades suit the spring and summer months while the deeper, warmer shades are perfect for winter weddings.  
Green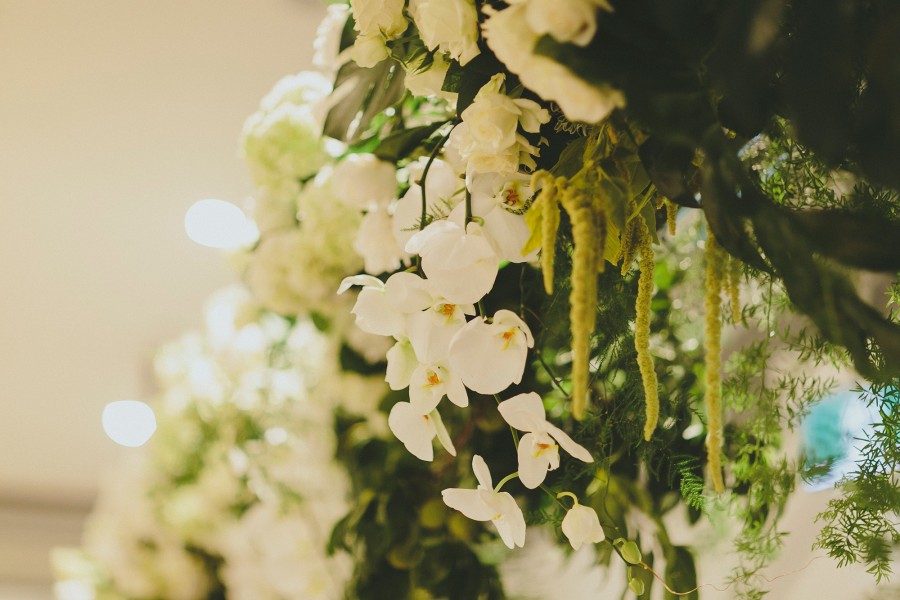 Green was a highly popular wedding colour in 2016, and it featured throughout weddings in the form of abundant greenery.
Many Aussie couples opted for a green and black and white wedding theme, focusing on white flowers, lots of fresh greenery and black elements to portray a classic and elegant look.