Among friends and family they were already an "old married couple" – so Paige Richards and Jack Sandow decided to make it official.
The couple, aged 25 and 30 respectively, met in a bar while studying at university. The Melburnians experienced five years of adventure before Jack proposed with a letter he had delivered in the post for Paige.
"I came home from work and he nonchalantly said, 'Some mail came for you.' Little did I know he had a calligrapher write a beautiful note for me, which gave him ample time to get on one knee and surprise me with my dream ring," smiles Paige.
They wanted a wedding venue that represented them – and Mon Bijou delivered. "The Art Deco interior and panoramic views of the city we love was perfect for what we wanted – and has the most spectacular ceiling we'd ever seen," explains Paige. "On a selfish note, I knew that the copper and pinks throughout the building against the whites in mine and the bridesmaids' dresses would make for amazing photos."
Their Mon Bijou wedding on March 13, 2016 with 75 guests was intimate and perfectly non-traditional, according to the bride. "While our wedding wasn't necessarily traditional, neither is our relationship, so we were really proud that we stuck to what we wanted and threw, in our opinion, an amazing party," says Paige. And it wasn't just the one party, the couple celebrated with their nearest and dearest over the whole Labour Day long-weekend including dinner the night prior and a brunch the following morning.
Photos courtesy of Sevim Dogan Photography.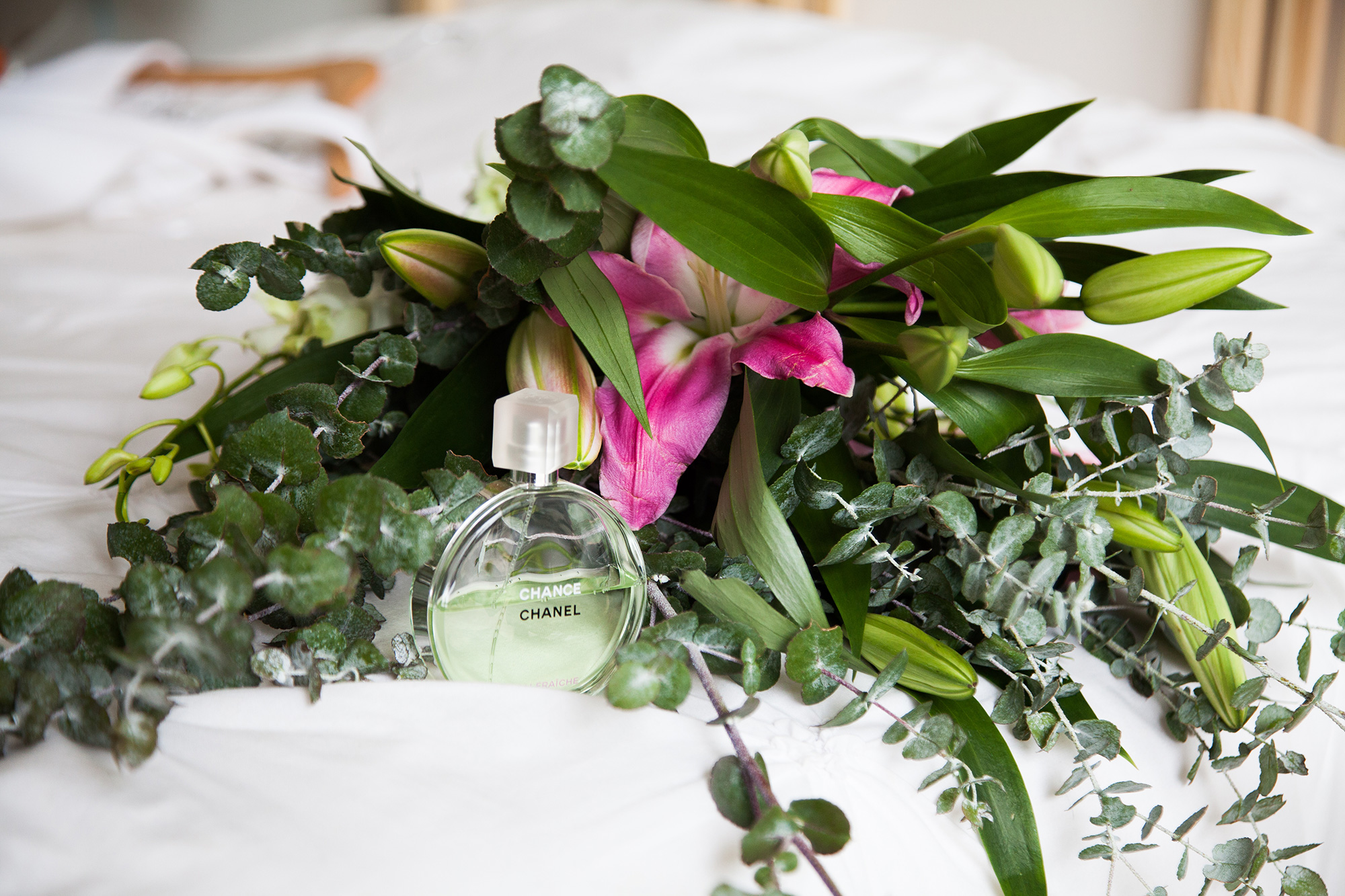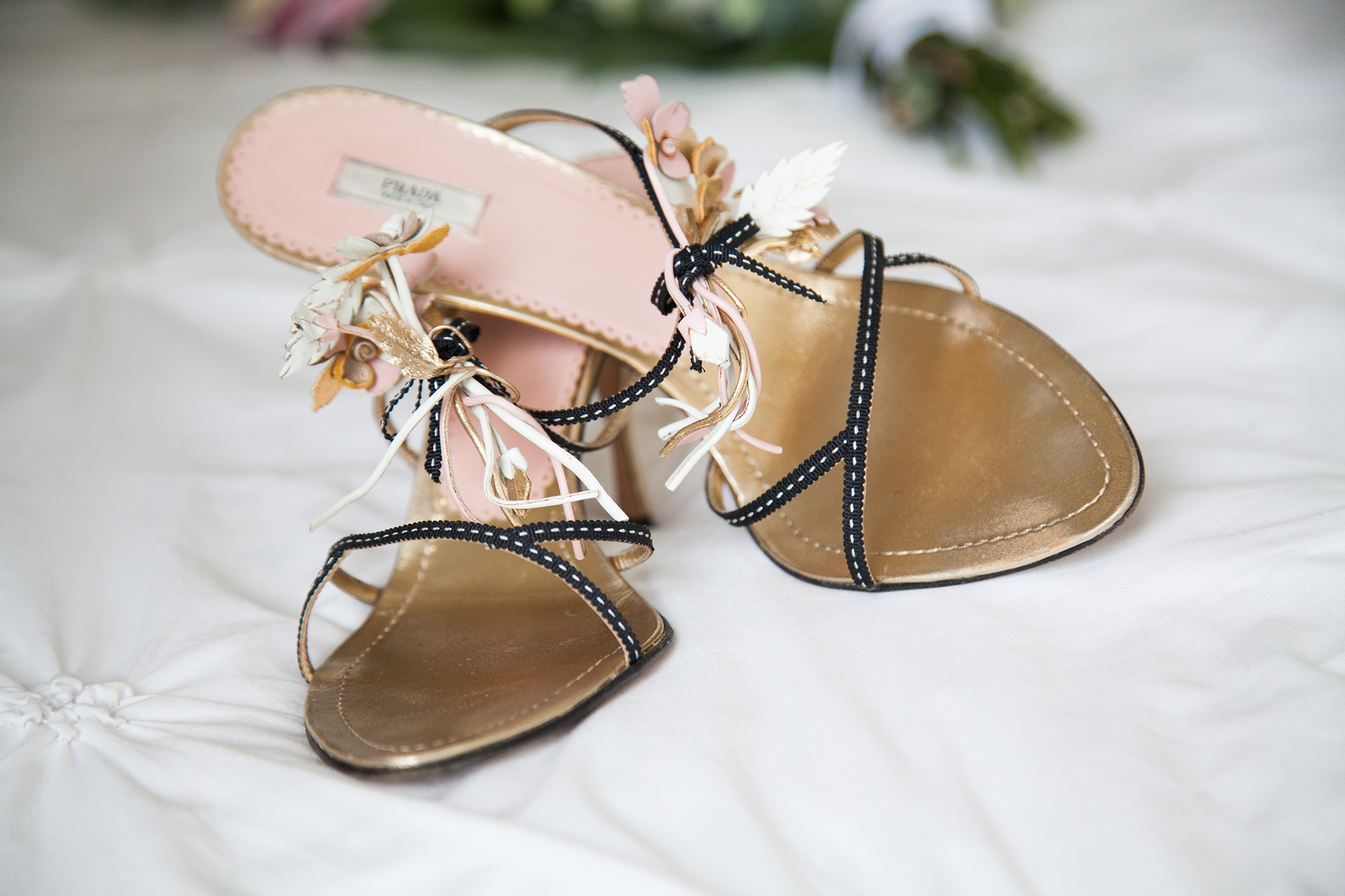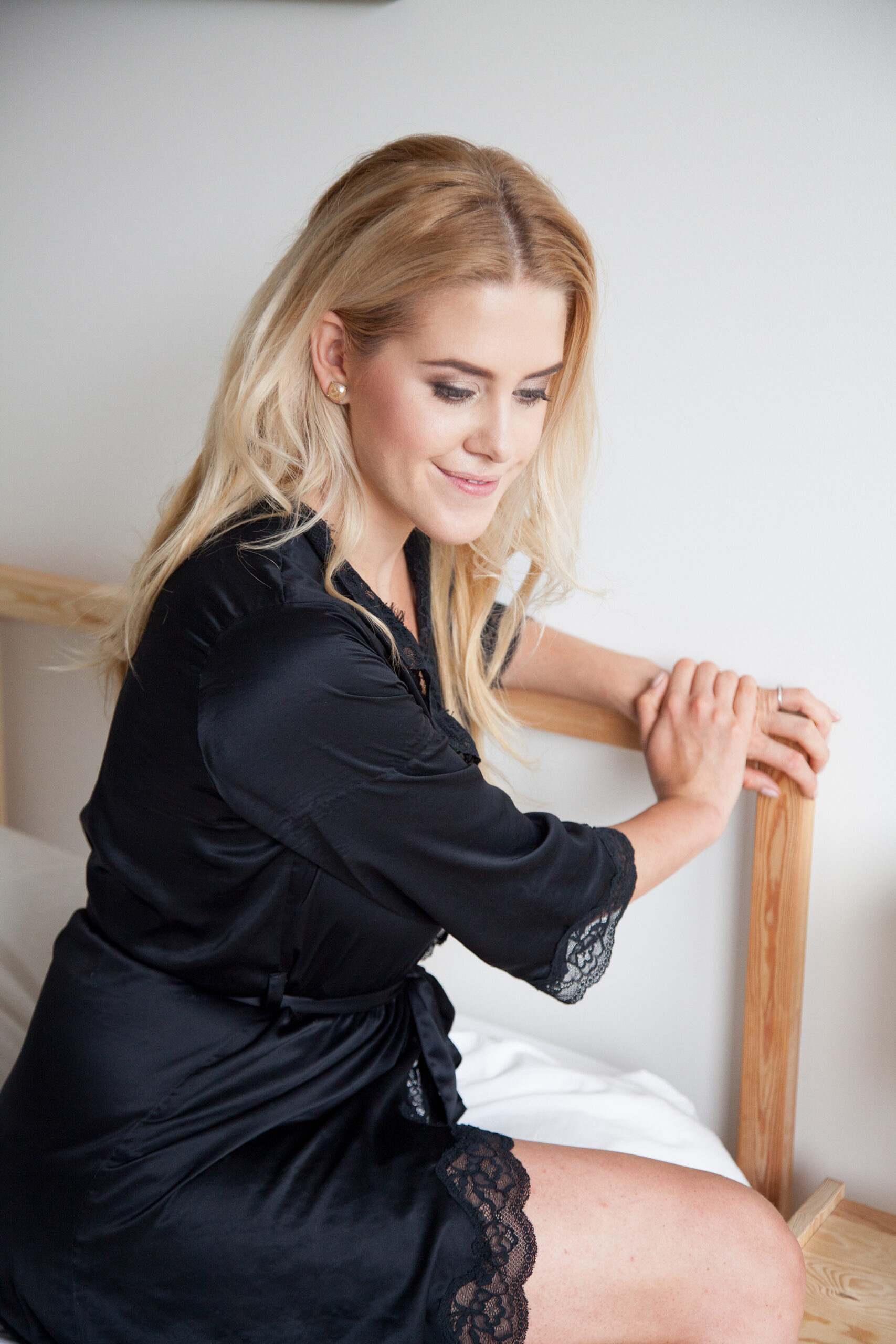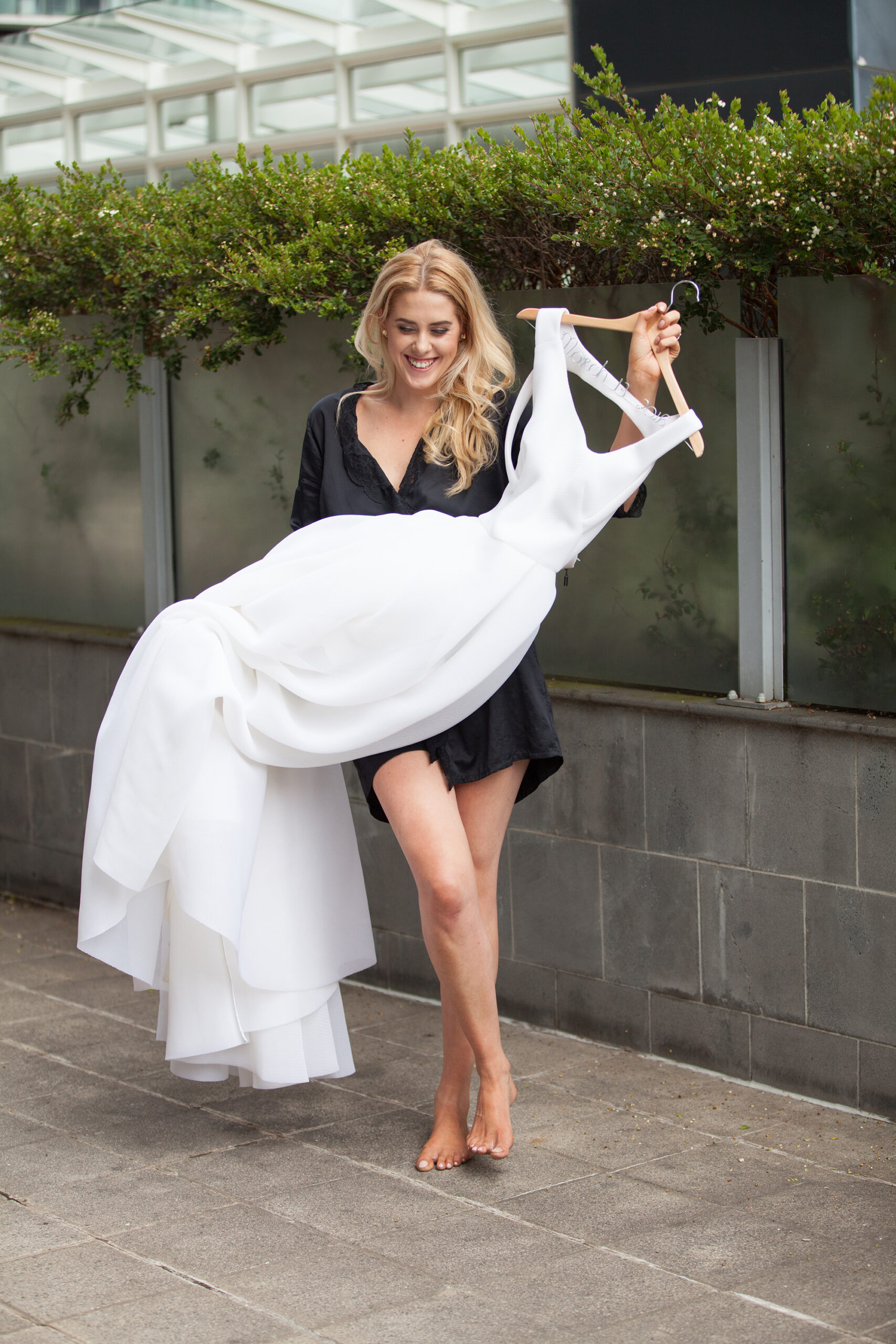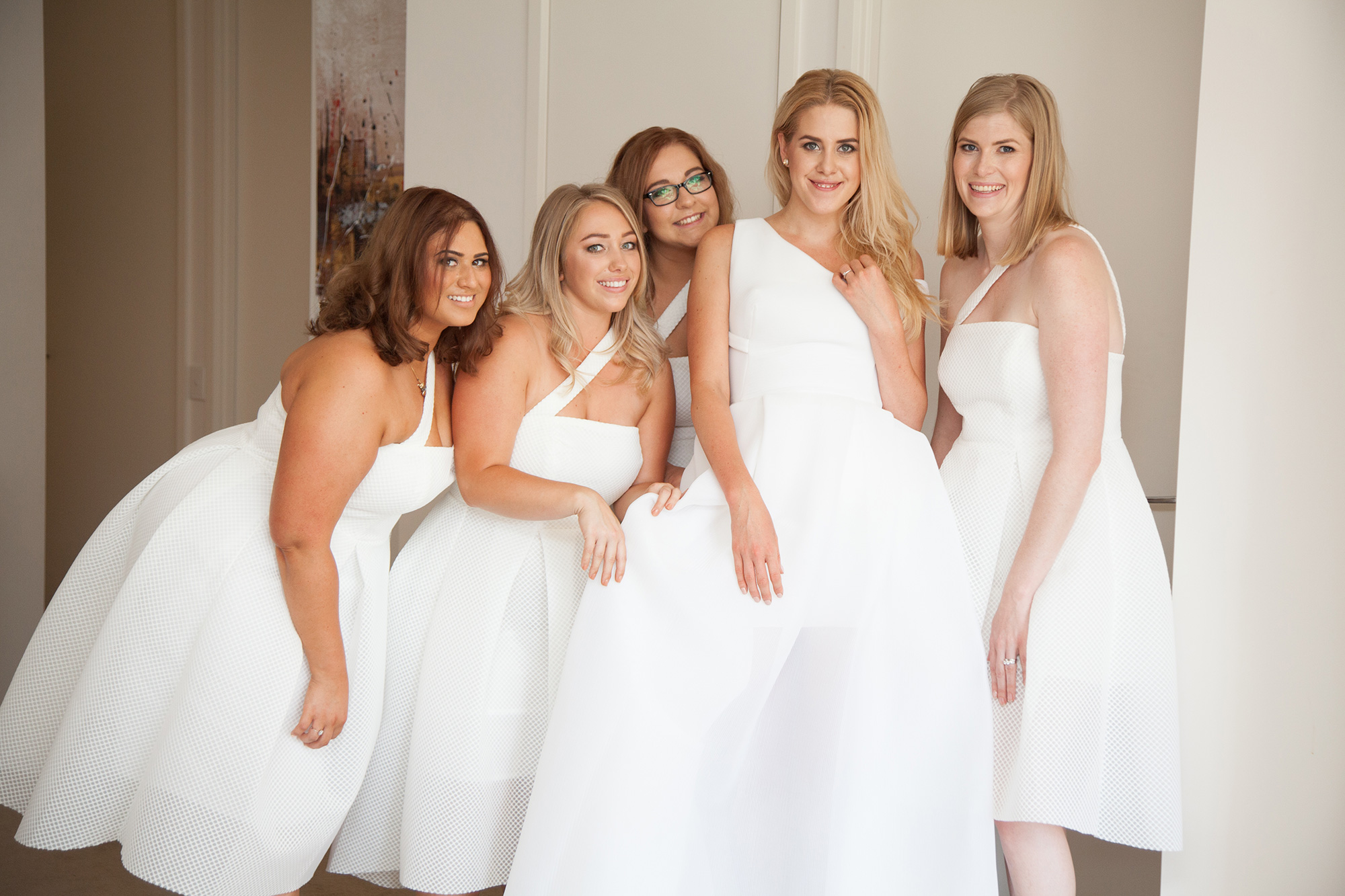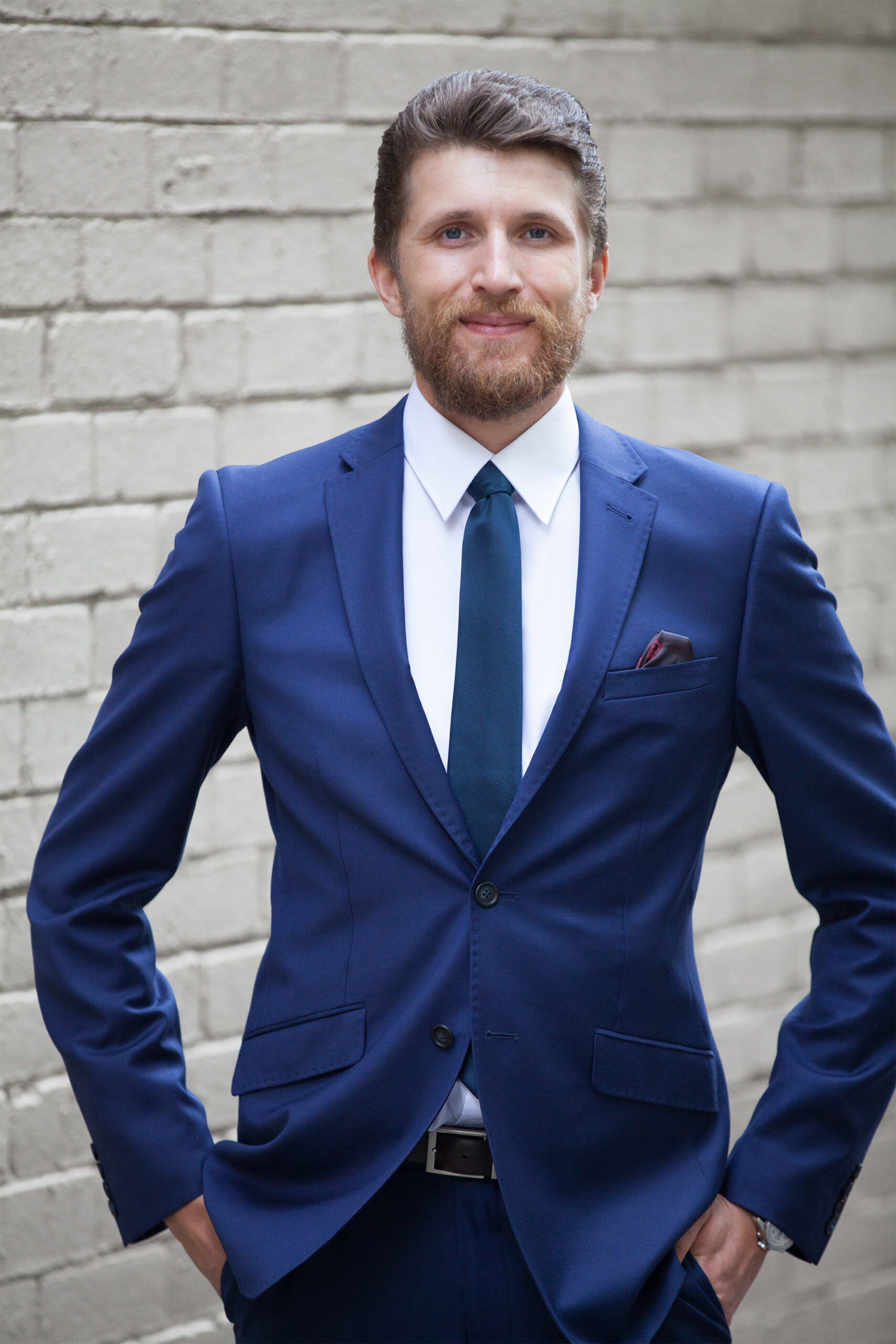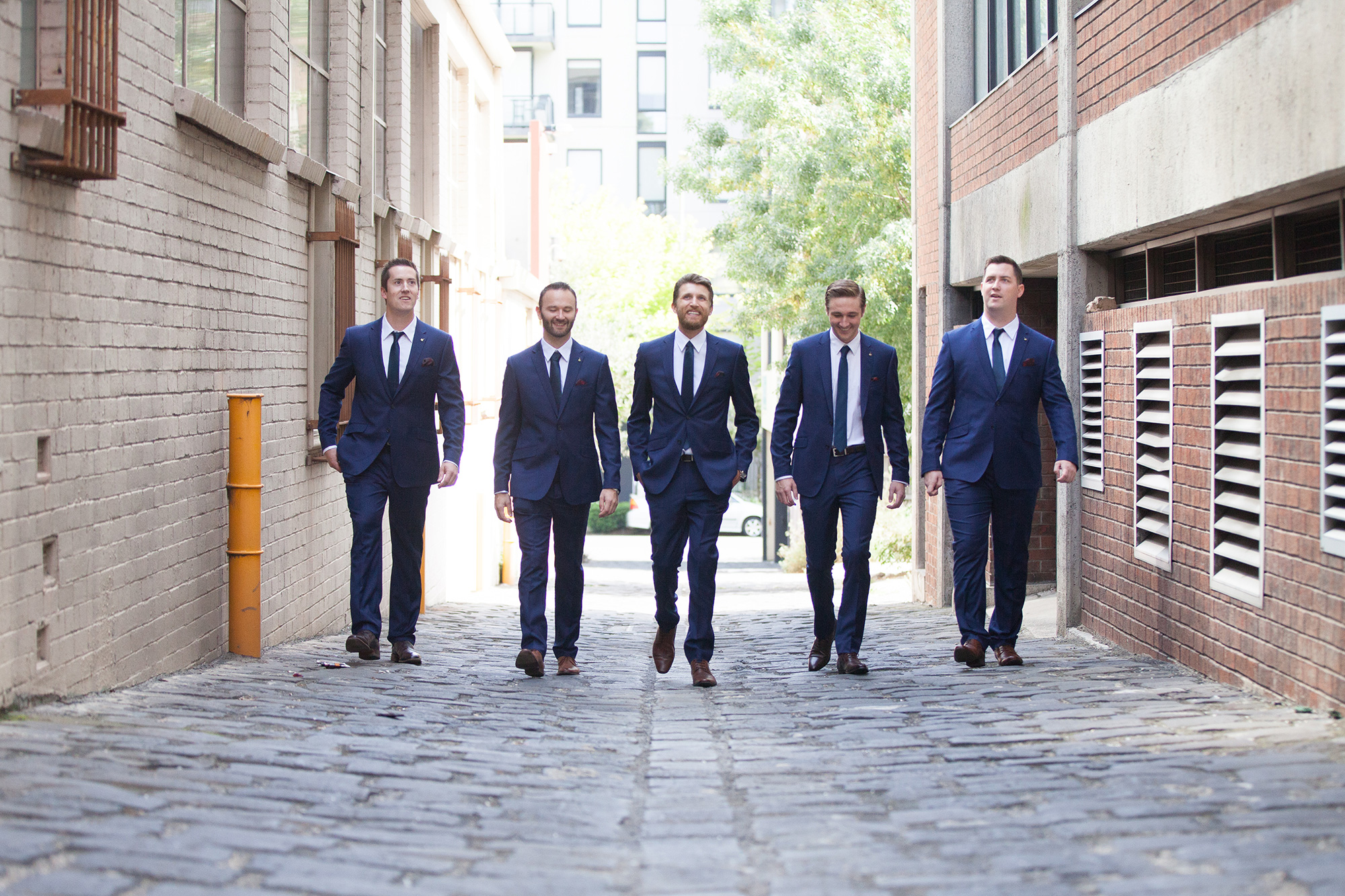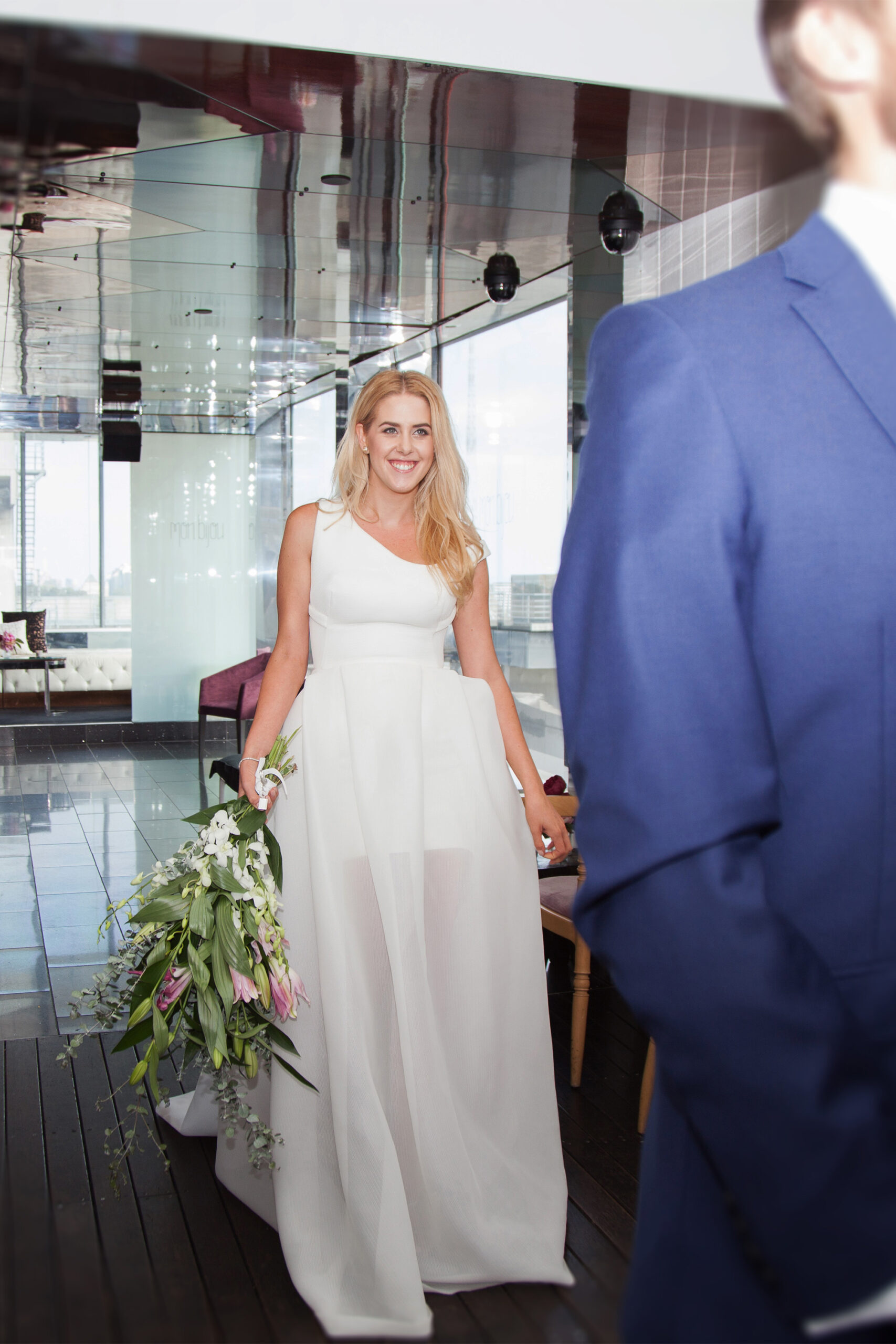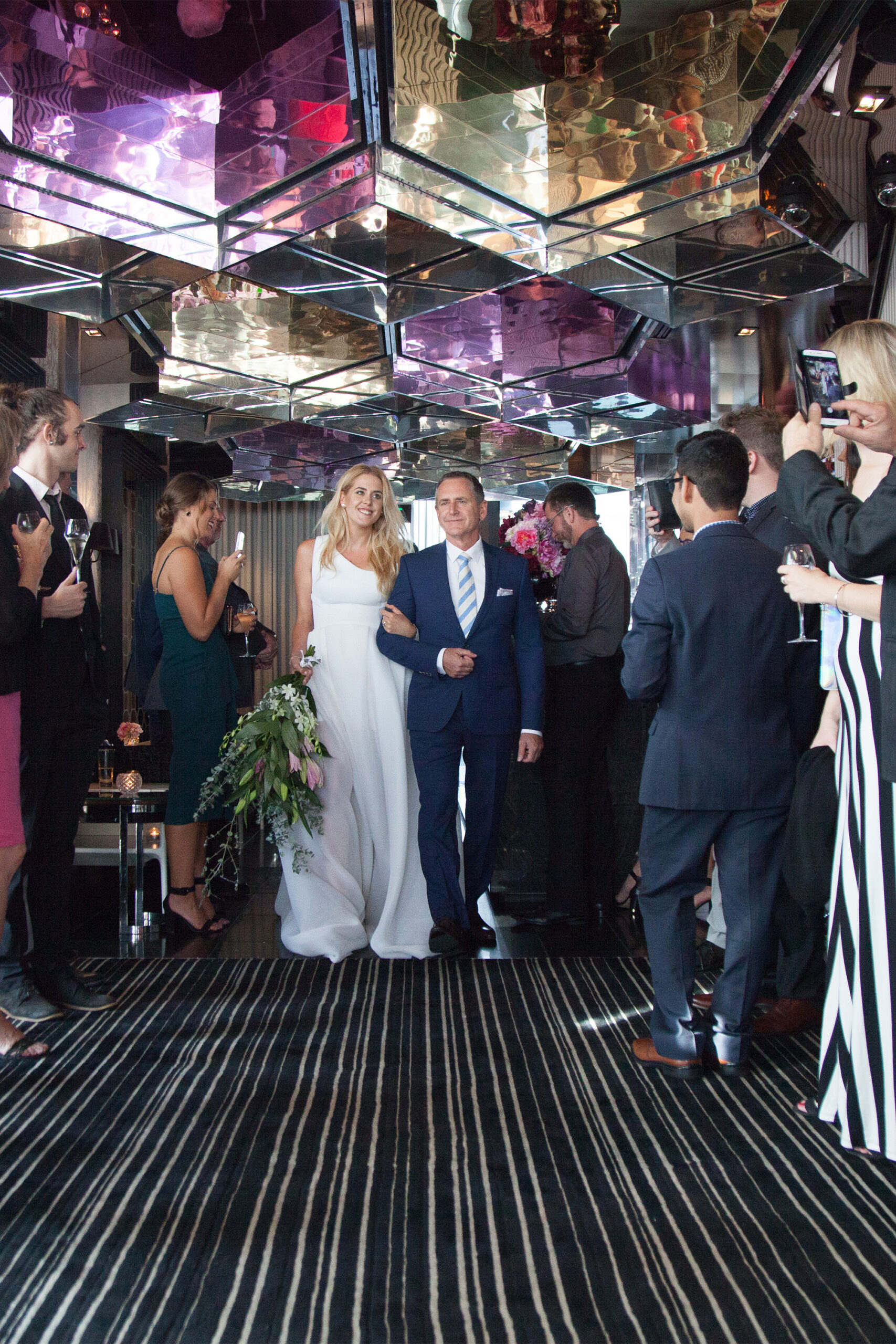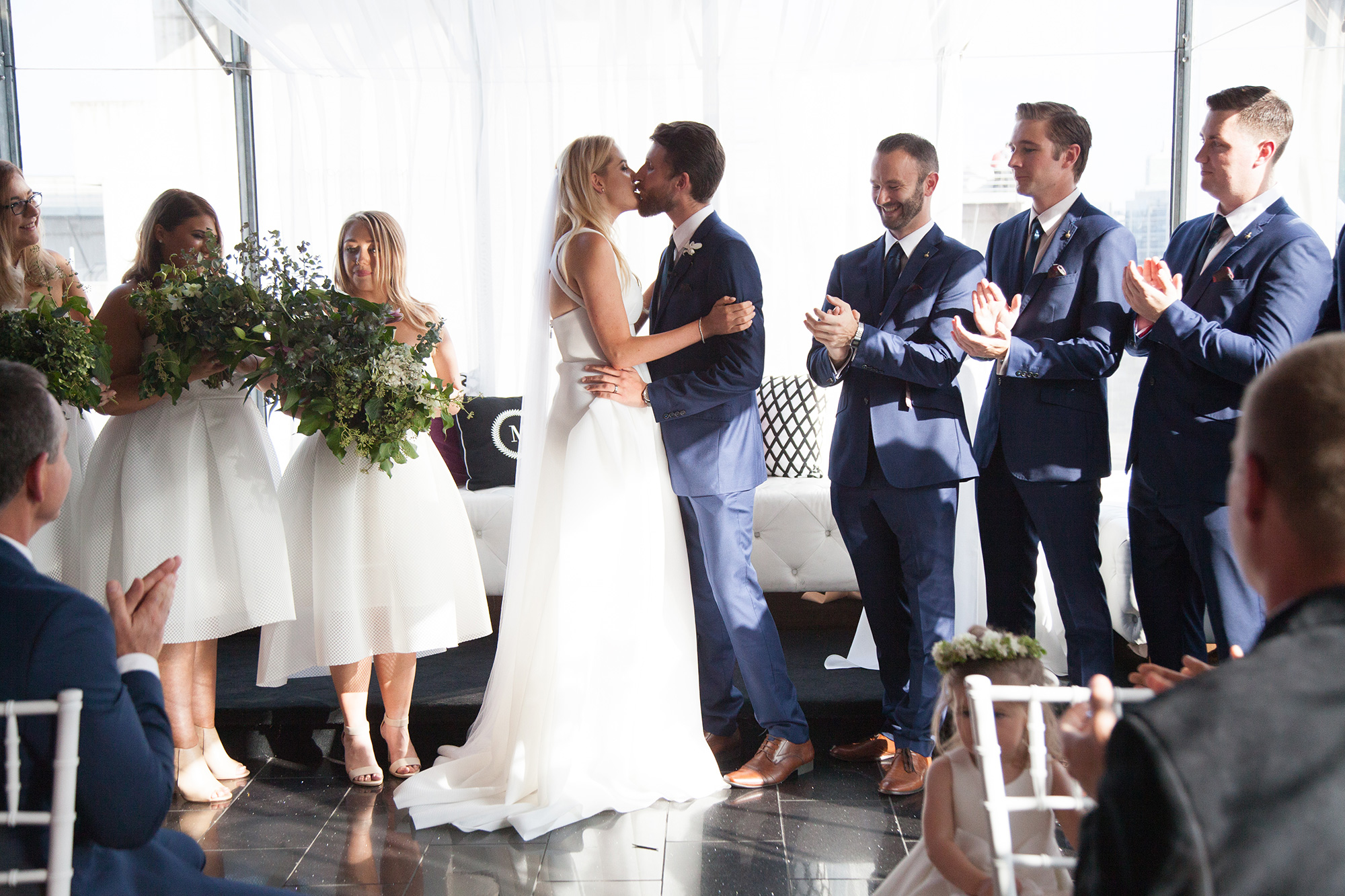 The Melbourne pair were married by Megan at The Commitment Company. "We felt like we were married by a close friend," smiles Paige.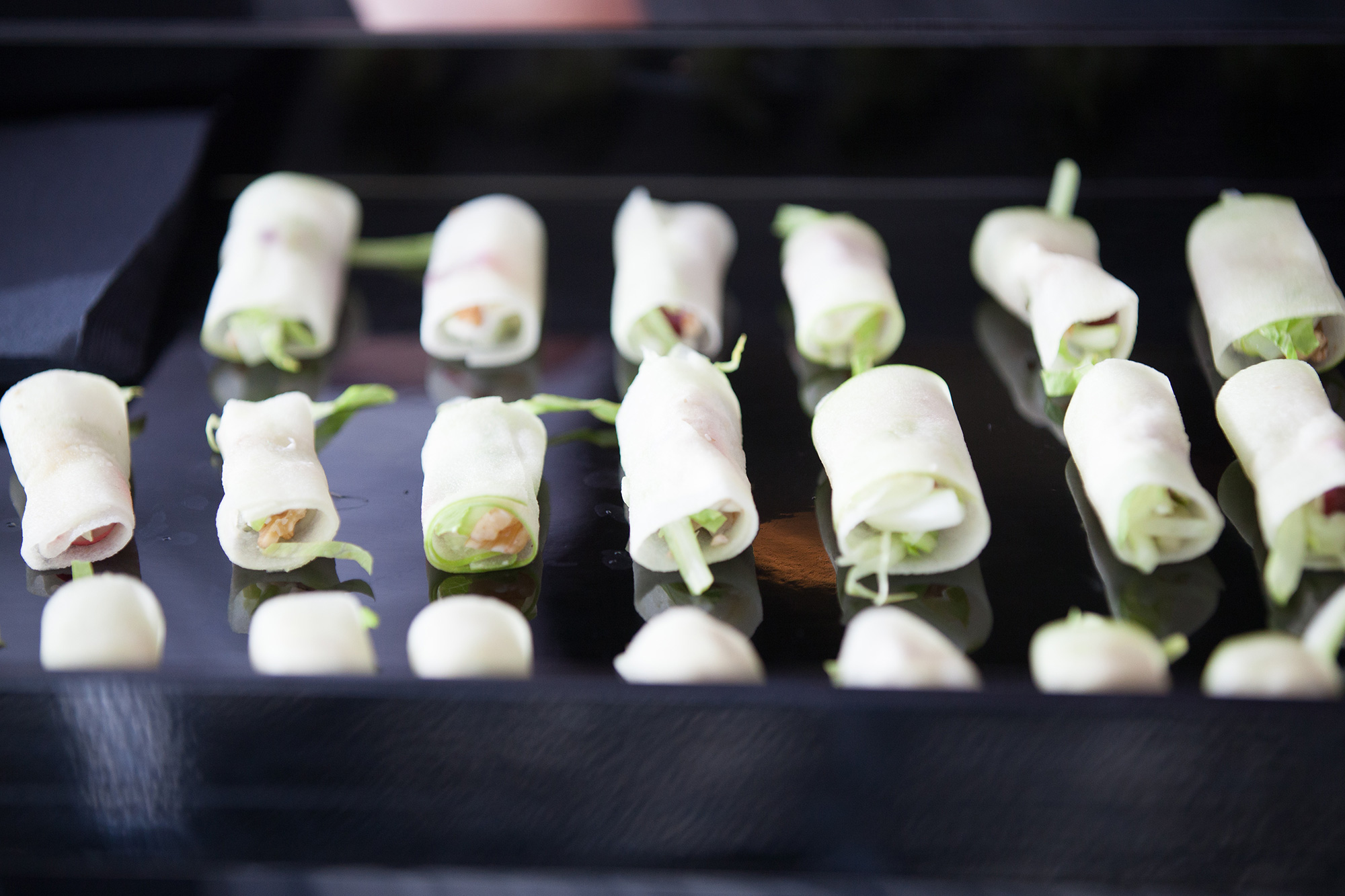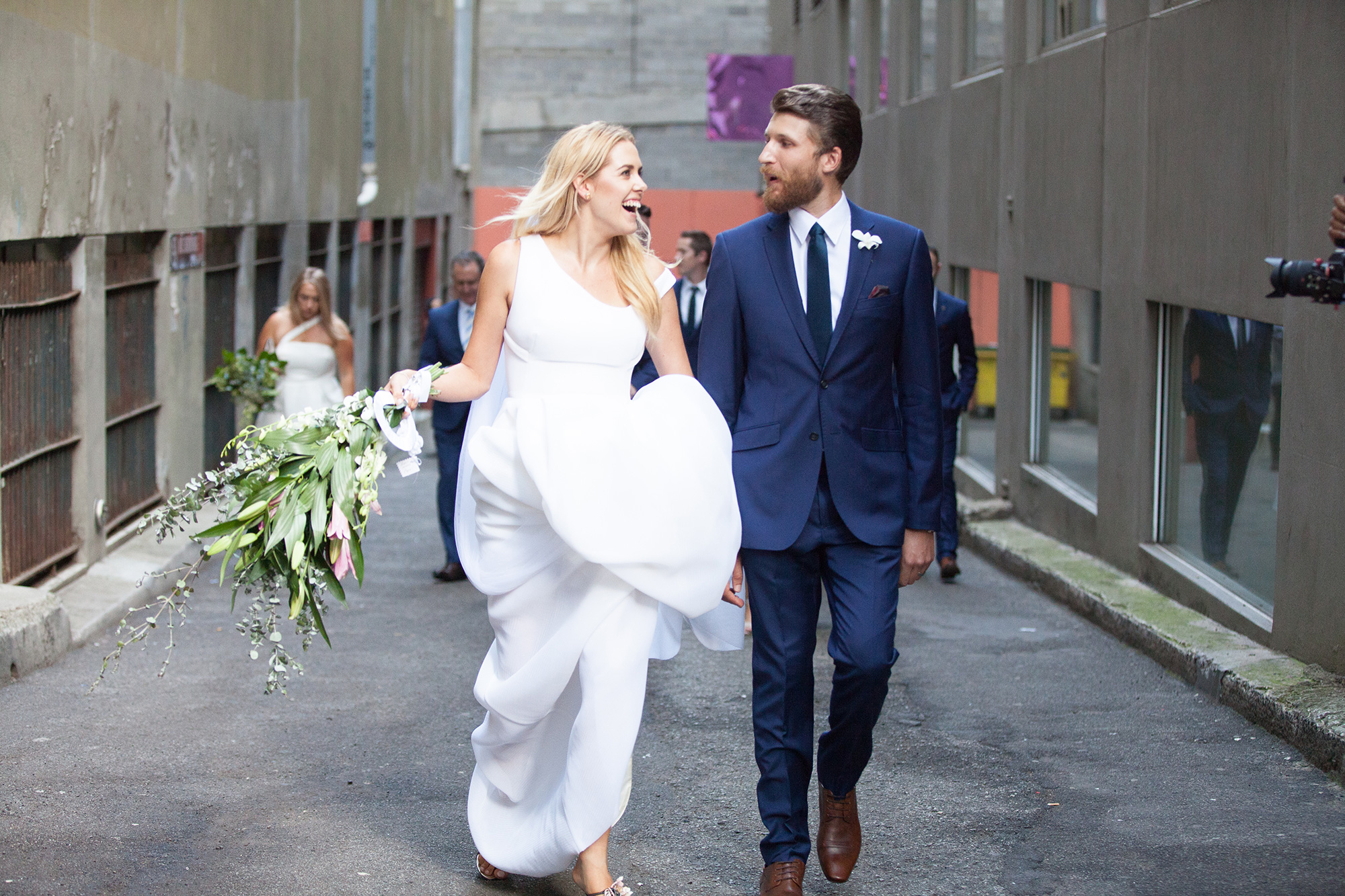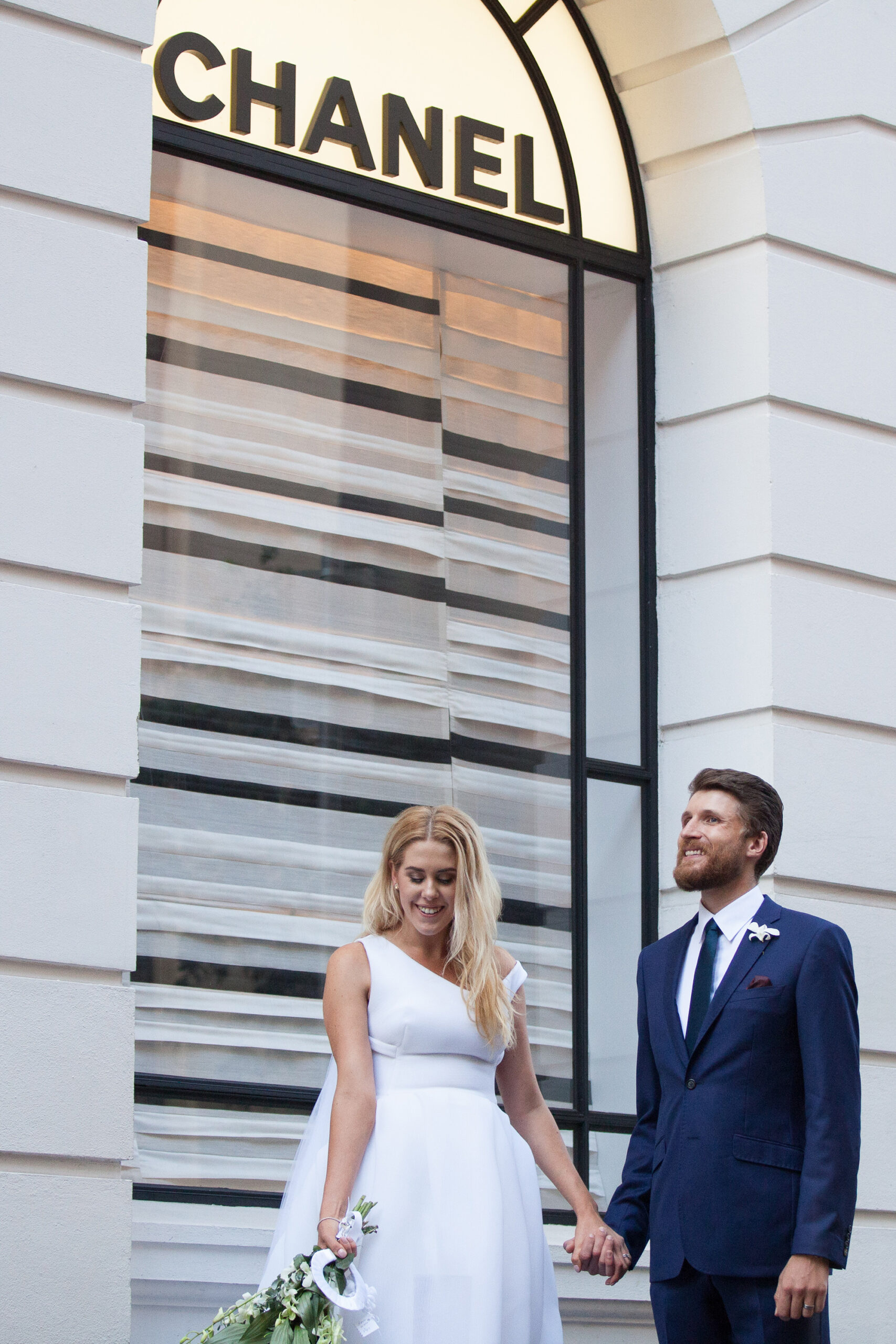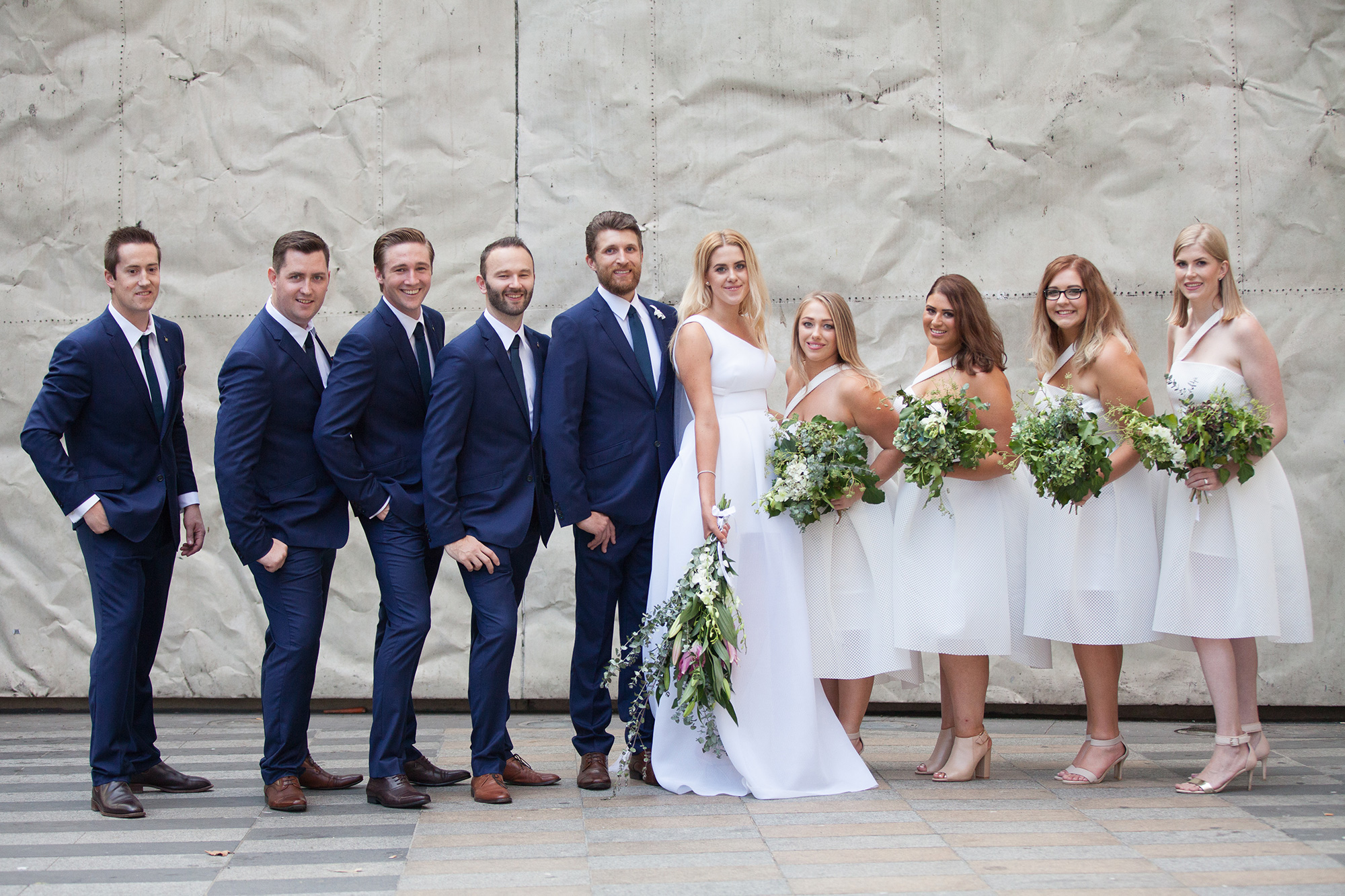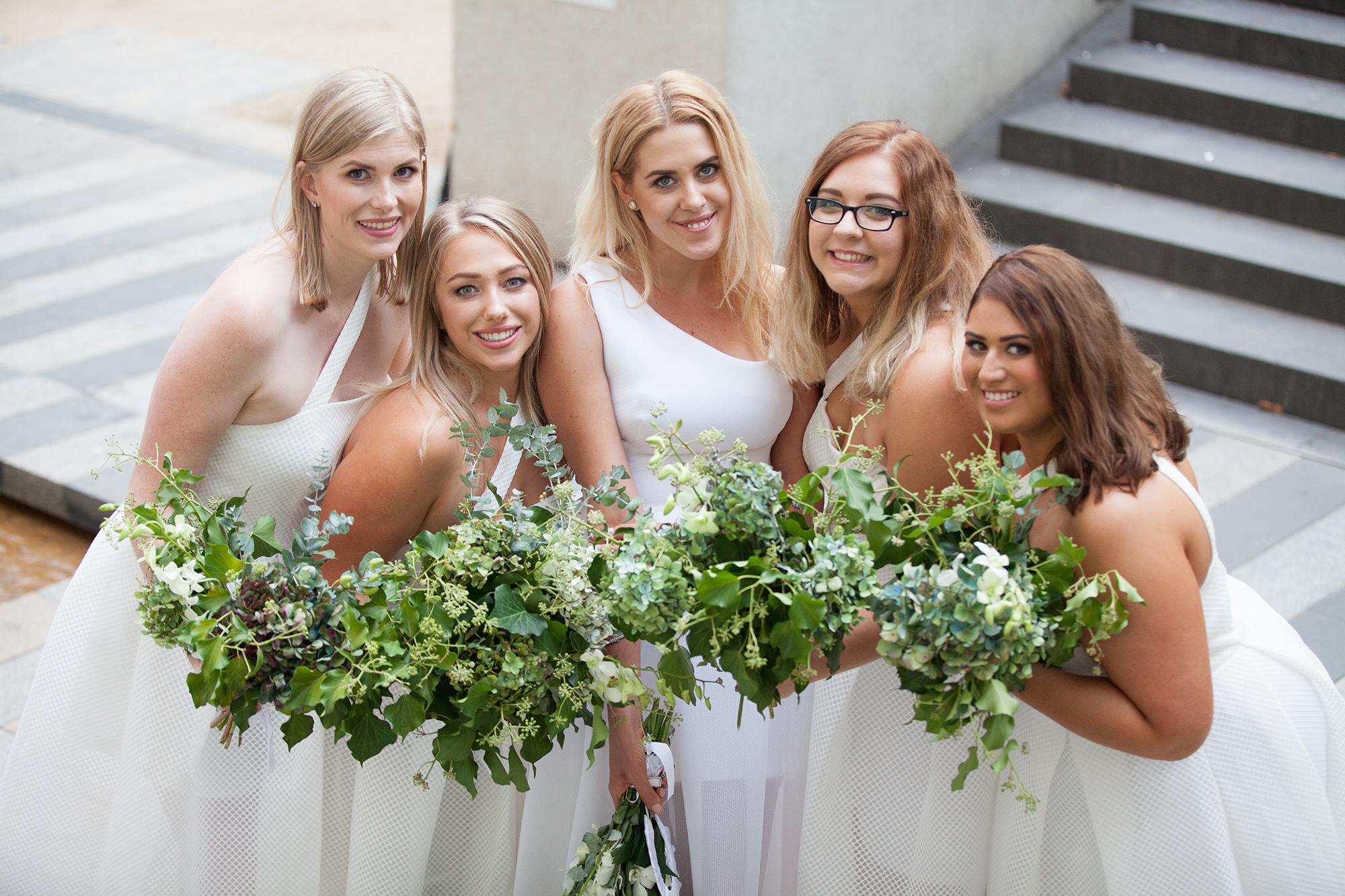 Paige opted for large greenery for the bouquets, a stunning contrast to their crisp white outfits. "Living so close to the markets, we get all of our flowers from there," says the bride.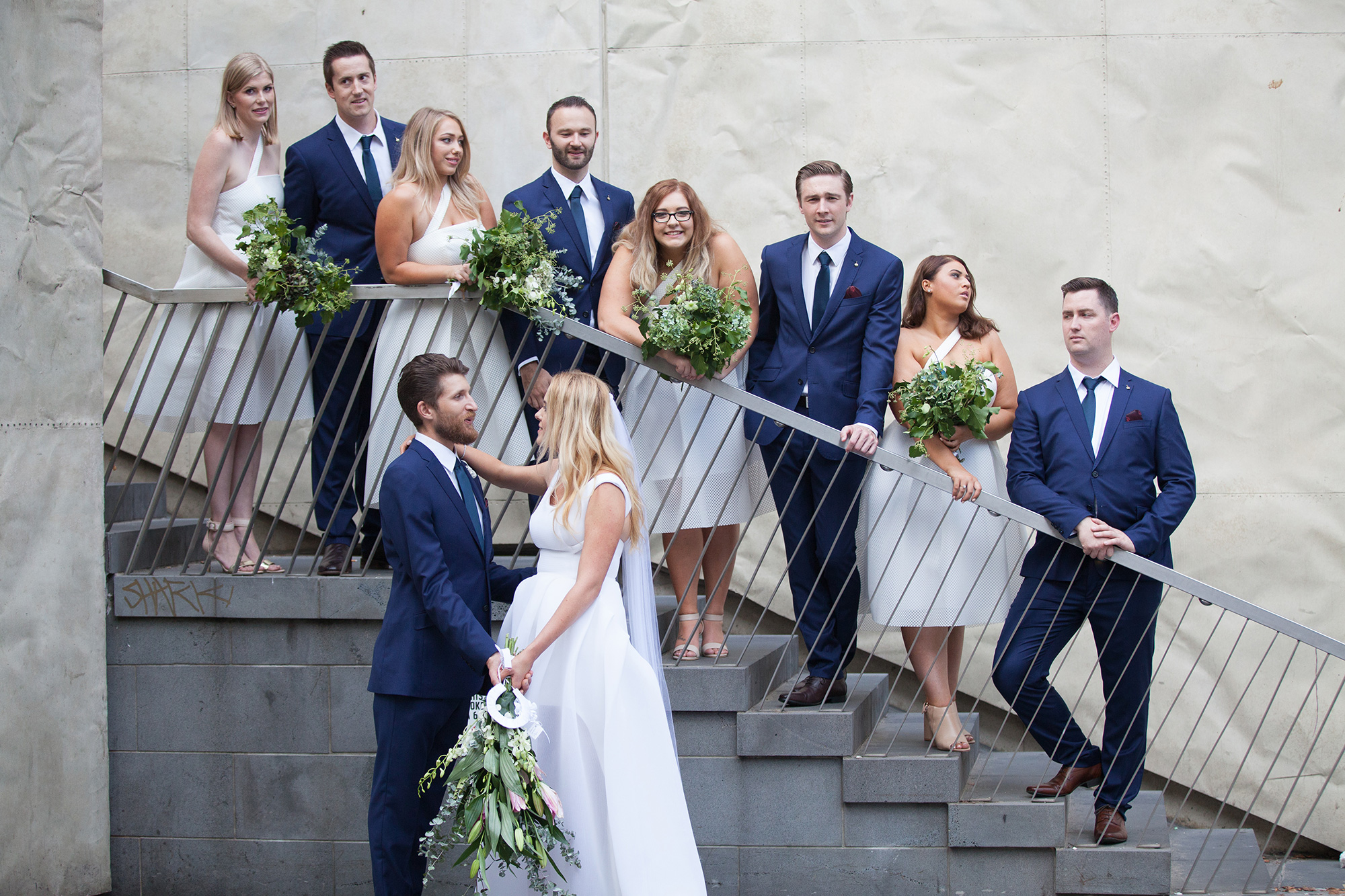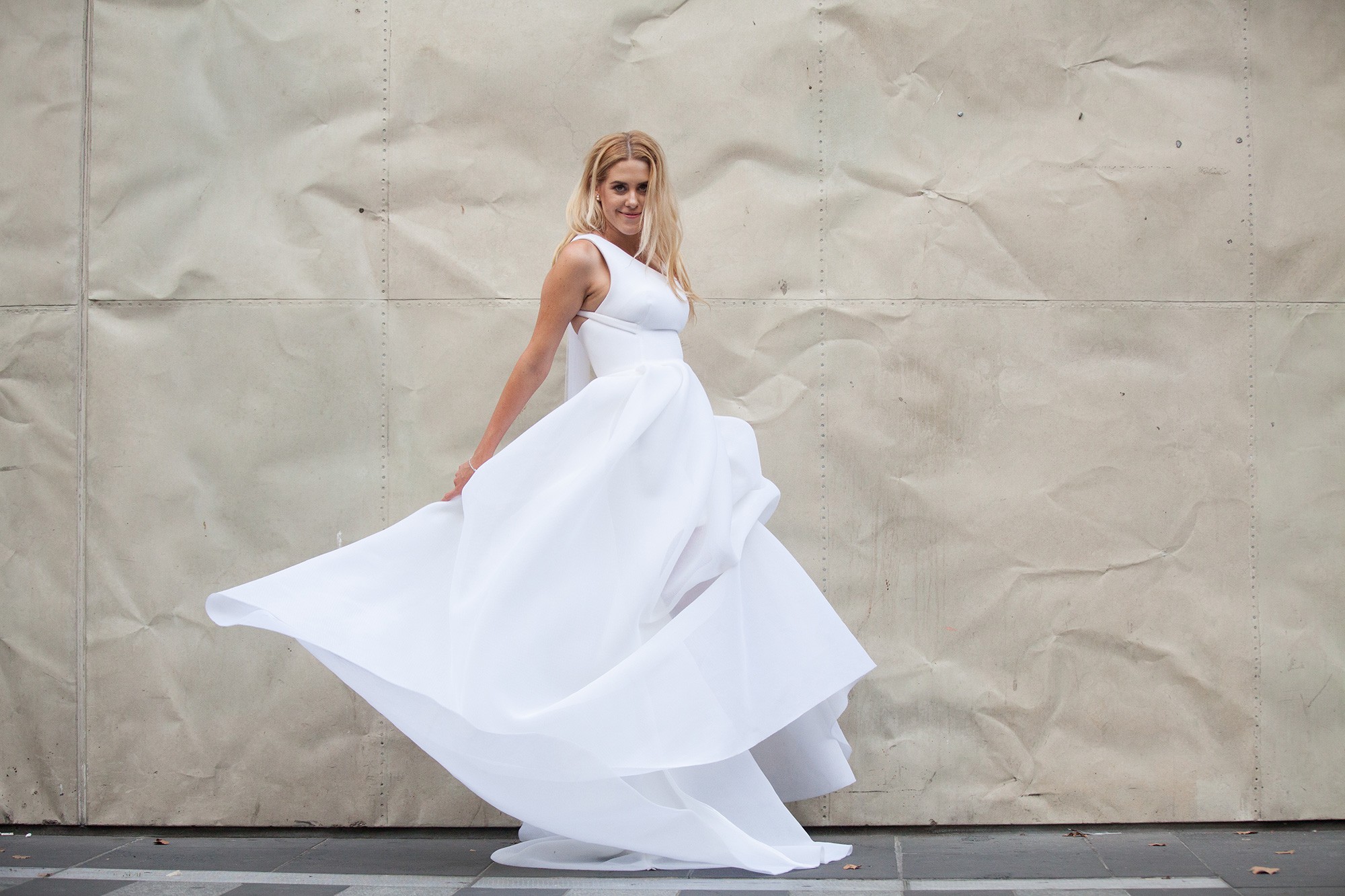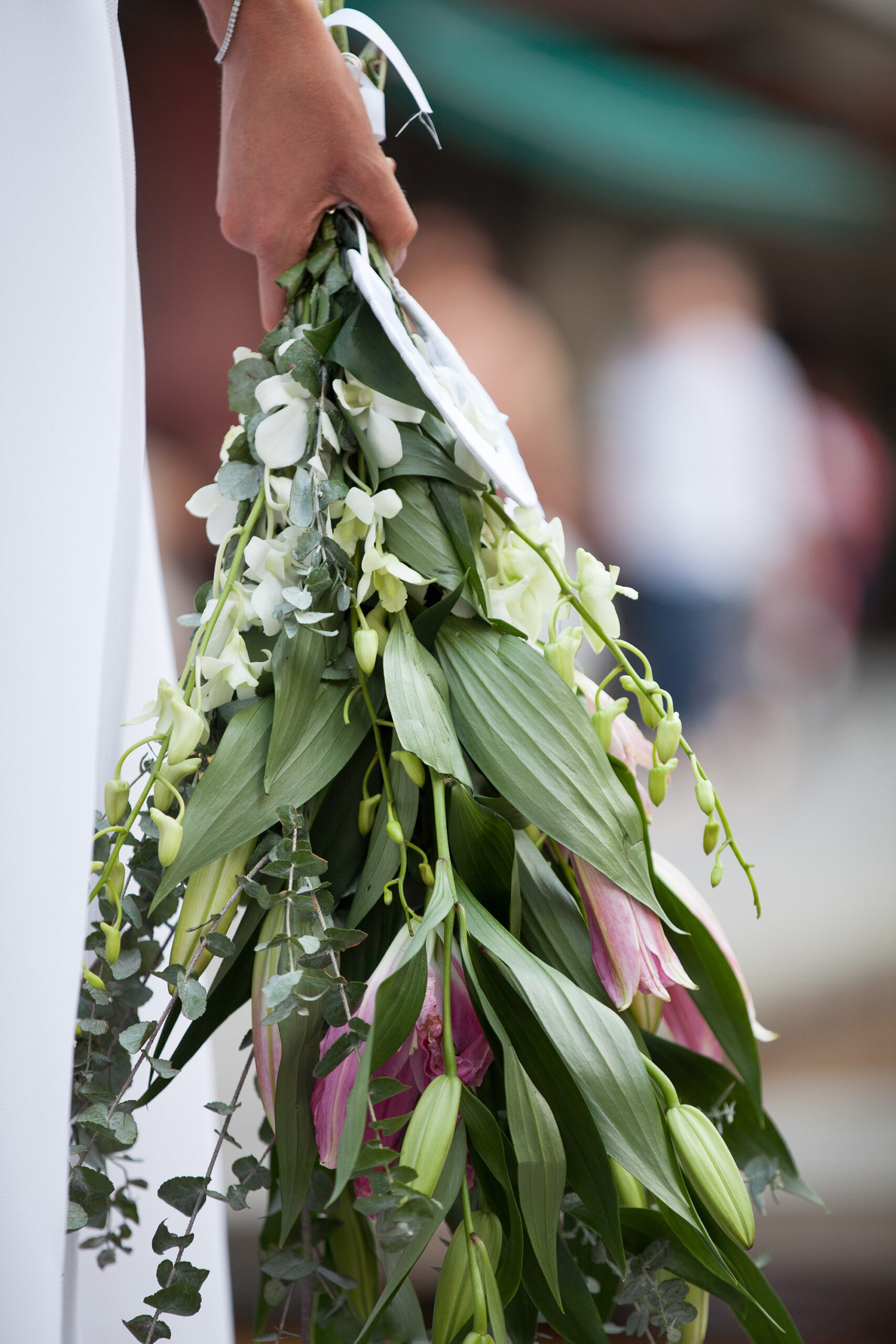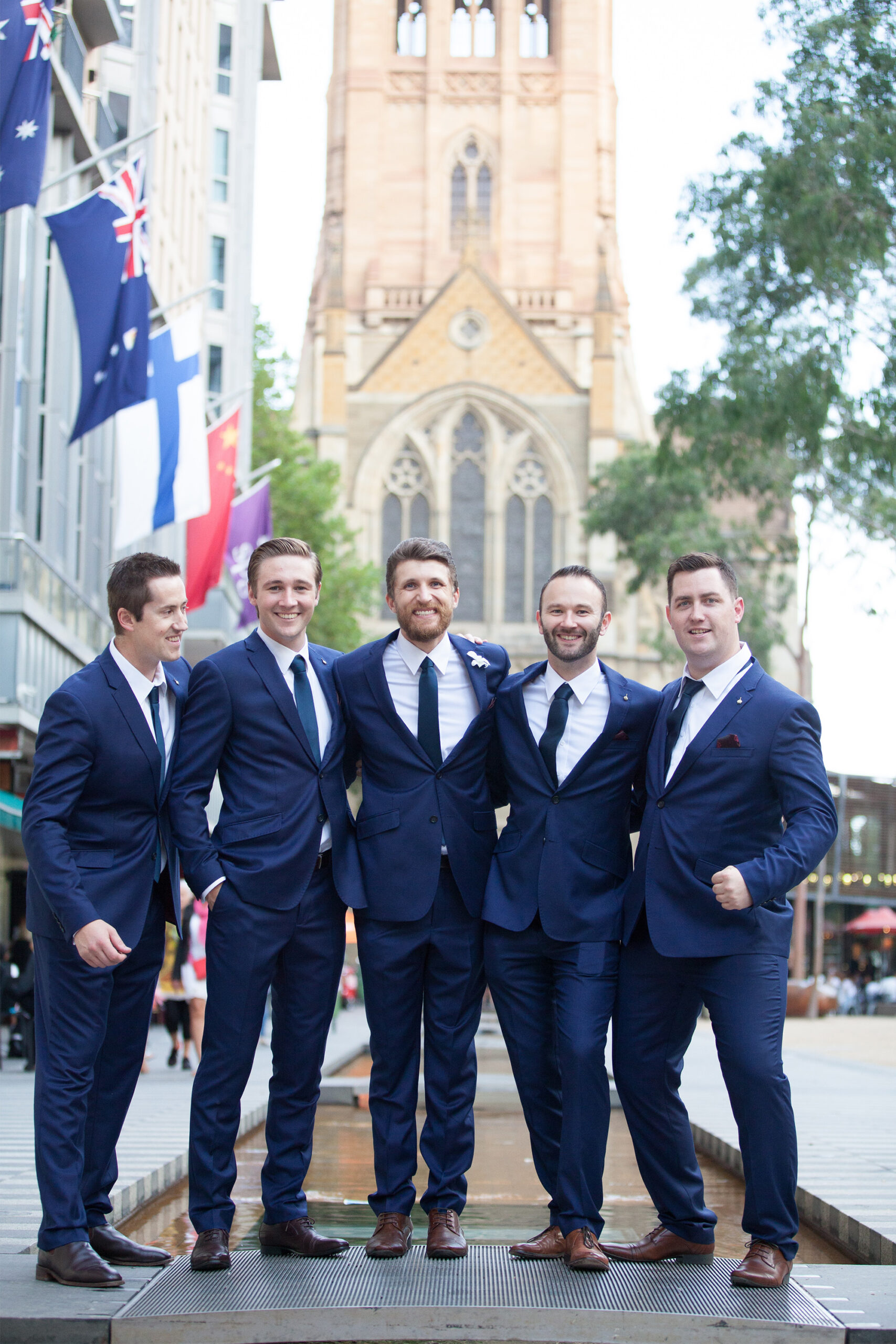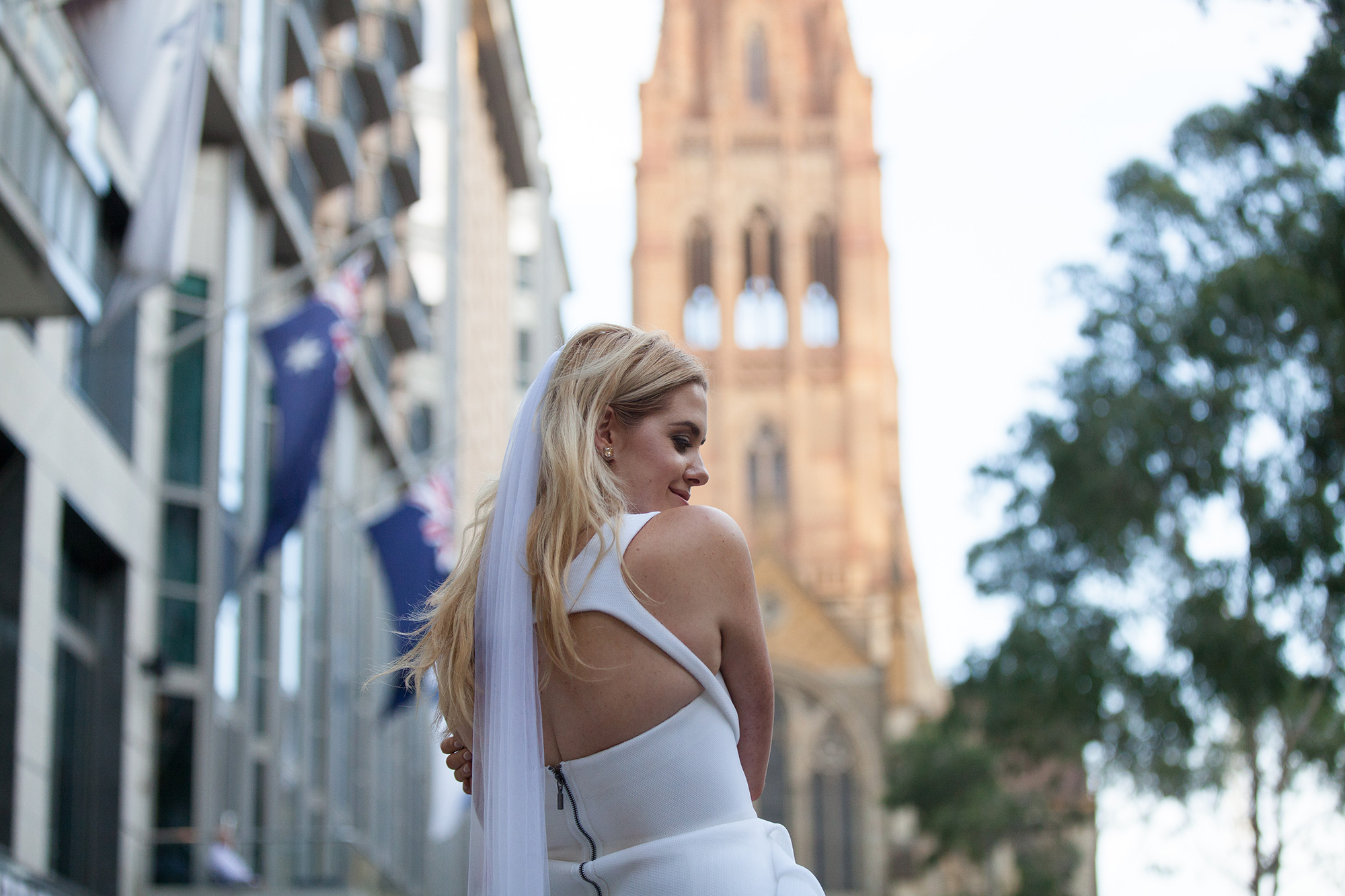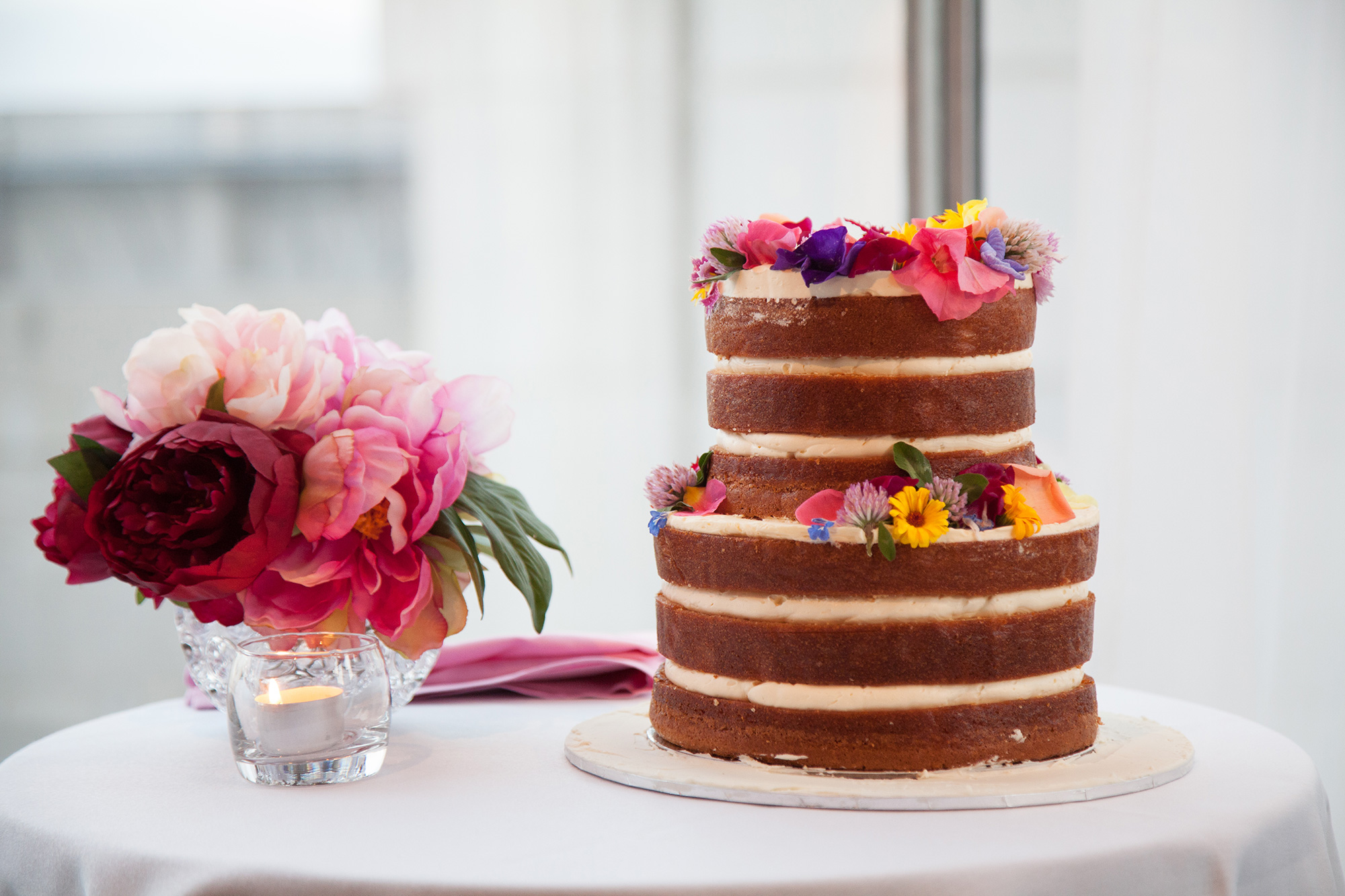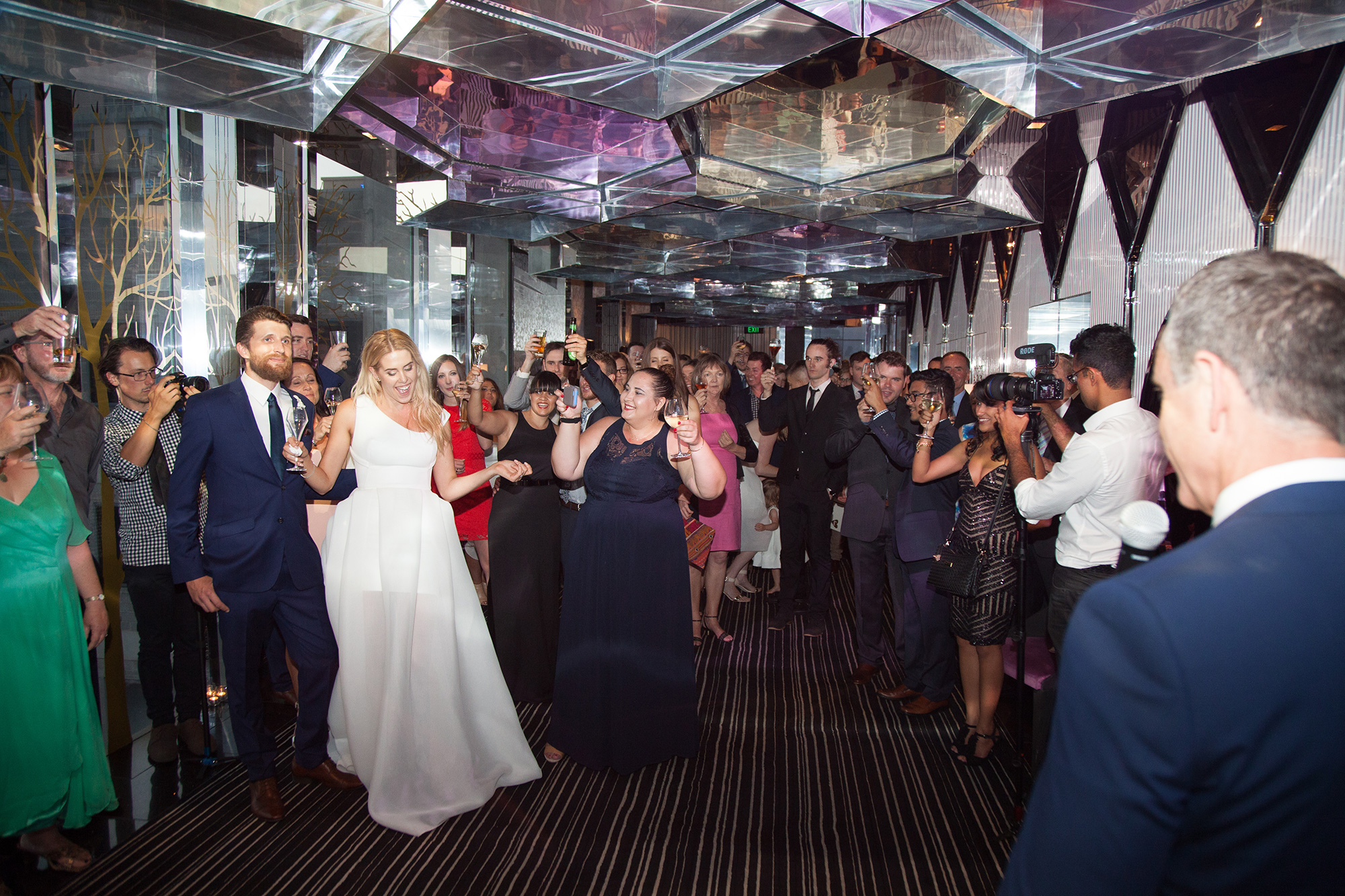 Paige raves about the vibe of Mon Bijou. "The team were amazing to transform the space from ceremony to party space seamlessly," says the bride.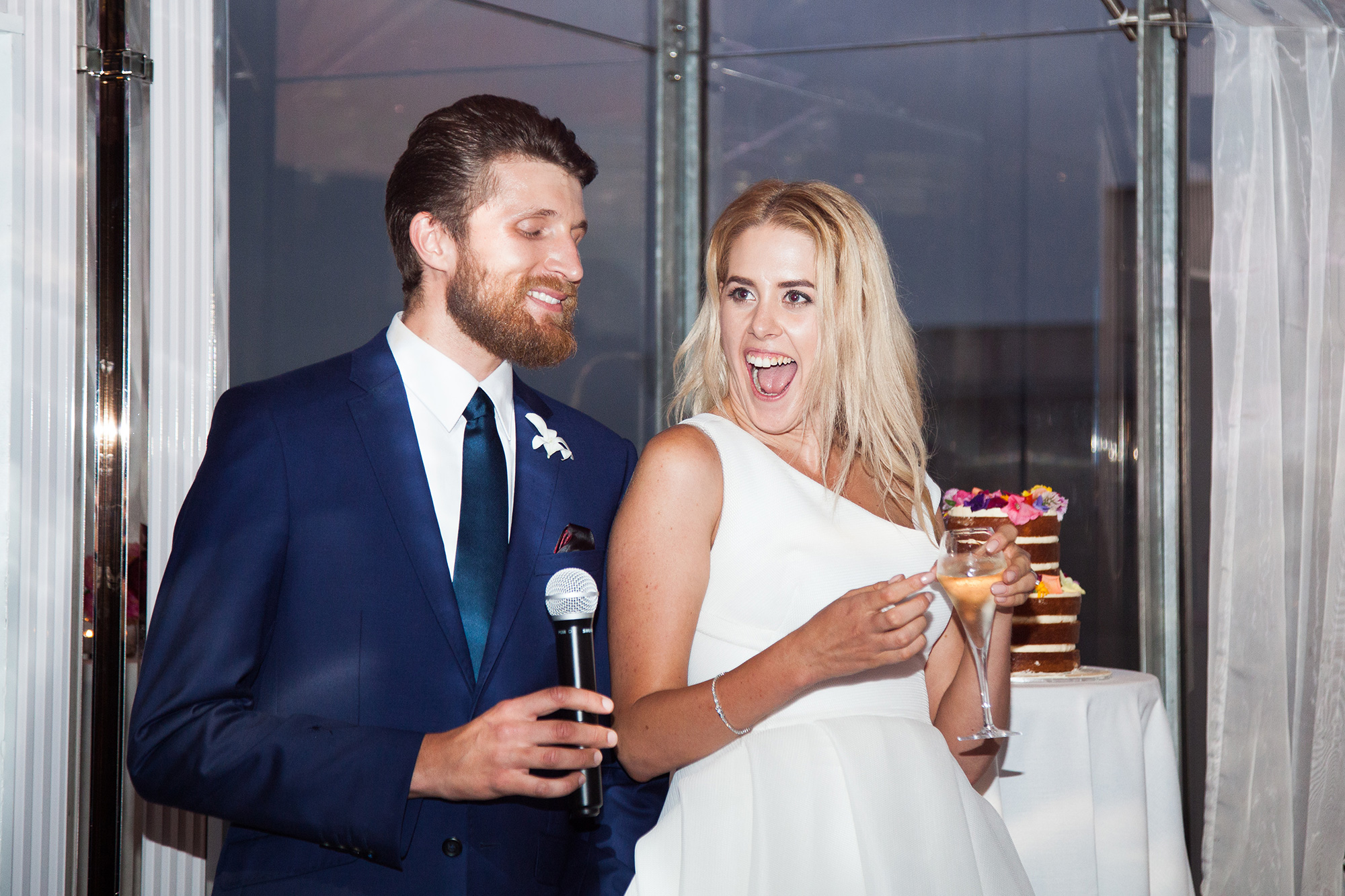 Video by The Romance Creative