So it's time to think about your wedding flowers. You may have chosen some colours and discussed with your florist which flowers will be in season at the time. But have you thought about how you may add to your floral arrangement? Here are some pretty non floral items you can have added to your bouquet.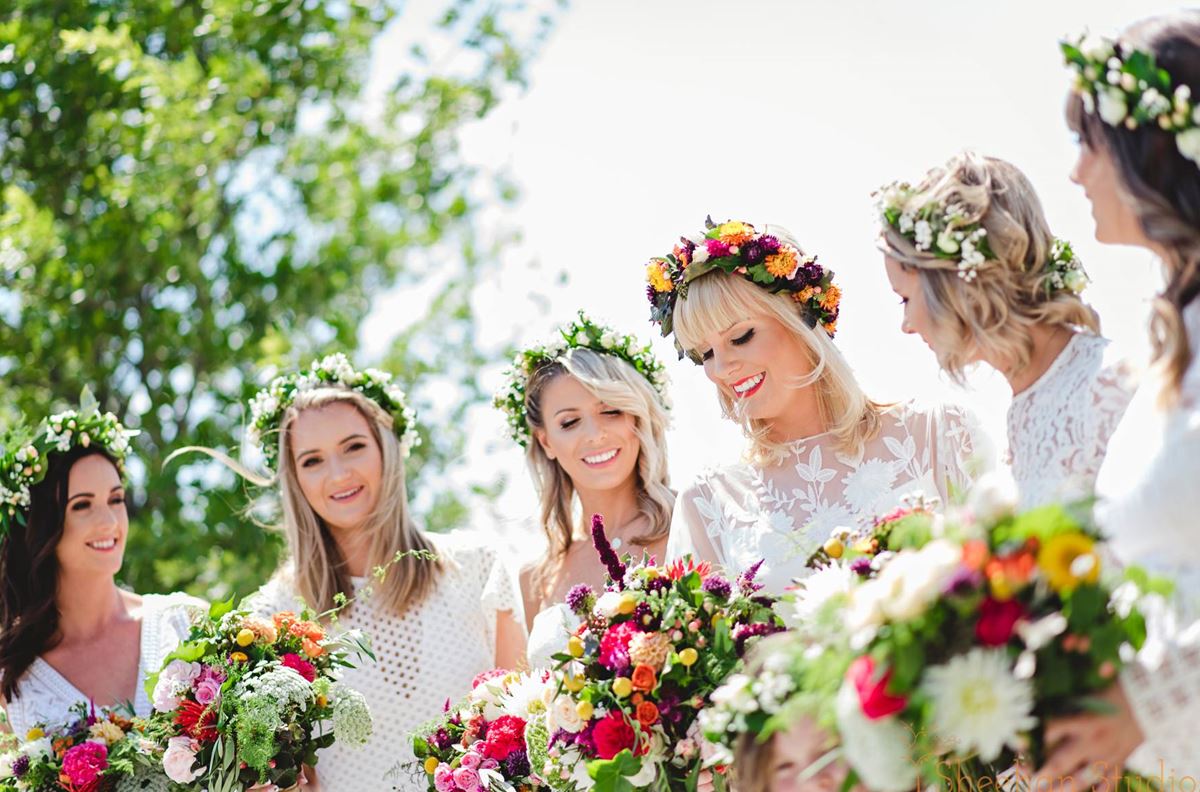 Ribbon:
Beautiful ribbon to match your bouquet or frayed cotton blended ribbon can make for a beautiful, romantic touch.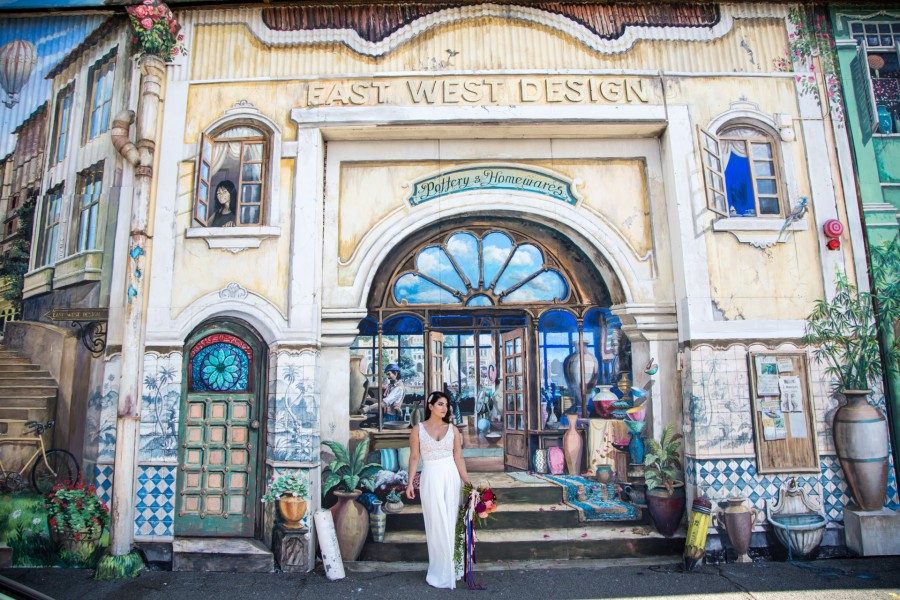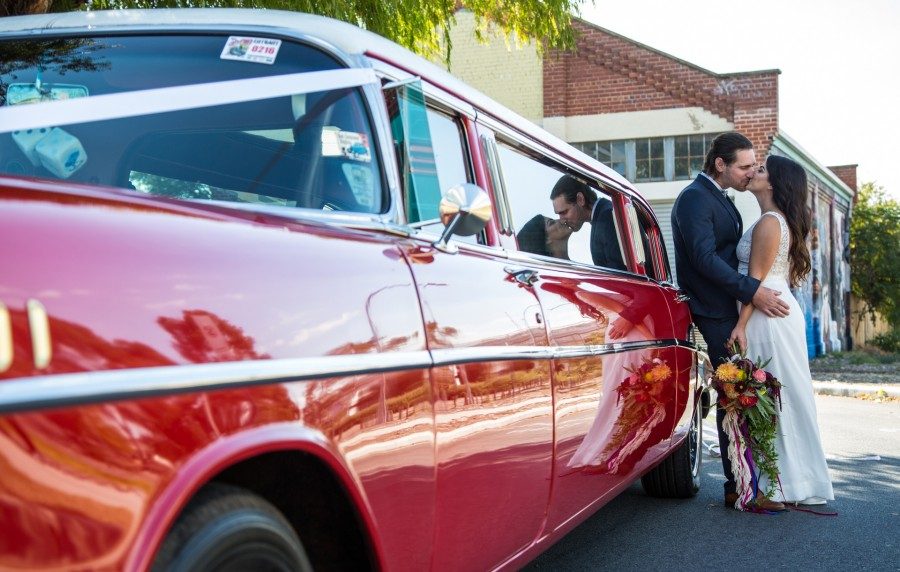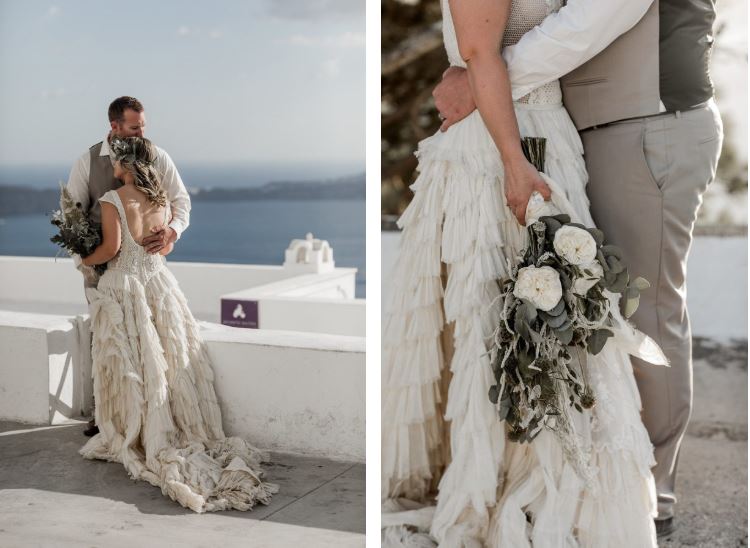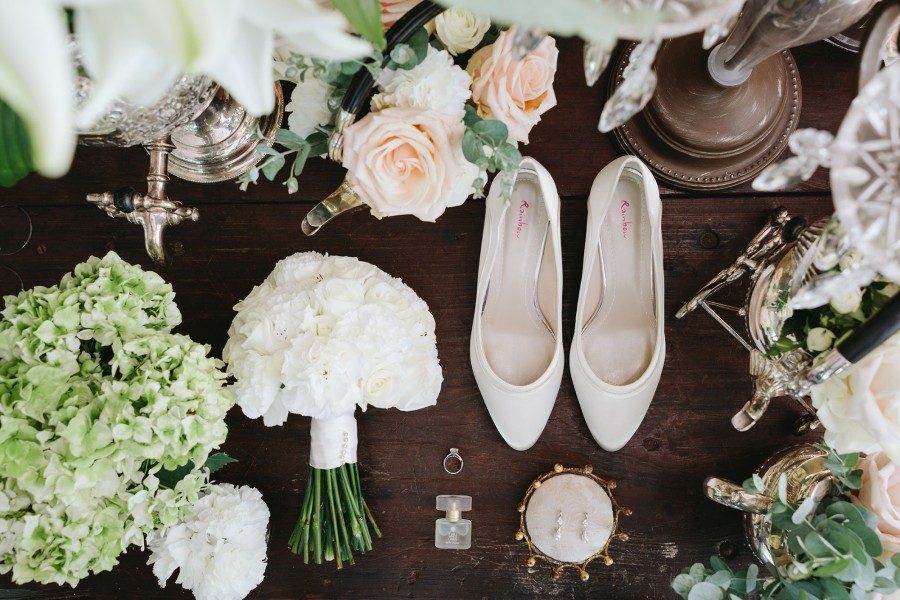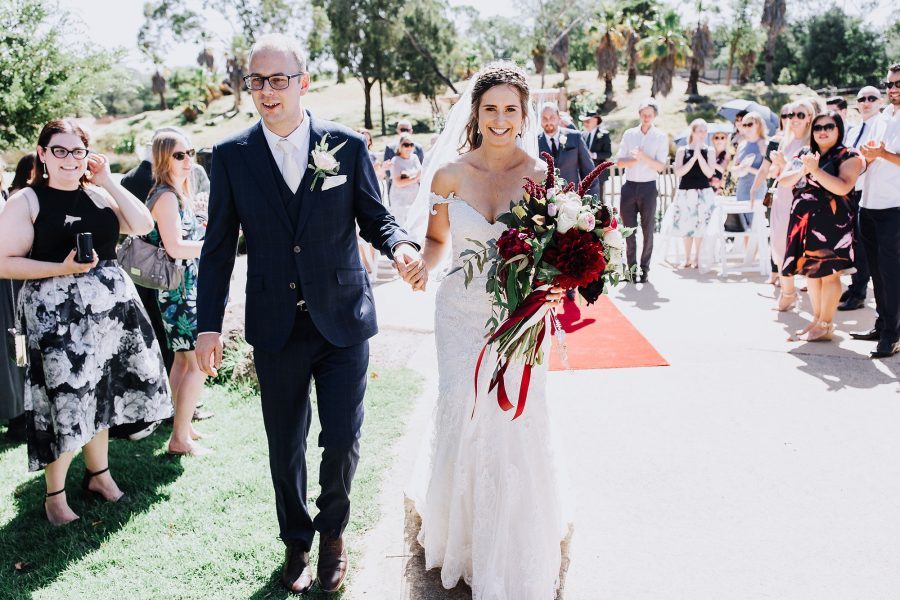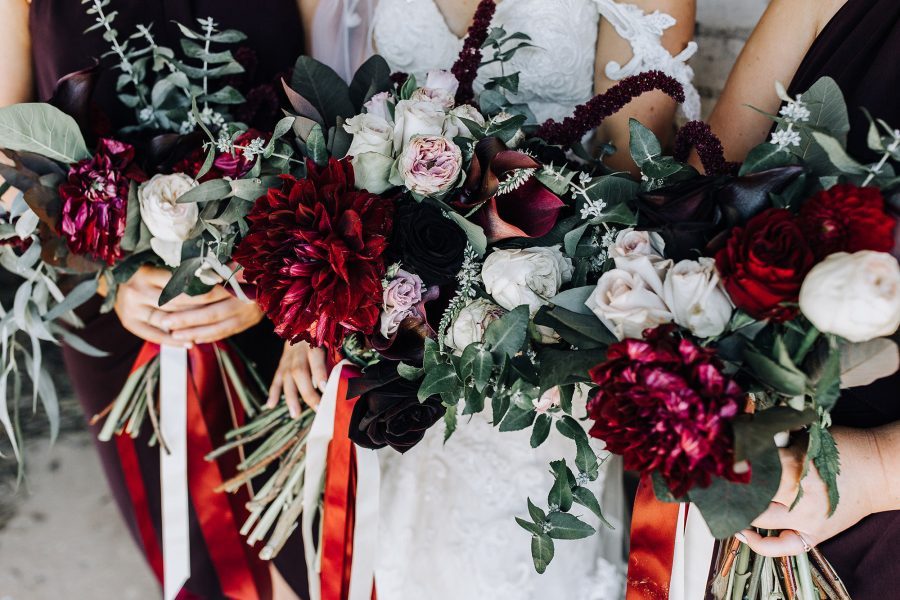 Pompoms:
If you're a lover of all things colourful and whimsical, you will love this colourful wedding bouquet with pompoms, ribbons and various stunning florals. For a floral alternative to pompoms, opt for adorable billy buttons instead.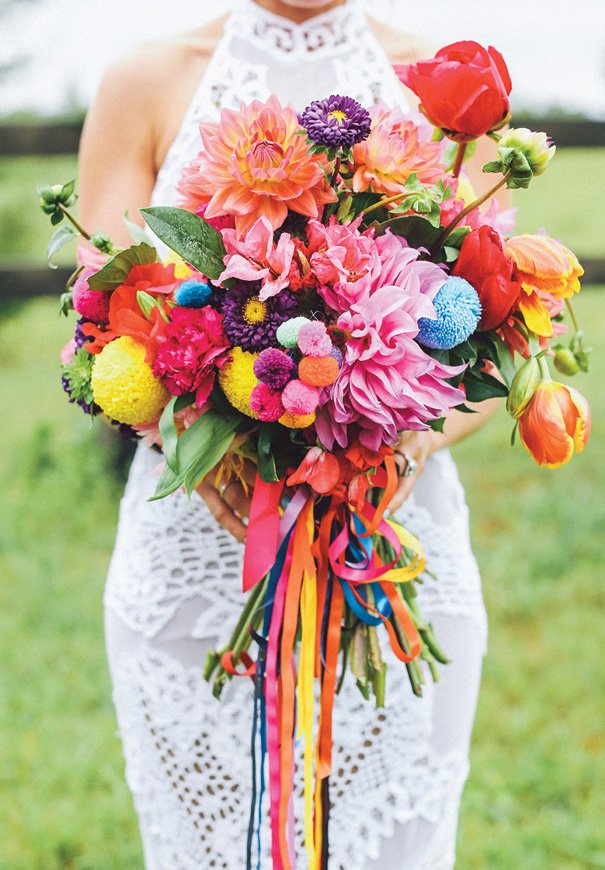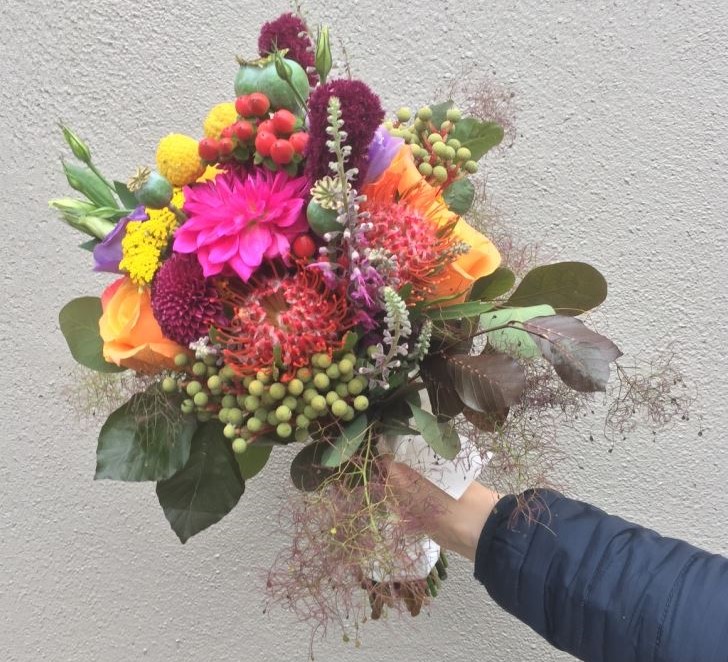 Feathers:
For a perfectly boho look, adding feathers to your bouquet is the perfect option. You might choose to opt for faux feathers or peacock feathers.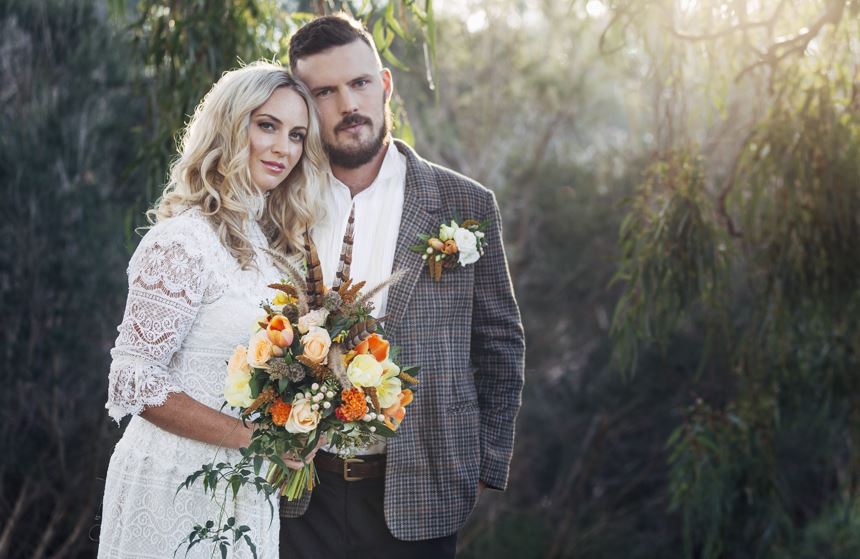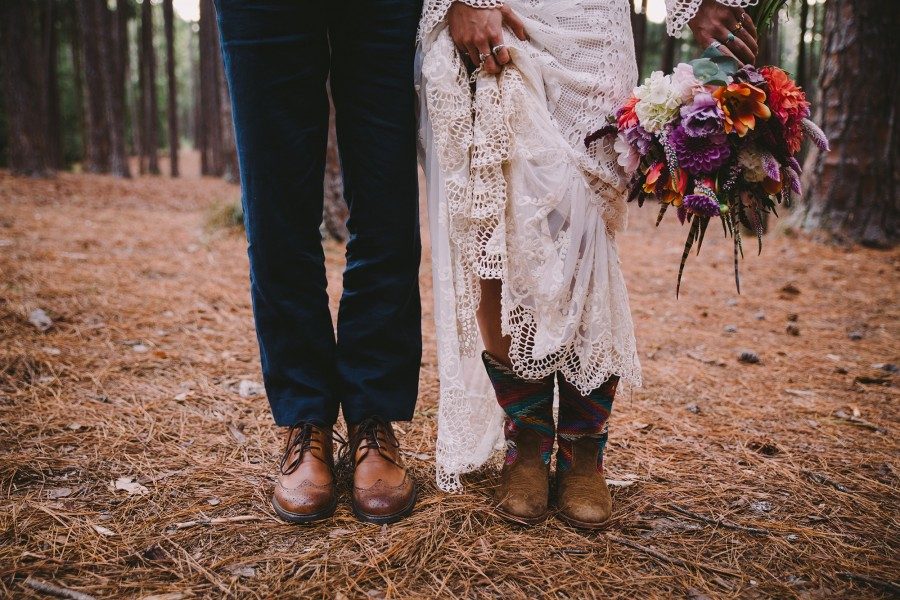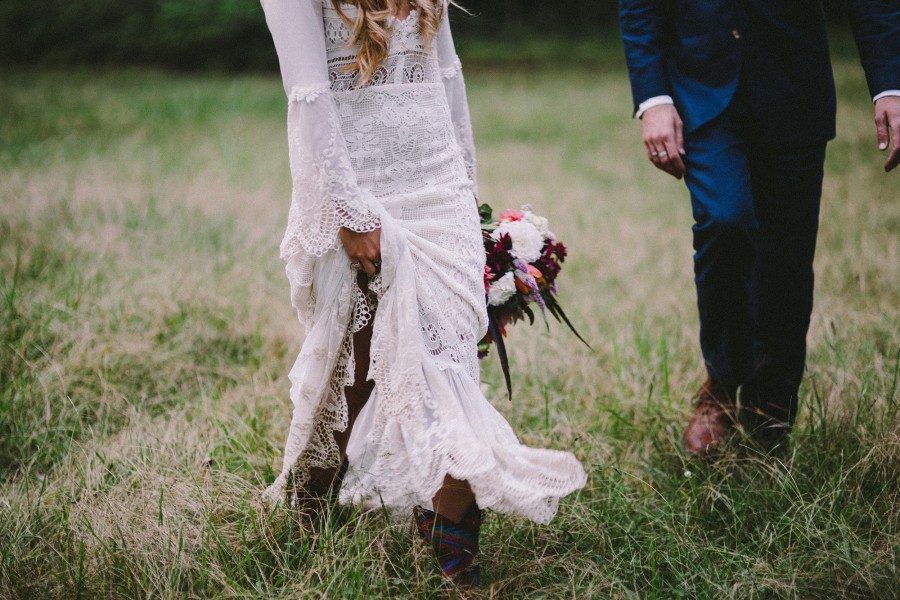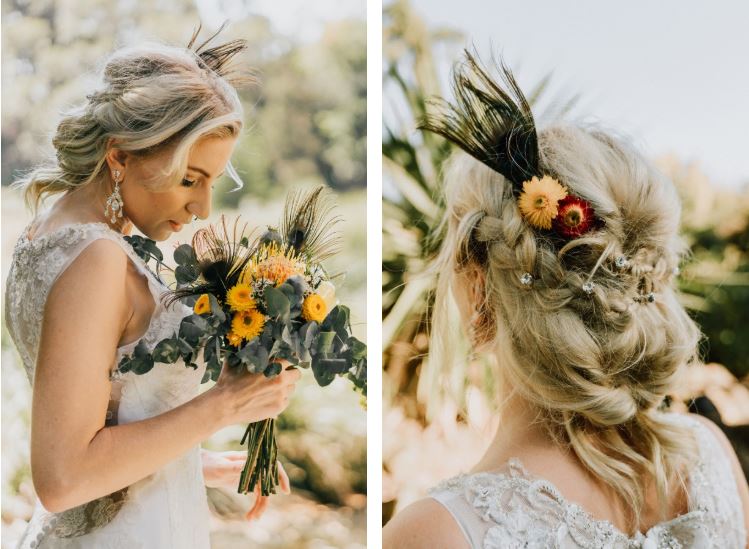 Pineapples:
You can actually get mini pineapples to use in floral arrangements, which are super cute but also give off major tropical vibes.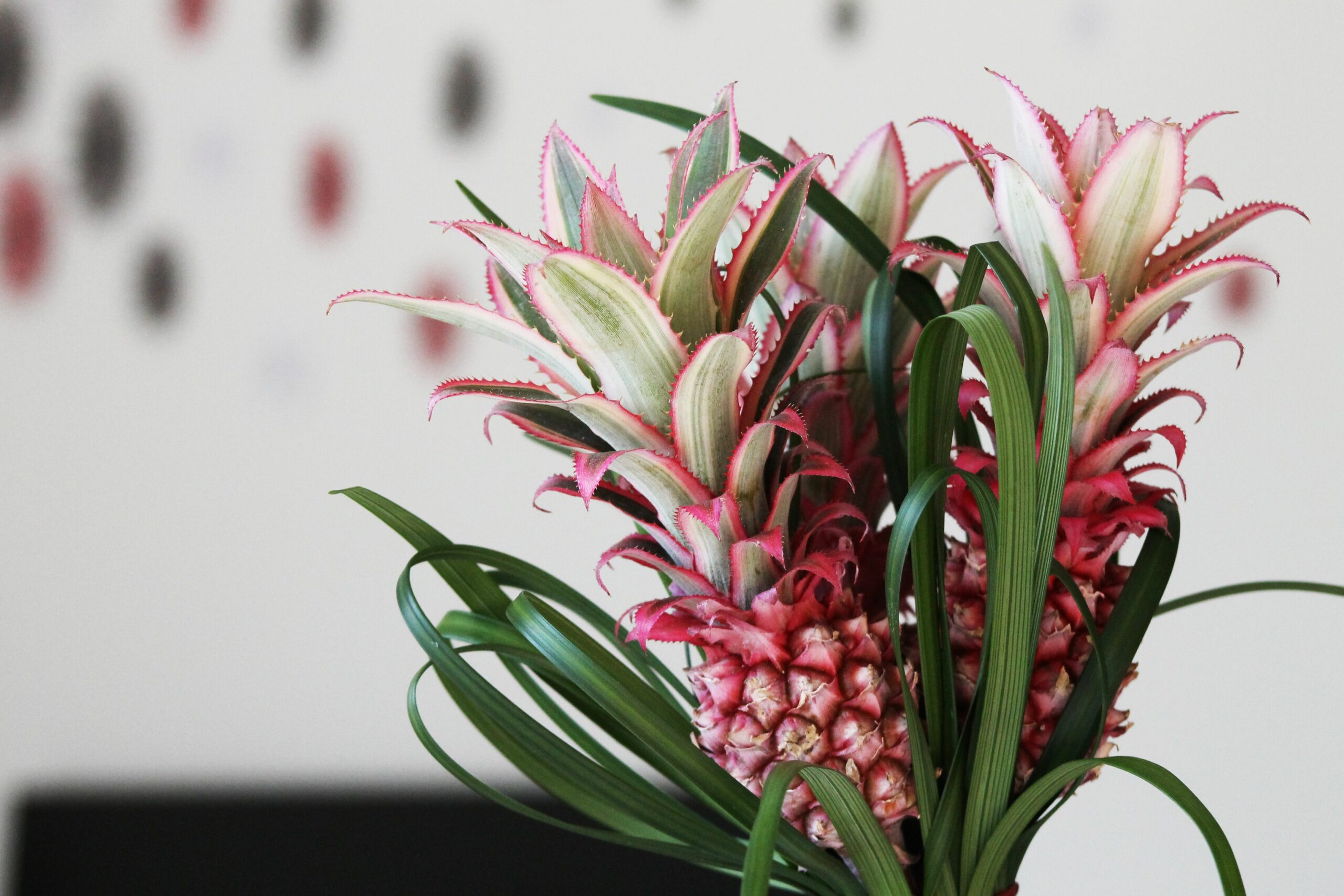 Macrame:
Instead of wrapping your bouquet with ribbon, you may choose to do a macrame wrap for an entirely different feel.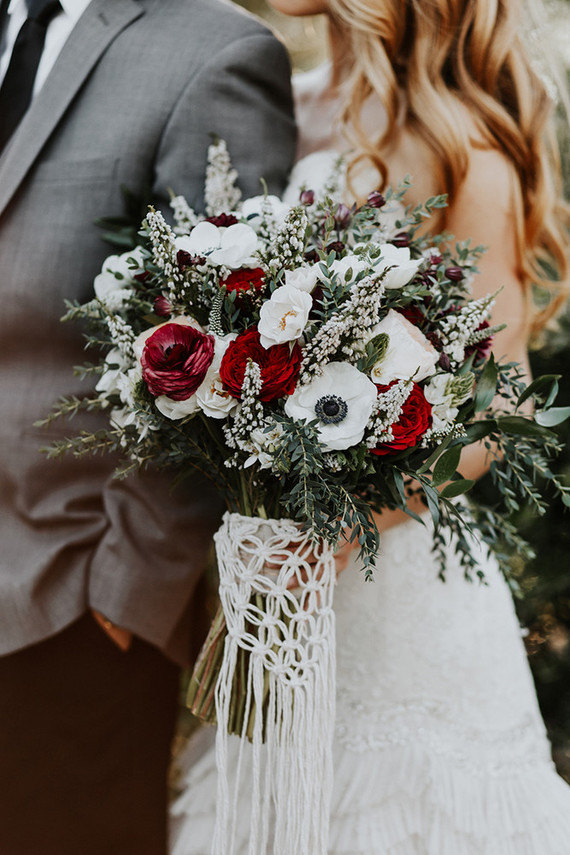 Buttons:
Some people opt for an all button bouquet, and other choose paper flowers with button accents. Whichever one you choose, they sure are cute (as a button)! 😉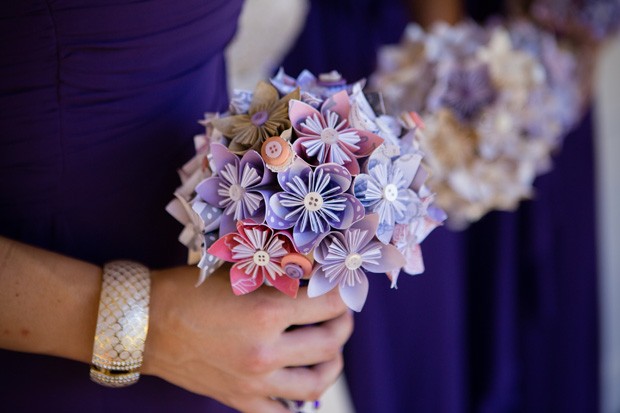 Photo frame:
Many brides are choosing to carry a bouquet with a little photo frame charm (or a few) attached to it, especially when they wish someone could be with them that isn't. It may be a friend or family member, or perhaps a pet.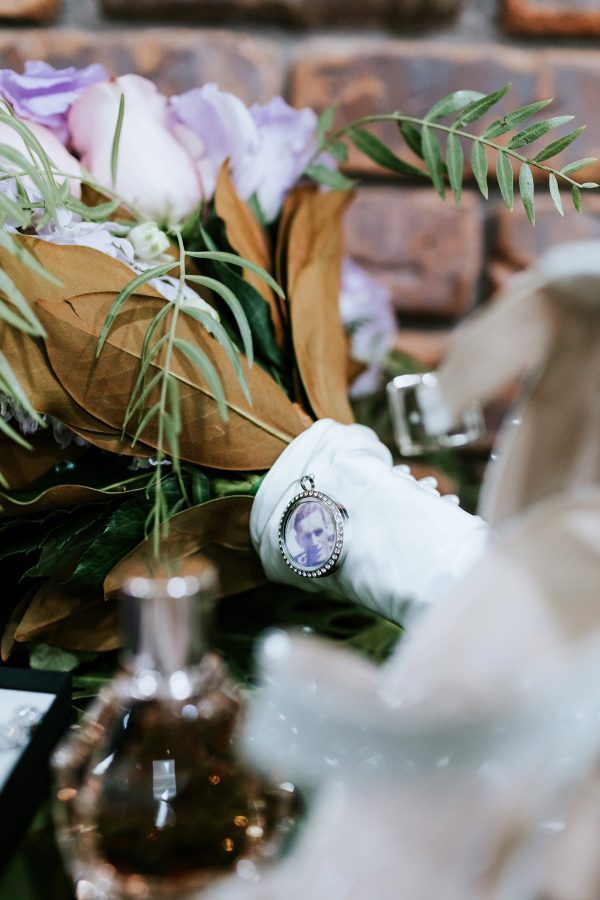 Pinecones:
Still, along that bohemian theme, we love the use of pinecones in bouquets, and this particular bride, Jaya, opted for feathers and a pinecone in her bouquet, which matched the bohemian feel completely.