I can sum up this DIY wedding between country NSW couple Mequila Walmsley and Daniel Pickles in one word – amazing!
The effort they went to is pretty spectacular, and I'm especially impressed with the handmade paper-and-button bouquets which took Mequila, 26, six months to complete. ("But it was worth it!" she says.)
Daniel and Mequila seem like the sweetest couple – creative, ridiculously in love and very down to Earth. Their wedding day sounds like it was a blast.
Mequila shares their story: "Dan and I met in 2007; we were both in the Navy at the time and became great friends. It wasn't until a year later, after numerous failed attempts to lure me on a date, I finally agreed. (Why didn't I earlier? I mean he is gorgeous, smart and has killer biceps!)
"It had never really crossed my mind that we would get married, I knew we would be together forever and it would happen eventually, so when he popped the question on Christmas Day, 2011, in Thailand, whilst on the back of an elephant (yes an elephant!), I was rendered completely shocked and speechless. Of course, once I got over my shock, I said YES!
"The ring was stunning; he had it designed and made and, at first I thought it wasn't me, as it was quite delicate, but what I have come to realise, now that I am completely in love with it, is that Dan knew me better then I knew myself!
"To remind us of such an awesome time in our lives we decided to get a cute little couples tattoo on our feet! We were engaged for 16 months, and tied the knot on 13th April, 2013 at Leaves & Fishes, Lovedale, NSW."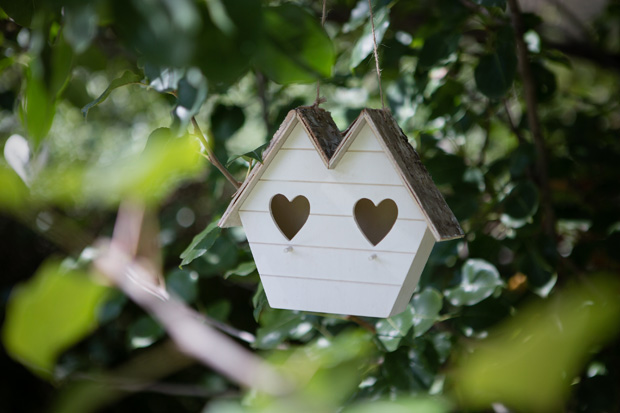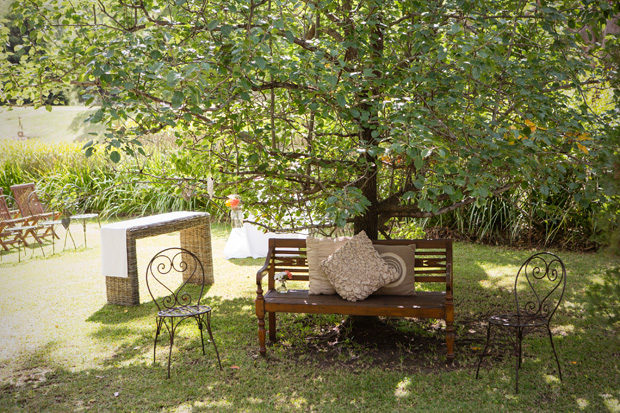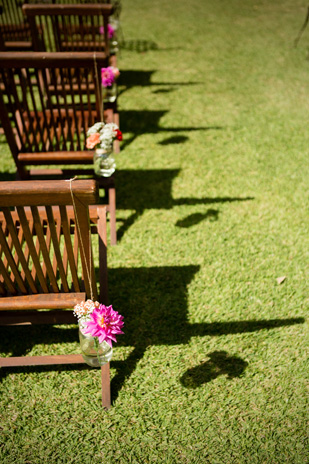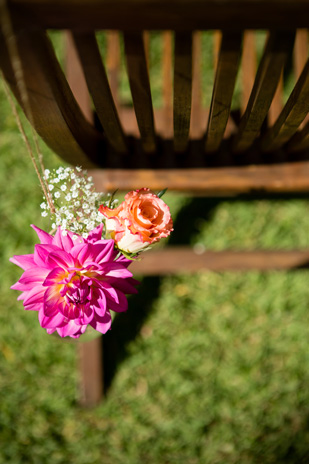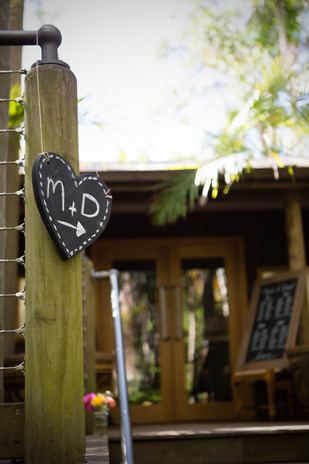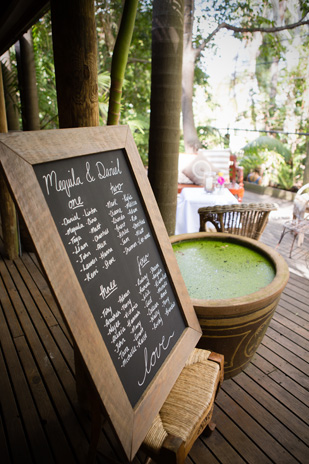 "I purchased flowers that were in season at the time and my bridesmaids and I put them together in jars that I had been collecting and put them around for a pop of colour," explains Mequila.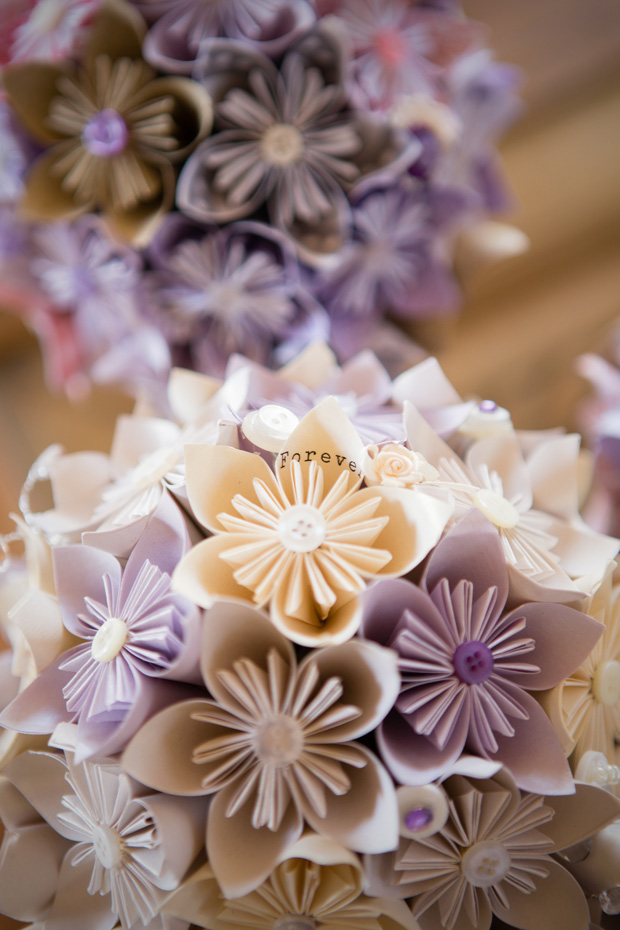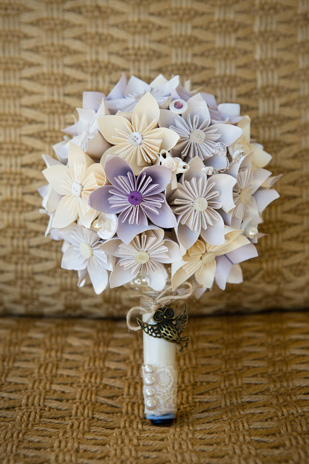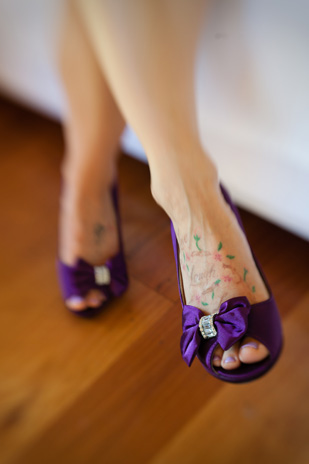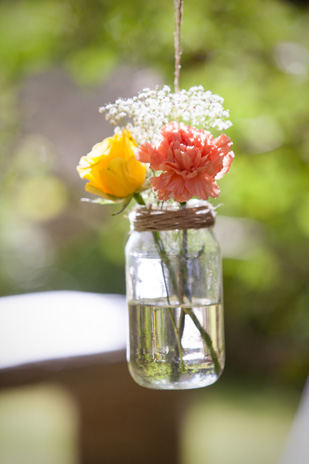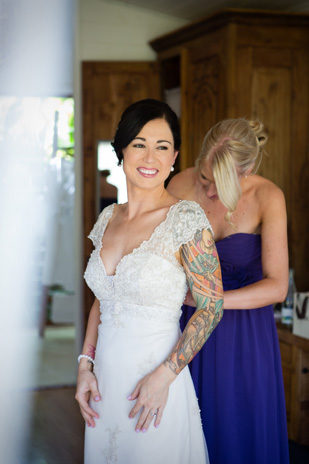 "My shoes were the first thing I purchased for the day and I decided to plan the whole colour scheme around them!" says the bride.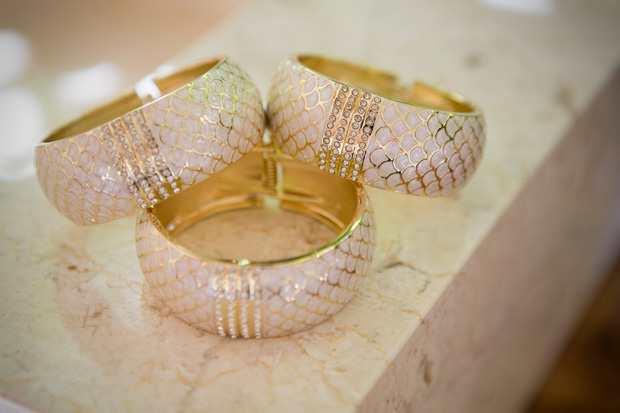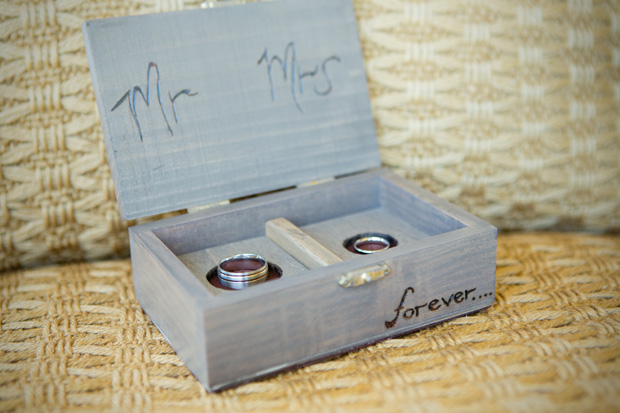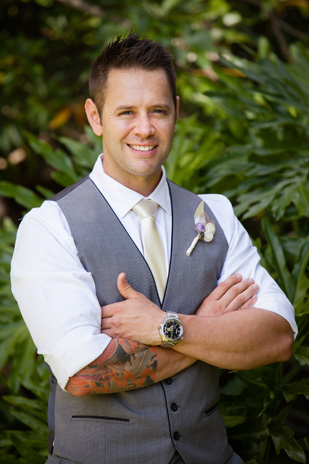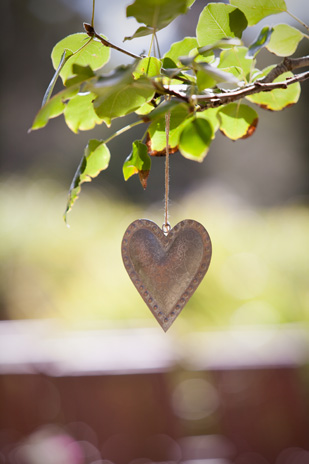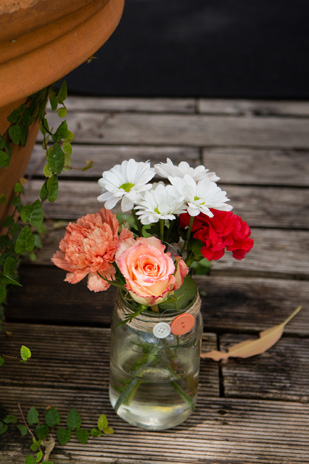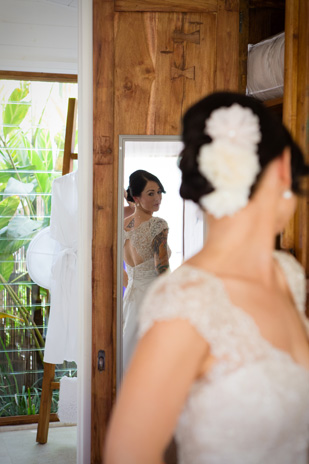 "Dan and I made pretty much everything ourselves," says Mequila, "from the bouquets & buttonholes, ring box and flower decorations to the table numbers and seating, bomboniere (which mimicked our tattoo from Thailand) and cake stand."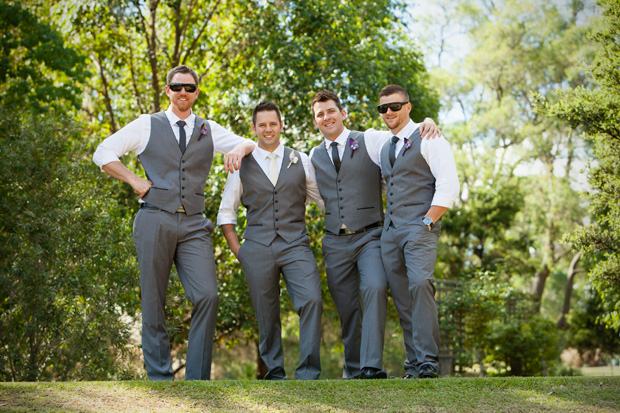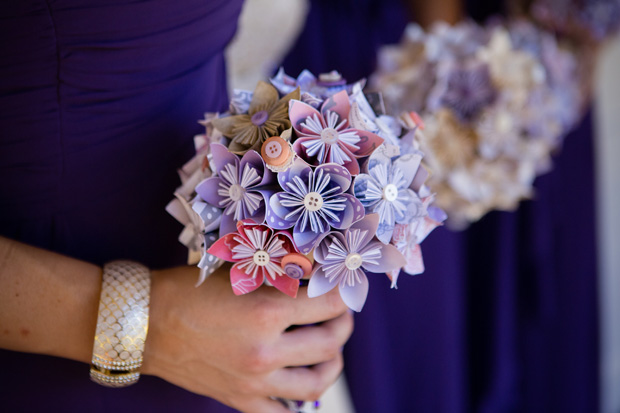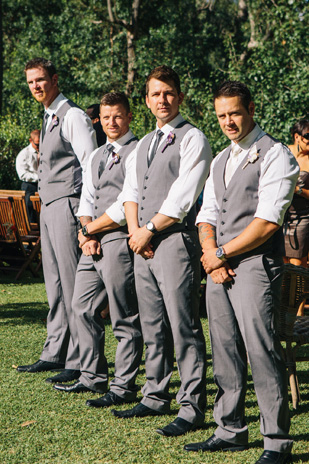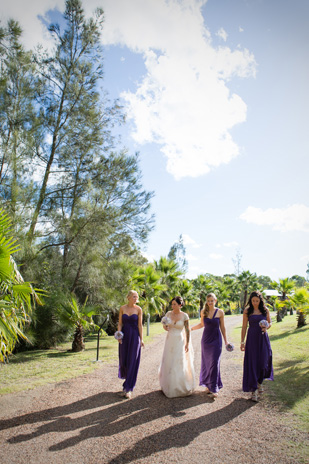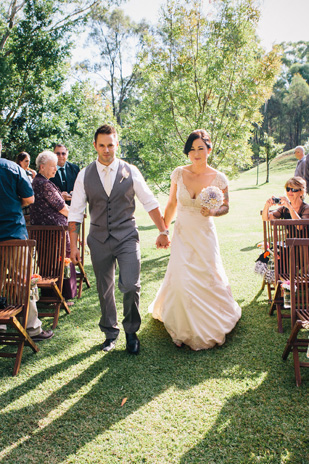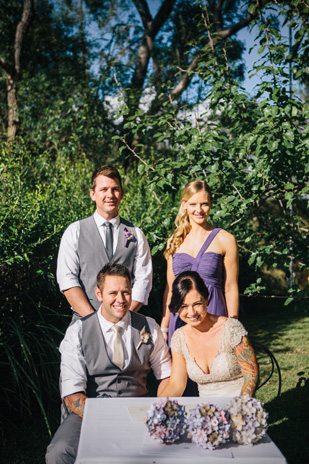 "I love the mismatched look," says Mequila of her bridesmaids dresses purchased at a local boutique. "The girls were able to pick a style which they were comfortable in and suited their personalities."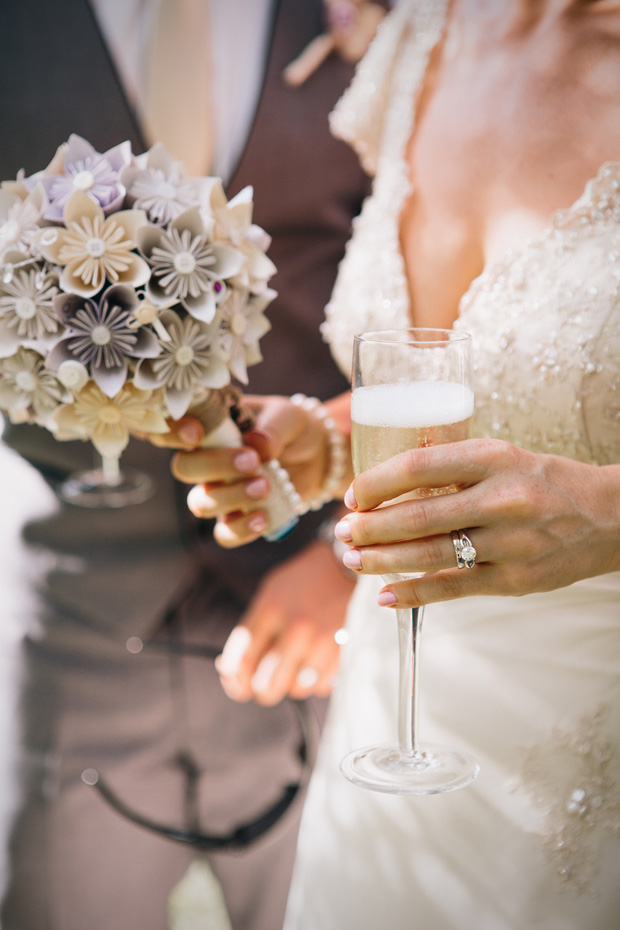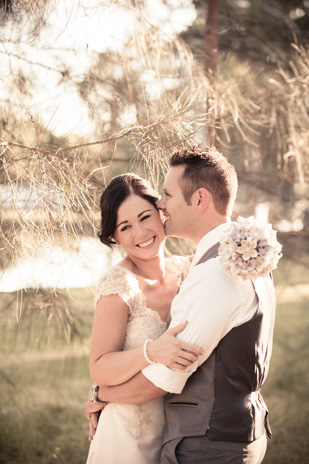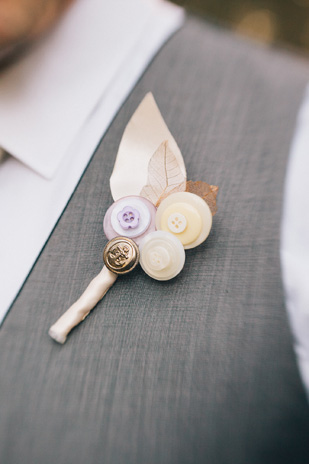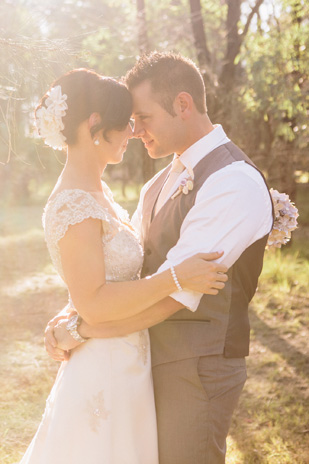 To complement the lovely lavender bridesmaids gowns, Dan, 31, and his groomsmen wore light grey vests, trousers and ties from menswear store Connor, with white shirts from David Jones.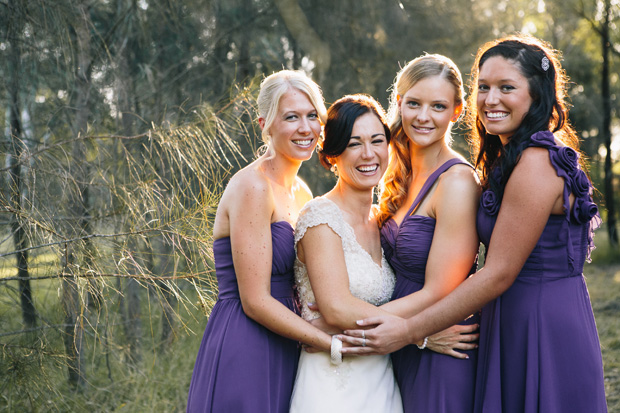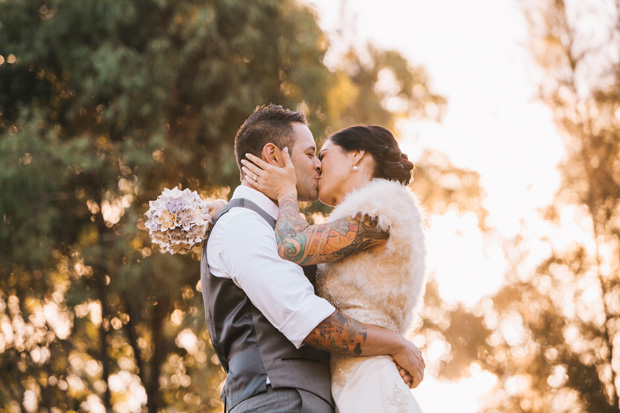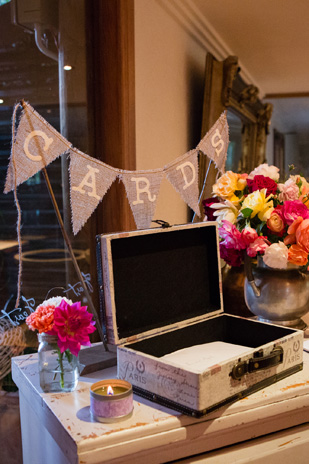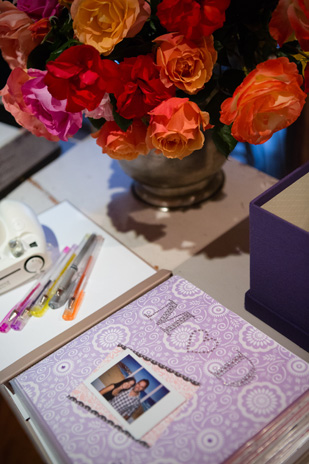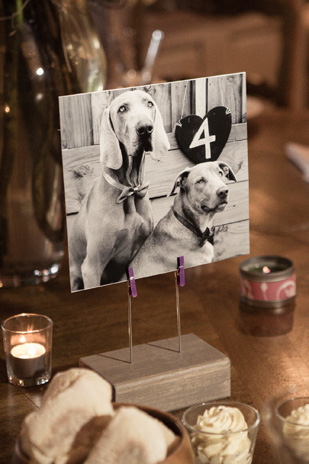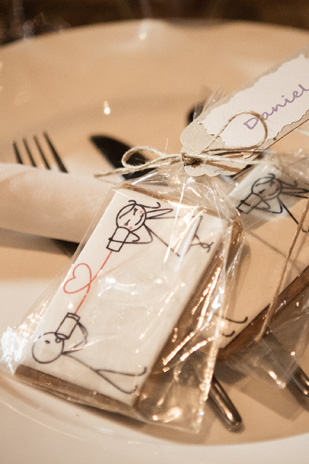 The pair's beloved pooches Jax and Skye were there in spirit – gracing each table in the form of doggie table numbers.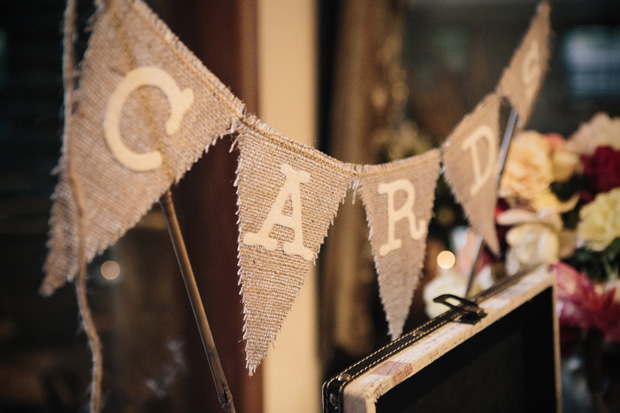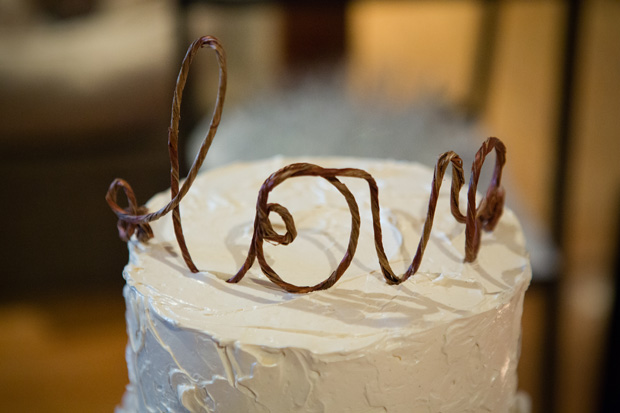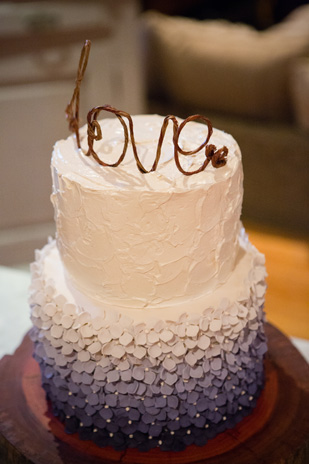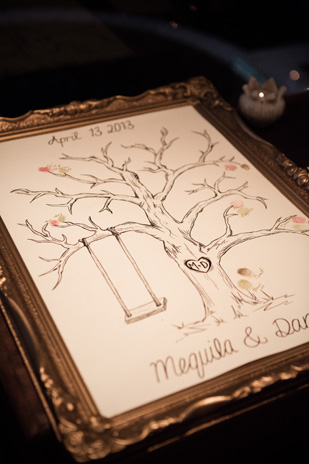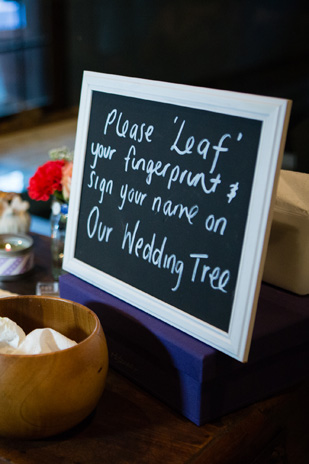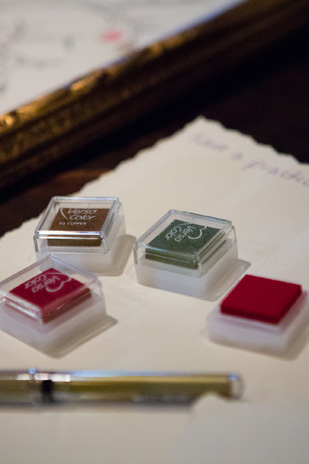 Mequila says, "Our cake was a gift from my sister who brought my design to life – it was amazing! I think these personal touches are what made our day that little bit extra special."
Photos courtesy of De Lisser Photography.