It was a celebration of colour and creativity at the bohemian wedding of Ruby Alcock and Alex Robinson.
The Sydney pair, aged 22 and 23 respectively, married on April 16, 2016 with 150 guests at Corrangbong on the outskirts of Lake Macquarie. As Ruby describes, it was like moving everything they owned to Greenfield Farm Estate, to set up the bohemian-styled wedding of their "wildest dreams."
The couple made many treasure finds at charity stores including crystal glasses, vintage linen napkins, table runners, Persian rugs and cushions. "We also had timber from an older farm that was 30 years old and formed two archways," explains Ruby. "One bearing its own beauty, the other adorned in flowers and vines."
The reception was dripping in vibrant blooms, Moroccan-style lanterns and a canopy of twinkling fairy lights, setting the scene for an unforgettable celebration.
"The ocean is a huge part of our lives so we had marine animals propped around our cake," smiles the bride. "My husband sang me a song and everyone constructed Chinese lanterns which were let up to float into the sky."
The couple honeymooned in Samoa but unfortunately experienced a cyclone whilst there! "We are planning hopefully a redo later in life once we pay off this one," says Ruby.
Photos courtesy of Alex Carlyle Photography.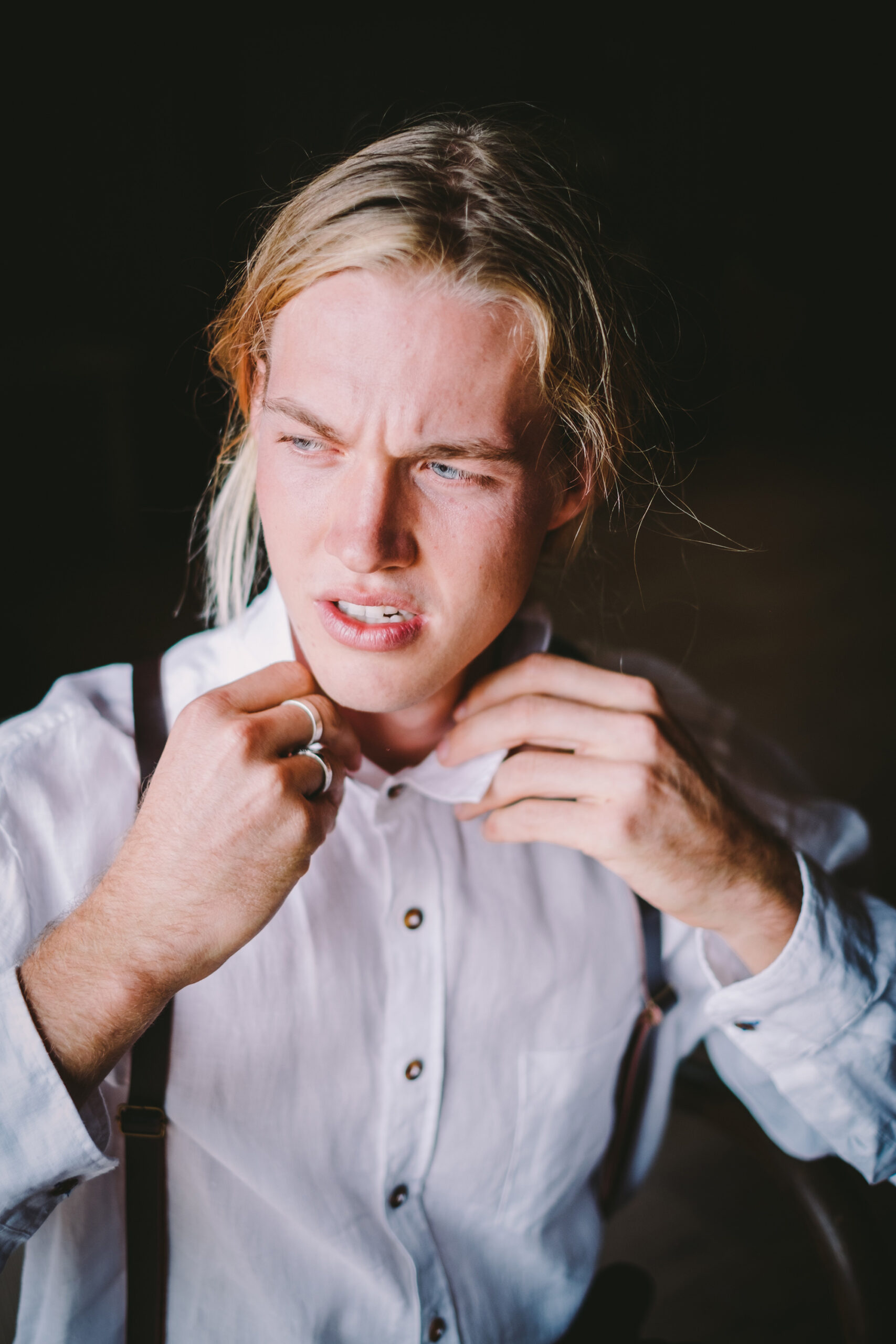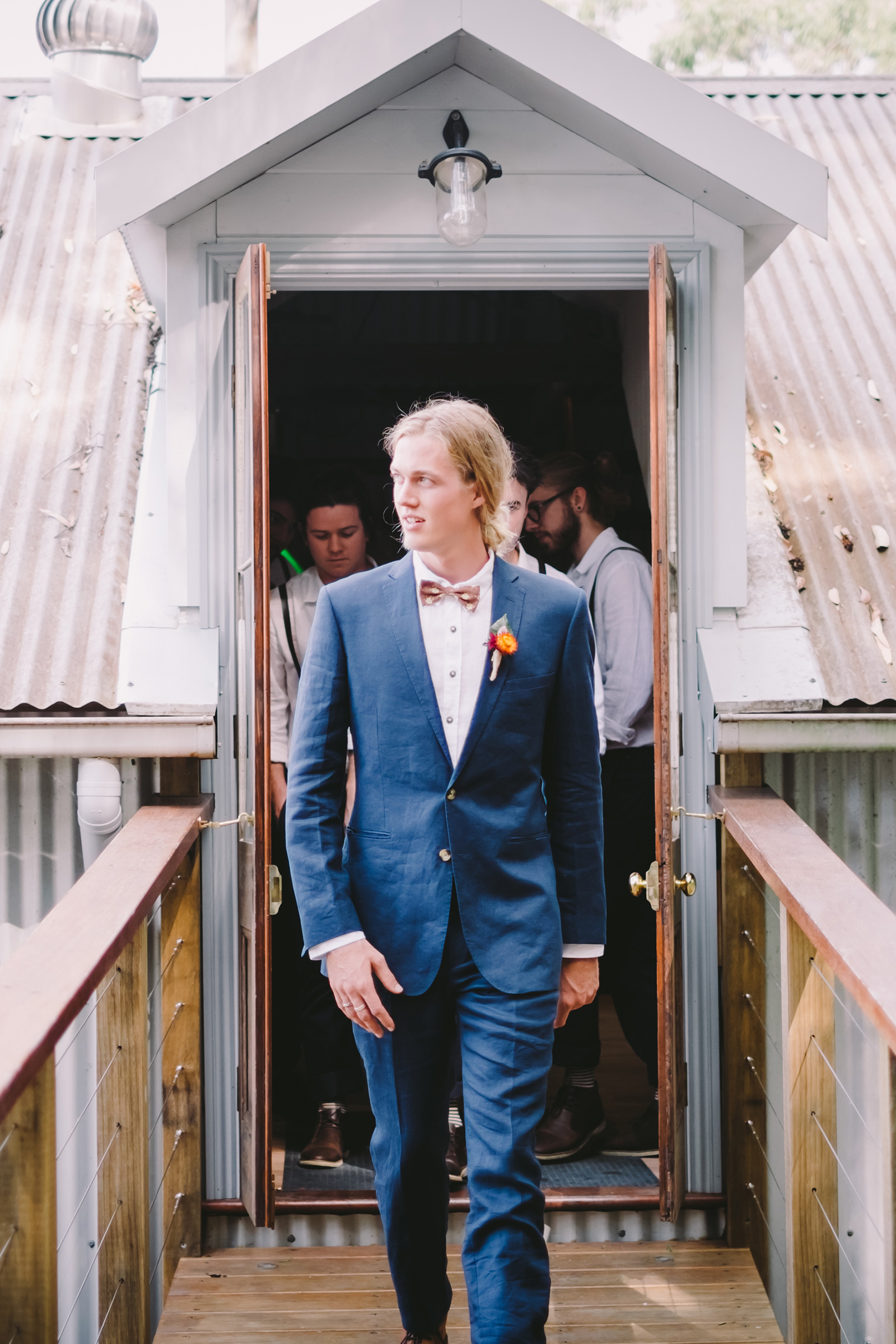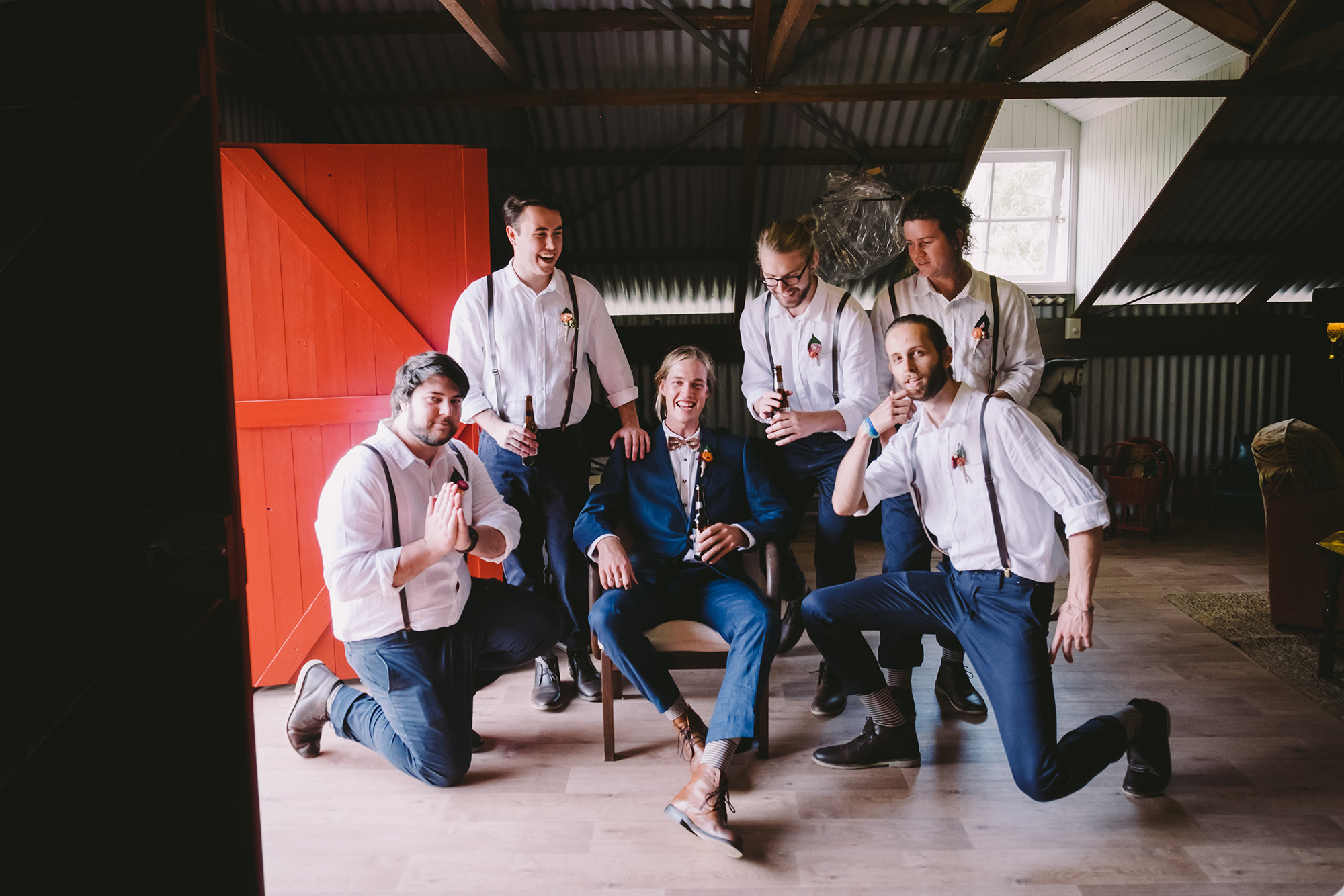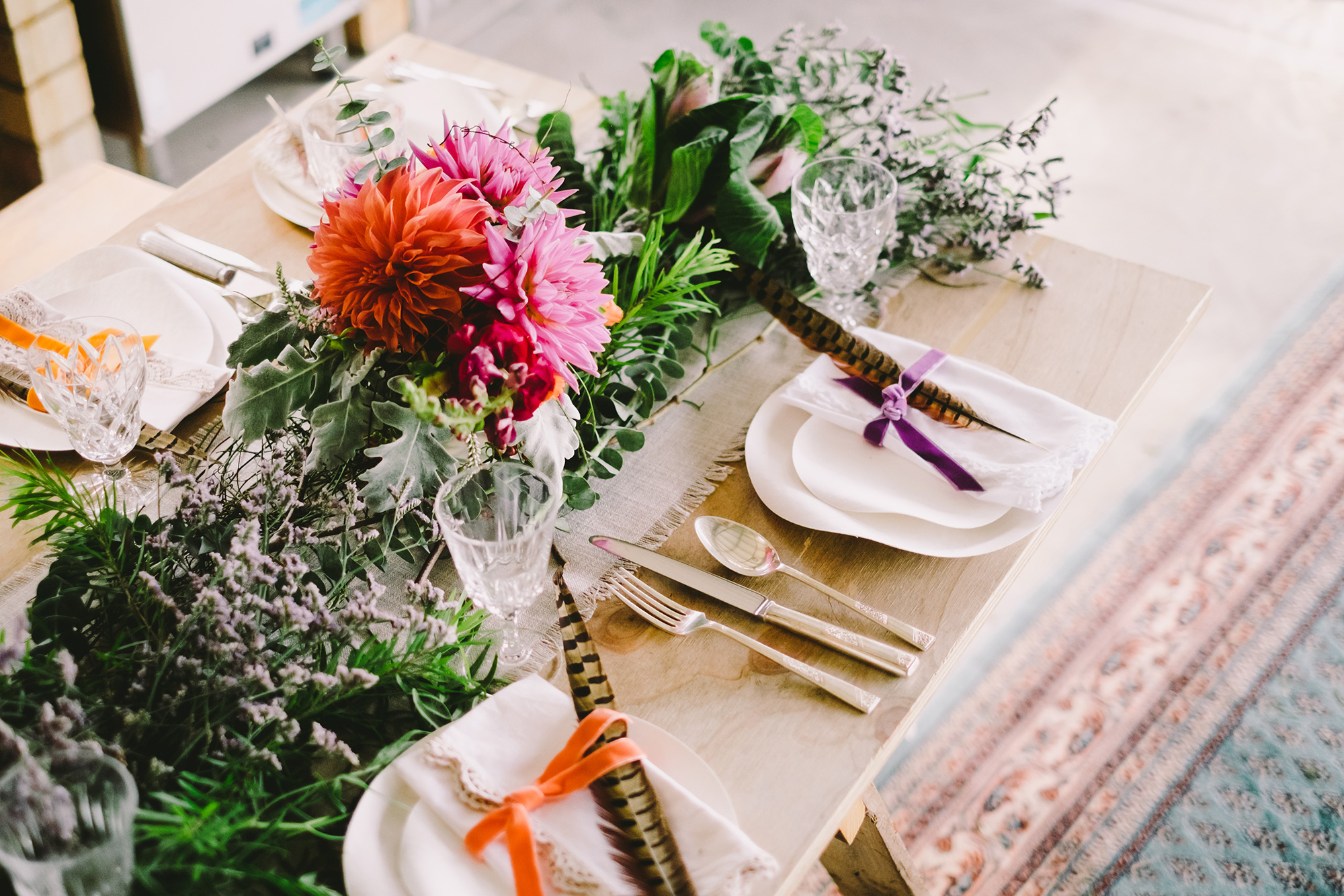 Among mismatched crystal glassware the couple had scoured themselves was antique cutlery from Crab Apple Vintage.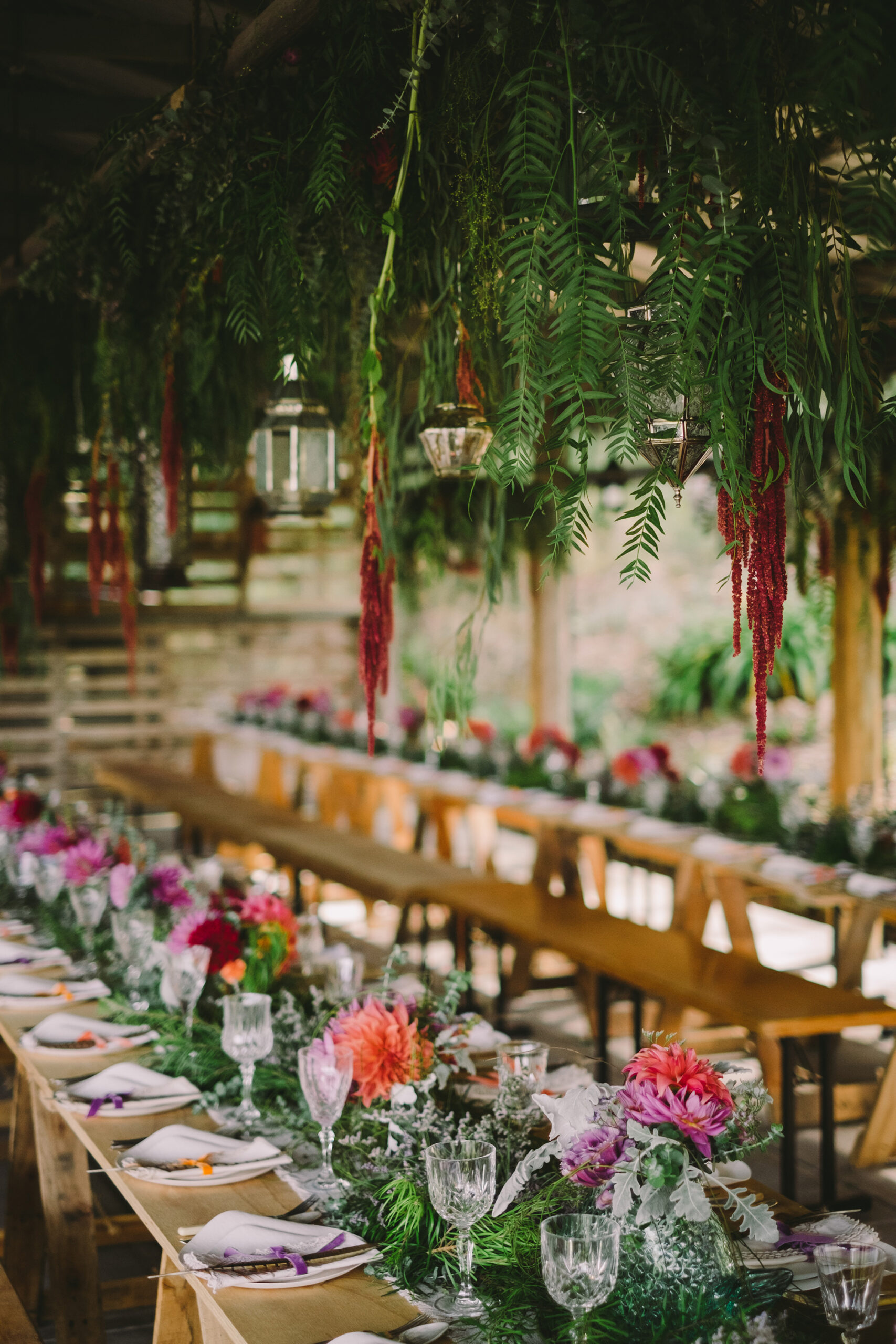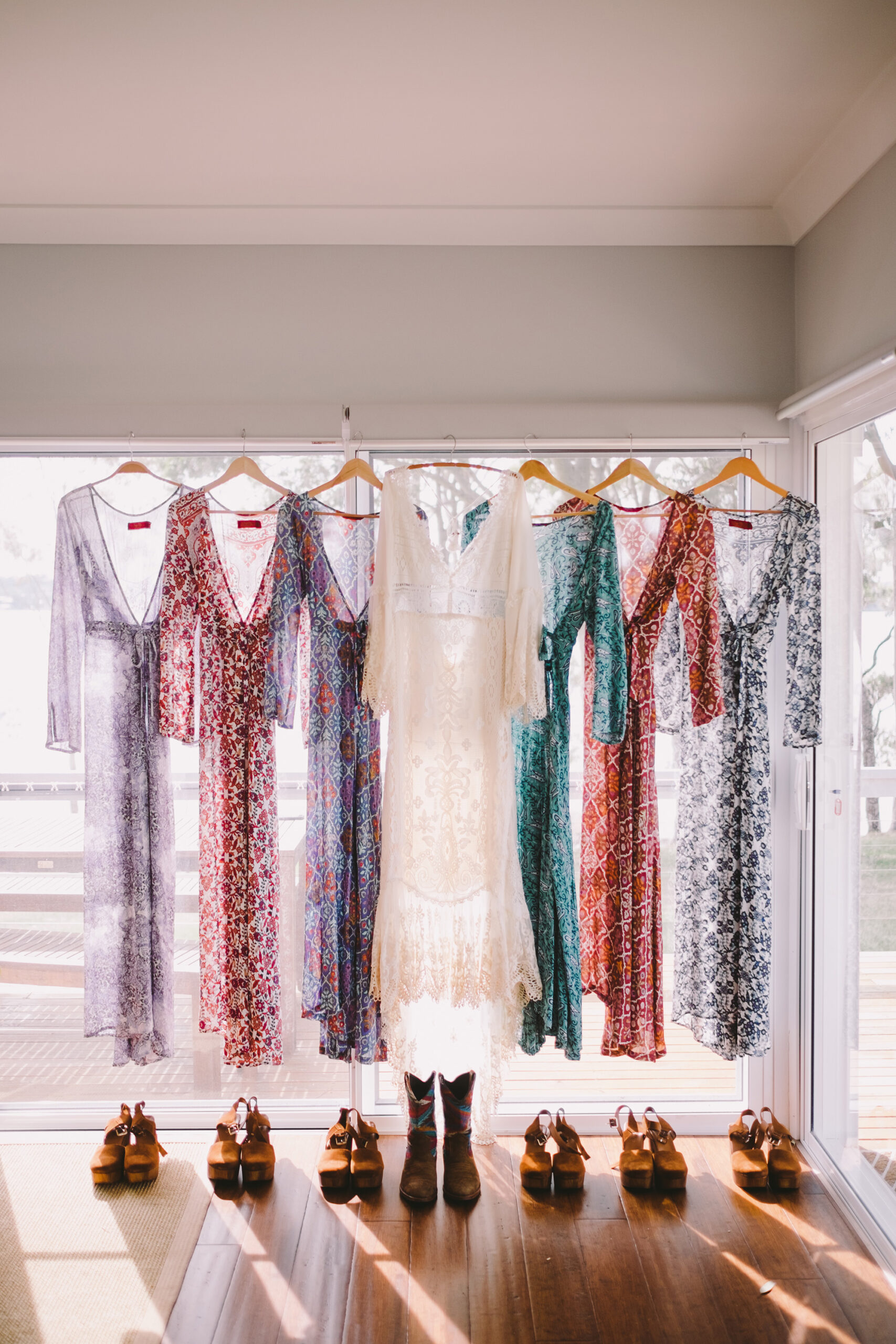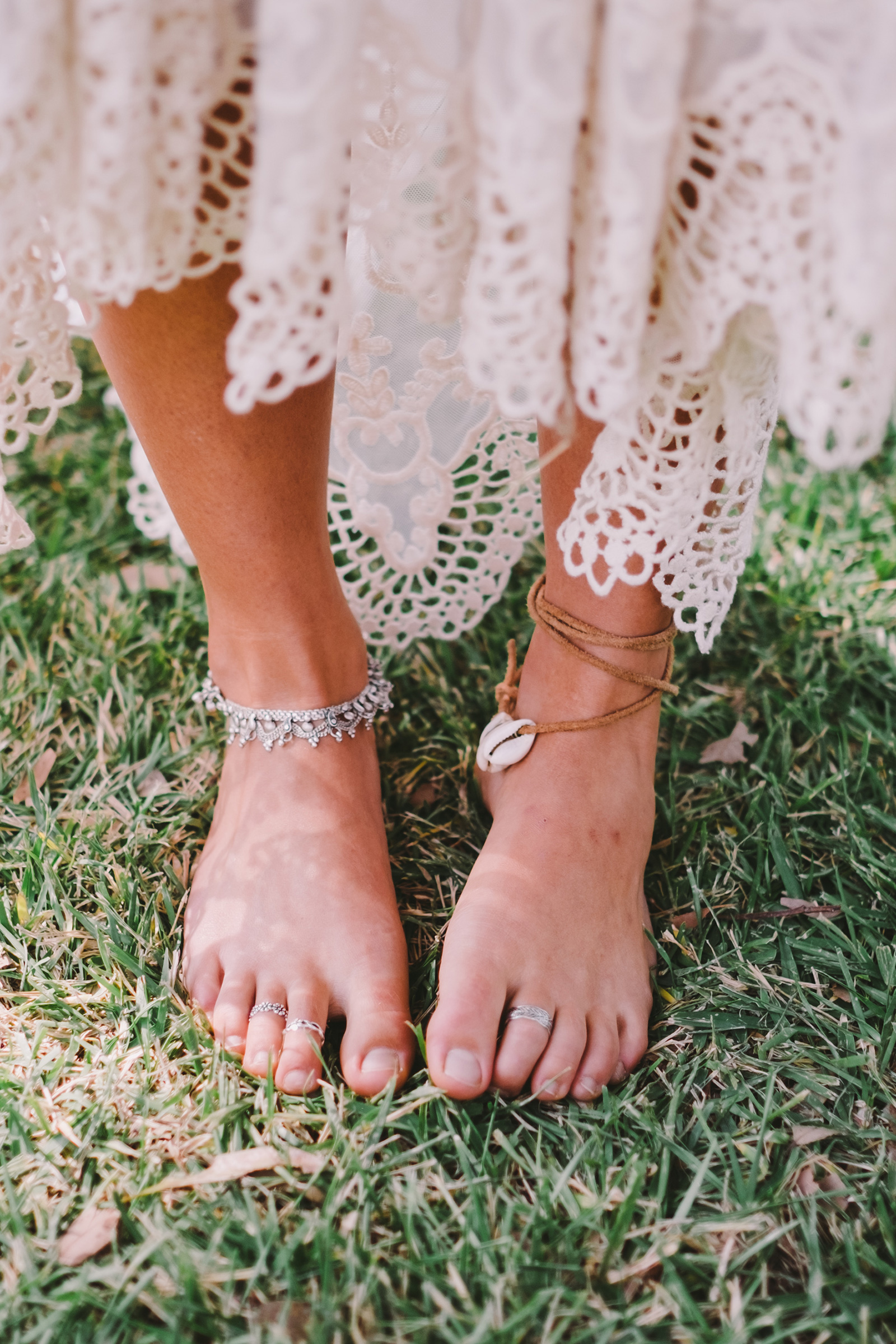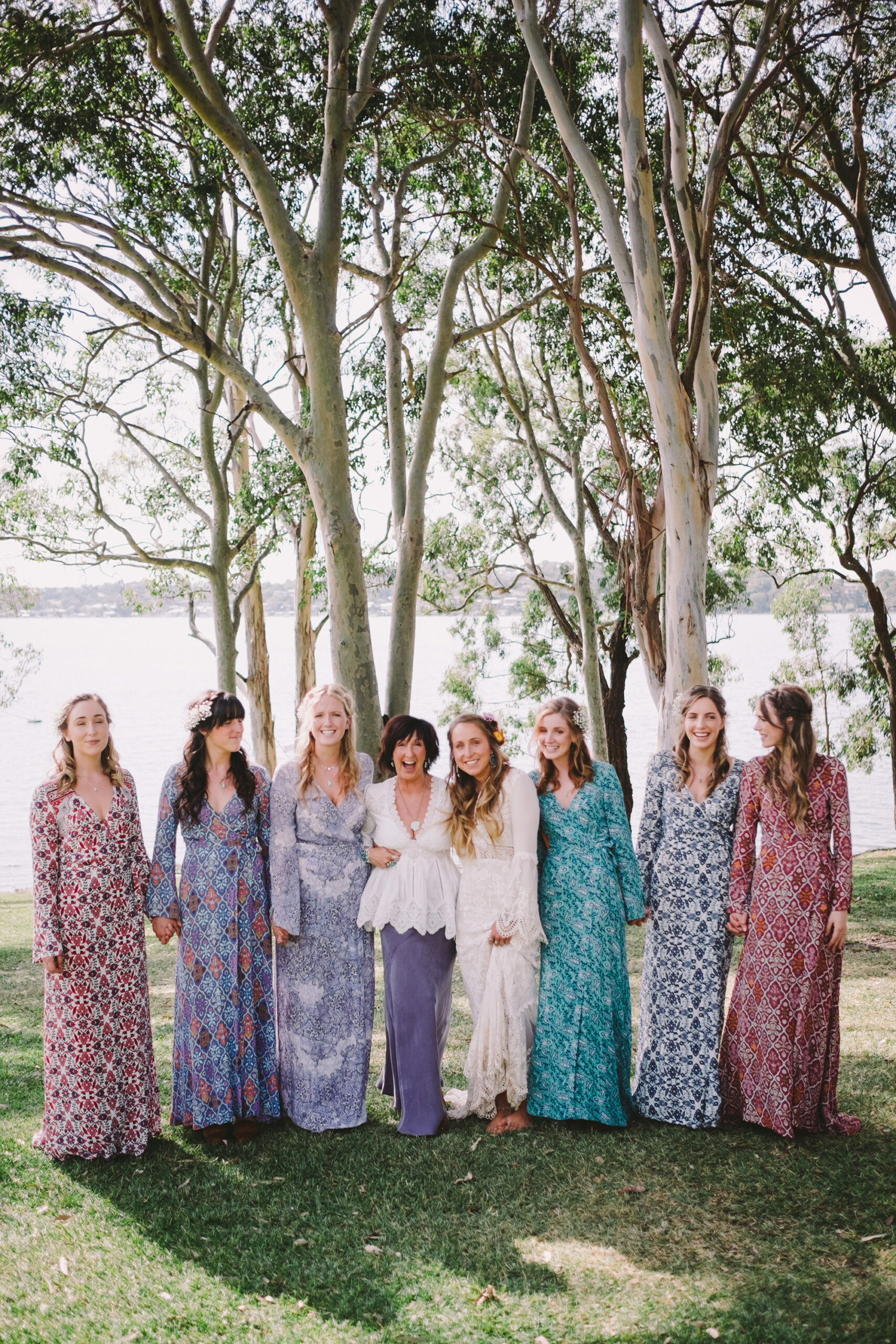 Ruby's bridesmaids added to the eclectic Moroccan vibe in long sleeve printed wrap dresses from Tigerlily.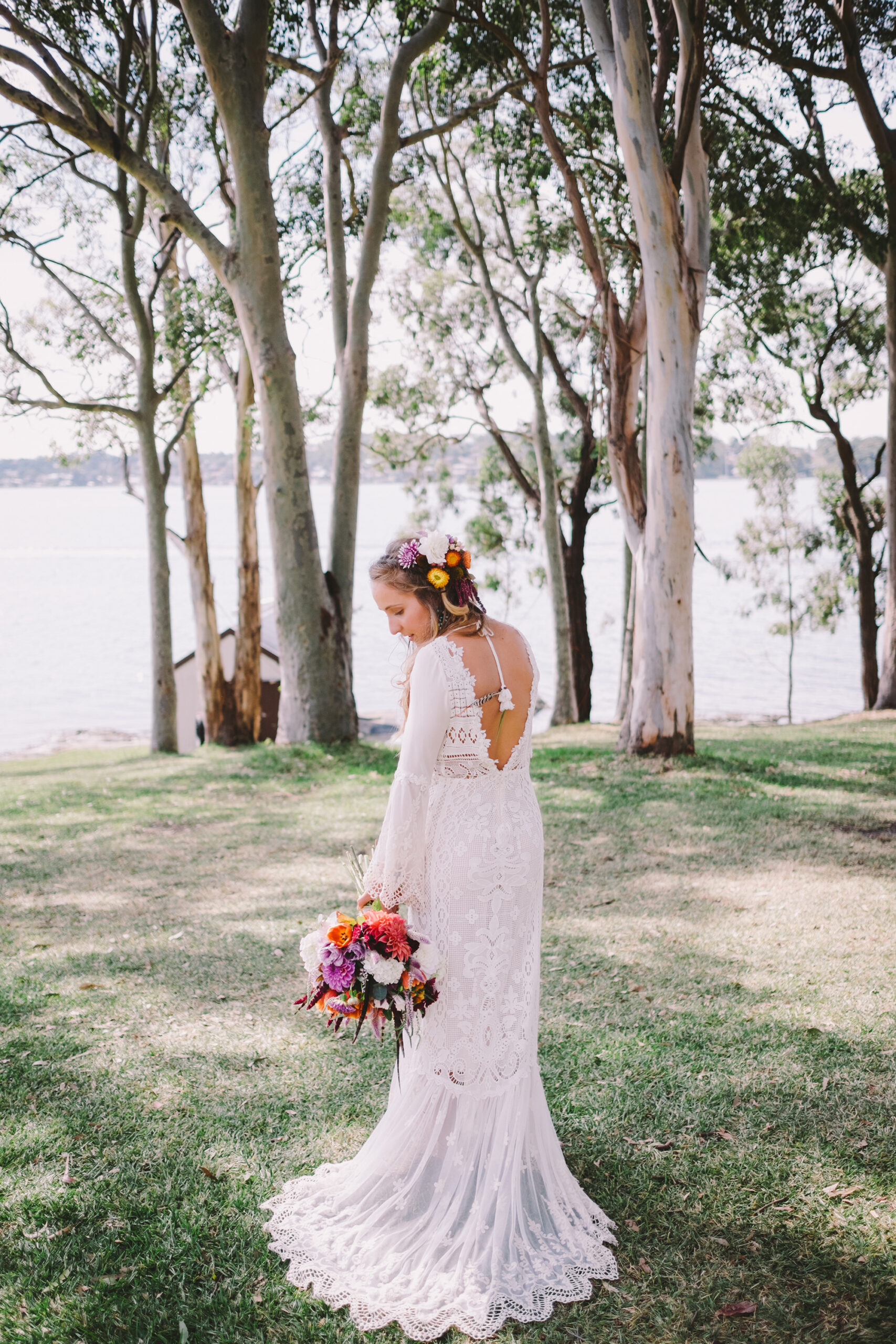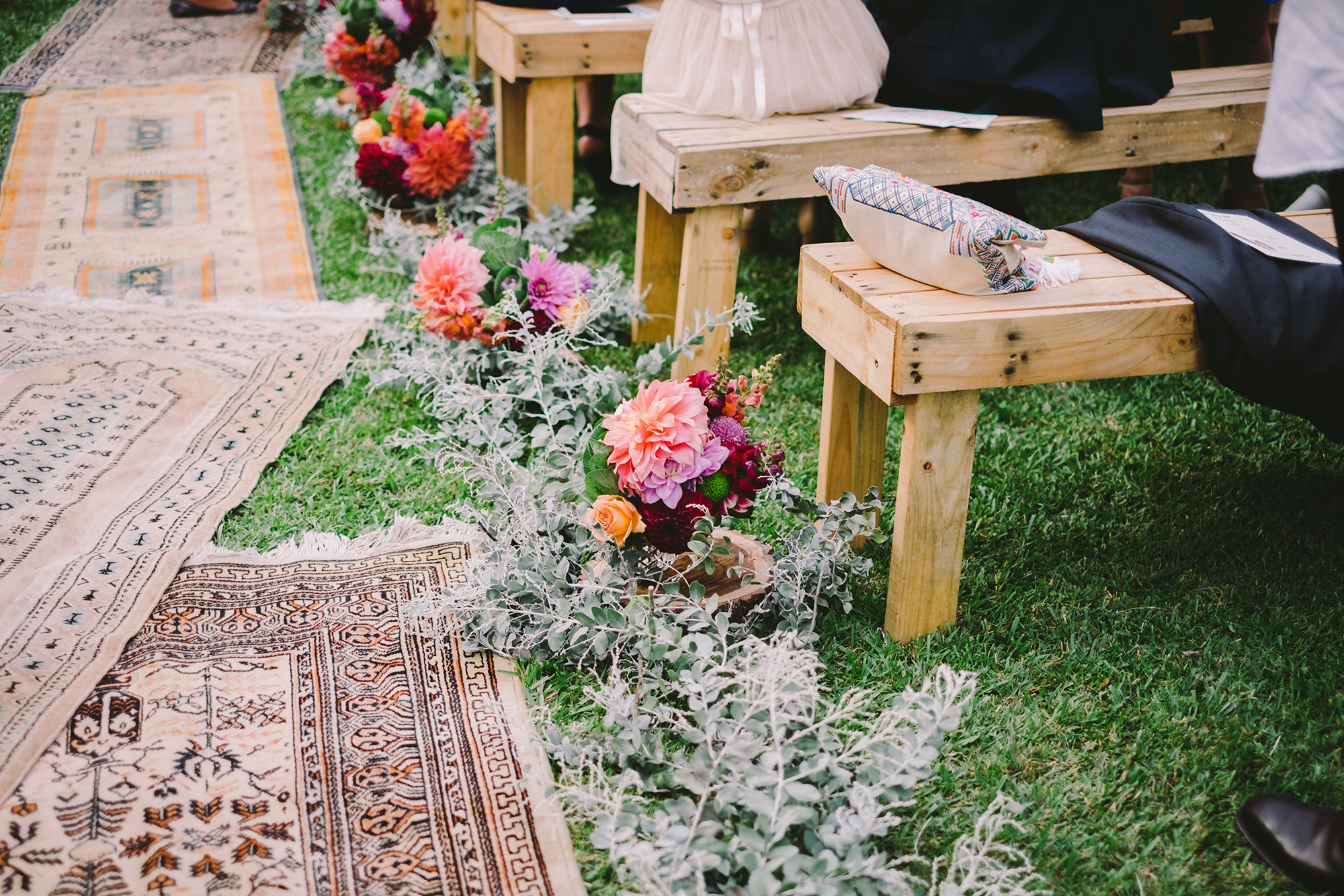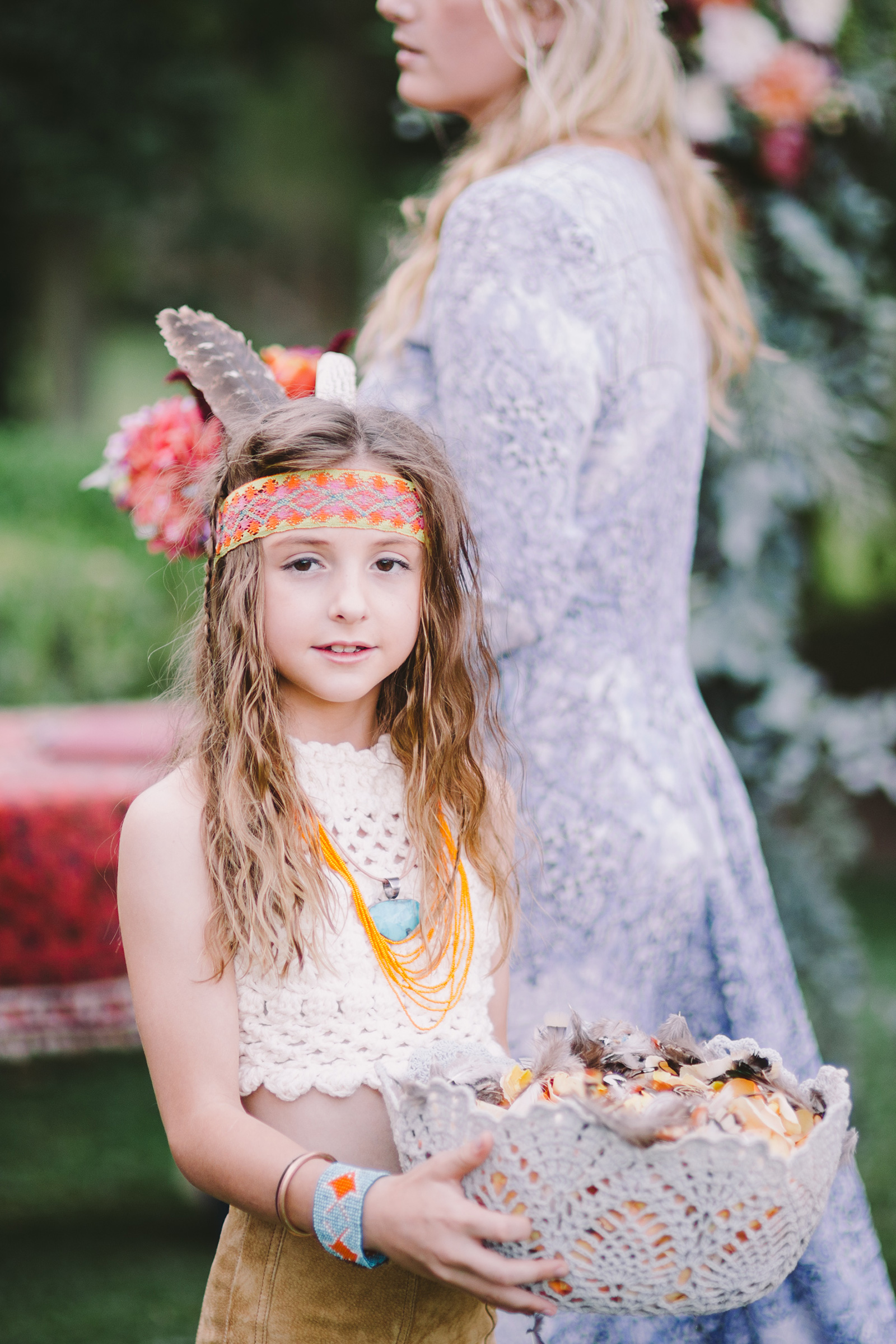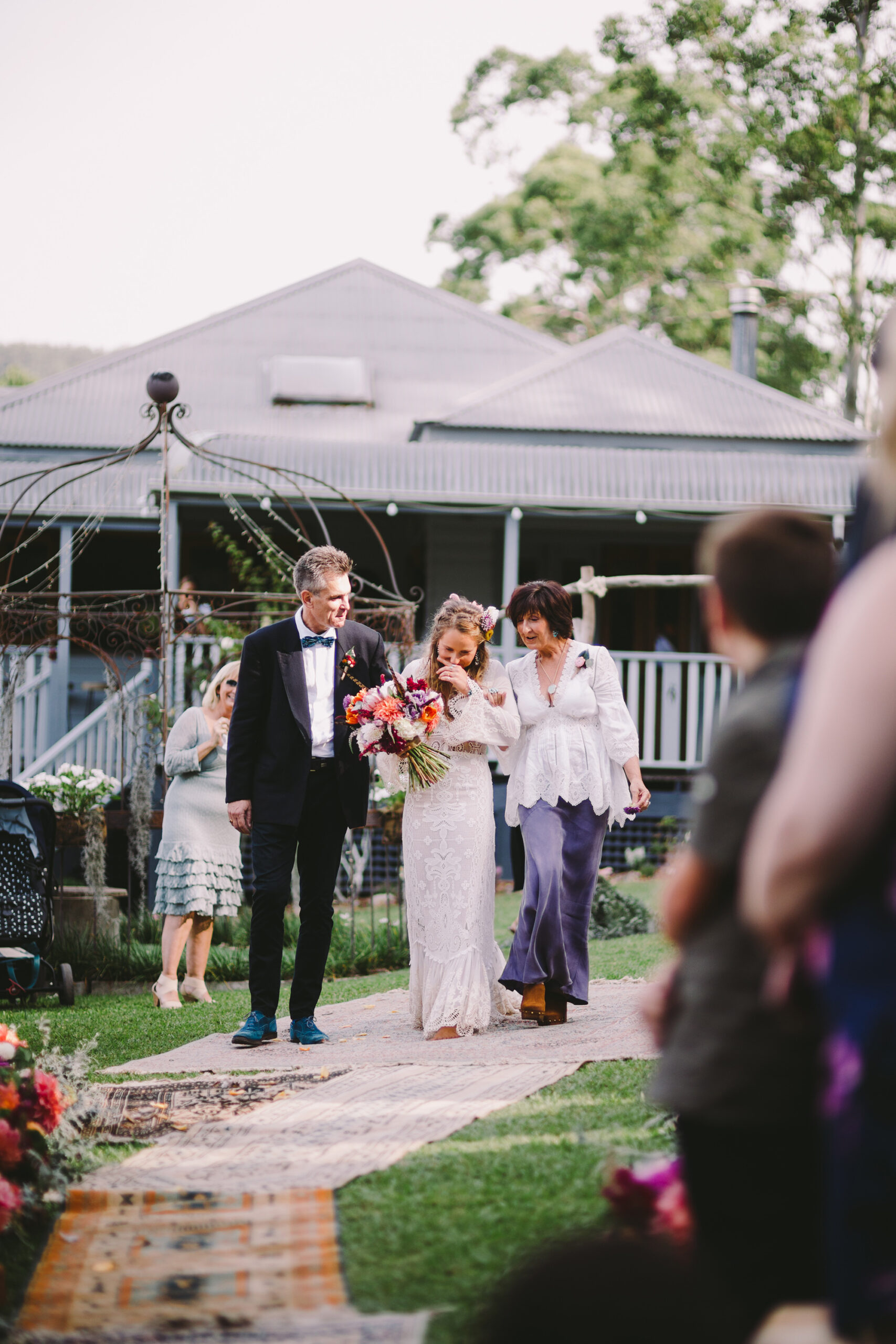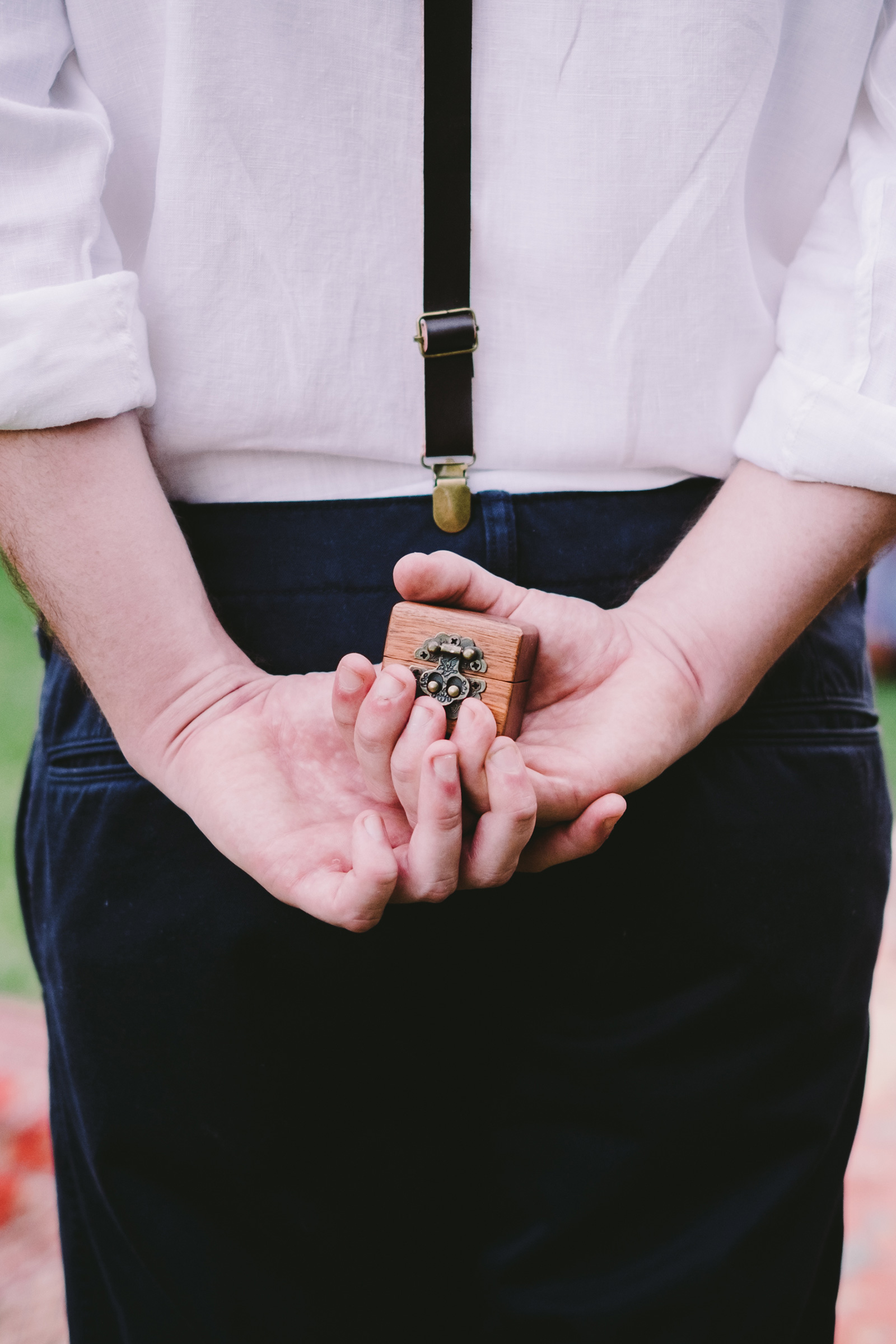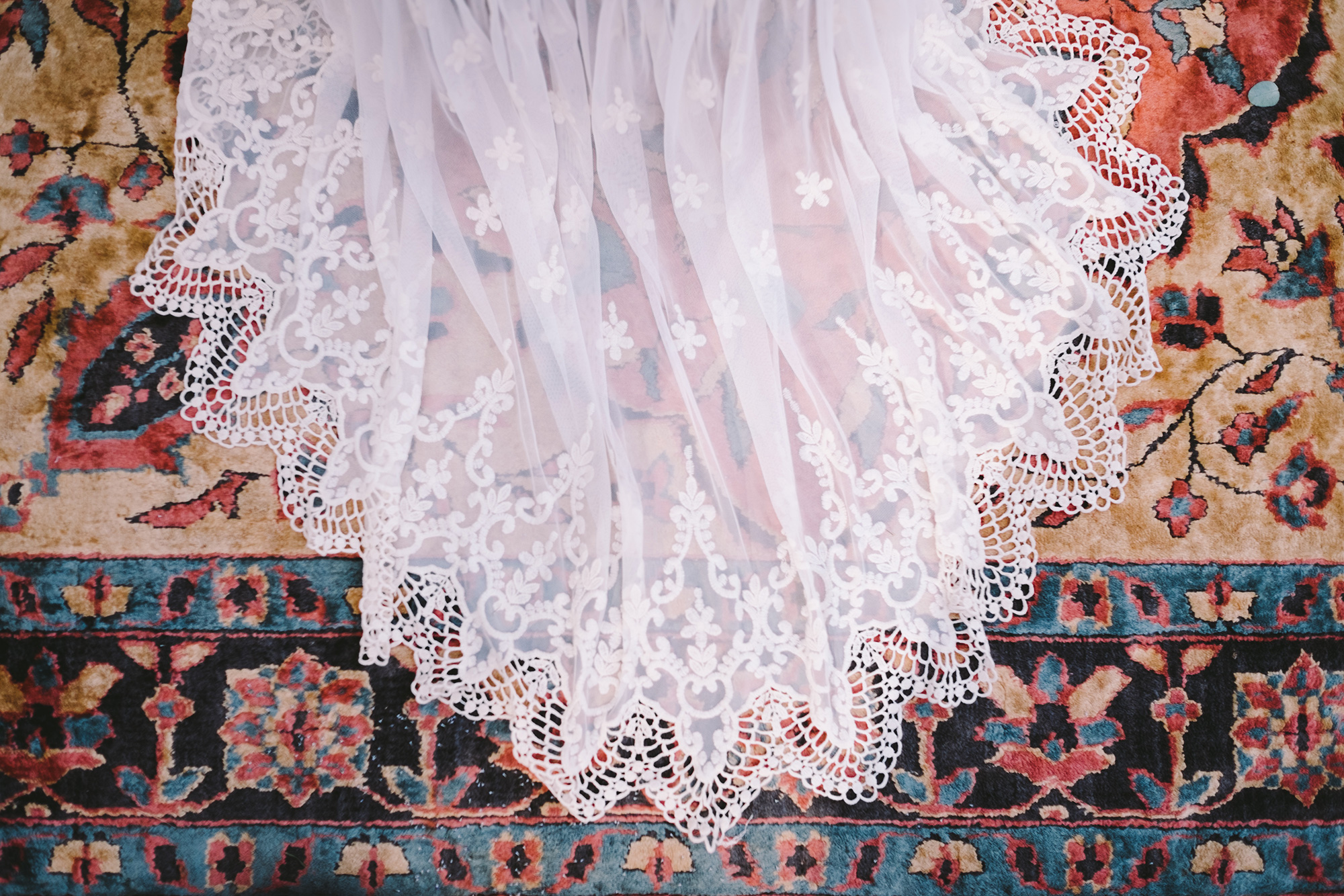 Ruby's gorgeous gown, featuring this short crocheted train, was a creation combining three different styles, which her friend, a dressmaker, put together beautifully.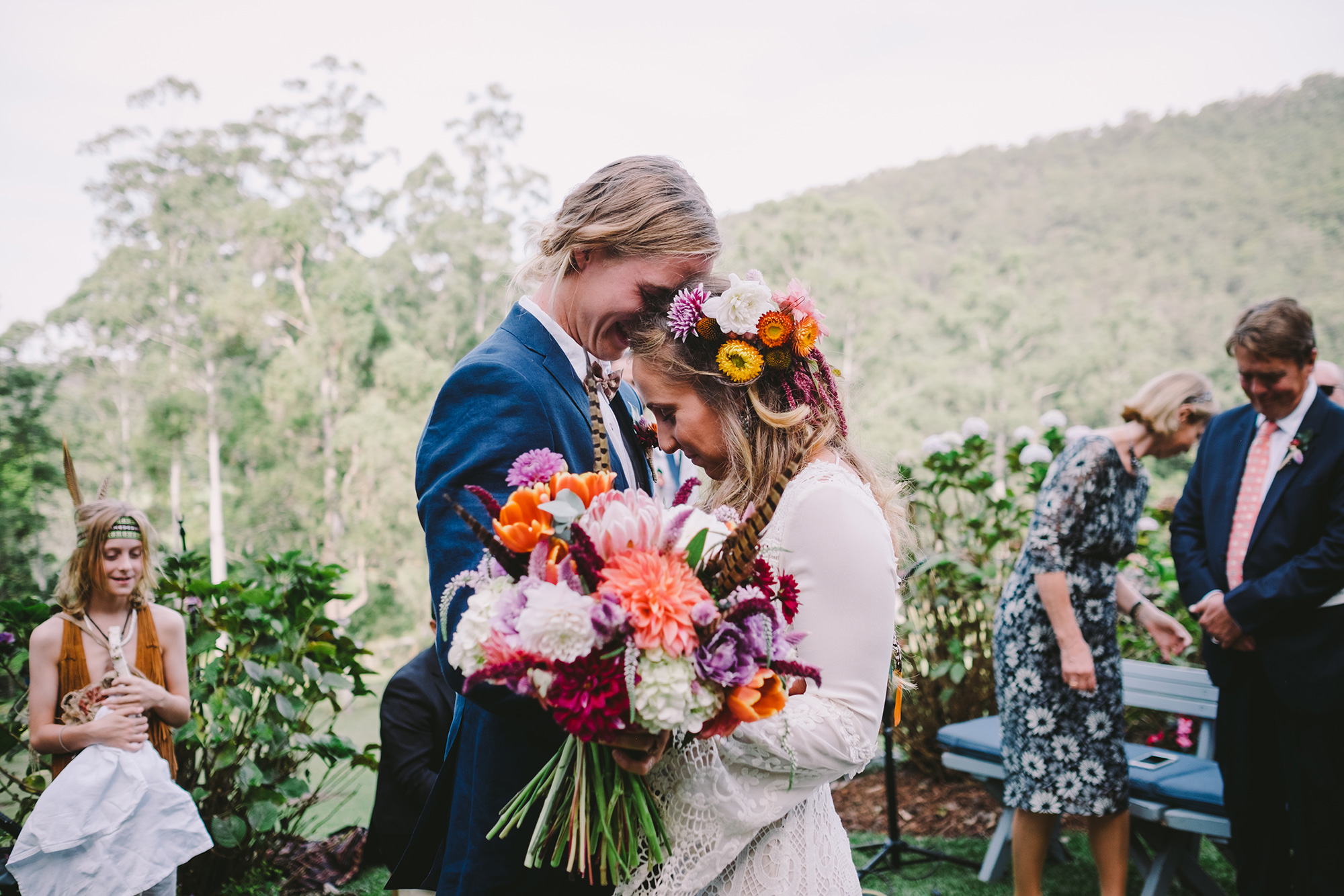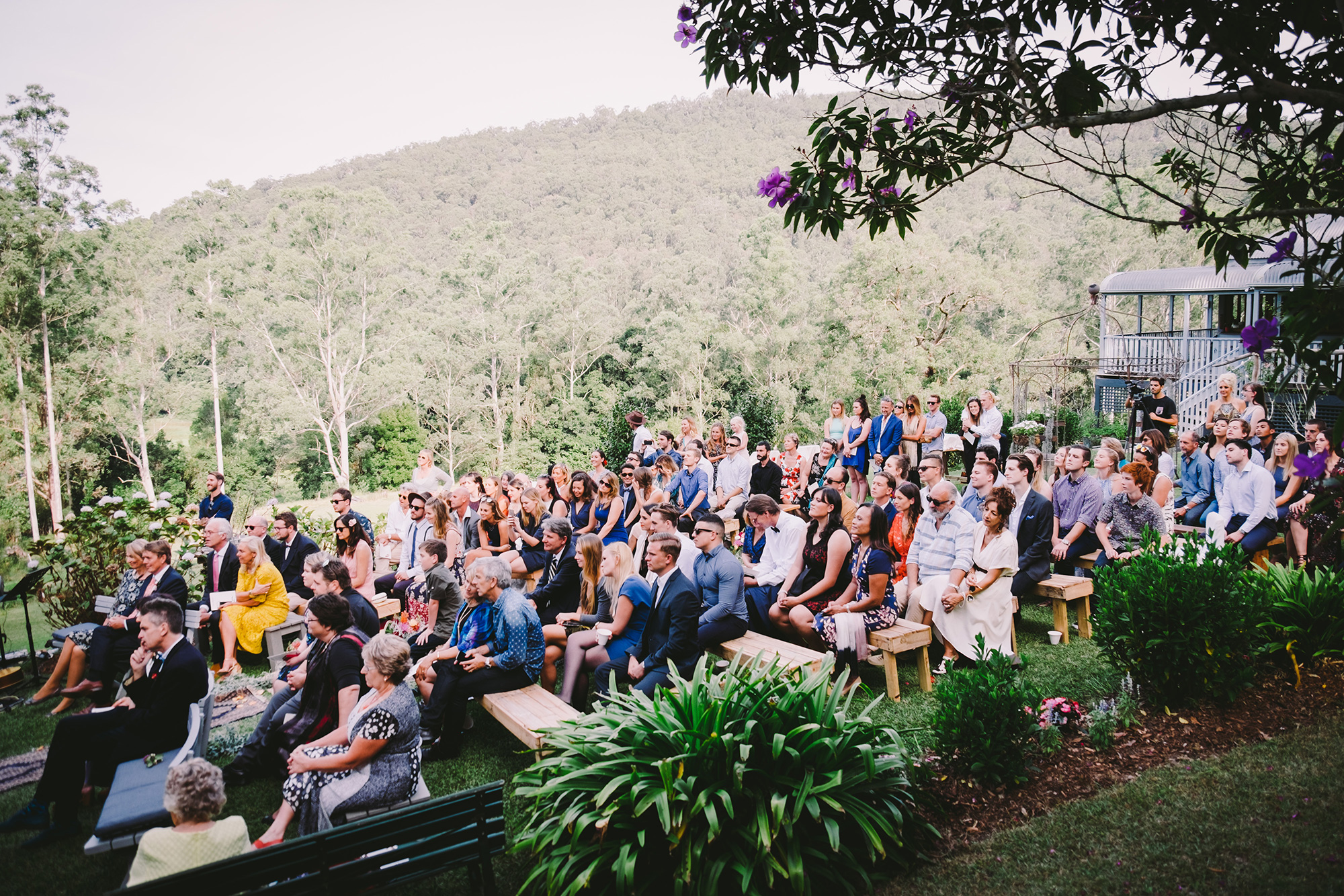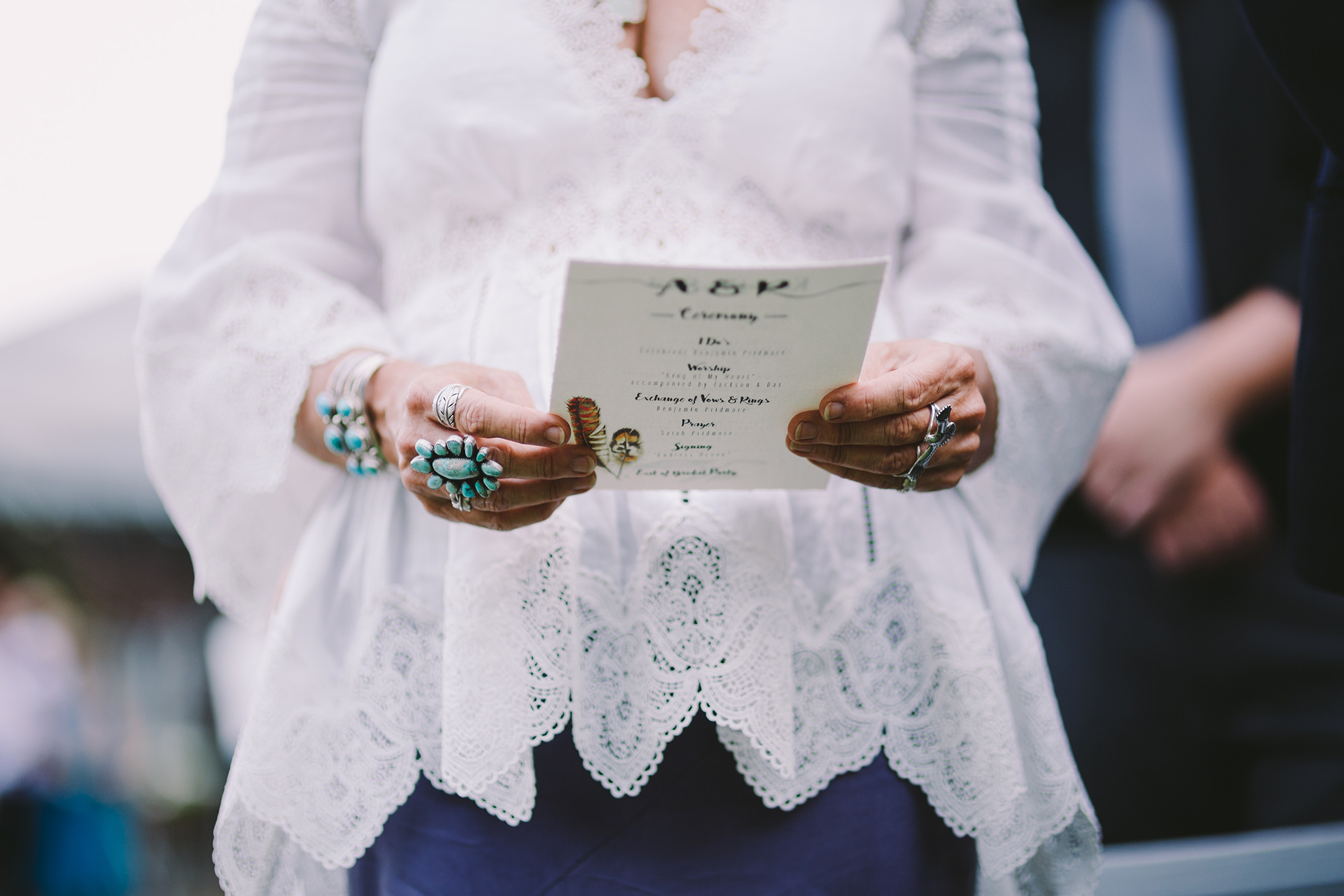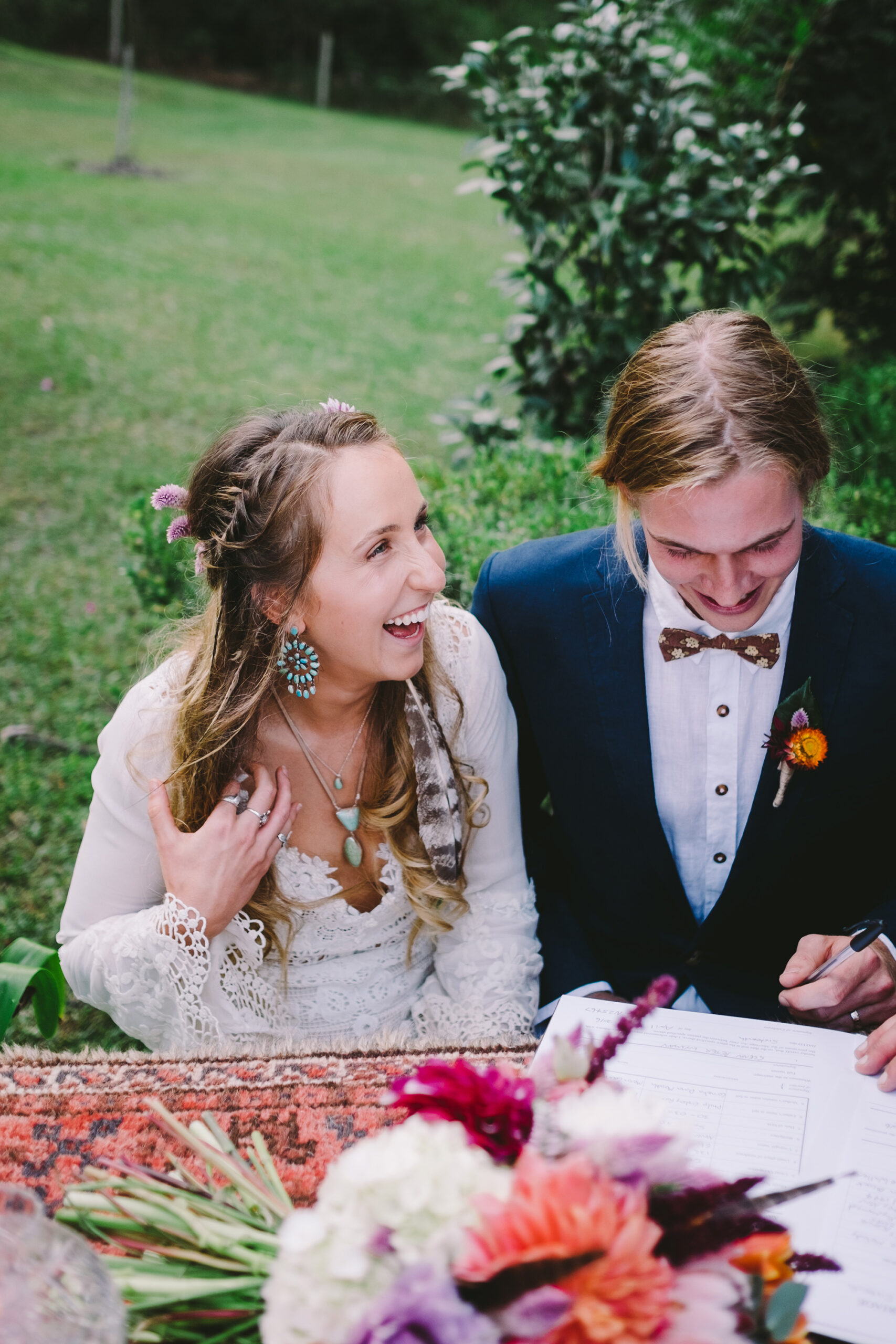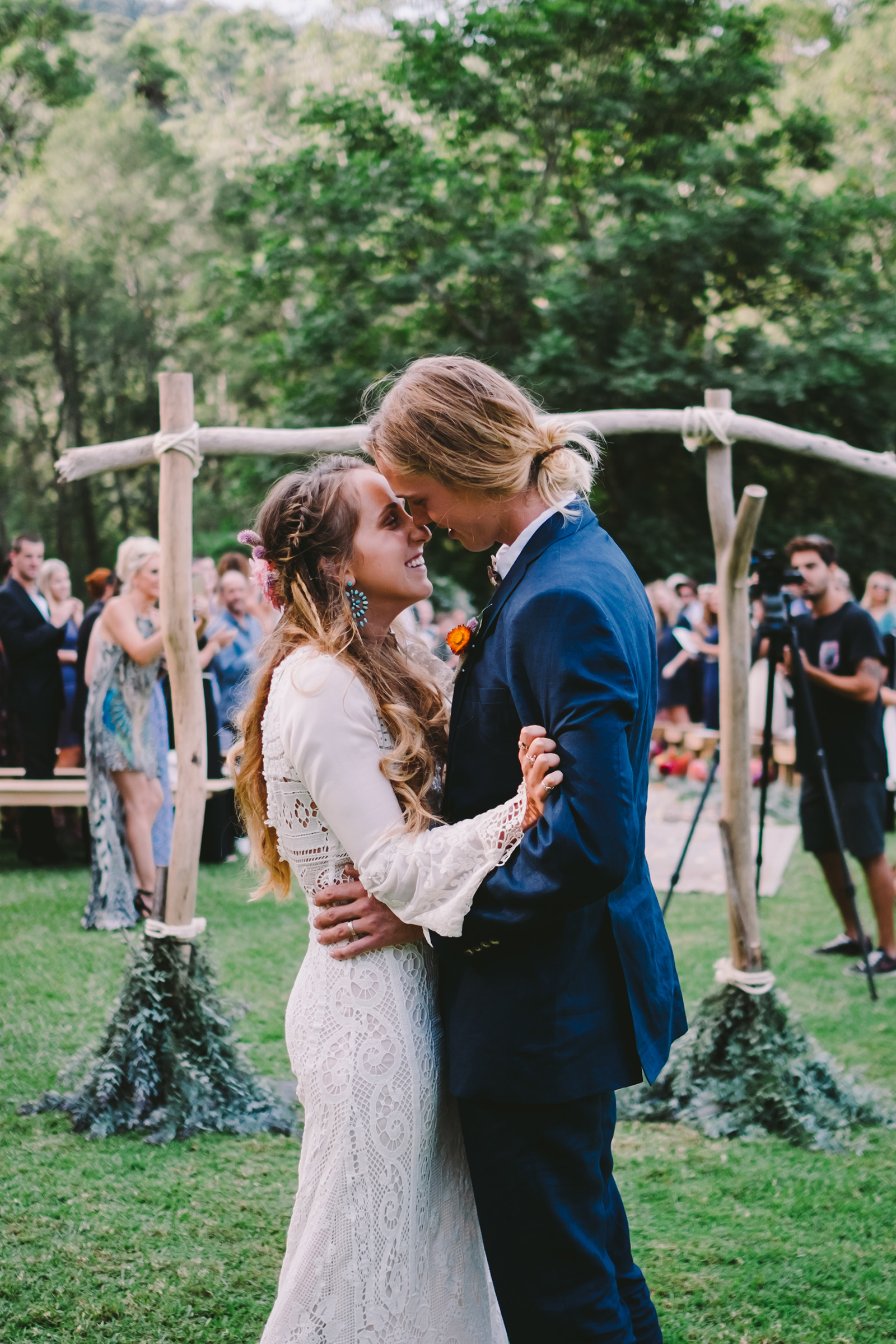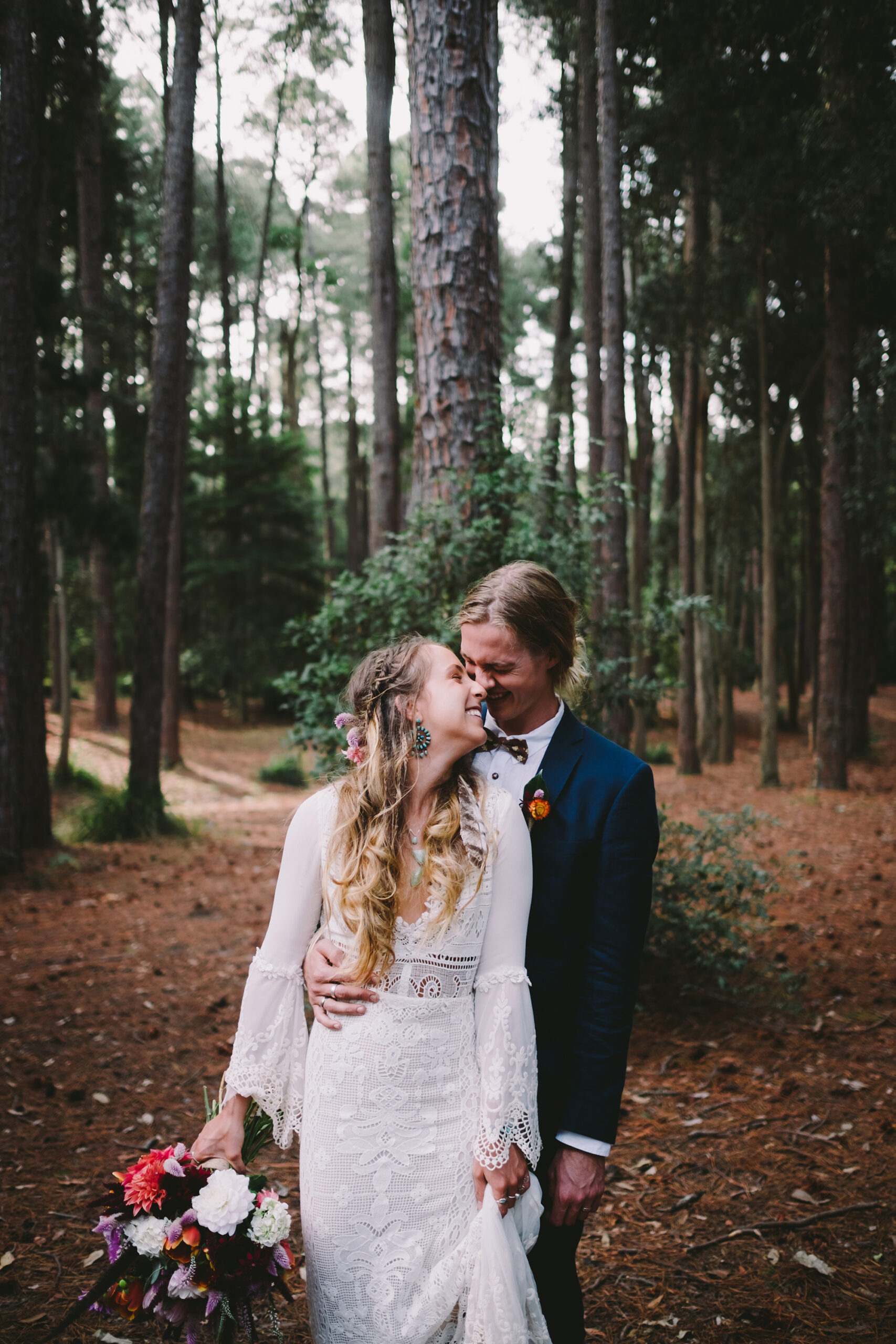 "We were so blessed to have so many family members and friends lend a hand and pull everything together with us," praises the bride.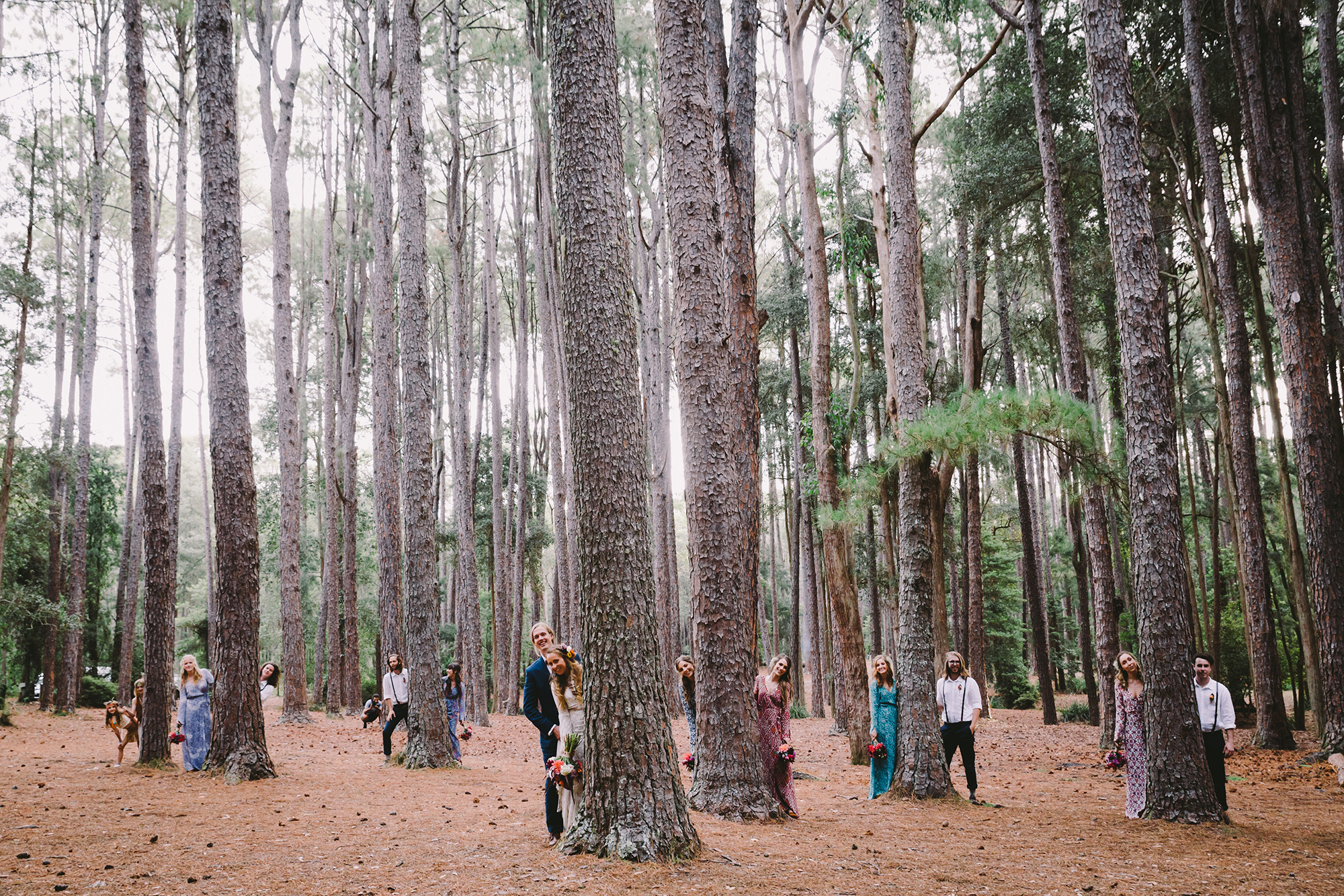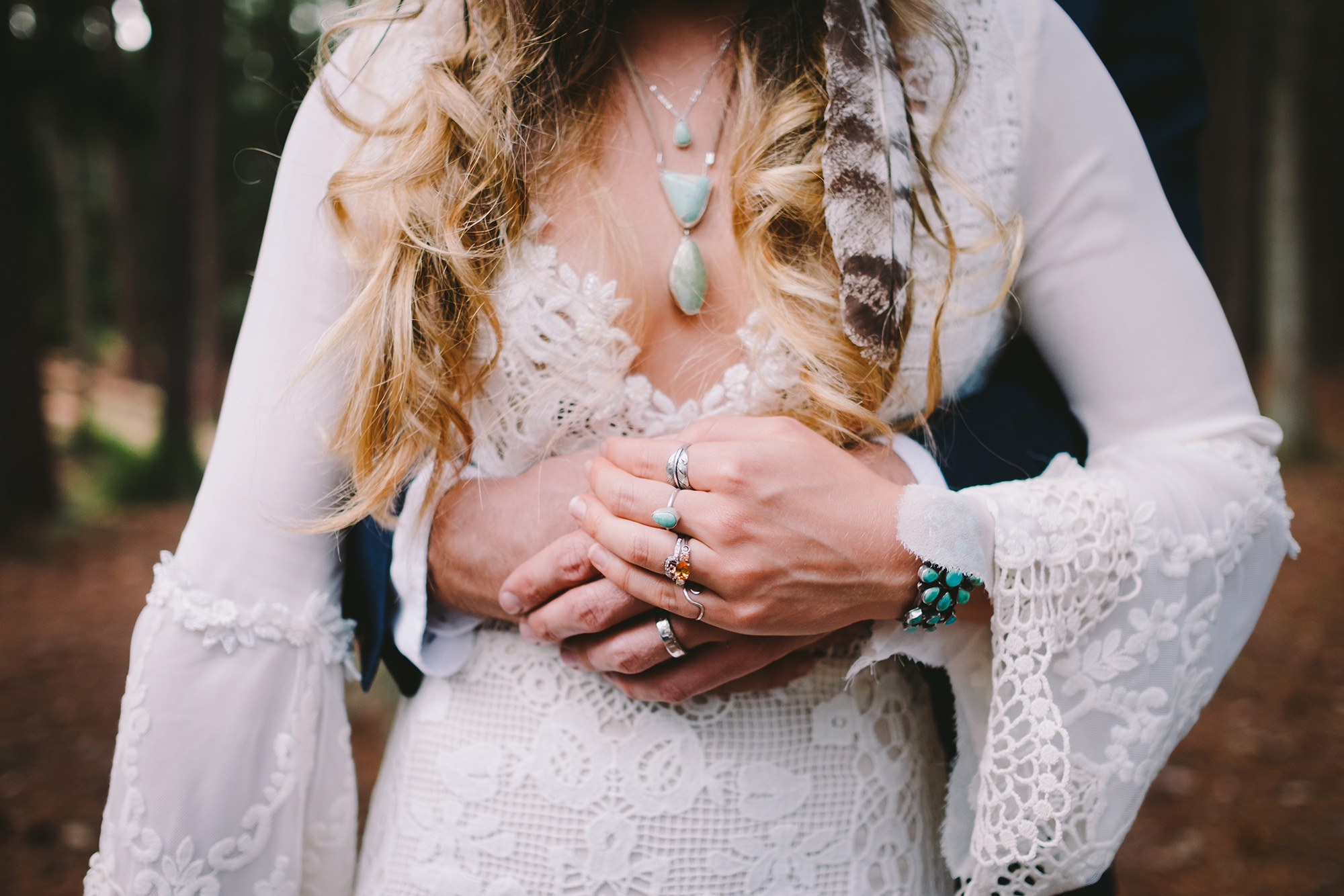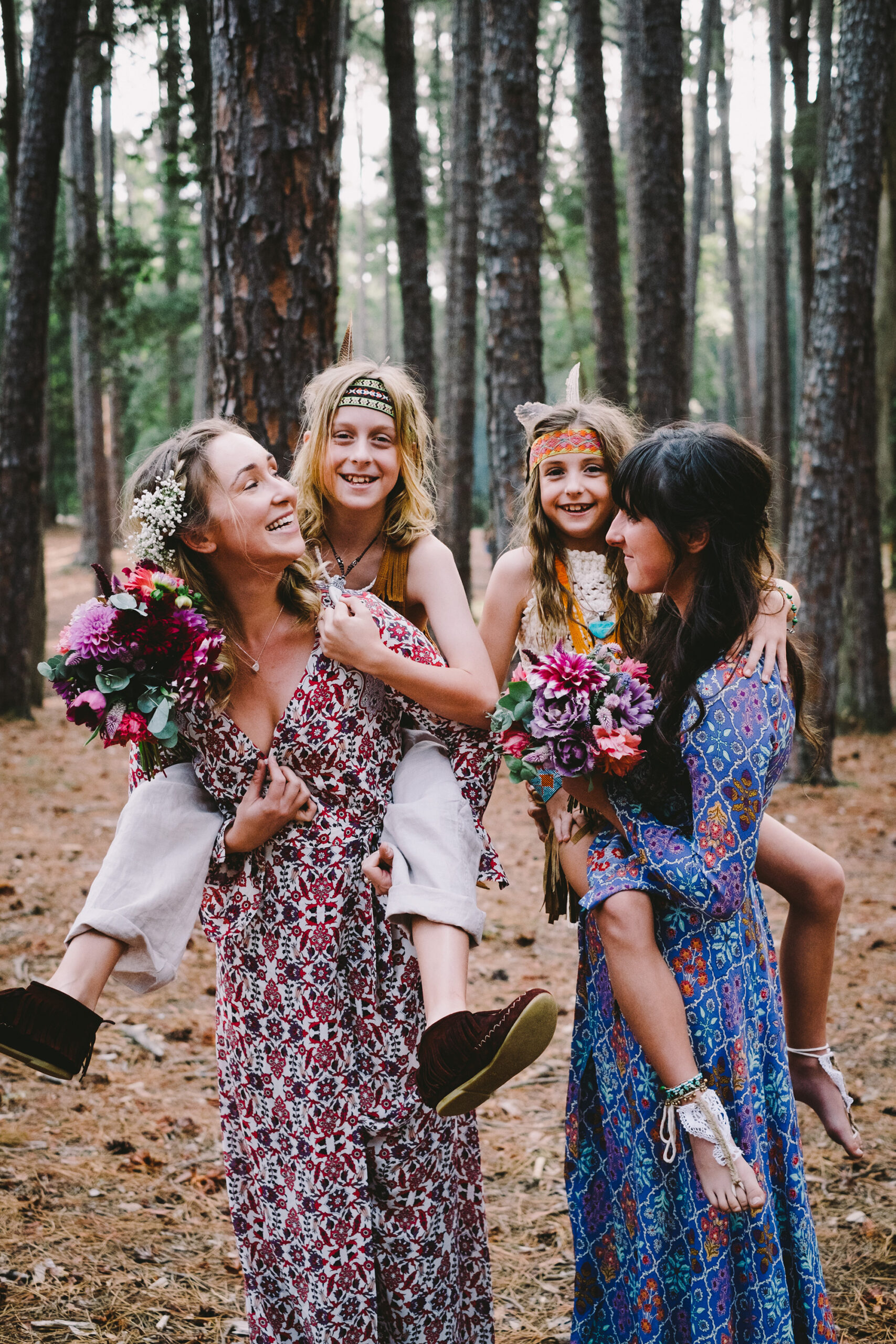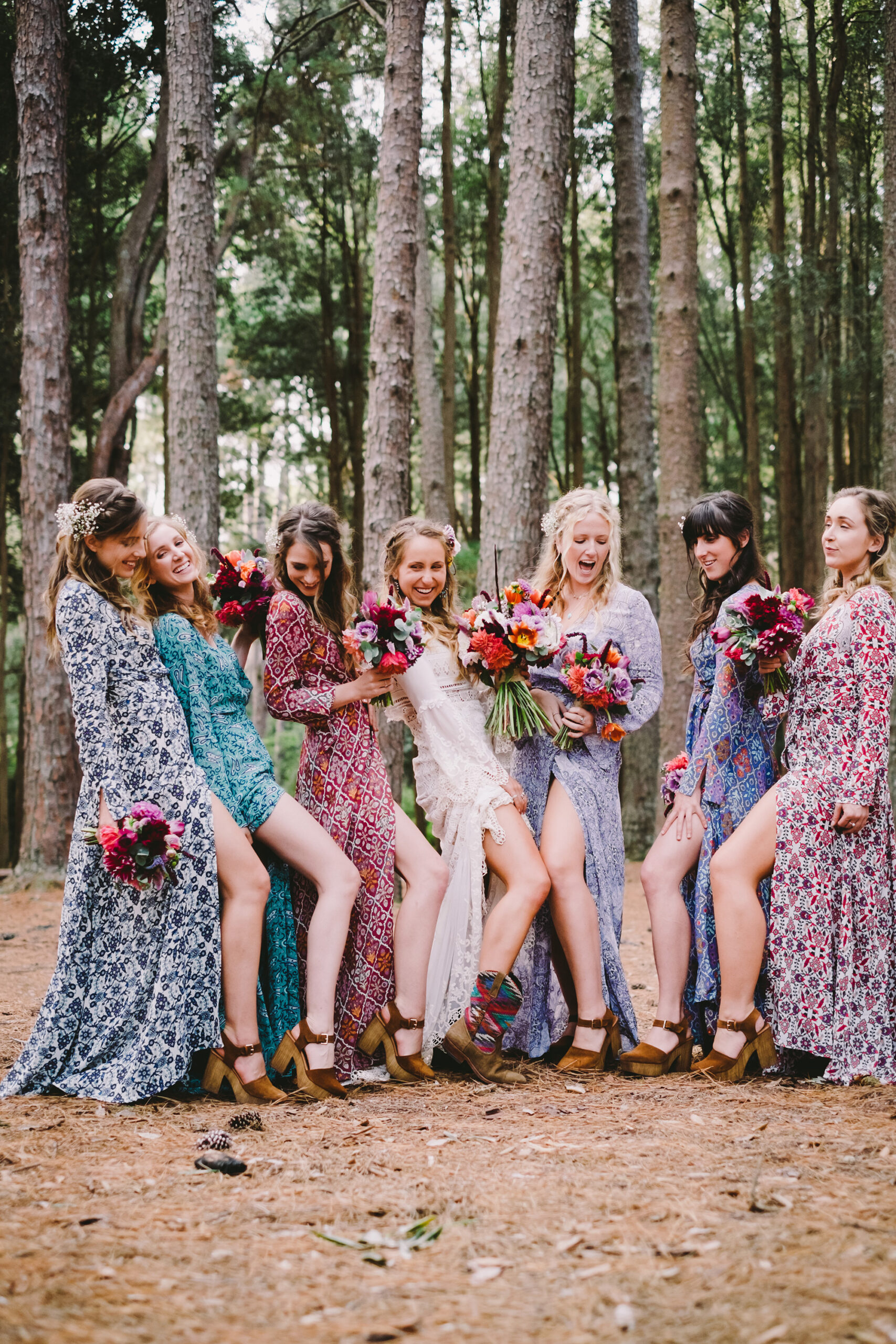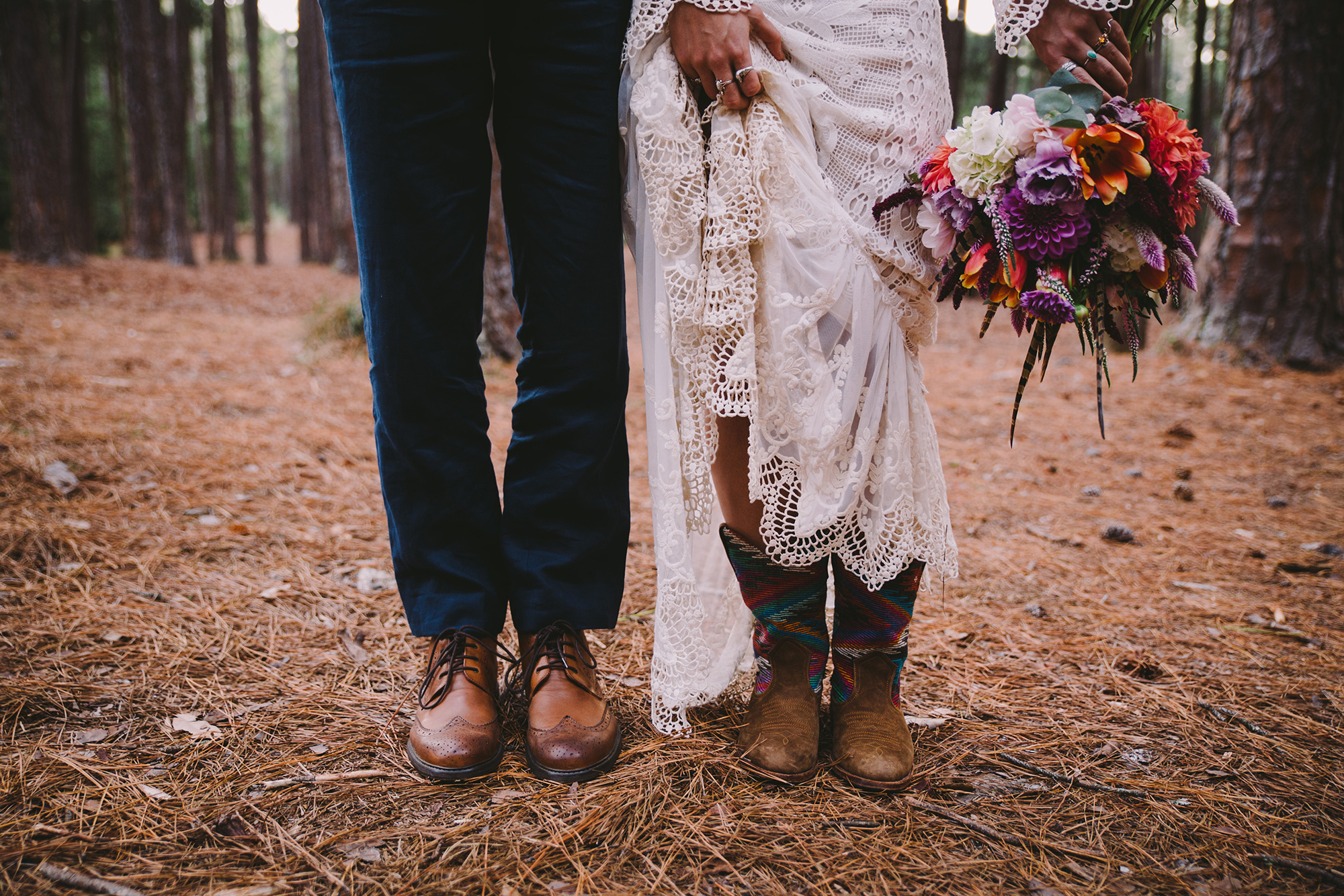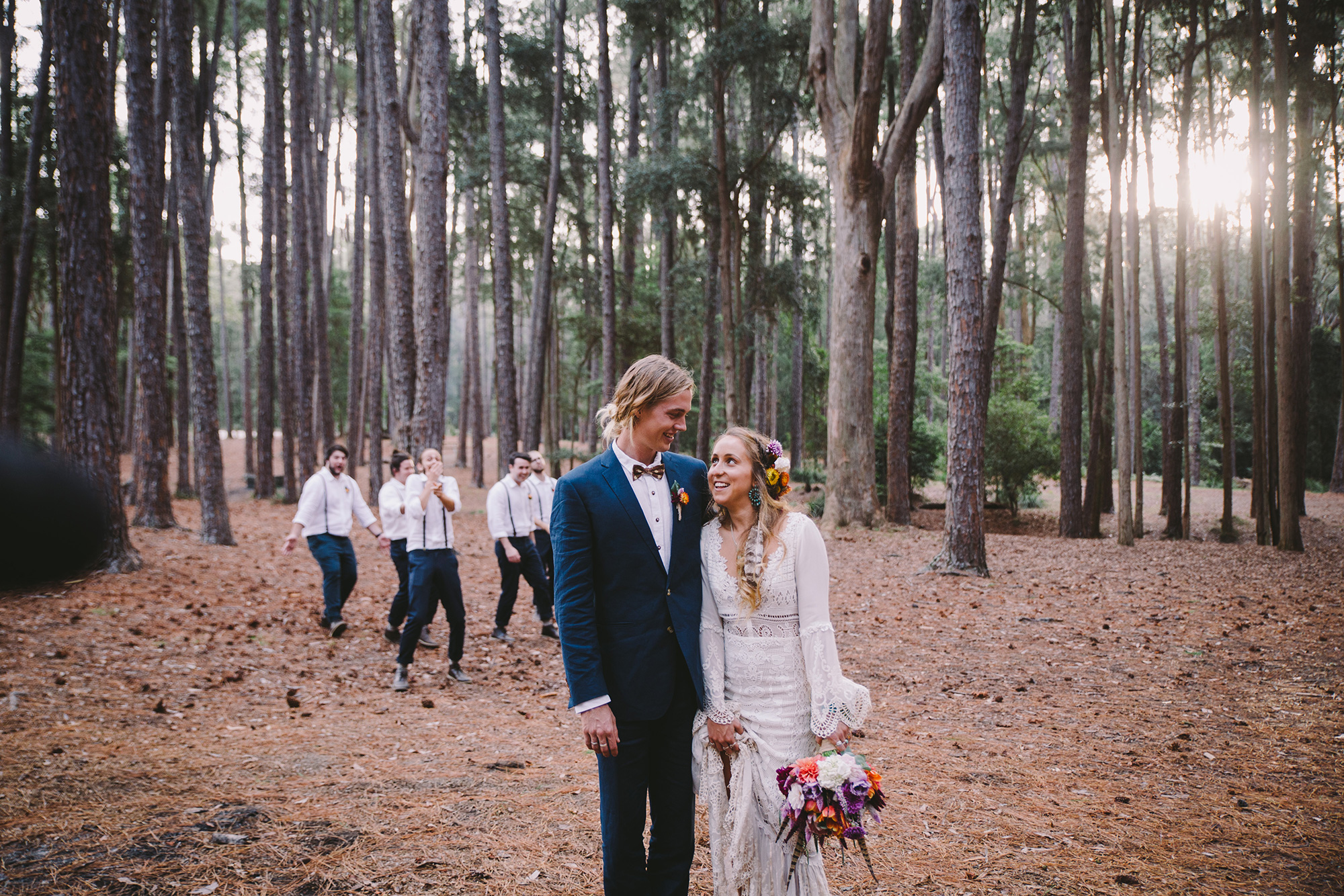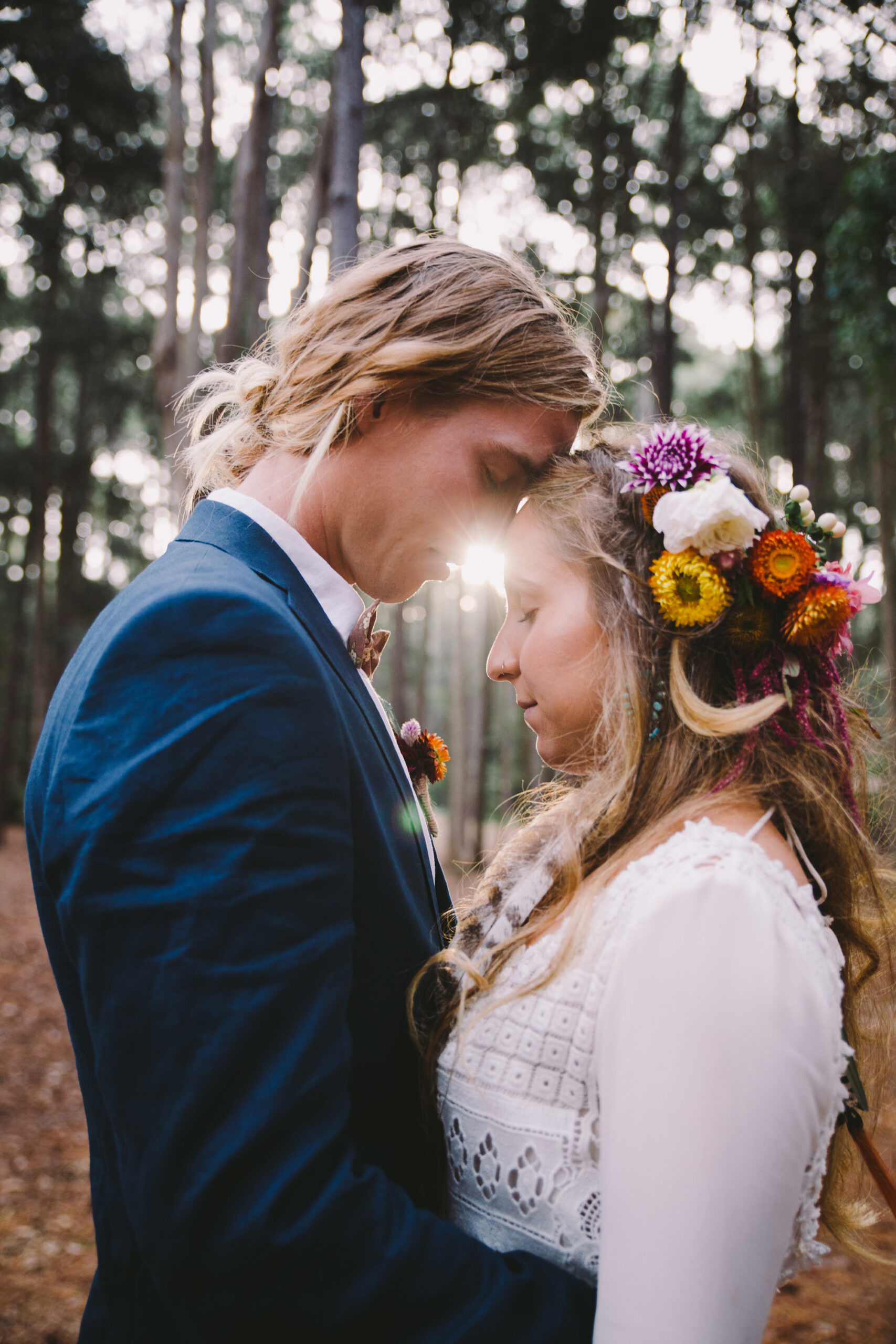 "Set in a valley with hills and smokey gums, it is secluded as your own wonderland hideaway," describes Ruby. "It took our breathe away."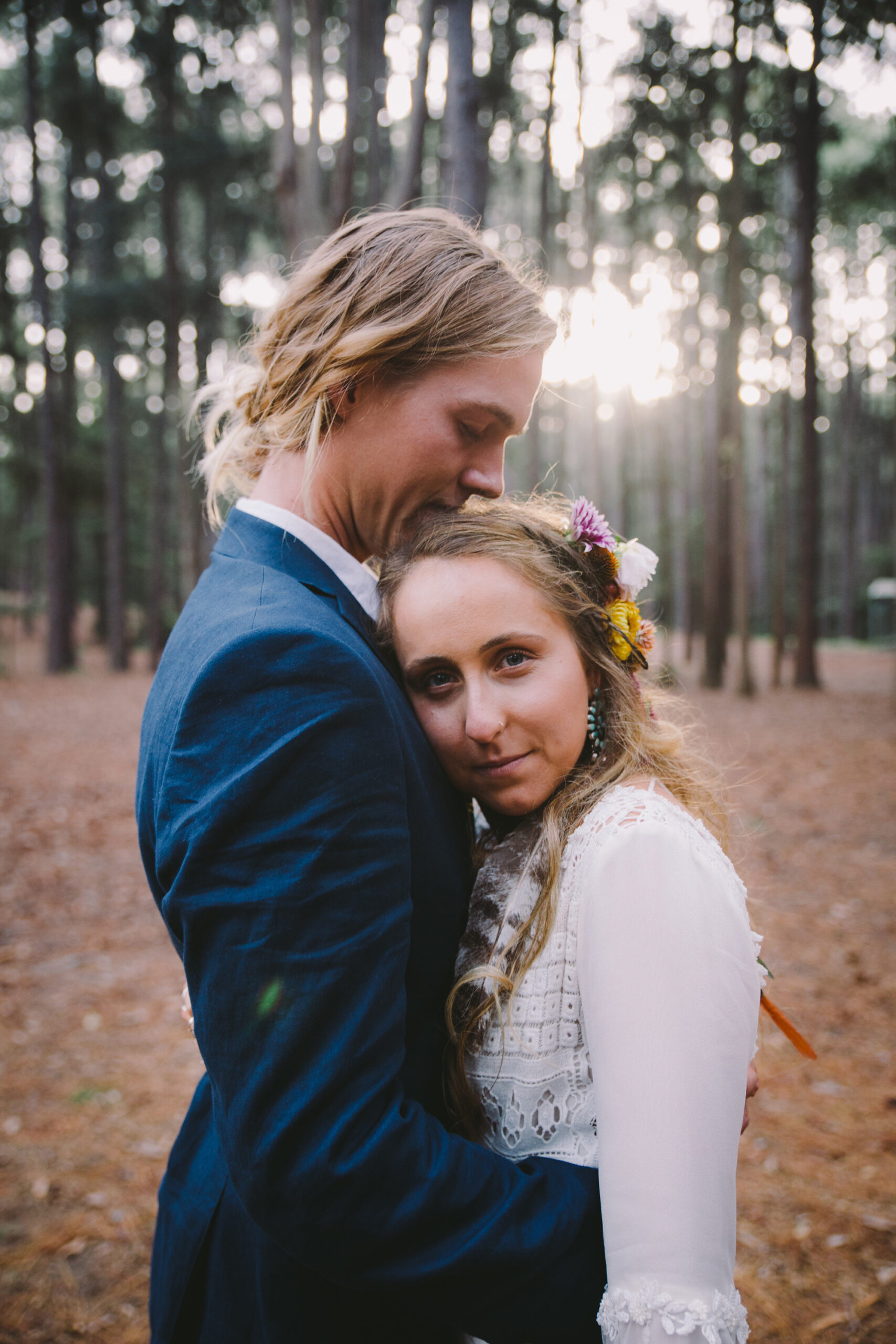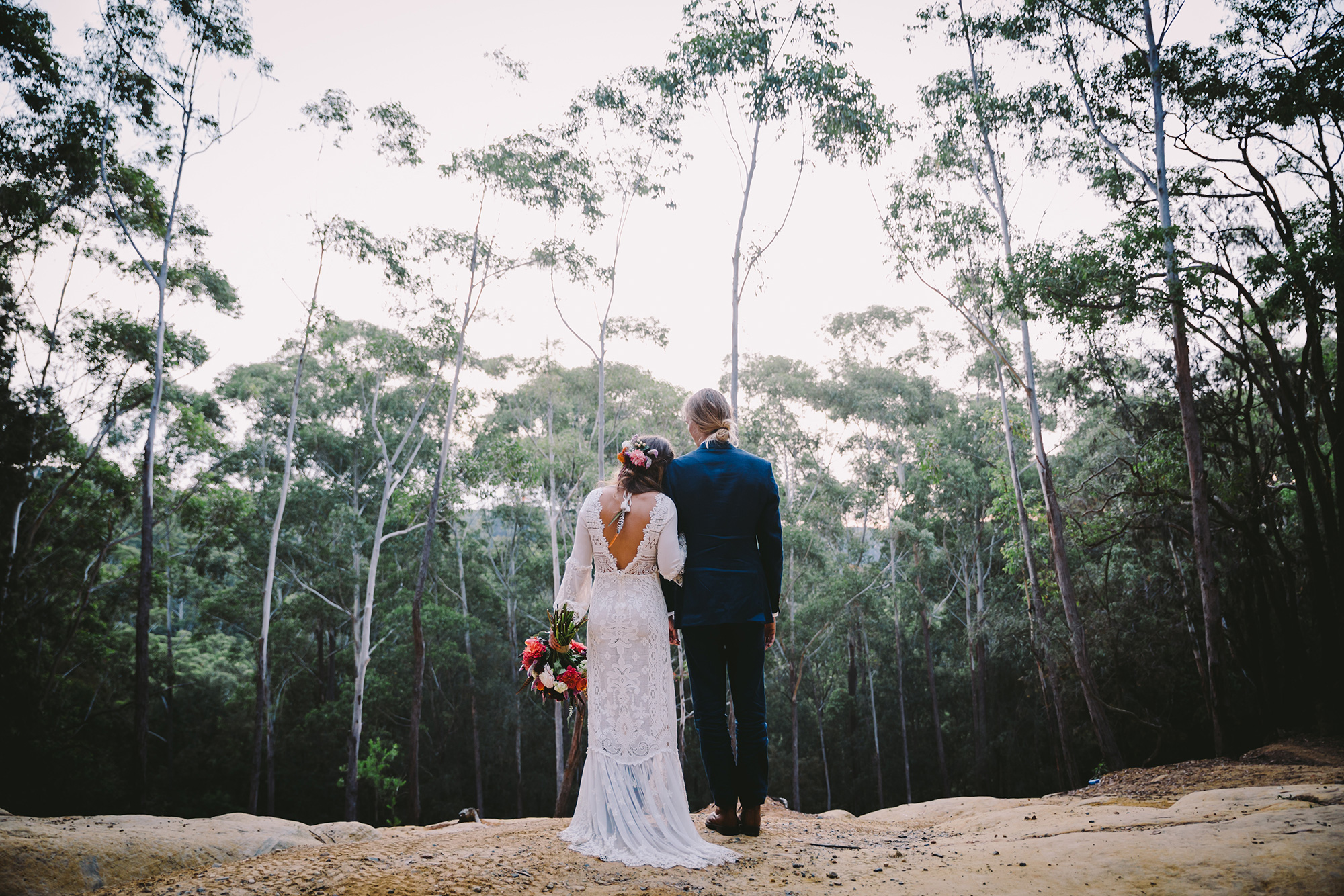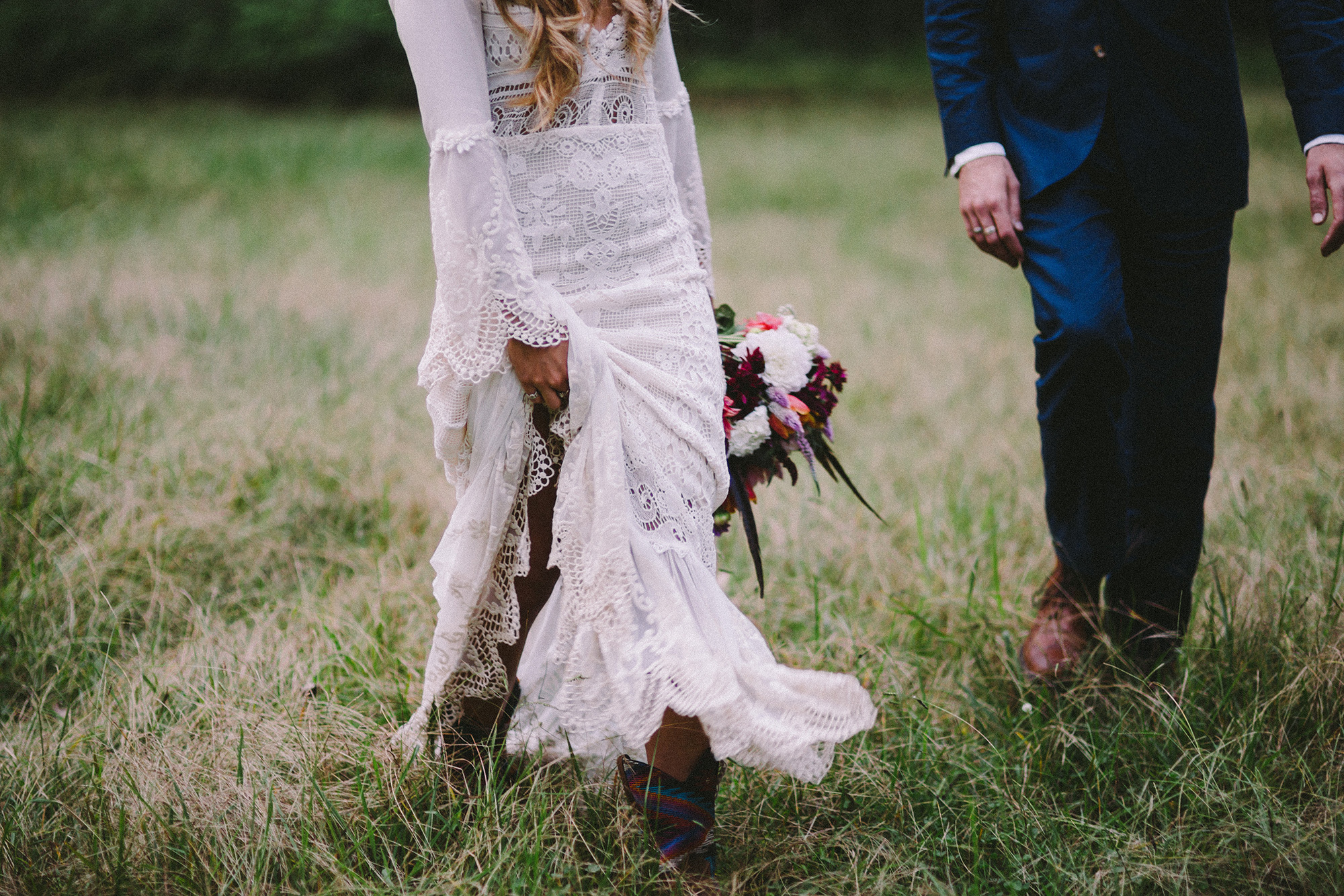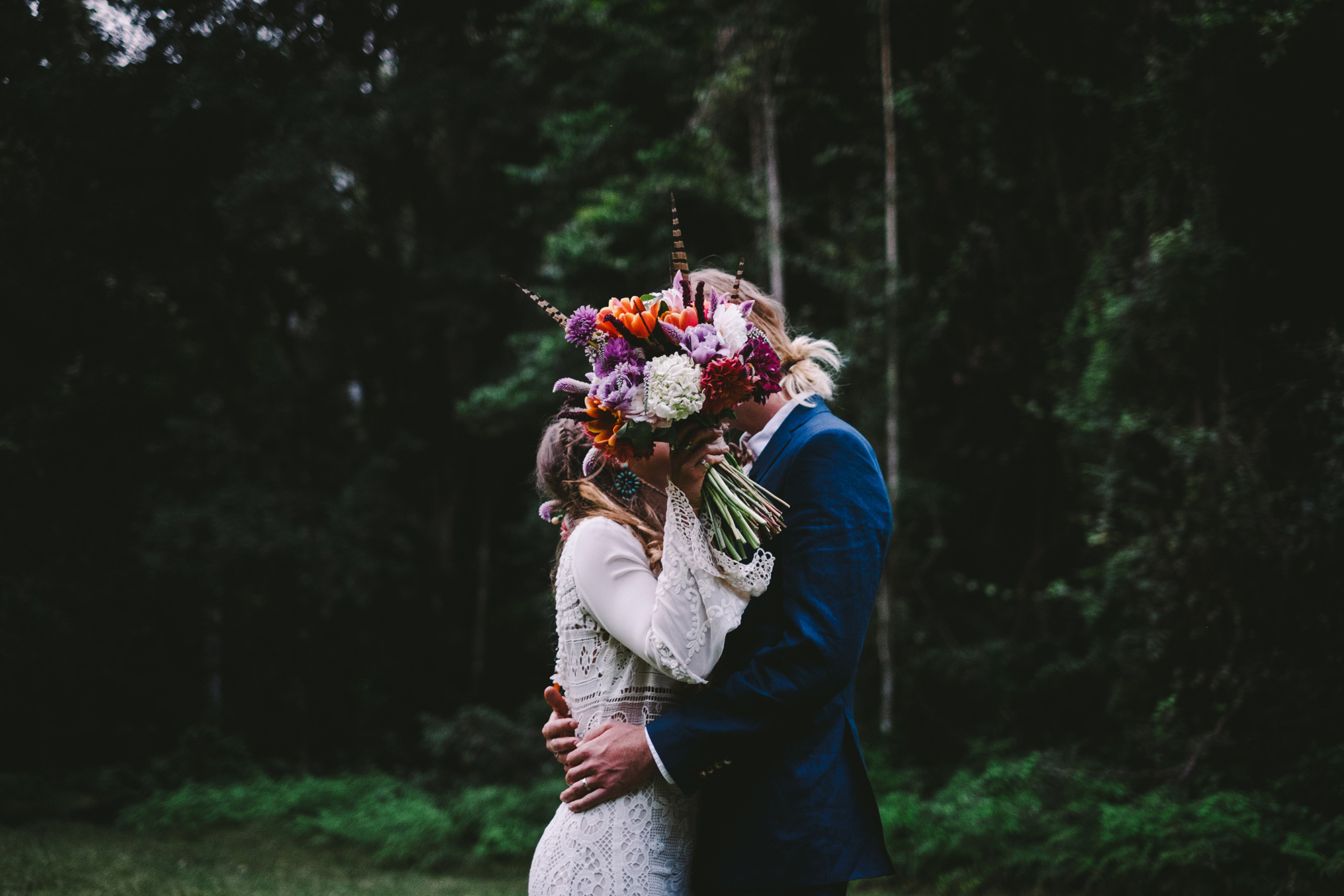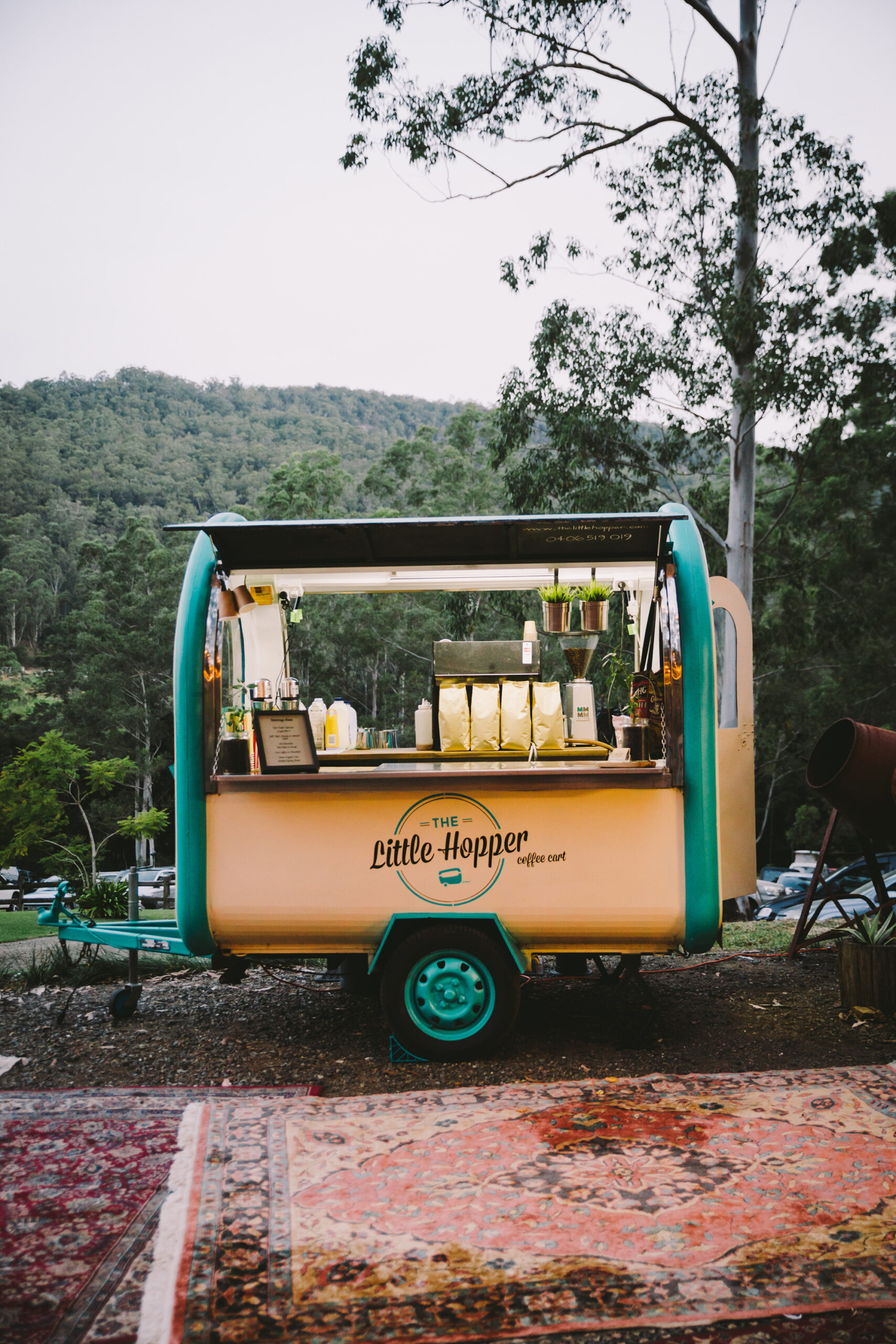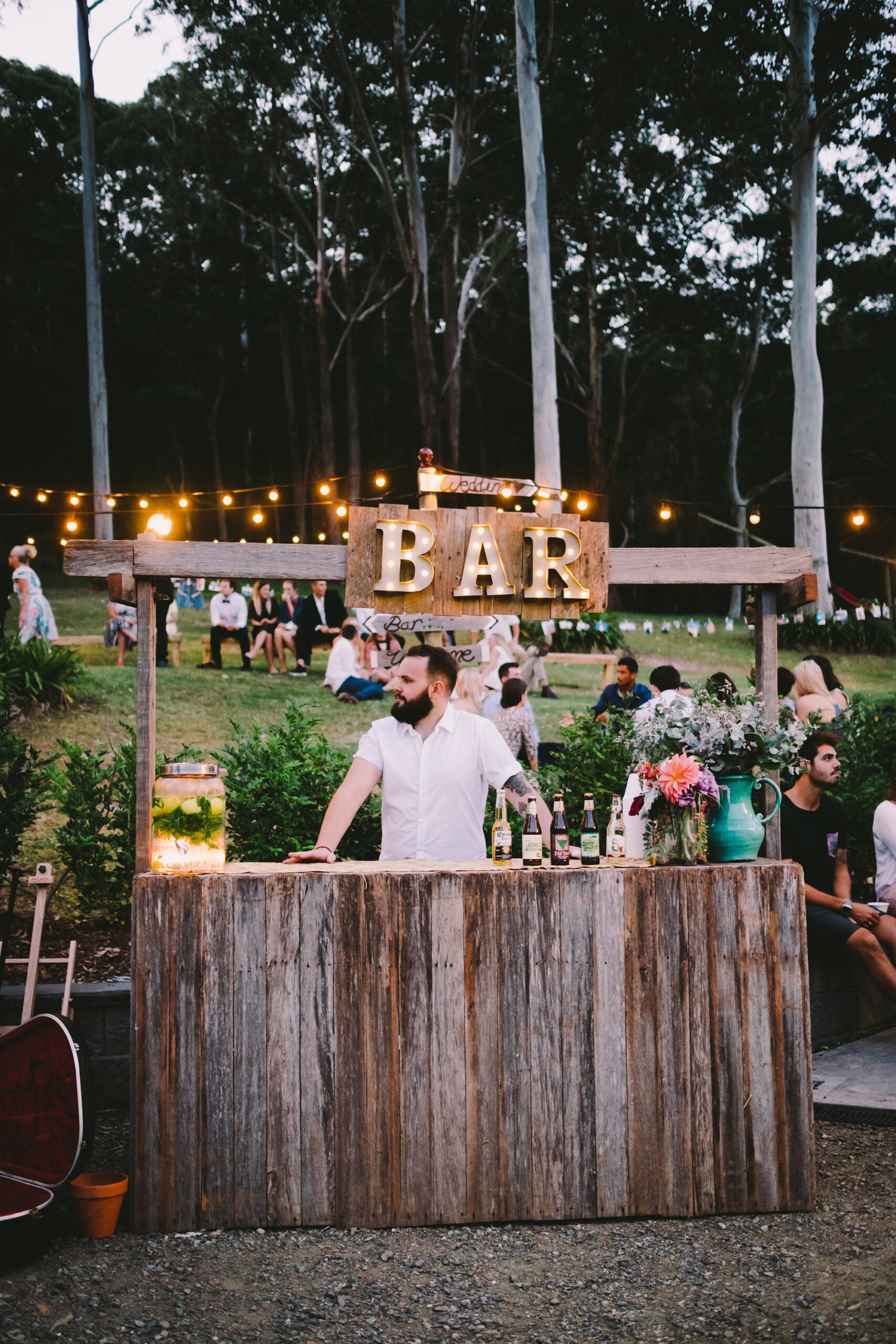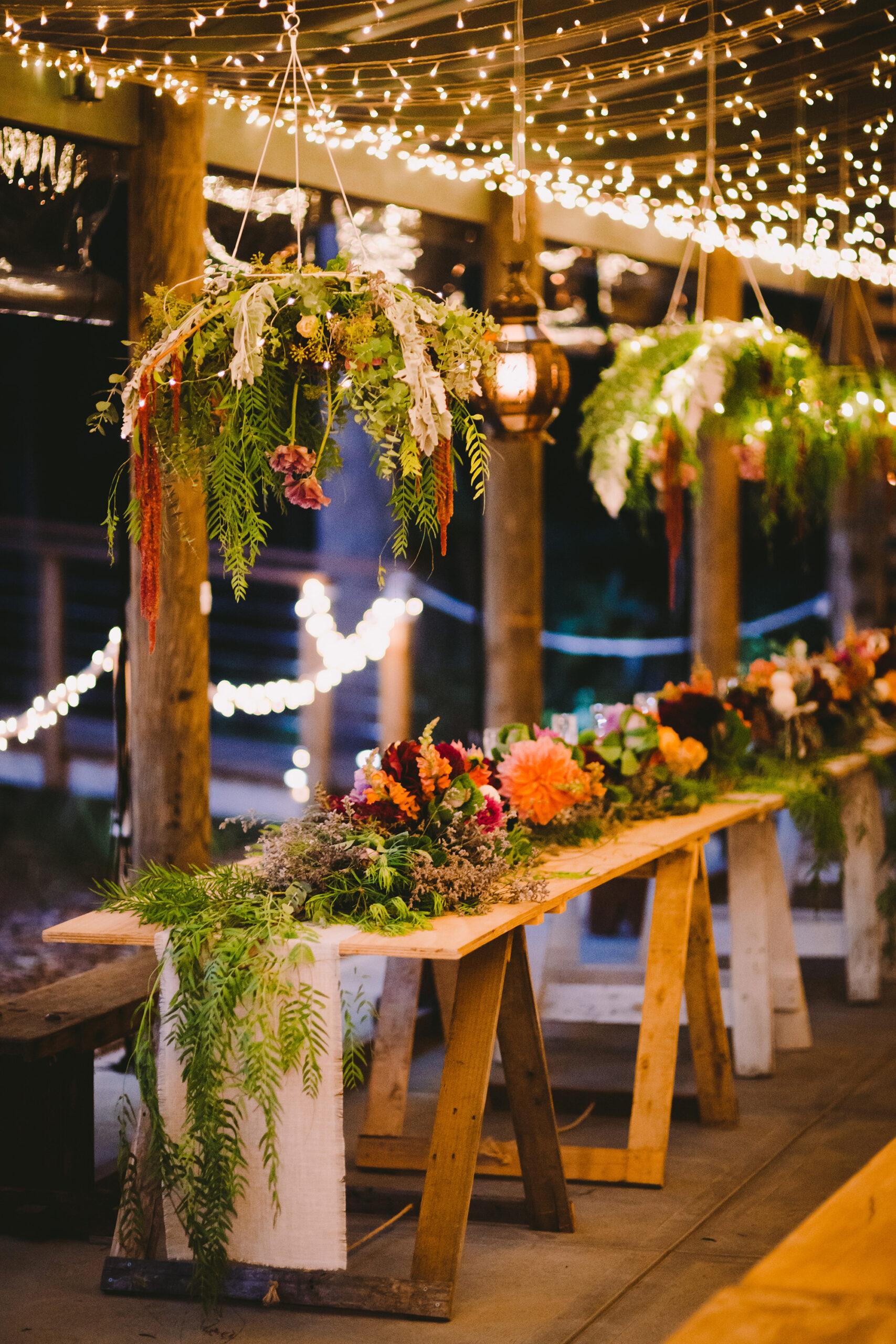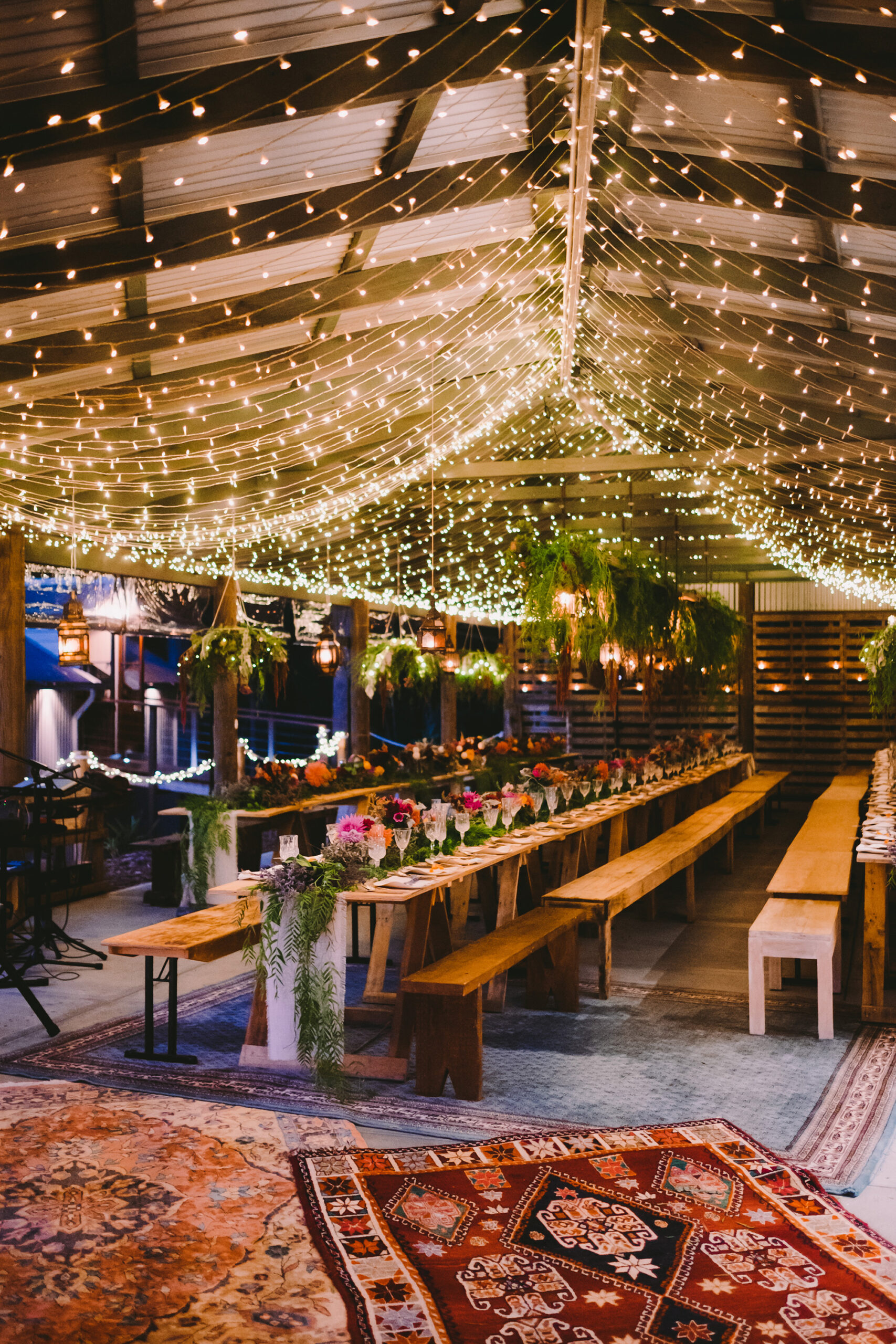 "Several hundred warm white globes hung from everything to everything," describes Ruby of the transformed barn.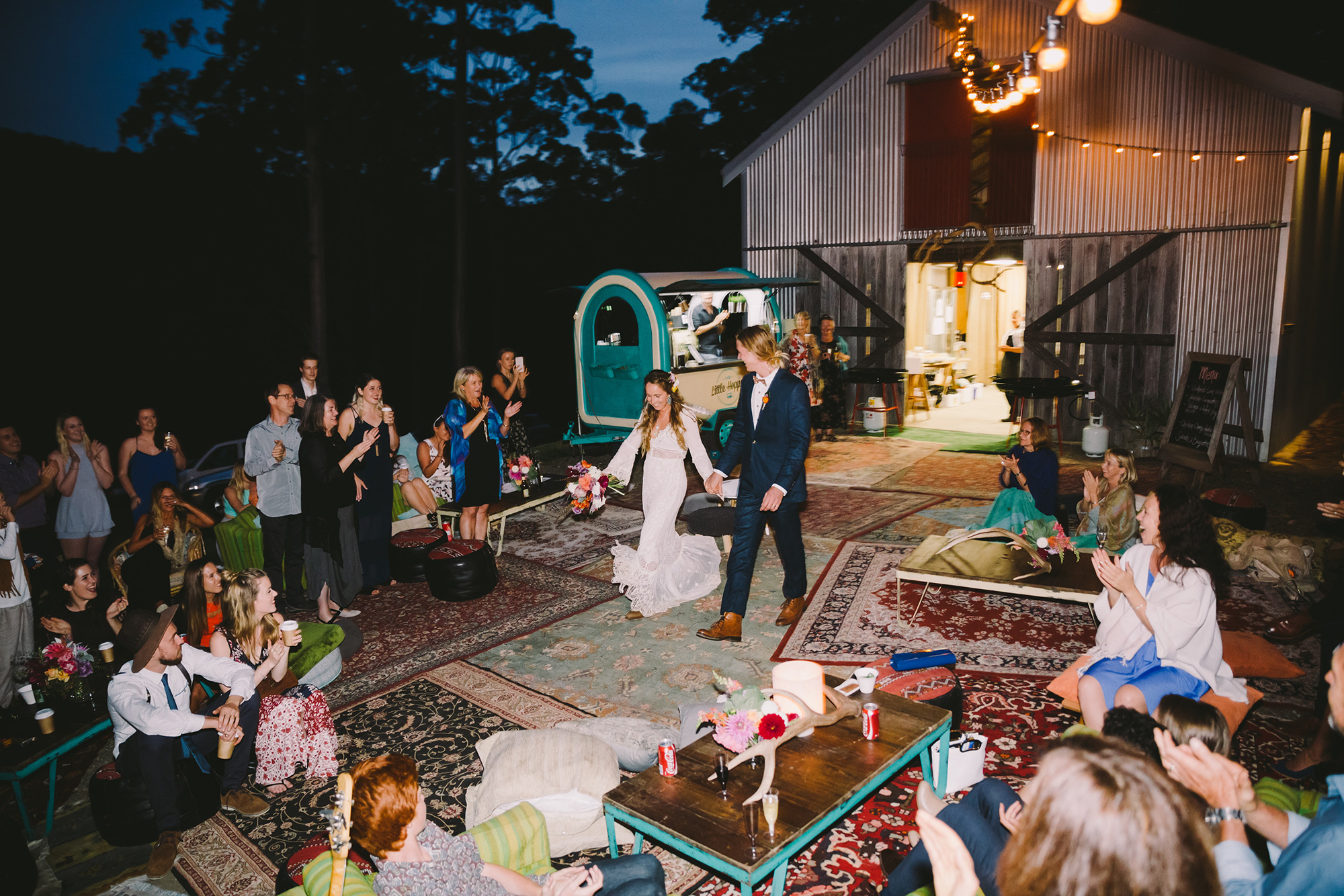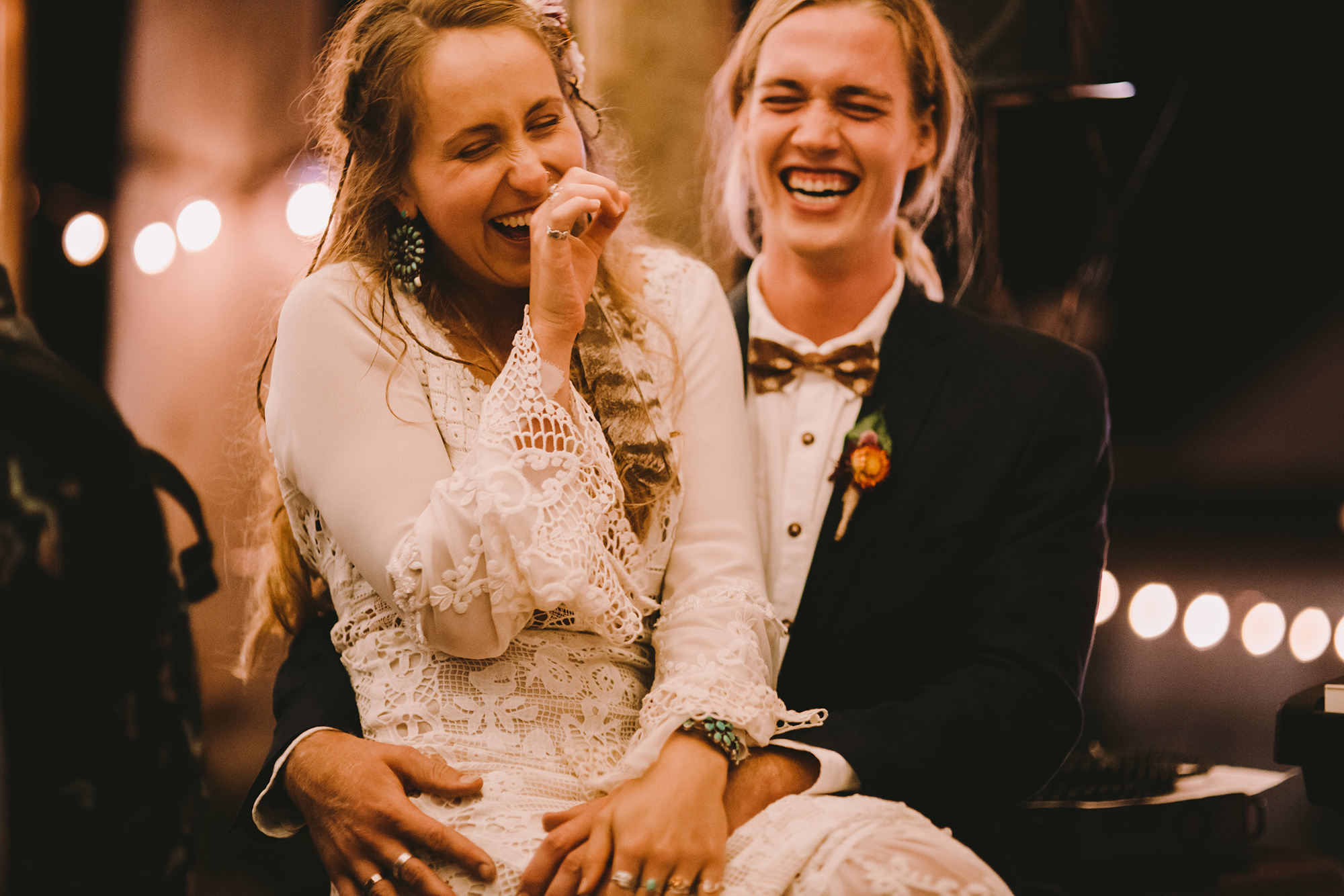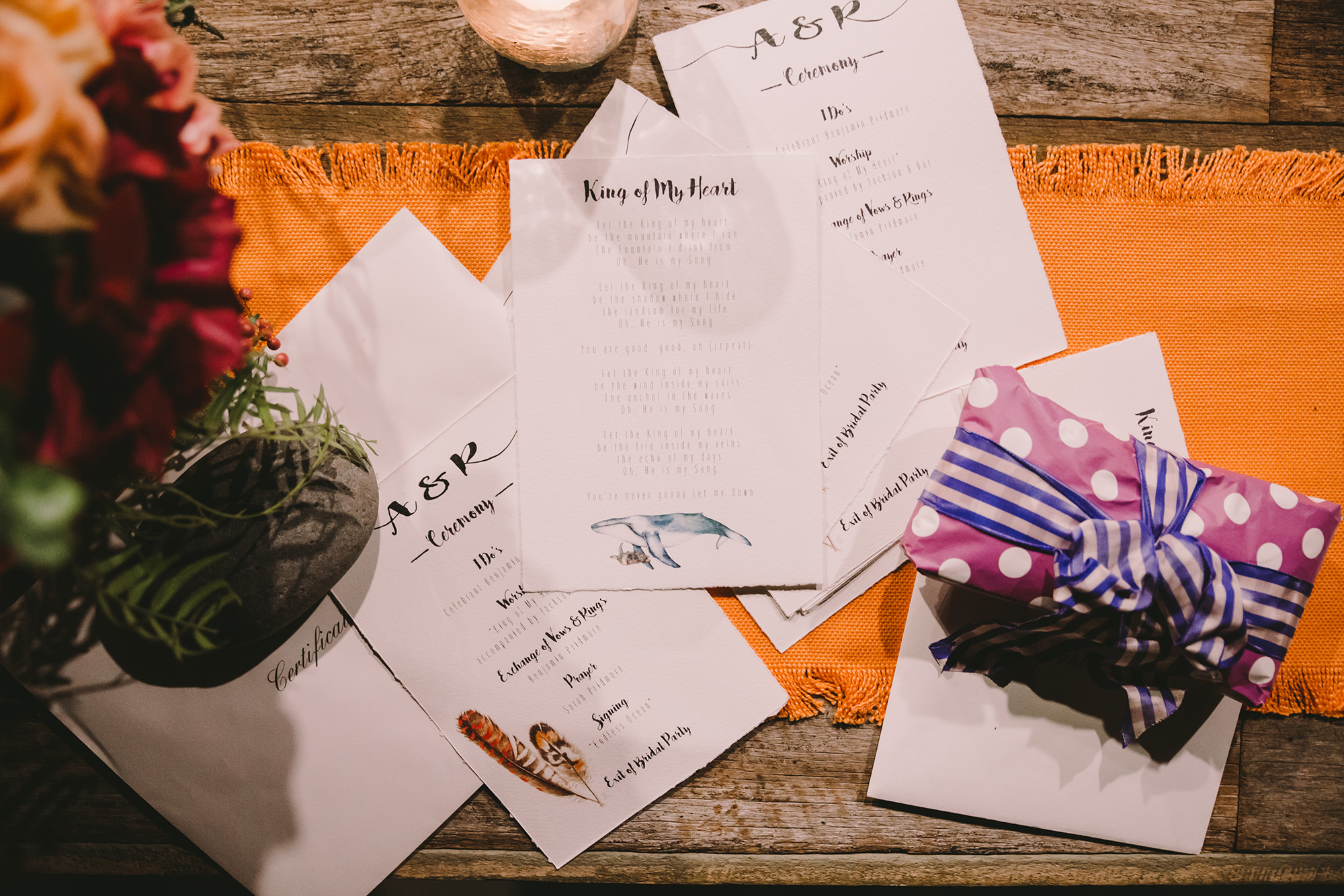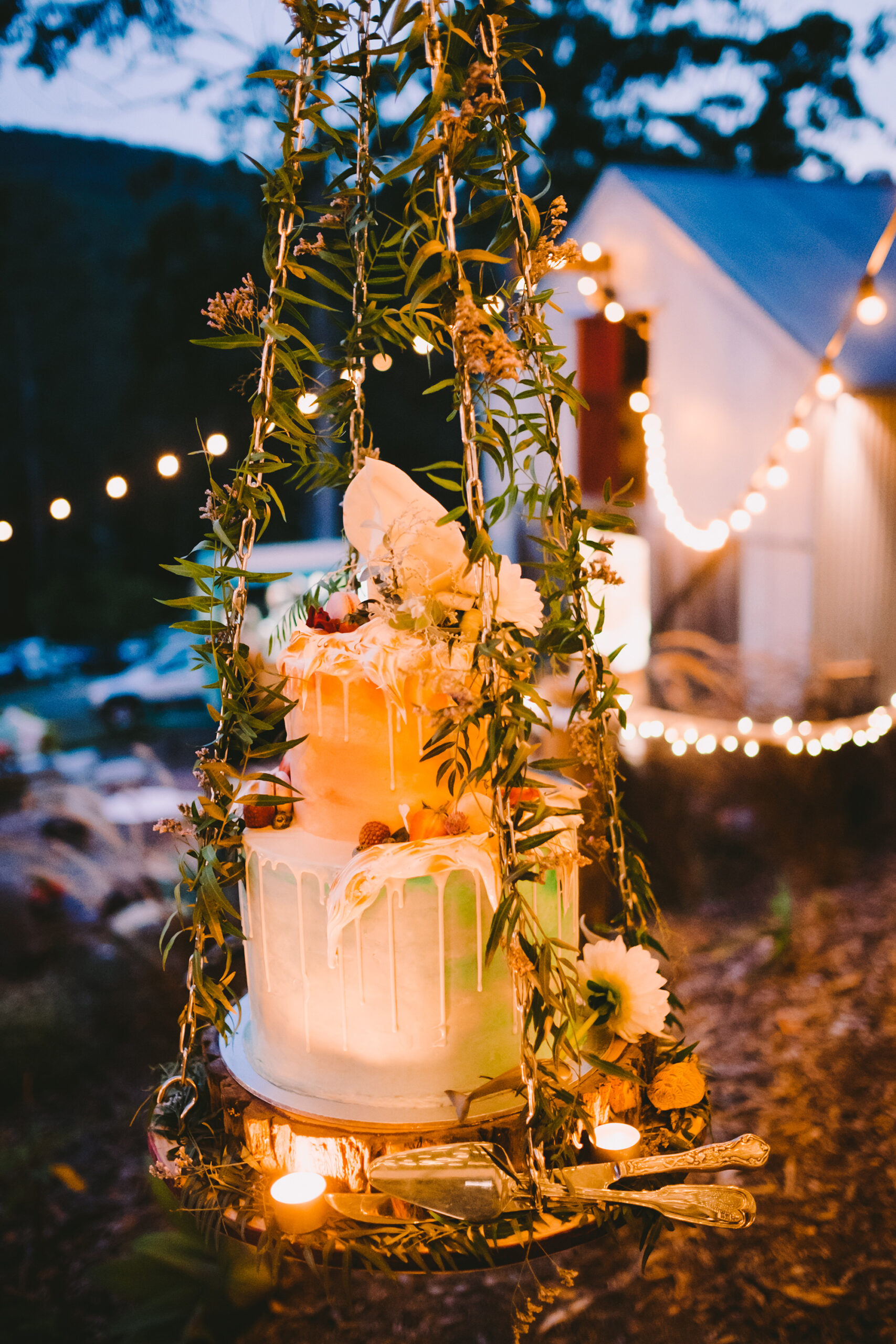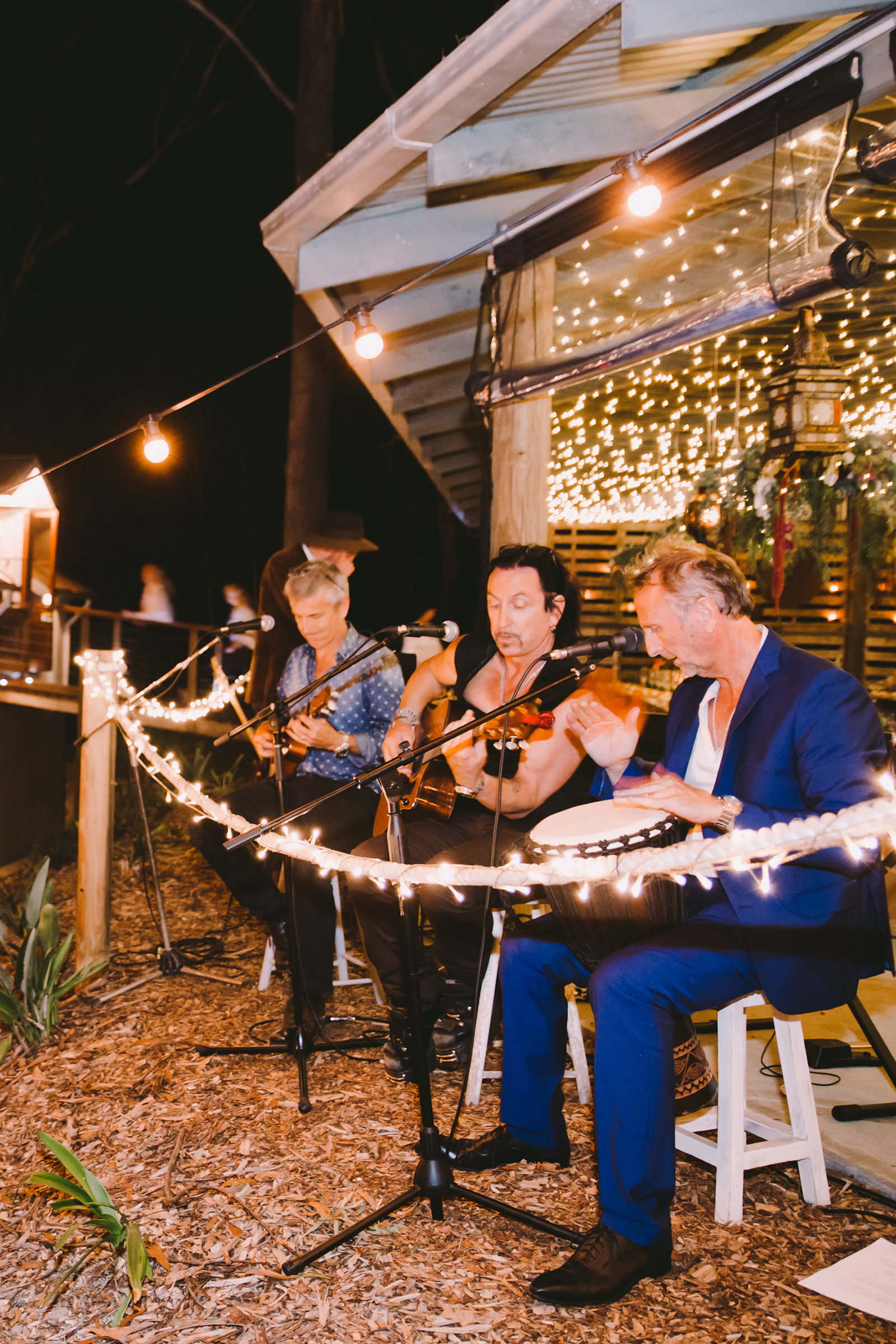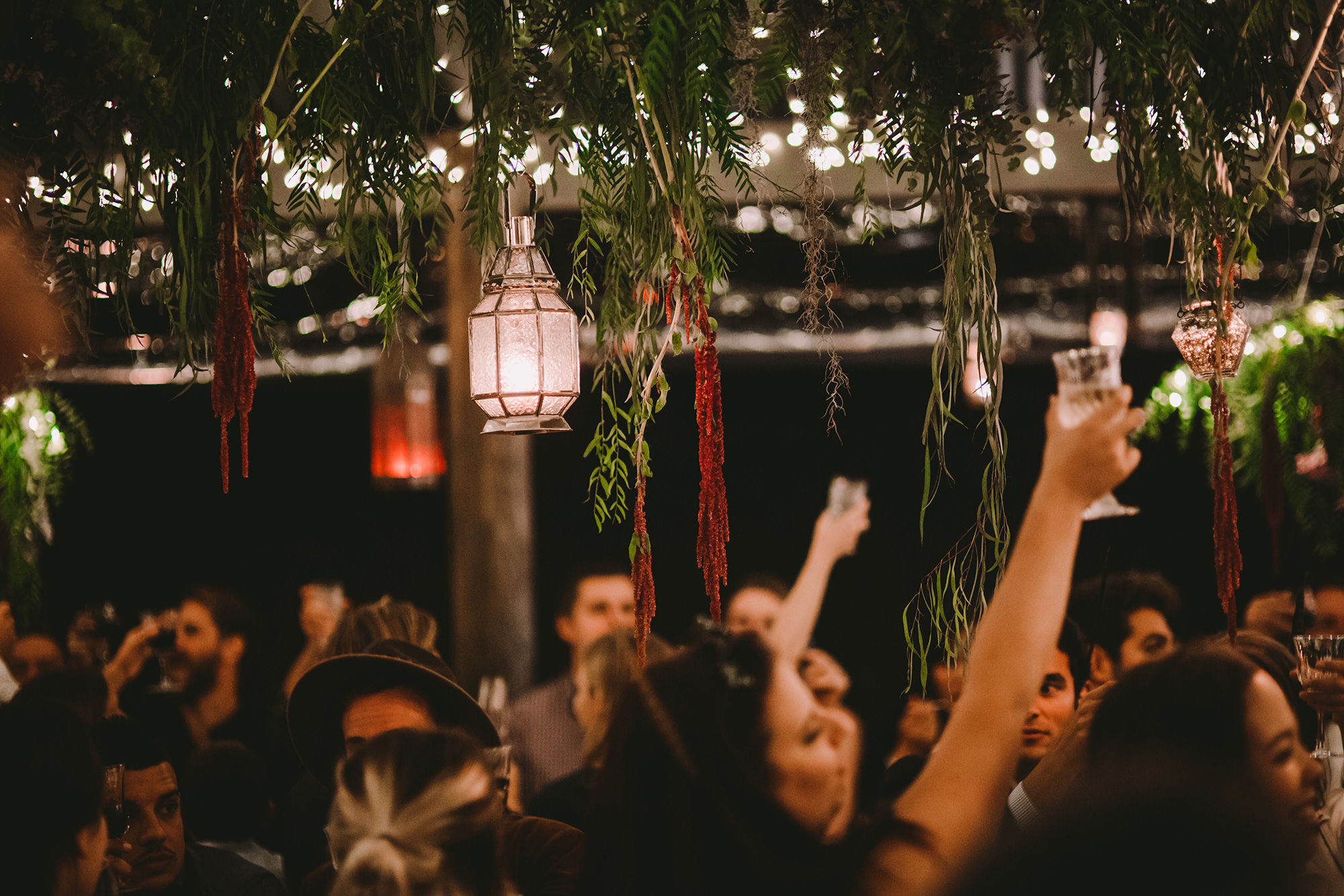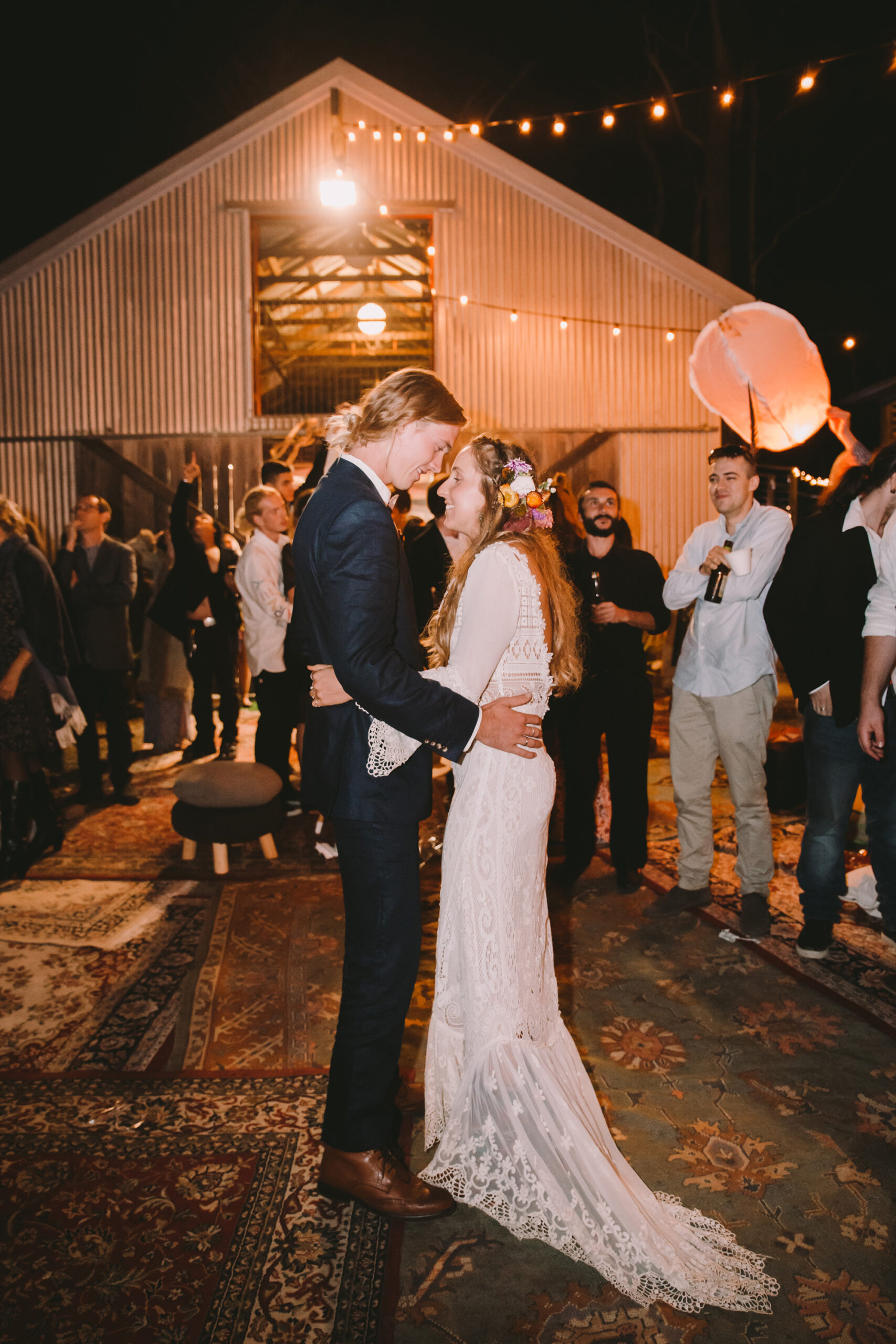 "Our wedding was a creation out of my wildest dreams," says Ruby. "The pack-up, I am told, was legendary."