Tellina and Brian's beach wedding hit the mark every step of the way, but it was their reception that had everyone talking.
Guests flocked from near and far — with over 50 from the USA alone — to attend the November 16, 2019 coming together of Tellina and Brian. The day kicked off with a beautifully personalised ceremony overlooking the ocean at venue Caves Coastal Bar and Bungalows in Newcastle, where the bride says tears were aplenty.
"Our day was all about the promises we made and the joining of our lives. We walked down the aisle with our bride tribe and groomsmen of 14, and exchanged personalised vows in front of our nearest and dearest from around the world."
But the couple says the reception was where the party really began.
"We set the mood with a choreographed first dance, and surprised everyone by doing the Dirty Dancing 'Time of My Life' lift. It was bliss — everyone danced the night away and celebrated in style. There is not a thing we would change."
Photos courtesy of Vibe Photography.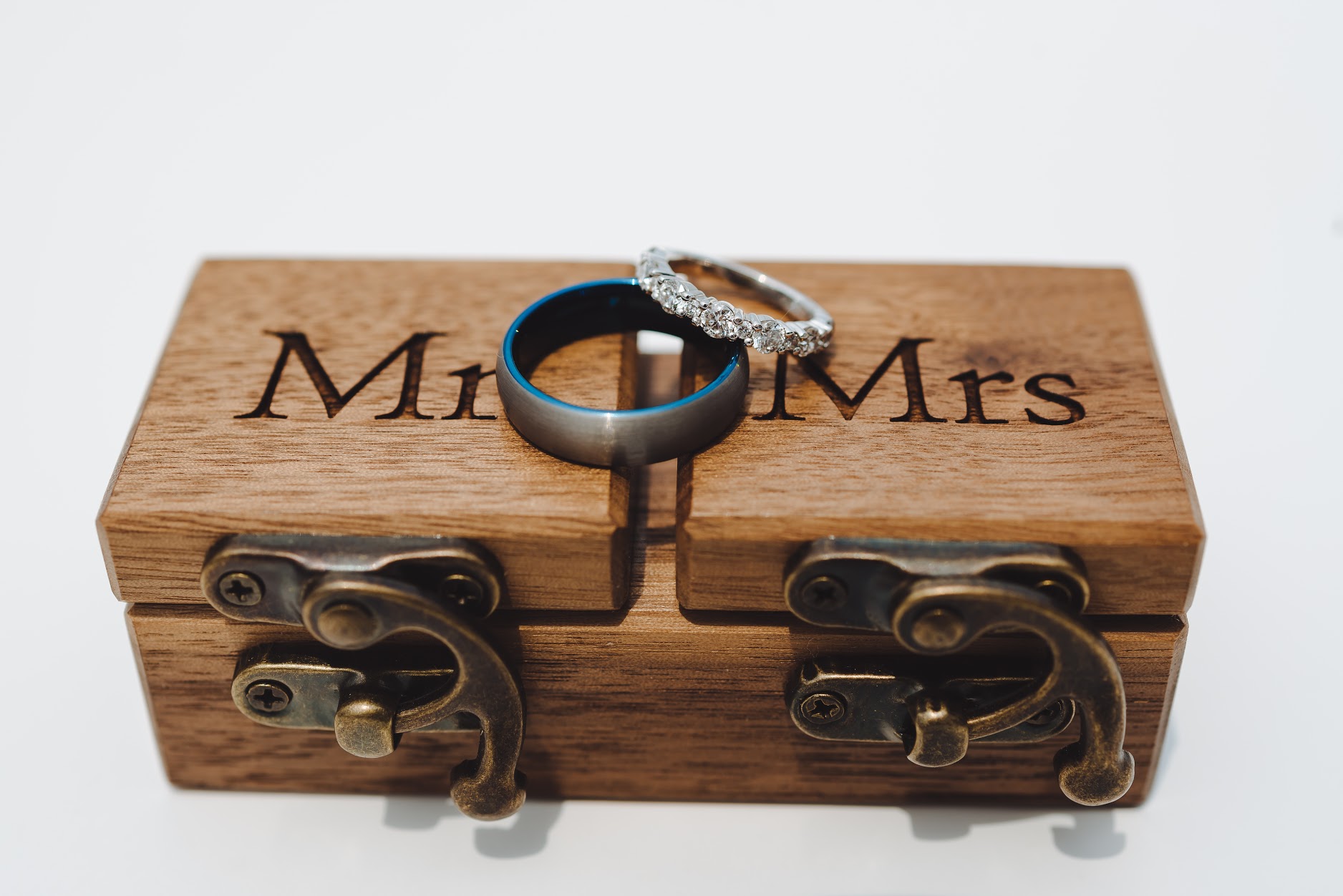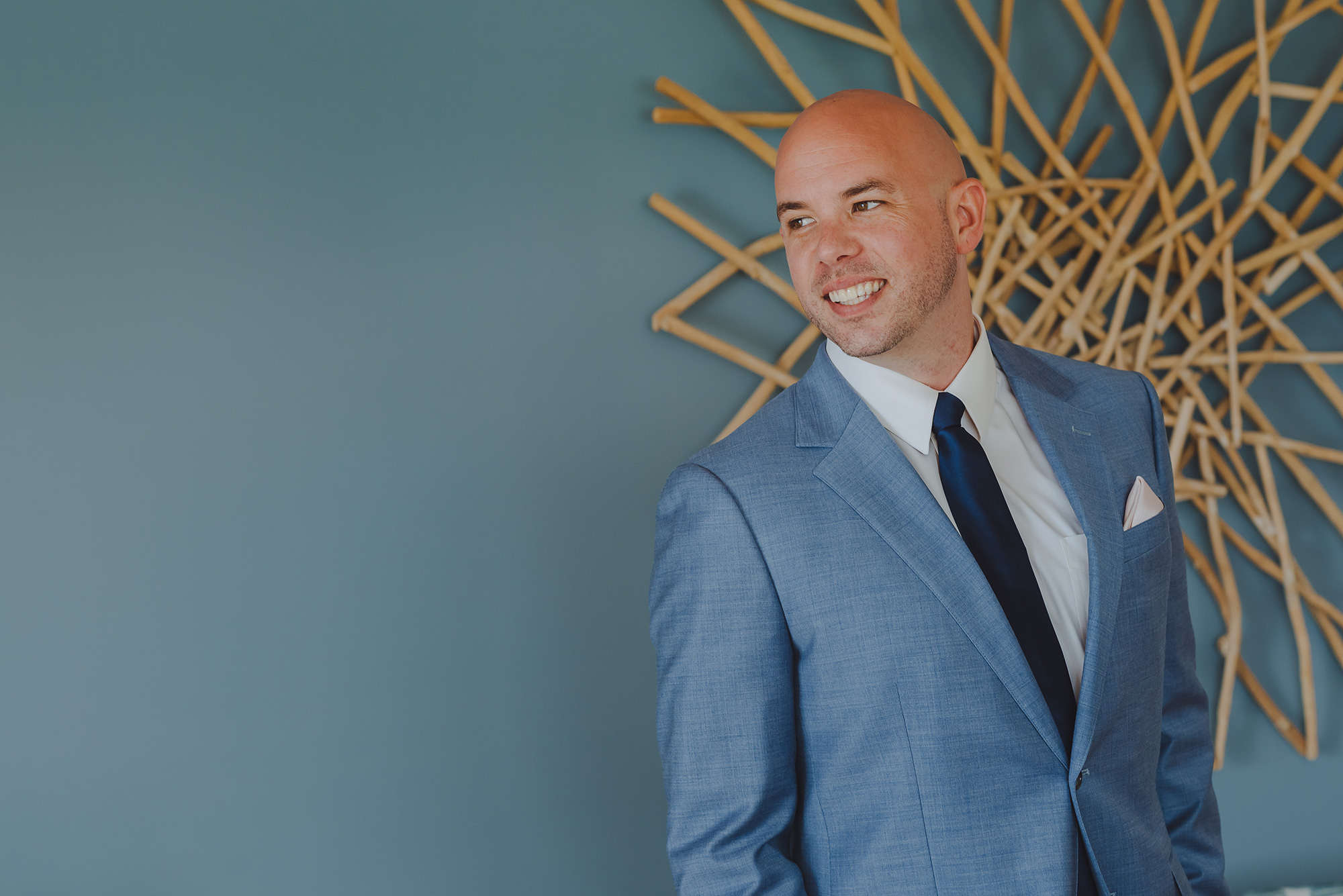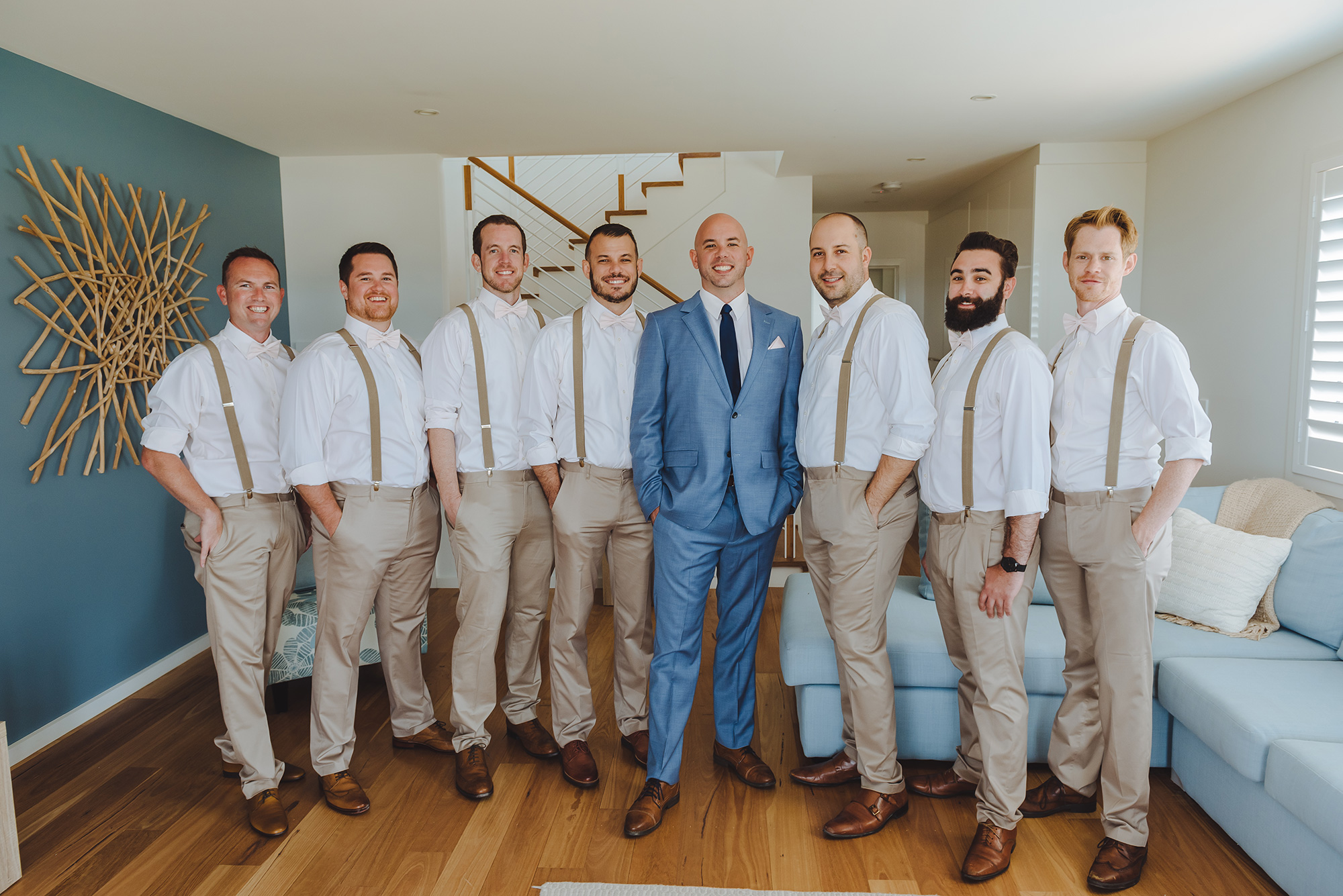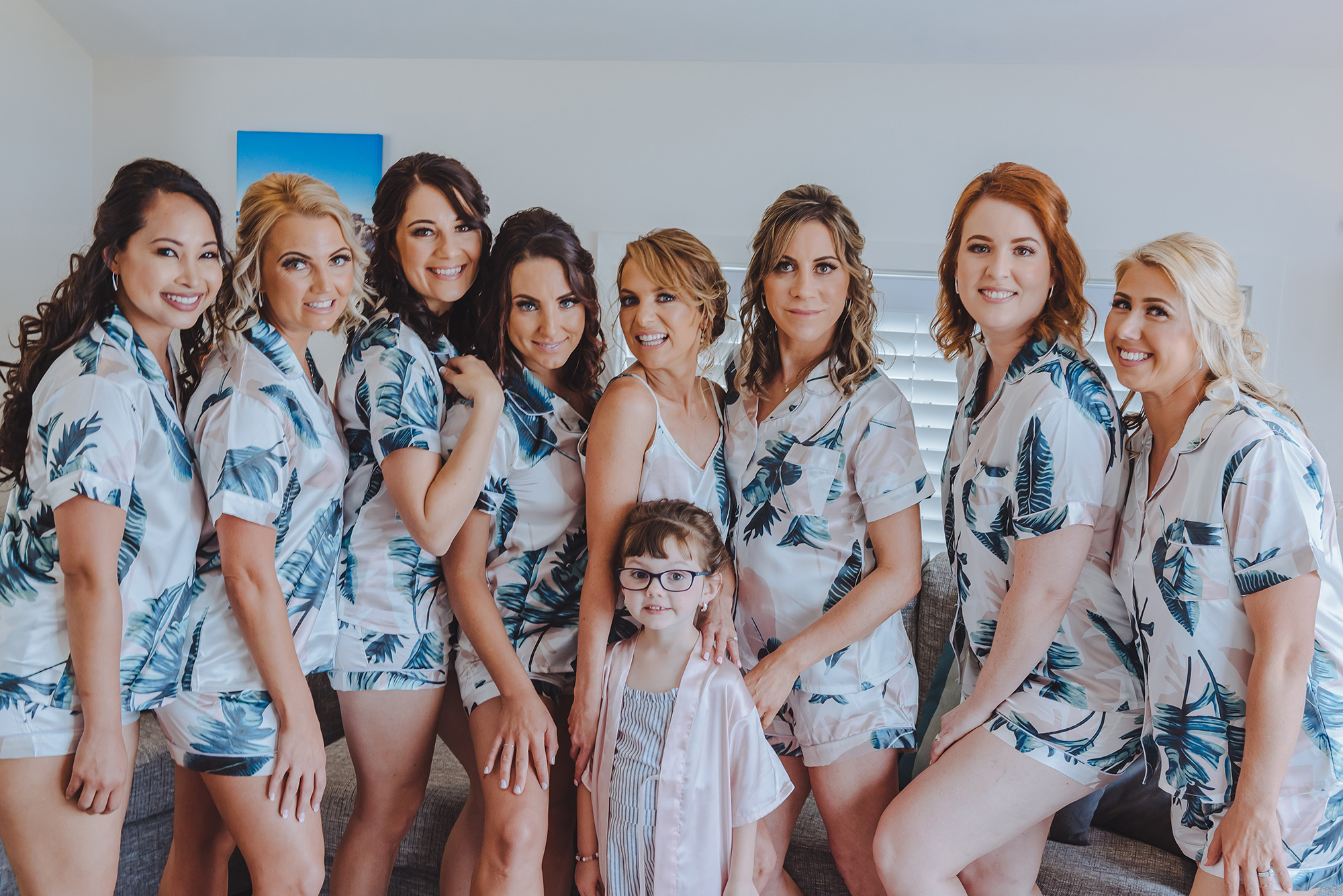 Tellina and Brian made sure they were surrounded by all of the people they loved most — and for them that meant seven bridesmaids and seven groomsmen!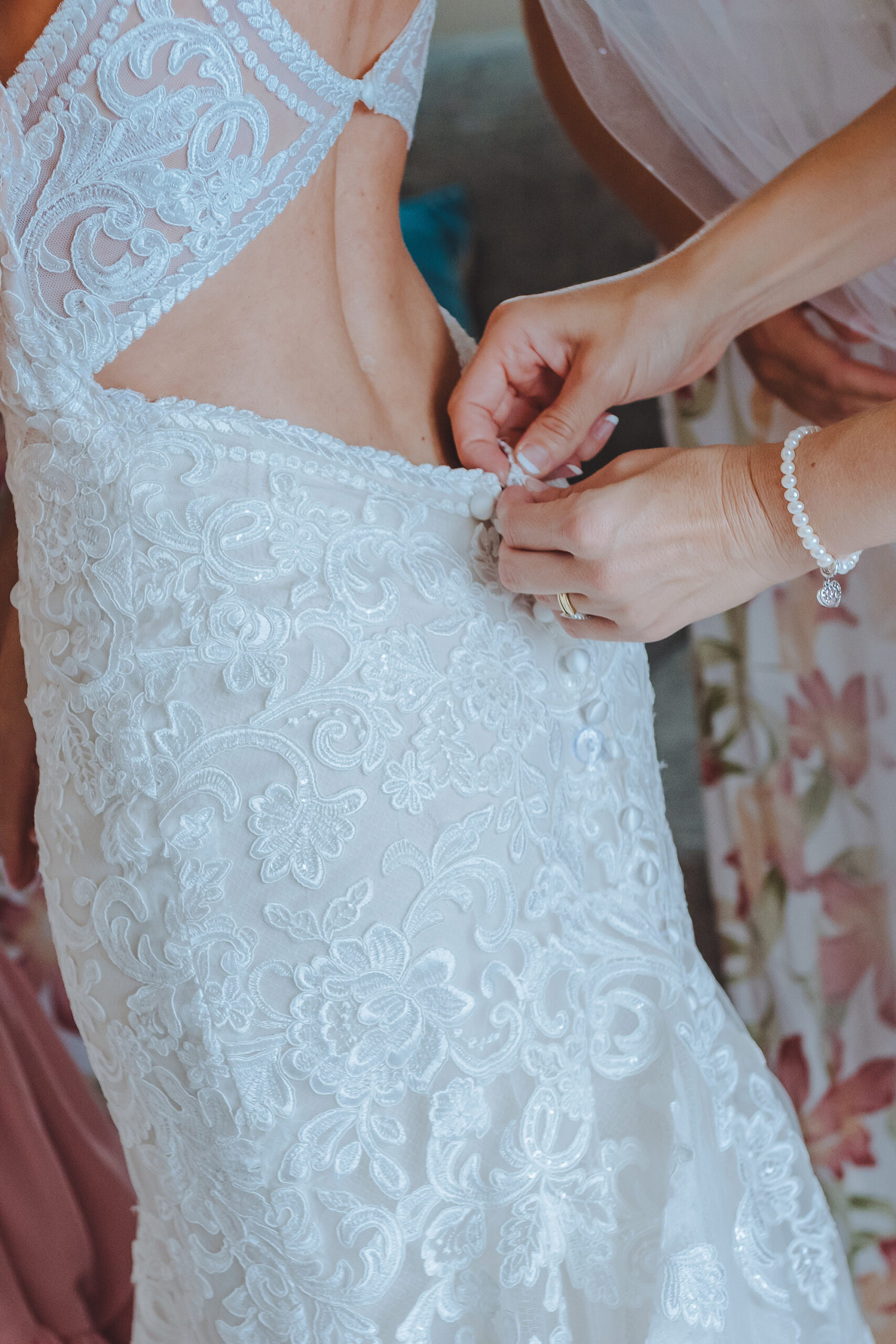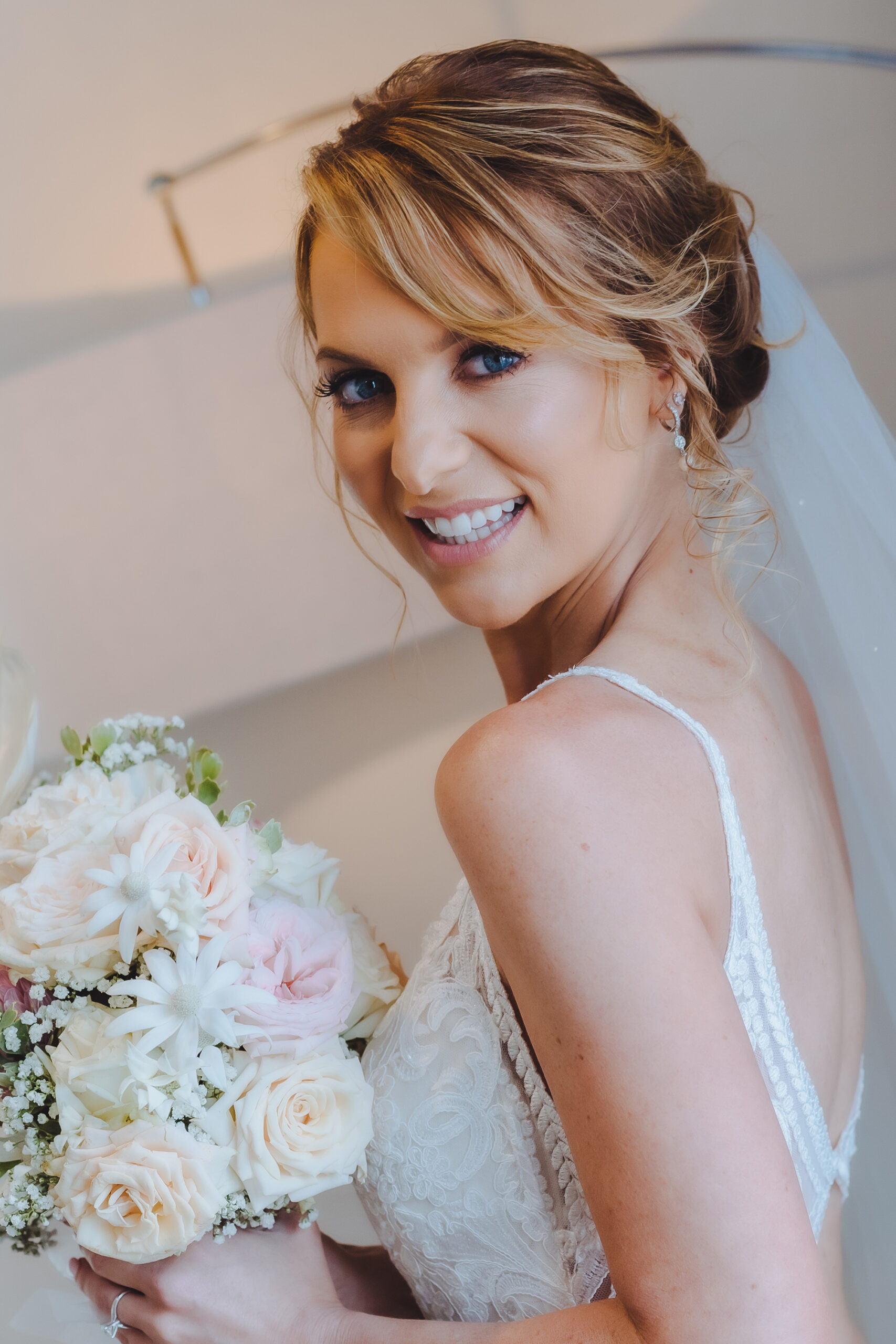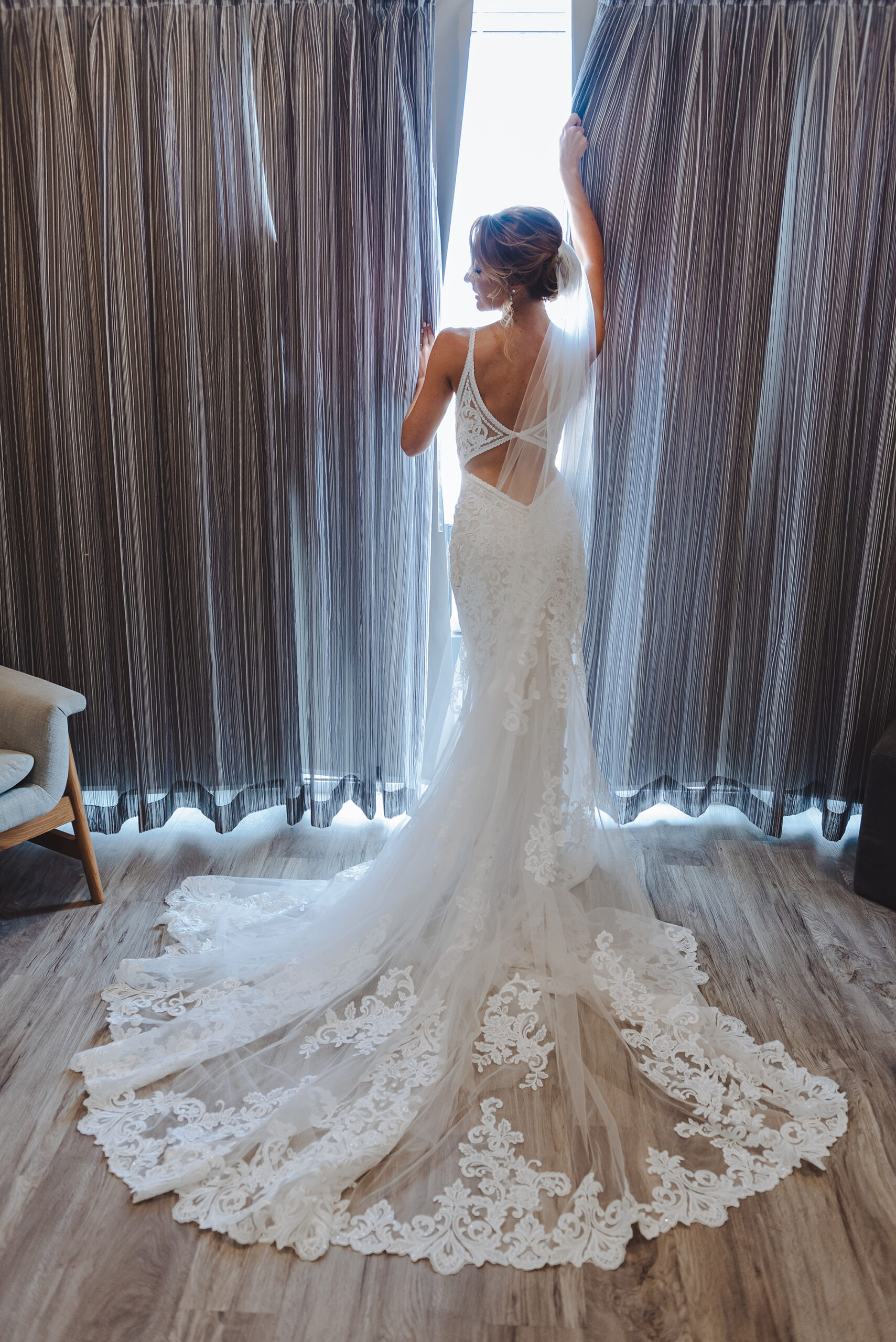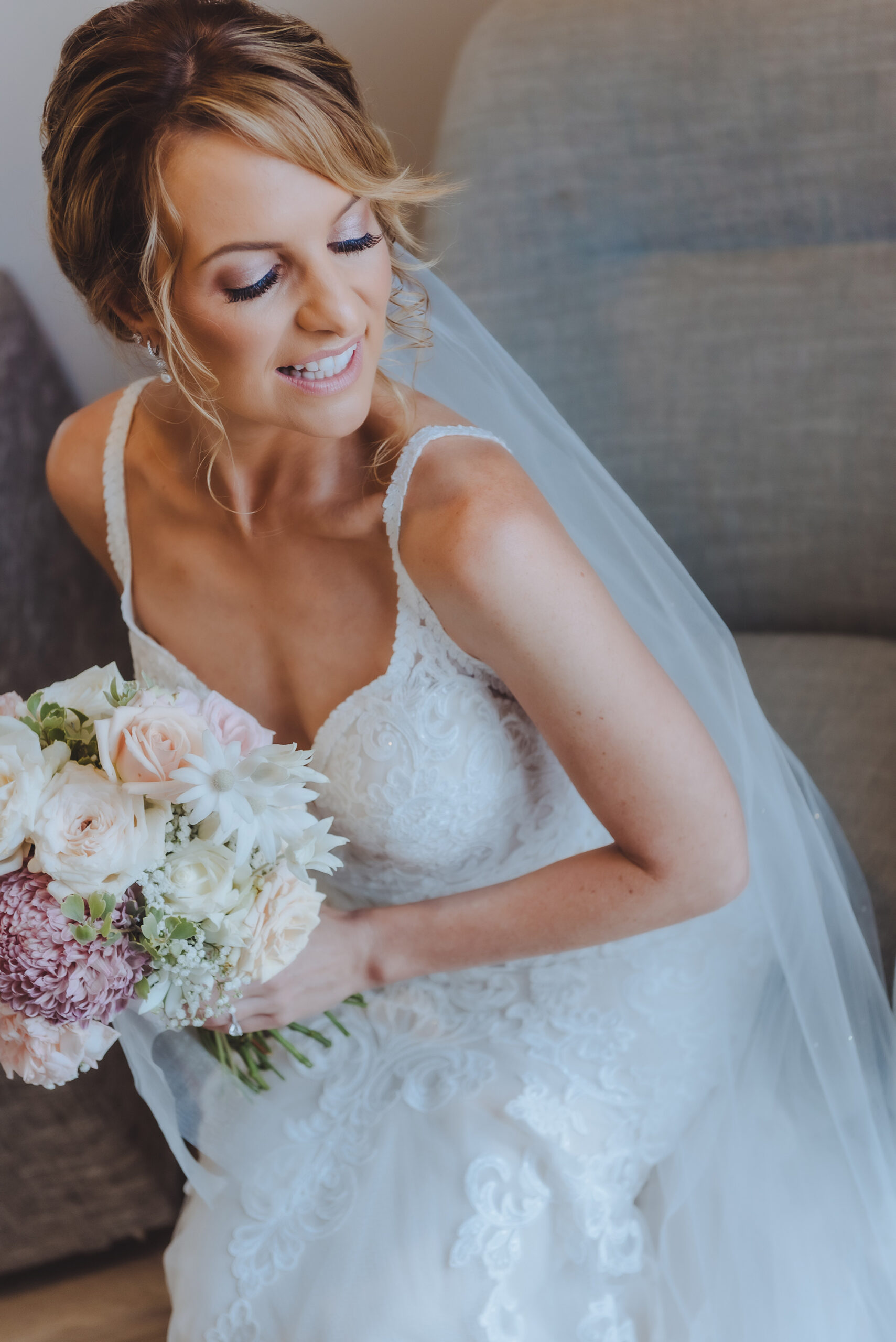 Tellina's incredible bridal up-do was created by LK Hair Artistry.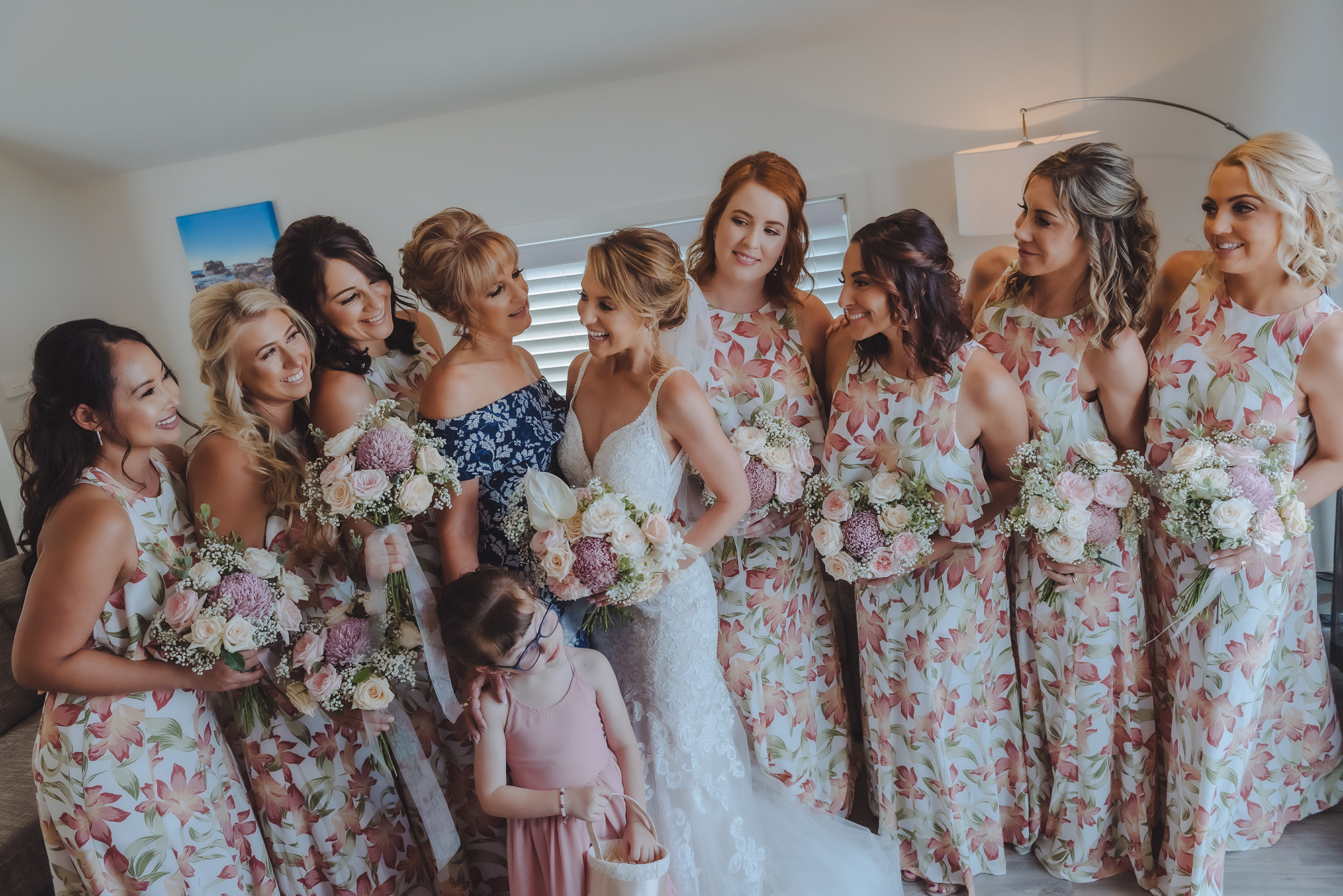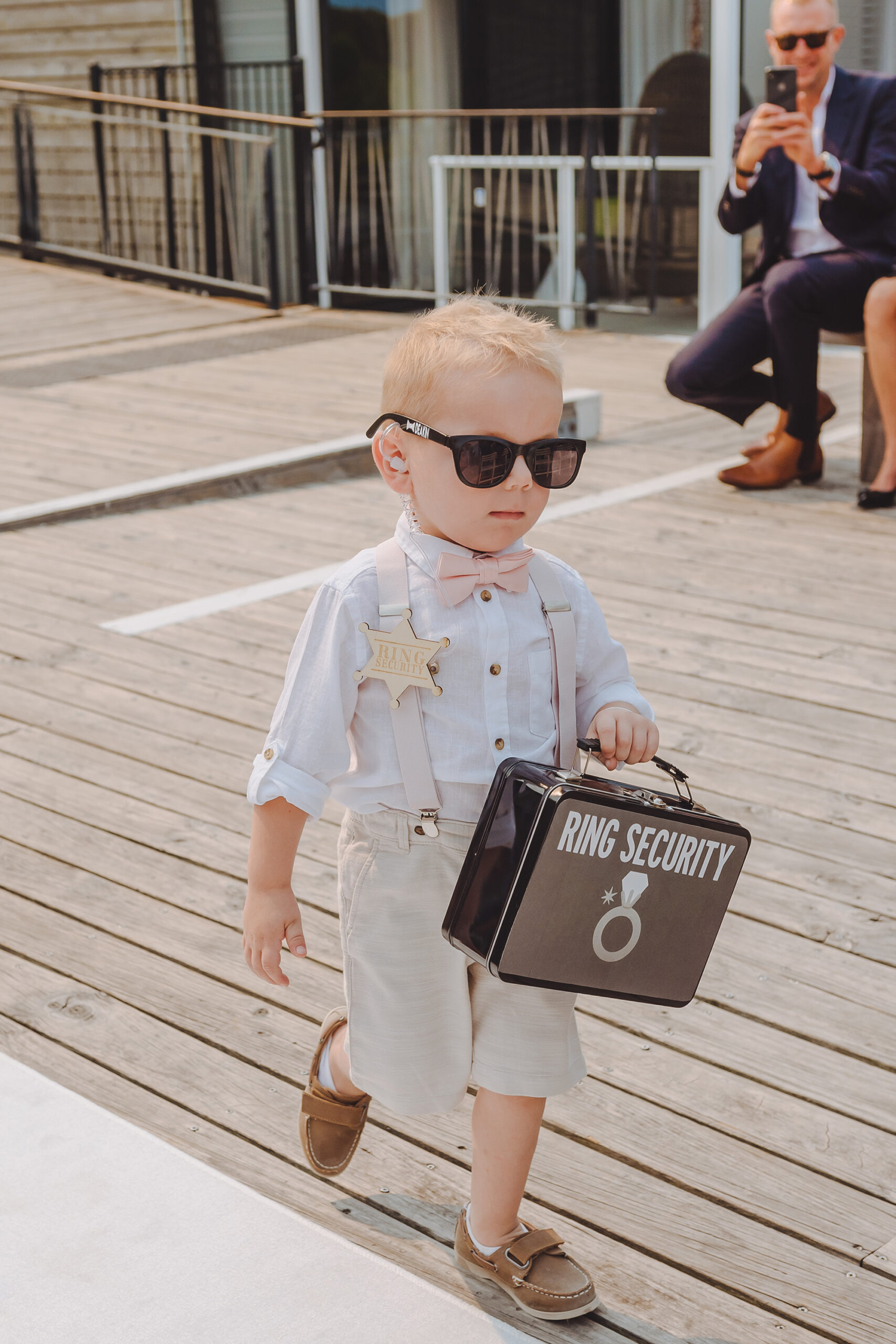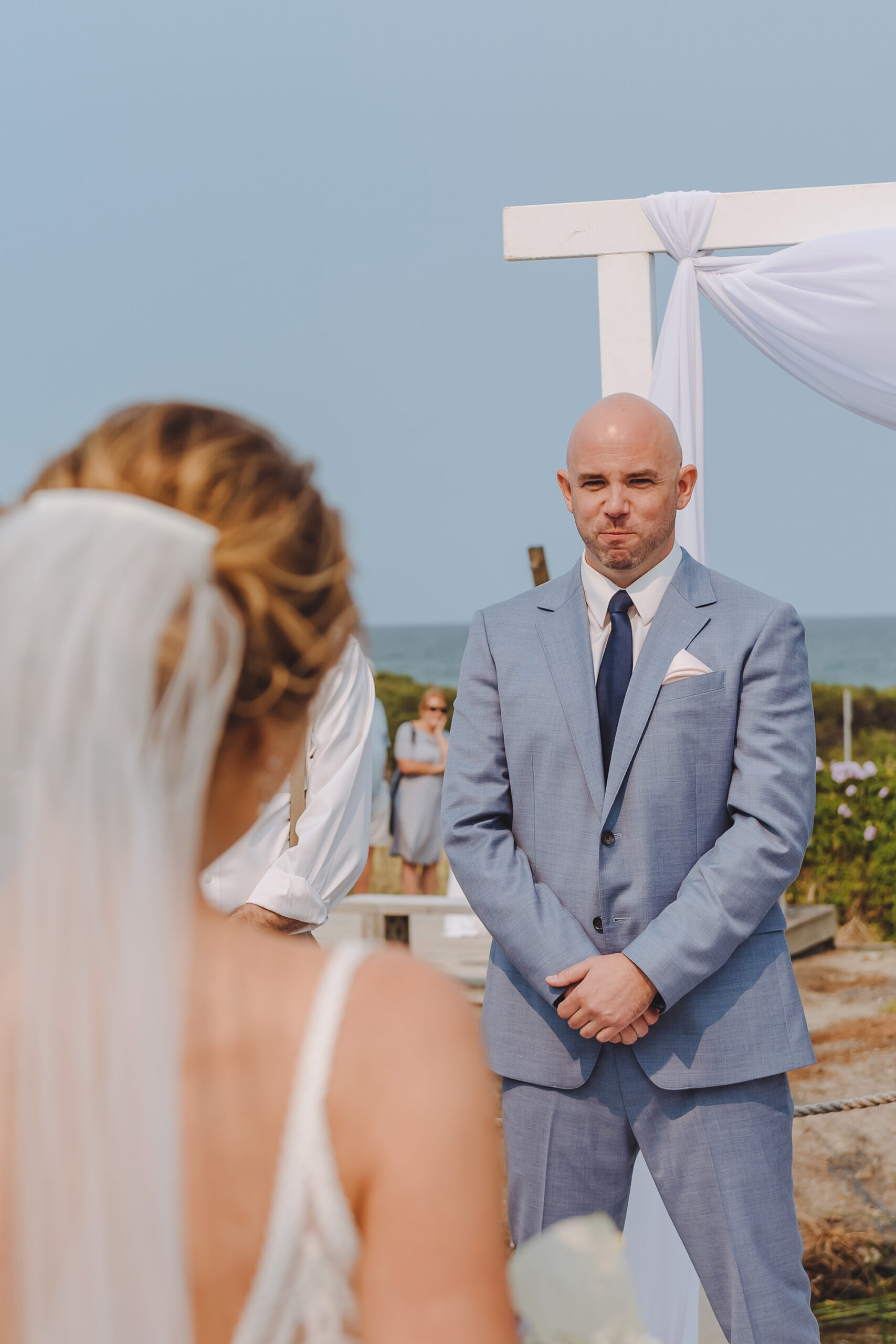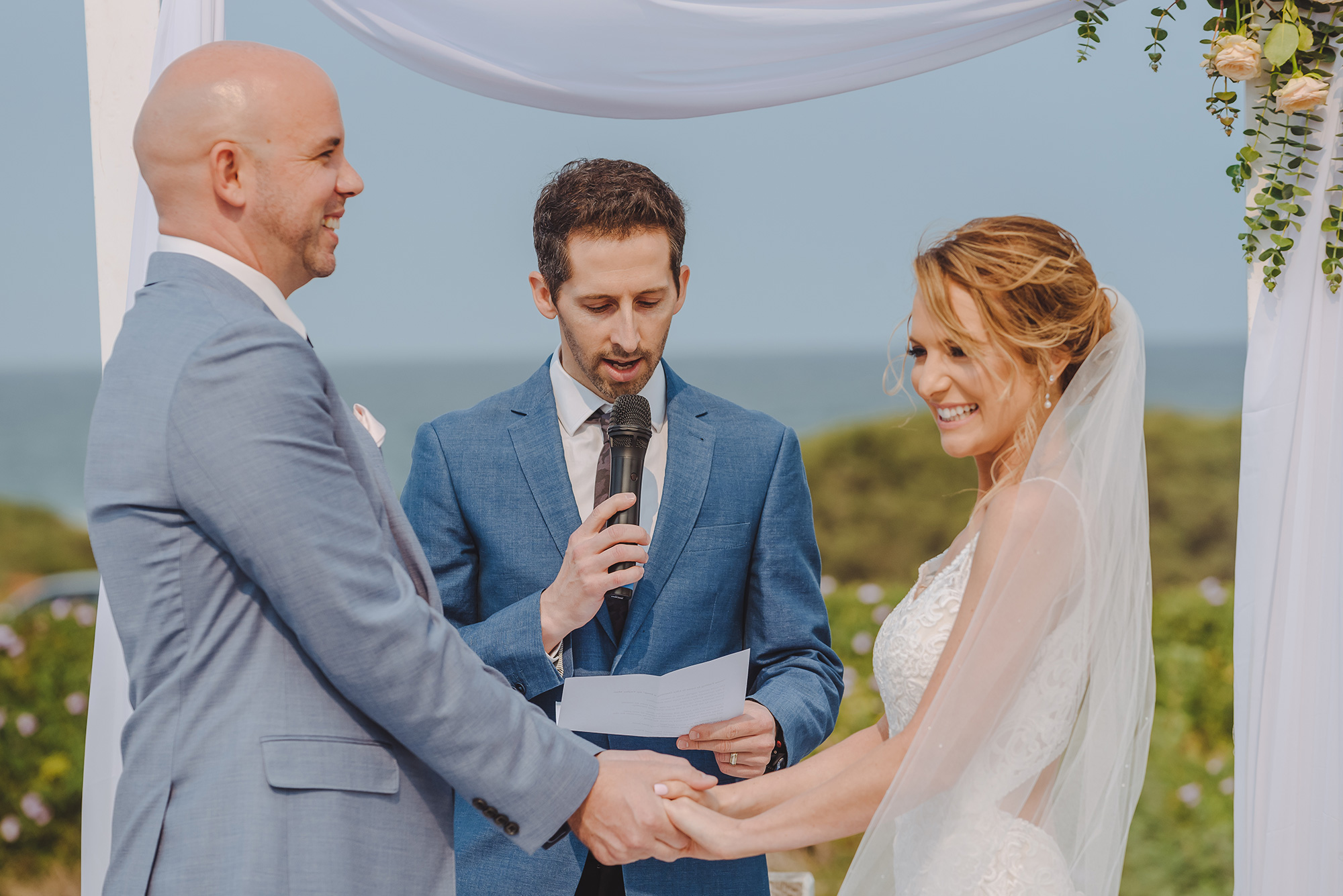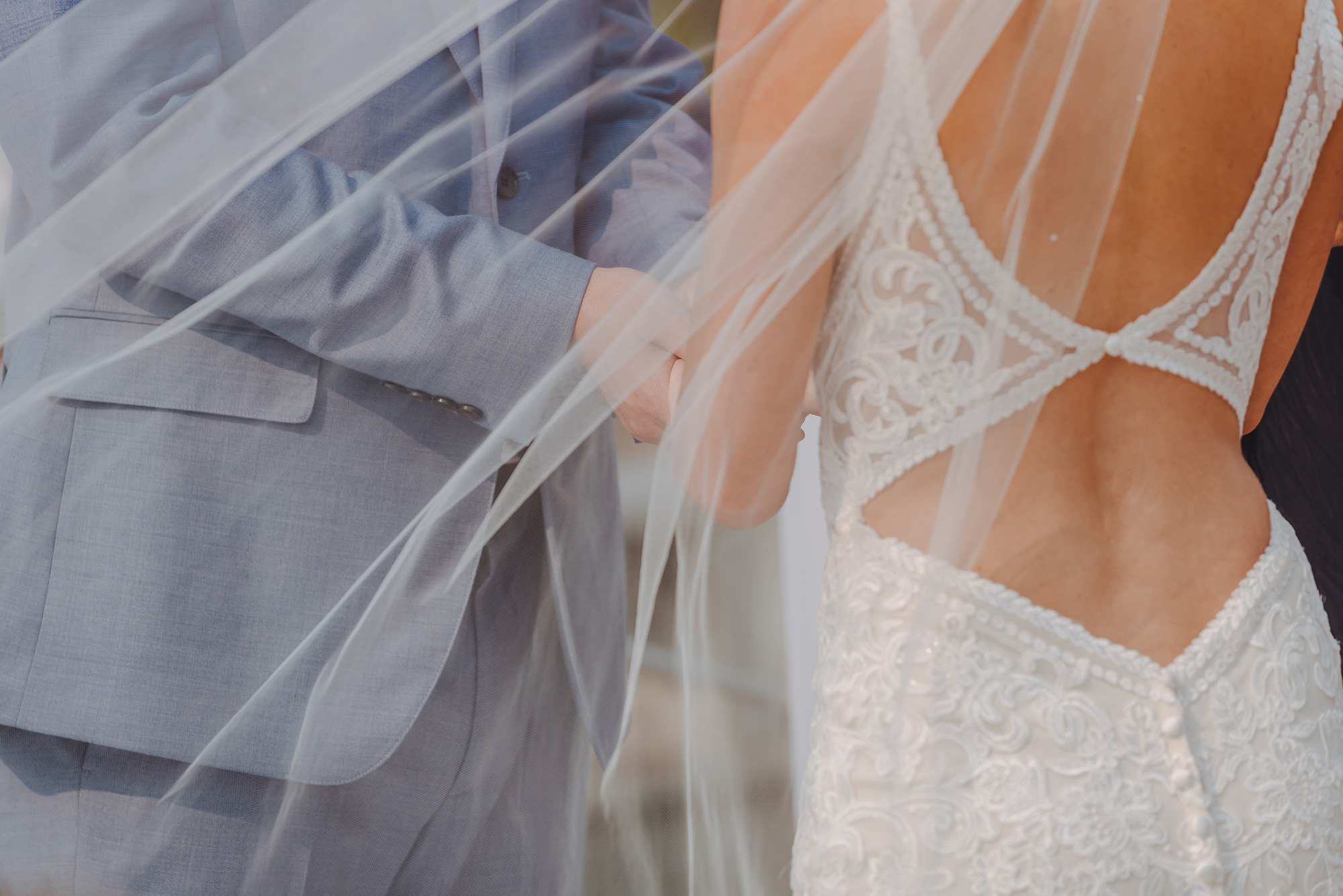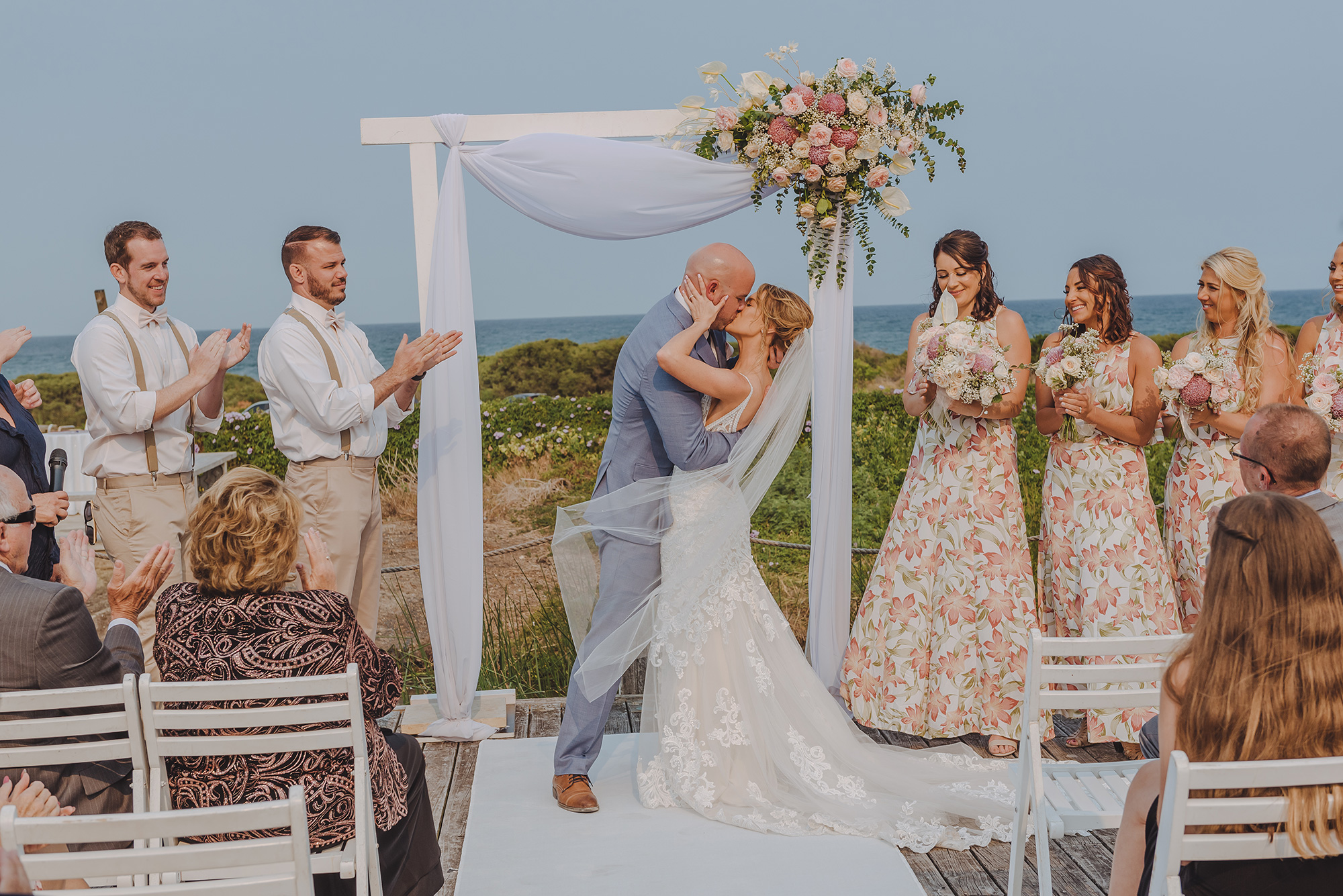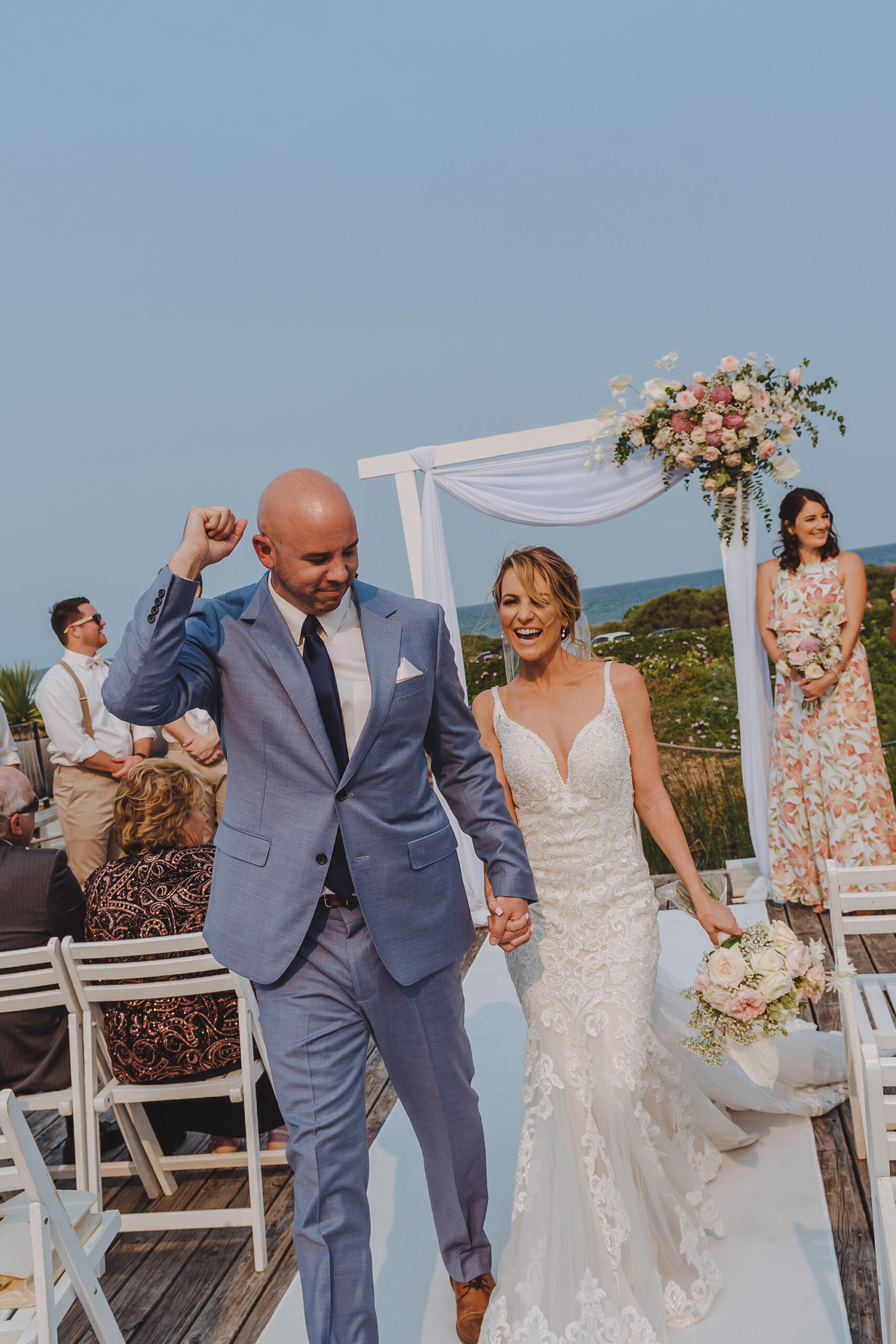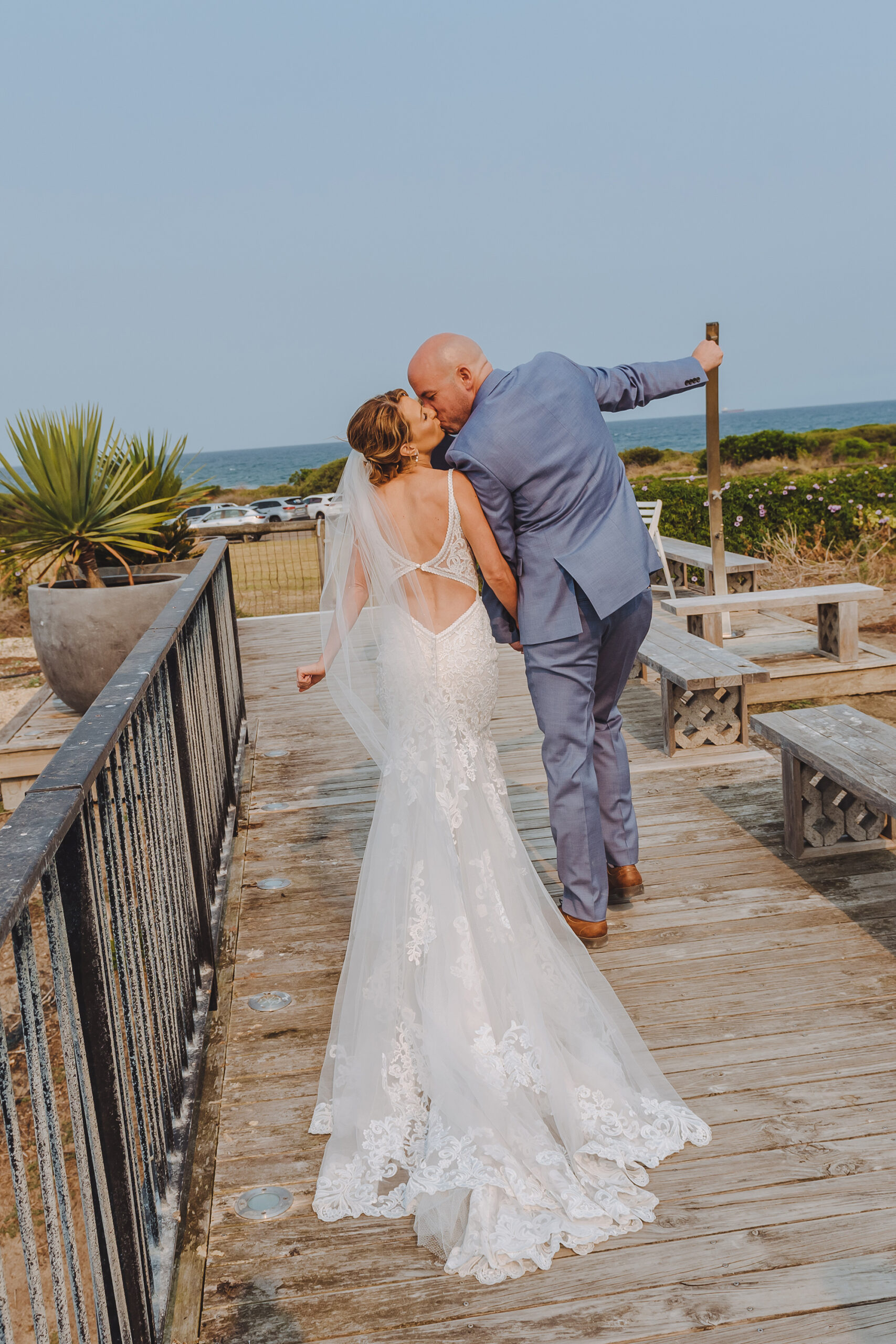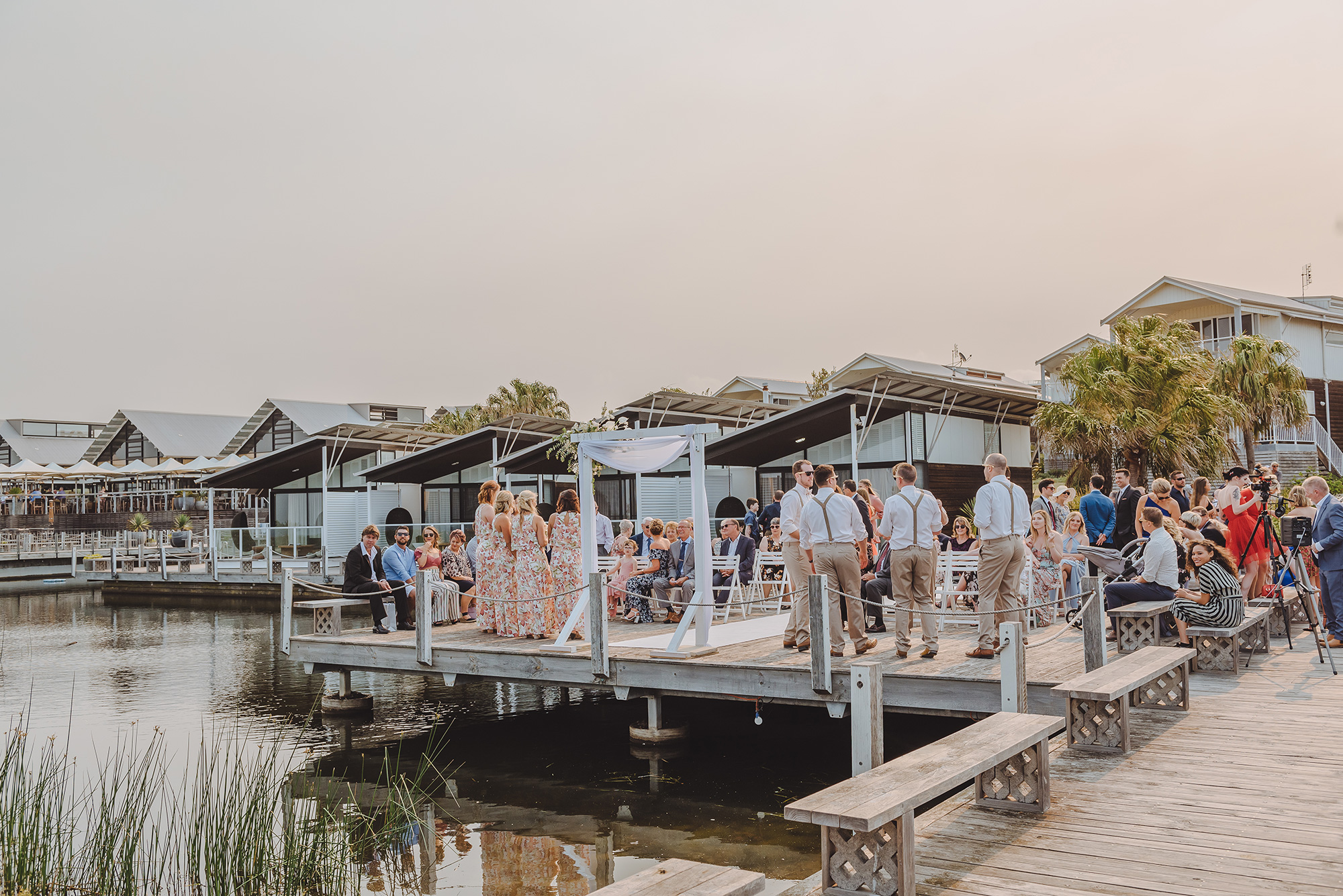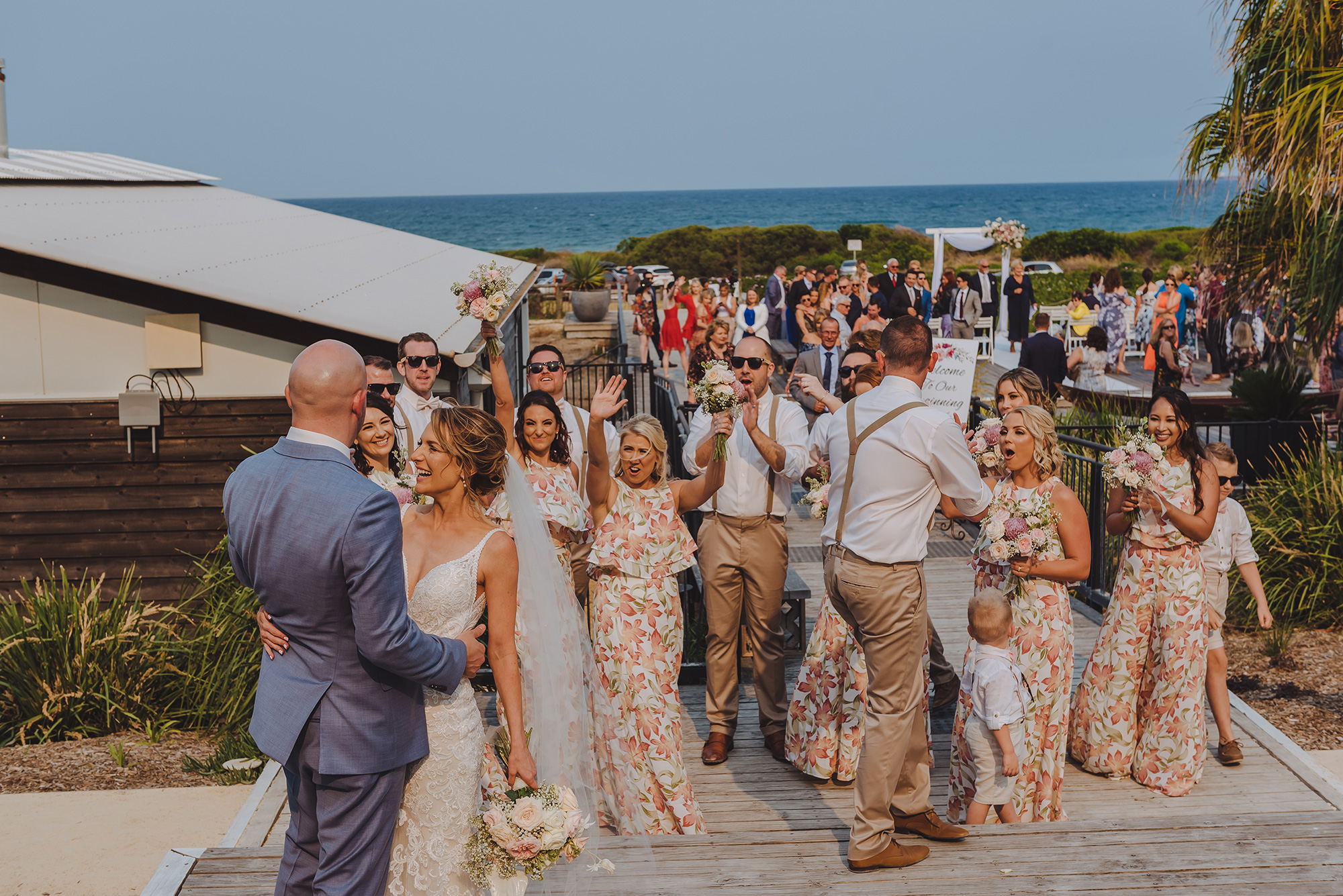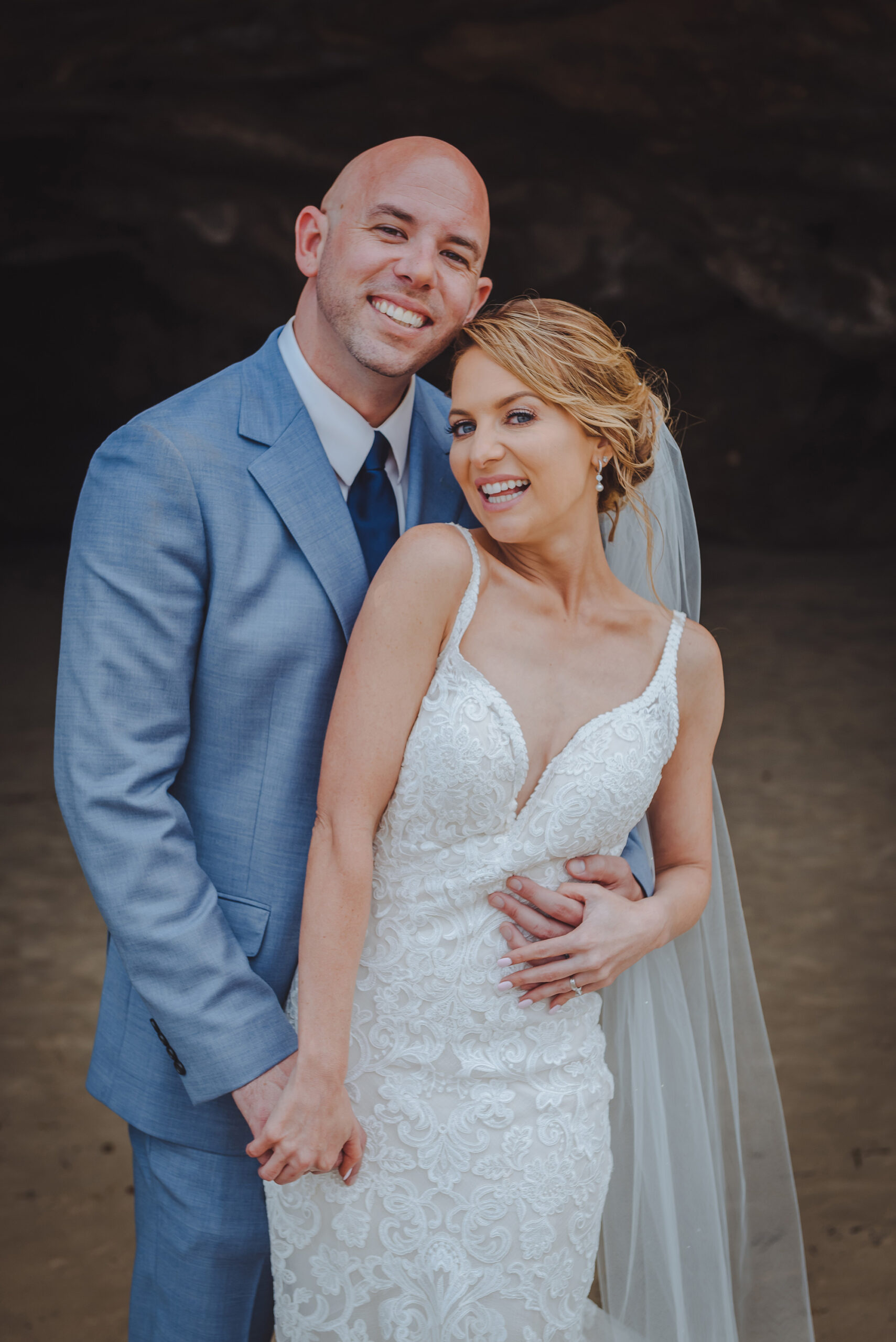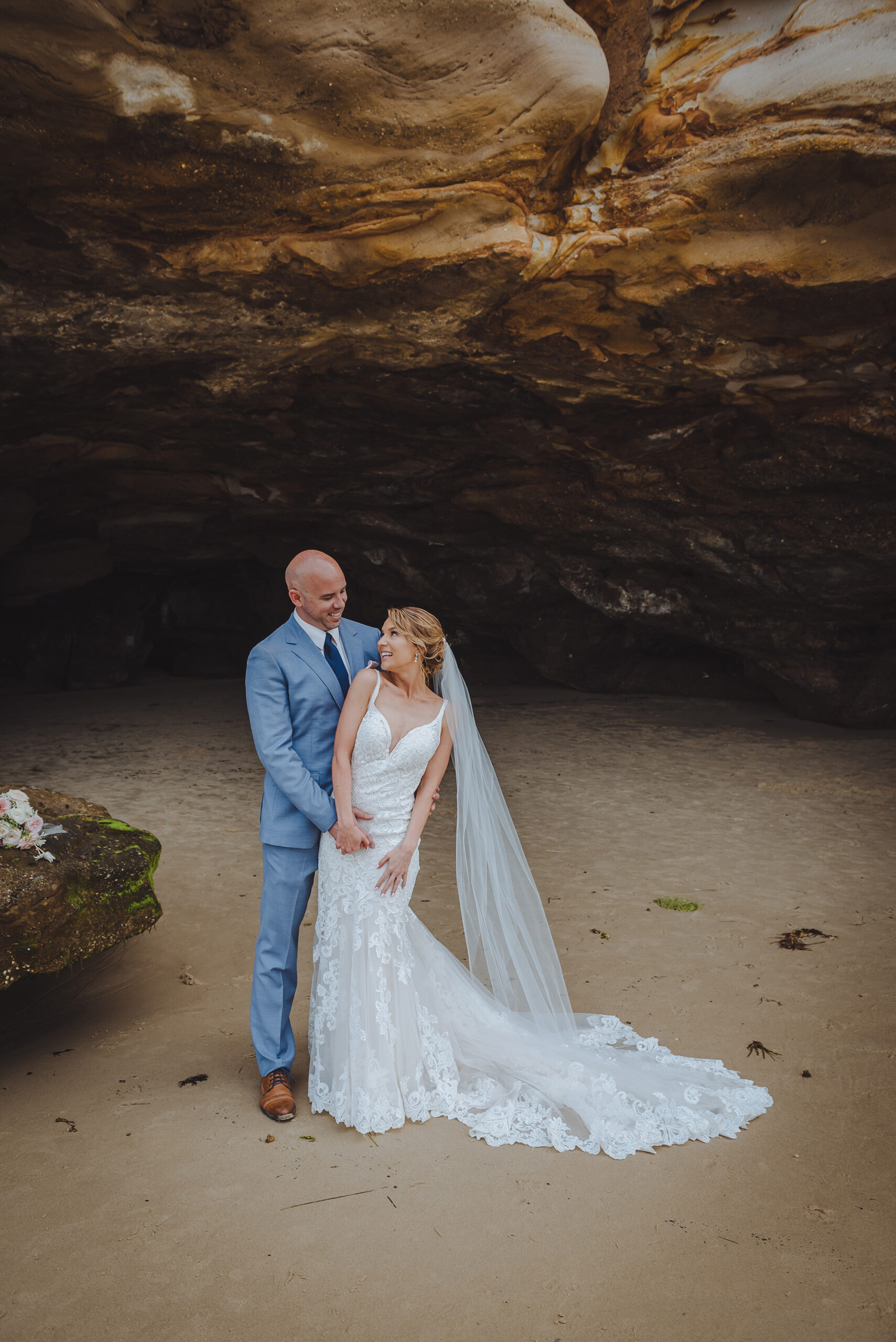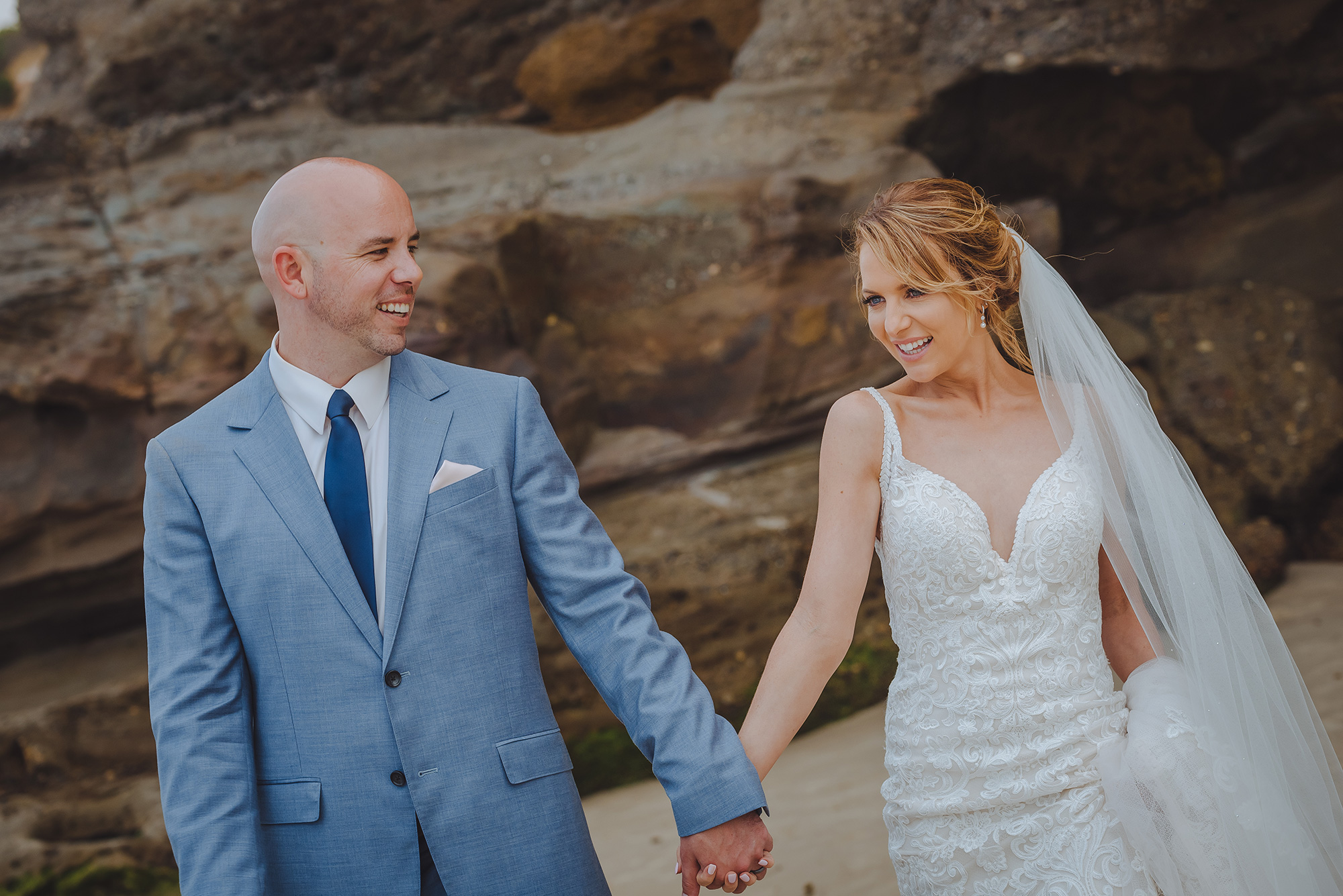 "November 16th 2019 will forever be magical. It was the day we became Mr and Mrs," recalls Tellina.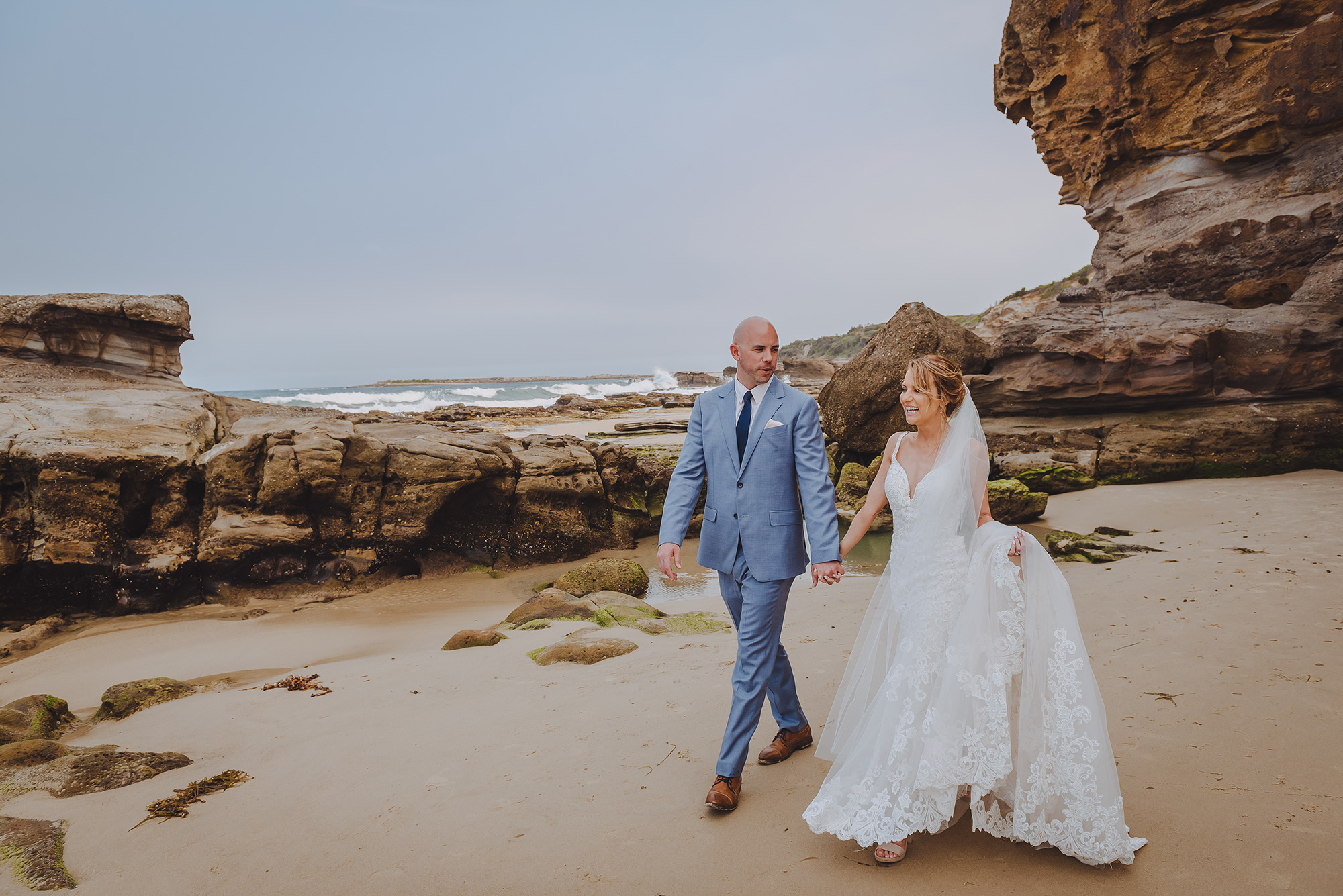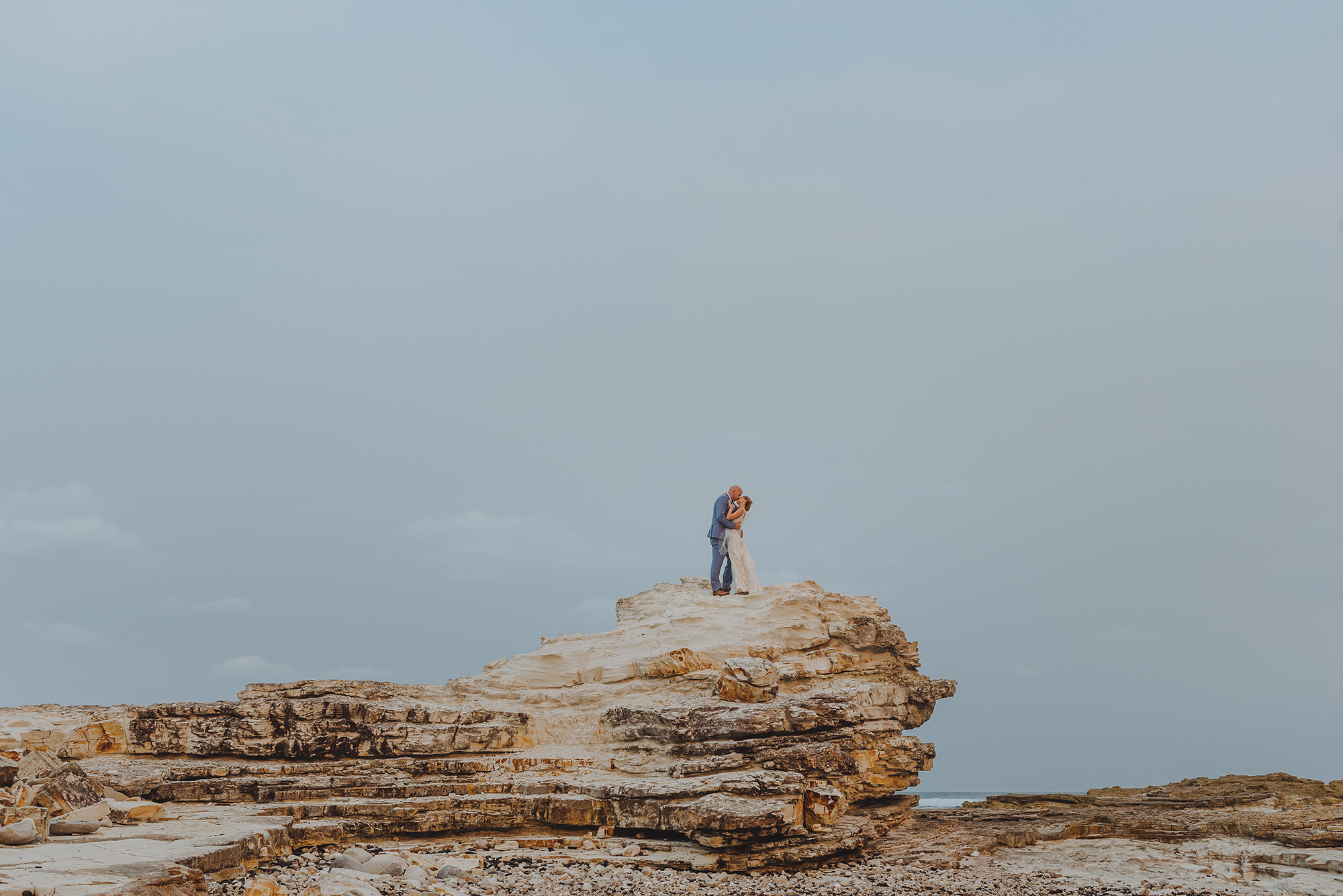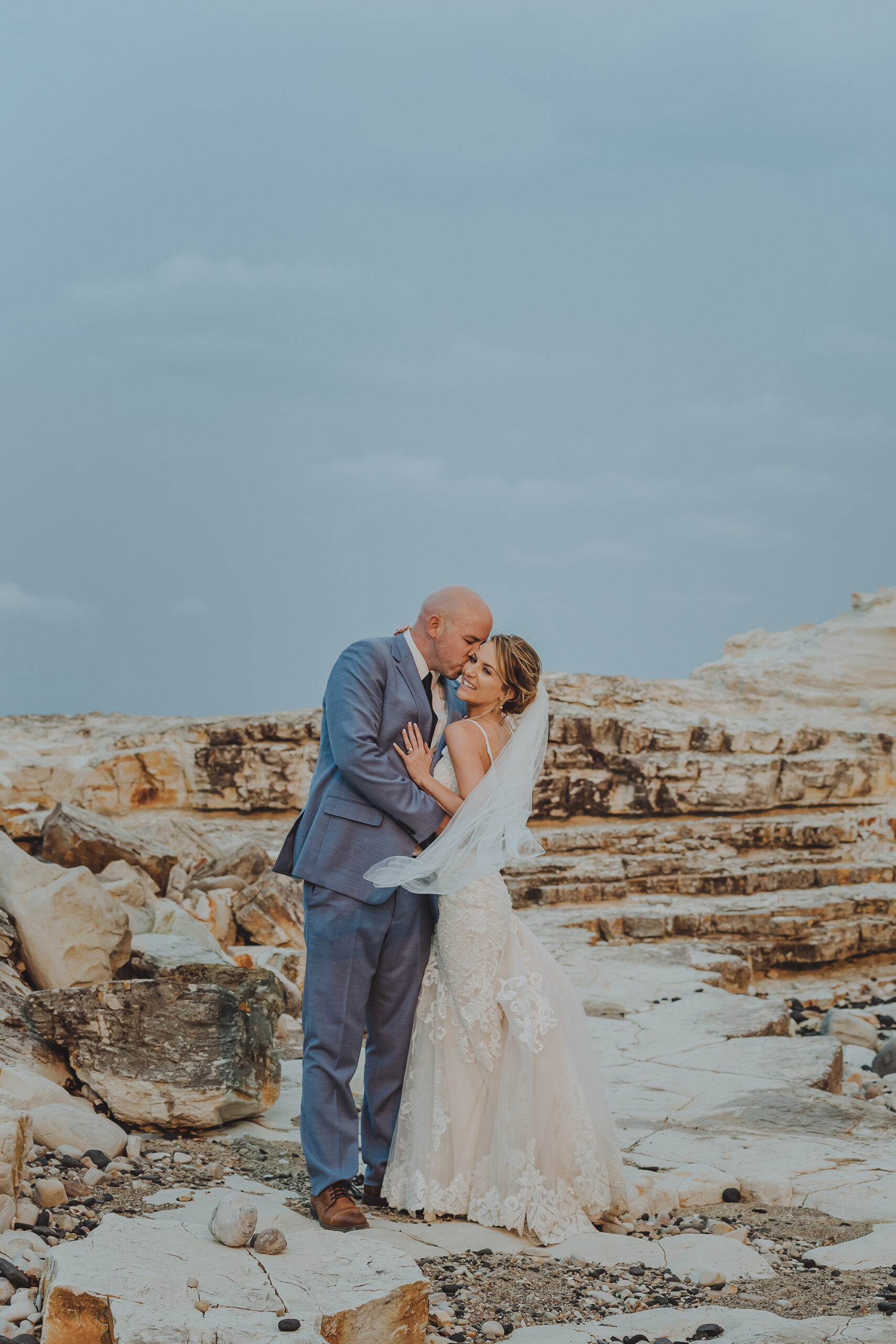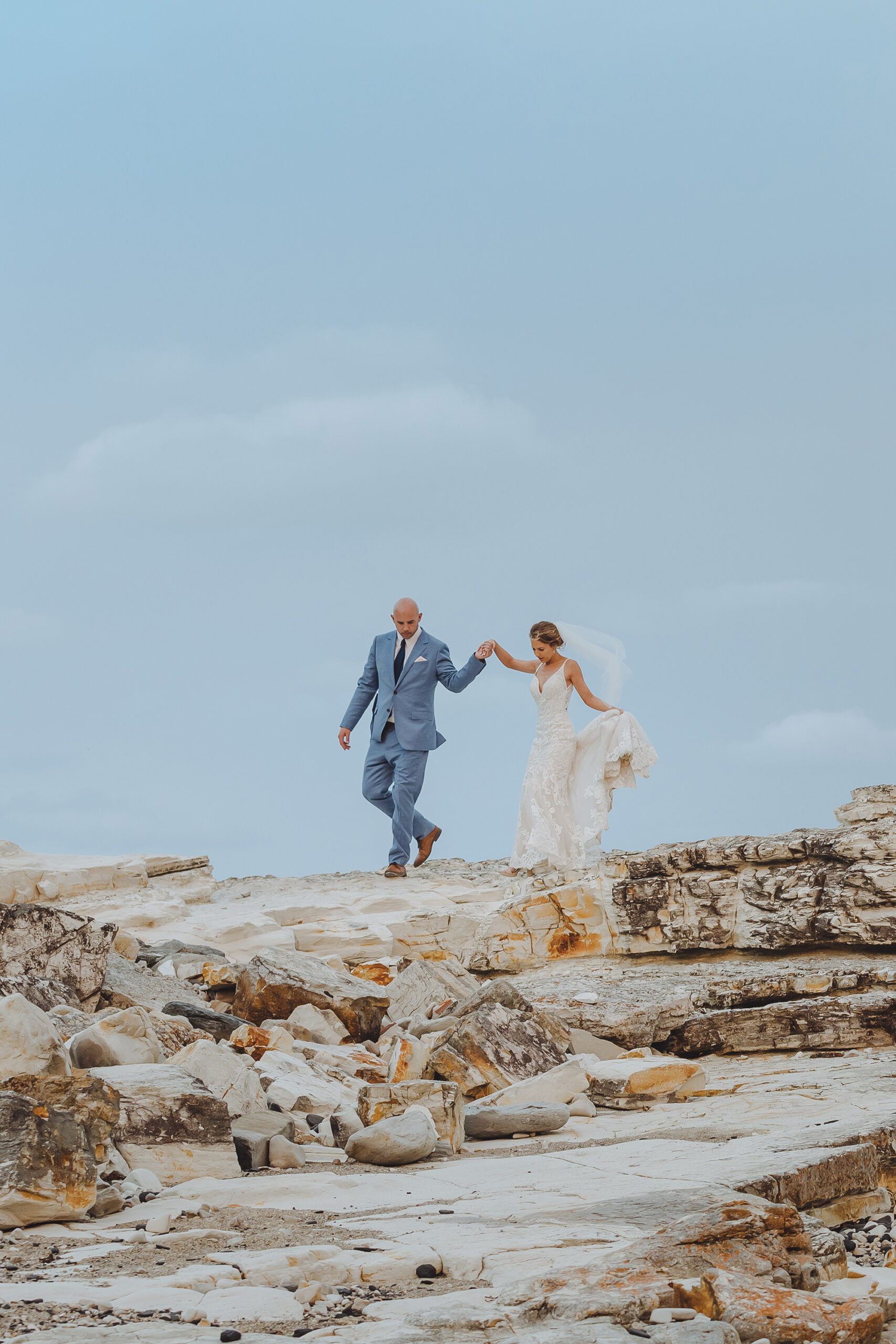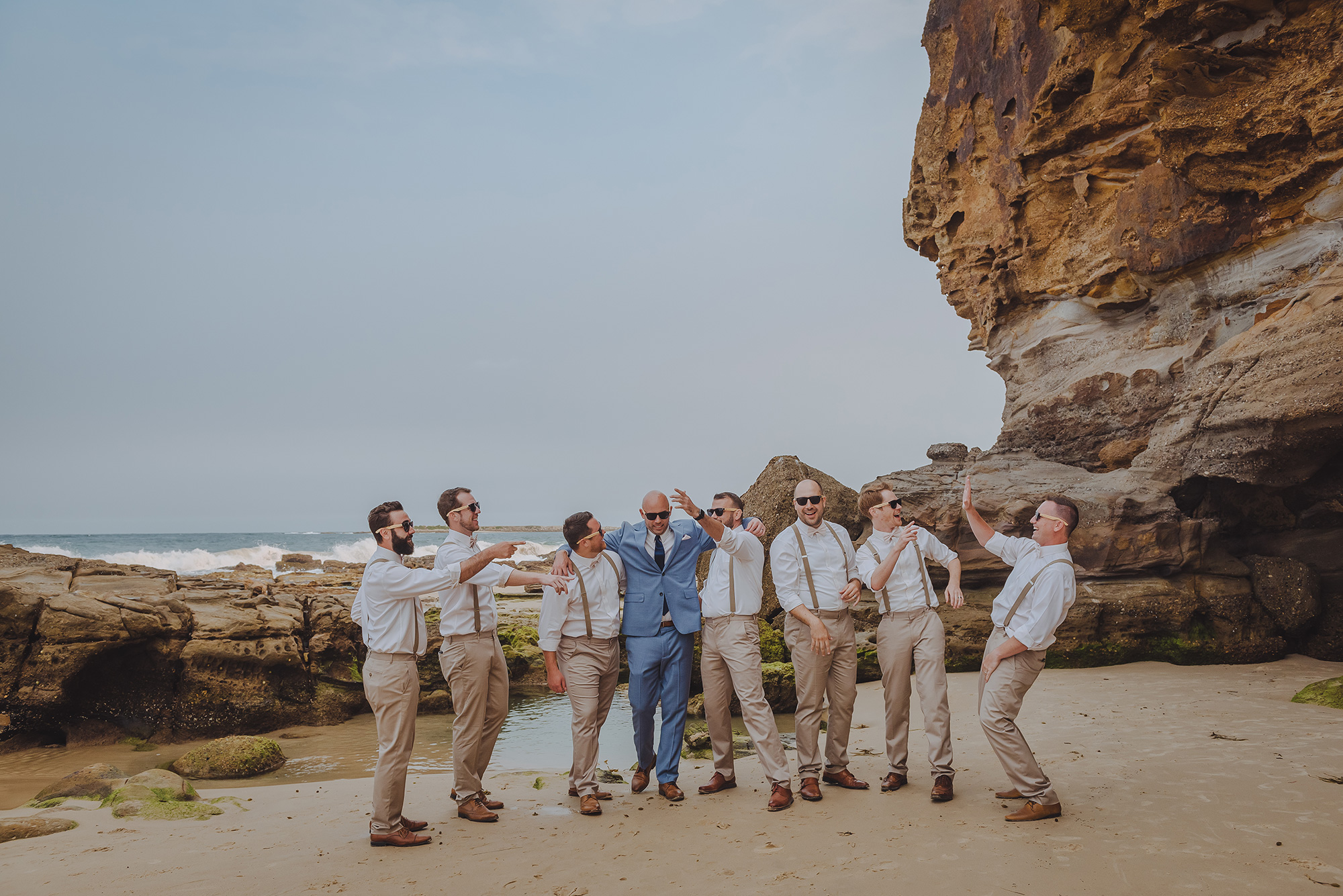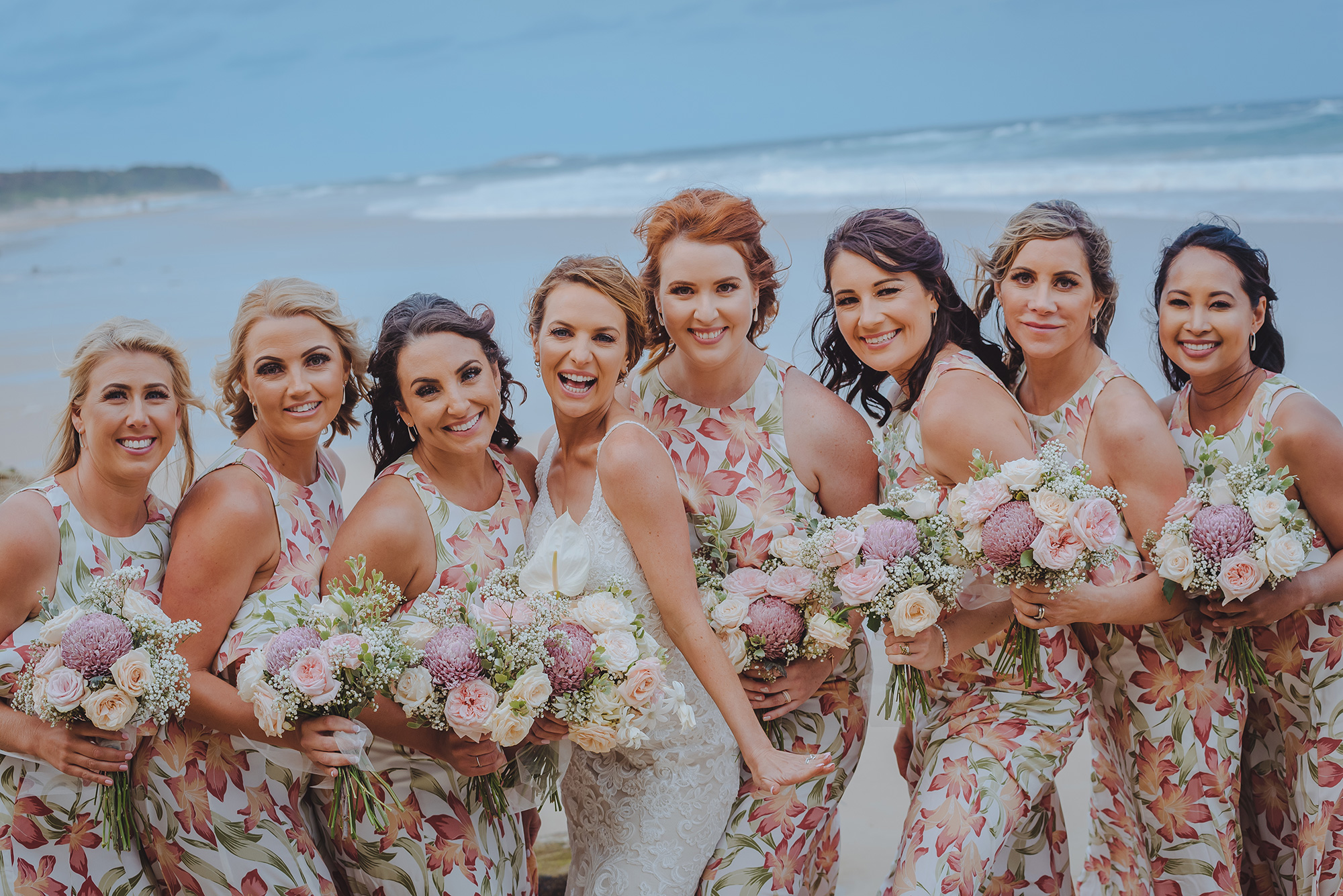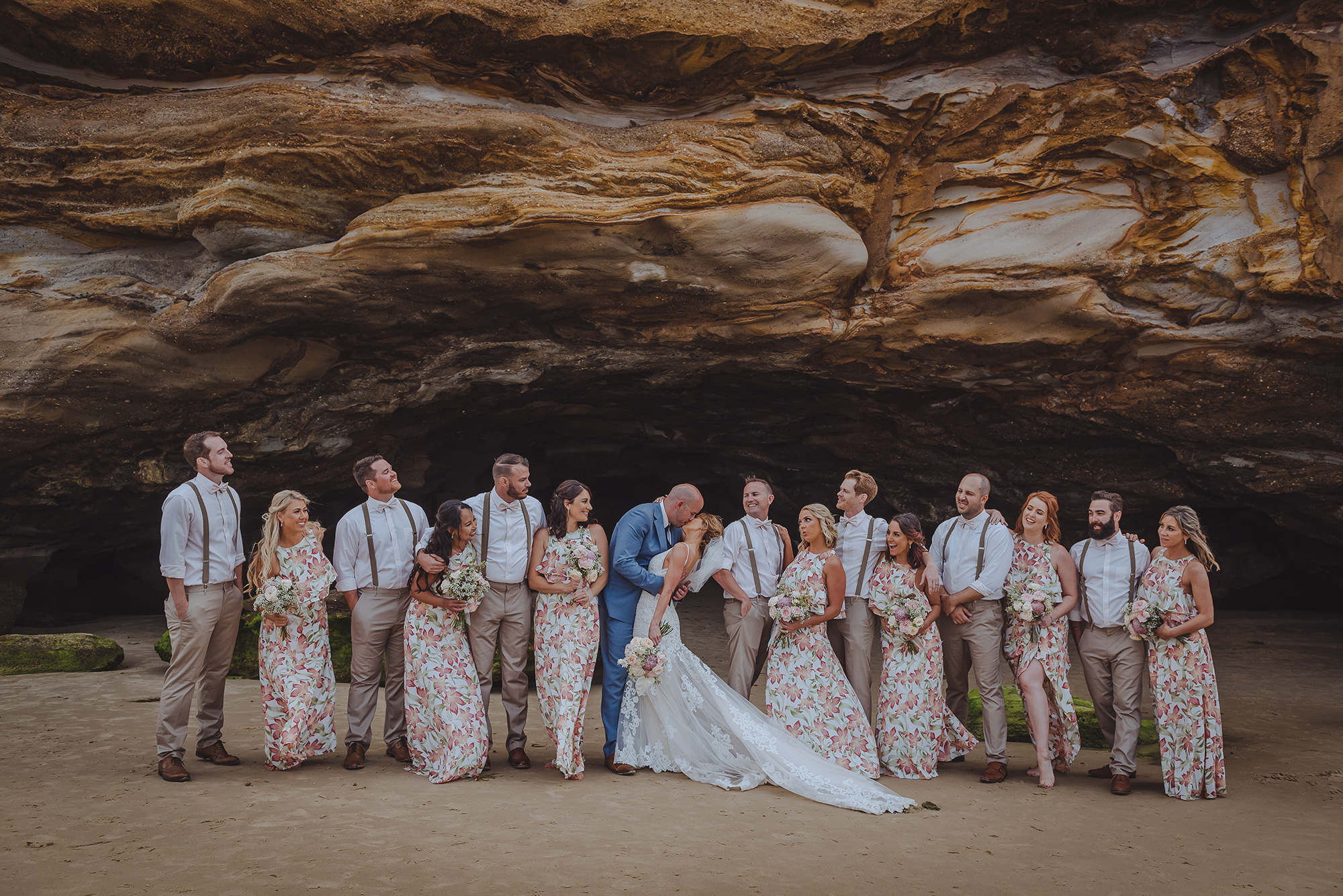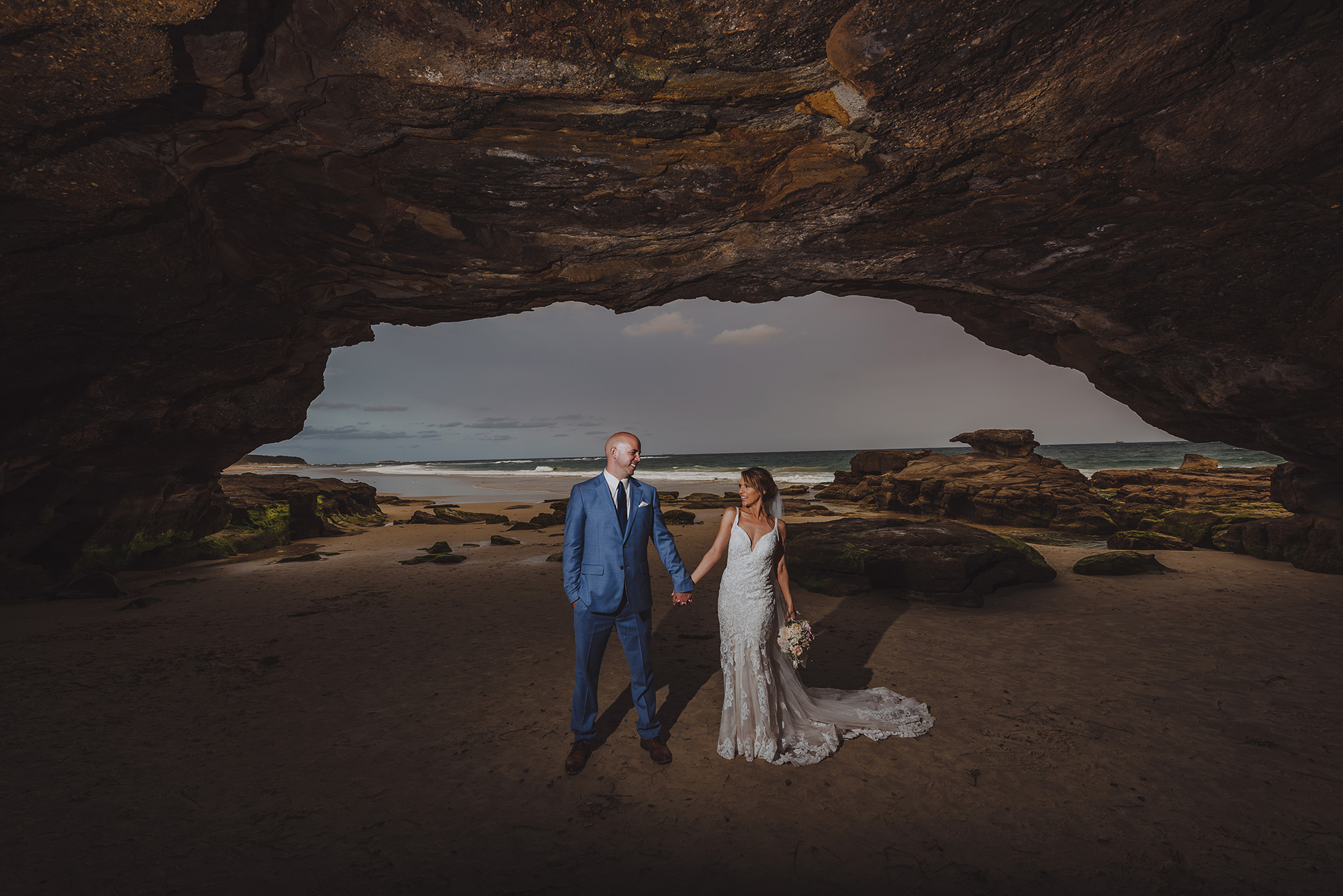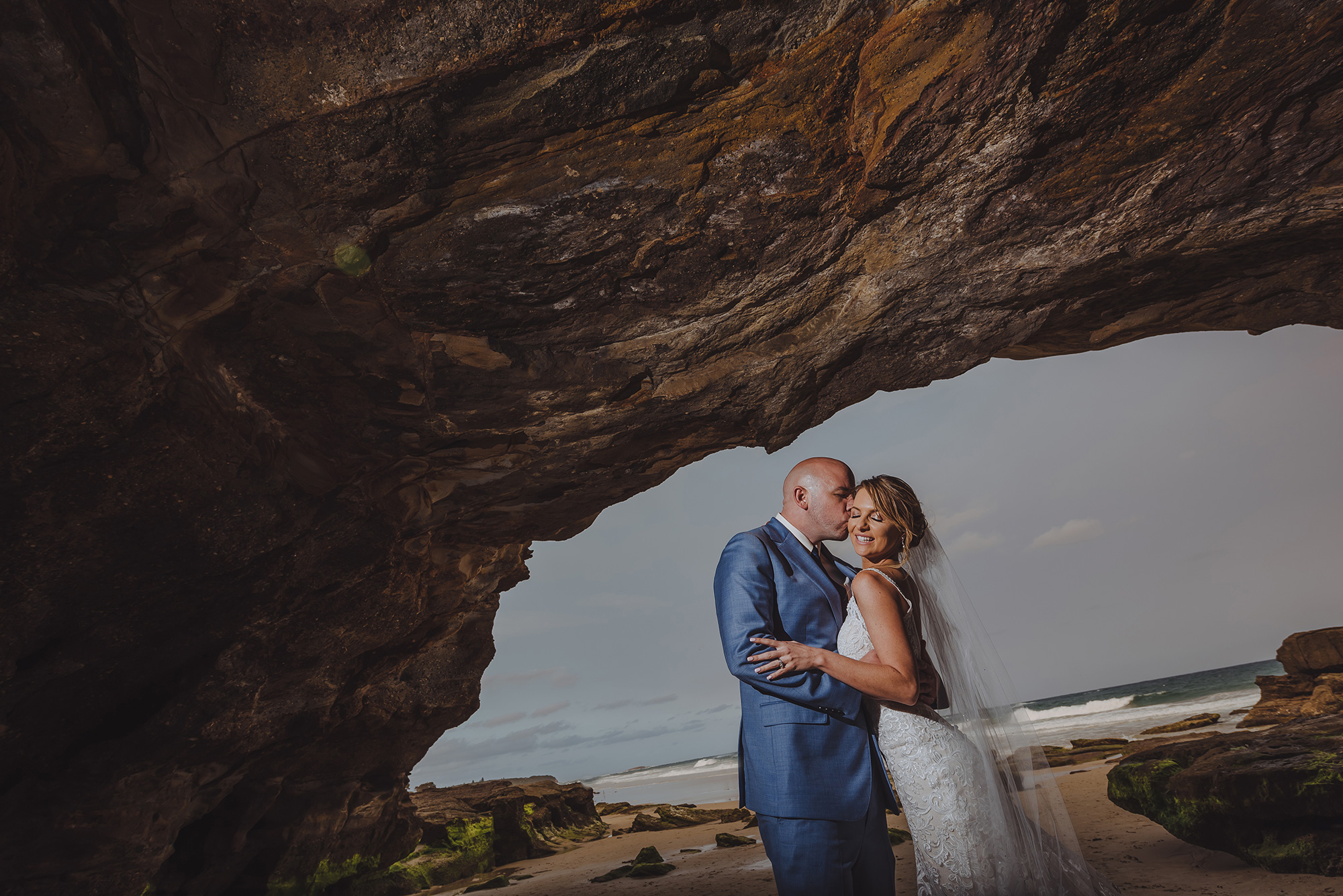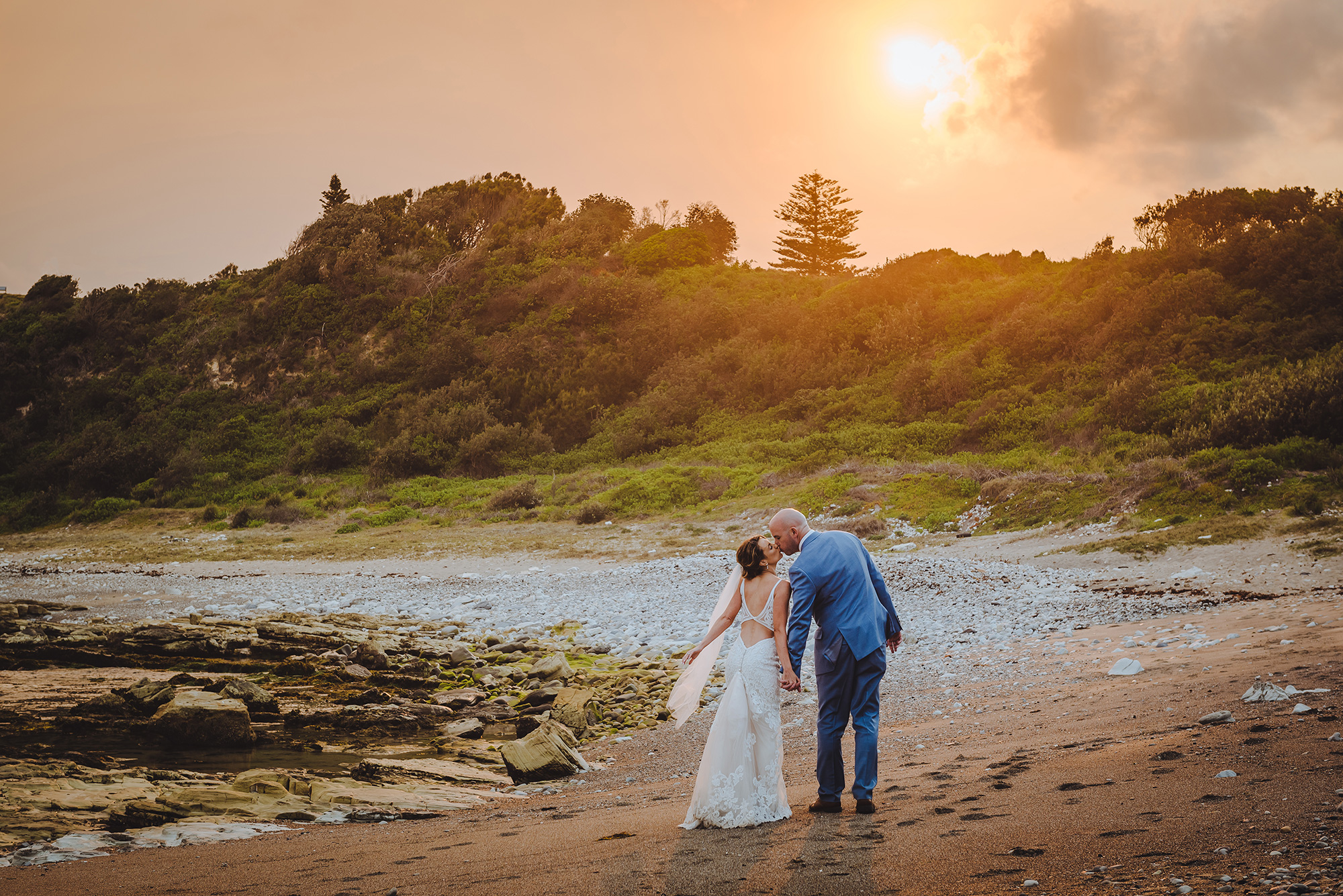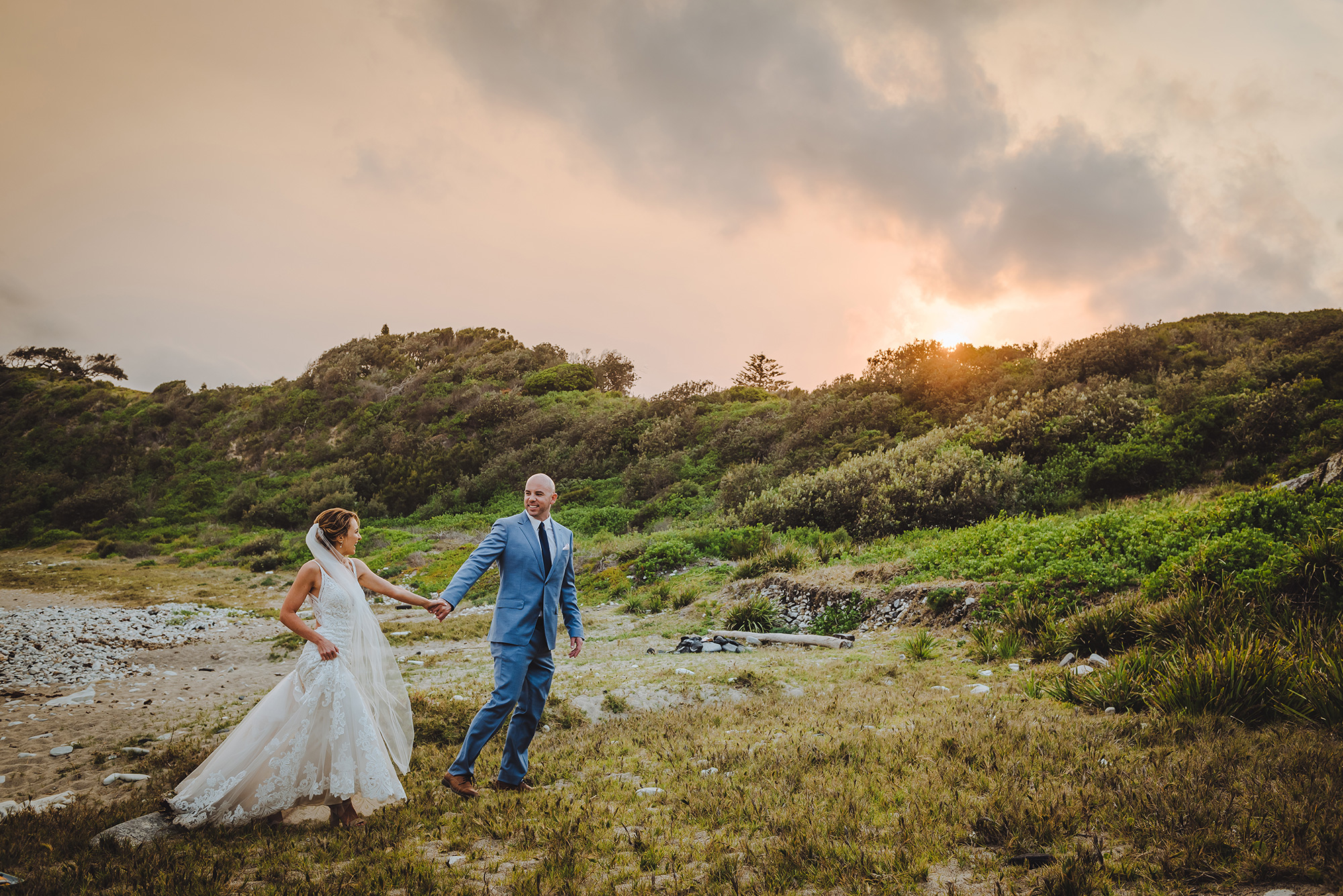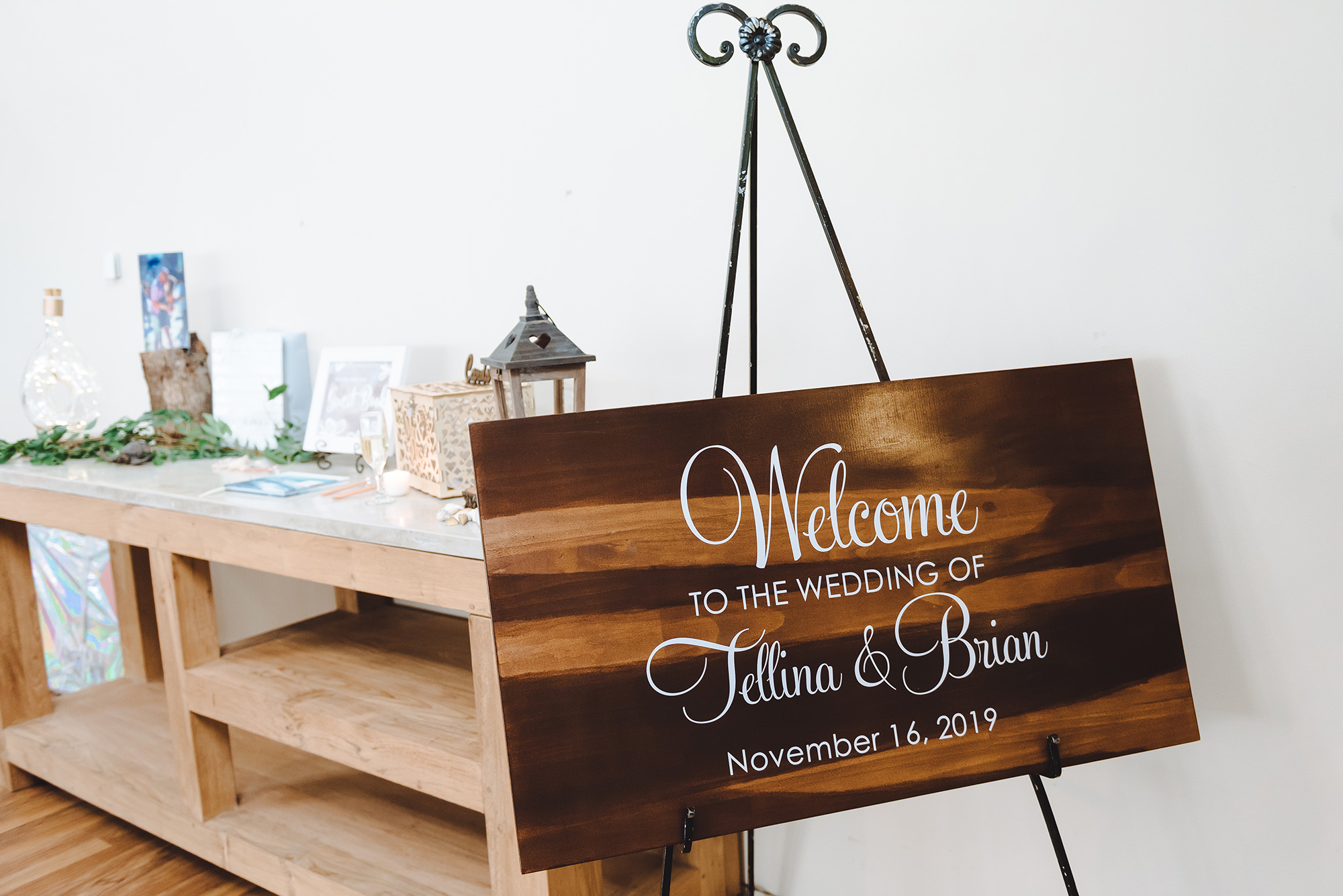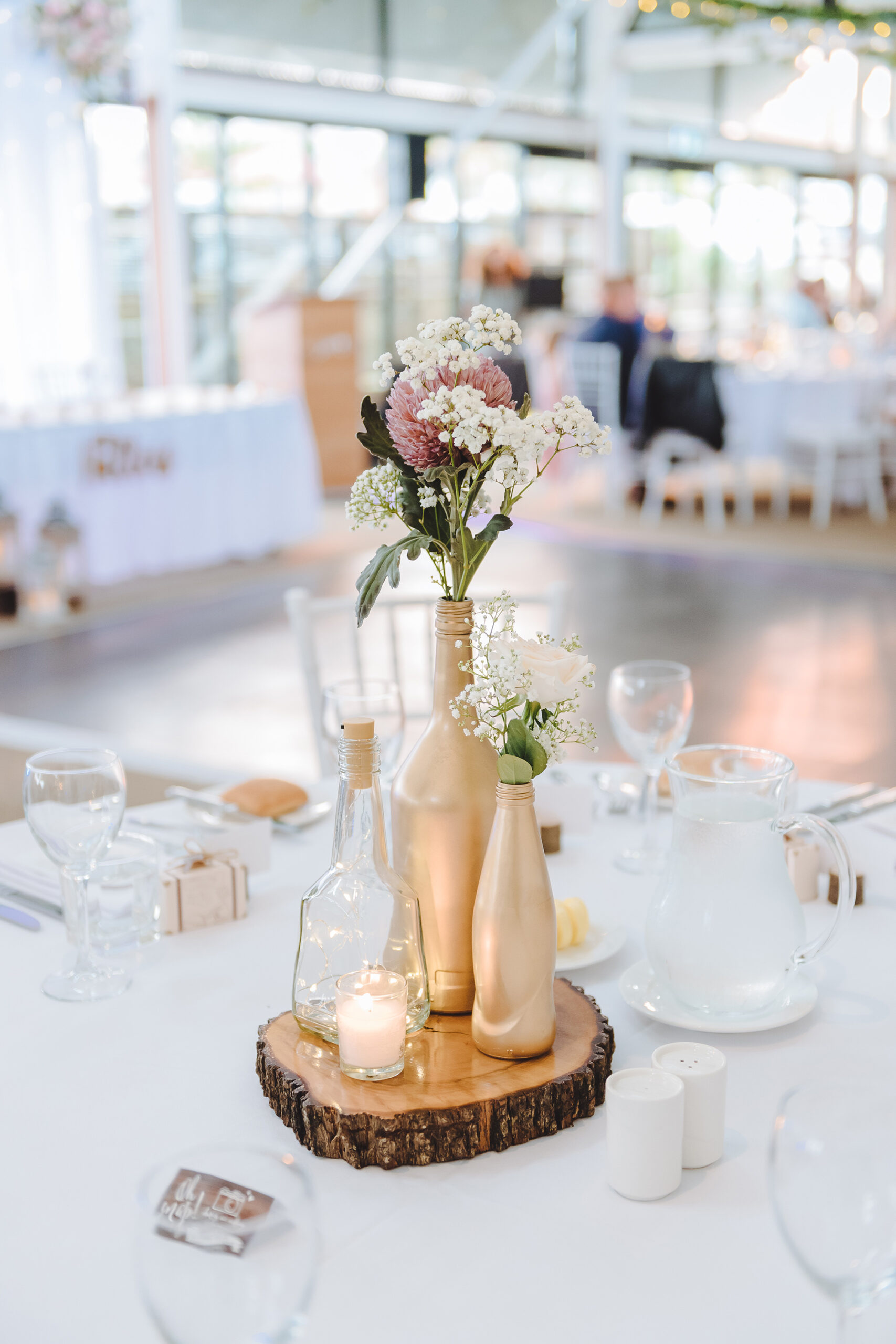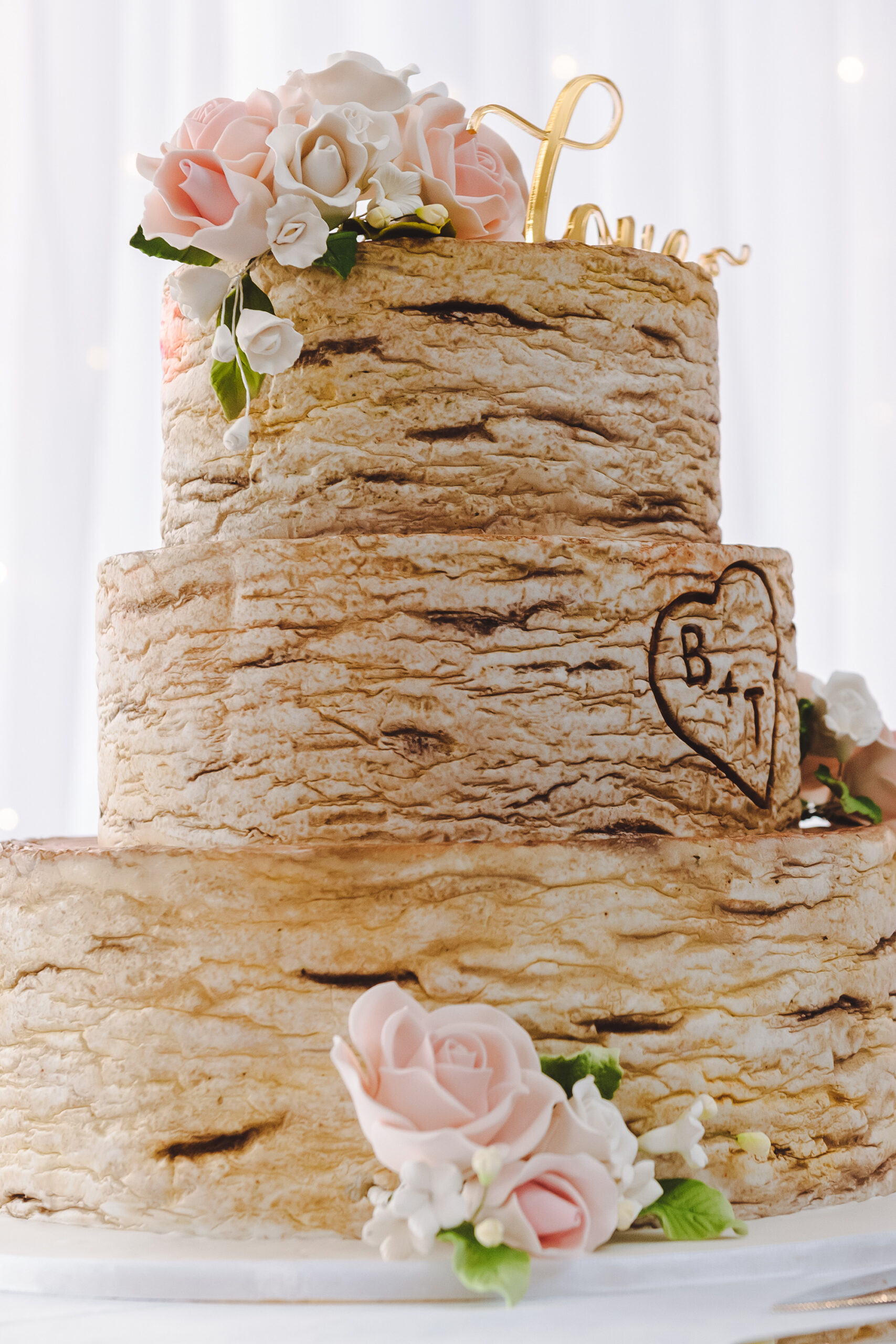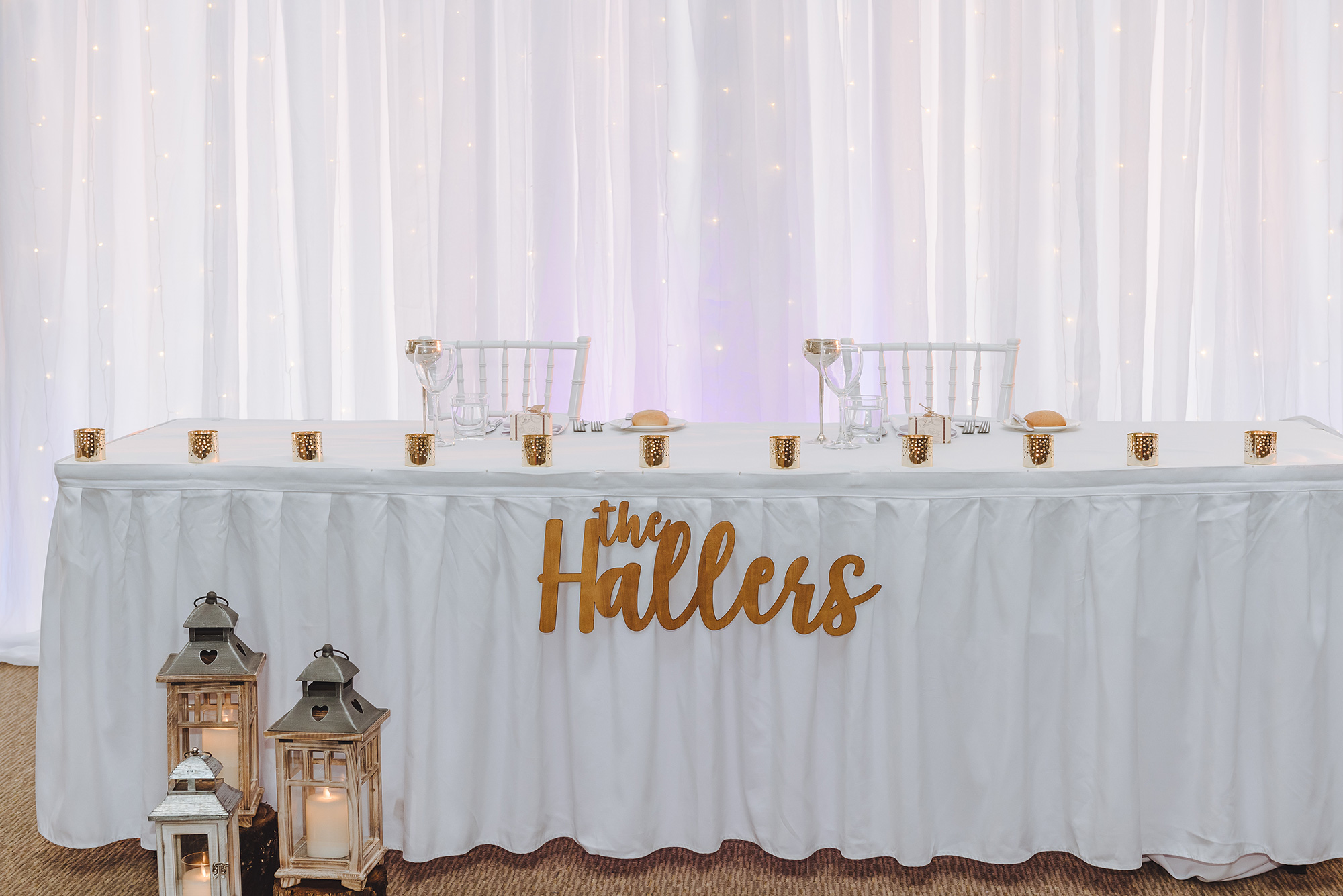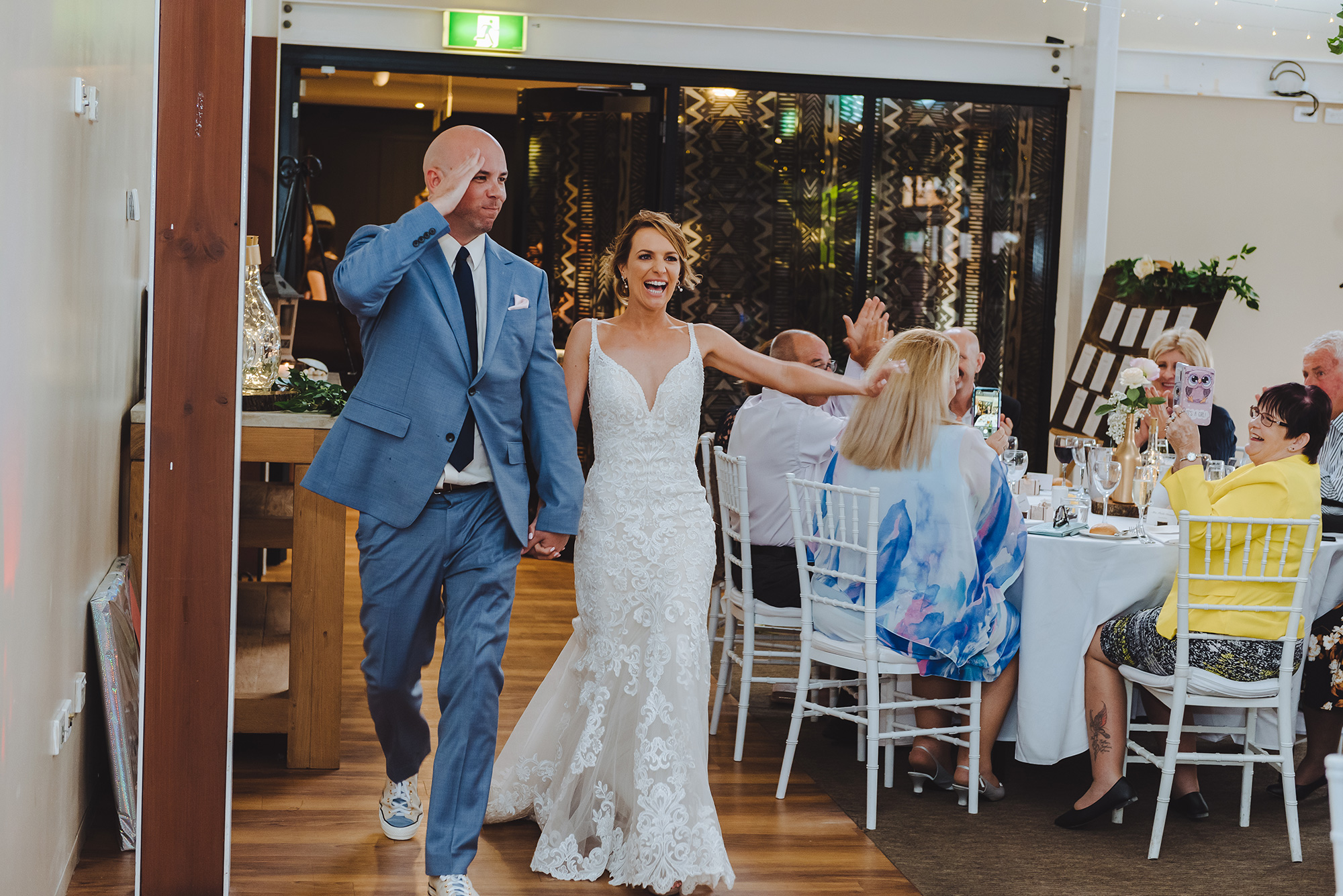 Tellina and Brian had a surprise in store for everyone at the reception — a fully choreographed first dance with the Dirty Dancing 'Time of My Life' lift to finish.