"Food, tunes, free drinks, but most importantly the genuine atmosphere," was the focus of the rustic winter wedding of Jenny and Corey.
The Newcastle pair, aged 29 and 30 respectively, married on July 7, 2018 with 117 guests. Their ceremony and reception took place at an old Anglican church that had been turned into a function centre.
"When planning the special day, we did not want to spend a huge amount so decided what guests enjoy and remember about a wedding," smiles the bride. "My mother and beautiful bridesmaids made all the amazing decorations, flower chandeliers which hung from the reception roof, our bouquets and all the greenery for under $2,000 – and it looked a million dollars."
Jen's 13-year-old nephew did the videography and their photographer gave them a great price!
"We were also so stoked to have one of Newcastle's most well-known muso entertain us for the night. We are so very appreciative," explains Jen. "I have had many say that it was the most chilled out, cruisy, but stylish wedding and most importantly, they have said it had the most genuine vibe, and it was obvious how much Corey and I adored each other."
Photos courtesy of Love and Wonder Photography.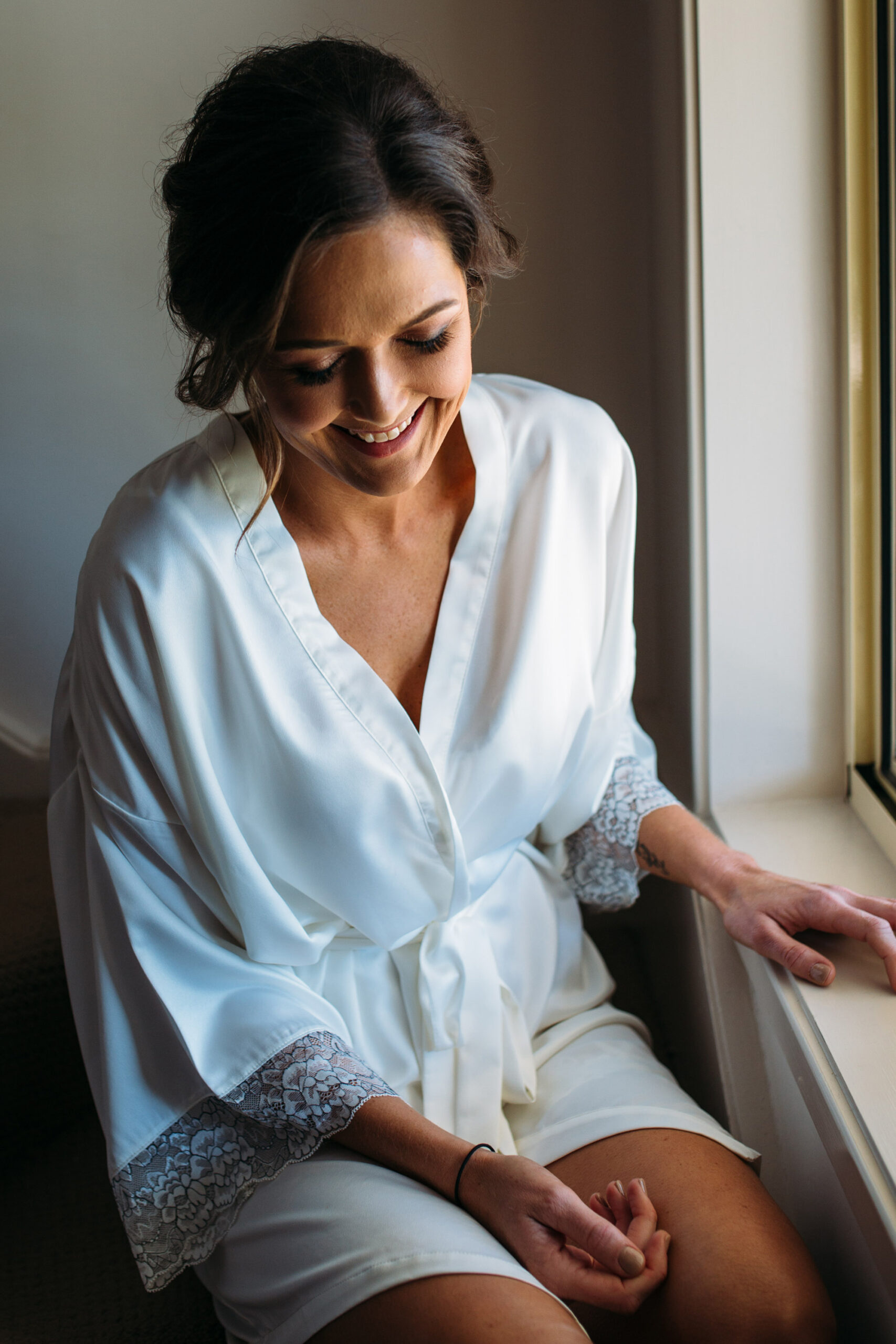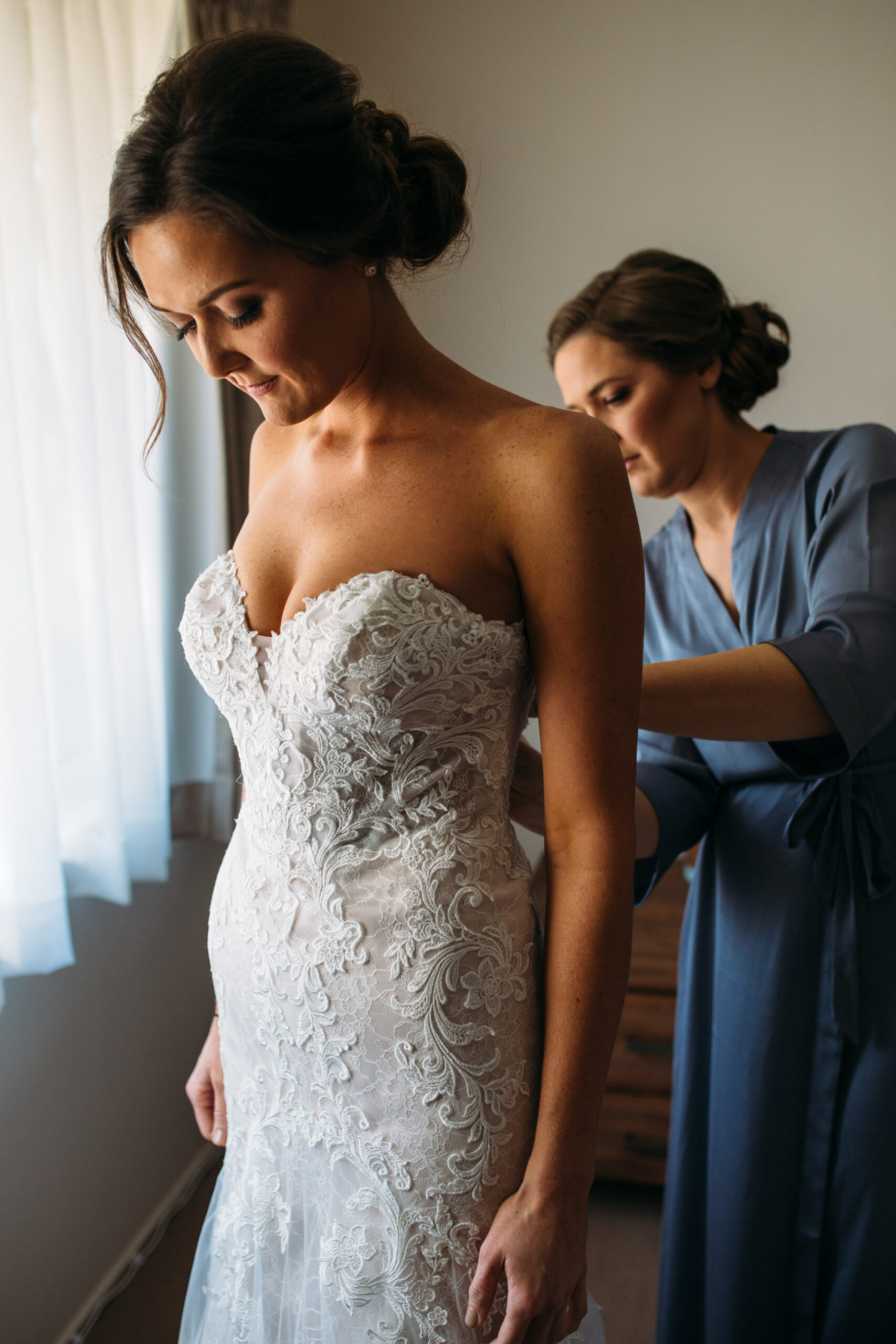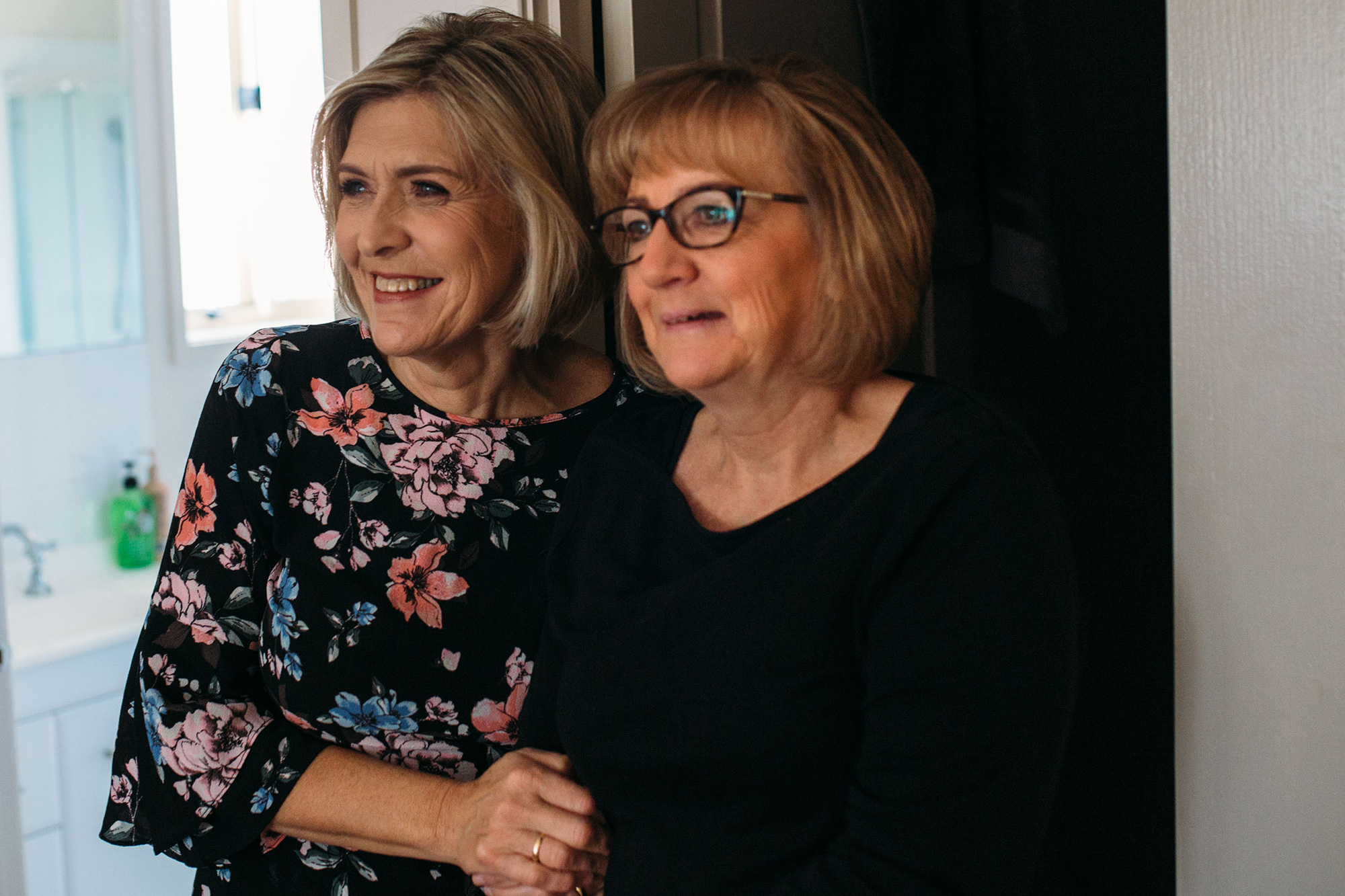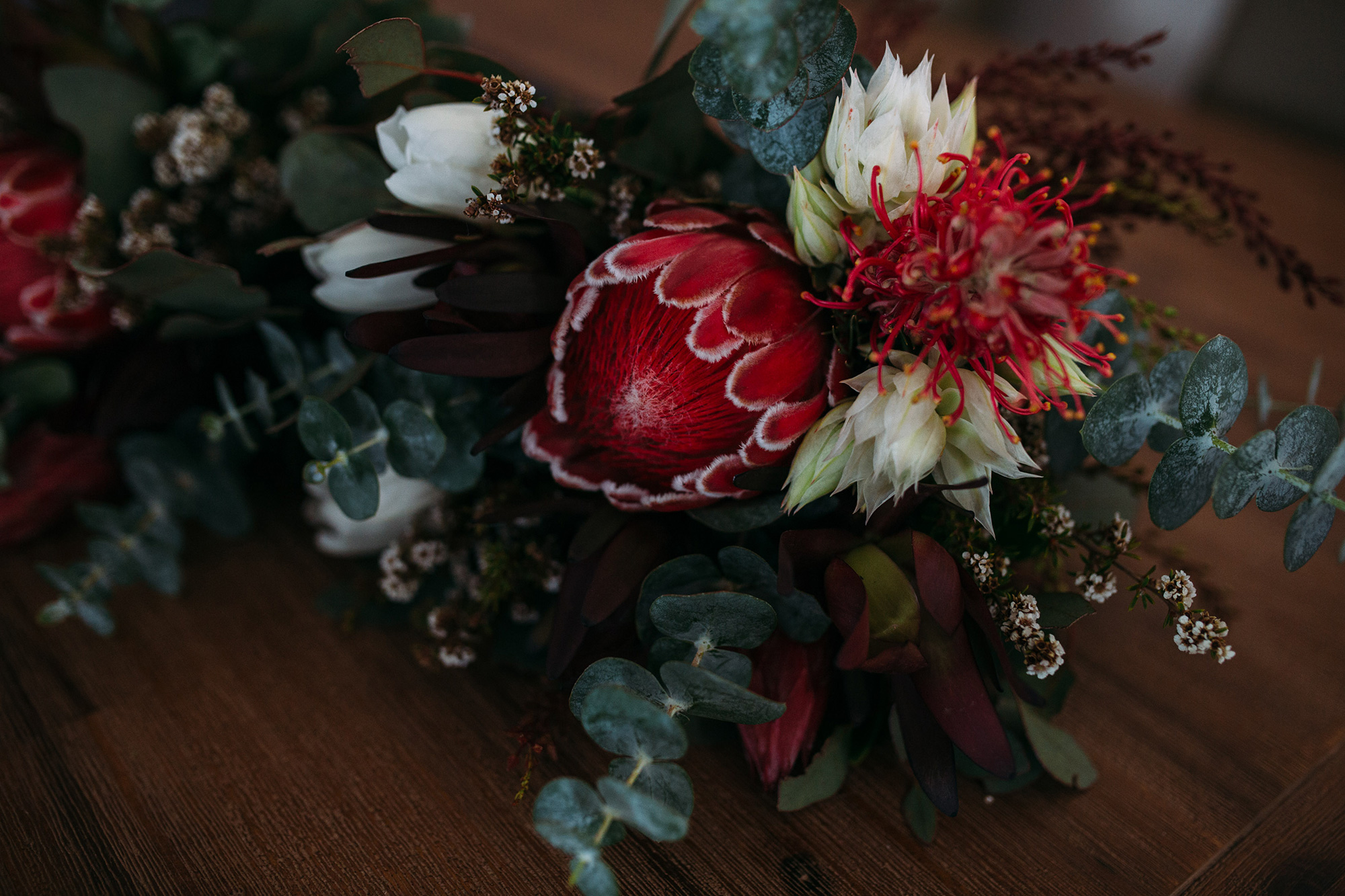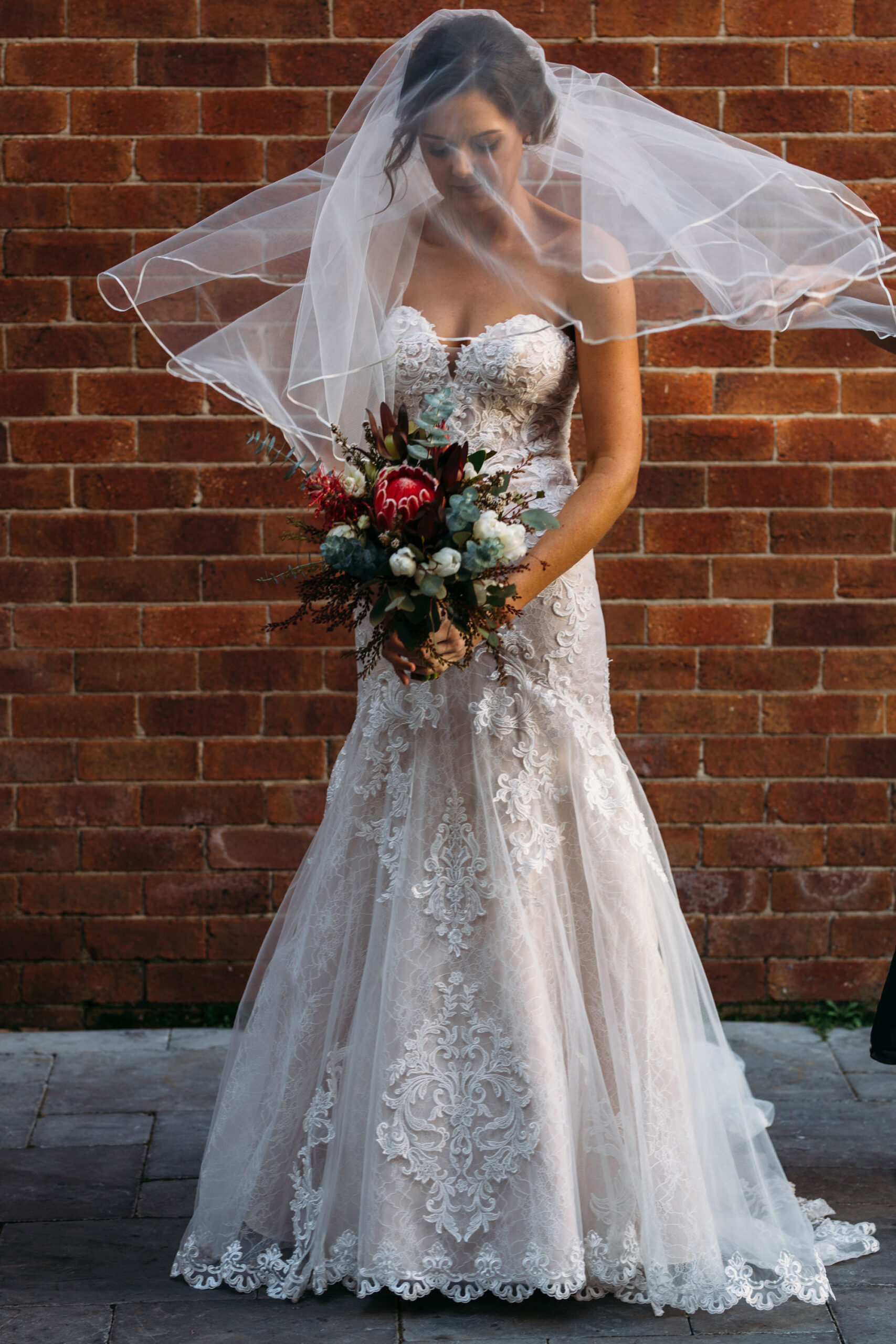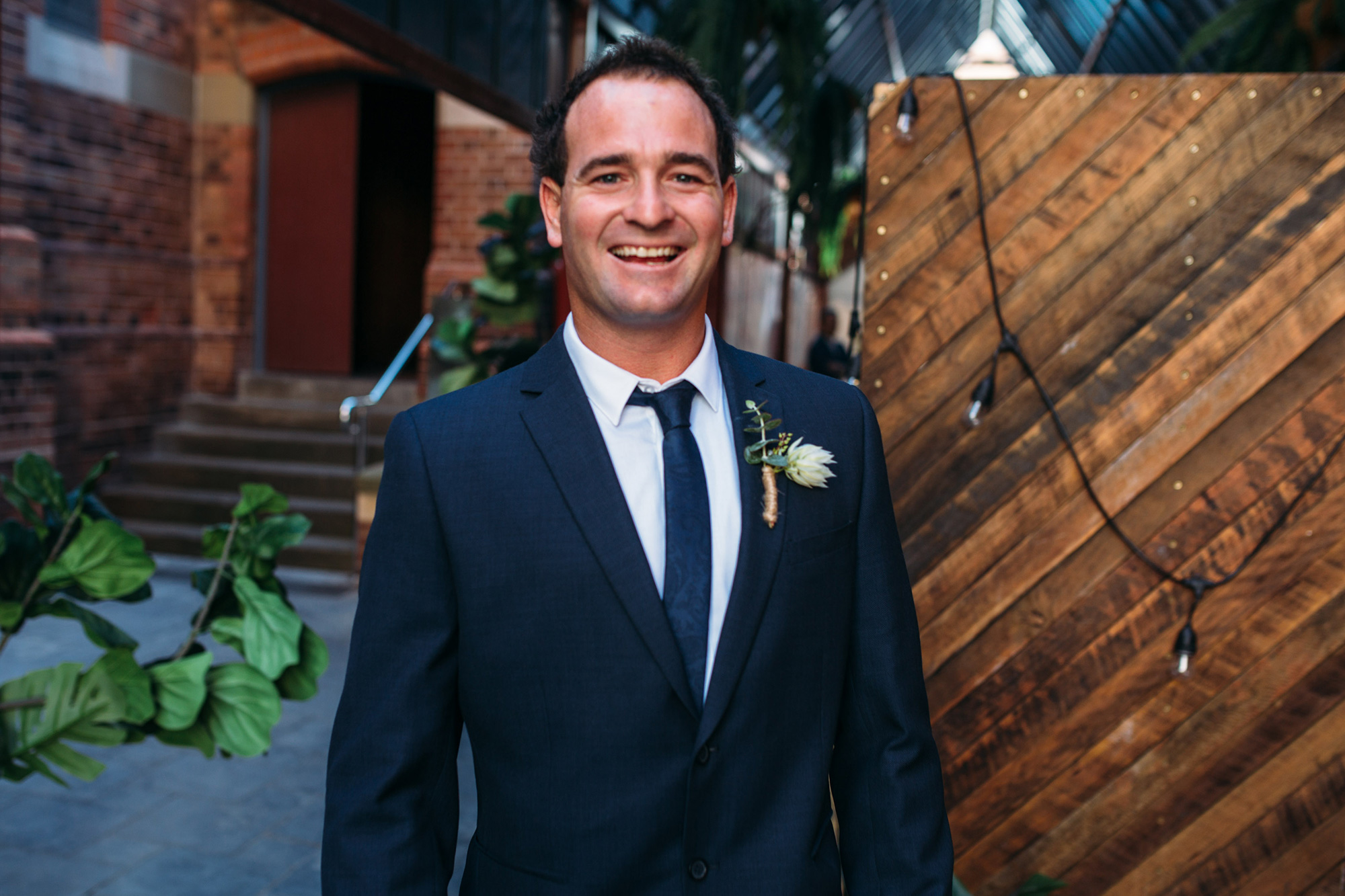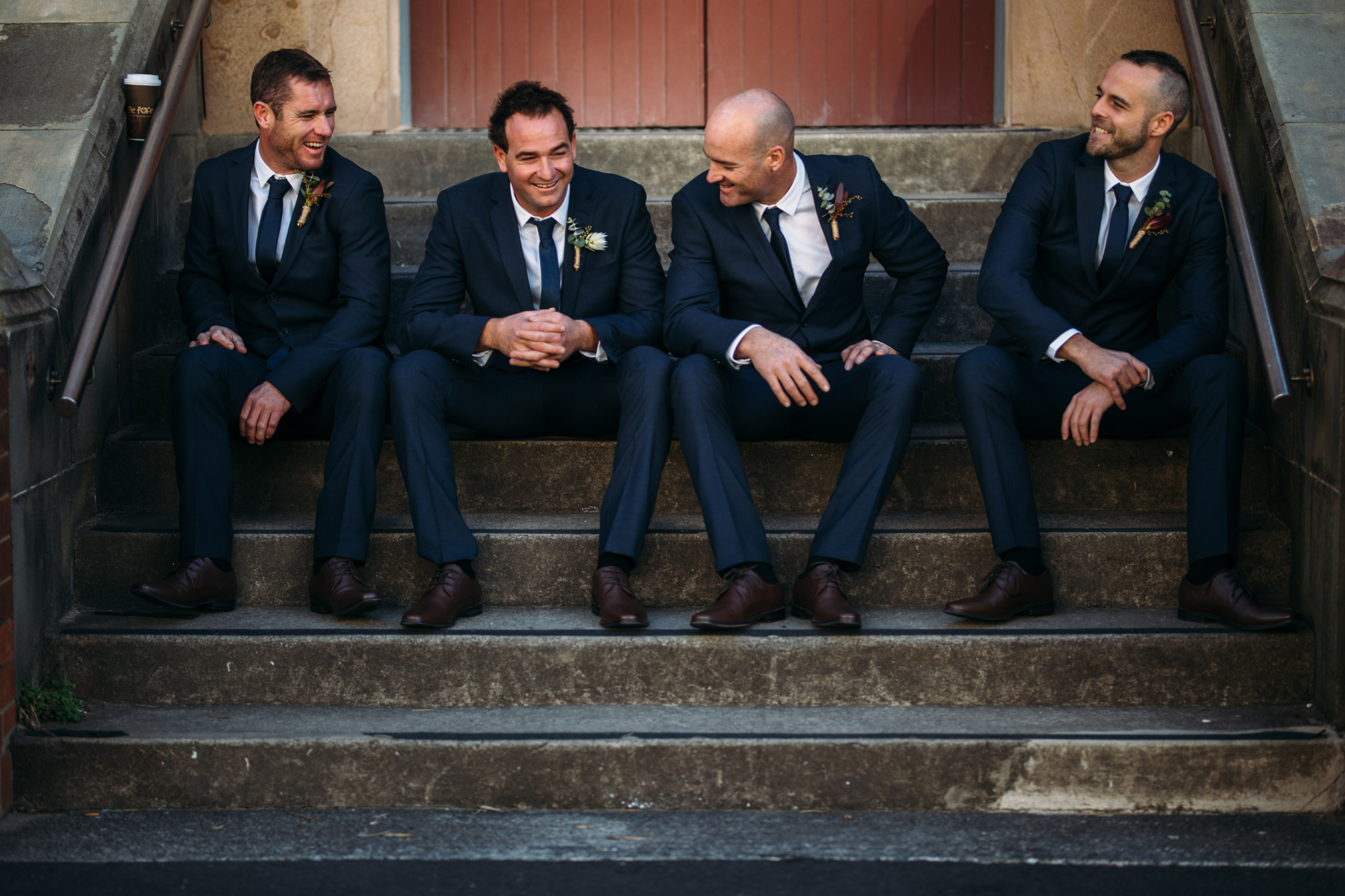 The dashing groom and his crew were dressed by Roger David.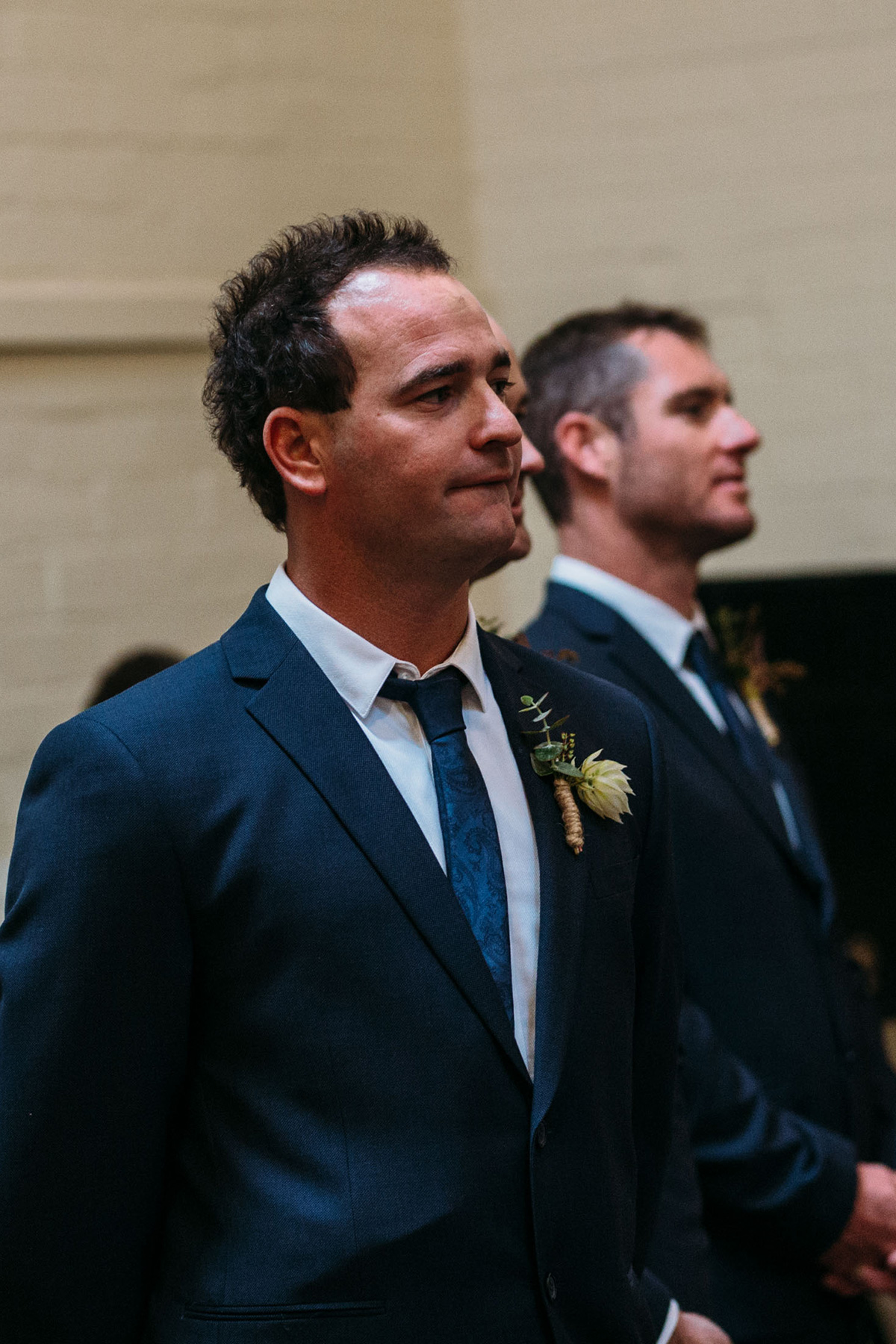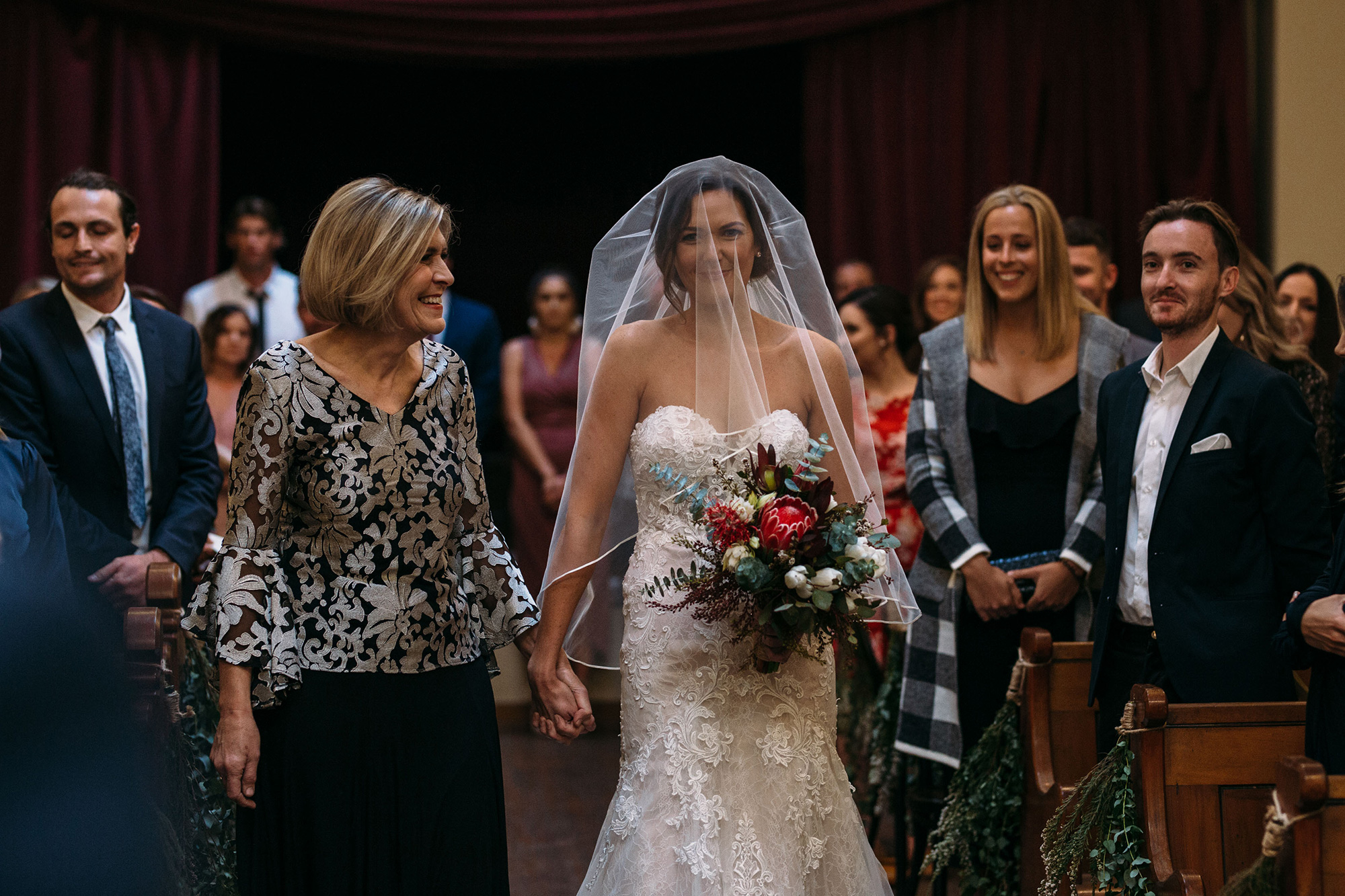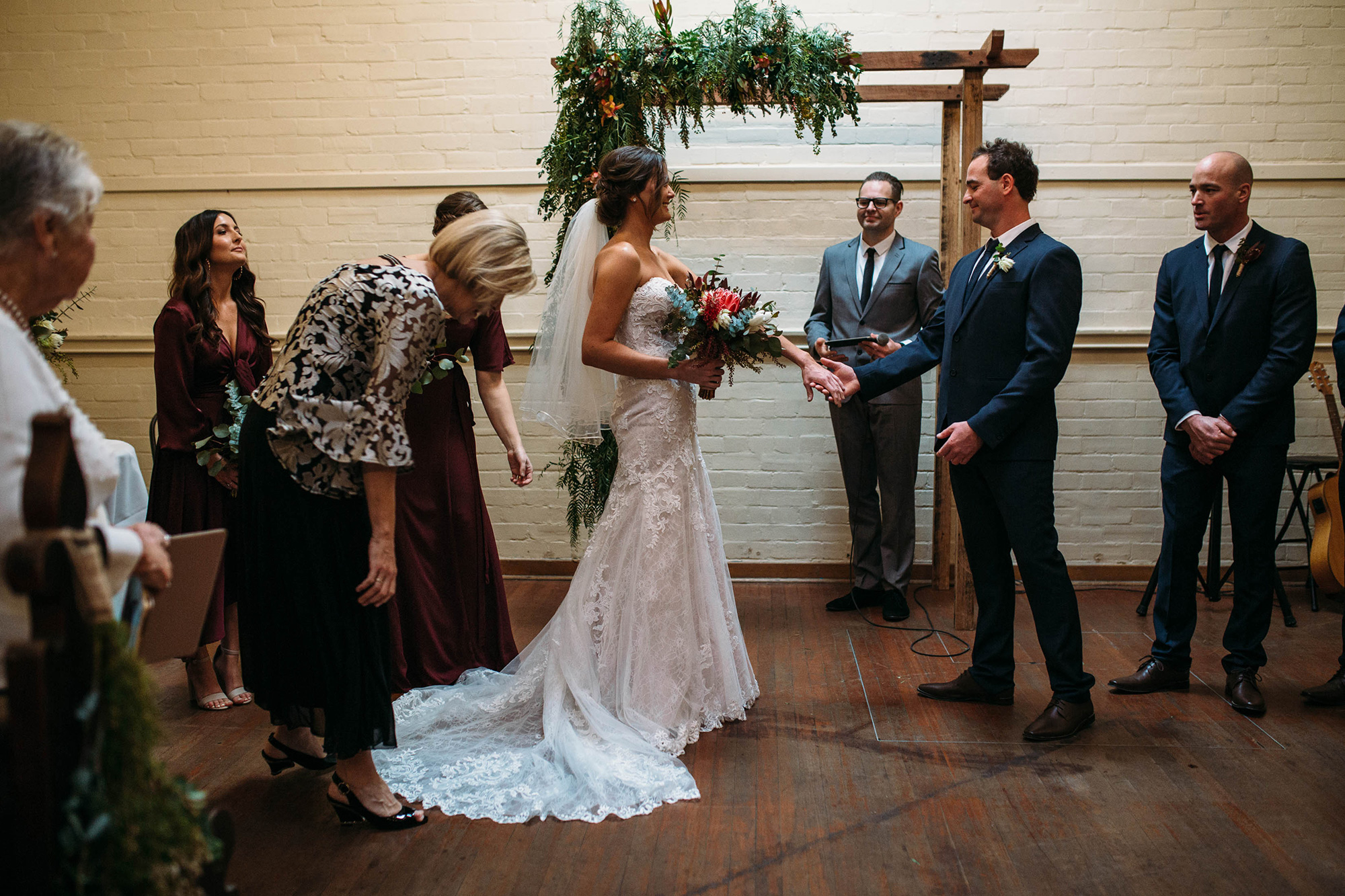 Jen wore flat shoes from Kmart under her stunning gown, saying "I have always loved a bargain and don't wear heels because I am tall."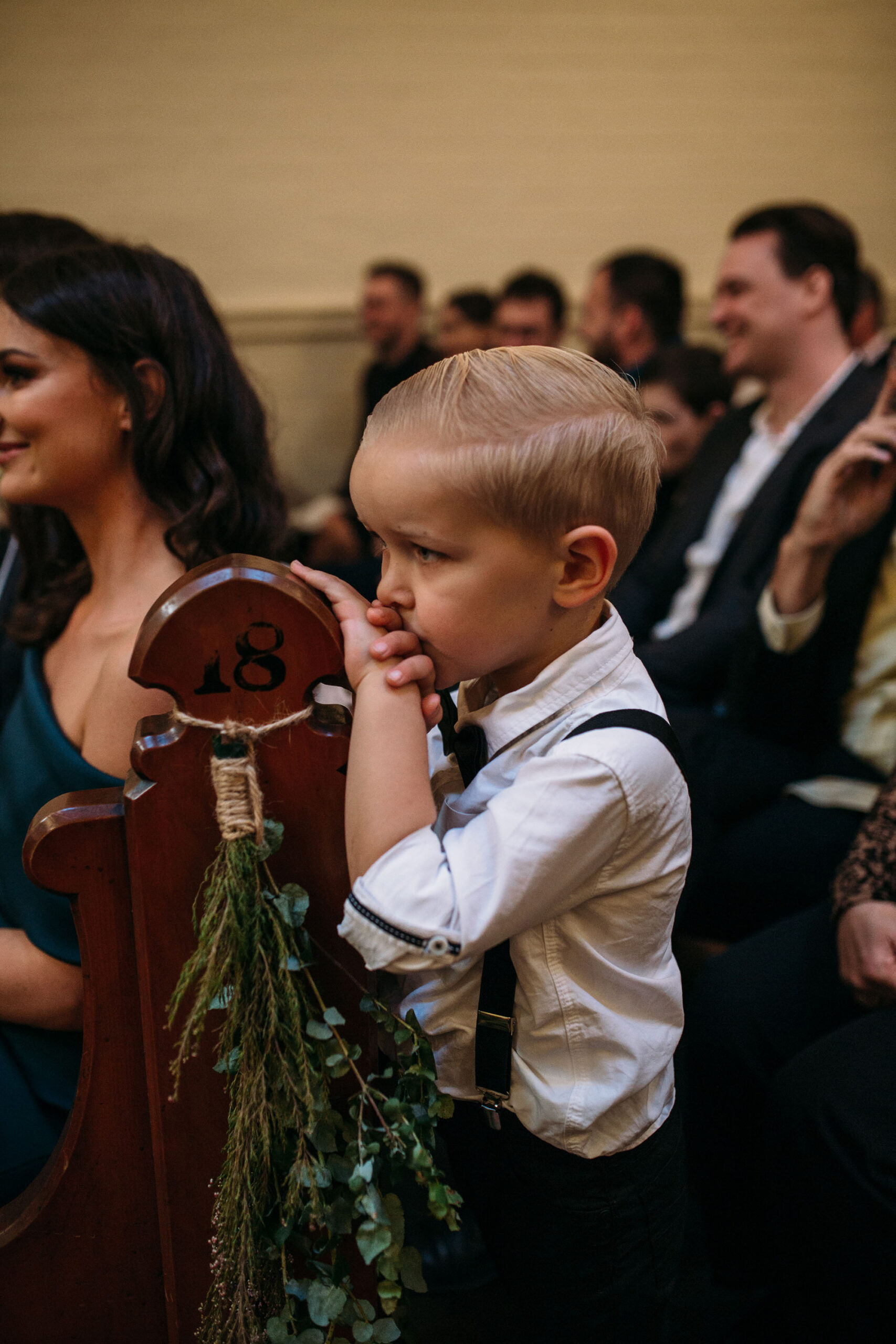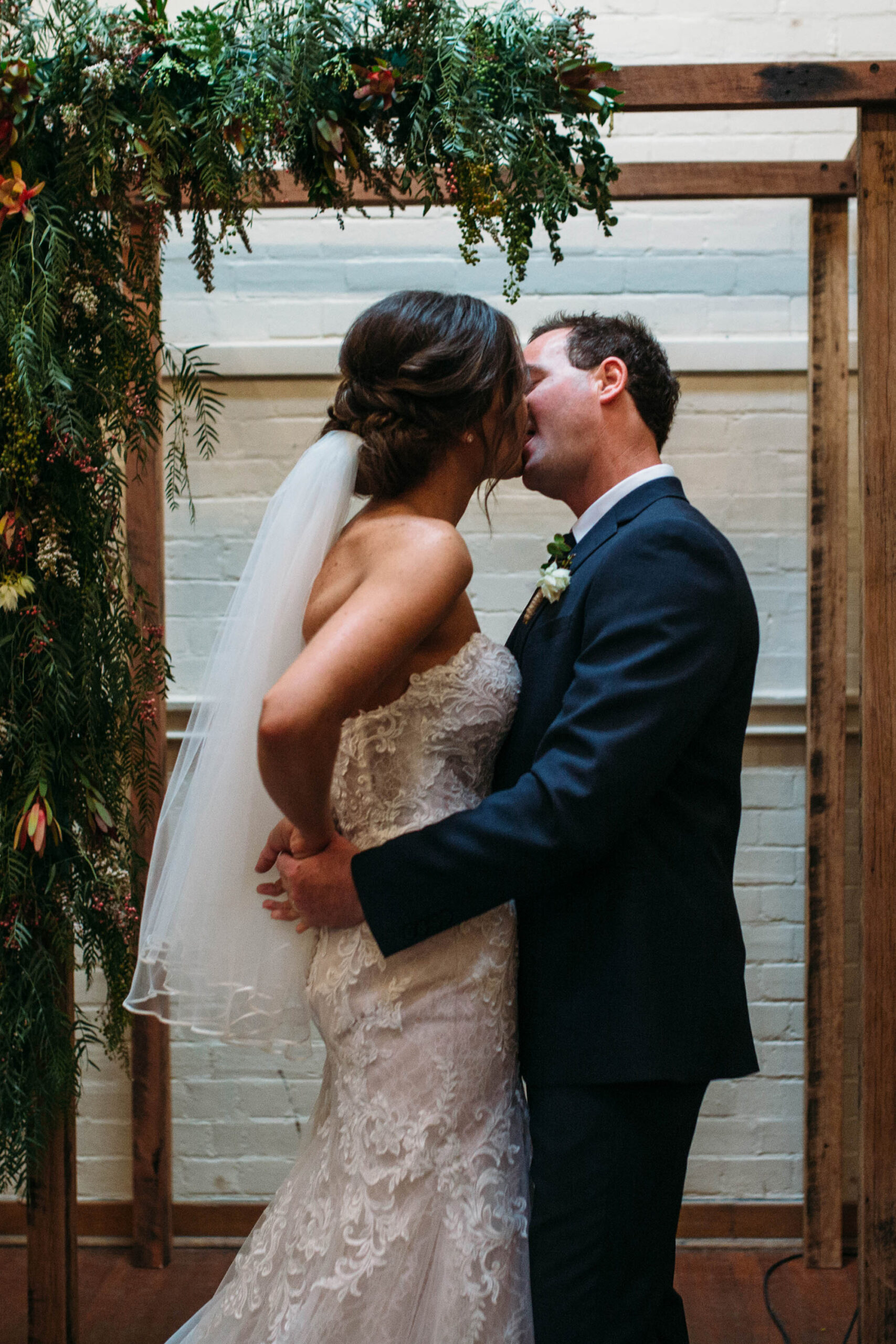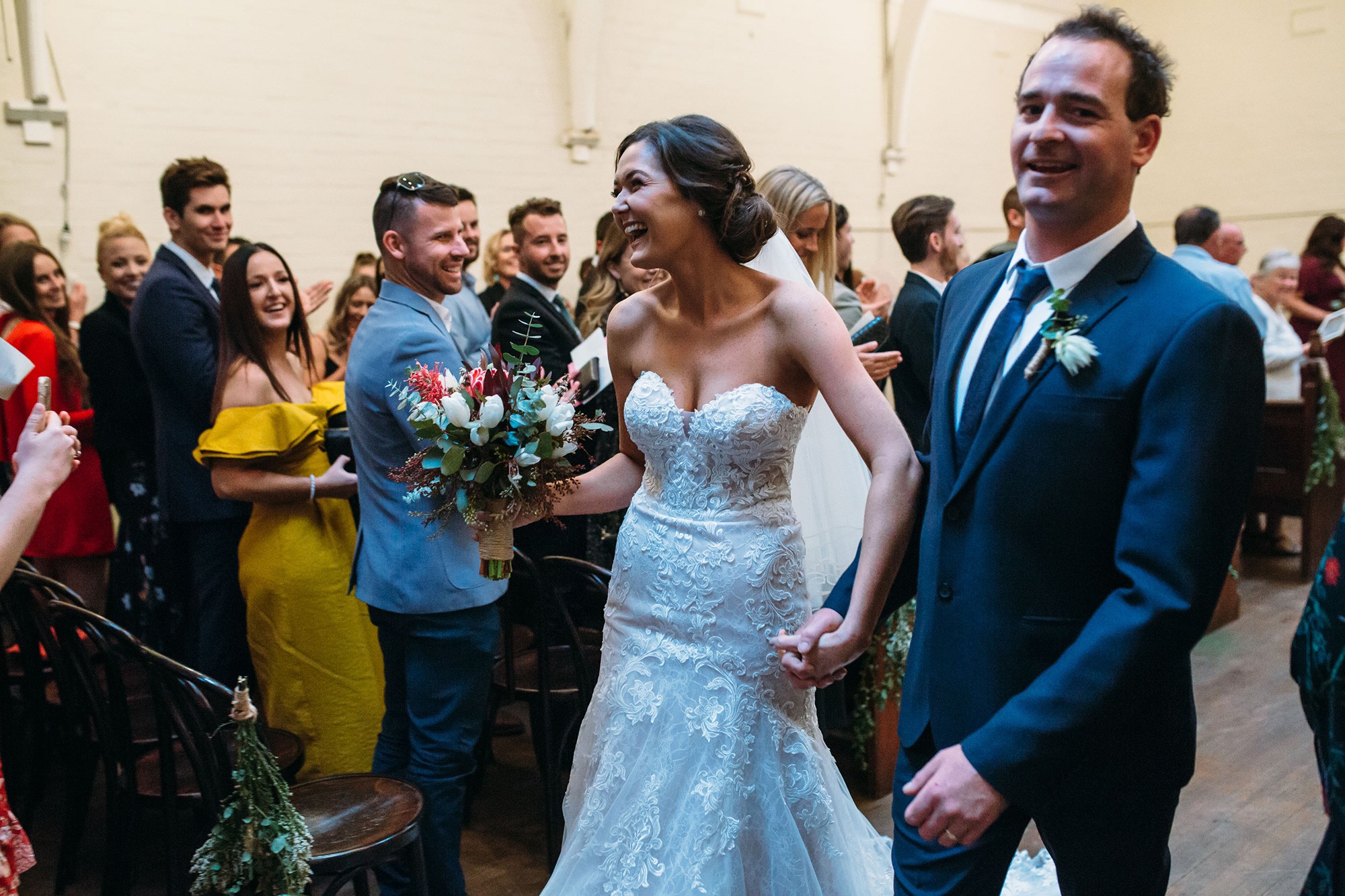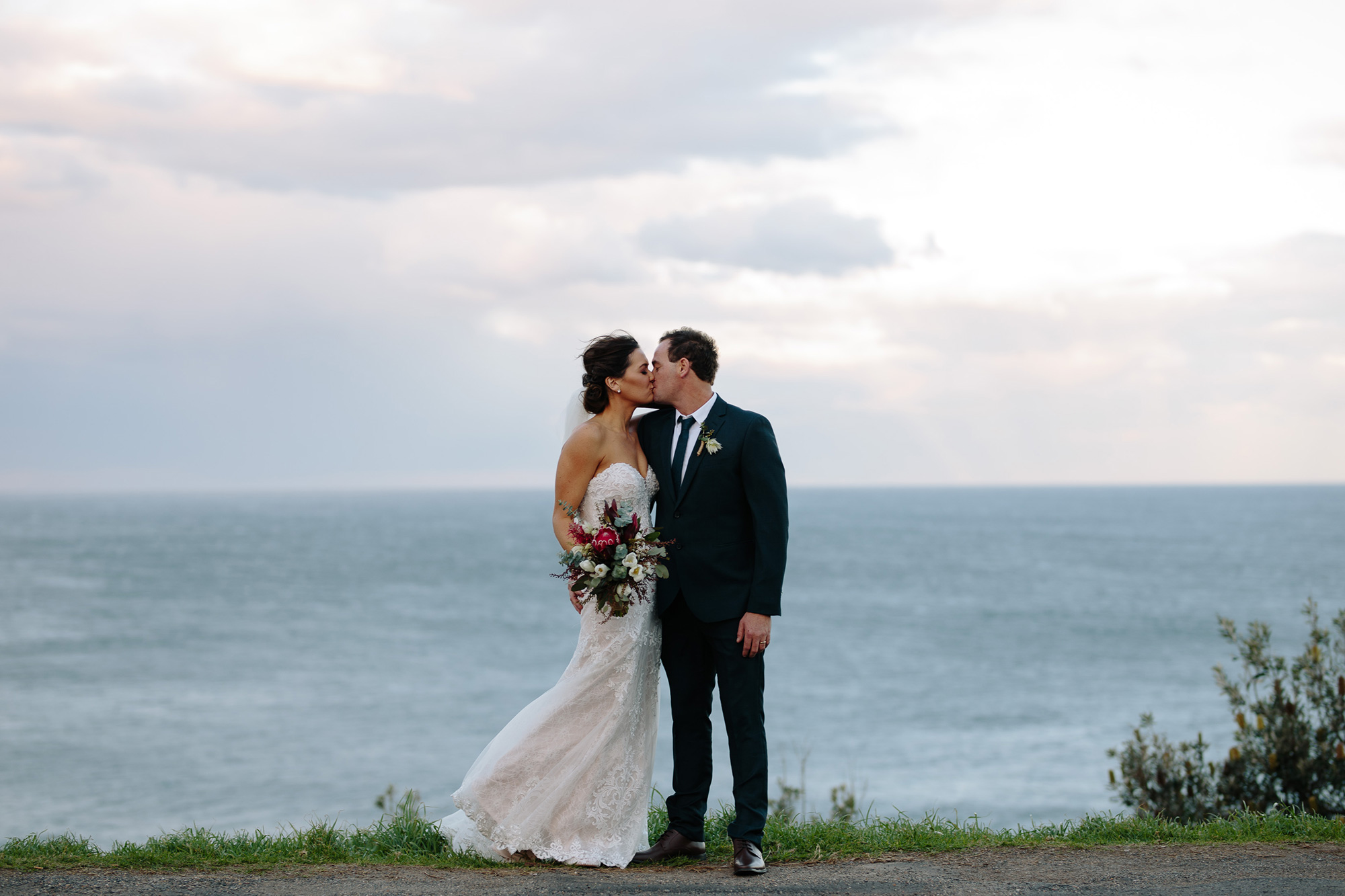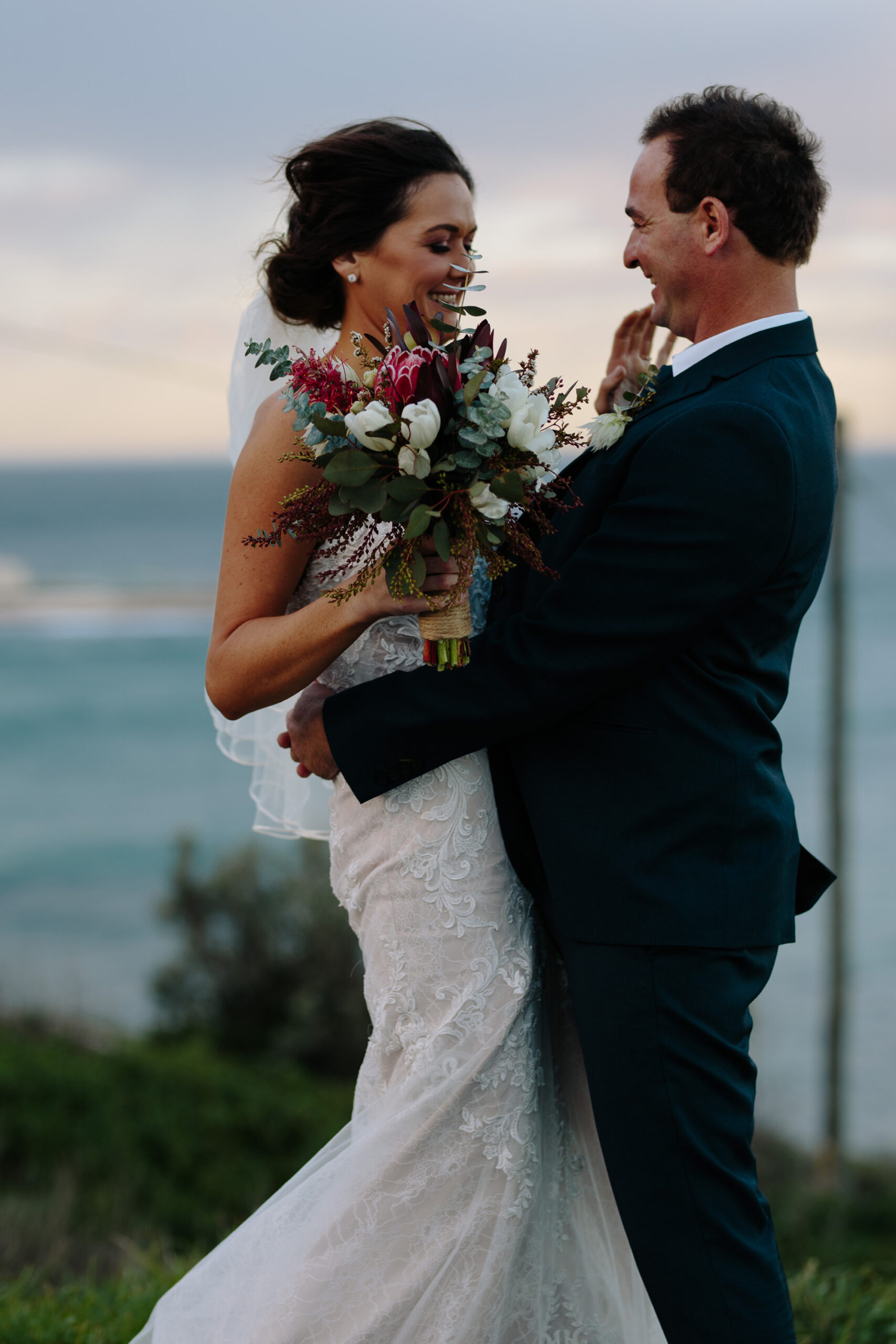 Jen's mum went to the flower markets to secure all the florals for the day.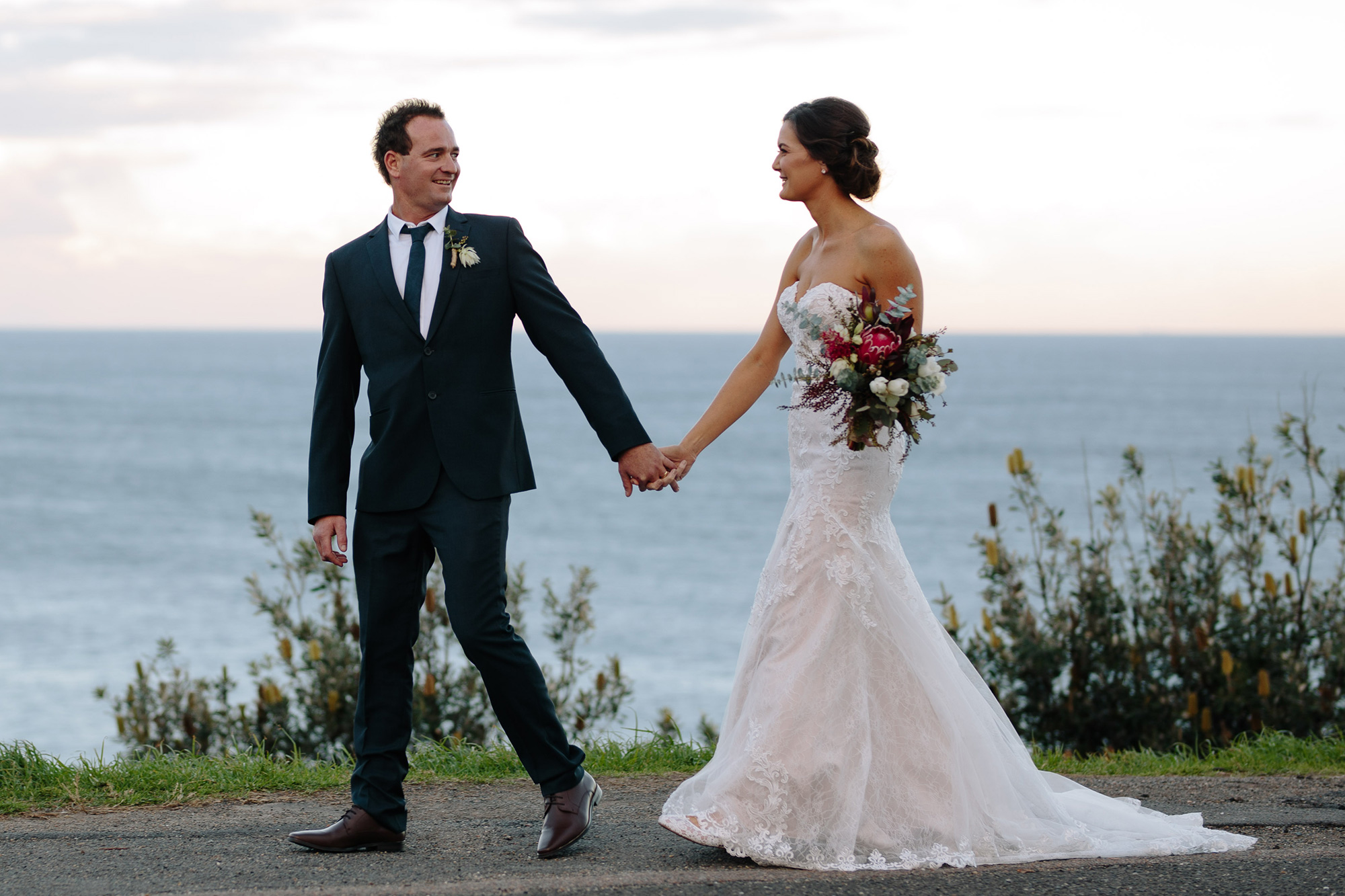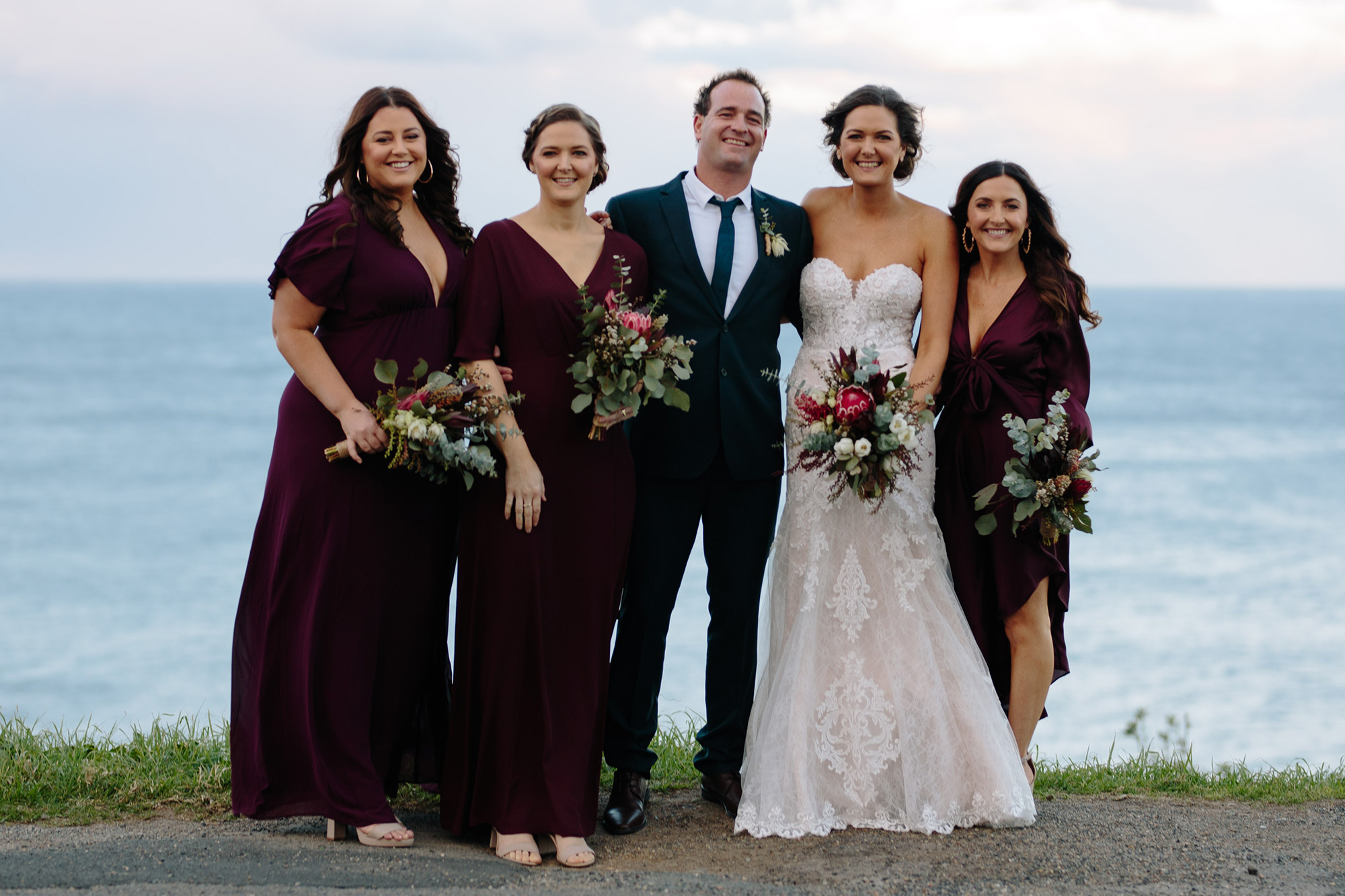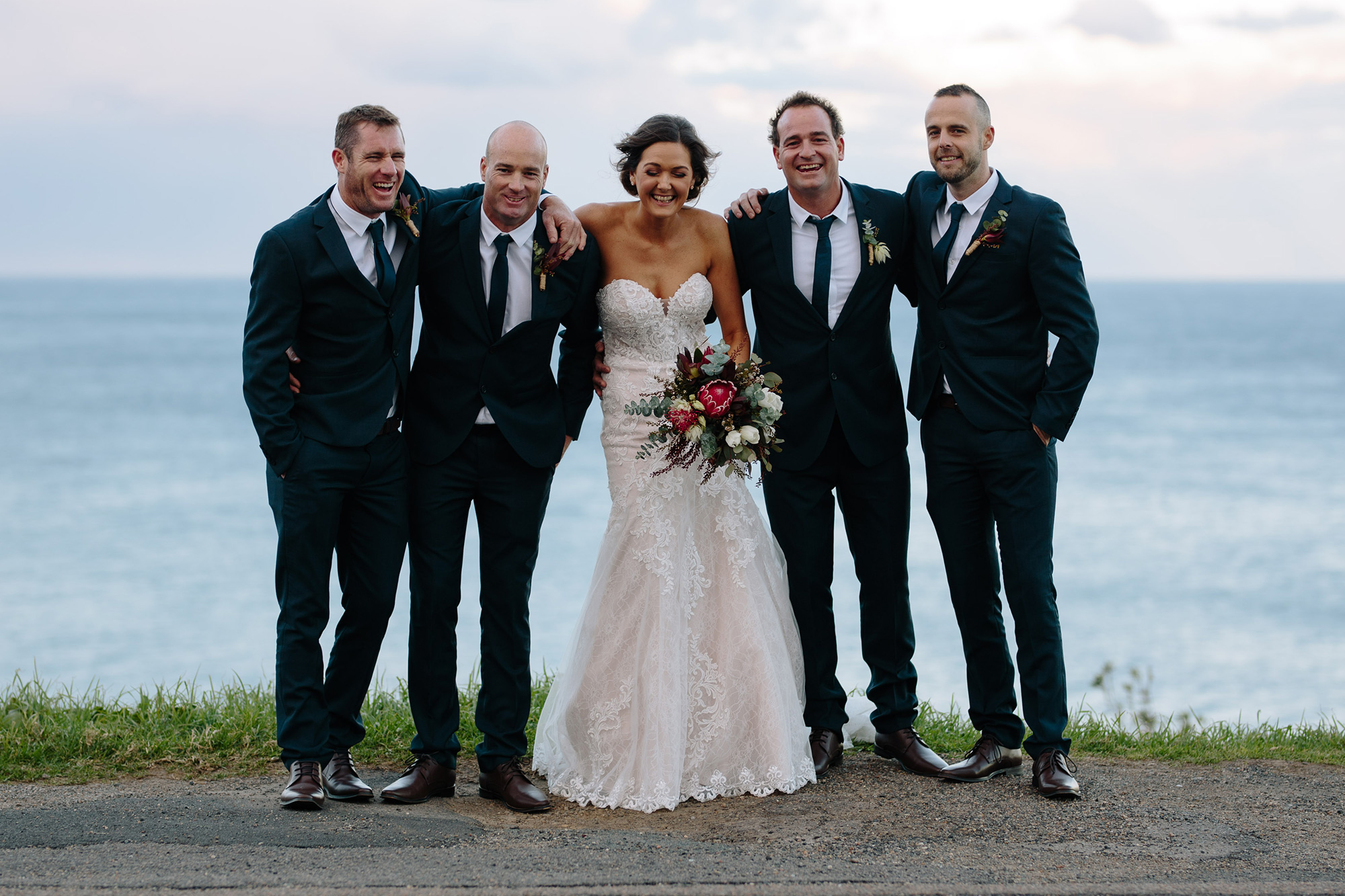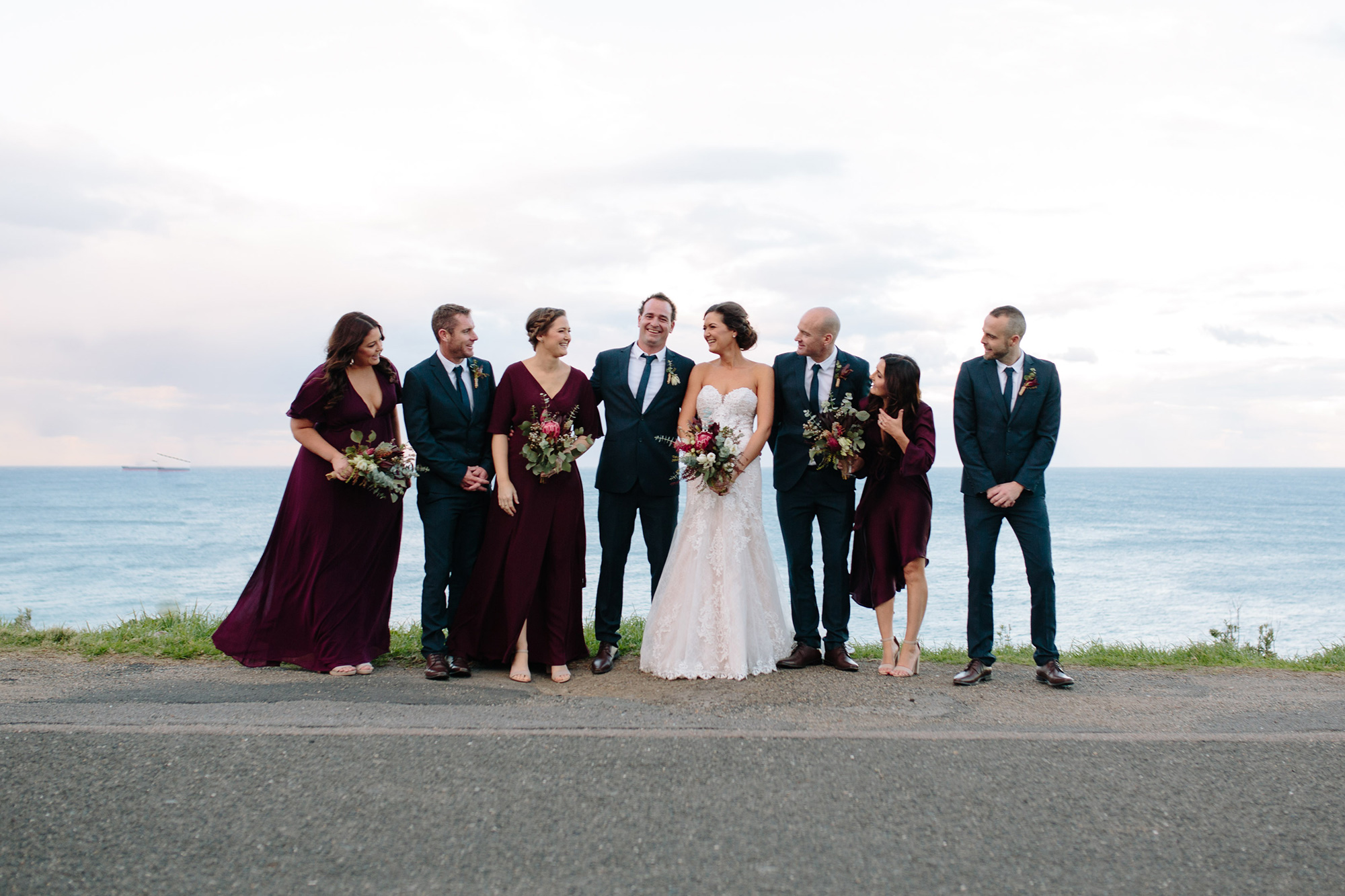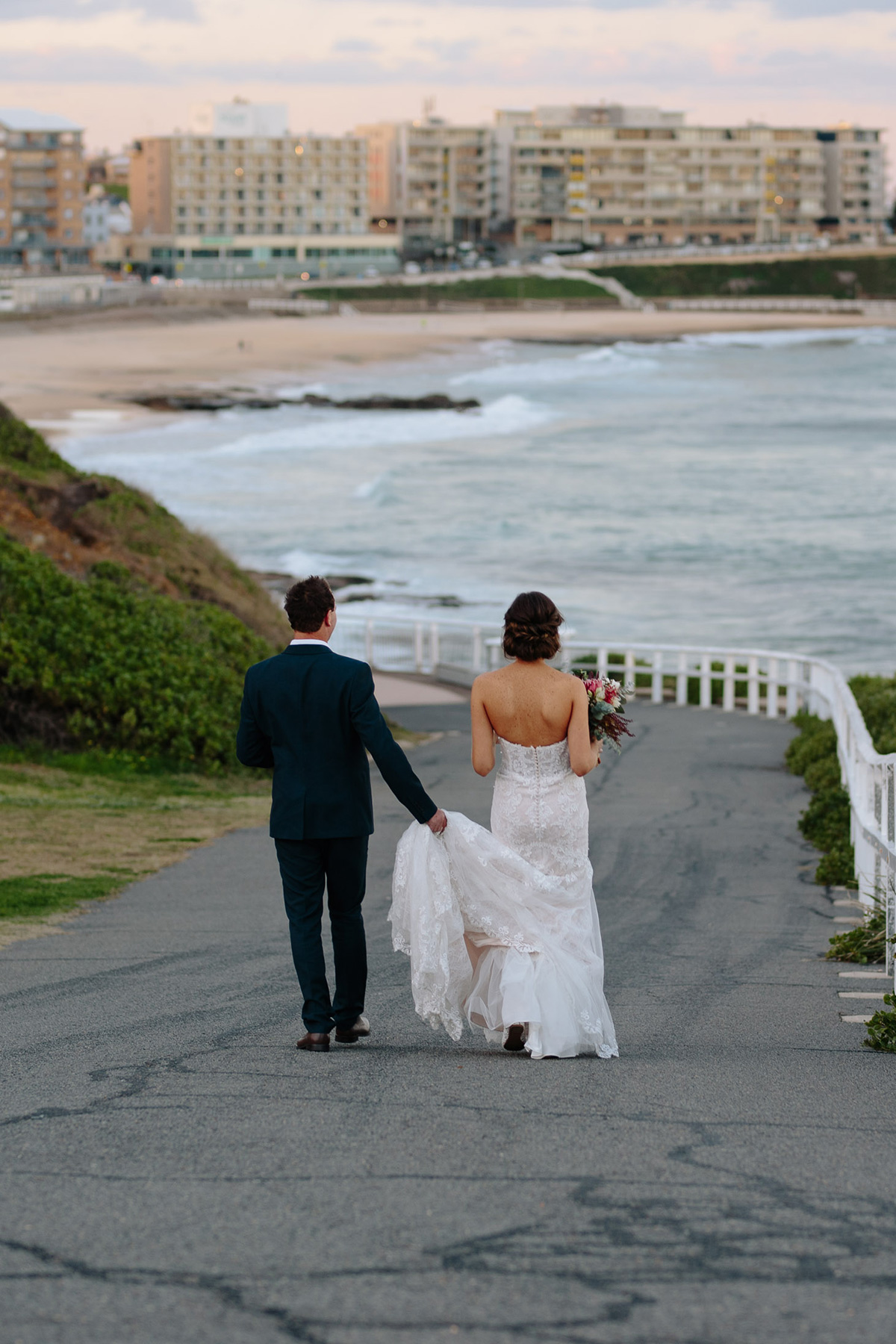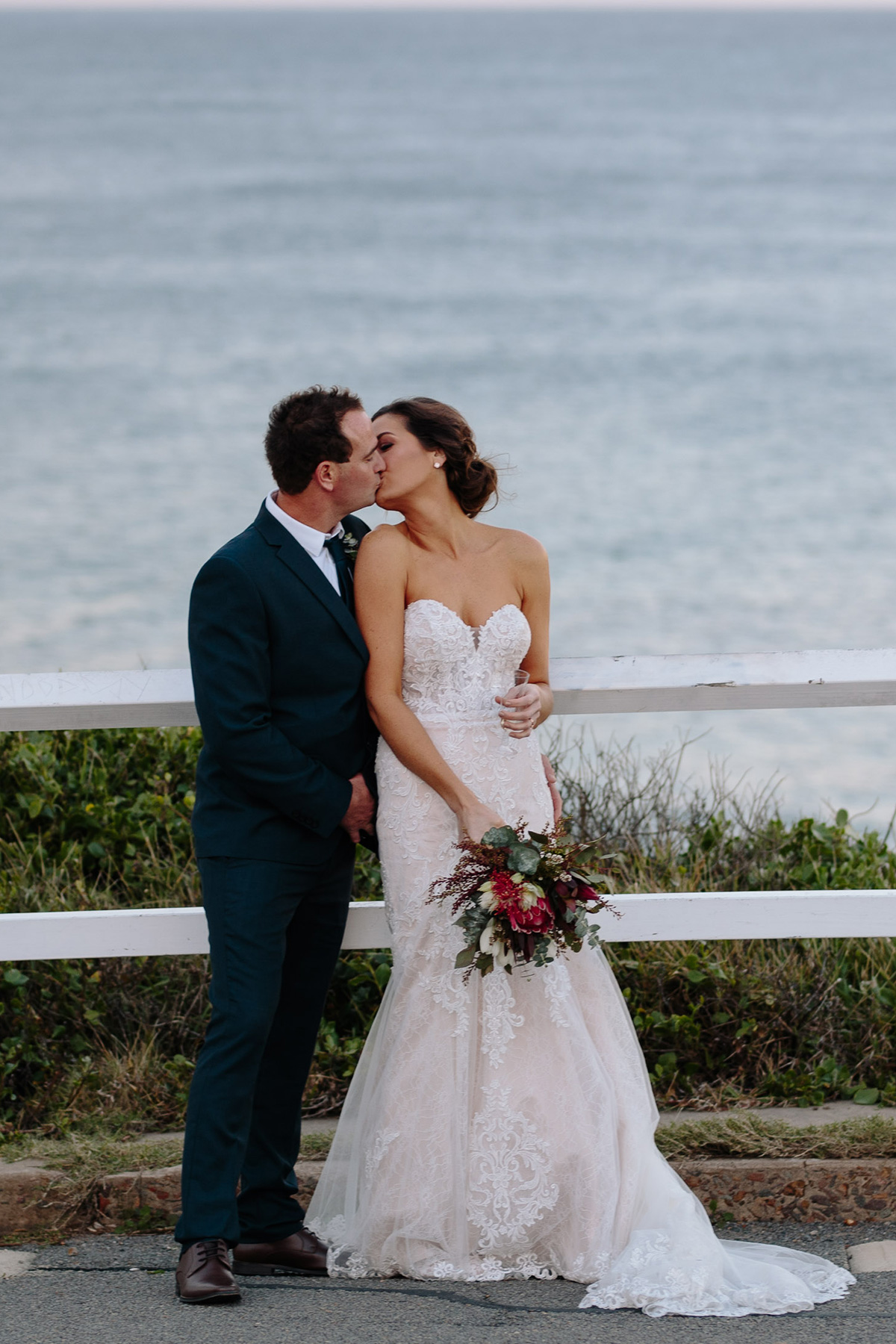 "A caring, trusting and loyal companion," Jen says of her beau.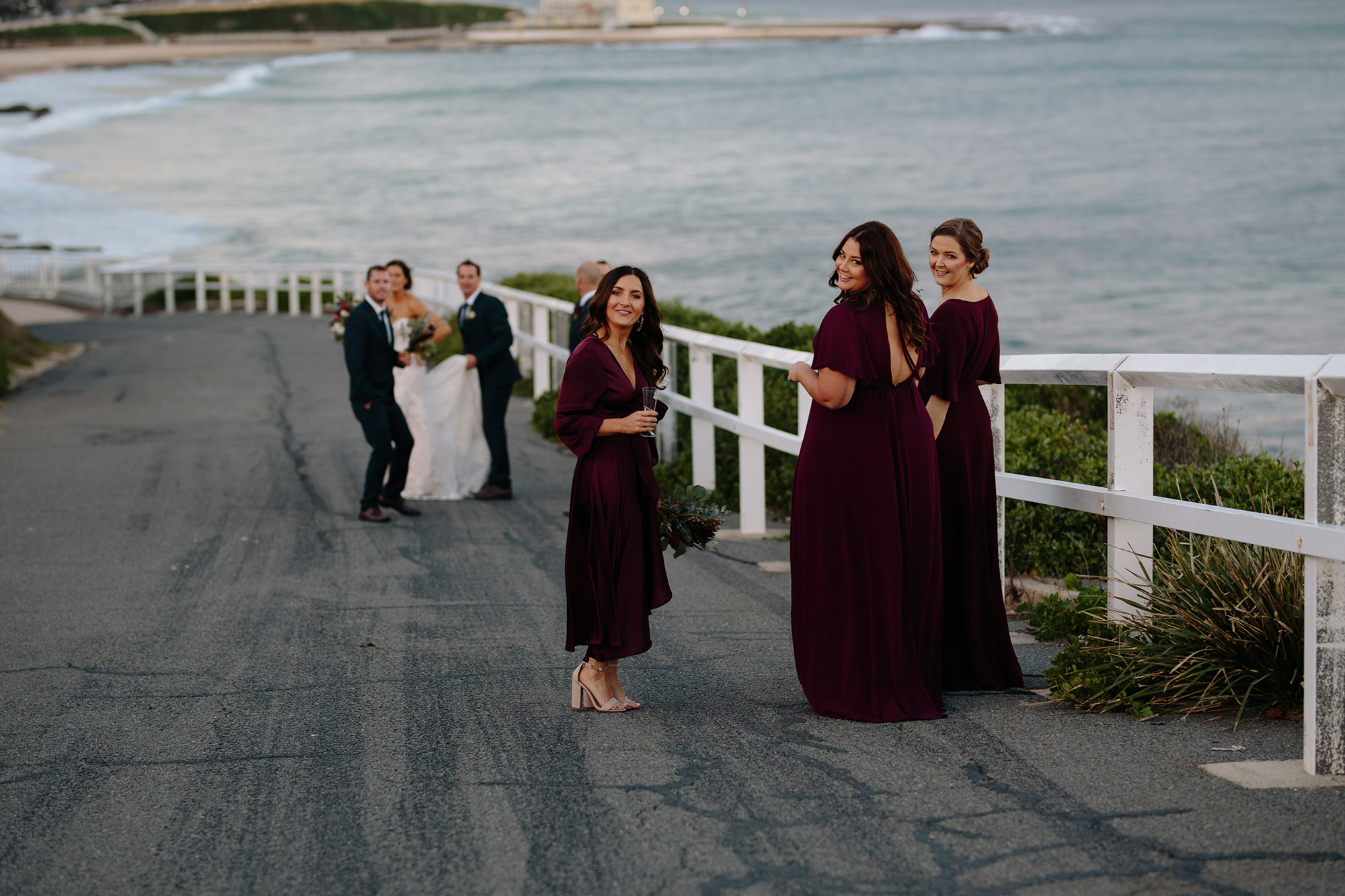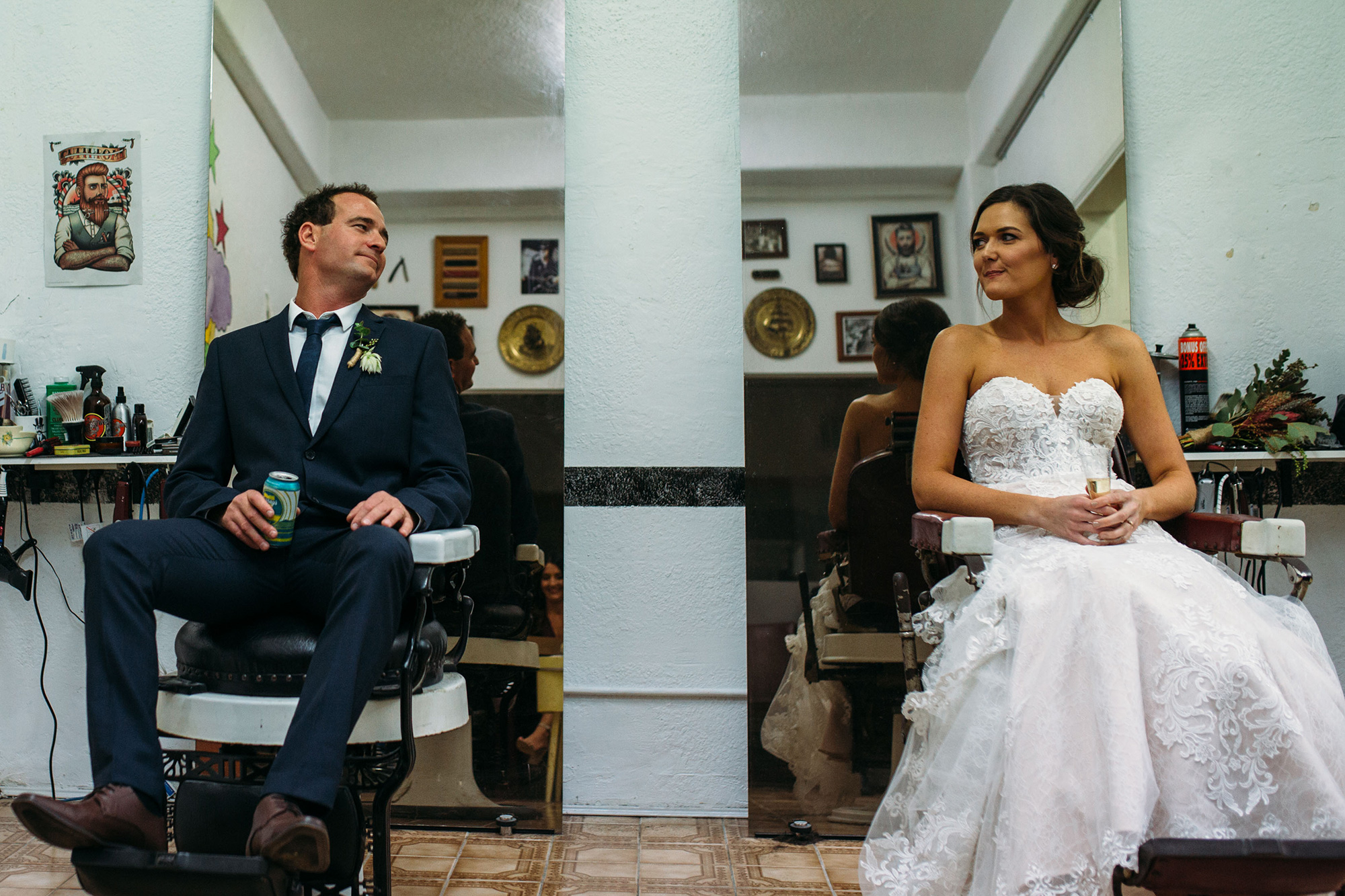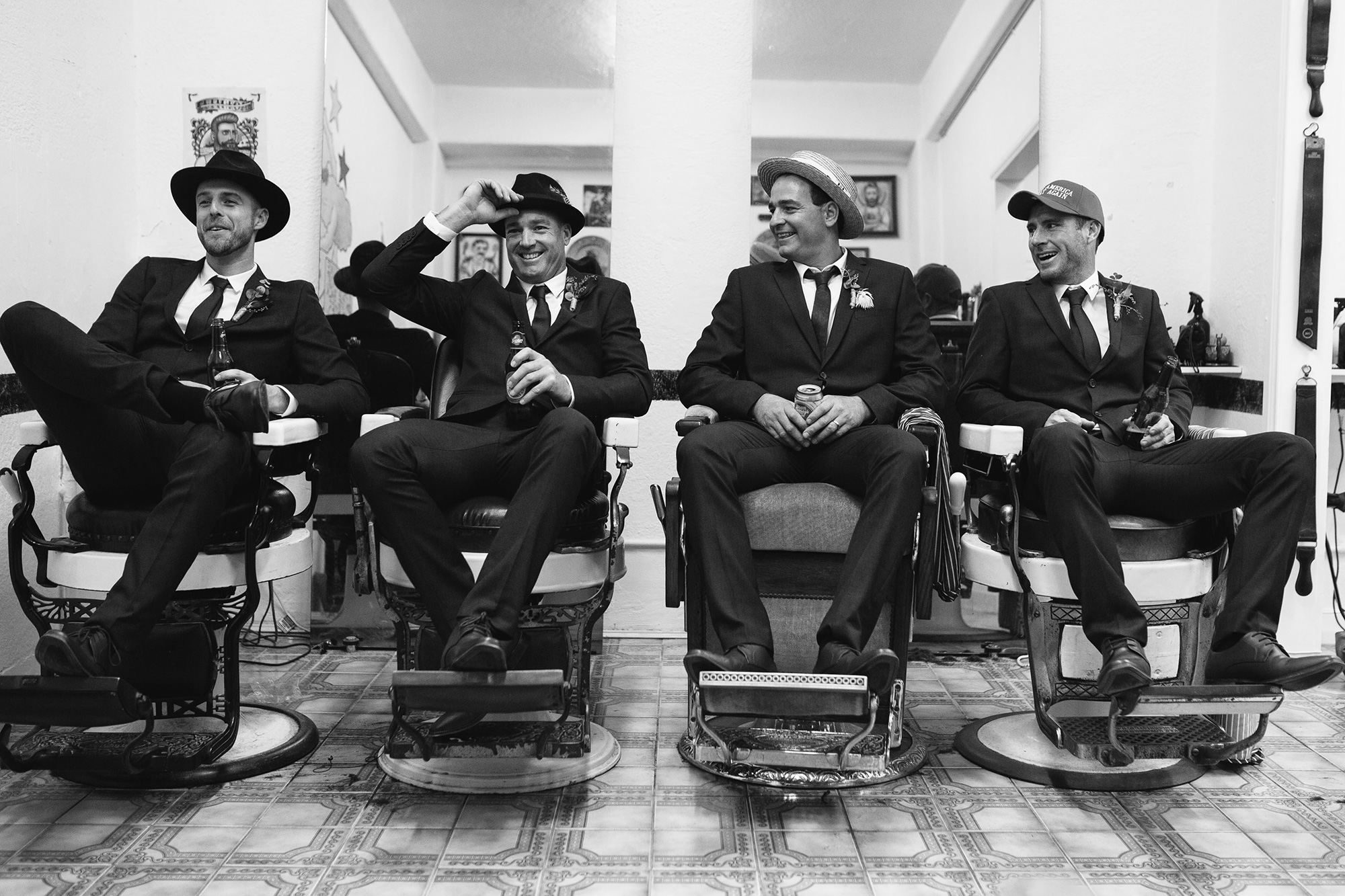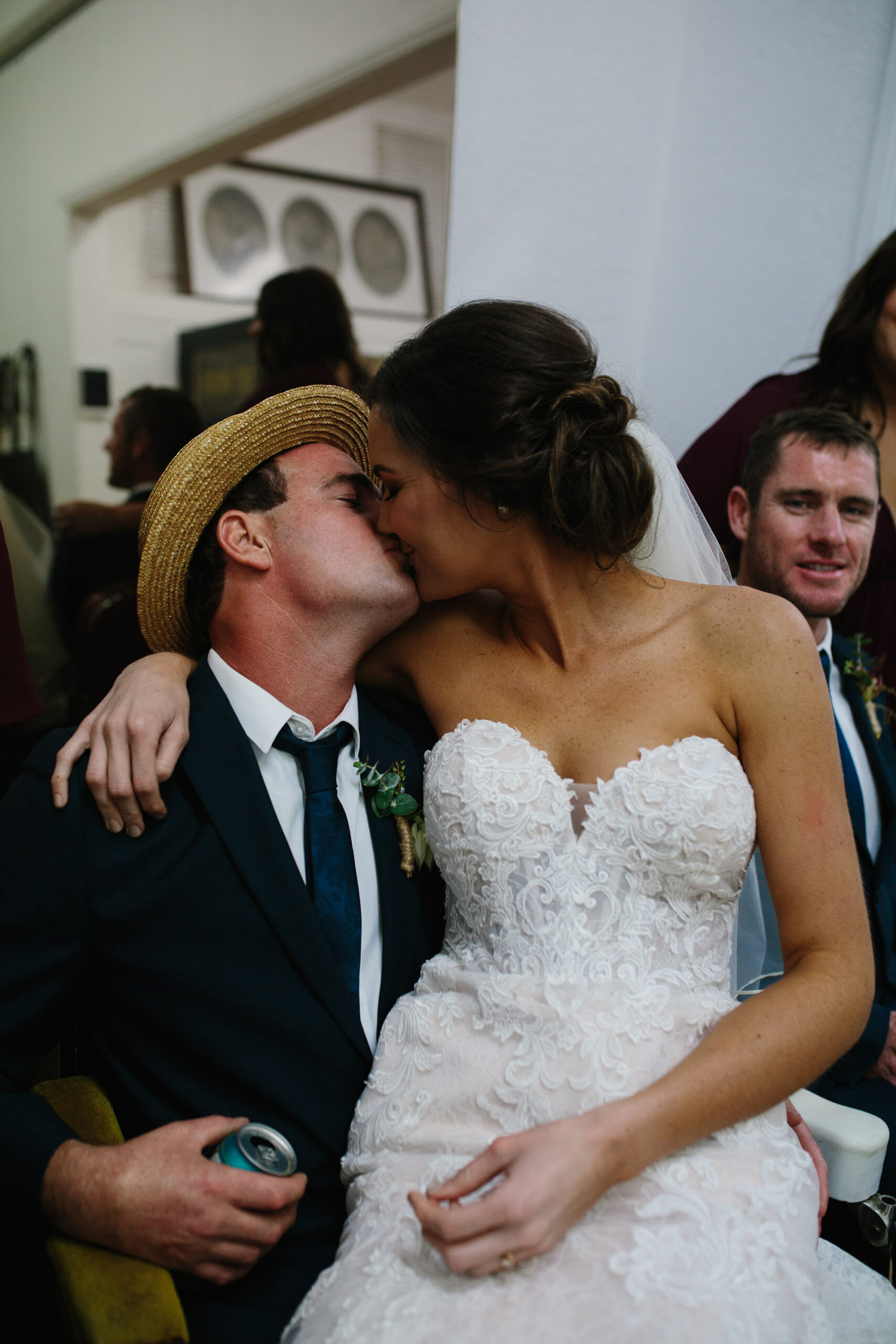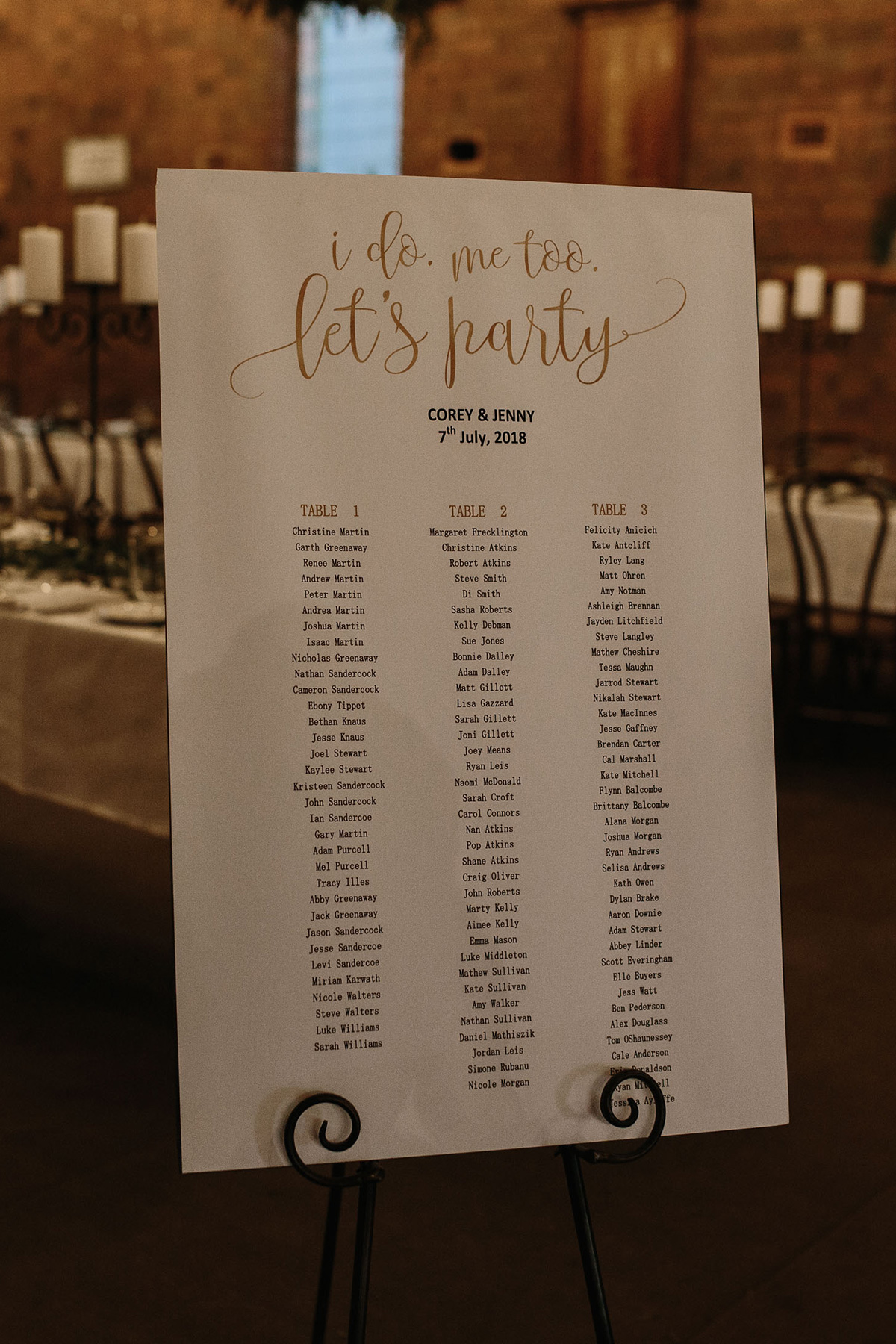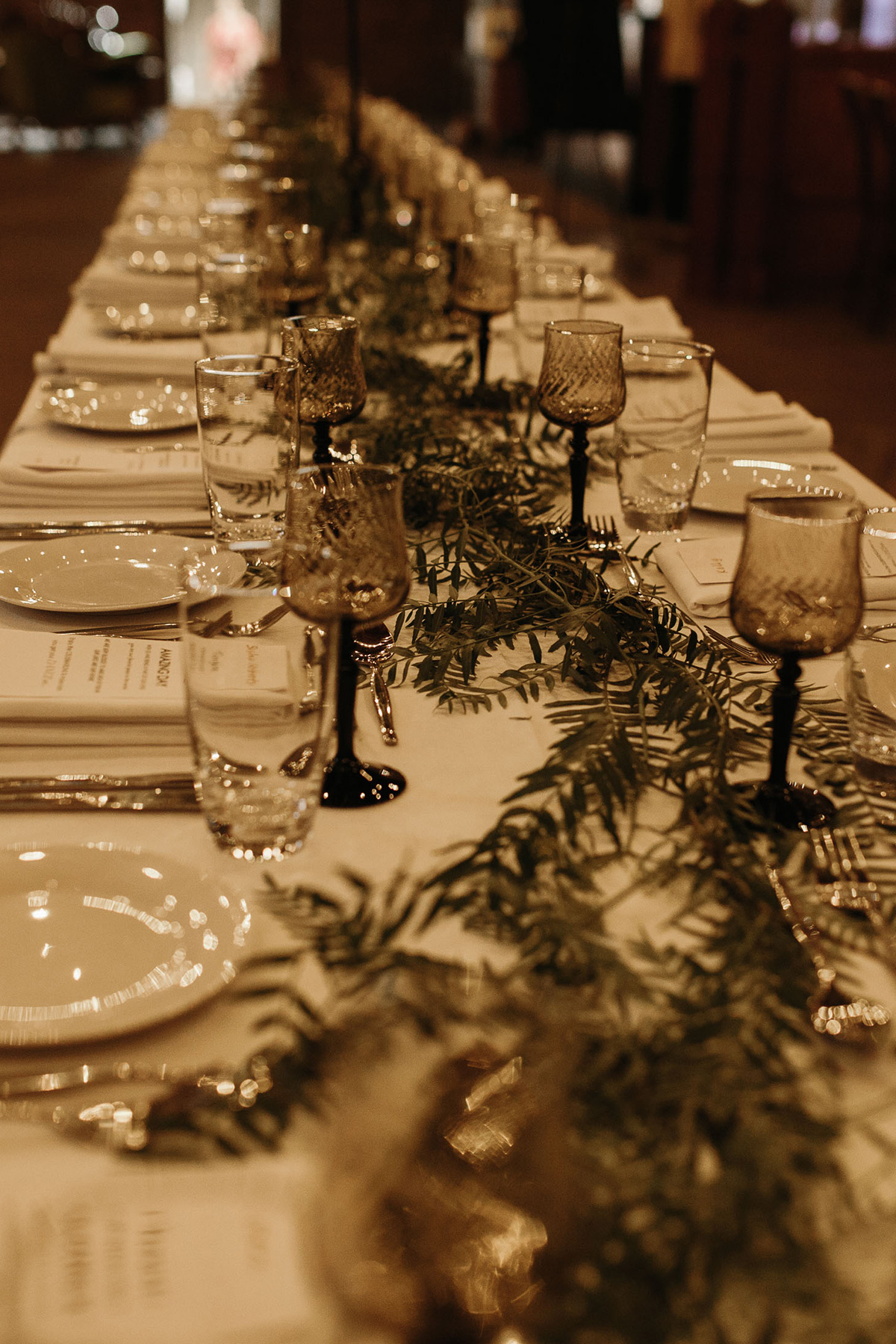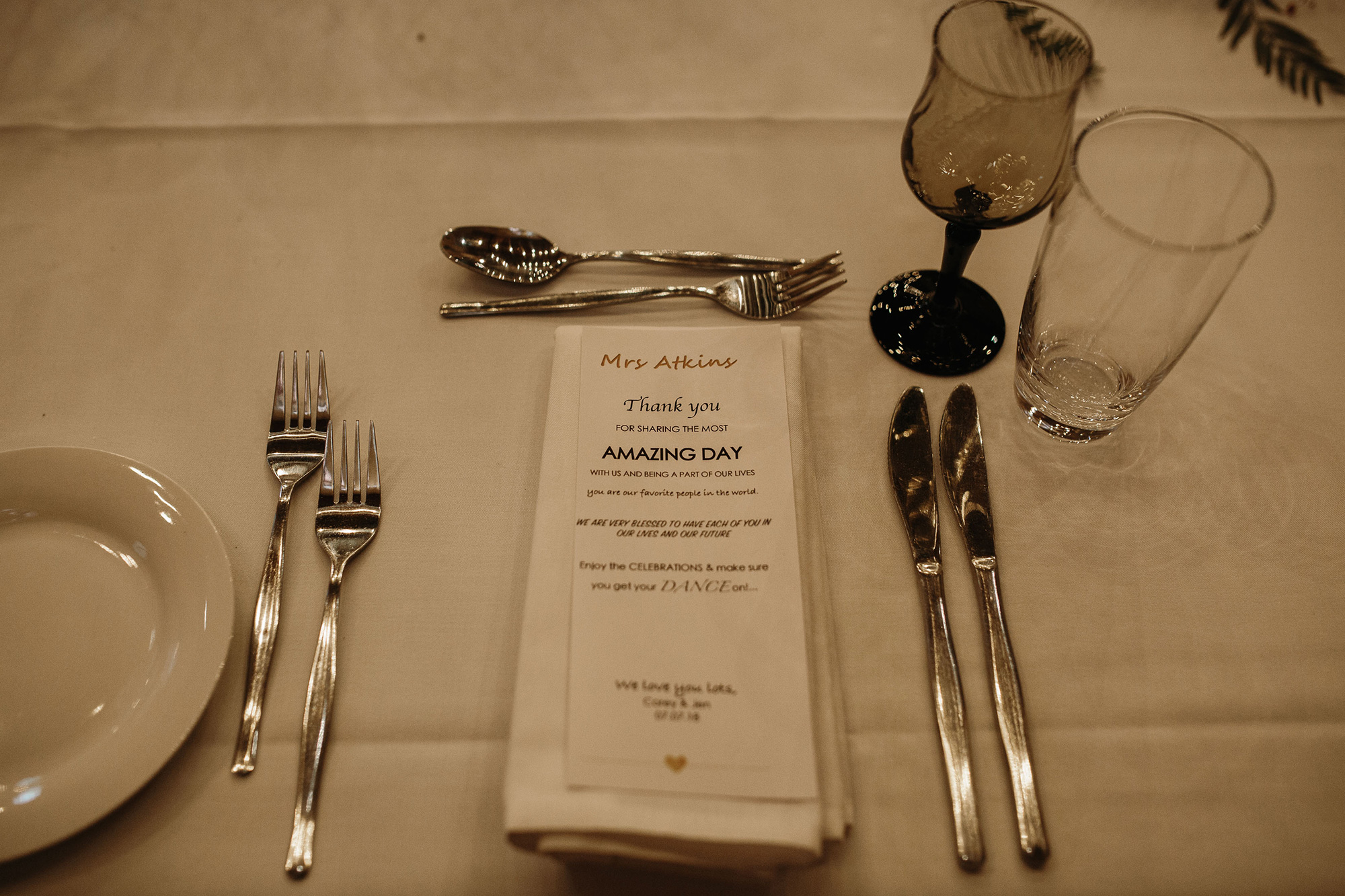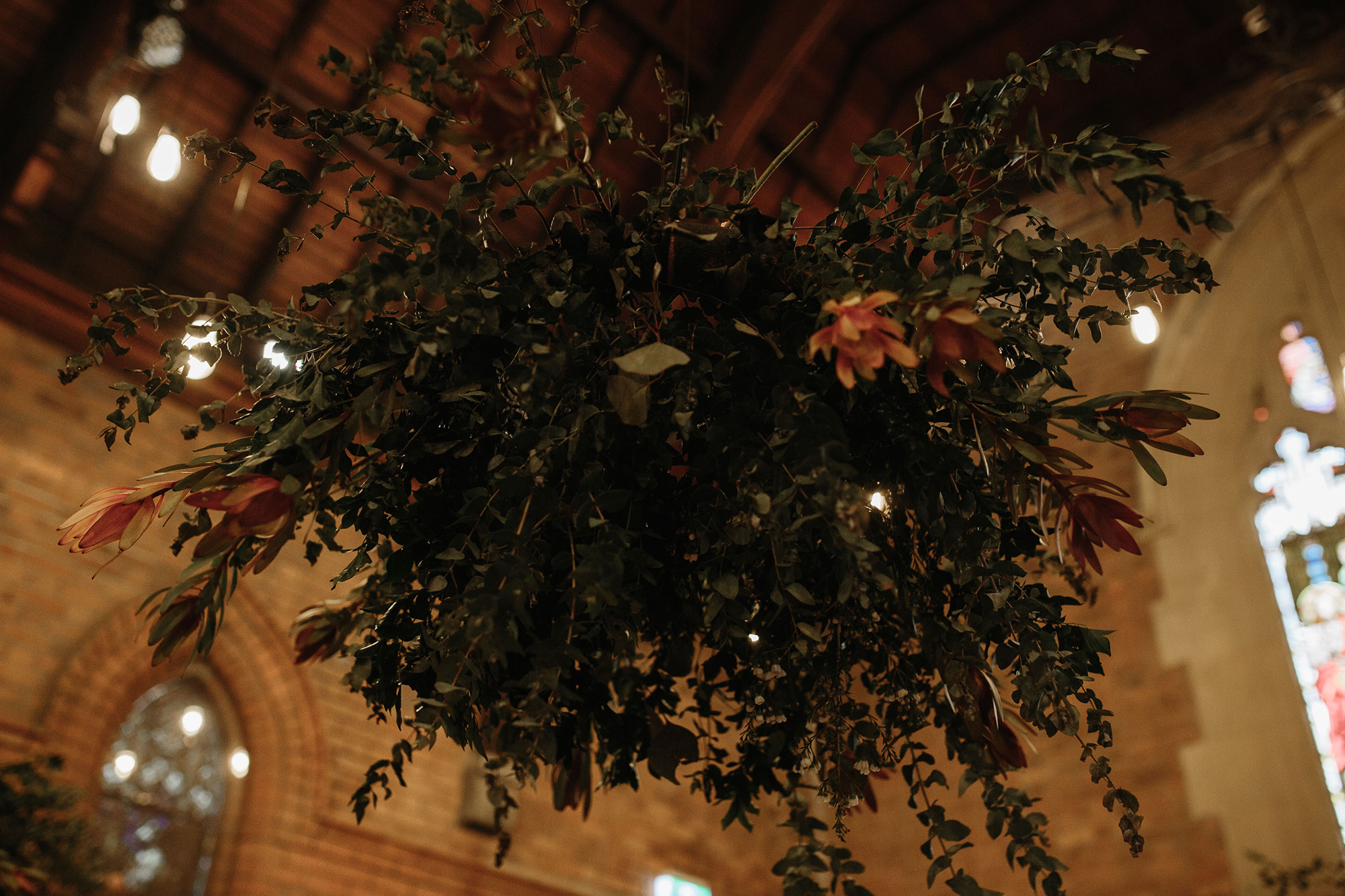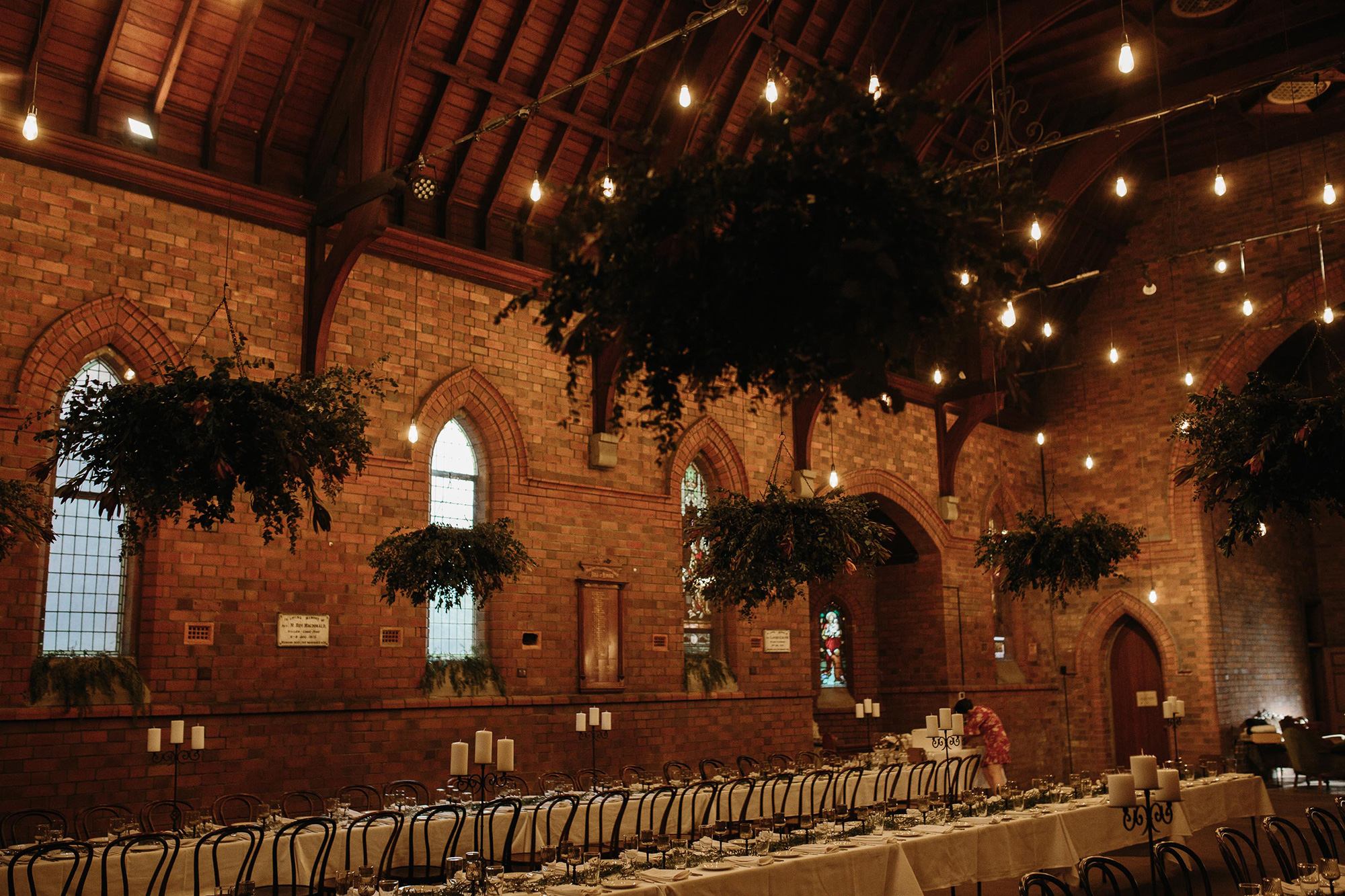 The bride and her crew created the floral chandeliers.