Heading into Melbourne's Royal Botanic Gardens, Black Avenue Productions made the space their own putting together a styled shoot of bohemian wedding inspiration.
Beautiful gowns created by Leah S Designs set the tone with their elegant beading, lace and cuts. Every bit the boho bride, this model was joined by a groom wearing suits that met her more casual, but stylish vibe.
The Flower Snob complemented the relaxed but flirty and fun vibe with a stunning arrangement of yellow roses, gum, poppy pods, white spray roses, orange pincushion proteas, white veronica, strawflowers and even peacock feather. The bouquet gave a pop of colour while staying muted in the natural setting.
Photos courtesy of Black Avenue Productions.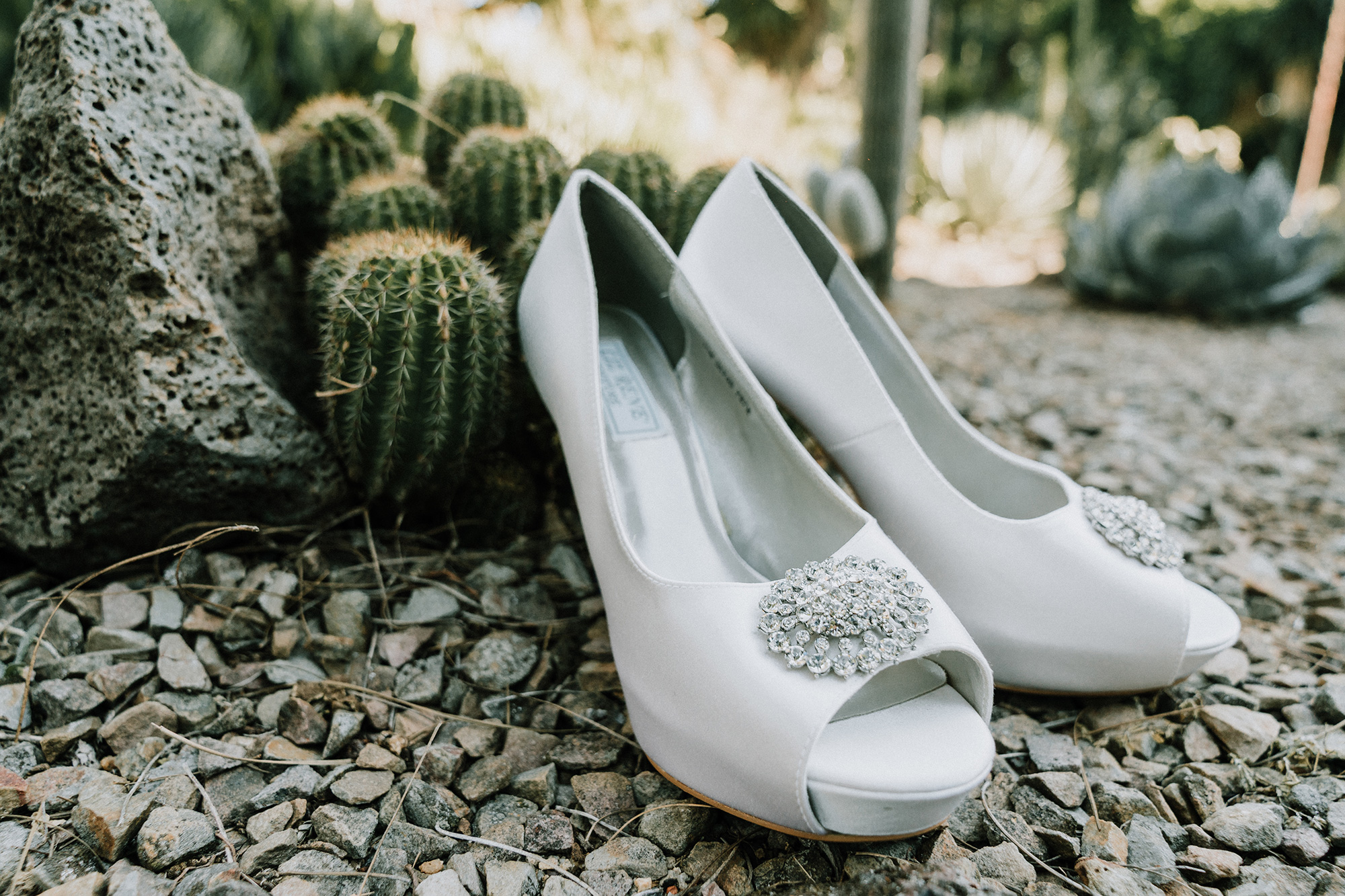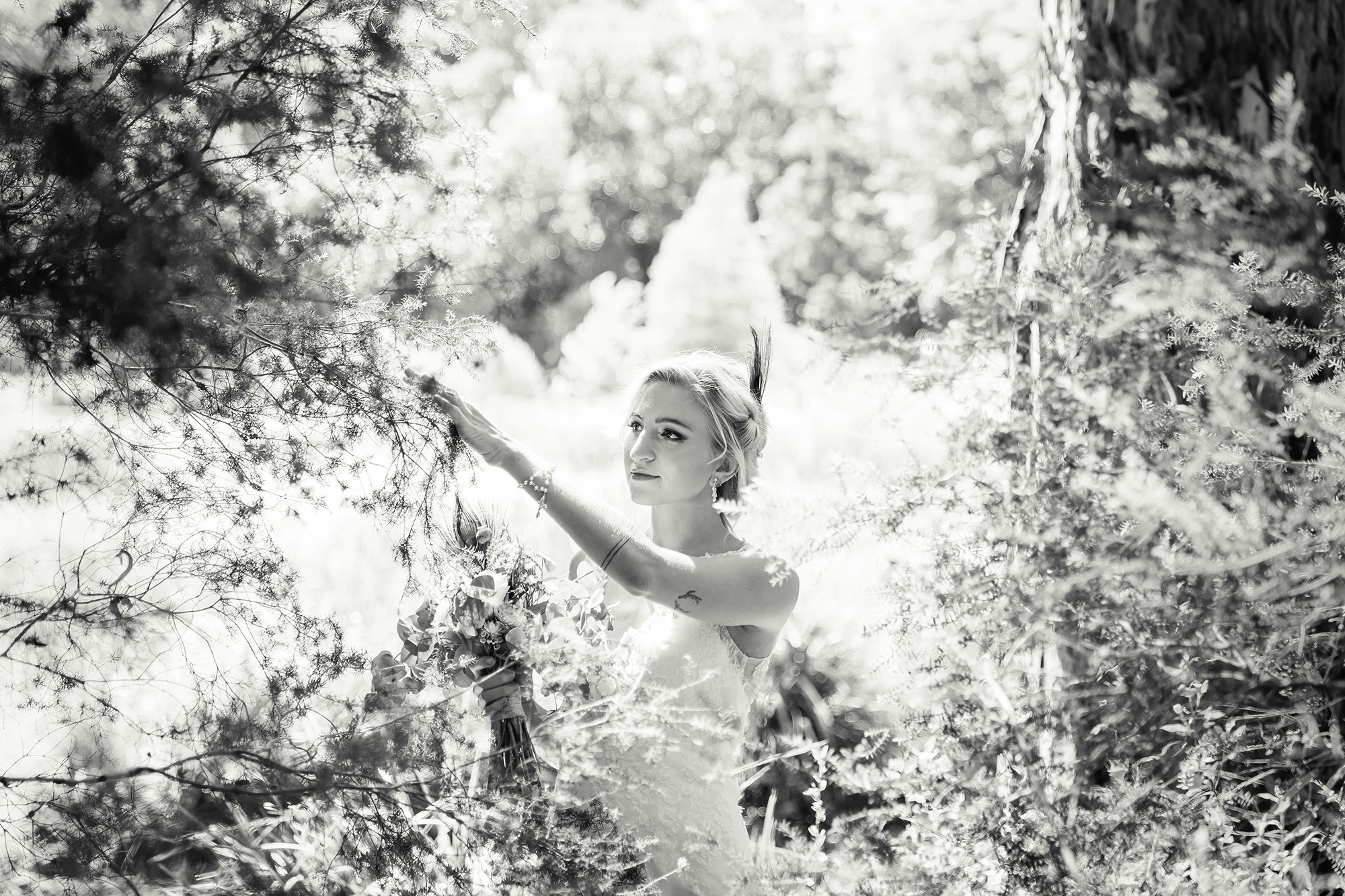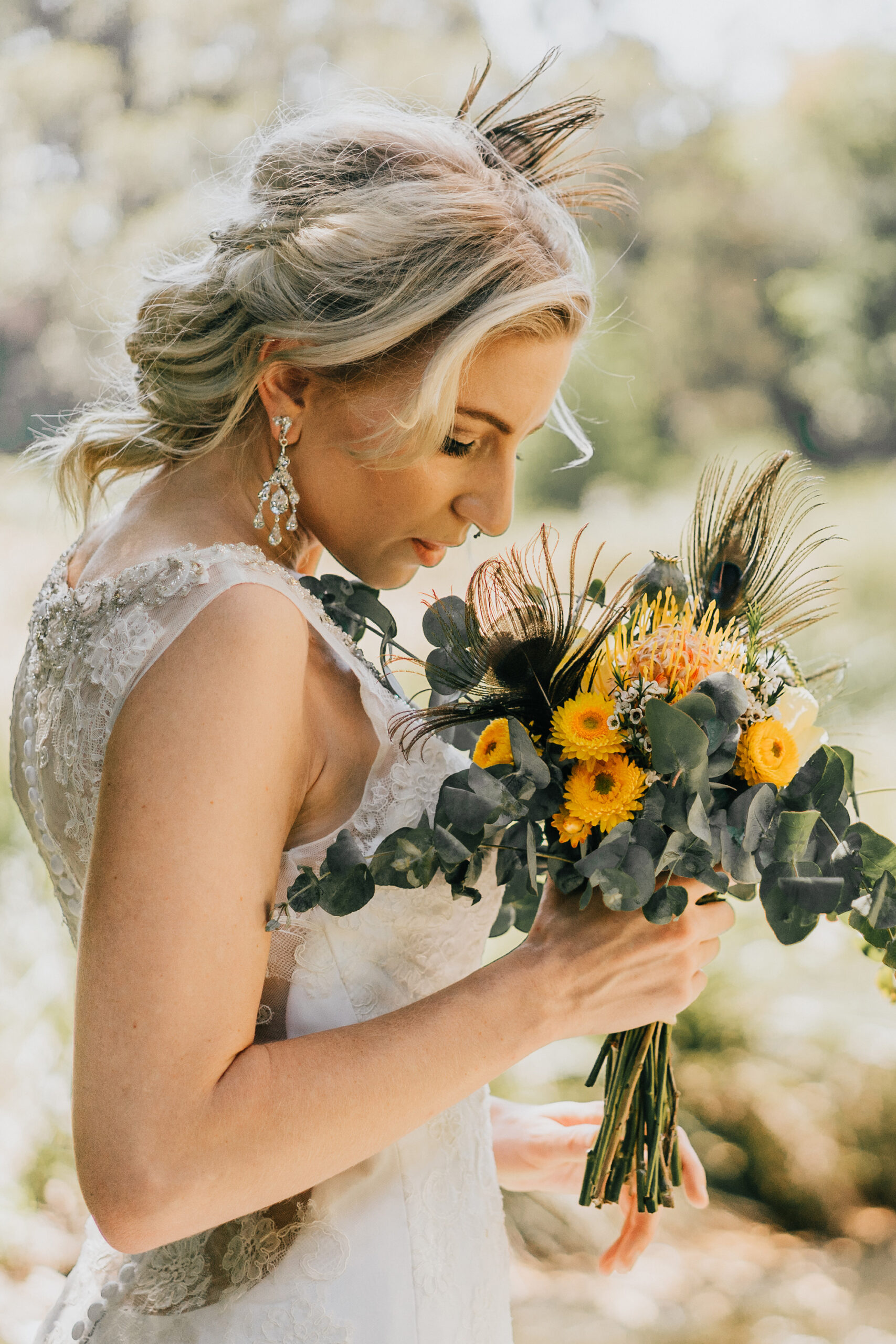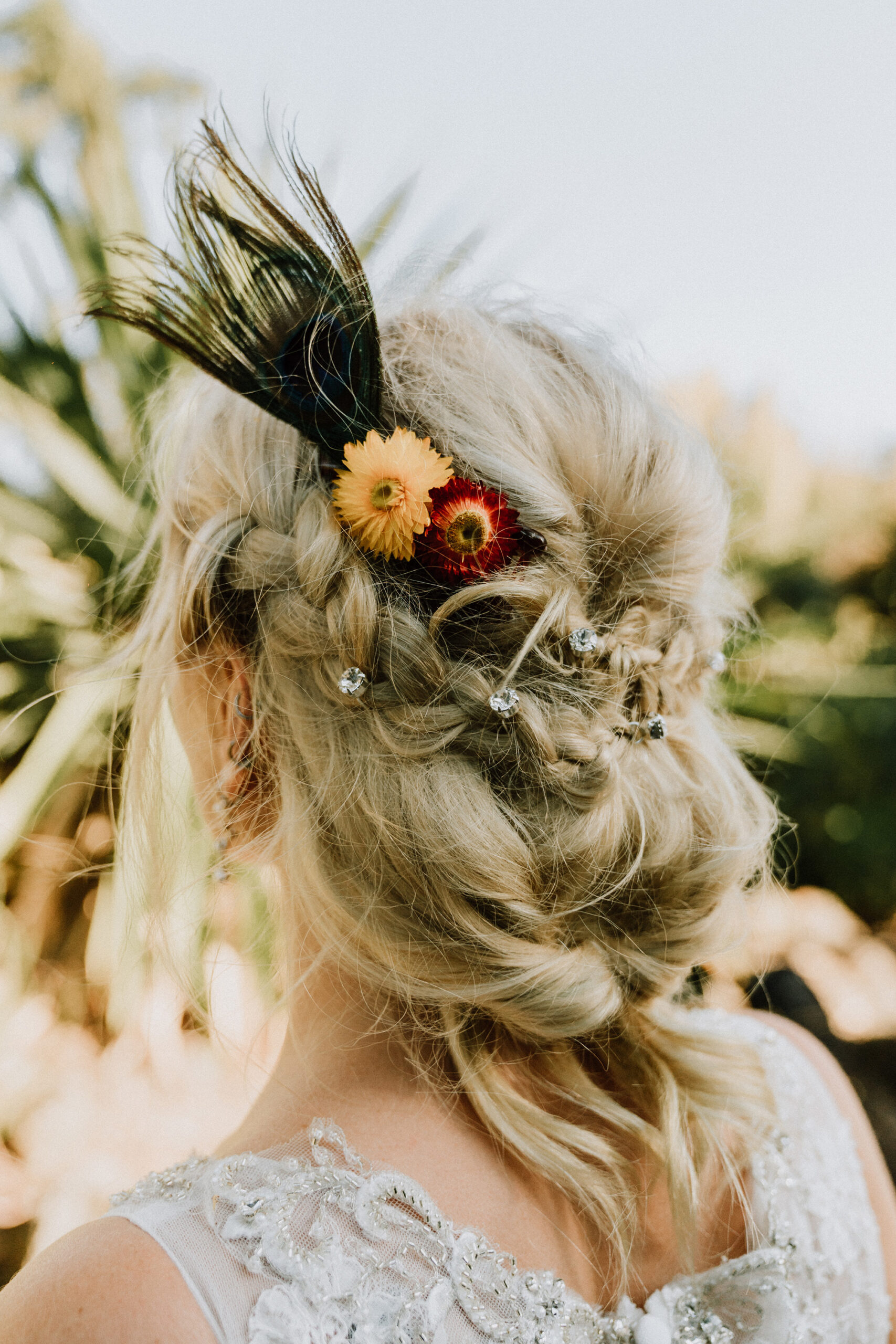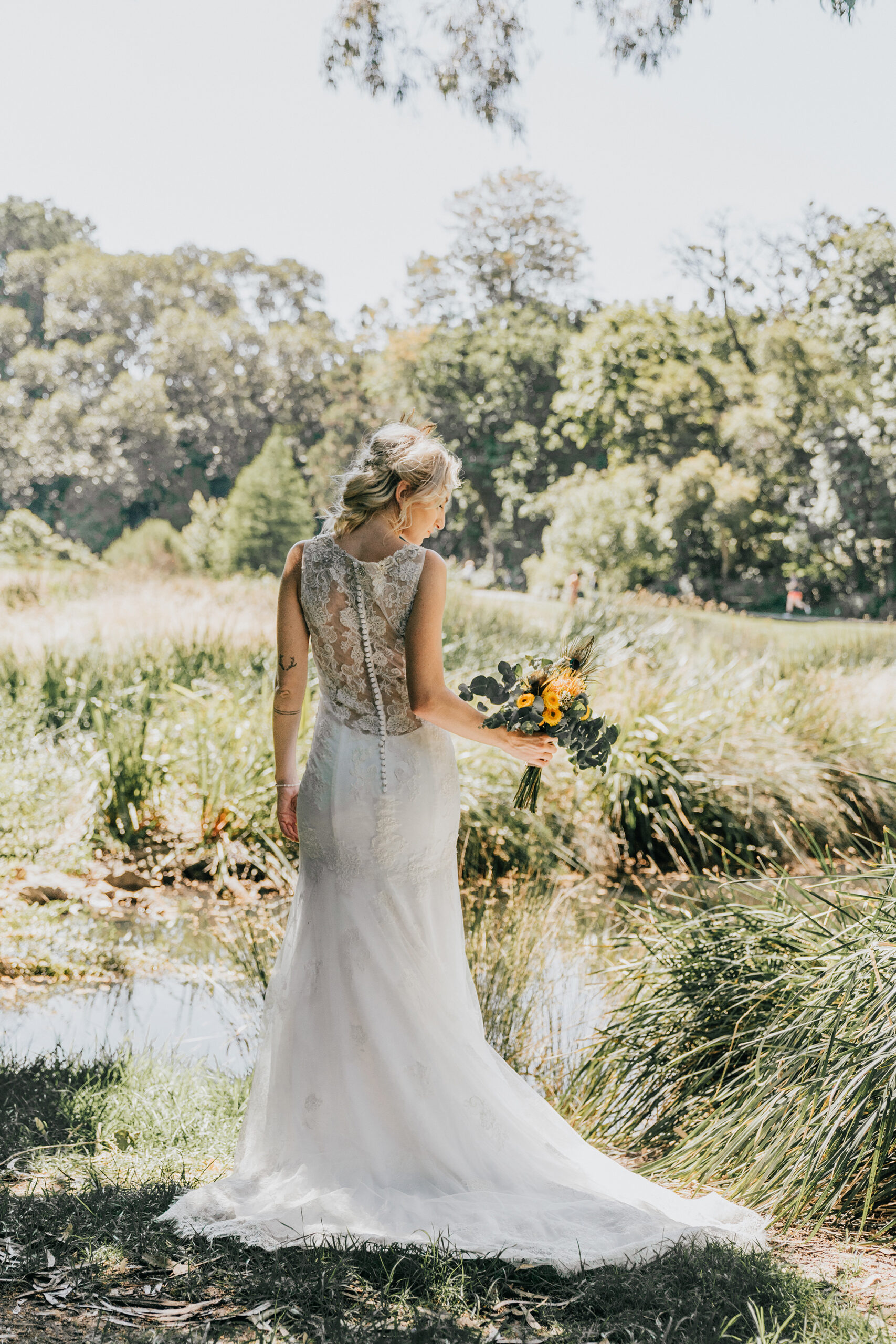 It can take careful craftsmanship to create a natural wedding look.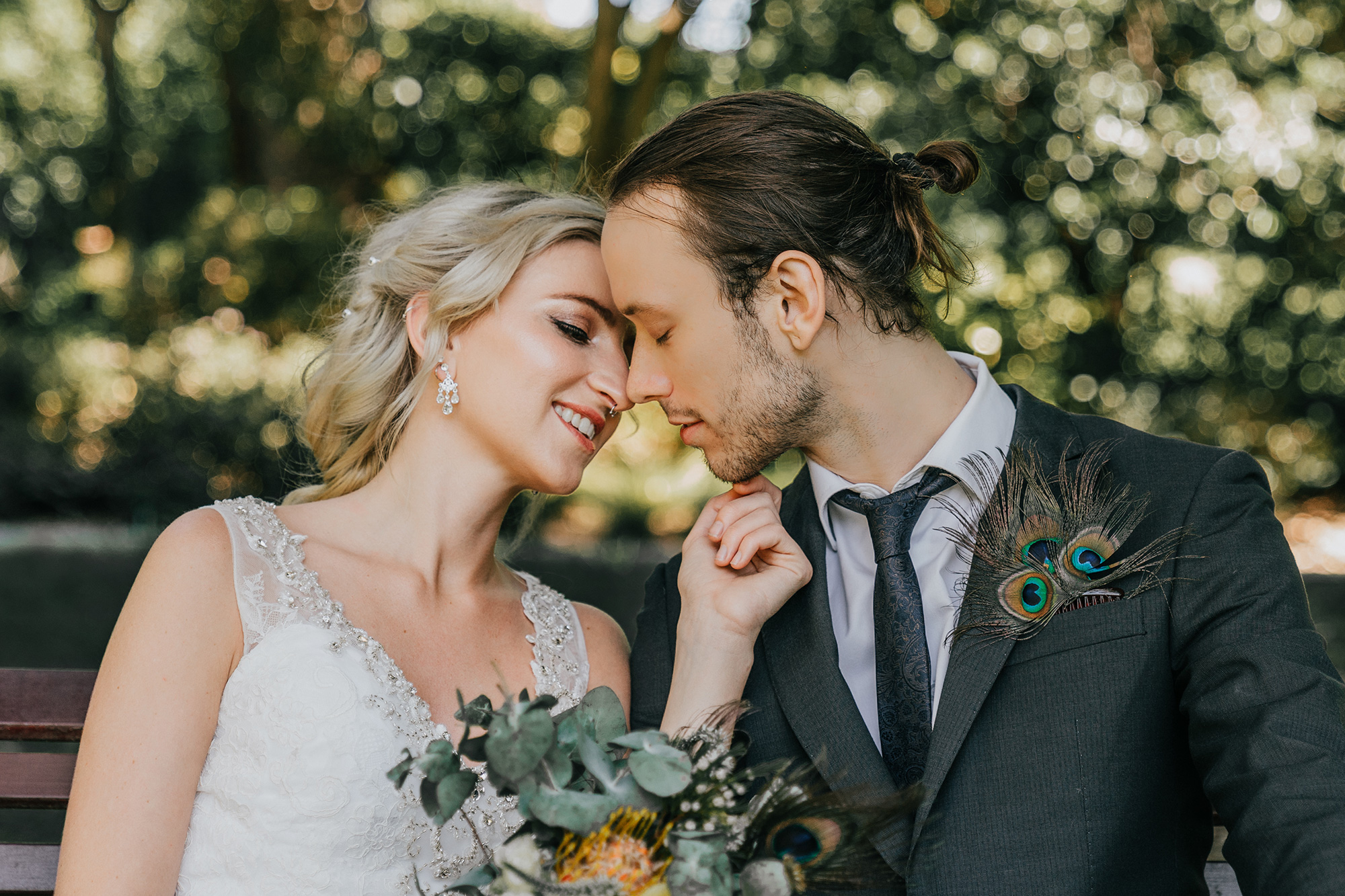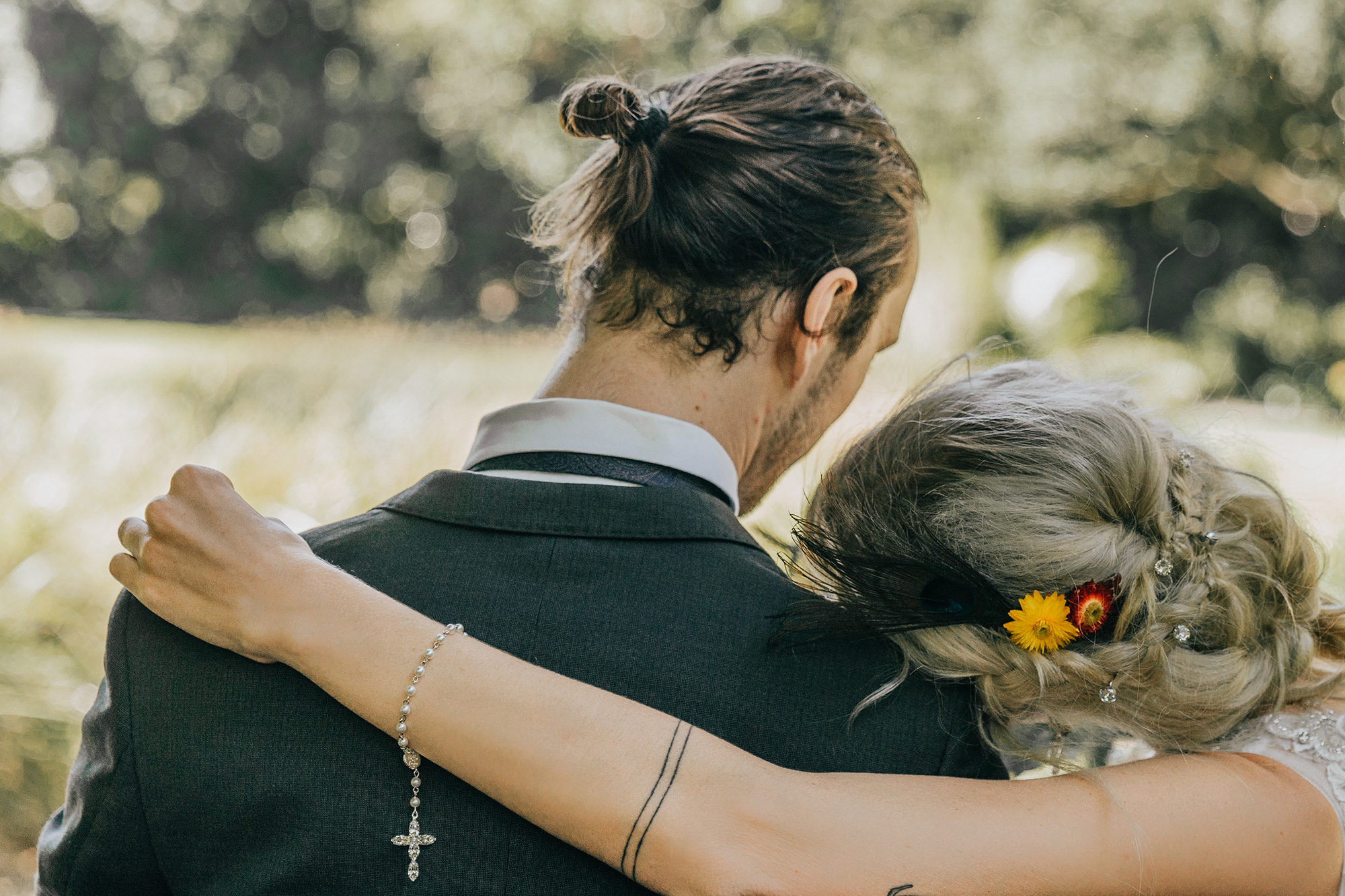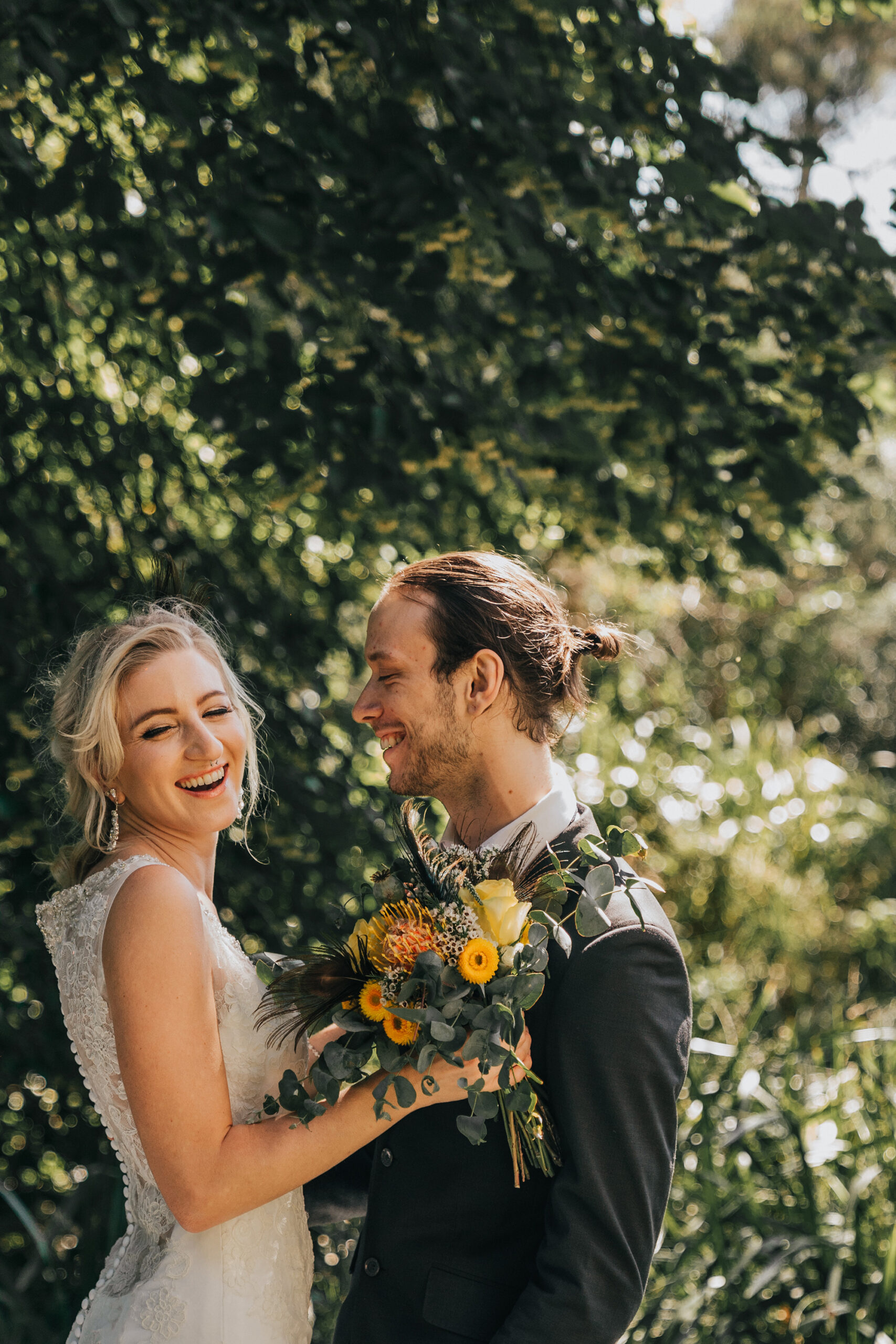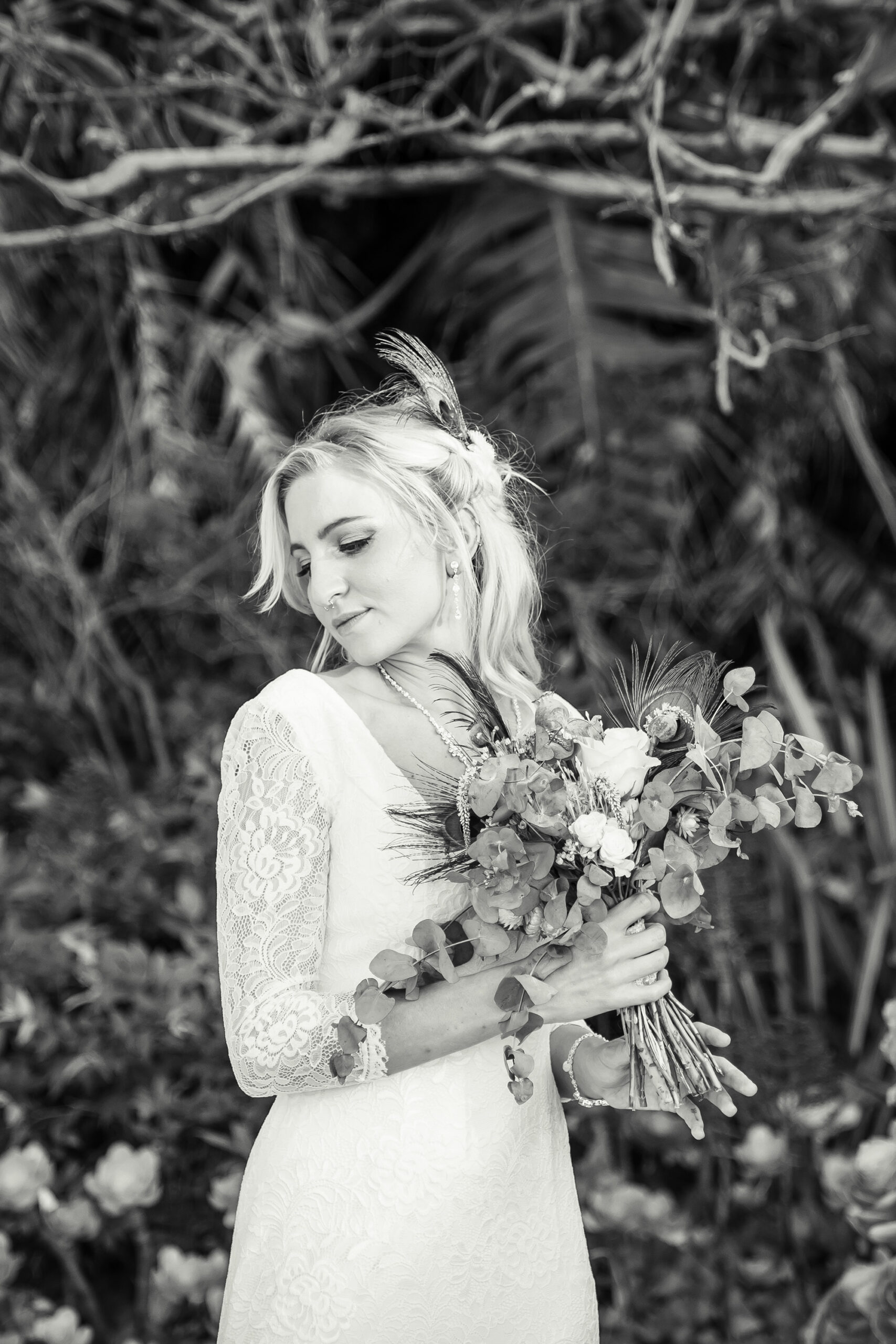 Boho isn't just all about being romantic and relaxed. It can set a real flirty and fun tone to your day.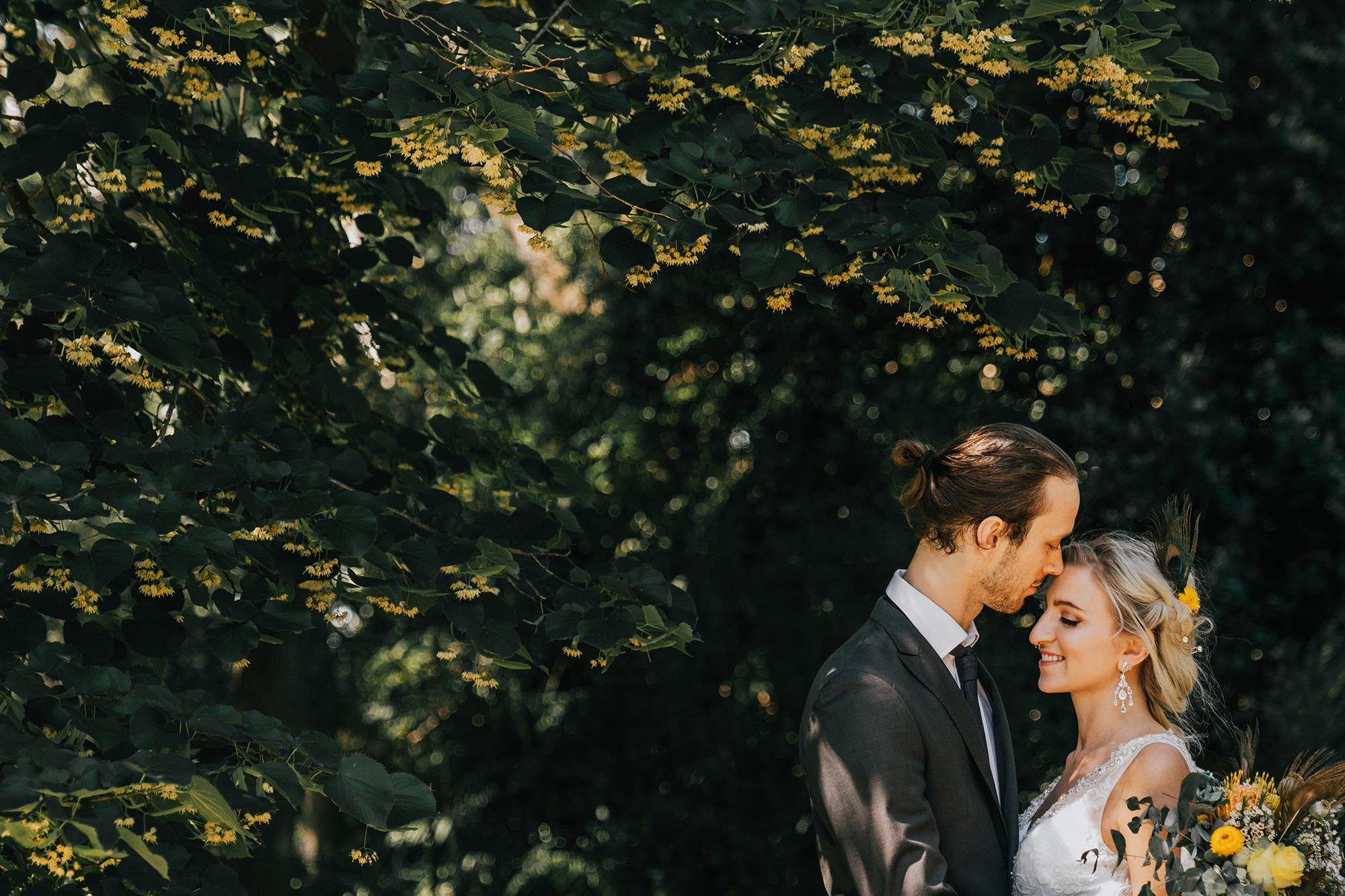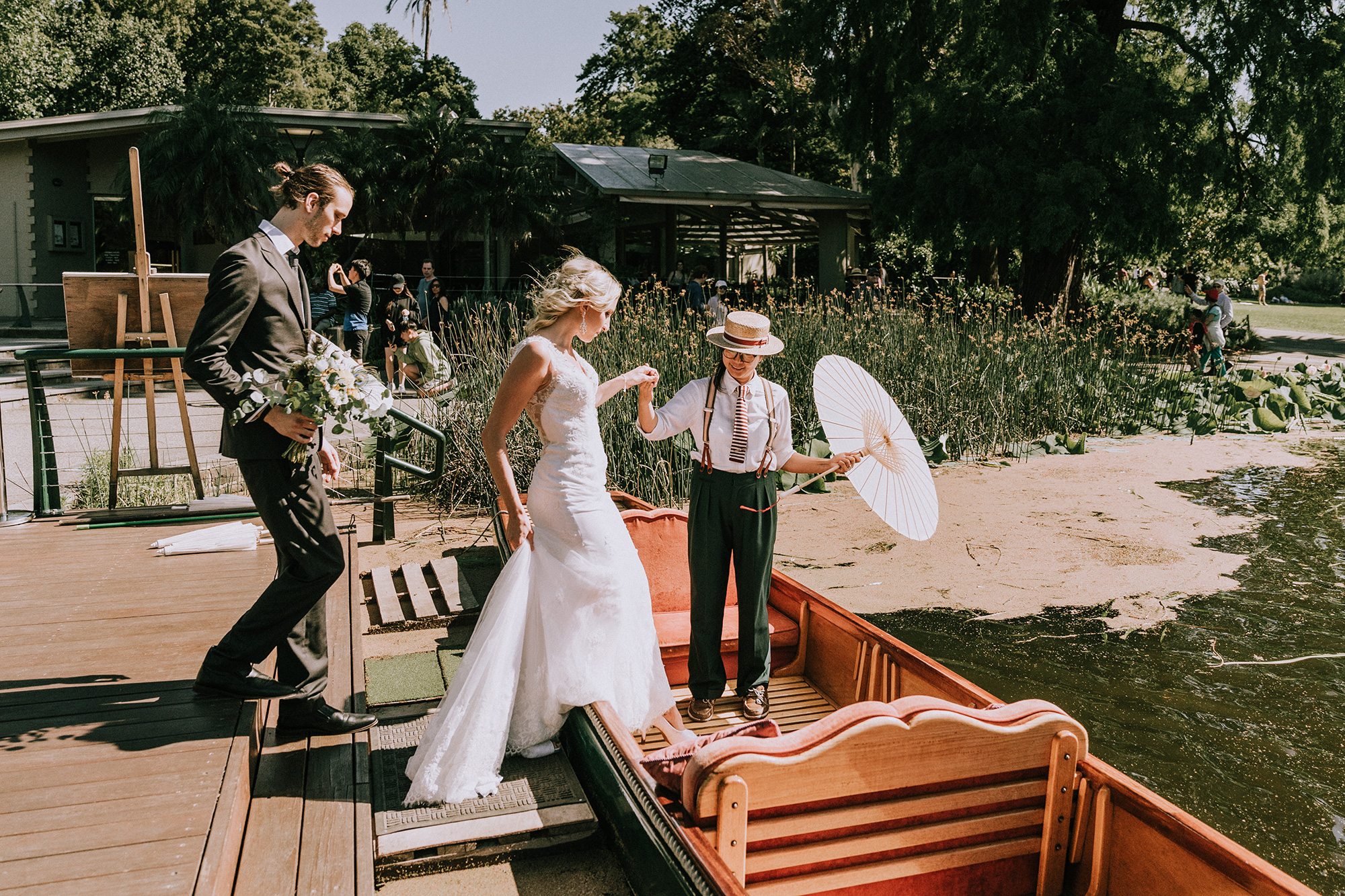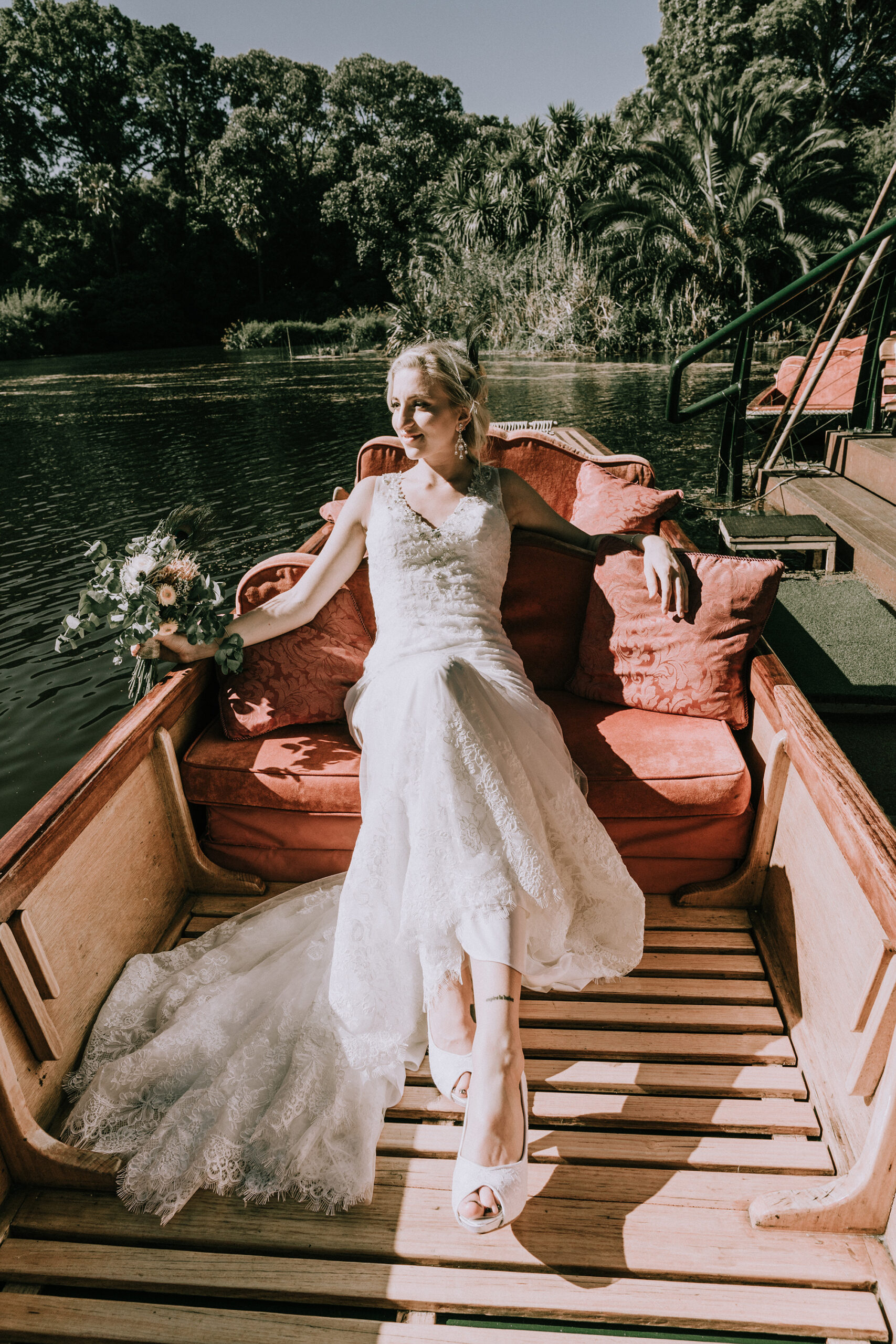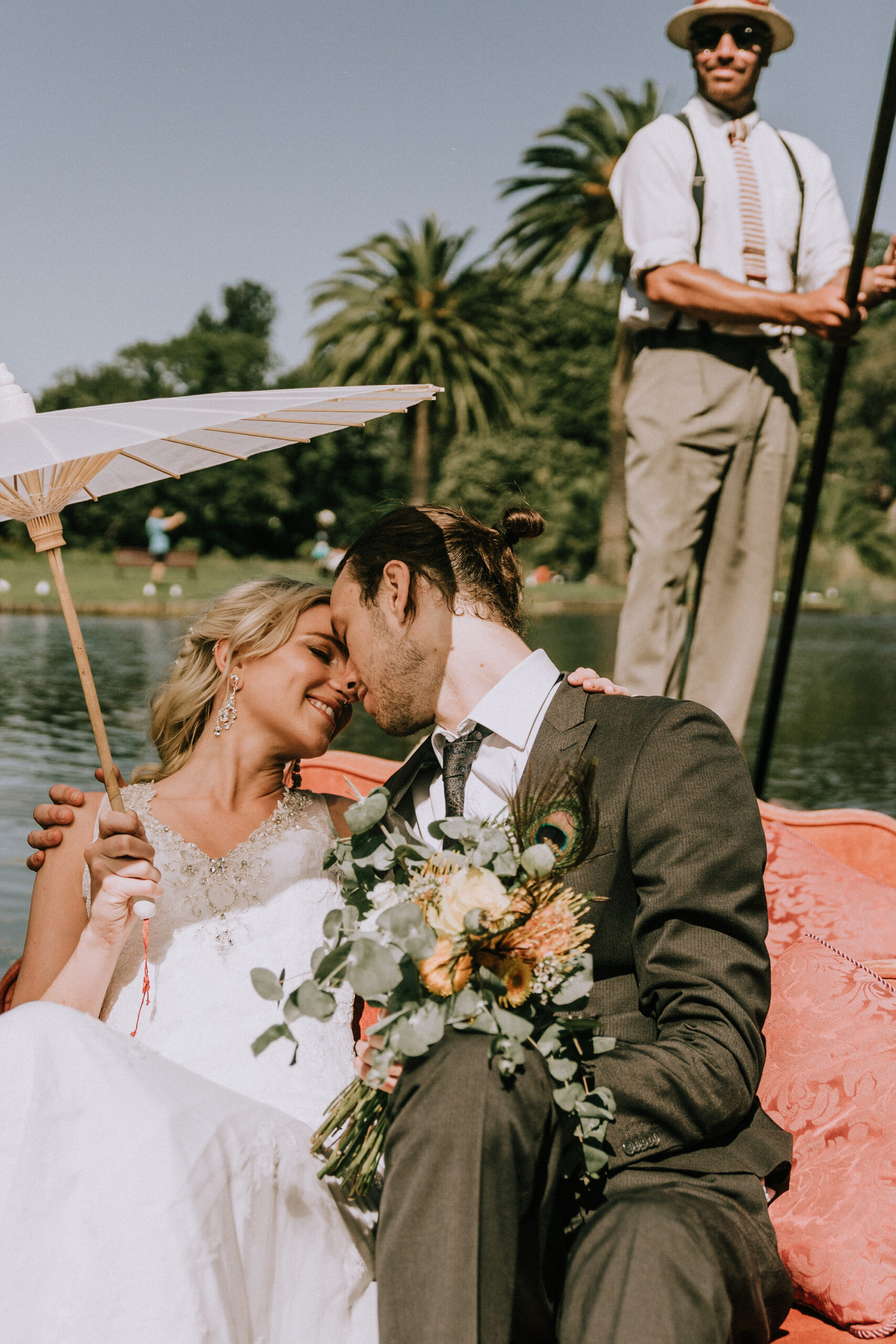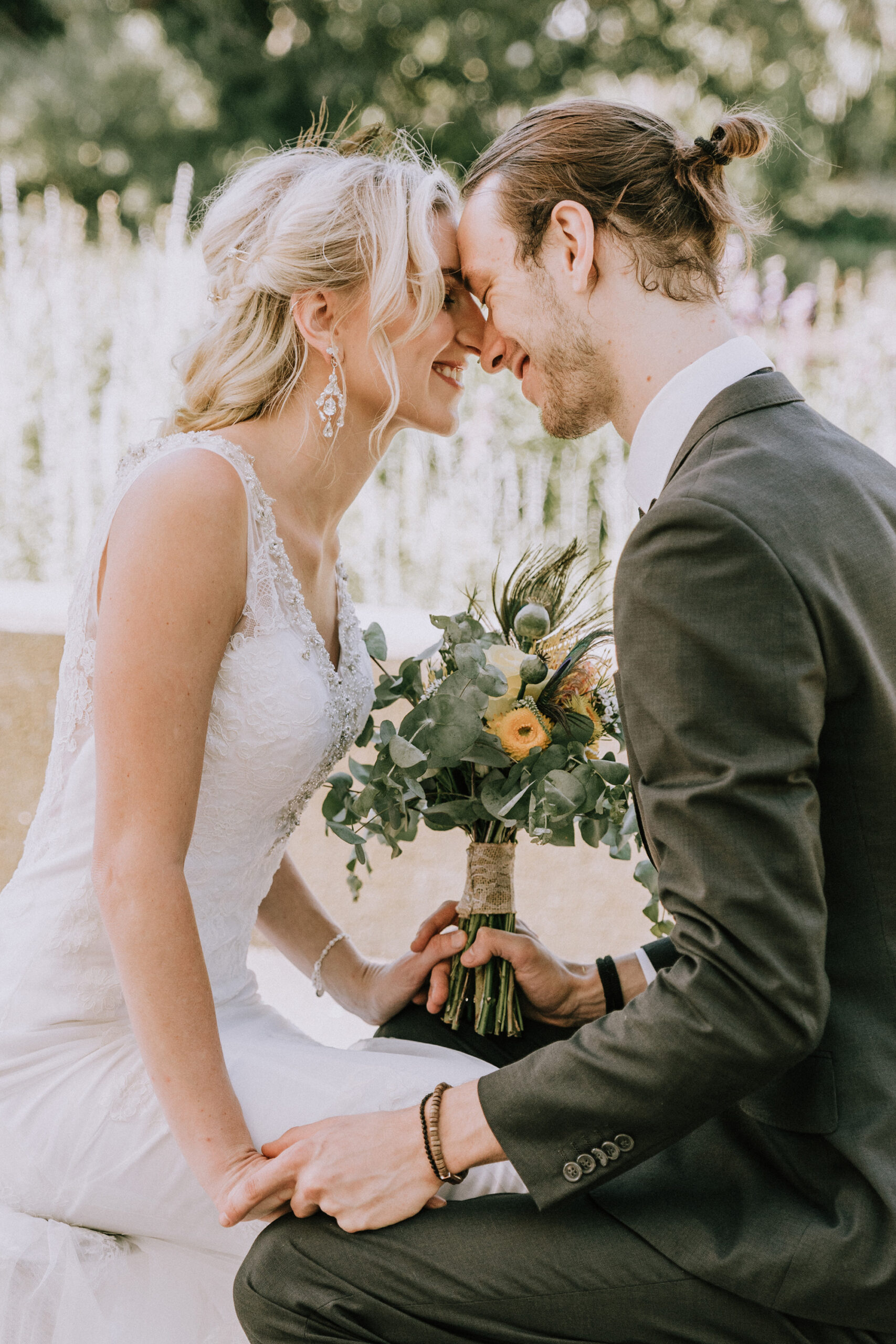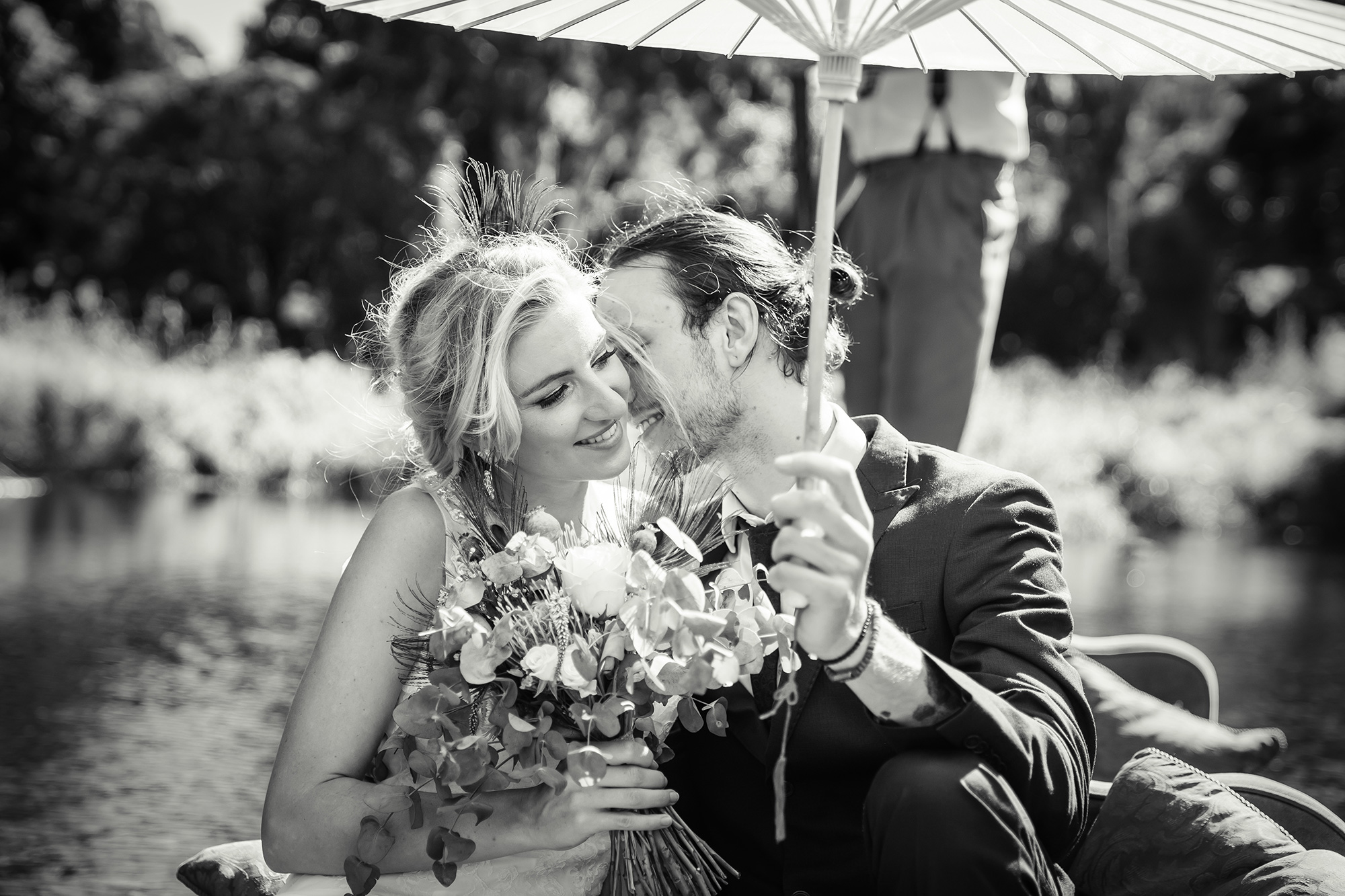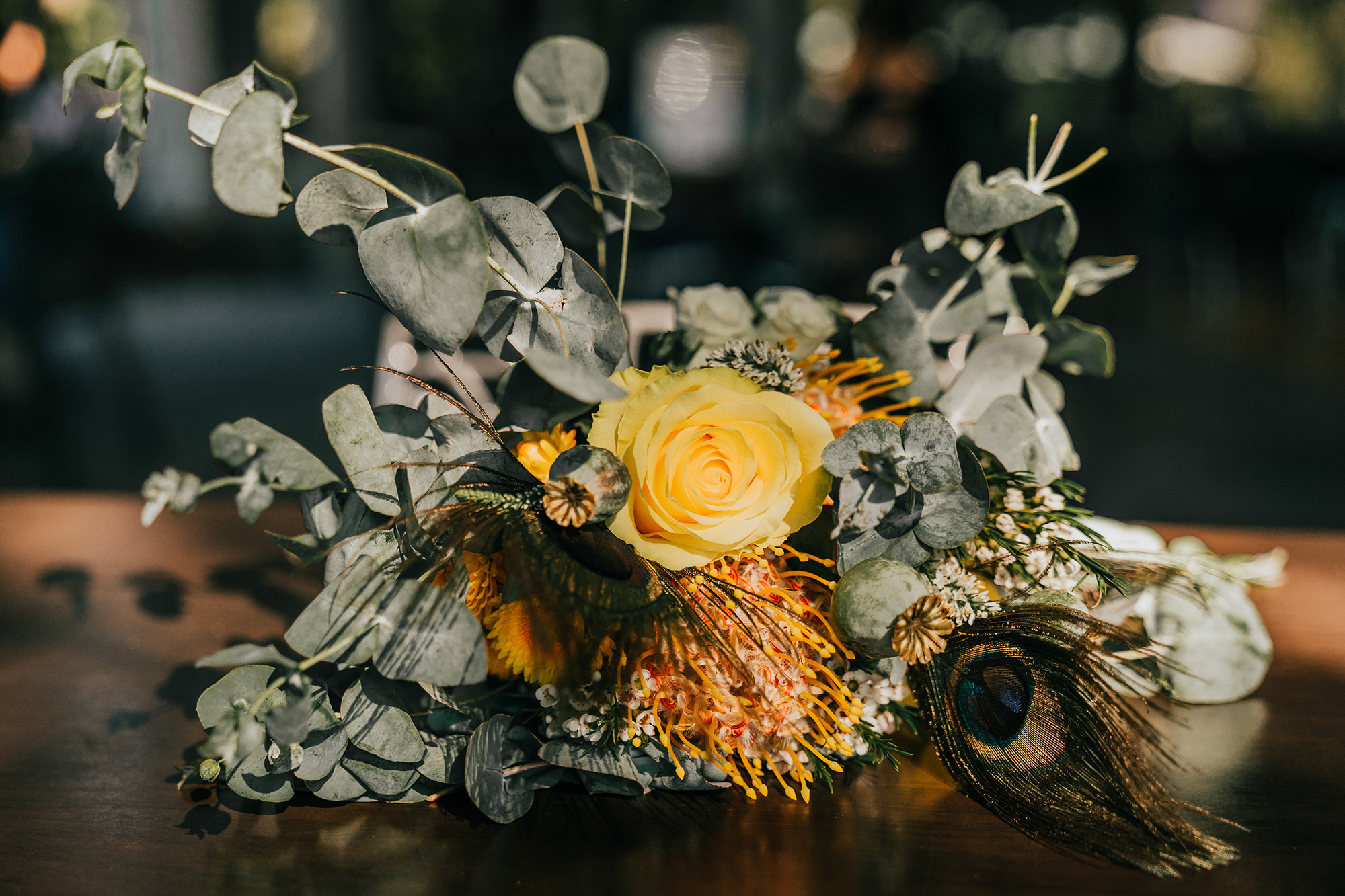 Flowers from The Flower Snob really reflected their surrounds – and a hint of peacock feather never hurt anyone!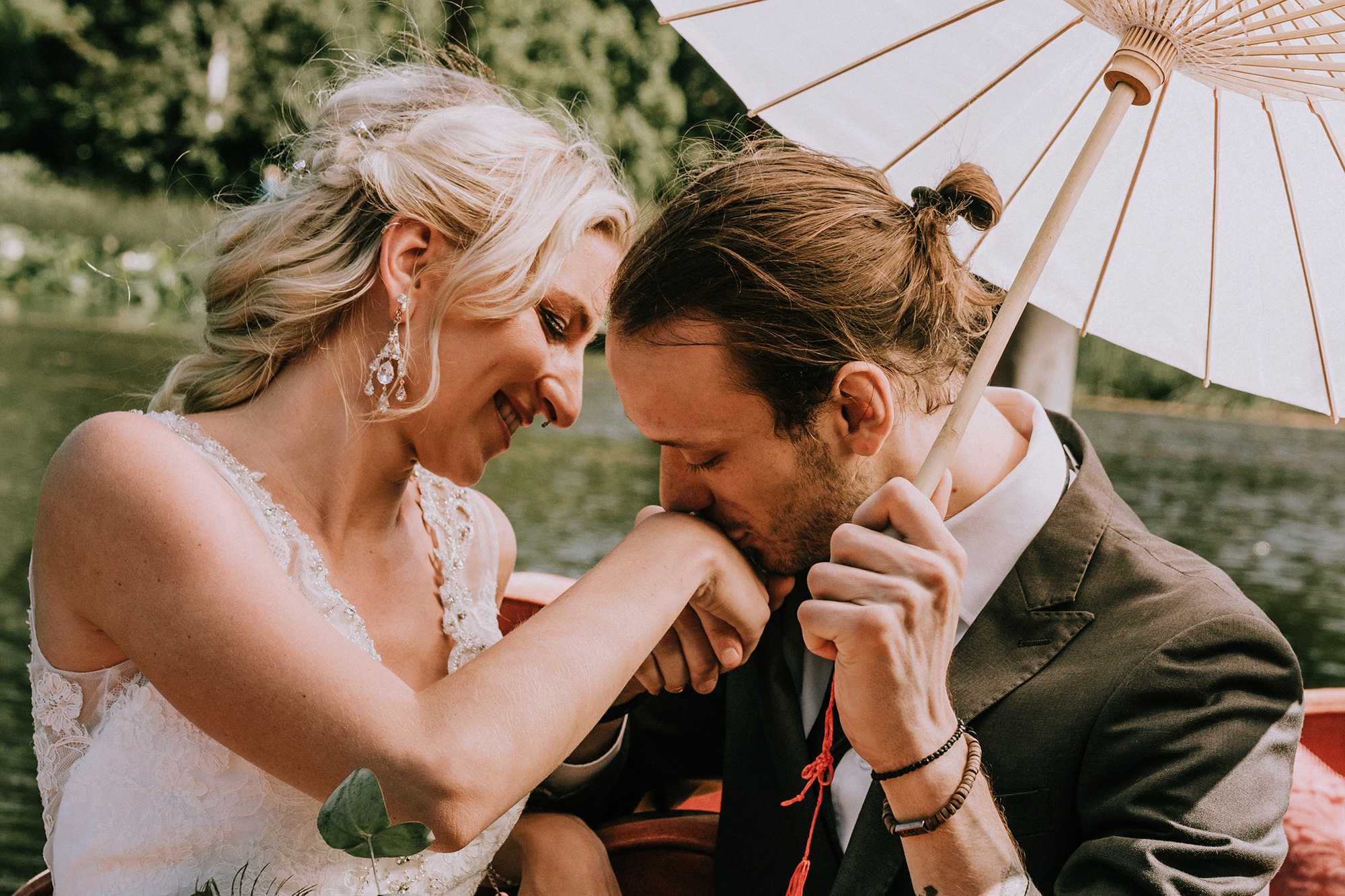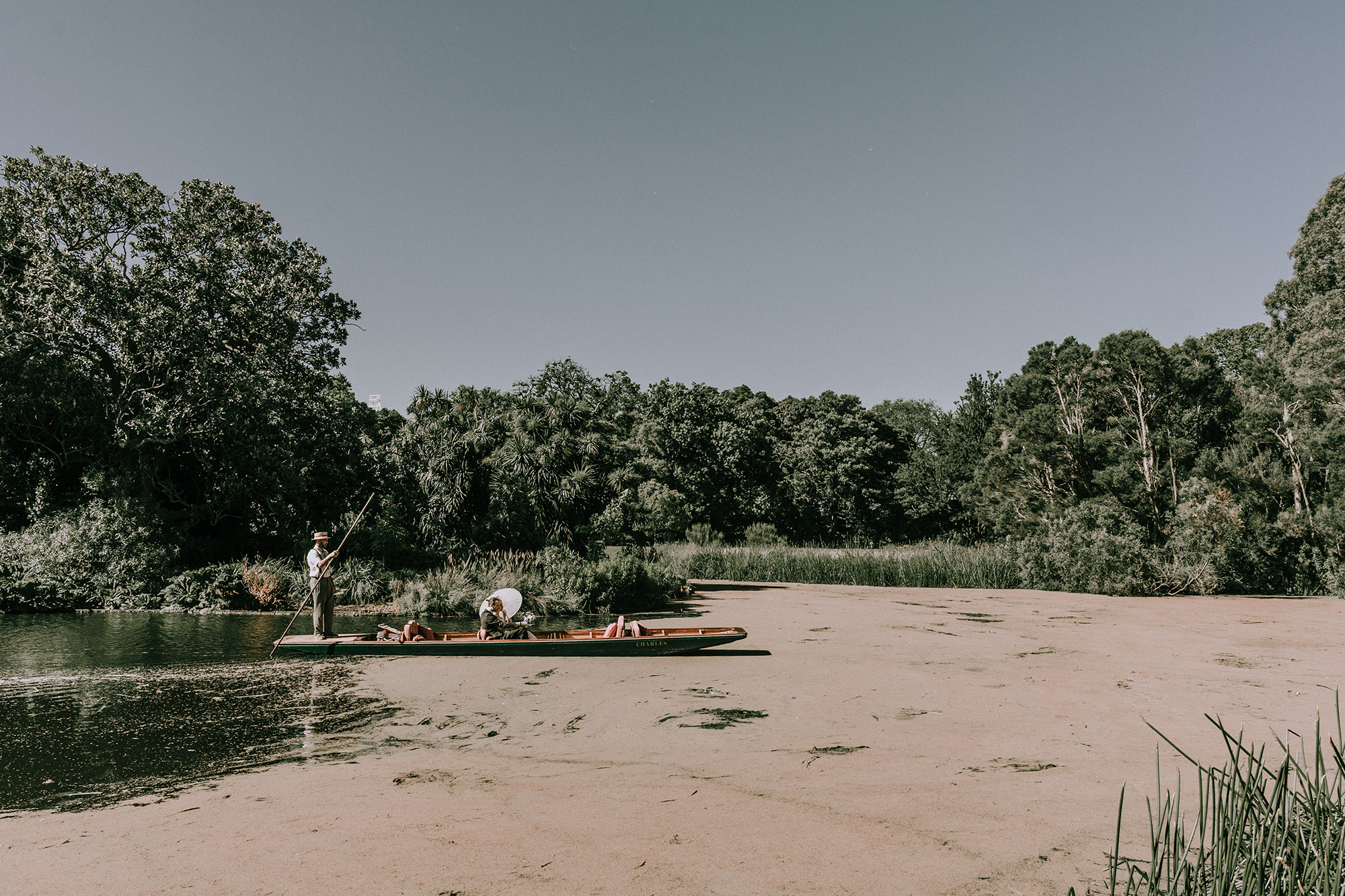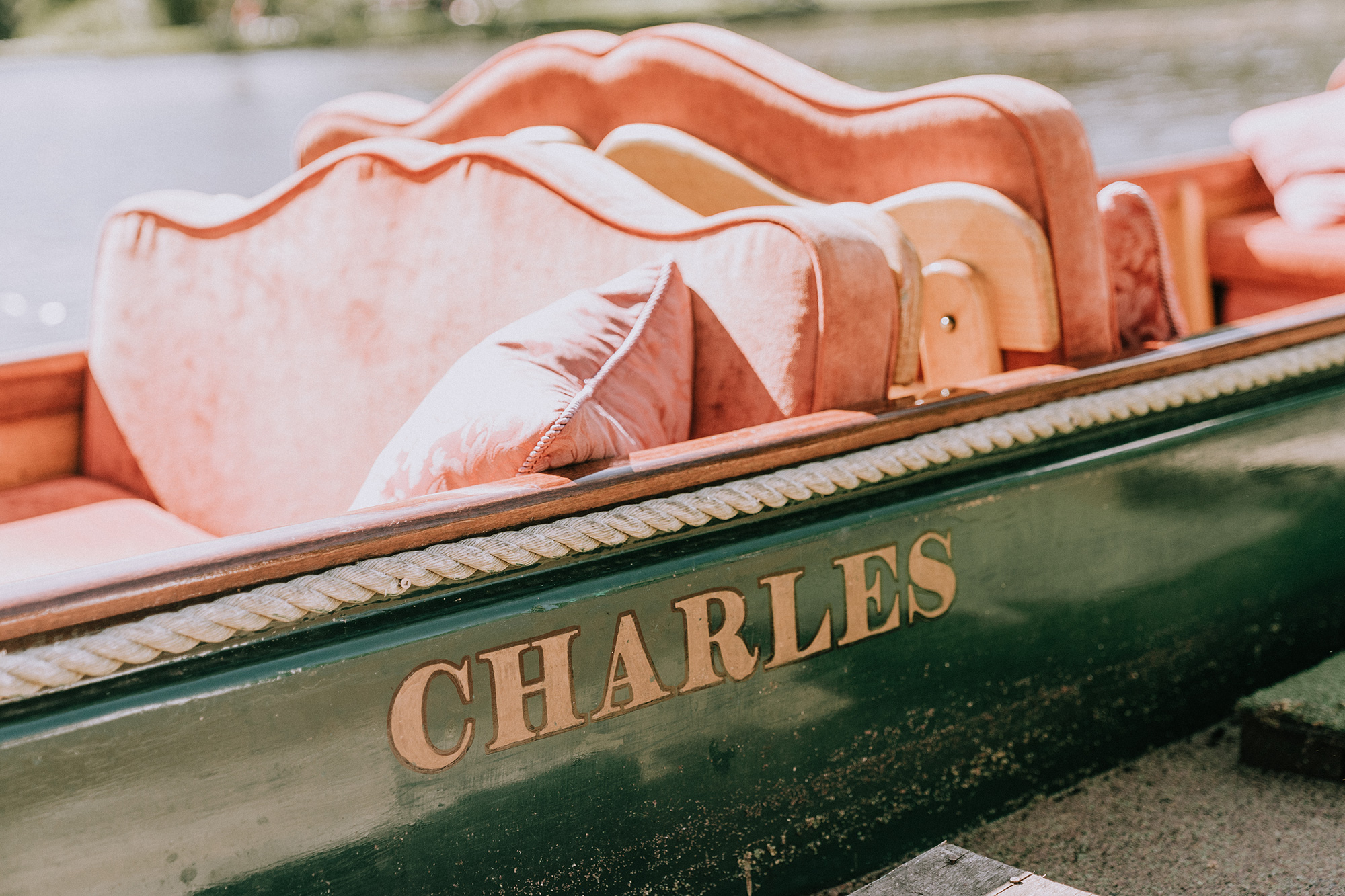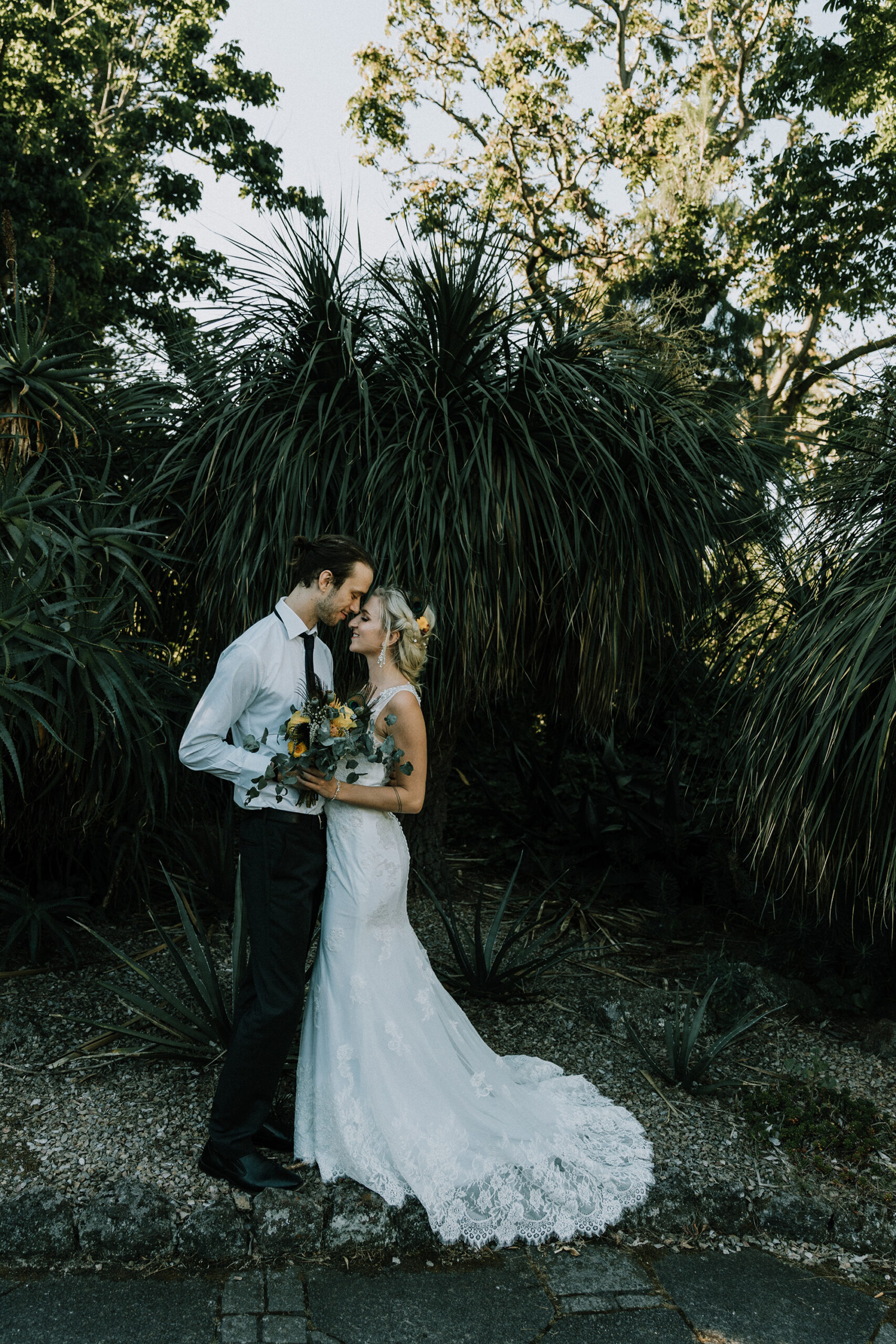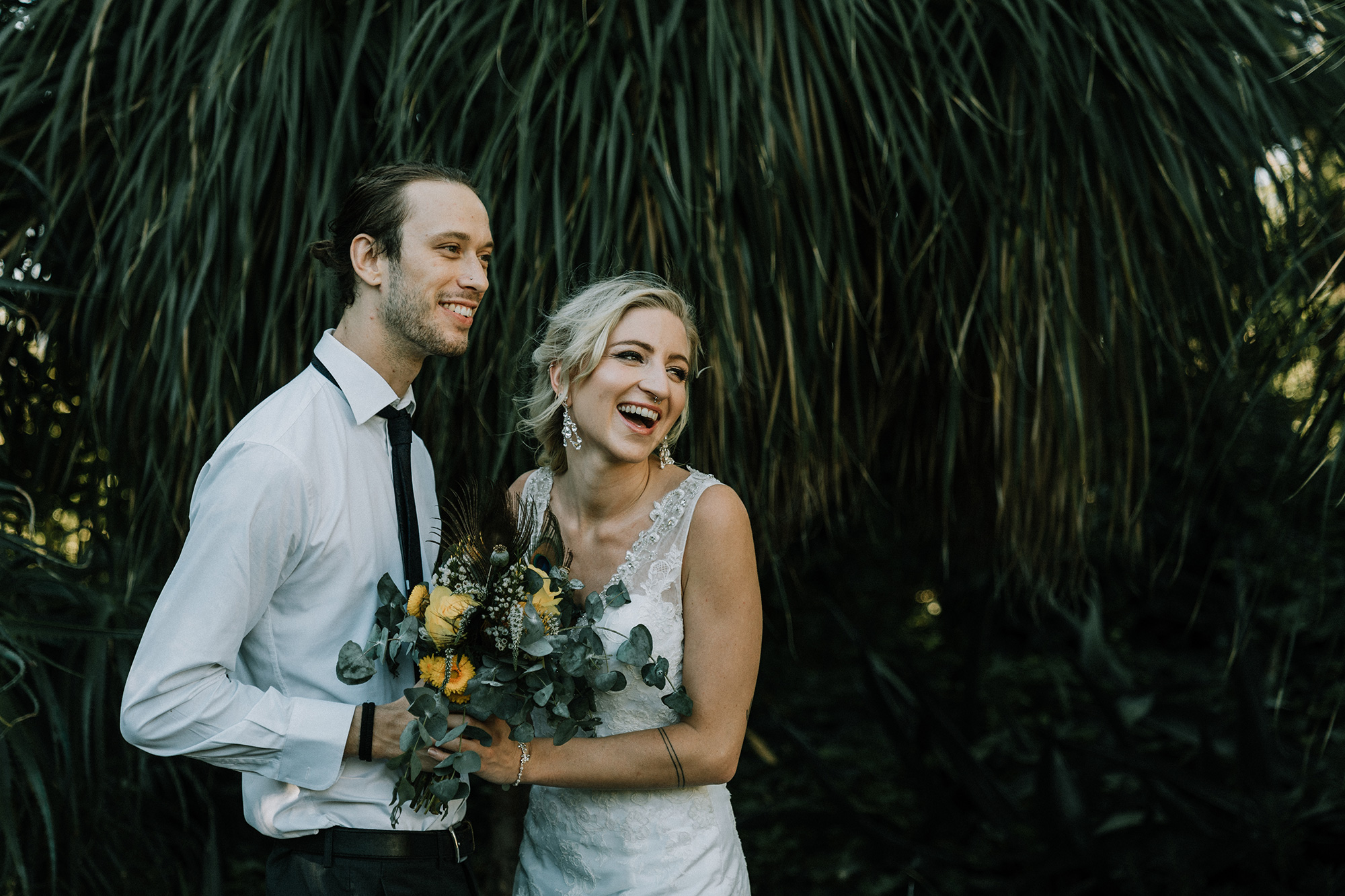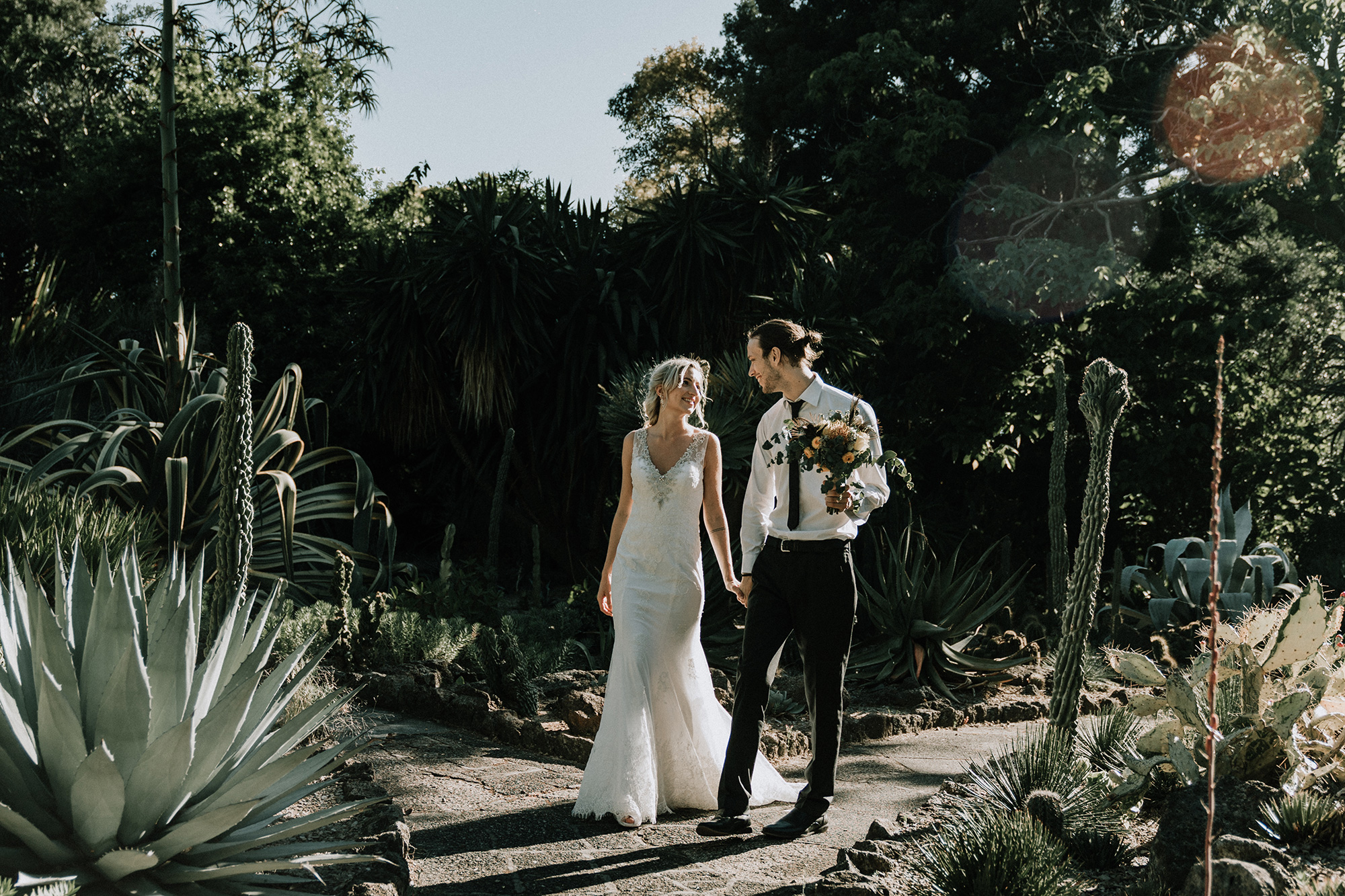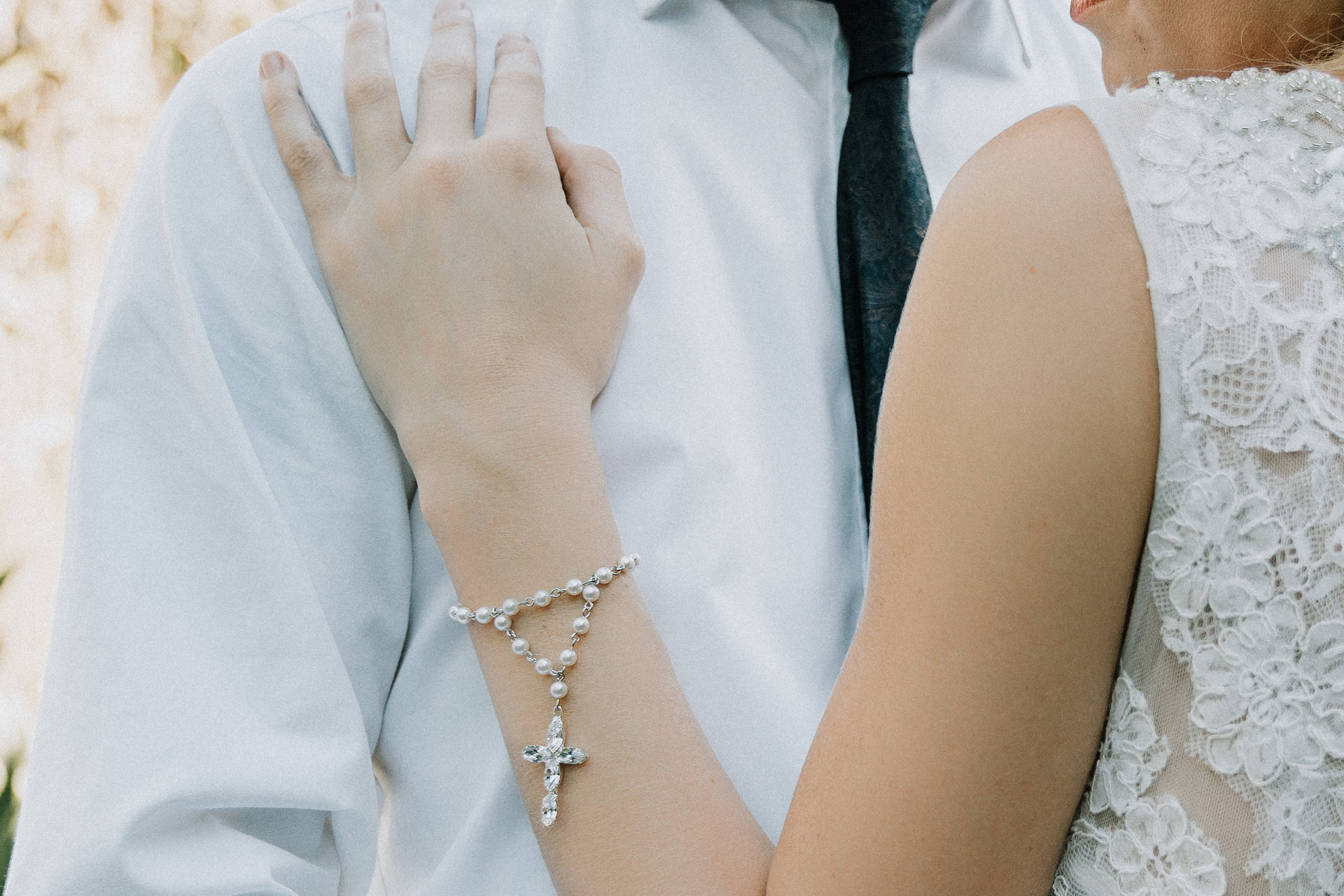 Subtle accessories can have a meaningful impact in photographs.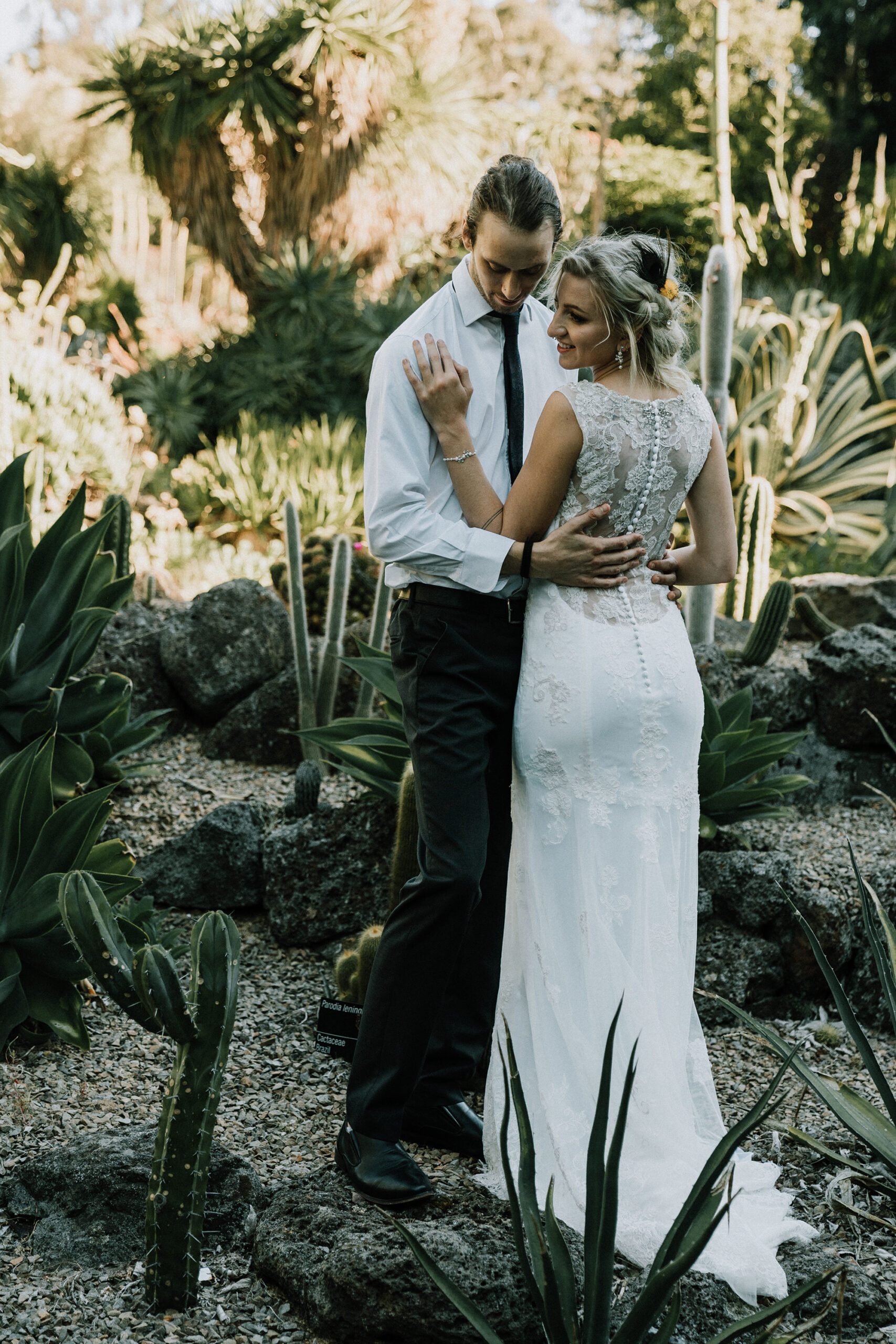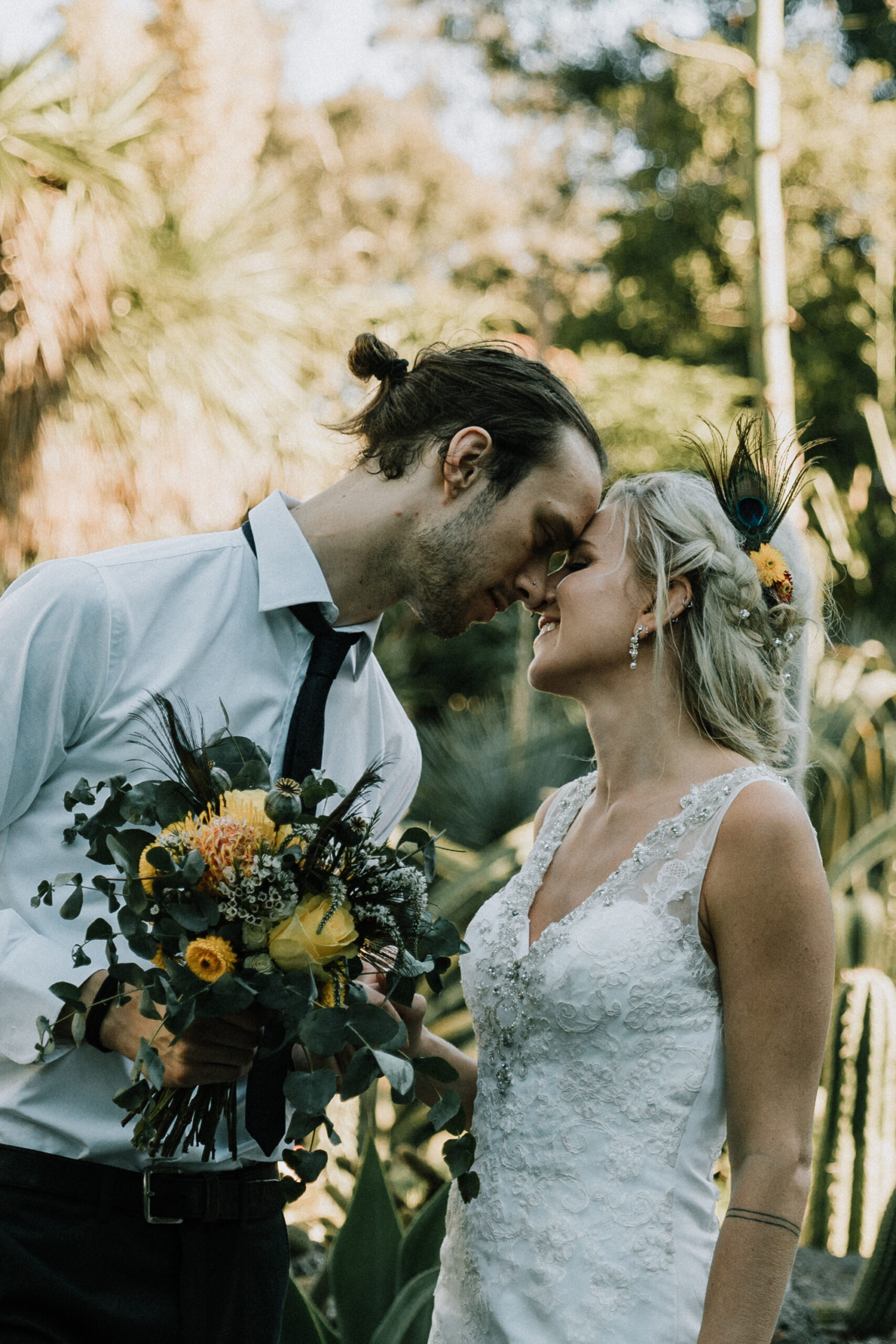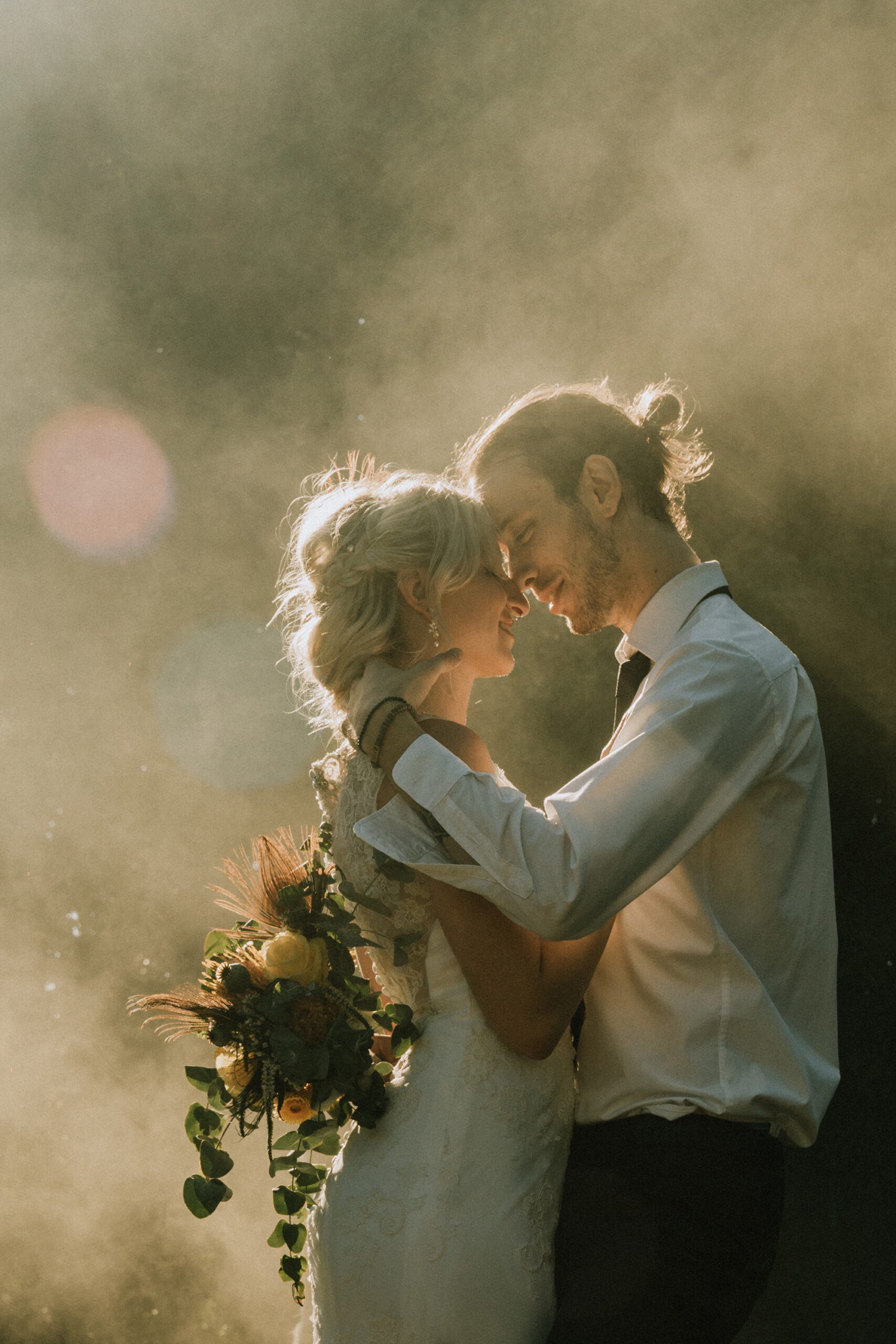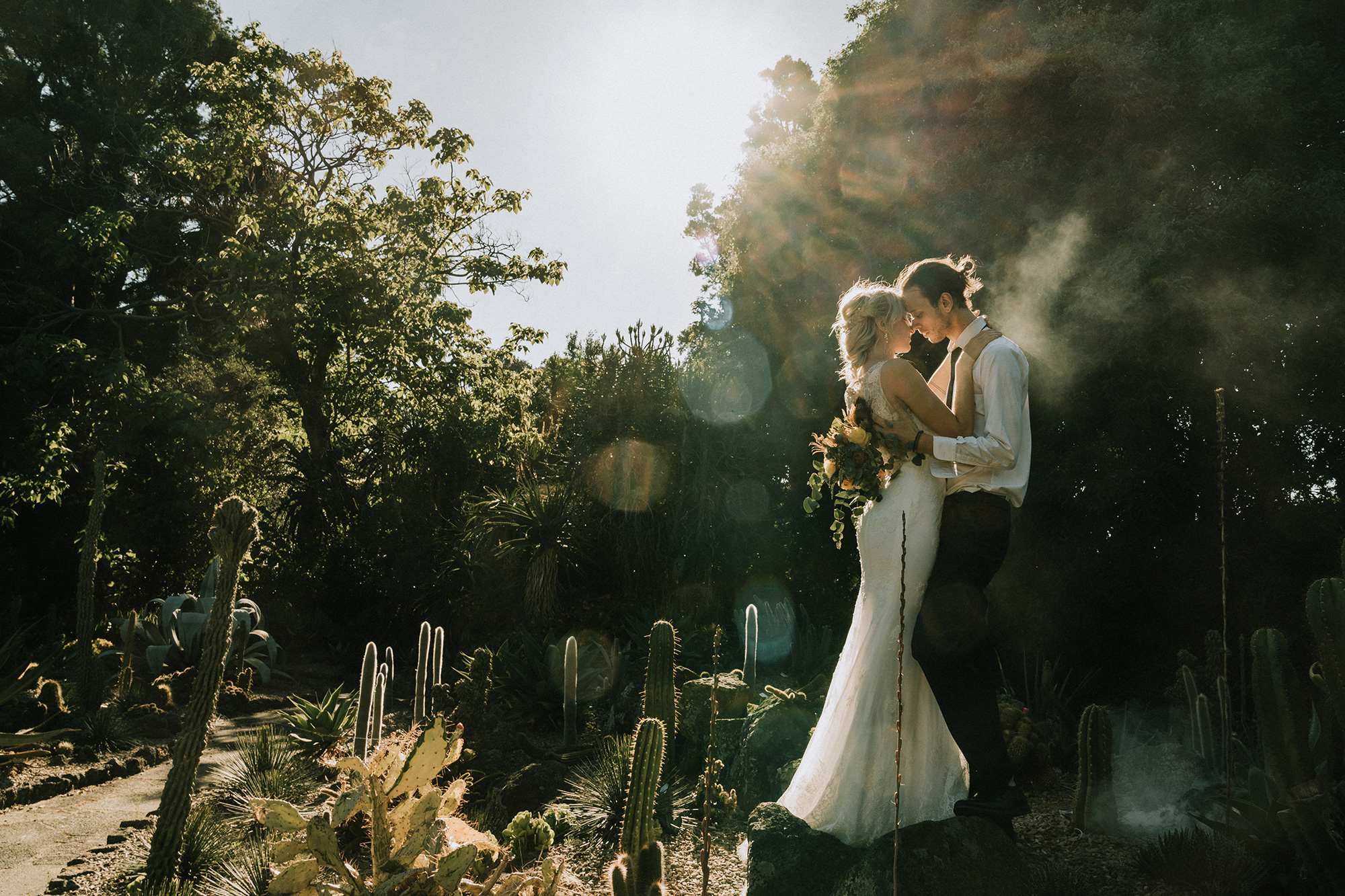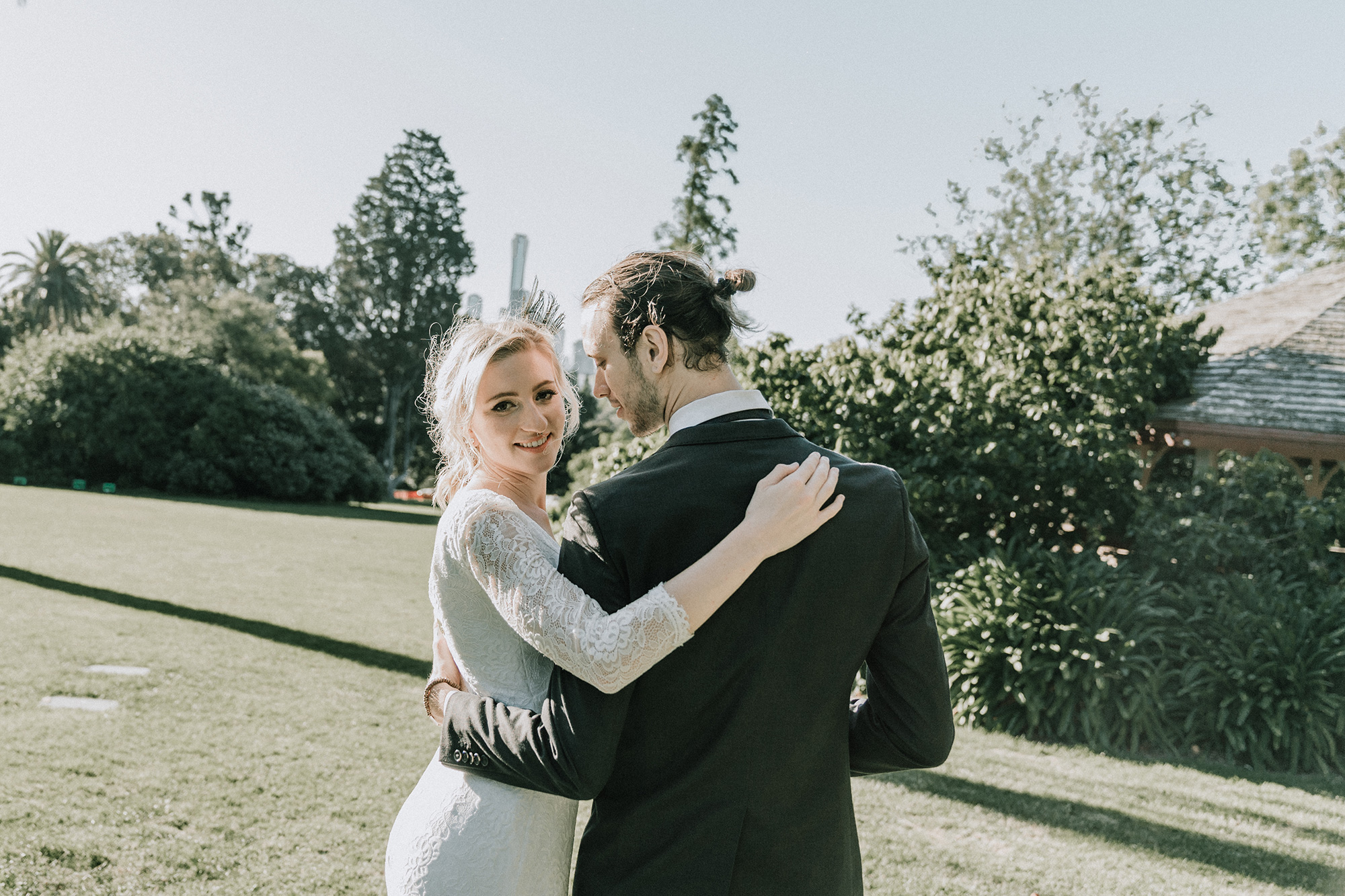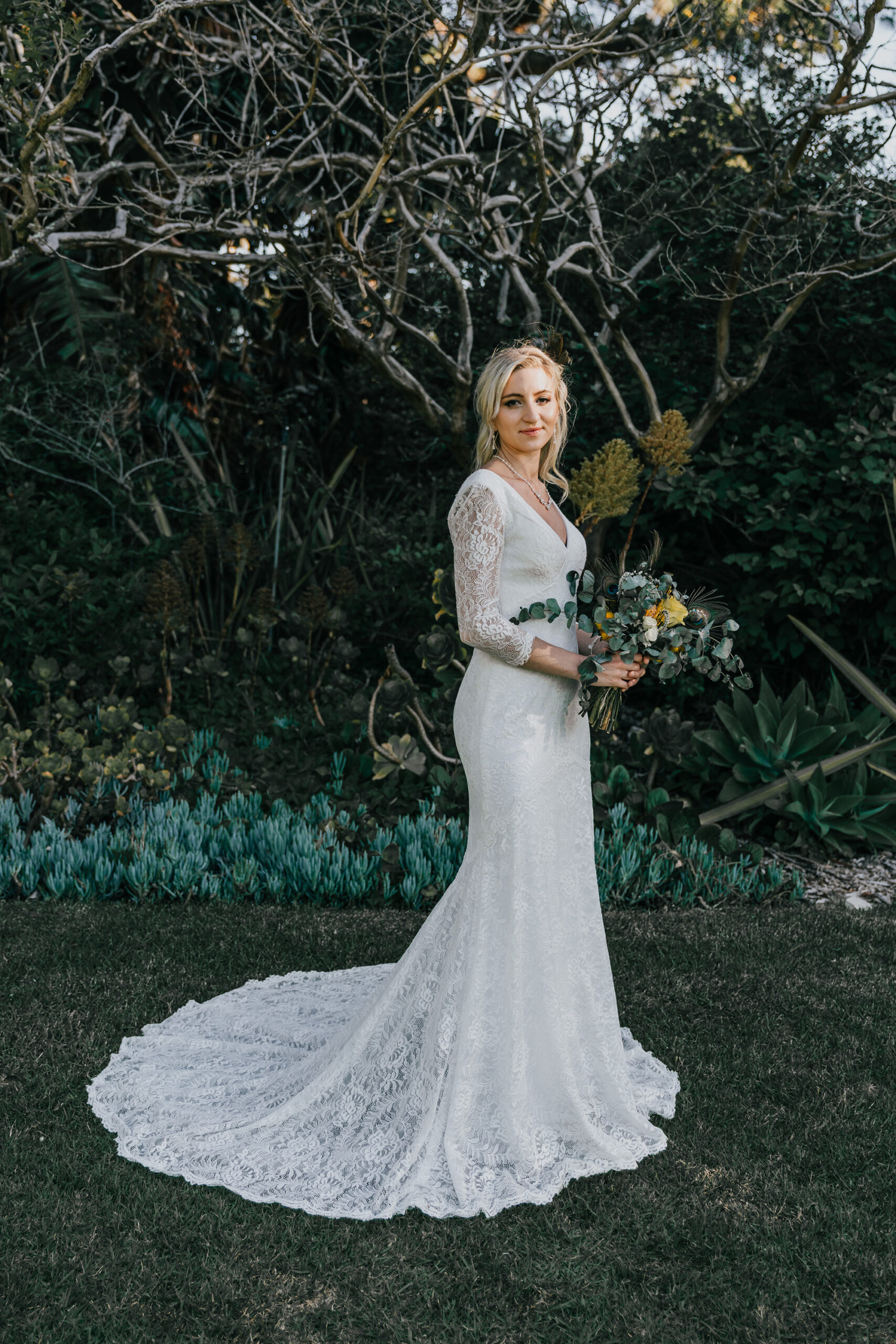 With or without sleeves, there is a boho dress for every season.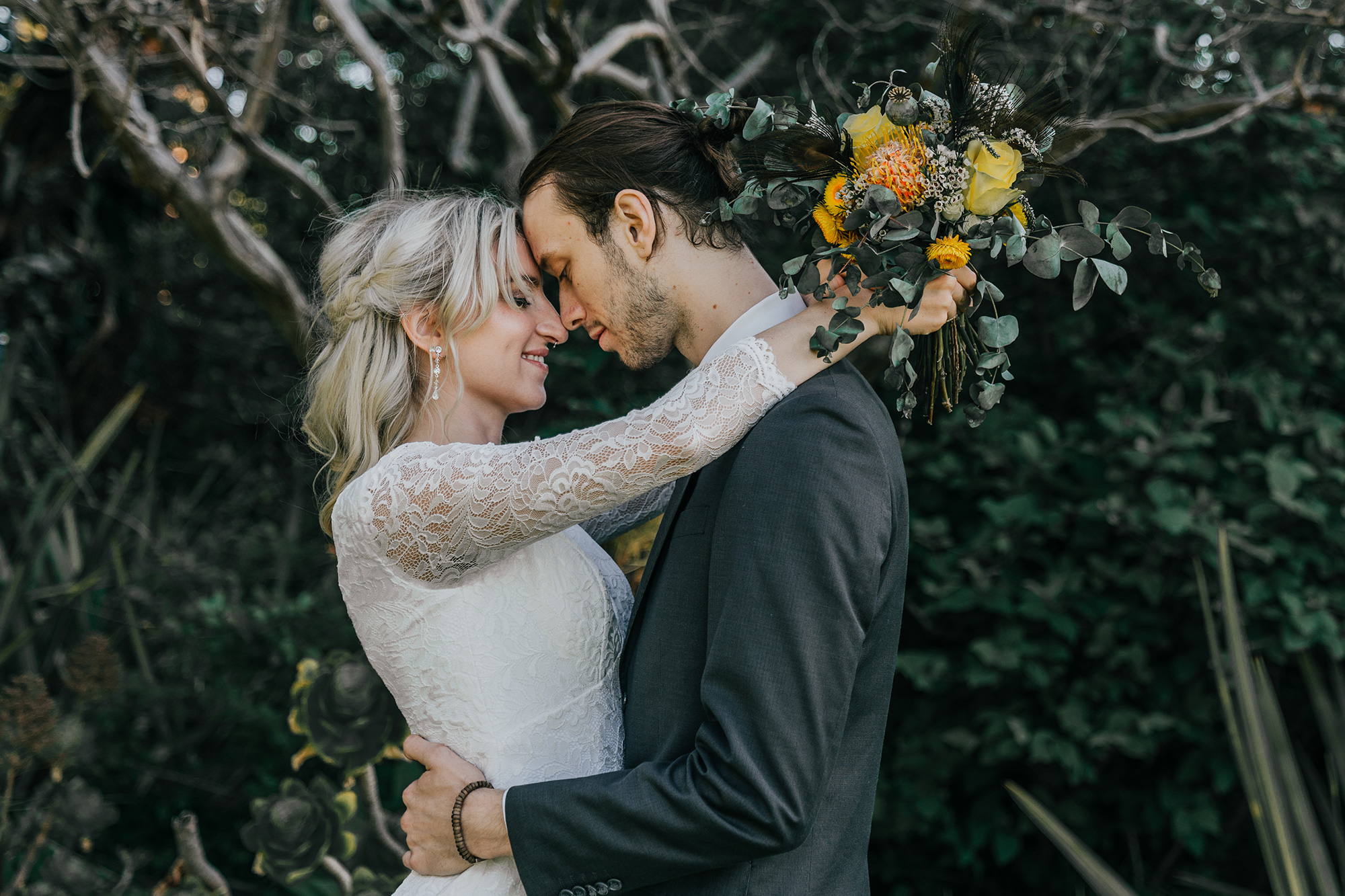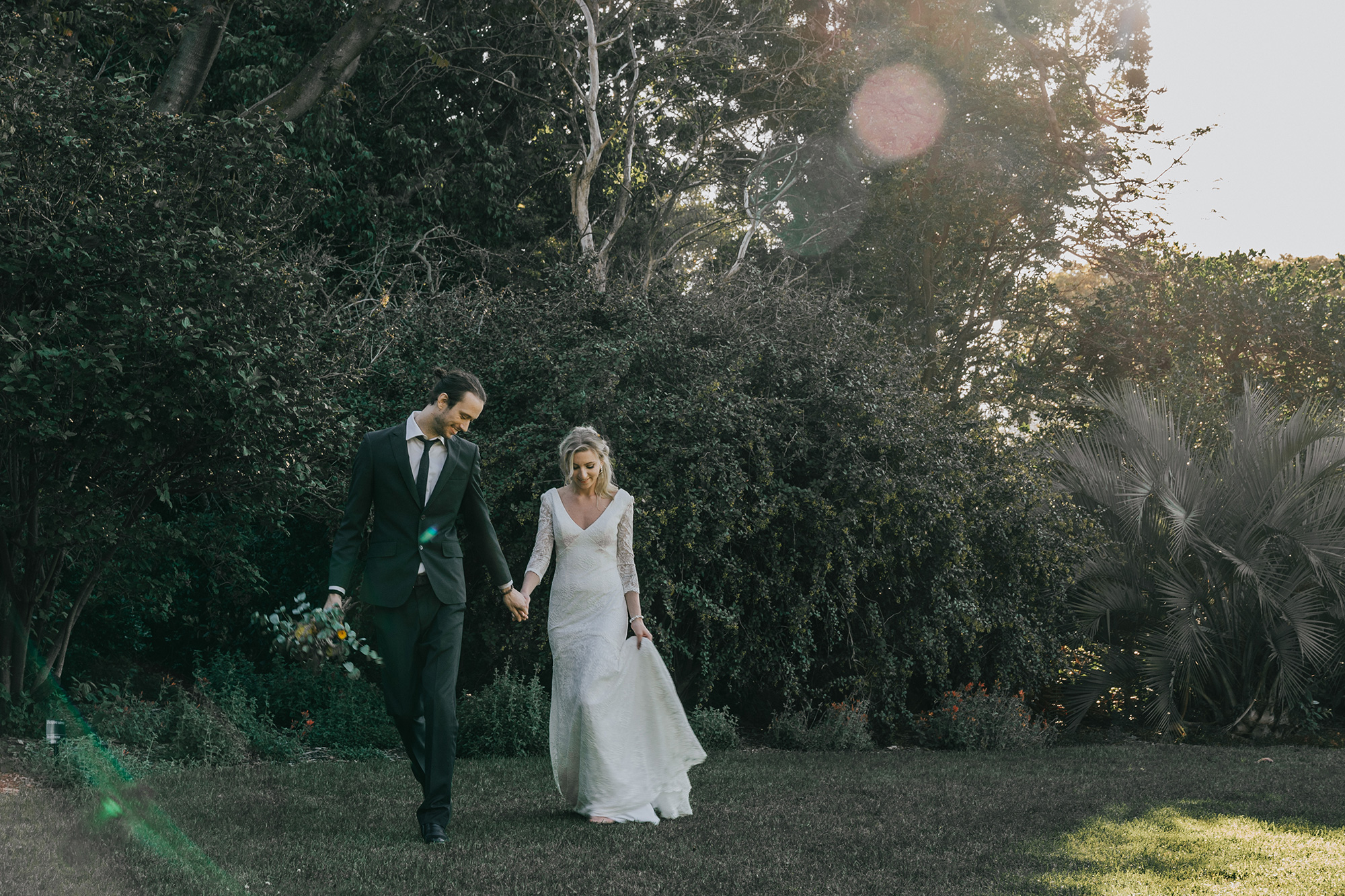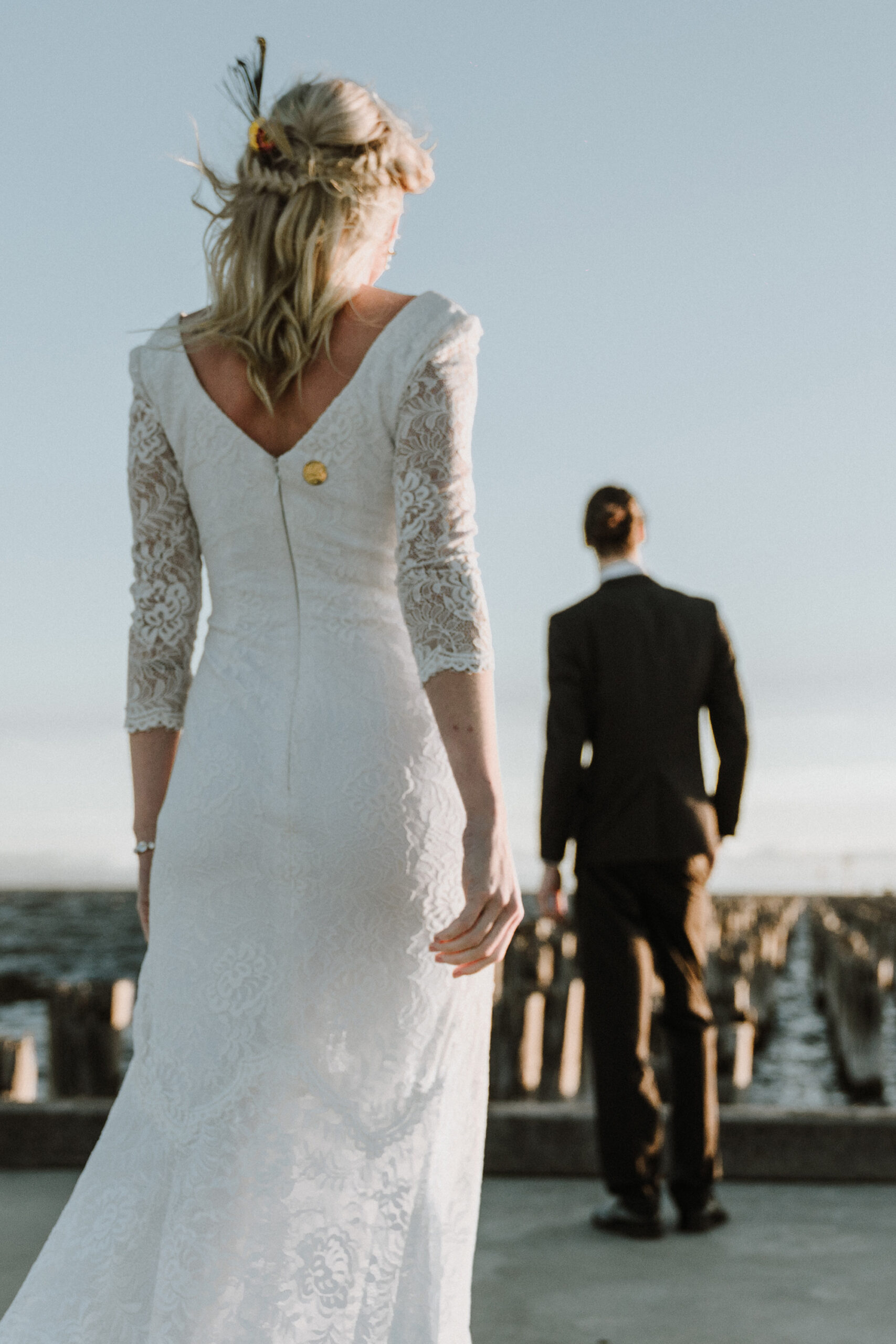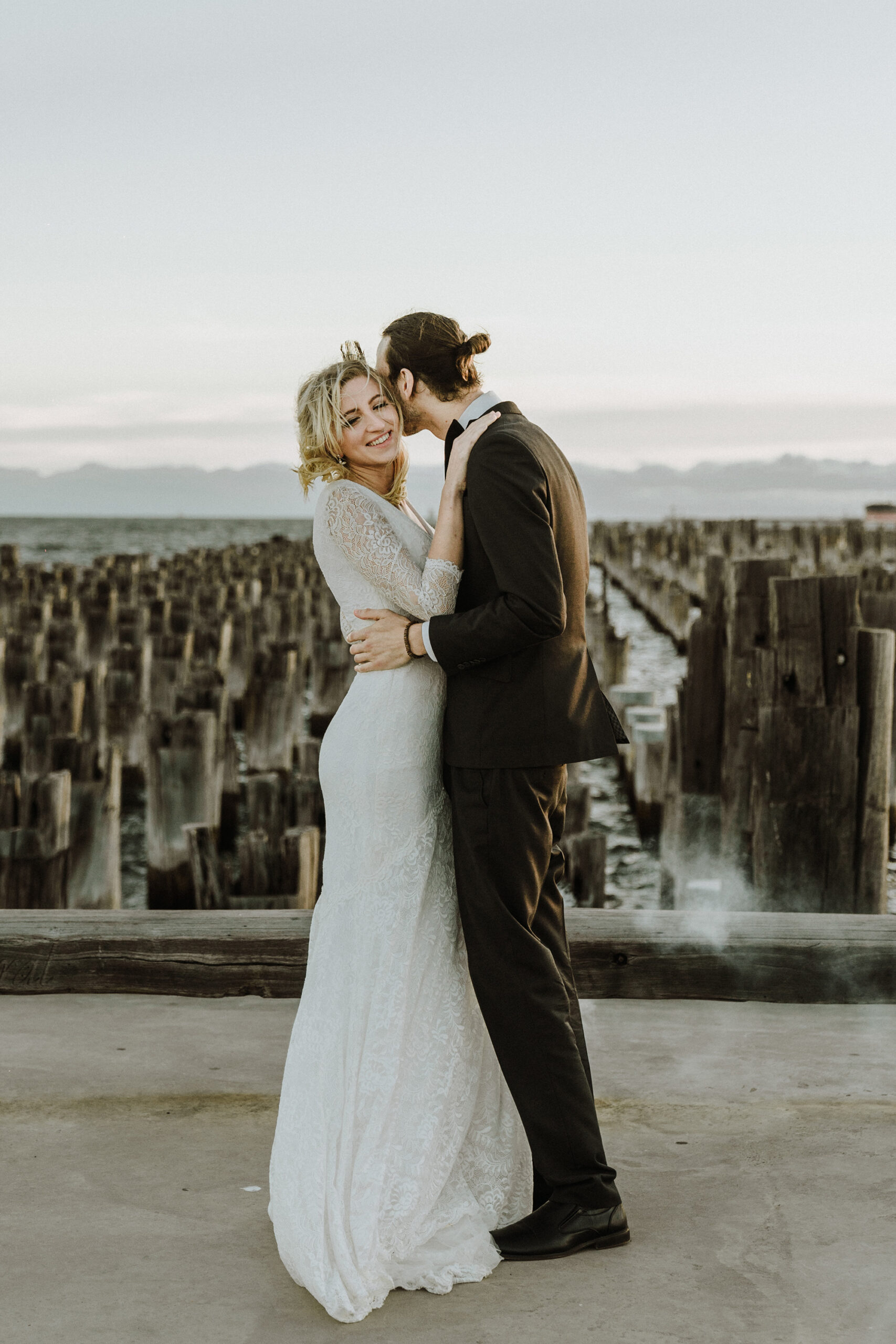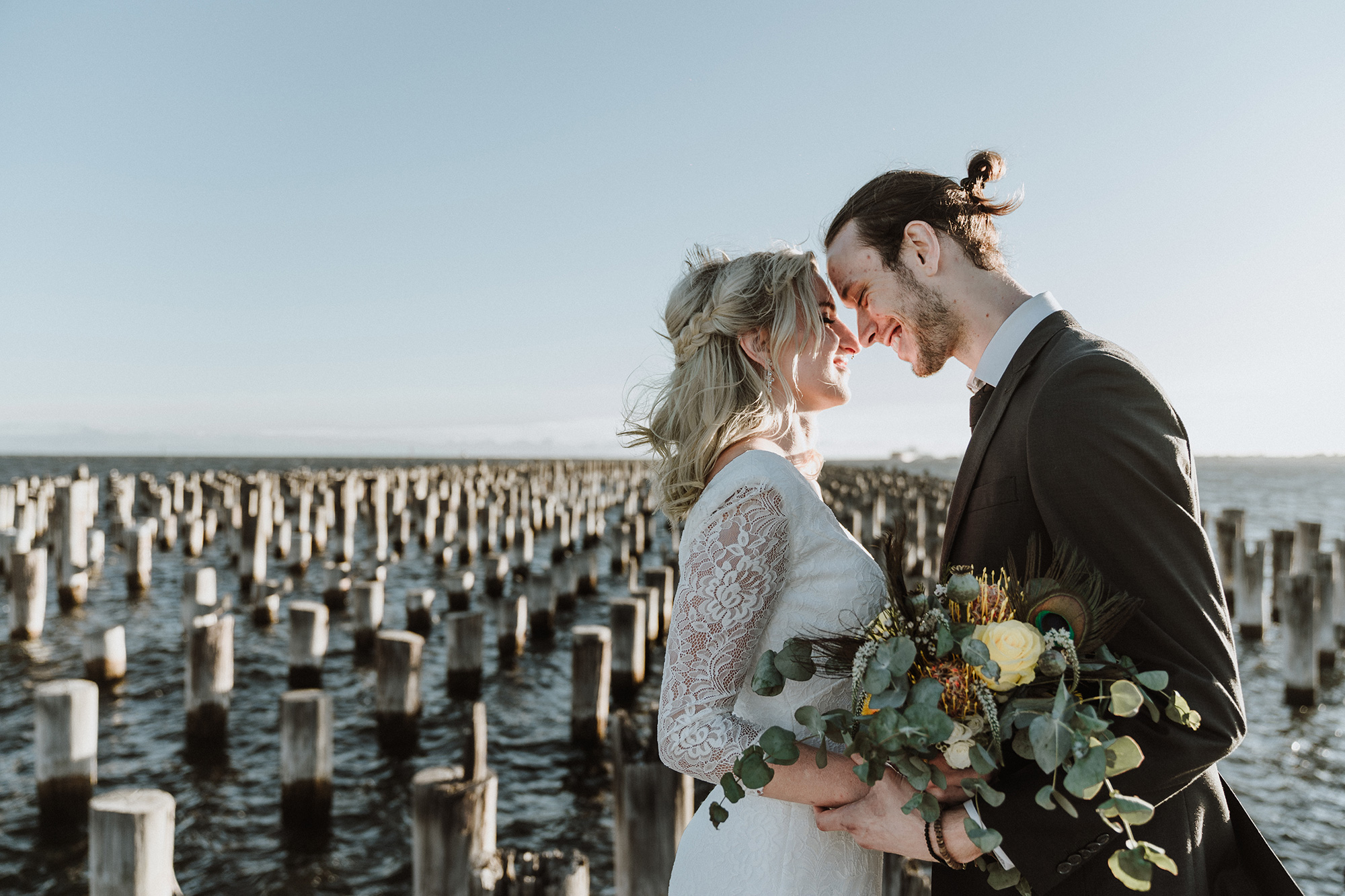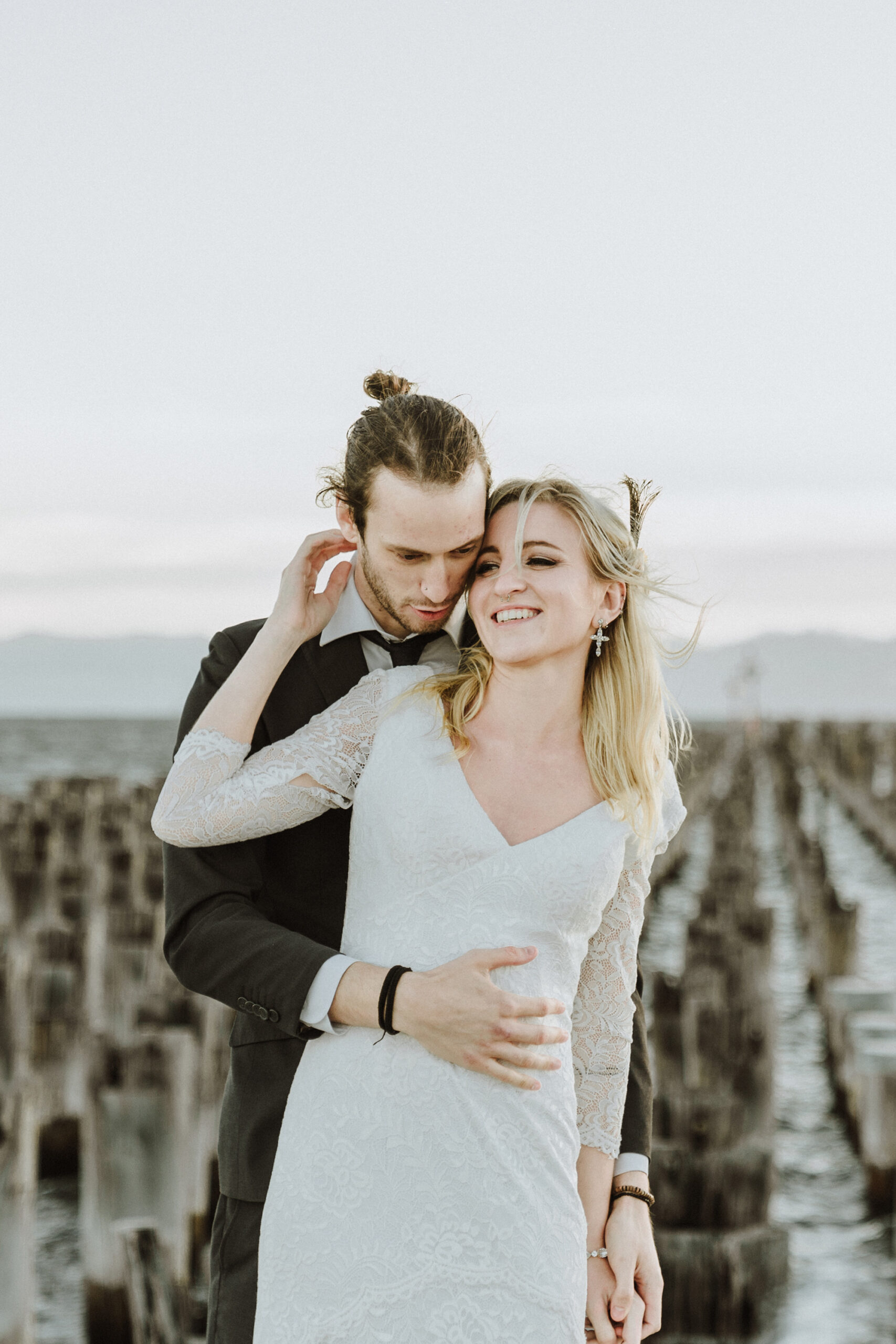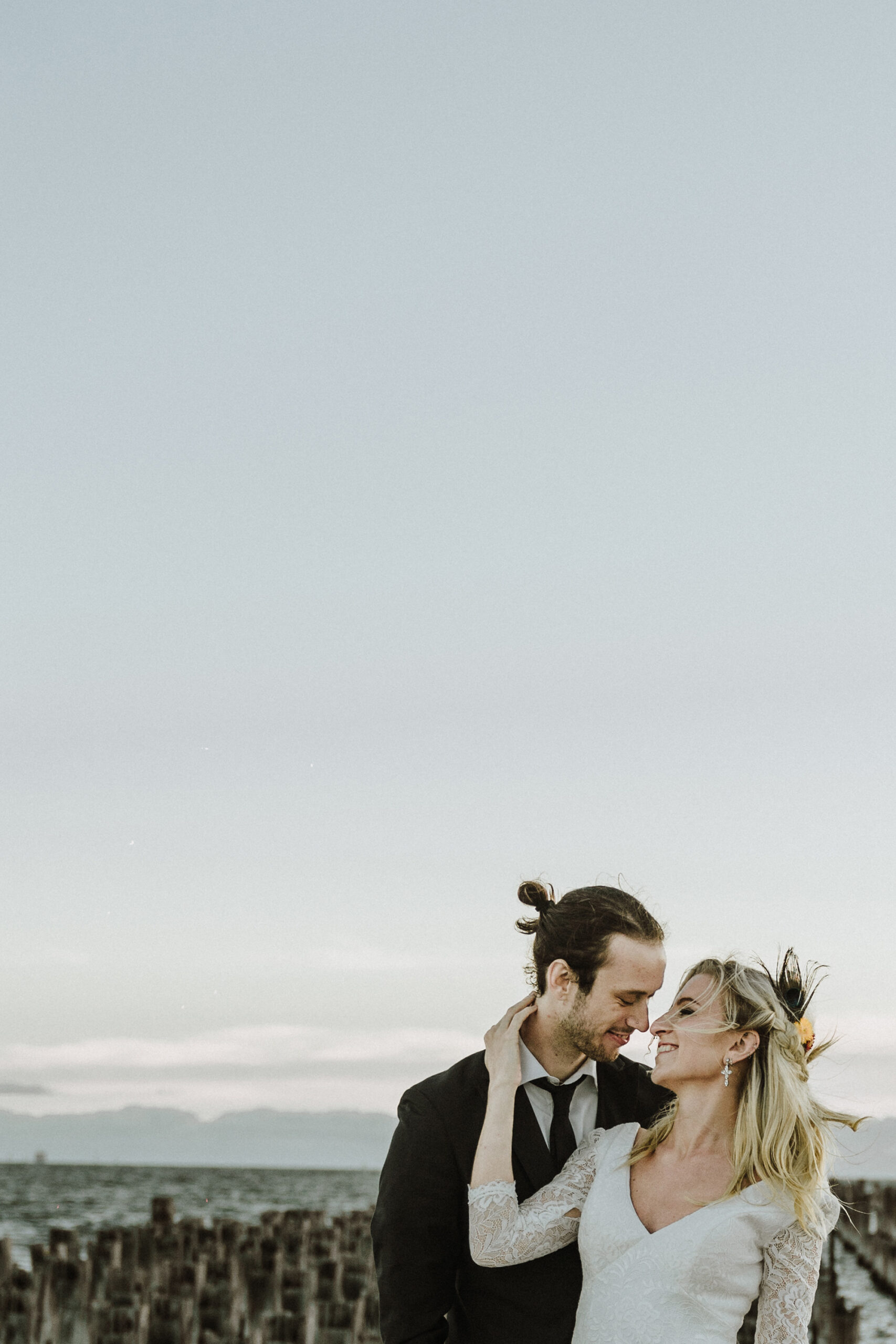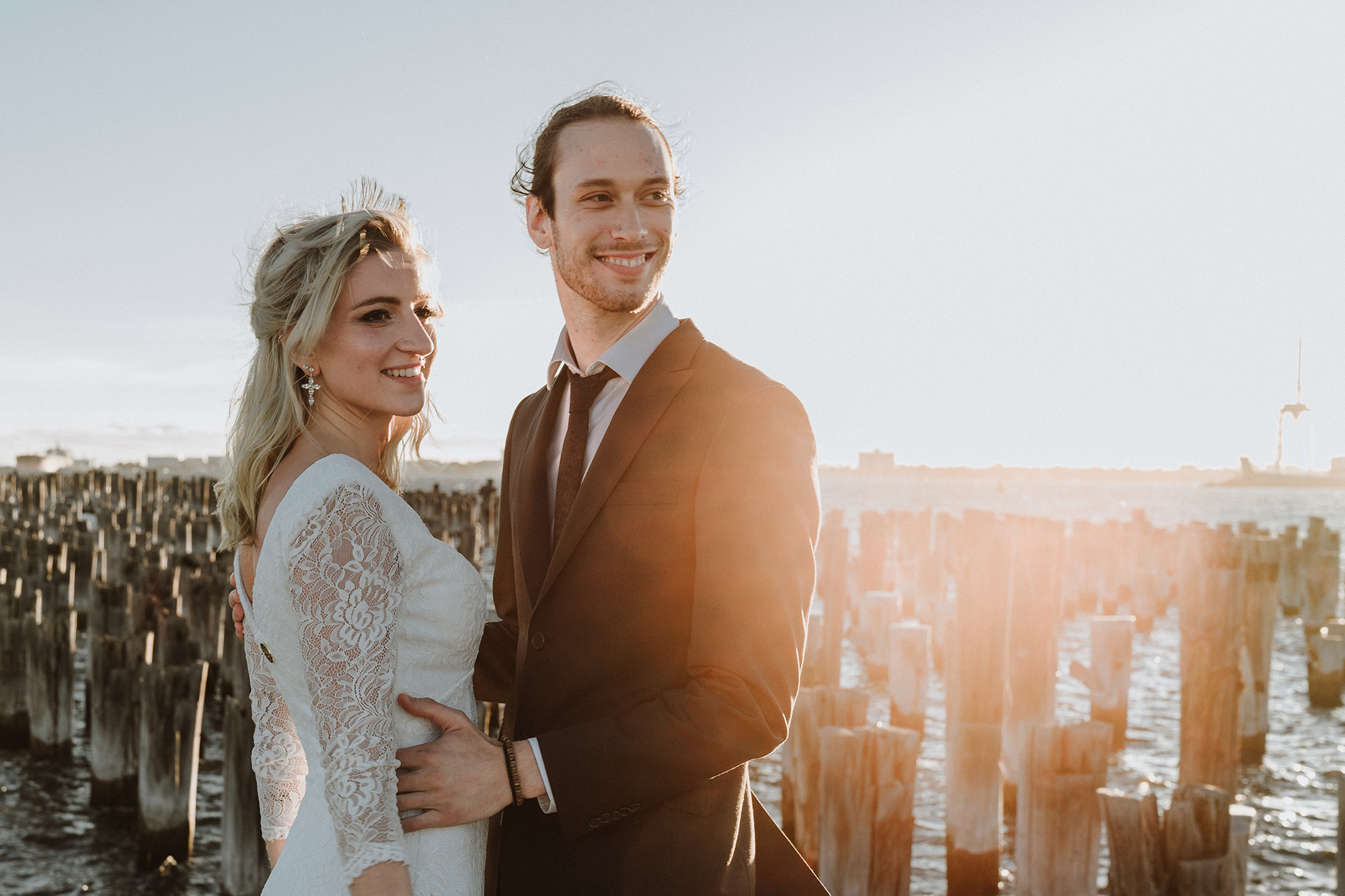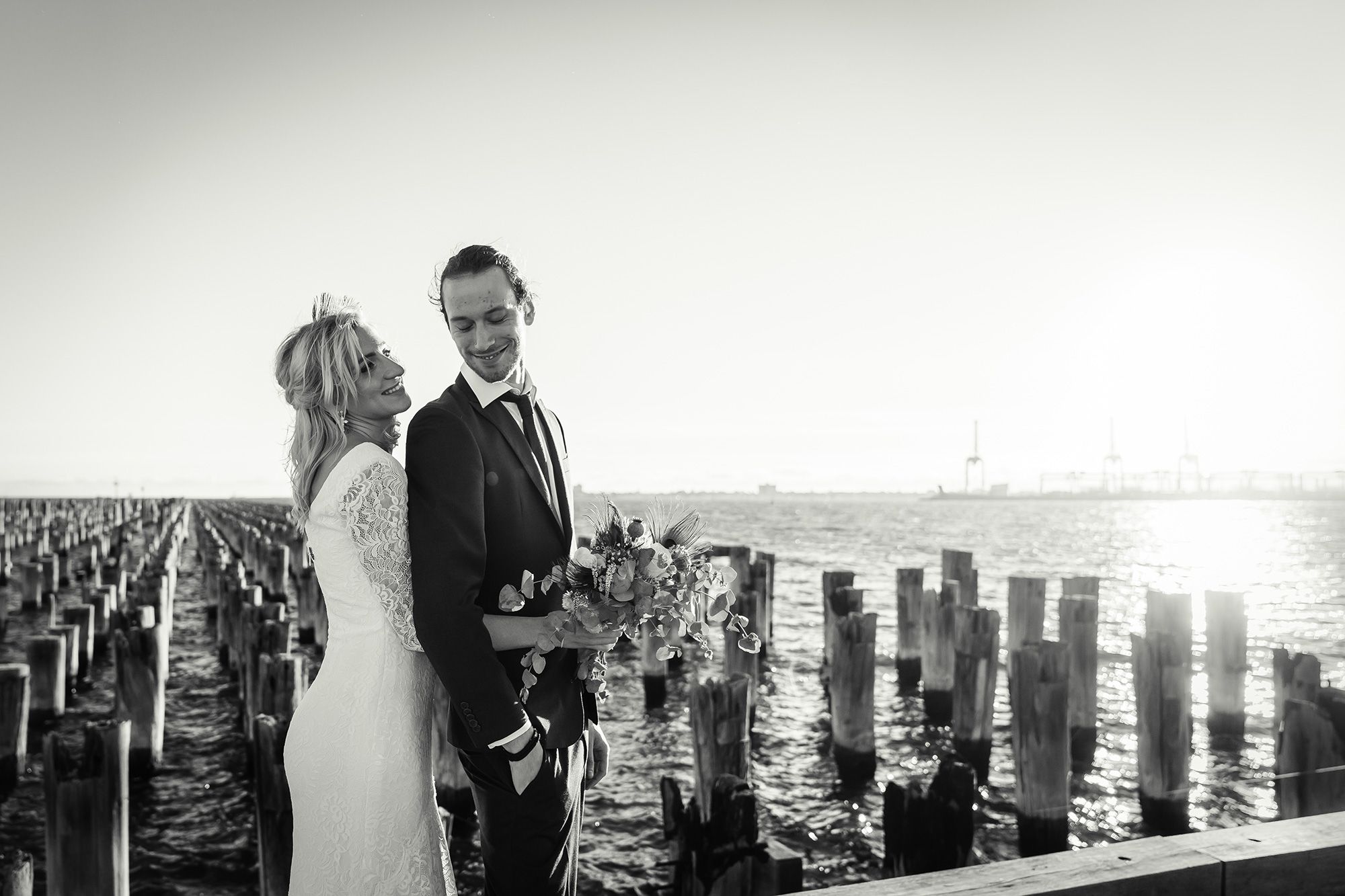 Video by Black Avenue Productions.