If you and your partner are bucking a few traditions for your upcoming wedding, the decision to forego the "With this ring, I thee wed" is an easy one. But, coming up with some of your own vows that are just as powerful is not. We've compiled a list of modern wedding vows to take the edge off your already difficult decision, and do away with your writer's block.
Opposites attract
We are the same, yet so very different.
You are my love, my best friend and the light at the end of every tunnel.
You have seen me at my best and at my very worst and no matter how tough things get, you somehow manage to make me smile.
I will work with you, trust and value your opinions and stand by your actions.
Together we will build a life full of laughter and passion.
I'm excited for what the future holds for us as we spend it together.
I love you forever and a day.
Perfectly imperfect
I take you, with all your faults and strengths, as I offer myself to you with all my faults and strengths.
I will help you when you need help, and turn to you when I need help.
You are not perfect, but you are perfect for me.
I choose you as the person with whom I will spend my life.
Reflections
When I look at you, I see a mirror for my true self.
Let me love you with all of my heart and share my life with you as an equal.
You are my partner in life and in love.
I will honour you and cherish you always.
Let us work through the hard times and celebrate the good times.
I love you now and forever.
Looking forward
As I become your (husband/wife) today, I acknowledge how lucky I have been to find such a beautiful, caring and loving person to share my life with.
I will be honest, devoted and faithful to you.
And take care of you in sickness and in health.
As I look back on the countless memories we have made together, I look forward to many more exciting years to come.
Always by your side
I love you. You have brought such joy to my life.
Thank you for loving me as I am and taking me into your heart.
I promise to walk by your side forever and to love, help, and encourage you in all that you do. I will take the time to talk to you to listen to you and to care for you.
Through all the changes of our lives, I will be there for you always as strength in need, a comfort in sorrow, a counselor in difficulty, and a companion in joy.
Everything I am and everything I have is yours now and forevermore.
This is my promise to you.
I give you this ring. Wear it with love and joy. As this ring has no end, / neither shall my love for you. I choose you to be my (wife/husband) this day and forevermore.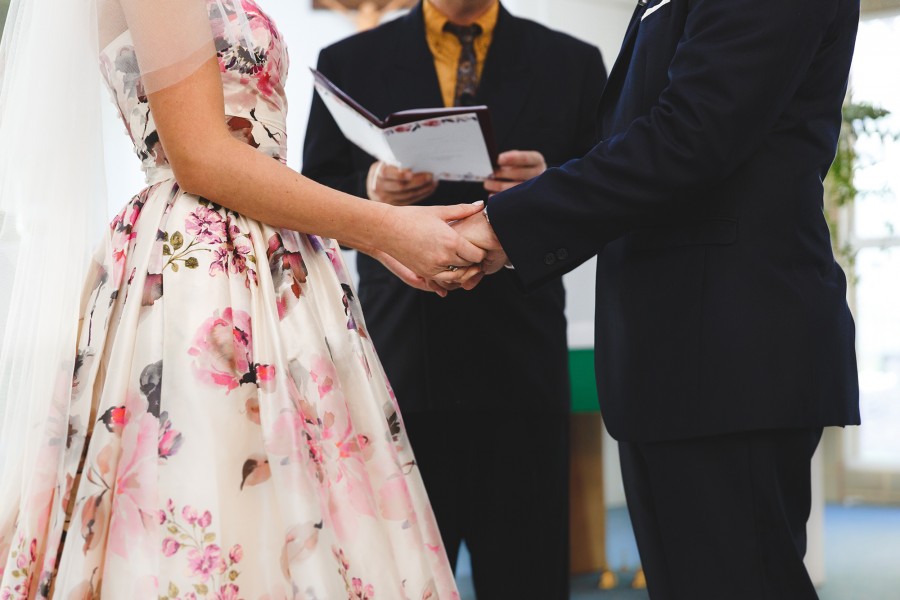 The promise
I promise to respect, admire and appreciate you for who you are, as well as for the person you wish to become.
I promise to understand your wishes, desires, fears, and dreams.
I promise to always strive to meet your needs, not out of obligation, but because it delights me to see you happy.
I promise to be there for you when you need me, whenever you need me.
I promise to nurture your goals and ambitions; to support you through misfortune, and to celebrate your triumphs.
I promise to keep our lives exciting, adventurous, and full of passion.
I promise to persevere when times get tough, knowing that any challenges we might face, we will conquer them together.
I promise to treat you with compassion rather than fairness, because we are a team, now and for always.
I promise to show you, every day, that I know exactly how lucky I am to have you in my life.
All that I am
I give you all of my love from this day forward and assure you that you will never walk alone.
You love is my anchor and your trust is my strength.
I wish for my heart to be your shelter and the comfort of my arms to be your home.
This ring has no beginning or end and neither does my love for you.
Today I give you all that I am and all that I shall become.