Kim Dennis and Rob Chaplin describe themselves as "just two normal people in love" and their vintage wedding represented the coming together of their two families.
"When we met I had two boys from a previous marriage and Rob was a clear bachelor living with a mate in a bachelor pad," Kim, 35, explains.
"Our relationship has gone from strength to strength as two kids became four, we have built our family home together and even run a business together."
After almost nine years together Kim and Rob, also 35, walked down the aisle in front of 111 of their closest family and friends at Butterland, Newstead, Victoria on January 7, 2017.
Kim fell in love with the rustic butter factory right from the start. "The venue is incredibly romantic and it really allowed for my style to shine," she says.
The couple love a good party, and good food and an open bar were essential for the evening celebrations.
"On the night there was not a dry eye in the place as we spoke about what we love about each other and how incredibly important our children are to us," Kim says.
"We spent our first dance all together and left that night feeling closer than ever before."
Photos courtesy of Dan Brannan.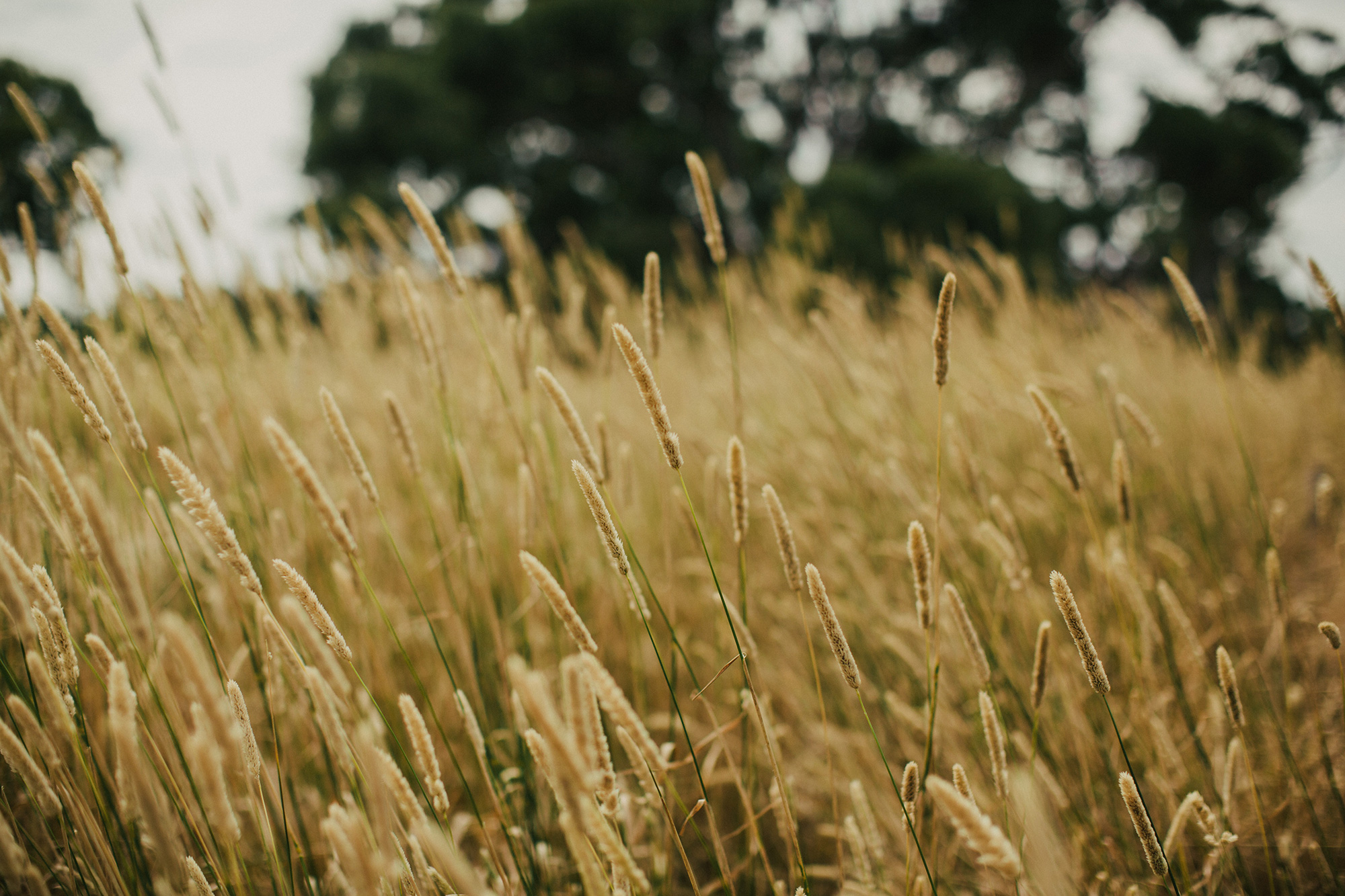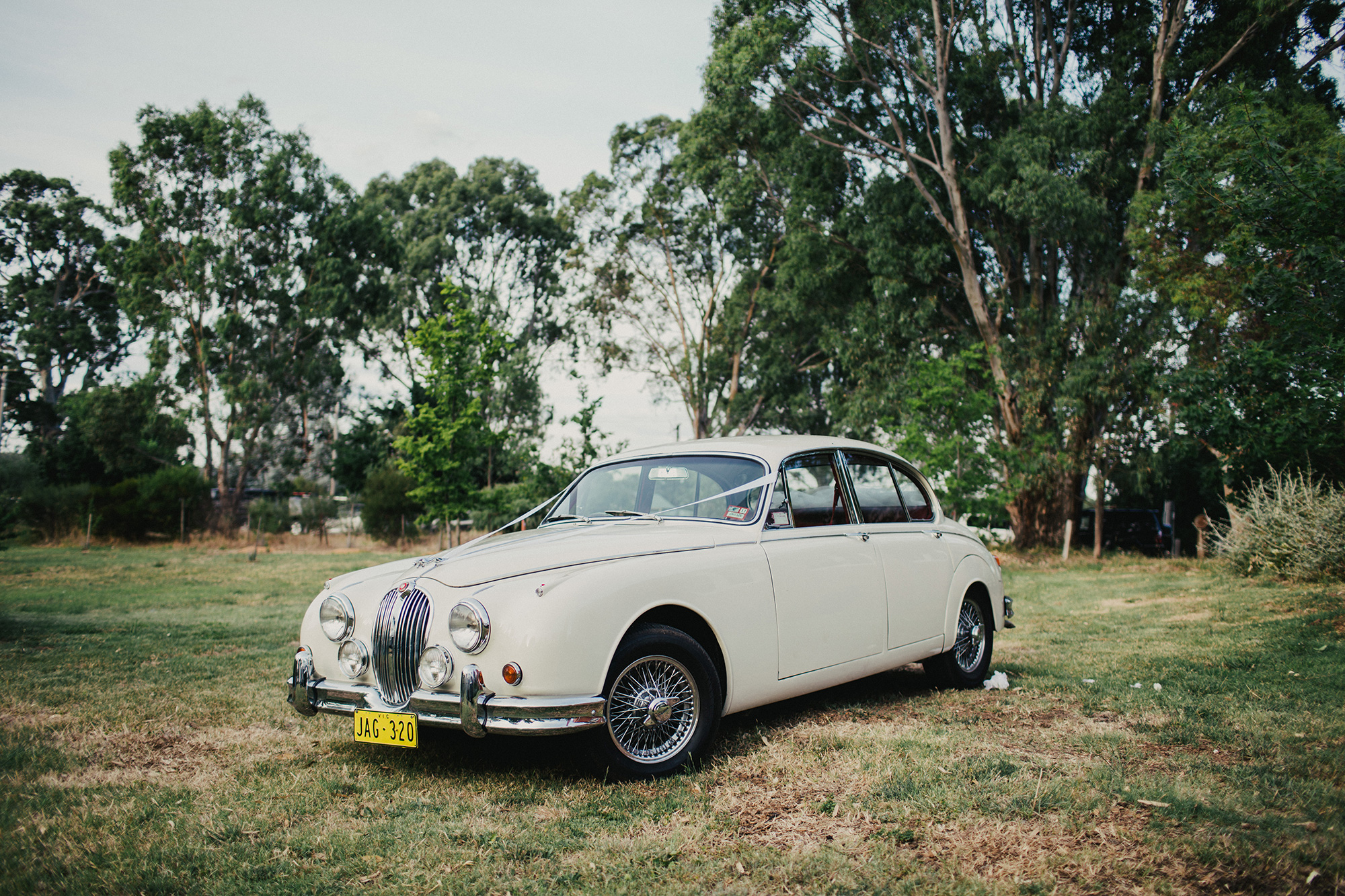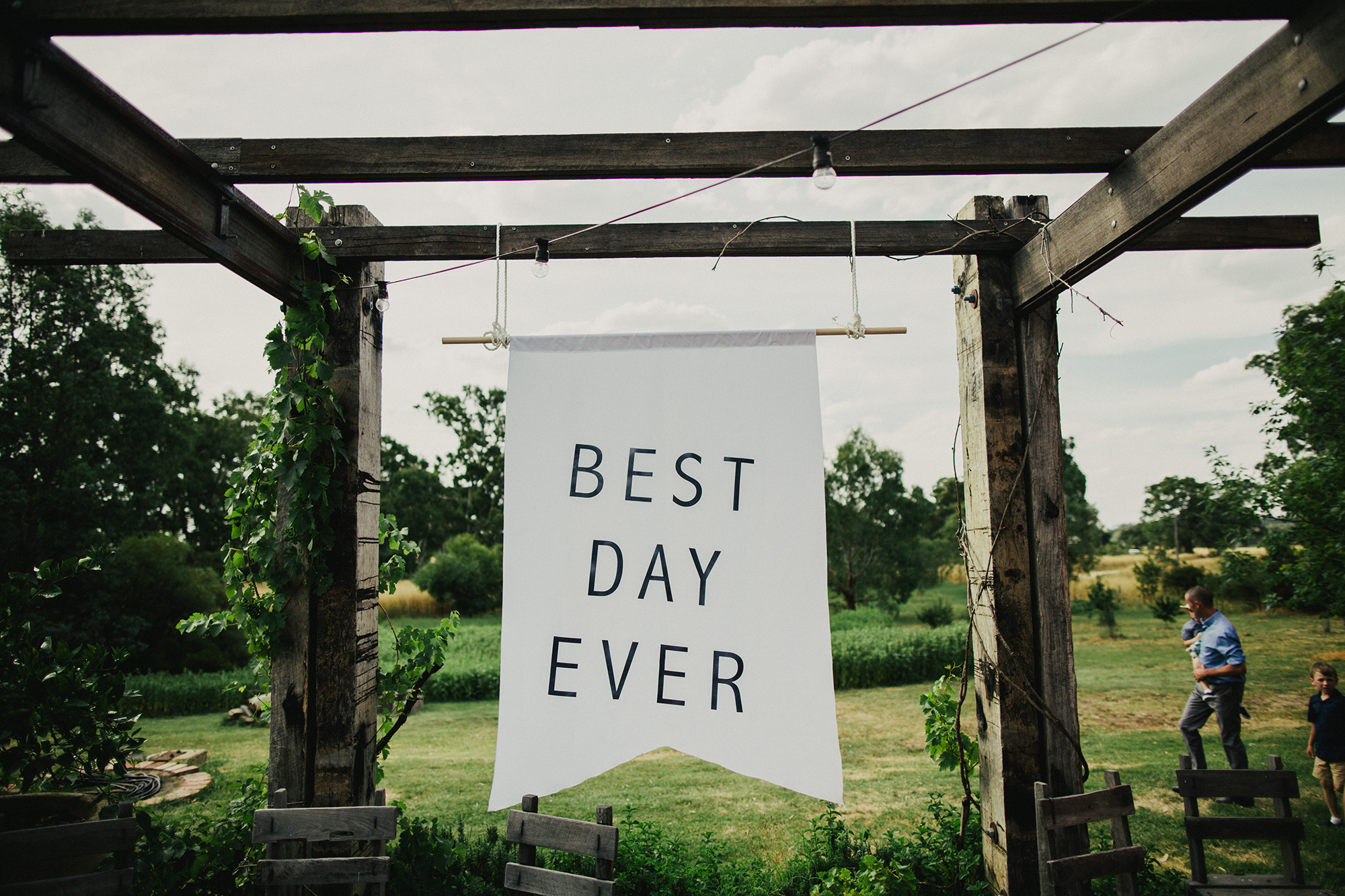 "Butterland was the first and last place we looked at. It had so much charm, it made me smile and knew we had to have it. It was old but the red bricks and the windows just sold me," Kim says of the rustic venue.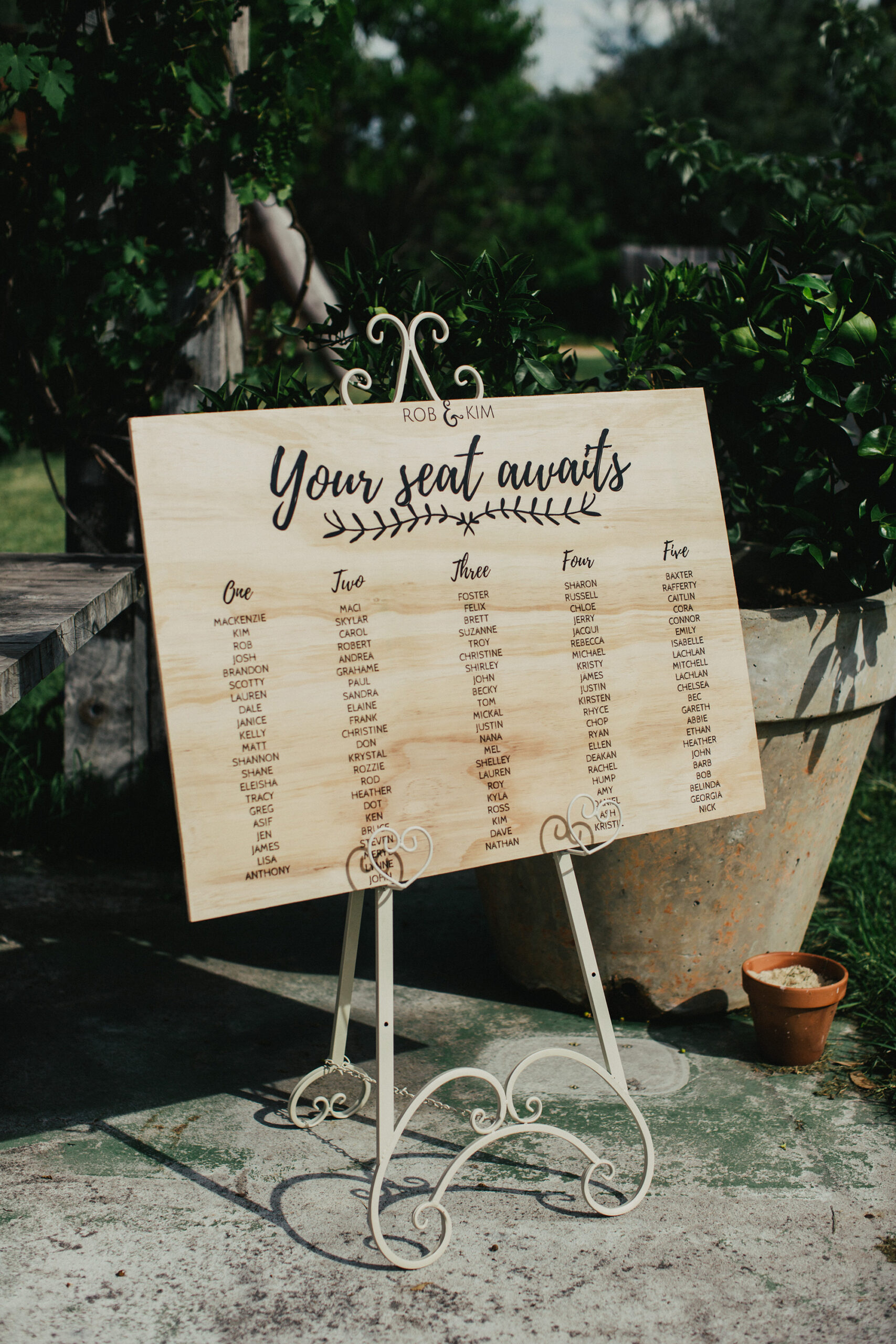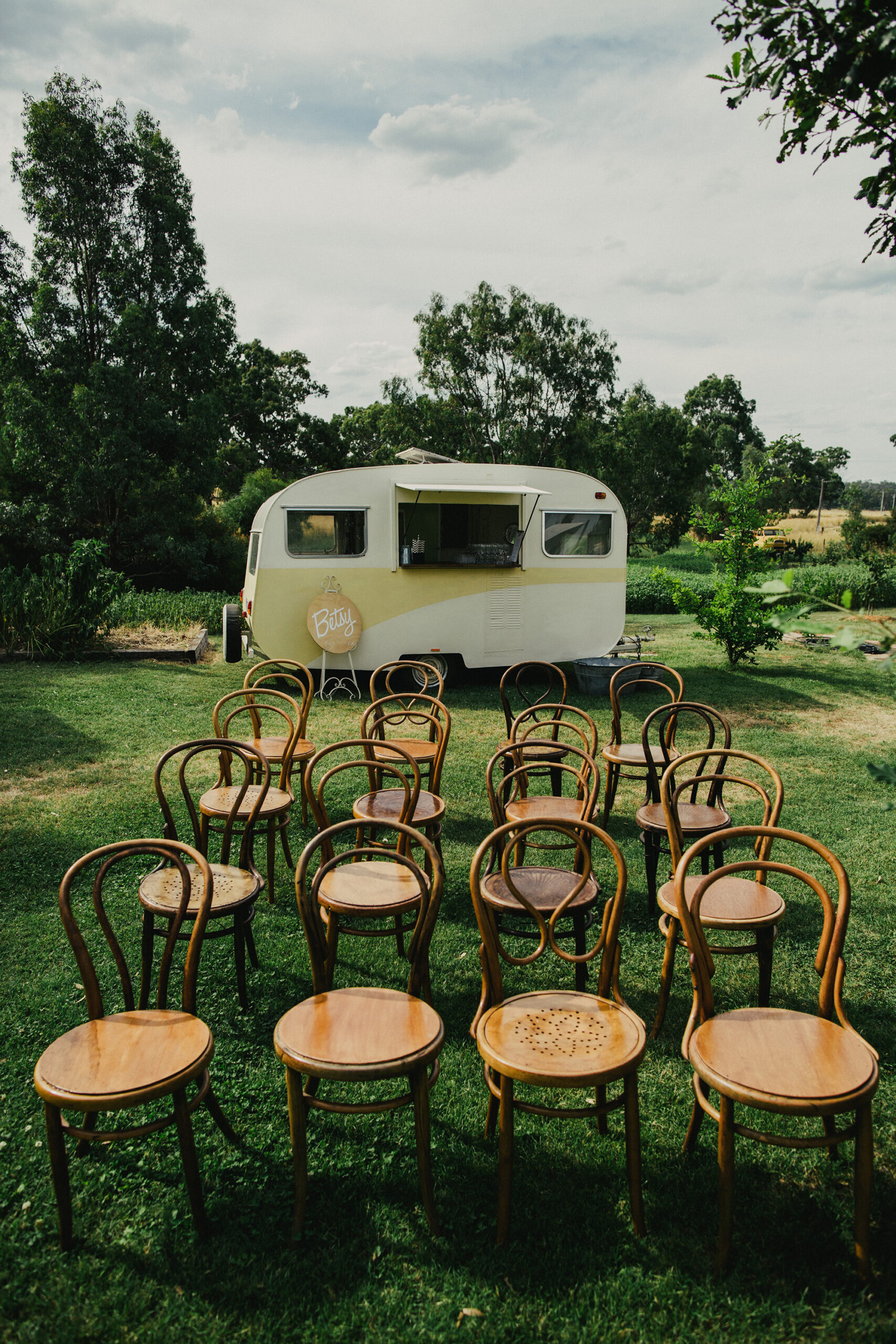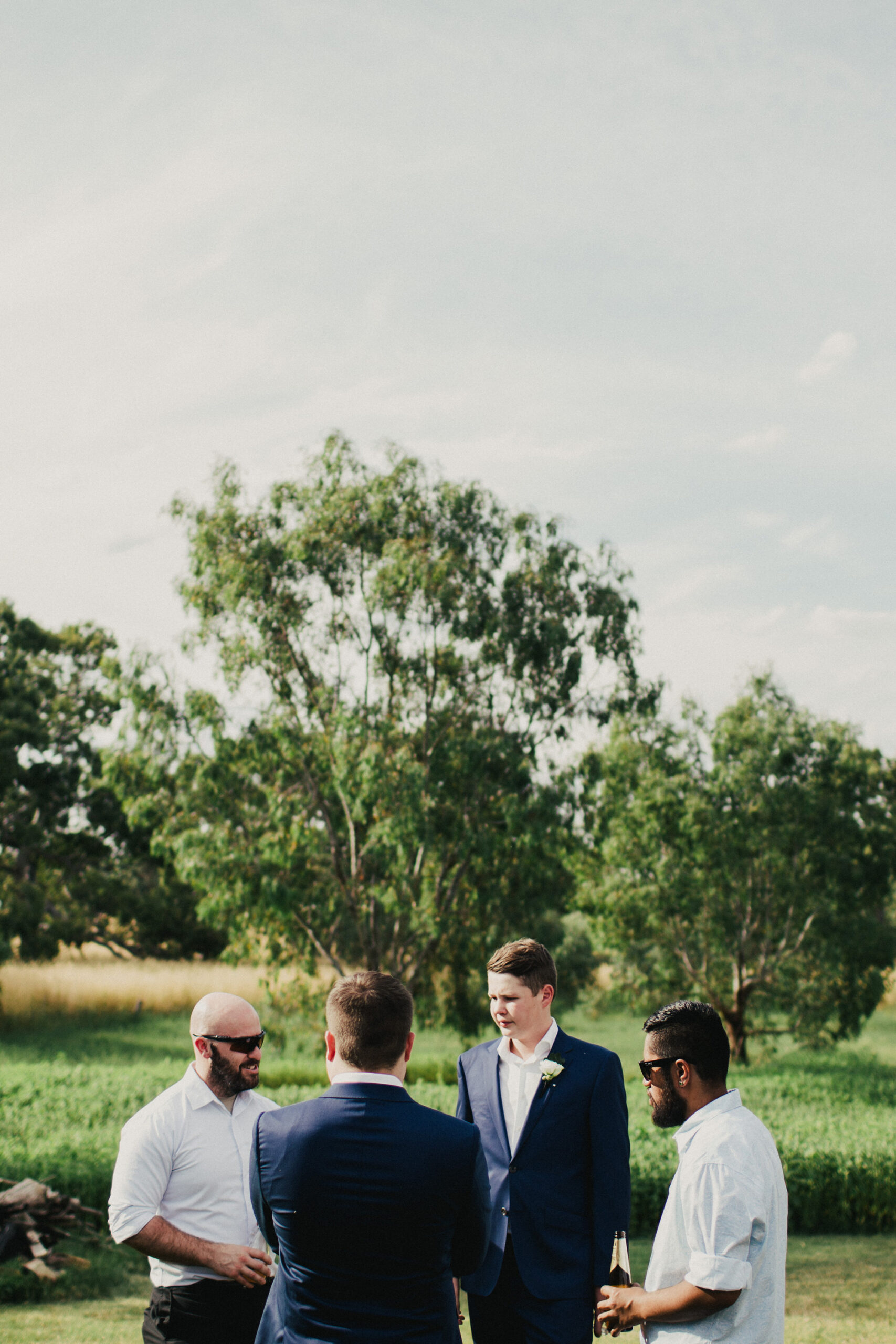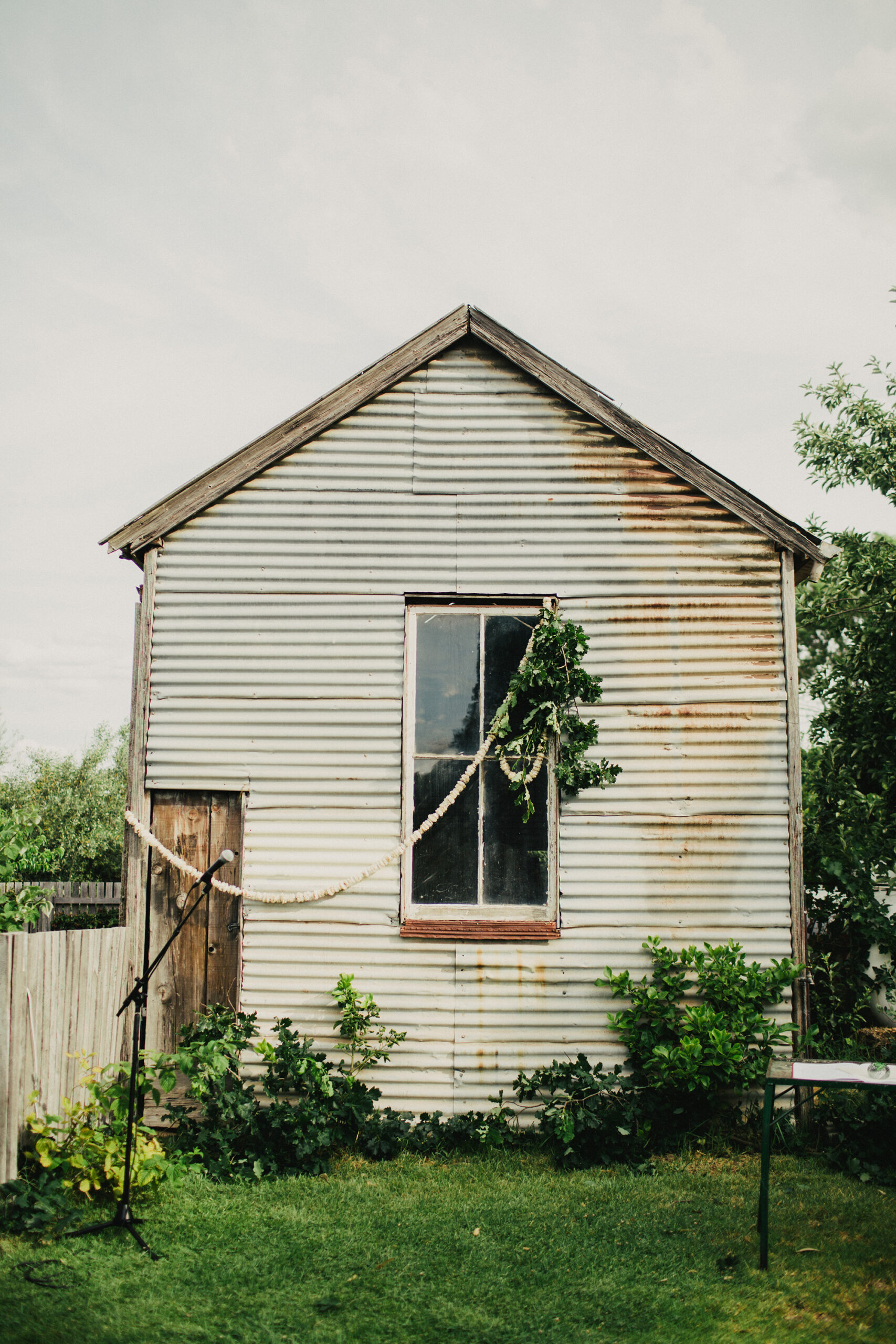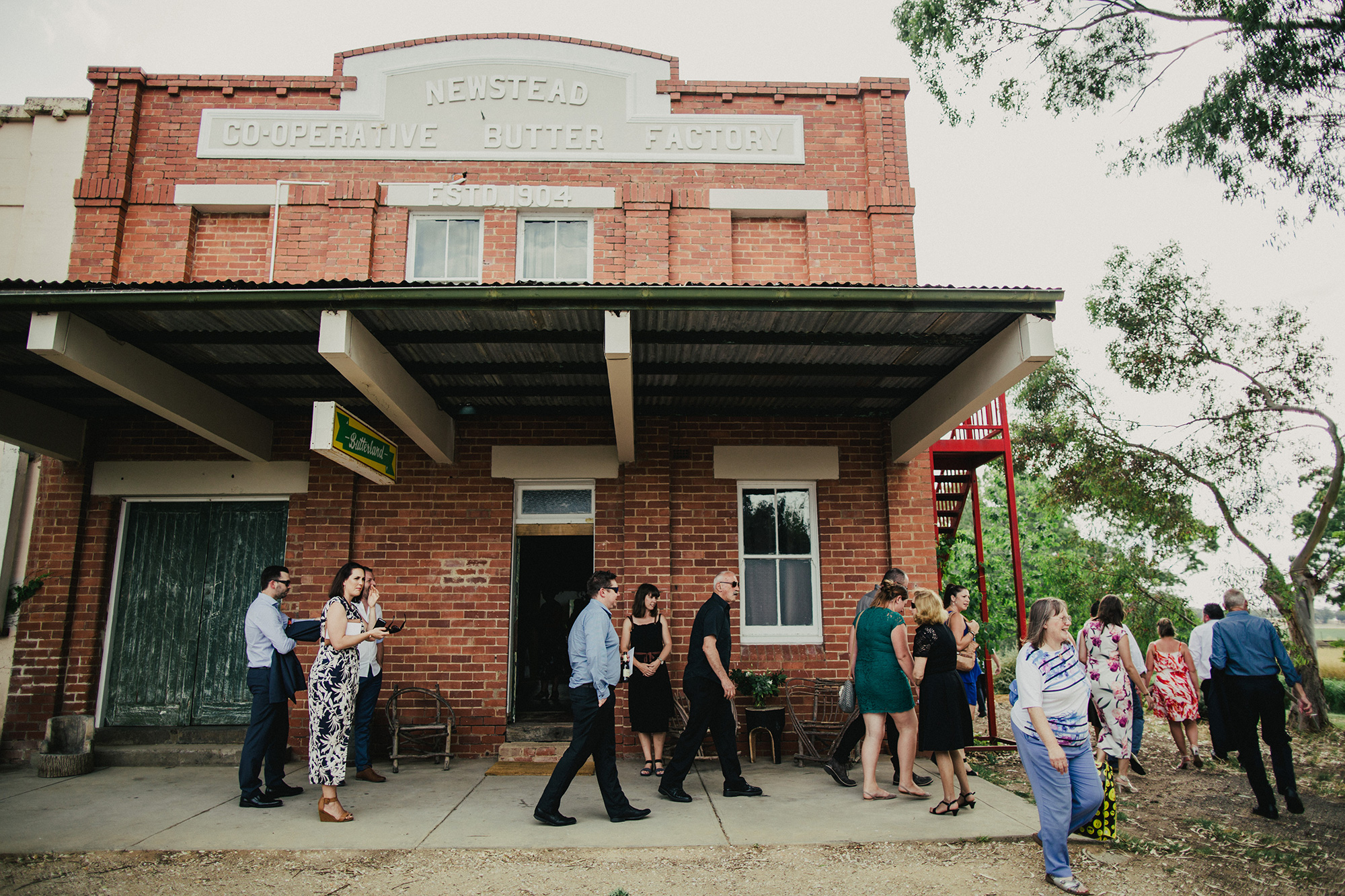 "Kate was organised, professional and on target," praises Kim of their celebrant, Ceremonies by Kate.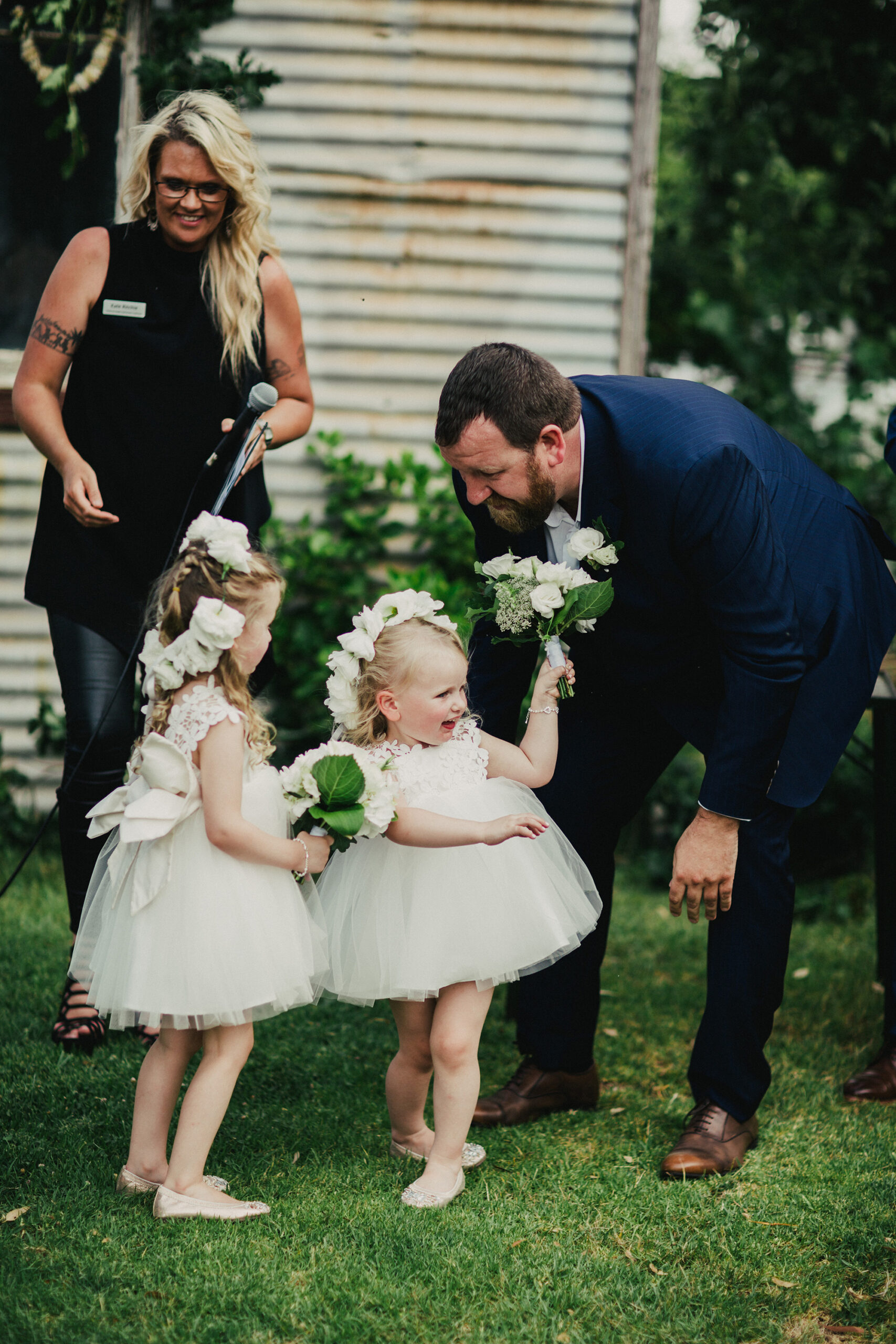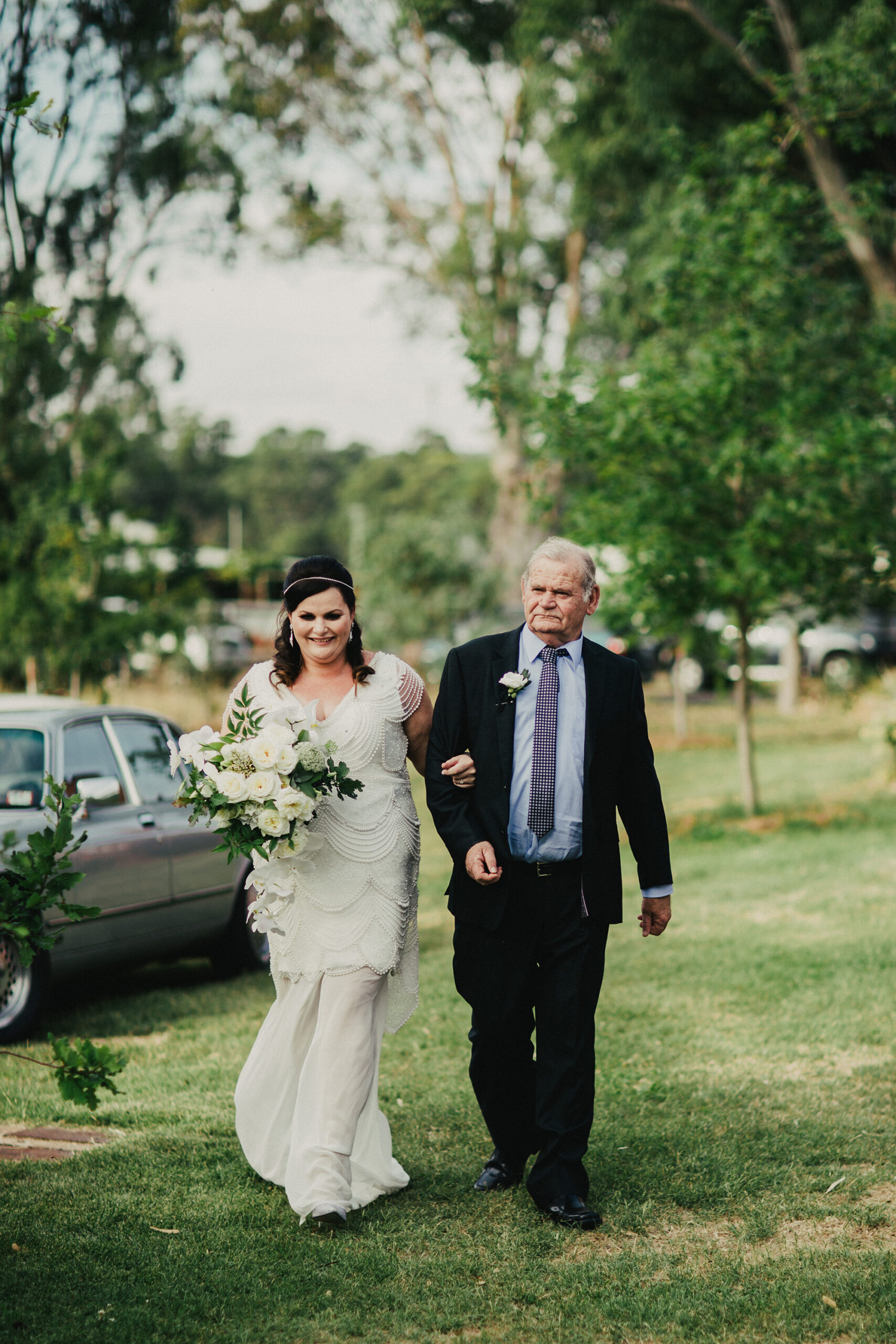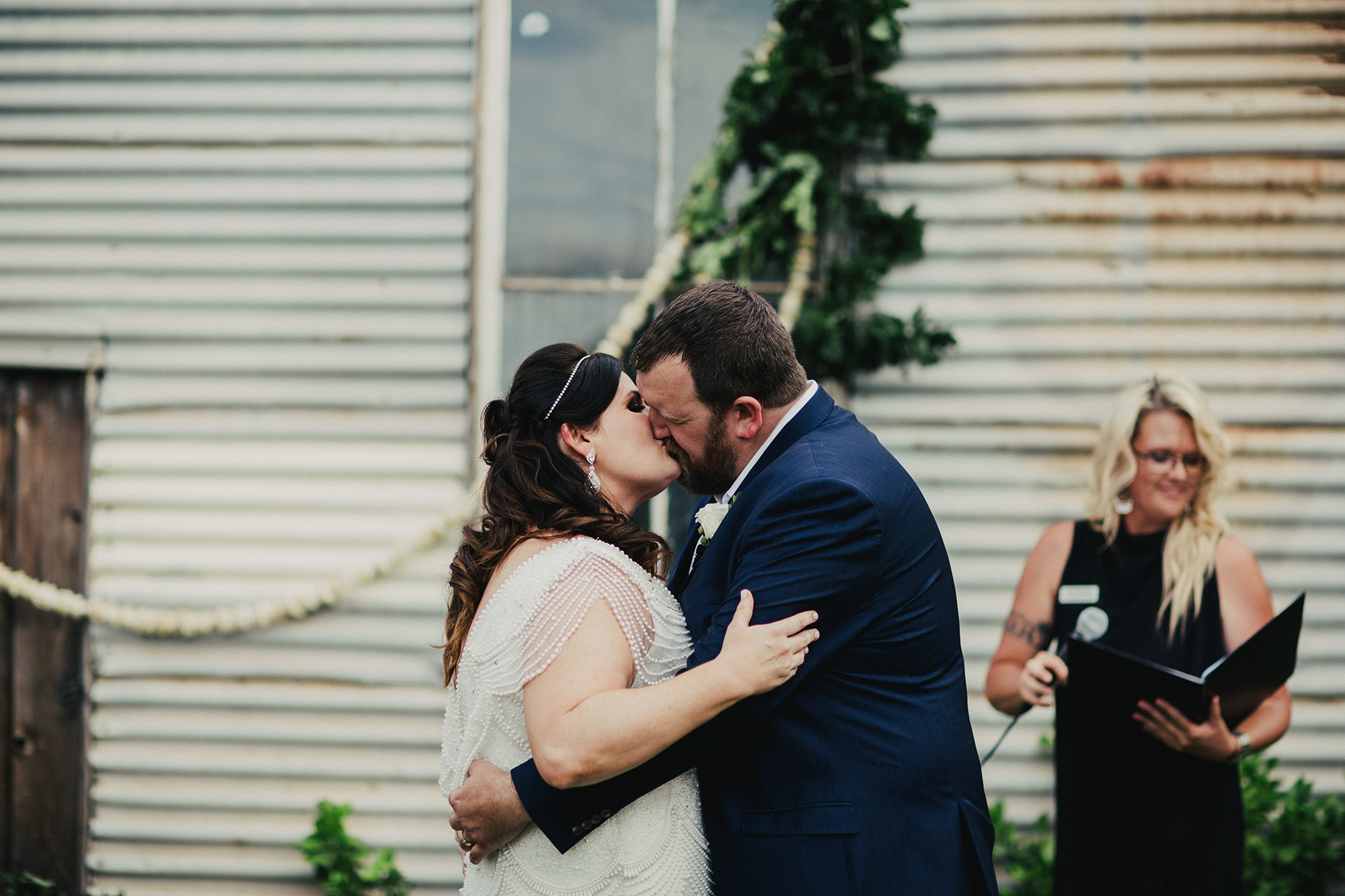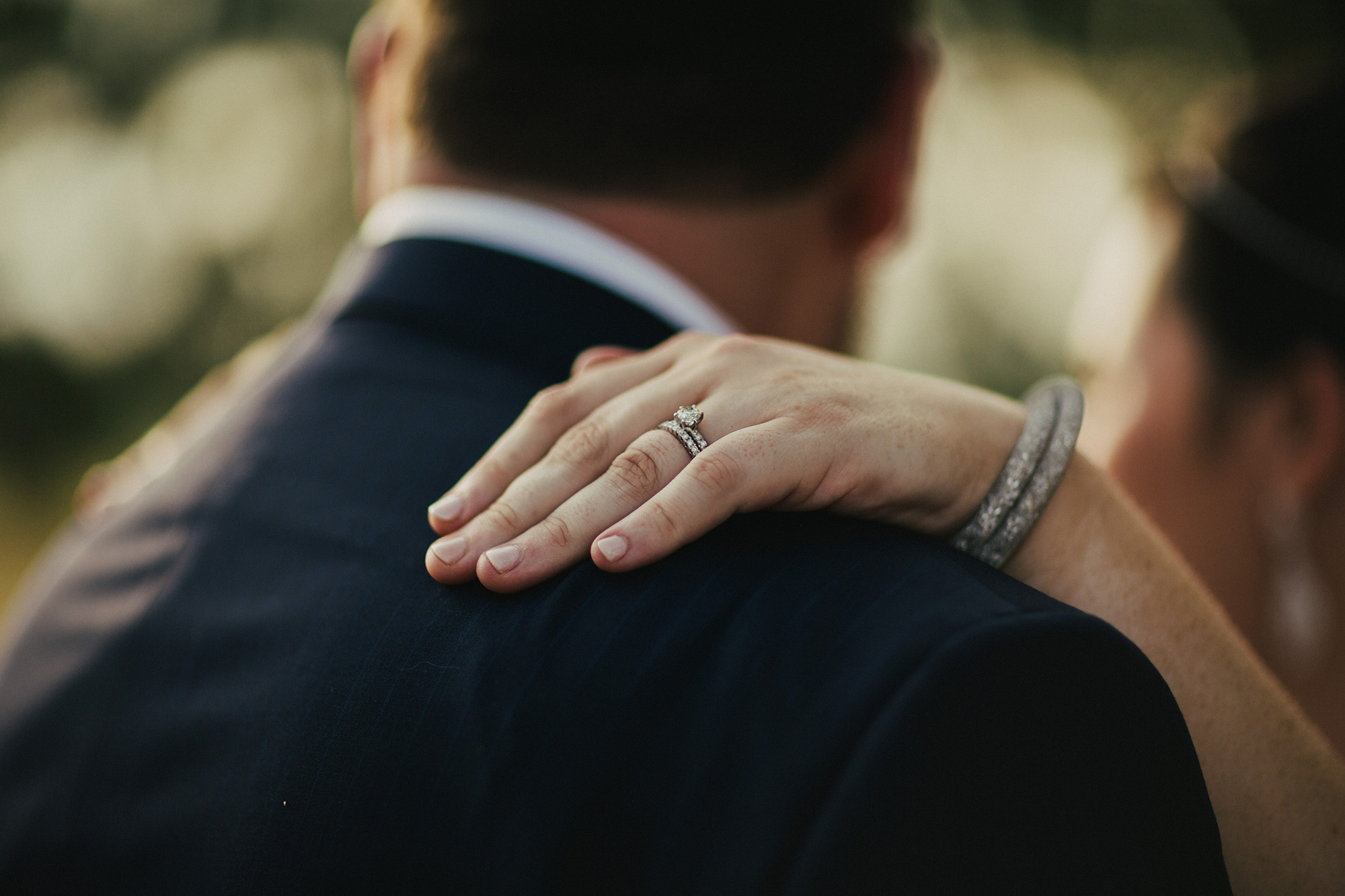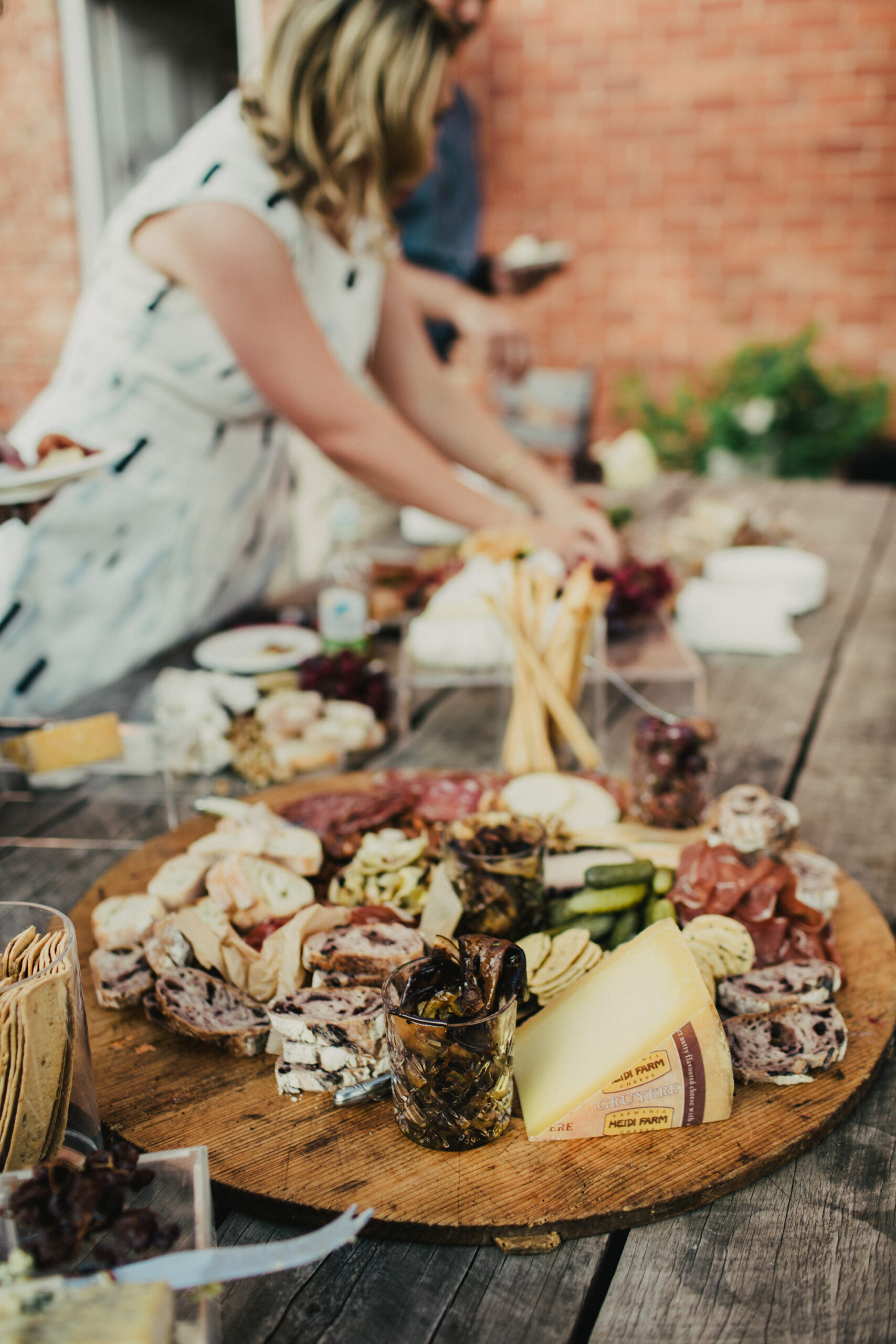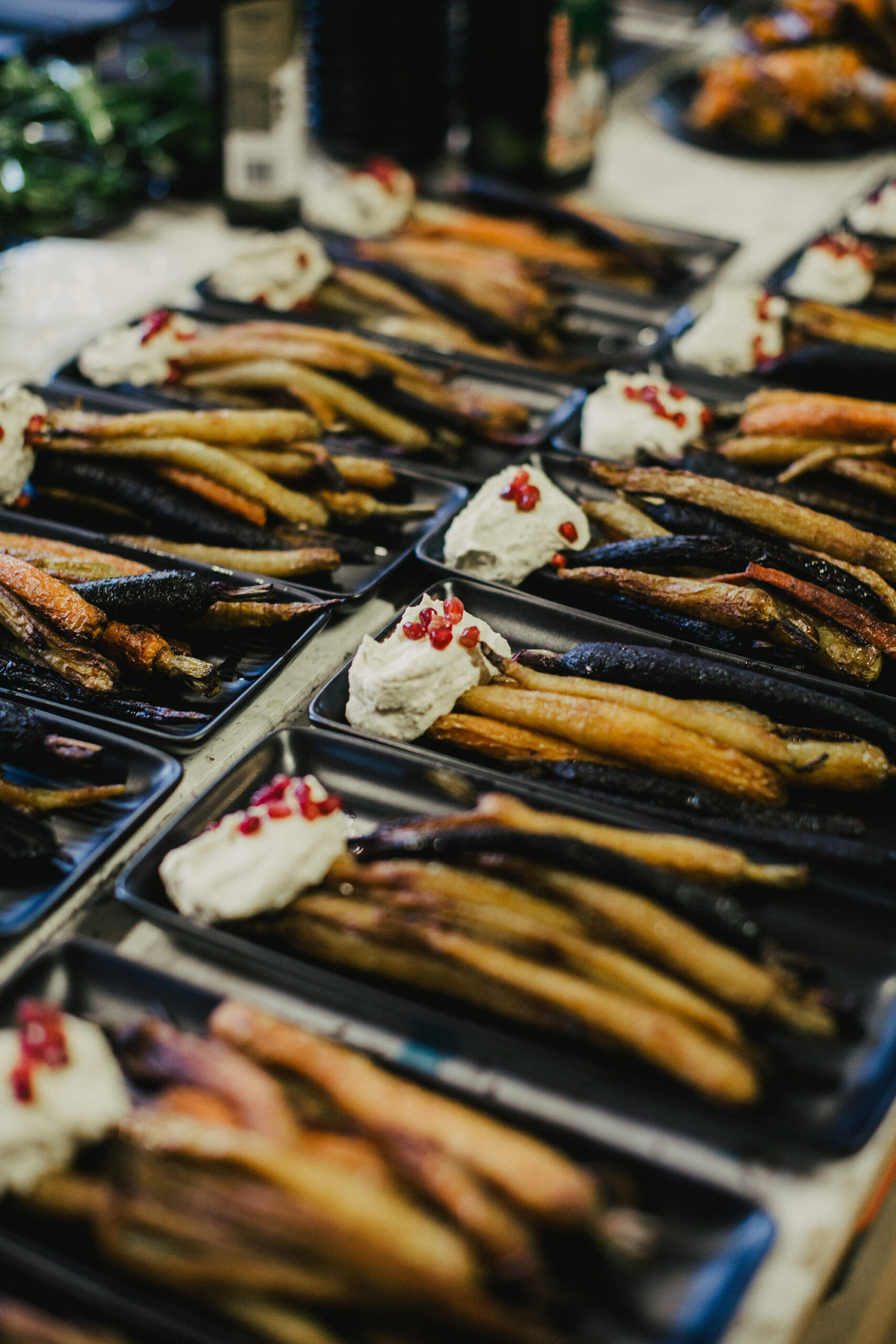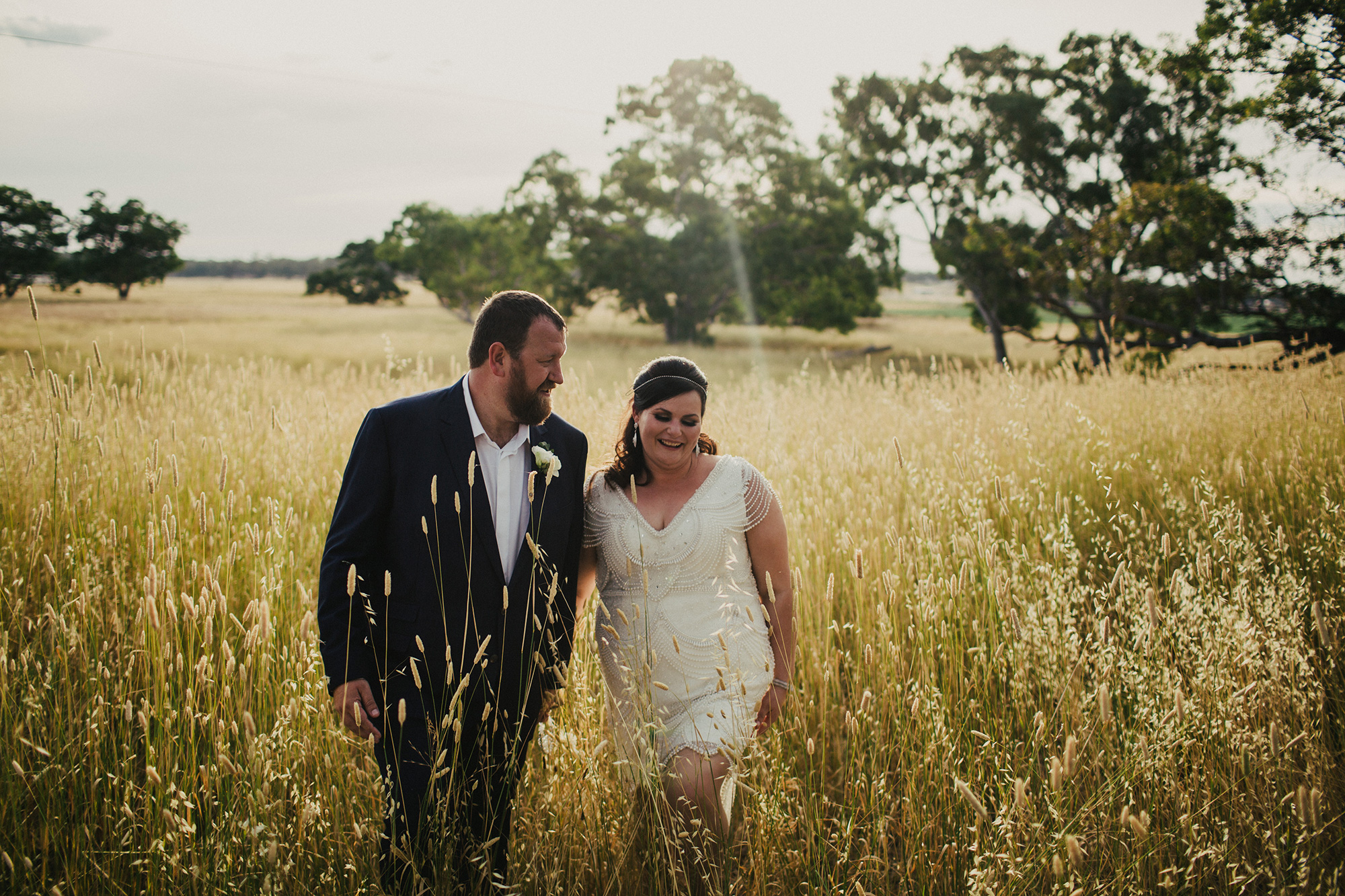 "We believe our wedding demonstrates that getting married in your late 30s is fun! It demonstrates the important elements of love with our children all forming part of the celebration," Kim says.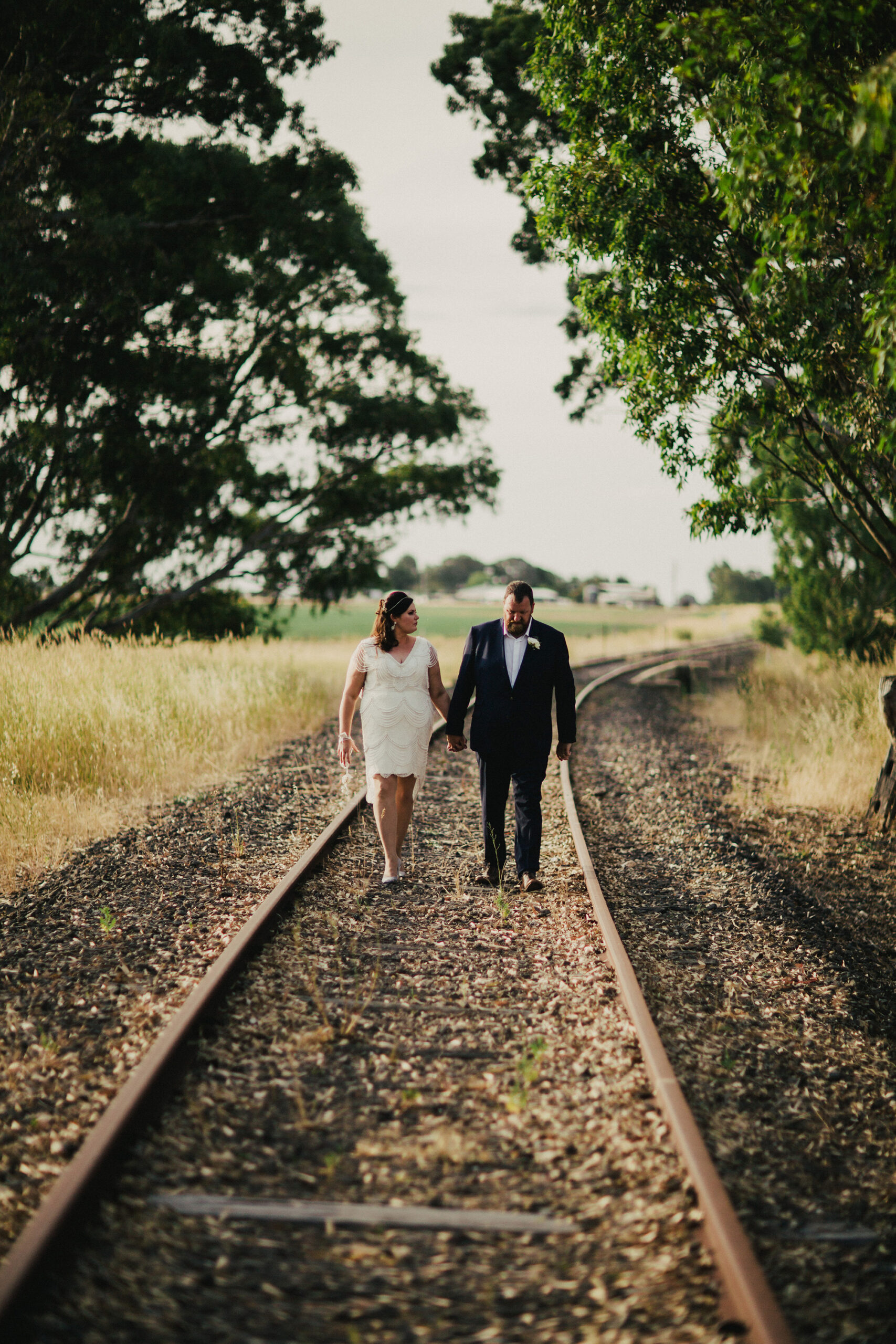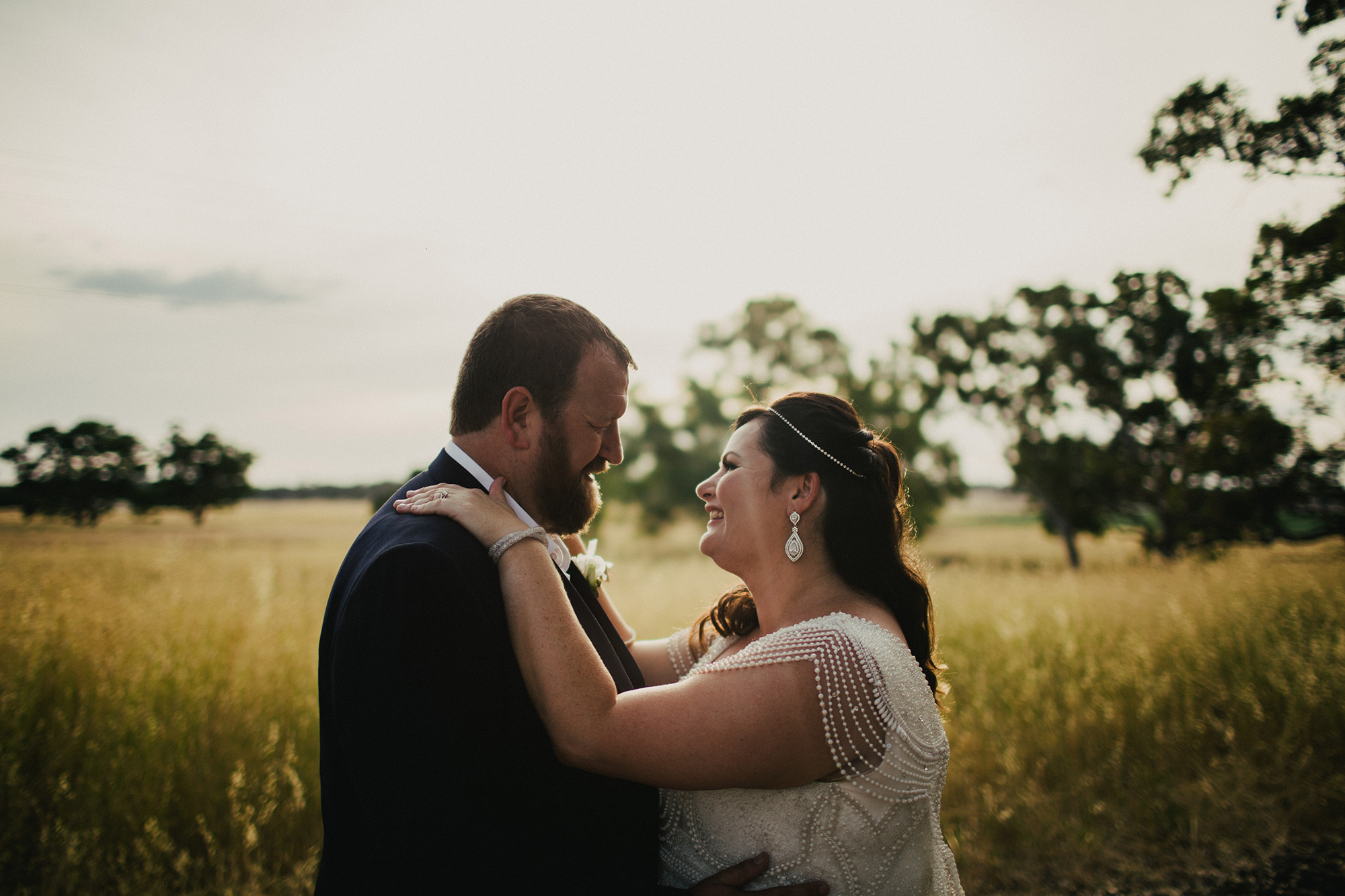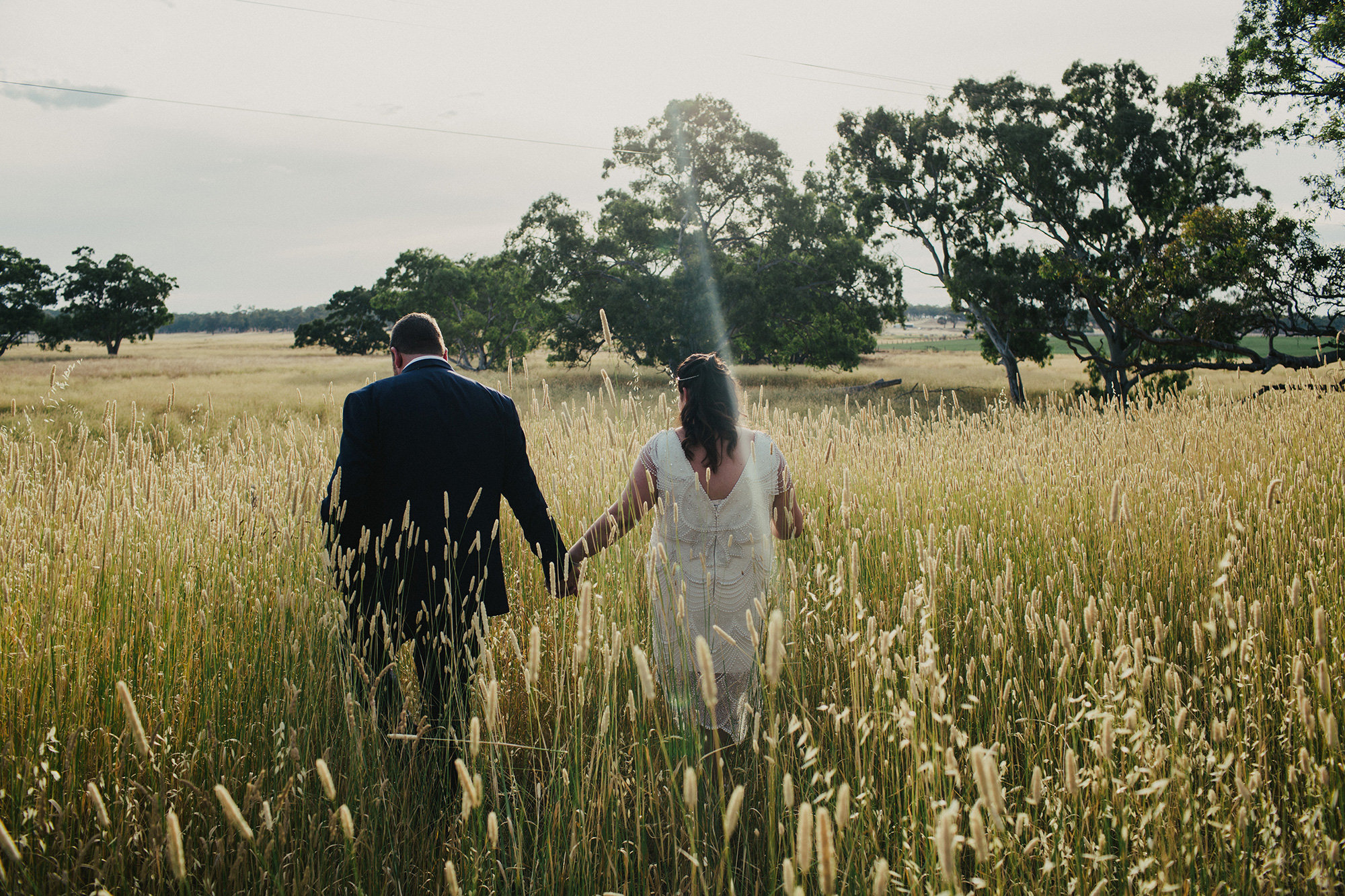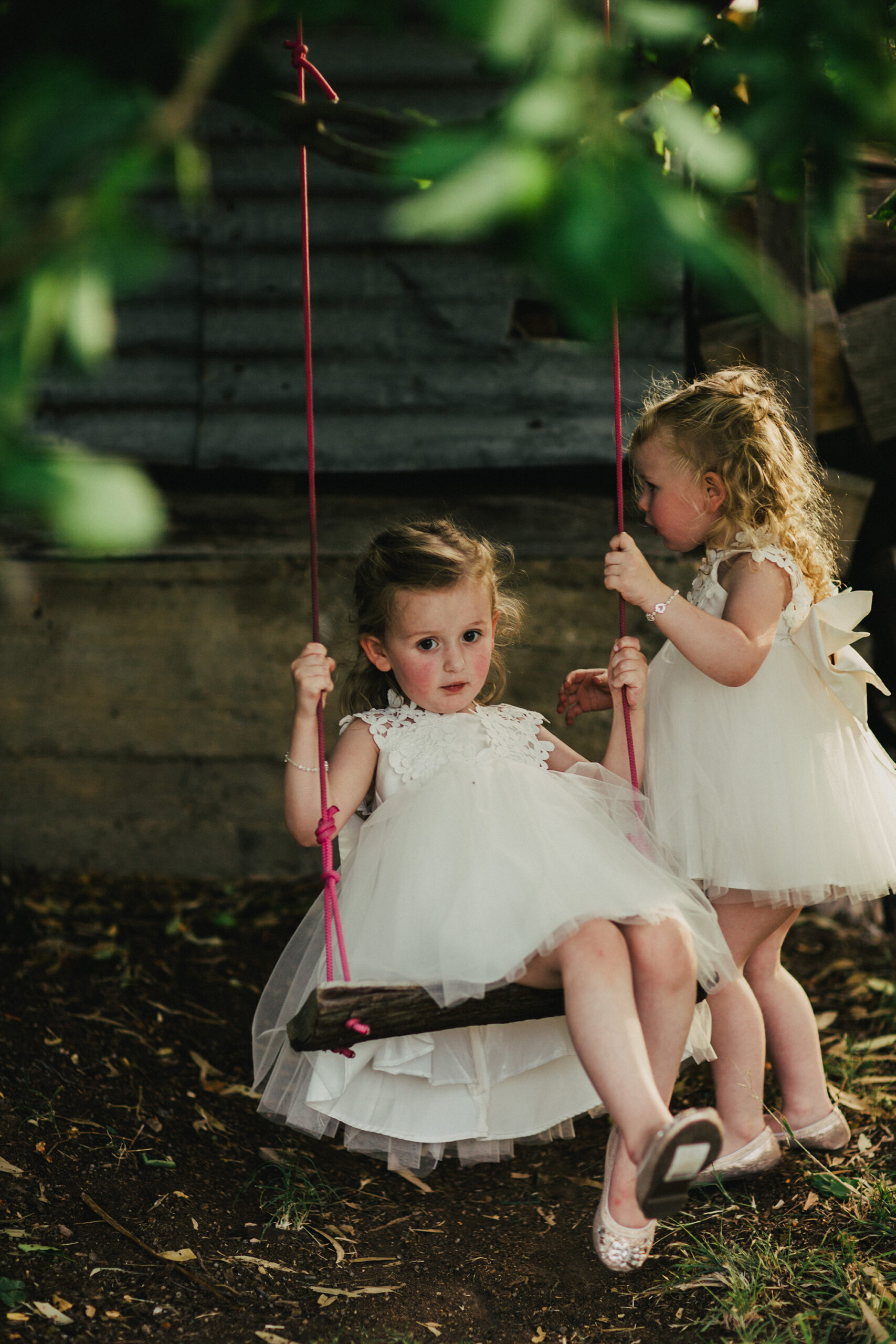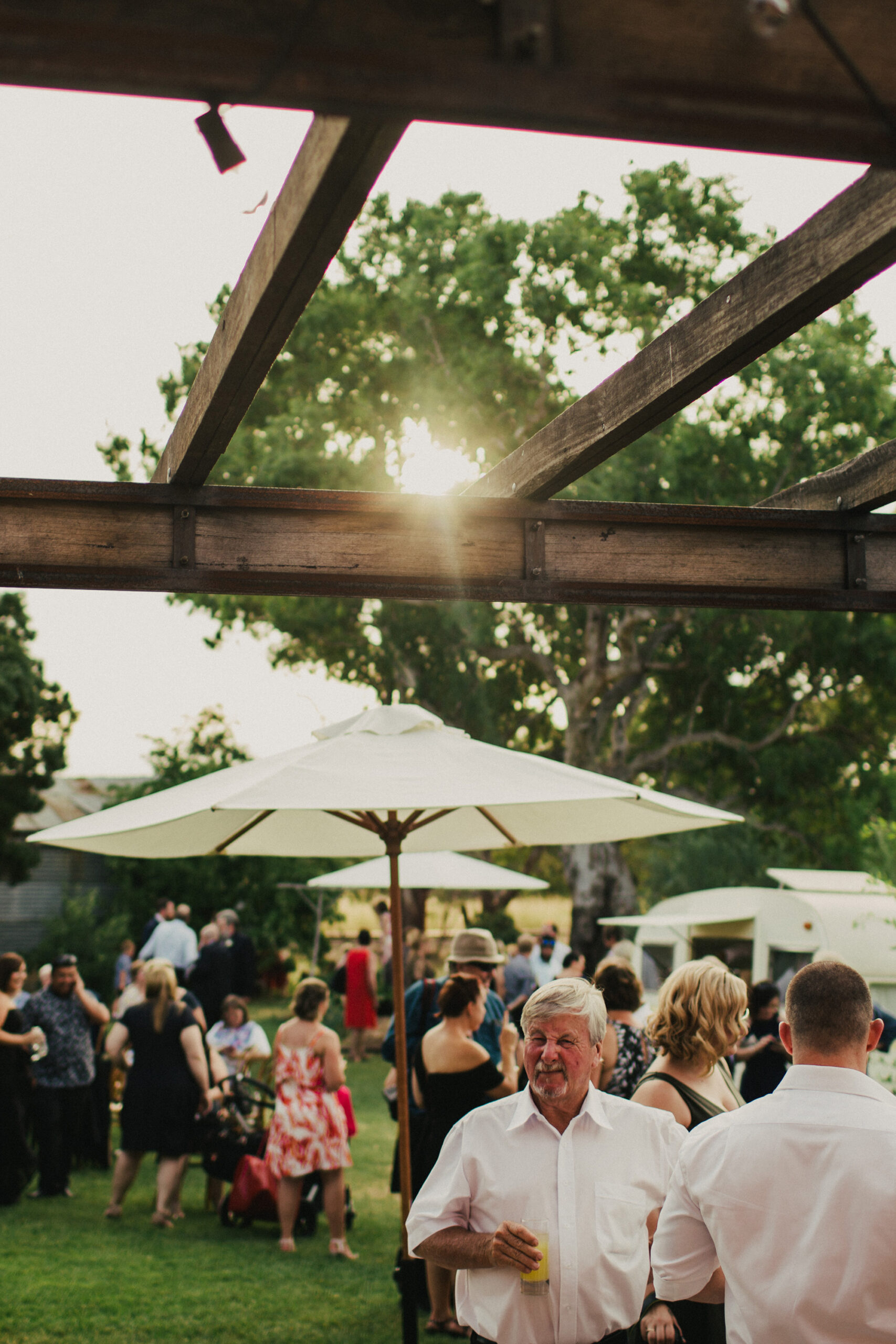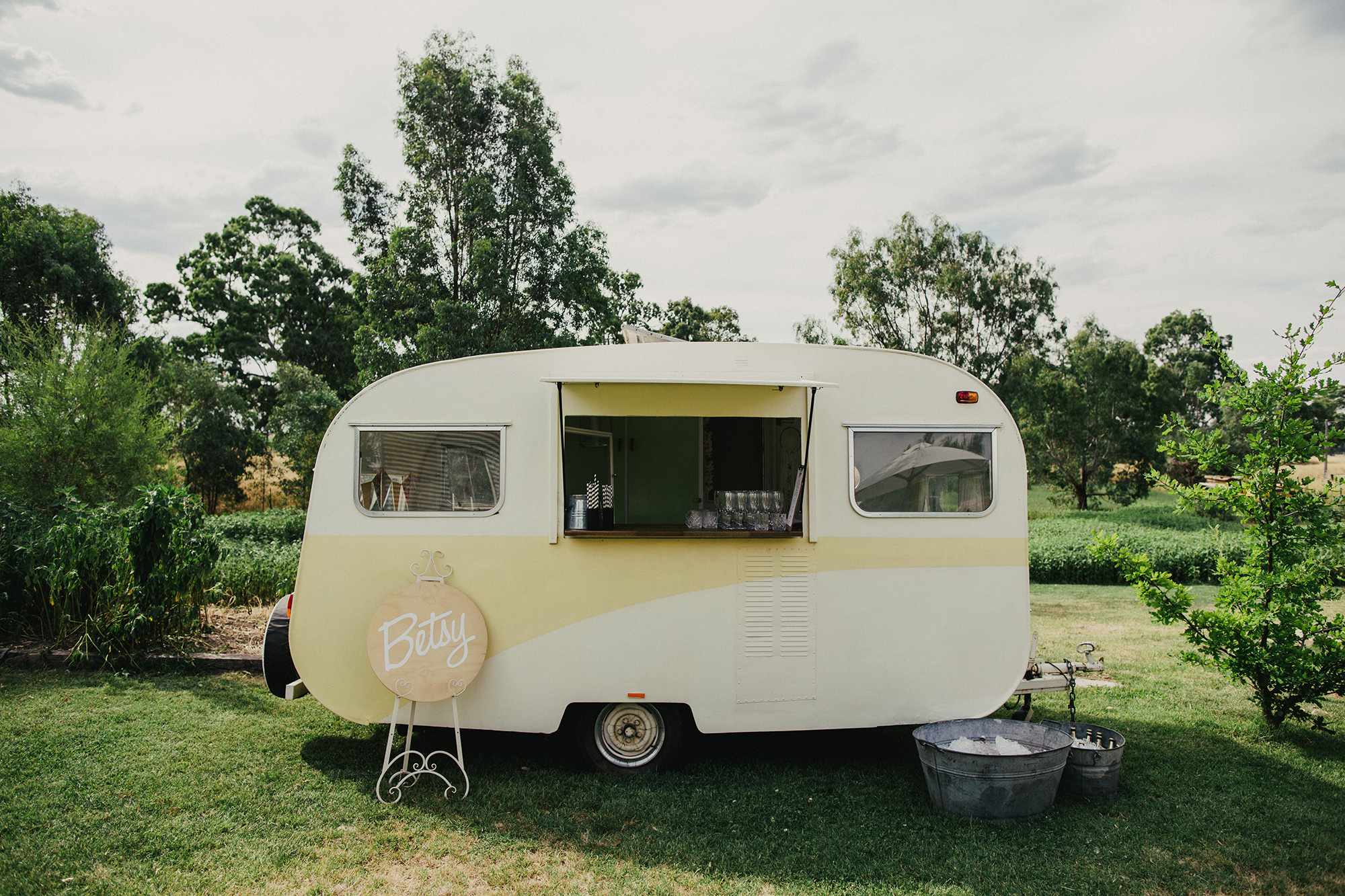 Kim's beloved vintage caravan Betsy also played a starring role on the day. "Betsy is an old 1957 vintage caravan we used as an old door bar. This worked a treat!" she says.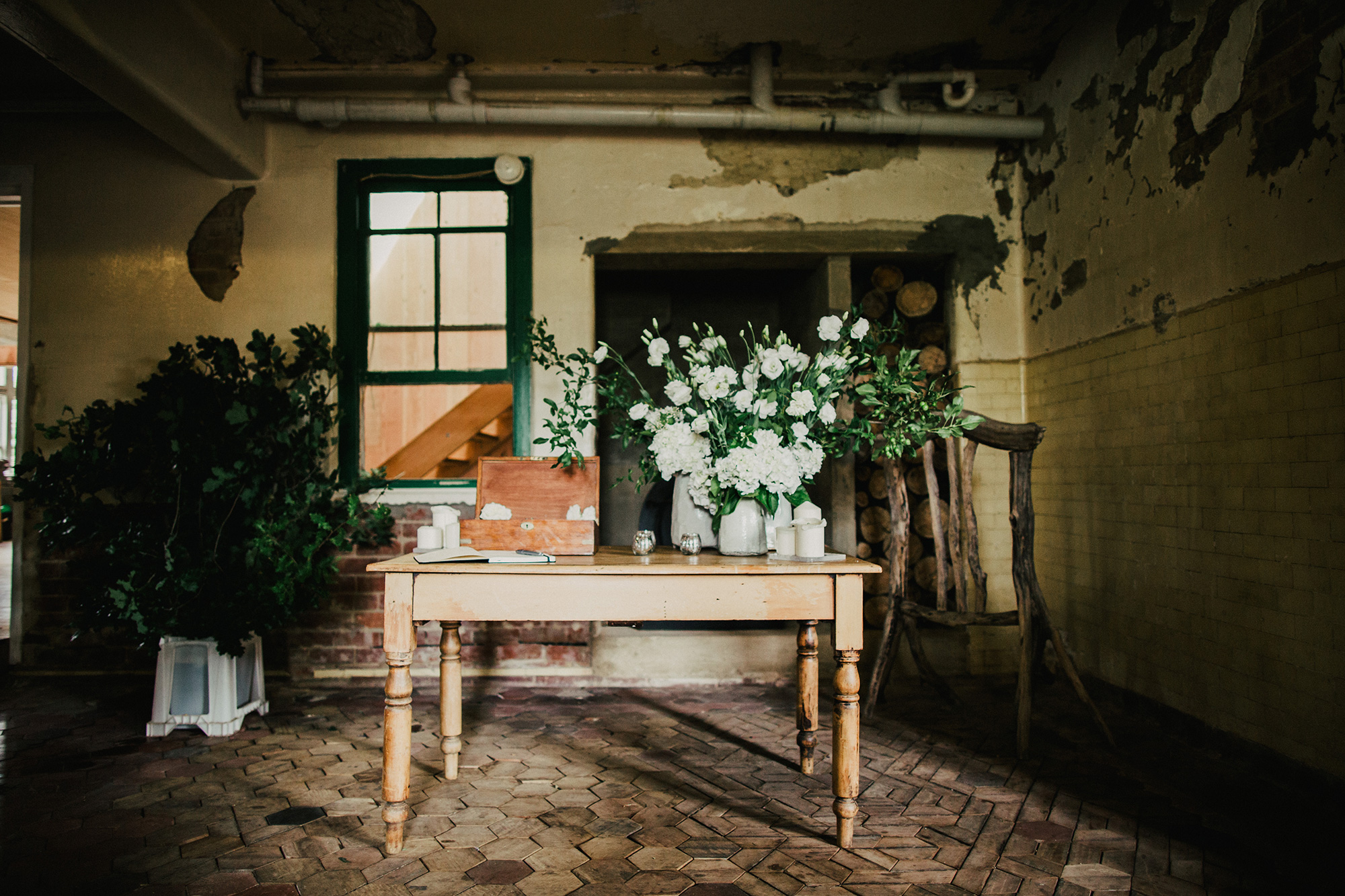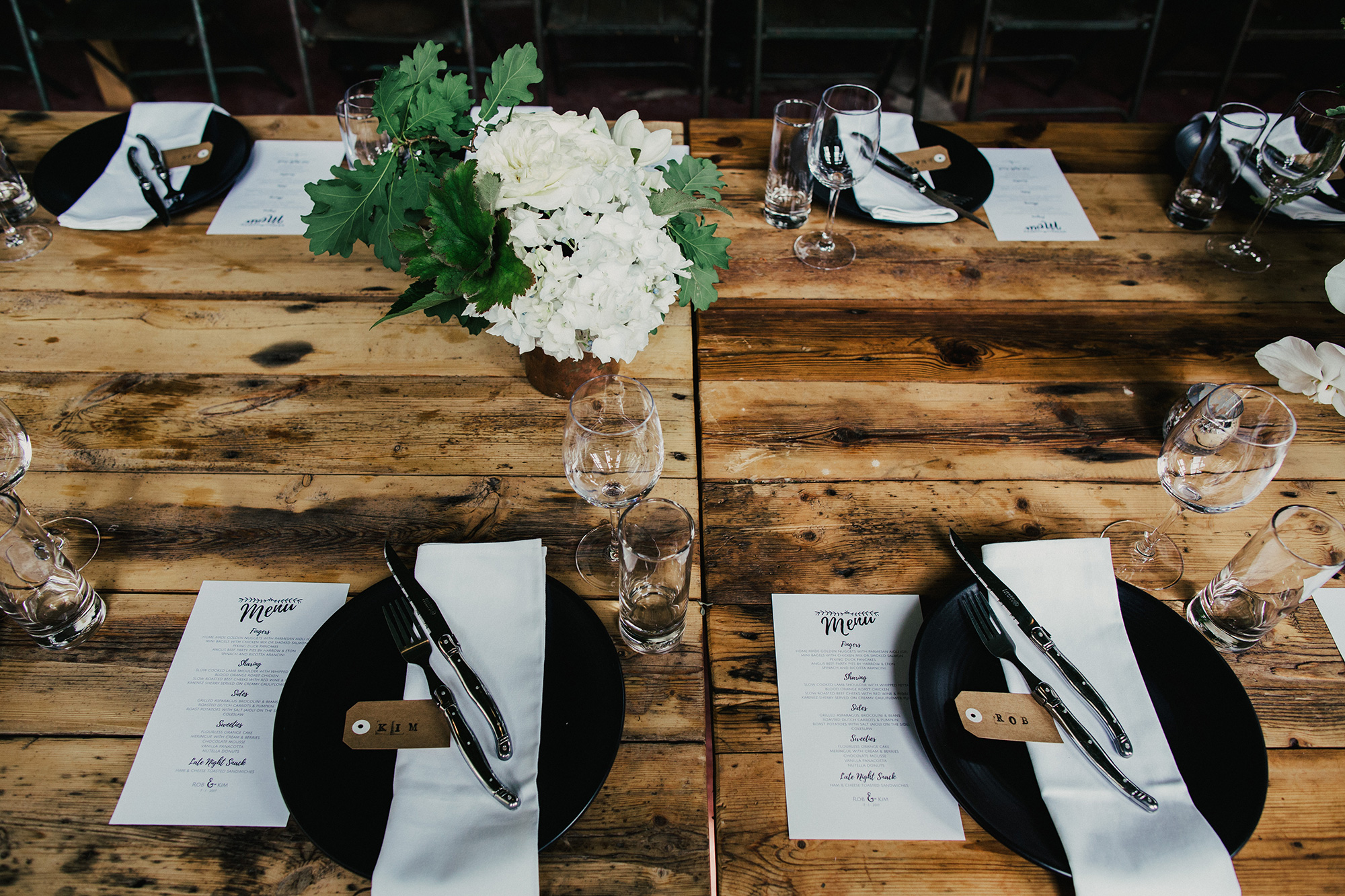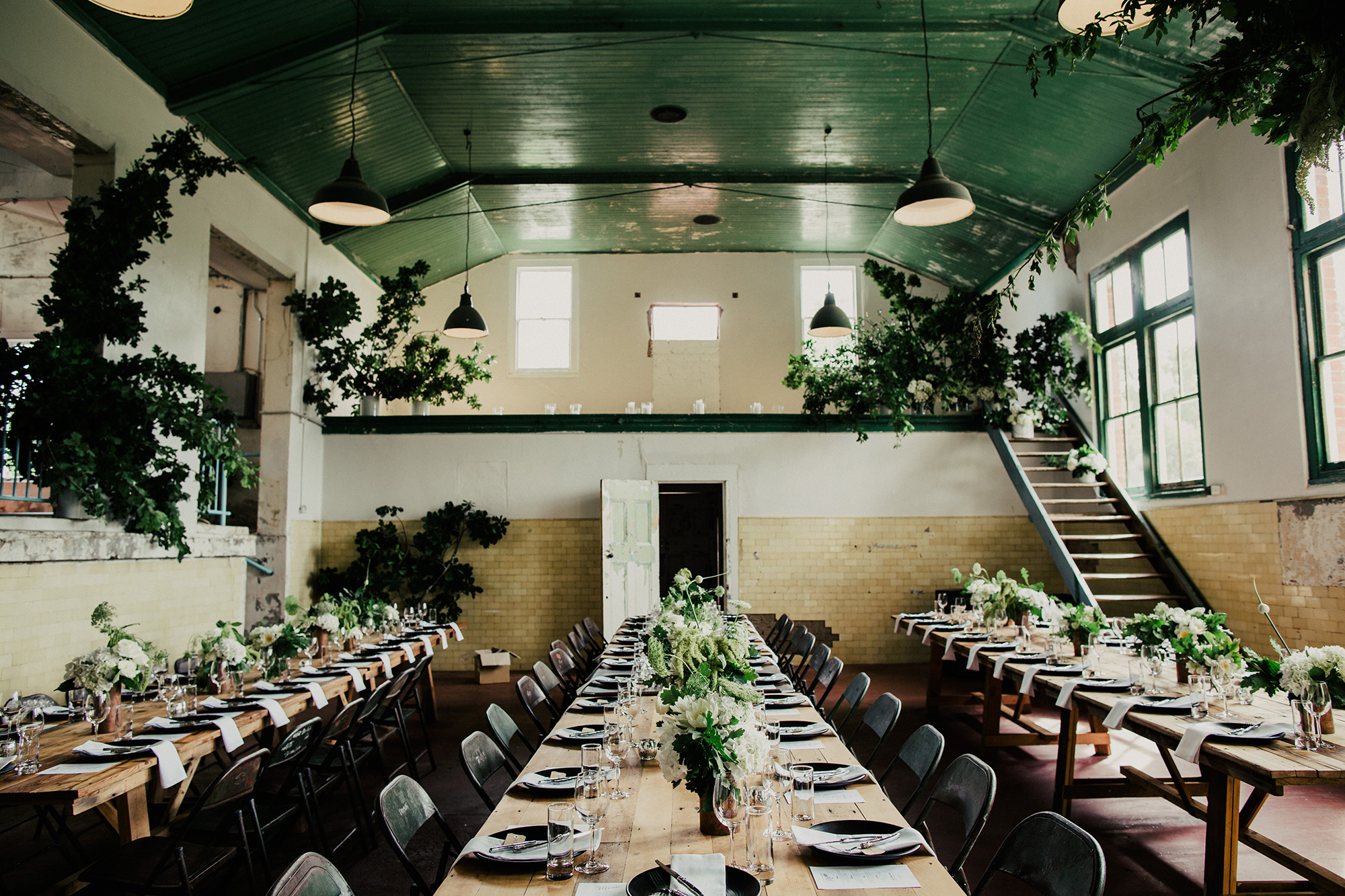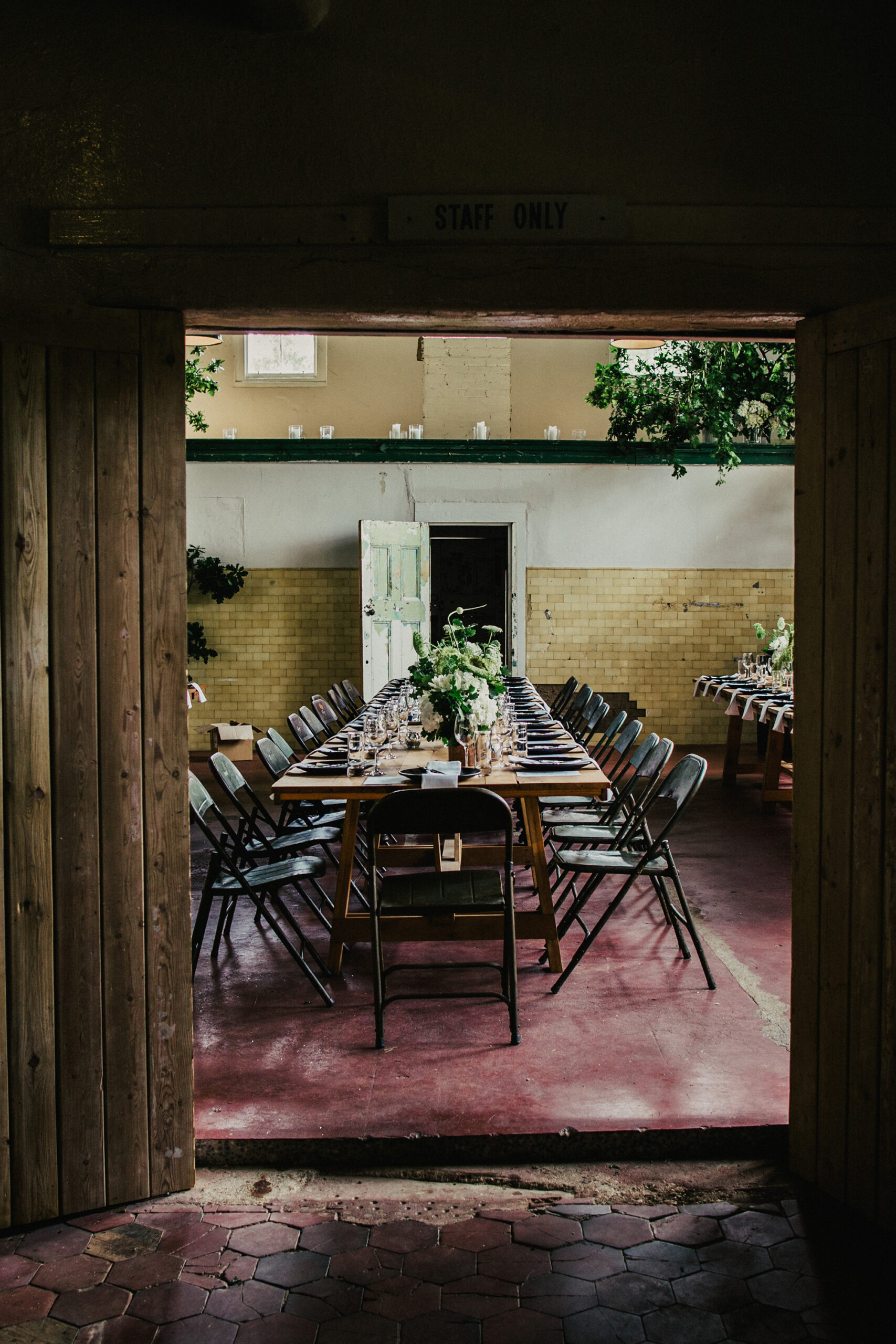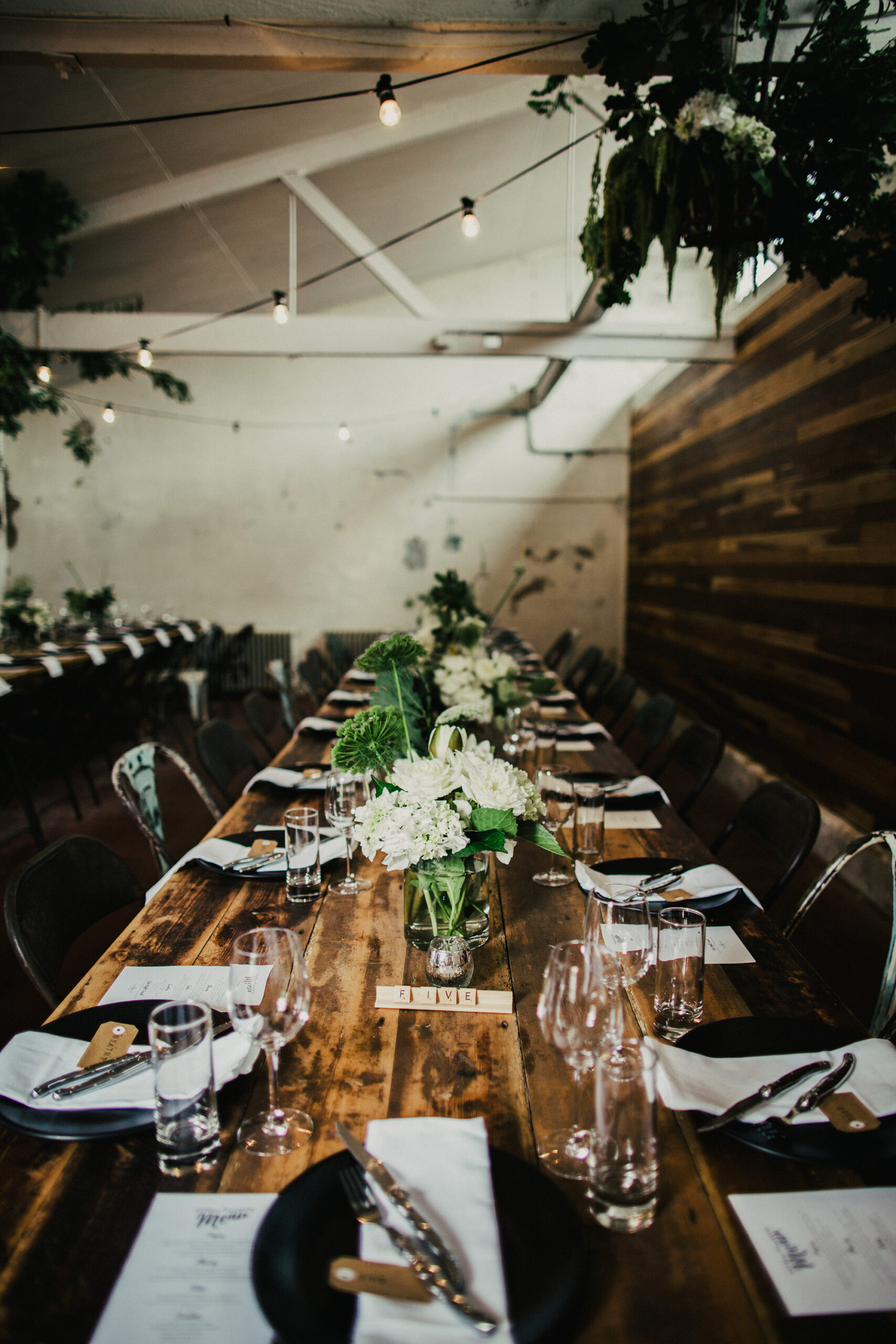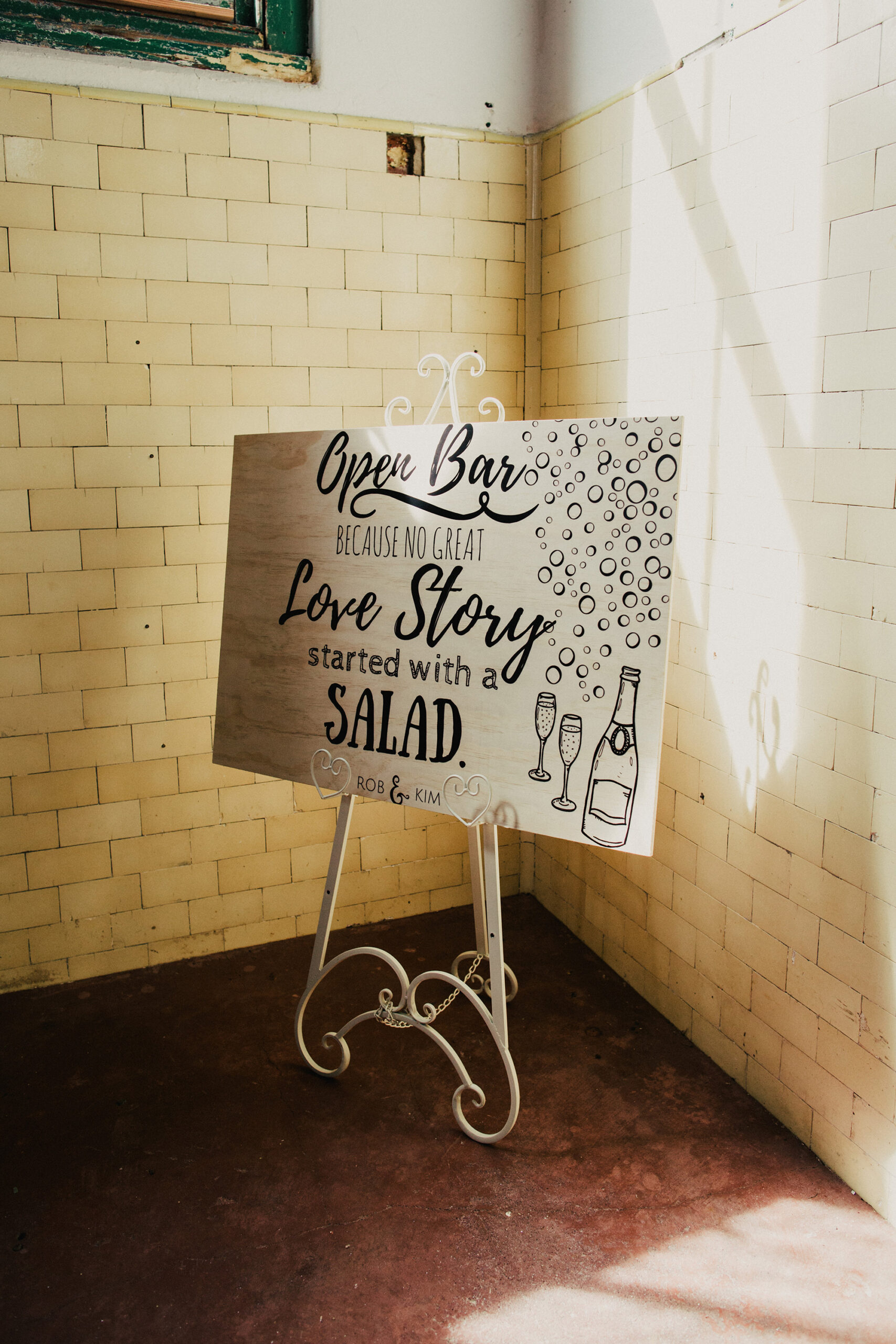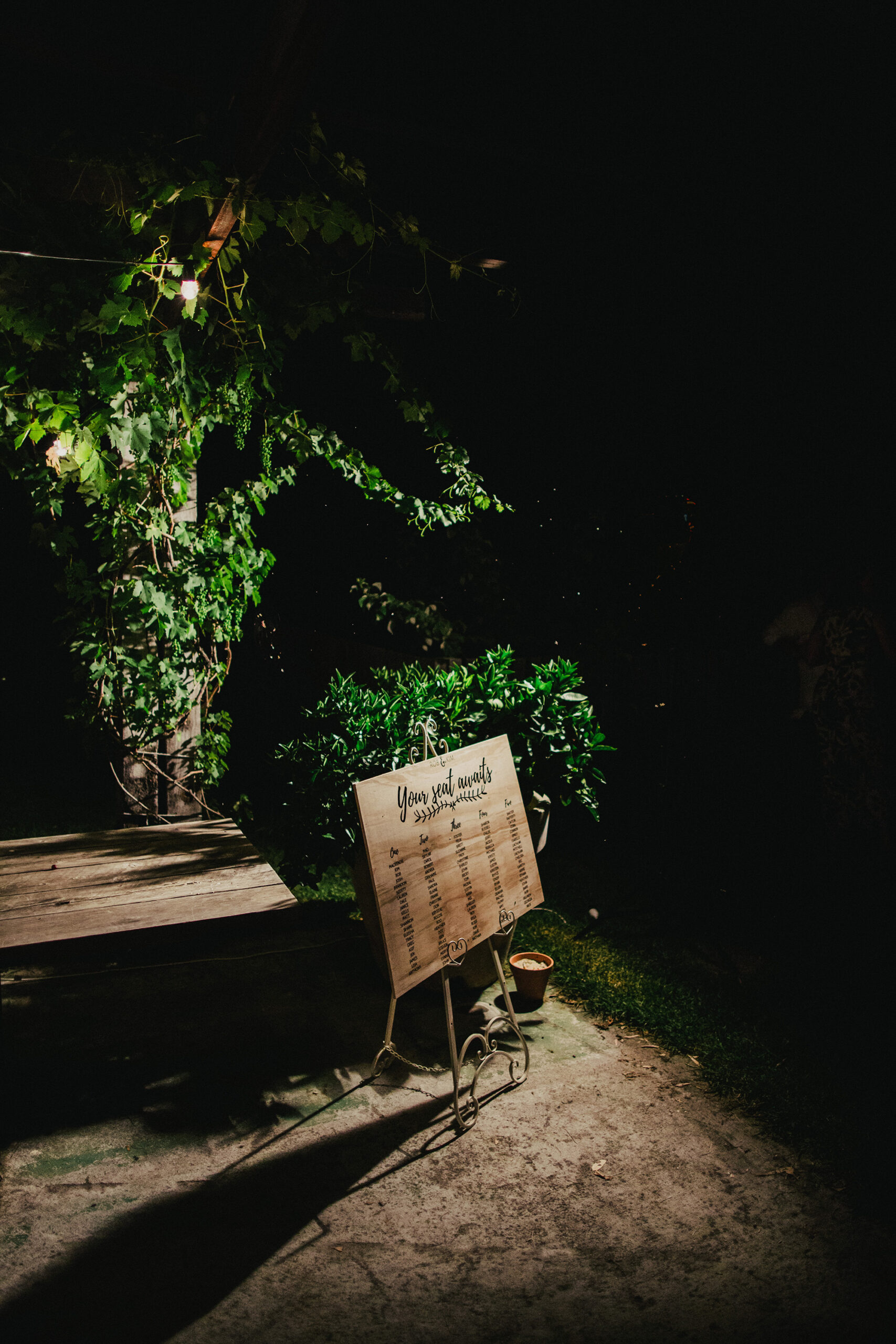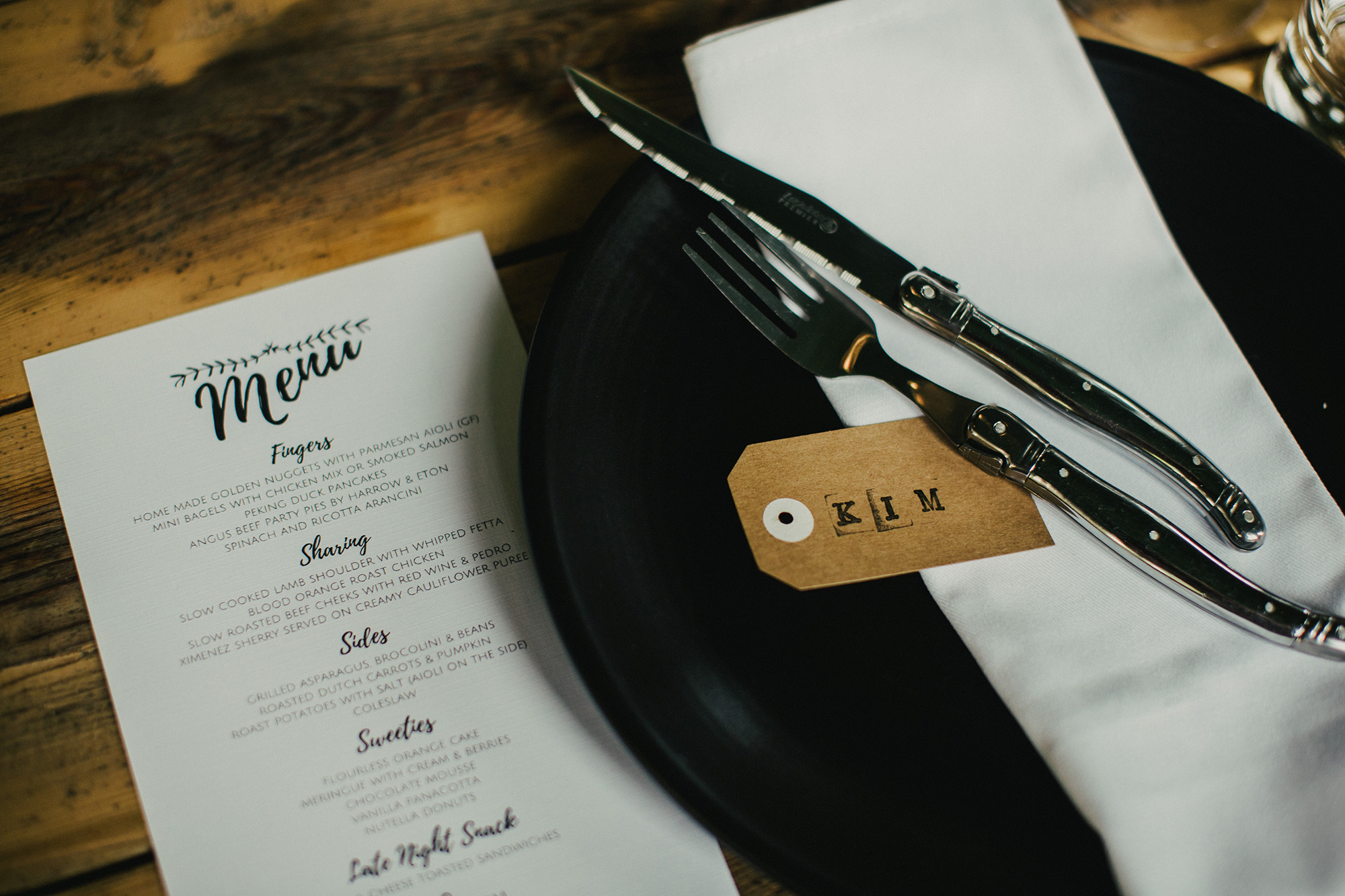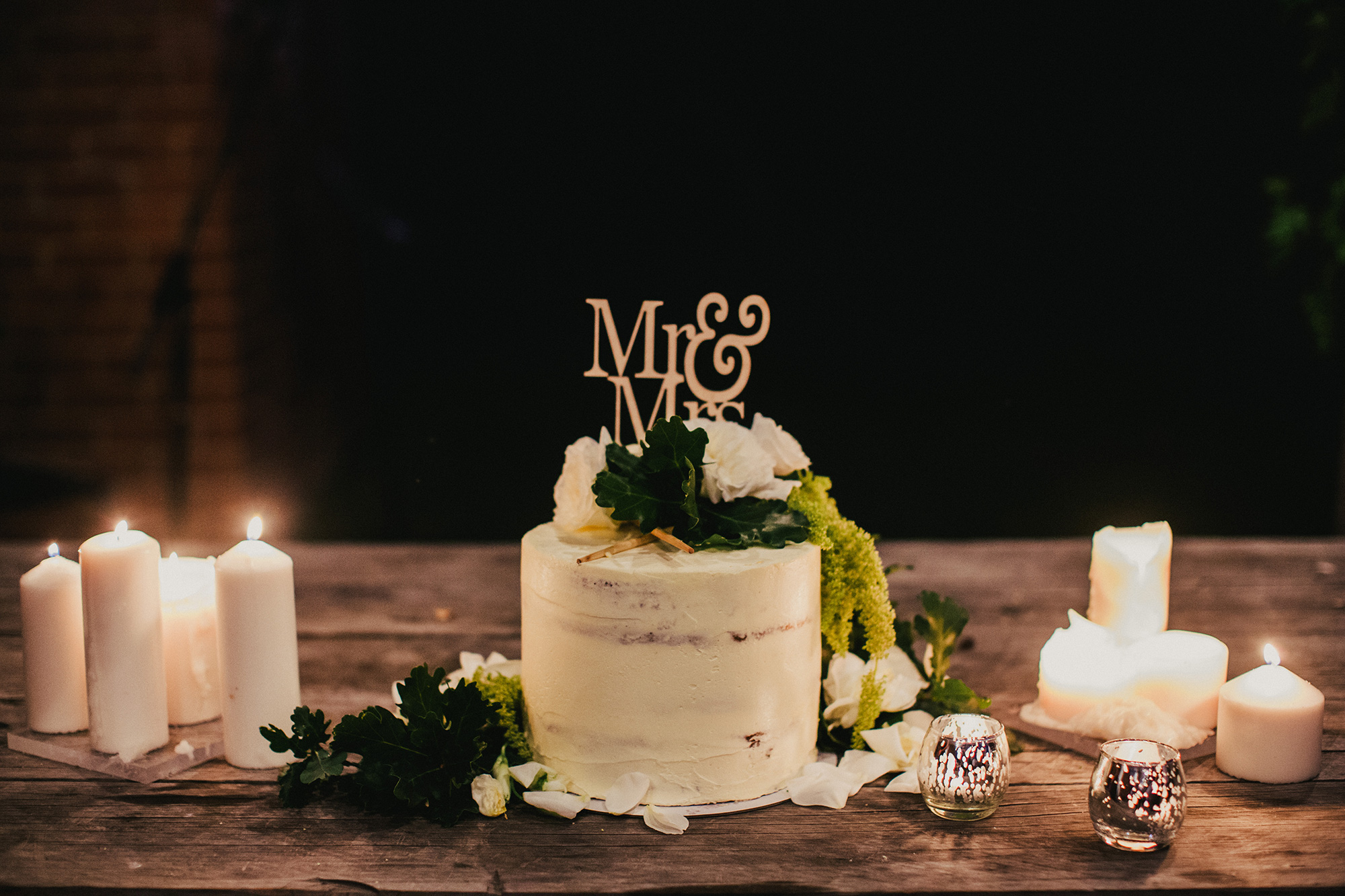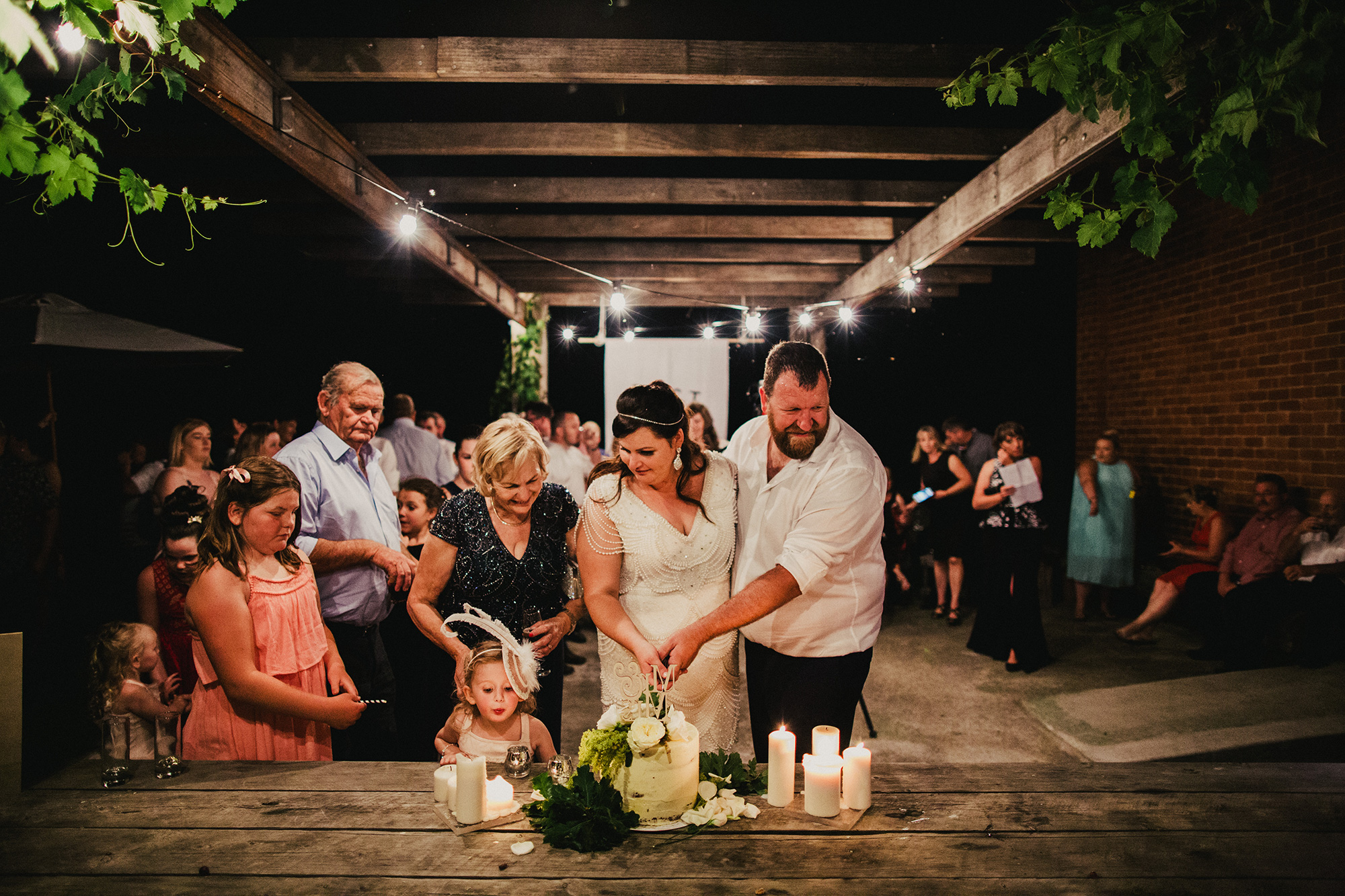 "We drank great cocktails, treated ourselves to a whiskey bar and danced the night away. The stars were shining and this event was truely a love feast like no other as we celebrated of love, passion, respect and friendship," Kim says.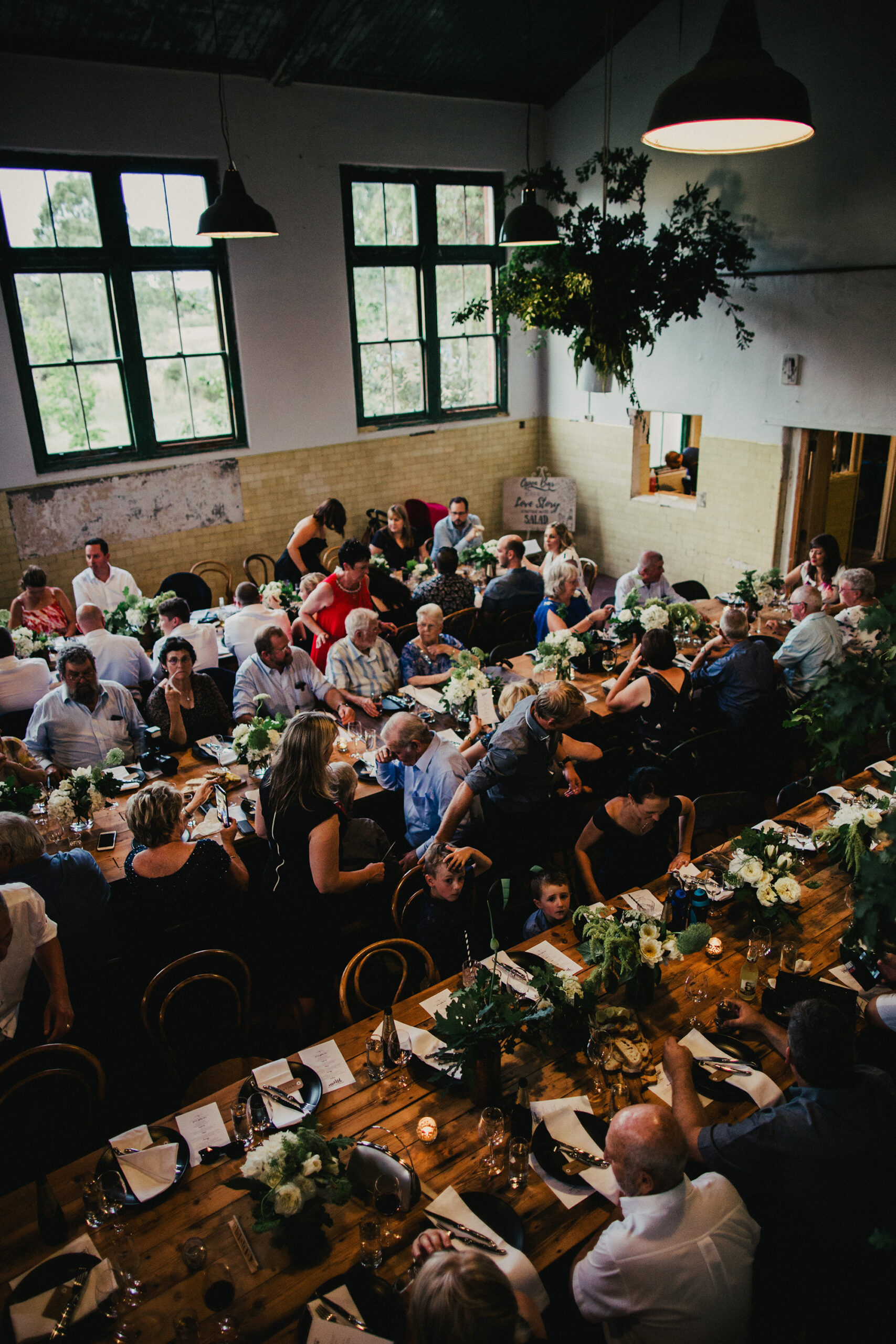 Video by Tango Films.