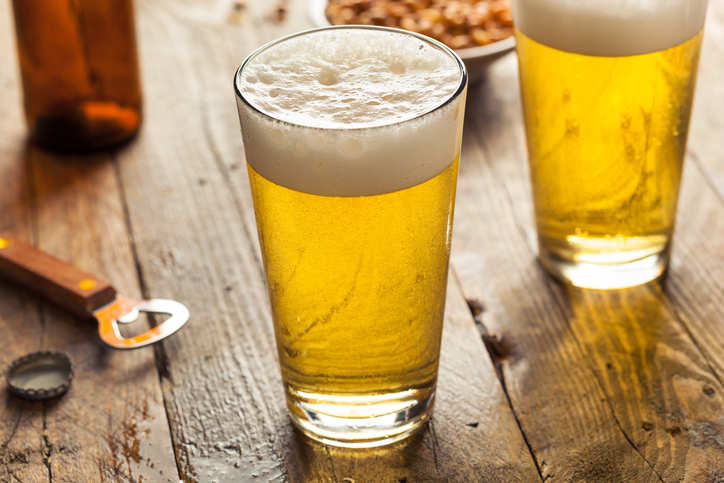 There's a lot more to wedding alcohol than merely choosing between a nice red and white and, though you don't have to be a vintner or a sommelier to put together a wedding's alcohol menu, it will certainly help if you're aware of the basics:
Champagne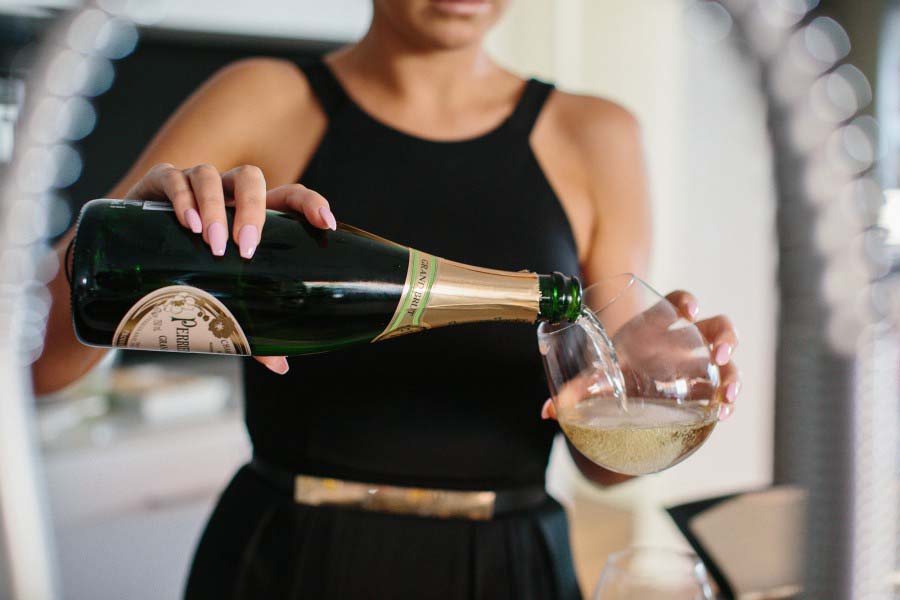 It's important to know that good champagne doesn't have to cost a fortune. If a Champagne has a capital letter, it means it comes from grapes grown in that part of France known as Champagne, close to Paris. Some winemakers outside of France call their champagne, Champagne, but shouldn't. Some beer makers even call their product the 'Champagne of beers.' Naughty.
In a nutshell, Champagne is either vintage or non-vintage. Vintage means the grapes have all come from the same year whereas with non-vintage, the grapes come from different years. Vintage champagne is, invariably, more expensive. There are many types of champagne and, unless you are an expert, seek advice from your wedding venue's co-ordinator or your caterer. They'll point you in the right direction.
Obviously your budget will be a factor. Champagne is a traditional wedding beverage, especially for toasting. Choose well.
[ew-supplier-carousel]
Red or white
There are a number of things that must not happen at your wedding and one is running out of wine. Of course, plenty of guests will be beer drinkers but many will enjoy drinking a nice wine, especially at such a fun and relaxed occasion. So, the main question you need to answer is, what type of wine should I order?
Again, taking advice from a knowledgeable person, your venue or your caterer is always prudent. And, just because your friend or sister-in-law likes a drop of raspberry cordial, doesn't make them an expert!
If your budget allows for it, of course, you can provide a wine list at a wedding breakfast, however, most couples limit the choices on offer. You should, at the very least, have both red and white wine available but the suggestion is that only one type of each is provided.
Of course if your reception is in a restaurant then choice may be an option. But who is paying? If guests can order top-of-the-range expensive wines, you may need to have very deep pockets or have them pay for their own drops above a certain limit.
The types of popular red wine are Merlot, Shiraz, Cabernet Sauvignon and Pinot Noir. The types of popular white wine are Chardonnay, Riesling, Sauvignon Blanc and Pinot Grigio.
Find the best local wedding caterers here for advice on wedding alcohol.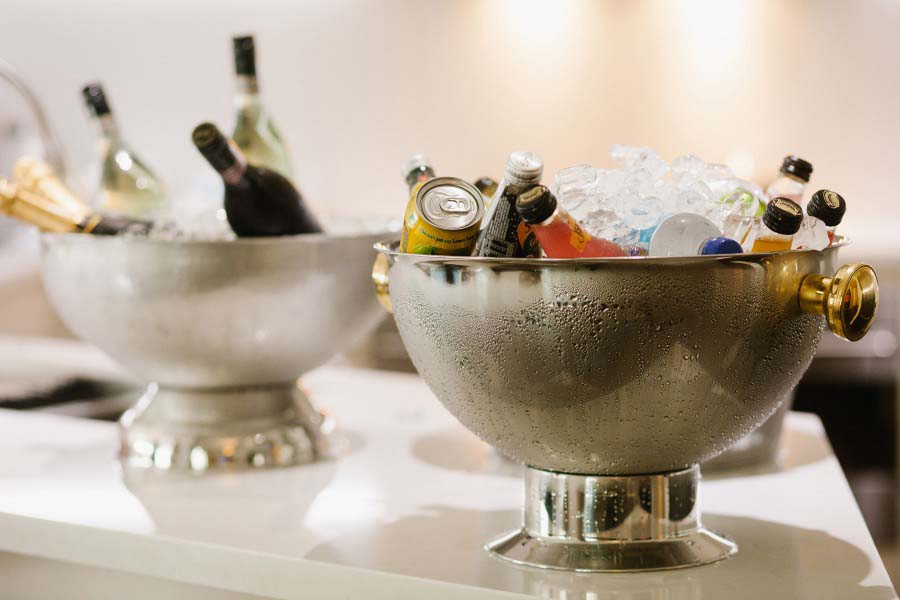 Scotch, bourbon and whisky
Oscar Wilde, who was Irish, wrote that 'England and America are two countries divided by a common language'. And there is no better example of this quote than in alcoholic spirits. In Scotland (yeah, we know it's not England), they call their whisky Scotch. And they spell 'whisky' like so. In the US, their whisky is spelled 'whiskey' and they call it bourbon.
So, we have whisky and whiskey and we have scotch and bourbon. It's almost the same drink but with different names and different spelling. In Ireland, their spelling is American because there they serve Irish whiskey.
Another difference involves the basic ingredients. Whisky mainly uses barley, while whiskey [that's the US variety] plumps for corn.  But that's not the complete story because there's also rye whiskey which, as the name suggests, has rye as its main ingredient. But that's American rye whiskey. Canadian rye whiskey is different again. Same again, anyone?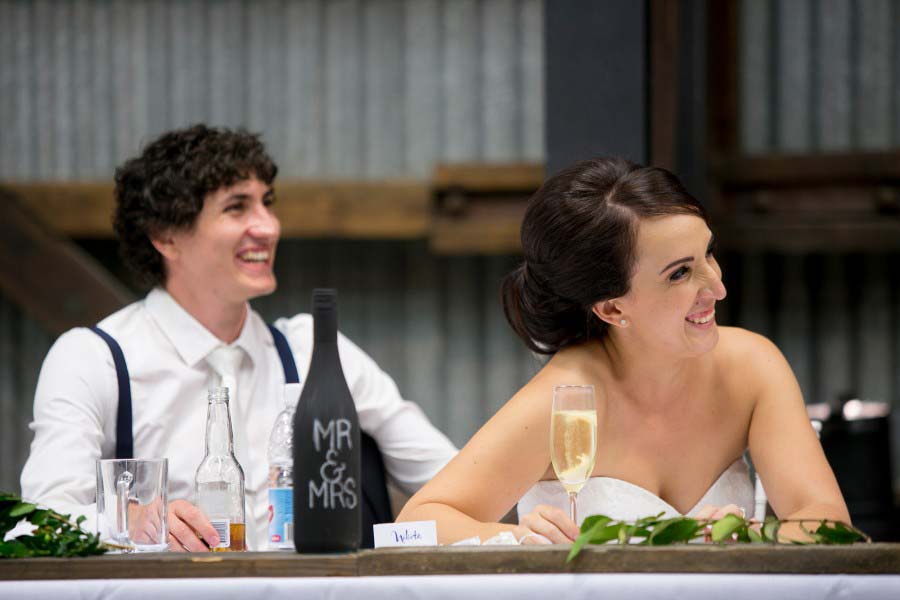 What is a spirit?
There are several types of alcoholic drinks including beer, wine, champagne, liqueurs and cocktails [mixers]. Another type of alcoholic drink is a spirit and there are several drinks in this category.
Vodka, whisky/whiskey, gin, rum, tequila and brandy are all spirit drinks.
How does cider differ from Cider?
Labelling and geography have to lot to answer for here. In some countries apple cider is apple juice without processing. That is, with apple cider you get the bits of apple in with your drink. Apple juice is where you get only the clear liquid. But both of these drinks are non-alcoholic.
On the other side of the bar, Cider is an apple based alcoholic drink. It's sometimes called Hard Cider and is made from the fermented juice of apples. Don't confuse the different types of cider, especially as one is perfect for children and teetotallers and the other most definitely is not.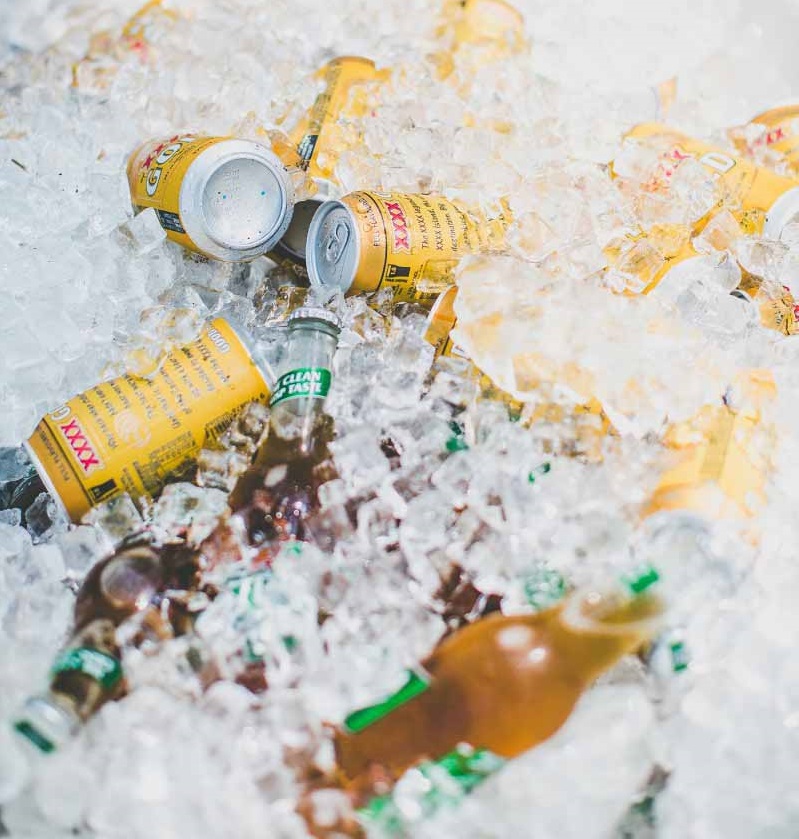 What are three cocktails I can't go wrong with?
The Daiquiri is popular because it fits in perfectly either during a meal or afterwards. The ingredients are simple and easy to obtain. Two parts rum, one part lime juice and half a part of sugar syrup. You make the syrup by using two parts of sugar in one part boiling water. Wait for the syrup to cool. Then put all the ingredients in a shaker packed with ice. Do your shaking routine, remembering to shake the container as well. Zest the glass with lime, not lemon, and then pour the drink.  Always use fresh ingredients.
The Martini is a classic cocktail. It can be wet [use more vermouth] or dry [use less vermouth]. For a dry martini, use two parts gin to one part vermouth. The shaker is two-thirds filled with ice. If James Bond is to be served, place the alcohol in the shaker and shake. Otherwise, simply stir the ingredients with a long spoon. Strain the drink into a cold, very cold glass. Squeeze a slice of fresh lemon over the drink and then rub the stem of the glass with the lemon. Sticky citrus fingers are part of the act. Oh and pop in an olive as a finale.
The Negroni is arguably the easiest cocktail to make. It's pretty easy to drink, too. Three equal ingredients [20 ml each] of gin, sweet vermouth and Campari. Pop the alcohol into a shaker with ice, shake then strain into a glass topped with orange peel and crab apple. This cocktail is reckoned to be the perfect pre-dinner drink. This article give us a deeper look at wedding cocktails.
An experienced wedding caterer will also be able to help you with choosing your wedding alcohol. You can find wedding caterers in your area here.