A high-five in the face isn't exactly what you need one week before your wedding day.
But it's exactly what Cara Sturrock got from a friend doing the reading at their rehearsal day. "She went to high-five me after her practice run and high-fived me in the face leaving a gash in between my eyebrows," explains Cara.
"Thank goodness for my God-sent make-up artist Maggie Tamarua."
The repaired bride, 29, married her love, Nathan Valentine, 26, on September 25, 2015. "We had all of our favourite people in our bridal party, including the high-fiver.
"I didn't kick her out," laughs Cara.
The pair were wed at The Brighton International in Melbourne by celebrant Yvonne Wood who conducted the light-hearted vows. "She let us incorporate a funny little promise ceremony, which included Nathan promising to 'like' my selfies in a reasonable time-frame!" says Cara.
Their classic wedding reception was held at the same venue and was attended by more than 80 guests.
"The room was so pretty, we didn't need to do much styling," says the bride.
Unfortunately, sneaky daylight savings meant the pair were chasing the sun for photos! "We didn't realise that daylight savings didn't start until the following week so with a 5.30pm ceremony we were, literally, chasing the sunlight."
The couple honeymooned in New Zealand.
Photos courtesy of Dijana Risteska Photography.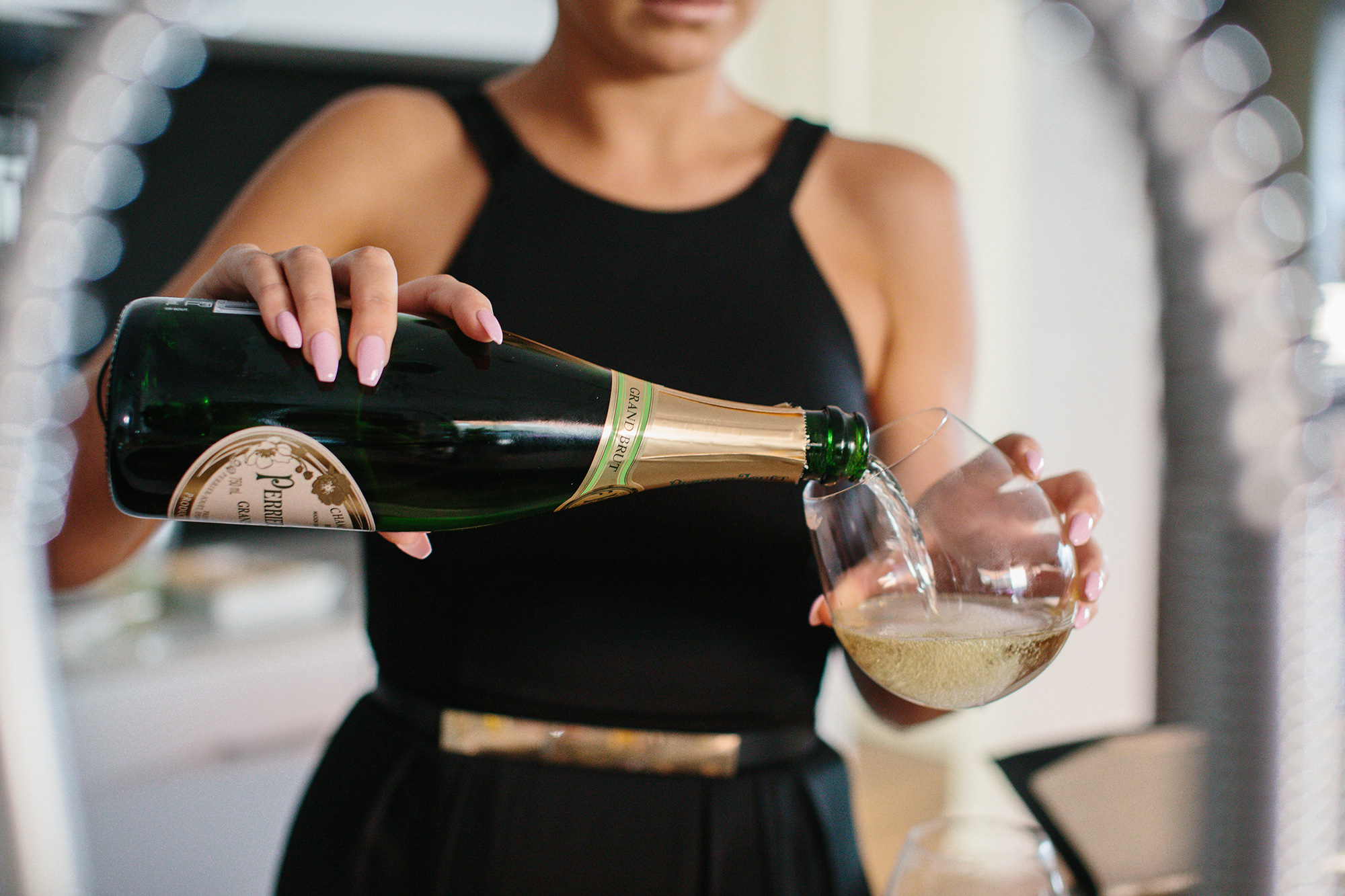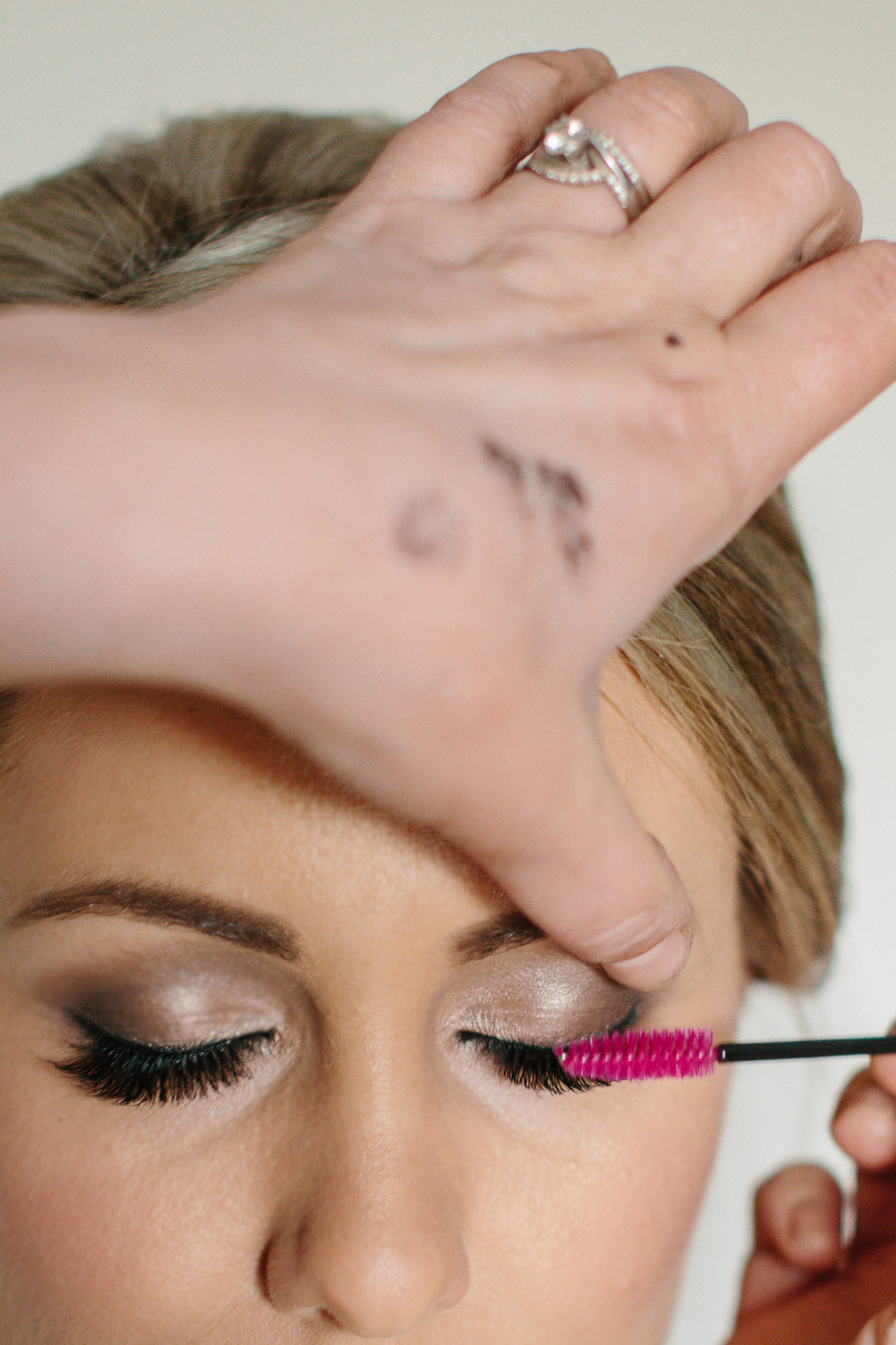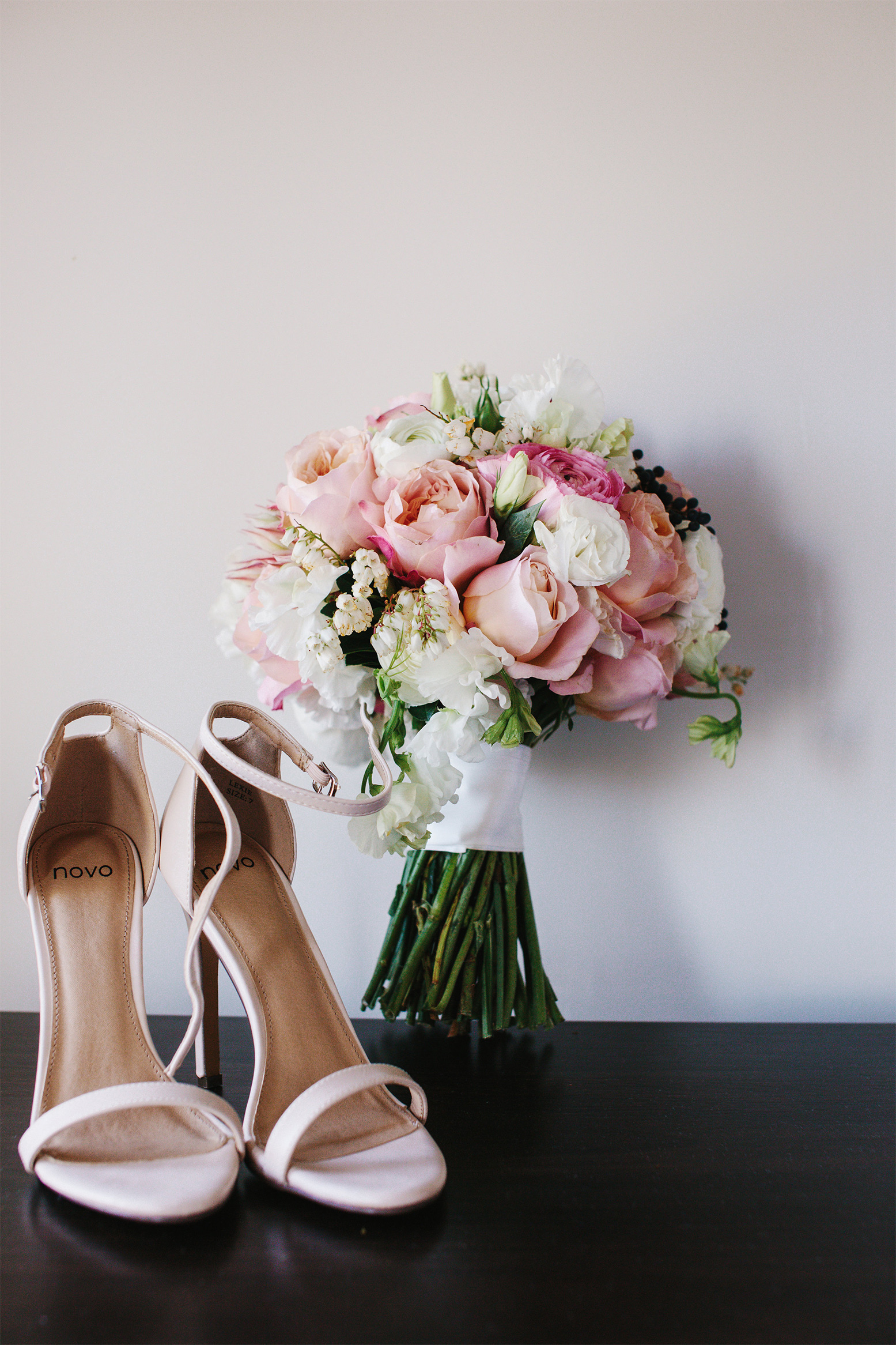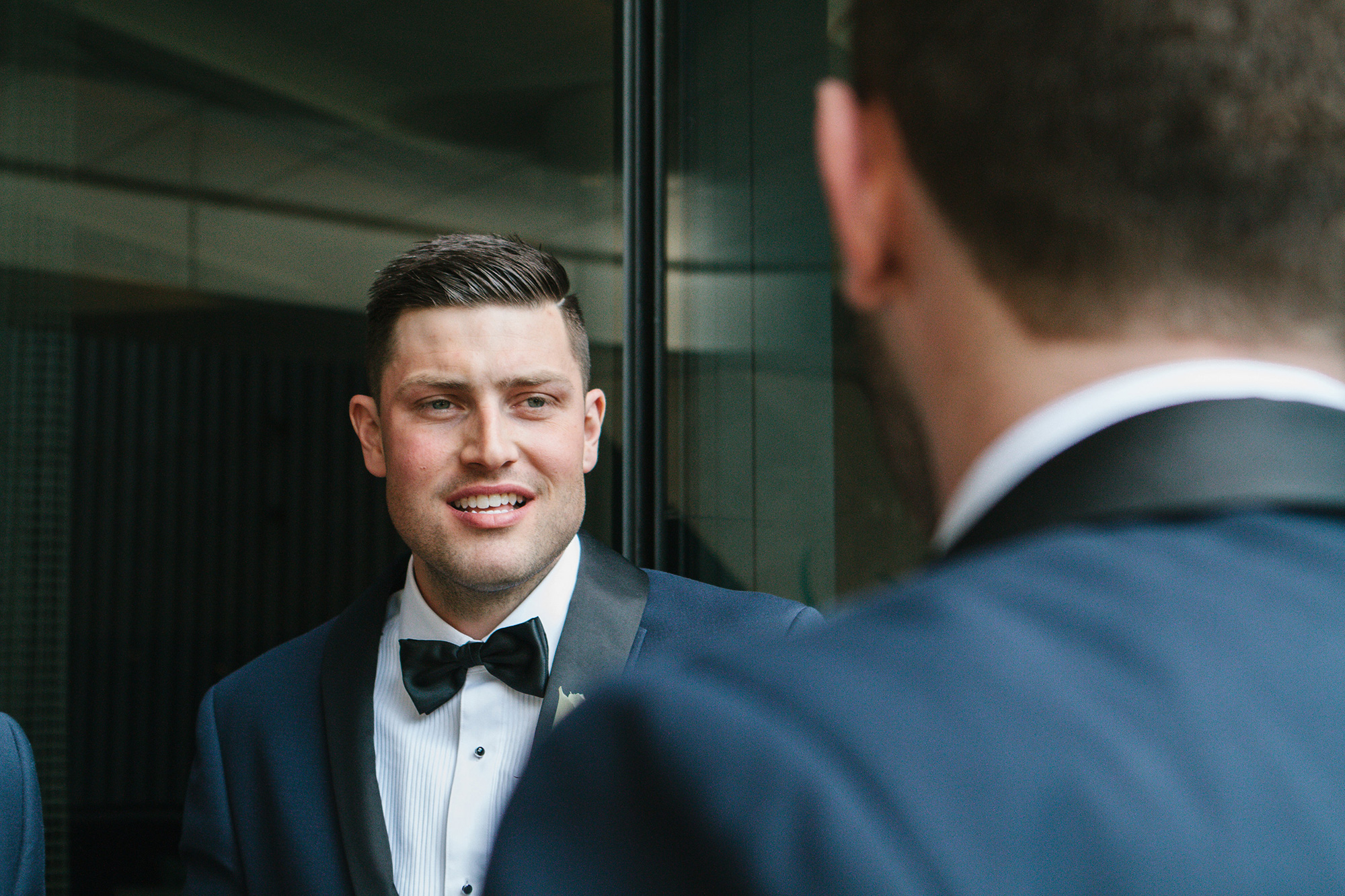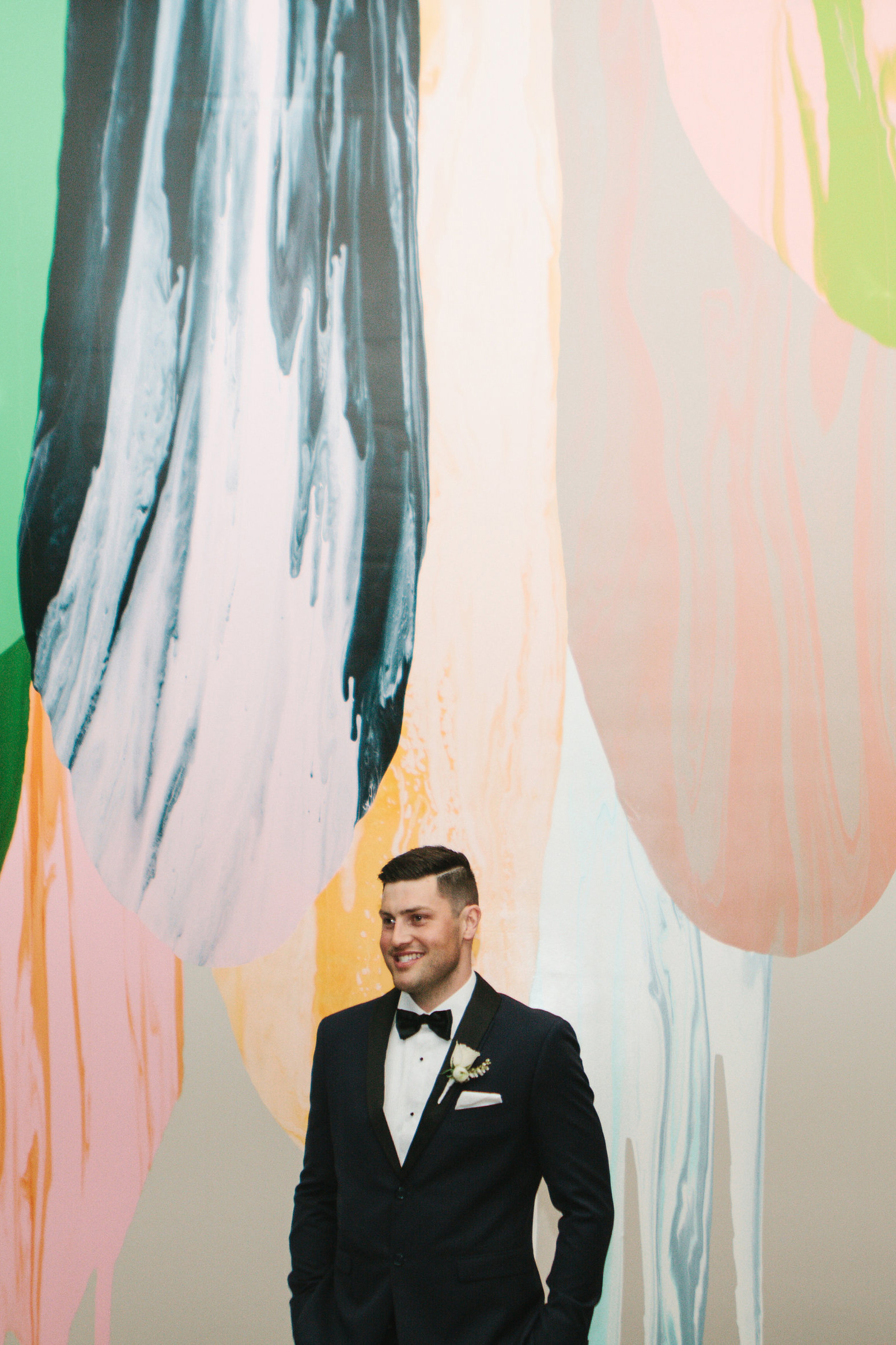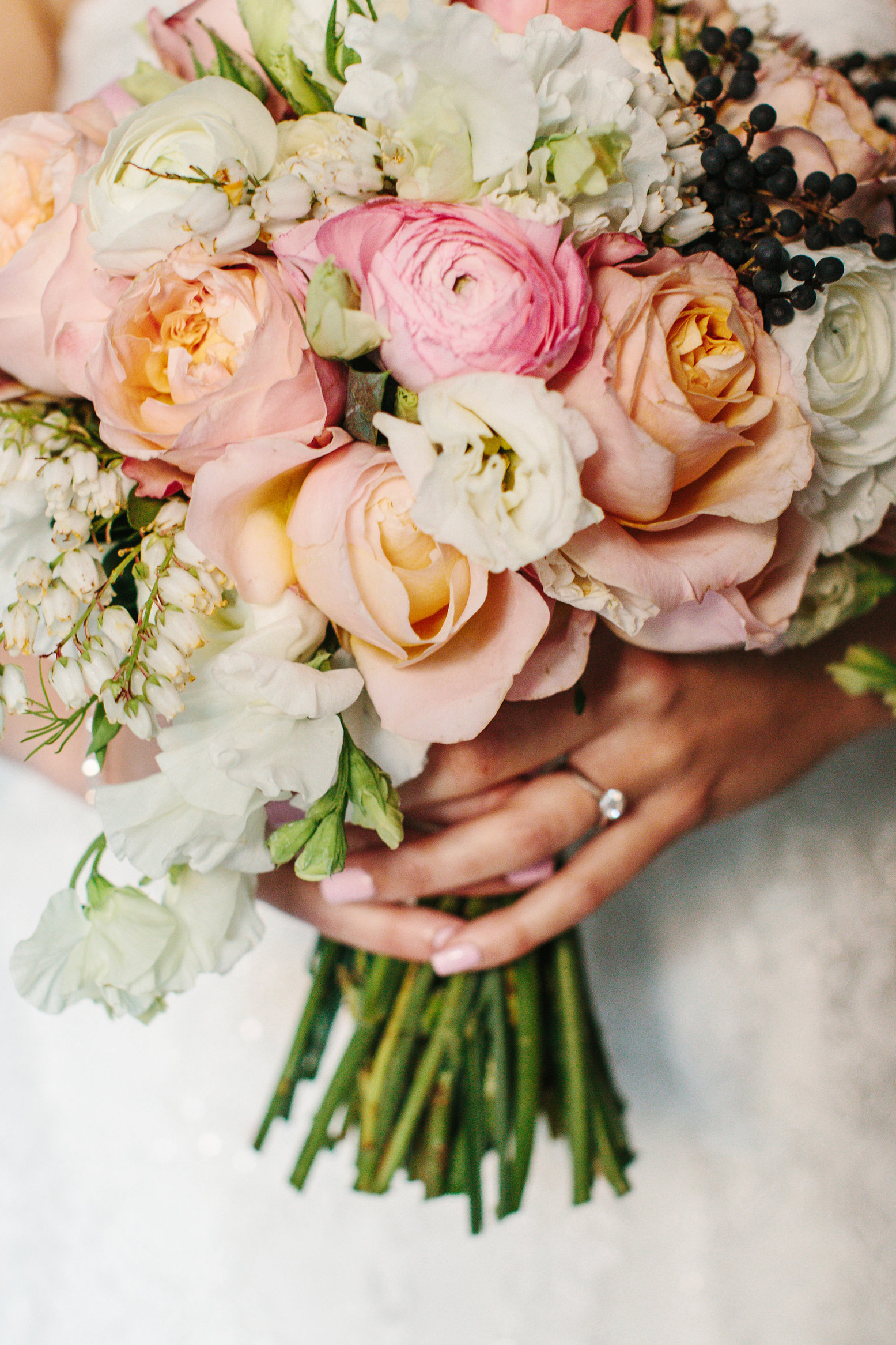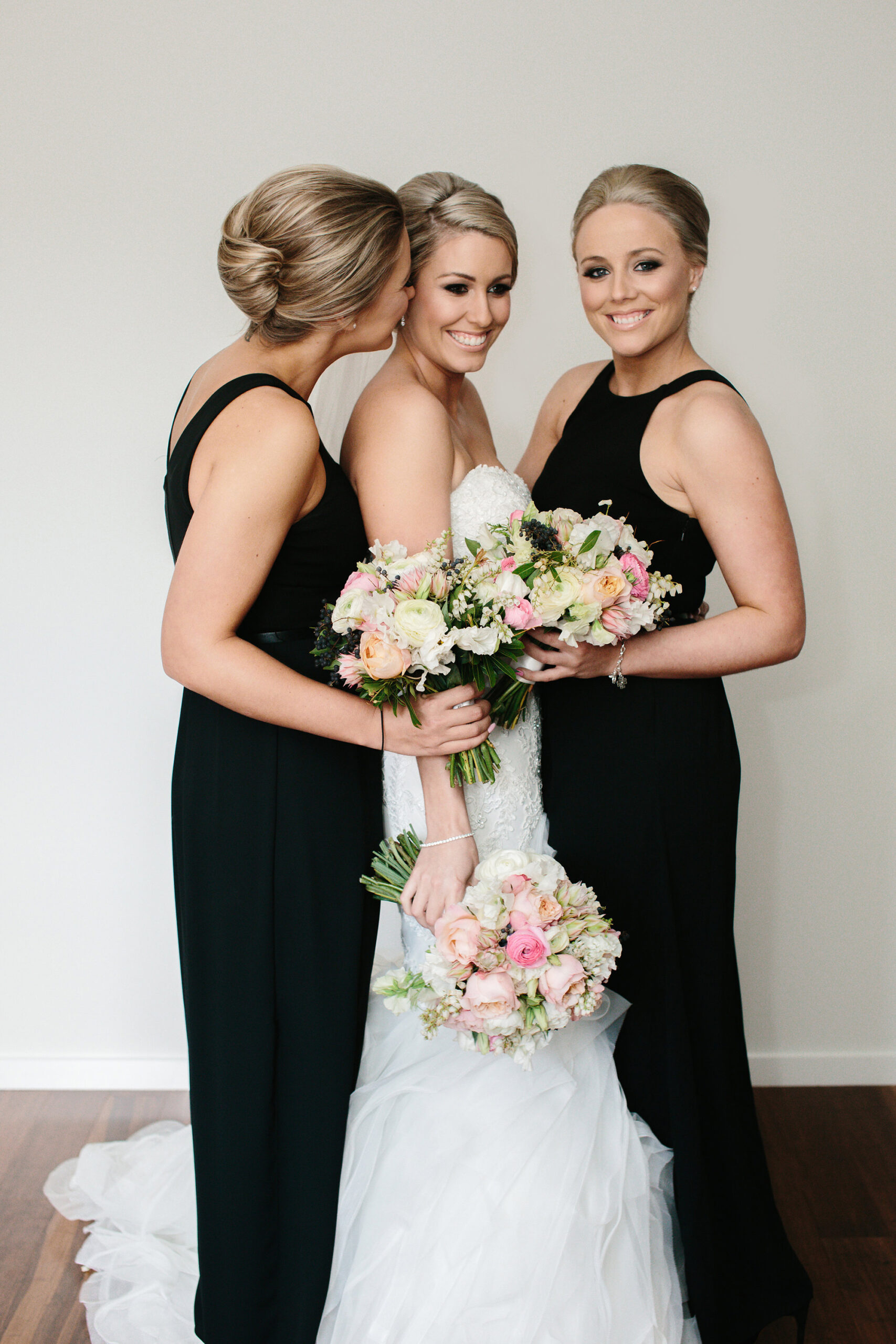 Cara's gorgeous and elegant Raffaele Ciuca gown wasn't her first choice — she hated her original dress! She was very relieved to find this replacement four months before her big day.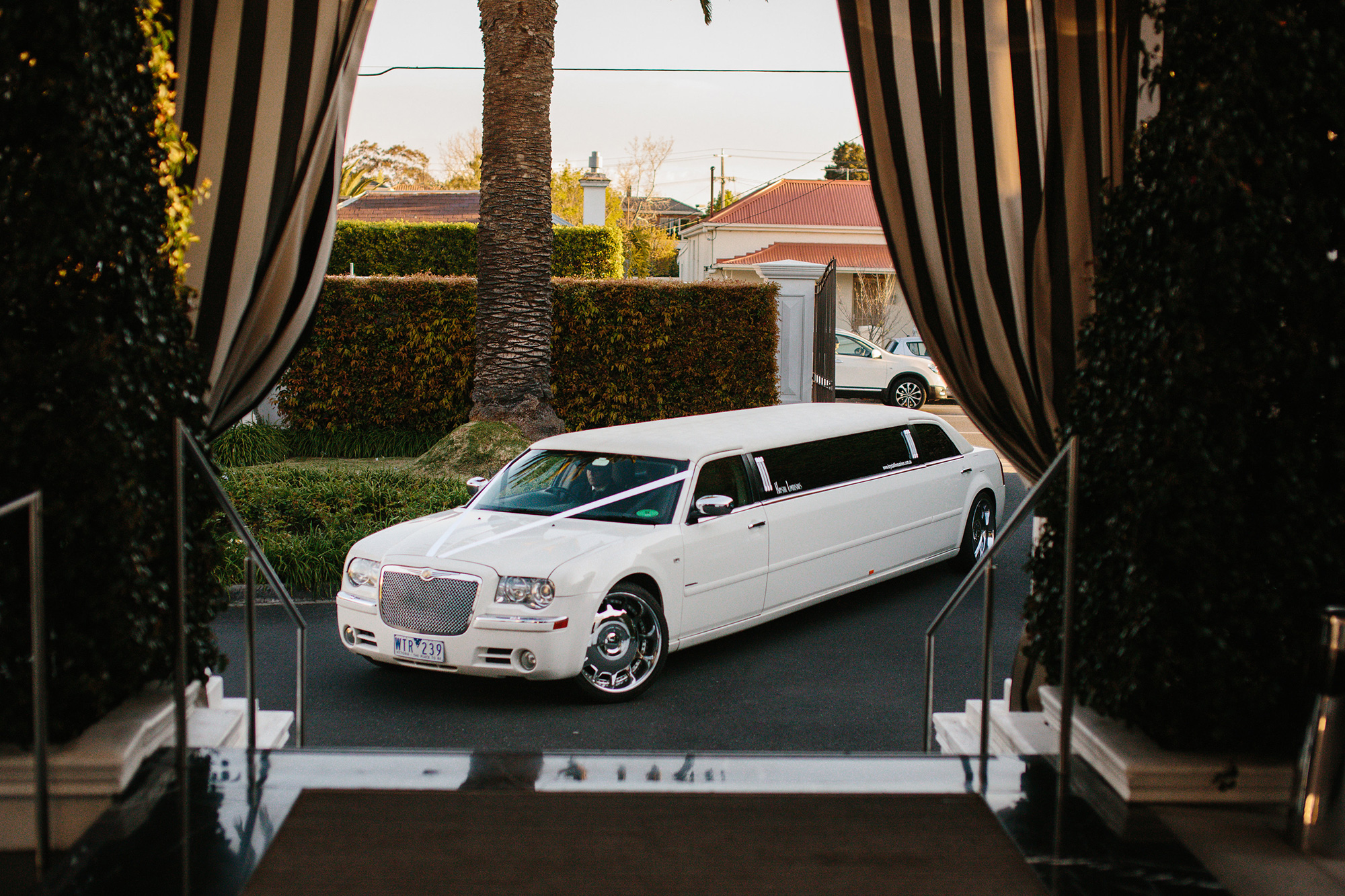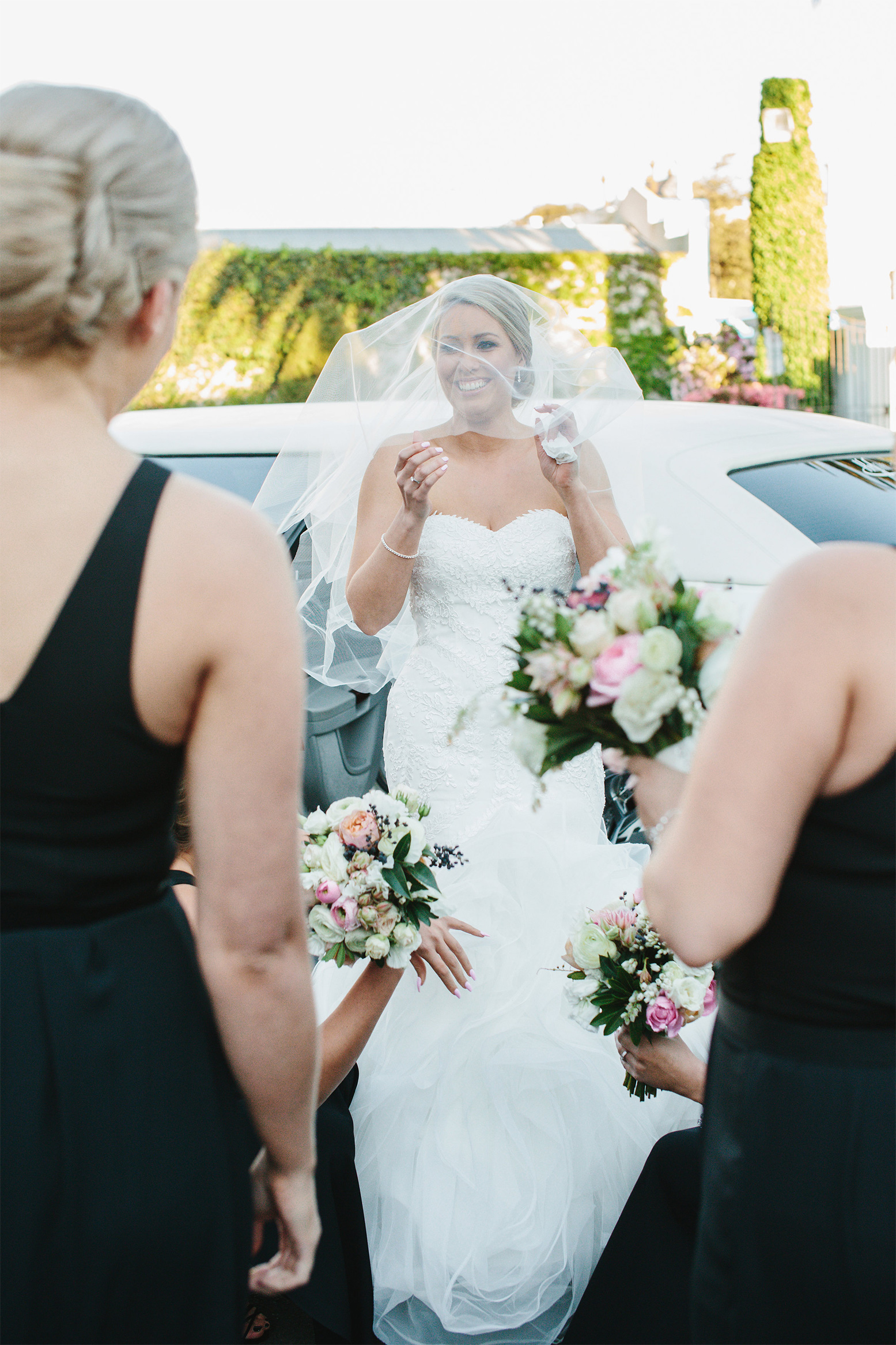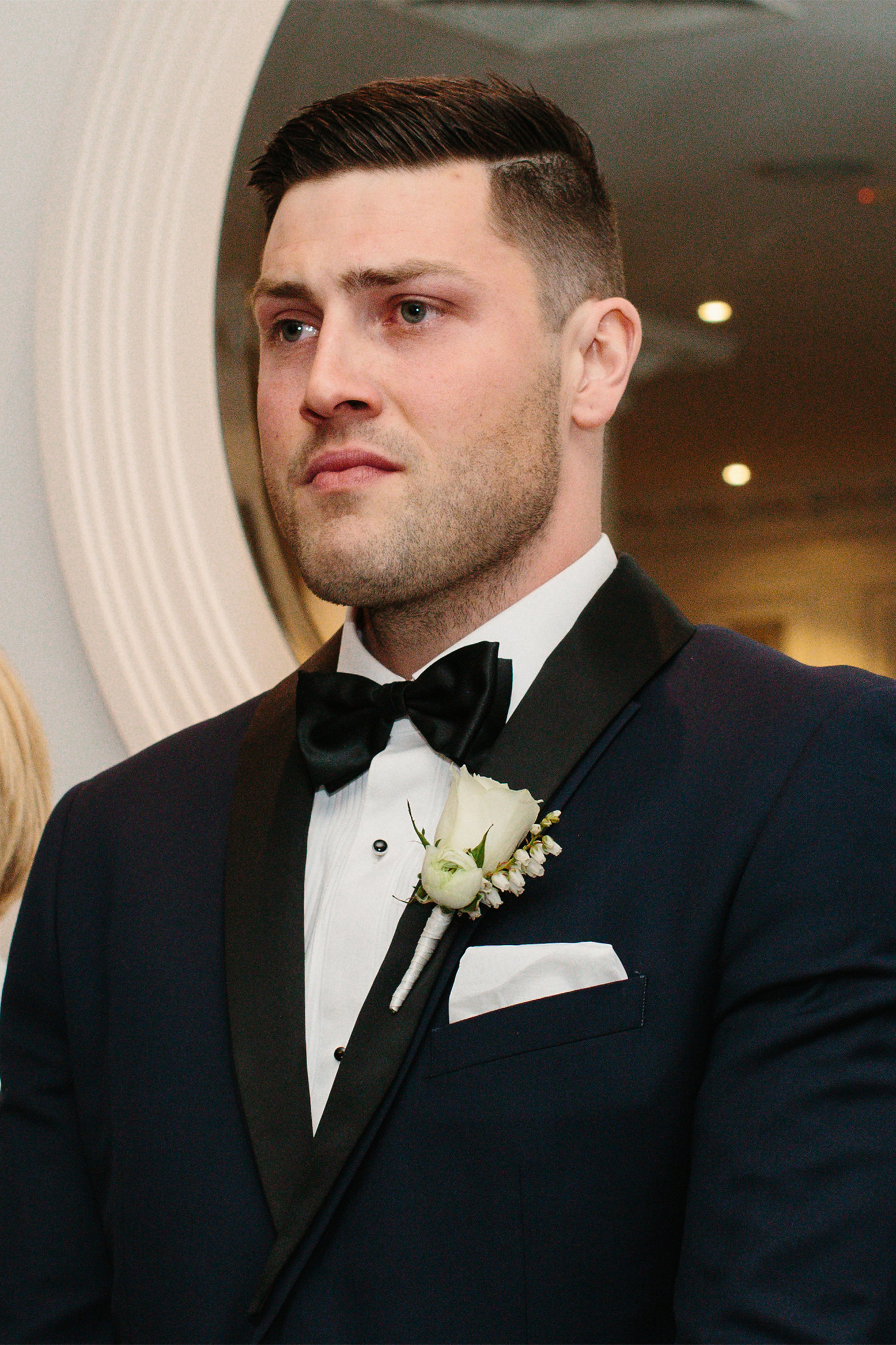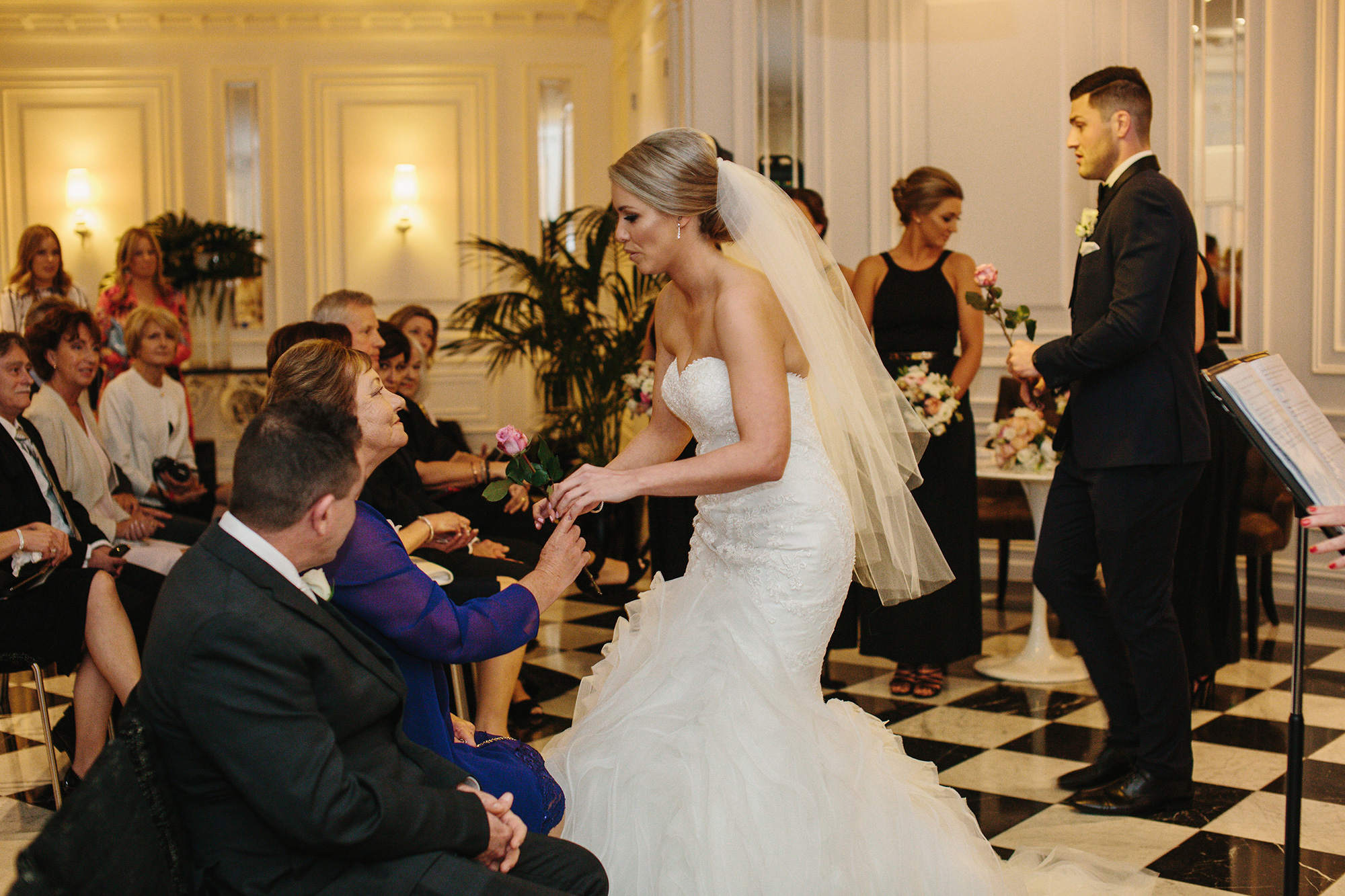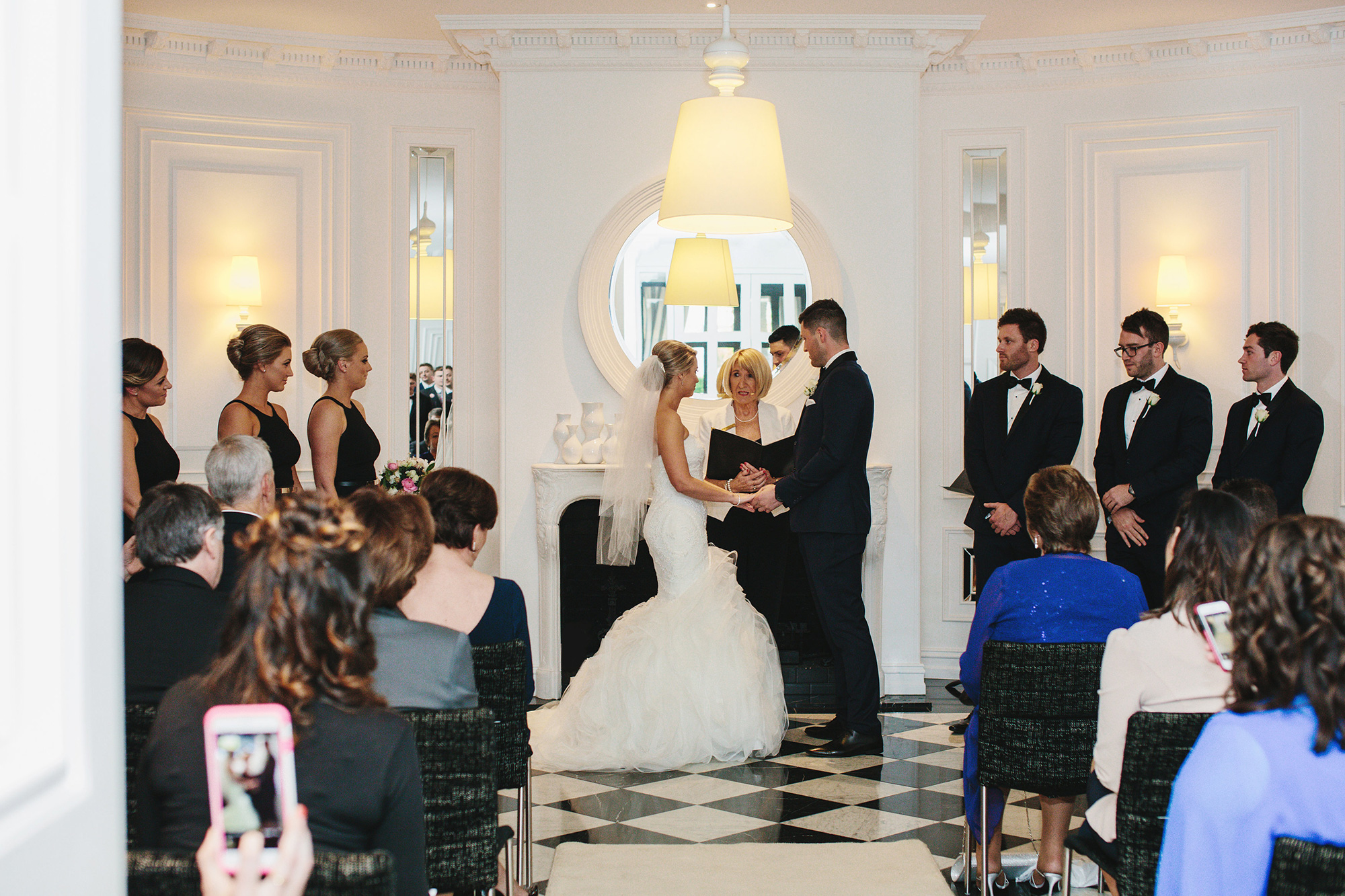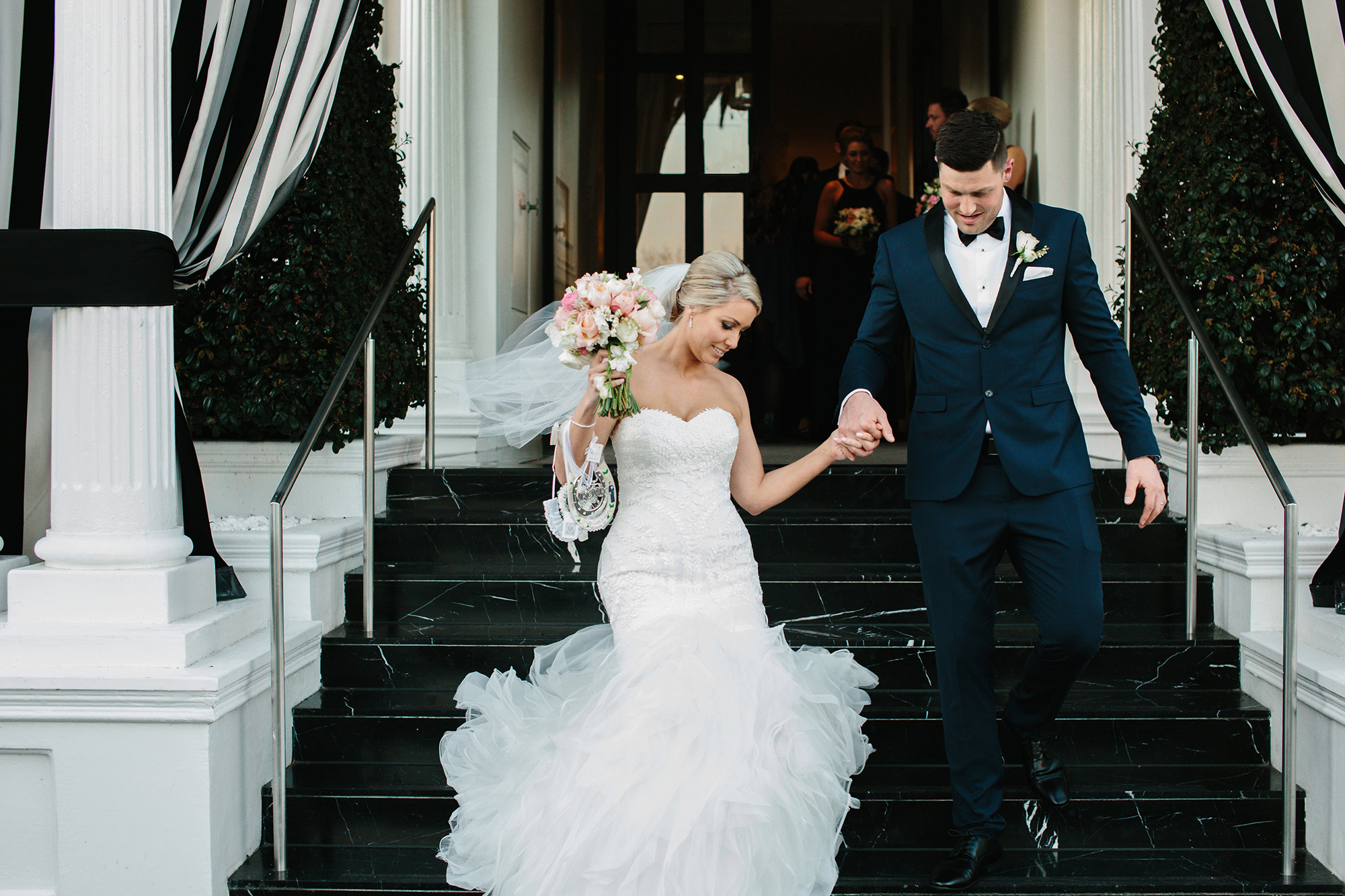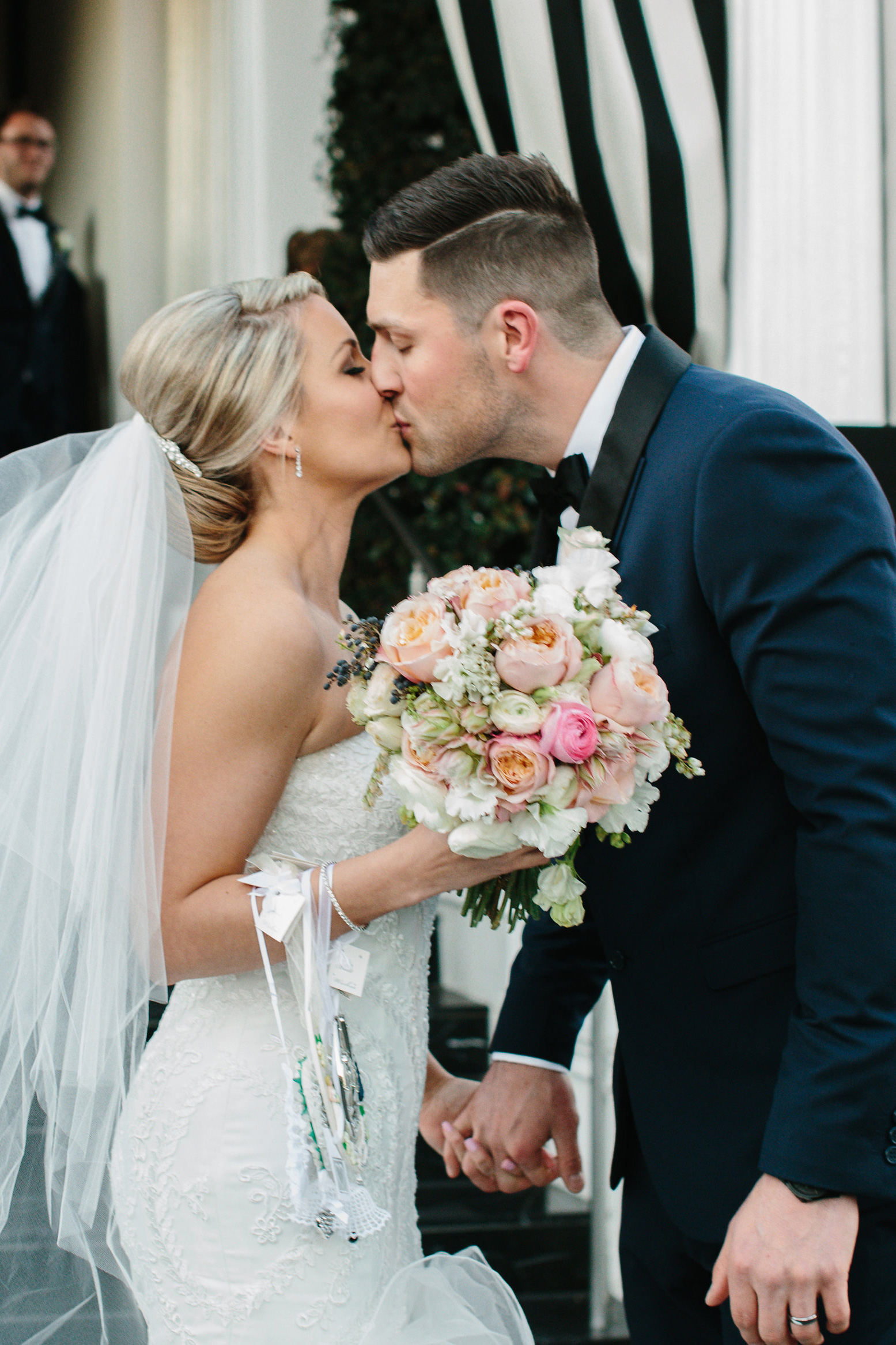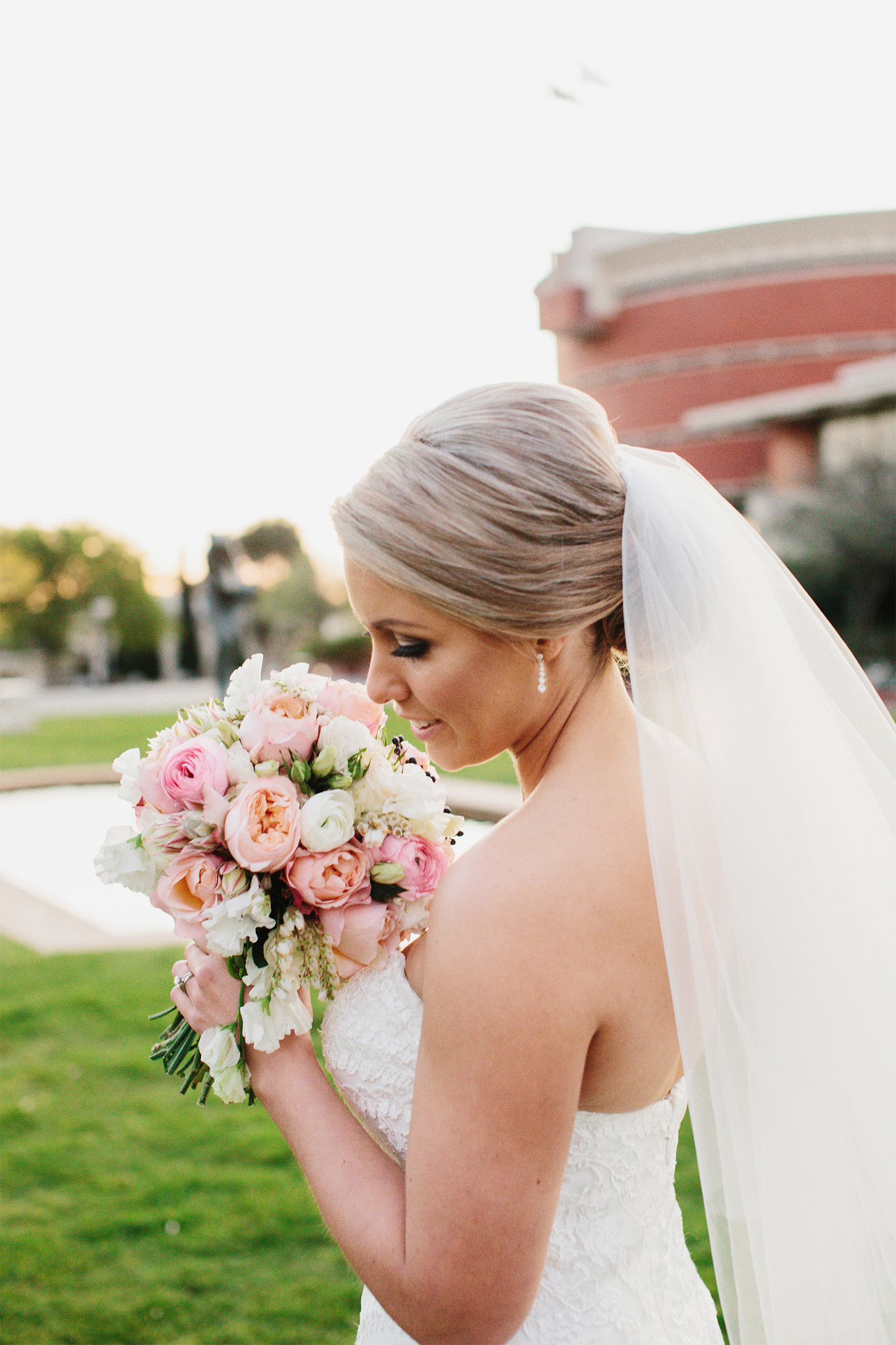 "The day was over so quickly, we didn't want it to end," smiles Cara.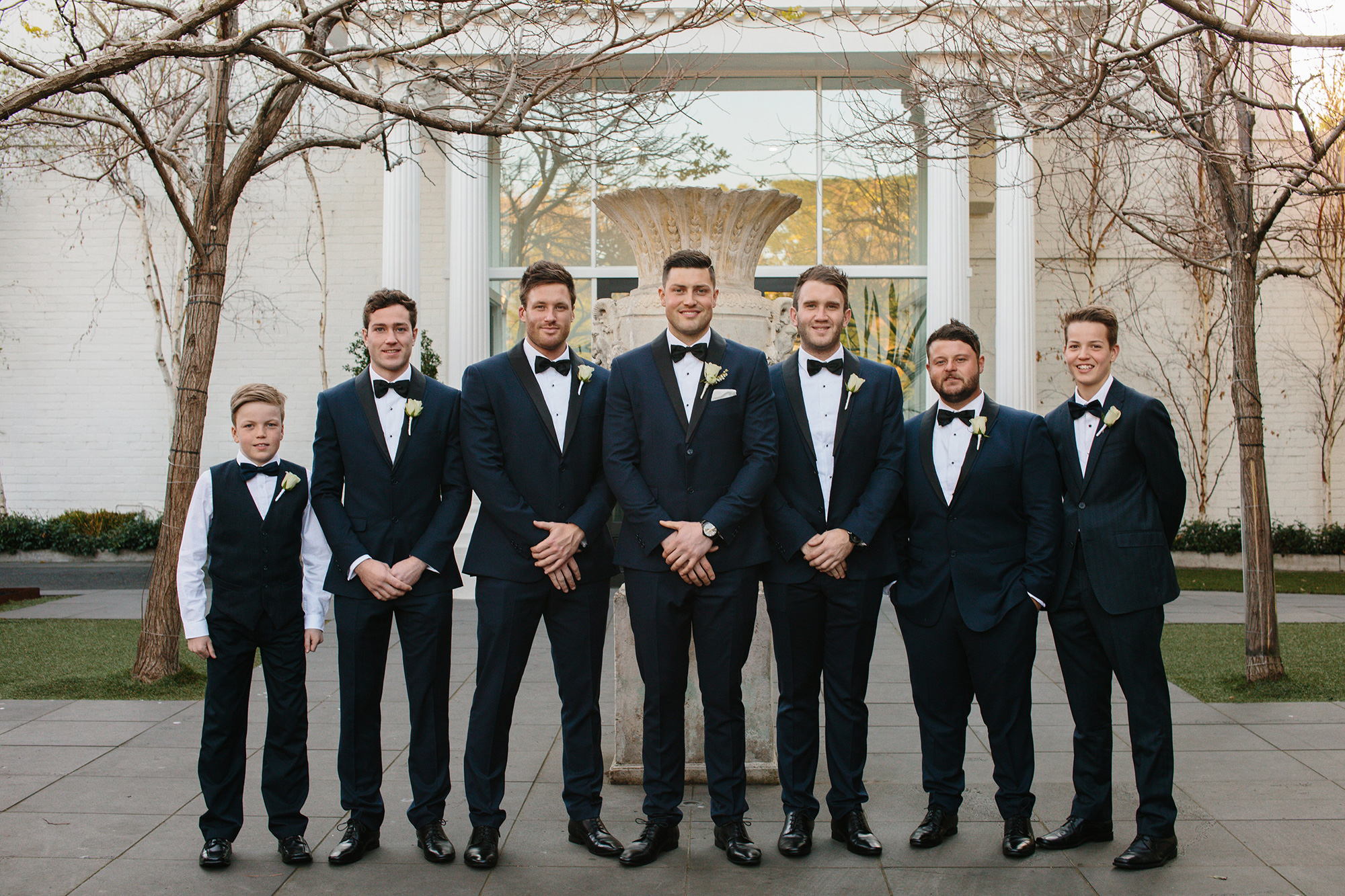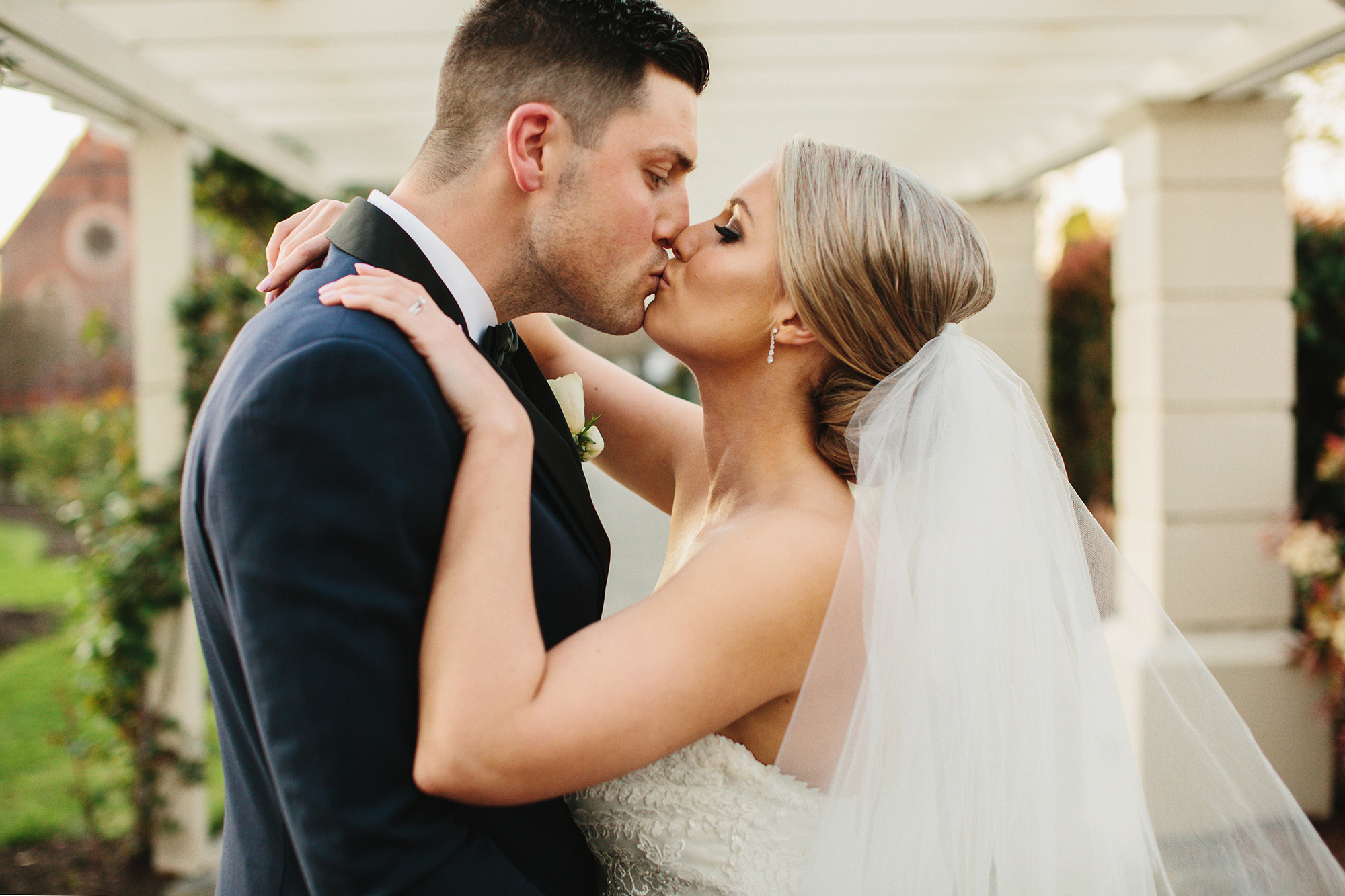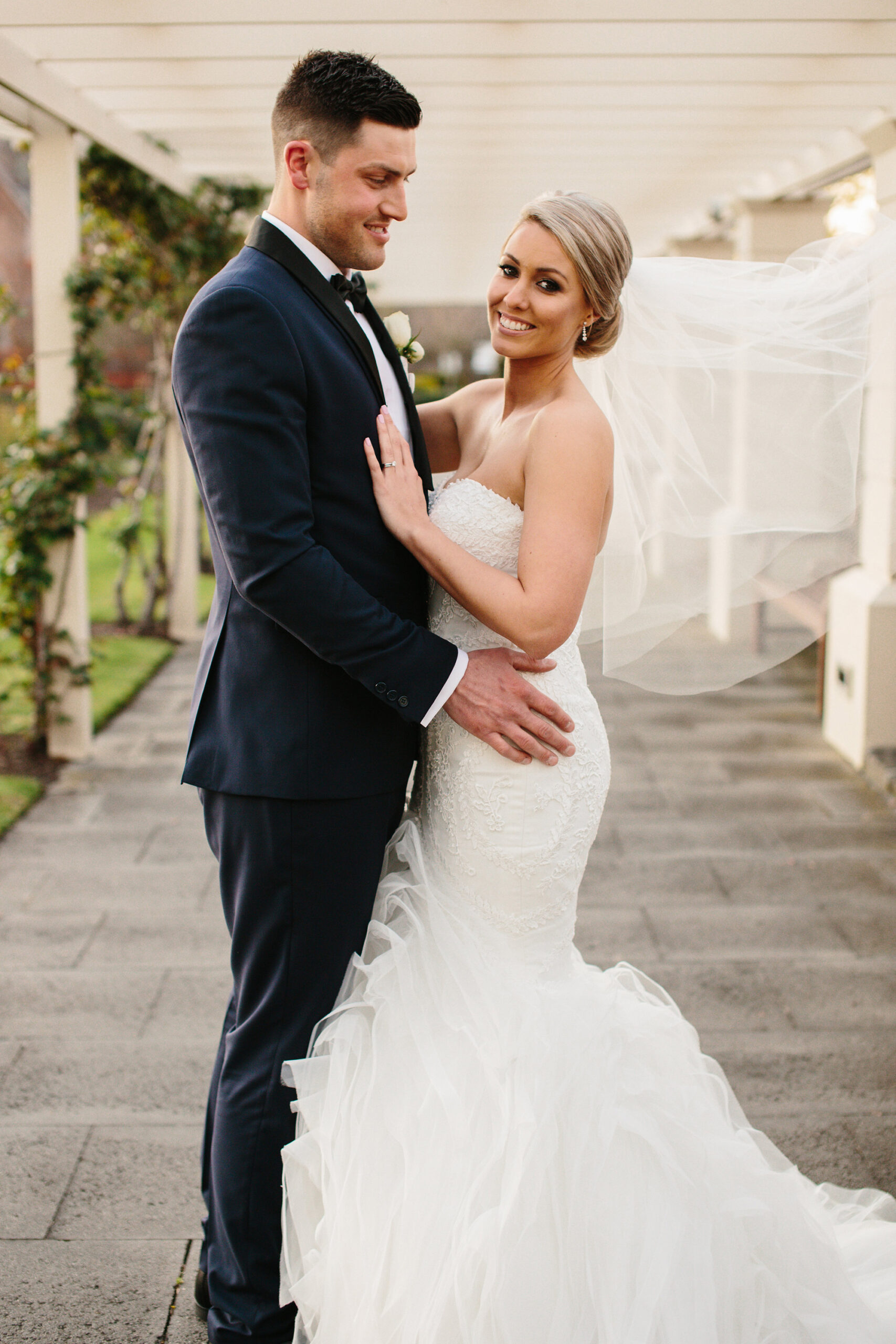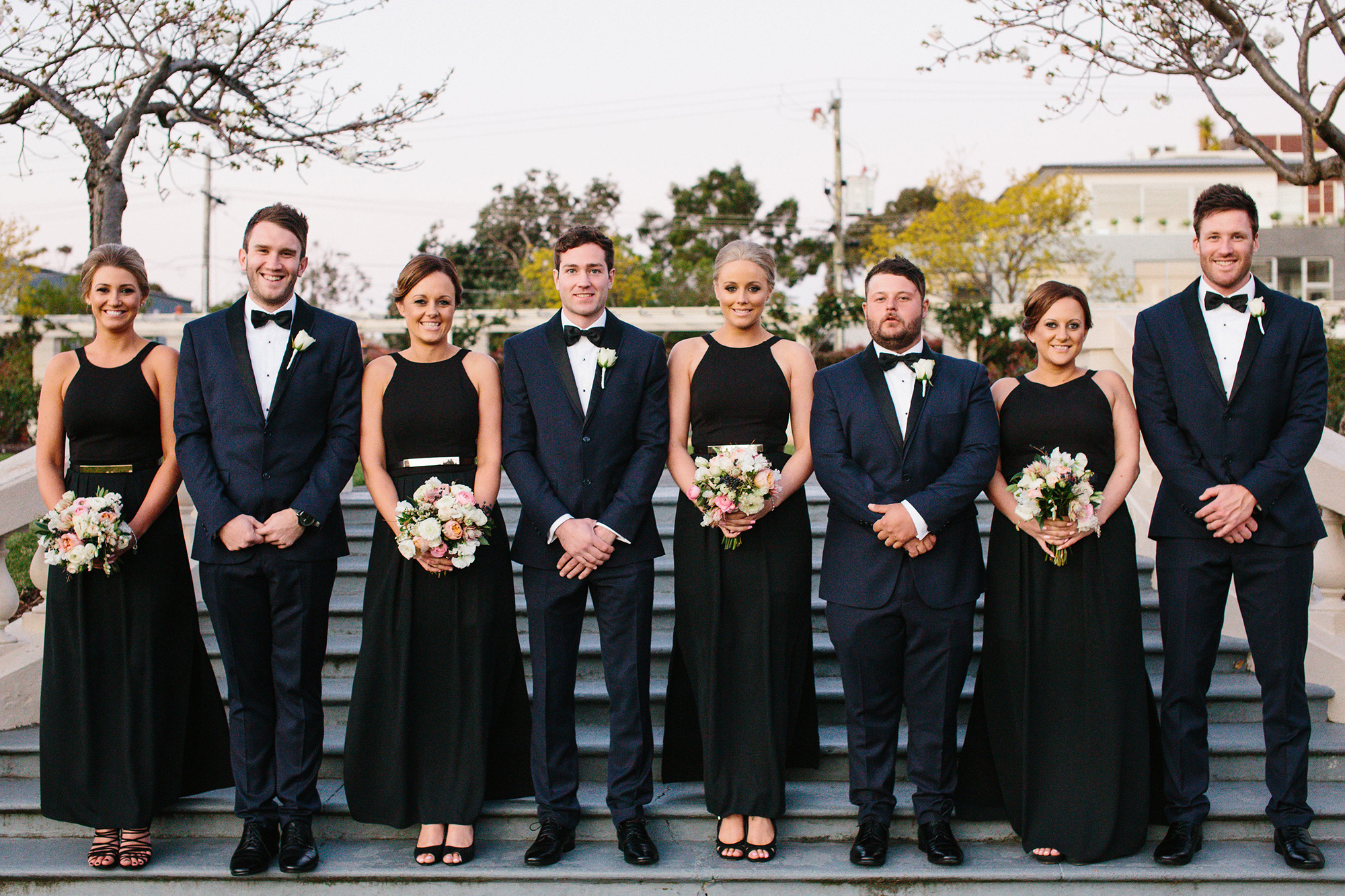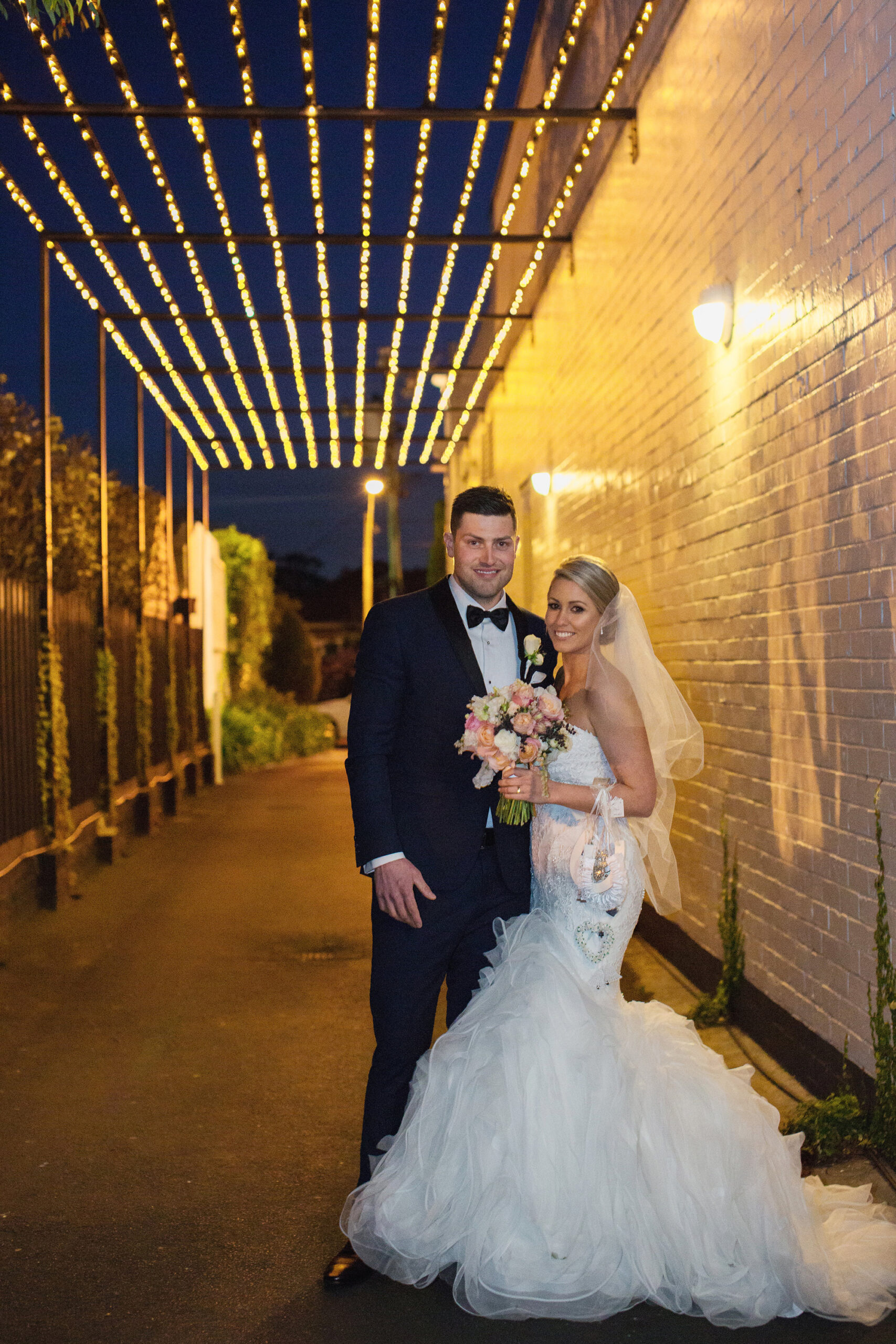 "Our wedding was intimate and included all the key people in our life, it was classic and classy," says Cara.