Planning an intimate wedding? We're thrilled for you! Small weddings always have the best atmosphere. If you're looking for ways to make it feel gorgeous, here are some simple things you can do.
One of the best things about having a small wedding is that it's so much easier to create a vision for what the atmosphere will be like. Why? Having a smaller guest list frees up extra time and space to create something that feels authentic to you as a couple.
Will you have tons and tons of candles everywhere to make your intimate wedding venue feel like it's glowing? Will you bring in comfy furniture for your handful of guests to relax in? Will you serve a multi-course dinner with an interactive element? The inspiration is endless.
Darcy is one of our lead wedding planners here at Easy Weddings. She's usually the first person you'll chat to when you start planning your wedding with one of our wedding packages. Here, she talks us through some of her favourite ways to make an intimate wedding look gorgeous and feel a little bit like magic.
---
We'd love to know what you're envisioning for your intimate wedding. If you're not so keen on solo planning, head to our wedding packages section. We make wedding planning as easy as possible by educating and enabling you to make swift decisions that align with your wedding vision.
---

Where do you start when you're thinking about creating the atmosphere of an intimate wedding?
Just the word intimate alone brings up so many good visuals for me. Tons of candles, a cosy fireplace, a warm atmosphere… I usually start by thinking about the food, because I love good food! I'll rally with the couple to sort out what they're into then chat to the catering team and have them develop a signature menu that reflects something unique about the couple.

In the case of an intimate wedding, I like to do a sit-down dinner with multiple courses because it feels extravagant and gives the guests a chance to really get into conversations around the (beautifully styled) dining table. Now, let's say the couple goes to Friday night markets for a specific noodle dish every other weekend. I'd find a way to work a similar dish into their wedding menu, as it gives us something to create a conversation around and we can really emphasise that feeling of intimacy.
What are three of the best styling tips to create a gorgeous small wedding?
So many ideas! When I think of an intimate wedding, I always picture an environment that feels romantic, warm, cosy, and personal. The styling really depends on the couple, but here are some styling tips I love:

Go extra with the candles! There's nothing that portrays that warm, glowing, magical ambience we all love about an intimate wedding like a room filled with candles. Use them in your ceremony, use them in the reception, use them with abandon! All different sizes, vessels, colours. Go wild. Well, check with your venue first to make sure they're okay with it. Then go wild.
Go plush. I love using a mix of textures to create an intimate setting: luxe linens, velvet settees, gauzy fabrics draped from tall ceilings. I think it sets a mood that something special is happening here.
Get outside. It's really easy to make a space feel special when you're outside. A favourite trick of mine is to create a circular ceremony layout, so your guests encircle you and you can see them all while you exchange your vows. Plus, when the view is amazing, you really don't need much décor.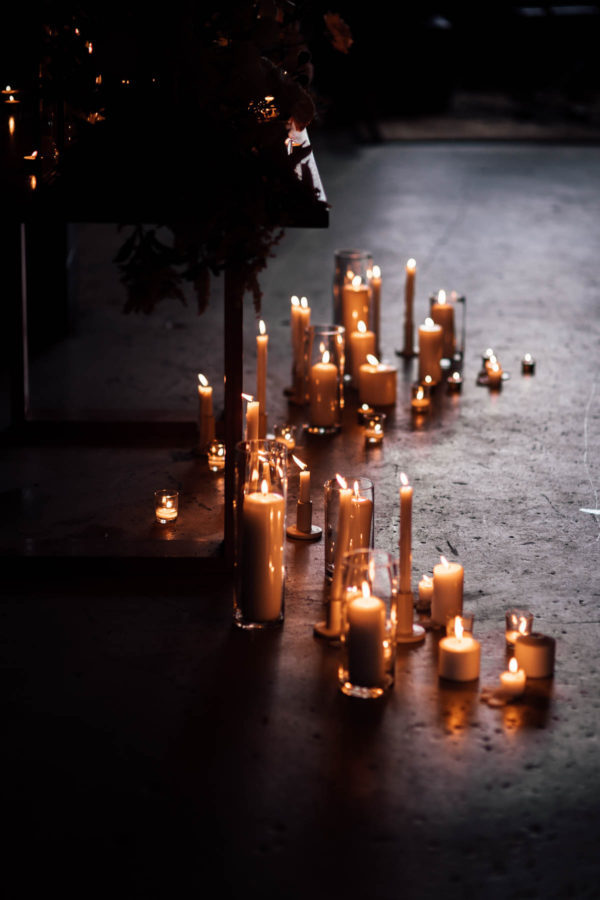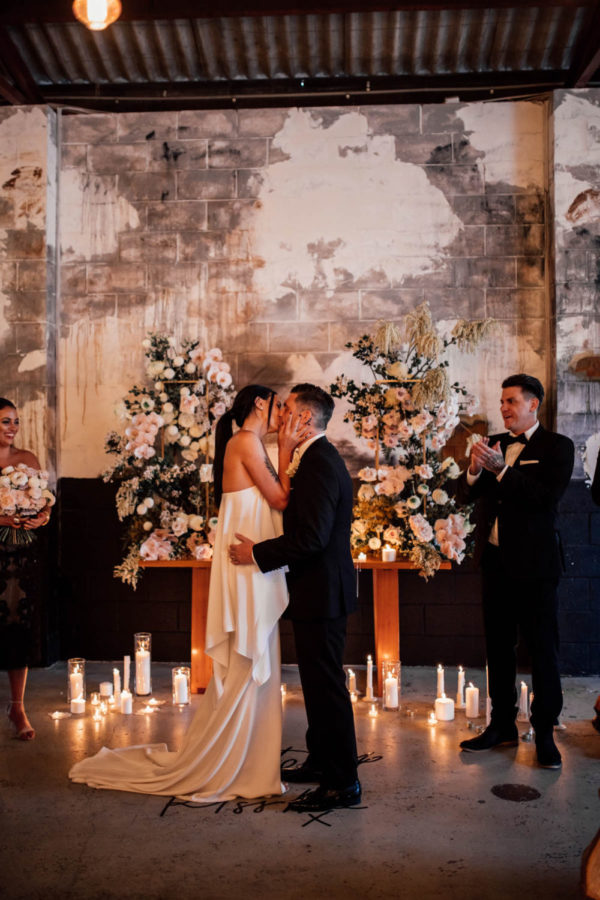 Is it necessary for couples to only consider small wedding venues when they have a small guest count?
Not at all! That's a common misconception about small weddings. A little creativity can go a long way when it comes to making a larger space feel right for a small guest list. Depending on your venue, there might be an outdoor option you hadn't considered initially or a small nook that would make a gorgeous backdrop for an intimate wedding. I recommend talking to your venue about different ways people have used the space to see what they think would feel best given your guest count.
Can you share a few ways couples can make a large venue feel more intimate to suit their smaller guest list?
A trick I love to use is bringing in lounge areas so guests can relax instead of standing around cocktail tables. I also think draping is a great way to divide a space into smaller segments. For intimate outdoor weddings, bringing in a small marquee can help to designate a space and make it feel less like your wedding is in a big, open field.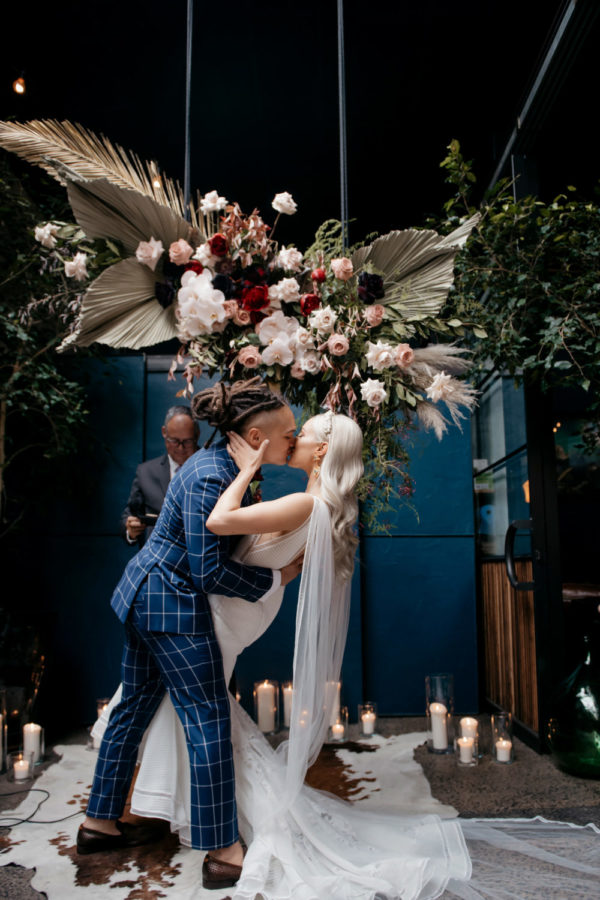 Do you have any favourite gorgeous small wedding venues we should know about?
Do I ever! I love an intimate wedding. There's nothing like it! A few of my favourite spots right now are:

---
---
For more small wedding venue ideas, check out: