Wish you knew all the ins and outs about Australian weddings before you got started on the wedding planning track? Well sit back and enjoy, because here's all the fun facts about weddings according to the 2016 Easy Weddings Annual Wedding Survey!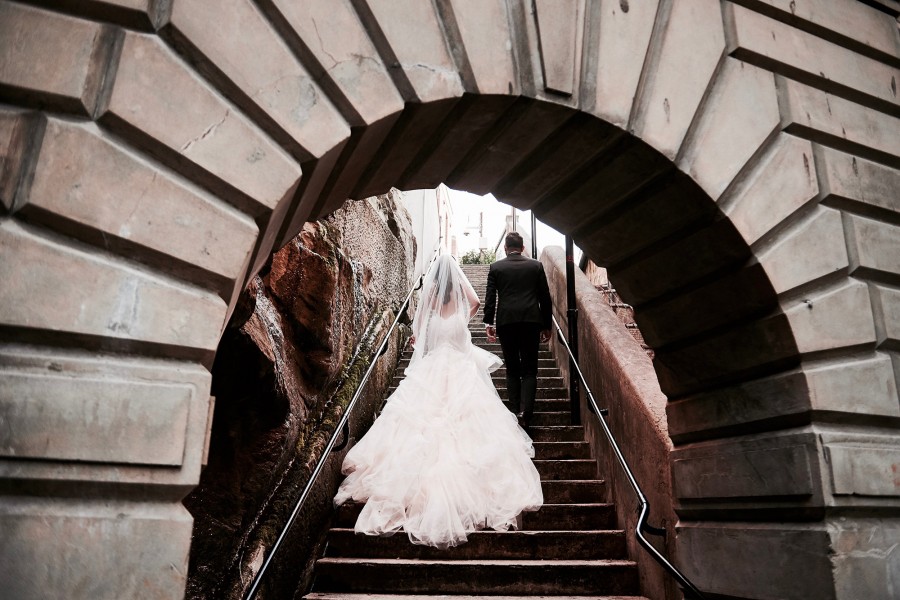 Marriage
According to the Australian Bureau of Statistics Marriages and Divorces 2014, there were 121,197 marriages in 2014.
The average age of a bride is 28, and the average age of a groom in 29 years old. This is based on first-time brides and grooms only.
Budget
The average wedding budget estimation begins at $20,913 excluding the honeymoon. During wedding planning, the average cost couples believe they will pay is $24,932. The final average wedding cost in total is $30,985.
Create and manage your wedding budget with our Budget Calculator!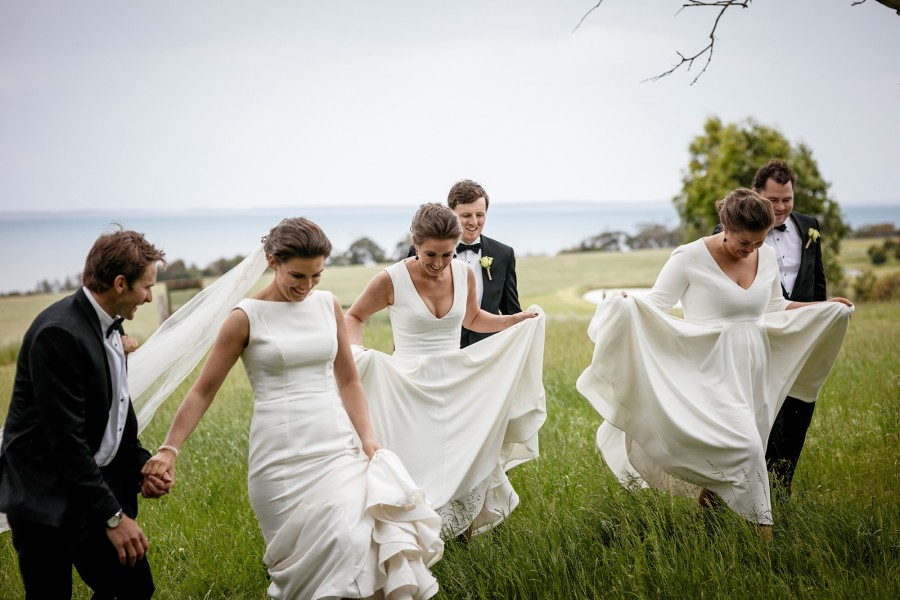 Colours
The five most popular primary wedding theme colours include blues, purples, whites and creams, shades of pink, and greens.
Themes
The 10 most popular wedding themes include rustic, classic/traditional, romantic, garden/outdoors, vintage, contemporary and glamorous, beach, vineyard, and boho chic.
Location
34% of weddings occur in New South Wales, 24% occur in Victoria, and 20% occur in Queensland. 11% of Australian weddings occur in Western Australia, and 7% in South Australia. Tasmania holds only 2%, and both Canberra and Northern Territory only host 1% of Australian weddings.
89% of couples will marry in their home state or territory.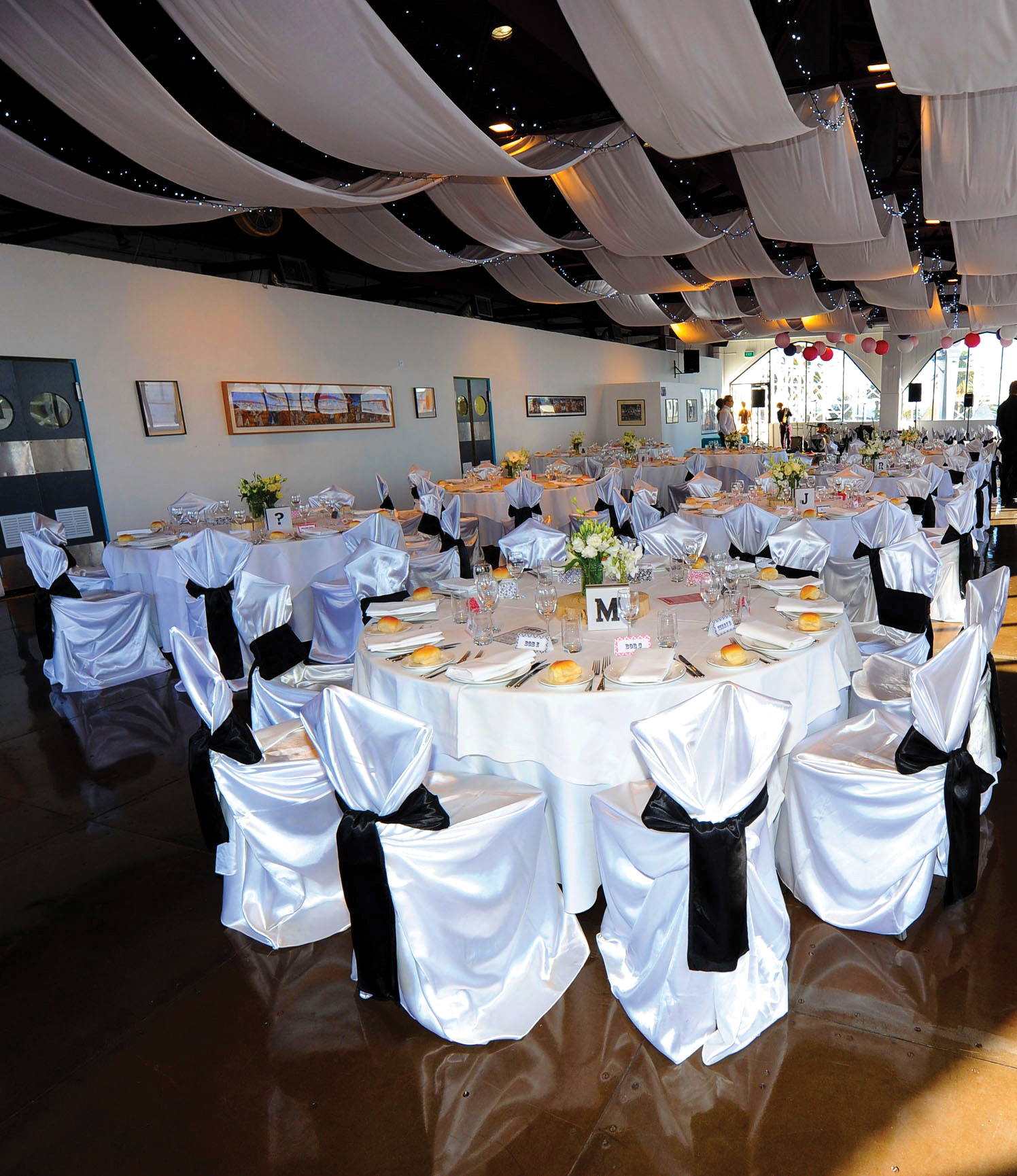 Popular wedding dates
It seems hardly surprising that the most popular day to get married is Saturday, with 62% of marrying couples saying "I do" on a Saturday. Particular popular dates in 2017 include Saturday February 25, Saturday March 11, Saturday March 18, Saturday March 25, Saturday April 8, Saturday April 22, Saturday October 7, Saturday October 14, Saturday October 21, and Saturday November 18.
34% of surveyed couples say there was no single reason for their chosen wedding date. 22% said they chose by season, 16% chose according to significance to them, and 11% of couples chose their date according to venue availability.
The most popular season to marry is spring, with 37% of weddings occurring during that time of year. 26% hold their wedding in autumn, 19% in summer, and 18% in winter.
The most popular month in which to marry is October, with 15% of Australian weddings occurring then.
Engagements
9% of all engagements happen between Christmas Eve and New Year's Day. Other popular dates include Valentine's Day (unsurprisingly), and February 29 – which only occurs every four years.
According to those surveyed, the average cost of an engagement ring is $5,300, and 65% of engagement rings are chosen without the other partner's input. 27% of couples decide on an engagement ring together, and 8% of engagements are created without a ring at all.
The bride and groom
On average (and based on first-time marriages), the bride is 28 years old on her wedding day. Similarly, the groom is 29 years old on his wedding day.
89% of brides are aged 35 years or under when they marry, and the same goes for 72% of grooms.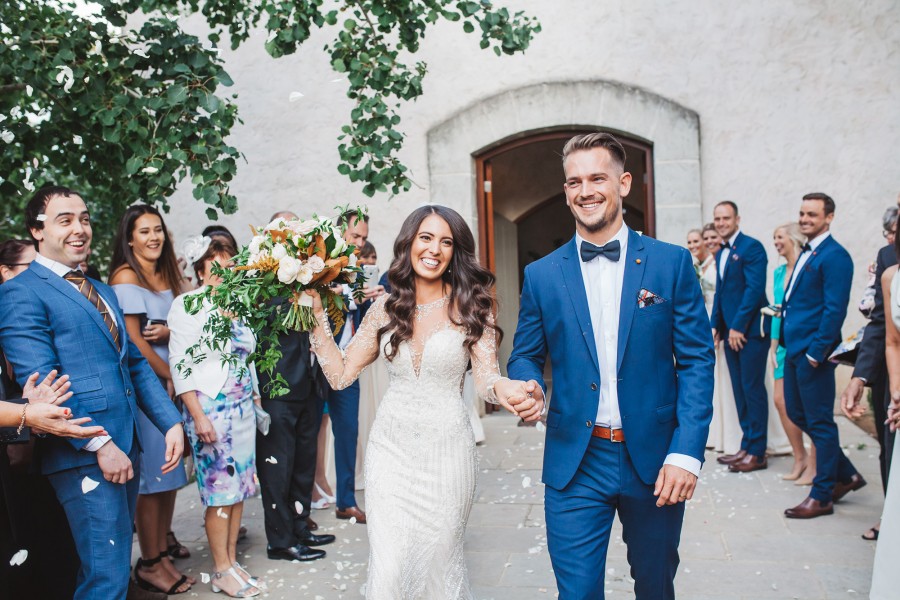 Relationships
35% of couples met through friends, while 29% met at work, school, or university.
30% of brides and grooms will already be parents (or will be pregnant) on their wedding day. Of those, 14% have children together, while 10% have a child or children from a previous relationship.
Guests
49% of couples will have 7-10 people in their bridal party (including themselves).
On average, Australian couples will have 98 guests attend their wedding.
As a wedding guest, 88% of couples believe a wedding gift valued up to $250 is appropriate for close family and friends, and 60% consider a gift of $100 is appropriate for others.
Create and manage your wedding Guest List here!
Same sex couples
Of the same sex couples who completed our survey, 59% said they were undecided about whether to wait for same-sex marriage to be legalised in Australia before marrying. 25% said they wouldn't wait and would marry in a civil ceremony beforehand, while 9% said they would wait until it is legalised. 7% said they wouldn't wait and would marry beforehand overseas in a country where same-sex marriage is legally recognised.
83% of couples surveyed believe gay marriage should be legalised.